There are so many photographers who claim to be a "destination wedding photographer" these days without ever having photographed a wedding in a foreign location outside of a personal trip to a different country. Luckily I'm not one of those photographers; I've photographed many weddings in "destination" locations and I am proud to say I'm accustomed to expect the unexpected, acclimate my camera to a new environment (that's a real thing – hello camera fog when an air conditioned lobby meets humid 95 degree weather outside when you walk out the door!) and love immersing myself into new cultures. (I should know…I run a travel blog that developed partially due to my travels surrounding destination weddings.)
I've photographed weddings in amazing destinations including:
Norway
Jamaica
Disney Cruise Line and Castaway Cay
Dominican Republic
California
Walt Disney World
Charlottesville
Daufuskie Island
and beyond…
Here's some of my favorite destination weddings…
NORWAY
Irene and Esben in Rolløya, Arctic Circle
I never would have expected to be contacted from another Norwegian couple about their wedding in Northern Norway as soon as I landed from photographing Cecile and Patrick's wedding in Bergen, a popular city in Norway. But I was! And I was so grateful they wanted me to fly to them from the United States to photograph their wedding after many years together as a couple and two sons later.
They've since moved to Tromso (also a gorgeous Norwegian city in the Arctic Circle, a very popular place to see the Northern Lights) so photos where they lived and worked for so many years are extra precious now. I loved that they took me up a hill to capture some portraits at a popular playground, where a little girl was blowing bubbles. And that the aqua blue water was extra colorful against a traditional yellow building near their wedding, where we captured them playing under the building.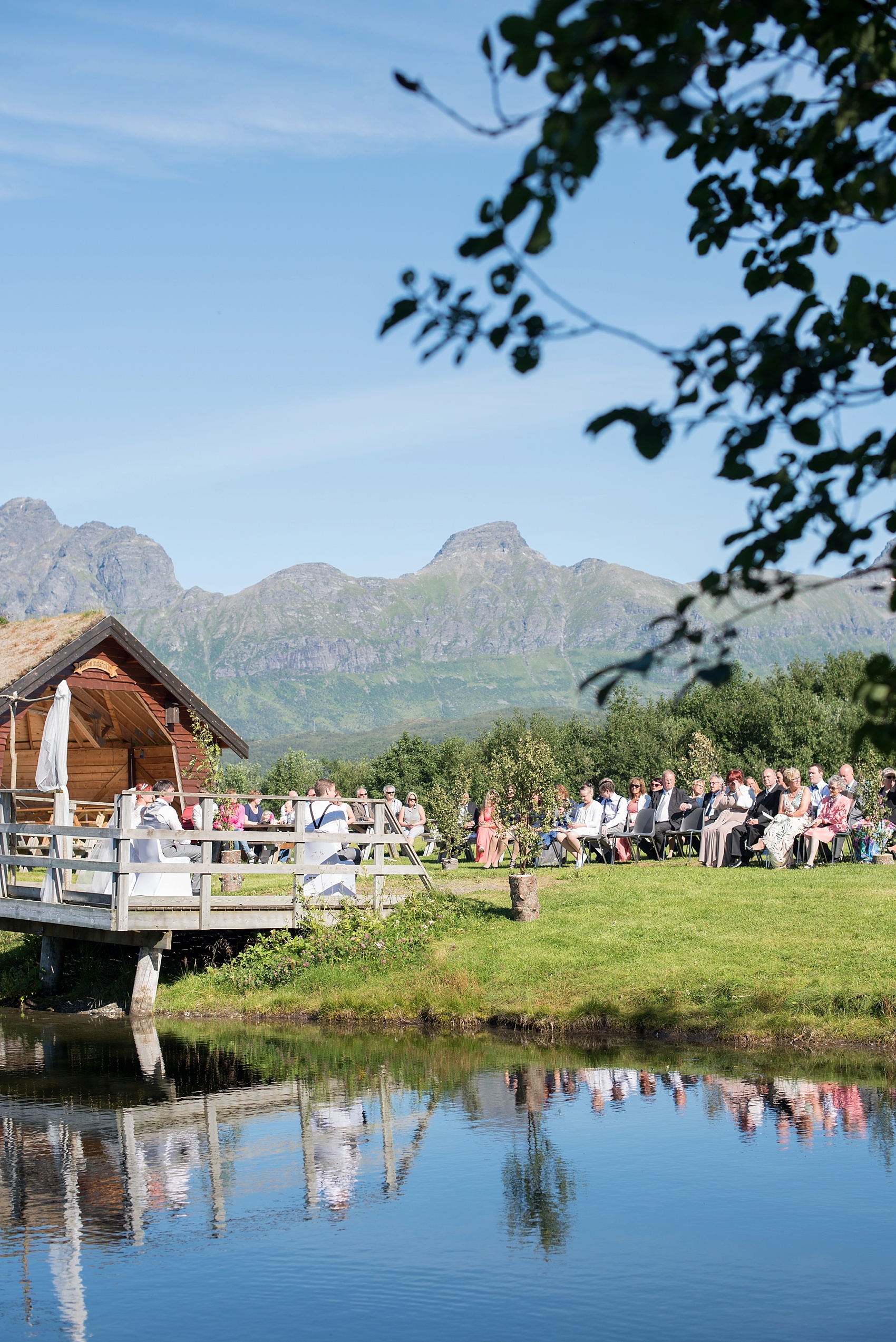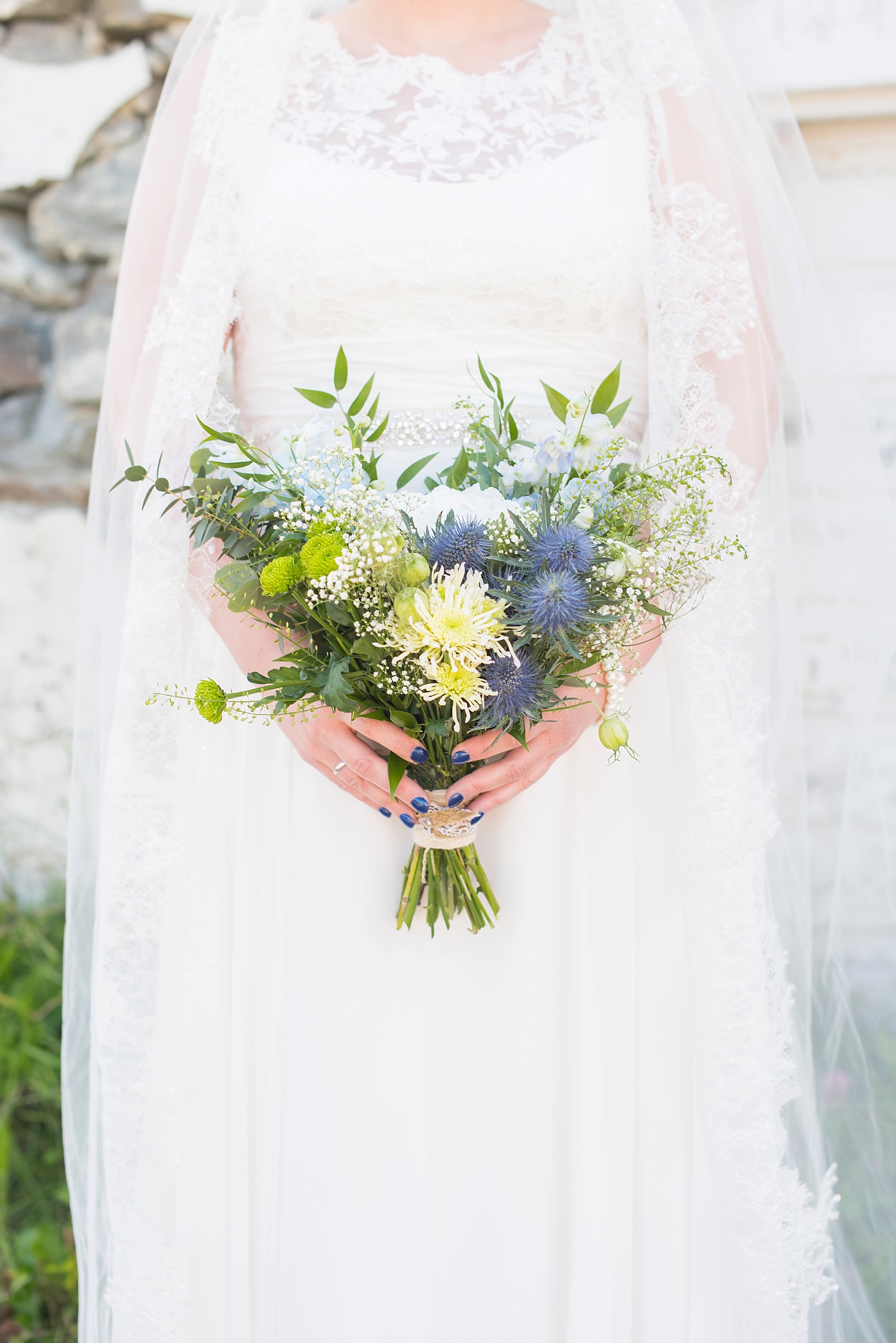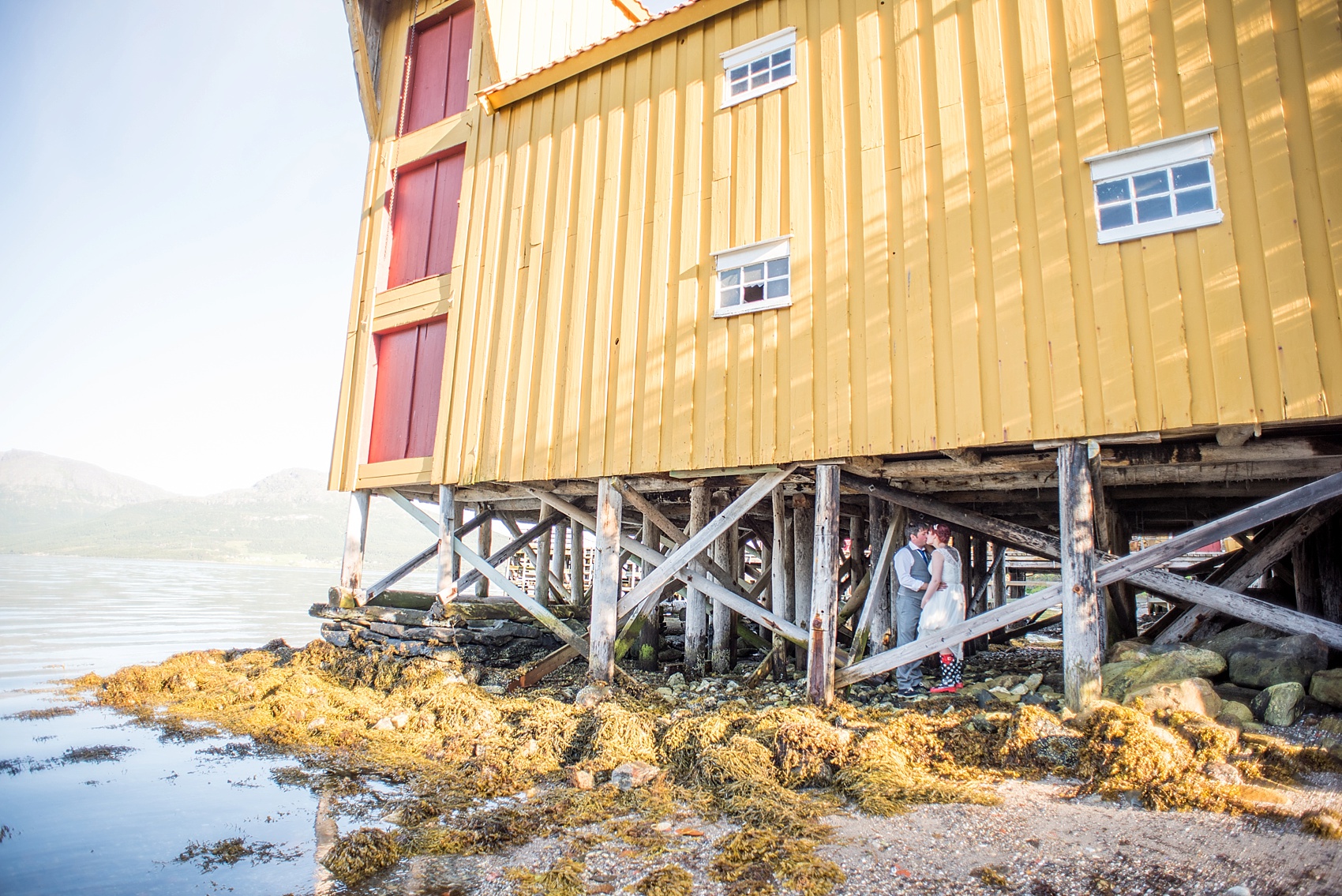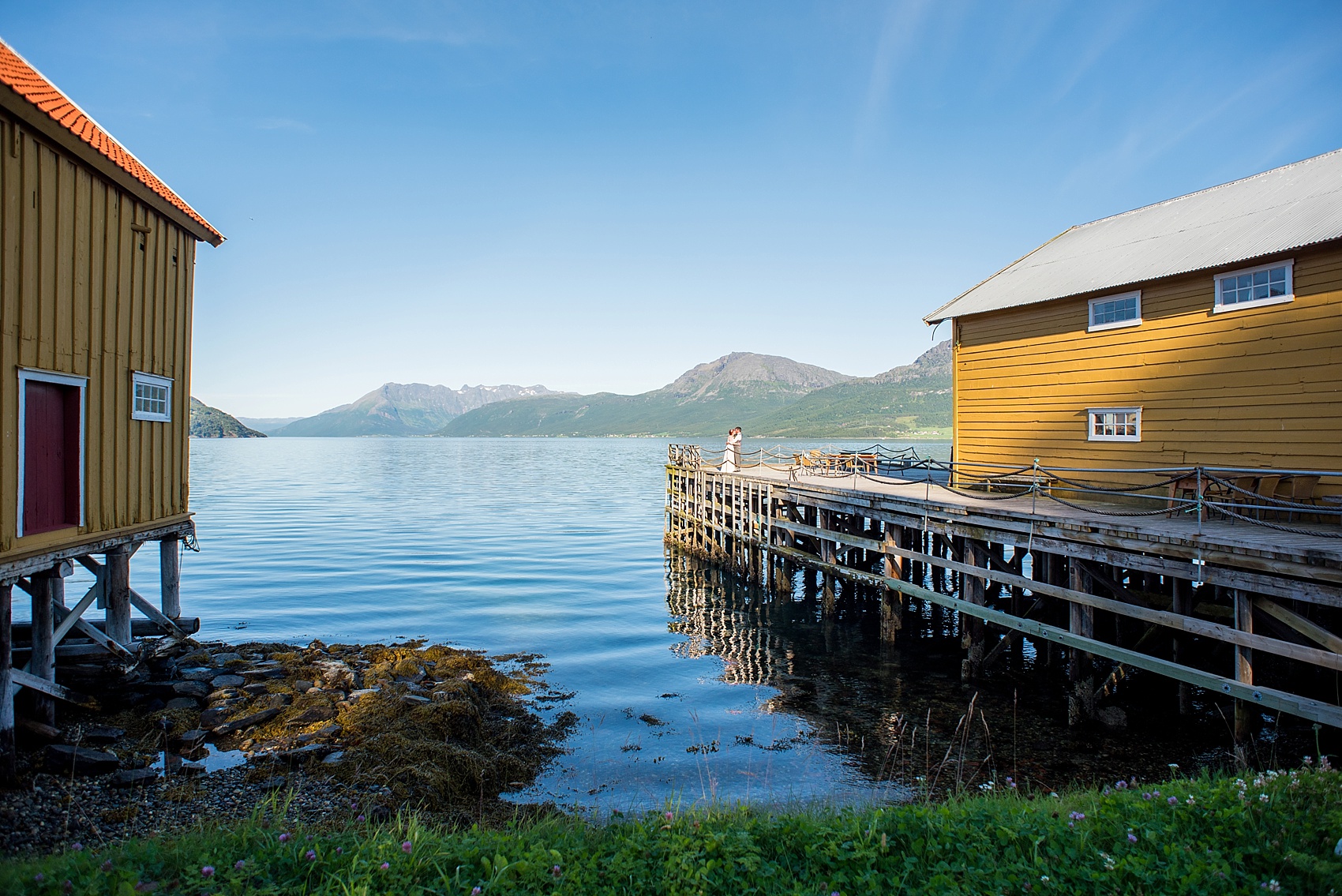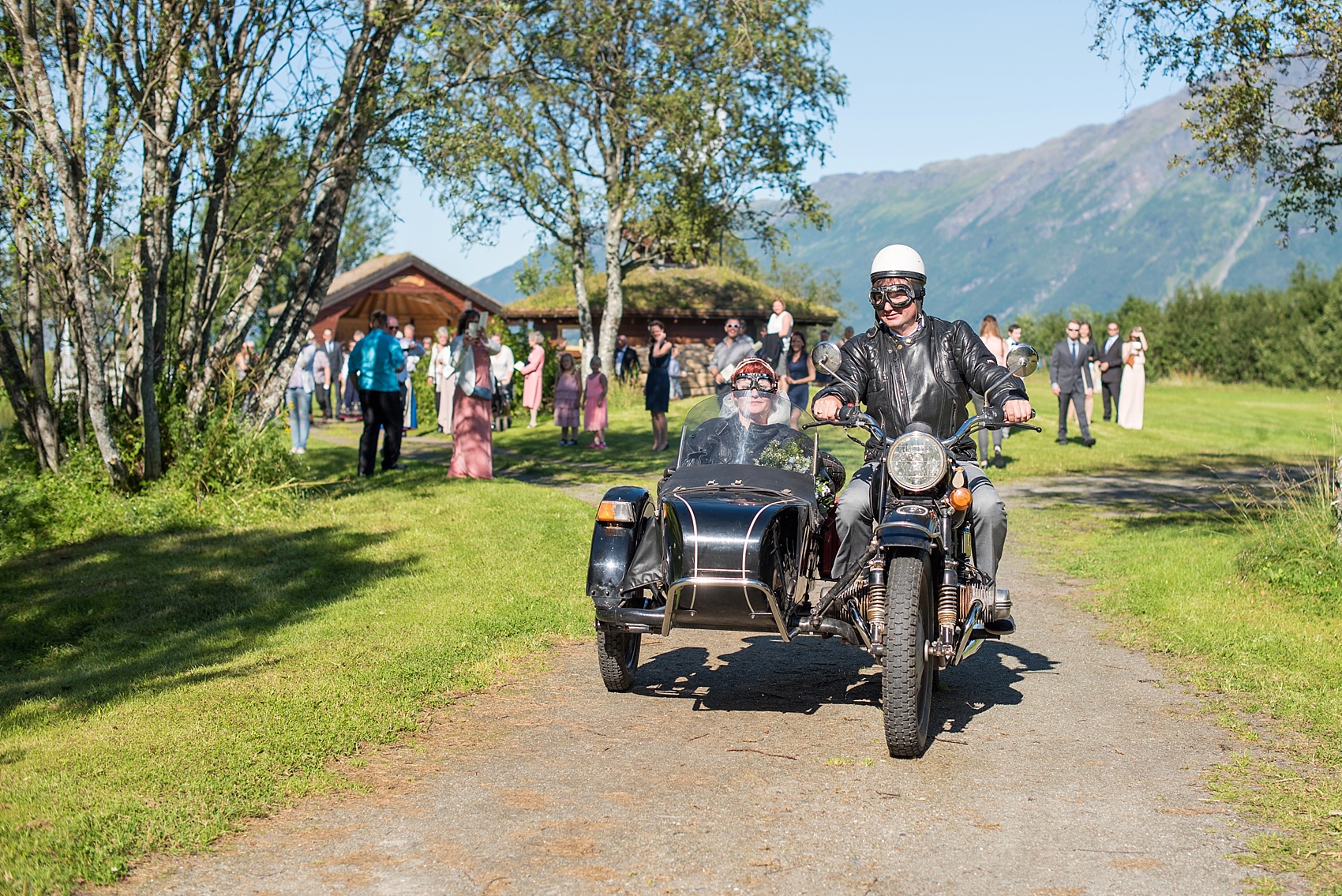 DOMINICAN REPUBLIC
Ashley and Luther's Wedding at Casa de Campo in La Romana
I couldn't have been more honored they chose me to be their destination wedding photographer. Ashley is one of my closest friends and her and Luther's relationship inspired me to on Tinder, where I ended up meeting my husband a few years after Ashley and Luther met on the app too! AND Ashley's a wedding planner! So I was extra flattered she entrusted me so whole-heartedly with her wedding.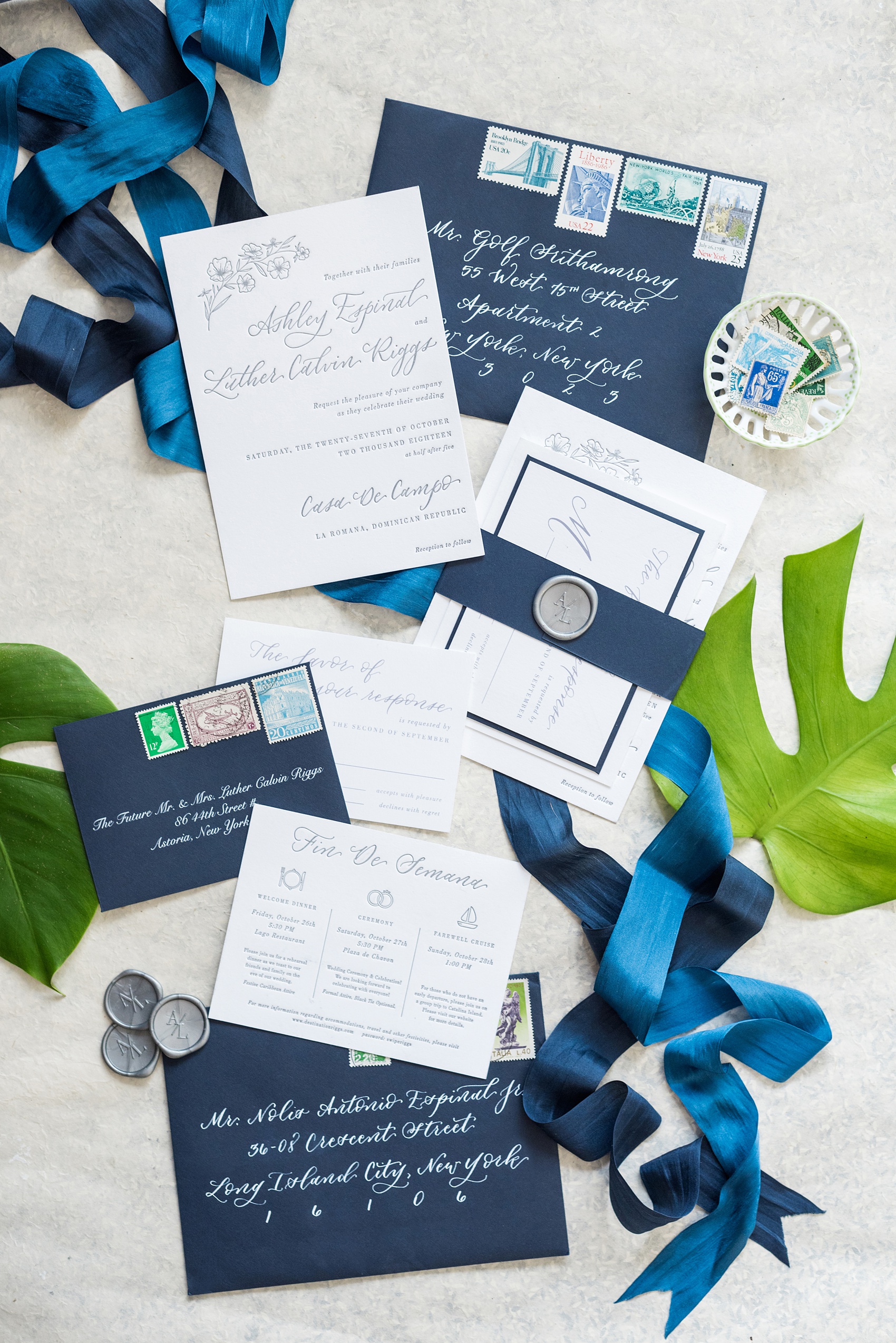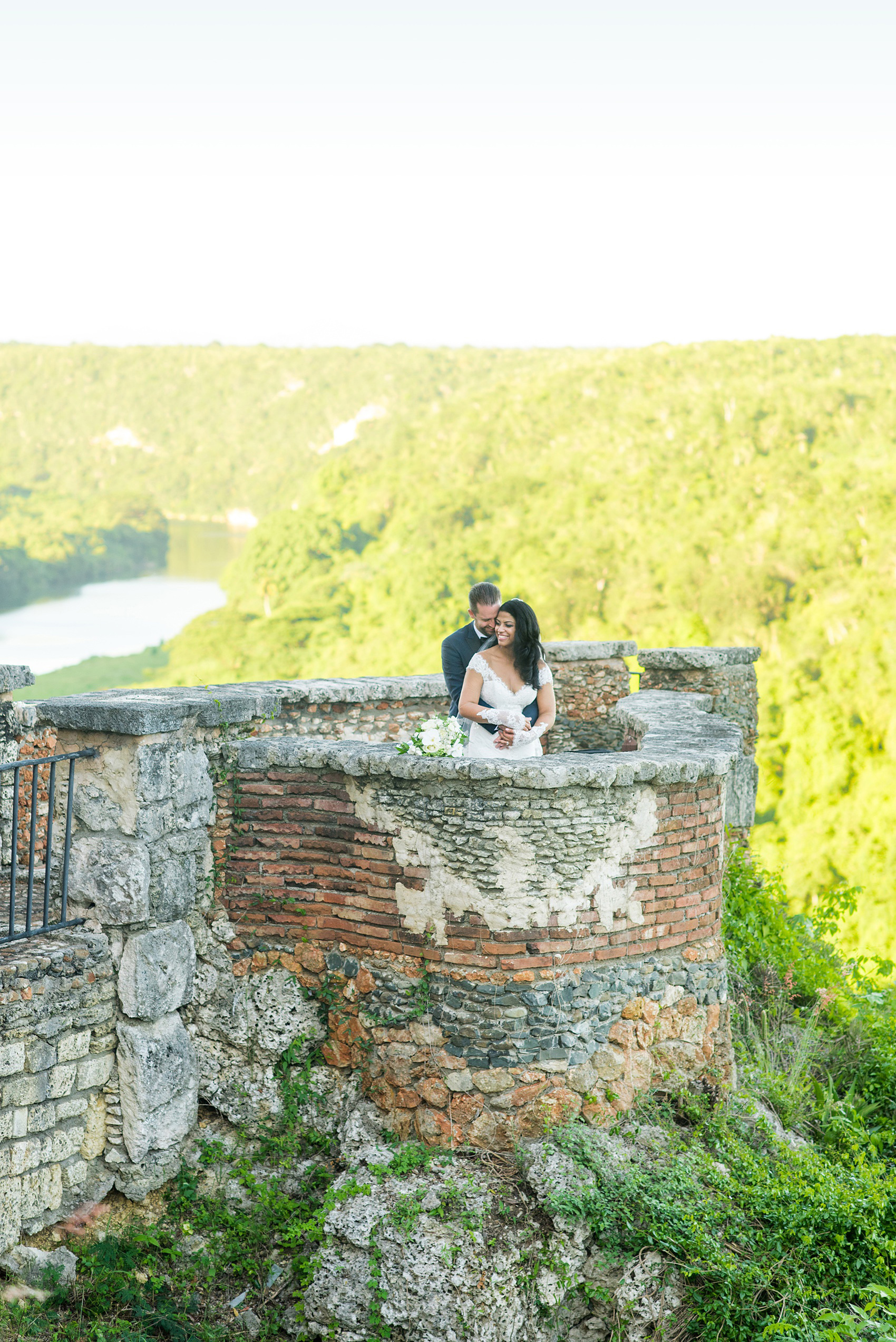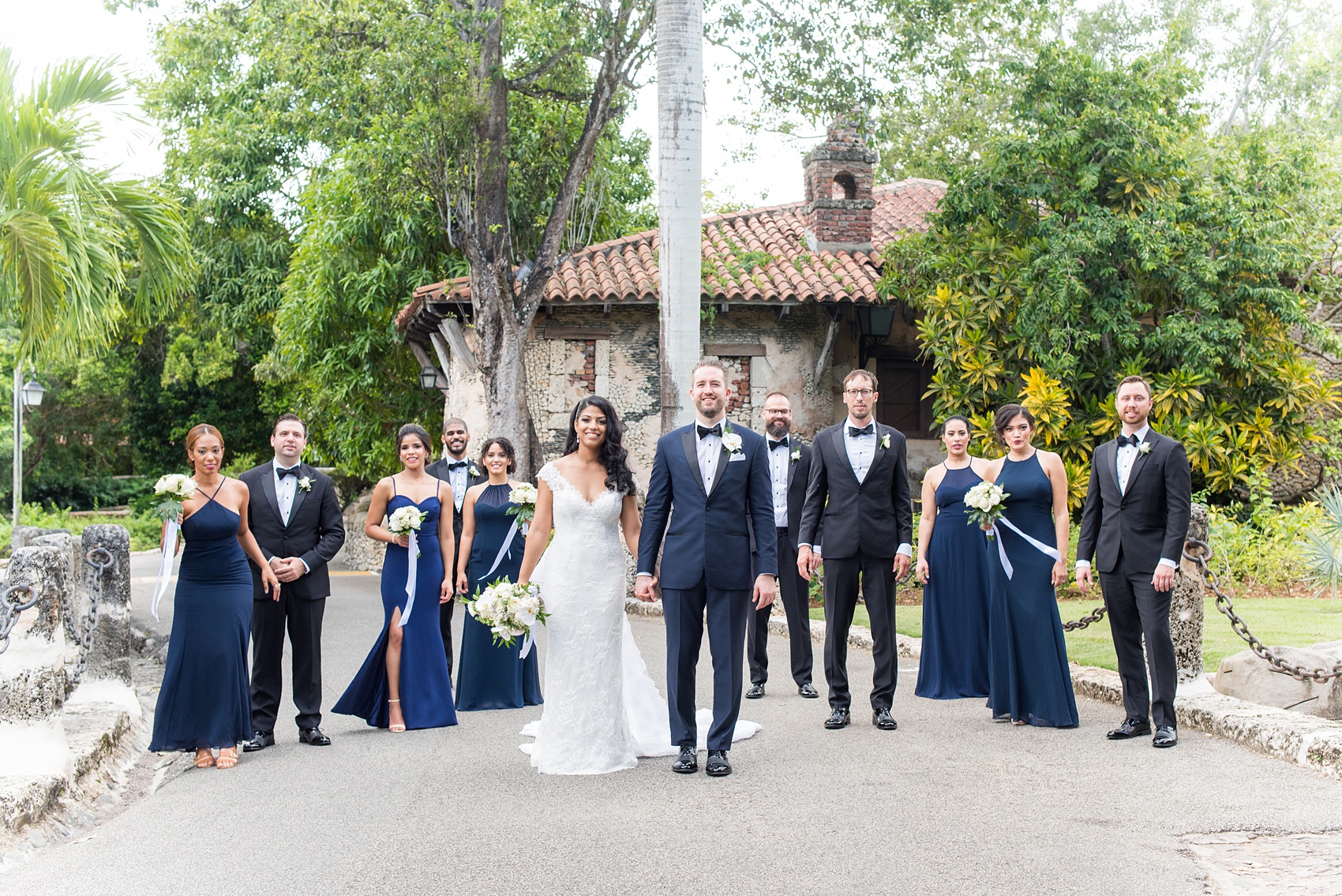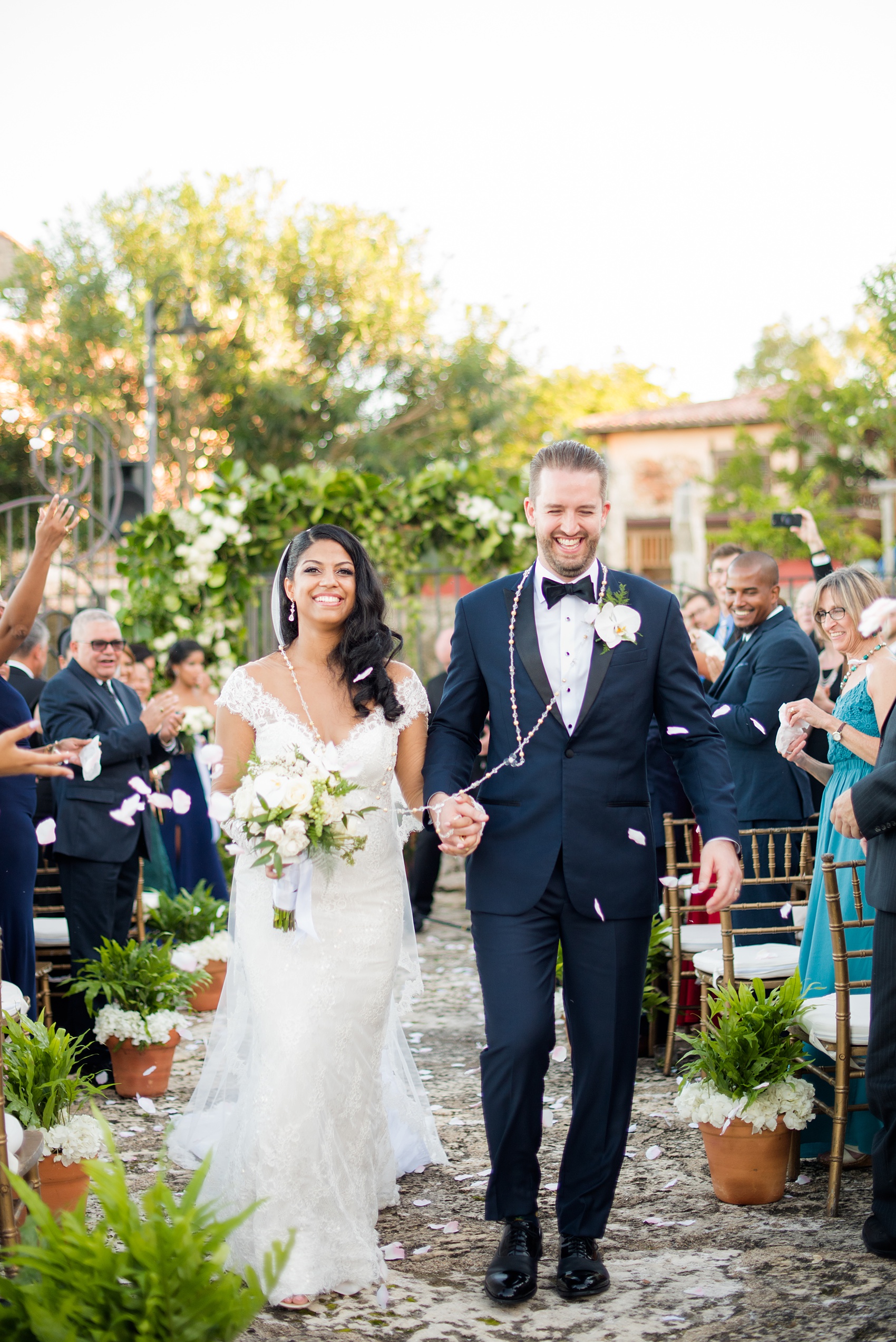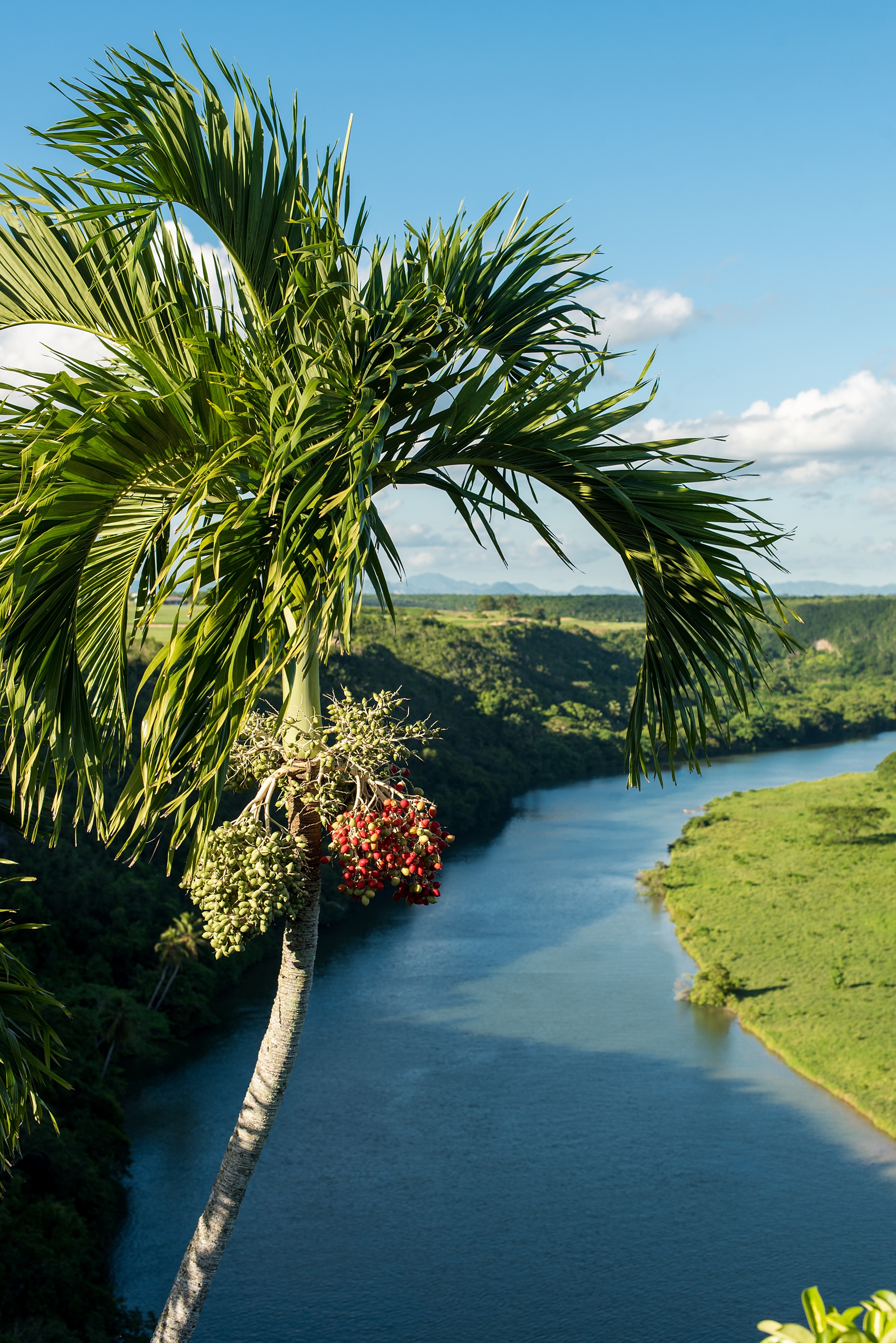 Freyja and Tyler's Wedding at Now Larimar Resort in Punta Cana
Their wedding will always hold a special place in my heart as my first destination wedding! When Freyja discovered the "included" photographer with their resort in Punta Cana wasn't so inclusive of anything but an hour of ceremony coverage she reached out after loving their engagement photo session on Long Island, with me.
It was so much fun to capture them all over the resort, with huge tropical plants reaching upwards of twenty feet high and to get beach photos of them walking along the water at dusk.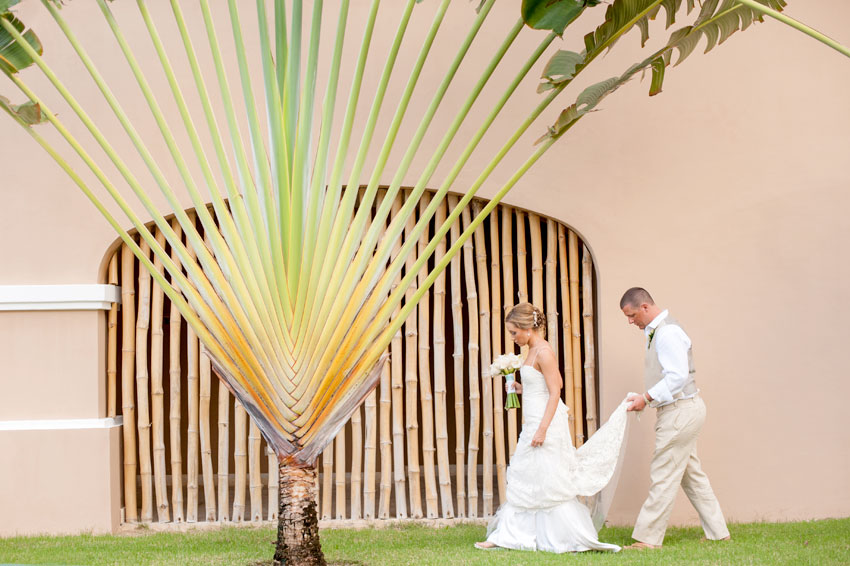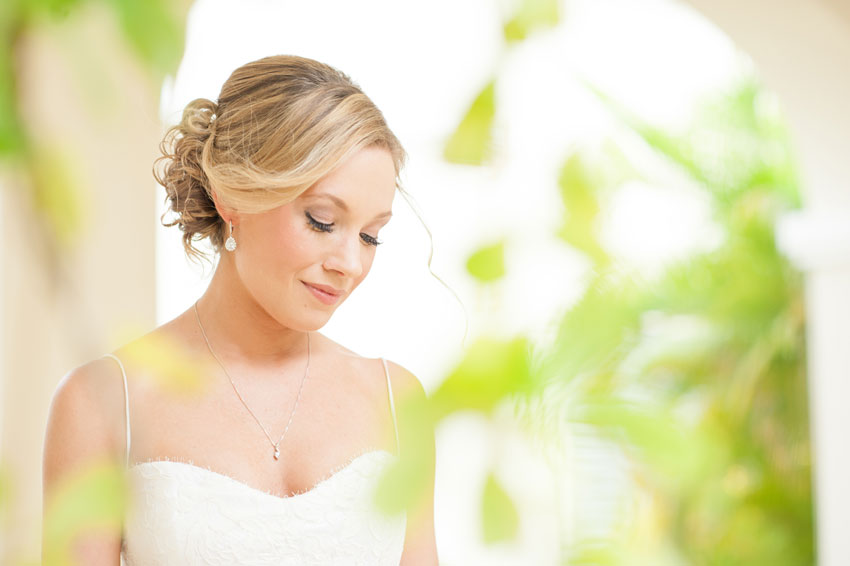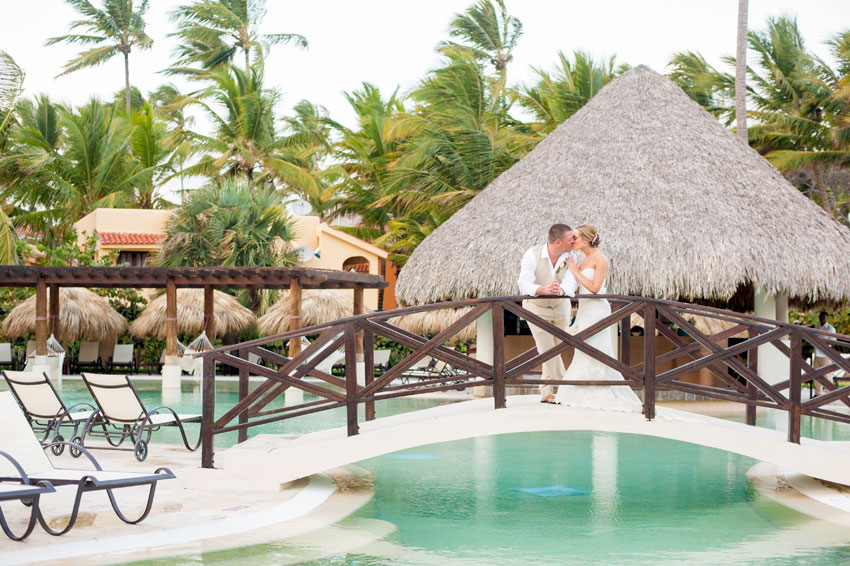 JAMAICA
Eboni and Carl's Wedding at Iberostar Rose Hall Suites in Montego Bay
The joining of two families was made more significant by each of Eboni and Carl's daughters gaining a sister with their mom and dad's marriage becoming a reality. I was recommended to Eboni by a mutual friend in the wedding industry. Eboni works in television production and she had produced a segment with a wedding planner (who is no longer in the industry, sadly!). She trusted the planner's opinion, thus asked who she should hire for her and her fiance's destination wedding in Jamaica. Who could they trust who had an upbeat personality and great photos to go along with it? The planner said me!
Eboni, Carl and I hit it off immediately and I felt an instant connection to their family and friends when I met them all during their destination wedding weekend. It was fun to be a part of their group of guests for three days at the all-inclusive resort!
I loved capturing the blended family of Eboni, Carl and their two girls (the only members of their very special wedding party) and their ceremony with toes in the sand. When Carl did have sneakers on his one-of-a-kind kicks were a favorite detail because his friend had drawn special wedding doodles on the black leather in white pen; it was so cool!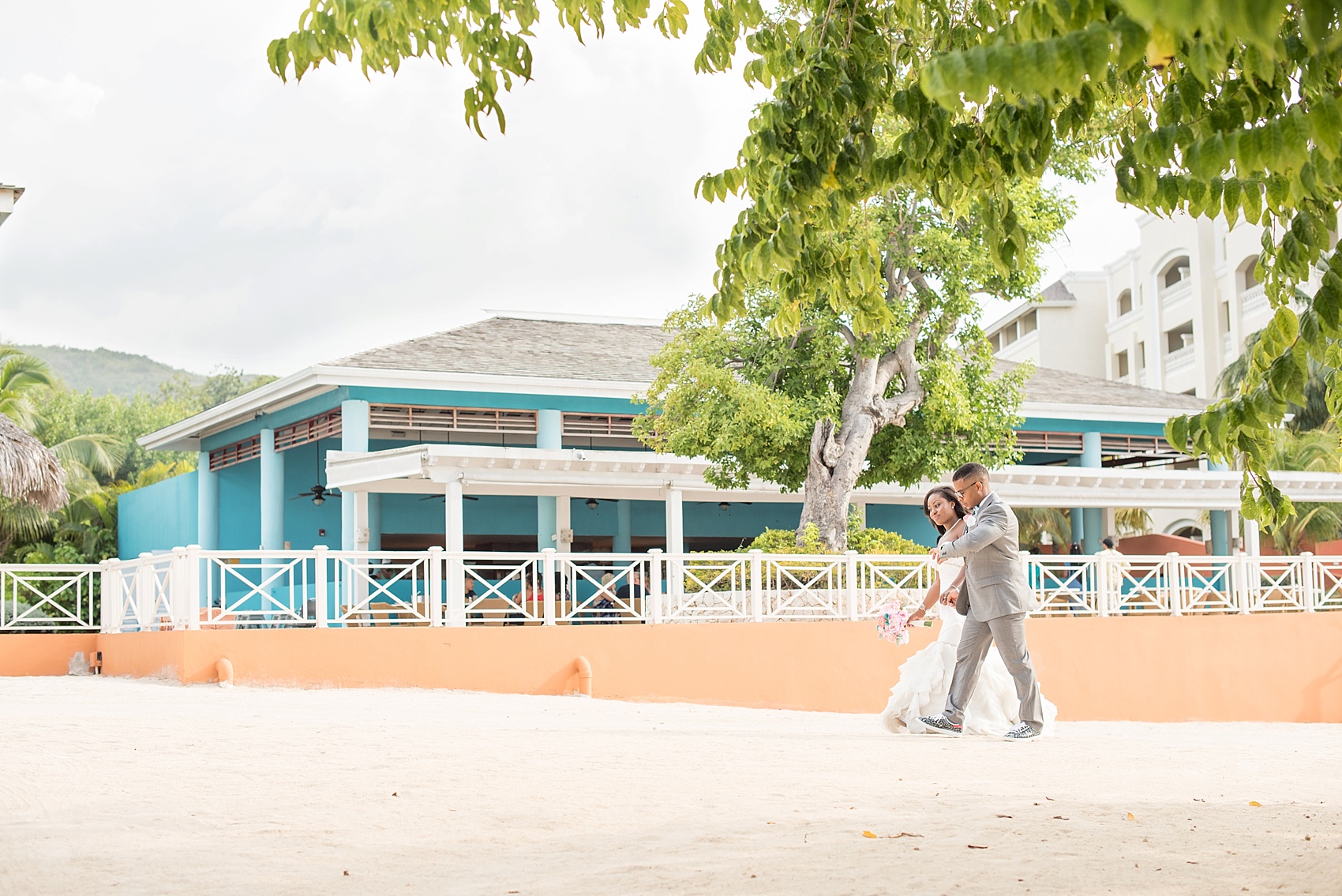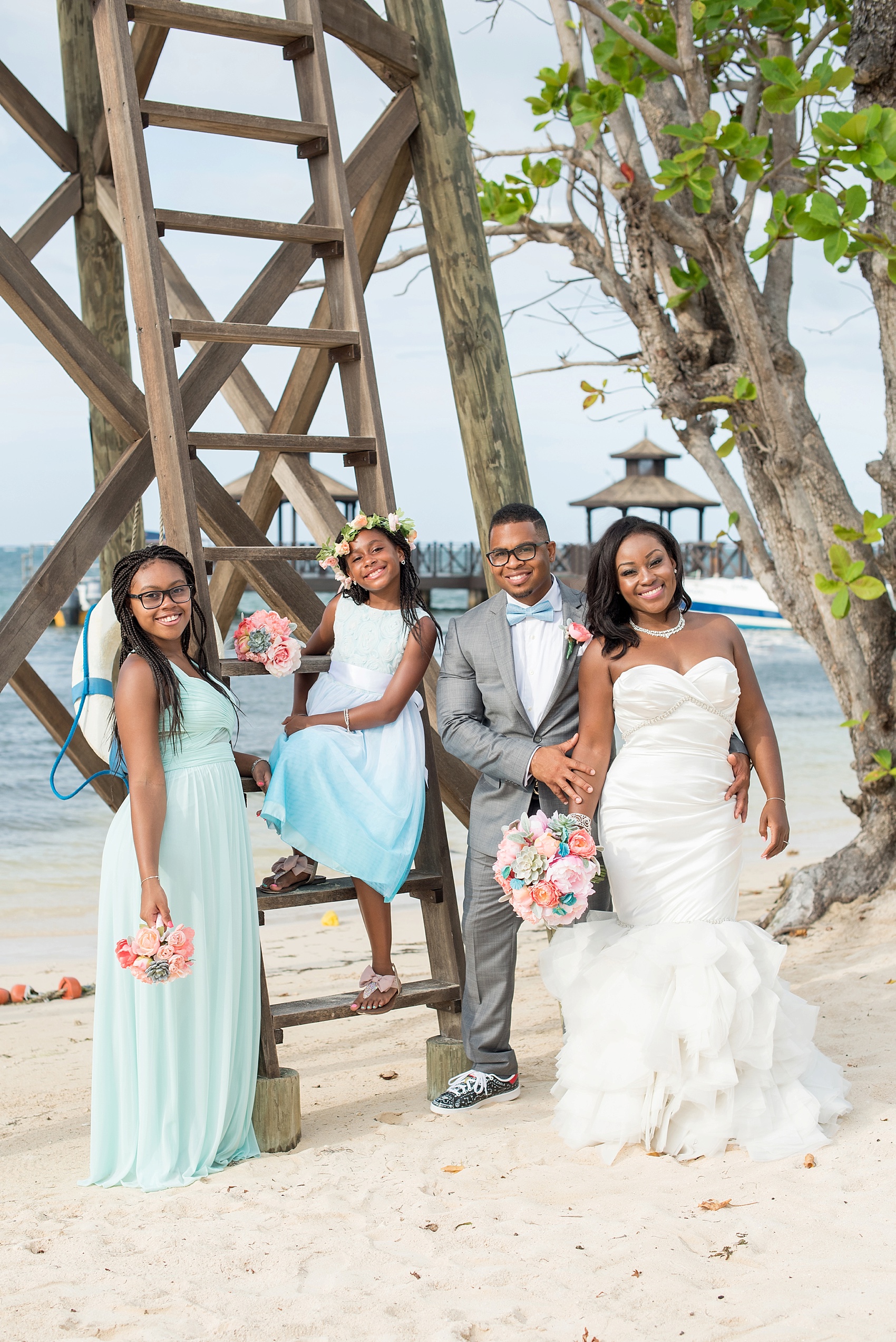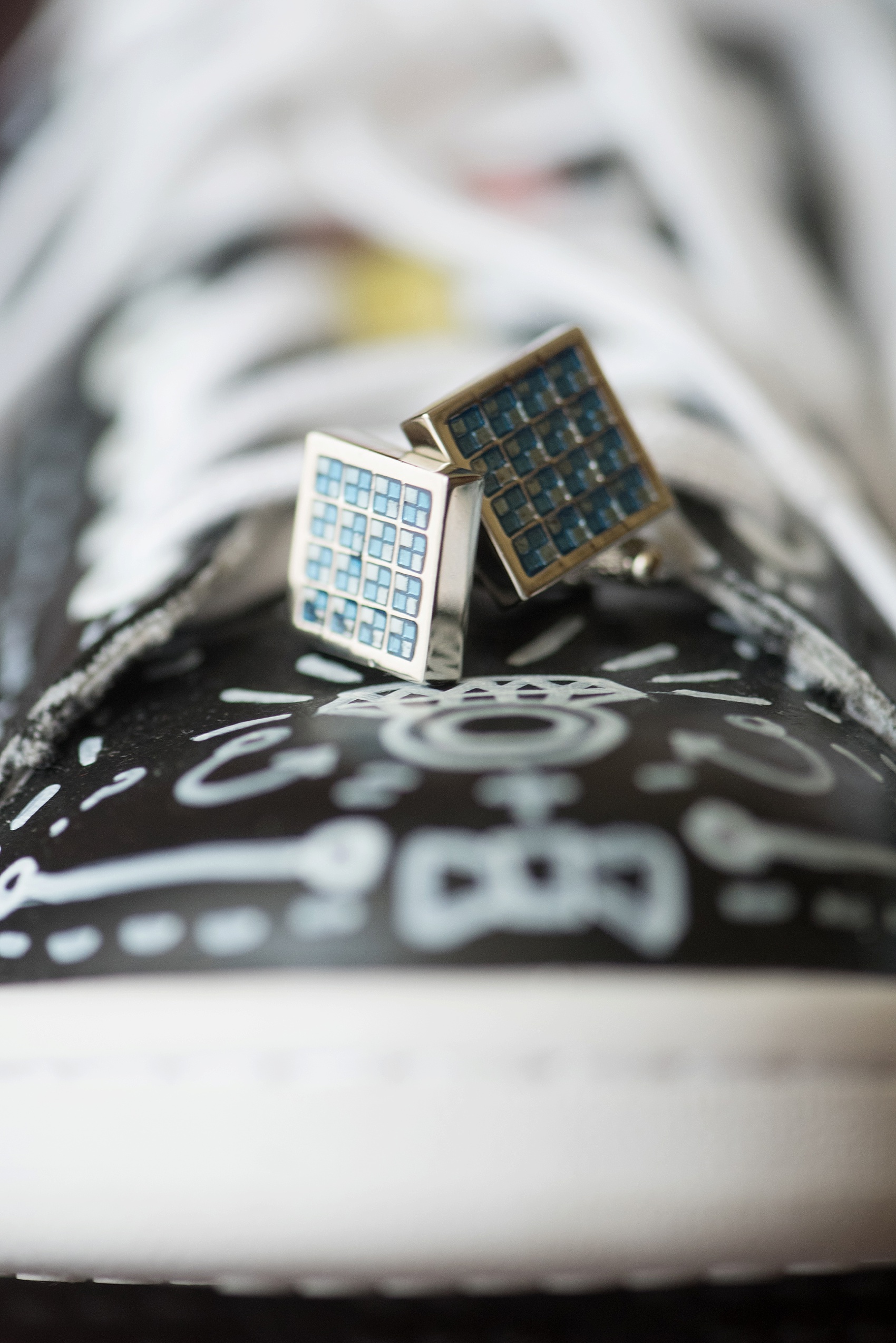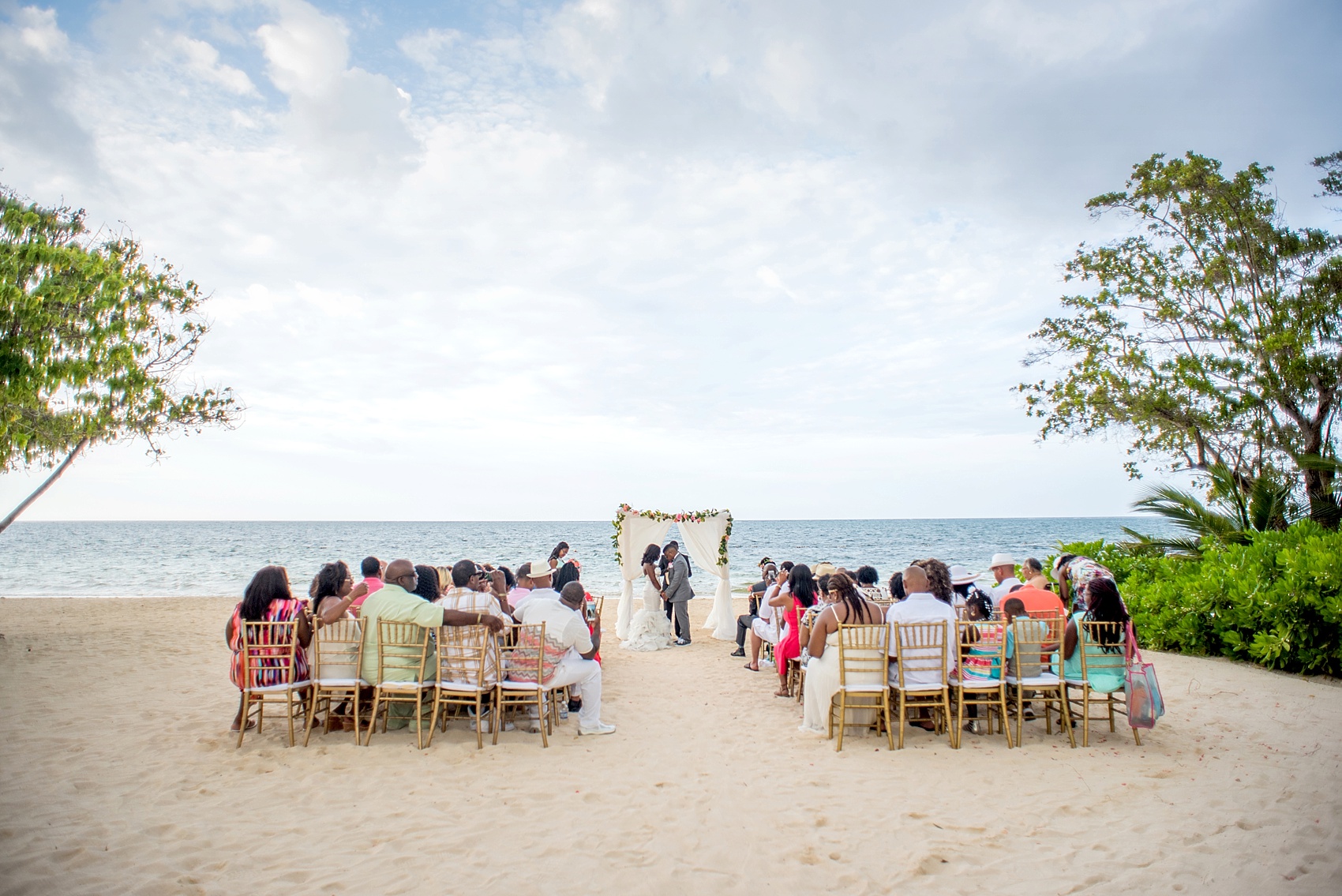 DISNEY CRUISE LINE AND CASTAWAY CAY
A cruise line is a destination wedding that presents interesting challenges. Like guests and a photographer getting to the boat and sailing on the entire cruise to for a few hours of one day for a memorable wedding! Yet the best part is you get to spend a lot of dedicated time on the ship, and at various ports, with your family and friends who attend as guests. Whether on Castaway Cay, Disney's private island, or onboard the ship it's a great option for those looking for something that speaks to their Disney-loving hearts and has a big impact.
I've photographed two Castaway Cay weddings on Disney Cruise Line. One was very, very early on in my photography career. The other was nearly a decade later; Brittany and Josh's wedding on the Disney Dream and Castaway Cay has provided me with some of my favorite memories as a destination wedding photographer.
Like when Mickey let us take a photo of him with the bride and groom and special character-painted anchors on the beach, or when Josh and Brittany had their first look before their ceremony and Josh shared how happy he was they decided to do that because he was much less nervous afterwards!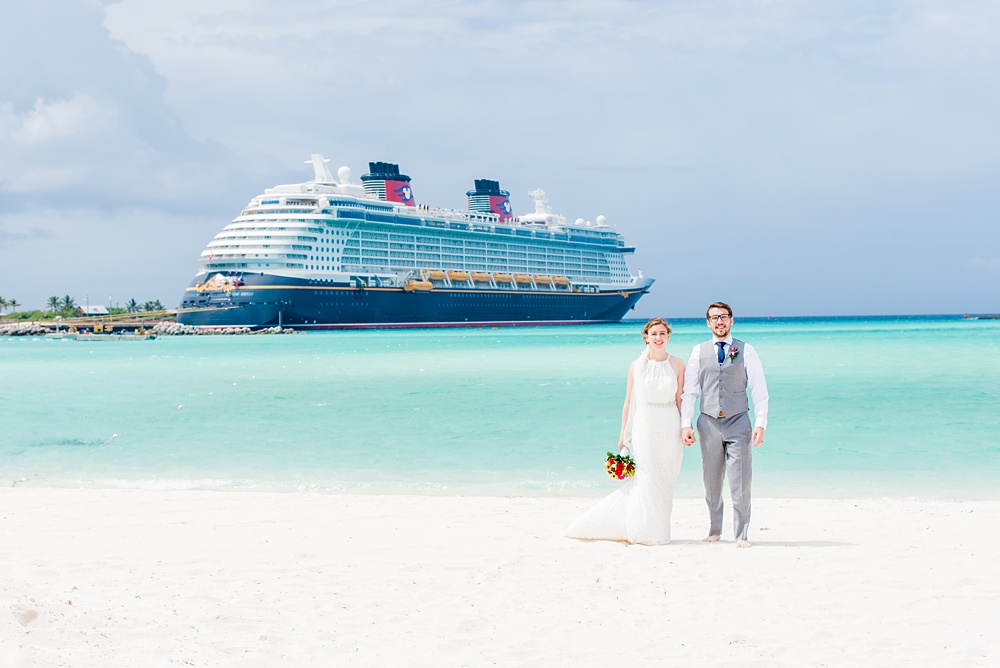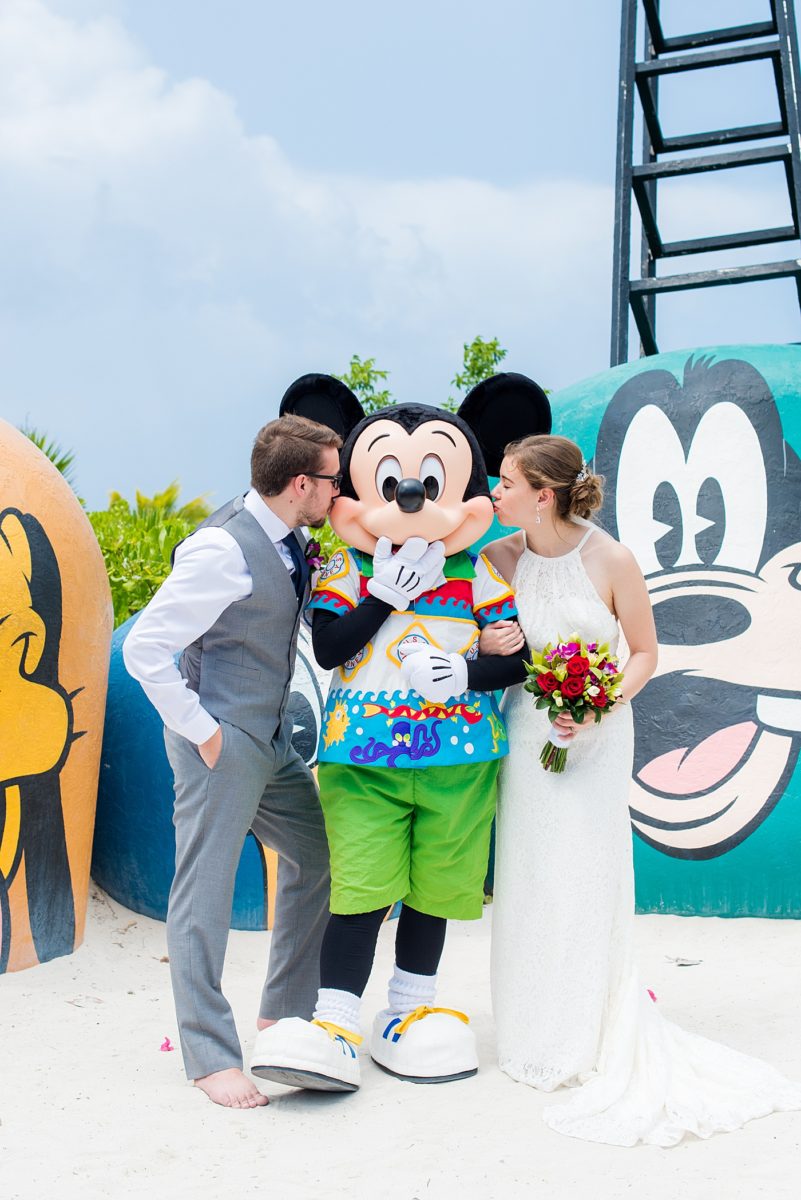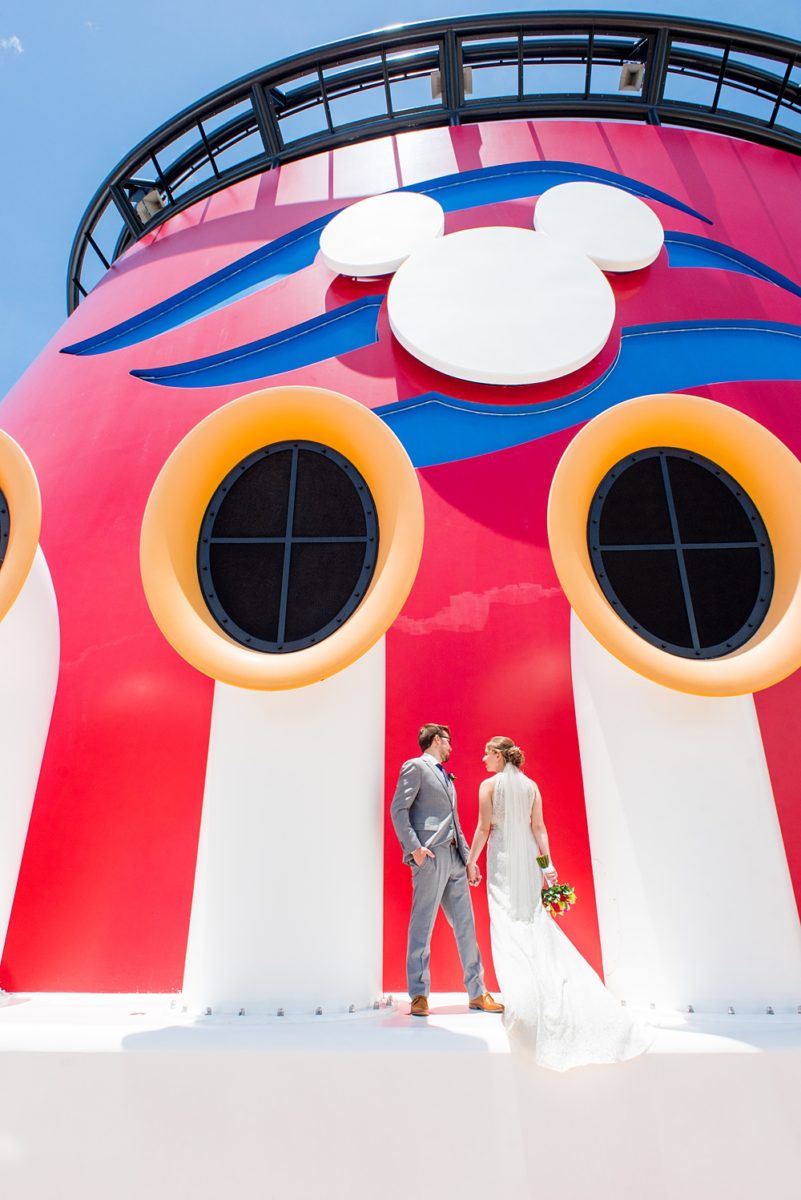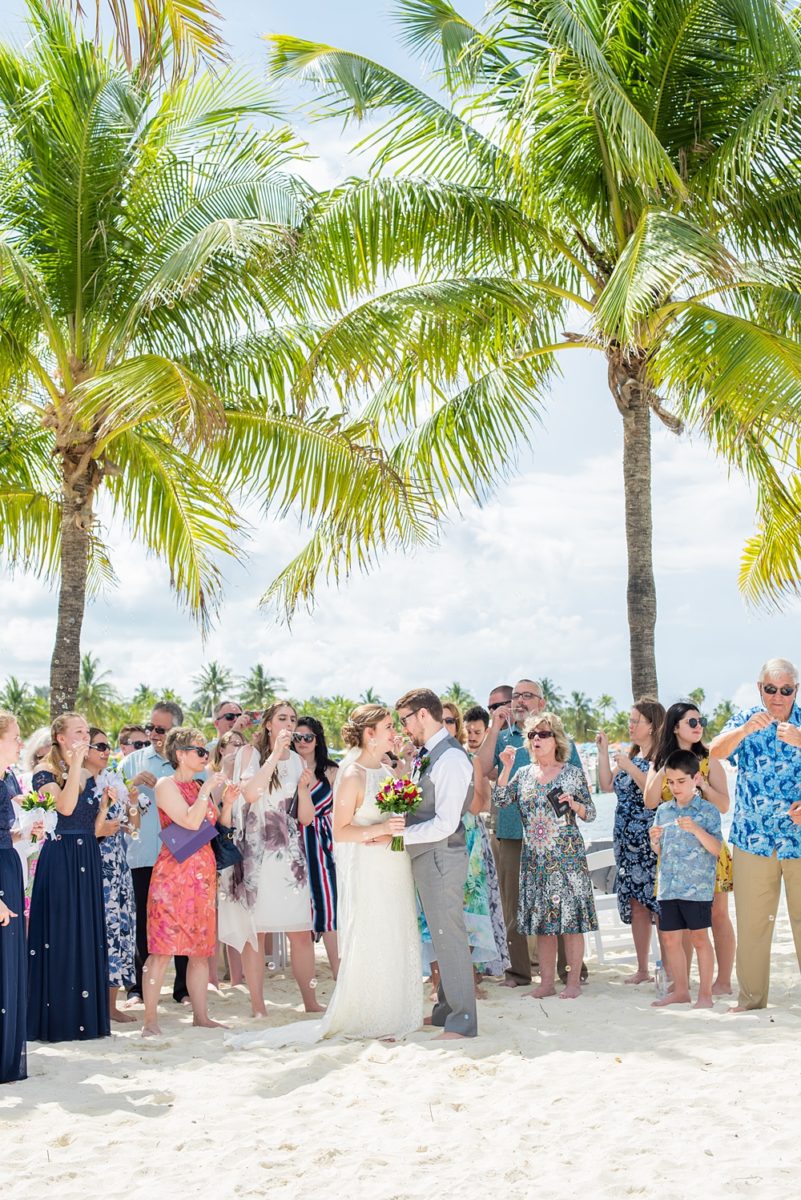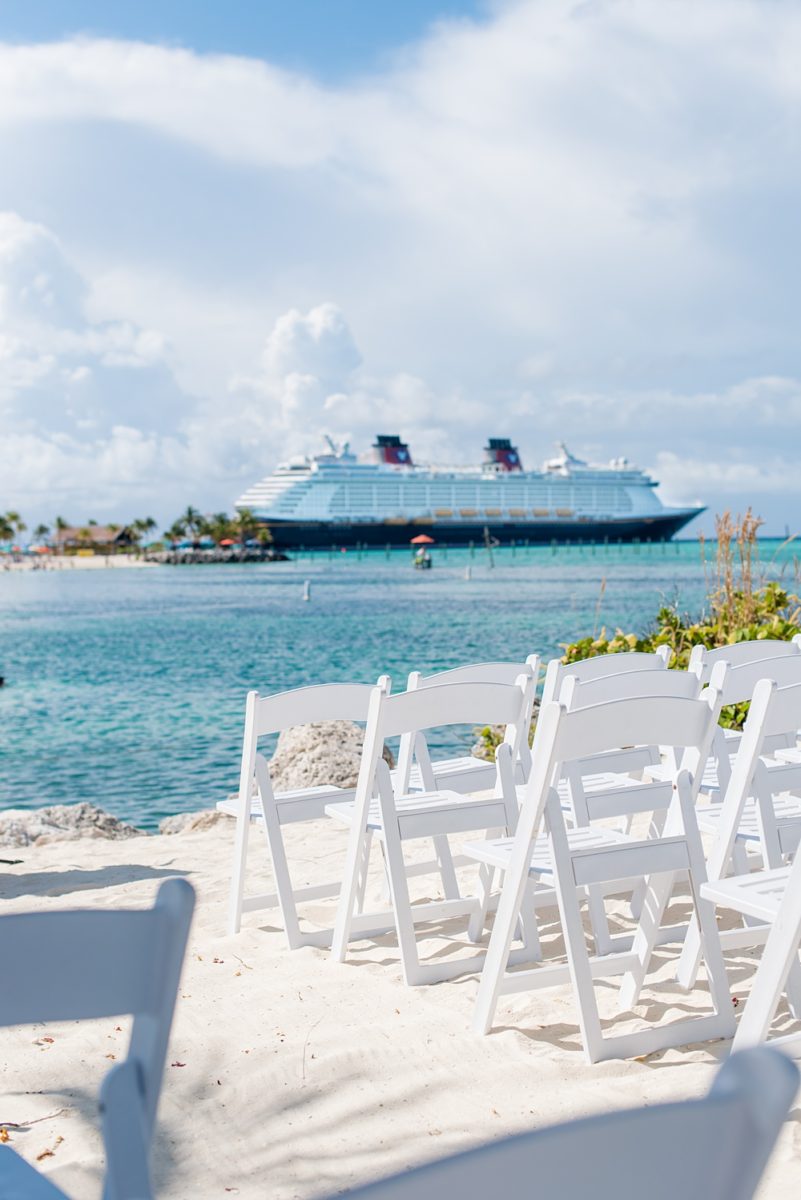 WALT DISNEY WORLD
You can't photograph a wedding at Walt Disney World and feel anything but elation when you're in special moments at the "Happiest Place on Earth." I've been lucky enough to capture two weddings at Walt Disney World…
Nonica and Jeremy's Christmas Wedding at the Wedding Pavilion and Contemporary Resort
Their wedding wasn't only filled with the charm a wedding day brings but they had the extra special layer of holiday magic for their December 24th nuptials! As forever Disney fans who got engaged at Disneyland Paris, they knew they wanted to tie the knot in a Disney way as temporary residents of Orlando, Florida at the time. Their wedding was filled with luscious red roses, beautiful evergreens and a few extra special Disney touches, including a hidden Mickey in Nonica's bouquet, Minnie Mouse slippers to get ready in, a rosette in her half-up hair do, and even a carriage ride.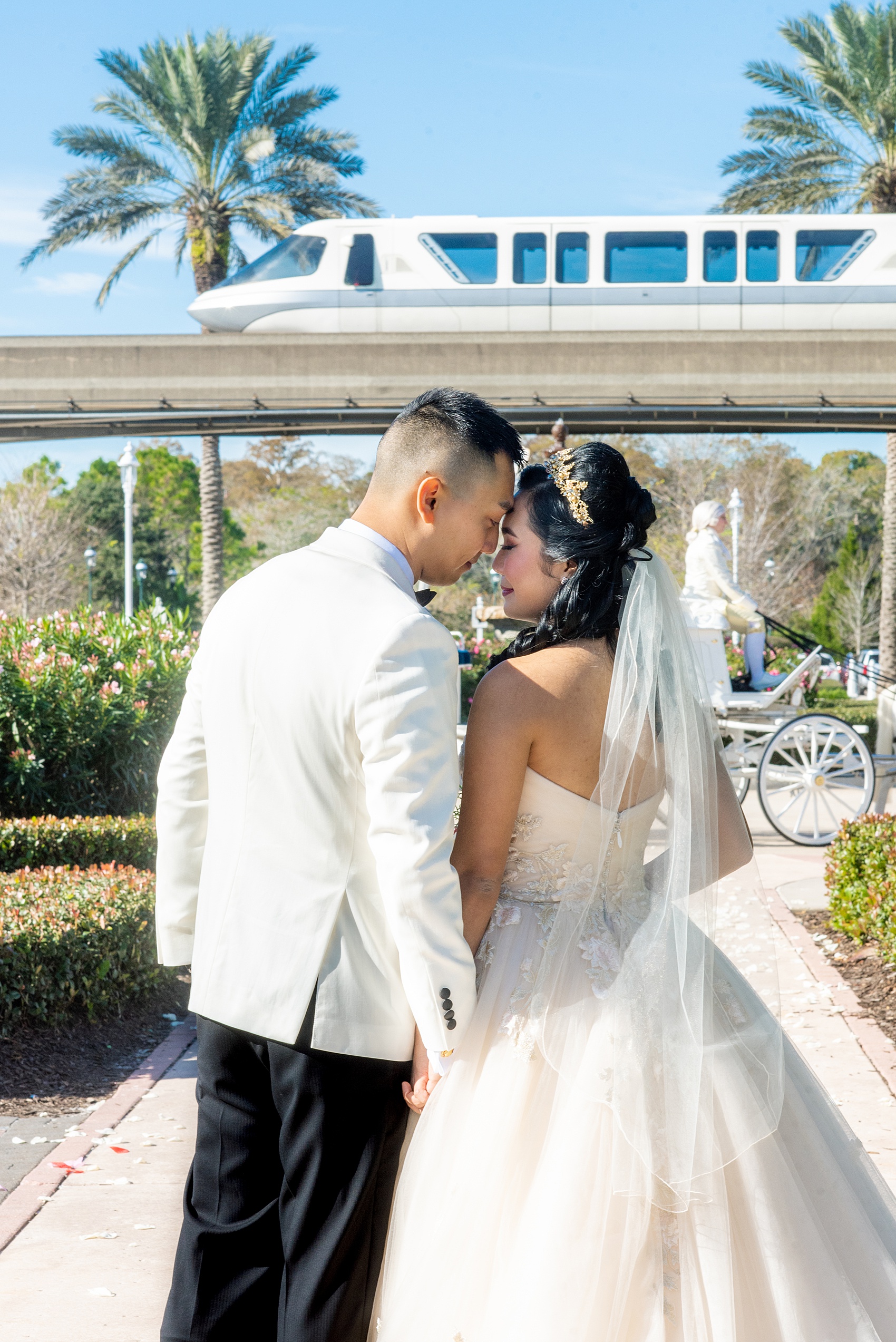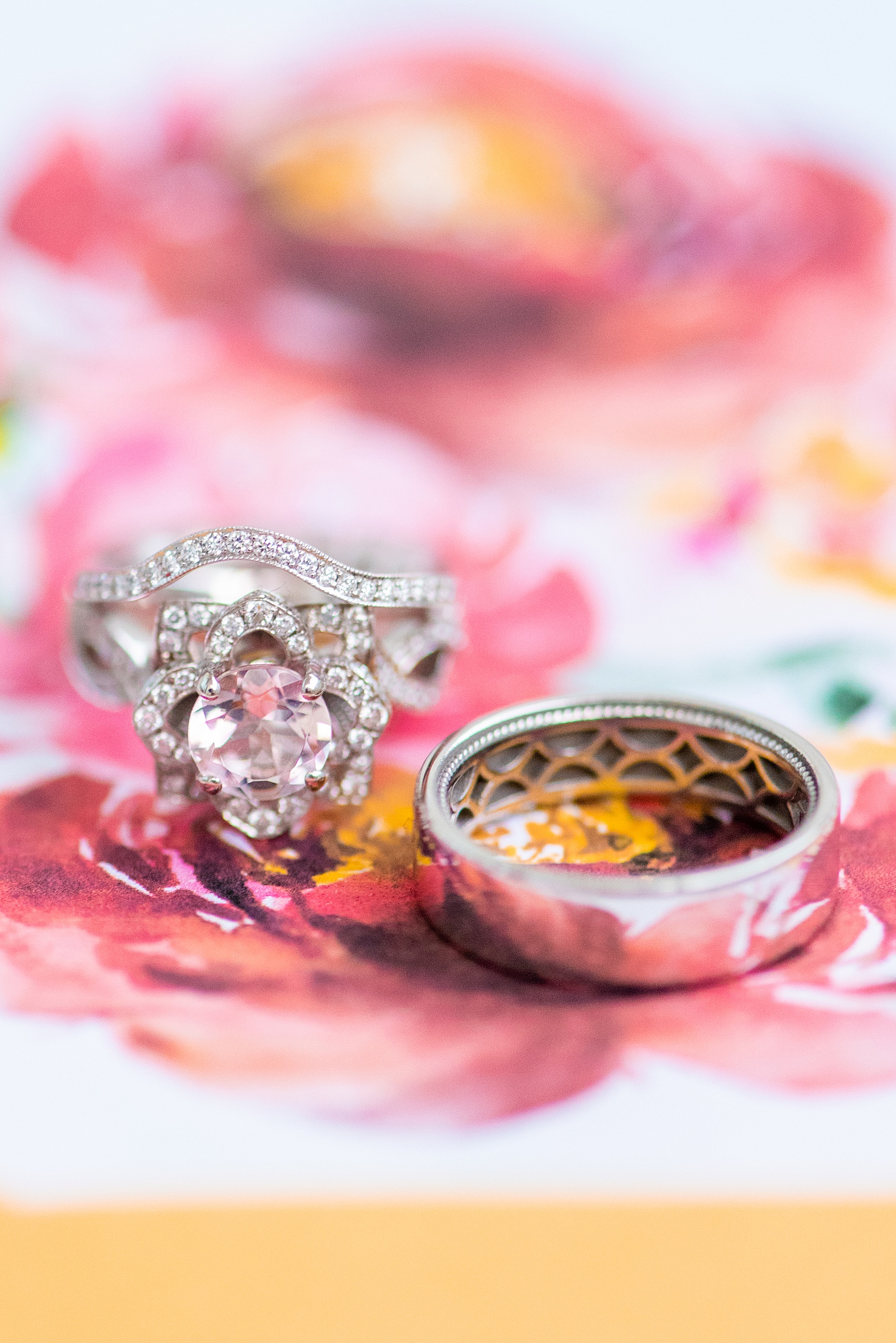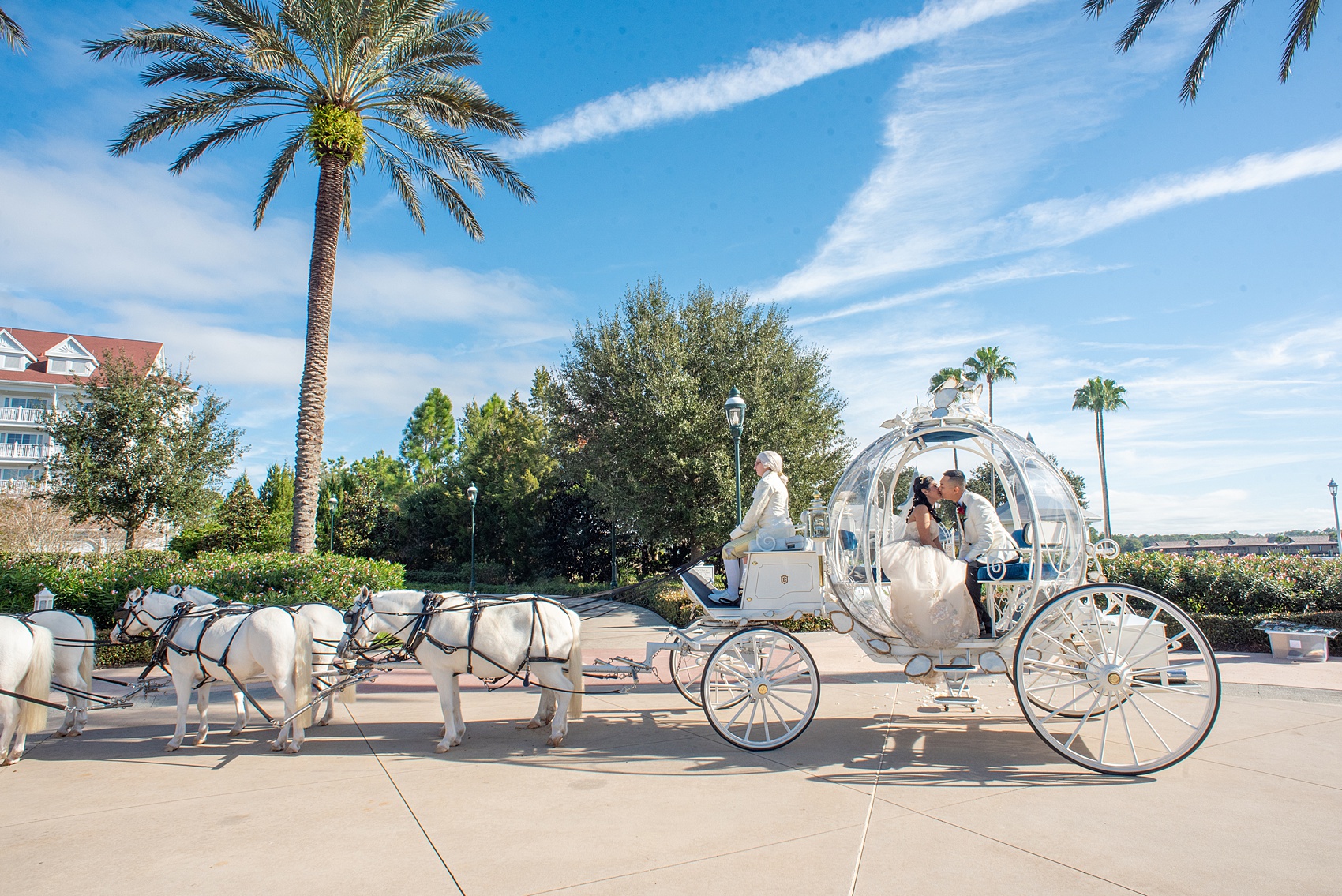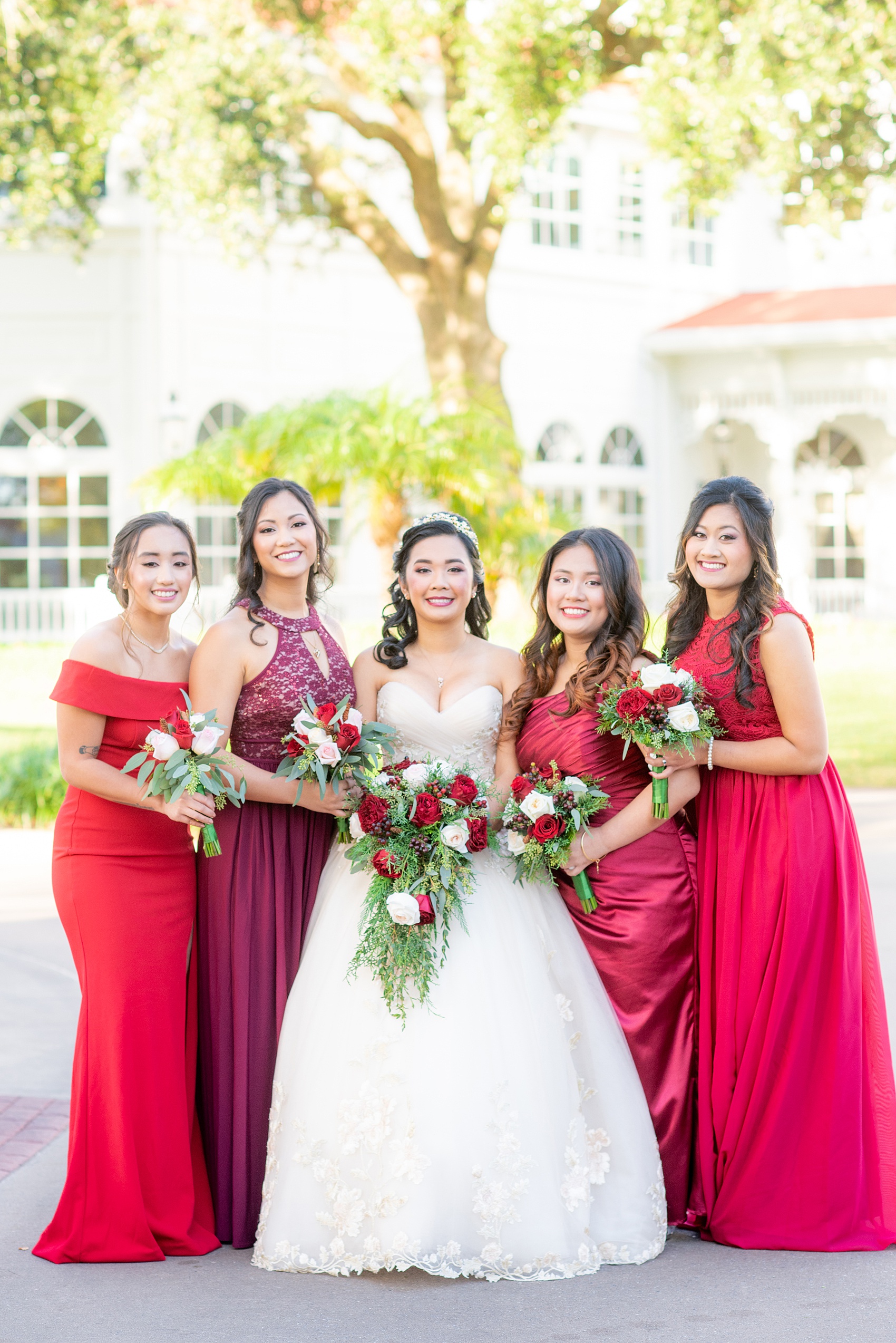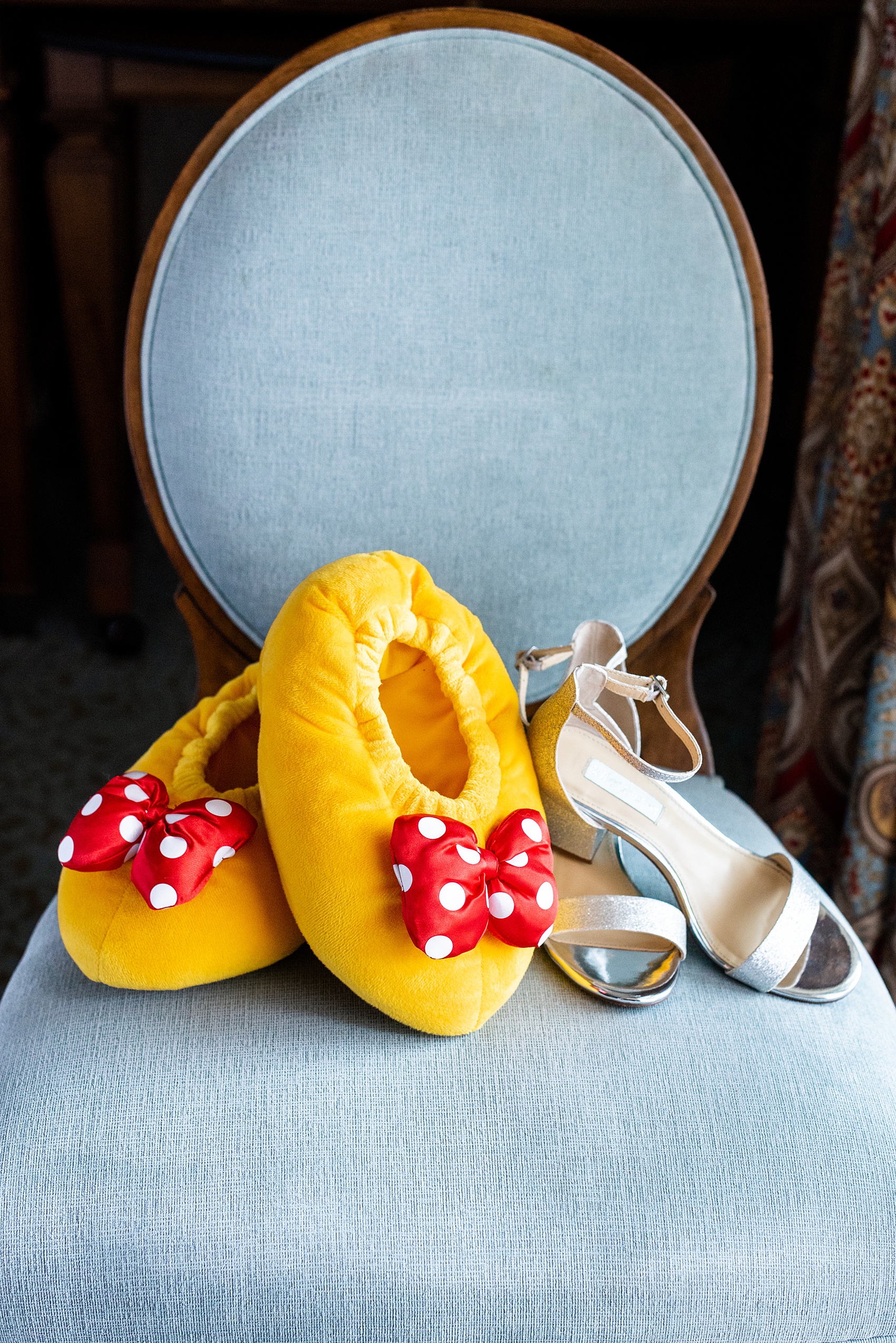 Rebecca and Josh's Wedding at Disney's Boardwalk
The Boardwalk has my heart! And so do Rebecca, Josh and their families! As a former resident of Orlando I befriended a lot of wonderful people in the five years I called it home. (And landing at MCO international airport still feels like coming home in many ways!)
Disney's Boardwalk is so unique – I consider it a serious hidden gem at Walt Disney World. It's away from the hustle and bustle of the parks and resorts on the monorail line and its proximity to the waterfront only adds to its relaxing vibe.
Rebecca's glitter heels will always have a piece of my sparkly-loving heart, I adored the engraving within their wedding bands, the special paper cut cake topper a friend made on their "E-ticket attractions" cake (Disney fans know what that means!) and that one of the layers was the famous Dole Whip flayer Disneyphiles love so dearly. Let us not forget Rebecca's amazing Lily of the Valley bouquet, pre-dating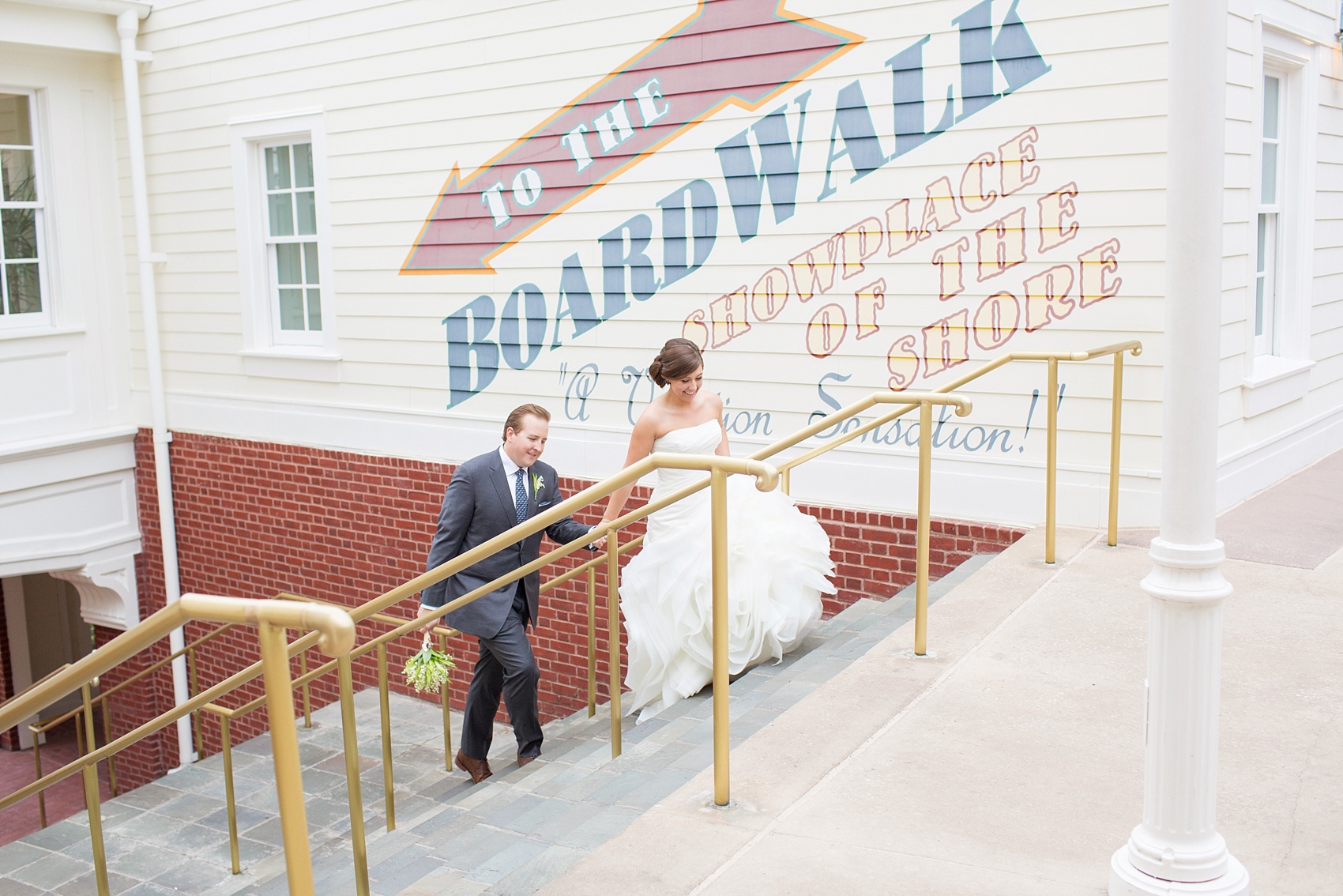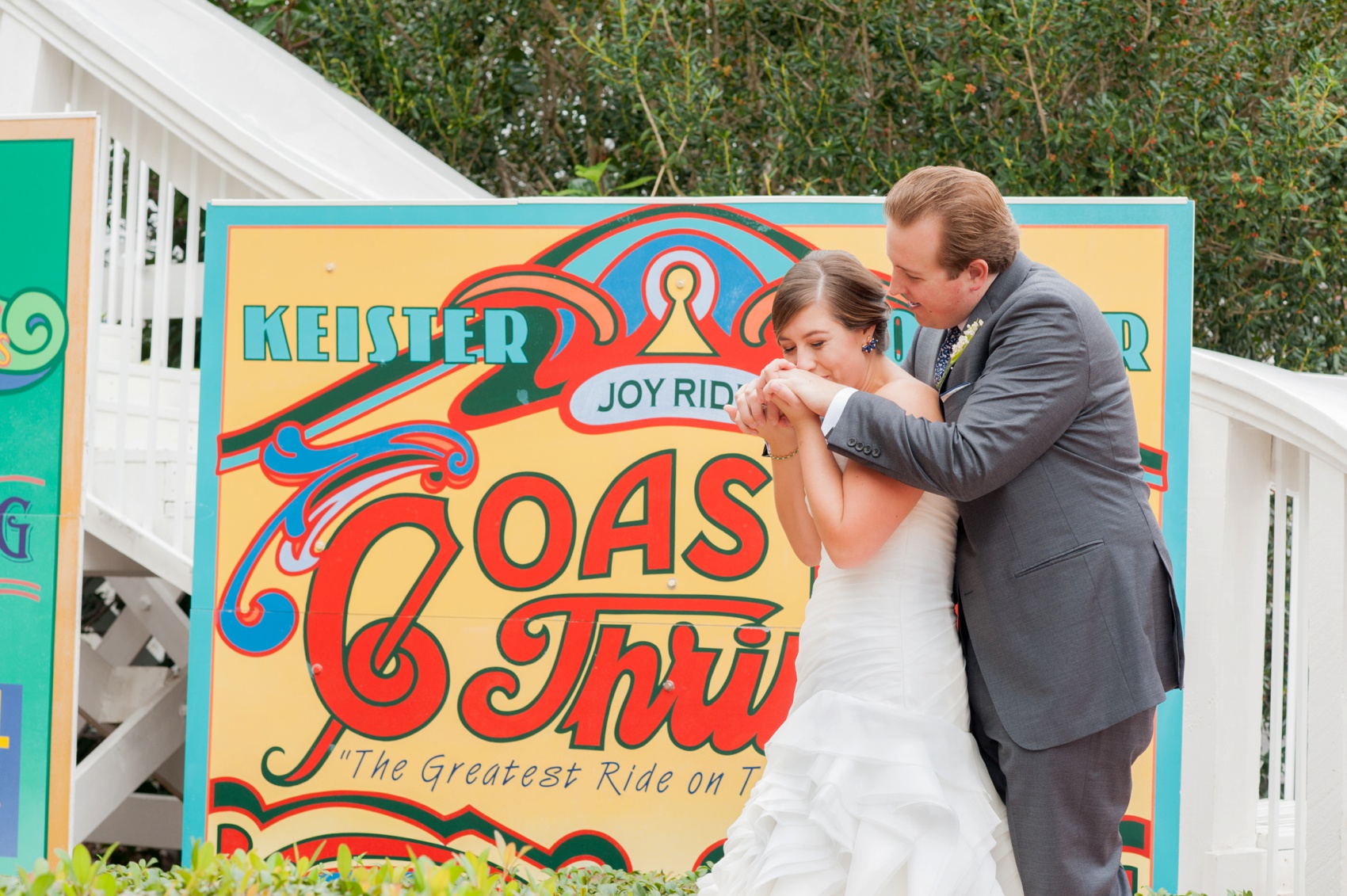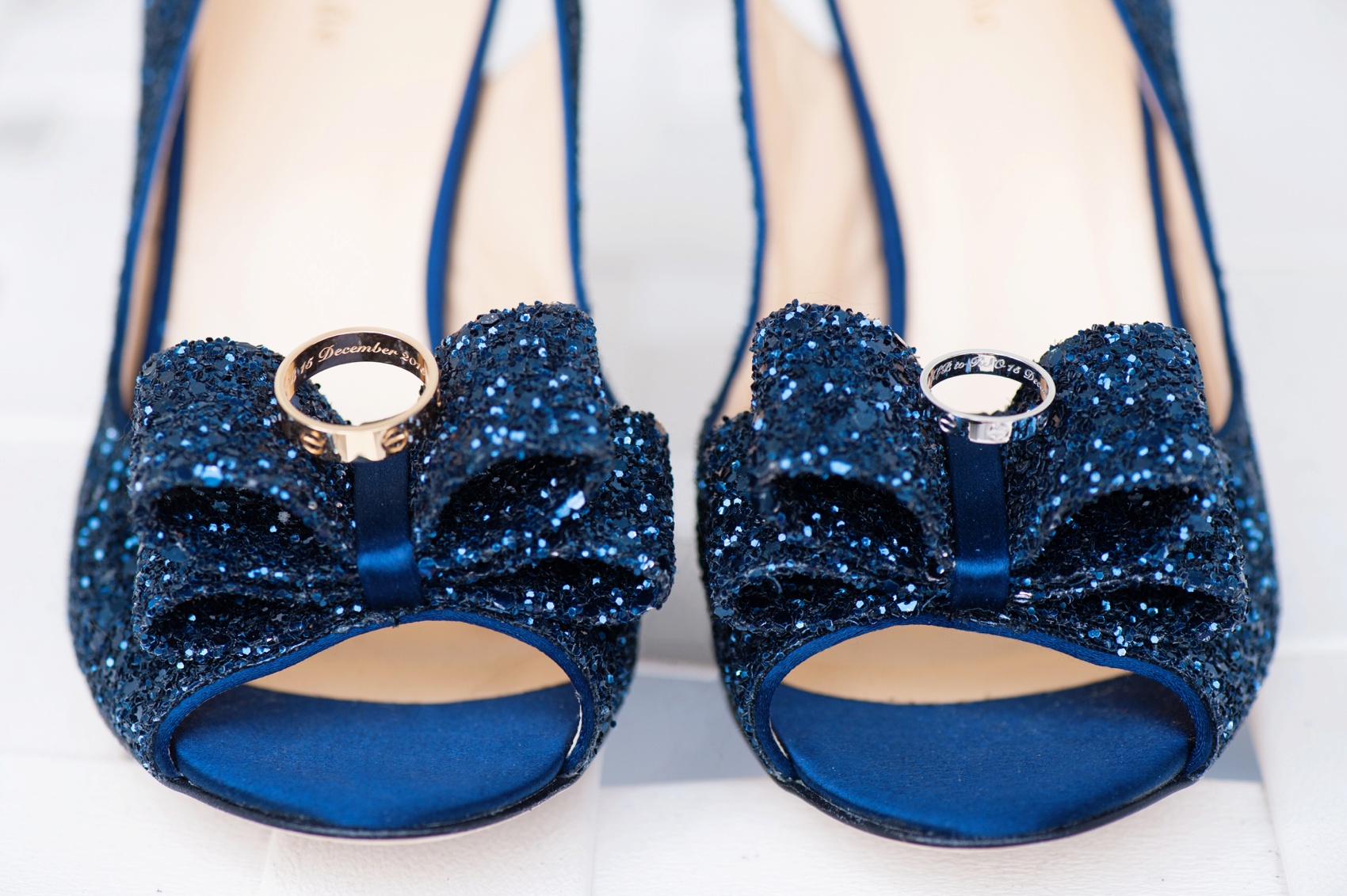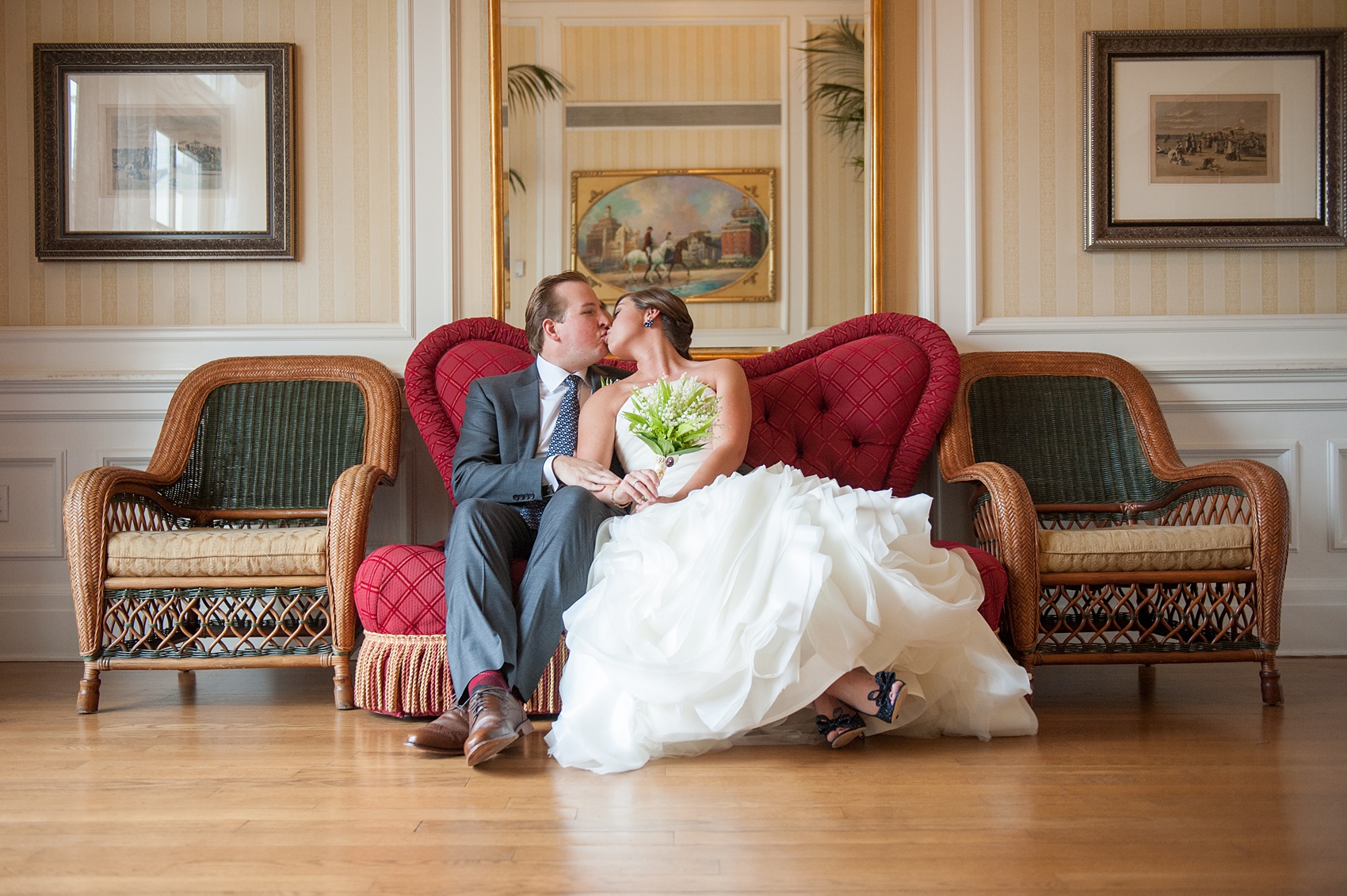 CHARLOTTESVILLE
Lucy and Van's Wedding at the Lodge at Mount Ida
Rarely does a wedding hit all the high notes a wedding can contain, from a dreamy location with a view of the mountains, to a reception drenched in thousands of dollars worth of flowers, to cookies of their pets at the reception, to fireworks and a vintage car sendoff to end the evening. Lucy and Van's wedding hit all the right notes though at all the right times. (We even managed to get them married outdoors and take all their photos outside before the rain hit that day!)
Their invitation suite was to die for and Lucy truly brought "sexy back" with her stunning form-fitting gown. Guests traveled from everywhere but Charlottesville, which was a true destination for everyone but the groom, who was getting his masters degree at the University of Virginia, nearby.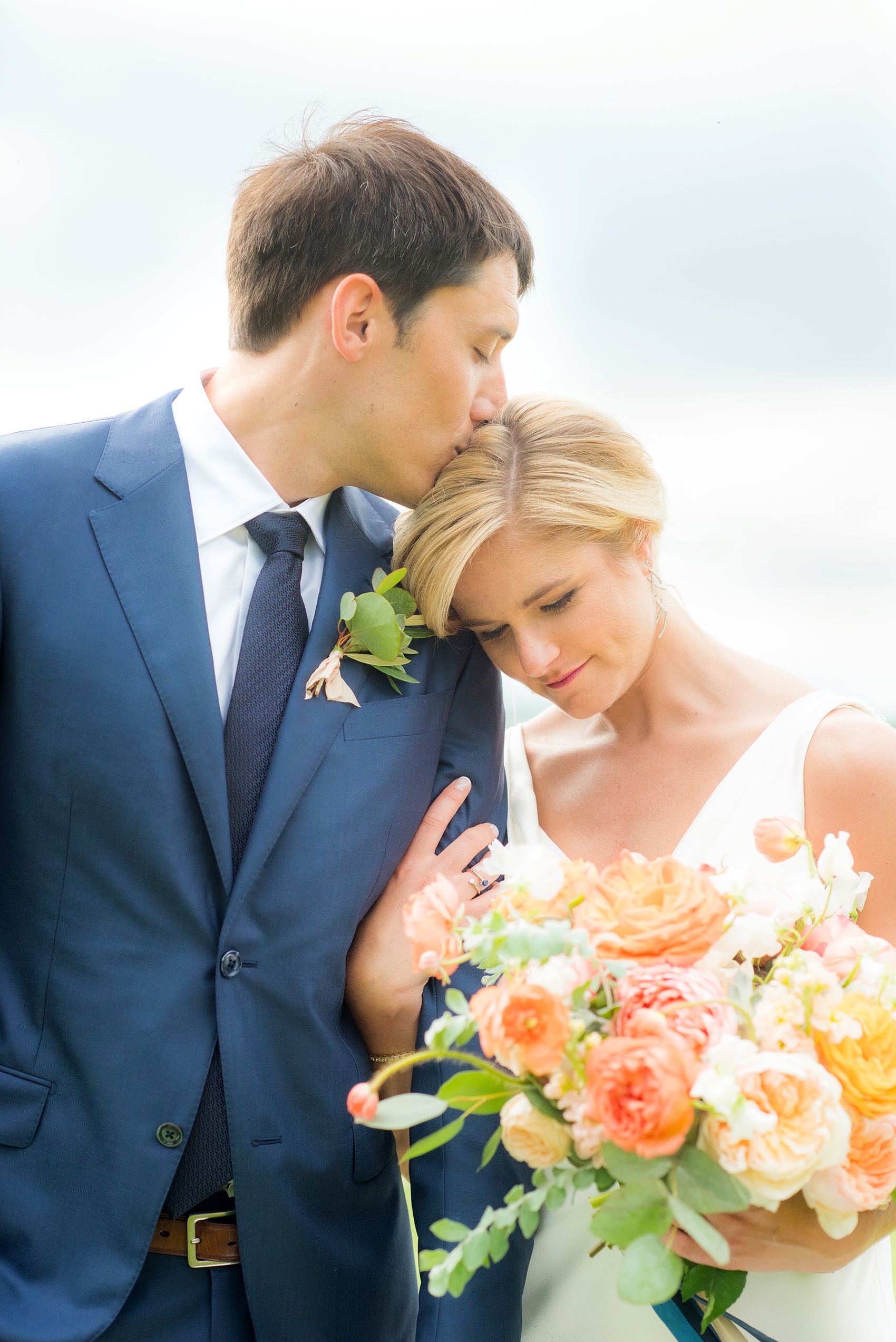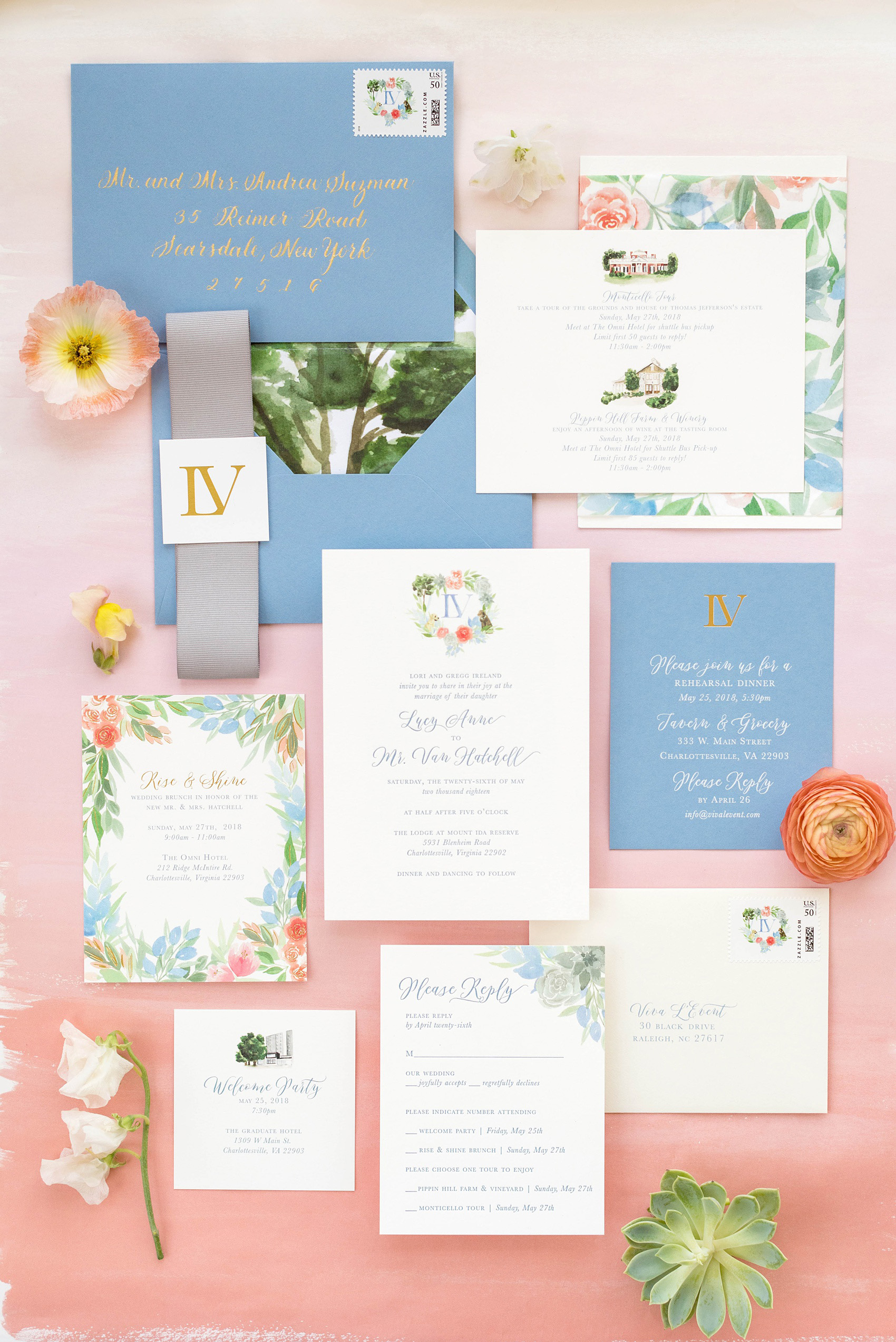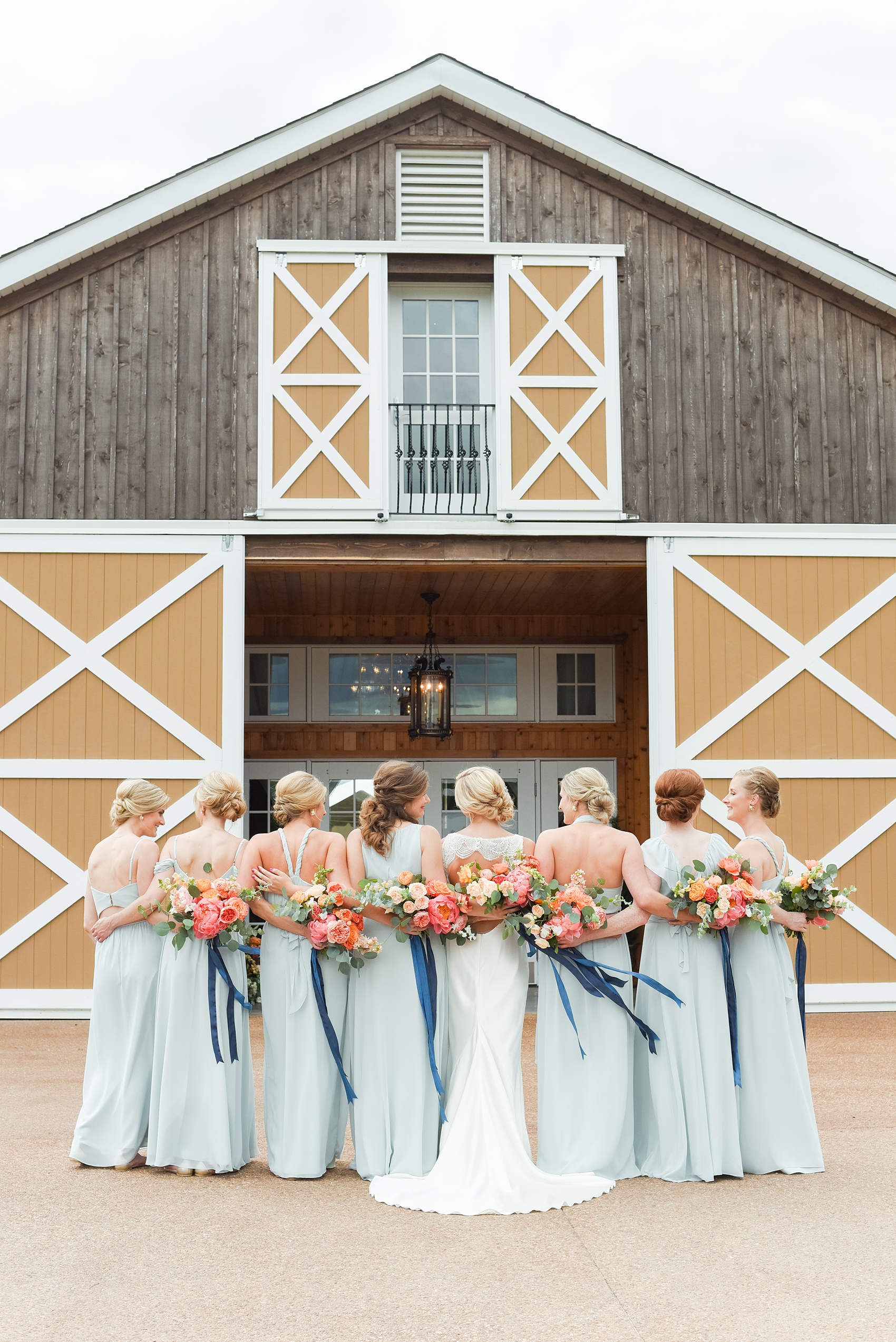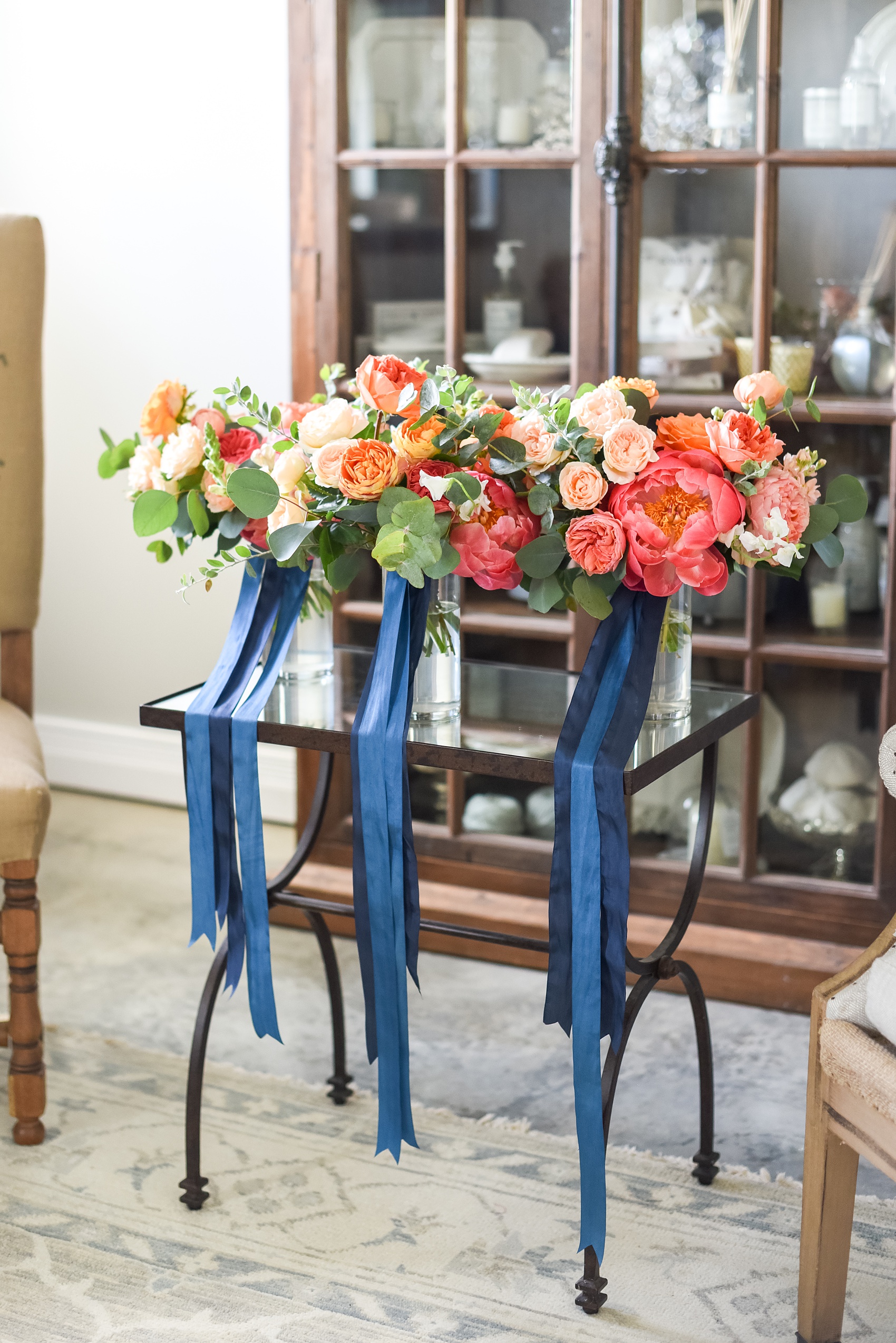 CALIFORNIA
Andi and Jaron's Wedding at Testarossa Winery in Los Gatos
This special couple's memorable wedding was at a gorgeous winery just about an hour's drive south of San Francisco. So many people flew in from many states in the US (including me) to be at their wedding. Andi's dress wows me to this day as does their expressions of utter joy. And that California light is dreamy no matter the season!
Jaron's in the photography industry so when he asked me to photograph their wedding before I had ever met his fiancee I was floored. And said yes! We all got along famously and I feel lucky they chose me as their destination wedding photographer to capture the dreamy golden hour portraits, "cellar" ceremony, and awesome portraits in front of vintage cars and ivy-filled walls.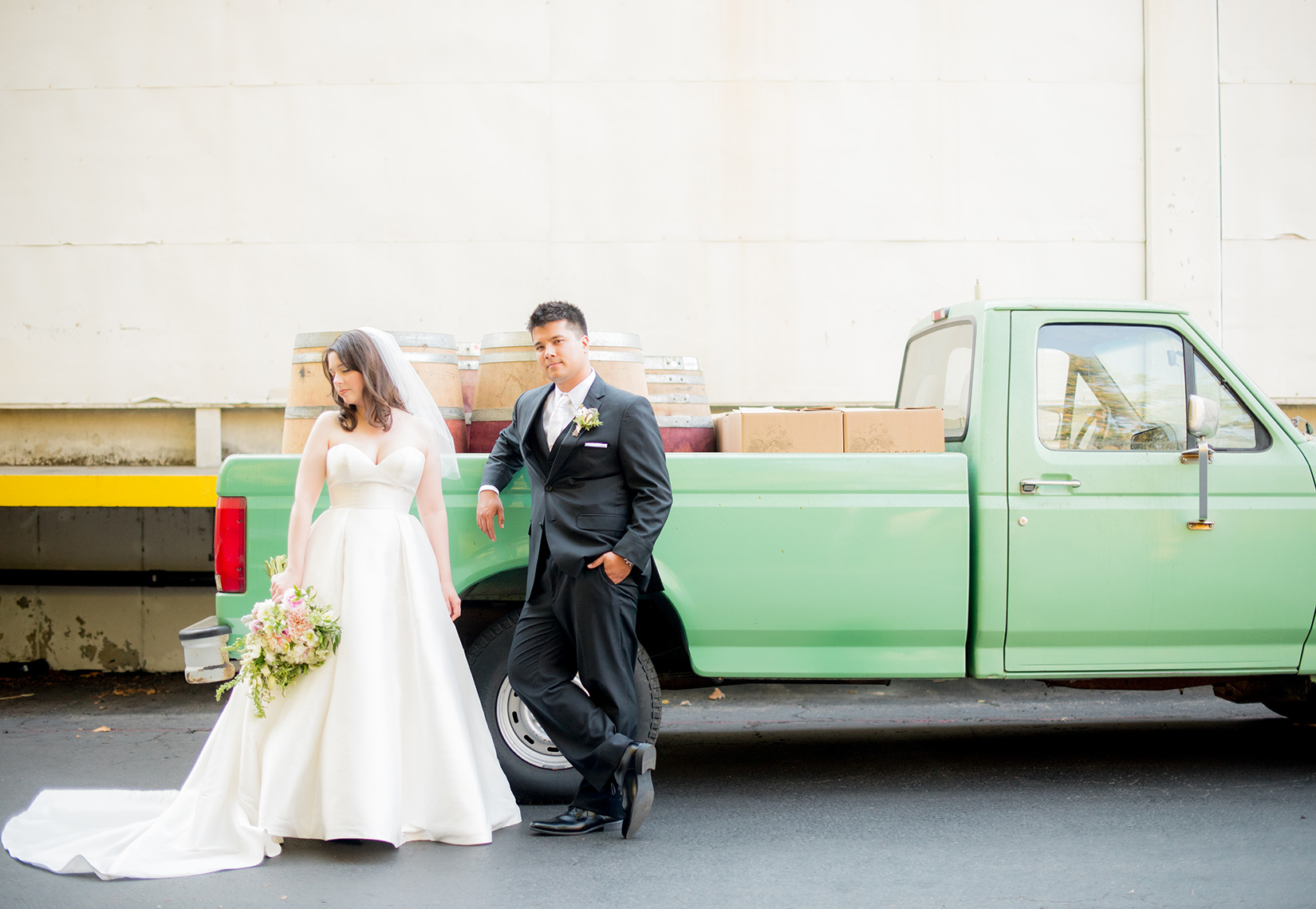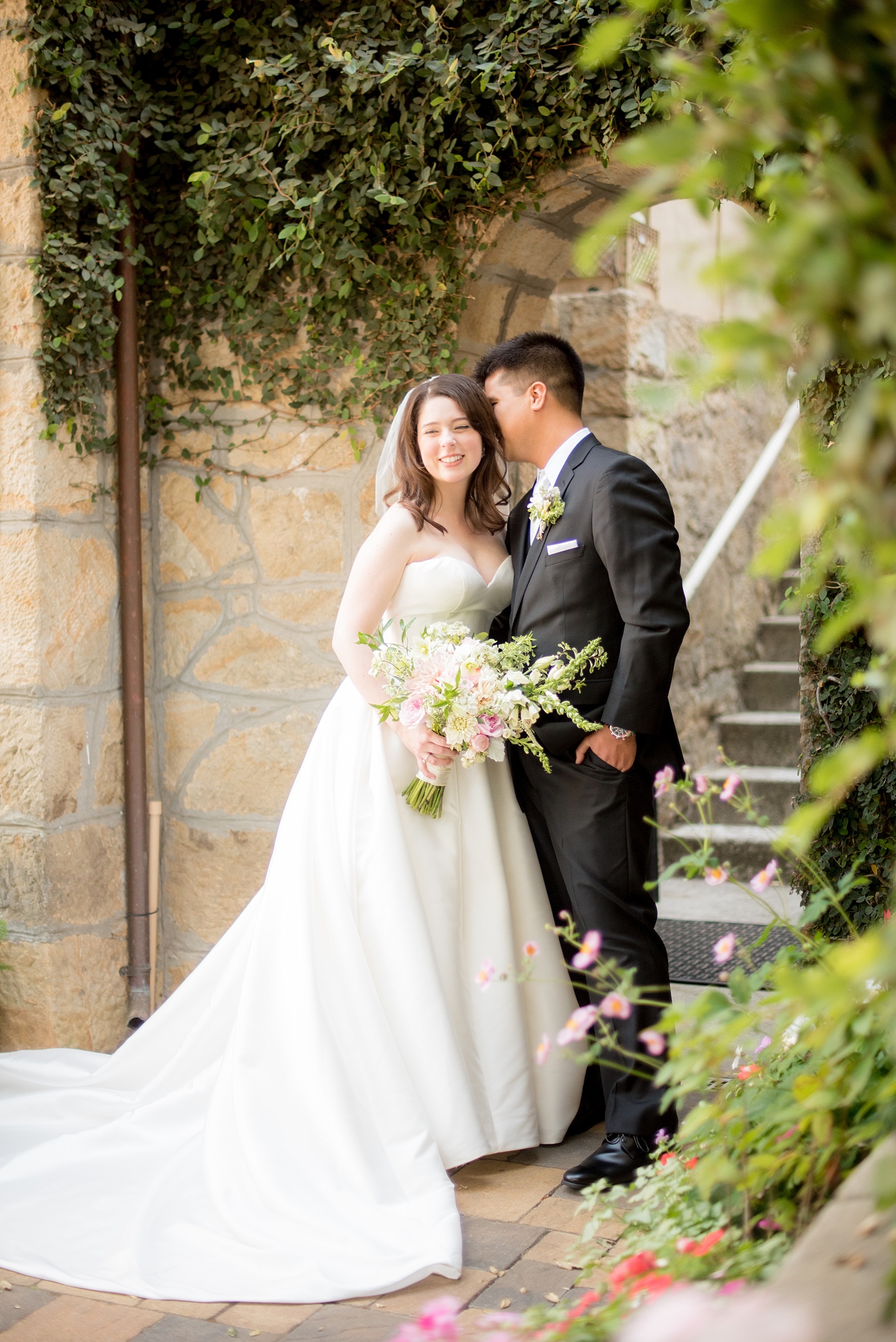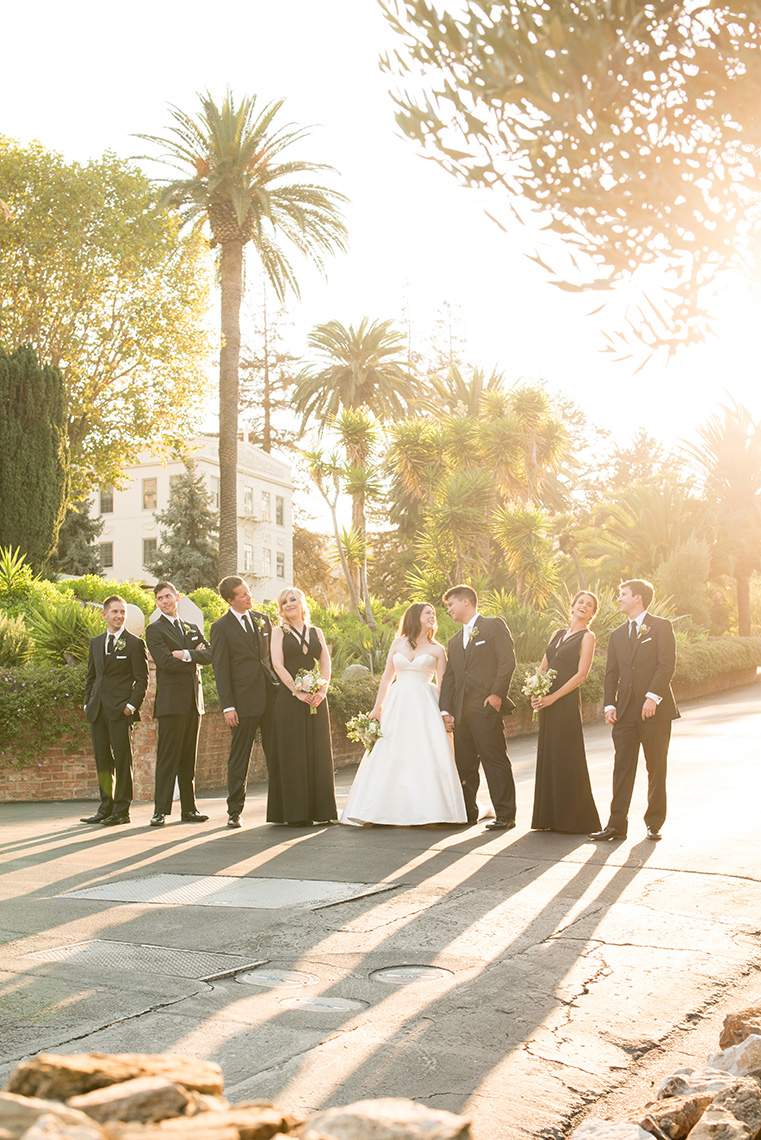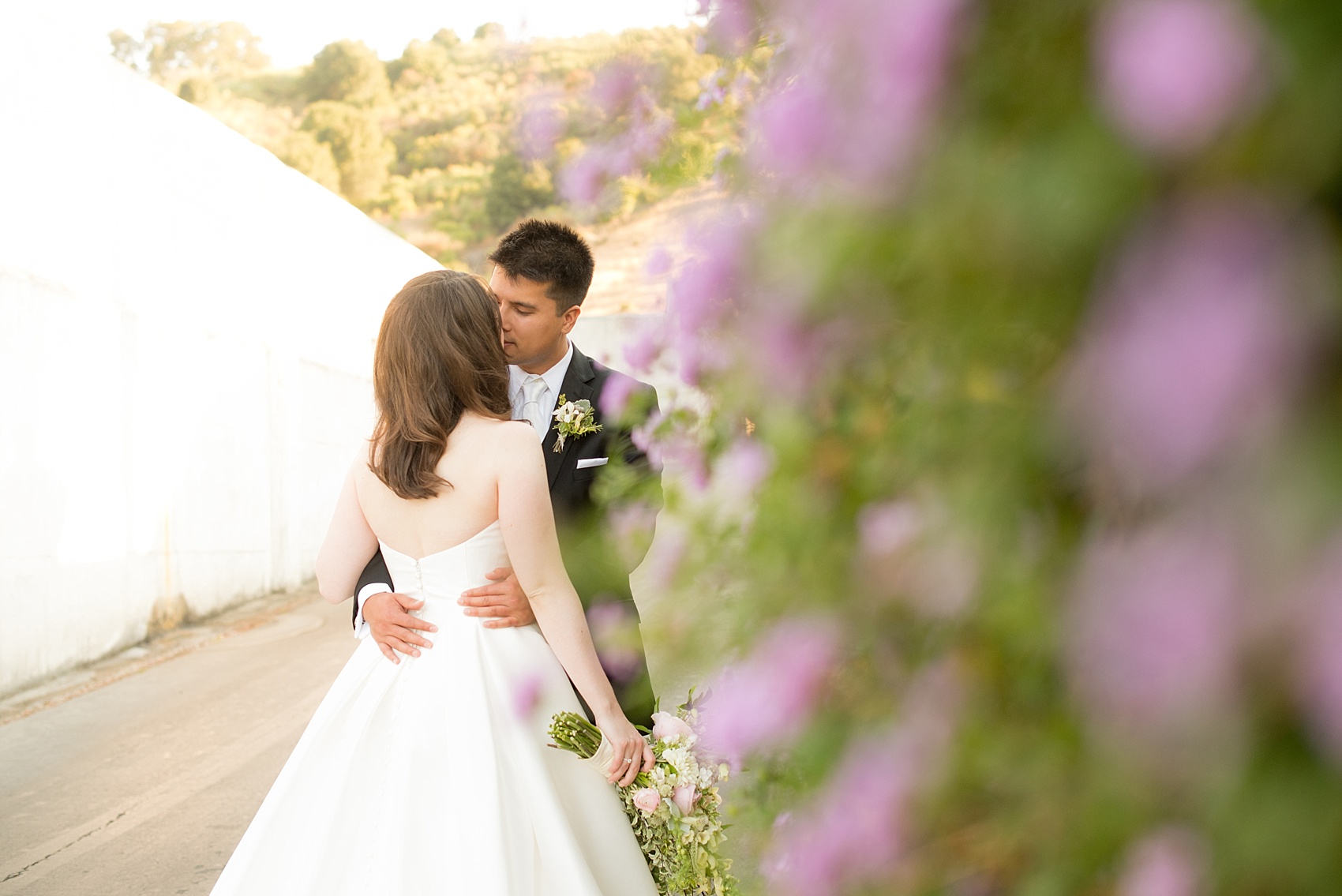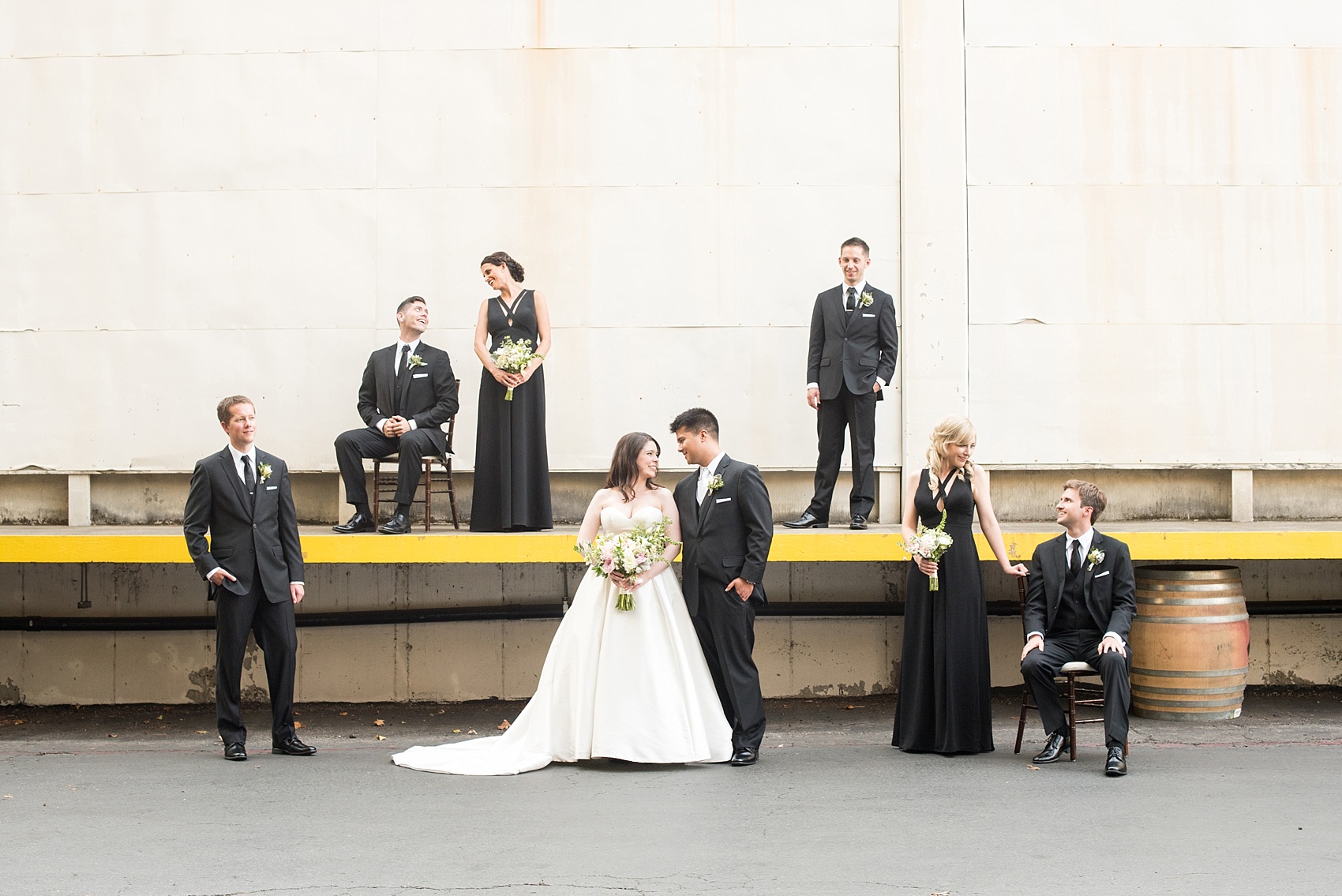 Nicole and Mark's Wedding at HammerSky Vineyards
I met Nicole at her best friend, Melanie's wedding. She was enthusiastic and vivacious and we hit it off right away. Even before she was engaged, at Melanie and Matt's wedding, she exclaimed, "You're going to photograph my wedding when I get married!" Years later, I did!
Because Nicole and I already had established a relationship, she felt comfortable revealing to me that her and Mark's wedding plans for their big New Jersey celebration was stressing her out, financially and emotionally in regards to dealing with family woes. I suggested they look into eloping in a few special locations and she loved the idea.
Her, Mark and about 12 family members and best friends gathered in Paso Robles, California at family owned and operated HammerSky Vineyards, to gather for an intimate celebration focusing on what mattered most: the love between the bride and groom. We loved taking photos in the vineyards, a small dinner at a rectangular table for the guest count of less than twenty people including me, and capturing their first dance as the sun set over the hills.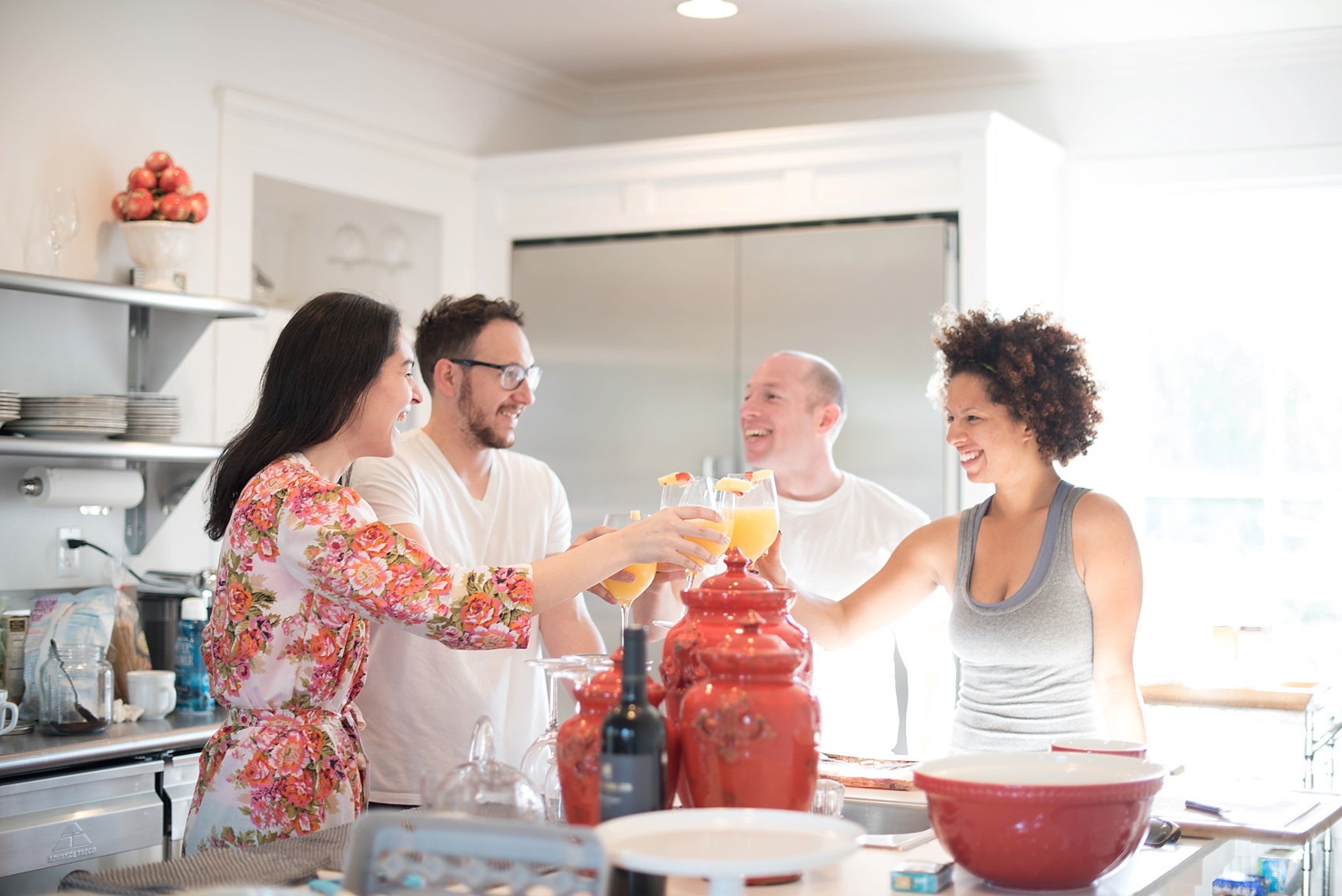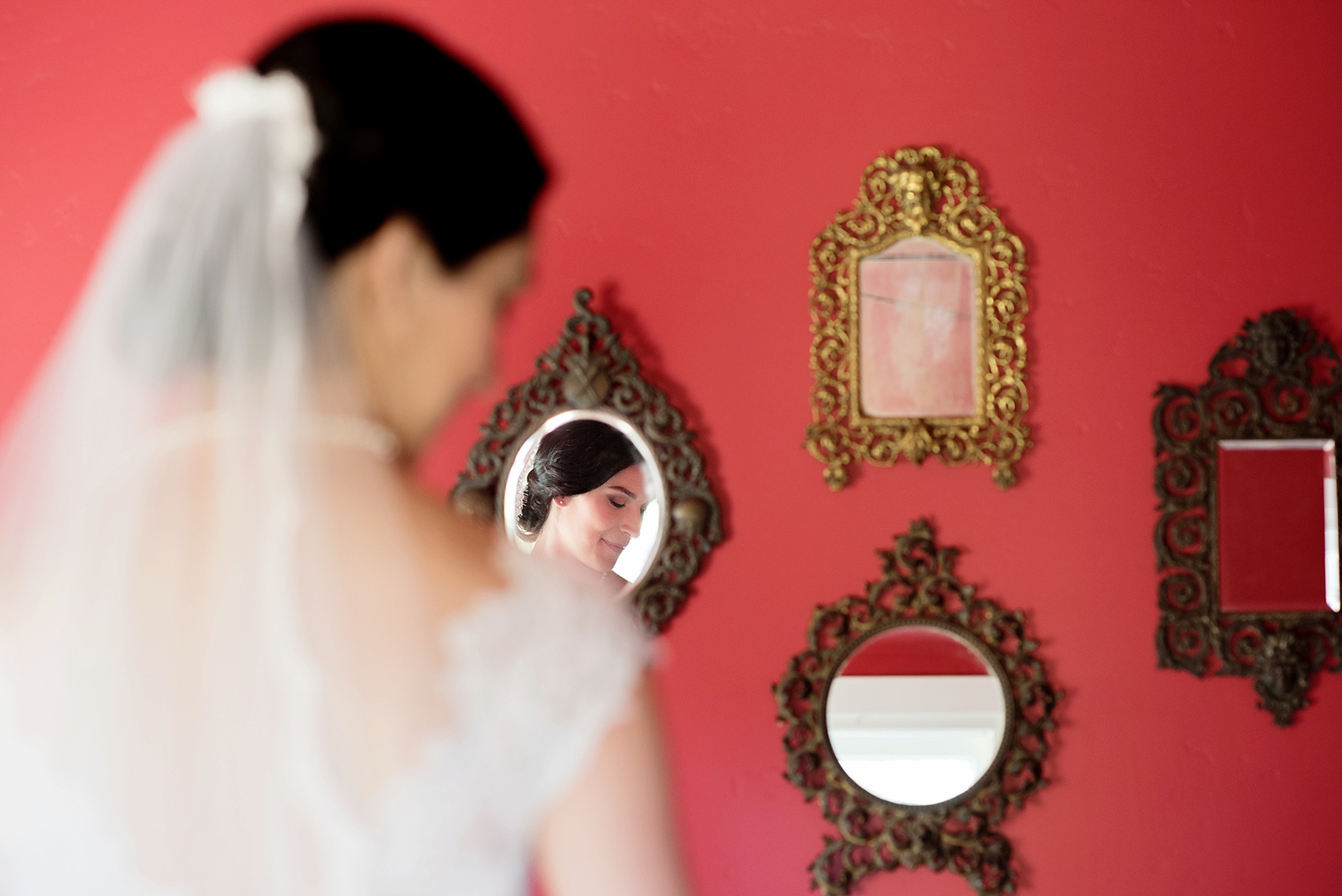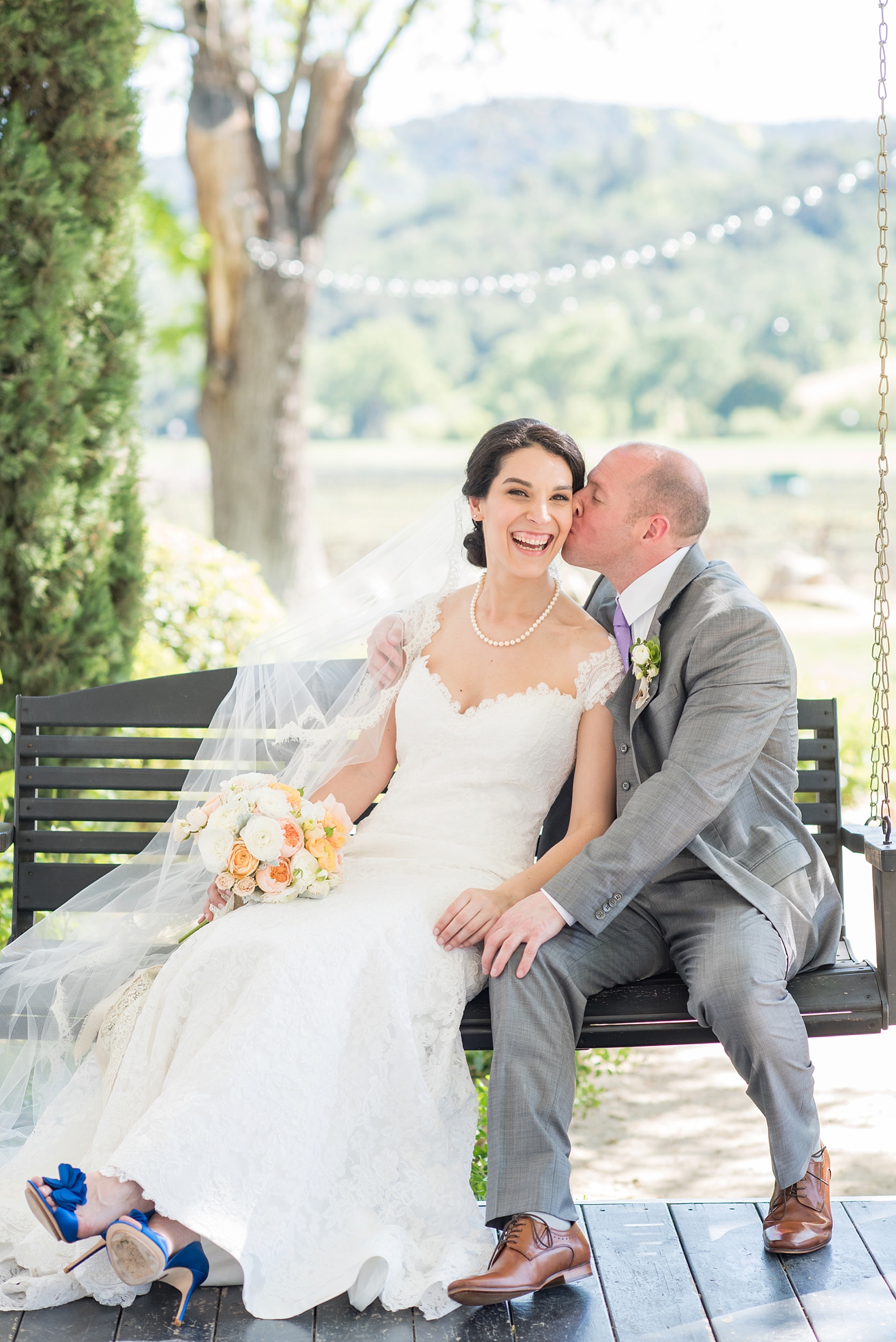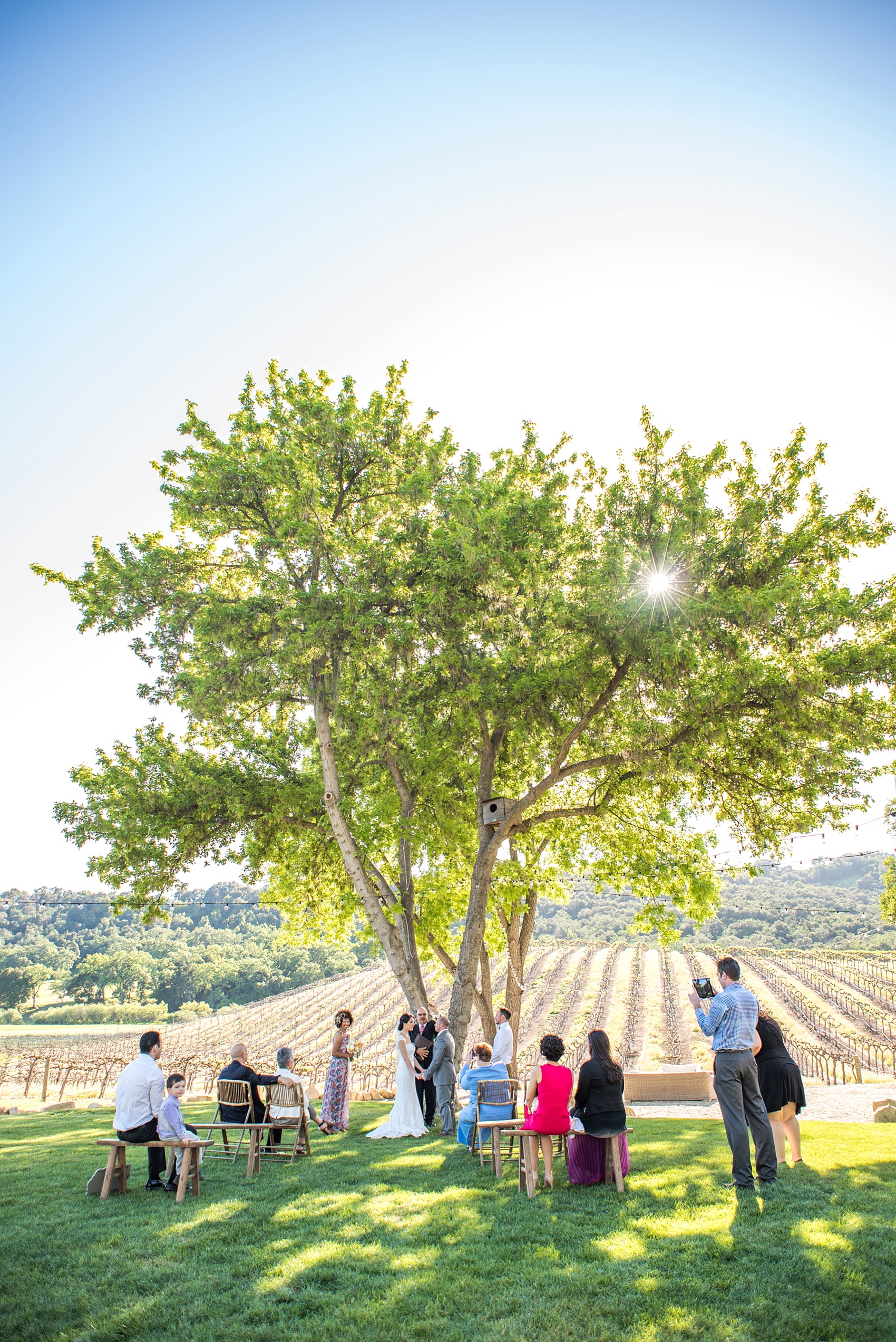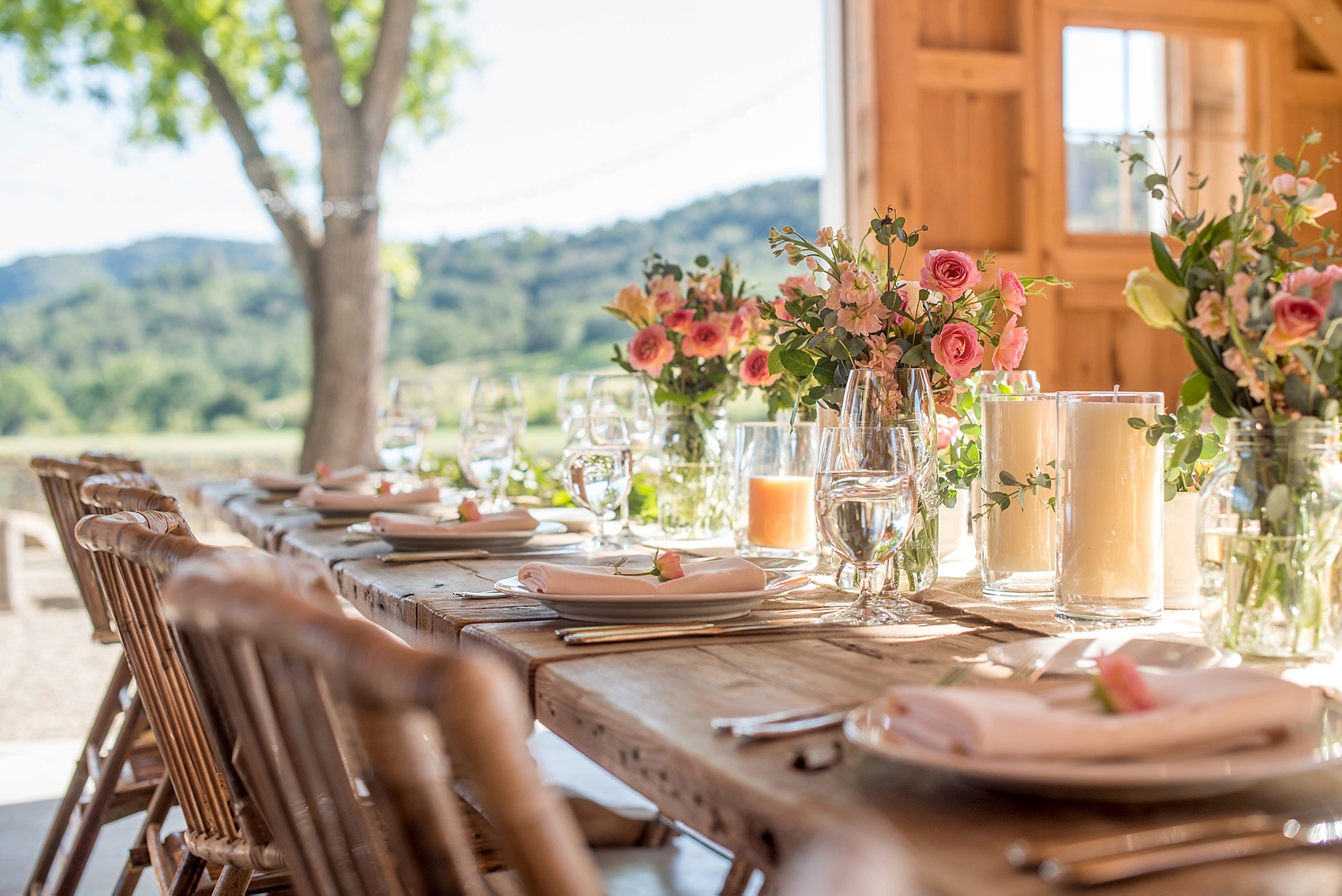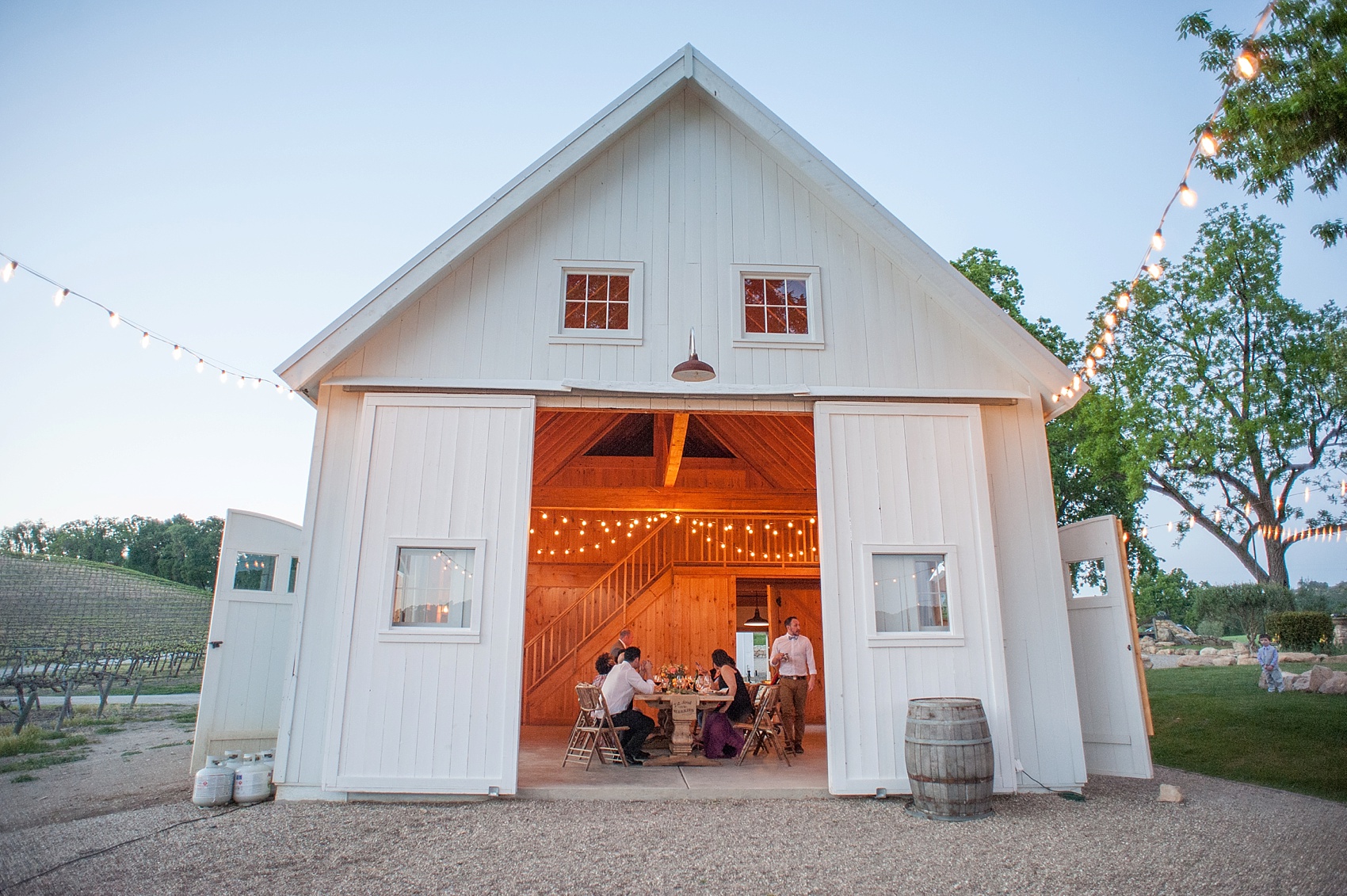 Daufuskie Island, South Carolina
It's great to have a destination wedding at a location that's significant to you and your family or one that perhaps will be because you got married there. For Ashley and Luther, mentioned earlier in the post, the Dominican Republic felt right because her parents were from the island. For Christine and Jake Daufuskie Island's Haig Point was the perfect destination because Jake's family owns a home on the island off the coast of South Carolina, where his parents plan to retire one day.
Never a stranger to unique ways for a destination wedding photographer to get to a wedding, whether by plane, train, or automobile, the only way to get to the island is by a ferry. And cars are not allowed there – you're assigned a golf cart that's yours to scoot about the island when you check in!
Favorite moments from their wedding was seeing how Christine's small stature fit so perfectly inside Jake's towering embrace, how the oyster shells scattered the shoreline and the Spanish moss hung from the trees, and hearing the sounds of their live band fill the tented reception space.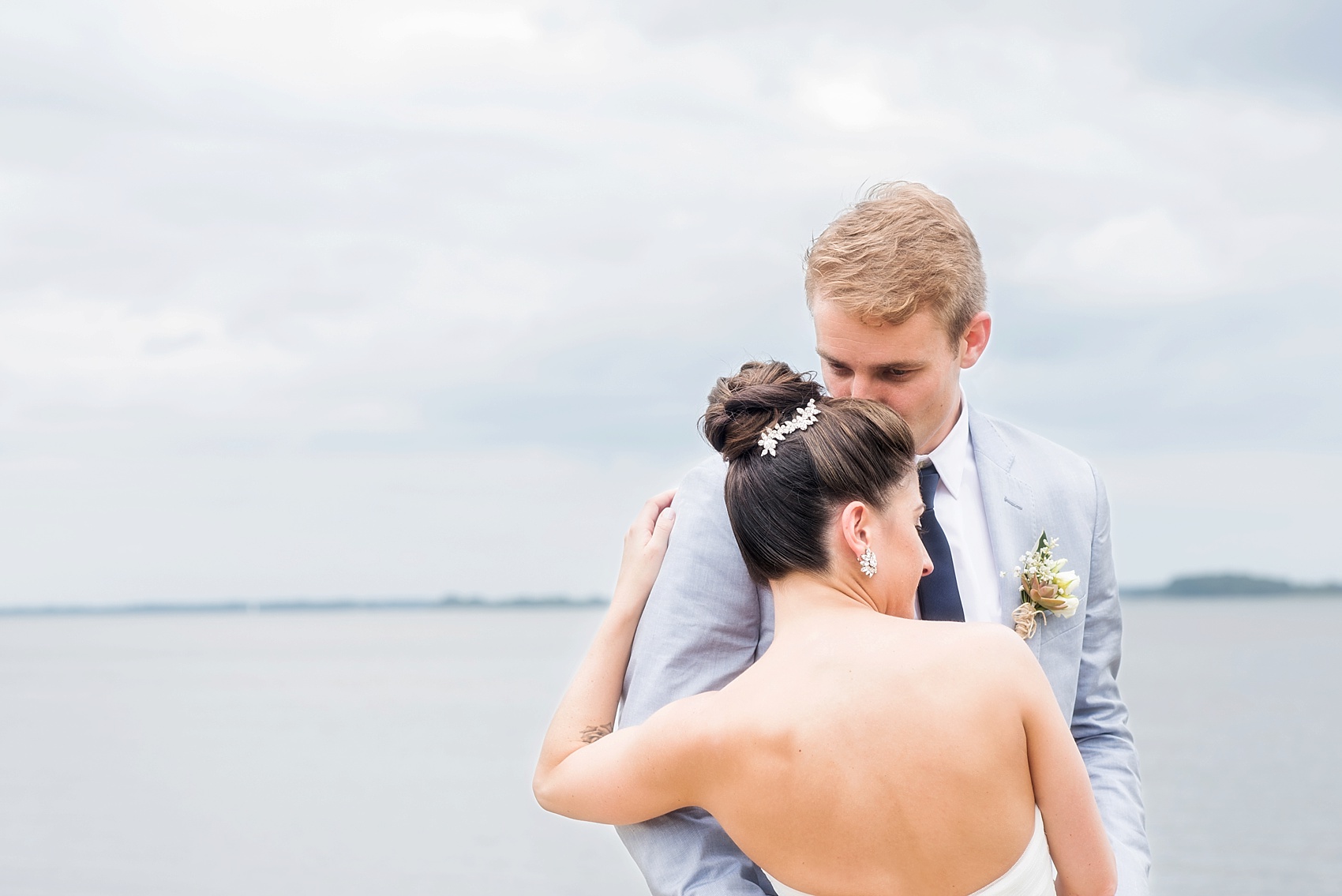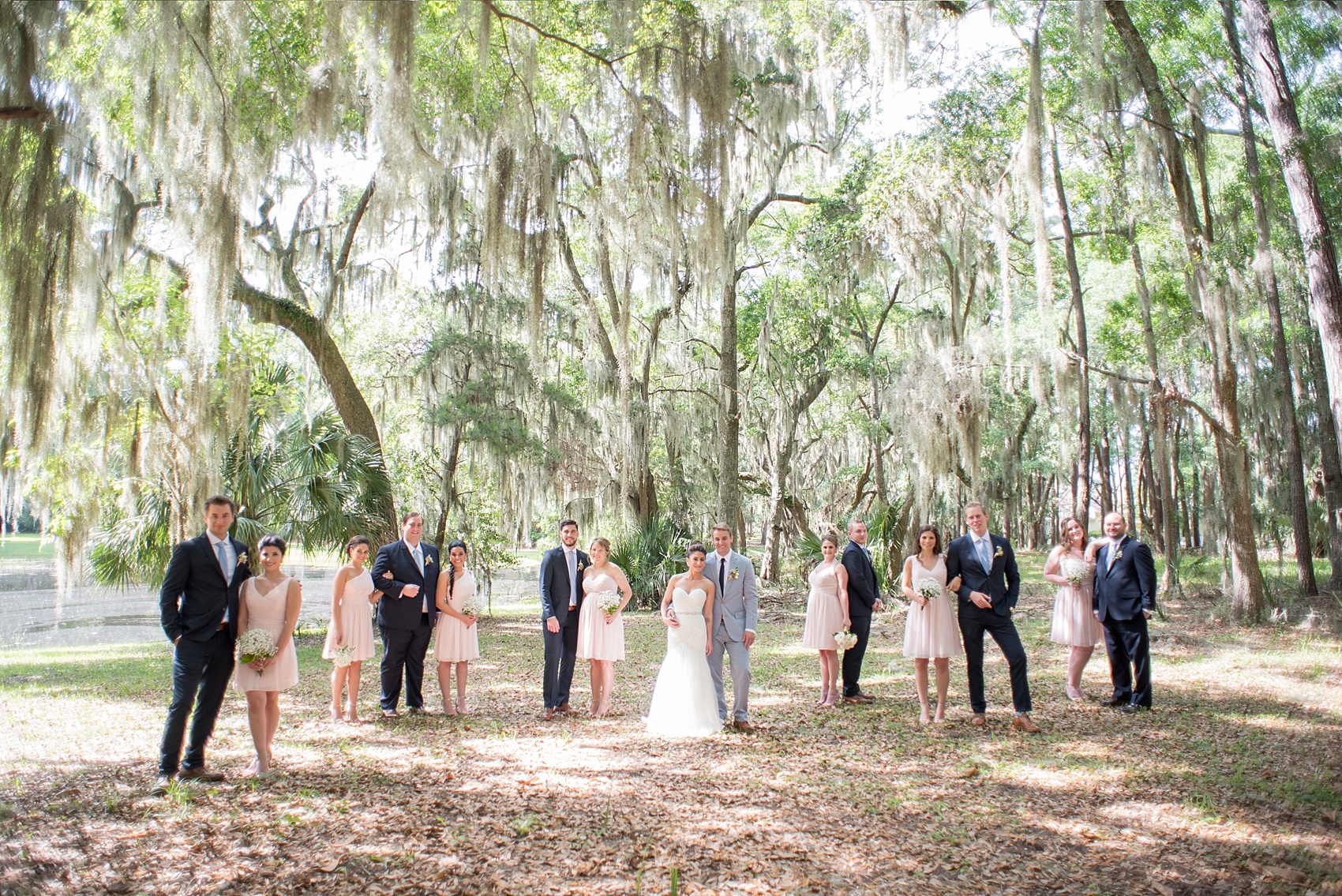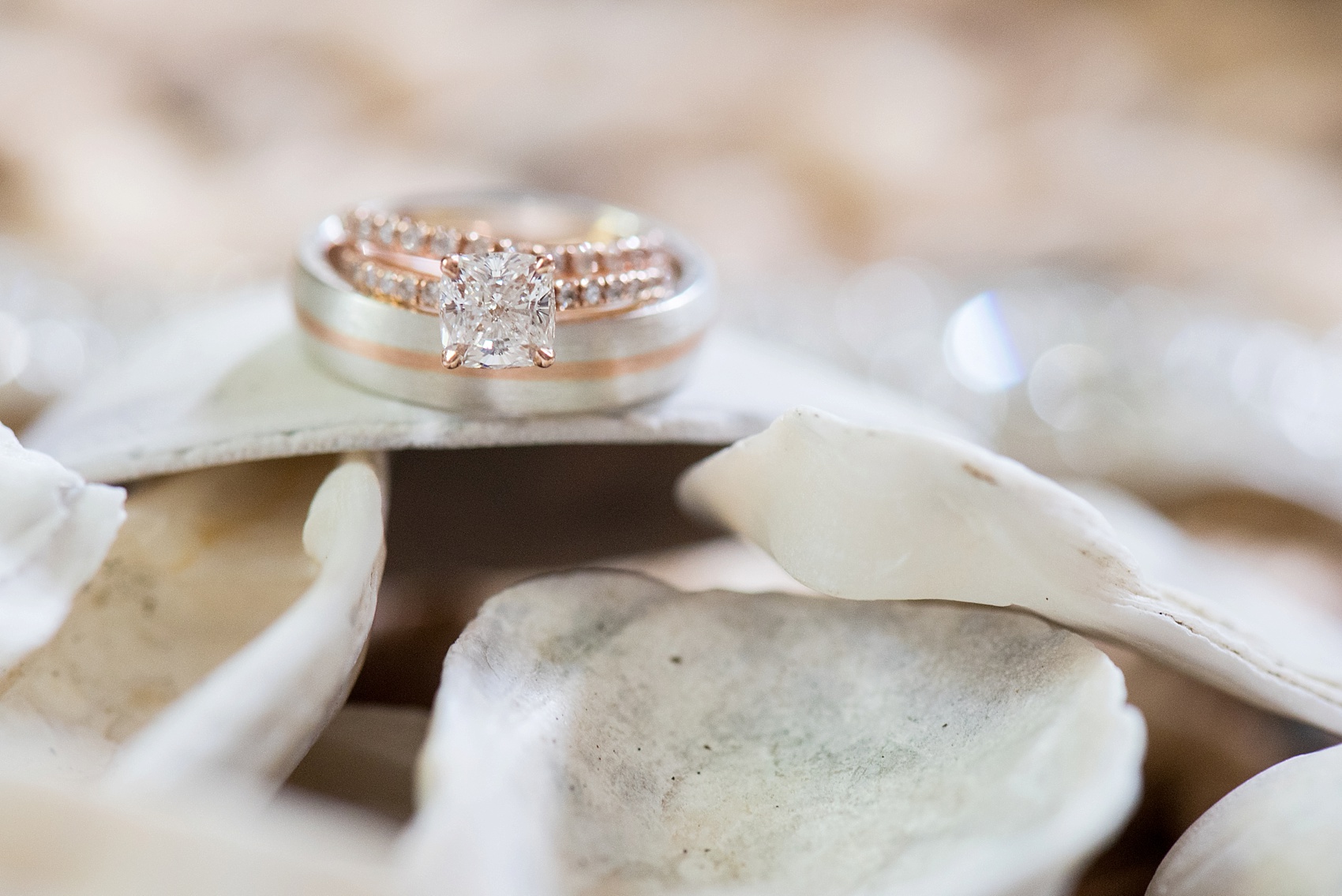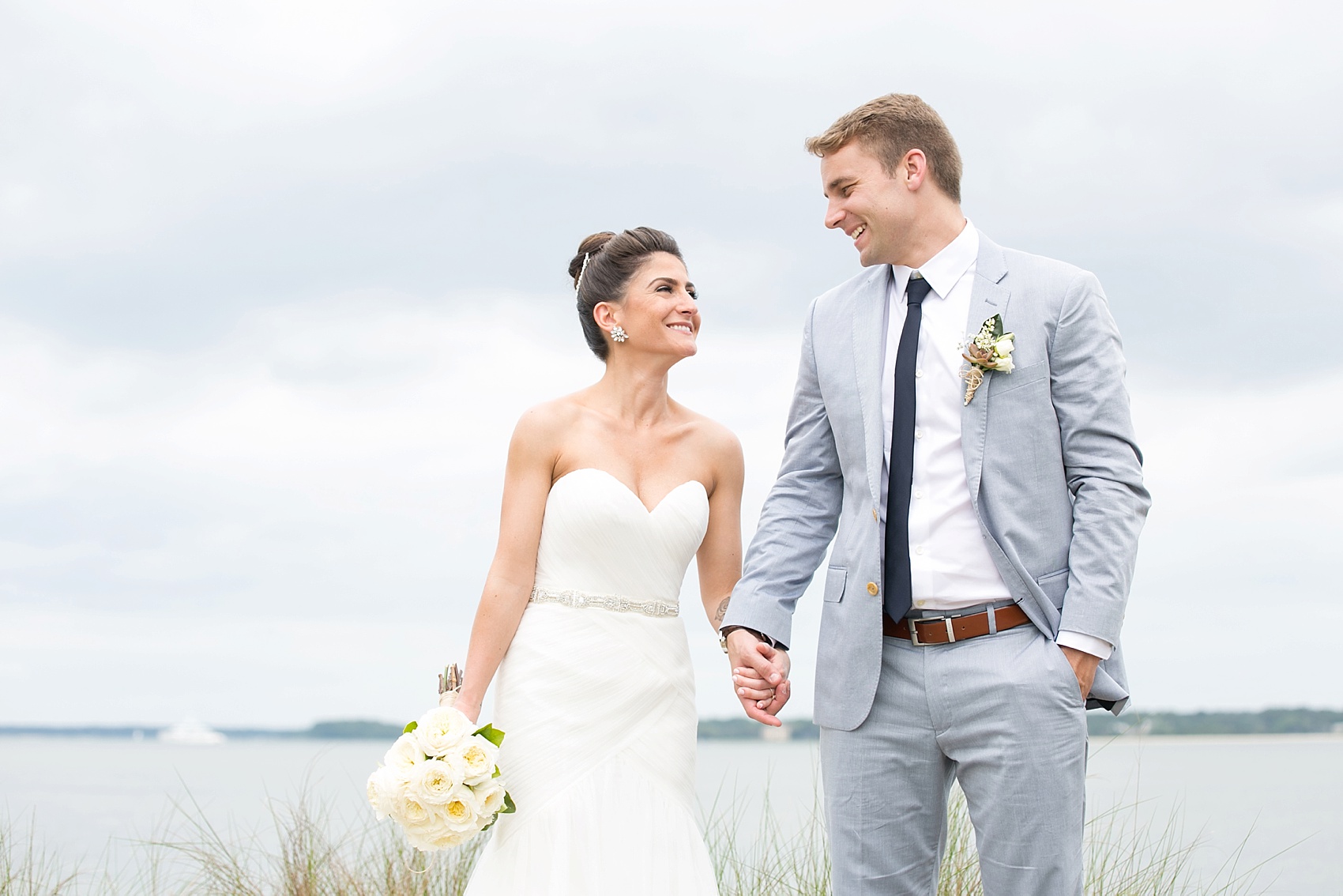 There you have it! My favorite moments as a destination wedding photographer. I feel so lucky to be chosen to capture all these memories and, furthermore, be entrusted to travel there safely and securely and return home to send these couples invaluable recollections of truly unique once-in-a-lifetime celebrations.
If you're interested in having Mikkel Paige Photography capture your wedding contact us to secure your date and discuss your dream wedding!