Their smiles light up the room and happiness surrounds them. Their decade-long relationship – including the ups and downs ten years of shared life can bring – have brought them to this day. Their support and love for one another is instantly felt in their presence. Melanie and Matt's amazing spring wedding was a day to remember for all these reasons and more. I felt incredibly lucky to be there.
The wedding was at Franklin Lake, New Jersey's beautiful Indian Trail Club. The day brought perfect weather to enjoy its lakefront views and the shade of the amazing trees on the property.
Melanie's bouquet  was breathtaking! Peonies are such a perfect spring flower. The "B" was in memory of Matt's mother – such a gorgeous, subtle way to include her in the day.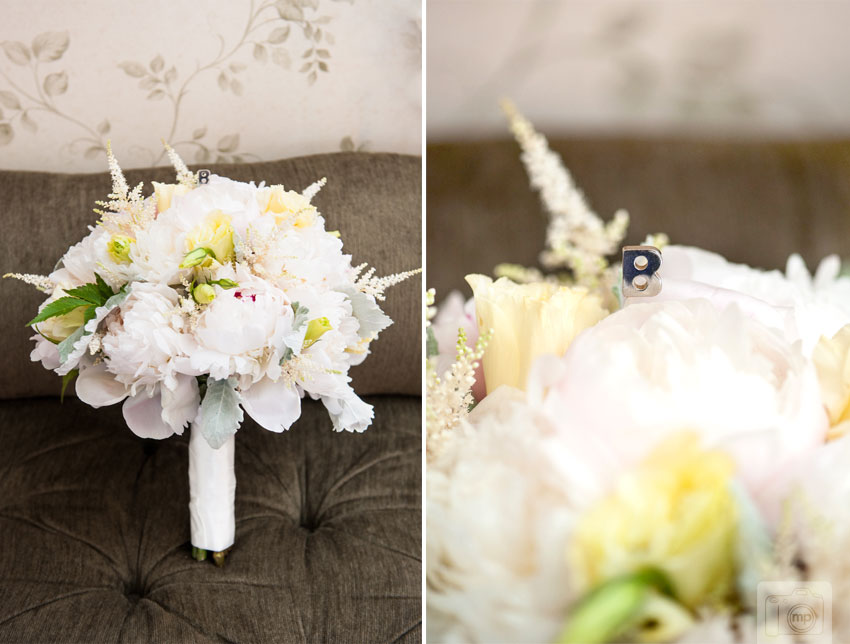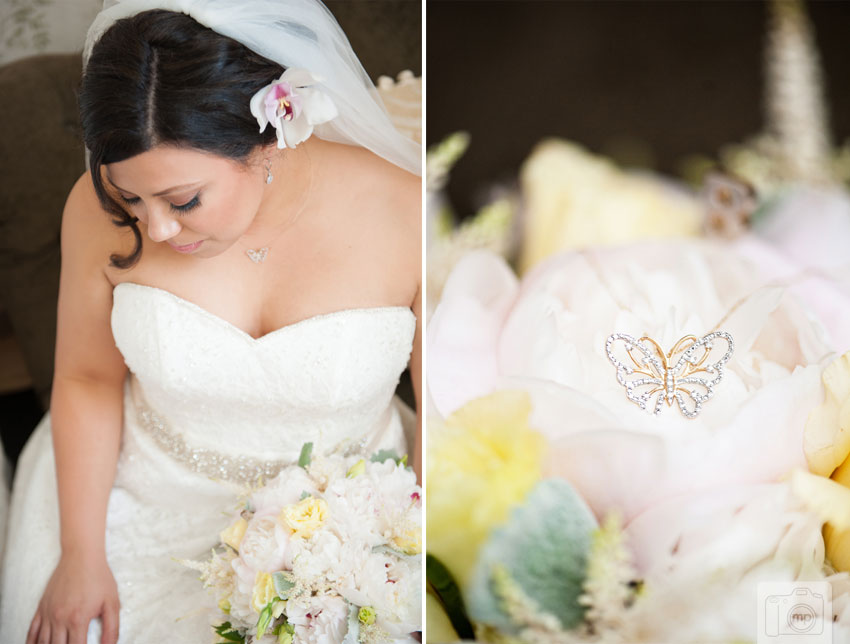 Butterflies were another gorgeous way to include Matt's mom in the day from the necklace Melanie wore to a butterfly release during their wedding ceremony.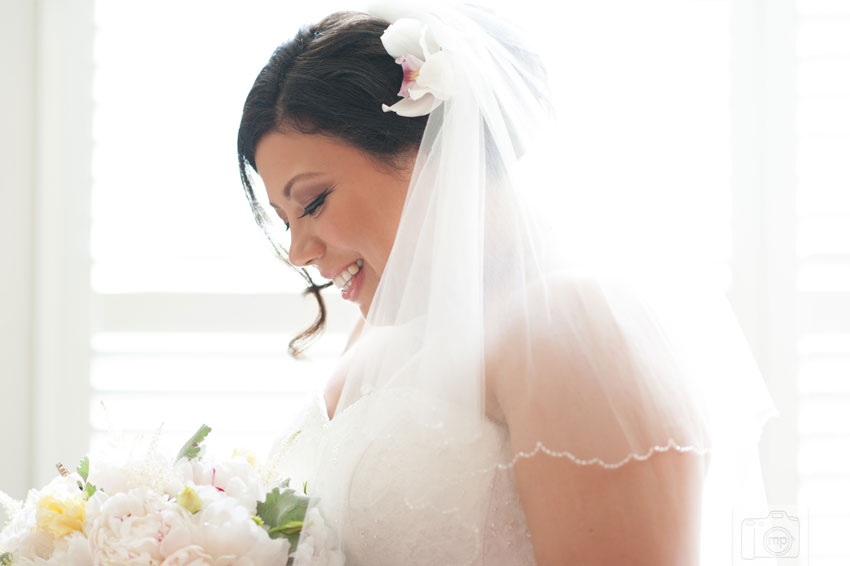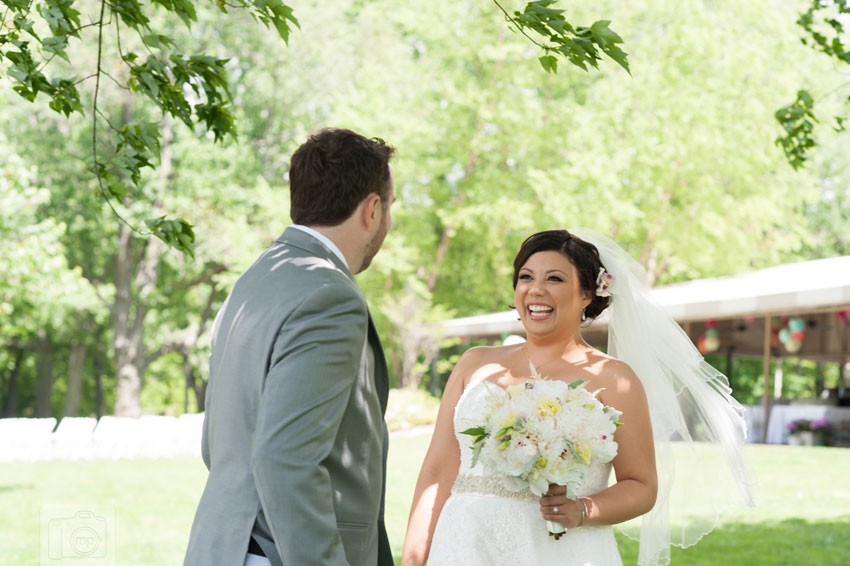 Matt was anxious to show Melanie's some photos from the morning he captured on his iPhone.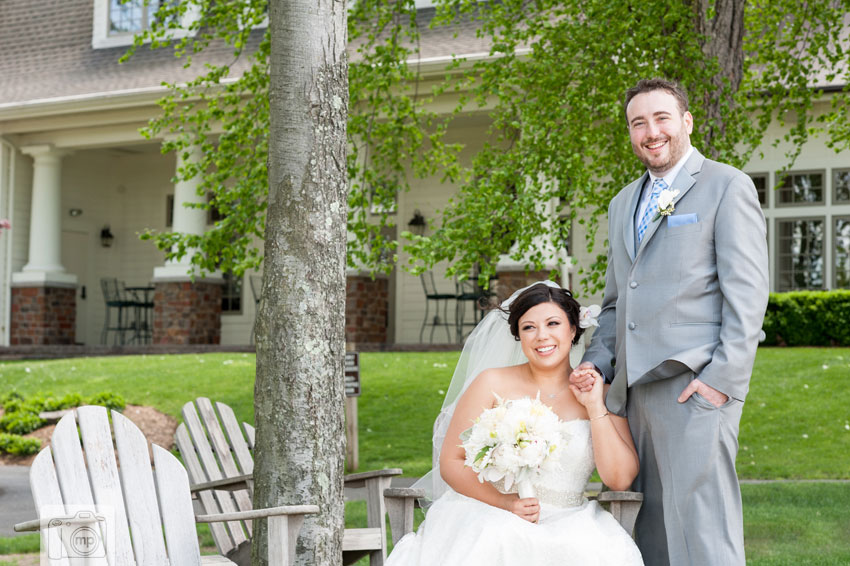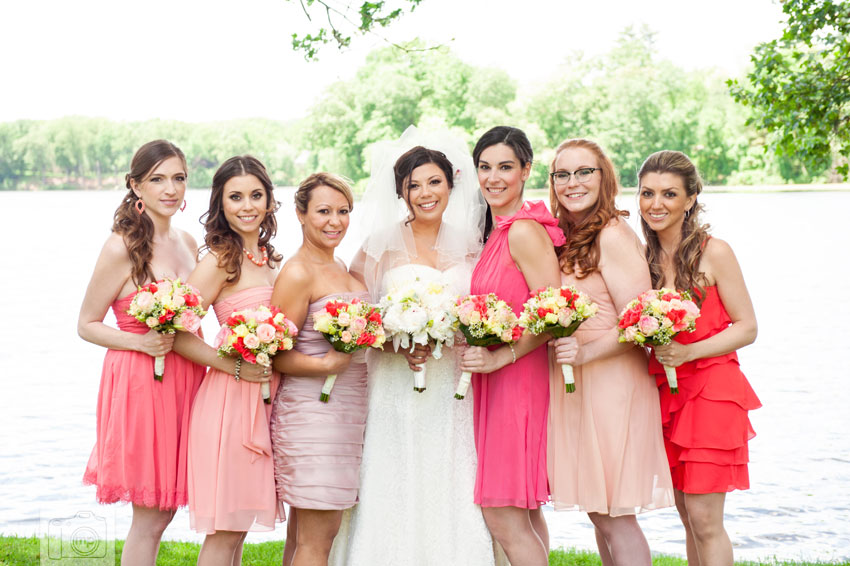 Melanie's gorgeous bridesmaids were so much fun to photograph and be around! Chelsea, Kathy, Michelle, Missy, Nicole and Raquel – thank you for being so wonderful! Don't these photos make you want to be a member of this wedding party?  The groomsmen were equally amazing. Adam, Mark, Sean, Alex, Joe, Dane and Matt – you were so much fun to be around.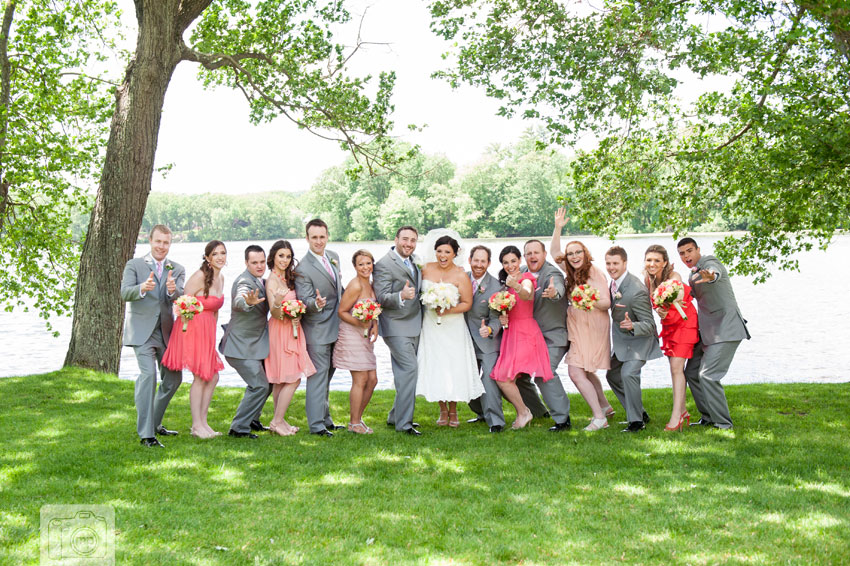 I was in love with the ties Matt and his groomsmen wore and the coral color Melanie selected as a guide for her bridesmaids to choose their own individual dresses.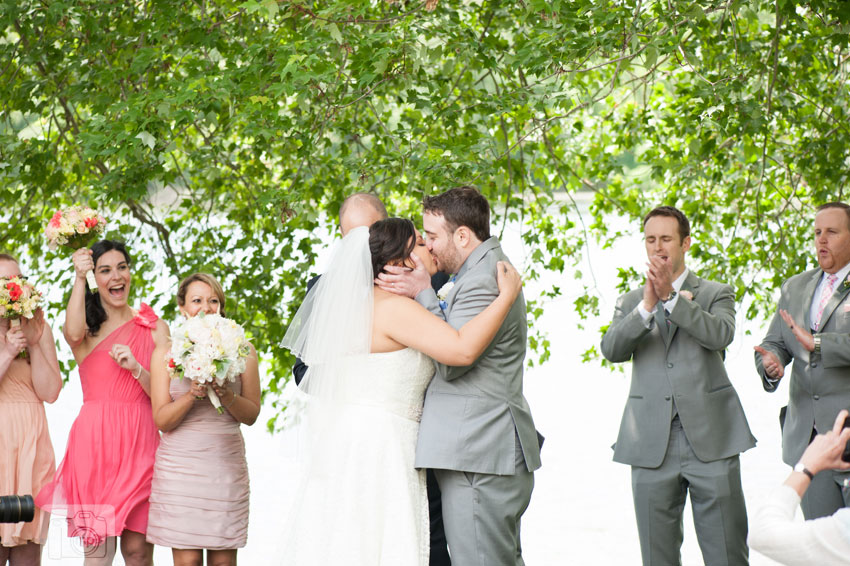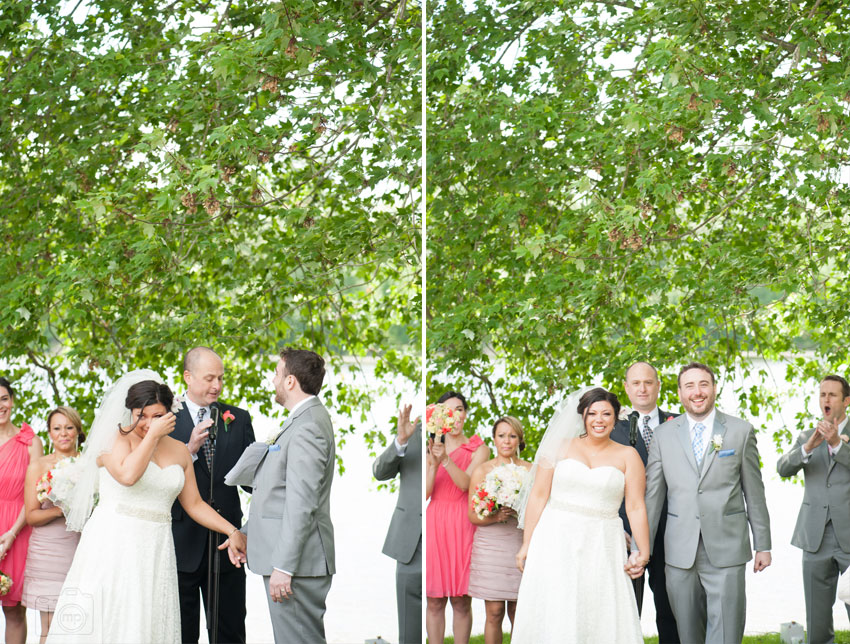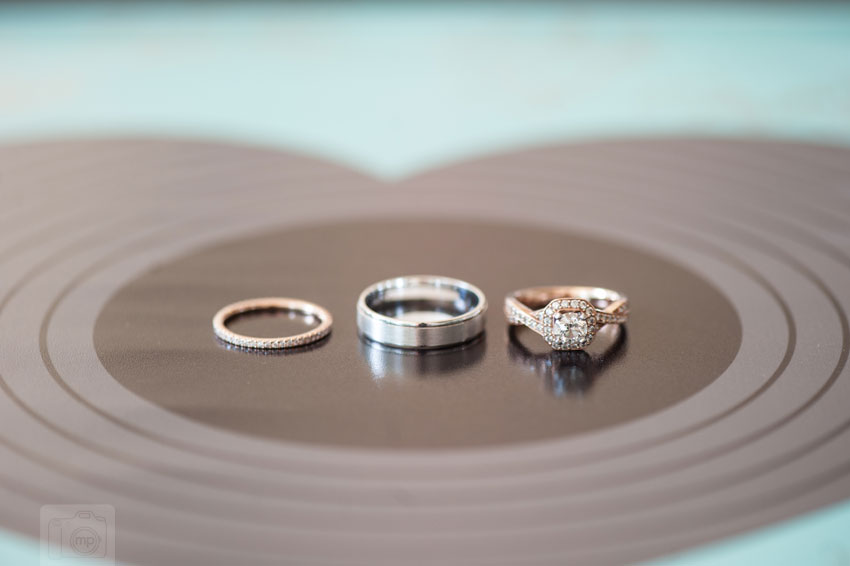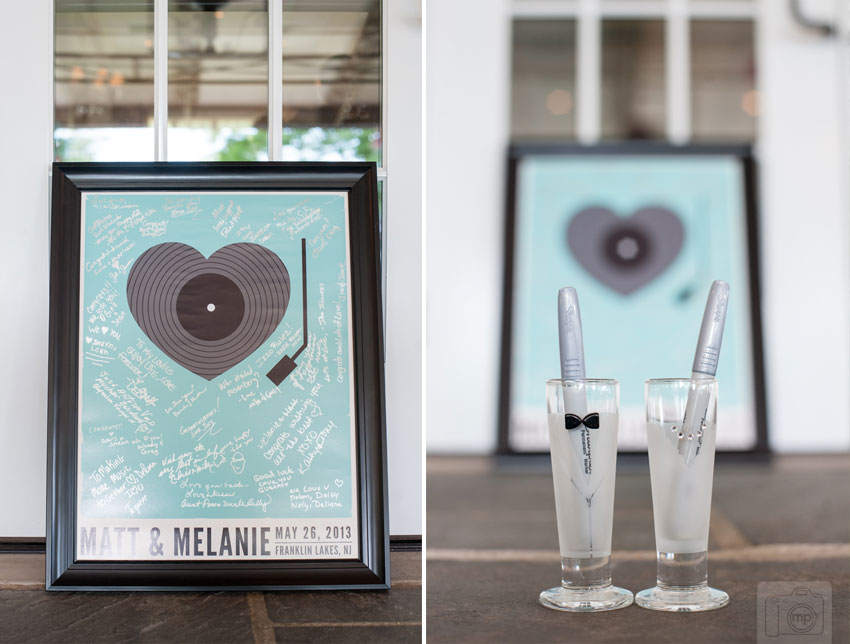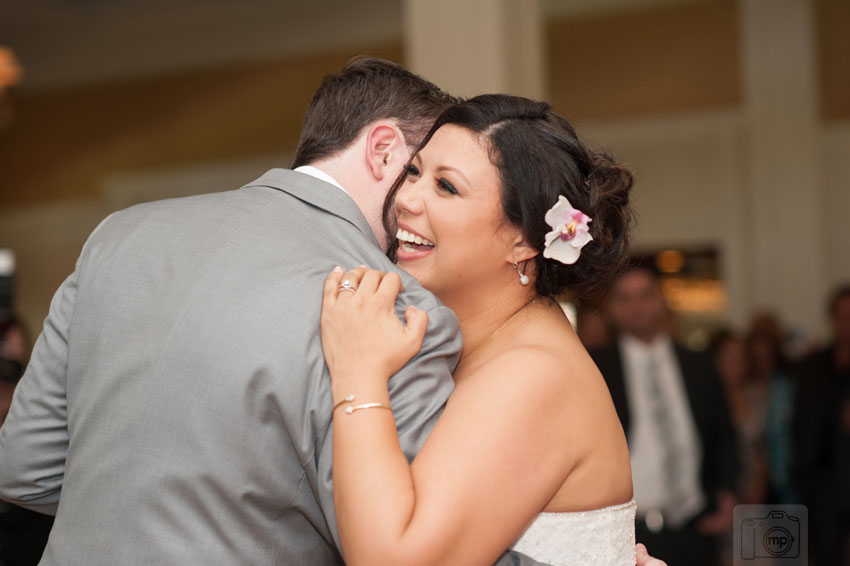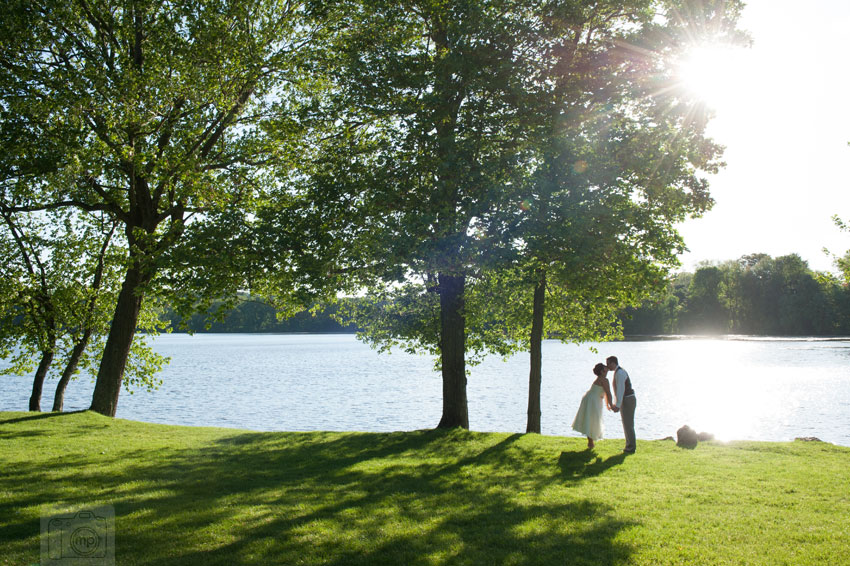 They were dancing up a storm. From their first dance to Al Green's "Let's Stay Together," to a few hours later as they lead their guests in dancing to the beat of the percussion they had accompanying the DJ.  Their wedding was a blast and ended sweetly with a dessert table complete with hundreds of cupcakes..but not before stealing a gorgeous sunset kiss!
To say it was a pleasure to work together is an understatement. I feel so honored and fortunate to even know you two. Melanie and Matt: congratulations!!
Venue: Indian Trail Club / Florist: Precious Petals Too / Hair Artist: Style Me Up Pretty / Makeup Artist: Jaxx Makeup / Cupcakes: Molly's Cupcakes / DJ: Dash of Class / Wedding Dress: David's Bridal / Dress Hanger: Two Broads Design / Engagement Ring: Jared / Wedding Bands: Kodak Jewelers / Paper Pom-Poms: Prost to the Host / Signing Board: ElloThere / Invitations: Yes I Do!