Bringing my own wedding photographer along for a Disney Cruise Line sailing to capture my wedding, instead of going with Disney Cruise Line Wedding Photography from Shutters, would be exactly what I would choose if I was getting married on DCL.
In fact, I don't hide that I was once planning a wedding on a Disney cruise. I know first-hand why this type of wedding is especially appealing and unique. (The relationship didn't work out the memories of booking a DCL wedding remain.)
Getting married on a Disney Cruise – whether on their private island, Castaway Cay (pronounced "key" – here's a fun essential guide to cruise ship terms including land info to know), or aboard the ship – is a singular destination idea that captures a Disney lover's nostalgic heart.
The ships are impeccable. The staff even nicer than any Cast Members at Walt Disney World or Disneyland, and there are very few variables in cost. It's a relatively economical option in the midst of surmounting wedding celebration costs these days that has a big memorable impact, thus making a Disney Dream wedding possible. (Literally and figuratively.)
Disney Wedding Planners Take Away a Lot of the Guess Work
Disney Fairy Tale Weddings makes the "menu" for a wedding easy to understand and book; it takes away much of the guesswork for your budget.
Accordingly, it becomes increasingly appealing to raise your budget a little bit to bring along your own photographer.
If you are on any Disney Cruise Line bride or wedding forums you know it's a topic often discussed. (I'm a part of a lot of those forums so I see it all the time!)
Stick with me through this post because if you're considering bringing along your own Disney Cruise Line wedding photographer you'll want to read all of this.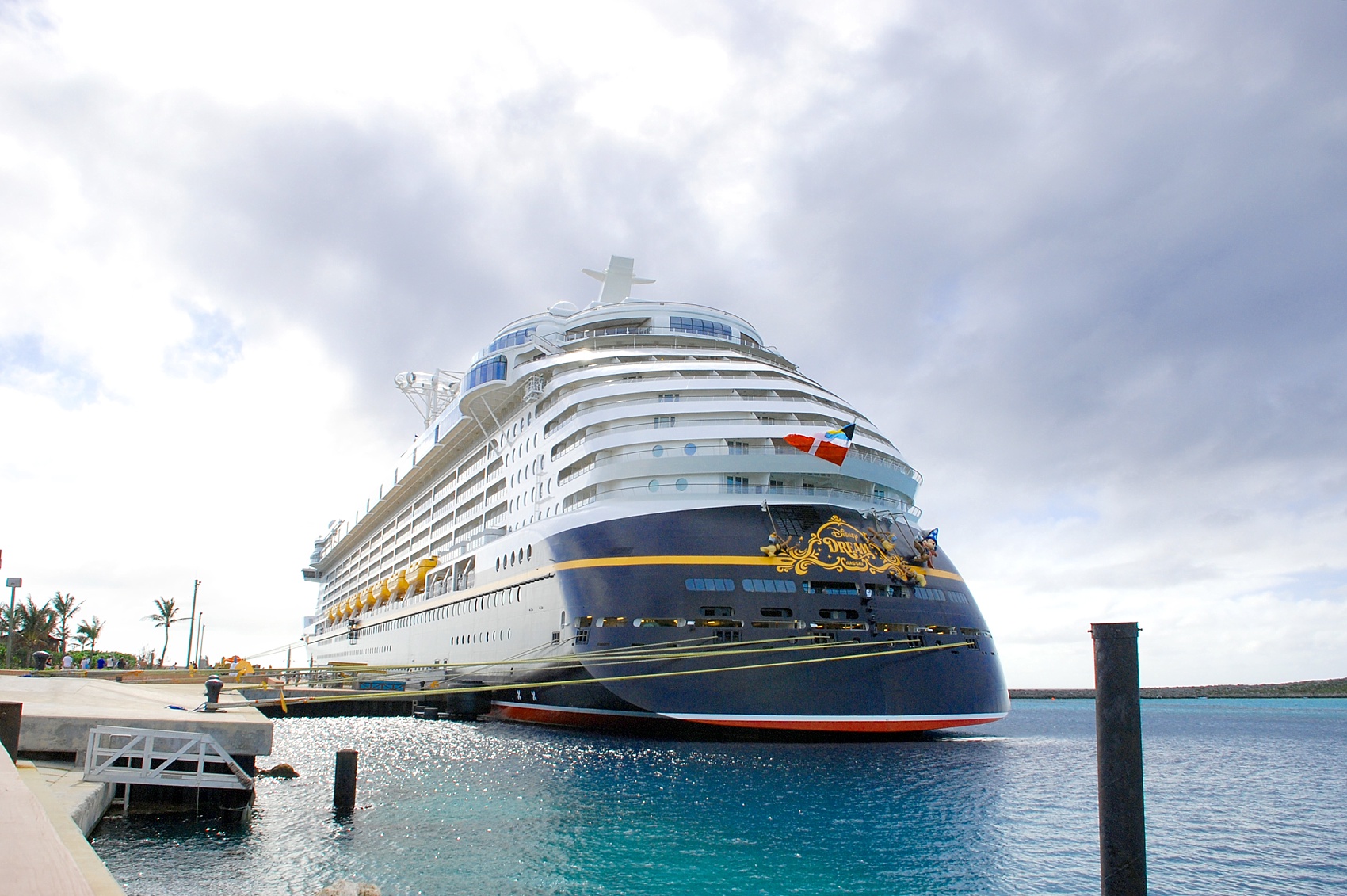 Mikkel Paige Photography for your Disney Cruise Line Photography Option
Also, please know this post includes what Mikkel Paige Photography offers and it's my opinion of the benefits of bringing me along to photograph your day.
I cannot speak for other photographers – if you reach out to a different vendor about what they can provide for your wedding it may be different.
For example, I make useful photography timelines for all my couples whether DCL or otherwise. I don't know if all photographers you contact do the same. So this post pertains to my services, in particular.
Be sure to check out more information about what you get with Mikkel Paige Photography that you don't with other photographers.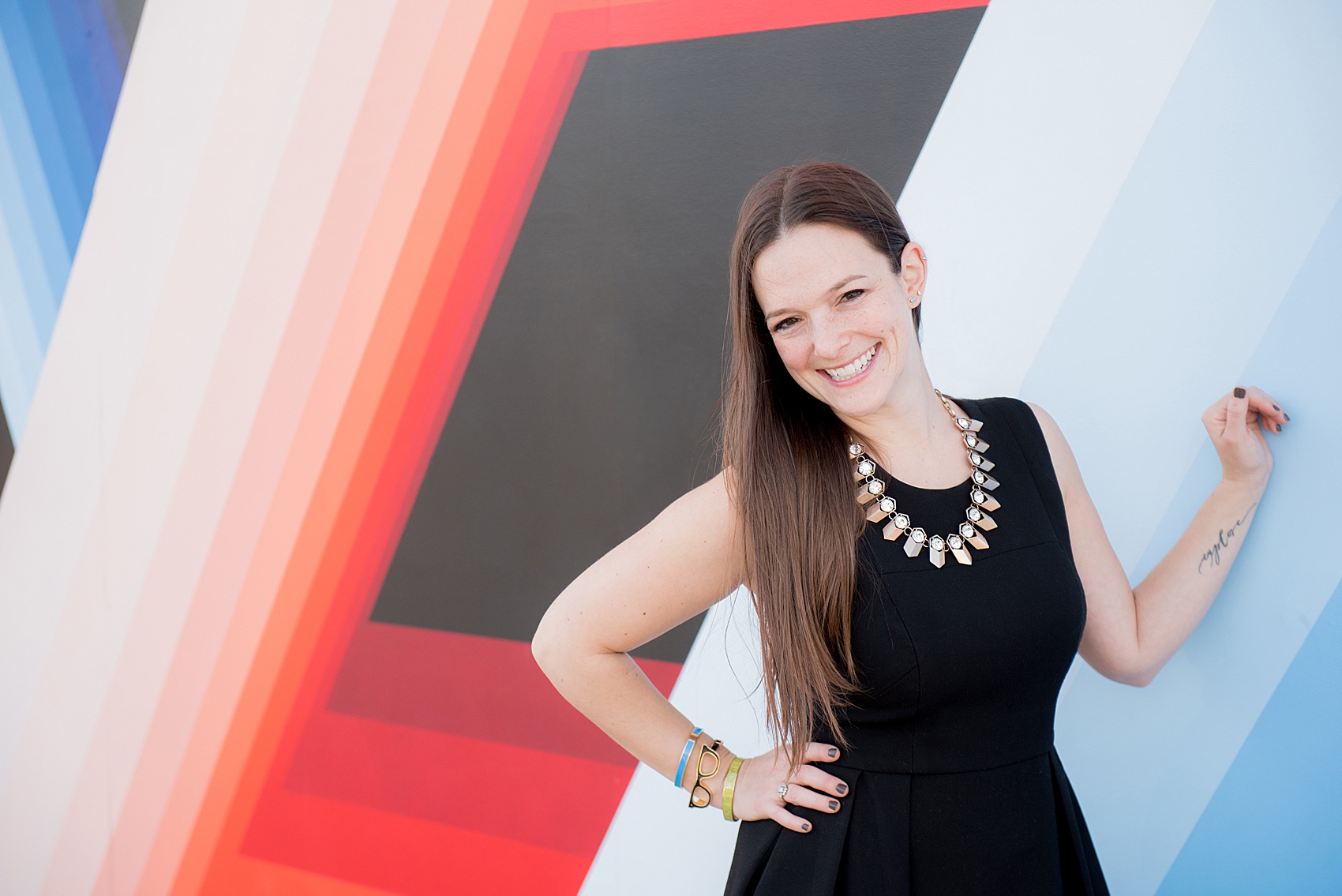 Onboard Disney Cruise Line Wedding Photography
Disney Cruise Line offers photography services on their ships. It's my understanding the photographers utilized for weddings are the same photographers onboard who capture family photos before dinner, group character photo opps and such.
Here's the problem with this in a professional photographer's eyes: they're not wedding photographers.
Photographing a wedding is much different than photographing the sorts of things the Shutters team is responsible for on a day-to-day basis. Sure, you may luck out and get a great photographer. But the opposite can happen too and you may get someone awful, whose style you don't like.
If you don't bring your own photographer along for your Disney Cruise Line wedding, you are taking a risk going with onboard photography.
Imagine booking a wedding and not knowing who your photographer will be until you're either aboard the ship or the DAY OF?! Who needs that stress?
Here's what I would fear as the bride, if I chose to go with a DCL onboard photographer:
What if I don't like the assigned photographer's style? Come to think of it, I won't even know what his or her photography style is until I see the photos after it's all done – and I can't re-do the day if I'm unhappy with the images.
His or her personality won't mesh with mine – and getting along with your photographer impacts your comfort level in front of the camera, which shows in pictures.
I can't call them ahead of time to coordinate/
They don't do things like "getting ready" candids or detail photos before the ceremony and I love those images.
I don't believe they edit the images at all and they certainly don't Photoshop things. (What if you have a pimple the day of the wedding?!)
There's an immediacy after the wedding if you go with a DCL photographer to pick photos before you leave the ship. I wouldn't want to choose photos prints BEFORE disembarking when my family and friends are there to have fun with. It's an inefficient use of precious time.
What if I want more than two hours of coverage? As far as I'm aware you can ONLY add one hour of additional coverage to the hour included with their three photography packages – you max out at two hours.
Wouldn't you want to be enjoying your cruise and vacation, instead of stuck inside deciding on photo prints for thirty minutes to hours before you disembark? There's already enough photos I need to select simply from days aboard the ship between dinners and character meets without the added pressure of choosing my wedding photos the day of or day after.
What if your ceremony is even closer to the end of the cruise? That means you have an even bigger time crunch on your hands to select prints before you get off the ship. Sigh – I can feel the pressure as I write this and it's simply a theoretical scenario, albeit a real one if you select onboard photography.
Disney Cruise Line Photography Costs
DCL Photography is an add-on to the cruise you select, it's not automatically part of the wedding or vow renewal package.
In addition to being able to add things onto your wedding cruise, like bouquets, boutonnieres, tiki torches and even edible wedding favors, you can add on photography.
They sell three packages with various costs (listed below, pricing as of spring 2019) and associated print packages. It is my understanding the add-on offering includes one hour of photography. Digital image files and additional hours of photography can be added onto the collection for a cost.
Celebration Package: $349.95 ($85 will be added to a Castaway Cay Ceremony for added time required) – includes 25 photo prints of 5×7″ and 8×10″ sizes and one 8×10″ image folio
Wishes Package: $549.95 – includes 45 photo prints of 5×7″ and 8×10″ sizes
Magic Package: $999.95 – includes 60 photo prints of 5×7″ and 8×10″ sizes (evenly split), 25 wedding announcements and a jump drive of all wedding images
A jump drive (or flash drive) can be added to the Celebration or Wishes Packages for $399.95.
Here's an example of what I would have to pay, as the bride, if I wanted the first three items below:
Celebration Package
Married at Castaway Cay
Add a jump drive
Total cost for above: $834.90
Let's call it $835, just for photography alone, for ONE HOUR
In simpler terms you're getting:
One hour of photography
25 to 60 prints, depending on package booked
Jump drive of digital images, also dependent on package booked or add-on
For a cost of approximately $1,000
Even if you book a Wishes Package and add on a jump drive it's about $950.00.
And if you book a Magic Package, with the jump drive included, it's just under $1,000 with Shutters.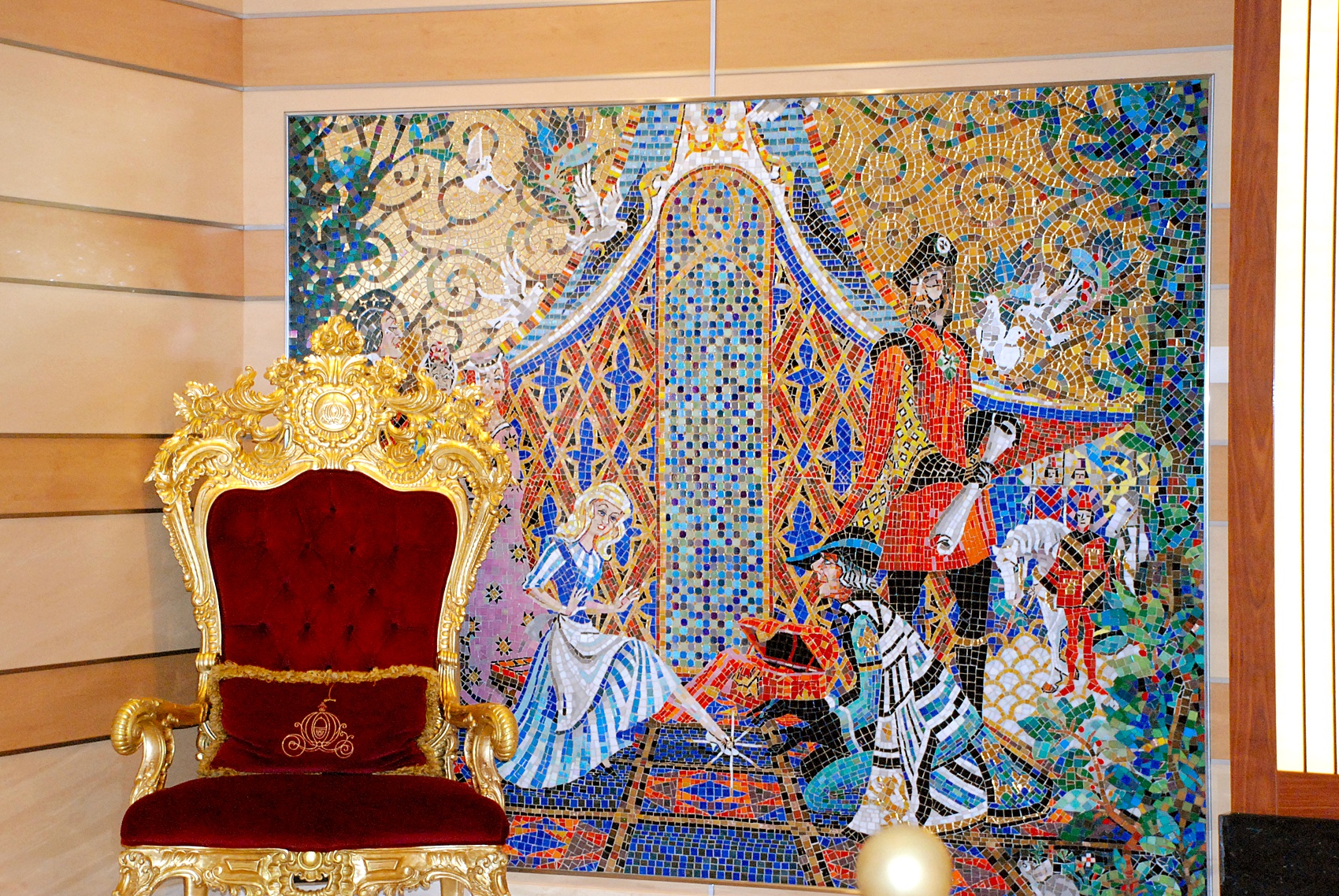 You have to ask yourself if these packages make sense for your needs.
Personally, I would want prints of a few sizes – probably even an 11×14″ print which they don't even offer in a package. The wedding announcements wouldn't be important to me but the jump drive would be.
But what if I LOSE the drive on my journey home?! Or what if I bend the images I'm taking from the ship?
8×10″ images are pretty easy to bend while traveling through ports, airports and car rides.
Bringing your own photographer is getting even more appealing now when you can just get prints online and have them safely shipped to your home.
Benefits of Bringing Along Mikkel Paige Photography to be Your DCL Wedding Photographer
Here's what you get with Mikkel Paige Photography you don't with the onboard DCL option and perhaps not even with other photographers:
Assurance Before Your DCL Wedding with Mikkel Paige Photography
The exact photographer you're hiring including my artistic eye, someone with over a decade of experience as a photographer, who specializes in weddings, engagements, and proposals.
We communicate before, during and after the wedding. Isn't it nice to know you can still contact your photographer after your wedding, when you leave the ship?
Customized wedding day photography timeline. (Regardless if you have two hours of coverage, five hours or more.)
During Your Disney Cruise Wedding
You get 3 to 5 hours of photography depending on your individualized needs, discussed beforehand as I learn more about the specifics of your wedding. This includes getting ready photos, detail pictures, like of your rings and dress, your ceremony and reception celebration, and photos around the ship. (Check out Brittany and Josh's DCL wedding on the Disney Dream as an example of the complete coverage I provide.)
You're able to add on coverage during the rest of the cruise, if you would like a rehearsal dinner or welcome party added, or even a beach/Castaway Cay session if you get married onboard.
Experience with various lighting situations. It's not easy for an inexperienced photographer – or someone who doesn't specialize in weddings, which are quick-moving and don't allow for beach lighting setups – to capture weddings in full sun on the beach. I have a lot of experience capturing beach weddings throughout my decade in the wedding industry.
I'm truly an avid traveler. I travel between 20 to 30% of the year and have photographed various Destination Weddings from Norway, to Jamaica, Dominican Republic and of course on Disney Cruise Line. I run the website Sometimes Home as well as a cruise travel website, Sometimes Sailing. Check out our post about Proof Disney Cruise Line is for Adults Too or Things to do at Walt Disney World Besides the Parks. This means if problems arise during your sailing I won't panic or get flustered! I know how to manage problems that may arise when traveling.
After Your DCL Wedding Sailing
A password protected, online gallery to share with family and friends. This means you can simply forward a gallery link and password to them after your cruise.
Digital files of the images, accessible through your online gallery. Which means…no need to worry about where that jump drive went after you return home from your cruise!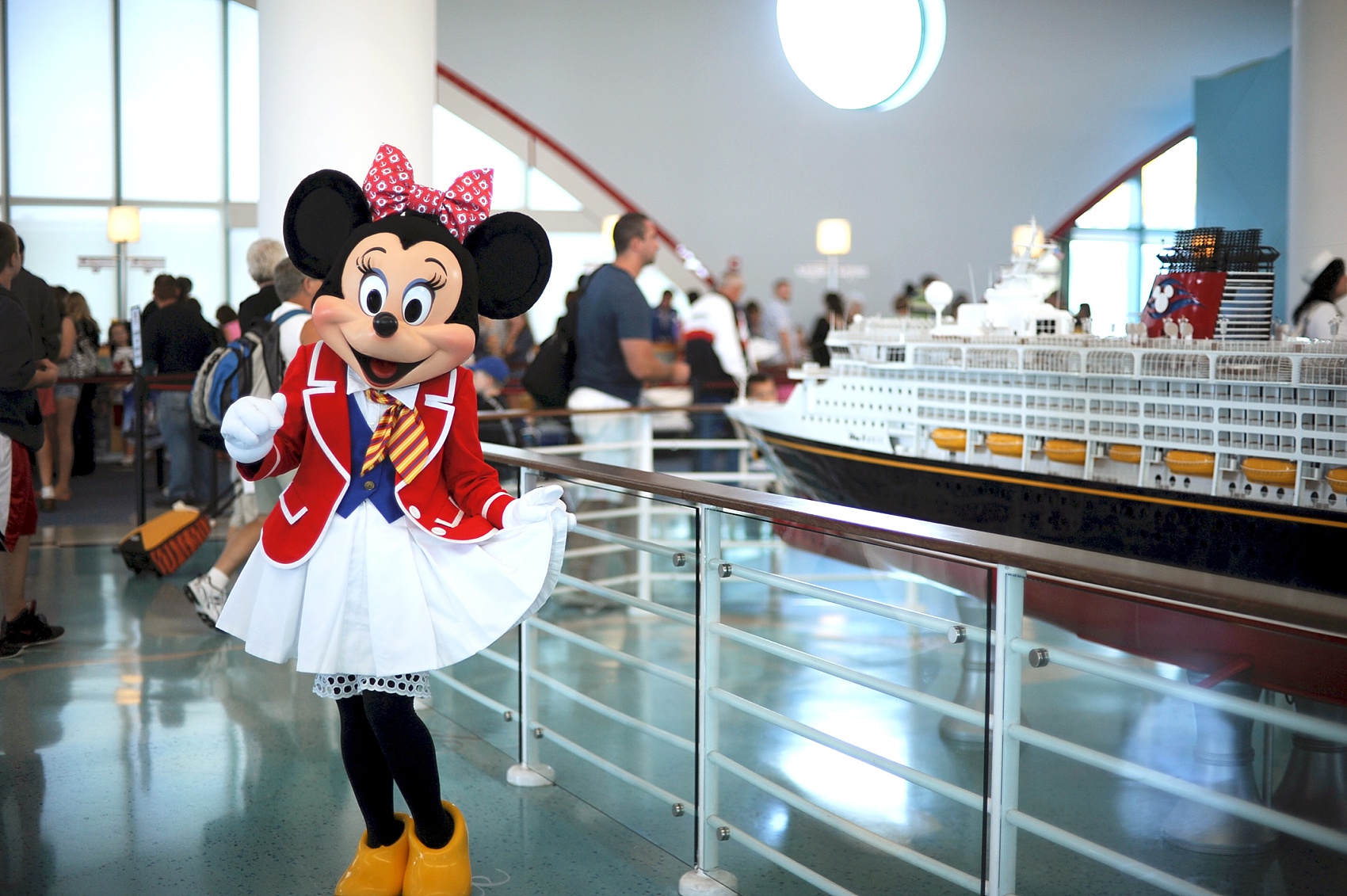 Prints and assorted products can be purchased from your online wedding photography gallery for at least a year after the gallery is released. There's no need ot stress about selecting prints when you could be enjoying the little time left of your cruise instead.
Do you know I was a professional retoucher? I worked at Rent the Runway for a few years as their sole full time, on staff photo retoucher. Rest assured if you have a pimple the day of your wedding I'll edit that out. (I treat others how I want to be treated and I would want that done for me if I had a blemish on my face the day of the wedding!) Minimal retouching in included and I automatically edit things like that as I complete your wedding gallery.
I LOVE the wedding albums I offer. You're able to order professional album(s) either by including it in your wedding photography services from the get-go for an additional savings, or any time after the wedding.
As a reminder, be sure to read more information about what you get with Mikkel Paige Photography that you don't with other photographers if you haven't already read it! It includes more crucial information I didn't want to repeat above but is nonetheless significant.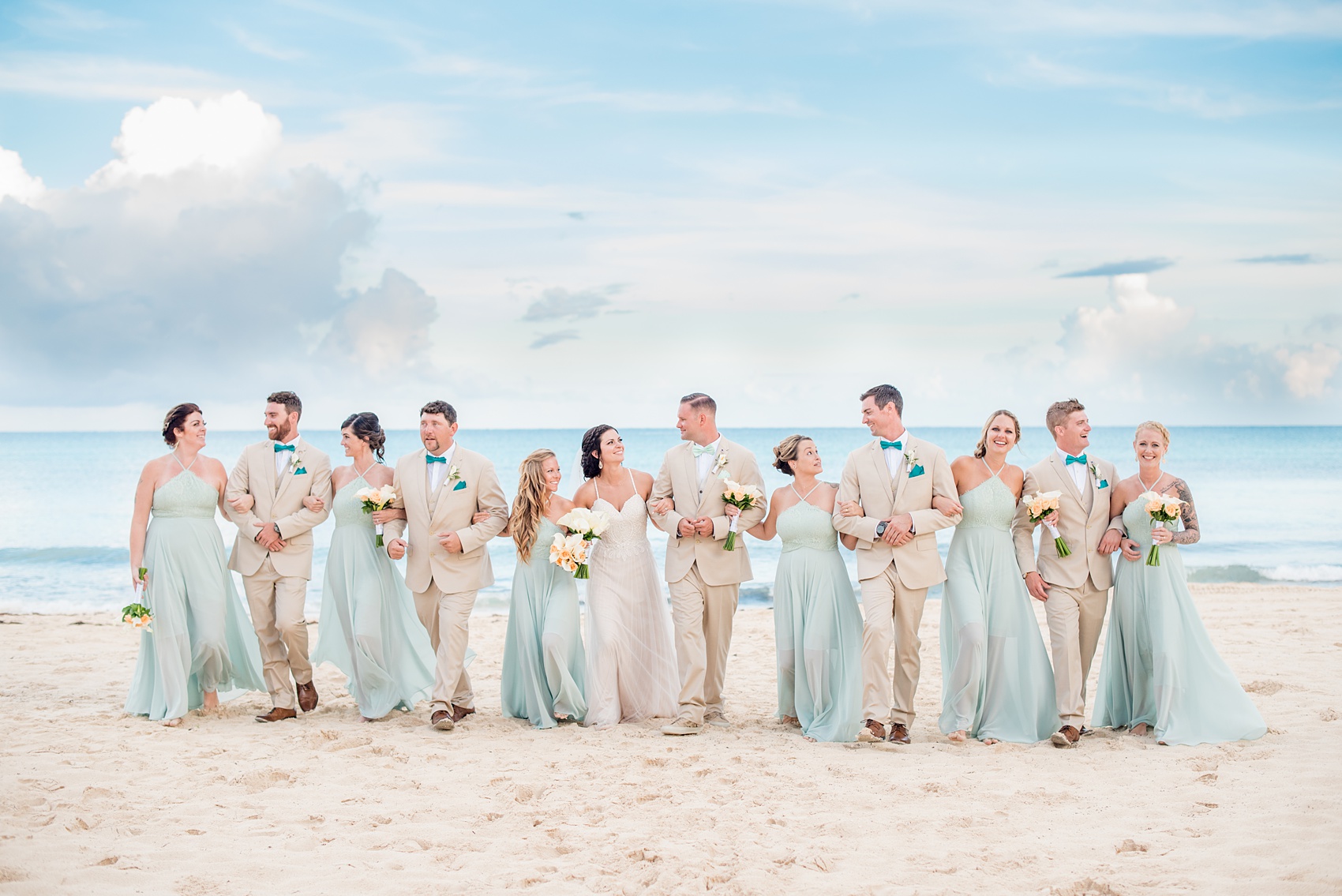 What to Expect in Terms of Cost to have Mikkel Paige Photography as your Disney Cruise Line Wedding Photographer
Here's the Catch 22 of the equation: you're getting married with DCL because it's affordable and uncommon. But you want to bring your own photographer, which increases costs. I completely understand.
Photography is not an area to cut-costs if you can afford it, however.
The cruise ends. Images last a lifetime.
Here's what to expect in terms of cost to bring me along for to be your Disney Cruise Line wedding photographer:
Travel (including the cruise plus tips/gratuities, driving to the port and some additional costs of doing business that involve travel)
Investment for photography services, dependent upon the couple's wedding needs
Money is a touchy subject. I get it. I love being creative but don't love talking about money. Most people don't enjoy it. It's personal and usually not the "fun" part. But it's necessary to address.
I admit I'm continuously surprised by the amount of DCL wedding inquiries I receive each year who expect me to photograph a wedding for free or simply in "exchange" for a cruise.
I find that people who are willing to do that either don't do this full time (which creates its own issues should you should be hiring a full time wedding photographer) or are very inexperienced.
Why bringing along your own photographer means paying for photography in addition to the cost of the cruise
While a cruise may be appealing and exciting, I am a serious photographer who works in this career full time. I have been on Disney Cruise Line several times. (Which is great advantage because I'm familiar with the ships and Castaway Cay.)
For someone who travels professionally and personally as often as I do, the plain truth is a cruise vacation isn't going to pay the very real cost of me doing business when I owe money to the IRS at the end of the year, as any legitimate business owner does. Or have to pay a mortgage every month.
Camera Insurance, for one example, is a real cost to professional photographers and cannot be paid in cruise bookings. And unfortunately, neither can I. I do, however, offer discounts to DCL couples that you wouldn't be able to take advantage of on land because I love DCL so much.
The good news is you actually get more with me than DCL onboard photography.
Here's a few things I need to keep in mind when discussing the investment a couple has to make to bring a photographer on their cruise. I elaborate on each point below in this section of the post:
Availability for multiple days, sometimes even two weekends
Travel costs to/from Florida, including port parking if need be
Cruise cost that does not go towards my services – it simply gets paid to Disney Cruise Line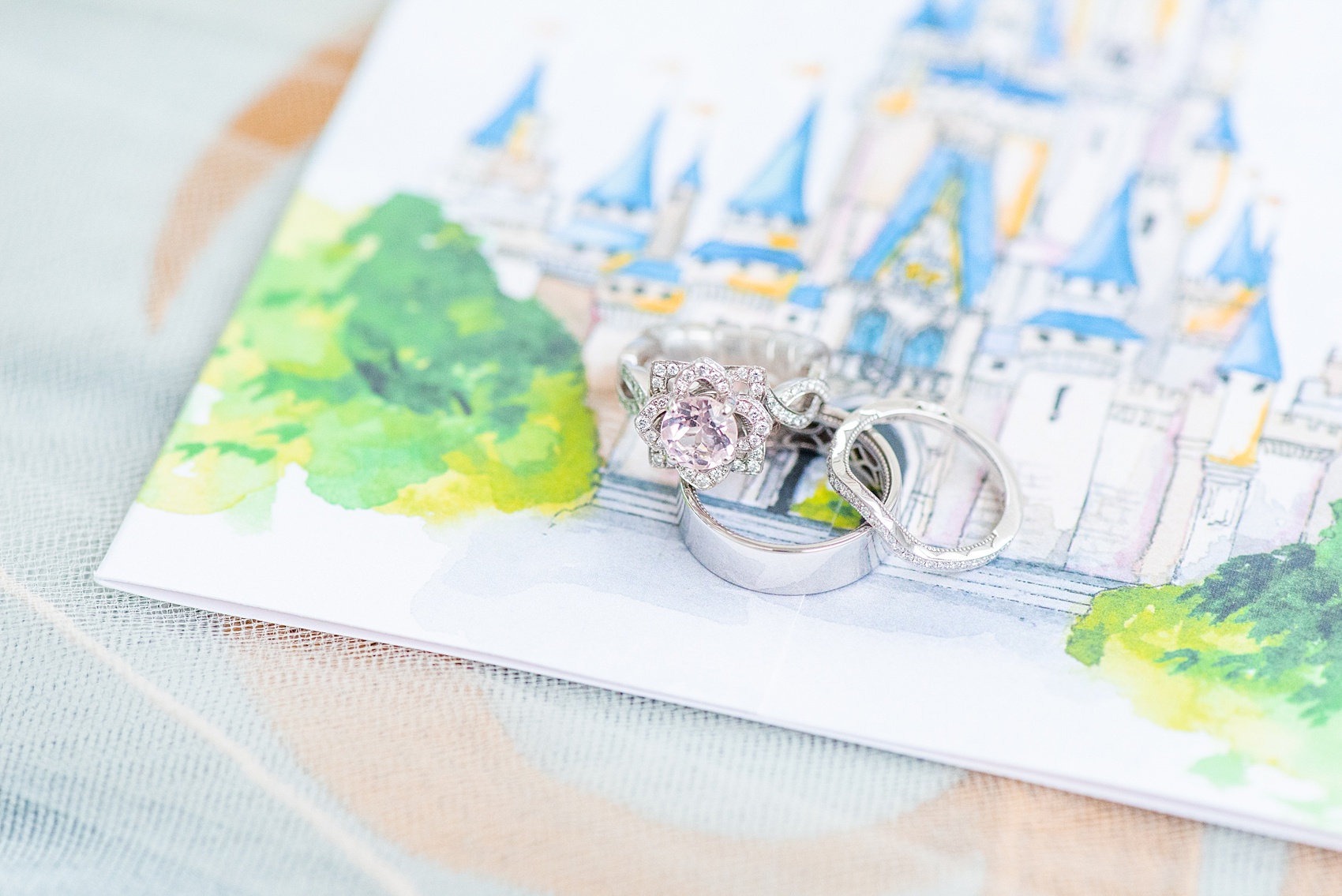 Availability for Multiple Days, Sometimes Even Two Weekends
If your cruise spans a weekend, like the 3-Day sailings, please consider the side of the photographer. I have to reserve three days for your sailing, dedicated to one couple:
Saturday, the most popular day to get married
Sunday, the second most popular day for weddings
Friday, the third most popular days for weddings
It's rare I book three weddings a weekend – I actually wouldn't want to because wow, exhaustion! But it's not so uncommon to be booked for what photographers call a "double header" for popular wedding weekends, which means two weddings in a row.
If I'm on a cruise I am not available to photograph anyone else's wedding. This is a risk to me as a photographer who books a limited amount of weddings a year to give every couple the attention and focus they deserve. So it's something I have to consider.
That being said, I love DCL weddings!
If a couple books a 7-Day or 14-Day cruise then I have to consider dedicating multiple weekends to them so I can be on their sailing.
This is part of why a photographer needs to be paid for her services in addition to the cruise and travel cost the couple covers. You're not only booking the wedding day – it's reserving dates a photographer can potentially book if working on land, so she can be on your 3-Day, 4-Day or 7-Day cruise, for example.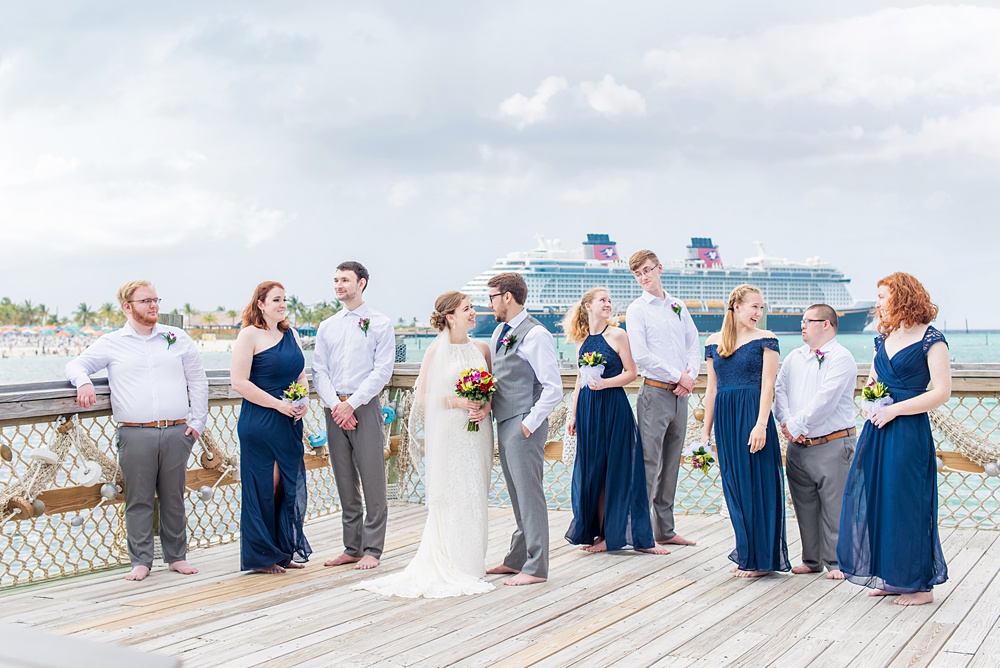 Travel Costs to/from Port Canaveral, Florida
I operate my business from three primary locations: south Florida, North Carolina and New York. This simply means I have to travel to/from Port Canaveral, Florida (if this is the port for your sailing) to sail on the cruise. This is quoted in your custom photography collection; costs vary based on time of year and may include mileage and/or parking at the port terminal.
Why I Prefer to Drive to/from the Port (Including Port Parking if needed)
It's likely I'll drive to the port on the east coast instead of flying. Why? I want to know my photography gear is safe and sound! And I don't have to rely on air travel to get there, with all its uncertainties.
Driving myself to the port means I know my camera gear is in my hands.
Port parking garage costs is already included in my travel estimation included in your photography quote. I can't get on the ship if I'm not at the port.
Cruise Cost In Addition to Photography Services
I need to be on the cruise to photograph your wedding.
Any money a couple pays me for their DCL wedding – let's say $5,000 – includes money I'm simply turning around to use to pay for travel, including to the cruise line and the port. Which means I am being paid a portion of that amount for my services and expertise to document your day.
I'm a professional, which is why you contacted me, right? Professionals are paid for their services.
I totally get it: Disney Cruise Line is a cost effective way to get married and it's often a couples' way of making a wedding budget + vacation + memorable location work. To think photography could be equal to or more than the entire cost of the wedding (excluding the cost of the couple's sailing too) is sometimes hard to wrap your head around.
But I can't be there to photograph a wedding unless I'm on the ship…and I wouldn't be able to do my job and have all these years of experience unless it was my full time career.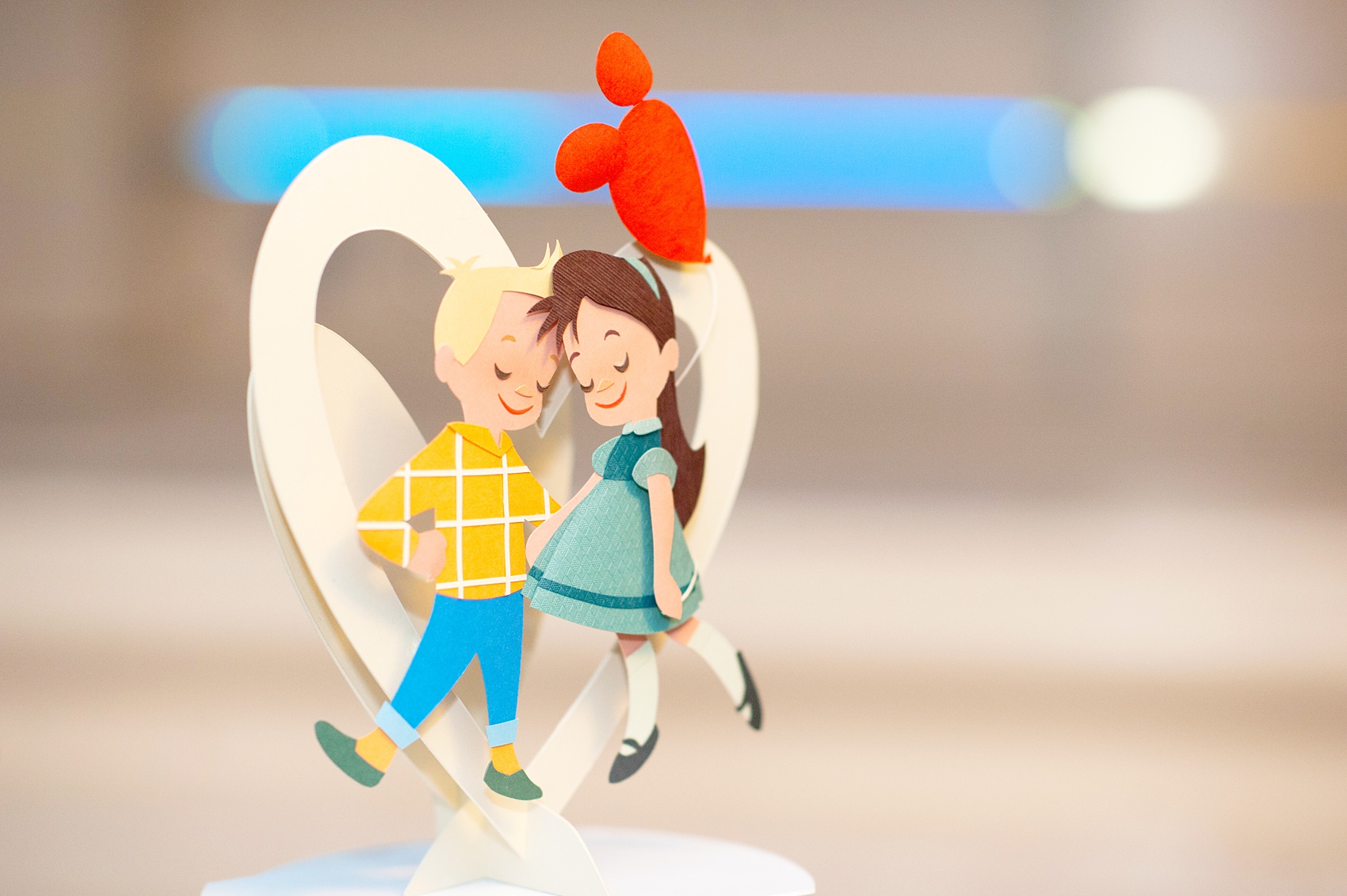 Comparison: DCL vs. Mikkel Paige Photography
Here is your investment for onboard, DCL photography services using the example above under the Disney Cruise Line Photography Costs heading:
One hour of photography
A photographer who you don't know and have never spoken to
Photo prints you need to choose before you exit the ship
Approximate cost: $1,000
Here is your investment to have Mikkel Paige Photography photograph your wedding:
3 to 5 hours of coverage
Mikkel, herself: a photographer you've communicated with multiple times and ways (including FaceTime or Skype sessions) before the big day and can contact afterwards
A photography style you've already seen, love and trust
Ability to book more photography coverage for events before/after the wedding day aboard the ship as needed (like a dinner or beach session)
Customized wedding day photography timeline
Ability to order professional products – including prints and albums – any time after the wedding
Approximate cost NOT including travel falls between $1,000 to $2,000 depending on hours of coverage, whether 3, 4 or 5 hours. This means I offer a savings of 50% off to DCL brides (because I'm a Disney fan and love DCL).
It's a heck of a great investment for my photography services compared to Disney Cruise Line staff's offering.
(Please note: I don't bring a second photographer along for a DCL wedding – it's absolutely unnecessary for a wedding which is almost always less than 50 people. I photograph about half of all my weddings solo, including luxury weddings on land, and destination weddings all over the world, with over 100 guests.)
Either you can pay them $1,000 for an hour of photography with minimal results in a number of ways or you can invest a little more for your photography, including more hours of coverage, and better results.
Am I available for your wedding date?
Please contact me to discuss your wedding! I can't wait to hear from you.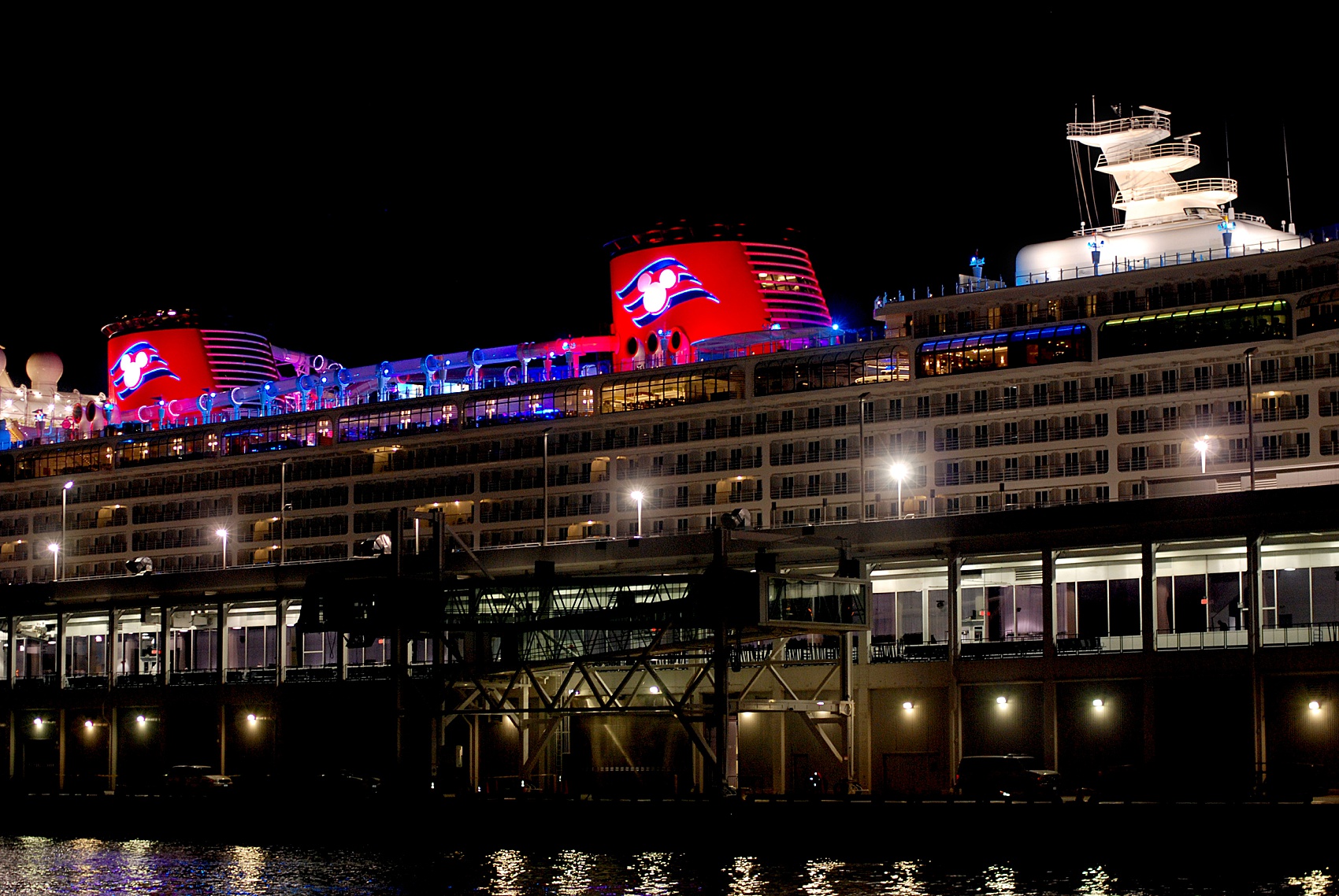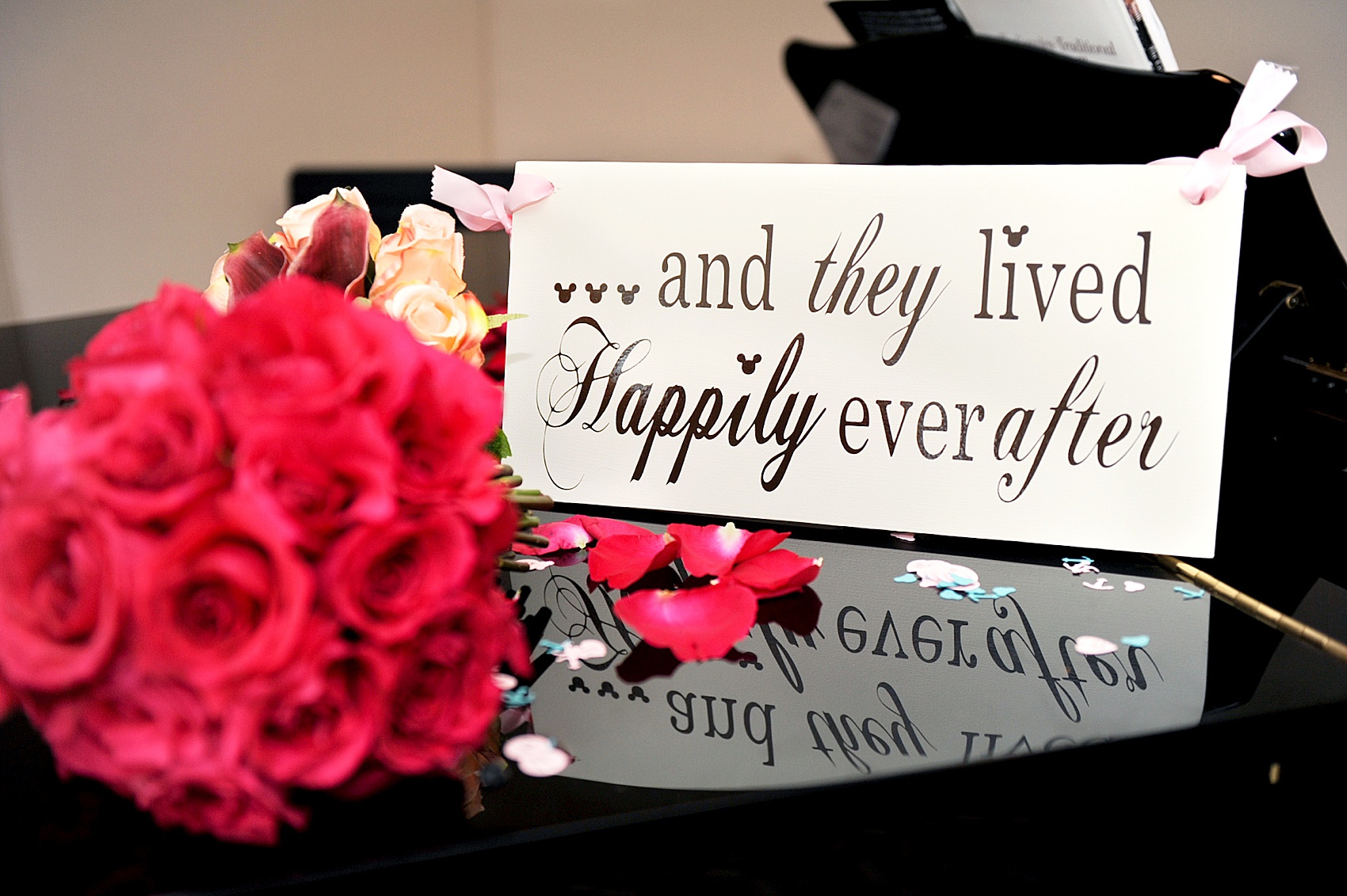 For more Disney wedding inspiration check out:
Pin the images below for fast reference to this post!