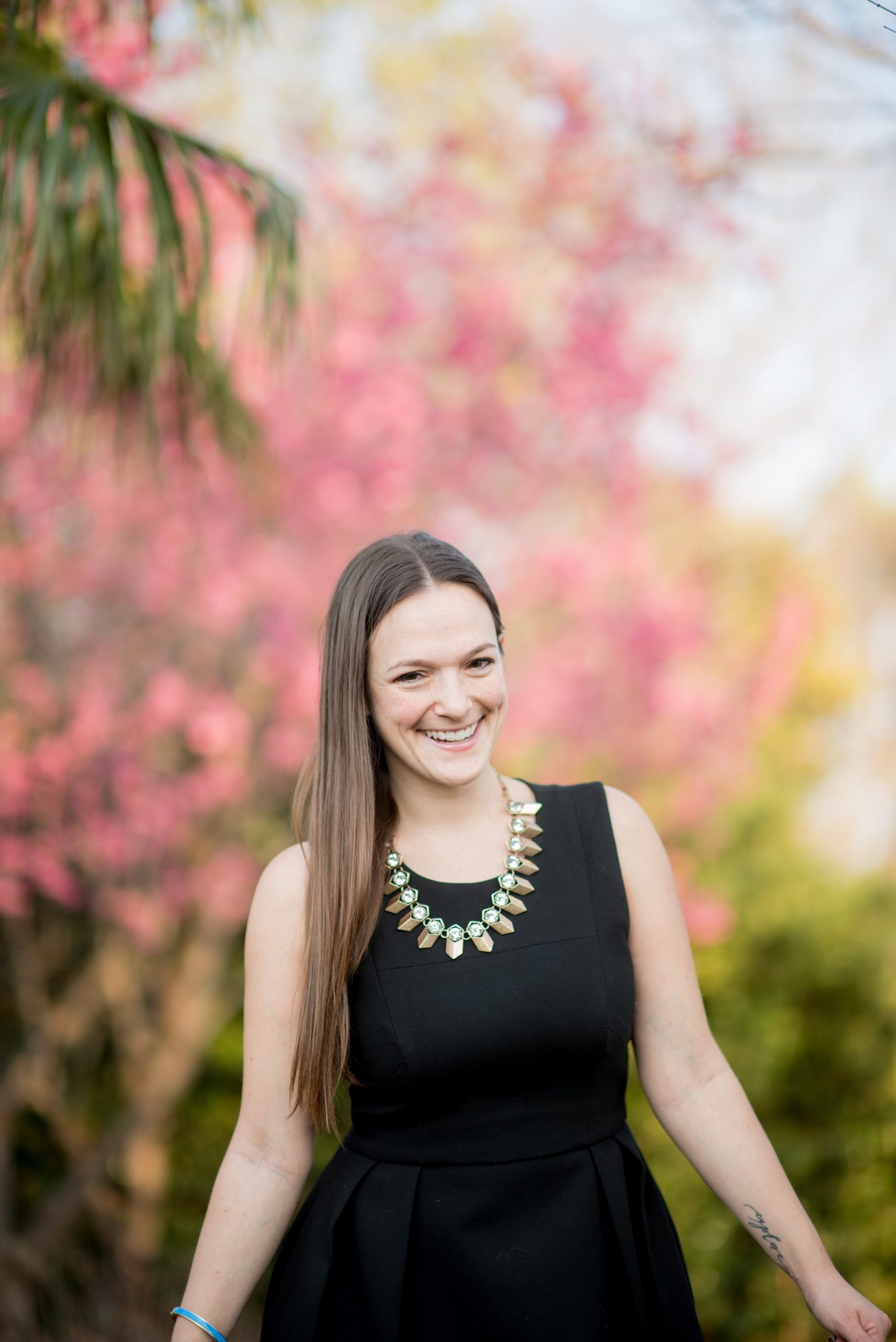 My bubbly, energetic personality is usually the ice breaker couples need. I also tend to lean on the side of being a workaholic, which is always beneficial for my couples. Reality television helps me edit photos (I swear!), my go-to drinks are red wine and dirty martinis, and I adore a great cheese plate (yum) and semi-precious gems. I know: you probably read that twice. But yes. Gems. I've always appreciated the beauty of the Earth and I guess sparkly rocks are something I identify with. And the music of Ray LaMontagne. Sigh. Now my heart is melting.
I'M A LEFTY, ARIES, BELIEVER IN ENERGIES OF THE UNIVERSE, LOVE CRAFTS, WRITING AND ALSO...
I ABSOLUTELY ADORE COLOR. GIVE ME BRIGHT YELLOWS, PINKS, GREEN, BLUES, PURPLES AND MORE! YET WHEN IT COMES TO DECORATING MY HOME I TEND TO DECORATE IN BLACK, WHITE AND GREY TONES WITH LITTLE POPS OF COLOR SO I DON'T GET "BORED" WITH ANY ONE CHOICE.
I HAVE THE BEST HUSBAND. WE MET ON TINDER AND WE'RE HUGE GOOFBALLS. We LOVE TO TRAVEL THE WORLD TOGETHER.
HE'S AN ARTIST SO HE UNDERSTANDS MY NEED TO CREATE. He's also MY BEST FRIEND AND MY FAVORITE PERSON IN THE WORLD.
I LOVE DOGS BUT DON'T HAVE ONE BECAUSE WE TRAVEL TOO MUCH. (AND I DON'T WANT TO WAKE UP TOO EARLY TO WALK HIM AT THIS TIME IN MY LIFE!) I "OOOH" AND "AHHH" OVER EVERY DACHSHUND I SEE. HALF OF MY DISCOVER FEED ON INSTAGRAM IS ALWAYS DOXIES!
ONE OF MY FAVORITE THINGS to do IS ENJOY high end cuisine AT A great RESTAURANT, WITH FOOD THAT EXCITES THE PALATE (cOMPLETE WITH GREAT DRINKS). WONDERFUL COMPANY IS ALWAYS APPRECIATED THOUGH NOT REQUIRED. I'M A-OKAY EATING A MEAL ALONE; it's something I LEARNED TO DO AND equate with SELF-CARE after TRAVELING IN EUROPE.
I LIVED OUT A LIFE-LONG DREAM WORKING IN THEME PARK DESIGN FOR THE CREATIVE TEAMS AT WALT DISNEY WORLD (WALT DISNEY IMAGINEERING) AND AT UNIVERSAL CREATIVE FOR THE WIZARDING WORLD OF HARRY POTTER. THE STORY TELLING IN SUPERIOR THEMED ENTERTAINMENT IS PART OF WHY I LOVE TELLING WEDDING STORIES SO MUCH.
I WILL GO ABOVE AND BEYOND FOR MY FRIENDS AND FAMILY.
I TREASURE MY FRIENDSHIPS AND WORK HARD TO CONTINUOUSLY NURTURE THEM, knowing though it takes work it's worth the reward.
Reassurance you're working with the
"Mikkel...makes you feel like you've known her for years and that she's a part of your family.
My husband and I loved her energy from the moment we met her."
choose Mikkel for their own weddings:
"When John & I got engaged there was absolutely no question about who we were going to hire to shoot our wedding.
Mikkel is simply the best. I was a wedding planner turned bride so I am extremely detail oriented and wanted a photographer that I knew would think the same way - it's all about the details!
Not only that, but she really, genuinely cares about you as a couple. We've worked together many times but when it was my day I assumed it'd be different - I was treating my own wedding like nothing since I had so many other brides to worry about. But Mikkel made me feel like I wasn't the wedding planner and kept reminding me that this was my wedding day and that I was a bride, and to enjoy it.
She is a very positive and calming force that is certainly necessary while planning such an emotional day."