Our wedding was perfect. And consisted of just a handful of people. We have the most loving and supportive family and friends, who definitely wanted to be there when we got married but, due to our wishes, understood why we kept it just us.
We look forward to celebrating our life, love and marriage in big and small ways with special people in our lives. Whether it be vacations with friends, double dates, time with family or talking and drinking with a holiday as our reason we know many occasions constantly present themselves to celebrate, whether or not it's the actual day we signed a marriage license and received a beautiful ceremony and vows to each other that our friend, Linda, took such care and thought in writing.
We are eternally grateful to our talented friends who made all our wishes a reality that day, including Brian of Brian Mullins Photography, Anna and Brian of Meristem Floral, Kristi and Krystal of Wink Hair and Makeup and our friend, Susie, who did her best to rush a wedding band order when she asked, "When are you eloping?" And I said, "In a week." Ha! 😉
I wore a black dress with a colorful floral print that I'm still absolutely in love with, Dan wore a new grey suit he got specifically for the occasion, and I indulged in a few crystal and ribbon purchases that pretty much added to making me the happiest girl in the world that day. I wrote extensively about our decision to elope in another post, including why I wore black, why Dan doesn't have a wedding band…and won't be wearing a ring…and if I'm changing my last name.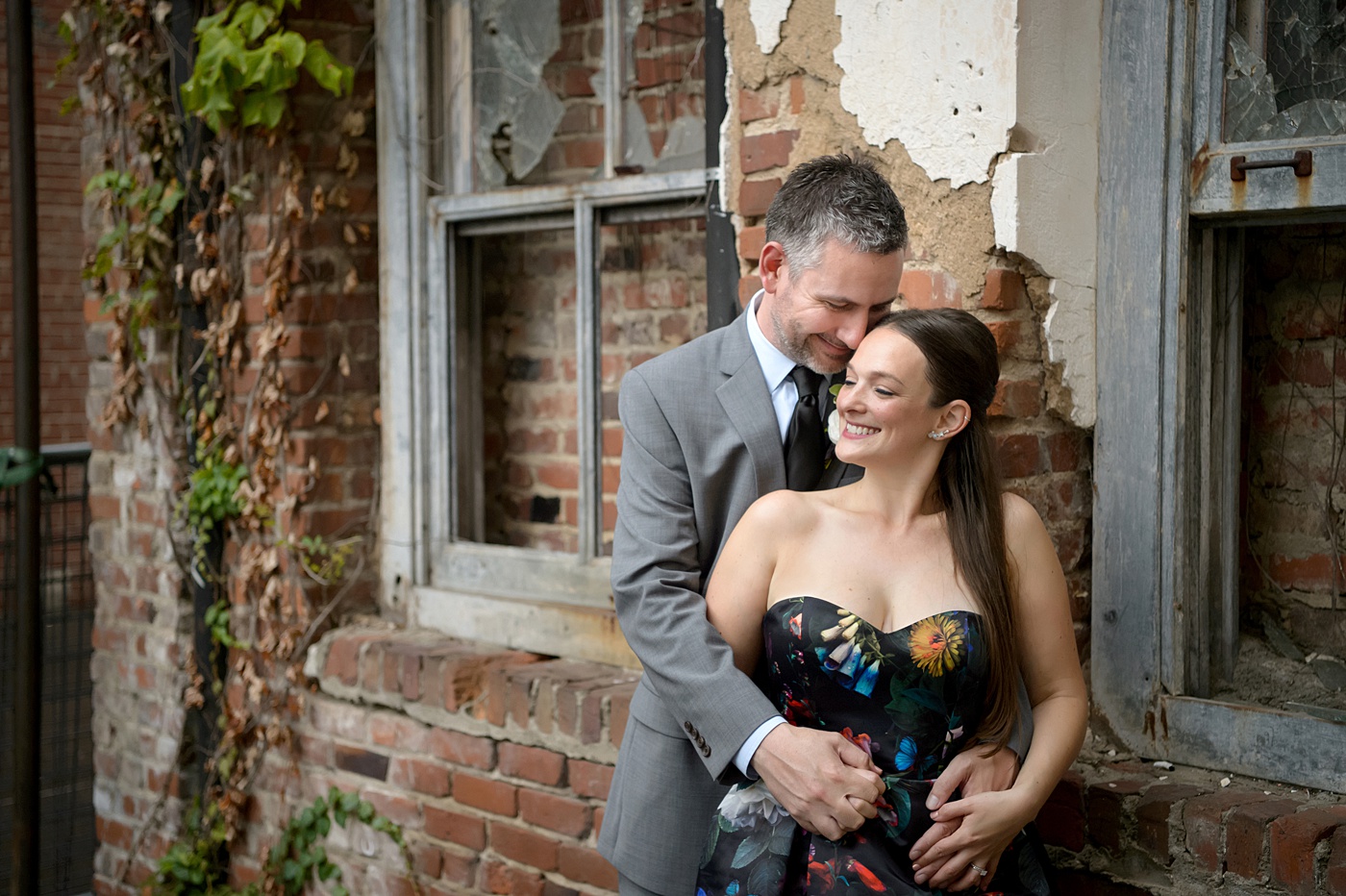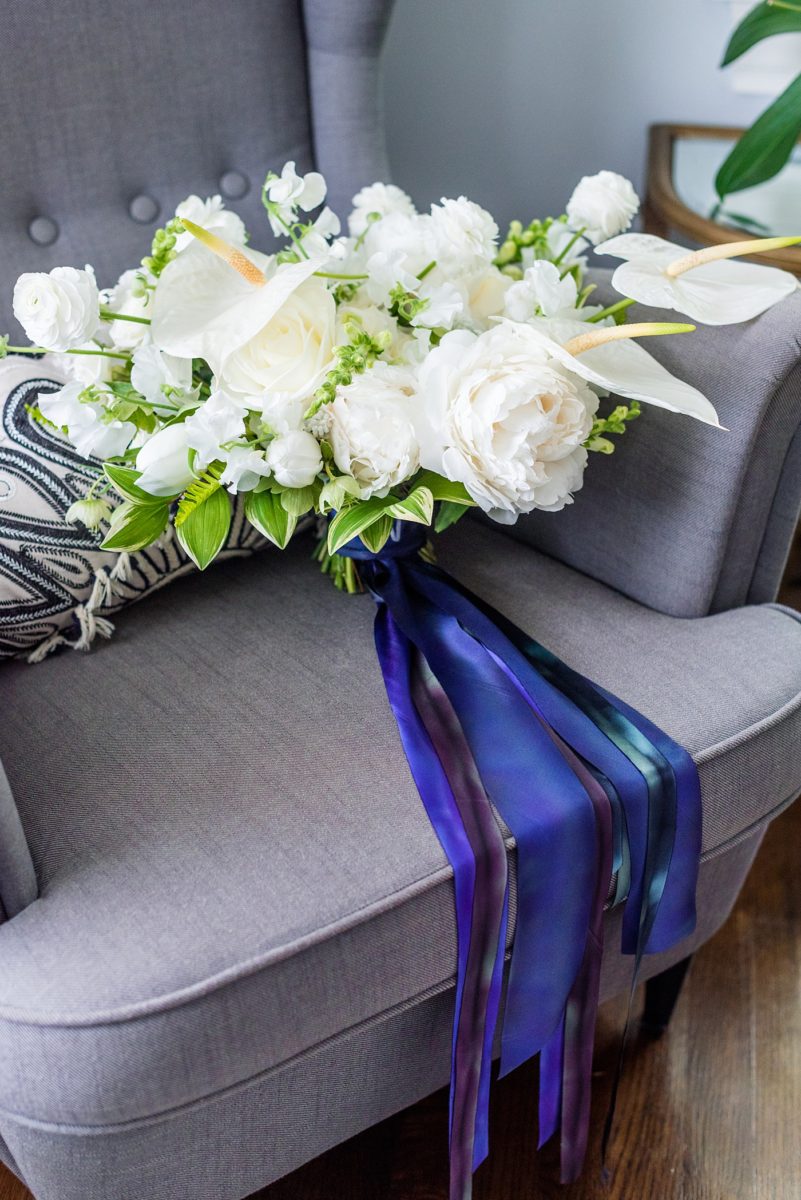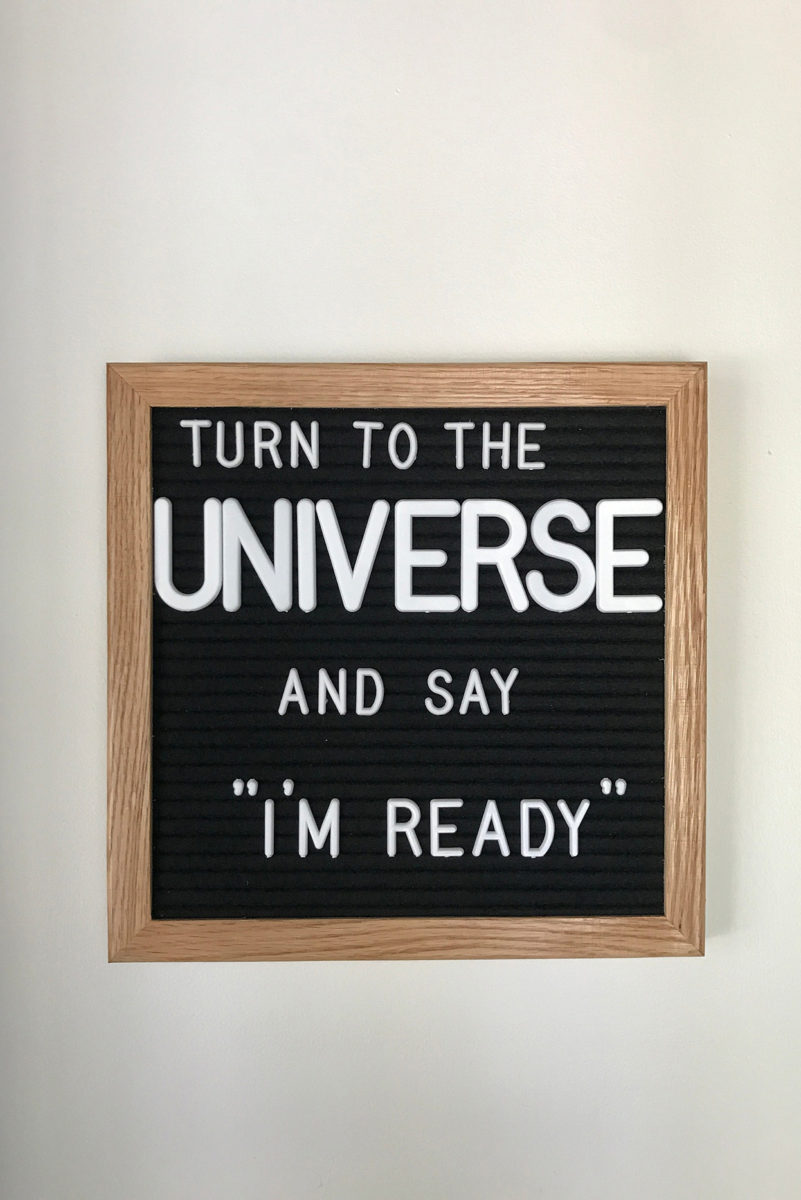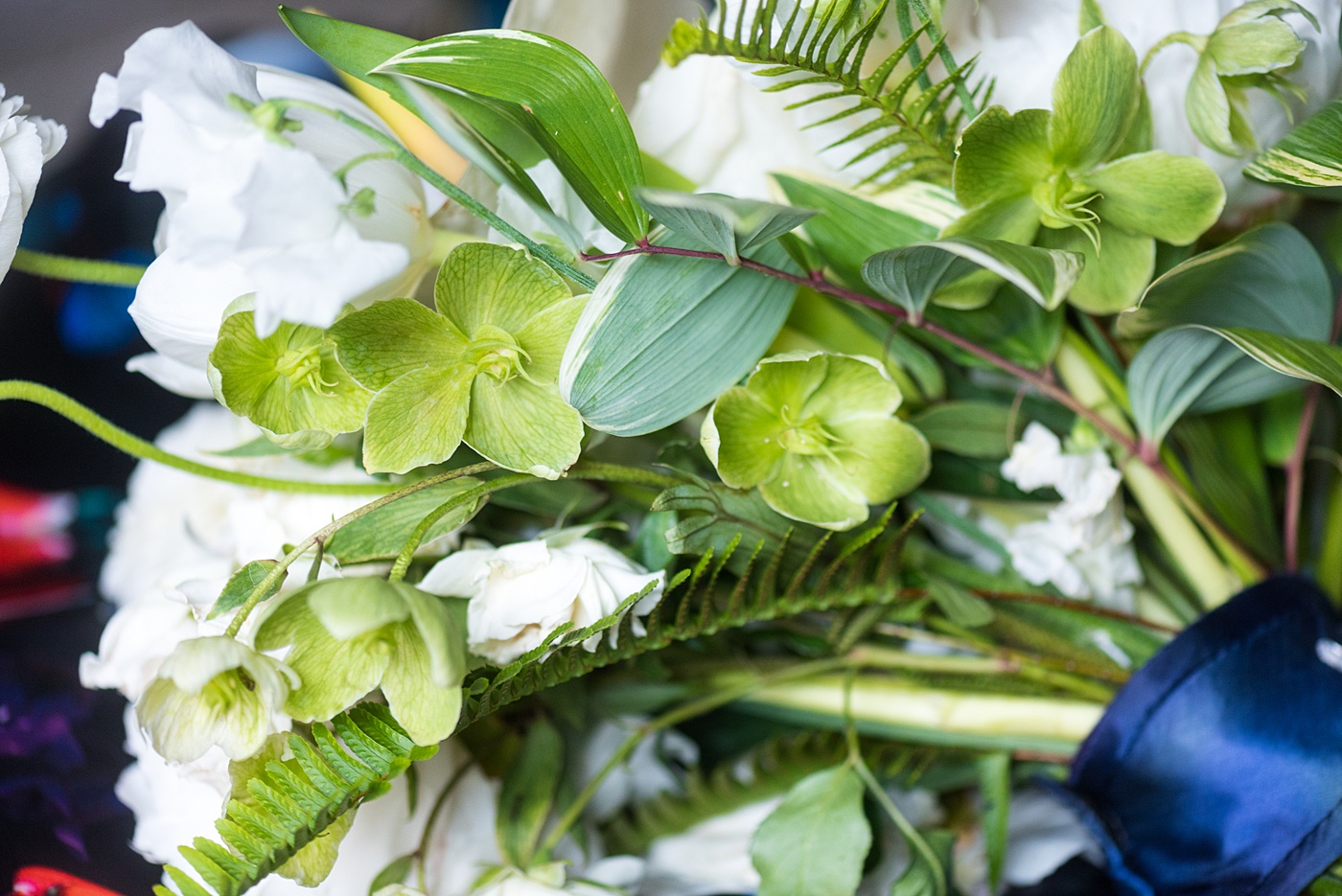 A note on a few things about our wedding:
I carried an all white bouquet to provide some contrast to my dark dress (I love deep contrast like that) and as my "something white" for the day (not needing "something blue" though the ribbons were partially blue). Anna and I connect on a level of energies a lot of people would think we were whacky for. But we do. She was incredible in every regard in creating this bouquet. She asked me what flowers I like and I sent her a list of any special white blossoms I could think of, careful to include white parrot tulips with green edges, Anthurium (I love tropical flowers), and sweet peas (another personal favorite), all of which she included. I have four favorite things about this bouquet that aren't obvious when you look at them:

Anna put the flowers in the sunlight one morning to charge them with more bright, positive energy. I loved that and was extra grateful for the thoughtfulness in her act of doing so.
She foraged some greenery from their property at Jubilee Gardens for the bouquet. Love that too – we spend great times at Jubilee Gardens and it was a truly extra special touch
The textures. You can see a lot of it in the photos but in person the softness, fullness and edges of the bouquet worked in harmony due to Anna's special care with each creation she and Brain make
Even looking at photos of the bouquet invokes that same feeling of excitement I got when I saw it for the first time that day. I drove the hour to Anna and Brian's house, walked inside to see the "Turn to the Universe and say, 'I'm Ready'" sign and smiled seeing Anna and Brian. Then my jaw dropped when she showed me the bouquet.

Photography: I photographed a lot of our wedding details before and after our wedding, because I'm crazy, crazy about details and love photographing them. I wasn't about to let an opportunity to photograph our own wedding details pass me by. Thank you Brian, for your patience and understanding in this aspect of my personality! From one photographer to another.
(I have to add Anna and Brian also surprised us with a floral centerpiece that matched my bouquet and Dan's boutonniere. It was both thoughtful and usual of them to go the extra mile. Having it on our kitchen island and our coffee table (I liked to swap it between both!) and at brunch table on our balcony the next morning made it all feel more real and special. So thank you, again, Anna and Brian!)
Dan and I got ready together, for the most part, but I didn't put my dress on until after he and Brian headed to the park across the street. (And Dan didn't know what dress I picked out! He guessed it was black one day when I jokingly asked him what he though it looked like. Oh well, he was right!)
They chose a special place for our ceremony within the park with gorgeous Japanese Maple trees nearby upon my request. (This is because my mom loves Japanese Maples and I wanted to make sure they were in the photos for her.) Linda helped zip my dress and her and I walked across the street. Dan and I didn't do an organized first look – I simply wanted to walk towards him and be able to look at each other as we got closer. Brian's photo of Dan's outpouring of emotion as the moment unfolded is one of my favorites from that afternoon.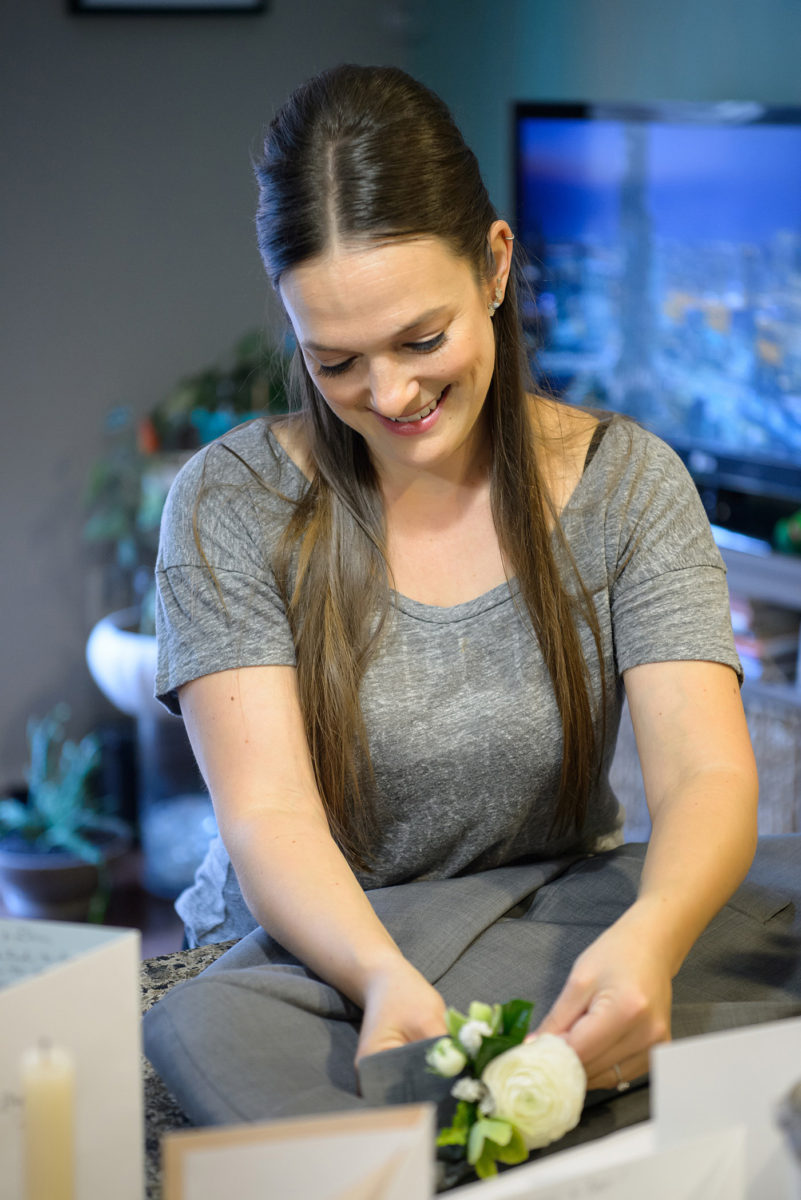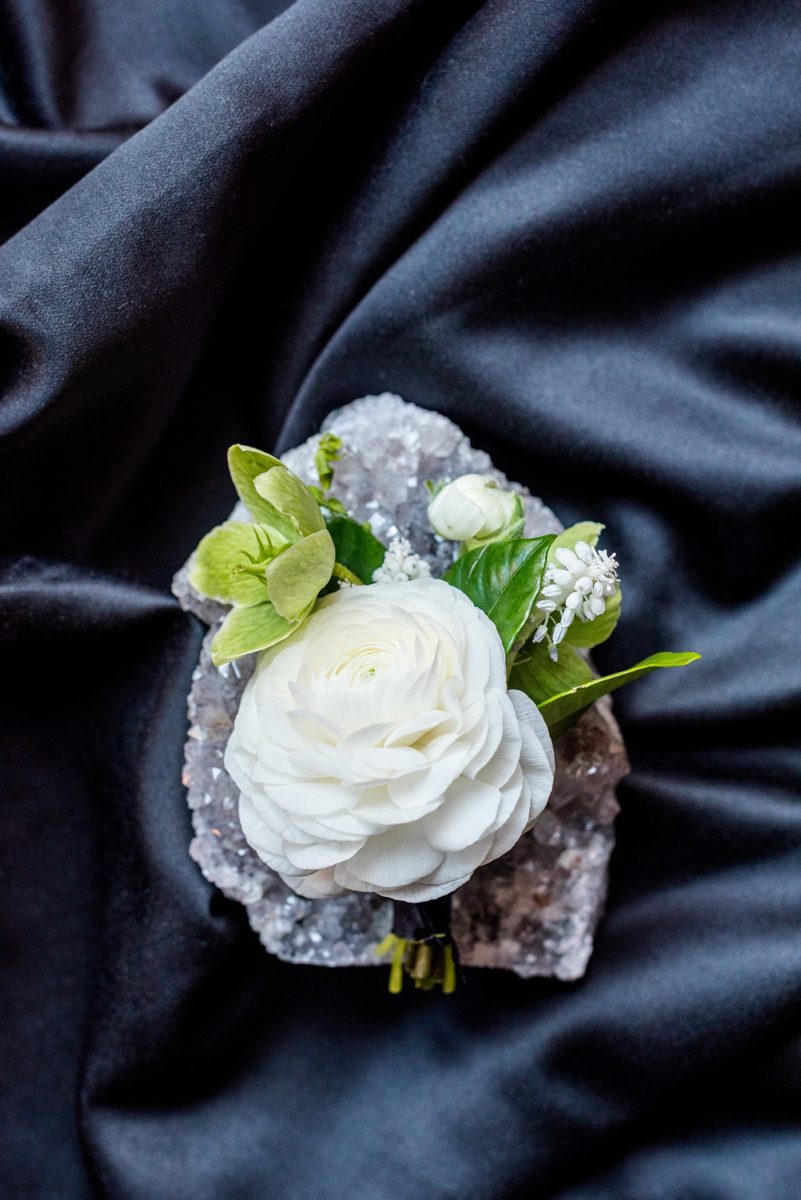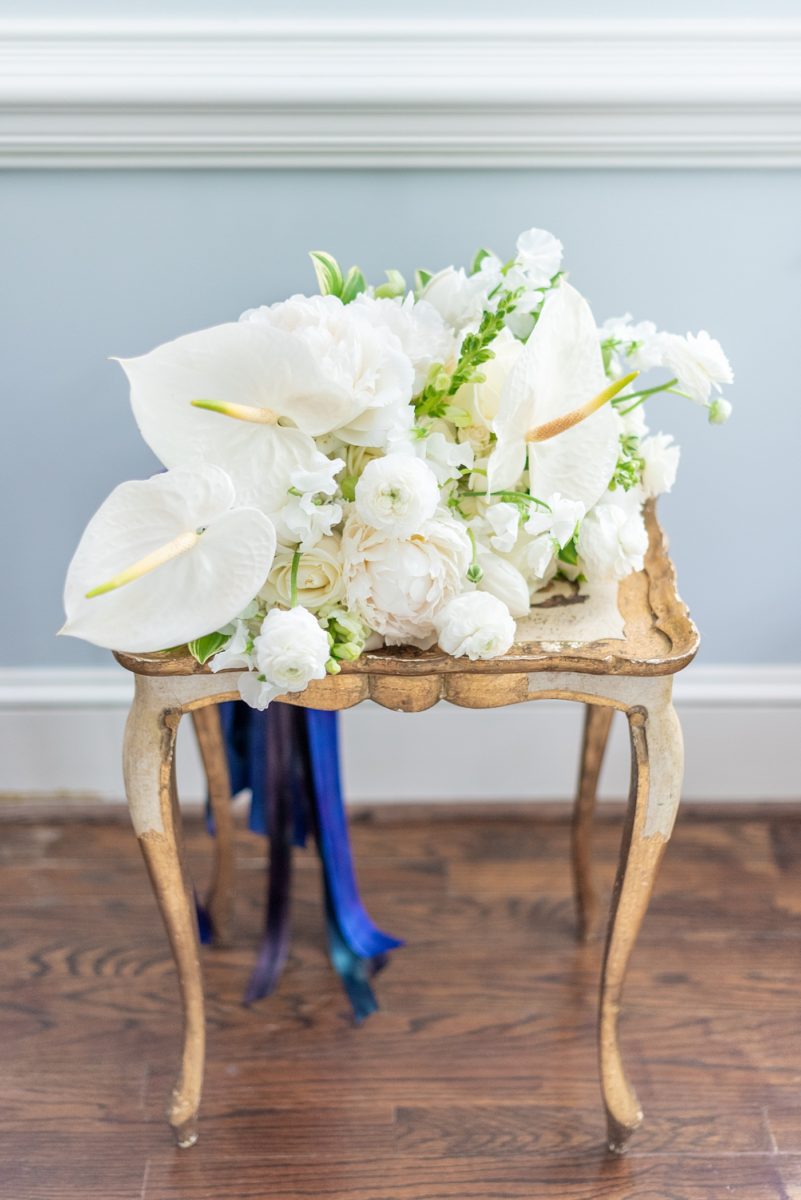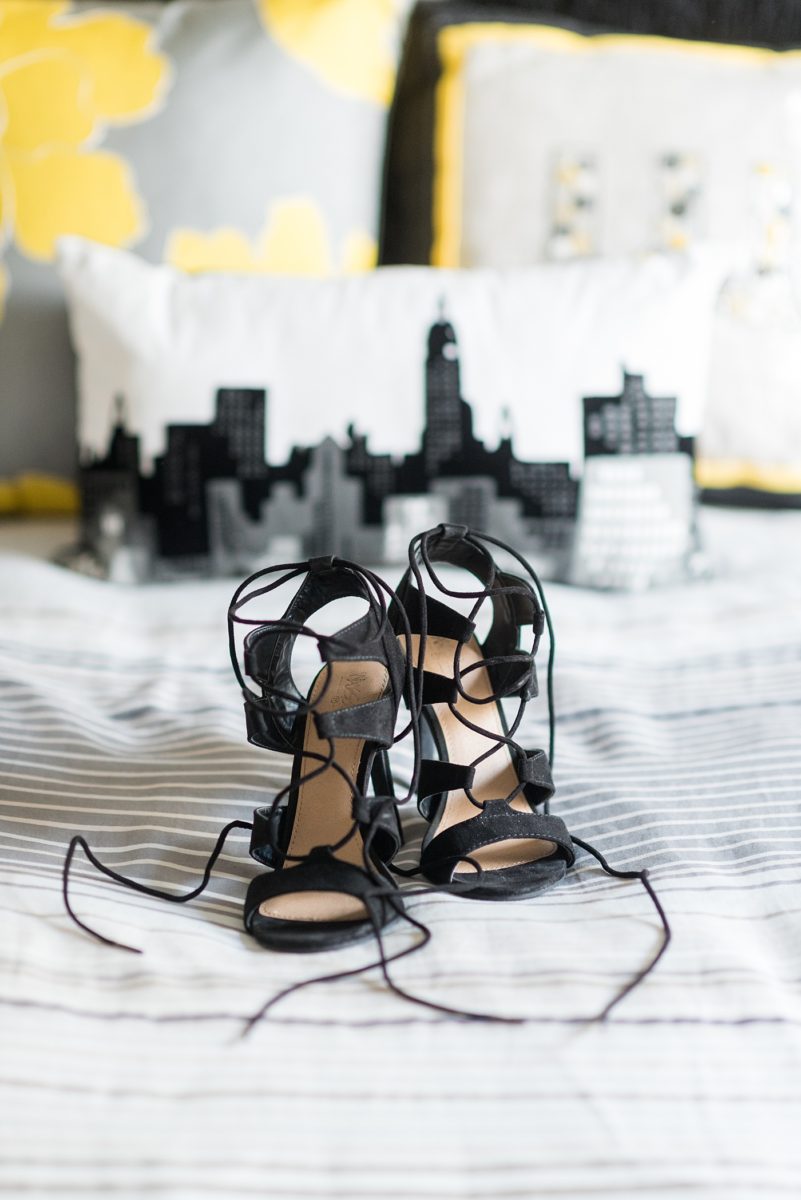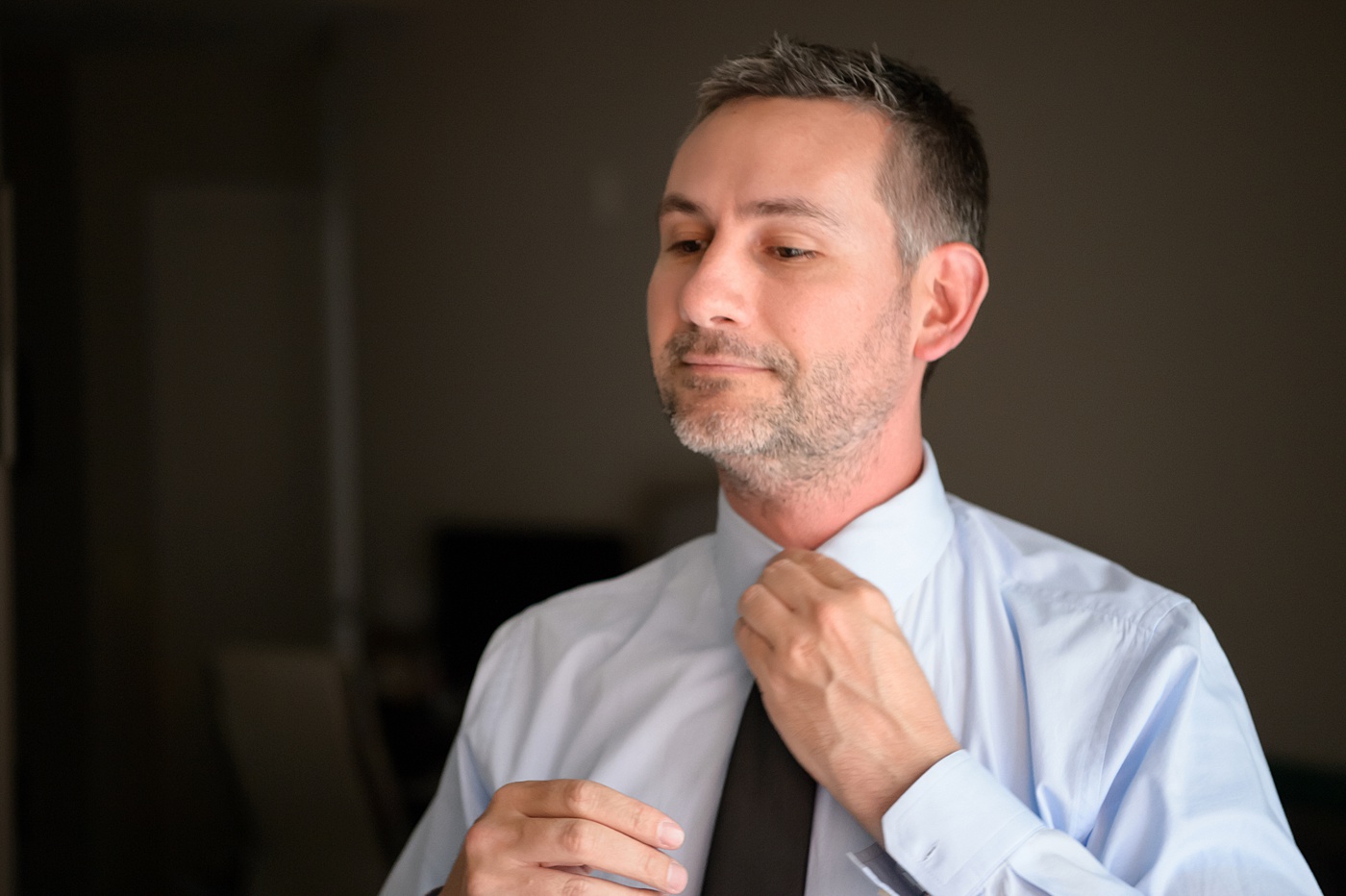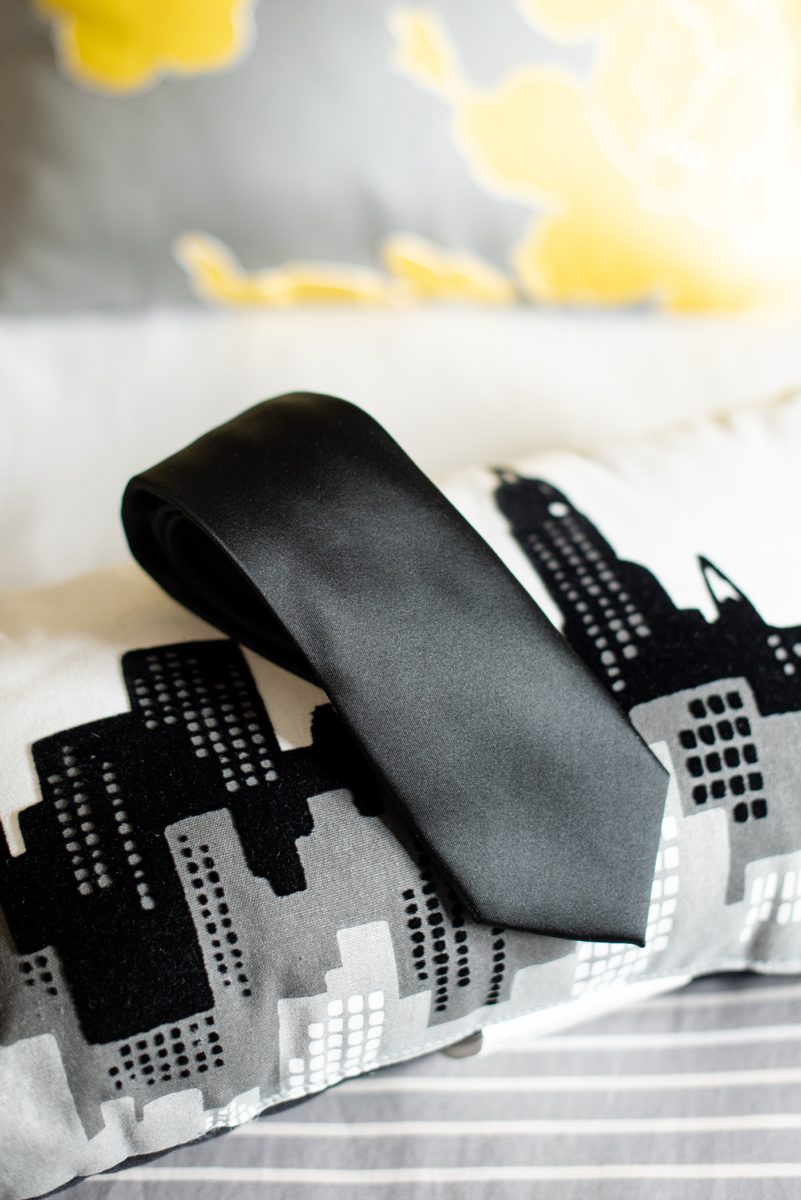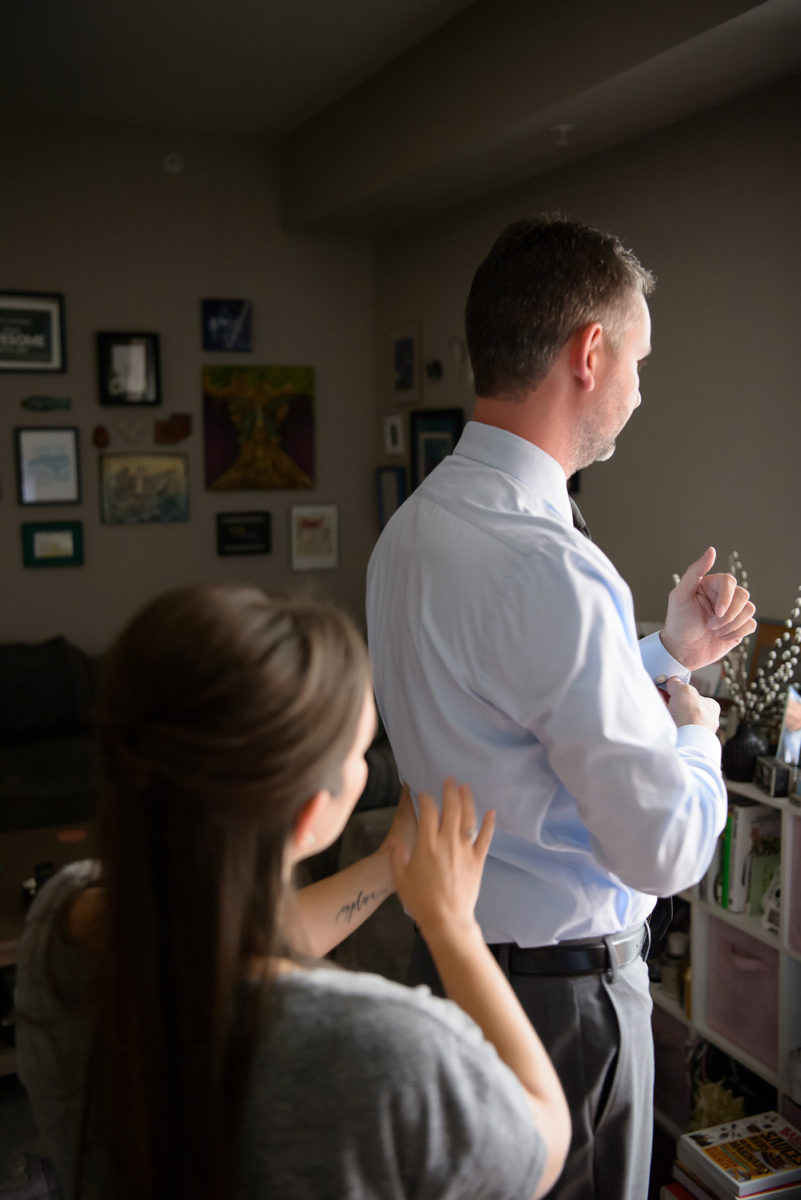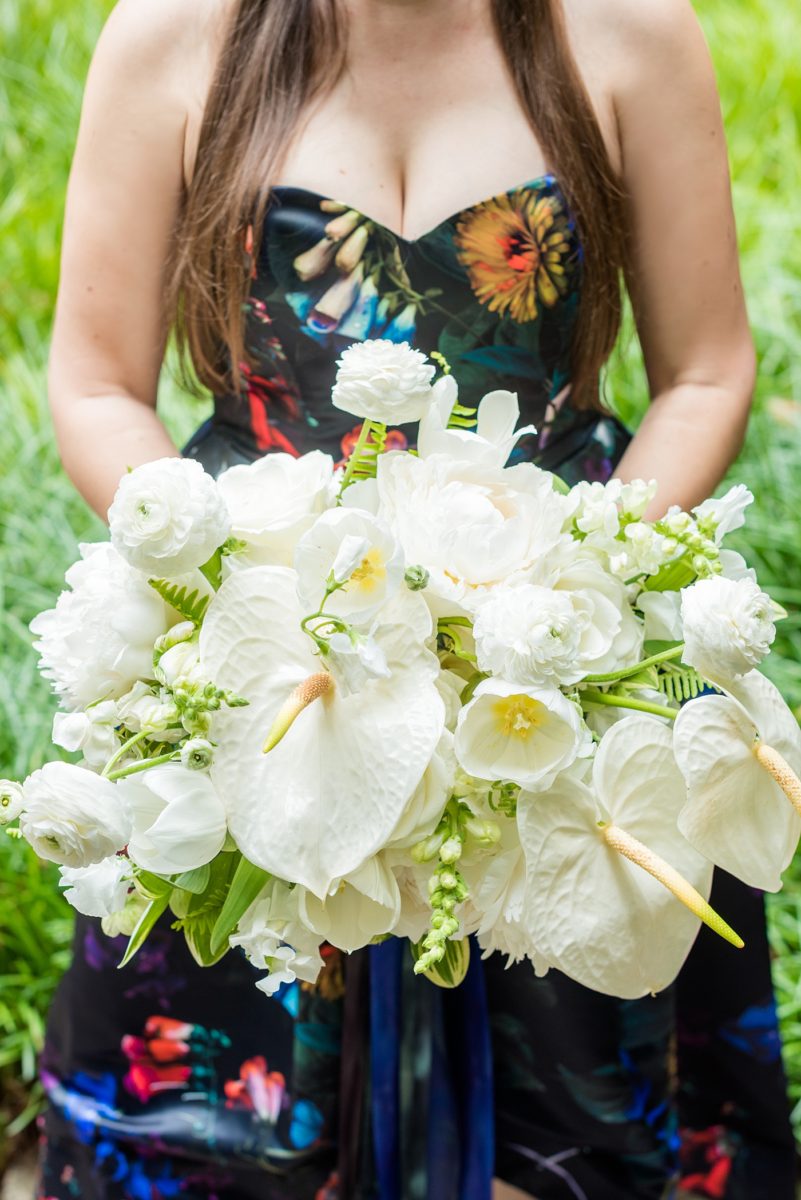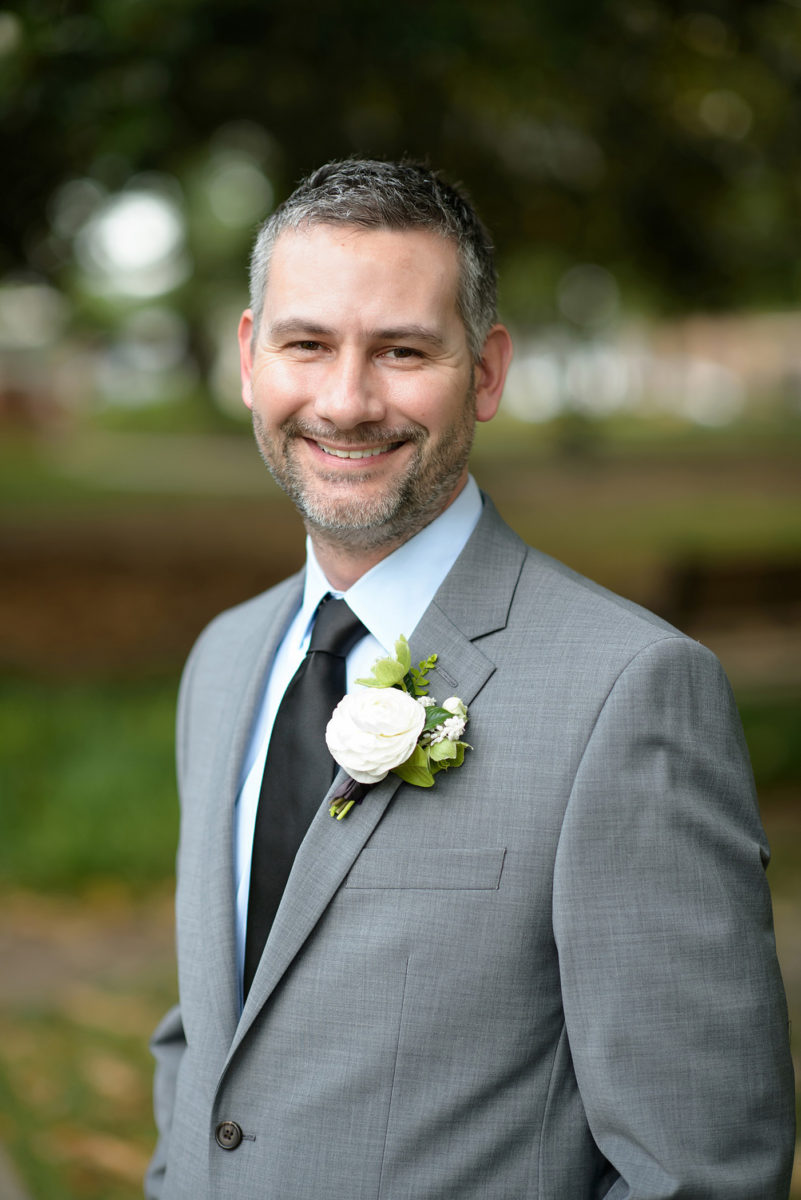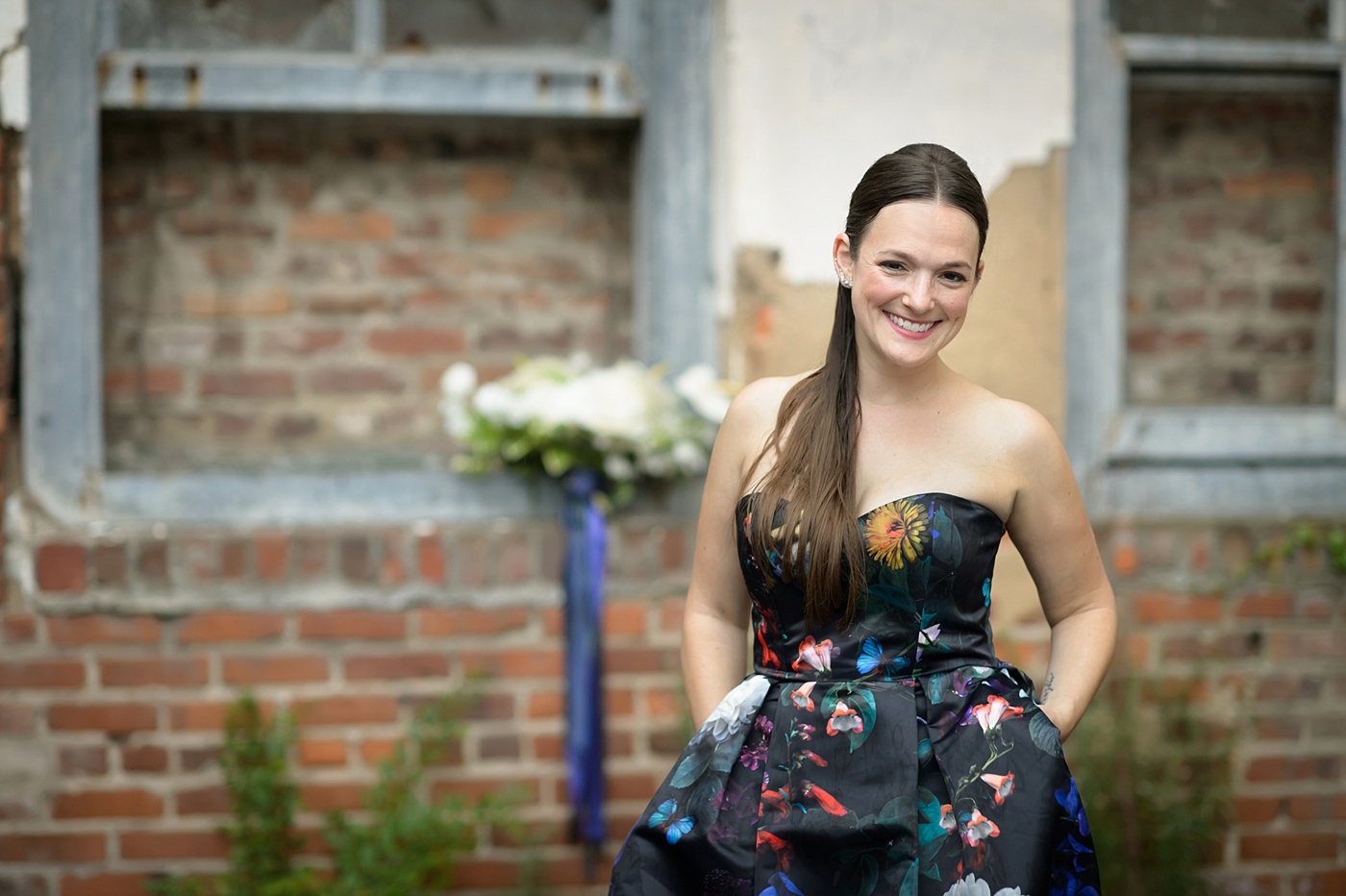 Did I mention my dress had pockets? I loved that I could put a tiny vial of lipstick Krystal from Wink Hair and Makeup gave me in there and my house keys and didn't have to take anything else for our ceremony and on our small walk around downtown for photos.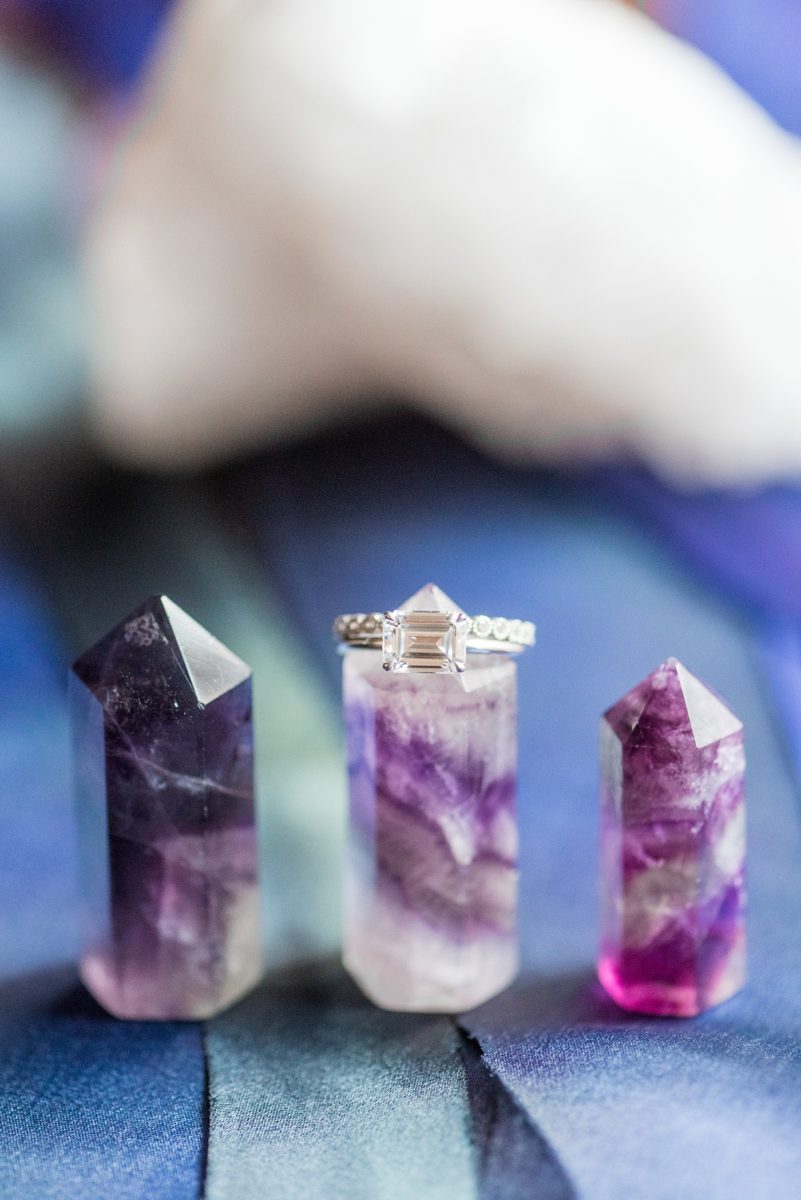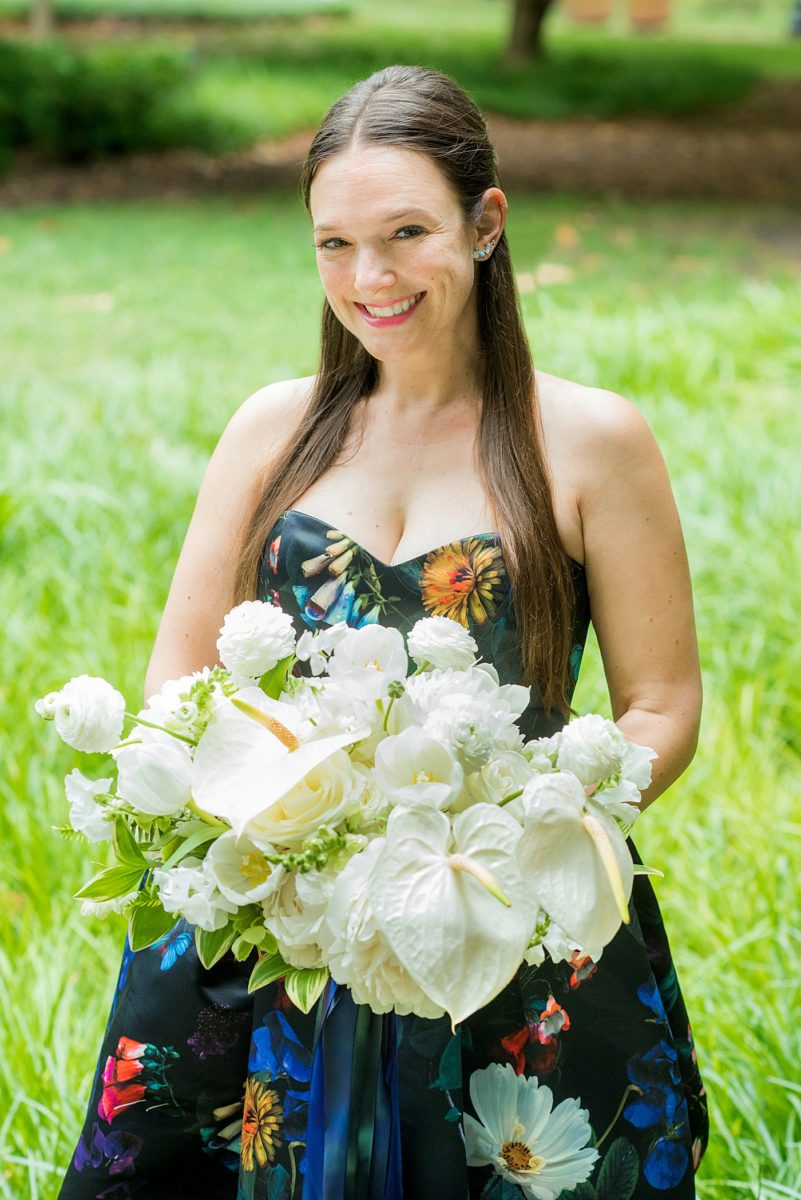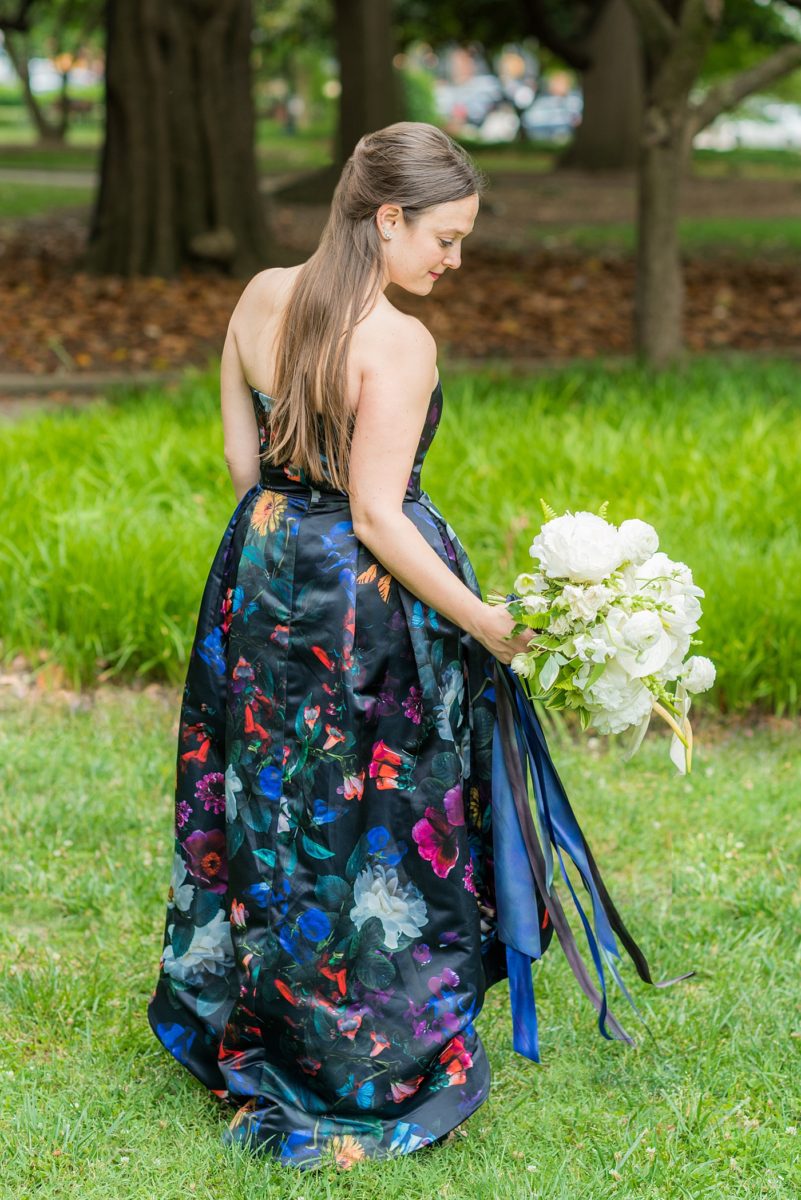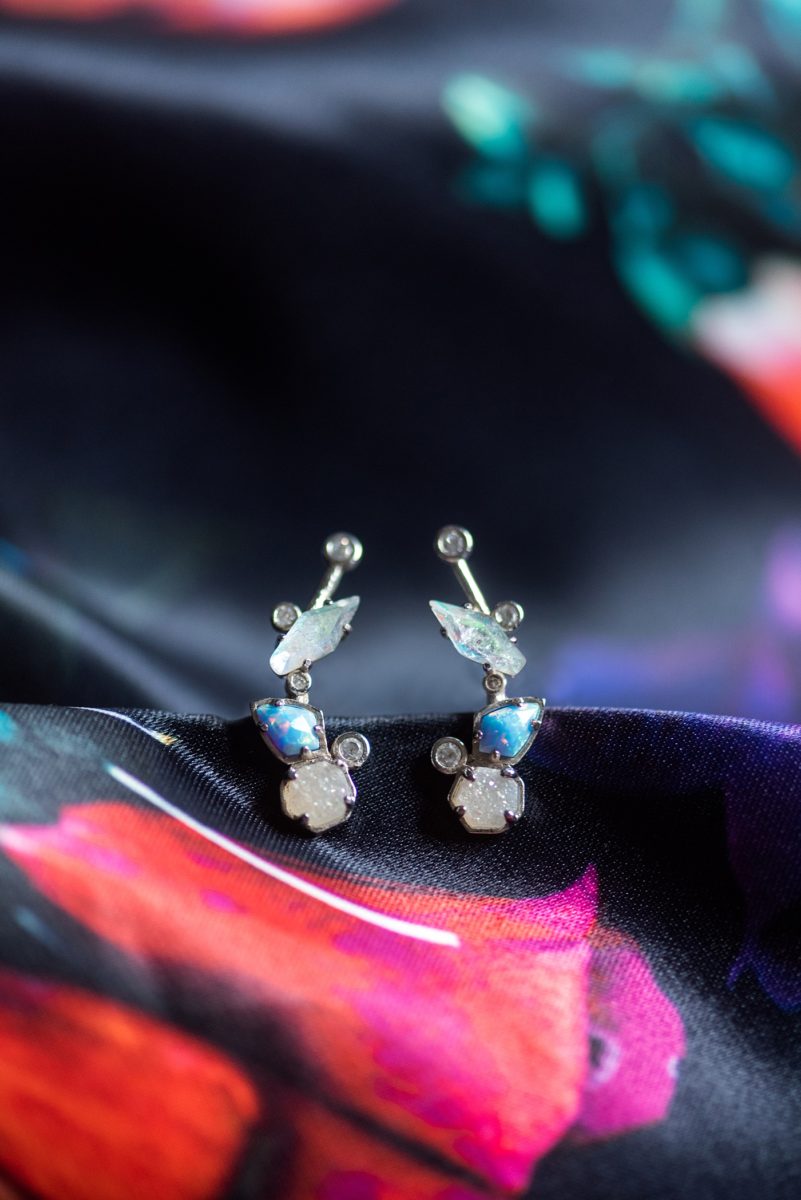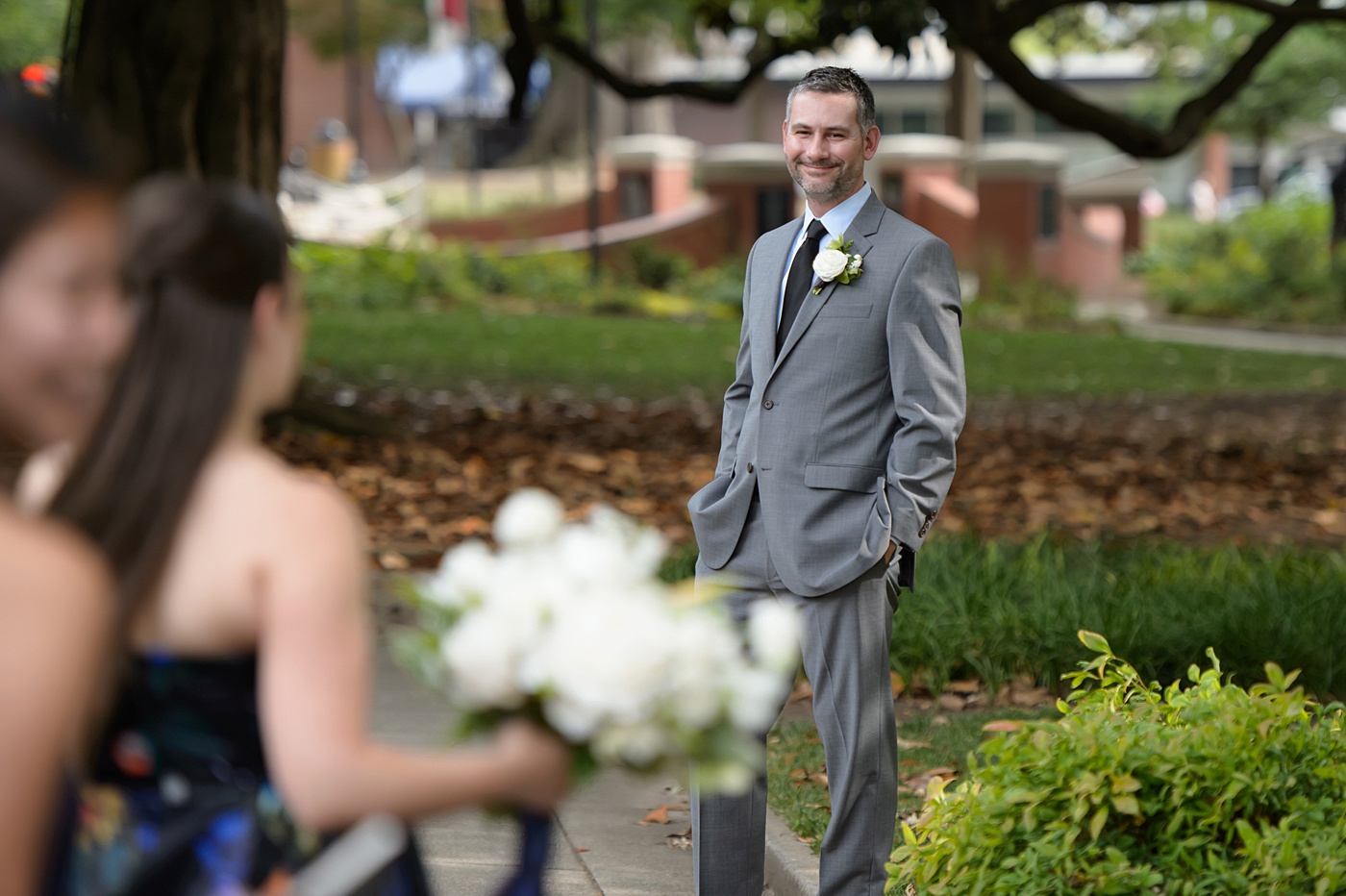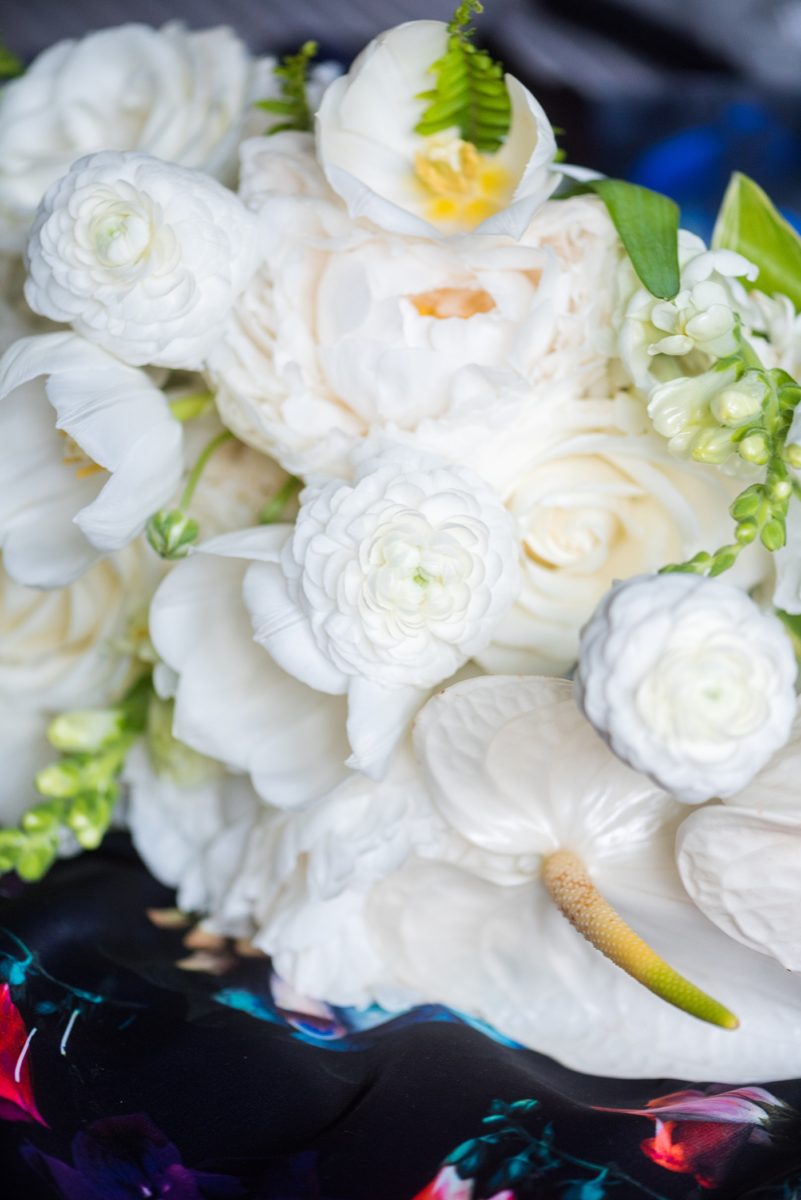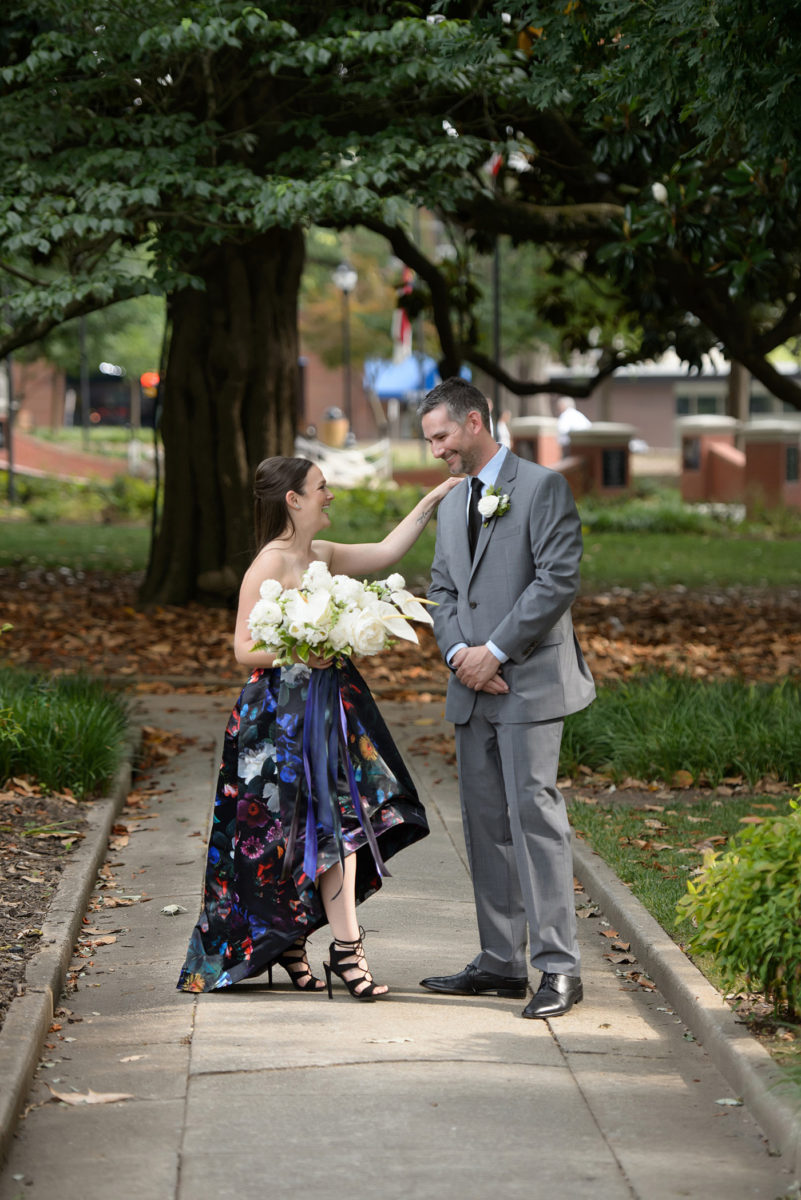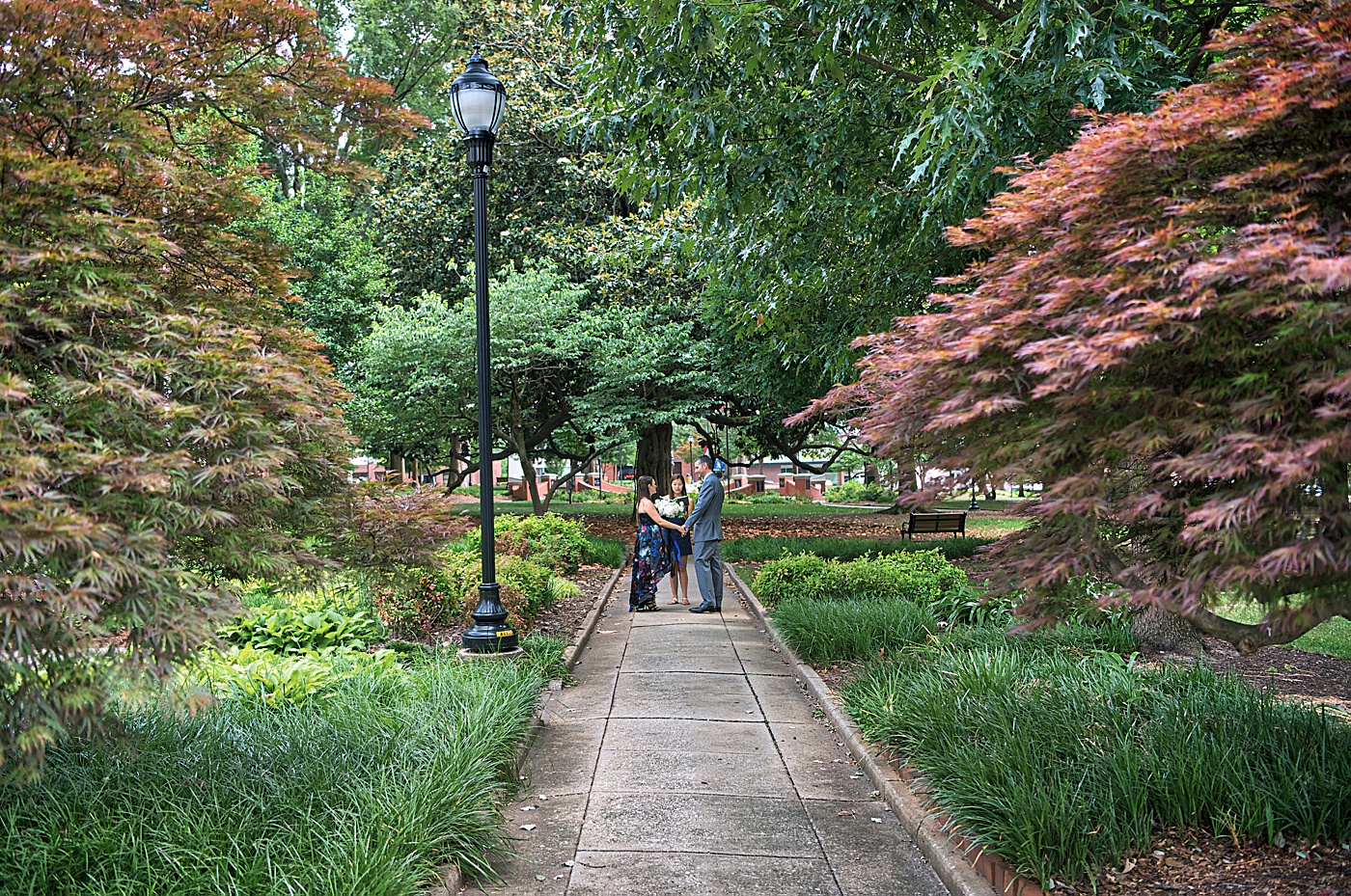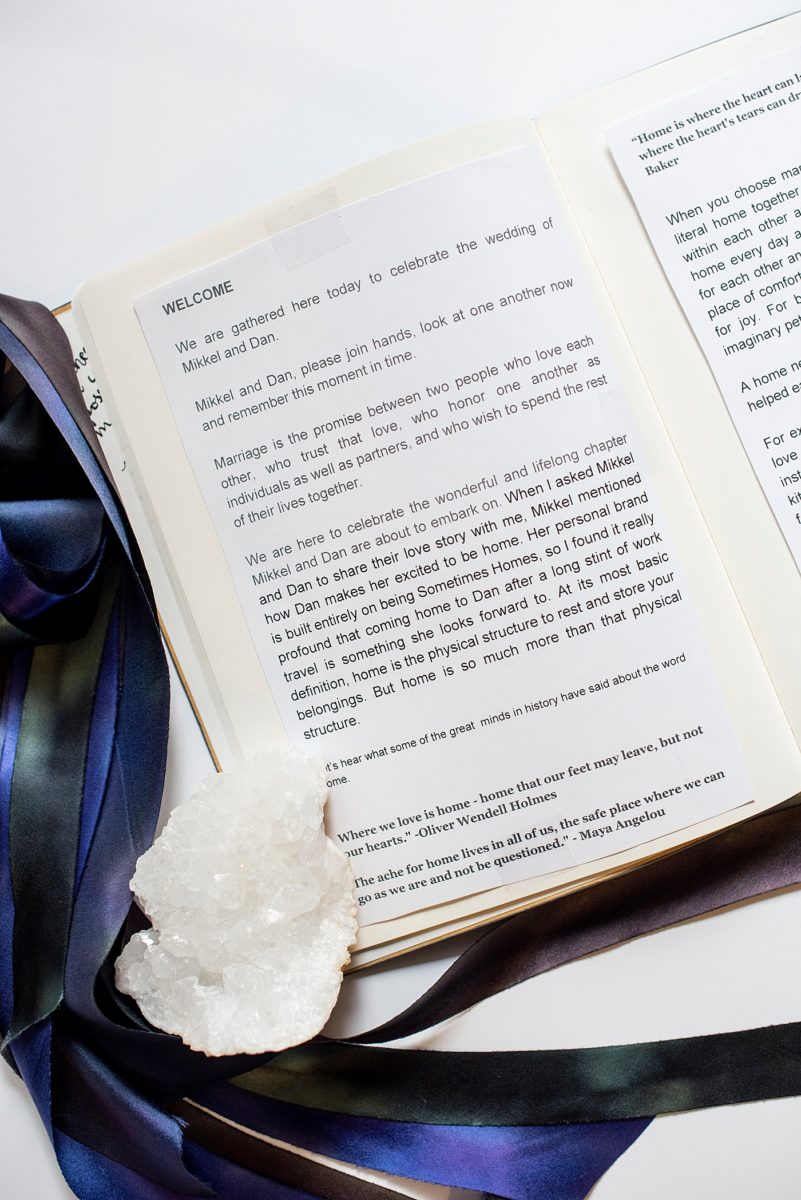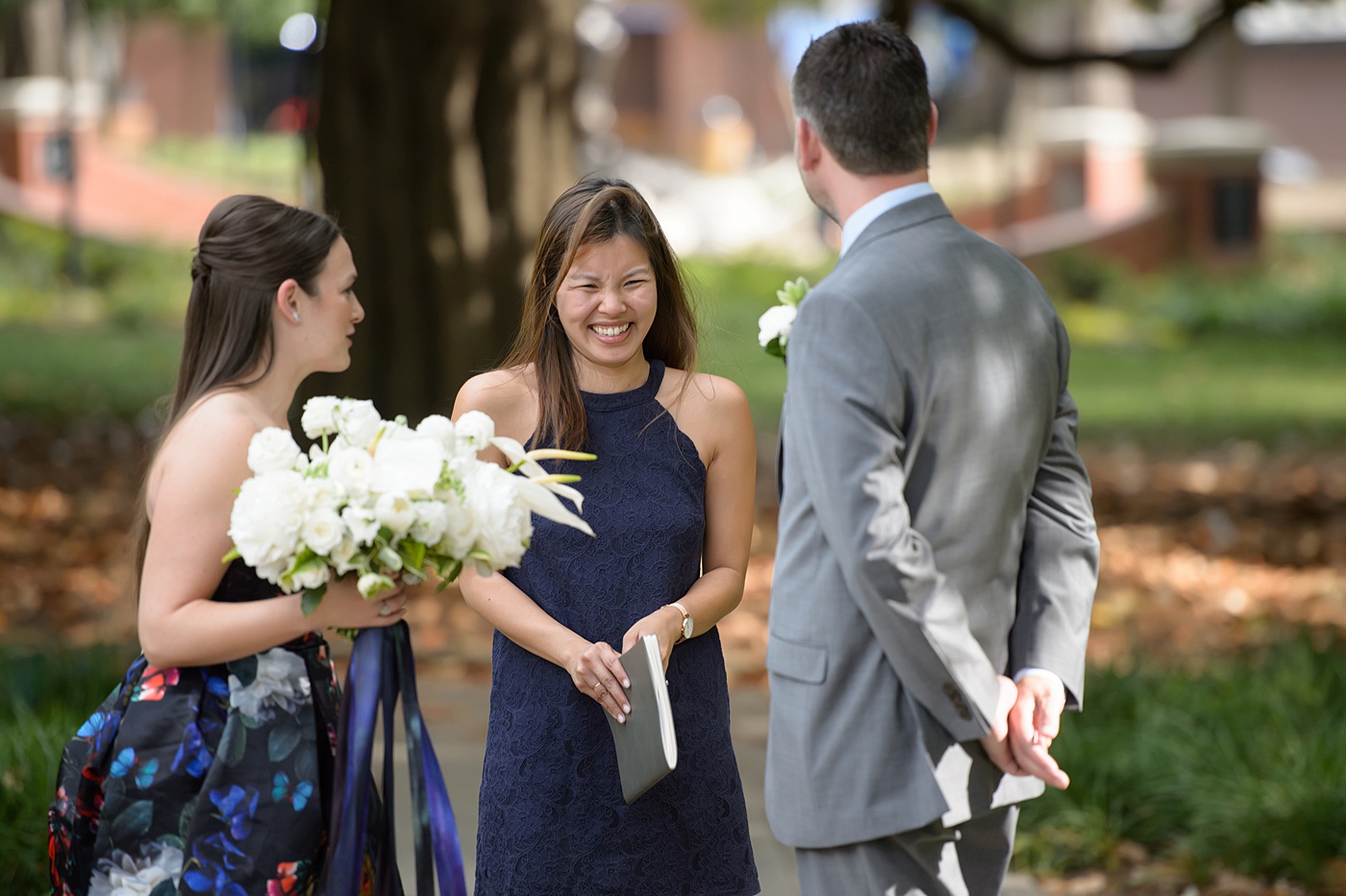 I love giggly Linda! One of the fun things about having such a small wedding was we could stop and say, "Brian – are we in a good spot?" or "Linda, we haven't rehearsed this so…" Like when we completely forgot to tell Linda ahead of time Dan and I weren't exchanging rings…we were just exchanging a single ring. (Mine.)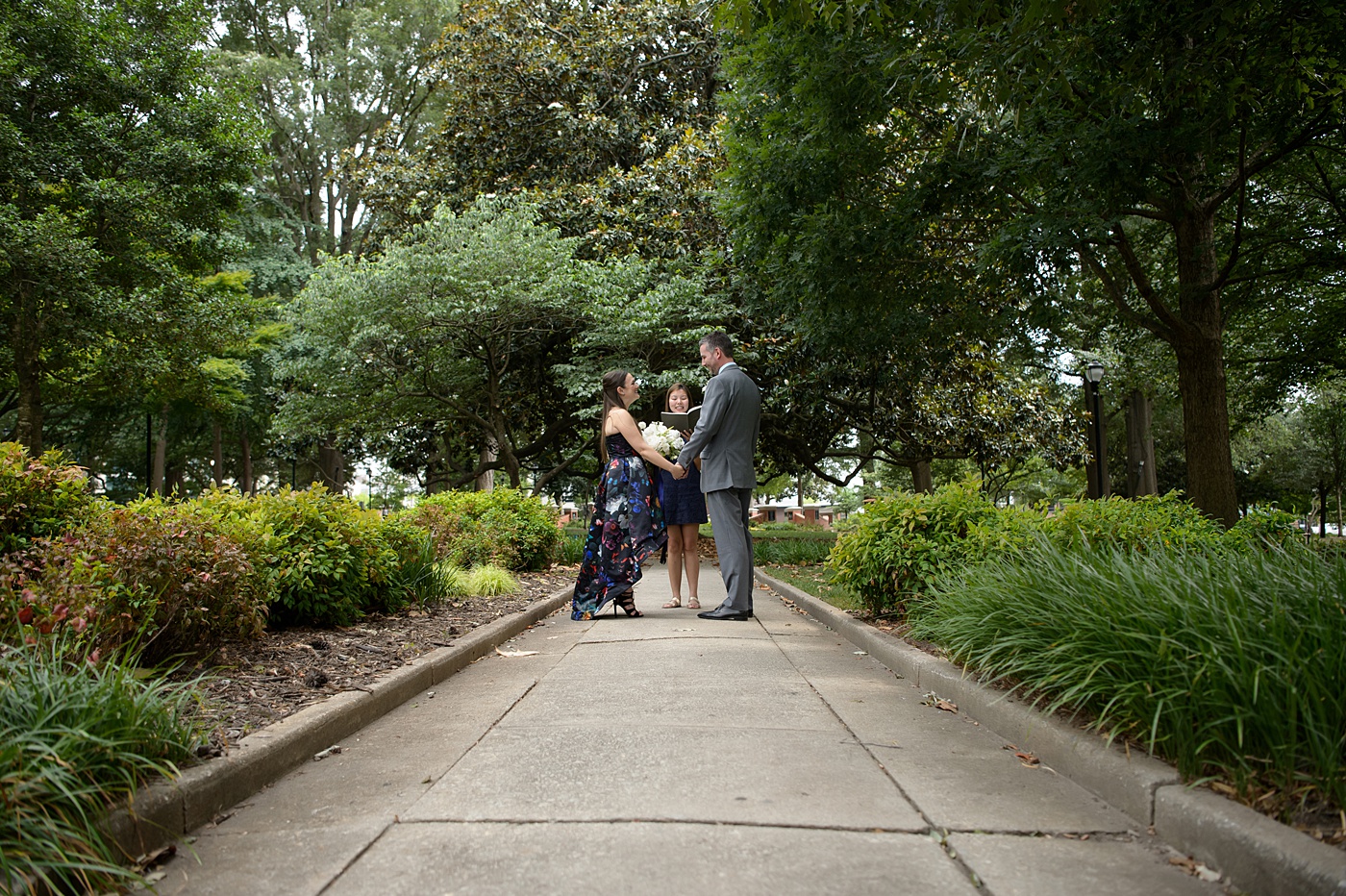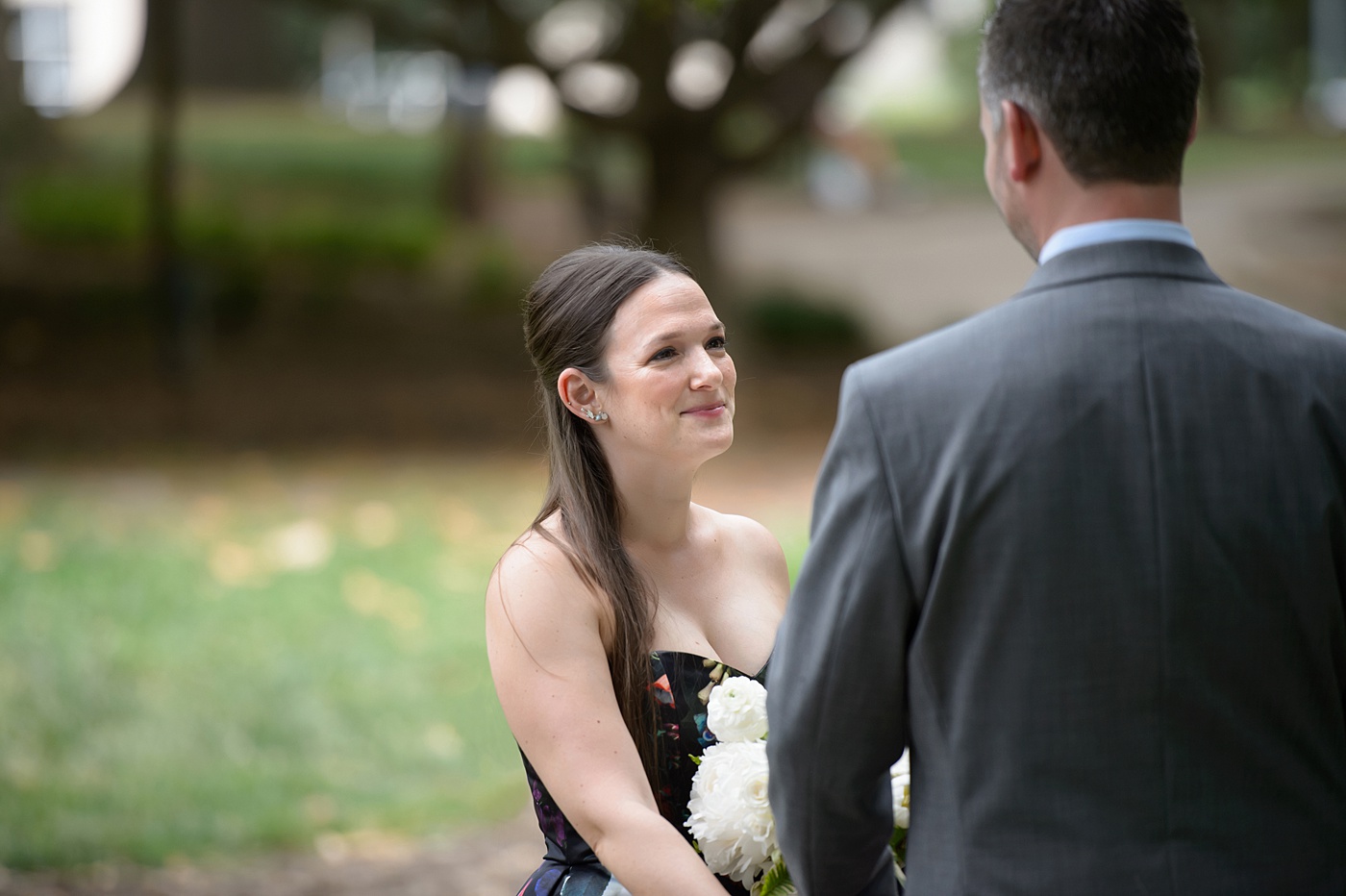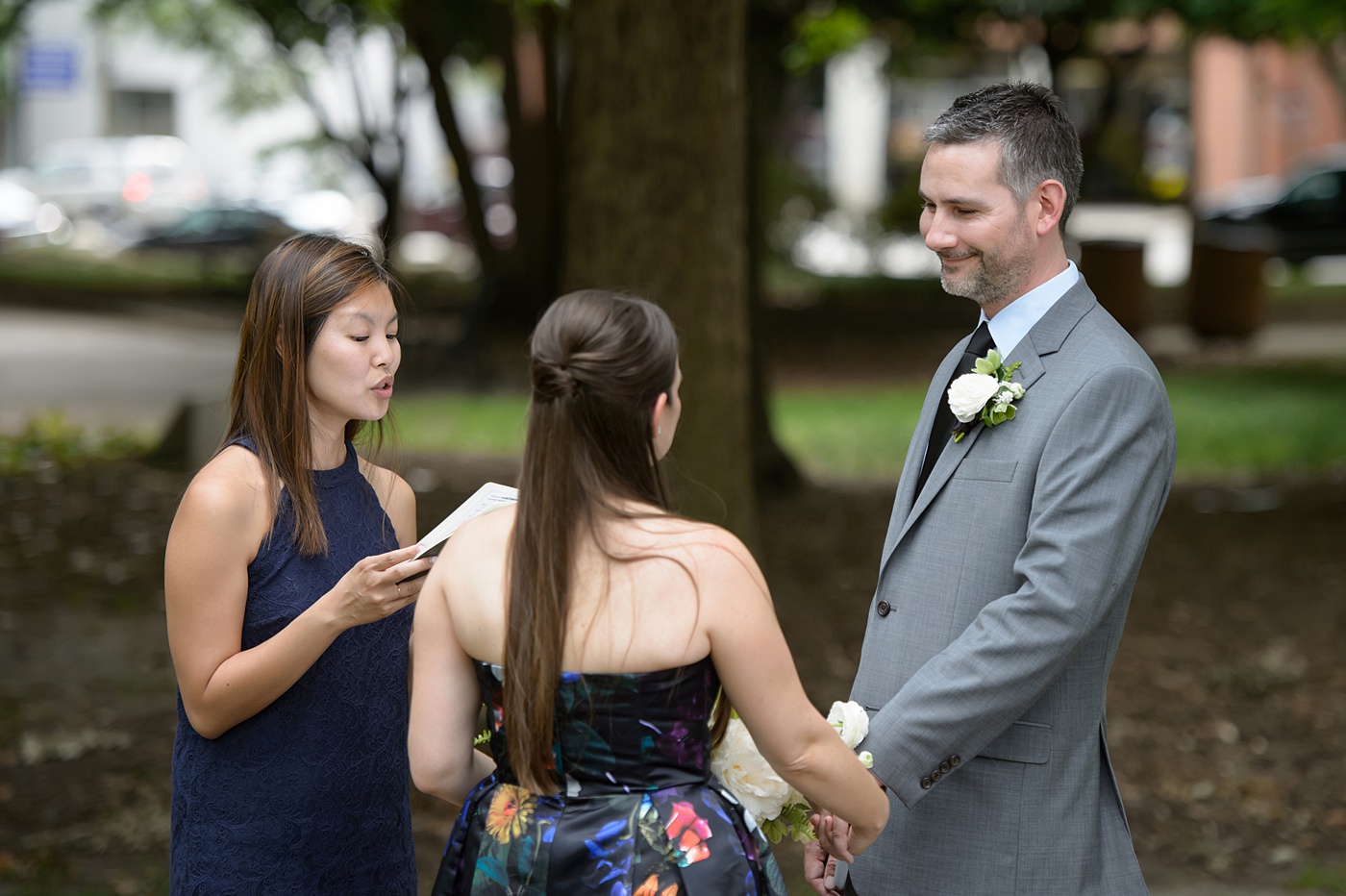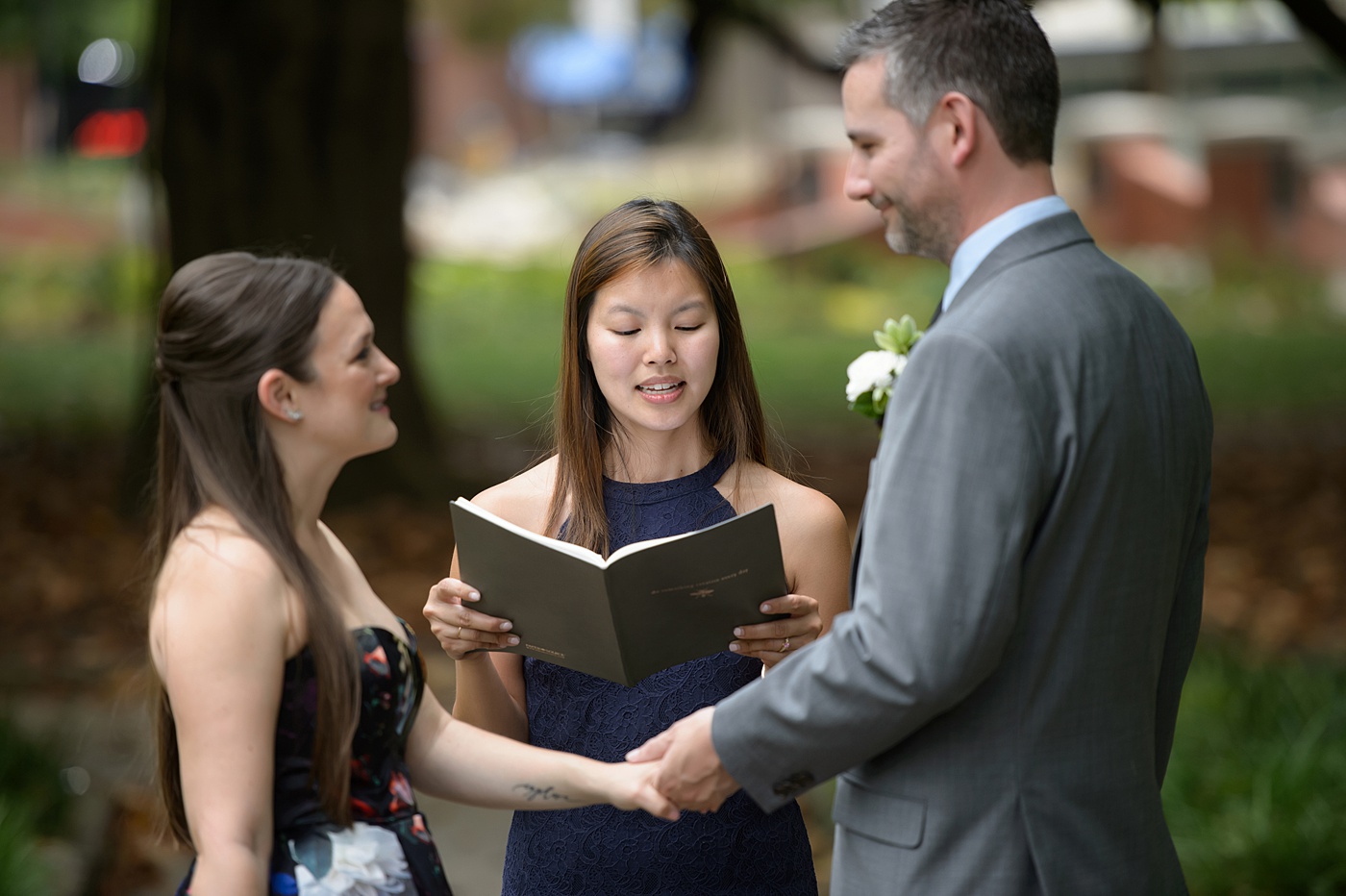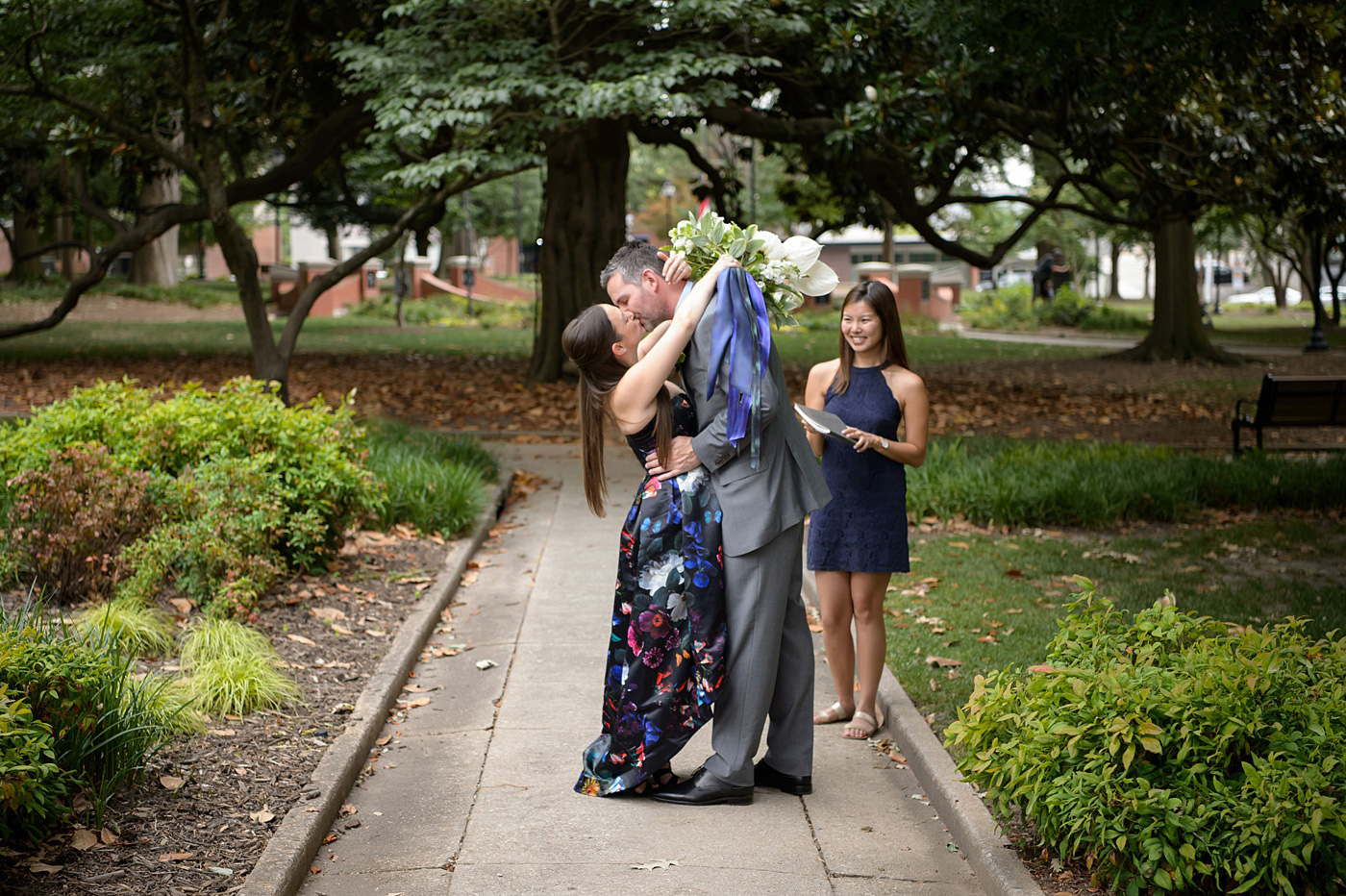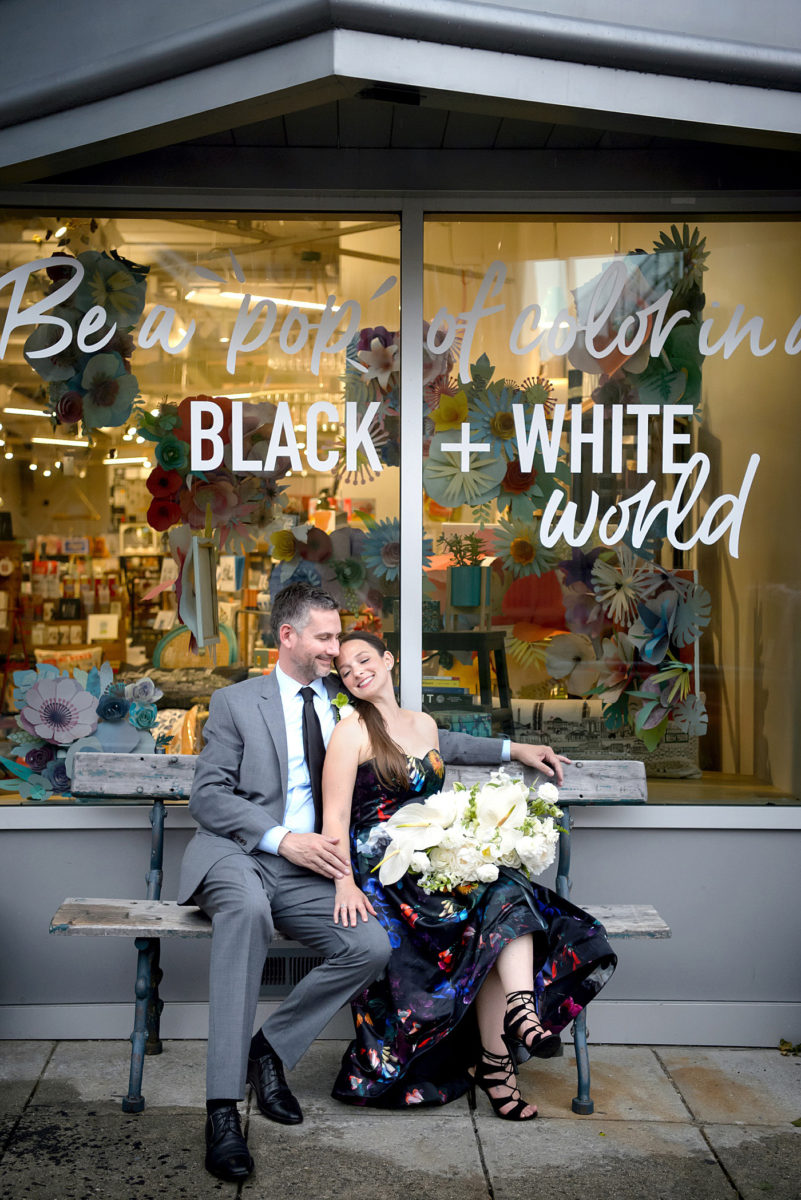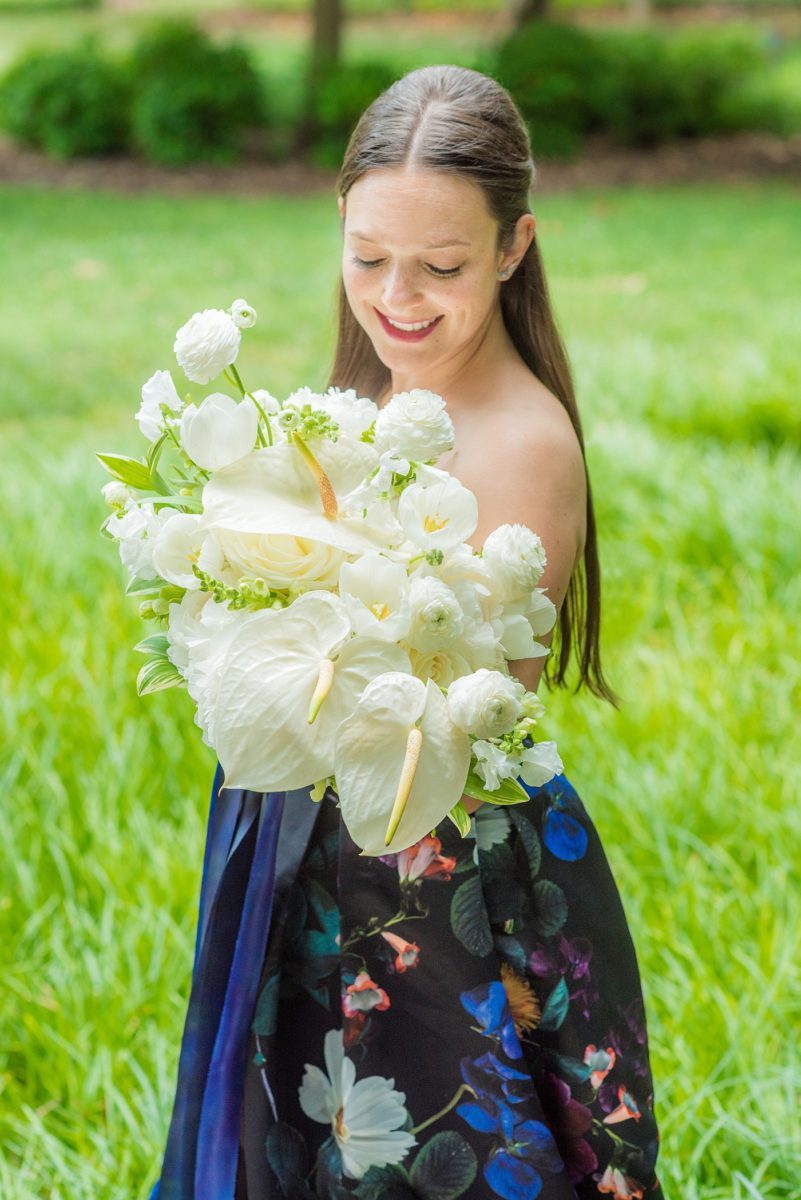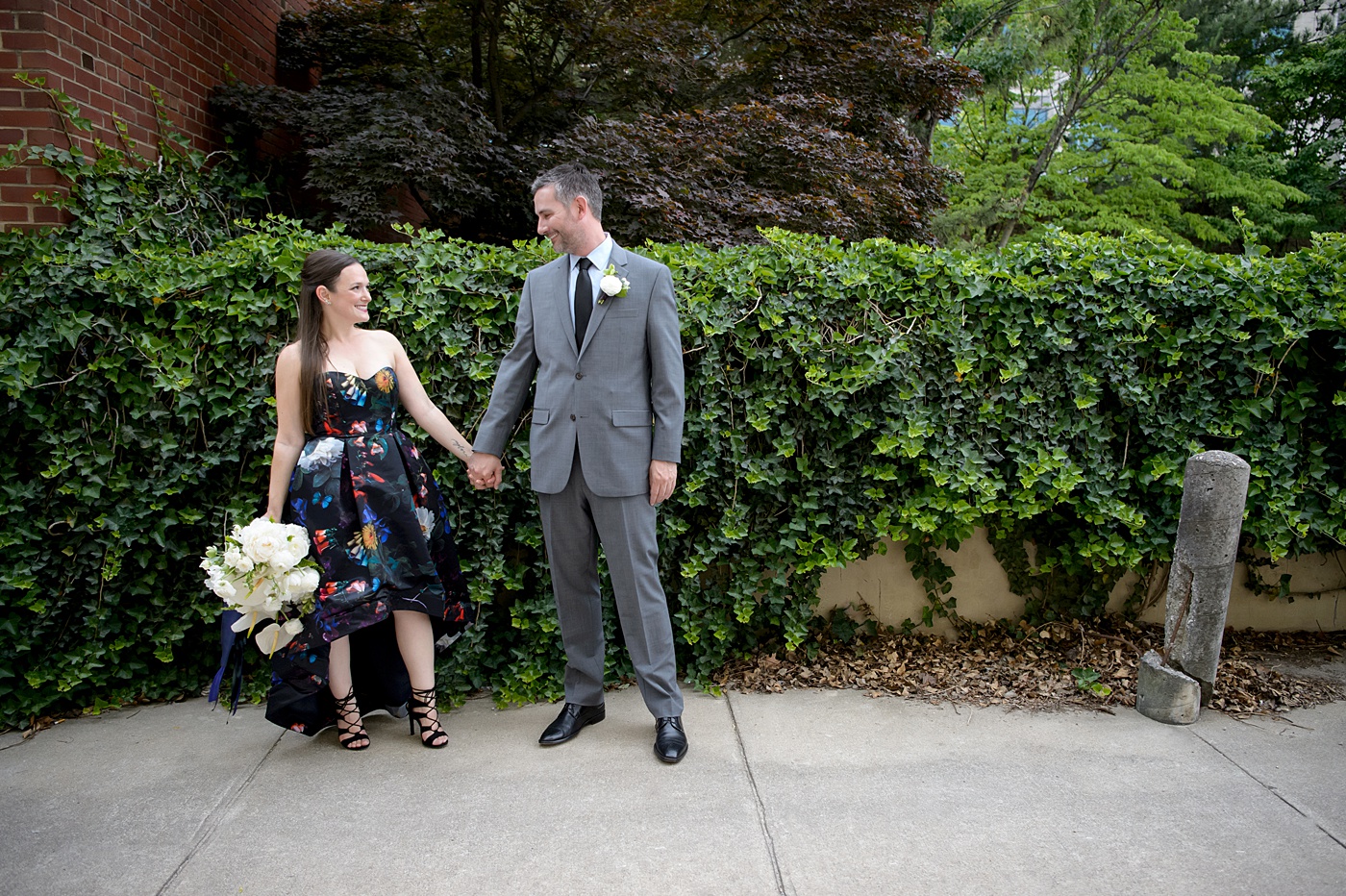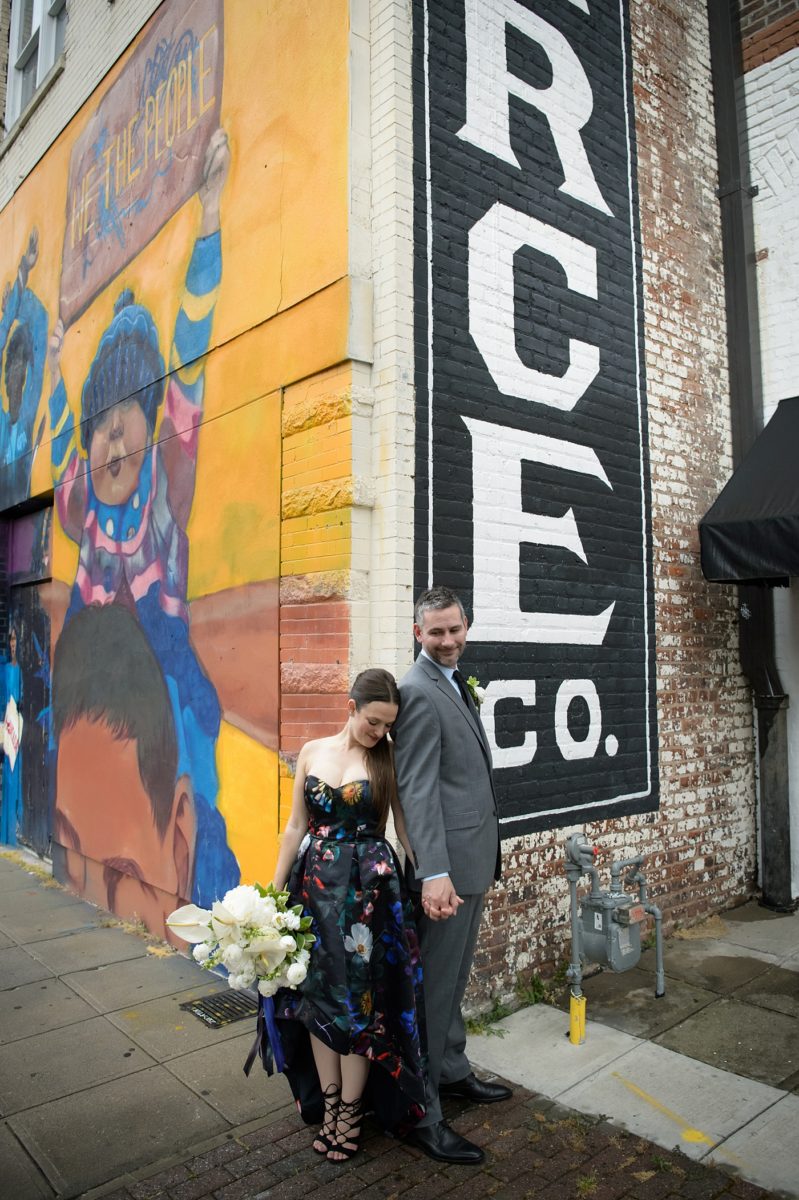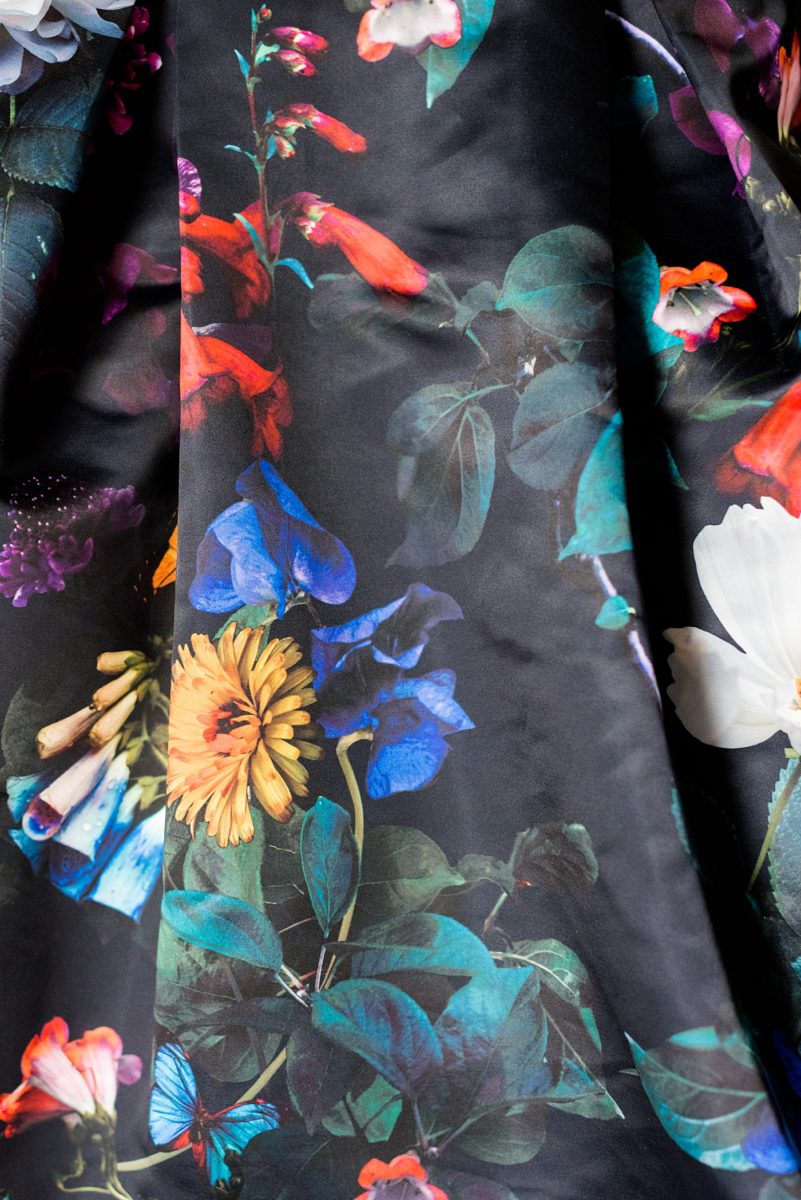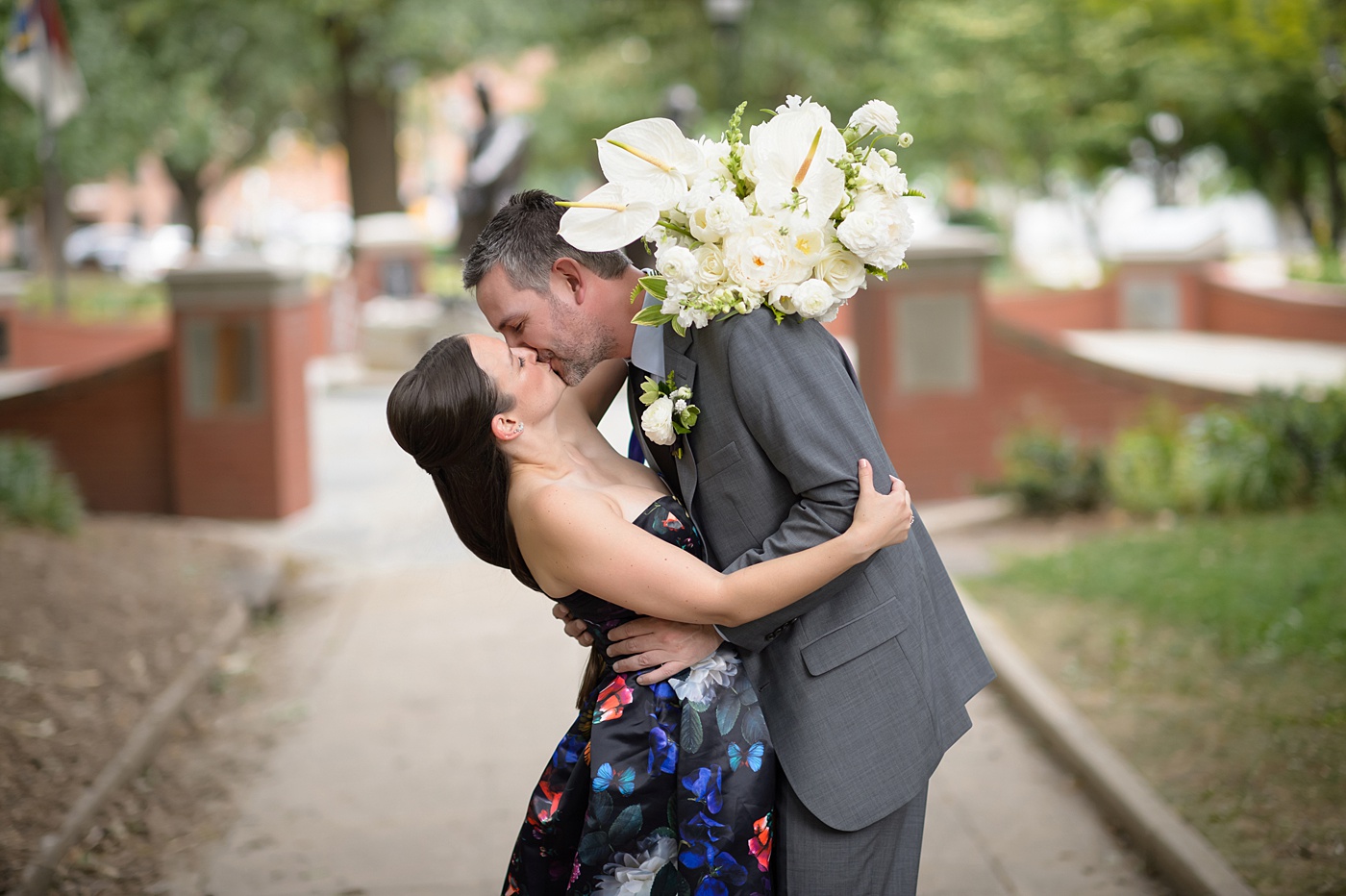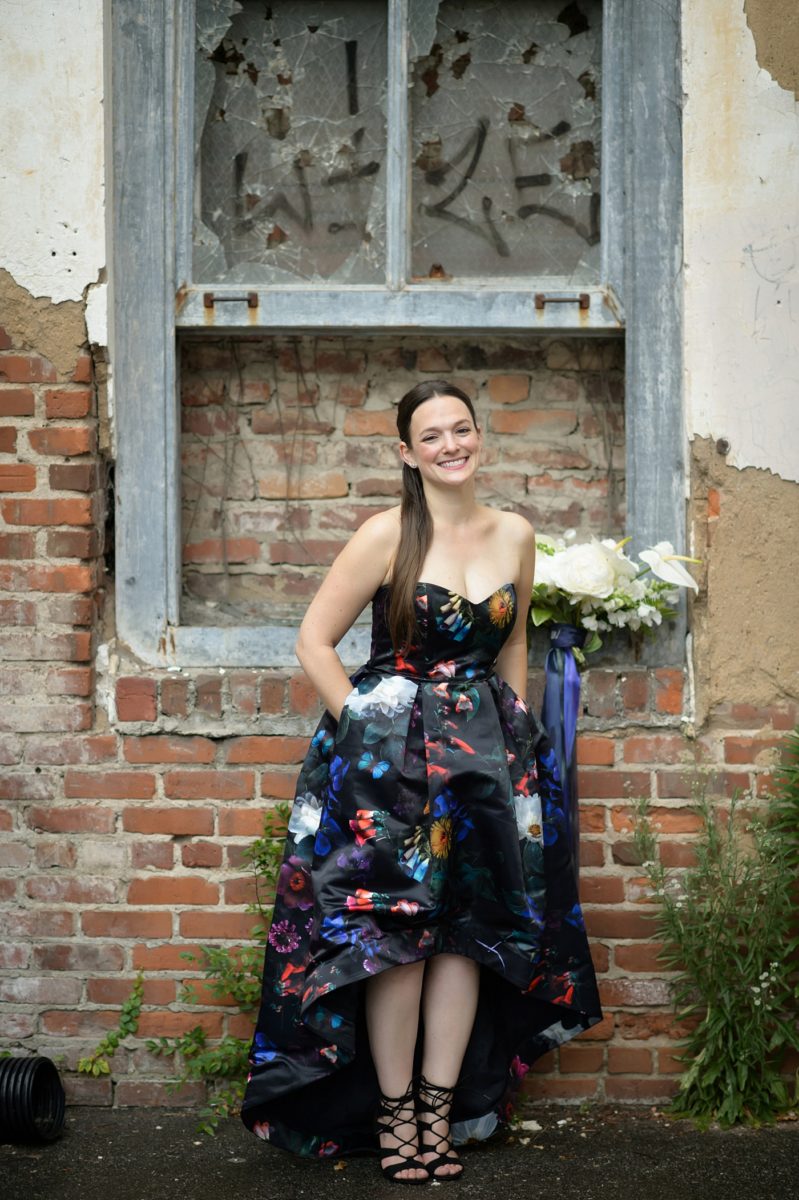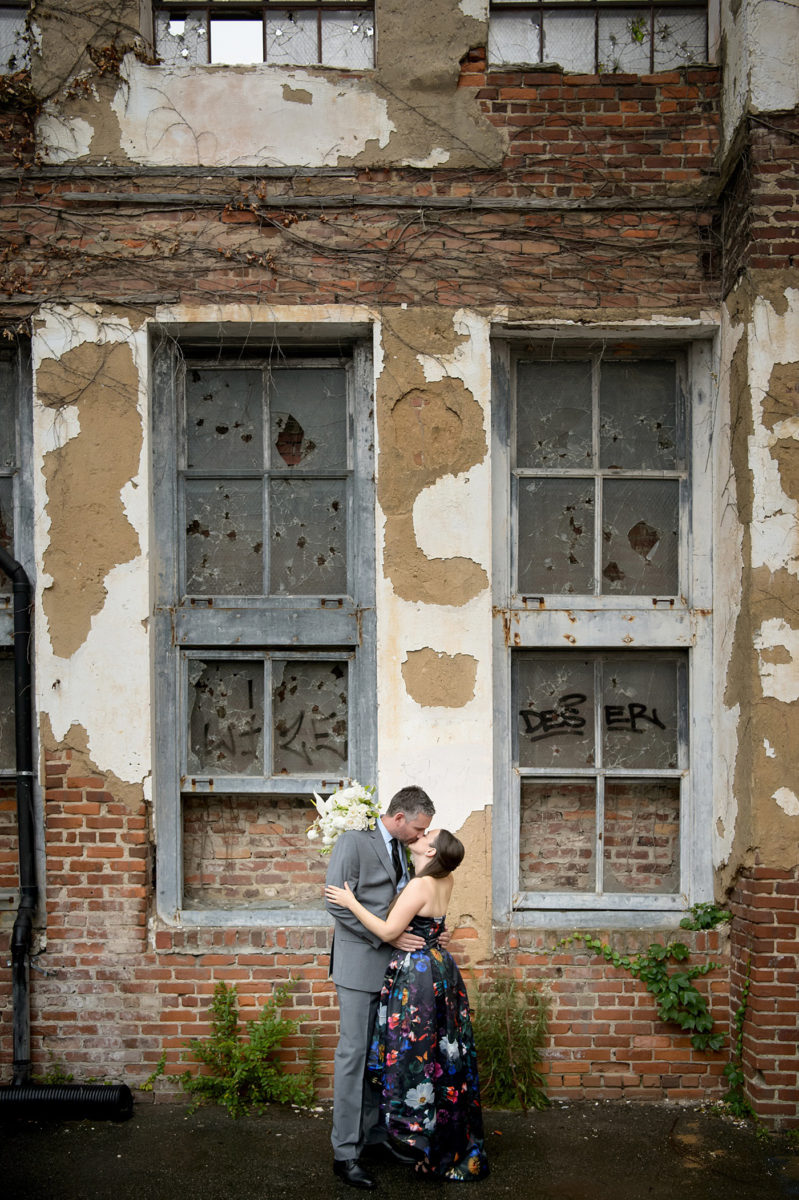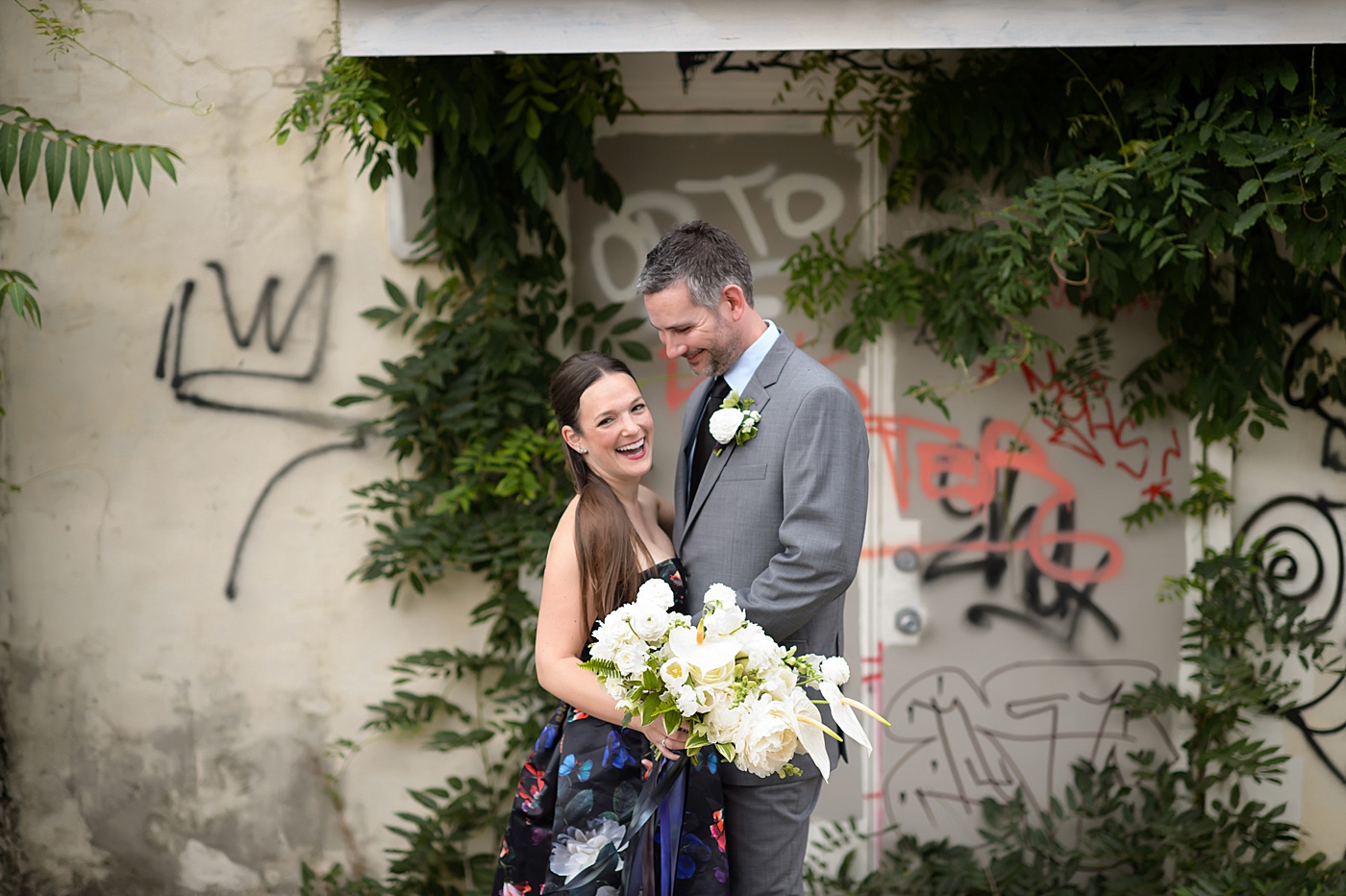 What you don't see in a lot of these post-ceremony photos is how hard it was raining! We were cool with it though – go with the flow. Plus Dan was getting hungry (which doesn't happen that often, actually) so it was time to go home and dry off from the rain before heading to Vidrio for dinner.
My sister's family was a huge part of our wedding day, unbeknownst to them at the time. We specifically chose to have dinner at Vidrio because they sent us a lovely gift card to the restaurant after we got engaged. It was perfect the perfect occasion to use it. (And the food was amazing, which we already suspected it would be because we've been there a few times.)
We came home too full to eat the special dessert I got from LucetteGrace (an excellent French pastry shop in downtown Raleigh) earlier that day for some sort of wedding cake. But we ate it at some point that weekend!
(If anyone else is a foodie with a sweet tooth like me, here's exactly what the cake, titled "Zihuatanejo Revisited" by LucetteGrace, is made of: coconut meringue cake, mango mousse, coconut frangipane, passion fruit cream, coconut mousse, and passionfruit chocolate." I'm tellin' ya! They're pros. And if you're curious Zihuatanejo is a city on Mexico's south coast which coincidentally made sense for us. Even though we've never been to that city we love Mexico and the travel name was befitting. LucetteGrace doesn't normally name desserts after locations. See, another reason the whole day was meant to be.)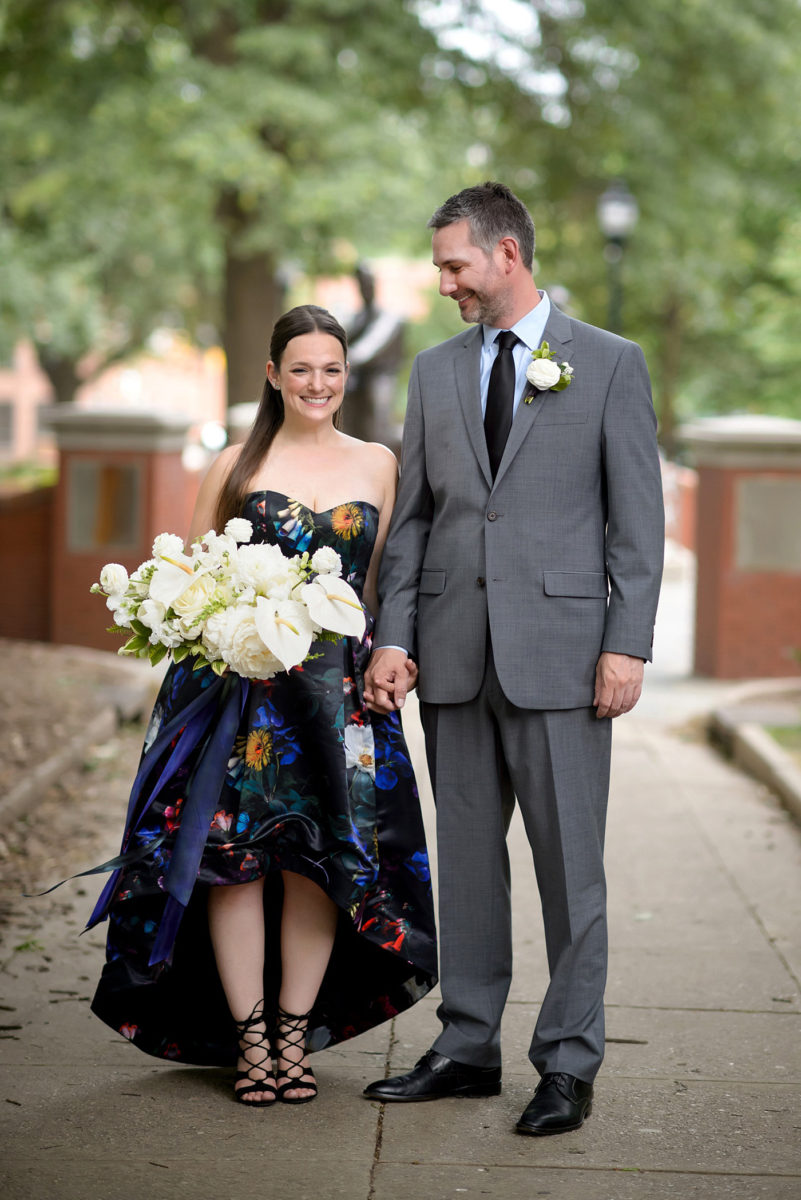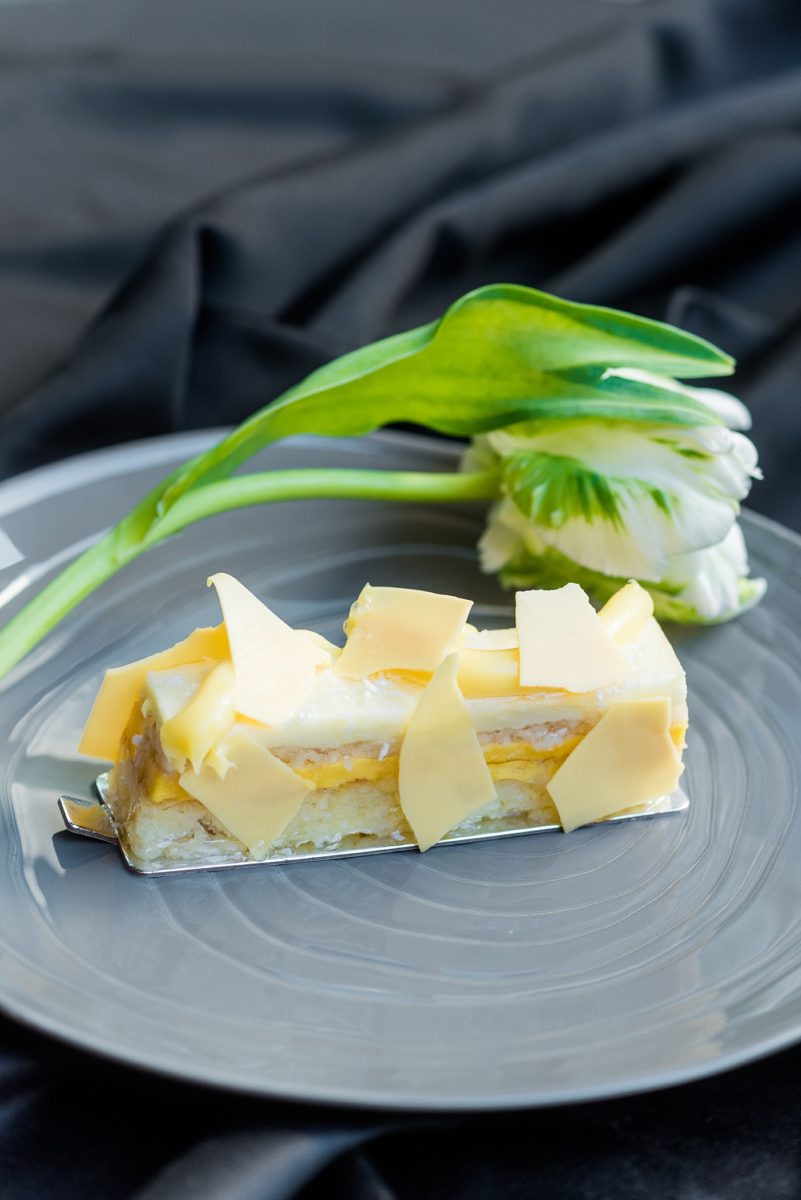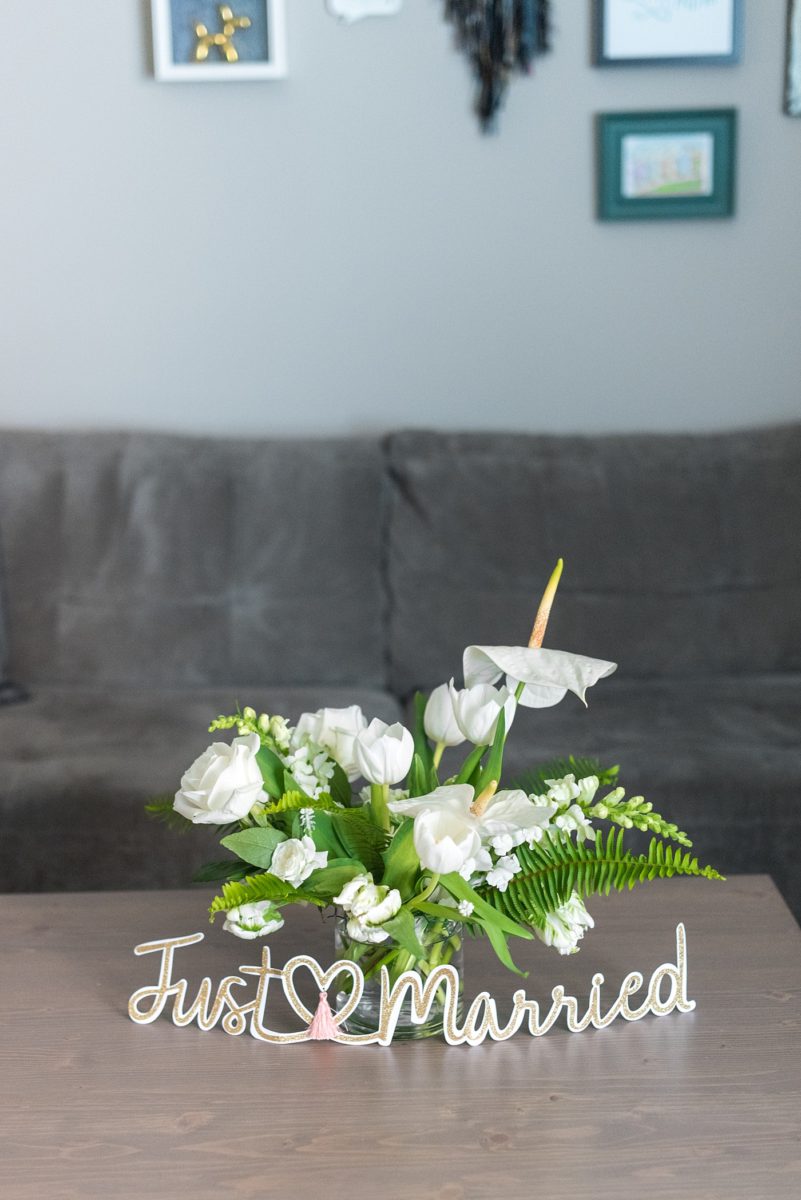 Thank you again to our parents, siblings, aunts, uncles, cousins, family "by choice" best friends, and all our friends and acquaintances who brighten our worlds everyday with your energy! We appreciate your love and support more than you know.
Photography: Brian Mullins Photography / Detail photos and some photos of Mikkel: Mikkel Paige Photography (with Dan's help because he's a saint) / Flowers: Meristem Floral / Hair and makeup: Wink Hair and Makeup / Officiant: Linda, Girl Eats World / Dress: Parker / Rings: Susie Saltzman