Nicole and Mark had a California elopement wedding at HammerSky Vineyards; I can honestly say it's one of the best weddings I've ever attended or photographed.
This is a heartfelt post because I truly feel close to these two, especially Nicole, after being along for the ride of their wedding plans, which ending up unfolding at one of the most gorgeous settings.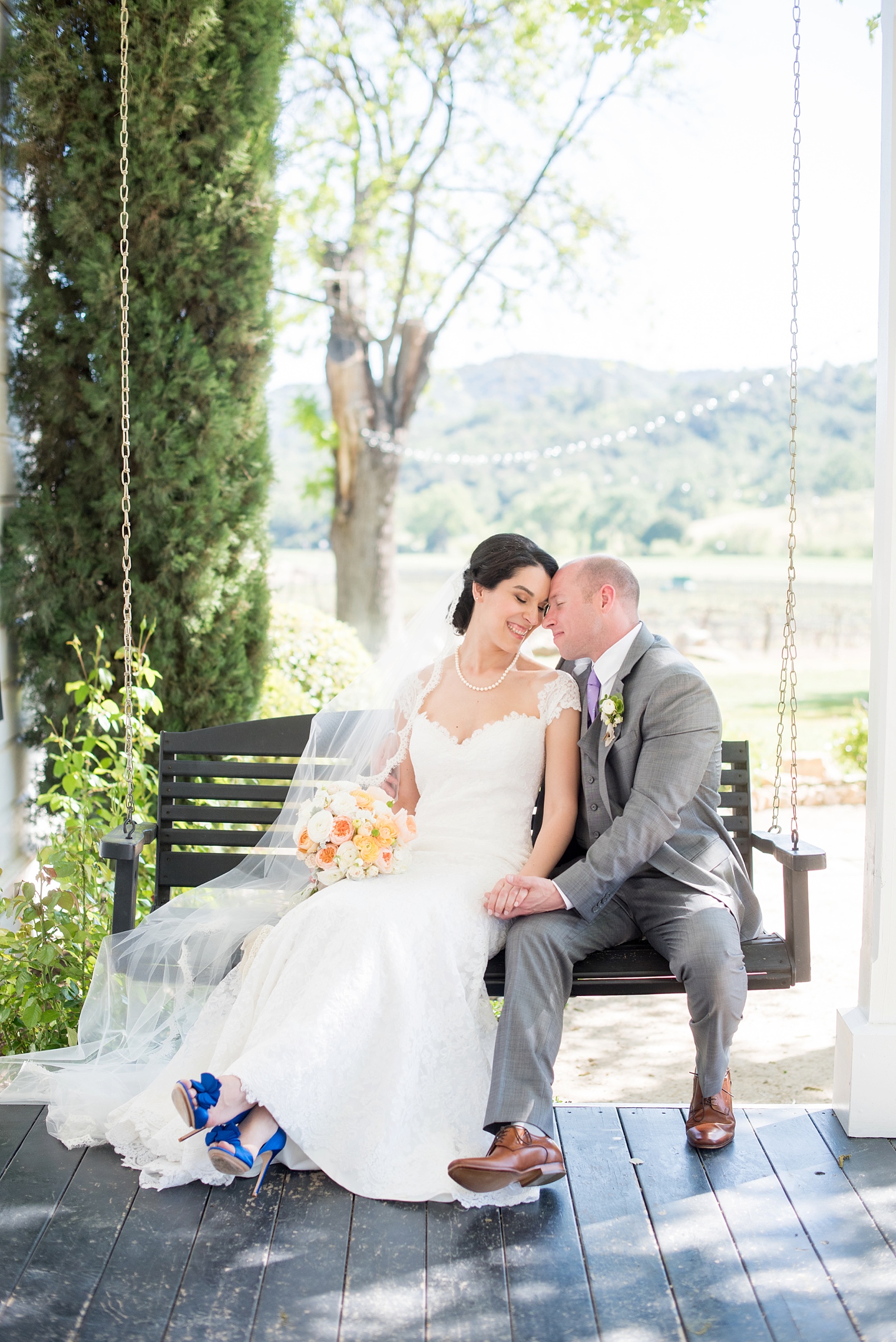 Big Wedding Plans changed to Small Intimate Wedding Weekend at HammerSky Vineyards
Anyone who has planned a wedding knows it can be stressful. With so many opinions in the mix from family and friends, and a battle of who pays for what anyone's blood pressure is certain to rise – and quickly. When Nicole emailed me to tell me they had decided to postpone their planned September 2014 wedding, I could tell she was crushed.
Thus, an email conversation between us began. As a friend, I knew what it was like to postpone a wedding (I have never been married but I did postpone a wedding once, when I was engaged) and wanted to be there for her. As their photographer I knew what Nicole envisioned wasn't easily, financially, attained. Knowing it's not good to start a marriage in debt solely because you threw a wedding beyond your means, I started to thoughtfully email Nicole links to unique weddings.
Ones where couples eloped to California, Europe…ones that had a really small guest list and amazing details. I told her that I understood she had a vision of walking down an aisle with about 100 people on either side looking on at a vineyard setting, but maybe it was time to re-evaluate how many people would line the aisles and just where, geographically speaking, the vineyard they'd be saying "I do" at was located.
Nicole soon began sending me vineyards in California her and Mark were really excited to contact regarding their new plan: a spring 2015 elopement.
After ups and downs of the "original" plans, then the "new" plan, they selected HammerSky Vineyards. And it was PERFECT. Aside from myself and Nicole + Mark, 11 additional guests – family and two special friends – joined us on the west coast to witness their vows and help toast a wonderful new chapter in their lives.
Wedding Day Morning at HammerSky Vineyards
The day began with a toast – with Mark, Nicole, Brittany and Parker (their best friends) huddled around the kitchen island working together to make a fabulous wedding day breakfast complete with mimosas, fruits, bacon, eggs and lots of avocado (yum!) and ended with many toasts over delicious glasses of wine.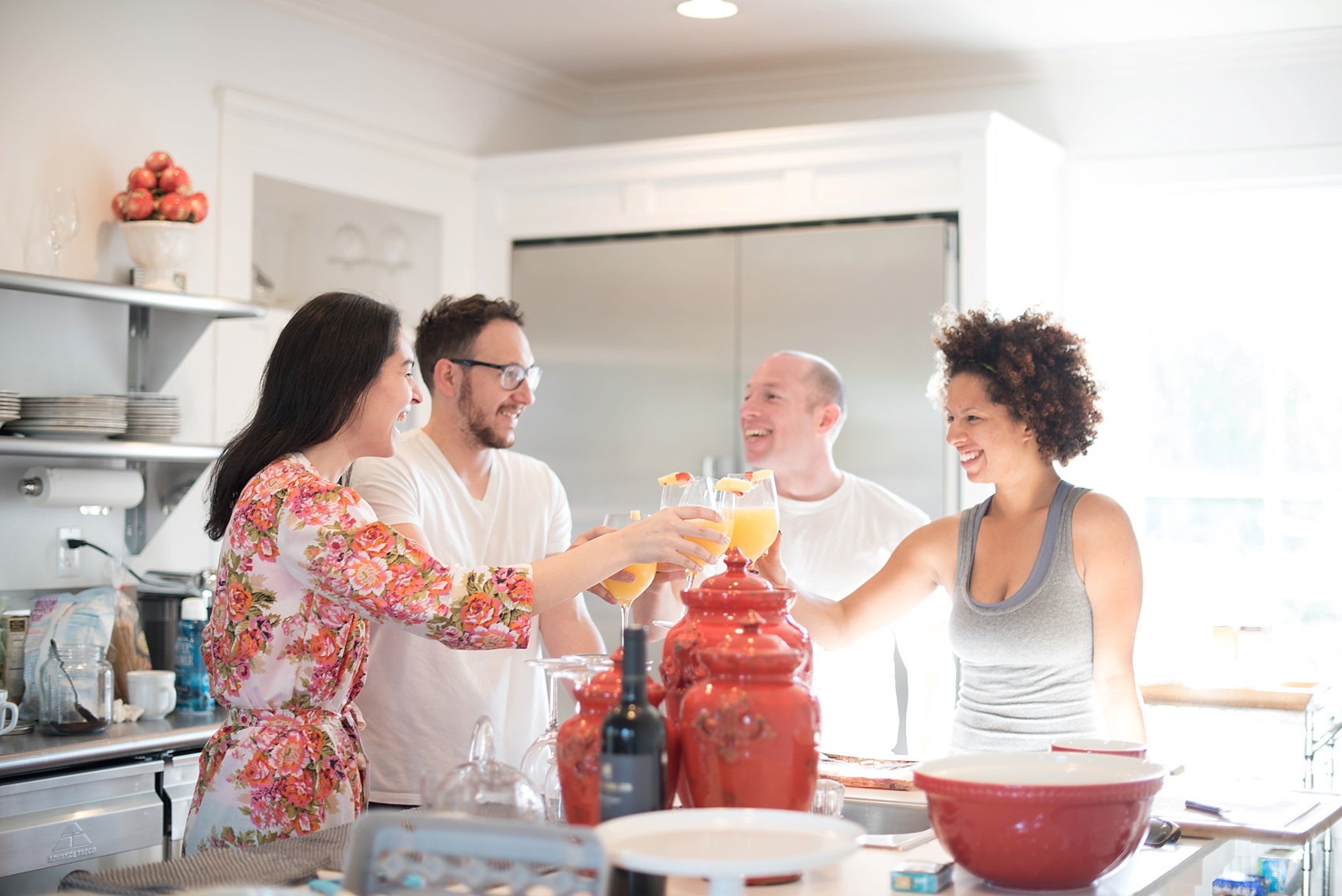 I was so excited to sneak upstairs to begin photographing the details. I nearly fainted over the beauty of those cobalt blue heels, cathedral length veil and amazing florals on that incredibly lush off-white upholstered sofa backed by a vibrant red wall. If there's anything that pops it's red and blue. I still can't get over it…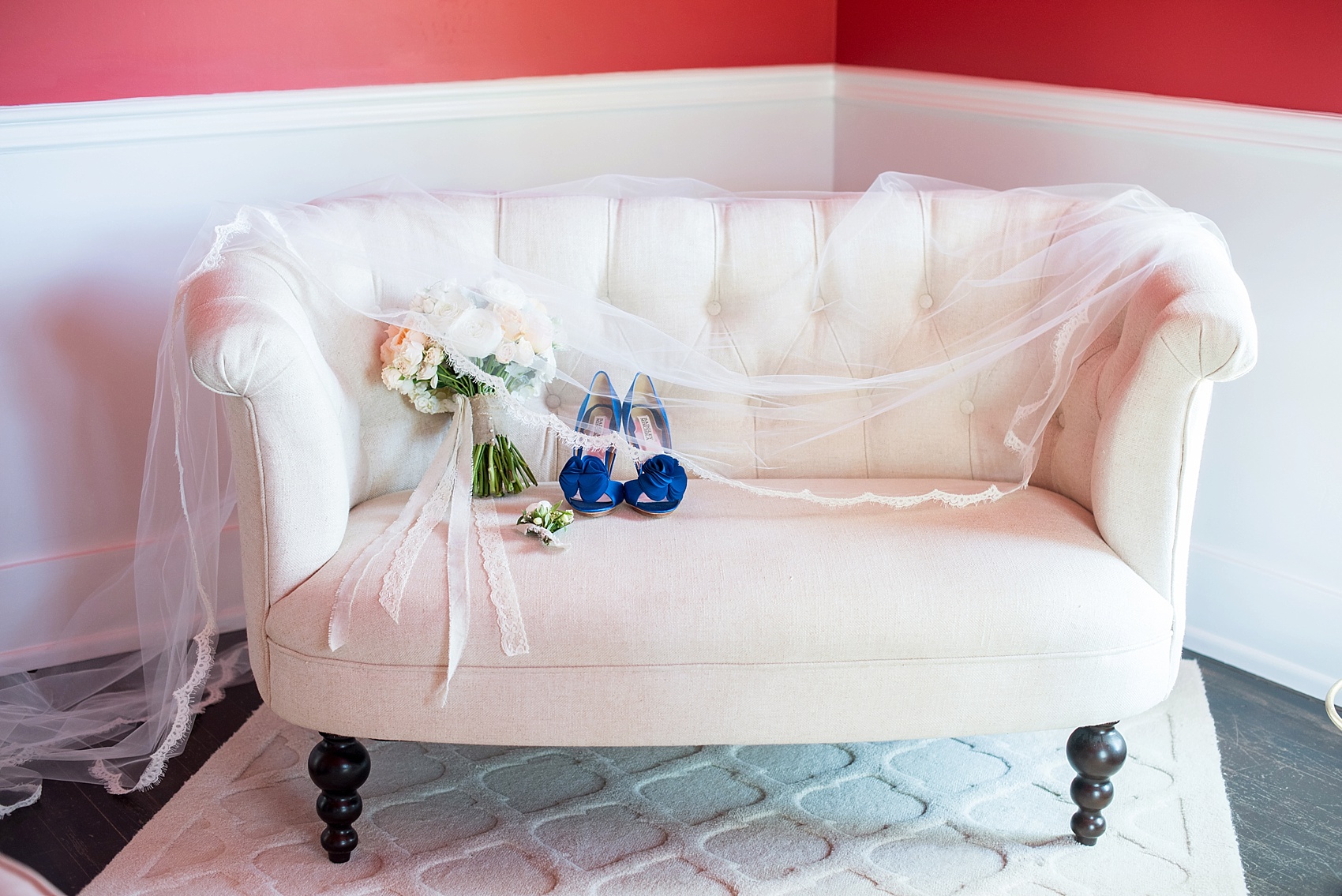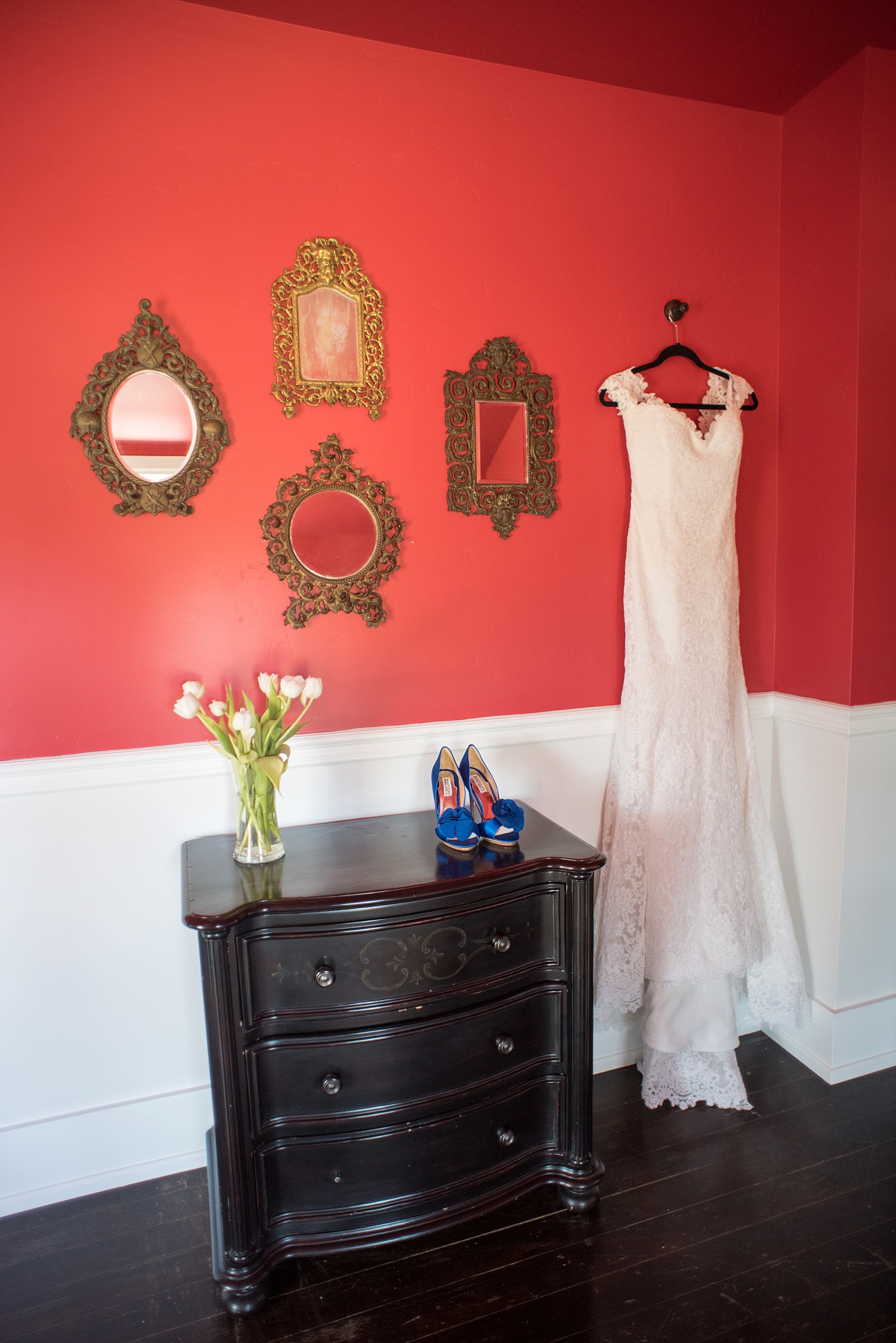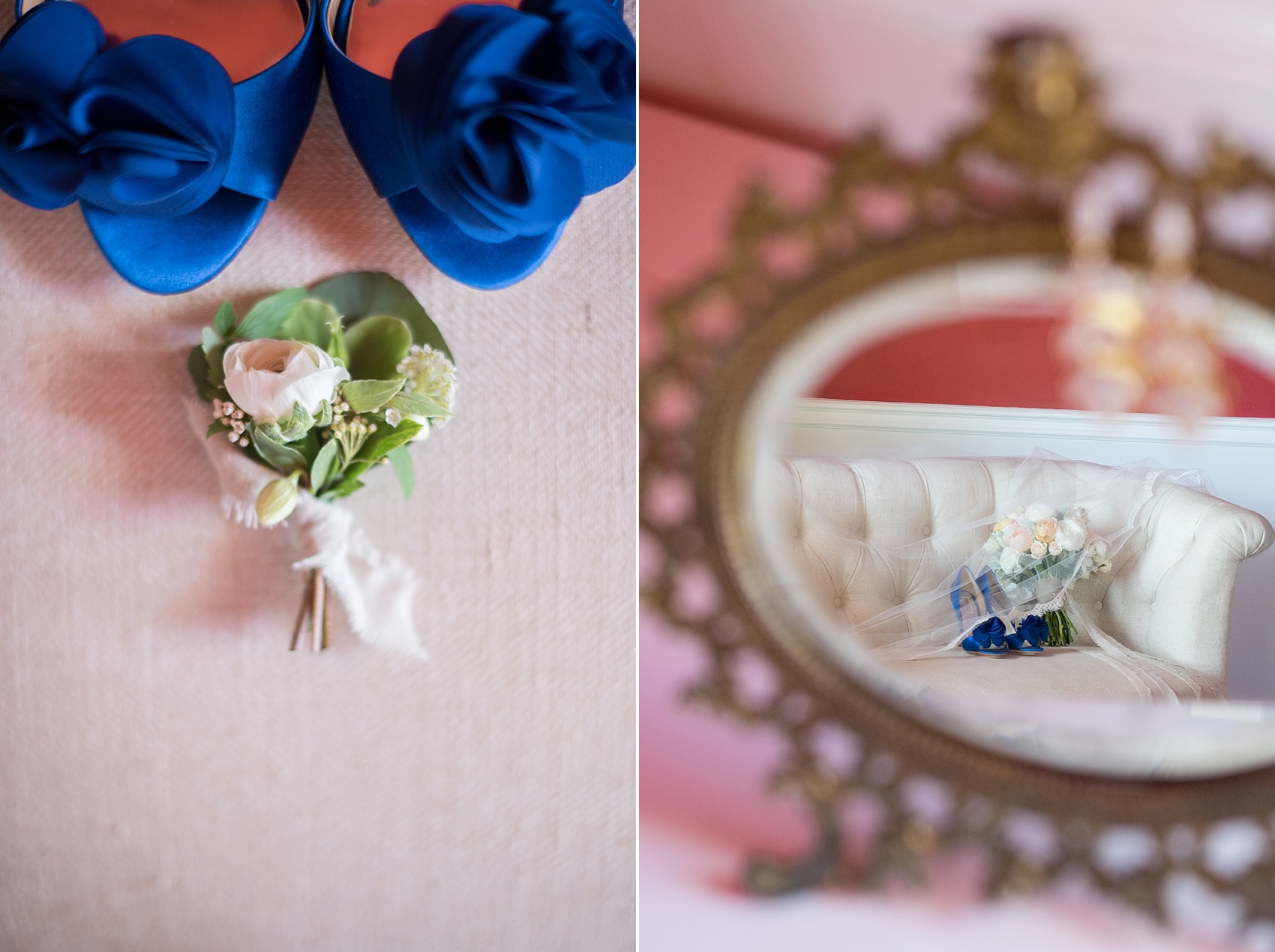 The vineyard home is where the preparations took place. It is the sweetest, perfect-sized house with incredible decor and details oozing from every corner. I absolutely loved how Kim, one of the owners of the vineyard, decorated it all. It was a photographers DREAM.
From the antique mirrors to fun colored rooms (red and black were my favorite), to high-end tile in the bathrooms, I appreciated all the carefully selected interior features that surrounded us. I was THRILLED to photograph details like Nicole's bouquet and Mark's boutonniere on the furniture or bar cart in the bridal suite. (Side note: how amazing is the "Nicole" tag Wilder Floral Co. attached to her bouquet? Details like that make all the difference.)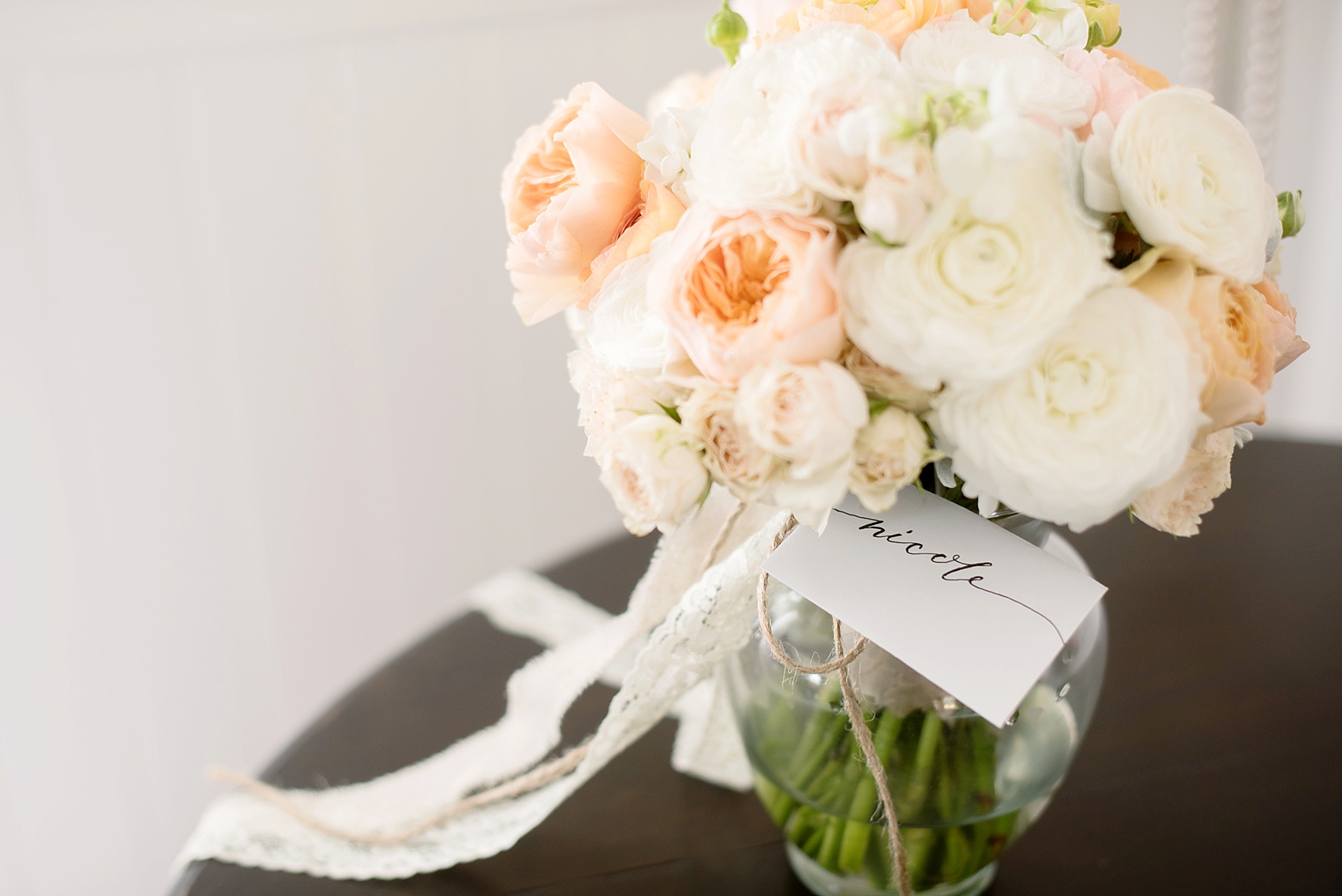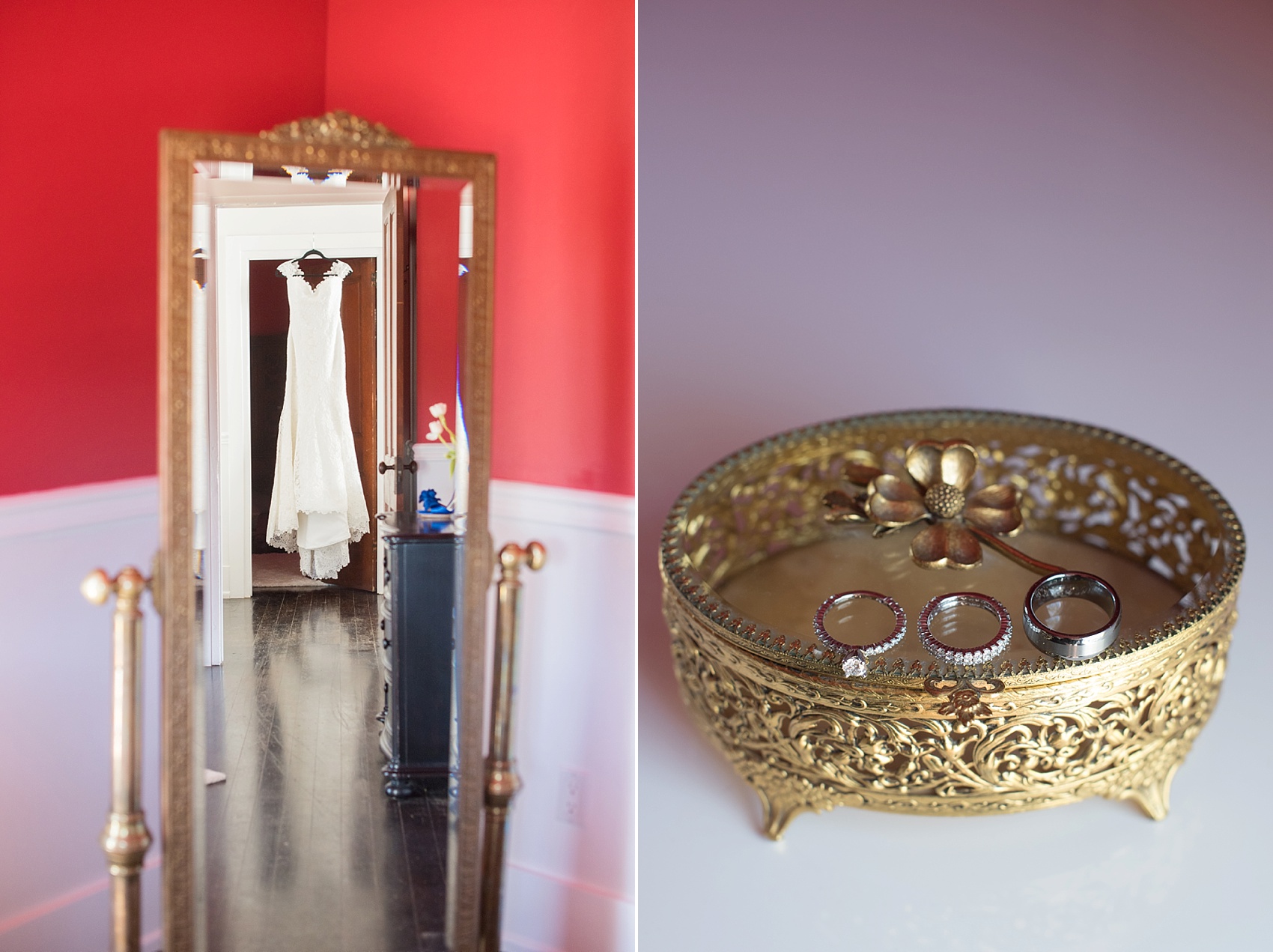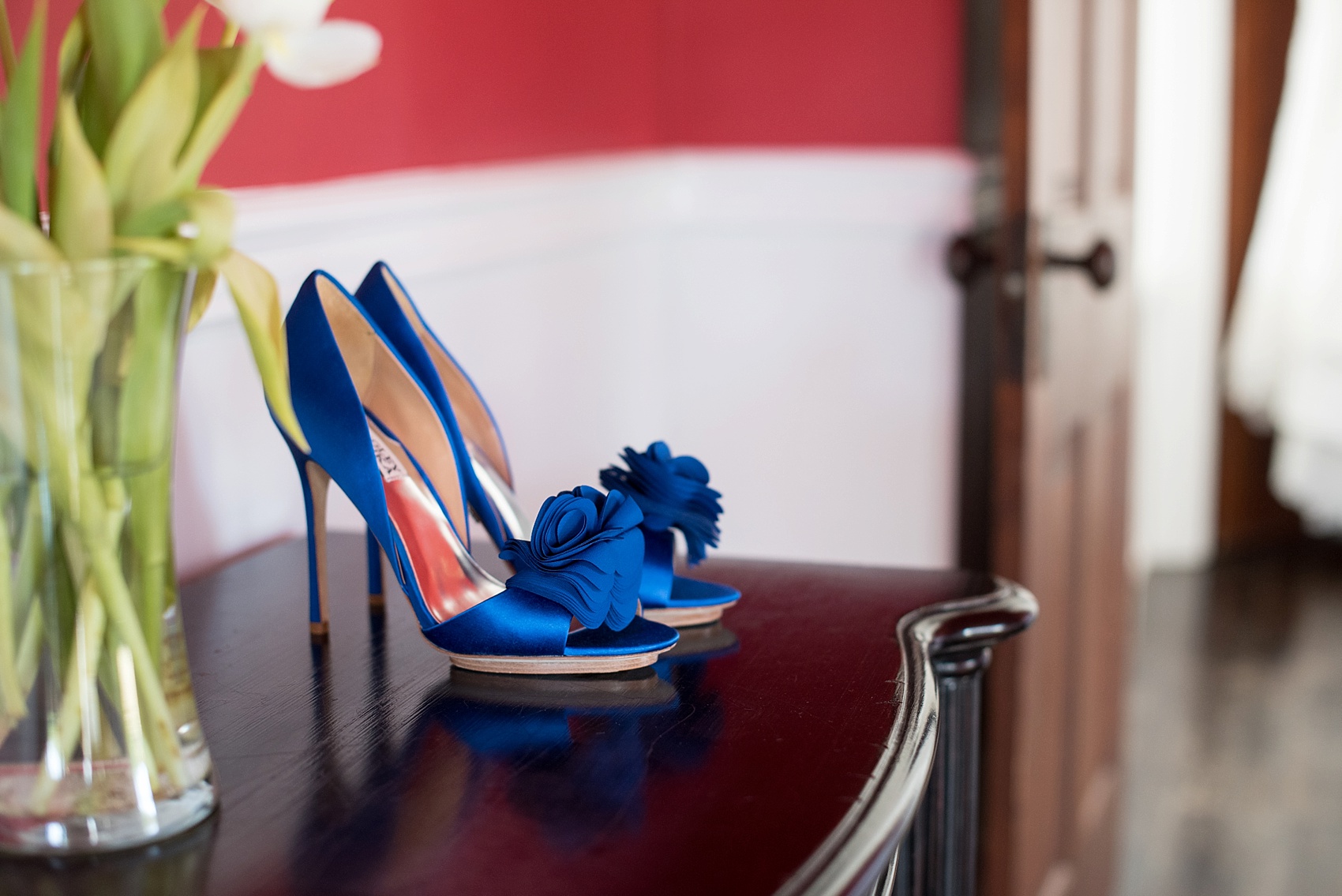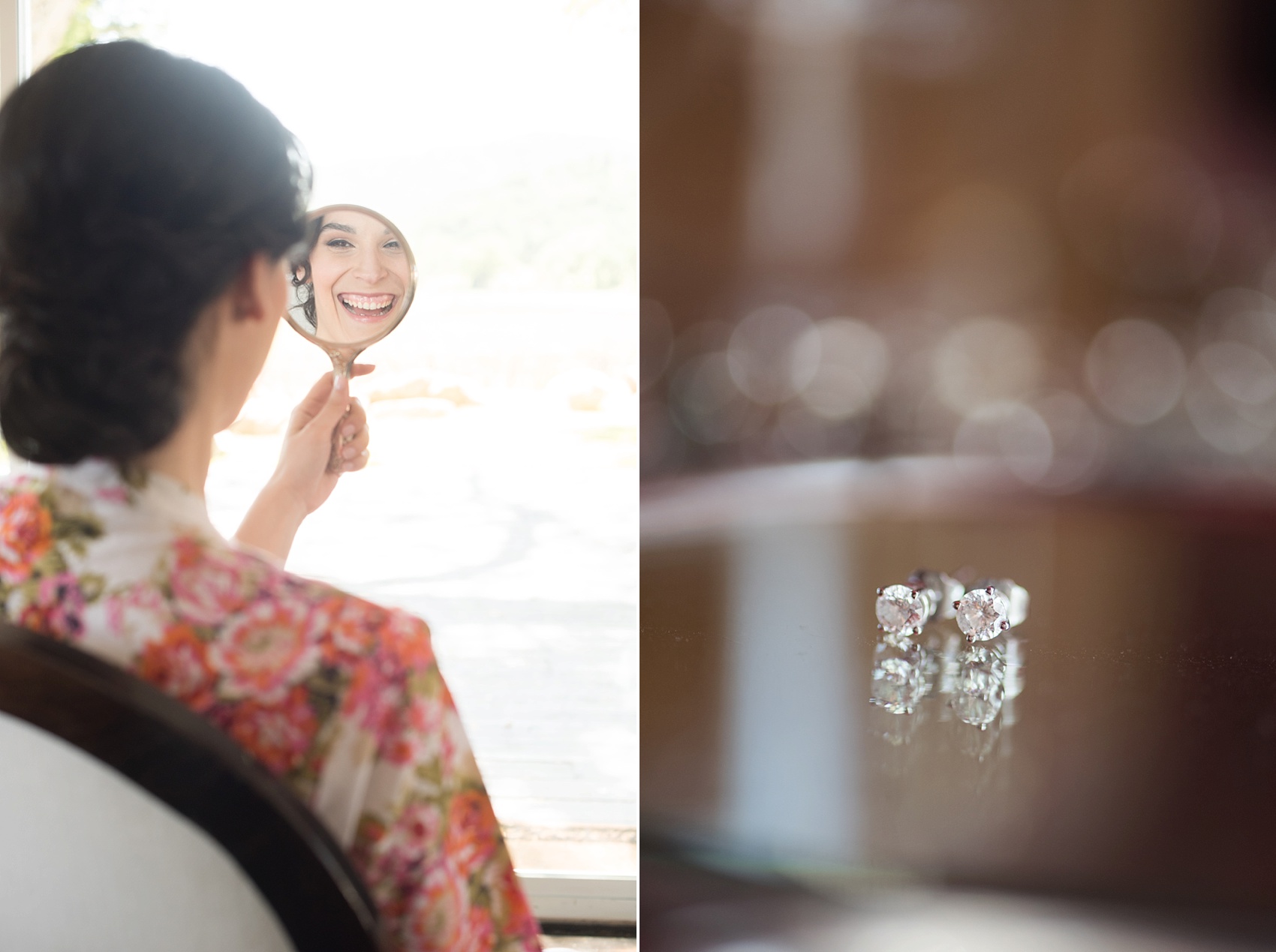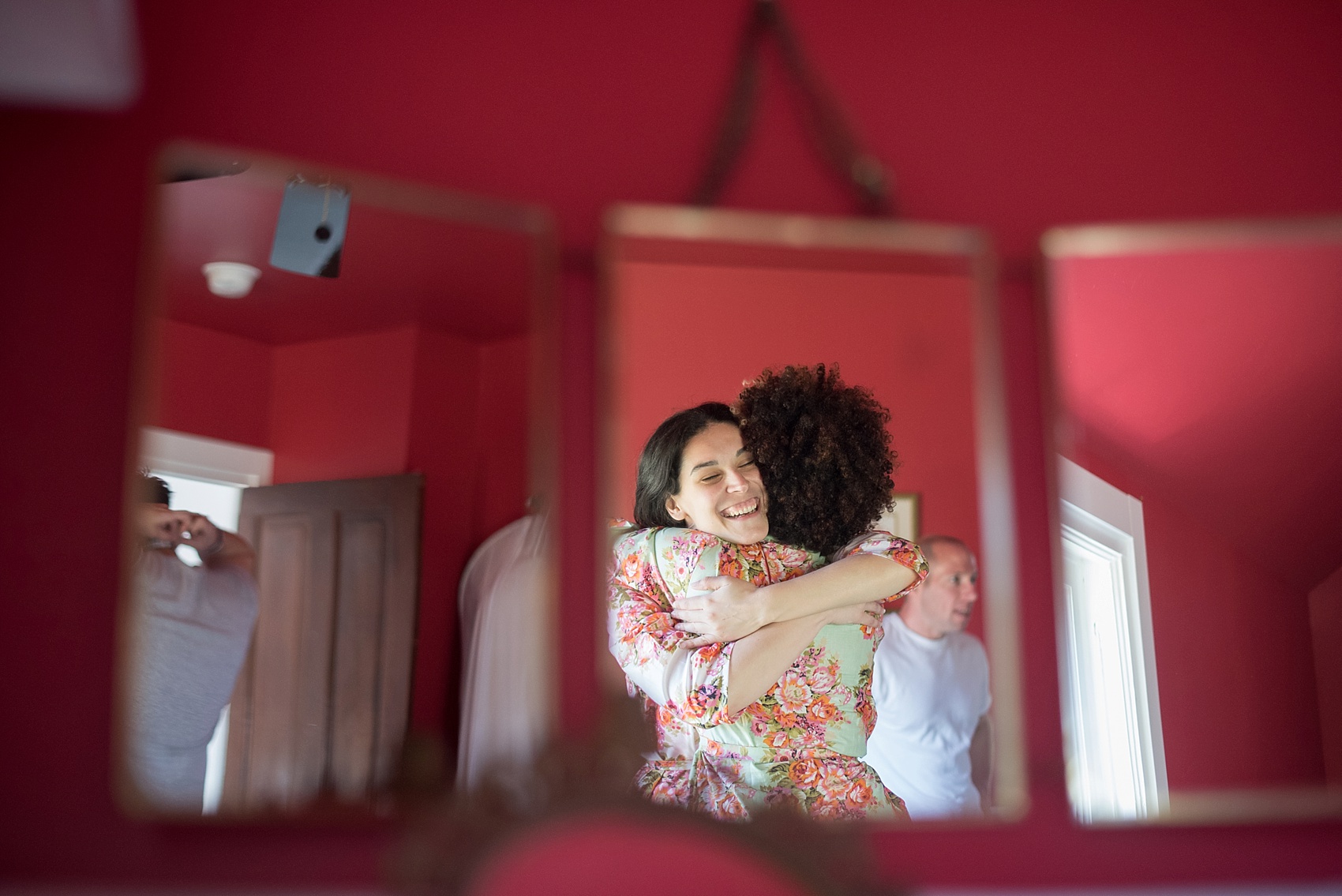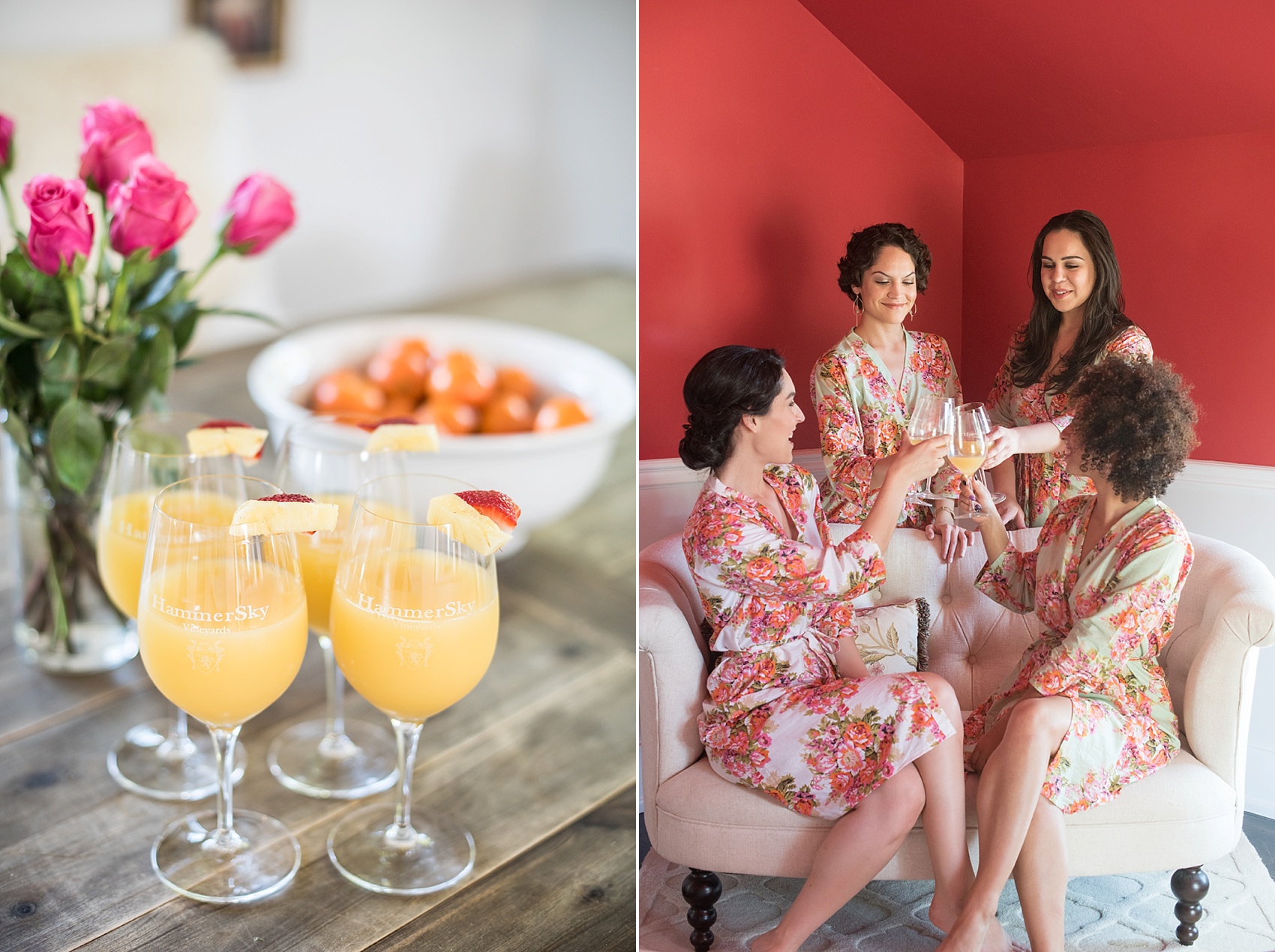 Nicole gifted her sisters and best friend these beautiful floral robes to get ready in and her mom lent her a pearl necklace with a decorative gold flower clasp. As she prepared in the suite, Mark got ready in the black and room room next door.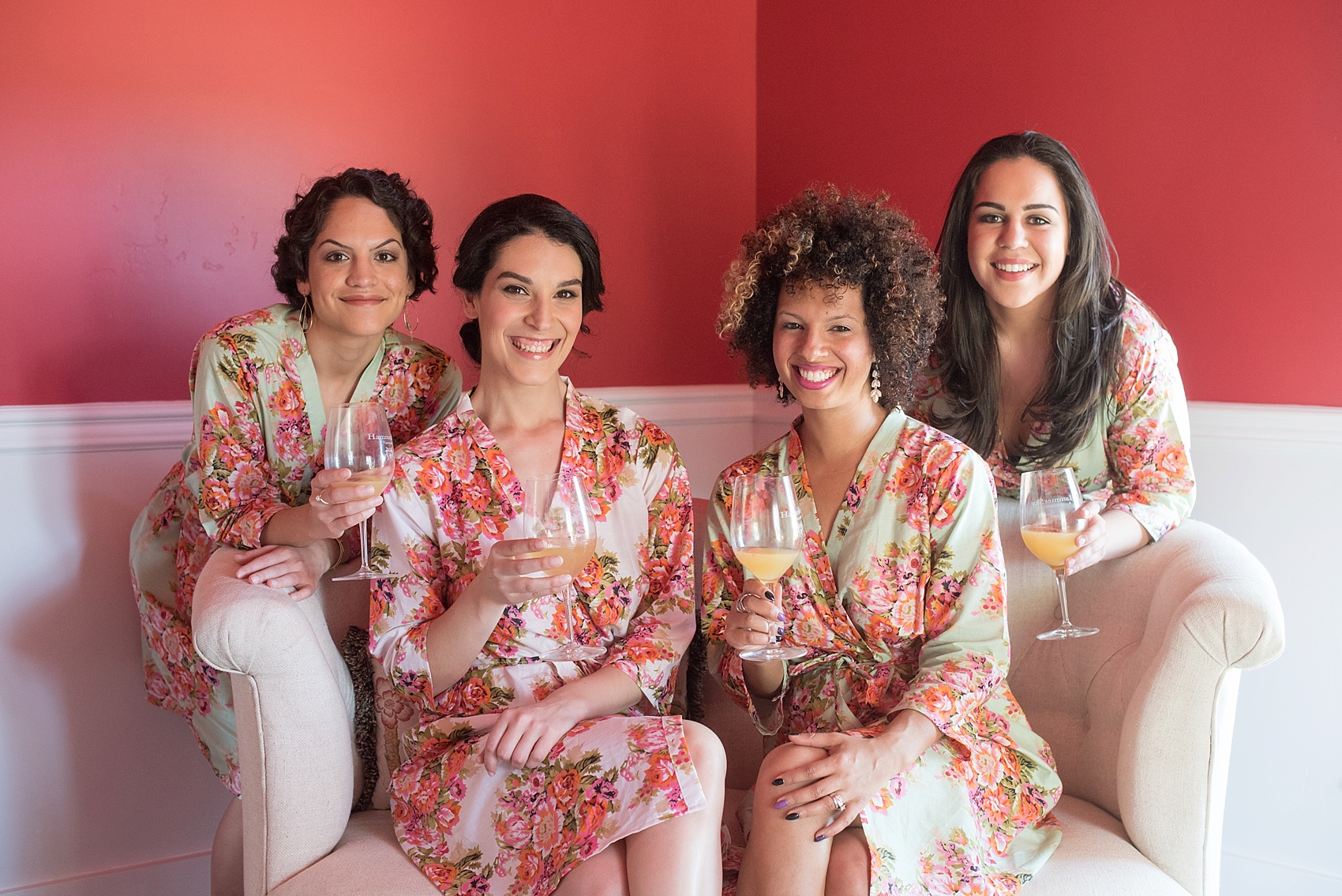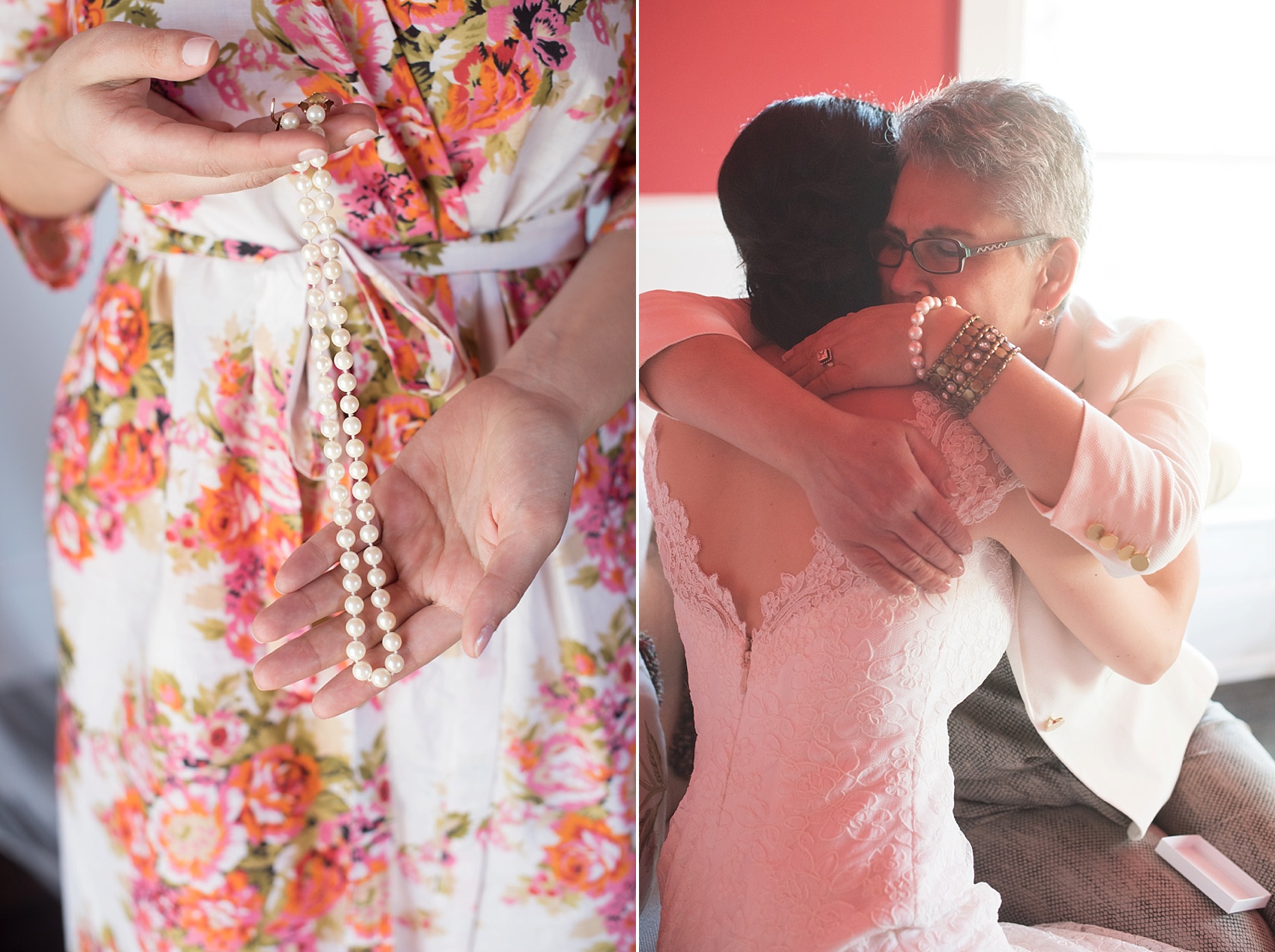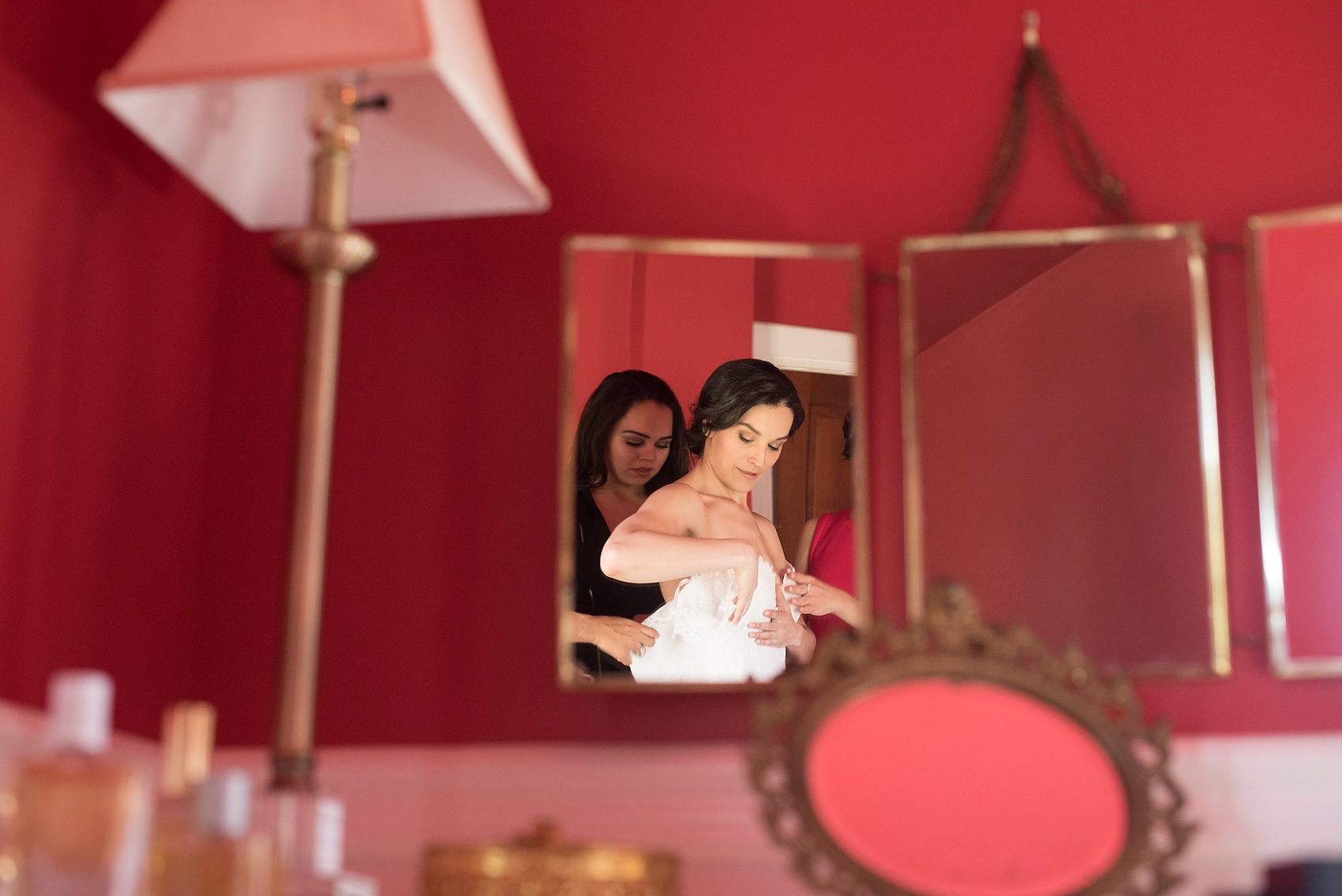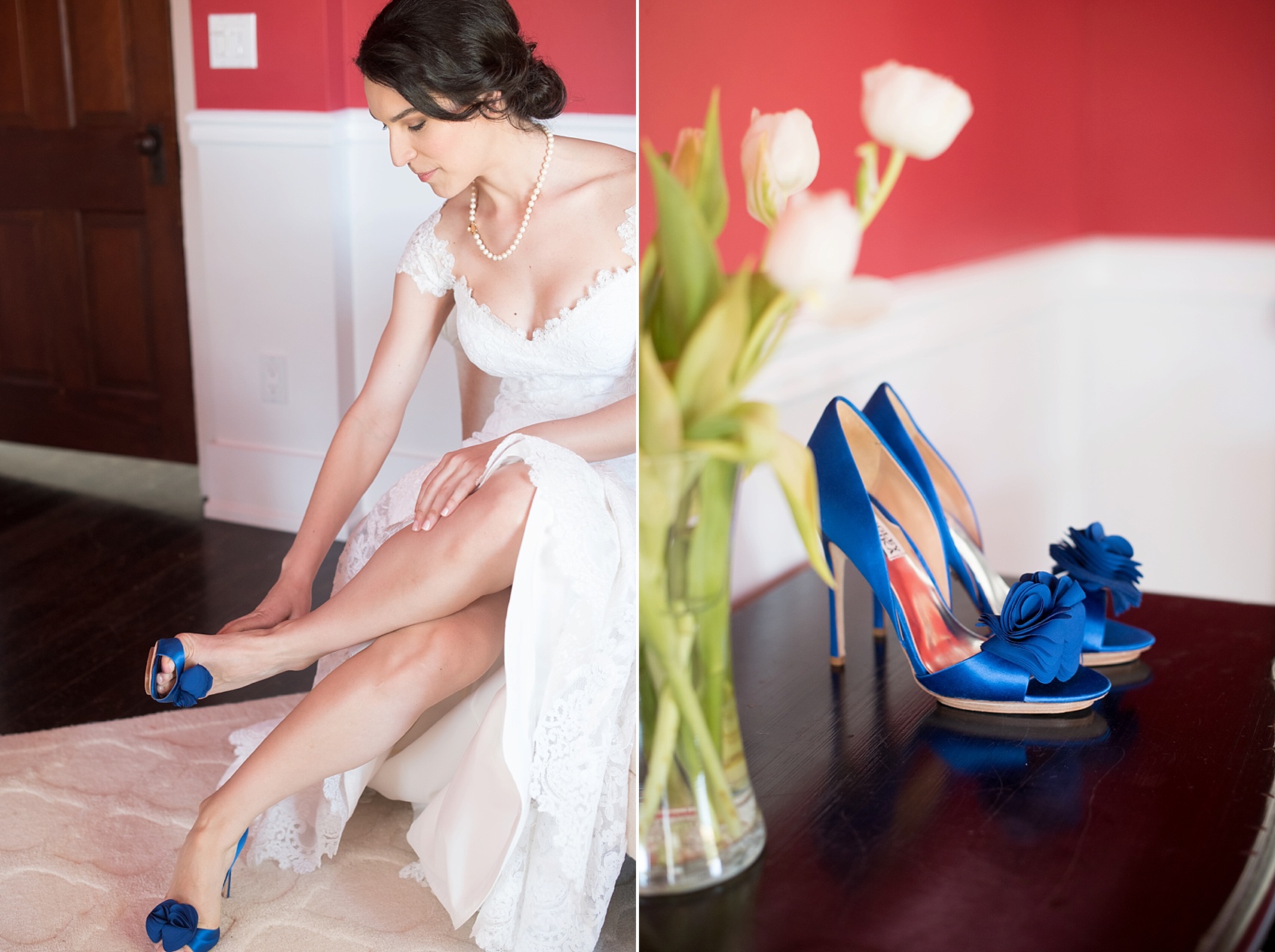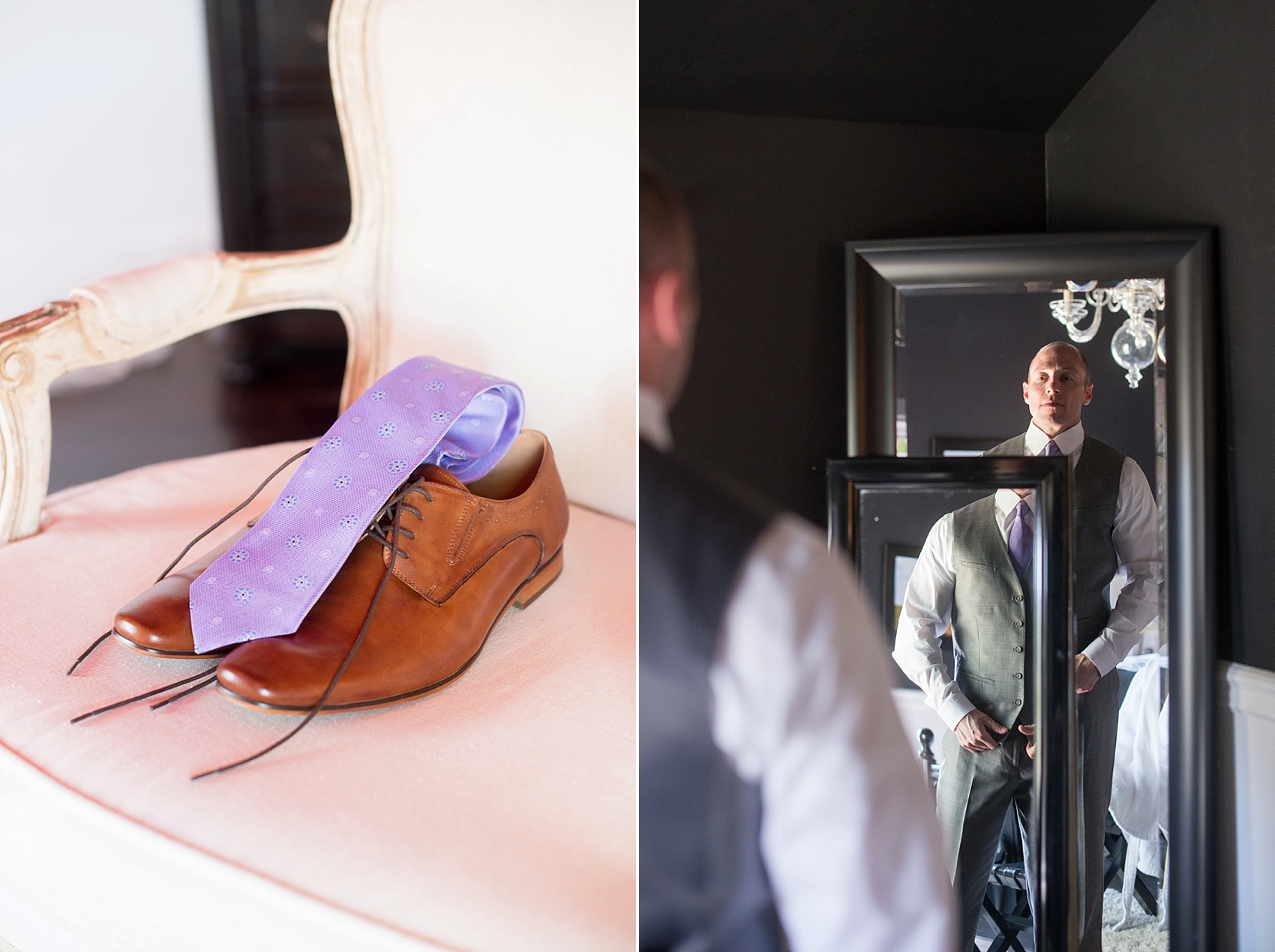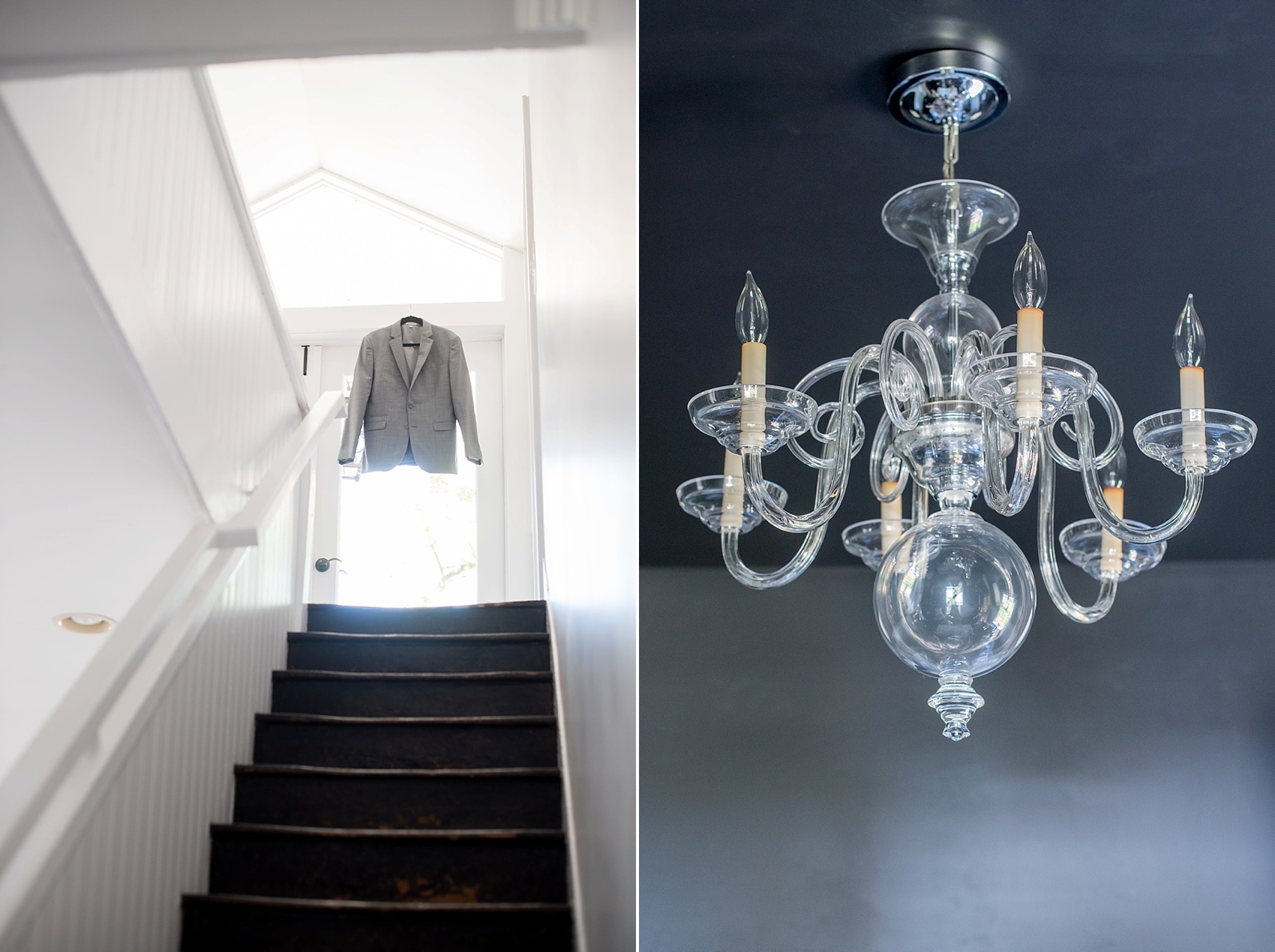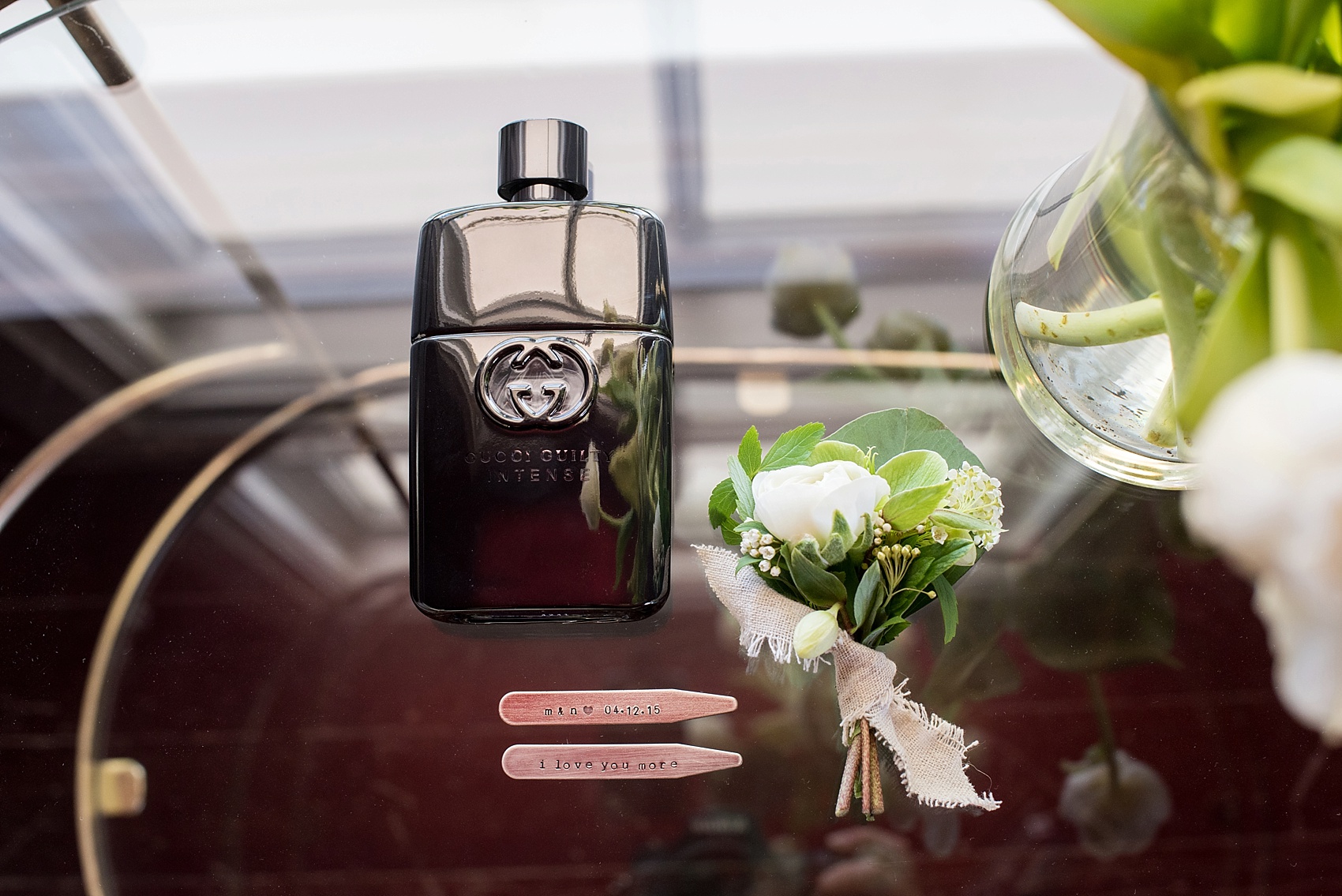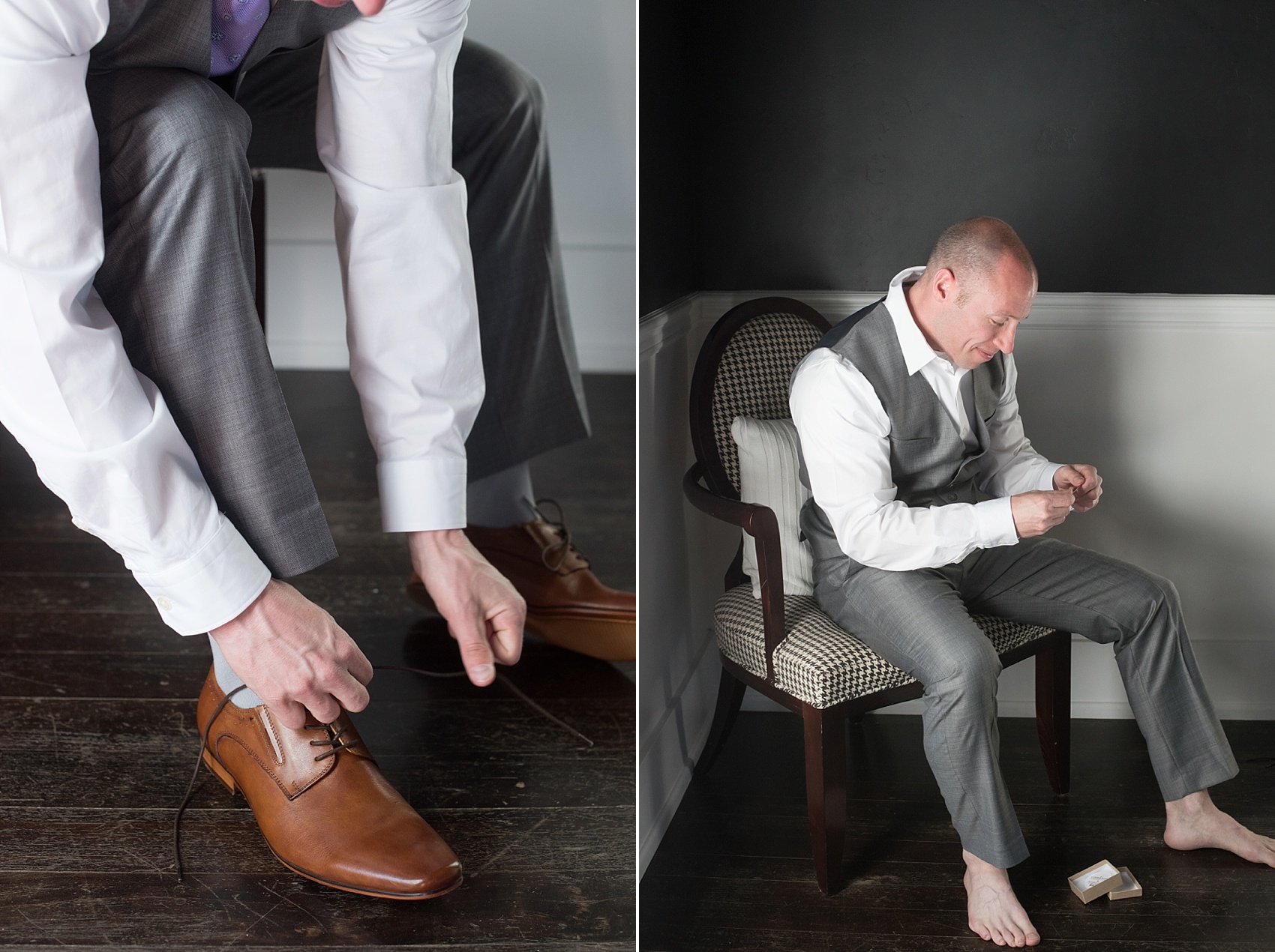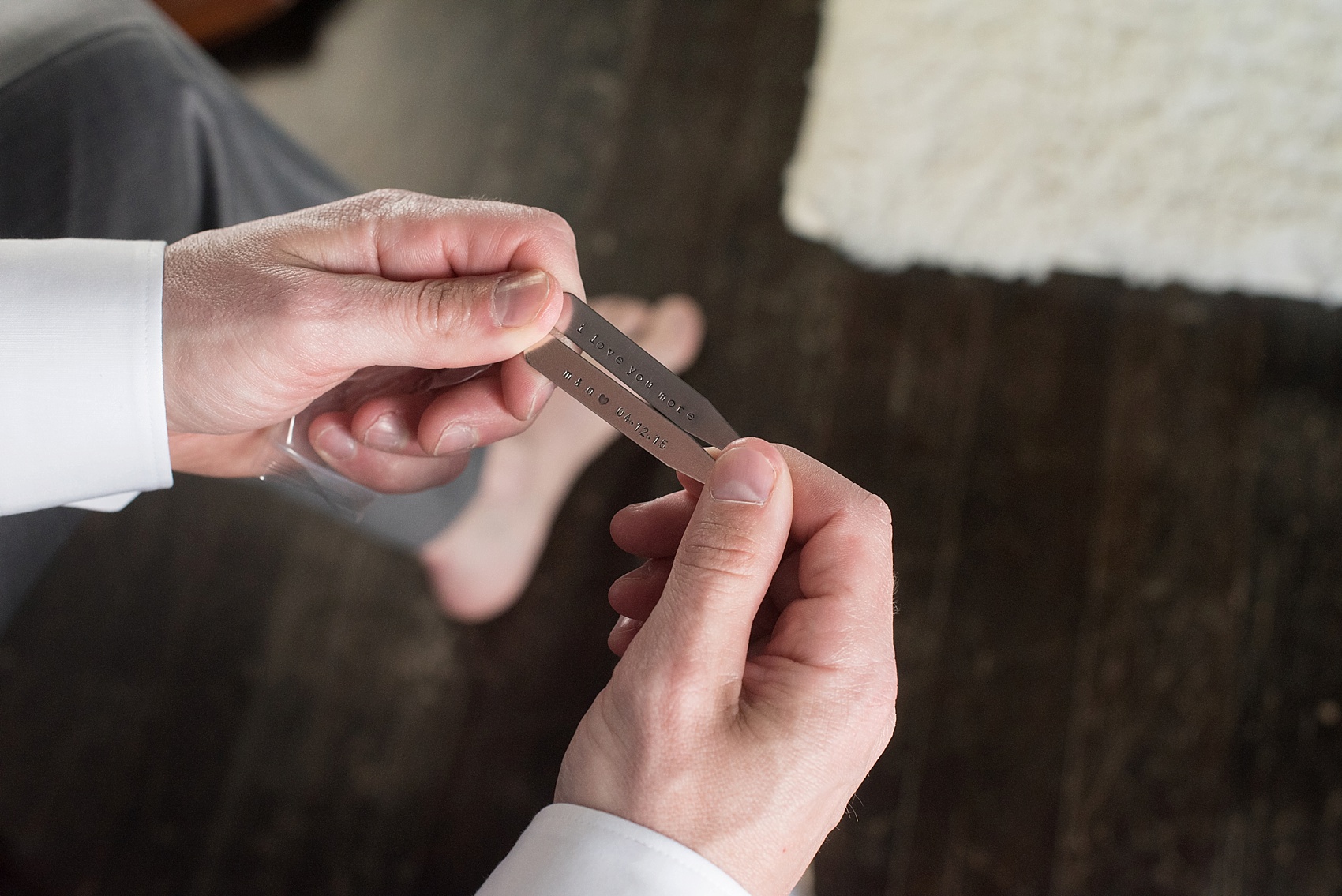 Nicole gifted Mark stamped metal collar stays from Etsy for the wedding day amongst other fun gifts like "in case you get cold feet" socks, his favorite sour patch candy, and cologne. Kim, the vineyard owner, explained to us she had waited months for the perfect mirror for the bridal suite to come into her life and I could not wait to photograph Nicole in it. Kim – it was PERFECTION! You done good, girl! 😉 Shortly after the preparations were complete, it was time to snap a few bridal portraits of Nicole and head down for their first look and photos around the vineyard.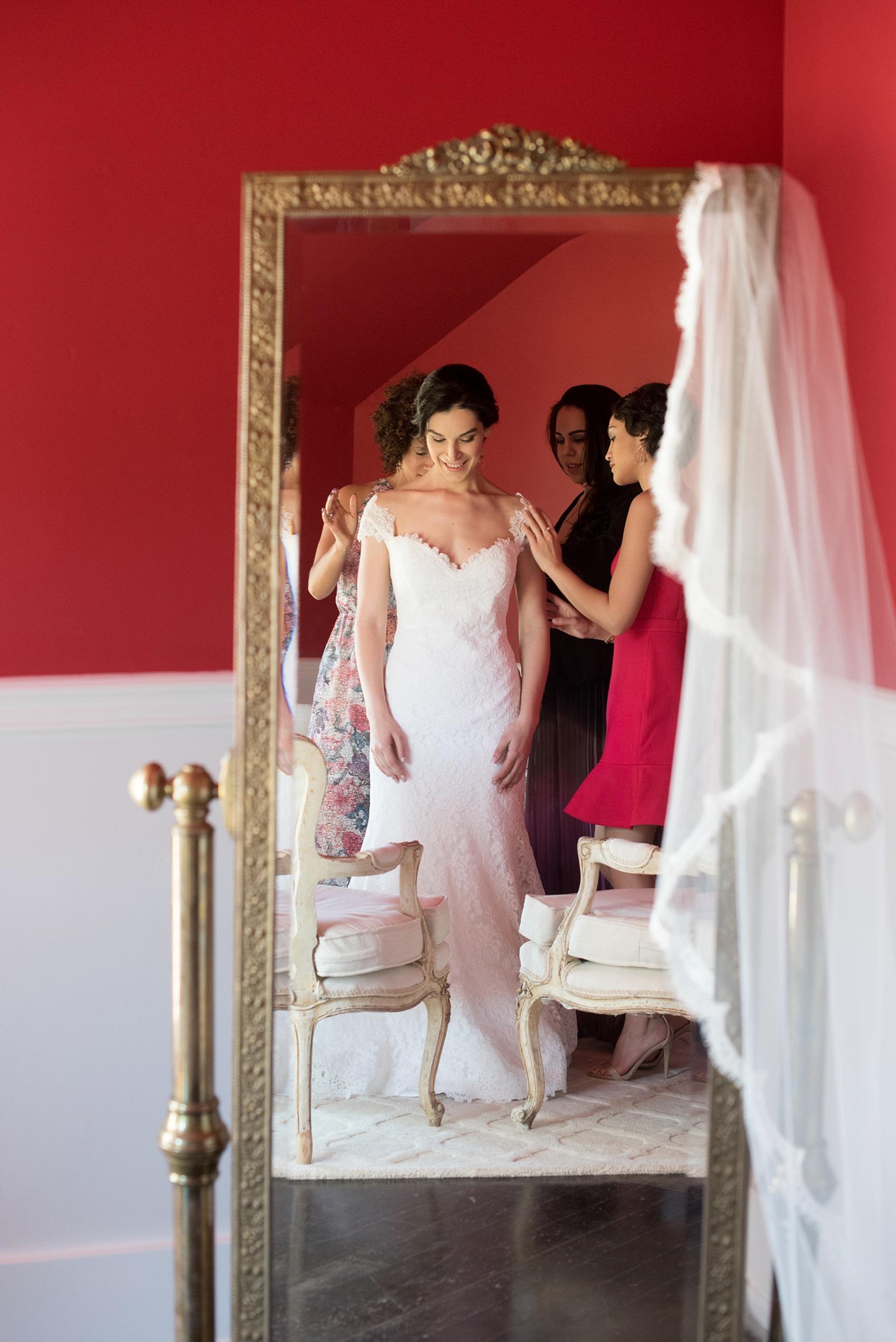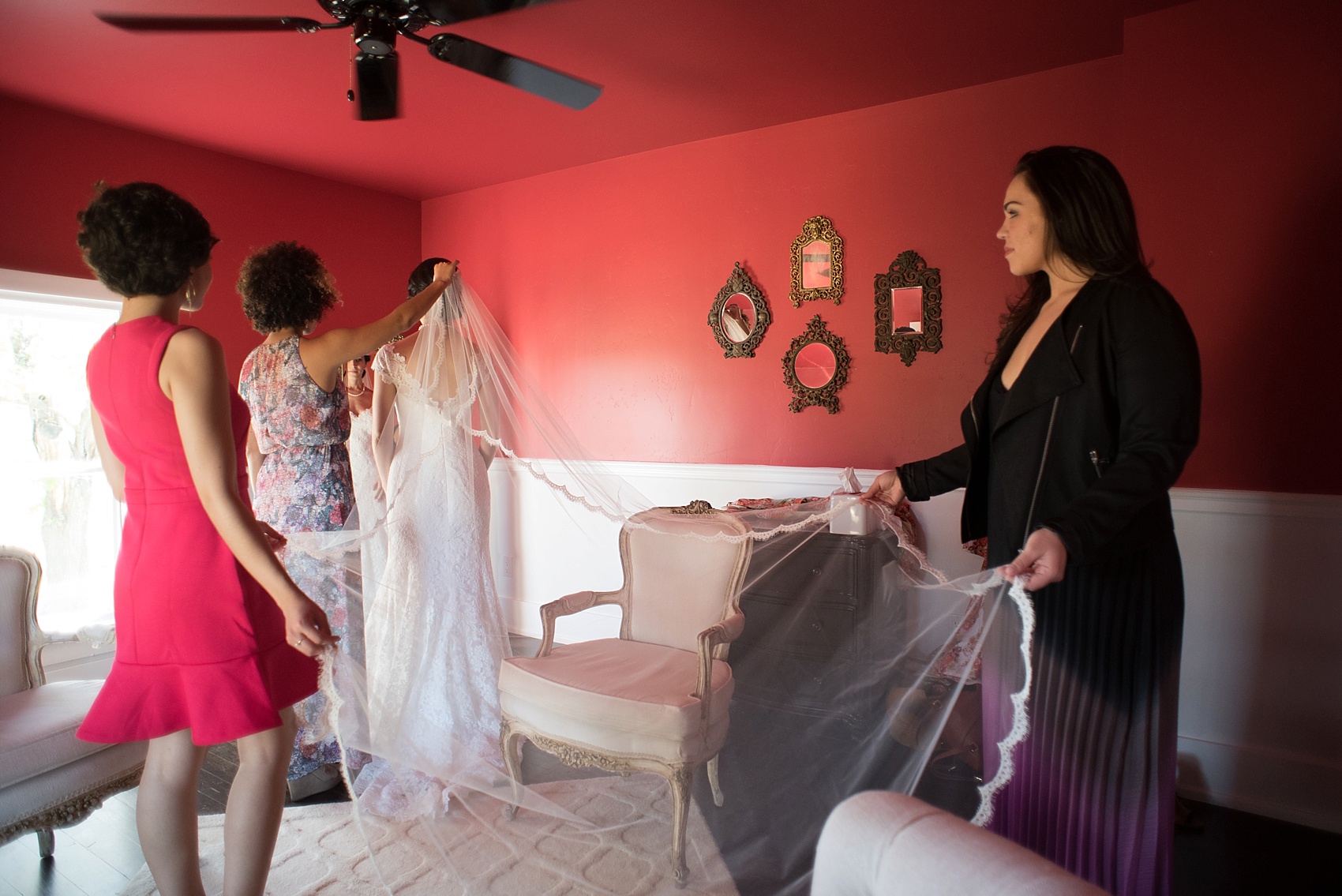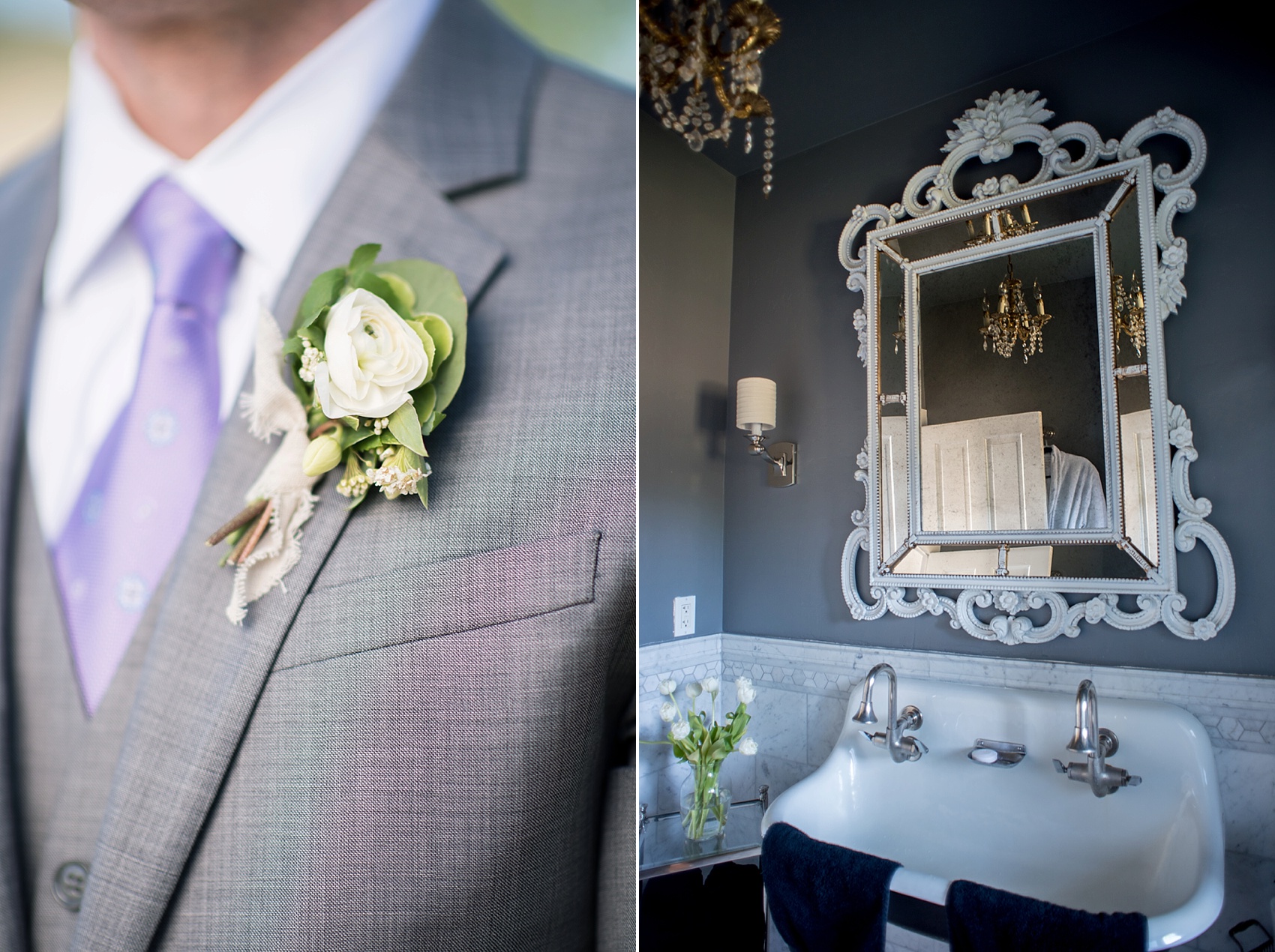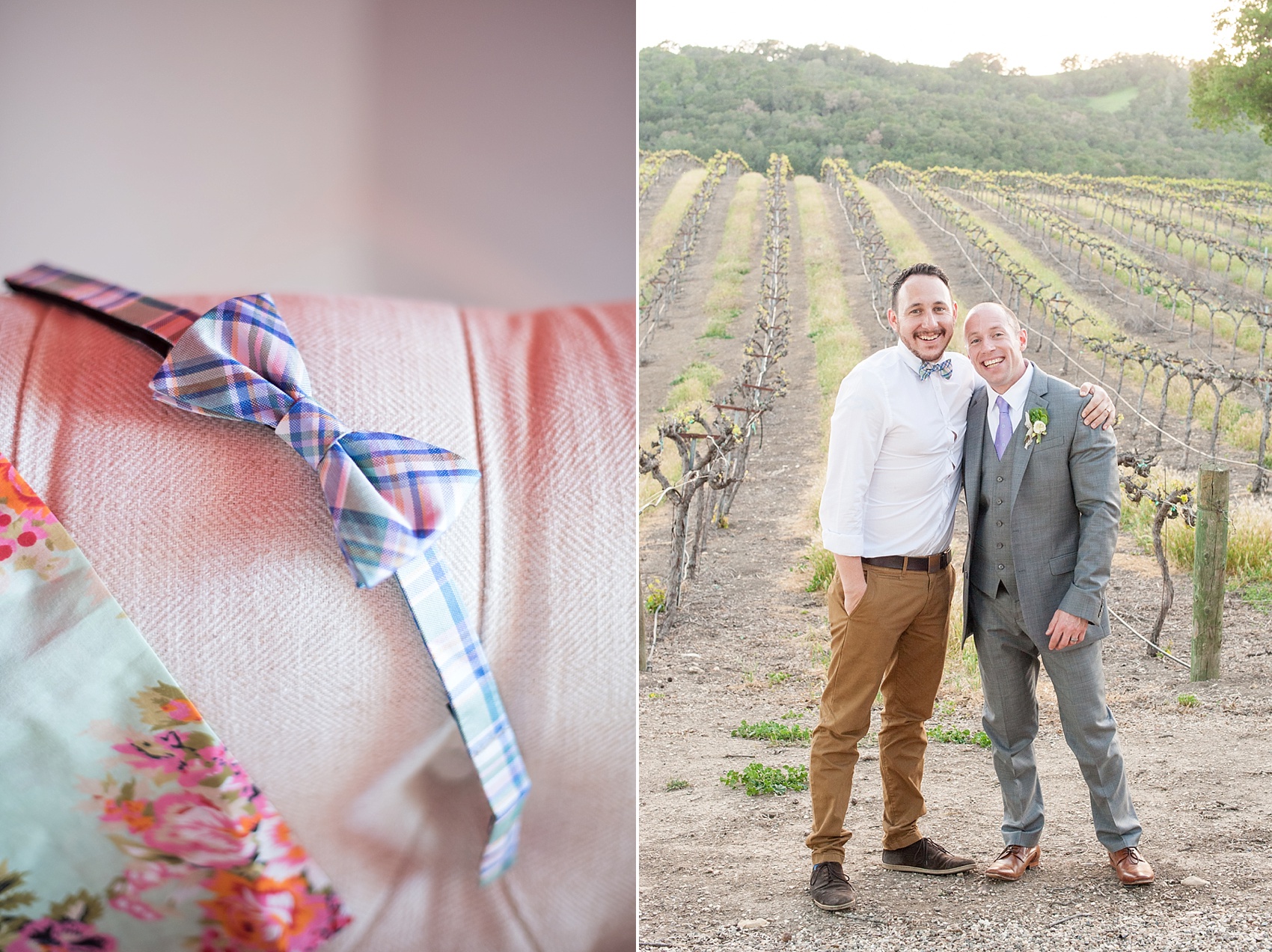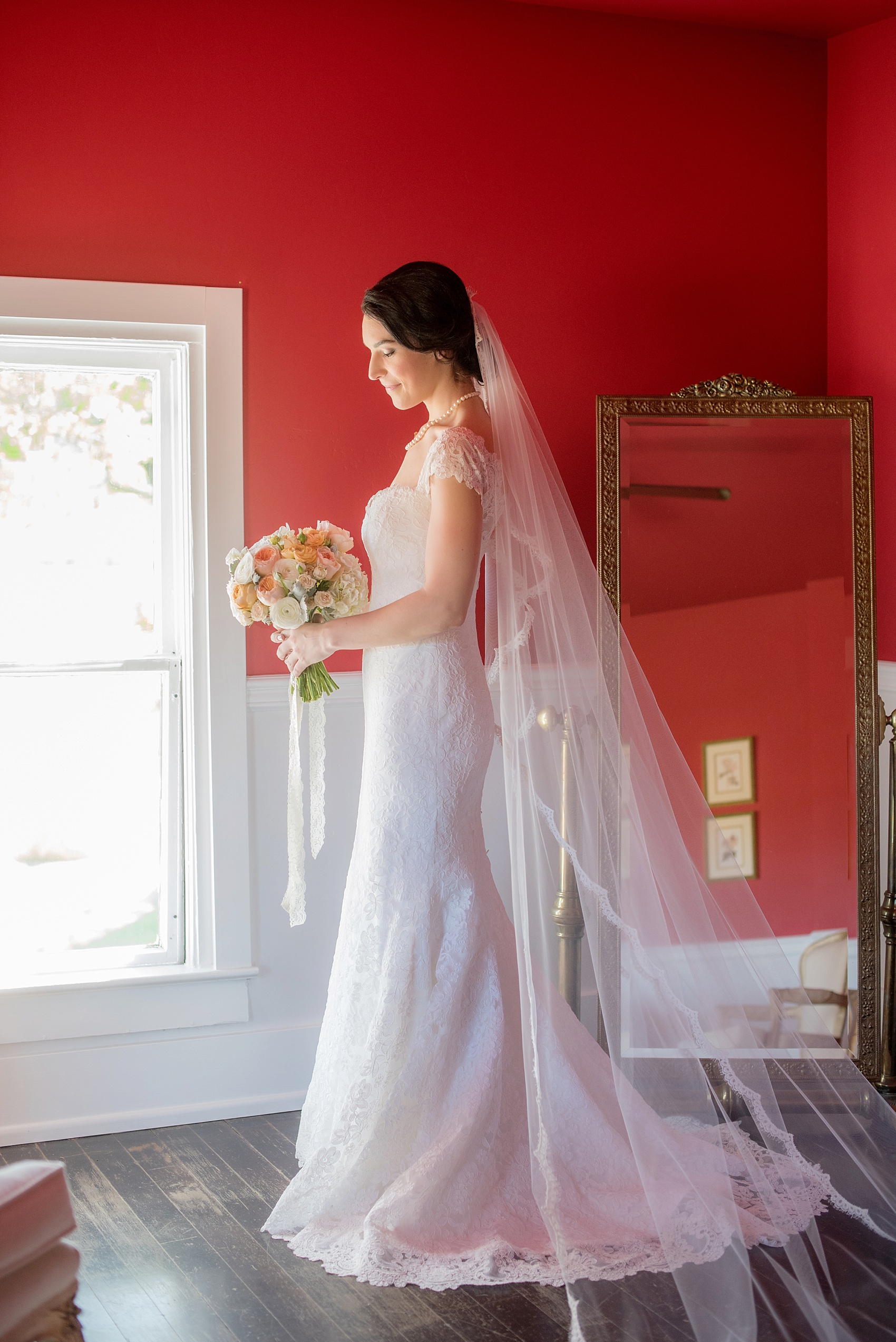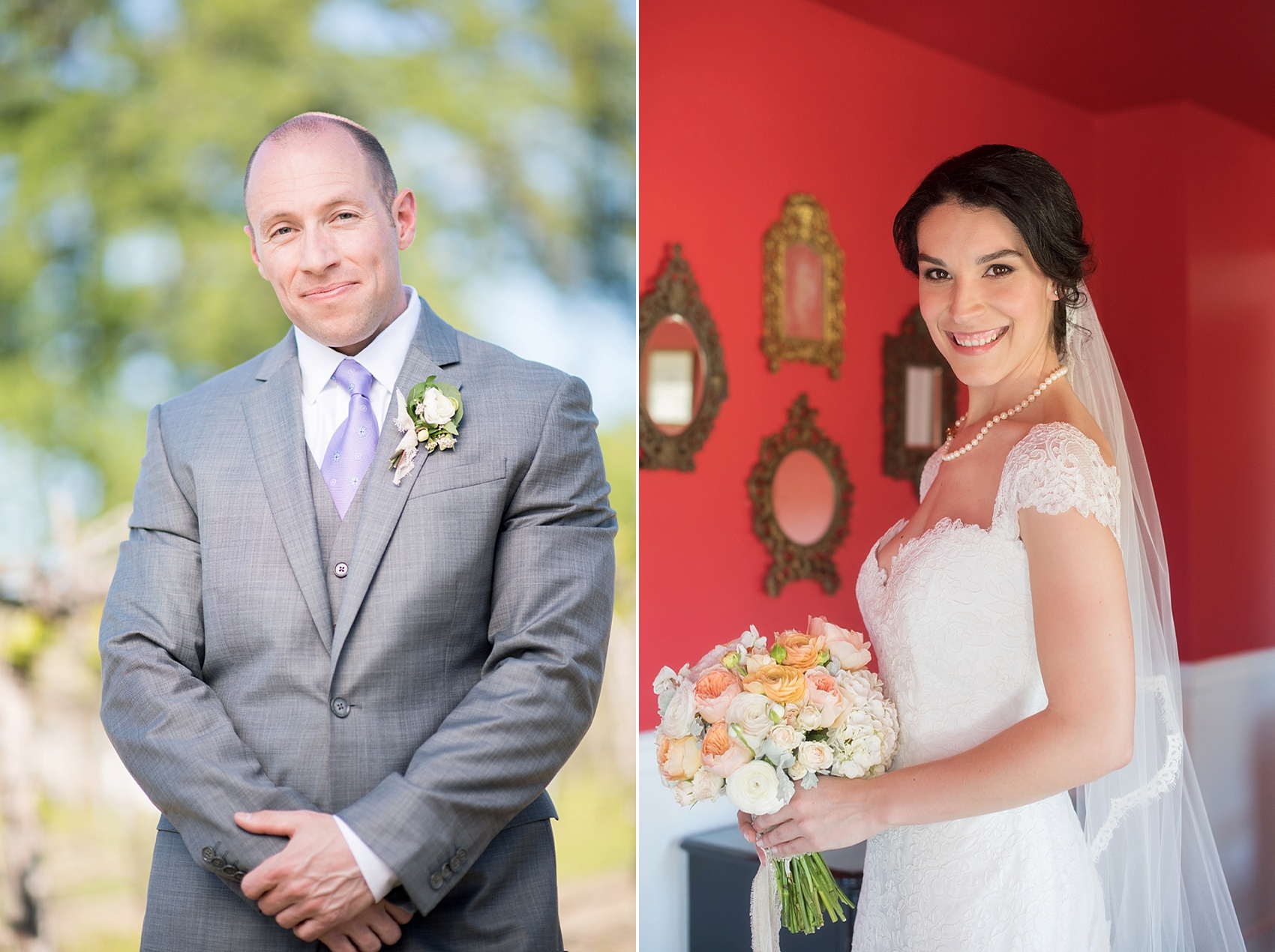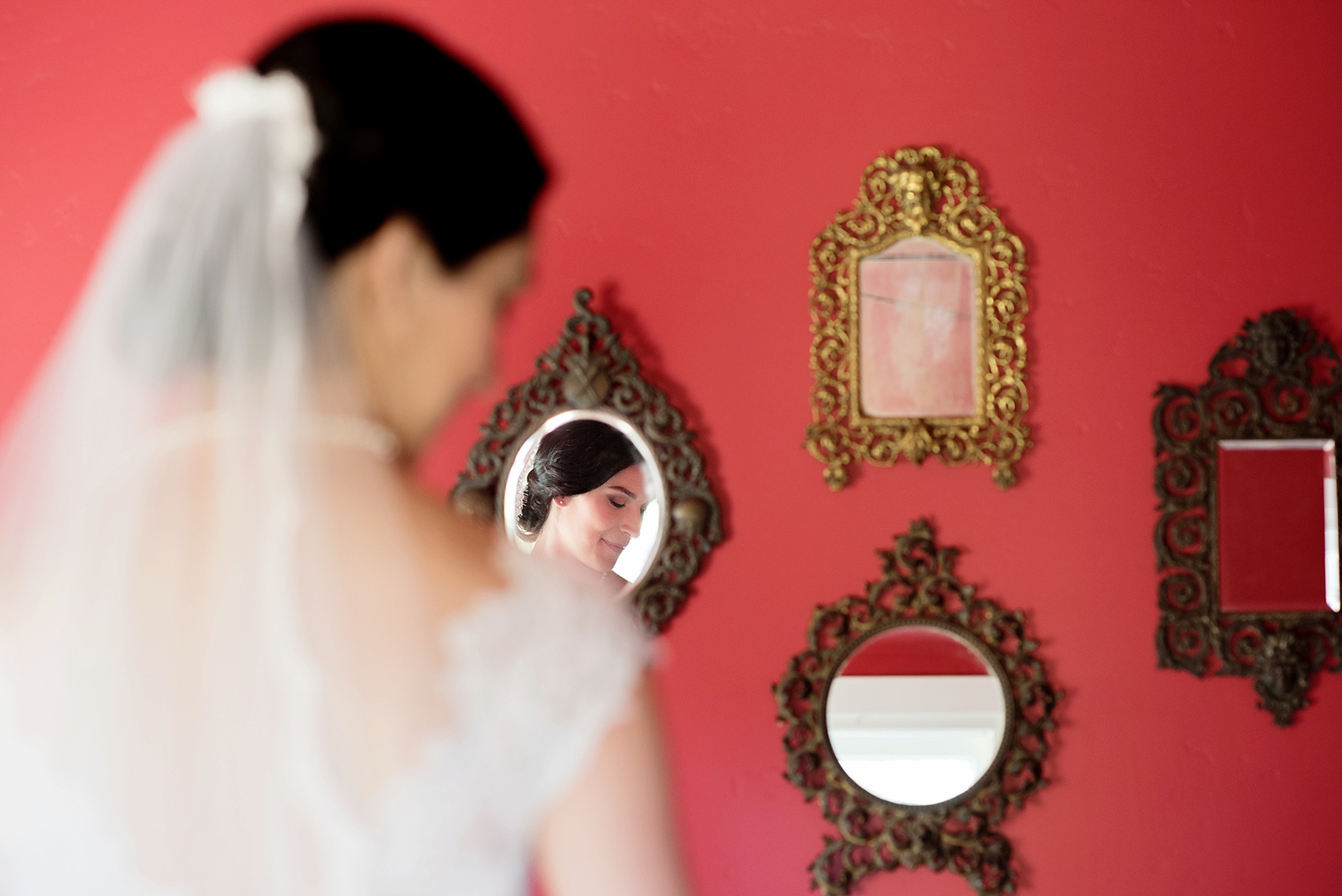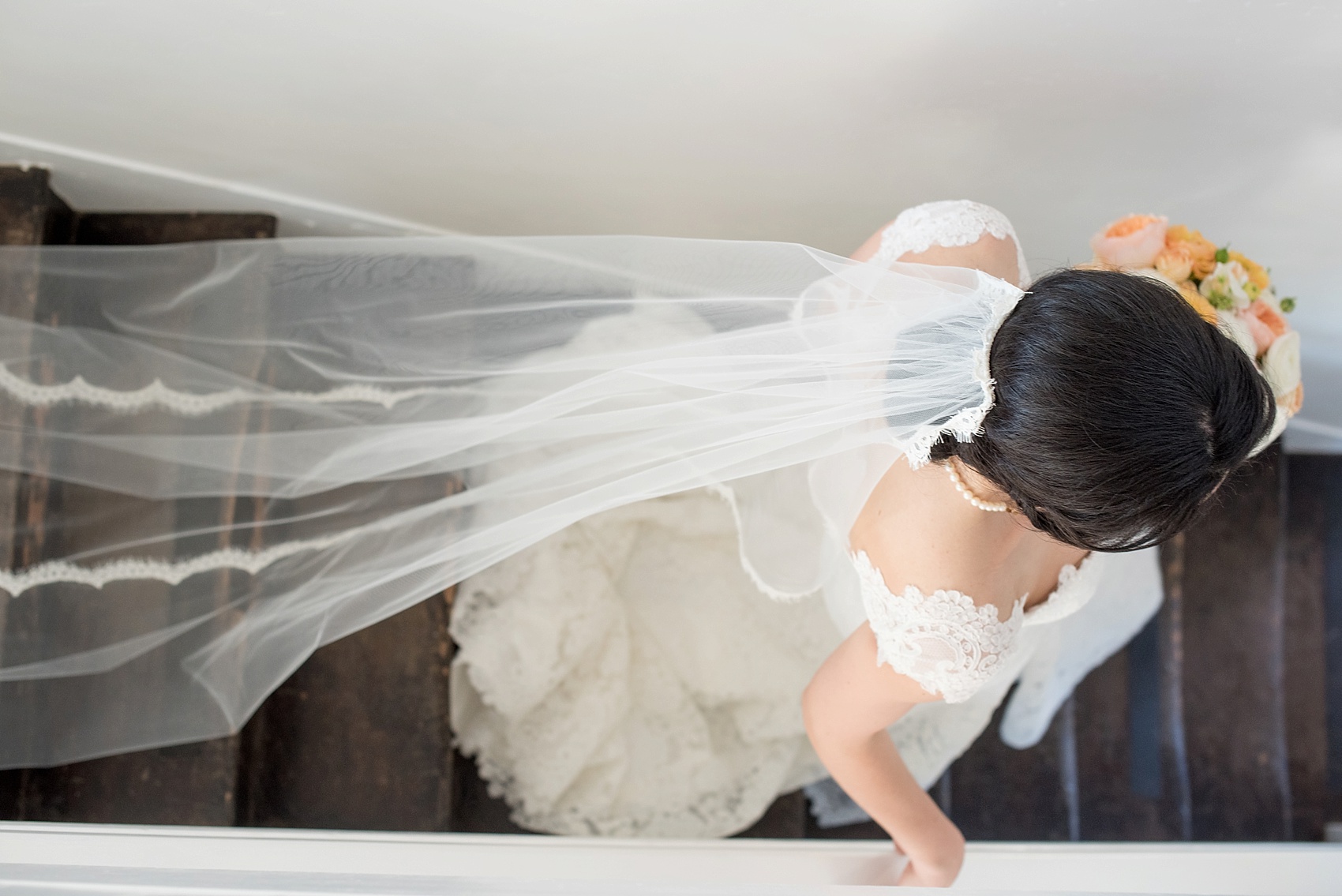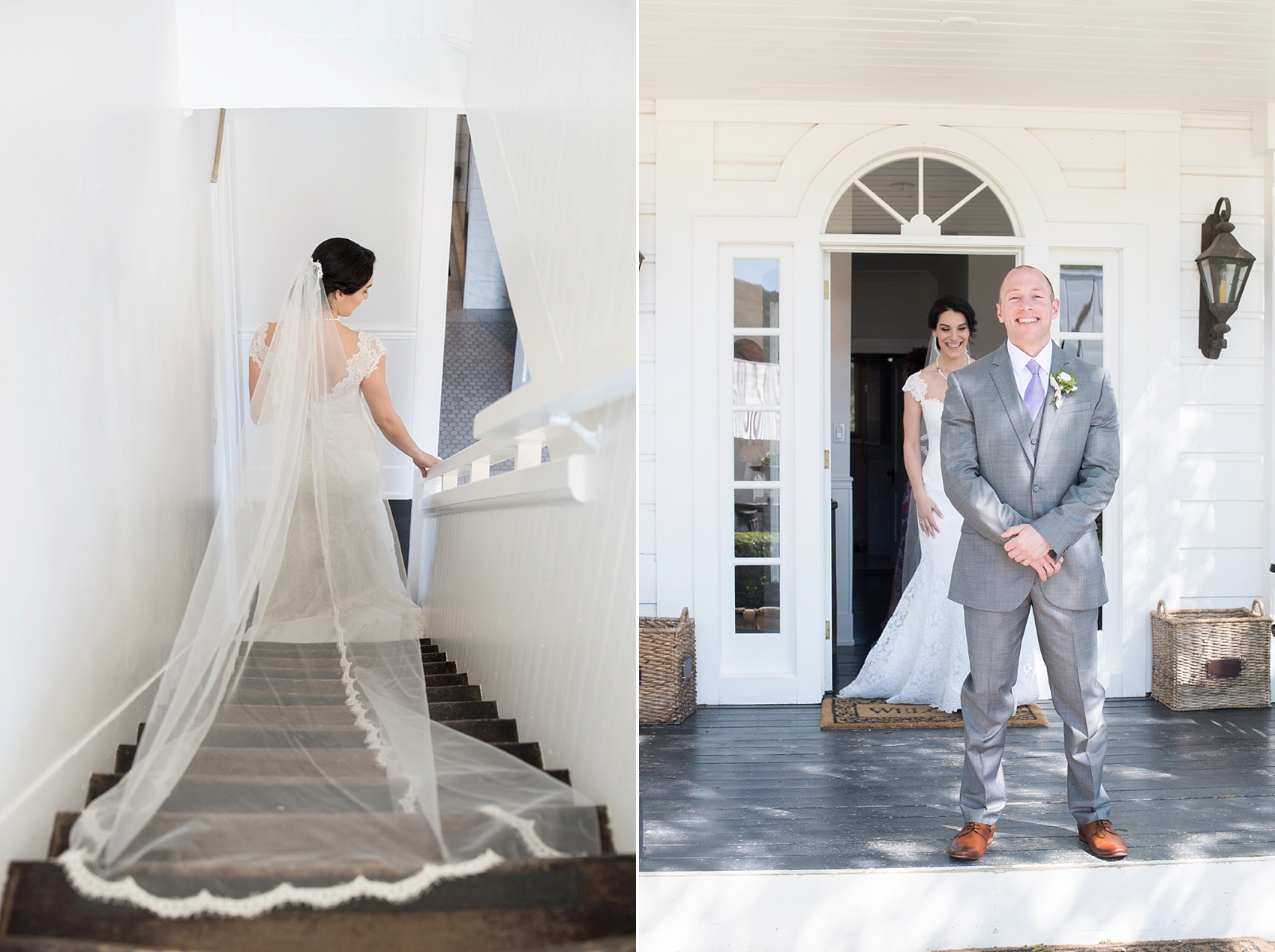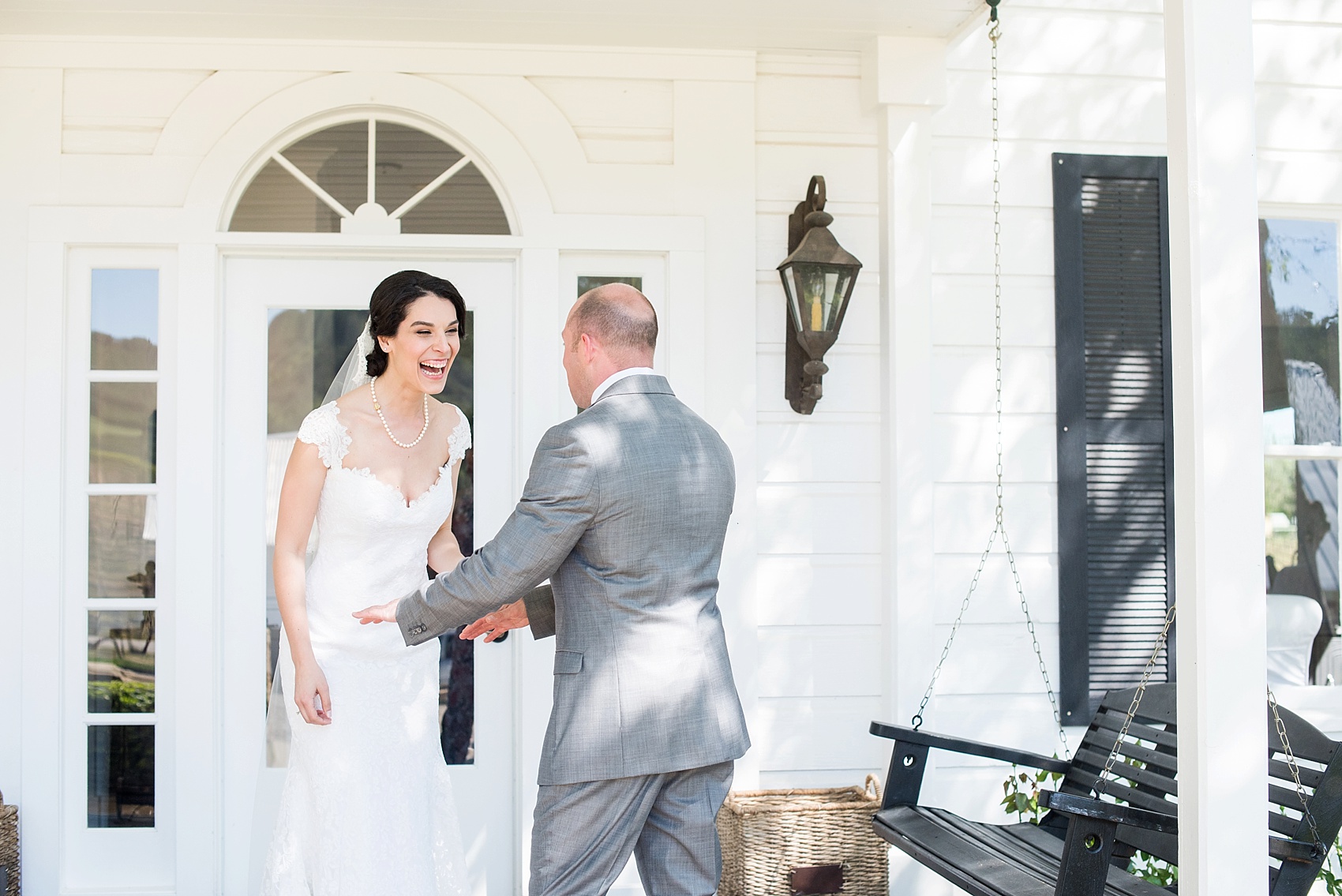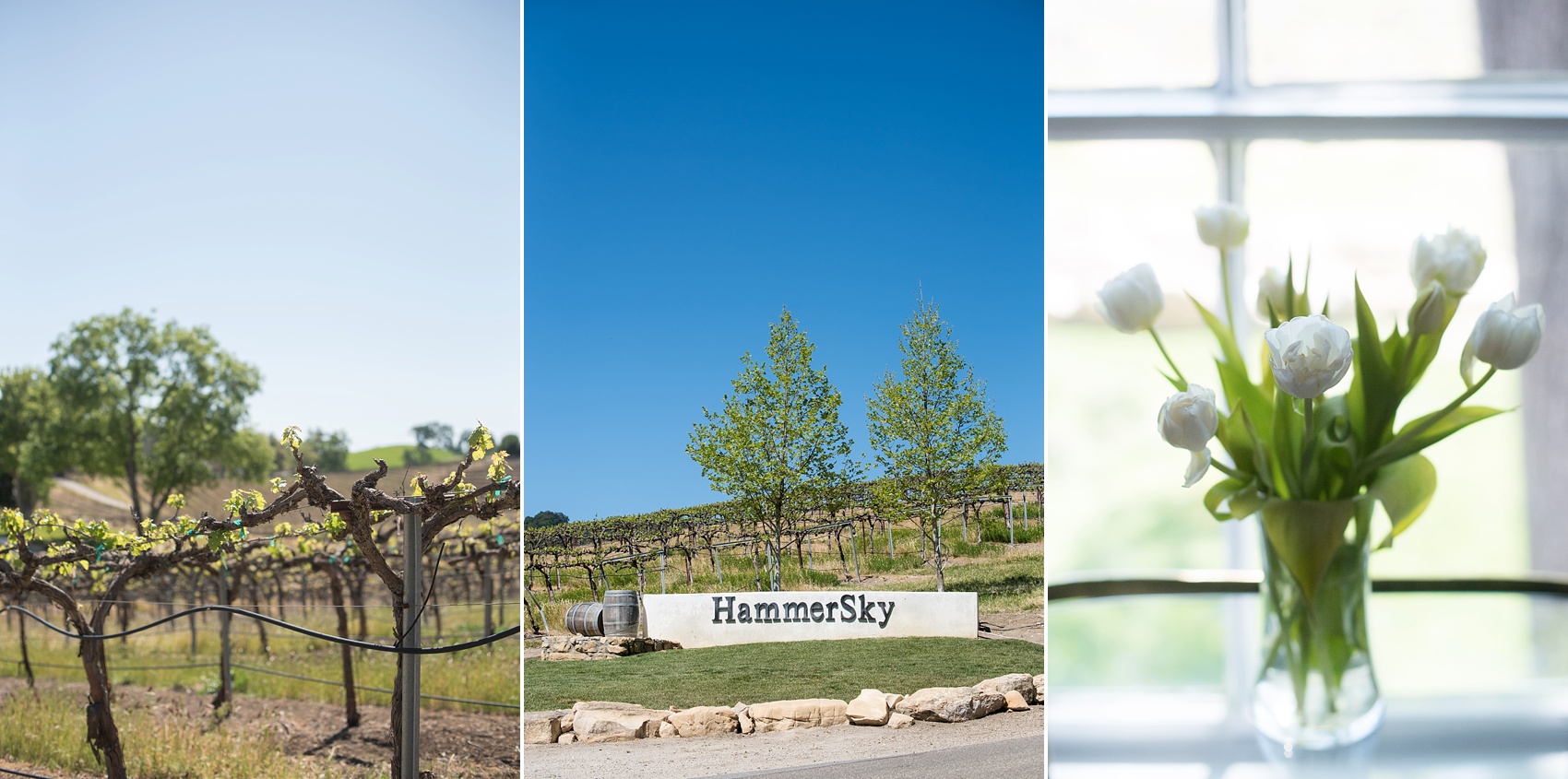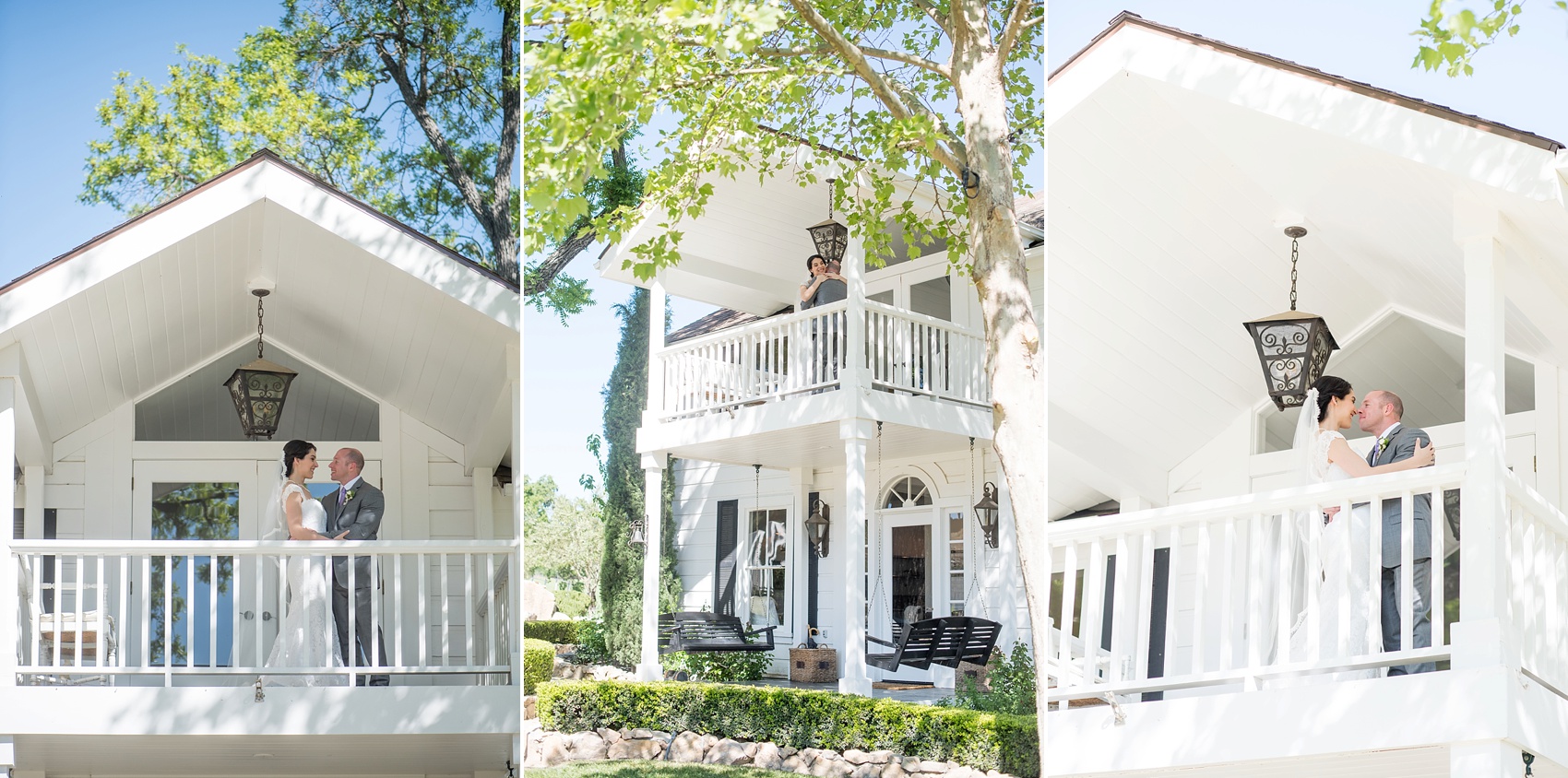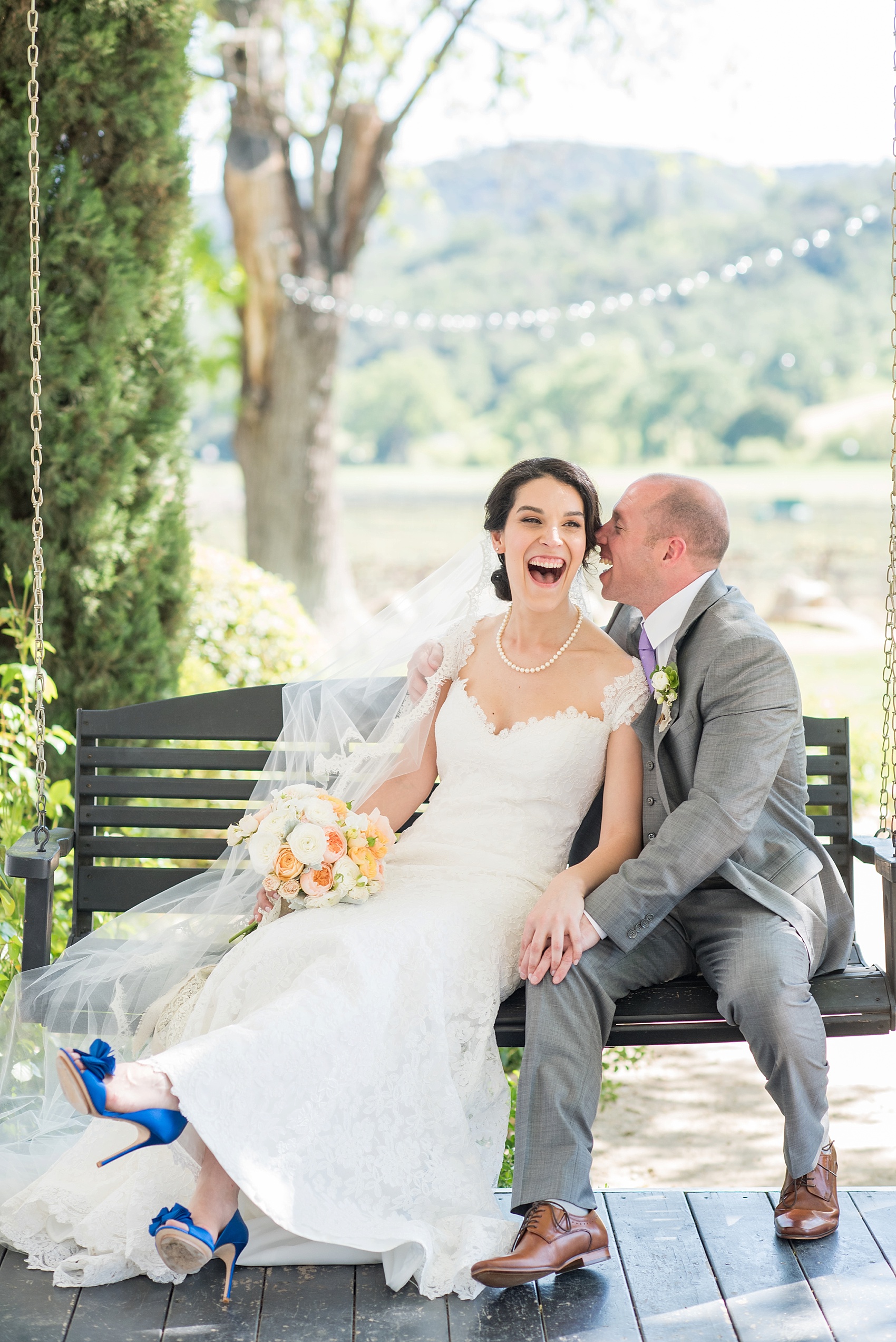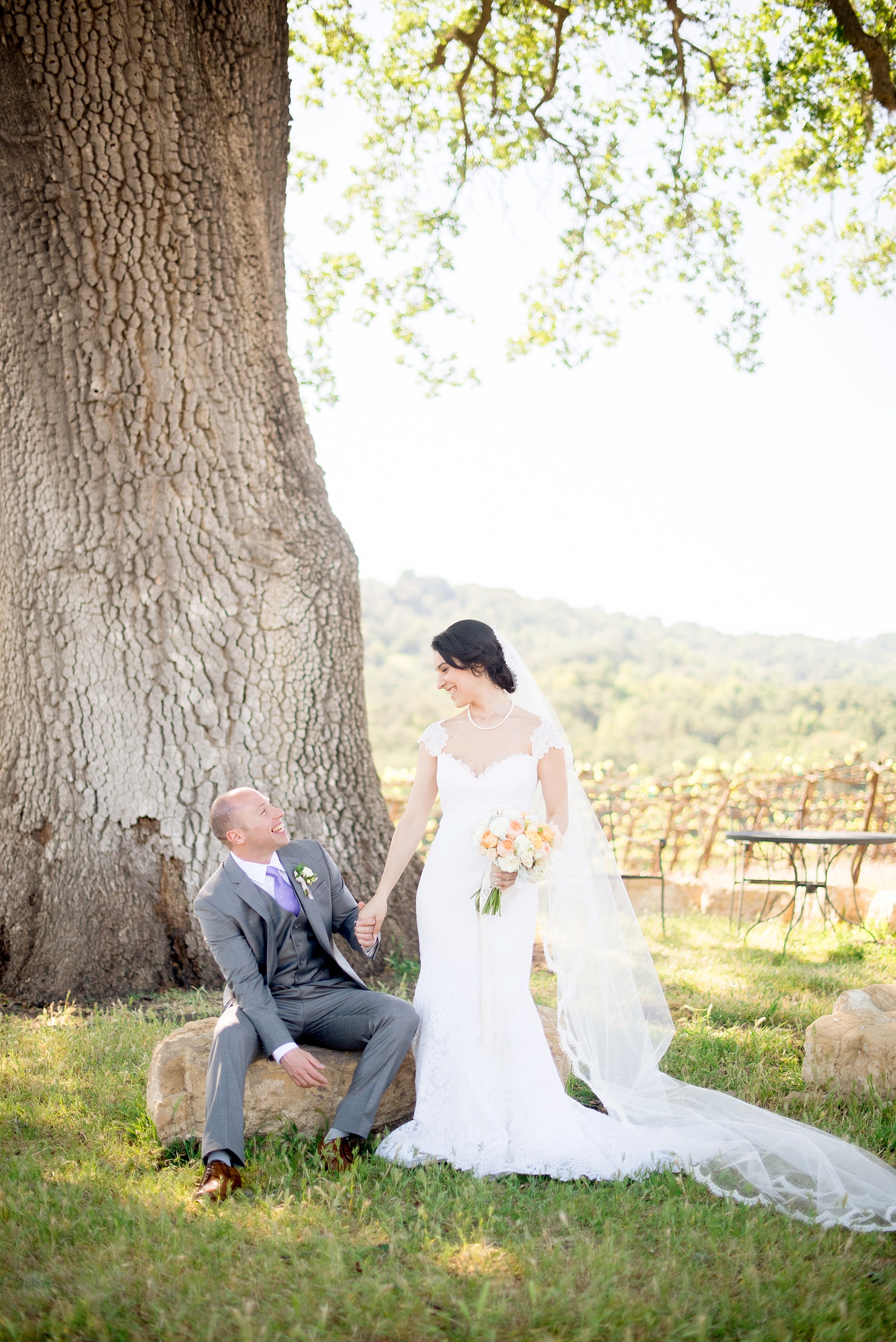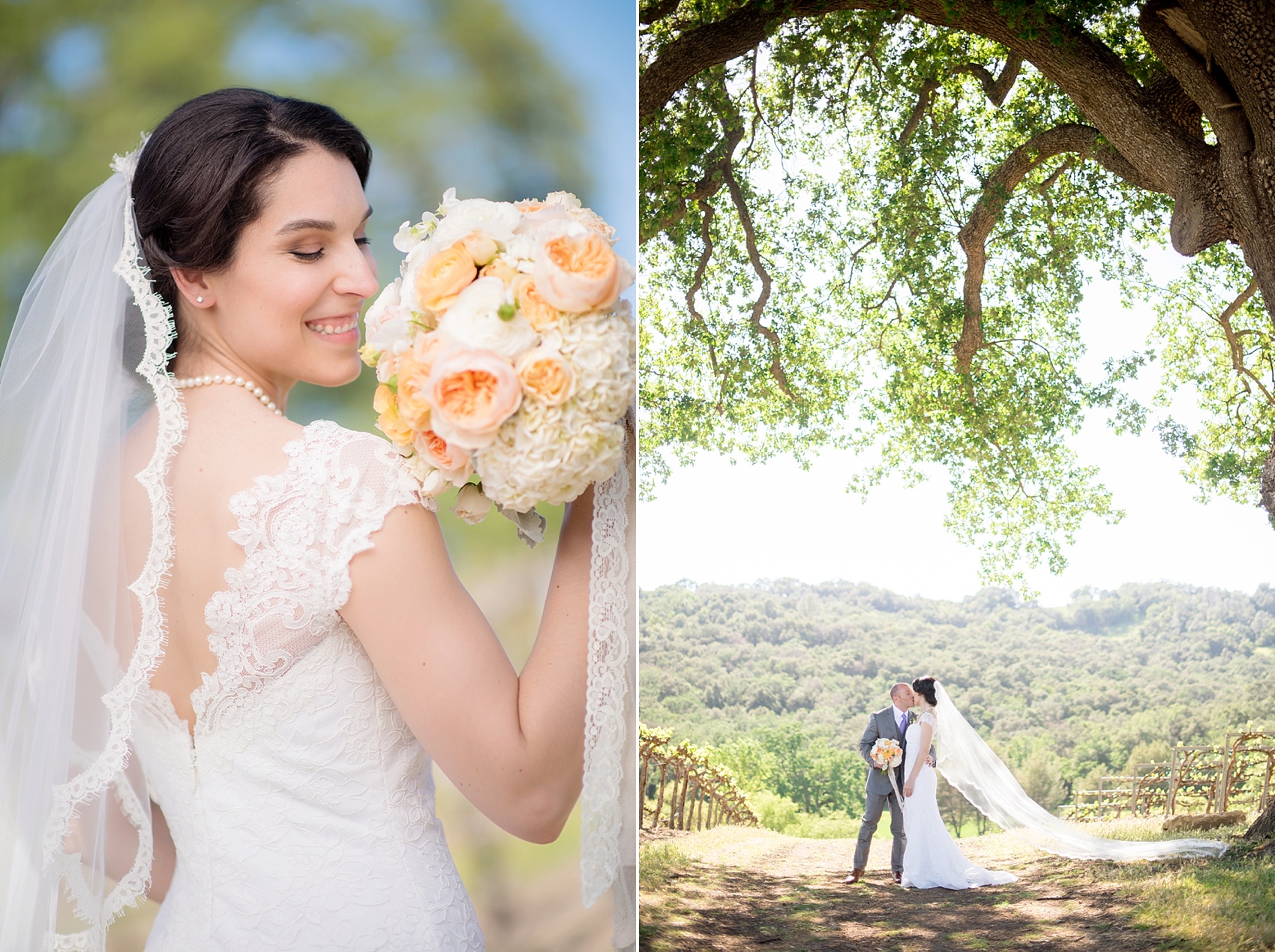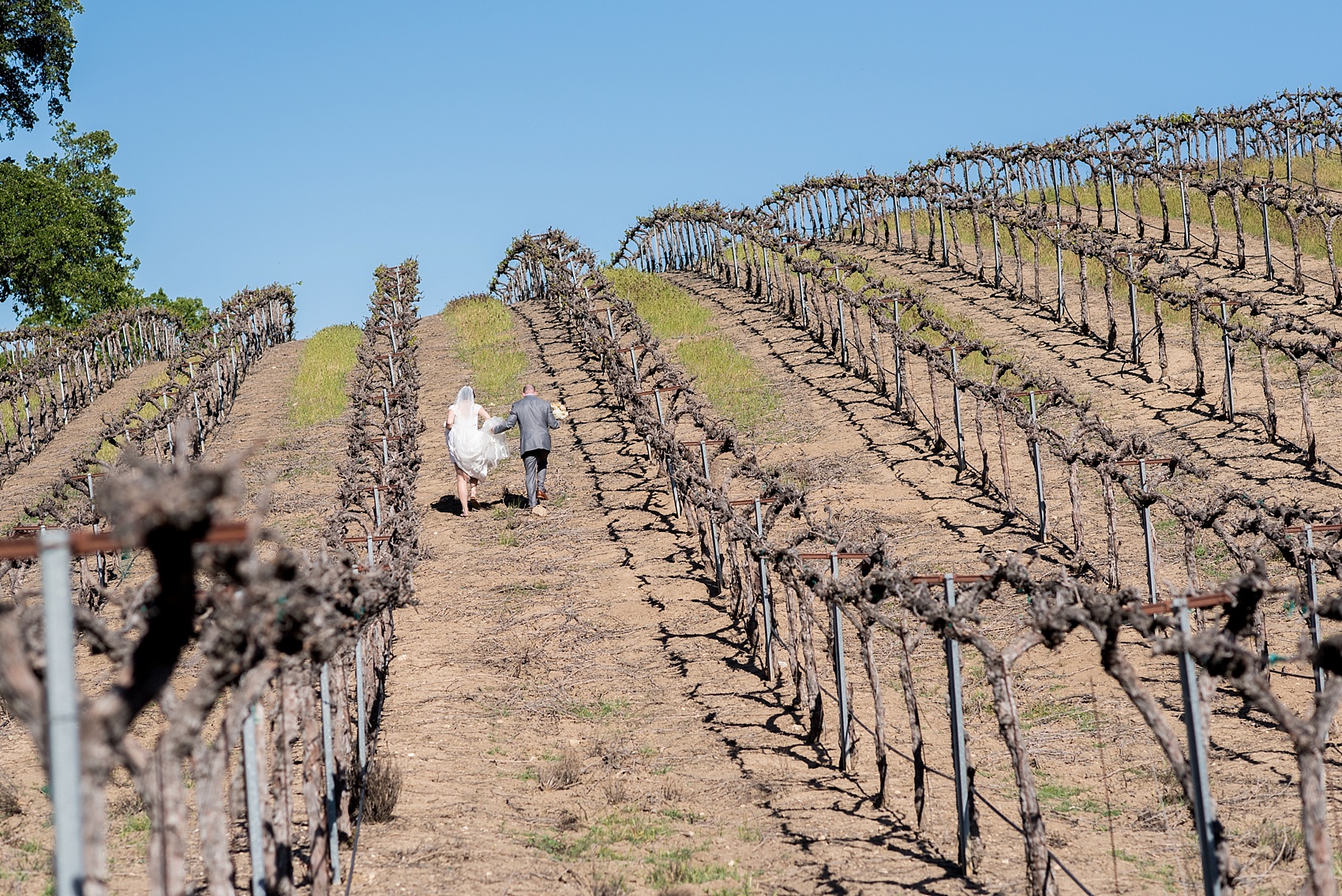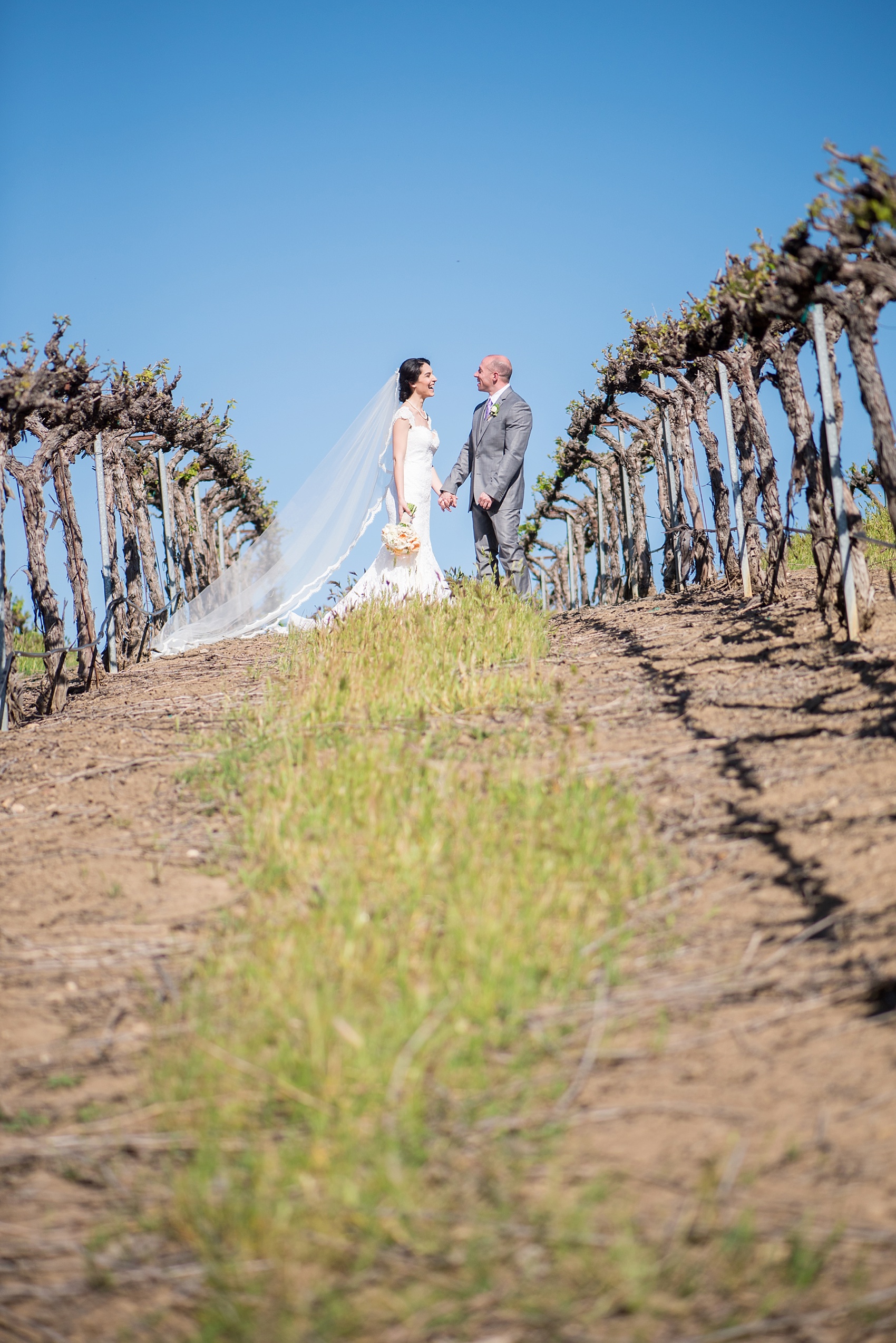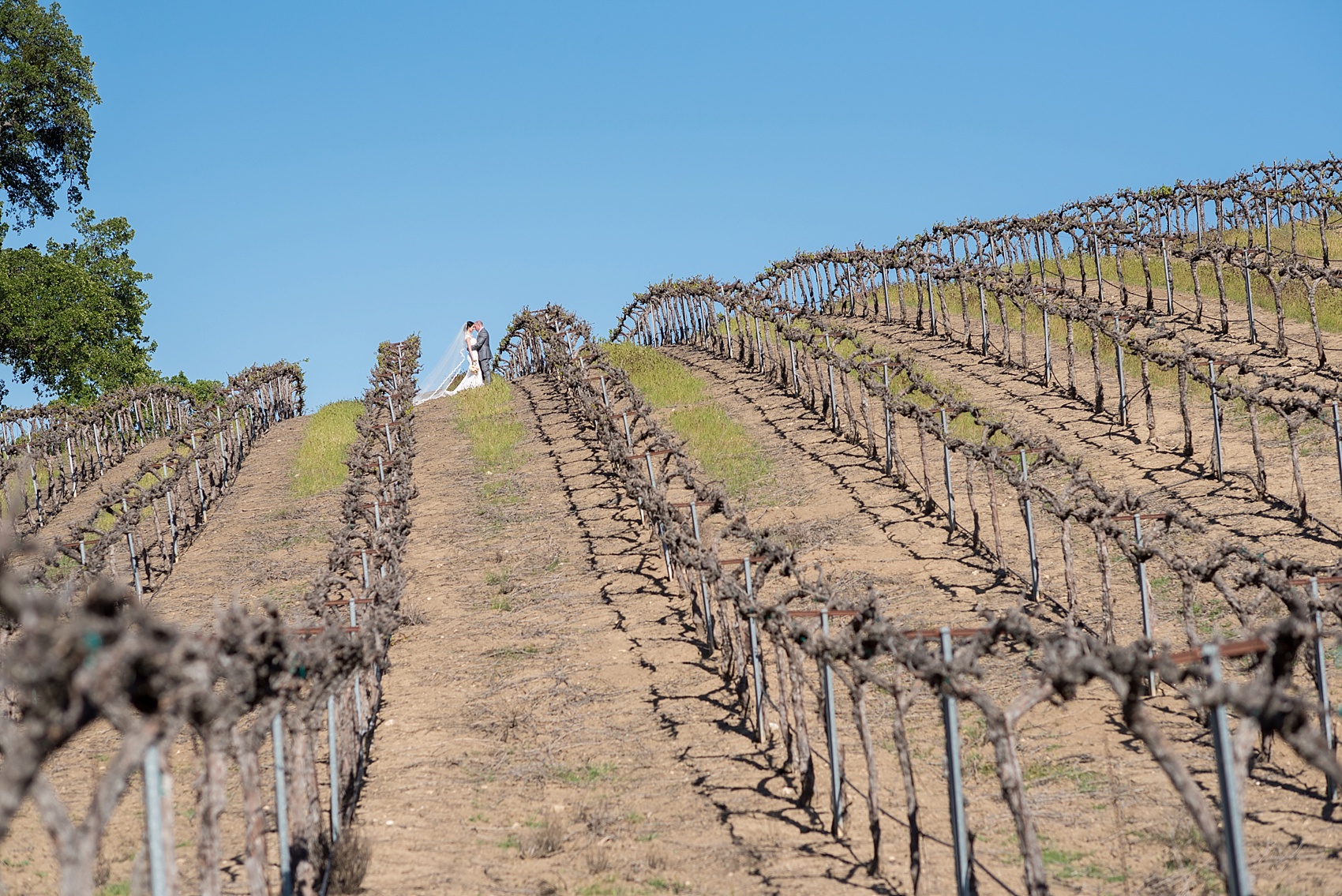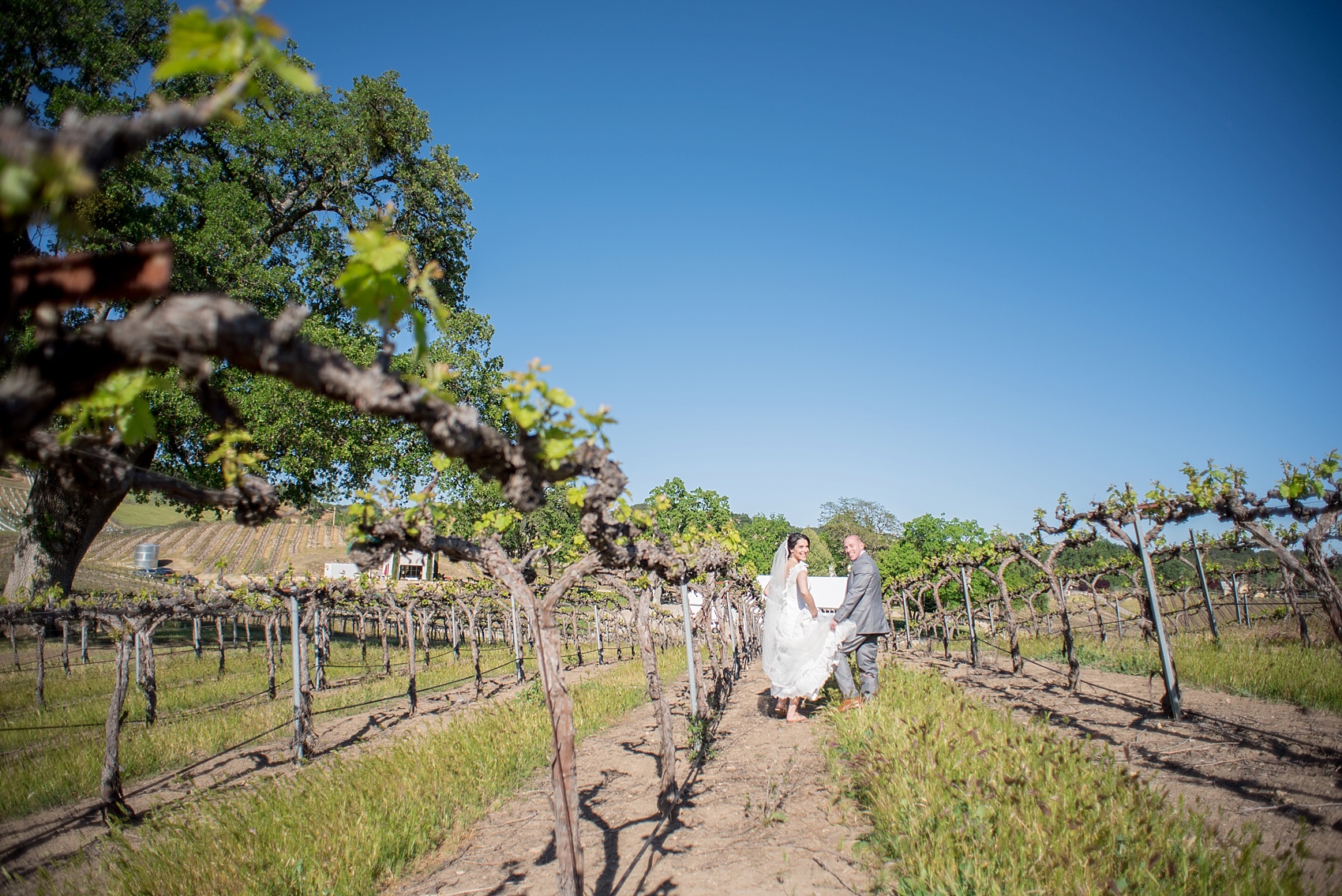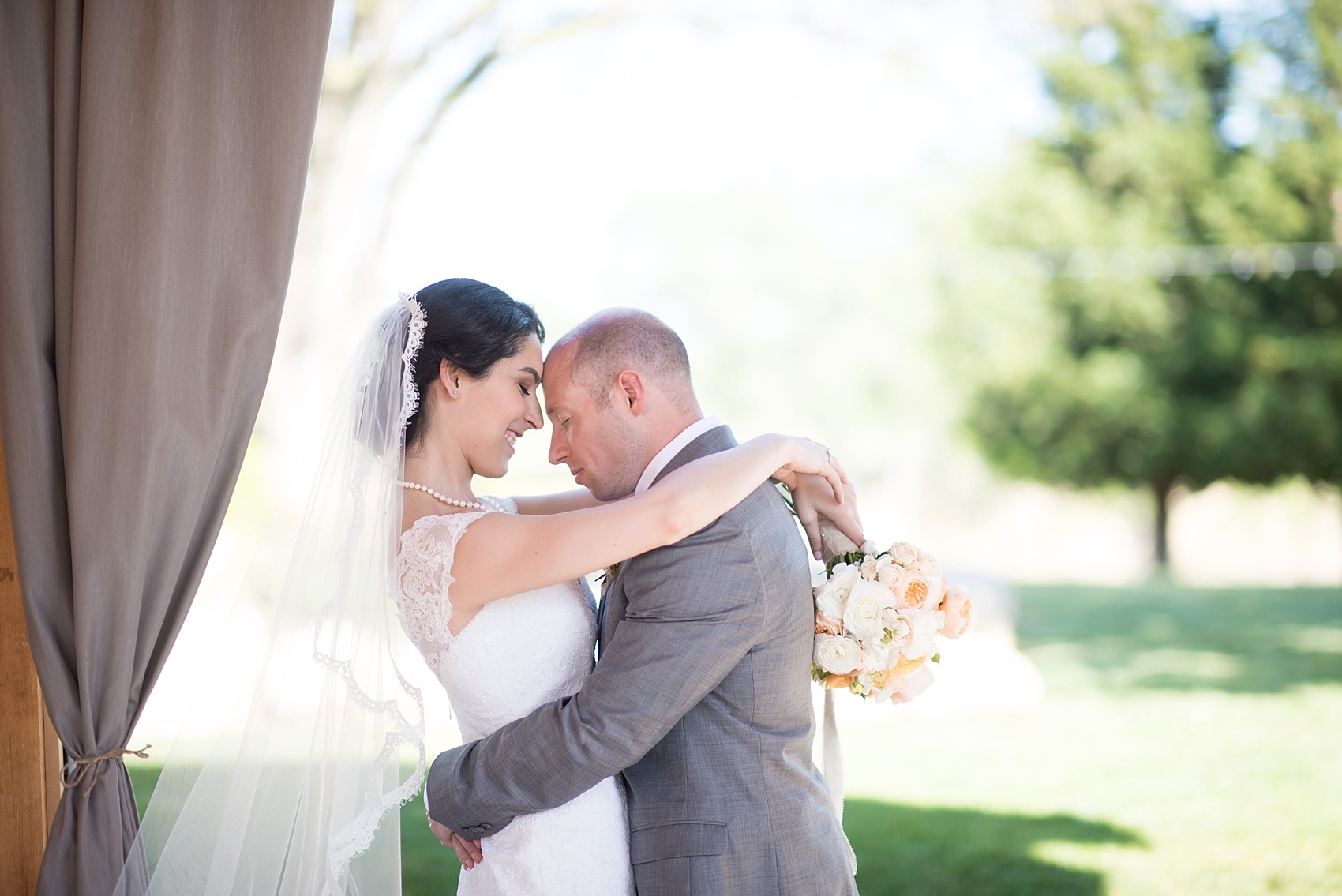 One last hug as fiances before walking down the aisle. The ceremony was held near the barn and under the richly golden California setting sun.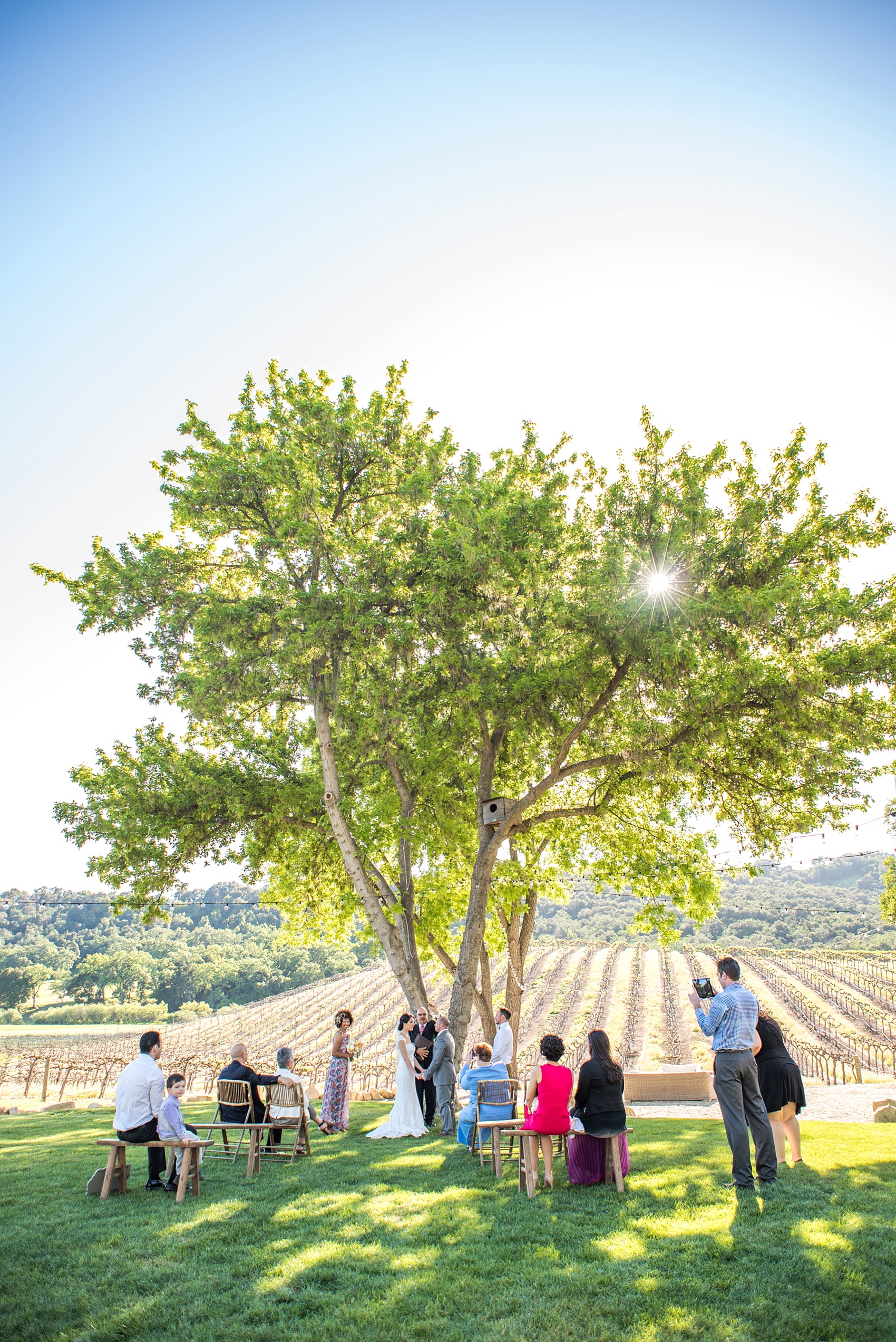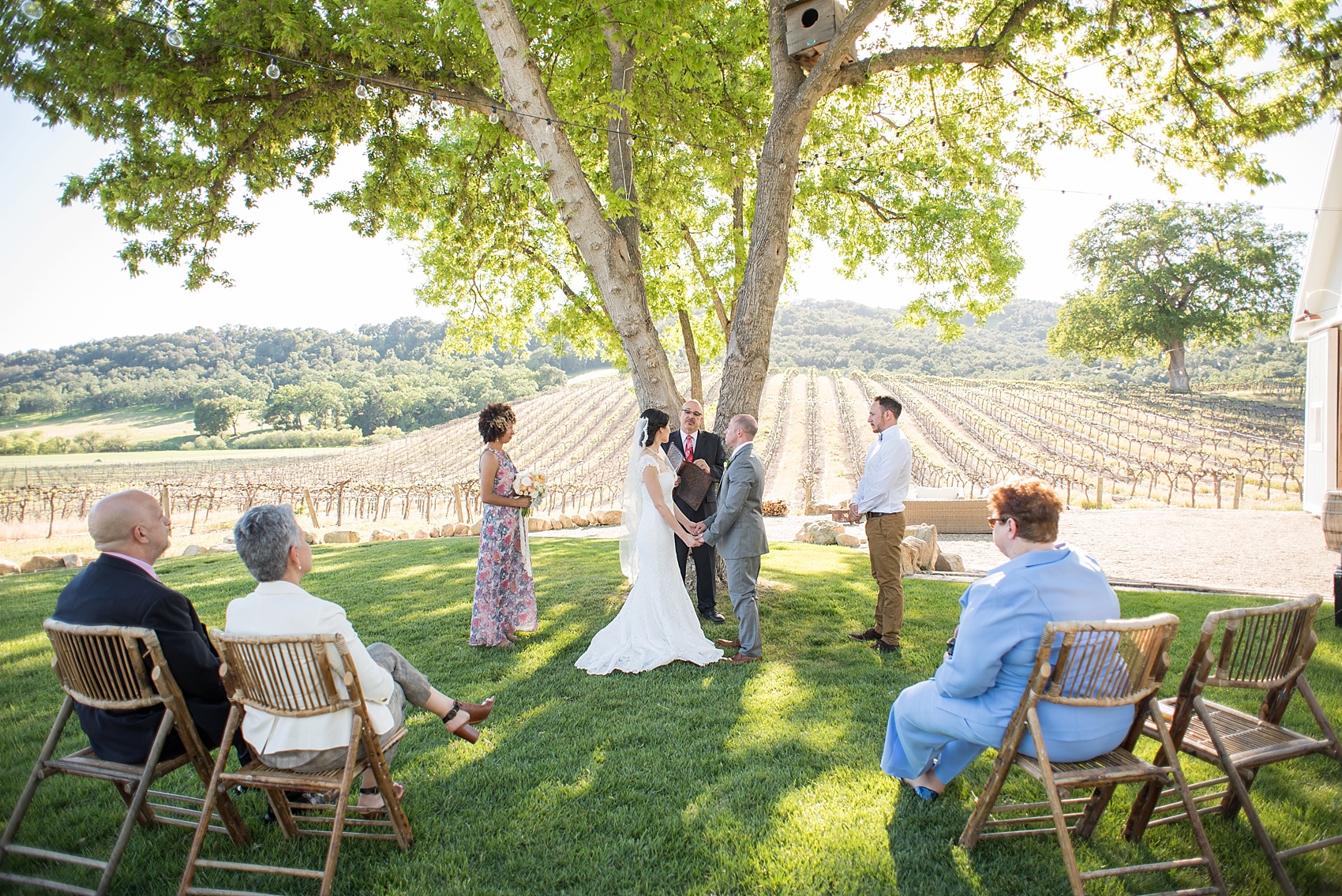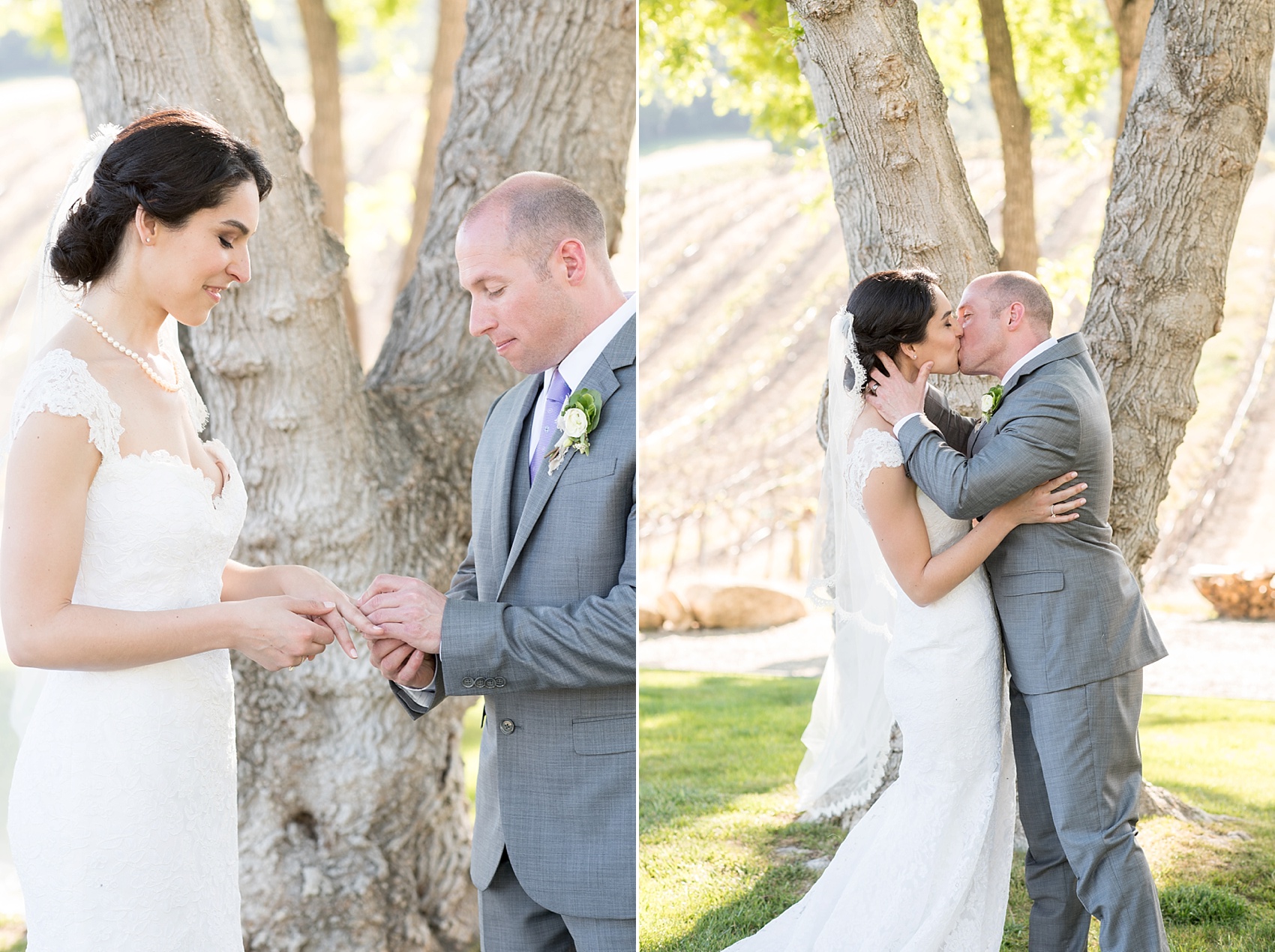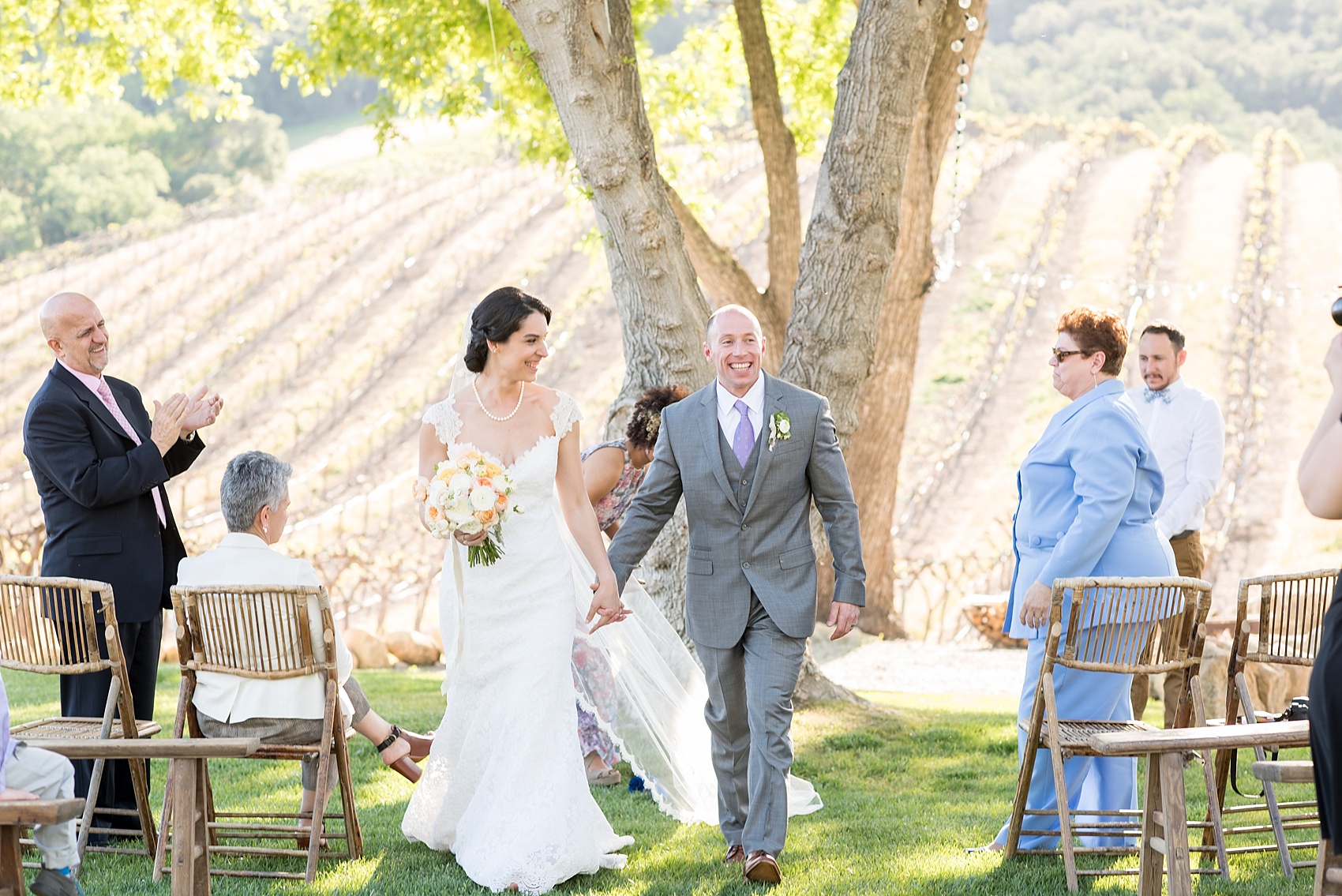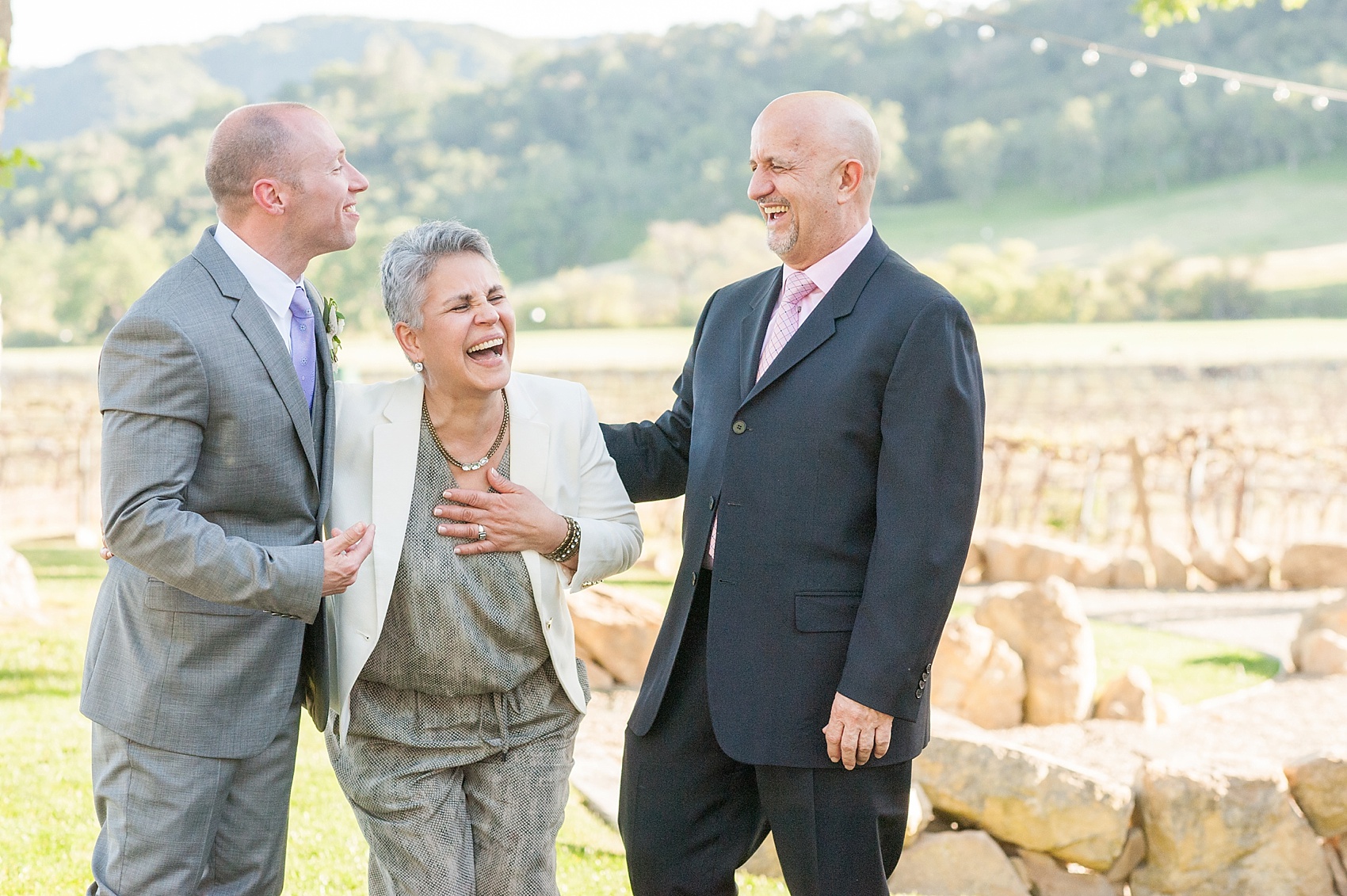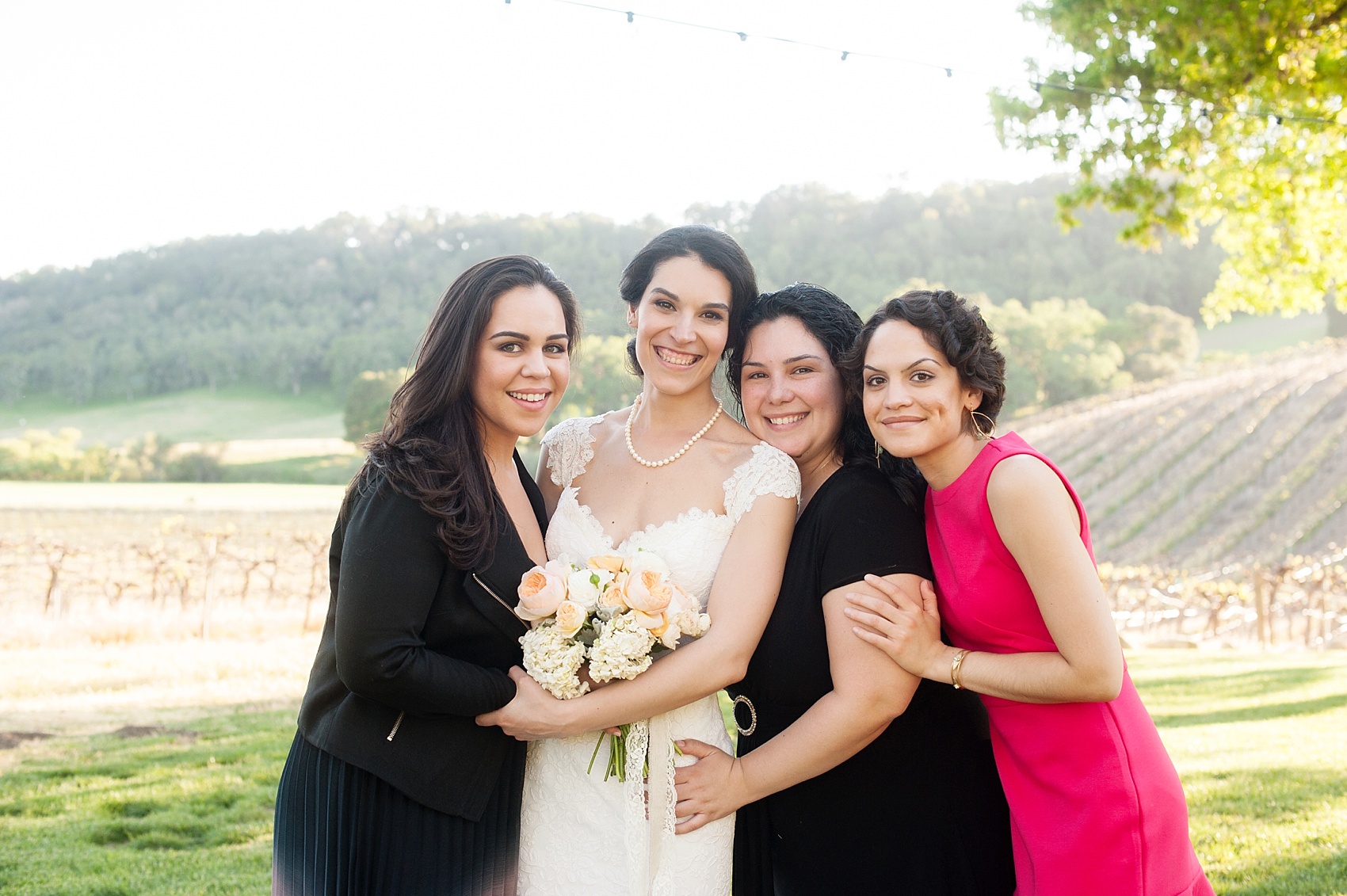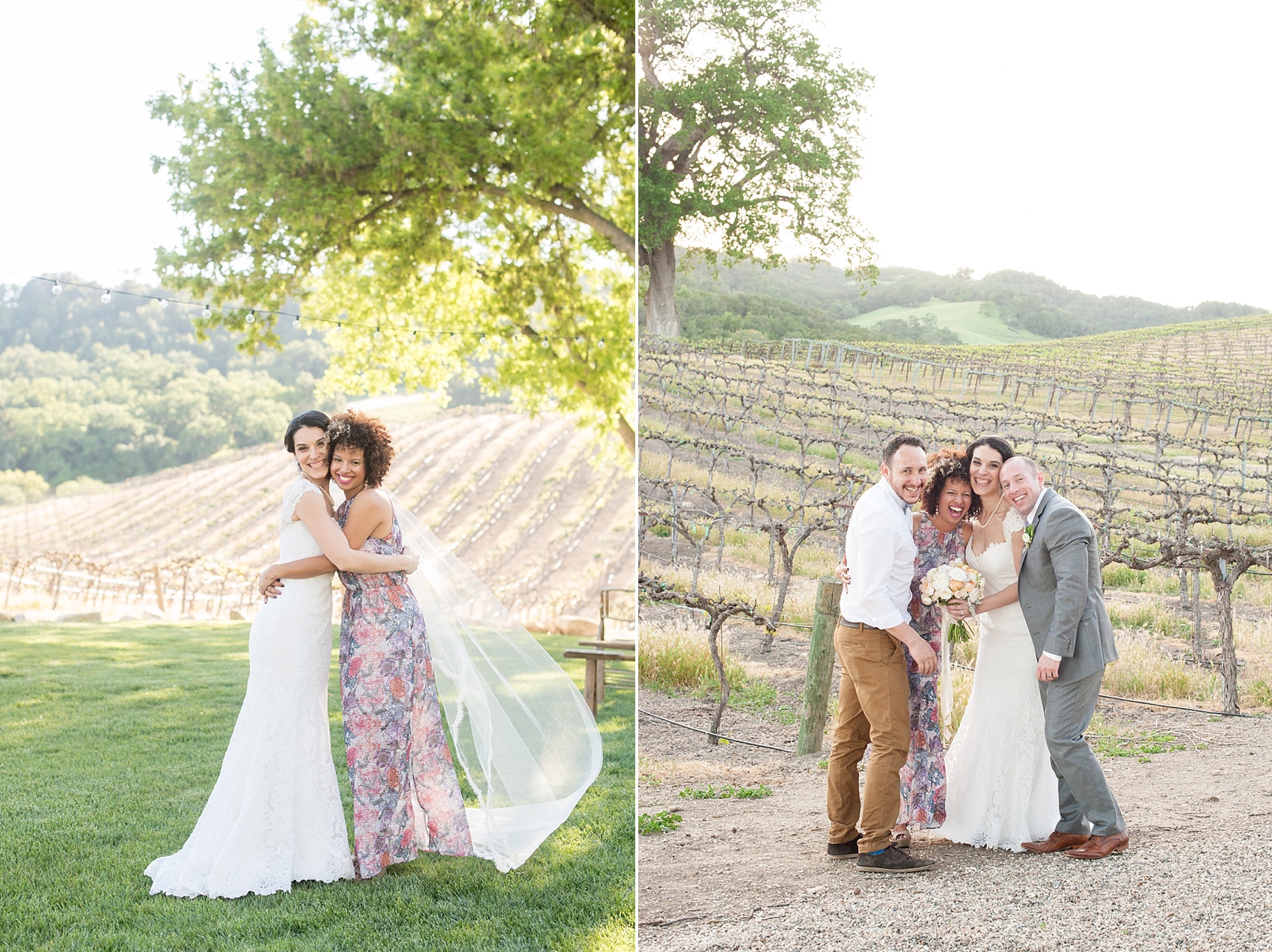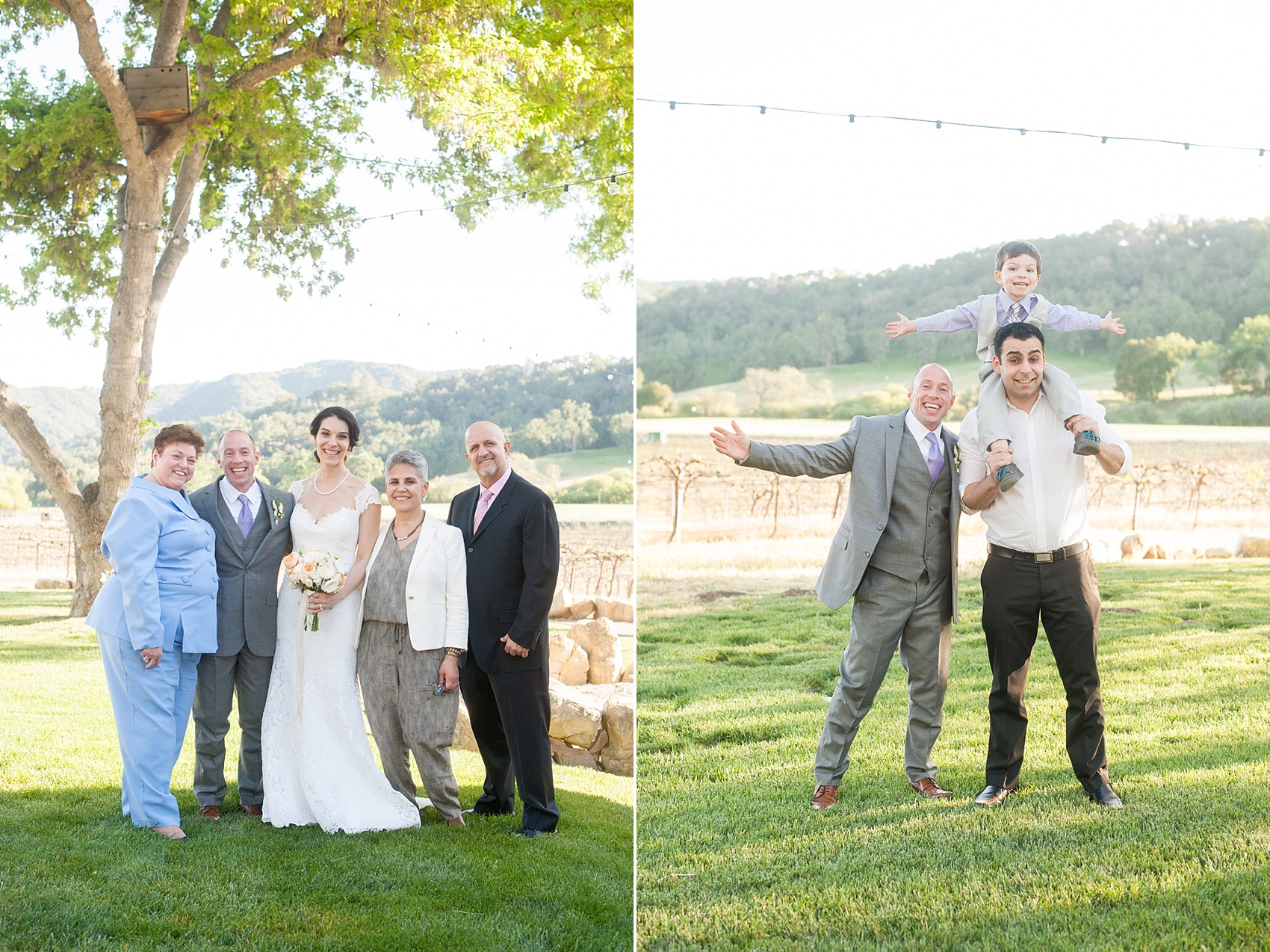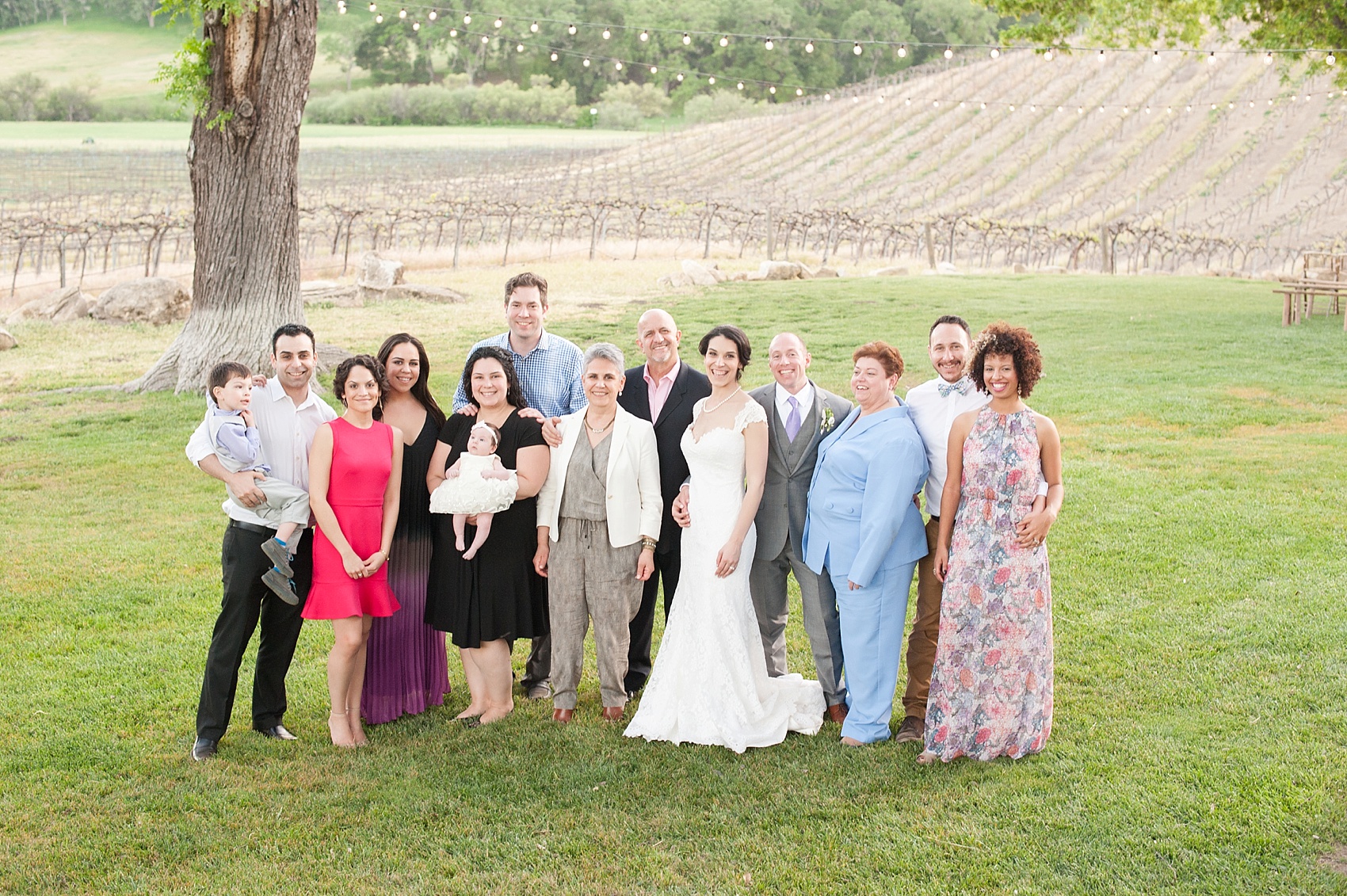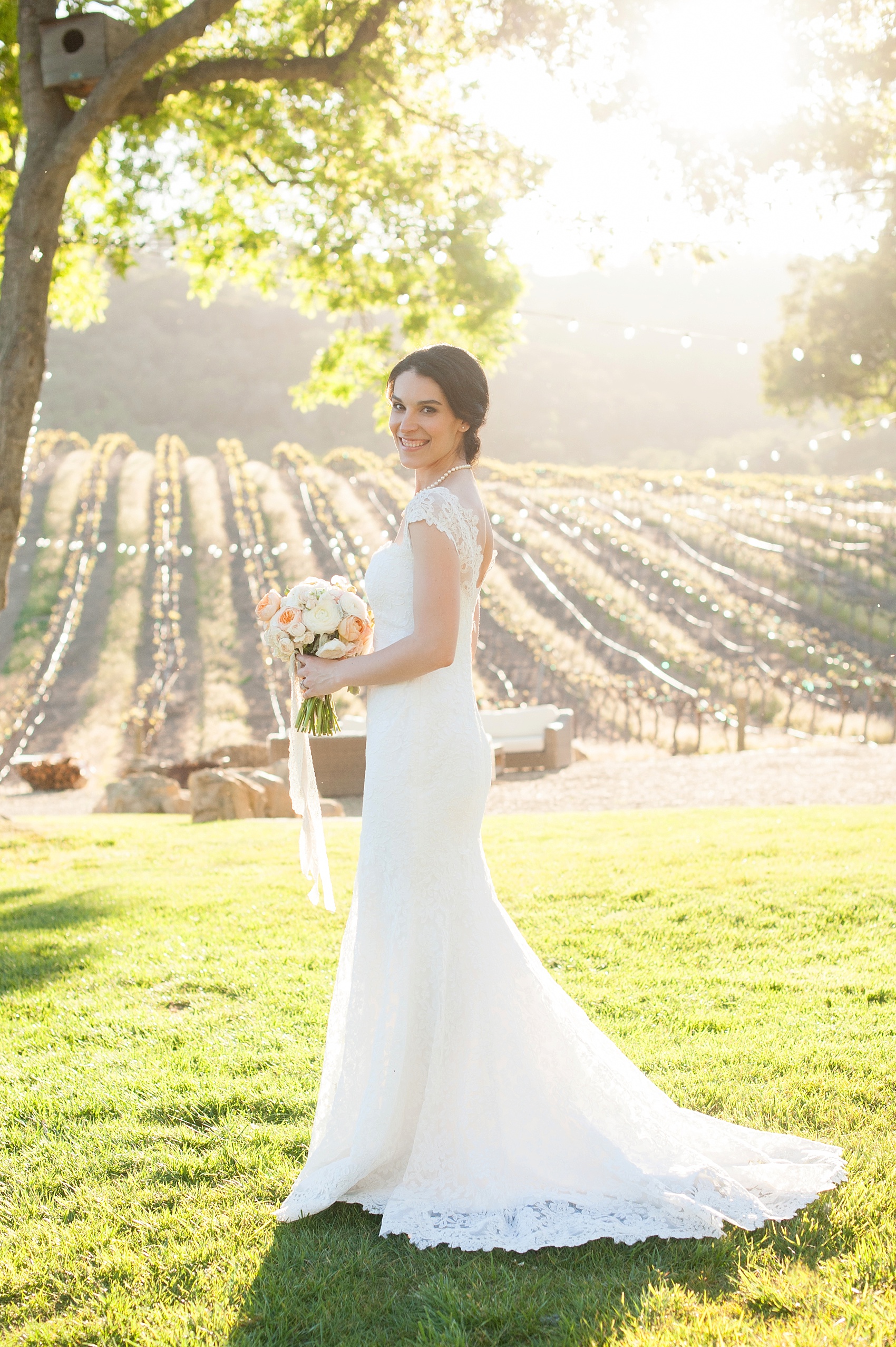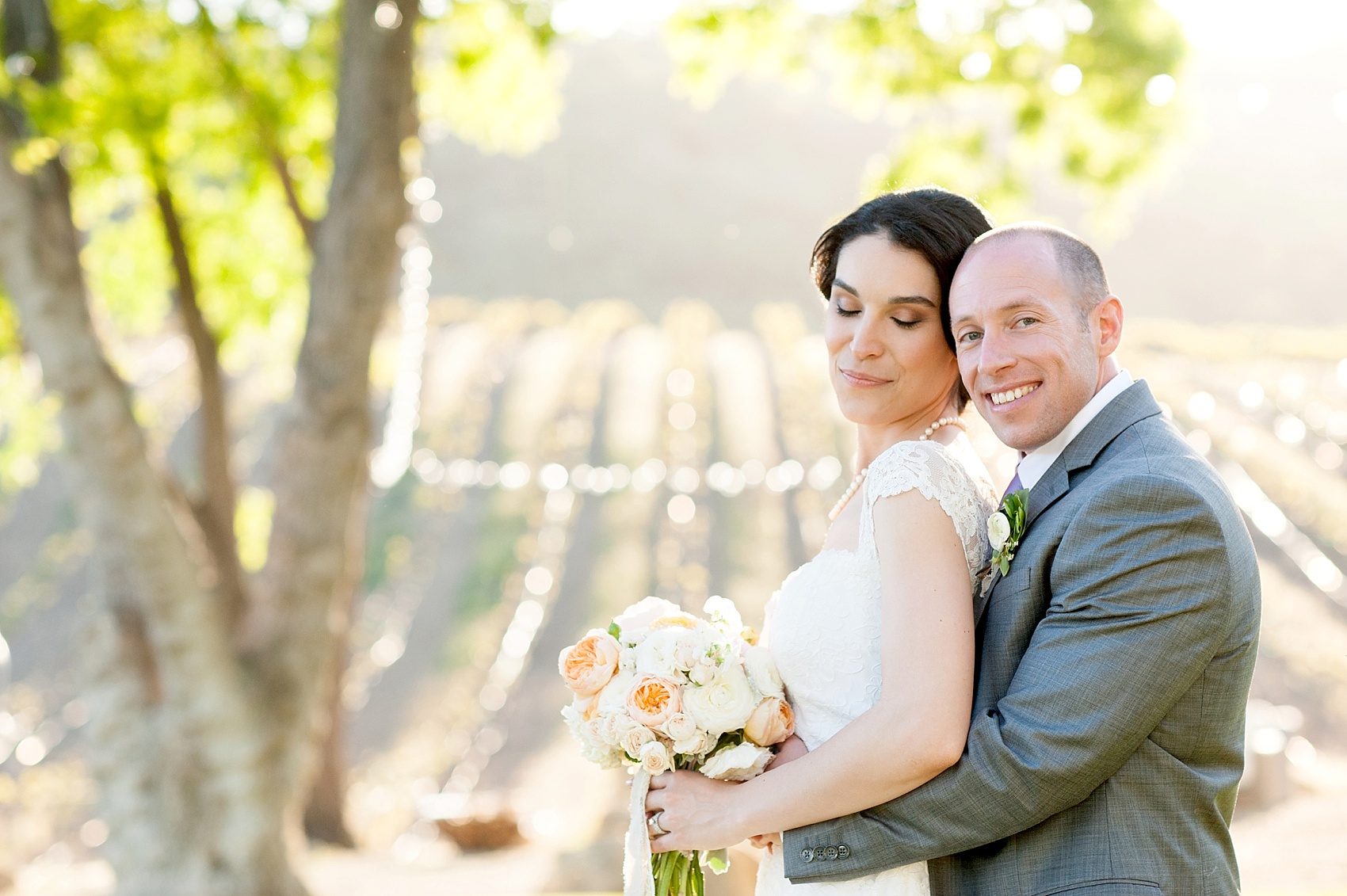 Hammersky Vineyards Off-Season Reception
It didn't matter that there weren't leaves on the vines outside. The flowers and decor inside were beautiful.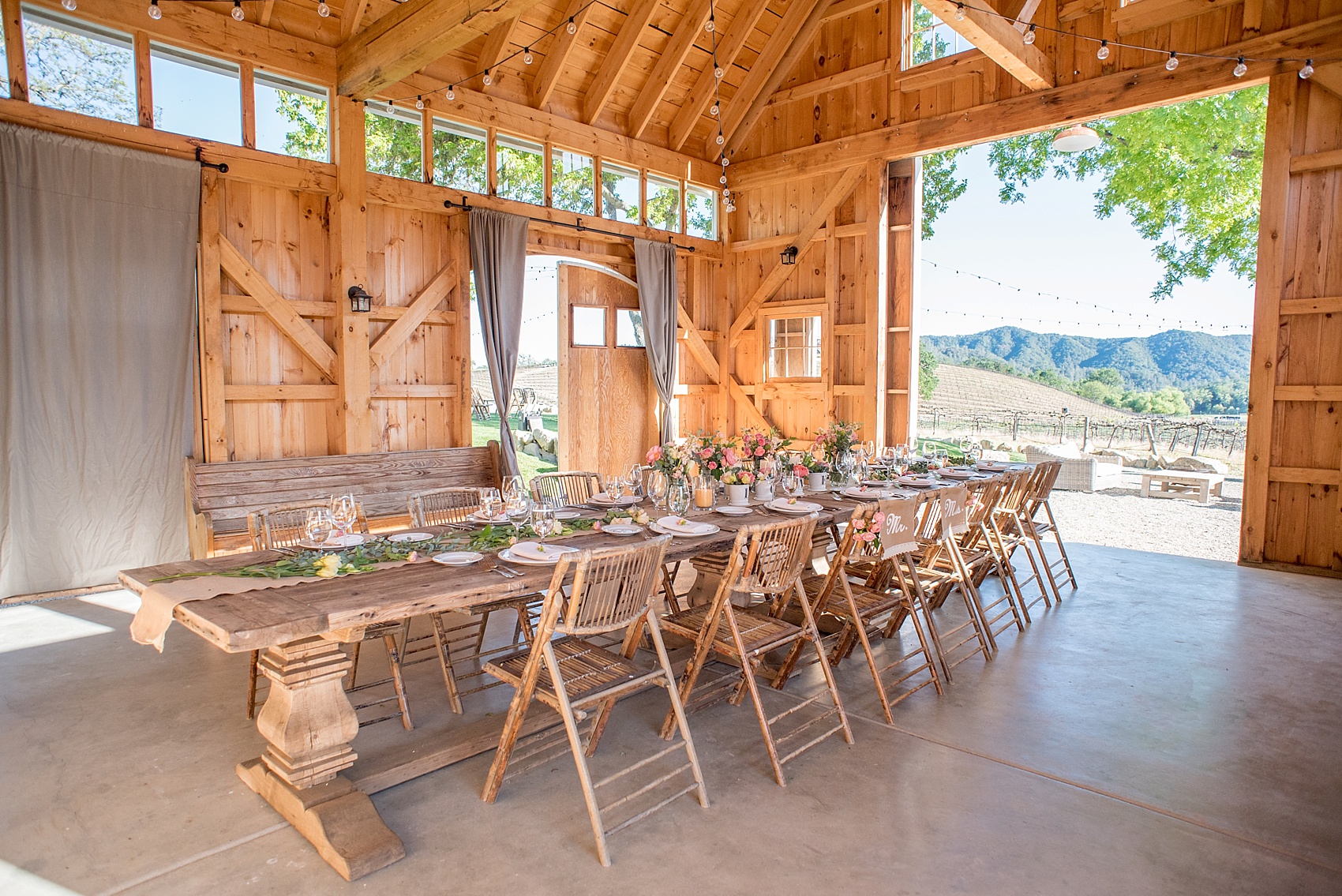 If you saw the inspiration Nicole sent the cake decorator you'd know this is EXACTLY what she wanted, which made me very happy! Of course more Etsy awesomeness ensued, like the incredible cake topper and custom stamped forks for the cake cutting. (Credits and links at the end of the post!)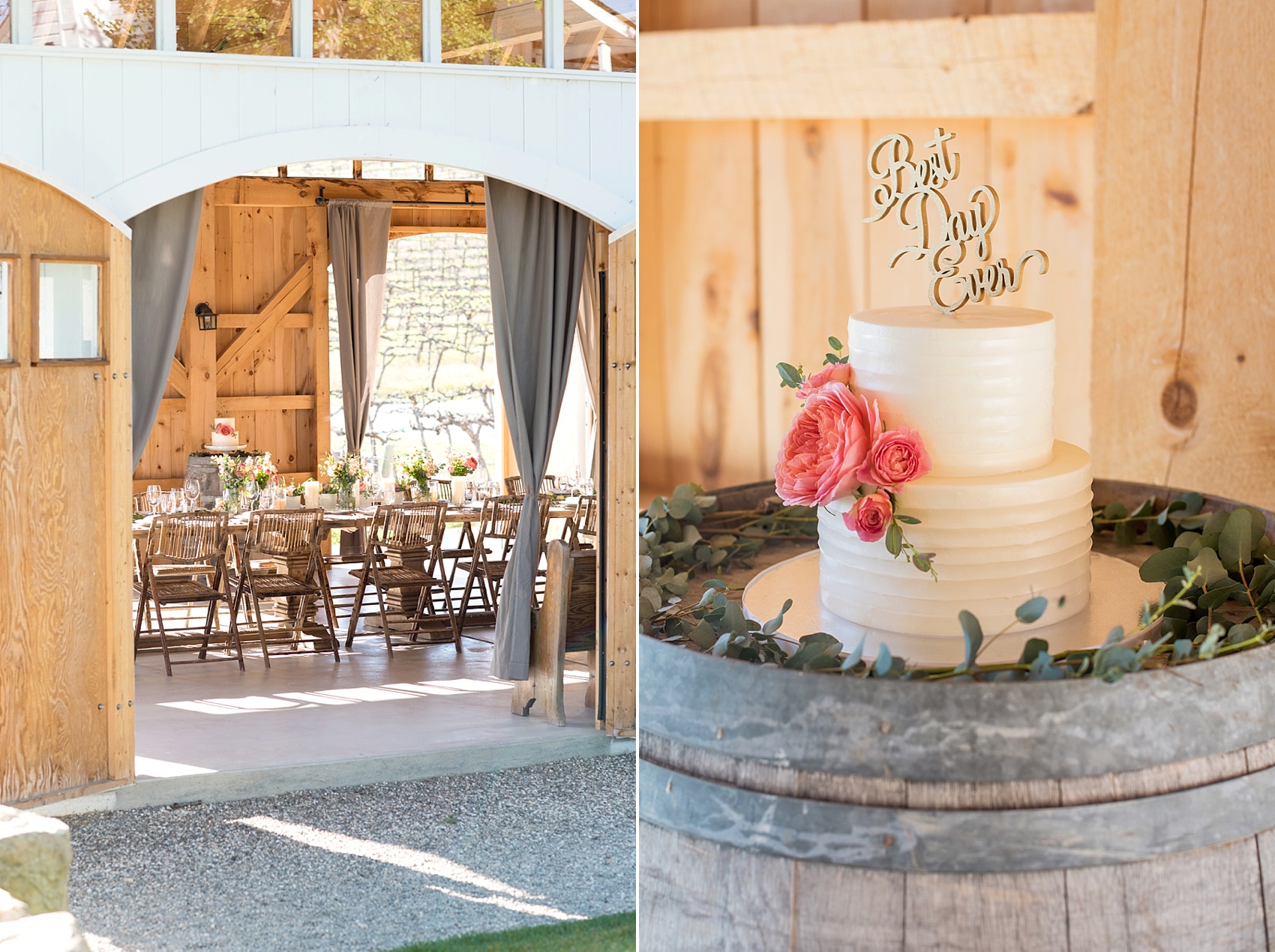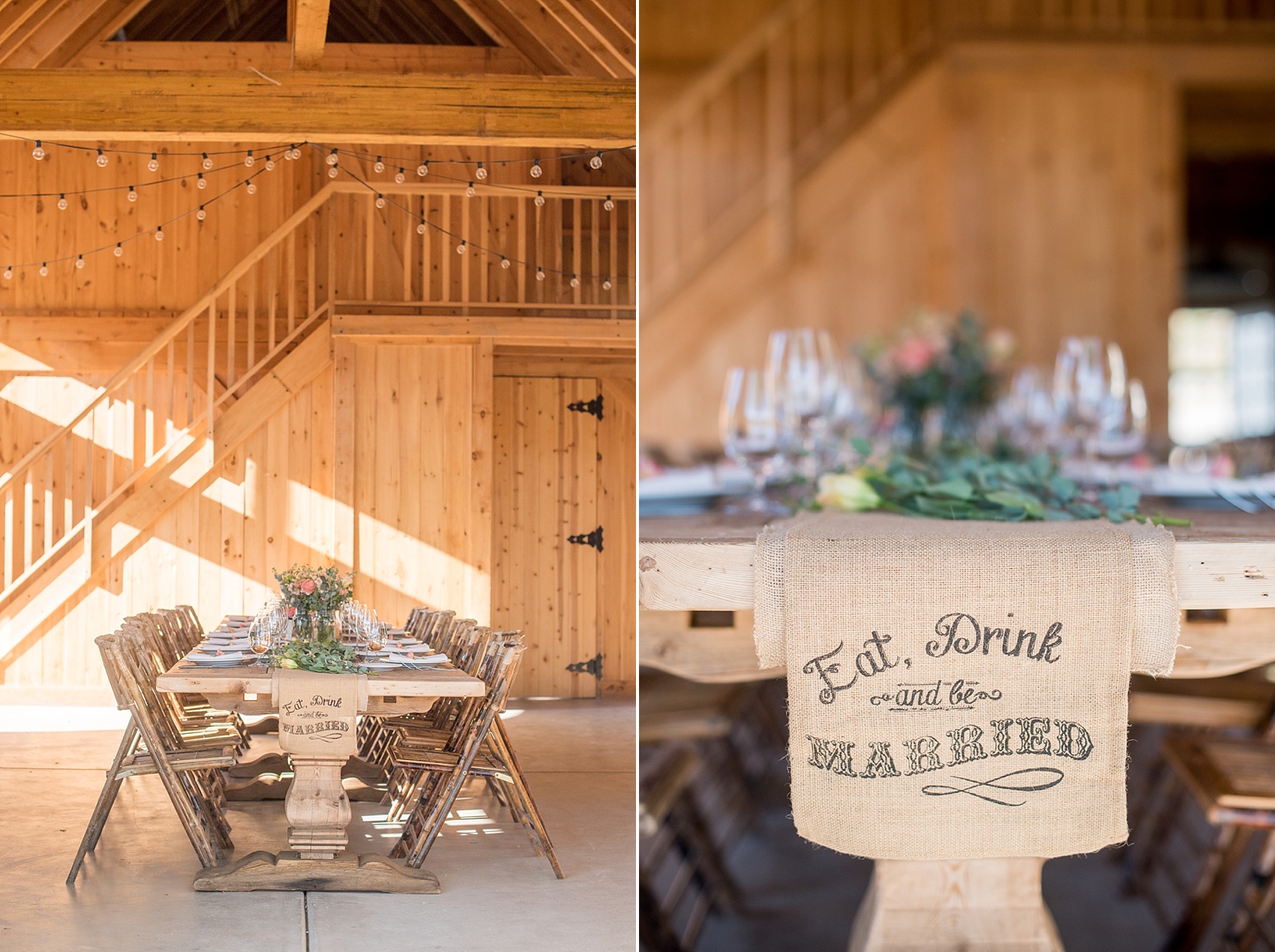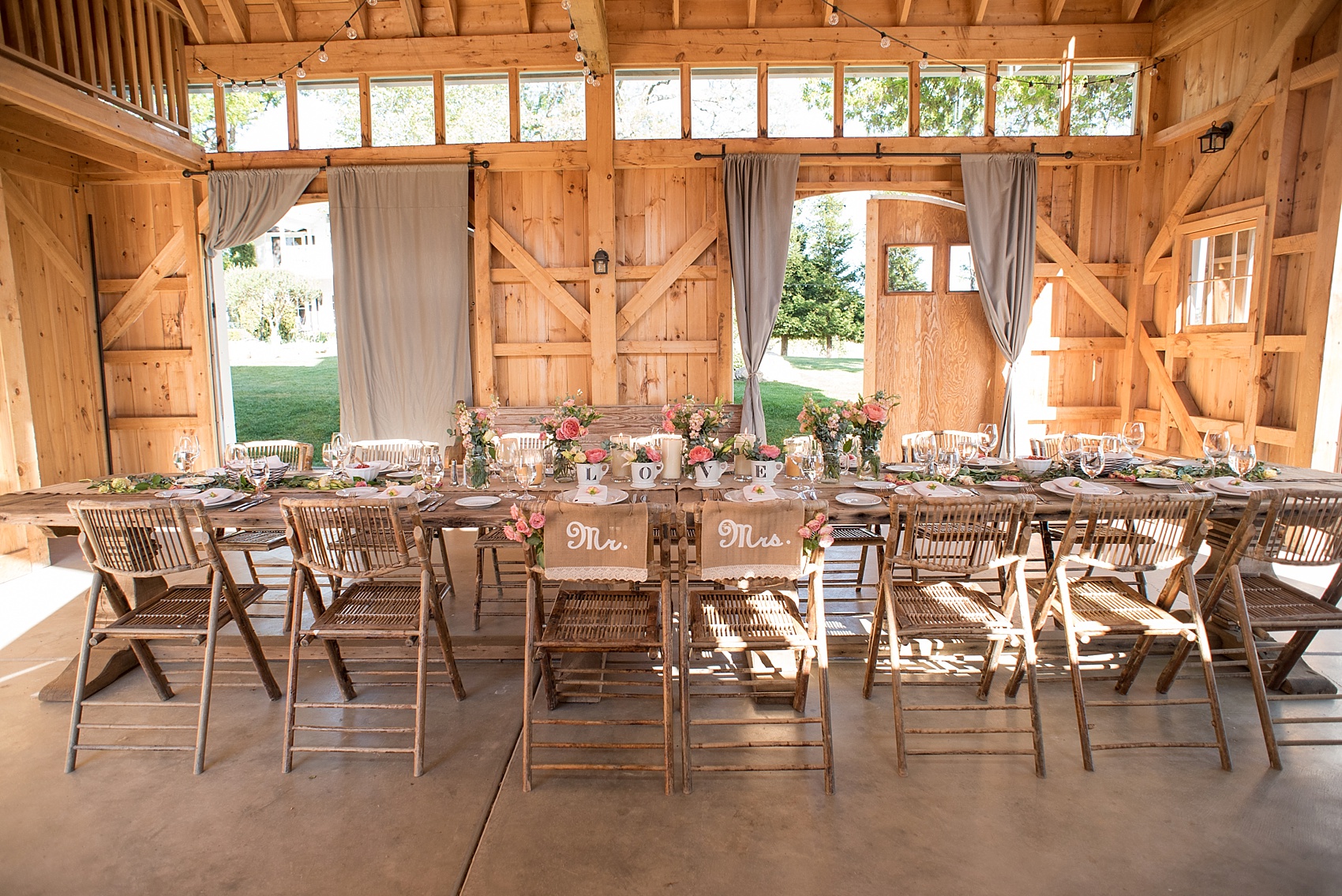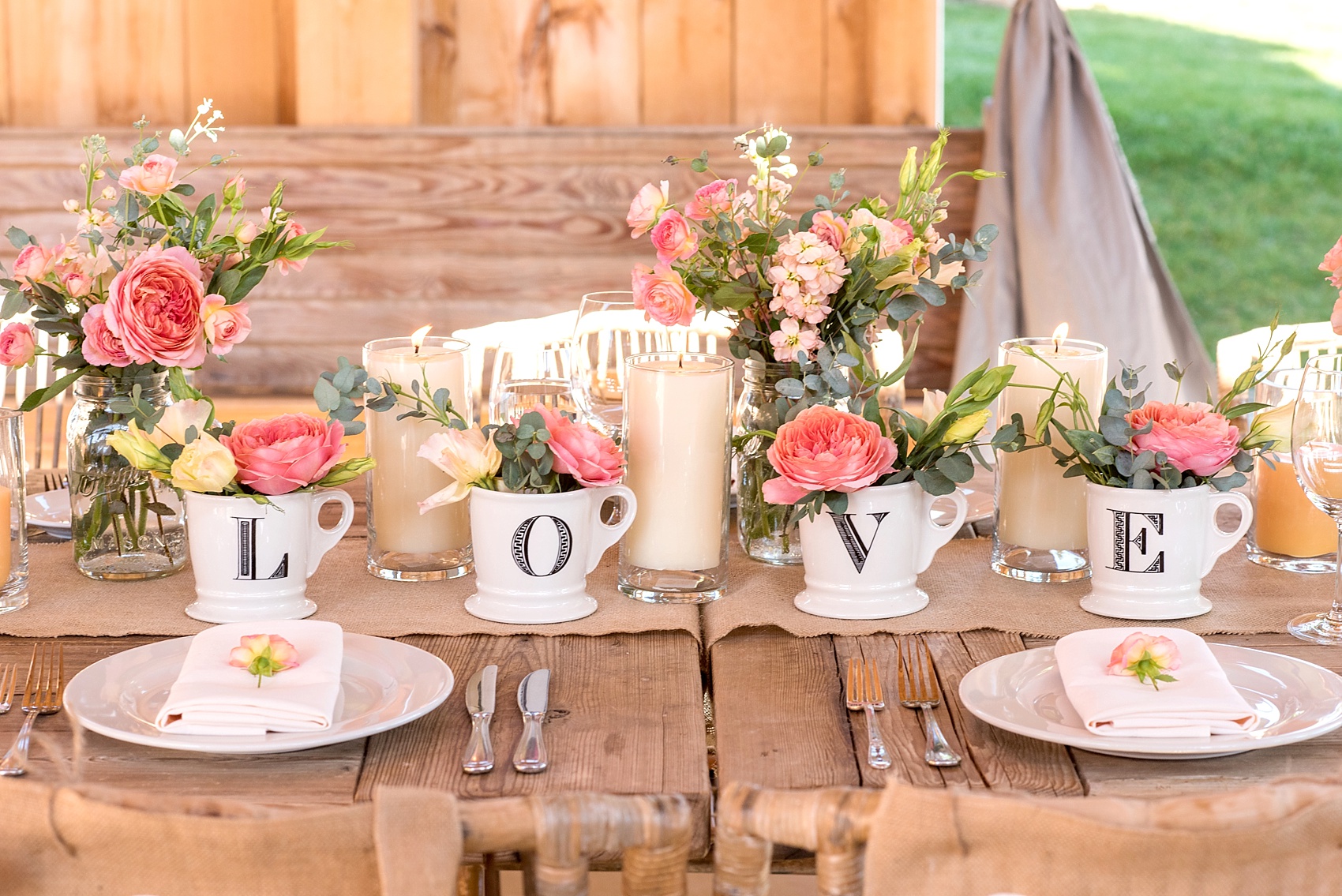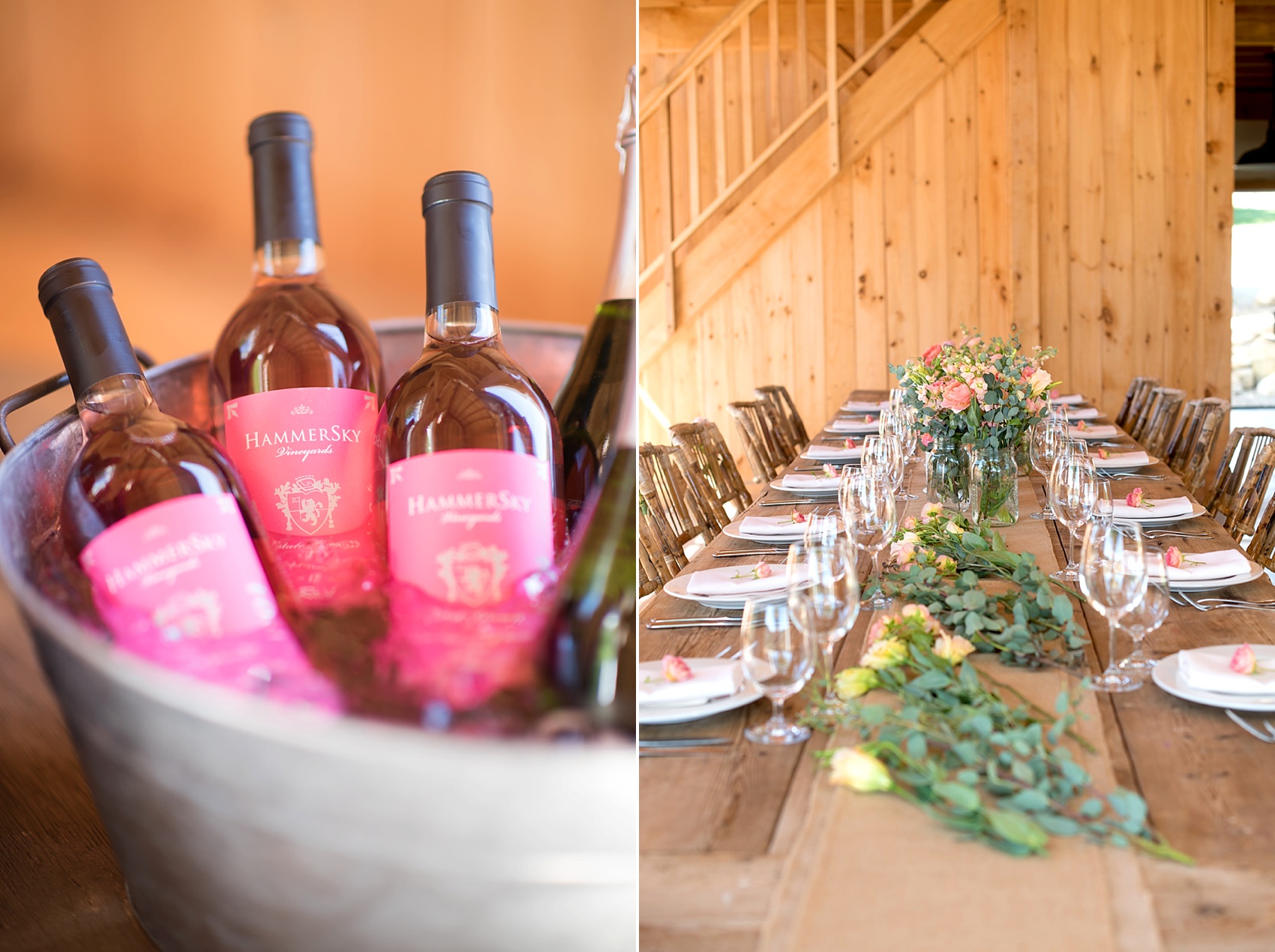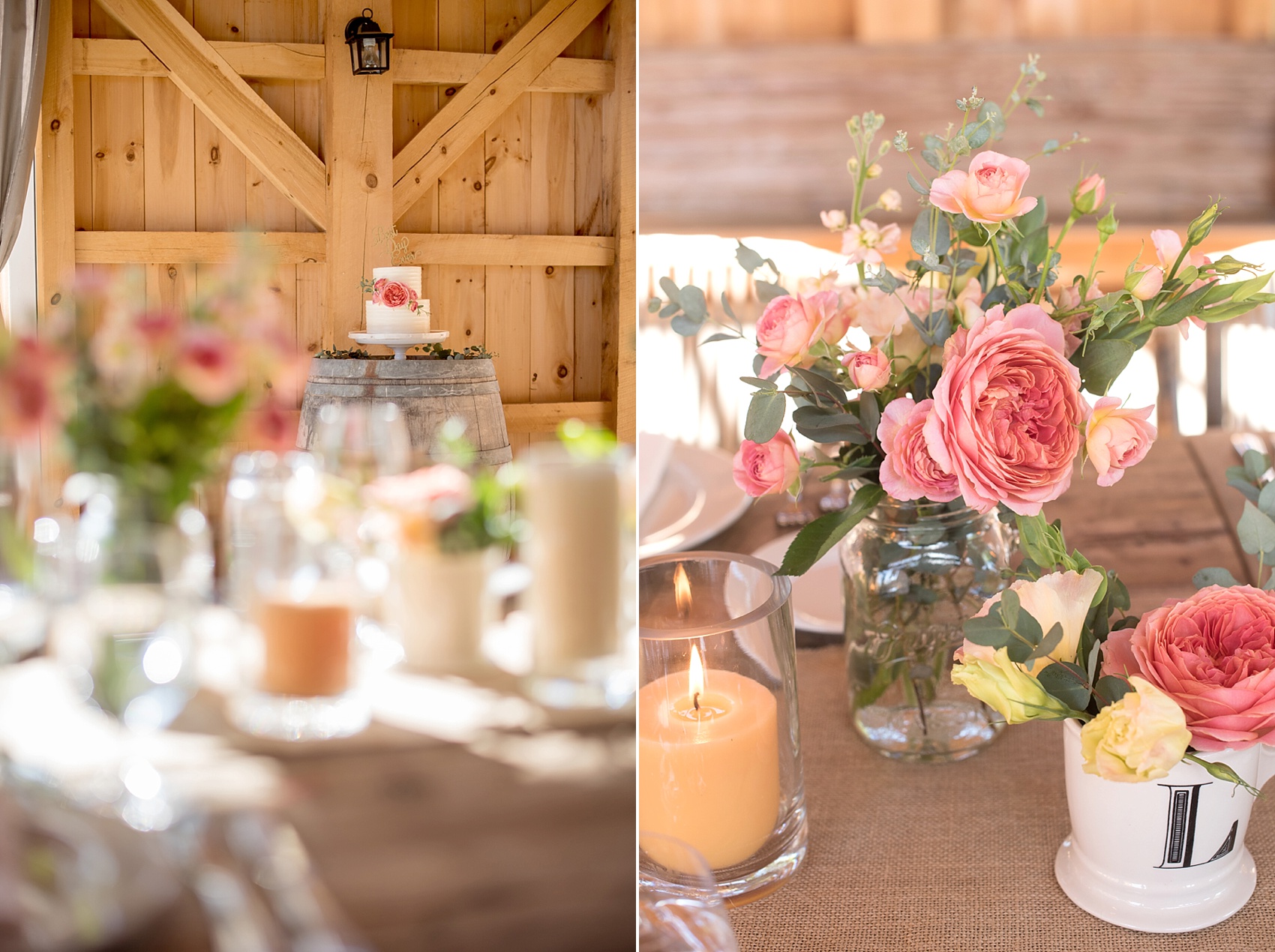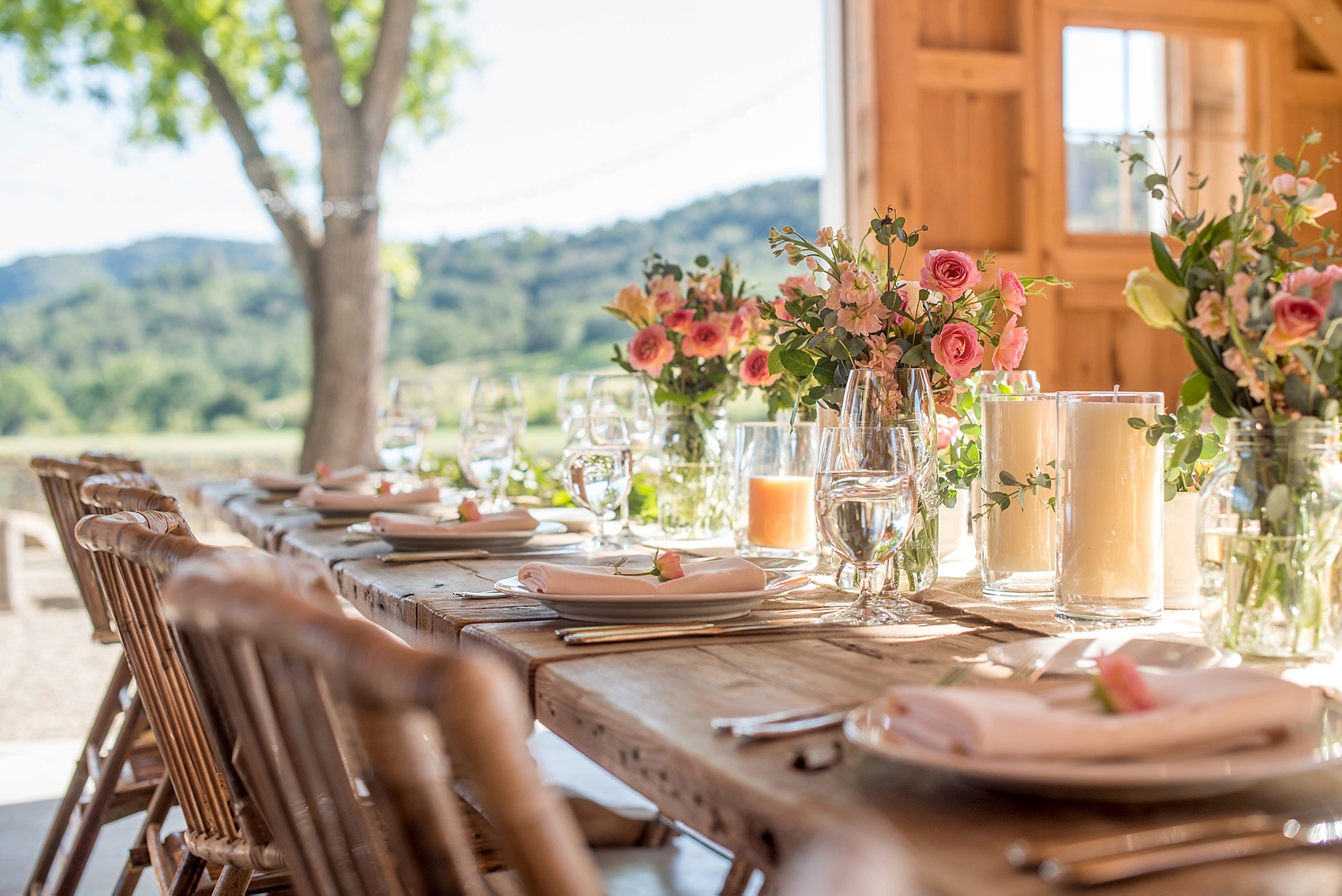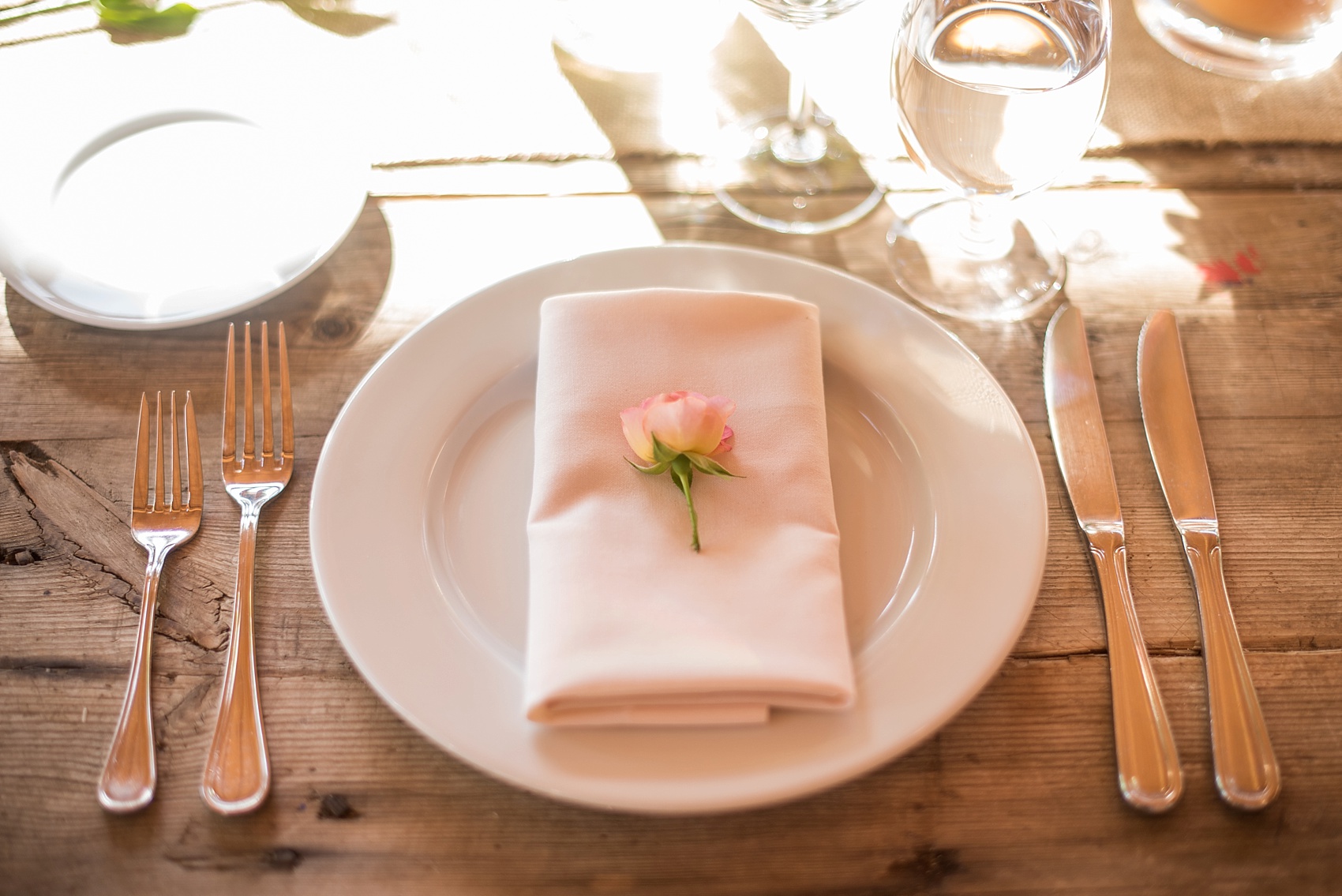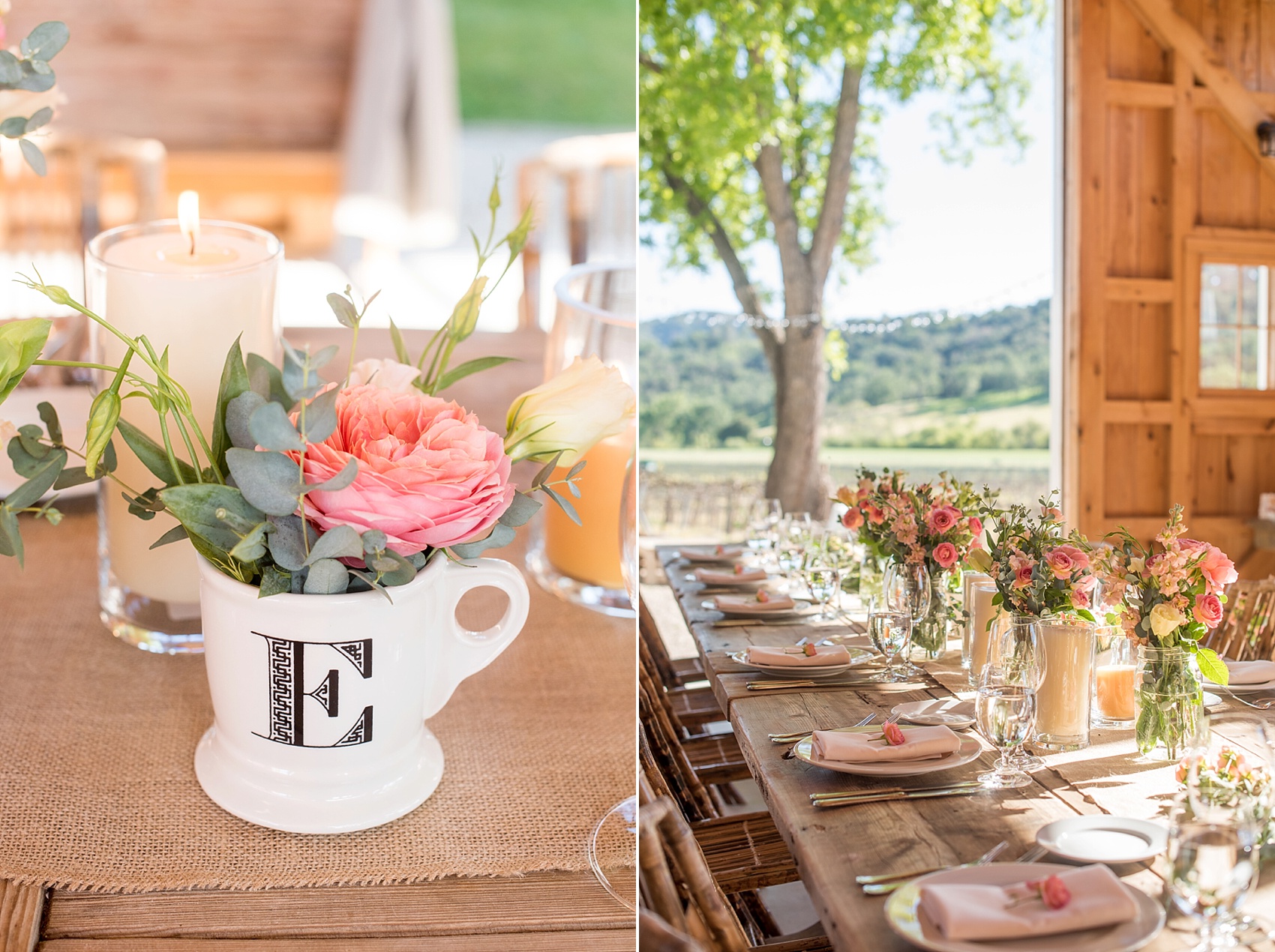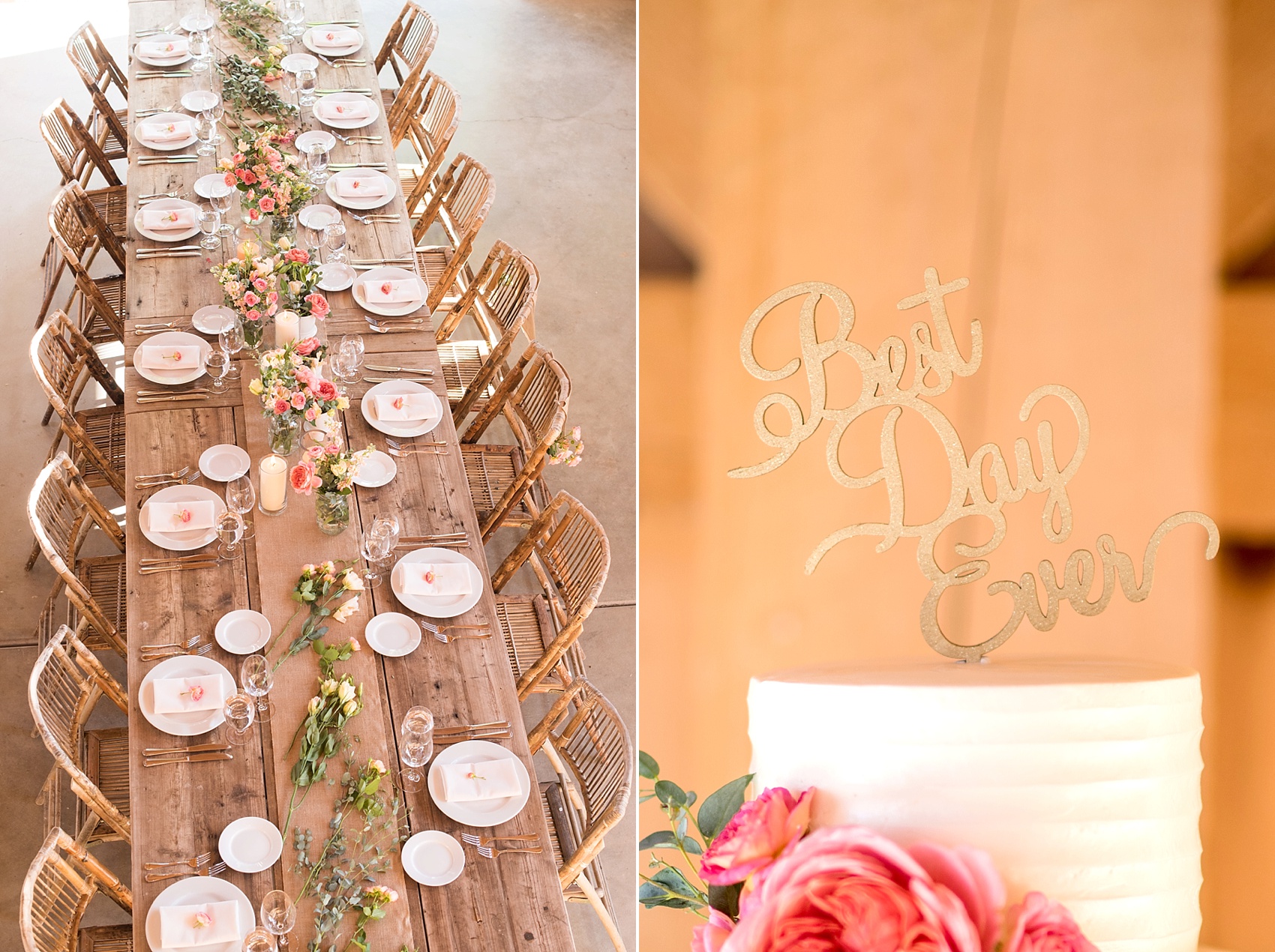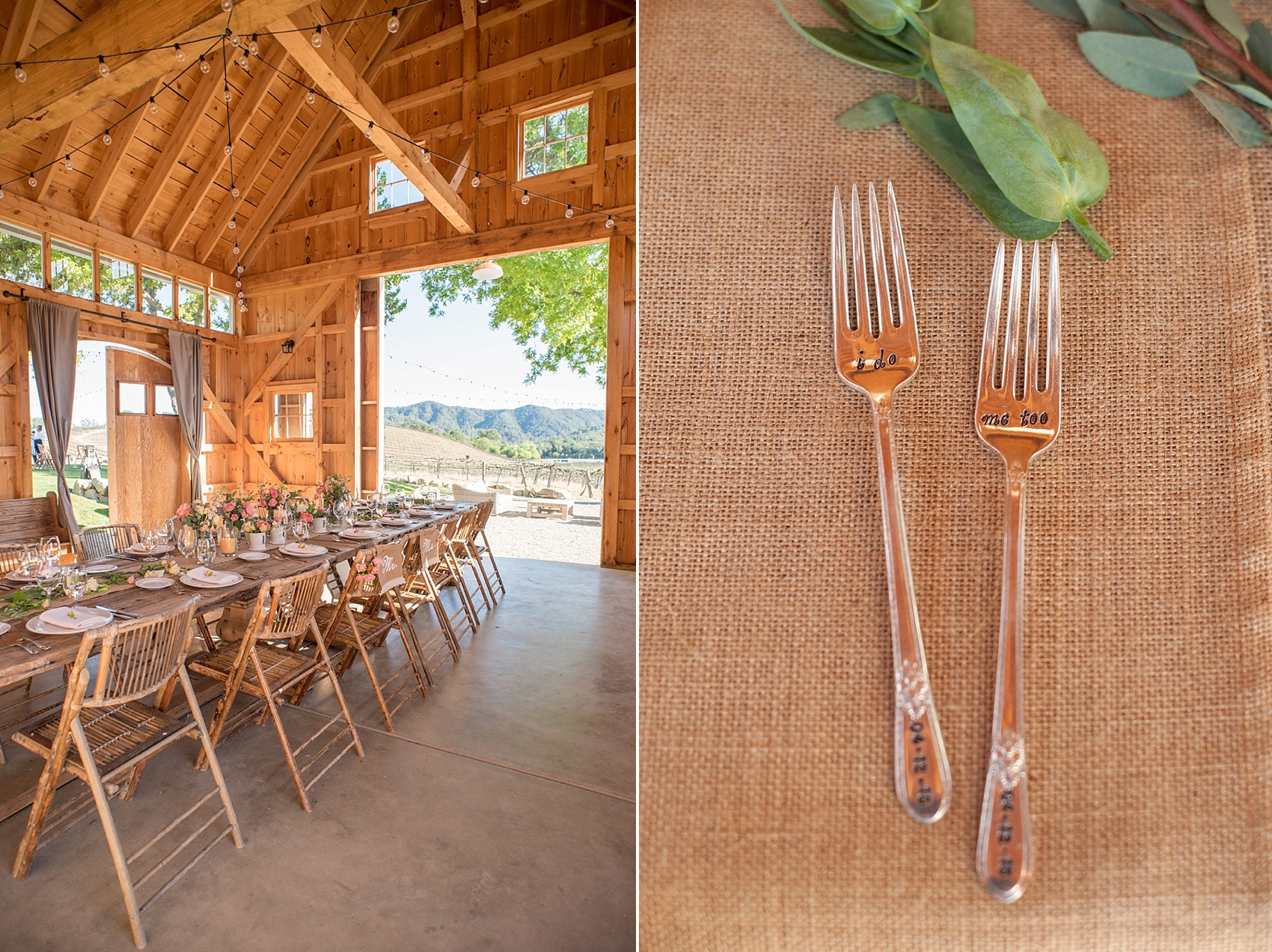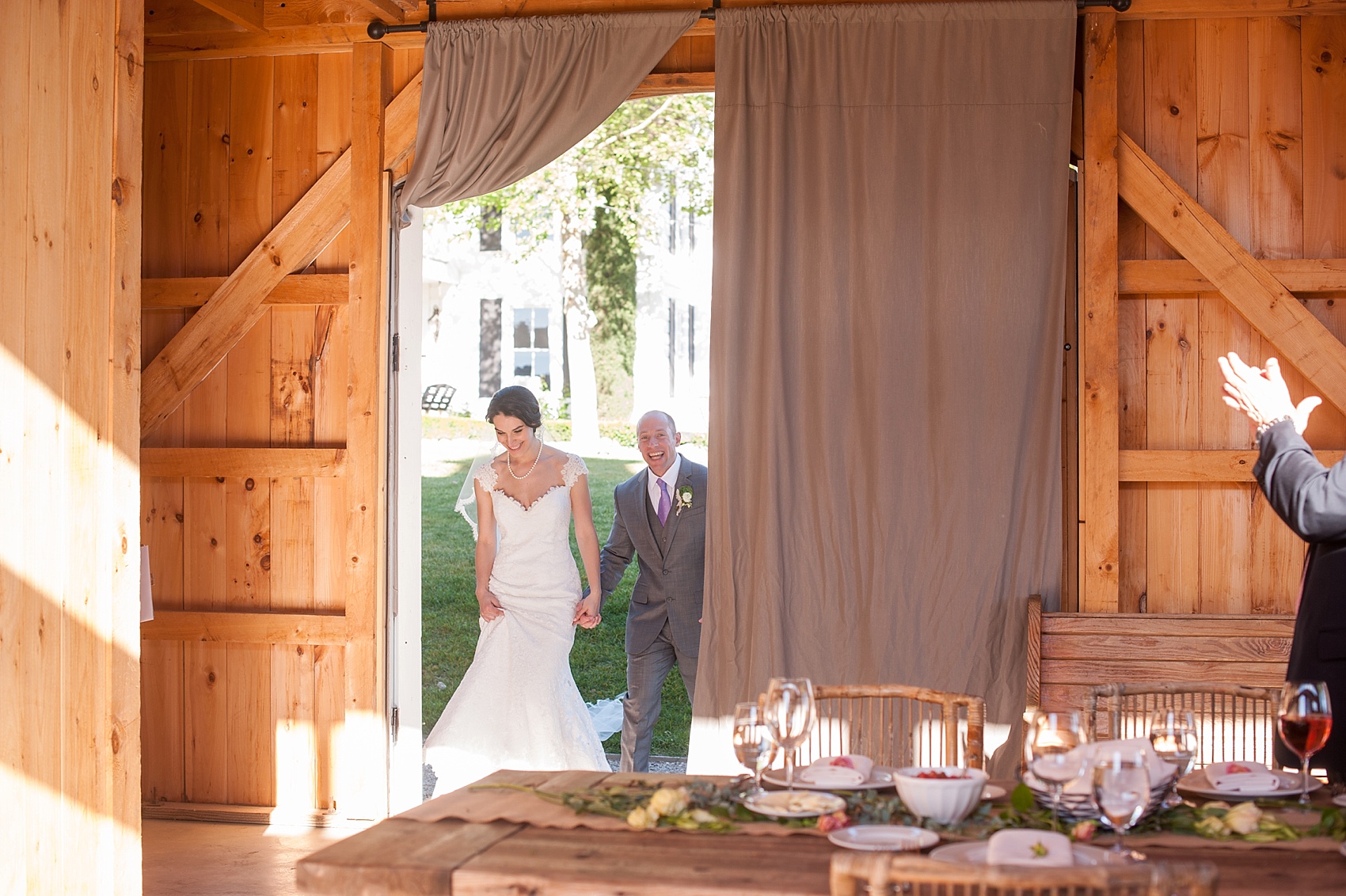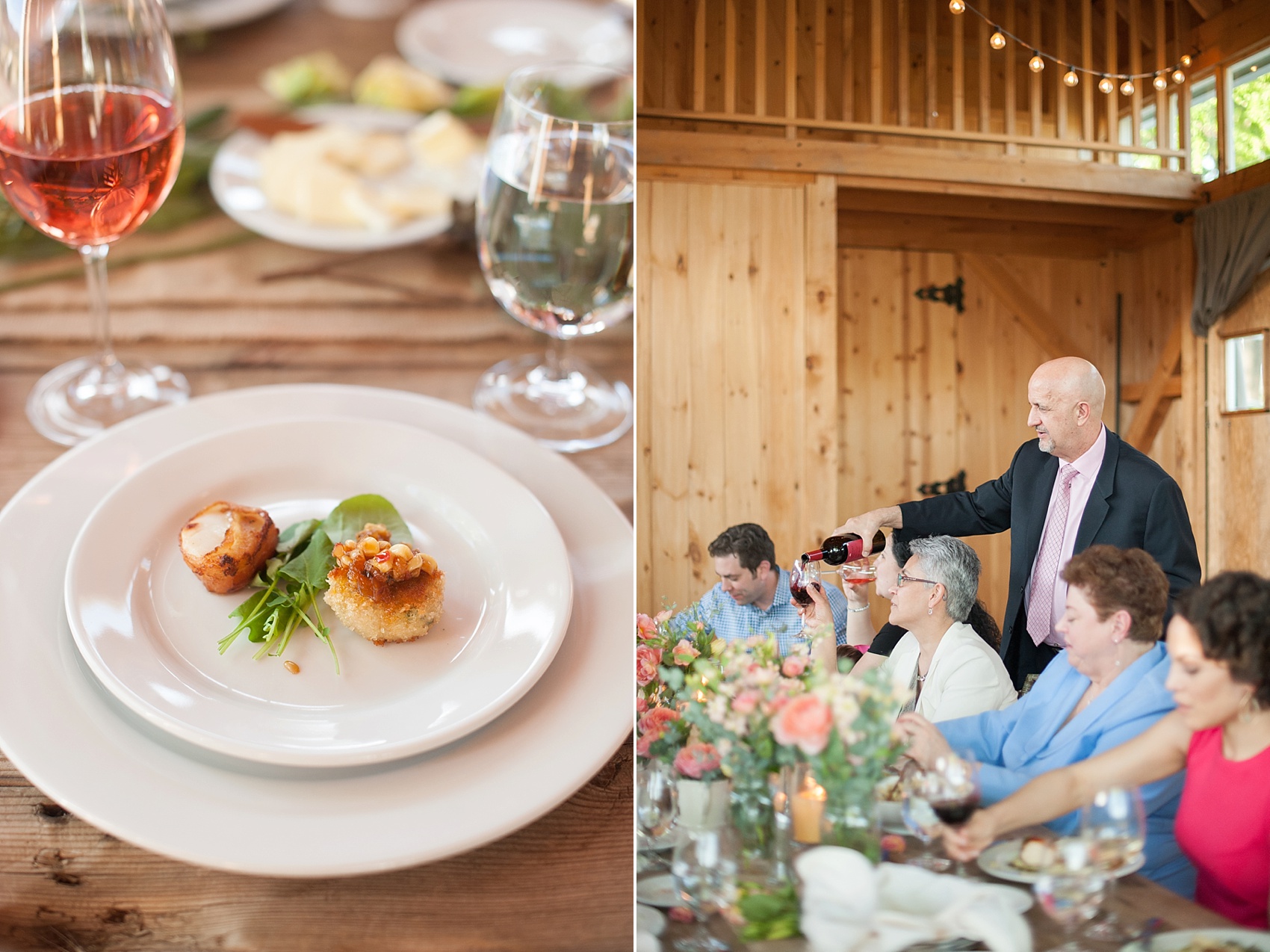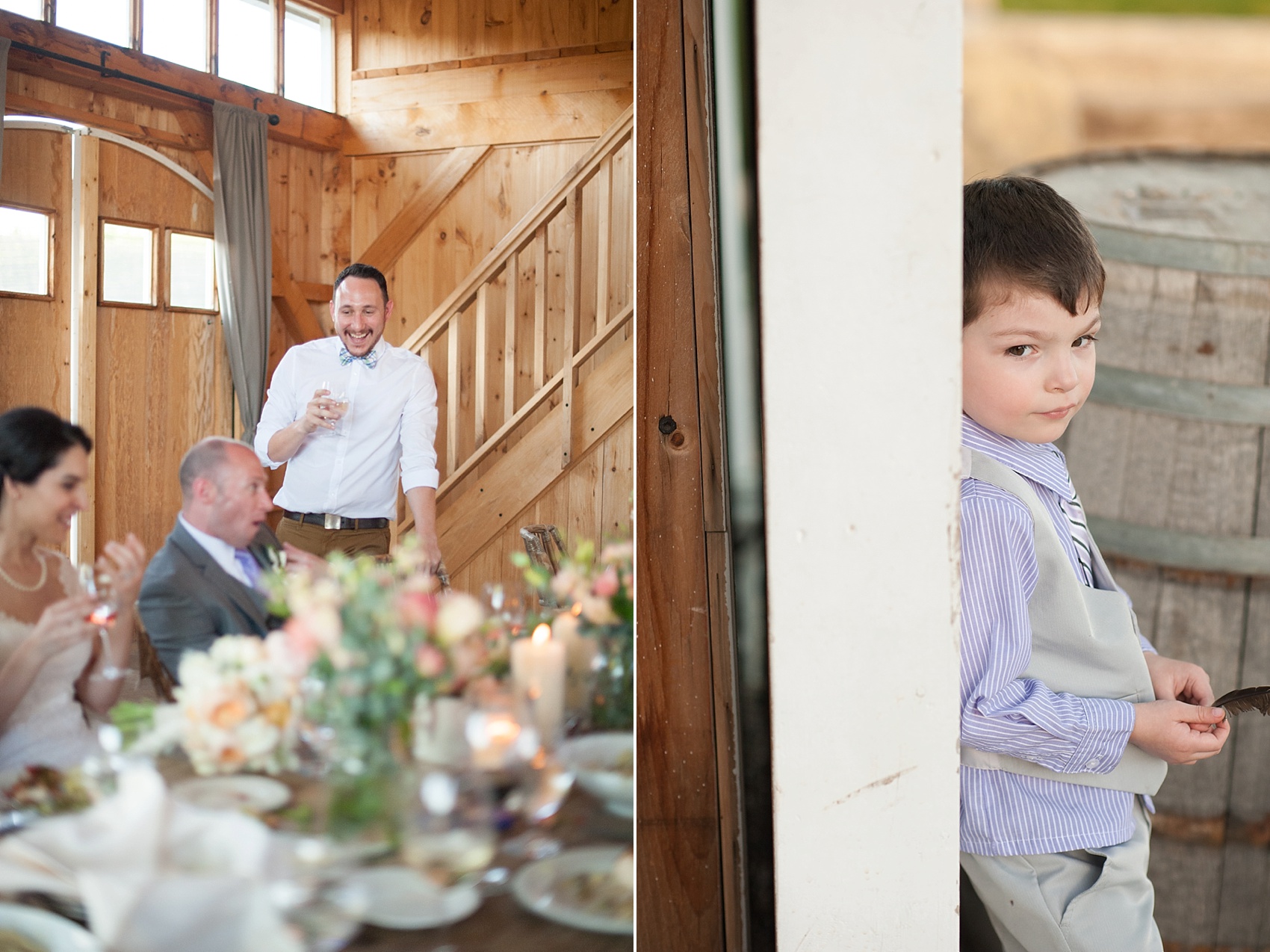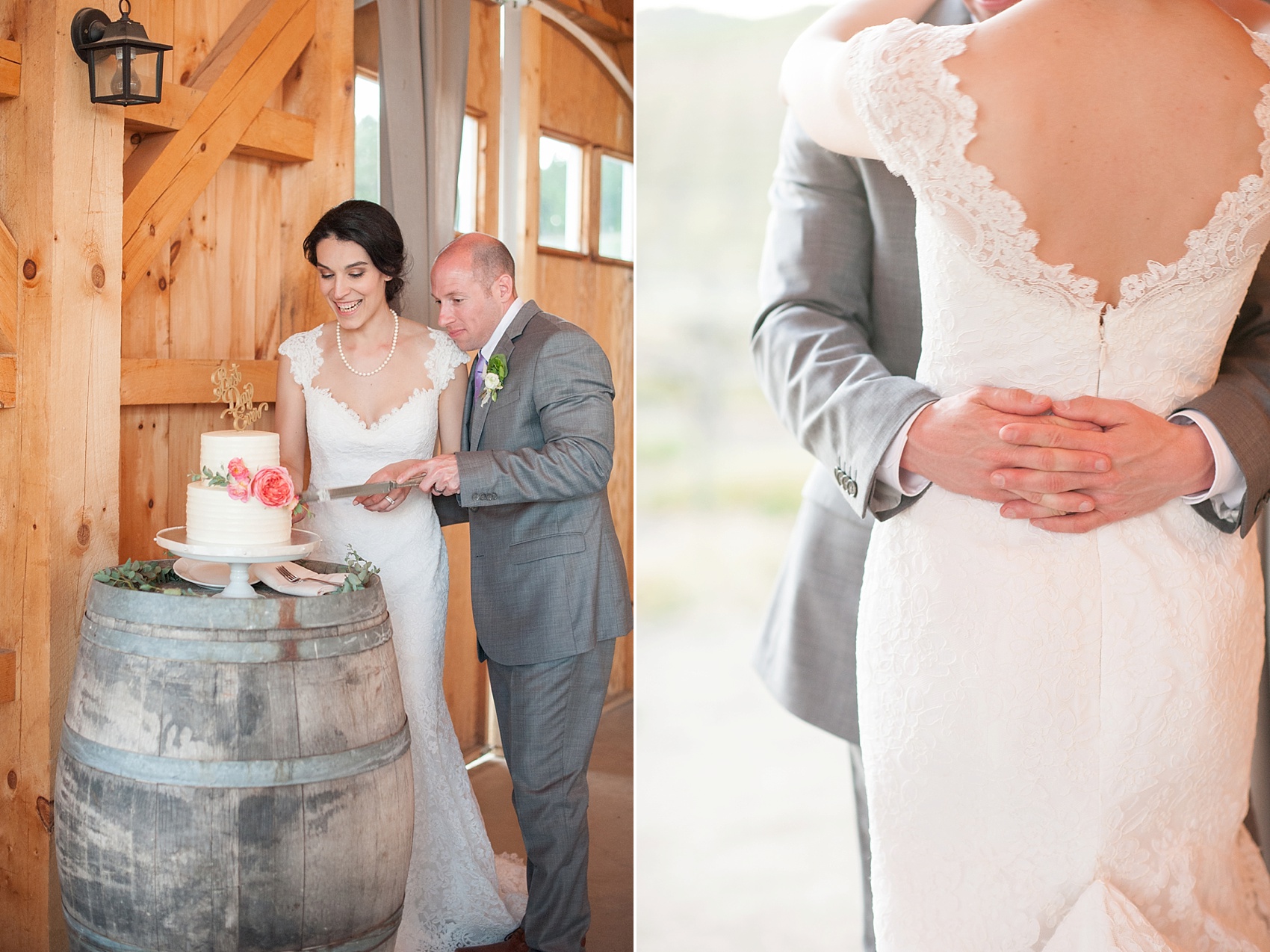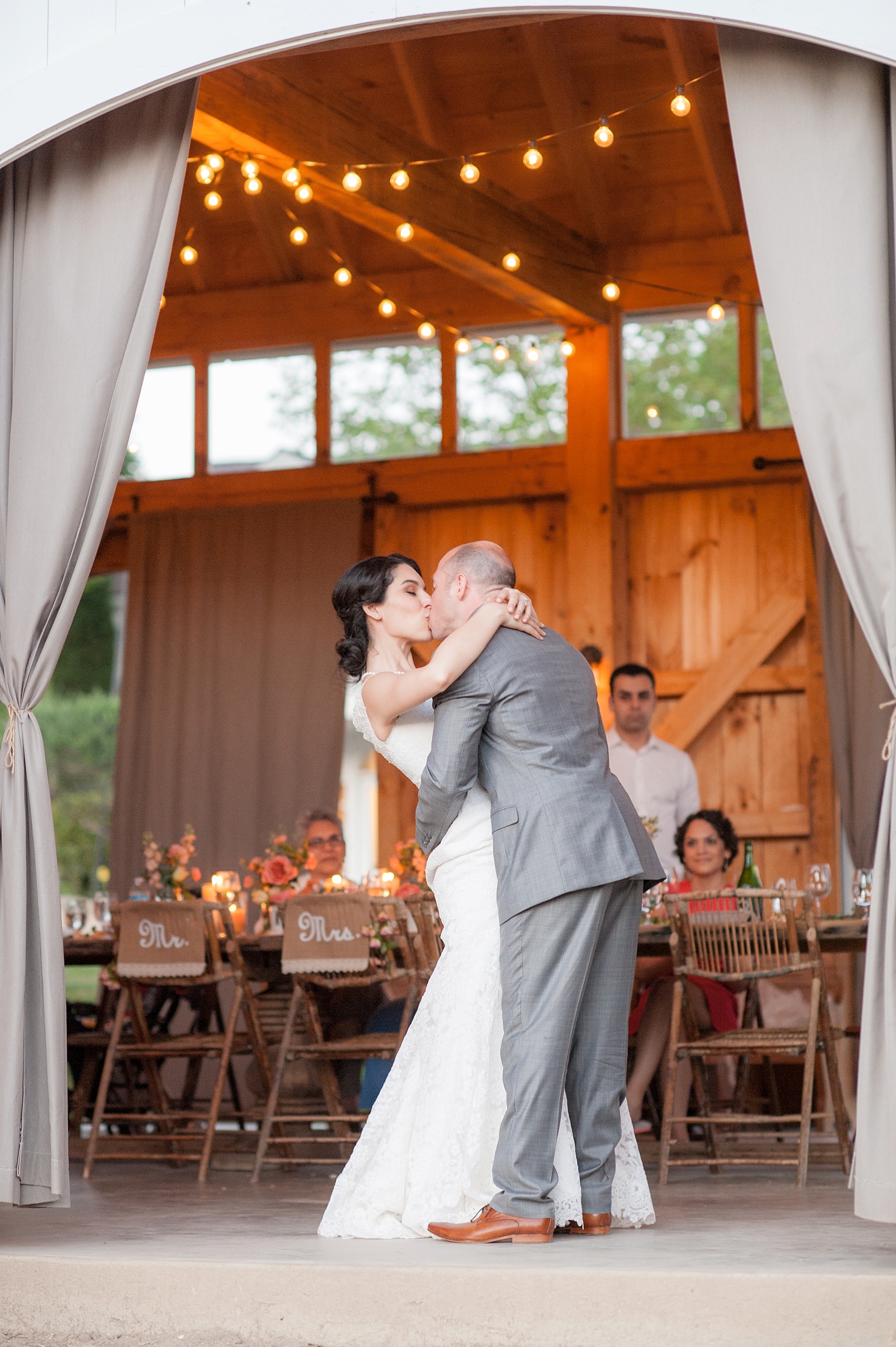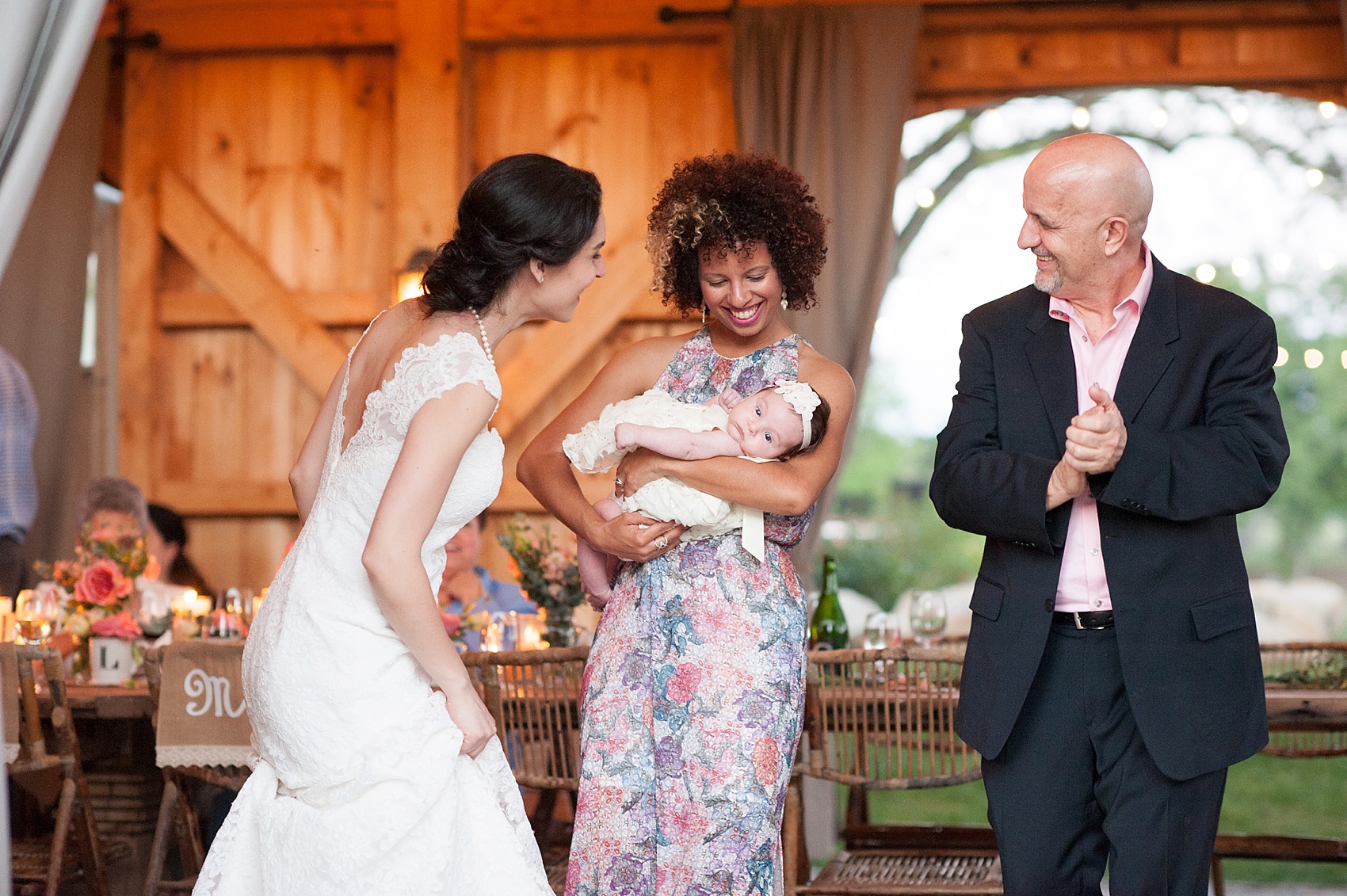 After some toasts and incredible food including pesto pasta, parmesan asparagus and an arugula salad it was time to dance and wine the night away.  I couldn't resist posting Brittany's reaction to Nicole dancing with her brother – sorry Brittany! It's just so genuine and makes me tear up with joy every time I see it!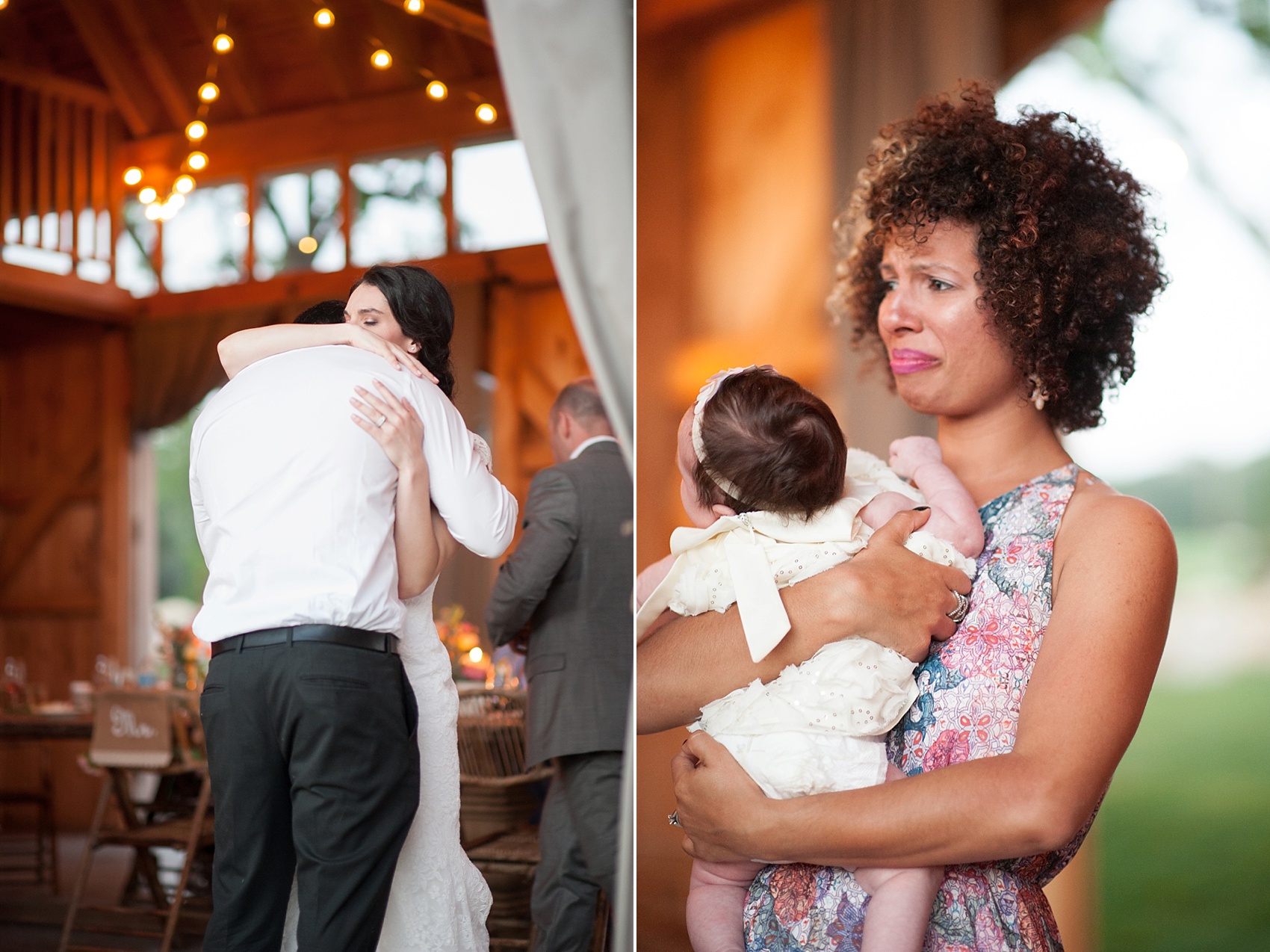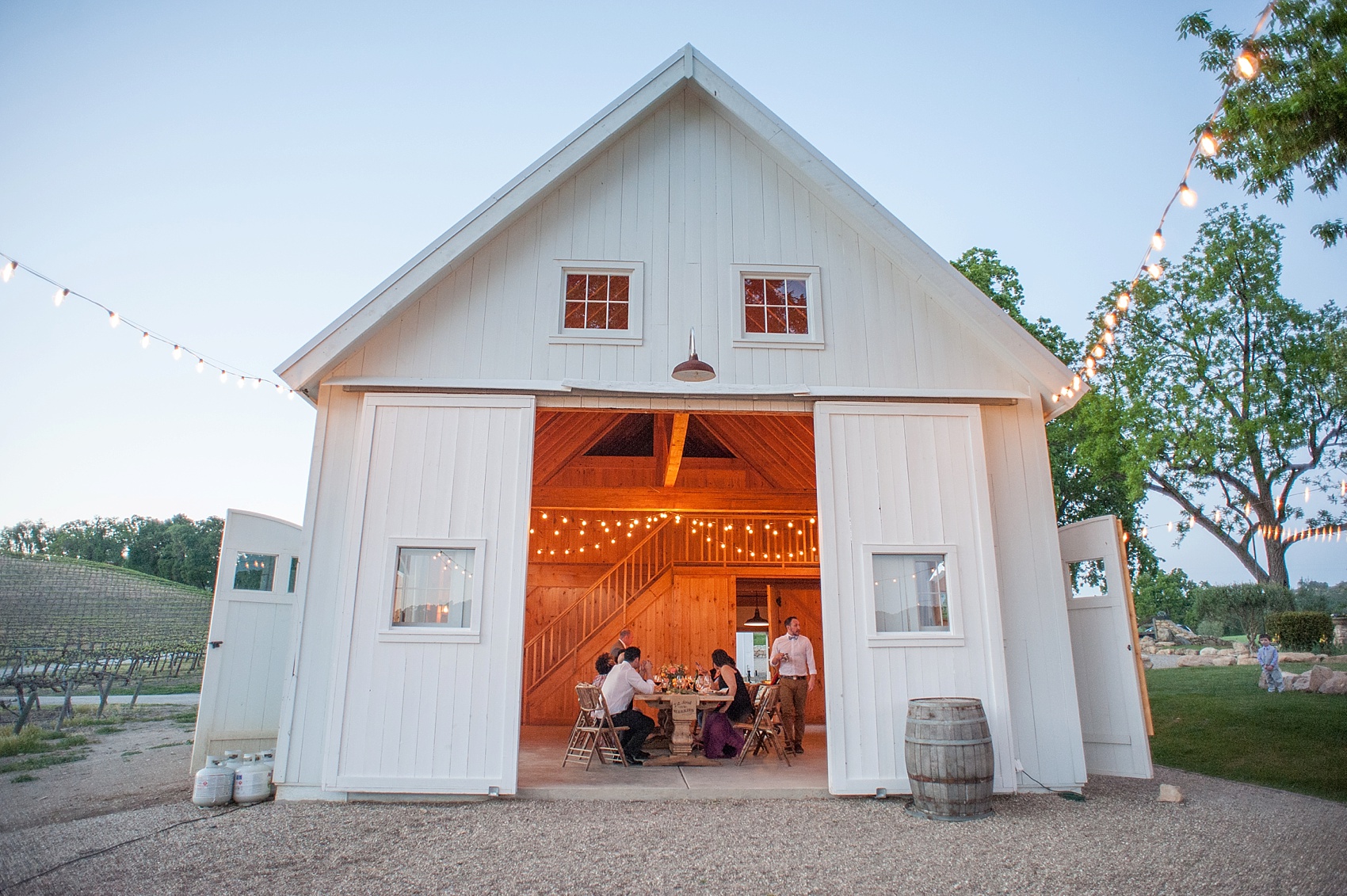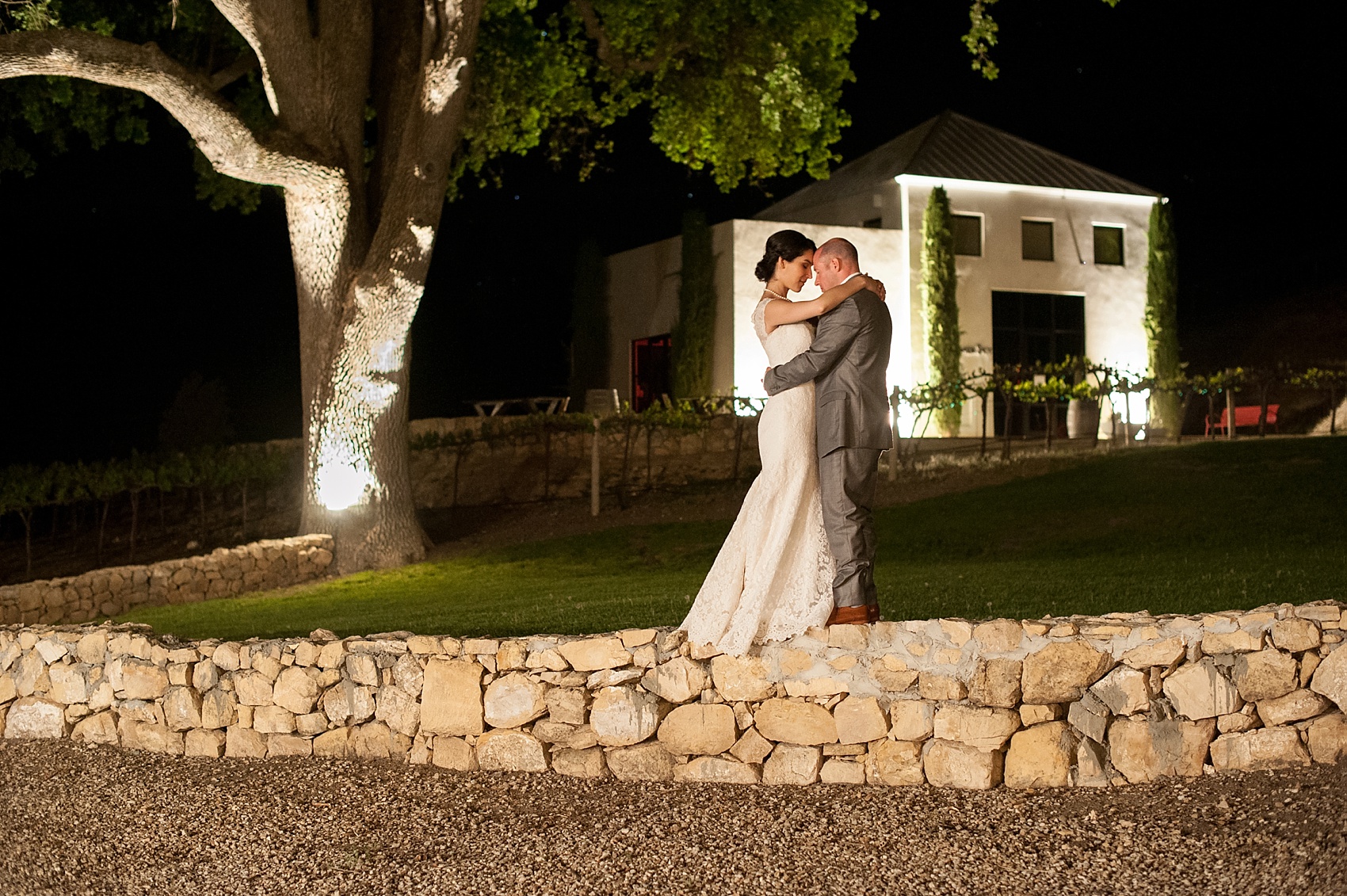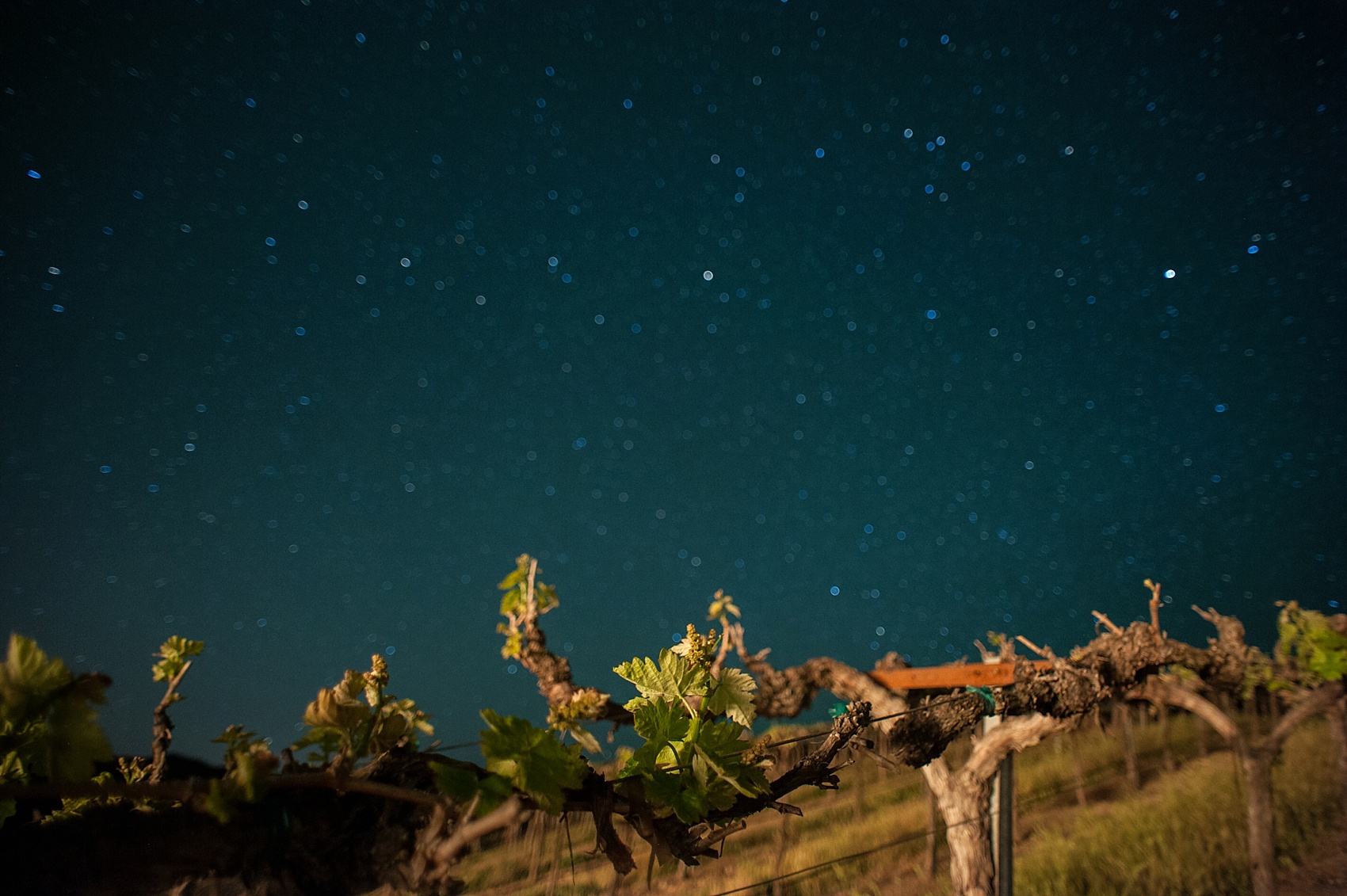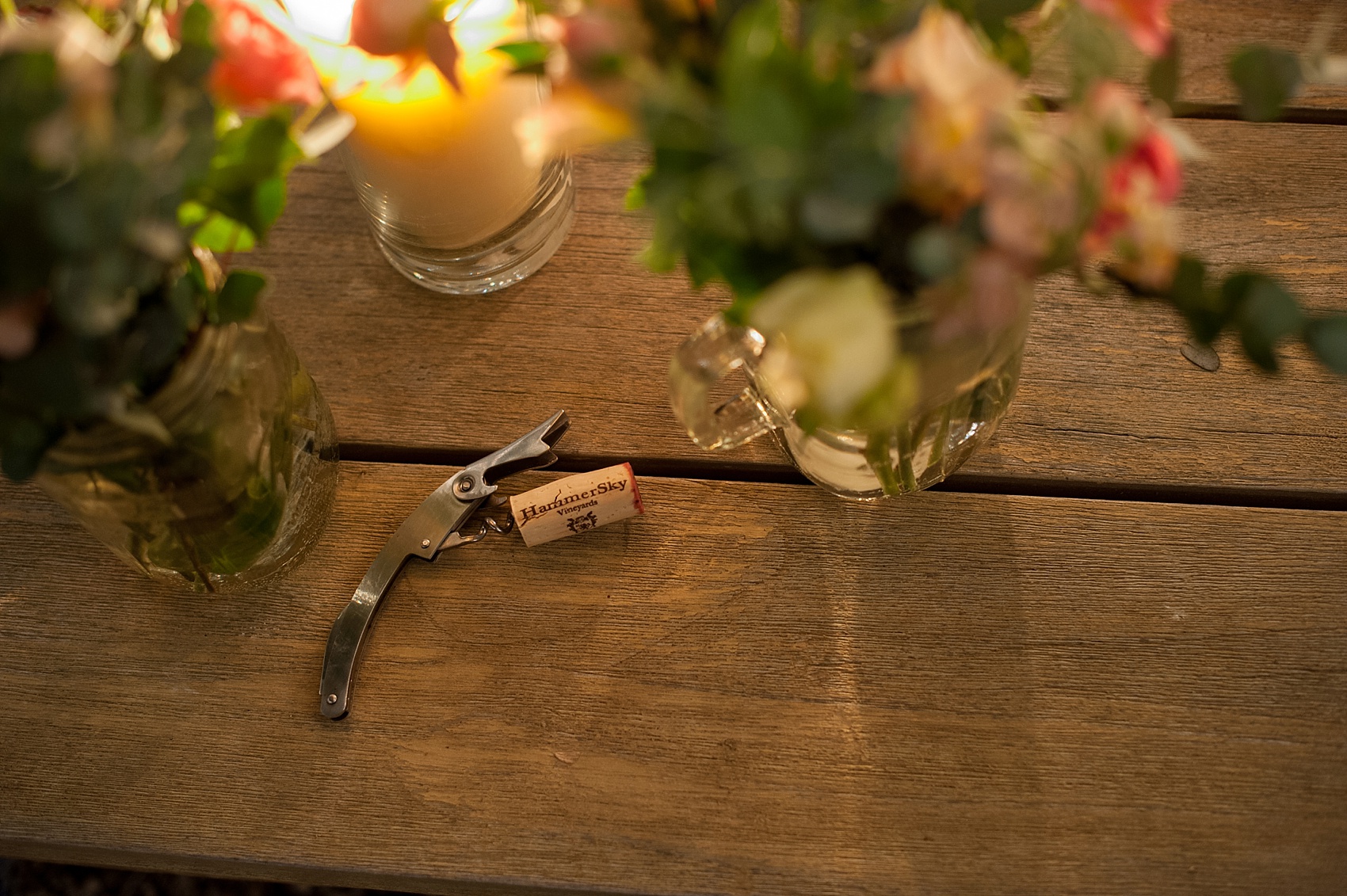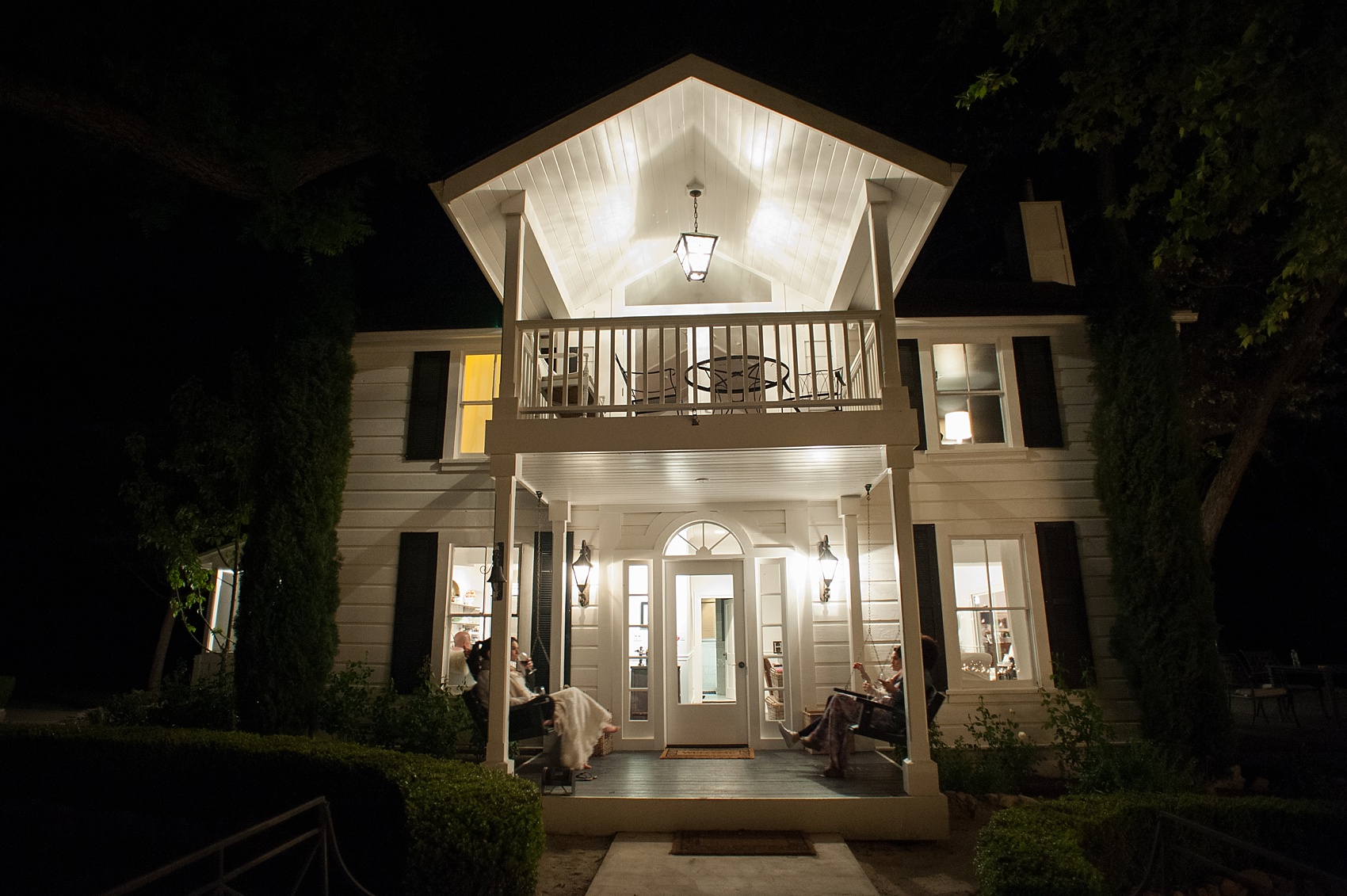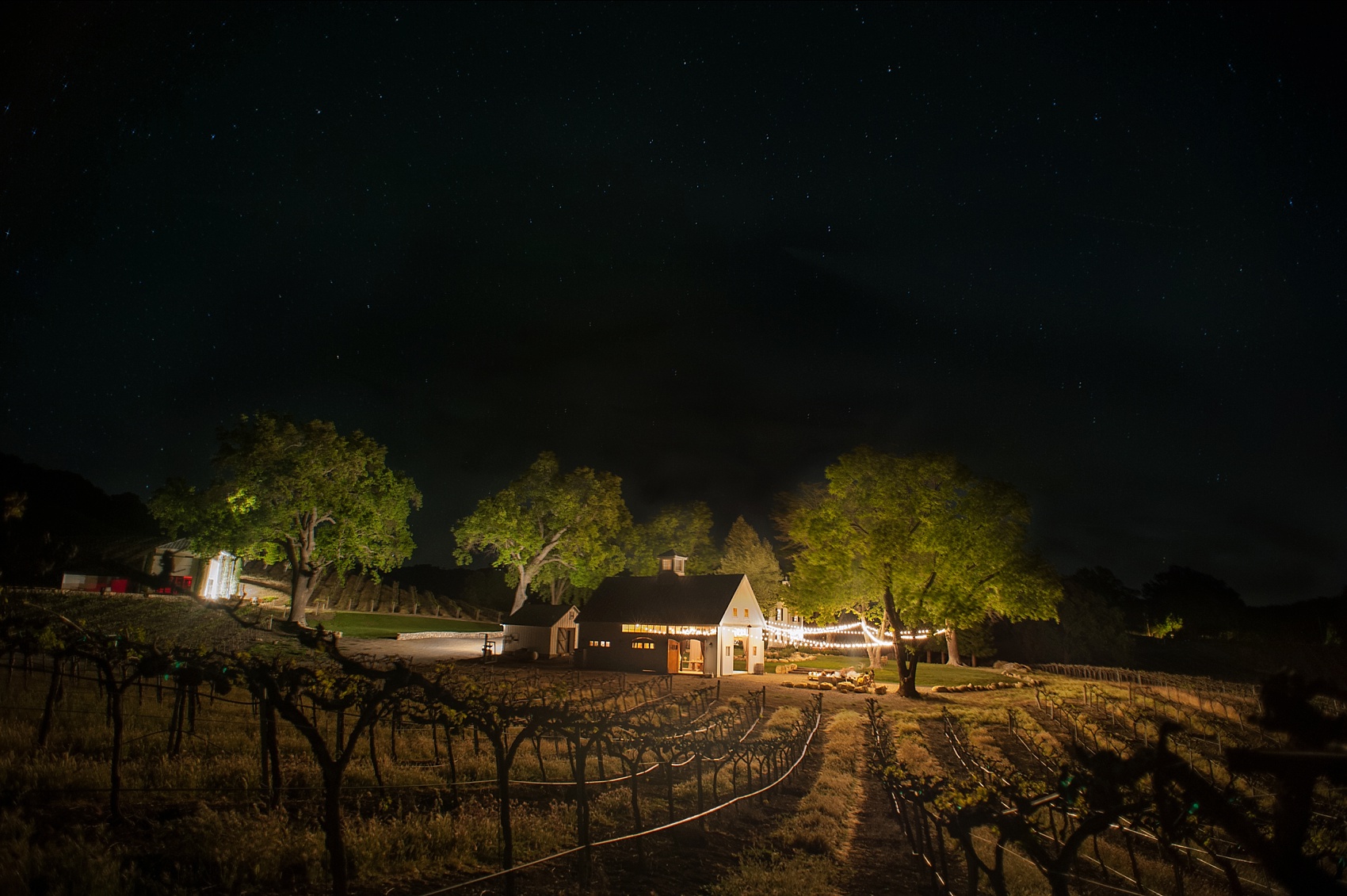 Evening at Hammersky Vineyard Wedding
As if the day couldn't get any better, the darkness surrounding us revealed the most amazing night sky. As the temperature is sure to drop in the valley, where we were, everyone cozied up by a fire pit under the twinkle of lights and smiles, sweetness of s'mores and all the leftover cake we could inhale (it was insanely delicious) and amazing conversation.
I have never been so happy to say you must expect the unexpected in life, even in wedding planning. Because truly, a new plan may end up being more magical and special than your original vision. I can say with 100% certainty that Nicole and Mark ended up having the PERFECT wedding for them. And I am so grateful and honored I was there to capture it.
Congratulations, Mr. and Mrs. Fitzpatrick!
Venue: HammerSky Vineyards / Bridal Gown: Legends by Ramona Keveza / Bridal Gown Shop: Exquisite Bride / Bridal Shoes: Badgley Mischka / Groom's Suit: Express / Groom's Shoes: Aldo / Wedding Bands: Jared / Wedding Cake: The Cakery / Cake Topper: The Enchanted Princess, Etsy Hair and Makeup: The Queen Bees / Catering: Trumpet Vine Catering / Rentals: All About Events / Robes: Etsy / Officiant: RockNRev, Michael Taylor / Forks: Eve of Joy / Collar Stays: The Copper Poppy / Florist: Wilder Floral Co.
Like what you see? Follow our Facebook page for even more photos from their wedding and more, and don't forget to follow along on Instagram!