An excited bride and groom spoke to me from Atlanta, Georgia, about their wedding in Jamaica in 2015, at Iberostar Rose Hall Suites. Eboni and Carl were a dream to work with. They were excited and as sweet as sugar from the first day we "met" over email and I'd look forward to every call afterwards, that would leave me with a huge smile on my face. I have to shout out to Sarah Pease, of Brilliant Event Planning, for connecting me with this amazing couple and seeing what a good fit we were before we knew each other.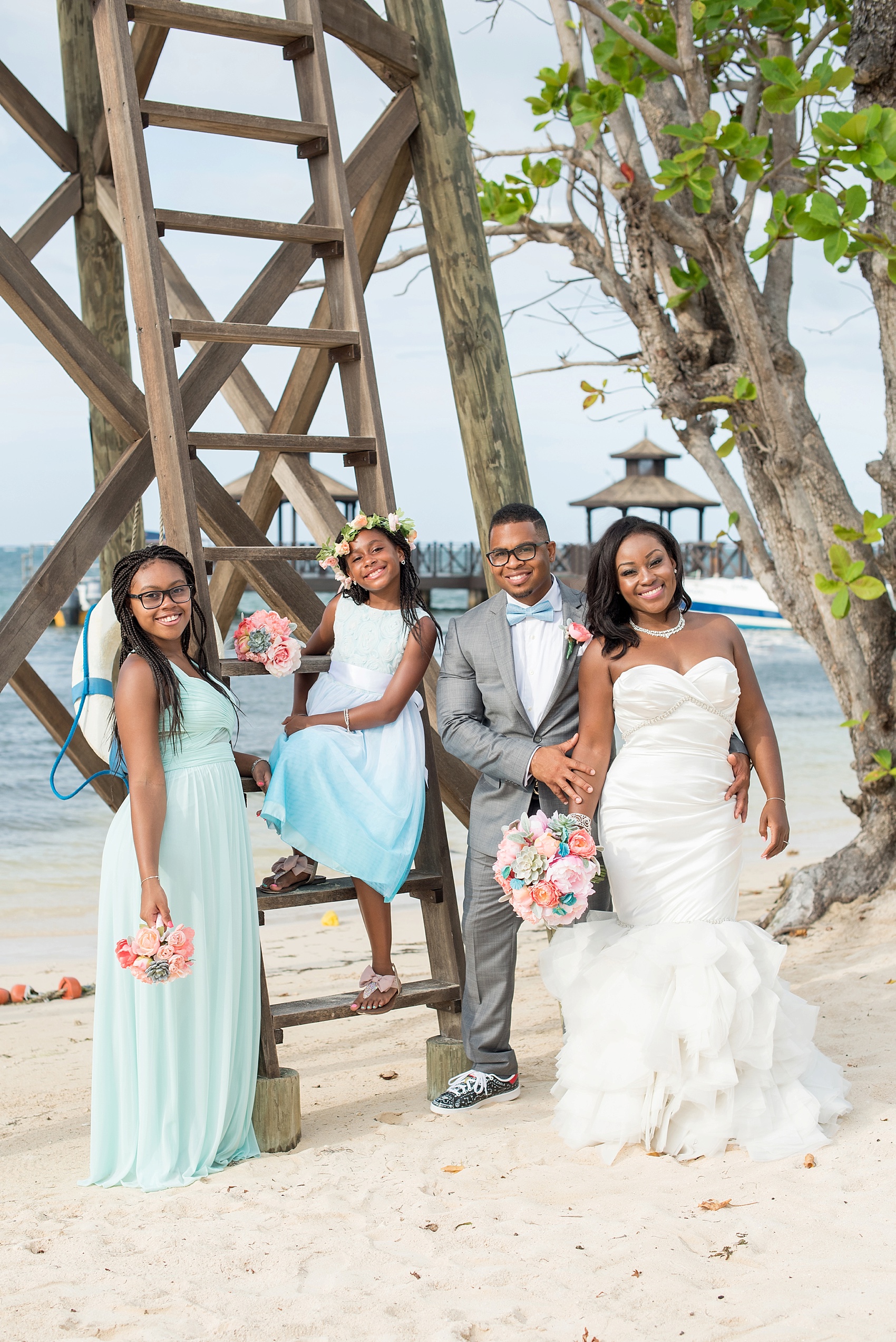 This was such a special wedding as it wasn't only the marriage of Eboni and Carl but the blending of two families, including Carl's daughter, Carla, and Eboni's daughter, Essence. You could feel such love all around from the love they had for one another, for one another's children and for each other's families. Their family and friends, over 70 guests strong at this beautiful destination wedding, were all incredibly welcoming, friendly and celebratory too. I had a wonderful time not just getting to know them for a few short days but seeing how supportive and caring they all were towards the bride, groom and their daughters.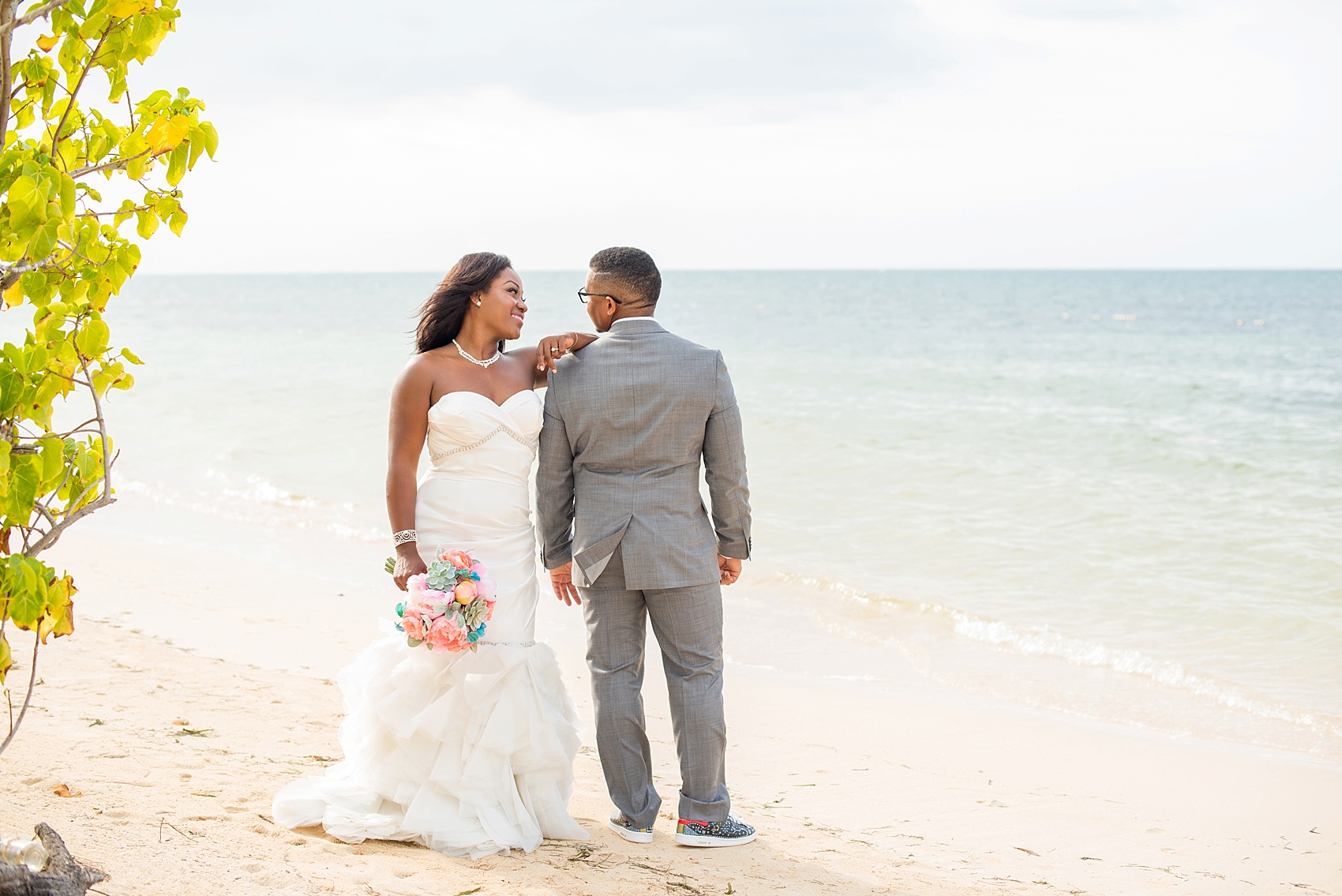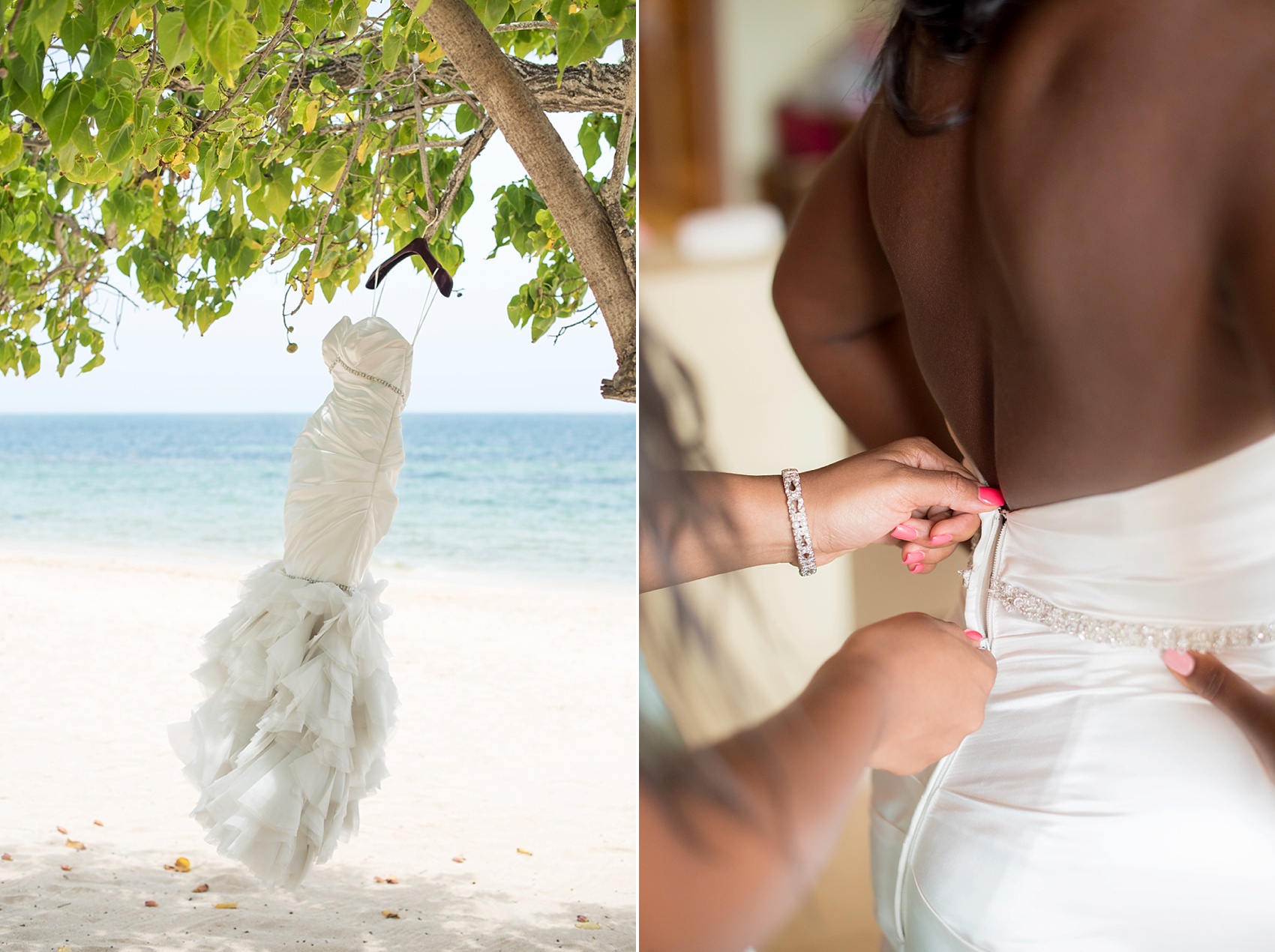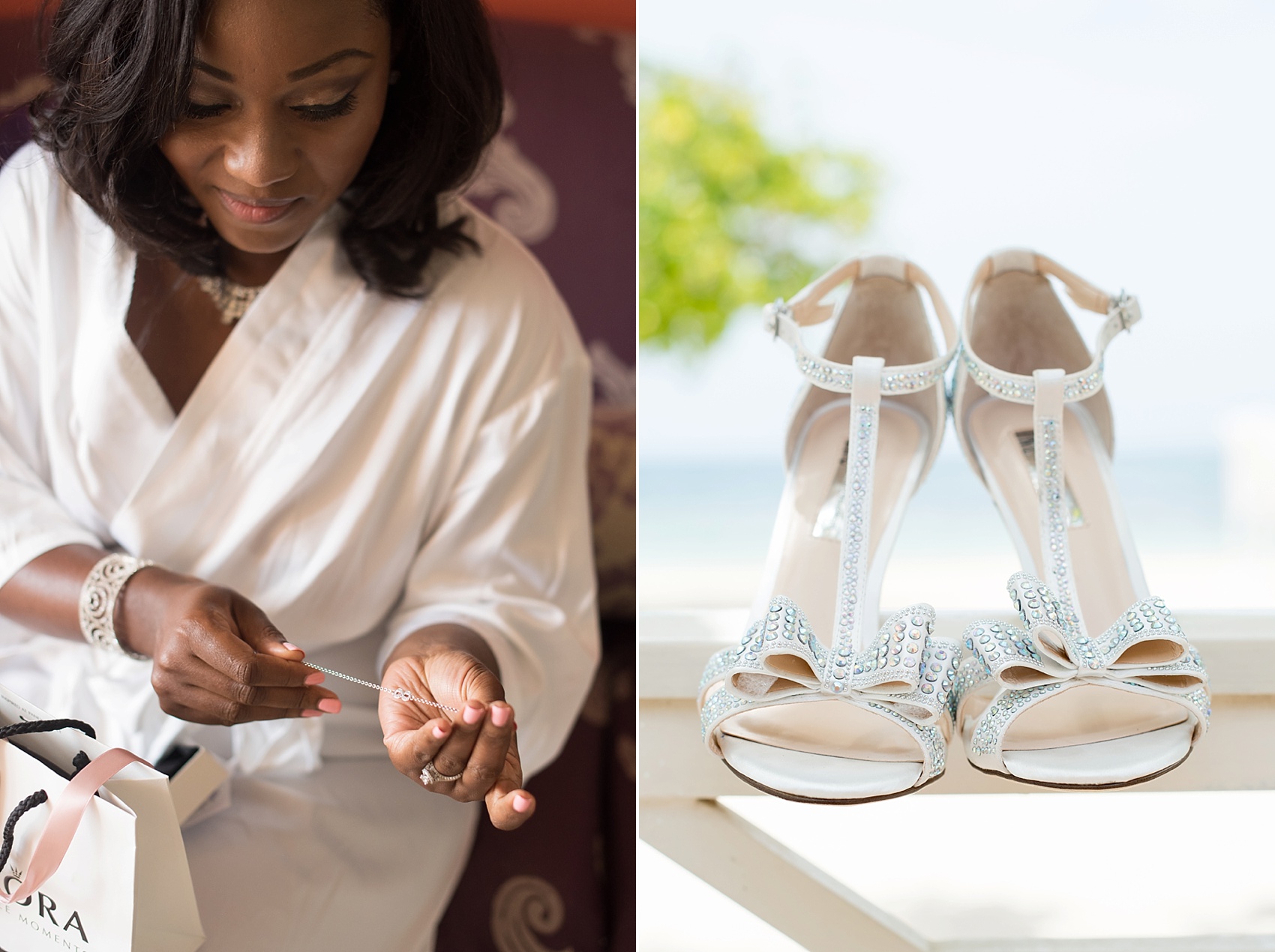 Carl had the COOLEST shoes I've ever seen for a groom! His friend created these custom sneakers pointing out their marriage, wedding date, college and more. I cannot believe how straight he was able to write on these sneaks with a paint pen. Amazing!
Their invitation was super informative. It doubled as a booklet with pertinent information for guests to get to Jamaica for the big day.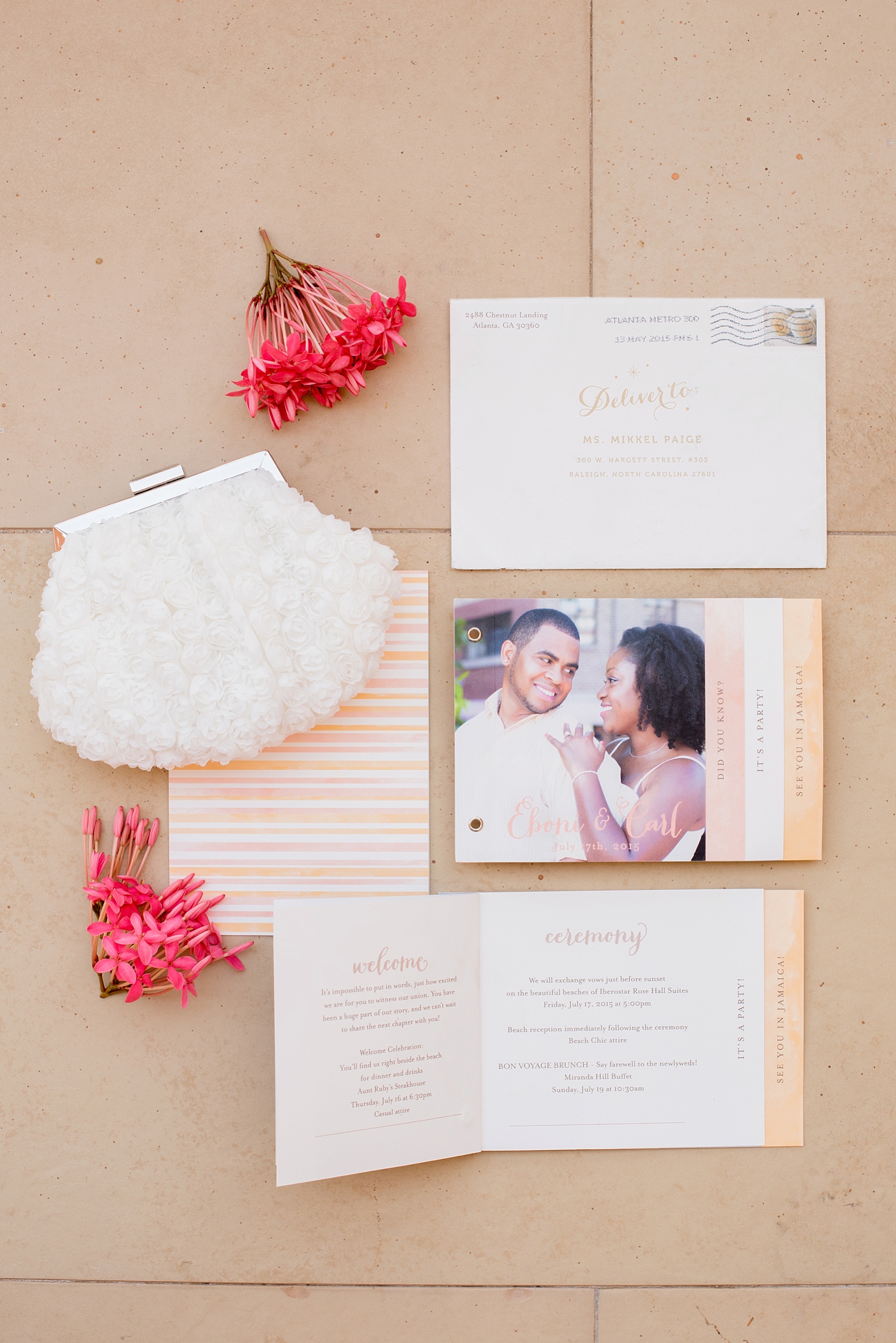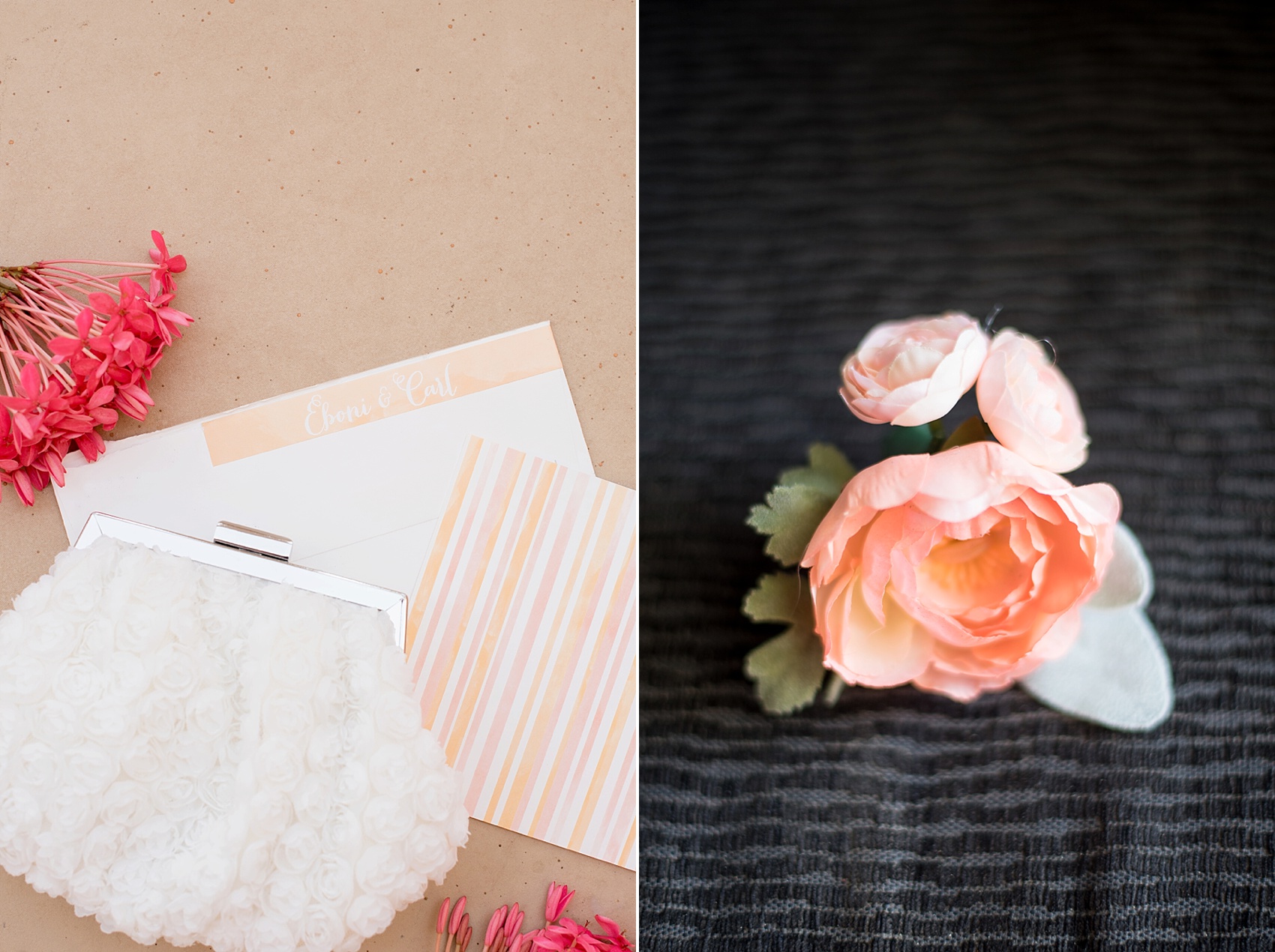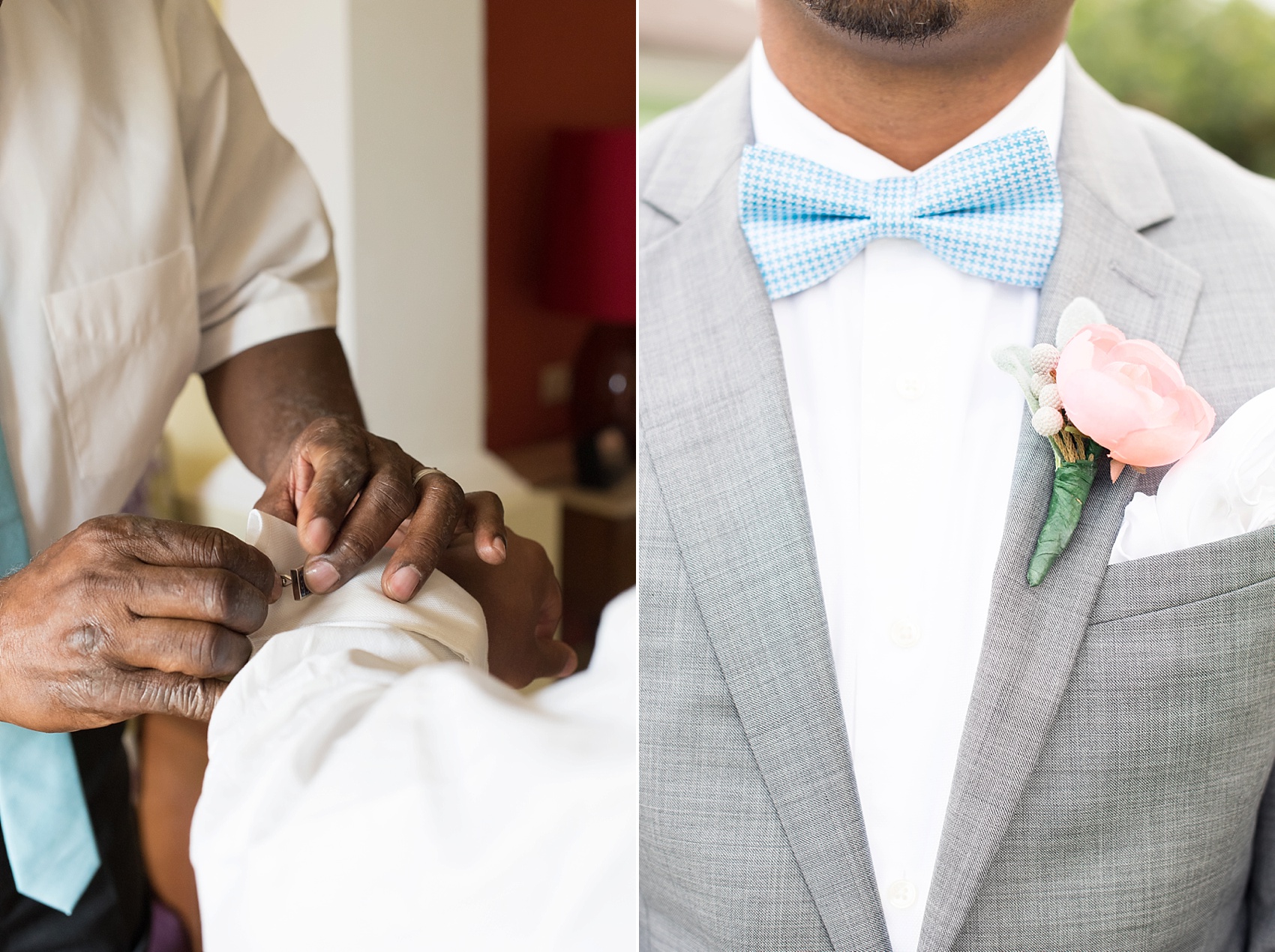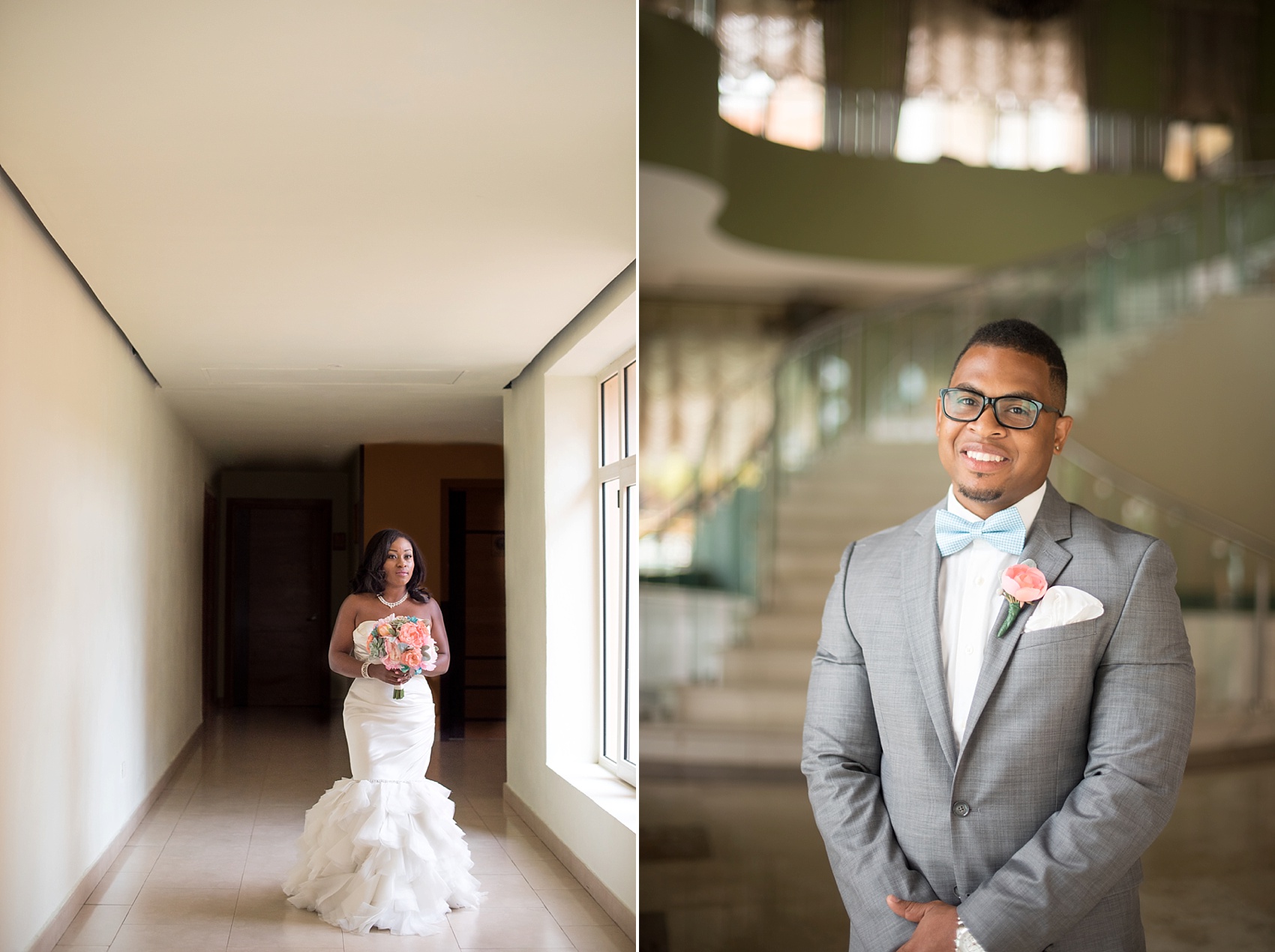 They were ready to see each other! I loved how their daughters looked on from the top of the staircase.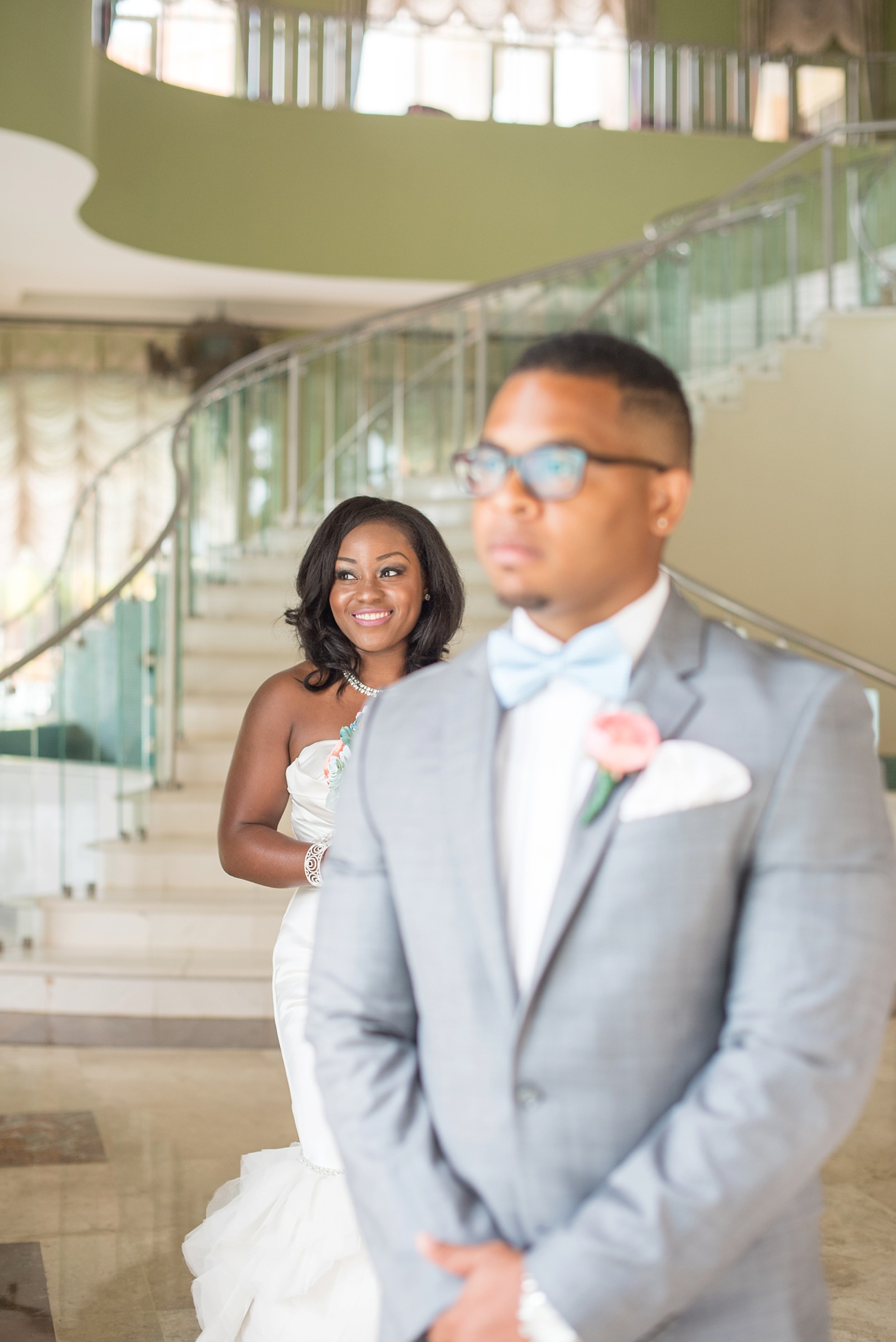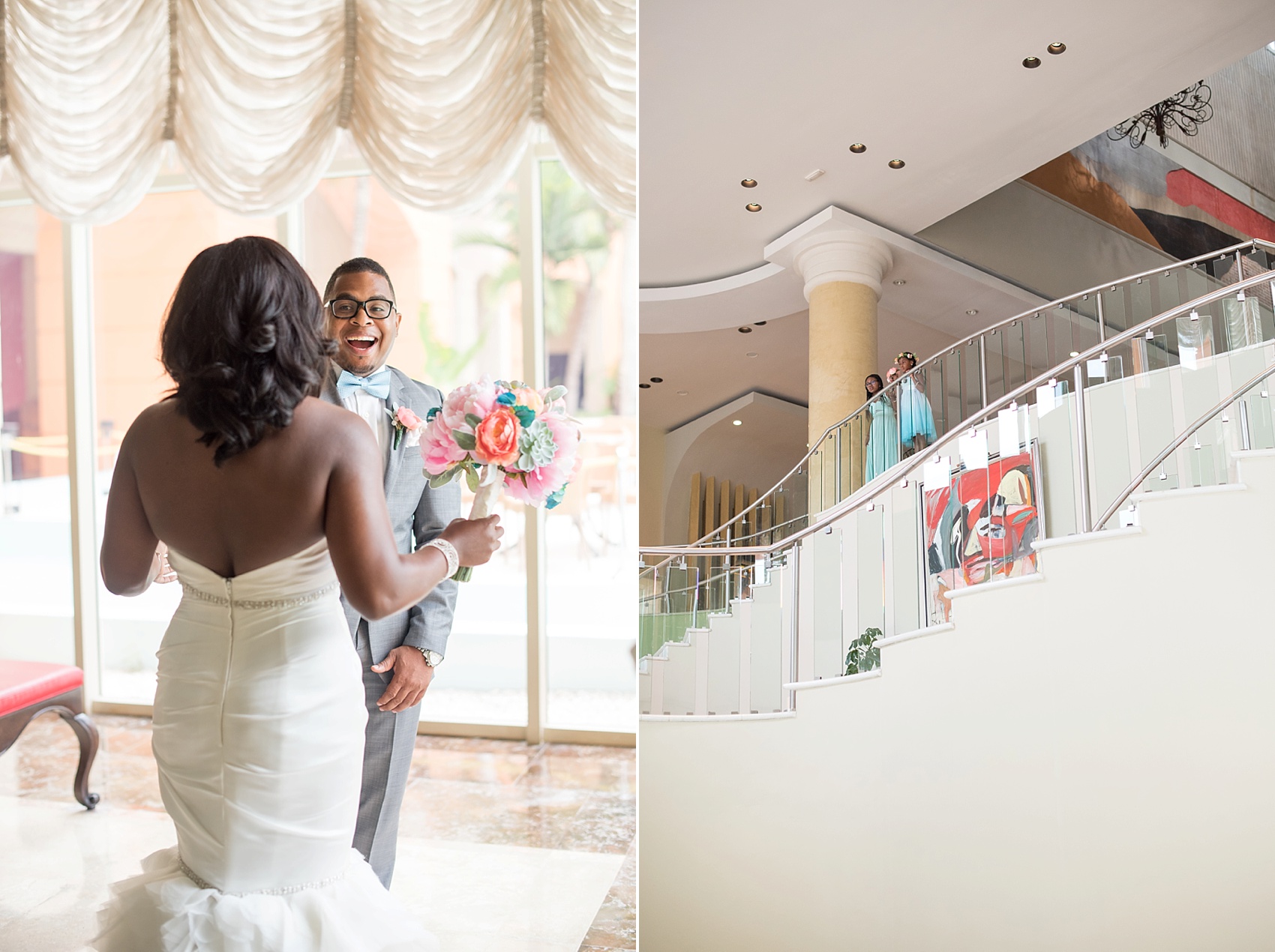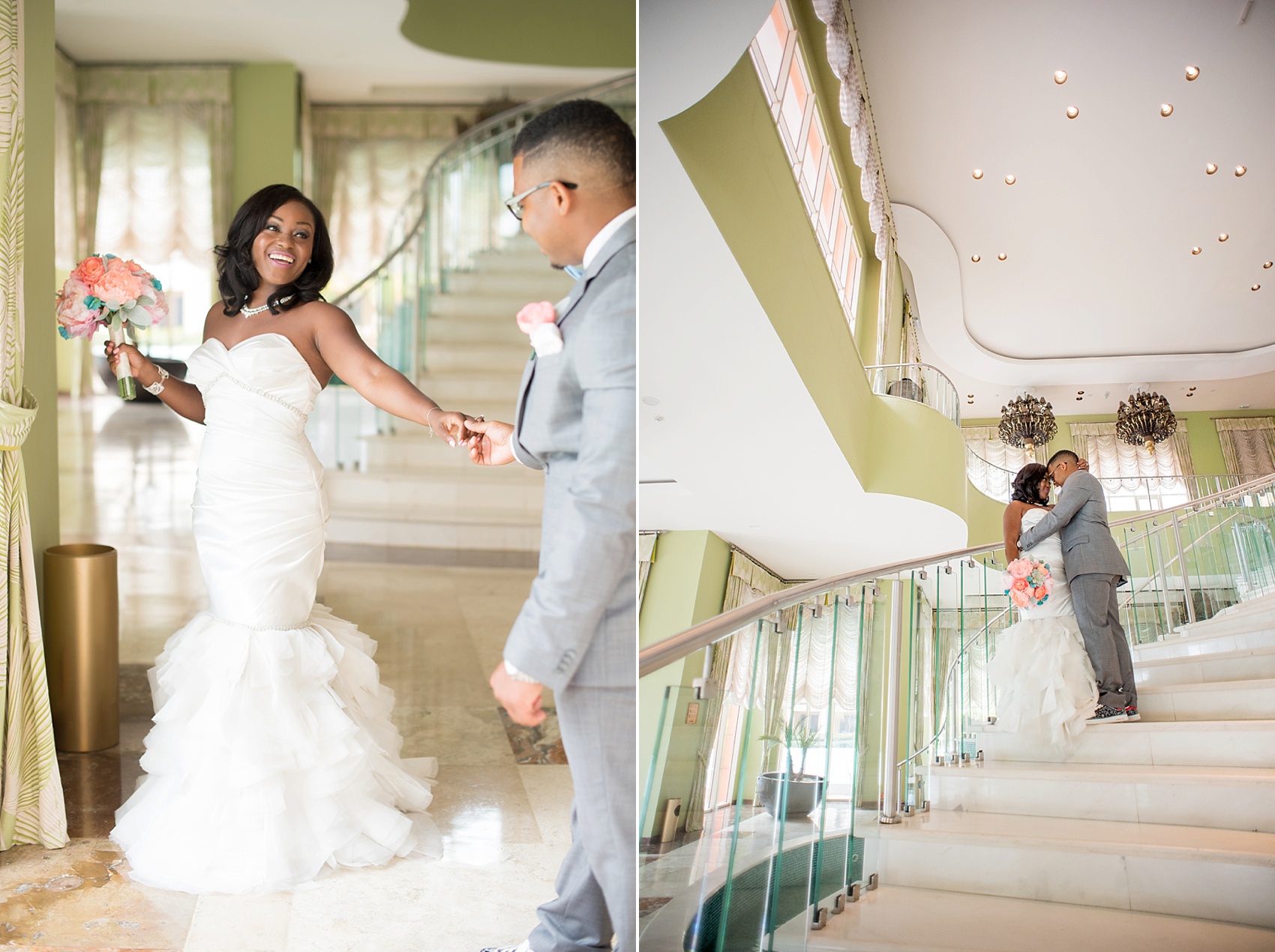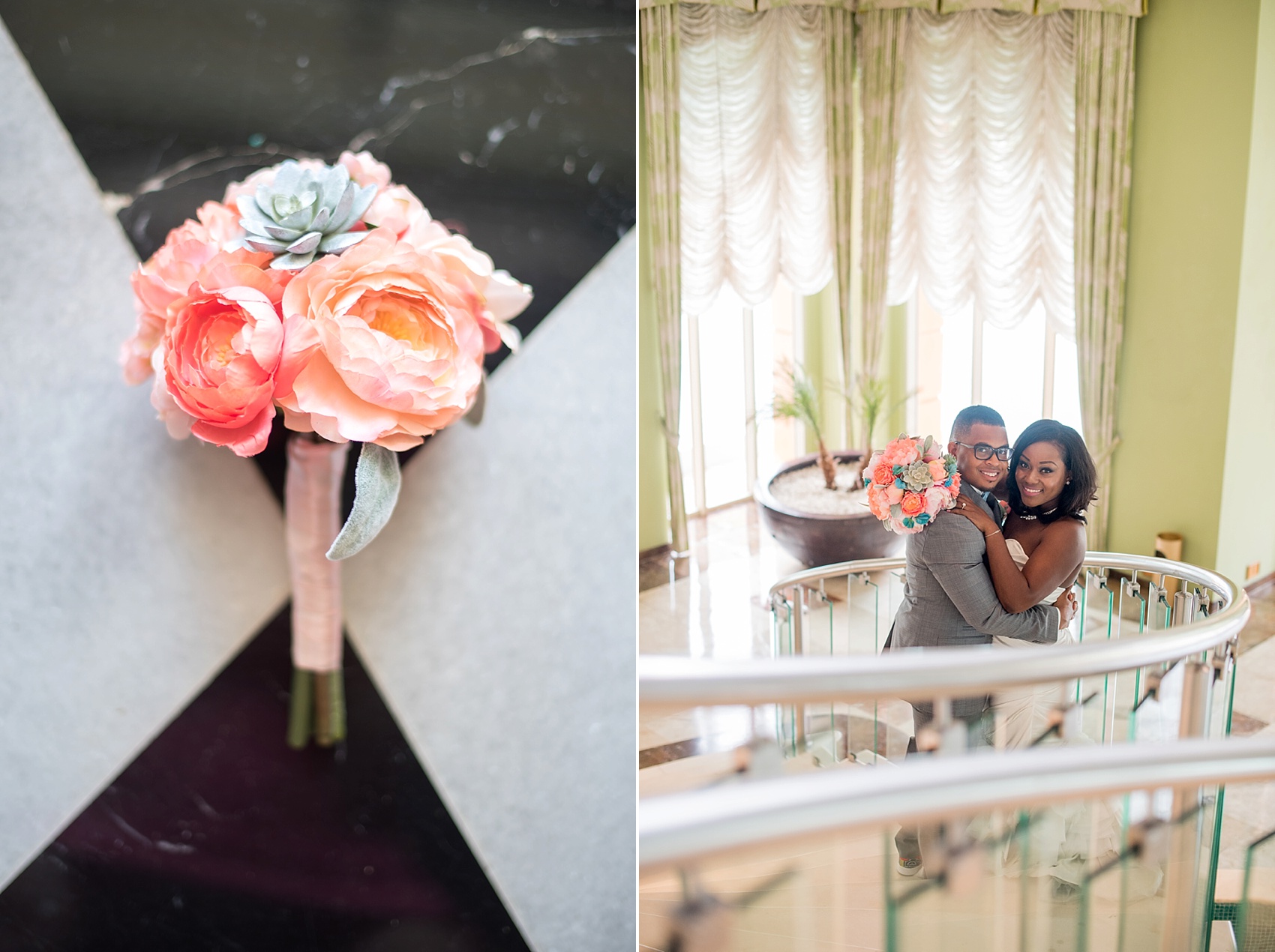 Carl's such a sweetheart – he gifted all three of the special ladies in his life, Eboni, Essence and Carla, "infinity" Pandora bracelets.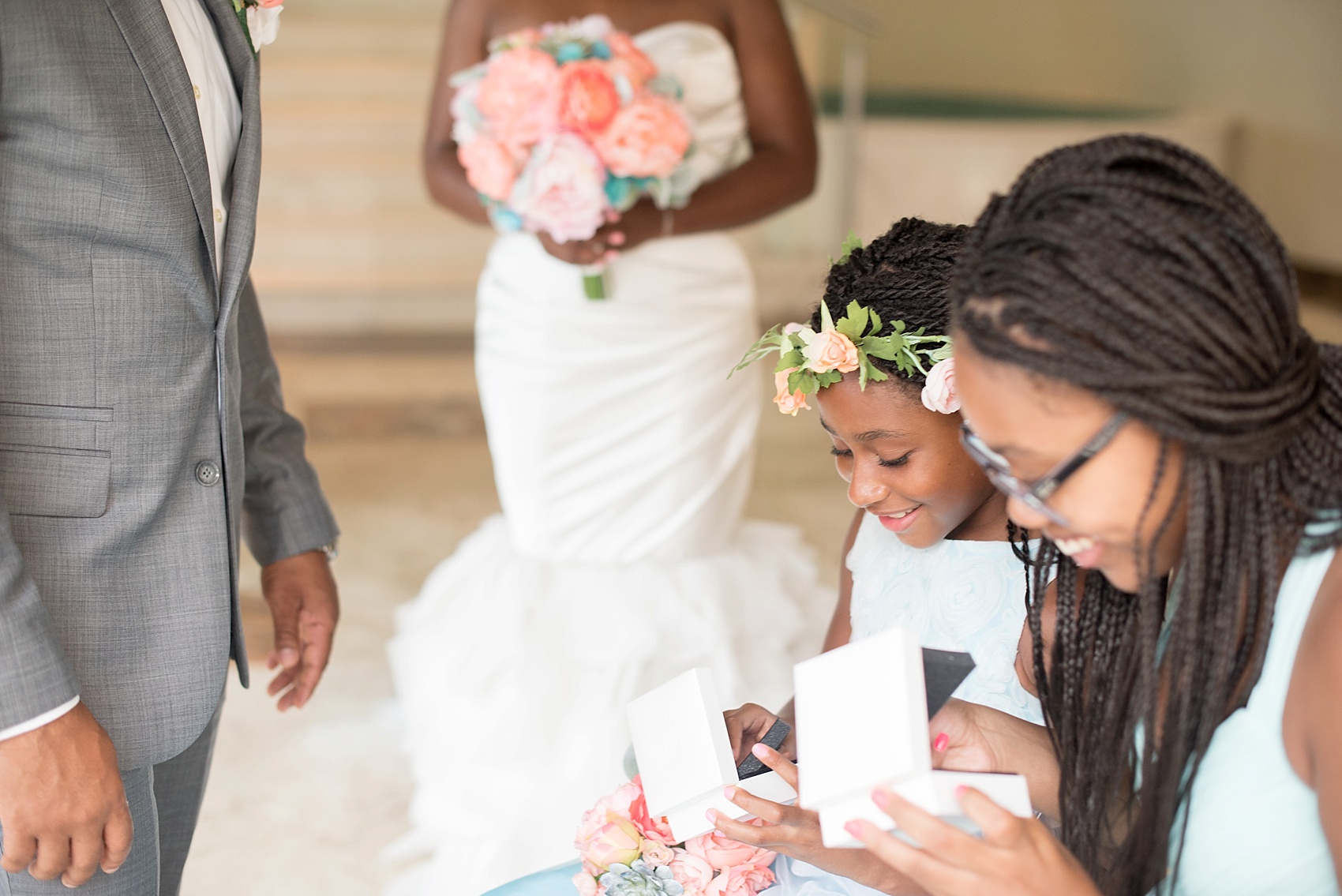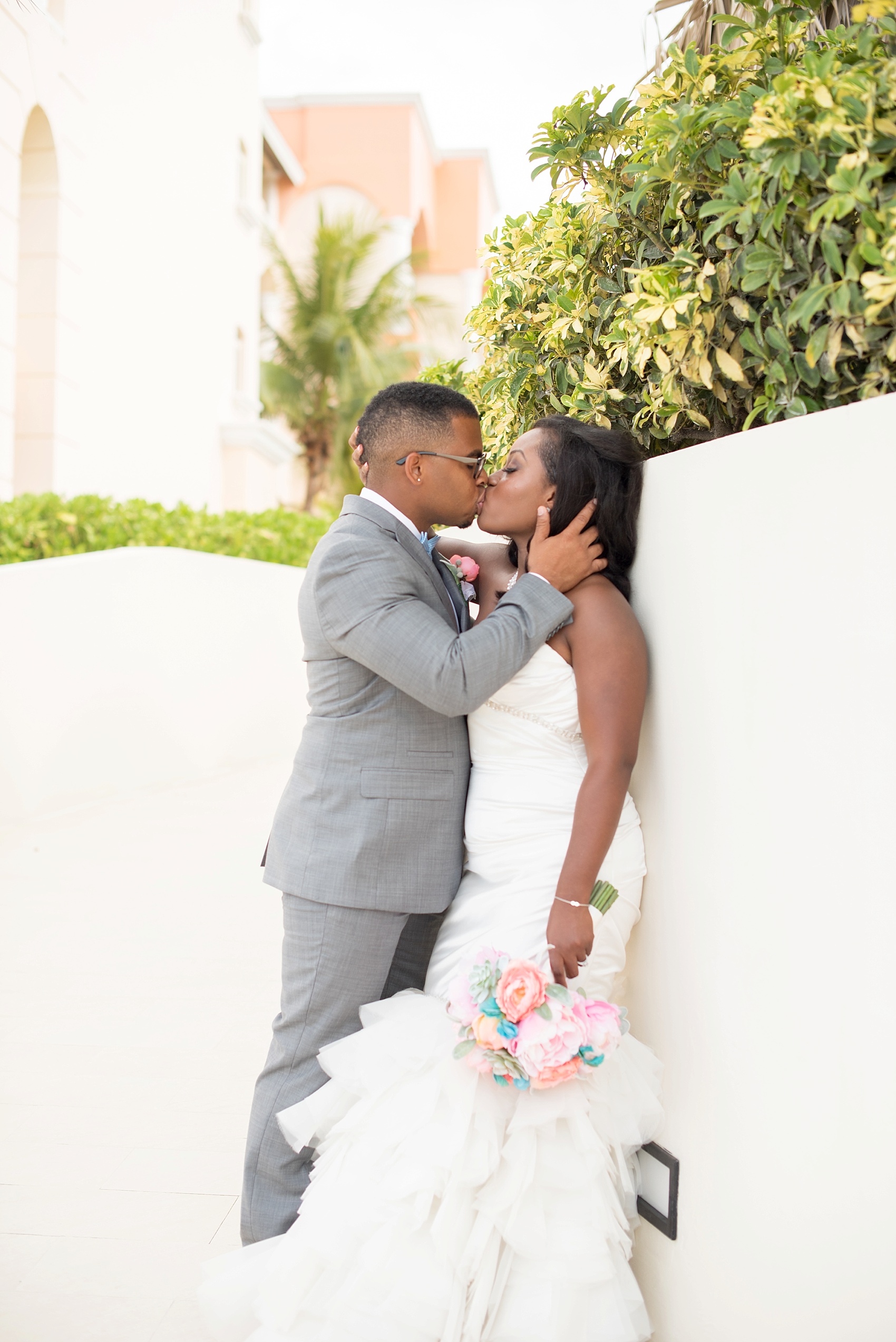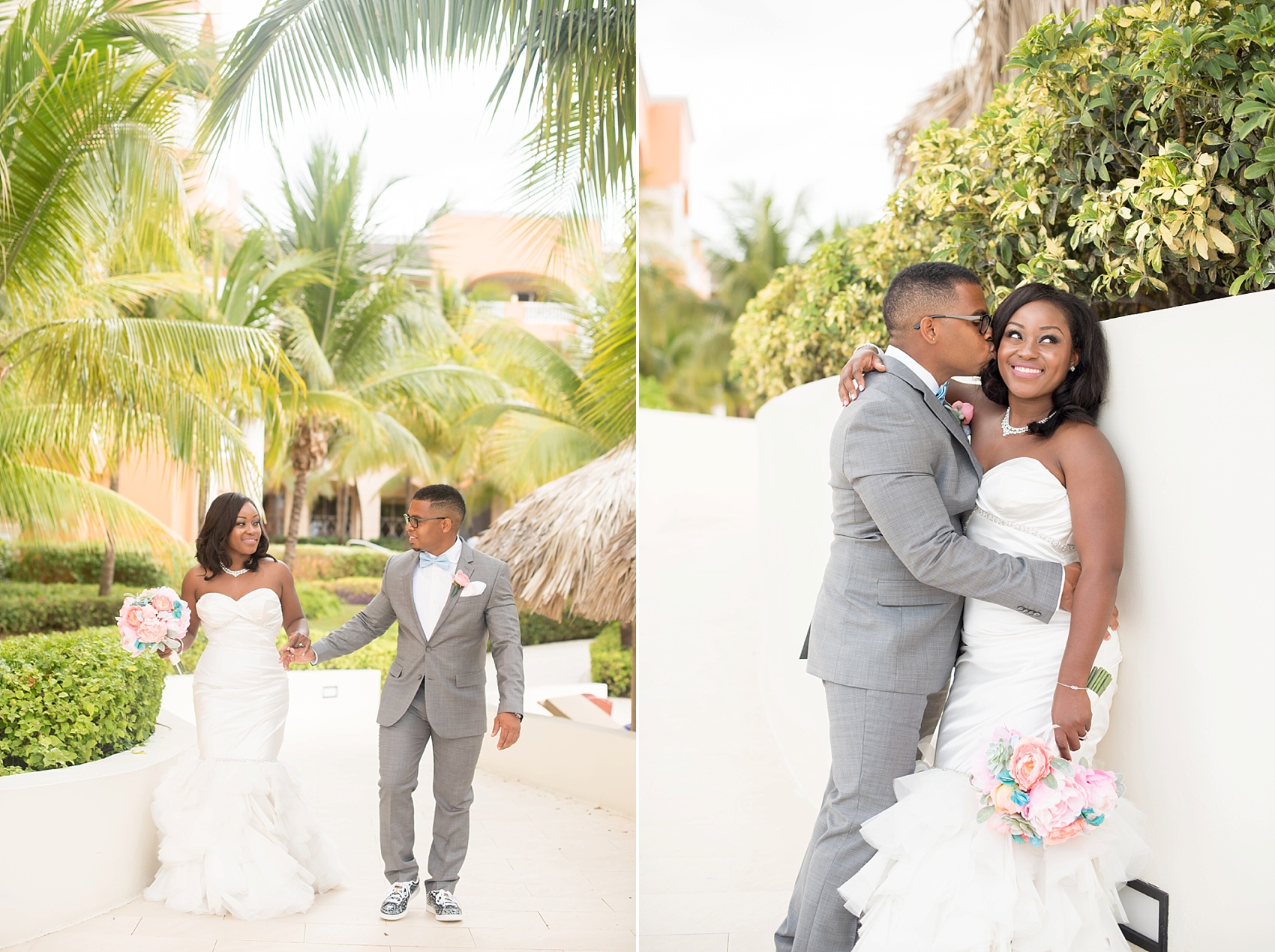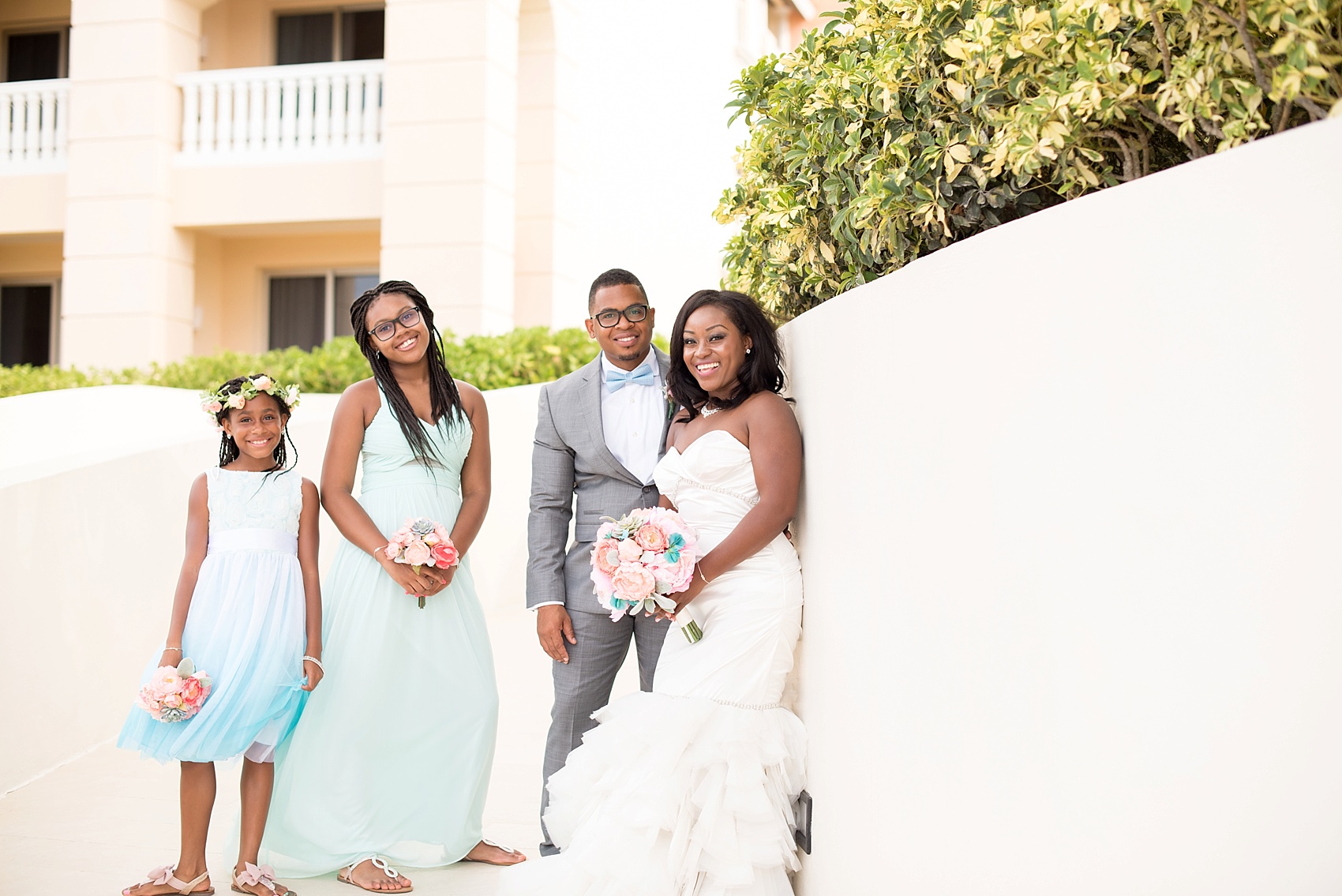 Soon it was time for their oceanside ceremony. They say a bit of rain is good luck on a wedding day – that's exactly what they got! Just a little bit of rain to wish them well.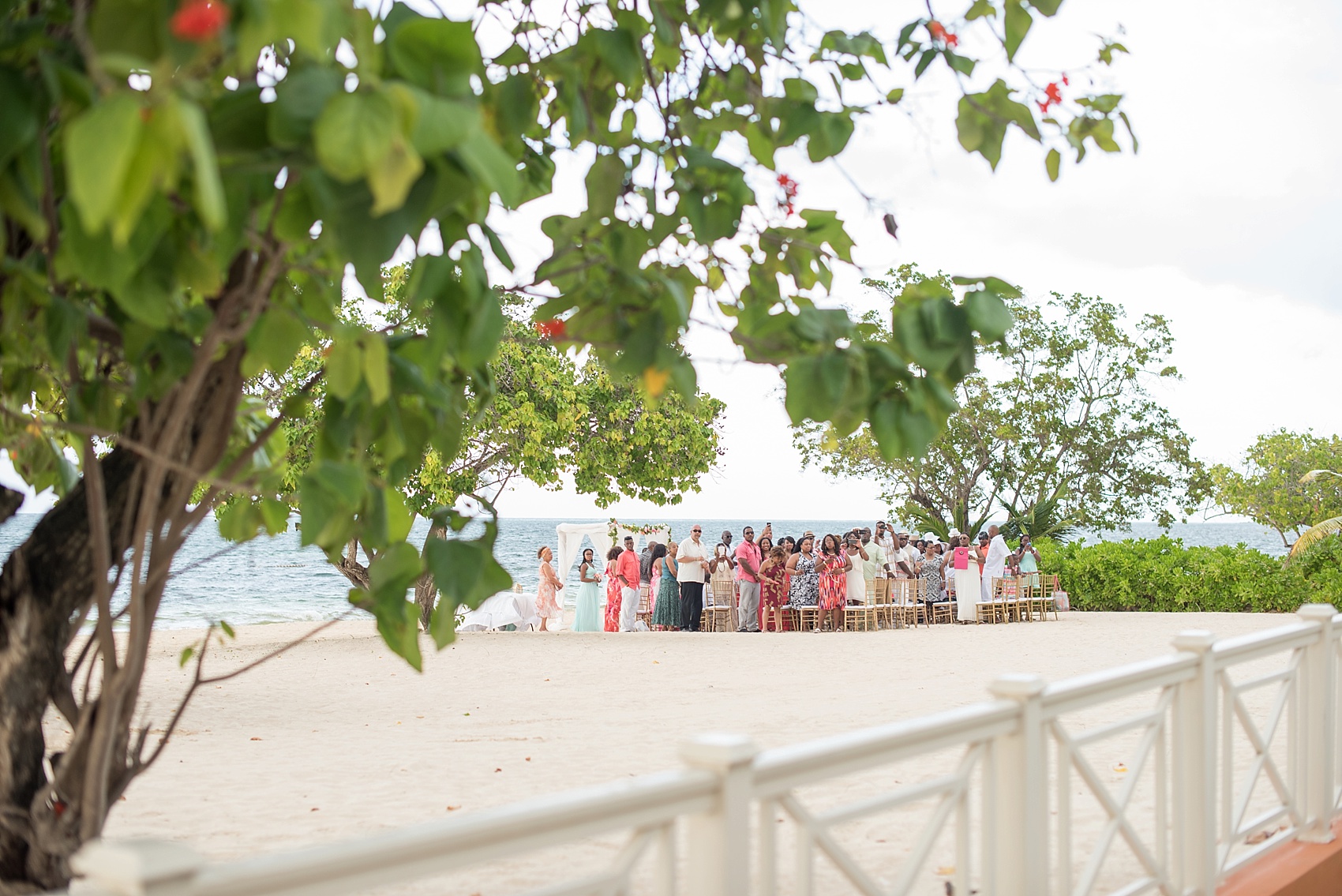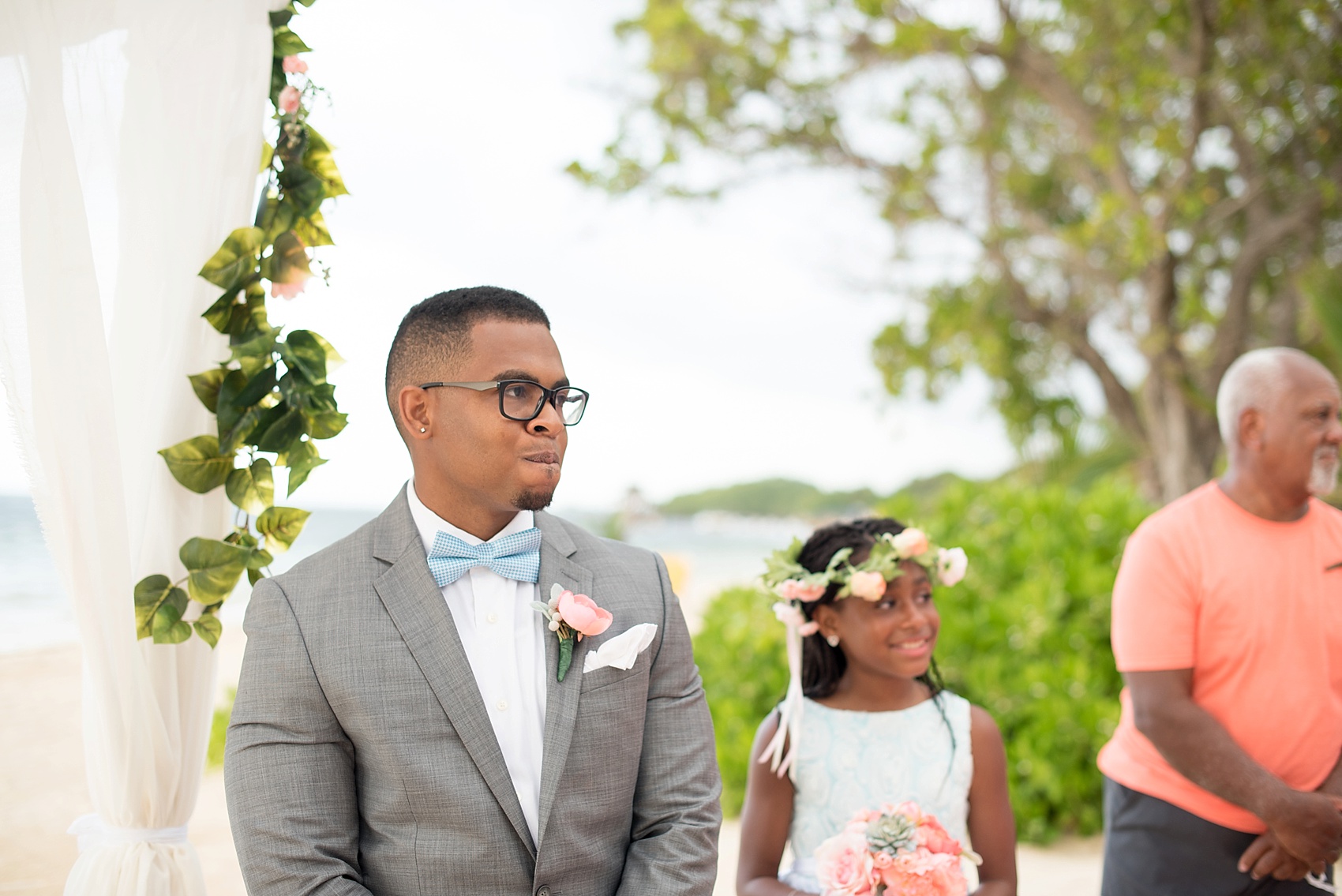 I have to shout out to Eboni's father, Bill. I was getting a drink at the pool bar (I know, life is so tough…) and saw a man with a camera approaching. And something told me it was her father. I asked, "Are you here for Eboni and Carl's wedding?" He replied, "I am! I'm Eboni's dad!" and I said, "I'm their photographer! BILLLLLLL!!!!!" (His name is Bill. Haha.) It was adoration at first sight! He was so great and gracious the whole time. Again, everyone was! It was awesome. Anyway, I digress. I love this photo above of him wiping a tear away after he walked Eboni down the aisle.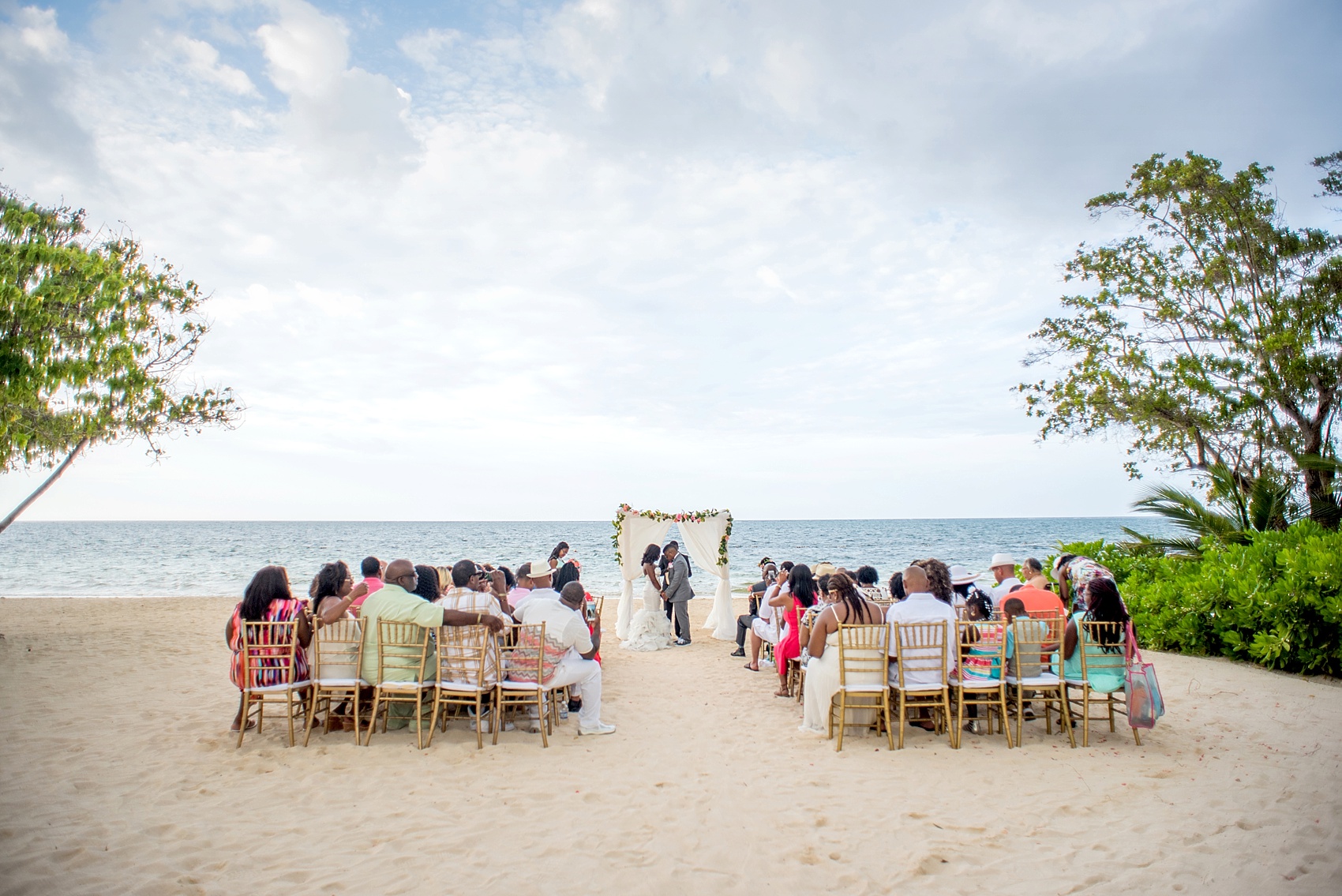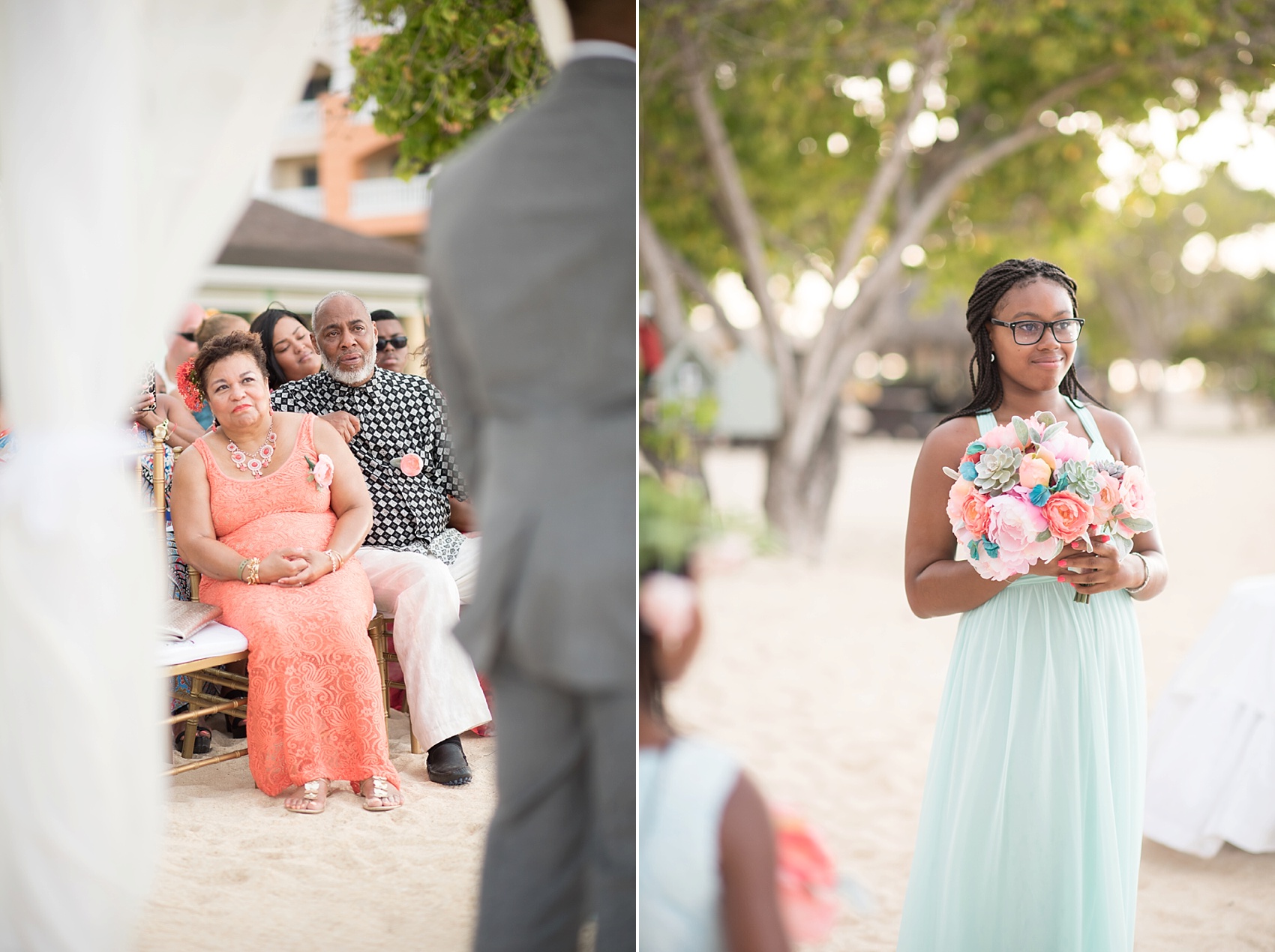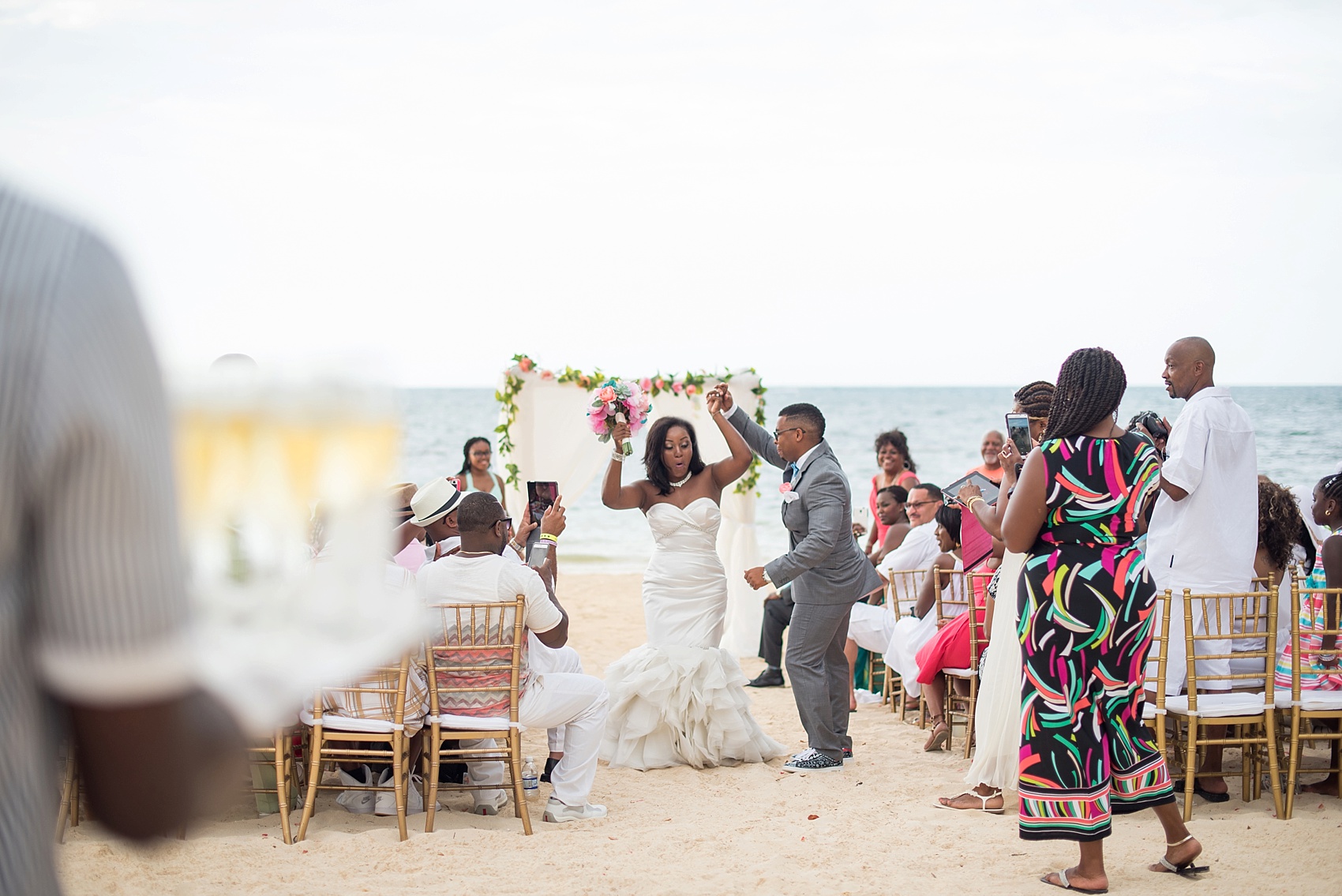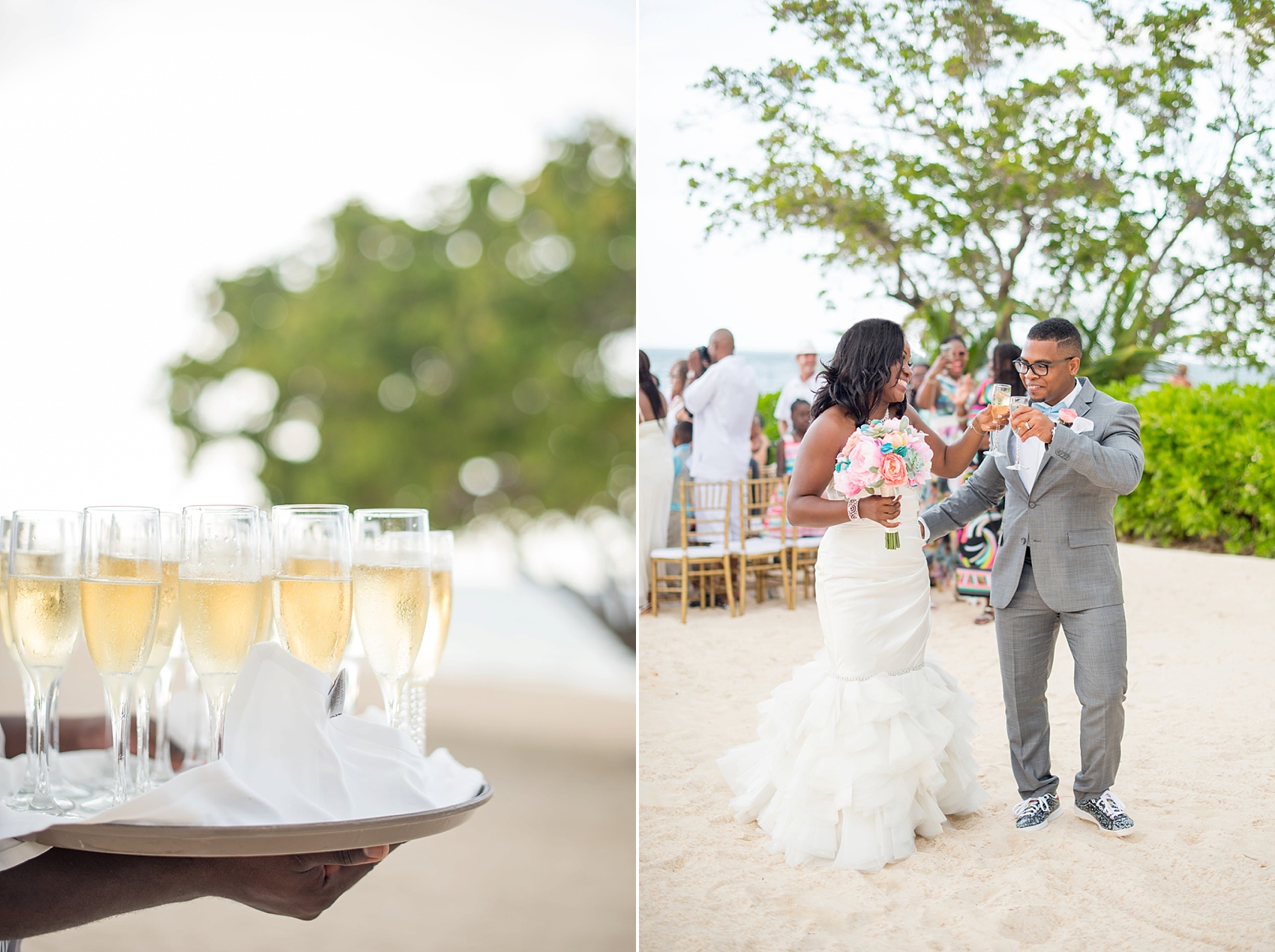 The BEST ceremony photos, in my humble opinion, are always after the kiss when a very excited bride and groom are walking back up the aisle, now as husband and wife. Eboni and Carl didn't disappoint; they danced up the row towards champagne glasses to cheers in celebration!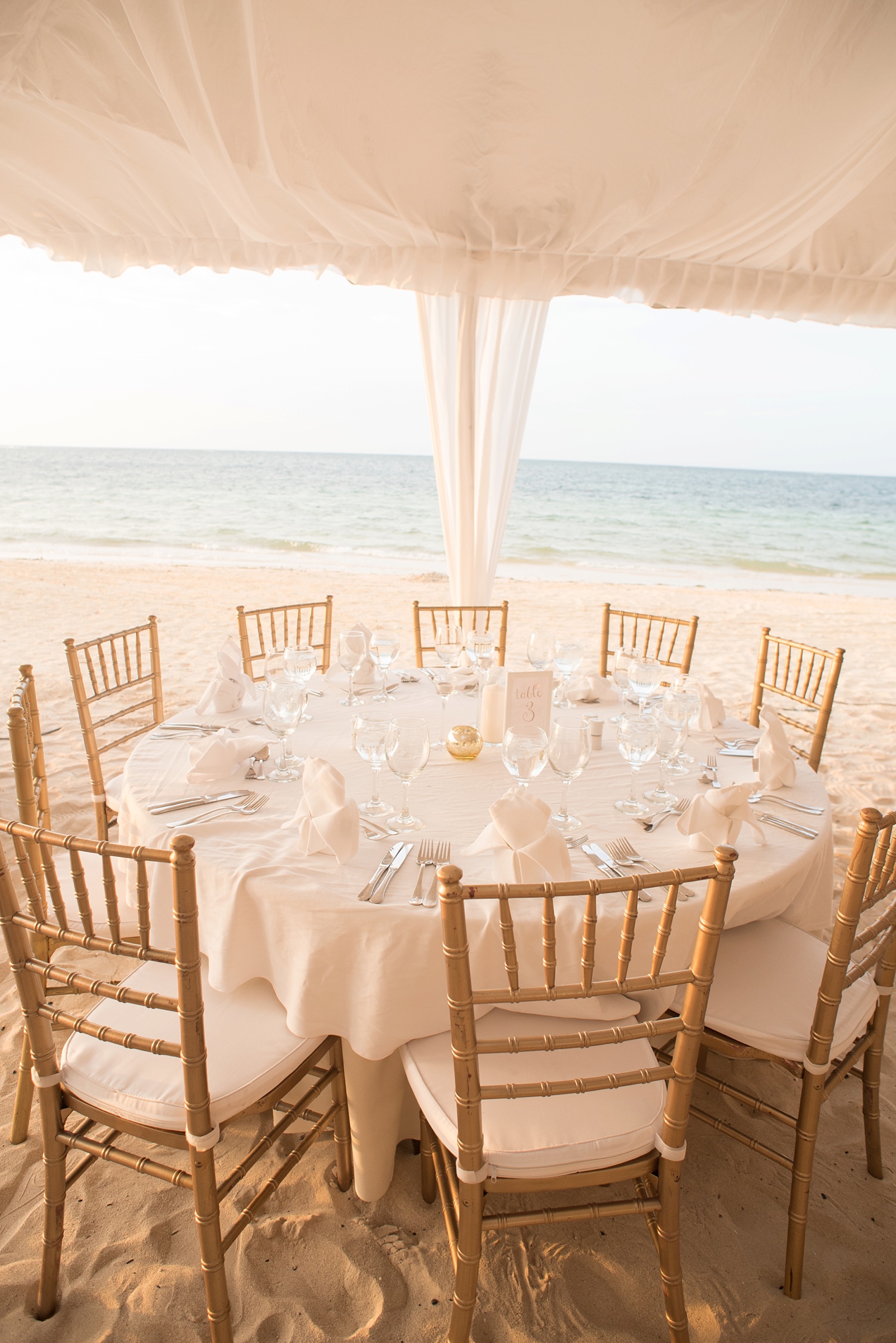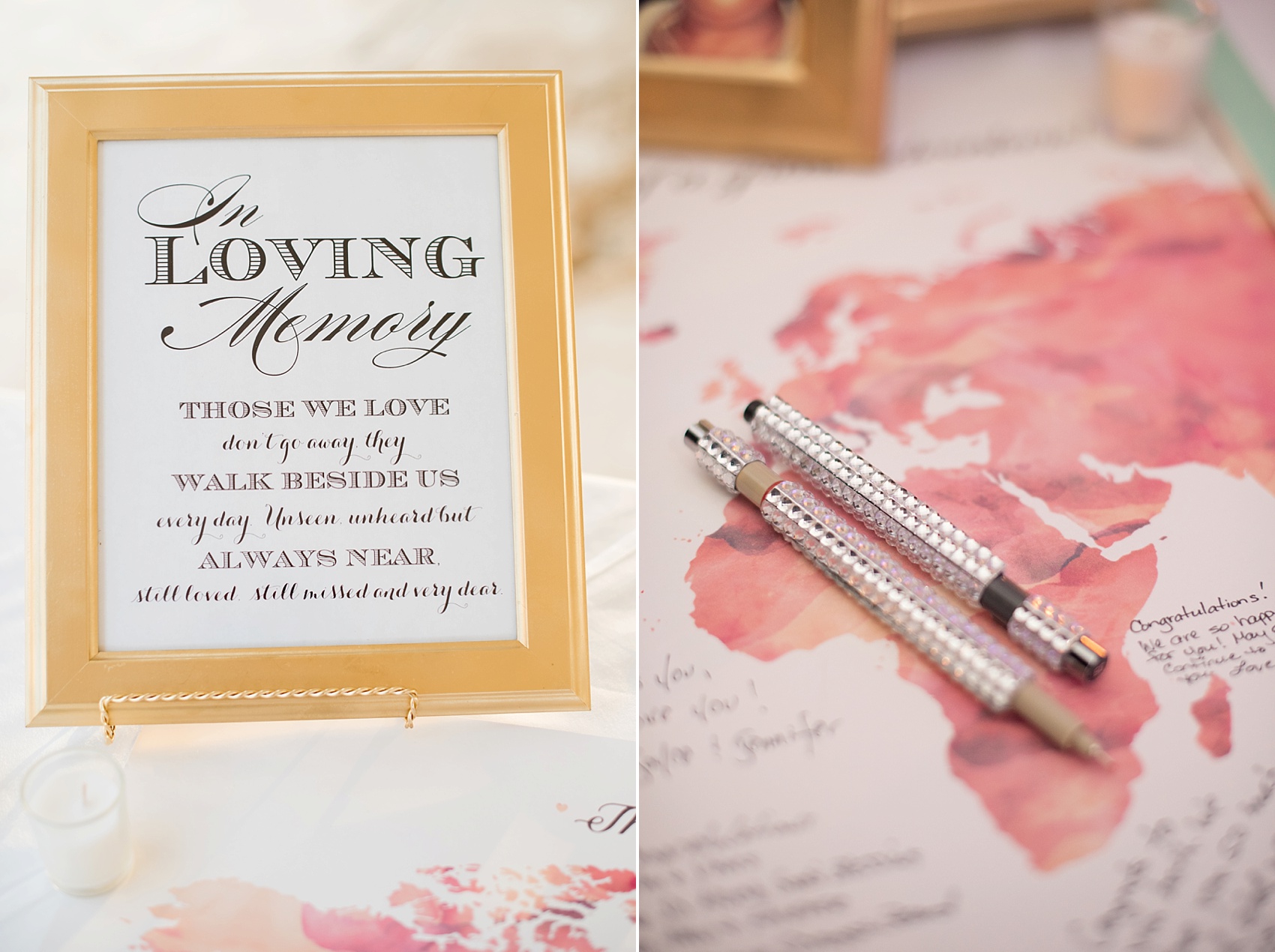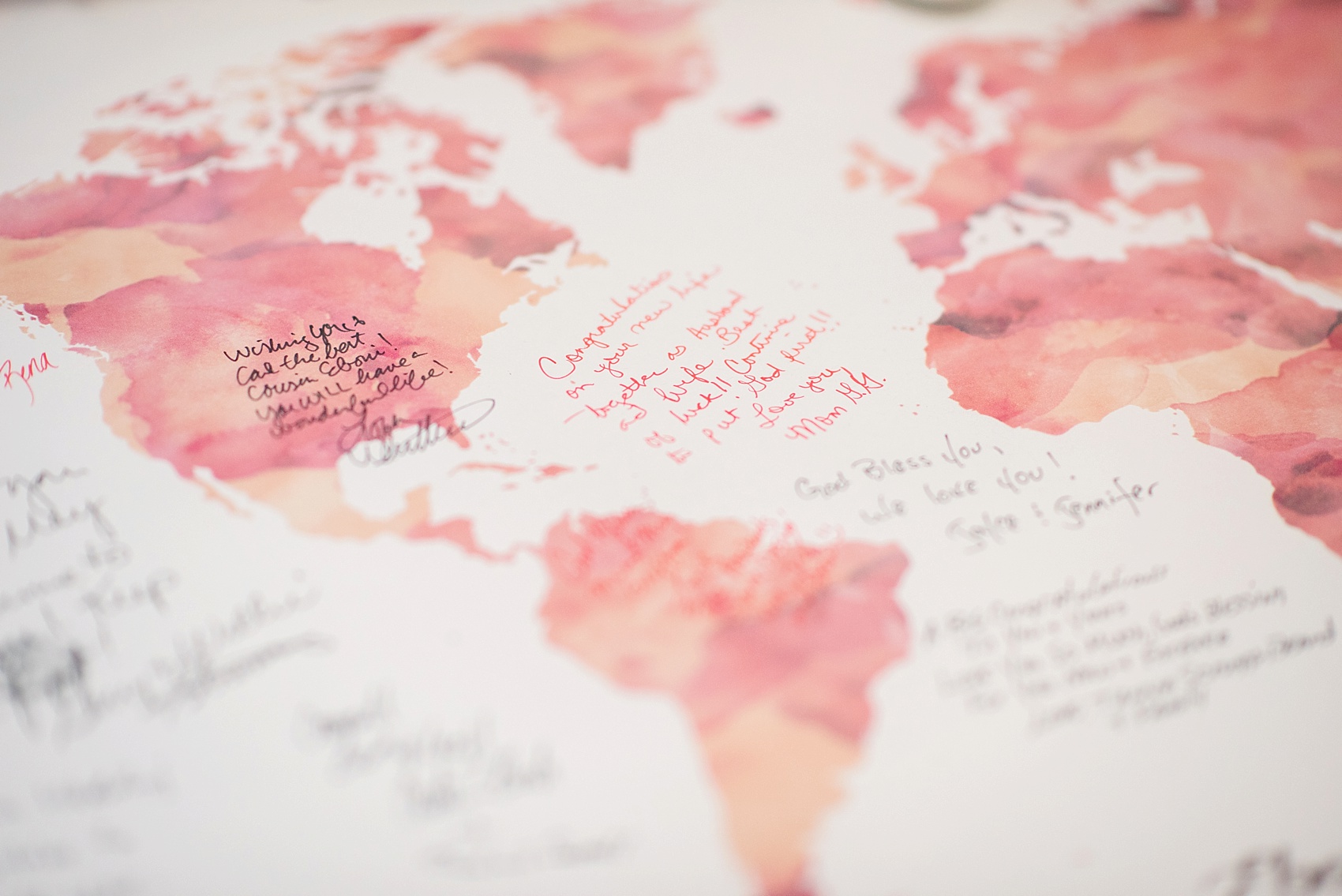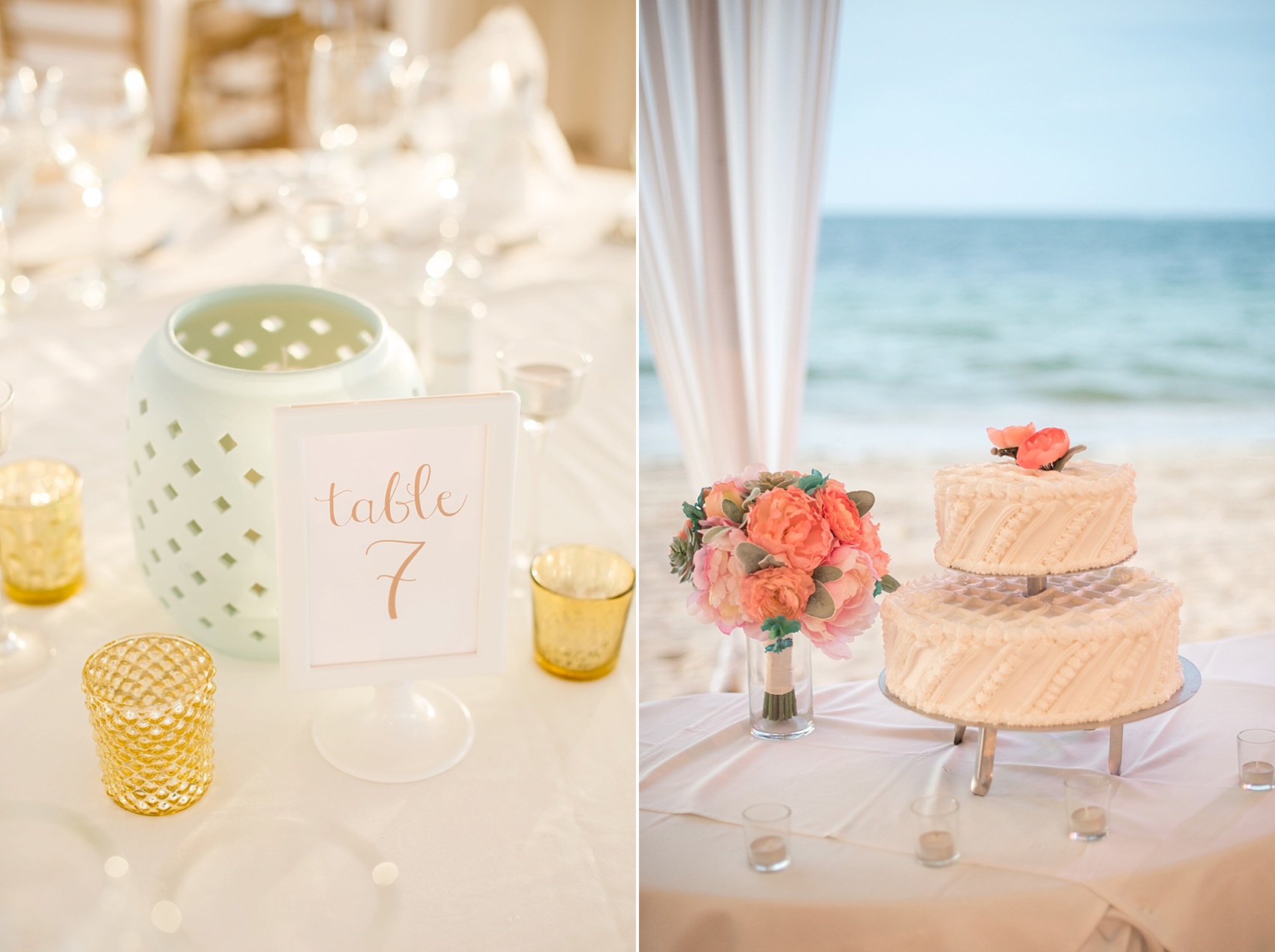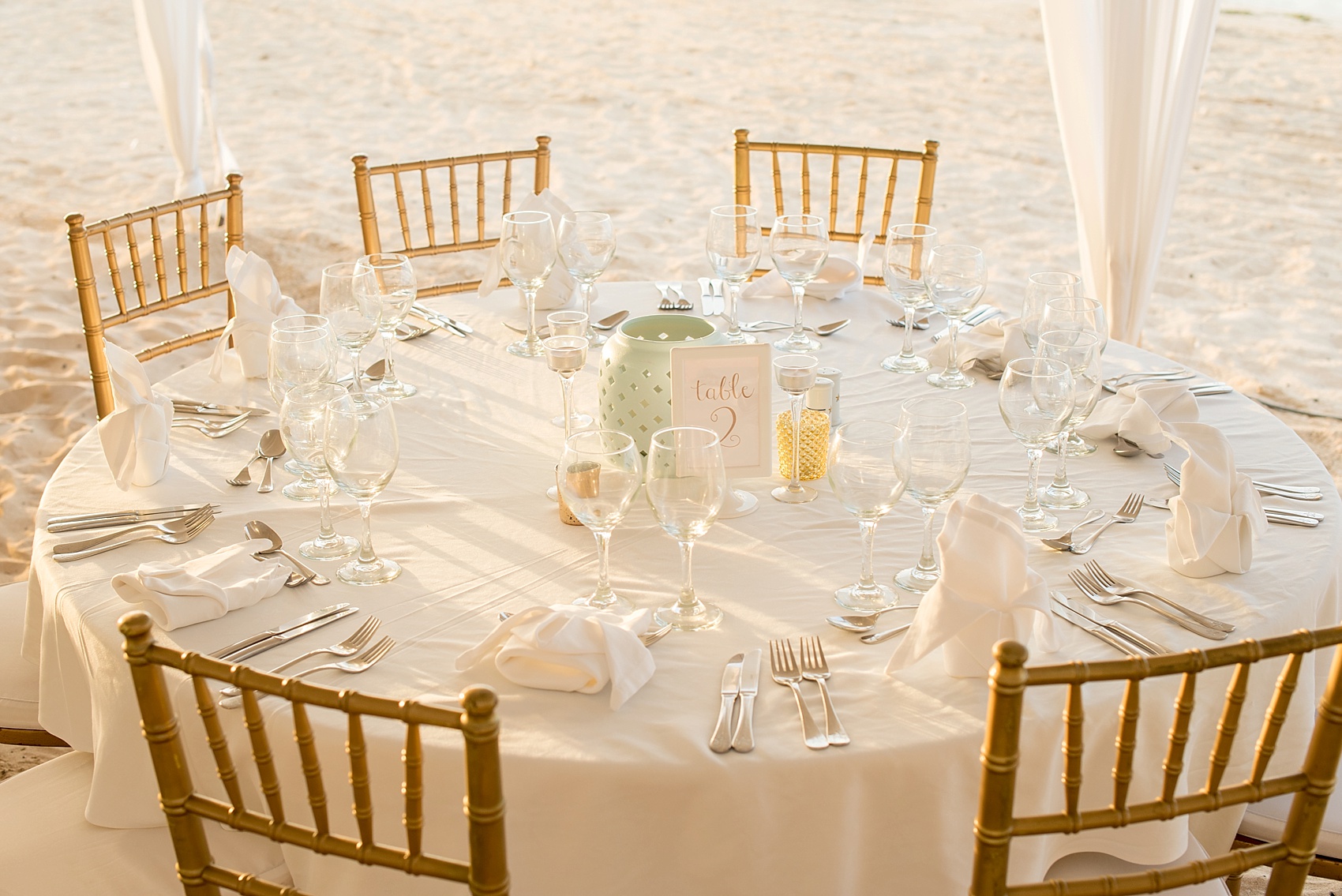 Their reception tent was so pretty! Lined with swags of white fabric with two crystal chandeliers inside, and with tables that were white with gold chairs with just enough candles and a centerpiece to top it off. We enjoyed some sunset photos just before the party got started and everyone danced the night away.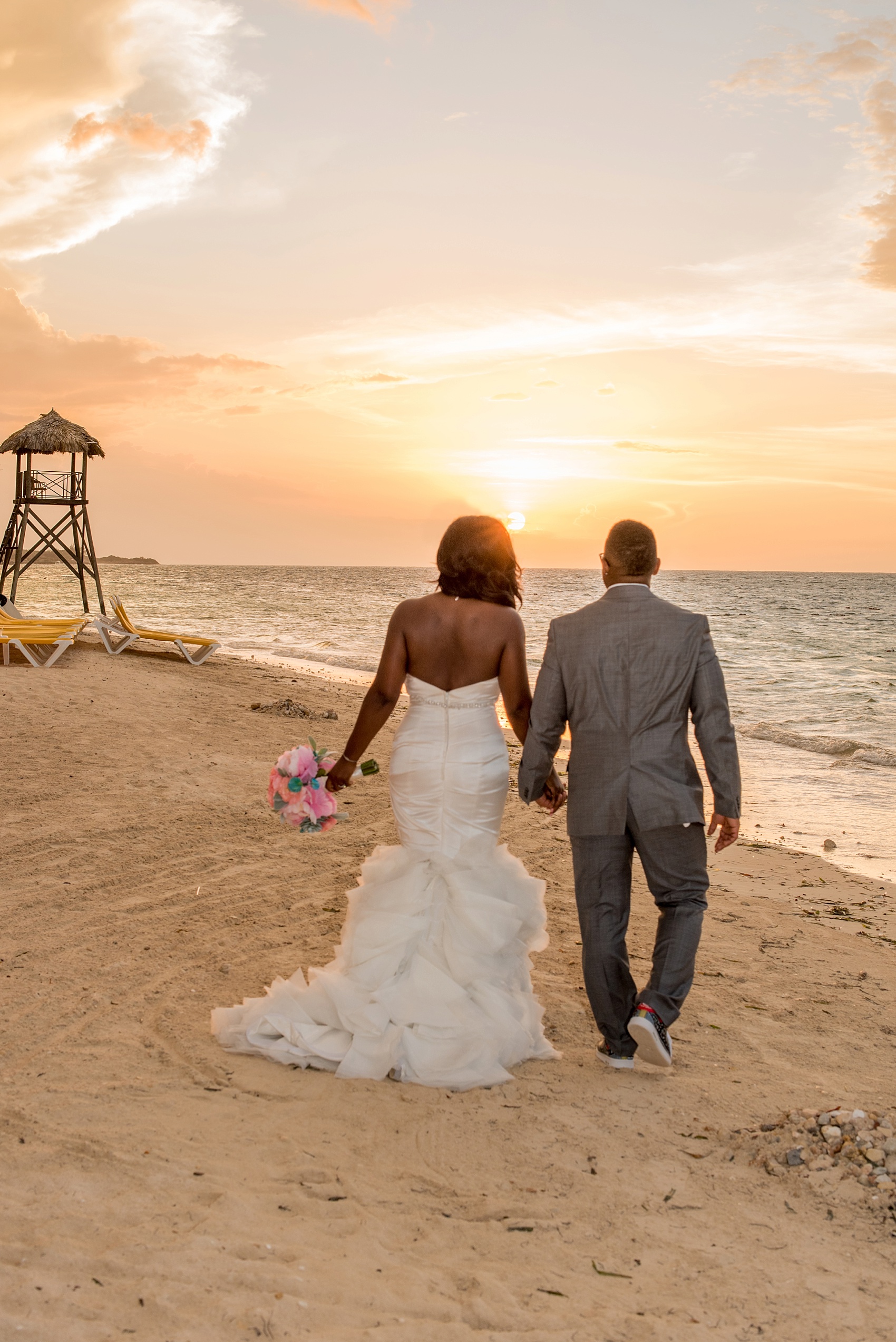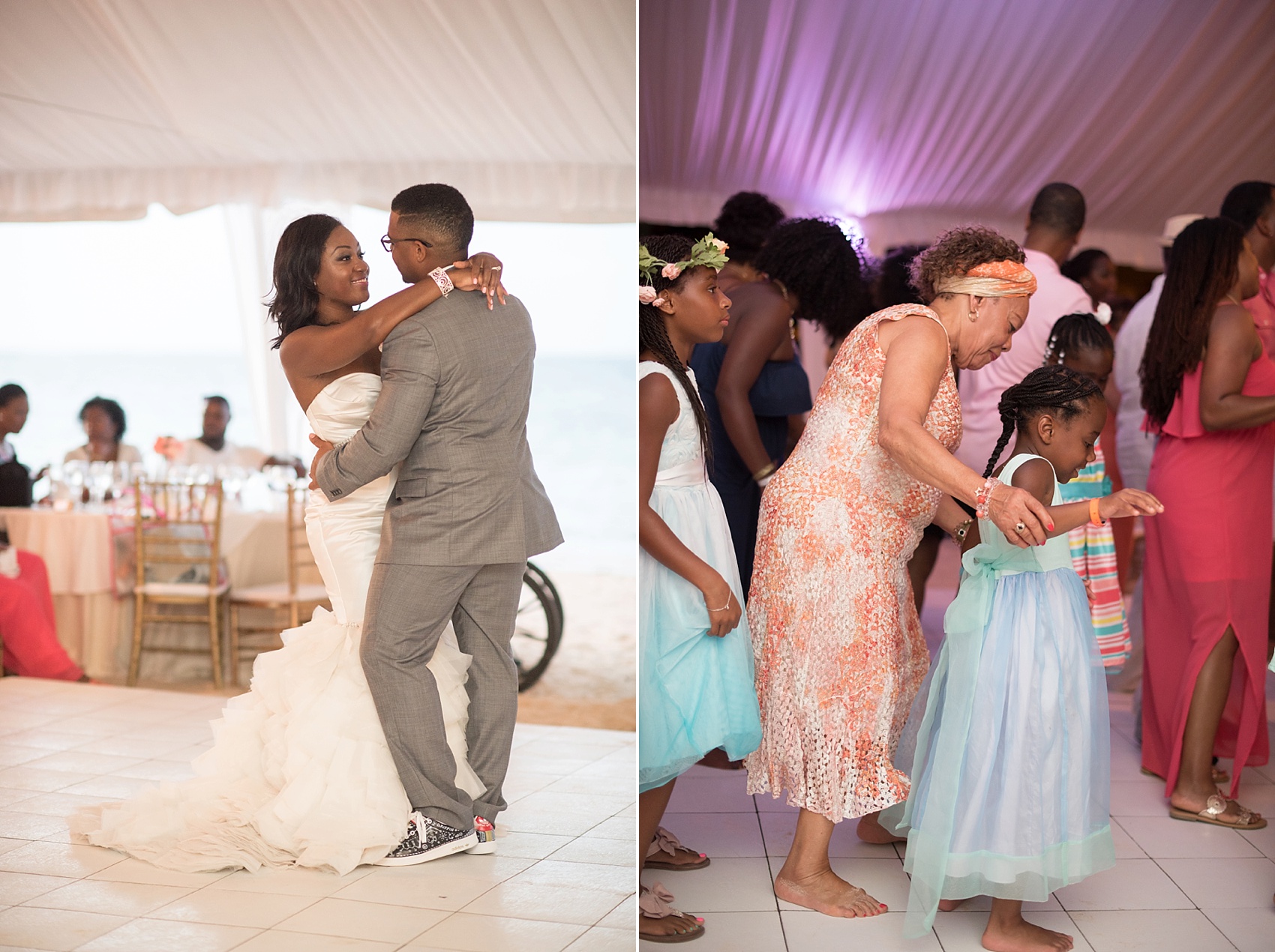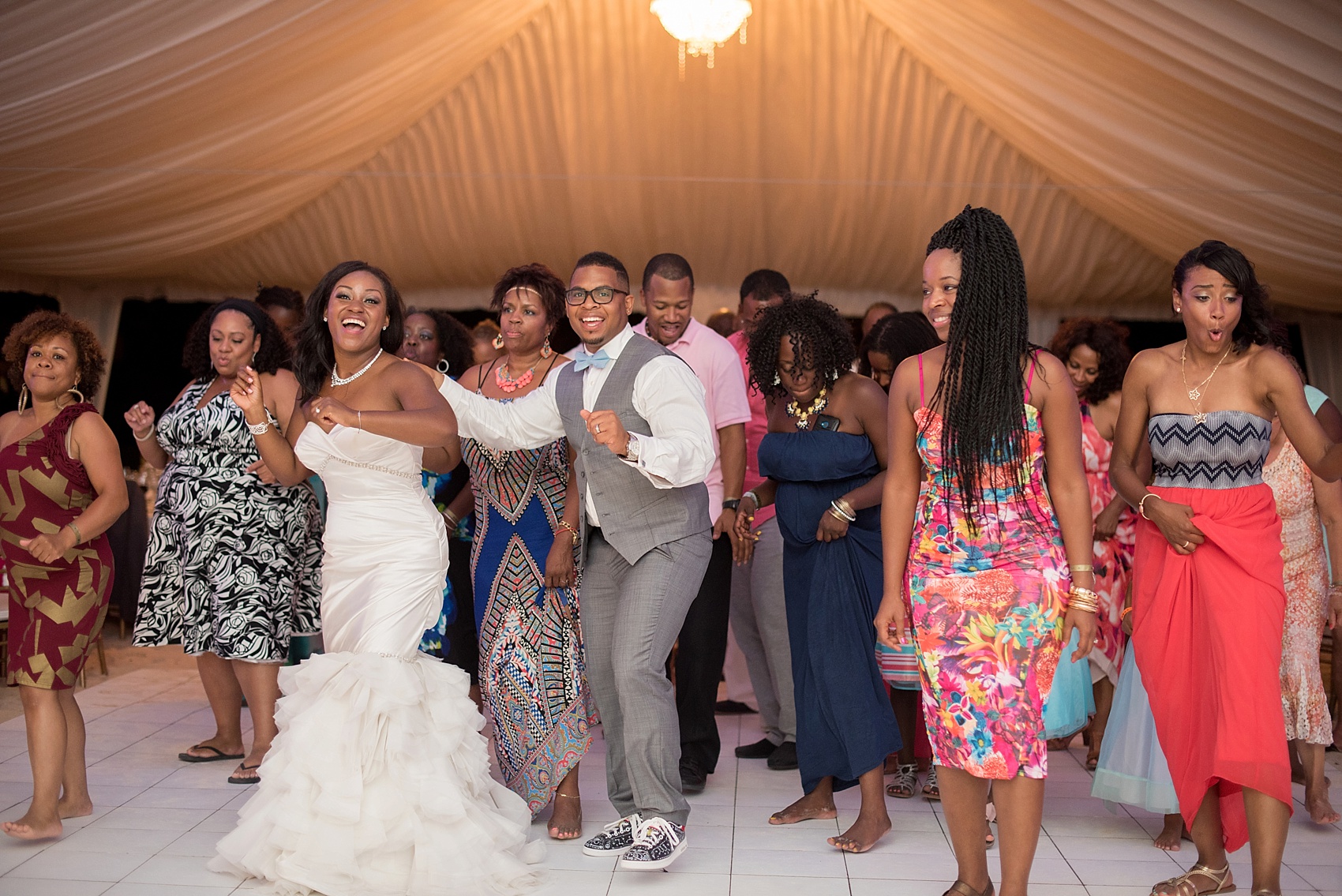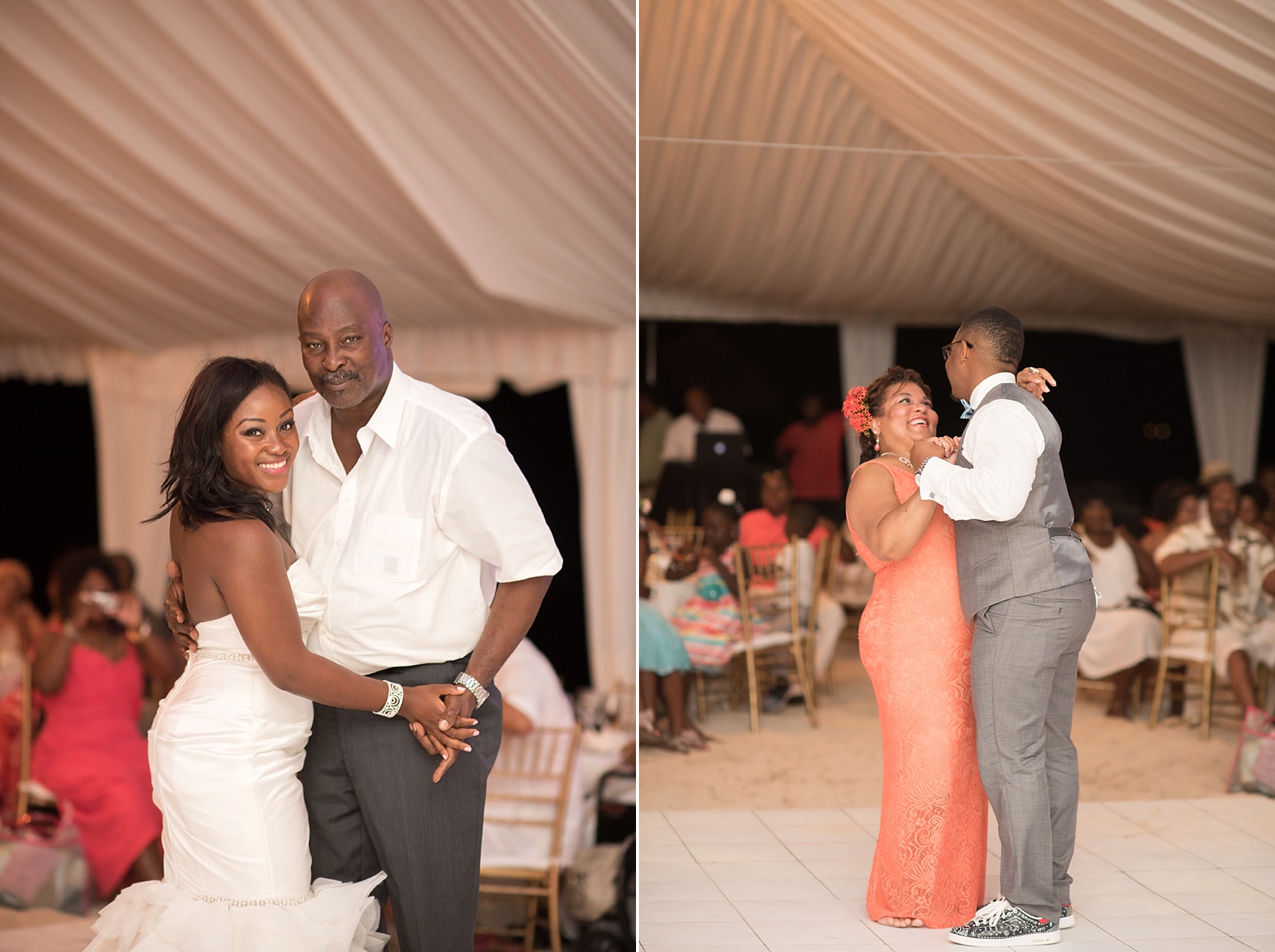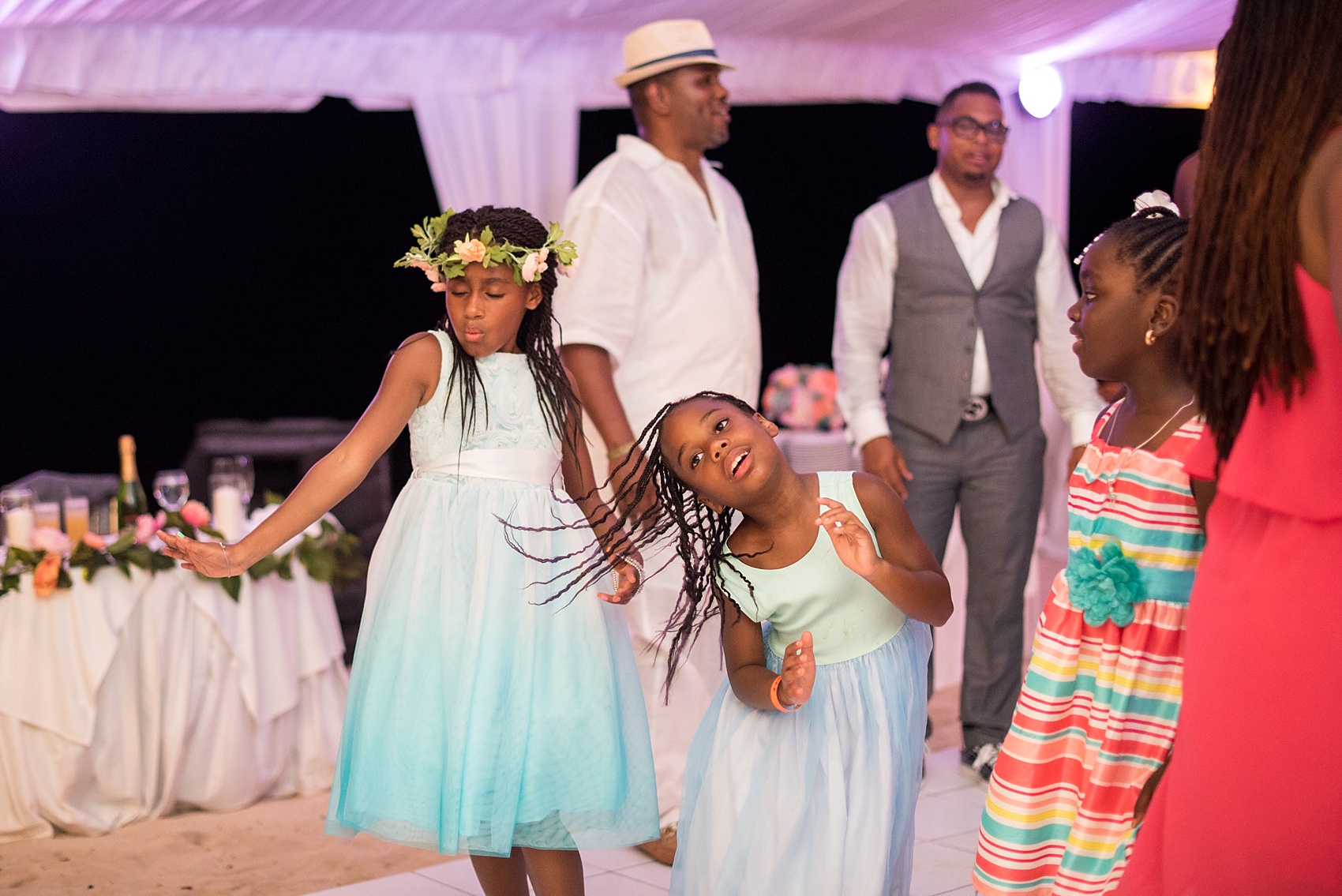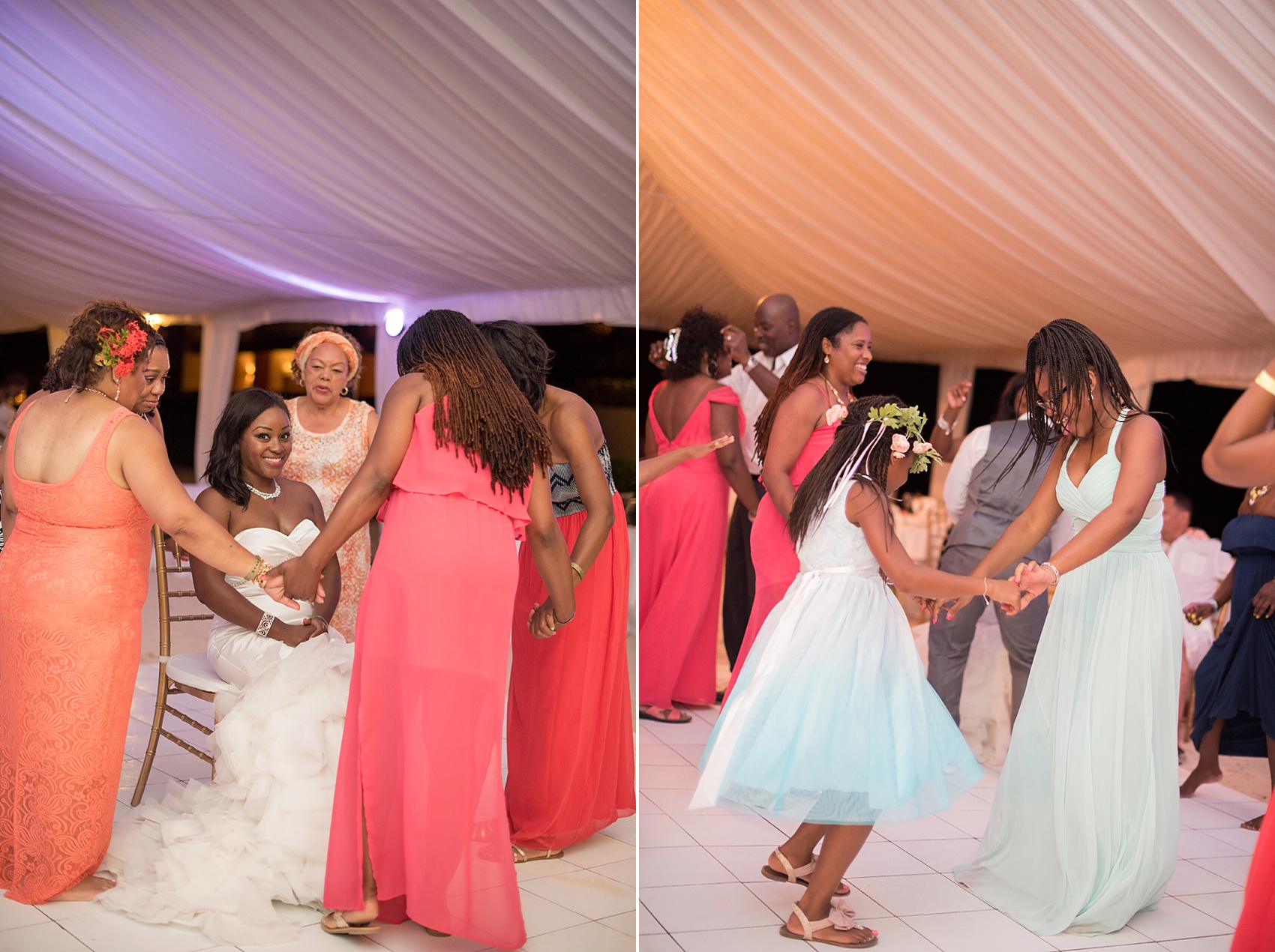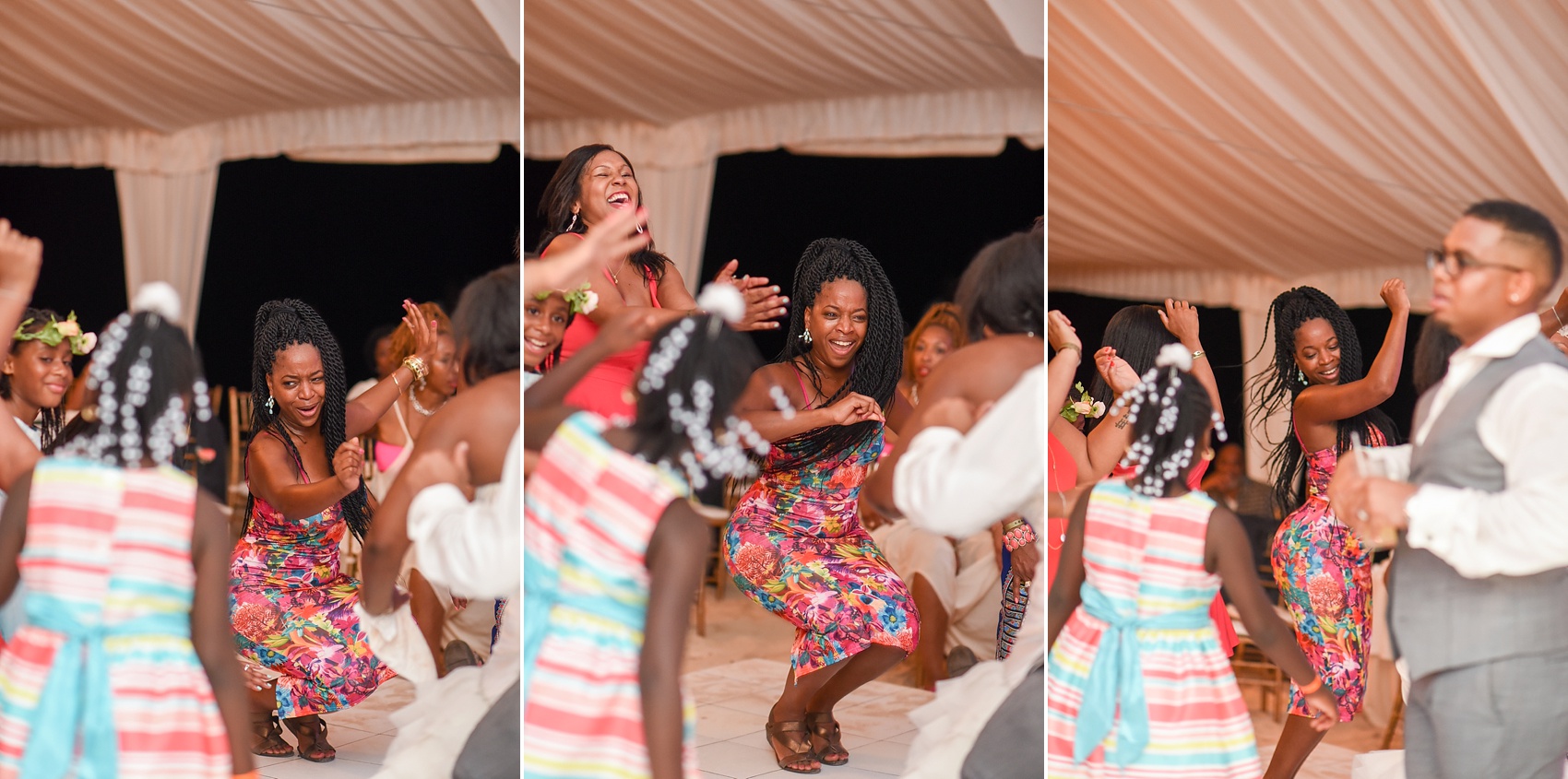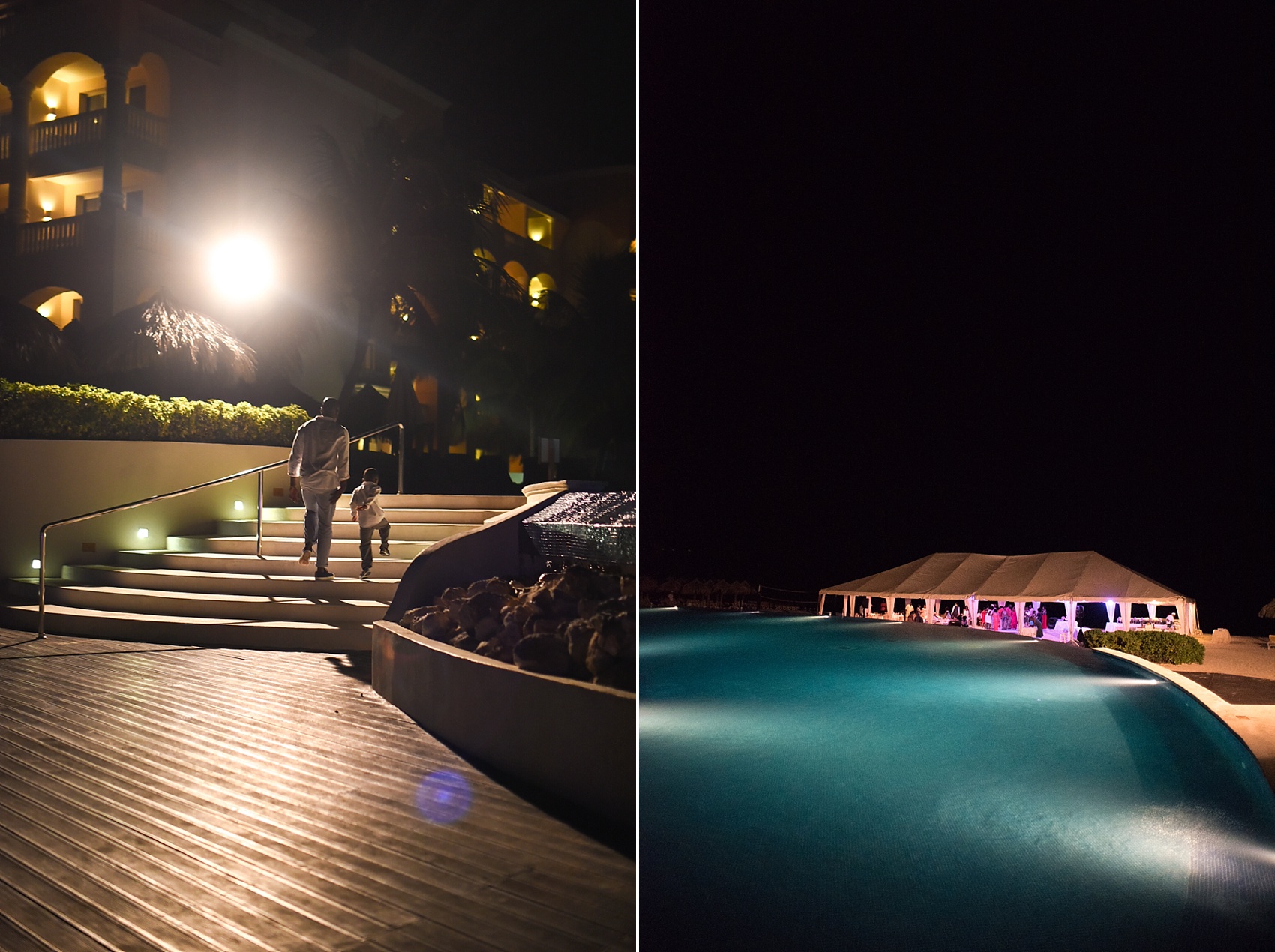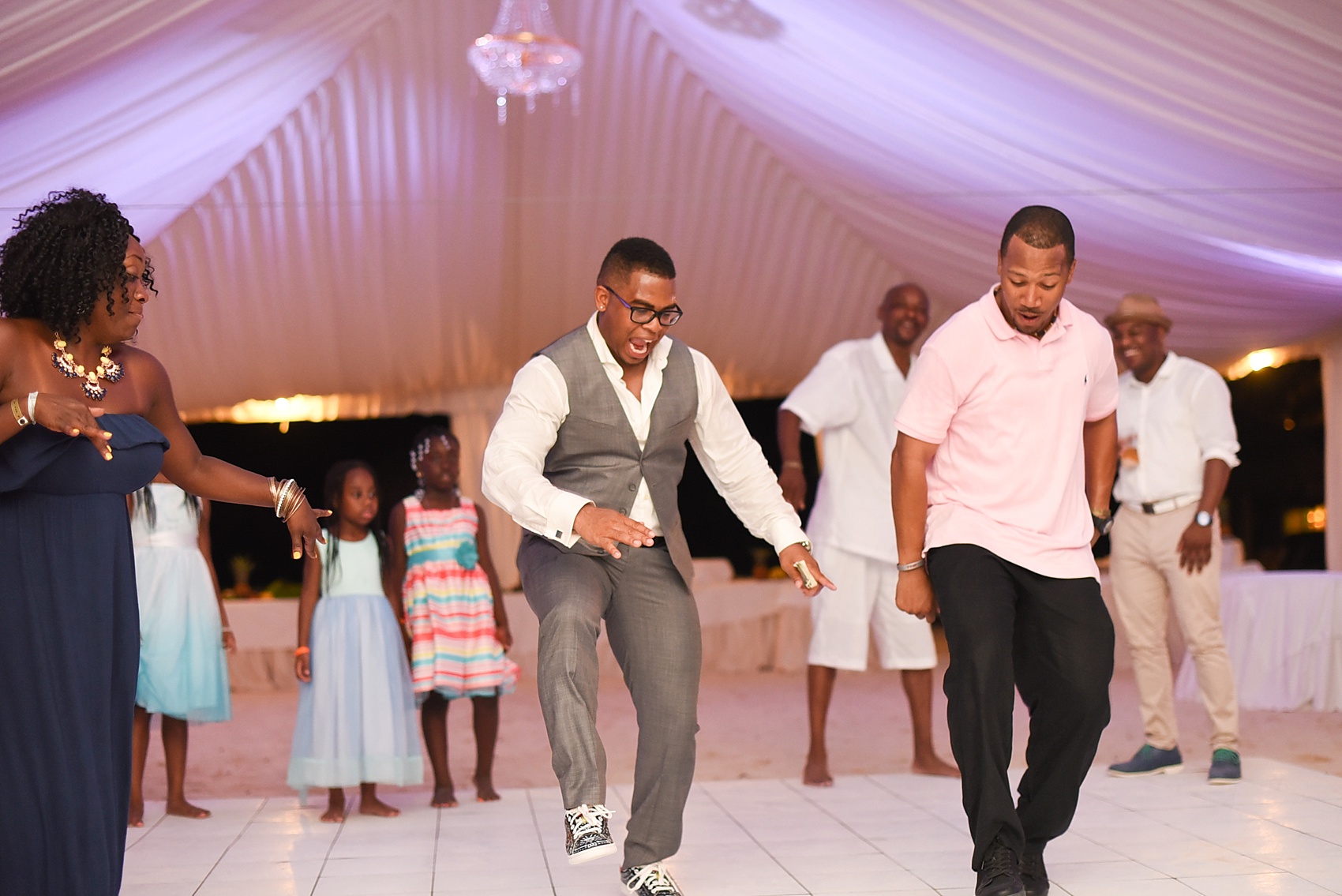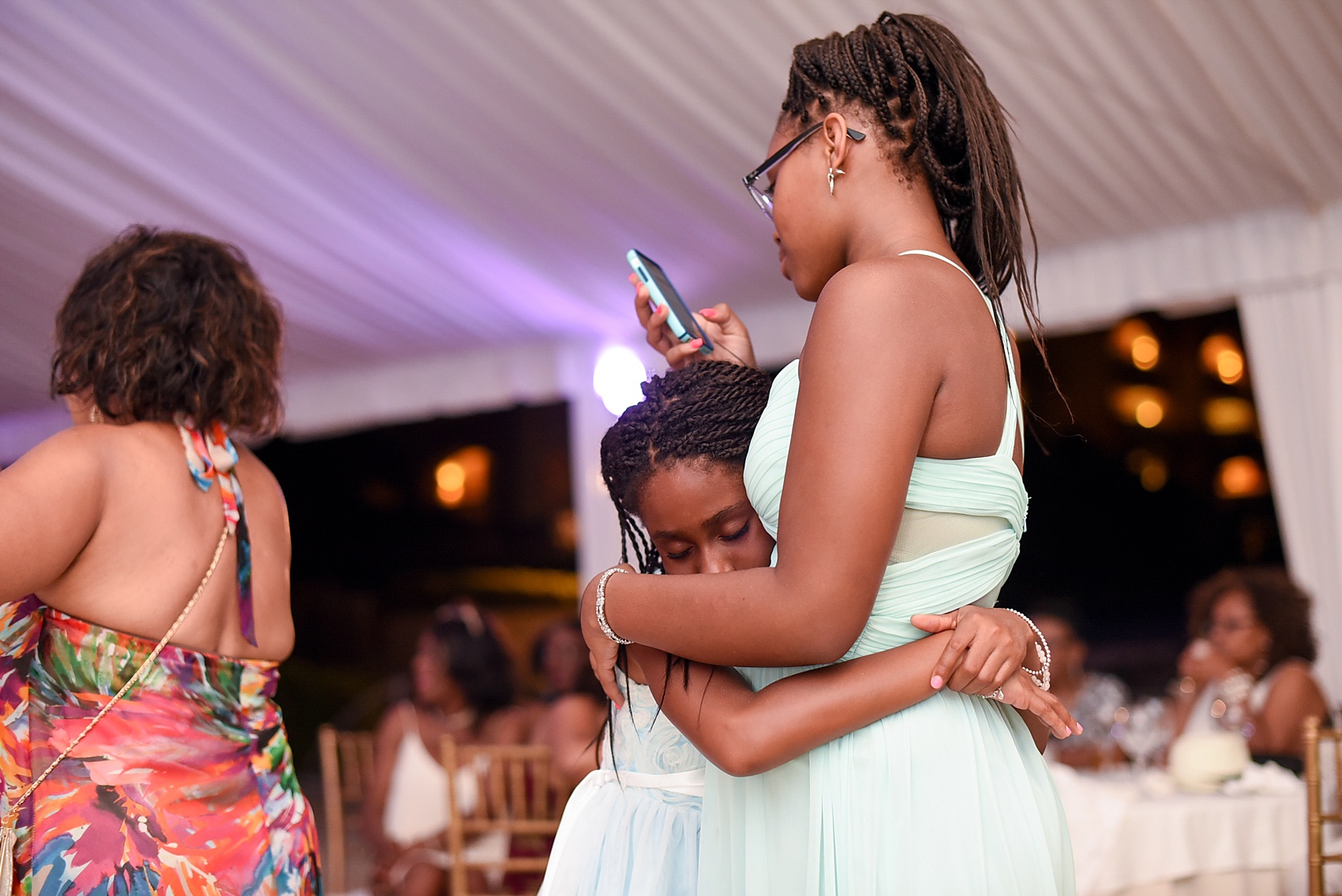 I captured this moment between two sisters, officially joined by marriage now, but joined for a while in their hearts it seems. I know from speeches they had their growing and joining pains when Eboni and Carl met but having a sister myself, I'm so glad they have each other. How sweet is this sincere hug? It's just totally sisterly and teenager all at the same time.
With a Chinese lantern send off, the evening came to a close…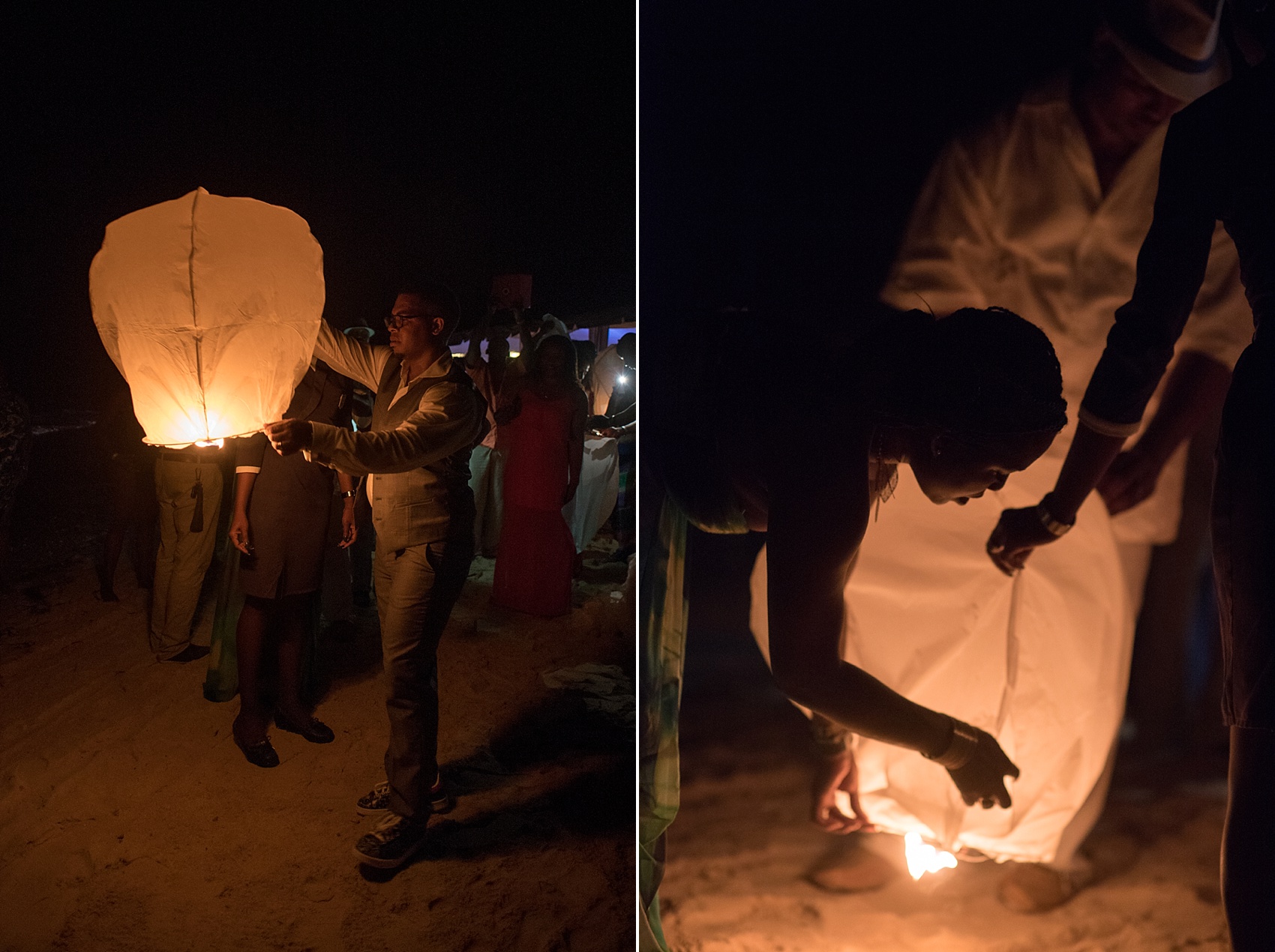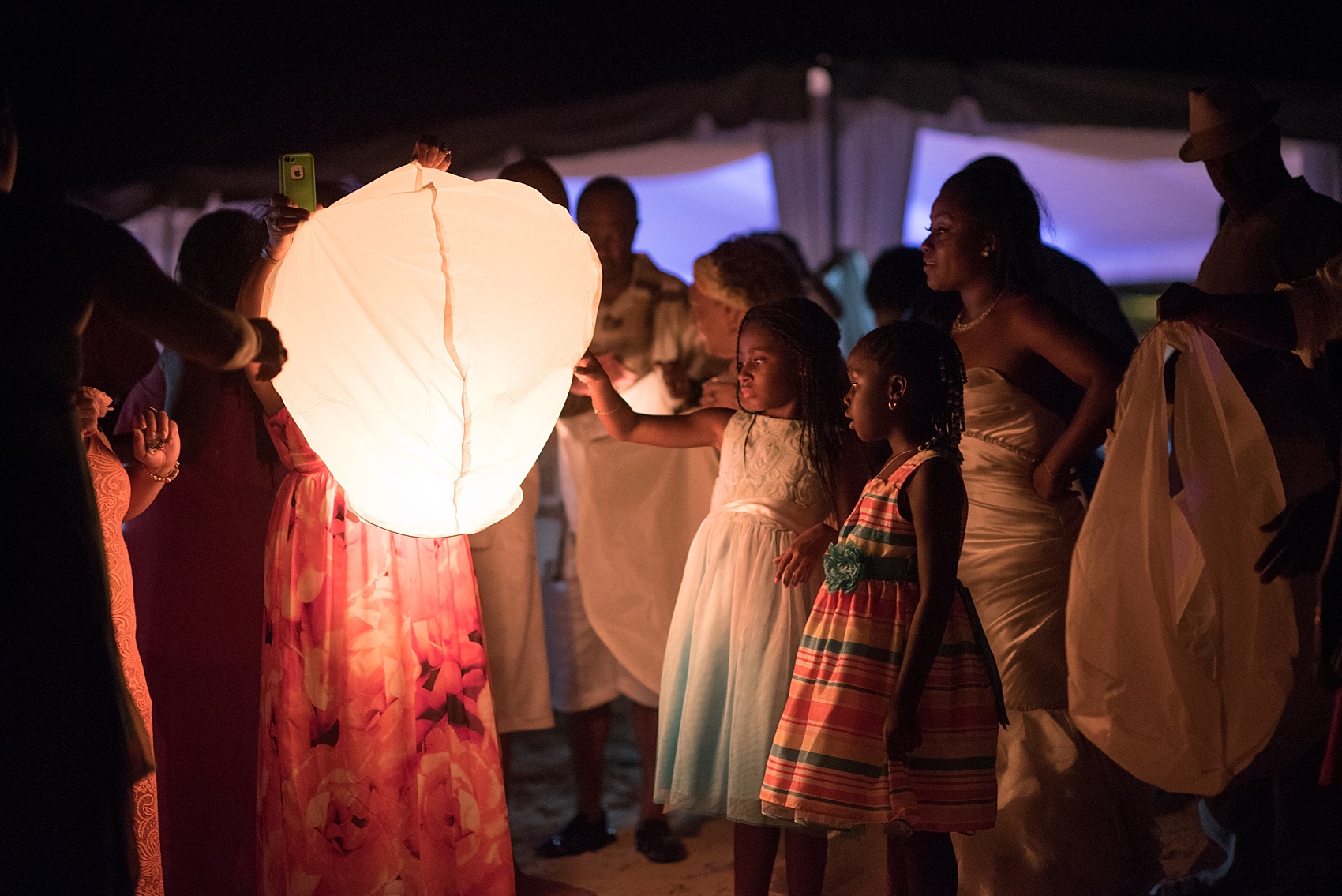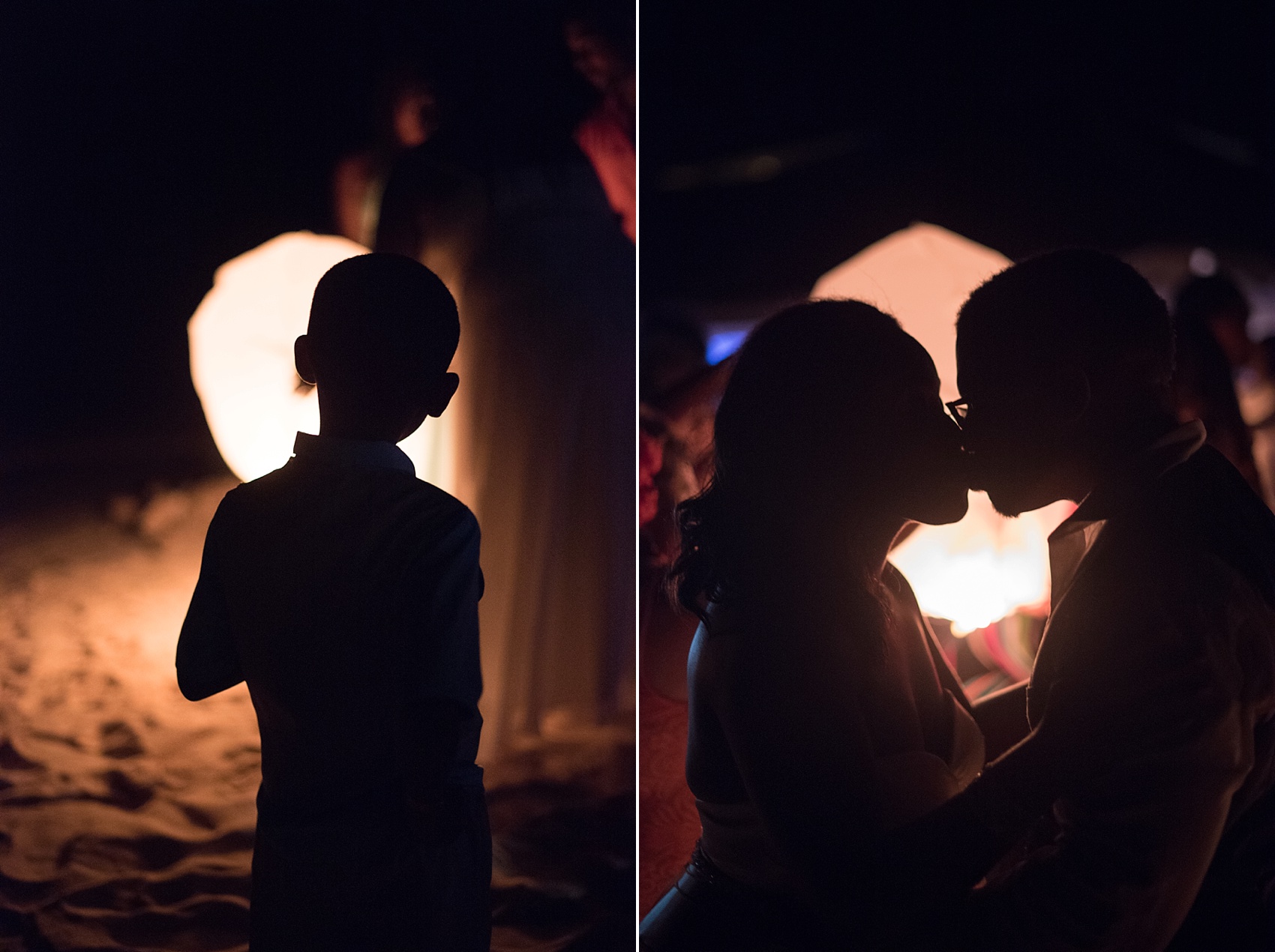 Thank you for including me and having me capture such a special occasion. I truly felt like it was just pure joy and an utter honor to work with you, Eboni and Carl, and be present among so many uplifting, wonderful spirits in your family and friends. Congratulations!
Venue: Iberostar Rose Hall Jamaica, Montego Bay / Flowers: A Wedding in Silk / DJ: Kevan Stewart / Tent: Cover Me Up Tents / Bridal rings: Neil Lane / Invitations: Minted / Wedding gown: Winnie Couture / Bracelets: Pandora
If you like the photos you see follow along on Facebook and Instagram!
Happy Tuesday!