I like to think I'm a Norway Wedding Photographer after my second gorgeous wedding in Norway.
Irene and Esben's summer wedding in Rolløya, northern Scandinavia, was jaw-droppingly picturesque. We were so happy to explore more of Norway, especially Oslo, for a few days before then and see it from a summer sense – as usual, it did not disappoint! The real stunner of the trip, though, was their town and their unforgettable wedding.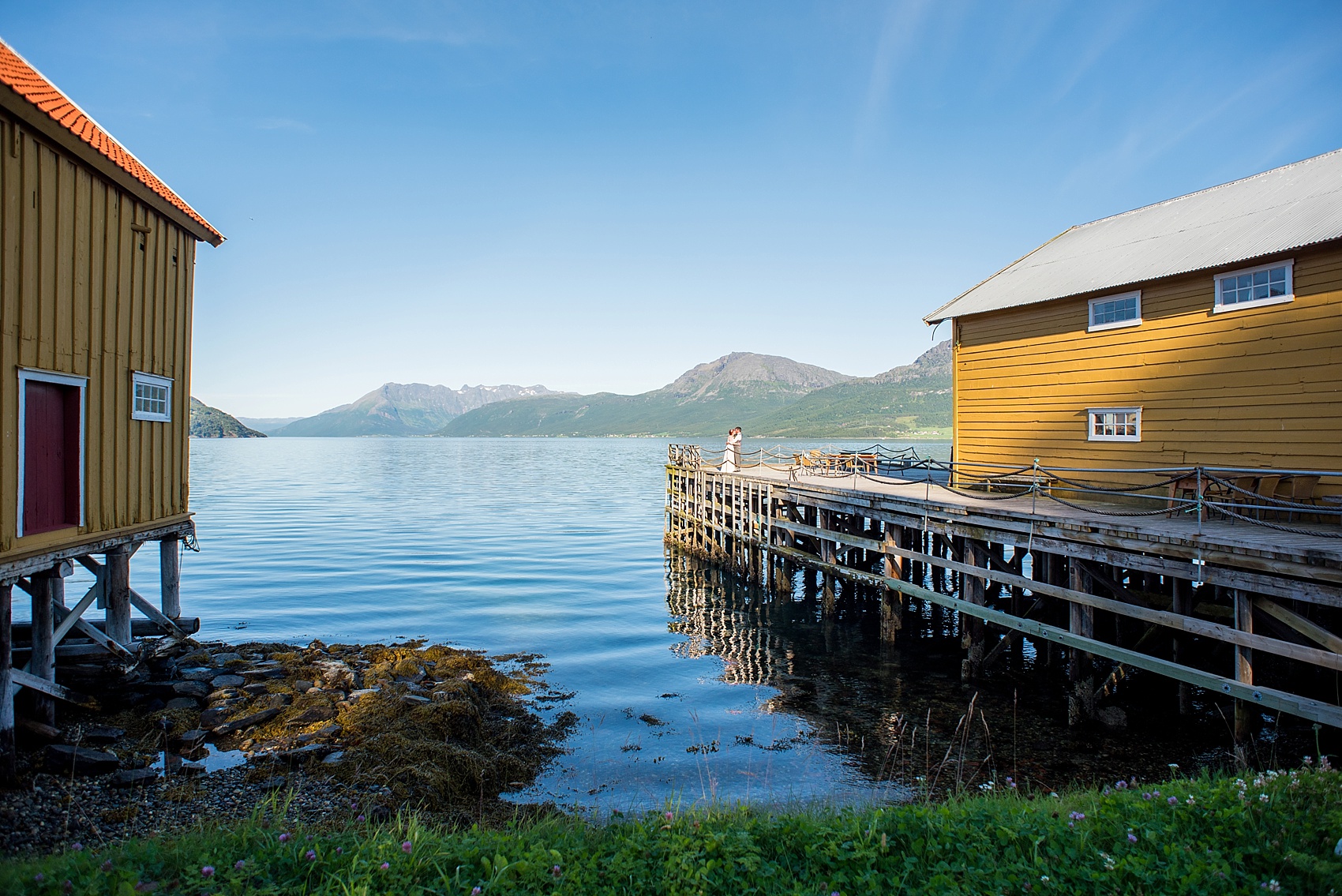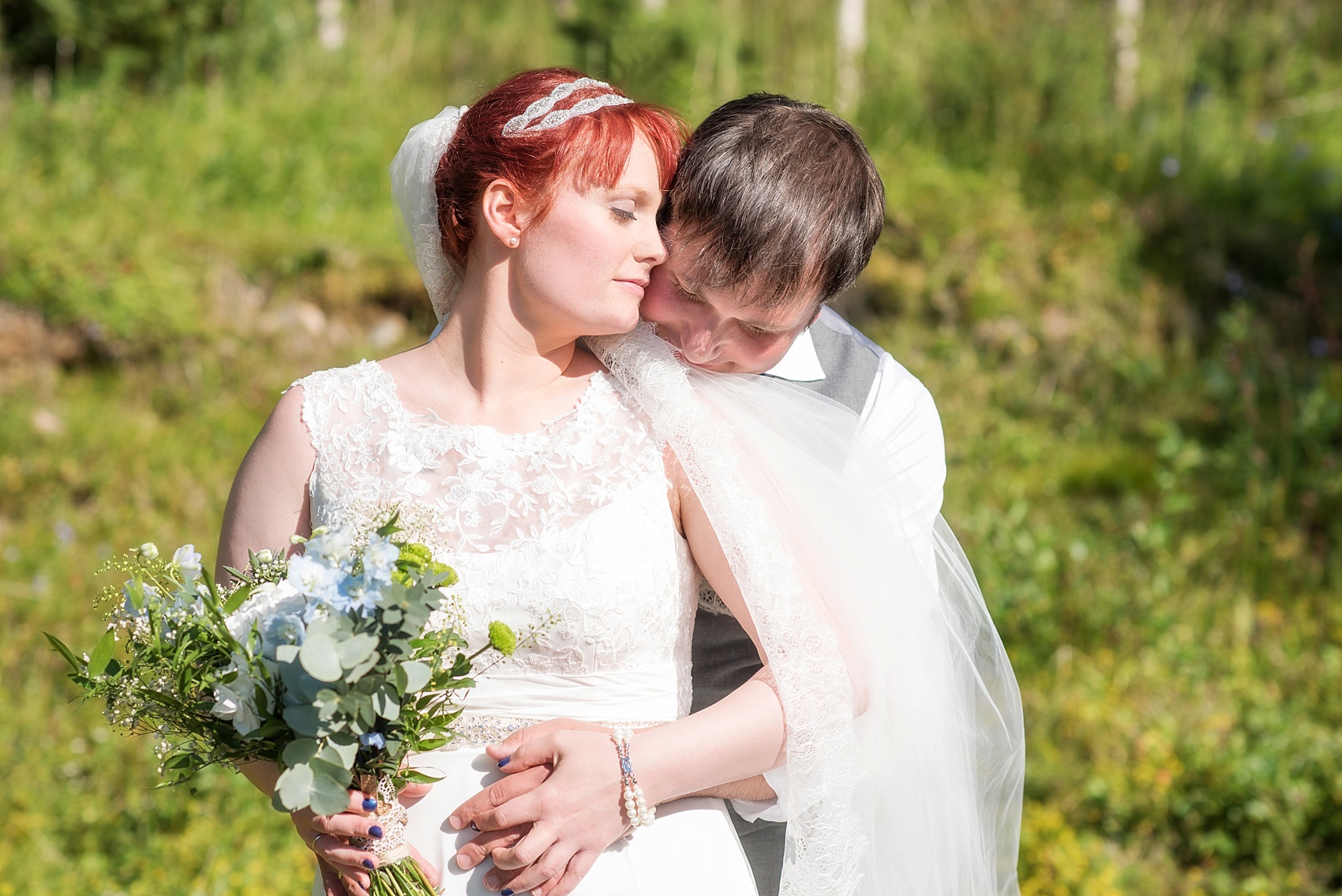 Just days after I got back to the United States from Cecilie and Patrick's wedding in Norway last summer I received an email from an enthusiastic bride. After I replied her next response went into more depth. I asked how she found me: "I saw your pictures on the Norwegian Wedding Blog and found your website from there. Totally fell in love with it by the way. And when I got your e-mail I could't help but smile at your enthusiasm 🙂 Thank you so much for showing an interest in our wedding plans:)"
An interest?! Only one of my favorite countries in the world, doing what I'm so, so passionate about (travel + wedding photography). Of course I was ecstatic! Through more conversations and deciding it was a match made in heaven (me plus Irene + Esben, not just Irene + Esben, silly!) 😉 I was booked to be the lucky one they chose to capture their dream day.
Their son, Odin, was the cutest little ring bearer! He didn't understand my English and I couldn't understand his Norwegian, but I think we bonded. 🙂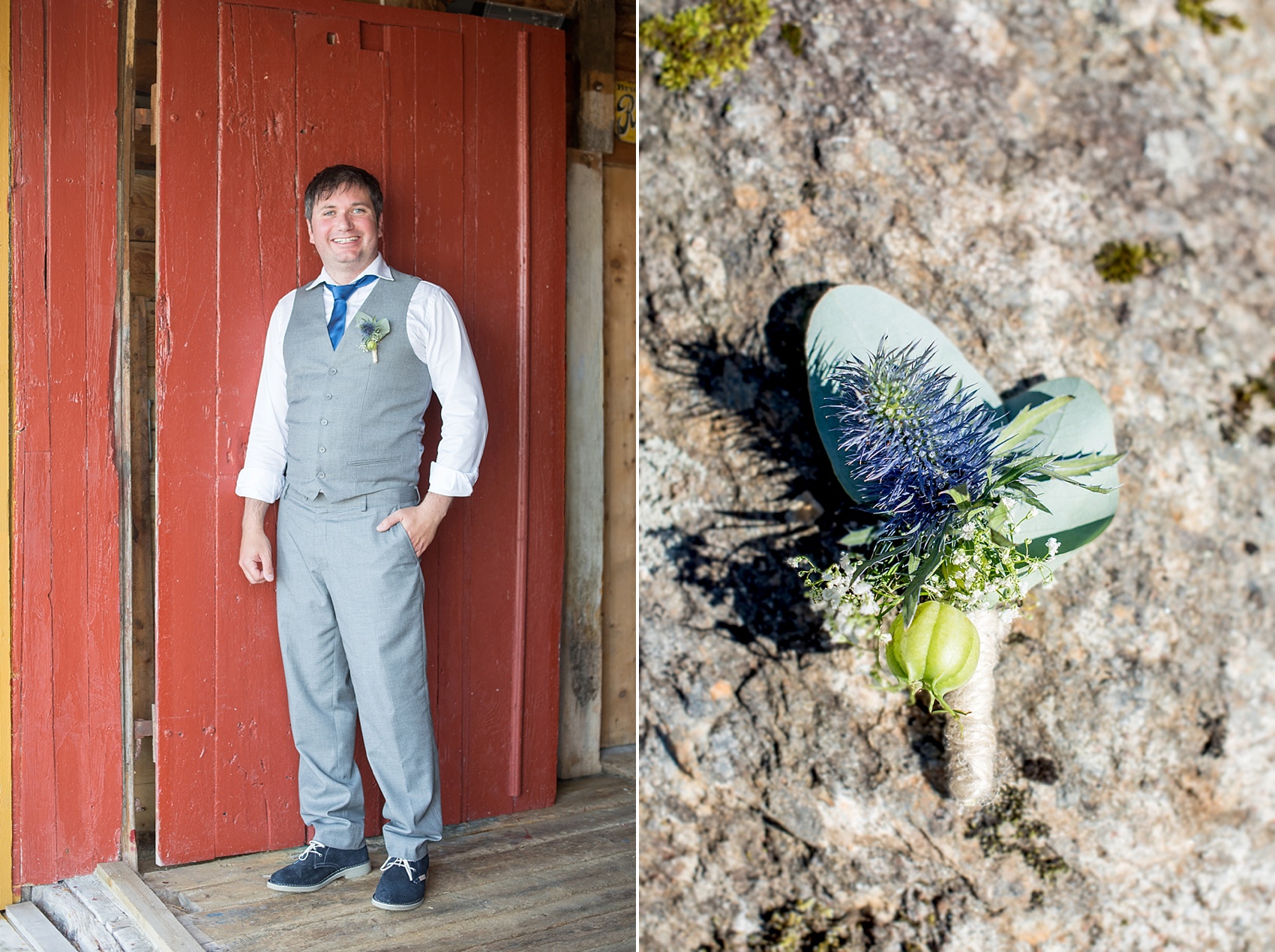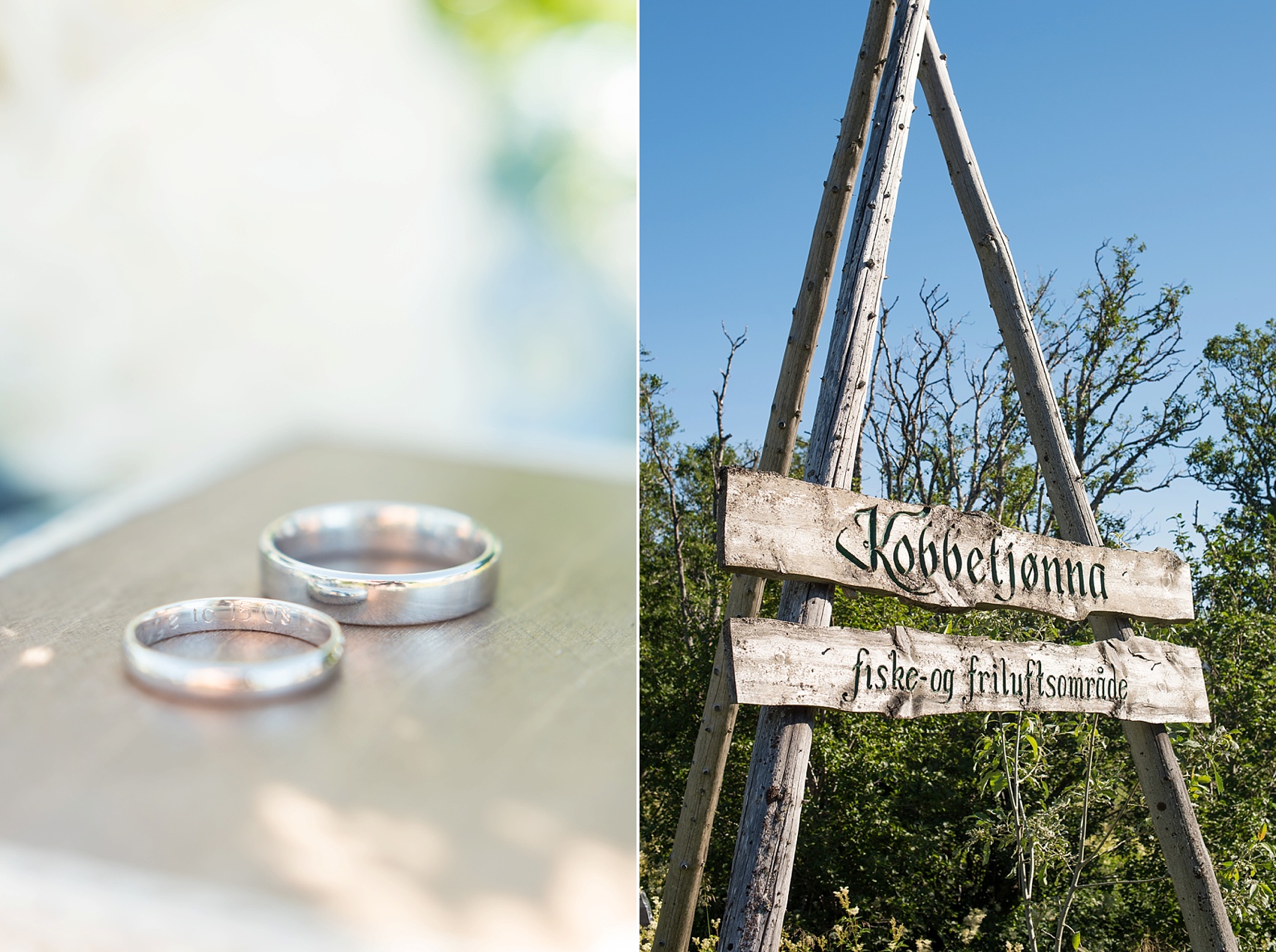 Their reception was at the most stunning park. Irene acted like it was no big deal but man, was it GORGEOUS! It was such a picturesque spot for them to recite their vows and I love that they can go here to relive the day whenever they want.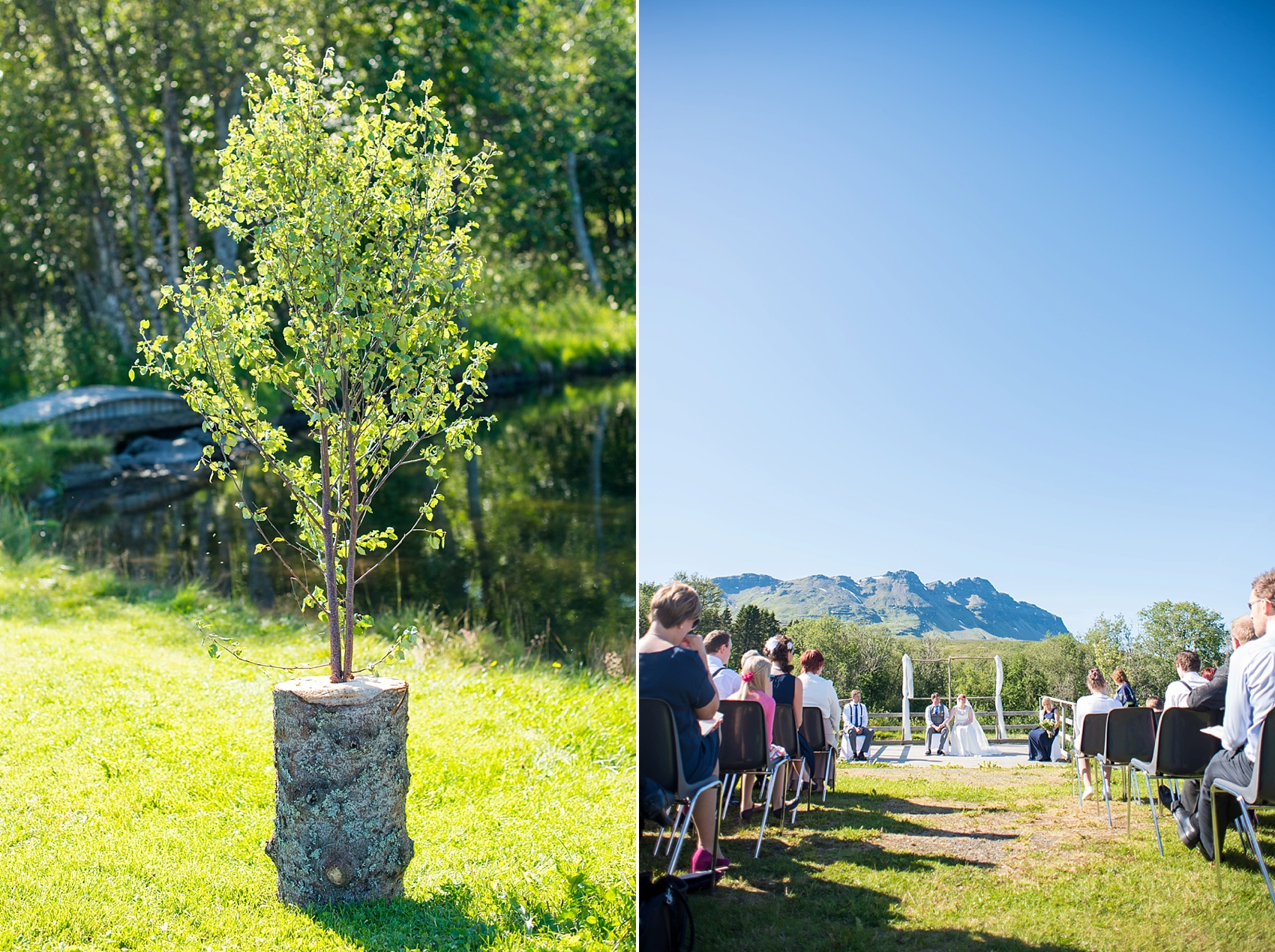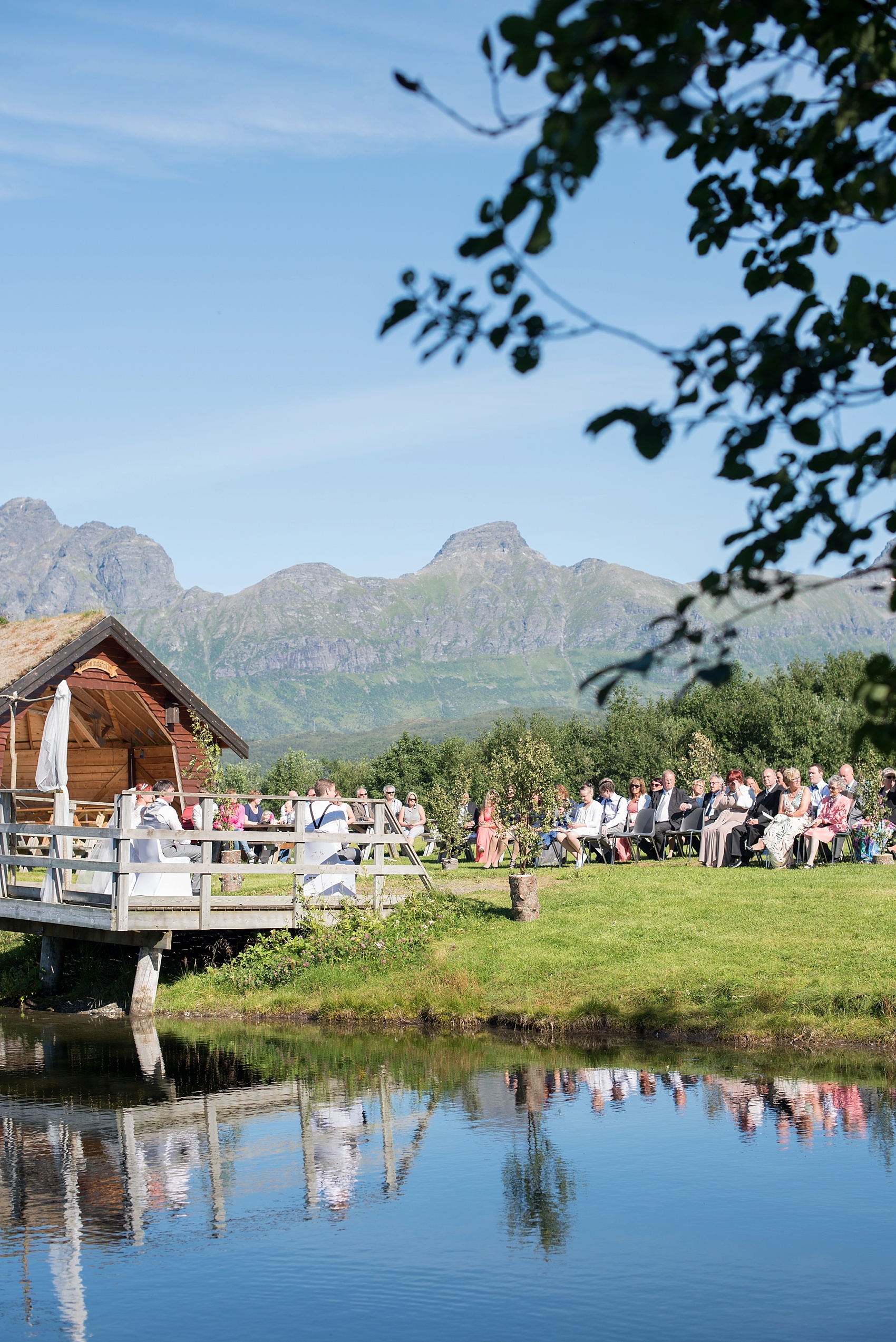 How's this for an exit? A motorcycle and sidecar! Complete with leather biker jackets. They're so bad-ass. We escaped with them to take bride and groom portraits at a well known playground about 30 minutes away called Fabeløya.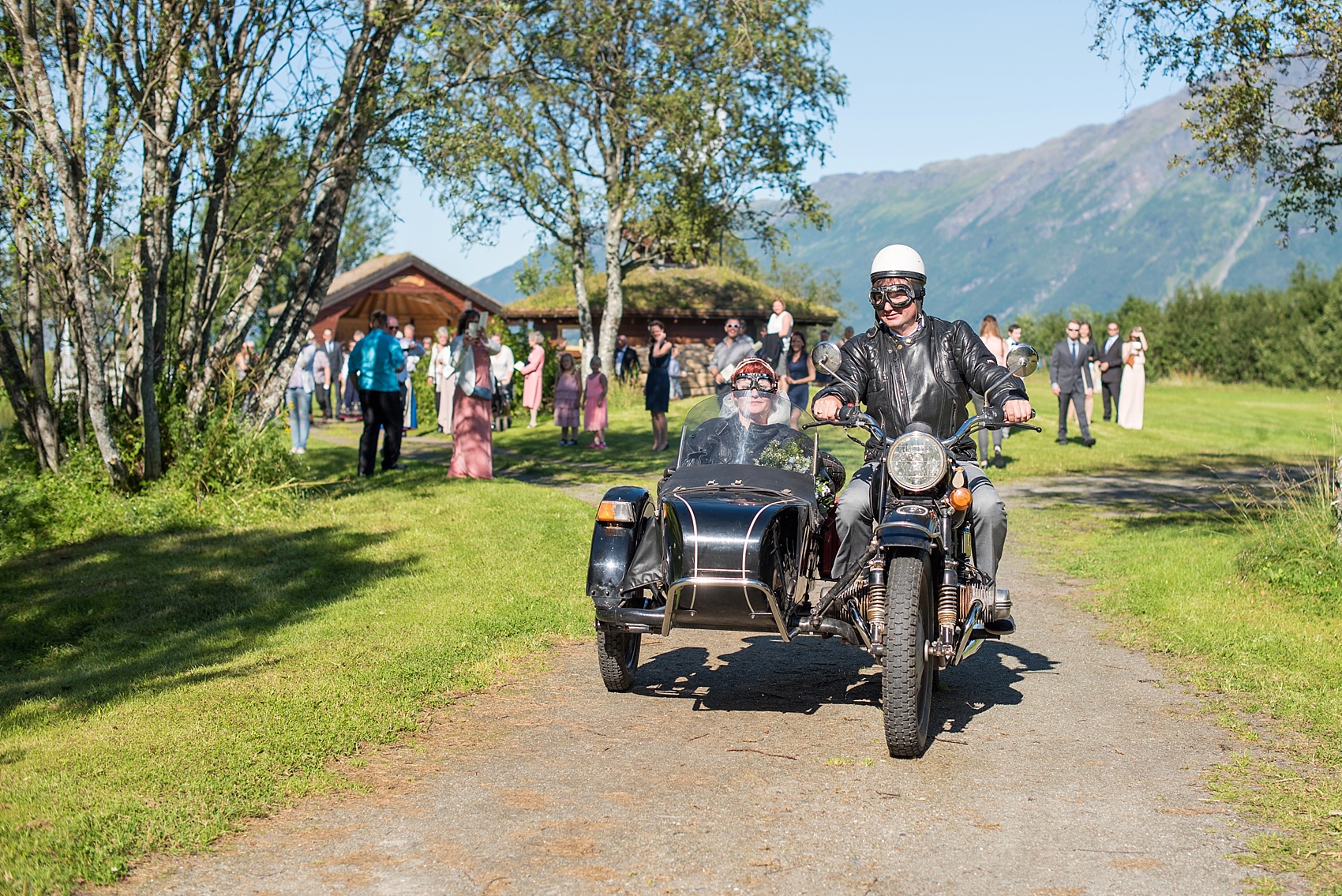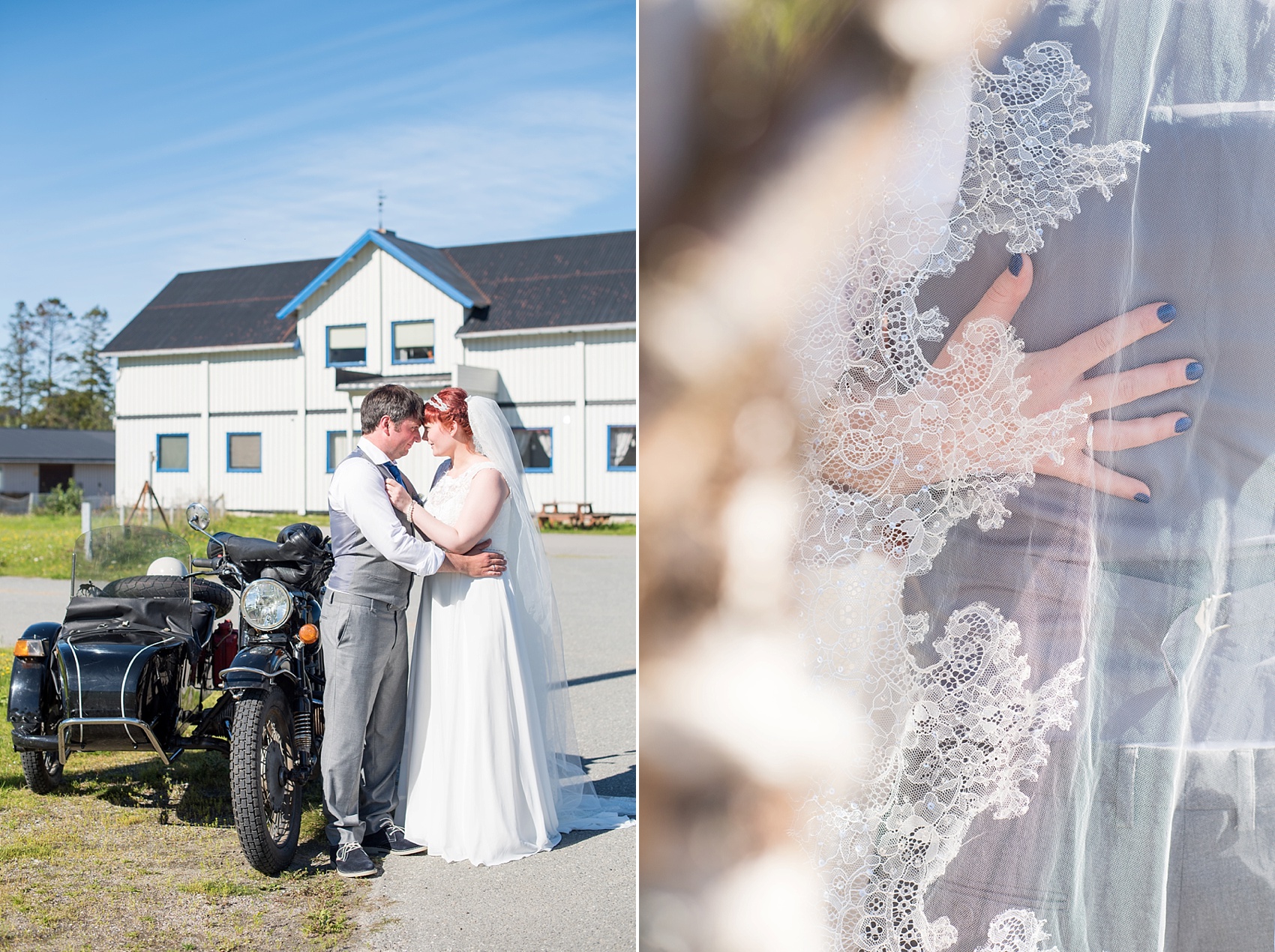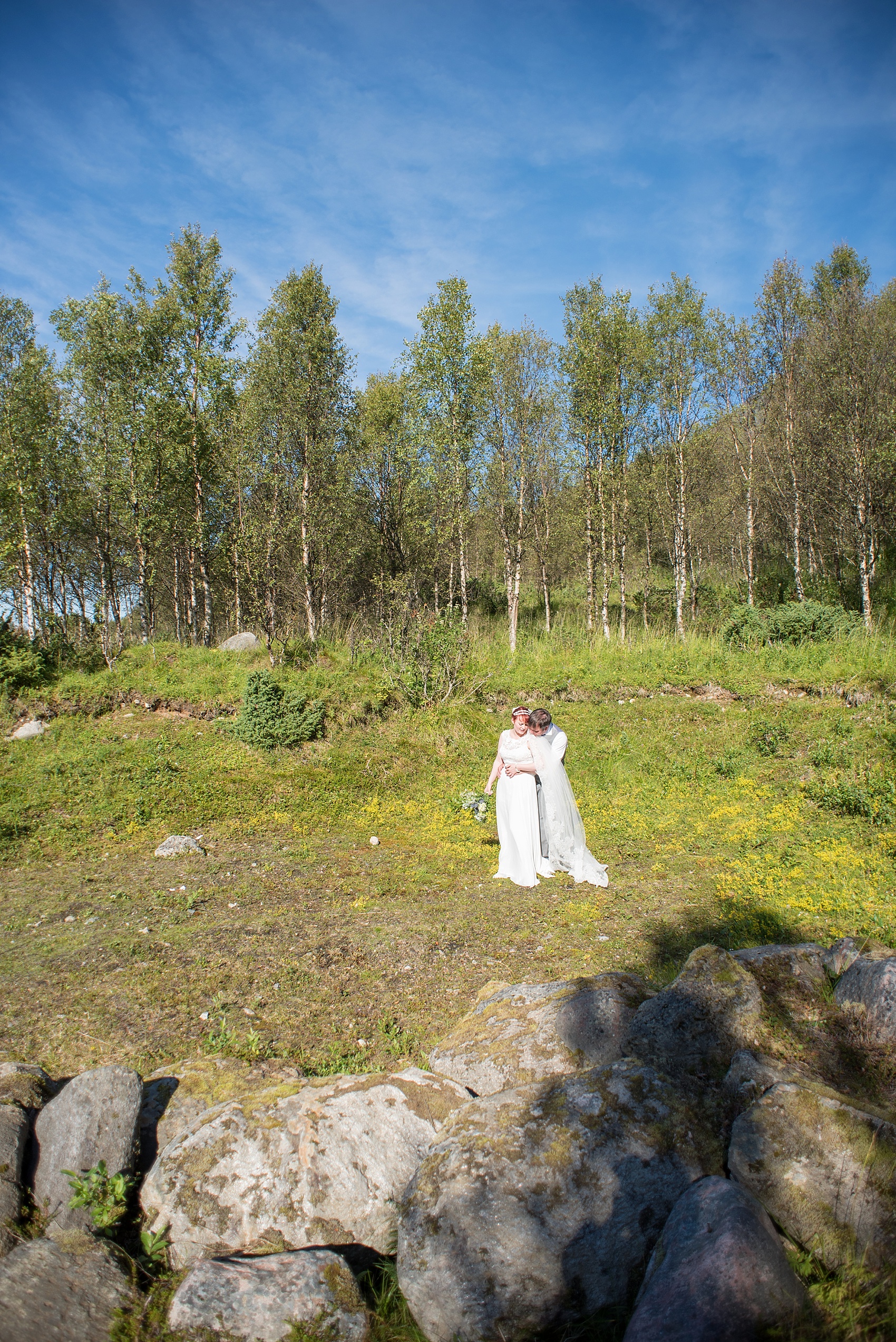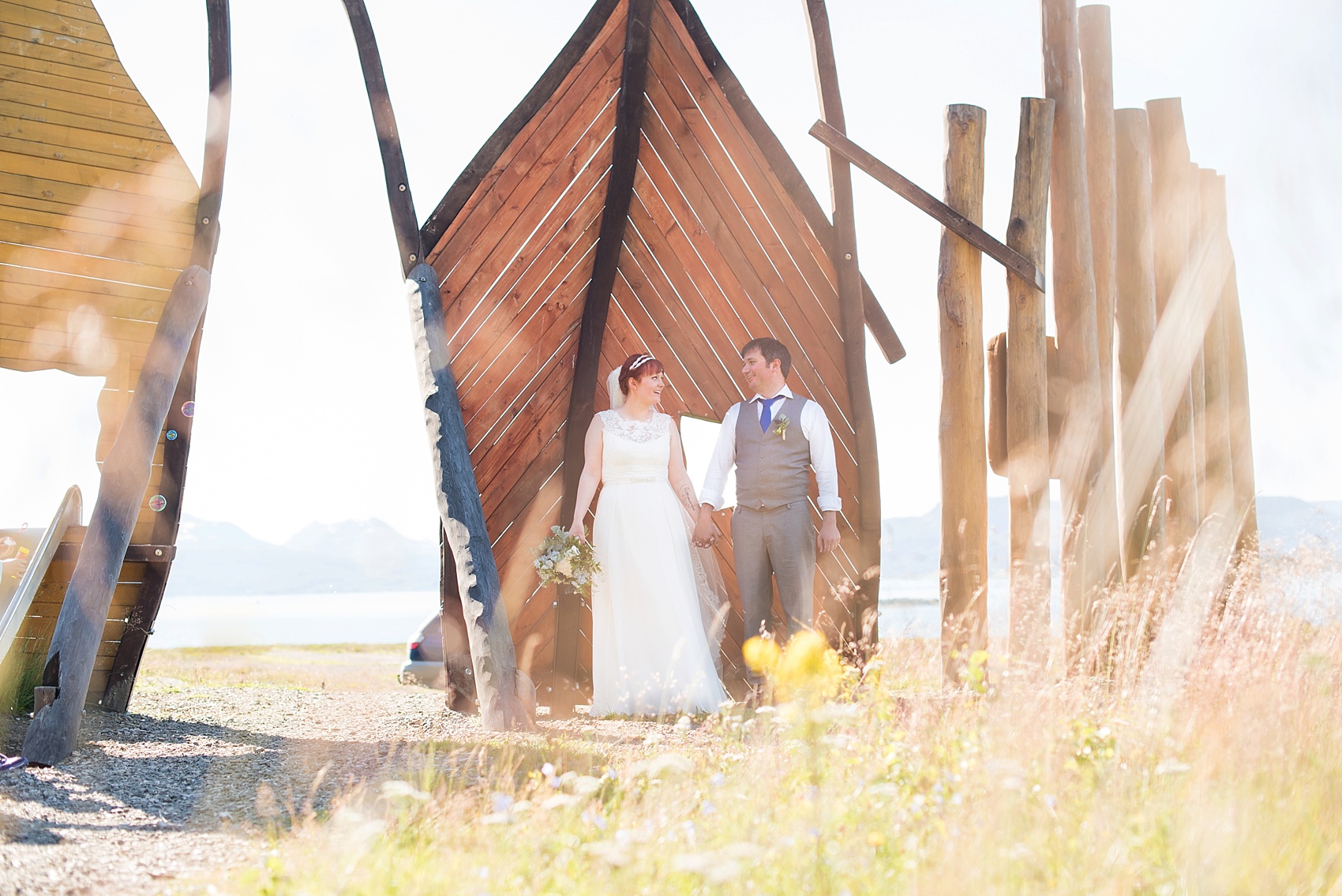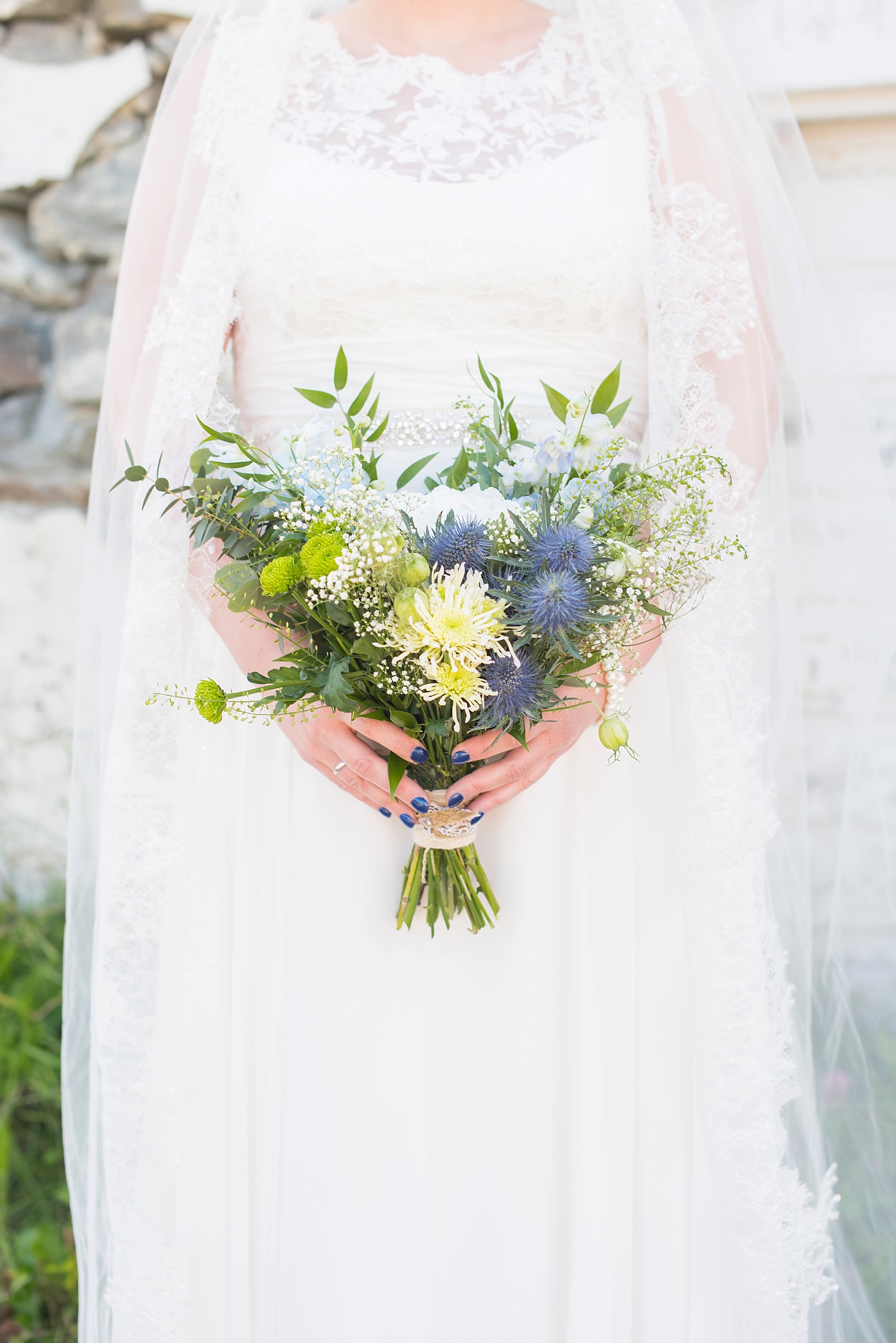 Irene's rustic bouquet of Mums, Blue Thistle, and Baby's Breath tied with burlap and cotton ribbon.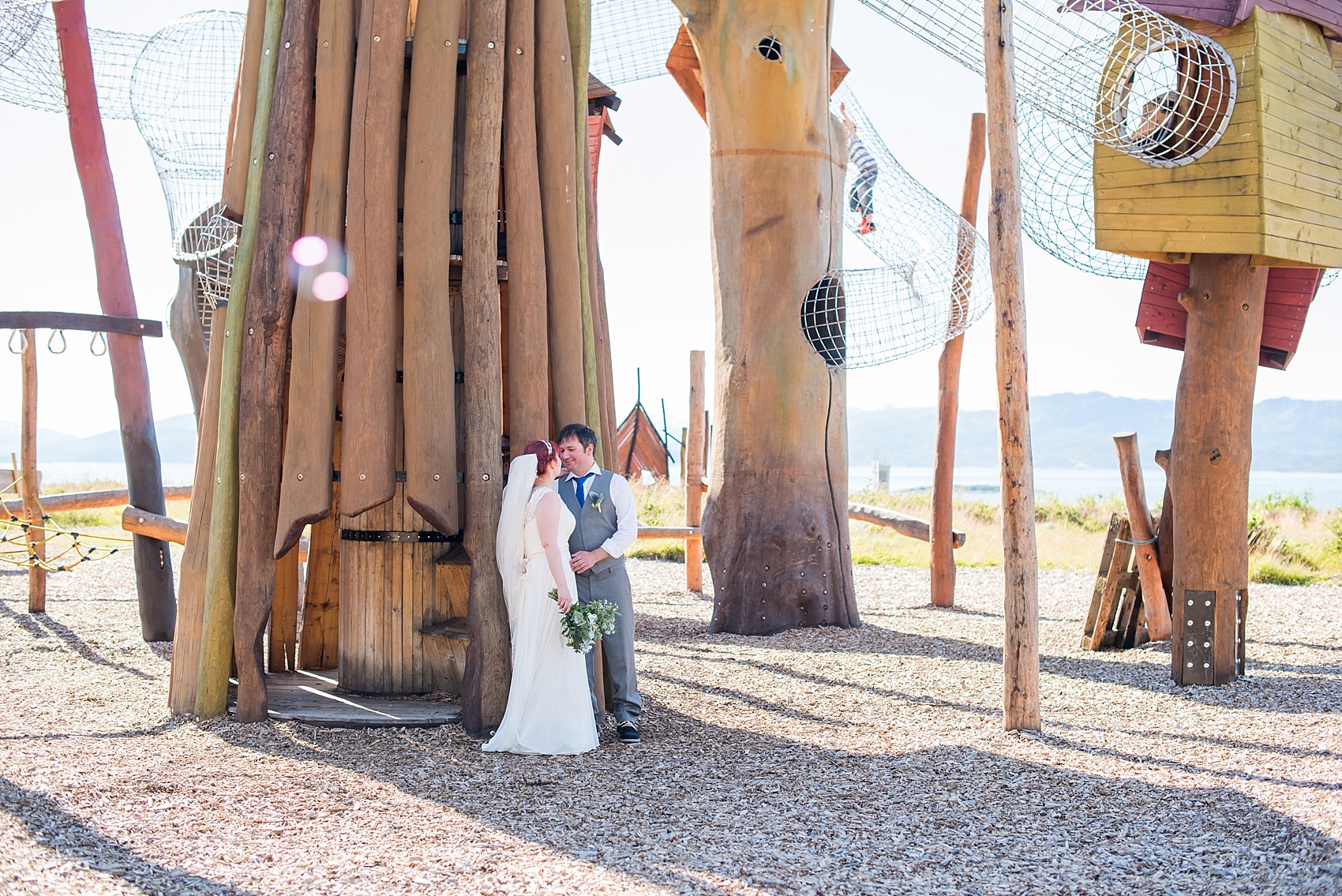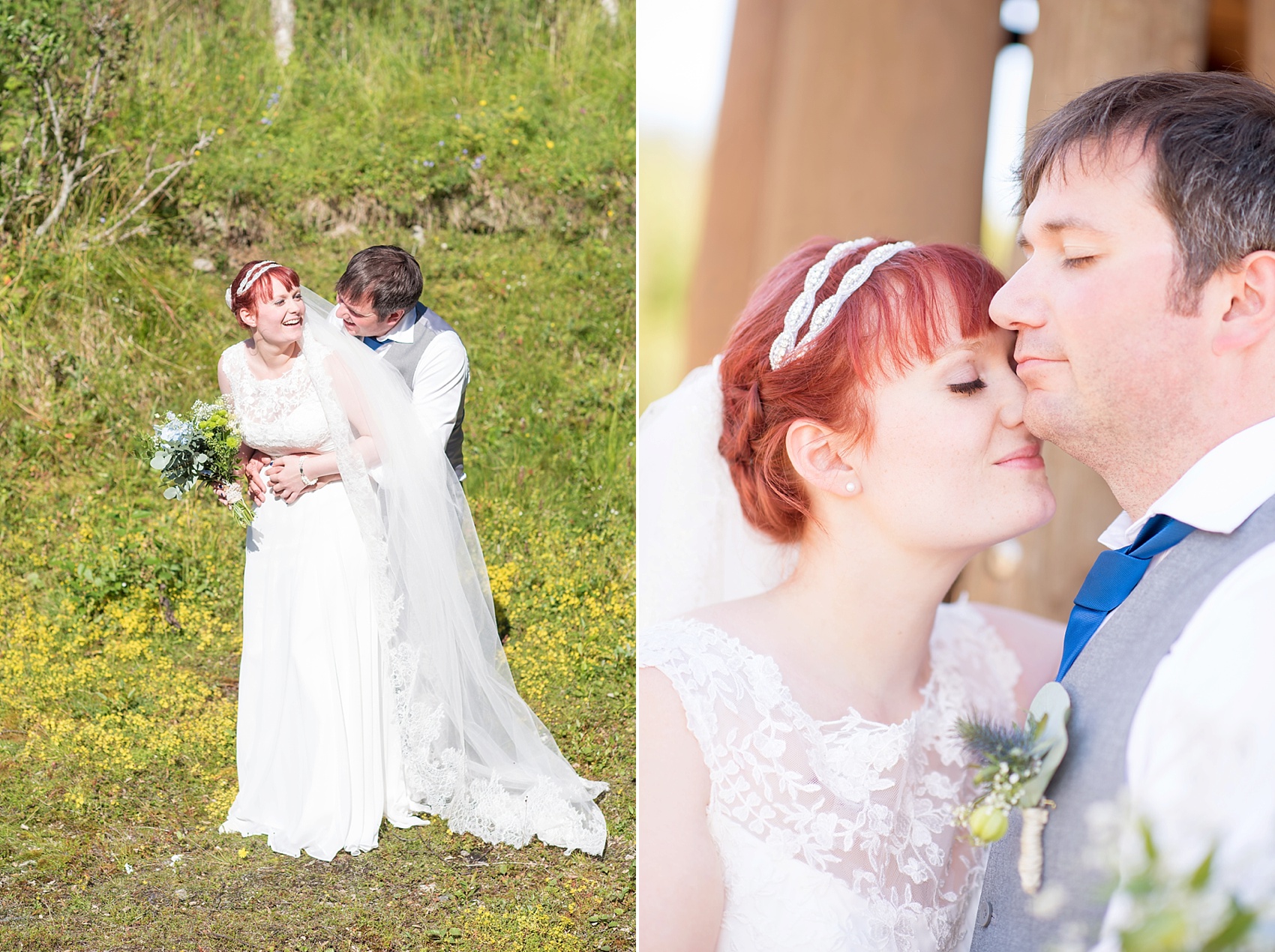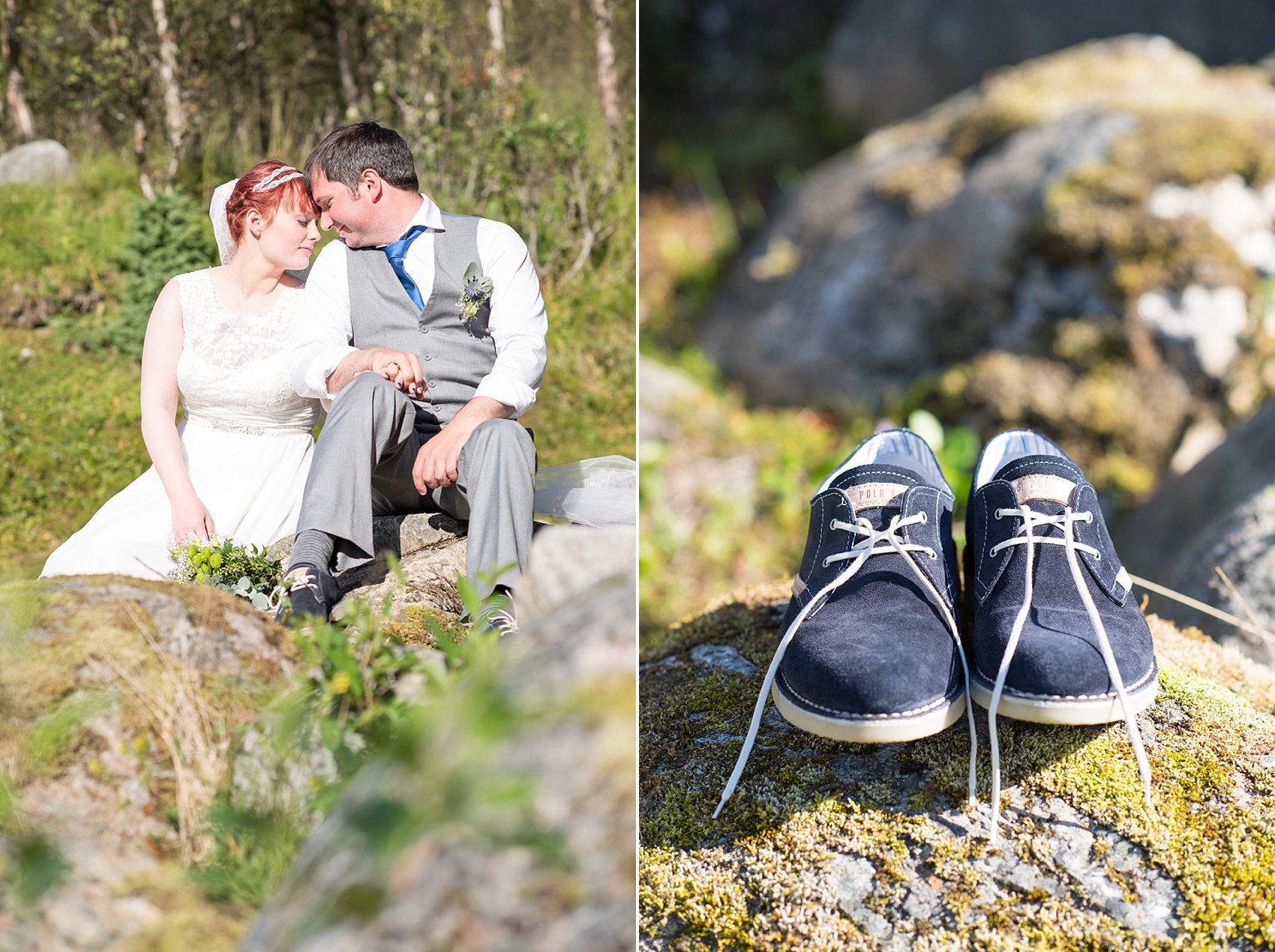 Blue suede shoes for the groom from Ralph Lauren! I love it. No matter where you looked at Fabeløya the views were breathtaking. There were even some kids nearby willing to blow bubbles for some photos!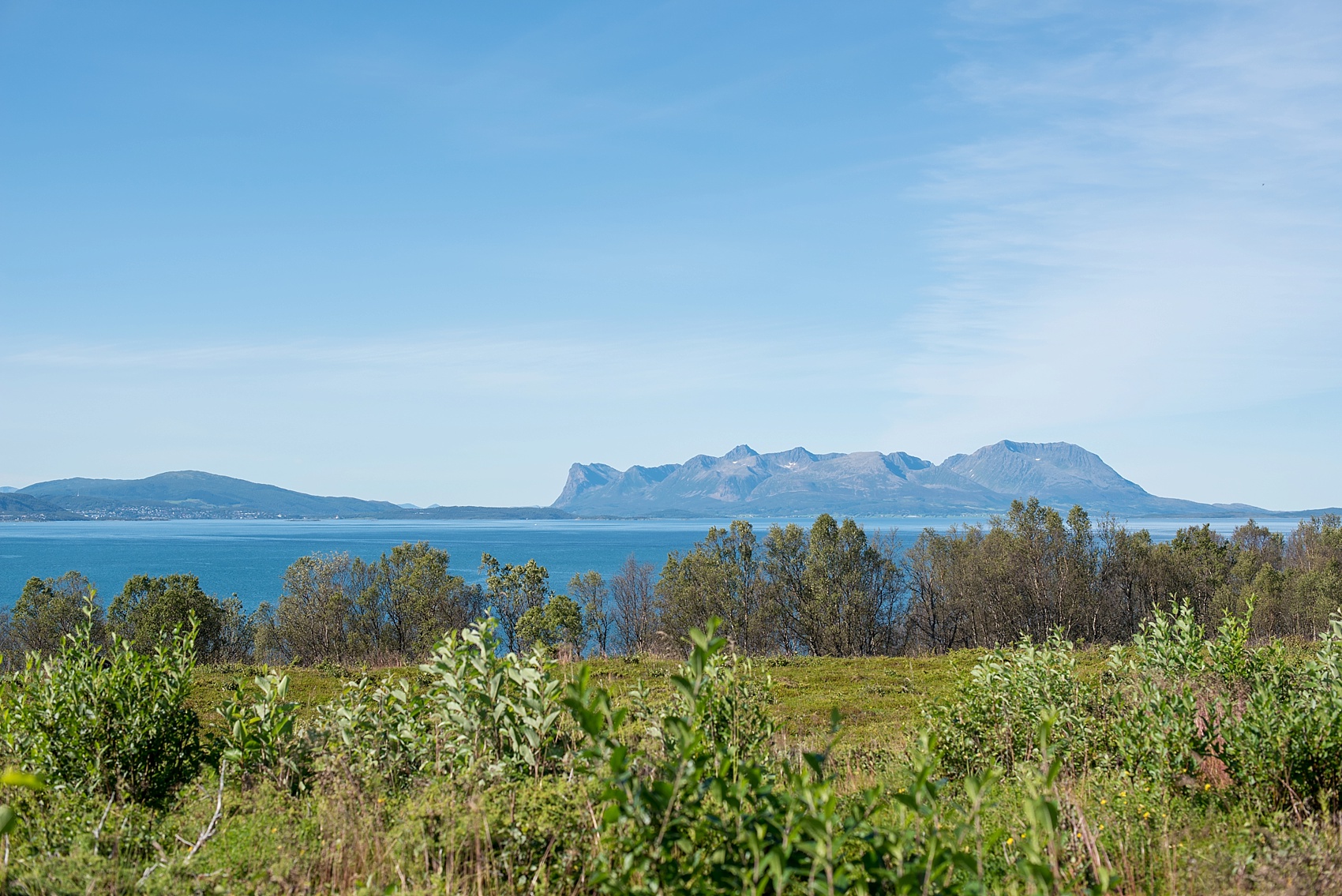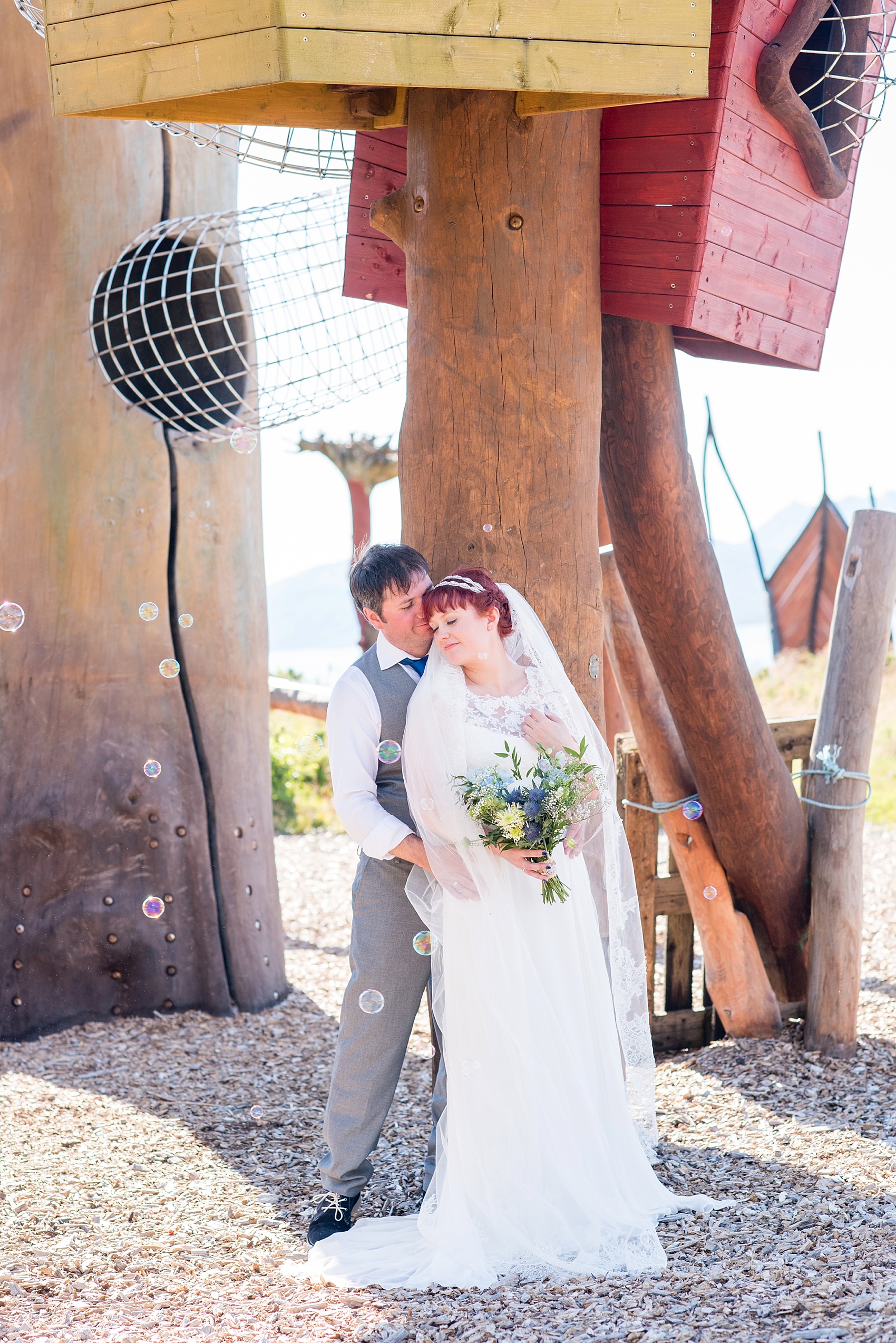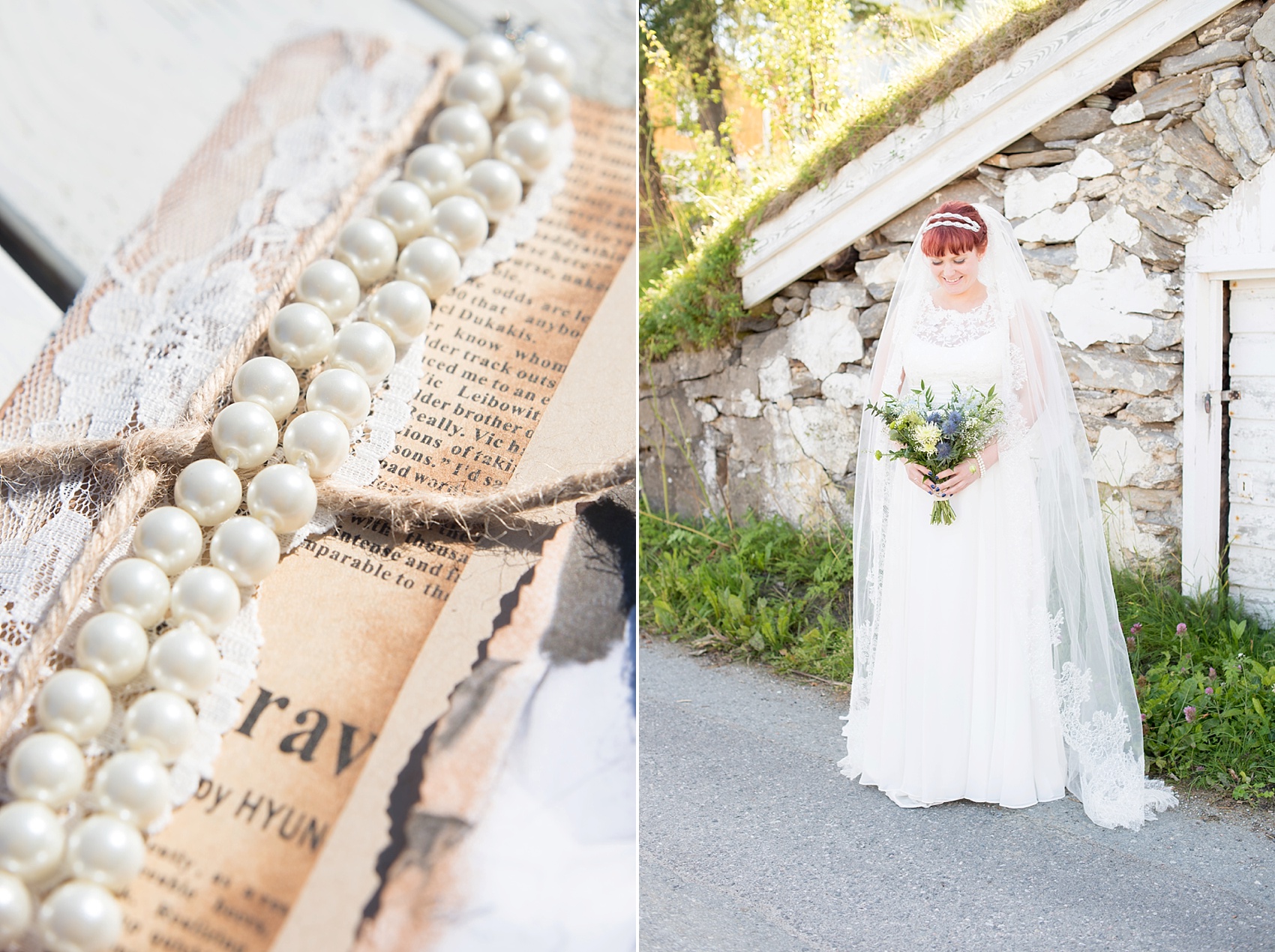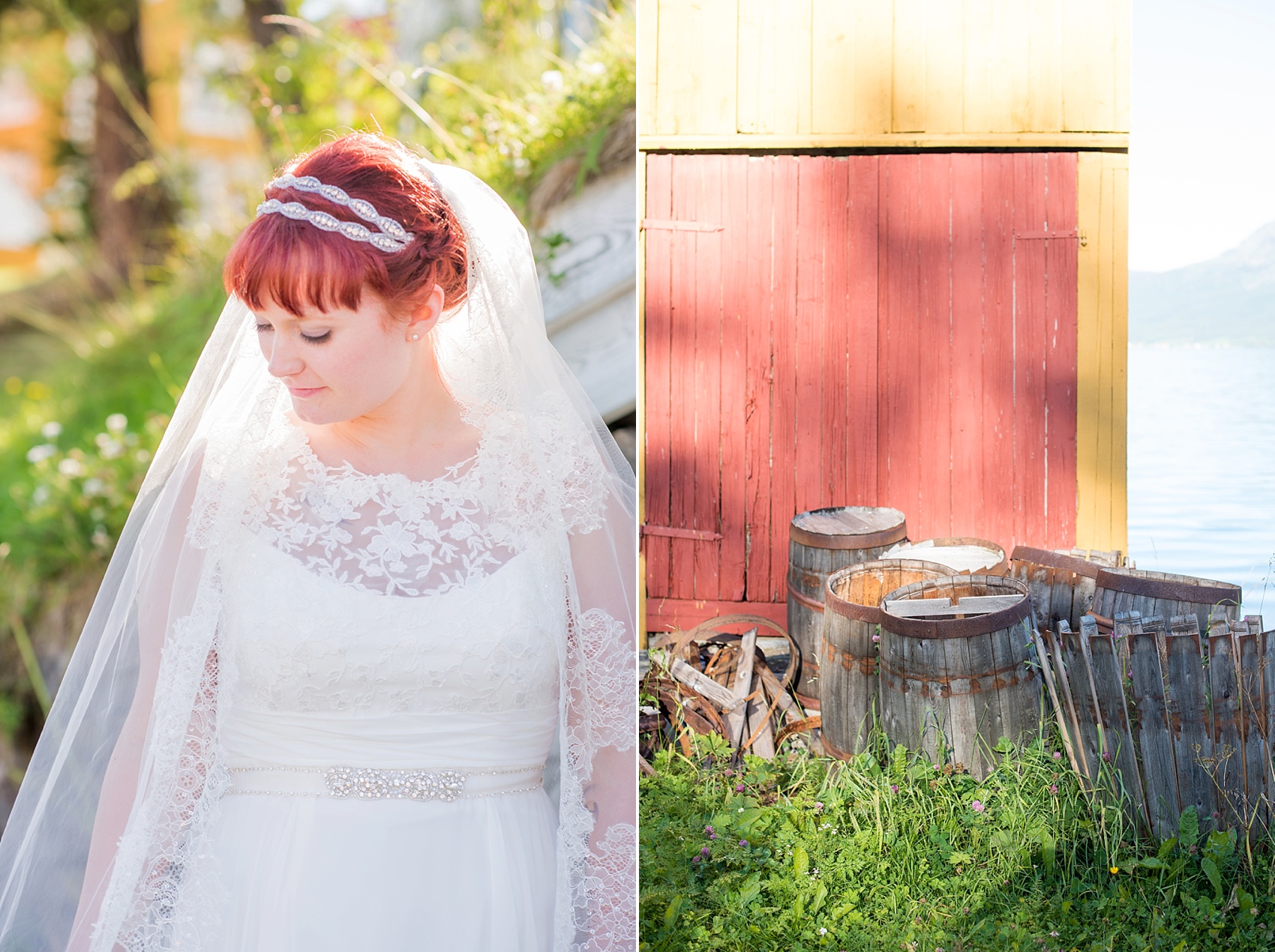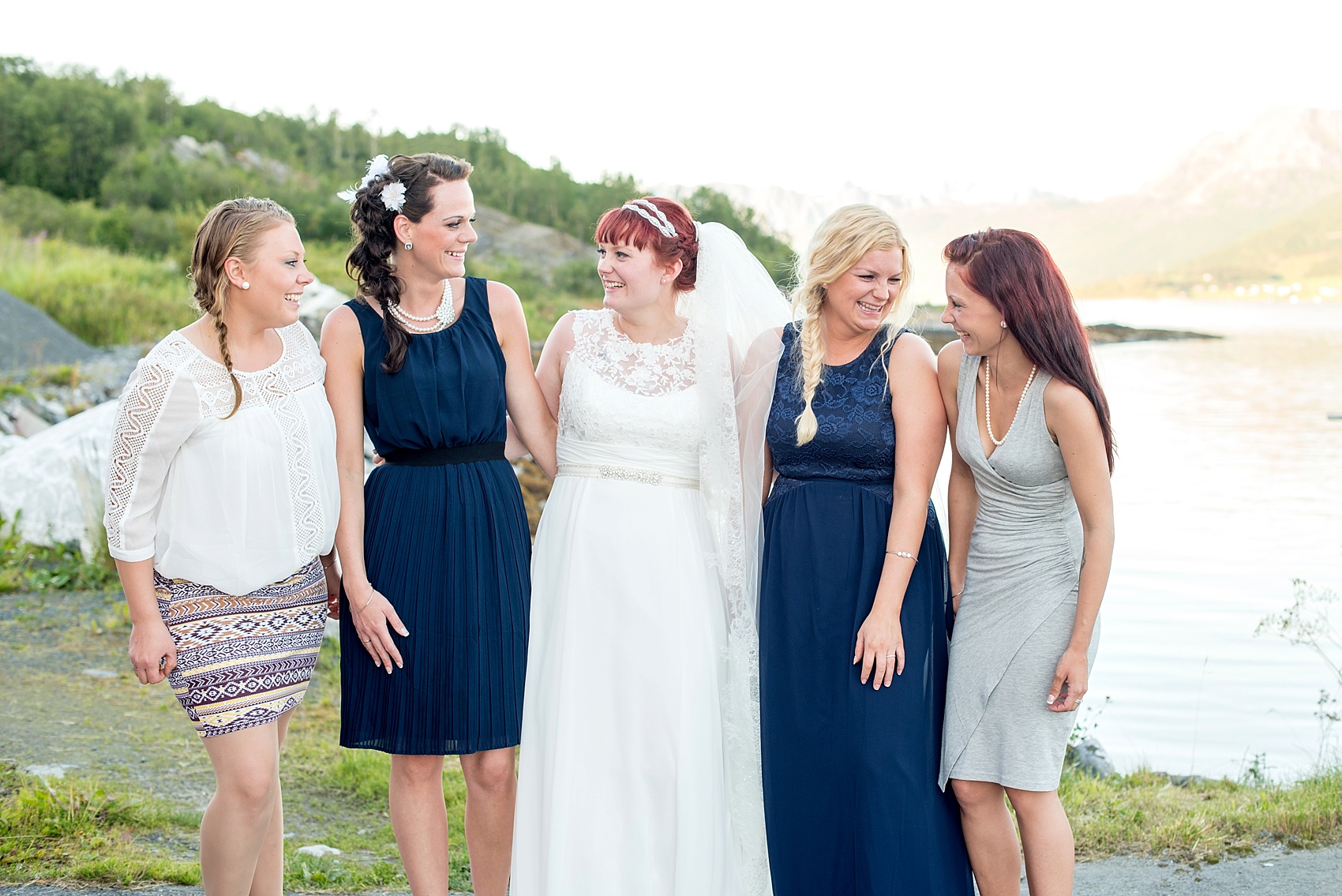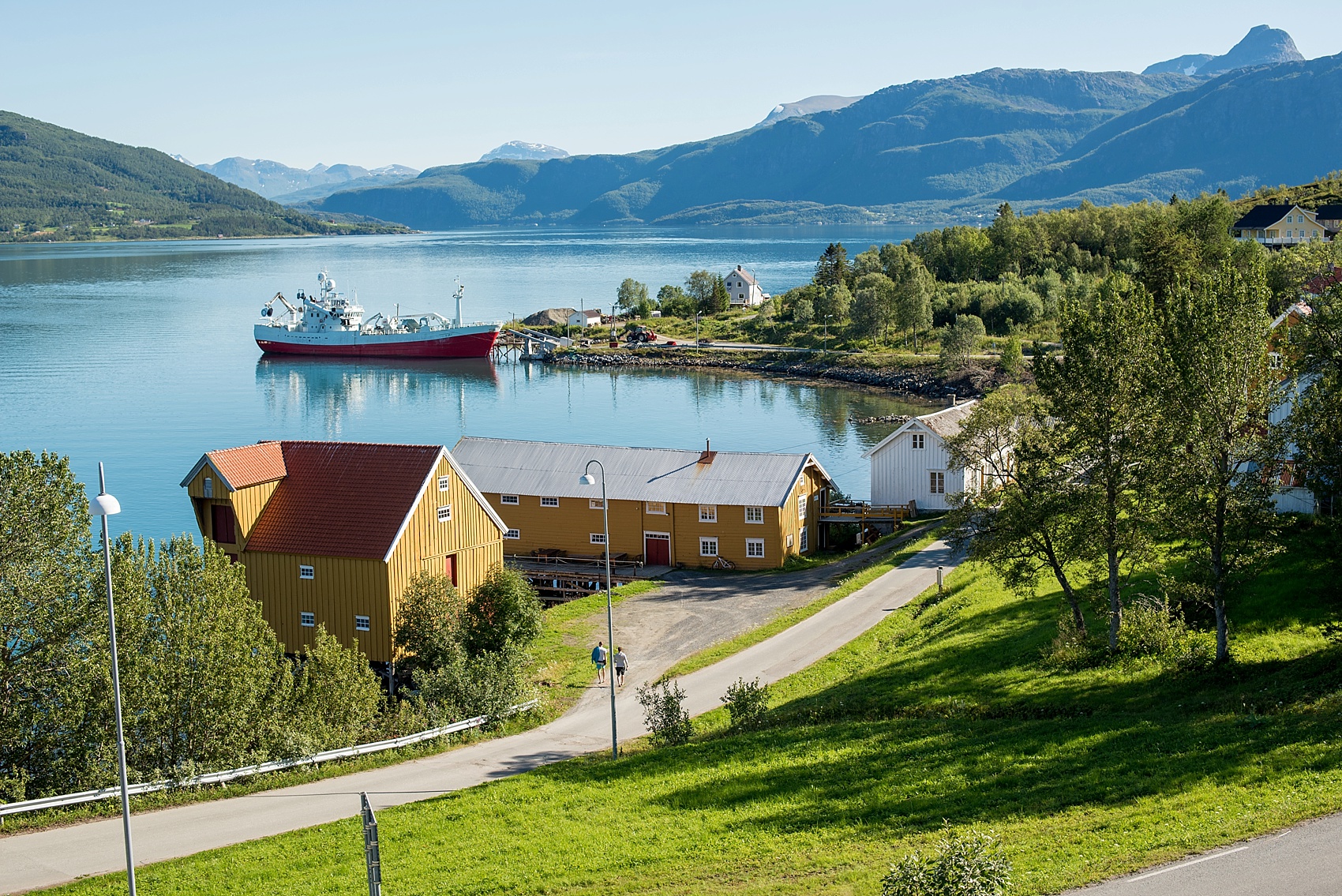 In Norway, unlike the United States, they have a dinner for very close friends and family members before their larger reception celebration. We made our way to the waterfront dinner and the above was our view driving down to the location. Whhhaaaattt?!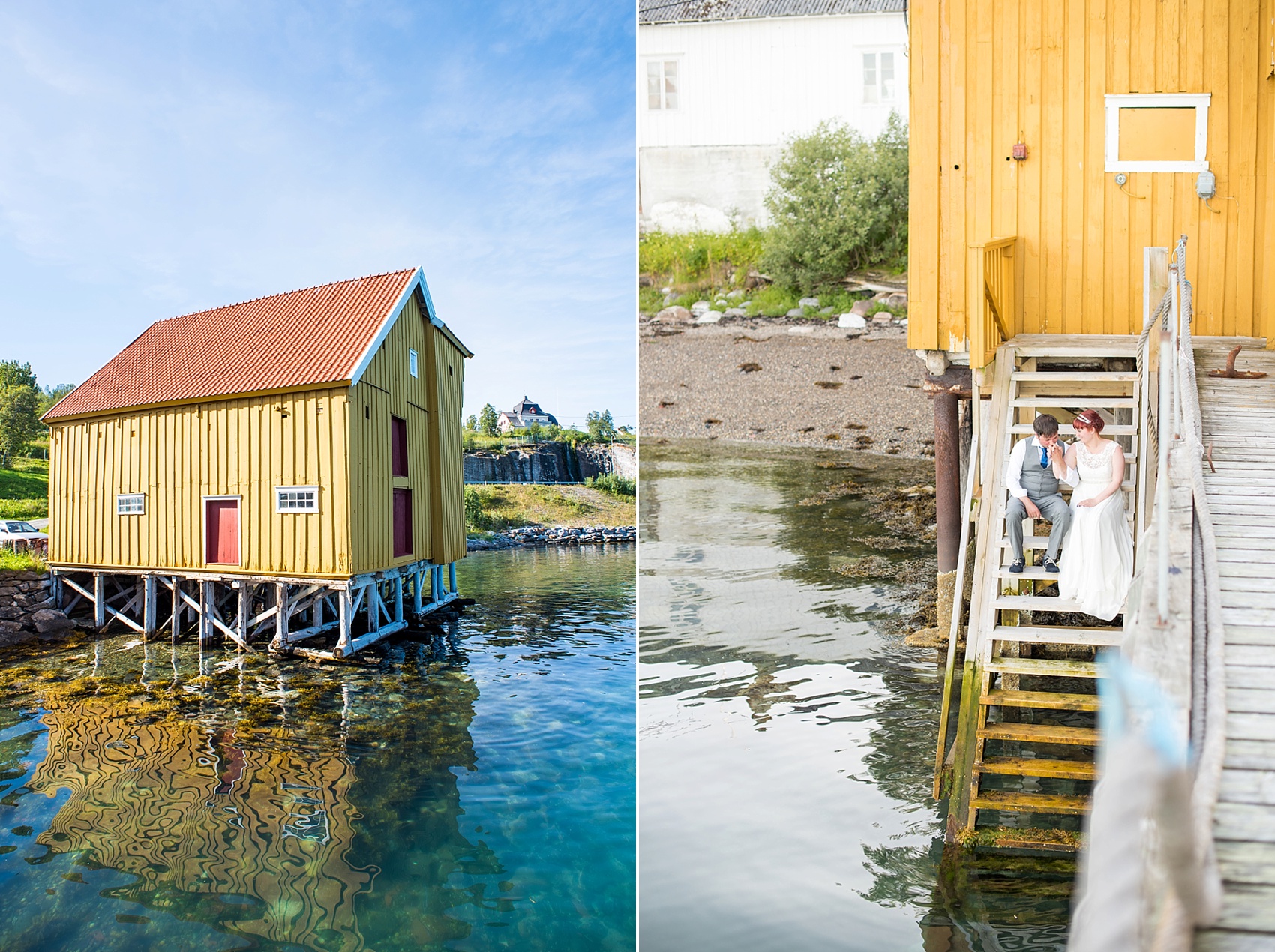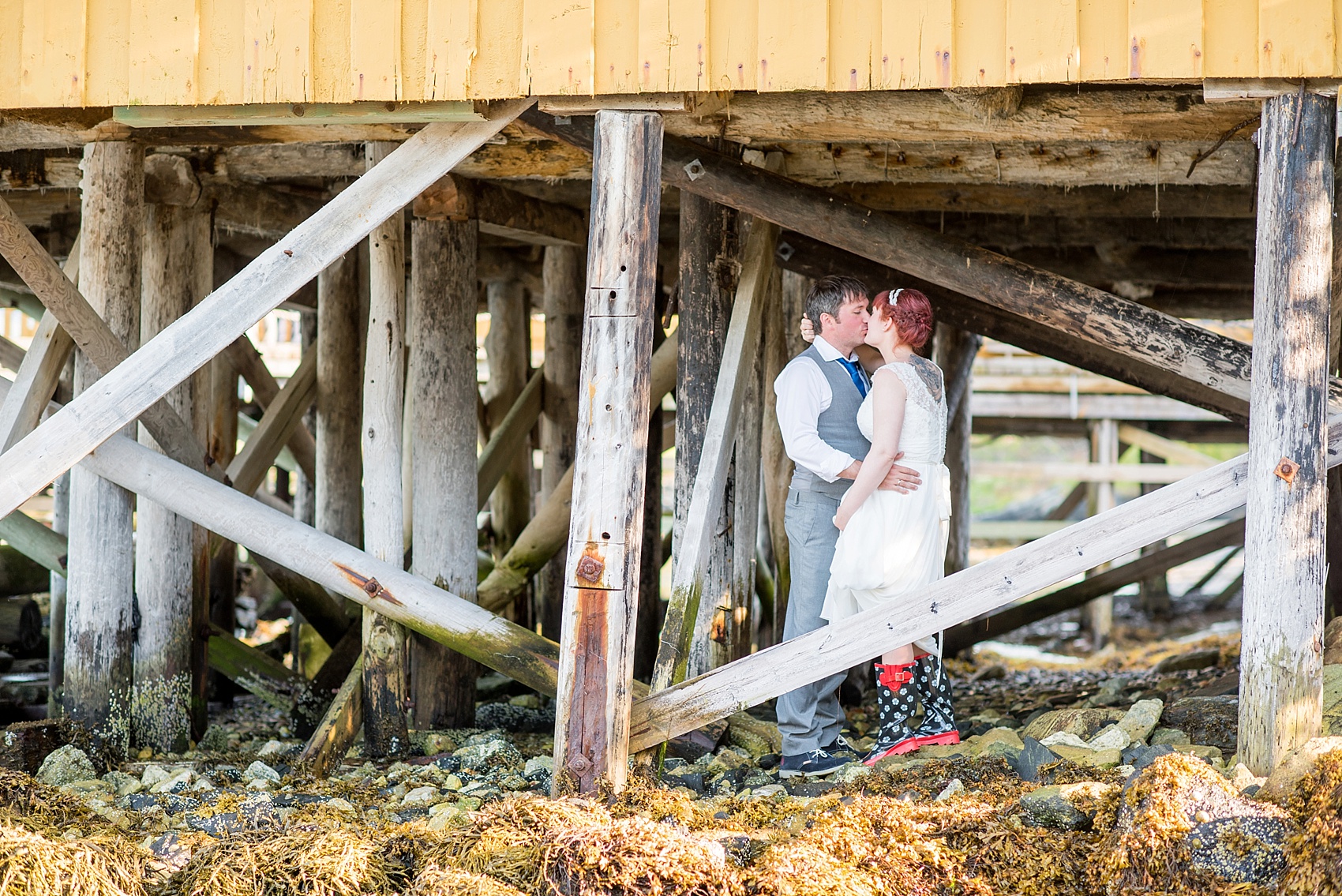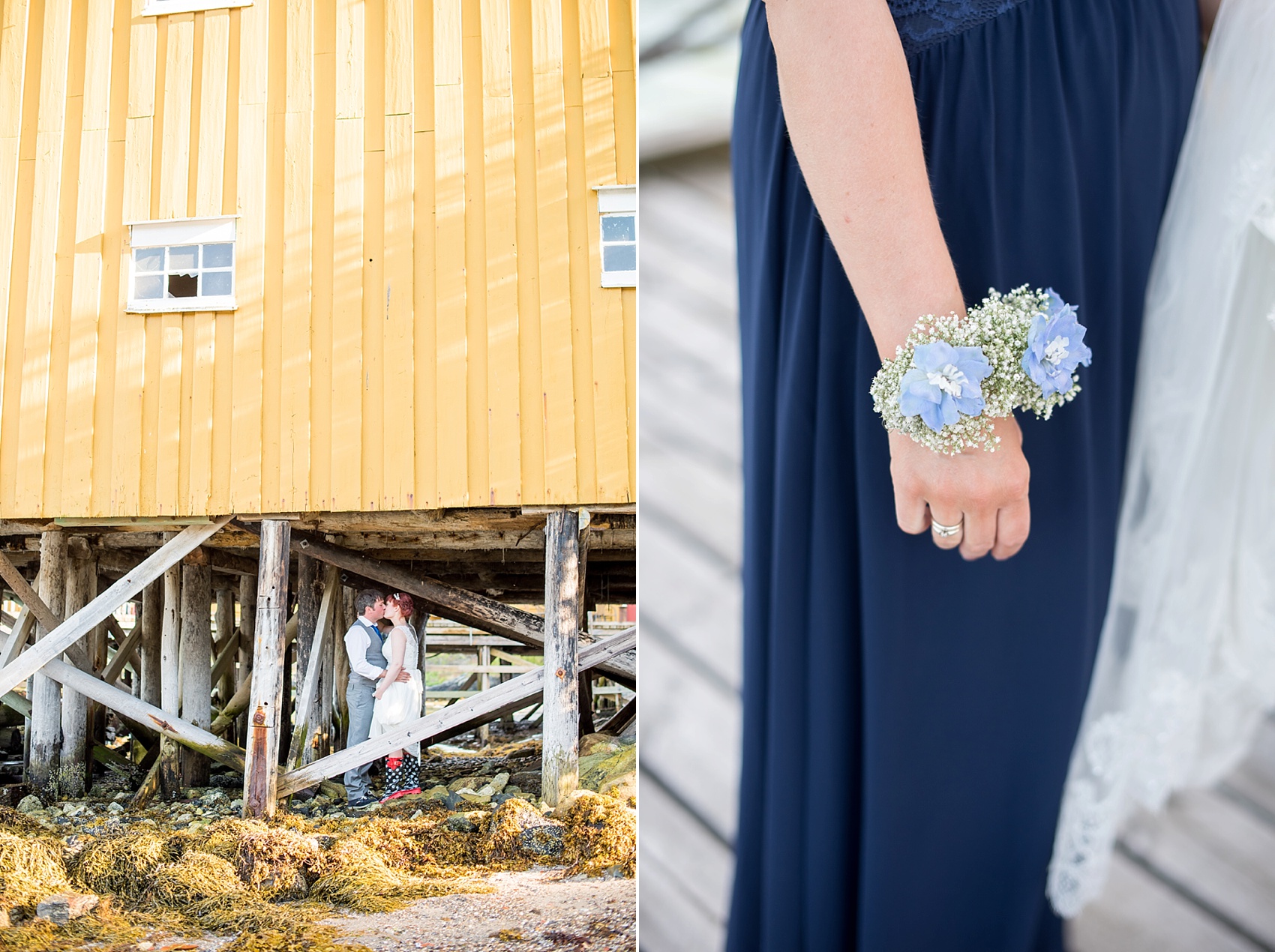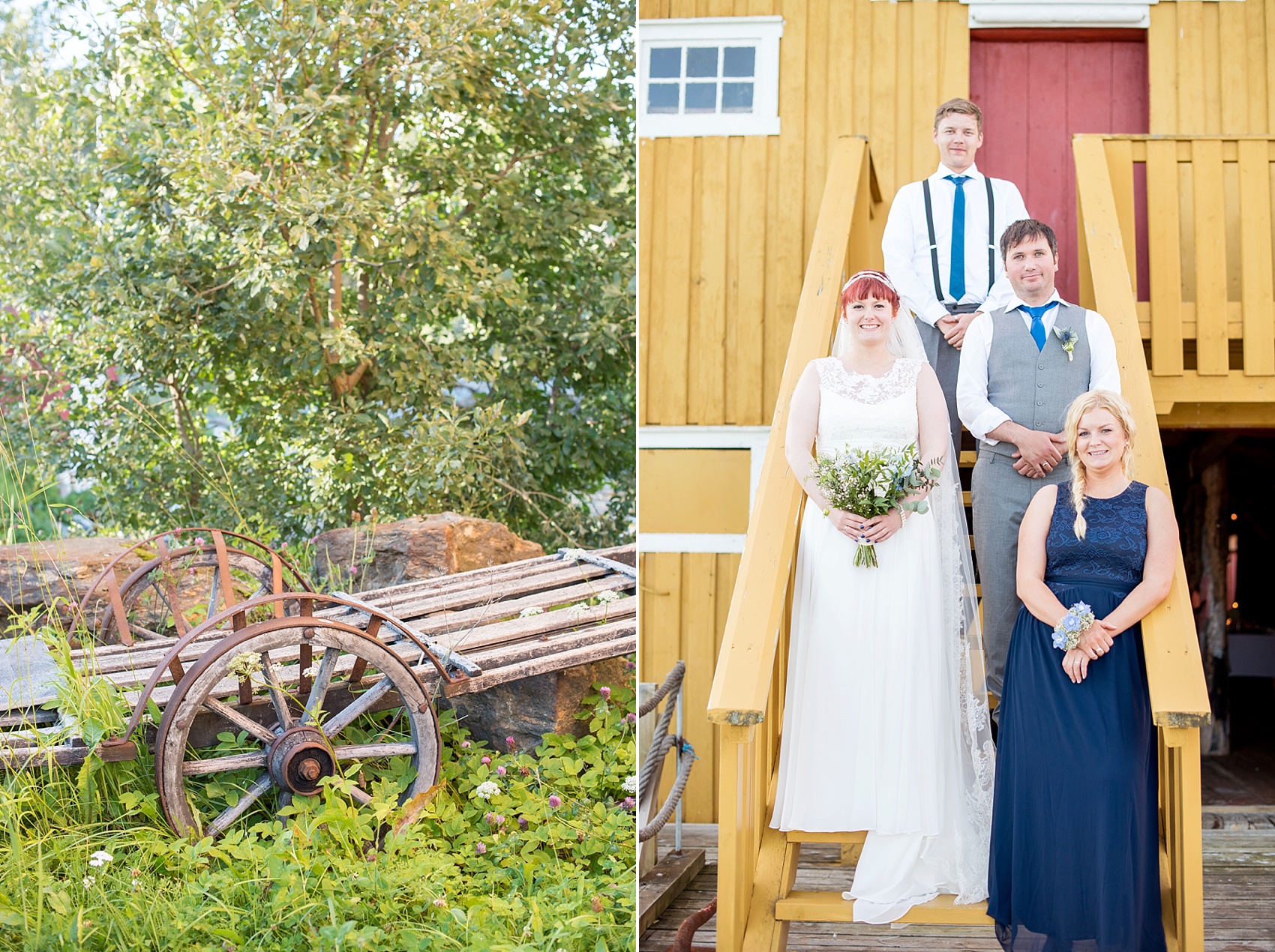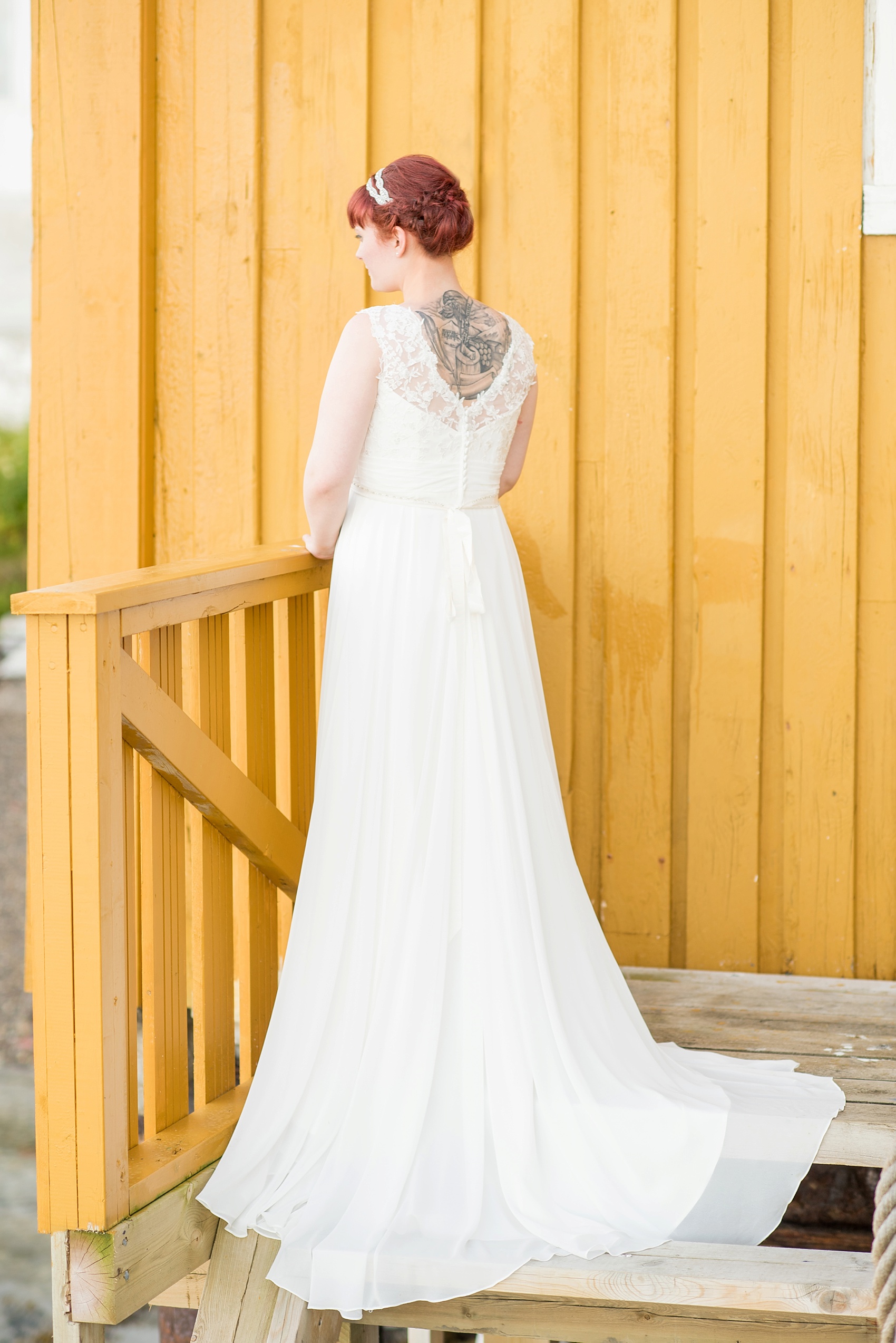 AHHHH! She's so beautiful!! I LOVE this photo of her in her wedding gown and all the images the three of us got playing by the water during low tide.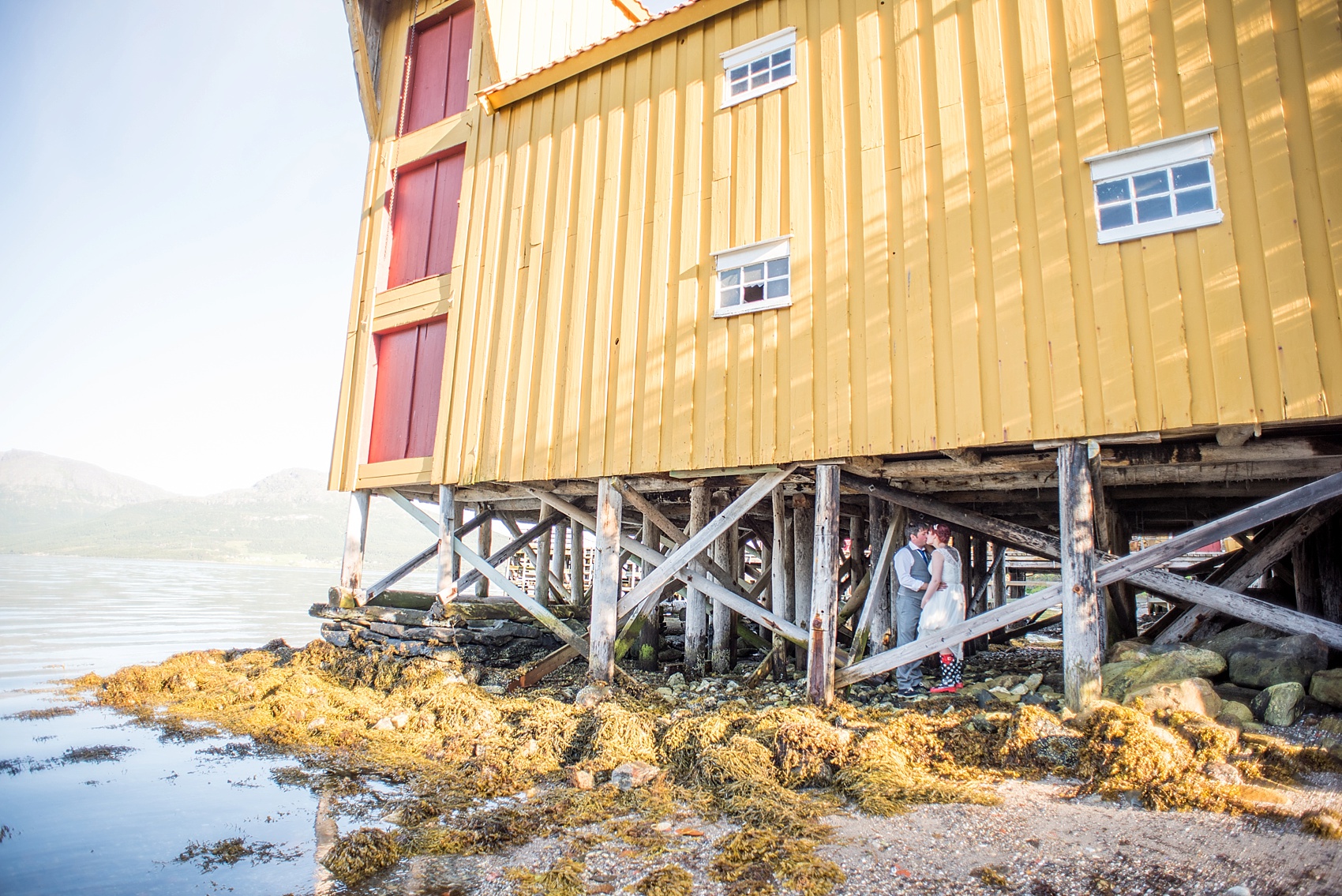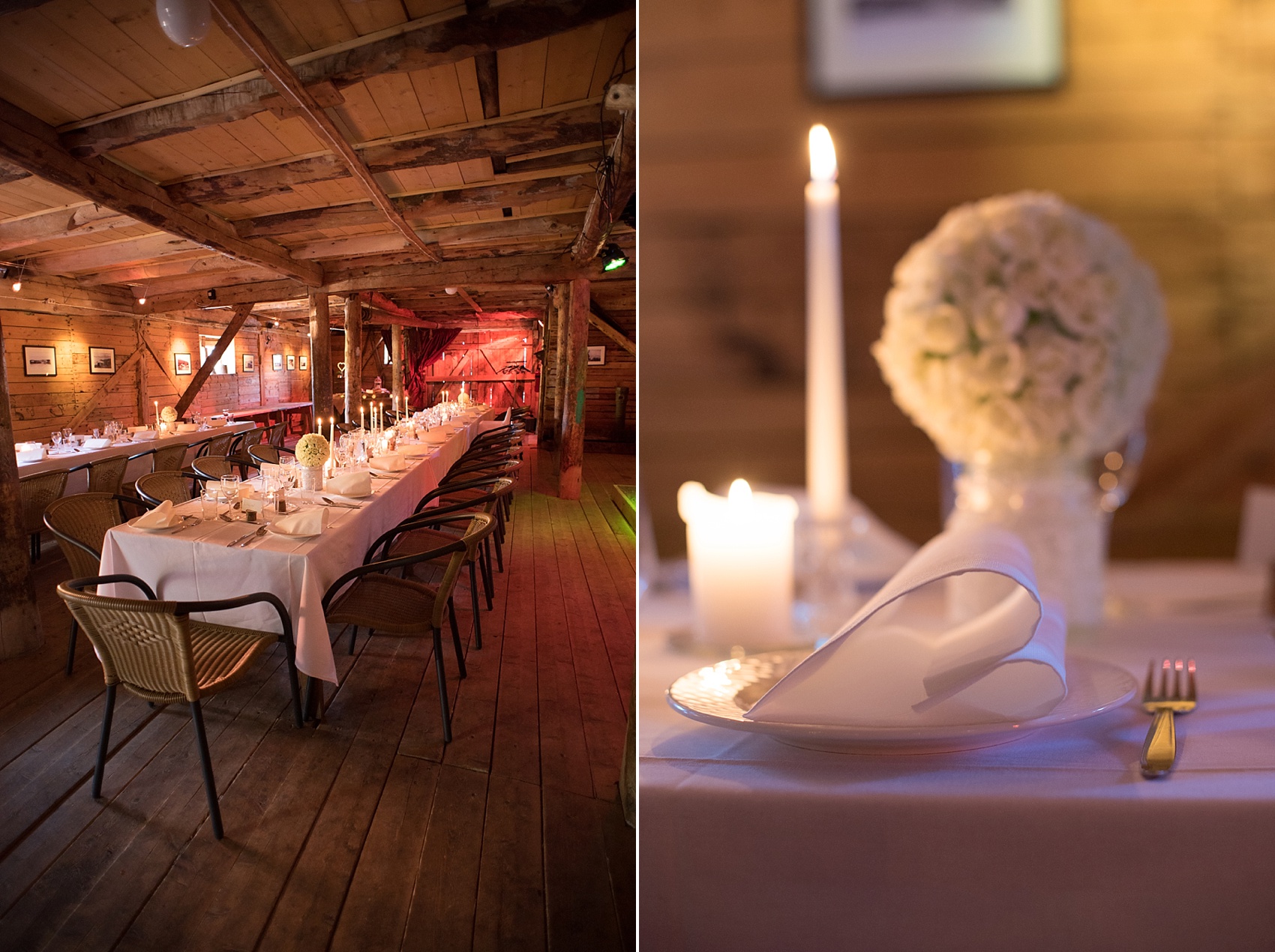 I thought Odin was taking away my job! Alas, he was simply offering assistance.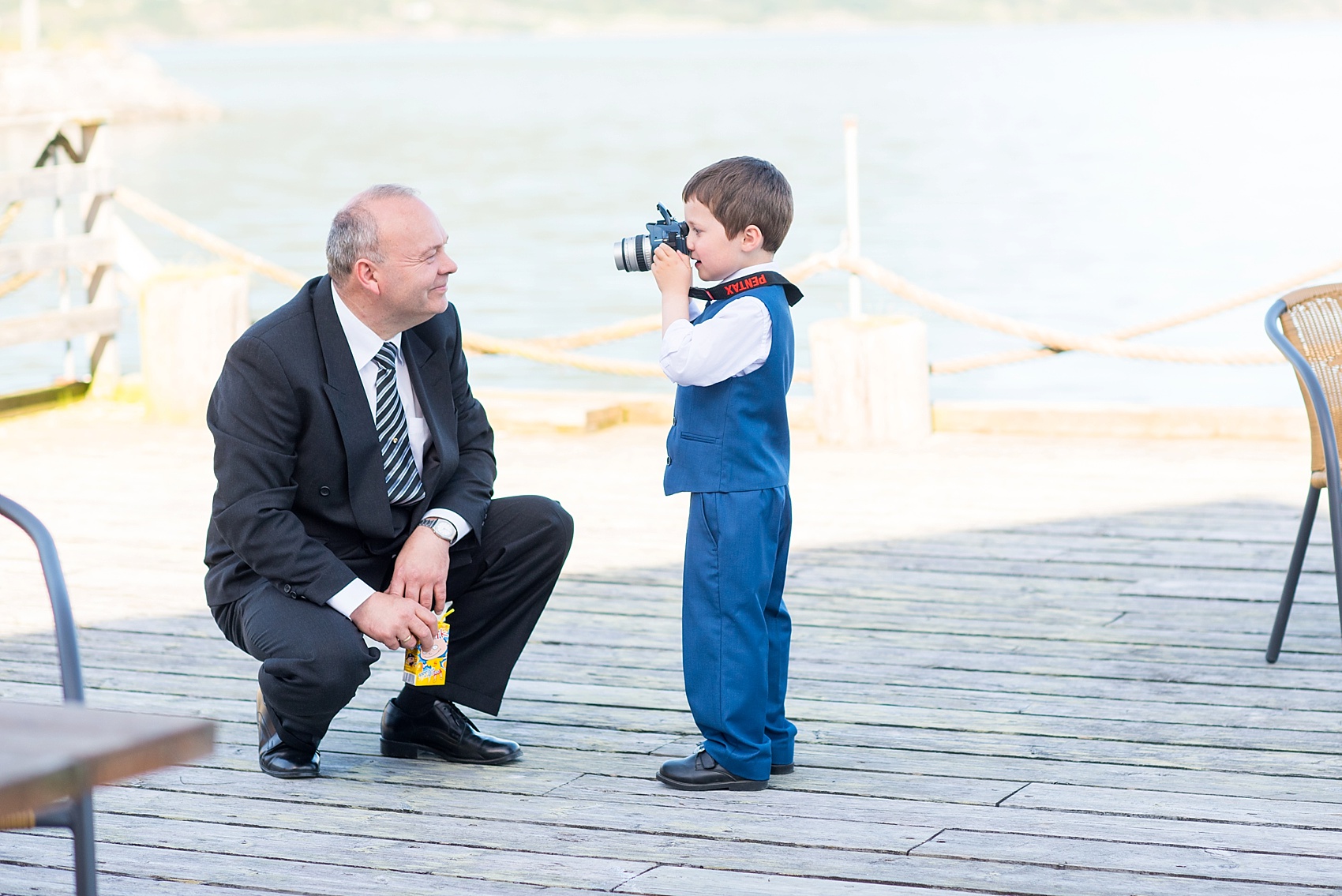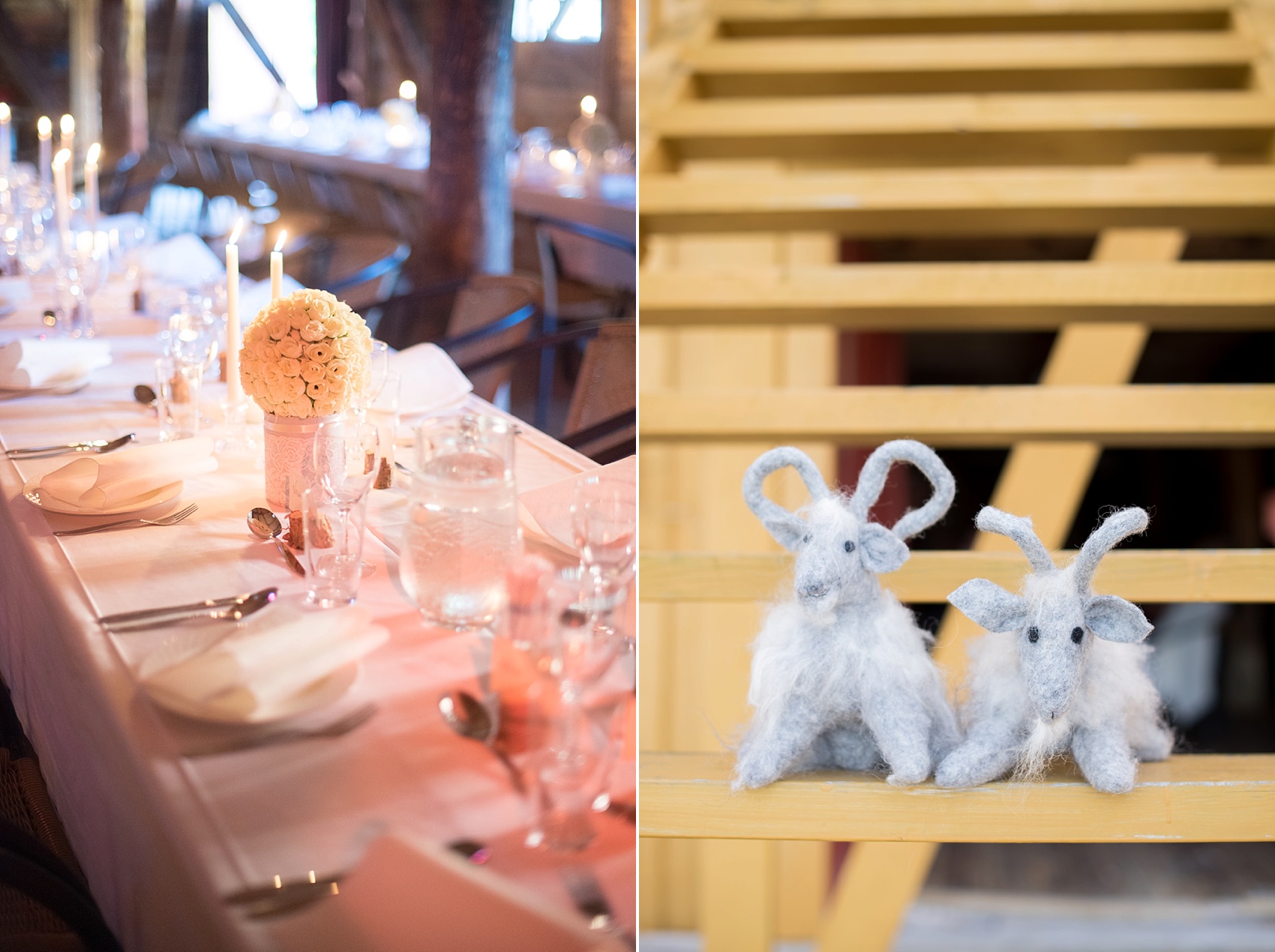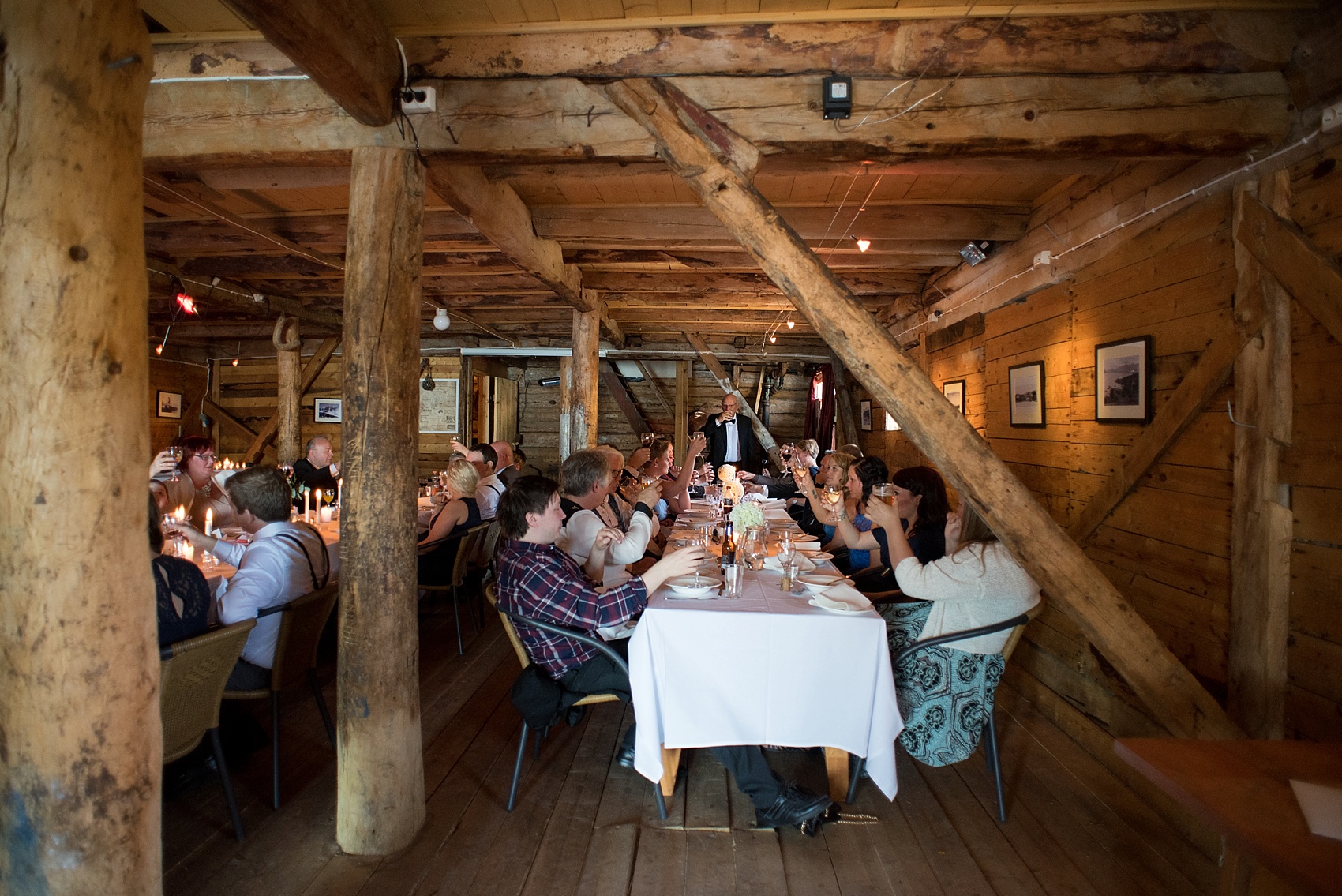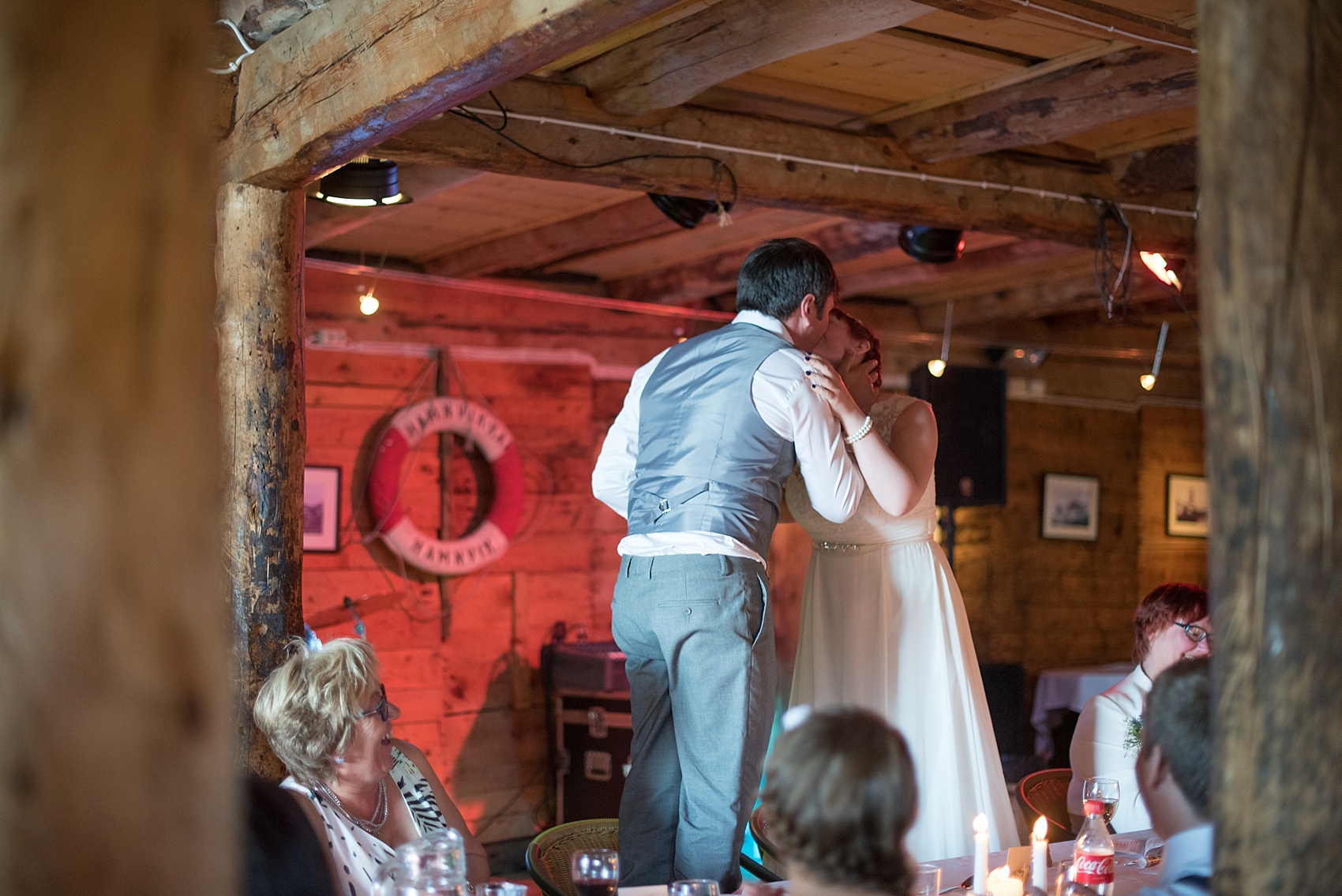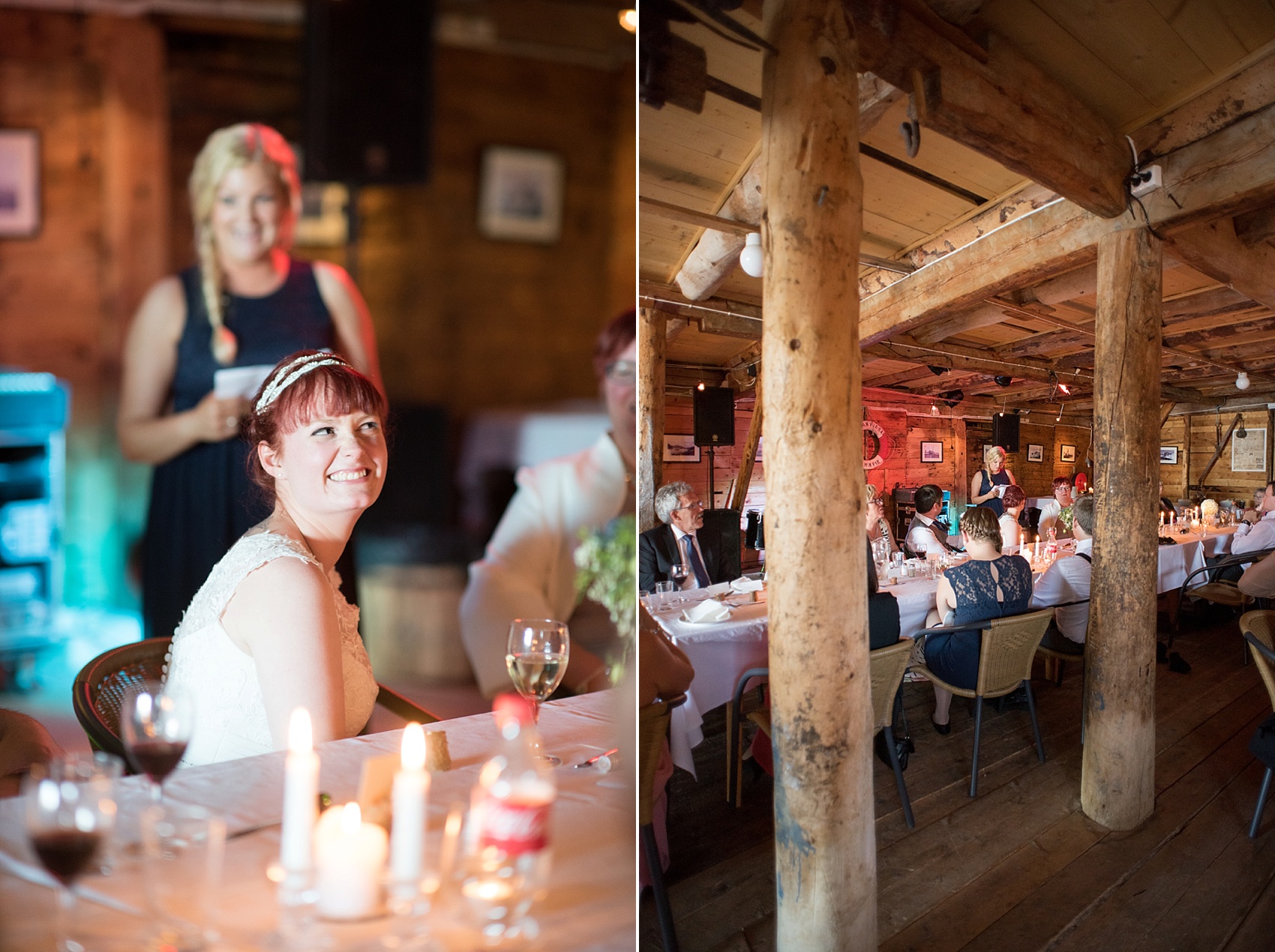 The dinner was delicious! Guests ate cauliflower soup, salmon and pork, and scalloped potatoes. Both mothers, fathers and best friends gave heartfelt toasts. One of my favorite things Norwegian couples do is say speeches to each other during their dinner. Though I don't speak Norwegian, I am often given a recap from a nearby guests of what was said and it always melts my heart. No matter the language, the love you can feel in the room is real.
After the dinner it was time to head about 5 minutes away to where more guests would join in on an evening celebration to dance, drink and eat cake!
That's the Arctic Circle water, people! How cool?! (It's cold, by the way.)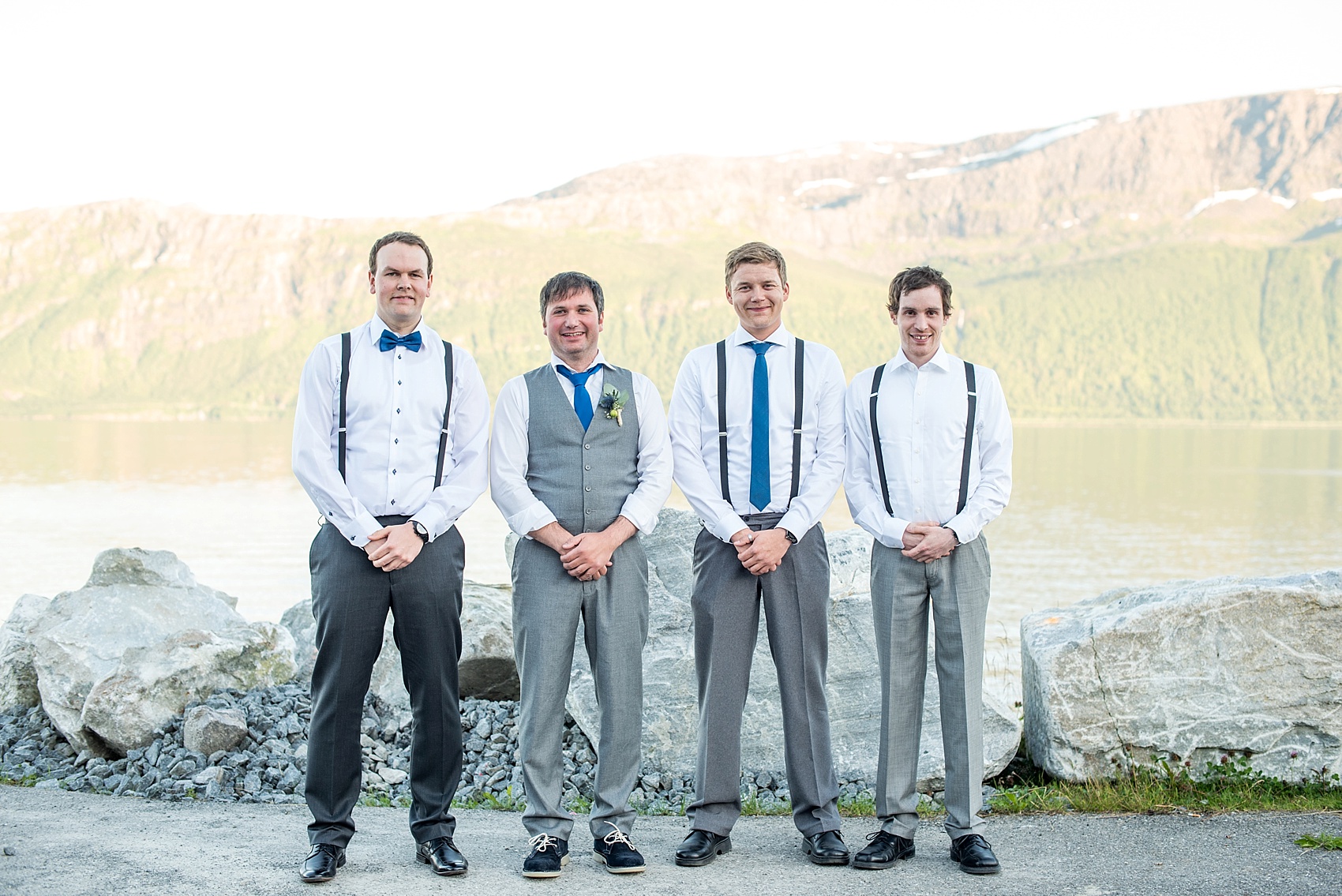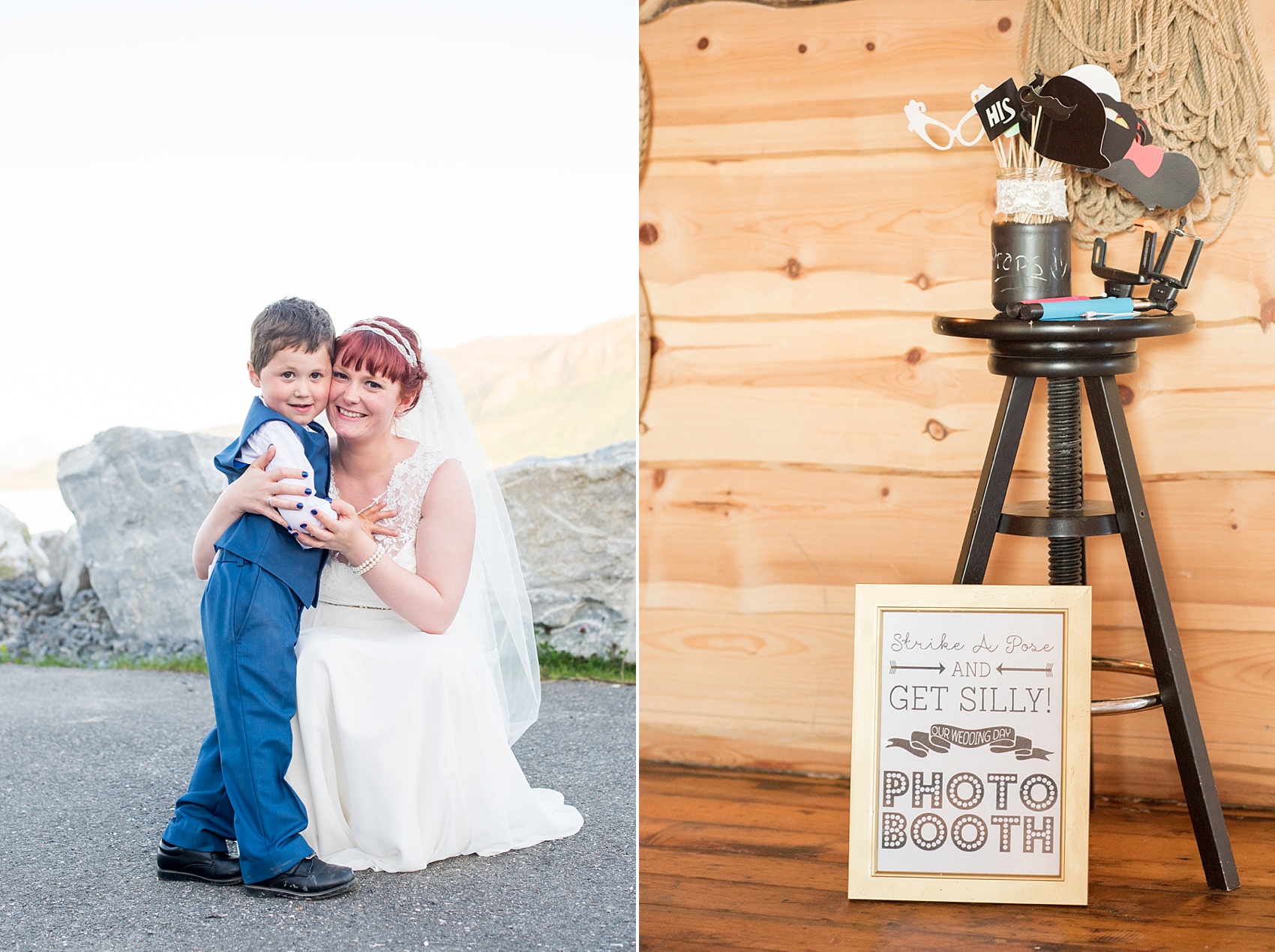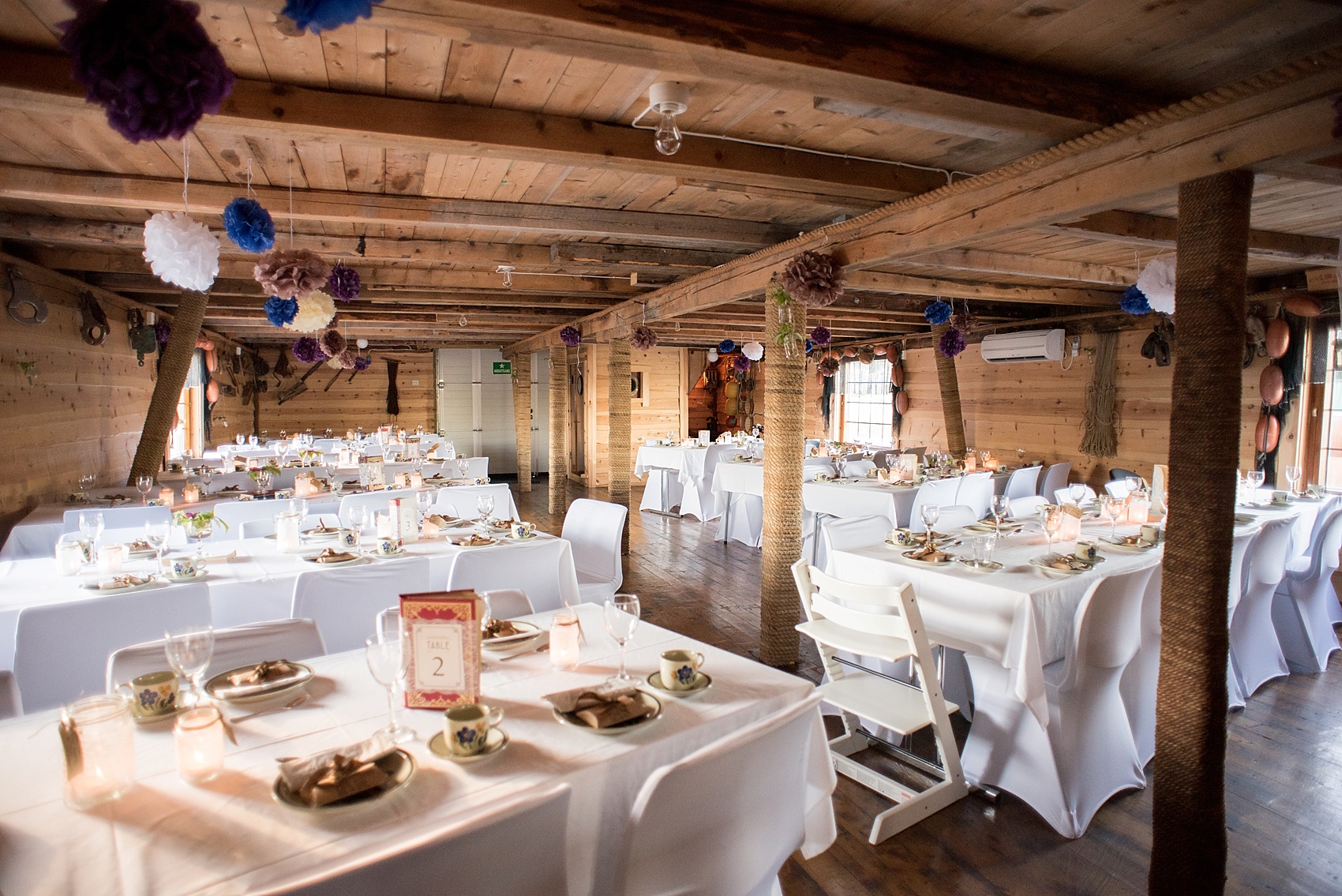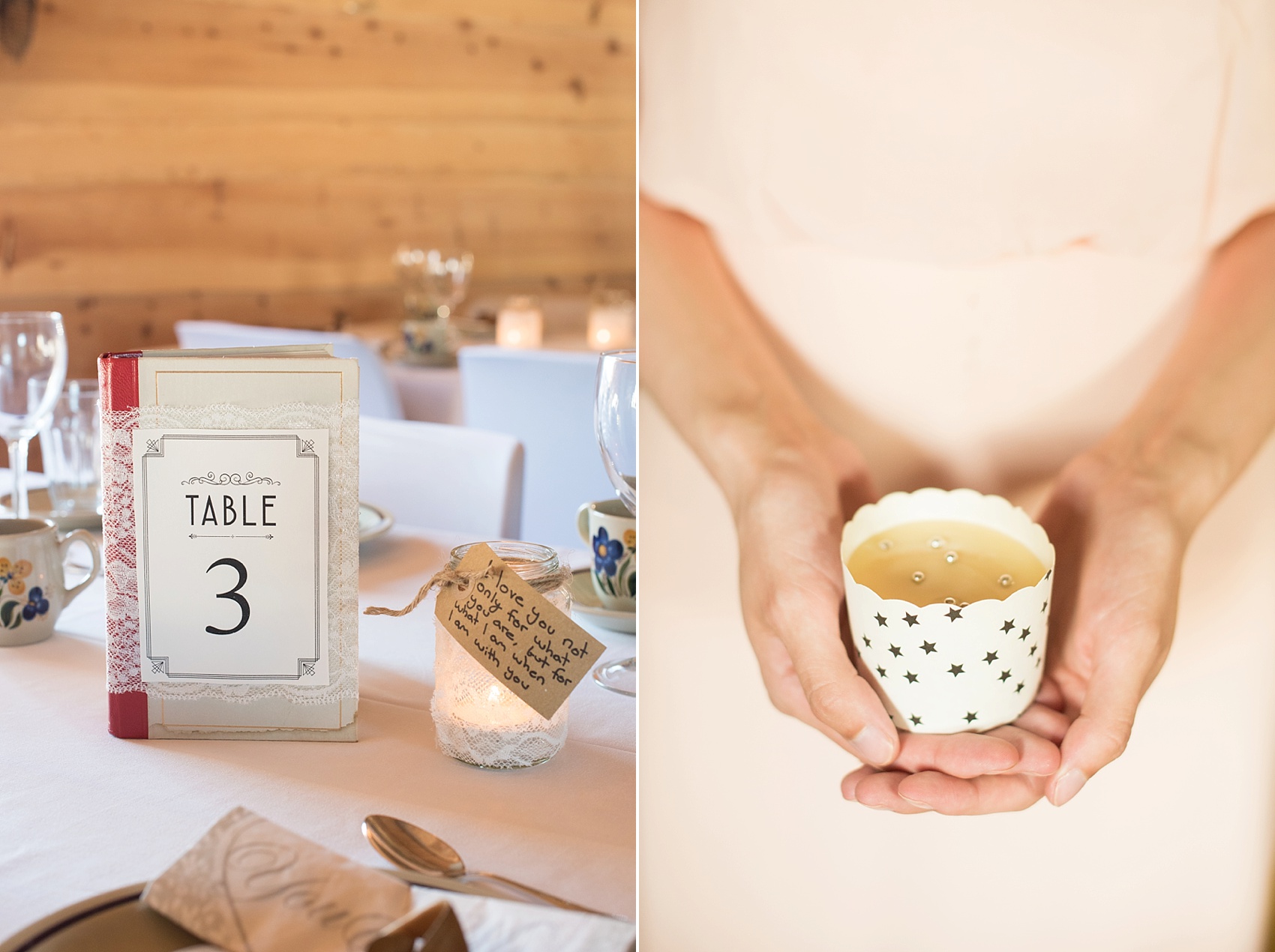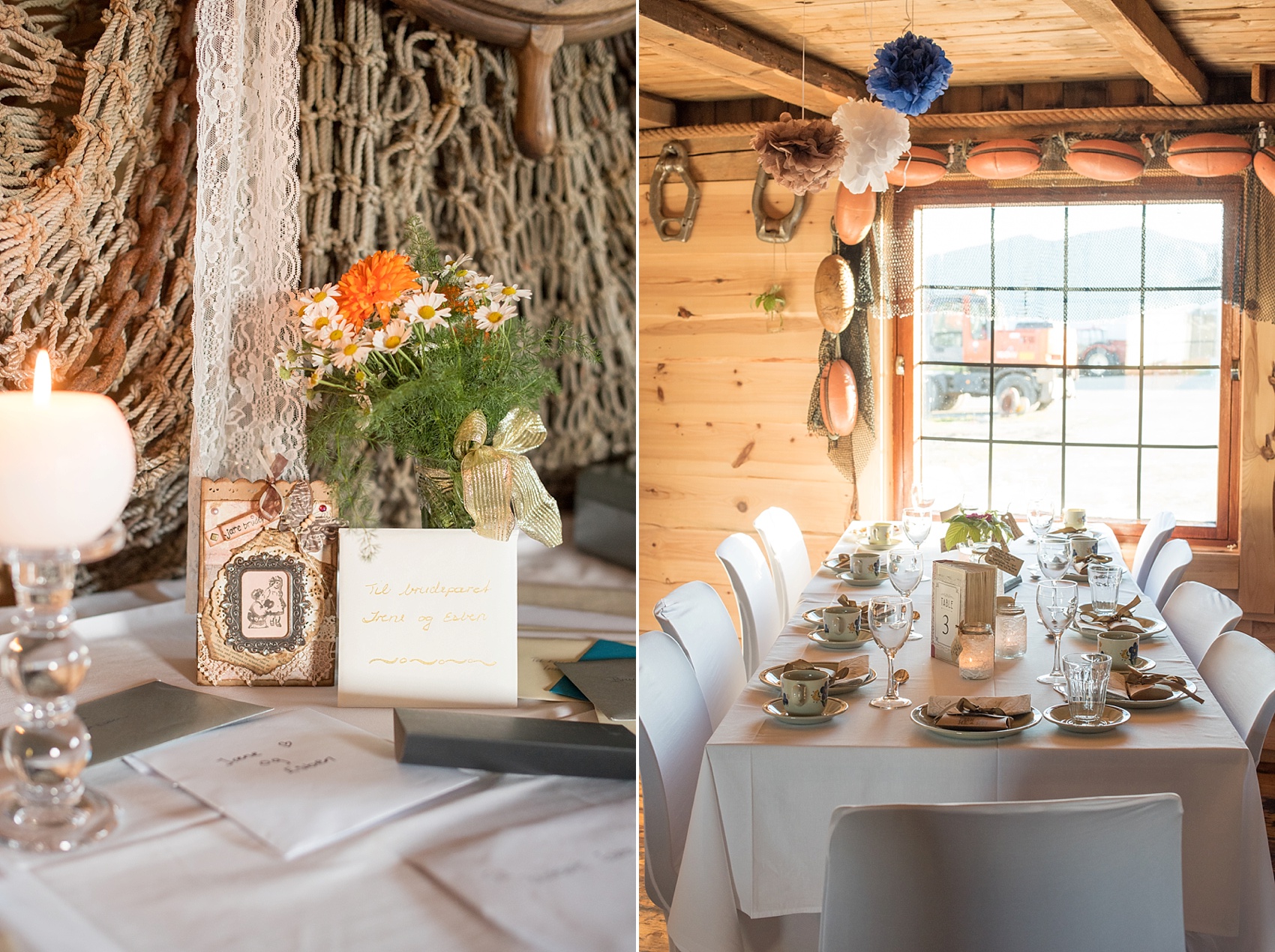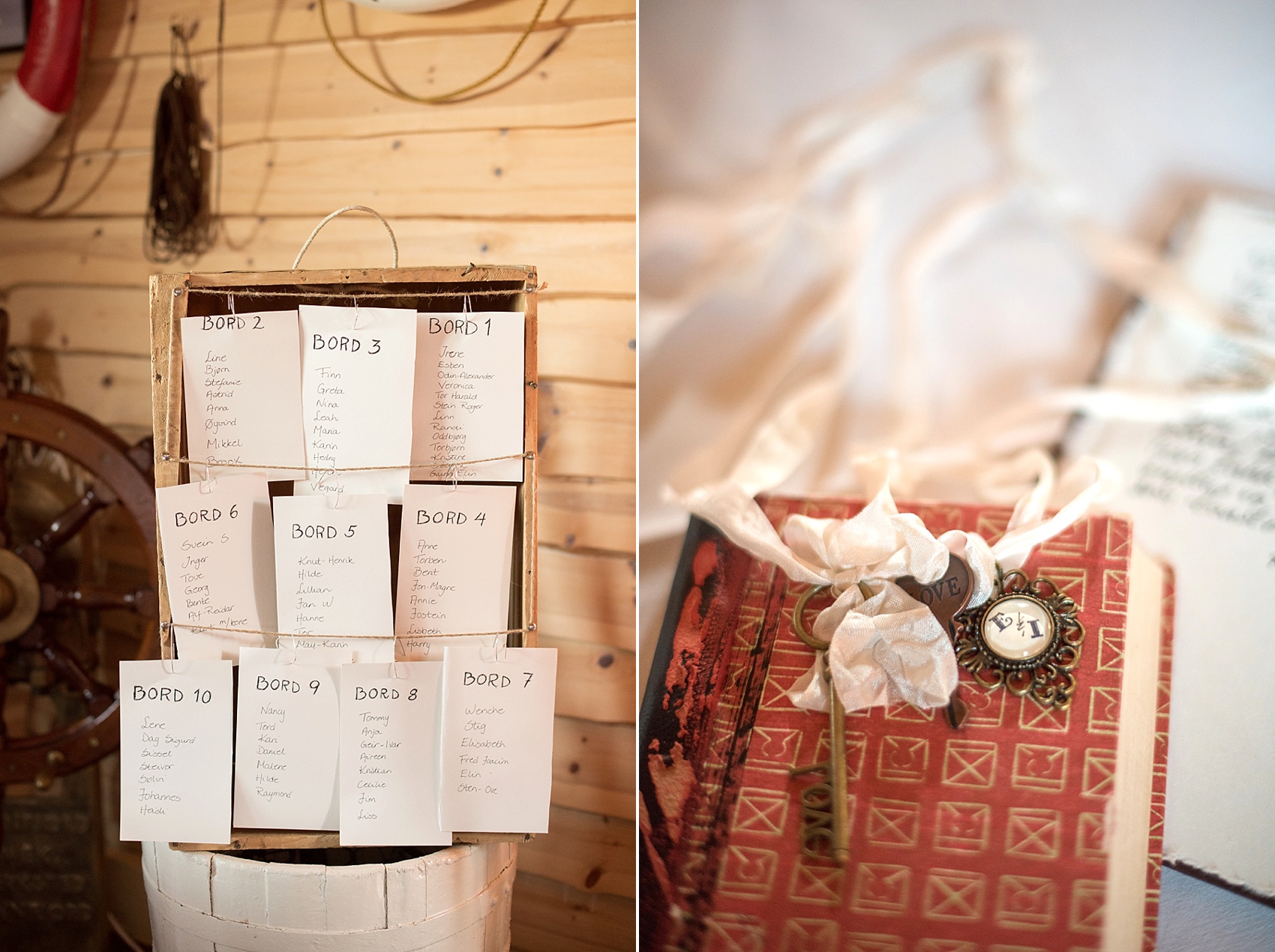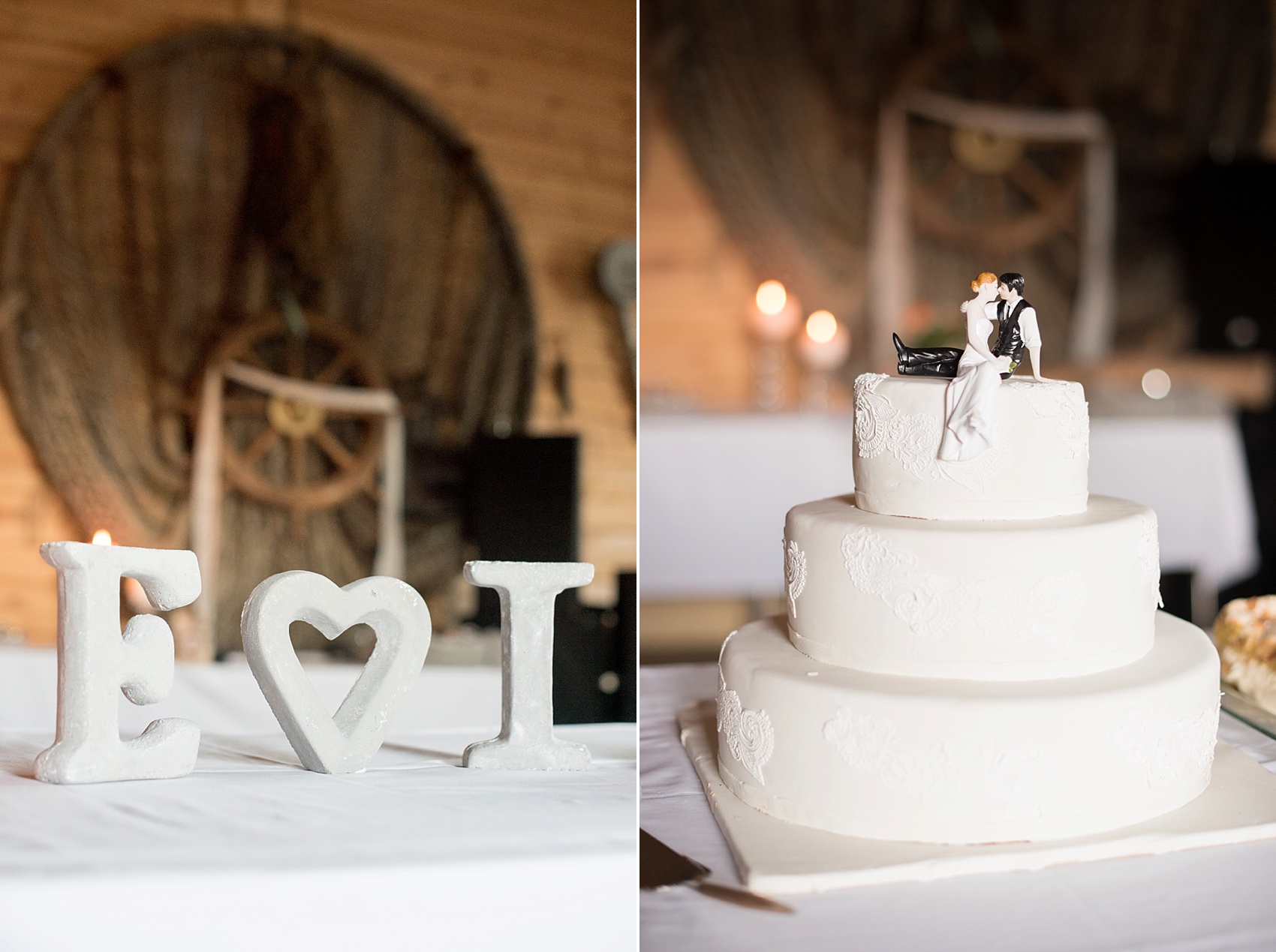 I loved that Irene admitted she enlisted the help of Pinterest to formulate her vision. Her DIY projects certainly made it come to life. I loved the books she decorated with lace and used for table numbers, the tags with quotes she affixed to candle holders and their monogram letter. I couldn't wait to get back to the states to edit these and gaze at the beauty in every image. Their rustic day was true to Norway and them, and I couldn't have been prouder to be a part of their wedding planning and document the day they became husband and wife.
Congratulations, to a beautiful couple, their children and families. I am so fortunate to know you and to have gotten this time to spend together for a wonderful occasion.
If you like what you see be sure to "like" and *follow* @mikkelpaige on Facebook and Instagram!
Happy Wednesday!