I fondly look at these wedding photos because they encompass so much about what I love with wedding photography: an intimate yet unique setting I traveled to get to, friendship and great food and conversation, and of course the love of a decade between the bride and groom. Andi and Jaron's wedding in particular was personal as I met Jaron at WPPI in 2015 and quickly learned of his fiance, Andi in our first conversation (a female name I wasn't about to forget because I have a cousin, named Andie, and it's a somewhat rare girl's name.)
I'd ask him how his fiance was doing whenever we'd catch up over Facebook chat and one day he inquired about wedding photography; I was floored…and flattered (especially because Jaron knows a ton of photographers). Over a year later about 60 close friends and family members gathered an hour or so south of San Francisco (where Andi and Jaron live with their Jack Russell Terrier, Wesley) in Los Gatos, California, for their beautiful wedding.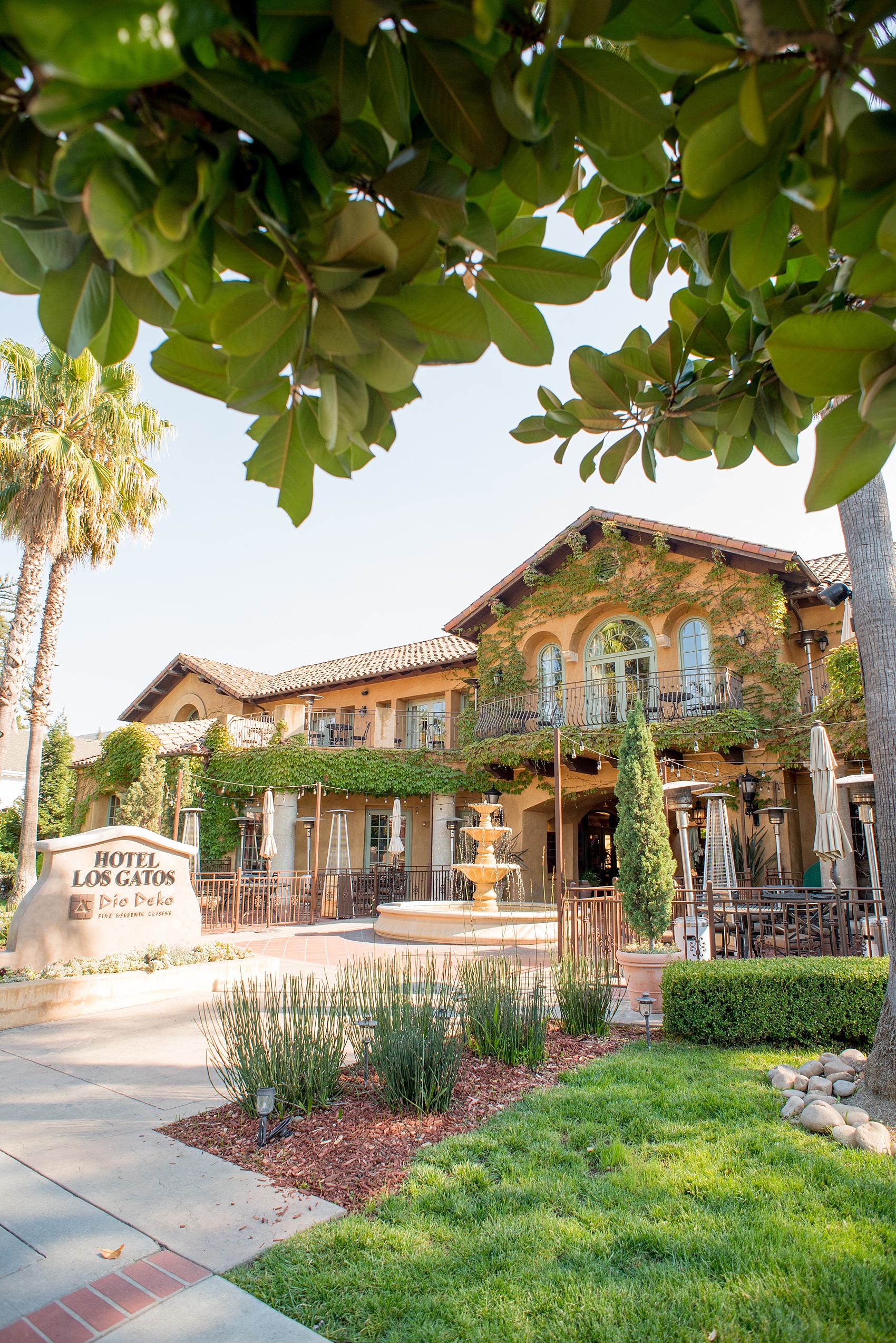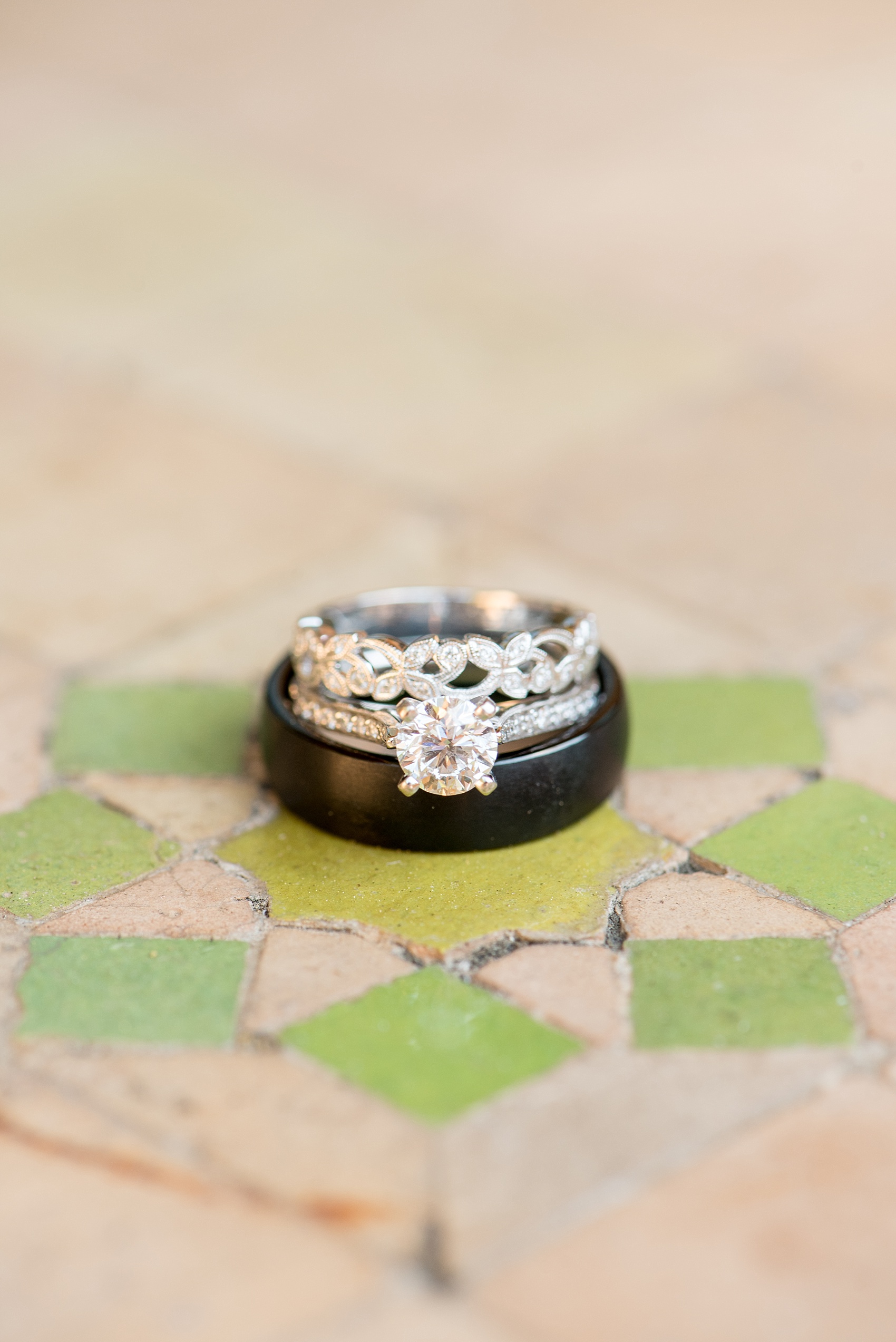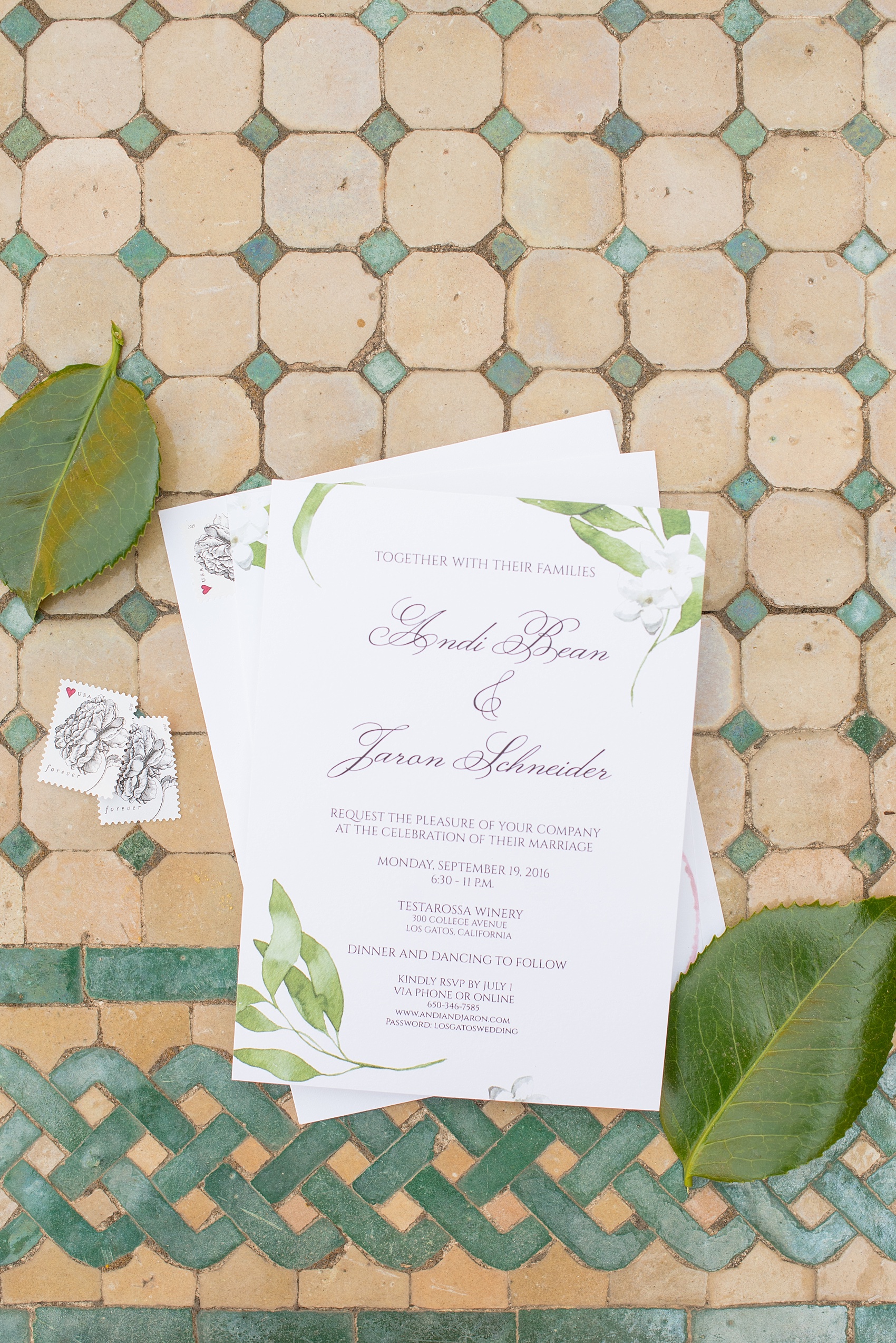 The day began nearby at Hotel Los Gatos, at the base of the Santa Cruz mountains, where Andi and her bridesmaids and bridesman and parents, and Jaron and his groomsmen, were preparing separately in two rooms.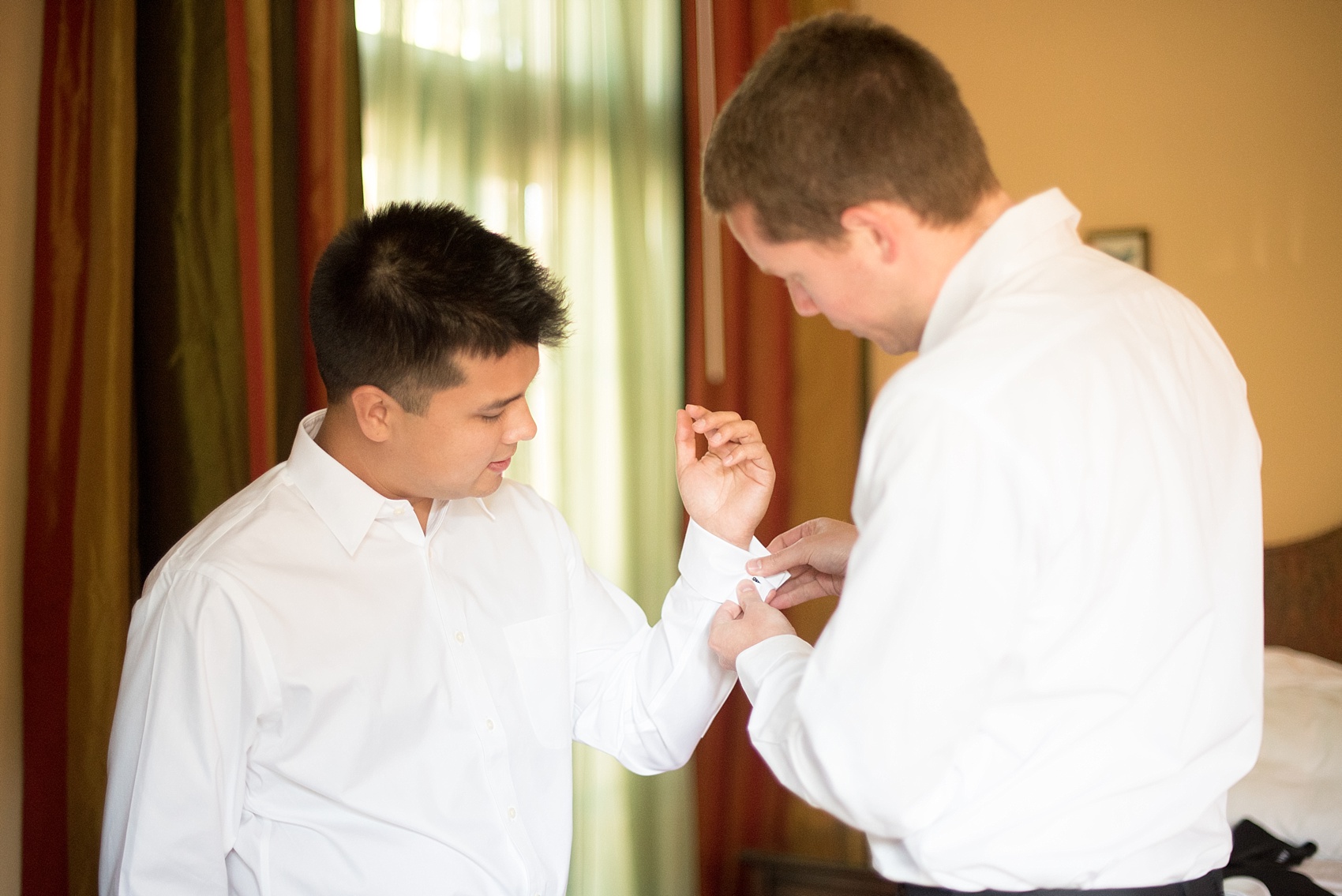 Jaron helped put Matt's cufflinks on at his wedding so Jaron enlisted him to help put on his clock cufflinks Andi gifted him one Christmas shortly before a part of the day Jaron was most looking forward to: giving his groomsmen their carefully selected gifts!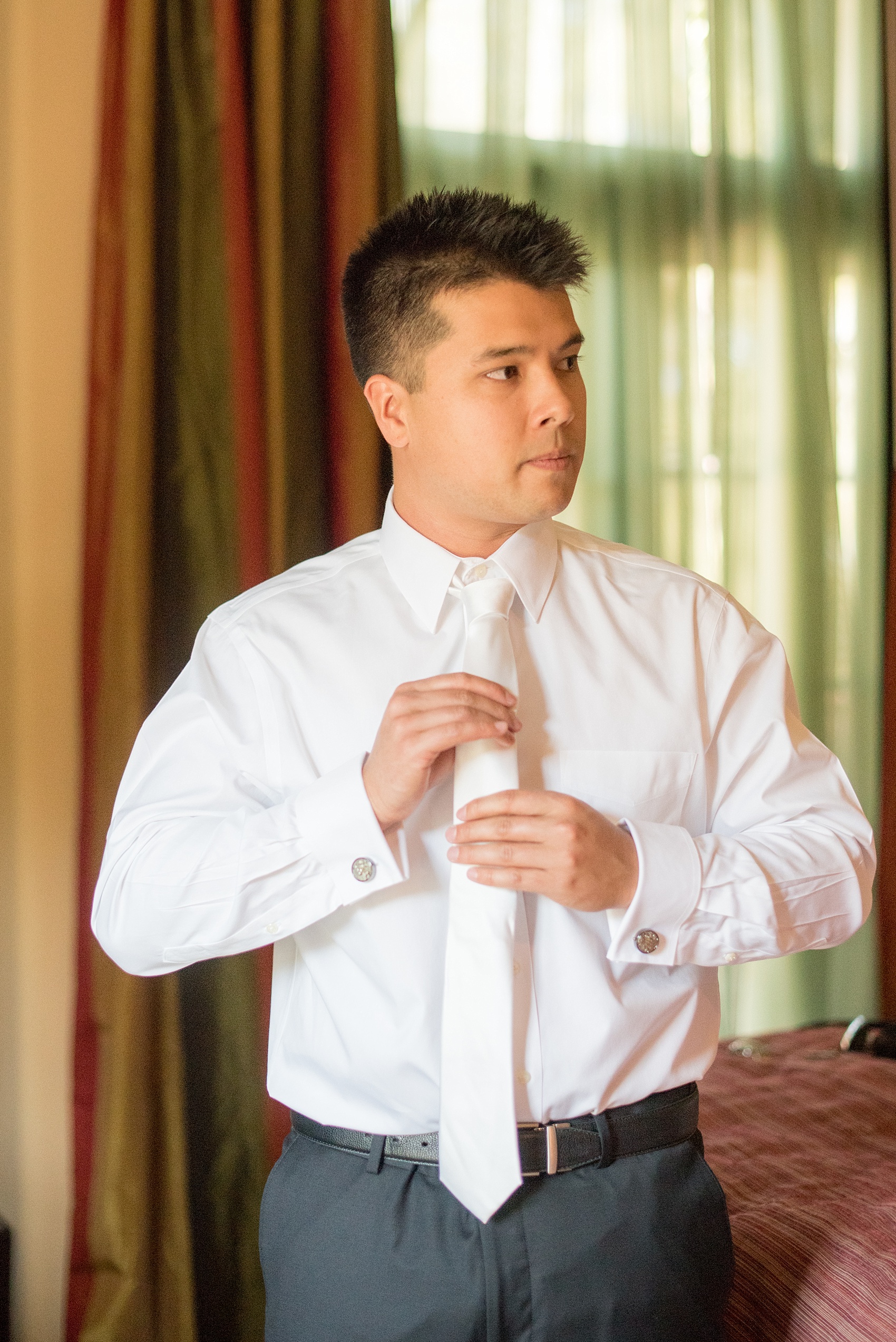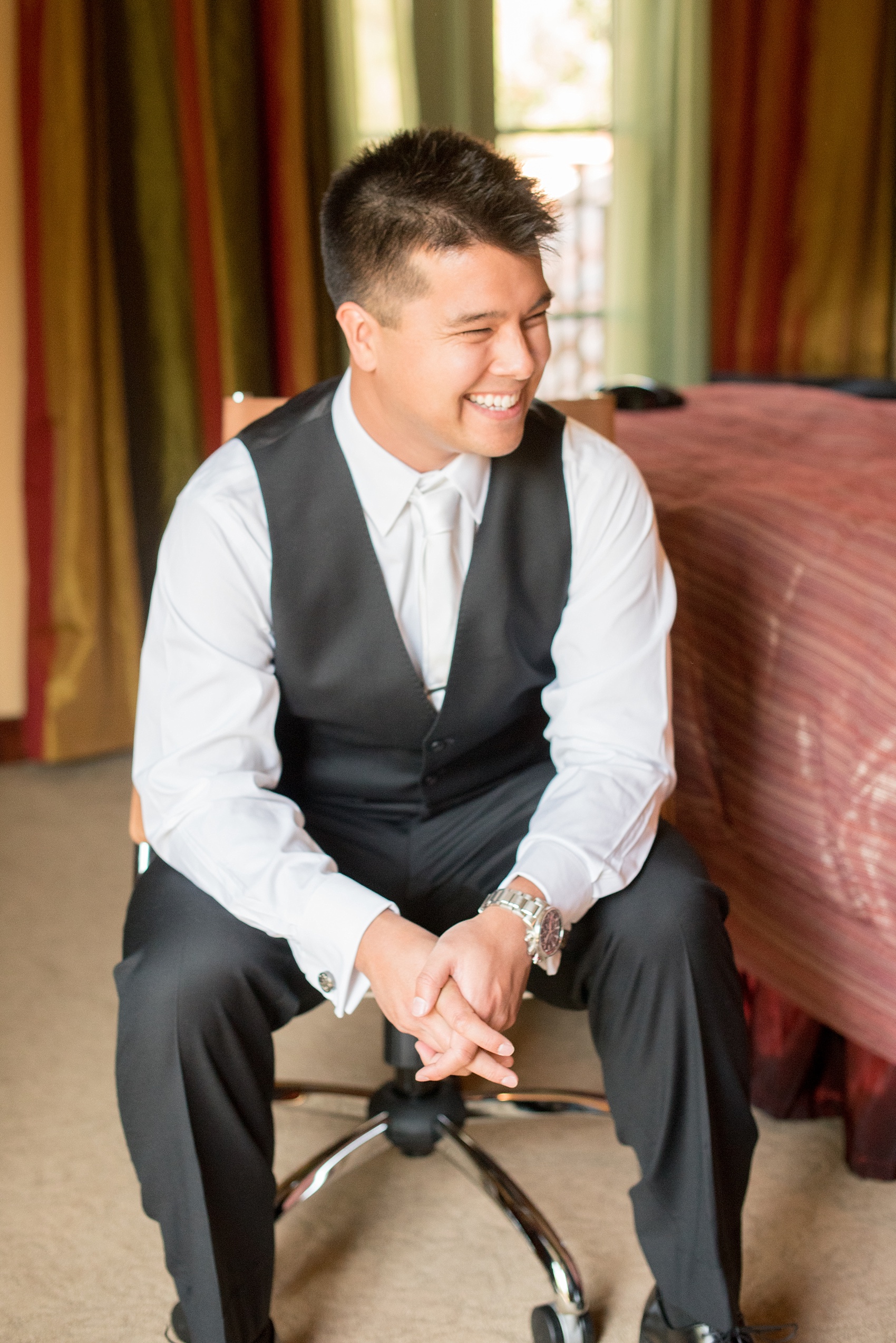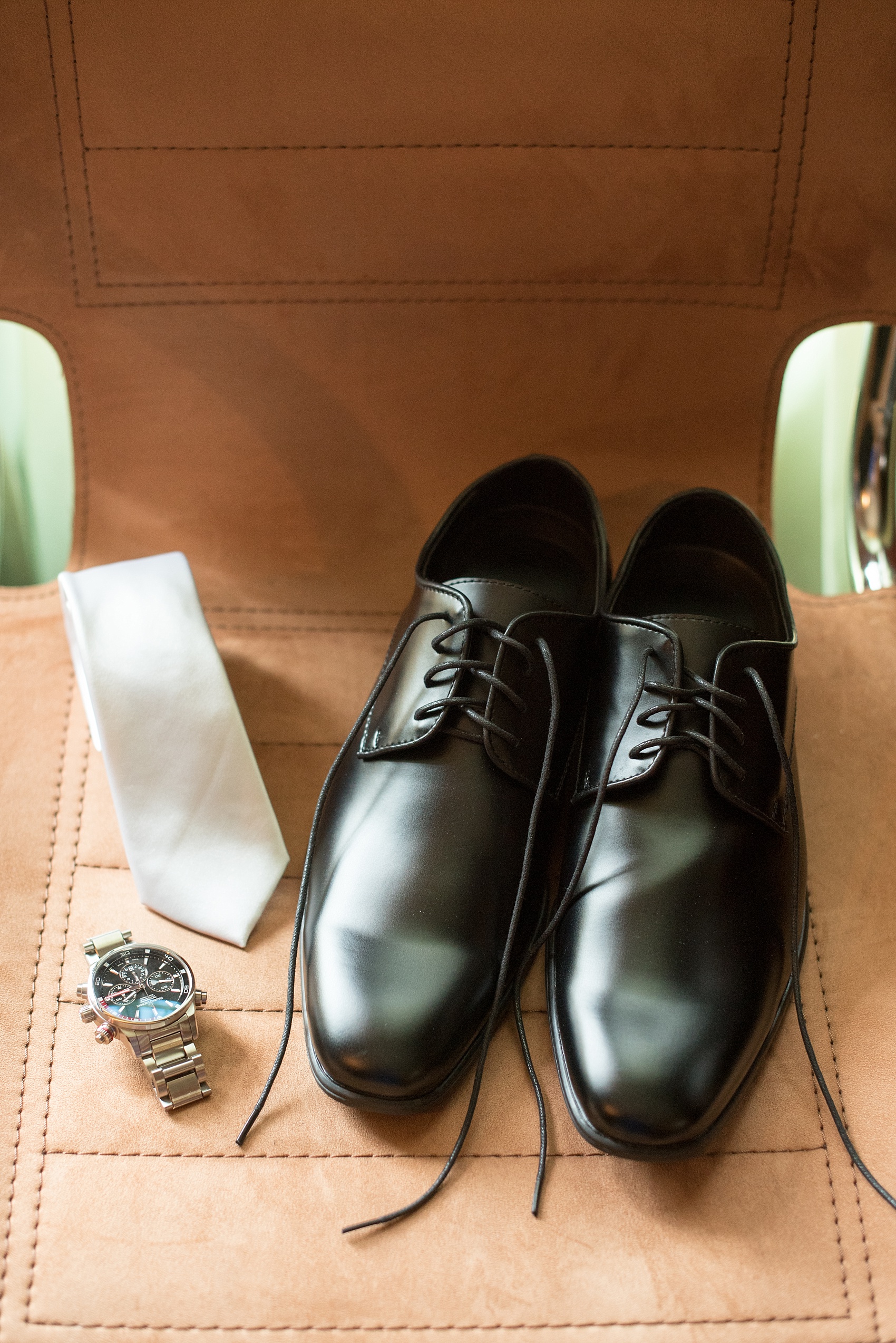 Jaron gave all his groomsmen a sports mug (okay, I admit it – I'm not into sports so I can't really recall precisely what it was), a beautiful leather travel bag and then gave them all each additional individualized present that had to do with their personality.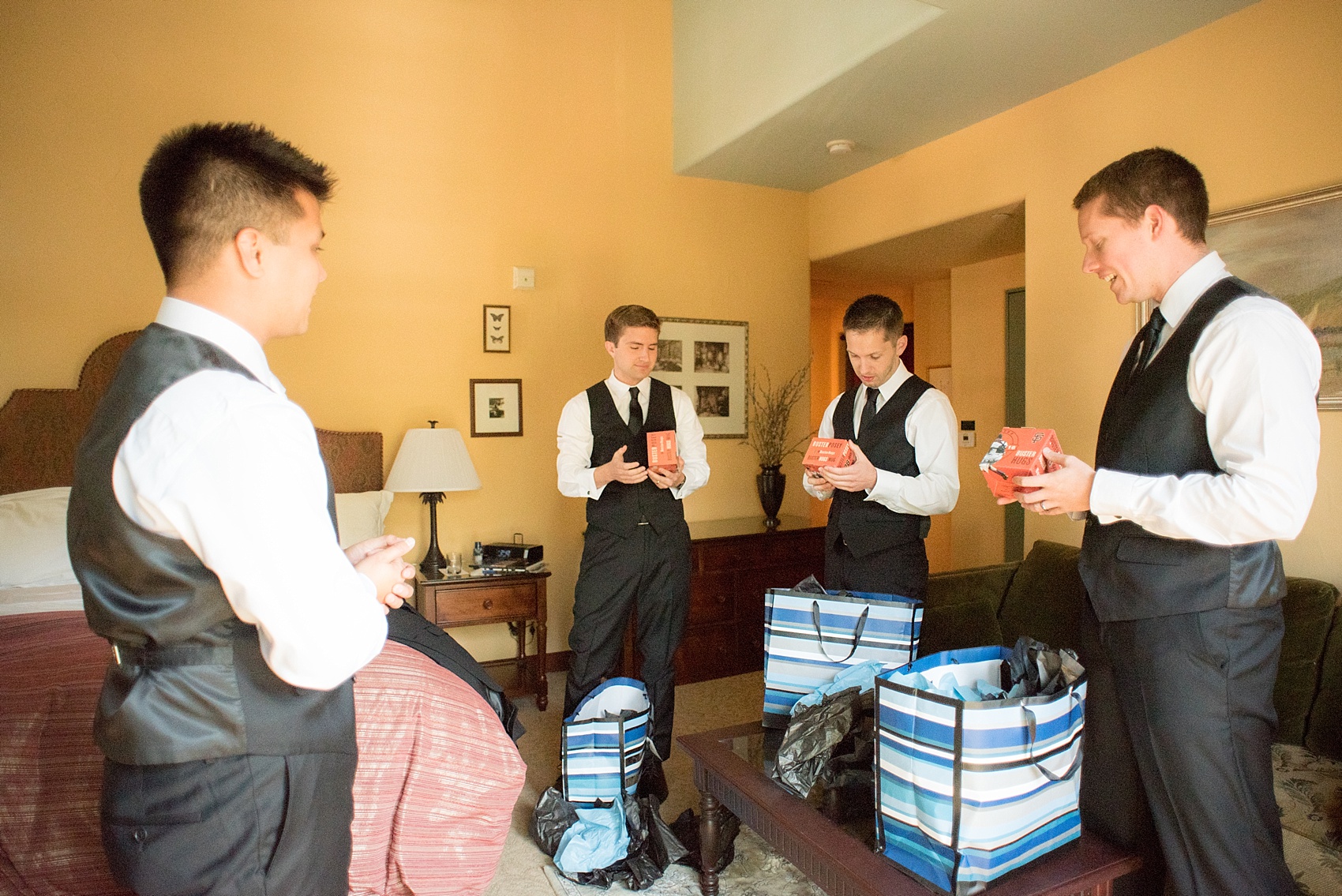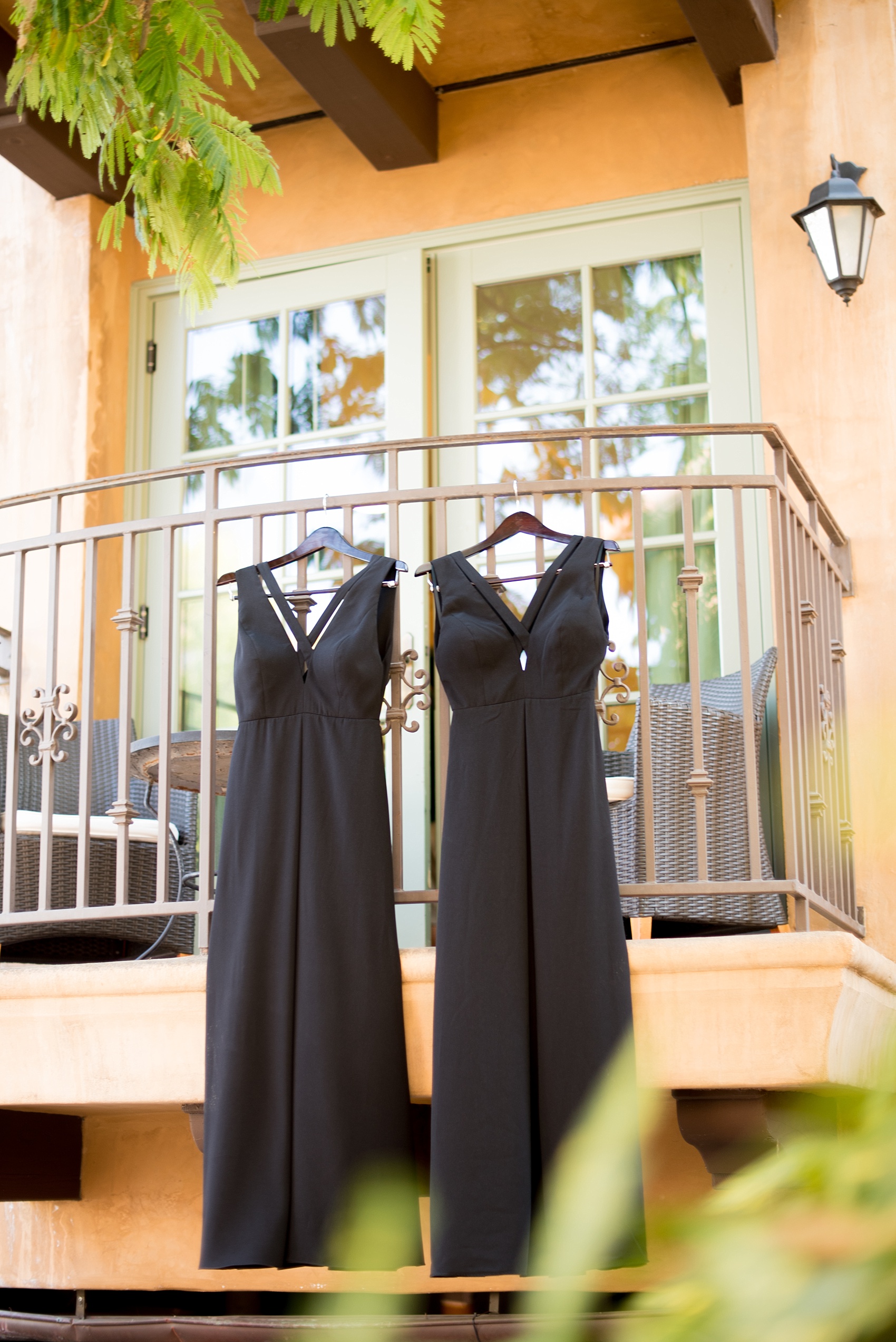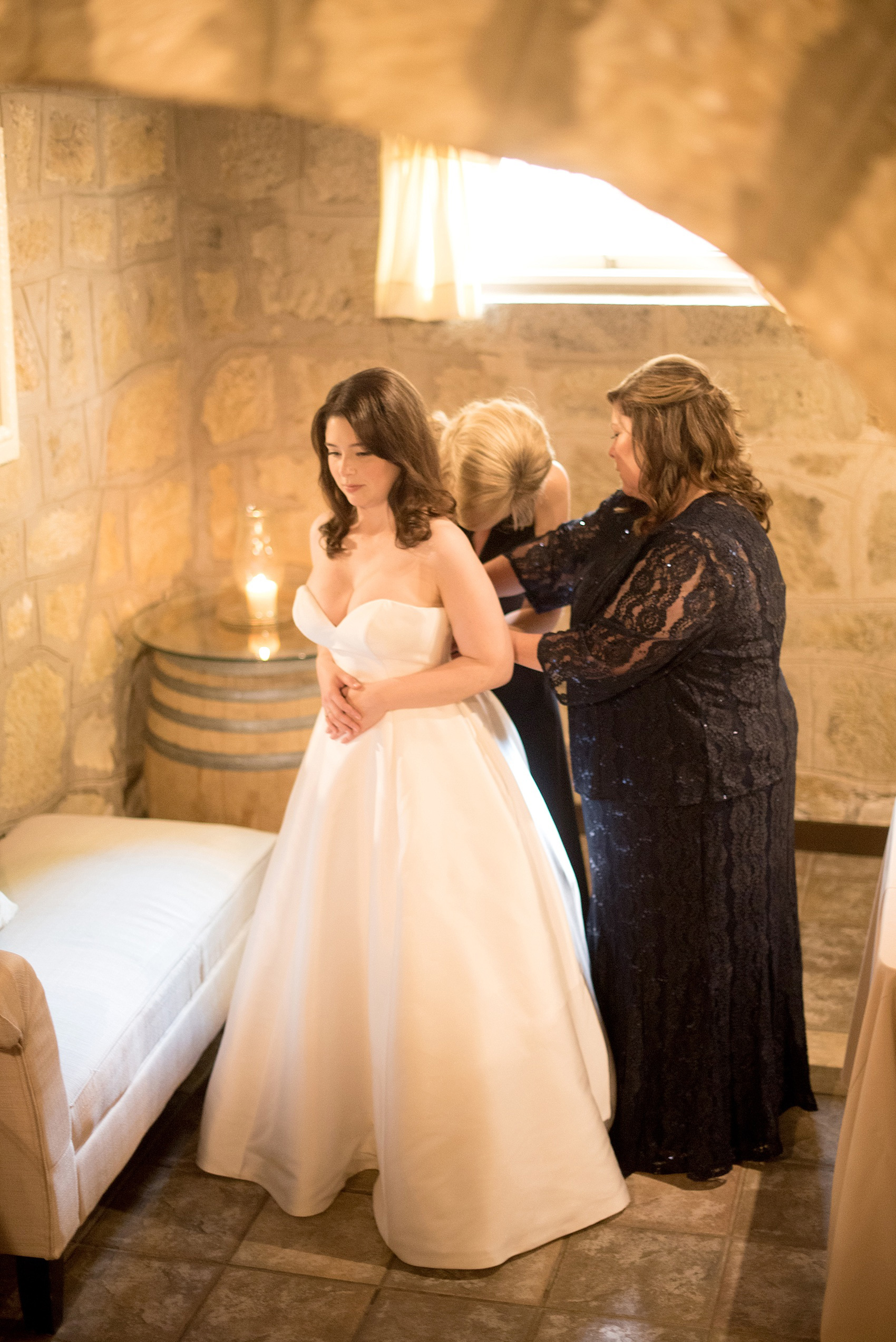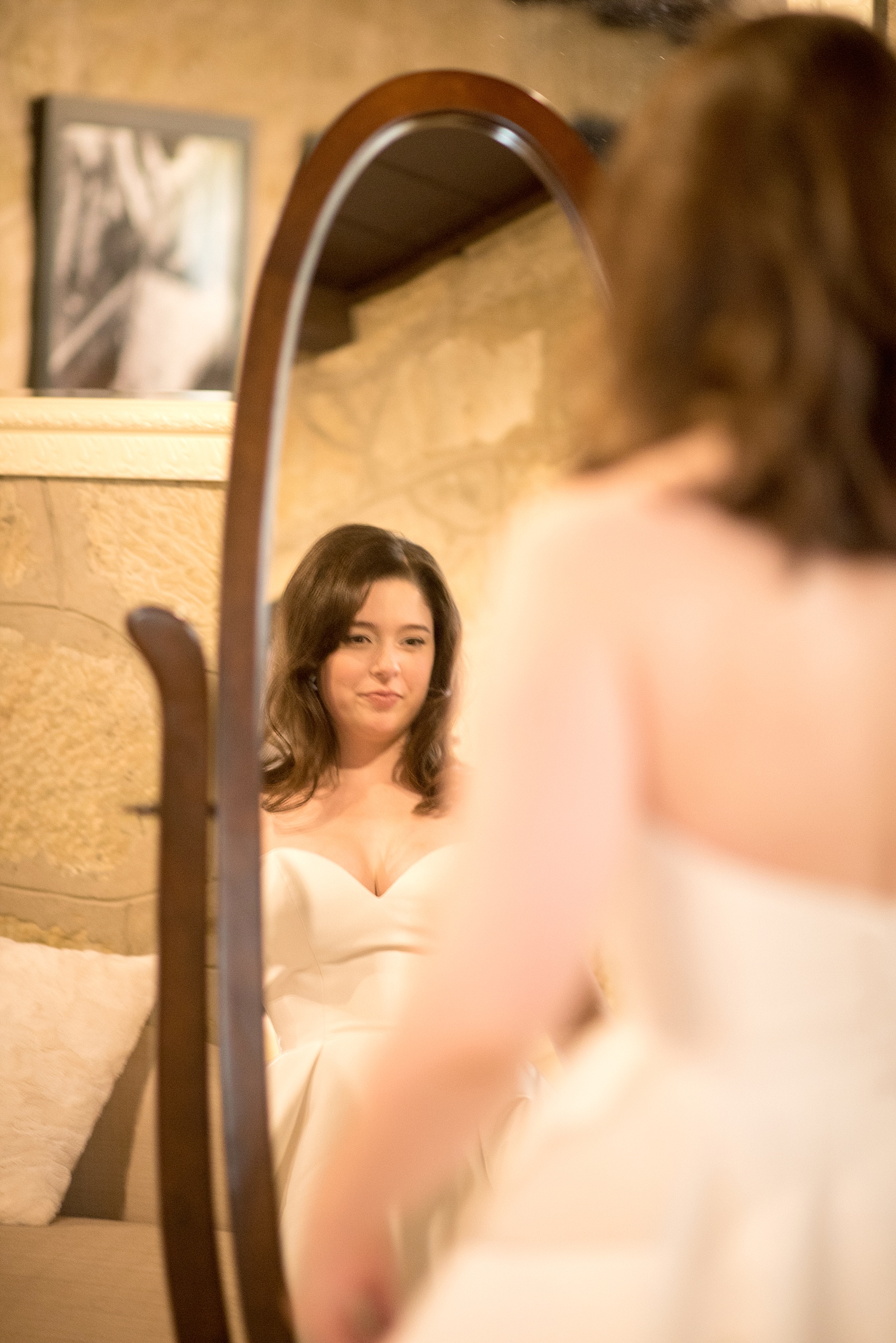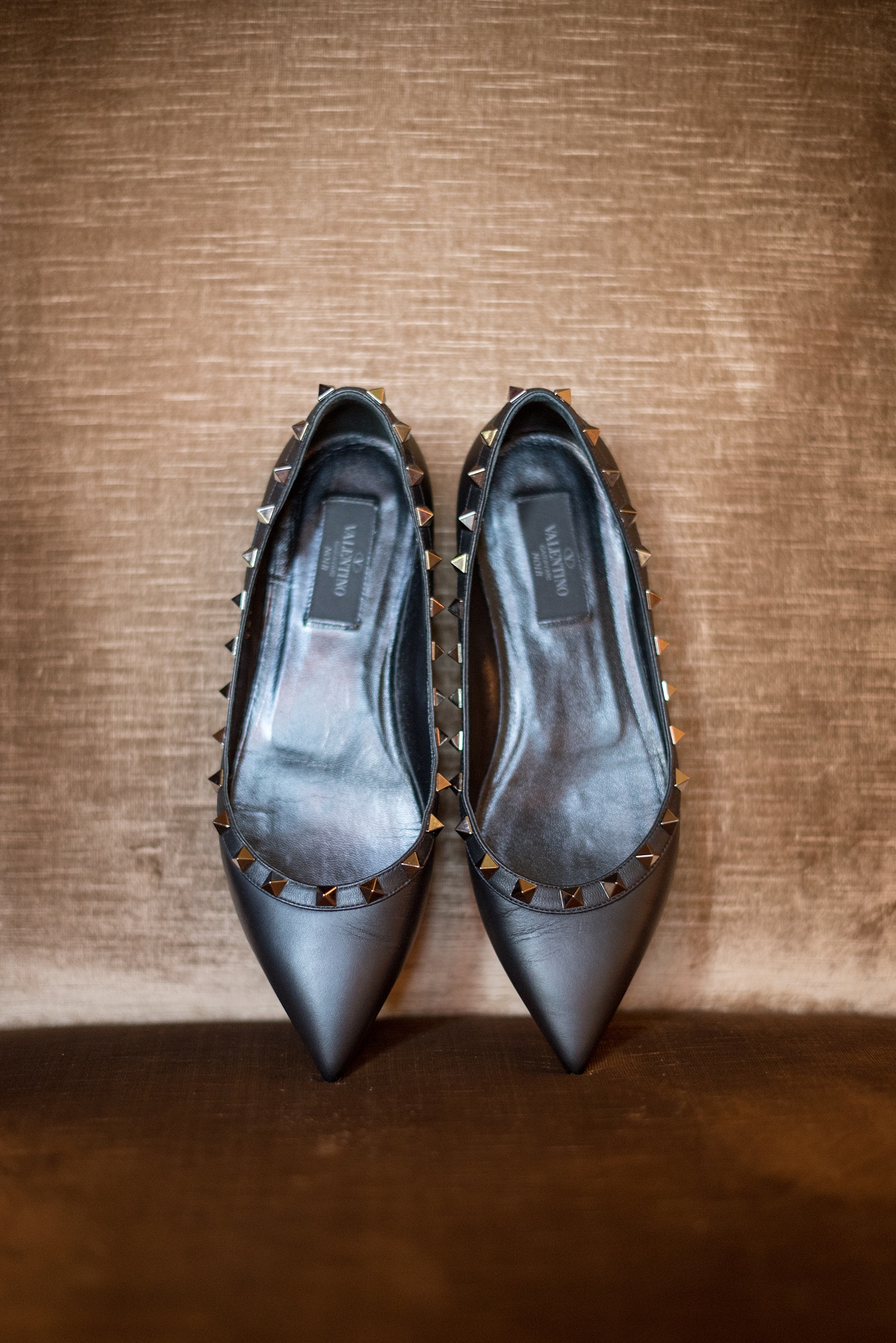 Over in the bridal suite at the winery, it was time to get Andi into her gorgeous Essense of Australia gown and slip her feet into her fashion-forward Valentino black metal-studded flats…and head to the first look!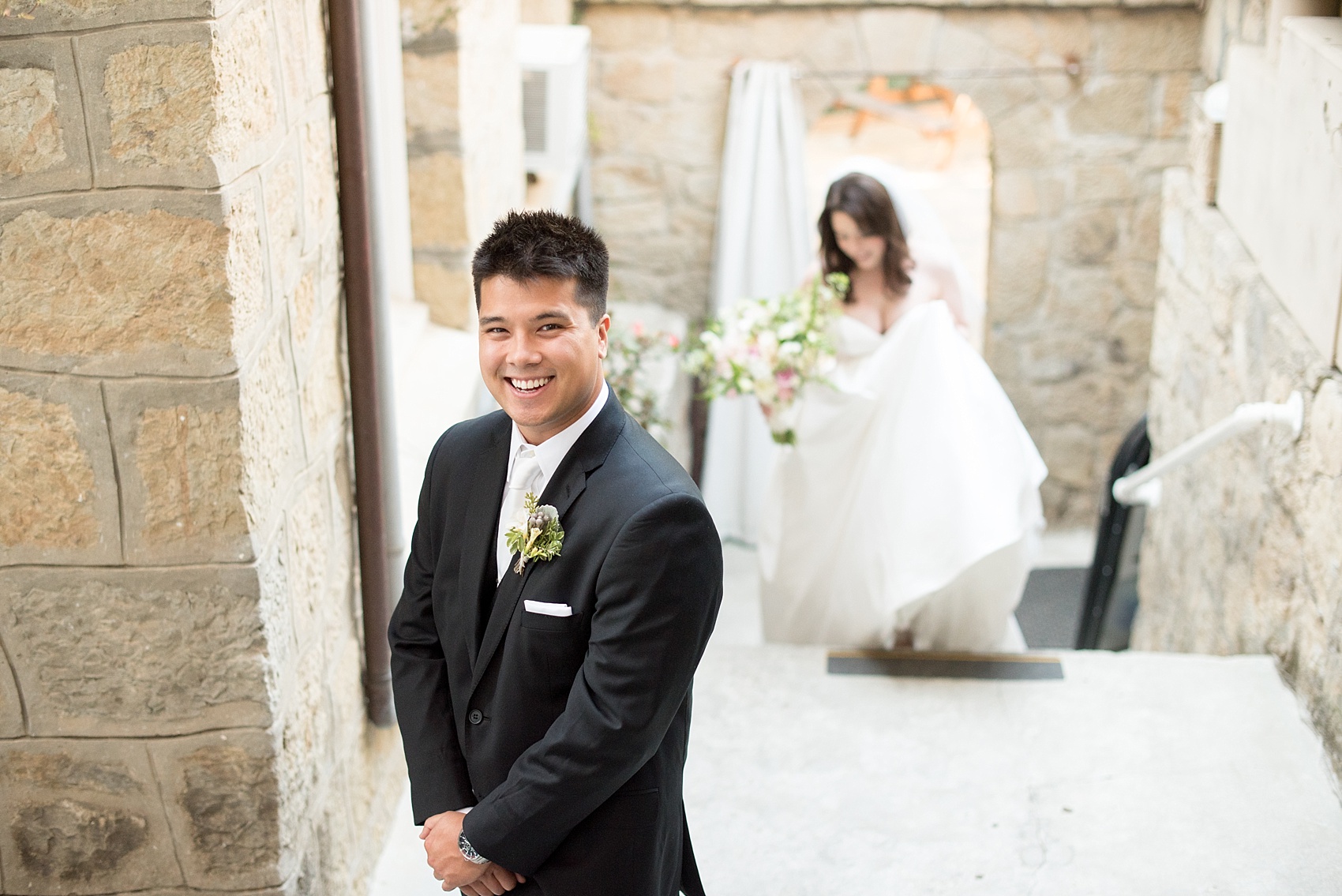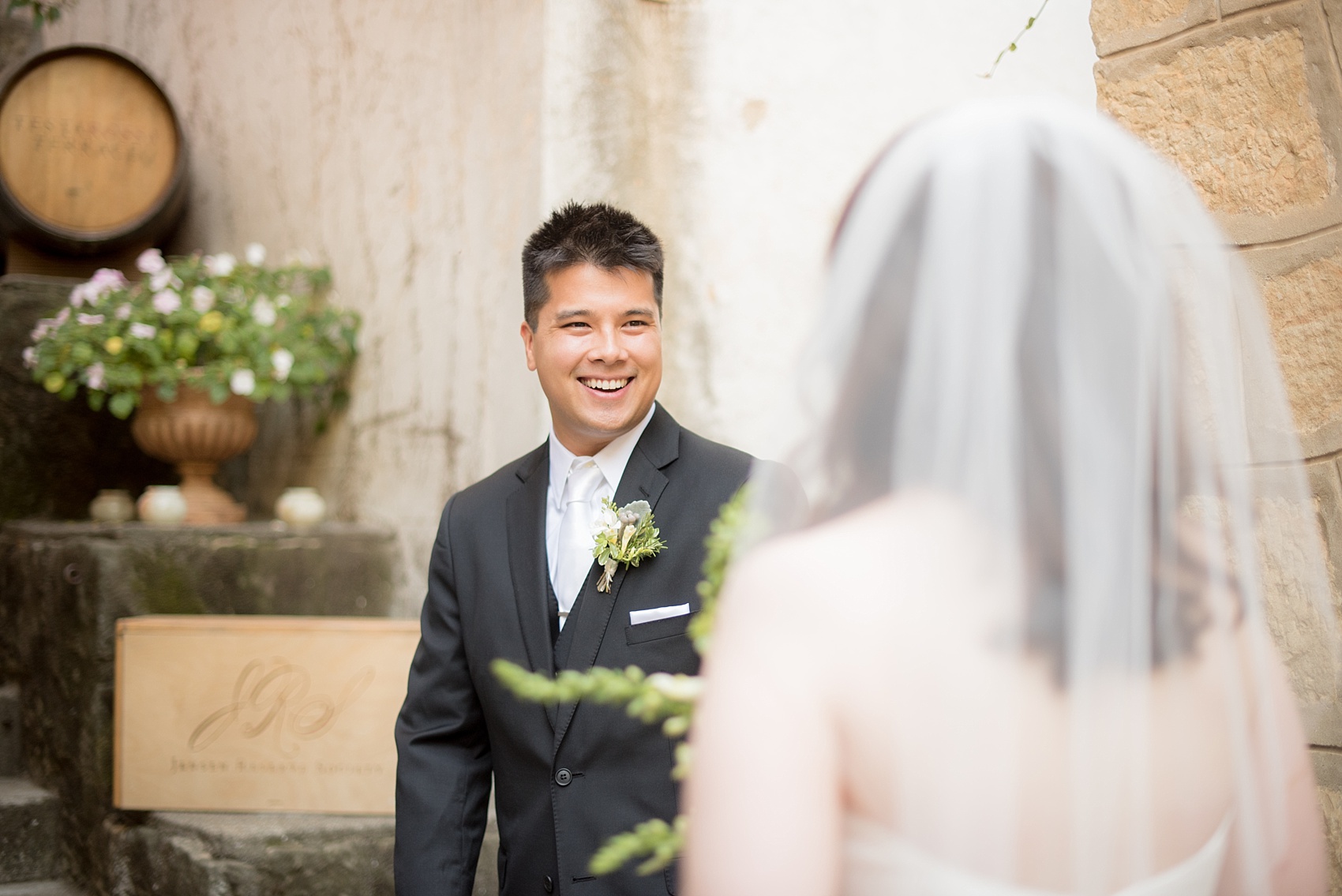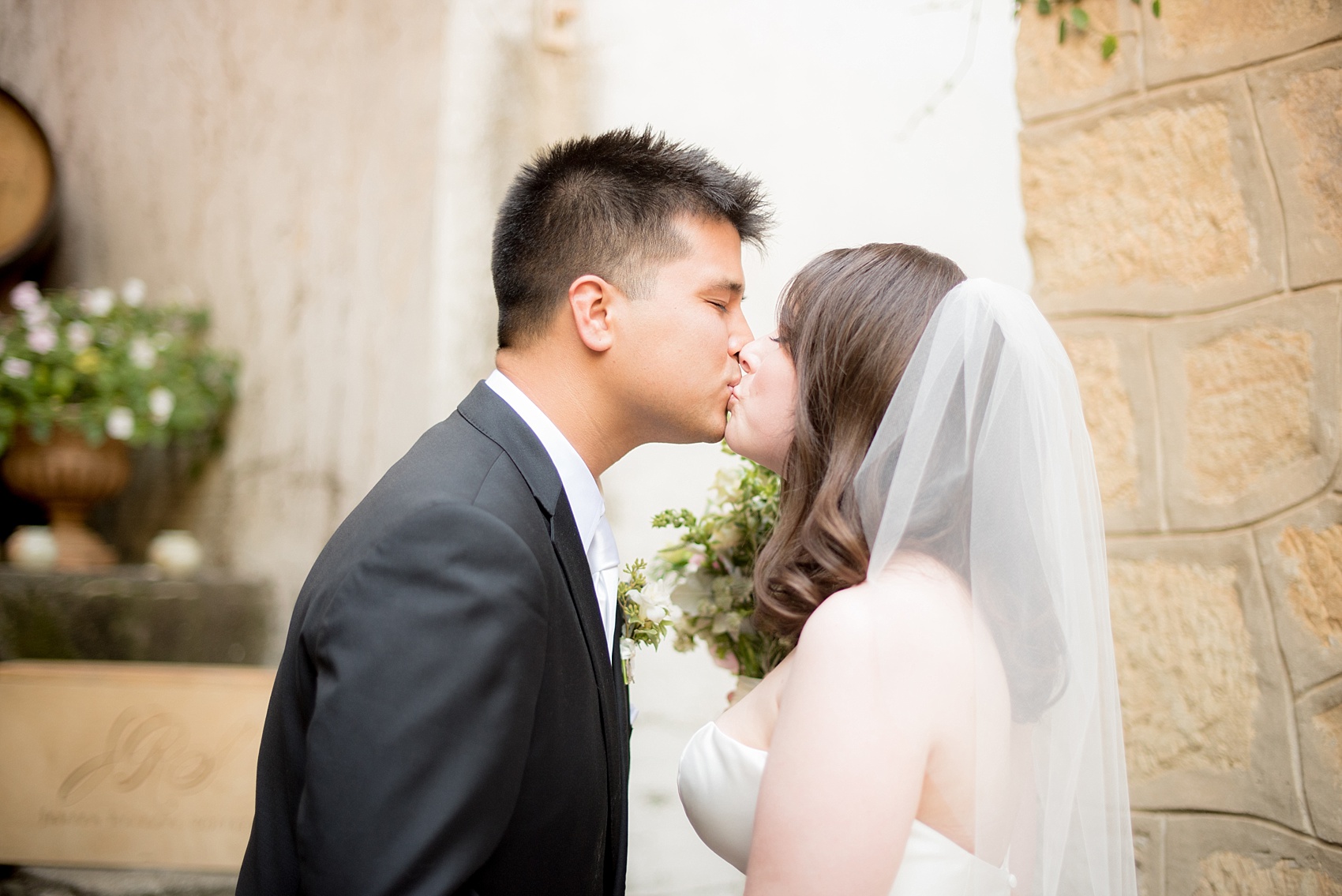 They opted to give each other gifts in person after their first look (as opposed to when they were apart, getting ready in the morning), which I love. Andi gave him a chef's dream  – a top-of-the-line Japanese knife. He handed her a Tiffany and Co. bag (doesn't every woman love seeing a Tiffany blue bag being handed to her?) and inside was a cute little "bean" bracelet, perfect to accompany her last name.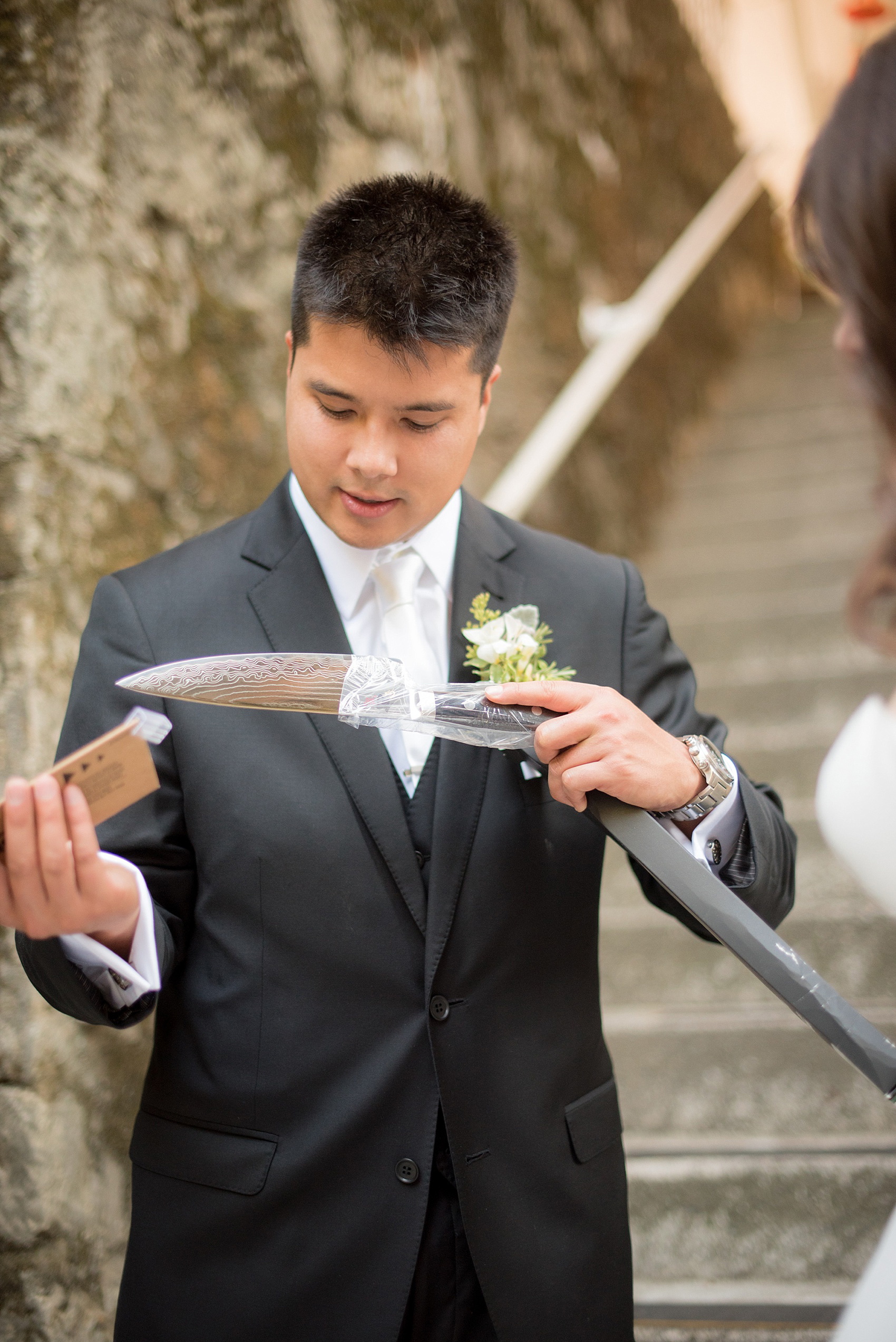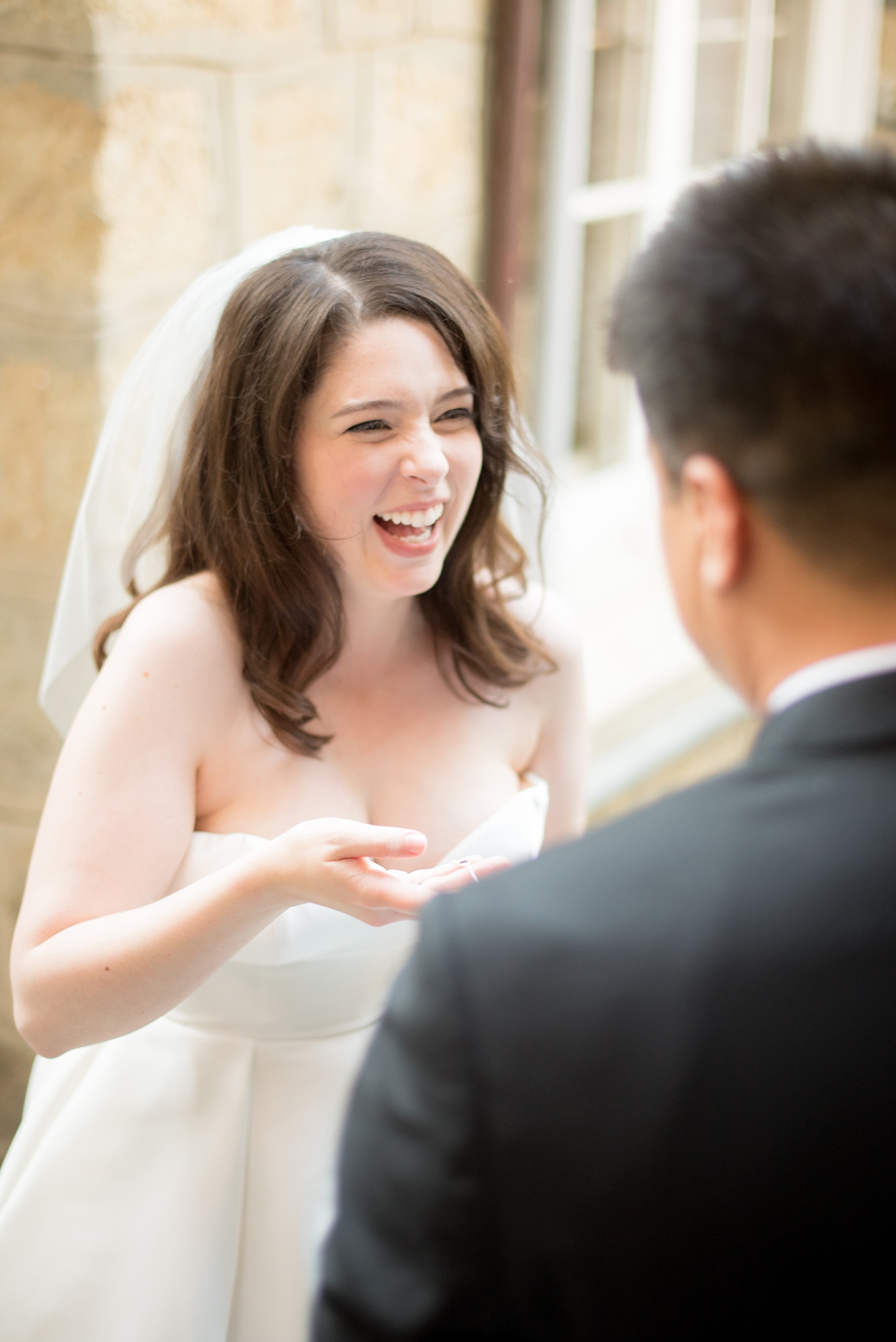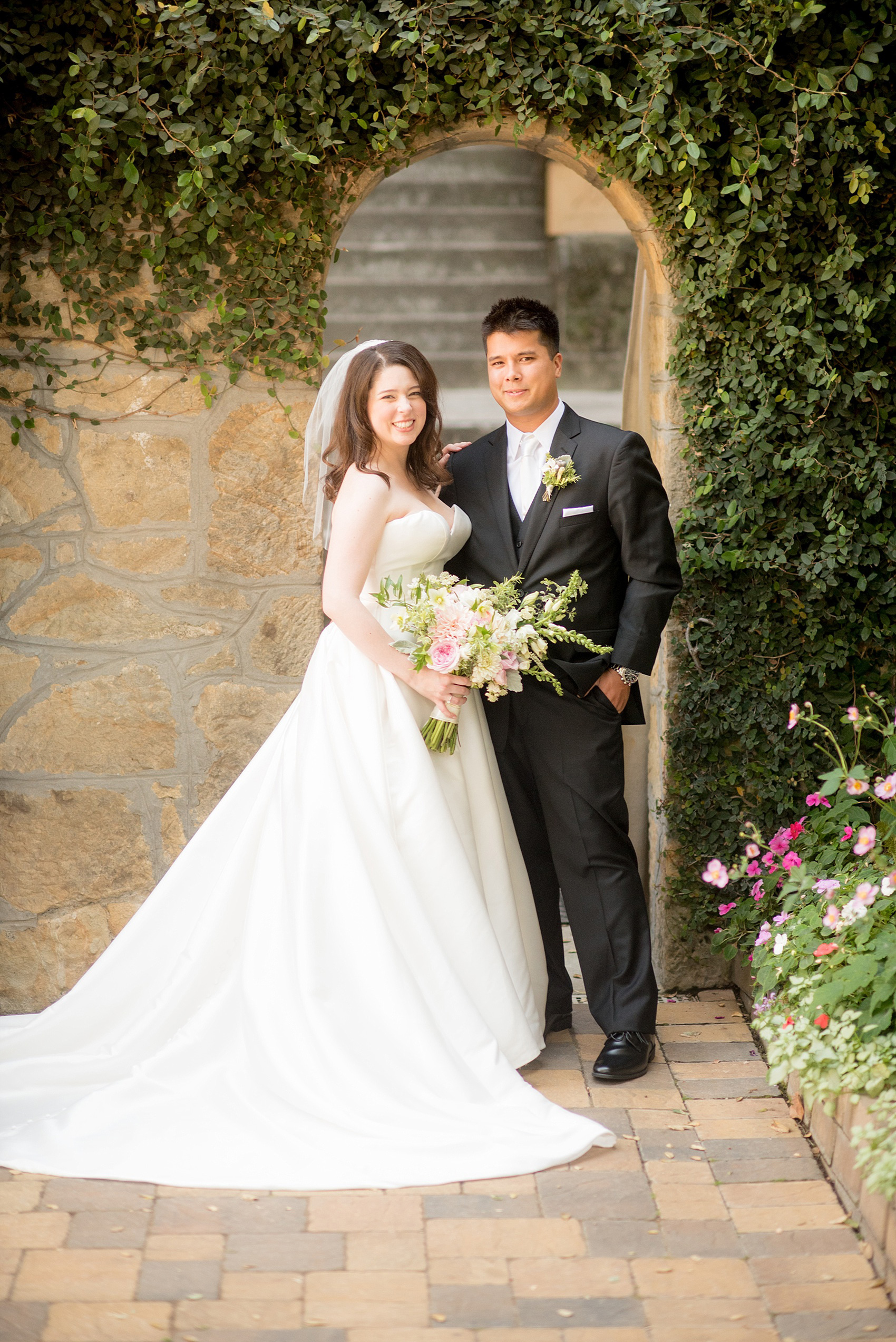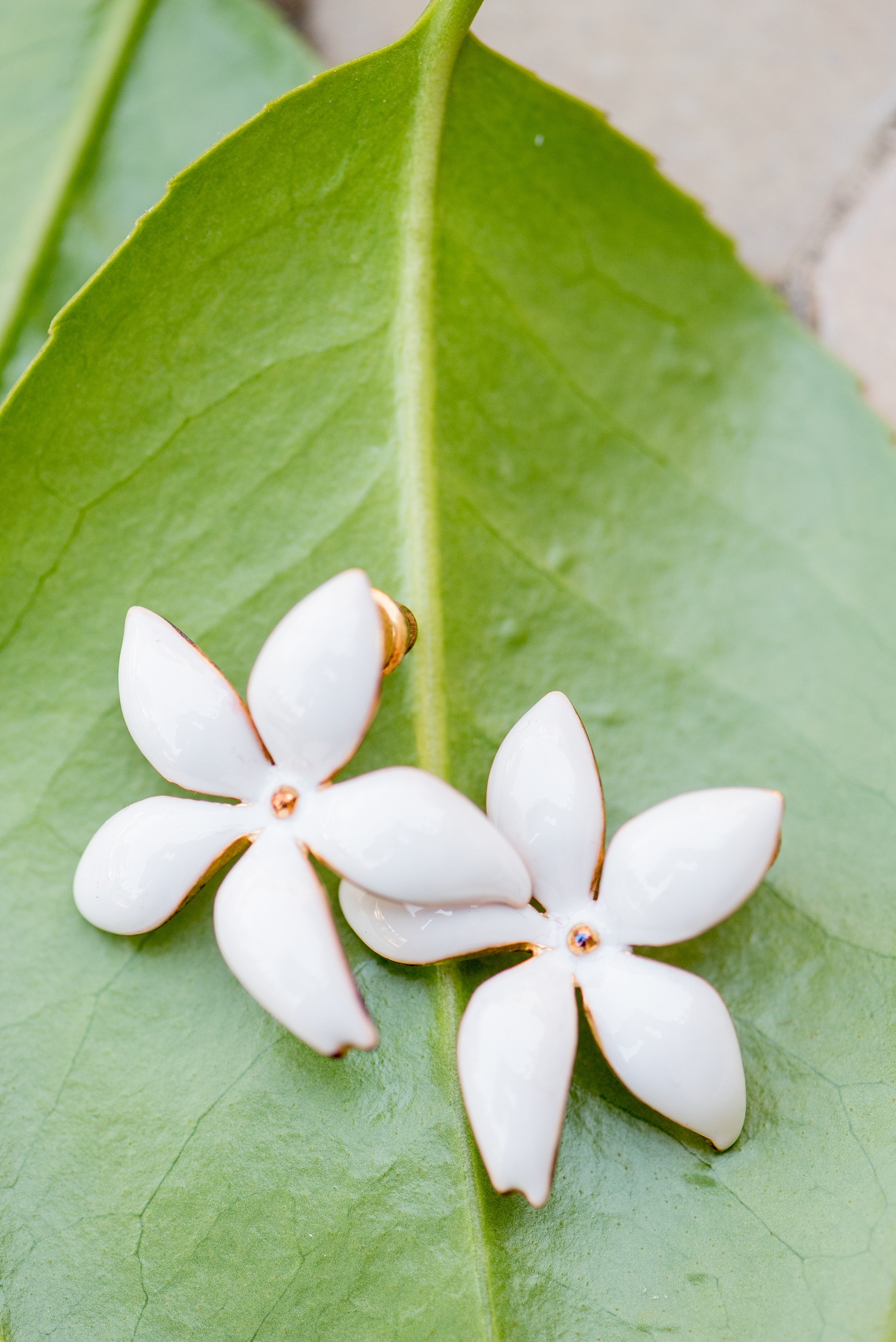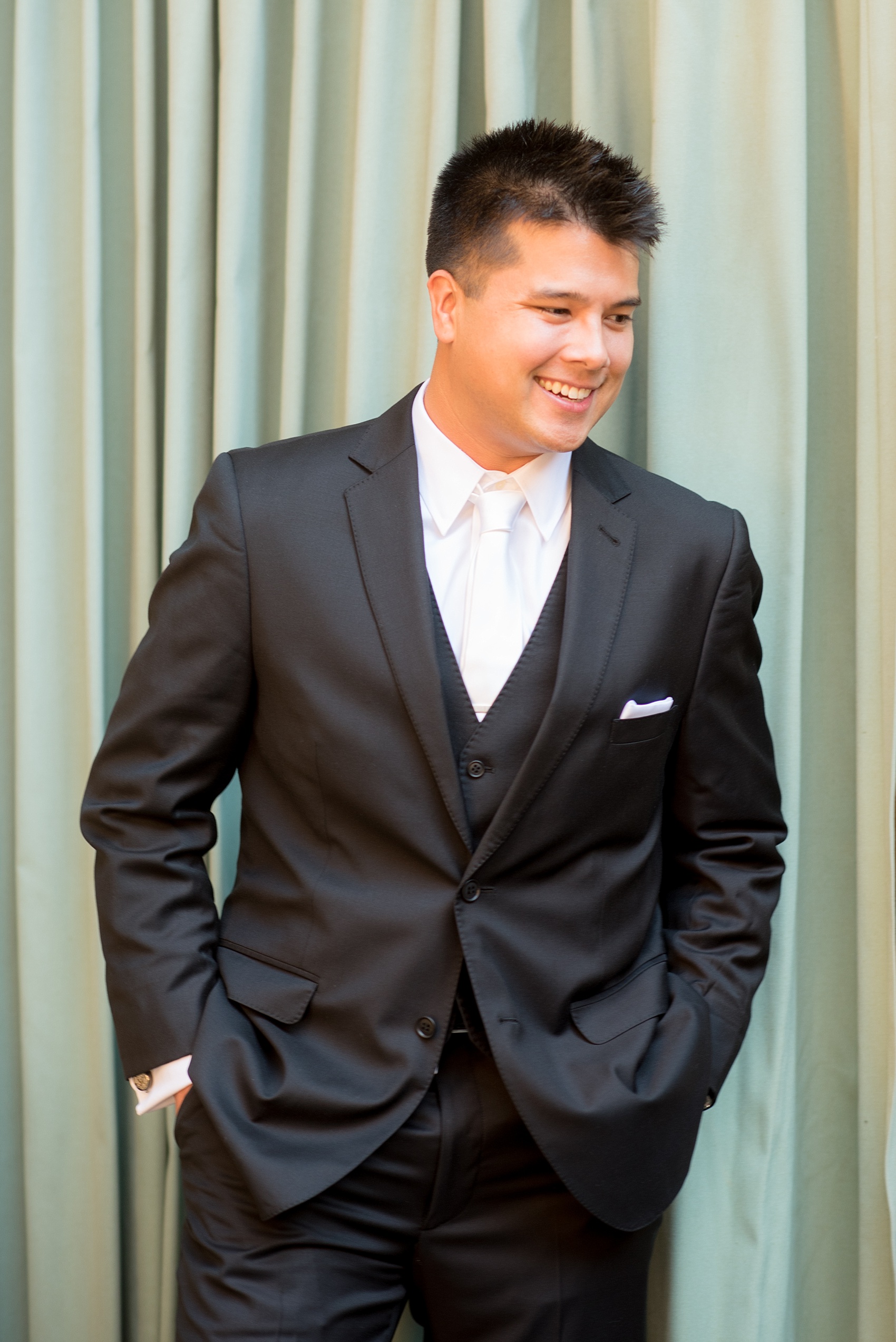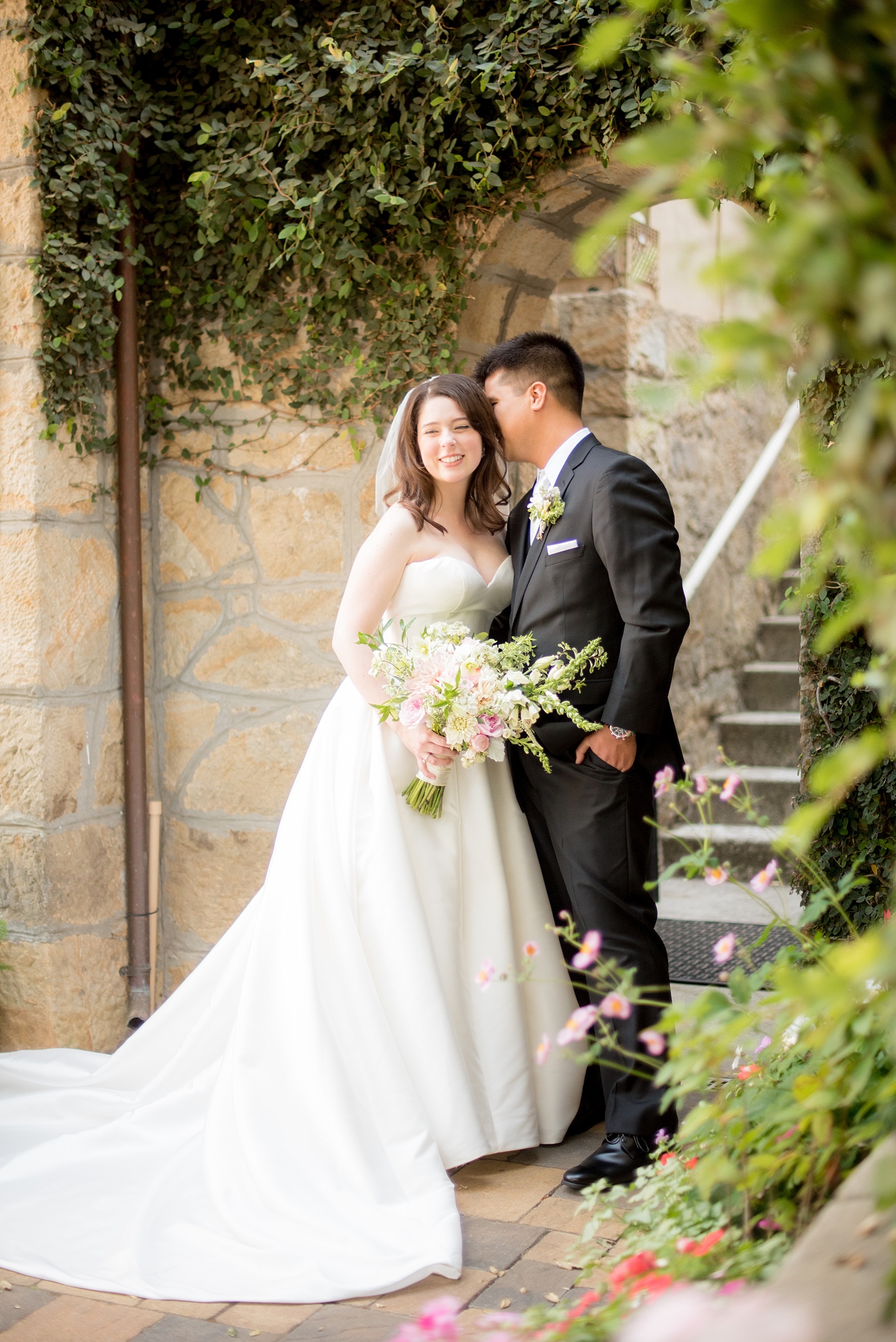 We were able to get some great photos at Hotel Los Gatos, about 5 minutes from the winery where they both did the majority of preparation for their day, and of course took advantage of all parts of Testarossa Winery, from the the beautiful stone exteriors of their buildings, to ivy covered walls and even awesome wedding party photos on one of their loading docks. (Photo opps are everywhere if you just keep your mind open and let the creativity in.)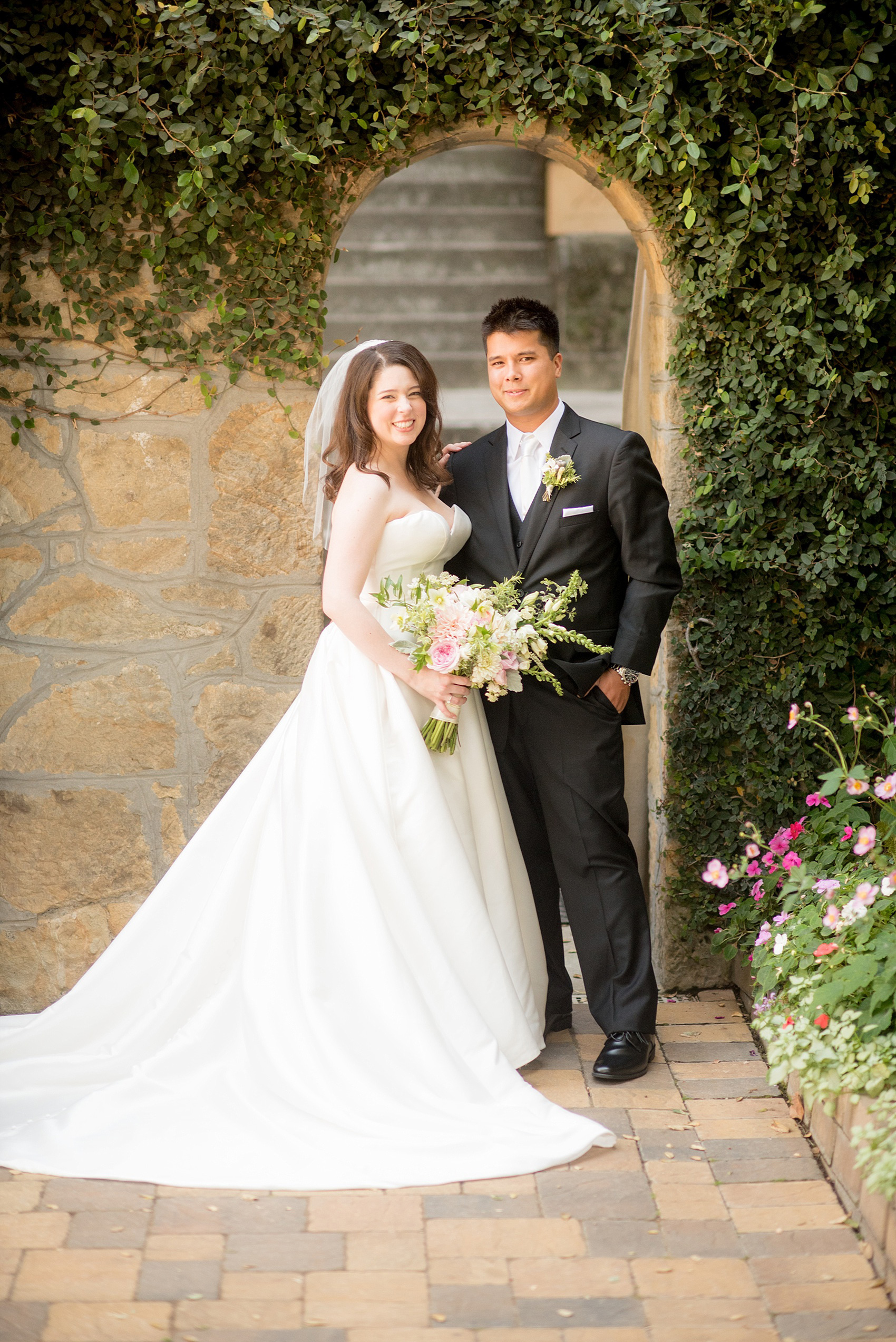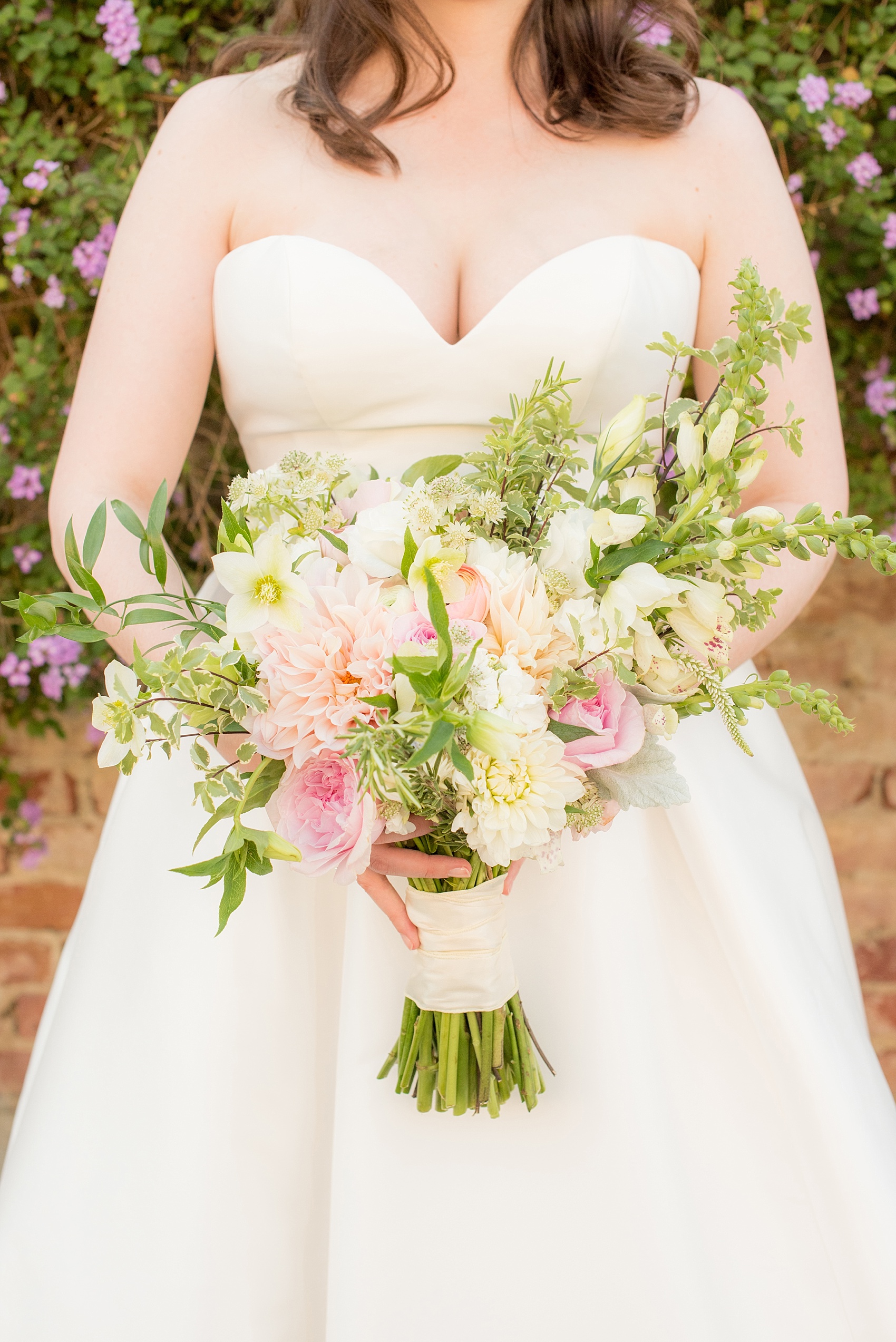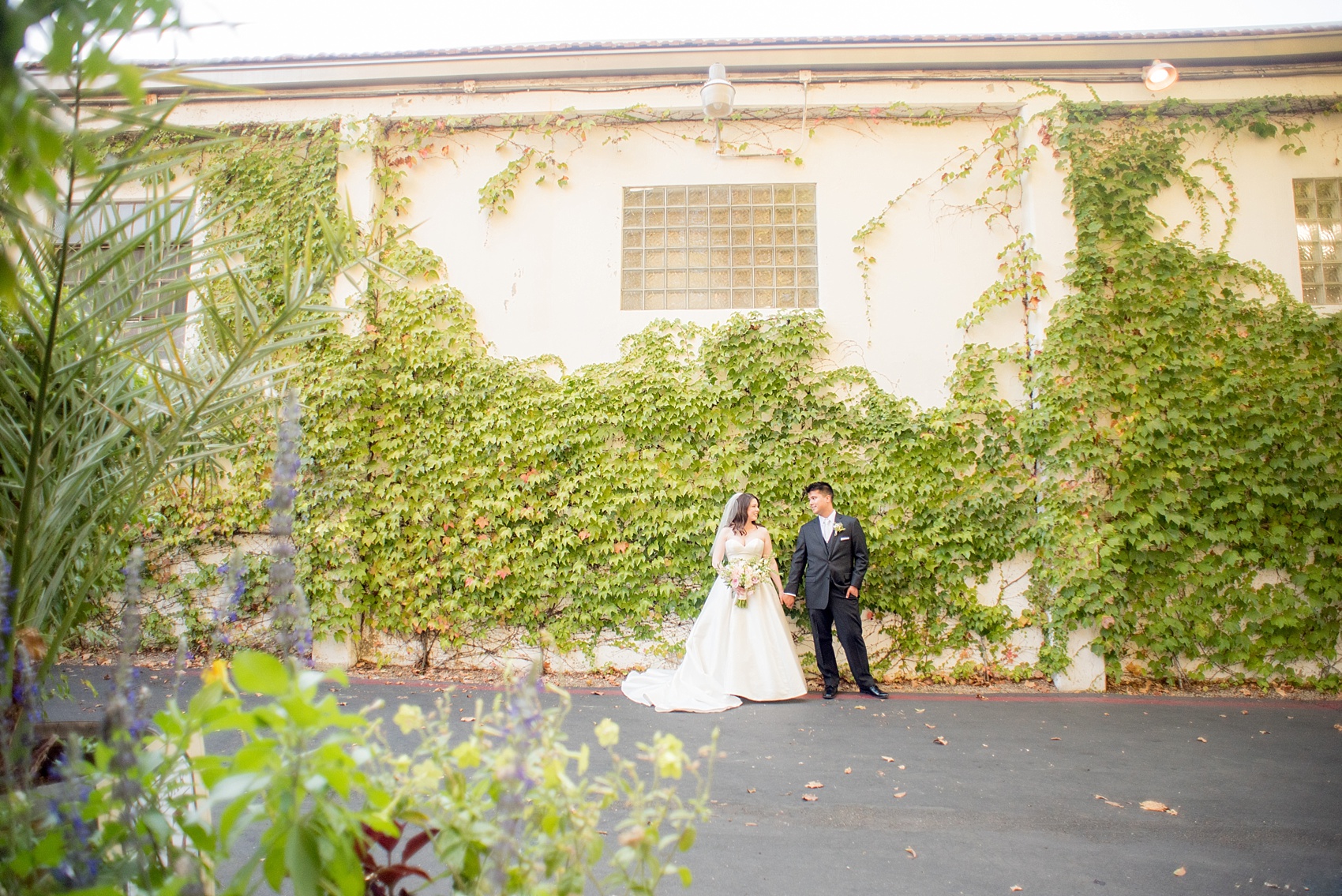 Andi opted for simple, beautiful jewelry – enamel white flower studs – and carried a pink, green and white bouquet including Dusty Miller, Dahlias, Veronica, and Rosemary. I was a little surprised when I walked over to the loading dock with Andi and Jaron to see all but one of its barrels had been moved and a mint green pickup truck was in front of it. So I thought fast and decided it was awesome – and let's roll with it. And I LOVE the results. How hot is this photo of them? And the hits kept coming…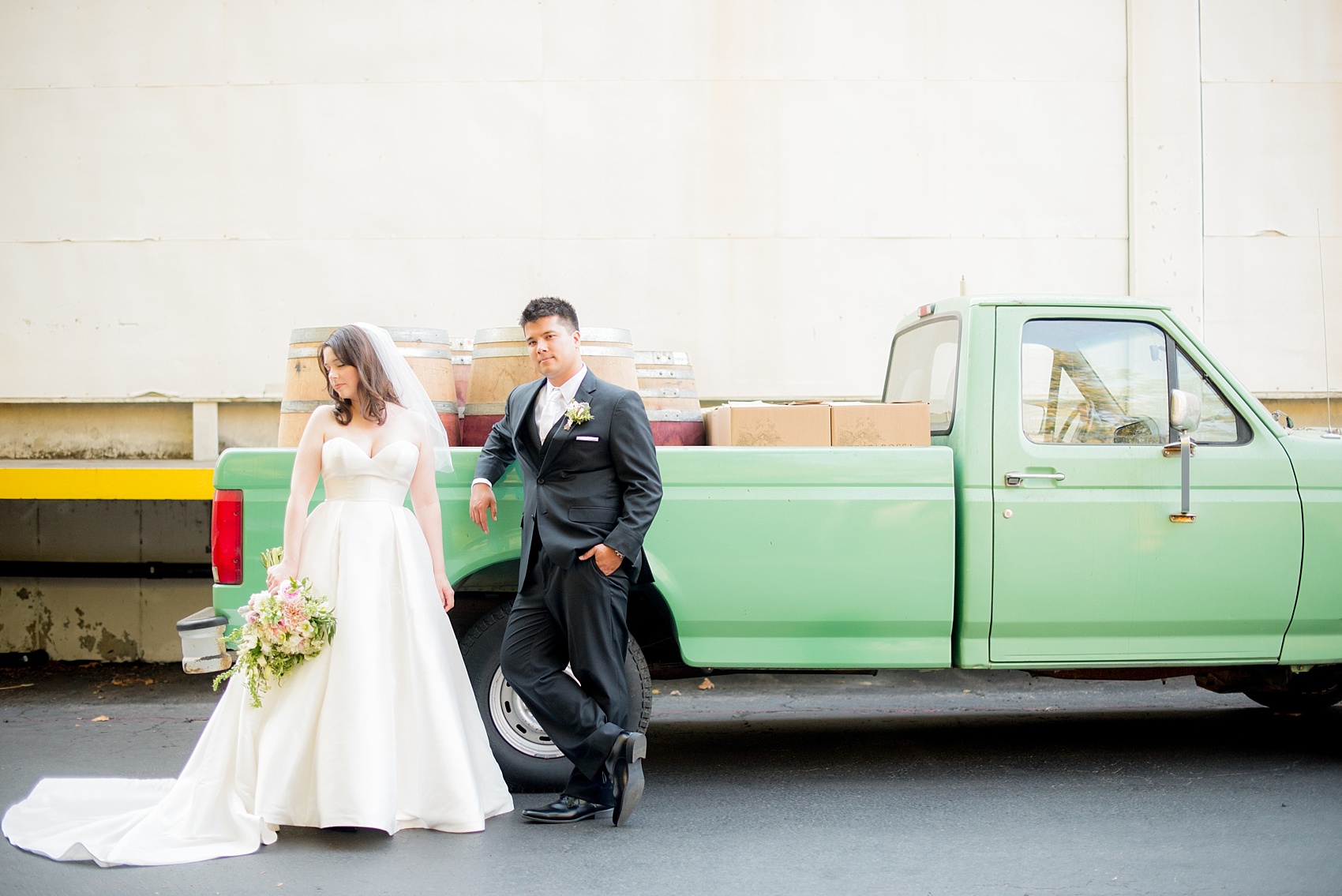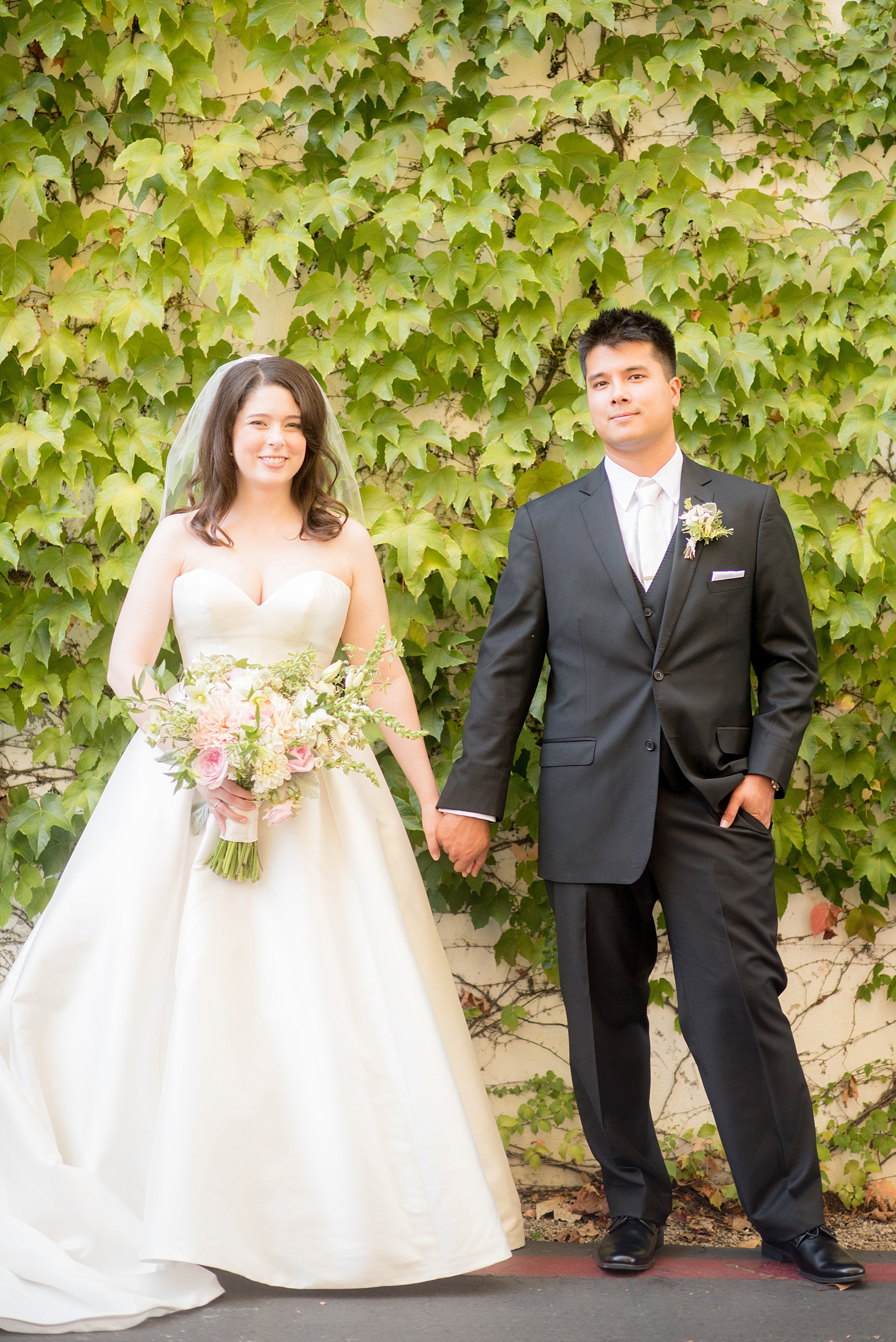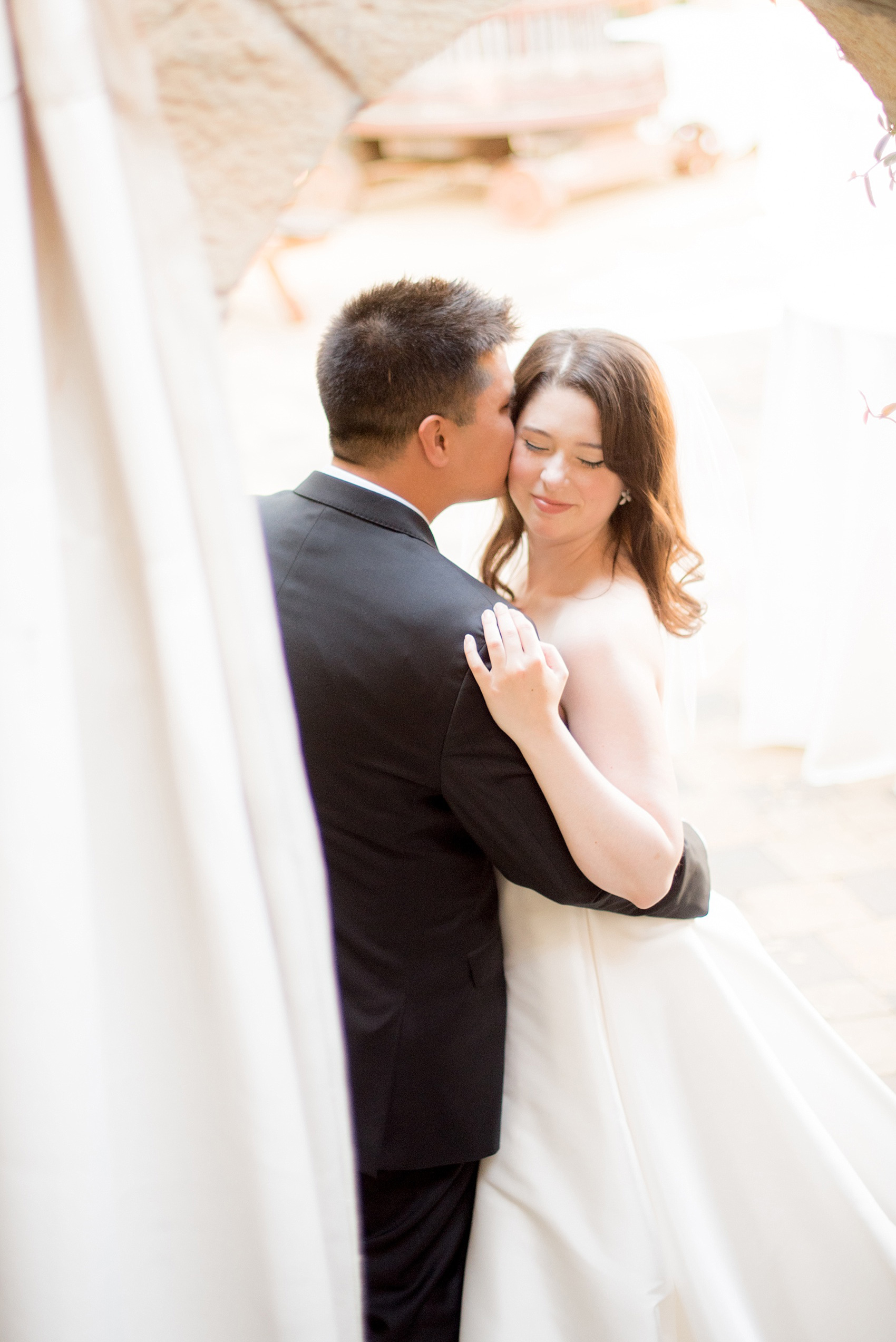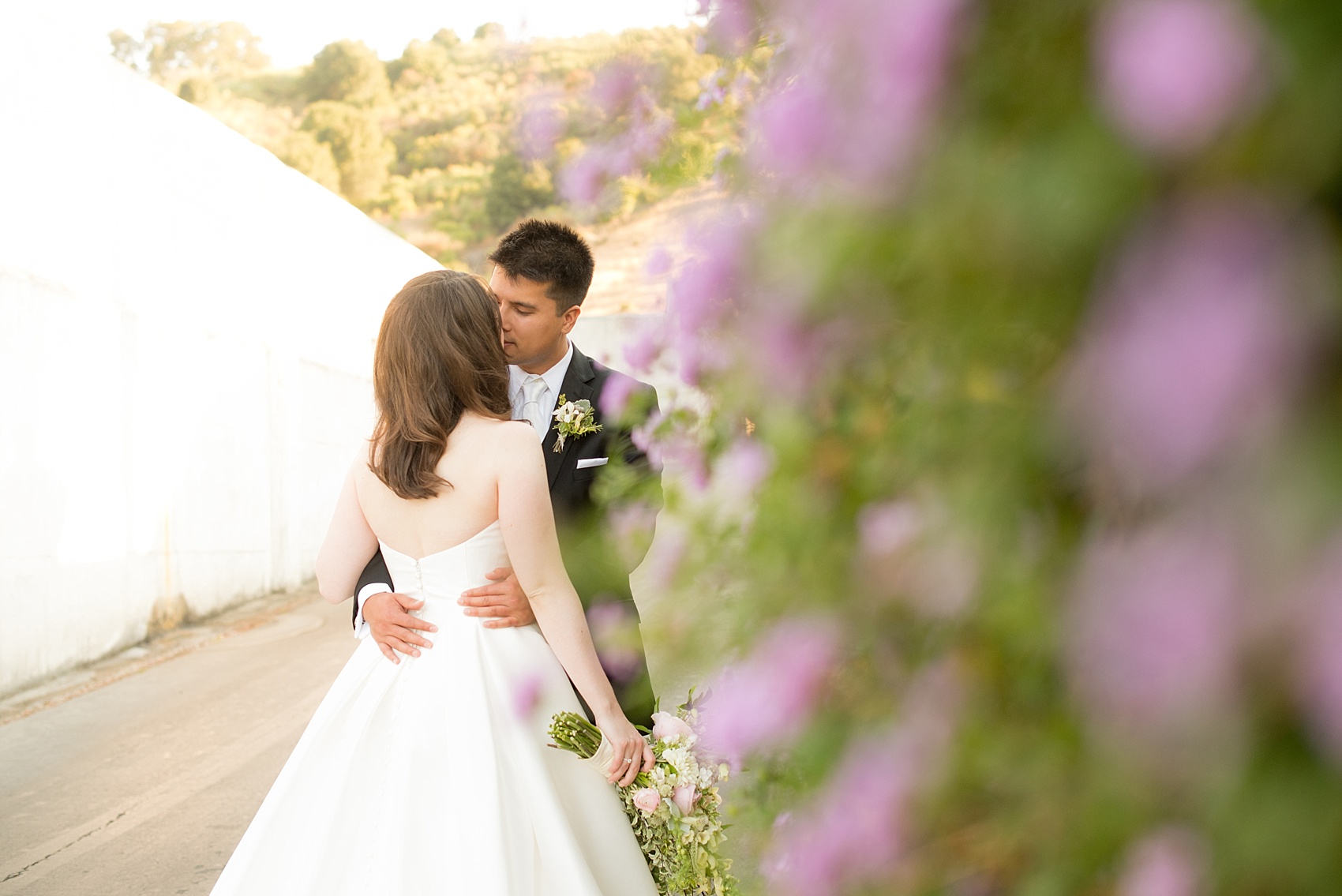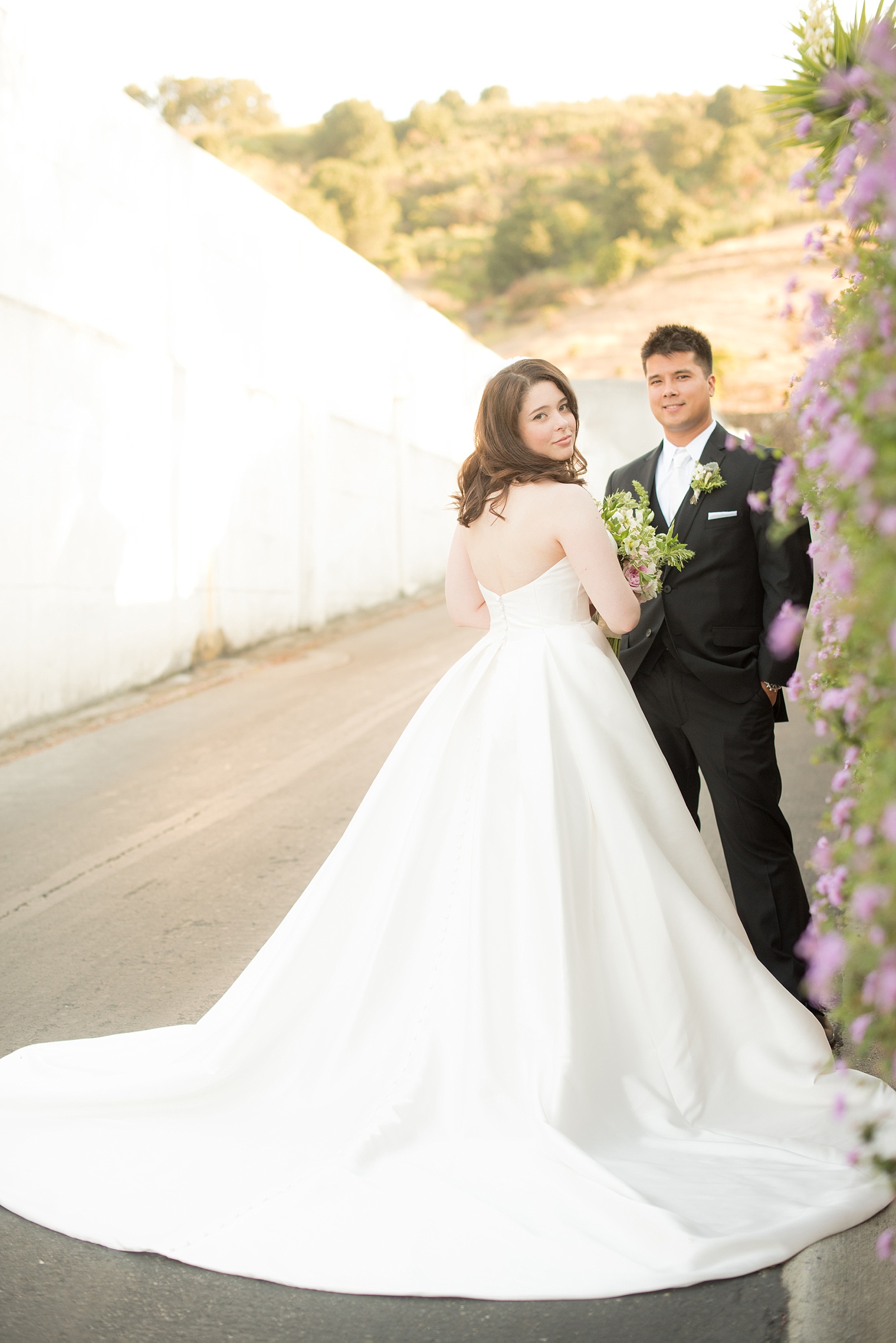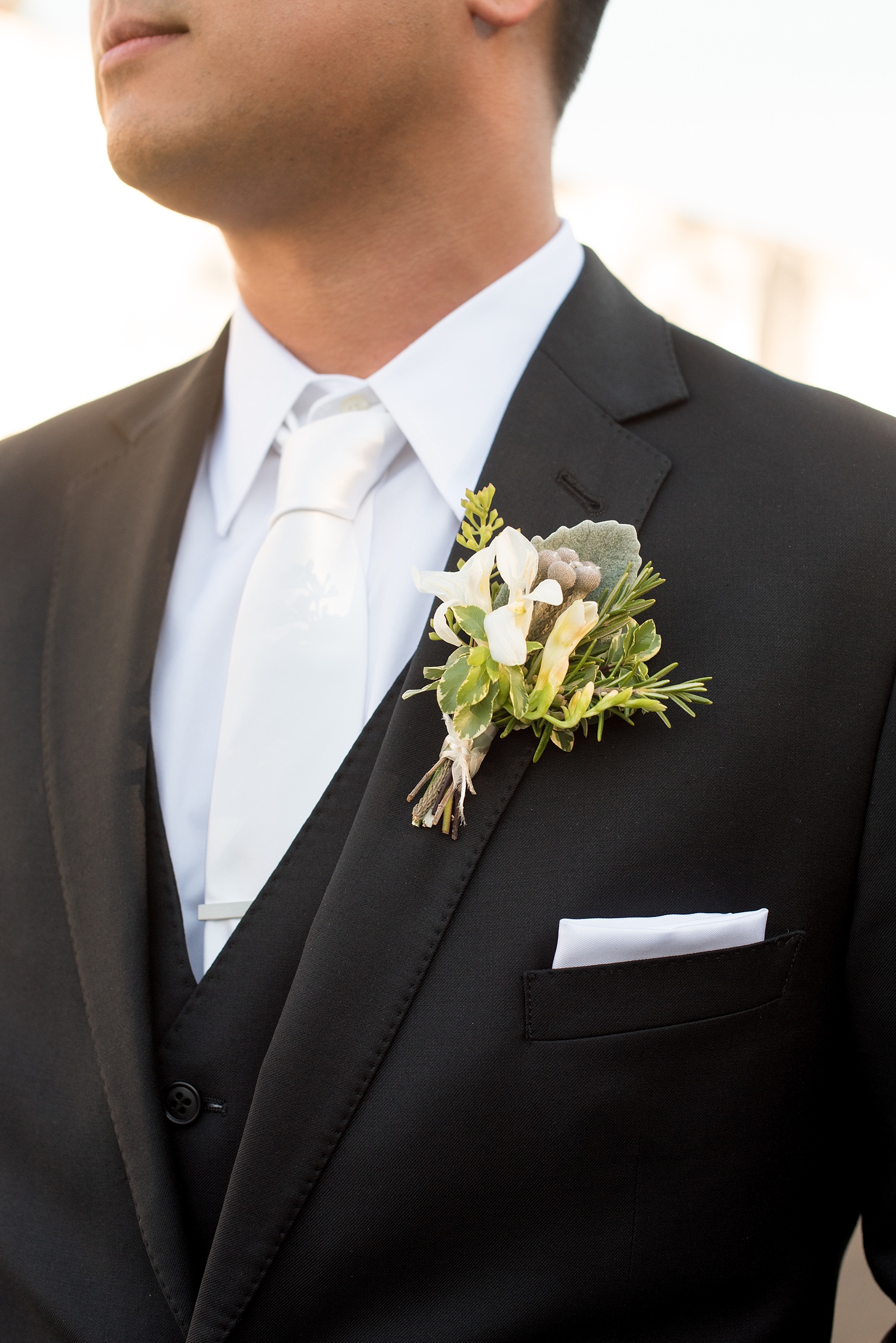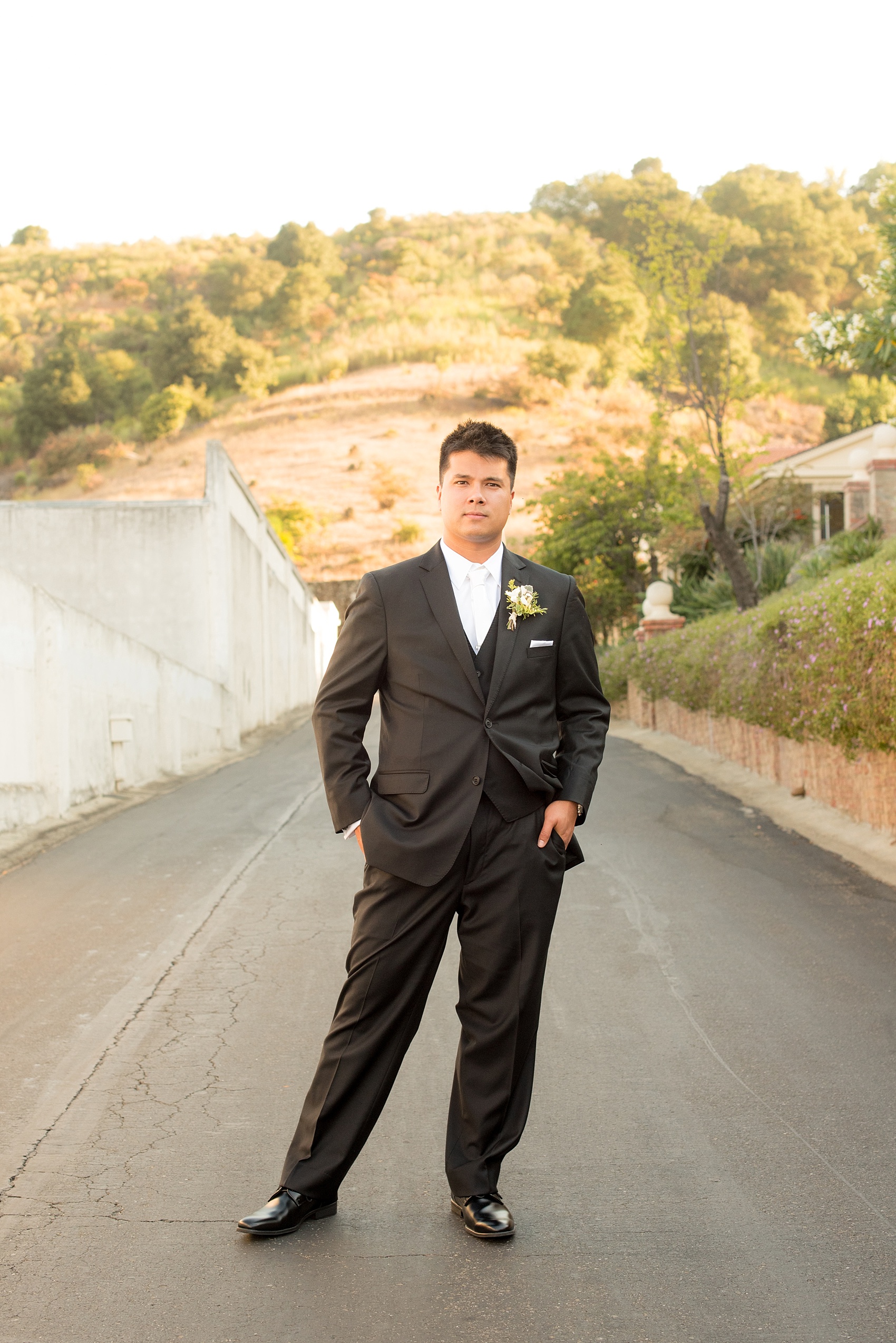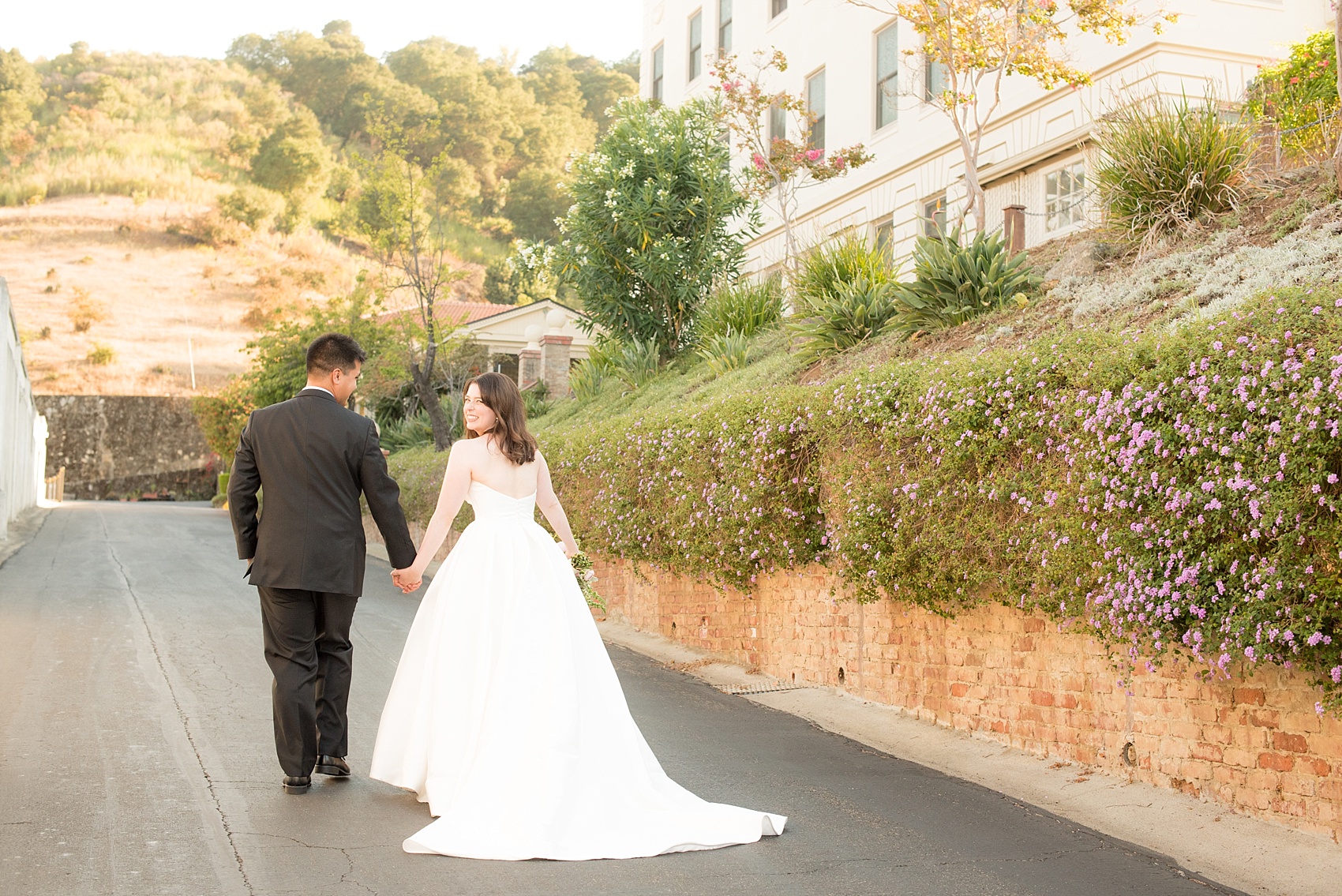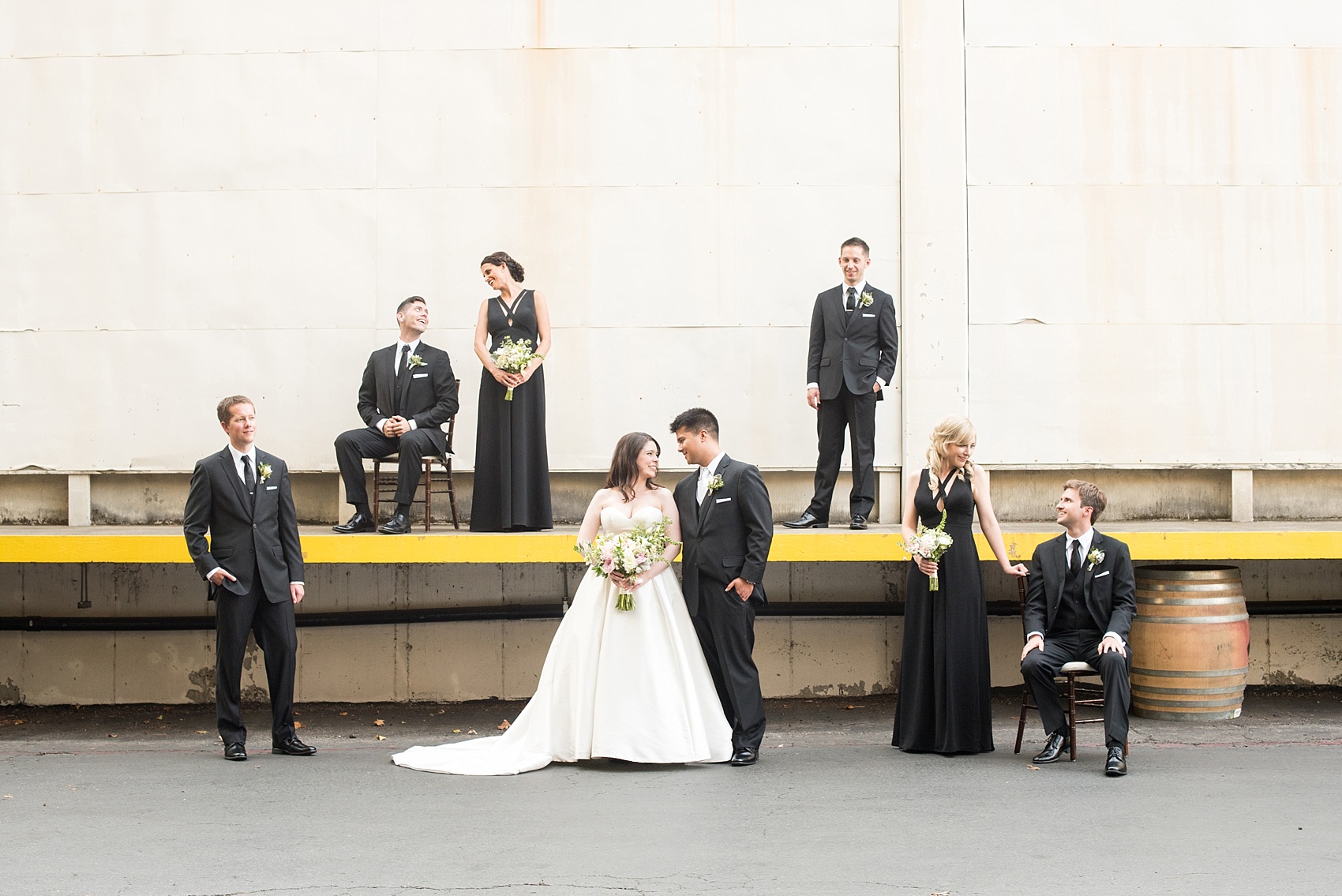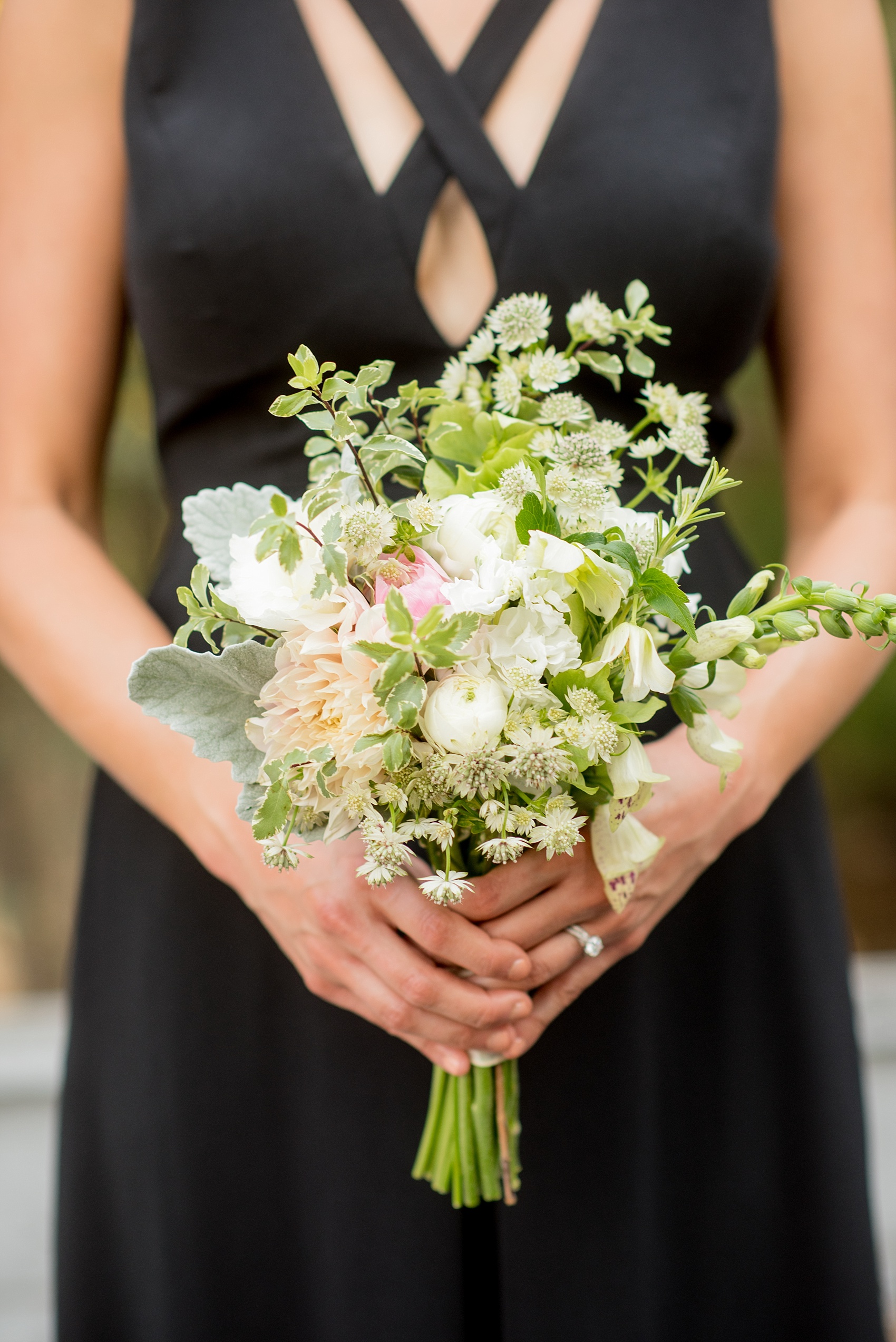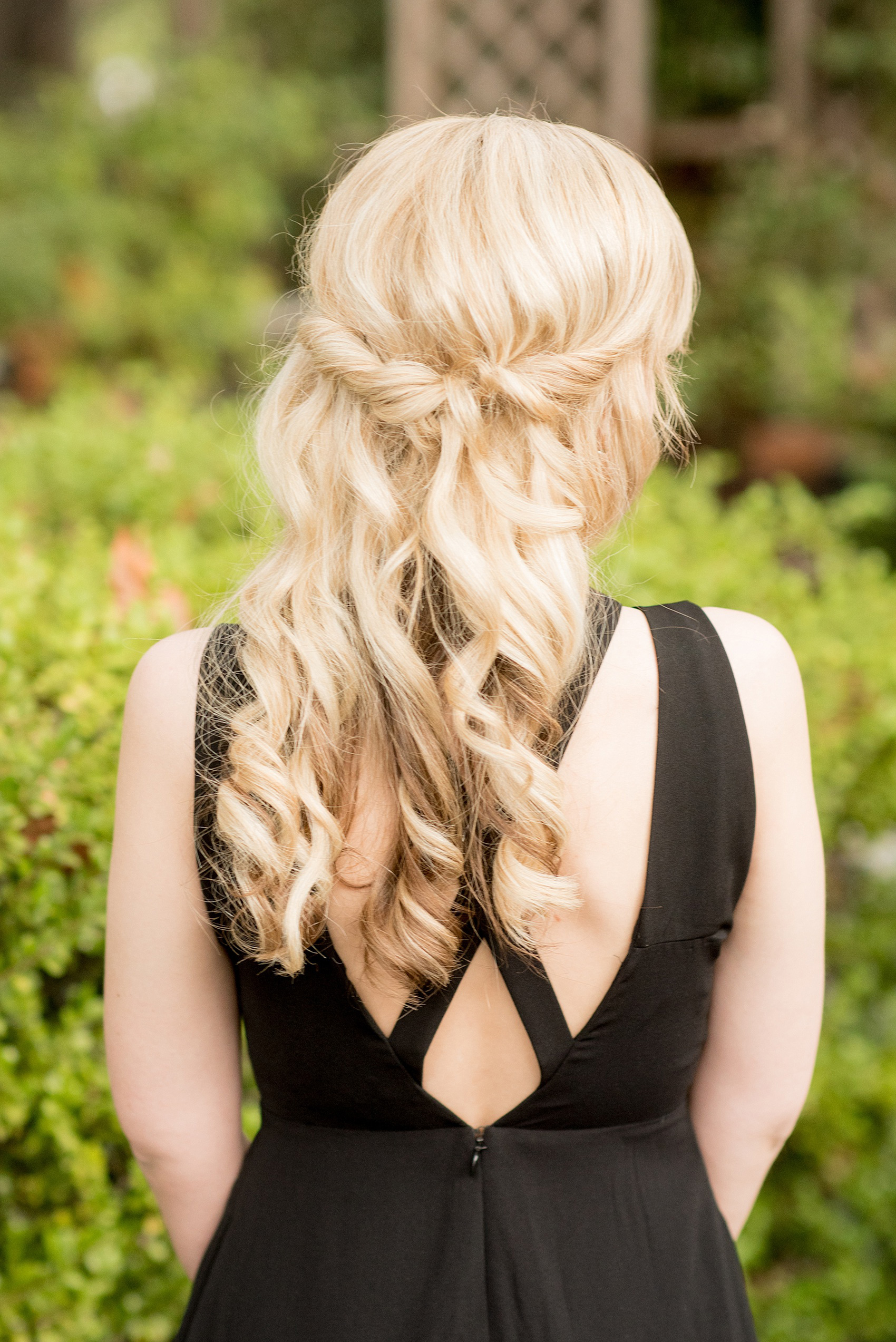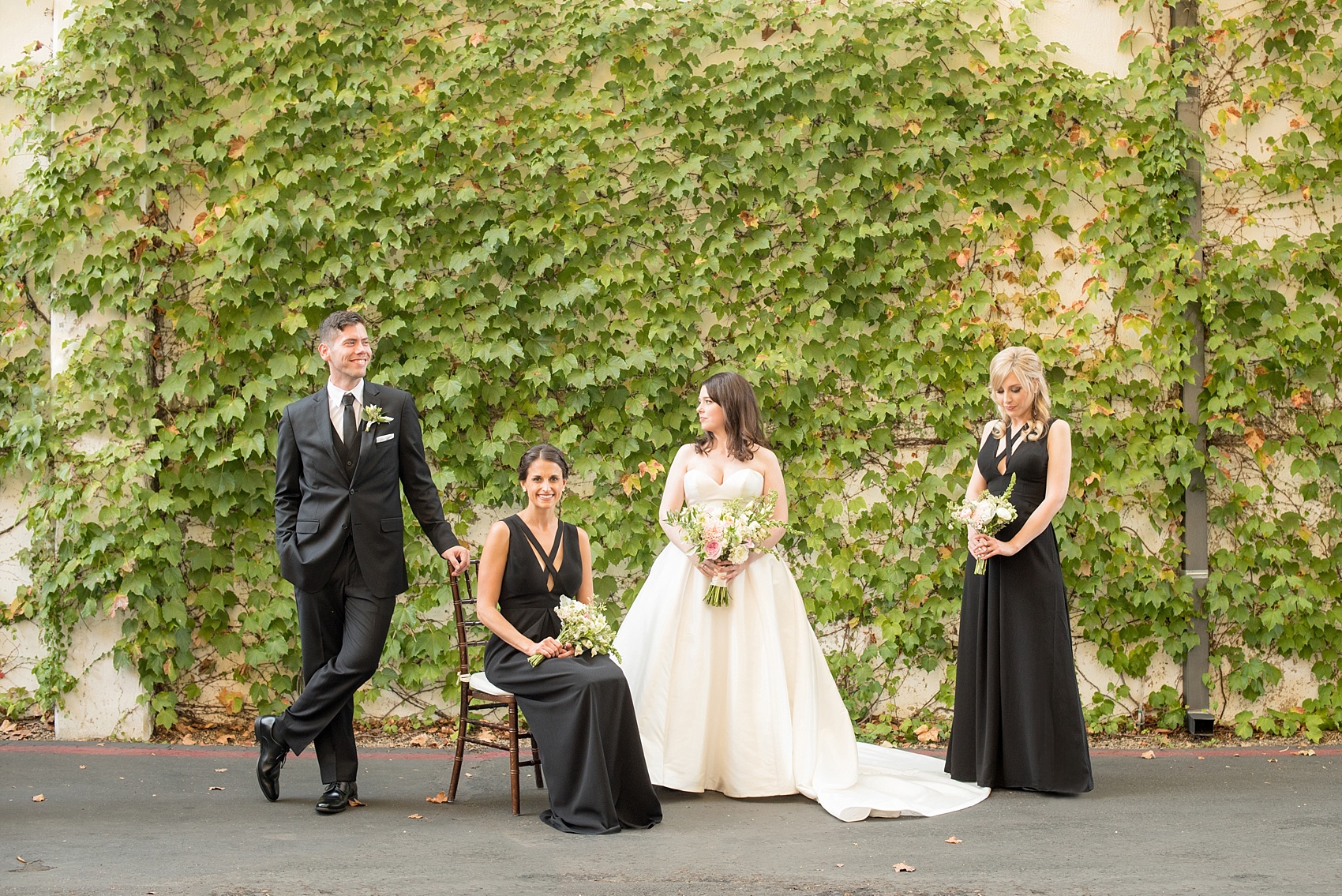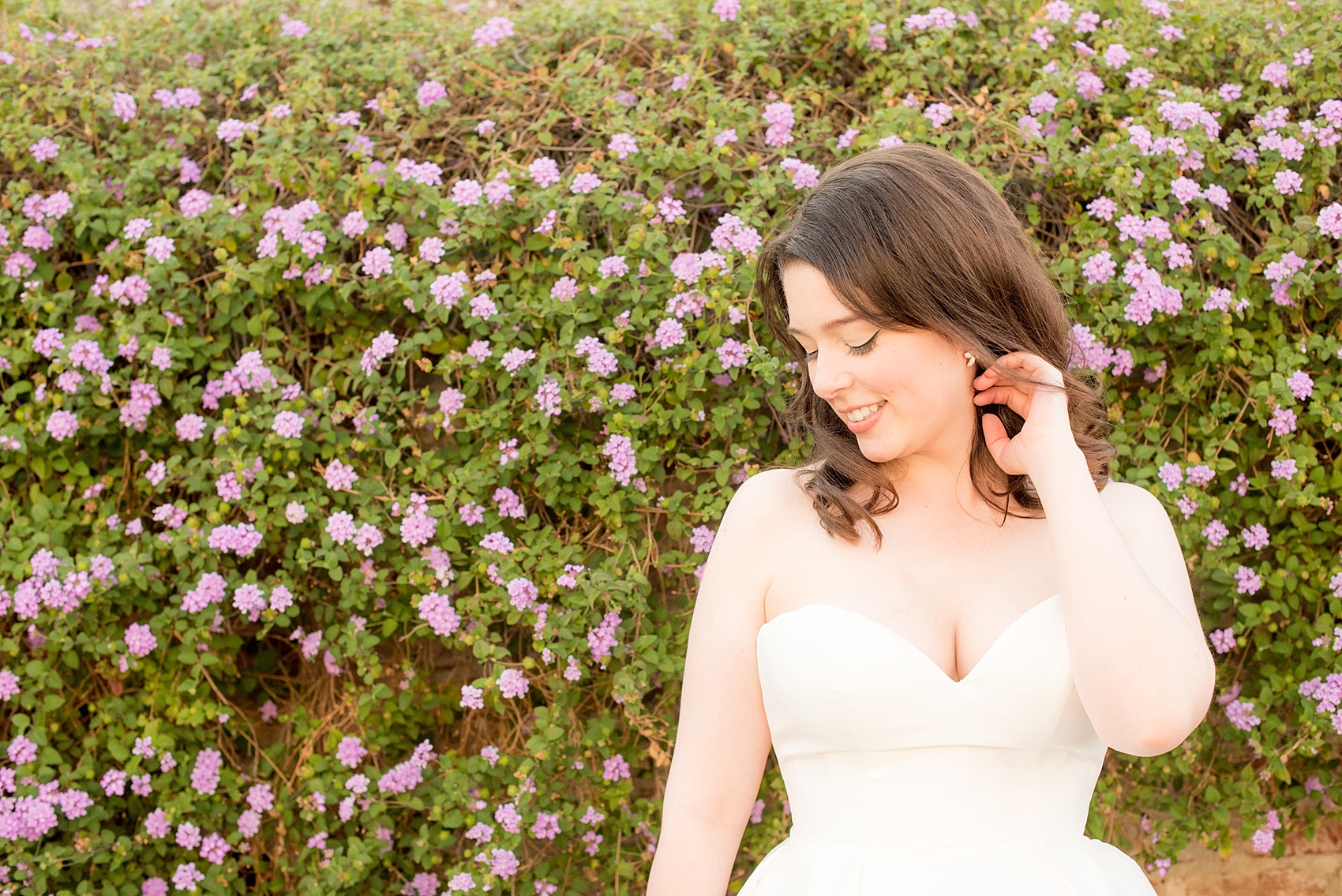 I'm a little in love with this photo of Andi. She looks so classic and elegant in it with her sweetheart neckline and cat-eye makeup. Her gown's highlight, for me, was the well executed cut the designer chose. And I loved how long the train was. It made for some impactful imagery! She also chose one of the best black gowns I've ever seen for her bridesmaids. The plunging neckline with criss-cross detail on the front and back was jaw-dropping yet tasteful. Of course the groomsmen – some of Jaron's best friends from high school and college – were perfectly handsome! They wore boutonnieres from Home Sweet Flowers that had contained white Freesia, Brunia, Dusty Miller and seeded Eucalyptus.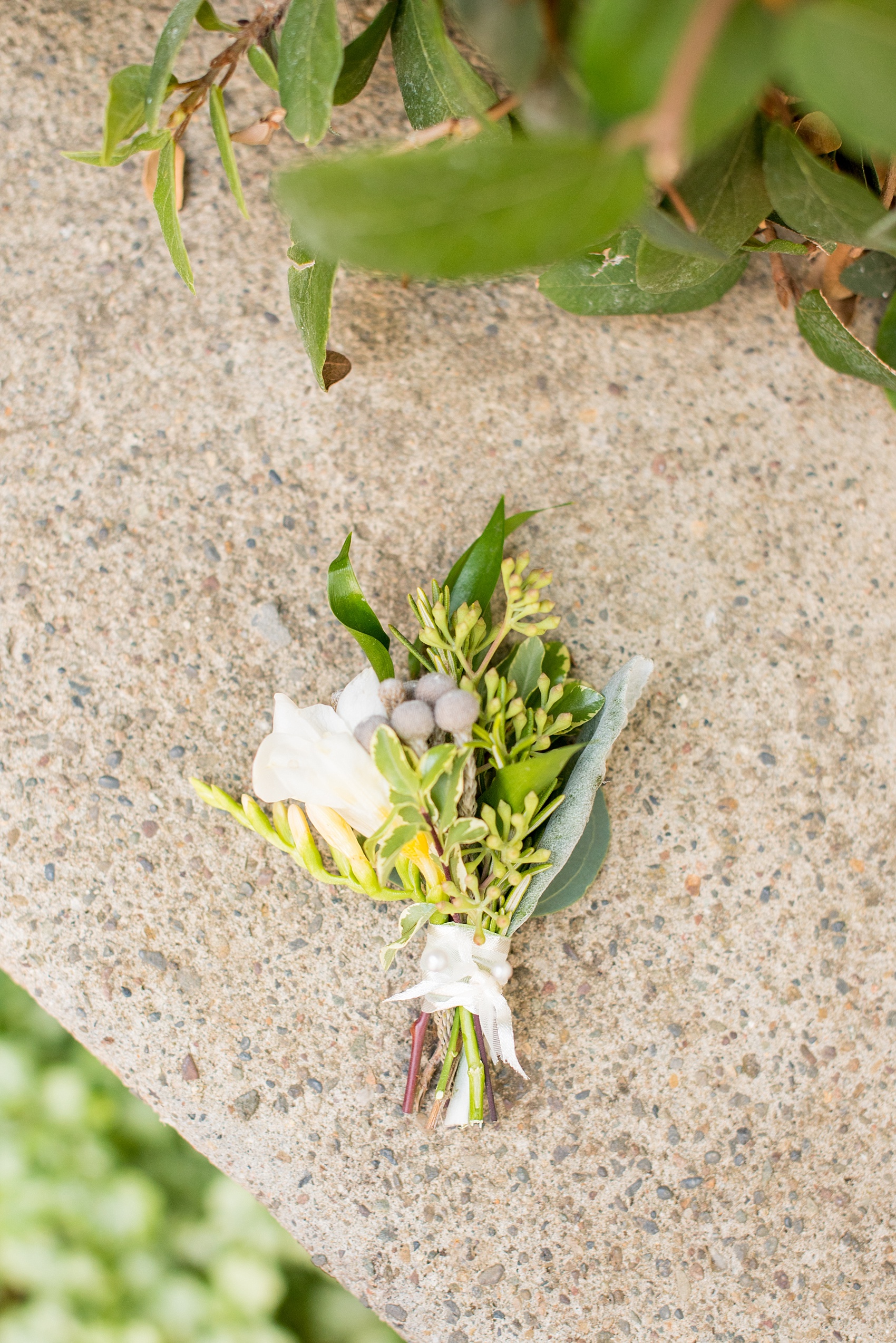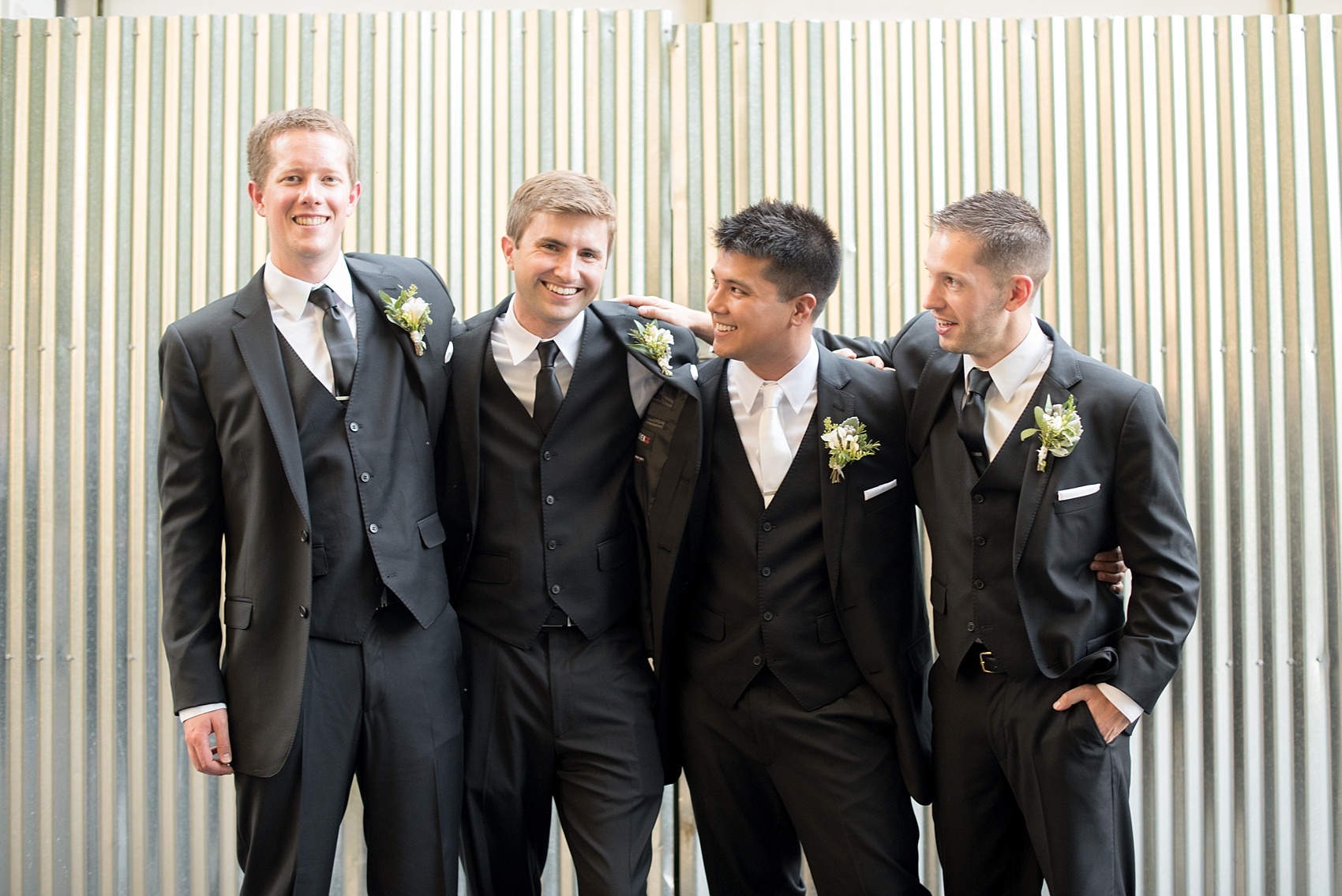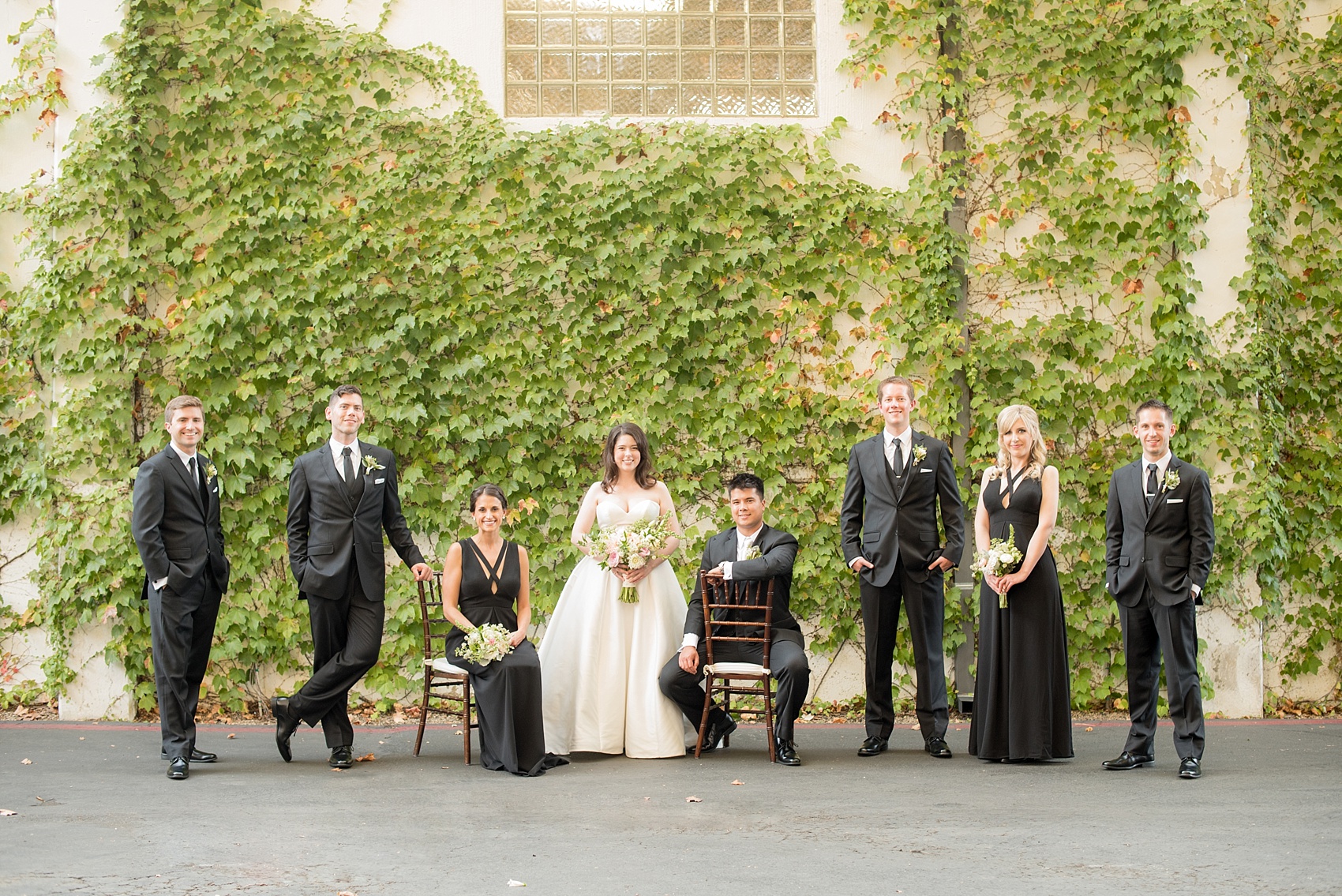 Aren't they picture-perfect?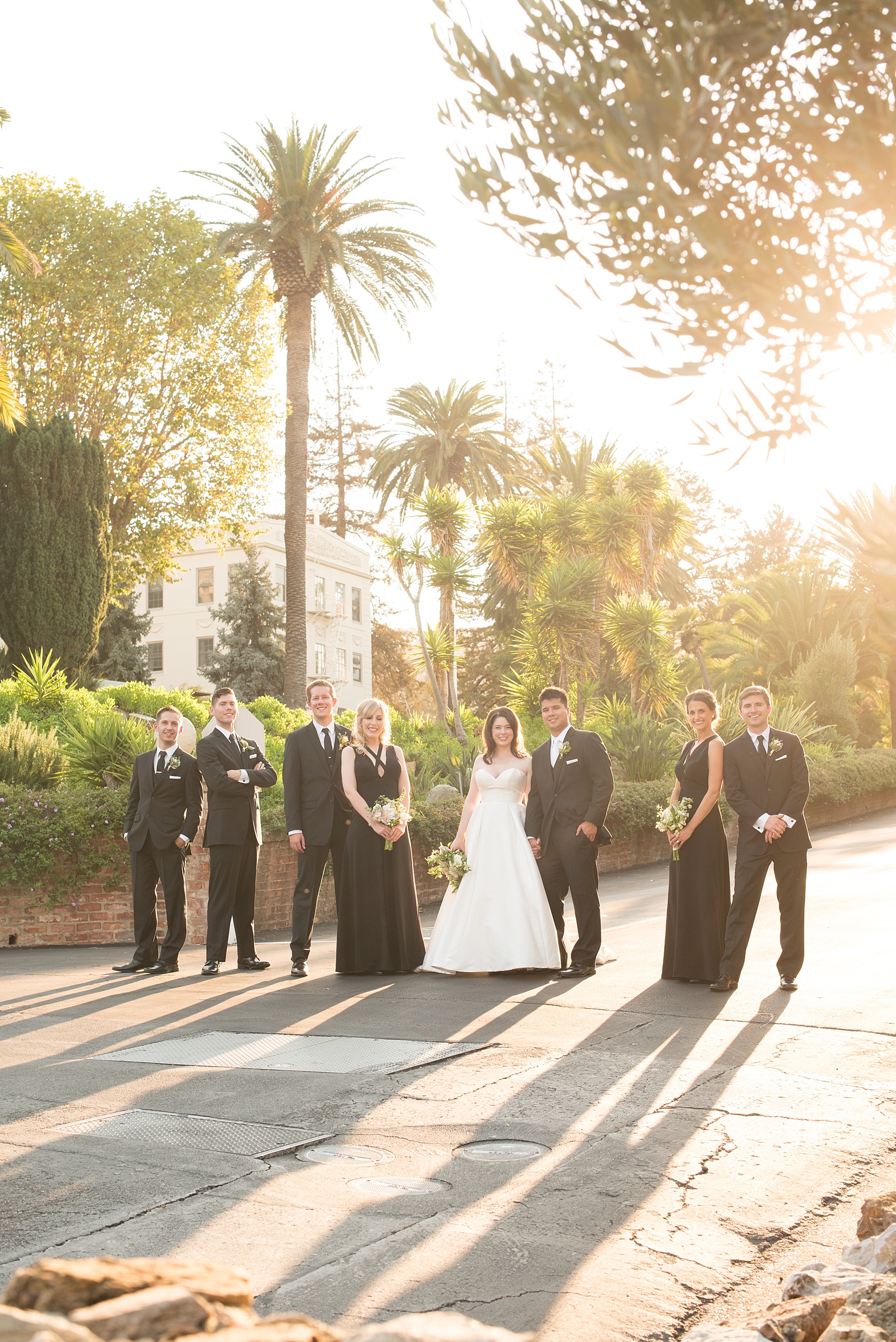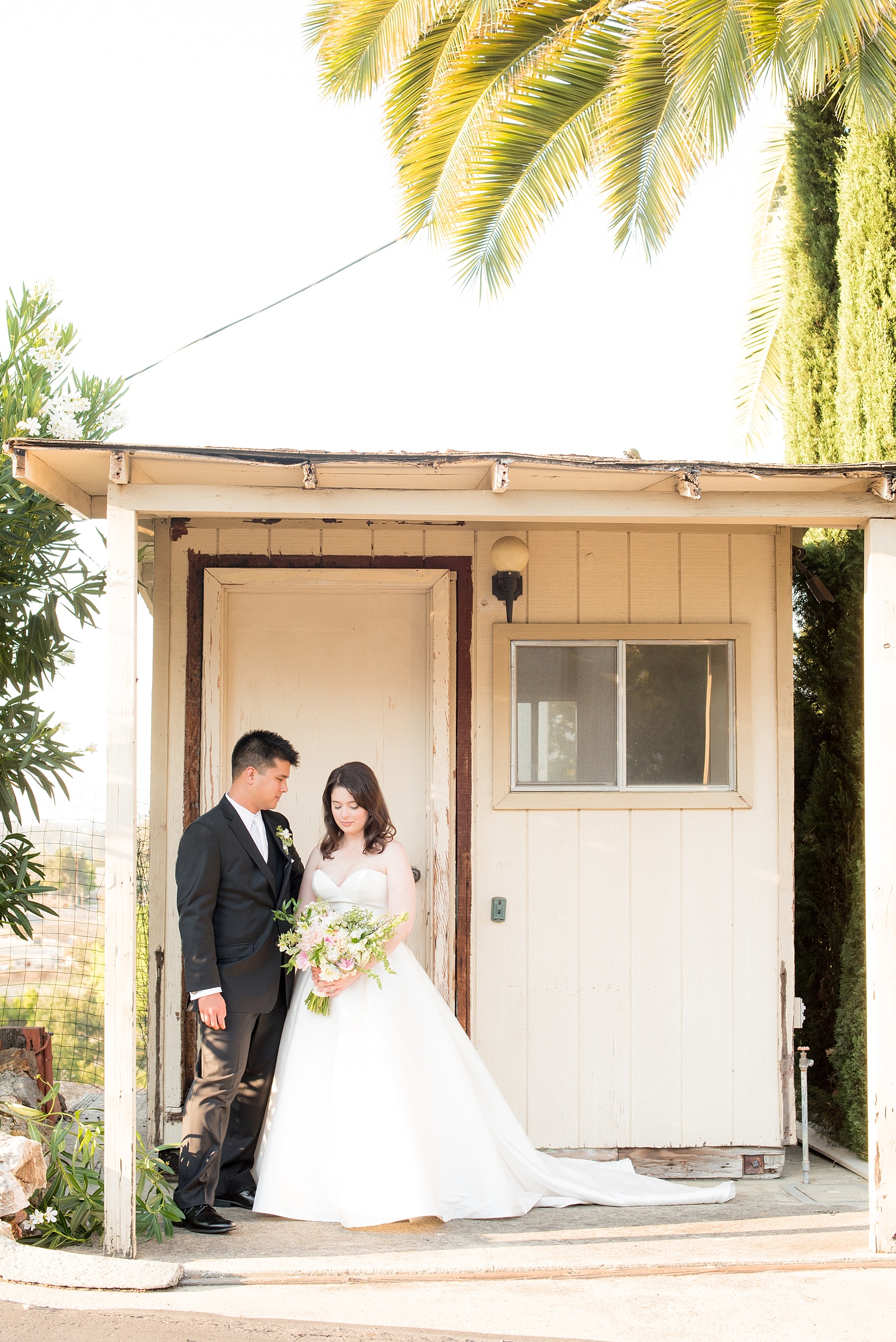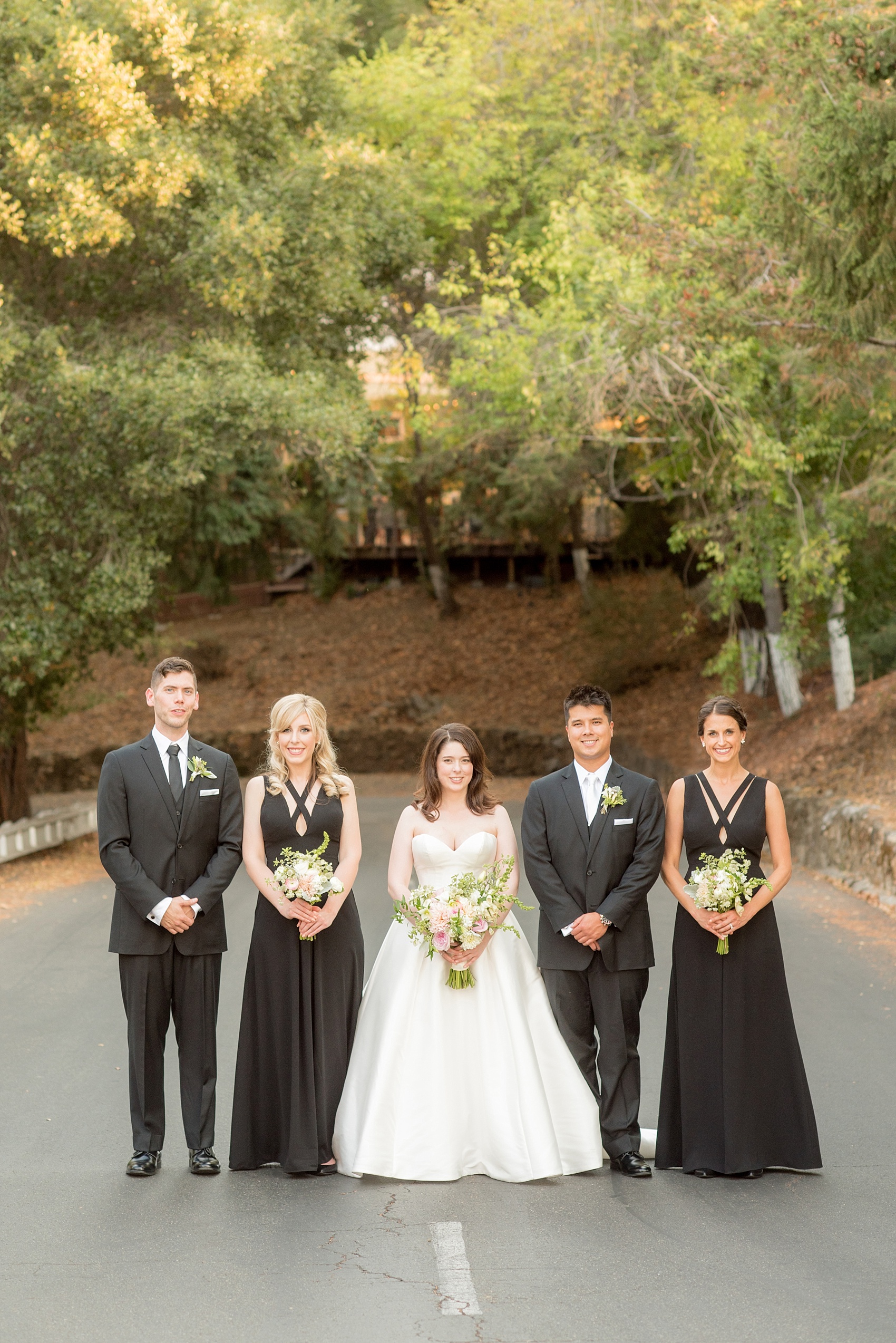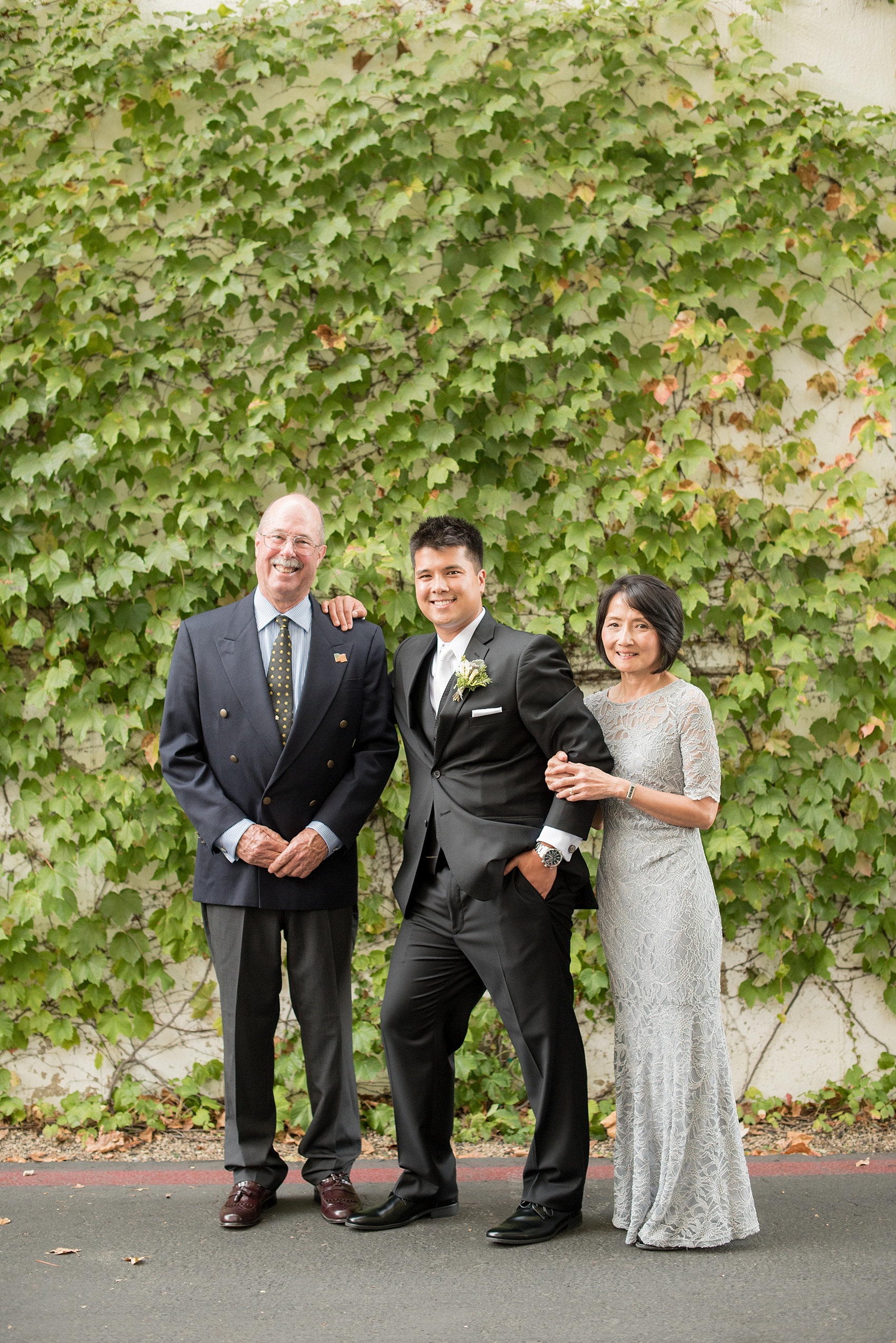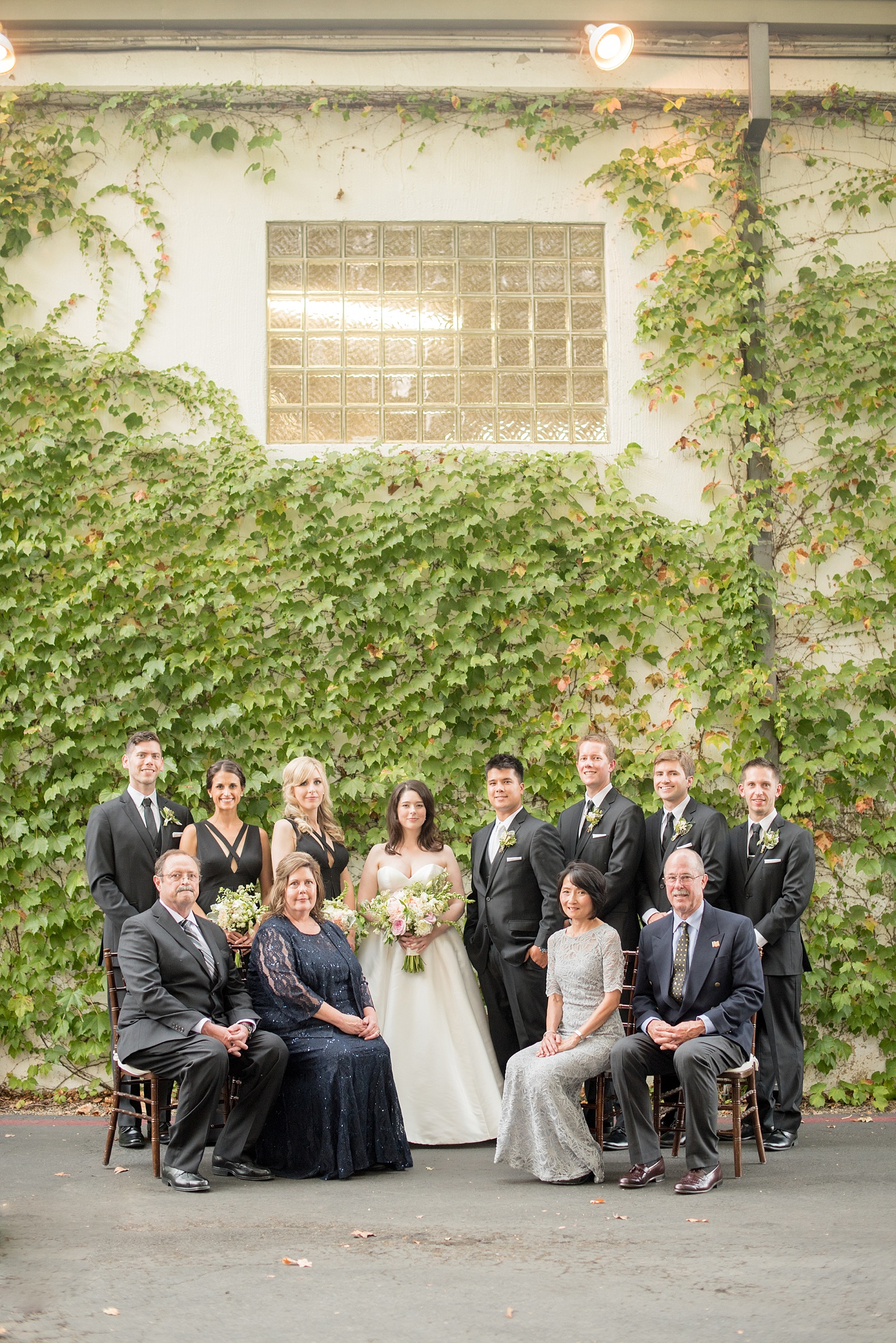 I loved that Andi and Jaron wanted a photo of their wedding party with both sets of parents. I've actually never had that request before but I think it's one of the smartest combinations.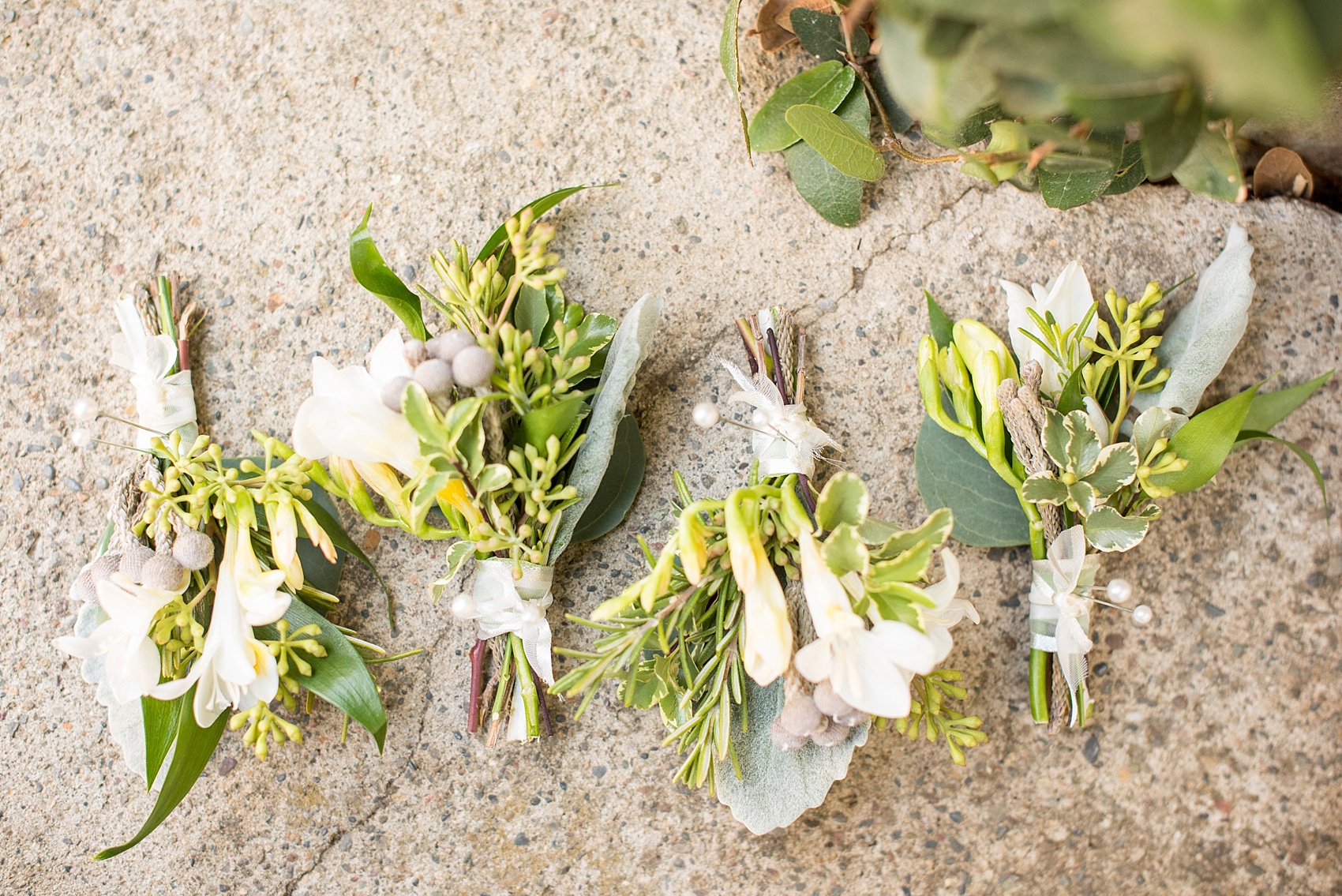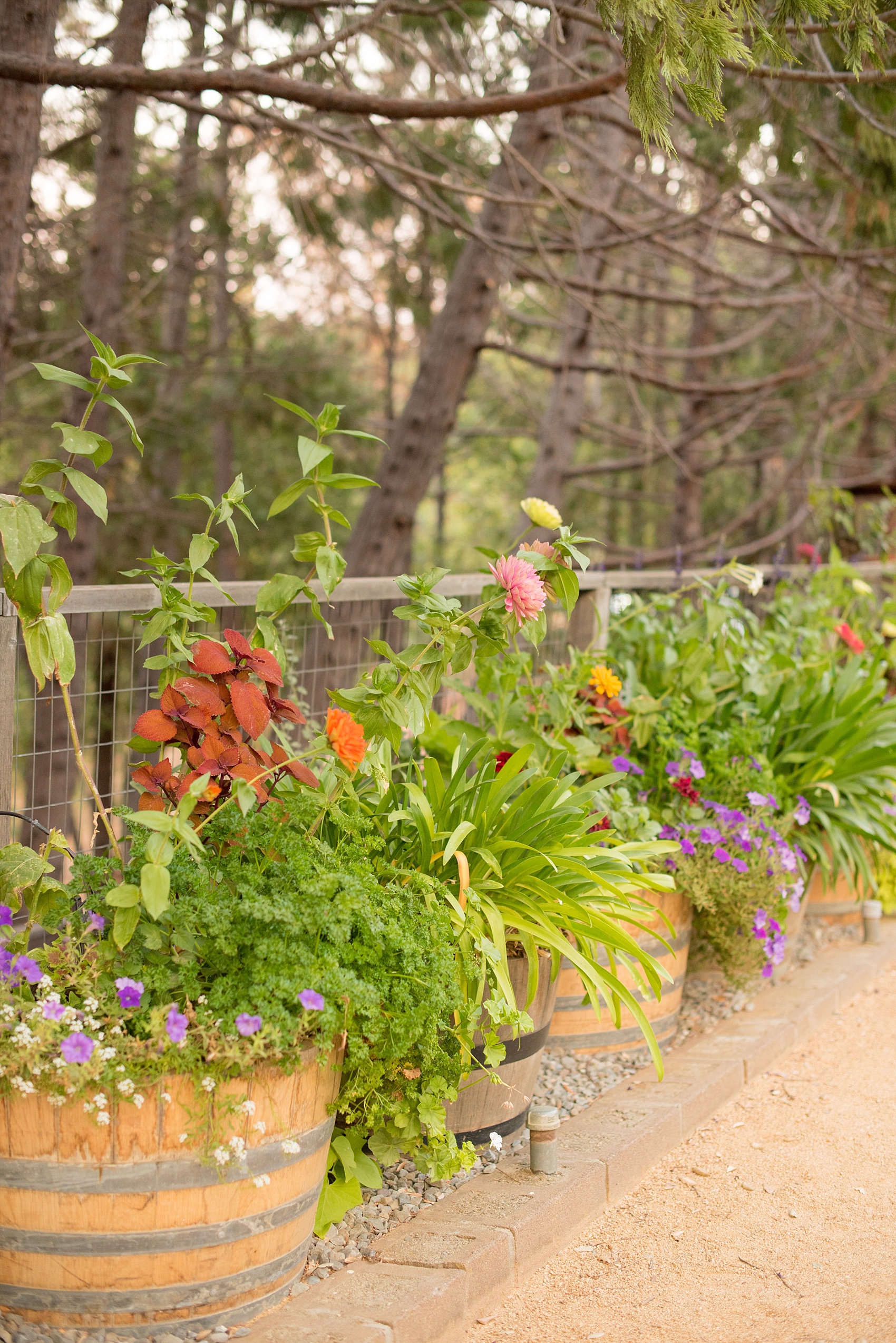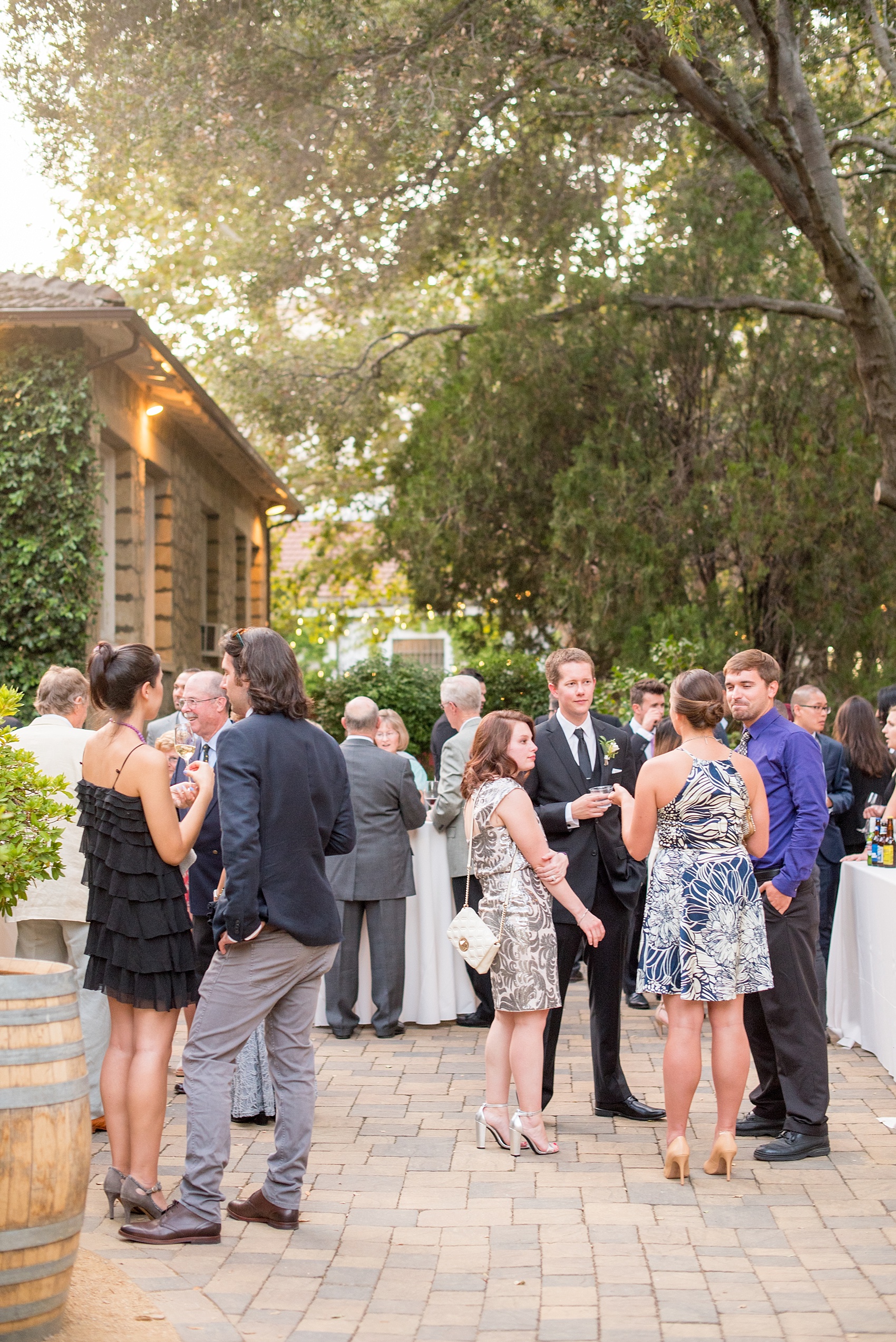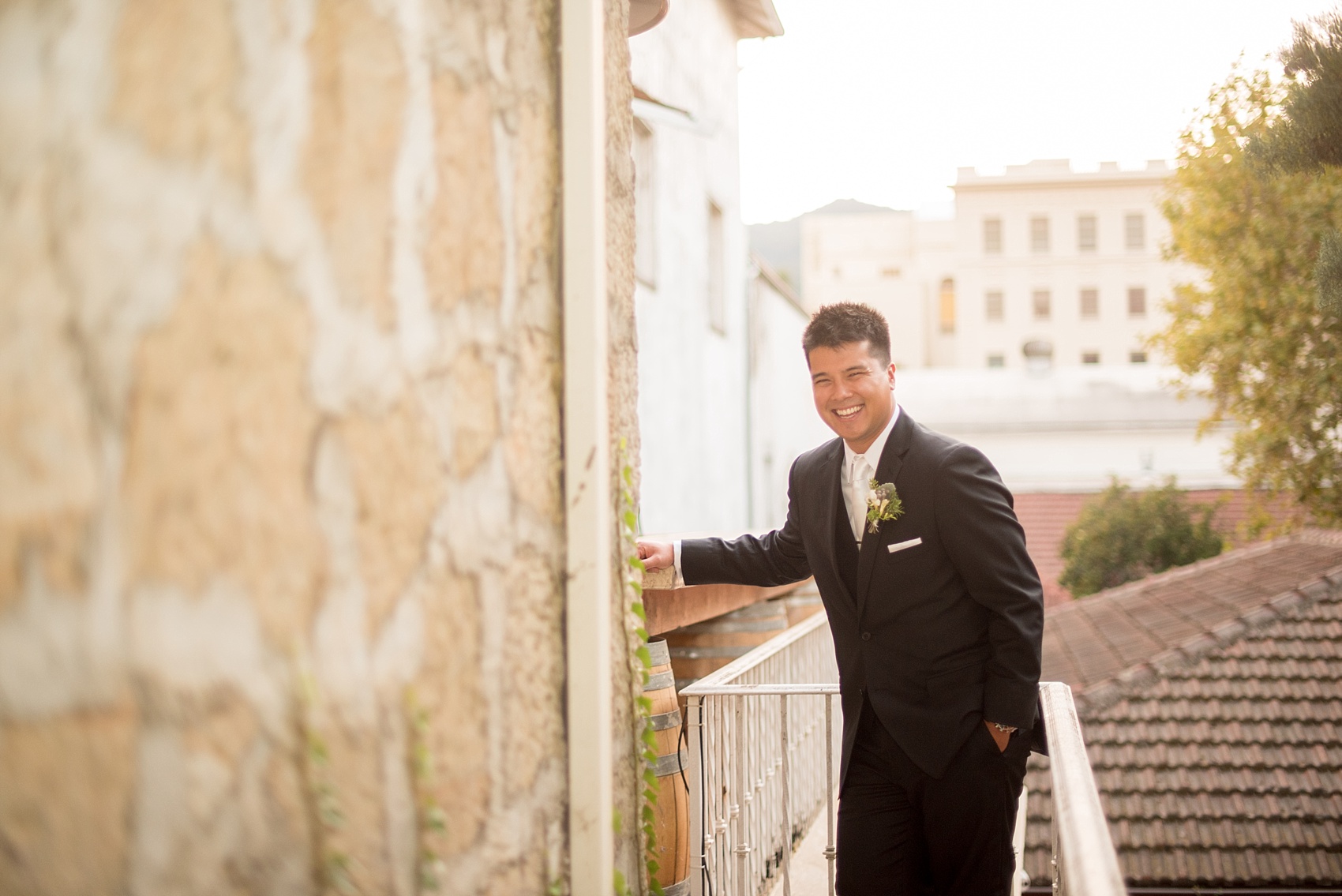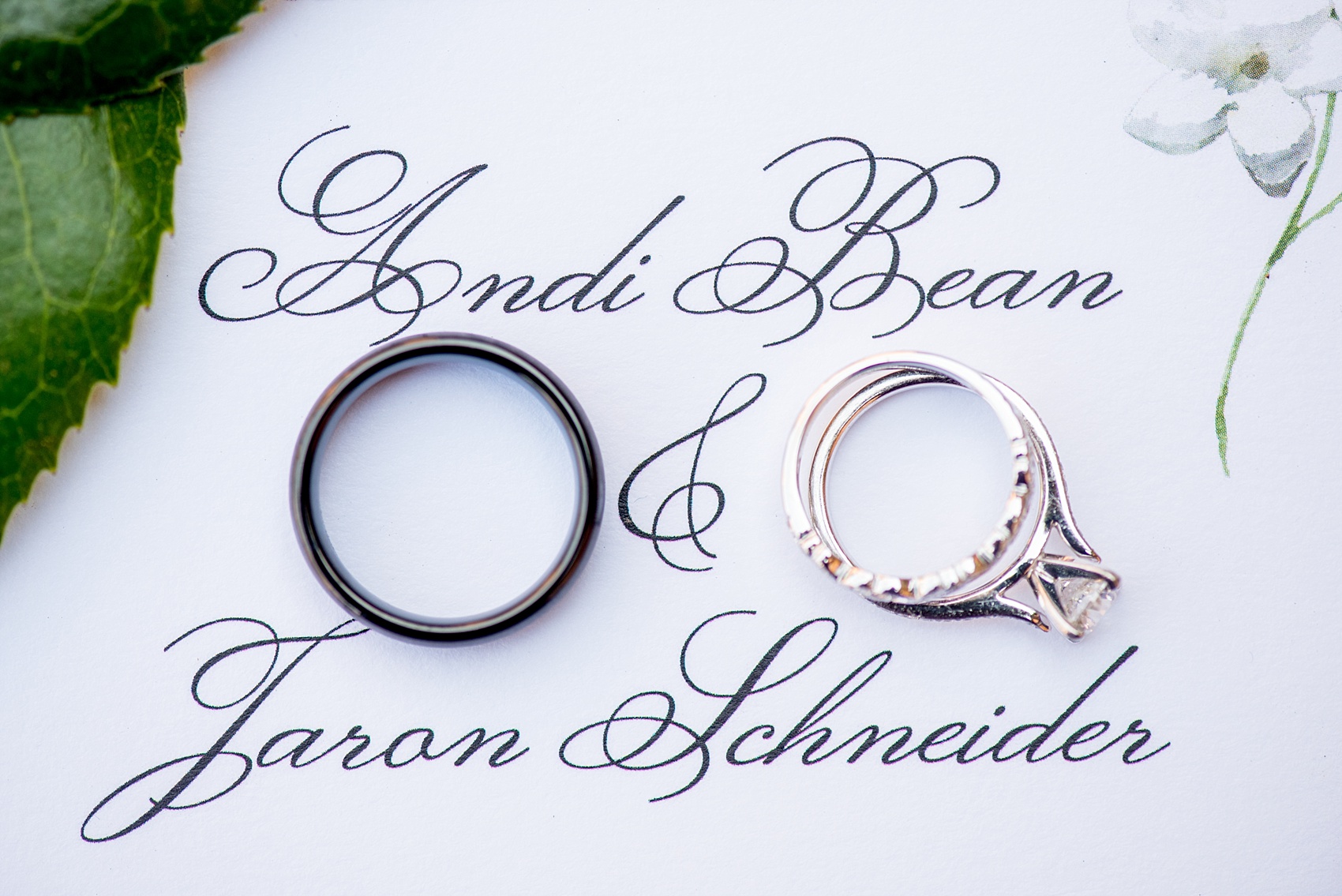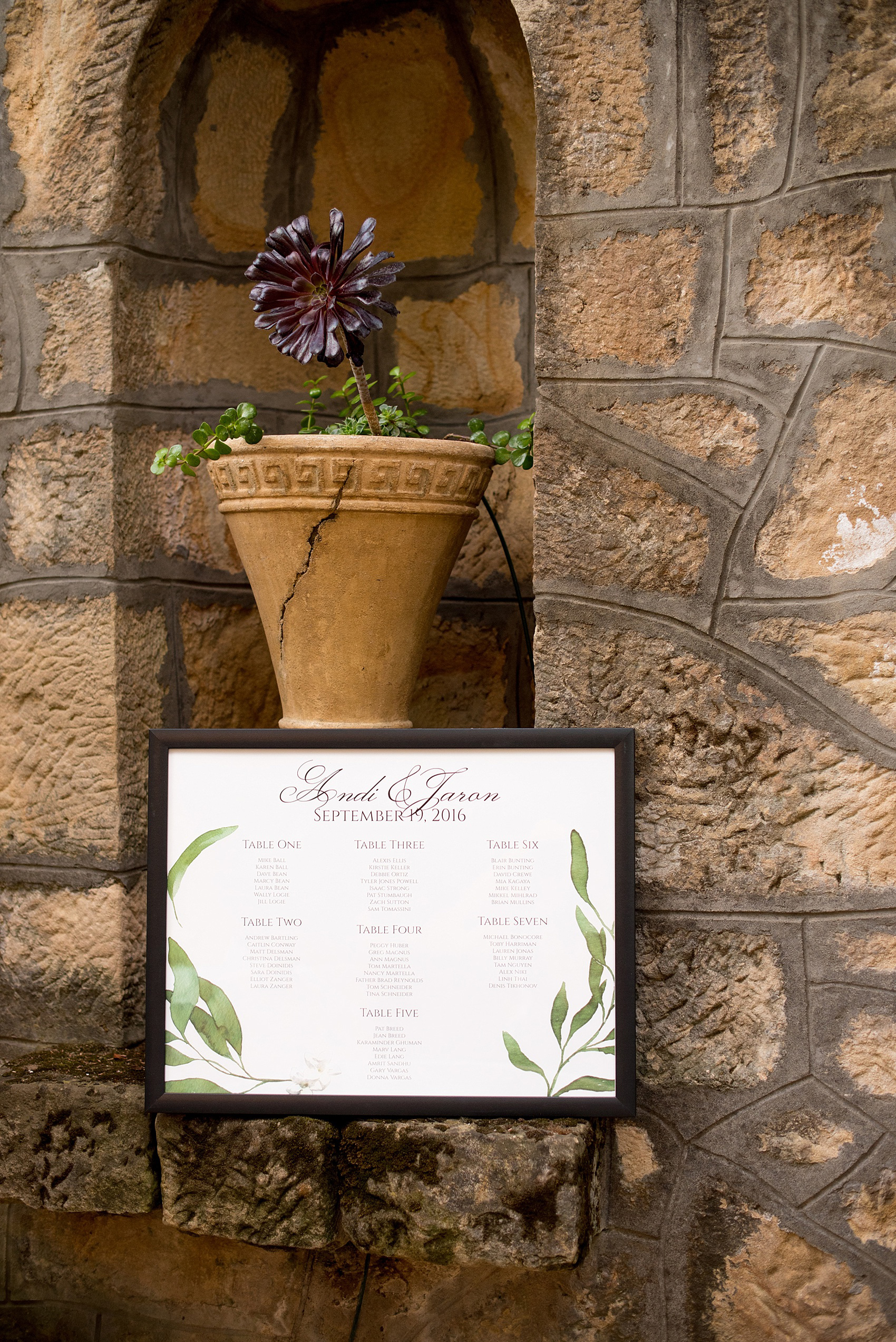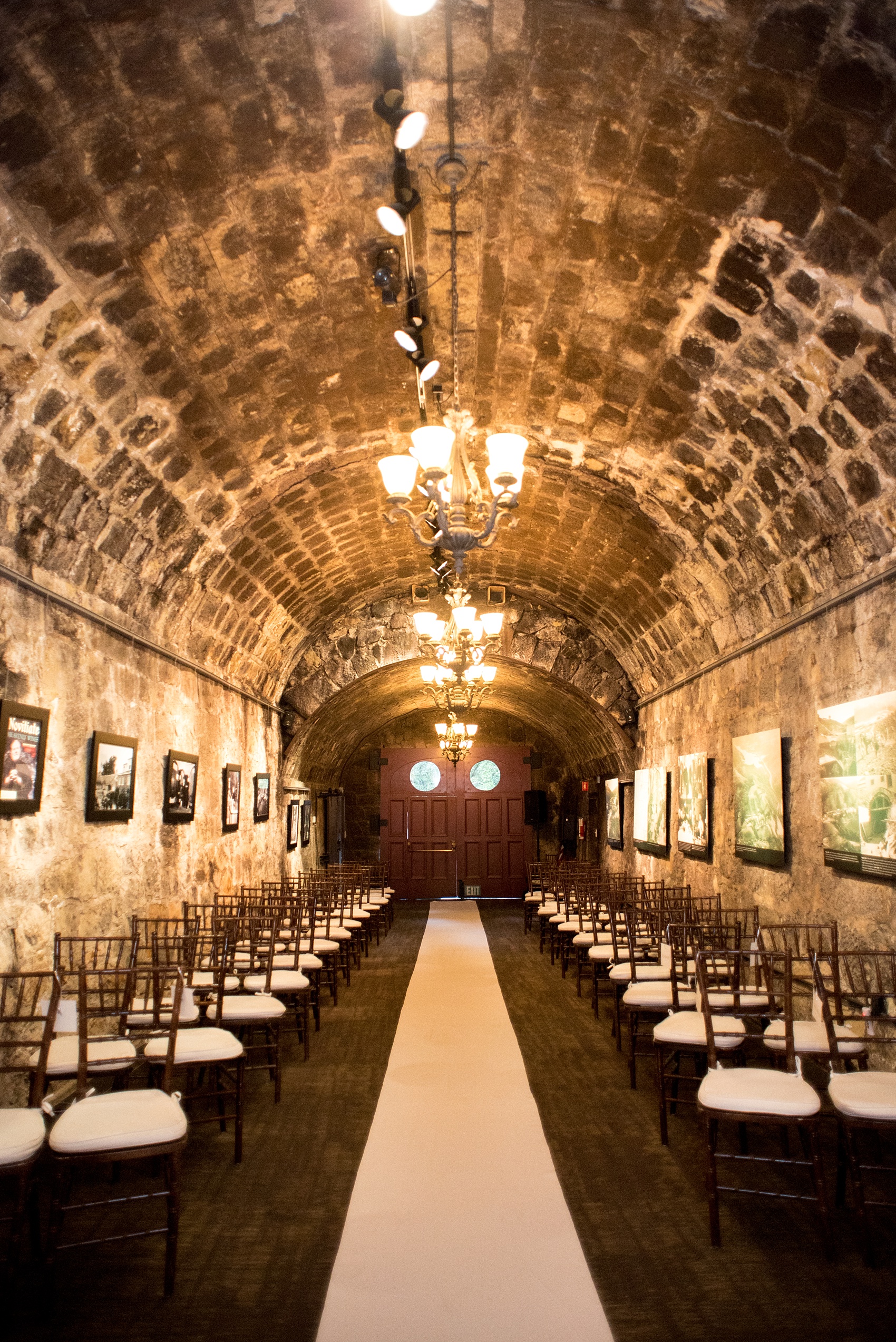 Guests enjoyed about half an hour of cocktail time and passed crostini hors d'oeuvres before they were asked to be seated in "The Cave" for their beautiful ceremony. The Friar Brad Reynolds, who traveled in from Washington to officiate, mentioned a list of 10 things to remember in marriage during their ceremony that was so touching and true to relationships and making them work I not only got teary-eyed but had to compliment him on it when I saw him during dinner.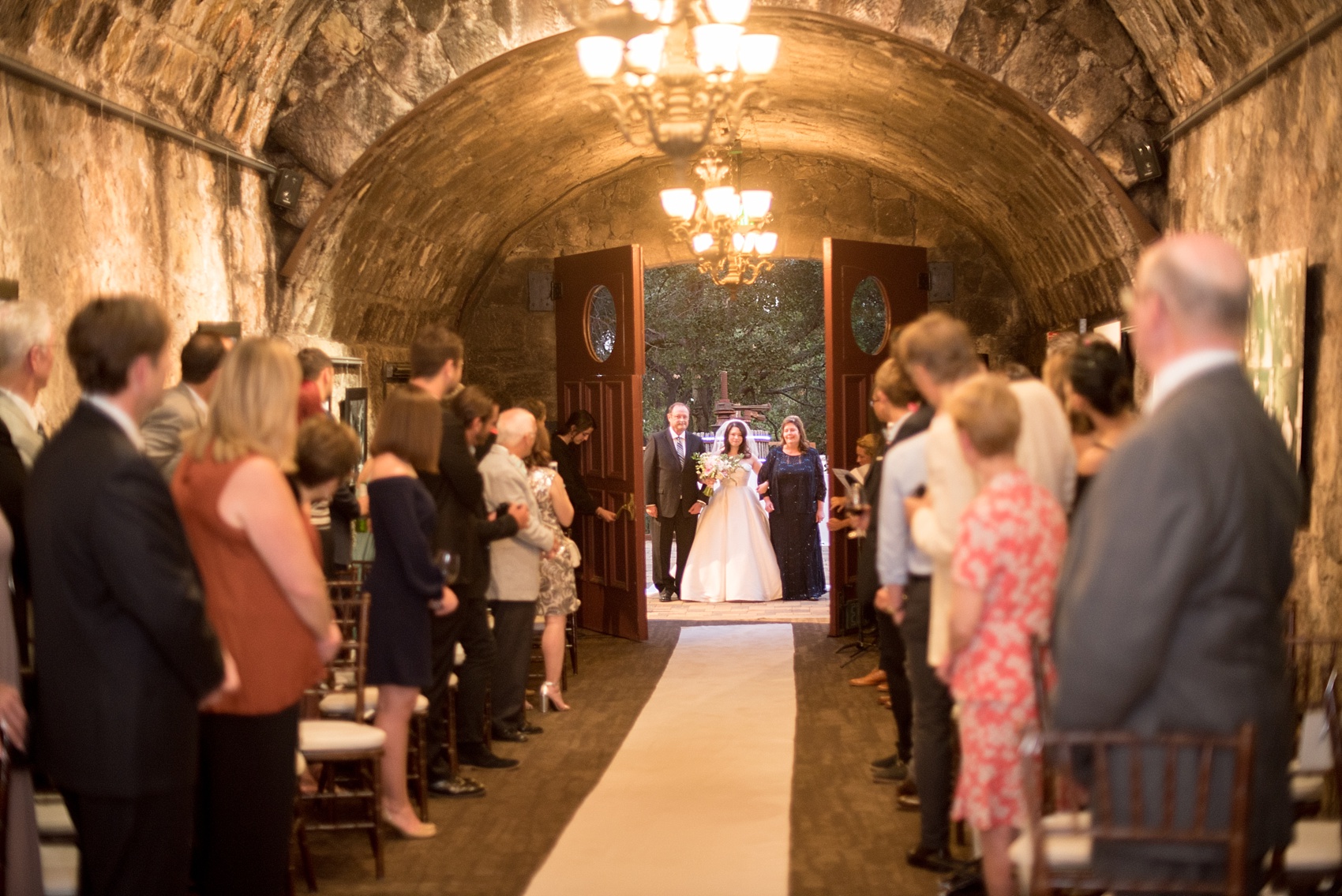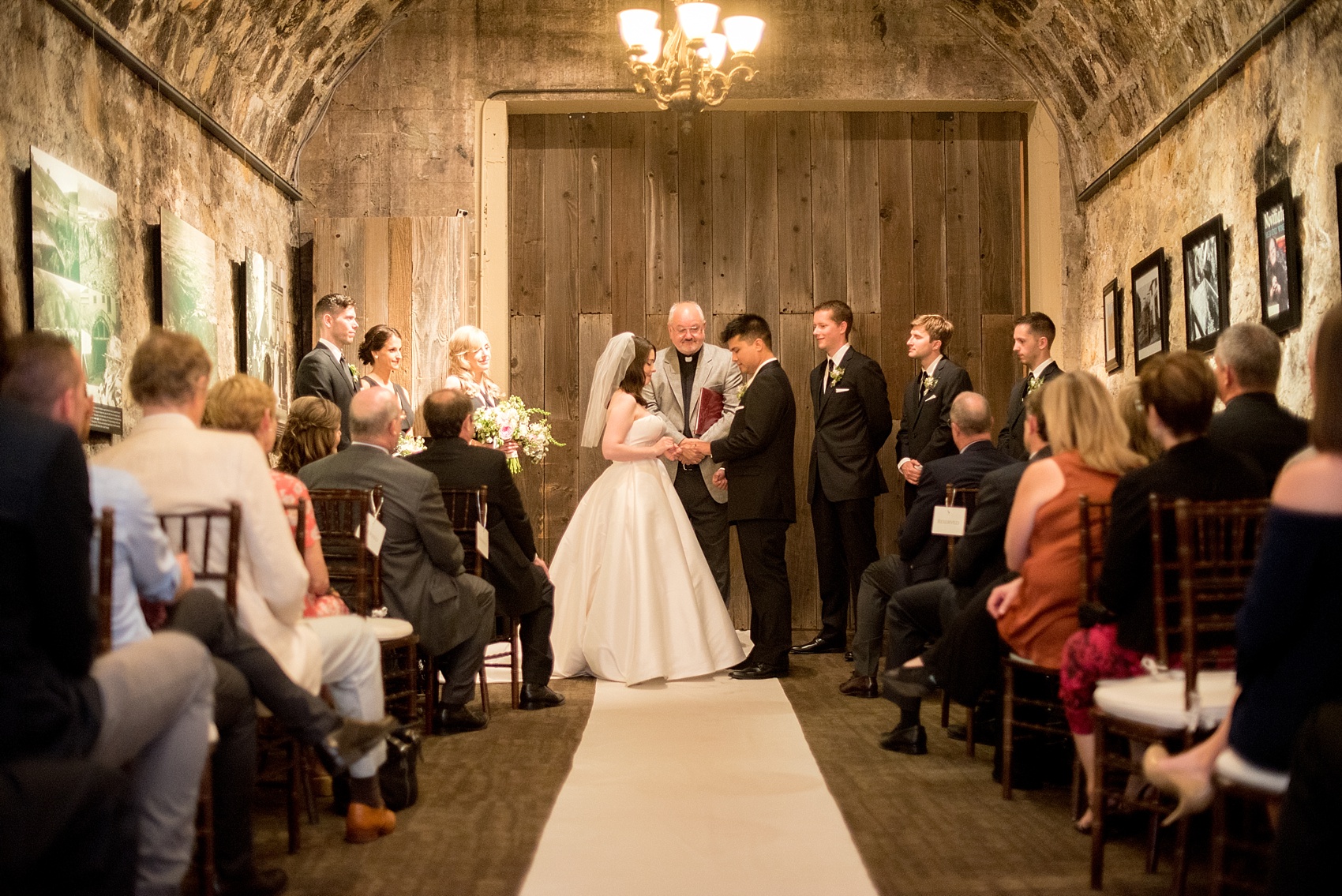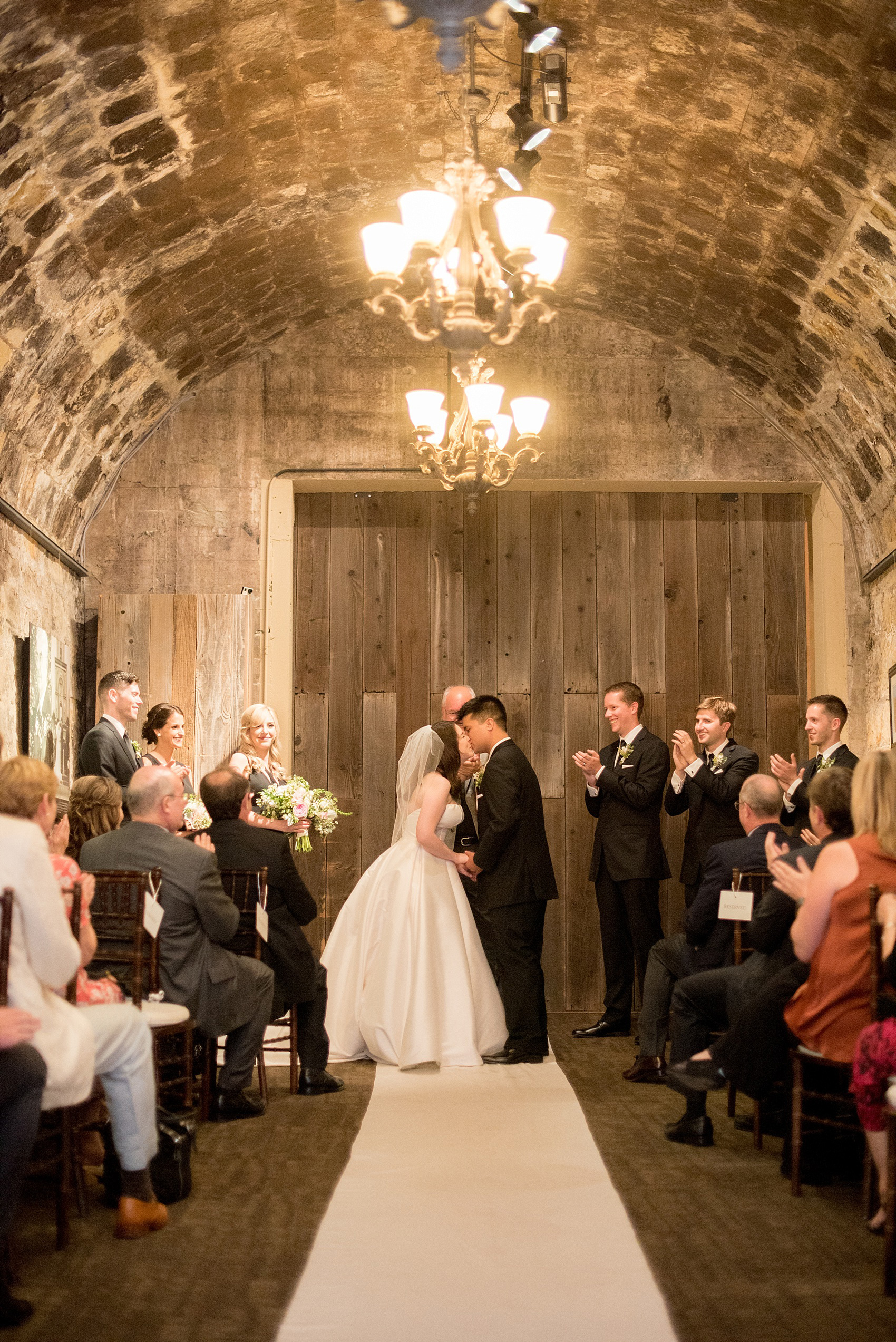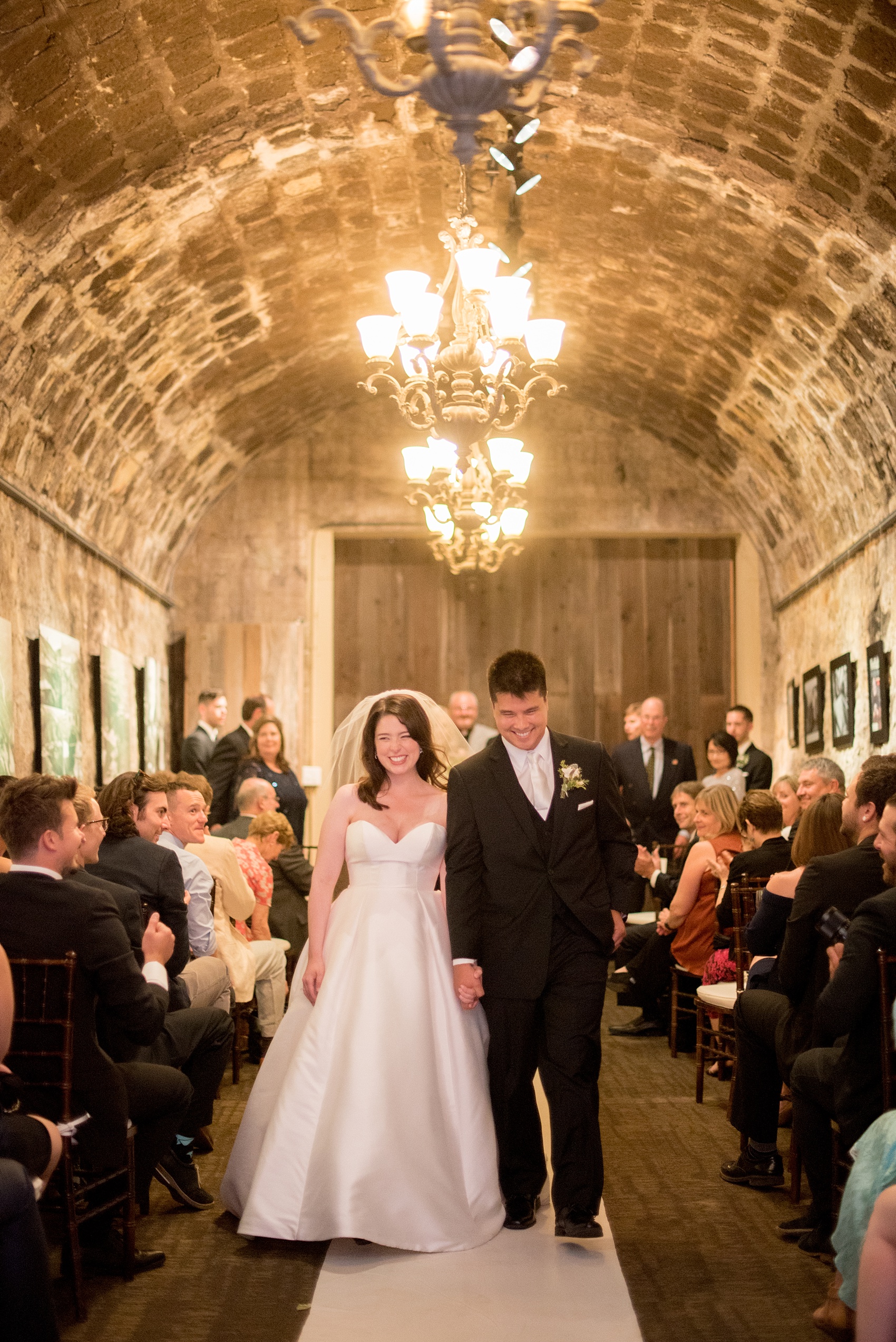 It's that moment when they walk back down the aisle – when any stress or nerves or tension from the day is totally released and they are just basking in the glory of being pronounced husband and wife – that's my favorite.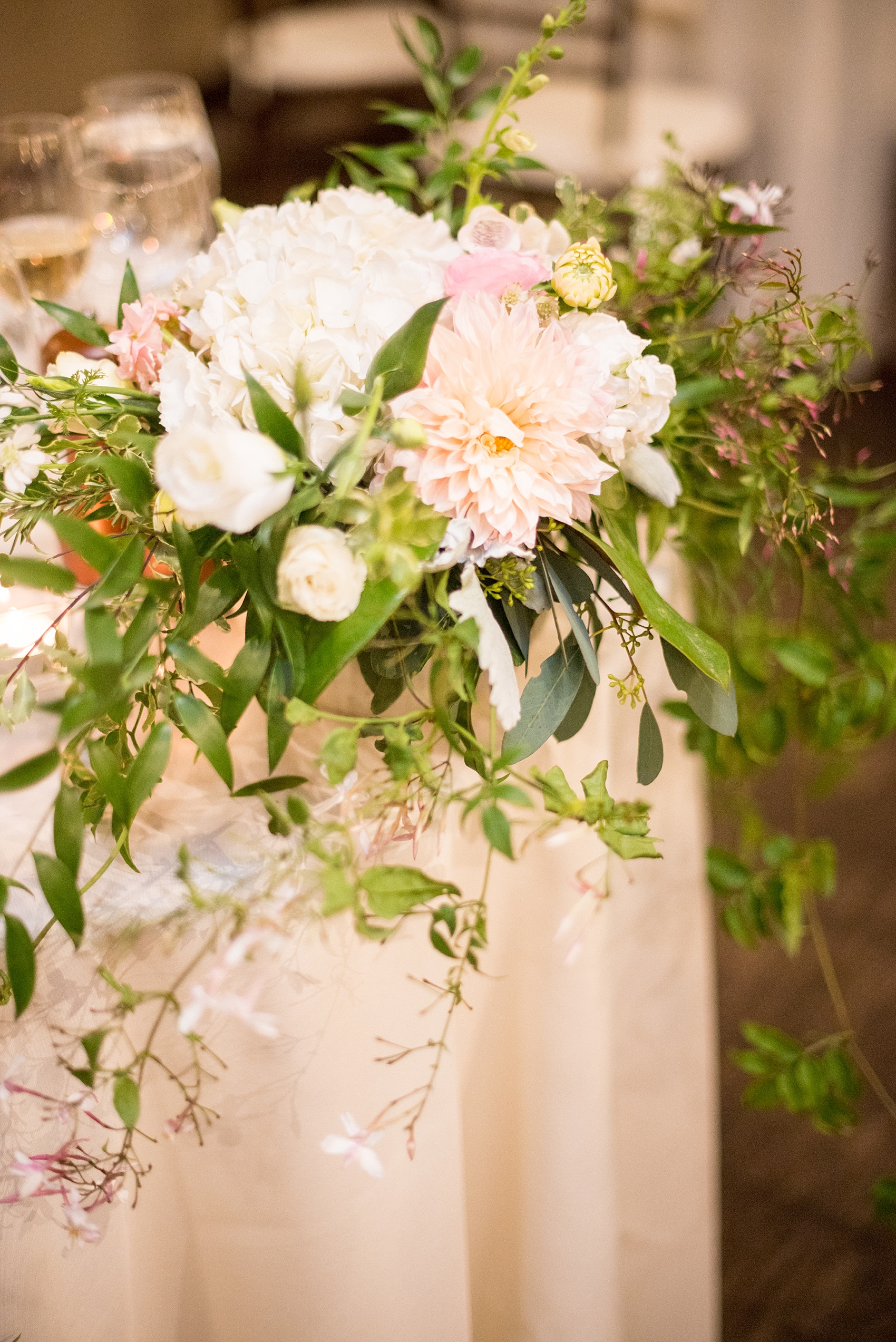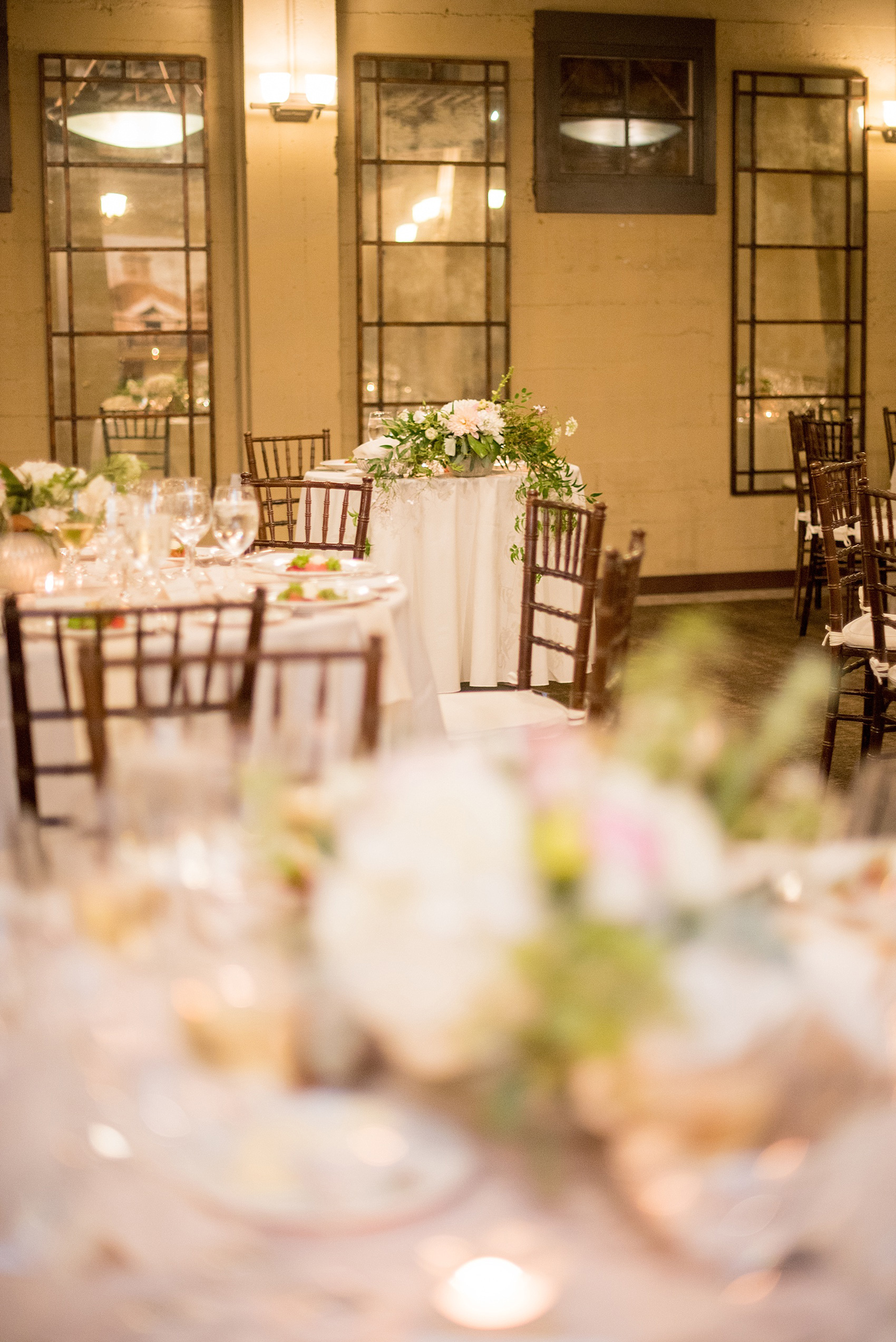 Round tables were set up in the dinner room with plated beet and spring mix salads. The chef at Testarossa, Dave Page, is one of Jaron's favorite and after eating their food I can see why. The bread, the salad and the main course (I had sweet potato gnocchi that was amongst the best I've ever had) were delicious. And the wine kept flowing! (Do you know "Testarossa" is Italian for "red head"? So naturally I had to taste some red vino…)
Their white buttercream cake, adorned with pink Garden Roses and white Lisanthus, matched their table centerpieces perfectly.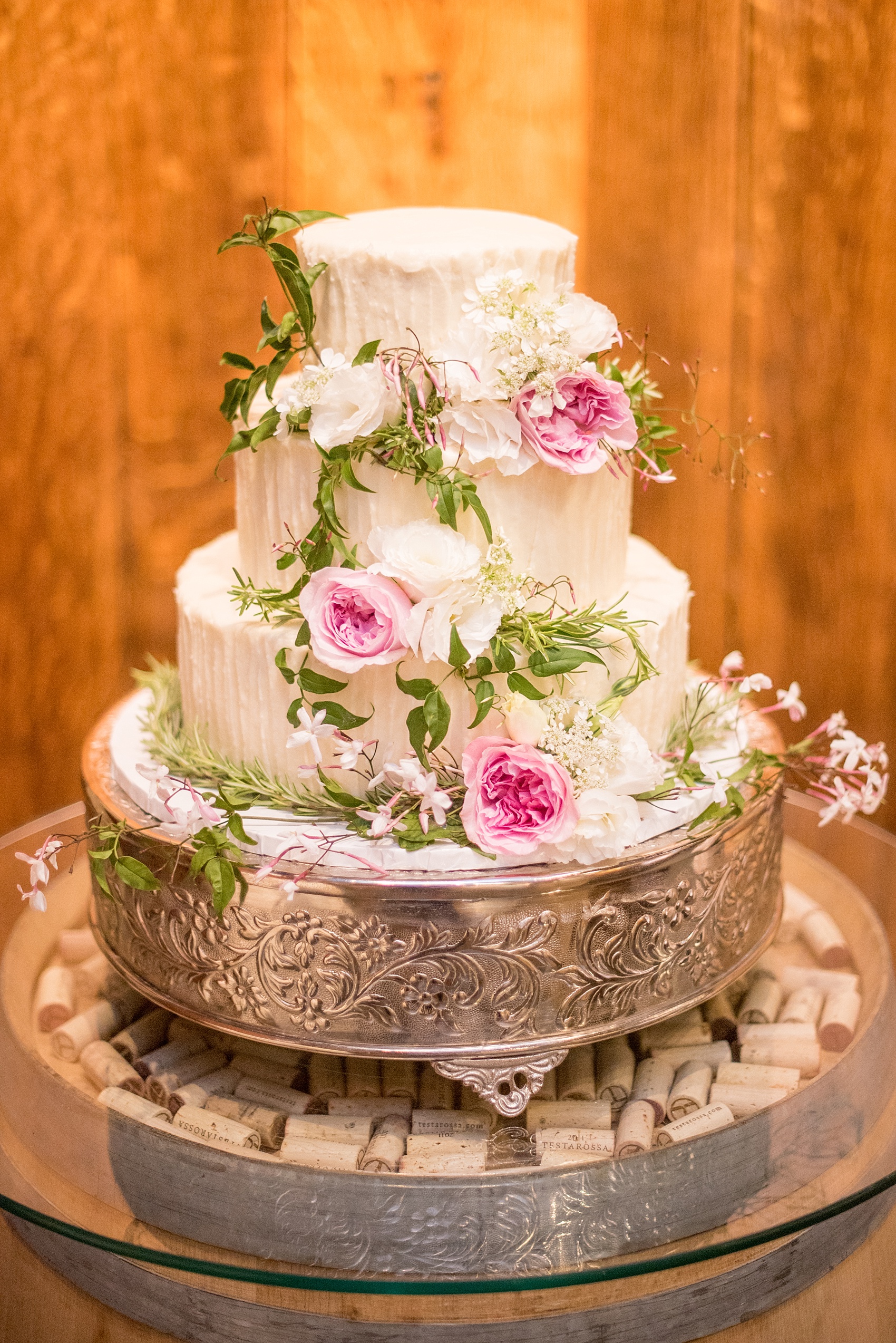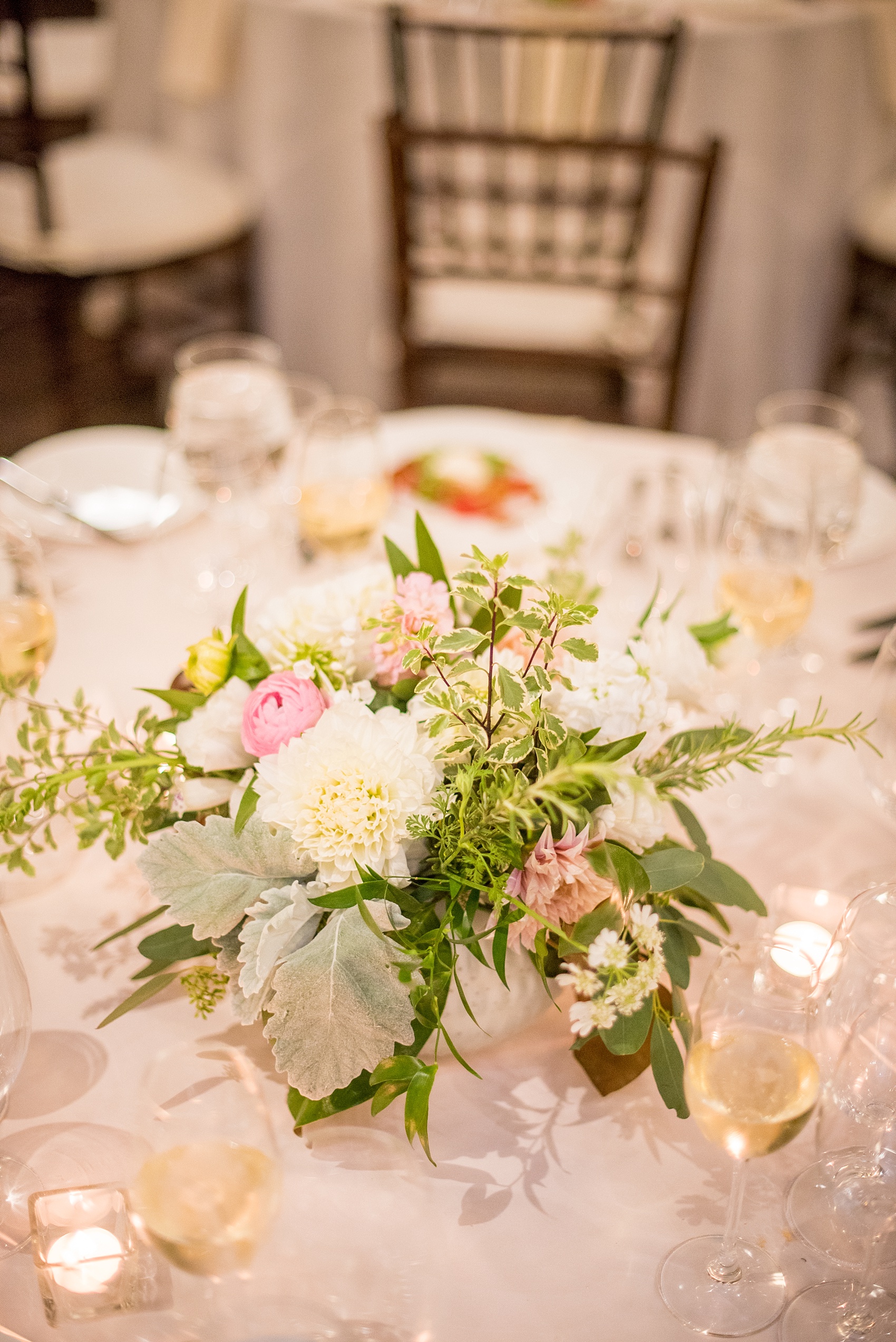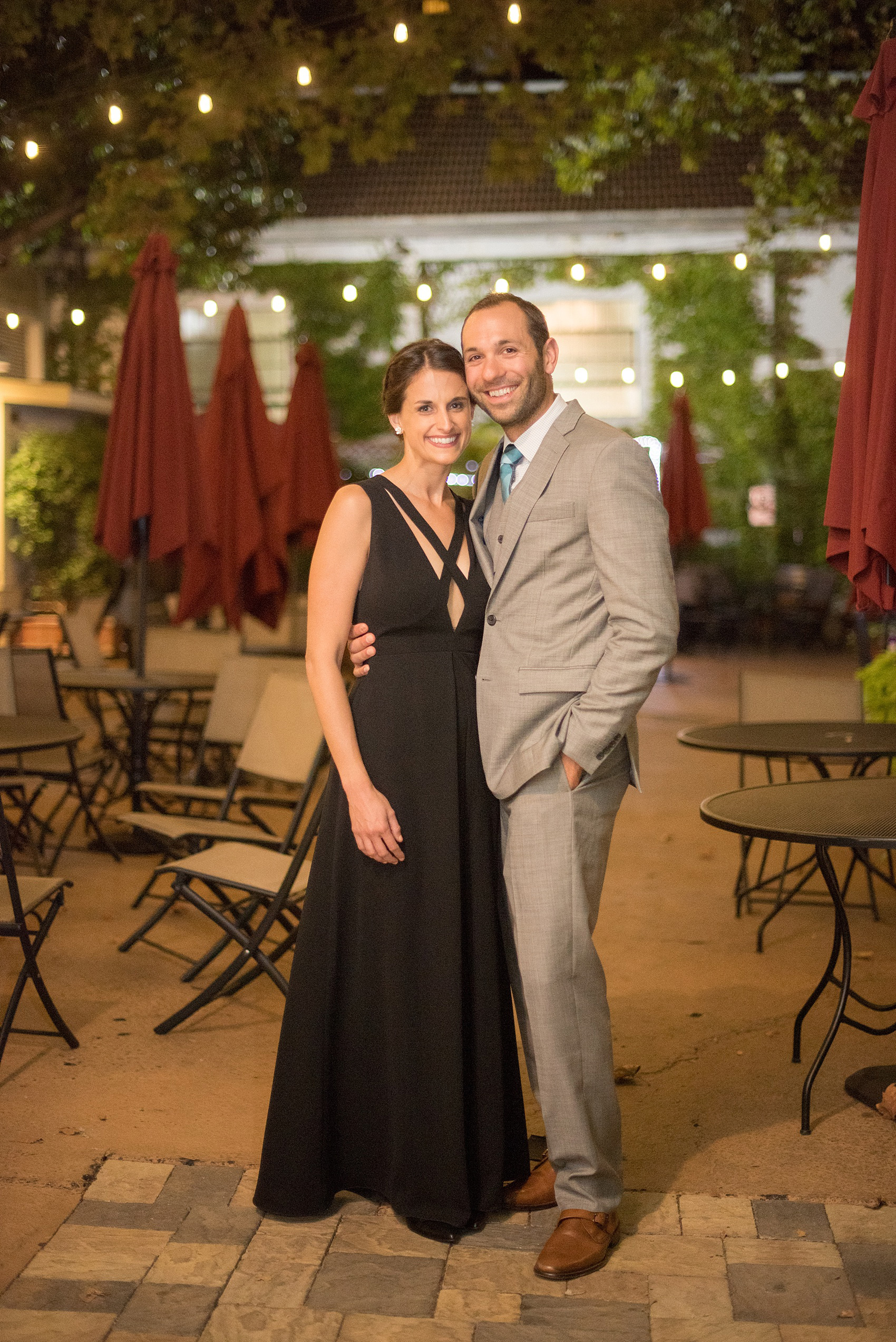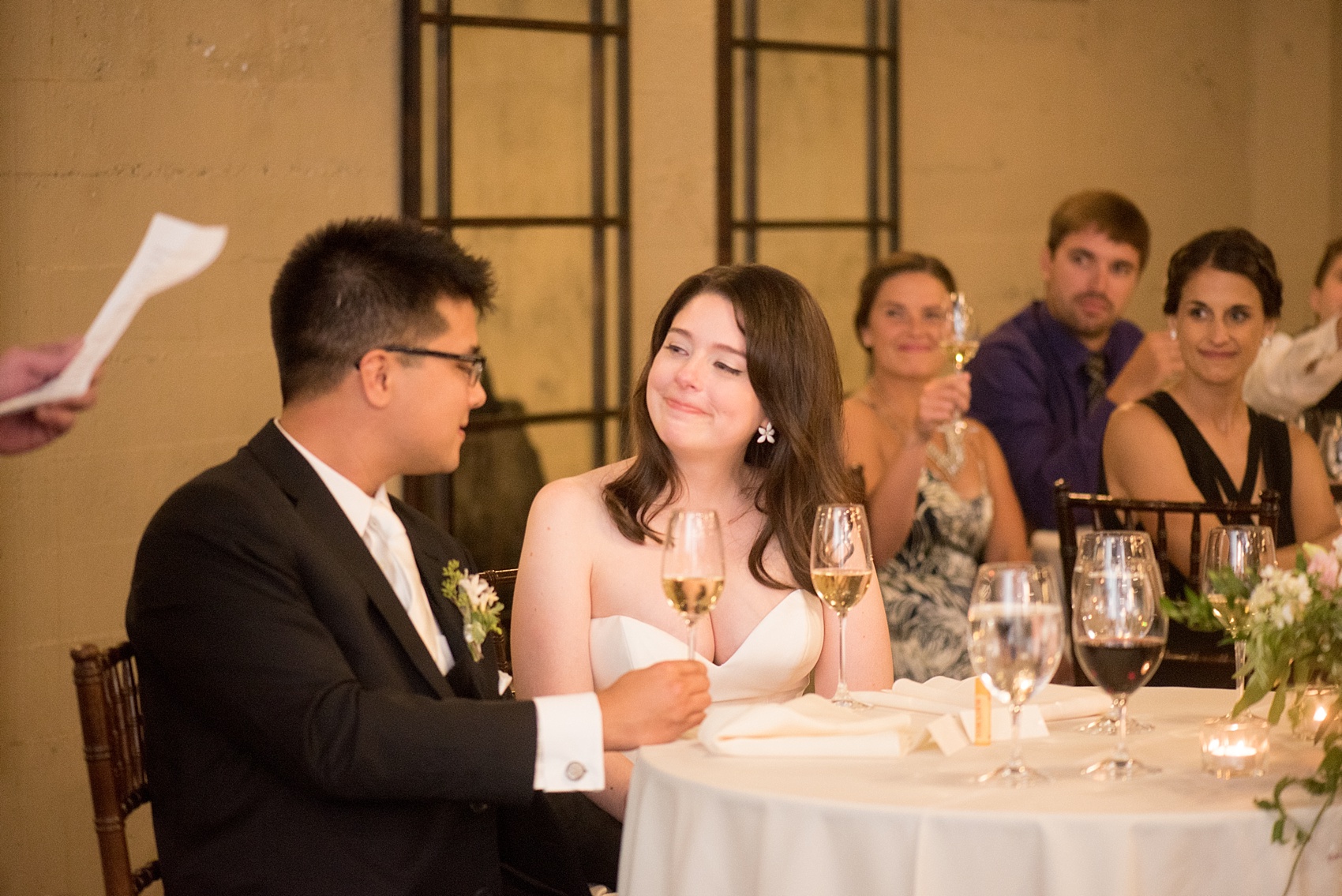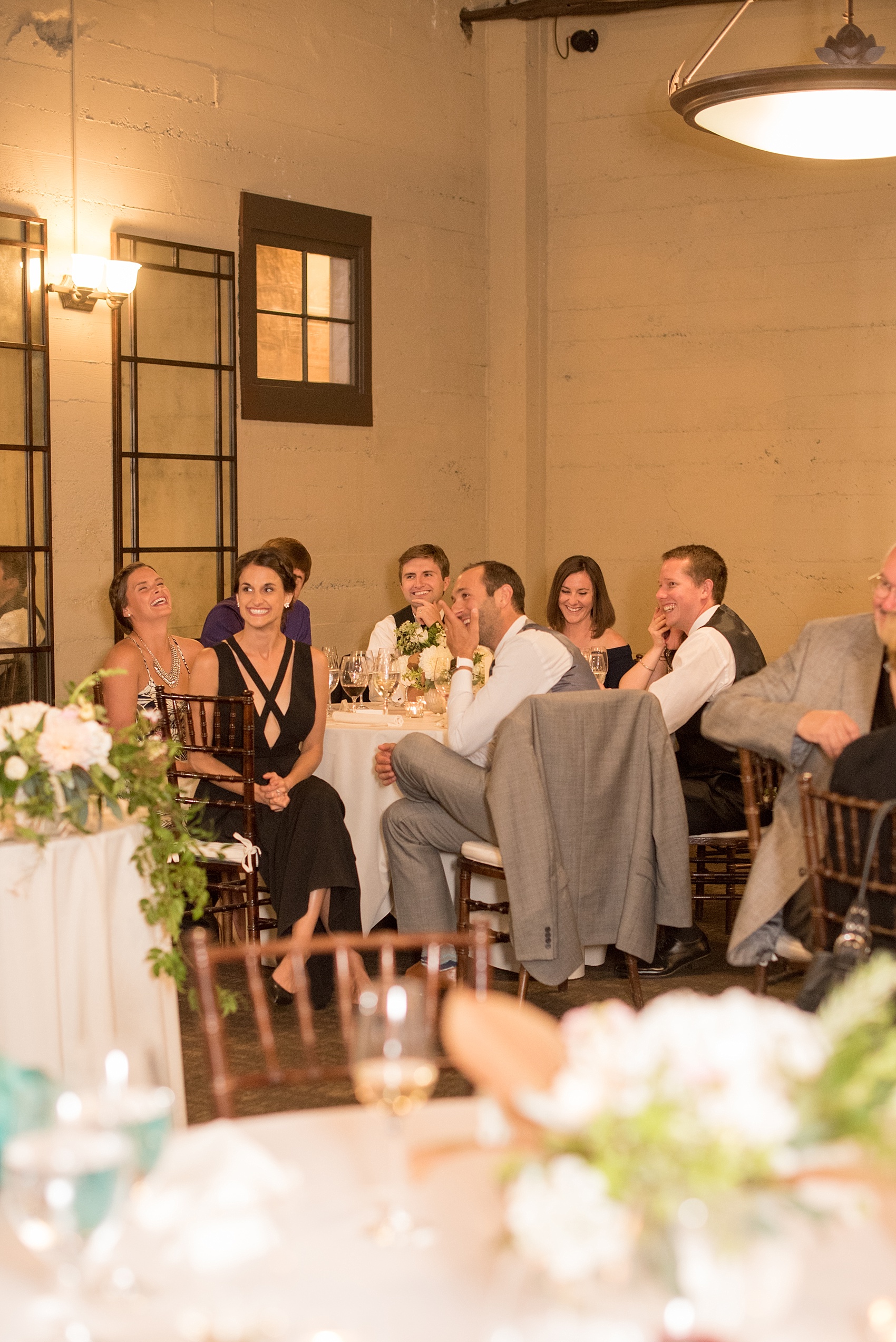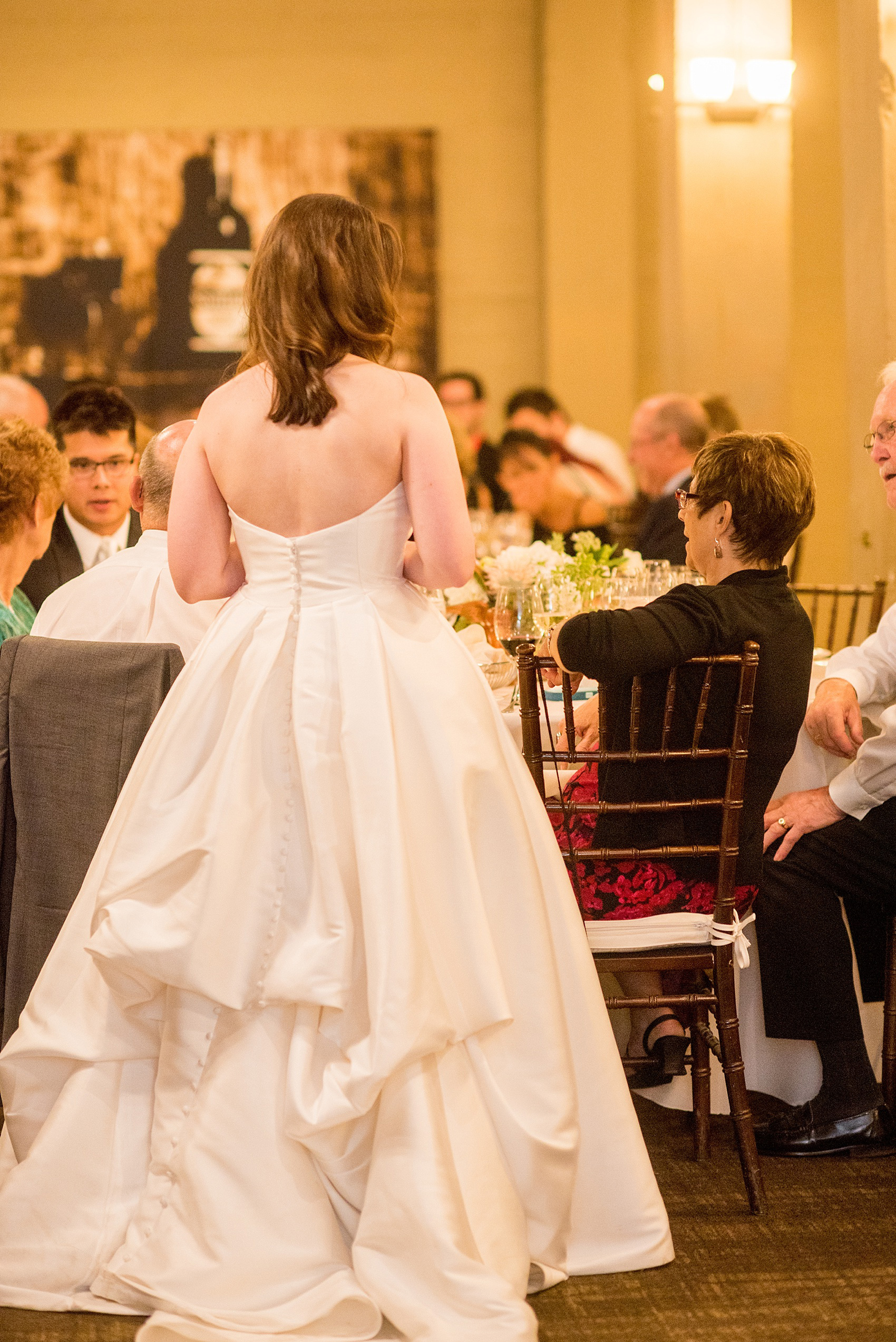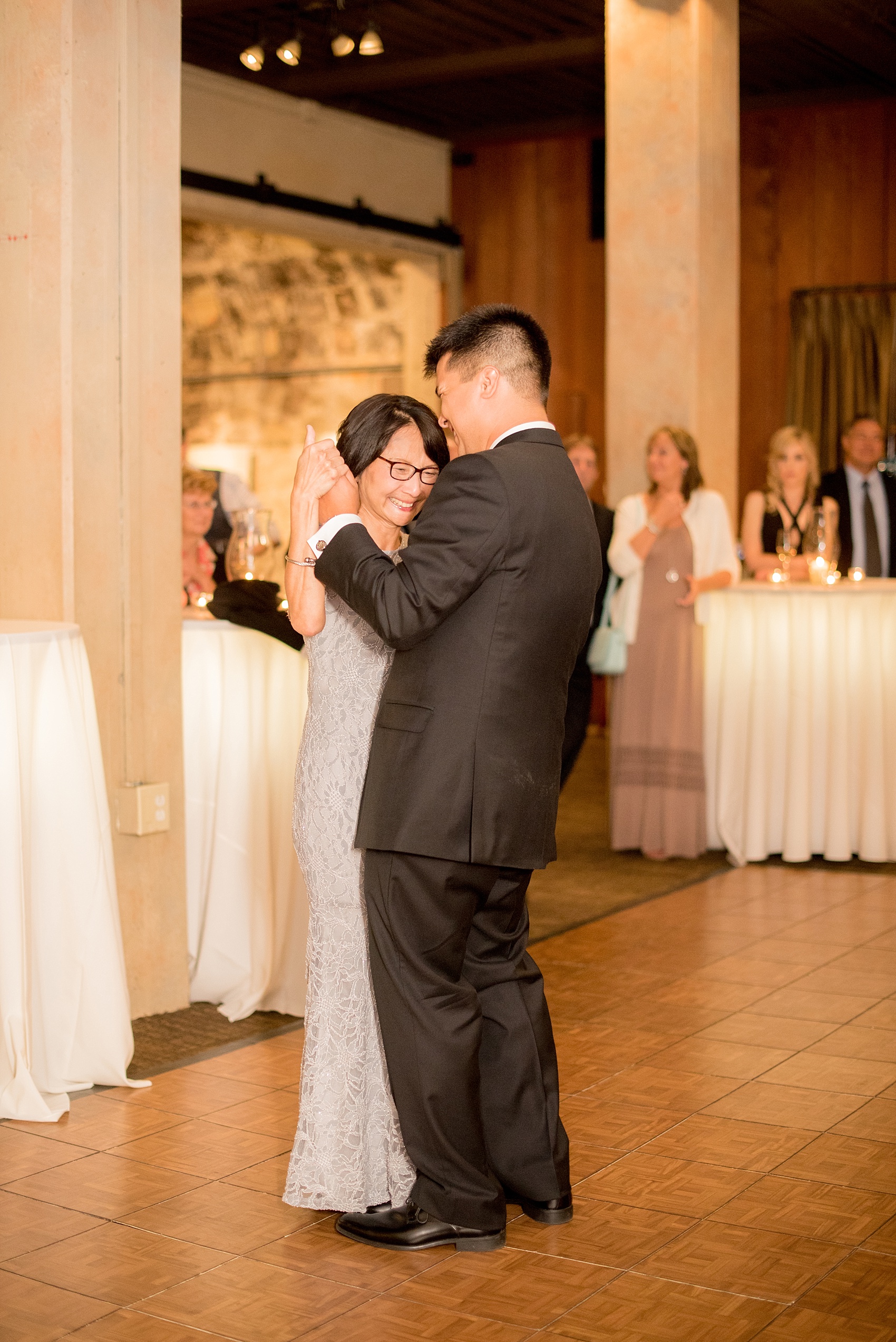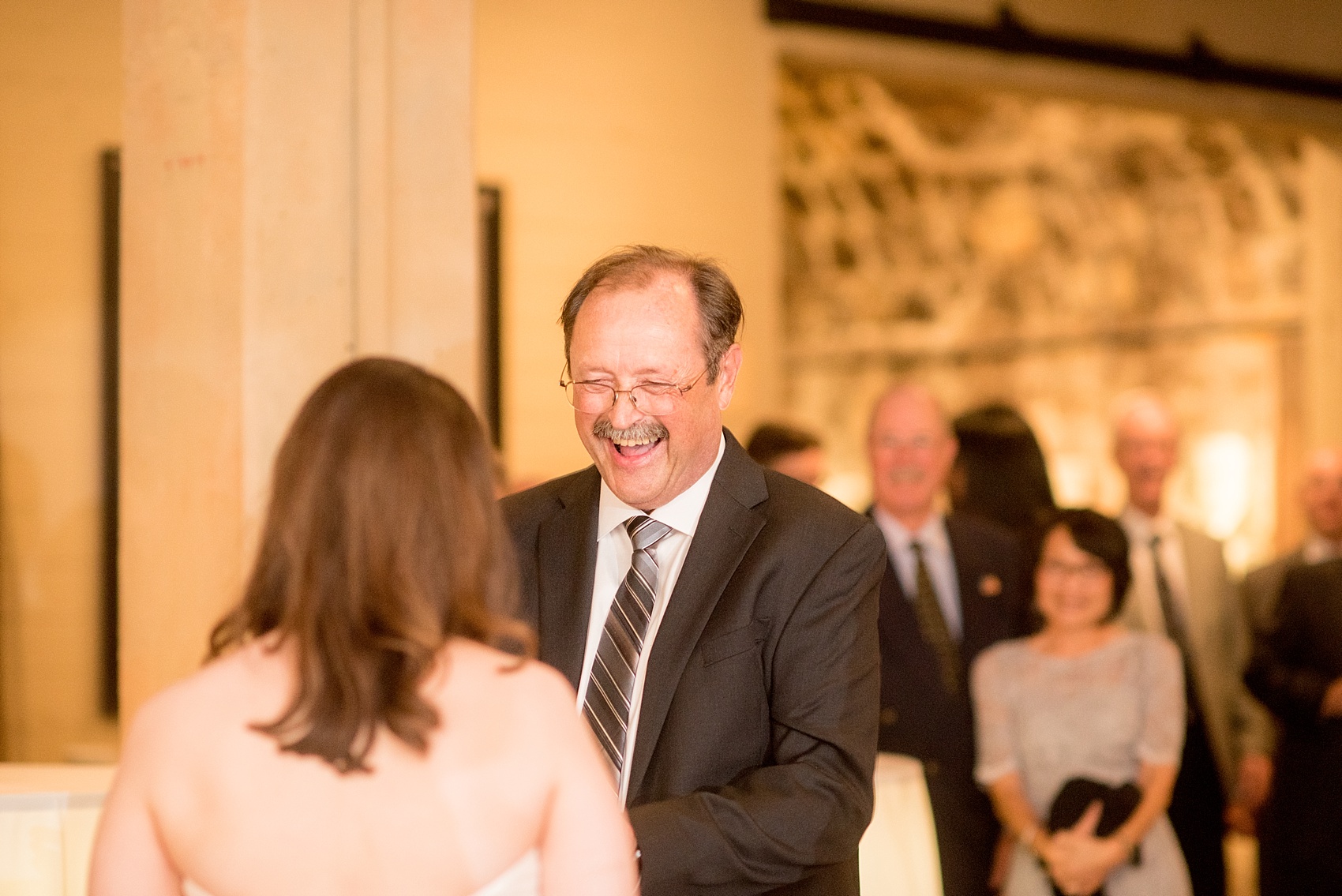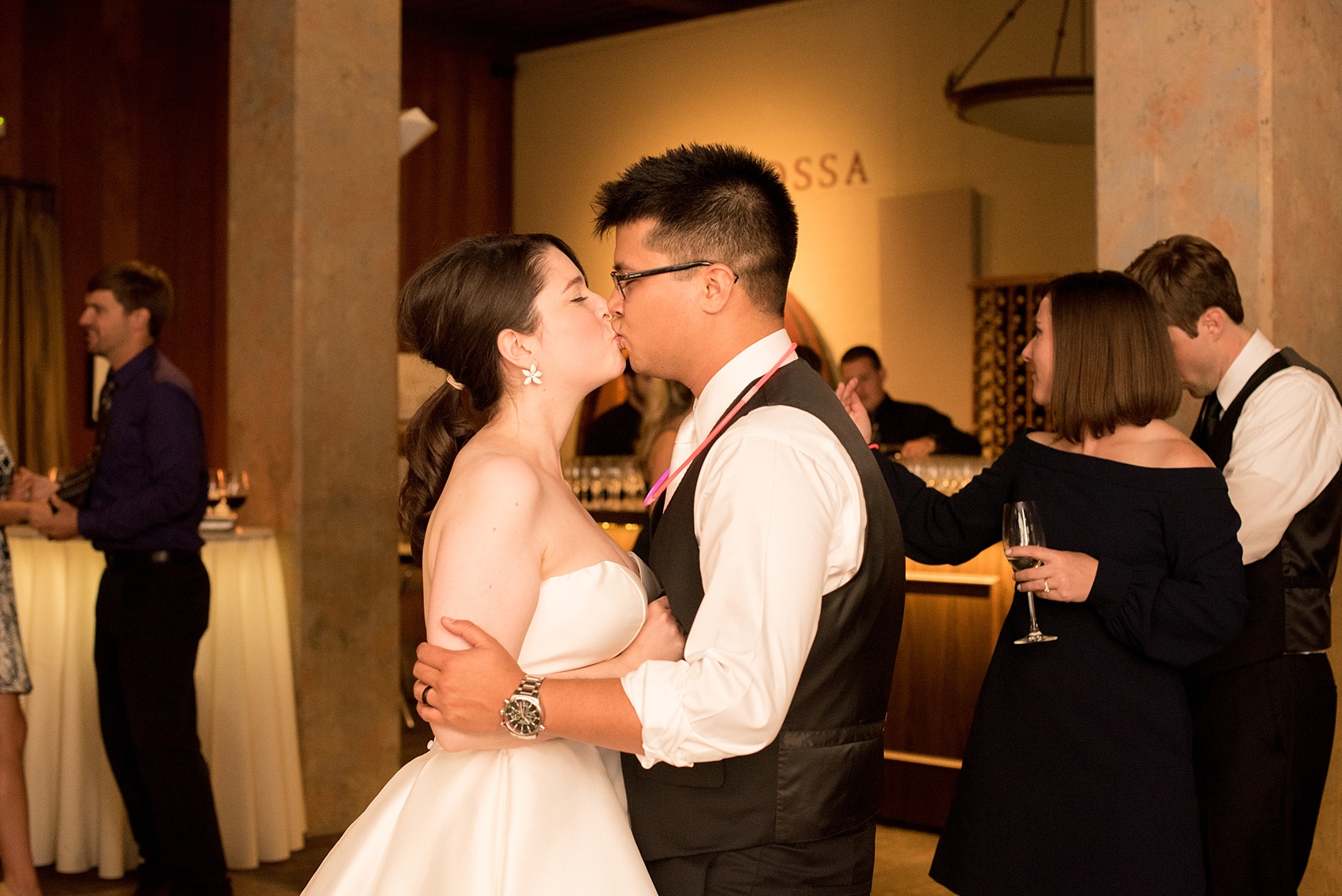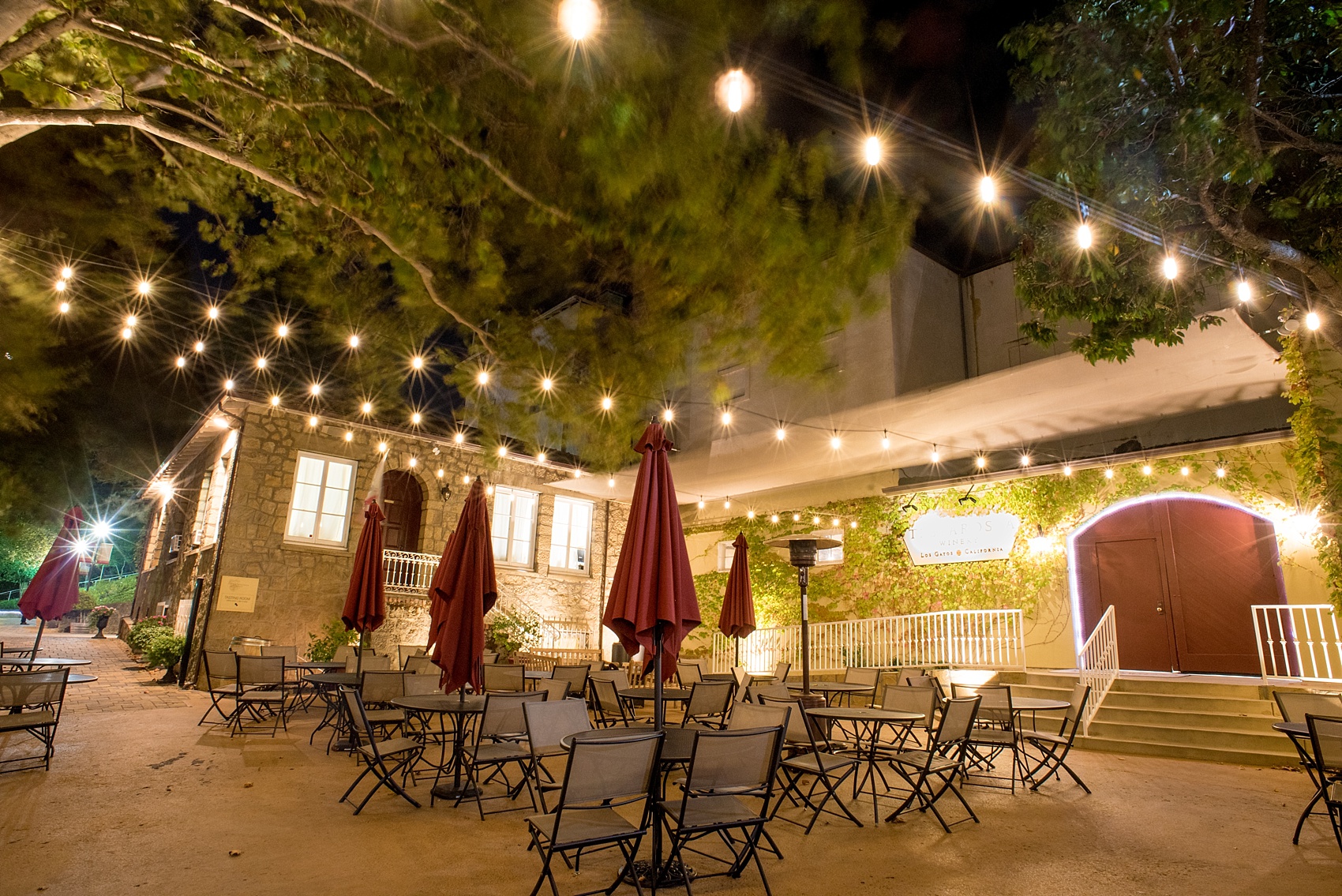 After dinner and some wonderful speeches by both Andi and Jaron, their fathers, and best man Matt and Maid of Honor Laura, everyone moved over to the tasting room for an evening filled with dancing, dessert and glow sticks! I couldn't resist snapping this long exposure of the exterior of the winery before leaving an incredible day.
Congratulations, newlyweds! I'm so honored I could be an integral part of such a memorable day and once-in-a-lifetime occasion in the lives of friends.
Venue: Testarossa Winery / Getting ready: Hotel Los Gatos / Dress shop: Janene's Bridal / Wedding gown: Essense of Australia / Shoes: Valentino / Bride's earrings: Carolina Herrera / Florist: Home Sweet Flowers / Groom's watch: Maurice Lacroix / Cake: Farmhouse Frosting / Invitations and signage: designed by the bride, printed through Minted / Hair and makeup: Teri, Charismatic Bride / Officiant: Friar Brad Reynolds / Bridesmaids gowns: Nordstrom, Jill Stuart / Bridesmaids earrings: Kate Spade / Wedding bands and engagement ring: Shane & Co / String Trio and DJ: Max Alegria, Gatsby Entertainment