If getting married is the happiest day of your life, why not celebrate with your family and friends at the happiest place on earth? Rebecca and Josh had a Disney Boardwalk wedding – which was fabulous and colorful and a blast to be a part of and photograph at Walt Disney World.
Did you know Disney's BoardWalk is my favorite hidden gem at Walt Disney World? Actually, it's one of my favorite hidden gems in all of Orlando! It's free to visit and they often have great performers entertaining guests as a fun activity. They also have delicious restaurants and a great candy shop. But, more importantly for Rebecca and Josh's wedding, they have a beautiful ceremony venue overlooking the water. It was the perfect place for this pair, both Disney fans who met during law school, to tie the knot.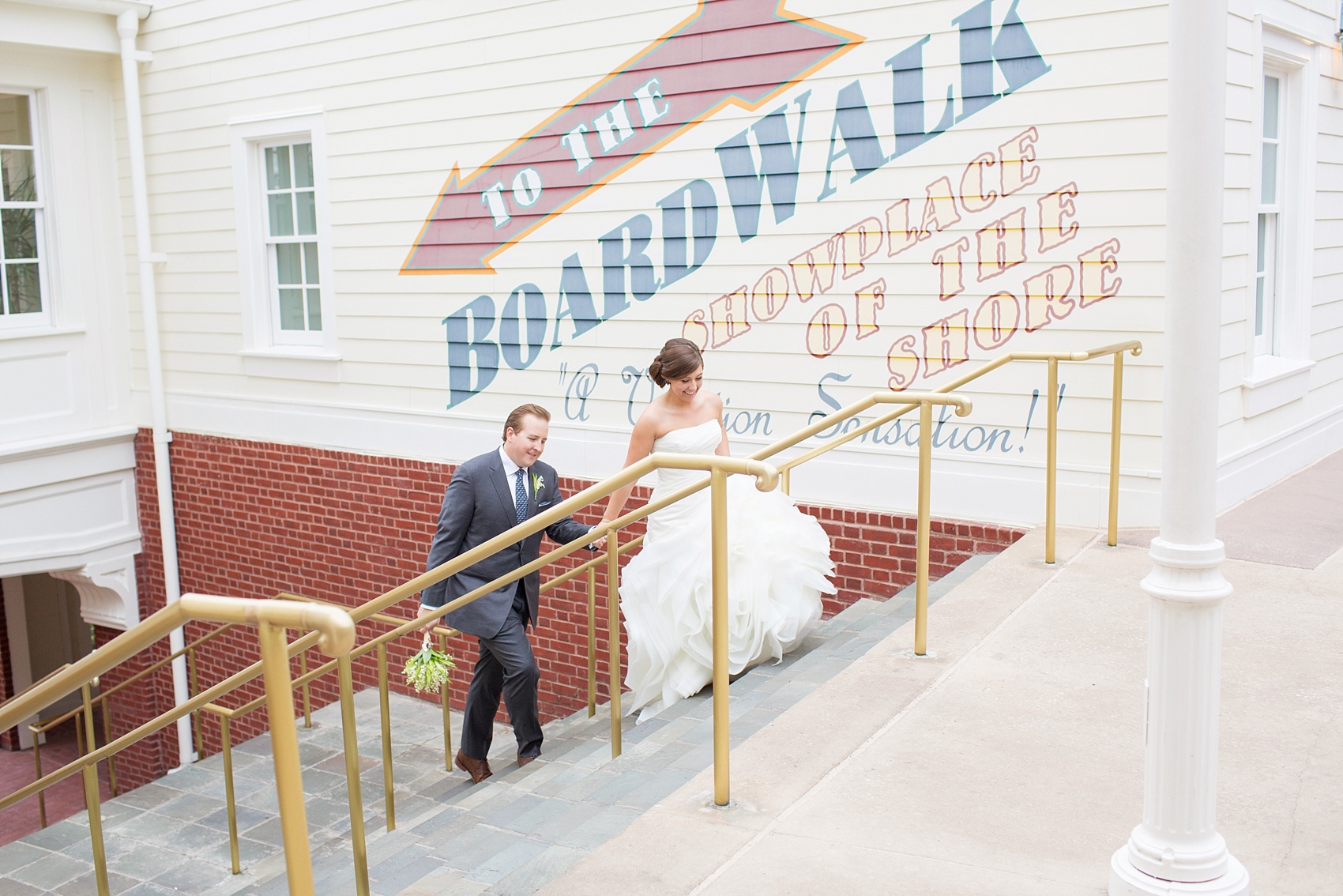 I was so lucky to capture their wedding. Not only are they such a smily, fun-loving team but the wedding was extra special to me because of Rebecca's family; they were such an integral part of my life when I lived in Orlando and they still hold a special place in my heart. I knew that their wedding would be bursting with love and (a personal favorite), Disney details. It did NOT disappoint!
They both prepared for the day in separate rooms at the BoardWalk Inn hotel. Both the bride and groom had their parents and siblings keeping them company. Rebecca wore these amazing Kate Spade blue glitter heels. Josh had a tie with small graphics of an elephant and a monkey on it. It was very subtle but just enough whimsy to echo the animals around the BoardWalk Inn!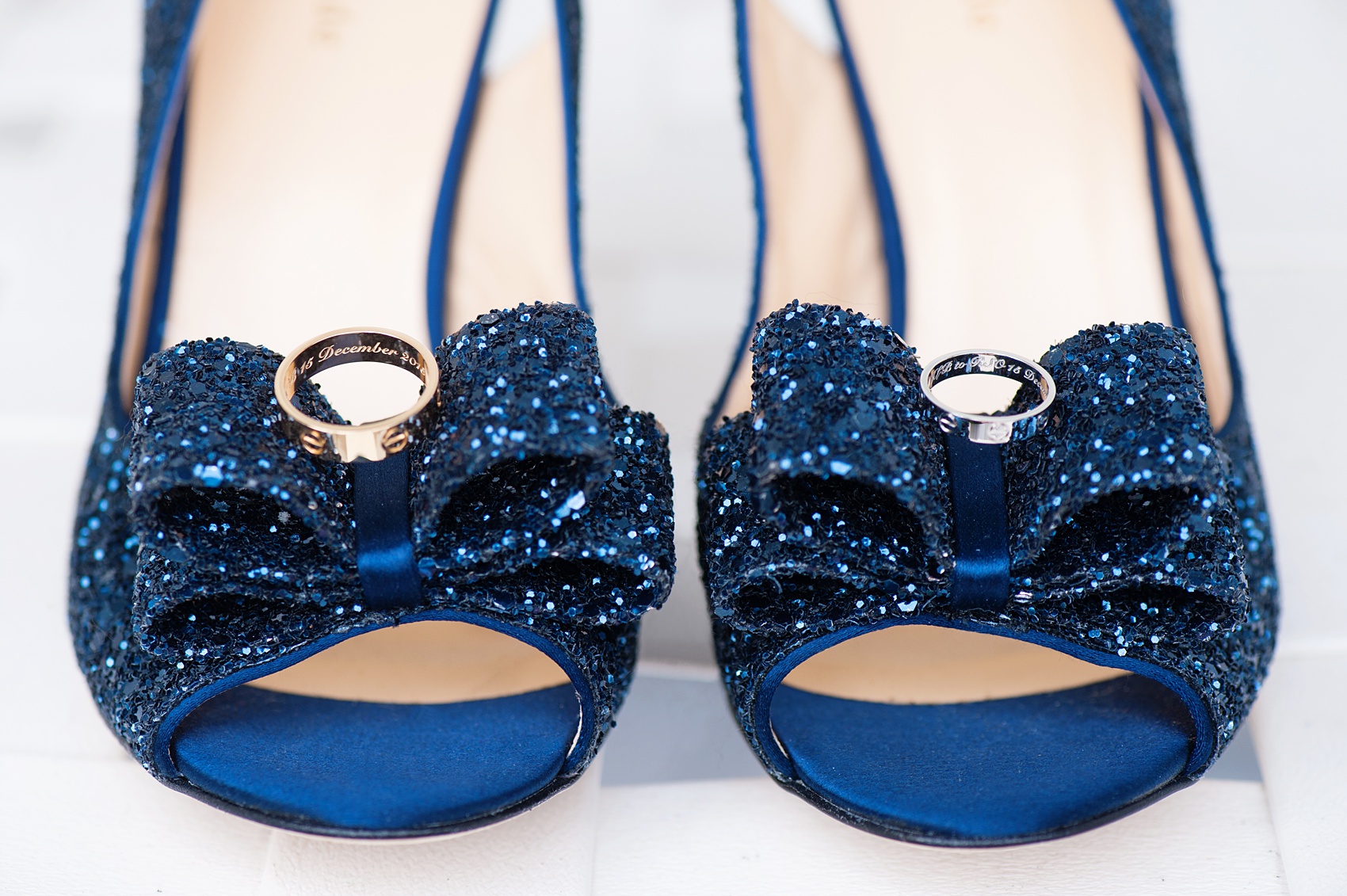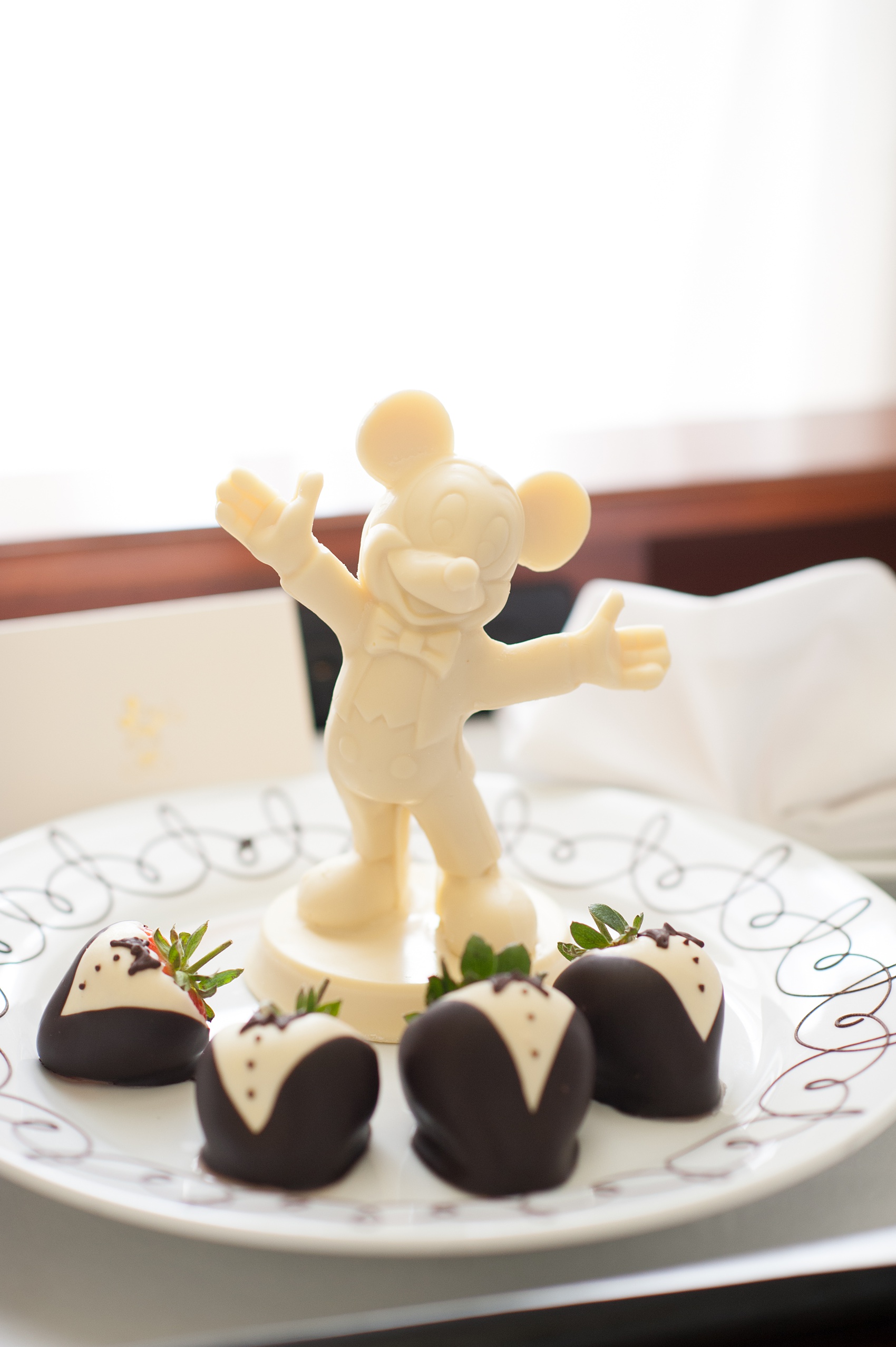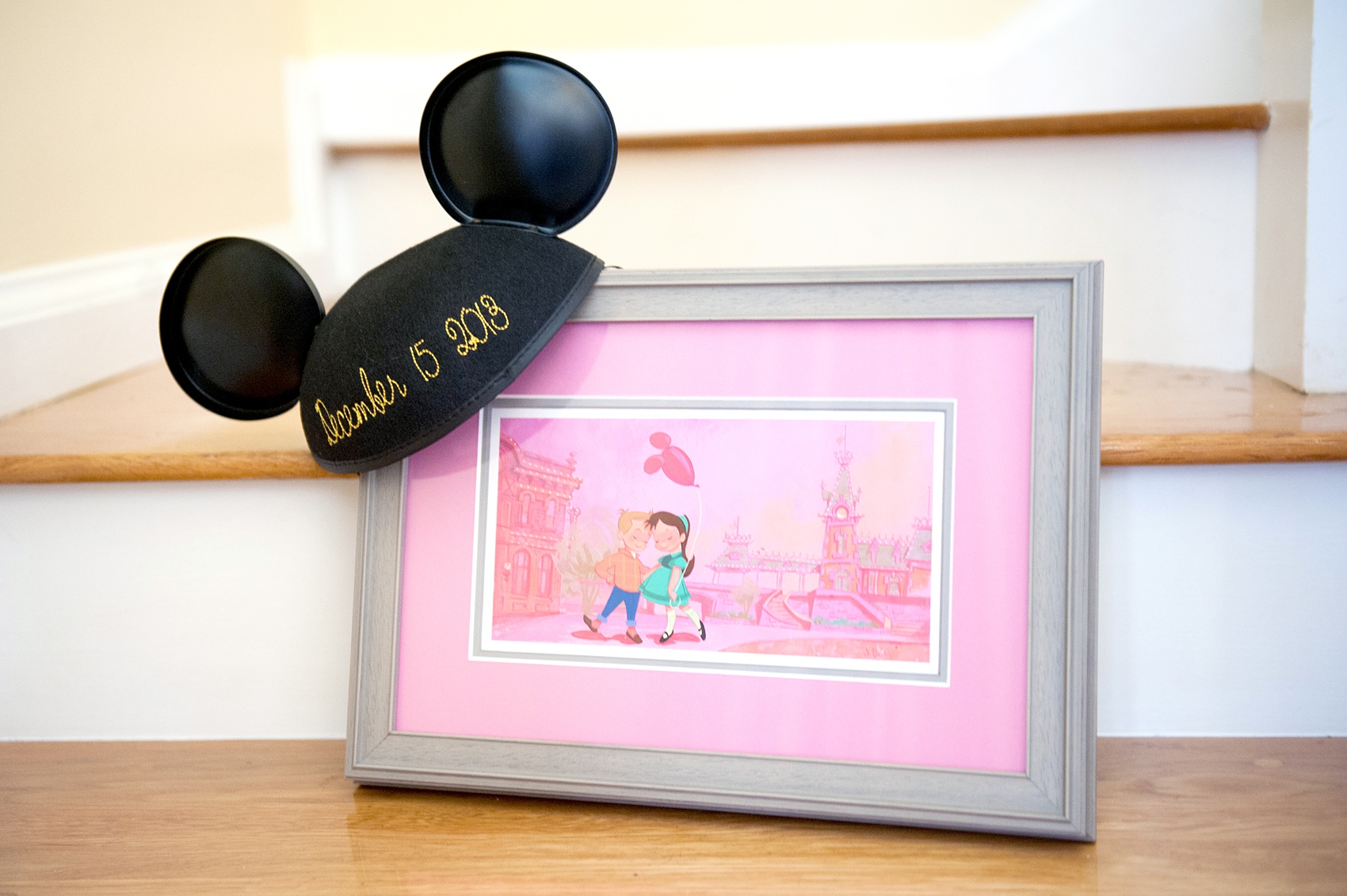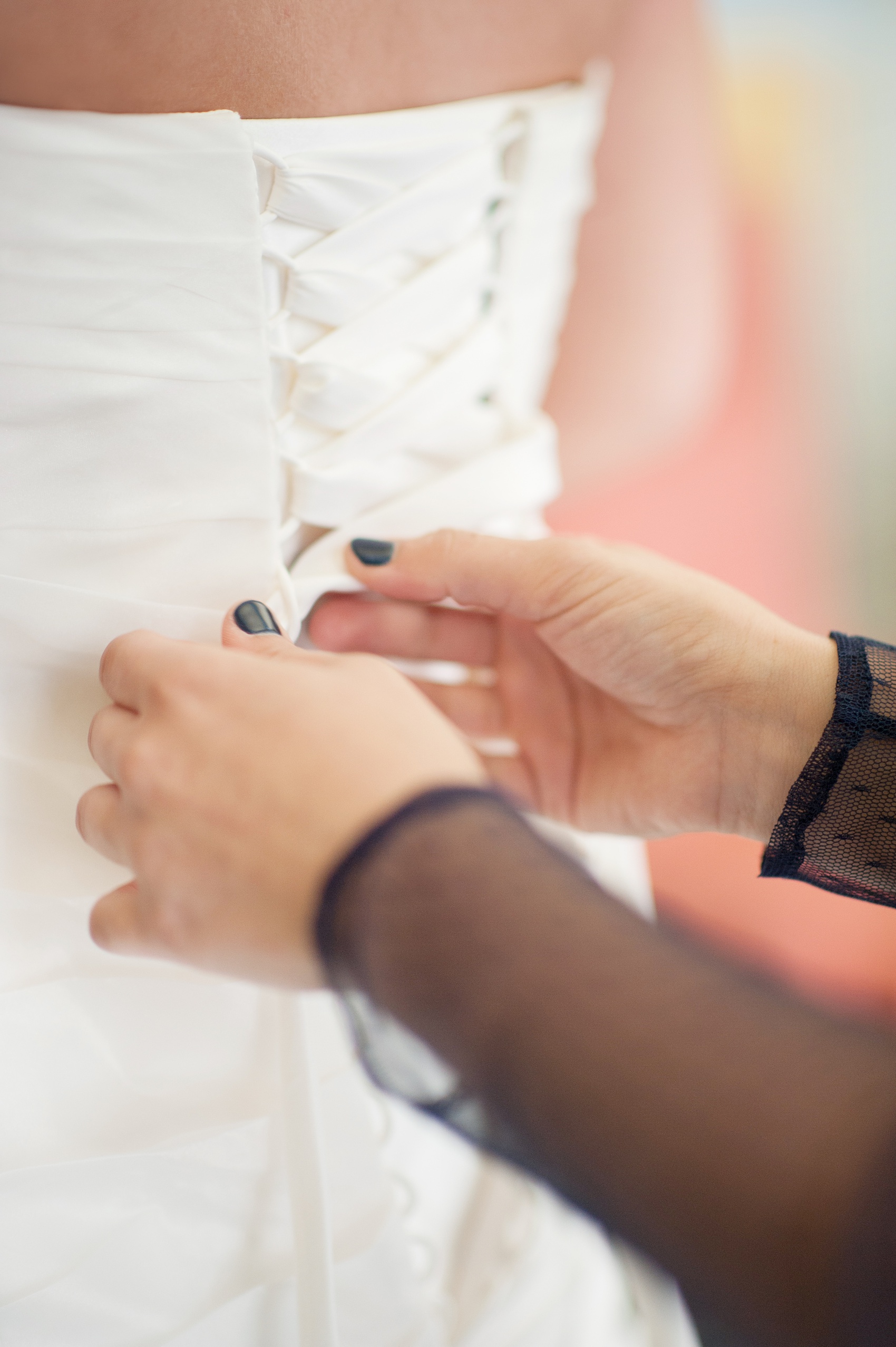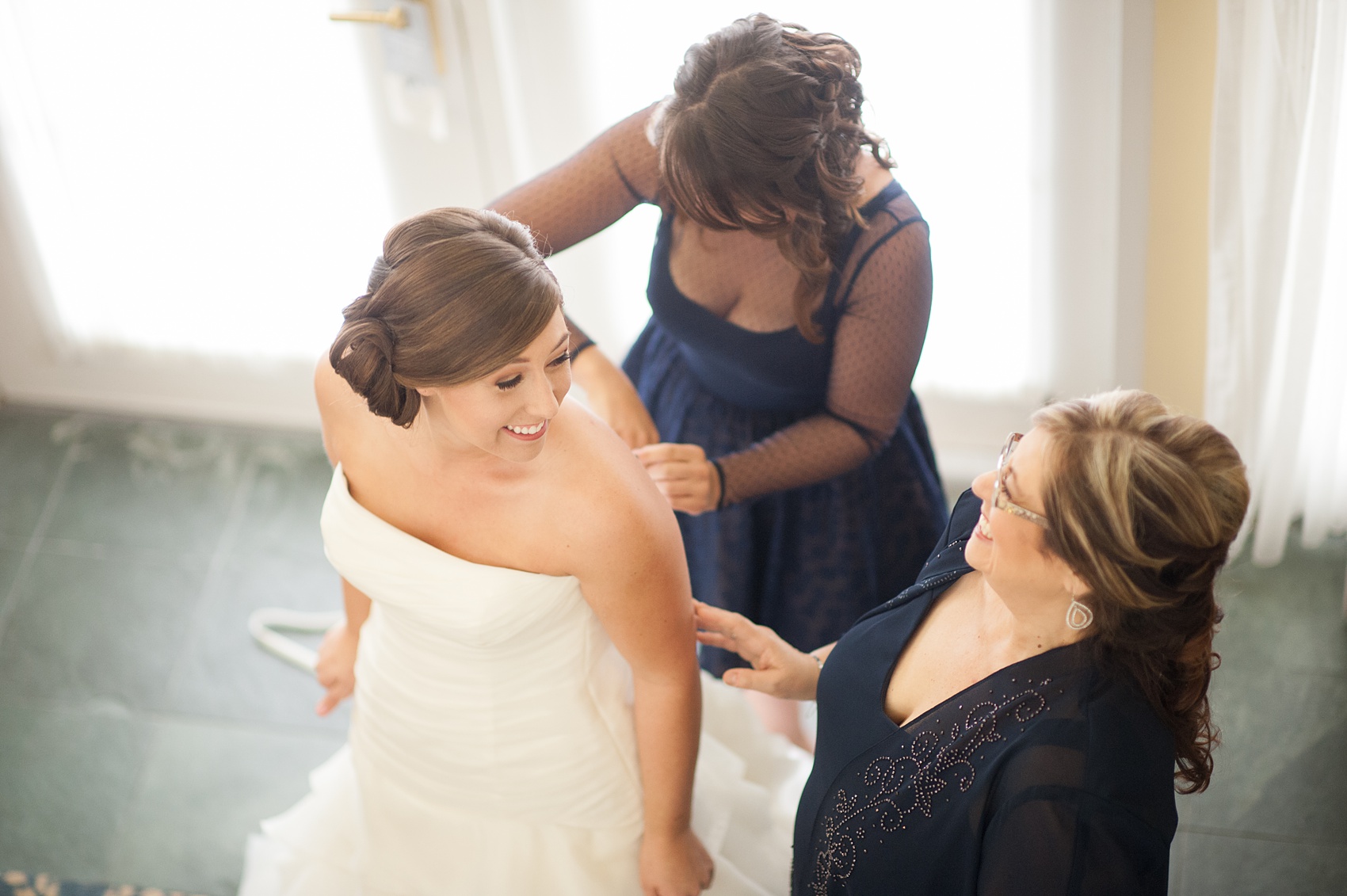 I was excitedly capturing details from Rebecca's gown to emotional glances as her sister, Veronica, tied her corseted back gown. She opted for a classic Lily of the Valley bouquet, which she fastened significant brooches from family and friends to for an extra special touch. One of my favorite moments was her first look, with her father, Chris.
Their family has lived in Orlando for years and all three children grew up in the area. As a cast member, Chris has a behind-the-scenes perspective on Disney. But on his daughter's wedding day he played his most important role: father of the bride.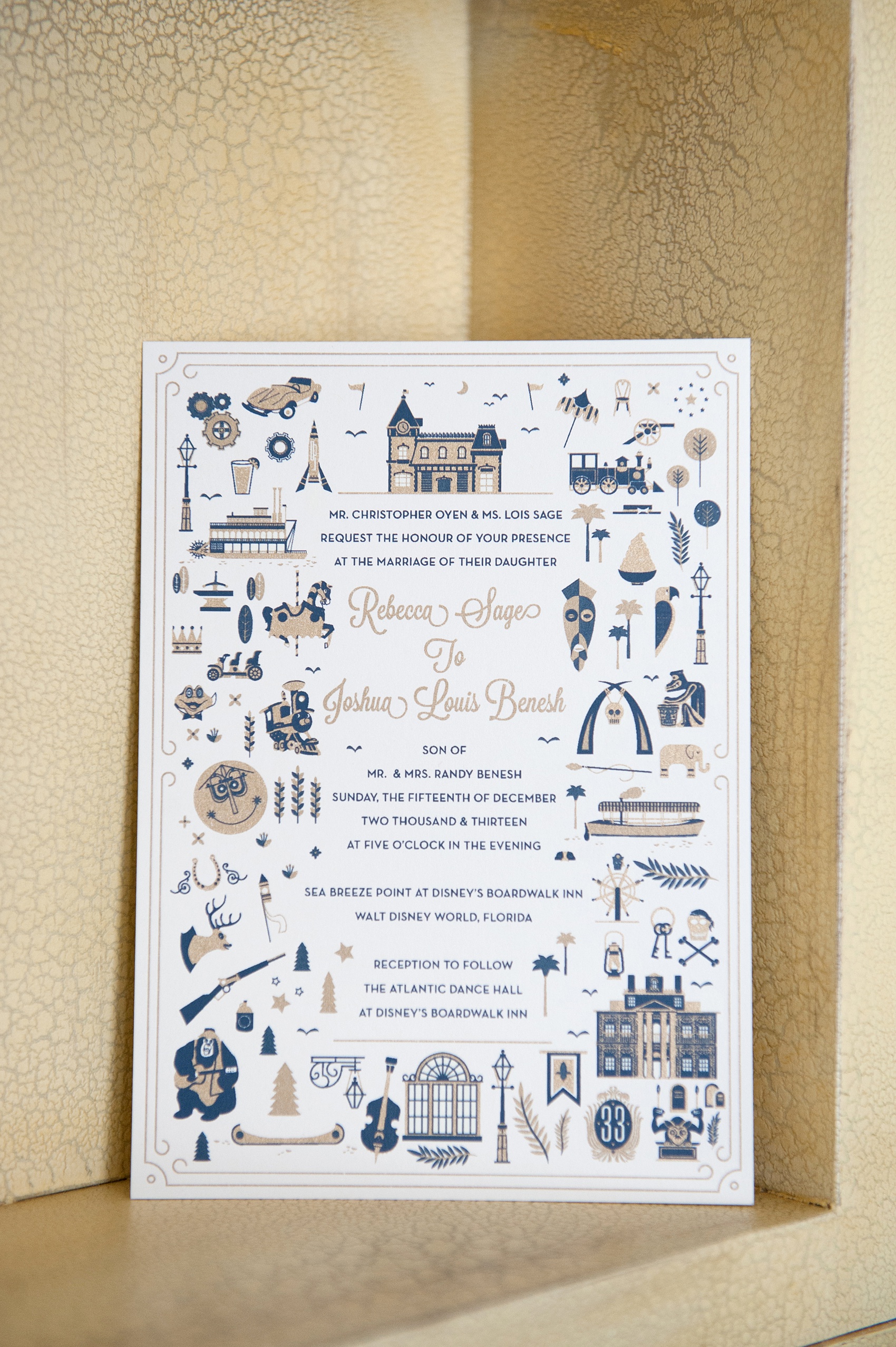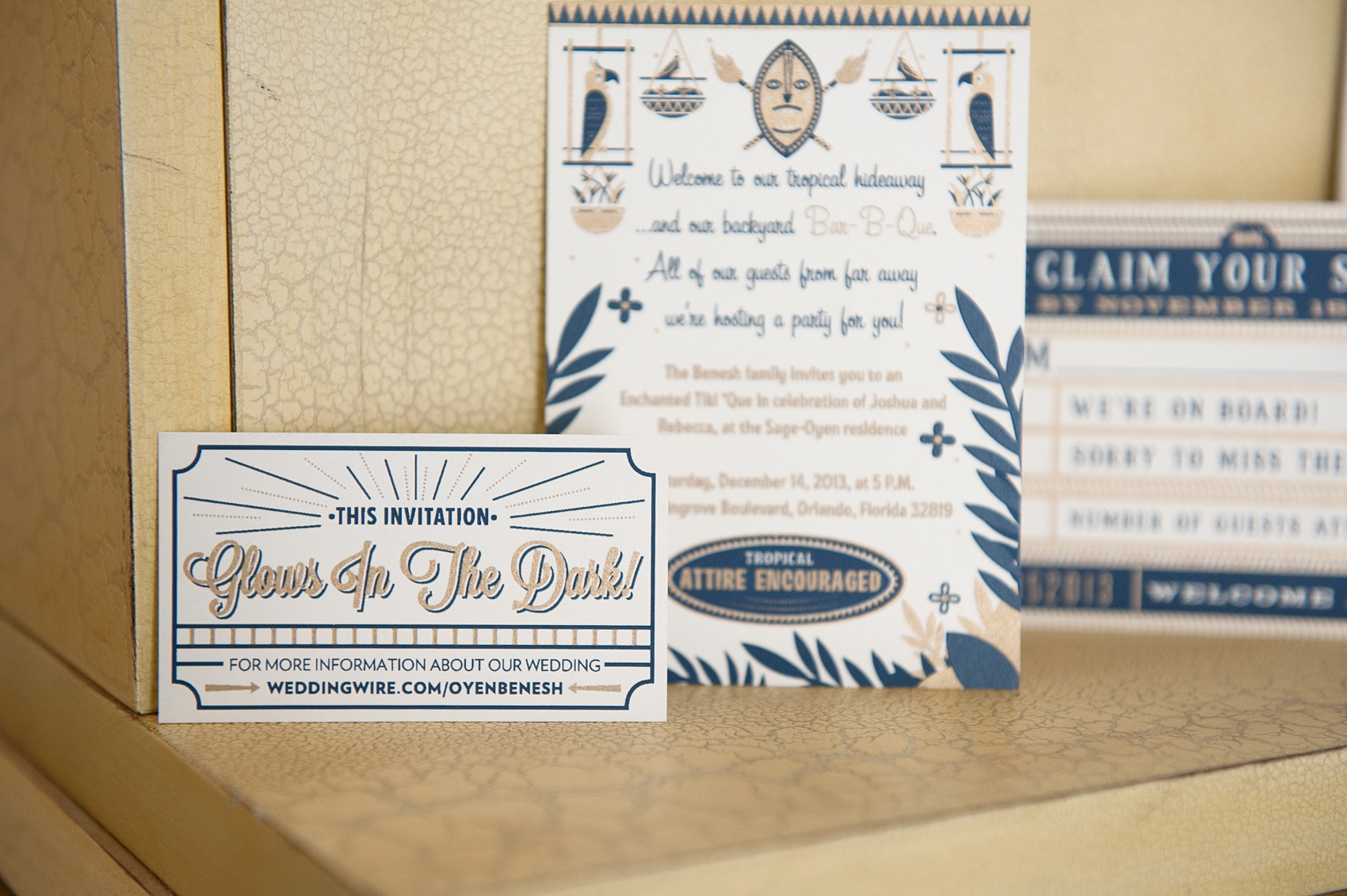 The design of their invitation suite was just incredible. It brought together aspects from Disney theme parks with a uniform style of icons. AND their invitation was glow-in-the-dark. Can you believe it?! I've never seen it before and haven't since! Looking at it is like a game of I spy: I spy the It's a Small World After All clock! I spy the Jungle Cruise boat! I spy a Tiki Room parrot! What do you see?
Rebecca and Josh also had a really incredible nod to their wedding day and nuptials in the New York Times, an exclusive paper to be mentioned in, especially in the marriage announcement section. It was the perfect little detail to photograph their wedding rings on, including Rebecca's beautiful emerald diamond engagement ring.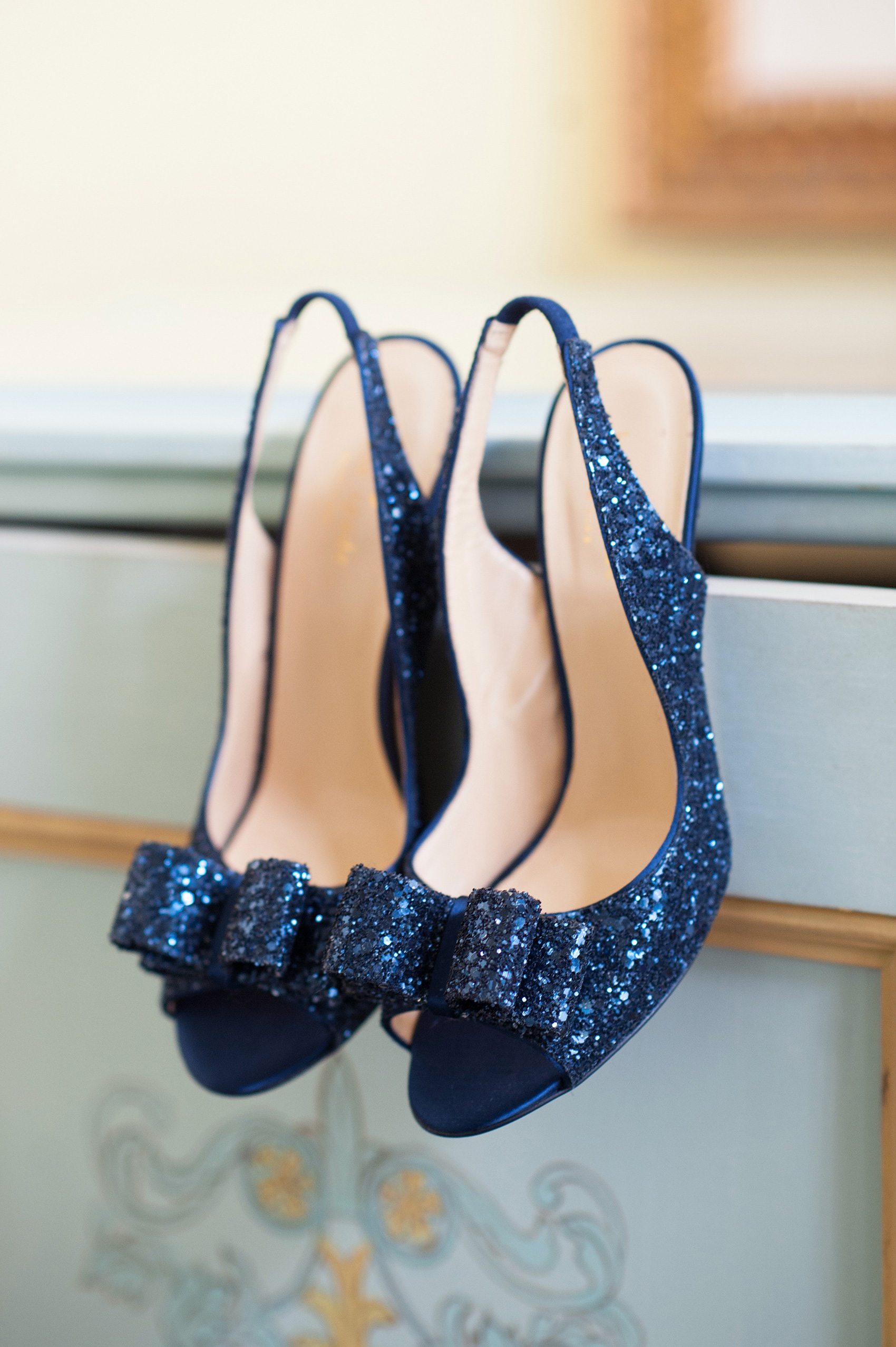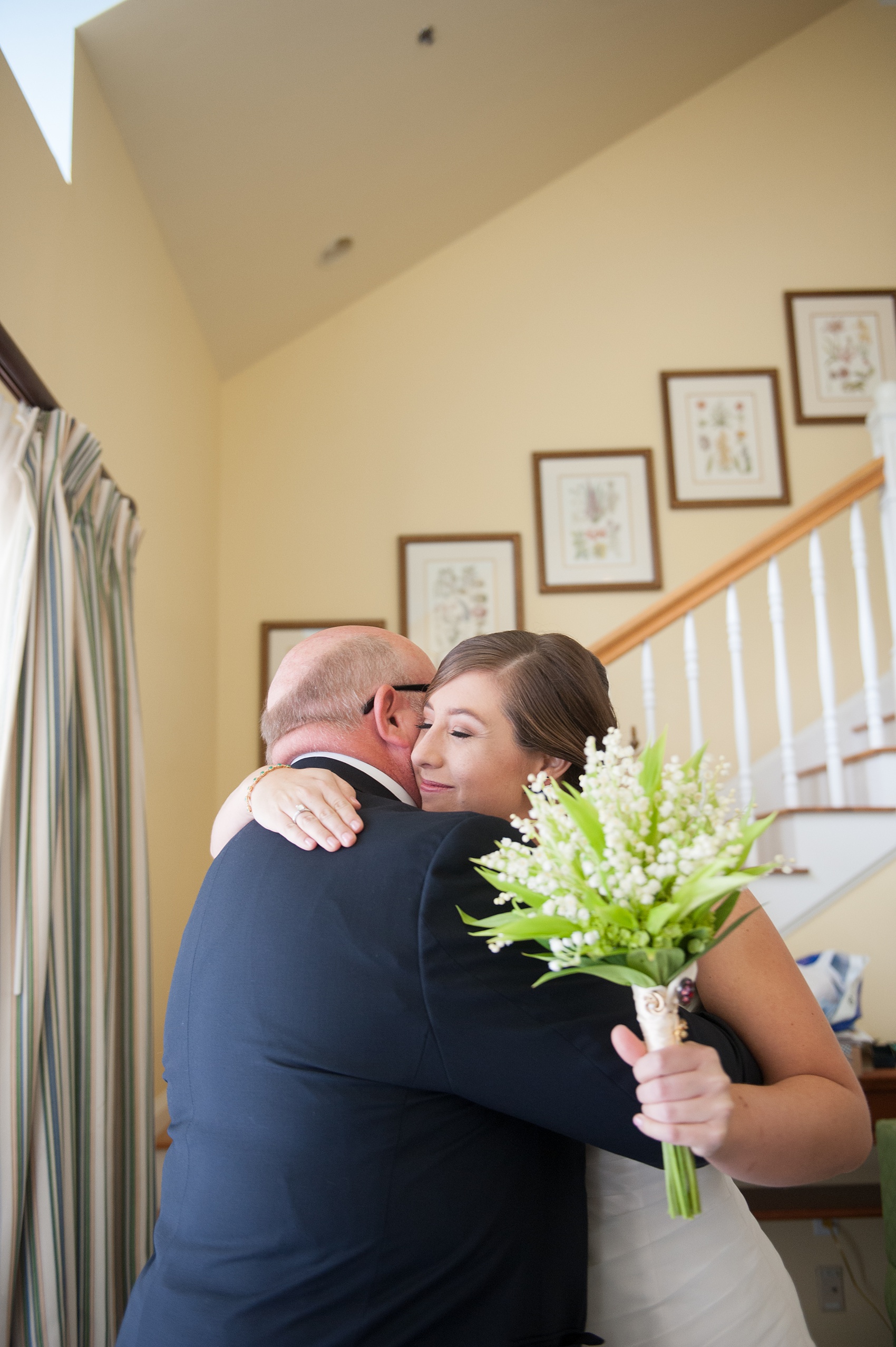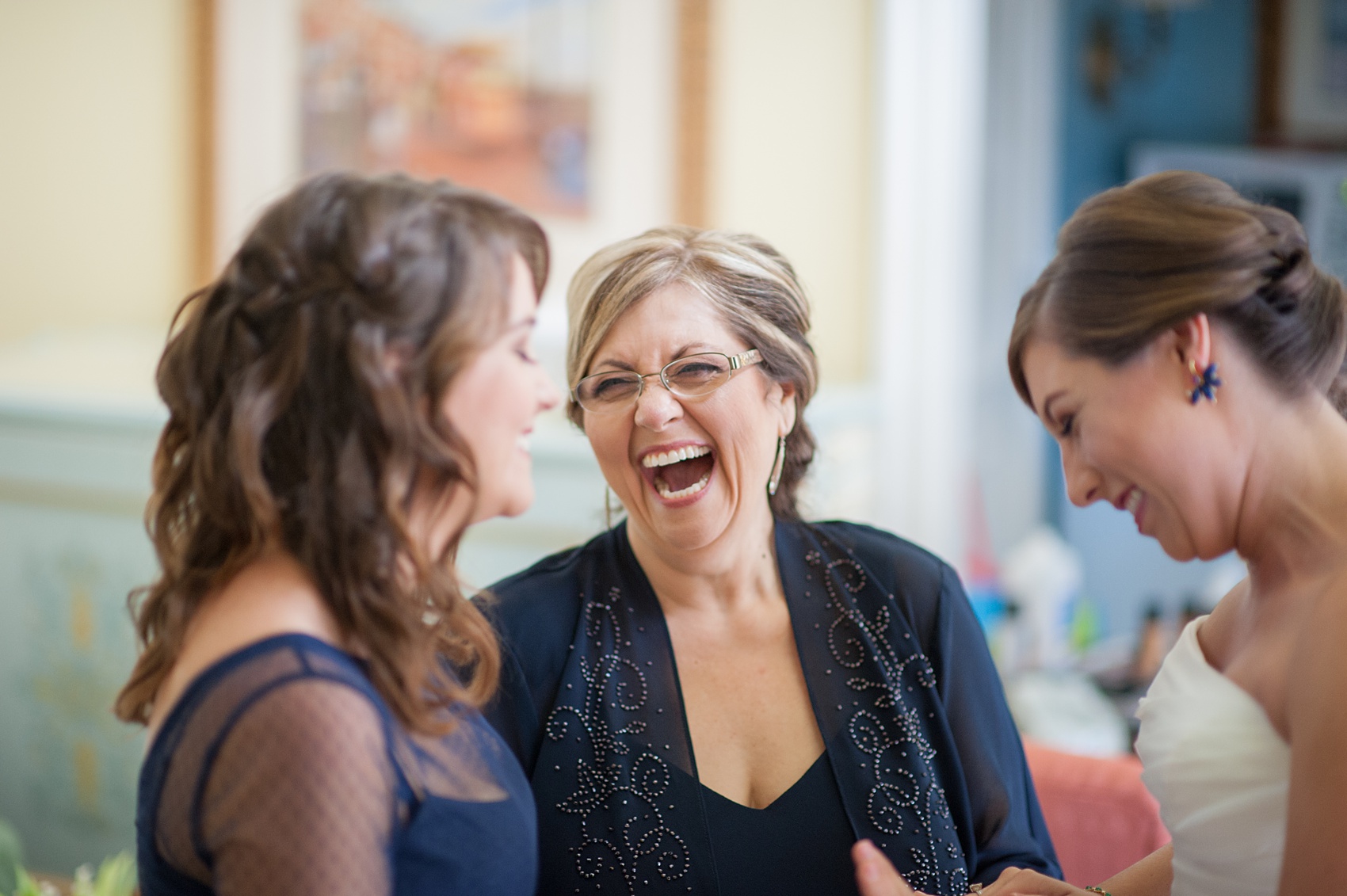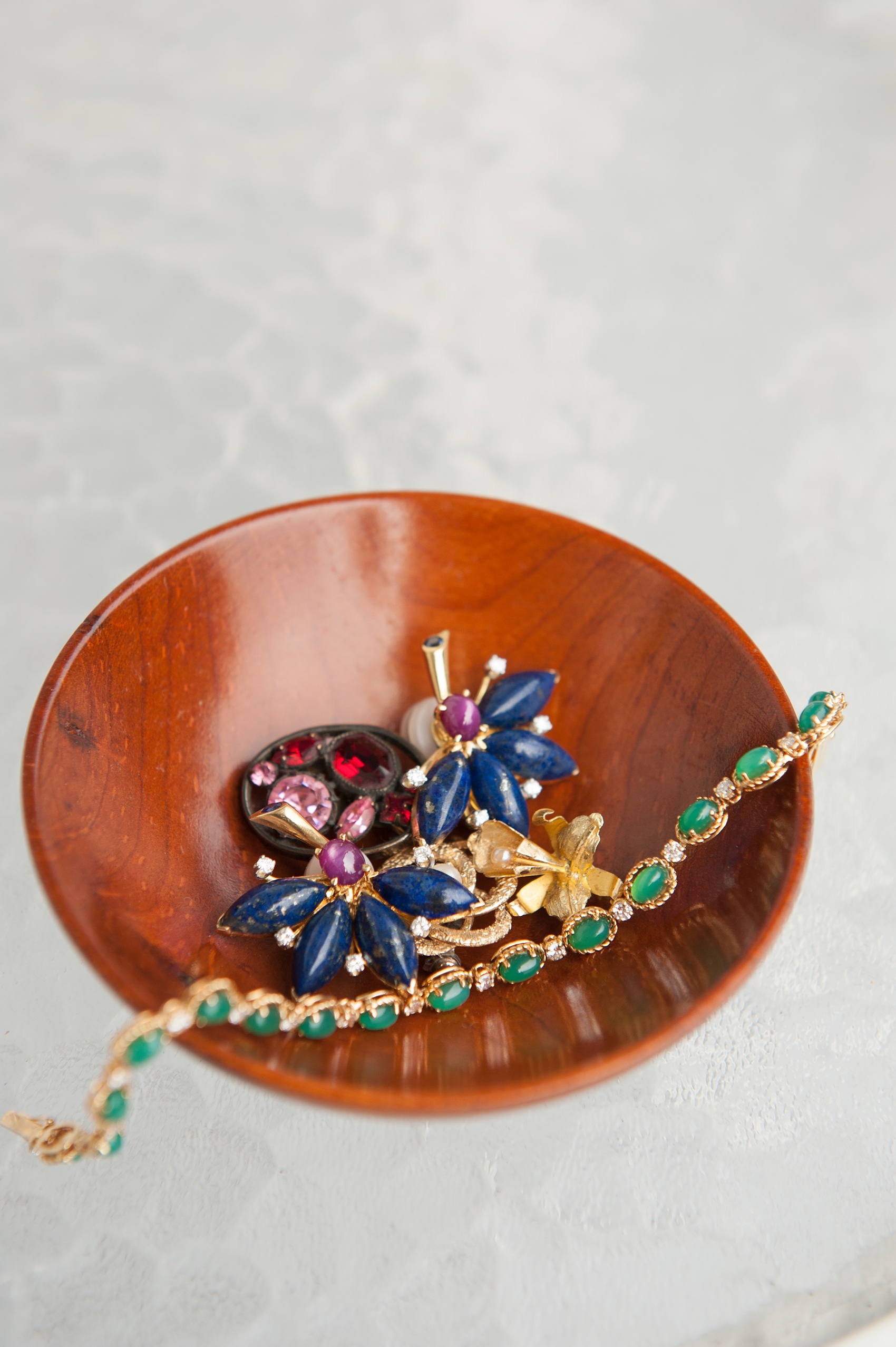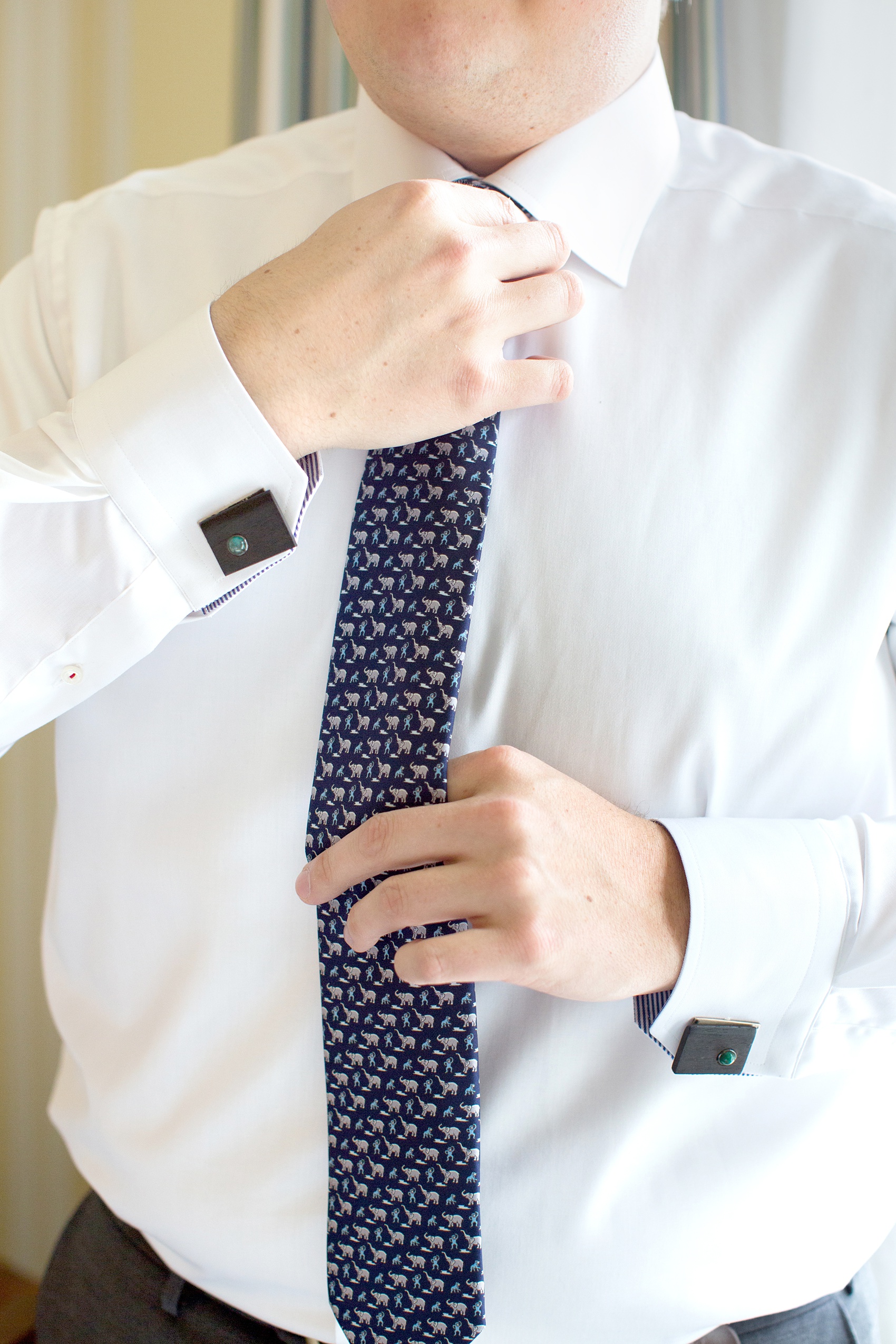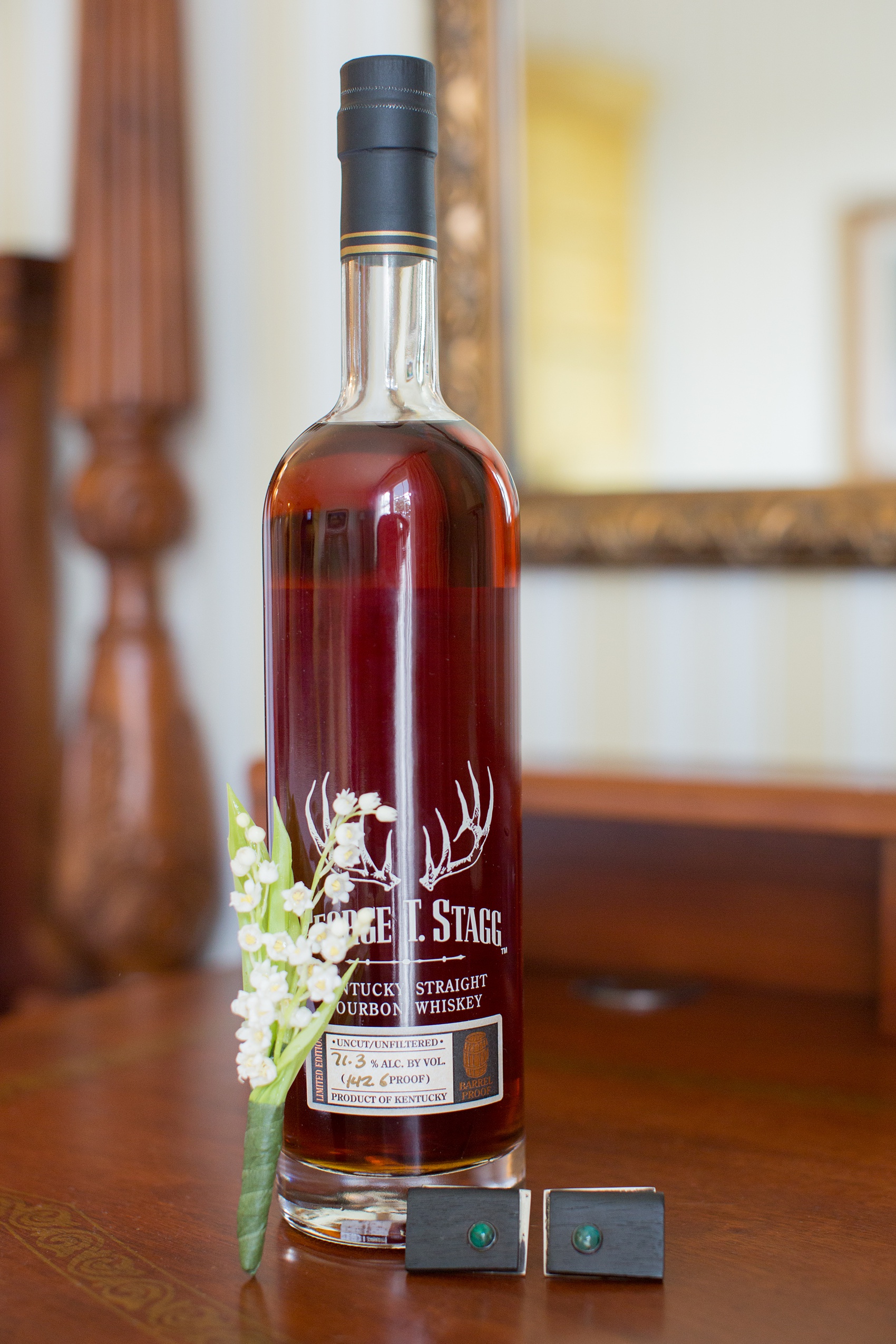 Josh wore a Lily of the Valley boutonniere to compliment Rebecca's bouquet and really special wooden cufflinks a dear Disney friend gave him. I love how the green gemstone matched Rebecca's gorgeous emerald bracelet and how her blue earrings matched his tie. (They were a gift from Josh!)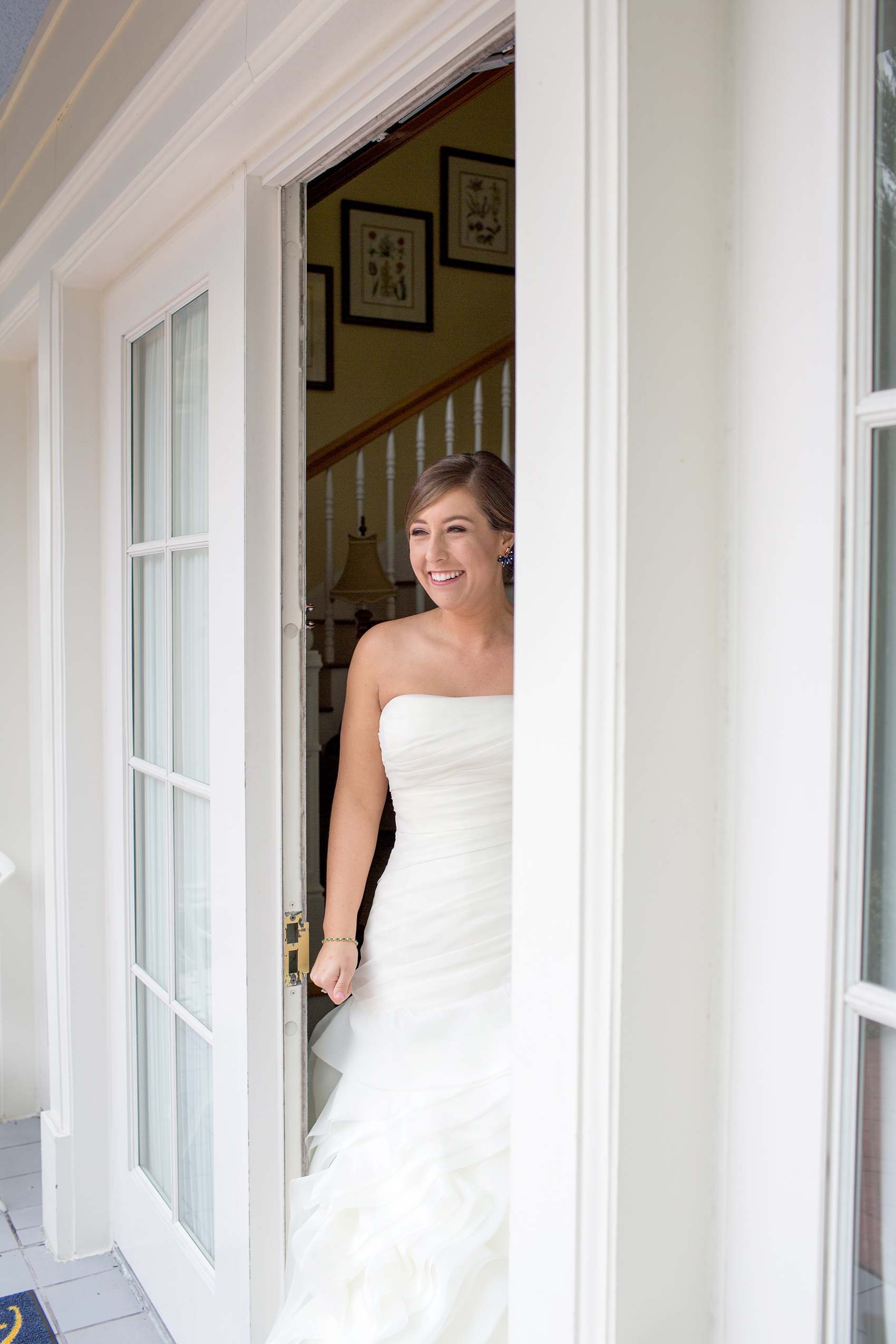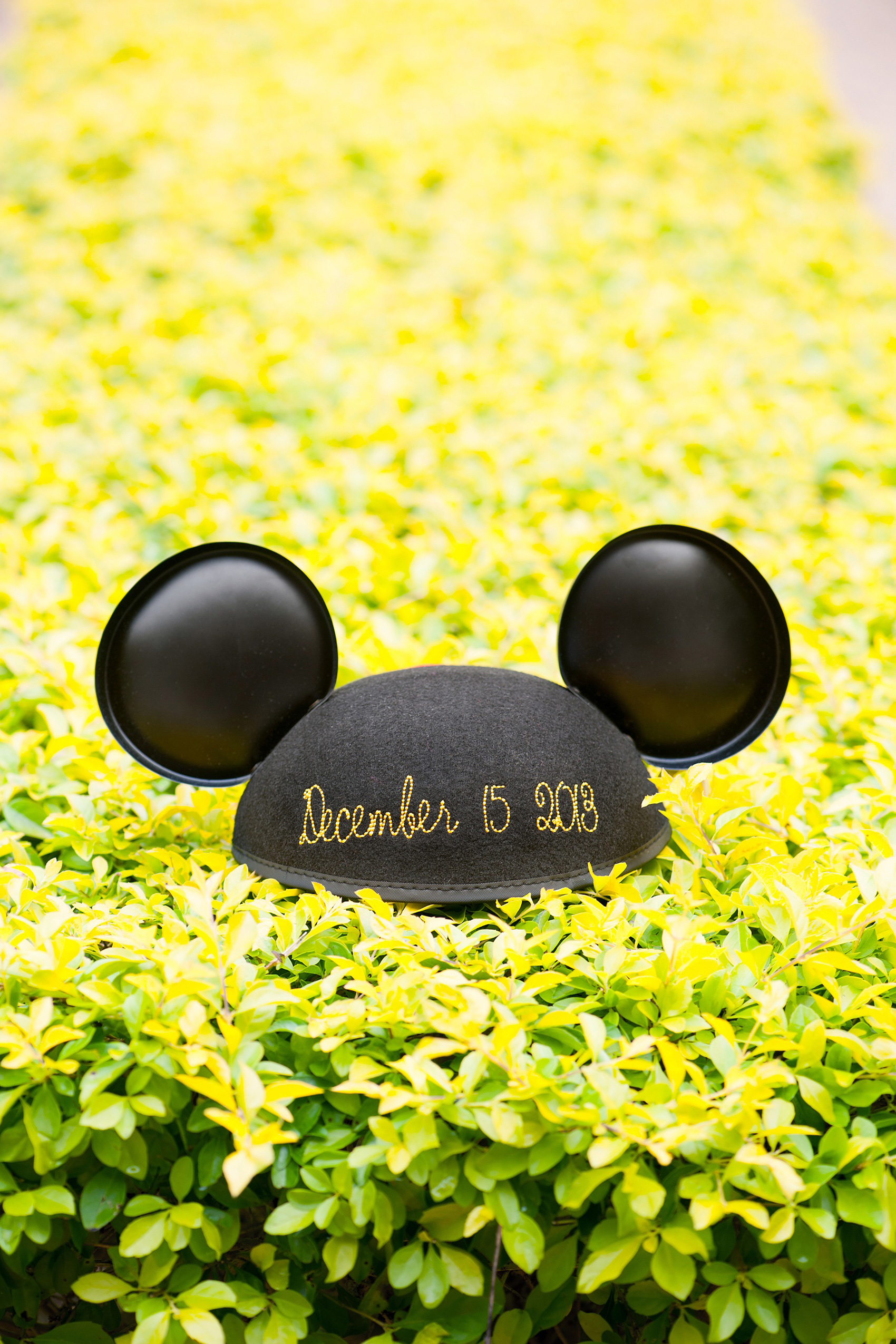 Their first look was just them – and I loved seeing their reactions! We had a blast walking around to capture their Disney Boardwalk wedding photos and BoardWalk Inn first look, capturing their portraits. I adore the vibrant colors around the resort and how every aspect of Walt Disney World allows your inner child to shine. I felt like a very honored Walt Disney World wedding photographer all day.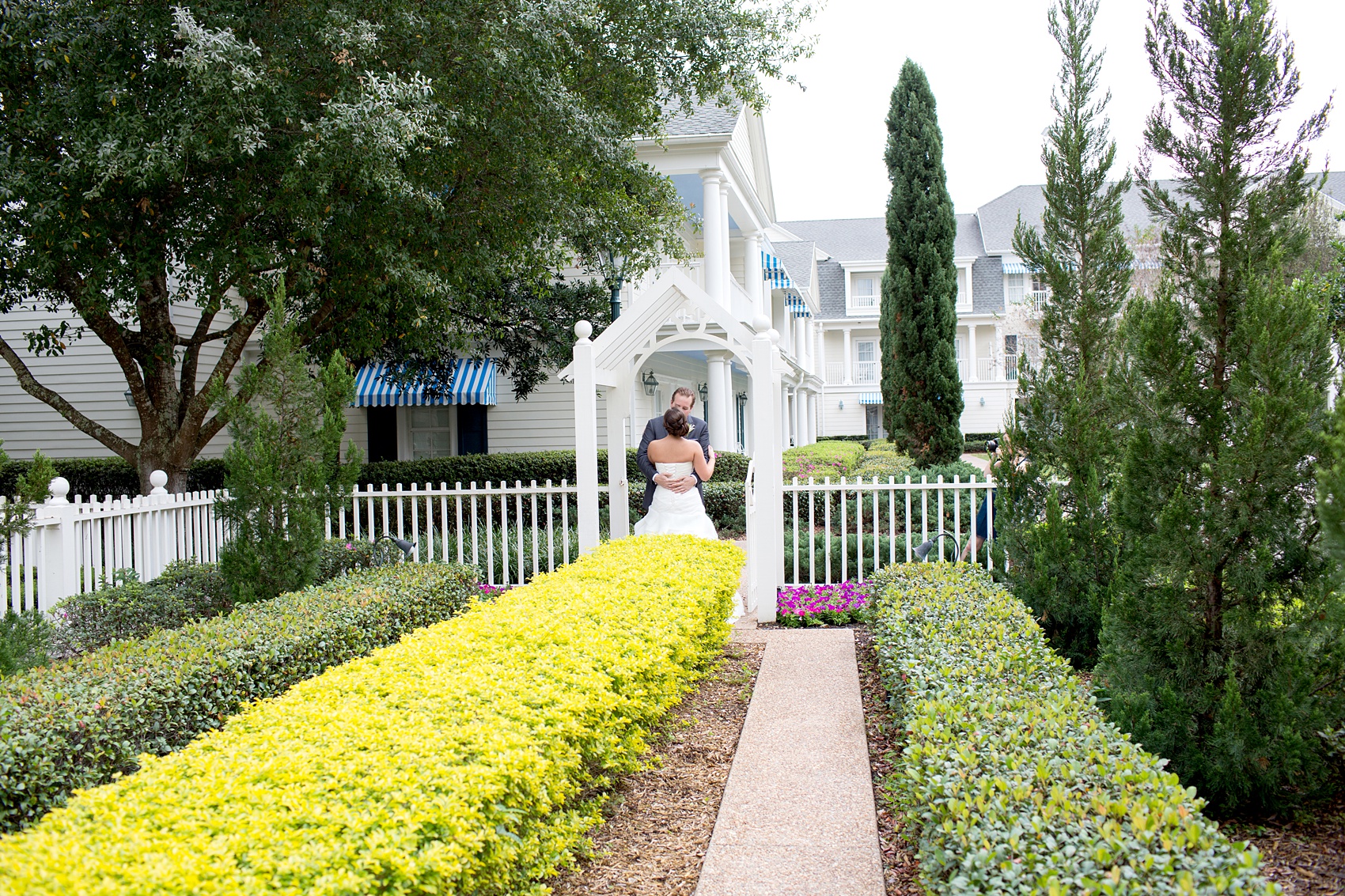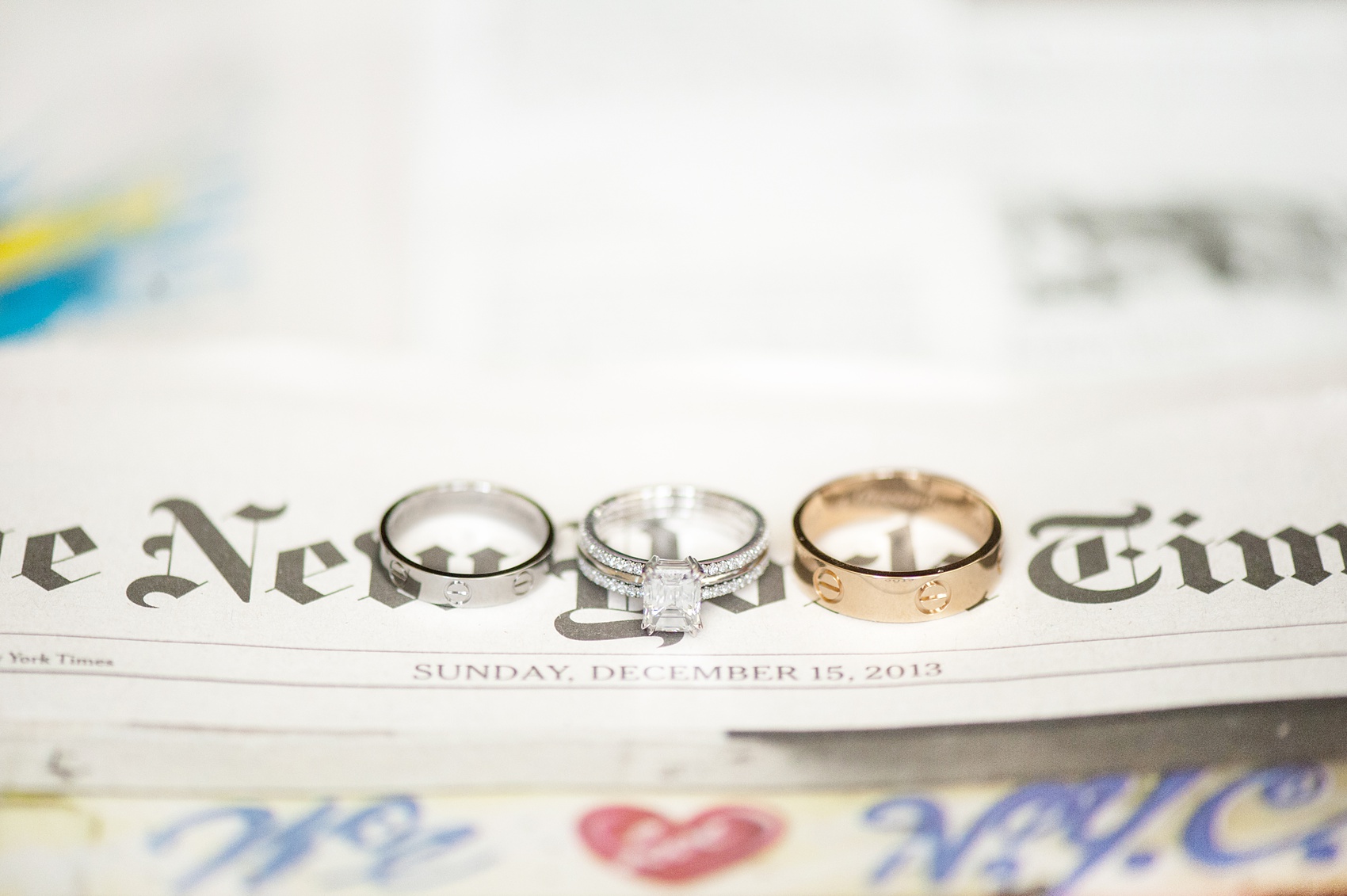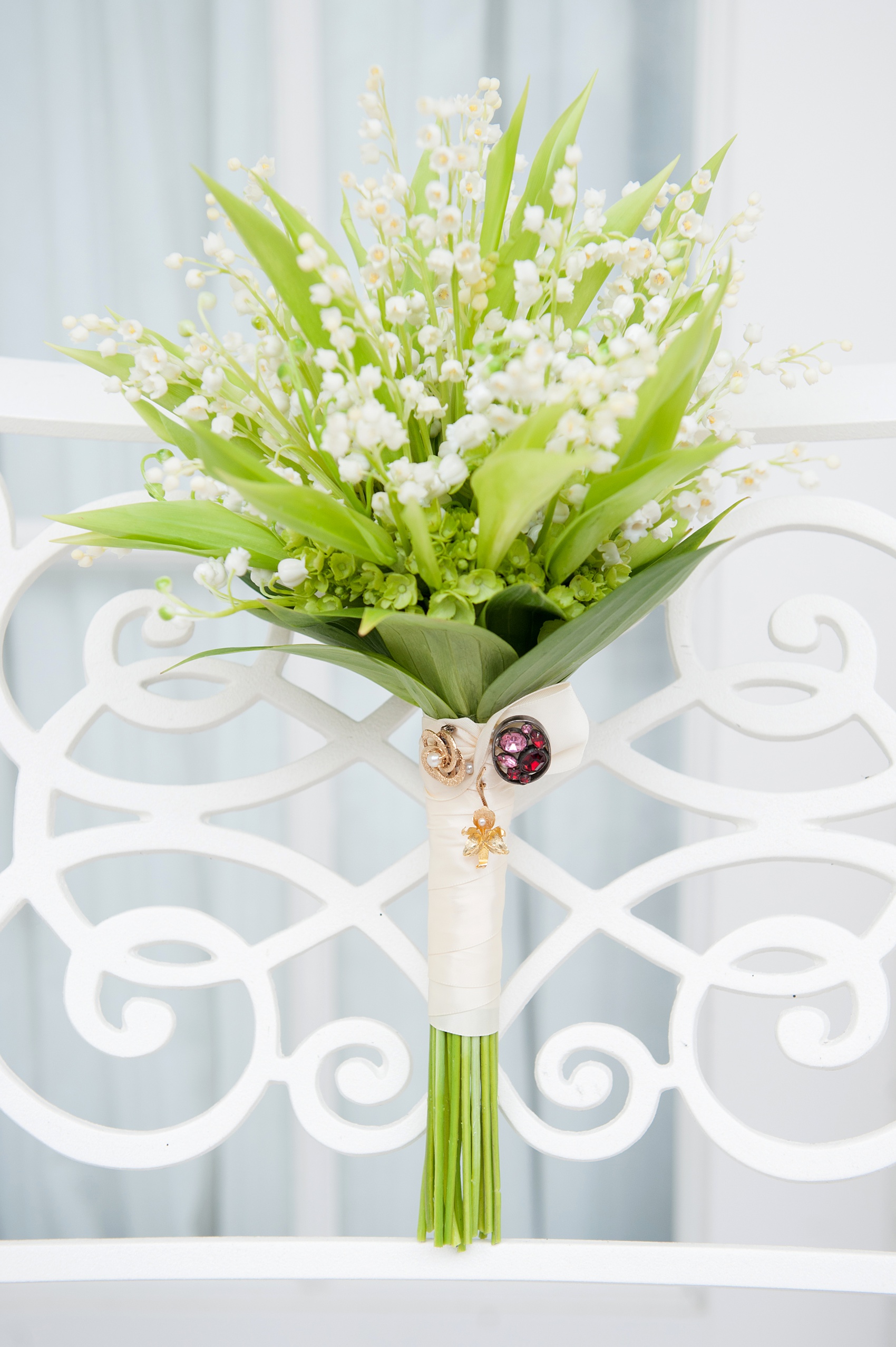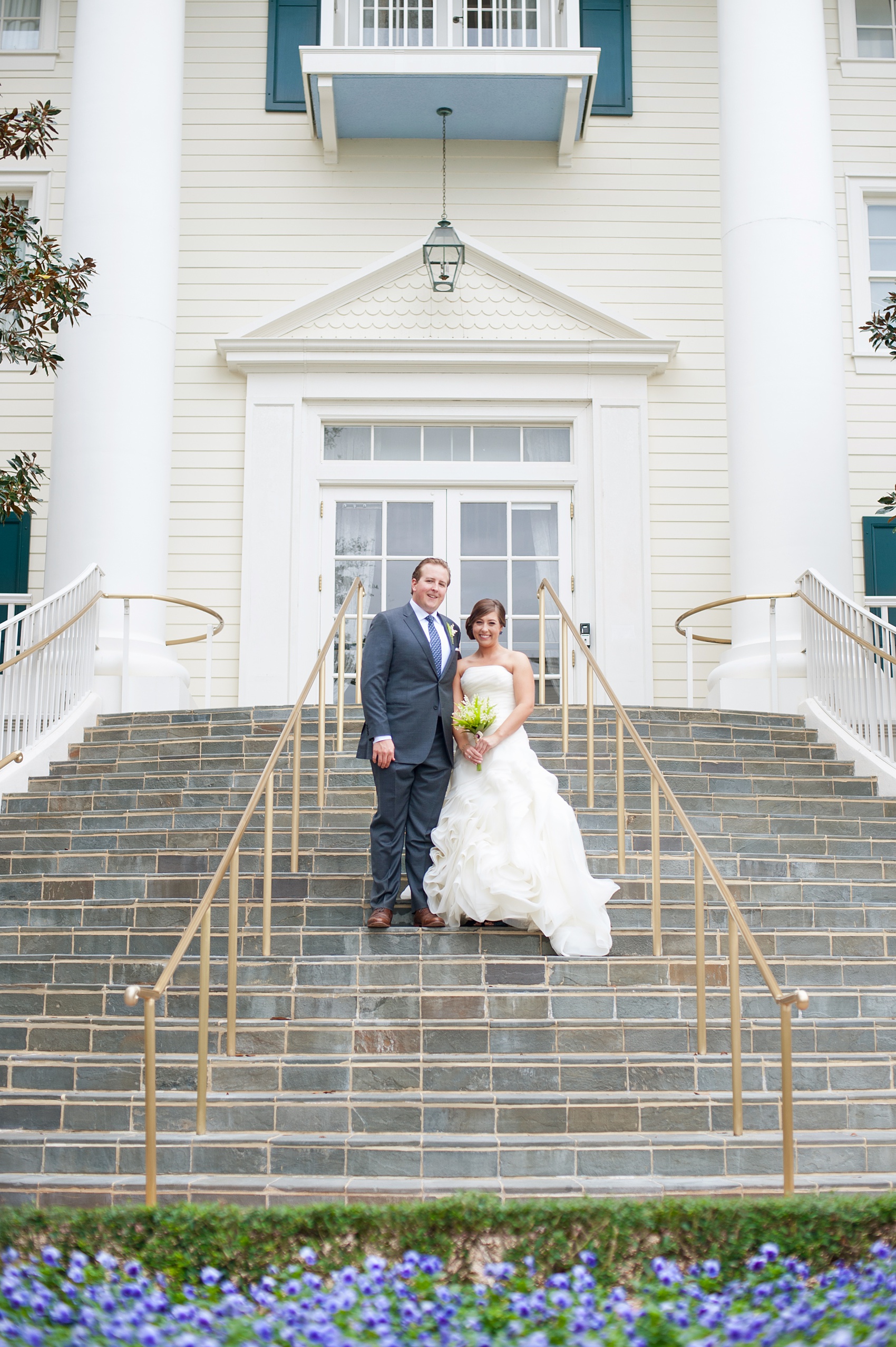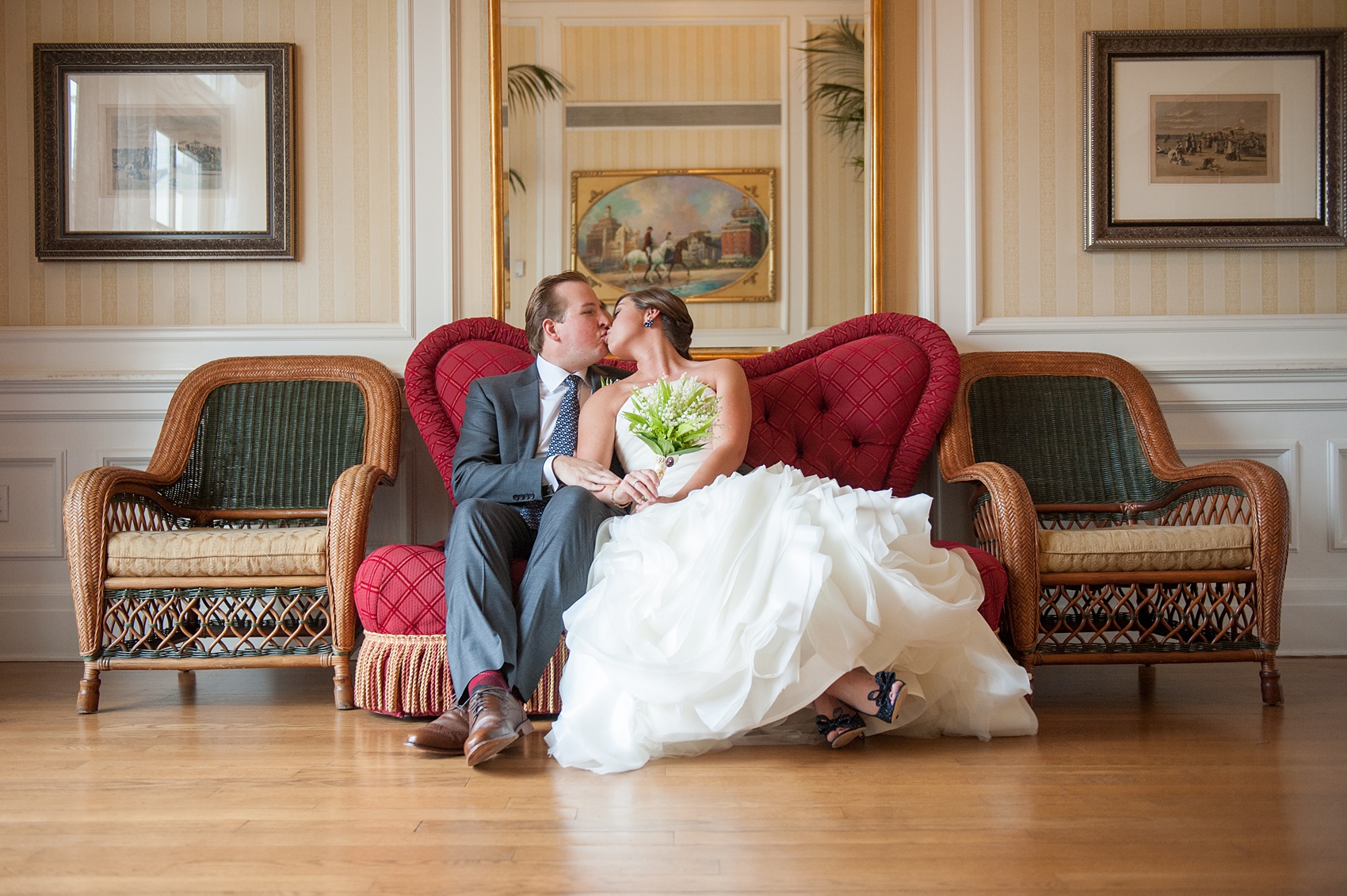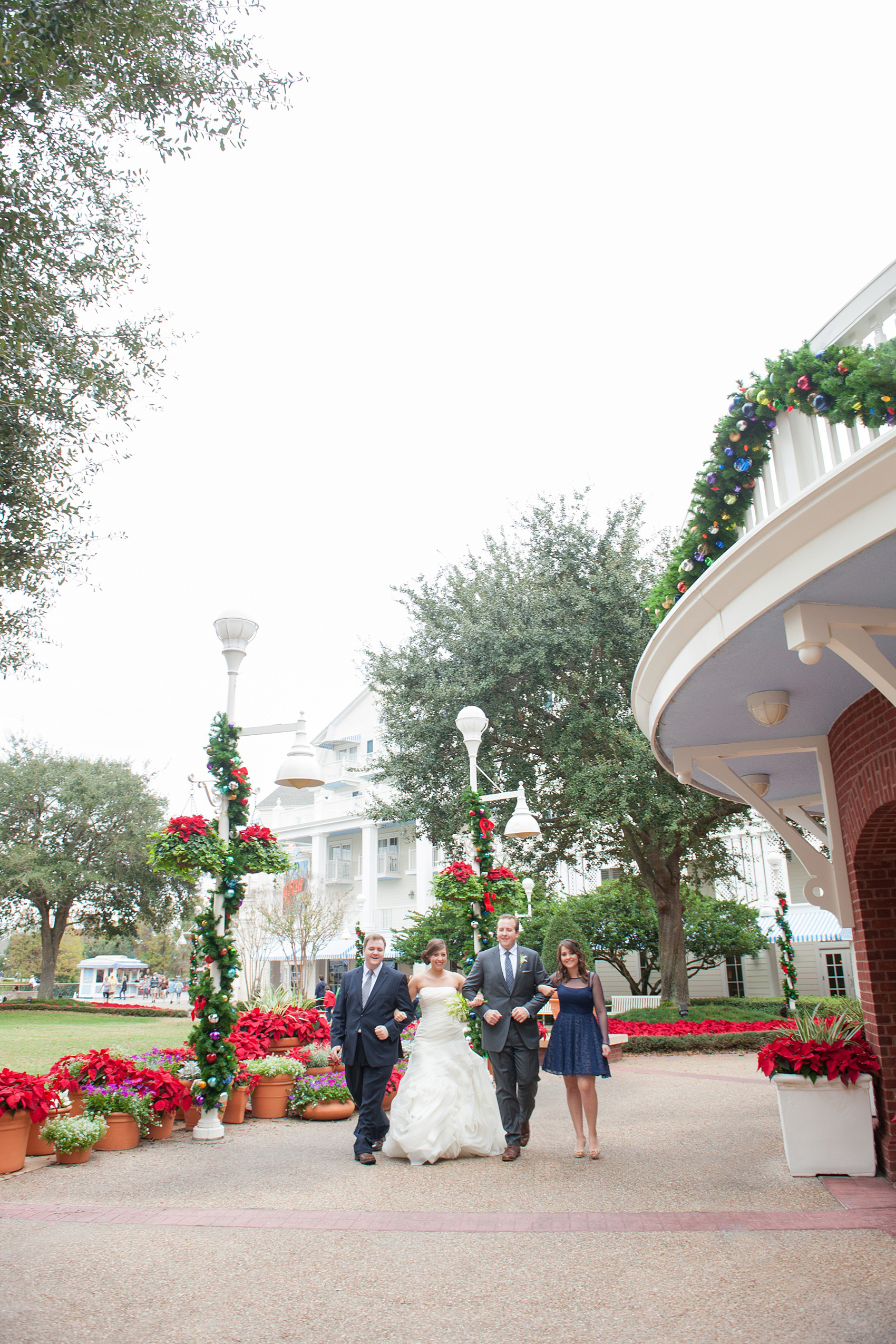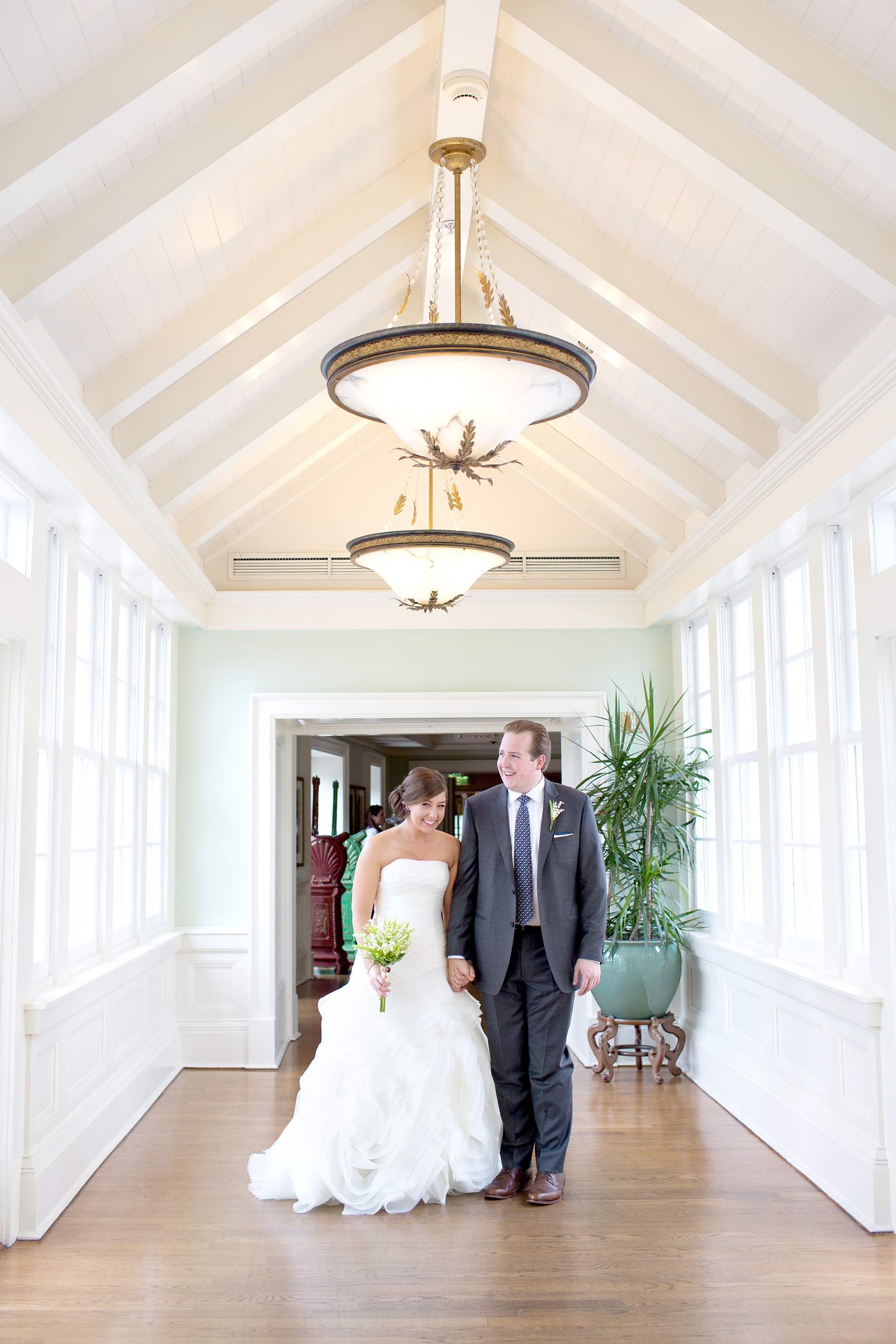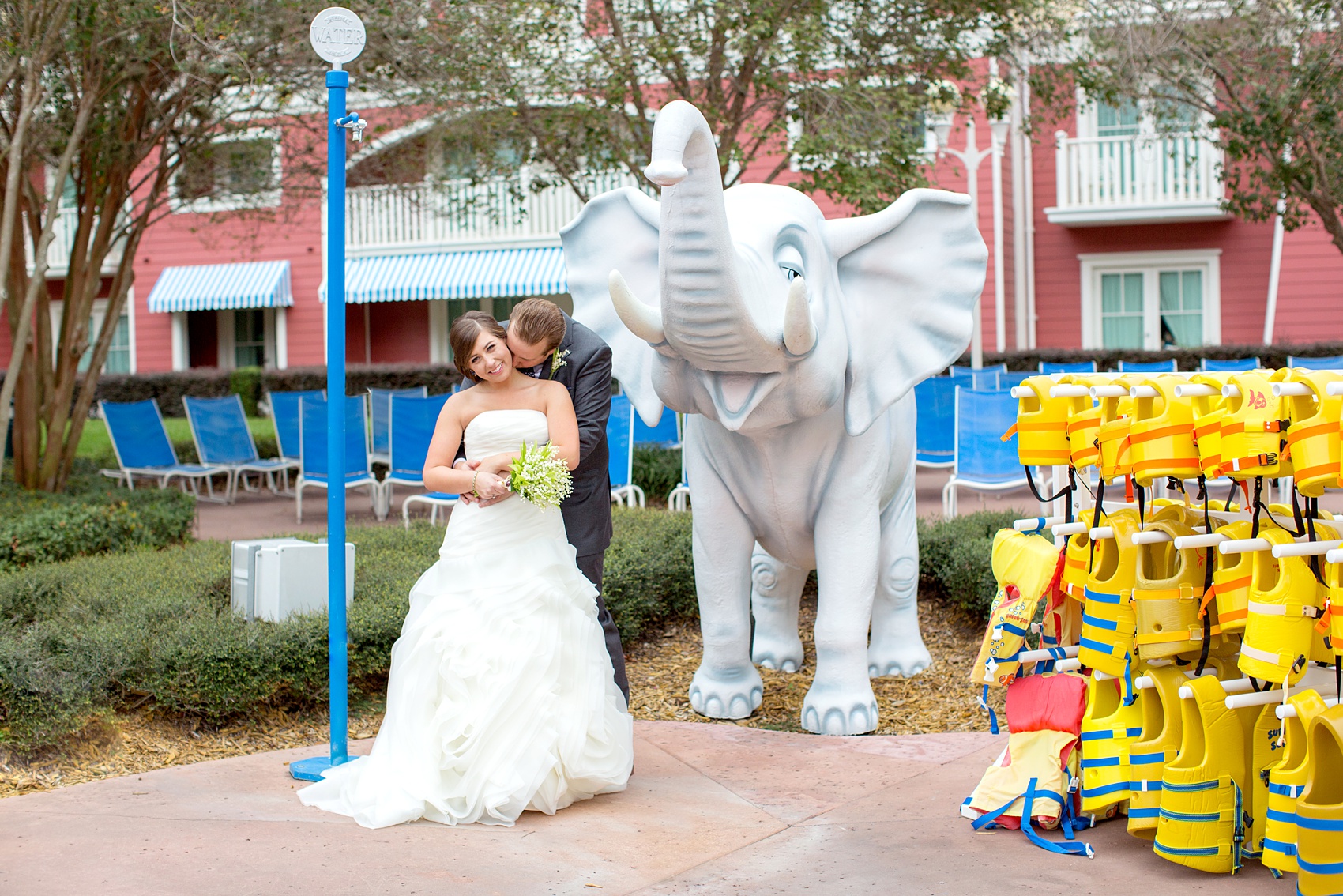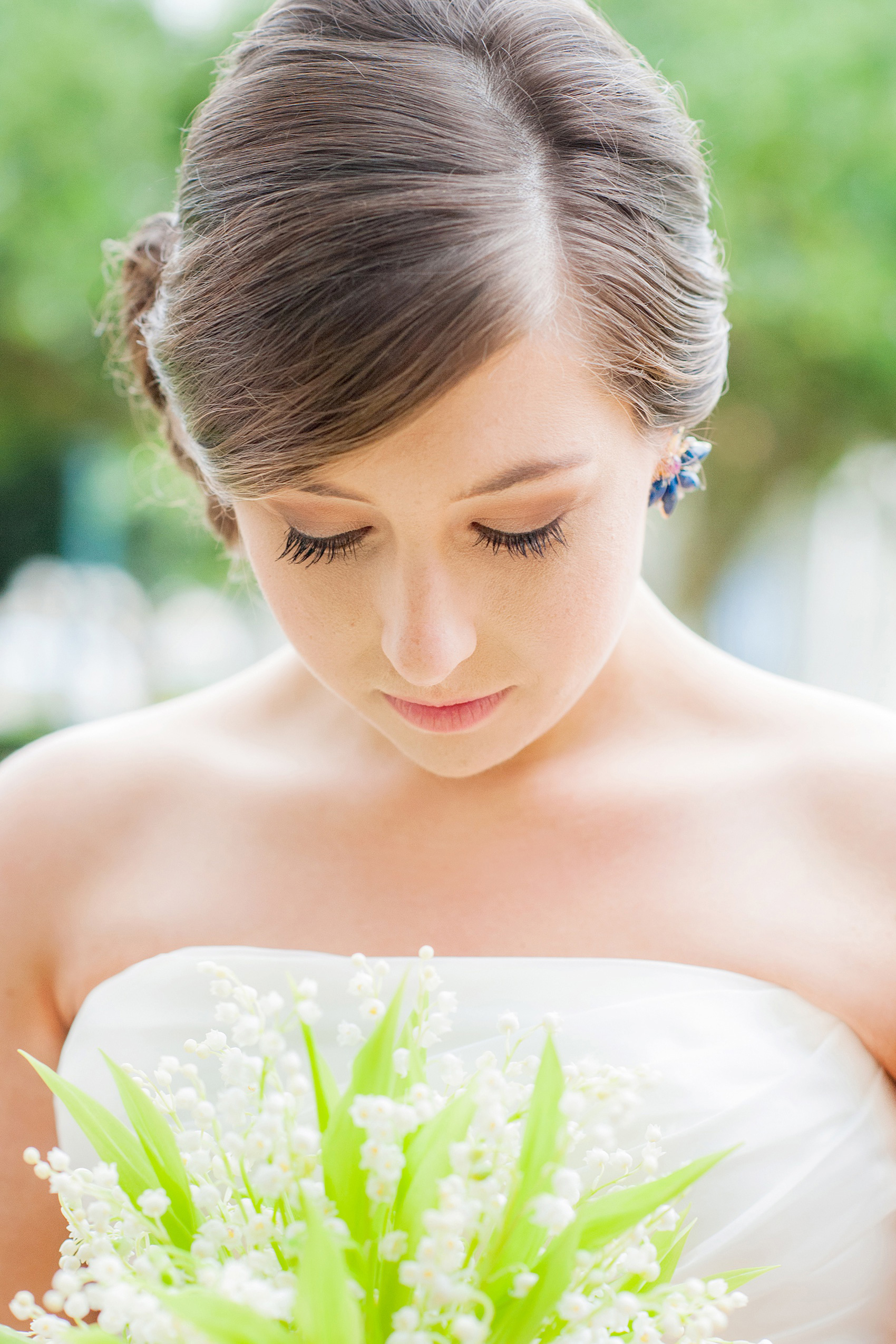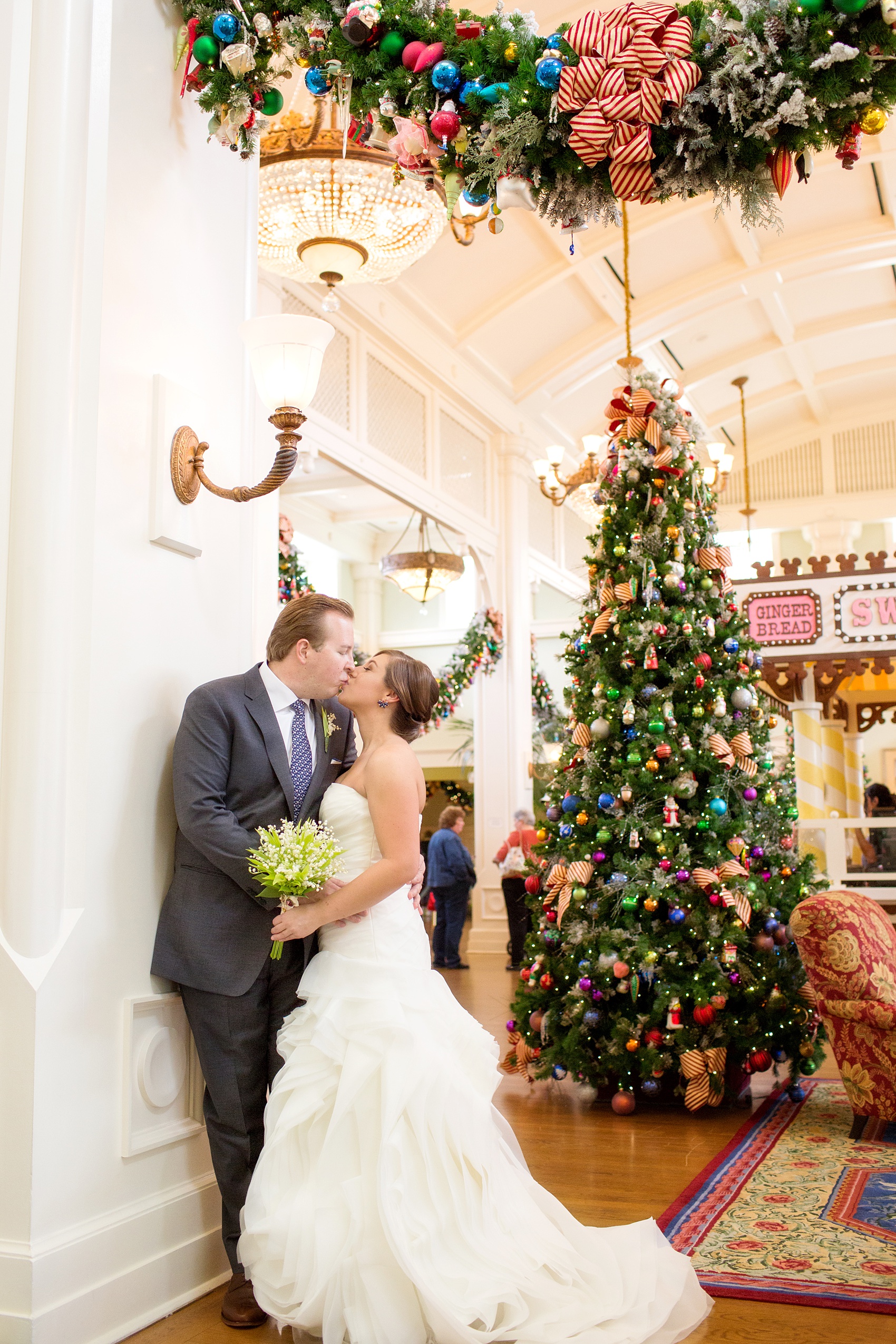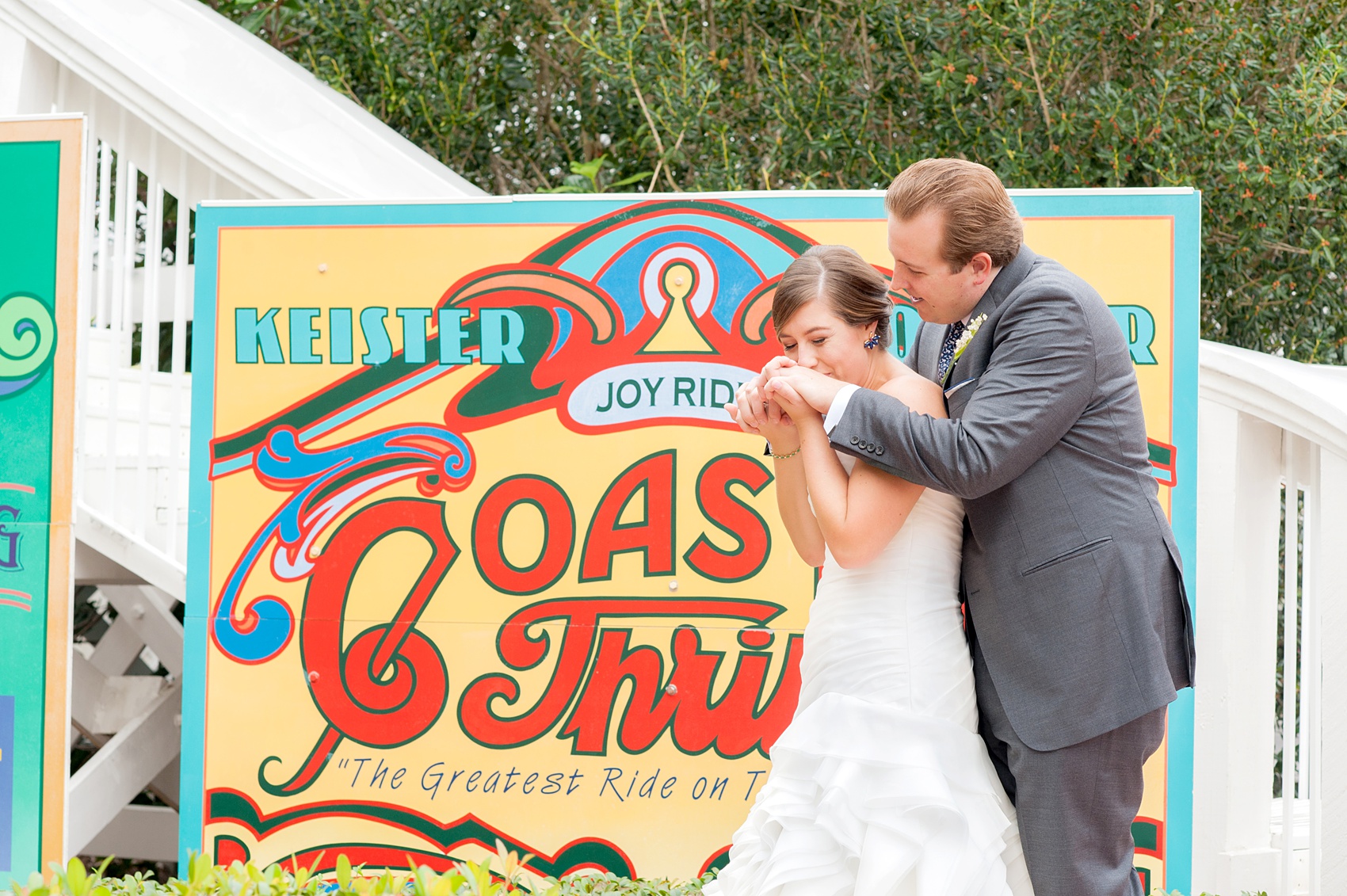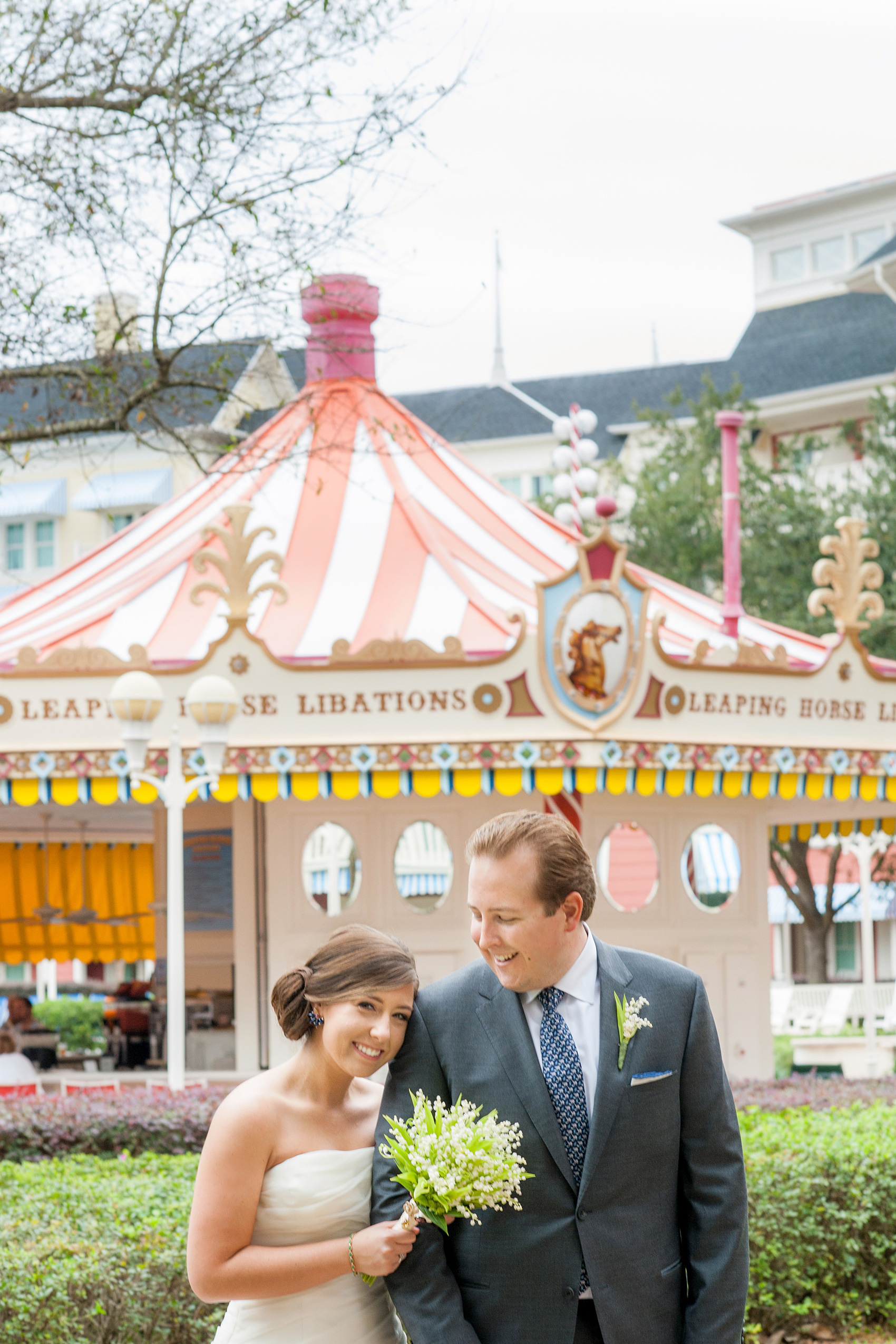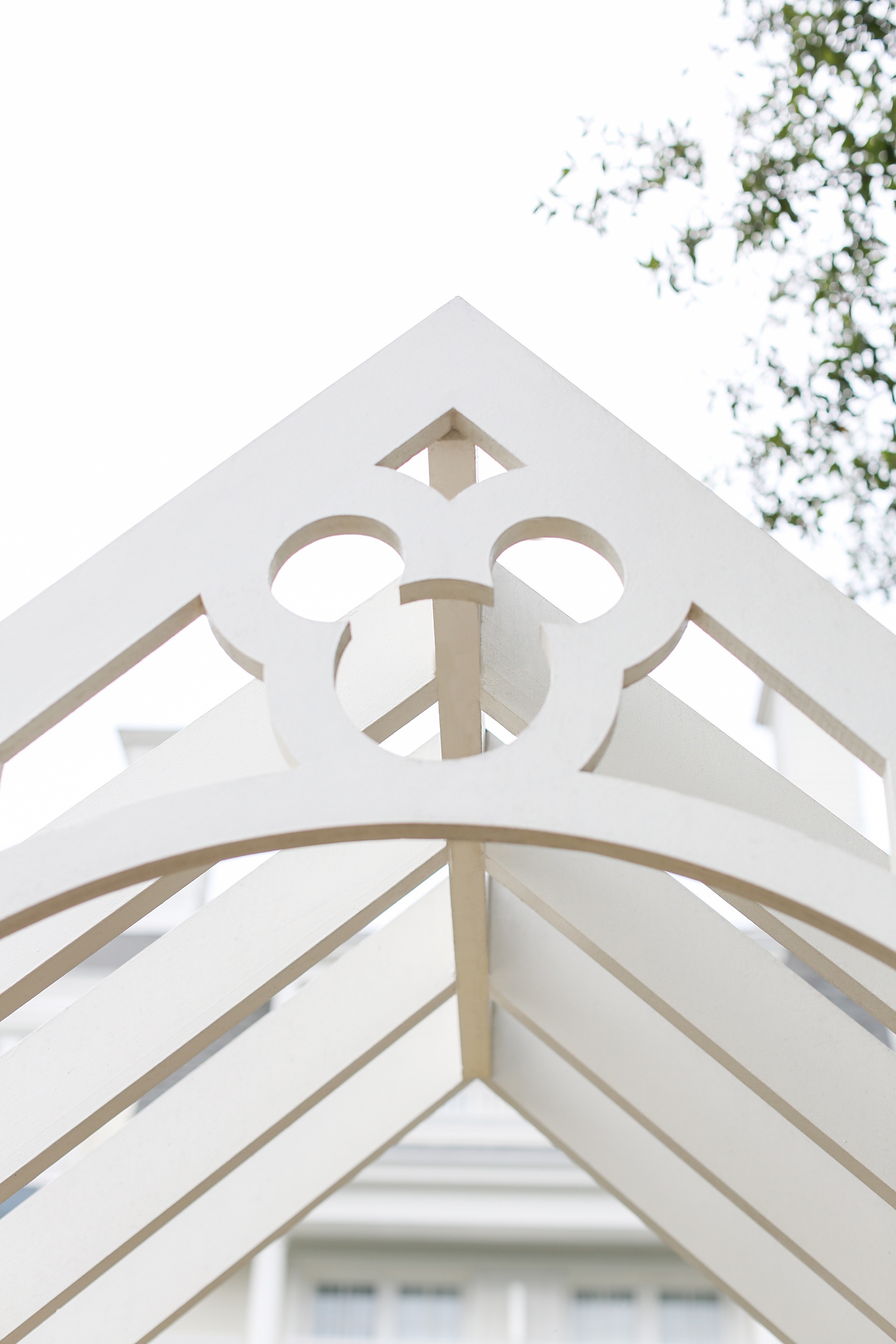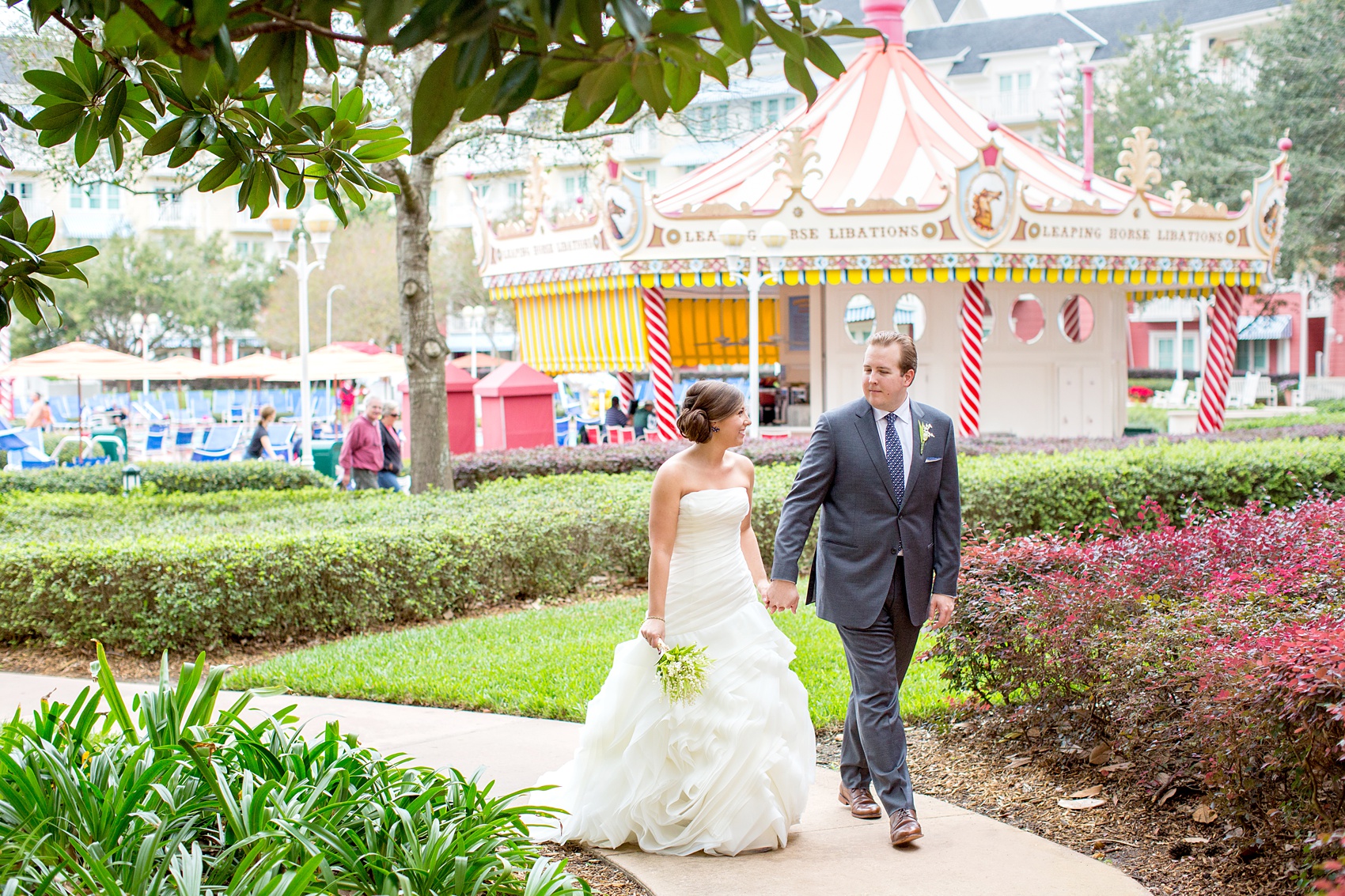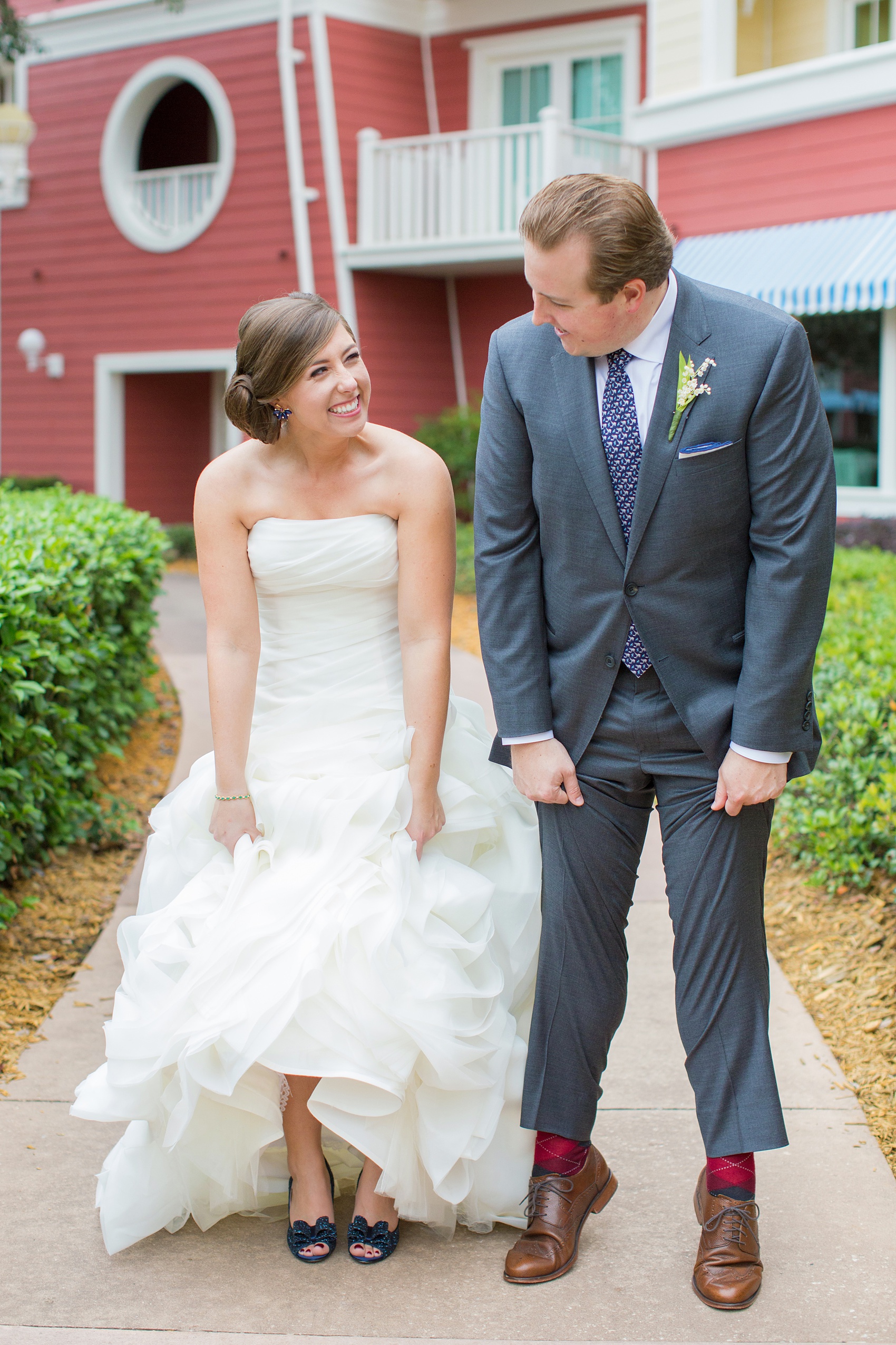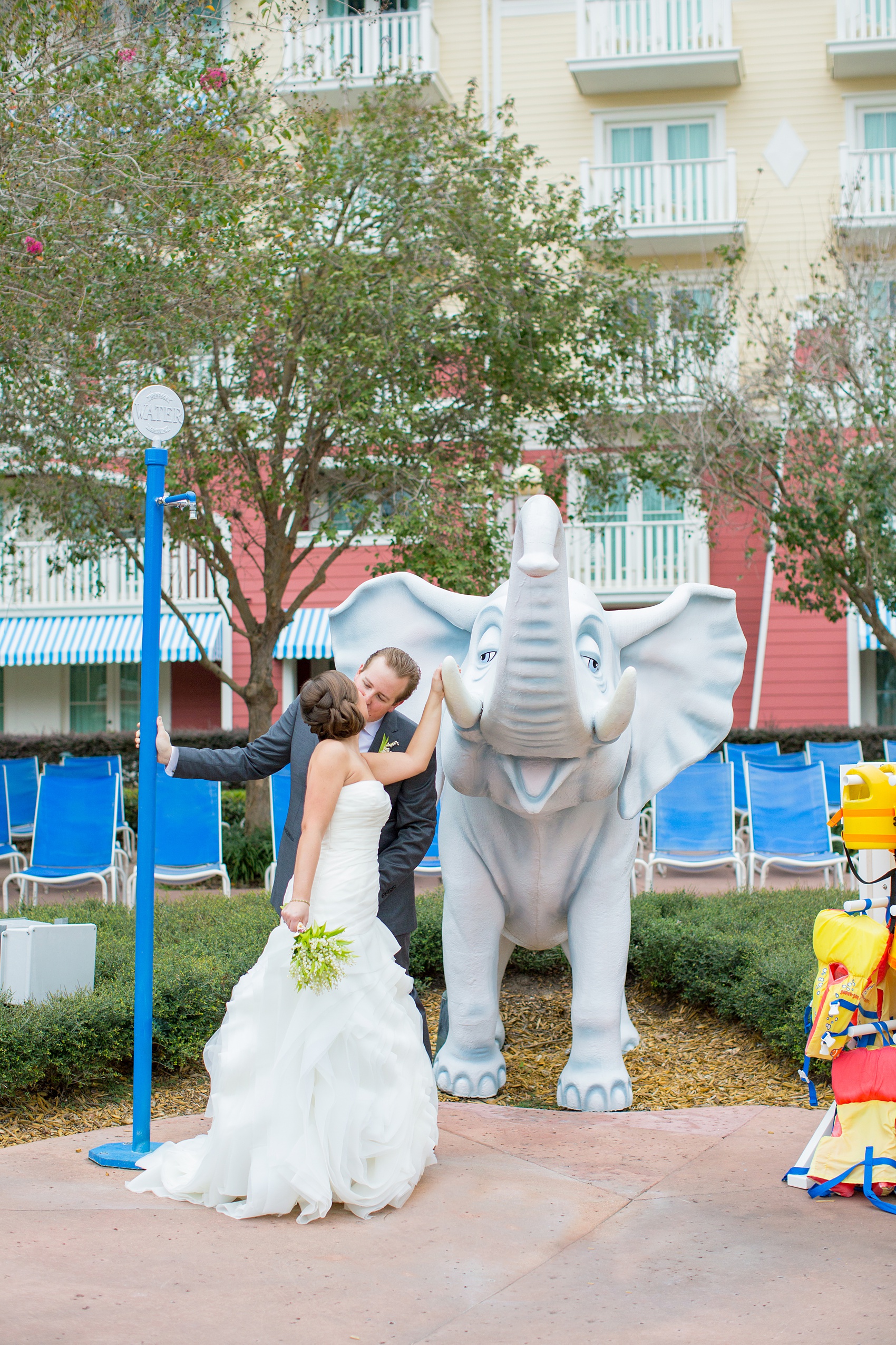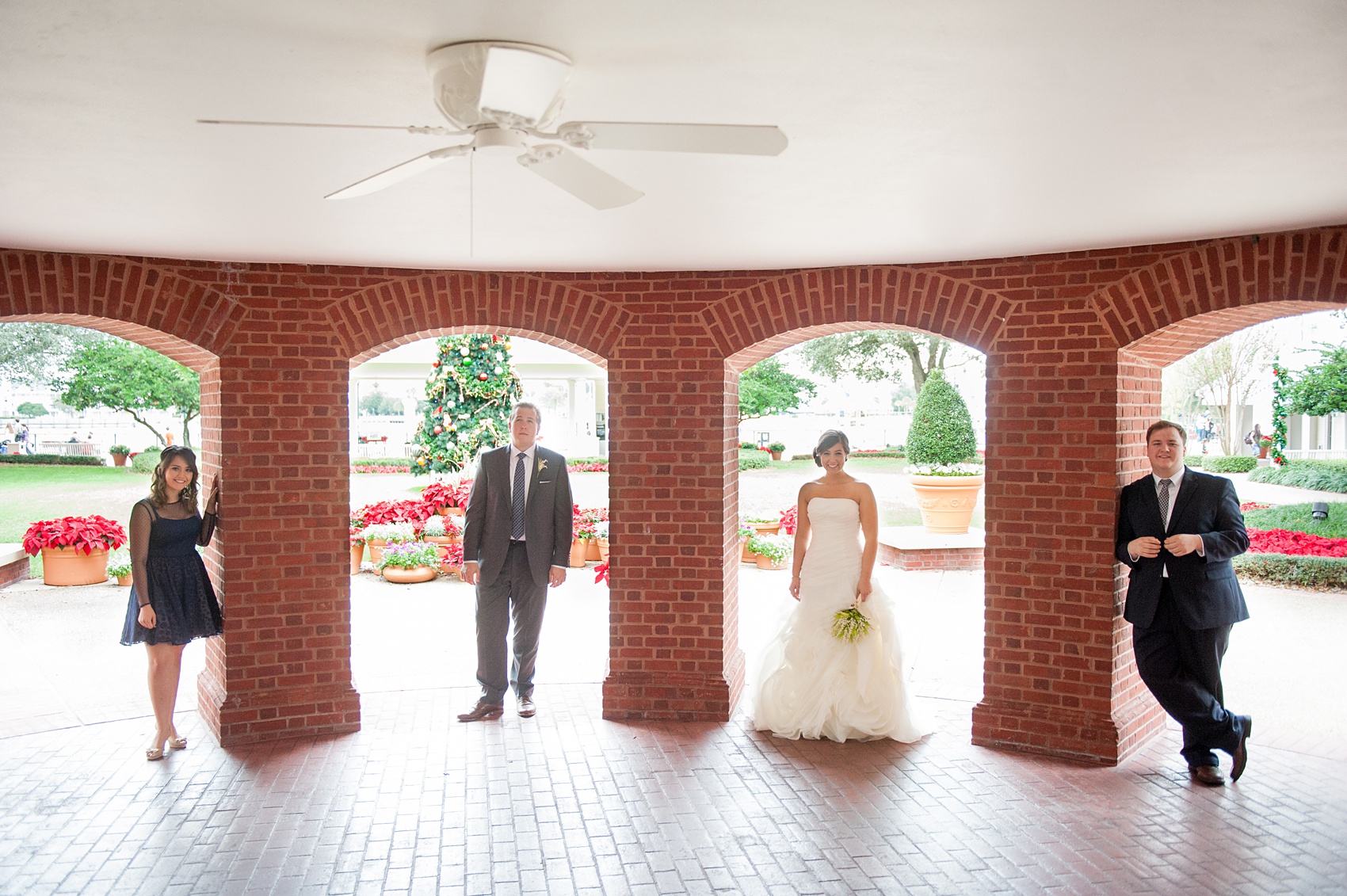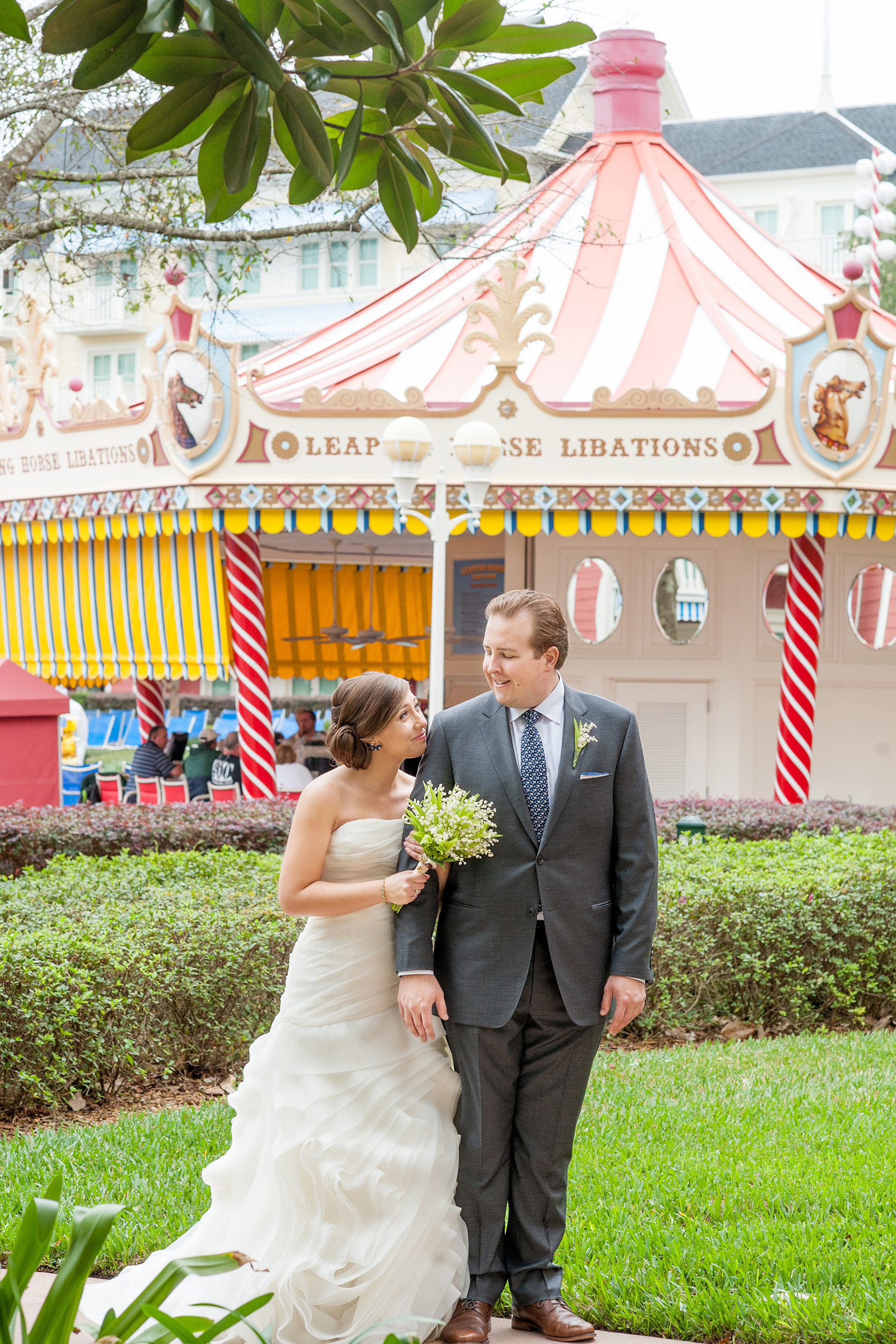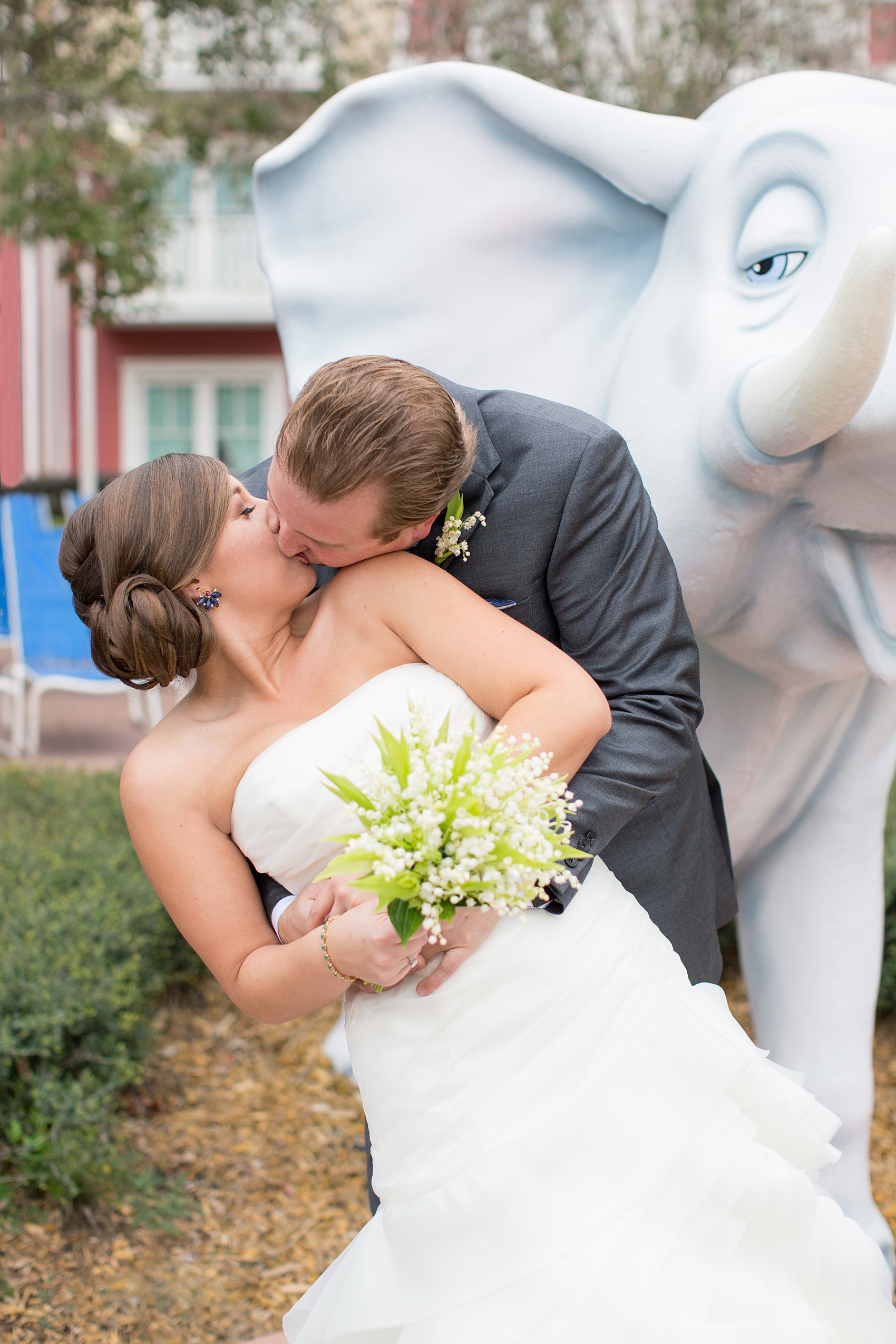 above them. It was a happy coincidence that vintage car was parked to the left of the arch. It certainly added to the photograph!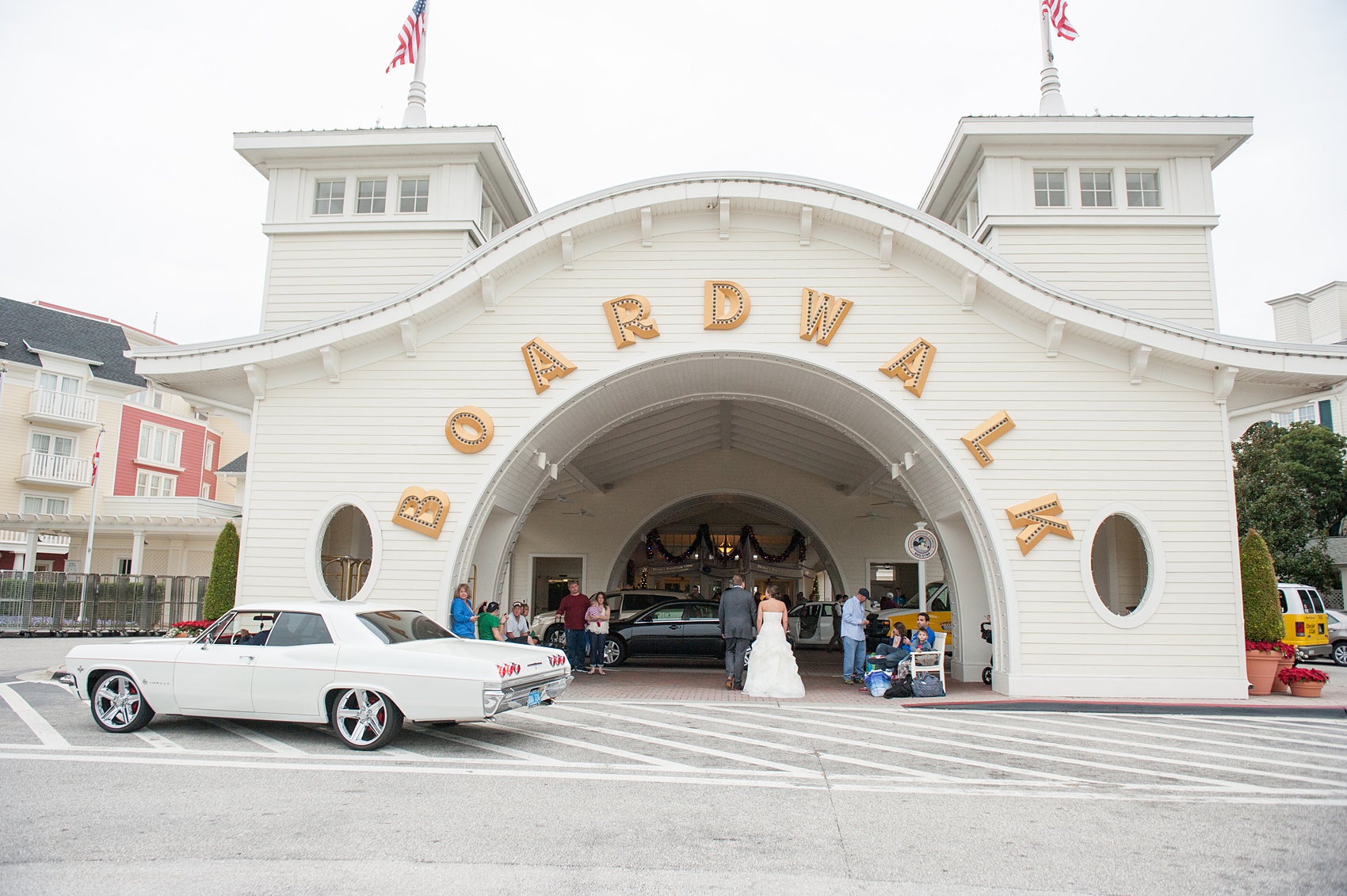 I love this iconic picture of them walking into the resort hotel, with the gold "BOARDWALK" letters arched above them. The vintage car parked to the left in the photo was a happy accident this photographer very delighted about! When we walked inside I knew I had to capture them underneath the incredible BoardWalk Inn chandelier. It's a real focal point in the lobby, which was accented by bright Christmas decorated during their November wedding date.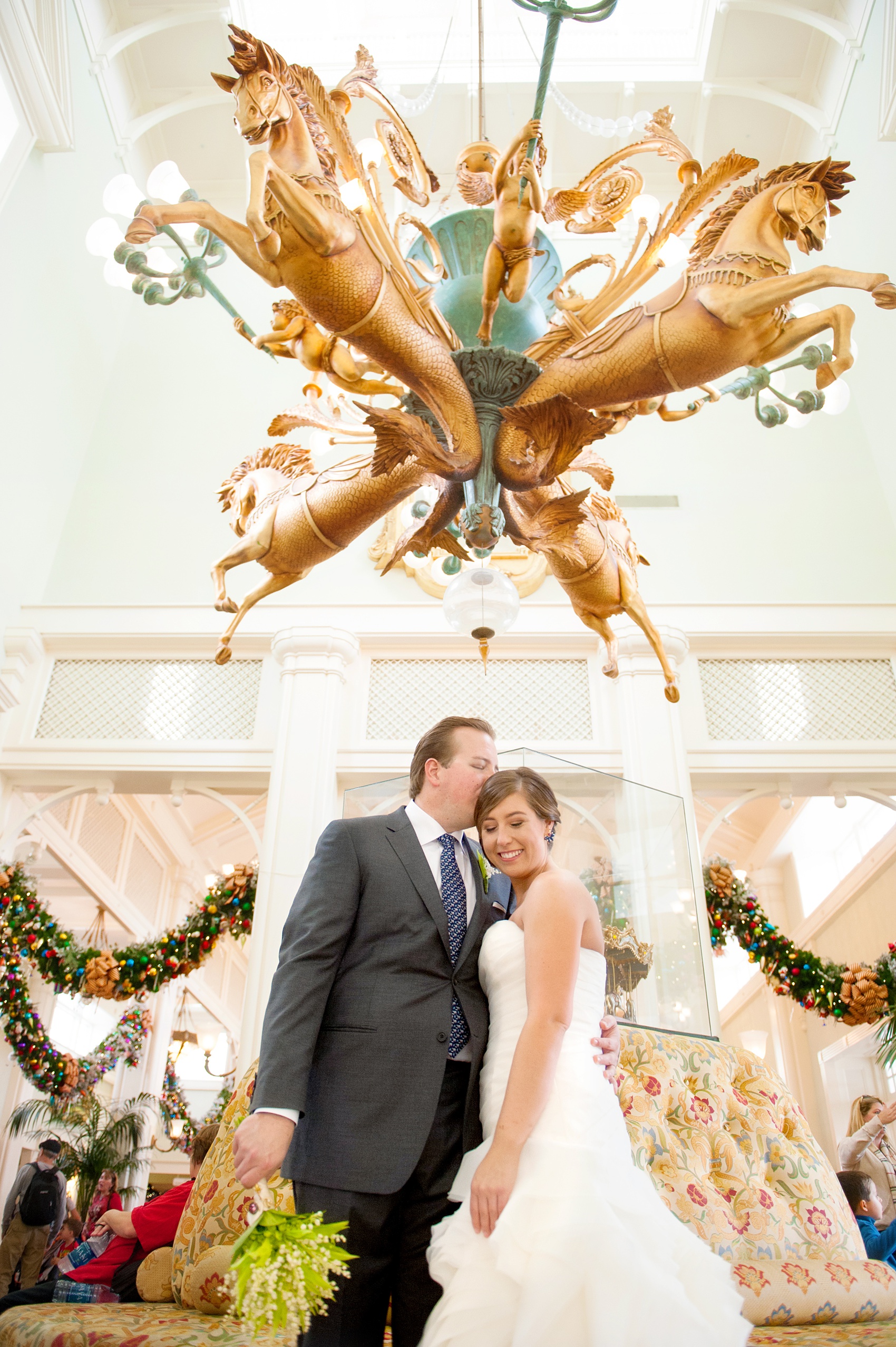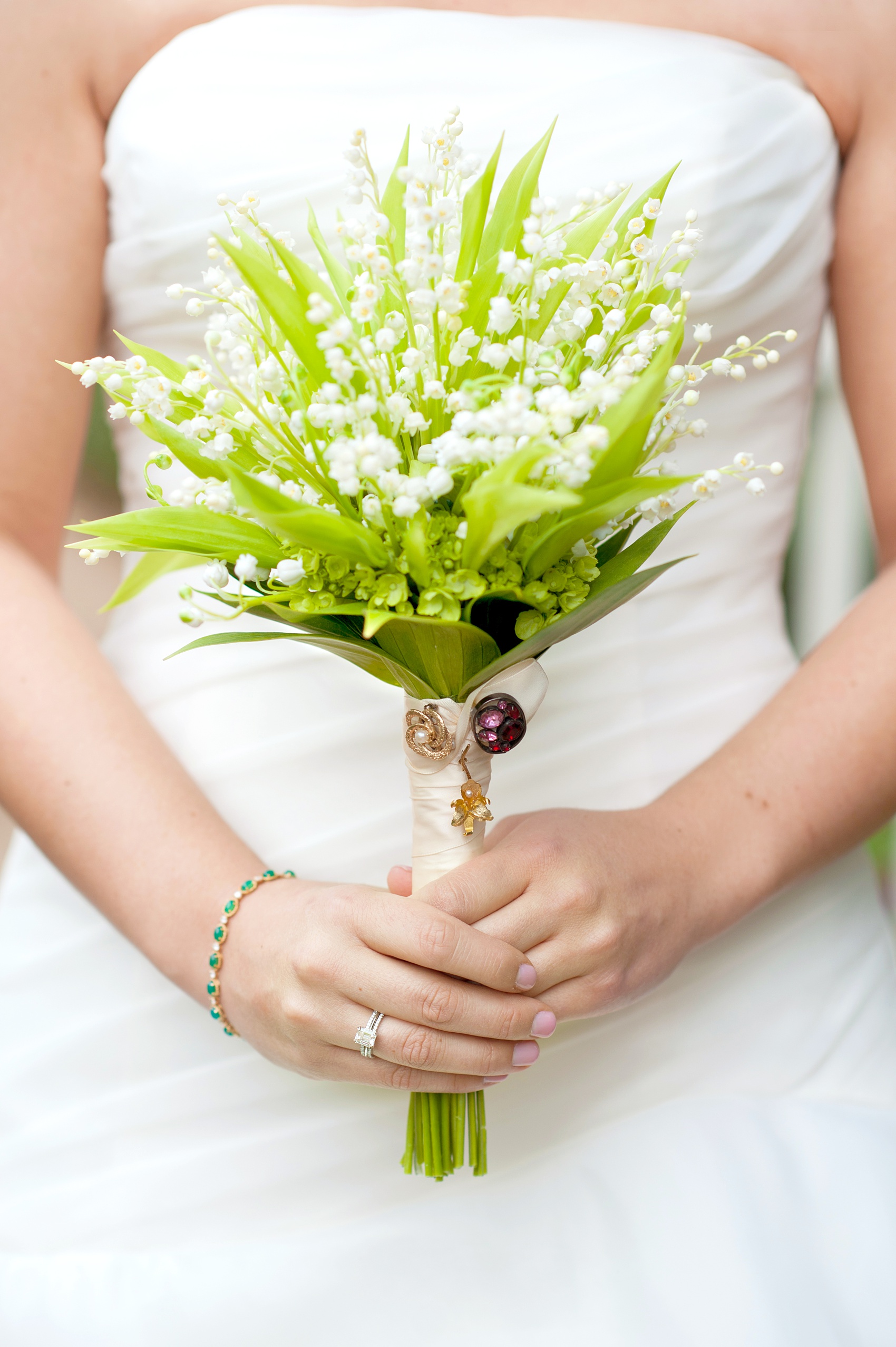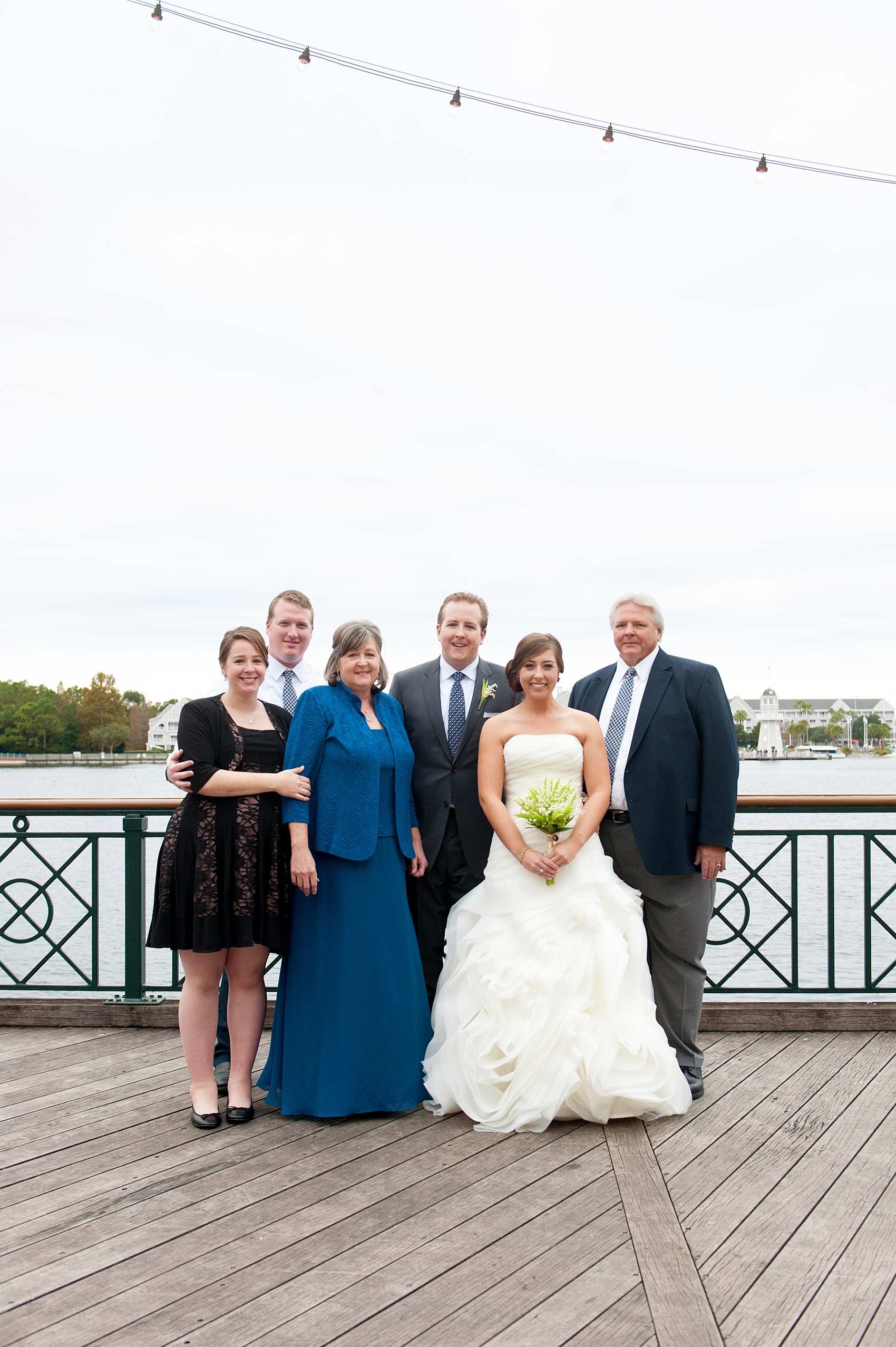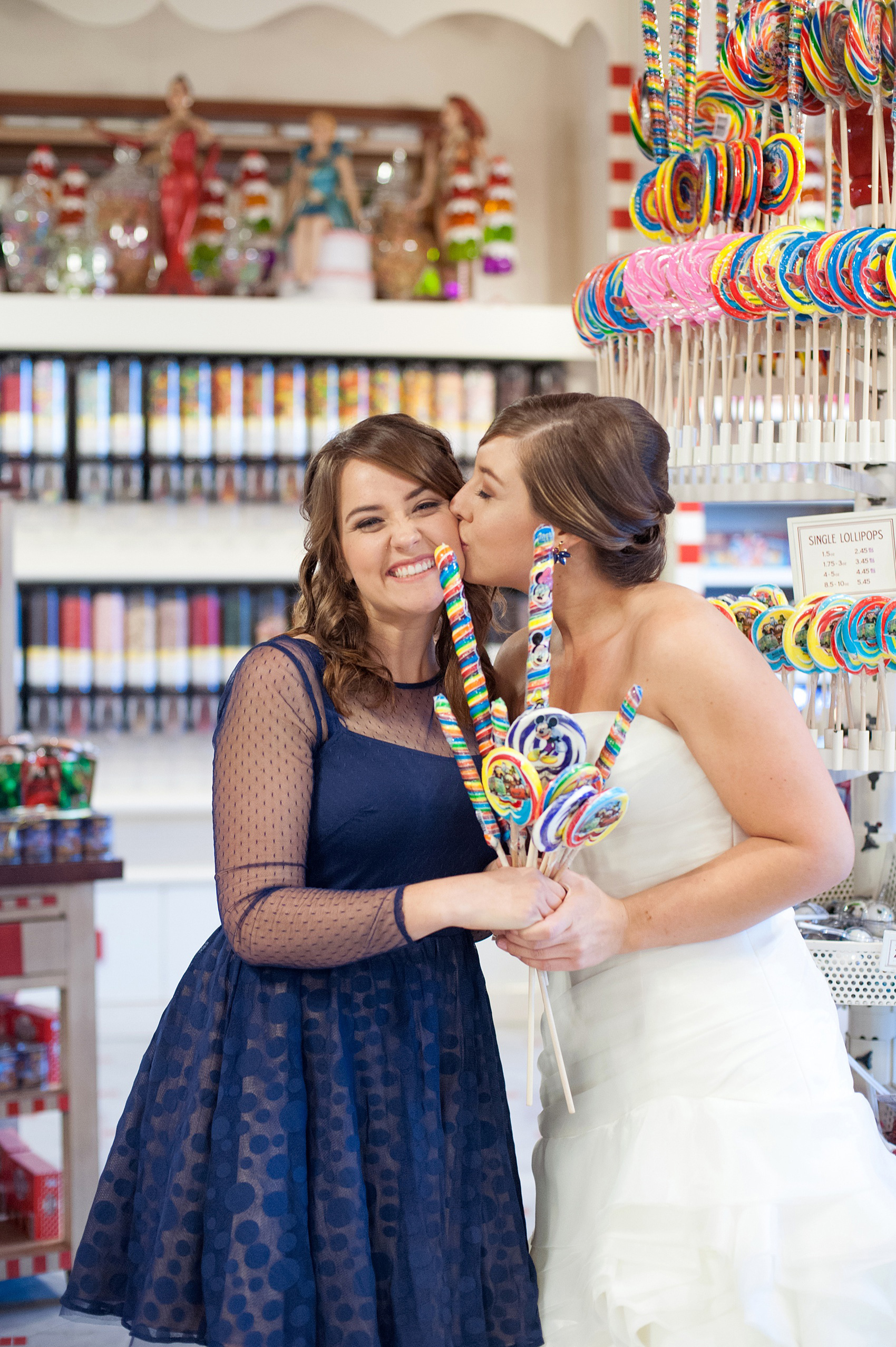 There's the special family! The Sage-Oyens! (Kisses!)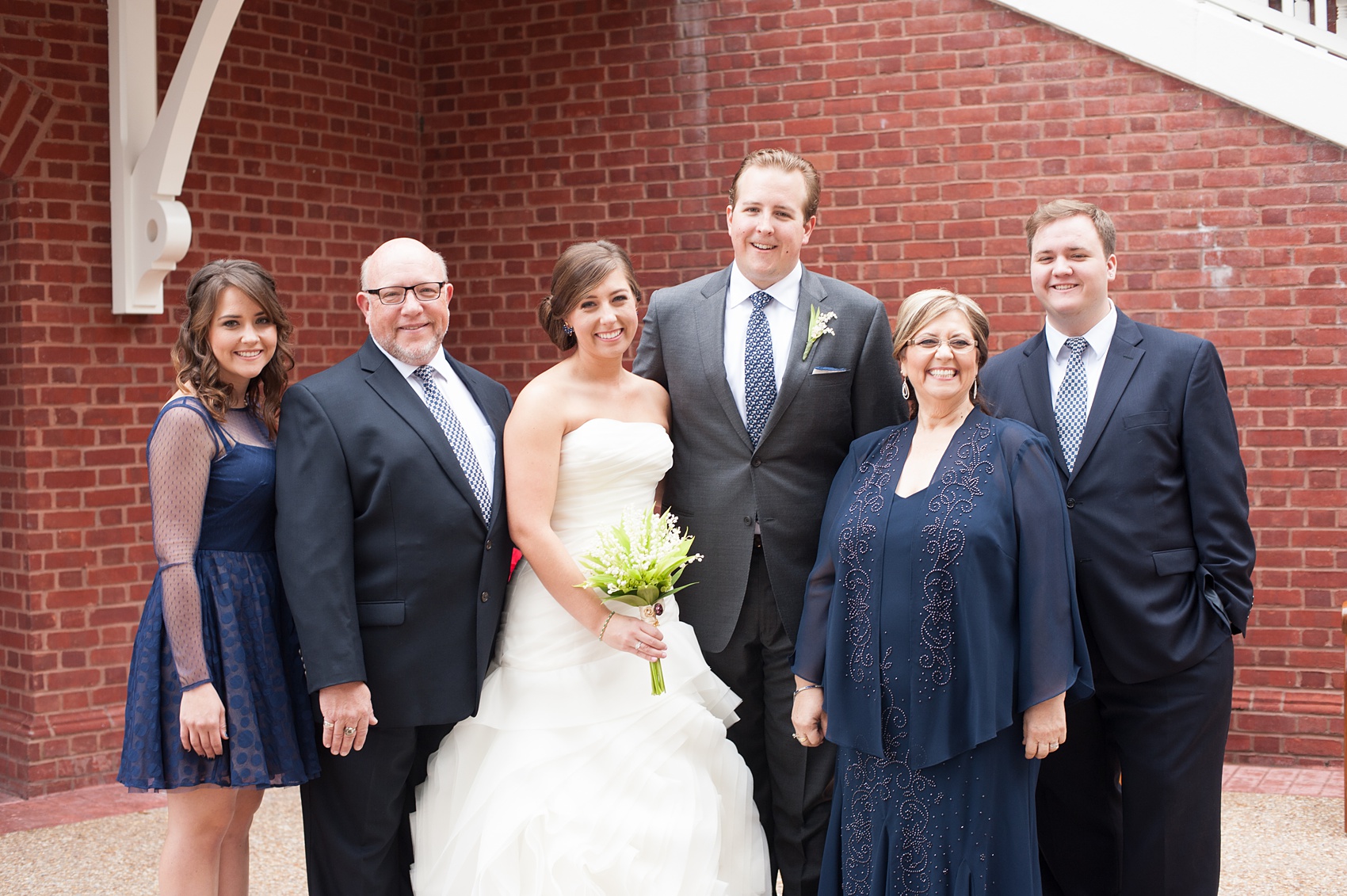 Their Cartier wedding bands were specially inscribed with their wedding date…and soon it was time to exchange their vows overlooking the magical landscape of the waterfront.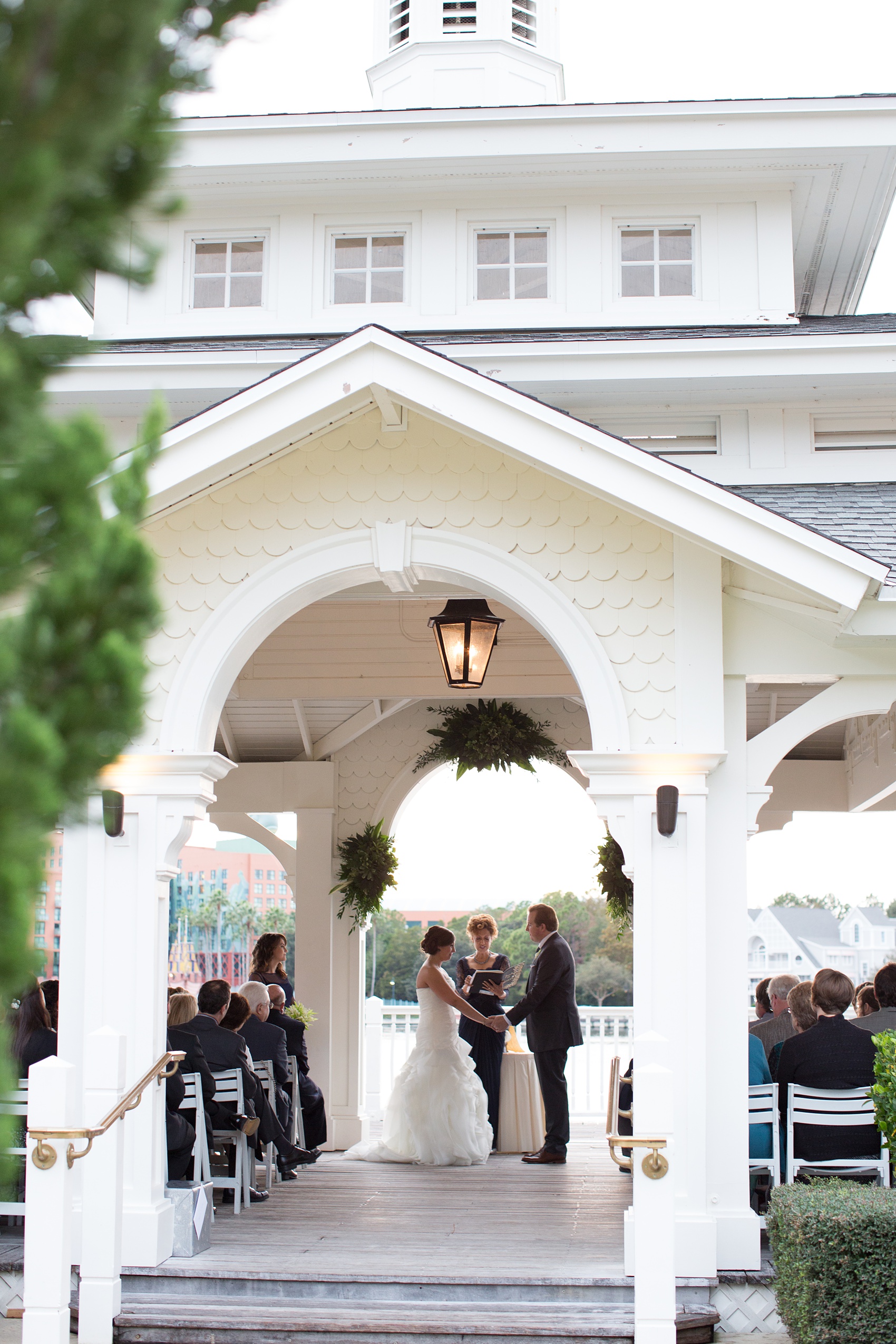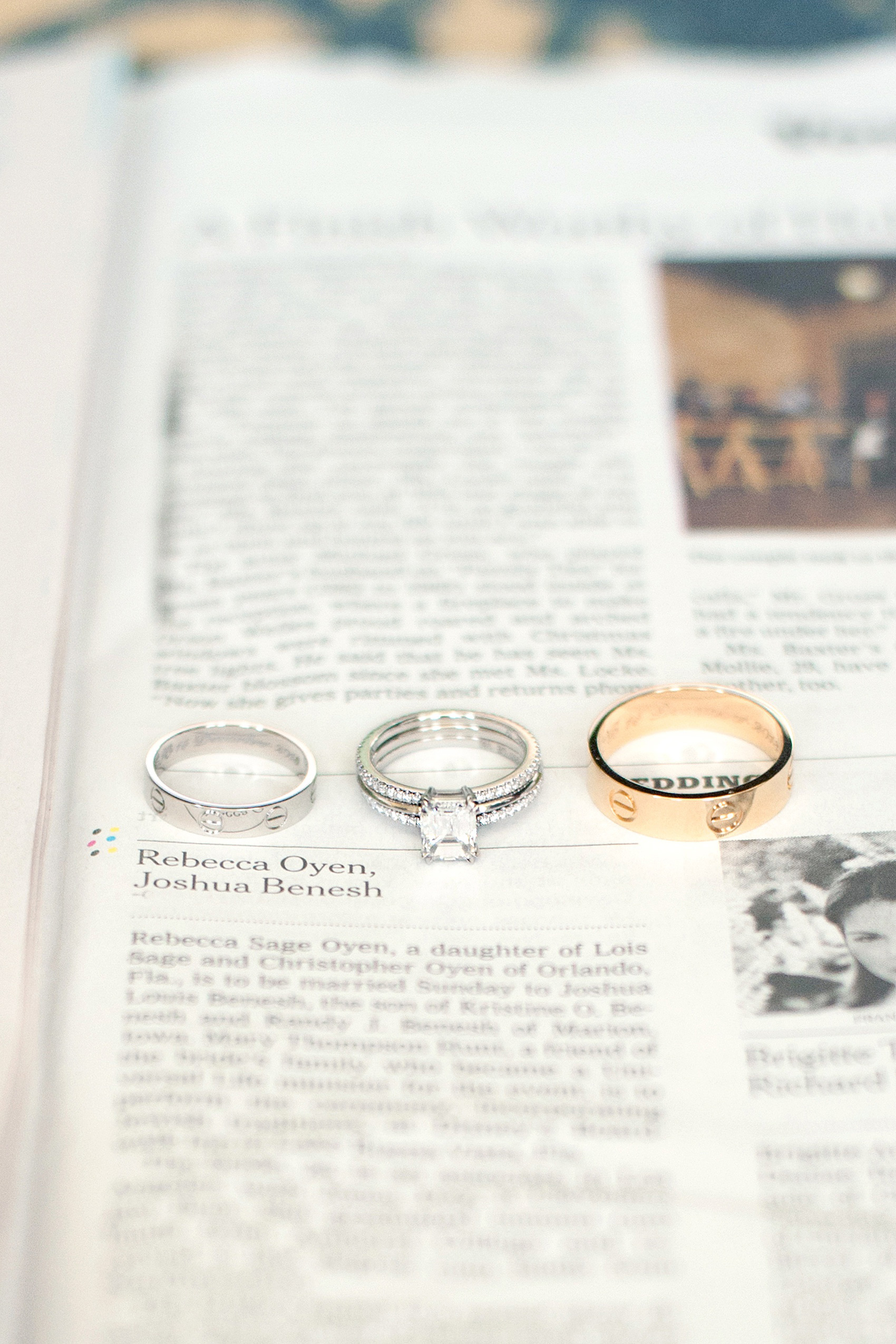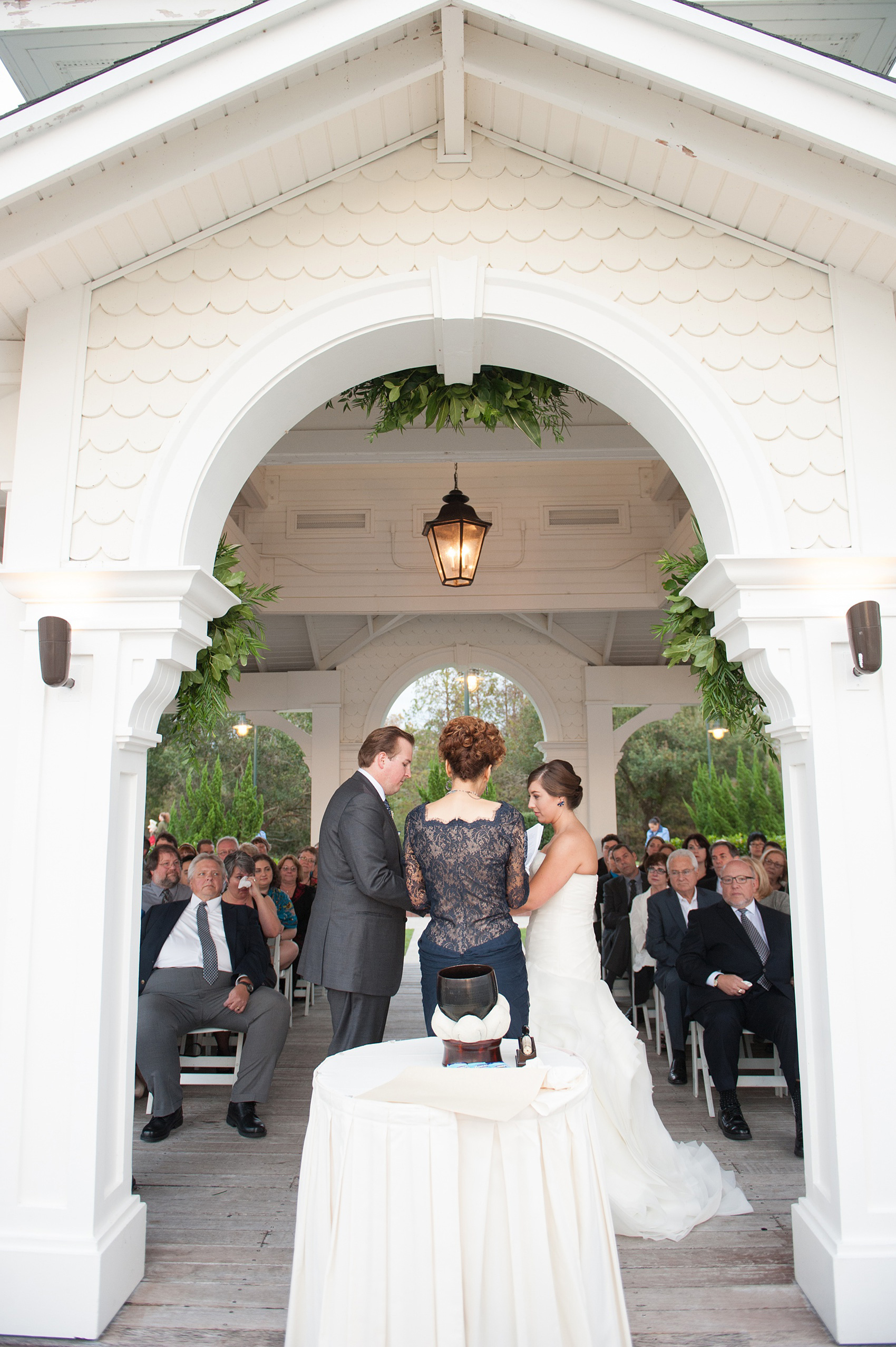 How perfect that this couple walked to their reception through a line of their wedding guests throwing rose petals and blowing bubbles, after the song, "There's a Great Big Beautiful Tomorrow" was played! It was a true nod to a classic Disney attraction: the Carousel of Progress at the Magic Kingdom.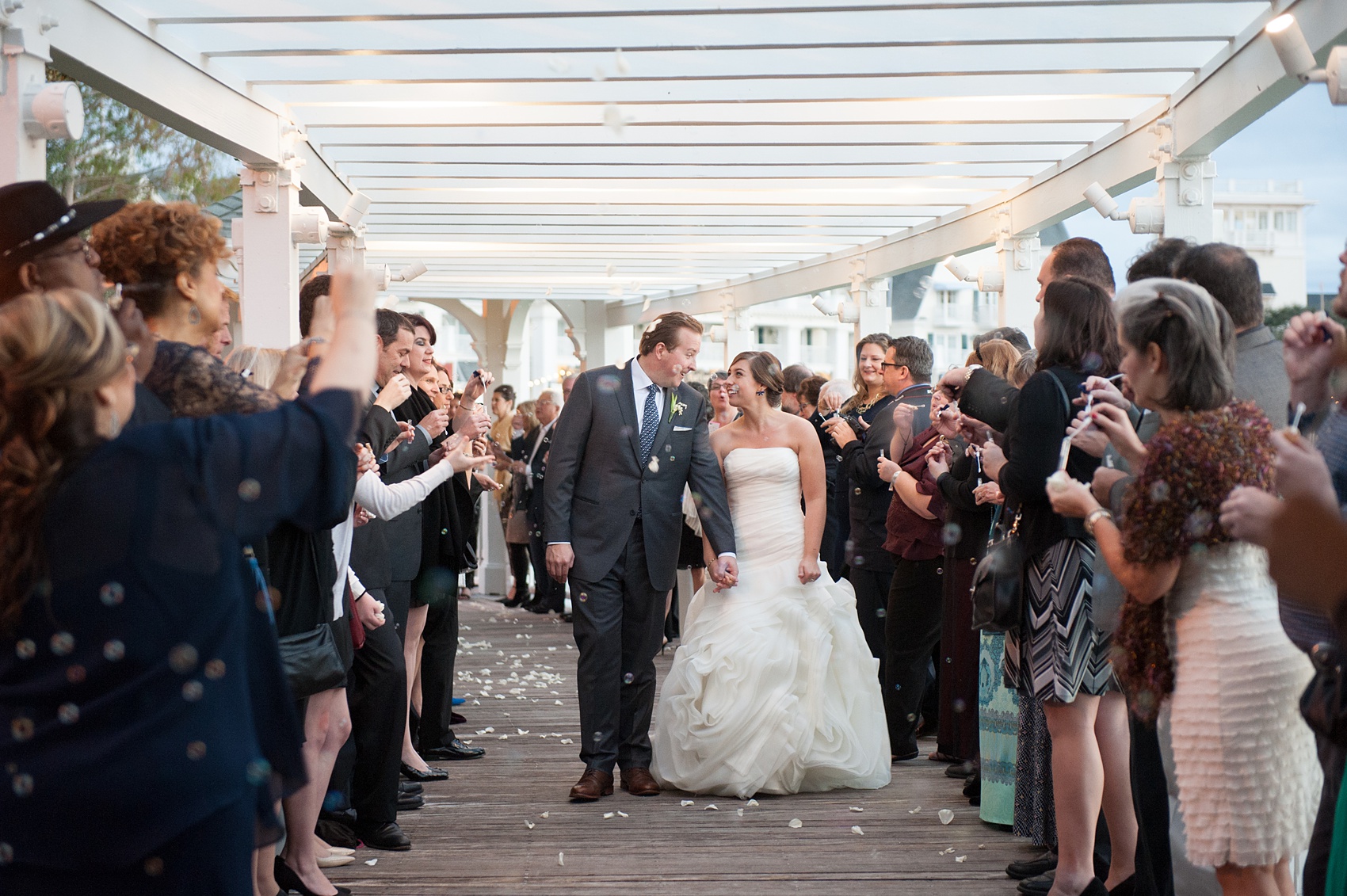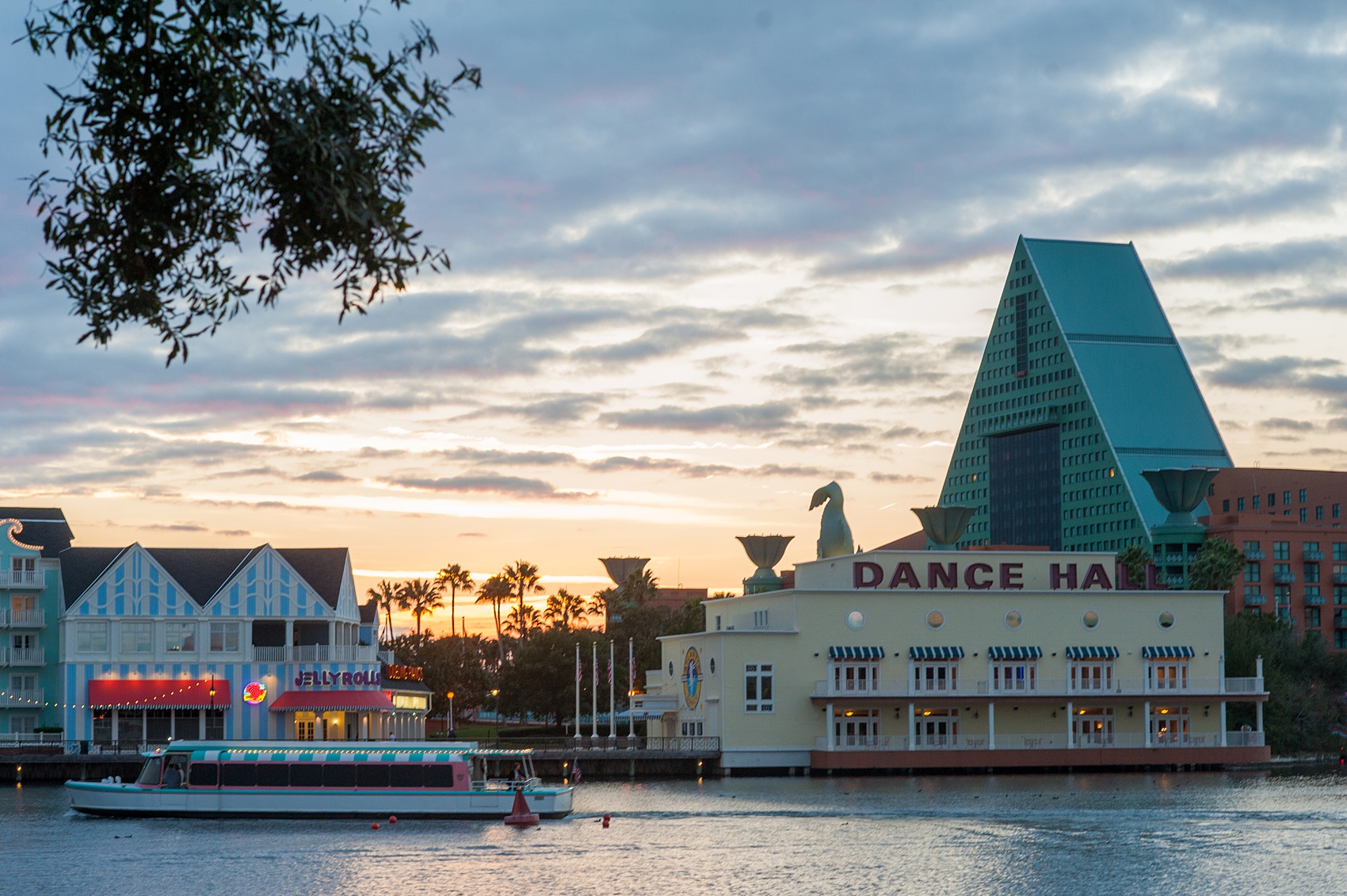 The sunset looked particularly beautiful on their wedding day. Just as dusk hit…it was time to party!!! Guests walked a short distance down the BoardWalk to Atlantic Dance Hall, where they were welcomed to their reception with Mickey Mouse Ears galore! They served as escort cards and as photo booth props. How stinkin' cute?!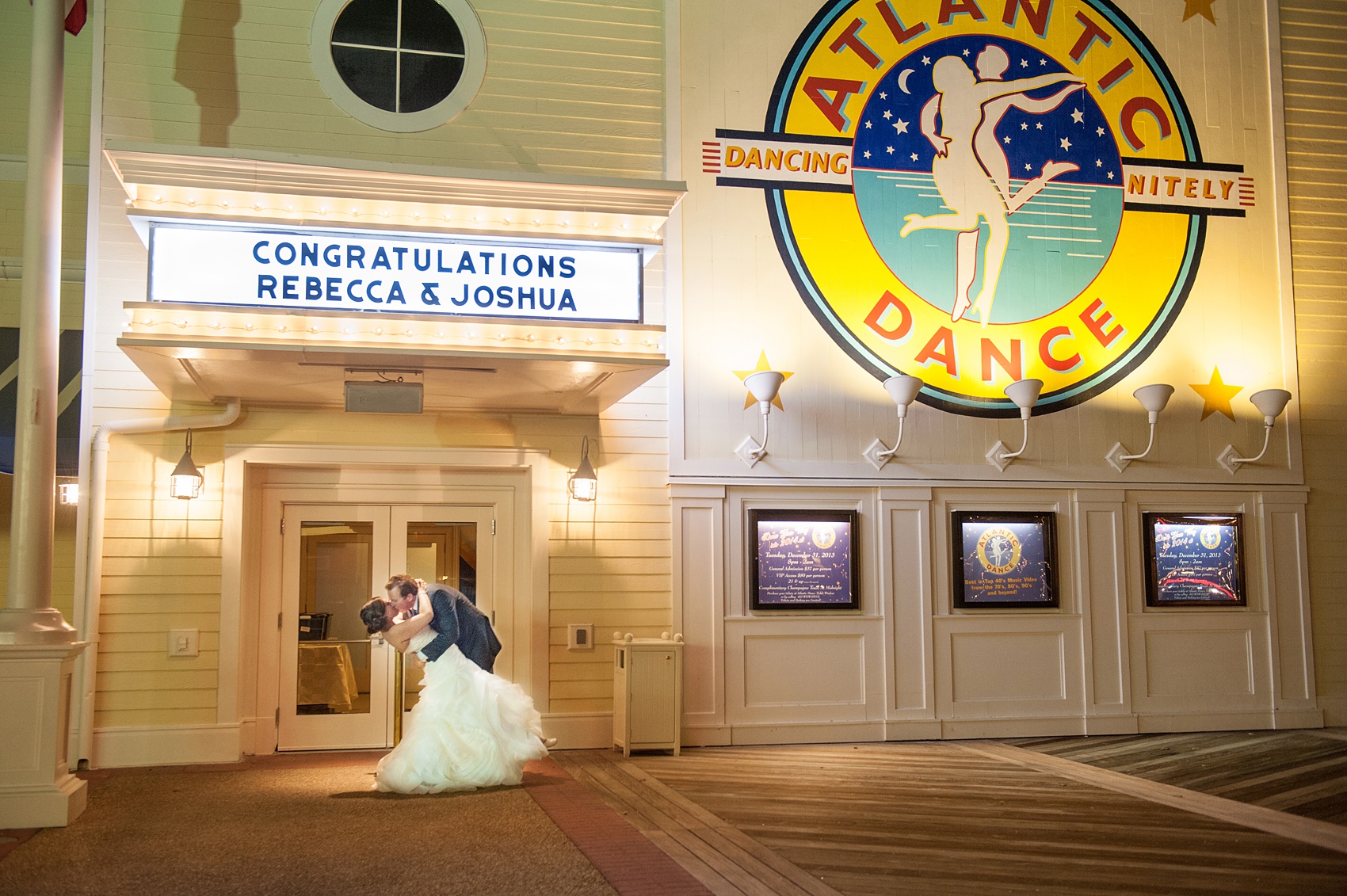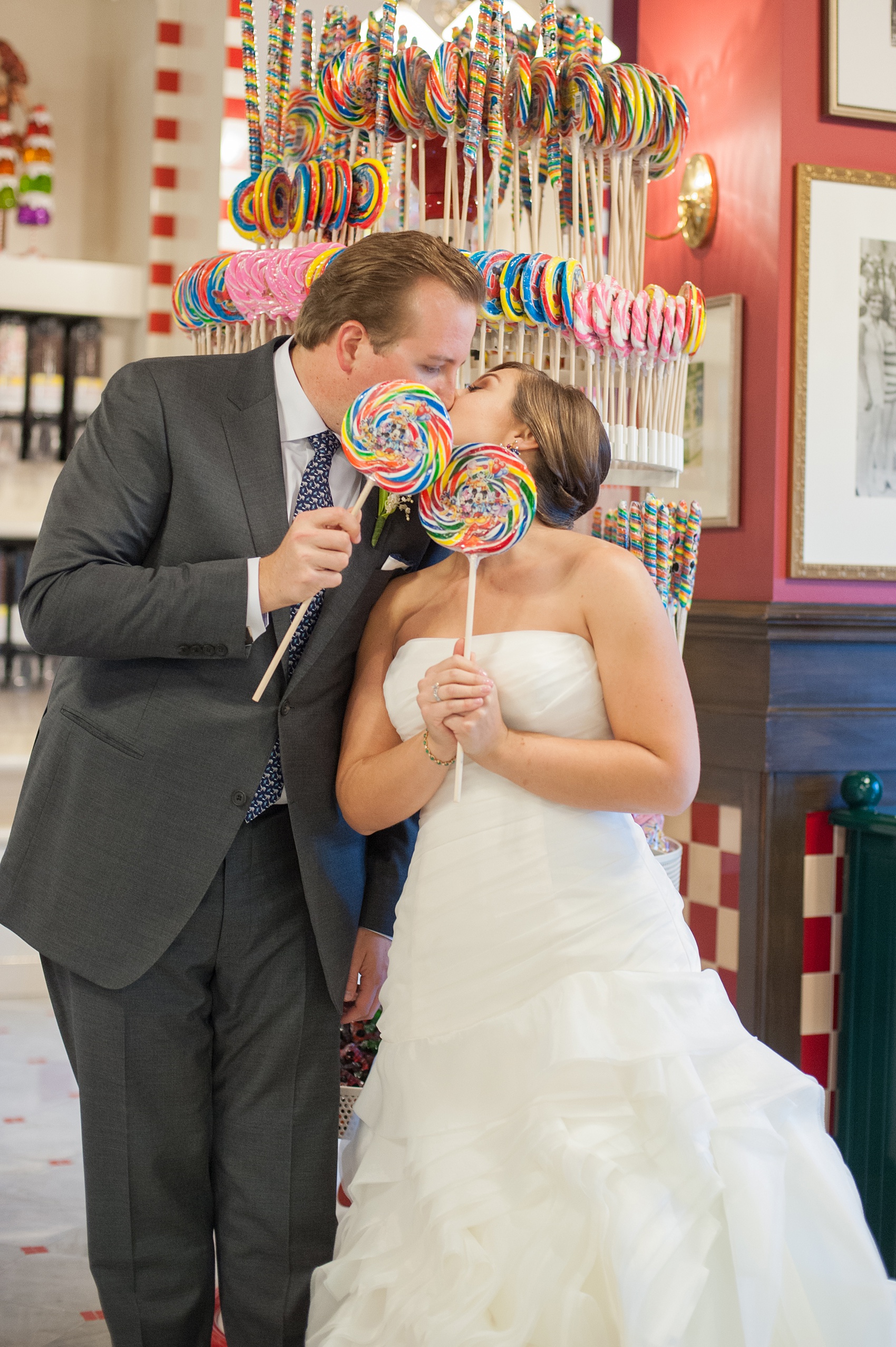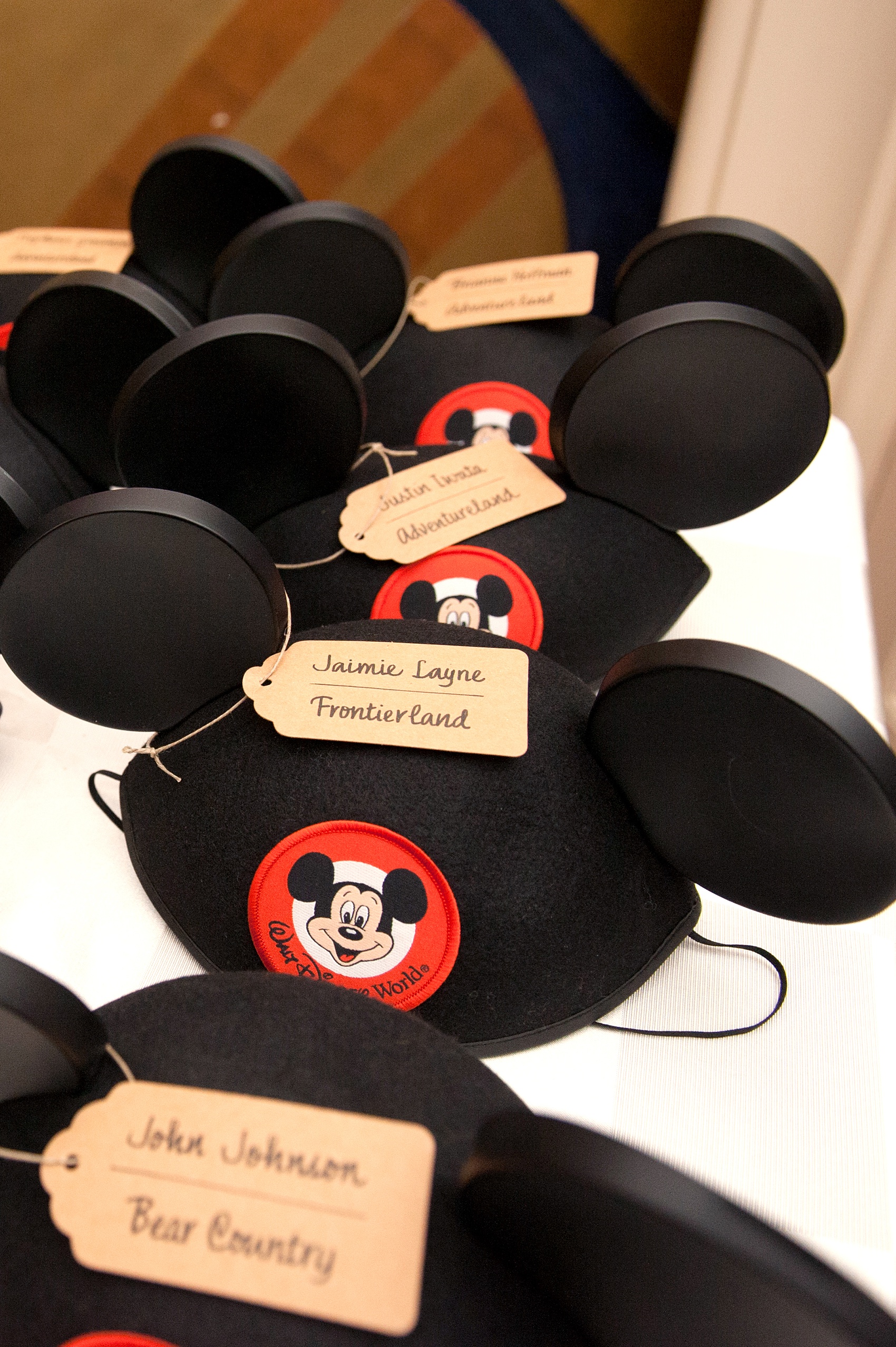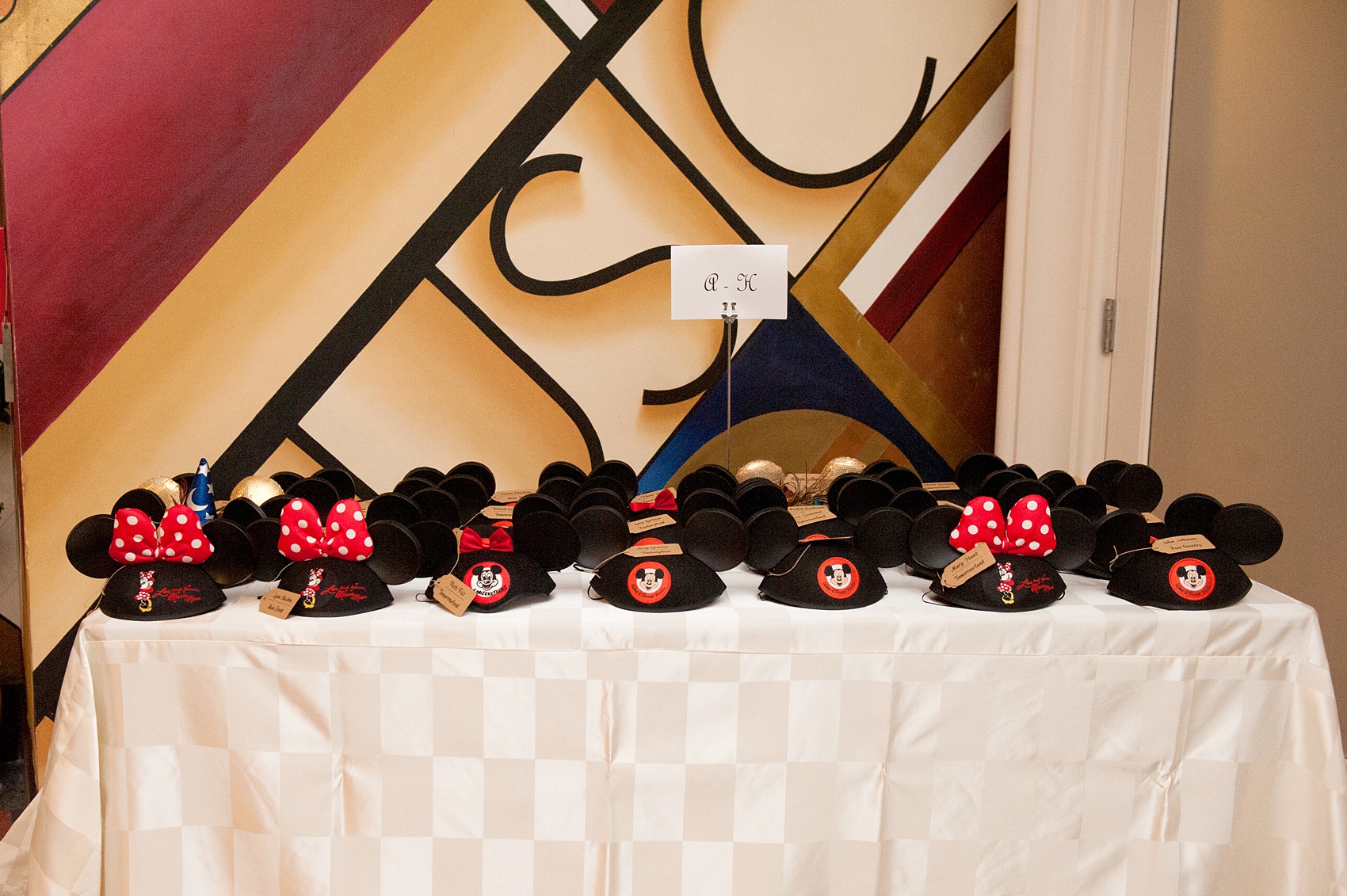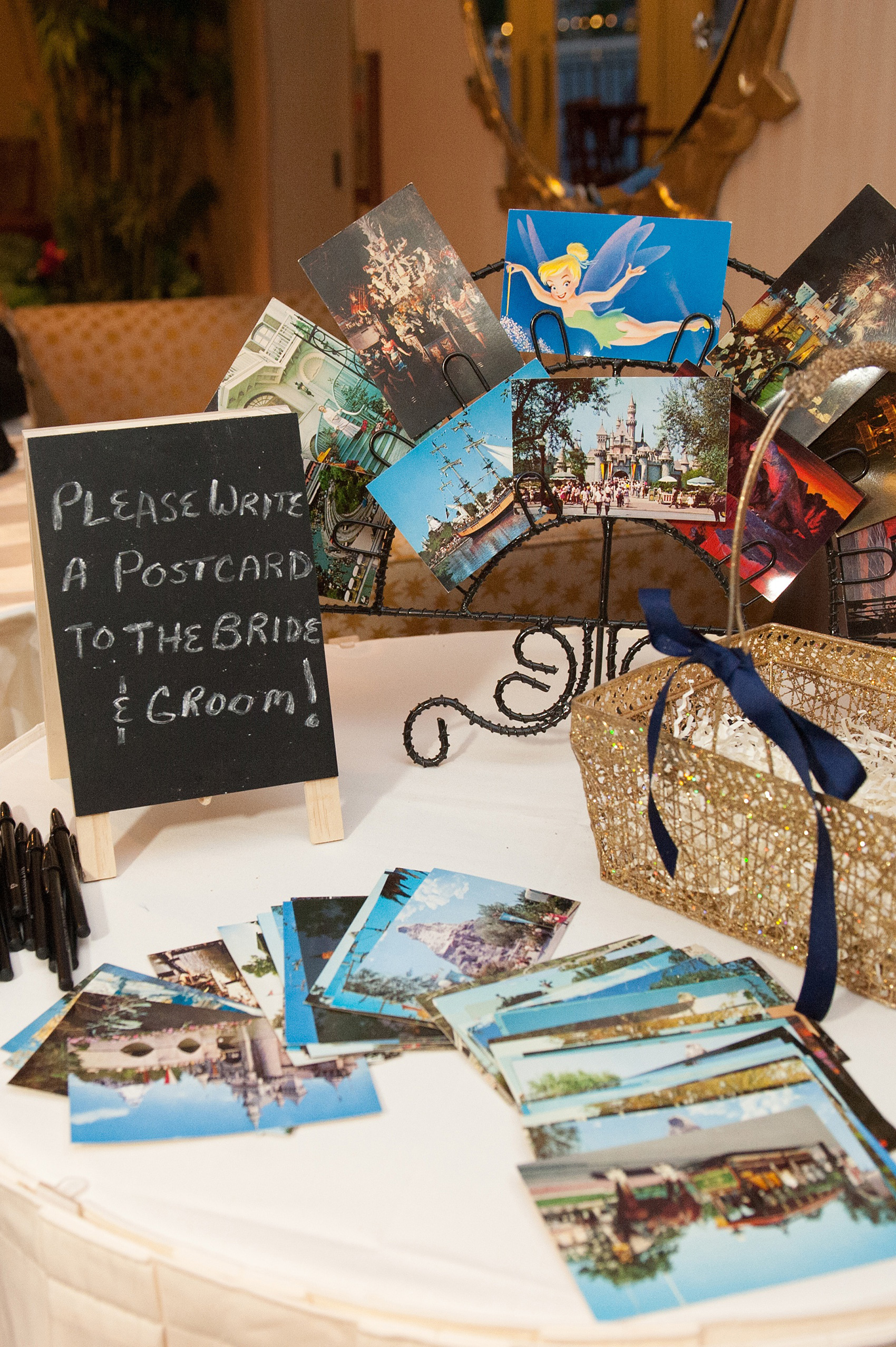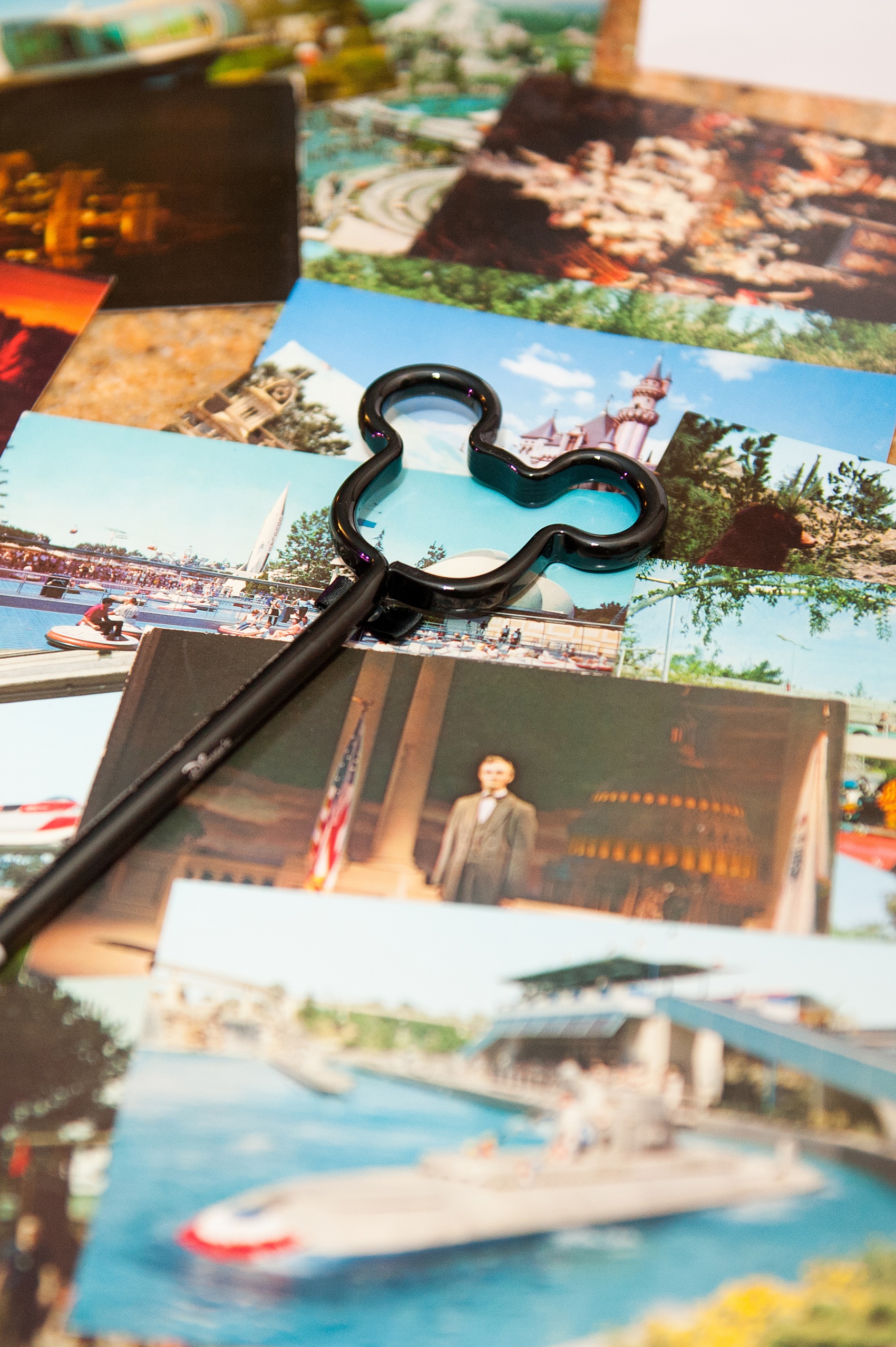 In lieu of a guest book they opted to have their family and friends fill out their favorite post card. The table was complete with a Mickey Mouse pen, of course!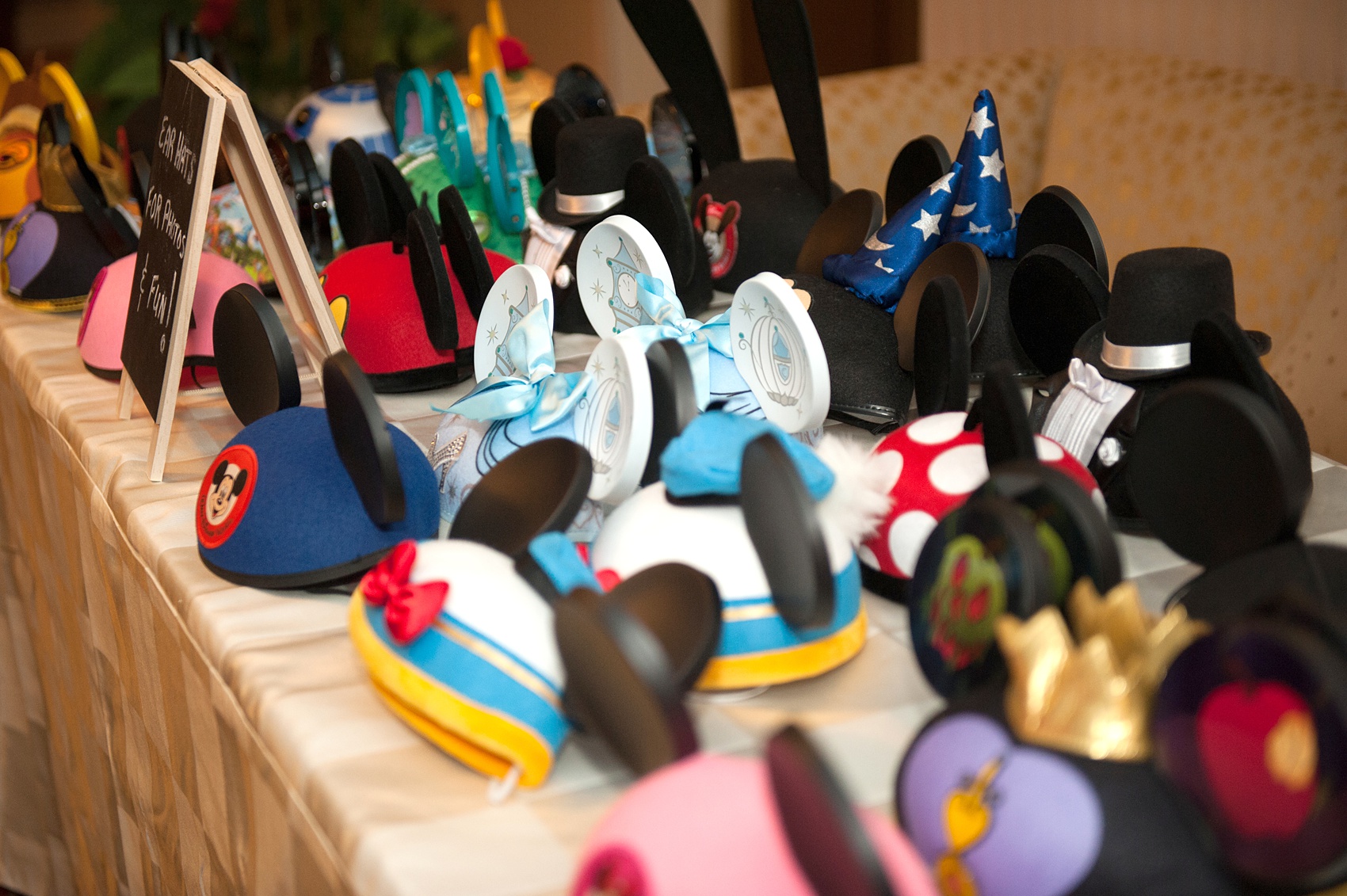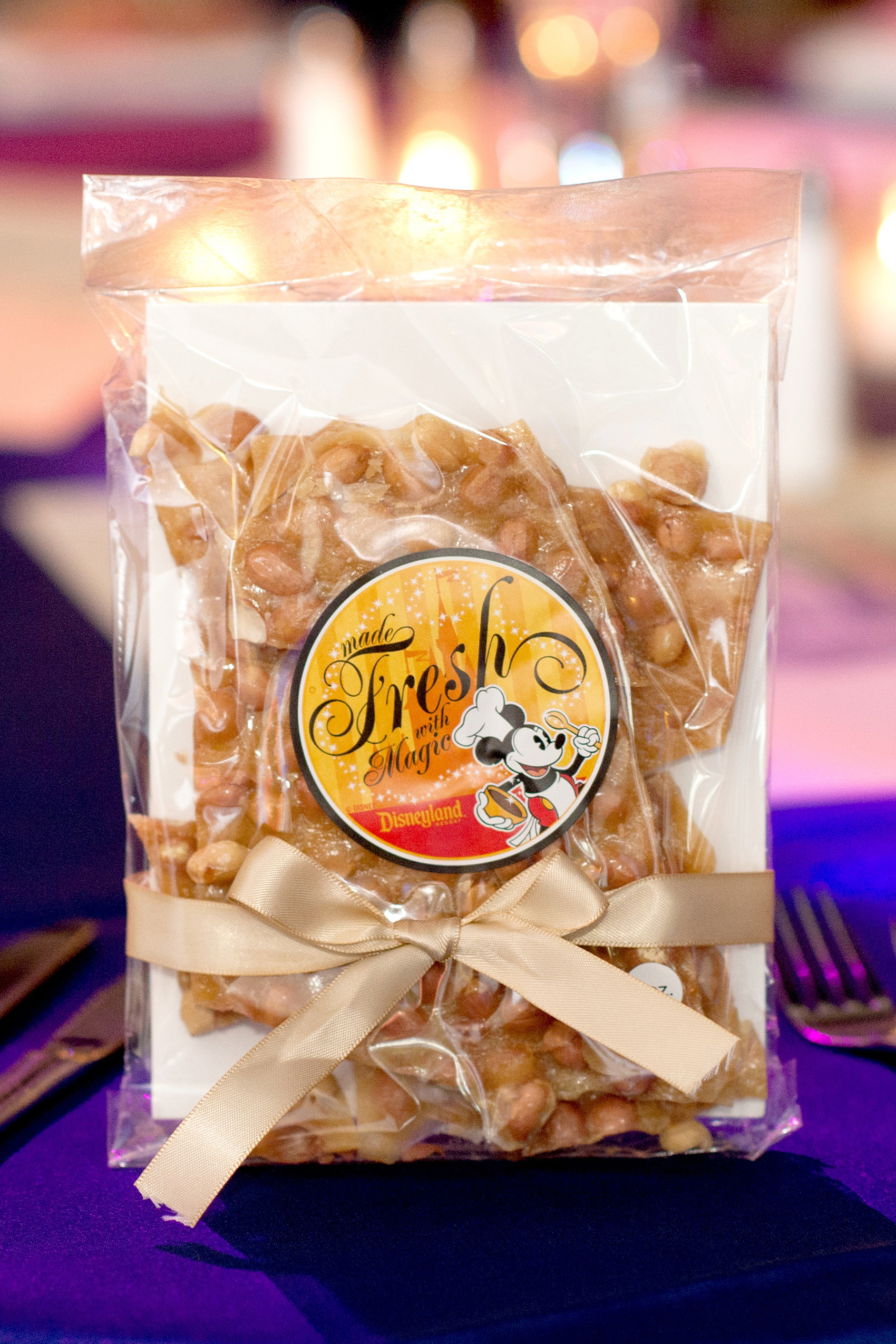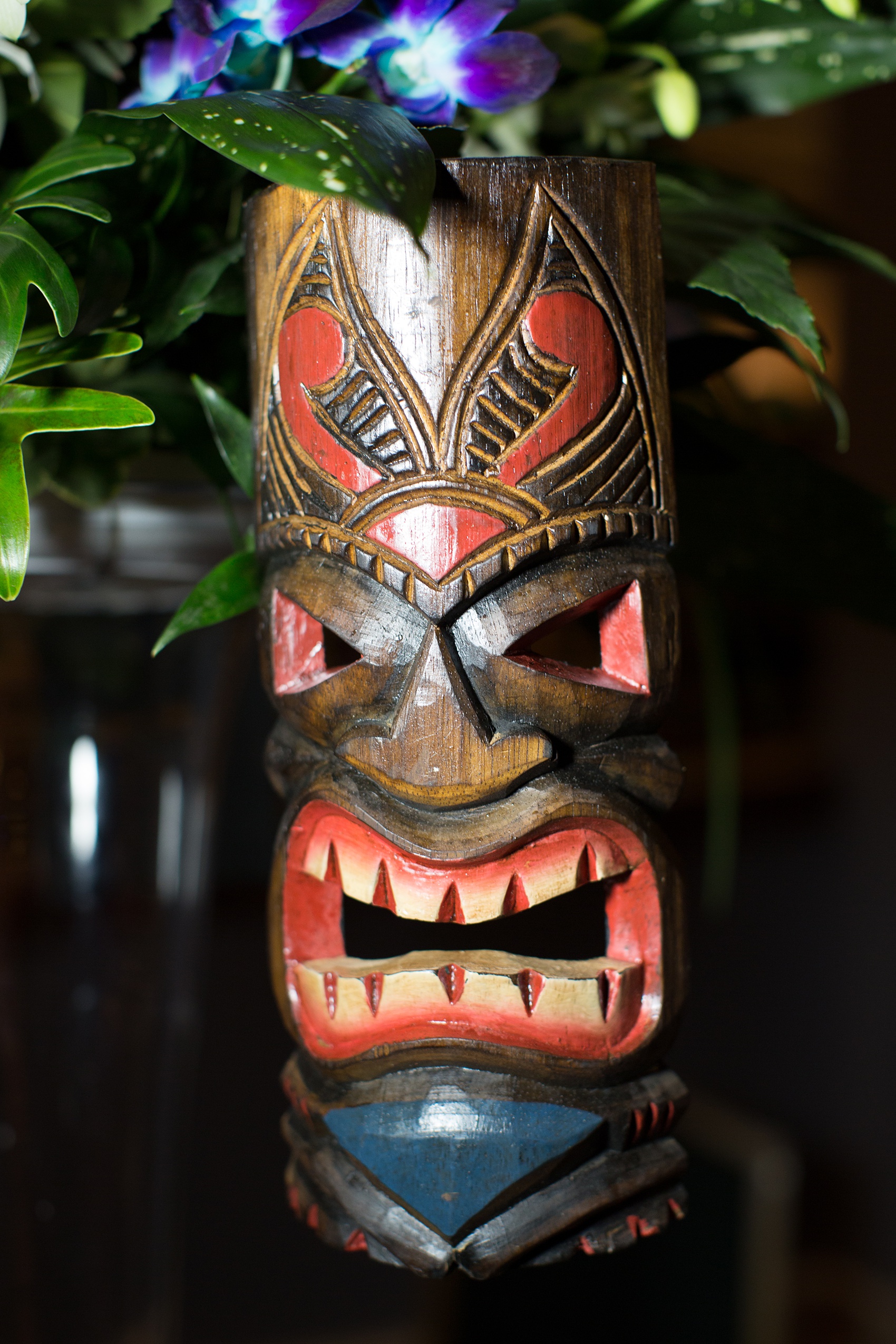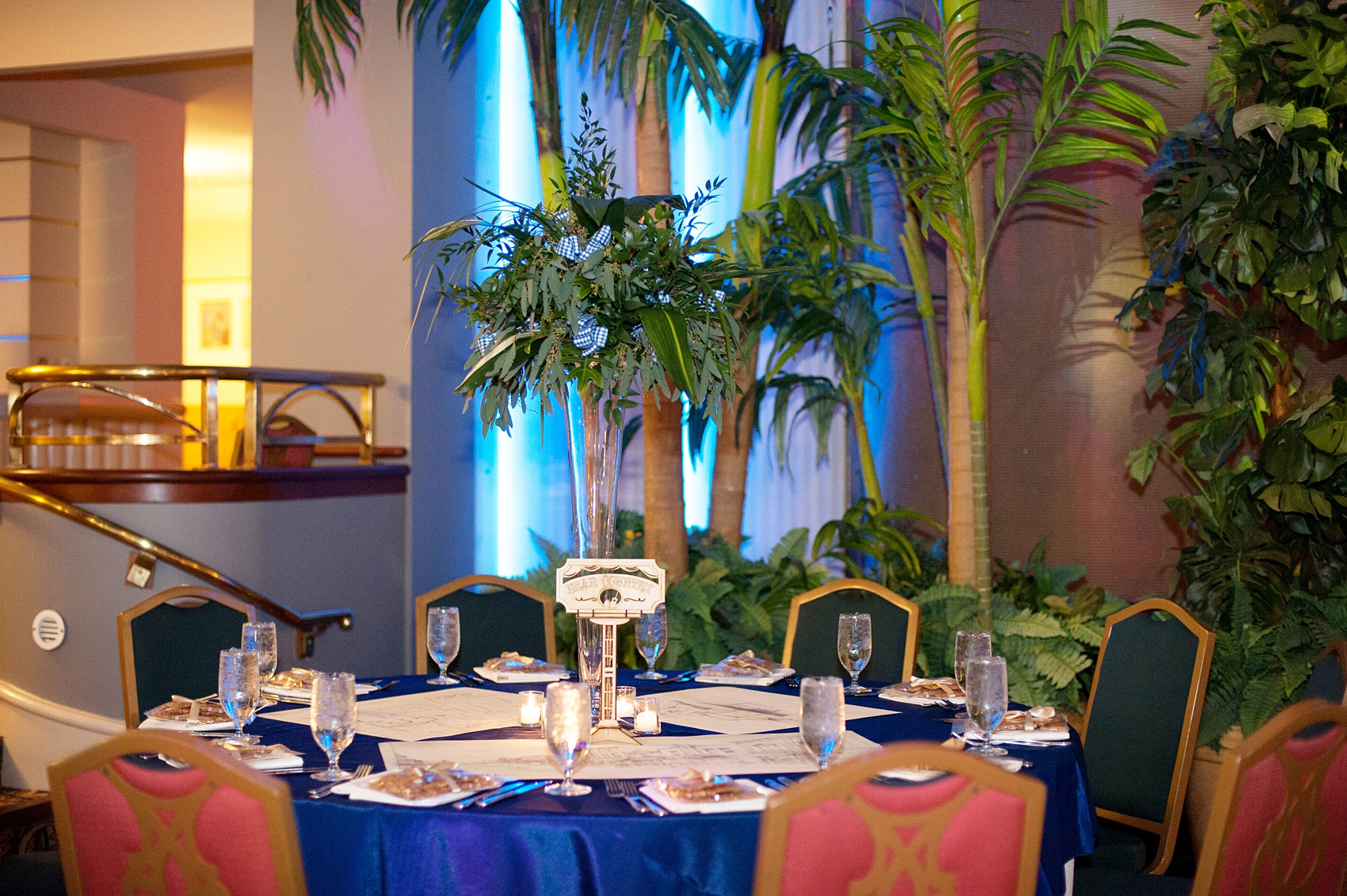 The tables were tastefully decorated for true Disney fans. Each table was a different Disney land, such as Bear Country and New Orleans. They even had a table for "the Hub", the center of the park that has a pathway radiating to each land where the "Partners" statue of Walt Disney and Mickey is at the Magic Kingdom and Disneyland. I adored the sketches of each land they had laying on each table. They had fresh brittle flown in from Disneyland for guest favors; it's something you can't get at Walt Disney World and made the reception that much more special for a one-of-a-kind couple.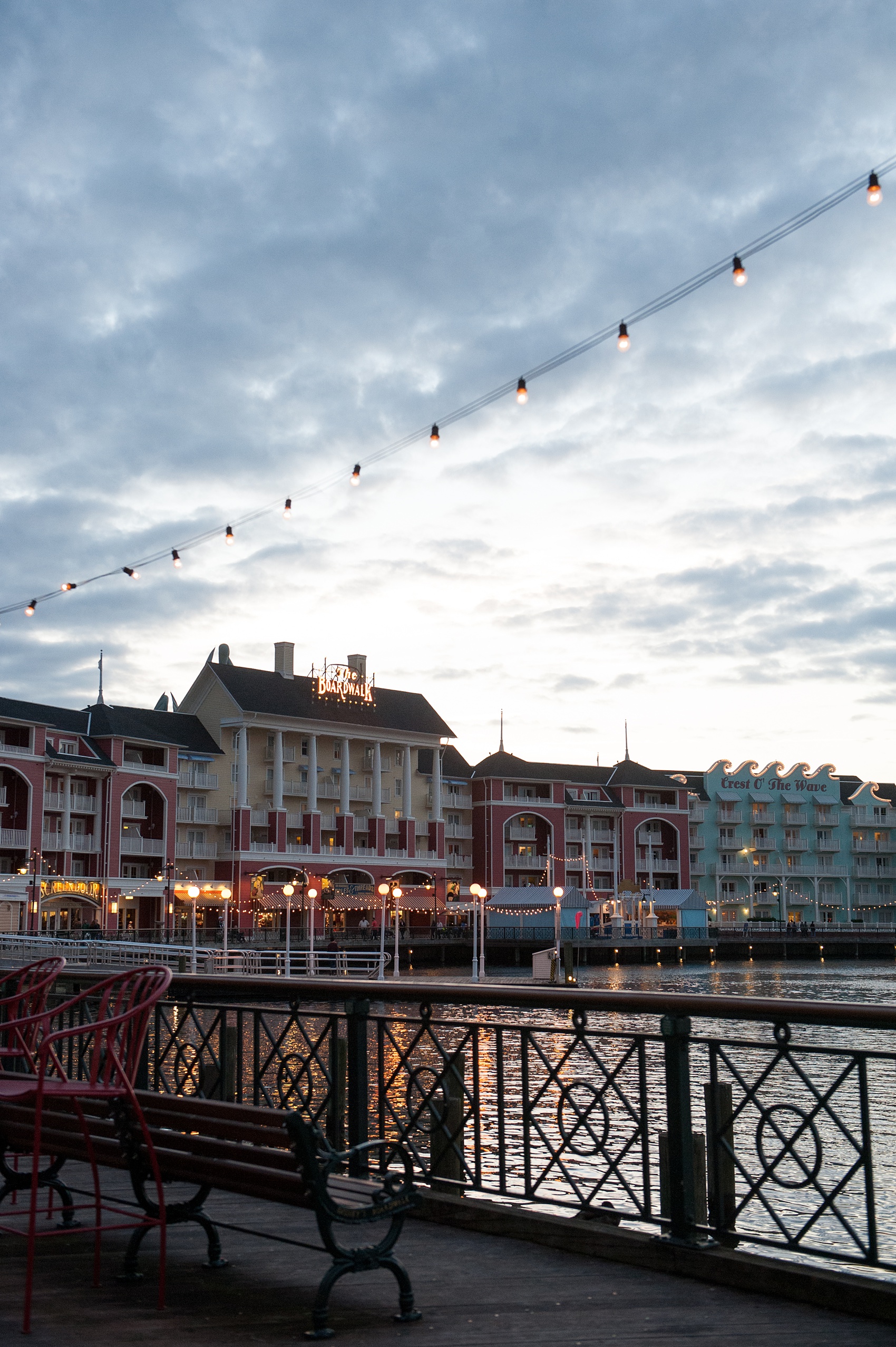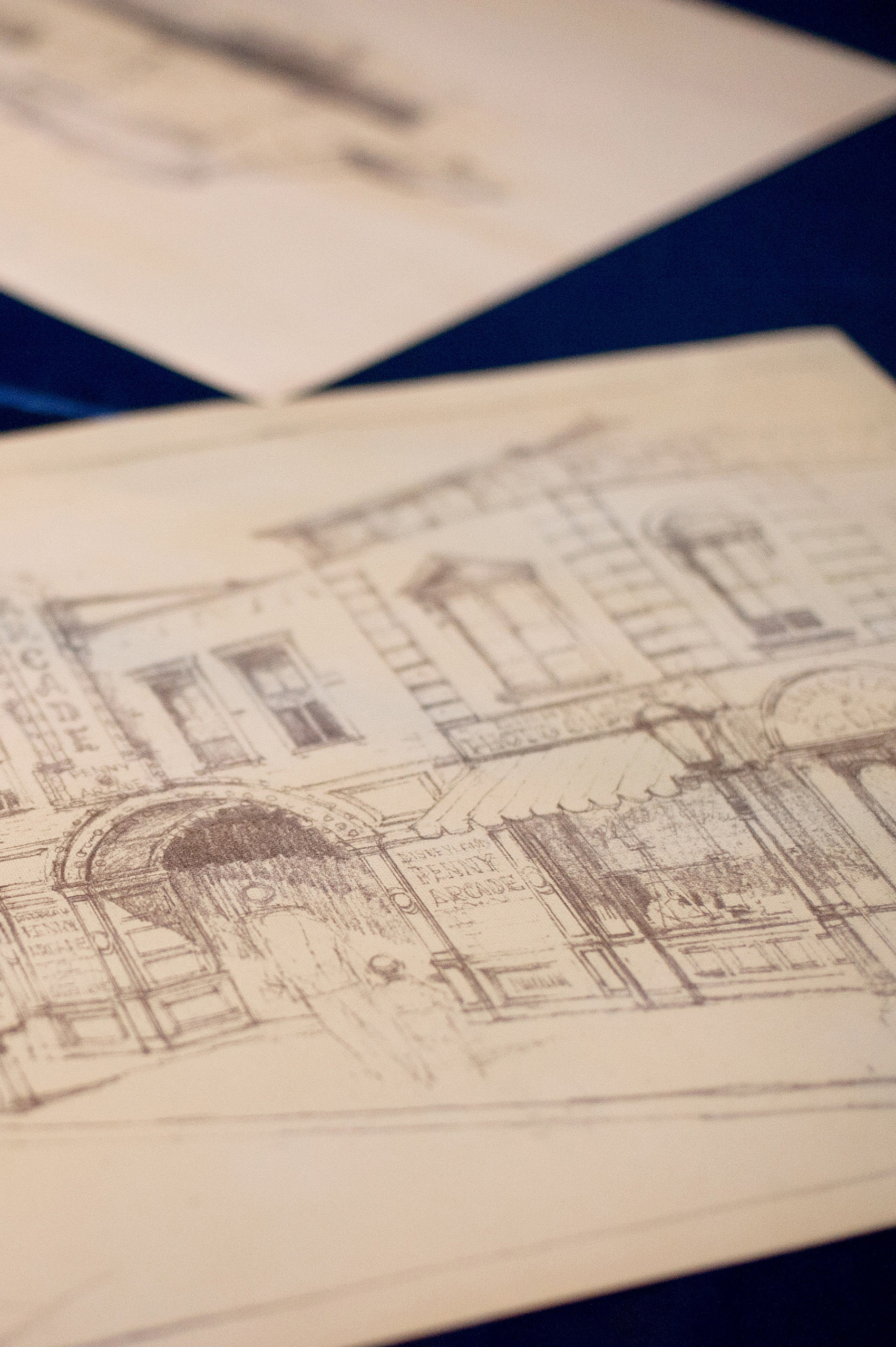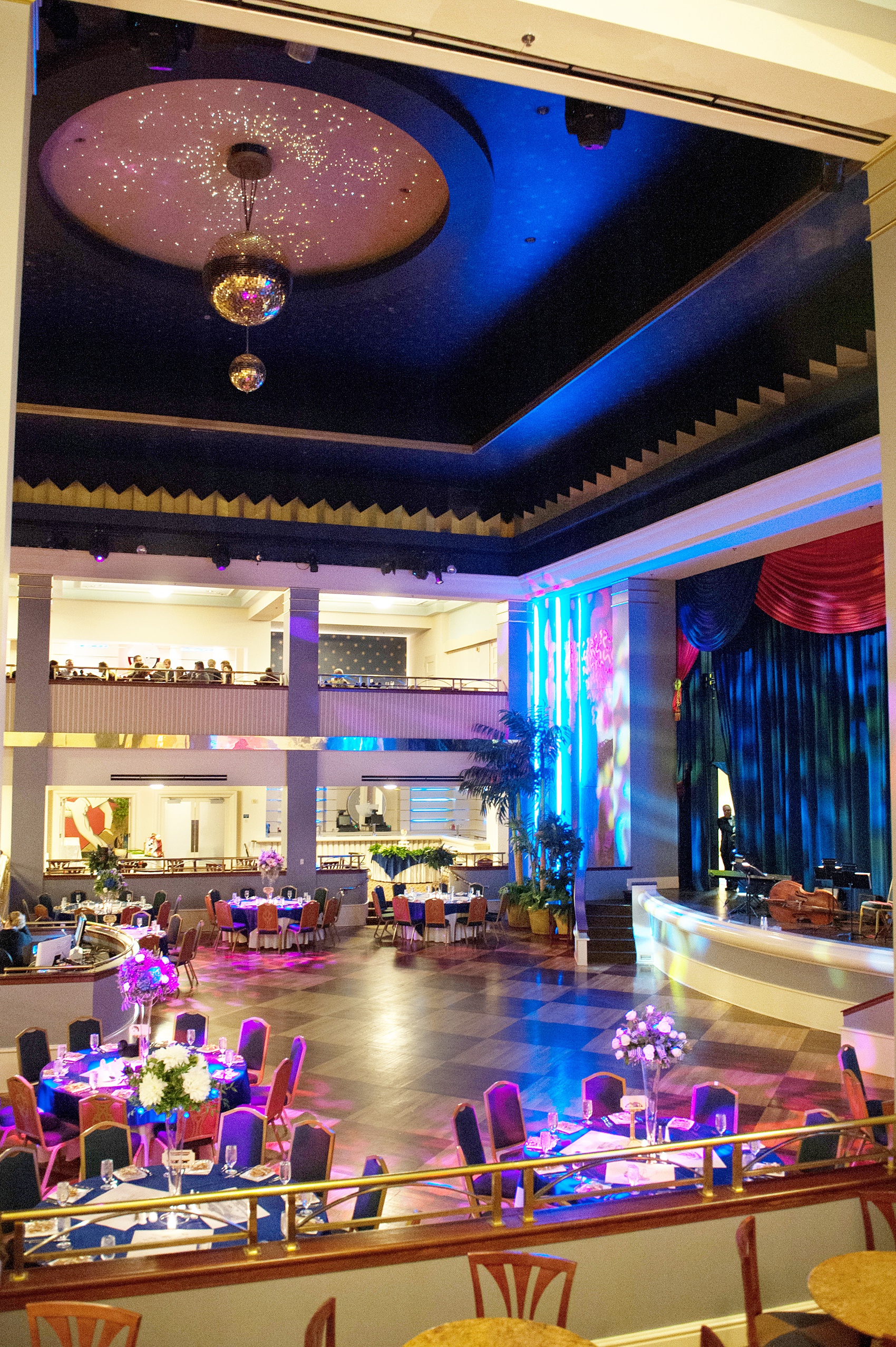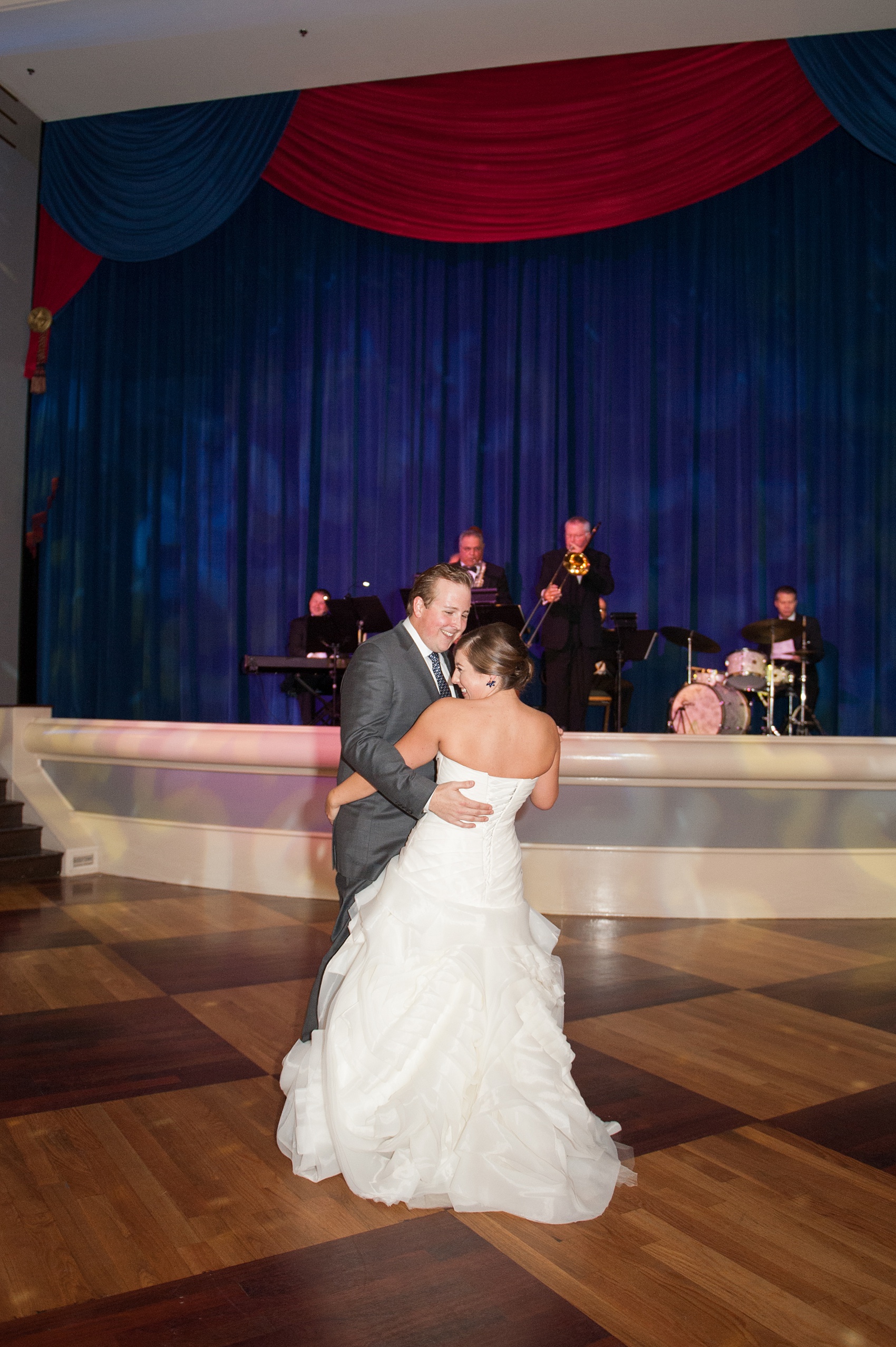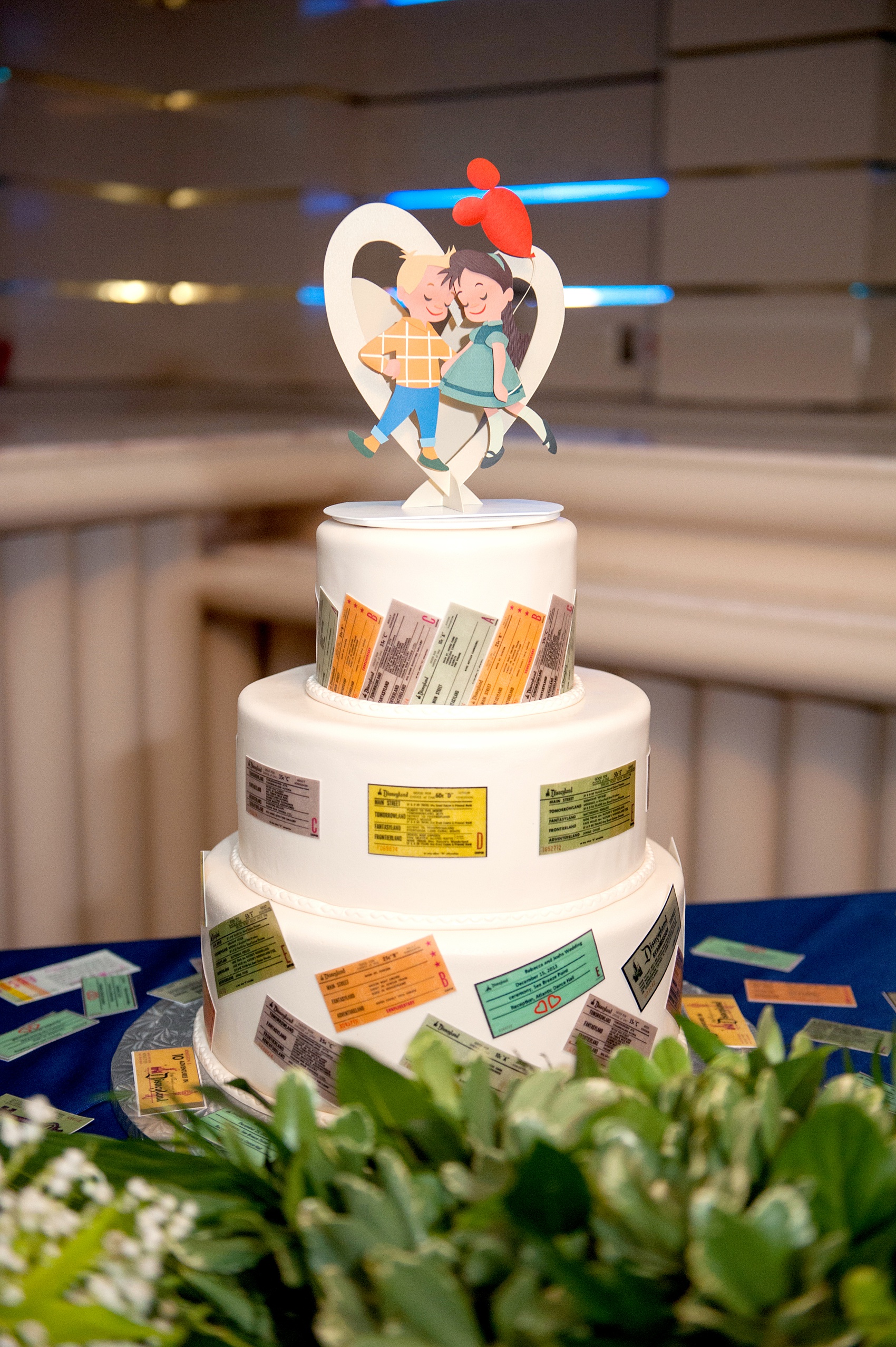 There was a big surprise was on the Disney tickets cake made for them. They knew it would be topped with an incredibly unique paper-crafted Disney boy and girl design with a Mickey Mouse balloon by a guest, created by their friends Kevin and Jody. But they didn't know the baker would make a special E-Ticket with their names on it!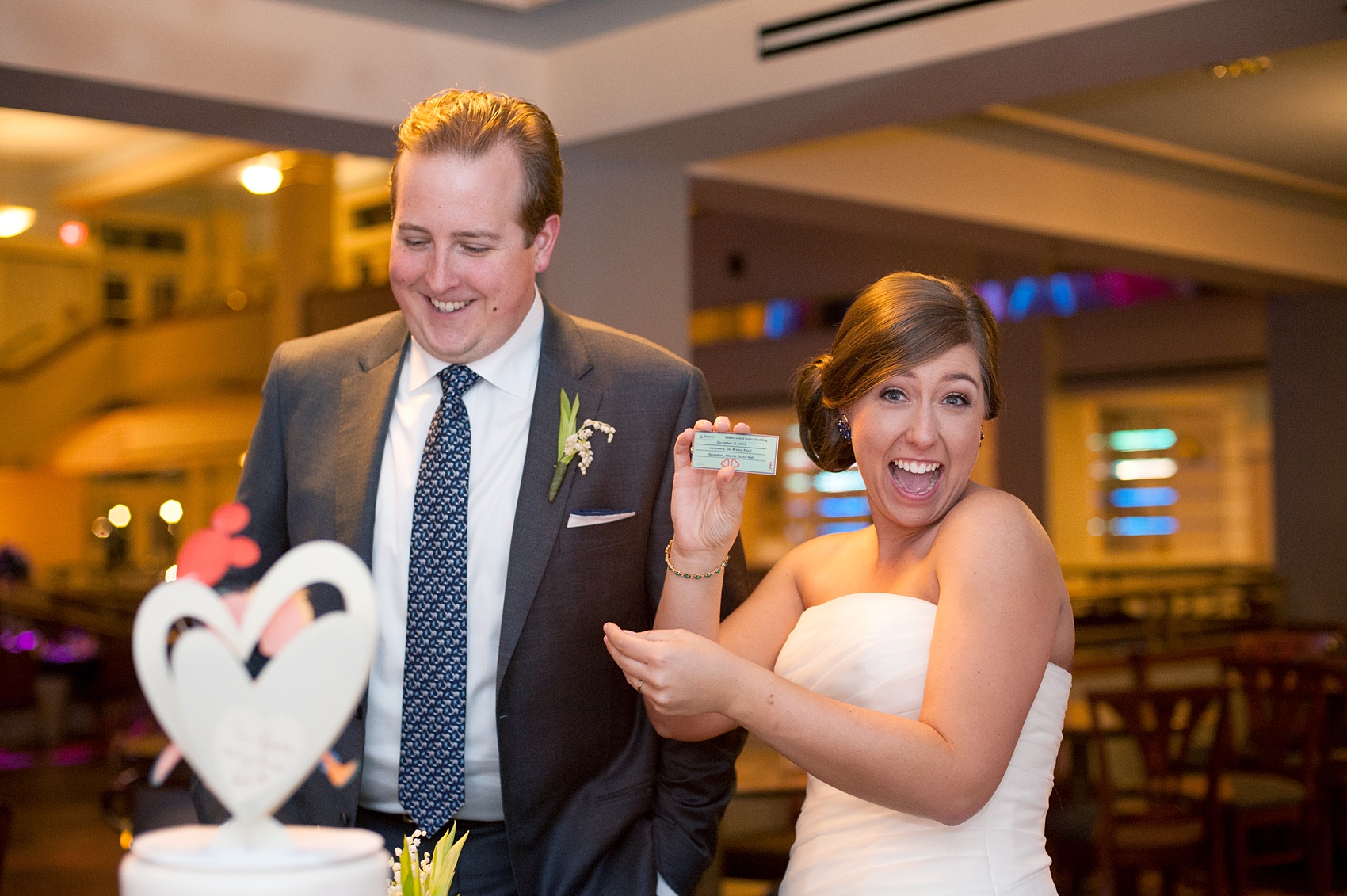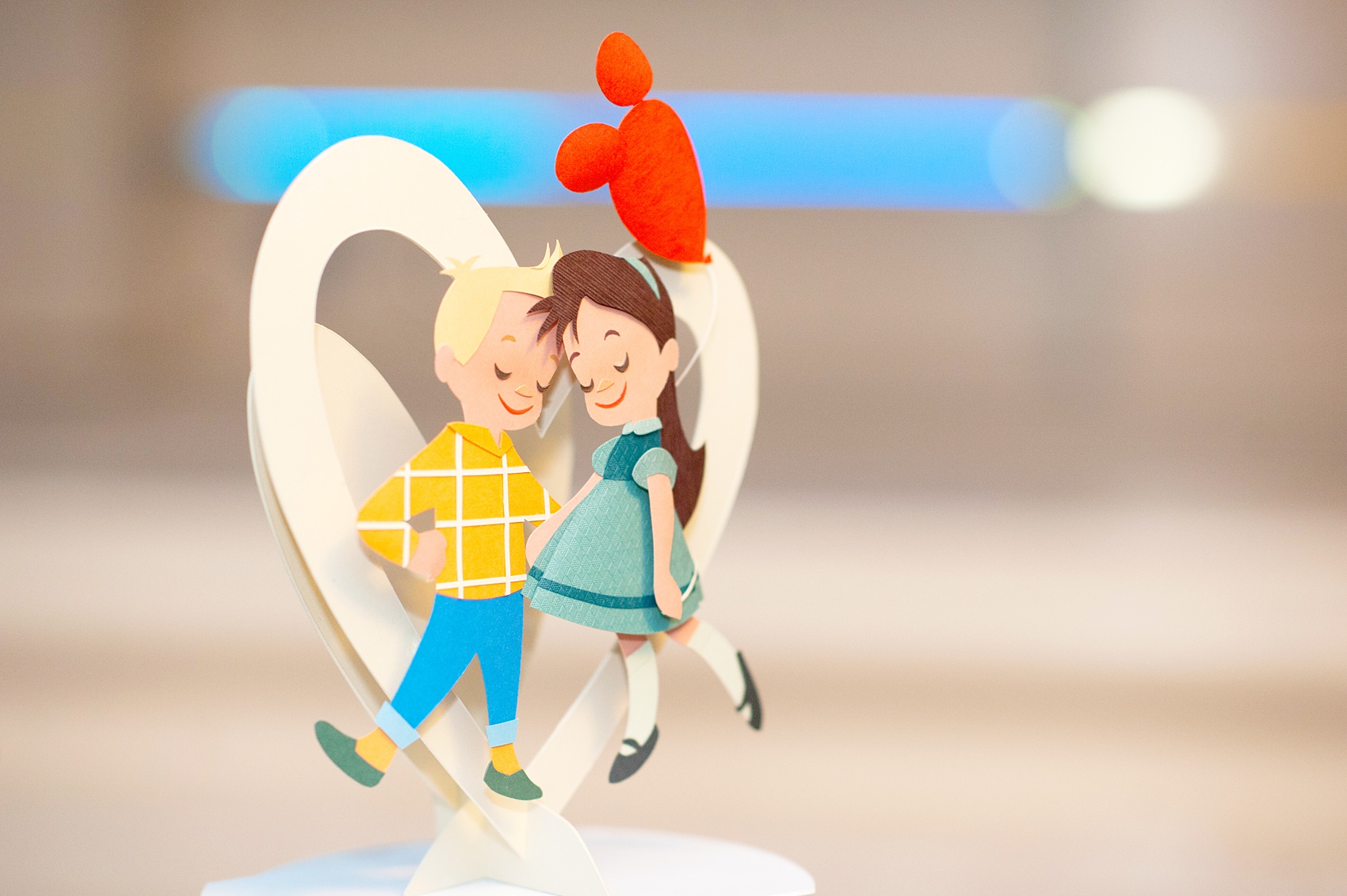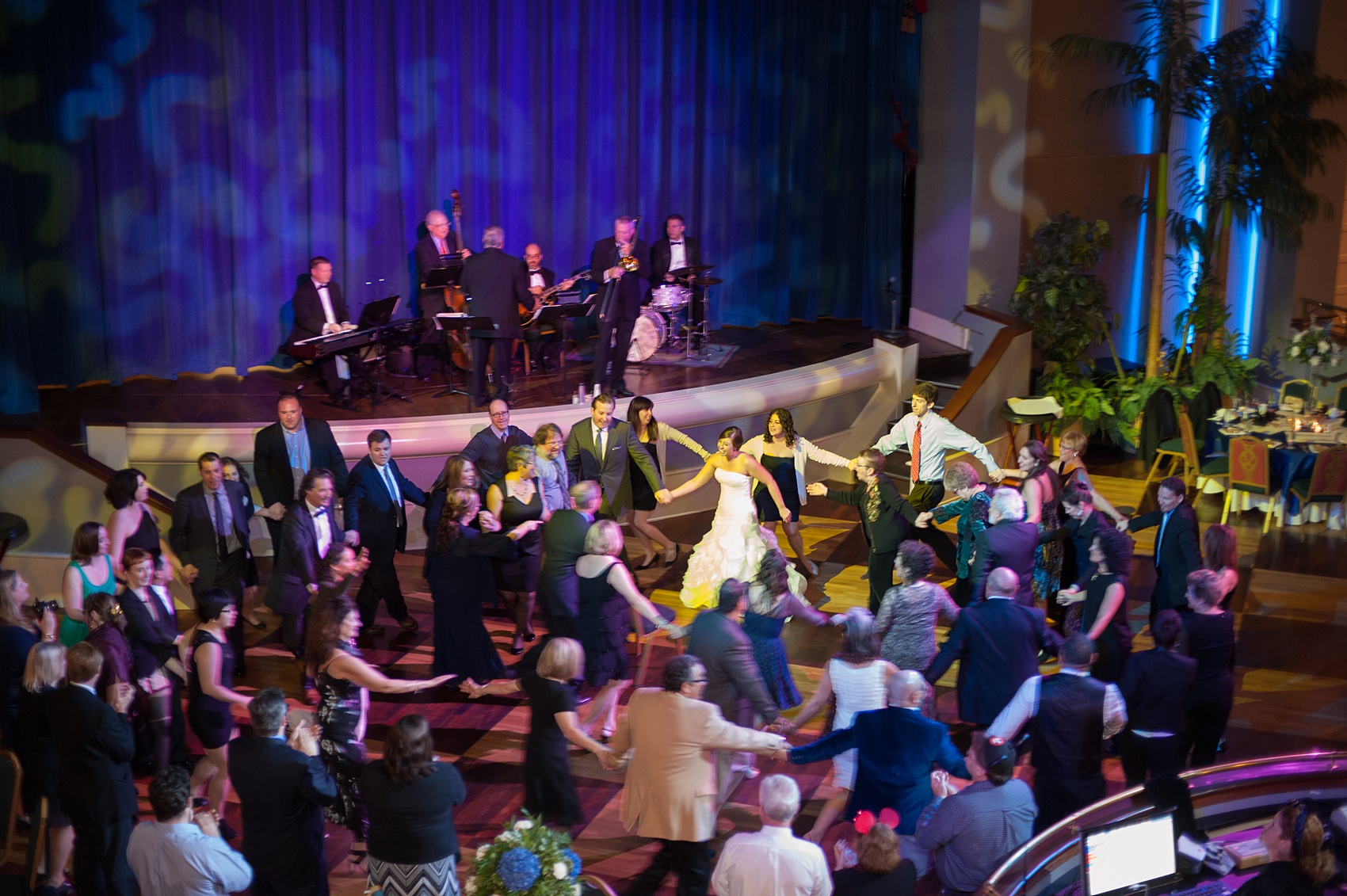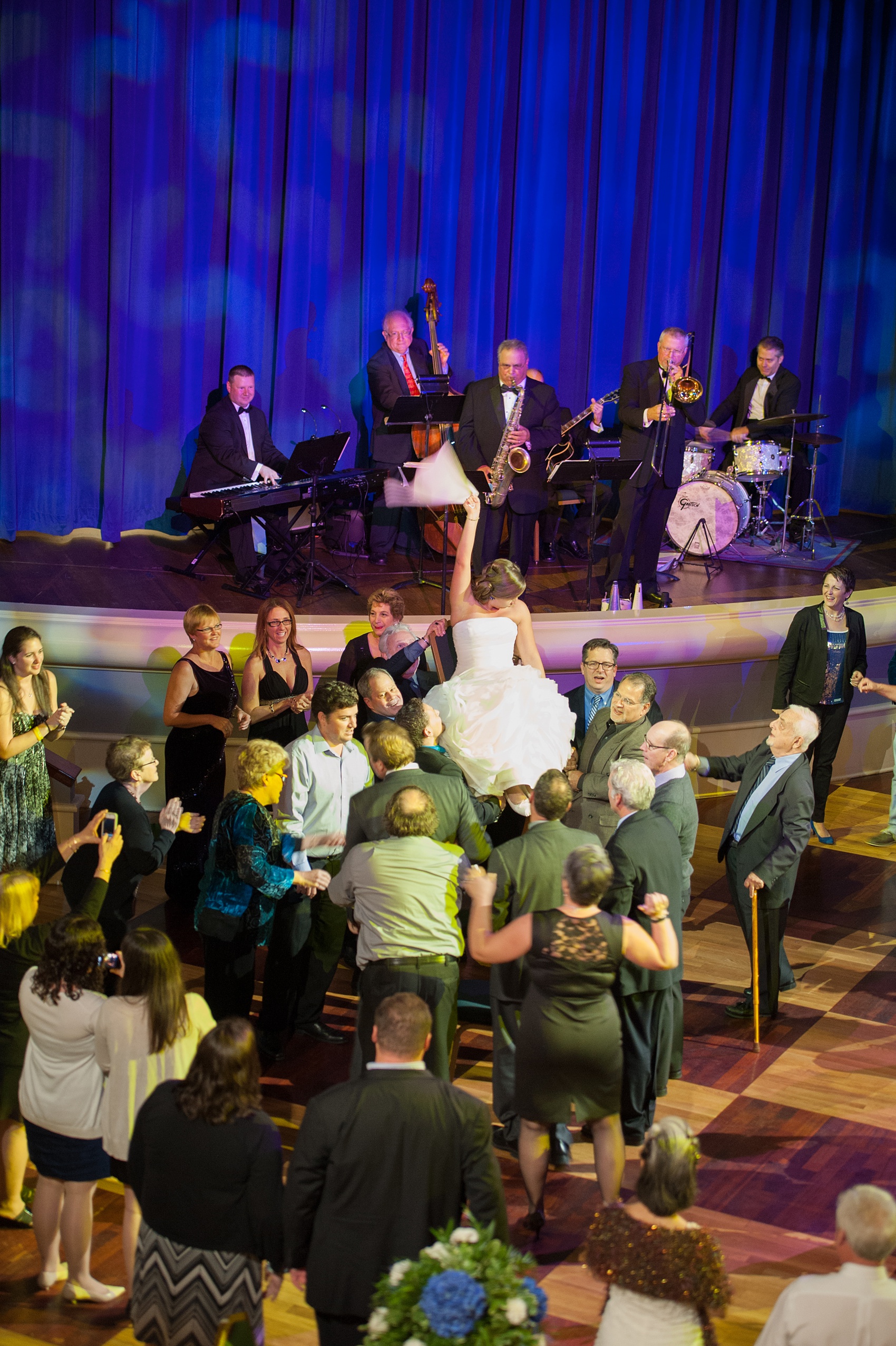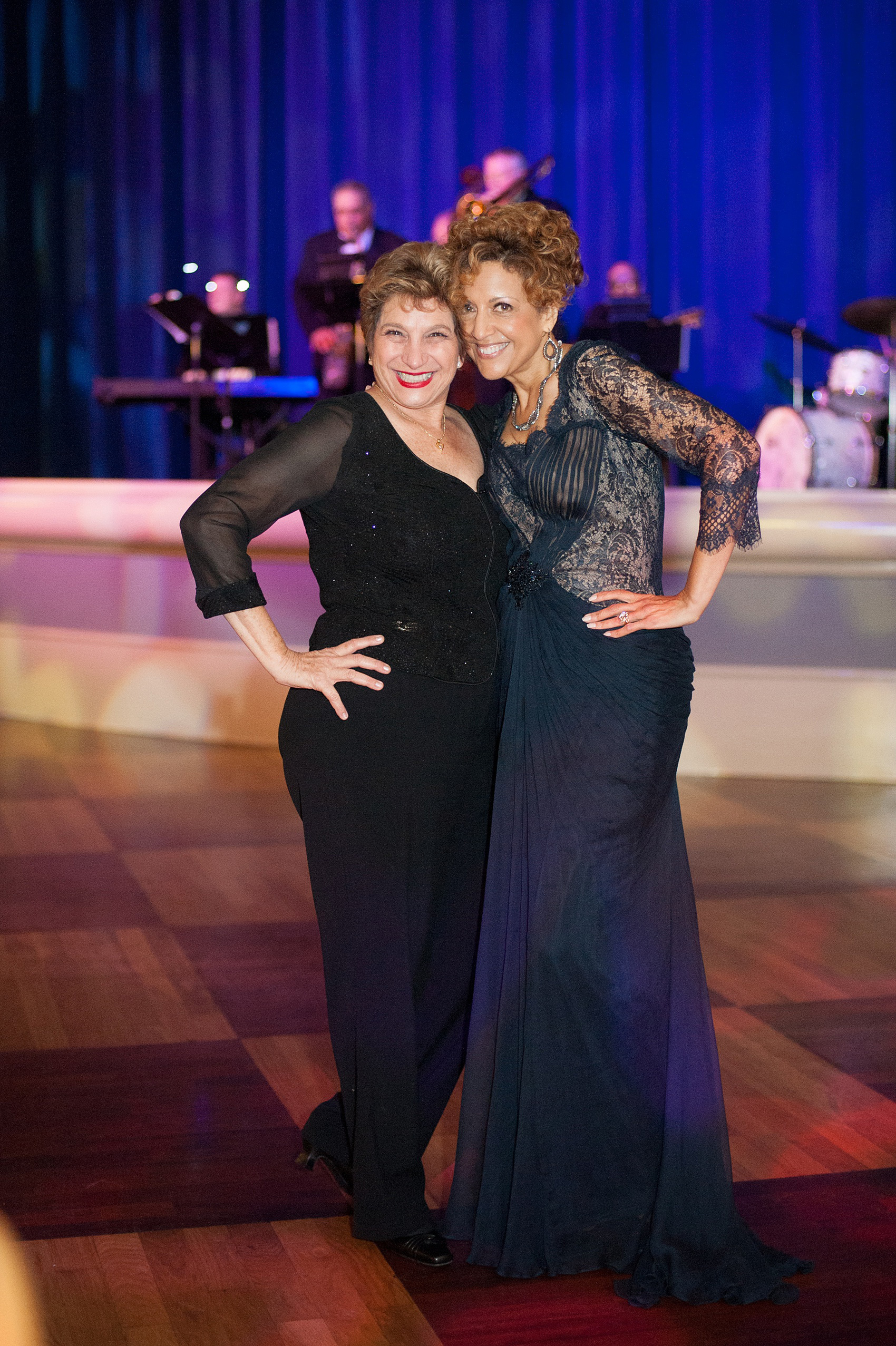 While everyone partied on the dance floor and enjoyed a little fireworks show from Epcot's nightly showcase, Rebecca and her dad pulled off a jaw-dropping surprise for Josh: Big Al from Country Bear Jamboree showed up for some party time. It's Josh's favorite character and he was shocked to see him as a surprise wedding guest! 🙂 I couldn't resist taking a photo with Al, the bride and groom too!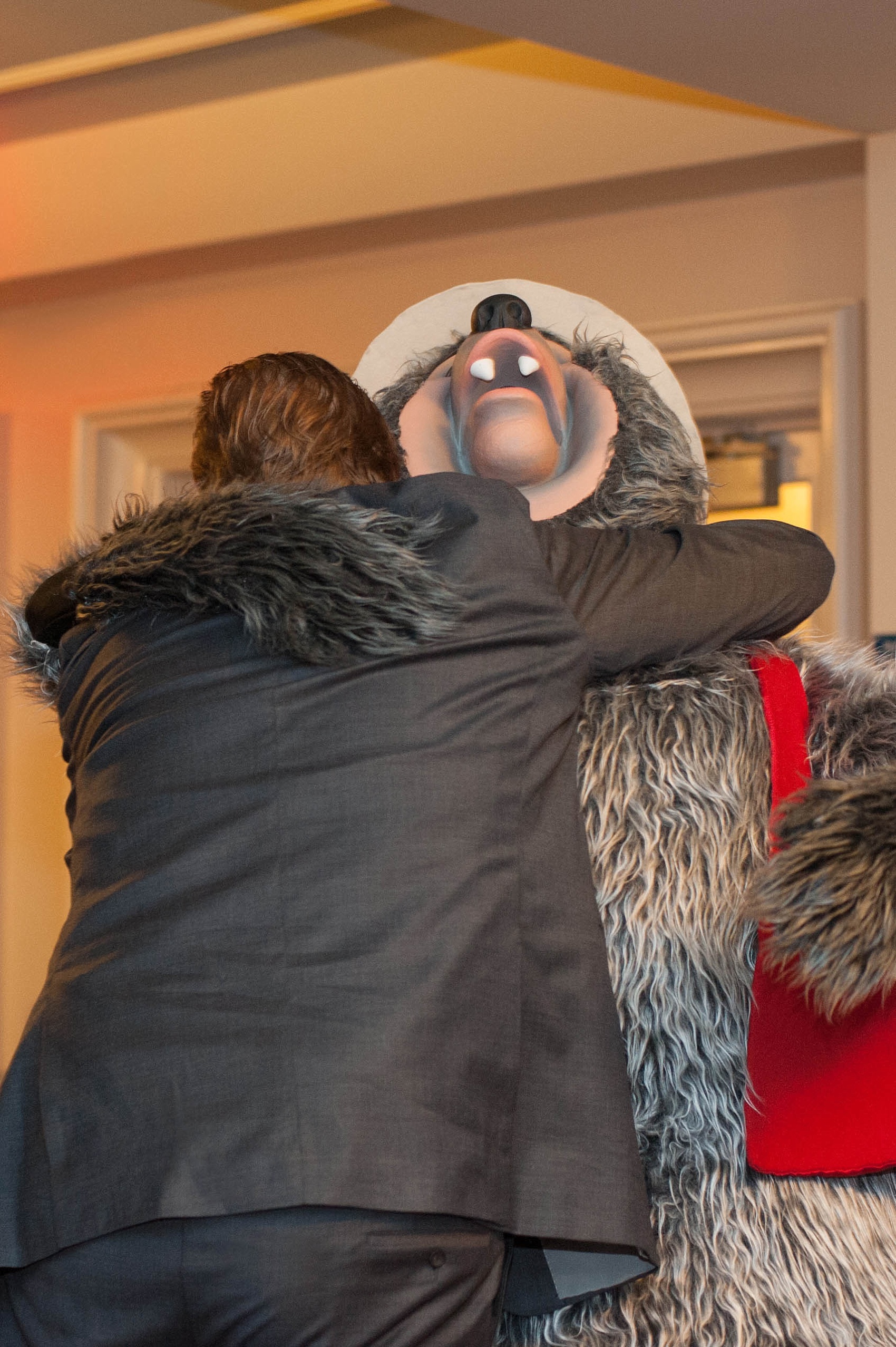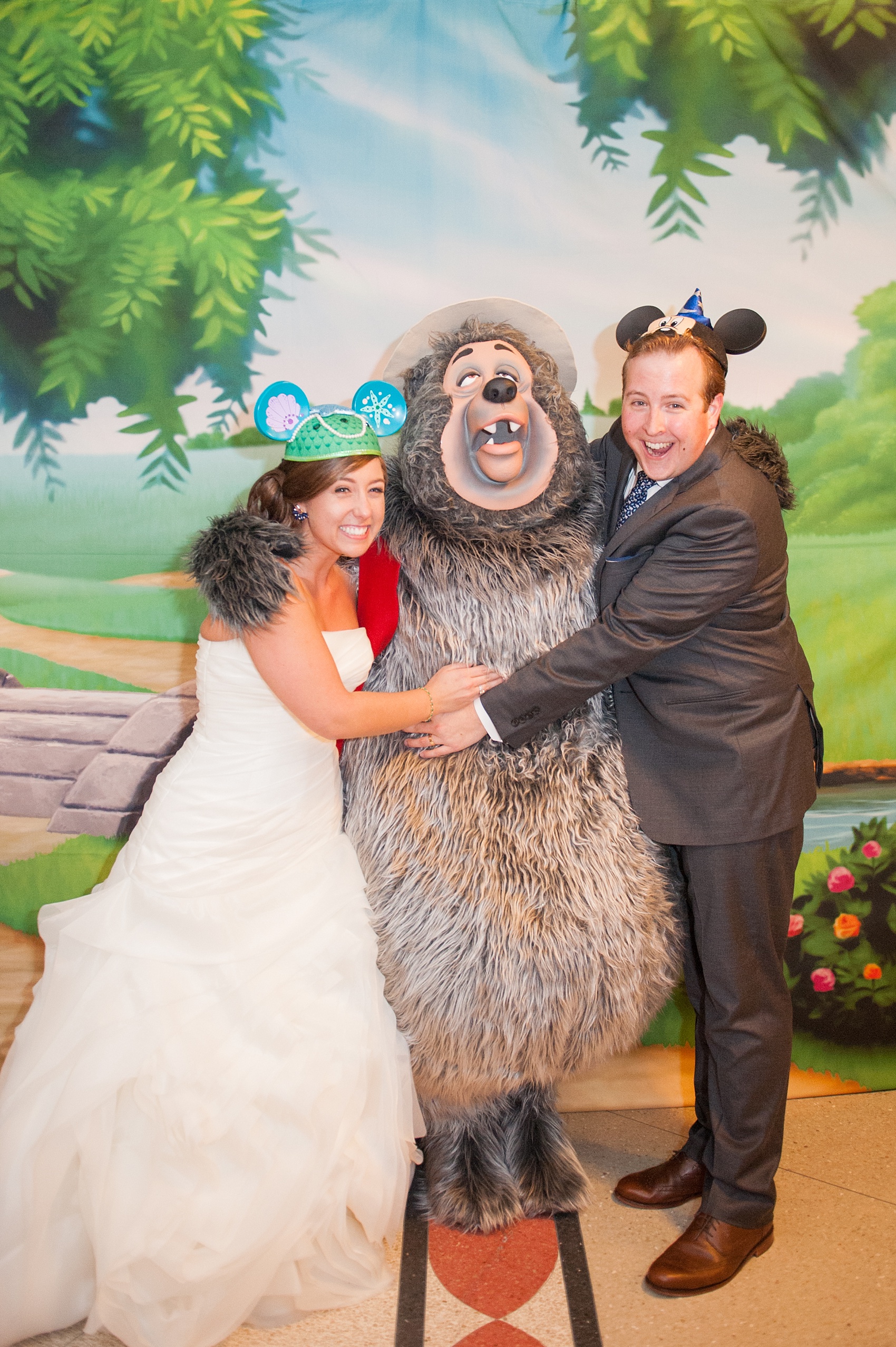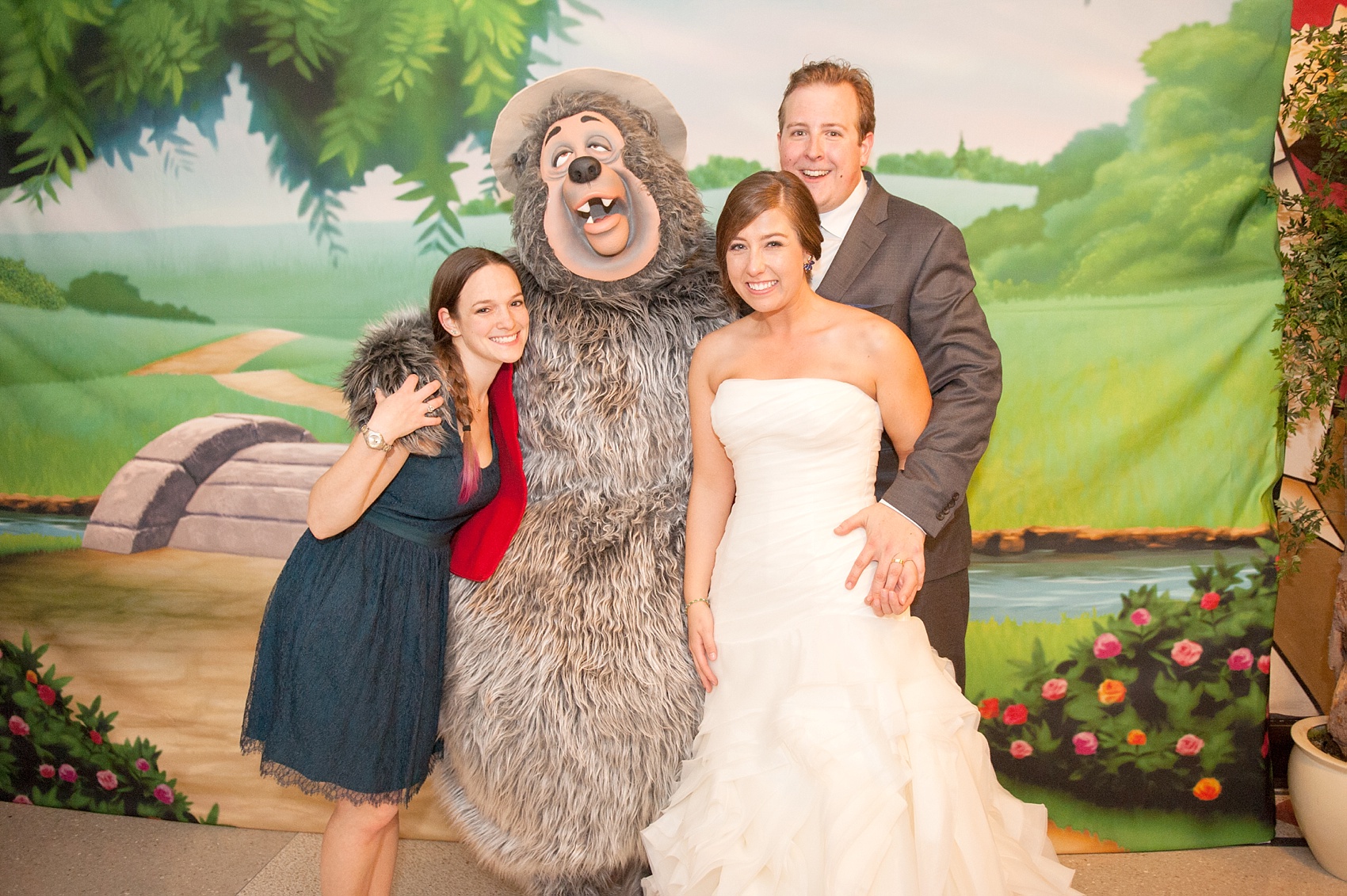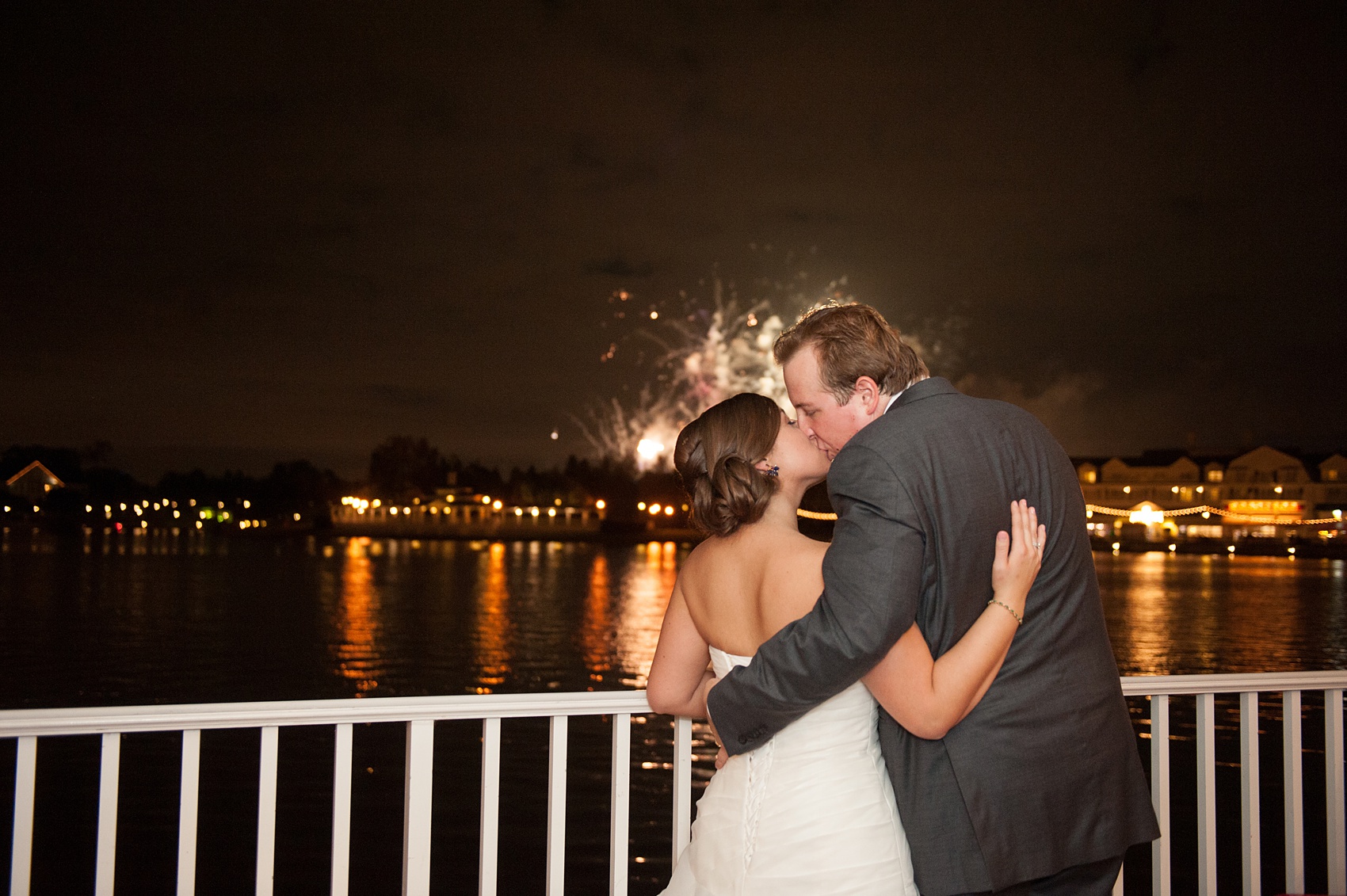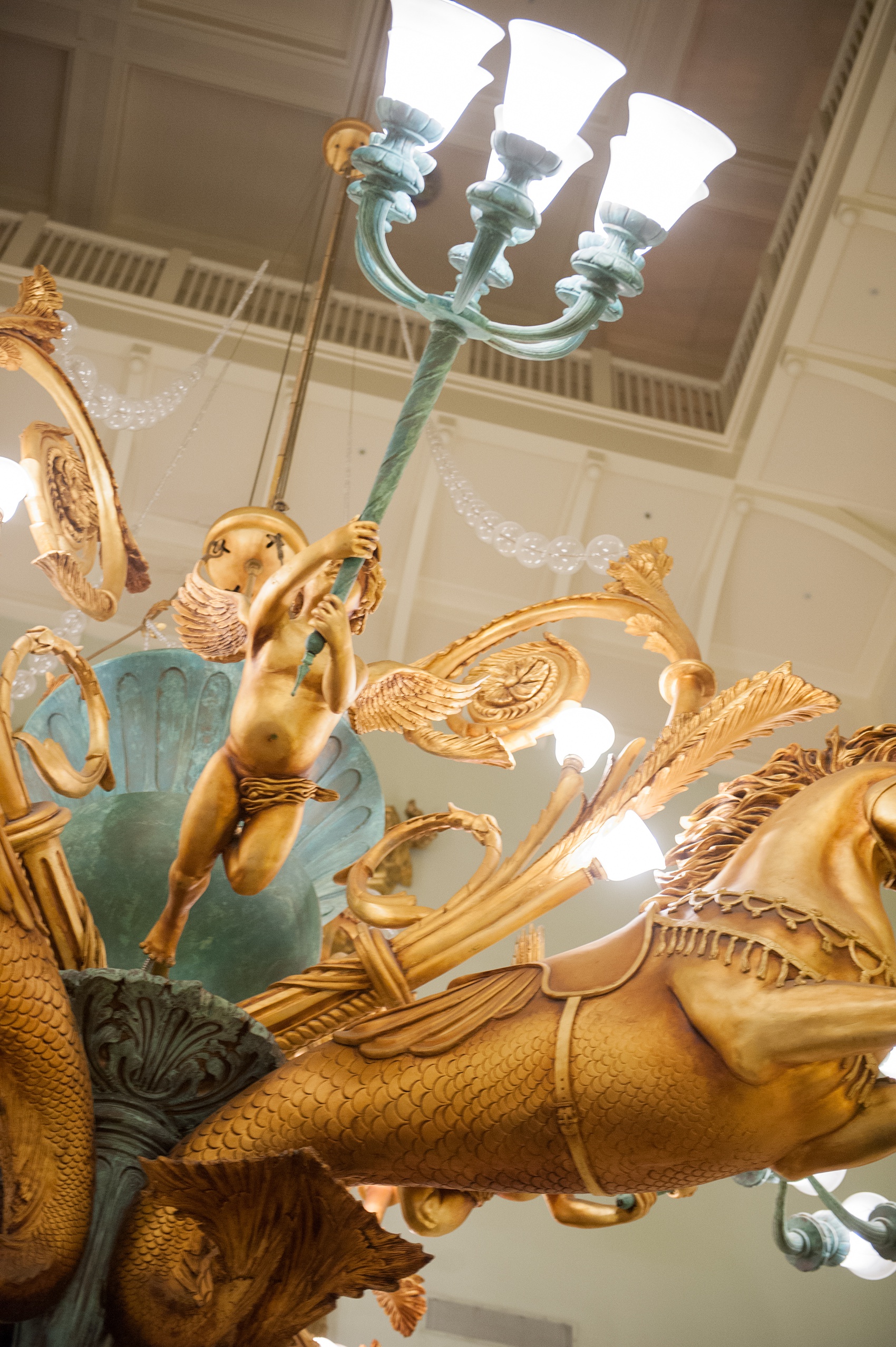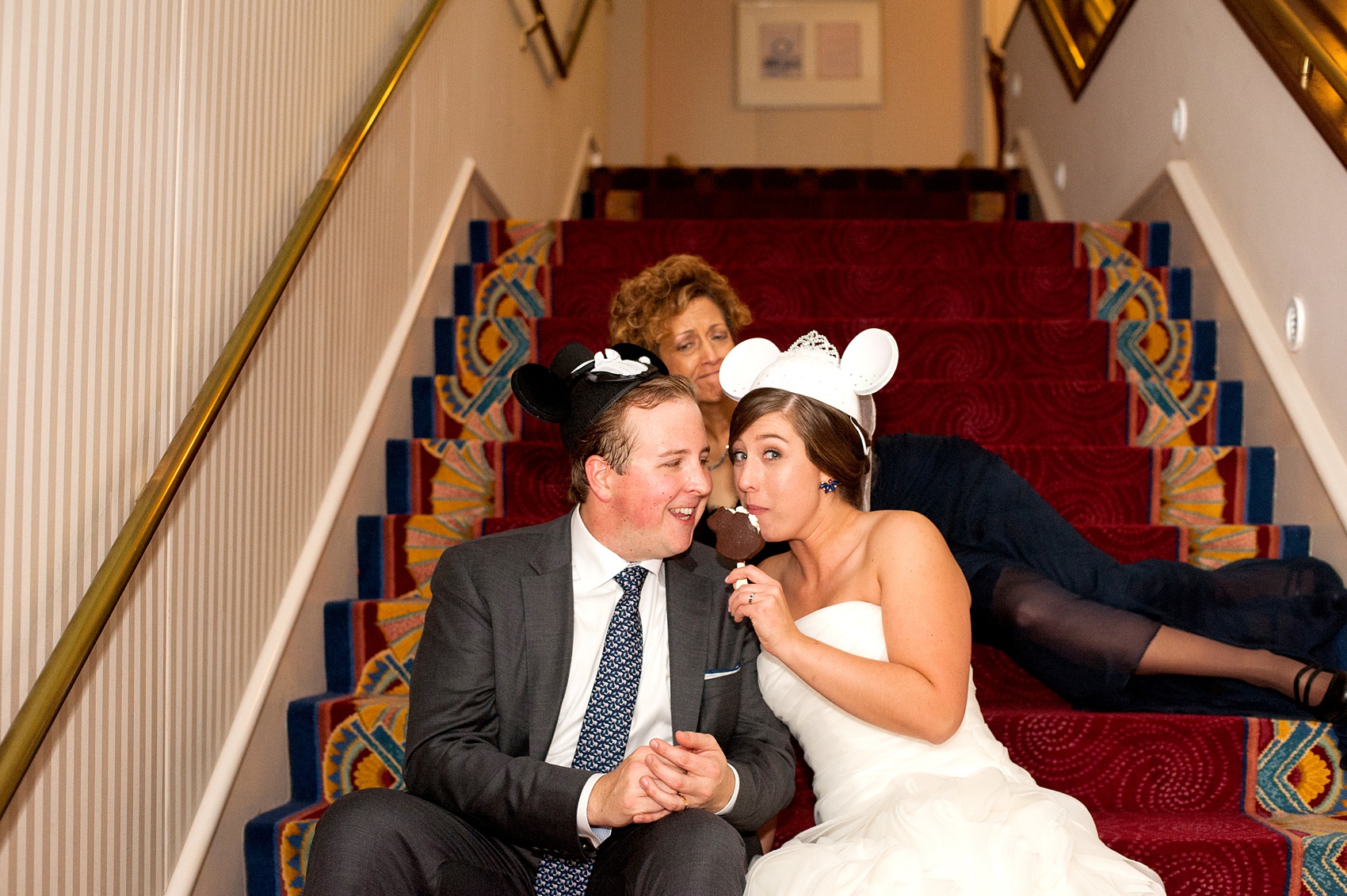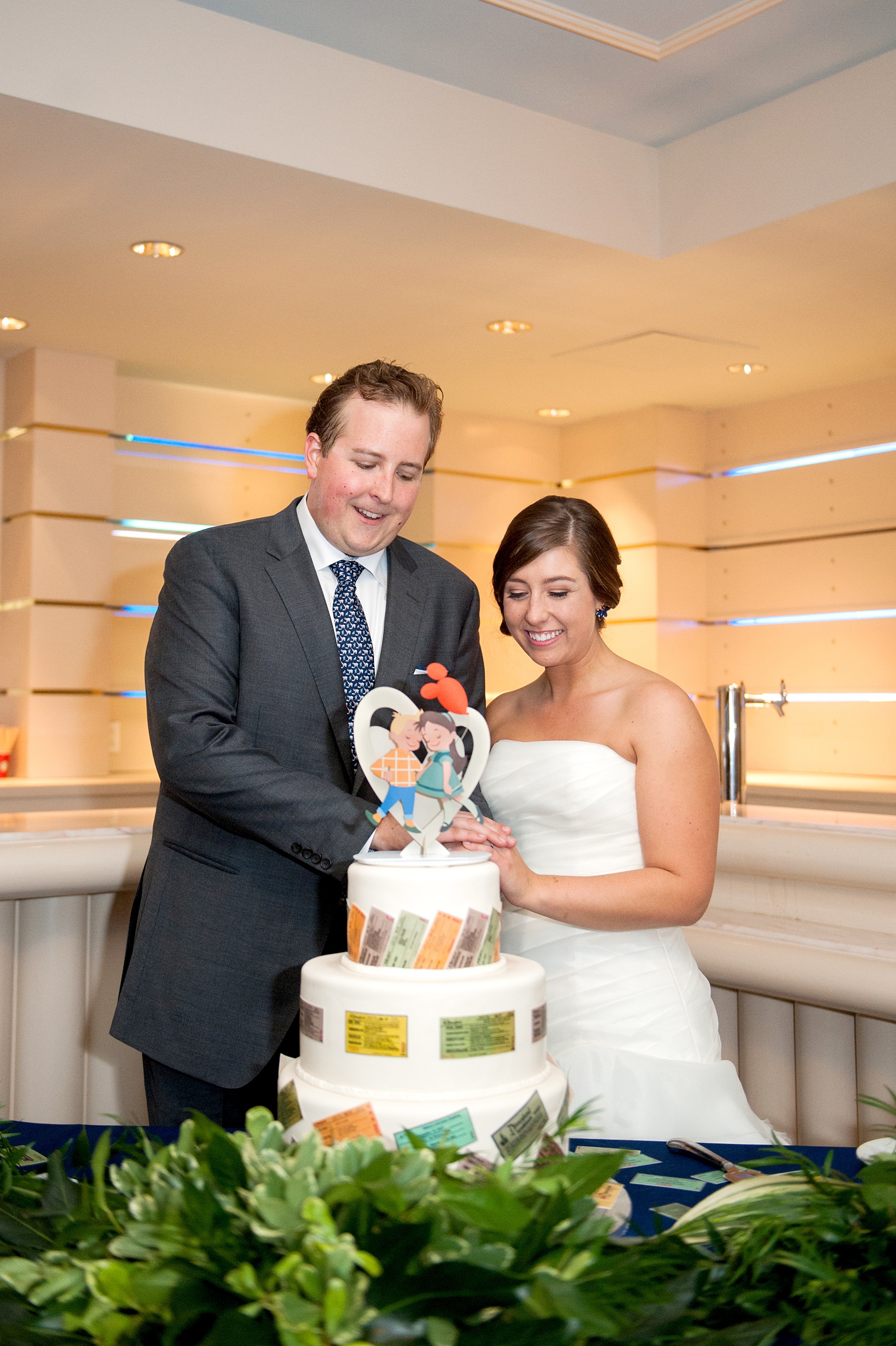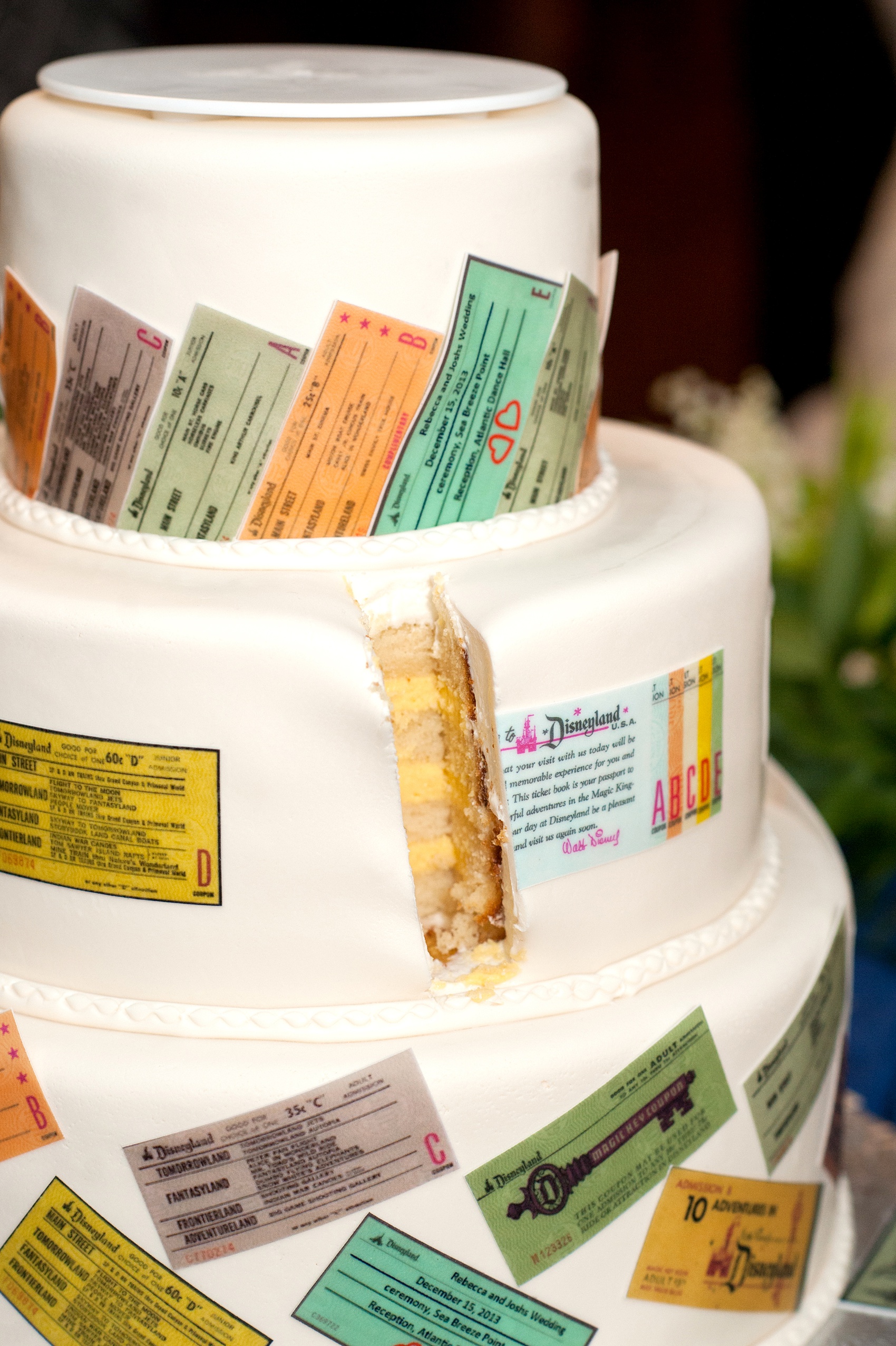 Rebecca and Josh cut their first slice of wedding cake into the center tier. It was the most popular because it was Dole Whip flavored. (If you're a true Disney fan you know how popular this treat became at Adventureland in the Magic Kingdom!) What Walt Disney World wedding photographer wouldn't want to capture their bride and groom biting into a classic Mickey Mouse ice cream bar? Not this one! Their officiant couldn't resist sneaking into the photo too!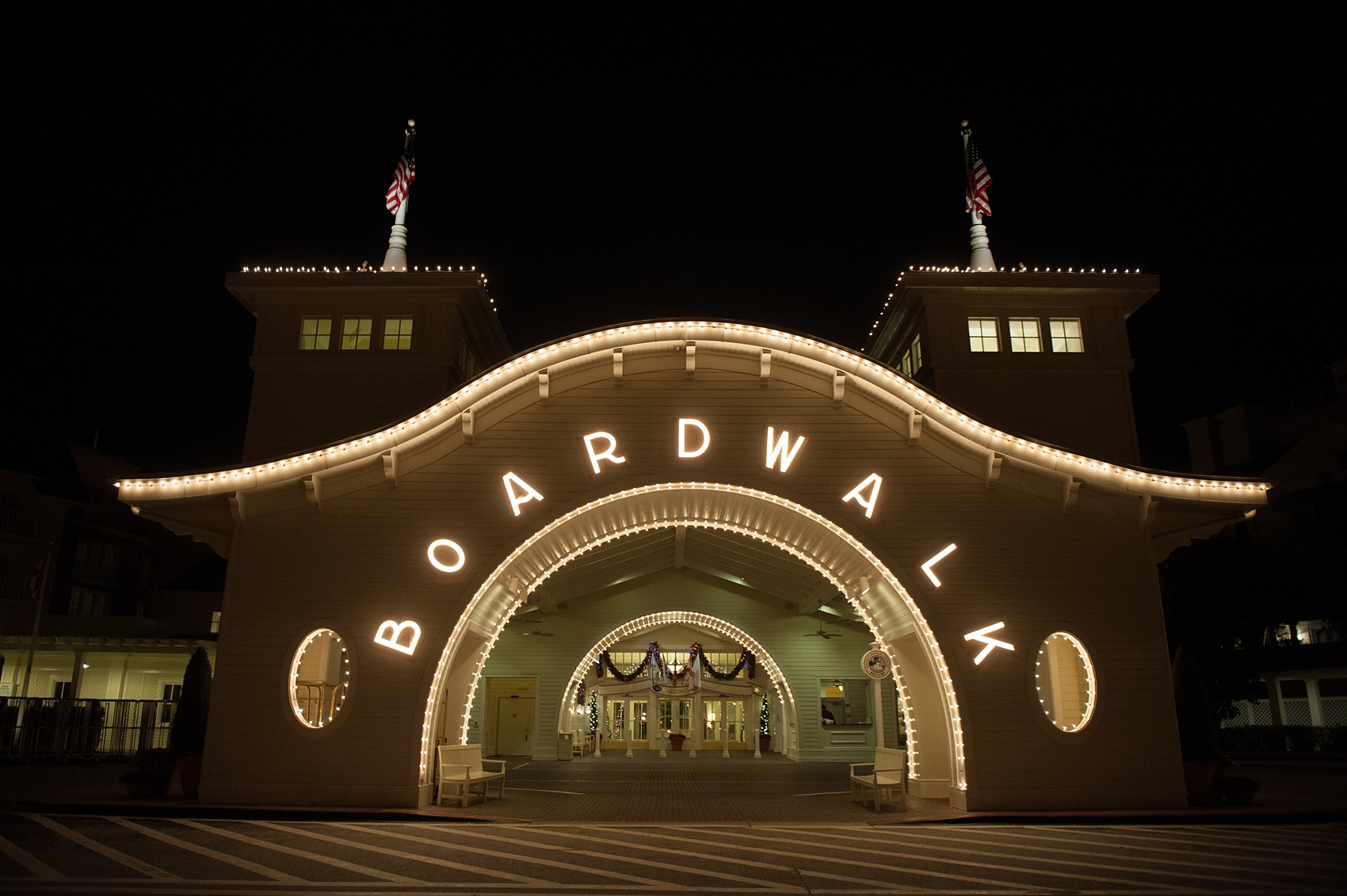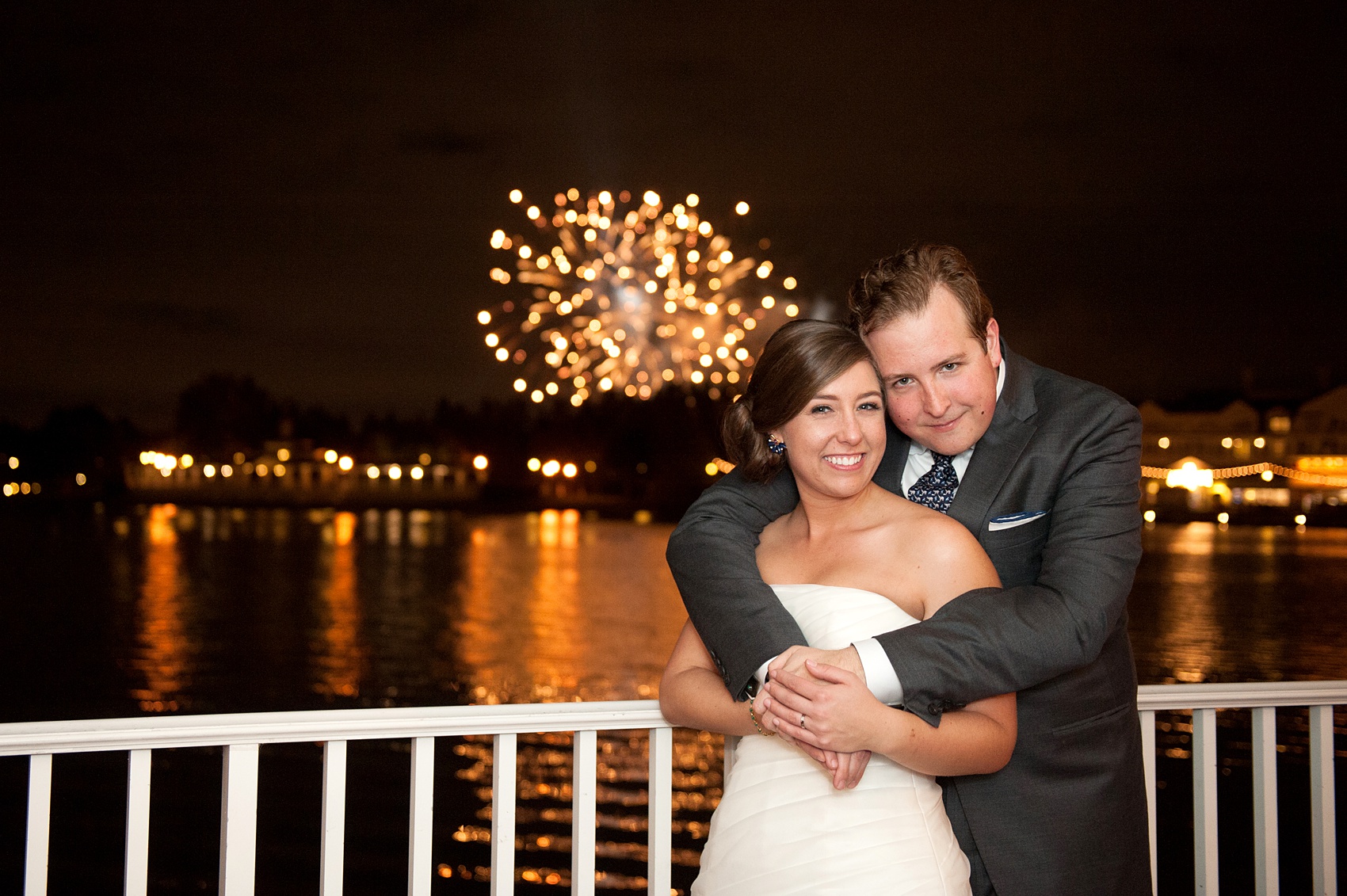 Fireworks, a kiss and a twirl on the BoardWalk closed out their evening. When the party was done at Atlantic Dance Hall everyone enjoyed a little after party back at the hotel lounge area.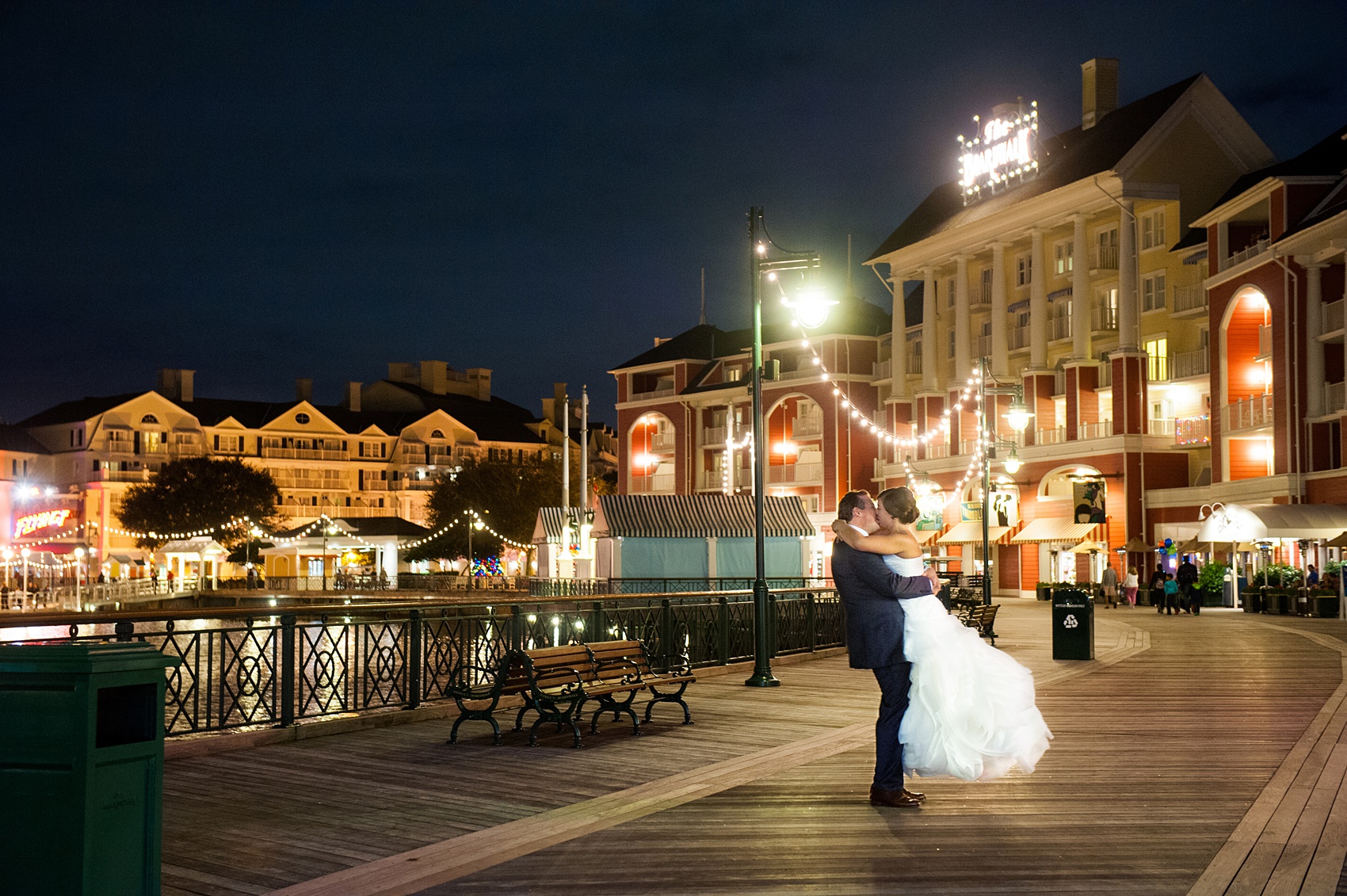 It was truly such a memorable day and one that sincerely holds a special place in my heart. I will forever cherish these images and be grateful I was their chosen Walt Disney World wedding photographer for the day.
Did I mention I was SO excited these two were off to Japan a few months later to honeymoon at Tokyo Disney? Talk about another magical heaven on earth! Congratulations, you two! May you have many, many years of happiness…to infinity and beyond!
Venue: Walt Disney World BoardWalk and Atlantic Dance Hall / Shoes: Kate Spade / Wedding bands: Cartier / Cake topper: Kevin and Jody
For more Disney inspiration check out:
Interested in having Mikkel Paige Photography capture your wedding day? Don't be shy! Contact us!