Your choice of venue can make all the difference in your wedding photos and memories. Check out these ten handpicked Long Island City wedding venues. They'll keep you flipping through your marriage album long after the event is over! We've even included a couple in Astoria and one awesome one in nearby Corona, Queens.
Long Island City Wedding Venues
Metropolitan Building
Address: 44-01,11th St, LIC, NY 11101
The Metropolitan Building was once a factory that manufactured electrical parts. It had once fallen into disrepair but is now the location for many prominent photo shoots with reputable magazines.
The available building was bought by Ms. Elanor Ambos in 1980. She subsequently restored it into the complete wonderland it is today.
This amazing event space has a great view of the New York City skyline from its windows. It offers two floors of options for celebrations and pictures with the coolest rental furniture for "props," for creative couples. Vintage mirrors, eight feet windows and walls of brick and raw wood make for a gritty backdrop for wedding celebrations.
I was lucky enough to photograph Jana and Peter's art-deco inspired wedding there. It remains one of my favorite weddings of all time.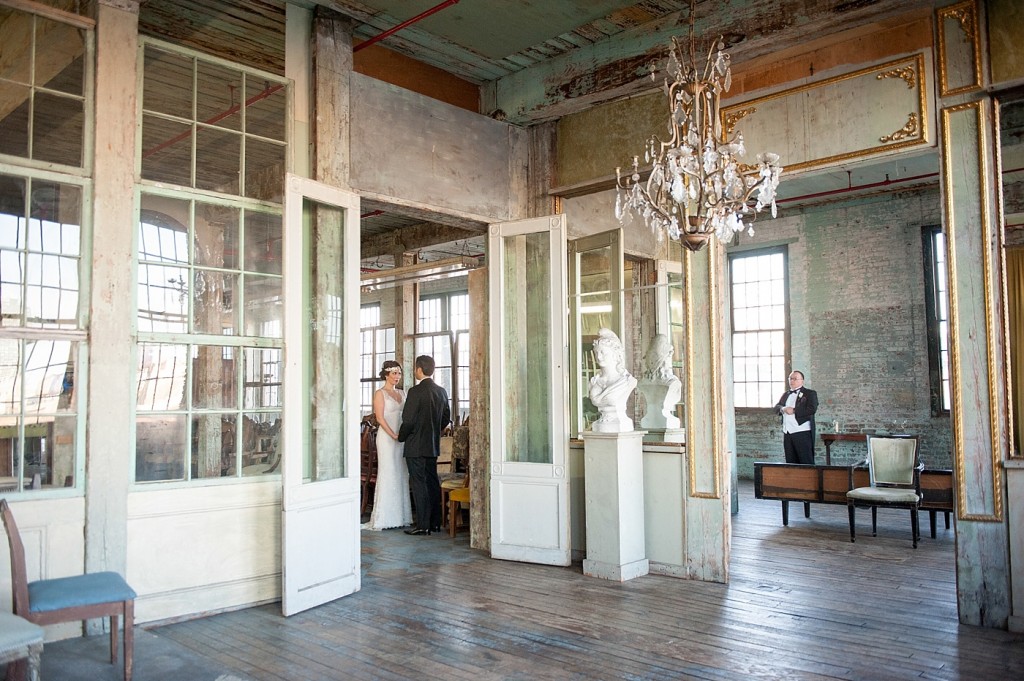 The Foundry
Address: 42-38 9th St., Long Island City, NY 11101
This restored 19th century building has plenty of indoor and outdoor industrial-inspired square feet for a couple to get creative with their wedding. (Jose Rolon is the planner to contact if you are interested in getting married here.)
The Foundry is one and only structure of its kind in this area. And it has retained its historic glamour and industrial character to date.
Its location on the bank of the East River makes it easily accessible by various subway routes from Manhattan.
The main space at The Foundry is comprised of The Courtyard,The Terrace (affording great views of the Queensboro Bridge), The Greenhouse, The Albra Room and the Pool Room. A personal favorite feature of The Foundry in Long Island City is the gorgeous ivy that grows up its bricks in late spring, summer and fall.
The Bordone
Address: 43-10 9th St, Long Island City, NY 11101
The rooftop view from The Bordone, overlooking the East River, is truly a stunner.
This Long Island City venue offers expansive views of the Queensboro Bridge and the Manhattan skyline.
It's a lovely venue whose indoor space's white walls are a blank slate for your wedding planner to decorate your event and conduct the wedding you dream of. And your photographer (perhaps me!) will love the natural light its large windows lets in.
This energy efficient property has over 14,000 of square footage to host events, calculated from its main space, terrace and its penthouse rooftop. These spaces can either be booked as a whole or individually, as per the desires of the couple.
The Bordone is a block west of East River and the E, G, M and 7 train stations are a ten minute walk from this Long Island City wedding venue.
Sound River Studios
Address: 4-40 44th Dr, Long Island City, NY 11101
Wedding planners appreciate the large gallery type space, high windows, skylights and great river views from by Sound River Studios. They only allow one event at a time so when you rent this Long Island City wedding venue you get the whole enchilada.
What the Brooklyn Heights piers are to Brooklyn wedding venues, the waterfront space is to Sound River Studios.
The 1,300 square feet dockside terrace space has a private dock on the East River. This enables your guests who live in, or are staying in, Manhattan to take the ferry from the East Side Manhattan.
Other features include a separate room for brides, grooms and their wedding party to relax before the day's big moments.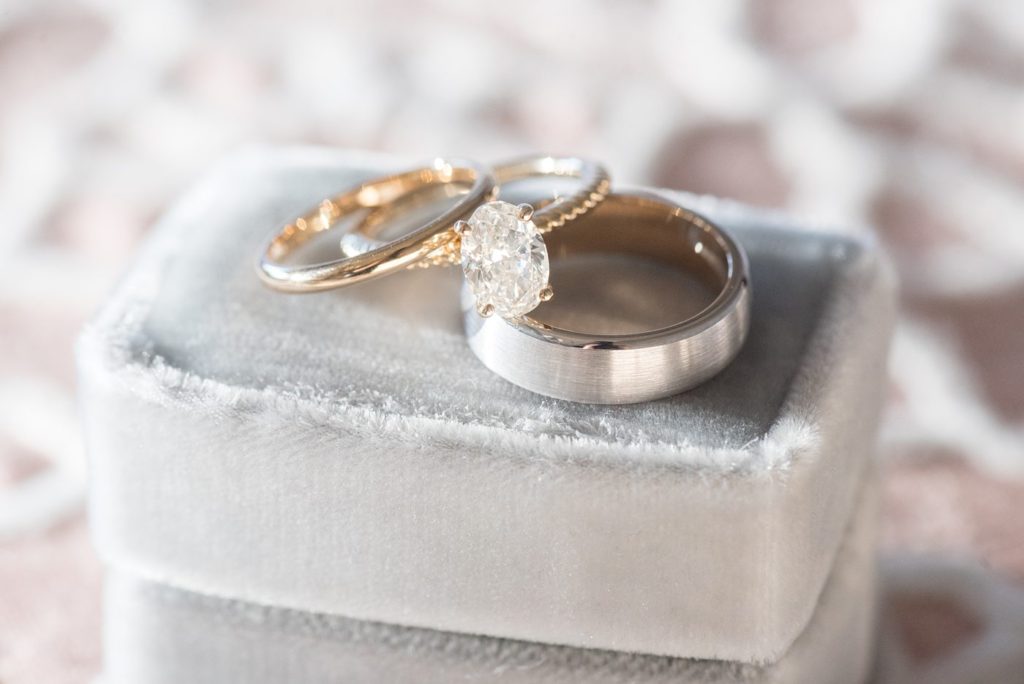 Collective Paper Factory
Address: 37-06 36th St, Long Island City, NY 11101
If you are looking for one of the best Long Island City wedding venues that oozes "creativity," the Collective Paper Factory is your one-stop-shop for all related events for your big day. Your guests can stay and play here. (Not that they wouldn't want to explore the splendors of NYC if they were visiting from out of town!)
The six spaces they have available to rent offers nearly 10,000 square feet total to create lasting wedding memories: the Great Room, The Den, The Clubhouse, The Playroom, The Conservatory and The Courtyard.
Renaissance Event Hall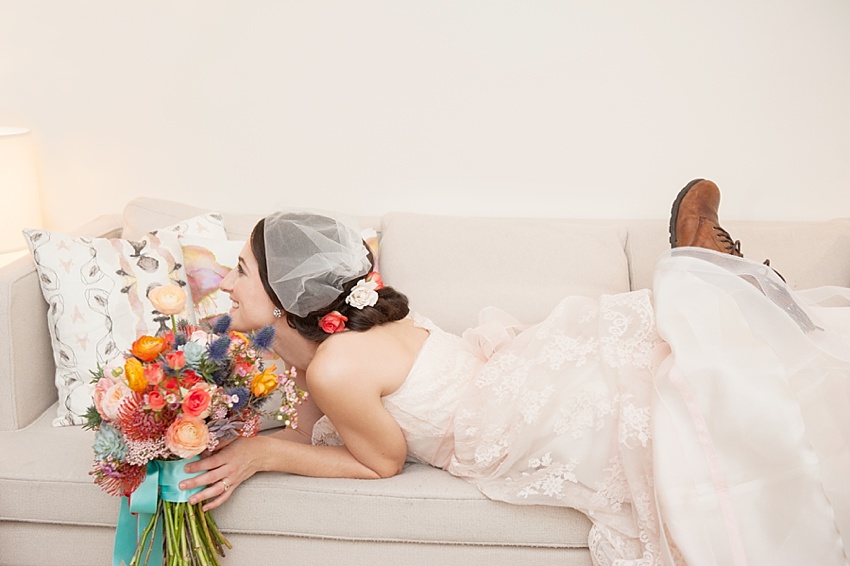 Address: 27-34 21st St., Long Island City, NY 11102
The Renaissance Event Hall is Long Island City's premier wedding destination and has made a name for itself in the five boroughs and even further for weddings and receptions of all faiths and traditions.
The 14,000 square foot reception room has double-story high ceilings and a scalloped length of indoor balconies that create a mezzanine type levels. They also have a garden space that's perfect for outdoor ceremonies and celebrations.
Their 100-year old hardwood dance floor and the neoclassic interiors of the reception room with its sweeping staircase are sure to enhance your special day. This is one of the best picks for indoor/outdoor options in the area and makes for one of the best Long Island City wedding venues.
LIC Landing
Address: 52-10 Center Blvd, Long Island City, NY 11101
LIC Landing offers a 2,000 square foot covered outdoor space, set against jaw-dropping views of the Manhattan skyline. It's on the relatively new waterfront park, located at Hunters Point South in Long Island City, Queens. It connects to Gantry State Park where Long Island City's famous Pepsi Cola sign is.
It's conveniently accessed by a five minute ferry ride from Midtown 34th St or a short walk from the 7 train. LIC Landing serves as the perfect location for a waterfront wedding, of a small or medium size.
Their upscale outdoor cafe serves delicious locally sourced food along with a great collection of wines and craft beer. It's perfect for a small, casual wedding.
There isn't a completely enclosed space there if it rains so it's a little bit of a "Plan A, only" type of venue. As opposed to being able to have a Plan B or rain plan. But my advice would be to maybe book a ceremony there (since the photo opportunities and locations are endless) and reception at a nearby restaurant in LIC or Astoria.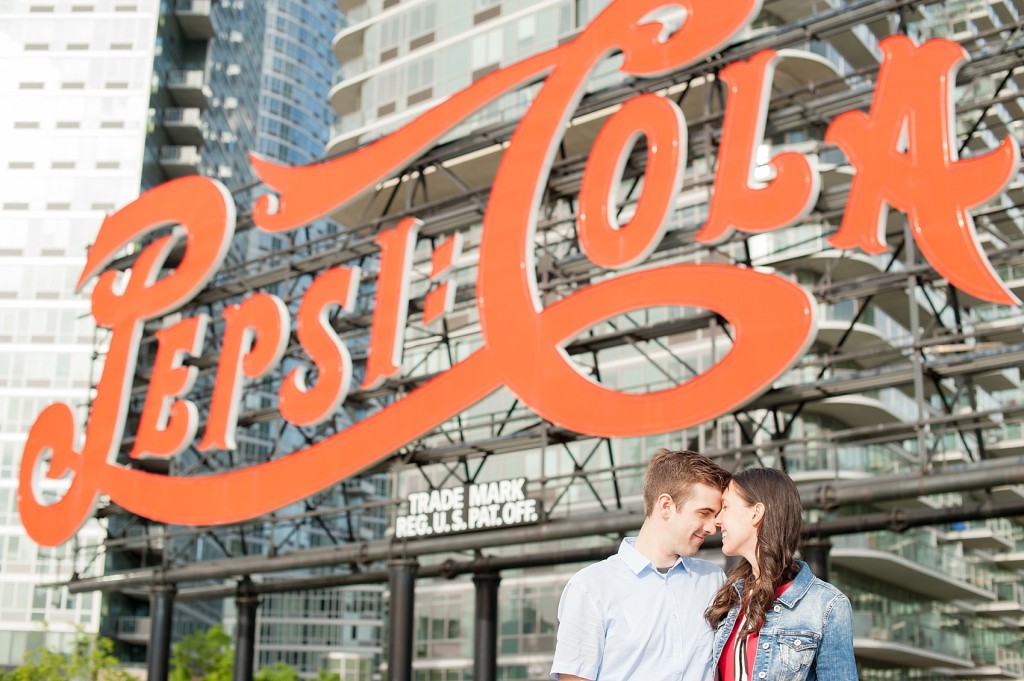 Astoria Wedding Venues
Museum of the Moving Image
Address: 3601 35th Ave., Astoria, NY 11106
If you are looking for a unique location for your wedding celebration, the Museum of the Moving Image could be it. Its versatile Digital Learning Suite and chic lobby provide couples the opportunity to rent event space after 6:00pm when the museum closes, from Monday to Thursday, and after 7:00pm on Saturdays and Sundays.
Guests can enjoy dinner and dancing and also view the galleries which will be kept open during your ceremony. (Weather permitting, the Courtyard space can also be rented.) A wedding with art exhibits? Sign me up! (Reminds me of this small wedding I photographed at the Susquehanna Art Museum in Pennsylvania.)
T Studio
Address: 38-01 23rd Ave Suite 203, Astoria, NY 11105
T Studio is located in the historic 1880 ASW building in Queens, which was once the Astoria Silk Works factory. Now, it's home to one of the best Long Island City wedding venues.
The building has retained some of its industrial character from the 19th century, especially in the building's brick exterior. But it's also definitely been updated and modernized, evidenced by its high ceilings, white walls and polished floors. an age-old smokestack located on the roof.
It has a 2,000 square foot indoor reception area (so, think about two to three apartments size). There's also an adjacent 1,000 square foot outdoor area, perfect for ceremonies. It has a 75-person capacity and is ideal for small weddings.
T Studio can be easily accessed by the N or W train towards Queens. Get off at the Astoria Ditmars Blvd. station.
Corona Queens Wedding Venues
Queens Museum
Address: New York City Building, Corona, NY 11368
The Queens Museum is located within the World's Fair grounds, Corona Park, in Flushing Meadows. It's just 30 minutes from midtown Manhattan.
Its soaring 40 foot-high ceilings, spectacular interiors, floor-to-ceiling windows (swoon!) and glass staircase. How's that for a beautiful and dramatic environment for a memorable wedding?
Imagine taking wedding photos in Queens at the iconic World's Fair Unisphere! (That huge silver metal globe.) Guests will definitely want to make a point to arrive early to explore the park area a bit. (Don't forget to designate a wedding hashtag; guests will surely be taking dressed-up selfies on their way to your Queens Museum wedding.)
Abigail Kirsch is the caterer for this venue, just like the company is at Tarrytown, New York's Tappan Hill Mansion.
Get in touch for photography if you've decided which one of these awesome Long Island City wedding venues to pick for your memorable day! You're going to want a killer team to document your beautiful wedding.
Need some Long Island City inspiration? Check out: