If you take a beautiful spring day in May, and add a gorgeous, so-in-love couple in an attractive setting like Gantry State Park in Long Island City, you figure there's nothing that can make the day better. But you'd be wrong…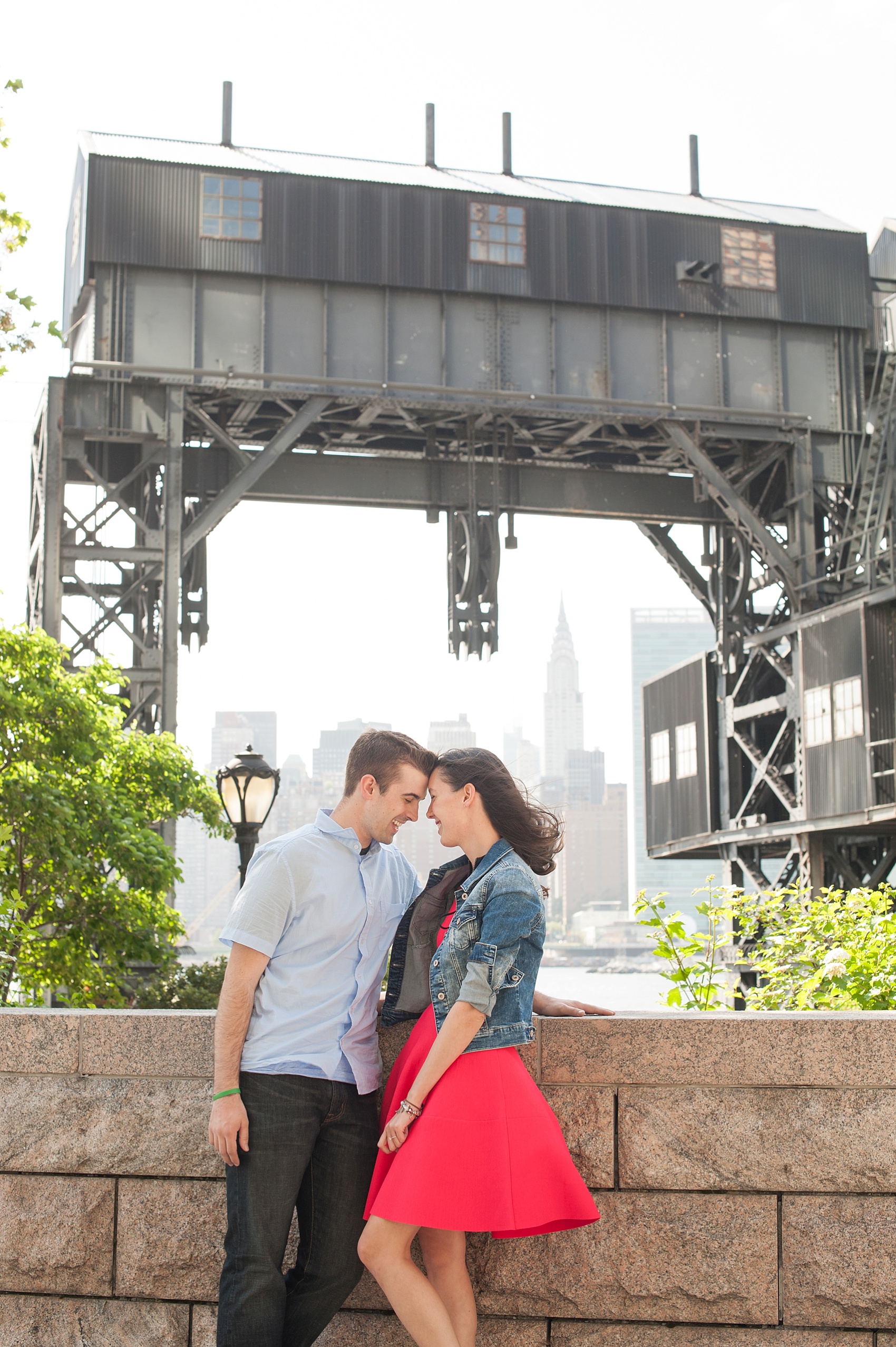 Stephanie, Chris and I spent a few hours taking photos near the waterfront in LIC that overlooks the Manhattan skyline. We decided to meet by the now not-functioning Long Island Ferry station (I know, I know: the word is "dysfunctional" but that feels so wrong to say in this context!) and work our way north in the park from there. I saw Stephanie and Chris approaching from a slight distance…and…saw something trailing along with them. And not just anything – it was a PUPPY! The cutest little English Bulldog puppy ever!!!!
The "four" of us – Rooney (she's named after a soccer player), Stephanie, Chris and I – walked around all smiles and happiness capturing these incredible photos. And I must say, I do love them! I actually love when couples bring dogs to their engagement session so we can capture the whole family!
I LOVE the brightly colored dress and spring denim jacket Stephanie selected for the shoot. And the girl not only rocked the heels, stylistically, but her feet were comfy (maybe that's extreme – but she said they felt fine) the whole shoot! Woohoo! Chris's light blue button down shirt looked great with her outfit.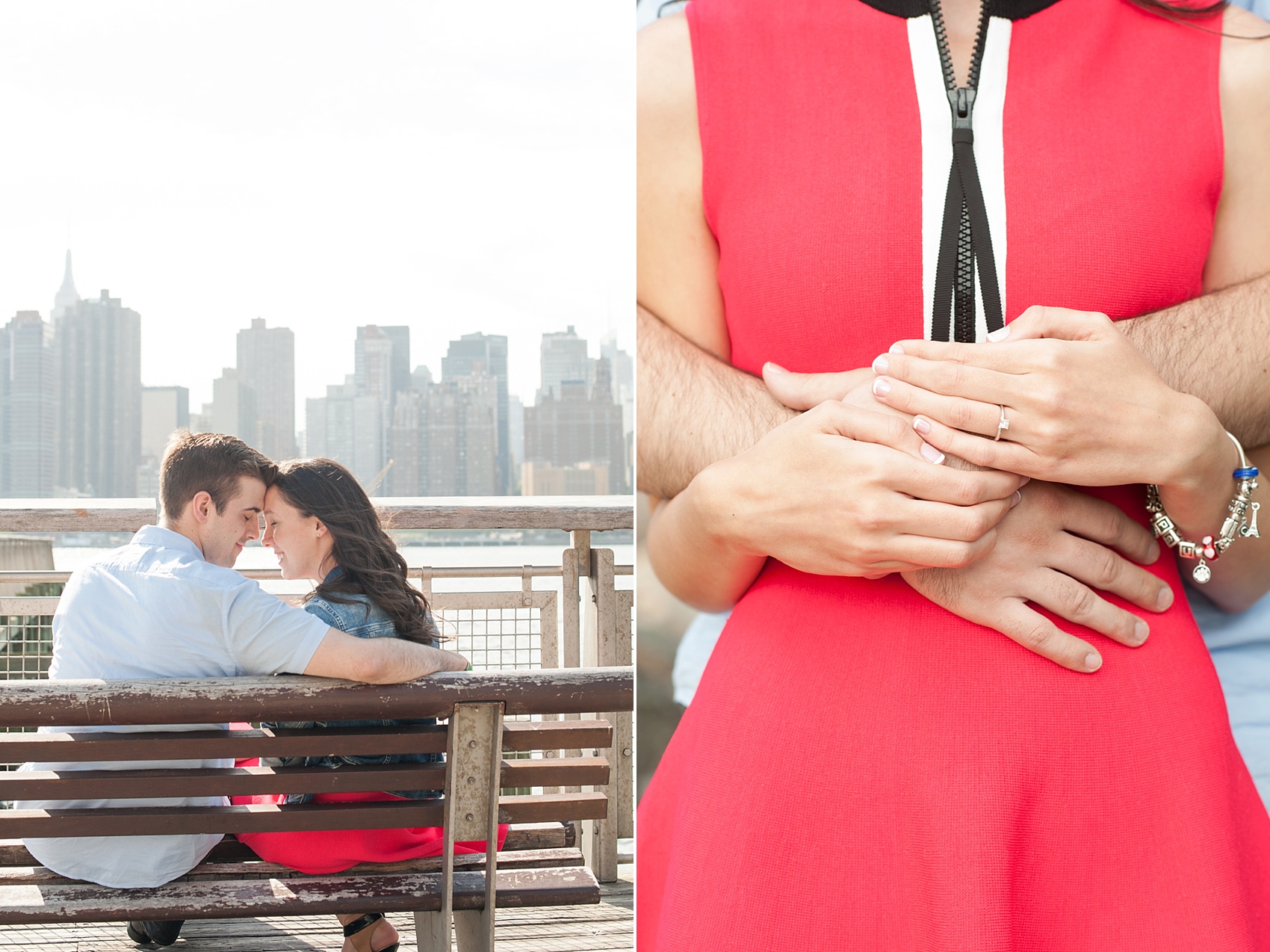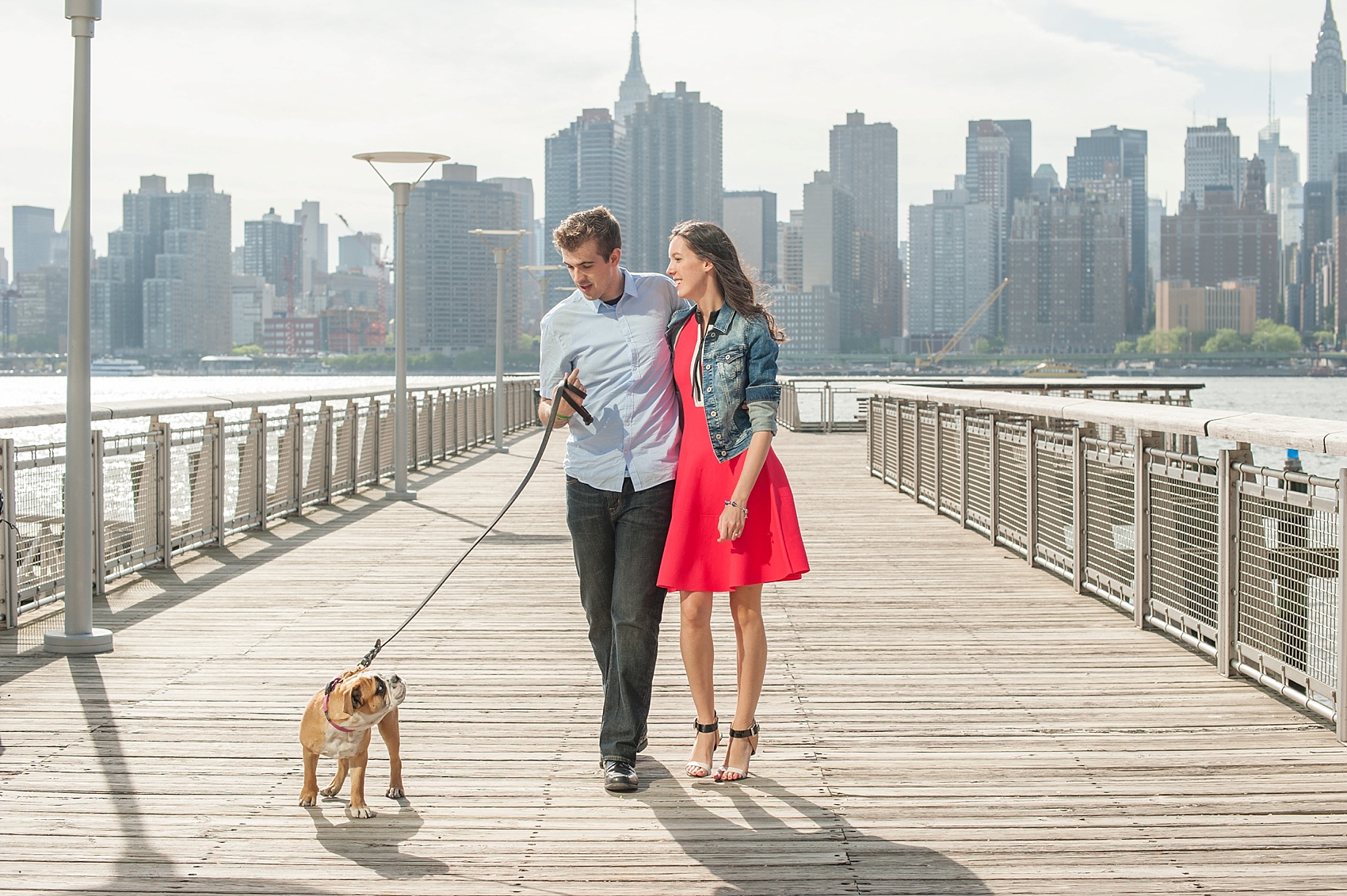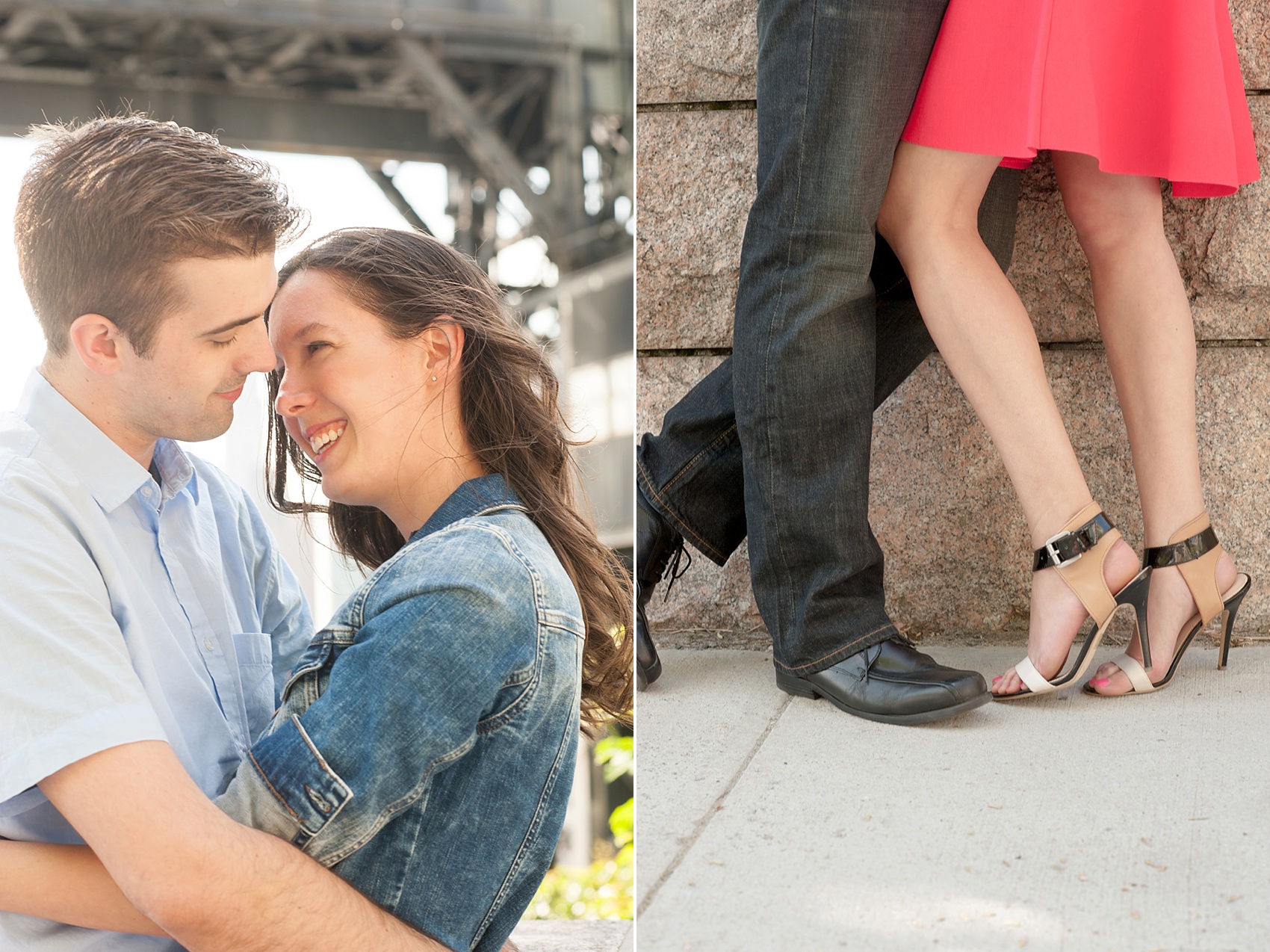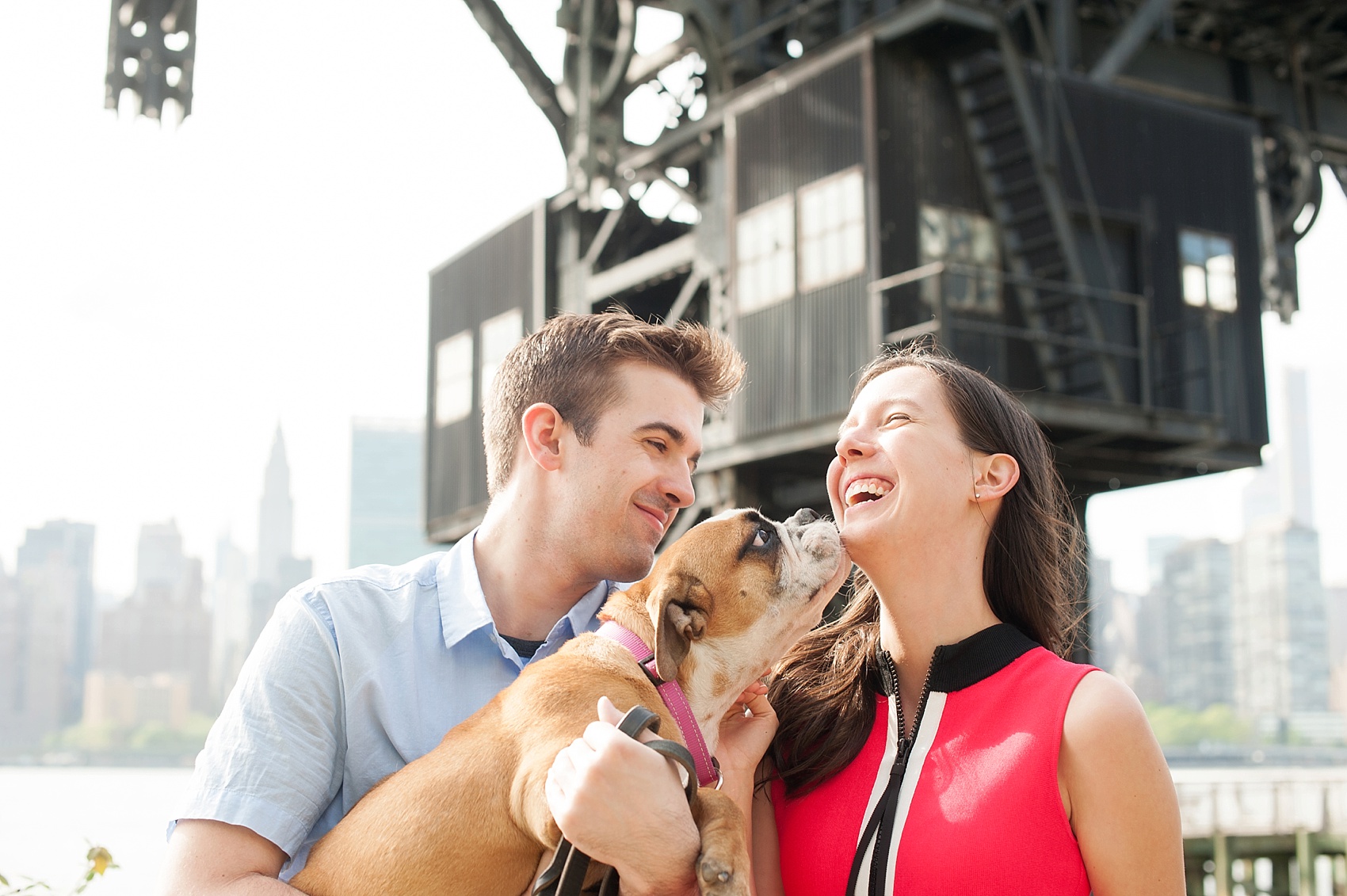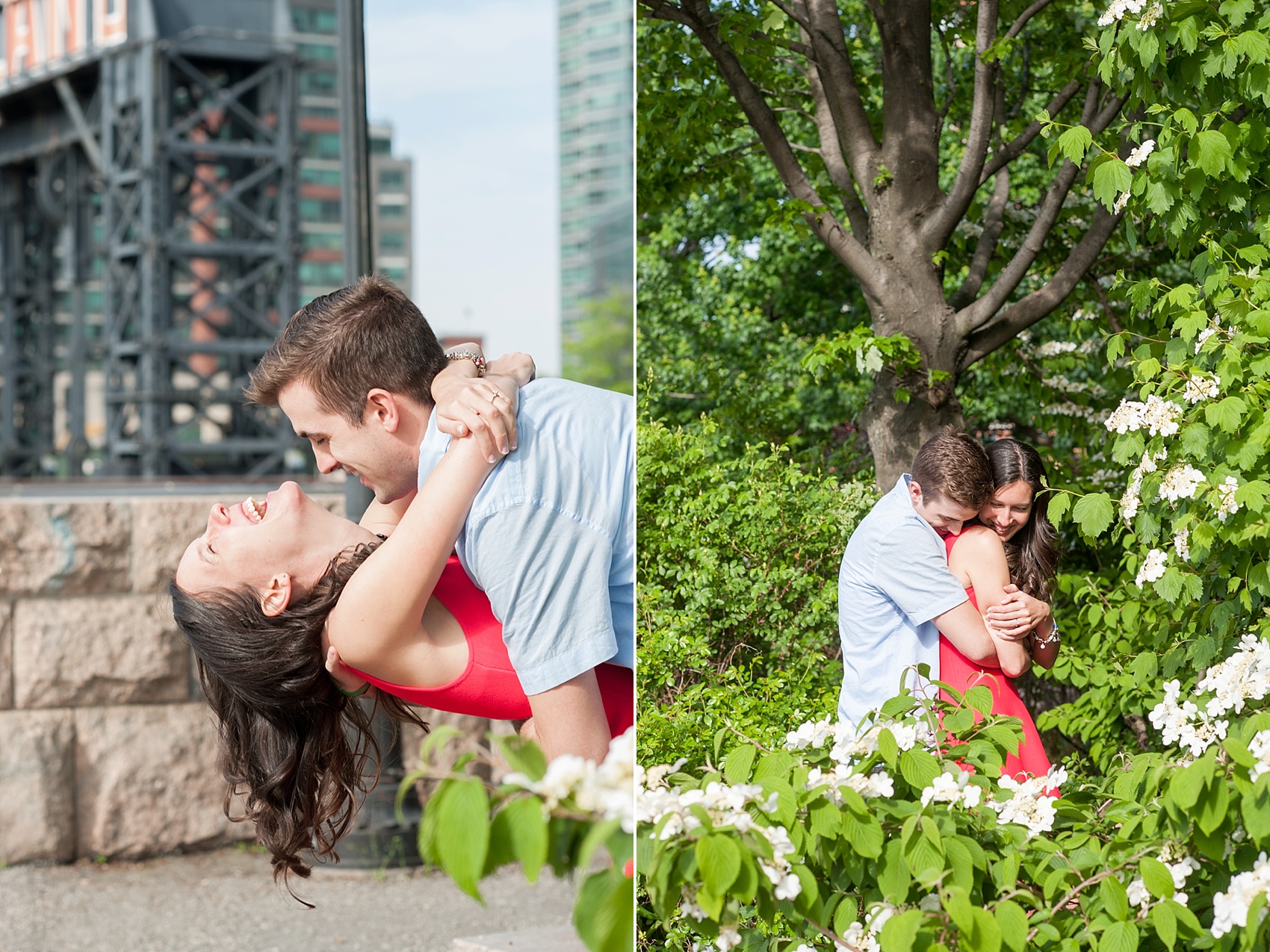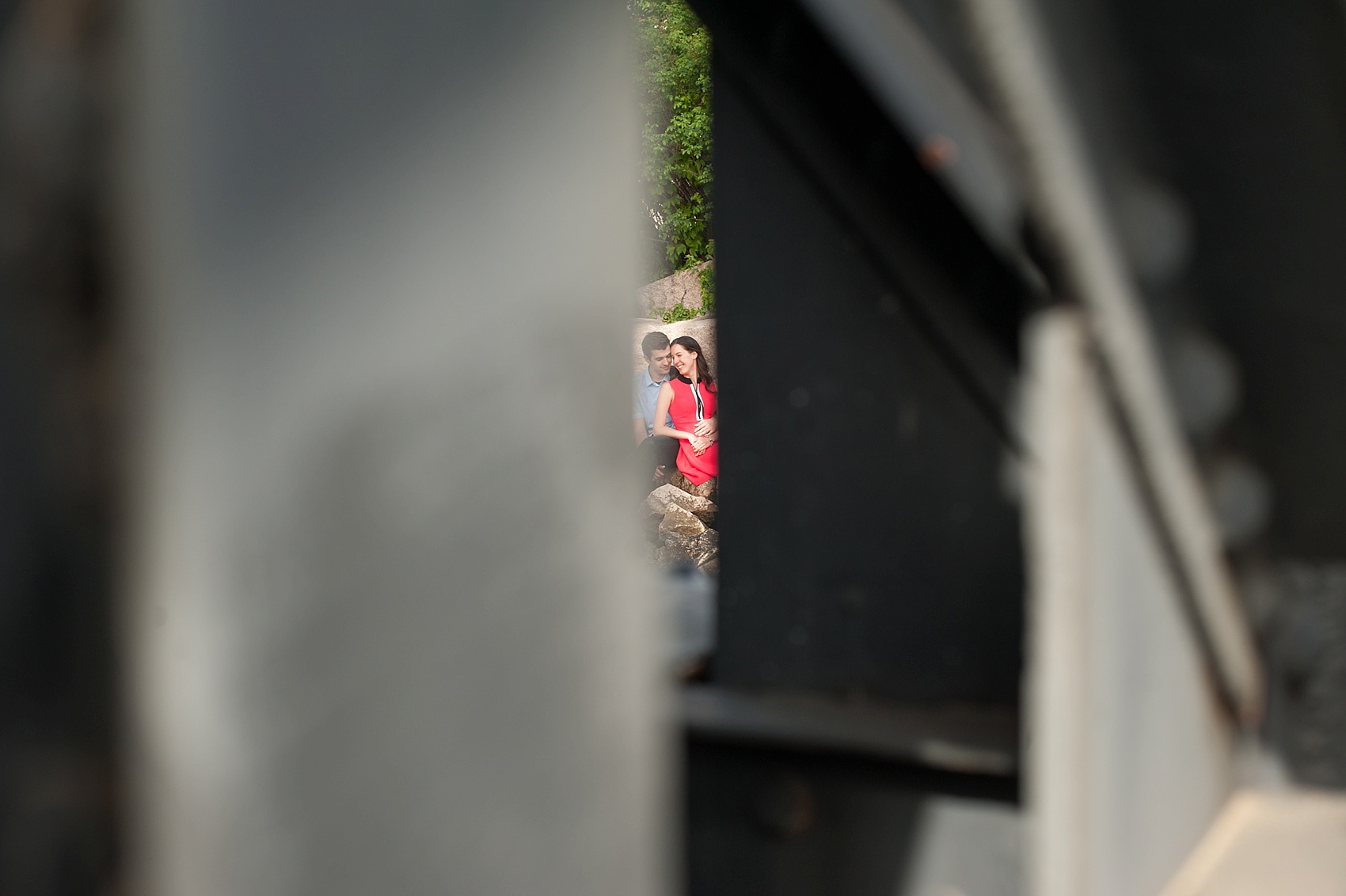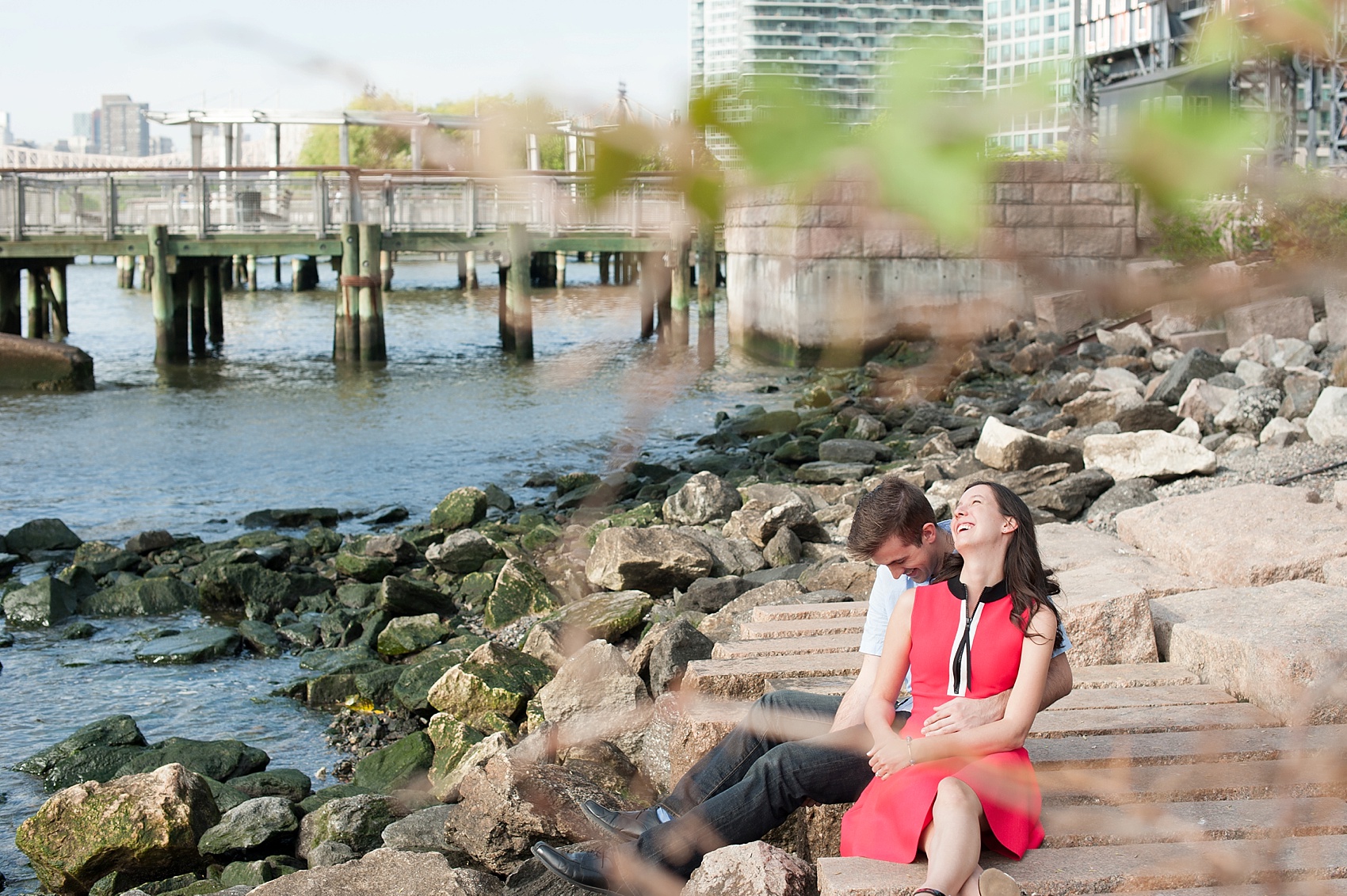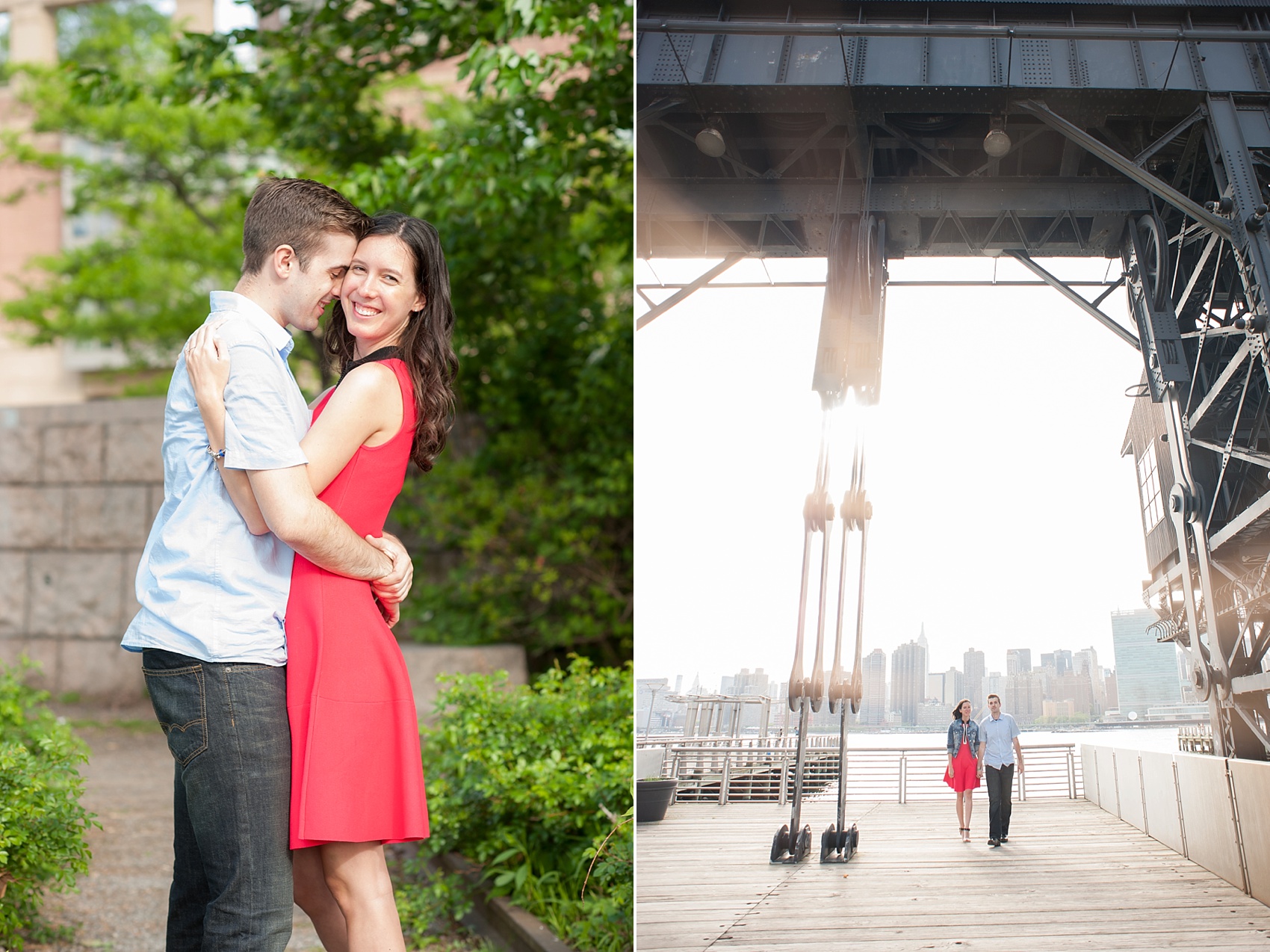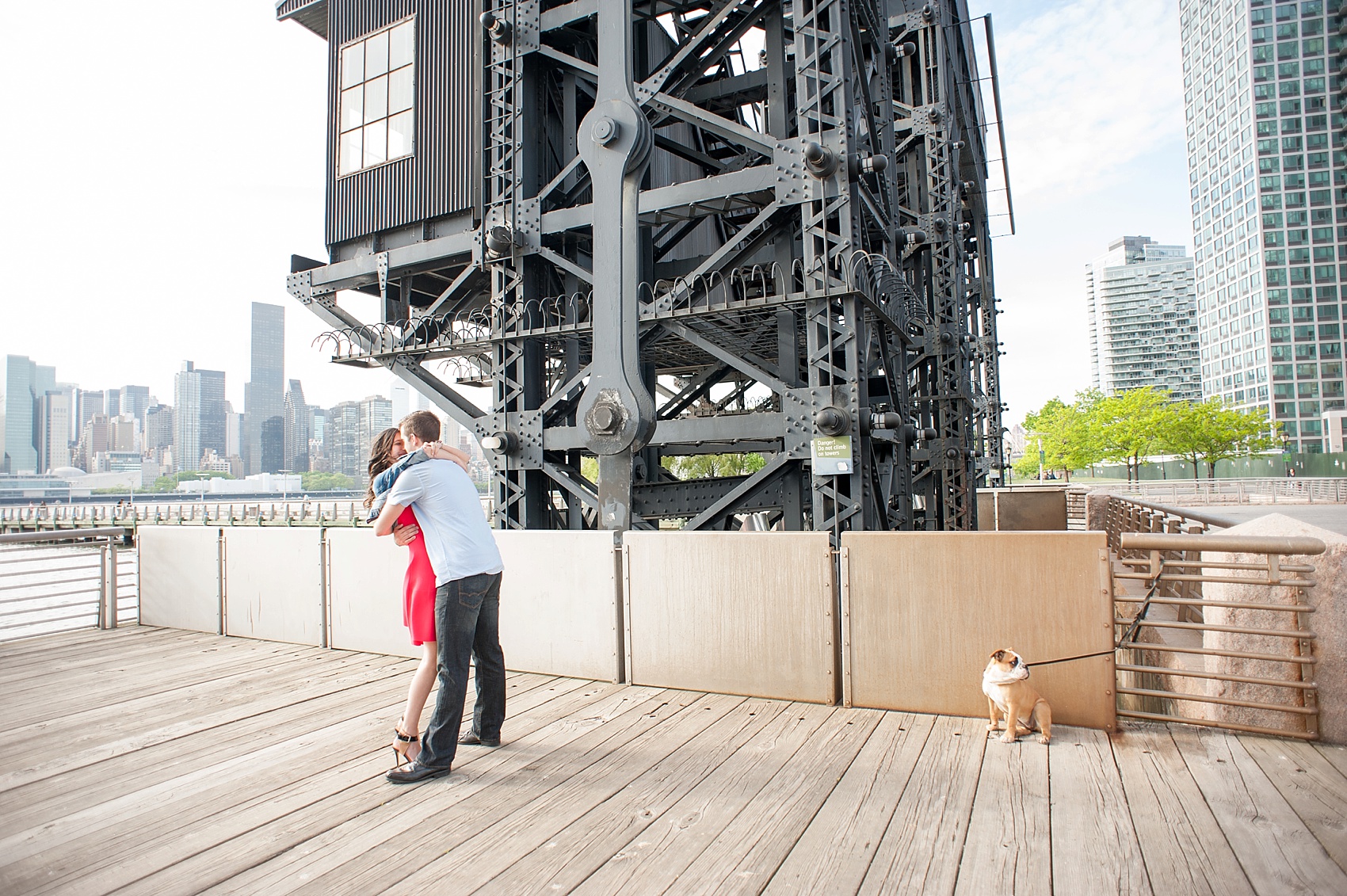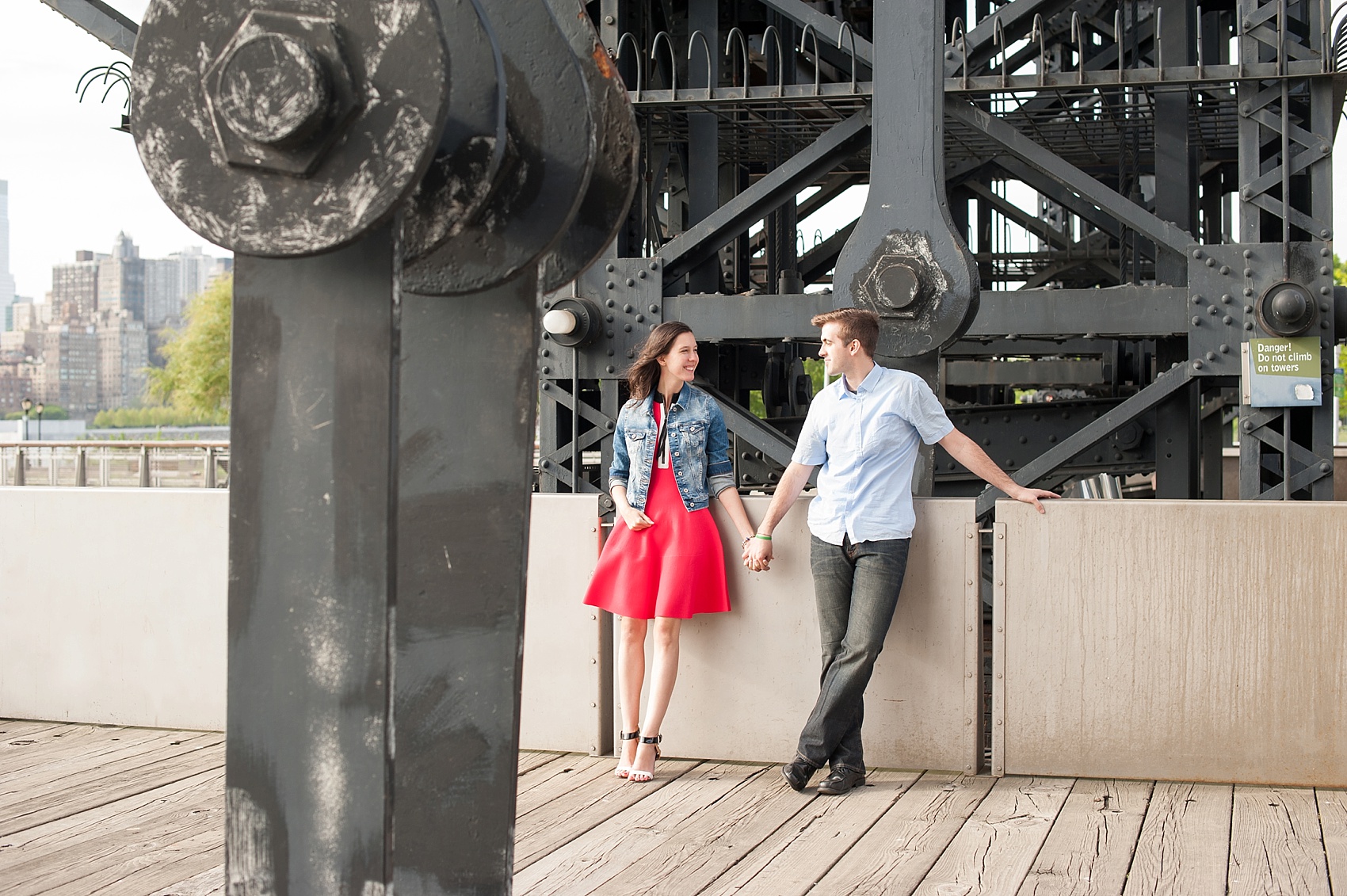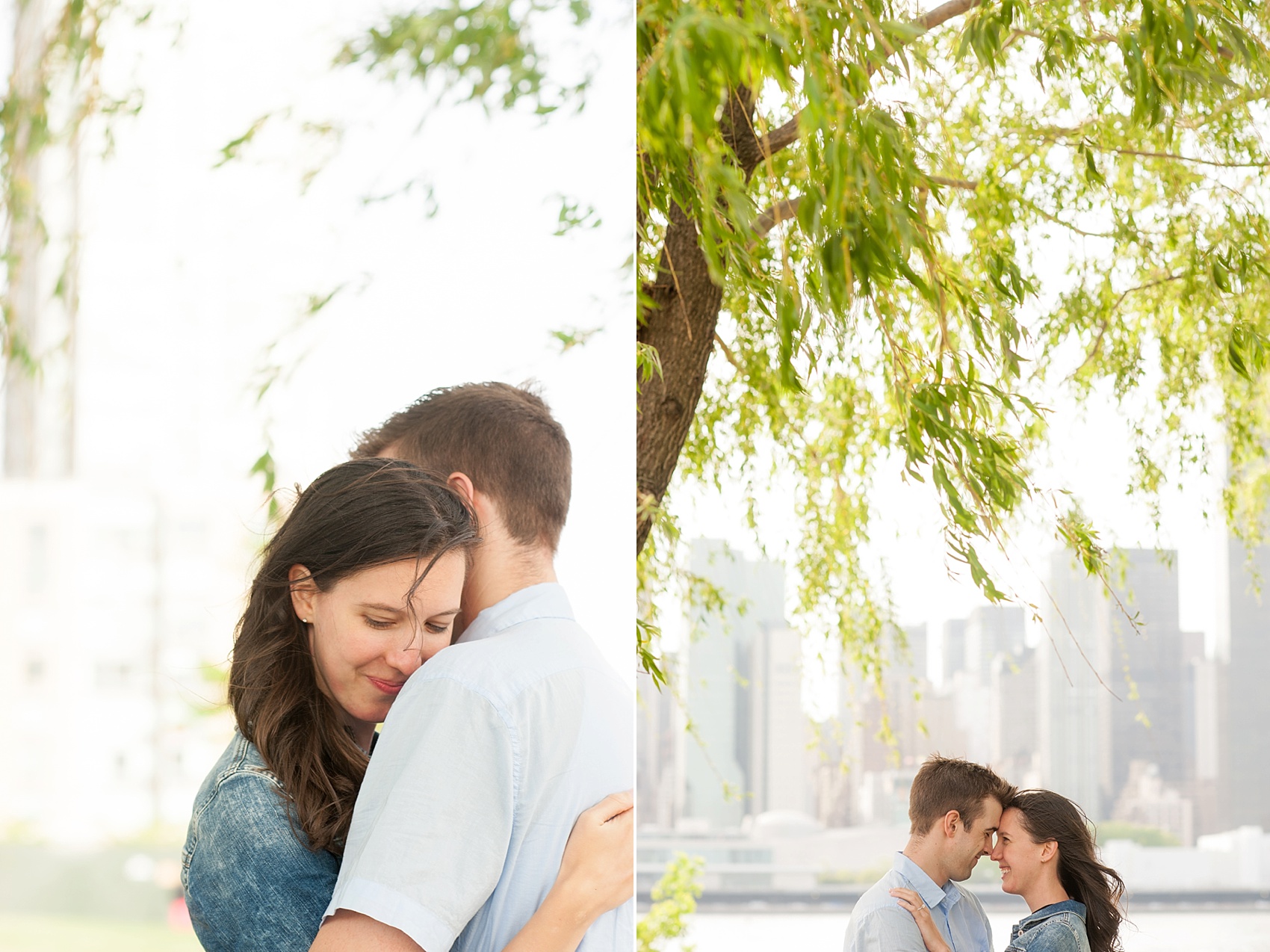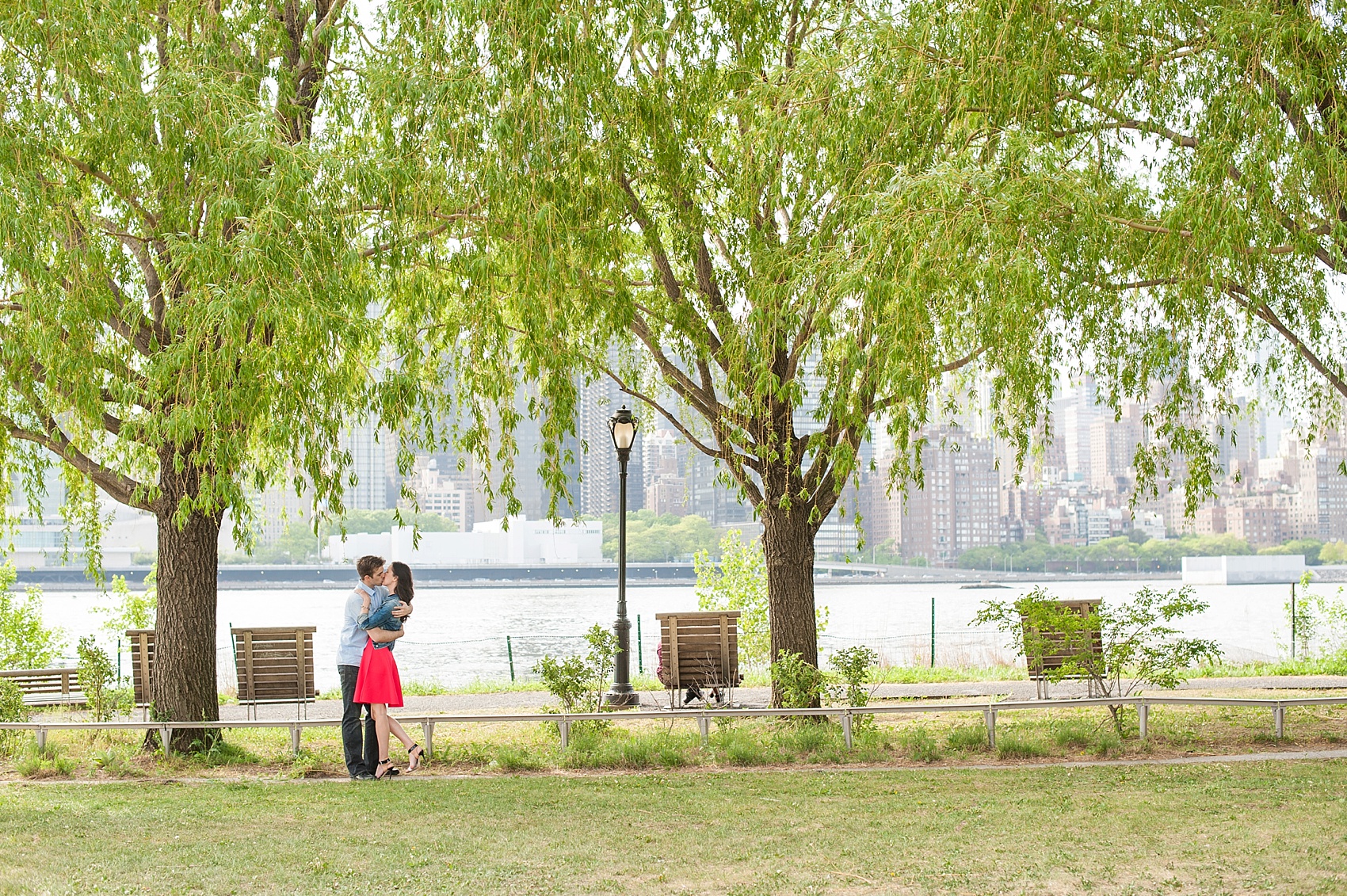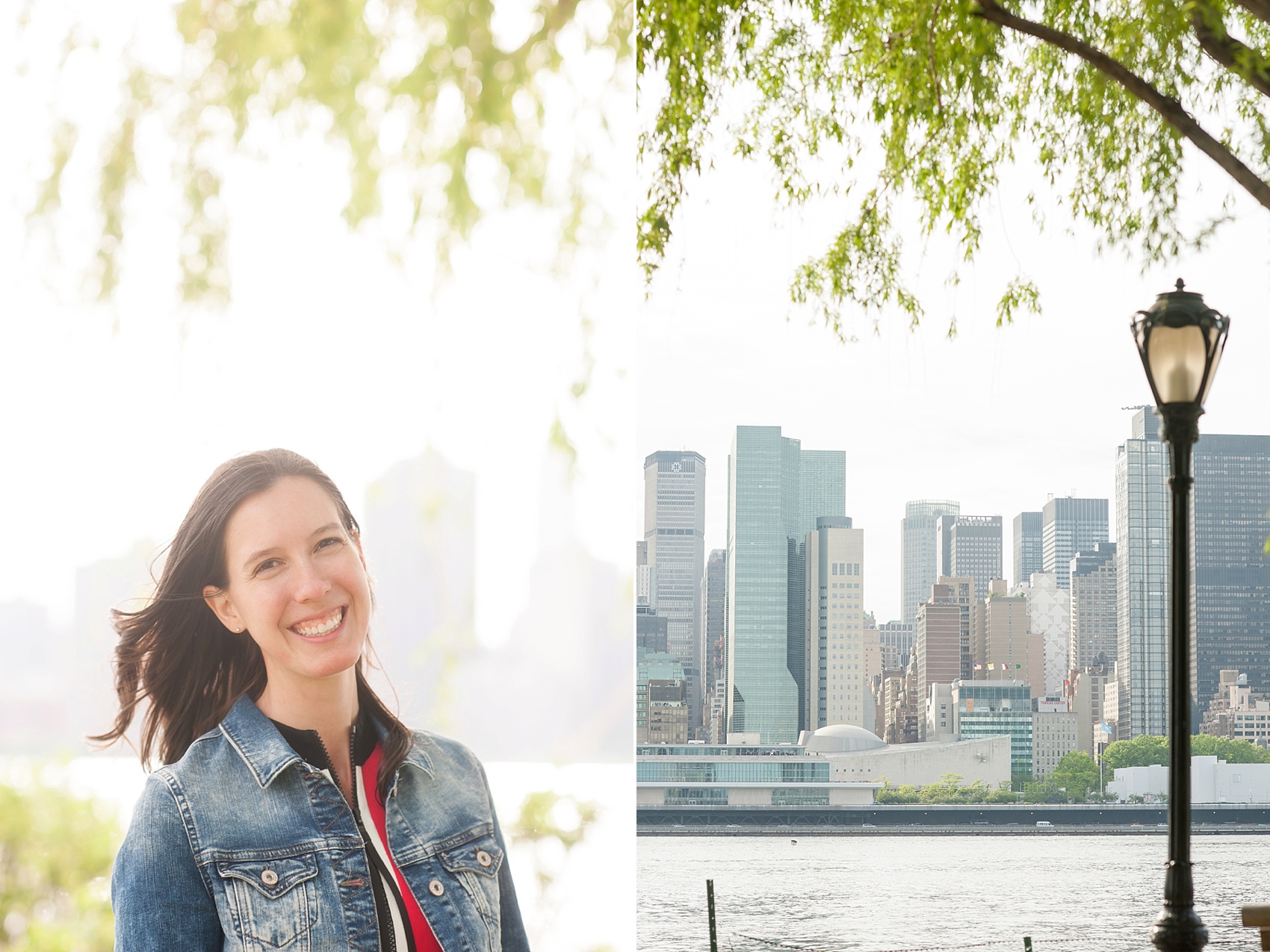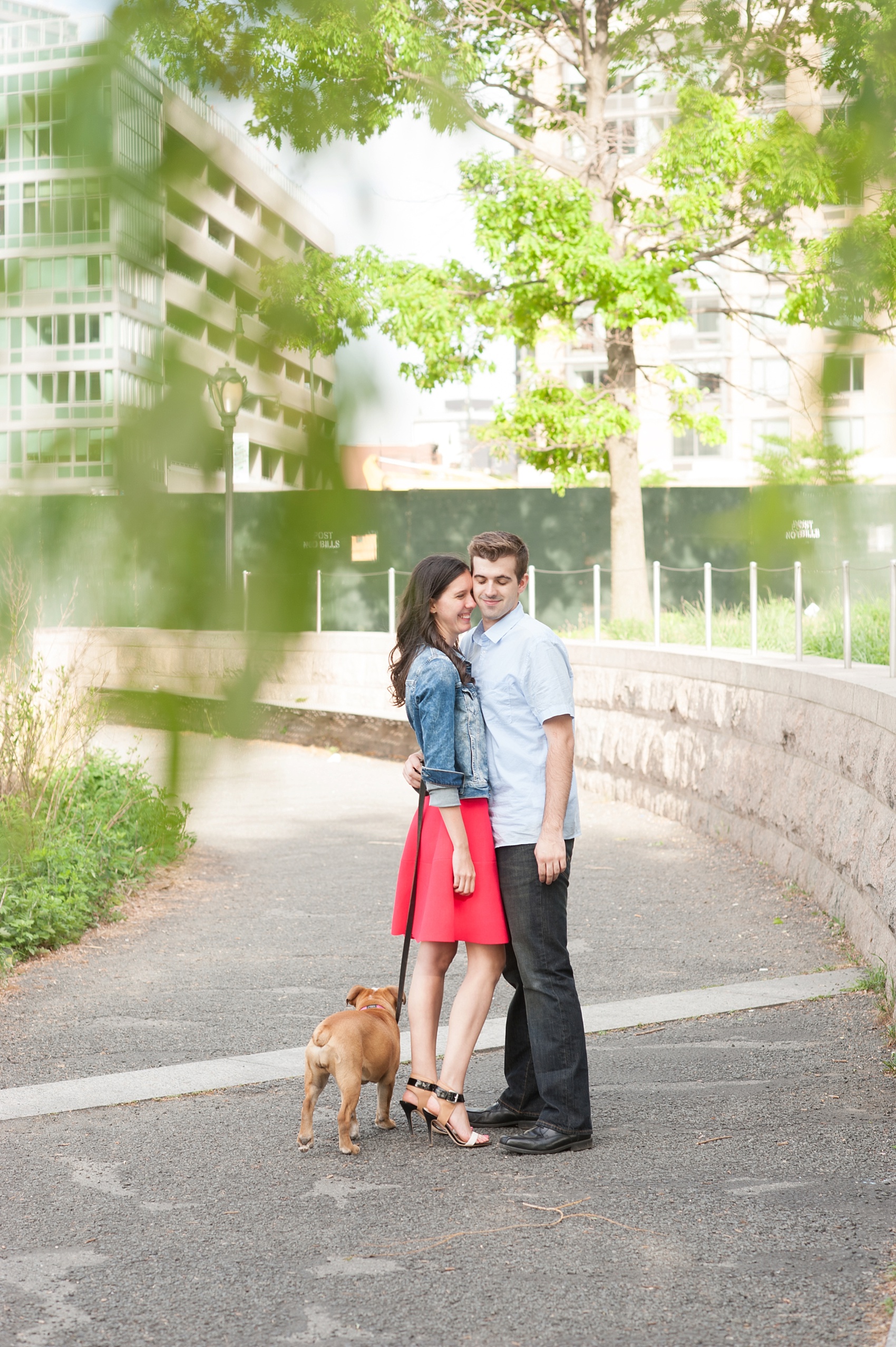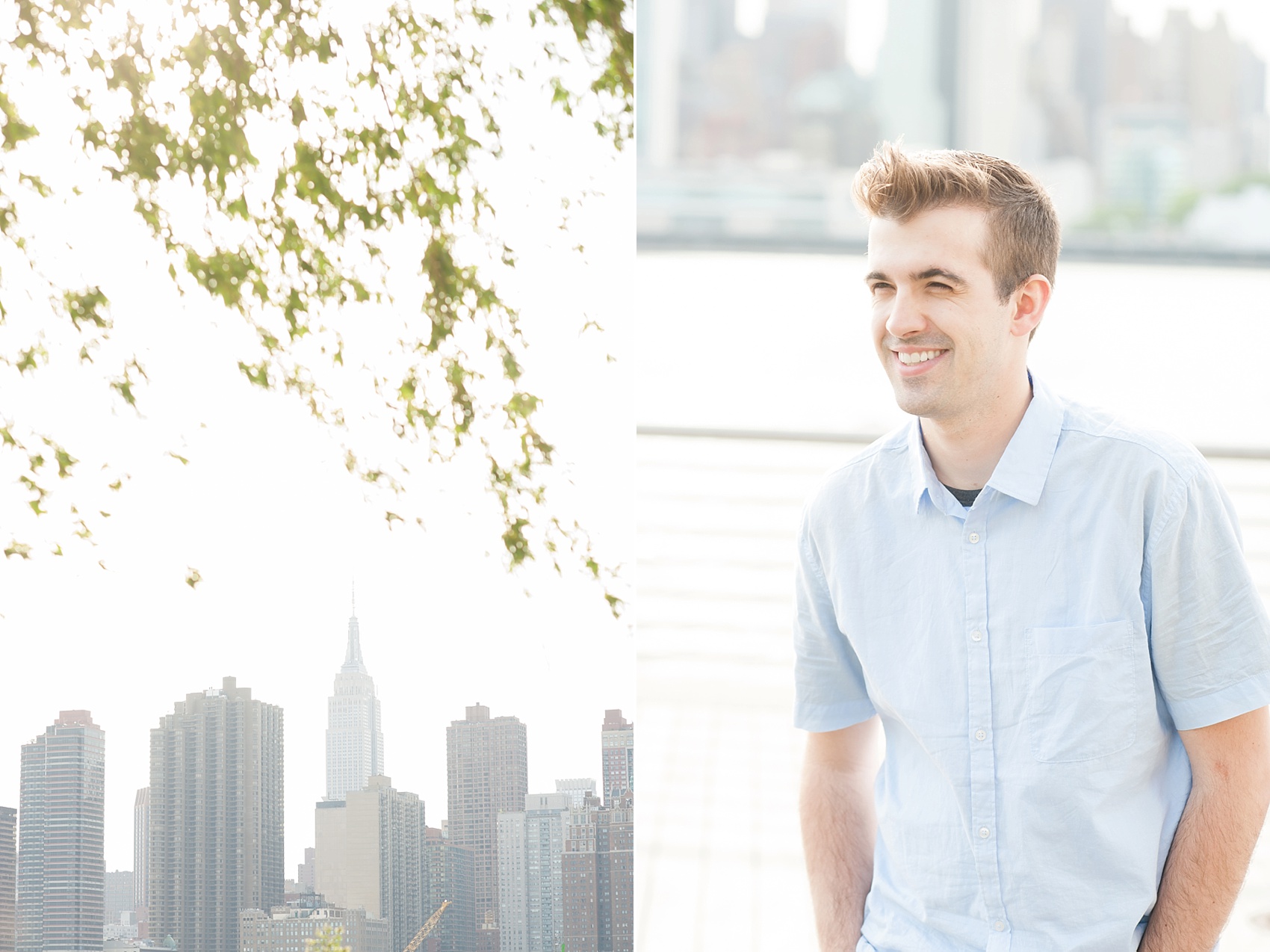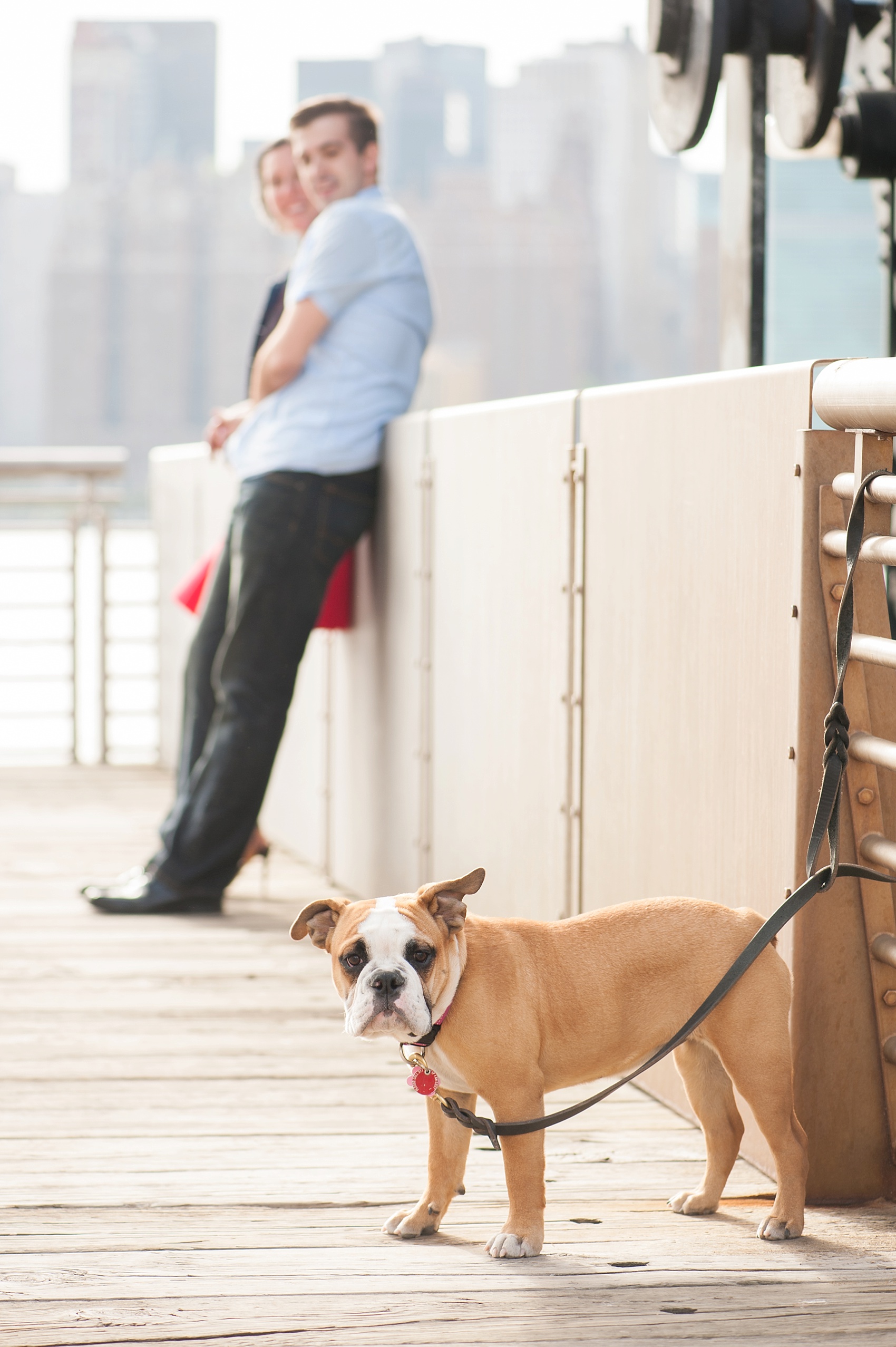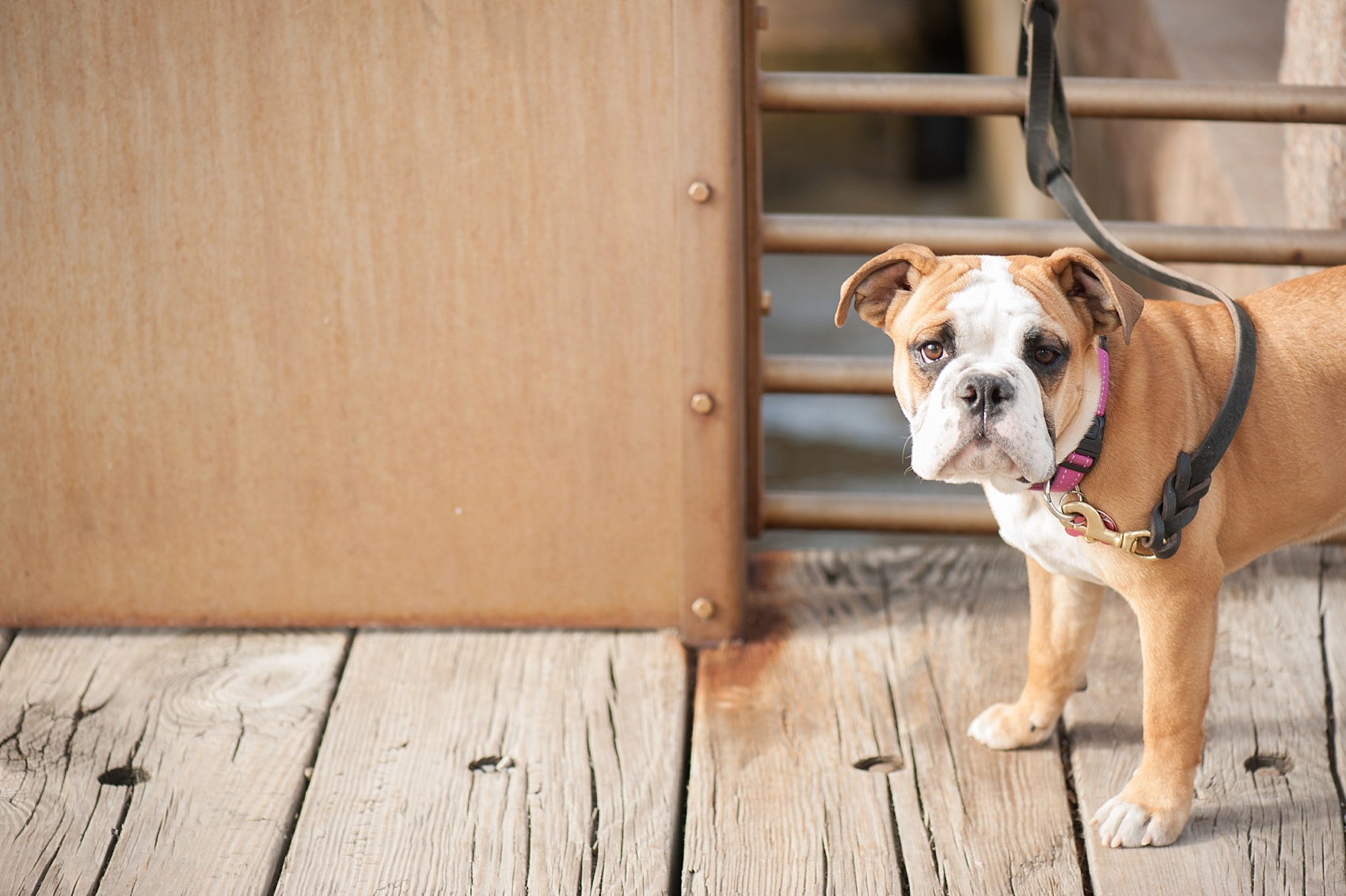 My heart melts when I see these photos of Rooney with her parents.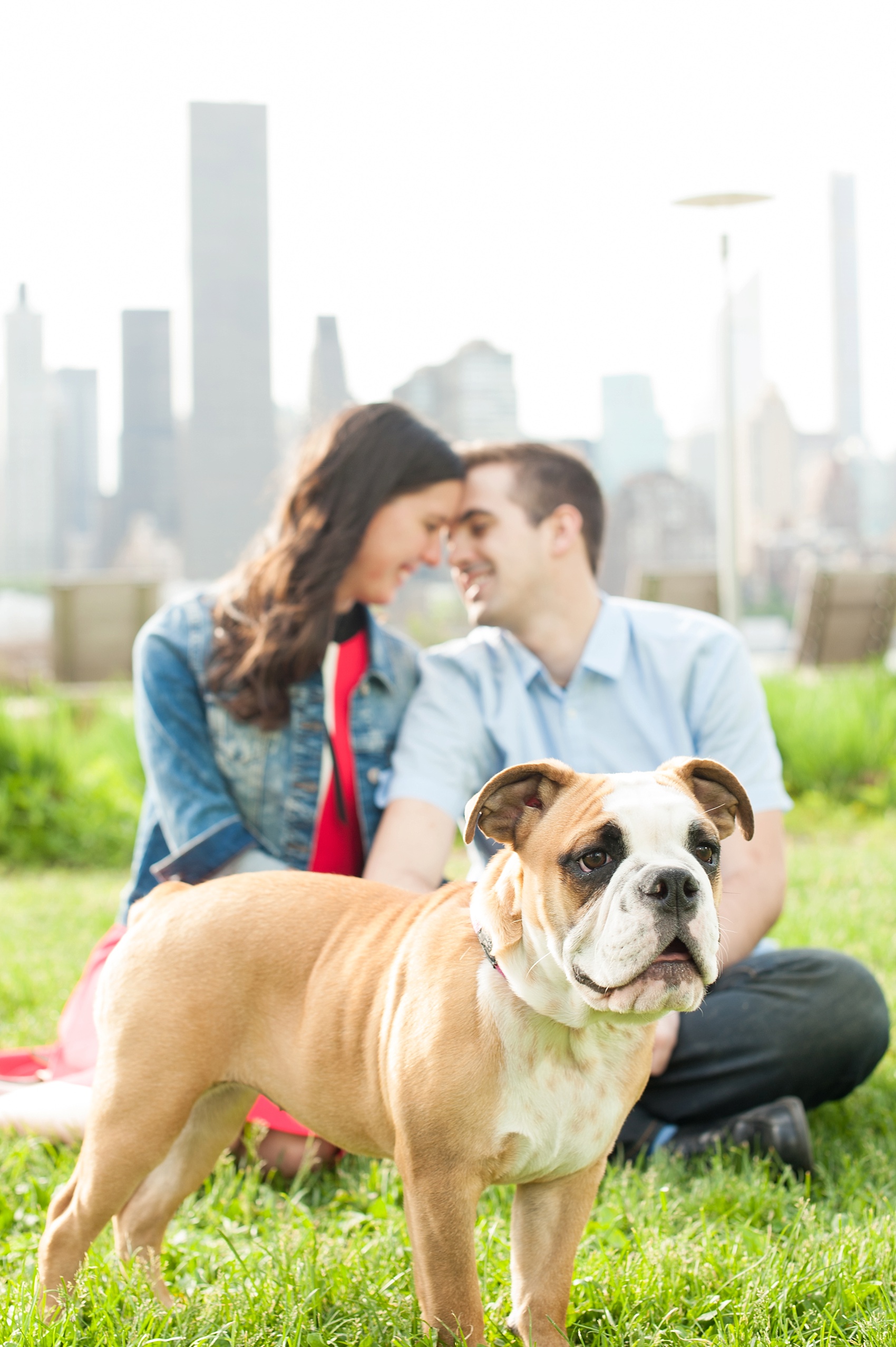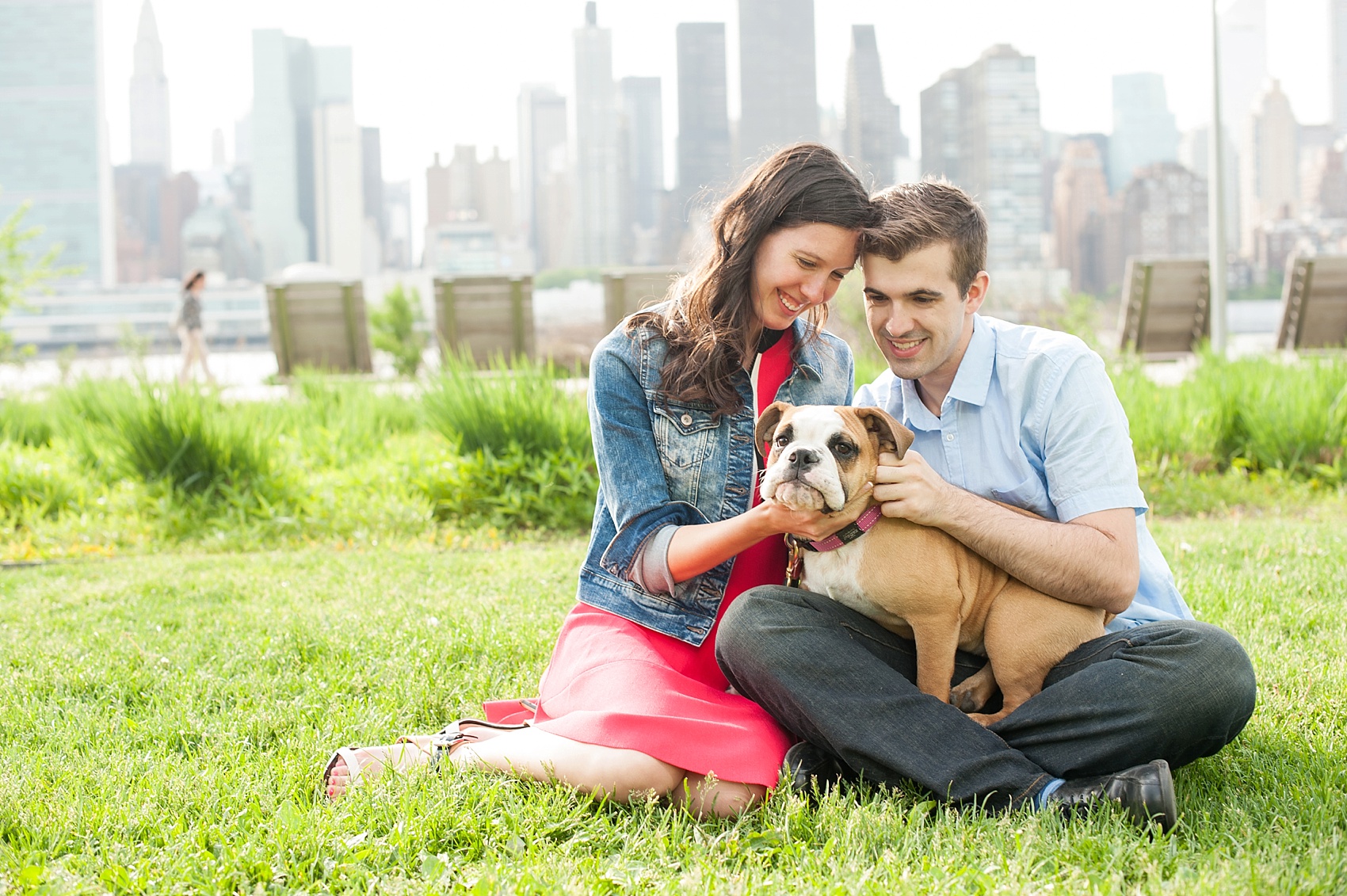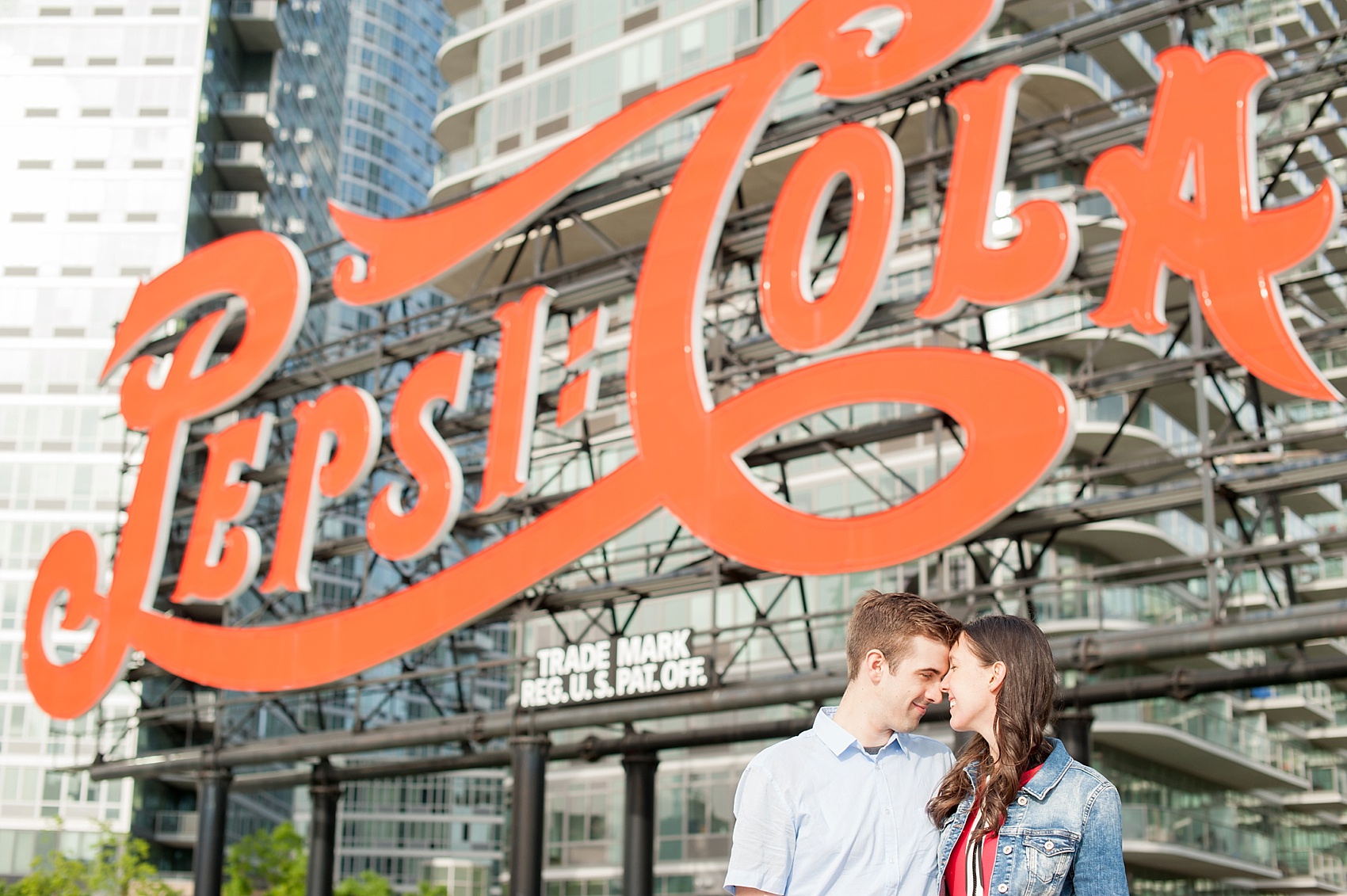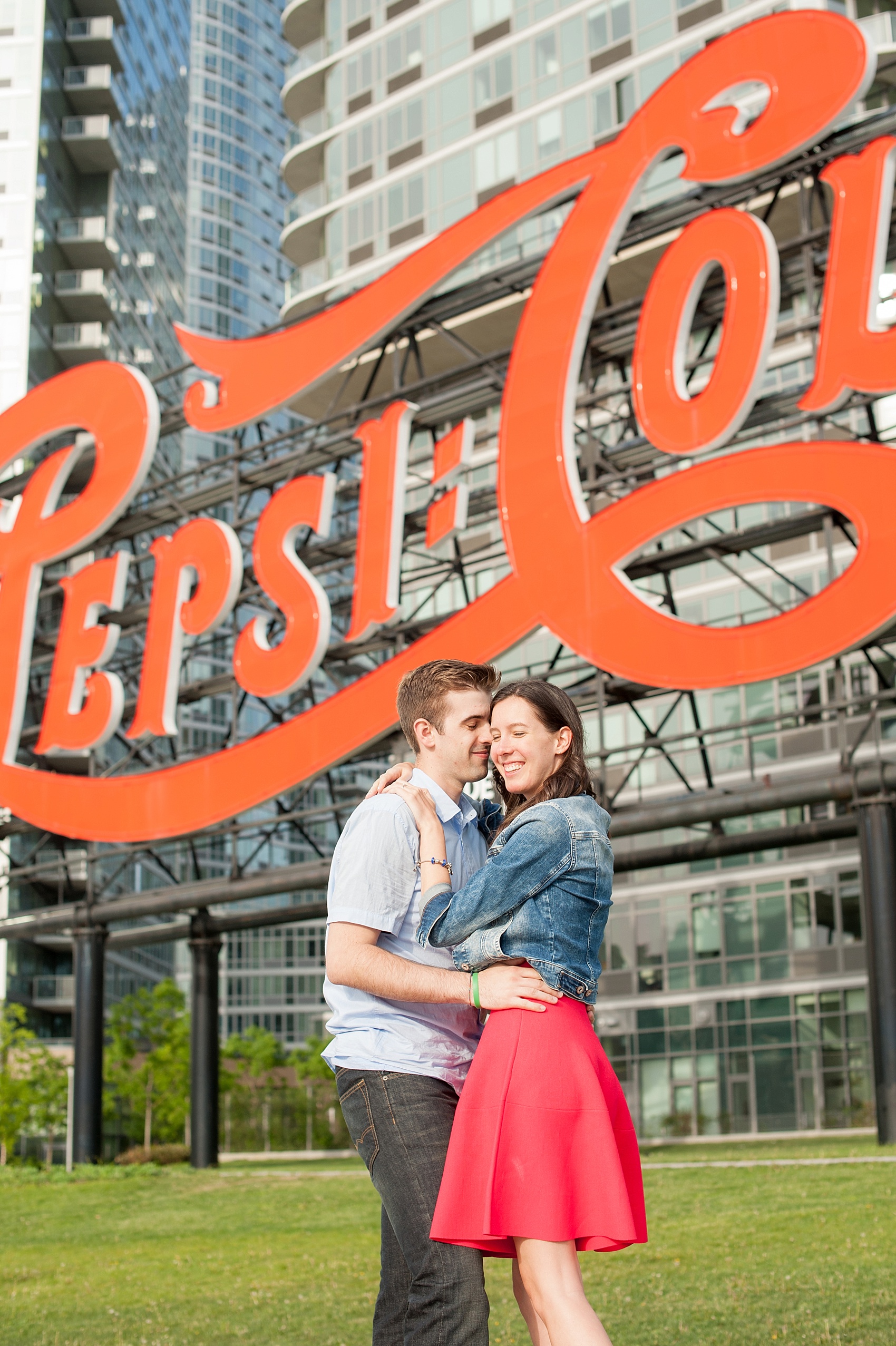 Gantry State Park's most famous sign is the Pepsi-Cola vintage sign they've maintained and kept there. It is such a great backdrop for photos.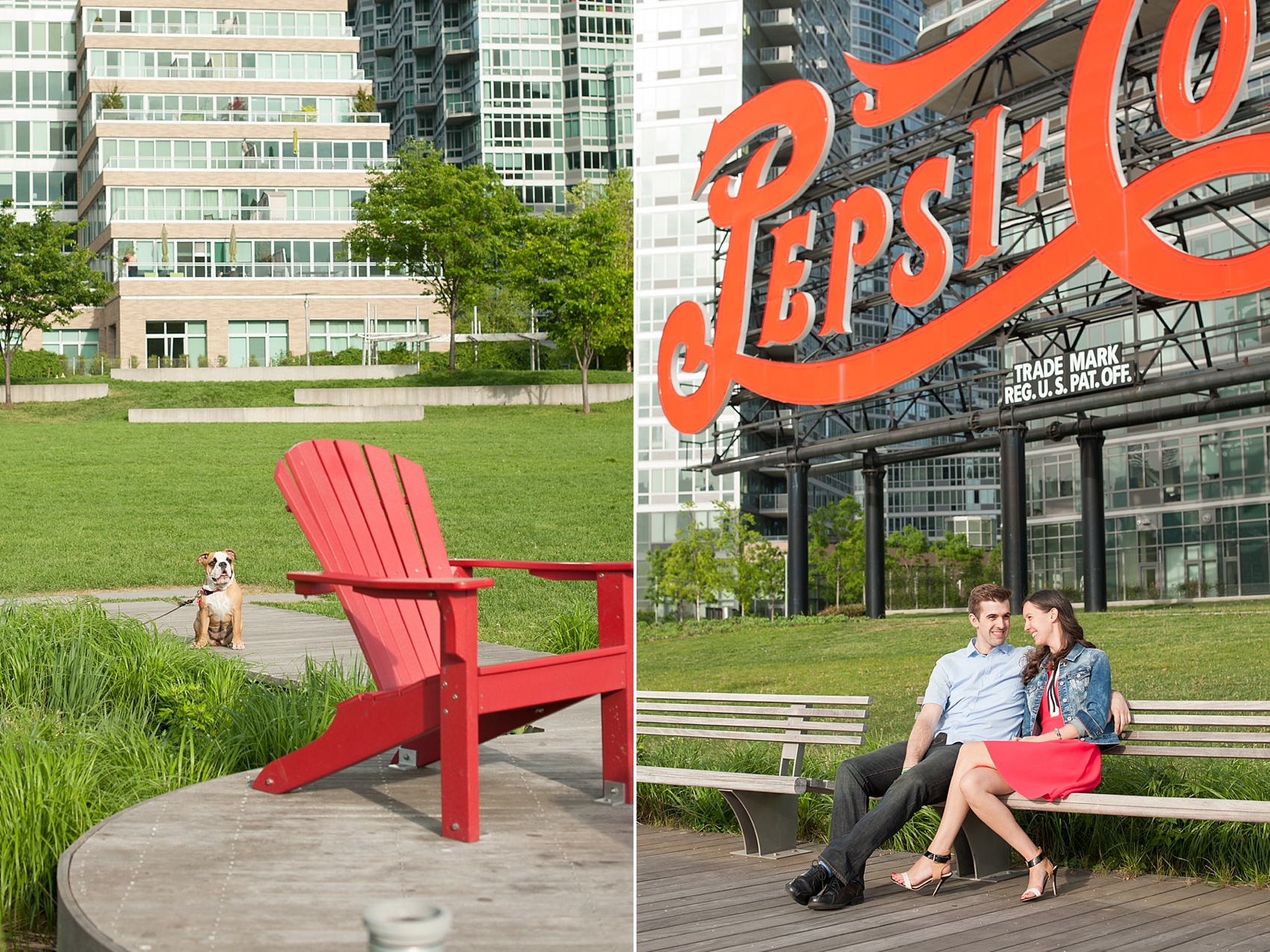 Their Omni Bedford winter wedding in Pennsylvania was just as beautiful a few months later.
Don't forget to check out my Facebook page and Instagram accounts for even more photos from their shoot. And feel free to "like" and *follow* along while you're there. 😉
For more NYC engagement session inspiration also check out:
And definitely check out my 5 Tips for Bringing Your Dog to Your Engagement Session.