We eloped! I know, I can only half believe it too. Not that we chose to elope instead of having a big wedding, but because it's amazing to be married to Dan, something I knew I wanted and was in our future within the first two weeks of meeting in 2015. I truly love calling him my husband and being his wife.
We got engaged in a way that was very "us" in mid-April this year, 2019. (Feel free to see how that happened on my Instagram Story Highlight on @mikkelpaige, entitled "MP Proposal.") We told family we got engaged, including immediate and extended, within the day between when it happened and when we set sail on an Emerald Waterways River Cruise in The Netherlands and Belgium. We enjoyed the cruise in engaged bliss and were able to call friends when we returned. It made it extra special and extra exciting to celebrate the "newness" of it over the course of a few weeks, not just days.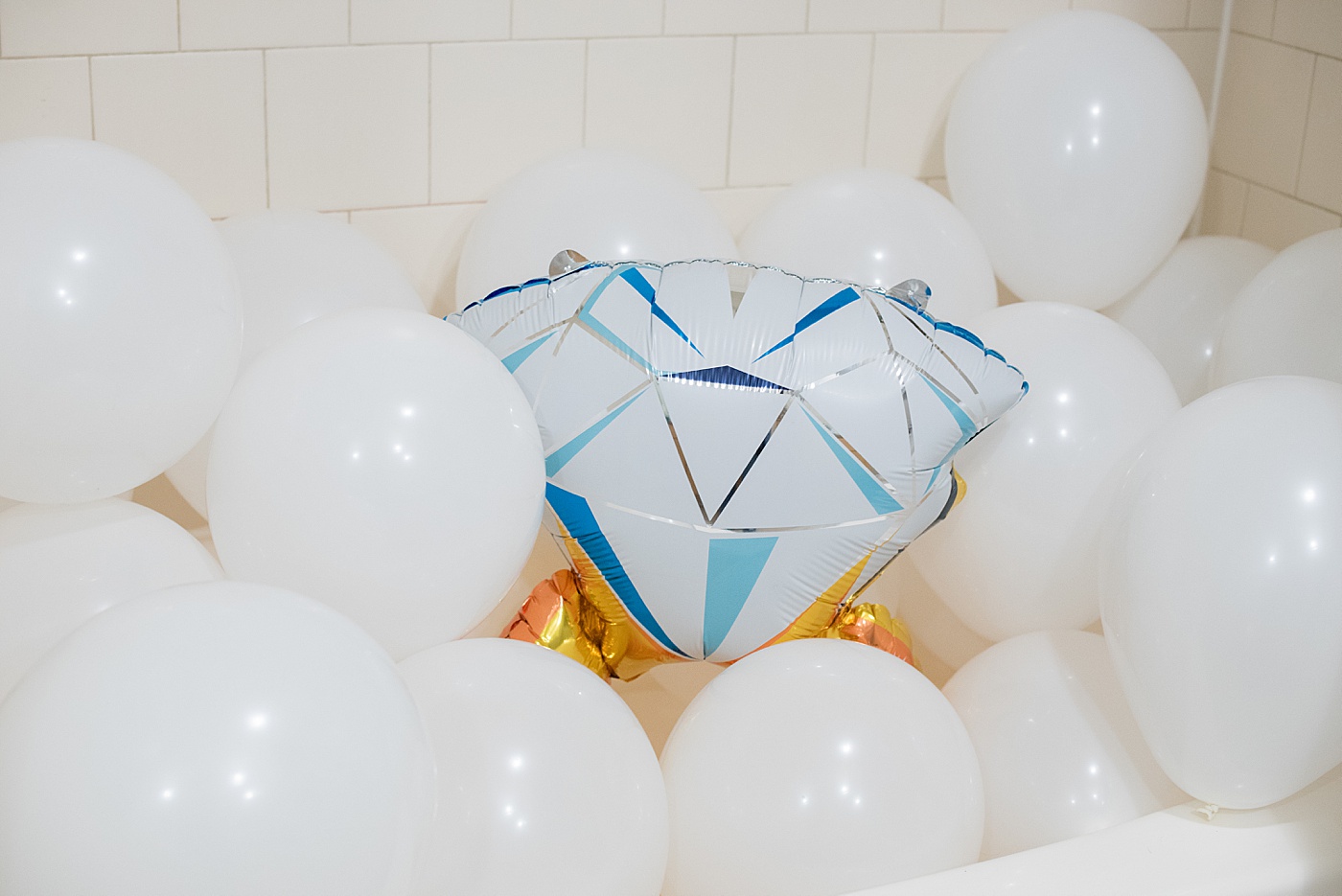 Susie Saltzman, a talented good friend of mine who I met many years ago through the wedding industry, designed my ring. It's an east-west set emerald cut stone on a solitaire band. (I went ring shopping with my friend Ashley years ago – for her actually, so Luther could propose and they could get married already 😉 (they're close friends, I can say that!) – and I ended seeing an east-west ring setting with an emerald cut diamond and I fell in love. Funny how that works out!)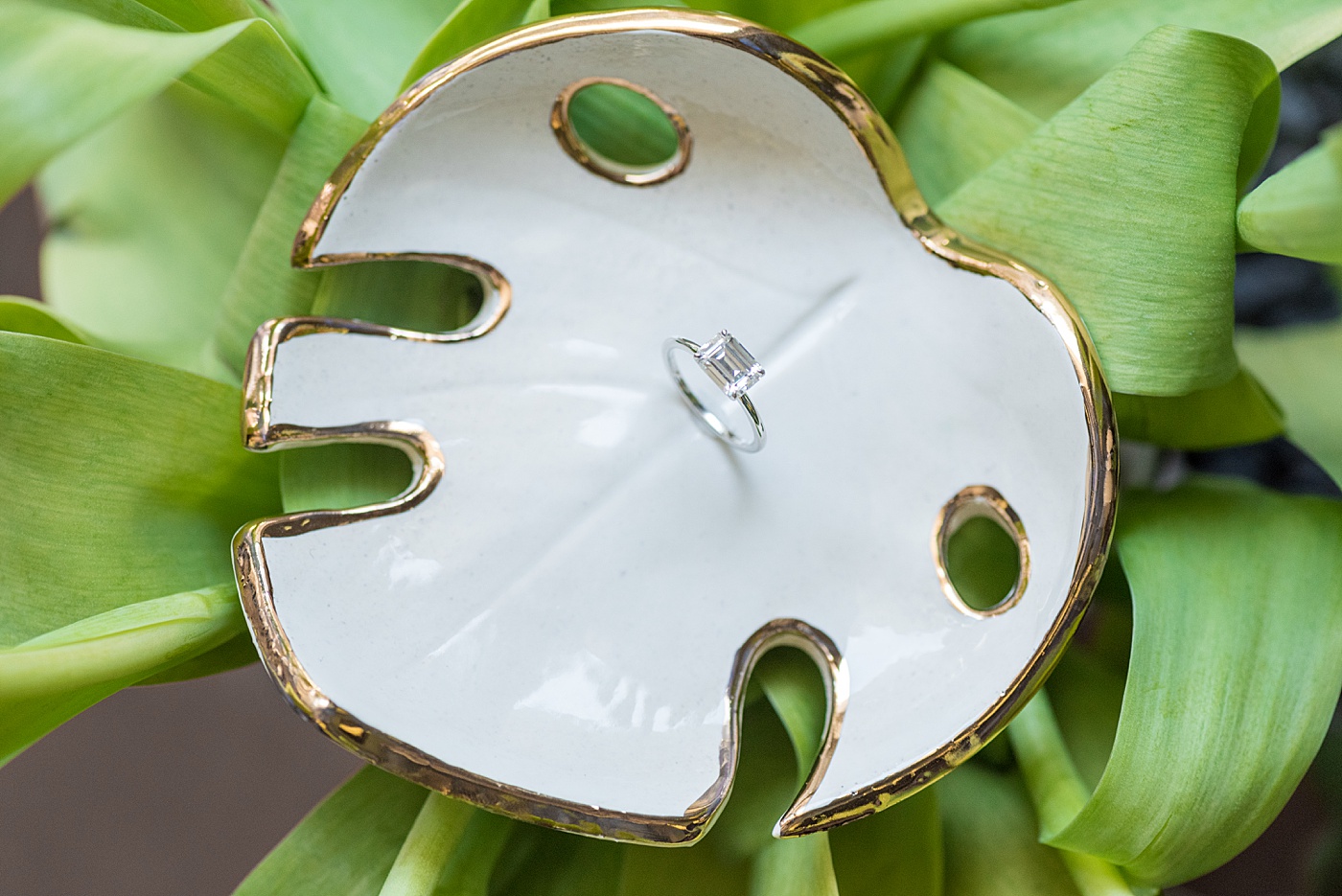 Double surprise here:
We got married a few weeks later…six weeks, to be precise.
Surprise….we eloped!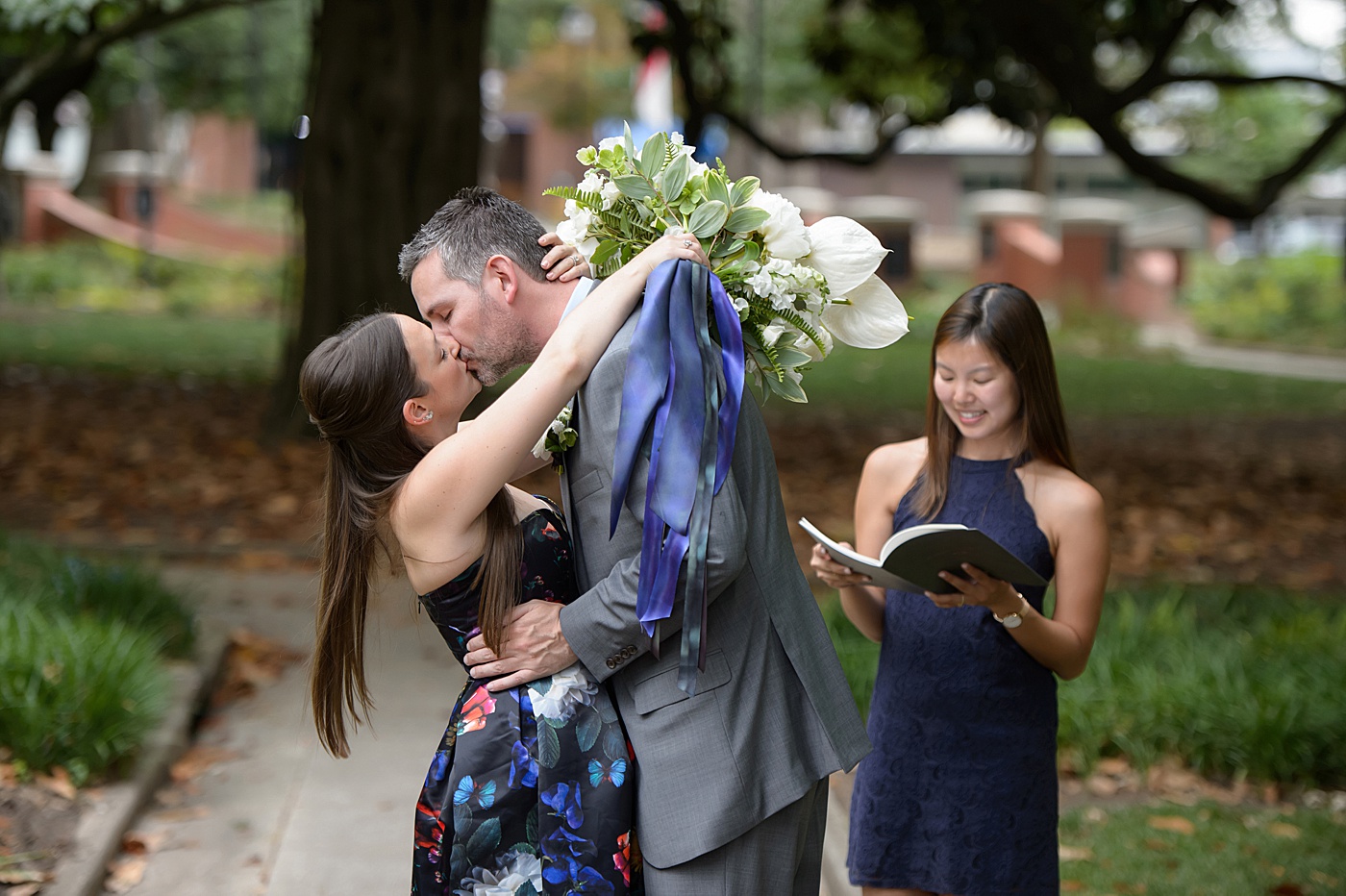 I have two favorite memories that will forever stay with me from our elopement:
Our ceremony and staring into Dan's eyes the entire time, while holding hands. We felt incredibly present and like everything else disappeared. We heard the ceremony but didn't fully absorb it, being in our own world between the two of us. (We're lucky we have the ceremony our friend performed because we re-read it a few days later and I was just as emotional reading it as we were that day. Linda did an amazing job with personalizing it and writing heartwarming sentiments.)
The other great memory I have is Dan saying I looked incredible – not once but twice. This is very unusual for Dan, who isn't a vocal/verbal person 90% of the time. I felt beautiful and thought I looked pretty good, but hearing him say it…once, then twice…really struck my heart harder than most moments that day.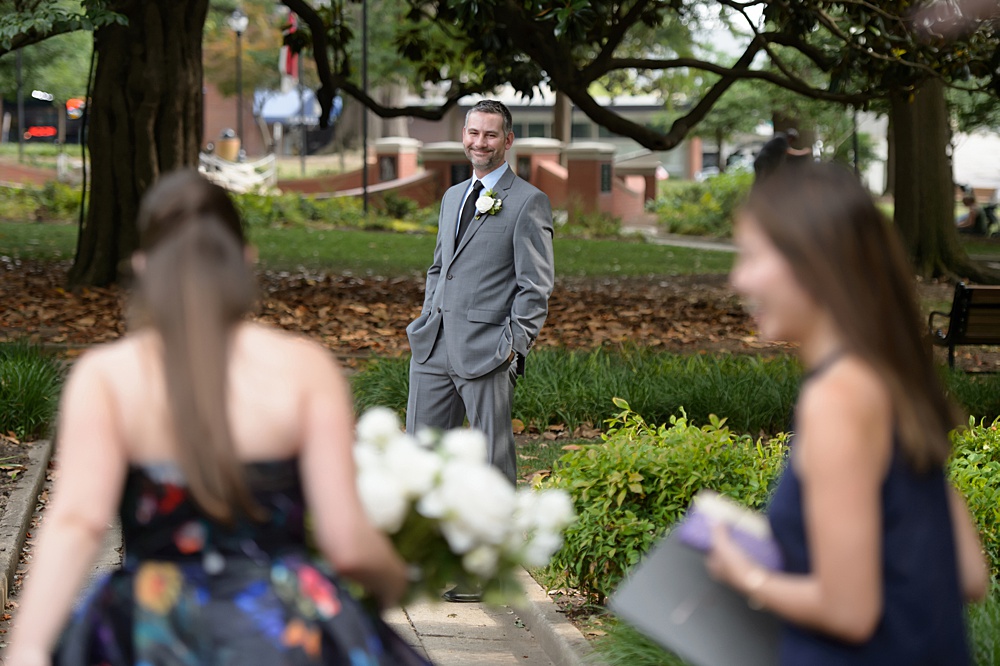 The rest of the post goes into depth about our choice to elope.
**I've posted a few photos within this post, but I created a separate post with a more complete look at photos from our elopement if you wish to skip over the how's and why's and just see pictures.**
There were two questions I seemed to be asked a lot after we got engaged:
When are you going to get married?
Where are you registered?
Answer 1: We would say "We're not sure yet," knowing that it'd be sooner than later. But we didn't have a date right after we got engaged so it was 100% truthful. And it was our secret to keep anyway.
Answer 2: We're kind of old(er) (even though we feel very youthful at heart!) and have everything we could ever want. In fact, we feel SO fortunate and are actually trying to downsize, so the thought of registering for more items we didn't really need seemed excessive. When we traveled to places like Belize or Mexico it was always inspiring to see how people seem far happier than Americans, living with far less. Yet we know that people like to be generous and give gifts, which we acknowledge.
Here we are goofing around in Belize: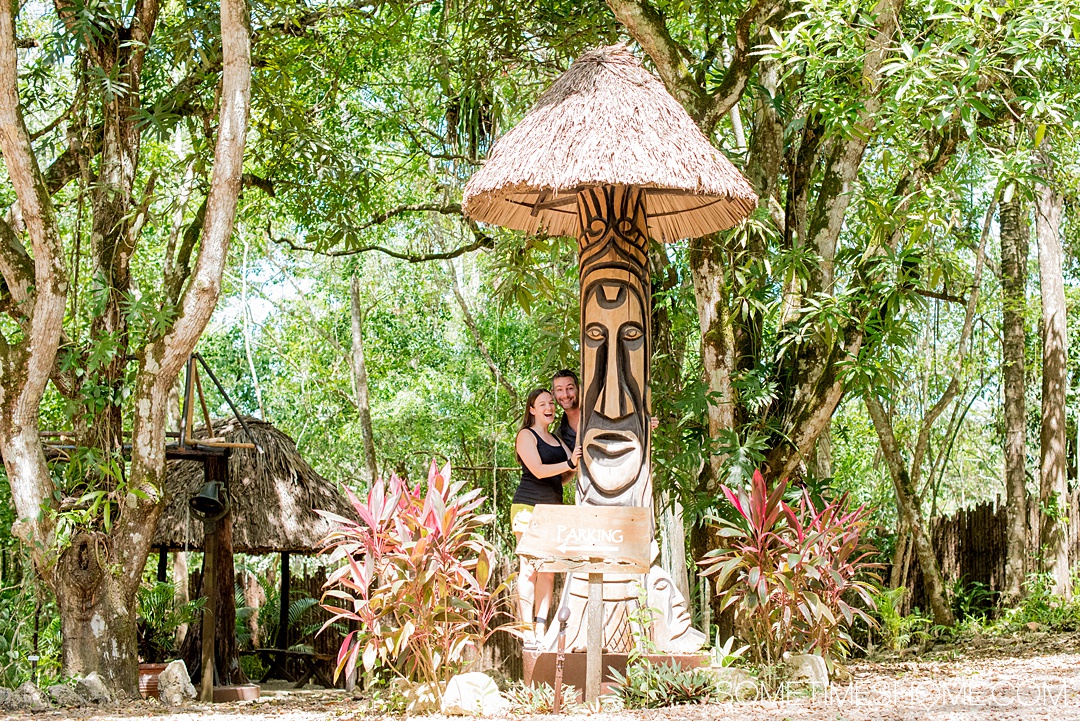 Here we are being cute in the Yucatan Peninsula in Mexico: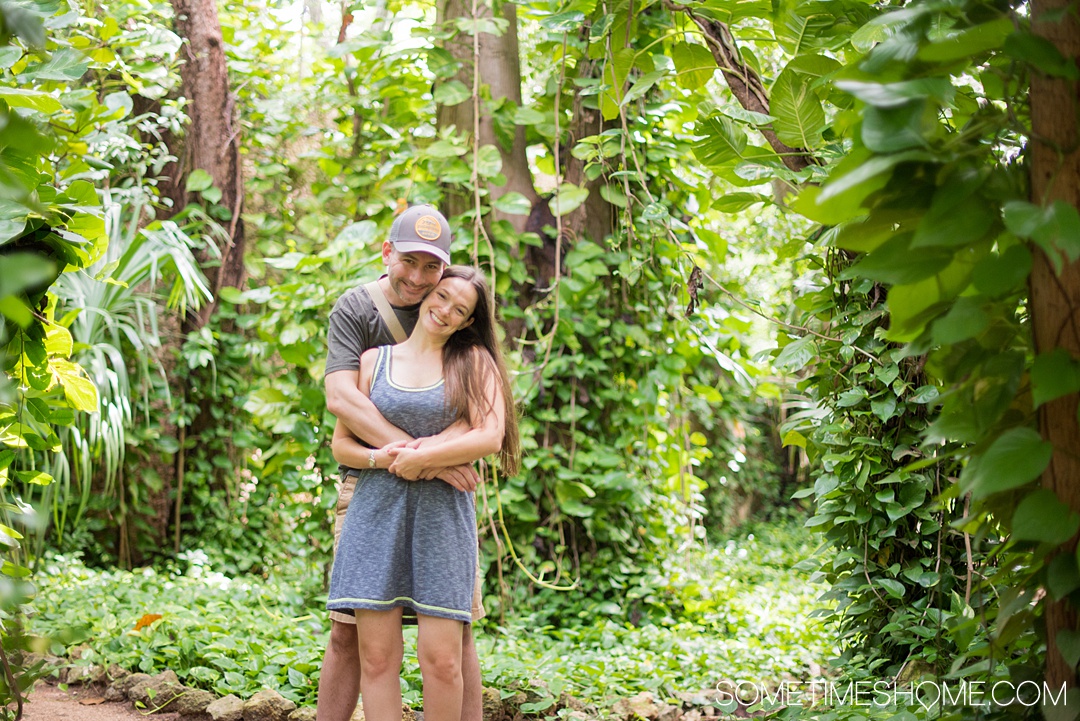 Thus we created a registry all our own, which we're proud of. Our priority was to include charities that had meaning in our lives. This included:
American Diabetes Foundation, in honor of my paternal grandfather who had diabetes my entire life and ultimately passed away from it in 2001.
American Heart Association, in honor of my maternal grandfather, who also lived with heart disease my entire life and passed away from a heart attack in 2003.
Michael J. Fox Parkinson's Foundation, because it affects people in Dan's family.
Human Rights Campaign, because all healthy, happy love should be treated equally and we very much support and believe in rights for everyone including anyone in the LGBTQ community.
Global Giving, because we love the earth and all animals, from cute to ugly!
Secondly, we included a few items that would enable us to have more experiences, like Delta and Hotels.com gift cards, because it's well known we love to travel. And thirdly, we included "his and hers" jewelry because we know some people like contributing to a gift a bit more tangible. That's truly the only things we could think of that were physical items we'd be buying in the near future.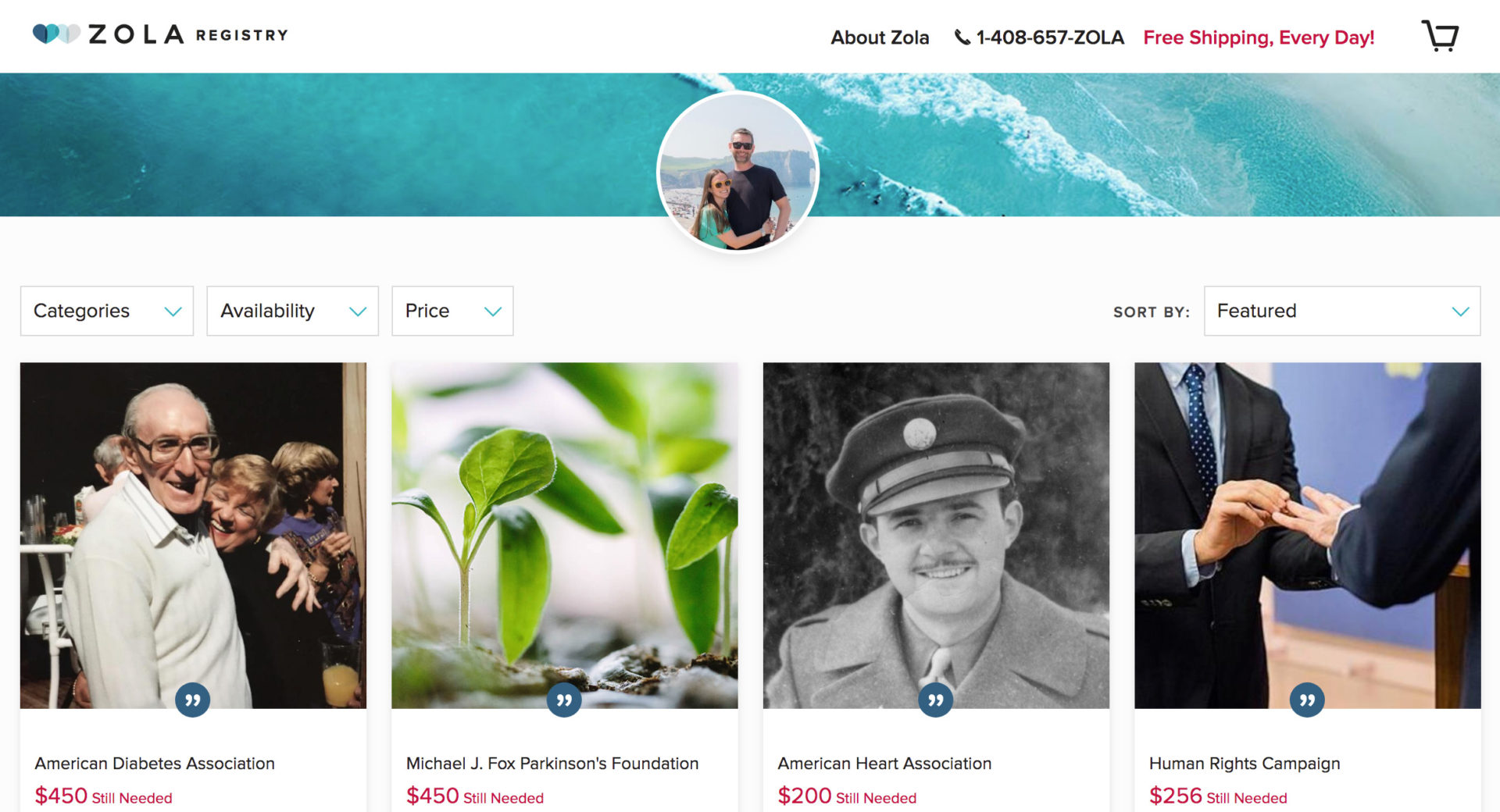 Here's more questions we've been asked (and their answers) if you're interested to know more about our elopement:
Q: Why did you decide to elope? 
Eloping was a really easy decision for us. I love doing things differently or in a unique way and as you all know, I photograph a lot of weddings. I also know what it's like to plan a wedding – through my couples' experiences, through my sister's wedding years ago, through close friends who are planners and first-hand. I was engaged many years ago (ultimately and thankfully we broke off the engagement in the end). It was only half fun for me. I went dress shopping with my sister and found "the" dress (right dress, wrong guy at the time), hired a photographer, made the plans we needed to. Because of this, I felt like I had the "wedding planning" stage of my life years ago. Life happens, goals and dreams change and perhaps because of this past experience and my current career I didn't feel like I, too, needed a big wedding. I get so much satisfaction from what I do and attend so many weddings, I just never pictured or wanted to be in the center of it all.
One of my biggest fears in meeting the "one" was he'd want a big wedding. My fear was completely unwarranted because Dan never wanted a wedding and was onboard with eloping whenever we discussed marriage and what our story would look like.
We know eloping isn't right for 99% of the people we know – and I'm SO GRATEFUL for that because I love photographing wedding celebrations SO, SO much. It was right for us though. It was very low stress and we were able to do what we wanted. More on exactly what we did below.
(We're a really goofy pair so this photo our friend Brian captured is more revealing of our true personalities than the rest of the bunch we have from that weekend!)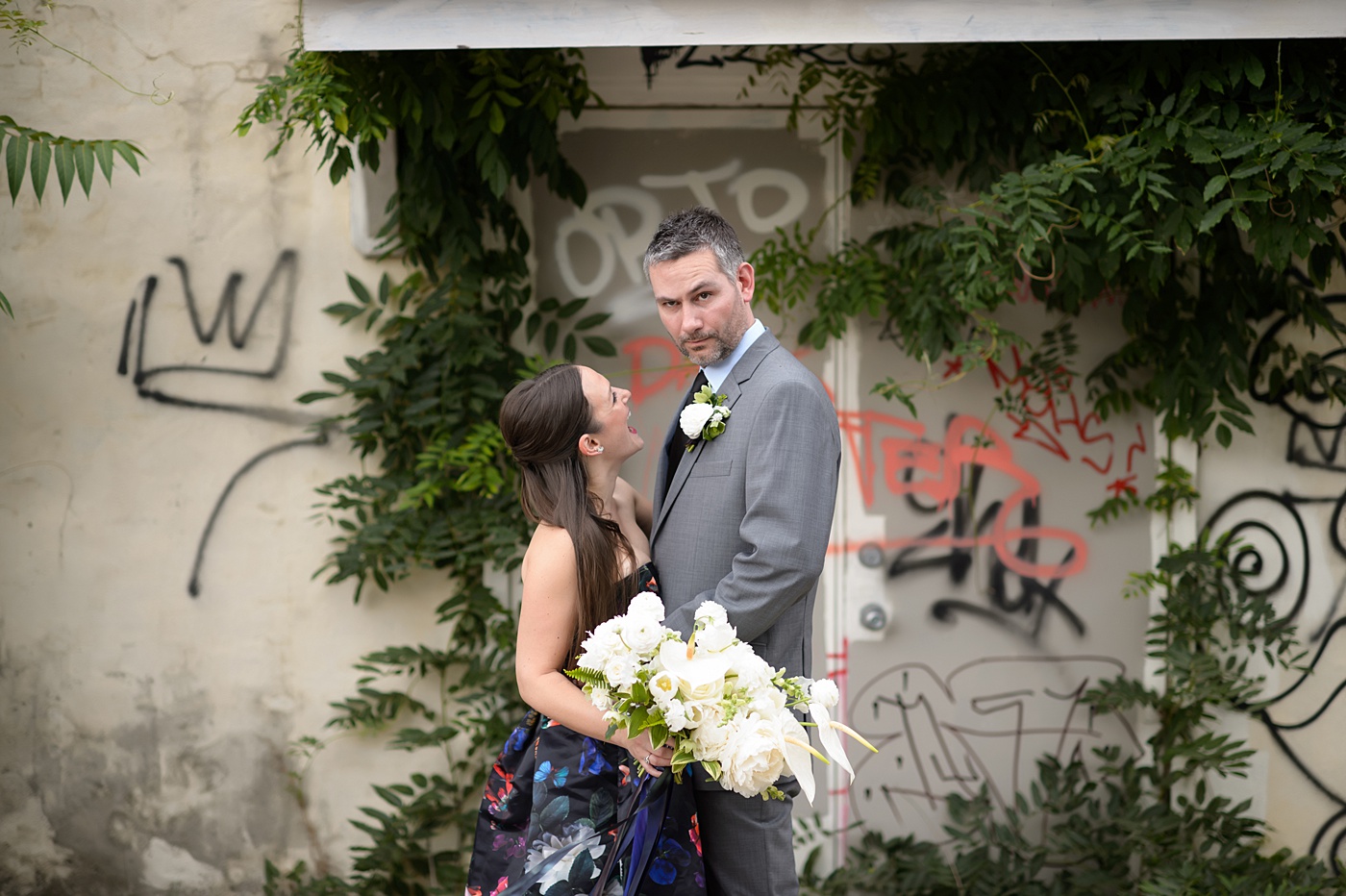 The people really close to me were not at all surprised we eloped though may have had slight shock when they got the call from us announcing we got married just weeks after we got engaged. But even my sister said, "I know that's what you really wanted," in her kind, sweet and supportive way when I called her the next day.
In subsequent days when I texted my best friend (after she already knew the news from me from a phone call), reminiscing about our elopement, all smiles, and wrote, "It was perfect. It was everything I wanted." She replied, "And that's what matters!" I've been so grateful for the outpouring of support for the somewhat unusual way we entered into marriage. From friends, family – even simple acquaintances in our lives.
We are going to have a party with immediate family, only, this fall on our four-year dating anniversary. (We would include extended family but it would put our guest list over 60 guests, very quickly with both our aunts, uncles and cousins, which would kind of be an oxymoron for an intimate dinner we're looking for. Our parents haven't even met!)
What's more important to us is to continue to live in happiness and celebrate life with our family and friends everyday, in big and small ways from double dates to trips to Buffalo where Dan's family is, to Thanksgiving get togethers in Washington, DC where my family goes each year.
Q: Why did you get married so fast?! 
Dan and I got married about six weeks after we got engaged as a "technicality" to the next chapter in our lives: getting married. Calling him my fiancé was fun, of course, but referring to each other as "husband" and "wife" always felt like a better fit for us.
We've also been together for three and a half years and have had many conversations about marriage so none of this felt rushed, whatsoever. 😉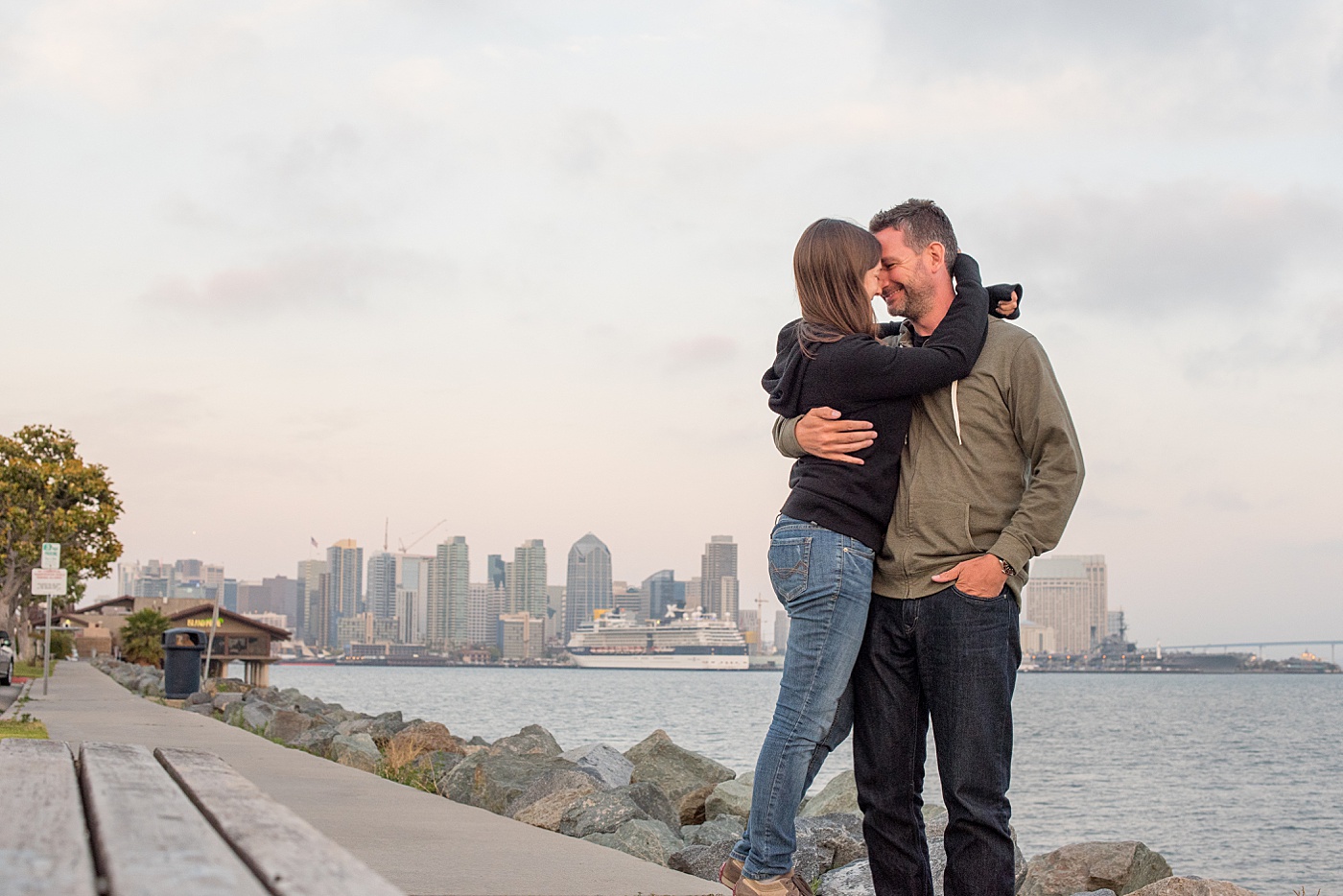 Those points coupled with my insane travel schedule left us with a weekend six weeks after we got engaged to tie the knot. It was the ONLY weekend I had entirely free for many, many months. This meant we'd be able to get married later in the afternoon on Friday, celebrate that evening free of concerns for a time to be asleep on a weeknight (though we went to bed at our usual time anyway, around 10:30pm) and wake up together on Saturday morning, without Dan having to go into work. We could spend two full, uninterrupted days together as newlyweds! Rare. And welcomed.
Q: Speaking of honeymoons…are you taking one? 
The short answer is no.
I looked into booking a local hotel within a 100 mile radius from Saturday to Sunday. But we've done a lot of great staycations in the area (like this one at the Kimpton Cardinal Hotel) and I didn't really want to sit in the car to get somewhere. I sit in the car a lot on very lengthy car rides up and down the east coast, to the tune of eight to ten hours, several times a years.
I realized I simply wanted two things that weekend: 
To be with Dan.
To relax by a pool with him. We have a pool at our apartment building so I got both my wishes!!
It felt like we took two pre-honeymoons before we got married (see the next question's answer). So not having a "typical" honeymoon never crossed or crosses my mind. I only think about it when other people ask me the question.
We will continue to travel many times a year – domestically and internationally – and explore the world together. Dan is my FAVORITE person to be around and travel with, so while we have some thoughts in mind for international destinations in 2020, we're not sure we'll officially name any one of them our "honeymoon."
Q: Where did you elope? Was it exotic? 
In a dream world maybe we would have eloped to Spain, a favorite destination of ours. But in reality we have already traveled to Europe twice this year on two incredible trips (to Norway and The Netherlands/Belgium) and also went on a Disney Cruise to photograph this wonderful wedding.
Here's us watching an incredible Northern Lights show in Tromso, Norway in February: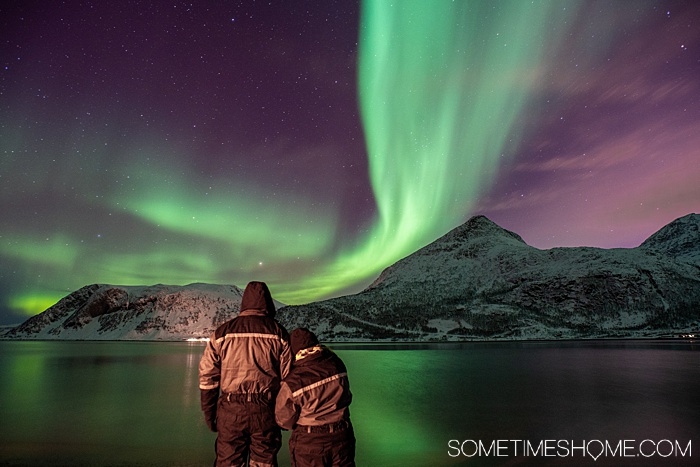 And us on the Emerald Sky, sailing with Emerald Waterways on a wonderful spring river cruise to see the tulips in Holland: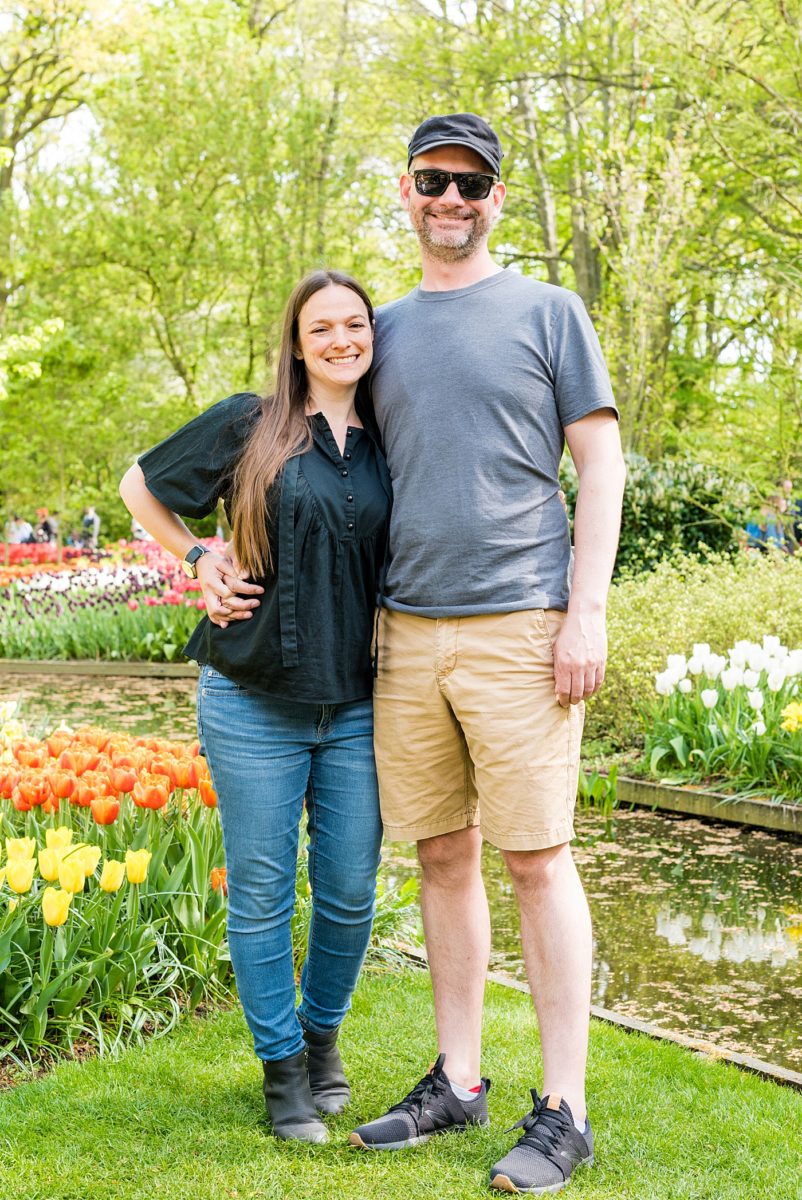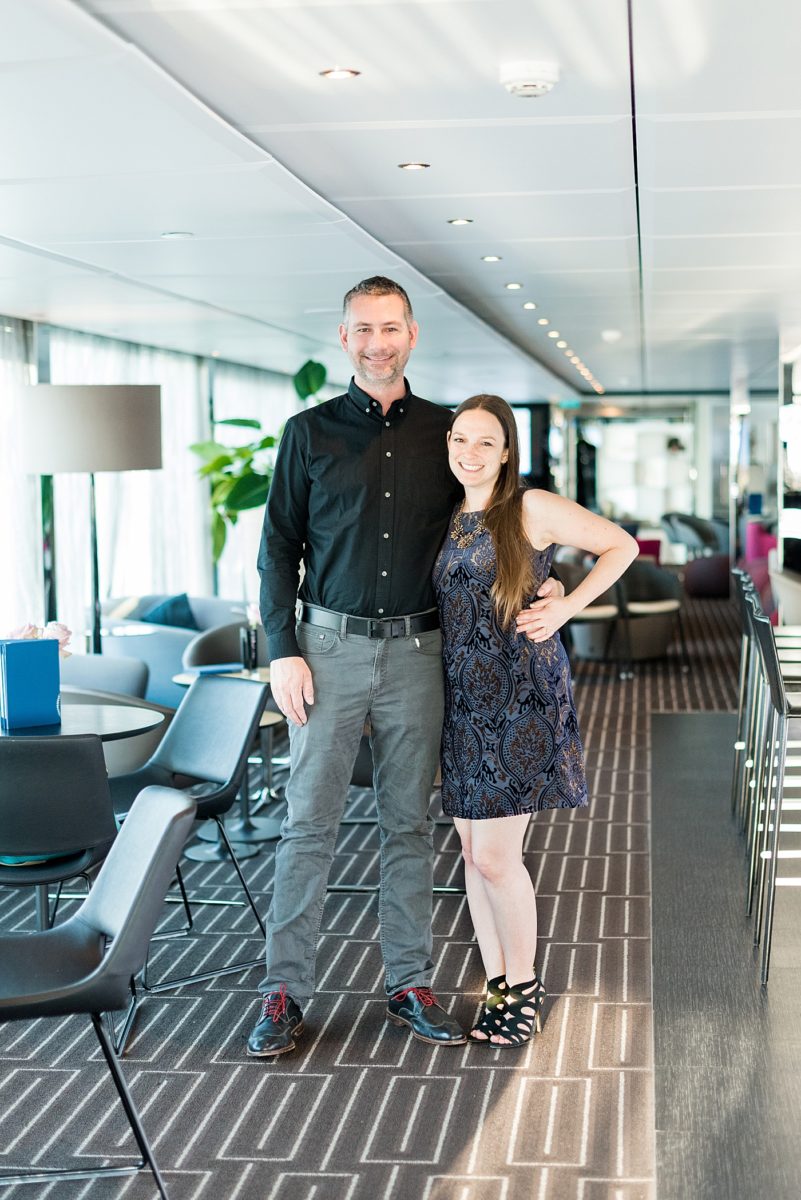 This is us aboard the Disney Dream for Brittany and Josh's Wedding I photographed after we got engaged, before we eloped: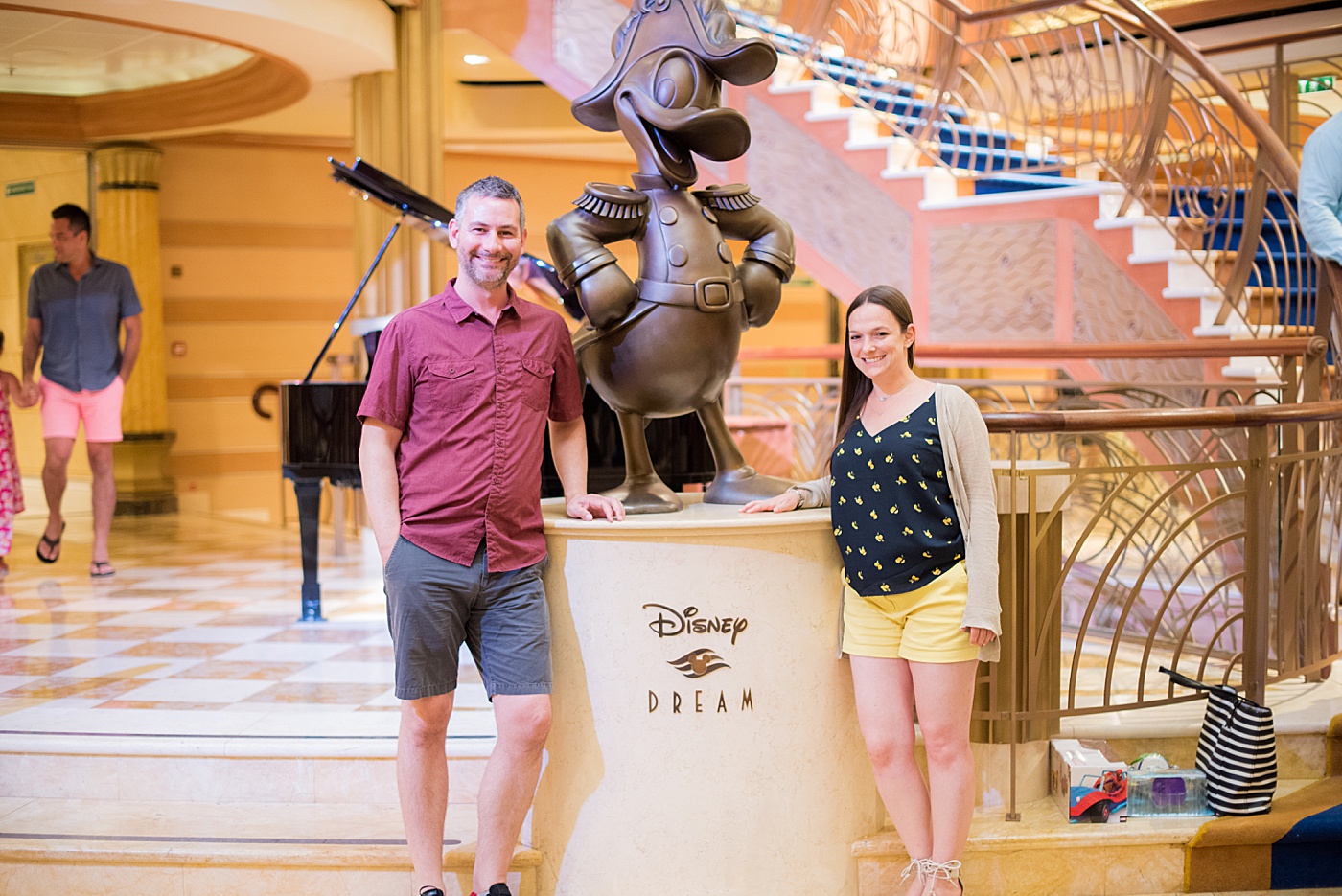 This left an obvious choice for us: Raleigh. I'm really glad it worked out that way because I had some really special people involved in our small elopement who wouldn't have been with us in Spain.
Also, I want to point out that because I'm only in Raleigh sometimes (achem, Sometimes Home) when I am there I only love and appreciate it that much more. I TRULY value my time in Raleigh. Getting married in the park across the street was really special to us because we walk through it a lot when I'm in town. (It's just one square block so it doesn't take long to walk through it!)
Getting married in Raleigh – where we met, fell in love and share a home – felt right. It was a blessing and honeymoon all at the same time.
Q: Will Dan be wearing a ring? 
Nope. I've never seen my father wear a wedding ring and Dan's father doesn't either (and both sets of our parents have been married for over 40 years). A husband not wearing a wedding band is totally normal to us. So there wasn't a need to force the issue when he tried one on and it didn't feel right. Rings just aren't his thing!
He does, however, favor a different kind of jewelry: watches. Dan's love and passion for high-end watches has always inspired me. And sometimes I wonder if he loves his watches more than me. (Just kidding! Totally kidding.) His passion for timepieces, art and education are some of the things I love most about him. This is why you see a "his" jewelry watch item on our registry for him yet not a ring.
Thanks for taking this photo for me, Brian!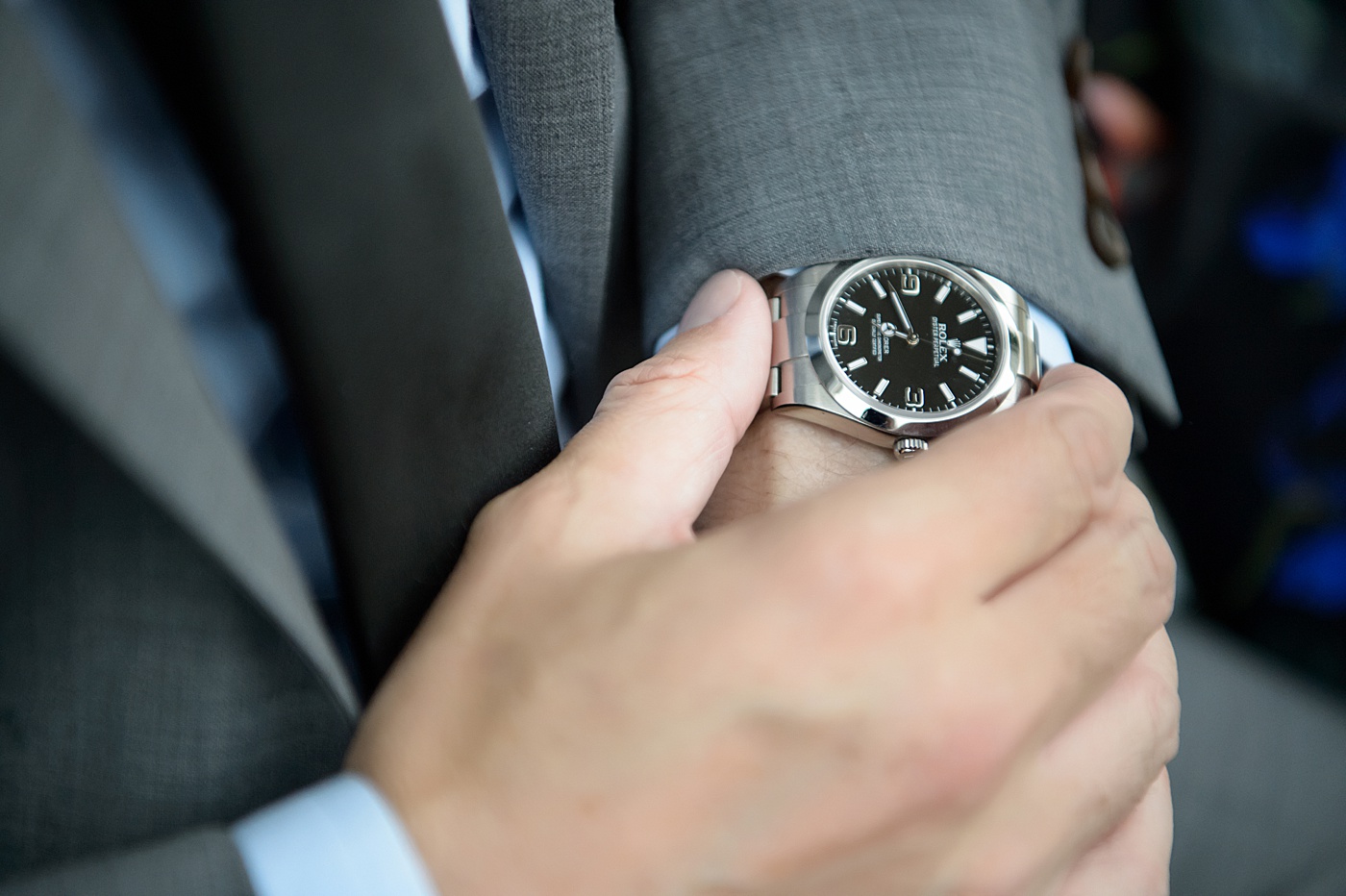 Q: Who photographed your wedding? 
It was an easy choice for us: our friend Brian, of Brian Mullins Photography. He is friends with both Dan and me, individually. We've both not just worked with him but have spent many drunken dinners together. 🙂 He's been to our home more than once. (Actually probably more than any of our friends.) He's a good friend and we adore him for all his wonderful qualities and flaws, just as he adores us for the same!
Because we were getting married in a really intimate way, with just the two of us plus our officiant (who is our friend too), it would have felt weird having someone take pictures of us that we didn't both know well.
Q: Who else was involved? 
Dan and I had a few ideas for our wedding before we decided what was ultimately the "winner" and best for us. It started to get out of hand really fast and my ideas, in particular, were all over the map. Dan centered me (as usual) when he requested we sit down together one night shortly after our engagement. He asked I write a list of what was TRULY important to me. Ultimately, it included three things:
A meaningful ceremony.
To feel and look pretty. (I am always photographing beautiful brides so call it vain, but I wanted that for myself too. All us ladies know what wonders a great beauty team works.)
To have photos to show for it.
Here's who was involved and made all of my dreams for numbers 1, 2 and 3 come true: 
My beautiful friend Linda. (Her and her fiancé, Mitch, were stars in this shoot we did a few short years ago – she's stunning – you need to look at that link! I can't wait to take their engagement photos in September!) She casually – before we were even engaged – mentioned, "I'm an officiant," during lunch together. Being an officiant is not Linda's full time job; she's actually a full time food blogger and photographer. So I was shocked to hear her casually blurt this out. But I replied, "Hmmm, good to know. I'll keep that in mind!" After Dan and I secretly got our marriage license in mid-May, I asked Linda if she'd do us the honor of marrying us. She said yes!
Anna and Brian, close friends of ours. They own Meristem Floral and created the most gorgeous bouquet and boutonniere for us. (More on that in the next question's answer regarding my wedding day style.) My friends Kristi and Krystal of Wink Hair and Makeup were like my

fairy godmothers

, making me look so beautiful with their talent I felt totally transformed. In fact, I SLEPT in that hair and makeup and it STILL looked top notch the day after!
Brian, of Brian Mullins Photography, mentioned above, who we are

so grateful

for! I photographed all the details because I'm crazy for detail photos. Brian photographed the ceremony and photos of us afterwards for about an hour before the rain that came down that night. (And into the rain for quite a while too, actually. He was a rock star dodging water drops like the SCUBA diver he is.)
Most of these friends travel a good amount as well, and are very often totally booked. So when they all had the date available to provide their talent, services, friendship and secrecy, I knew it was especially meant to be.
(And just for a fun visual, here's Dan and I, with Anna and Brian in the middle (and their dog, Chip!), and Michelle and Jordan – also super close friends of ours – at Jubilee Gardens, Anna and Brian's estate. Unfortunately I don't have a photo of Dan and me with Linda, Kristi, Krystal, Anna, Brian and Brian.)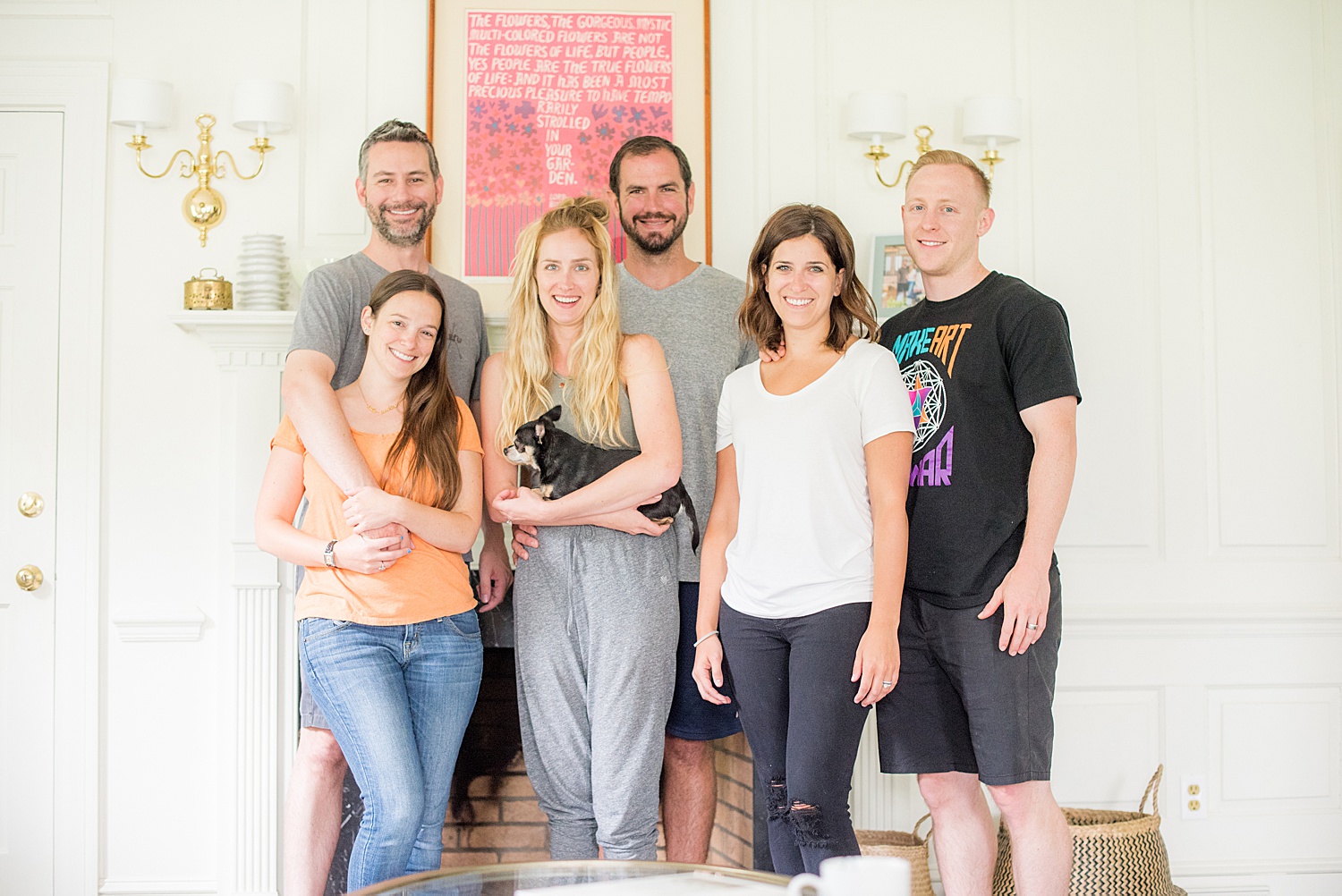 Q: You wore black and carried white flowers. How did you decide on your wedding style? 
Like I said, I like doing things in unique ways. So I was completely open to wearing a dress that was a color other than white. (And for years I've had it in my head I wanted to wear black and white at my wedding, somehow.)
One night I was looking at dresses on Rent the Runway because I'm somewhat familiar with a lot of their designers. (I was searching for anything including the colors white, black, blue, silver or gold). I couldn't find anything I liked.
I worked on their creative team so I had the opportunity to rent whenever I wanted for two and a half years. Thus I tried on a few designers I never would have known about otherwise. One was Parker. I remembered this designer searching that evening – and that I have a Parker dress I love in my closet – so when I couldn't find anything on Rent the Runway I went to Parker's website.
Voila. I found a dress I INSTANTLY fell in love with, at 2:00am after falling down a deep rabbit hole of dress shopping. I even had a "that's THE ONE!" moment sitting at my computer while Dan slept in the room next door. It was black with a photo-realistic print of colorful flowers, strapless, with a high-low/asymmetrical skirt.
Better yet, it was literally the last one in stock (the item said "SOLD OUT" after I made my purchase) and it had pockets so I didn't need to carry a handbag! It arrived in the mail two days later and I was relieved it fit like a glove, no alterations needed.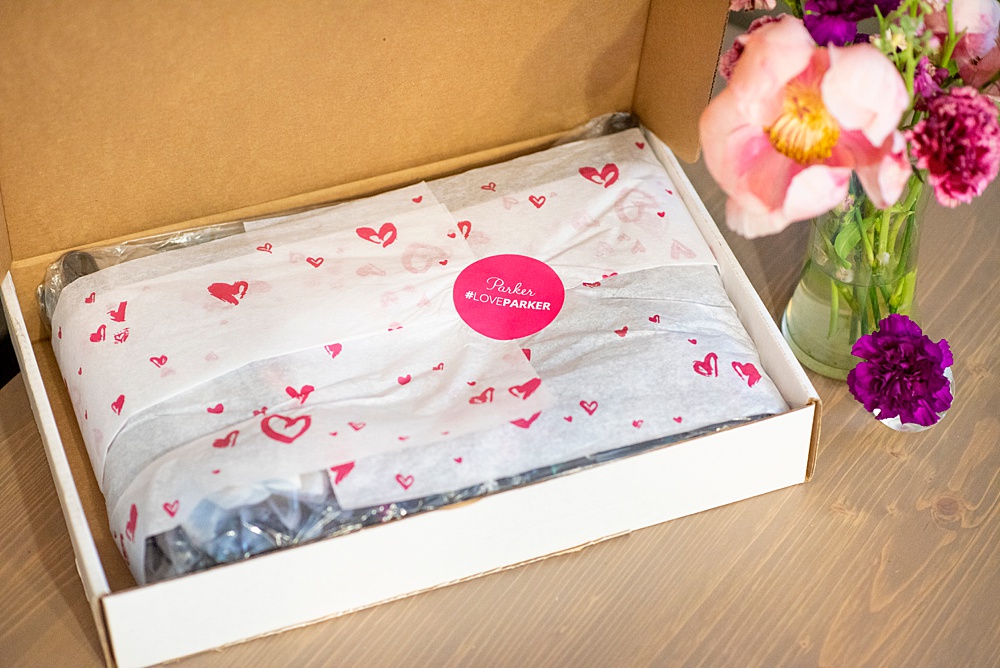 The shoes were easy – I already owned them and knew they'd look great with the dress.
After I picked the dress and had the shoes, I knew a white bouquet would look so elegant with it and be my touch of bridal "white." I'm actually not really into white flowers if there isn't any other color in a wedding day (it's no secret I love color) but my dress was screaming for a white bouquet. It talked, I listened. And the idea clicked for me. I do love me some good contrast too!
The only other decisions I had to make was the ribbons on the bouquet and earrings. I know that sounds silly but I'm very detail-oriented and I LOVE hand-dyed silk ribbons and special jewelry. Since there wasn't much to this elopement, the details were especially meaningful.
I spent about six hours on Etsy, messaging sellers back and forth to find out if the pictures matched the actual roll they had in stock (often the answer is no, actually, because each roll of hand-dyed silk ribbon is slightly different because its truly hand painted) and finally placed my order days later. I am both embarrassed, proud and entertained by the amount of hours I spent finding the perfect ribbons.
I also ordered crystals – small clear quartz points – because I had a vision of sewing a "W" on the bouquet ribbons, which came to life as you'll see in photos. (See my new last name later in the post.) I bought three special pieces of purple fluorite that spoke to me when I went to Everyday Magic the week of our wedding I wanted to use for detail photos too. (Yes, I'm into crystals. I have been since I was very little and my dad indulged my passion and took me to many gem shows on Long Island.)
In recent years, after photographing special details from many brides' wedding days, I planted an idea in my brain that I'd one day have special "wedding earrings" too. I made a great pair of earrings I wore to dinner on our six-month dating anniversary (with bead elements my friend Sachi gifted me…I'll always remember that!) and, every time I wear them, I say, "I'm wearing our six month anniversary earrings!" and I think of our six month anniversary + Sachi. 🙂 I wanted to be able to to do the same with wedding earrings. Minus the Sachi part. (Even though I love you, Sachi Rose!)
So I made a trip to Kendra Scott one afternoon (my favorite jewelry designer) and found a pair of earrings I knew would match perfectly. They're "climbers" with quarts and opal details. I have worn them a few times since, loving them more and more each time I put them on. They'll forever be my "wedding earrings."
I didn't have to worry about Dan's outfit – he's pretty great when it comes to fashion and he took care of what he wore, including the perfect watch, his favorite accessory to pick out! (This was not the watch he'll count as his "wedding jewelry" – that's to be purchased in the future!) Anna and Brian created a boutonniere that matched my bouquet.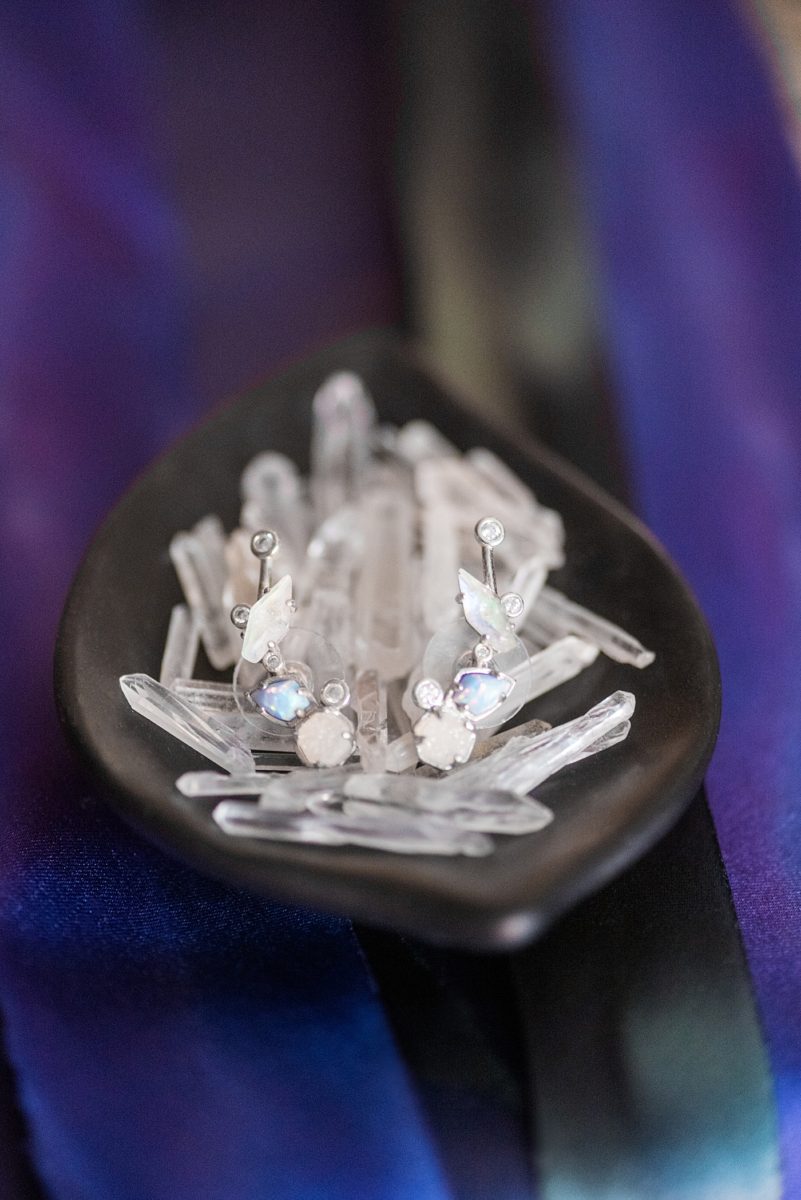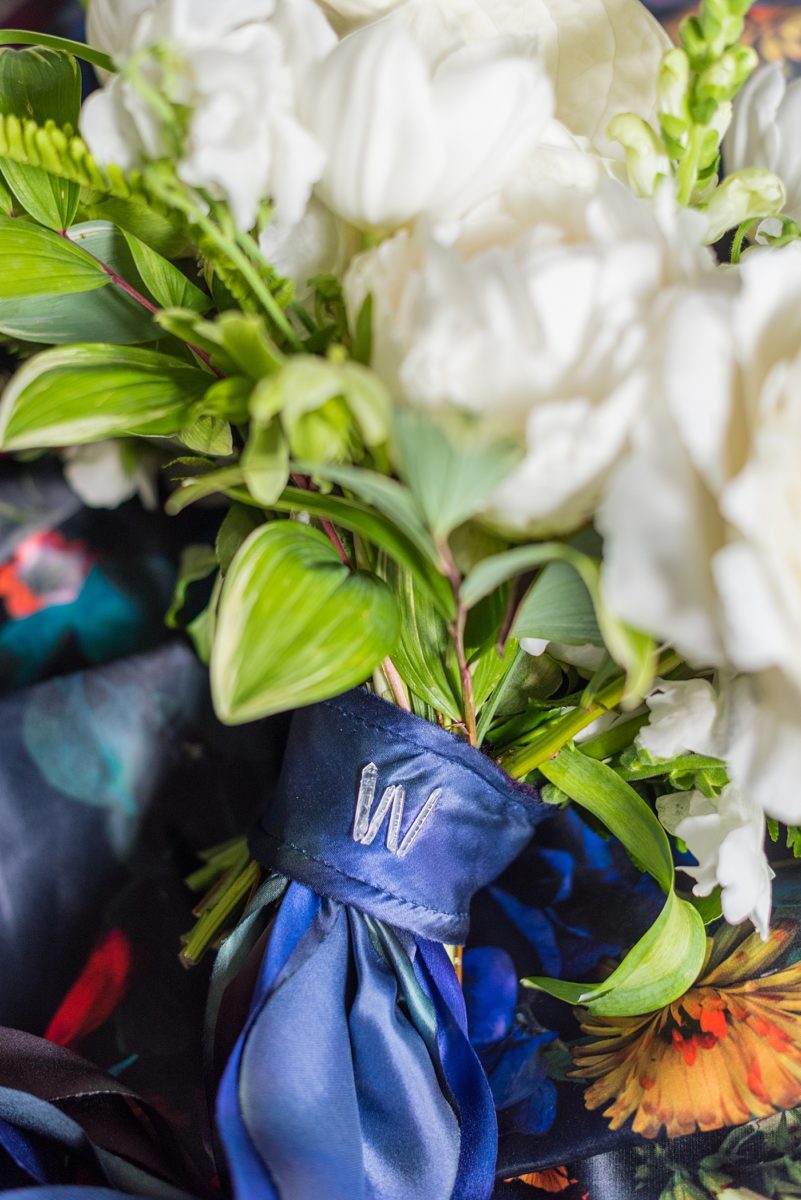 Q: Are you changing your last name? 
Many people are shocked to hear I am. I have always envisioned changing my last name to my husband's. I named "Mikkel Paige Photography" as such, using my first and middle name, knowing one day I'd meet someone special I would want to marry and I would change my last name.
Dan doesn't care if I change my name. It's 100% my decision and all me caring about it, not him.
My new name will be Mikkel Paige Woodruff, whenever I'm not traveling for long enough to change over my license and passport! Haha – so it'll be my new last name one day in the near future. It's been fun to have my sister and mom, in particular, call or text me and refer to me as Mrs. Woodruff!
Photography: Brian Mullins Photography, details by Mikkel Paige / Flowers: Meristem Floral / Hair and makeup: Wink Hair and Makeup / Officiant: Linda, Girl Eats World / Dress: Parker
Thank you for everyone's love and support. We are SO excited to be married, in love and together forever.