It's often hard to find the words to describe the feeling I get when I look at a couples' images, but Ashley and Luther's engagement session is especially so. Ashley has been a good friend of mine for years and I have known her since before her and Luther started dating. (She's an incredible wedding planner if you didn't know! Dulce Dreams Events.) Therefore looking at their love, on "camera," brings about so much emotion for me.
Knowing Ashley's relationship history, knowing how they met, knowing how perfect her and Luther were for each other from their first date, being aware of the anticipation for a proposal from Luther after I went ring shopping with Ashley (only after some girl time with a manicure date, of course – and was the anticipation more from me or from Ashley?) 😉 and then some support a flood of loving emotions of joy when I look at their photos. Ashley and Luther's Tinder success story is also a huge reason I decided to give Tinder a try so I'm extra sentimental about them because it's how I met my partner too.
So much about the two of them is harmonious. From their complimentary personalities in some ways, to similar personalities in other ways, including creative careers that both often deal with social media and weird weekend and evening hours. (Check out Luther's DJ website here.) And then you have the beauty of their cultures, Ashley being a fierce woman who grew up in Boston with a Dominican background and Luther who grew up in the suburbs of Iowa. But they both found joy, comfort and love with each other in New York City.
And thus, it's where we decided to do their engagement session first enjoying the streets of Tribeca then exploring a bit of Central Park's iconic Bethesda Fountain and Terrace area. It was drastically different from their wedding day amidst the tropical landscape of Casa de Campo's Altos de Chavon in the Dominican Republic!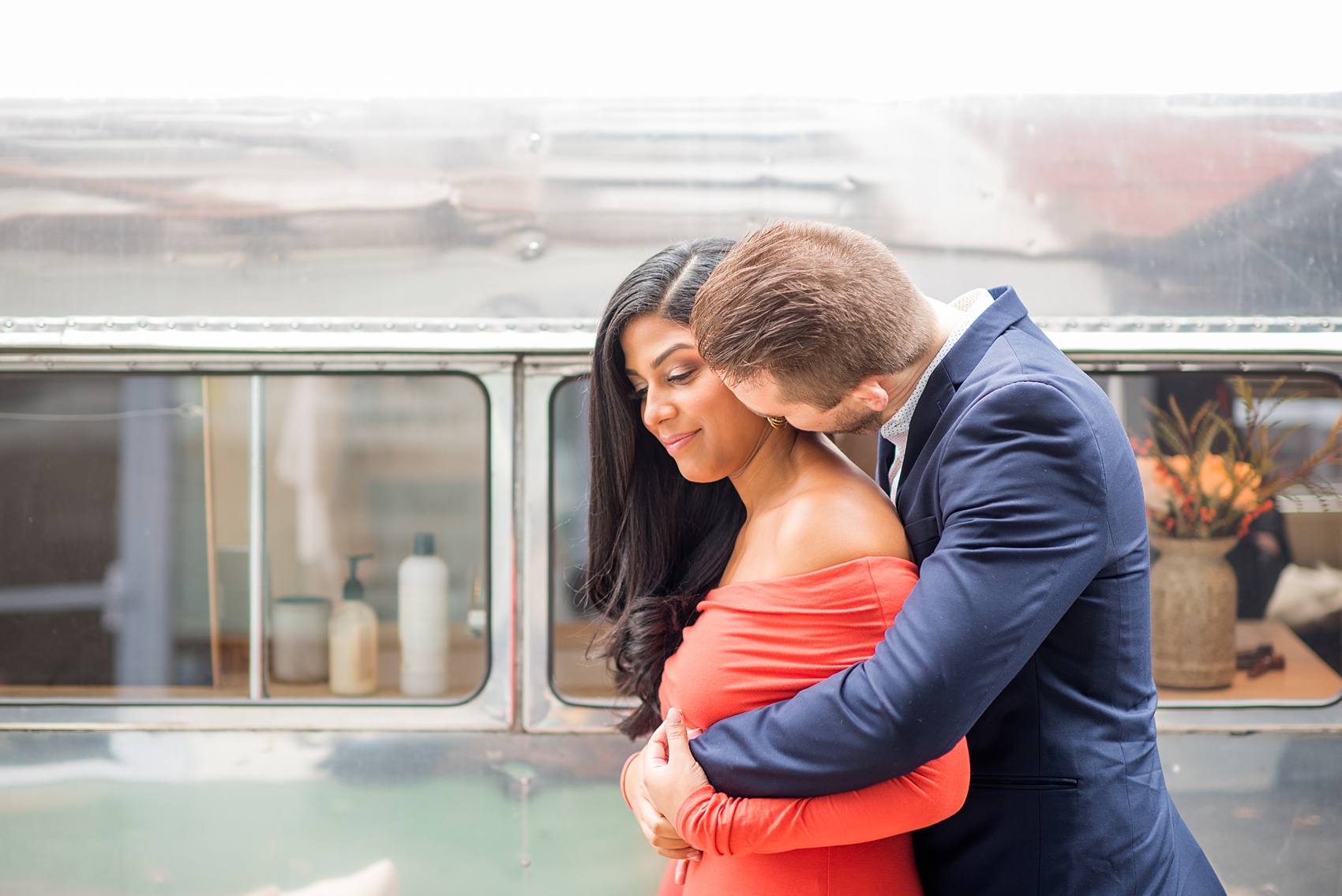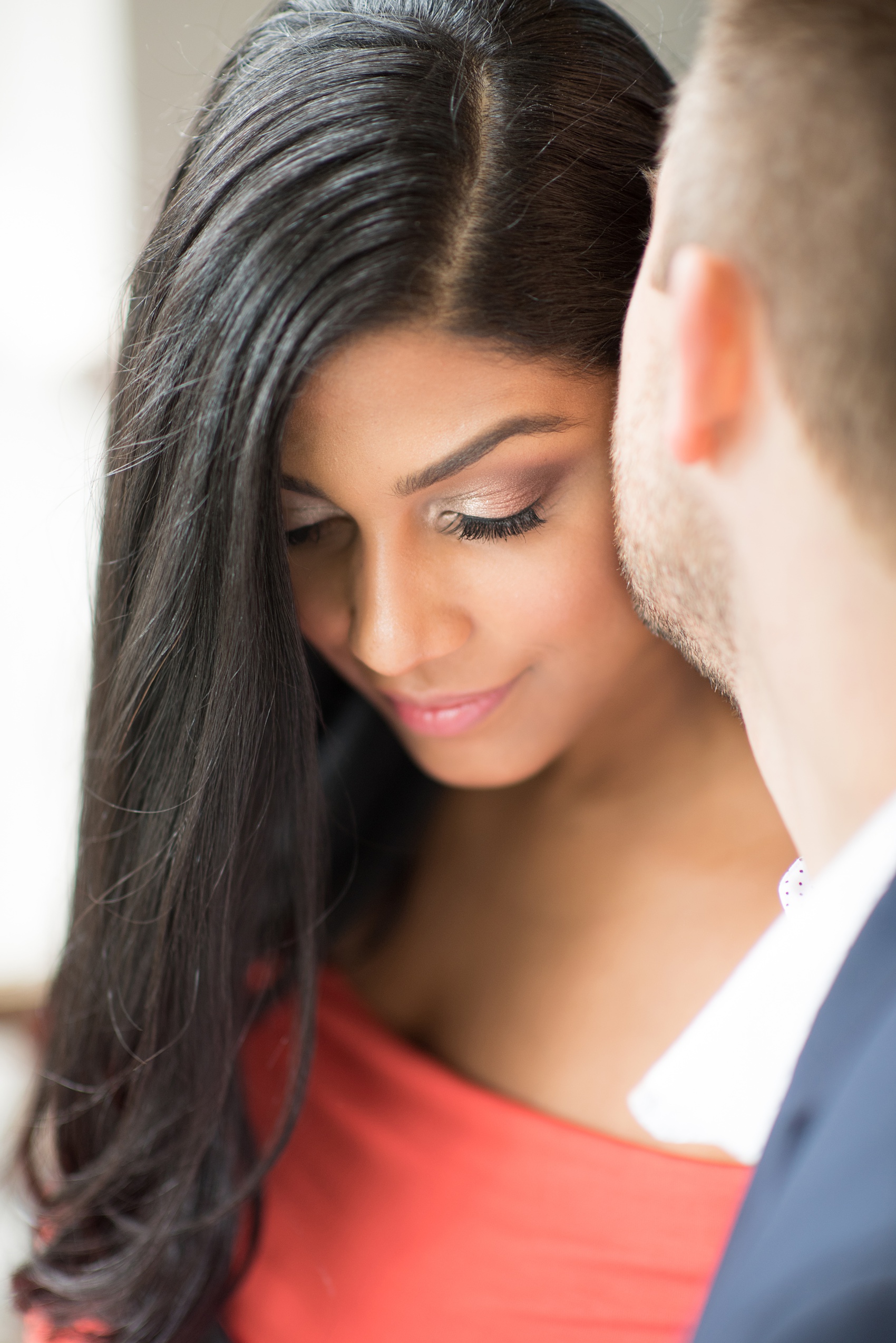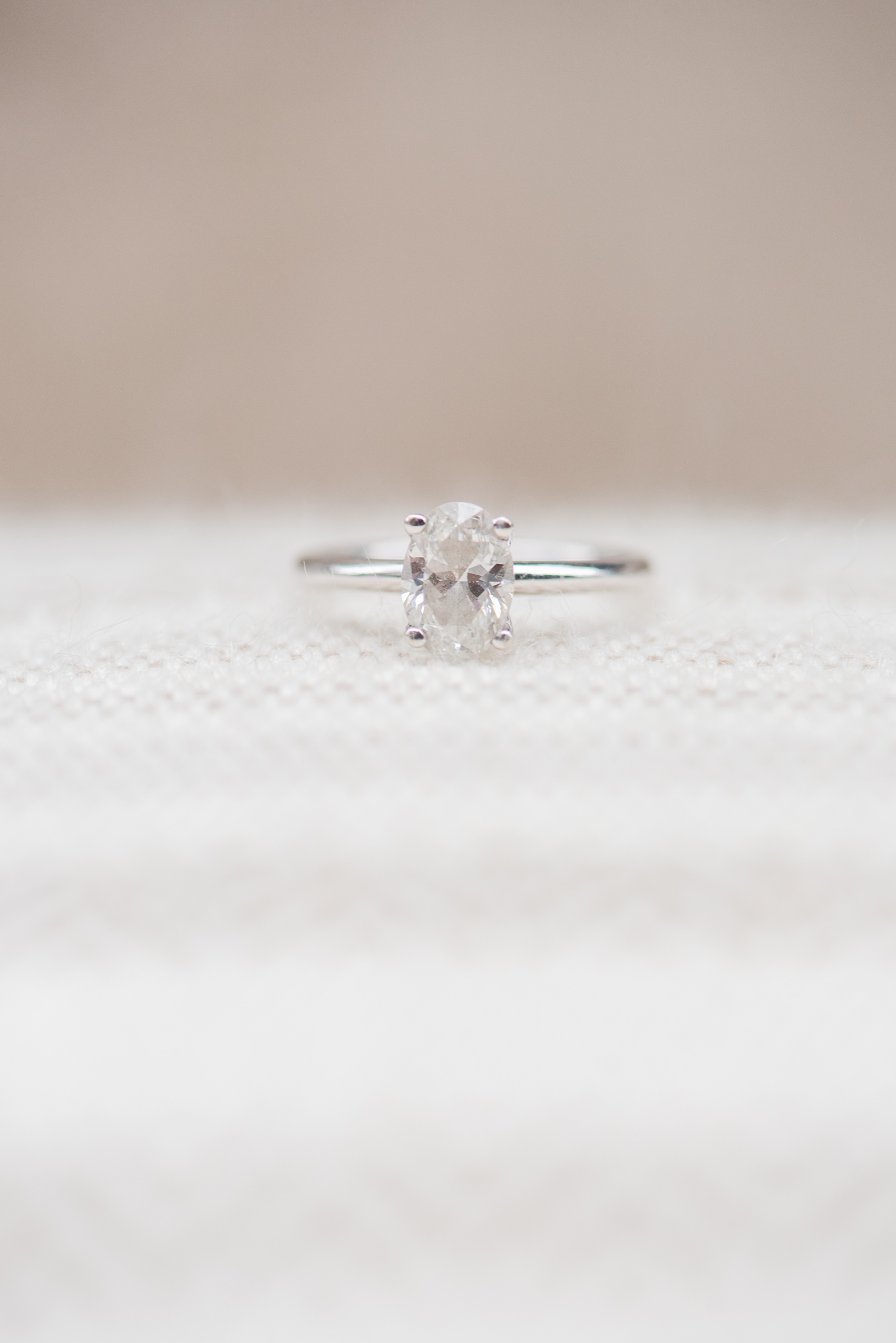 They started with "casual for them" attire. Ashley looks hot in anything she wears and Luther forever looks handsome. They're both so well put together all the while making it look so effortless. Is it me or Ashley has the most perfect hair (just check out this engagement session!)? And the oval diamond ring Luther put on her finger when he proposed in their apartment in Astoria, Queens, so elegantly fits on her finger. I loved photographing them in the unique streets of Tribeca, with its beautiful grit and historic architecture. Heck, we even found an AIRSTREAM for an extra "only in New York" moment before heading north for the park.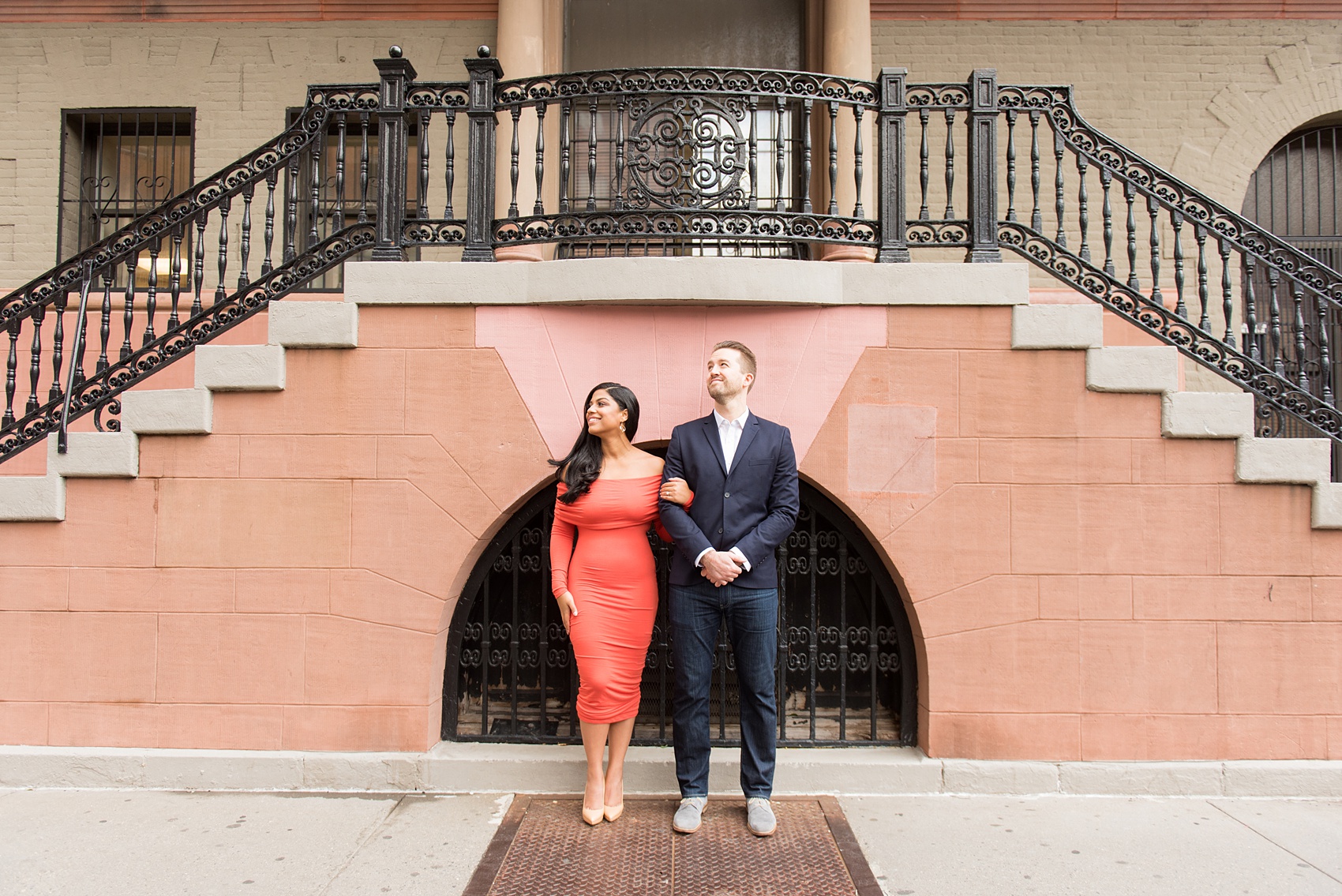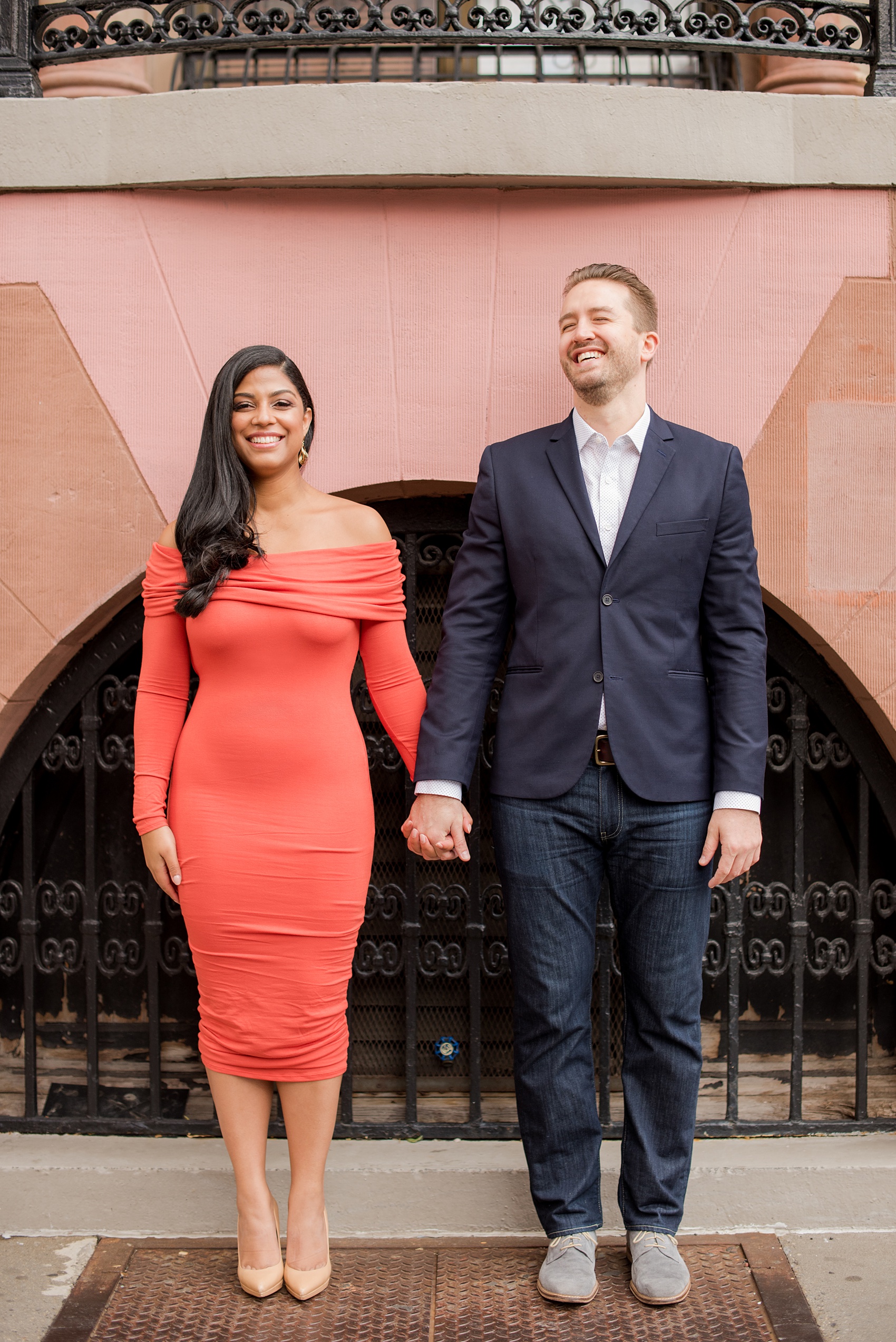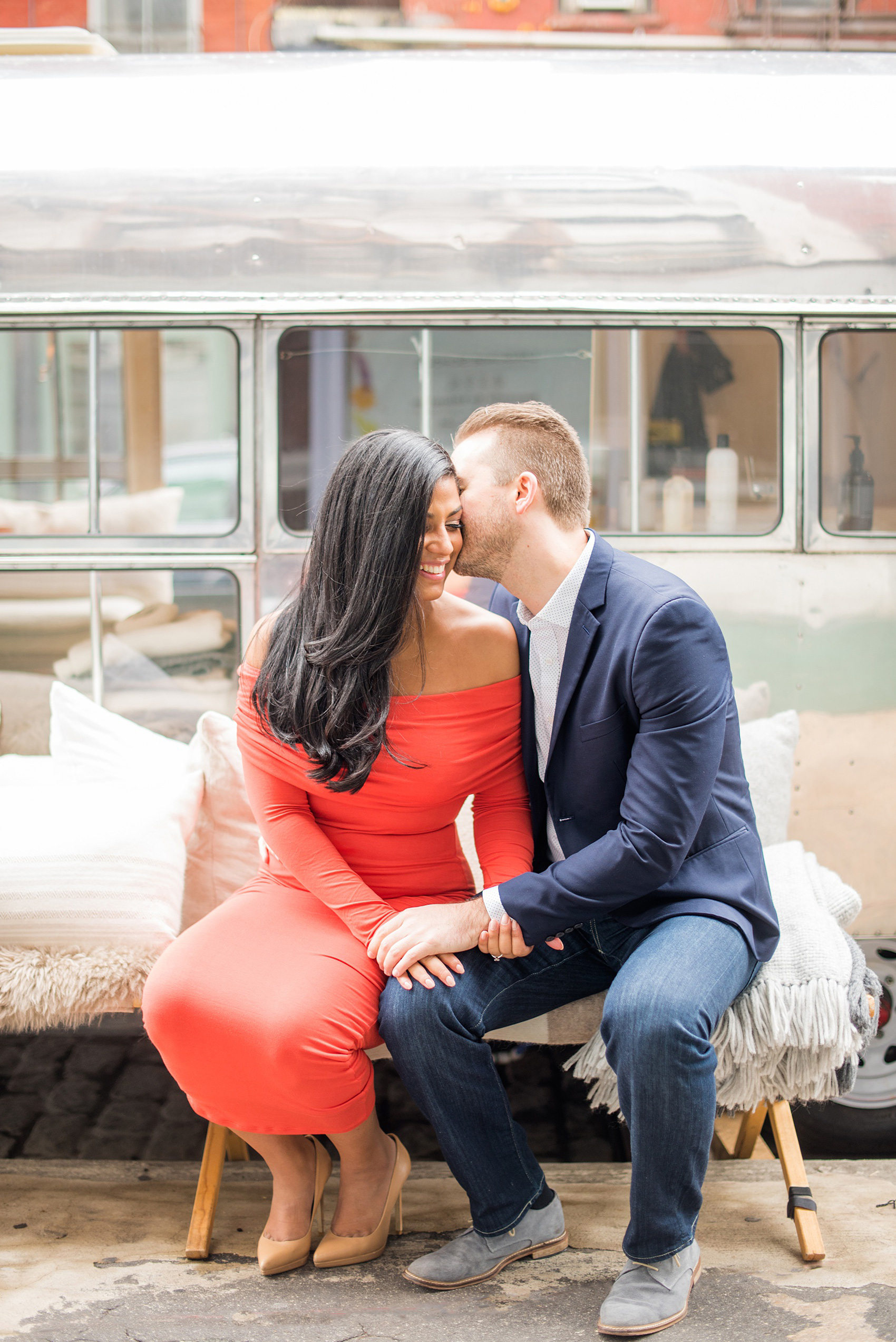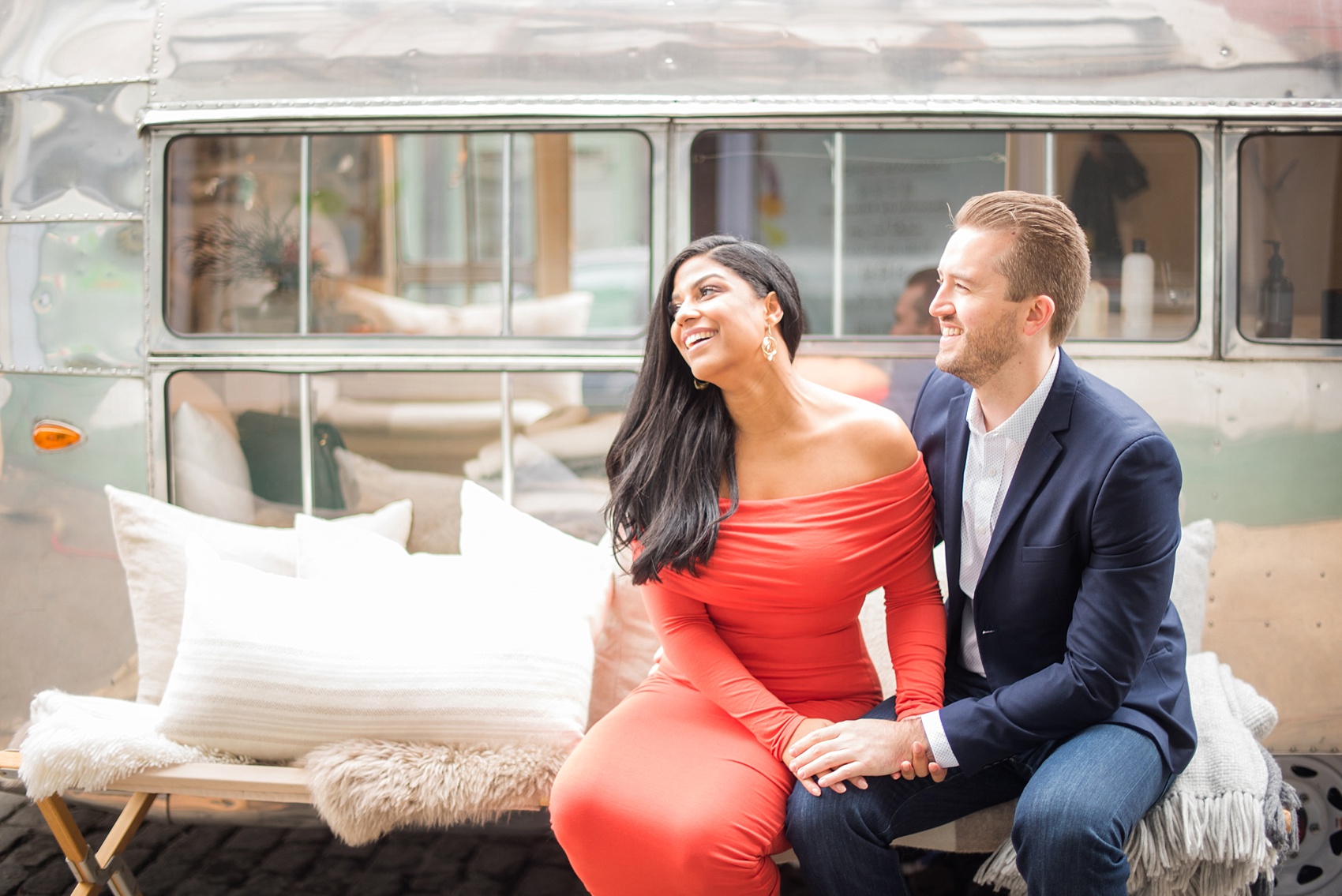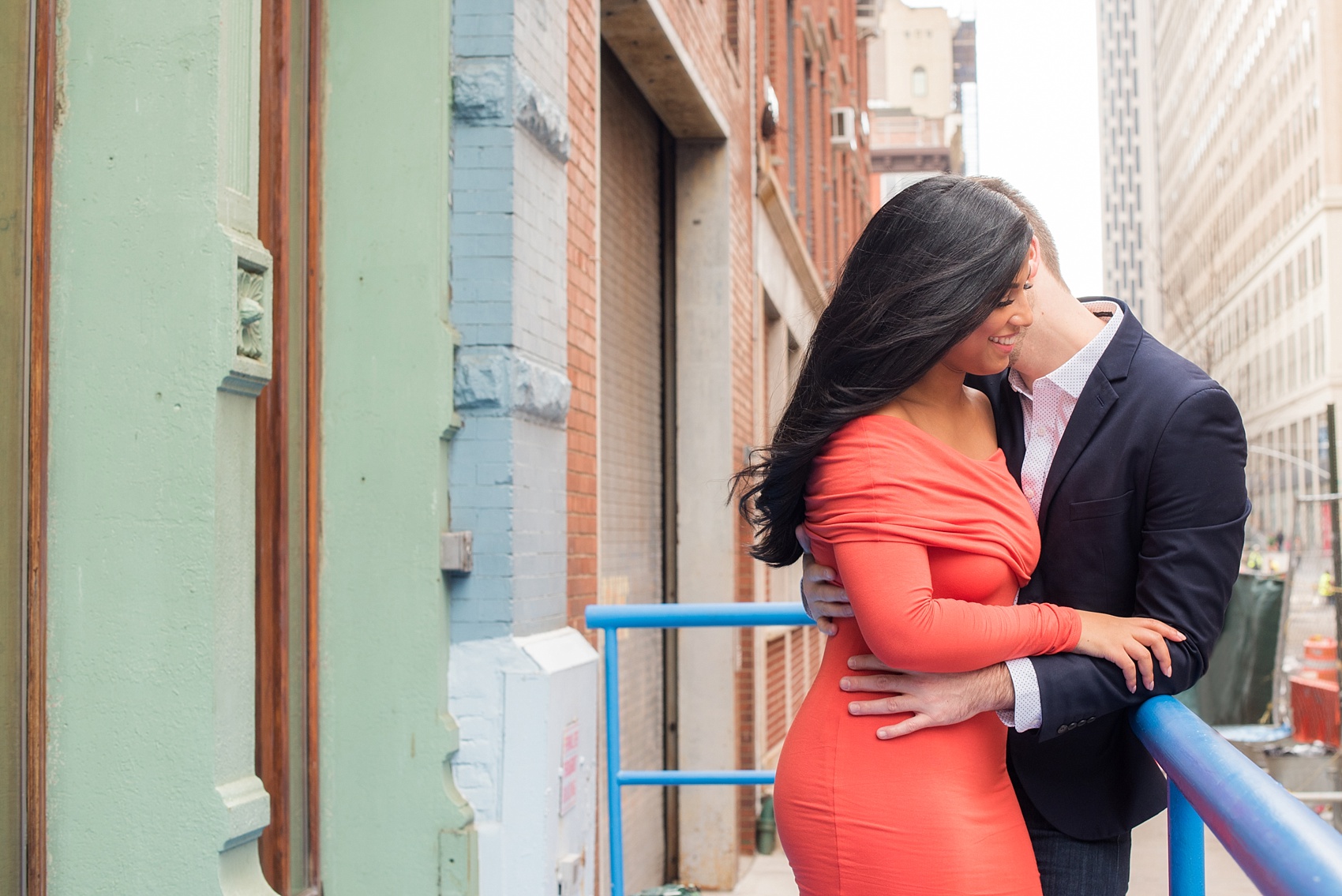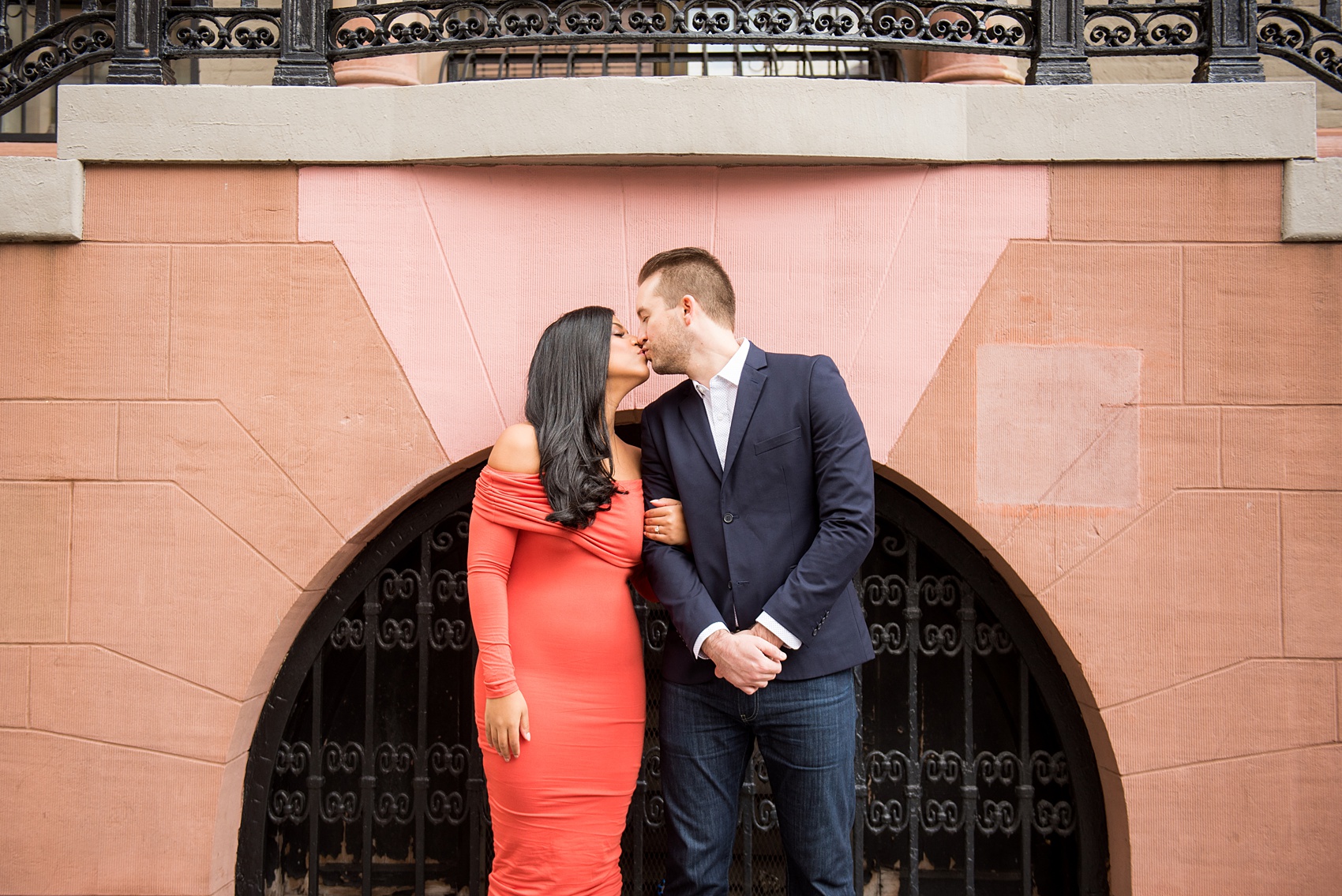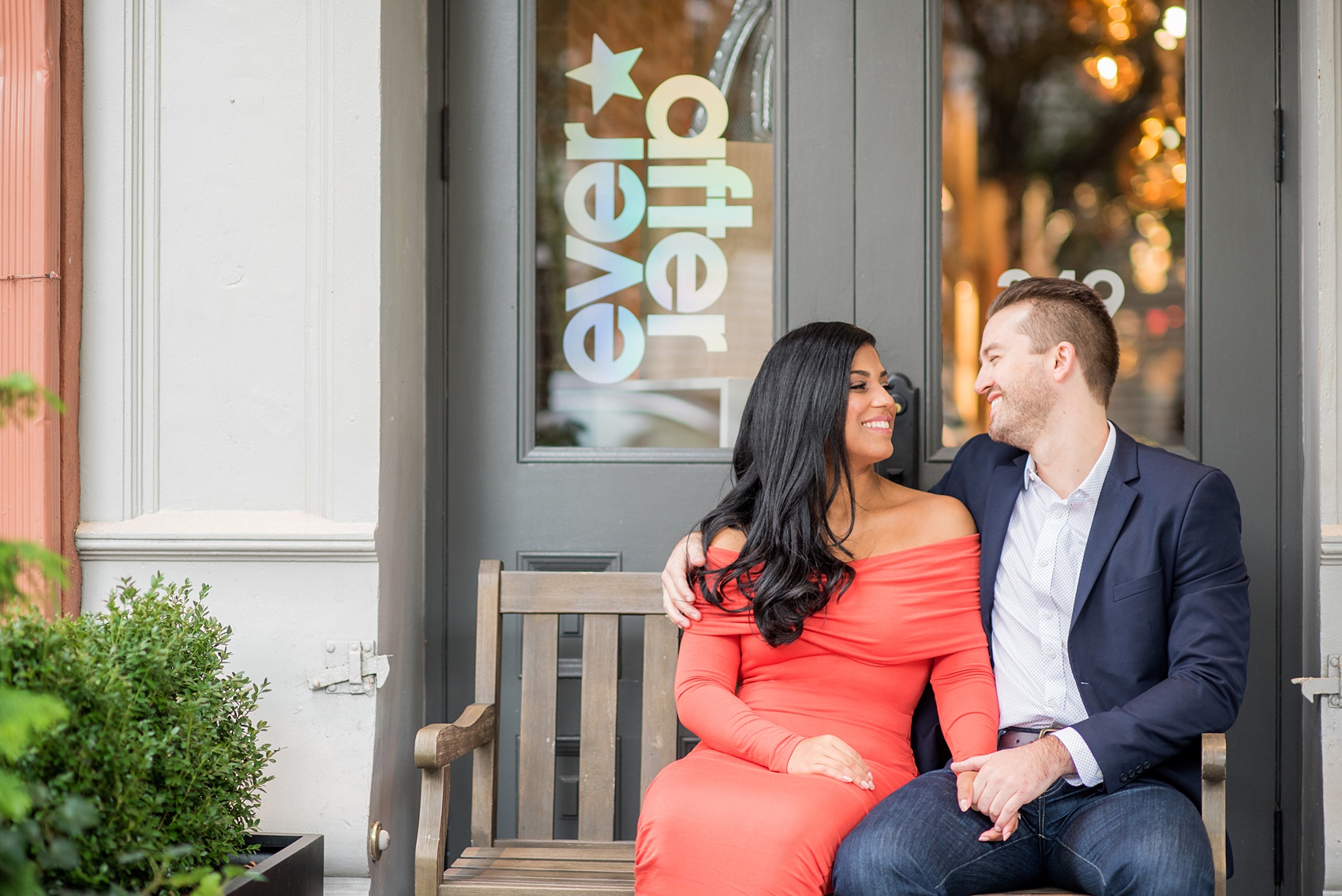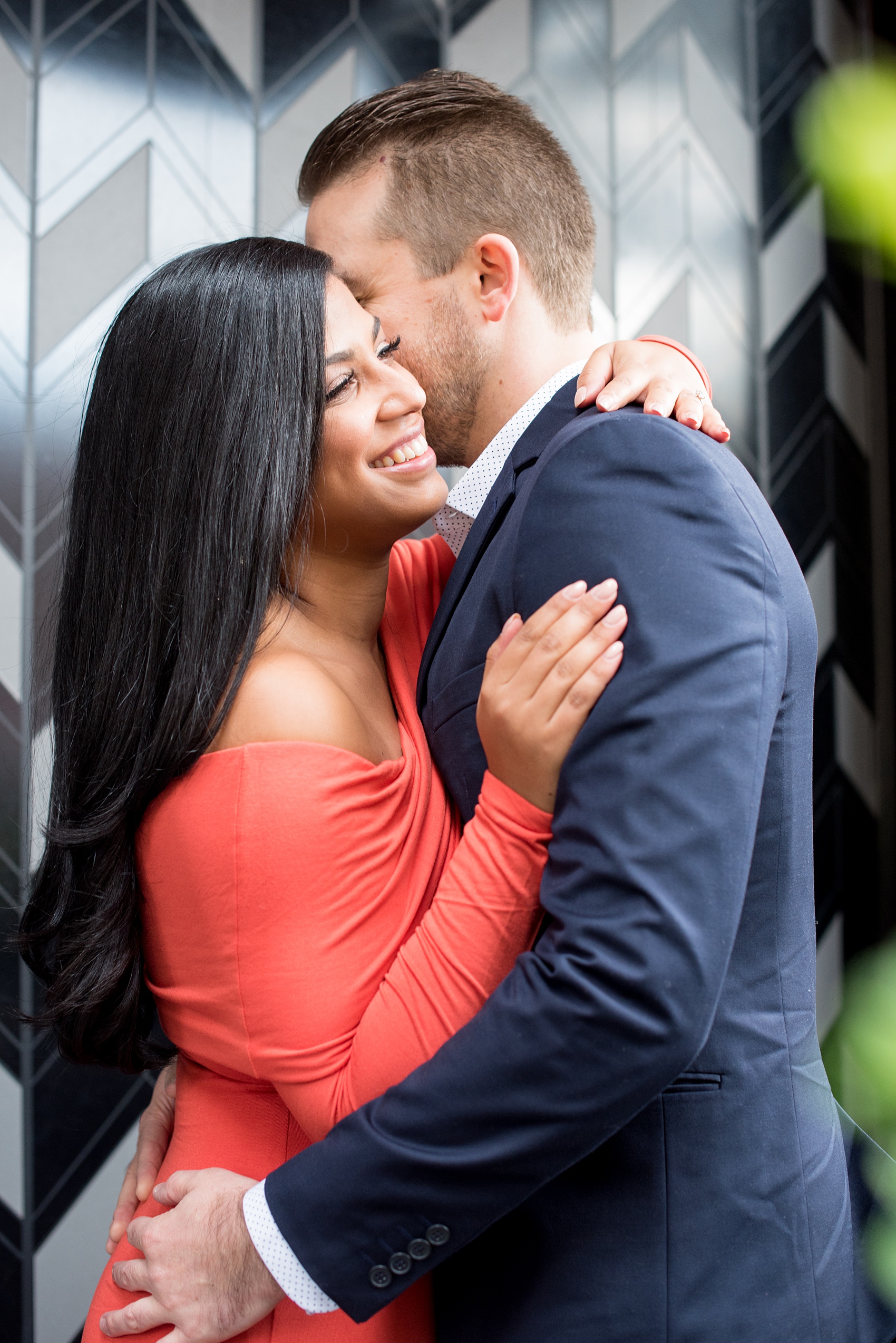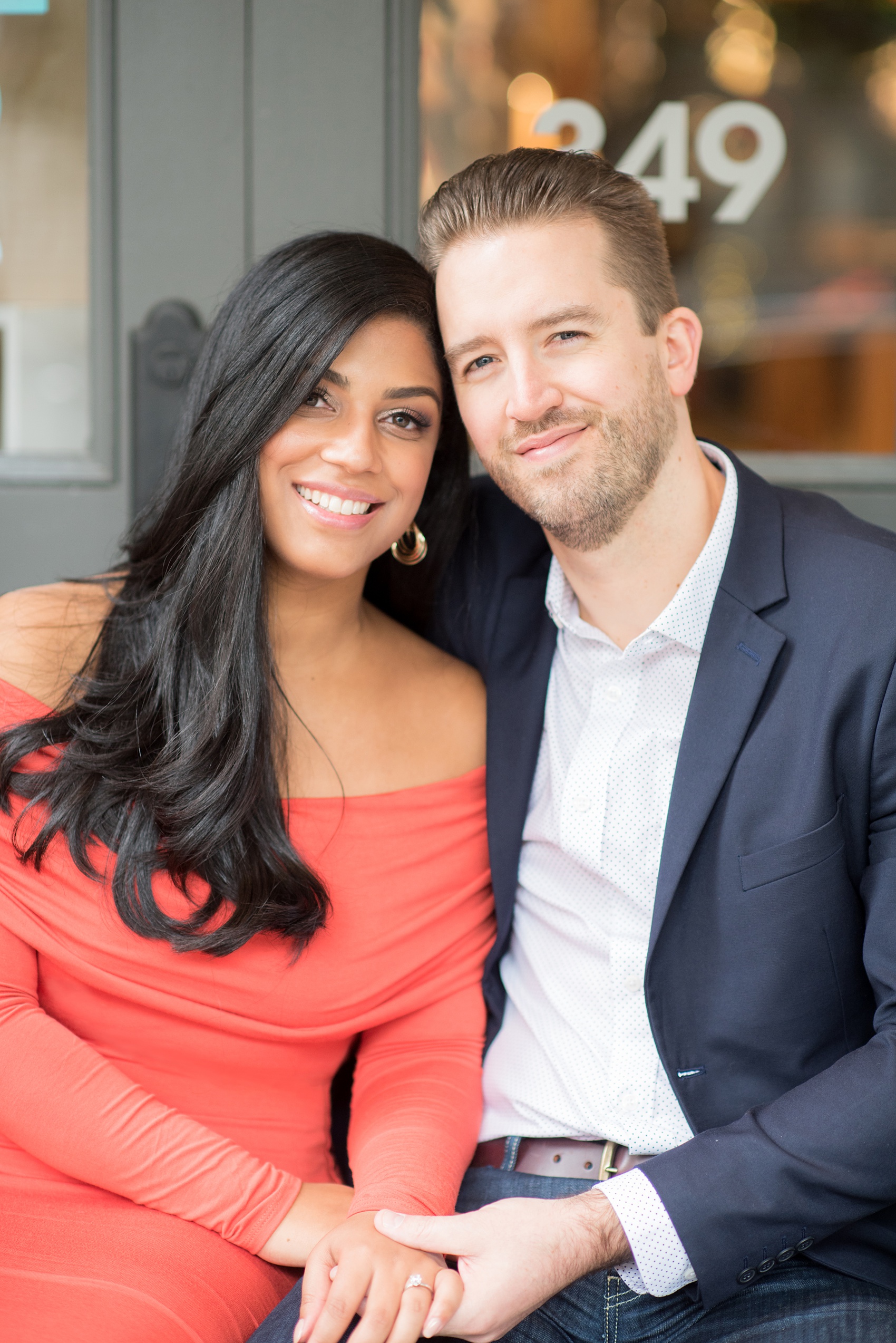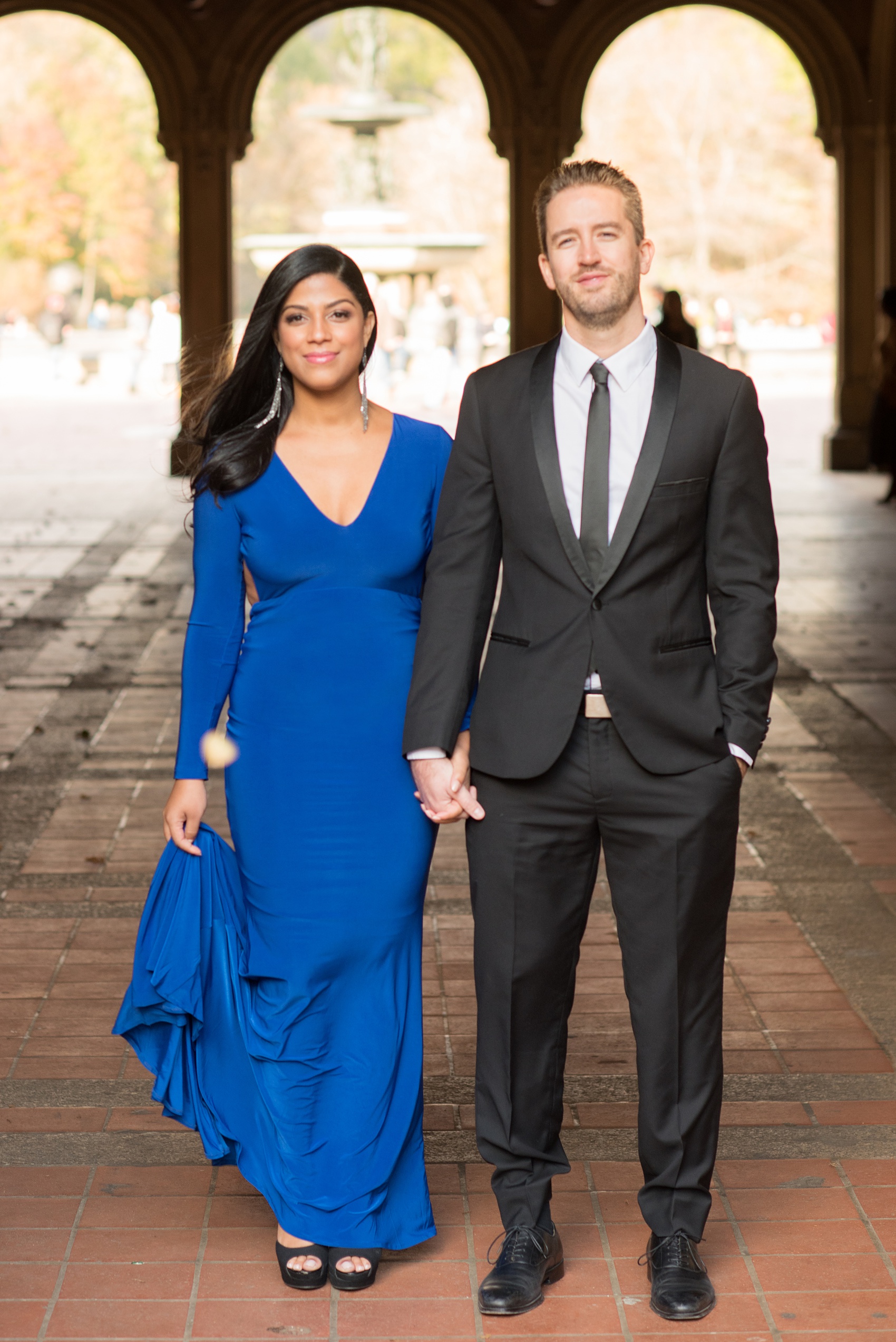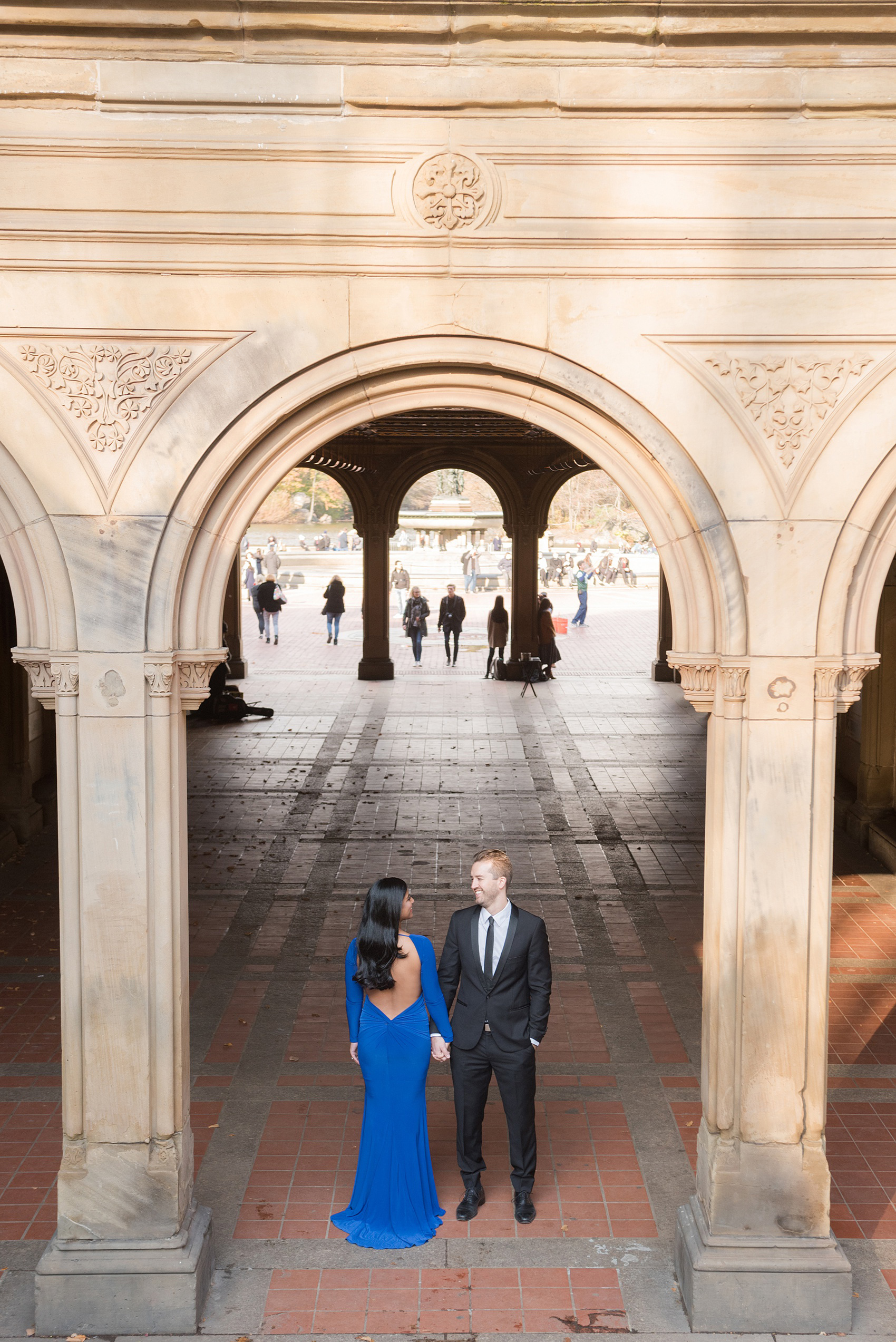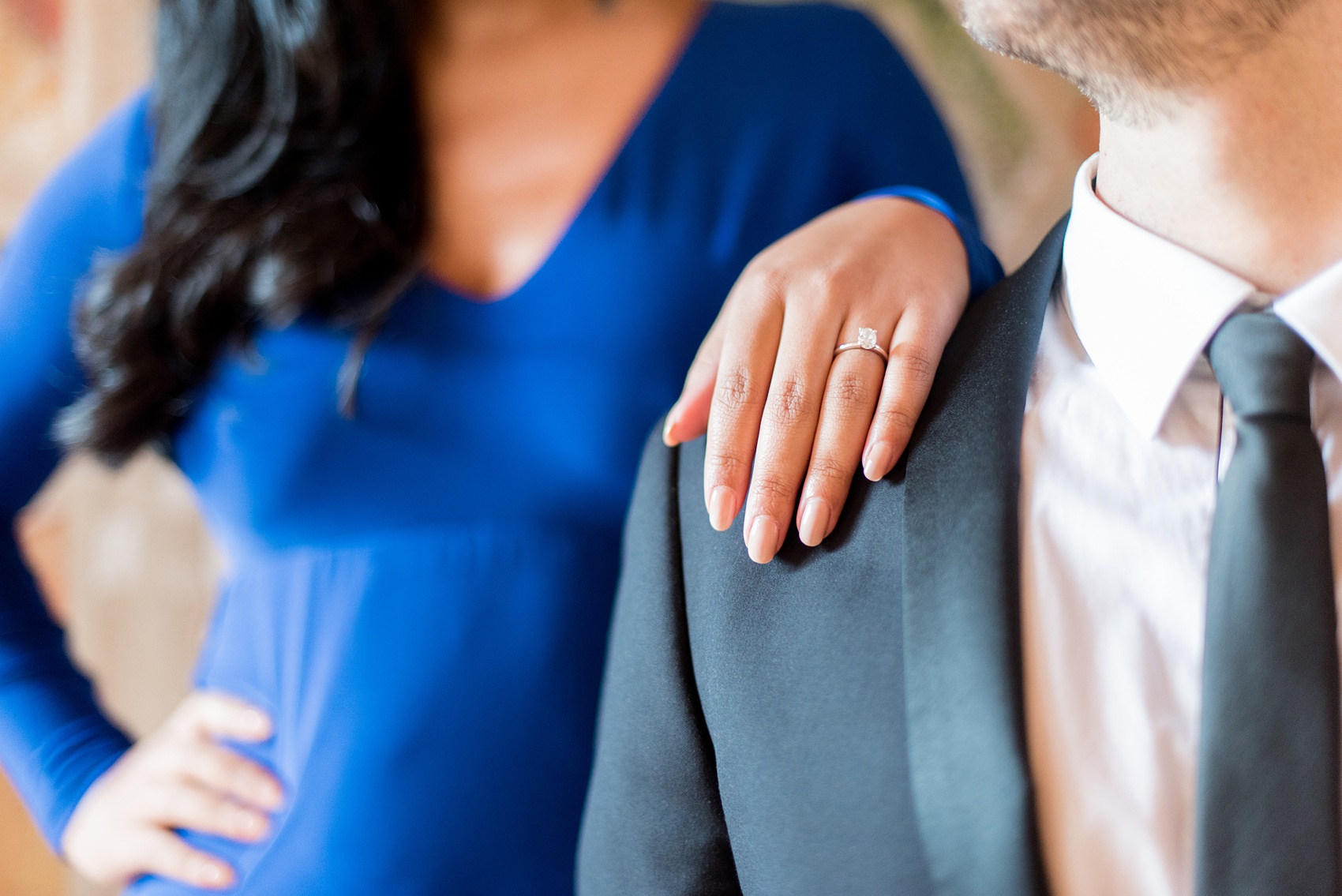 Looking up "sex appeal" in the dictionary would surely yield a photo of these two; especially Ashley in her super hot, open back gown. I wanted to call the police for a crime of being "too damn sexy!" (Because the police would definitely understand after seeing them!)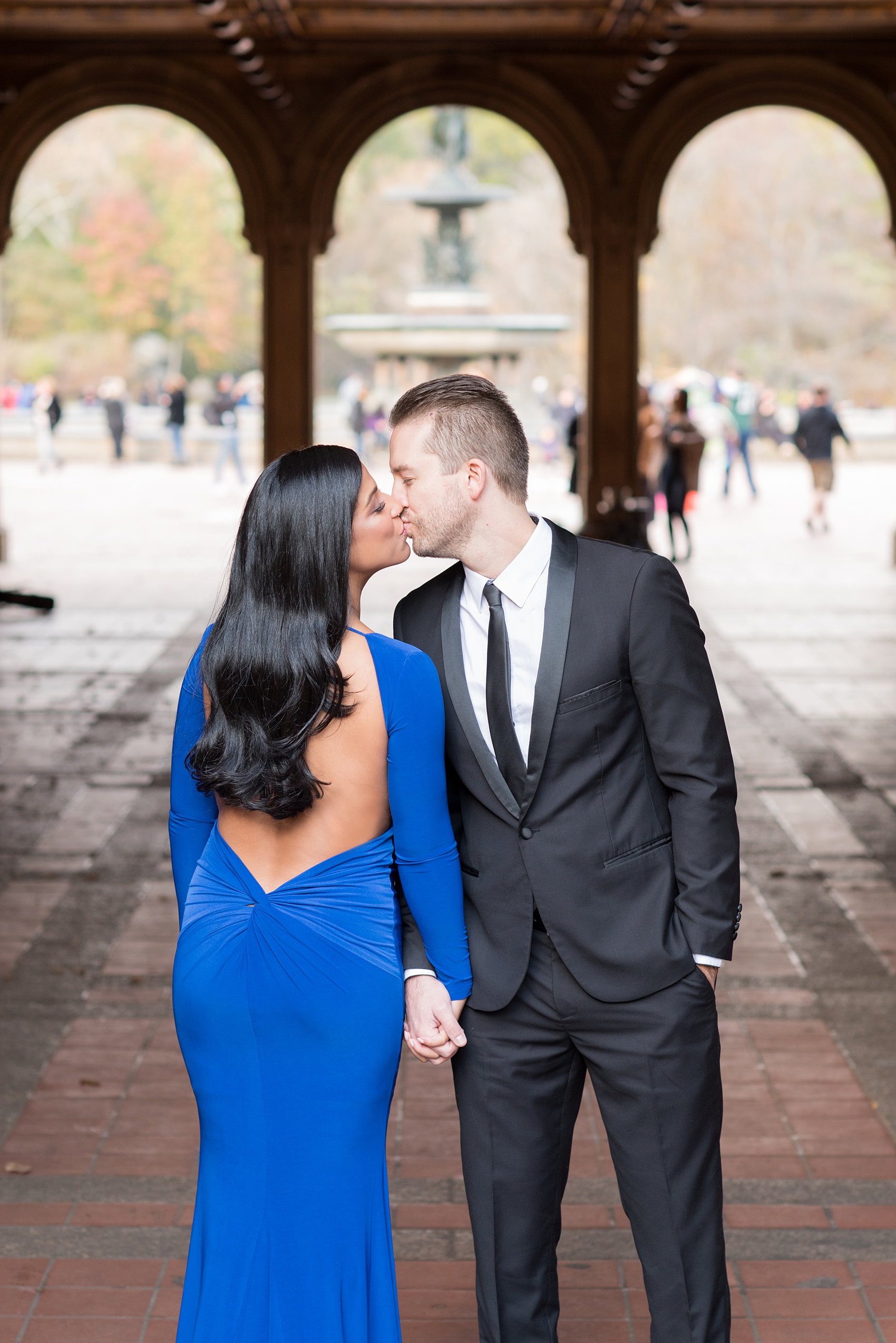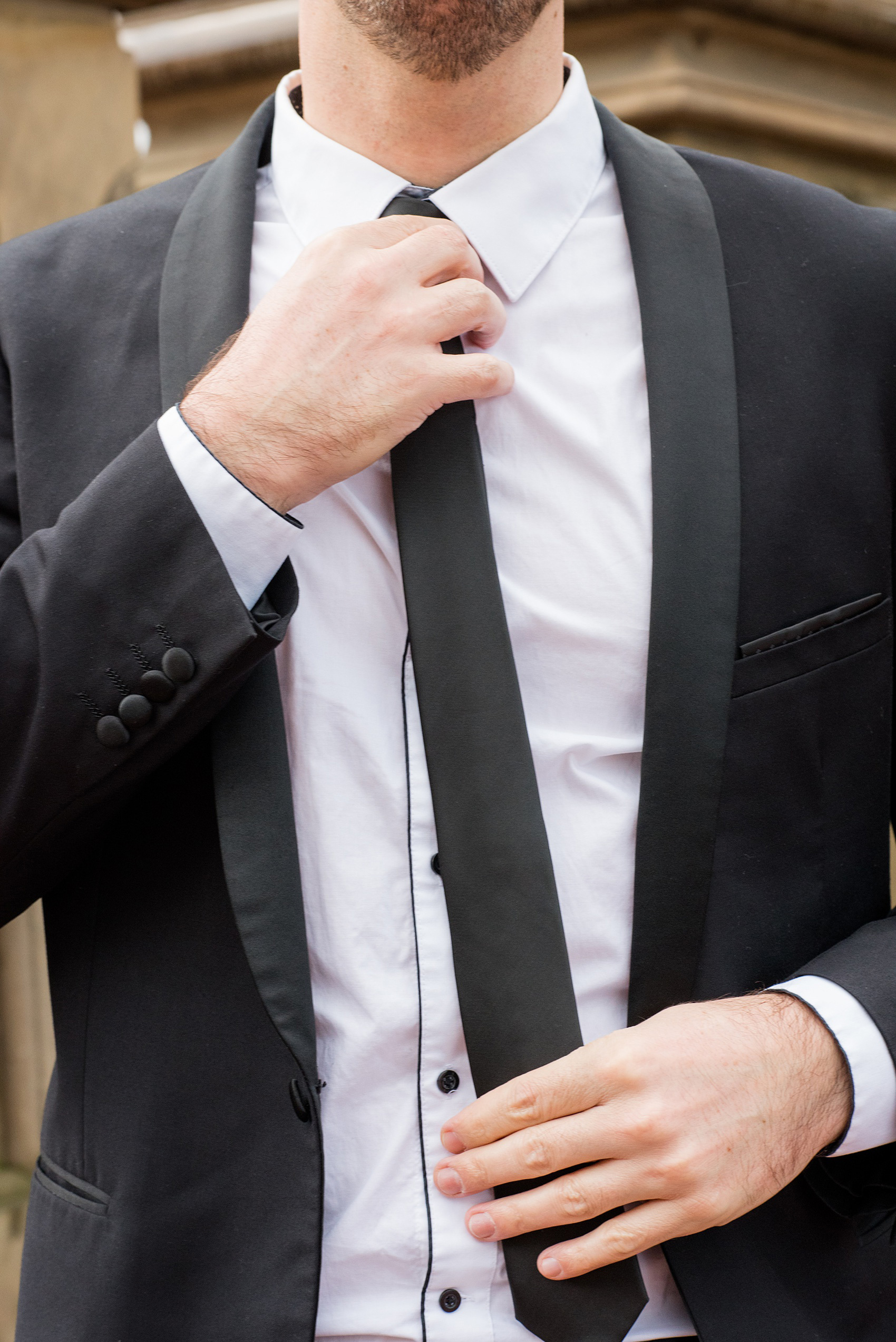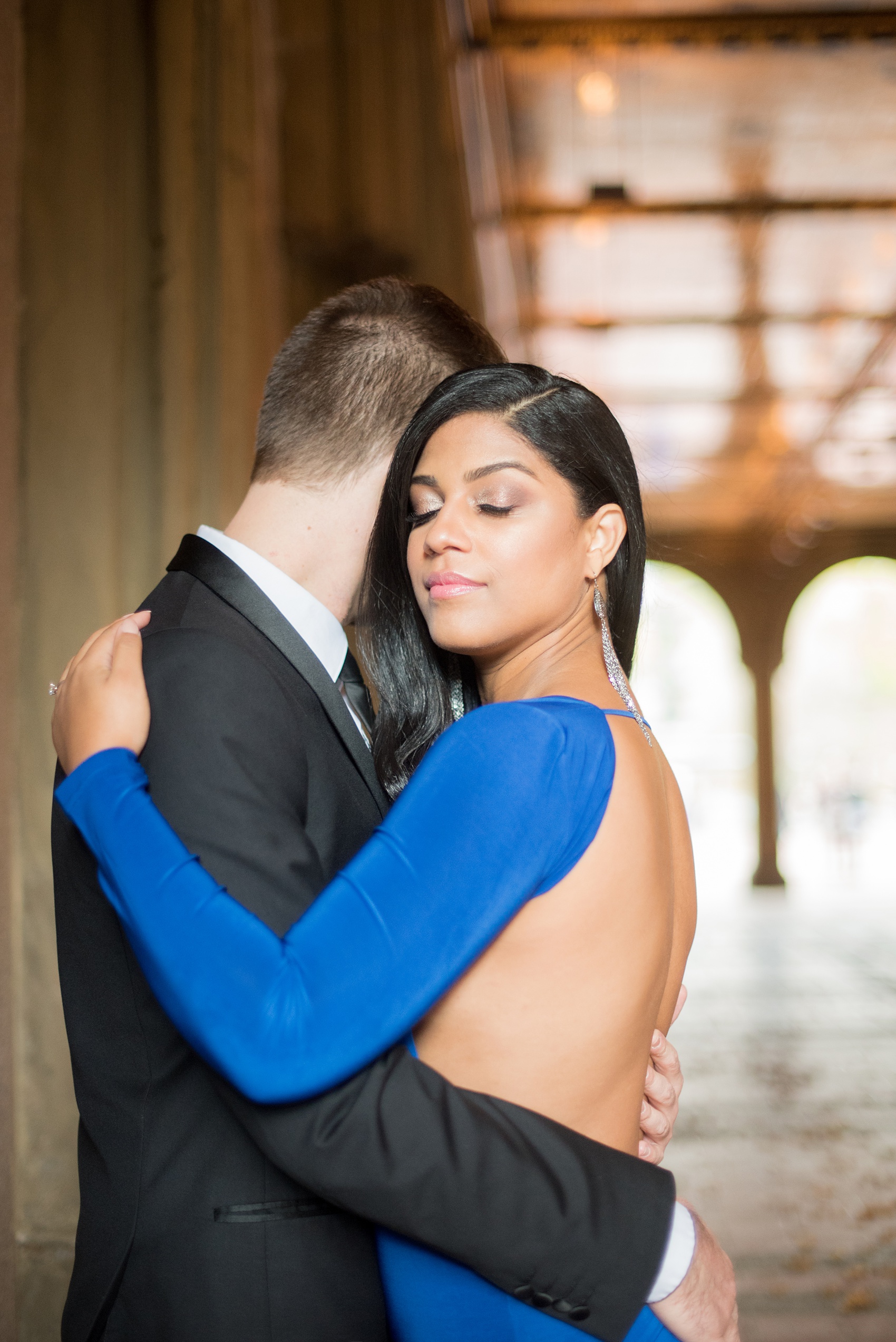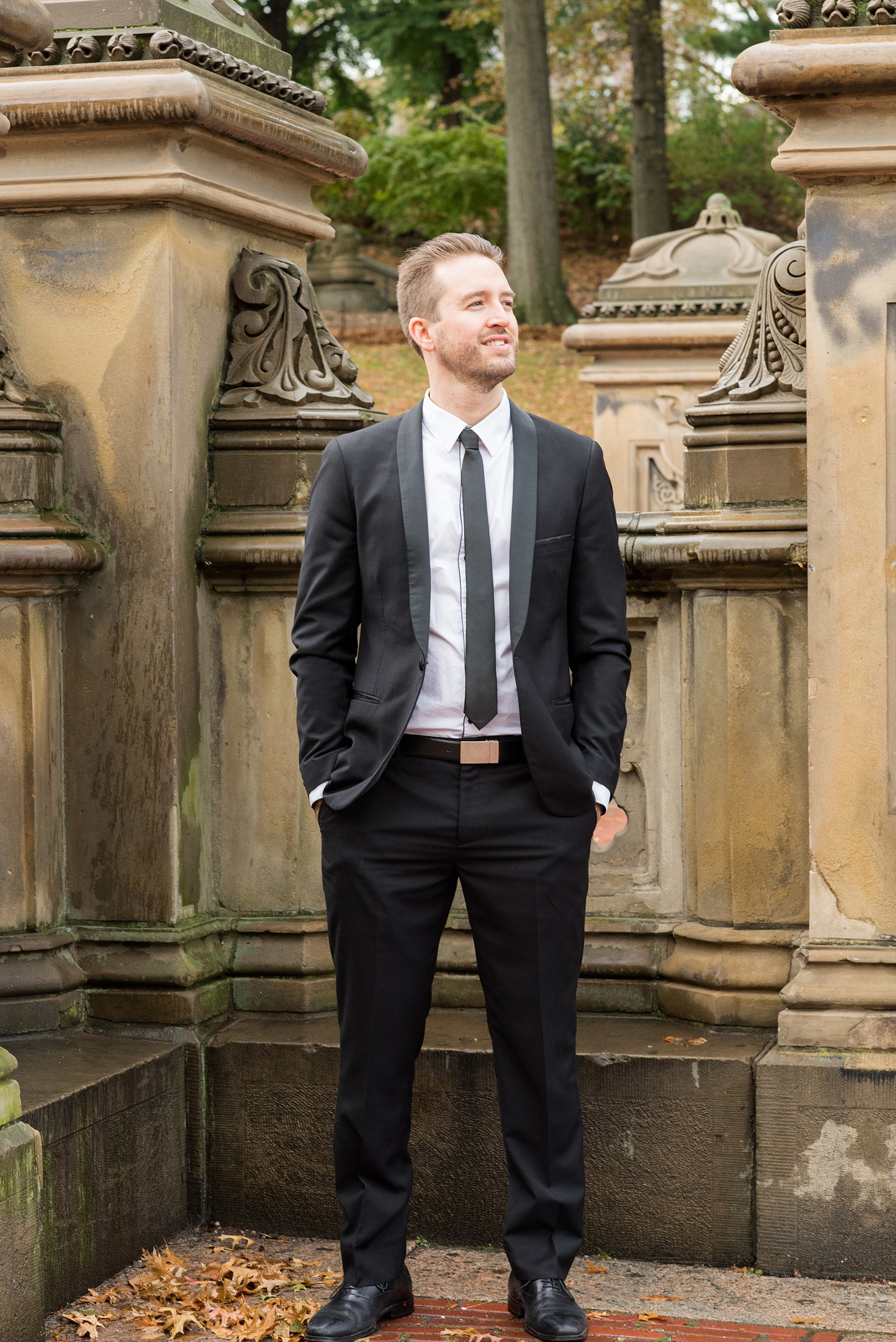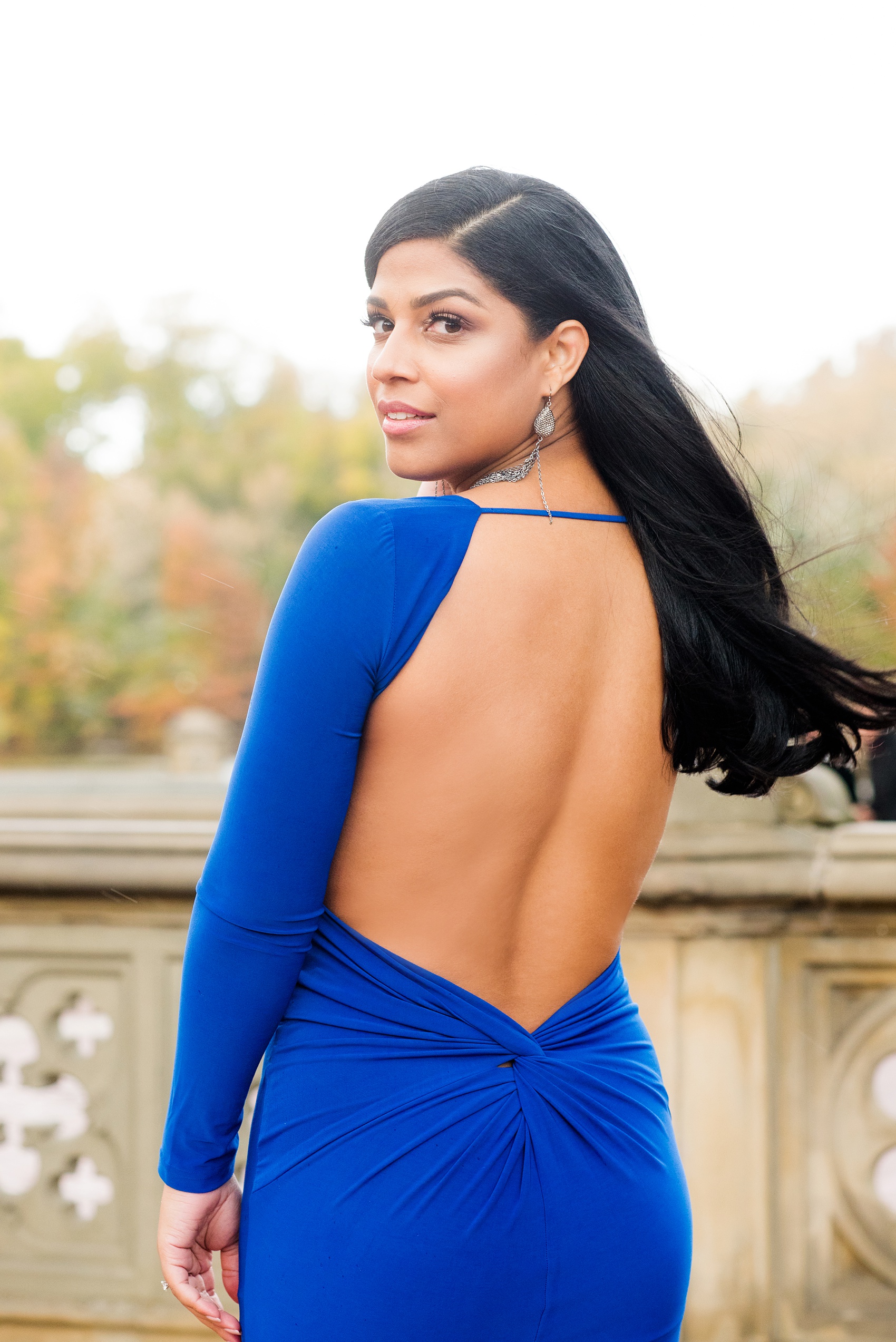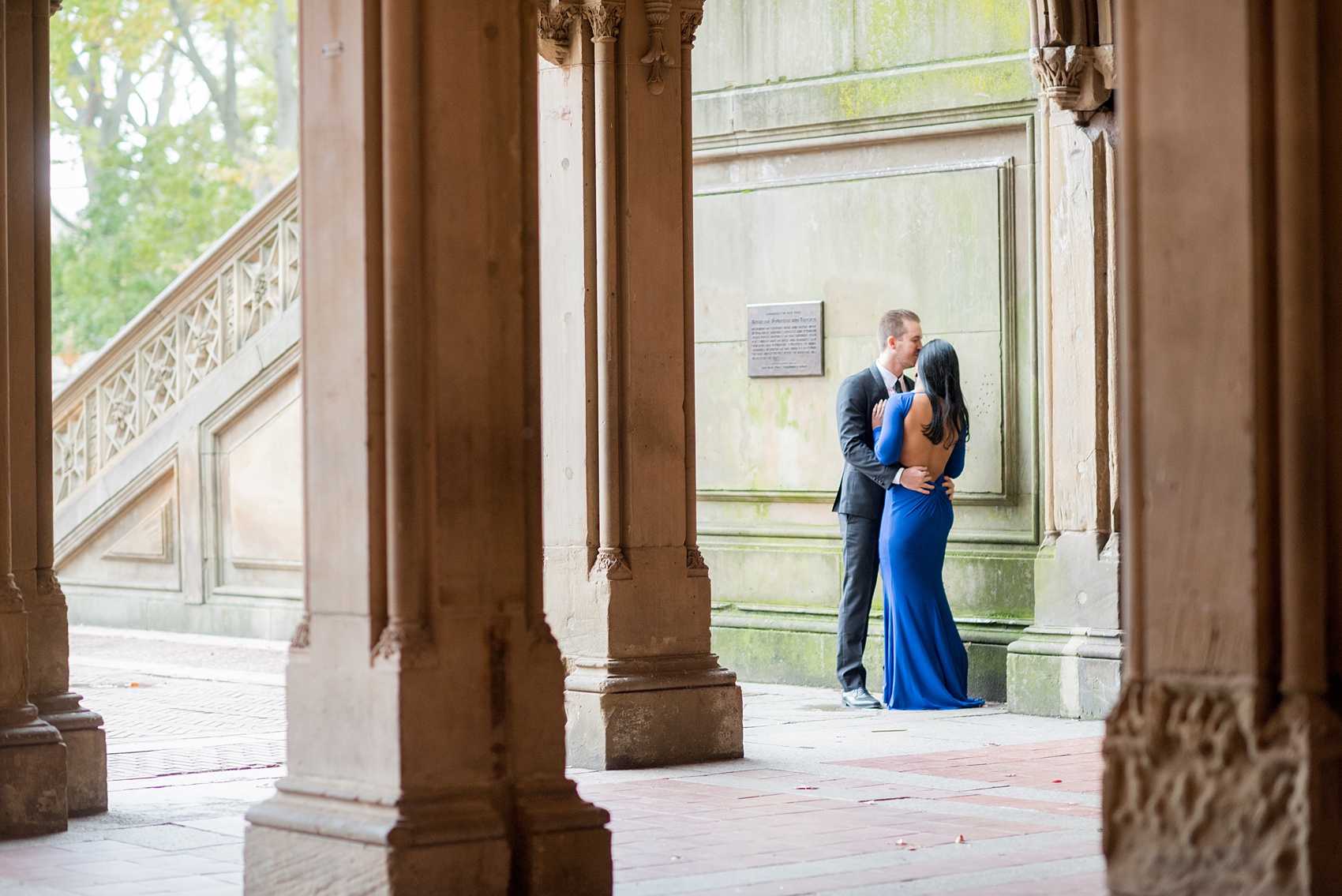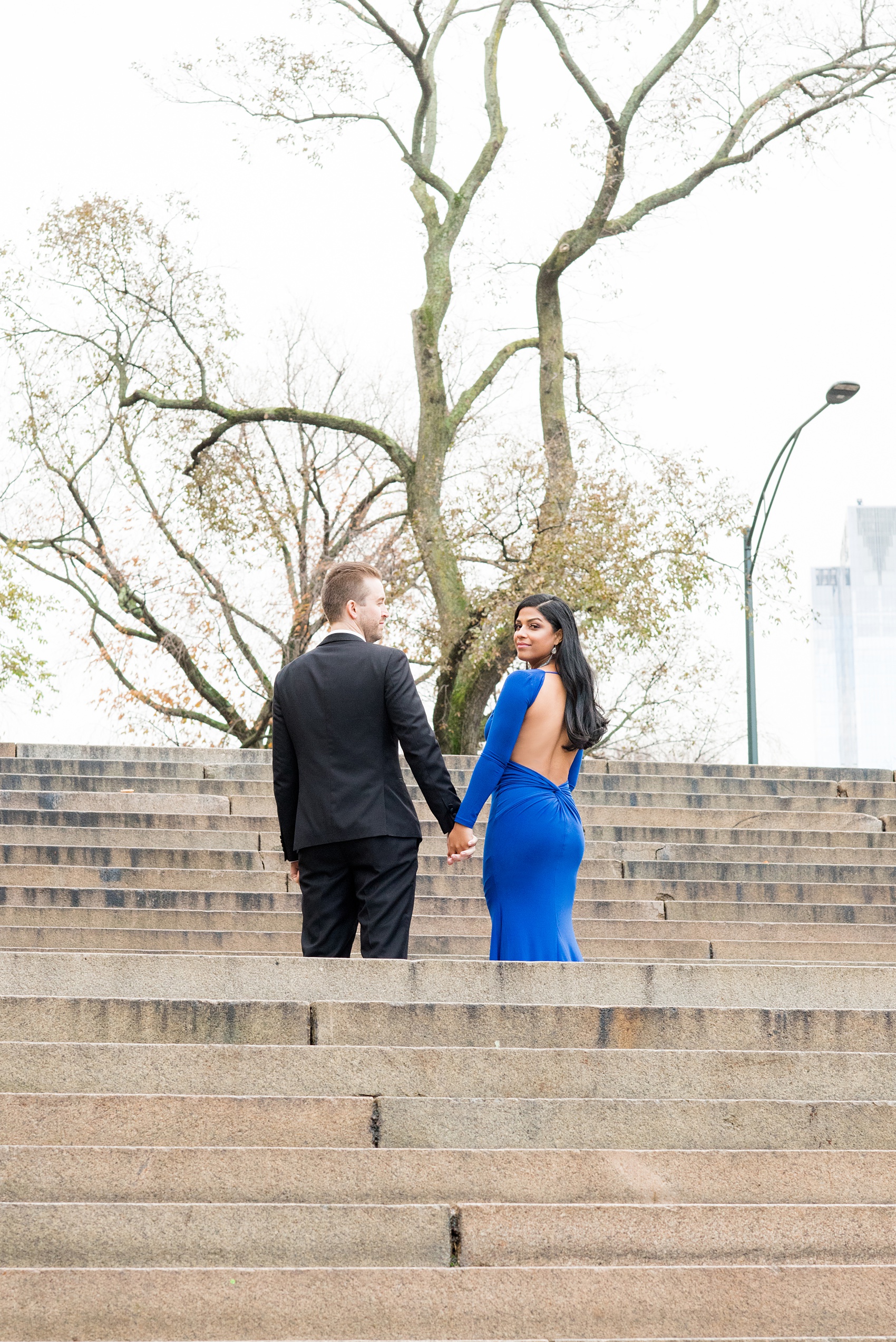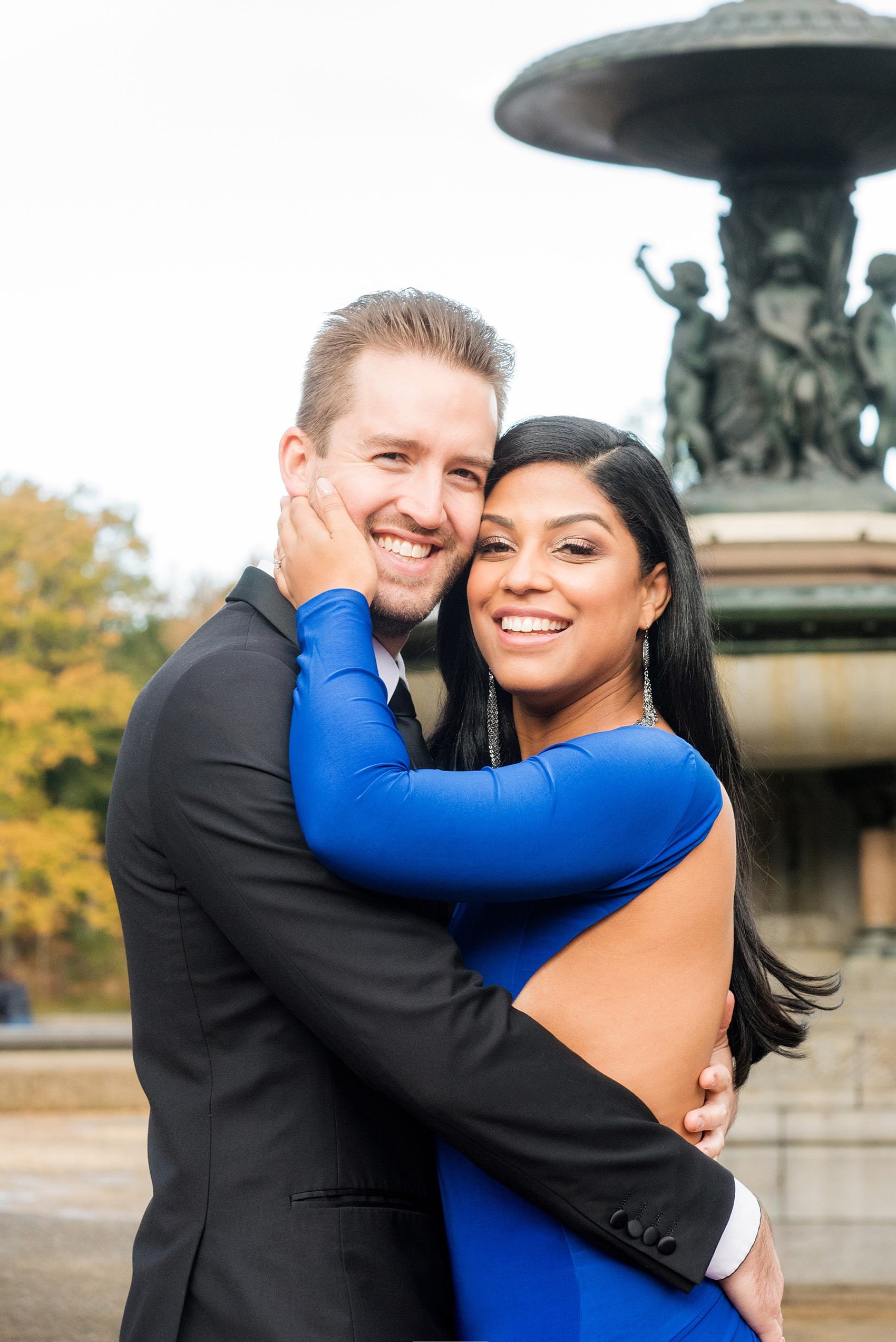 They decided on a destination wedding for fall 2018 in, of course, the Dominican Republic! It was so nice to witness them say "I do" after a beautiful journey to marriage together in a place that has meaning for Ashley's family heritage and continues to grow to have significance for Luther's life too! And after many wonderful trips (not one but two!) to Spanish speaking nations the year I photographed their engagement session, I was definitely working on my Spanish skills for the #SwipeRiggs fiesta!
Makeup by Sabrina with NYC Beauty Clique
For more Manhattan engagement session inspiration also check out:
Interested in your own special engagement or couple's session? Contact us – we'd love to hear from you!