You're ready to bring your dog to your engagement session. But you're not totally sure if it's manageable. I'm always up for a canine "on set" but I have a few words of wisdom I always share with my couples to make the shoot successful. And to keep your dog – and you – happy. These tips will ensure you have wonderful photographic memories of this stage of your lives, with your fur baby, for years to come.
Tips for Bringing Your Dog to Your Engagement or Photo Session
Bring treats
Nothing helps a dog behave like…bribery!
Buy a brand new leash and collar
Do this if your dog needs to be on a leash during the shoot, either for his or her rambunctious, free-spirited behavior or the rules of the location we're taking photos. You want your dog to look his or her best!
Bring a friend or a sibling to help with your dog
I hate the thought of the dog waiting in the car and having to tie your dog up in hopes he or she cooperates while we wander and take more photos becomes cumbersome. The best bet is to either bring a friend to hold your dog during the shoot or have a friend take the dog after the beginning 15 minutes of the shoot, or bring your dog towards the end of it. Luckily, good friends are usually payable in beer and pizza.
Bring a lint roller to manage your outfit with a dog that sheds
If your dog sheds, a lint roller will surely come in handy to get his or her fur off your engagement session outfits. 😉
Bring Water if it's Going to Be a Hot Day
Because dogs can't really tell us if they're thirsty, they just pant. And I like when dogs are happy and hydrated, just like humans!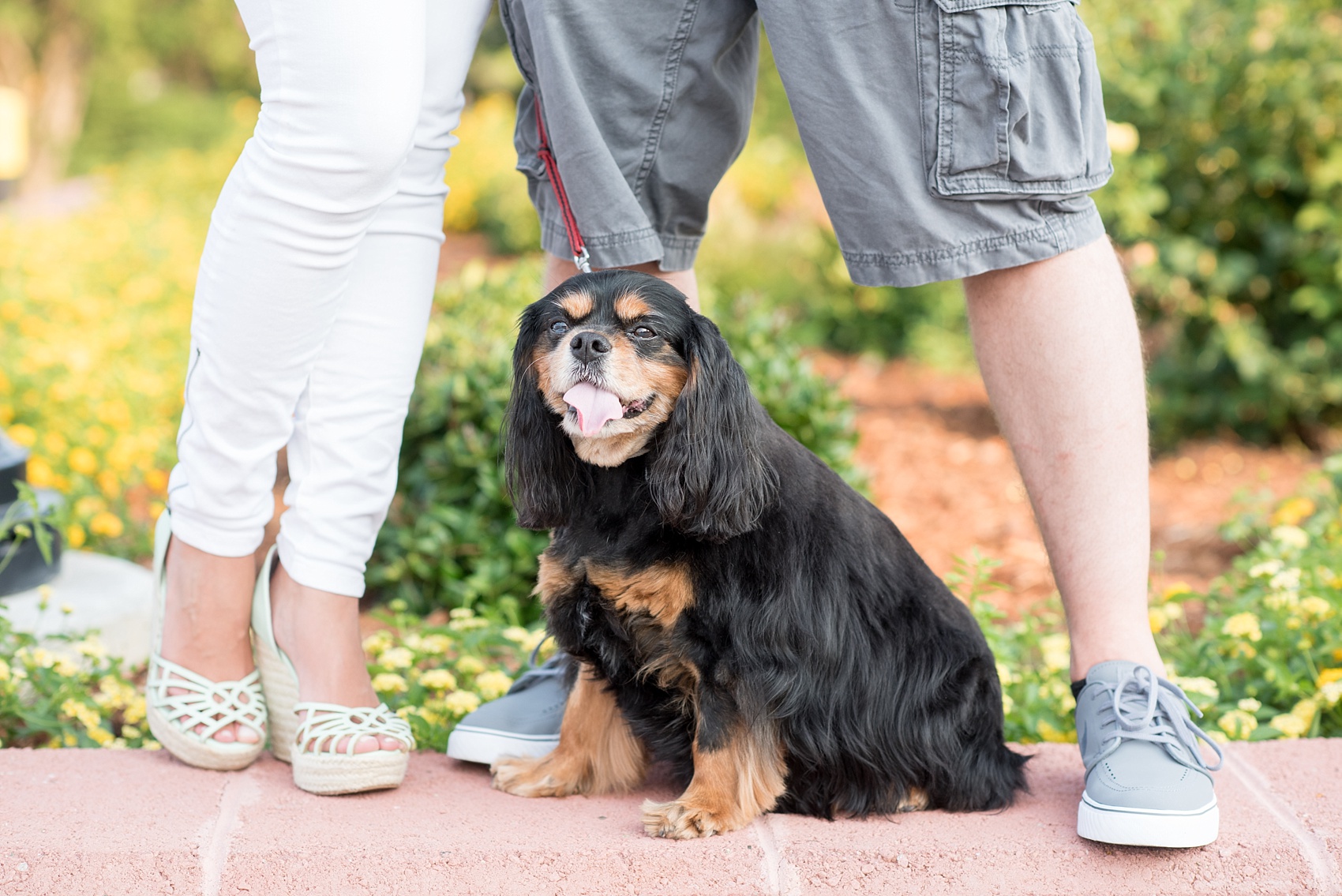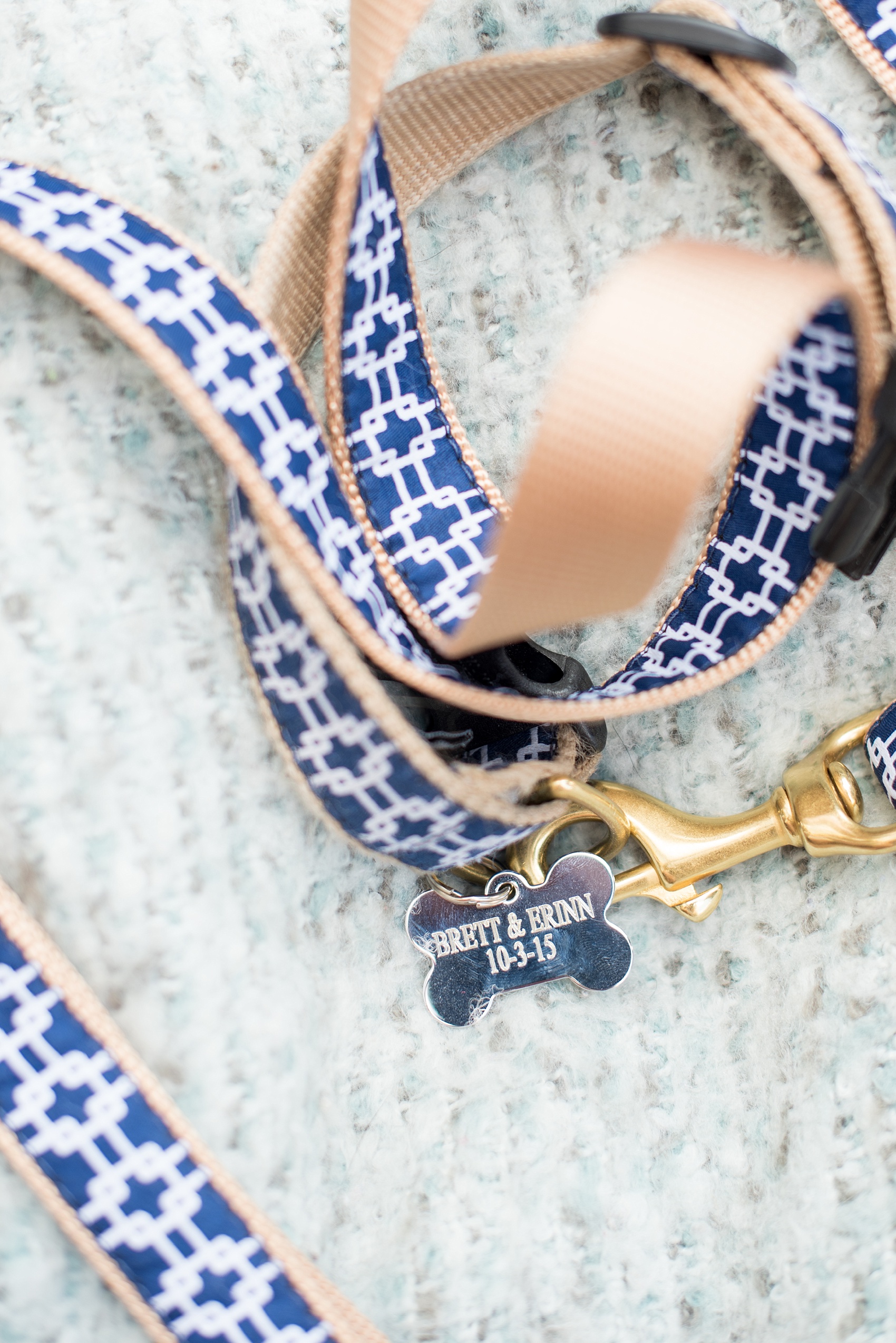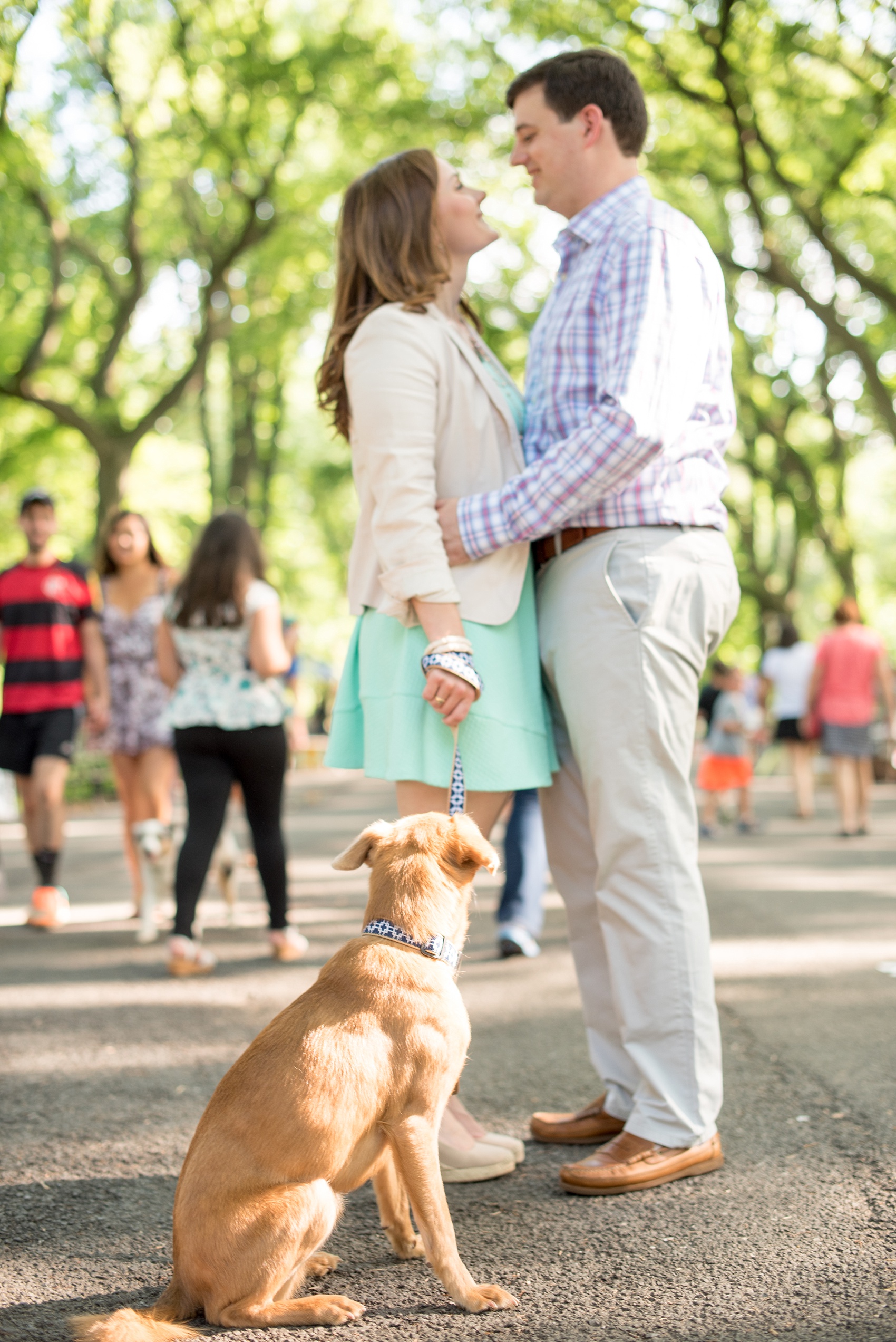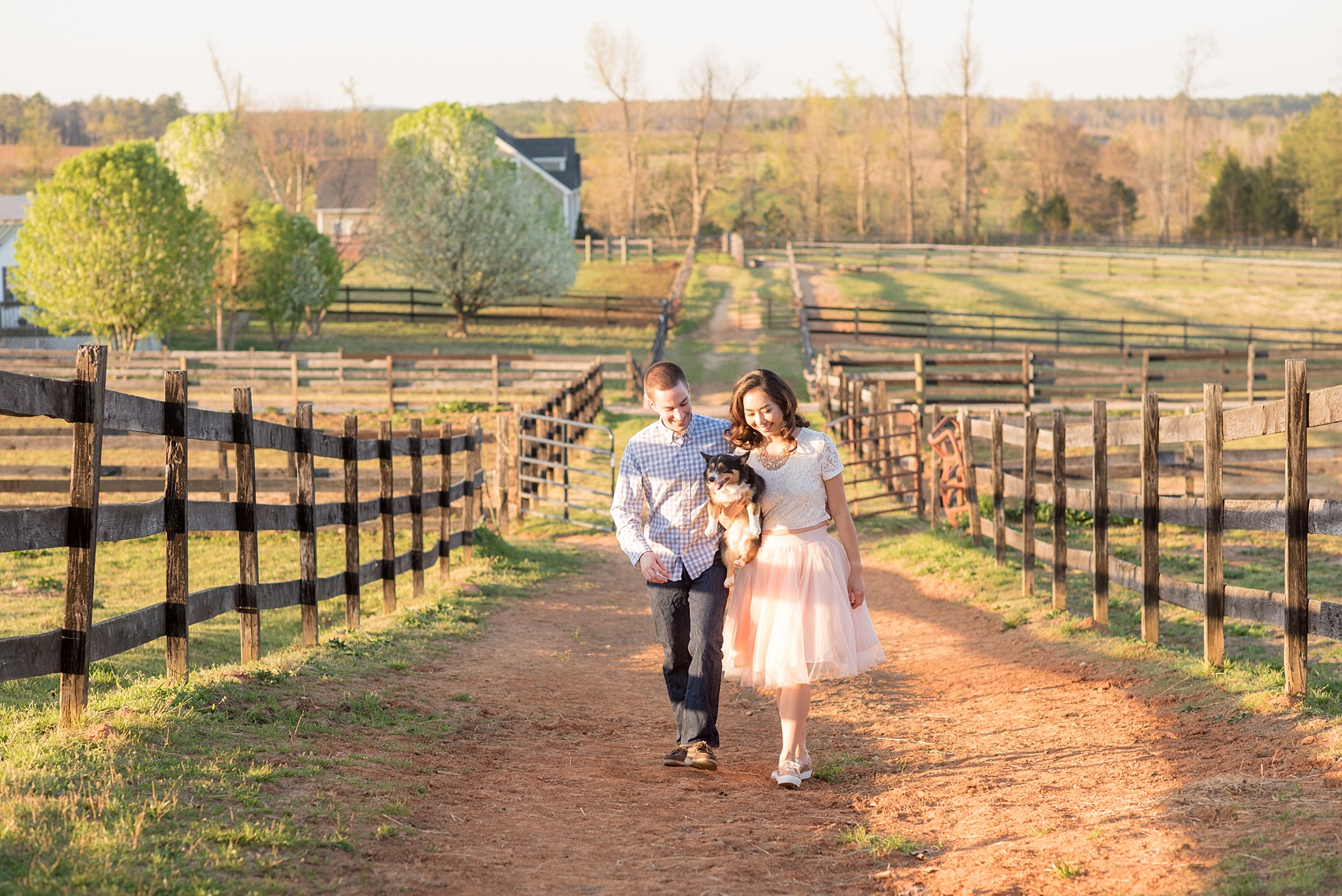 These five tips are sure to help make your shoot, with your pup, successful. Have an idea I didn't think of? Definitely let me know in the comments, below.
Looking for inspiration from engagement sessions or weddings complete with dogs? Check out:
Follow us on Facebook and Instagram for more tips and tricks. And if you're interested in a session, be sure to contact us.