Stephanie and Chris's wedding was a winter fairytale that wasn't going to halt just because a little 70 degree weather hit the Omni Bedford Springs Resort in Pennsylvania in the middle of December! So what if we all had to enjoy the unseasonably warm temperatures, opting for short sleeves and wine spritzers instead of fur shawls and hot mulled wine? The cheer and spirit of the season was all around us all and I loved seeing this sweet couple's vision come to fruition for their dream day. From the evergreen garland and nutcrackers all around the hotel to the red roses and bridesmaids gowns and snowflakes on their invitation to cake, it was tastefully winter and uniquely theirs.
I knew Stephanie and Chris photograph so, so well from their awesome engagement session closer to where they live, in New York City. Even though their adorable pup Rooney couldn't make the trip out to PA for the wedding as she did for their e-session, she was definitely in the back of my mind the whole day!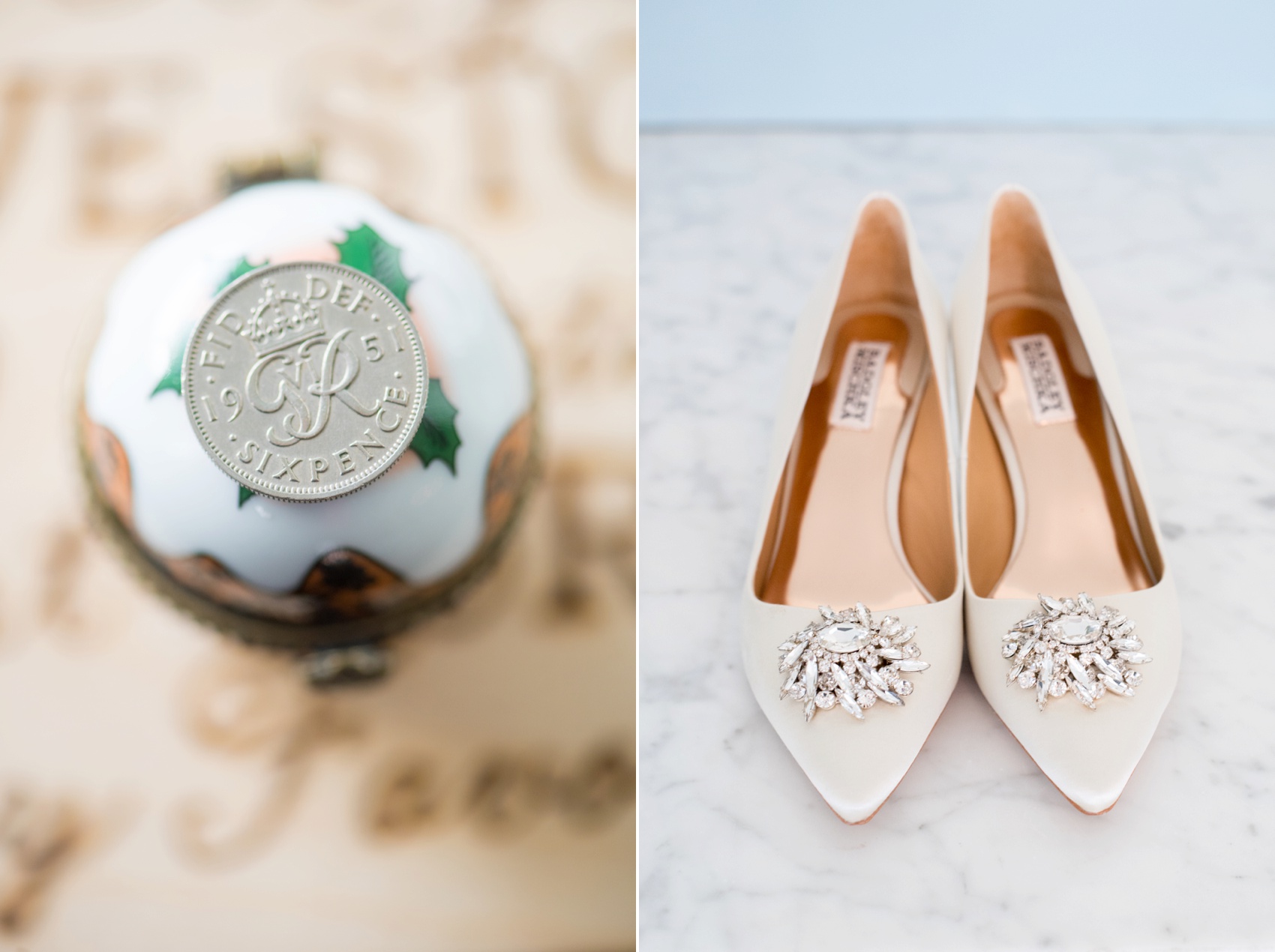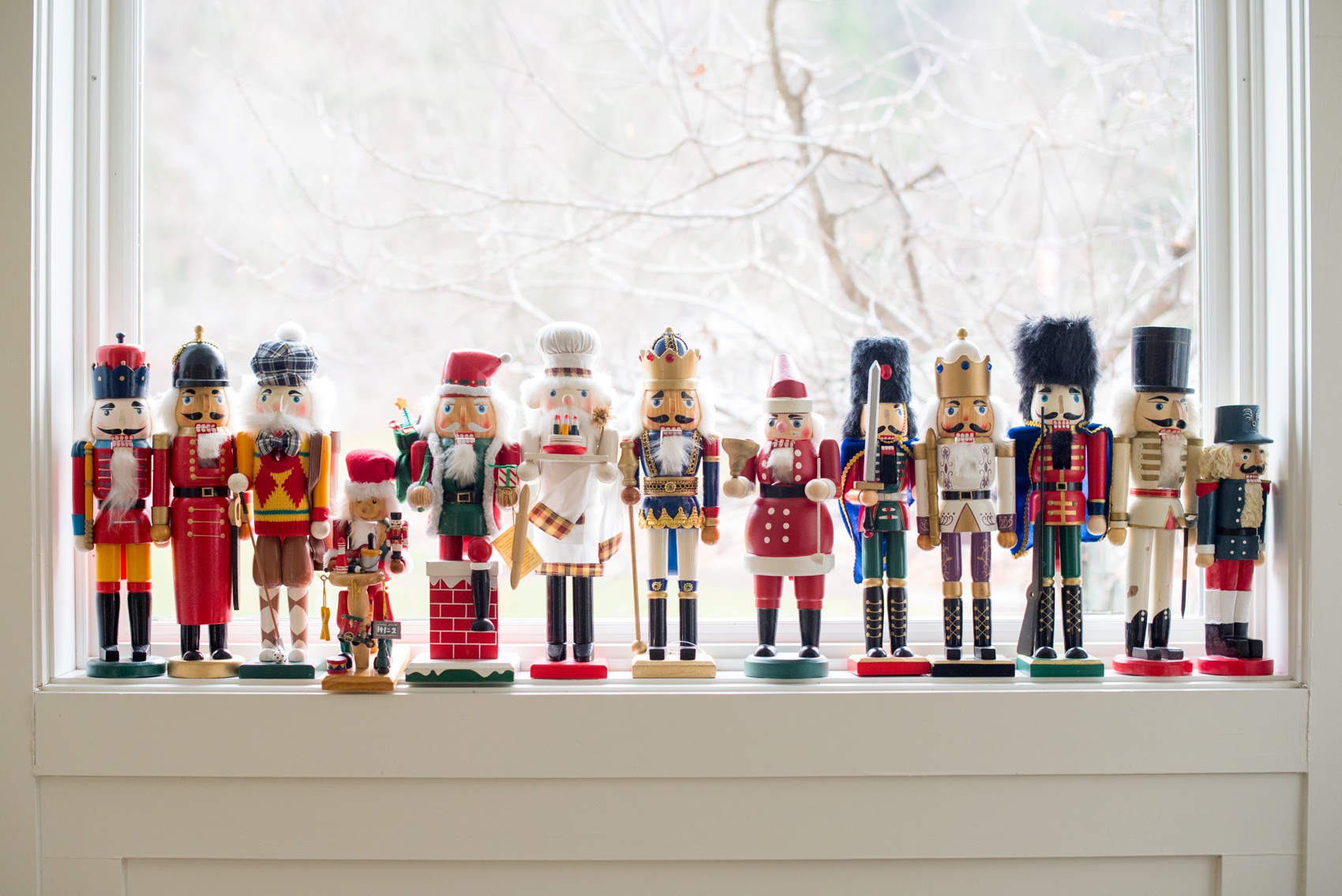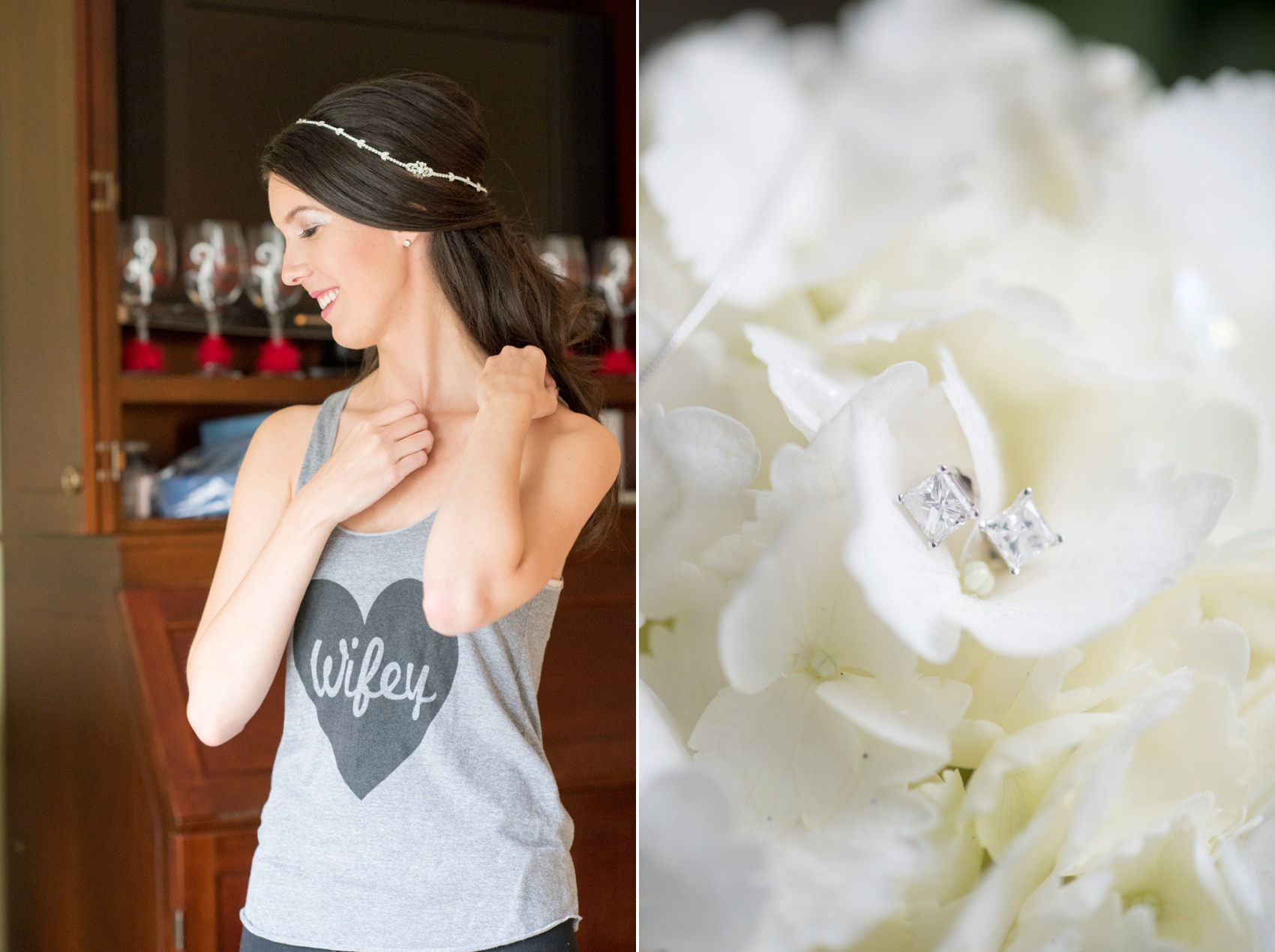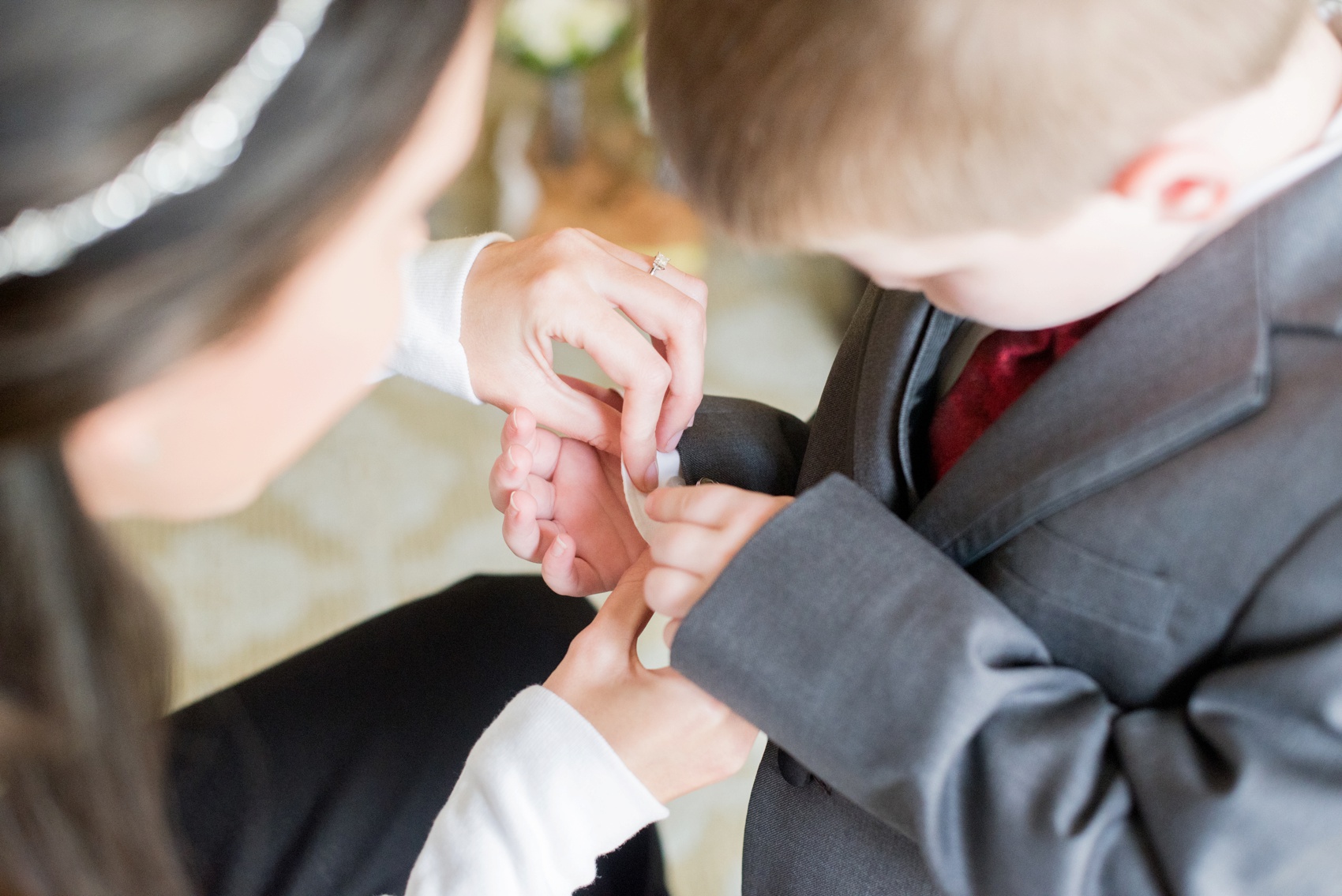 The men were enjoying a whiskey-filled morning and custom flasks groomsmen gifts from Chris in a room not too far from where Stephanie and her girls prepared. One more swig…and it's time to get the ceremony under way. They opted not to do a first look so when Chris saw Stephanie walking down the aisle it was the first time he was seeing her that day.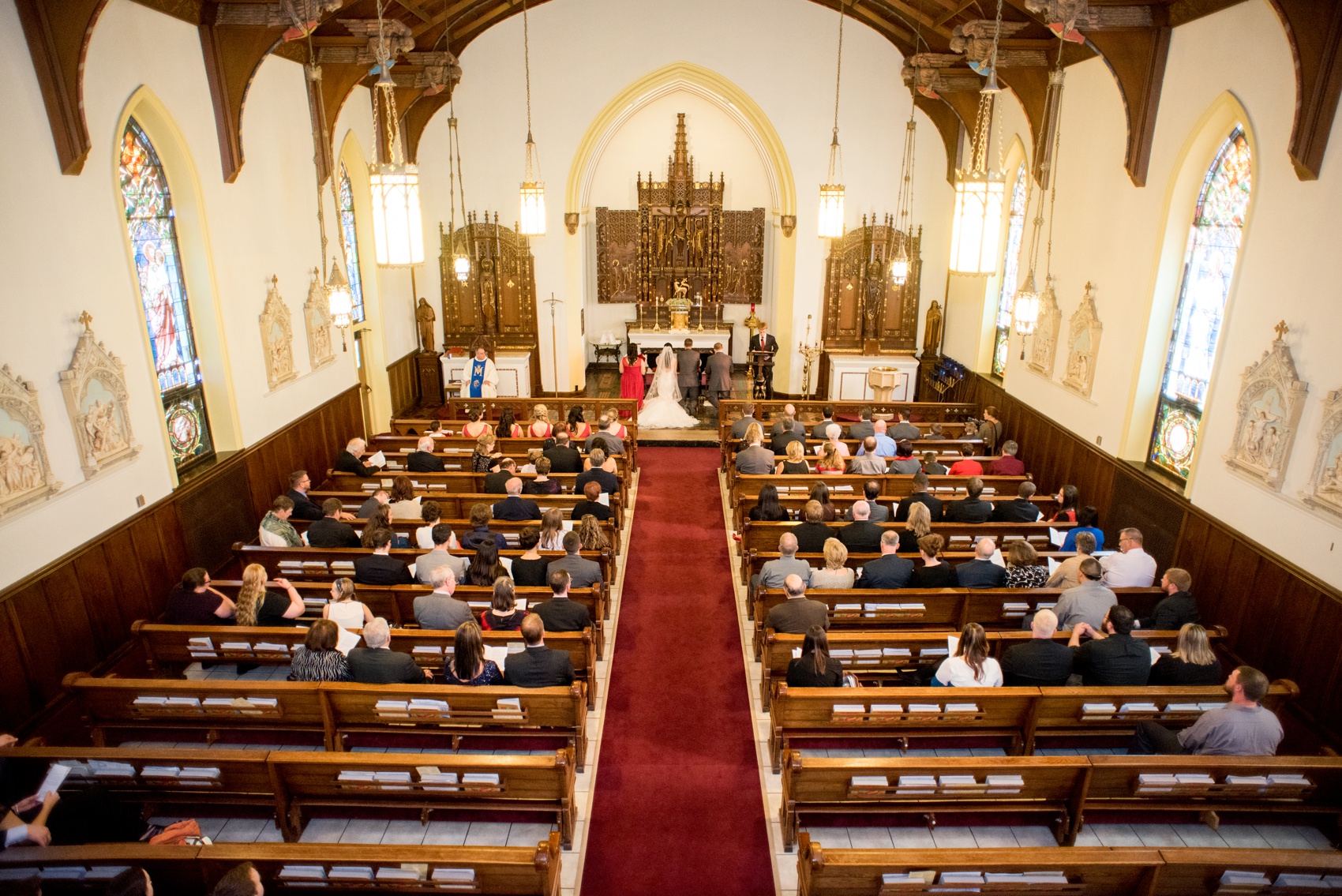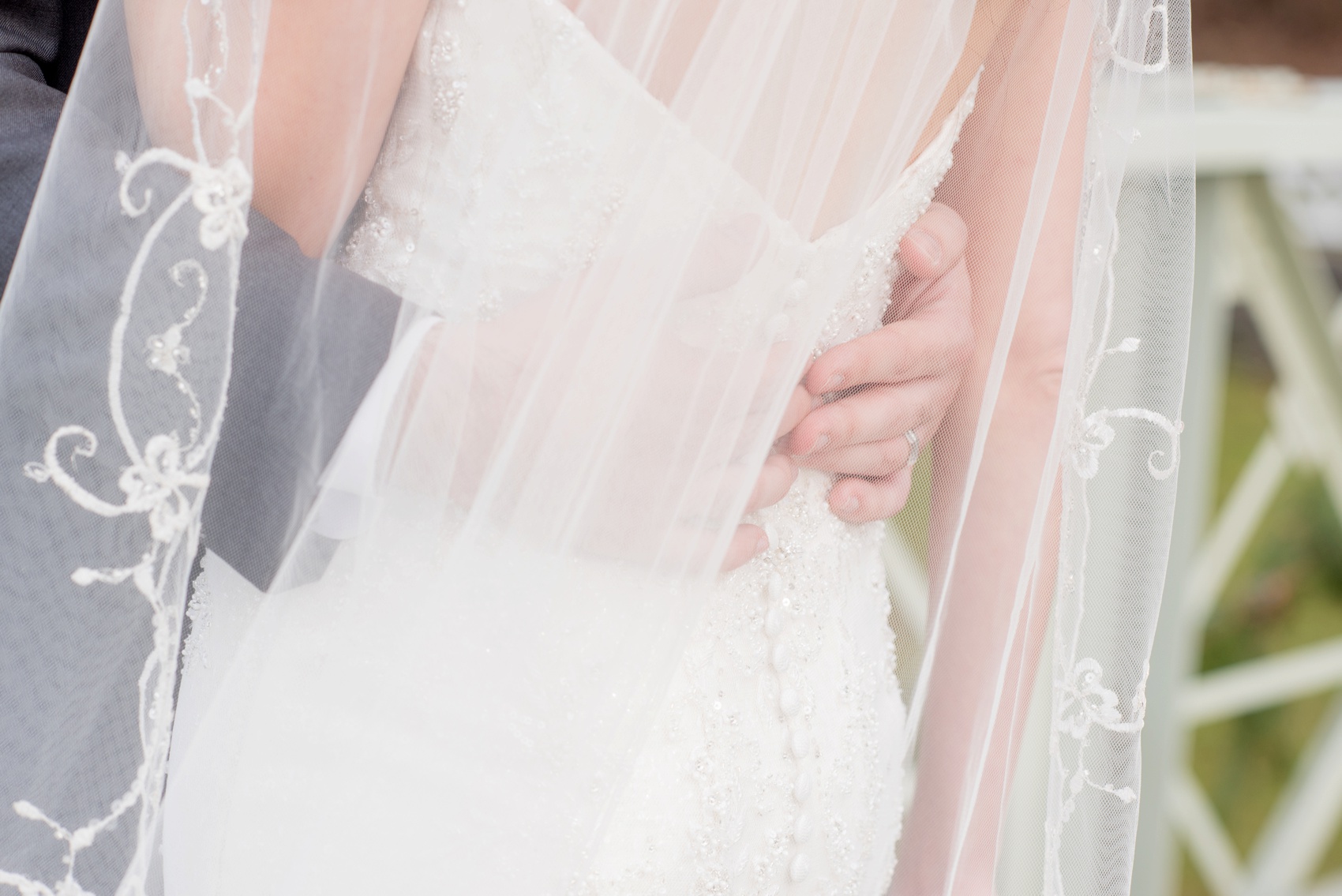 It was perfect all their guests were staying at the resort. After the ceremony they had a chance to relax before the reception while we enjoyed the warm weather and green grass, walking around the property getting incredible photos of the two of them and their wedding party.  Stephanie incorporated her grandmother's gold cross necklace into the stem wrapping of her bouquet.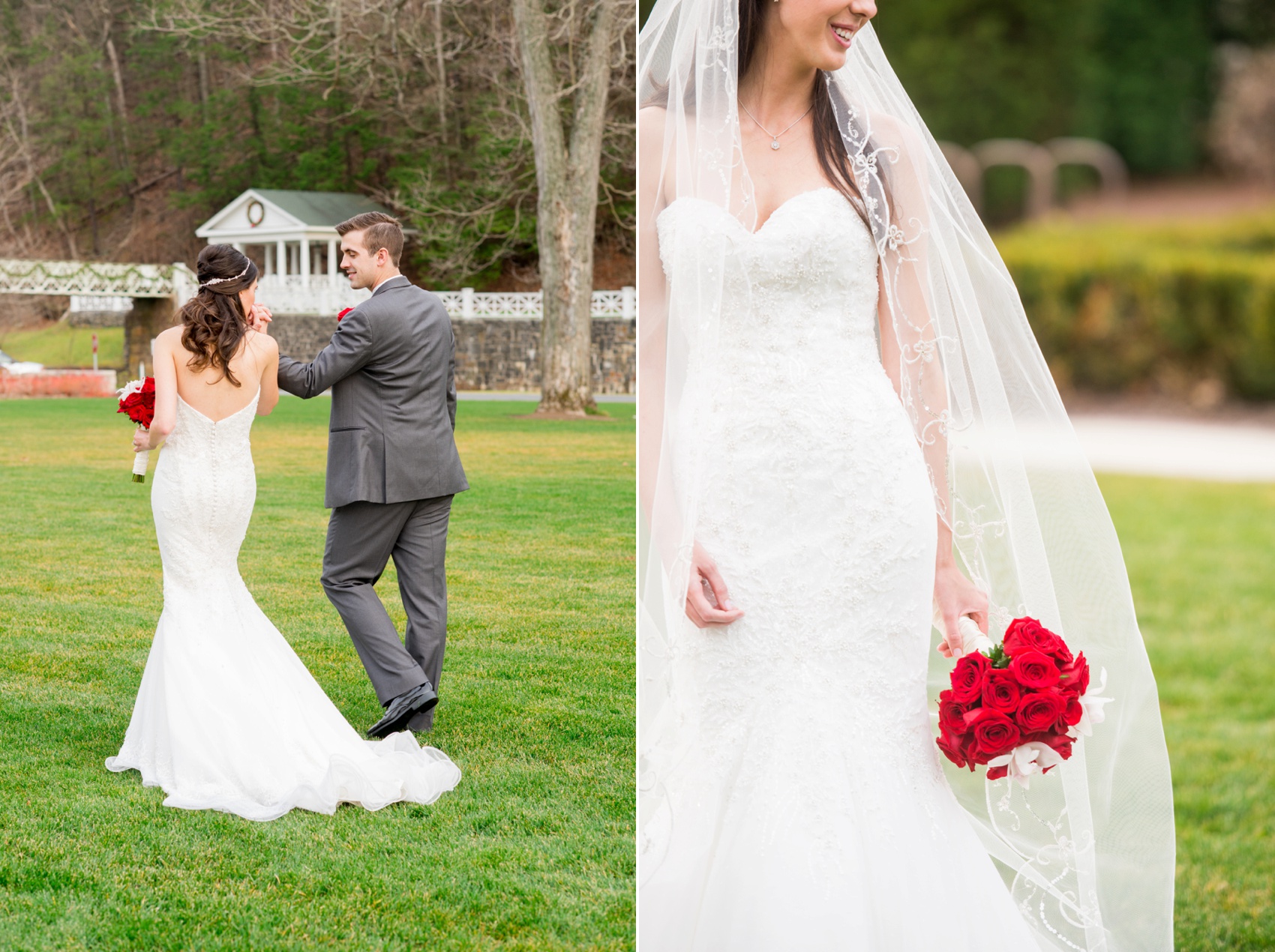 It was really cute to catch Chris playing with his new wedding band several times throughout the afternoon into the evening! He's definitely getting used to it.
And just for some fun, guys, let's see those socks Chris carefully picked out for you!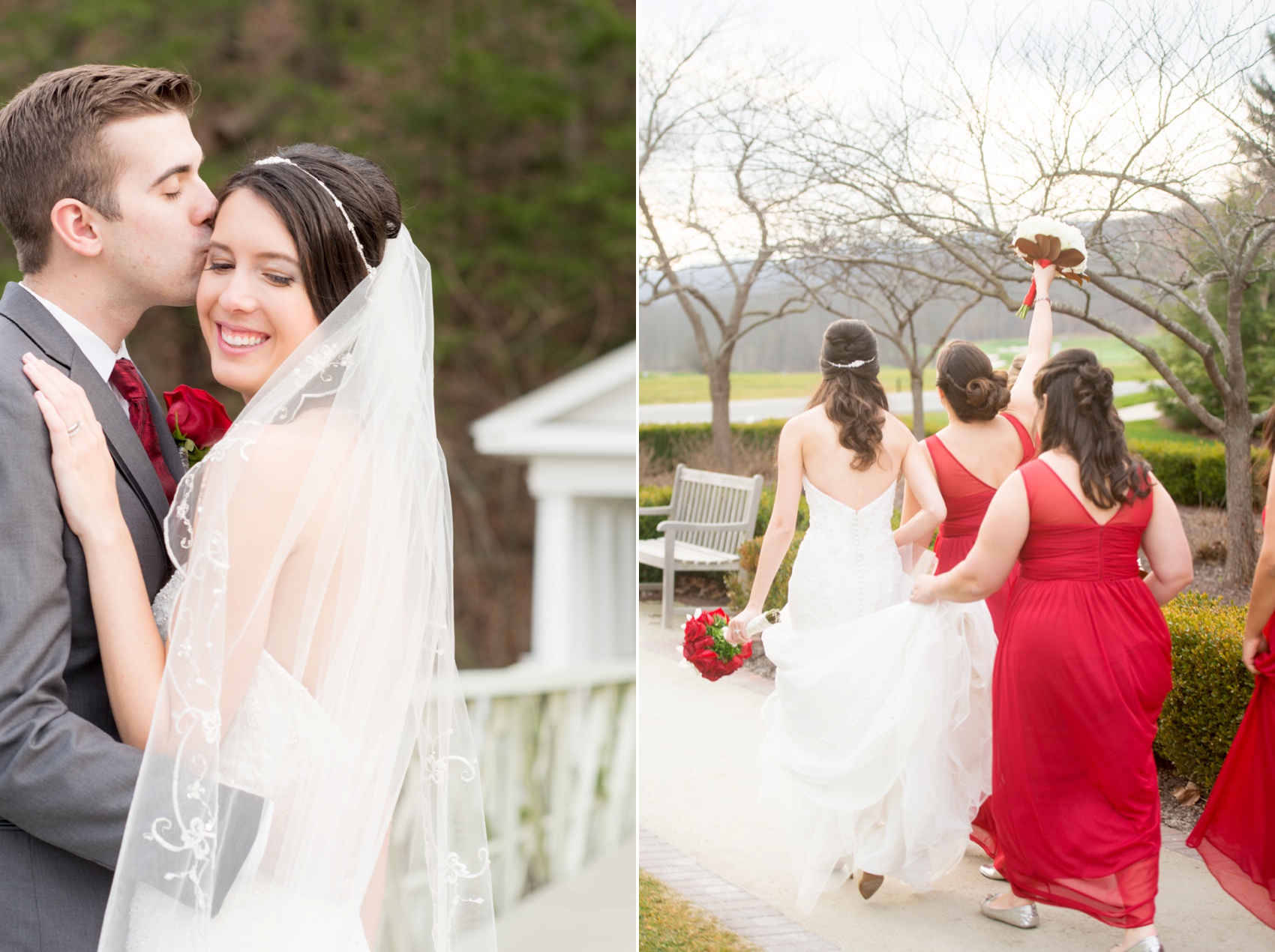 Just for fun, check out the silly version of the photo above on Facebook!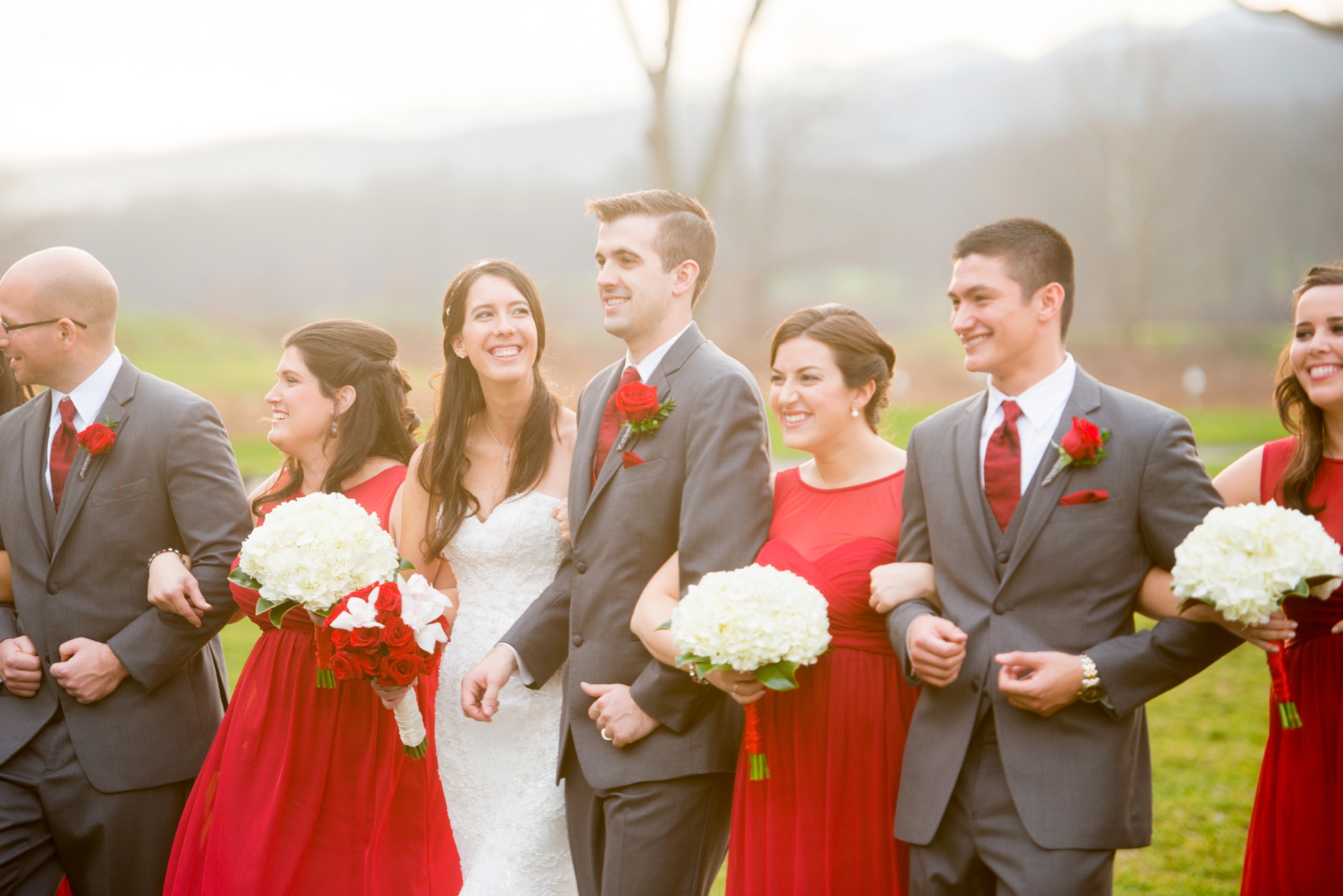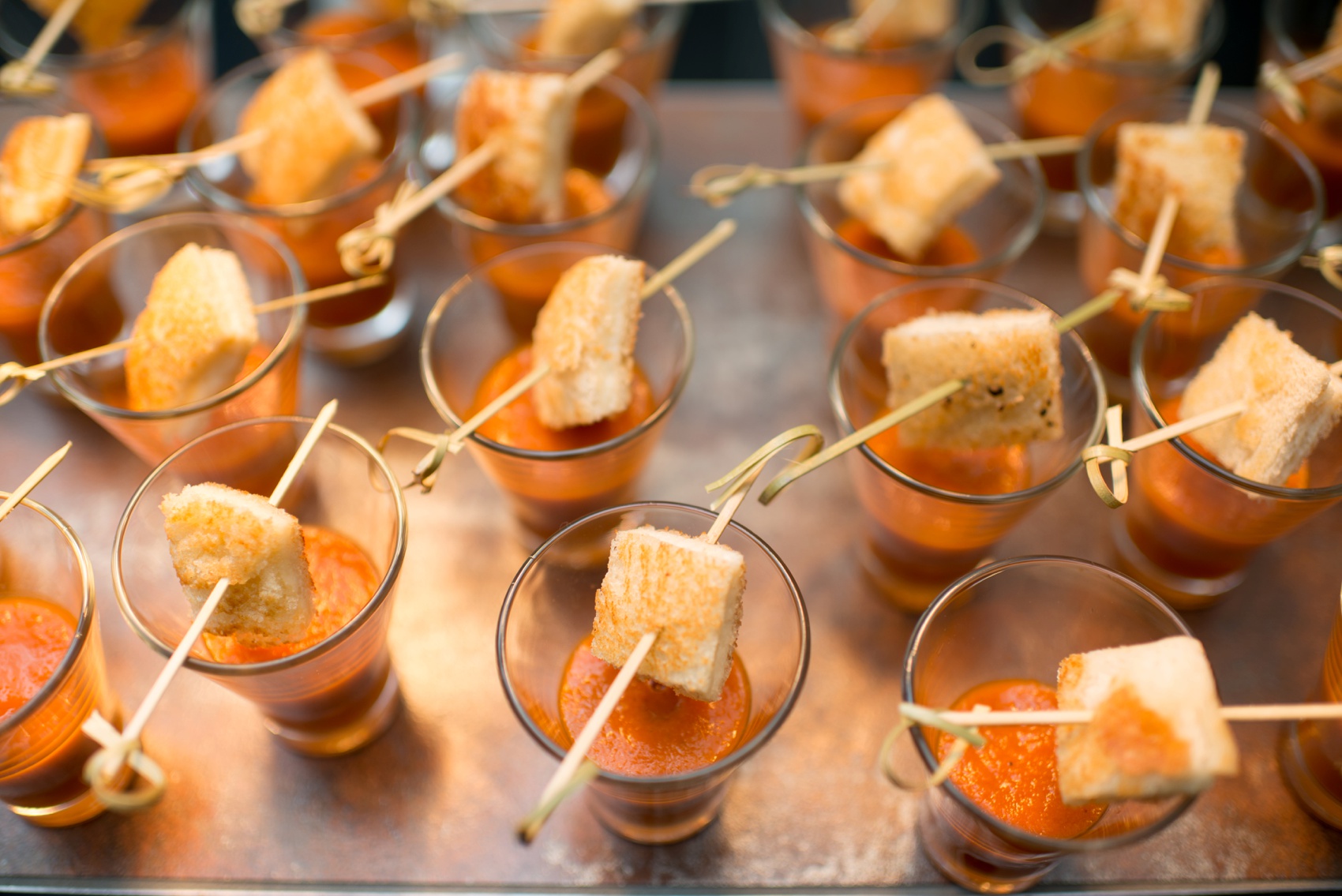 Some bites and drinks during cocktail hour (grilled cheese bites and tomato soup shots are always a personal fave…) and it's time to party! Look how GORGEOUS the room looked! I wasn't really sure how red roses would look as the only flower in the room but accented by some silver branches and green magnolia leaves, scattered with candles throughout the room and it was drop-dead romance.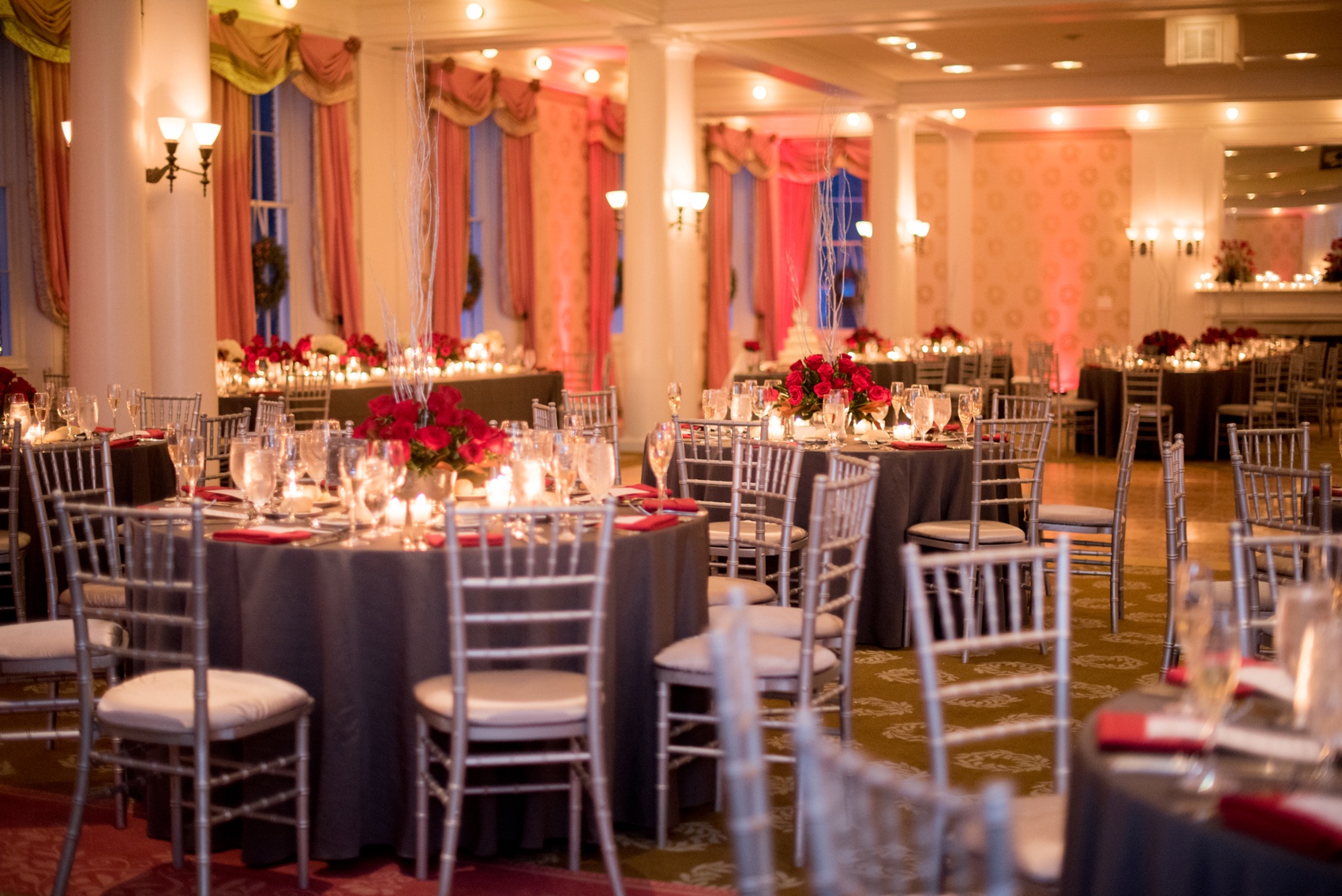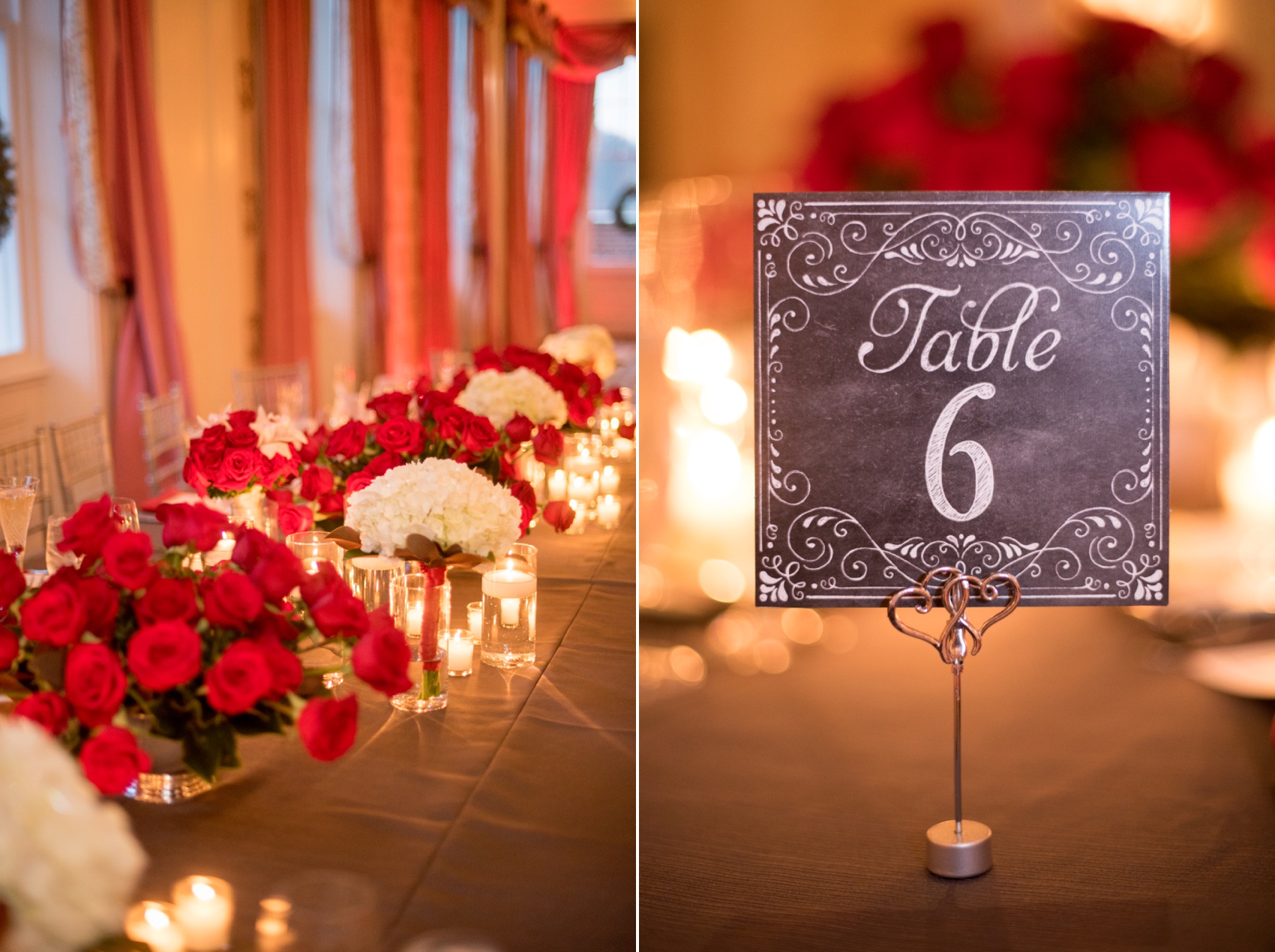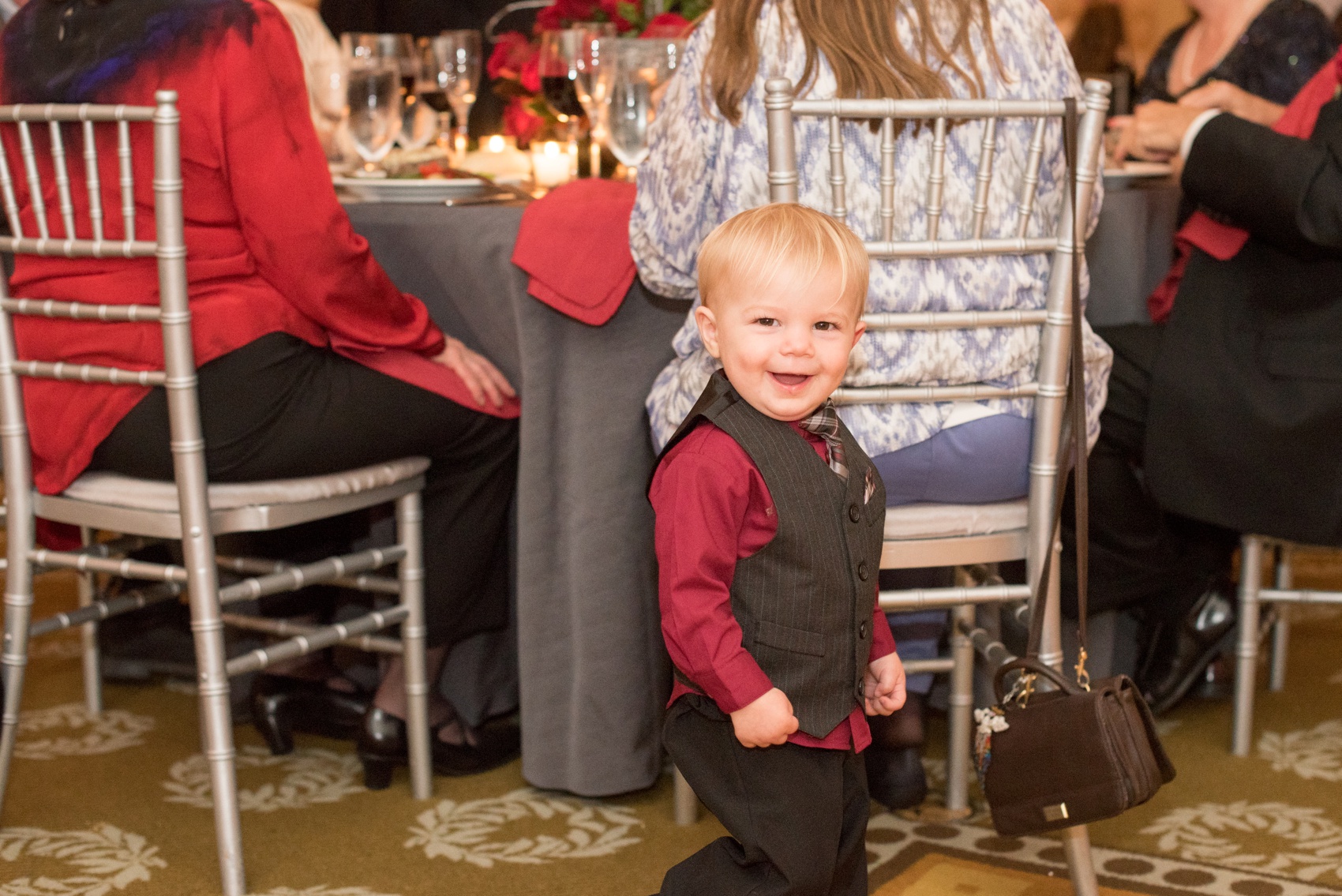 Look at that heart-breaker, Tanner! Could you just die? His smile's priceless!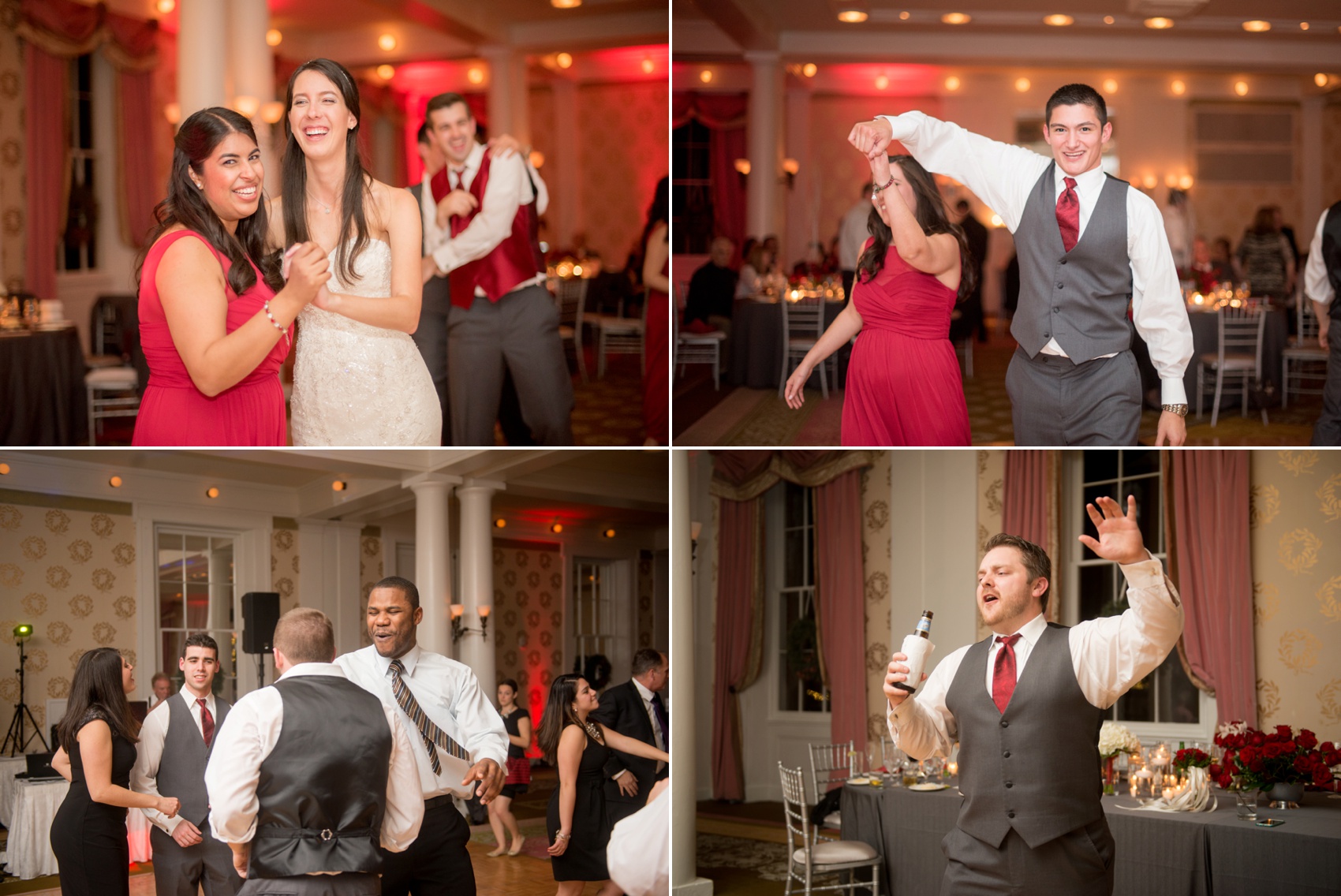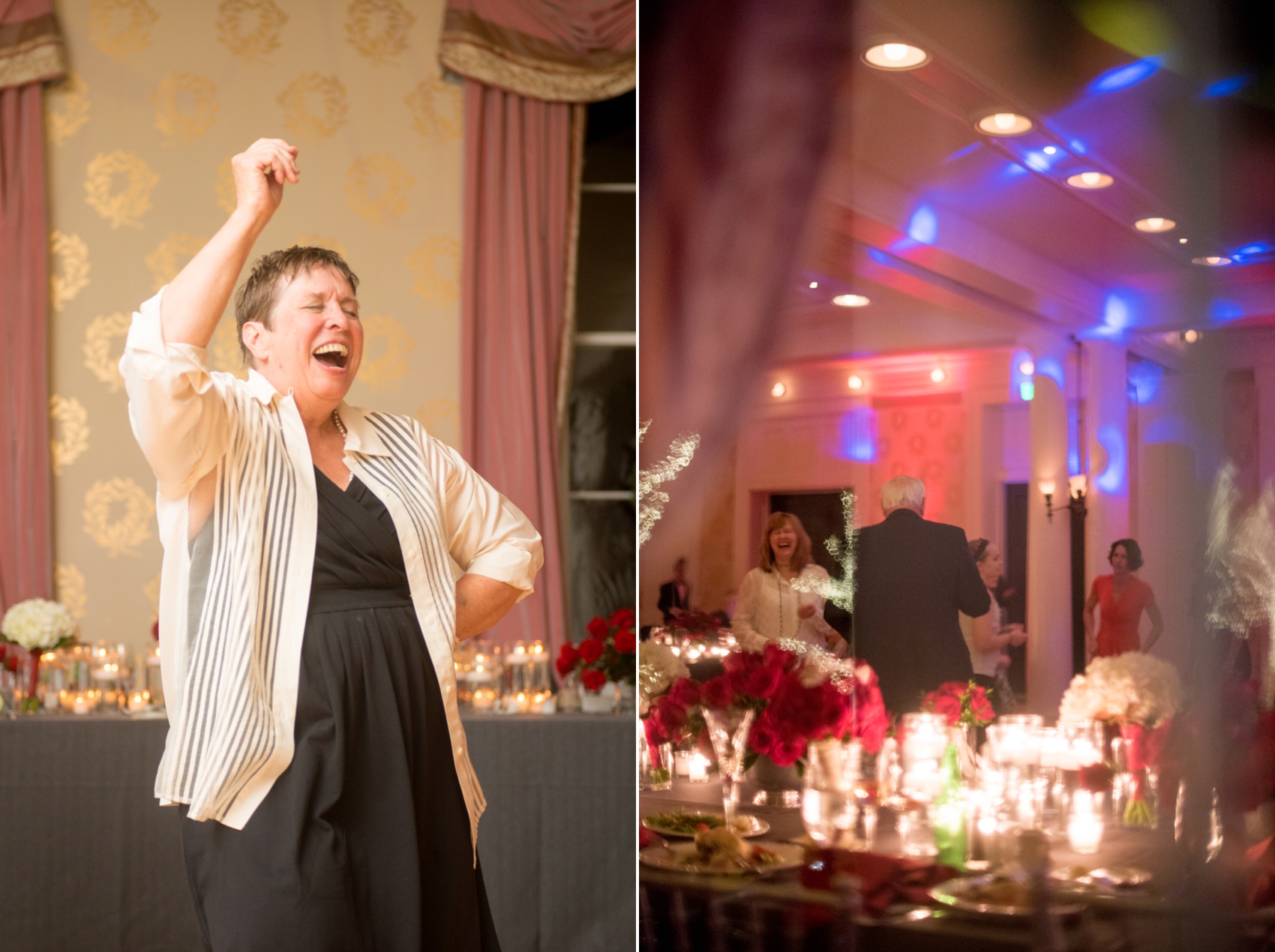 Their family and friends helped contribute to a very special cookie table, a Pennsylvania wedding tradition. Everyone could see the love and craftsmanship piped into those treats.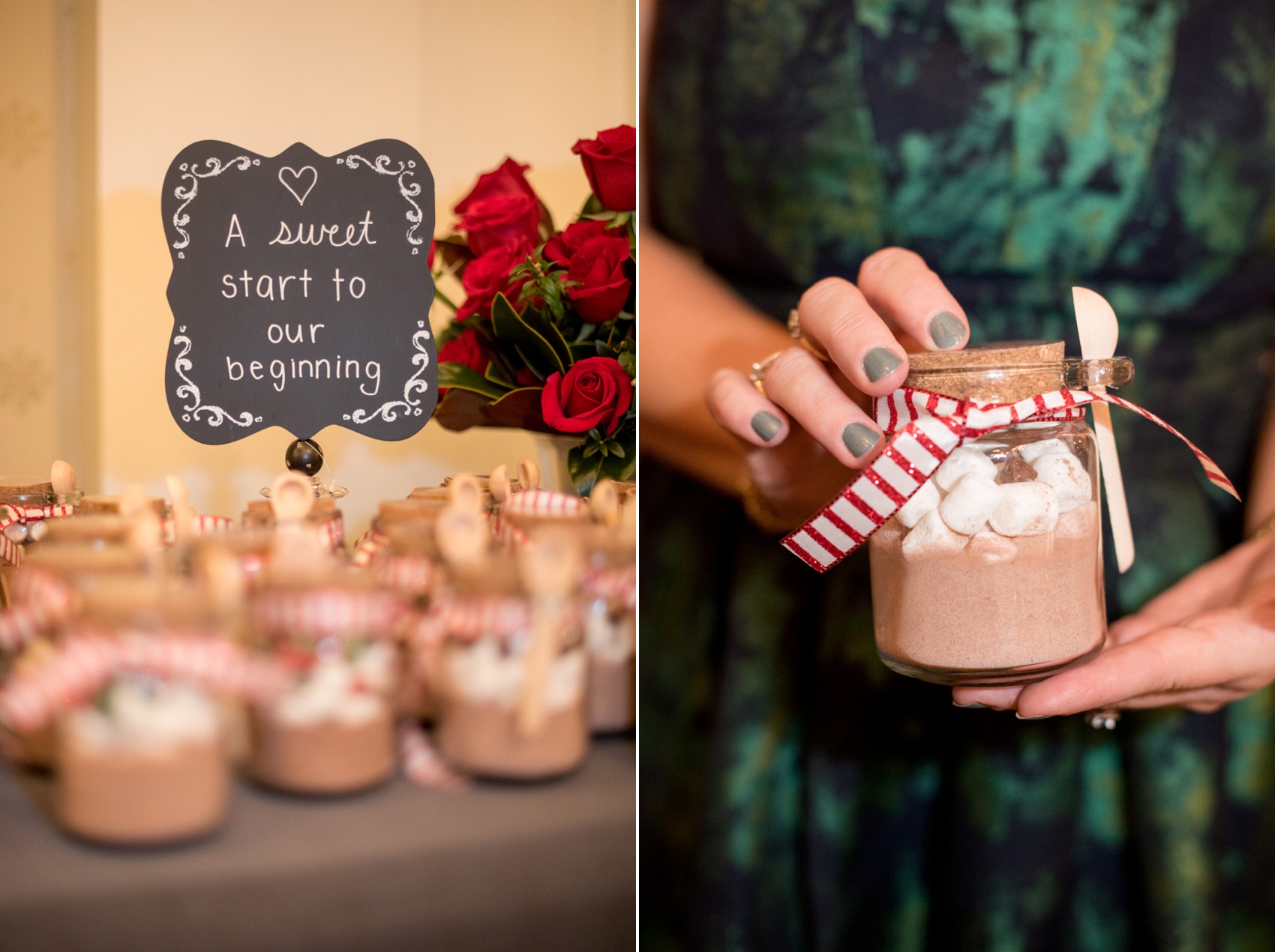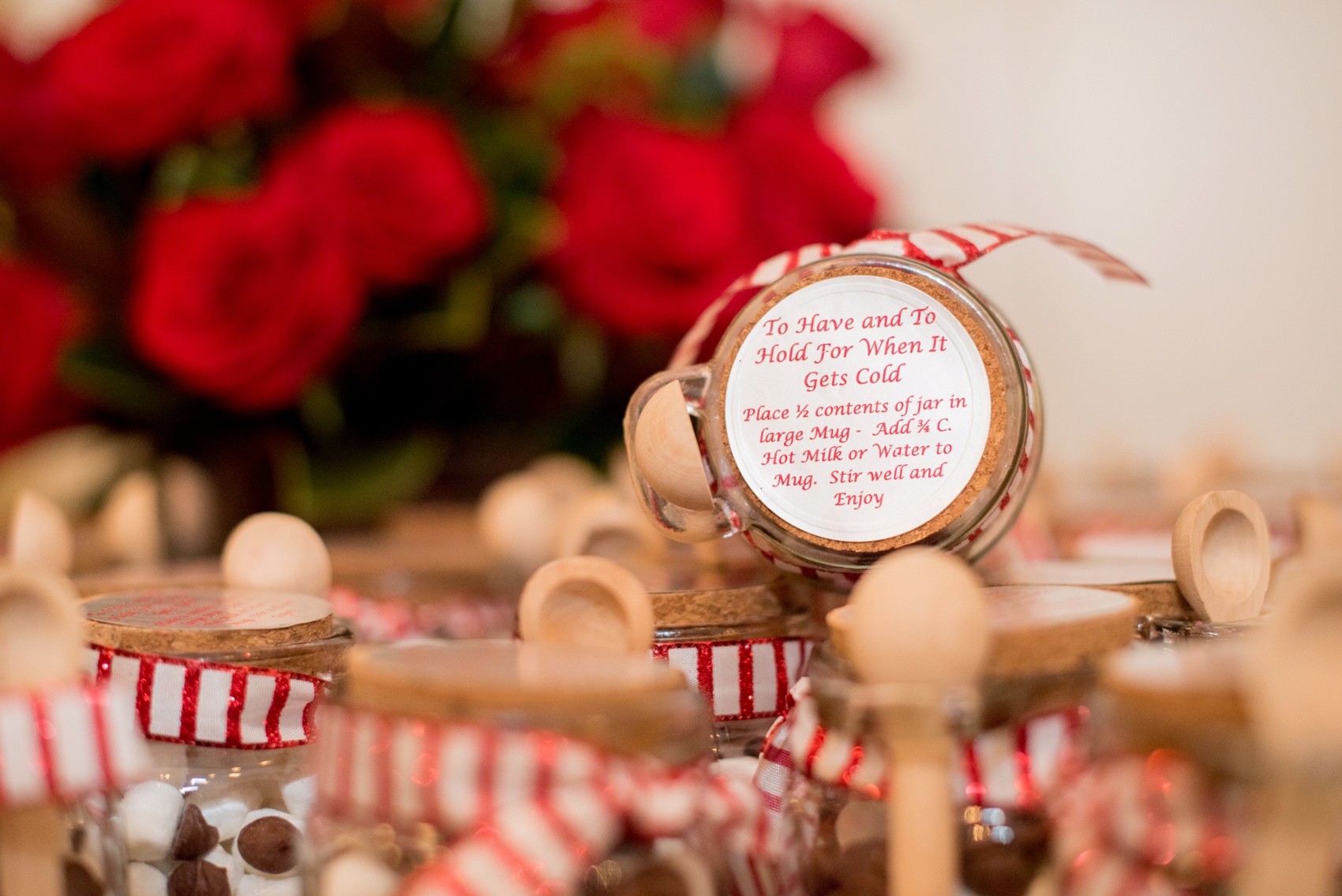 The guest favors were perfect for the season (because really, it wouldn't be too long 'til the temperatures drastically dropped into freezing): hot chocolate mix jars with the cutest little spoons! Thank you, aunt Teresa, for modeling them so perfectly for a photo.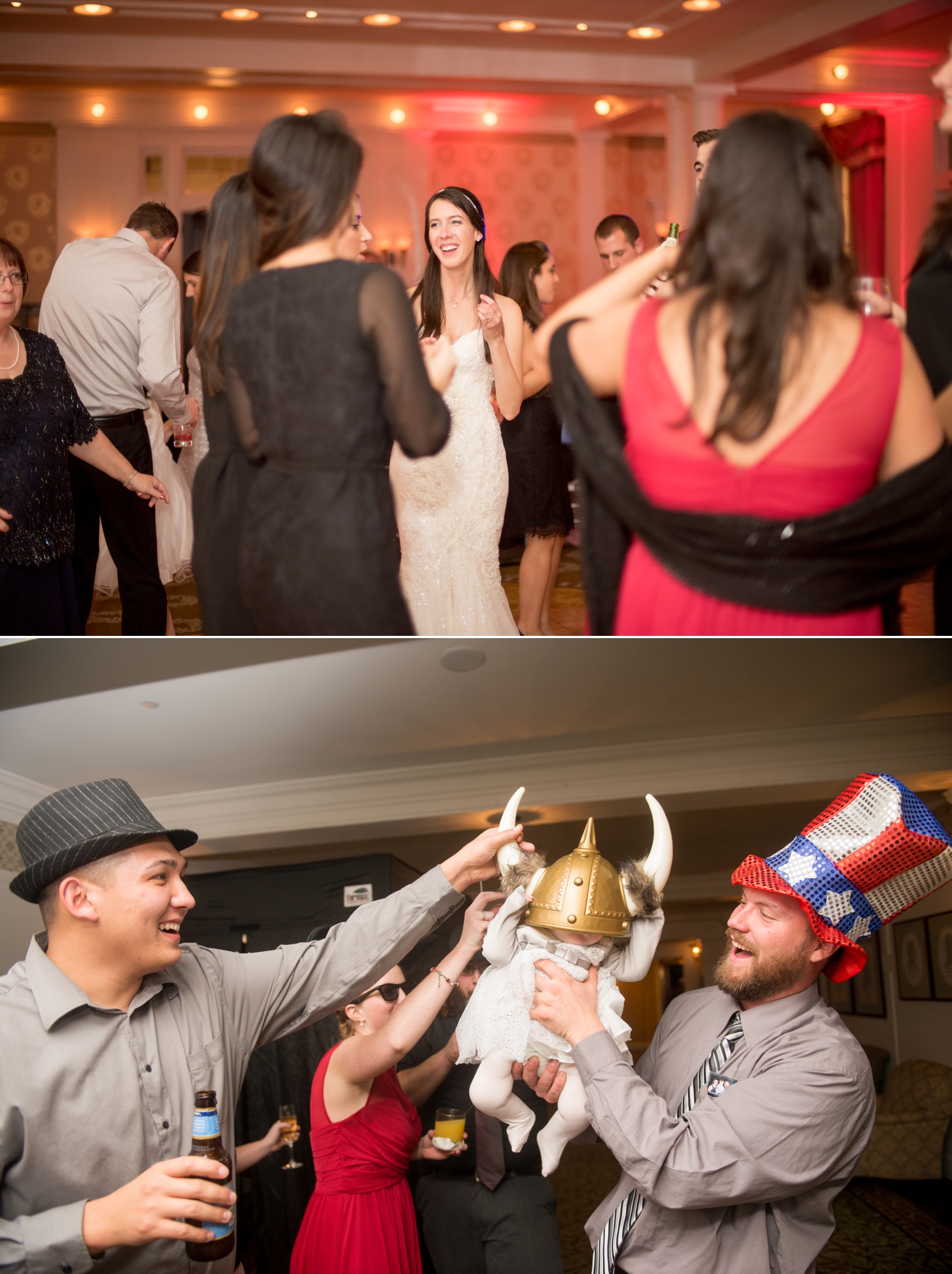 Even the baby enjoyed the party!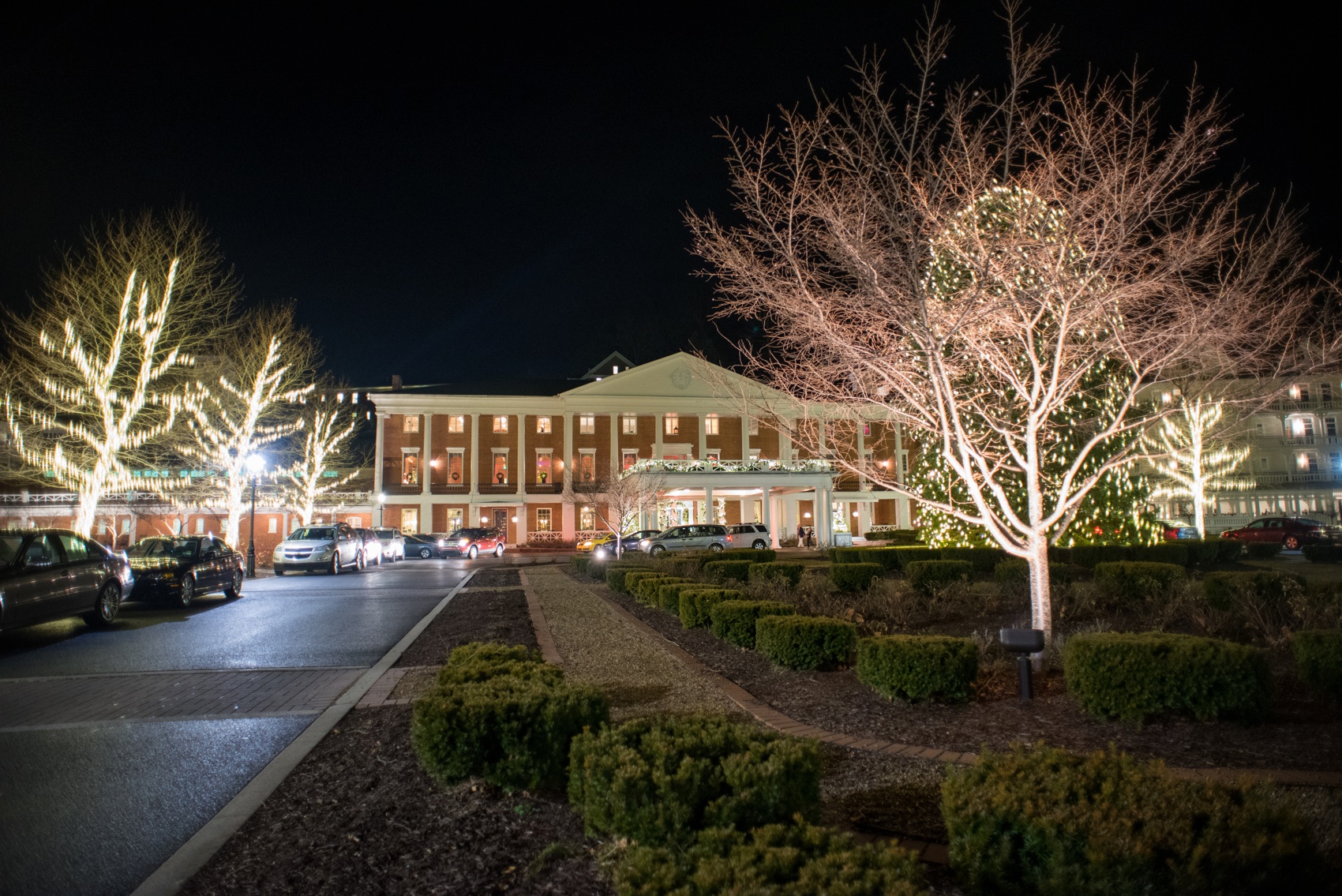 Congratulations! I'm so glad I could be a part of your special day.
Venue: Omni Bedford Springs Resort / Florist: Daniel Vaughn Designs / Wedding gown: Matthew Christopher / Bridesmaids gowns: David's Bridal / Invitations: Red Heart Paper / DJ: Bill Lemon / Hair and makeup: Betsy Kawtoski, Omni Bedford Springs Spa