The giggly, smiling couple below quickly became a favorite duo of mine after they were models in a styled shoot I did with Stephanie of Viva L'Event in downtown Raleigh. I had known Linda before, however, as we were "internet" friends through the local travel writing network. But if memory serves me the styled shoot was the first time we'd met in person!
Linda and I were instant friends. Our chemistry was just right; all the silly things I'd do and say weren't just funny to her but similar to things she'd do too! She's one of my favorite people in the world and I held Mitch in high regard when we first met because of it. Anyone important to Linda is important to me! And Mitch (or "Sugarface" as he's lovingly known on Linda's successful food blog, Girl Eats World and social media) had so much fun during our Downtown Raleigh styled shoot at The Canon Room, he instantly agreed to an engagement session with Linda, who he proposed to this past February on Valentine's Day! We decided to do their engagement photos in downtown Durham to get a bit of urban grit, a bit of architecture and nature.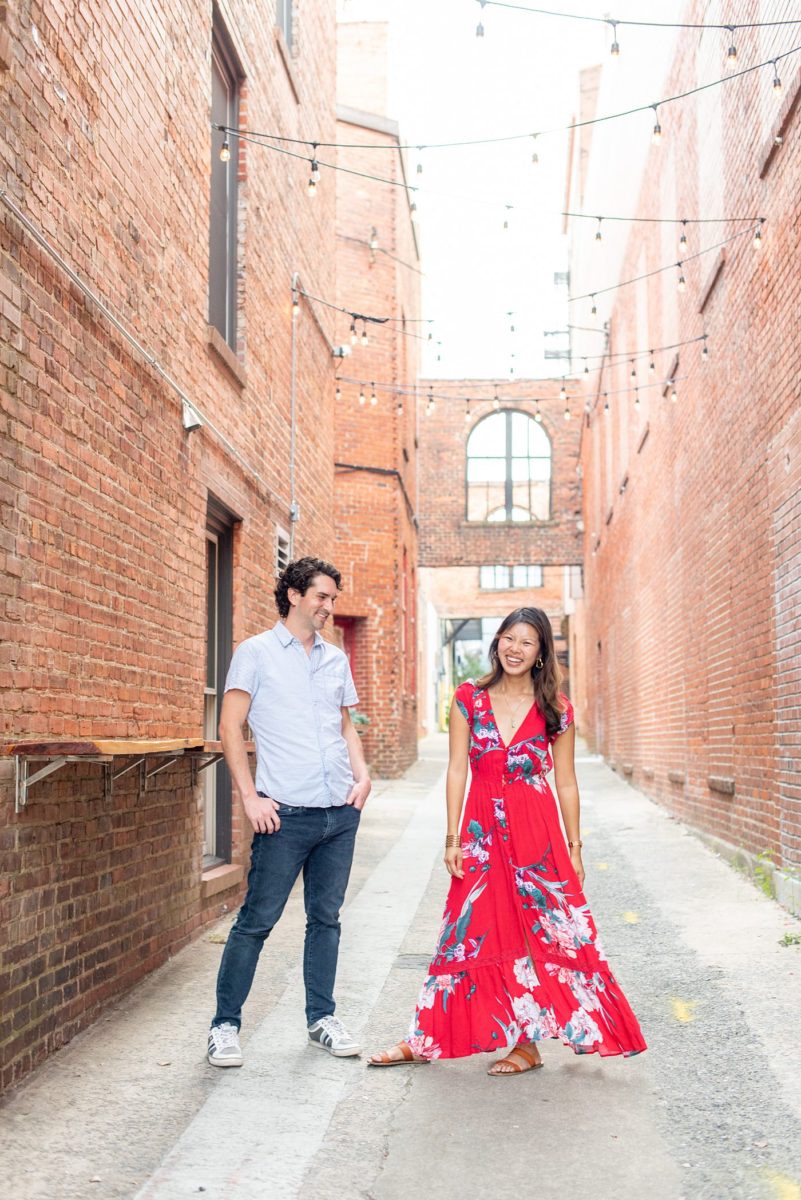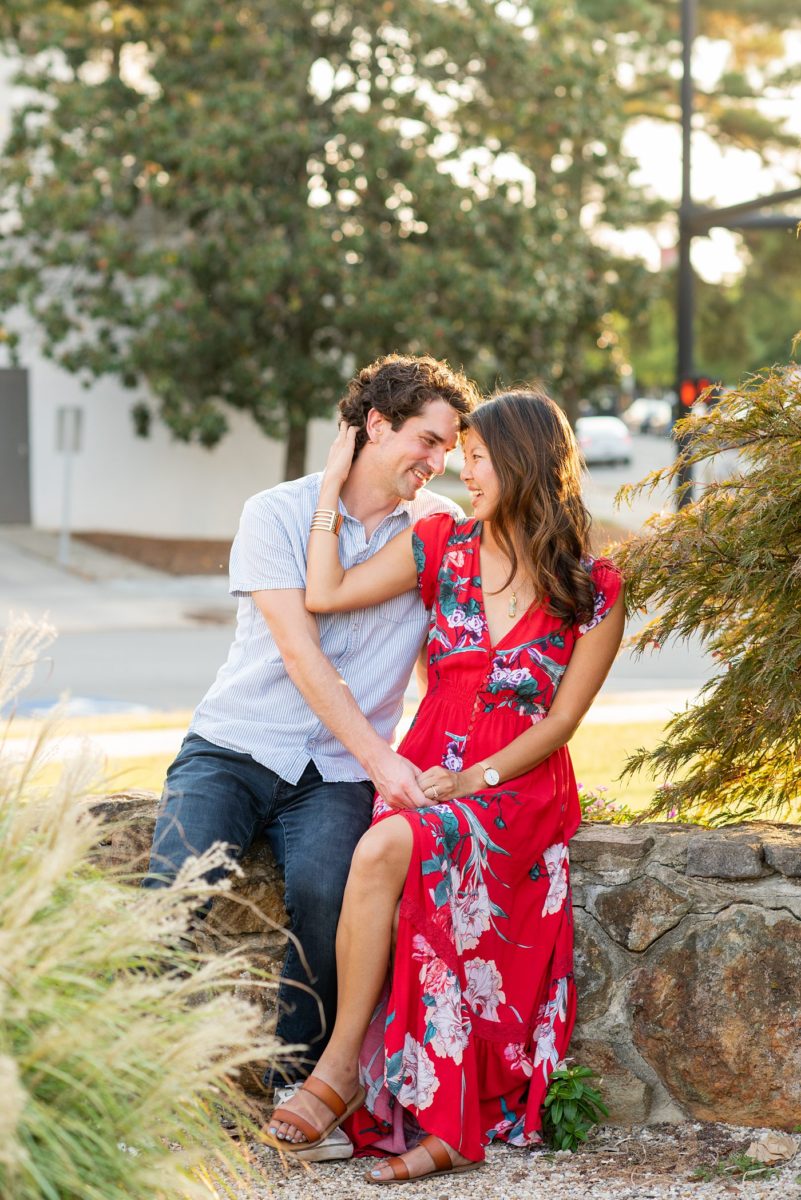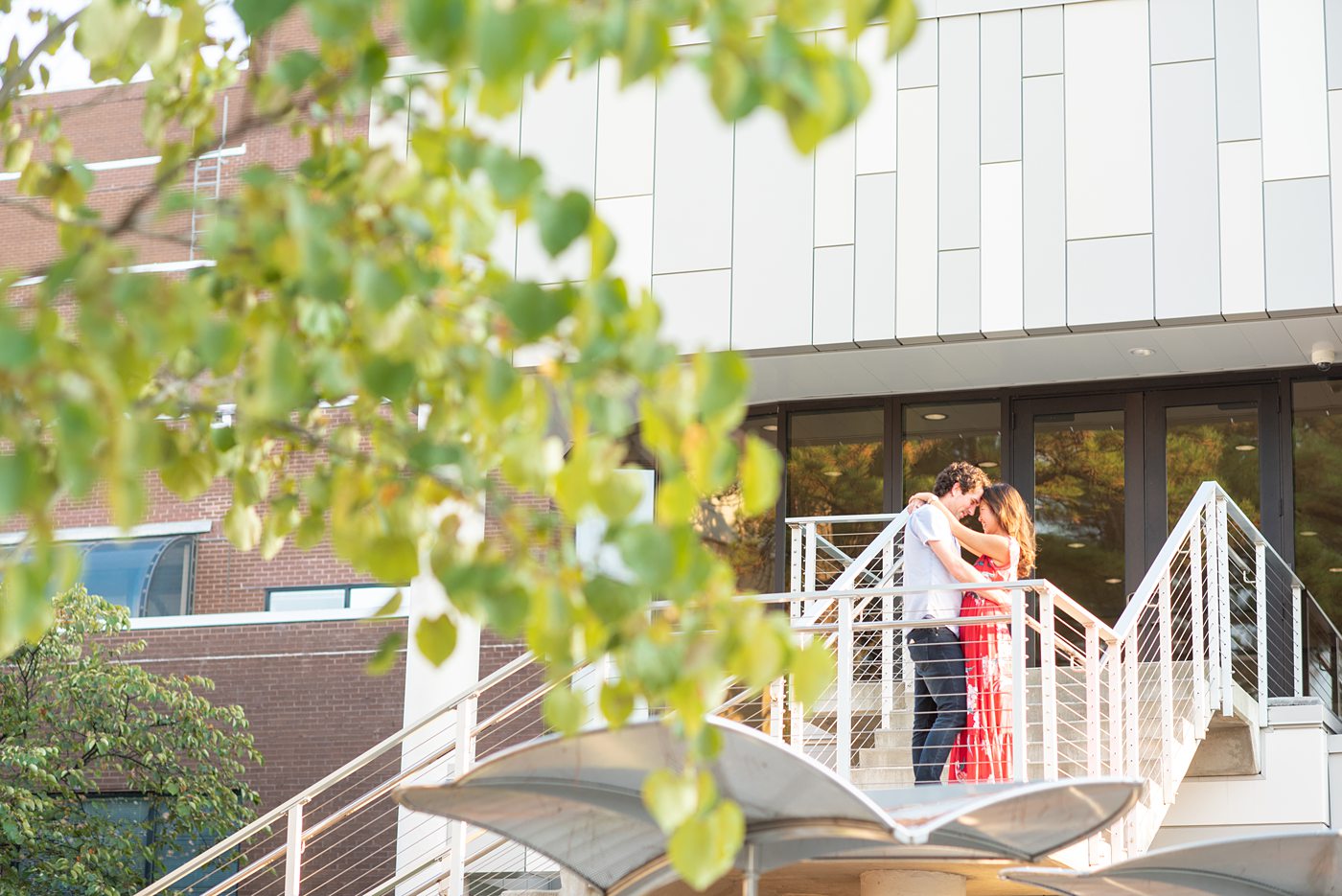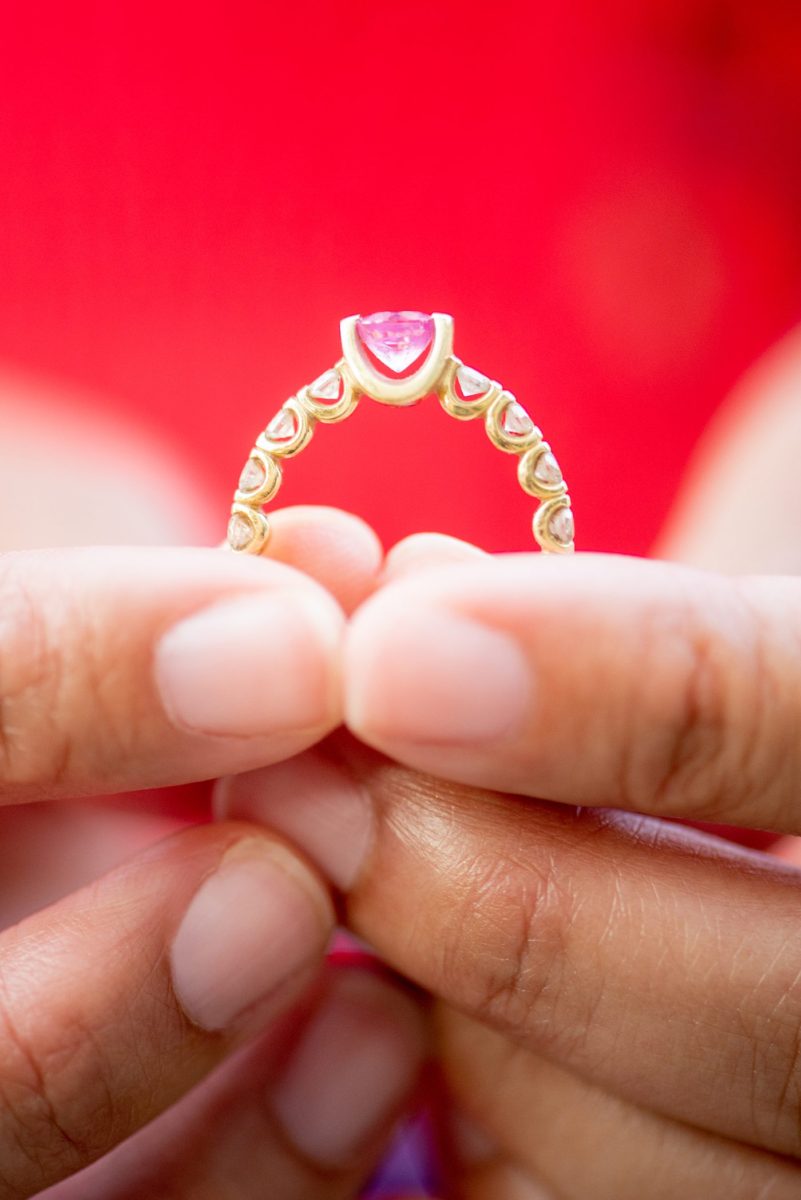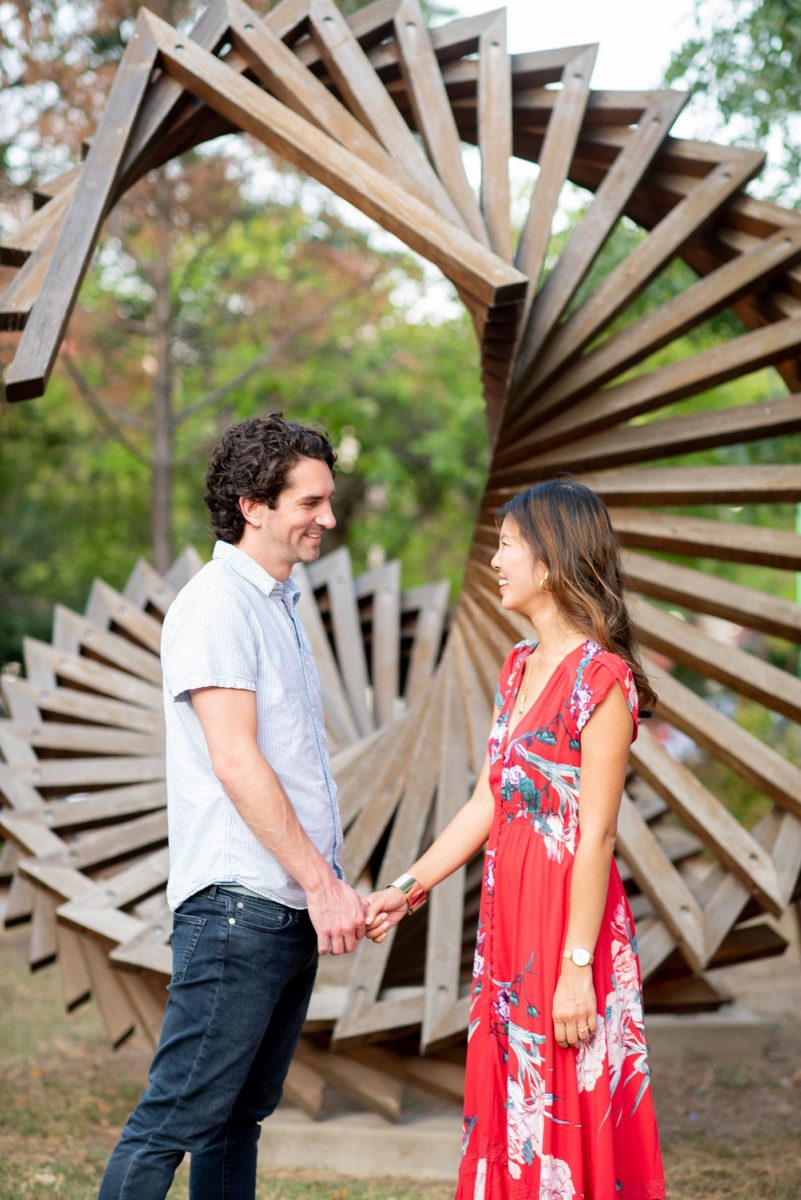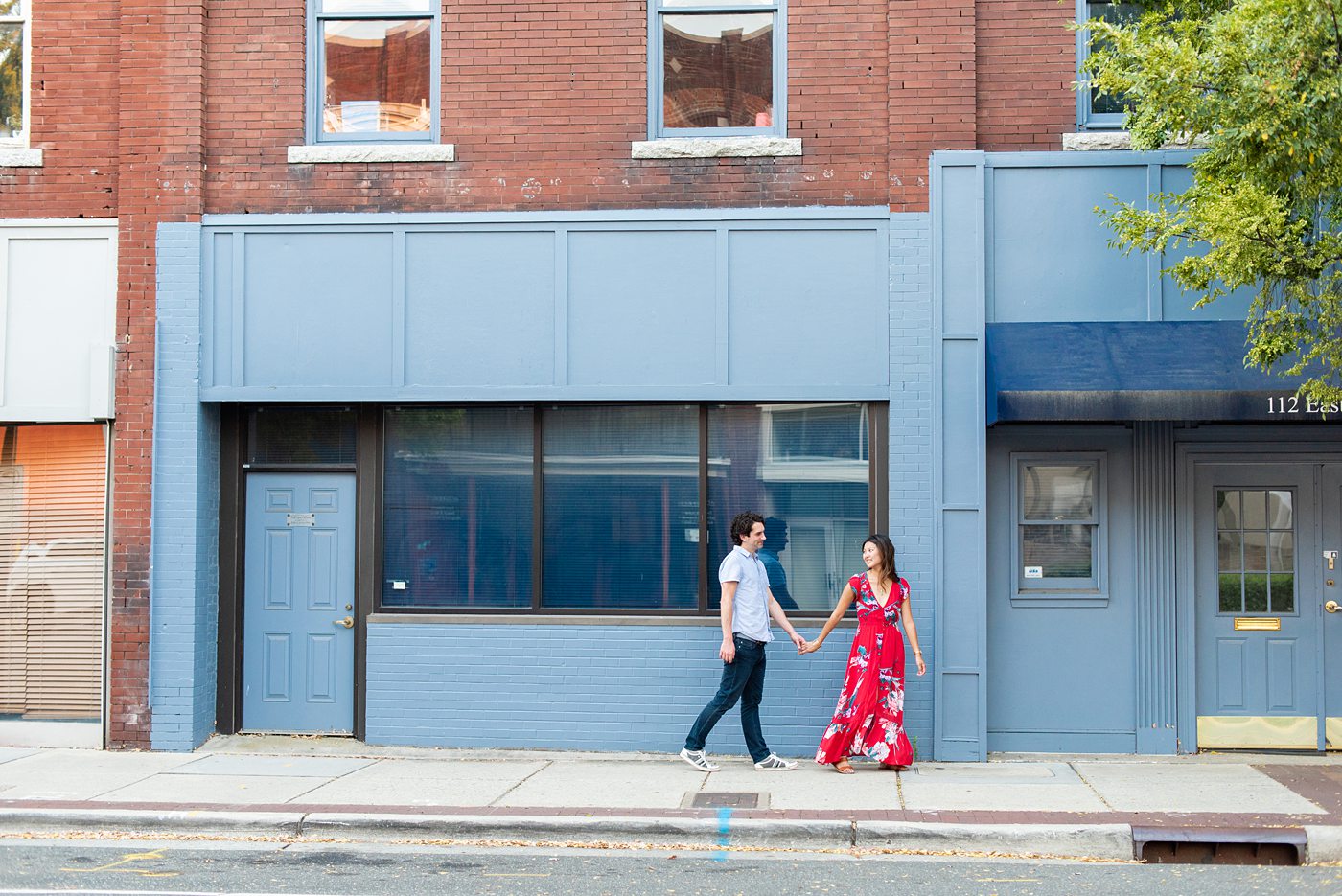 I love how her red dress looks against this blue building facade! I encouraged them to drink a glass of wine, beer or two before the session. Linda doesn't really drink but Mitch enjoys a beer or two and it helped loosen him up! He was all smiles and flirtiness with Linda, which I loved capturing. I know we had a level of comfort already working together with him in front of the camera months prior. And this time he was a fiancé, not a dressed up groom so easy peasy, right?
Mitch is a man of few words but I can tell how much he loves Linda when he does things like agrees to photoshoots and makes her a custom ring like the engagement ring he crafted for her with William Travis, a jewelry designer in Chapel Hill. He thoughtfully put it together with some stone from his mom and the center stone is a pink sapphire. (Perfect for  Valentine's Day proposal and a woman like Linda with such a vibrant, colorful personality!)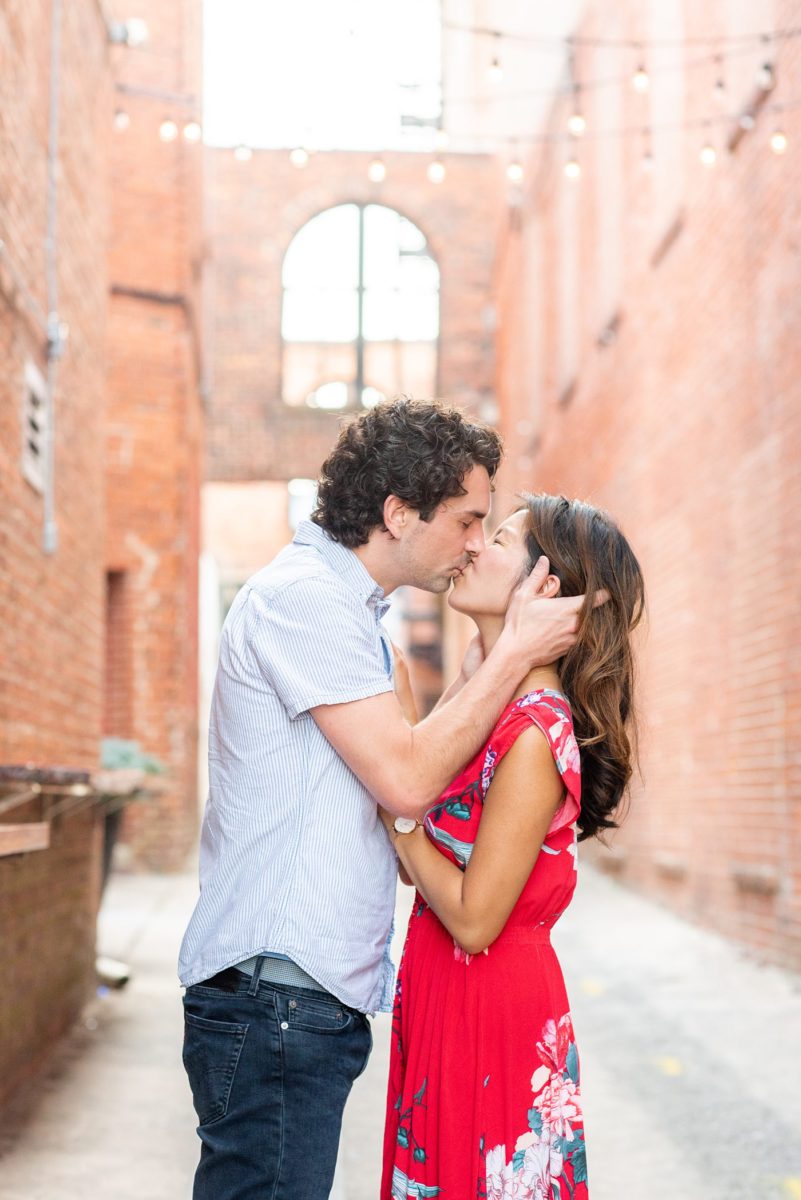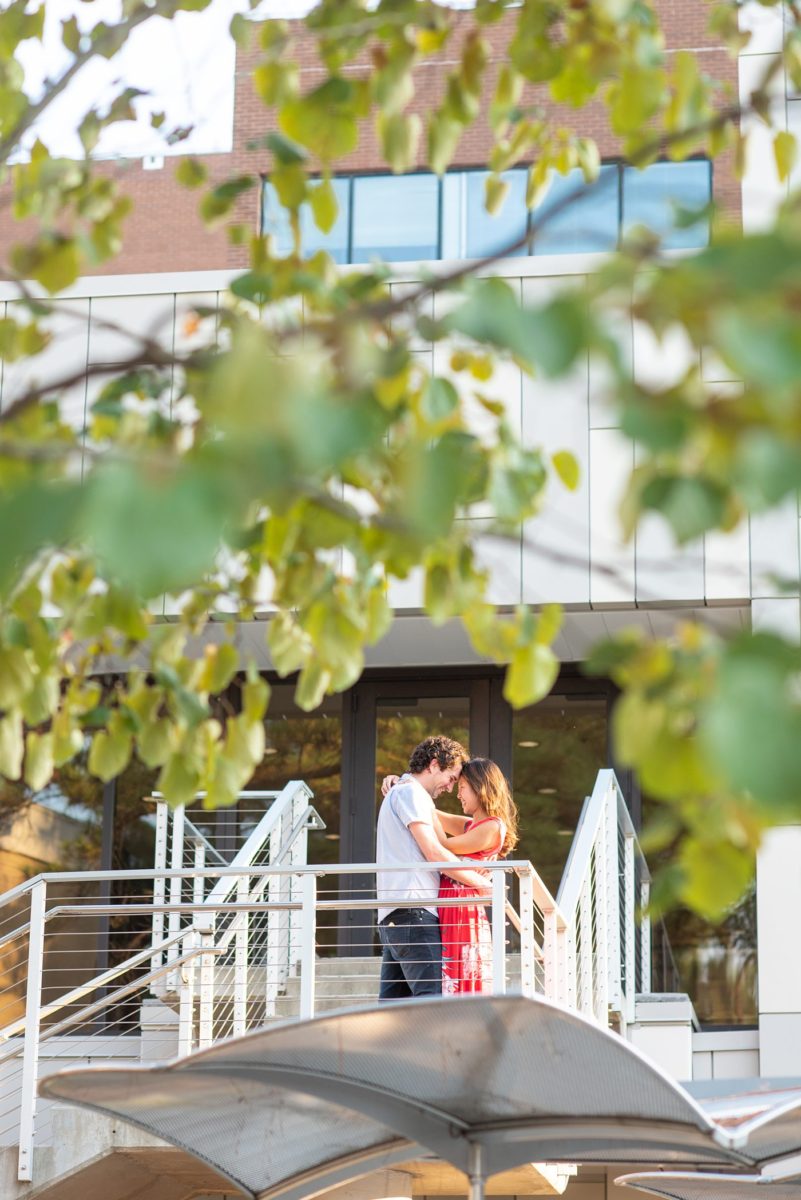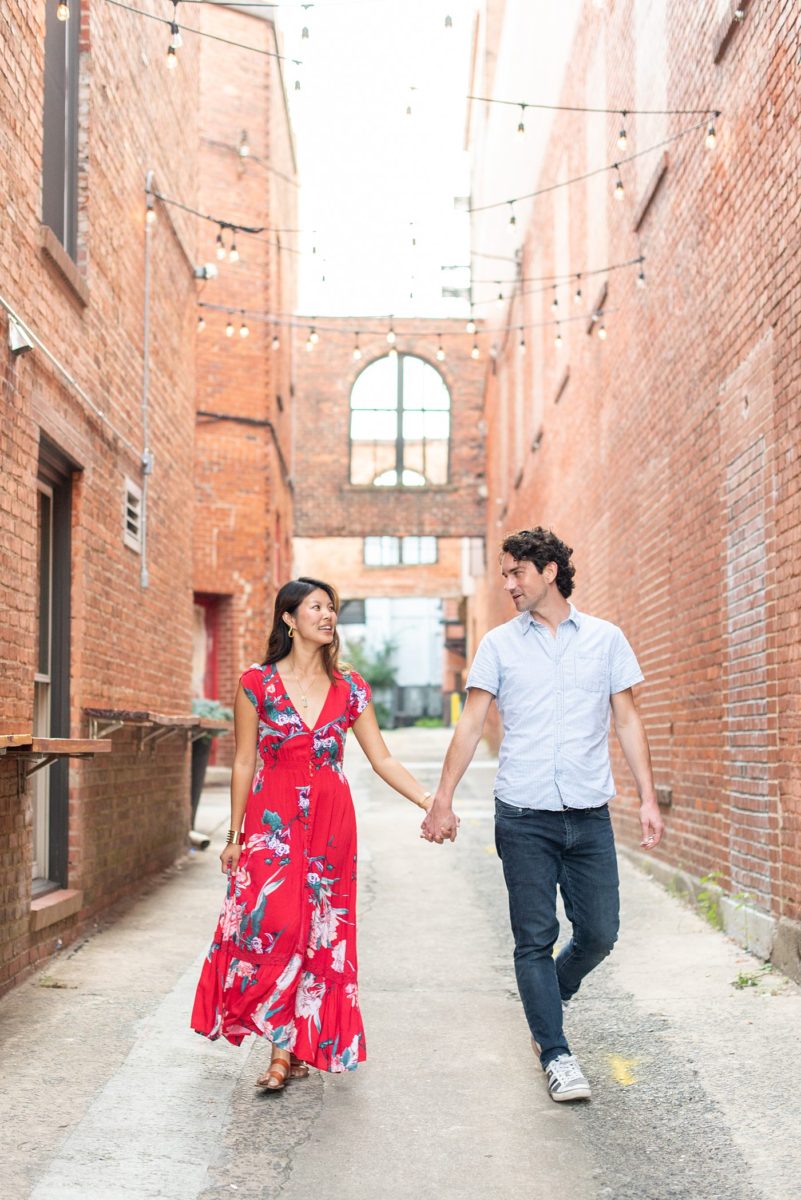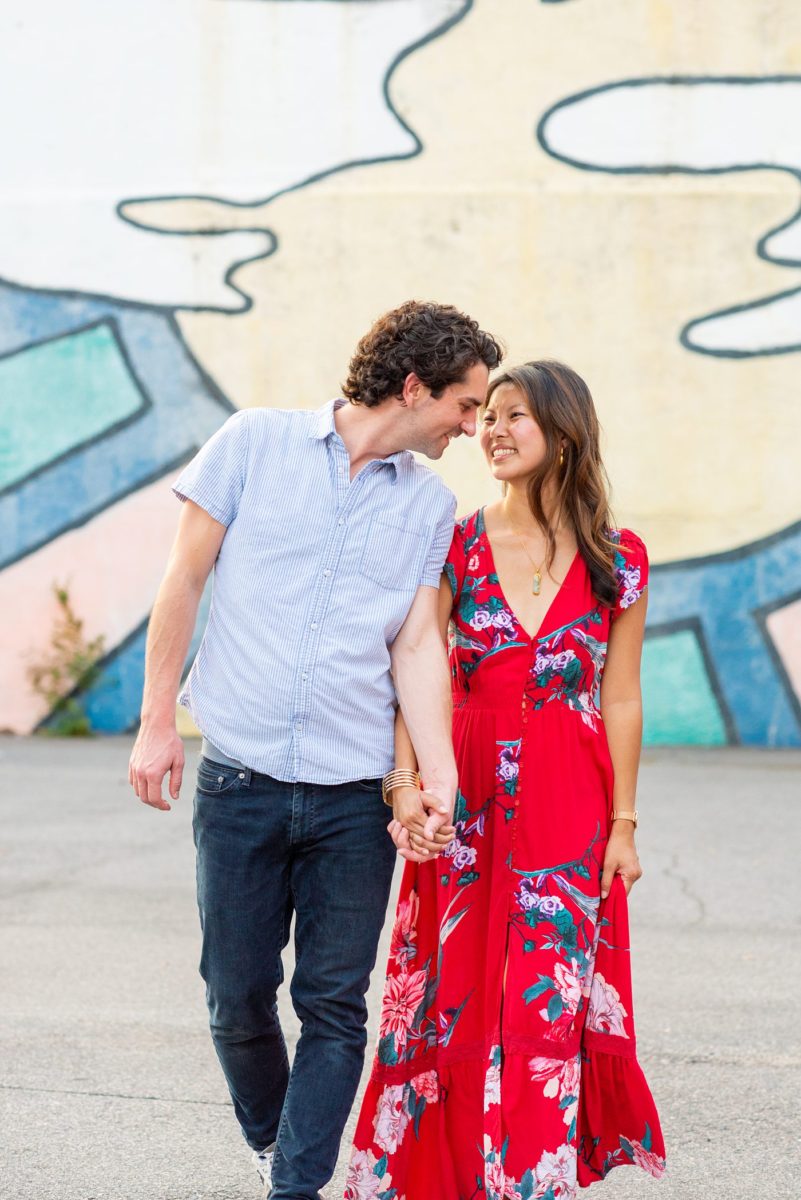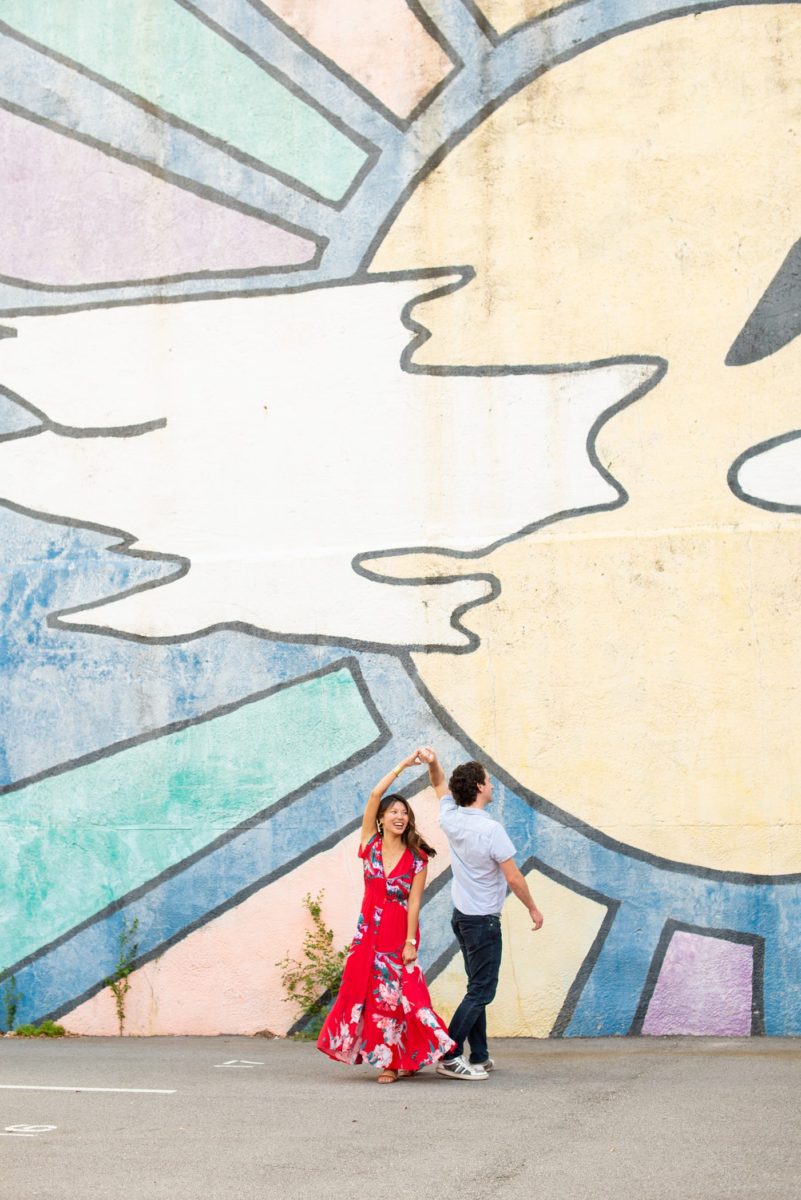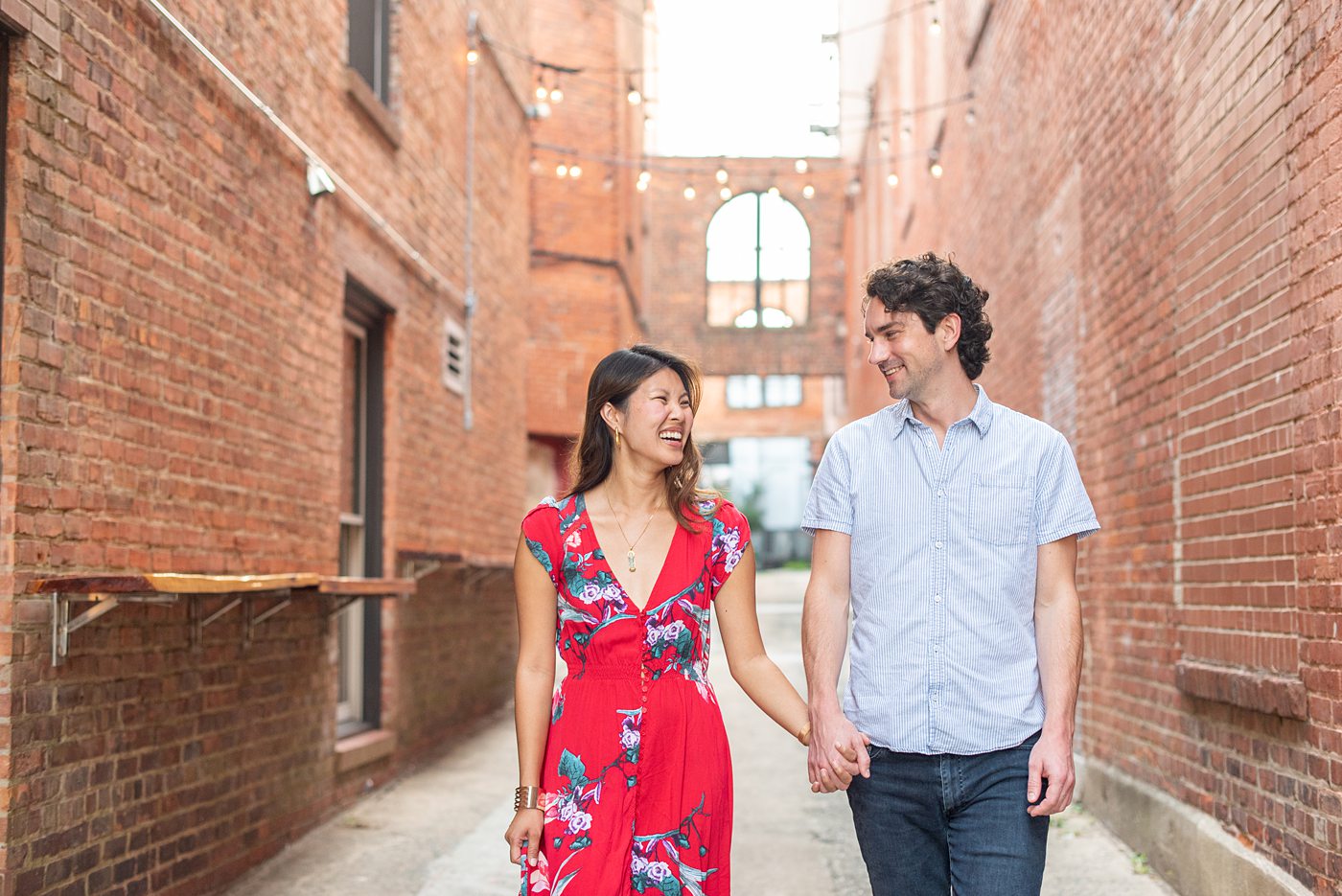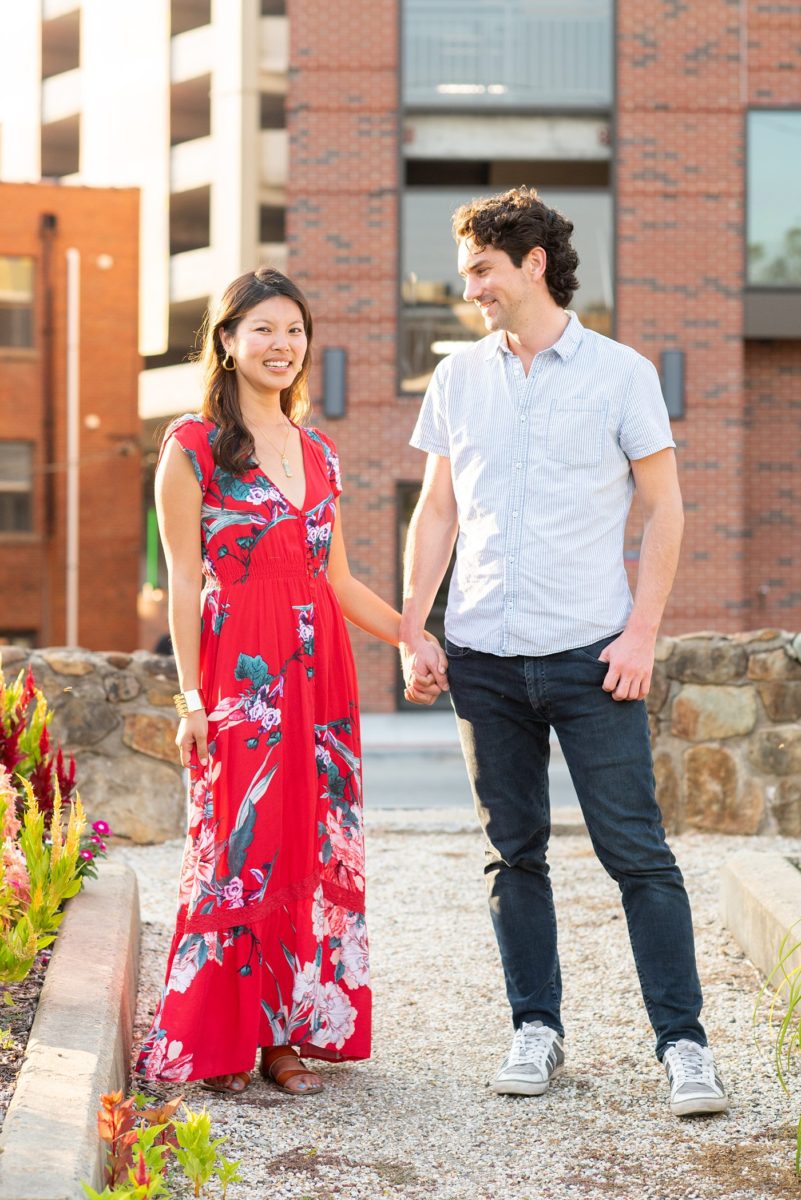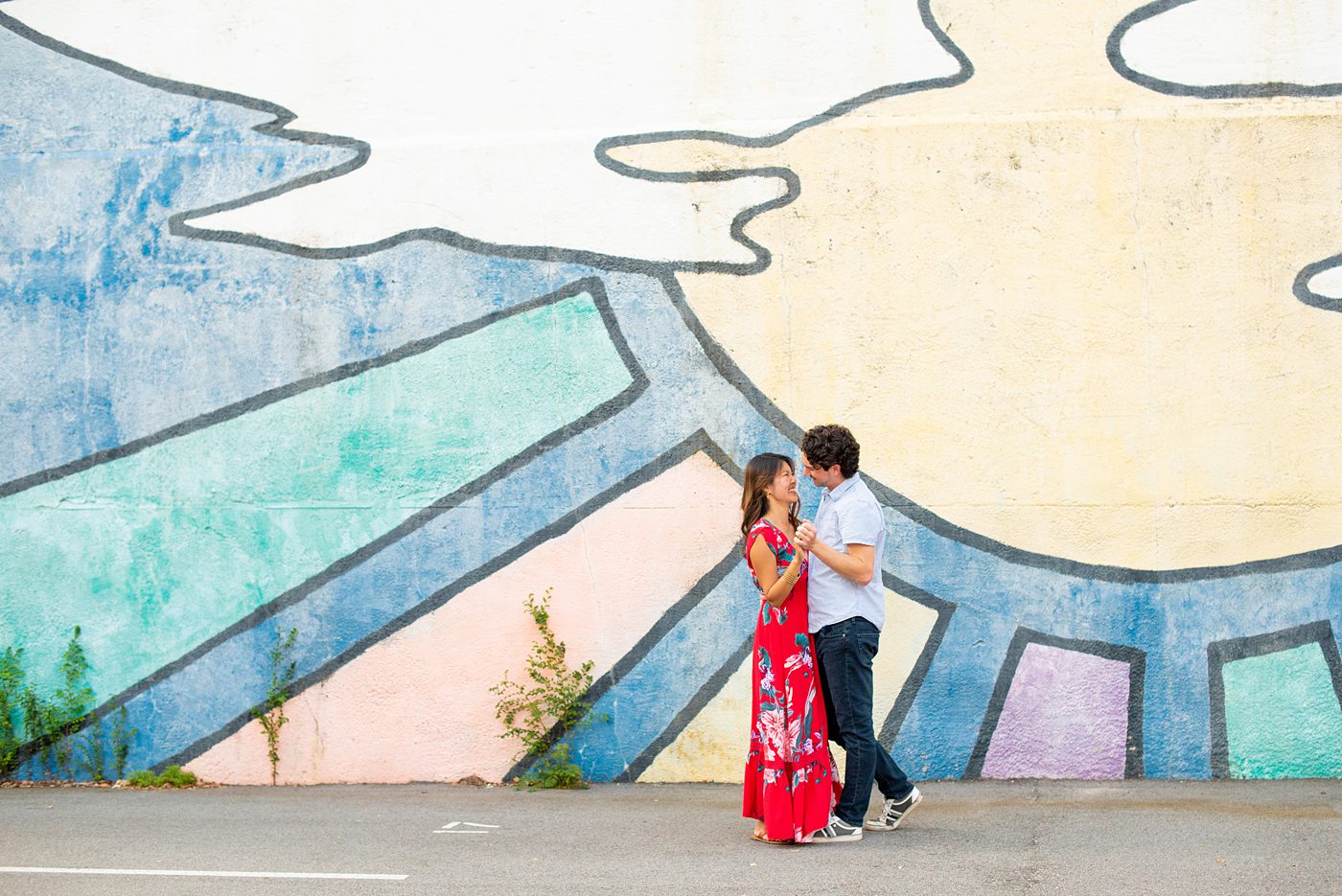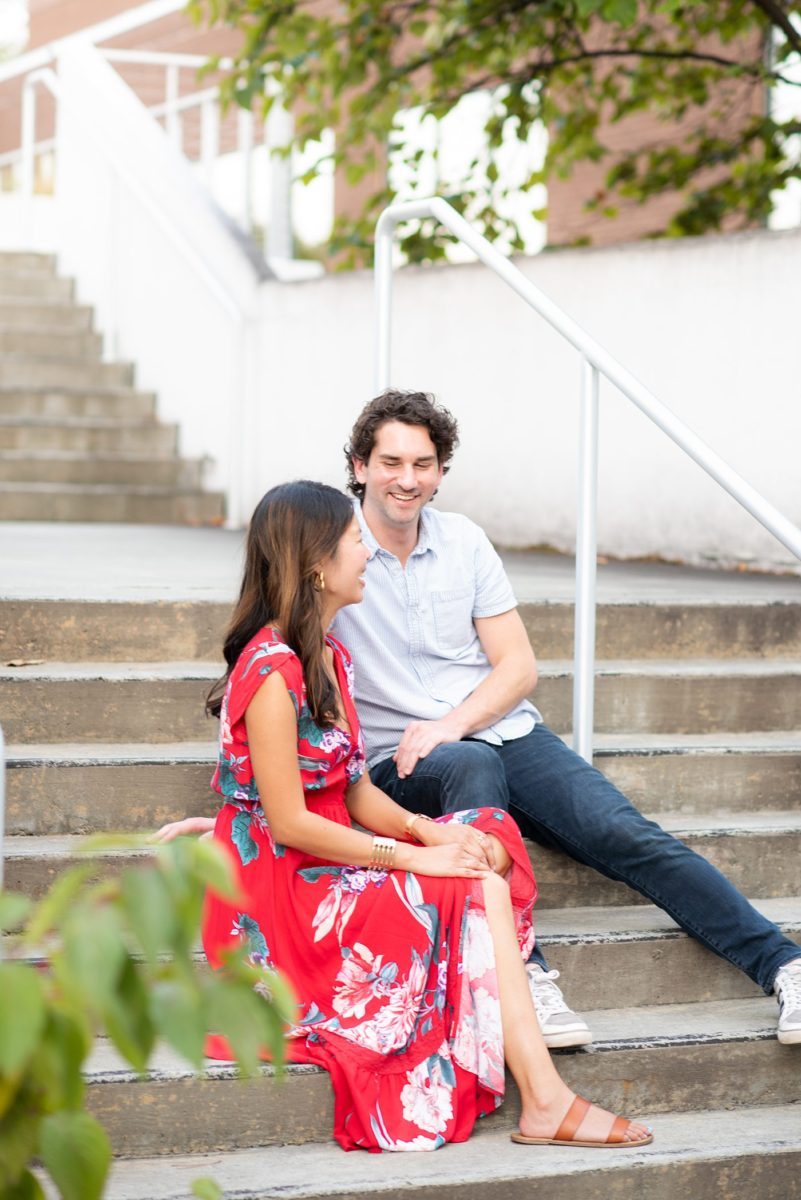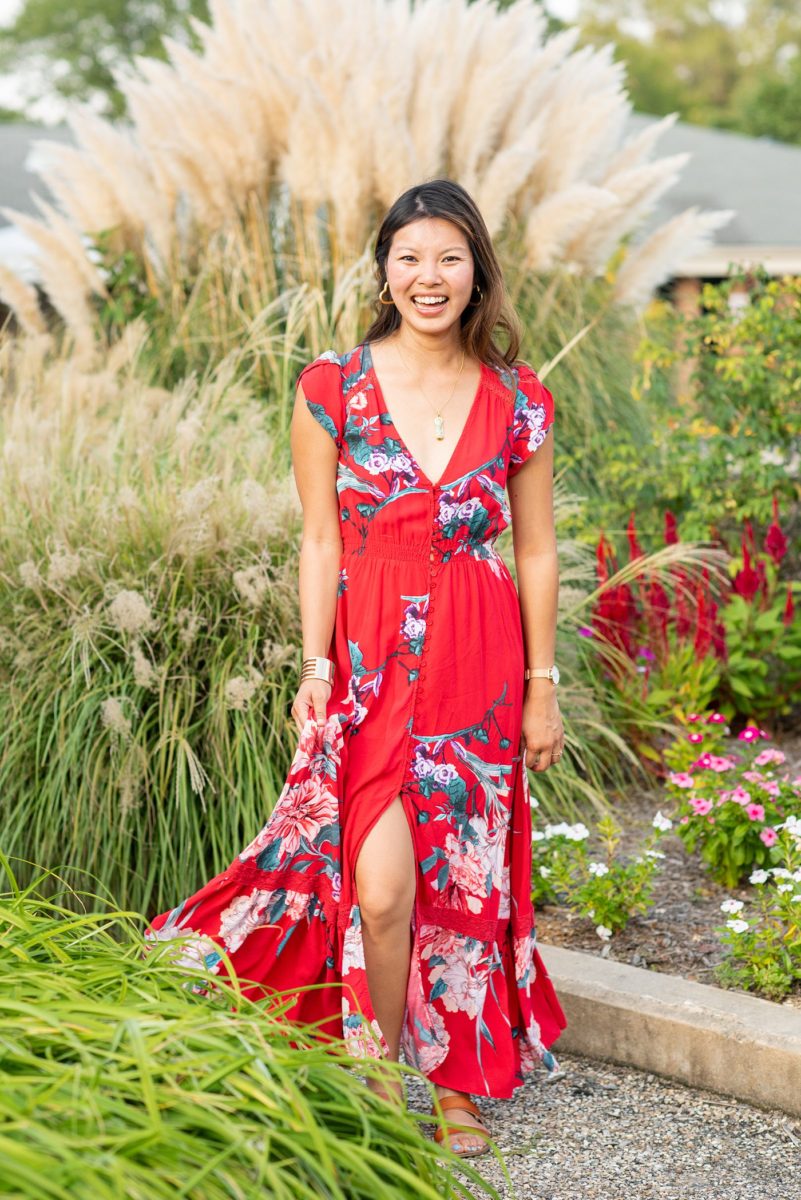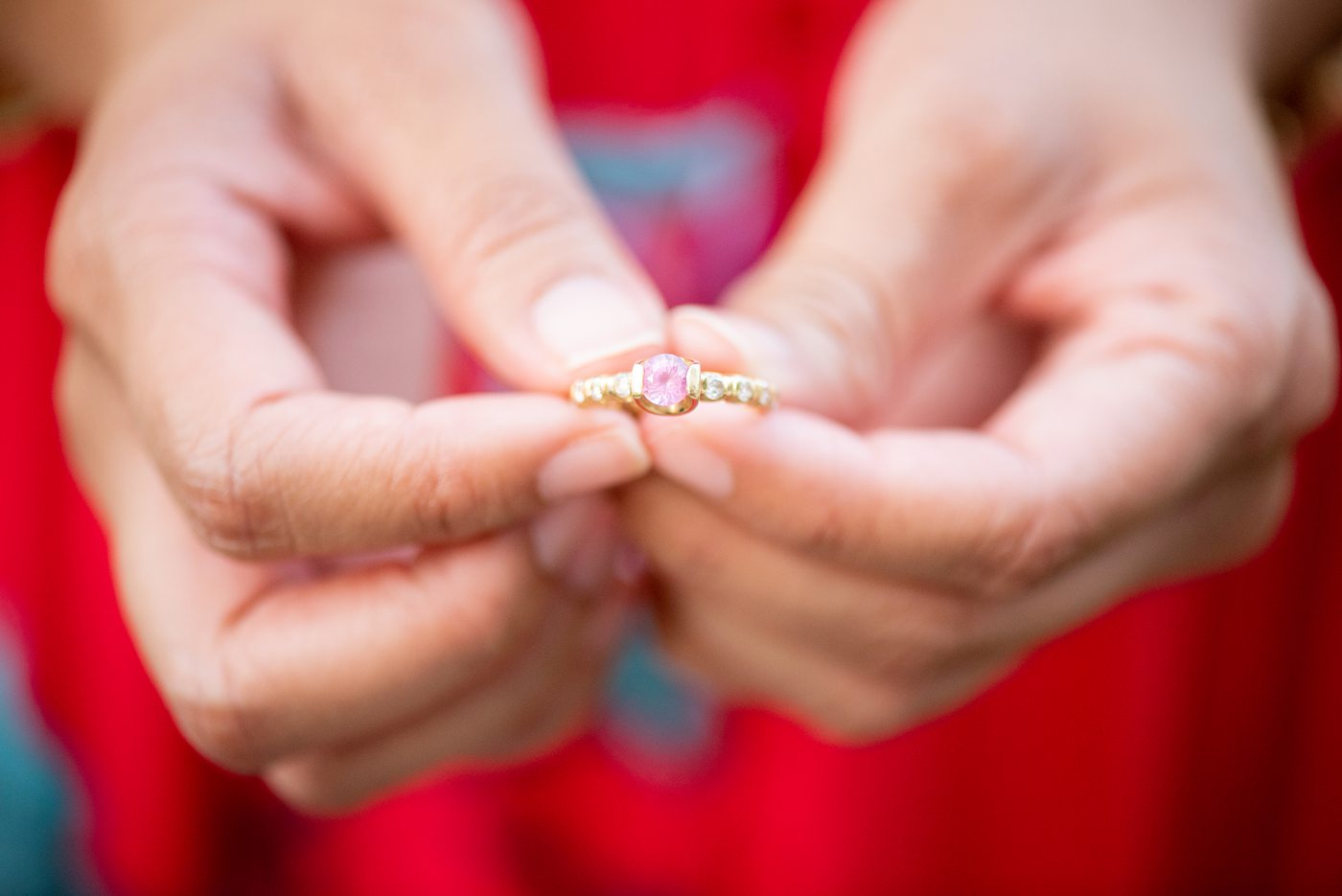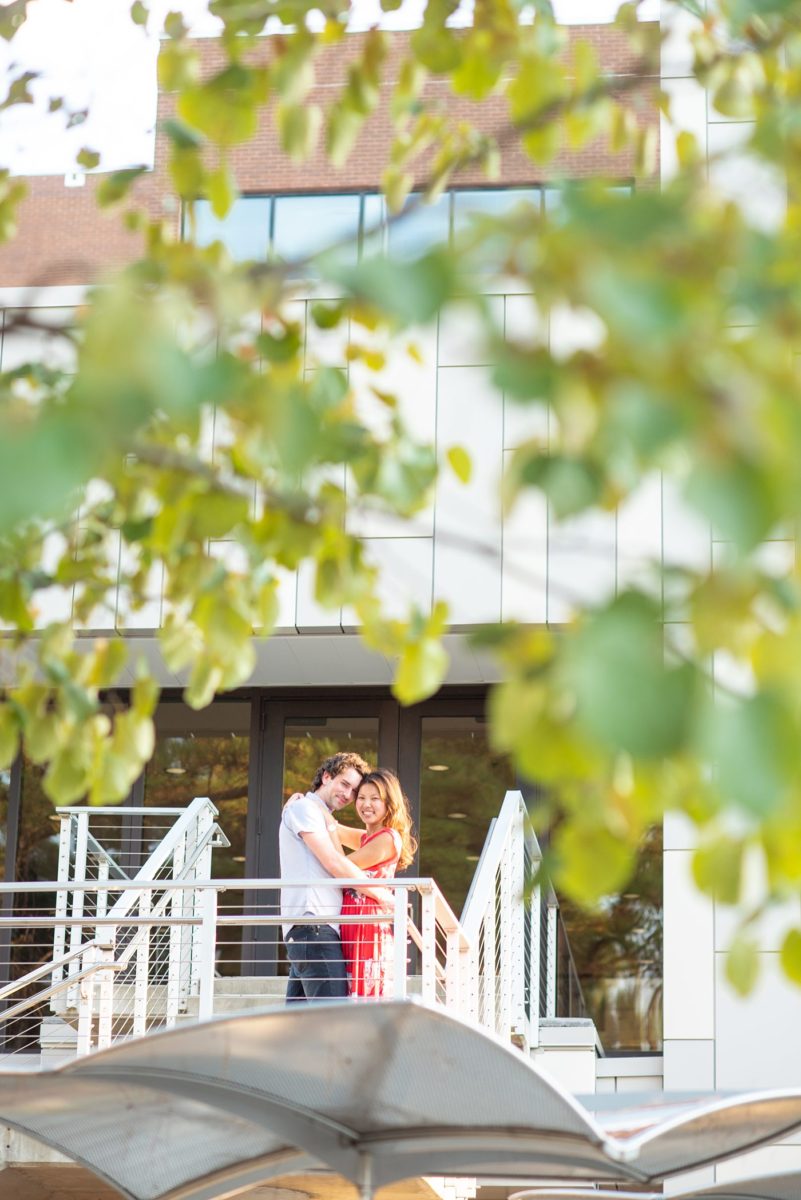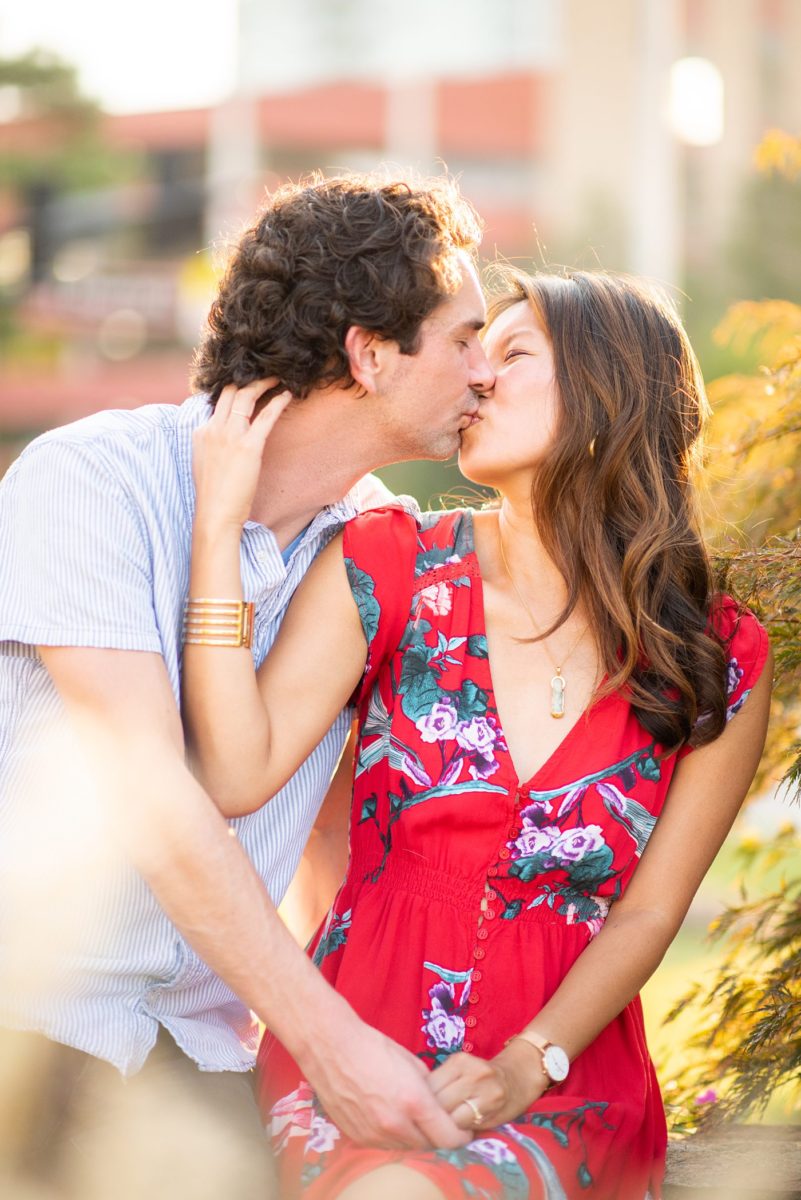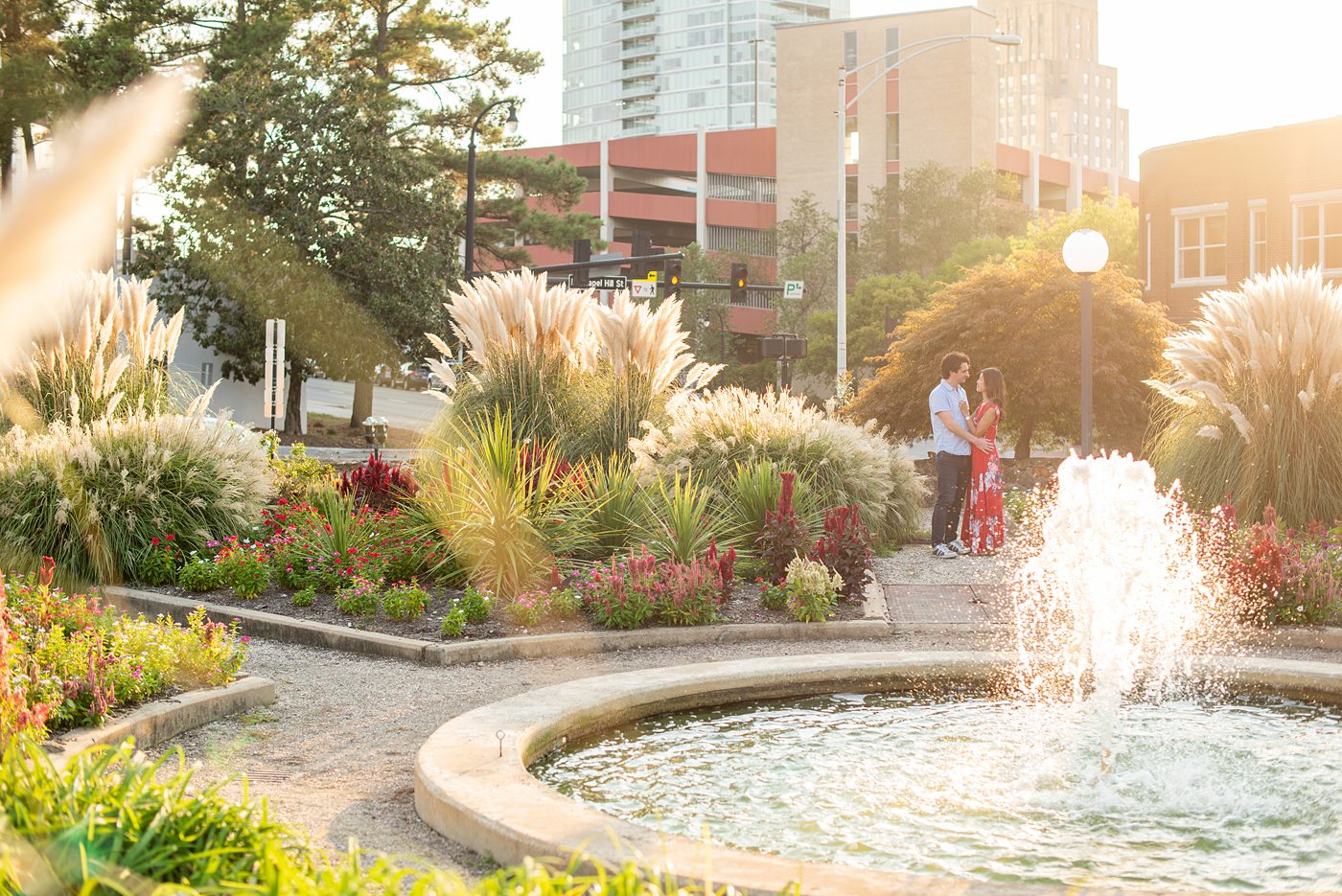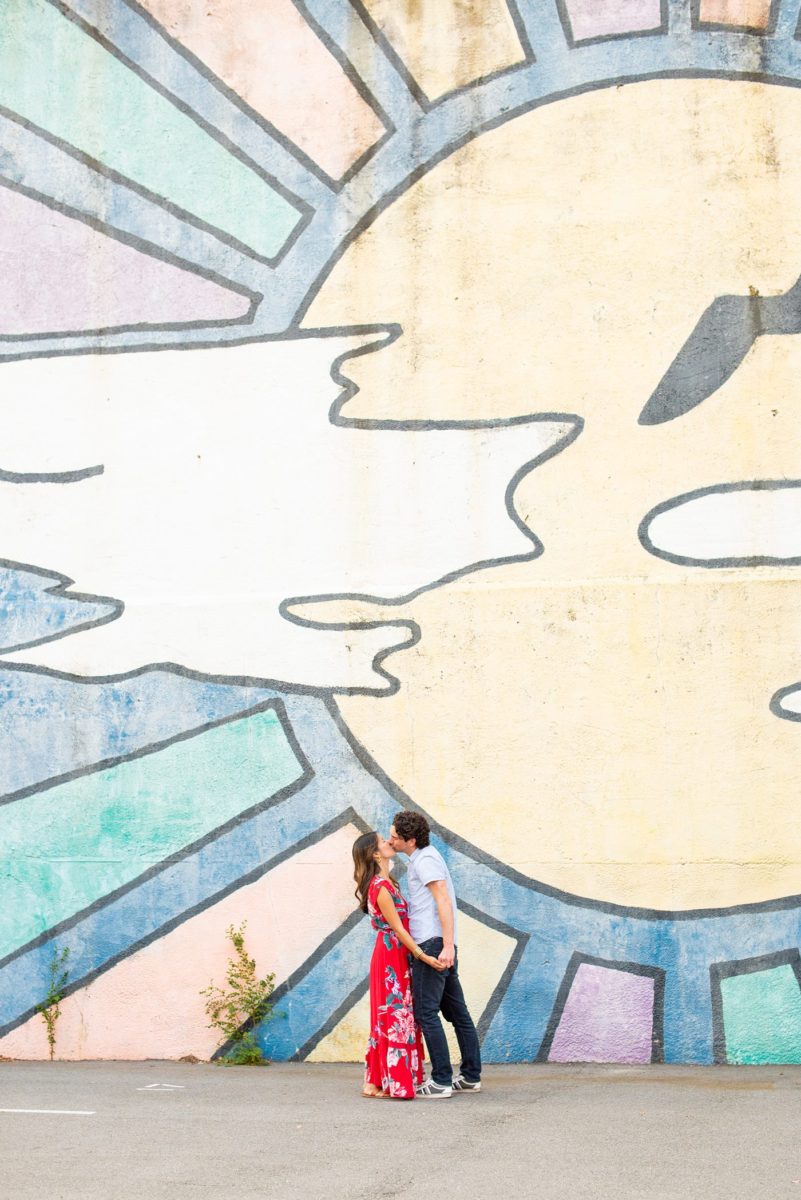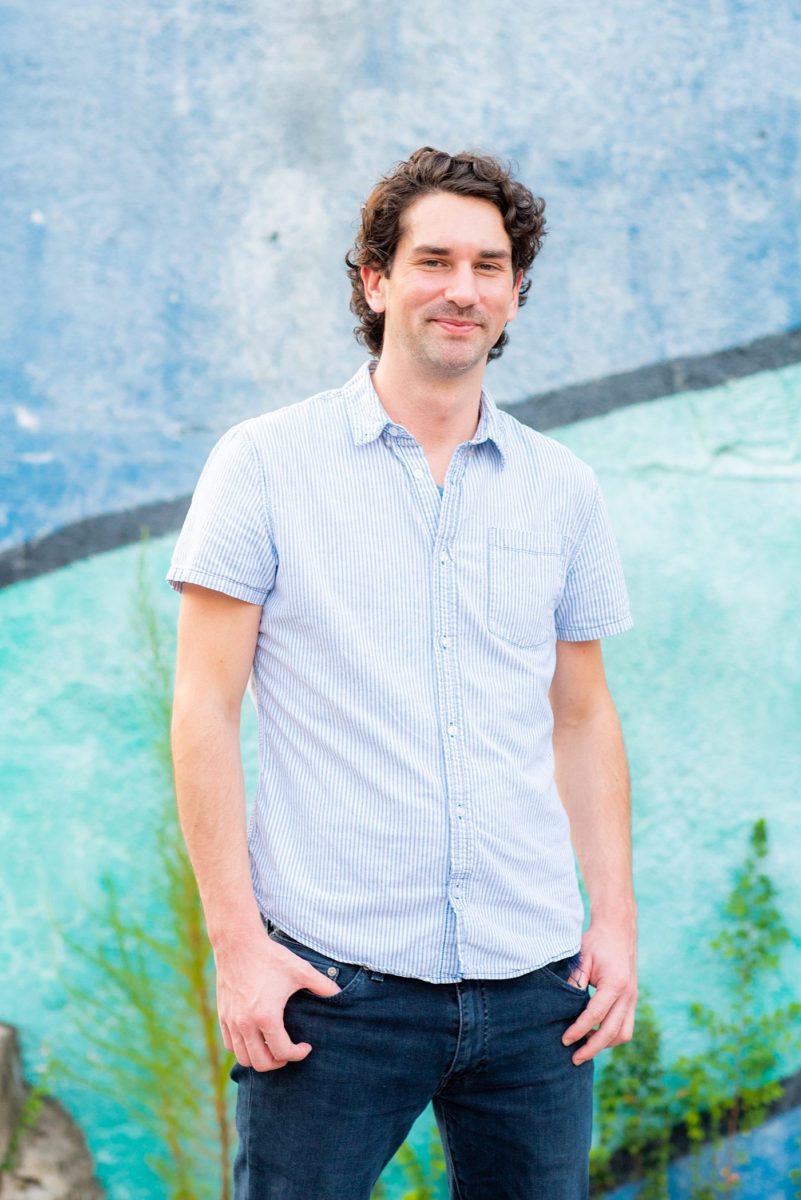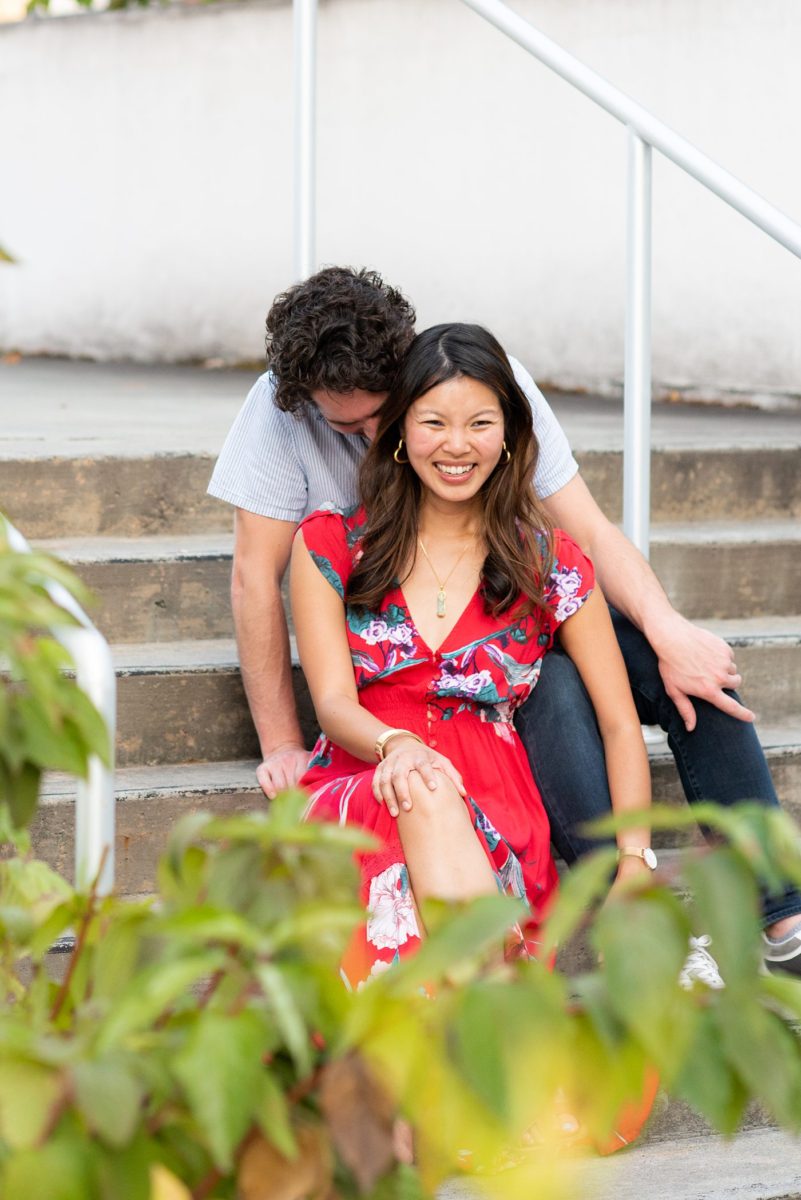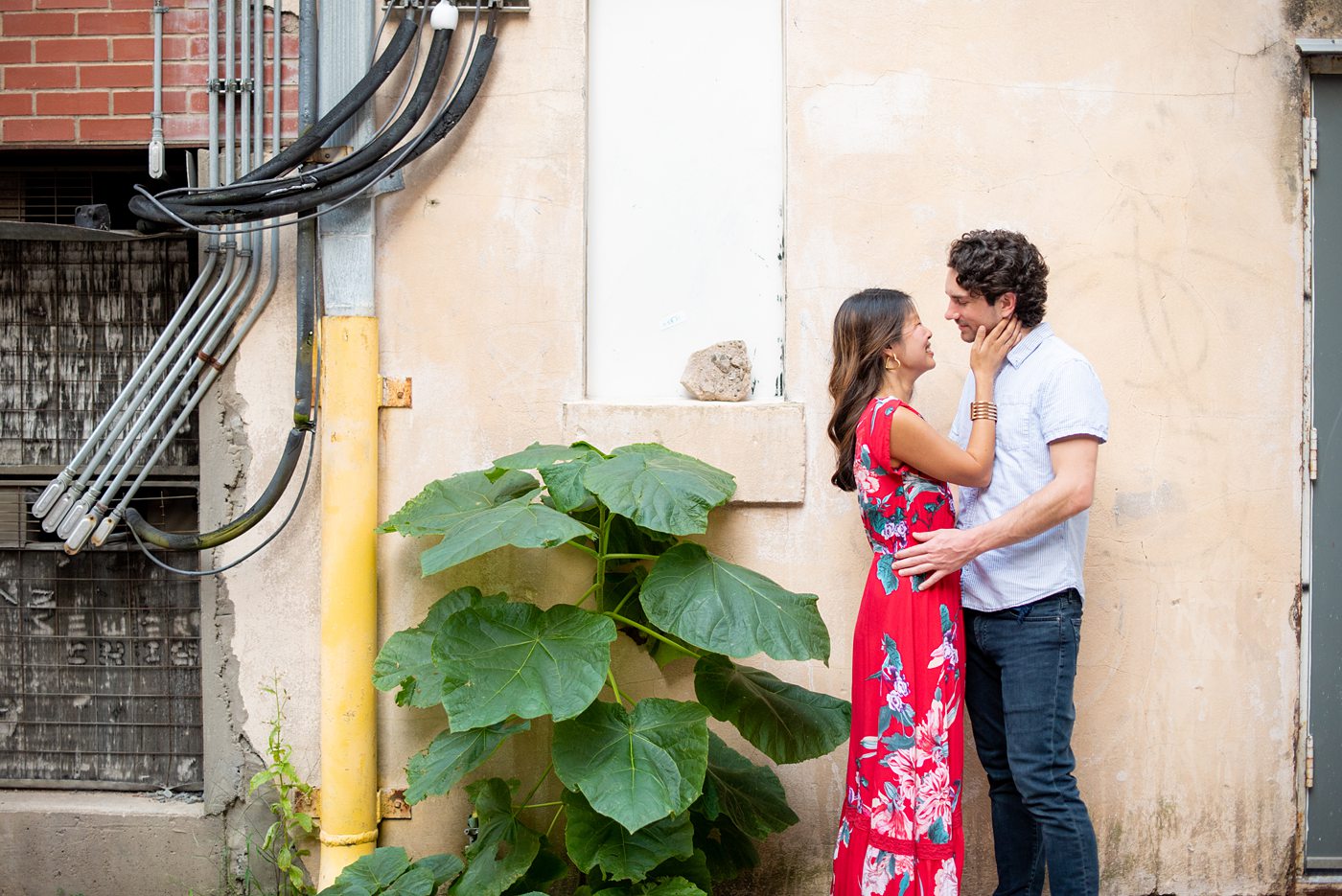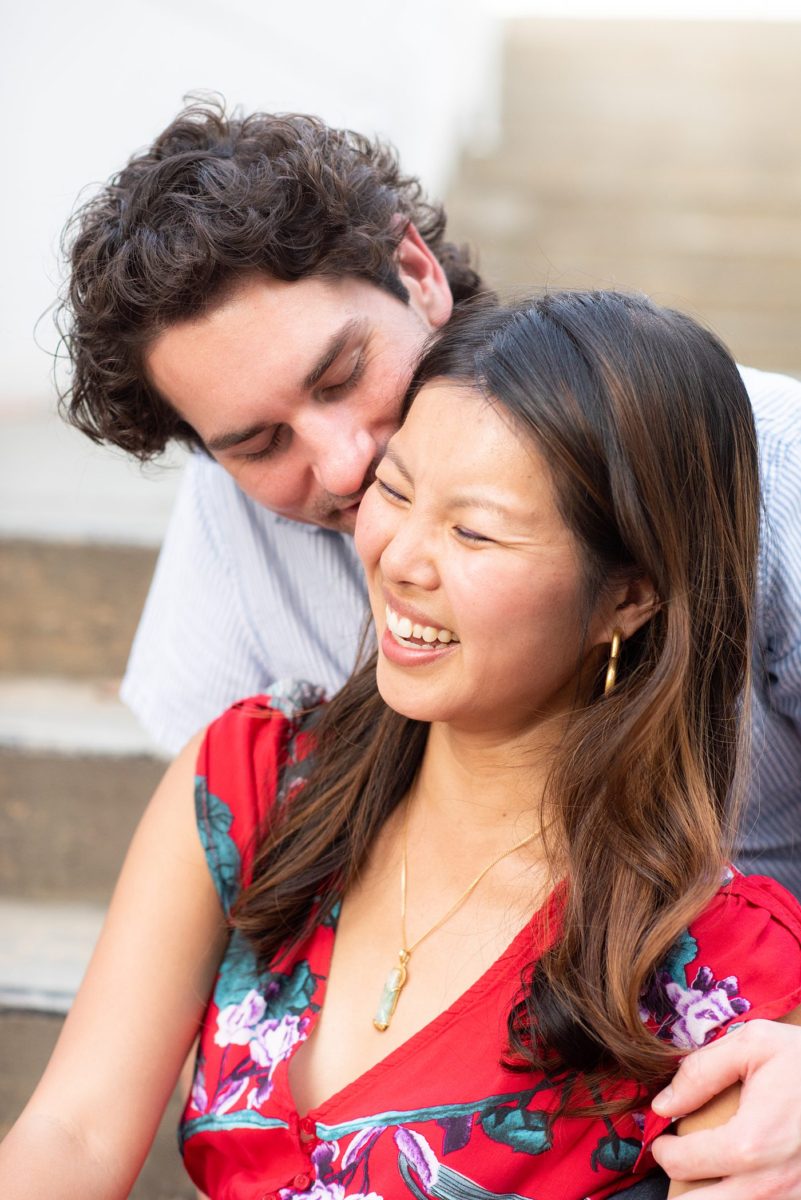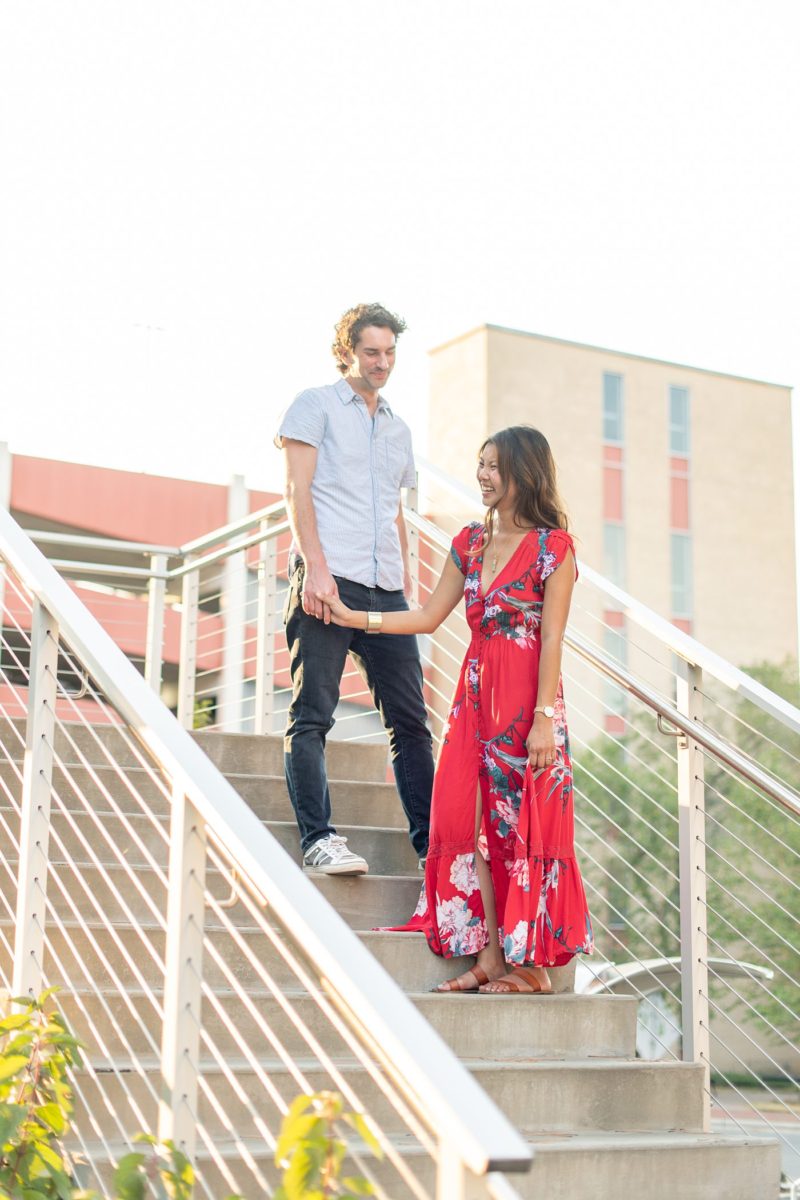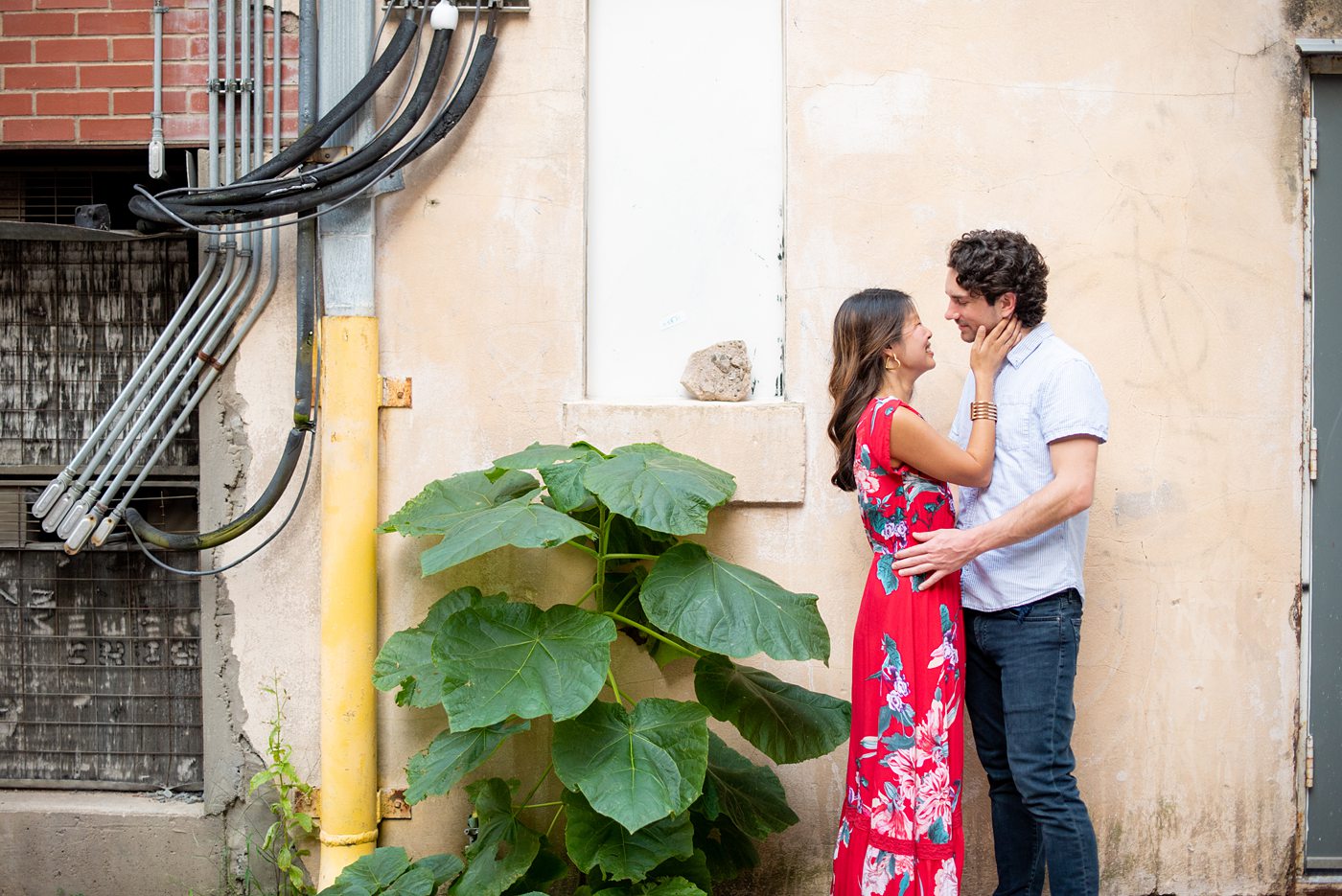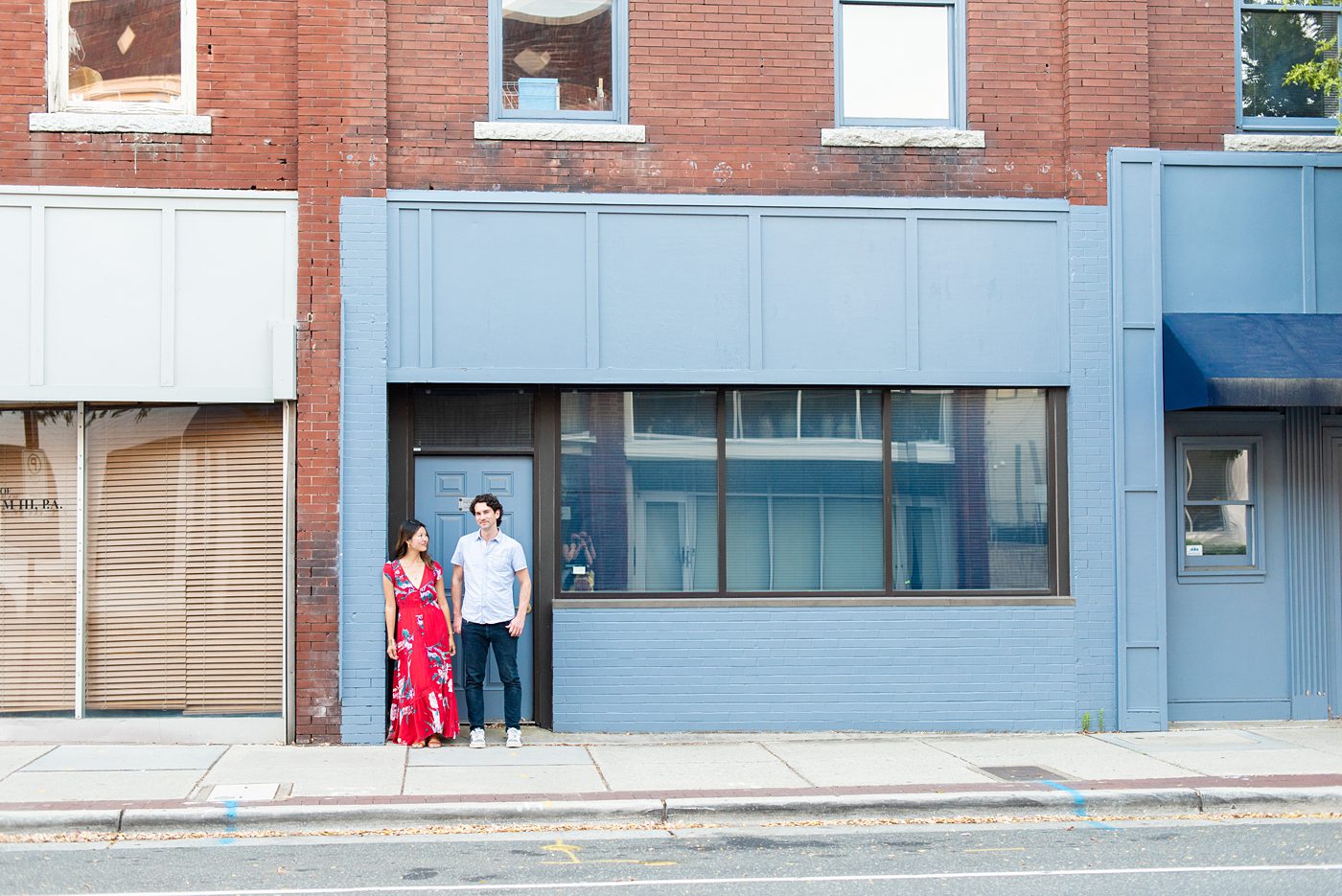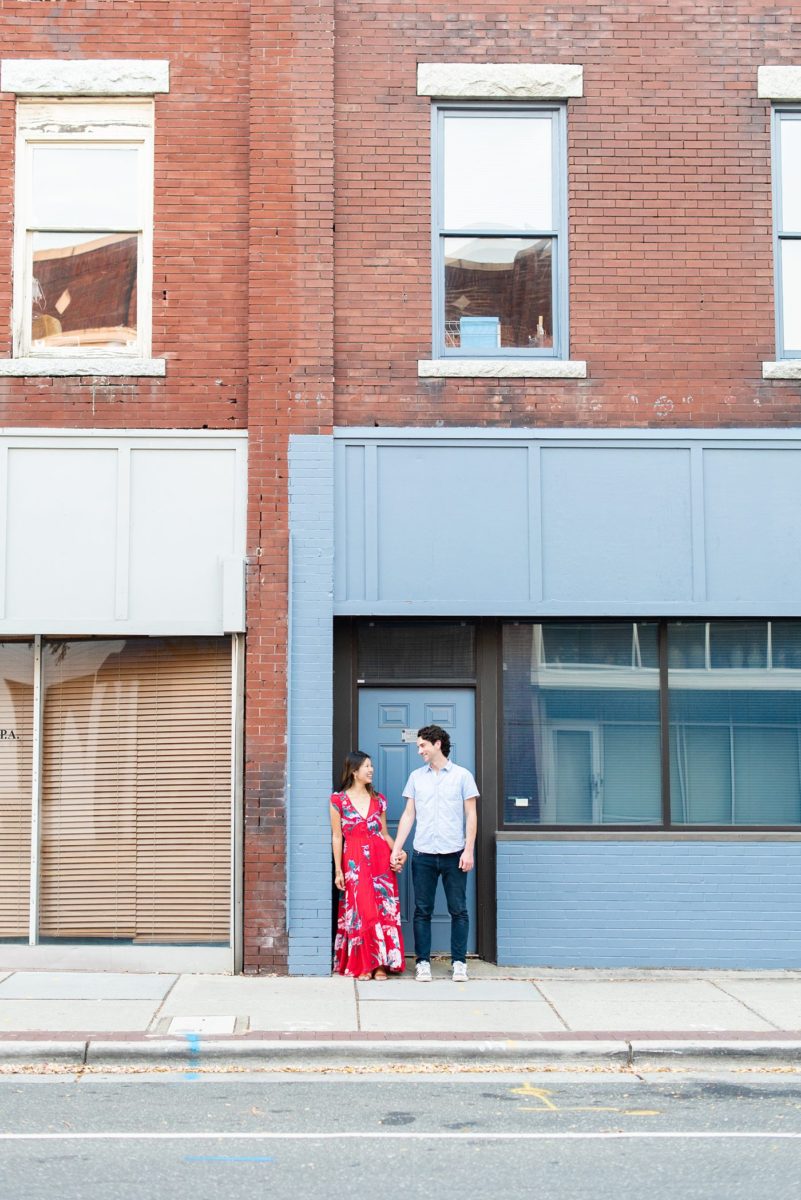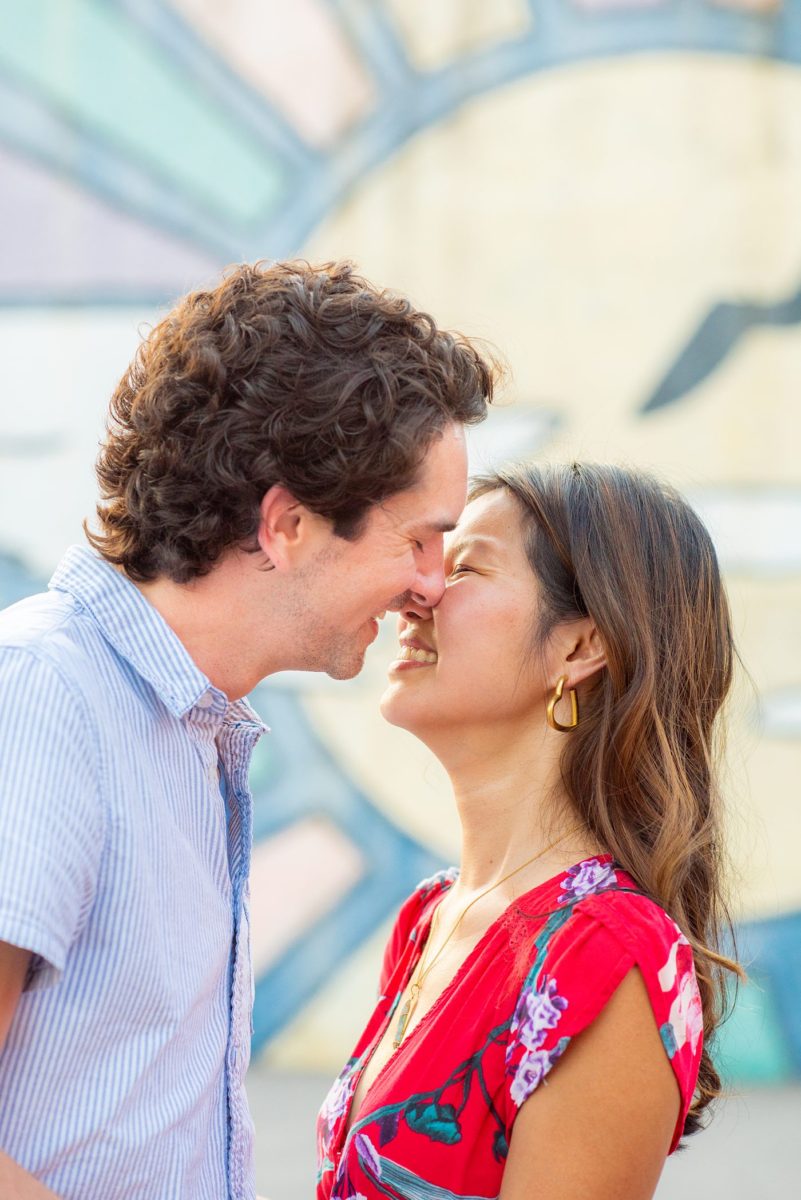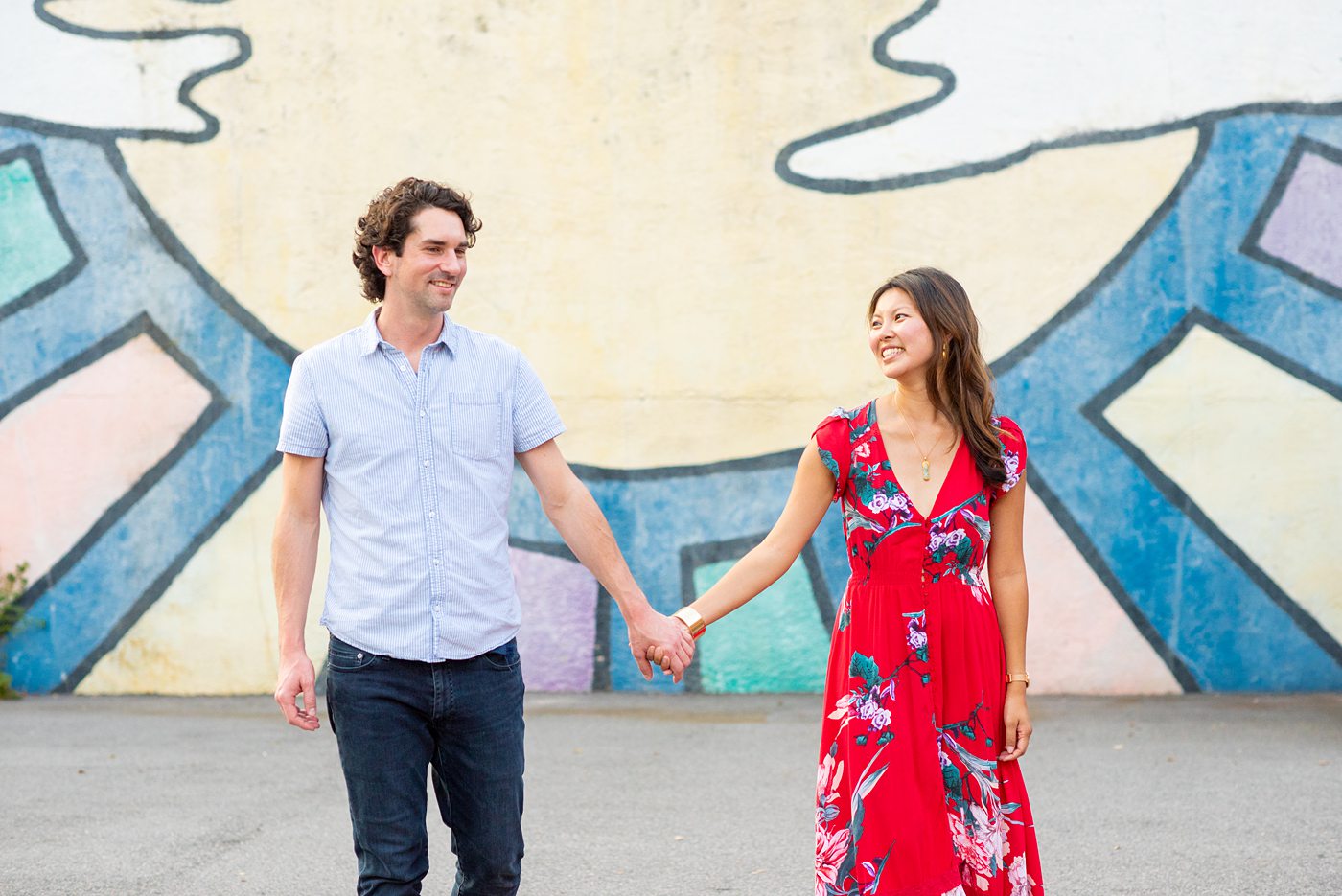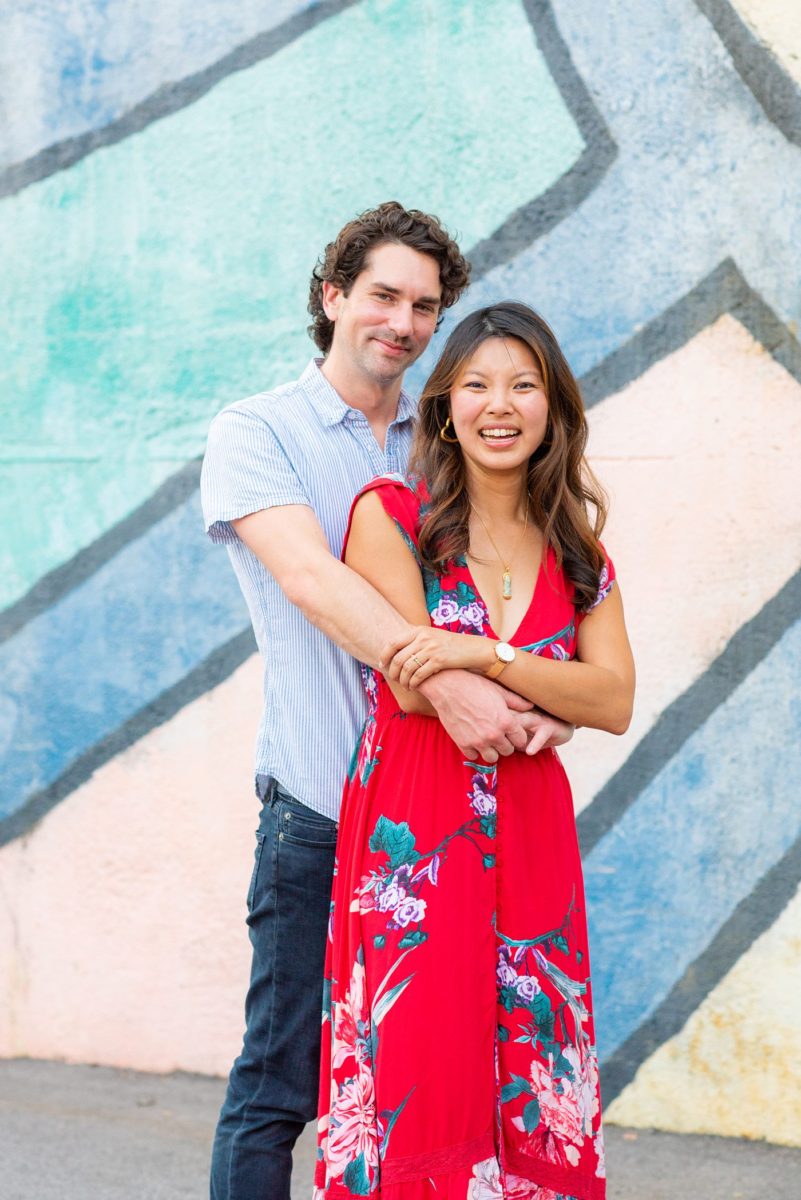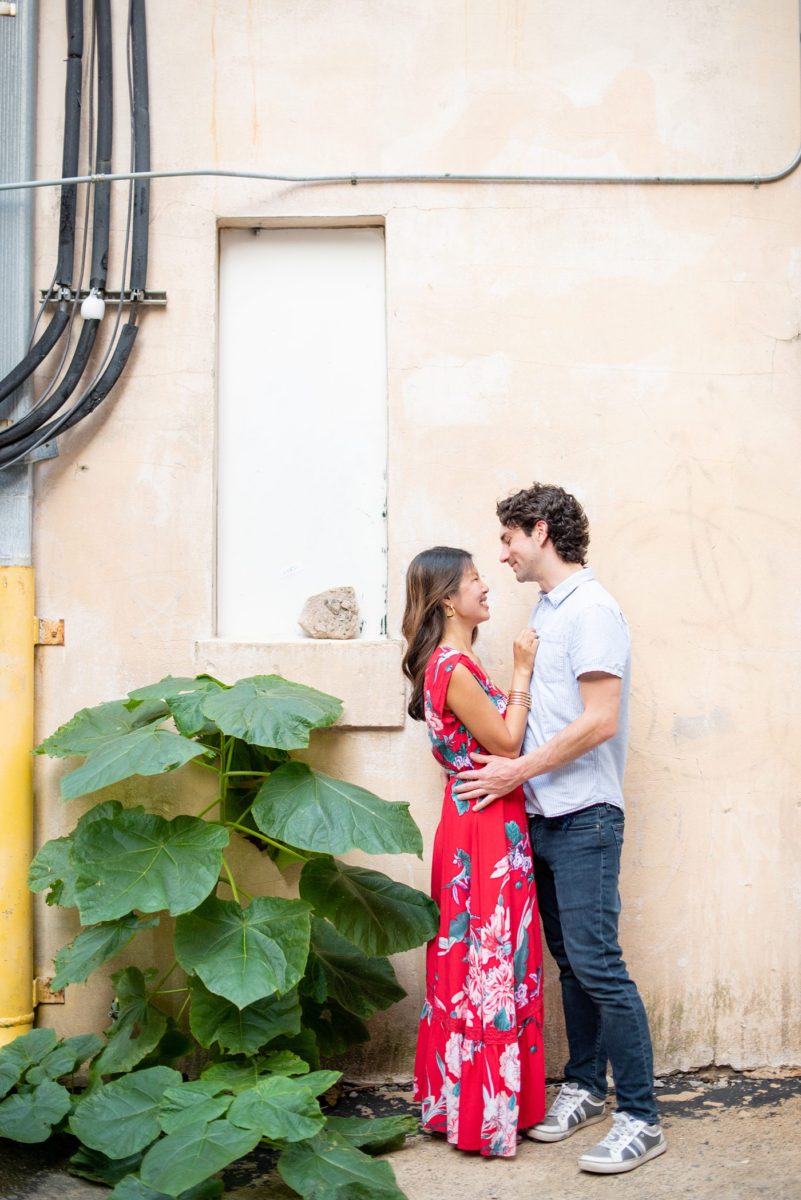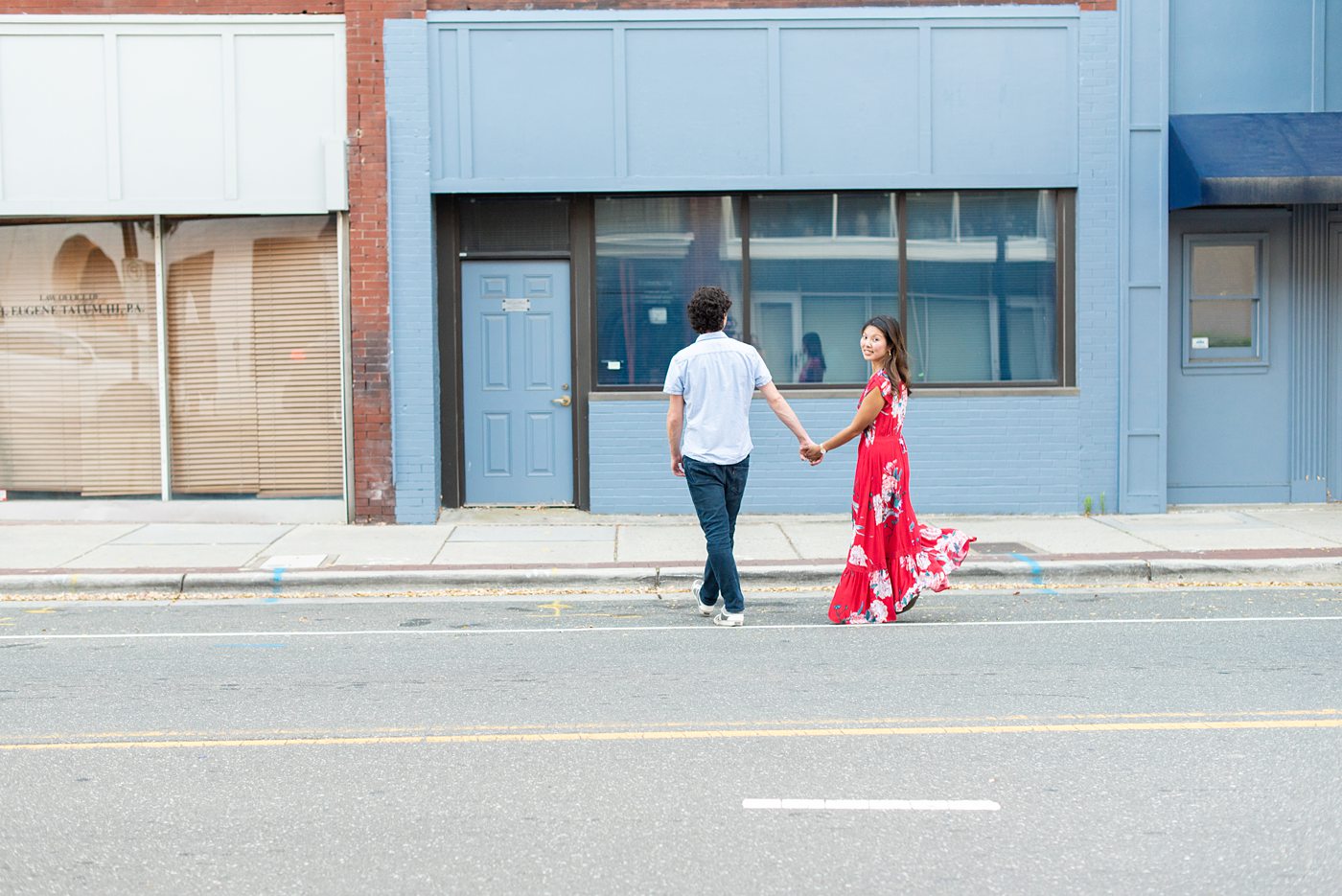 Aren't they the cutest? Congratulations, you two!
For more wedding inspiration and love in Durham check out:
Be sure to "like" and *follow* @mikkelpaige on Facebook and Instagram for updates!