Hailey and Michael's engagement session was full of joy and lots of color! We headed to American Tobacco Campus for their first professional photos experience together (as many engagement sessions are!). I was extra excited for their Durham engagement photos because Hailey told me they didn't have any "real" photos of the two of them in their home. What better excuse to get them printed when you have a beautiful session like this, right? It was also a wonderful want to get acquainted before their wedding in Durham a few months later.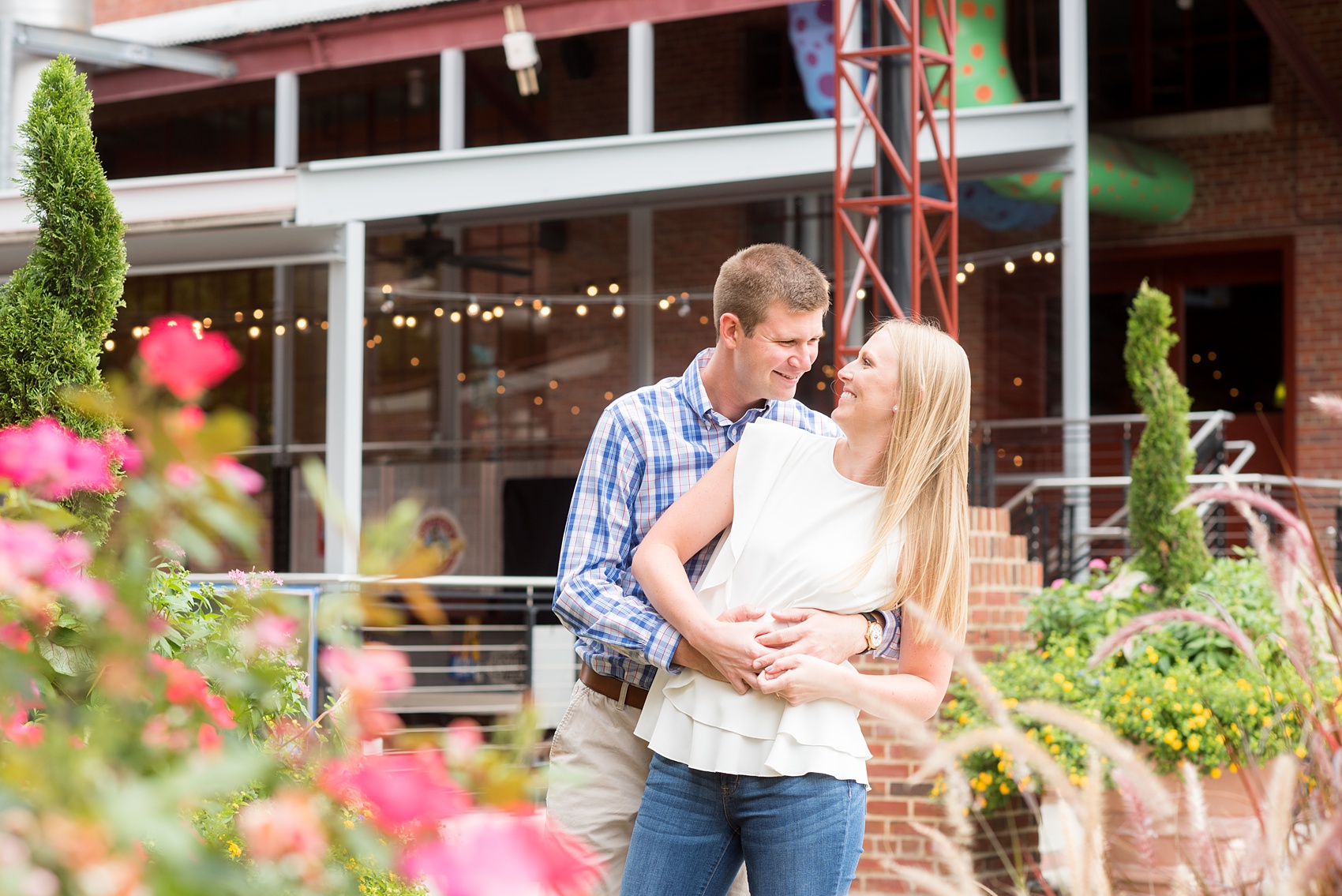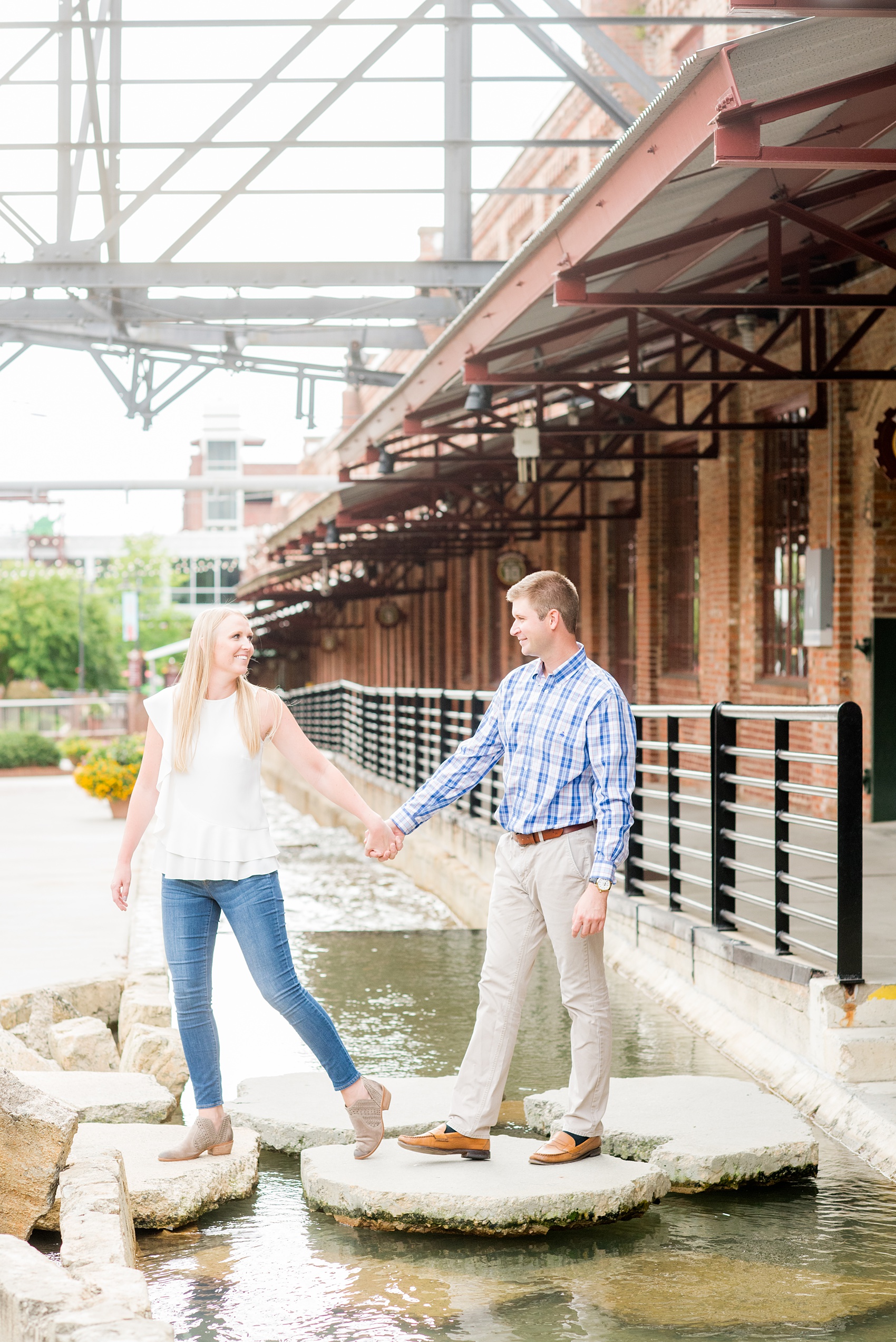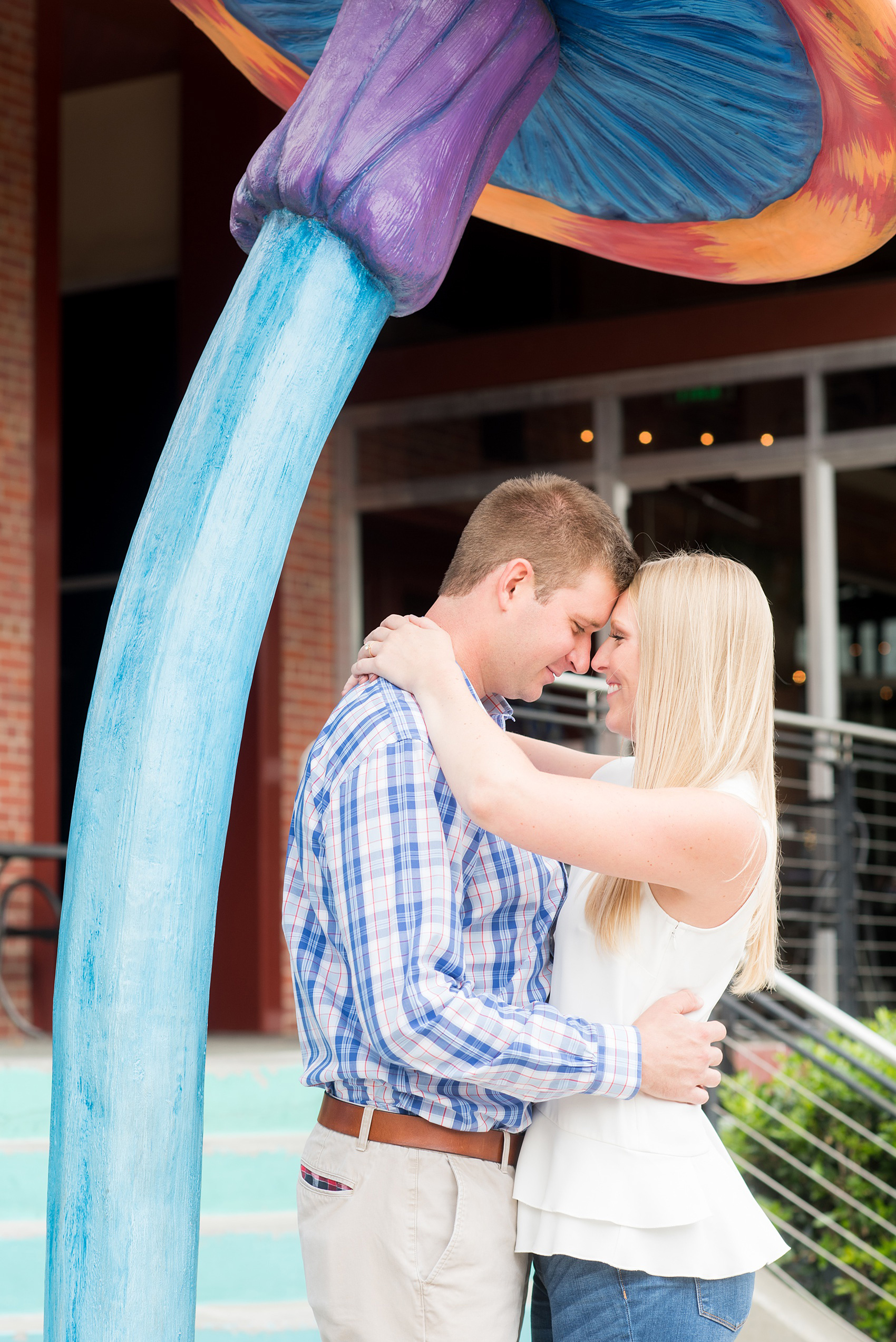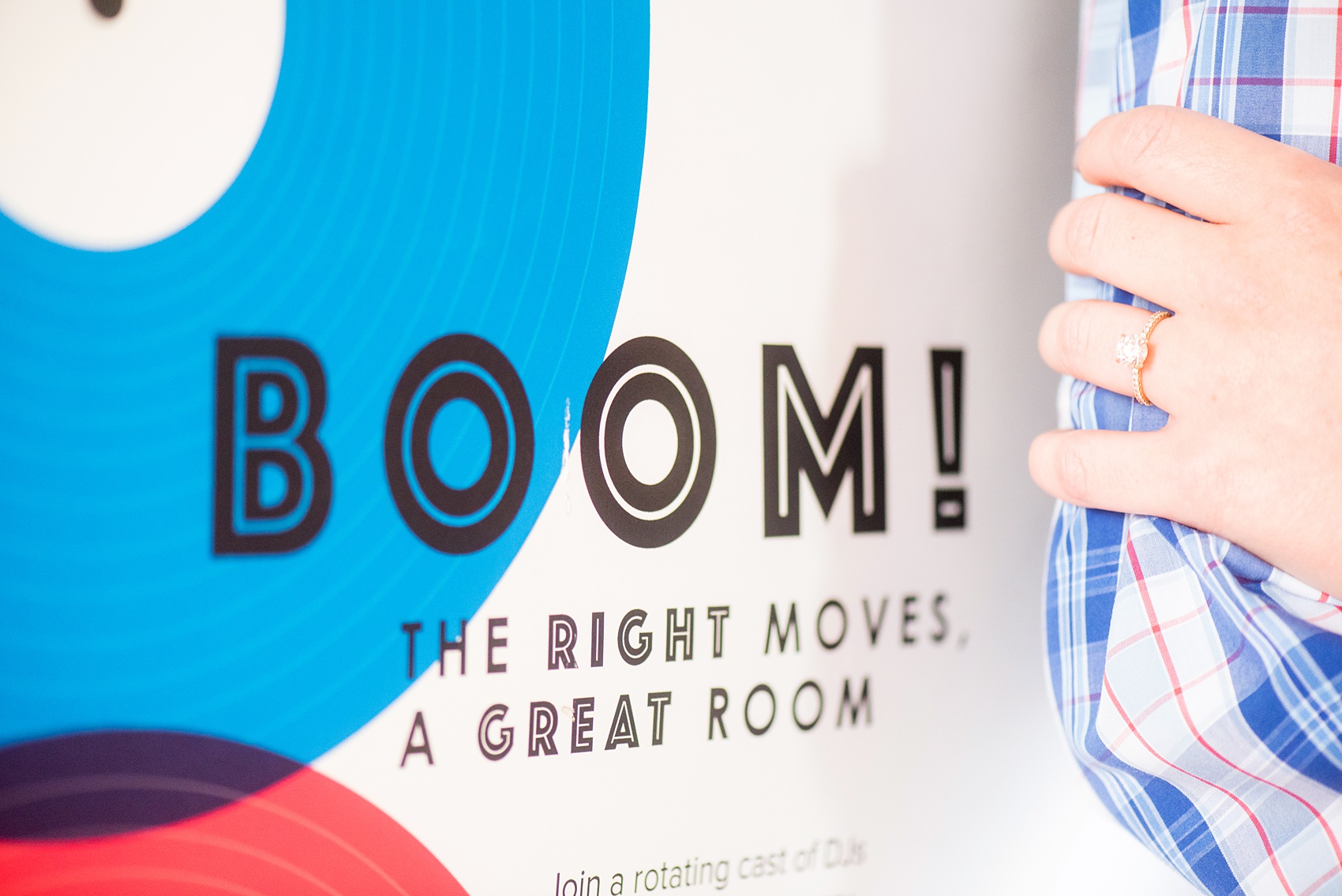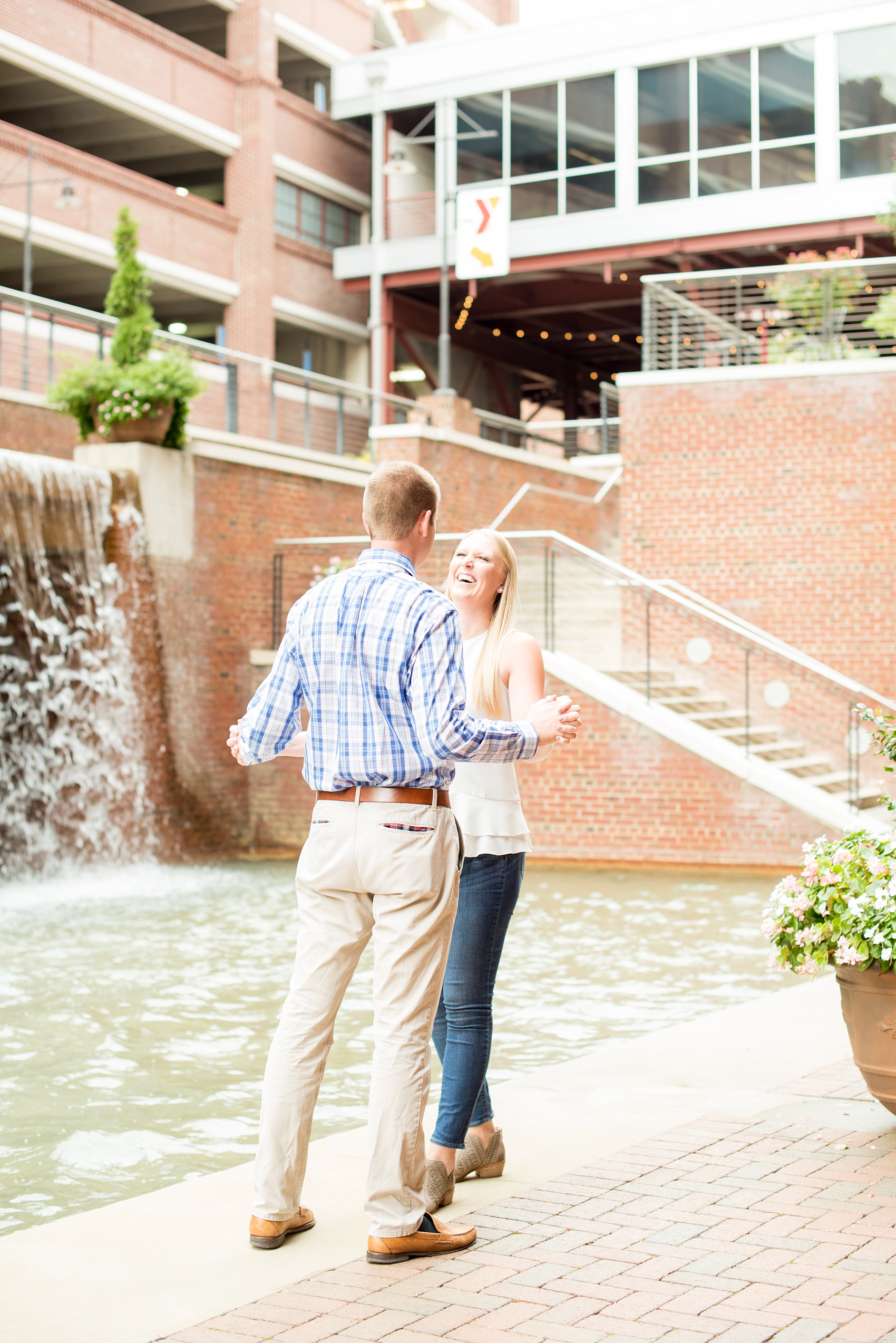 Hailey's beautiful ring has a round center stone and pave diamonds around the band, set in yellow gold. I love the contrast of the tropical leaf as a shelf for the photo in Hailey's hand. Her grey neutral nail polish, seen in photos below, was perfect for the colors of their fall, October shoot!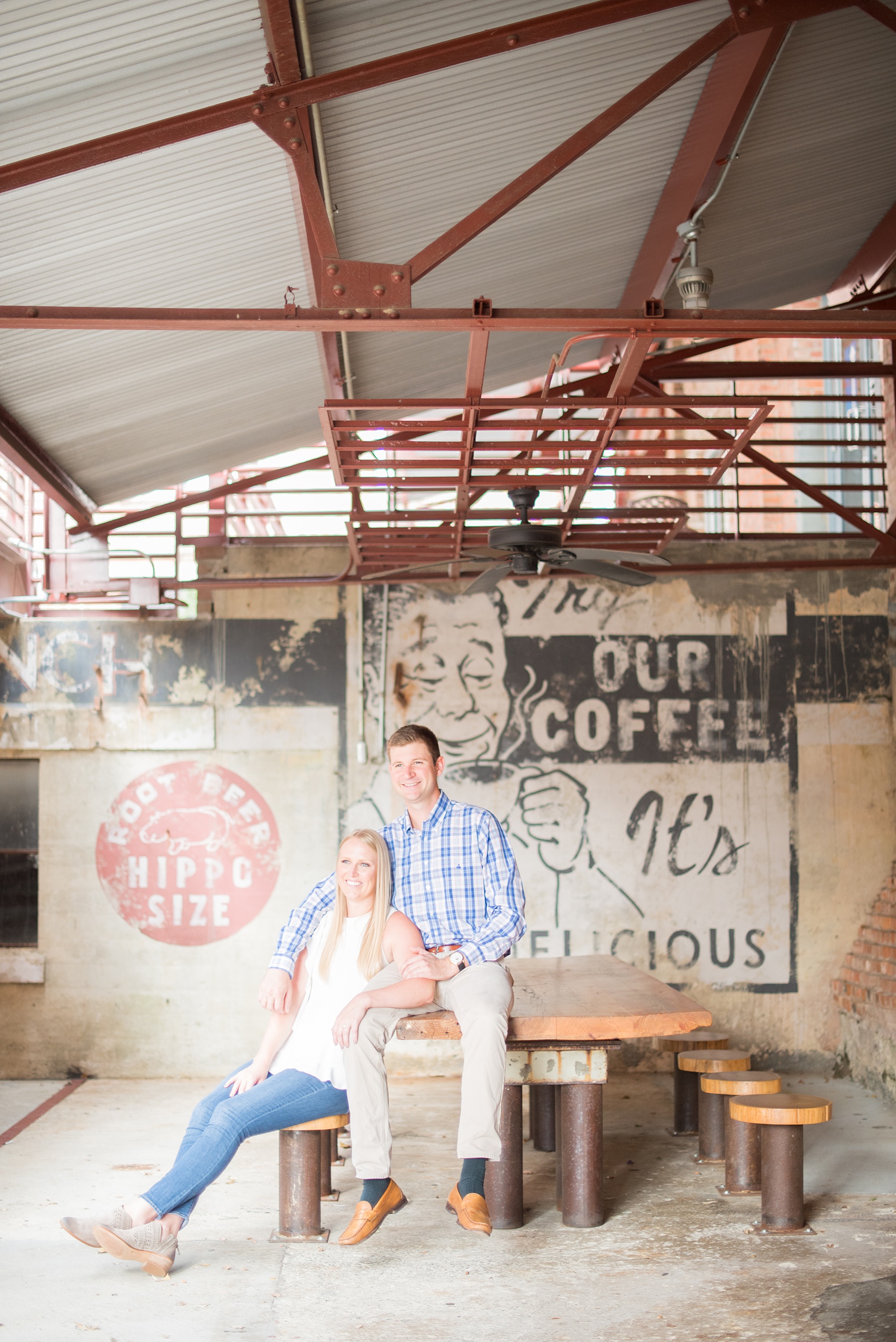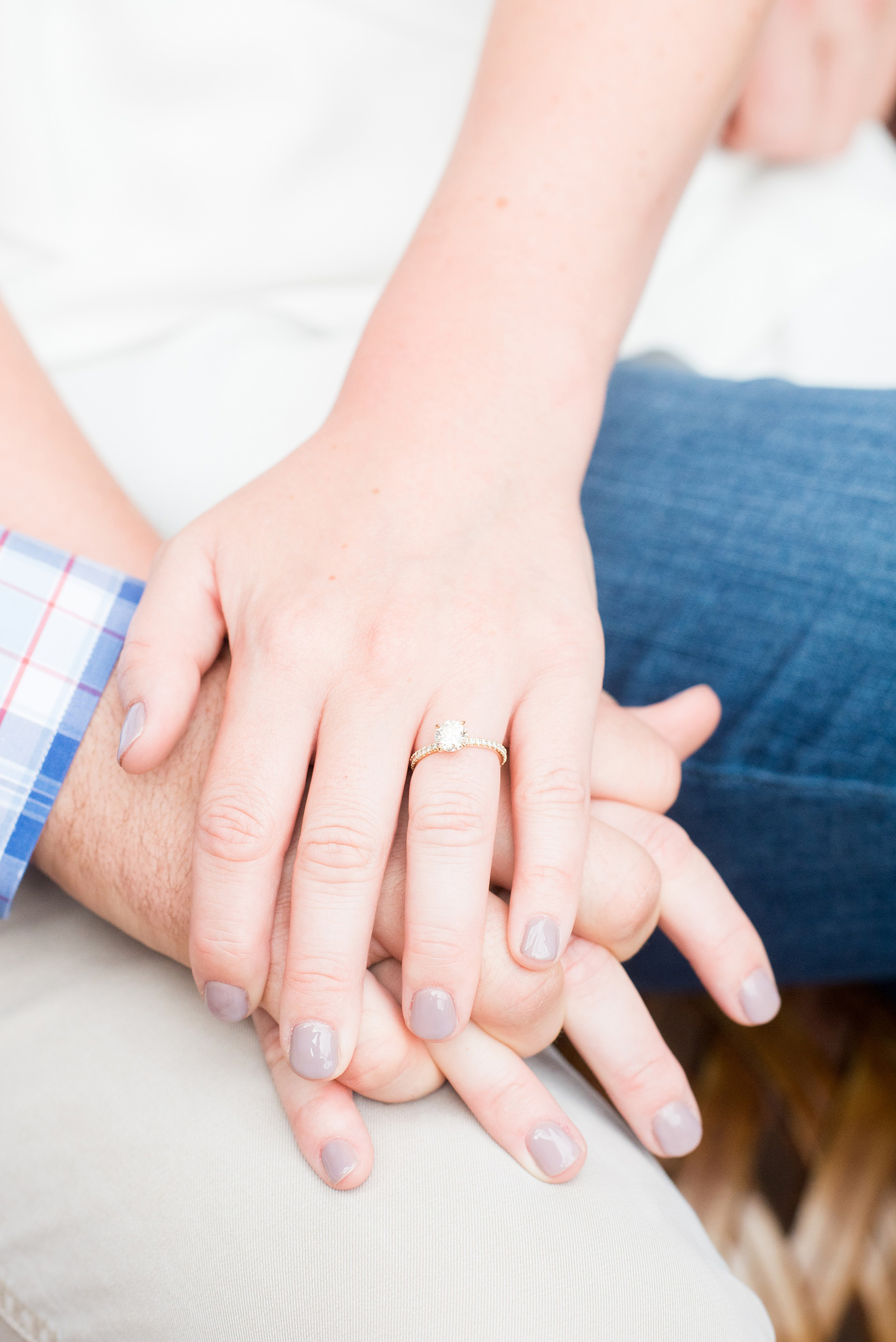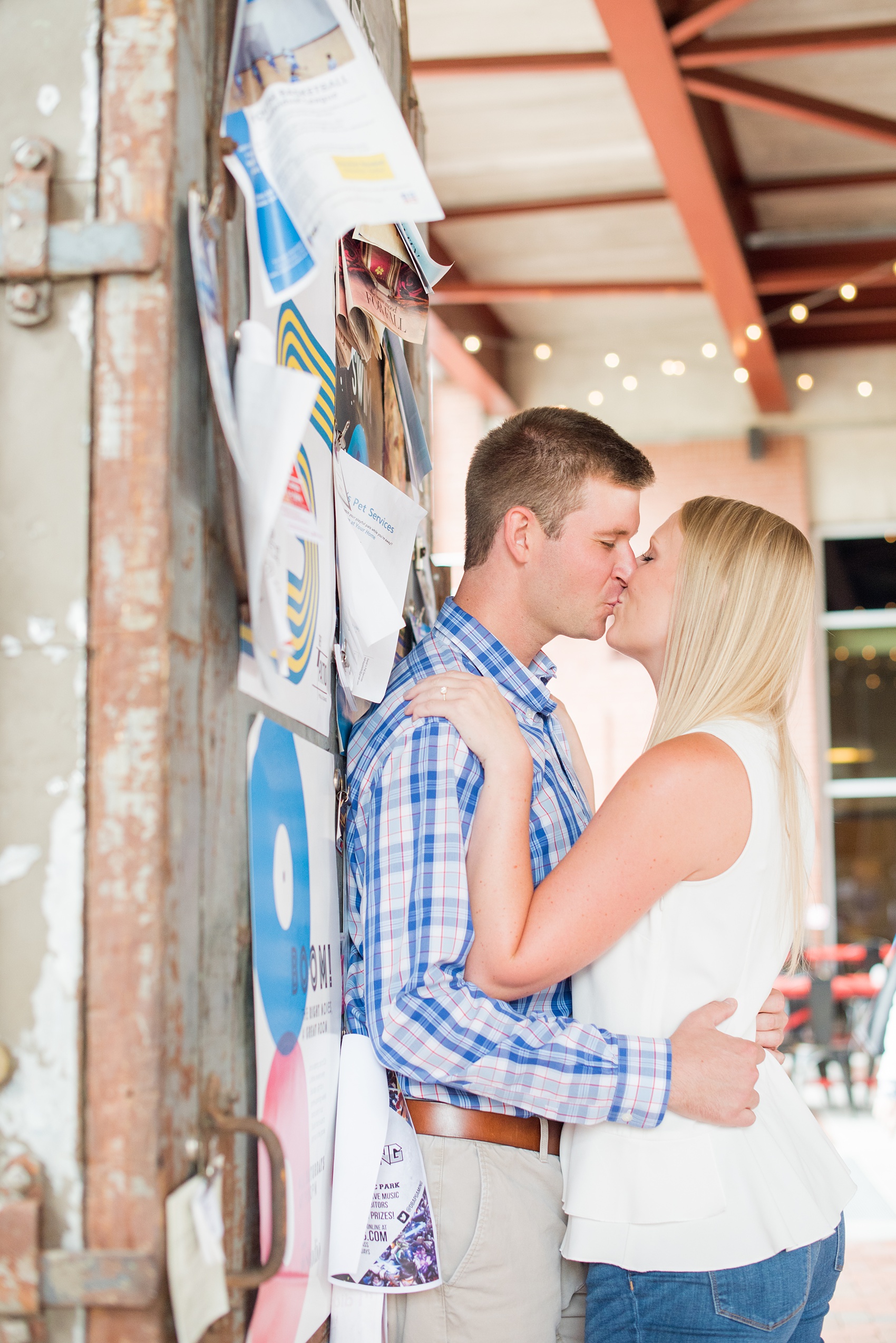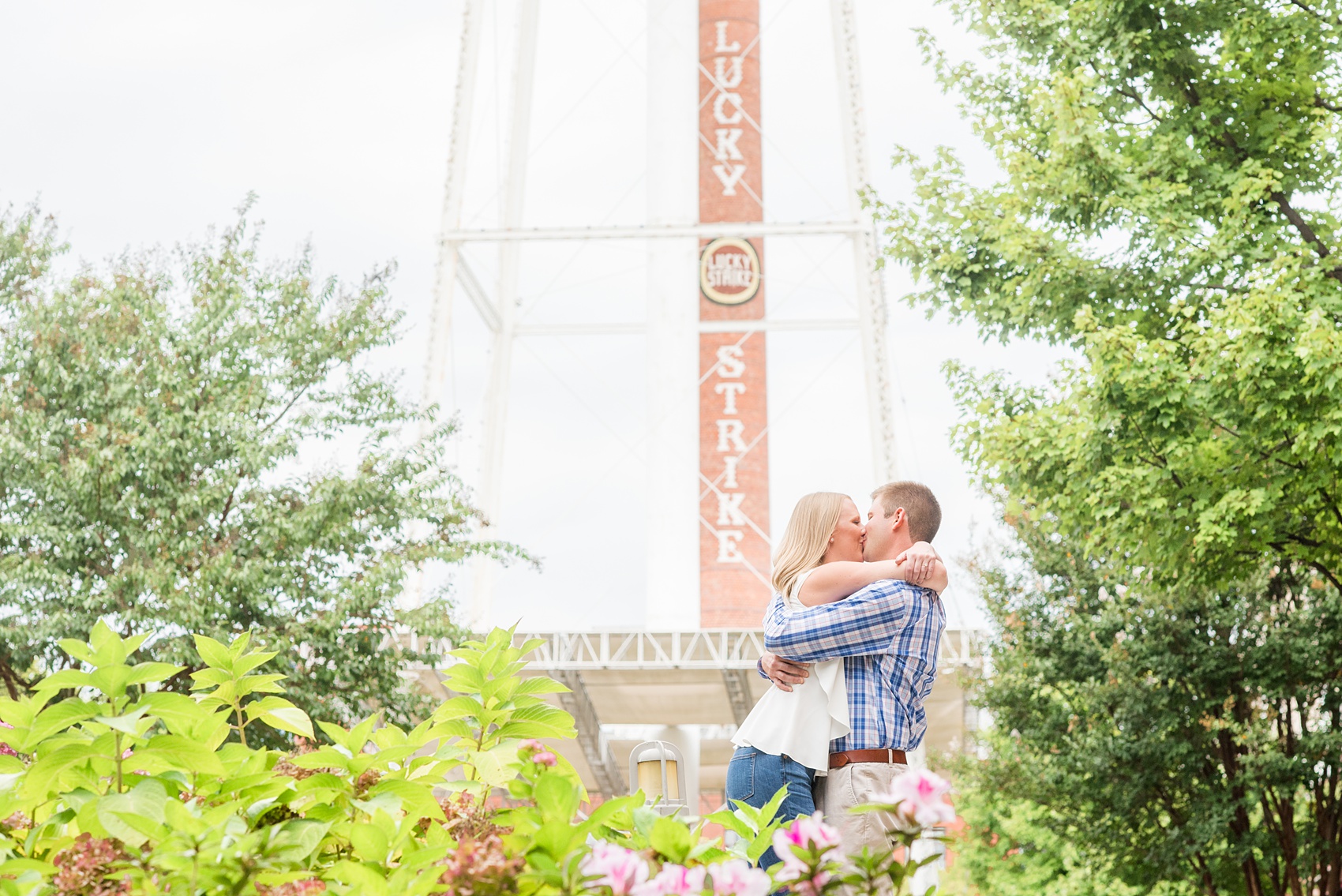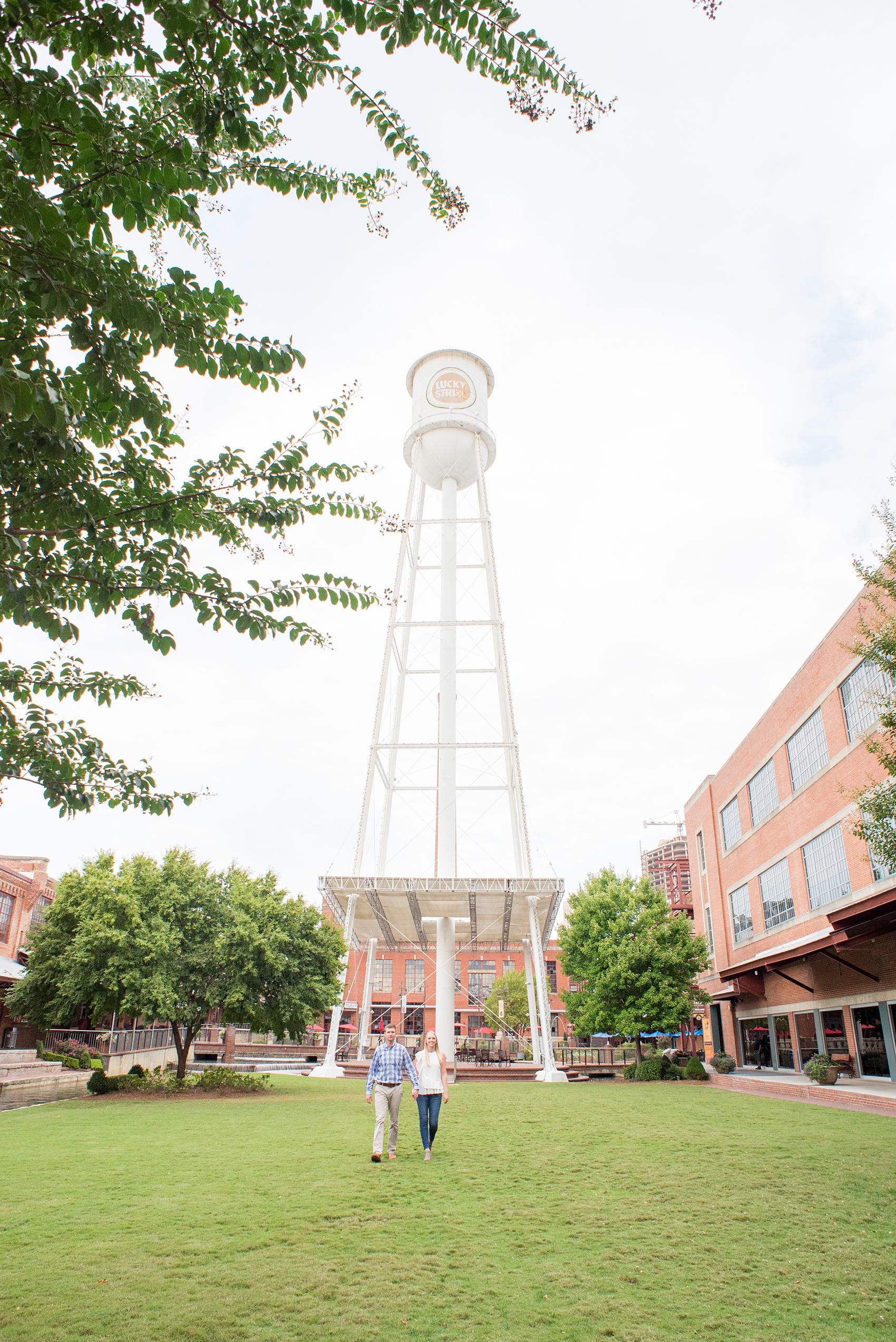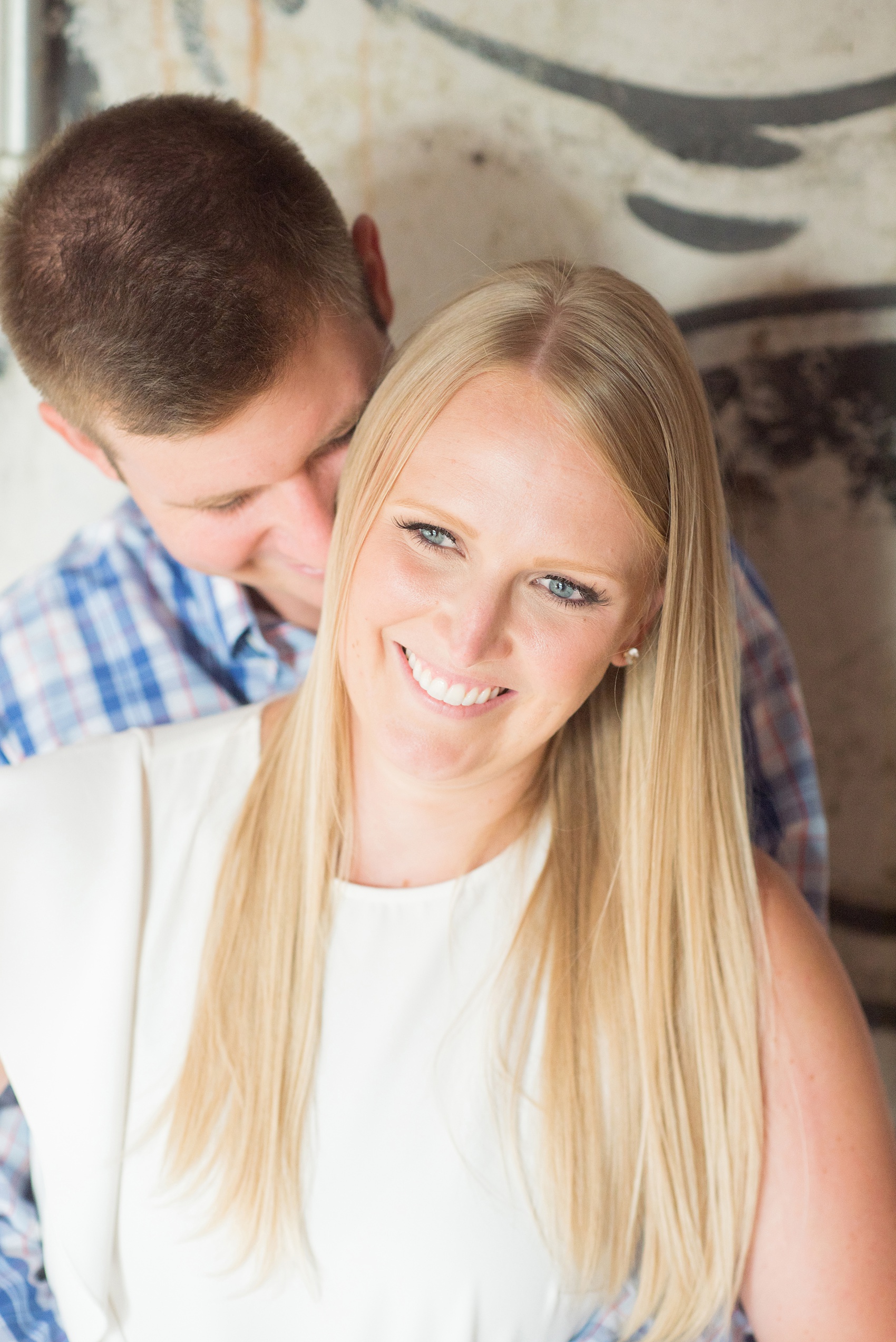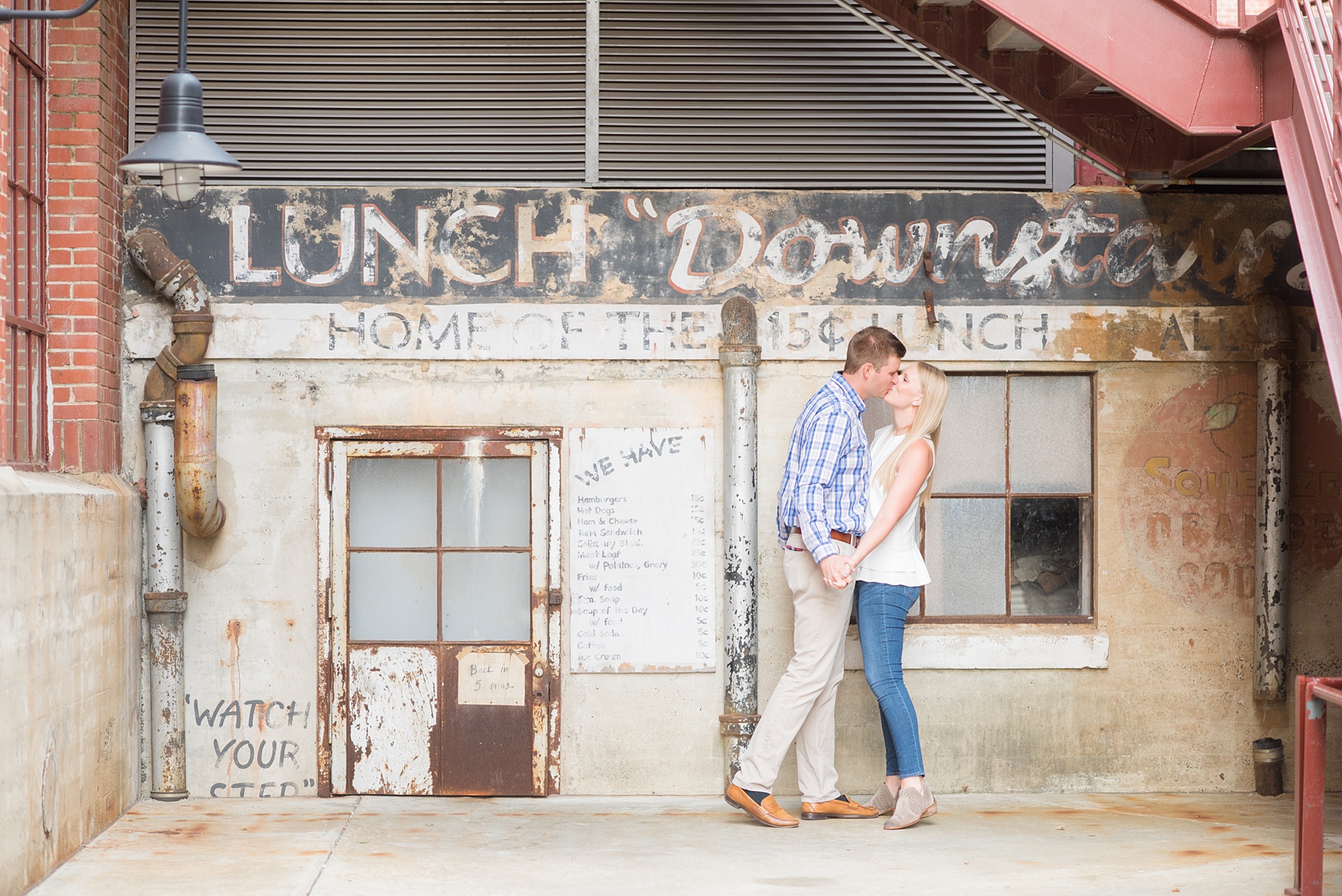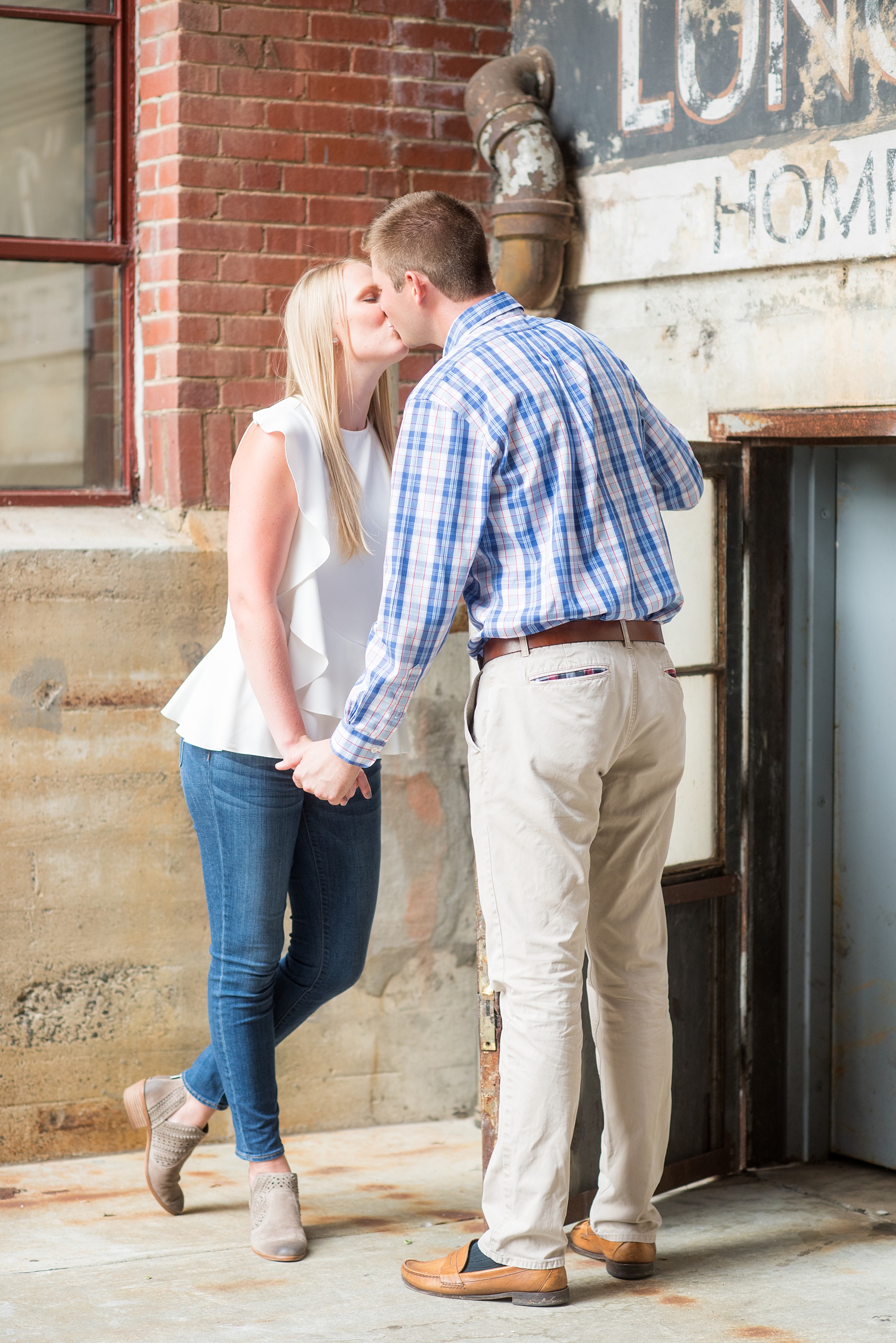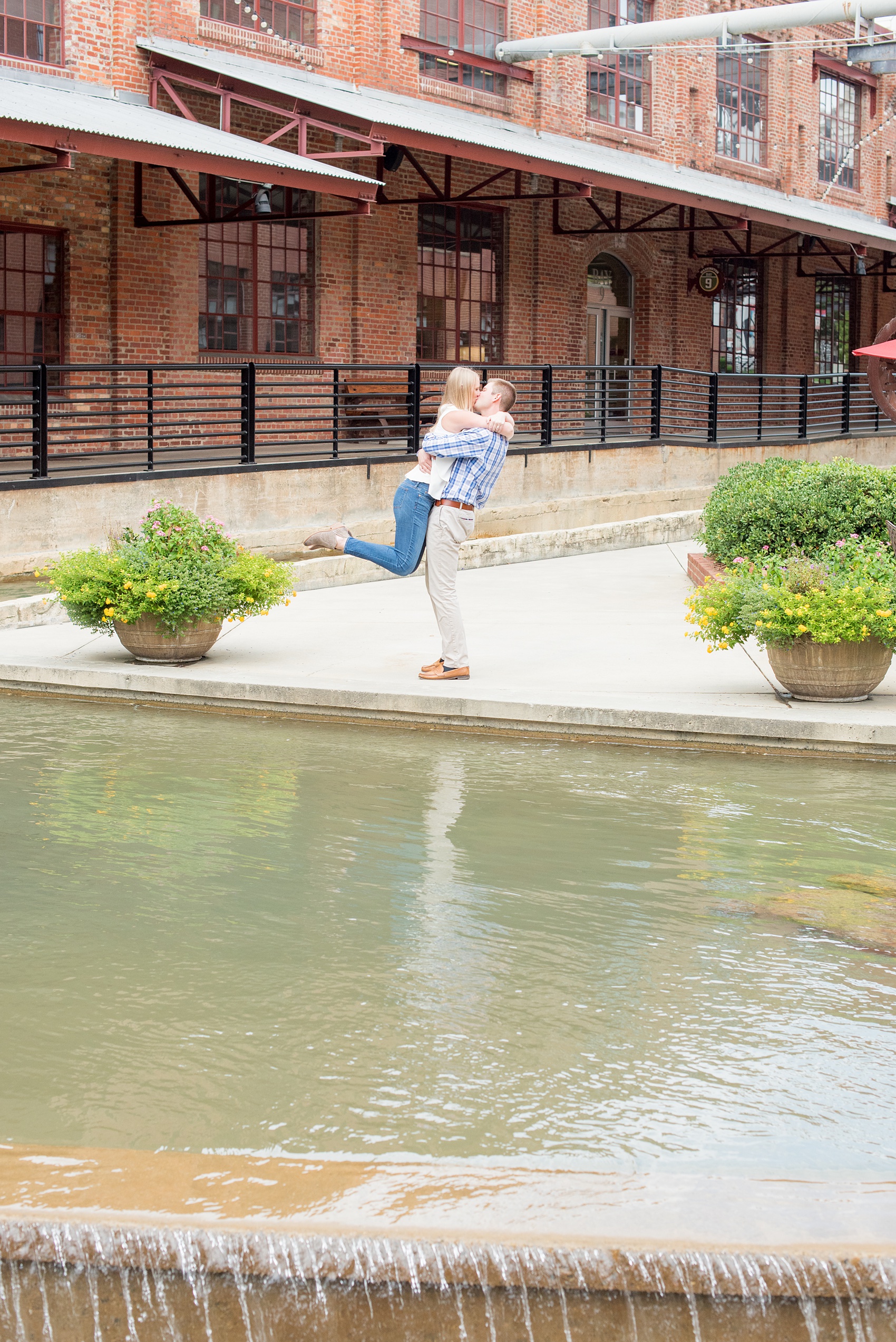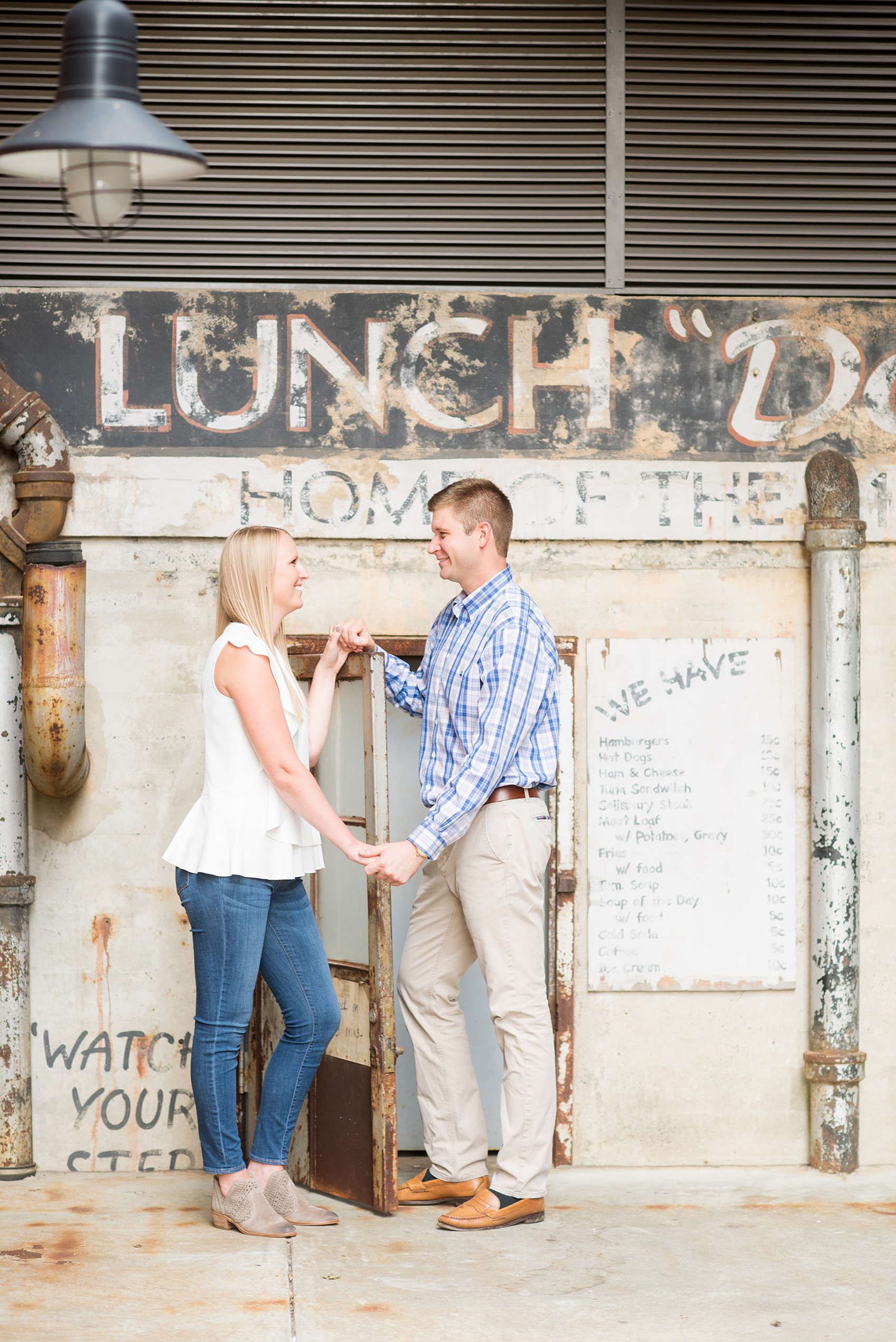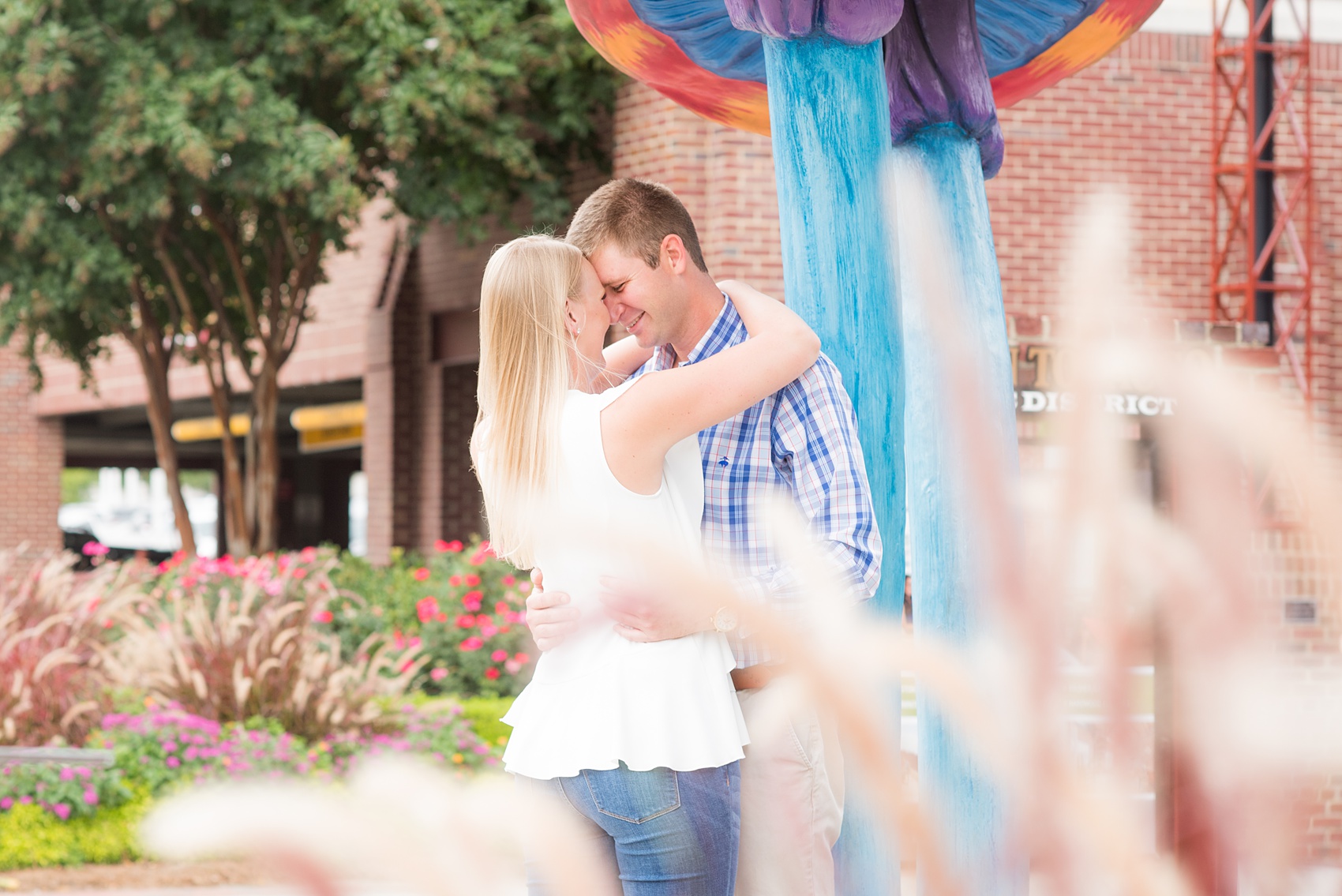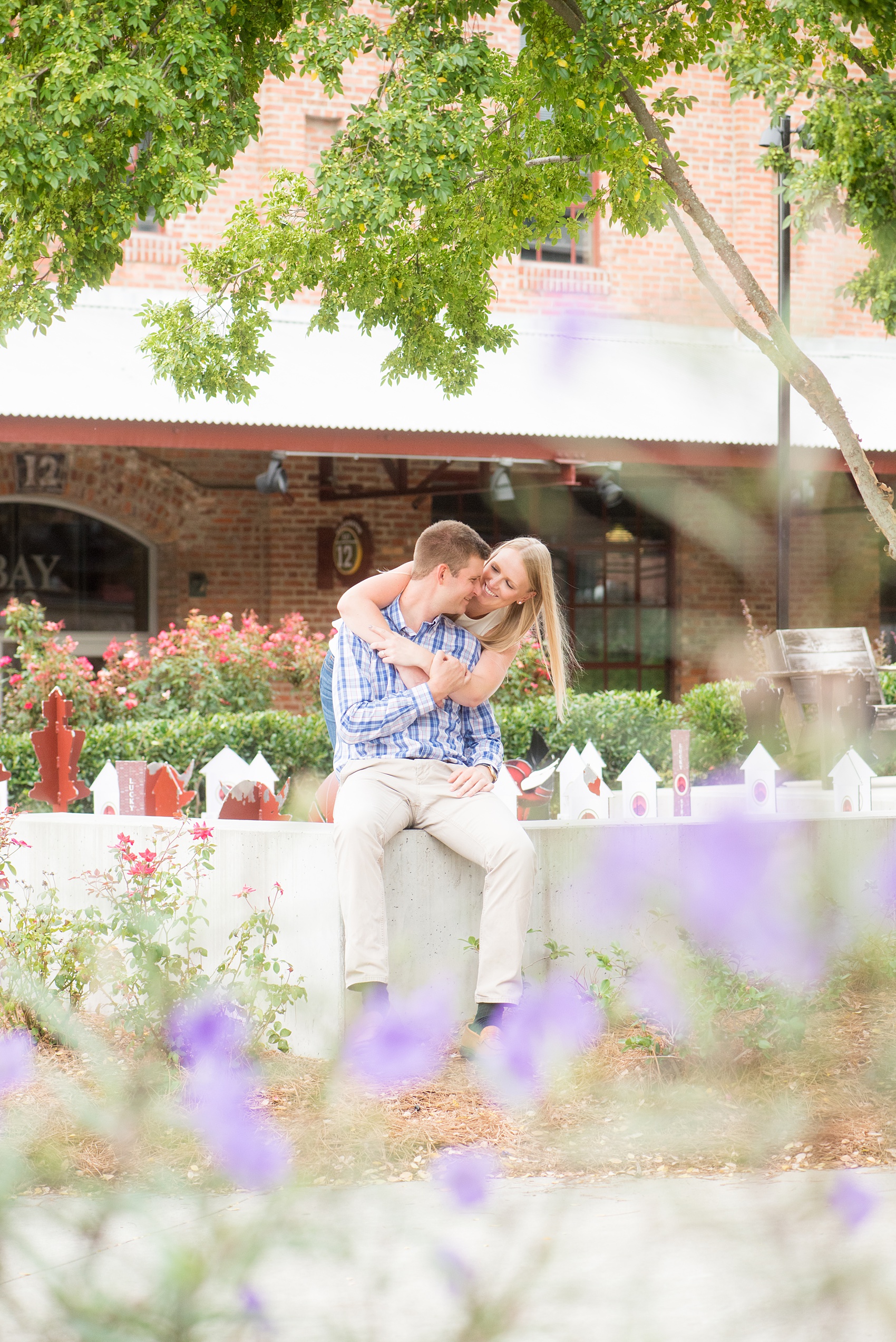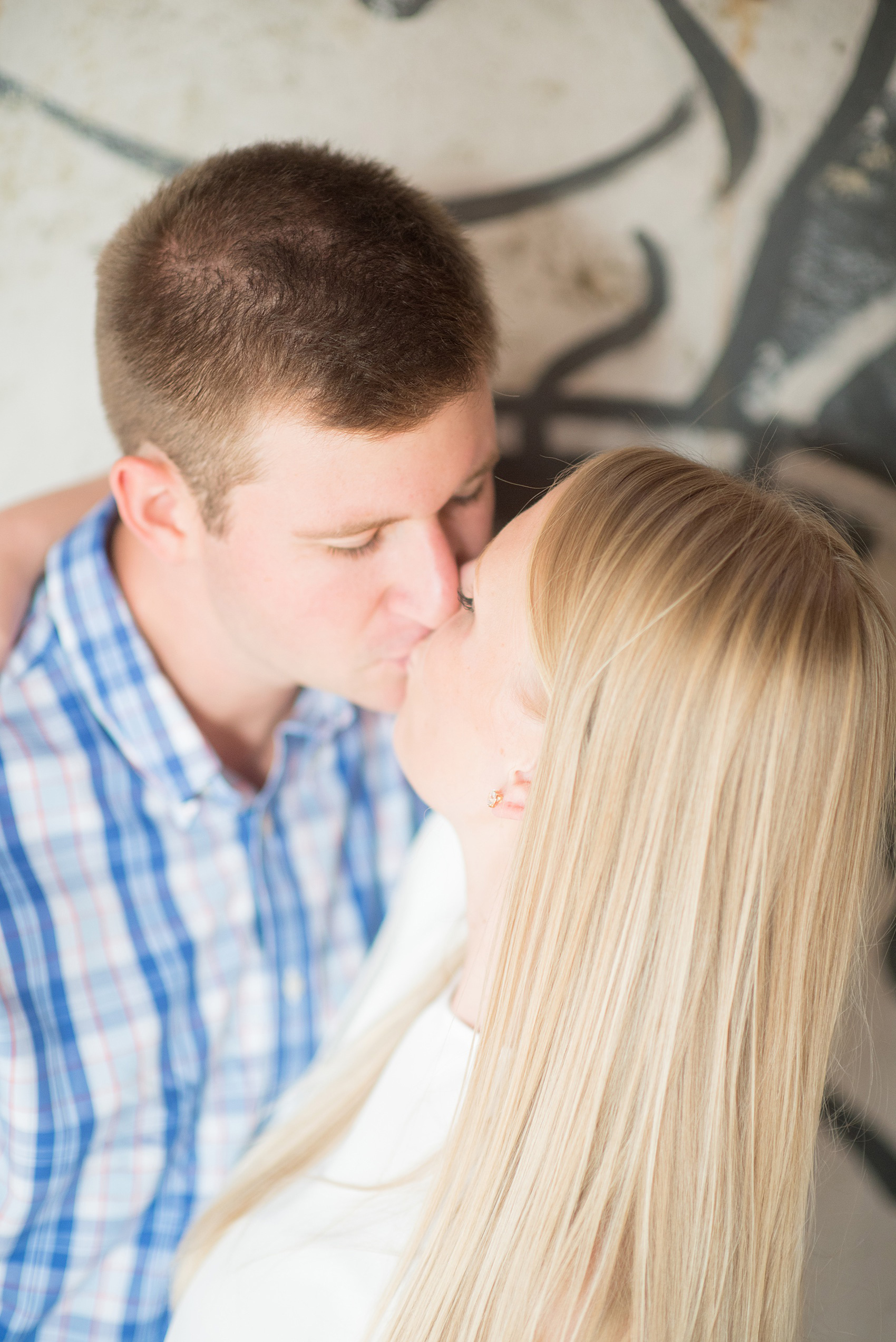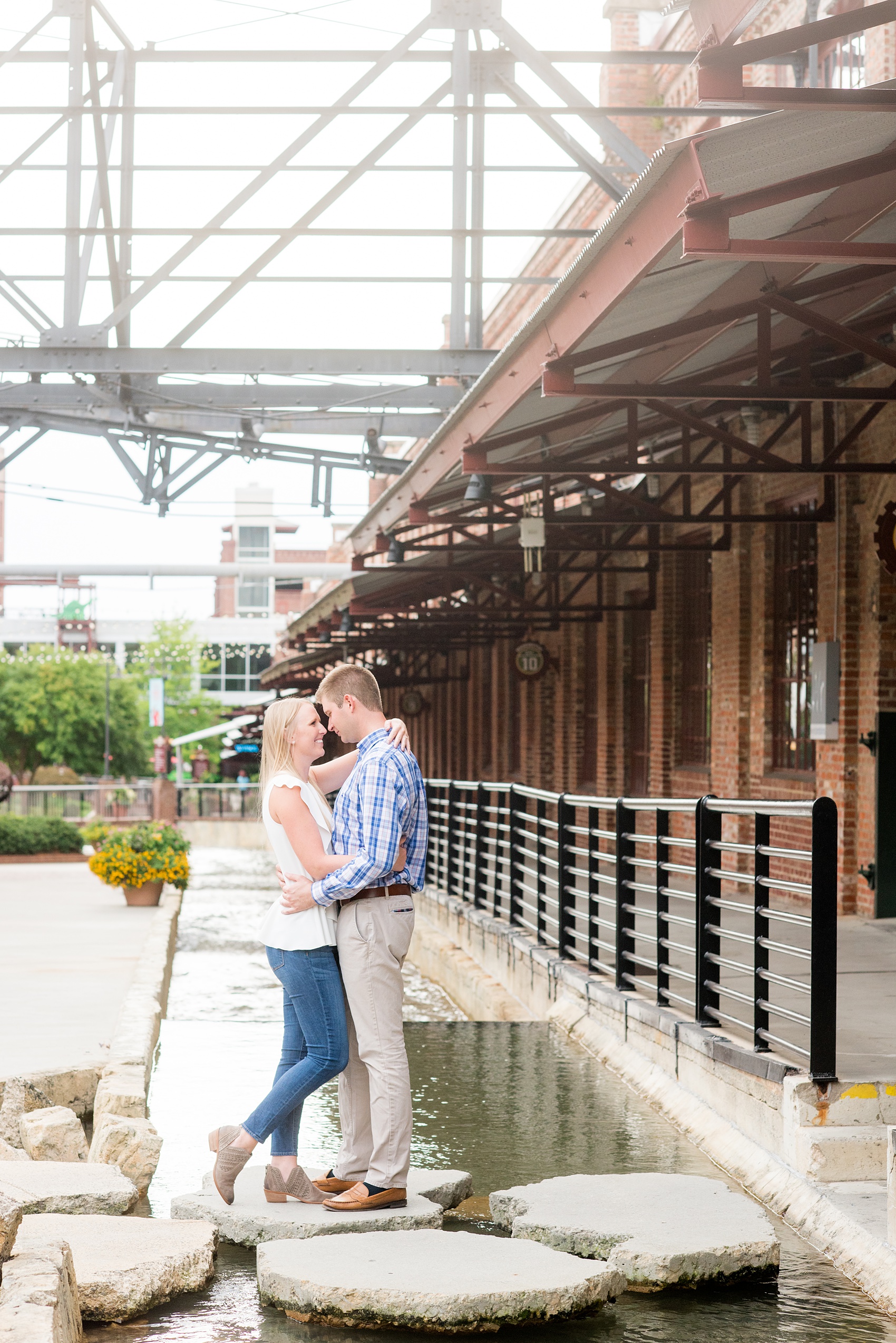 I loved how they were game for anything, including pausing on the rocks above on the "river" running through American Tobacco Campus. They were so playful and smiley throughout their Durham engagement photos session – they made it easy!
Their outfits were great for the turn of the season in central North Carolina. Summer was finally letting up to cooler temperatures in favor of autumn. Michael's blue plaid shirt brought out the bright blue in Hailey's eyes; I loved her white ruffle shirt (she's the bride, after all!) and jeans. She appropriately finished the look with light brown suede boots – very fall!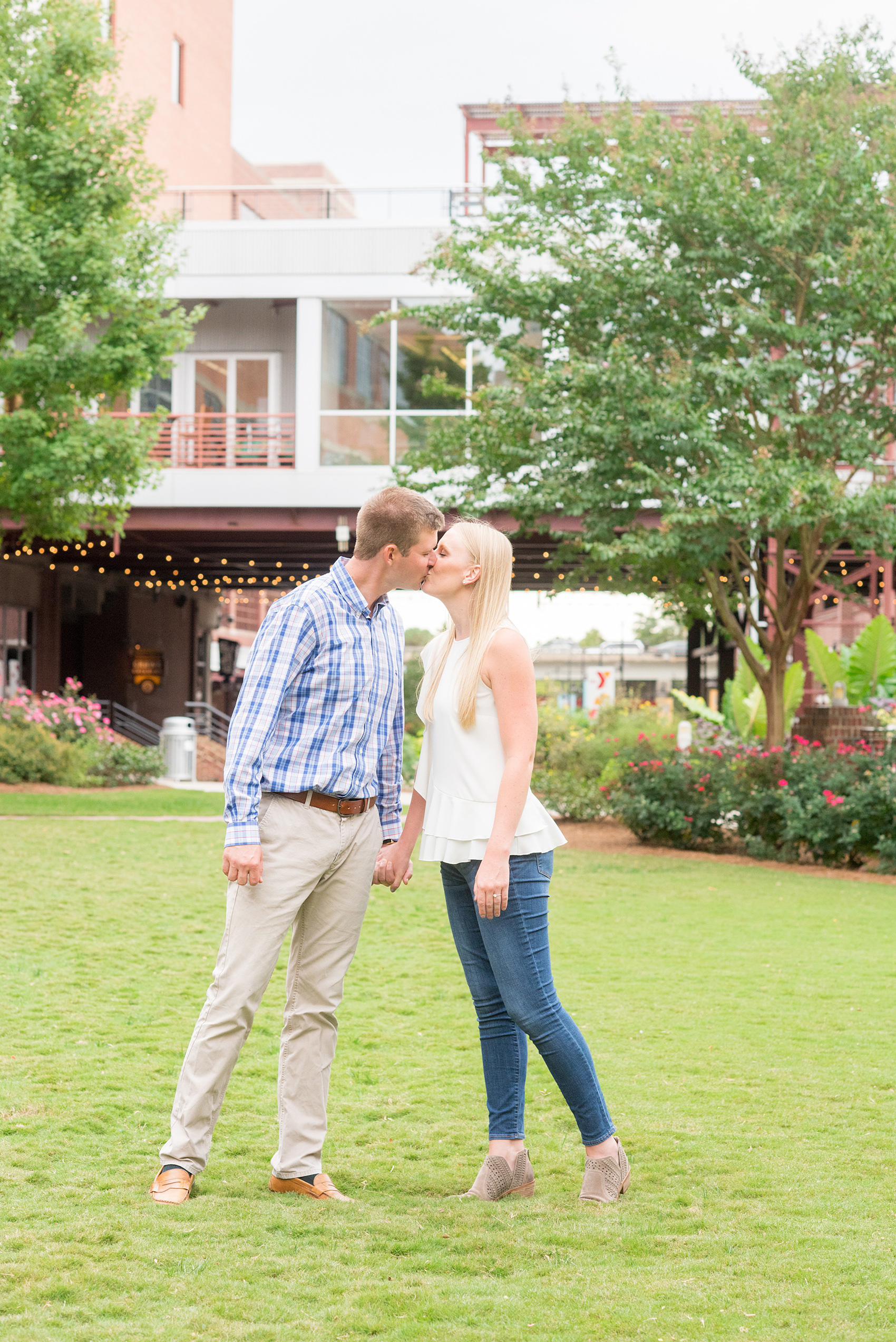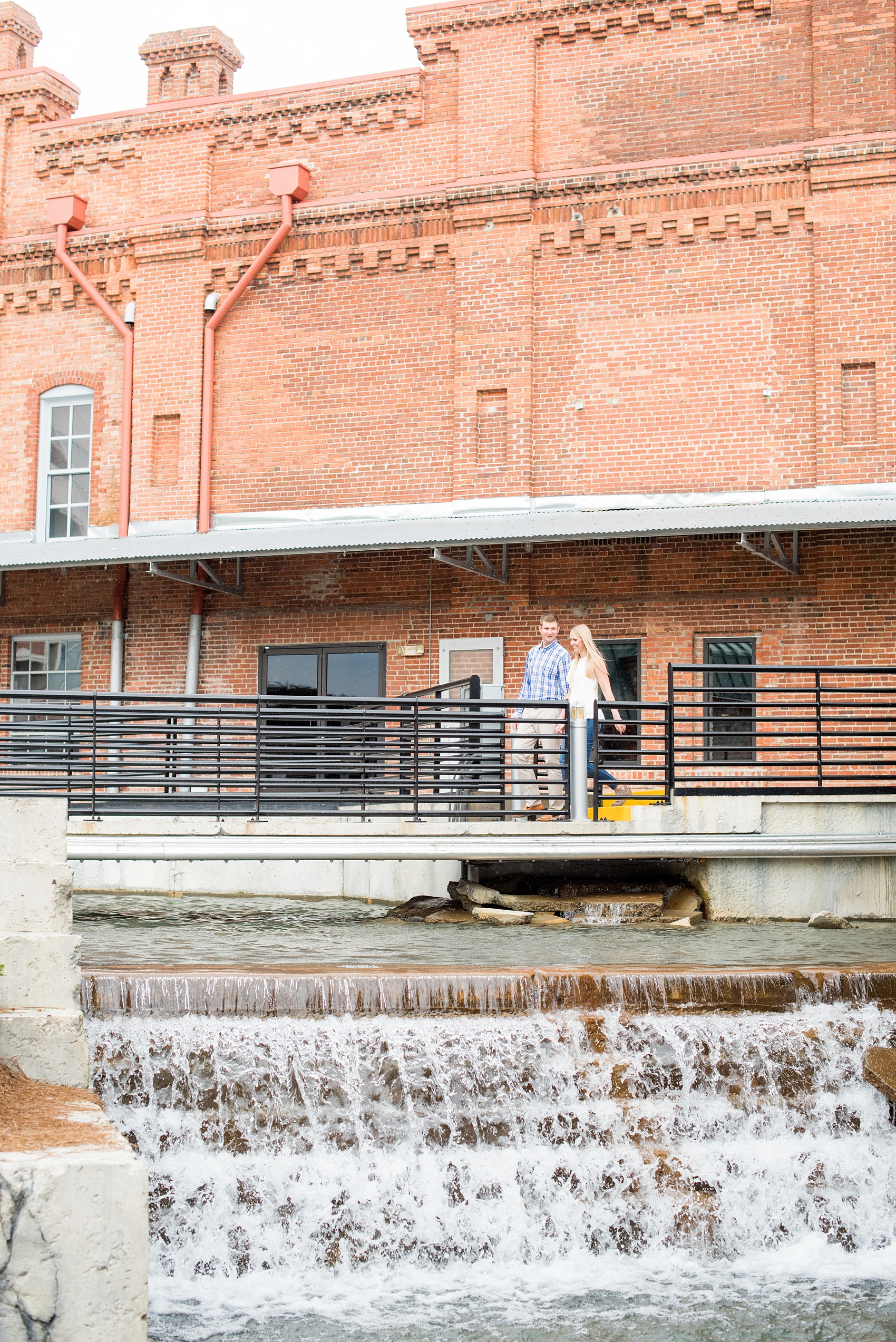 They got married at Croasdaile Country Club in September; I loved documenting such a special time in Michael and Hailey's lives!
Photo location: American Tobacco Campus. Check out our 12 favorite photo spots in Durham, North Carolina on our travel site!
For more Durham engagement session and wedding inspiration check out:
Interested in an engagement session of your own? Contact us!