What a wonderful way to spend a Friday afternoon! Anna, Cody, Andrea (Anna's mom) and I got together for a fun session in Durham for the bride and groom's Duke Gardens engagement photos. They're going to be married at The Rickhouse in the fall, not too far from where this session took place. They wanted great landscaping and signs of the season and the gardens on Duke campus provided all of that. It was vibrant, the rain held up, and it was a beautiful time to capture this chapter of their lives.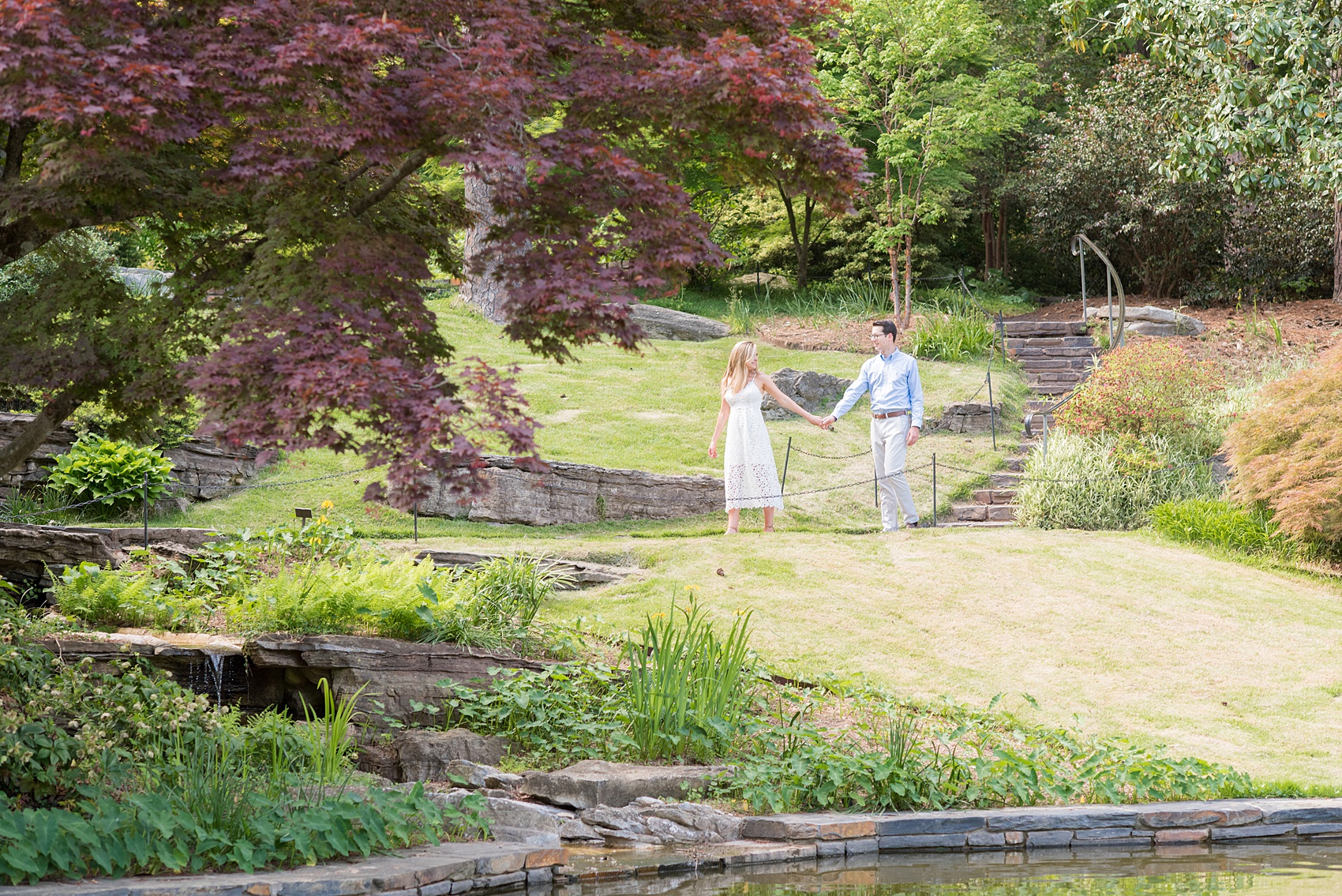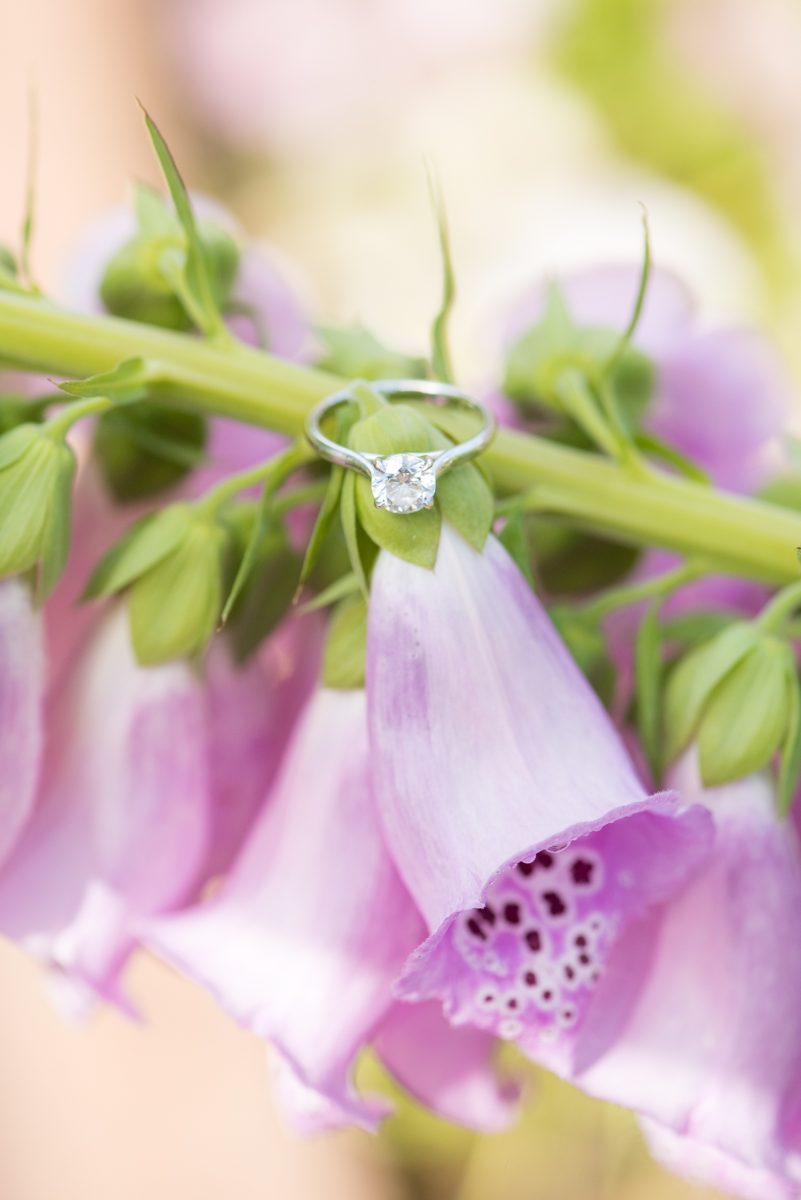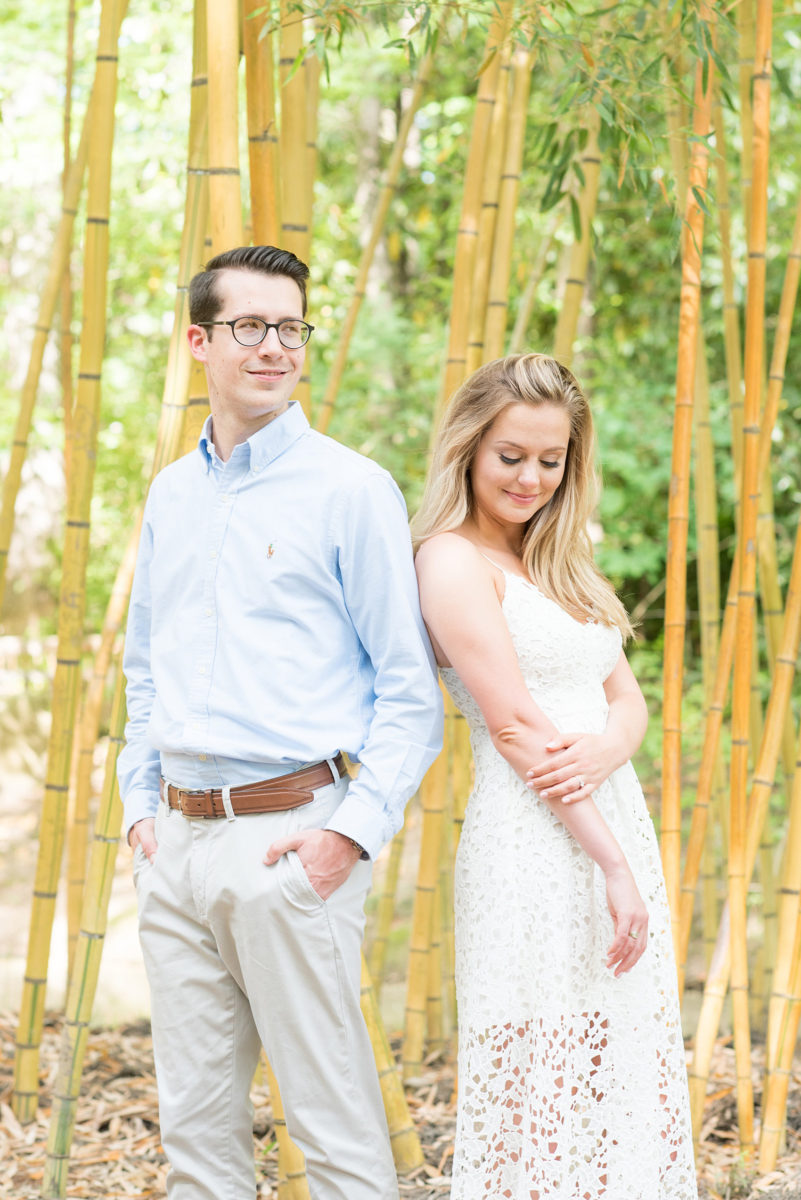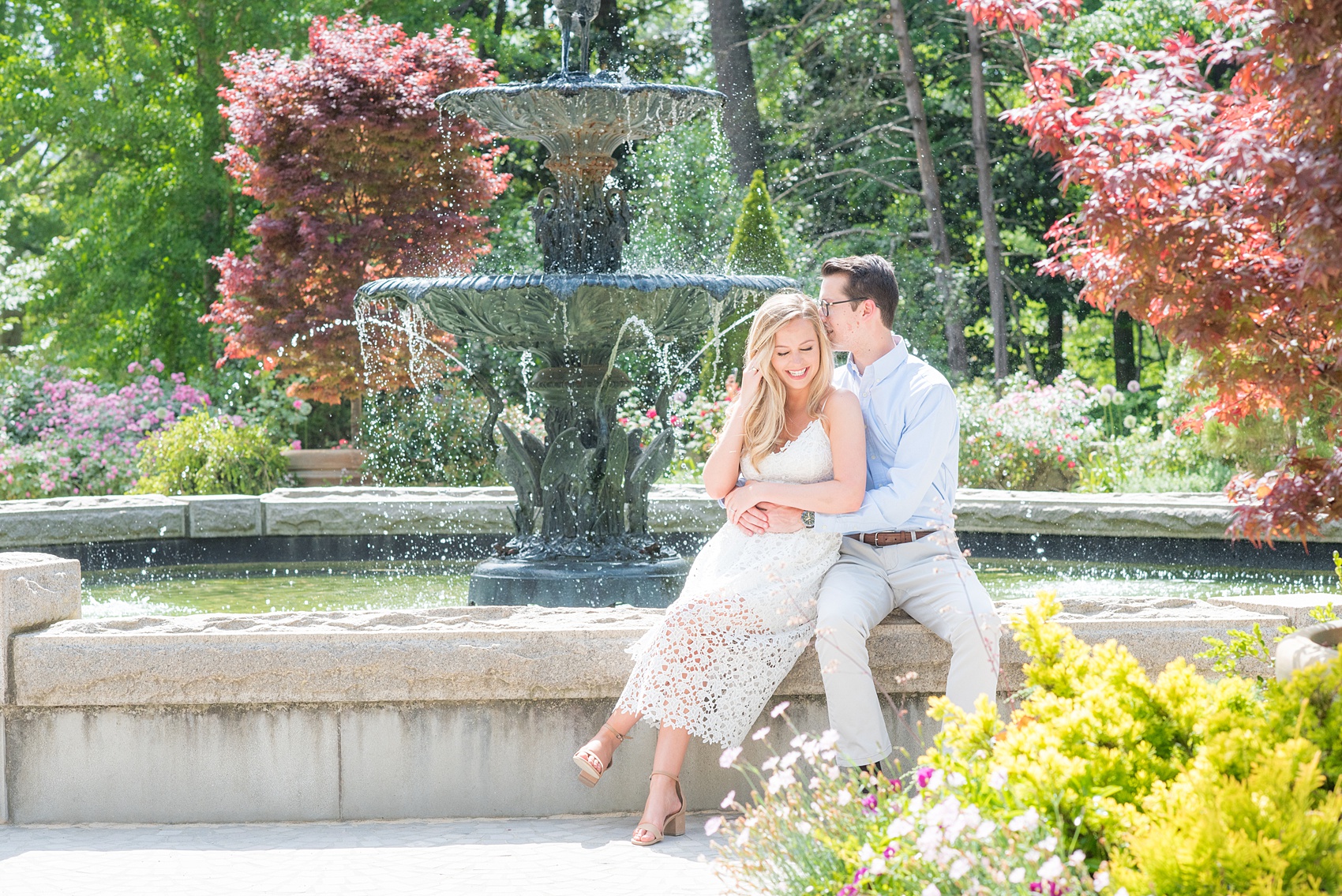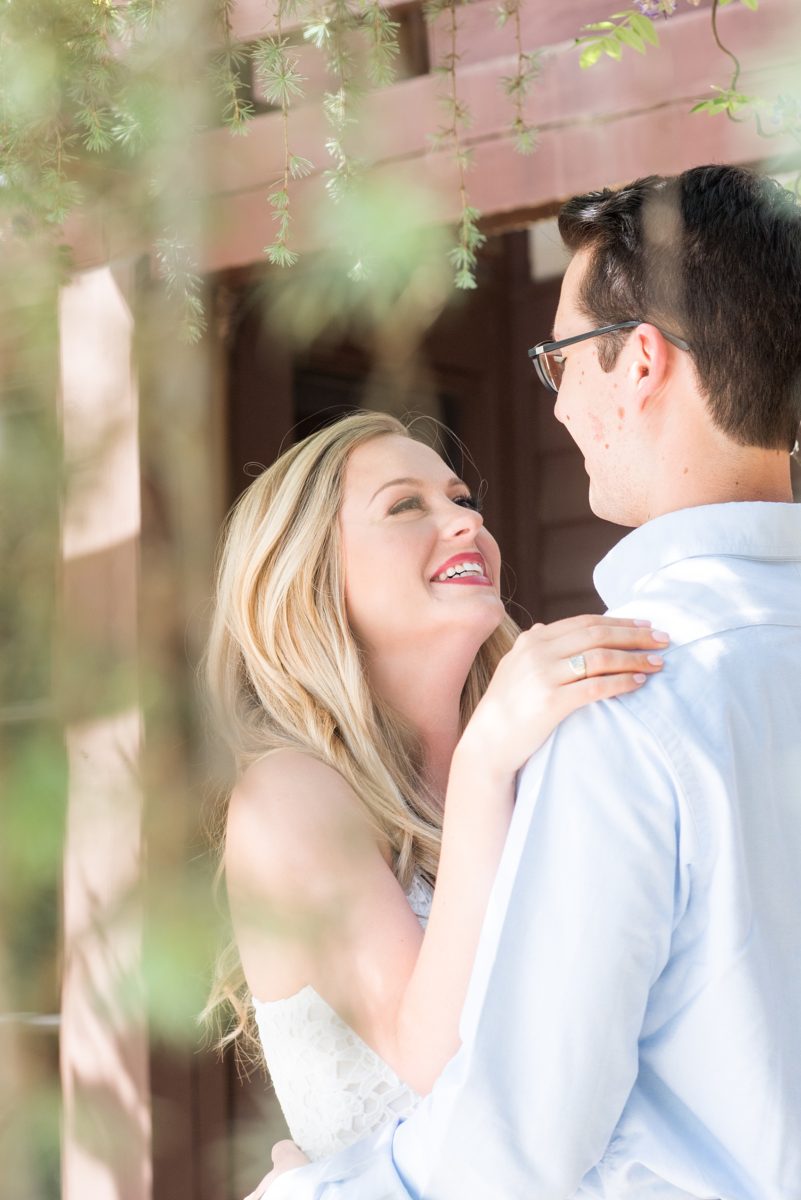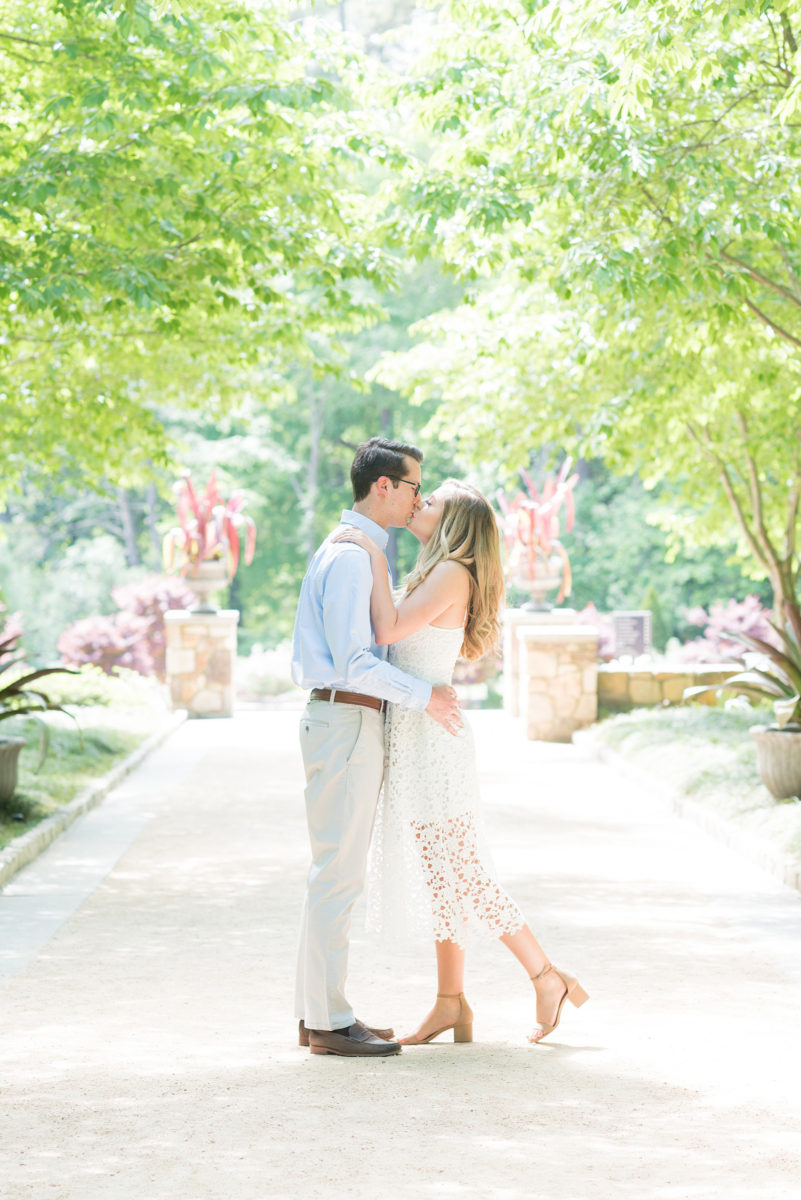 Even as we walked into the garden, and saw the beautiful light in the pathway leading to the rose garden, I knew it'd be a great session. There are so many areas of the park to enjoy and we walked through many admiring the flowers and landscape elements, from a red bridge in the Japanese Garden, with its grandiose bamboo, to the historic terrace filled with colorful spring flowers for their Duke Gardens engagement photos.
Everywhere we turned was beautiful (as suspected, which is part of why Anna and Cody chose it for their photographs) and they looked like a fairy tale couple in each setting. I kept saying Anna, especially, looked like a Disney princess and Cody like her handsome prince. (But really…don't they look that way?!?!)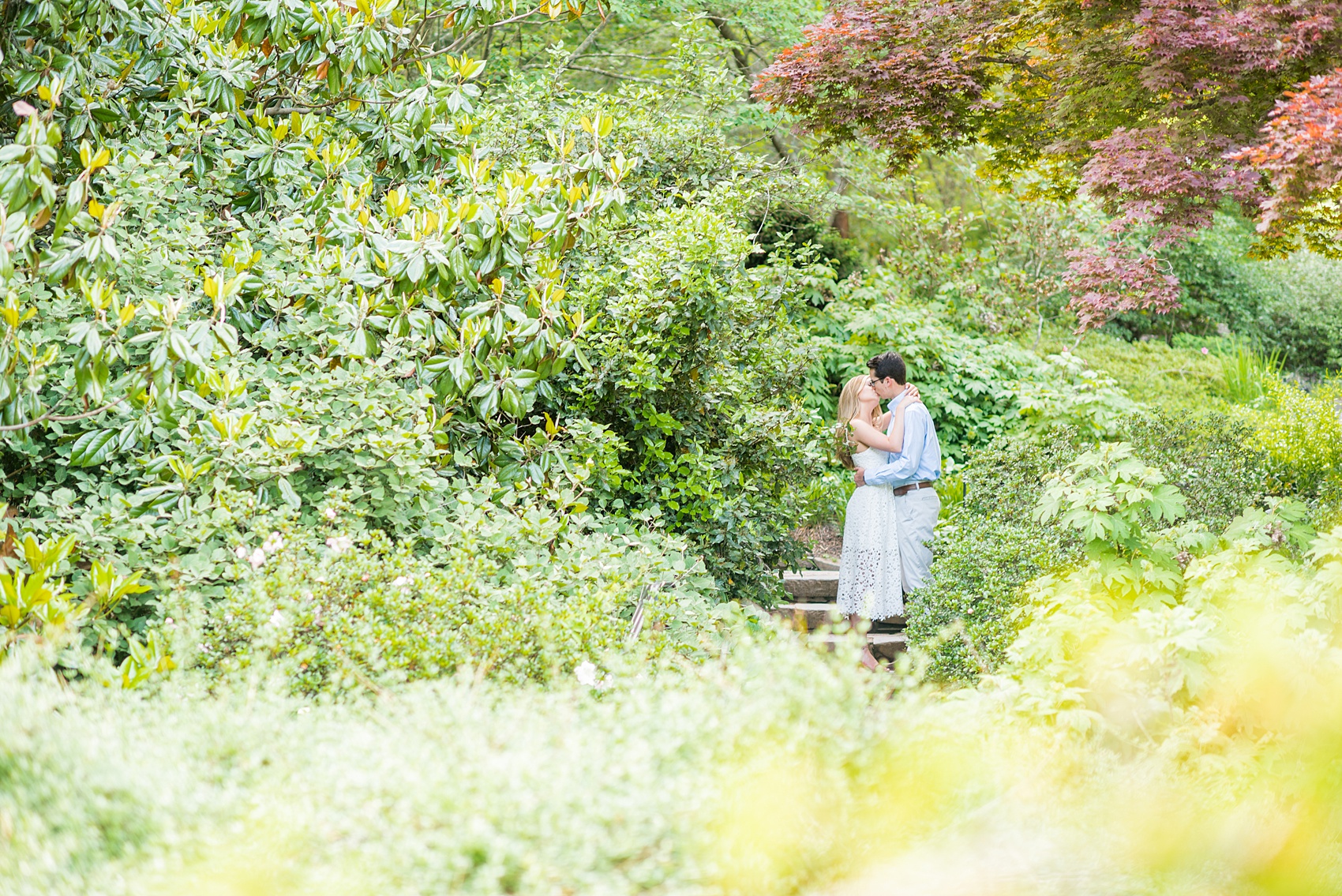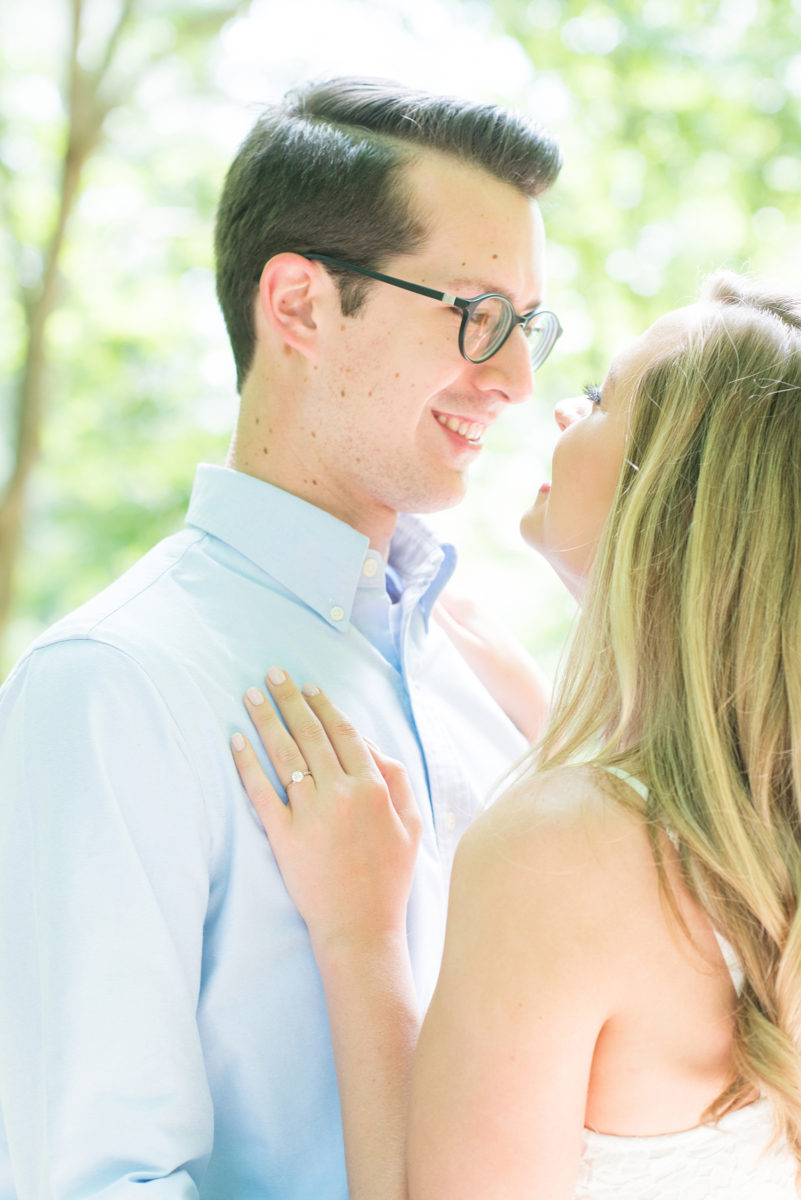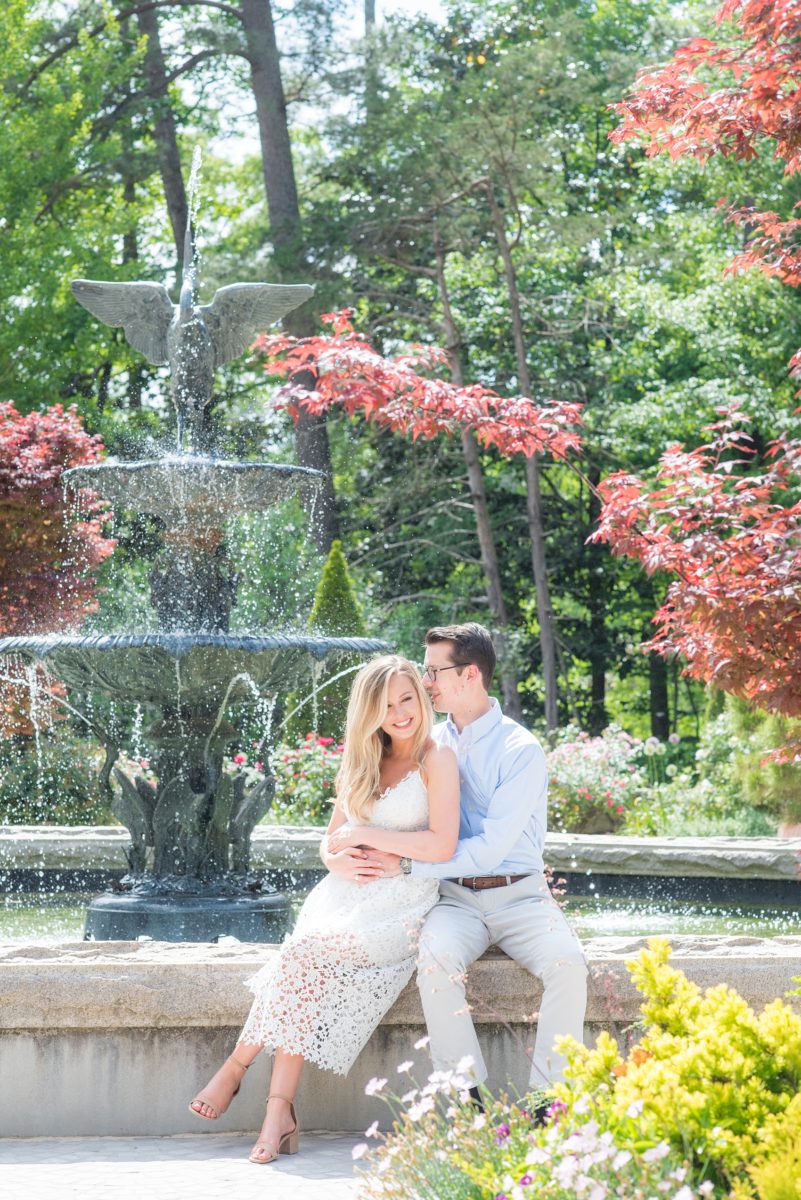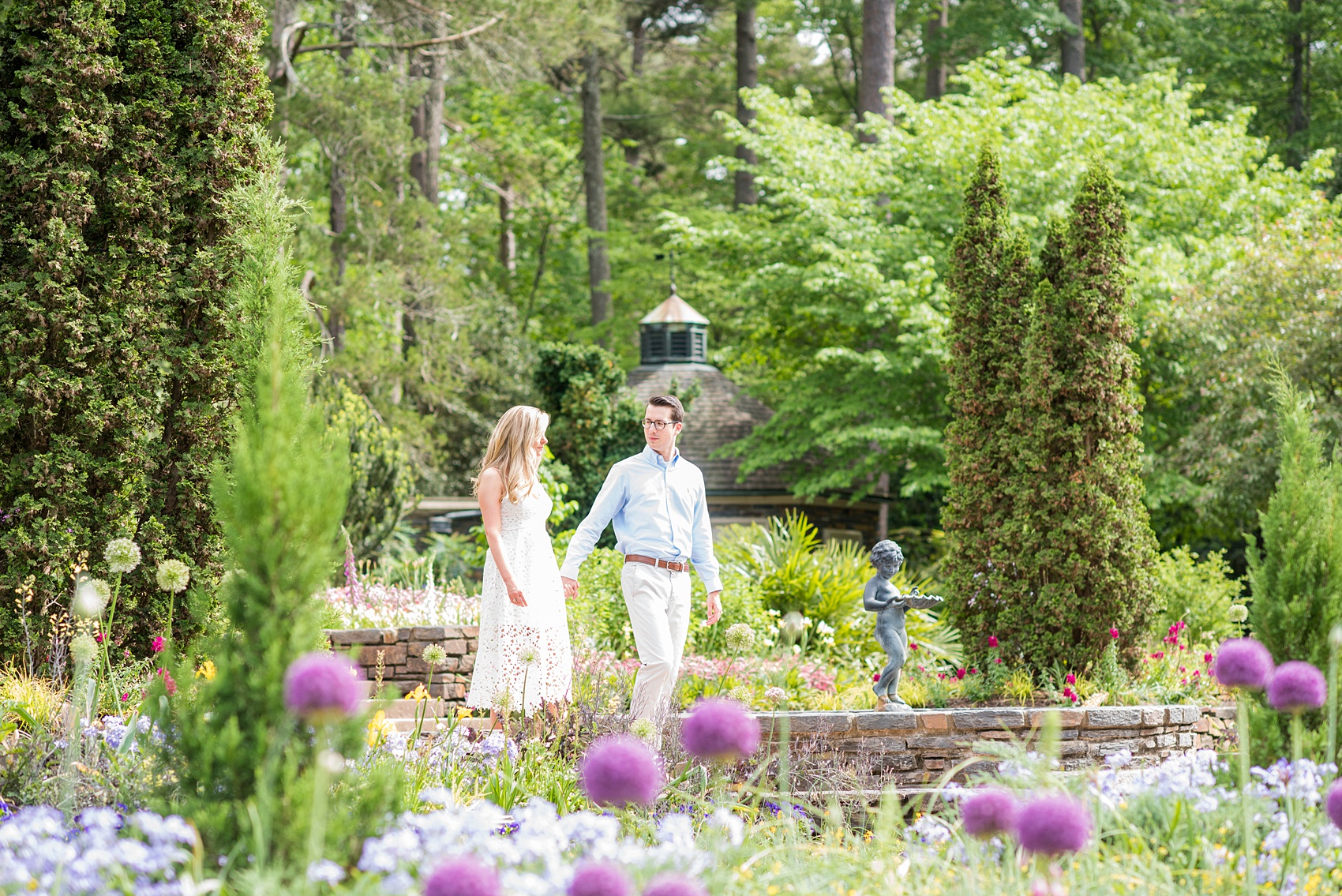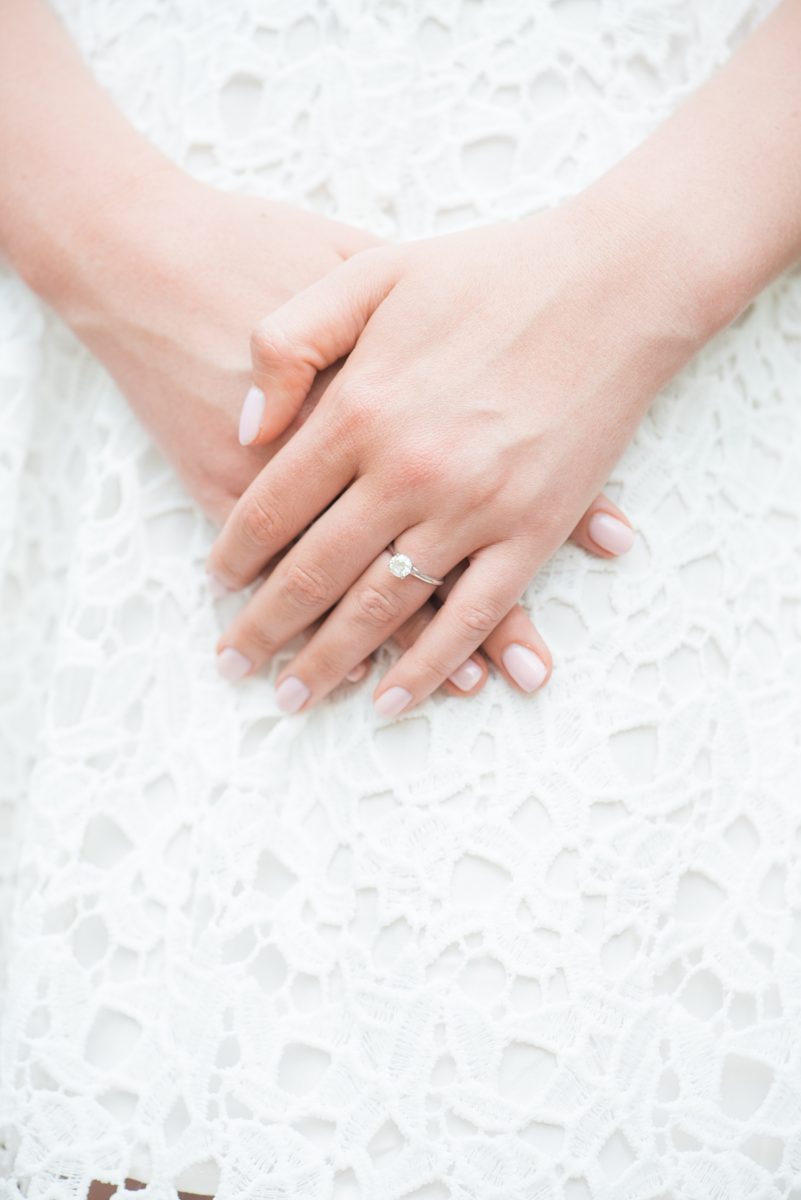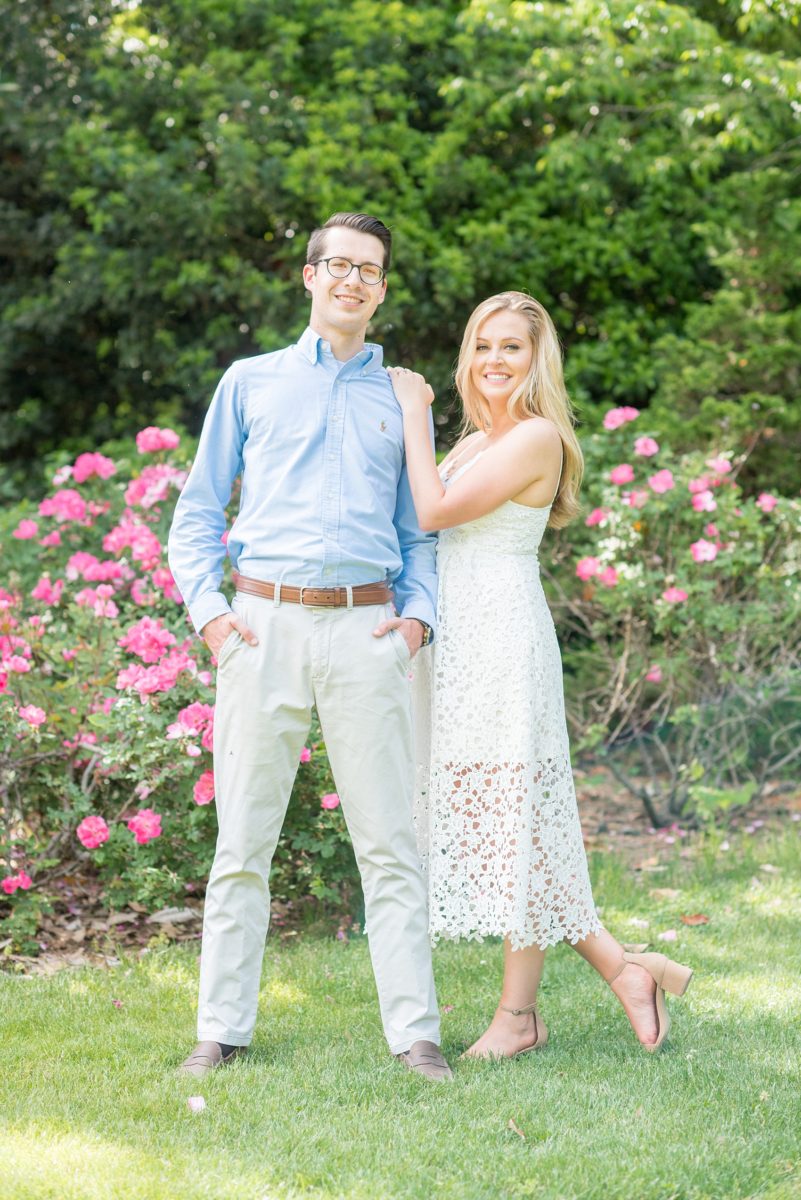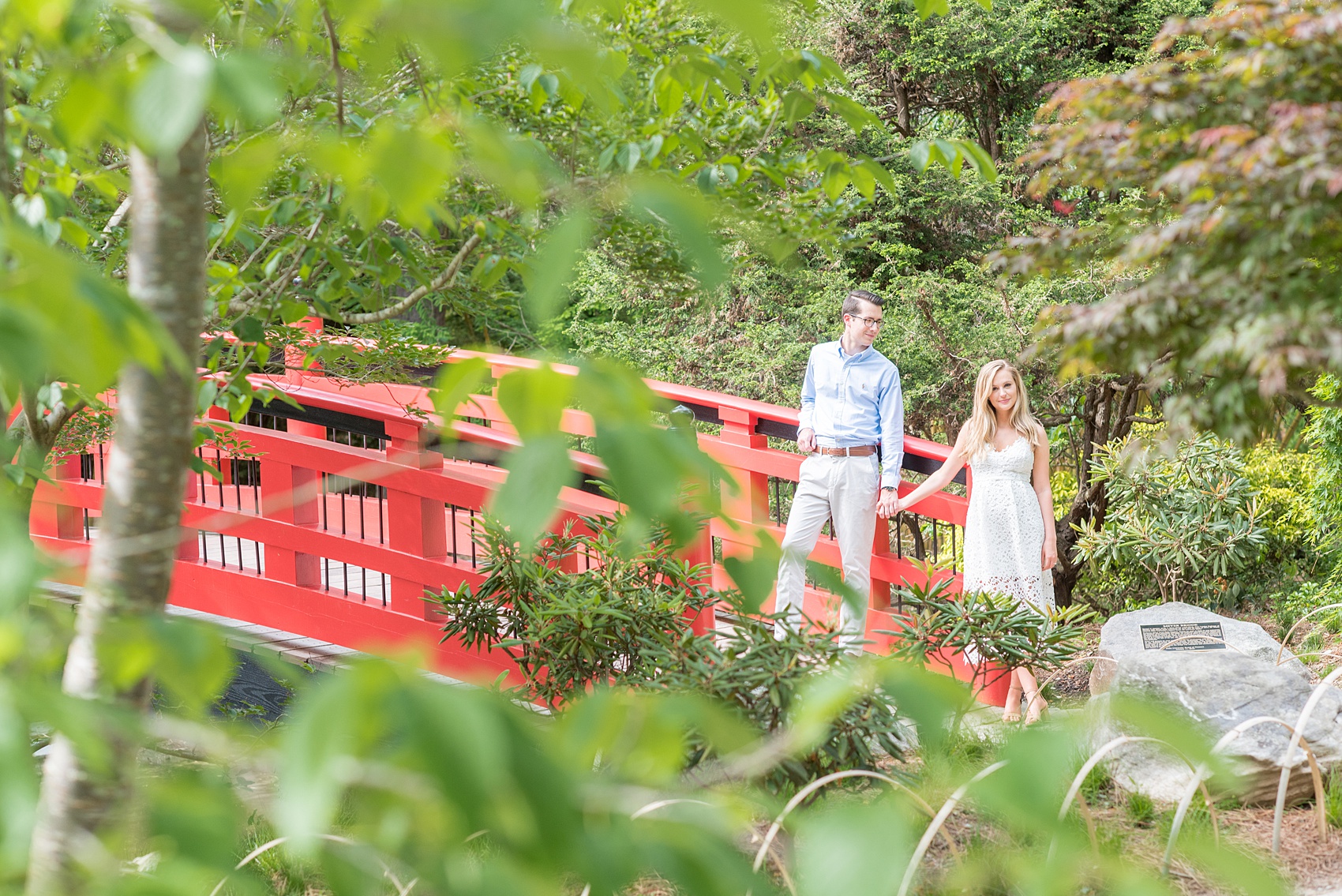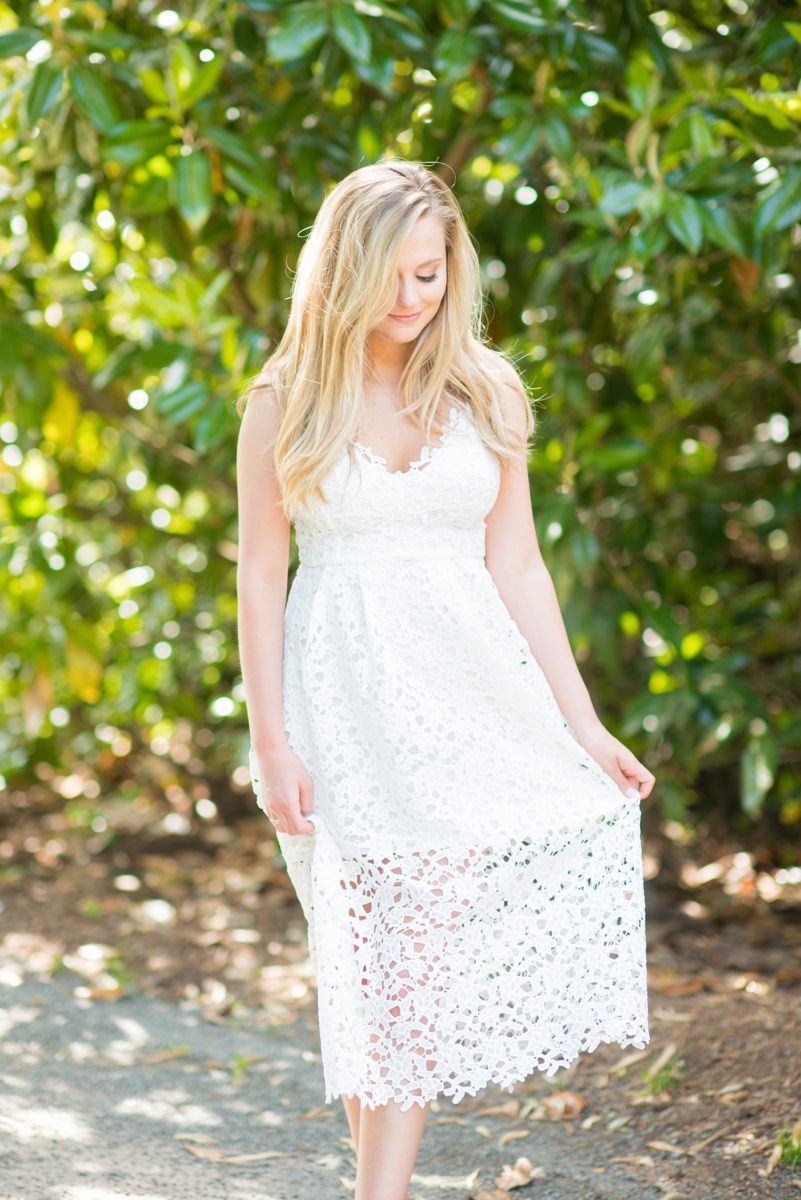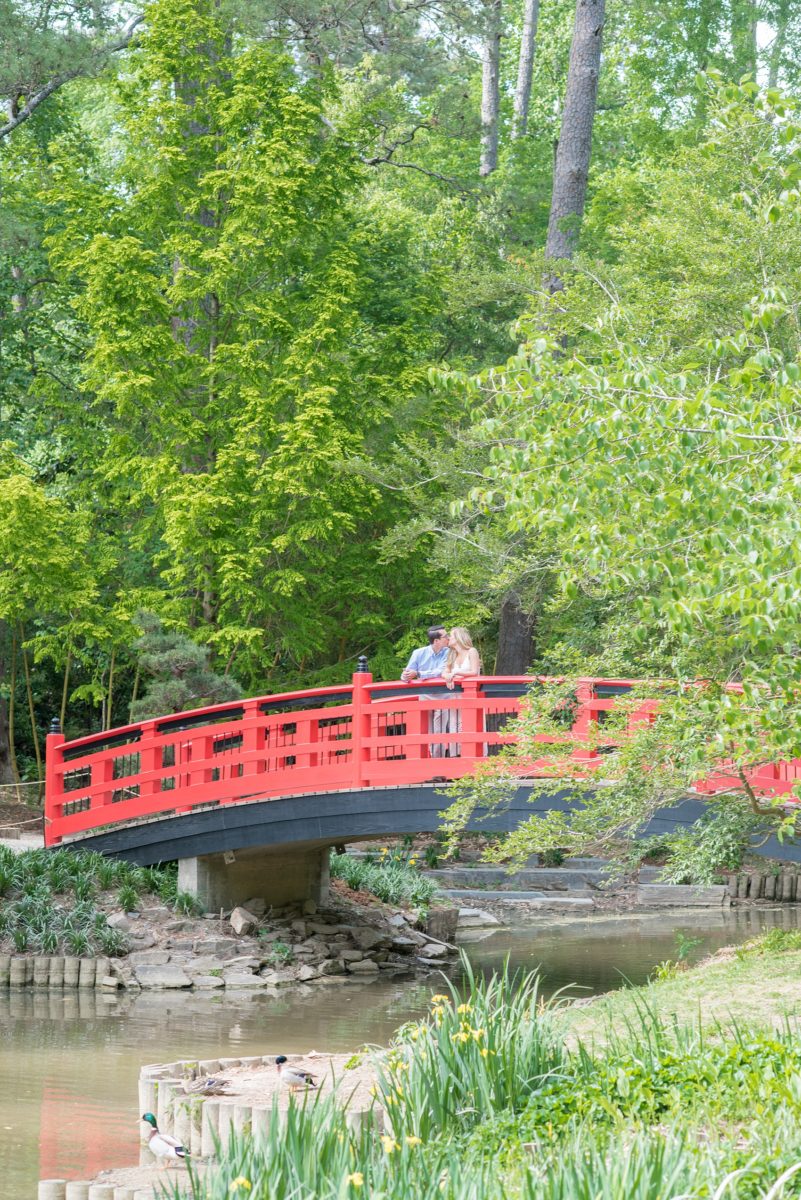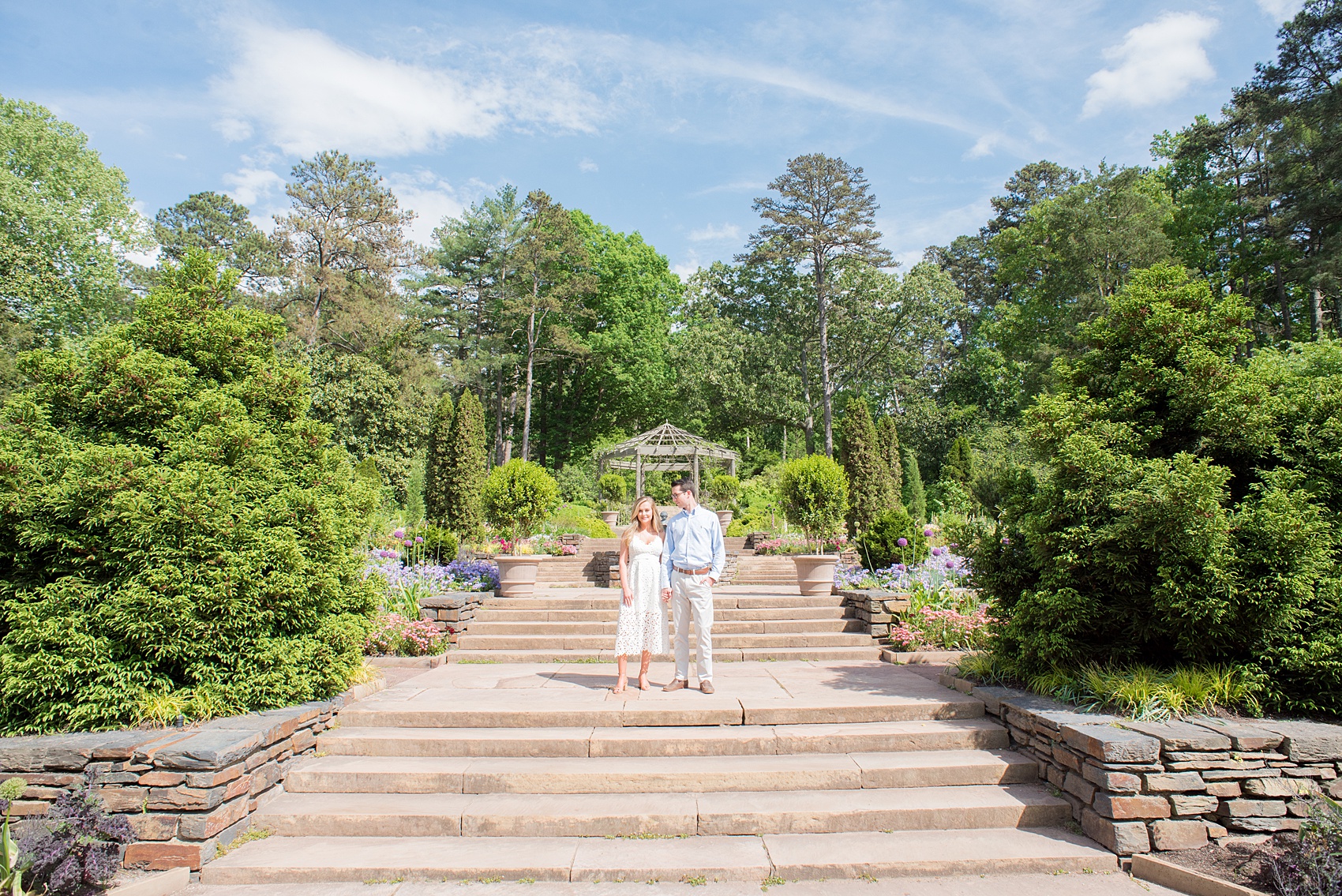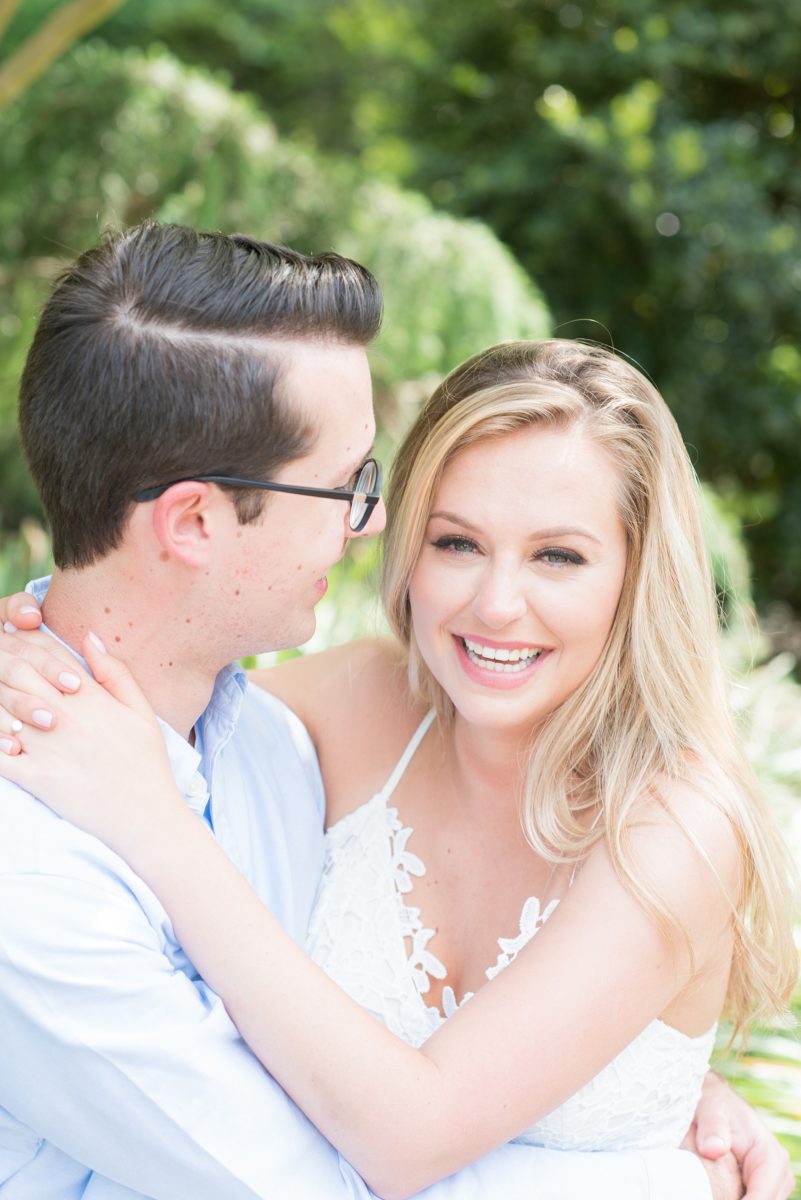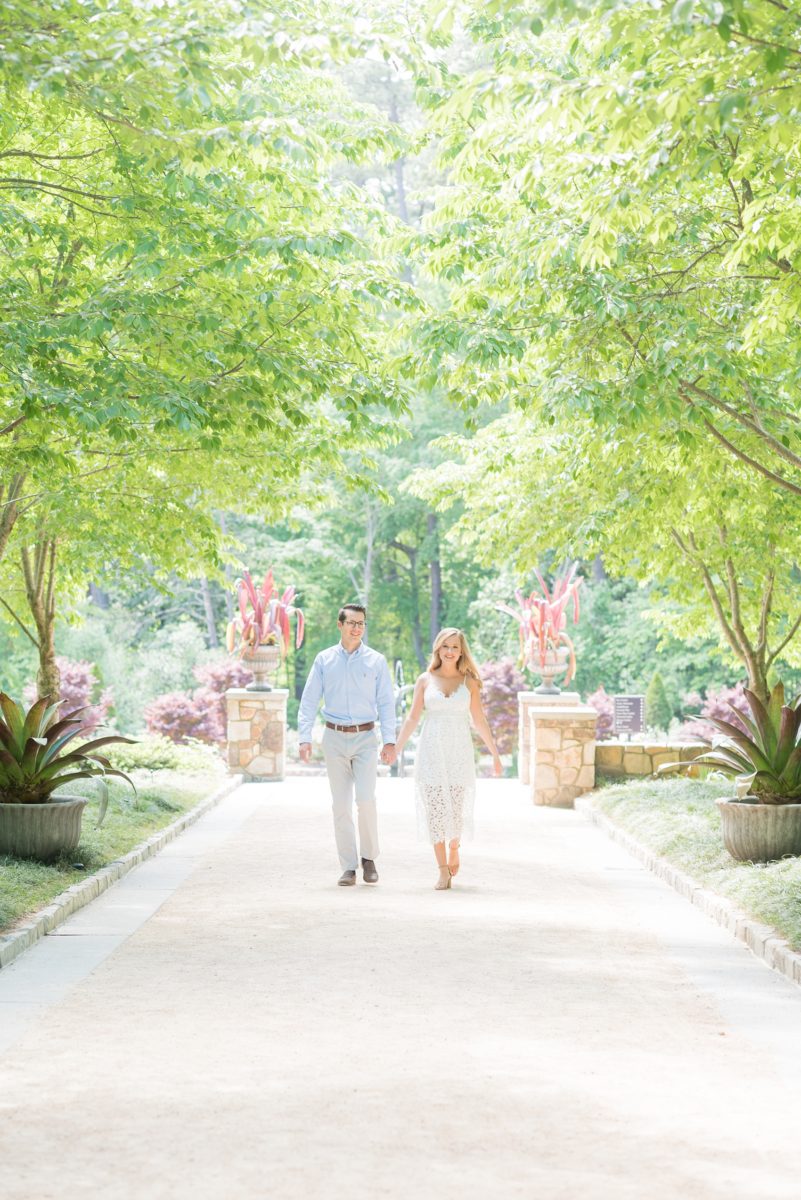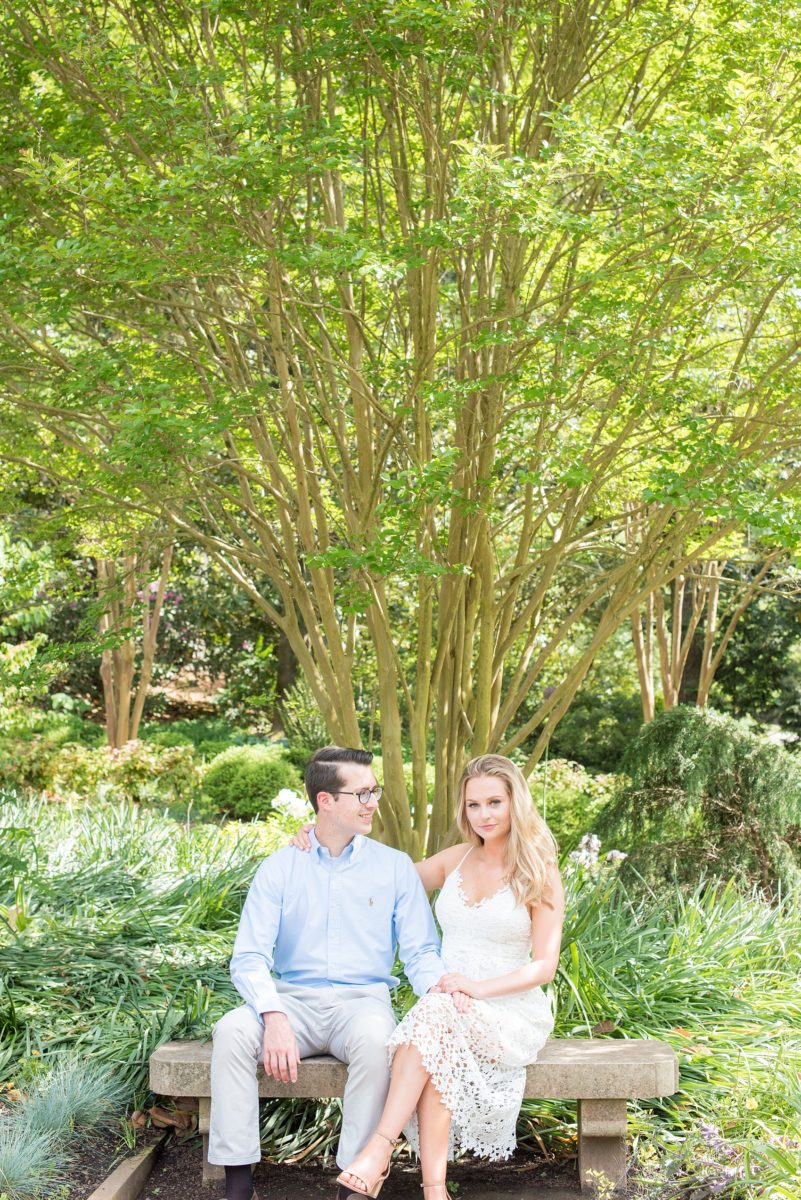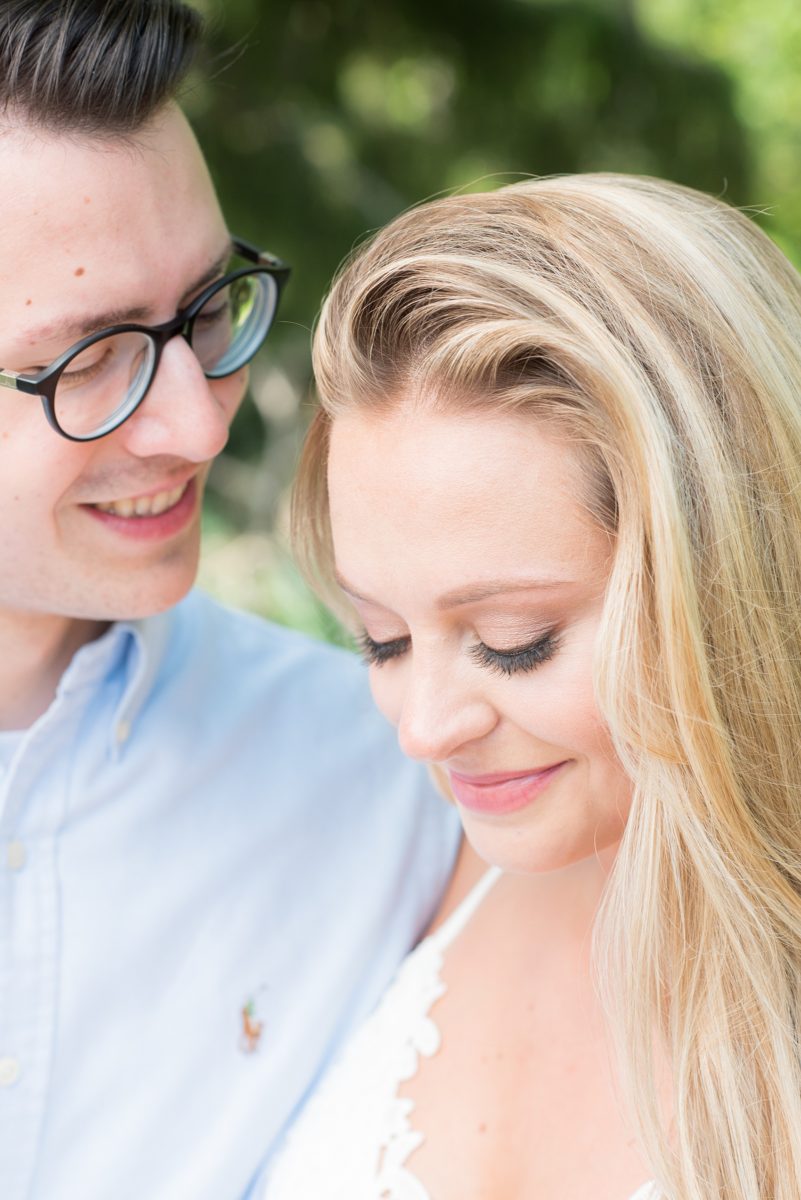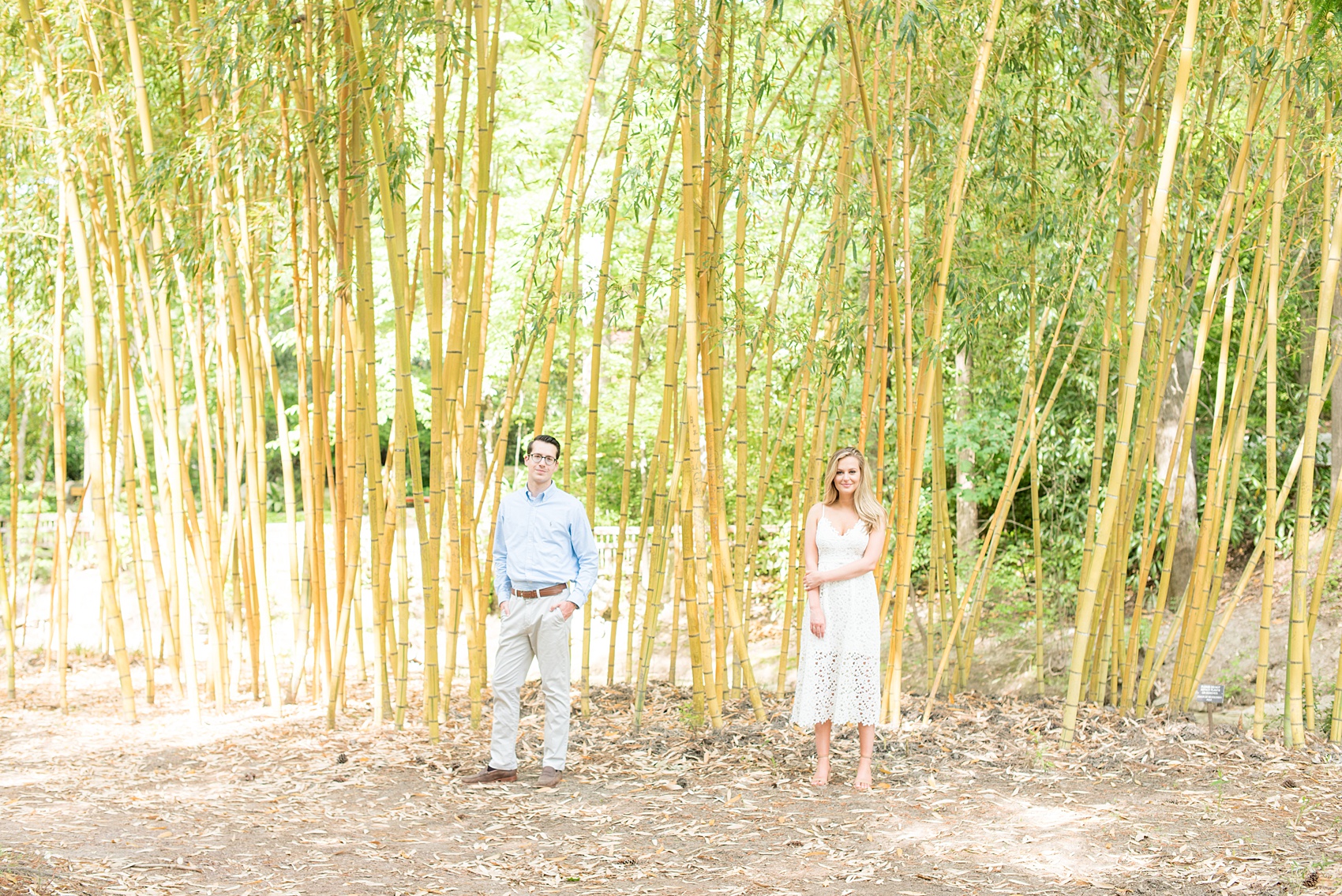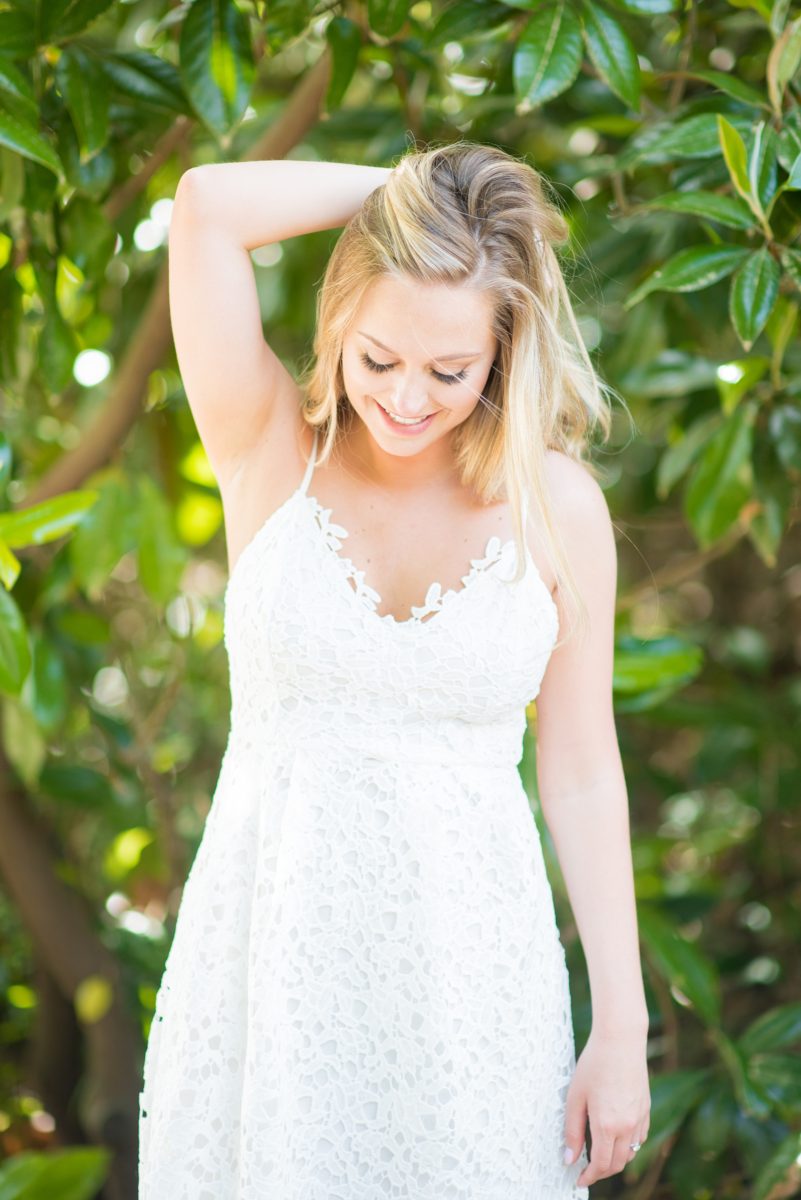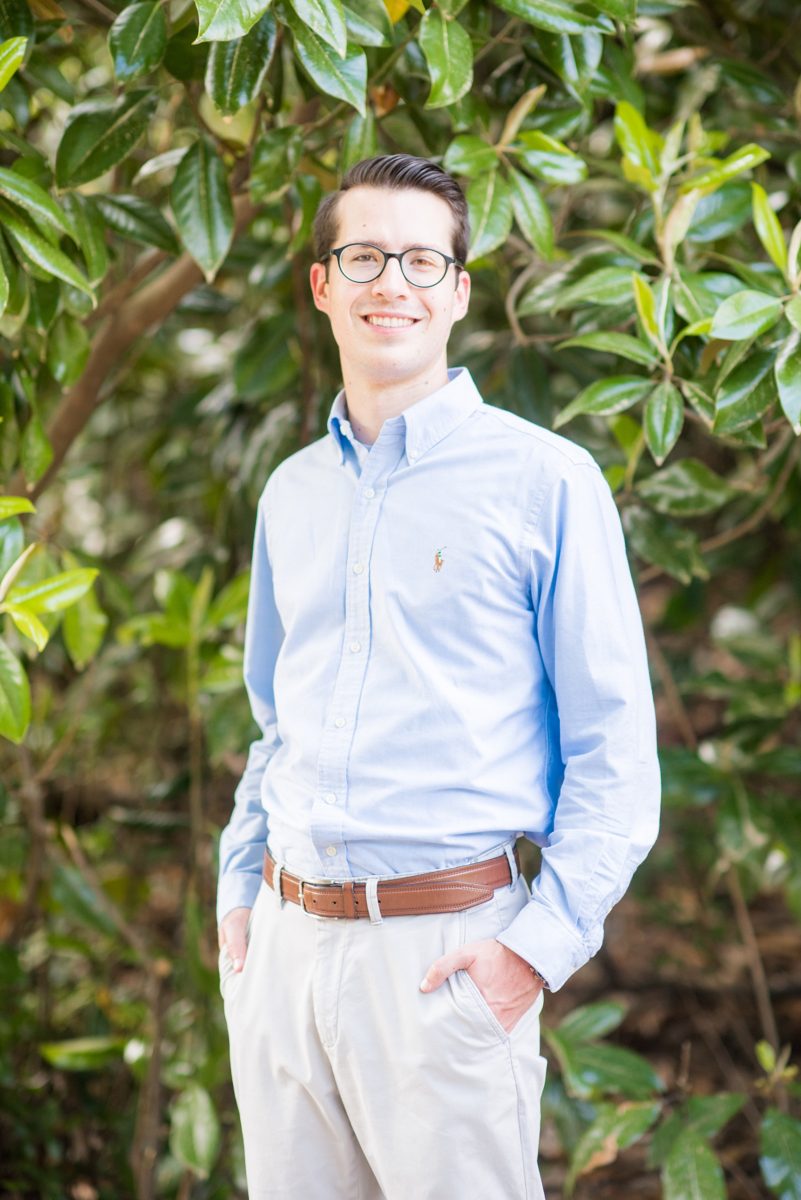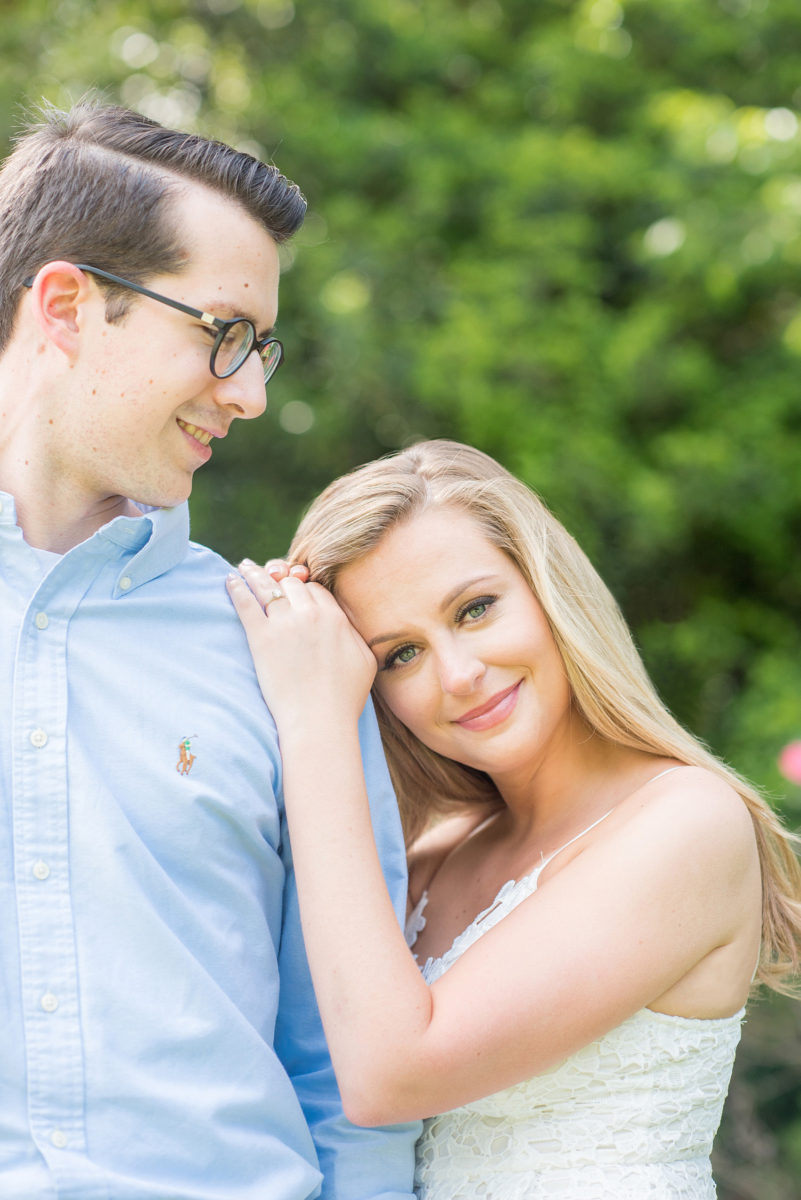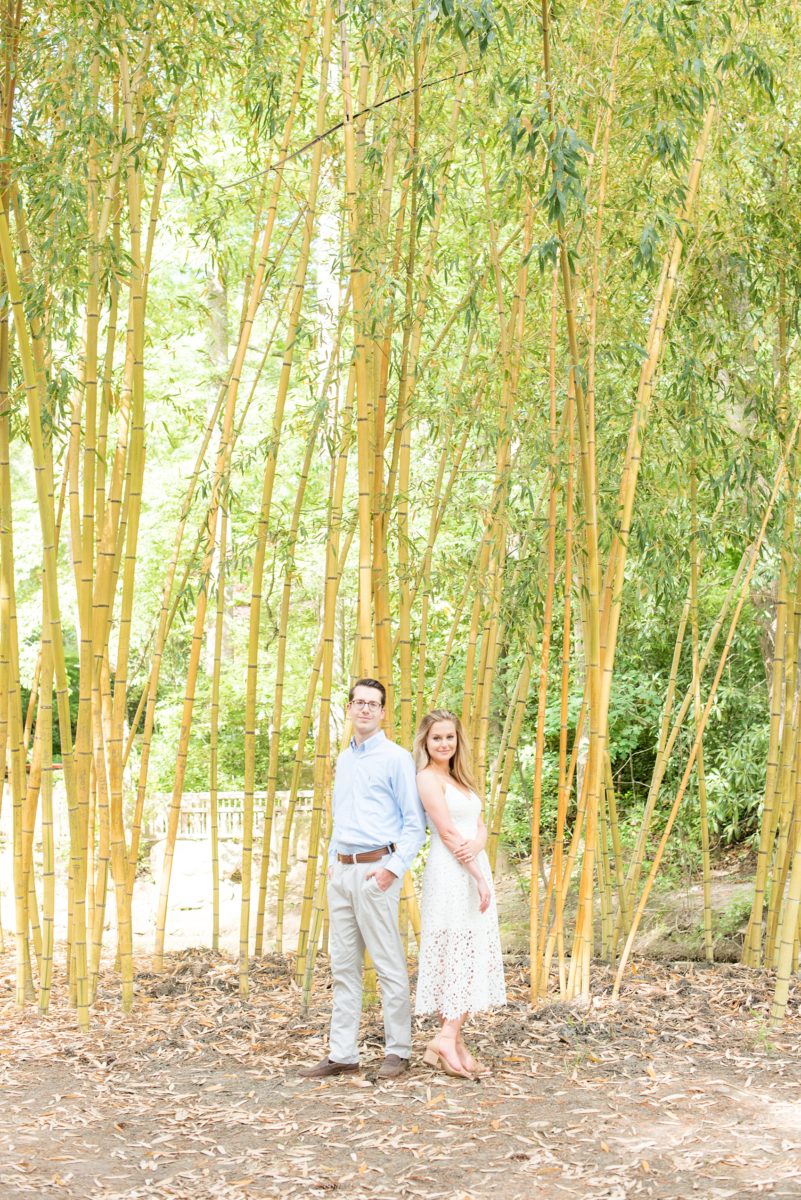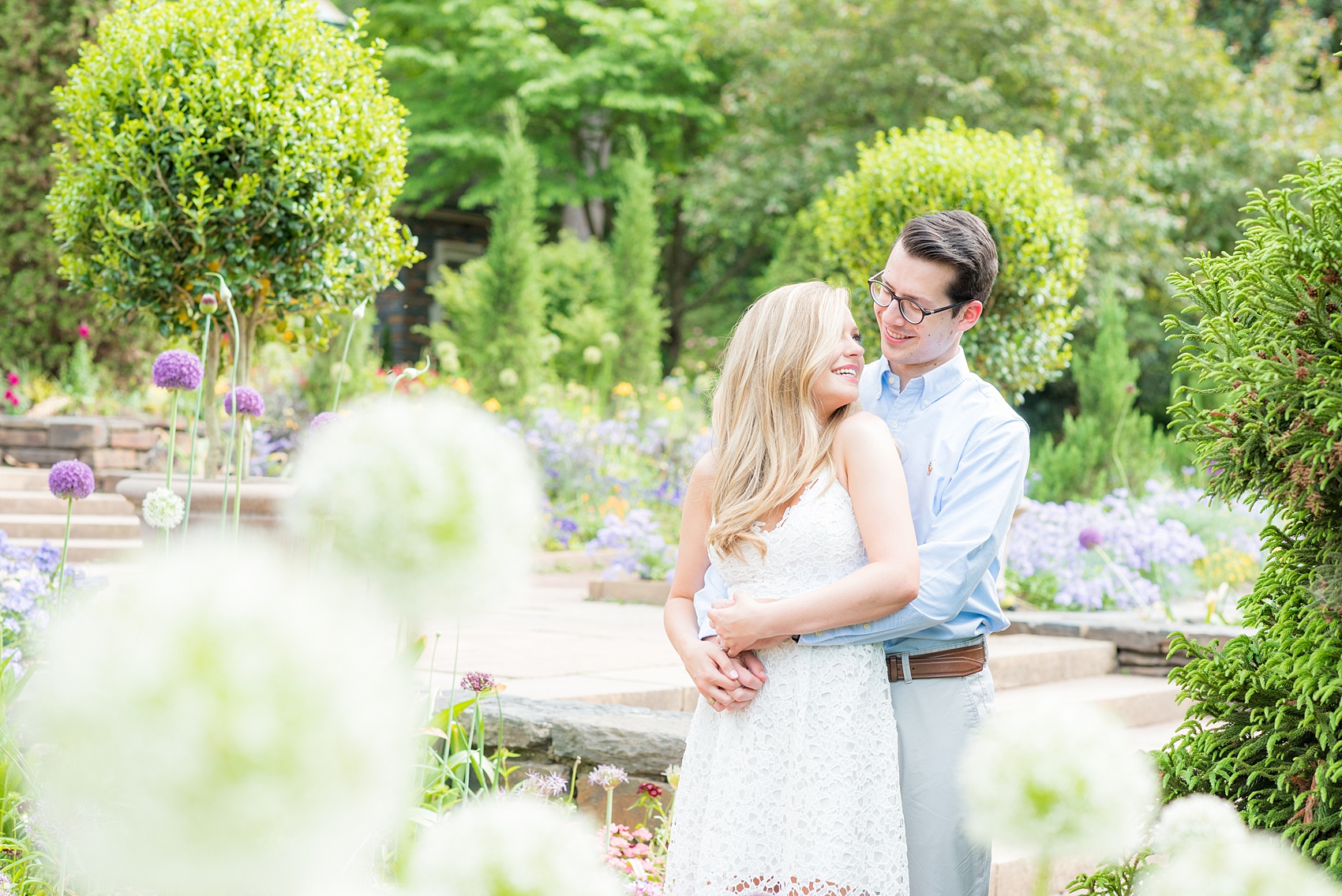 How dreamy are these two? Their love really shined through during their engagement session and I can't wait to capture their WEDDING DAY this fall with Amanda from A Swanky Affair doing their planning!
For more Durham engagement session inspiration check out:
Contact us if you're interested in us capturing this time in your lives; we'd love to talk to you!