Earlier this week I featured Erin and Chris's wedding. A detail I loved from their day was the sixpence coin glued to Erin's left shoe. I wanted to do a separate feature on it in case you were looking to incorporate this tradition in your day as well.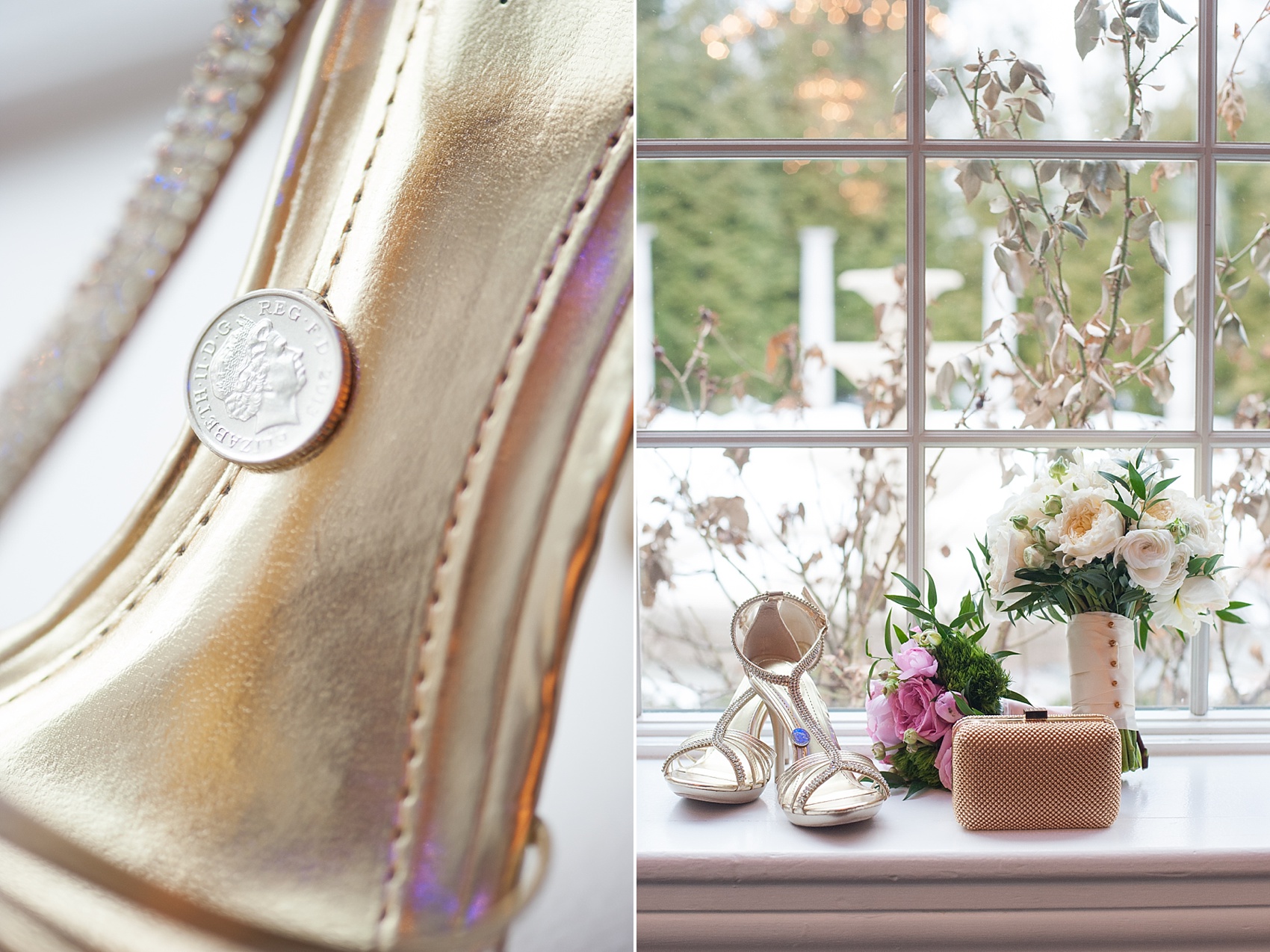 Origins of this tradition: 
When the tradition first started it was a dowery given to the groom. However as time continued and the tradition evolved it became a sort of good luck charm for the bride to keep close by, always placed in her left shoe.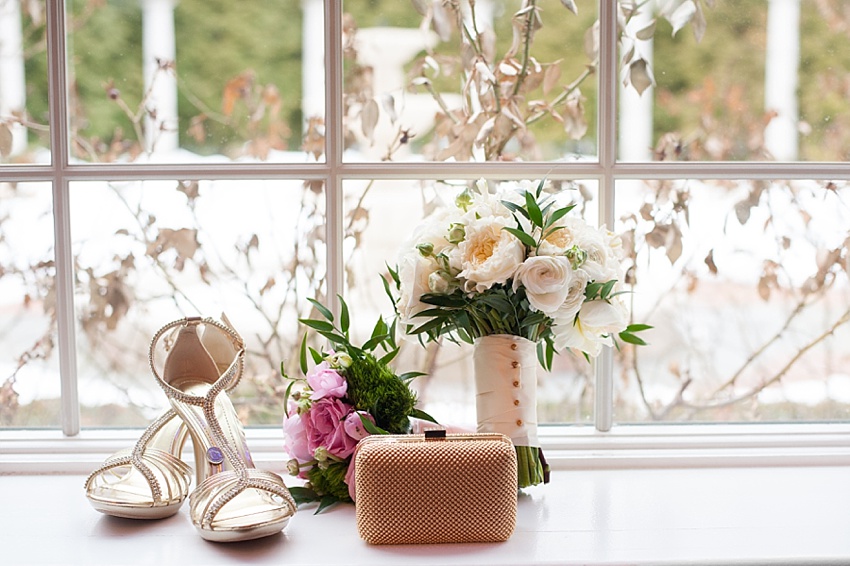 From the bride, Erin: 
Chris's family from England gave me the silver sixpence as a gift. It's a traditional good luck gesture and a symbol of the groom's family wishing the bride prosperity, love and happiness in her marriage.
The coin was hot glued into my shoe by my bridesmaid, Cat. It's still there. (I was personally surprised to hear it lasted throughout the evening with just hot glue!)
Where can you buy a silver sixpence, especially if you don't live in the UK? 
Luckily, the internet makes them available to anyone around the world. I love Etsy, so of course it's the first place I searched.
I love the packaging on this sixpence from Atelier Rousseau. The keepsake box is perfect to keep your coin in after your day. (Gift cost is about $16.)
This card from Etsy vendor Clouds and Currents would be ideal to give a bride at her bridal shower, for just under $14. That way she knows she has the coin ahead of time and can plan to carry it in her shoes on her day accordingly.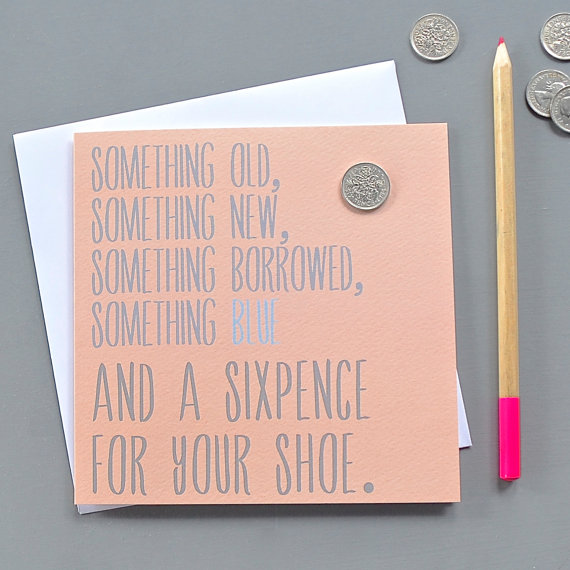 If your budget is slightly smaller, this card from The Lucky Sixpence is a wonderful option for under $5.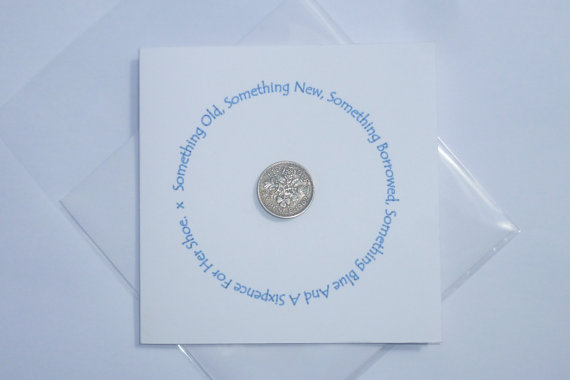 What can you do with the coin after your wedding day? 
Of course you can keep it in your shoe, or if you purchase a card or box above it's a great way to display or store it. An additional idea is to get your initials stamped on it, a hole drilled through it and voila – a meaningful necklace. You can even modernize the tradition a bit with a penny in lieu of the British sixpence. How cool is this personalized penny? (From Etsy seller TiffysLove.)
Happy Thursday!