Some of my favorite events in North Carolina have been The Carolina Inn weddings I've photographed. It's a gorgeous venue in Chapel Hill, at UNC campus. People who get married there often have a tie to the University of North Carolina, but its certainly not a requirement! It's a breathtaking, elegant venue no matter the reason a couple fell in love with it.
Where The Carolina Inn Weddings Take Place
There are various areas where weddings can take place on The Carolina Inn property at UNC. They have great indoor and outdoor options.
Outside Courtyards
They have a small courtyard and a larger one depending on the size of the ceremony you're having or the outdoor space you need. Note that if you have to rent a tent, of course, a larger tent, for a larger area, will cost more money than the smaller area.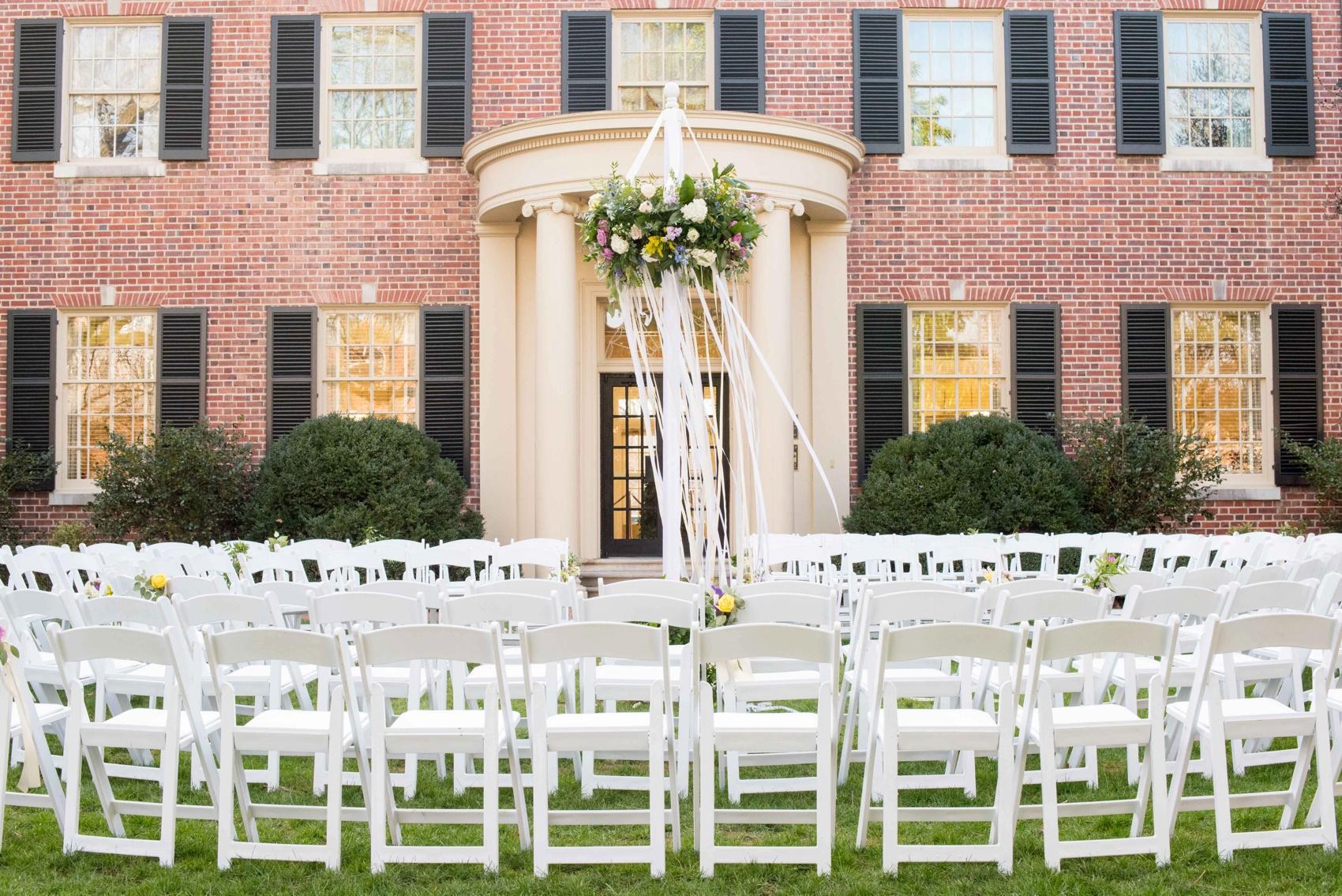 Ballrooms for Weddings at The Carolina Inn
They have beautiful ballrooms with attractive curtains, beautiful huge windows, and tall ceilings. You'll often see something decorating the room with height, like a tall centerpiece on a table, to make your eye go upwards as you enter the room.
Old Well Room at The Carolina Inn
People love the black and white checkered, sunken floor of The Old Well room and I do too! I enjoyed photographing a ceremony here for an October wedding but it's very popular for reception space as well.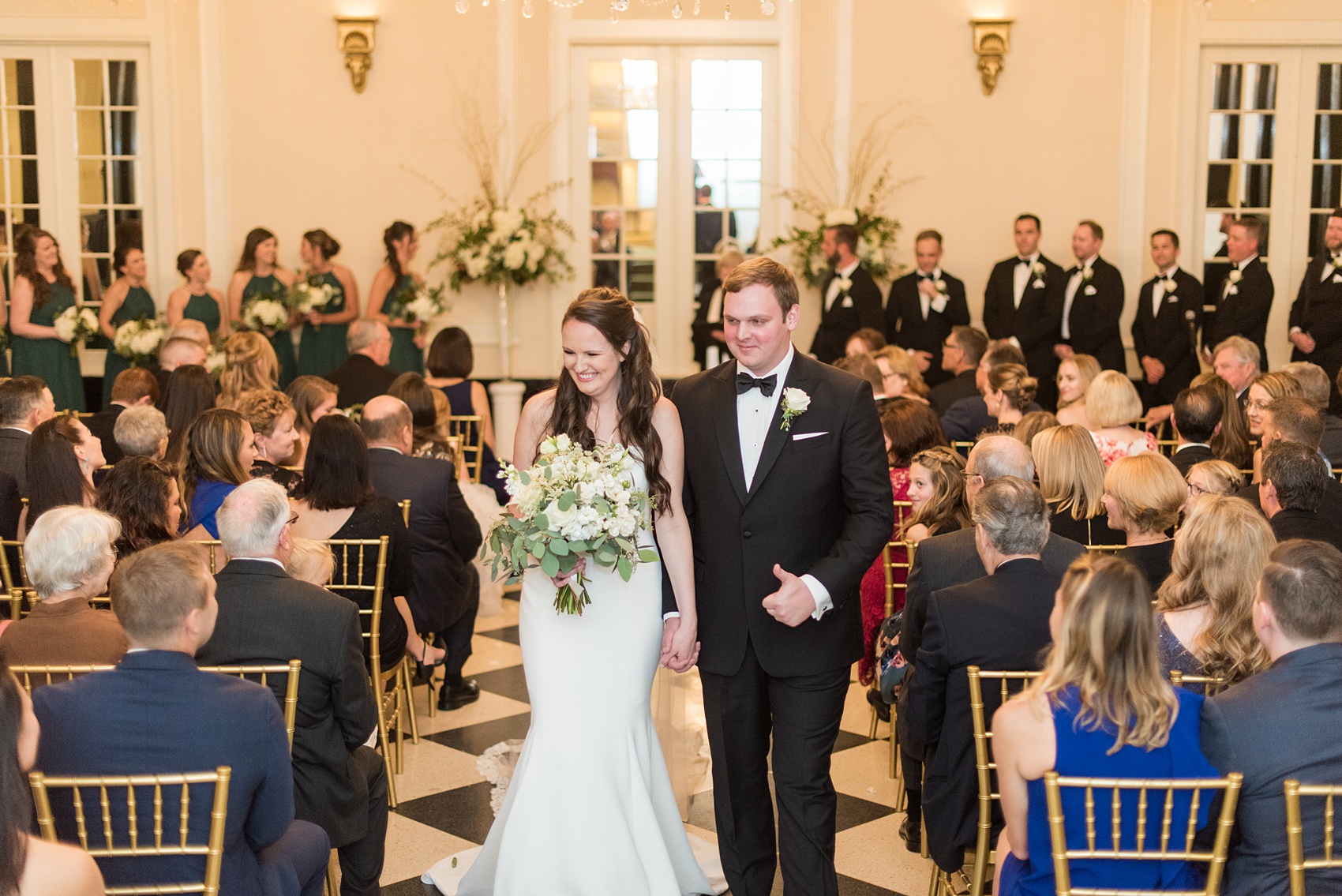 The Carolina Inn hallways
Cocktail hour may take place in the pretty hallways outside the ballroom depending on the amount of people you have.
My favorite photo spots for The Carolina Inn weddings I photograph
There are so many great spots in The Carolina Inn. Weddings photos there are always dreamy as long as you can keep some cars out of the background and be mindful of patchy grass areas. (Which I also happily retouch out of wedding images, which is just one of the perks of working with me.)
Here are just a few places I love taking photos there:
The hallways with plenty of natural light, greenery, and black and white checkered tile floors
Their guest rooms, where the bride and groom get ready
The front, covered patios (great for if it rains)
Outside areas including a side port-cochère, their courtyards, and a walkway that wraps around to the back of the building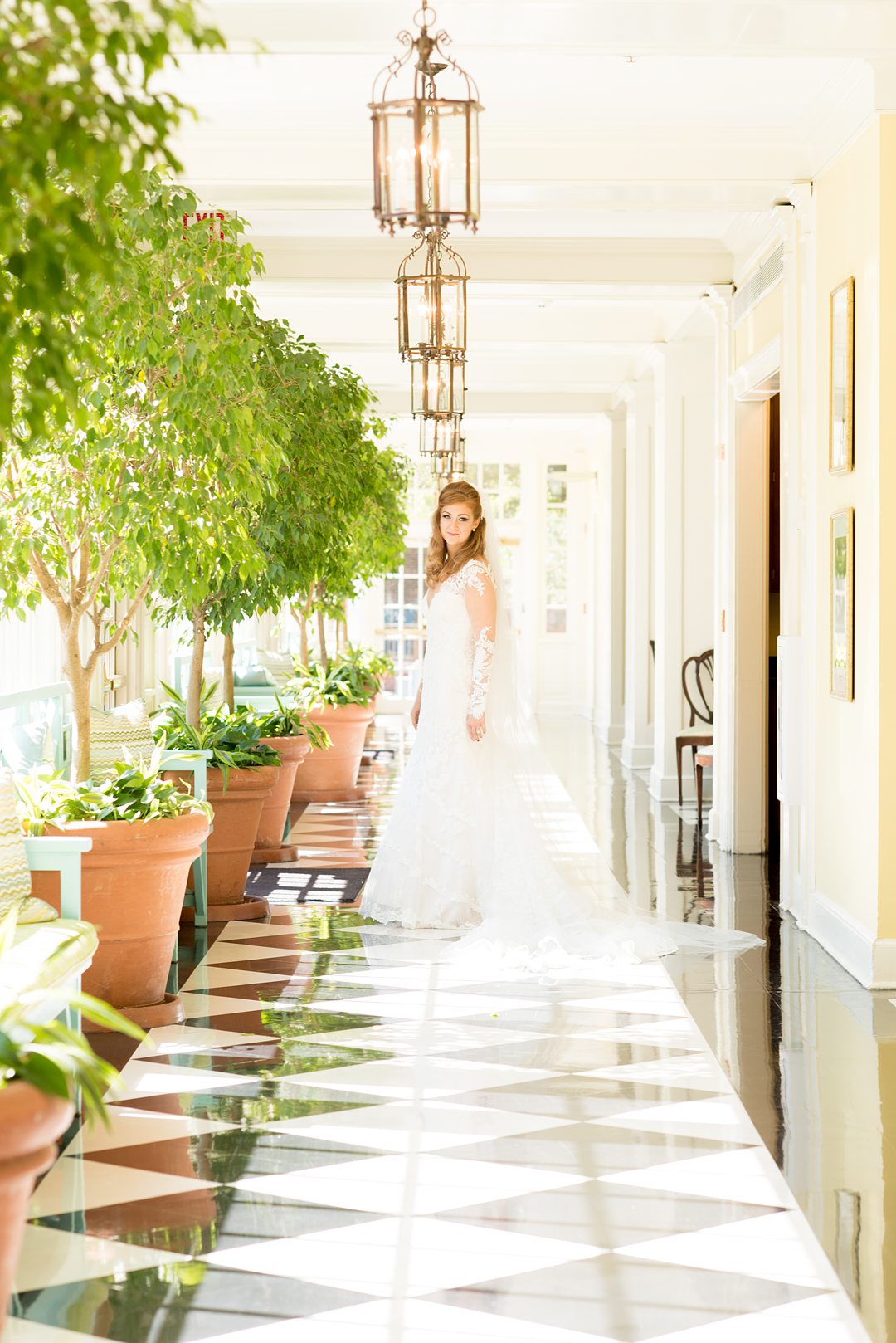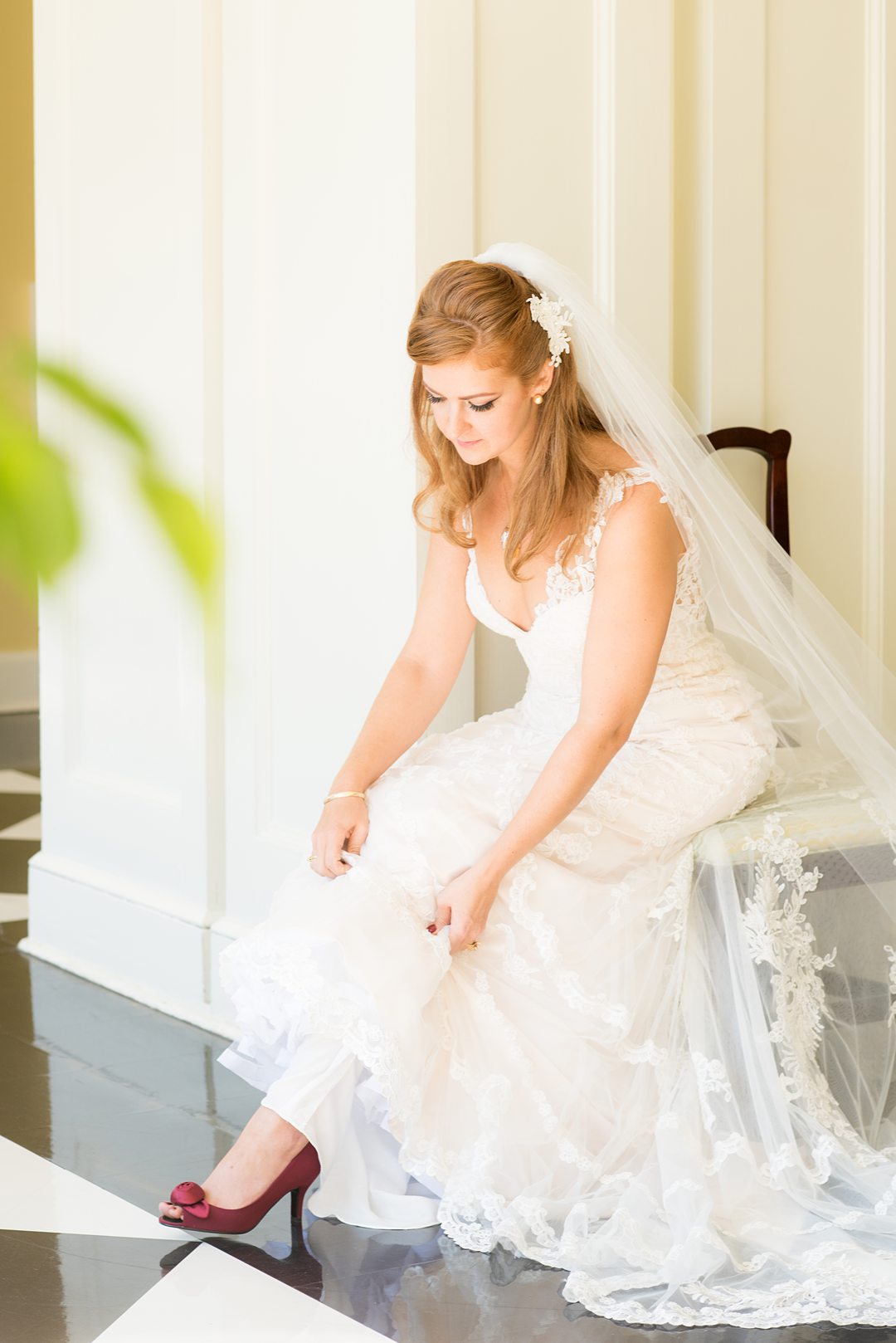 Cost for a wedding at The Carolina Inn
Generally speaking, a wedding at The Carolina Inn is a higher-end affair. This means that you can expect to spend about $50,000 on a wedding there, give or take $10-$20K based on the day of the week and guest count, including vendors. The bar is set high here! It's my understanding there's a venue fee for the reception and also a ceremony fee.
Granted, you can certainly have a smaller mini-wedding in a courtyard and not 100+ person celebration. Prices also vary on different days of the week, with Saturdays being the most popular and expensive.
The Carolina Inn weddings requirements
If you get married at The Carolina Inn, plan on using their catering. It's great though so there's no need to look around for another one! The kitchen runs like a well-oiled machine for the NC wedding and event venue.
You must have a wedding planner if you have a wedding at The Carolina Inn. I couldn't agree with this requirement more. There are so many moving parts a couple doesn't think of and it's not the venue coordinator's responsibility to ensure all the pieces of a wedding day fit together perfectly. They simply focus on the venue which is one piece.
A wedding at The Carolina Inn is best supervised in the hands of a pro.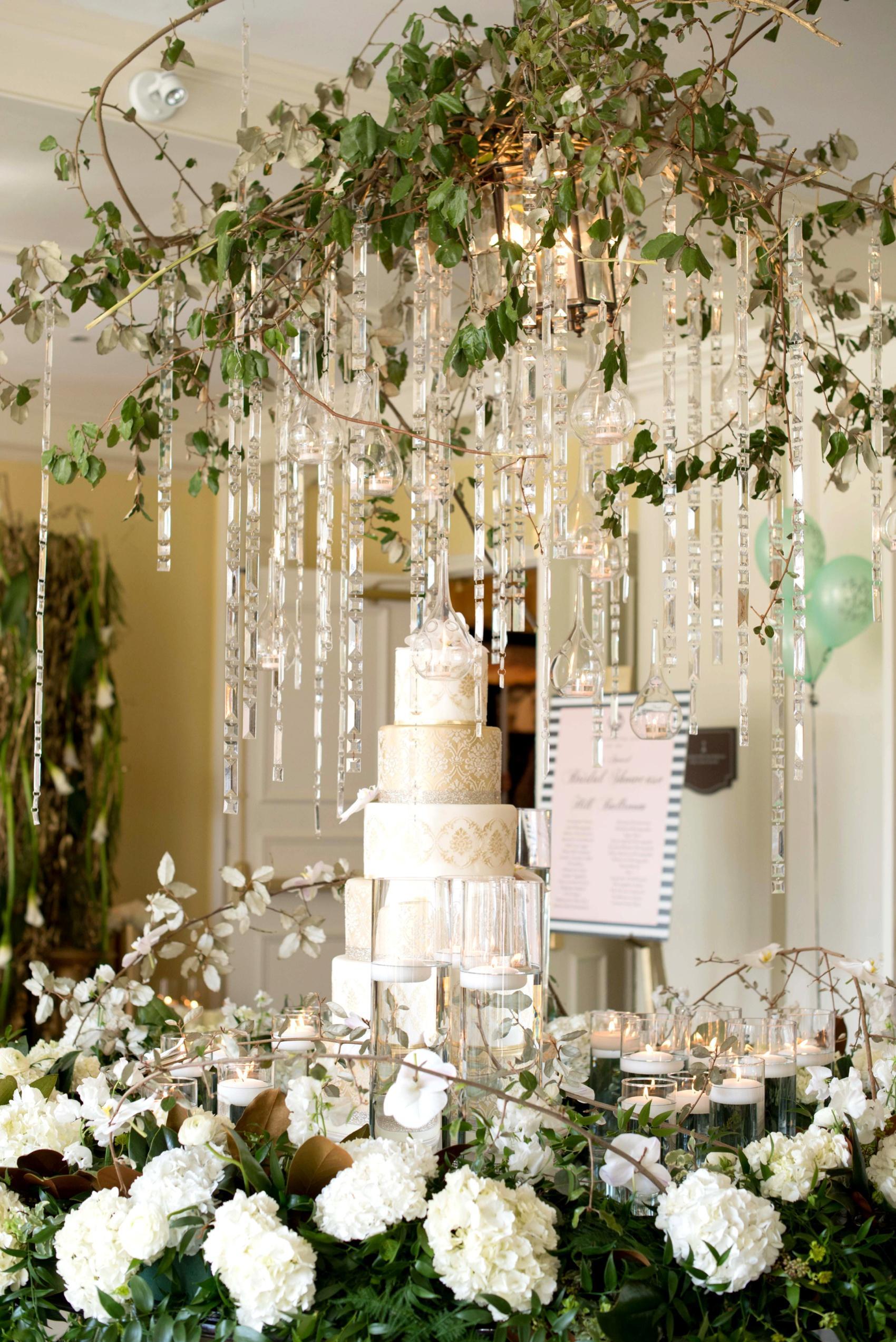 Here are my favorite wedding planners I've worked with at The Carolina Inn:
I also absolutely adore Michelle, with Magnolia and Grace Events. I've candidly never worked with her at The Carolina Inn but she's fabulous!
Winter, Spring, Summer and Fall weddings at The Carolina Inn
There's really not a bad time to get married at The Carolina Inn. To increase your chances of great foliage and pretty landscaping you'll want to stick to months like April, May, June, September and October. But I photographed a gorgeous wedding in December at The Carolina Inn. The couple got lucky because it snowed the most gorgeous fluffy flakes on their wedding day, not too far from Christmas.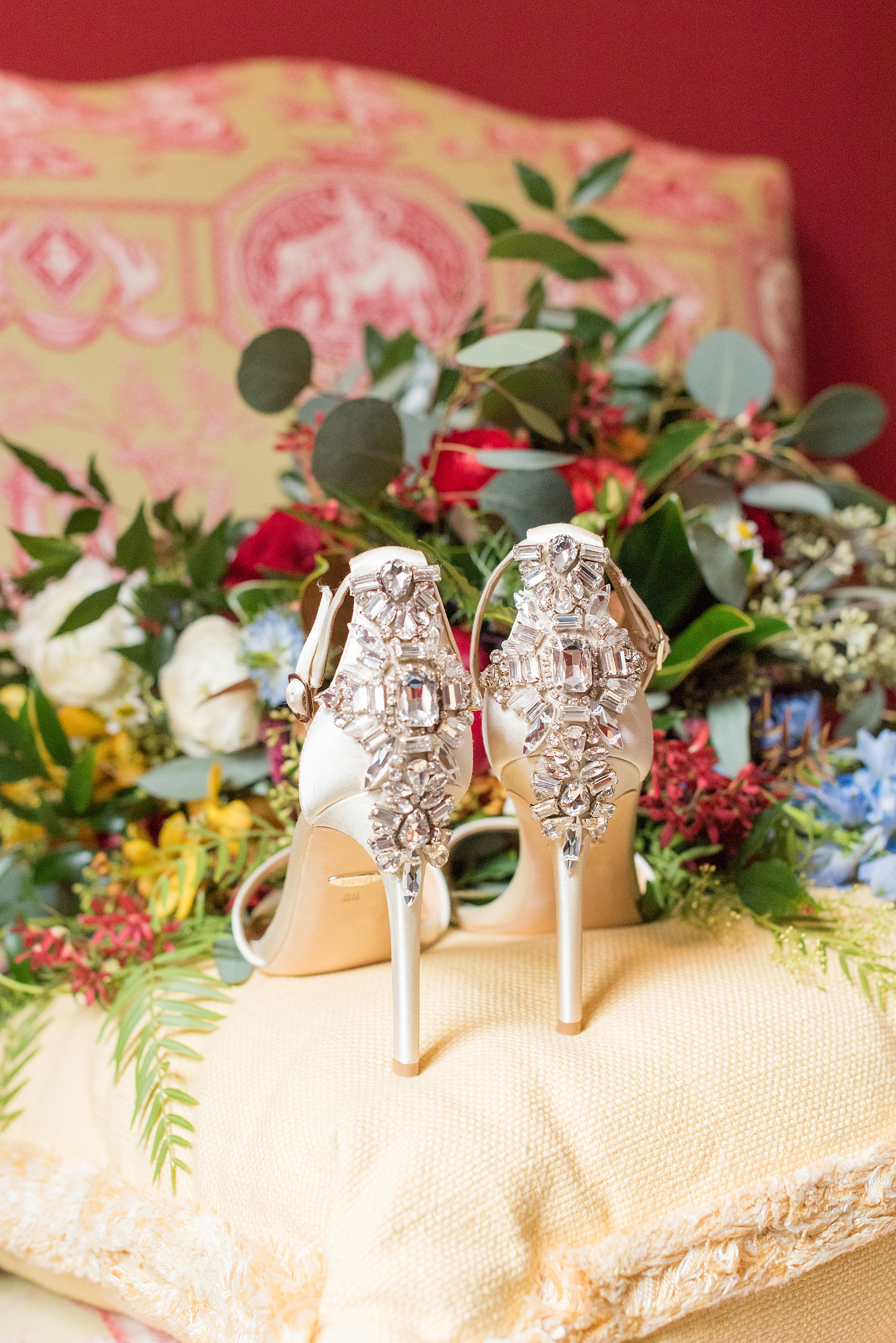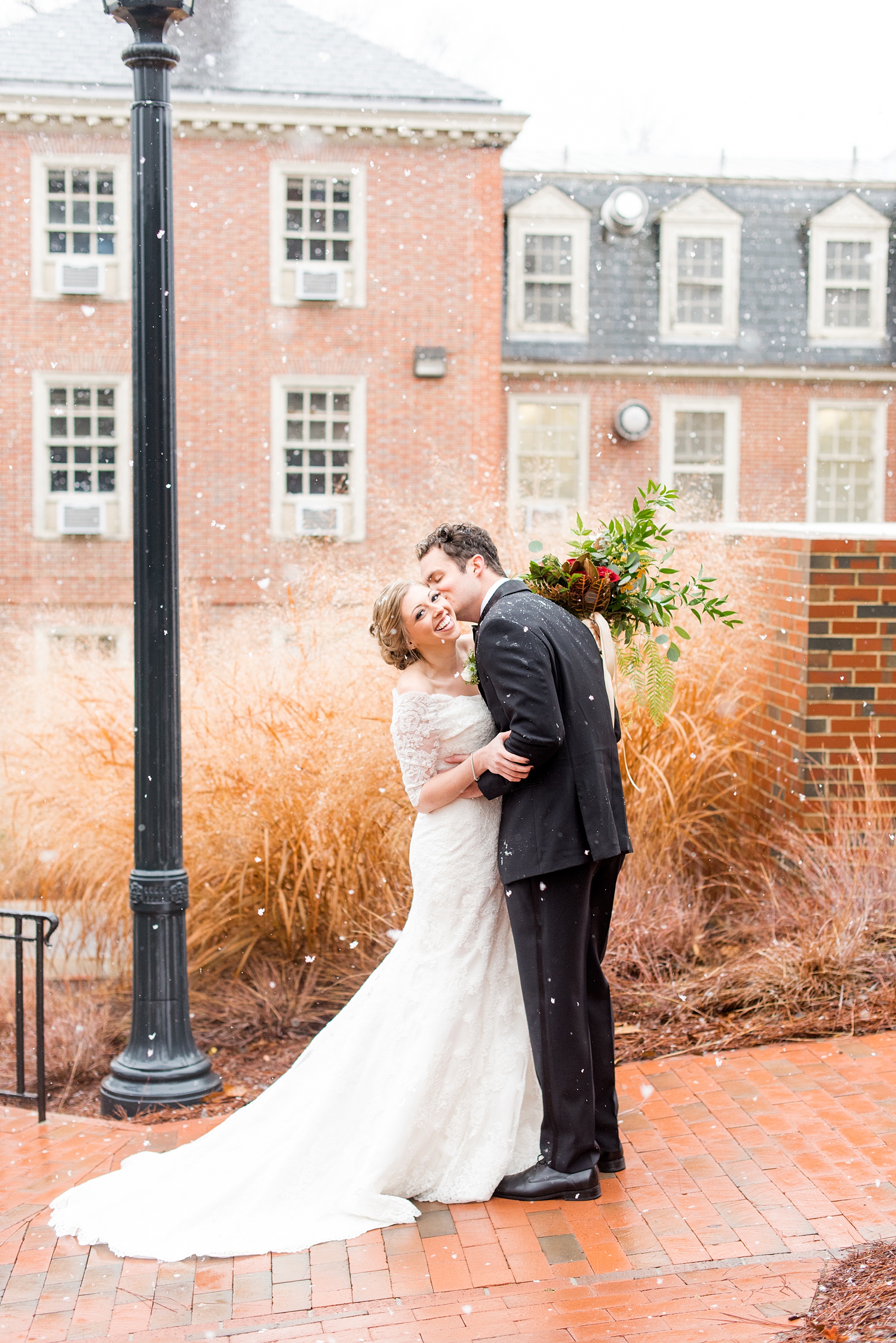 I also photographed a stunning wedding there on October 31st. The couple very tastefully wove Halloween into their wedding with gold, silver and white pumpkins. Their ring bearers and flower girl were the cast of A Wizard of Oz that trick-or-treated down the aisle.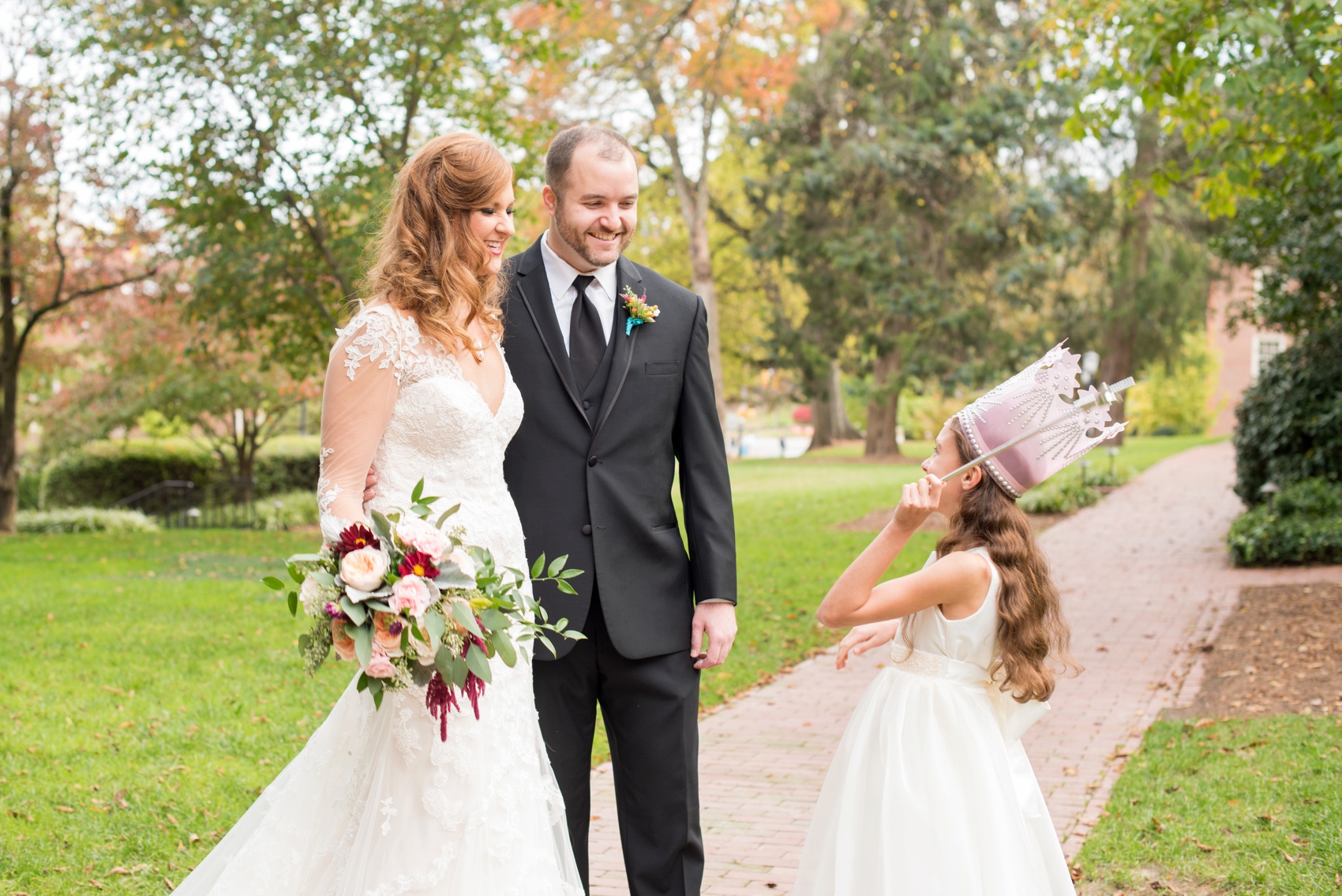 For further reading check out the following wedding at The Carolina Inn: