Samantha and Kevin's Crabtree's Kittle House Wedding was one of my favorites, out of all the times I've been lucky enough to photograph couples' wedding days there. The venue looked incredible, drenched in special flowers to match their purple and white wedding.
The best part was hearing the stories of how they met and their character, all filled in by family and friends throughout the day with memories, speeches and wishes of congratulations.
They originally met online on OK Cupid in 2014, which once again goes to show how successful online dating can be! (I should know – I met my husband on Tinder!) I truly love connecting with the couple I work with and so much about them resonated with me in addition to that – including their love of travel and eating. (A couple after my own heart.)
After Kevin proposed overlooking the NYC skyline in Fort Greene Park this "no fuss" couple only looked at one venue before saying yes to the location and a wedding date: Crabtree's Kittle House.
It was the perfect place for their stunning Memorial Day Weekend wedding in May, before heading off to Japan for their honeymoon!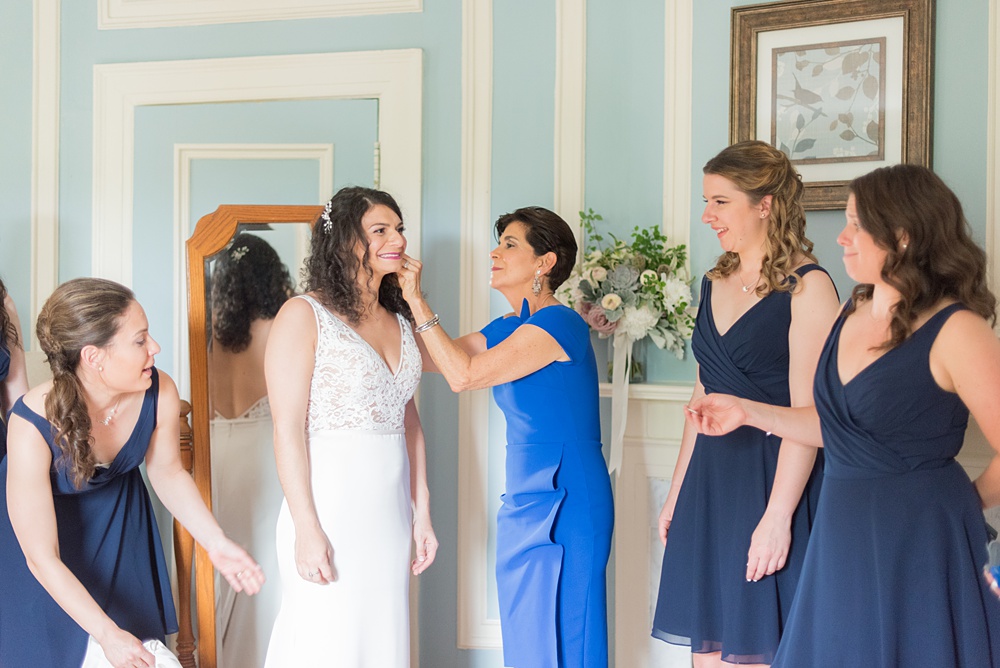 The bridesmaids and her mom helped her get ready for the wedding day in a room within Crabtree's Kittle House. I loved that they were all in blue hues and short dresses for the May celebration, and her mom in a pop of cobalt. They all looked effortlessly beautiful!
Kevin and his groomsmen were hanging out in the room by the wine cellar at Crabtree's Kittle House but he obliged when I requested we move to another room for natural light and some getting ready photos for him. He tied his pink tie that complimented the wedding party yet made him stand out as the groom, got his shoes on and was ready to roll to meet his future wife for their first look.
They had some details I really enjoyed photographing, including her Jo Malone perfume, sparkly Jimmy Choo shoes that were also her "something borrowed" from her sister-in-law and her awesome pink and silver Converse high tops she changed into for the reception.
I'm obsessed with the photos of them! Samantha's veil was truly the icing on the cake to her deep v-neck, low back, half lace gown from Kleinfed. The lace edging on it was perfection and the bouquet she carried, with Dusty Miller, unique purple-tipped ranunculus, scabiosa pods, peonies, succulents and greenery was perfection.
She chose which of the many boutonnieres her groom would wear and I adored her choice, with a poppy pod and white sweetheart rose in it.
After their first look we roamed around the property and enjoyed the great weather and time capturing just the two of them. We then moved into pictures with their wedding party in the front and back of the house. It started to rain while we were doing family photos outside with the beautiful flower adorned staircase in the background, but I'm so glad the rain held up as long as it did! Plus they were well prepared with a tent. In all my weddings at Crabtree's Kittle House I've never seen a tent there and it looked great!
Even though Samantha didn't get to walk towards Kevin down the staircase as originally planned, the tent worked out wonderfully and photos with the wedding party on the stairs were worth the decoration.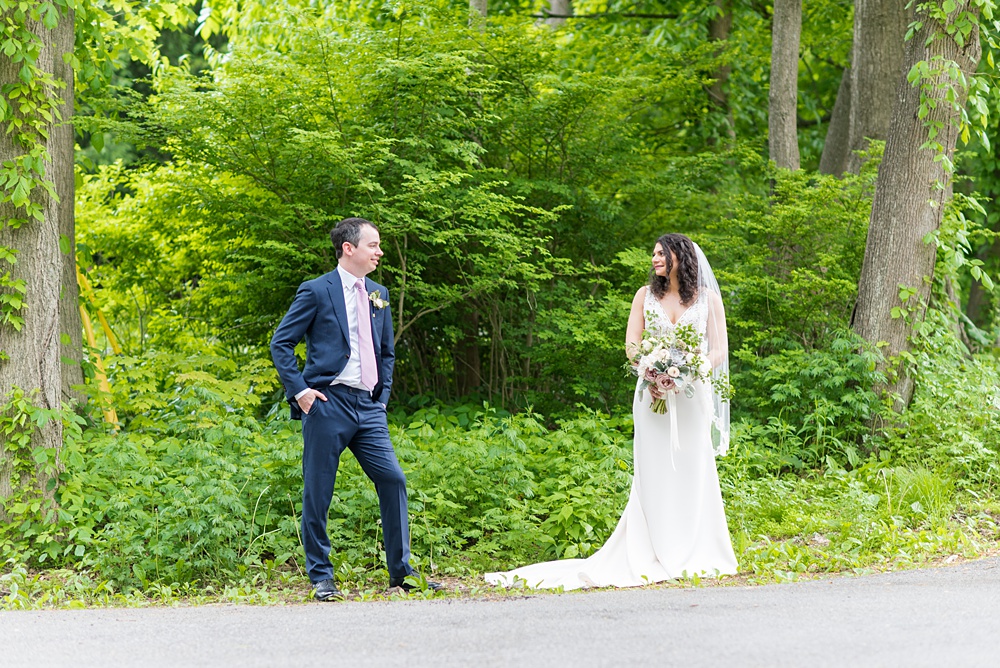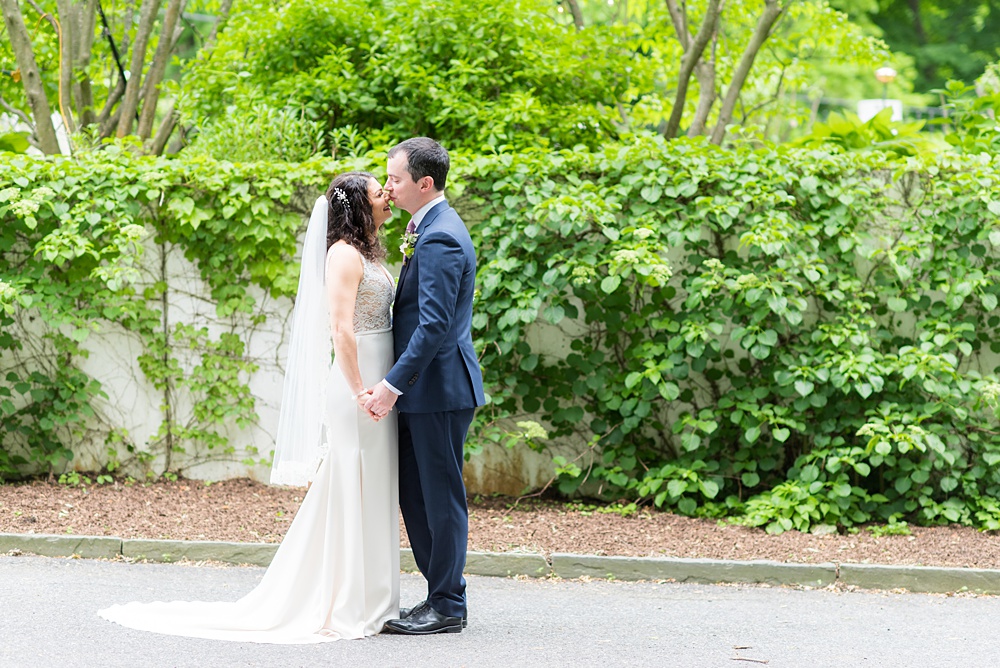 Samantha told me Kevin loves kissing her nose…naturally it was a favorite capture of mine to see him naturally, lovingly doing so.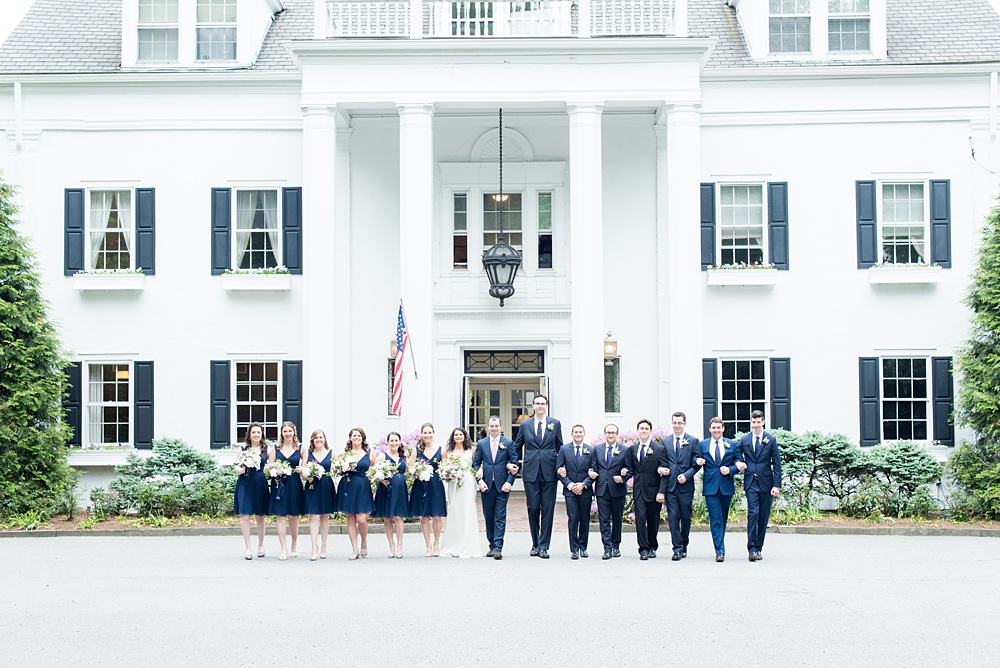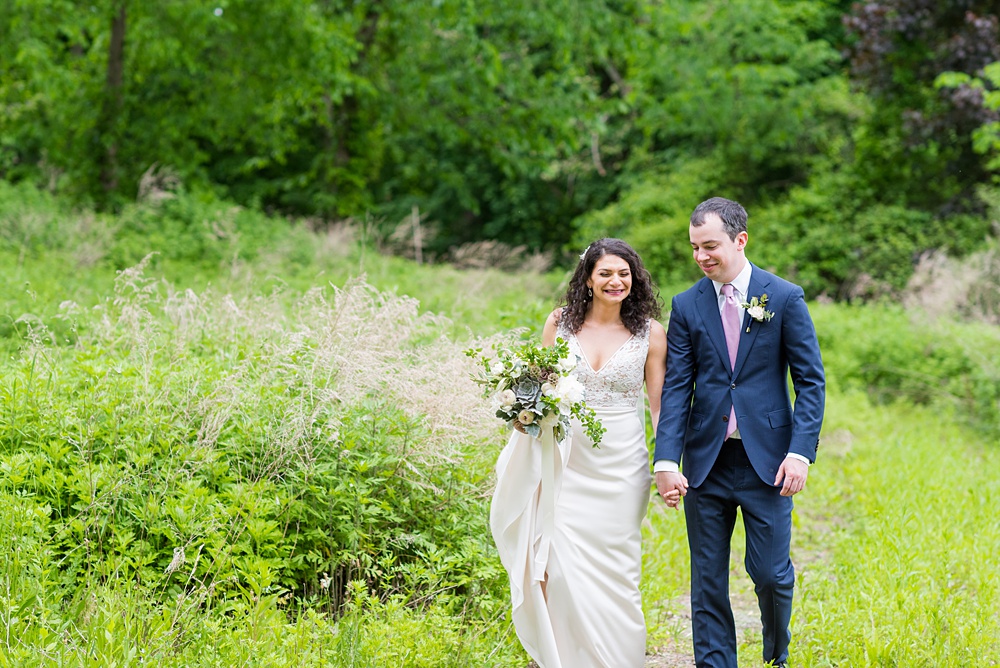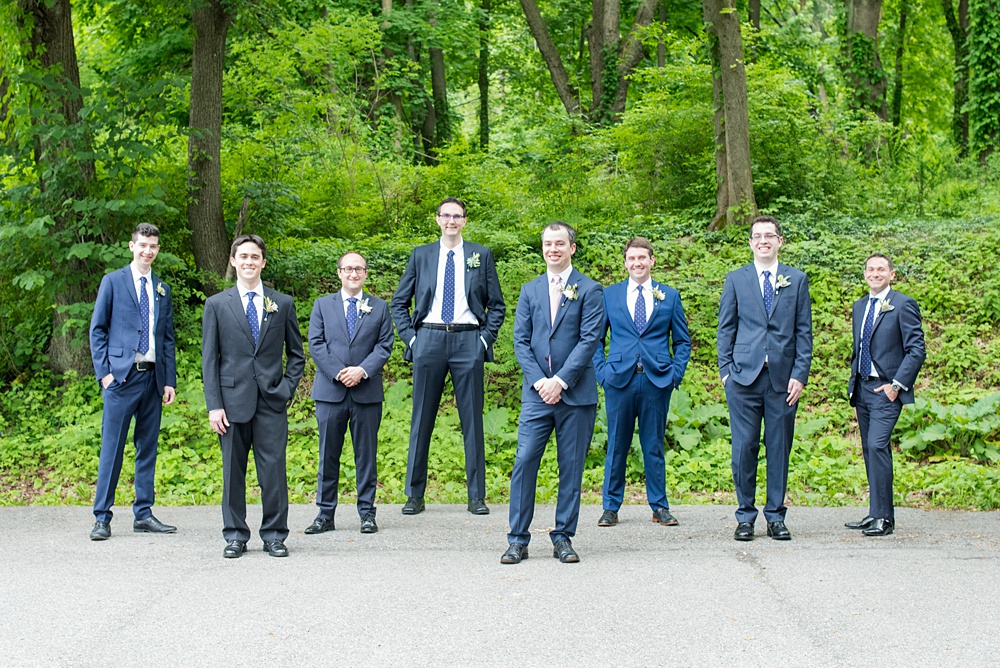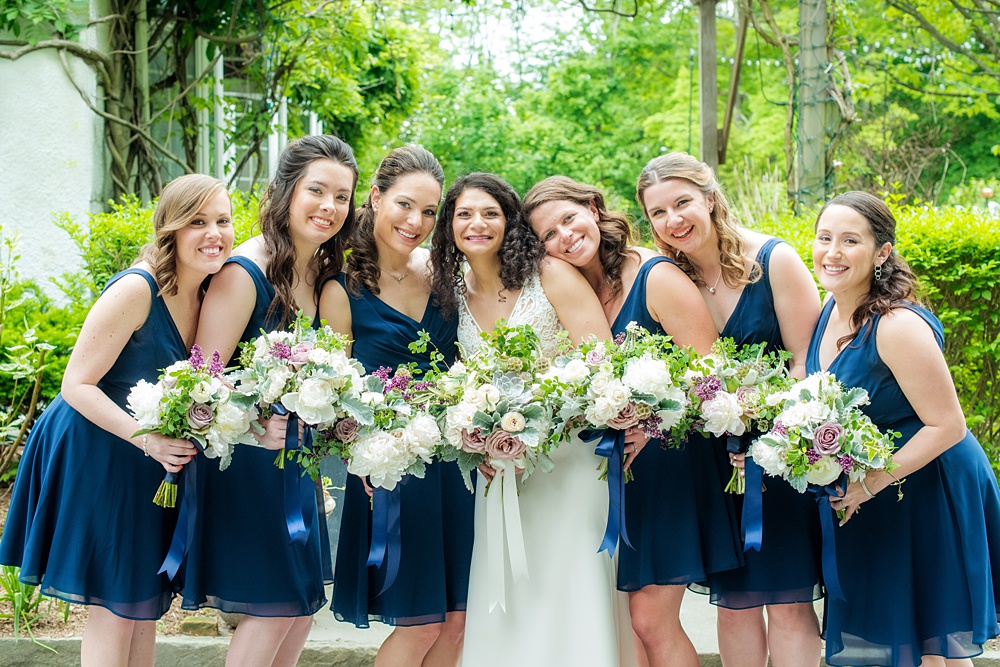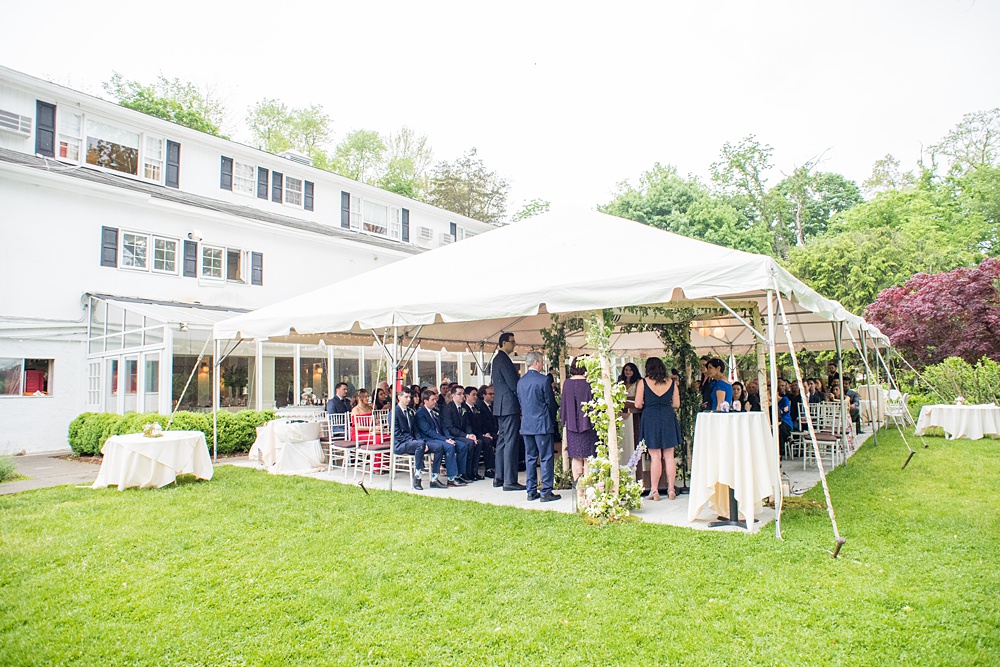 Their ceremony was extra special with their friend and bridesmaid, Cynthia, officiating (Samantha's best friend from college) and Samantha's godmother, Laurie, and Kevin's grandmother, Catherine, doing readings. At the end of it both Kevin and Samantha symbolically broke the glass, Jewish tradition yet a modern twist for not just the groom to do so but the bride as well at their Kittle House wedding. (Equality and Mazel Tov!)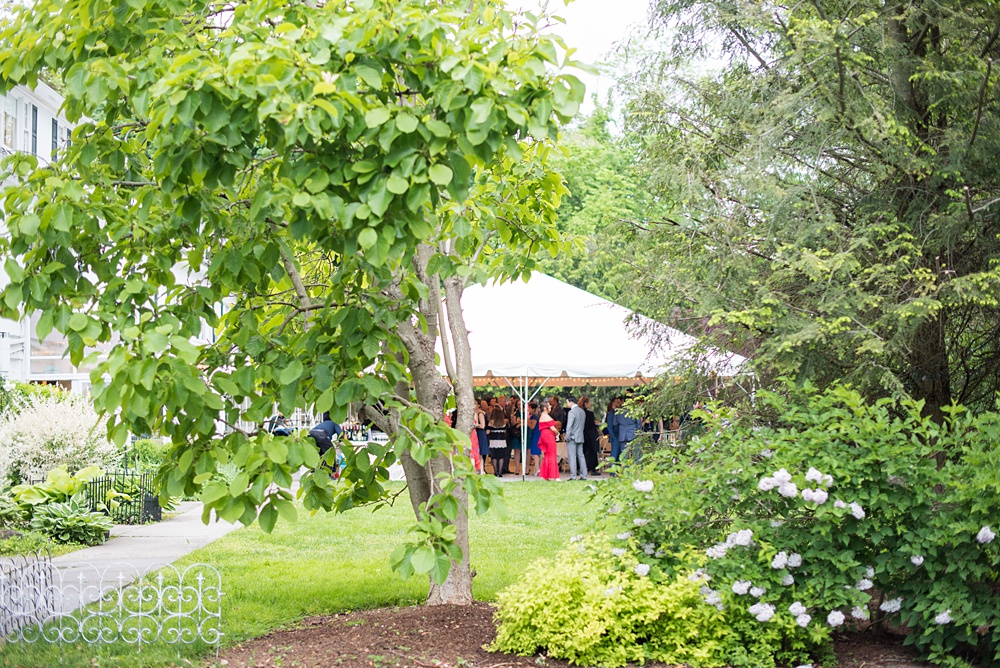 One of the best parts of a New York wedding is always cocktail hour! And the staff and chefs at Crabtree's Kittle House make divine food from the first bite until the last piece of dessert. The cocktail hour was under the tent and inside, due to the weather, and everyone enjoyed schmoozing and socializing until the reception dinner began. The band played during the ceremony and cocktail hour, and were a huge hit during the reception, playing a lot of Billy Joel (personal fave) and hits from today!
Another absolutely favorite detail from their wedding was the unique flowers their floral designer chose. I rarely see Pitcher Plants and such unique ranunculus at weddings – her flower quality was top notch and designs so pretty! Their table numbers matched their invitation liner for another subtle yet significant detail, all of which I loved capturing.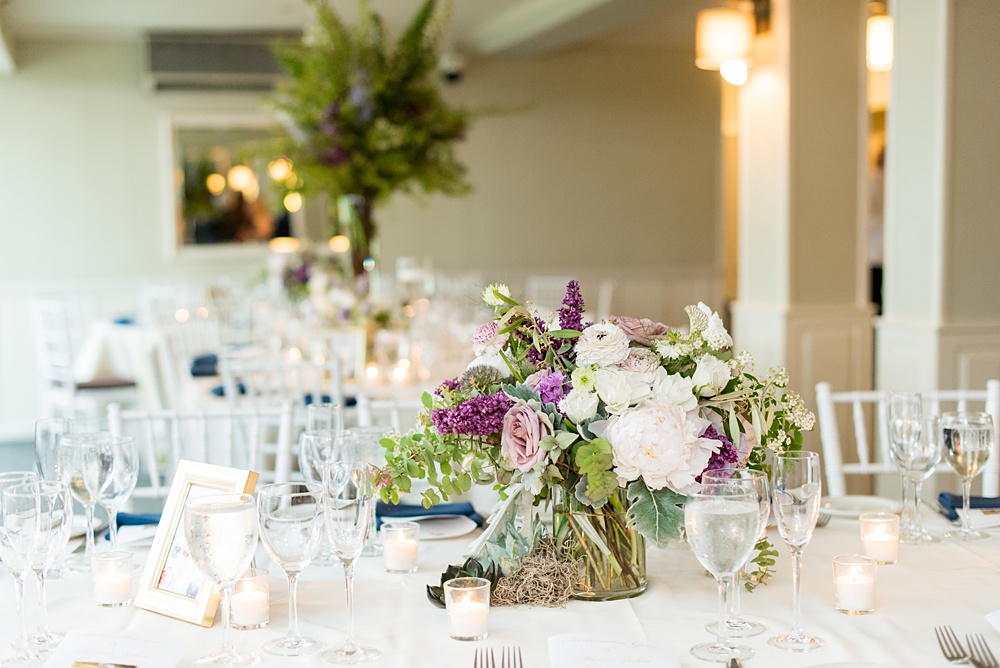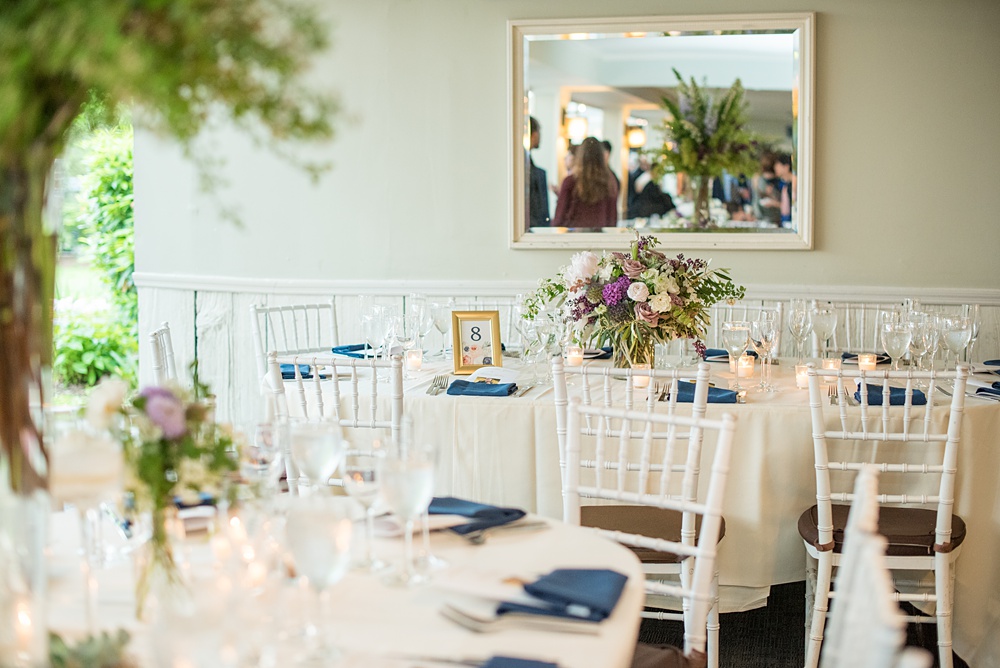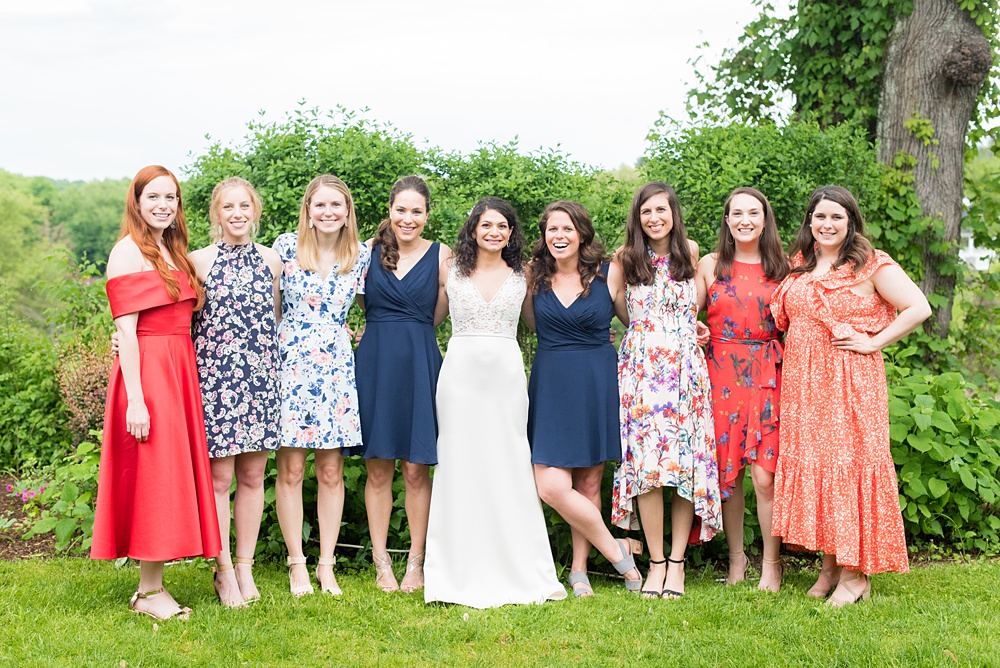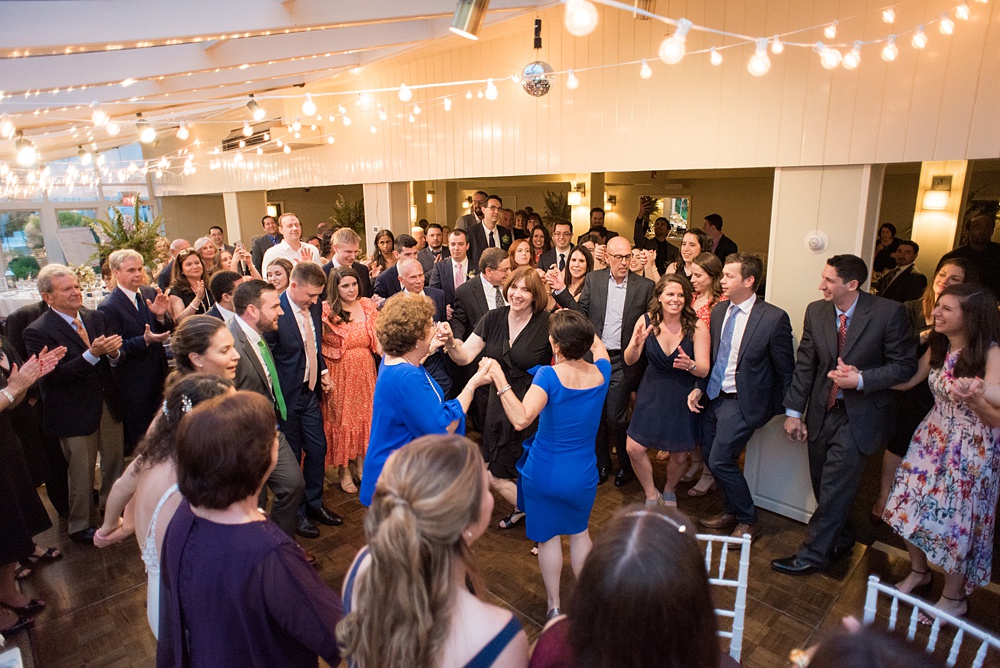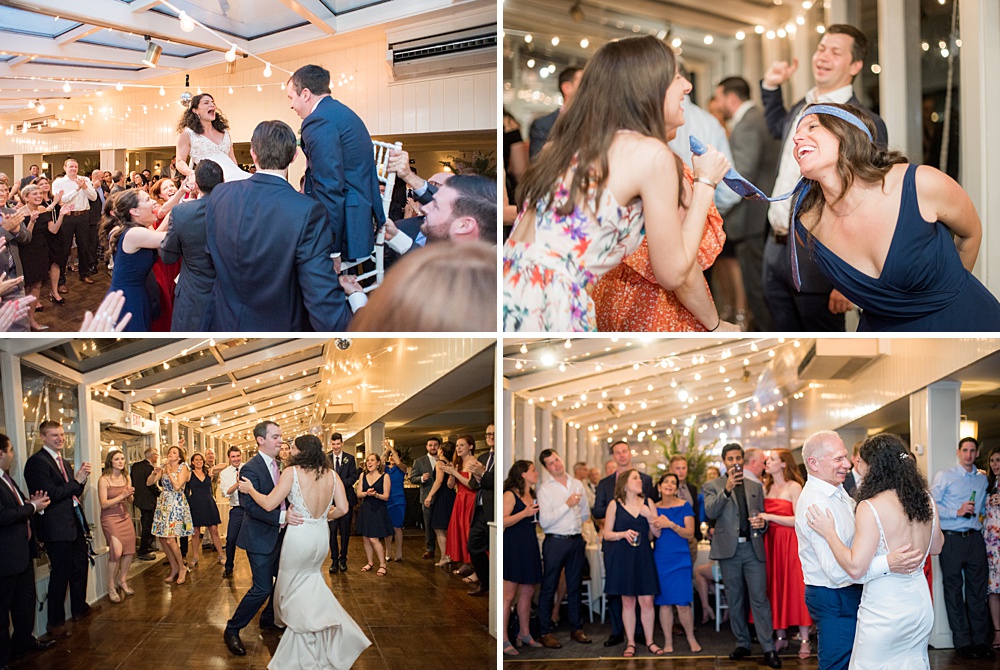 Congratulations to the bride and groom! May everyday in marriage be as beautiful as your wedding day.
Venue: Crabtree's Kittle House / Flowers: Denise Fasanello / Hair and makeup: Monica Martelo / Gown: Kleinfeld Bridal, designer Paloma Blanca / Bridesmaids: Brideside, Rachel Cocktail Dress in Midnight / Pajamas: SelineLounge Bridesmaid Pajamas, Etsy Suit: / Cake: Lulu Cake Boutique / Stationery: Always Impressive Invitations / Band: Hank Lane's Marc Koslowe's Band / Tent: A and B Tent Company Inc
Interested in having a Crabtree's Kittle House wedding? Be sure to contact us for photography and check out more inspiration from this beautiful venue below: