Diana and Paul hugged and smiled after a beautiful private first-look in the garden of Crabtree's Kittle House in Chappaqua, New York. Work brought them together over seven years prior to this moment – they met while Paul was attending the University of Maryland, in Diana's home state, working at the same store. This resident New Yorkers traveled from NYC to Barcelona during May of last year. Paul privately popped the question during that trip in their Air BnB as they saw this popular city in Spain; Diana was surprised, said yes (of course!), and the memories of the city became elevated in their lives! They started to plan for their day a couple months later and selected this historic venue about an hour away from Manhattan as the place to celebrate their love.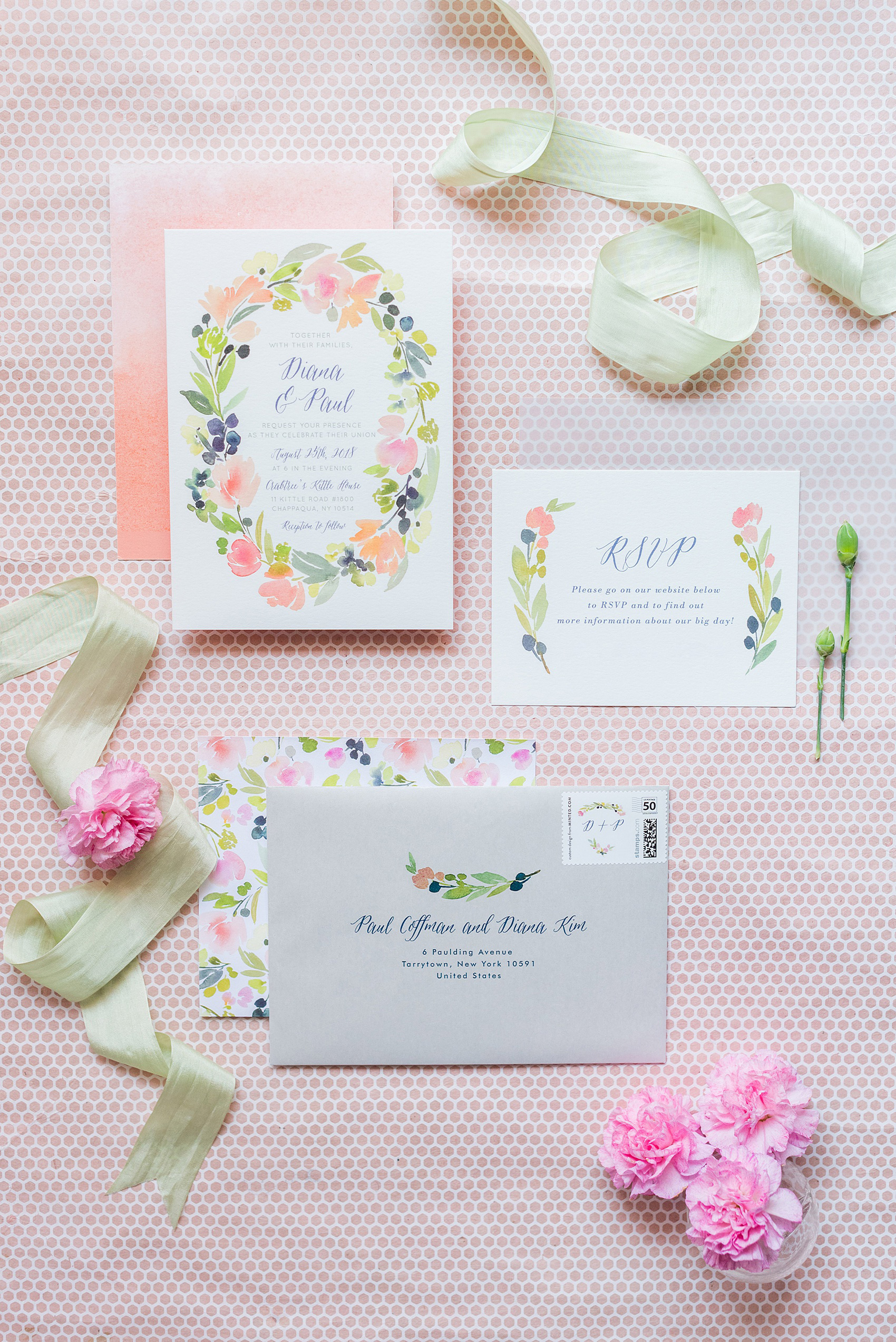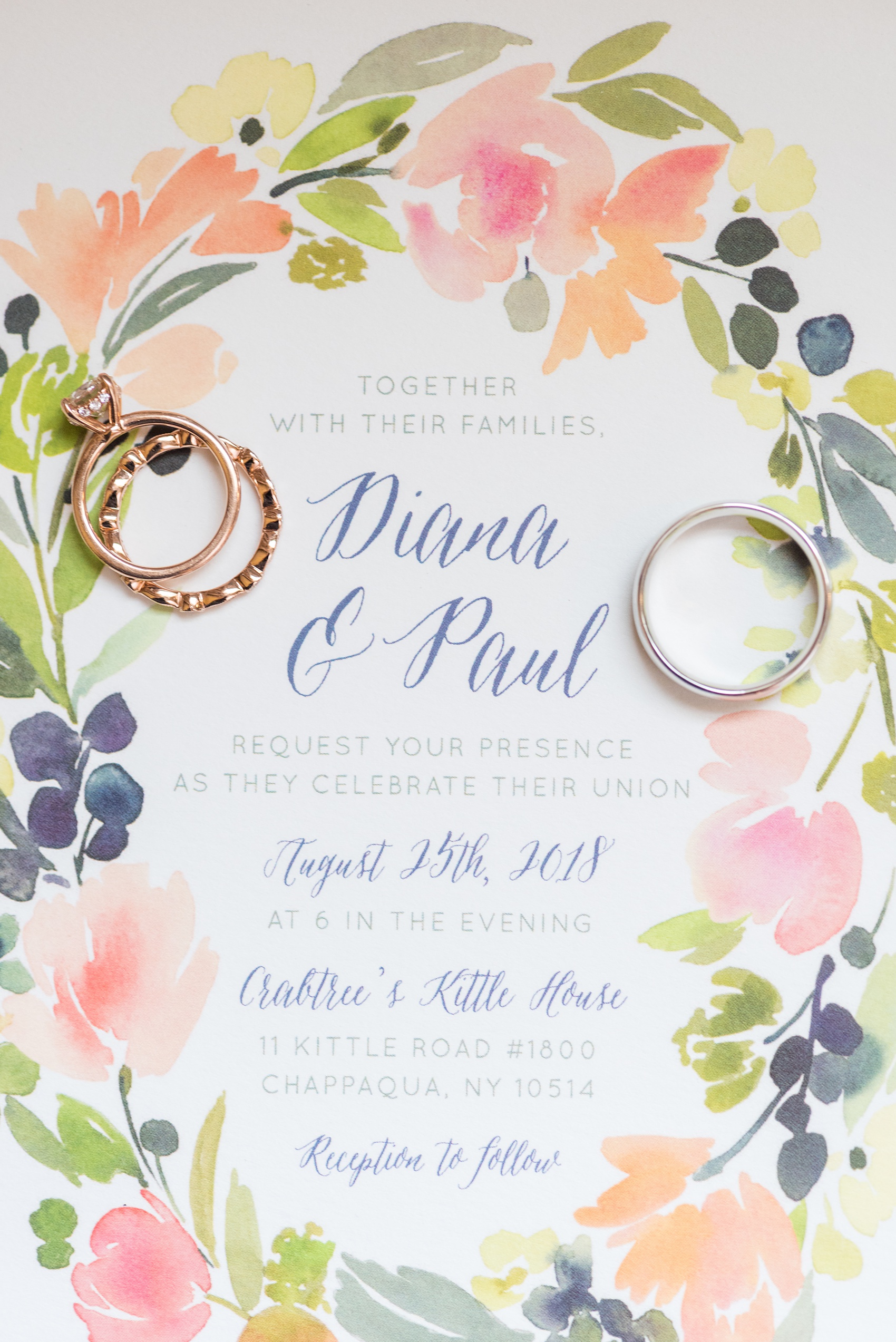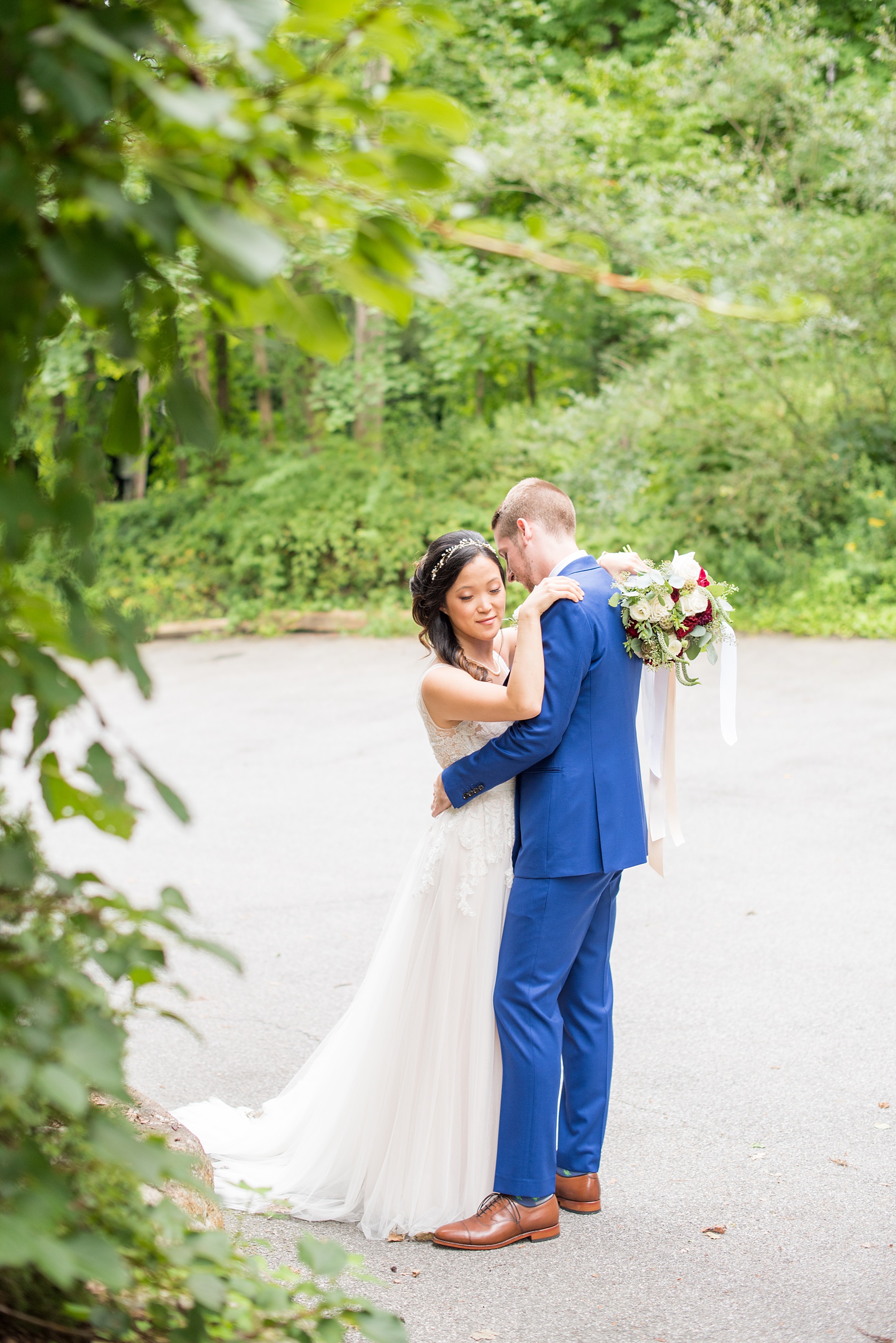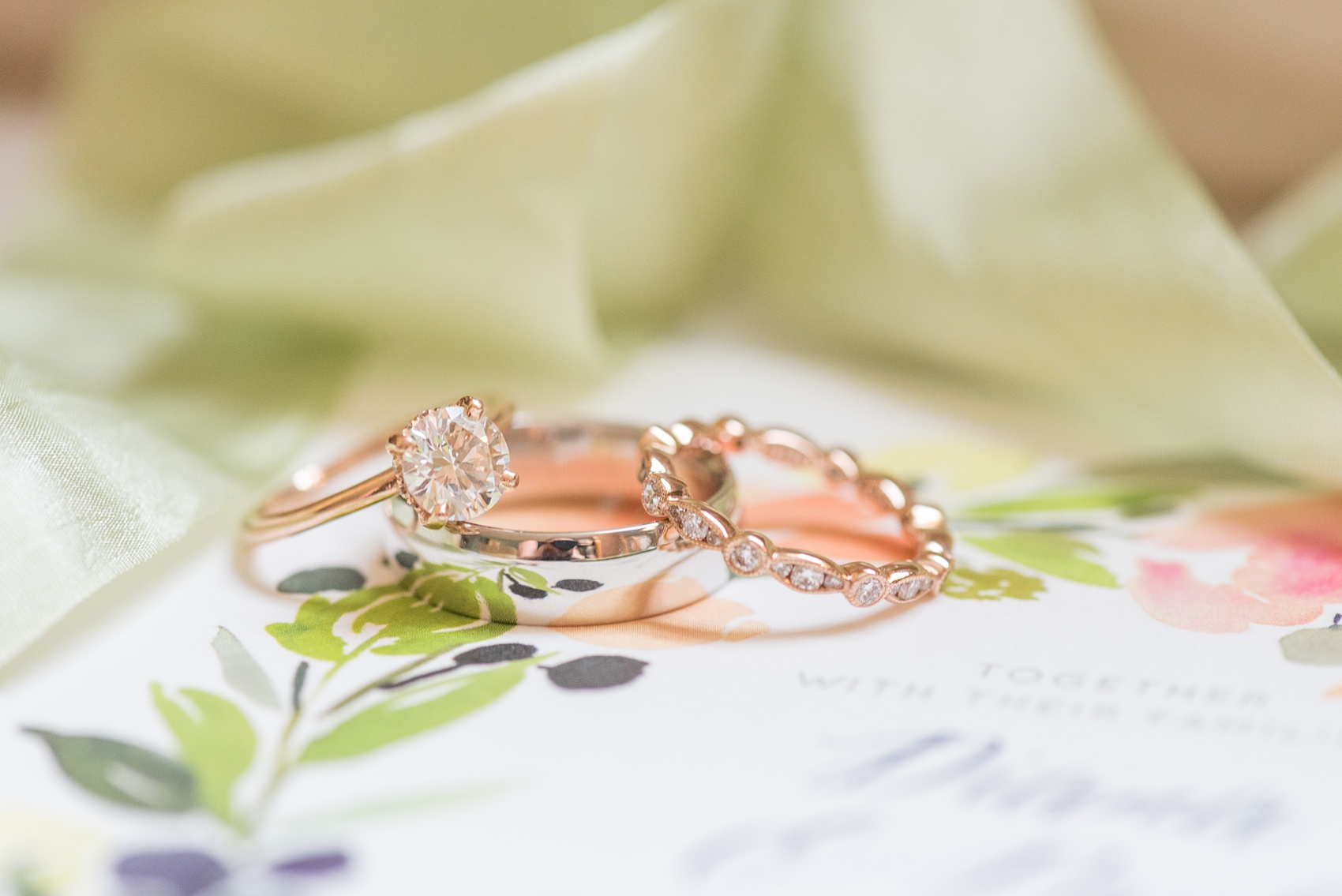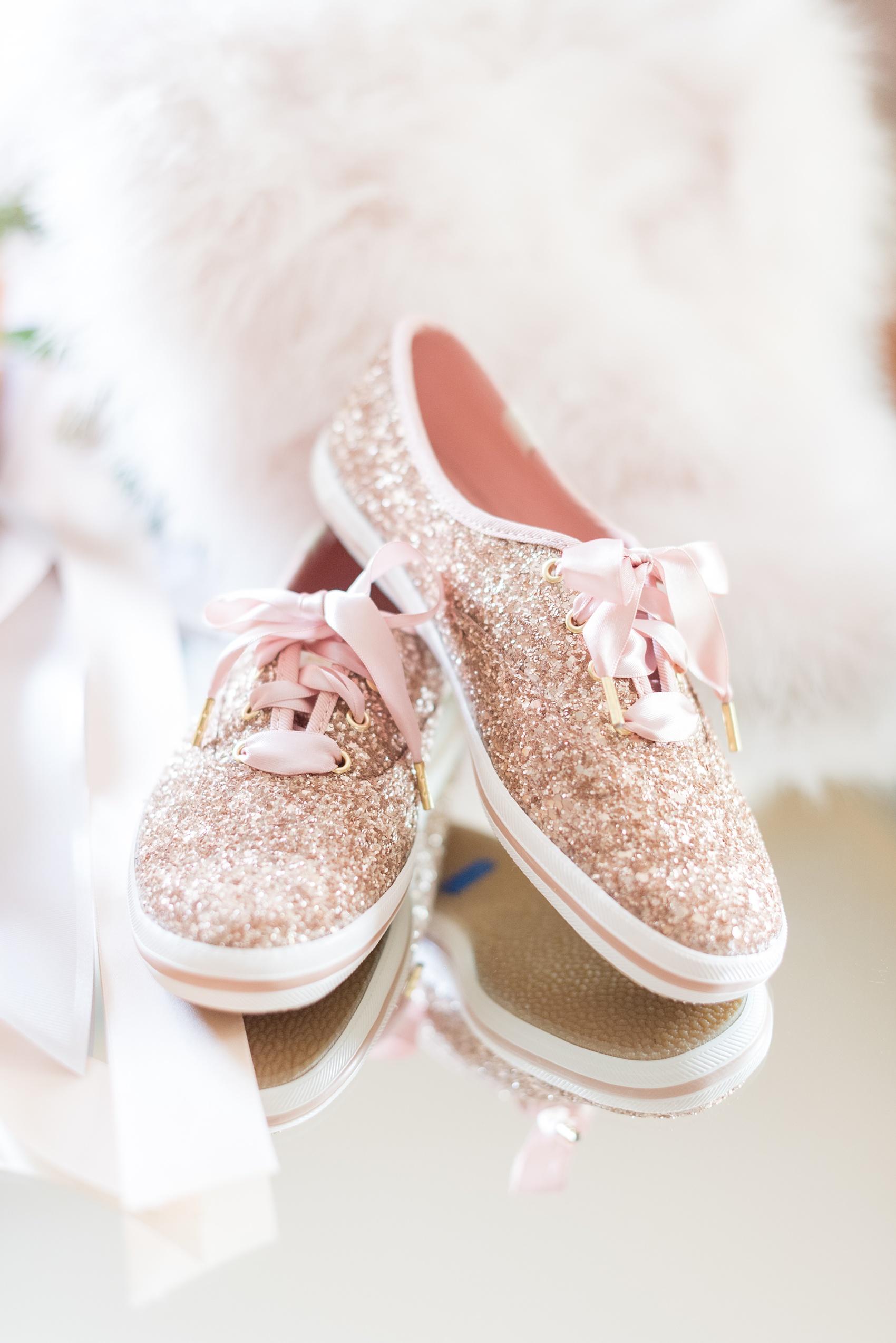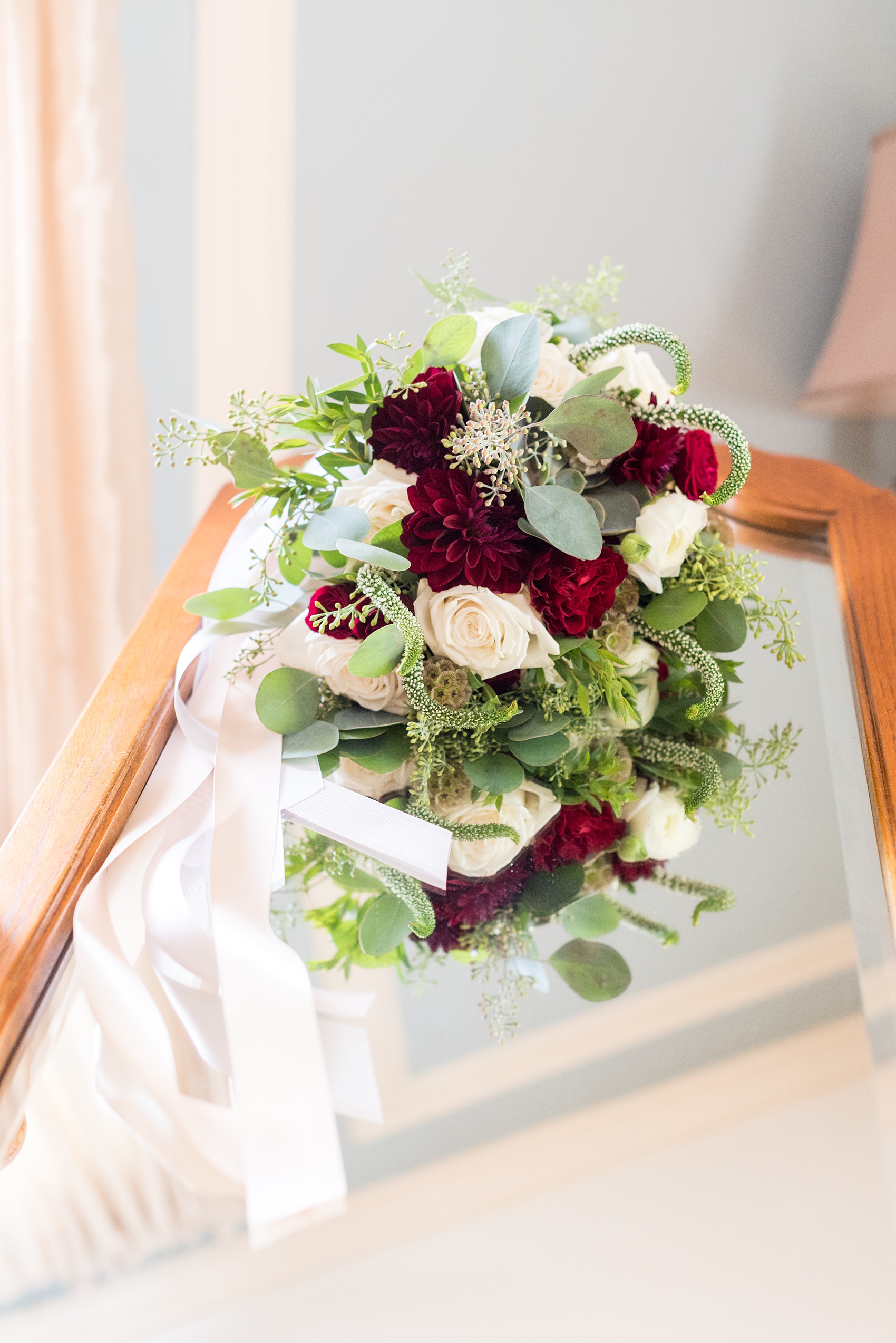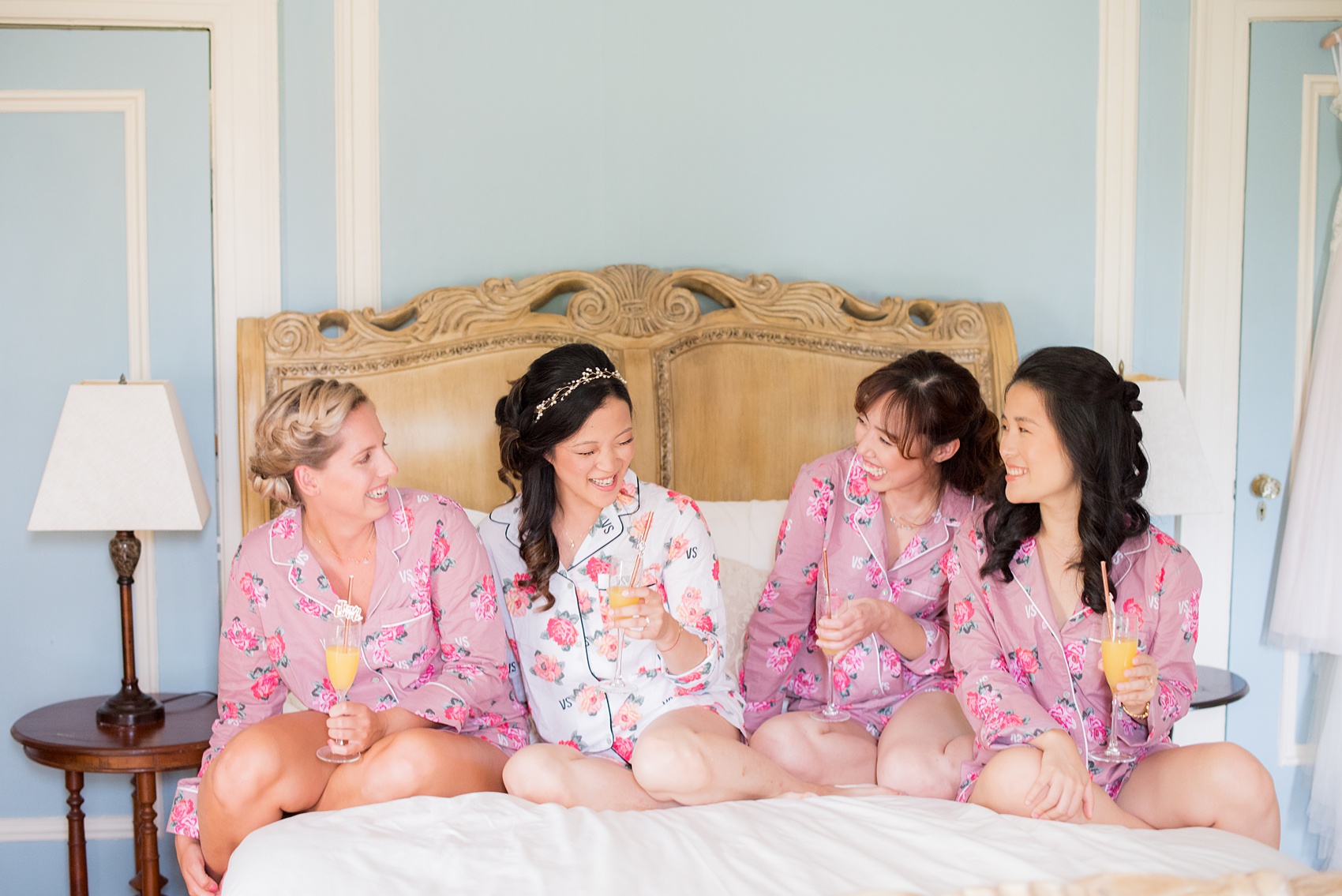 I bounced between Diana and Paul's rooms where they were getting ready with their respective wedding parties at Crabtree's Kittle House "inn" portion of the venue. Diana was enjoying mimosas with "Team Bride" straws from her bachelorette party with her sister, best friend, and soon to be sister-in-law. They wore the cutest shorts pajamas – pink floral Victoria's Secret PJs for the bridesmaids and white for the bride.
There were so many amazing details to capture from her two pairs of shoes to pretty flowers. I loved that she had a pair of floral heels and a pair of sneaker rose gold glitter Kate Spade Keds. Very practical! I'm a sucker for long ribbons on a bouquet and her white rose, red dahlia, scabiosa pod and eucalyptus bouquet was tied with a lot of long neutral color ribbons.
Their invitation was so awesome my jaw dropped when I saw it! It had watercolor detailing on it and their names in blue. The silver envelope was lined with a watercolor design that matched the invite and a floral sprig above the address finished it off with matching custom stamps. This also matched the guest escort board, wedding programs and a thank you note with the weekend wedding schedule on the back. I love coordinated wedding stationery suites!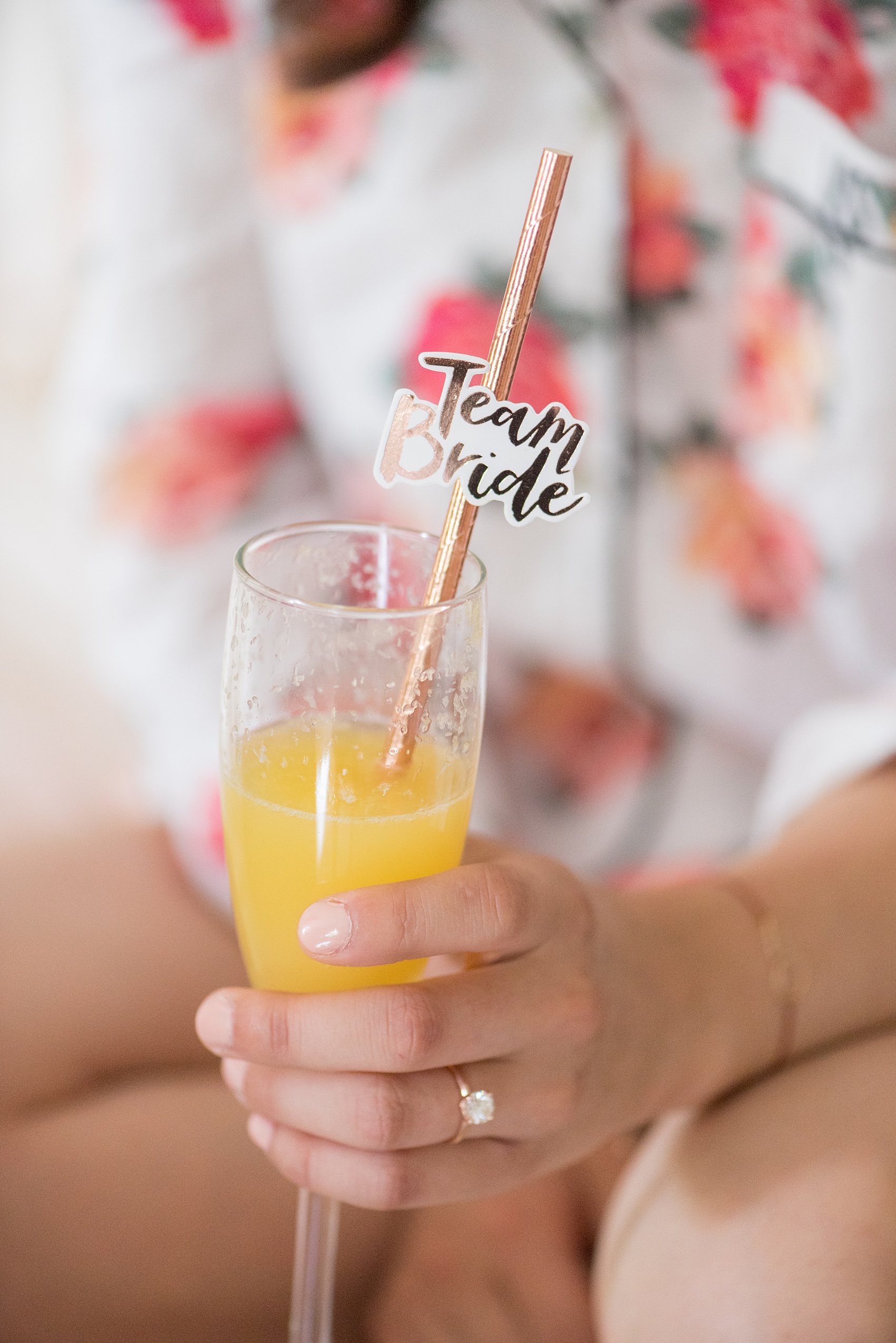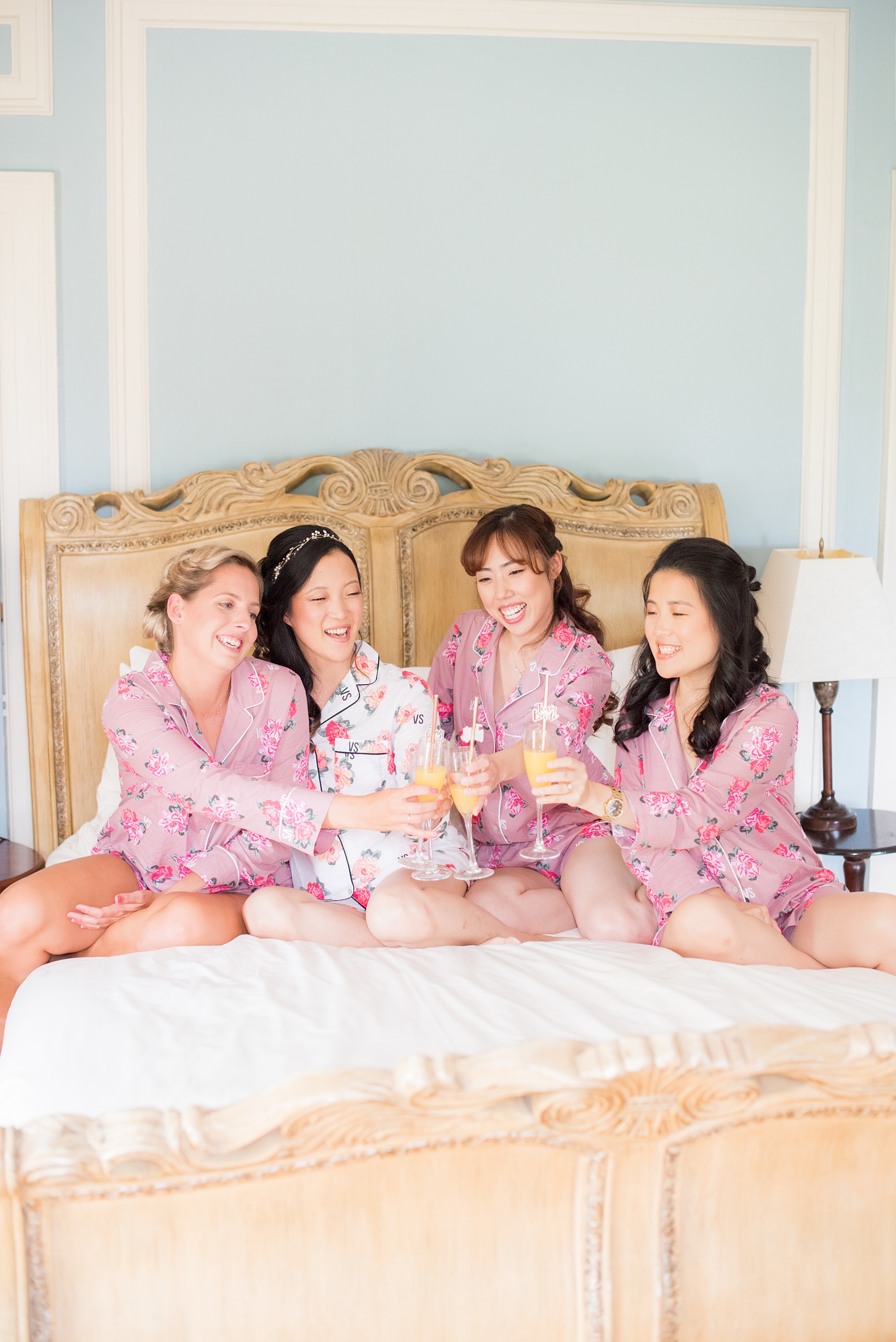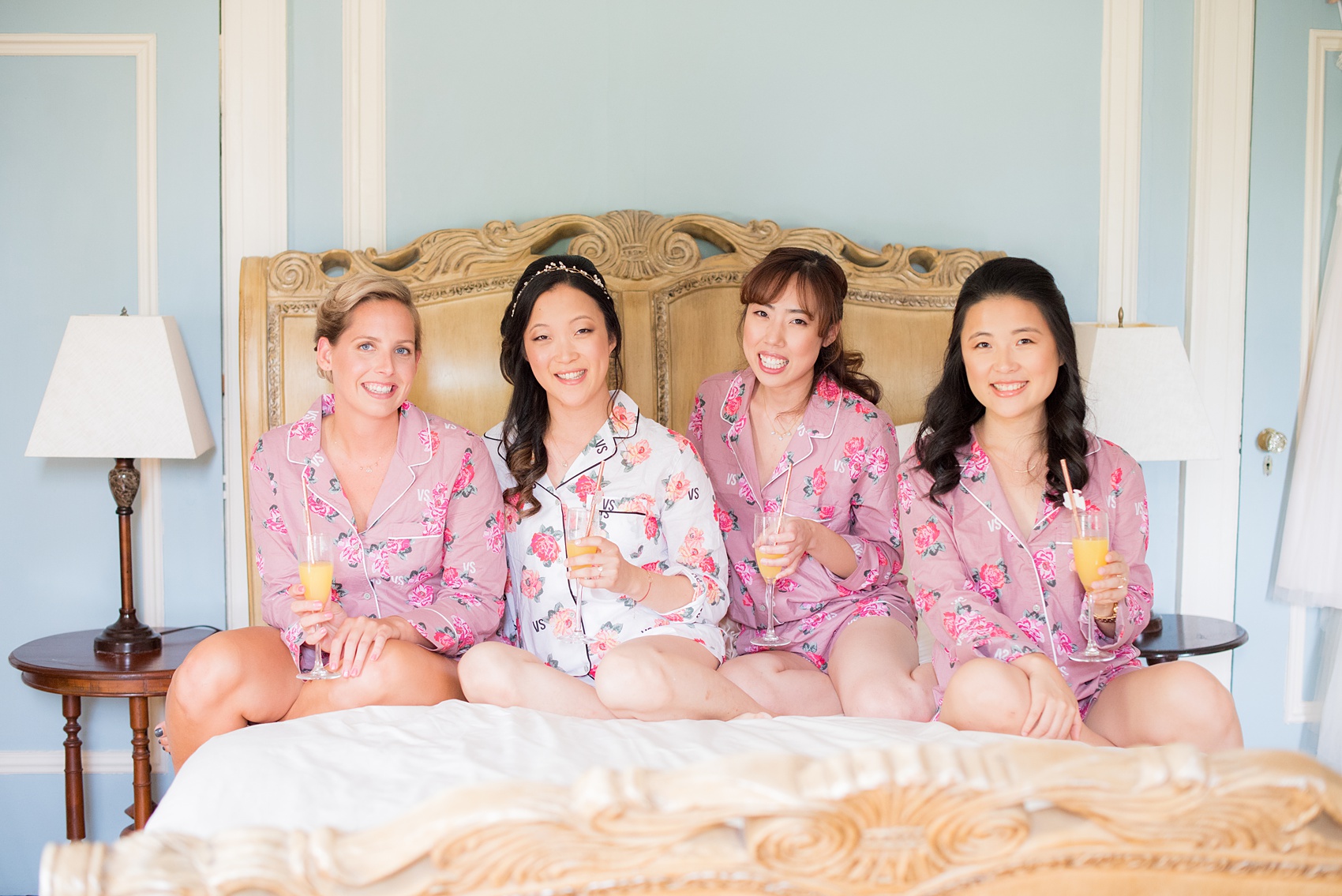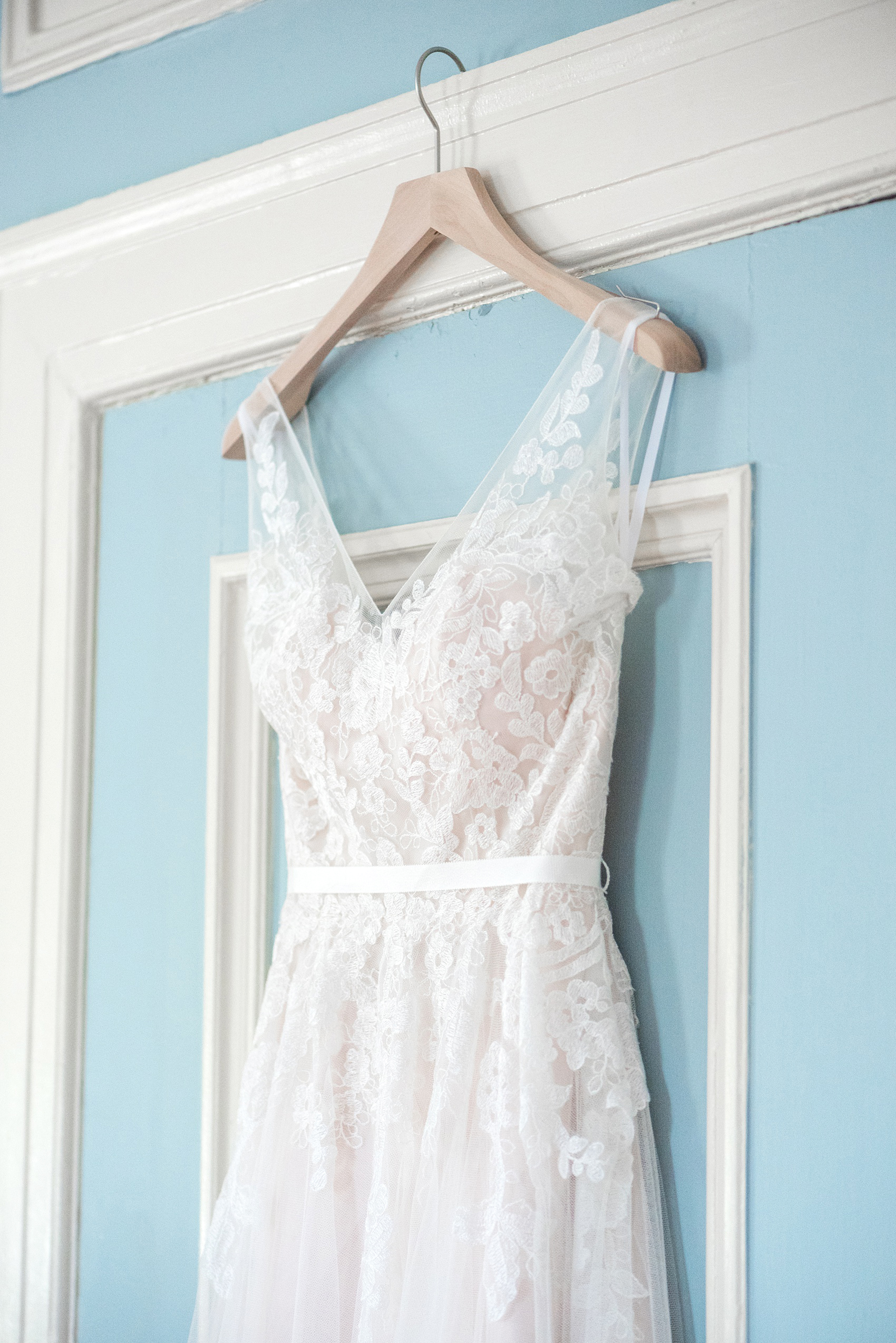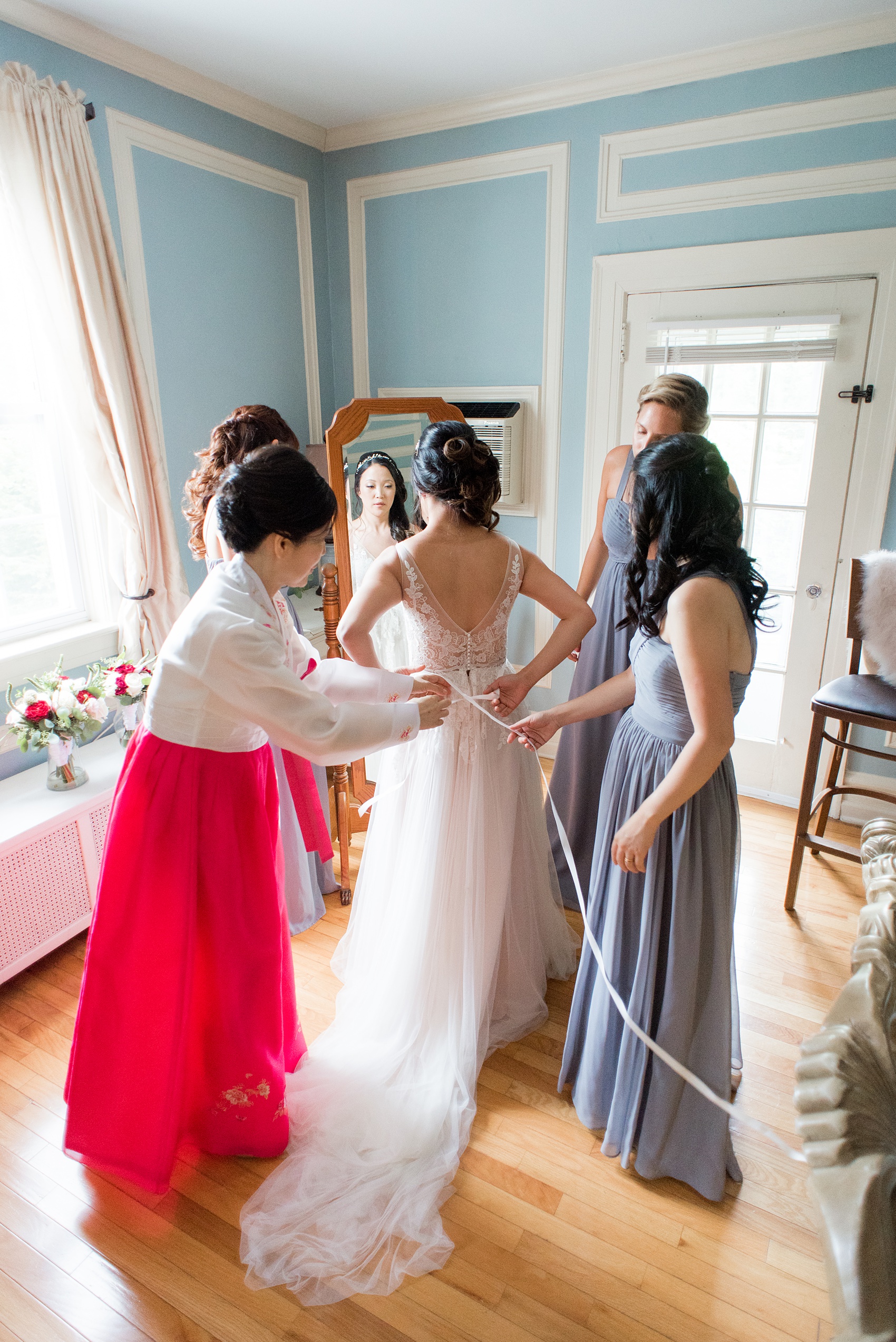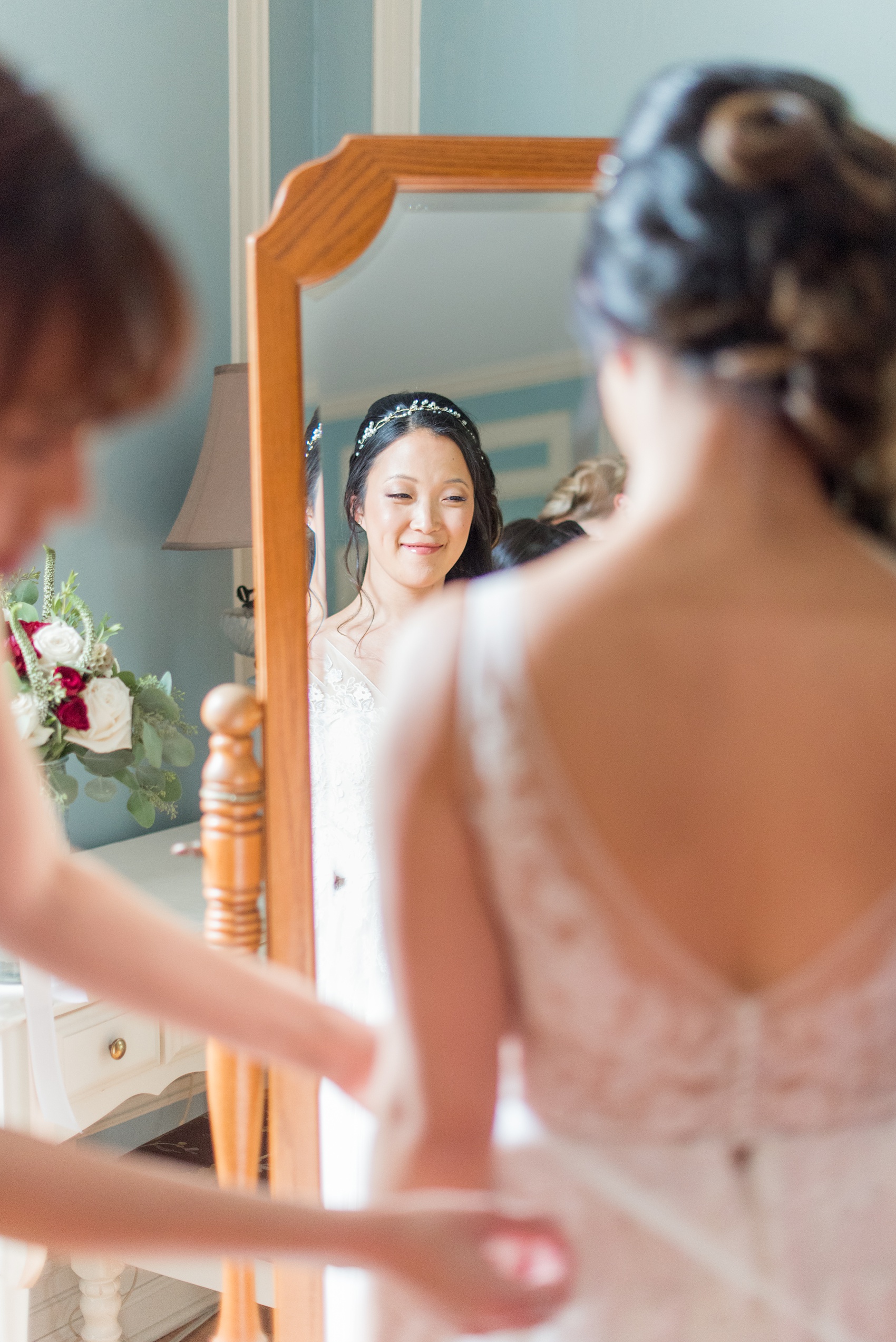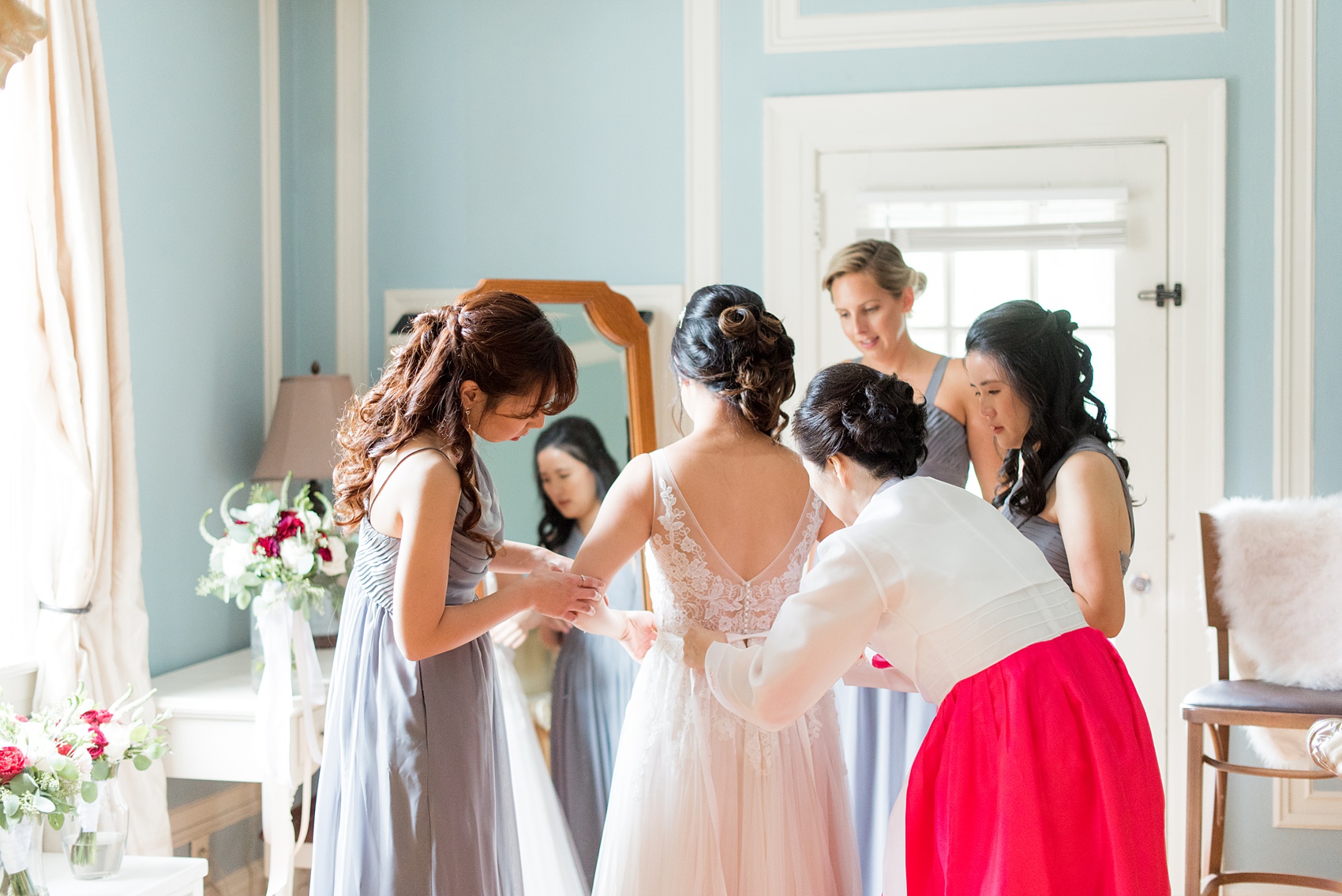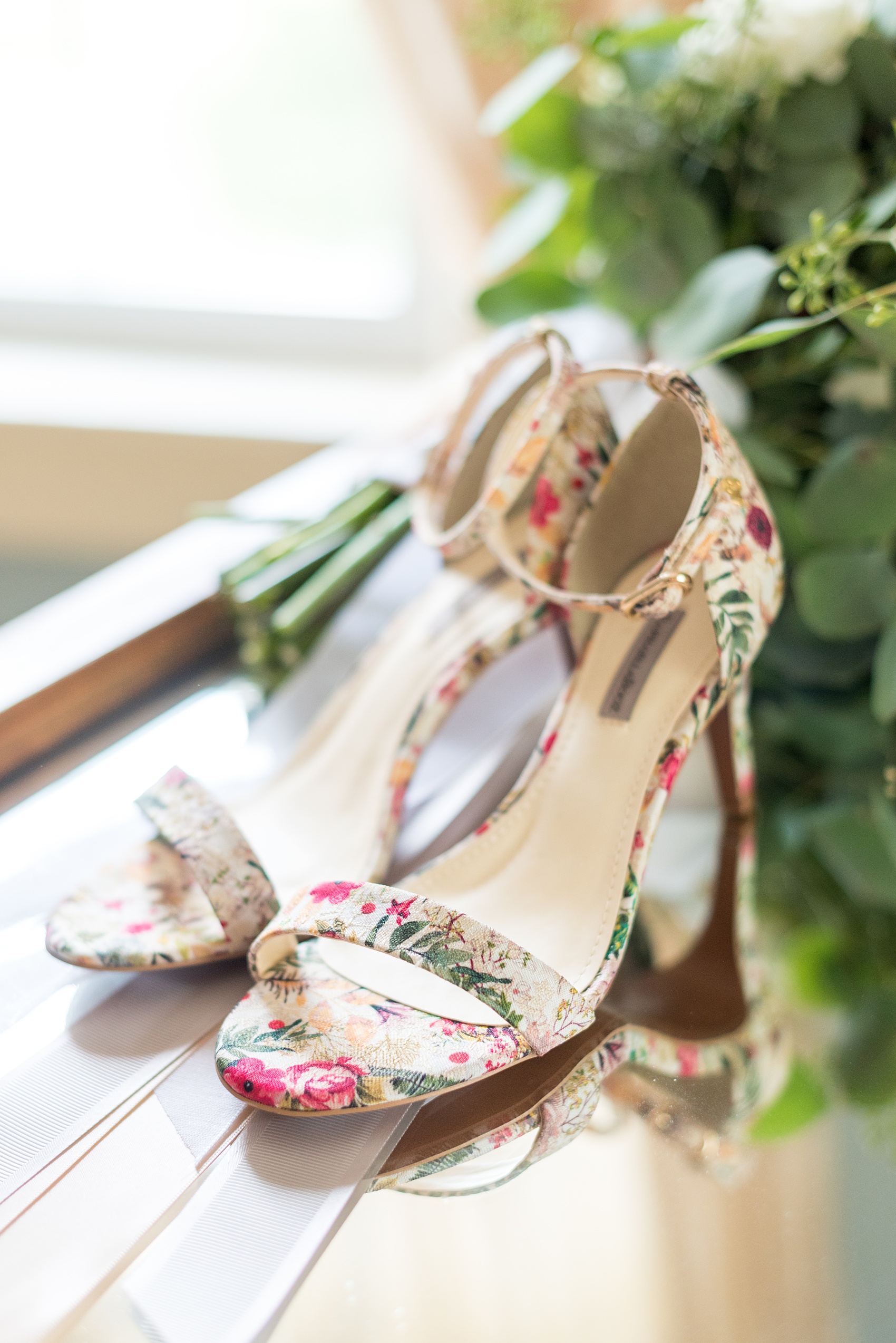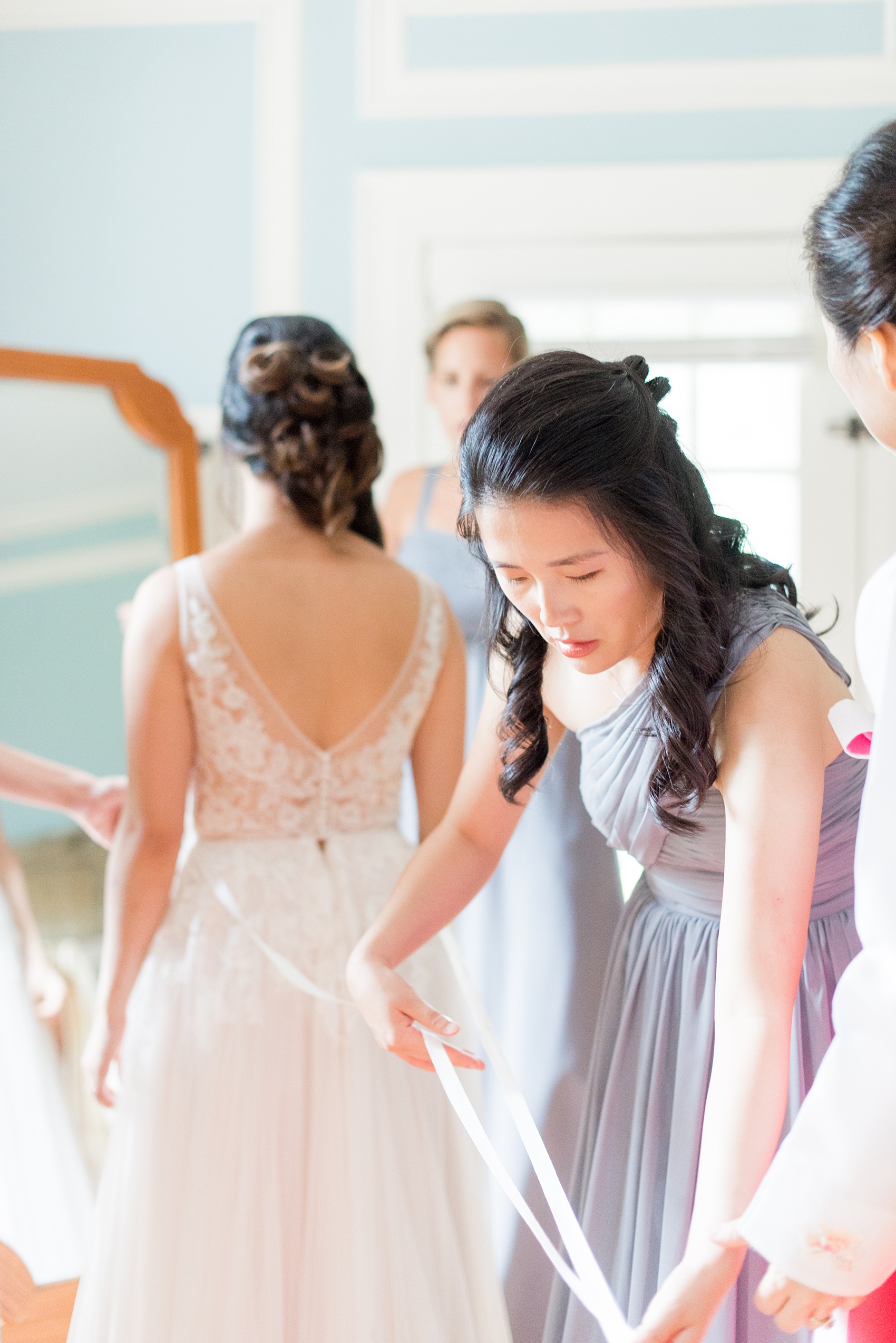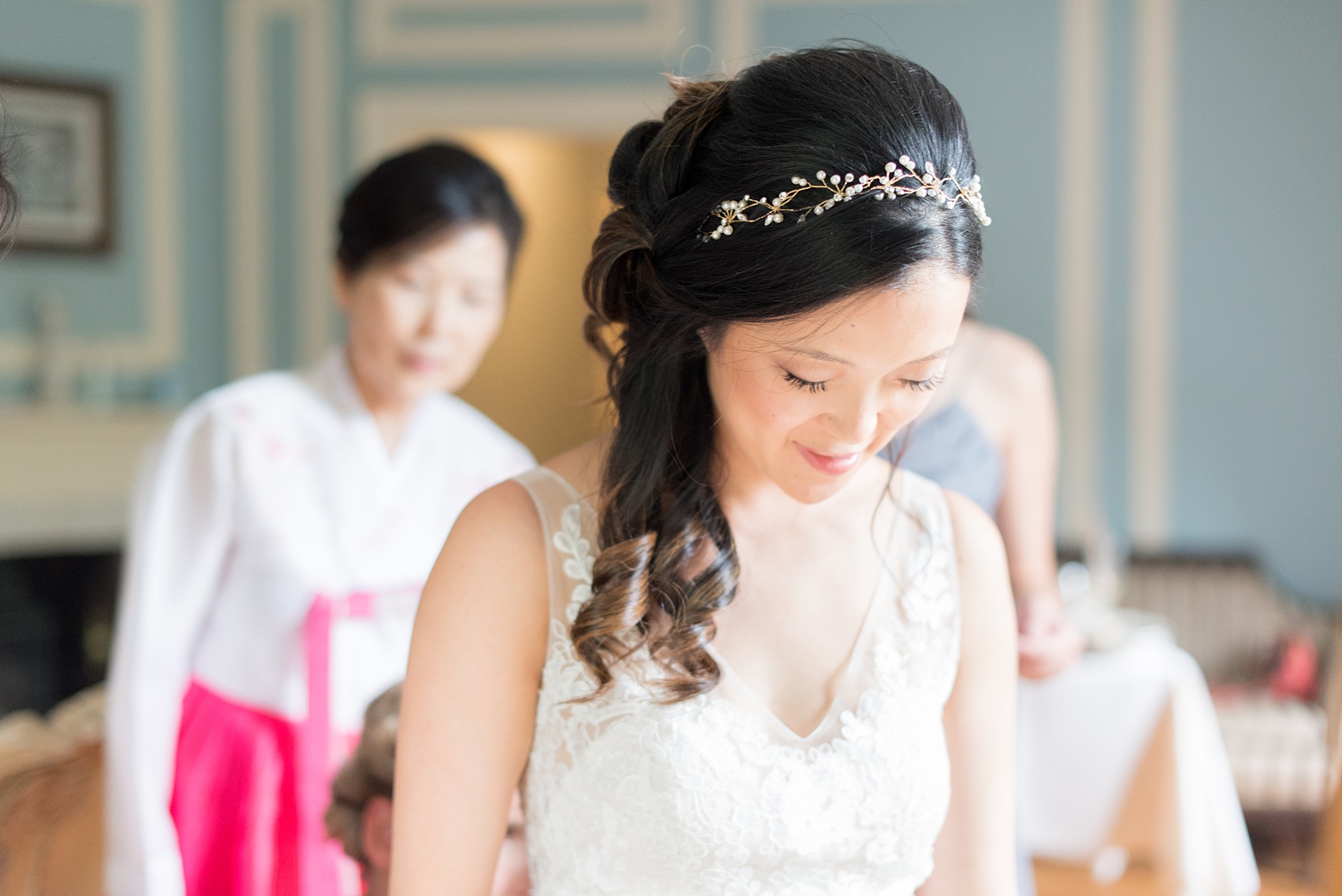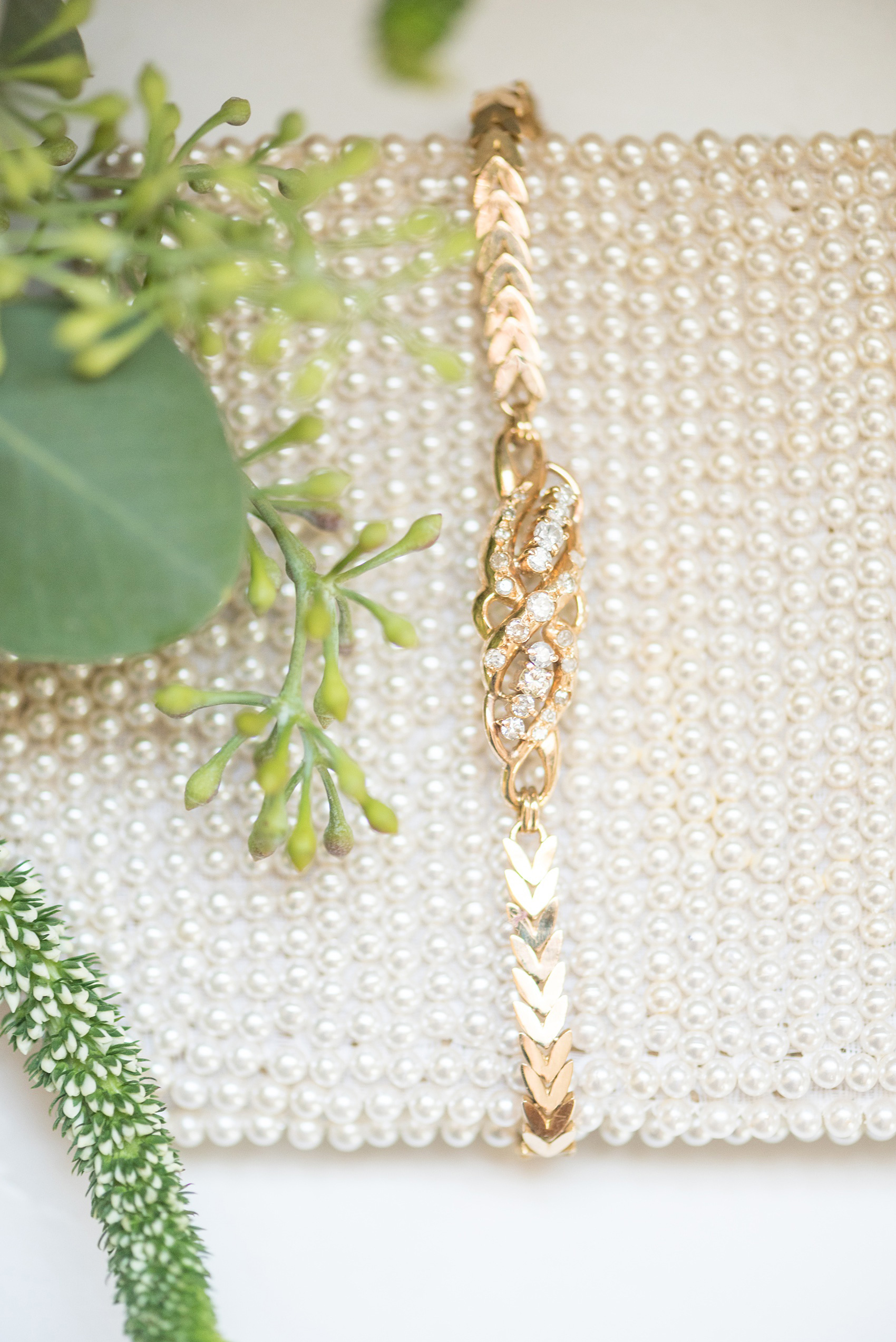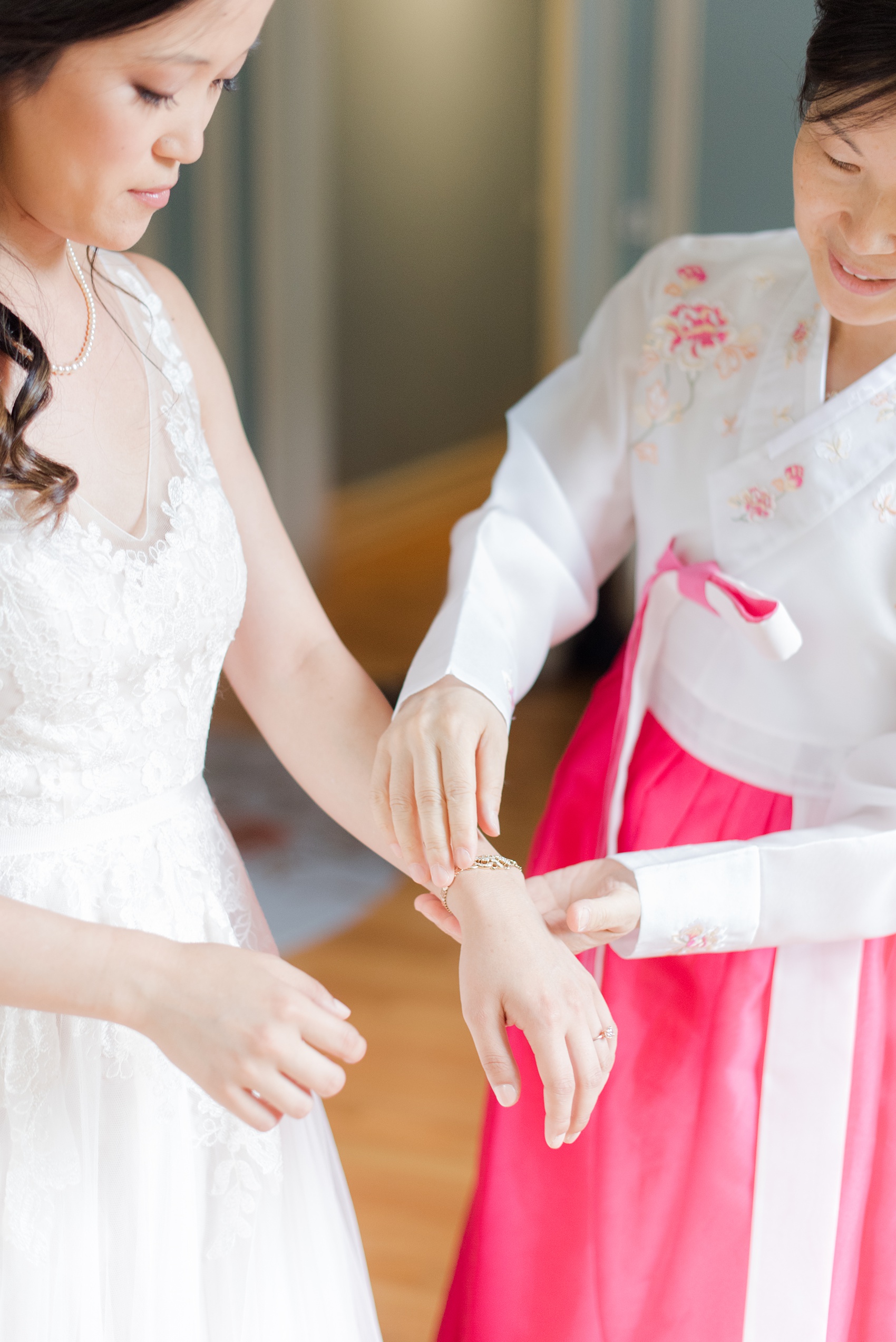 There were two very special pieces of jewelry Diana wore: 1) a gold diamond bracelet from her mother, who helped her put it on that morning, 2) a pearl necklace that Paul's mother wore on her wedding day (and her mother wore it on her wedding day too).
Their rings were elegant: Diana chose a rose gold and diamond wedding band to match her rose gold engagement ring (check out the diamond detail on the center stone basket!) and Paul a while gold band that had their wedding date inscribed inside it.
The groomsmen were having a fun time trying to learn how to tie a bow tie in a room just down the hall. They wore green and white pattern bow ties (a gift from the groom) and were definitely learning the art of tying them! Paul put on his blue socks with green turtles (go UMD Terps!), white suit shirt with his initials embroidered in light blue thread on his cuffs, just before their first look.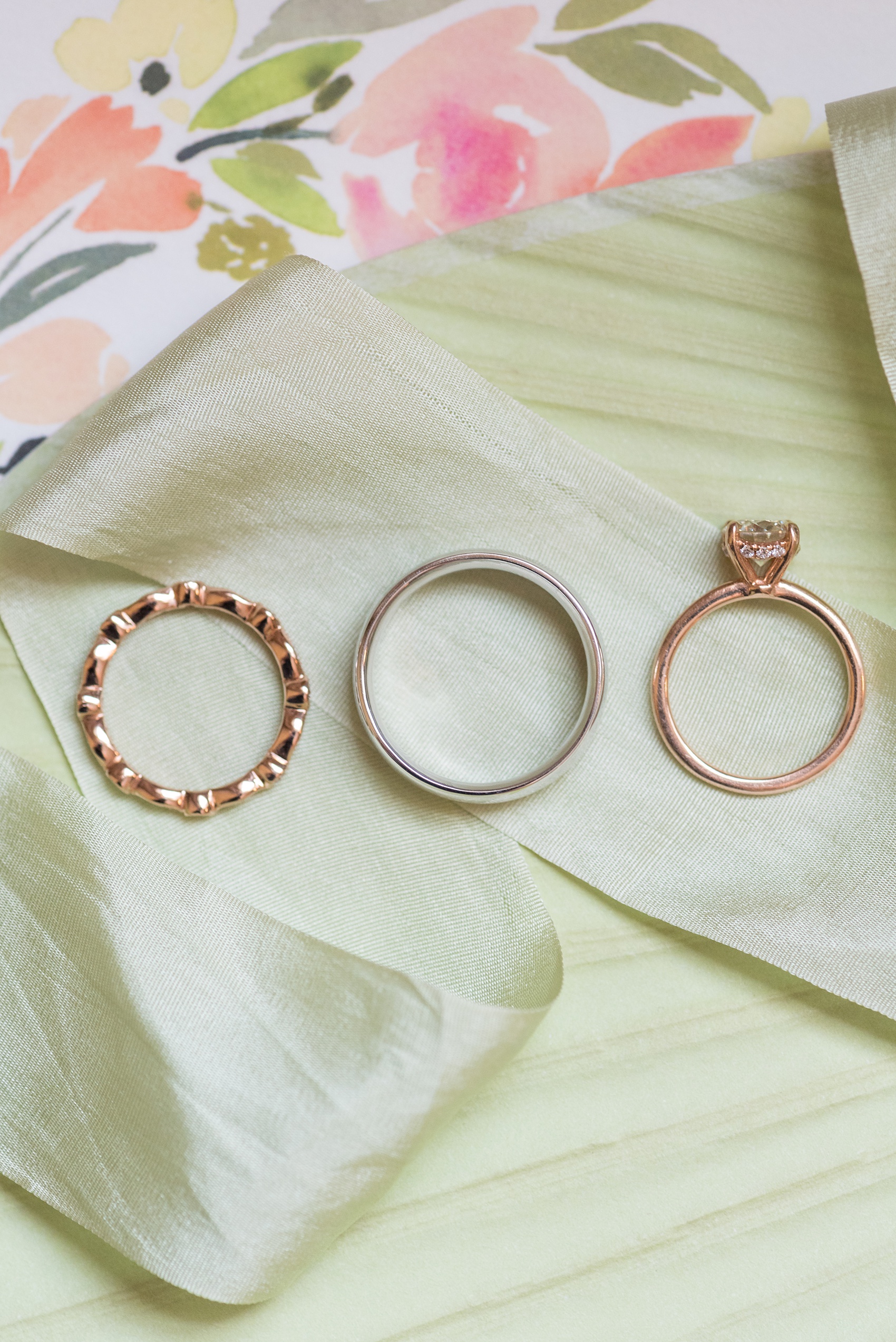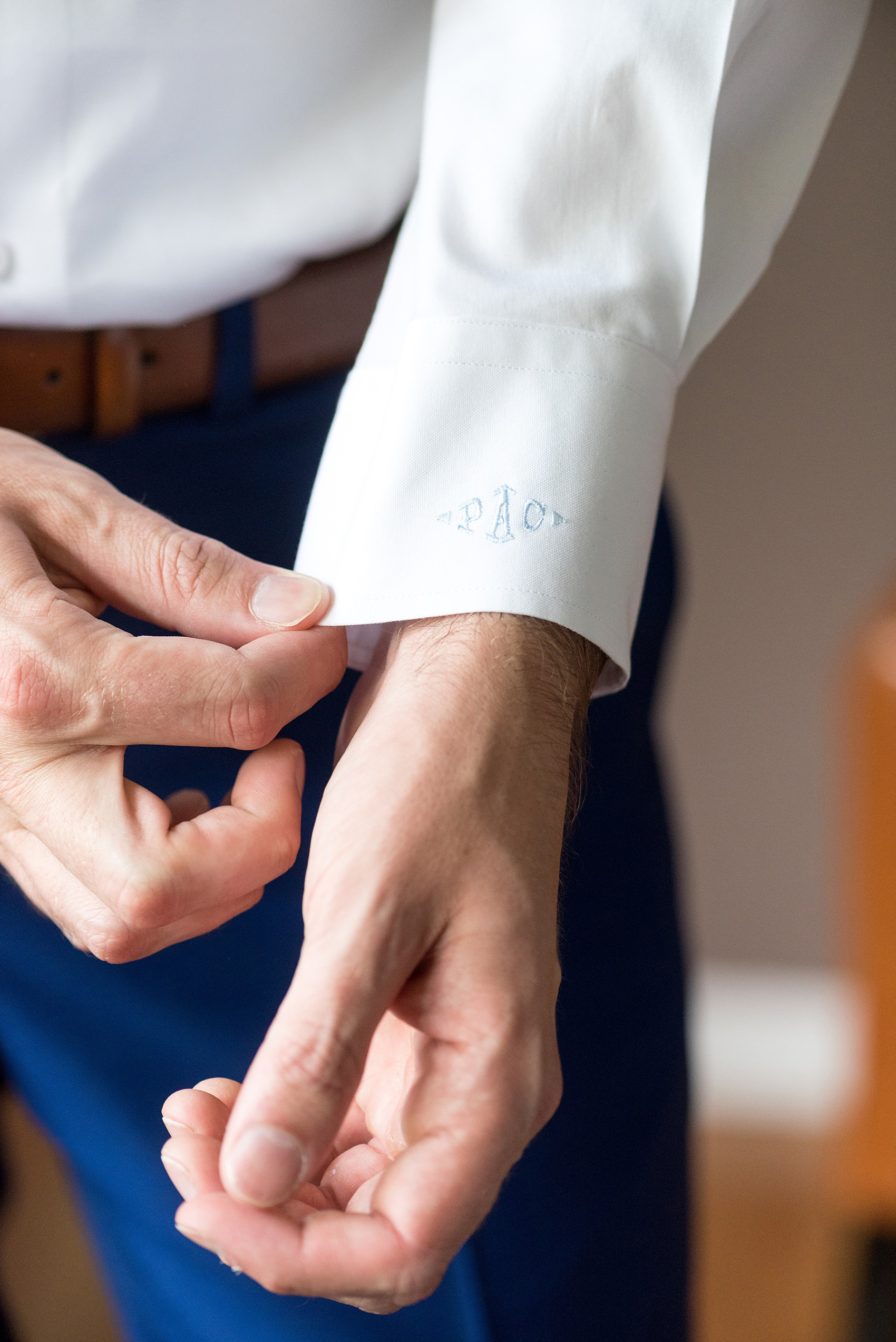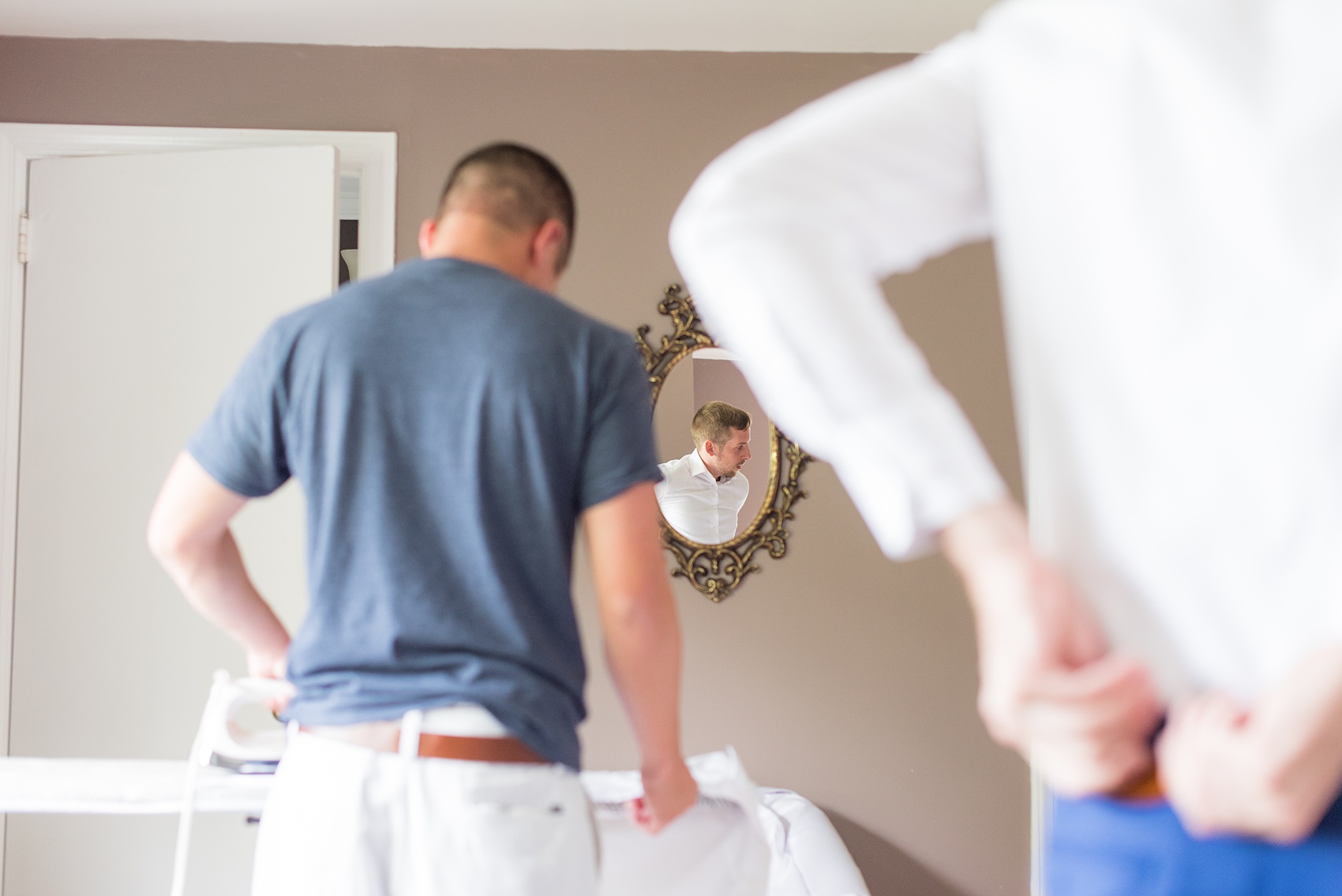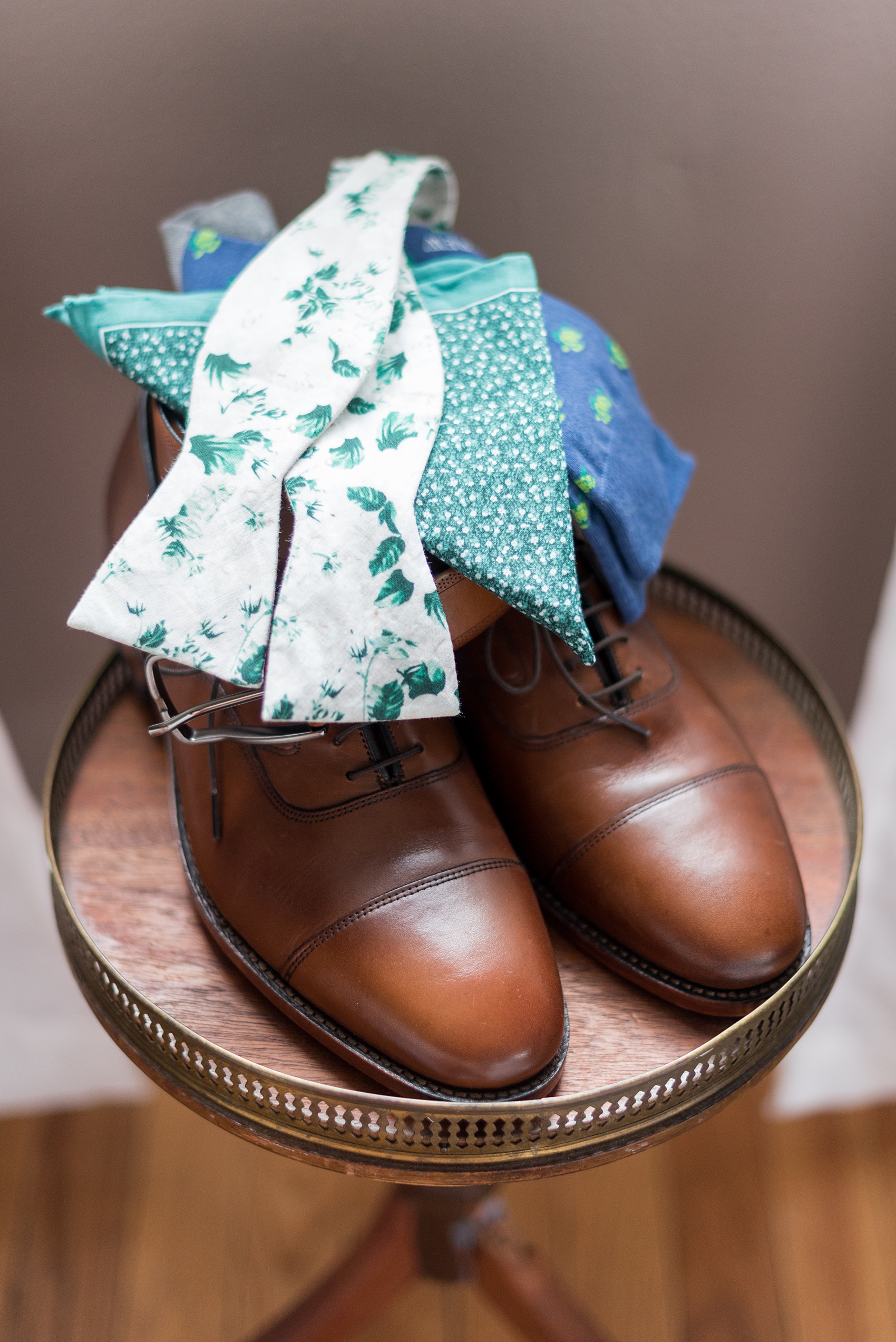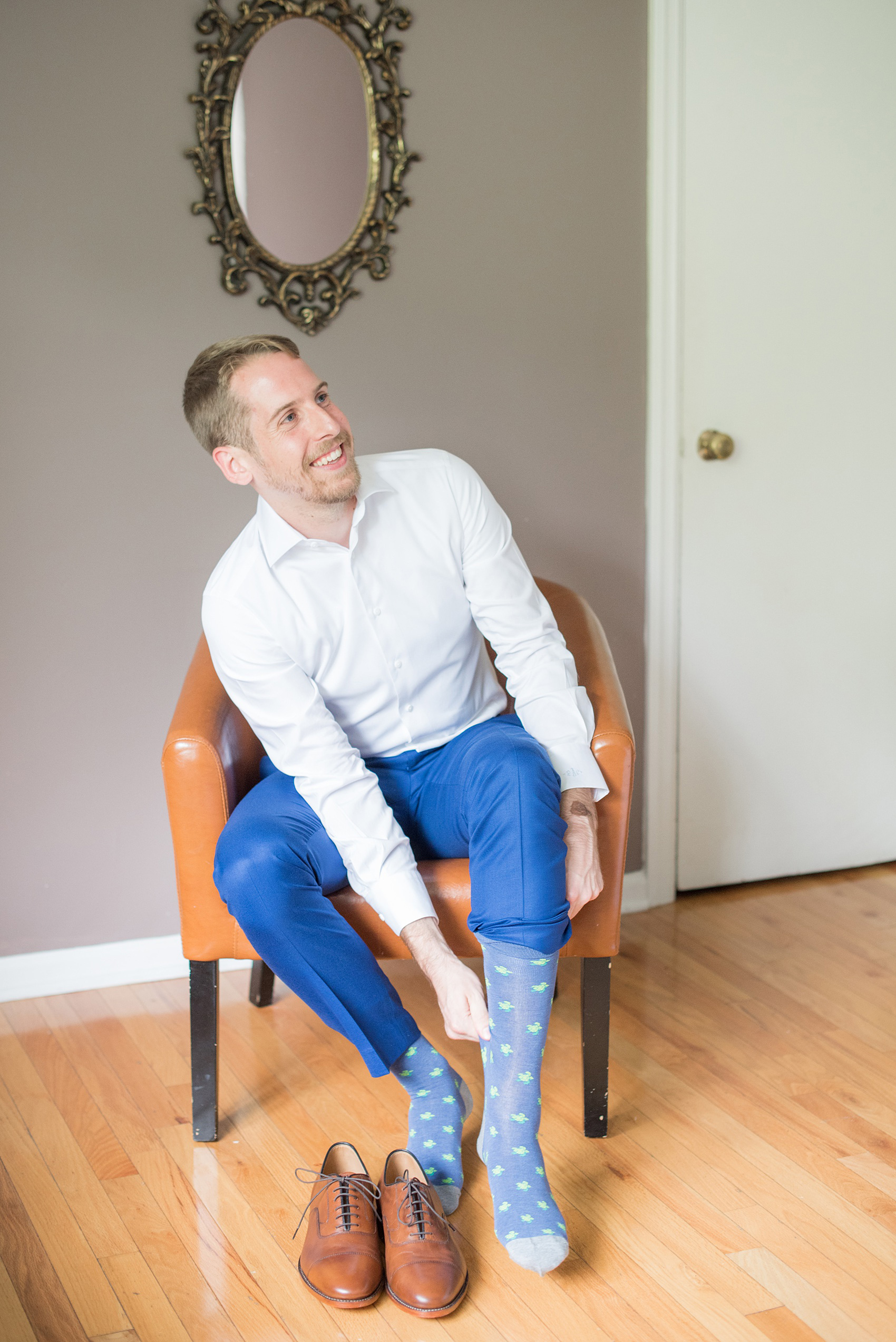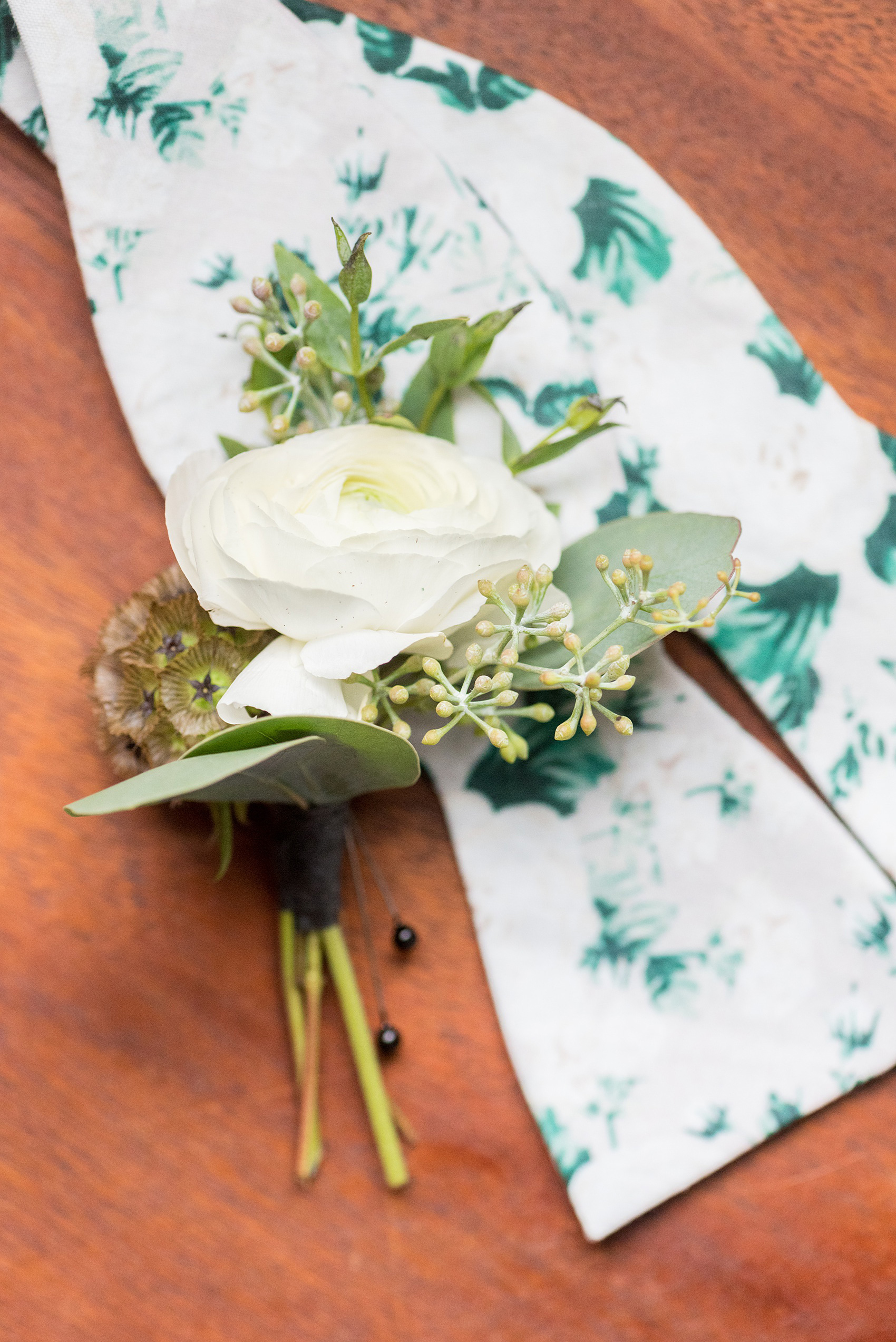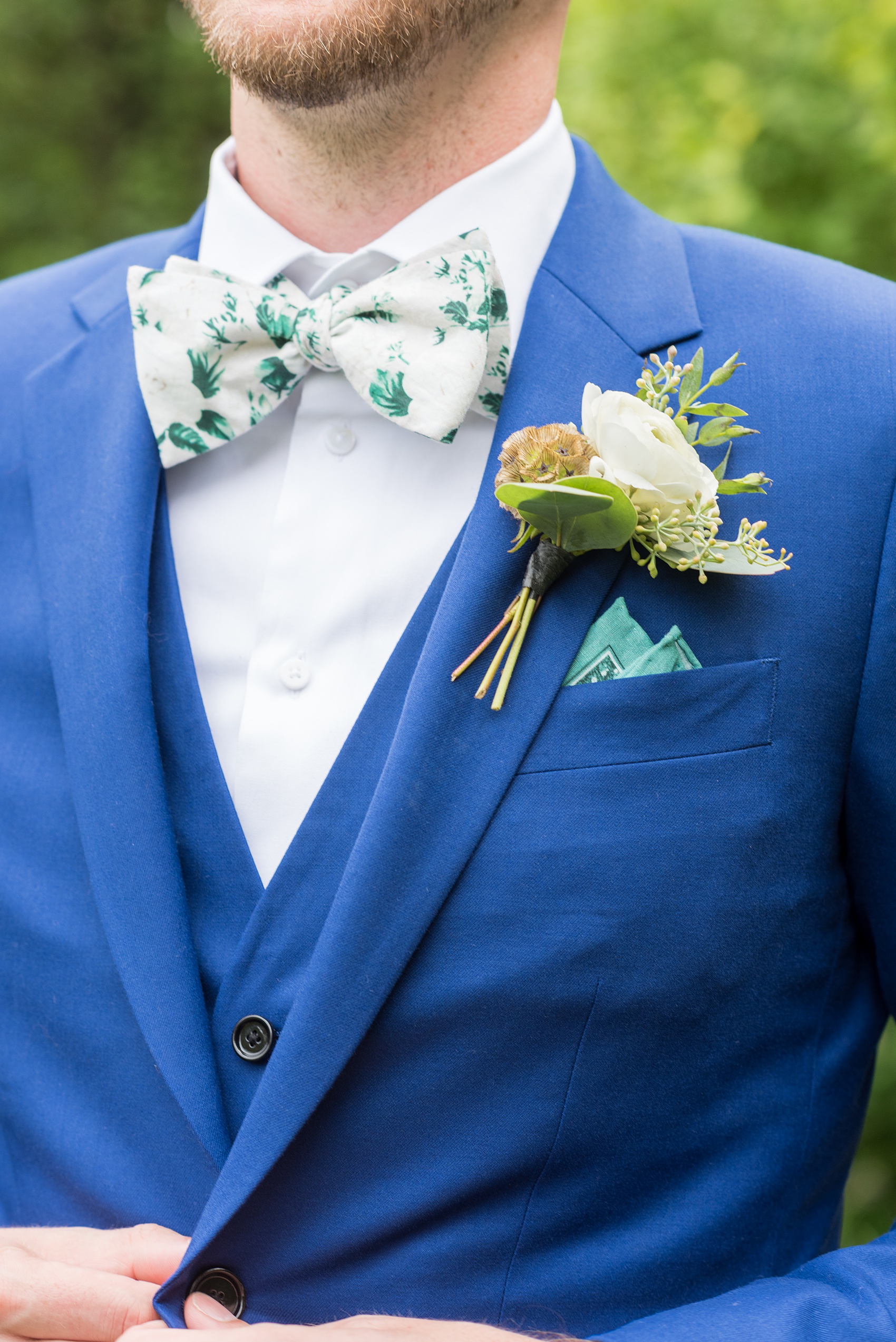 Diana and Paul saw each other all ready for their wedding in a private first look in the lush garden on the side of the historic mansion. Paul was finally able to see Diana's wedding gown: a lace and tulle sleeveless gown from BHLDN. And Diana was able to see Paul's complete wedding day attire come together most notably the custom blue suit from Indochino that had an extra special touch inside: their names and wedding date in the purple pattern lining!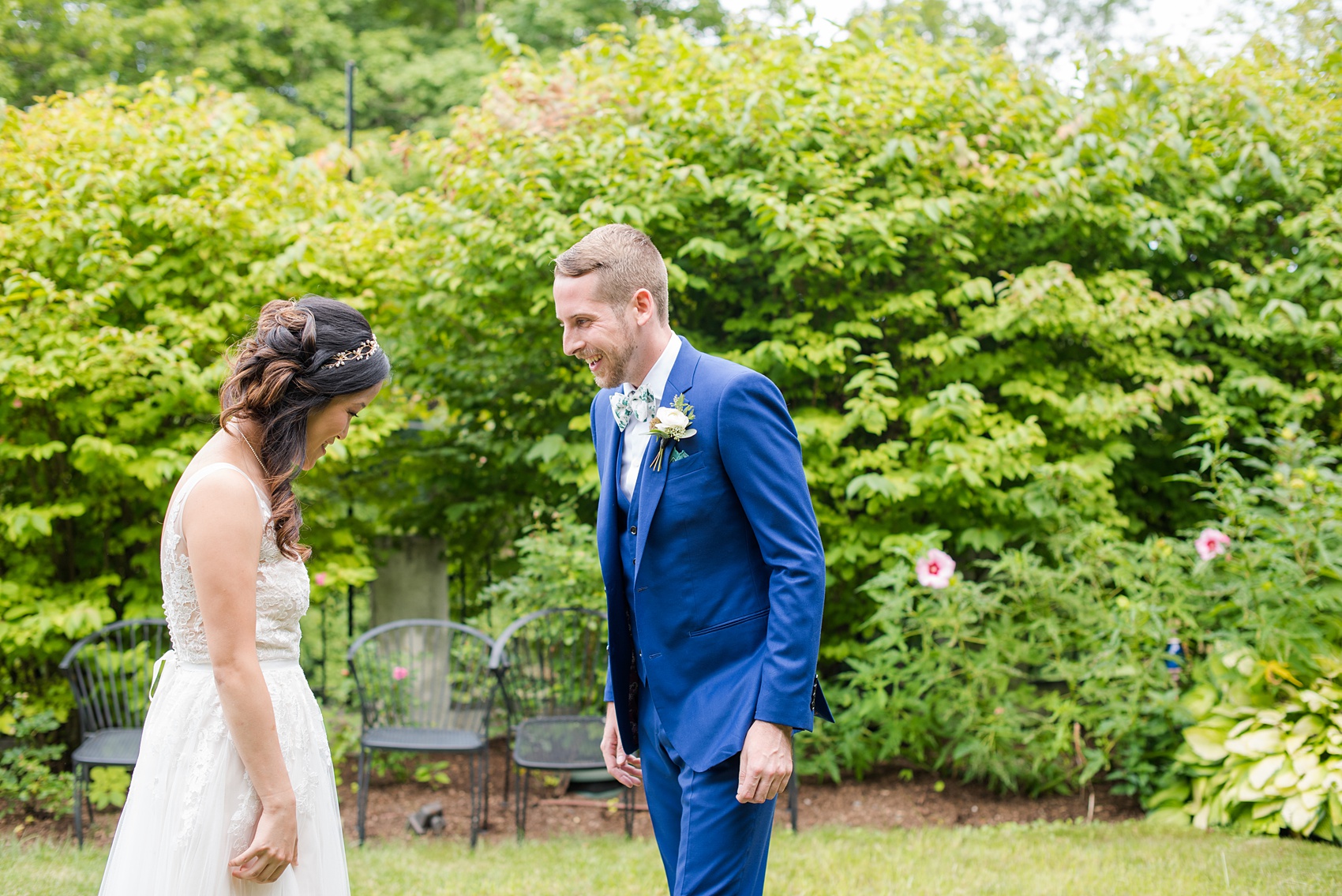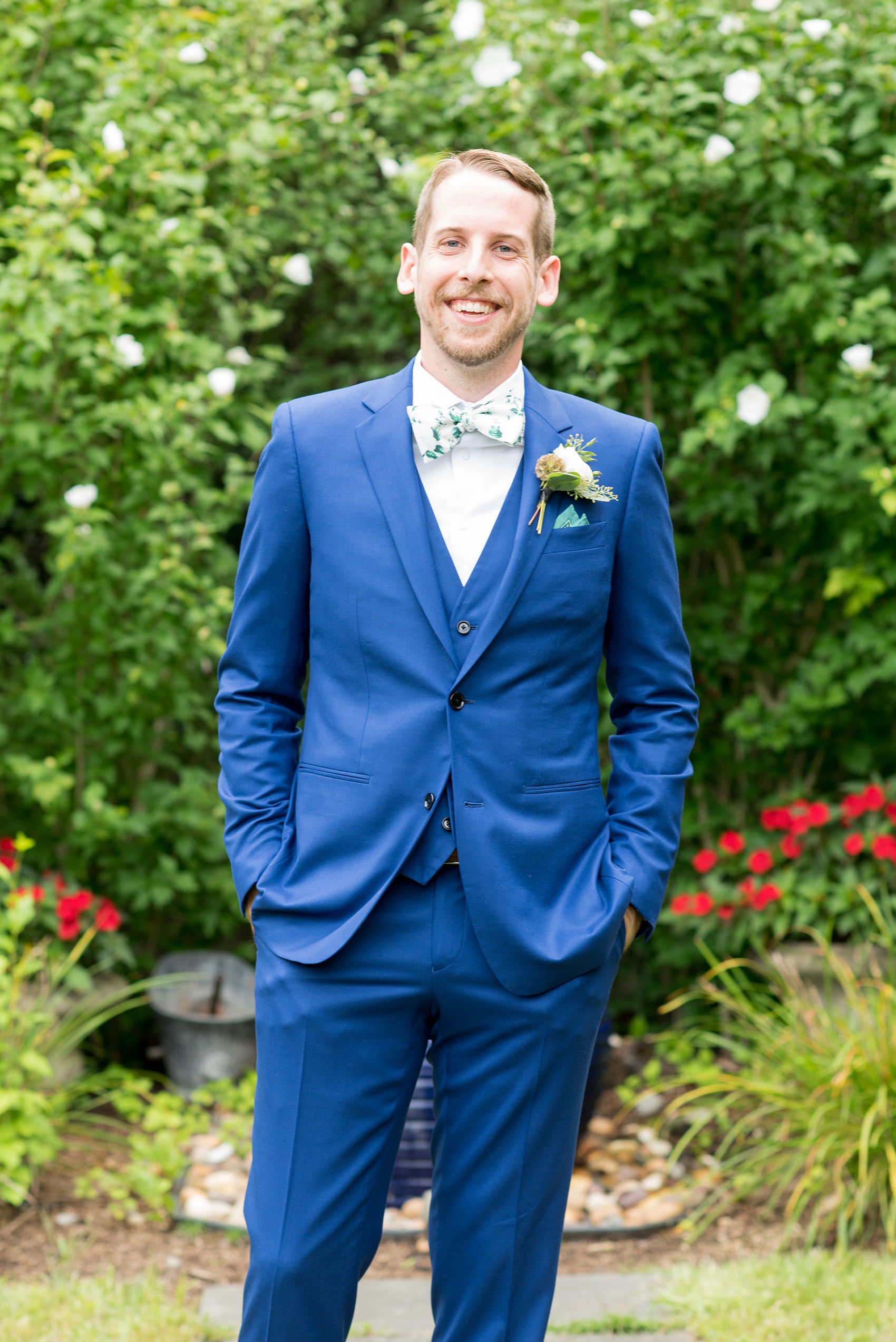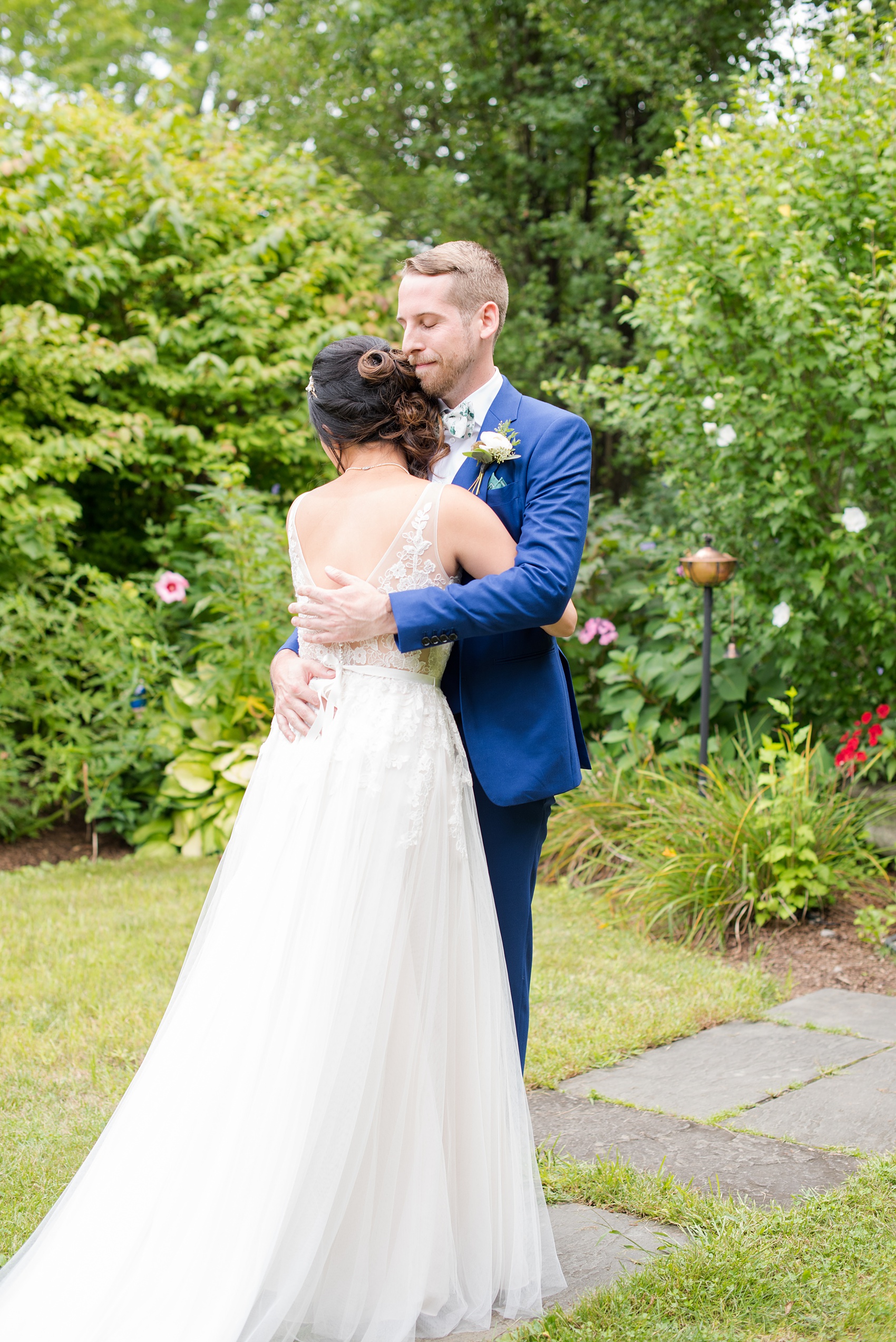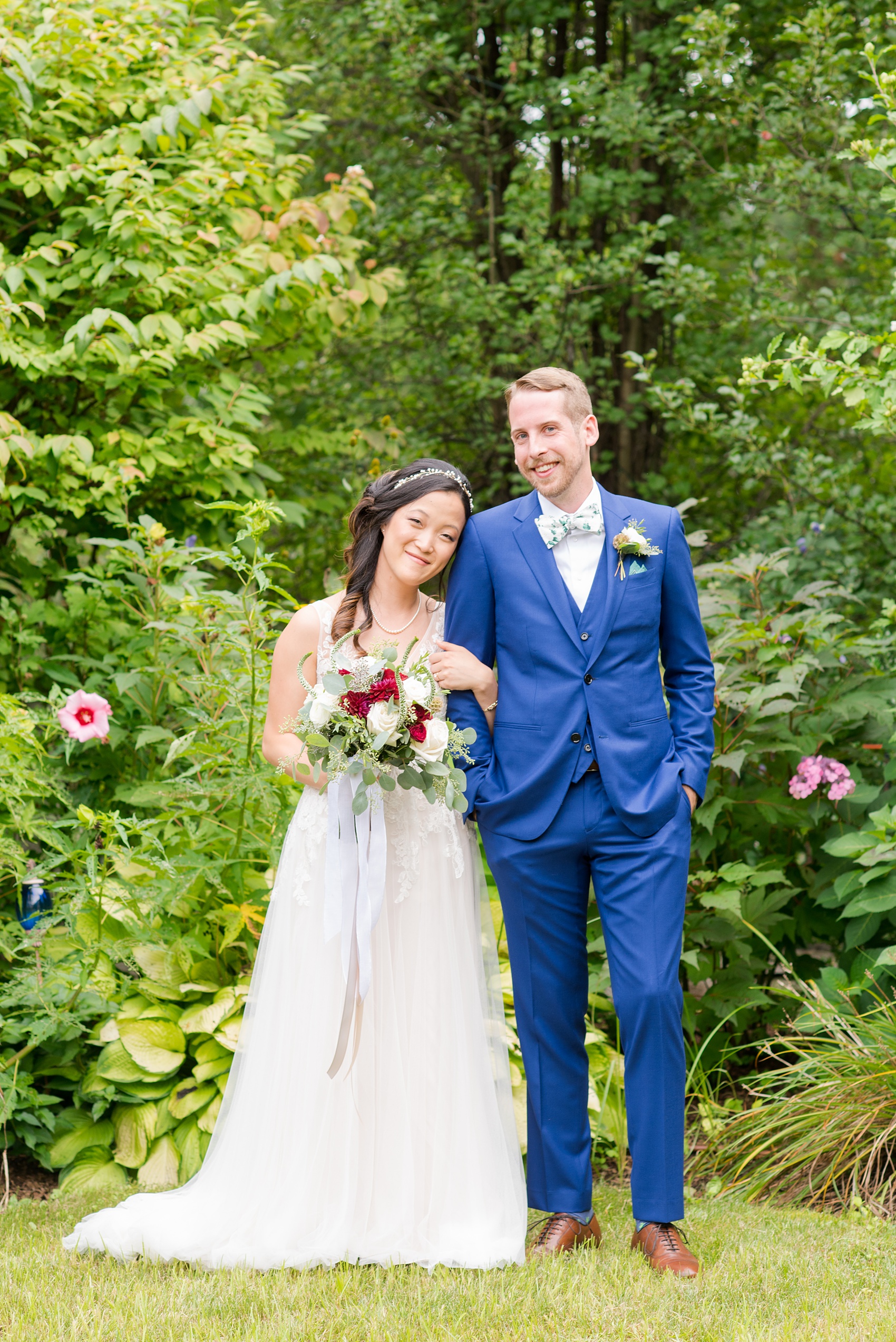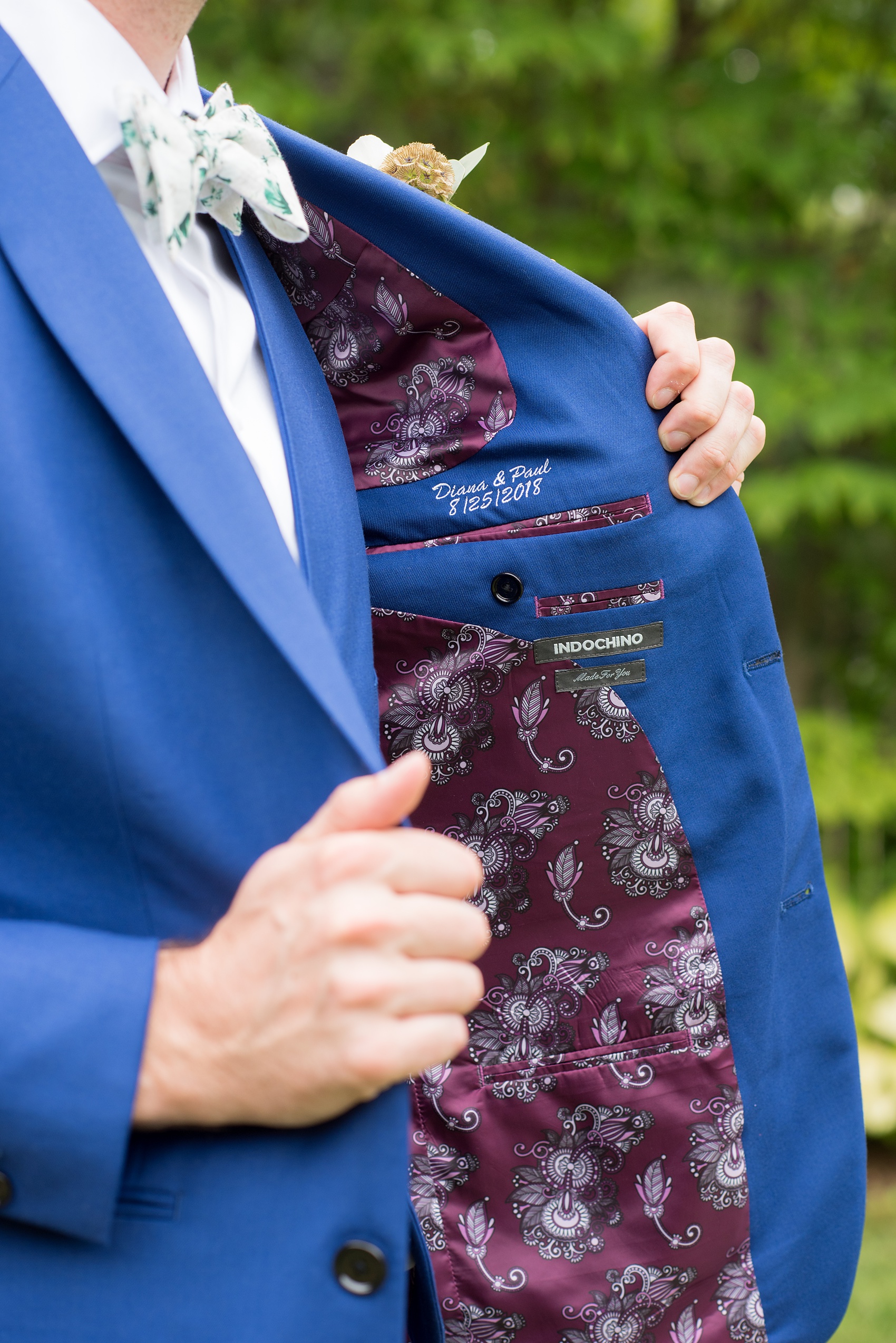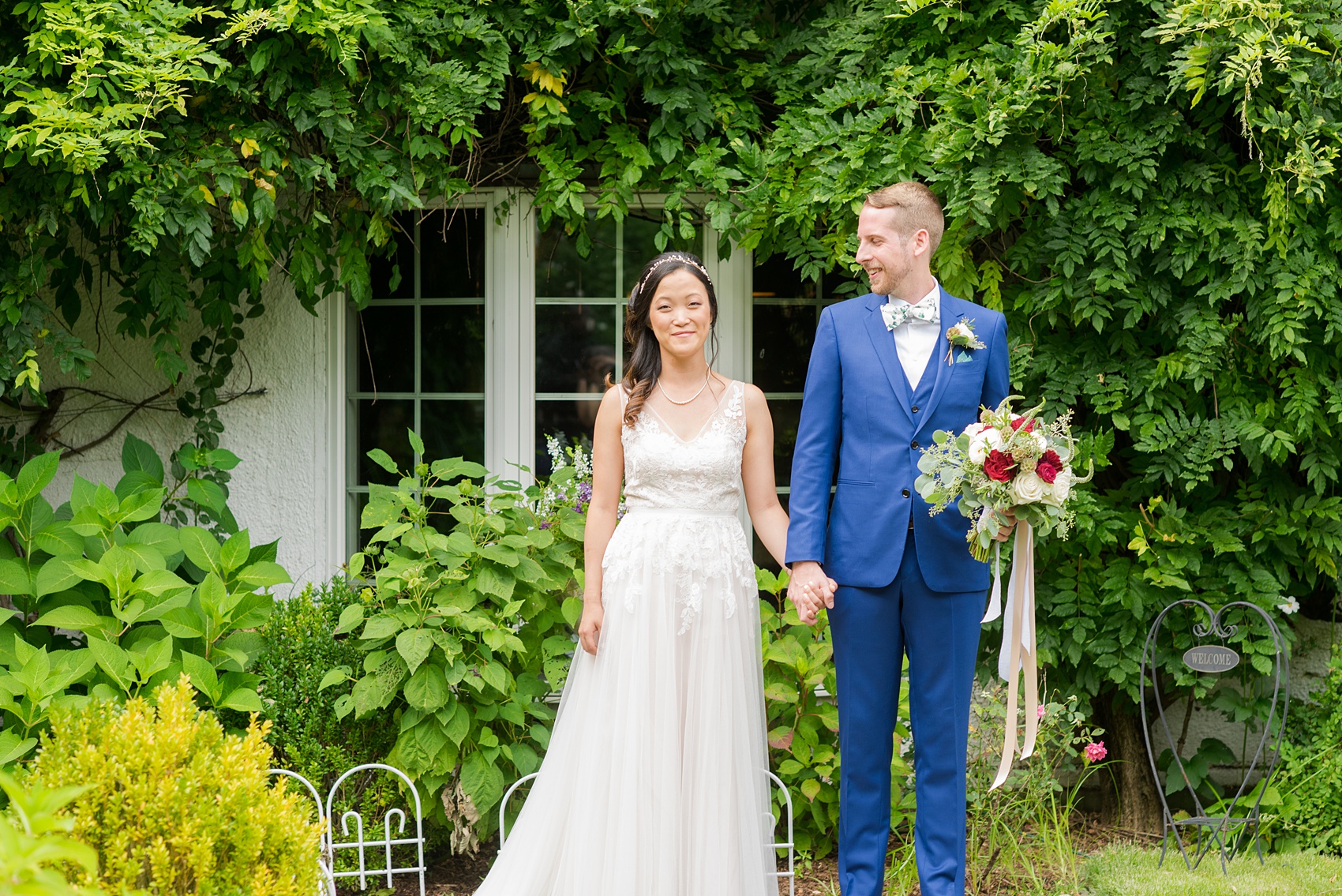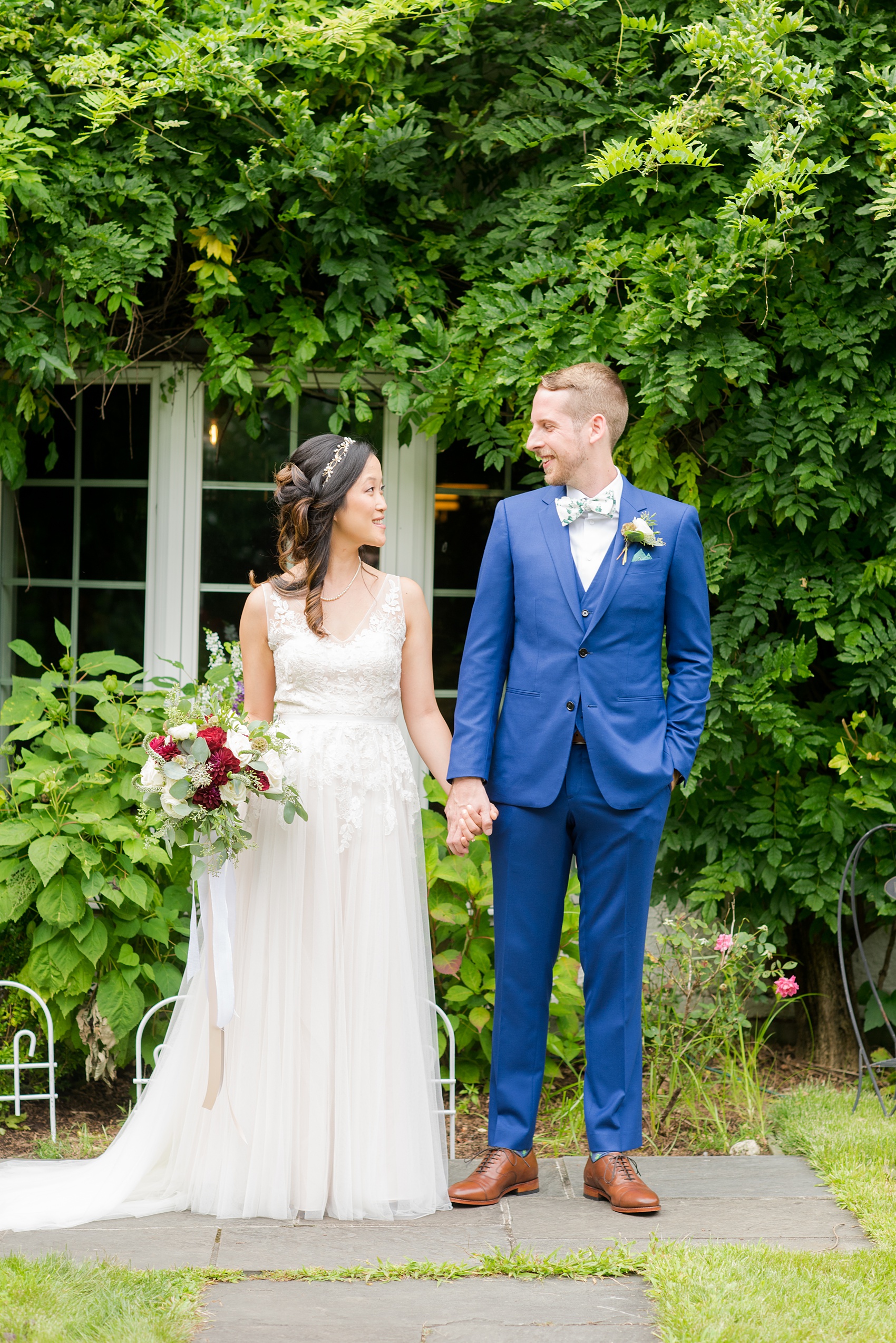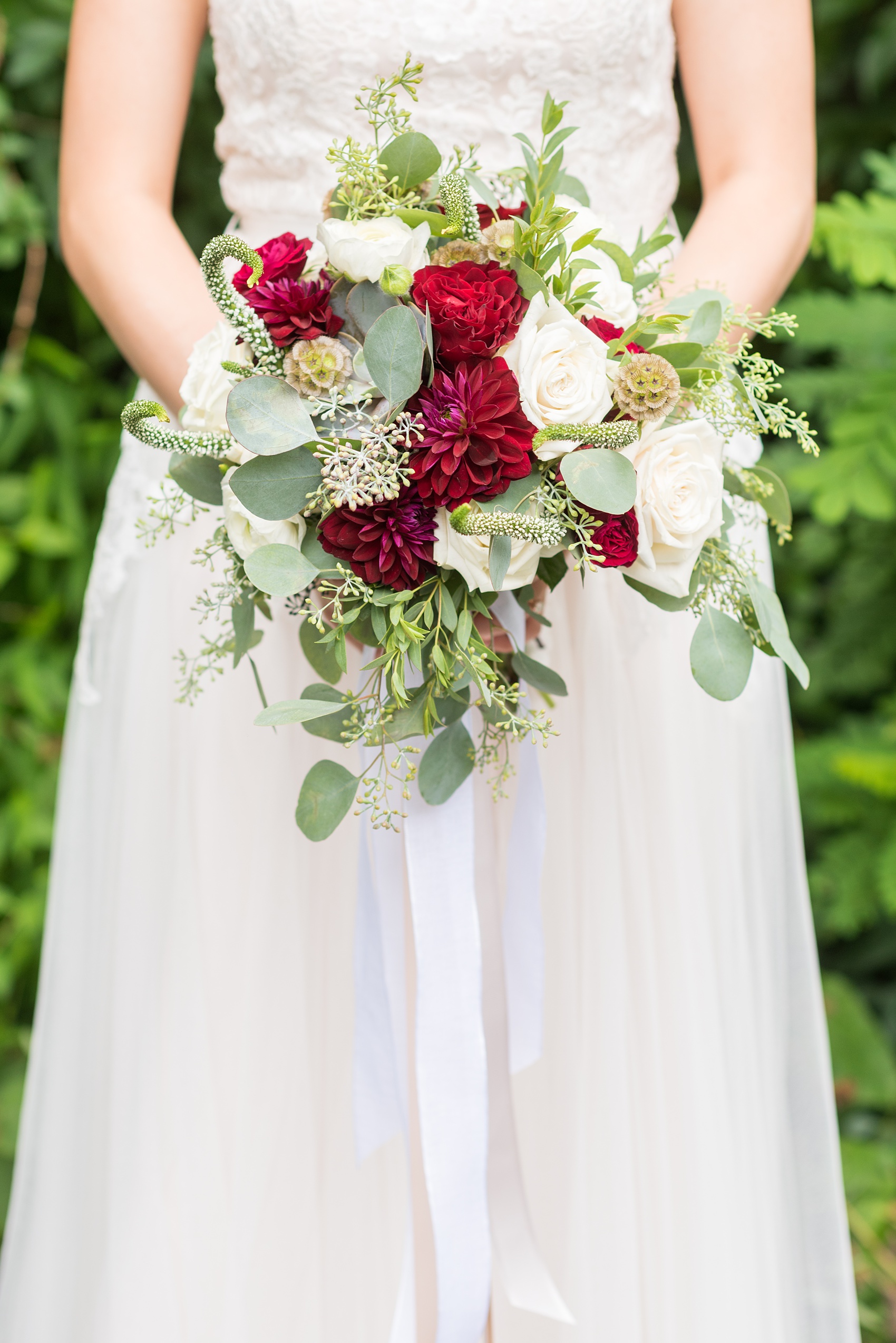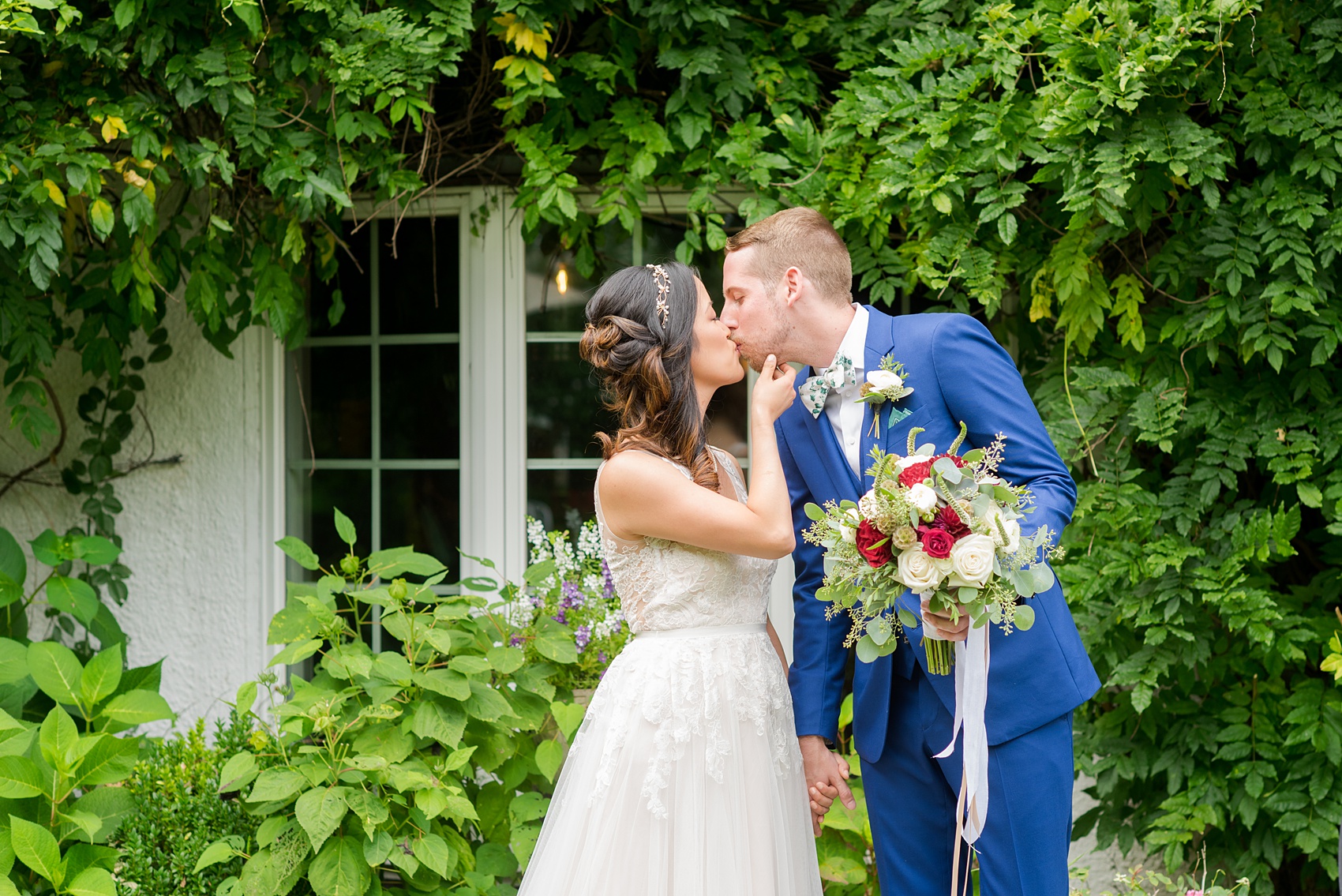 There's just something so sweet to me about a groom holding his bride's bouquet!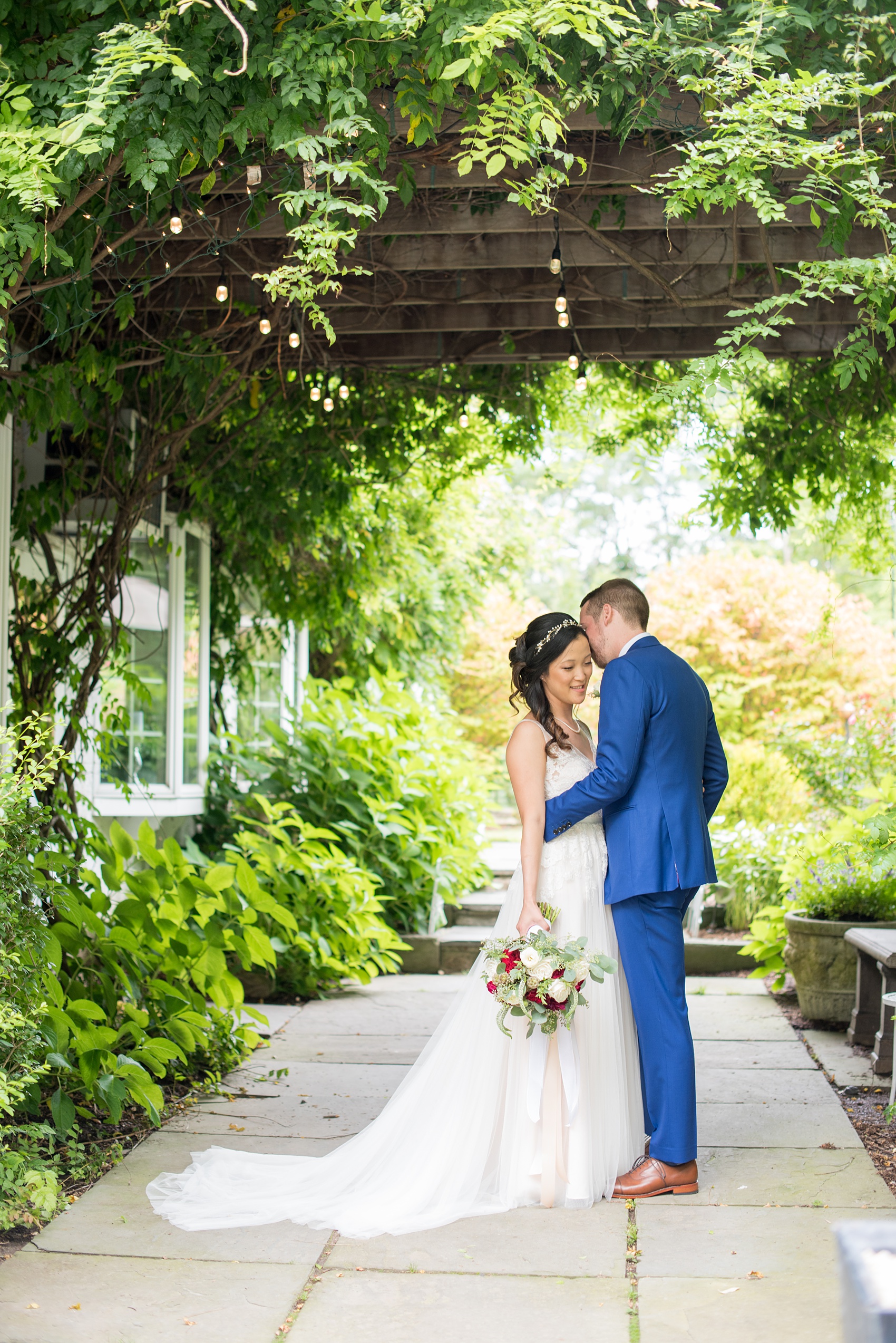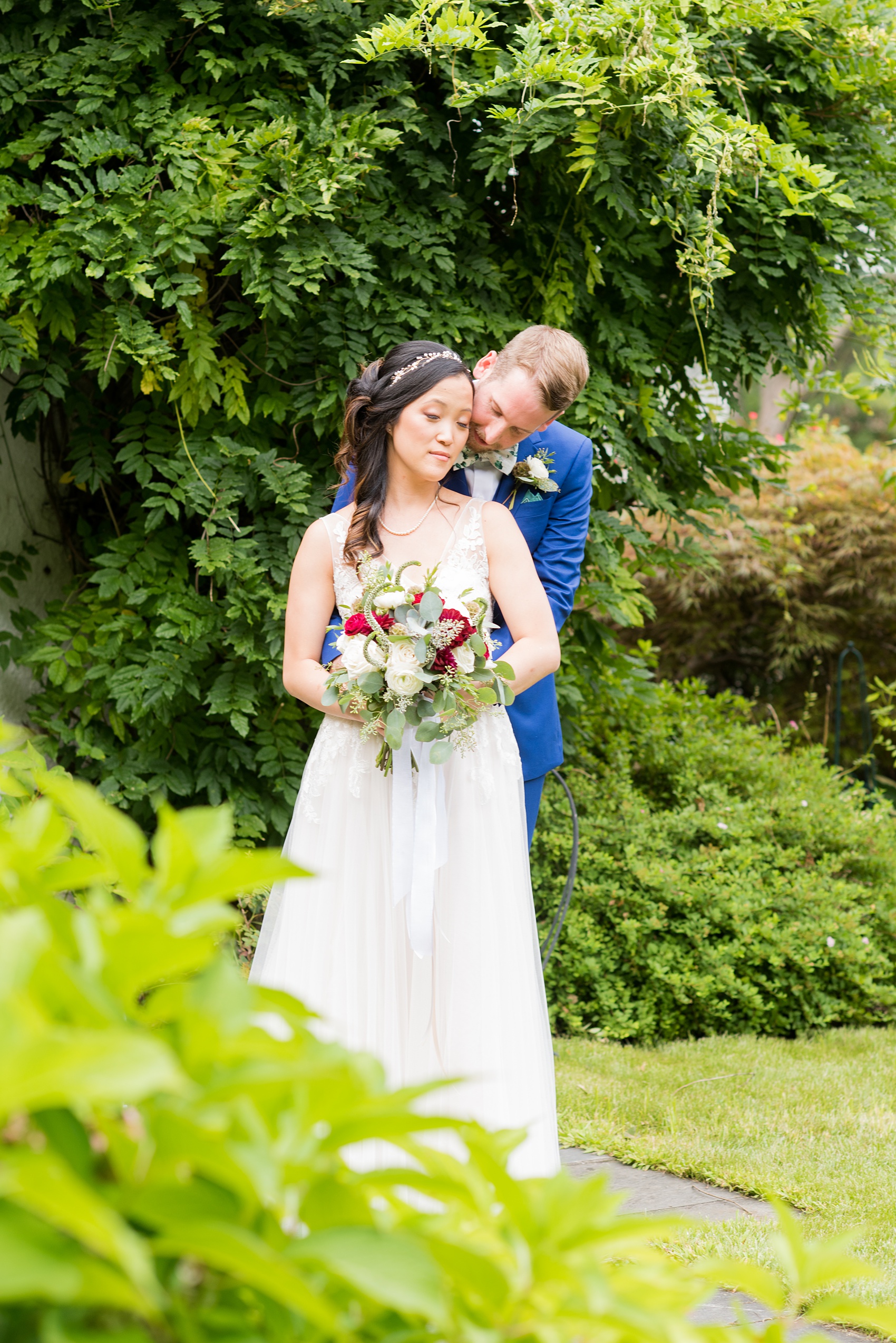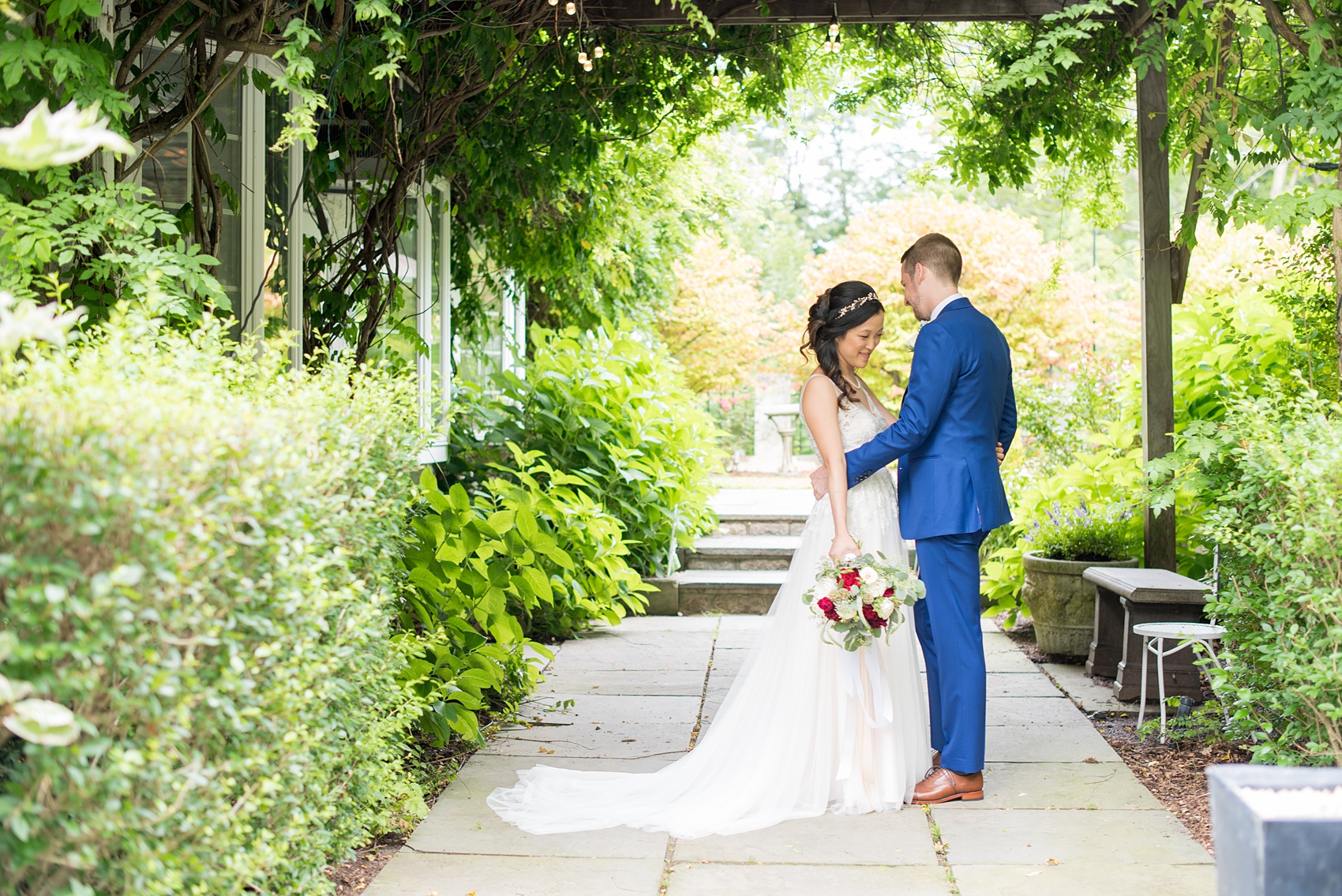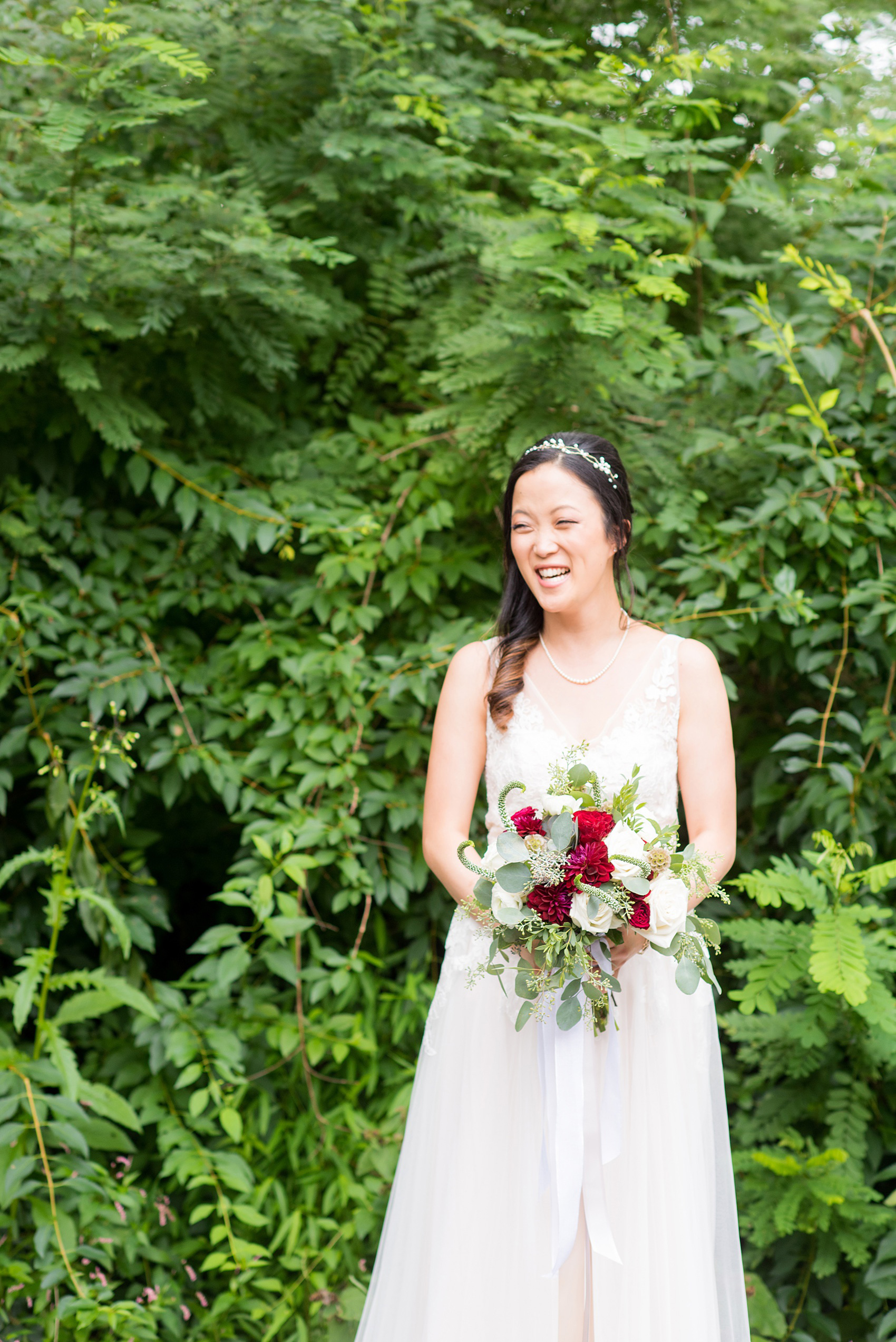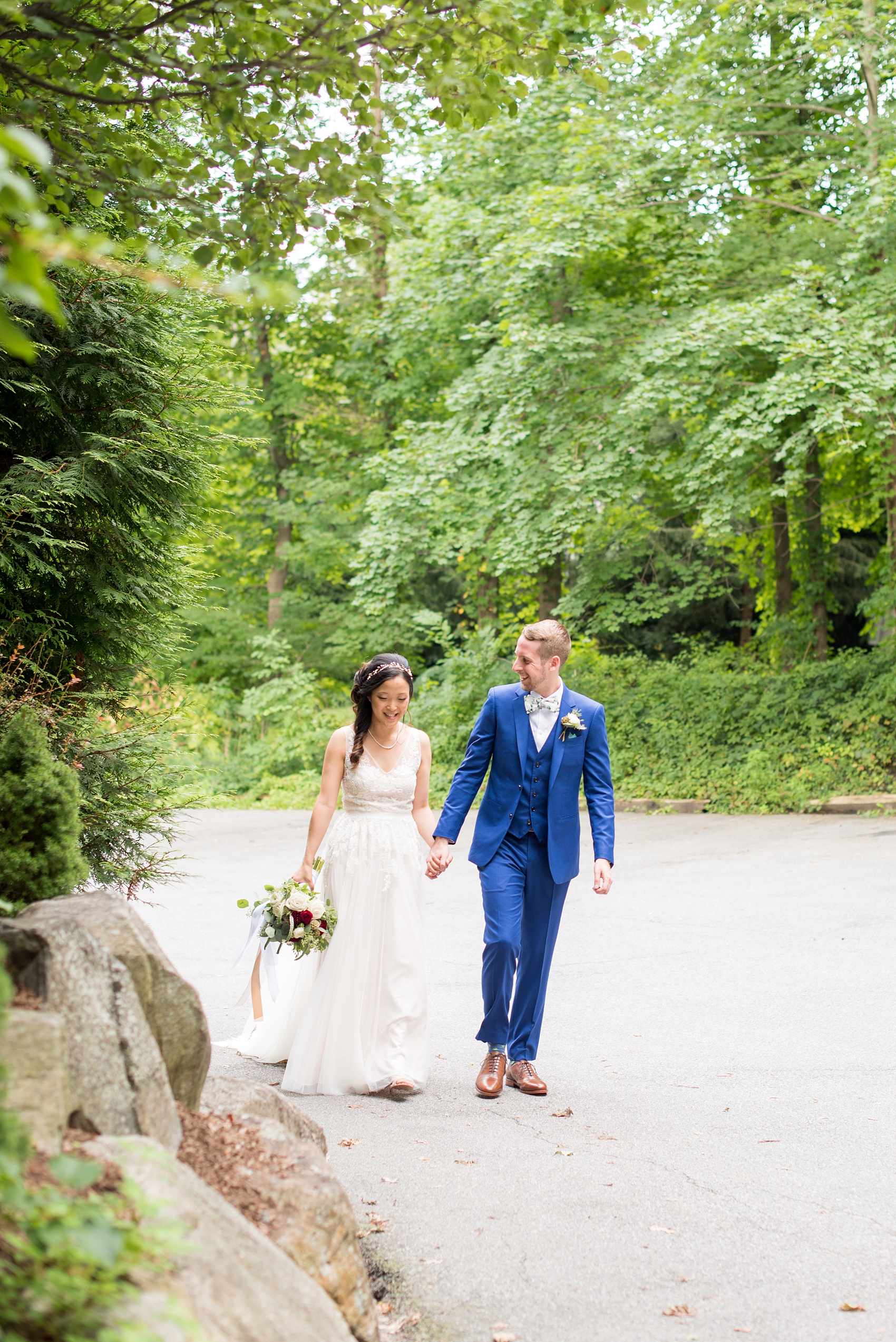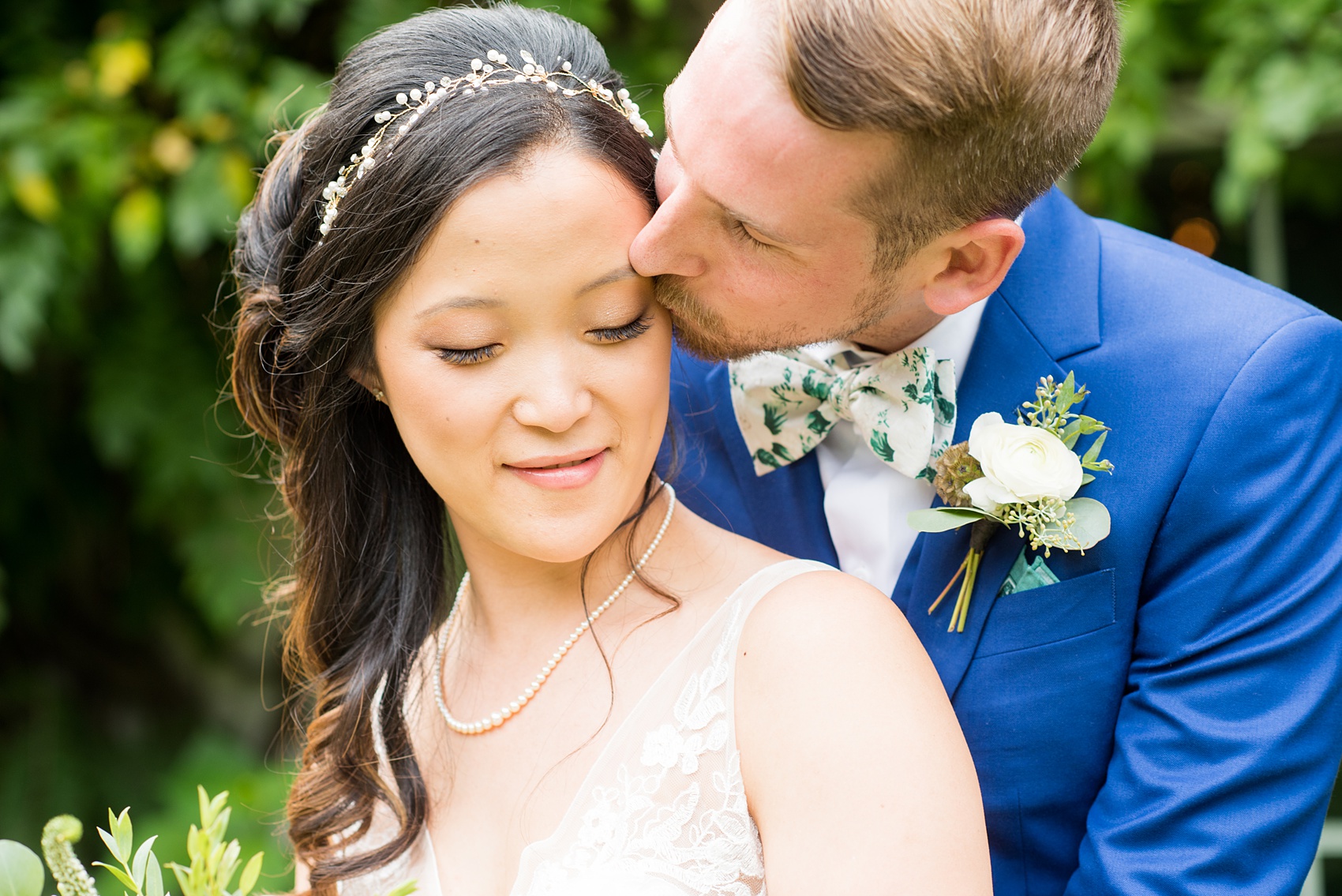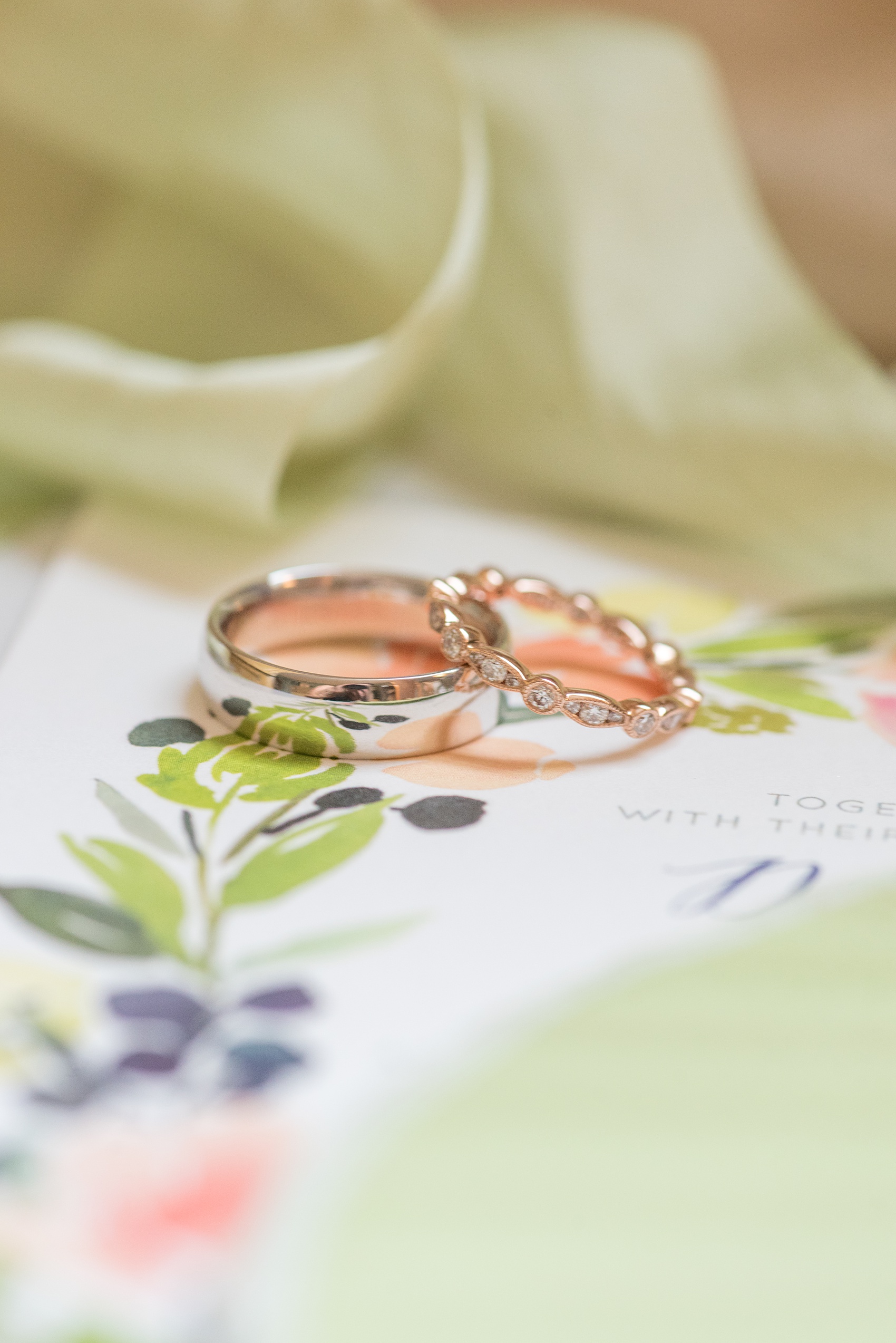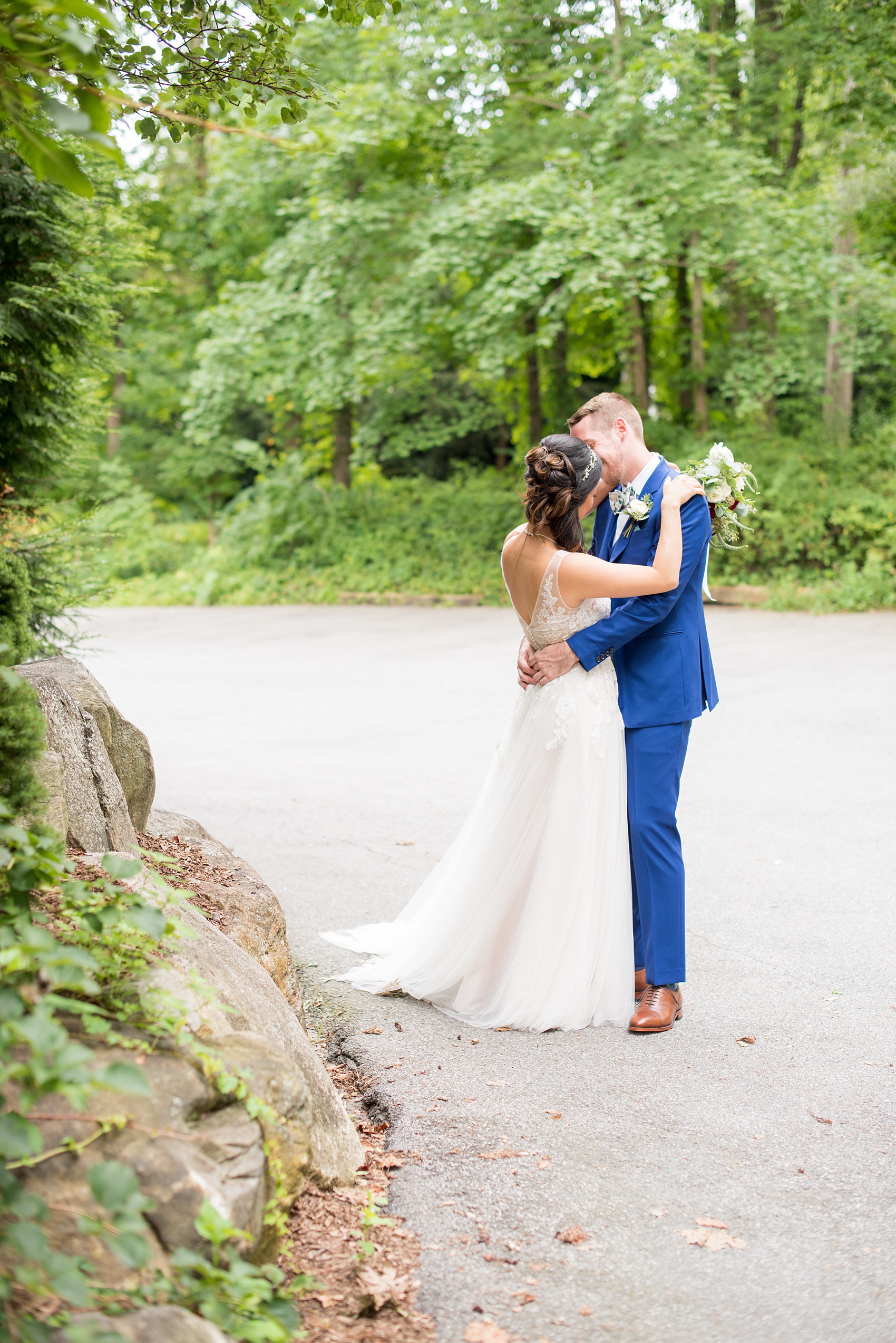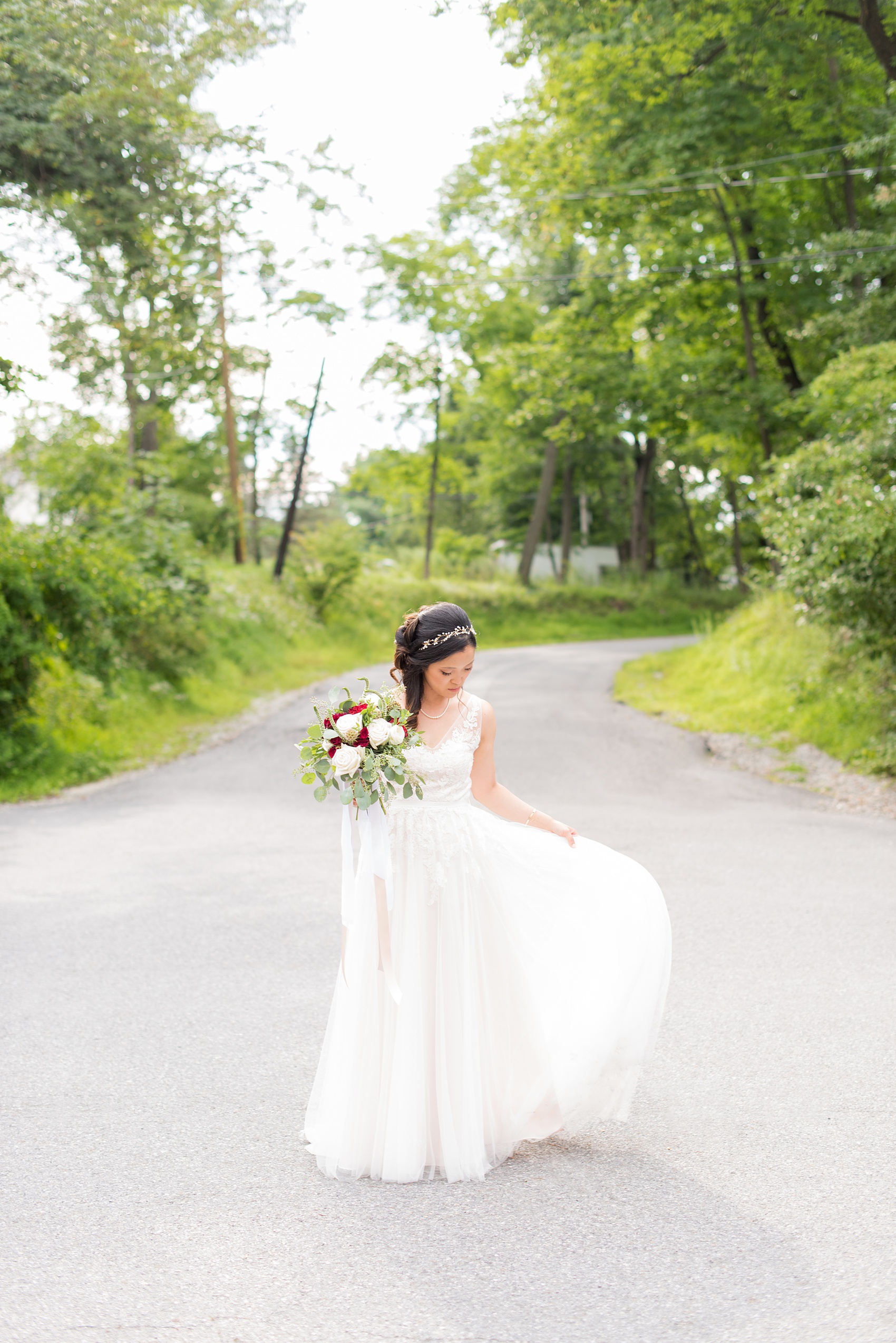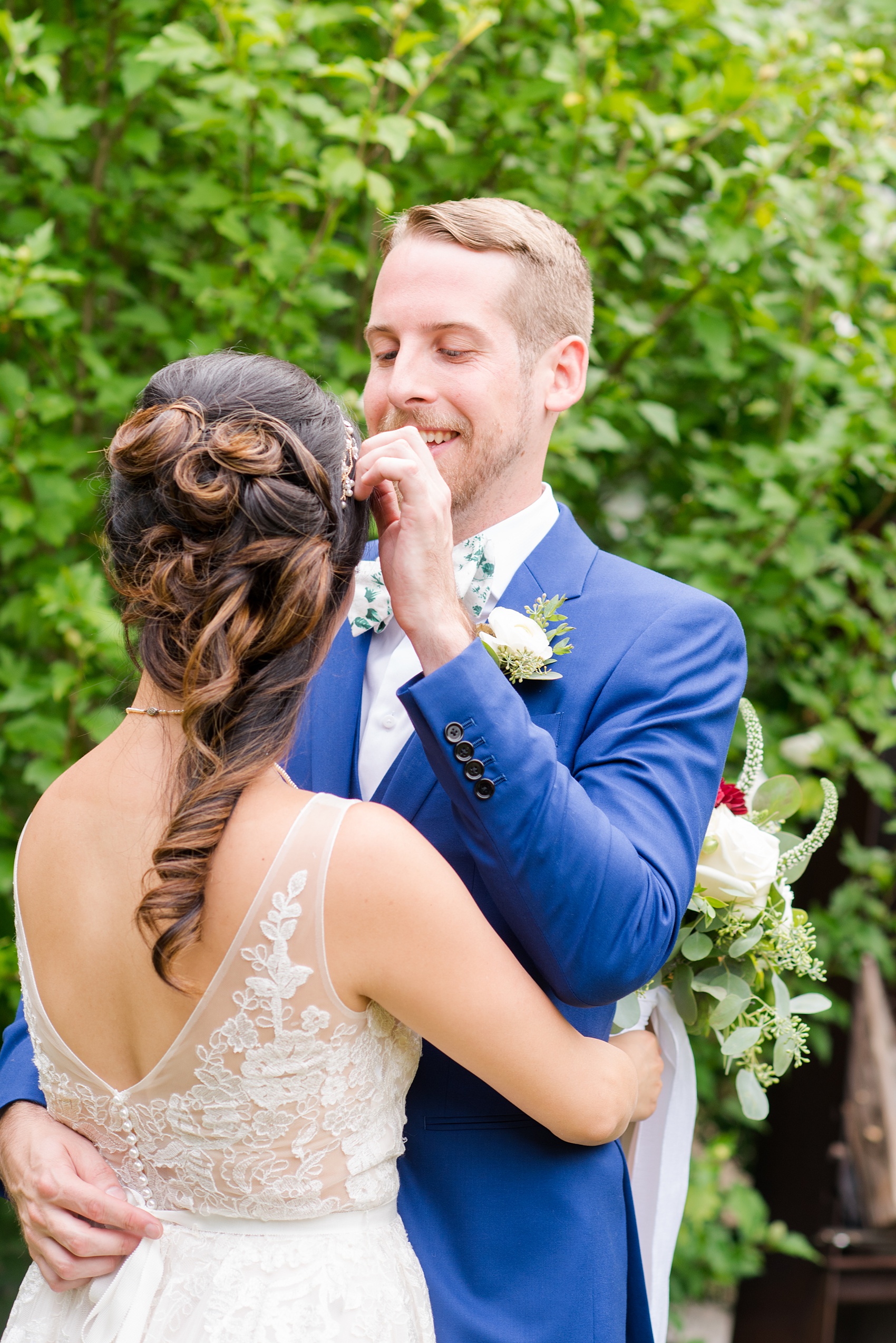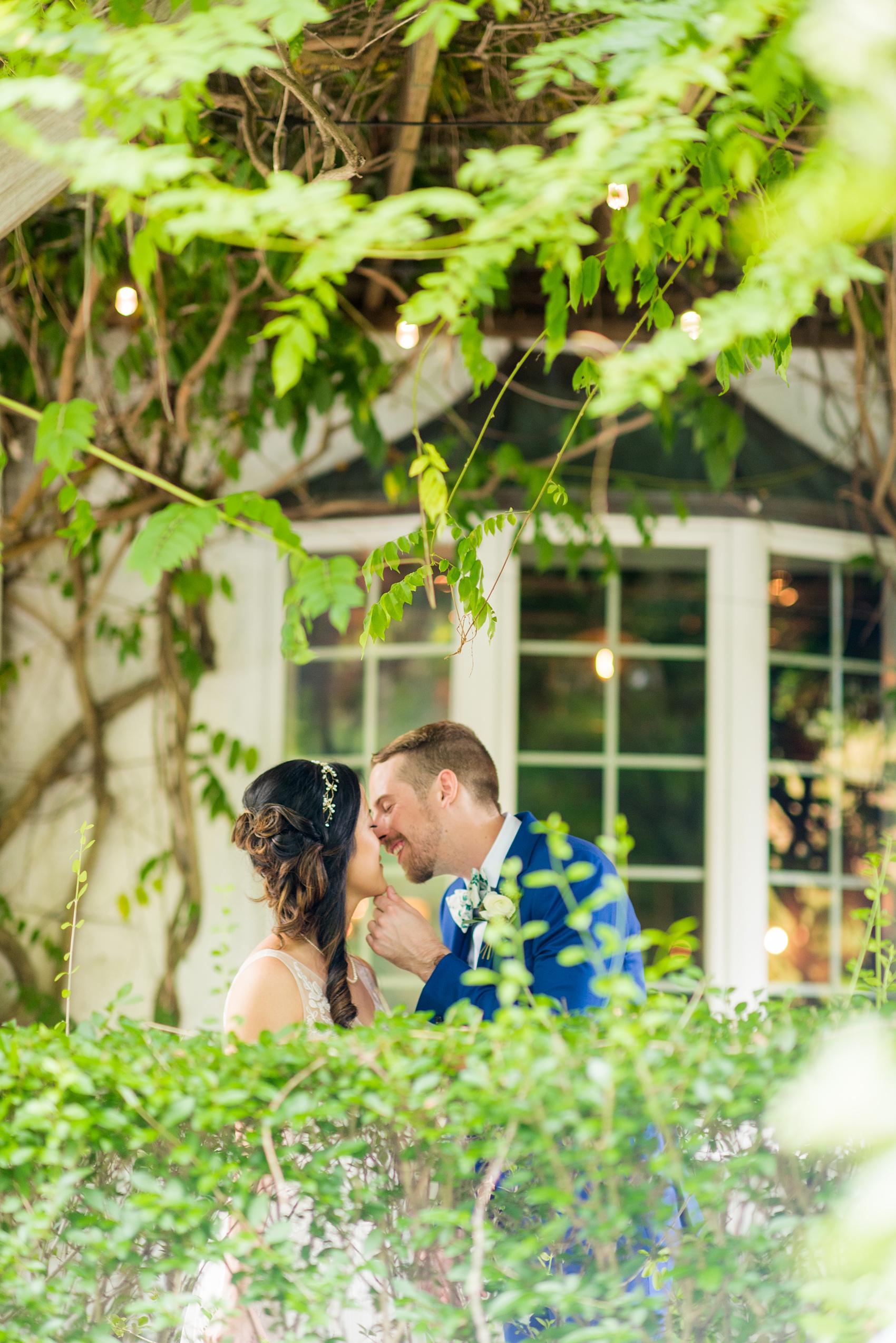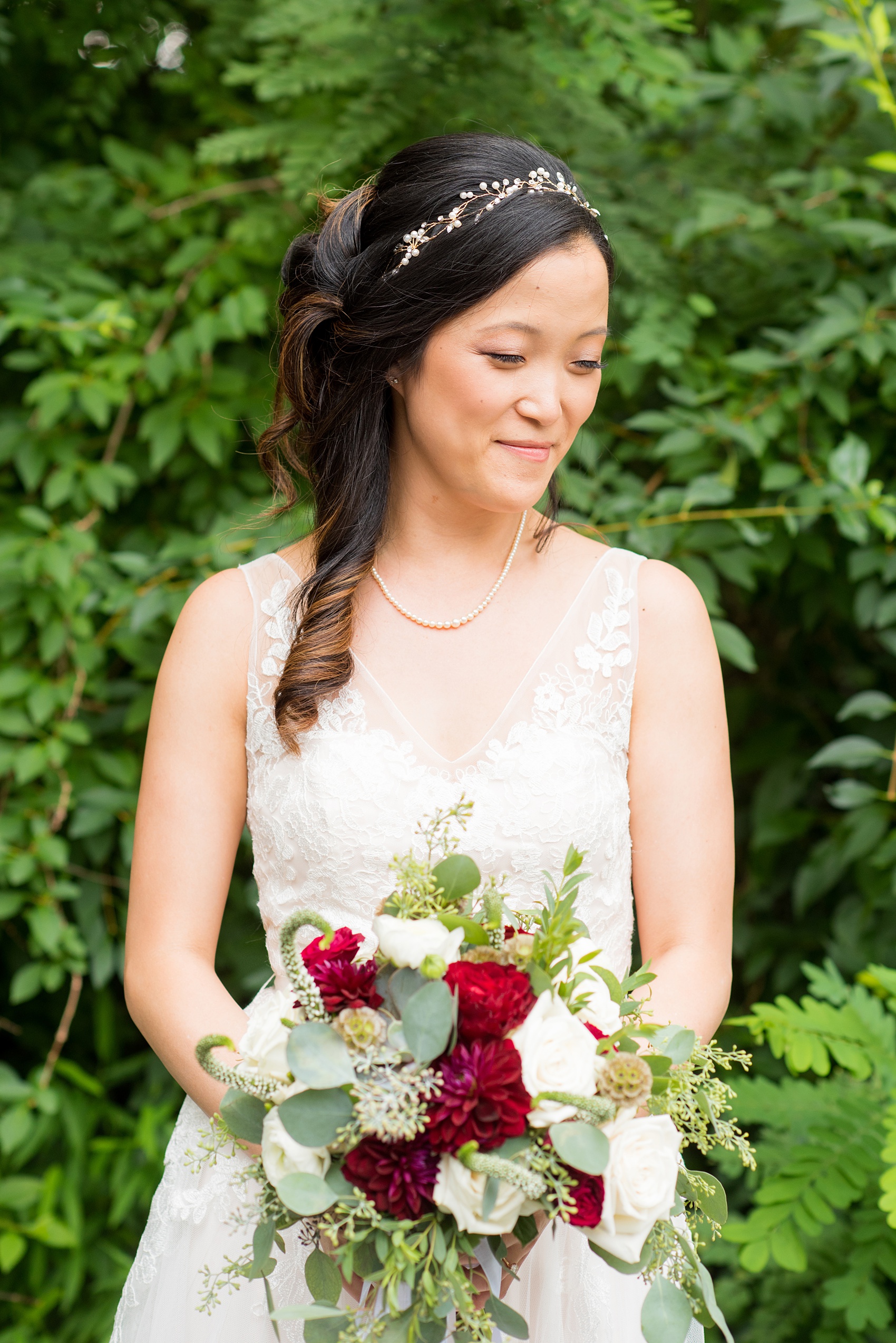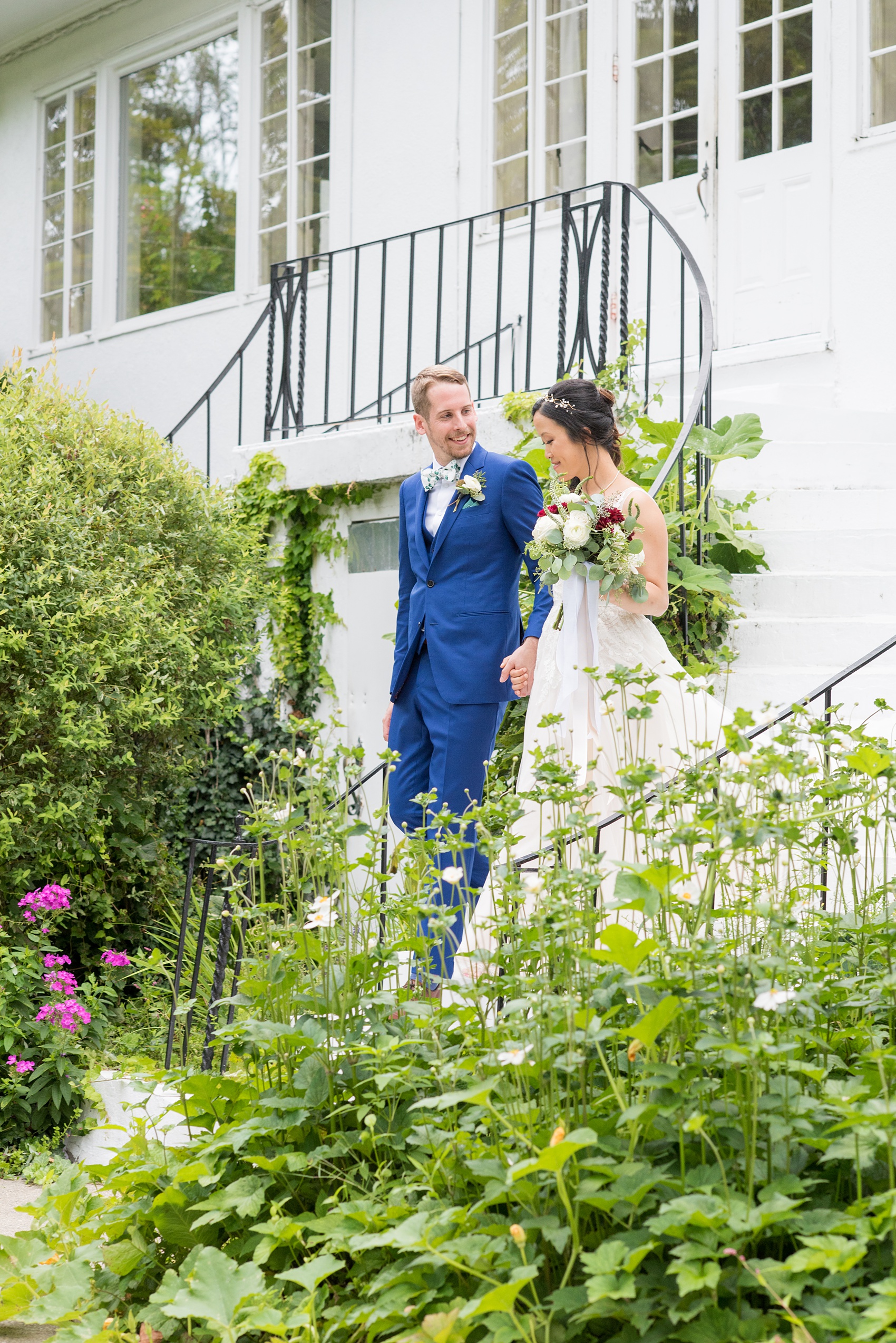 We took some gorgeous wedding party photos after Diana and Paul had time for photos and moments just the two of them! Their bridal party looked amazing in mismatched grey chiffon floor-length dresses and grey suits. The men all wore the same matching green and white pattern bow ties.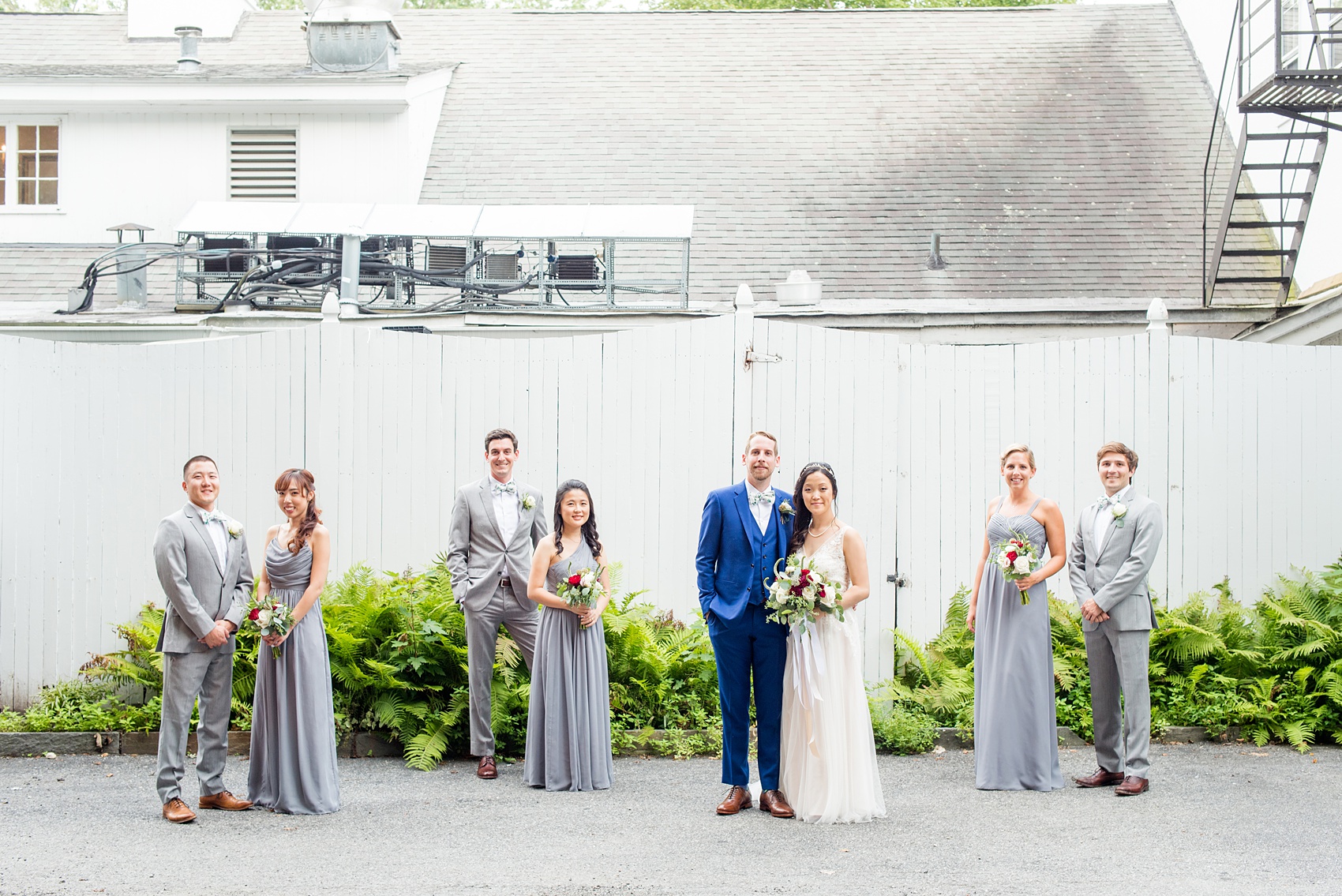 I love the city meets suburbs vibe of this photo: industry + nature! The foliage around the property is beautiful during spring, summer and fall, but I particularly adore the vibrant green colors during their August wedding. The ferns and wildflowers were plentiful and created the perfect photography backdrop. Equally as picturesque is the facade of Crabtree's Kittle House for their wedding photos.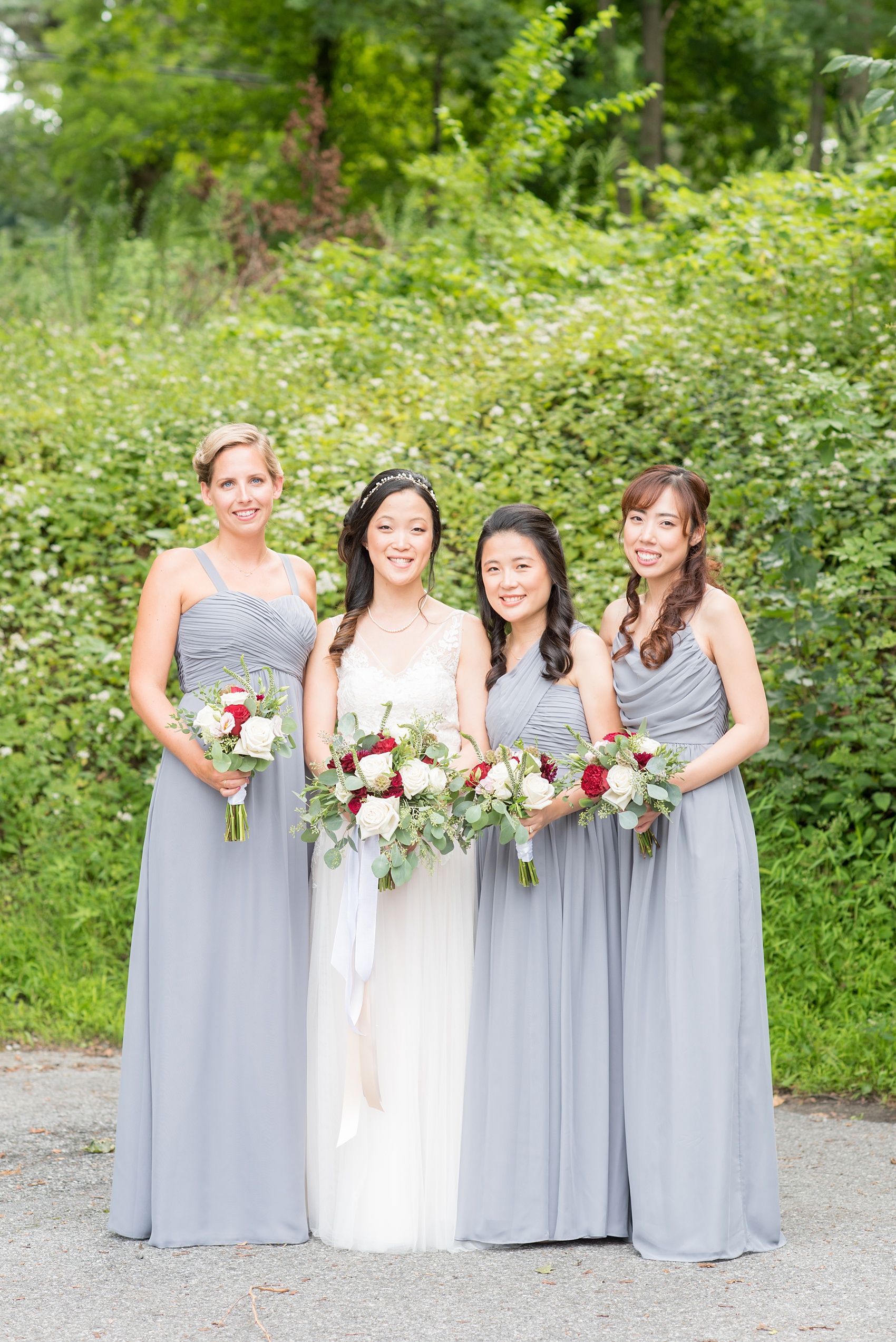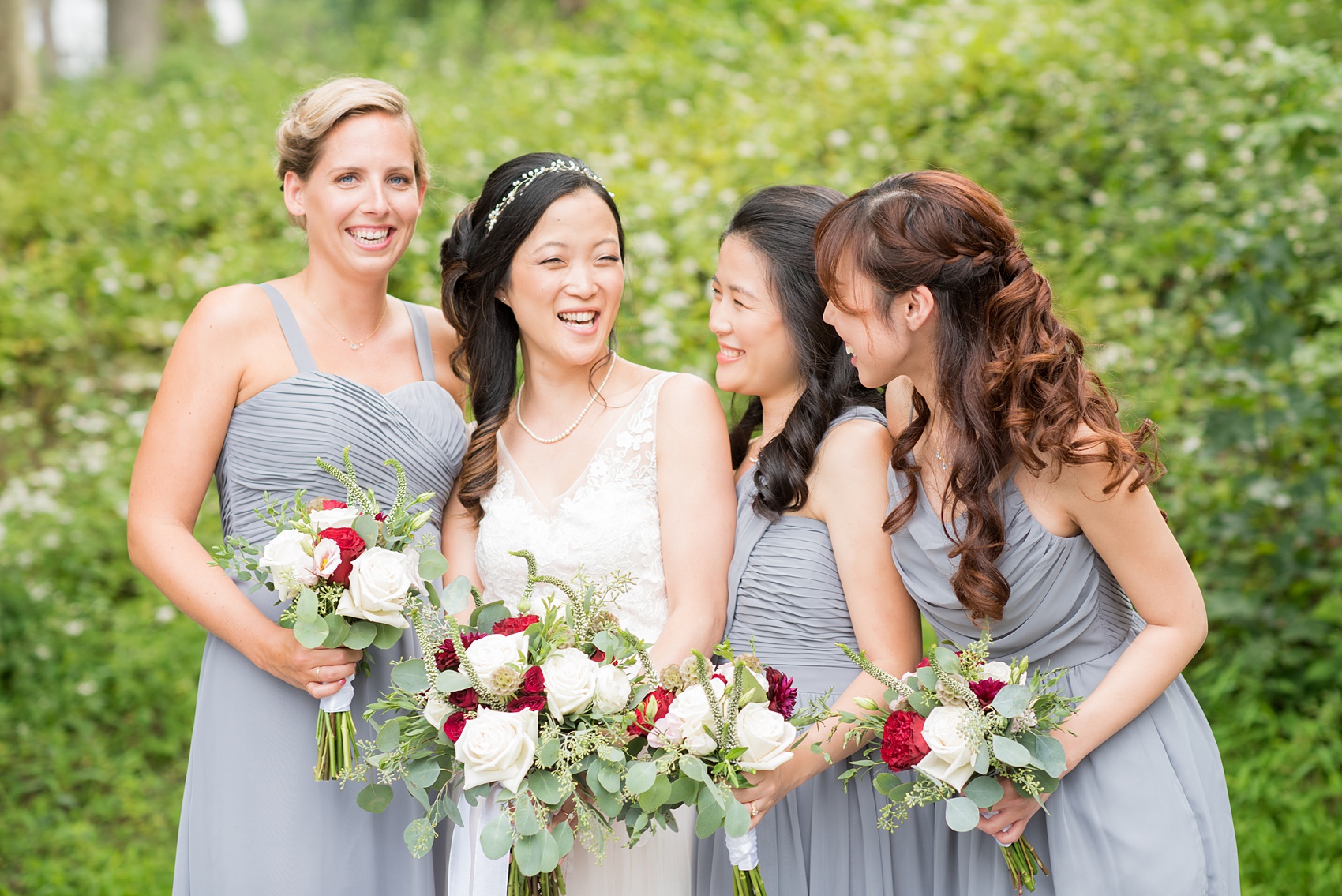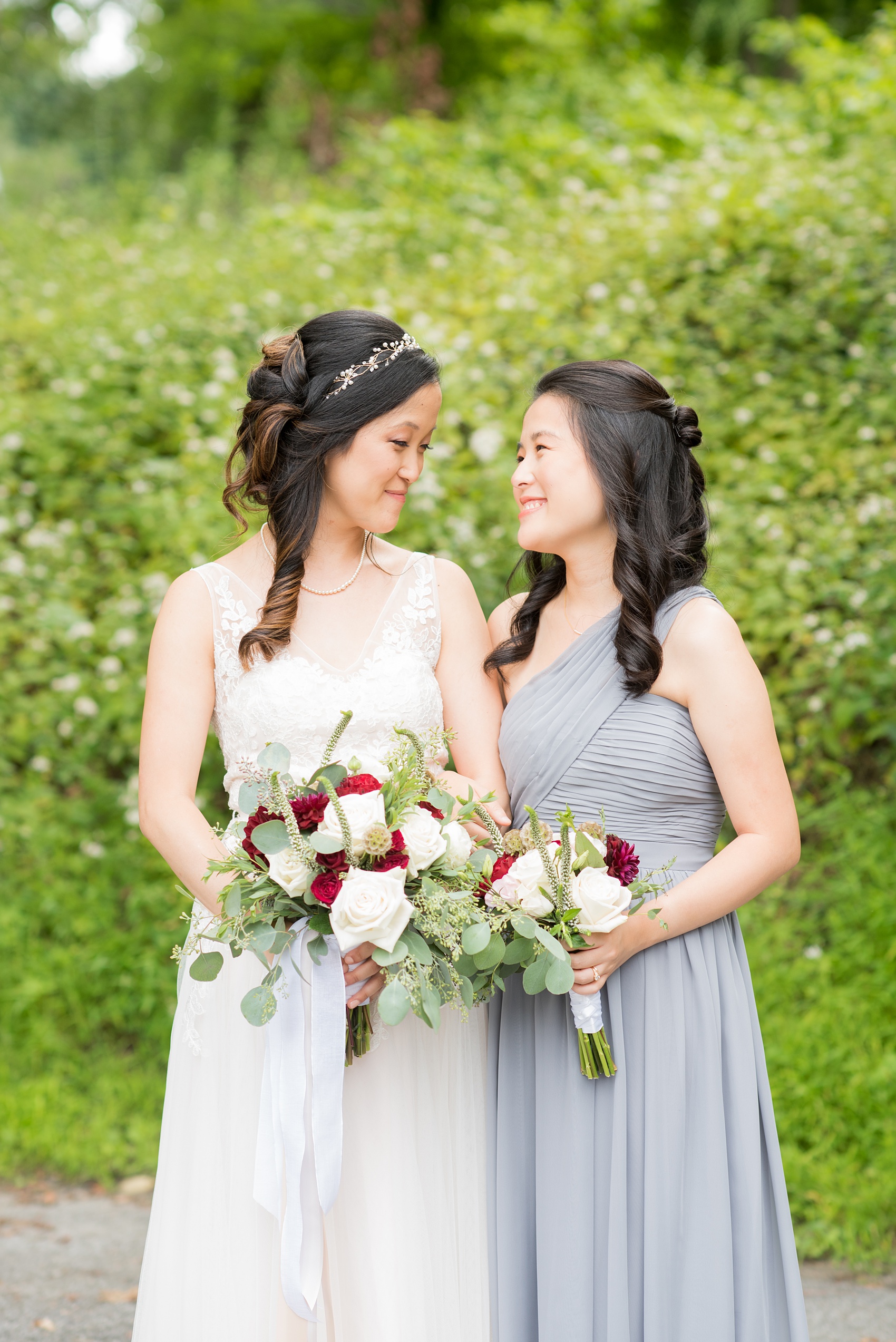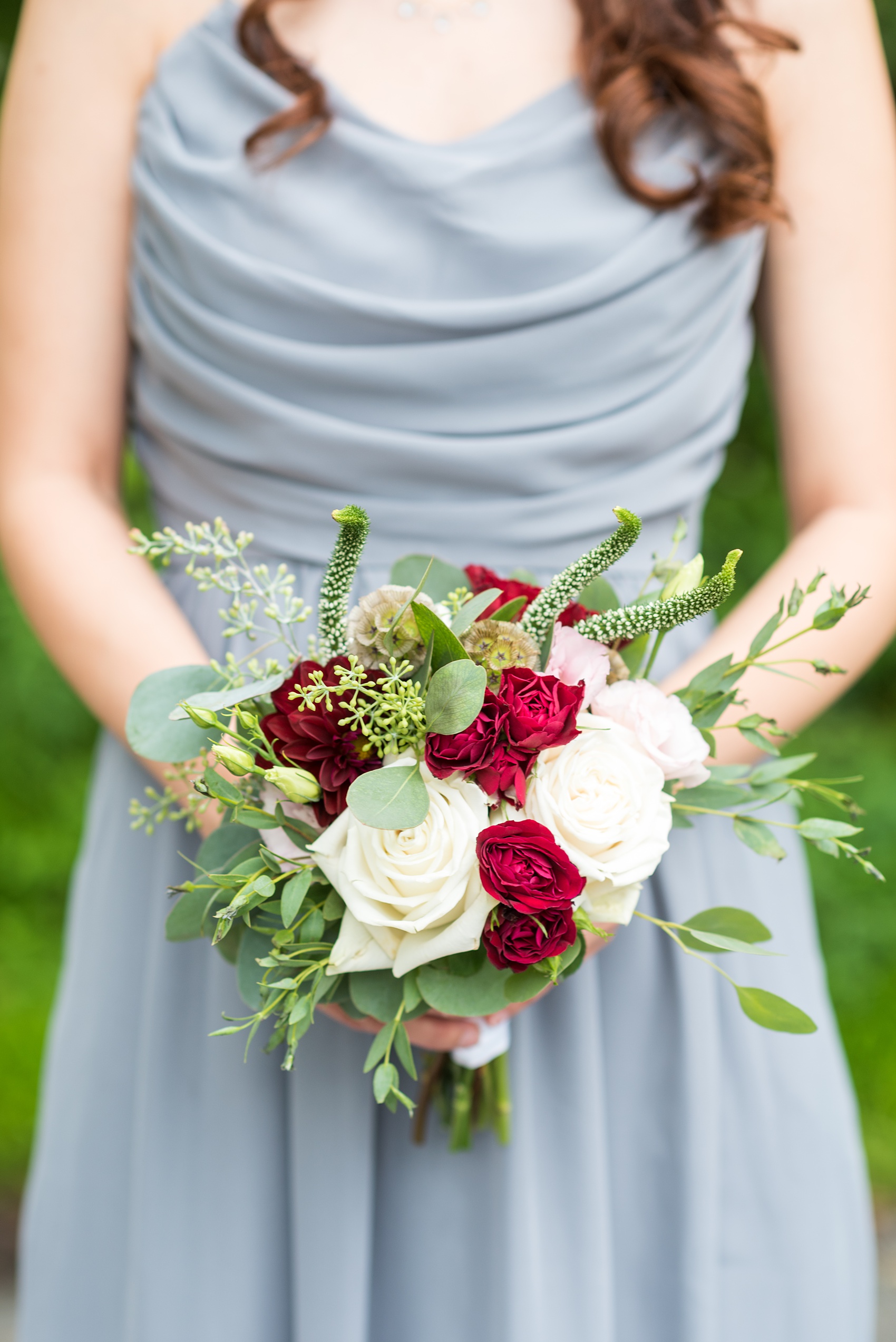 The nice thing about an intimate wedding party – of three special friends and family on each side – is you can see the importance of each person in their lives and the bond they share. Whether I was taking a photo of Diana and her sister Eunbi, or Paul and his best friend Mike, or all eight of them together, I understood very quickly why they selected this special group to surround them for their day.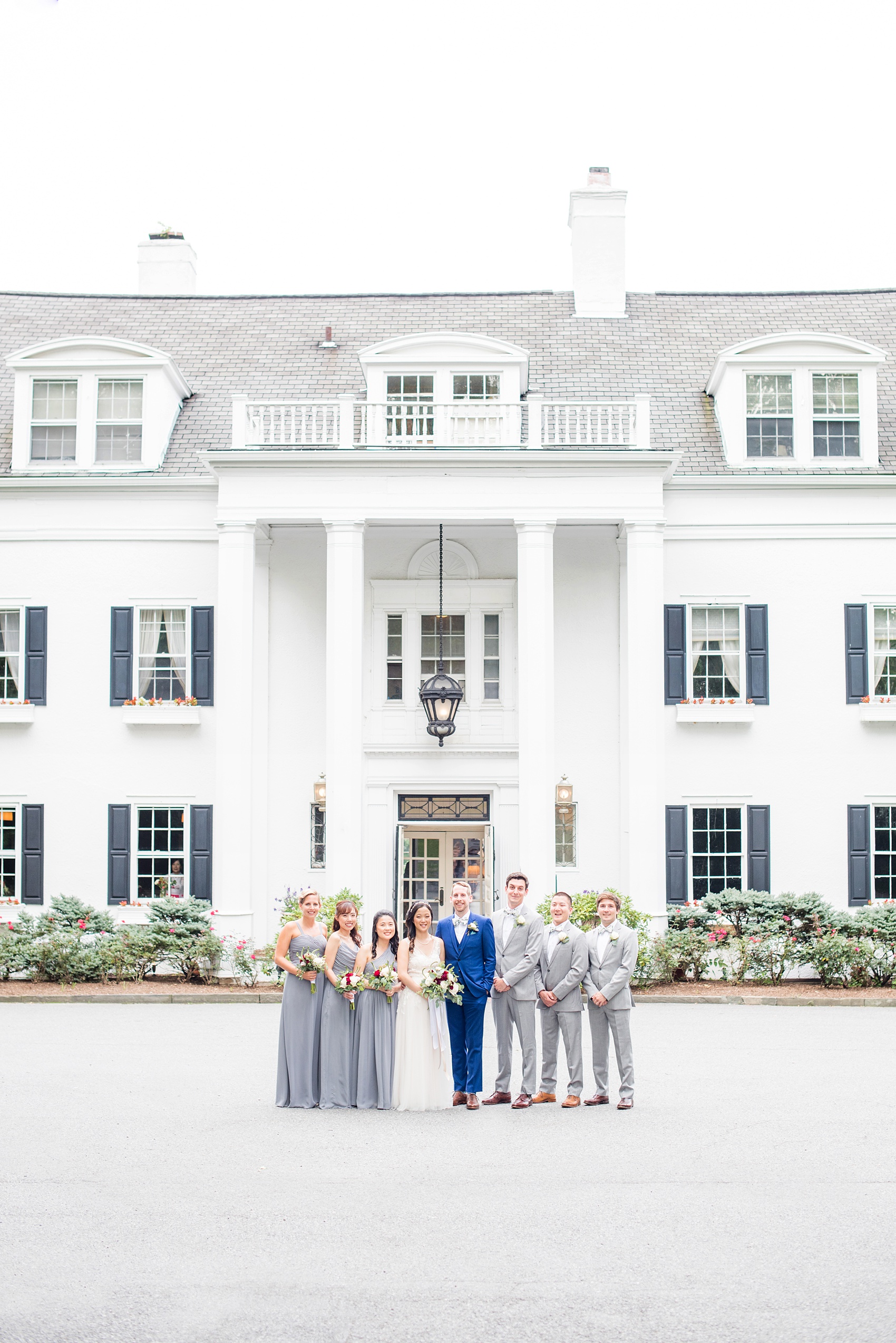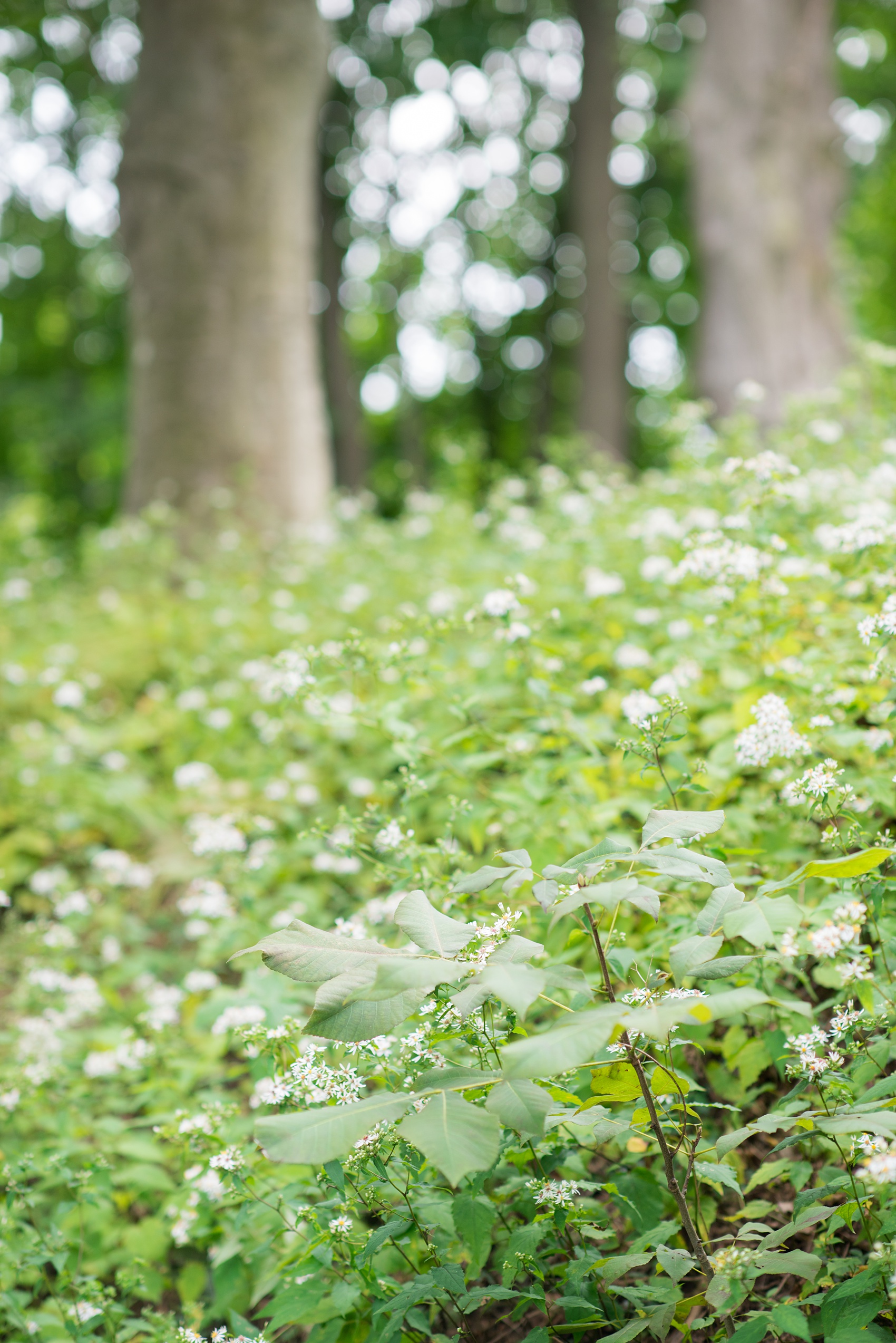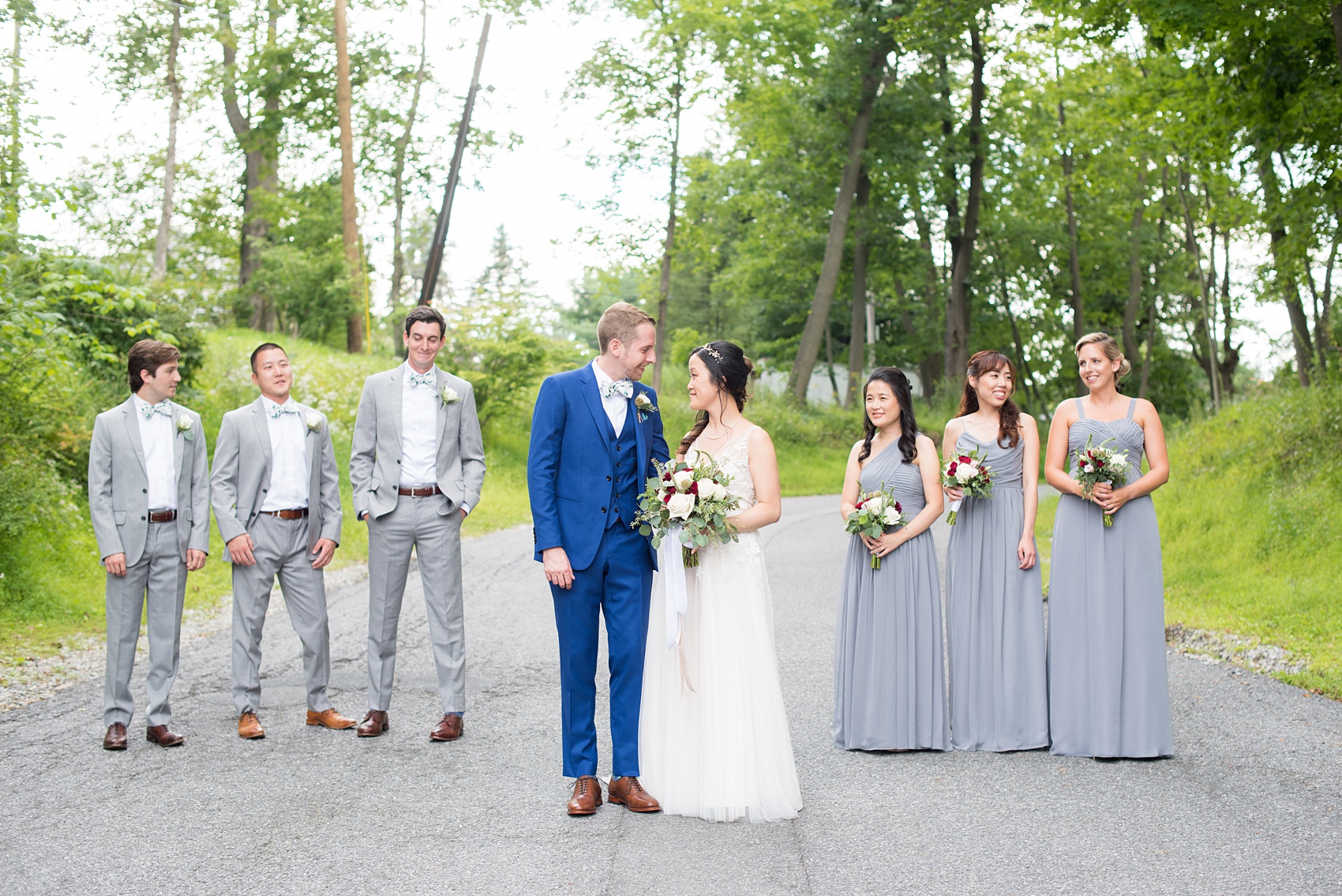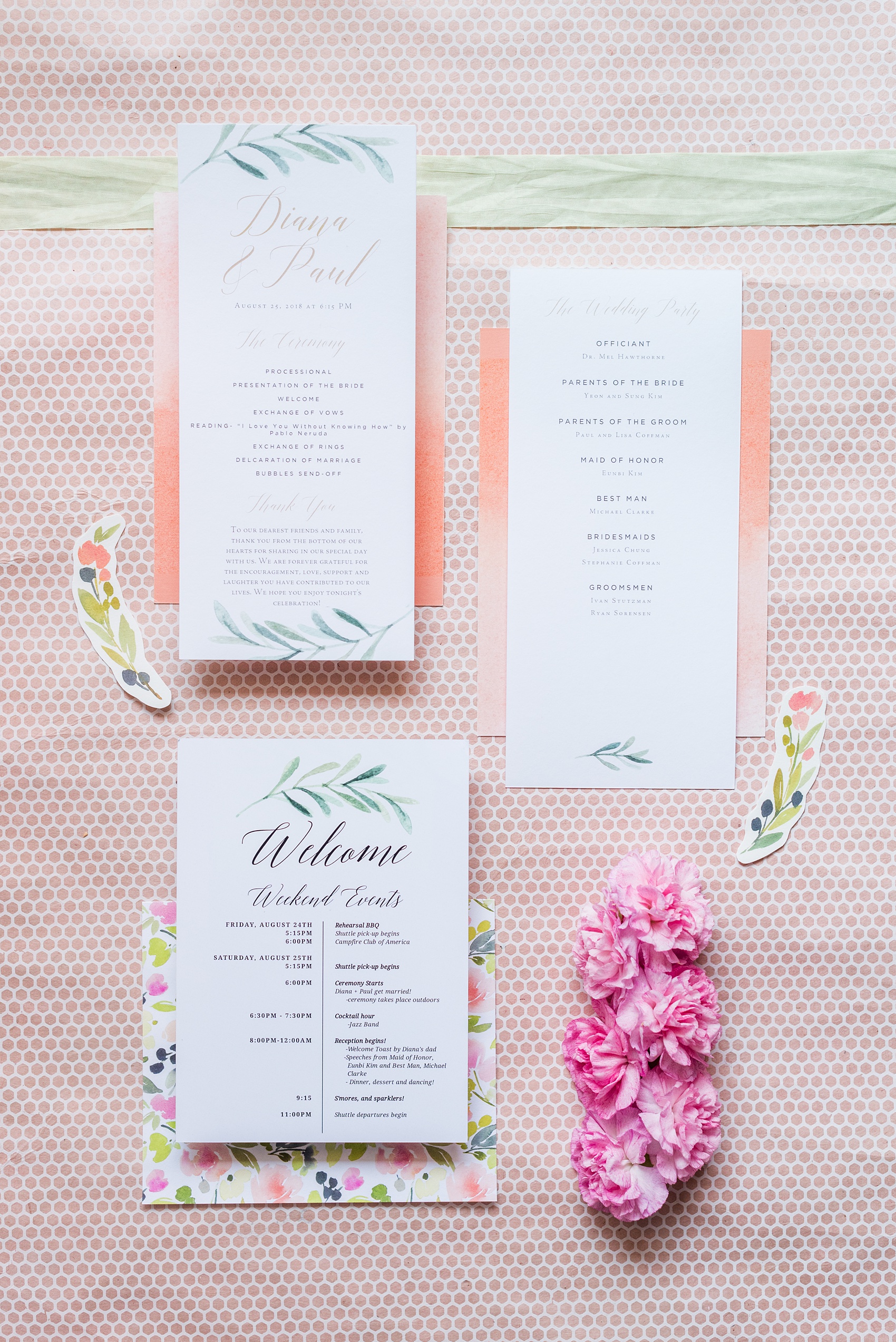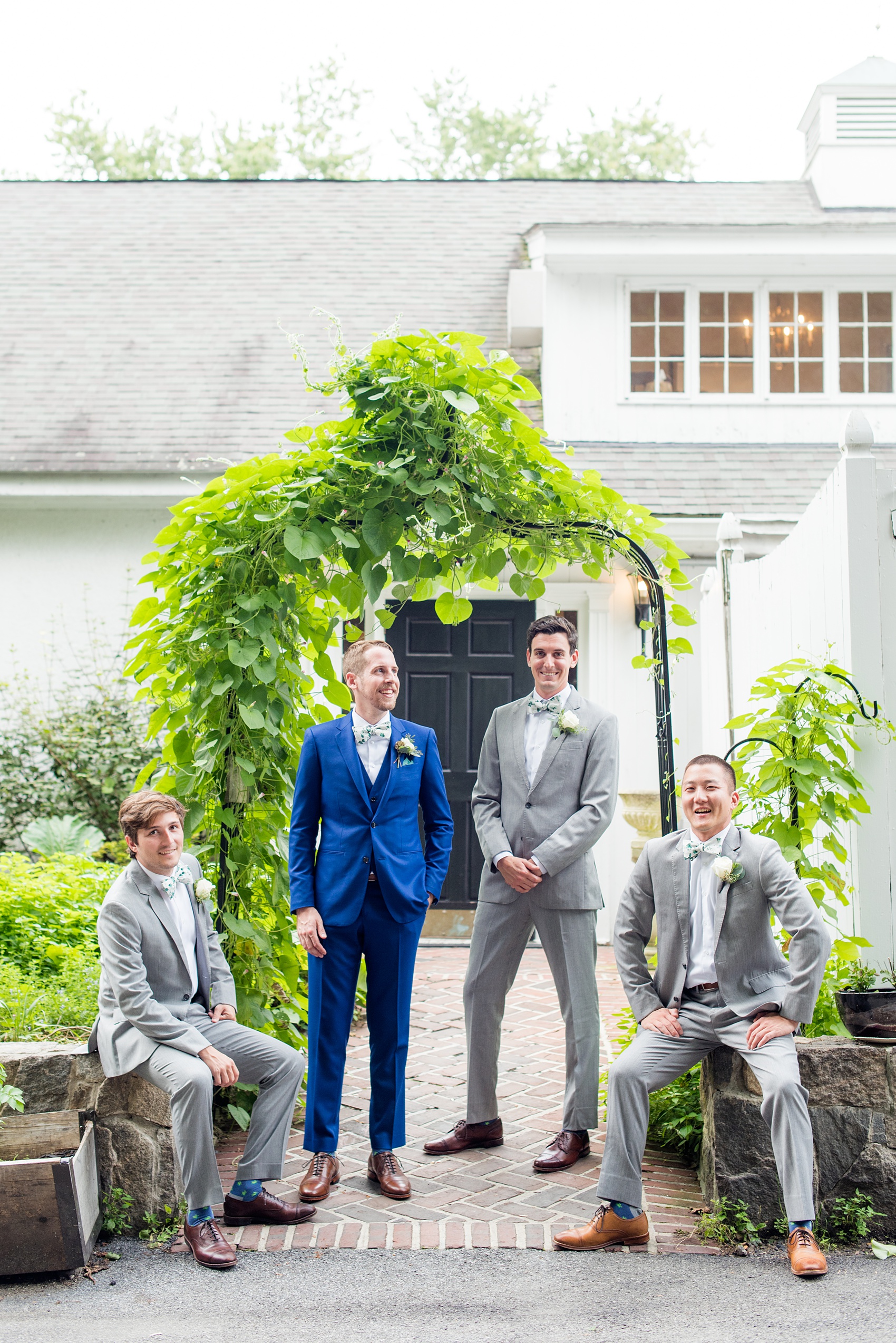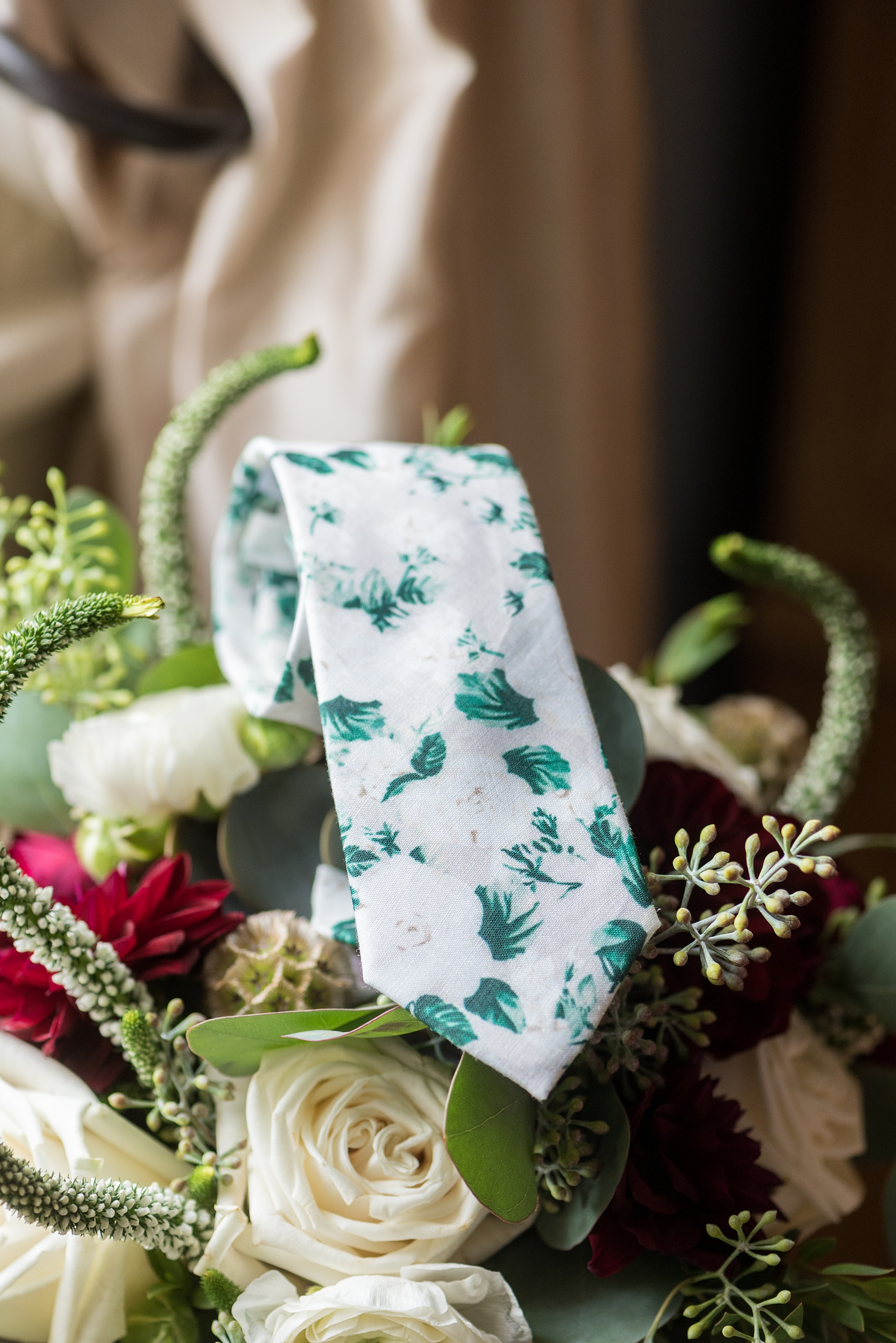 It was soon time to "hide" the wedding party as guests arrived for the festivities! A pretty welcome sign with floral graphics was placed next to green fans for relief from the summer heat. (The fans were a surprise gift from Kimberly with Crabtree's, who is wonderful!) The ceremony was held outside and Both Diana's mother and father walked her down the aisle.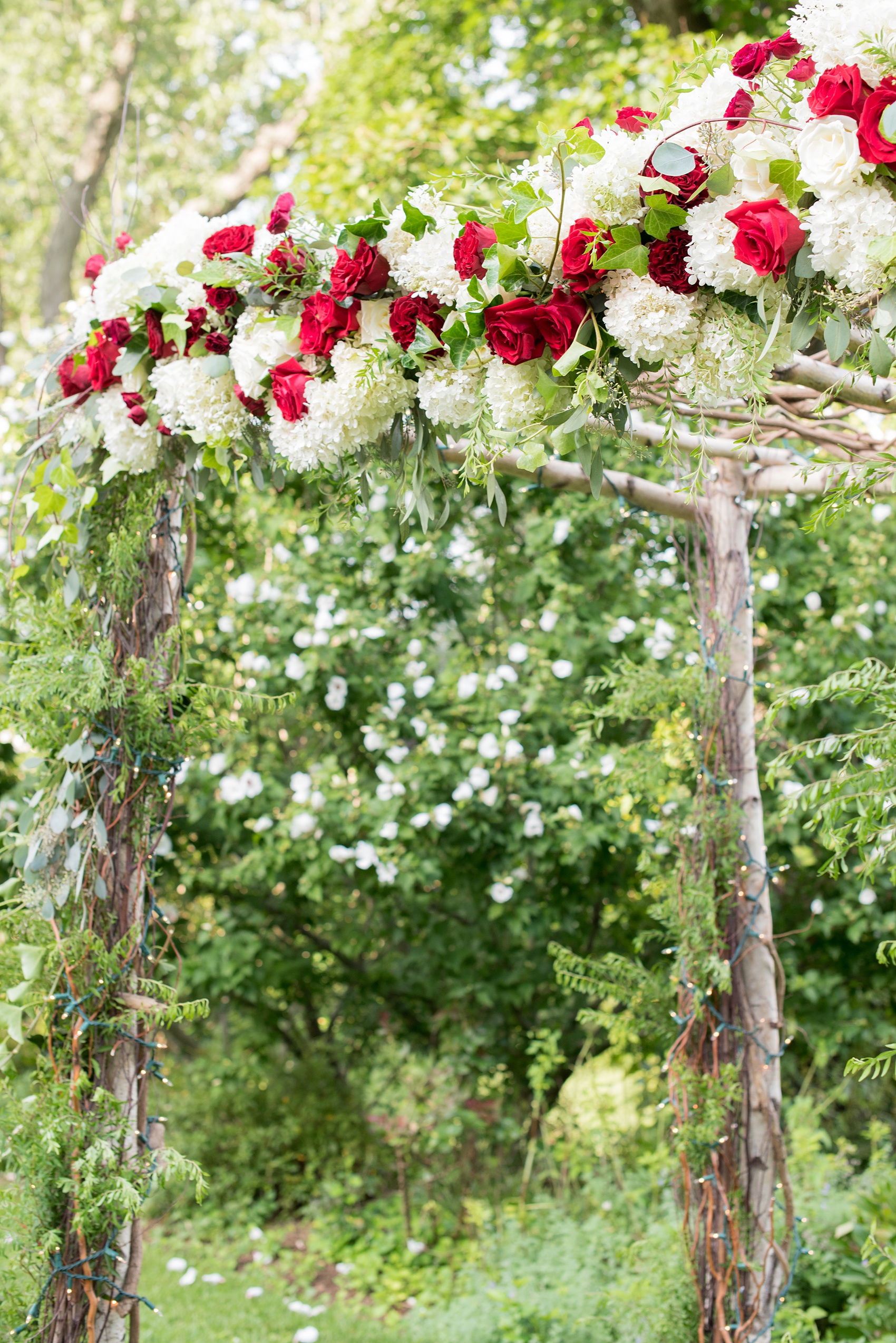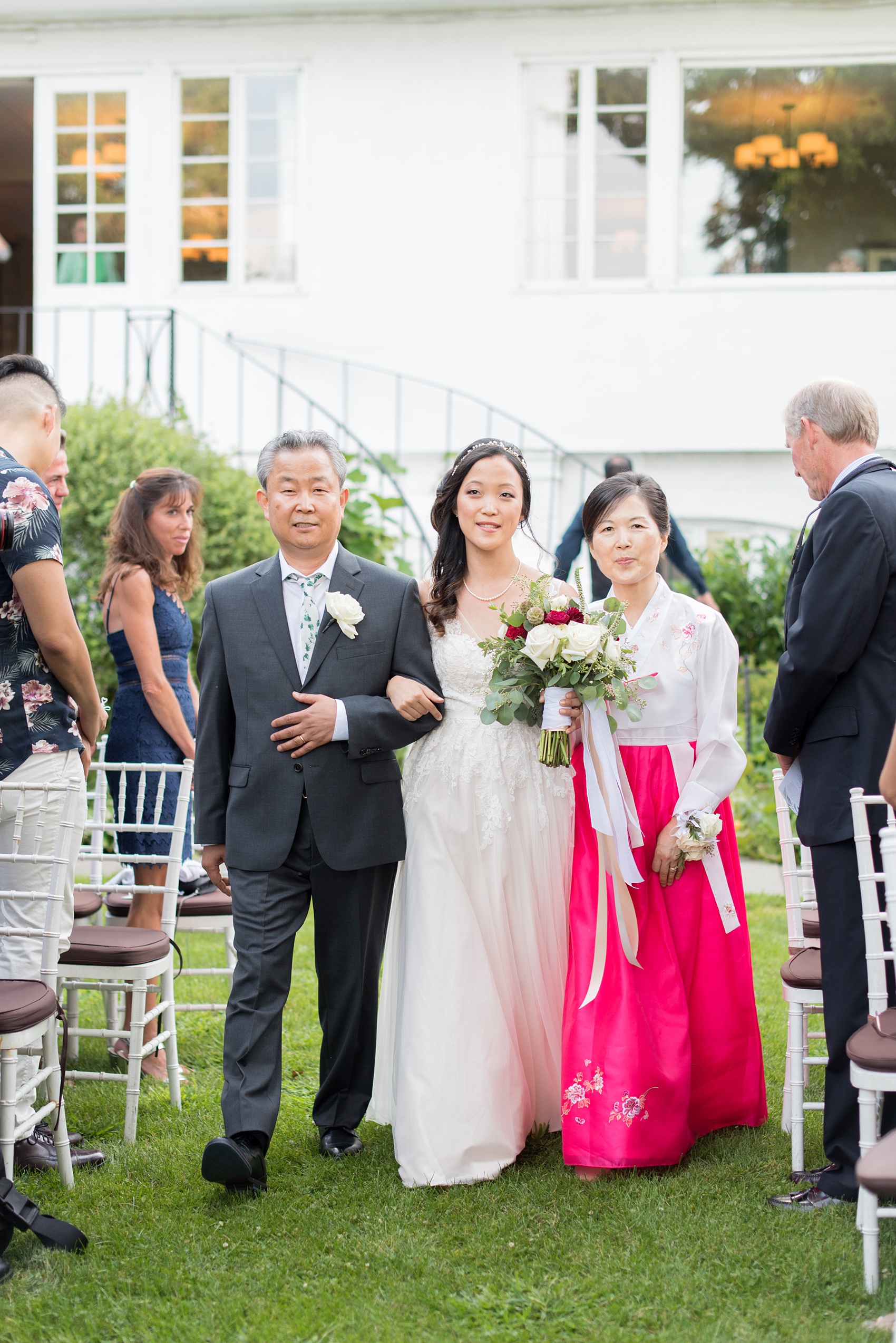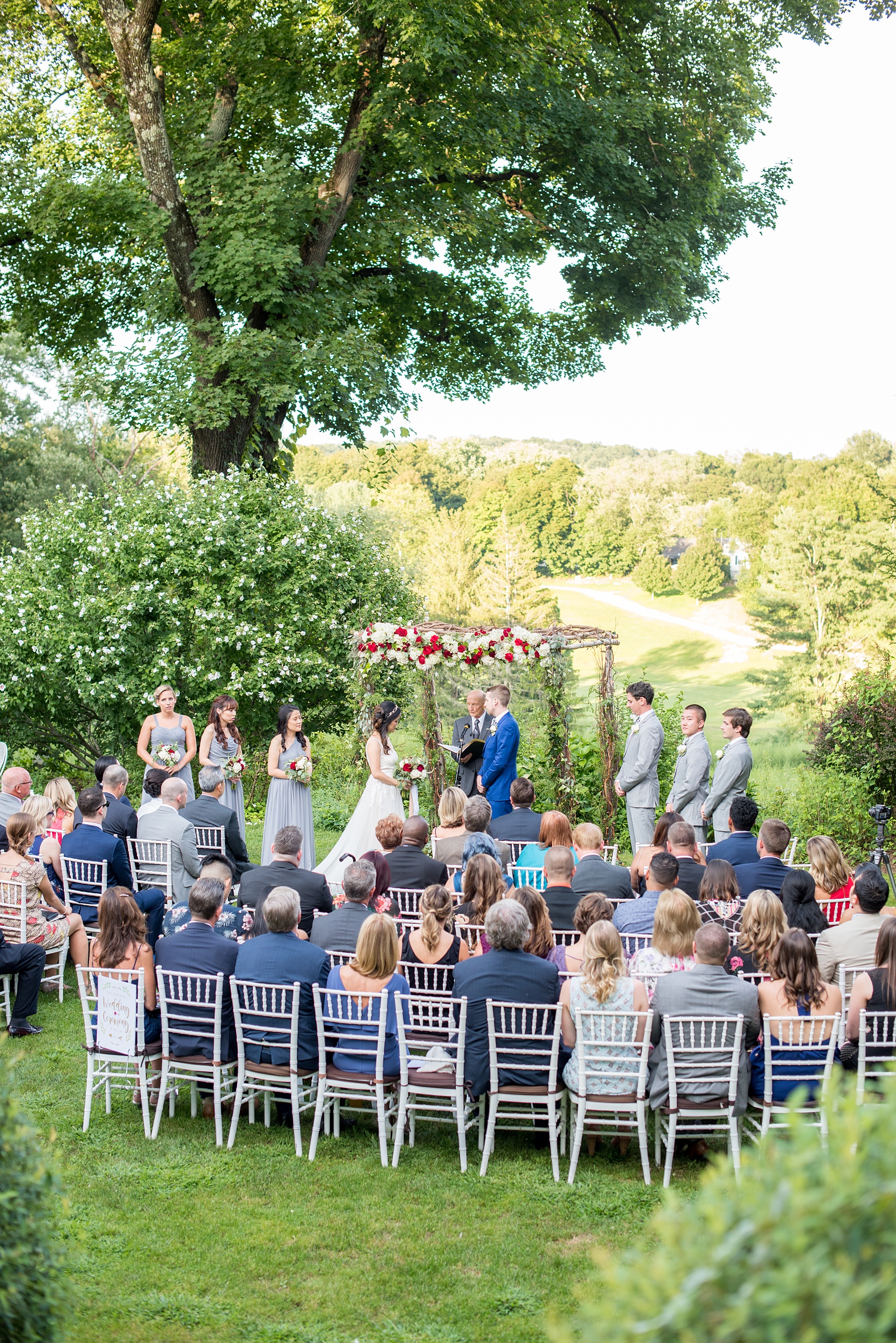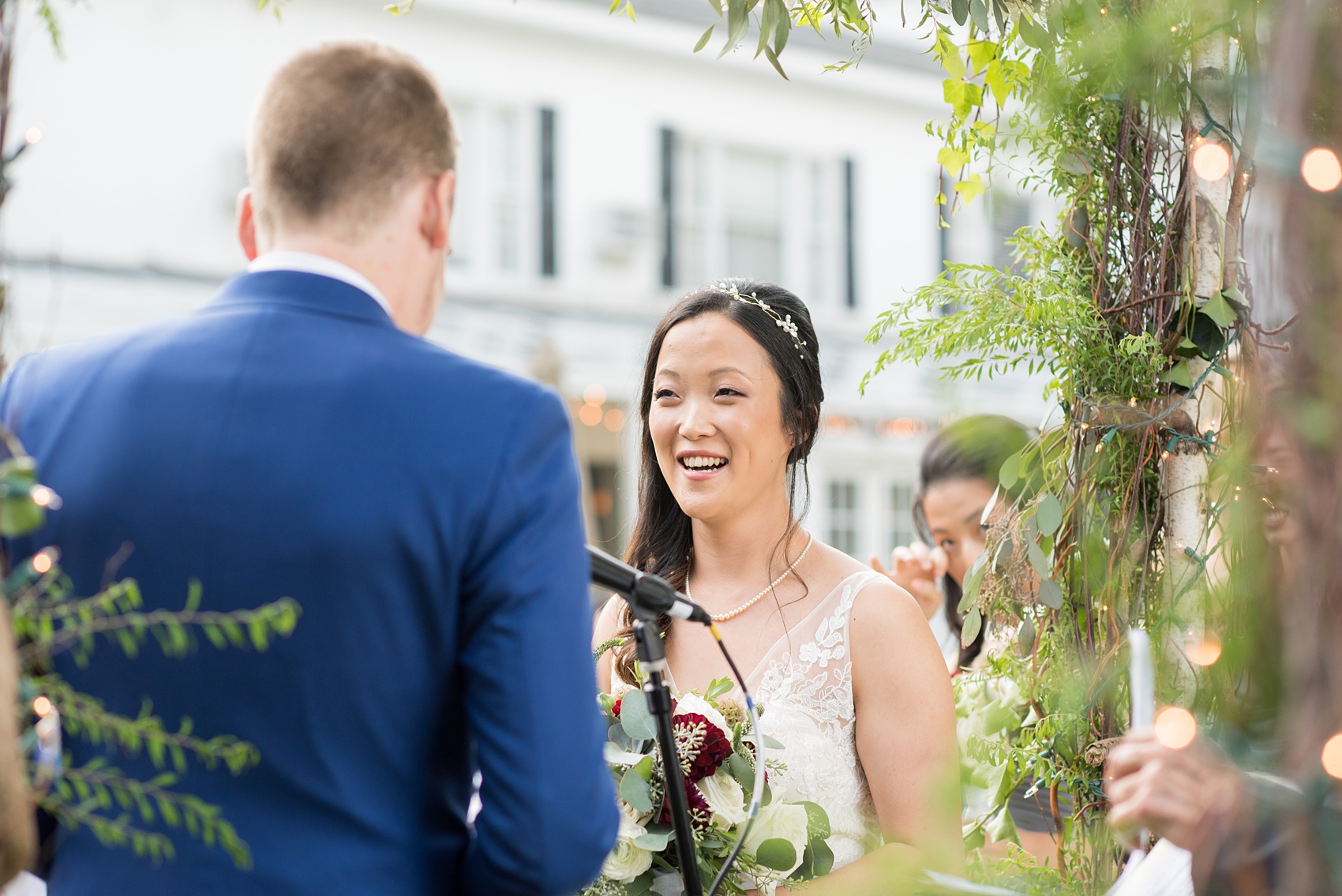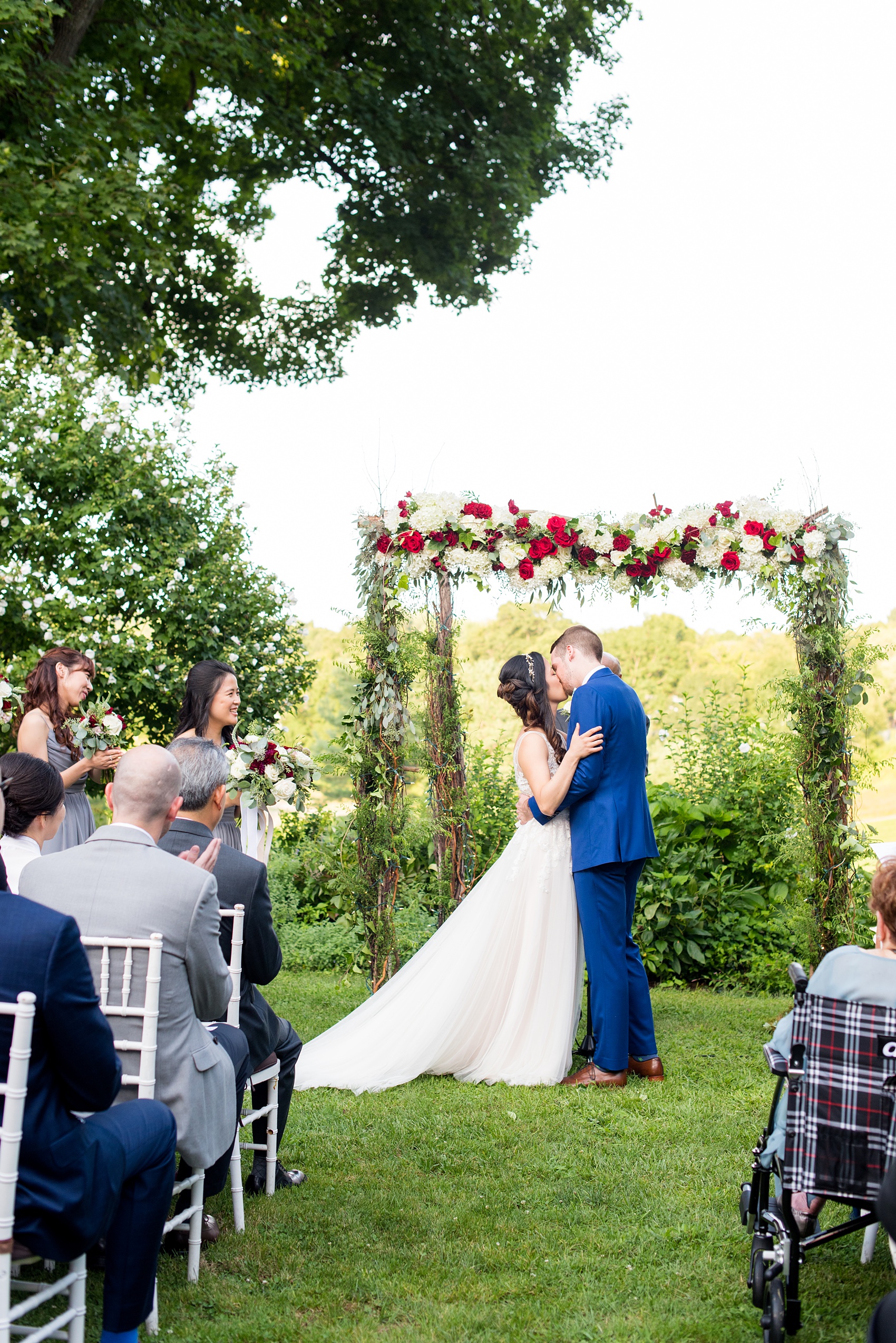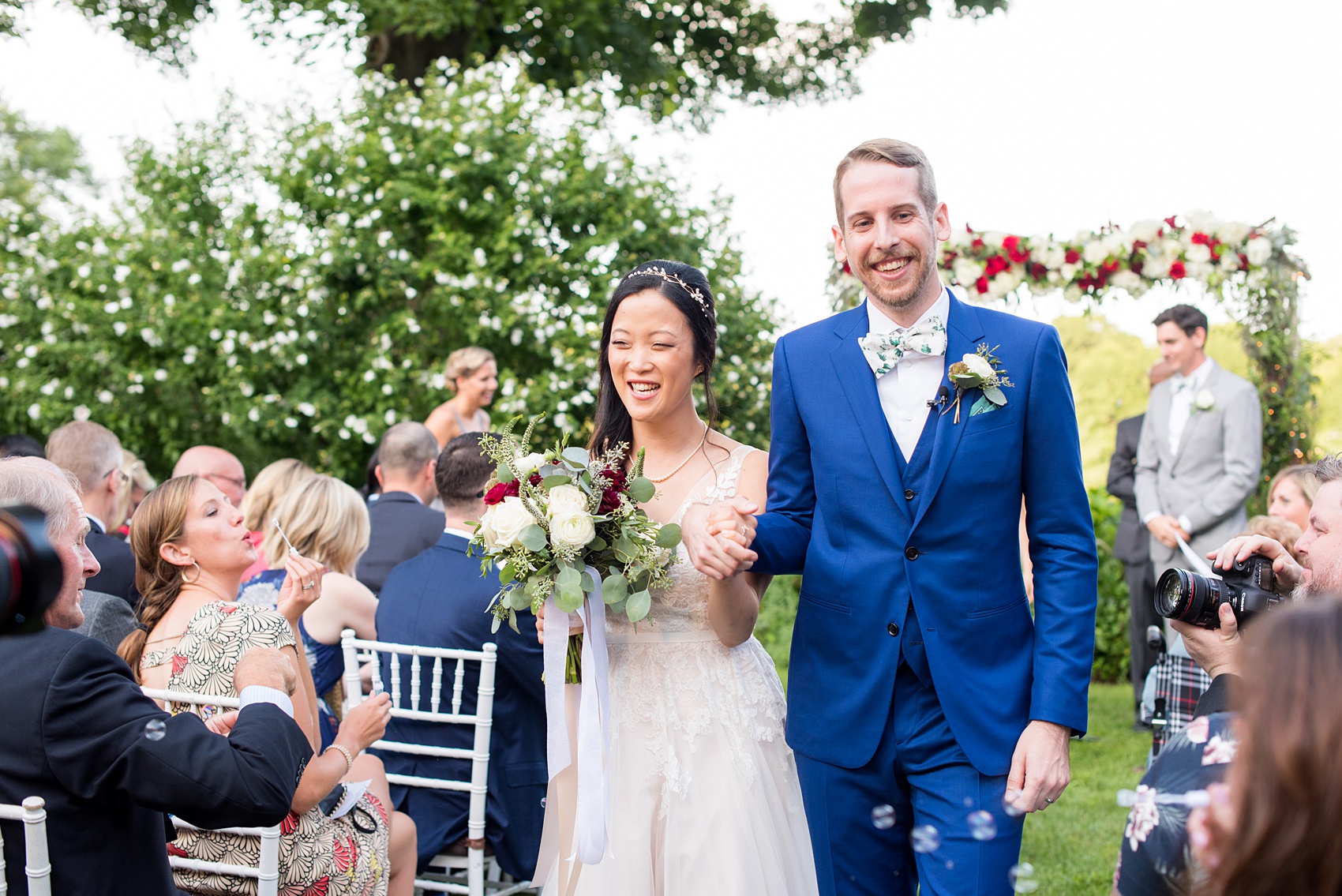 Diana and Paul recited their own vows under an altar created from wood branches, string lights and white and red flowers. One of the happiest moments was watching them walk up down the aisle, as husband and wife, with huge smiles on their faces. Now, it was time for cocktail hour and a celebration and I couldn't help but photograph a few very well dressed guests!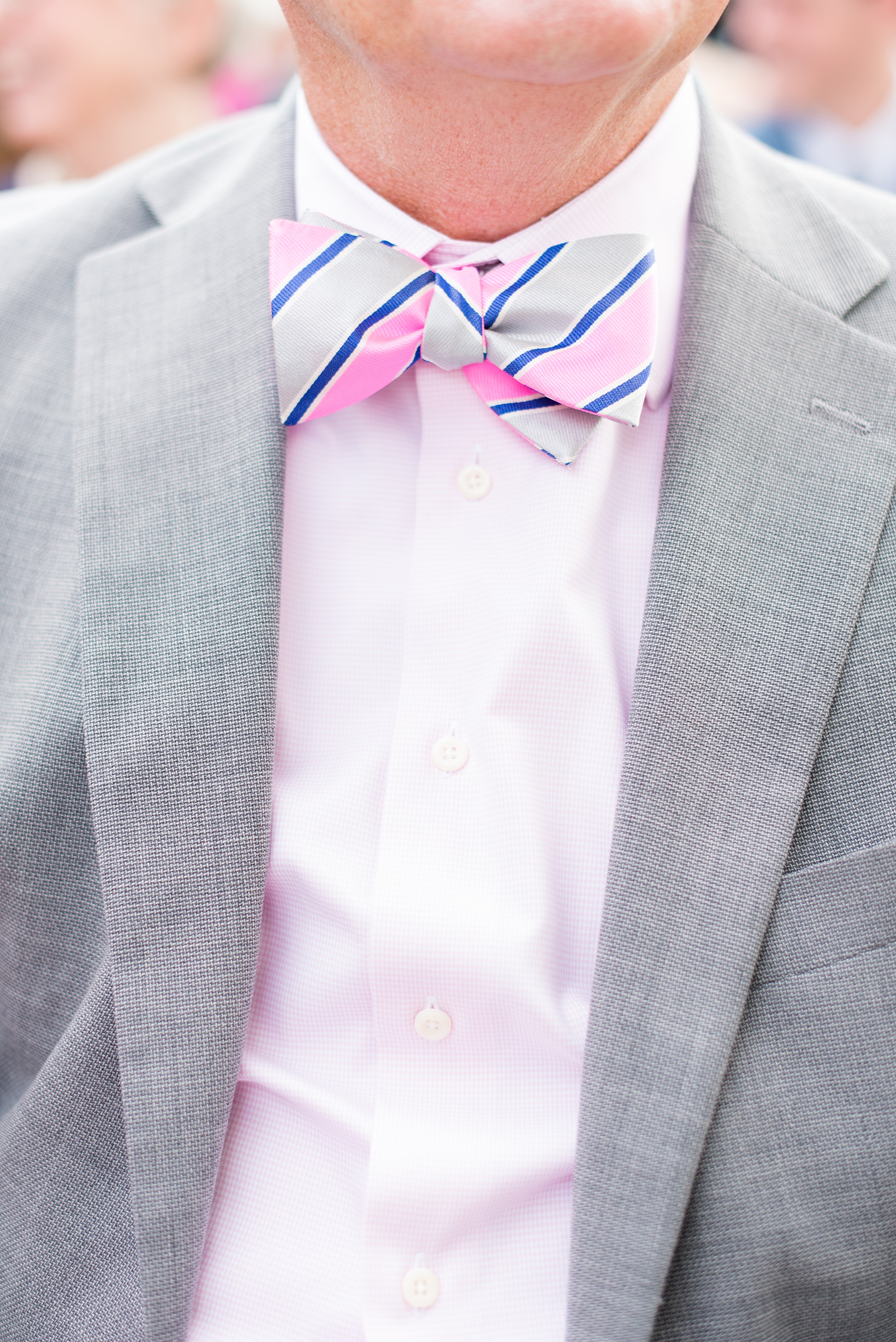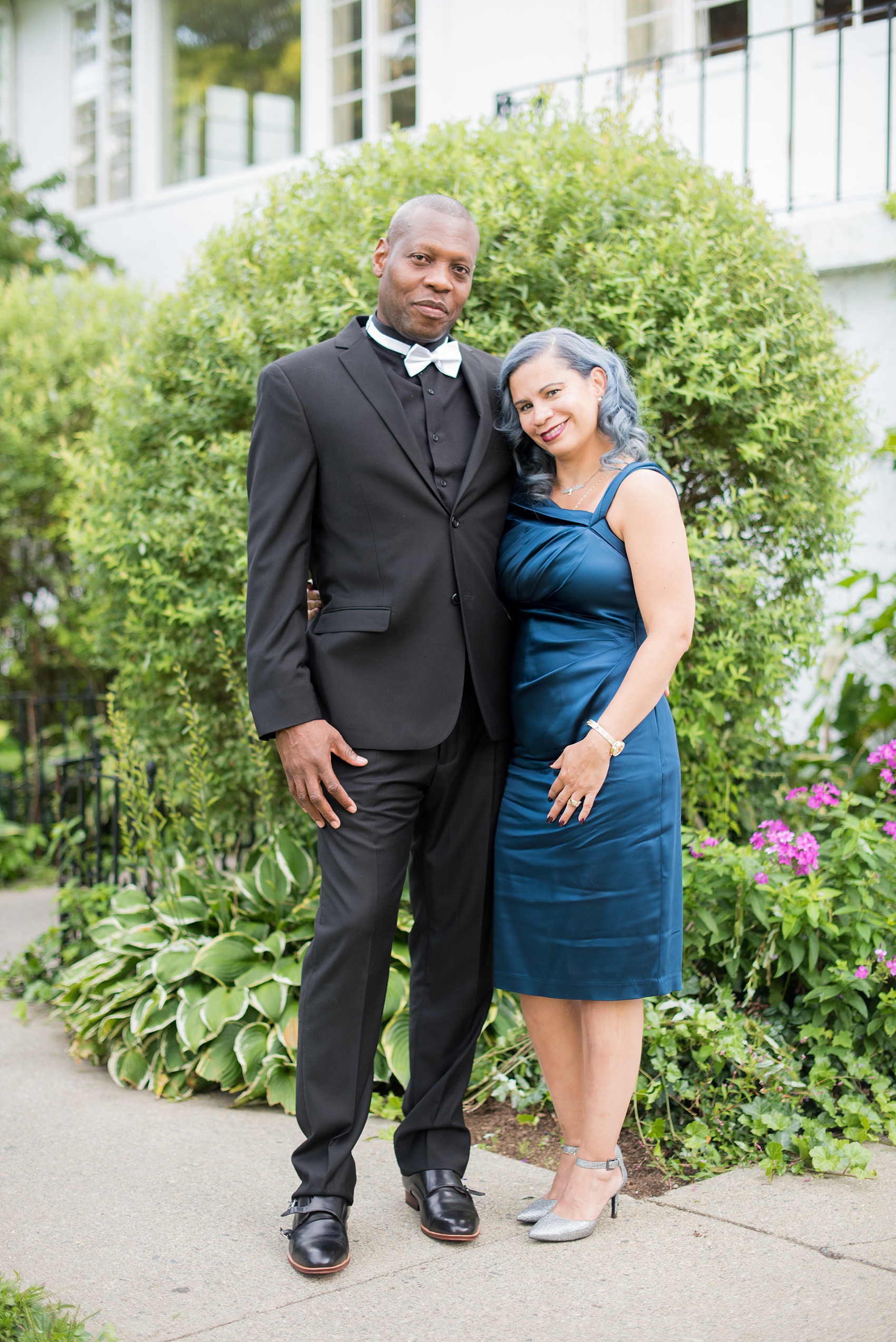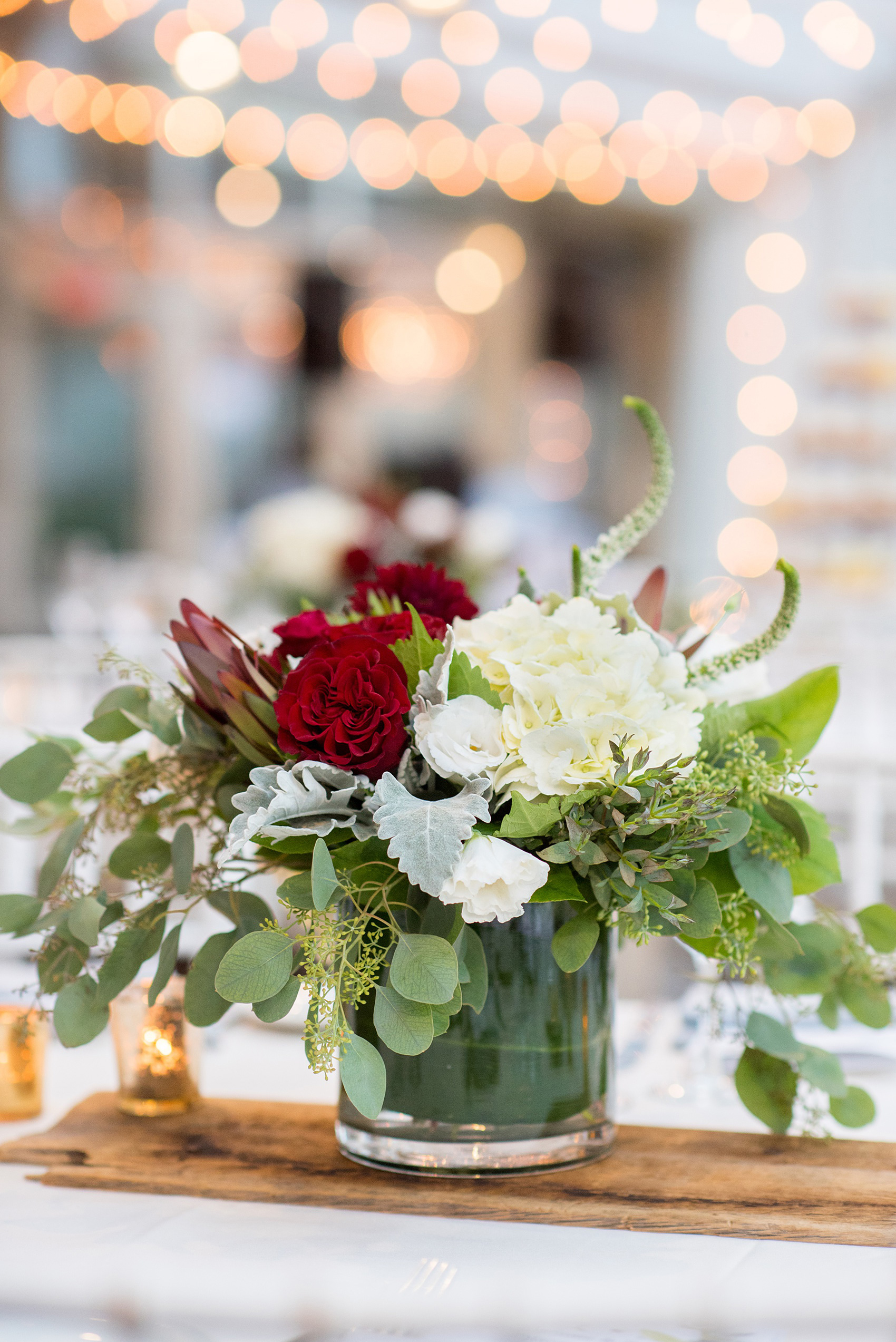 I snuck away to photograph the reception room during cocktail hour before guests were let in for dinner and dancing. It was perfectly set for the bride and groom, including a delicious and fun cake substitute (a mix of three flavors of cupcakes) and floral centerpieces.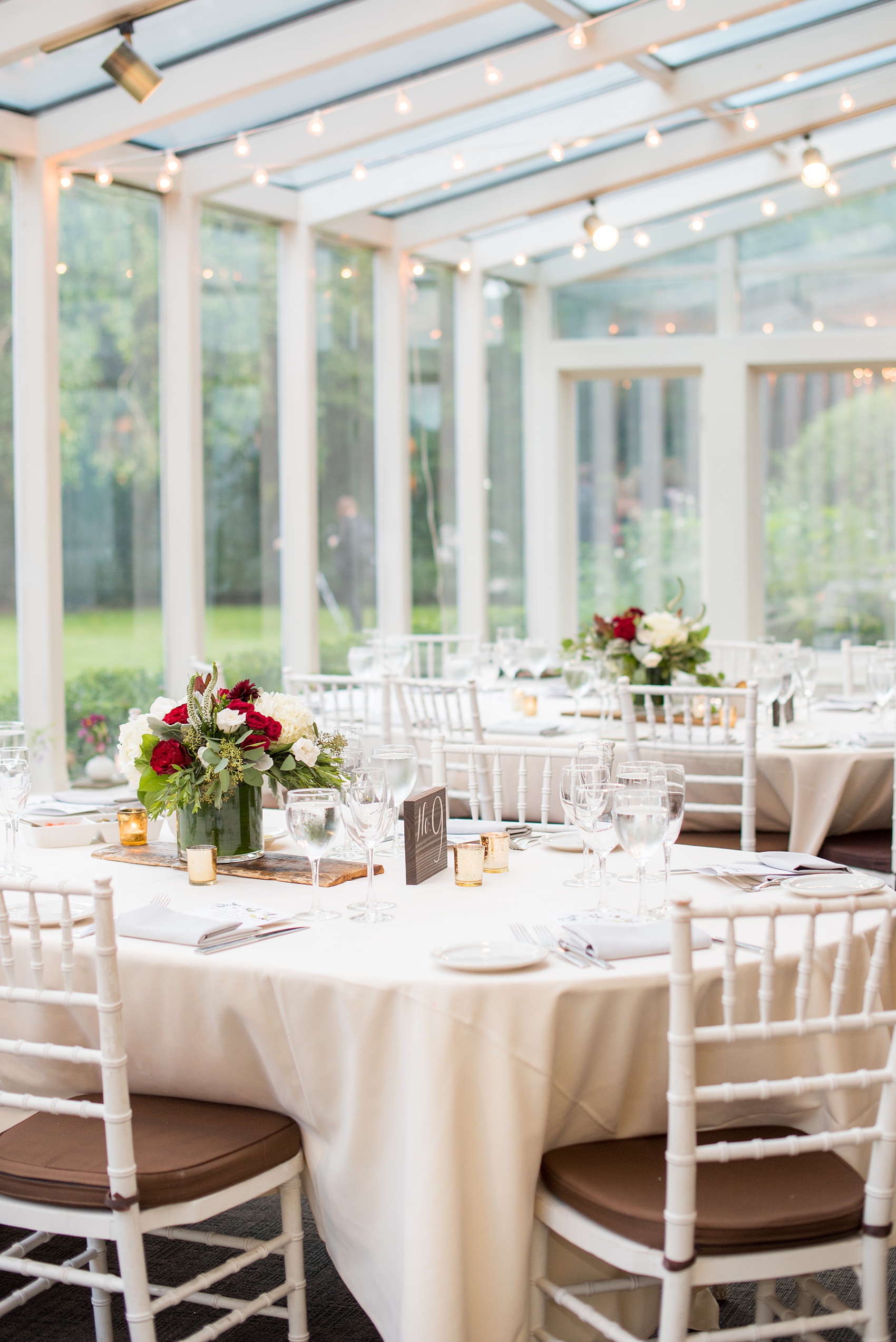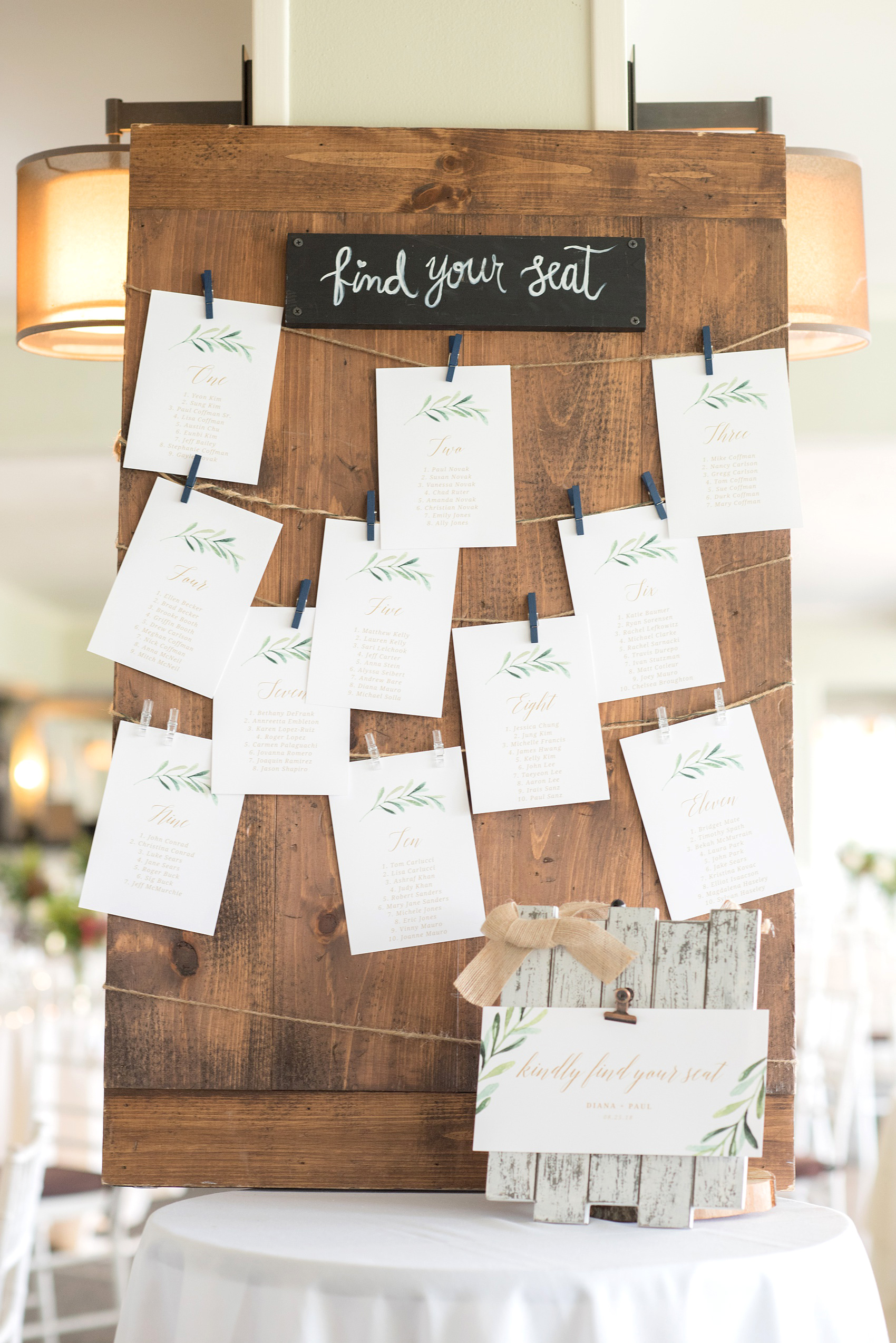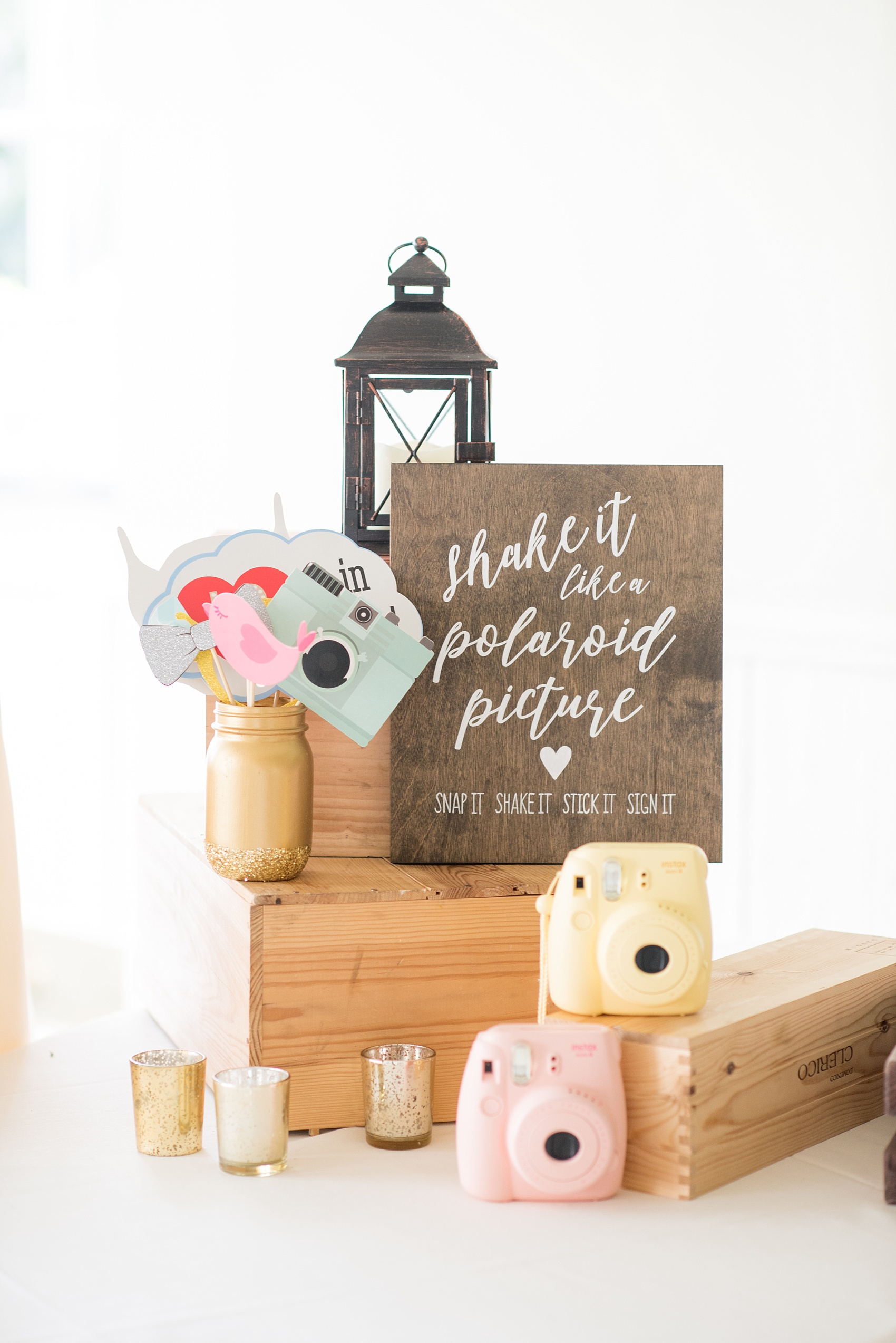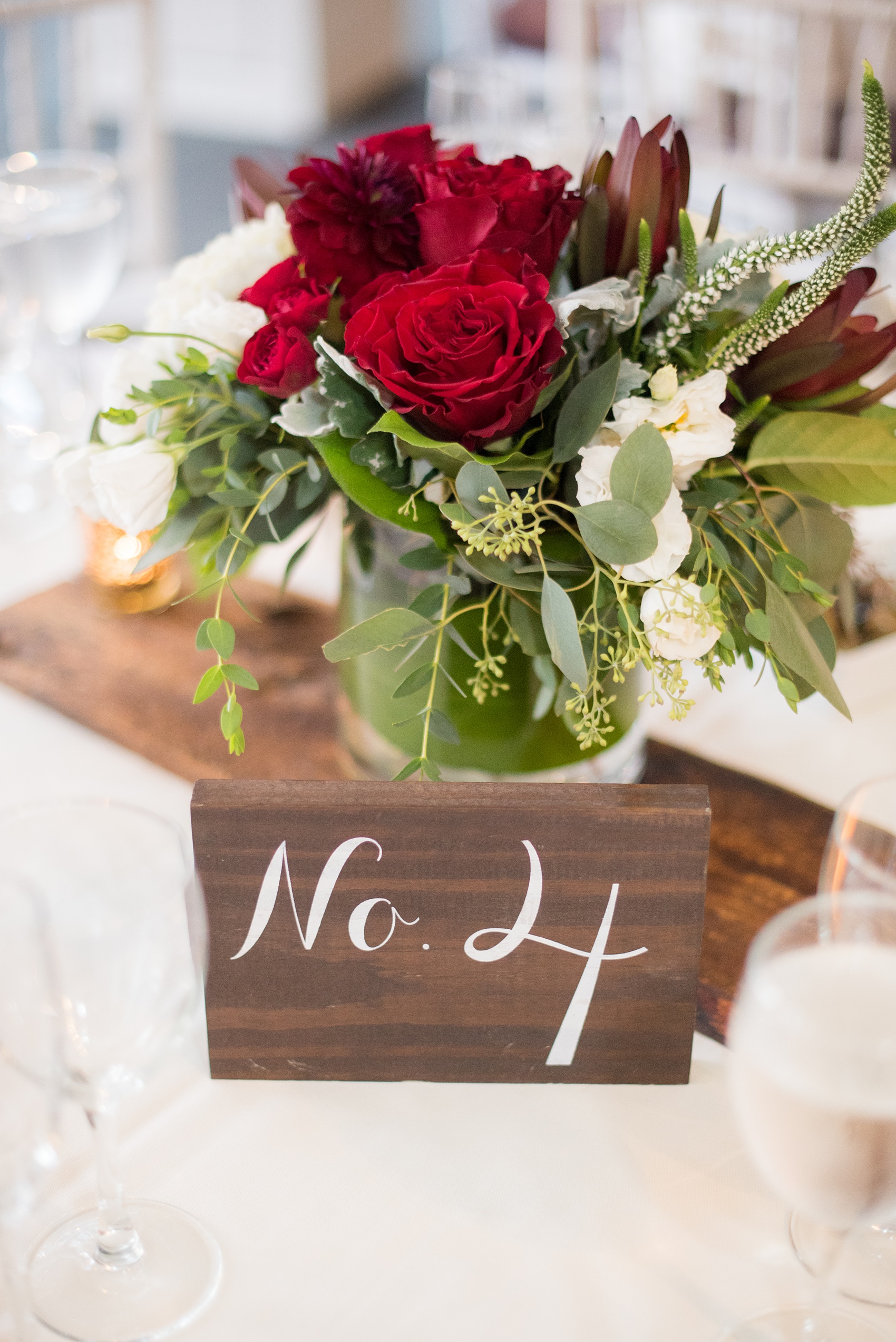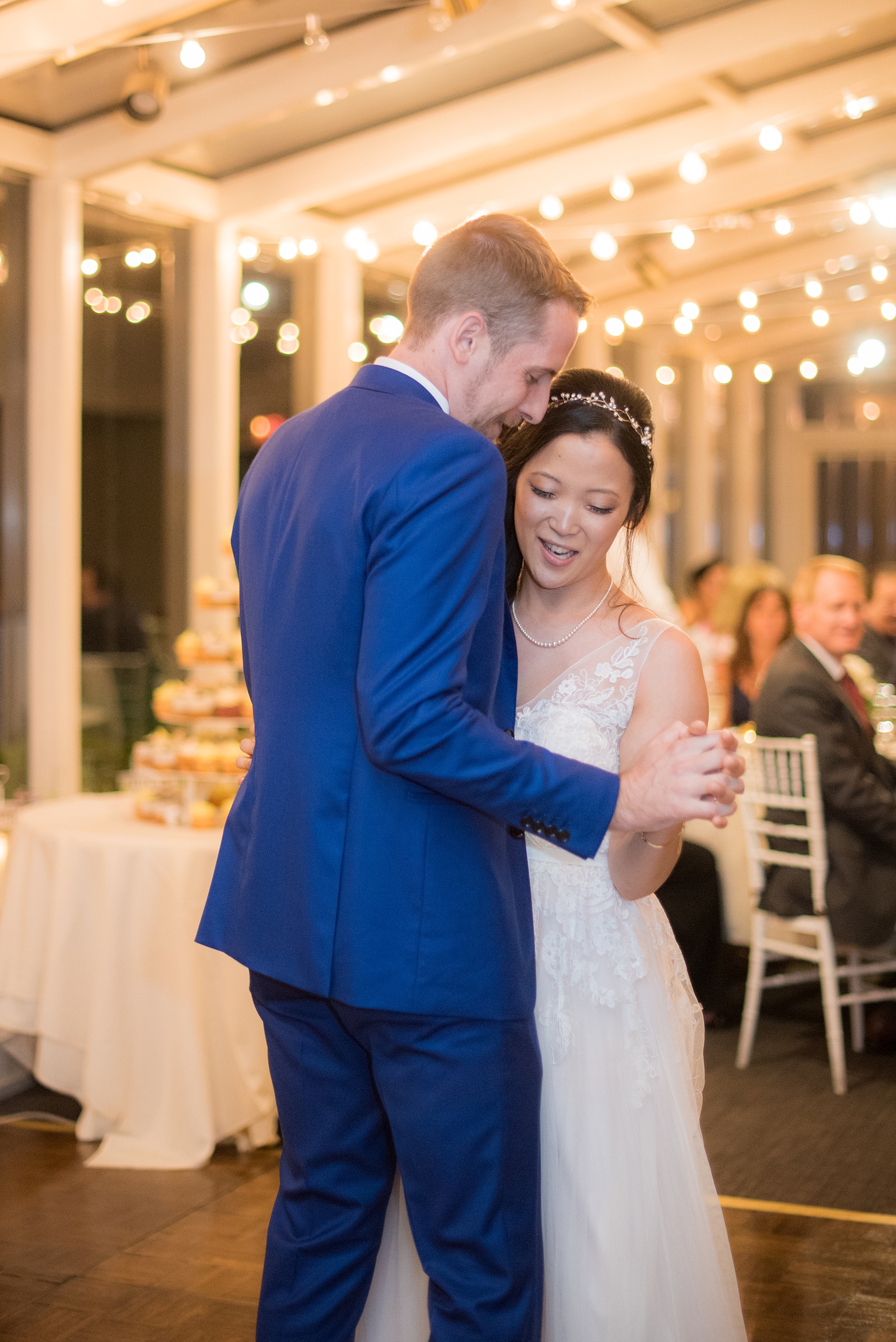 There was so much to do at the reception, whether dancing (of course!) or taking some Instax "Polaroid" photos for their guest book, or roasting S'mores outside by the fire.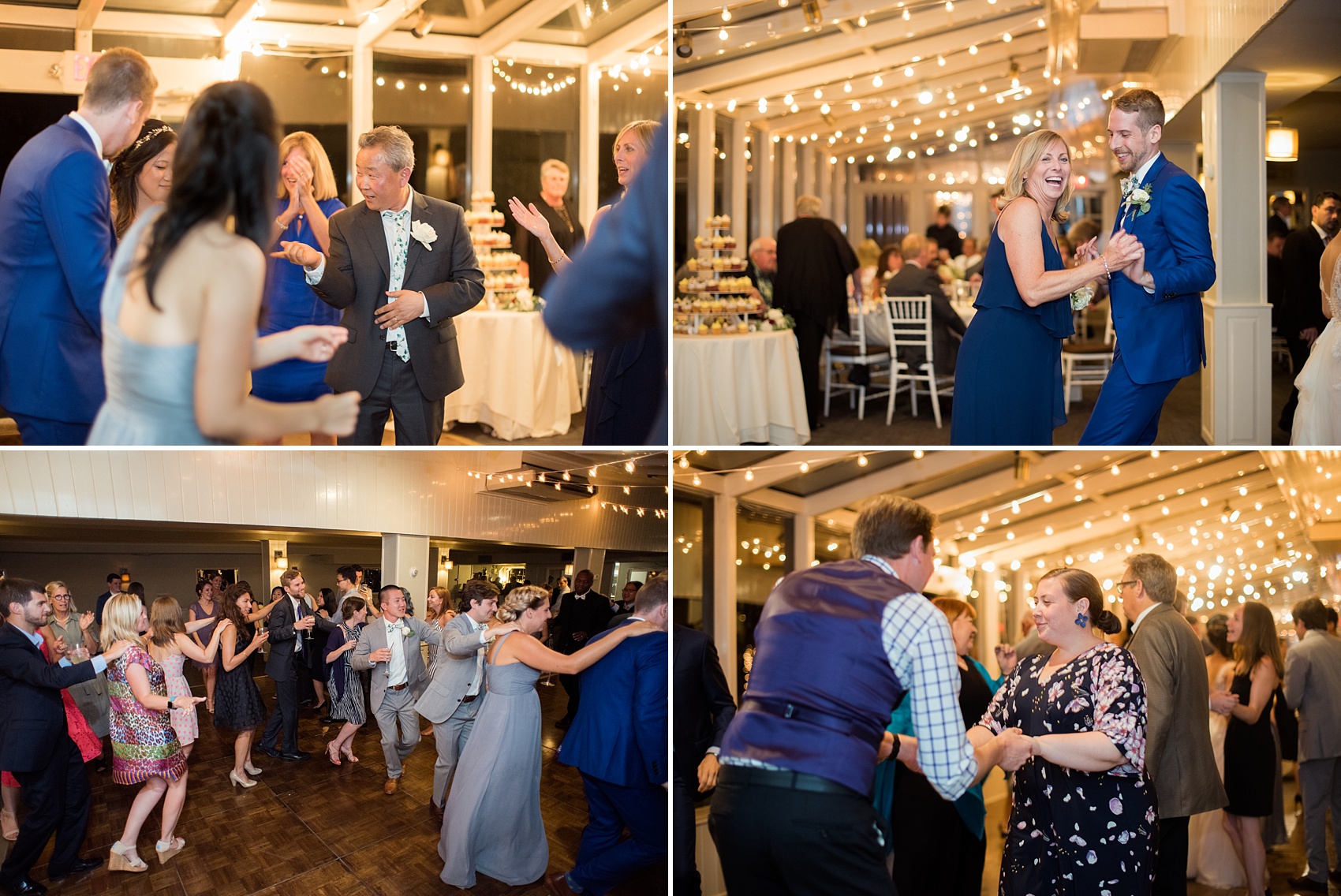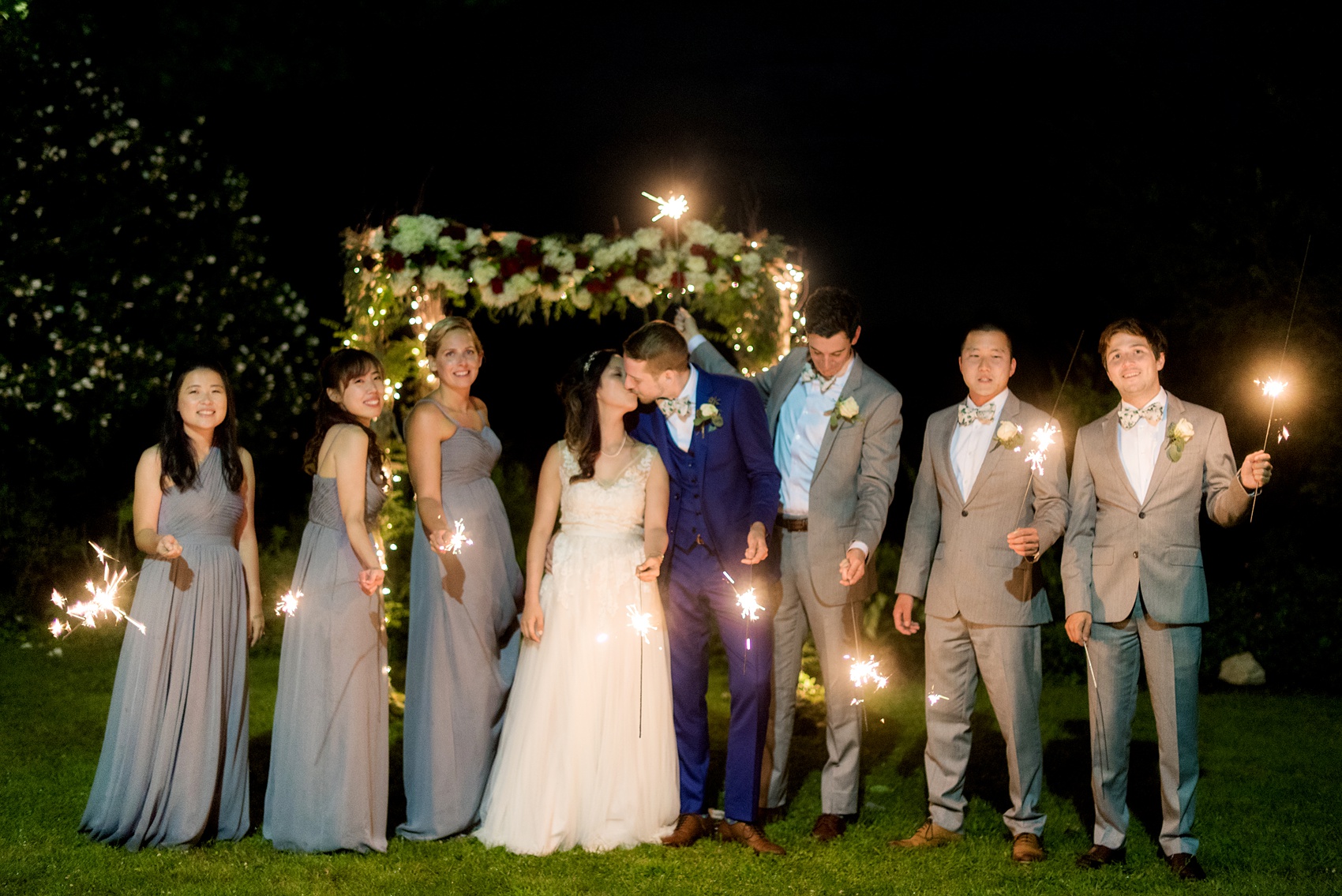 We ended the evening with some sparkler fun with the newlyweds and their wedding party! A huge congratulations to Mr. and Mrs. Coffman! I'm so glad I was able to be a part of the fun and capture these once-in-a-lifetime memories for you!
Venue: Crabtree's Kittle House / DJ: BOK Music / Cocktail hour jazz band: Scott Kacenga Music / Hair: Cathy's Hair Room / Makeup: Bethany Defrank / Flowers: Whispering Pines / Gown: BHLDN / Bridesmaids dresses: Weddington Way / Groomsmen suits: The Black Tux / Groom's custom suit: Indochino / Groomsmen socks: J Crew / Officiant: Dr. Mel Hawthorne / Invitations: Minted / Cupcakes: Flour and Sun Bakery / Rings: Jangmi Jewelry
Getting married at Crabtree's Kittle House? Contact us to capture your day and also check out: