The colors of Joy and Rainer's wedding day were nearly as vibrant and exuberant as this bubbly, expressive duo. They hail from two different continents yet found love in America. Their families came together on a beautiful autumn day to share their love and celebrate the start of their marriage.
Their details ring in my head, from Joy's cobalt blue wedding heels to Rainer's classy and handsome double-breasted suit. And their smiles and giggles ring in my ears as I look back at their October day and Crabtree's Kittle House wedding photos, filled with unlimited happiness!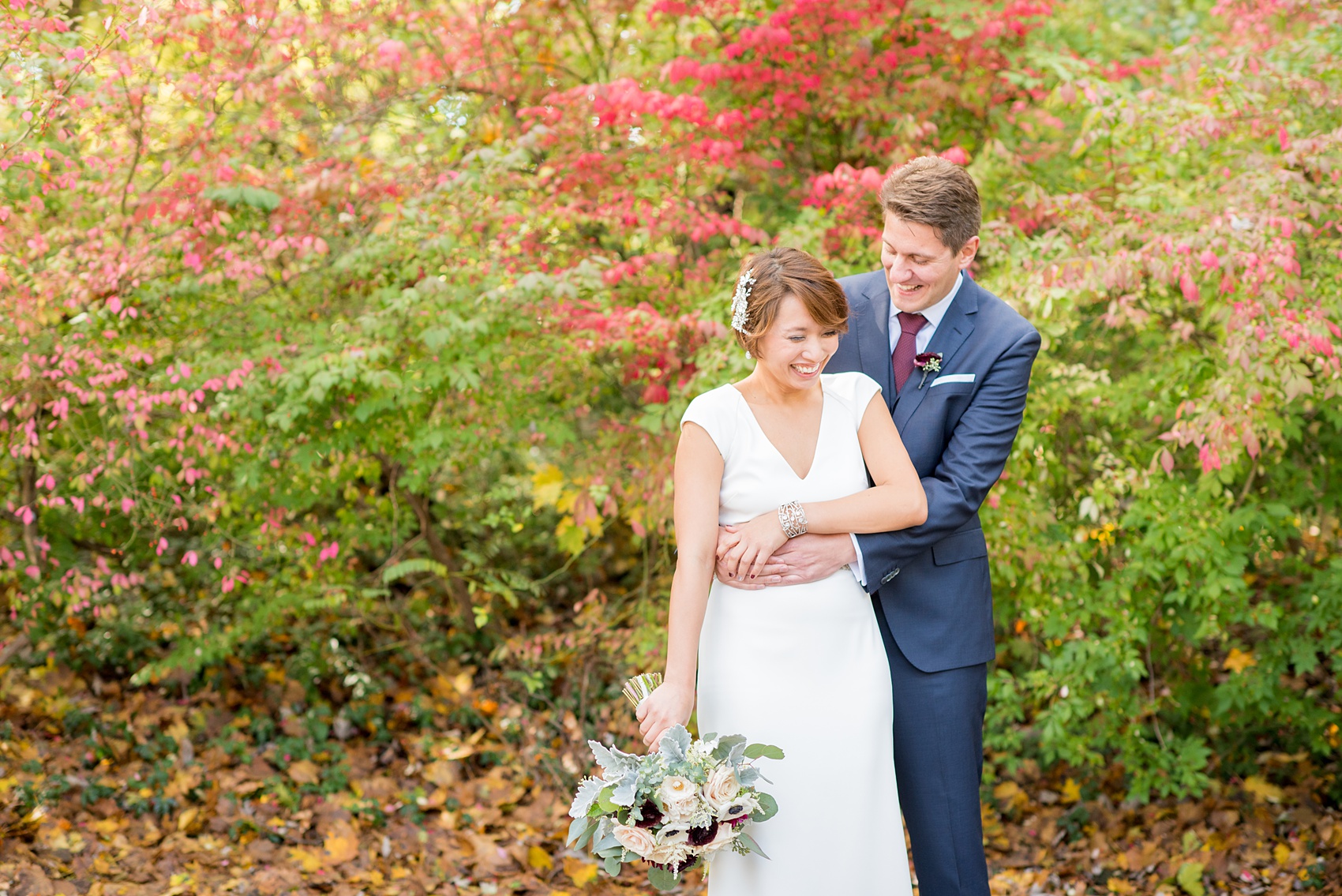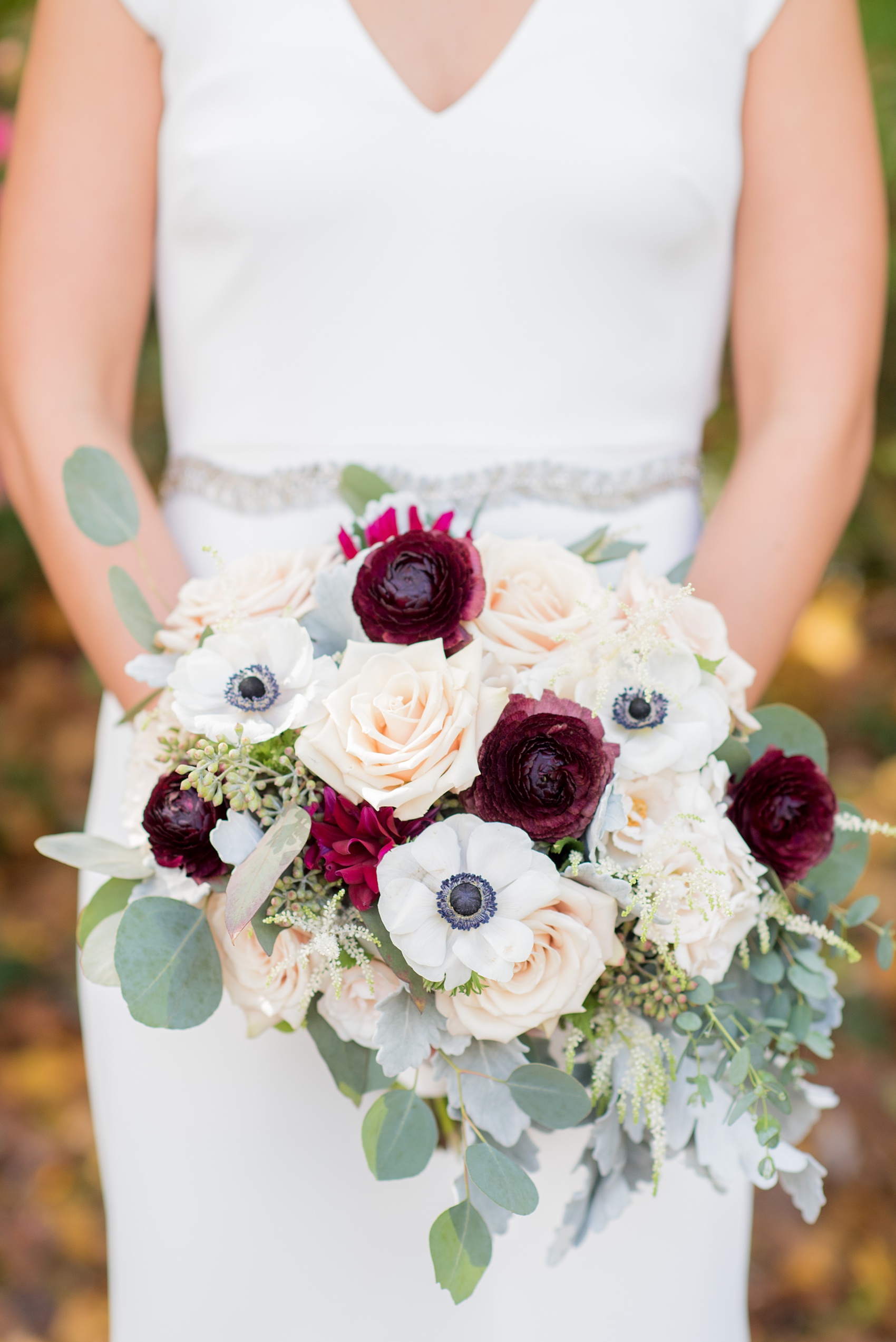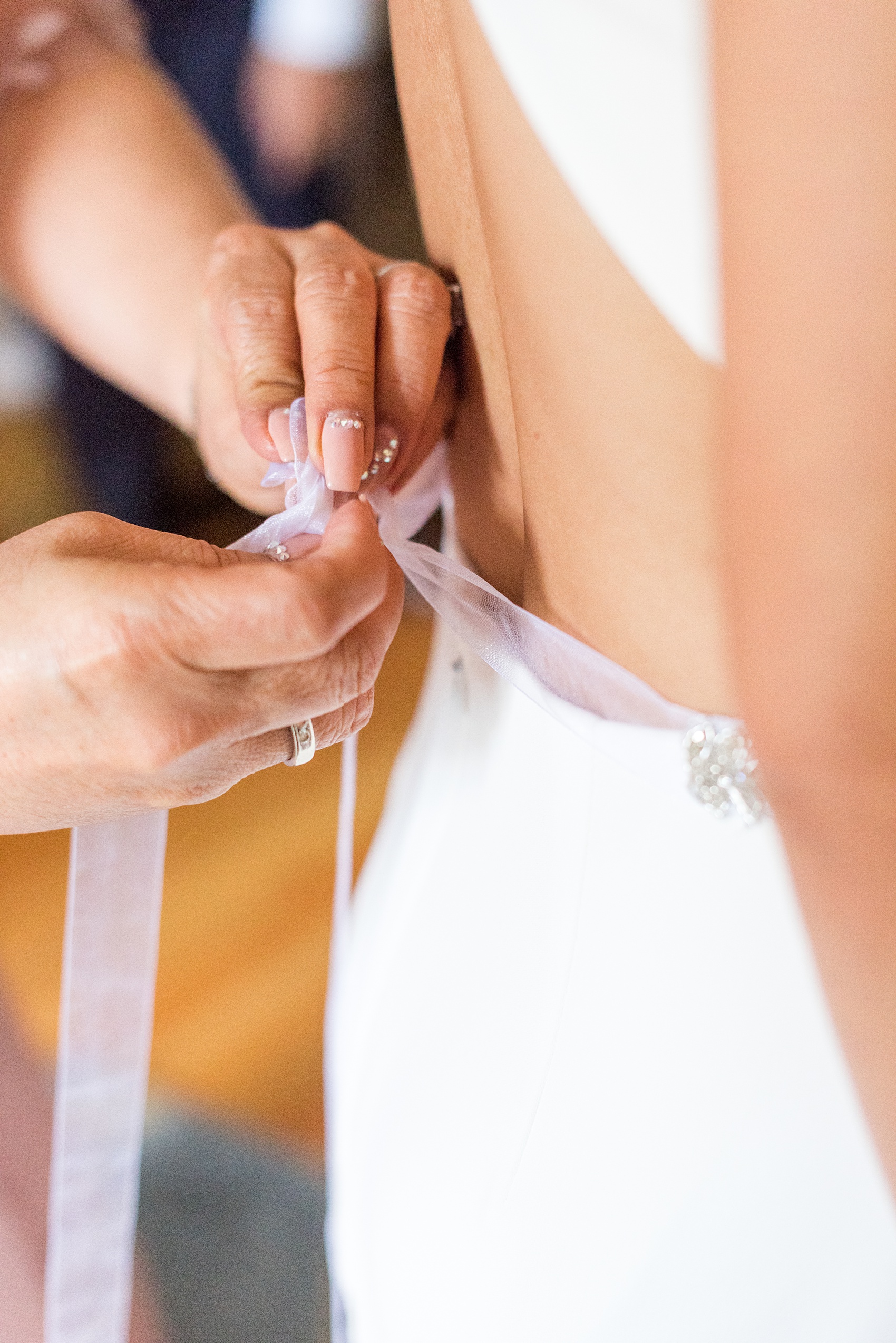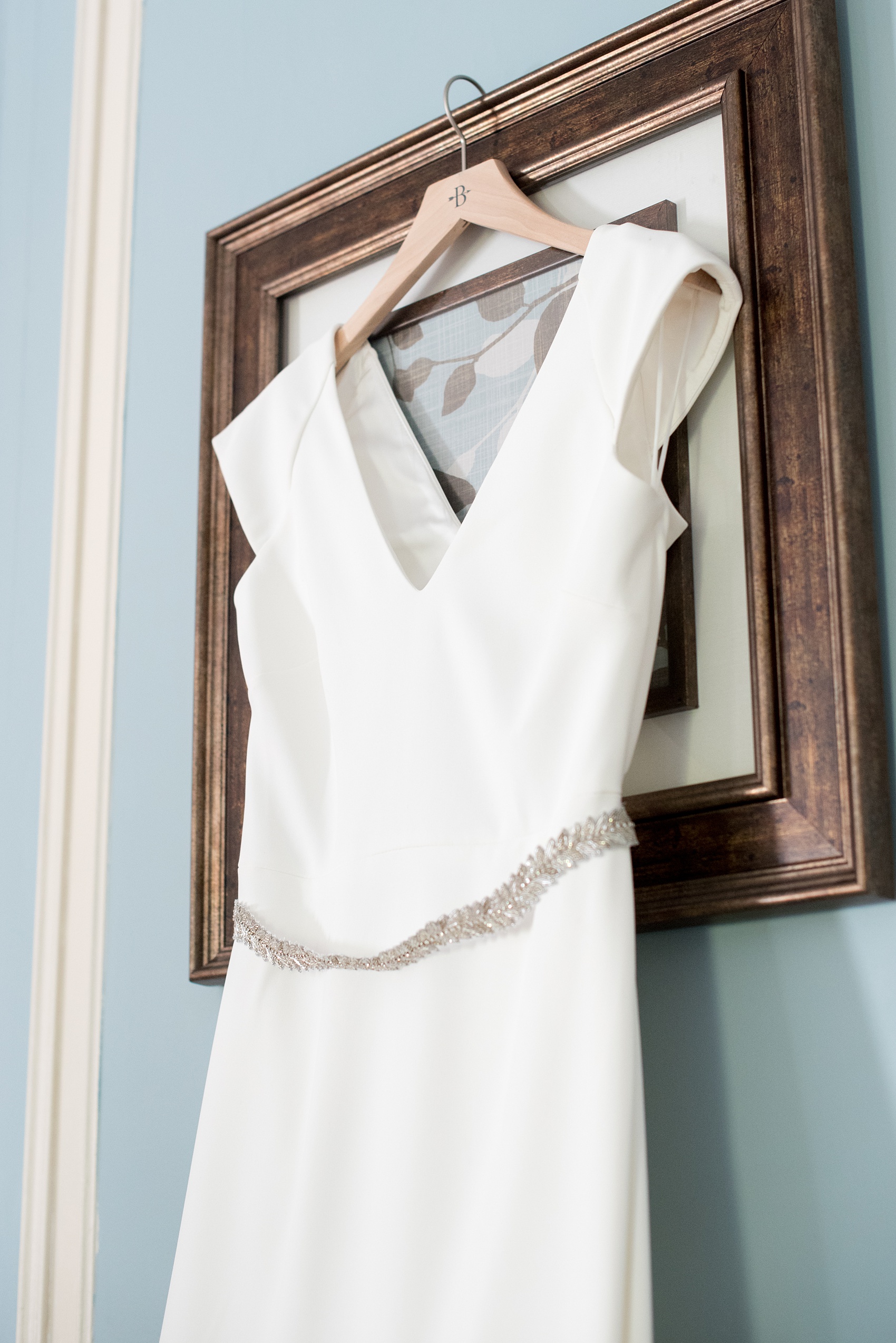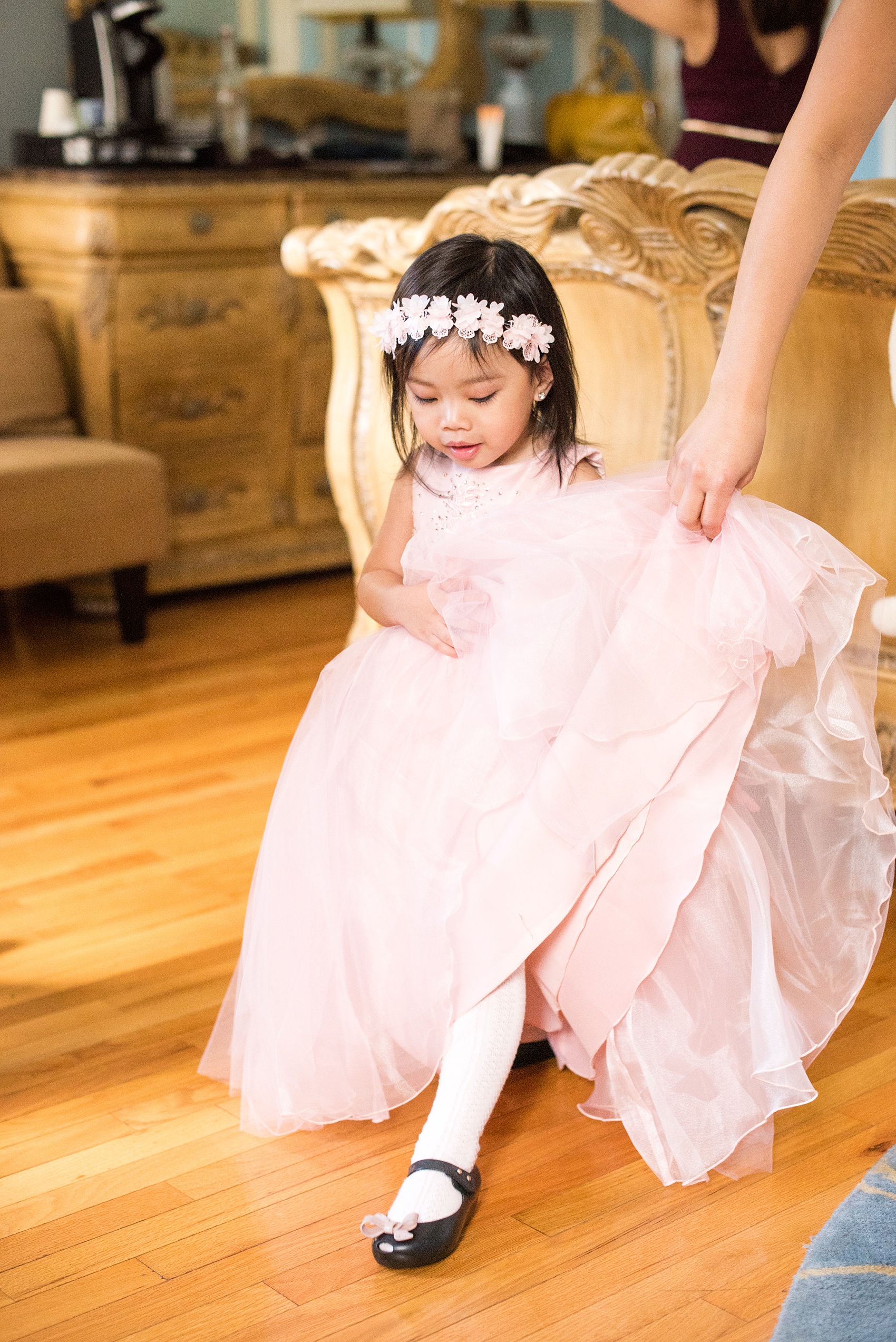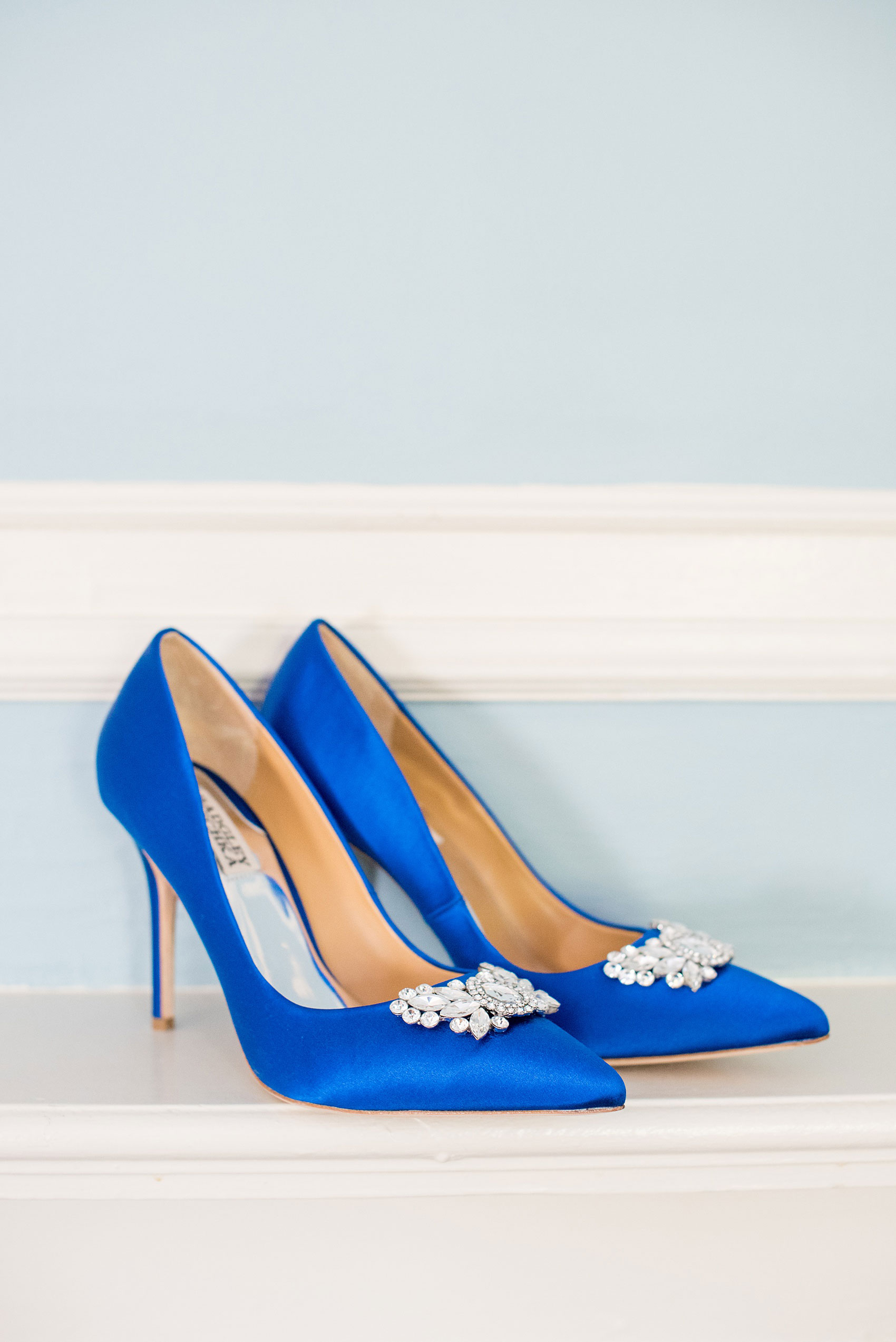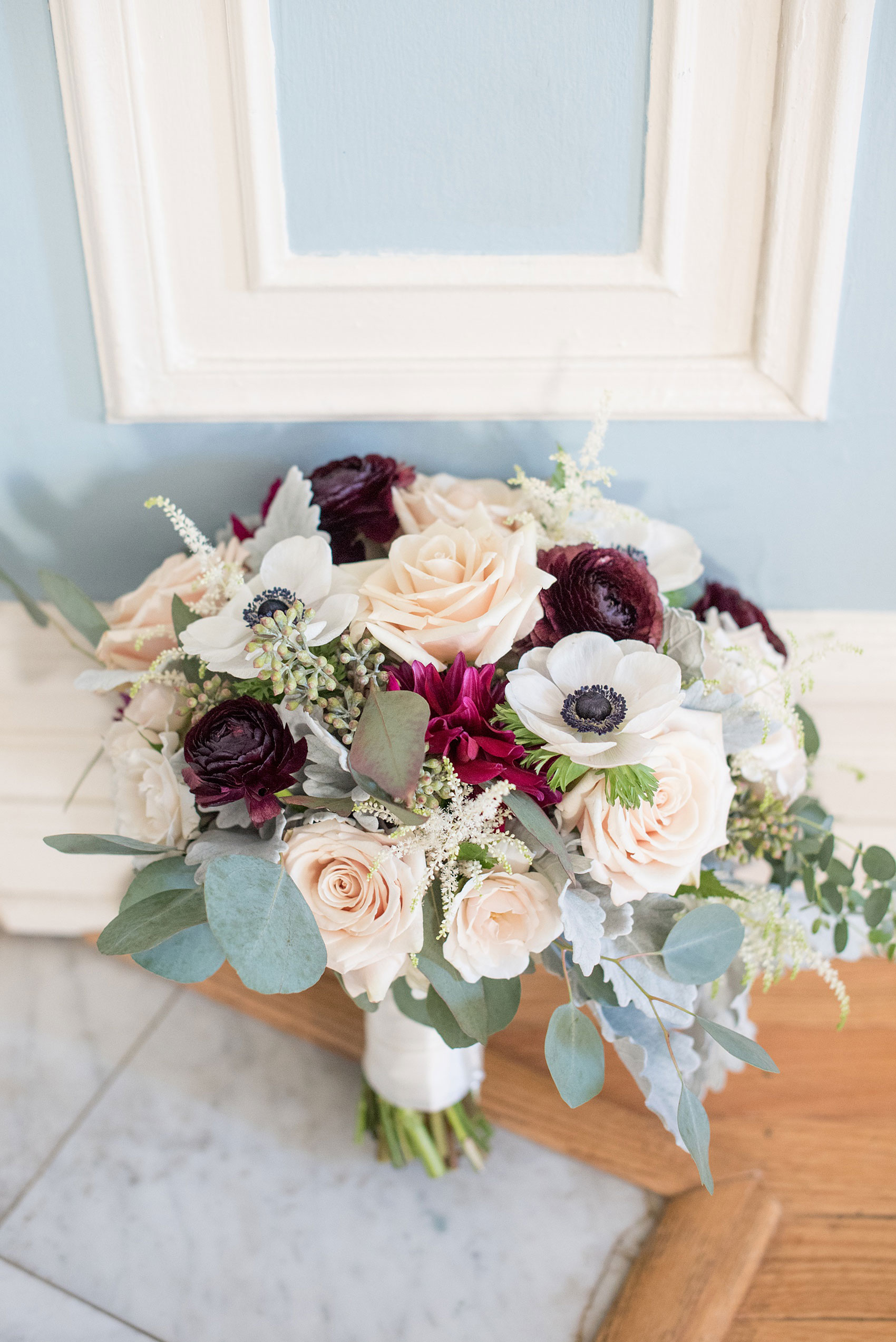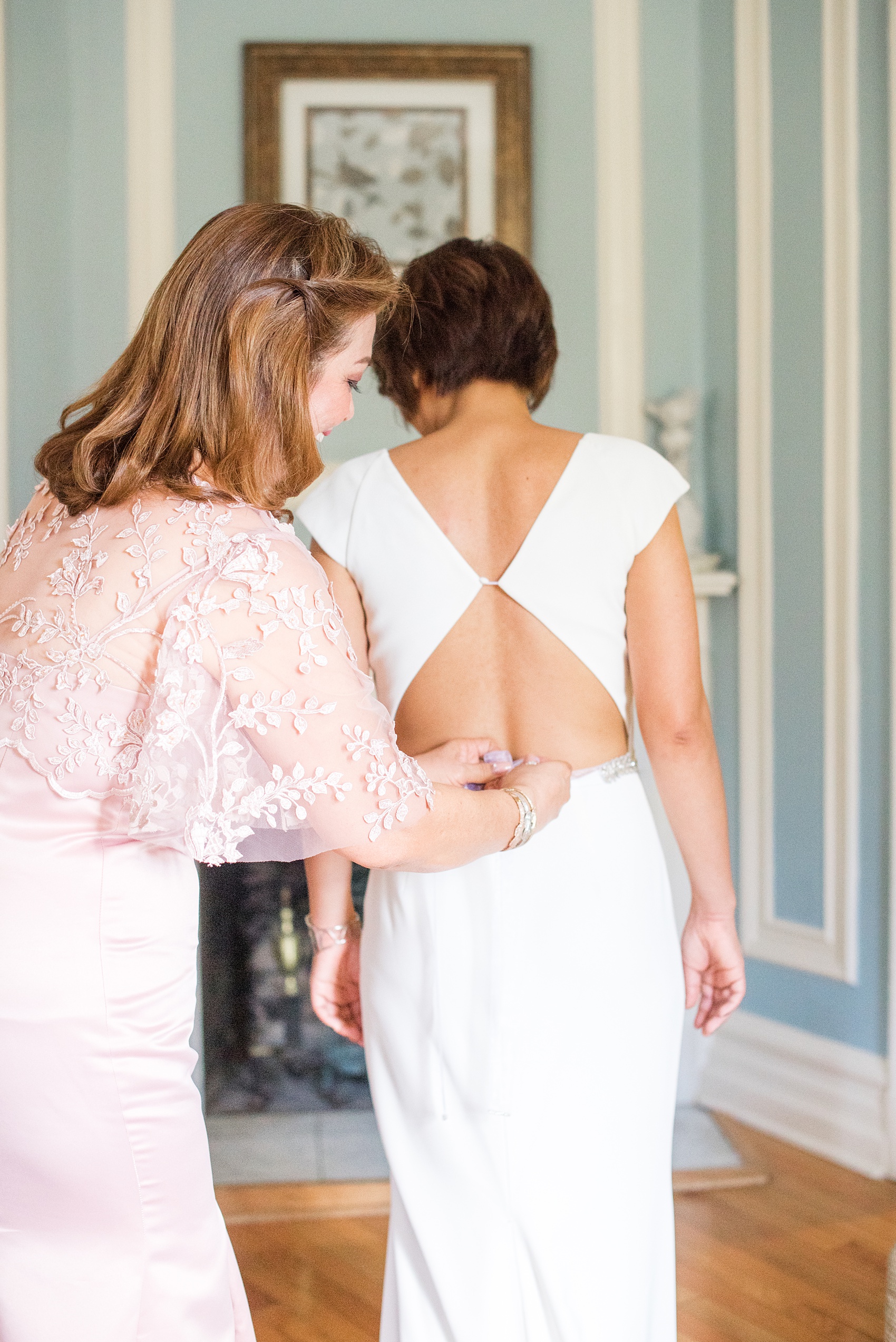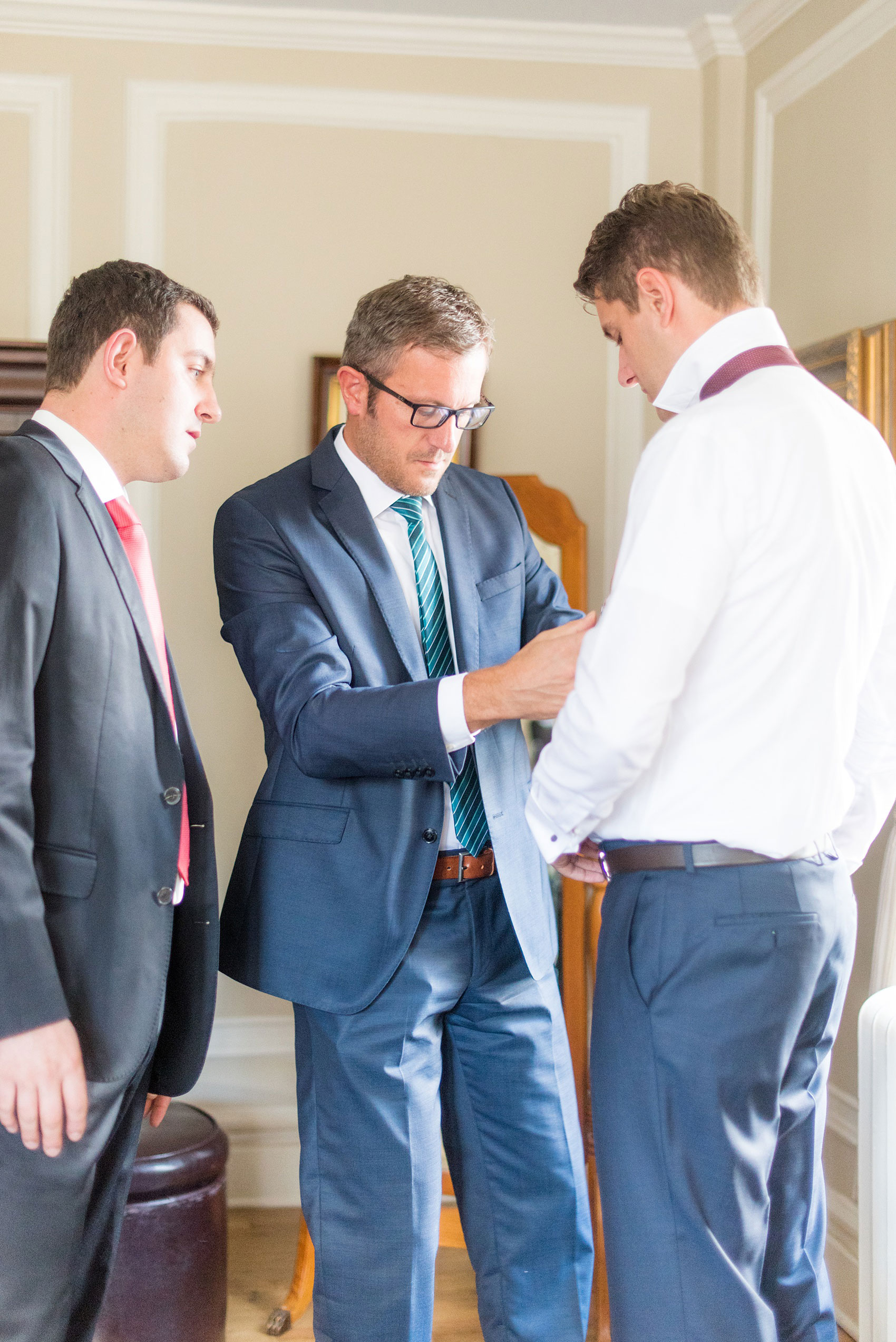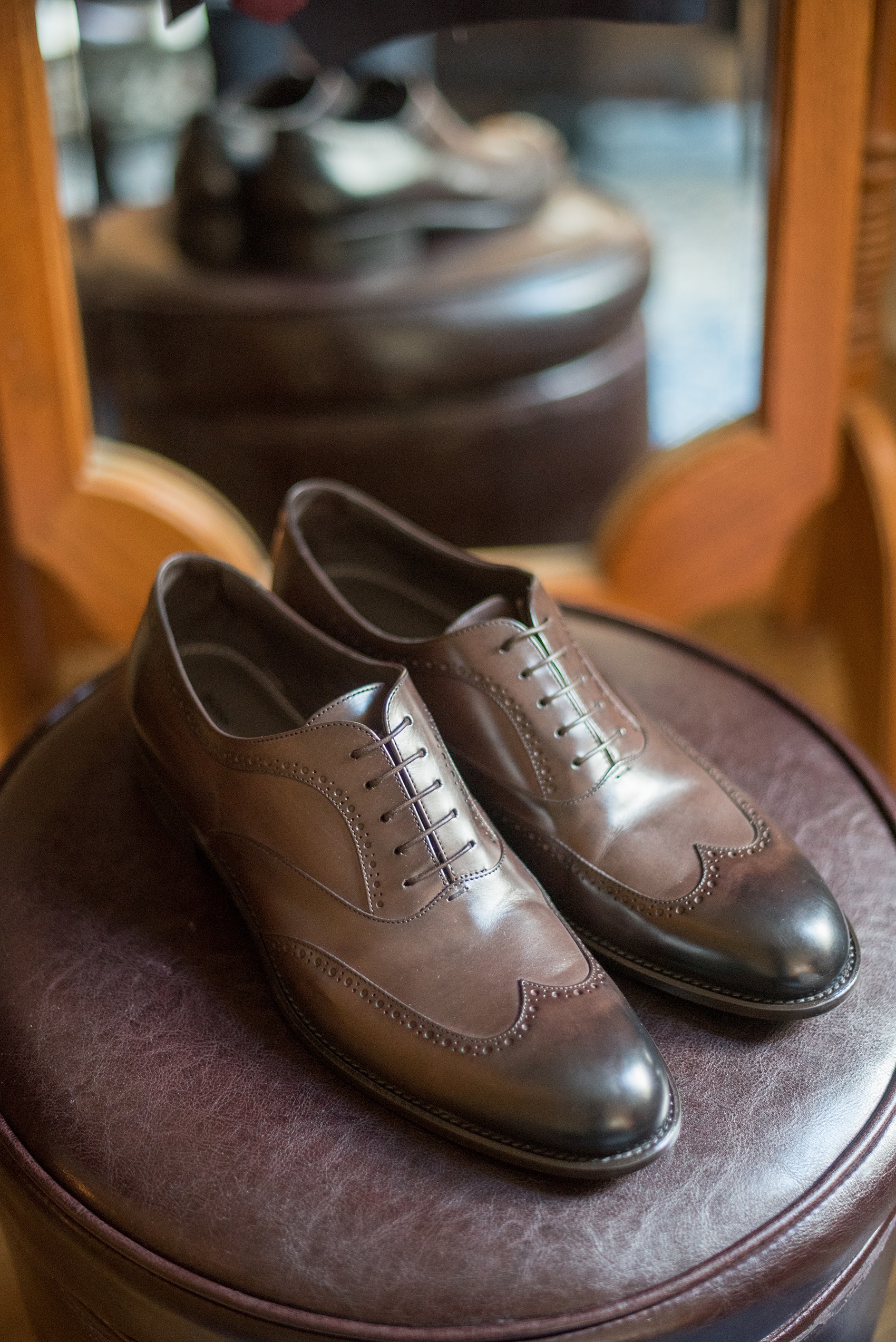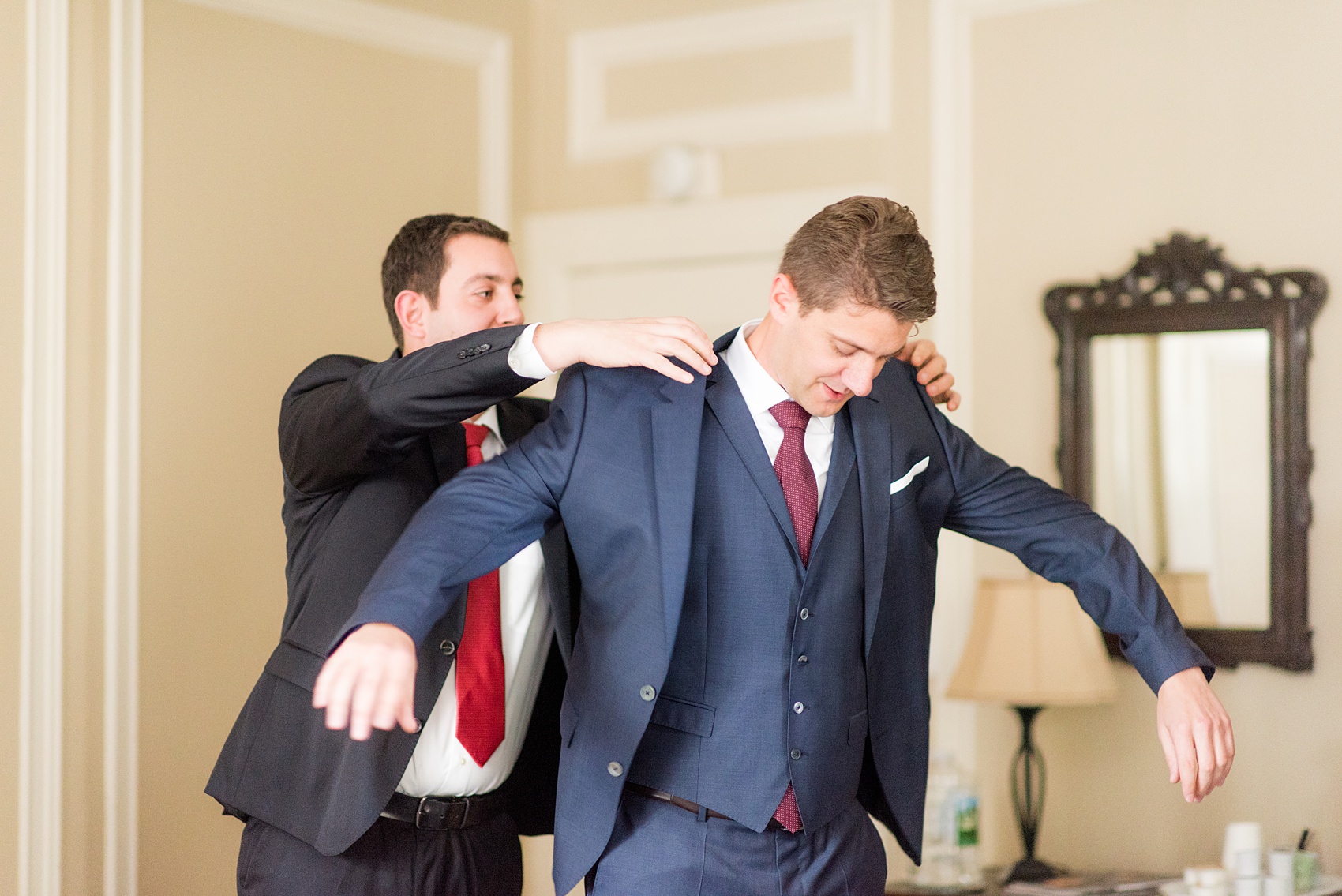 A favorite feature of Crabtree's Kittle House is its beautiful rooms in the boutique hotel space. It's even better that the bride and groom get ready in close proximity to one another (and their guests staying on property) so the time it takes for everyone to move between locations is minimized. While Joy and her family prepared in one room Rainer, his brothers and parents were busy helping him get dressed across the hall.
I especially loved Rainer's mother's emotional reaction to seeing her son dressed for his wedding day for that first time that afternoon. No words were needed, no matter our language barrier, to understand her joy. (Rainer's family speaks German.) She shed happy tears as she helped Rainer pin his deep red ranunculus boutonniere to his navy blue linen suit jacket lapel.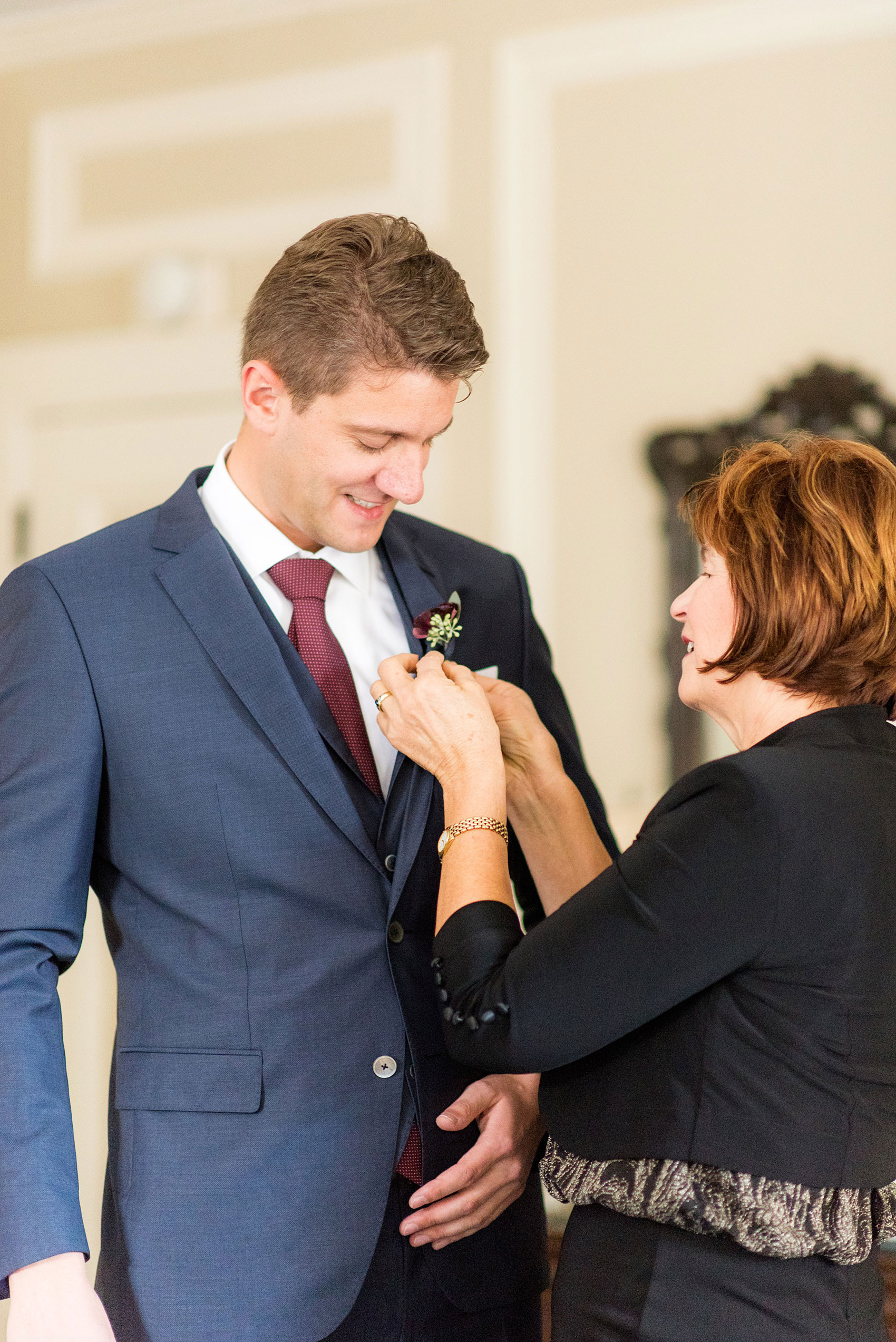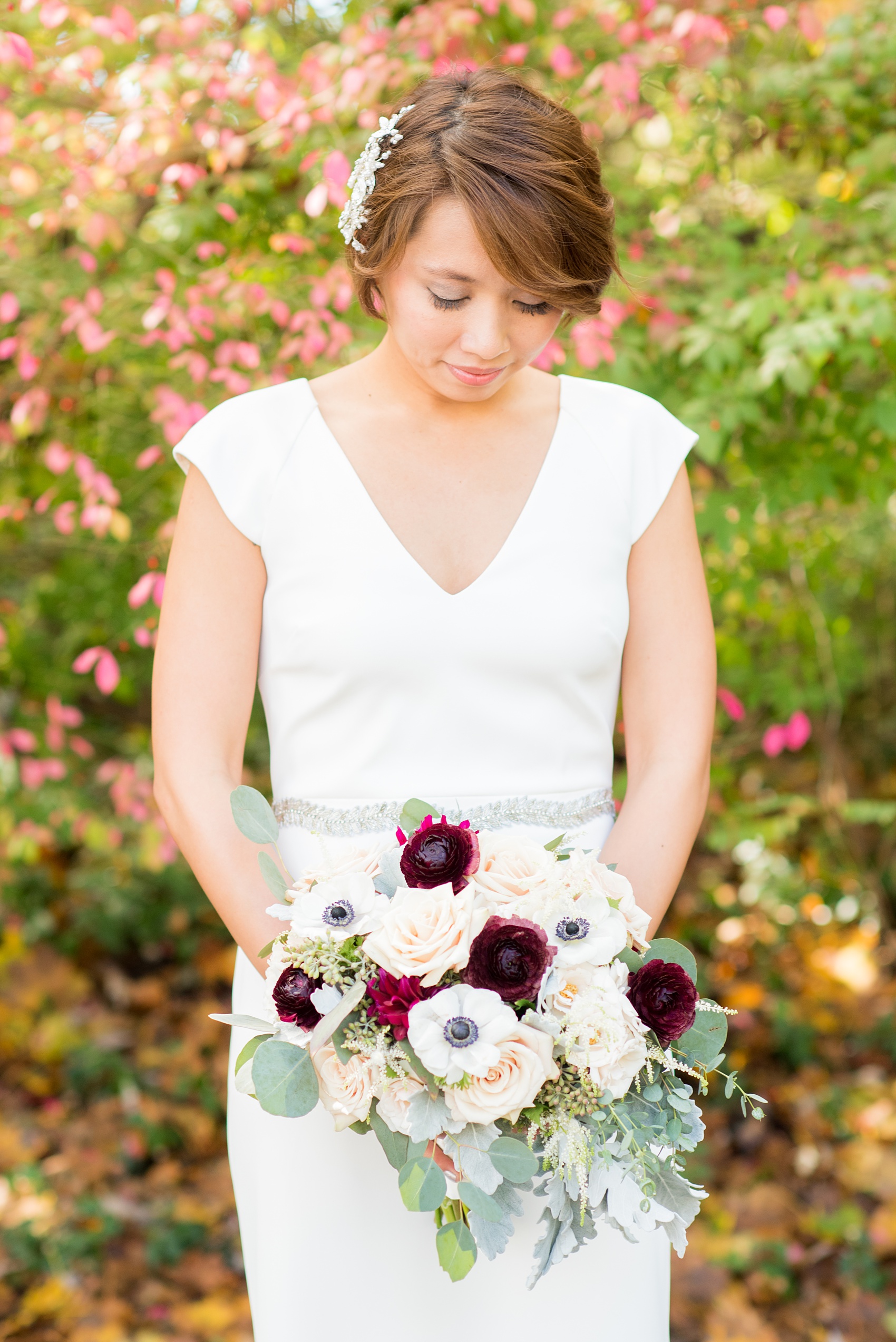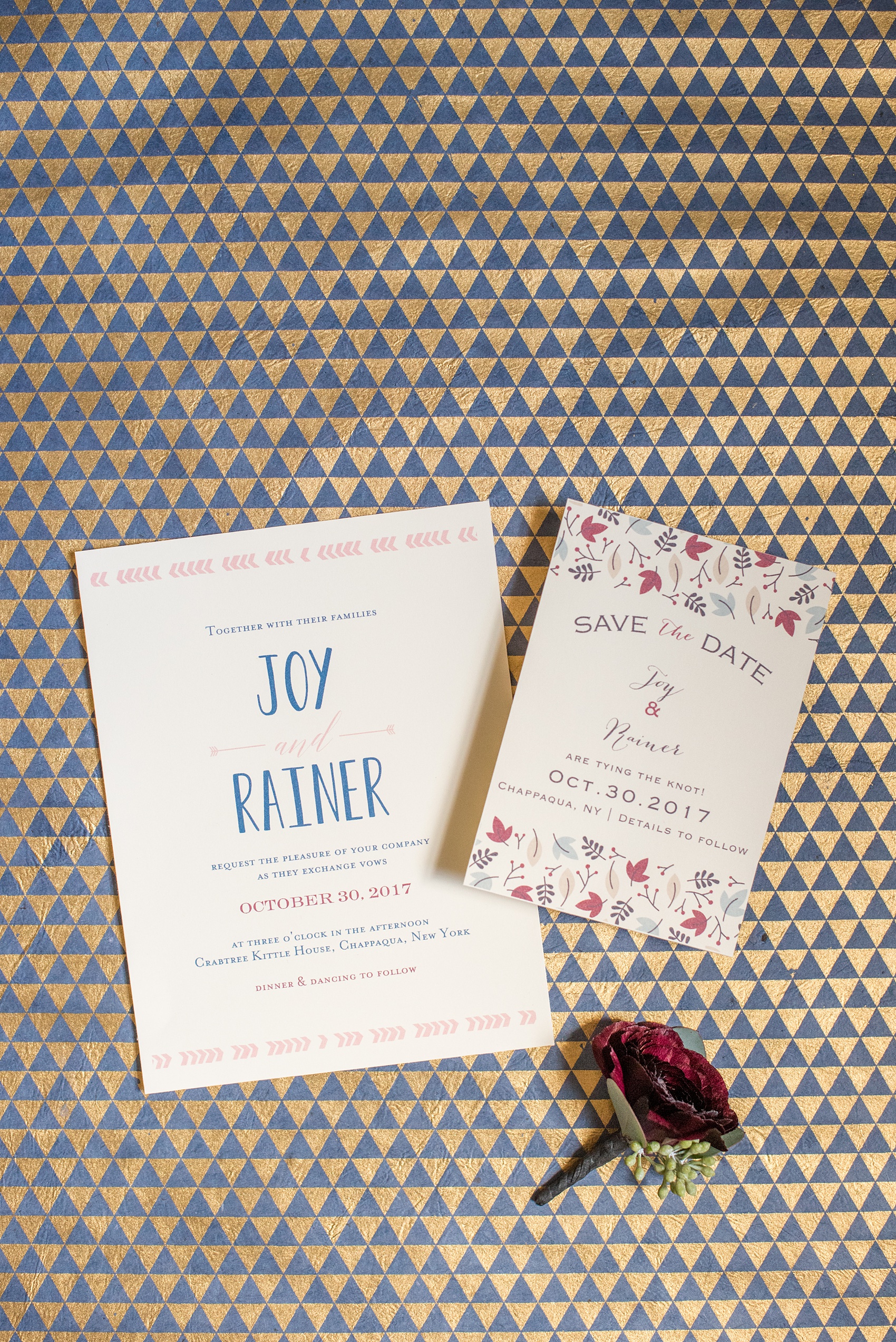 Their fall invitation perfectly paired with the foliage and fall blossoms used in her bouquet that day. I loved the festive fall pumpkins Crabtree's Kittle House displayed in their window flower boxes to celebrate the season as well.
Their first look led into photos around the iconic venue. I love how splendidly grand yet quaint Crabtree's is, all at the same time!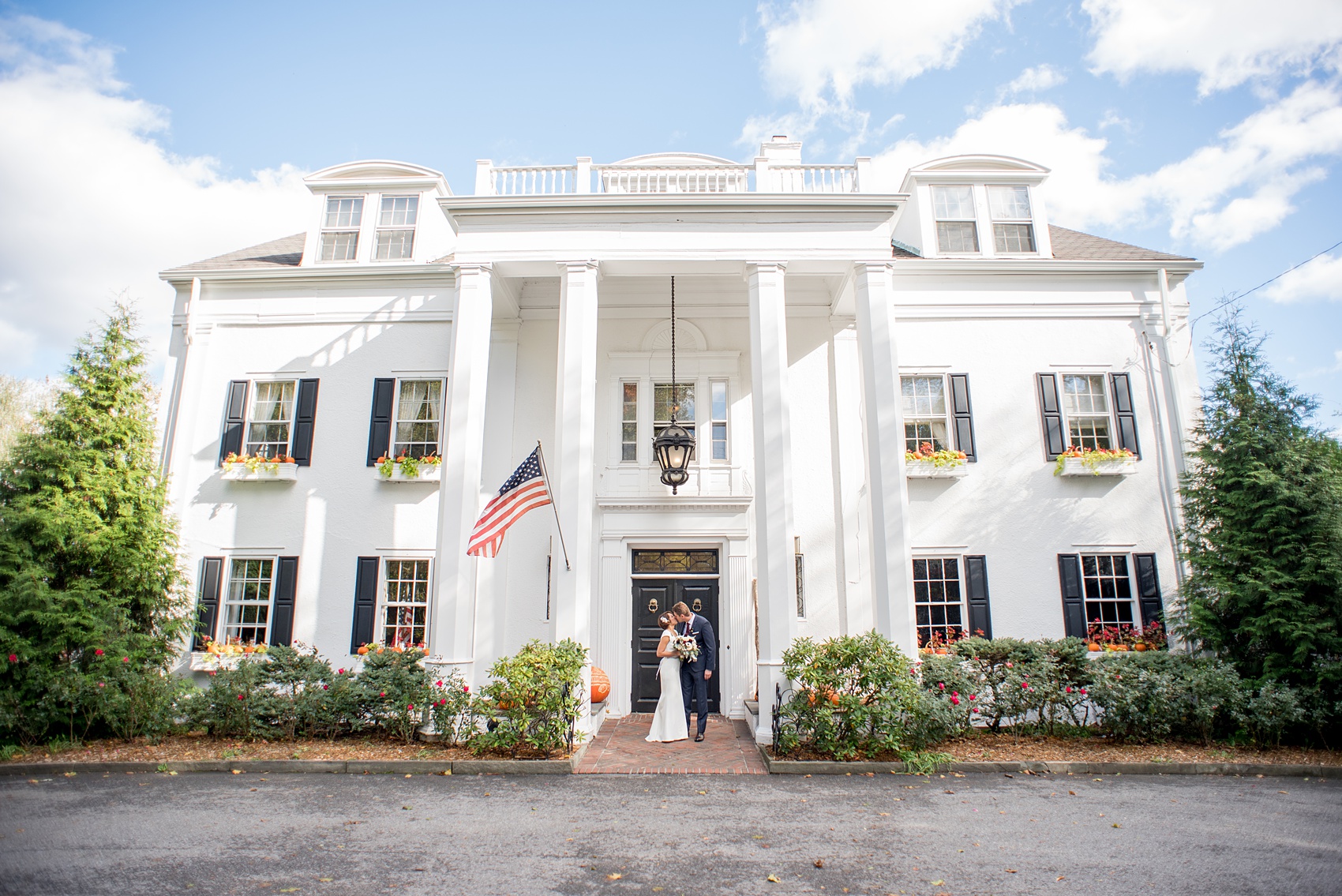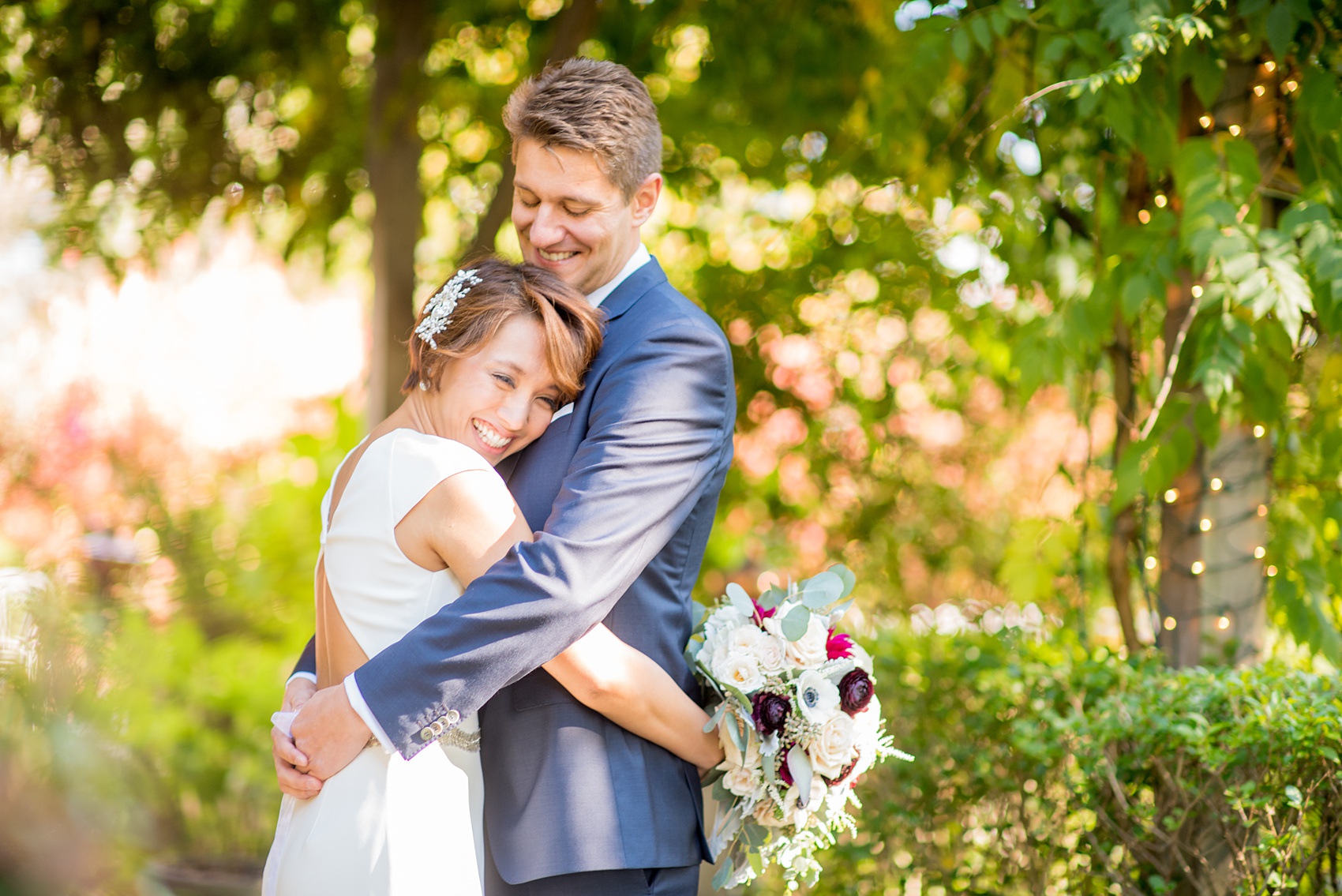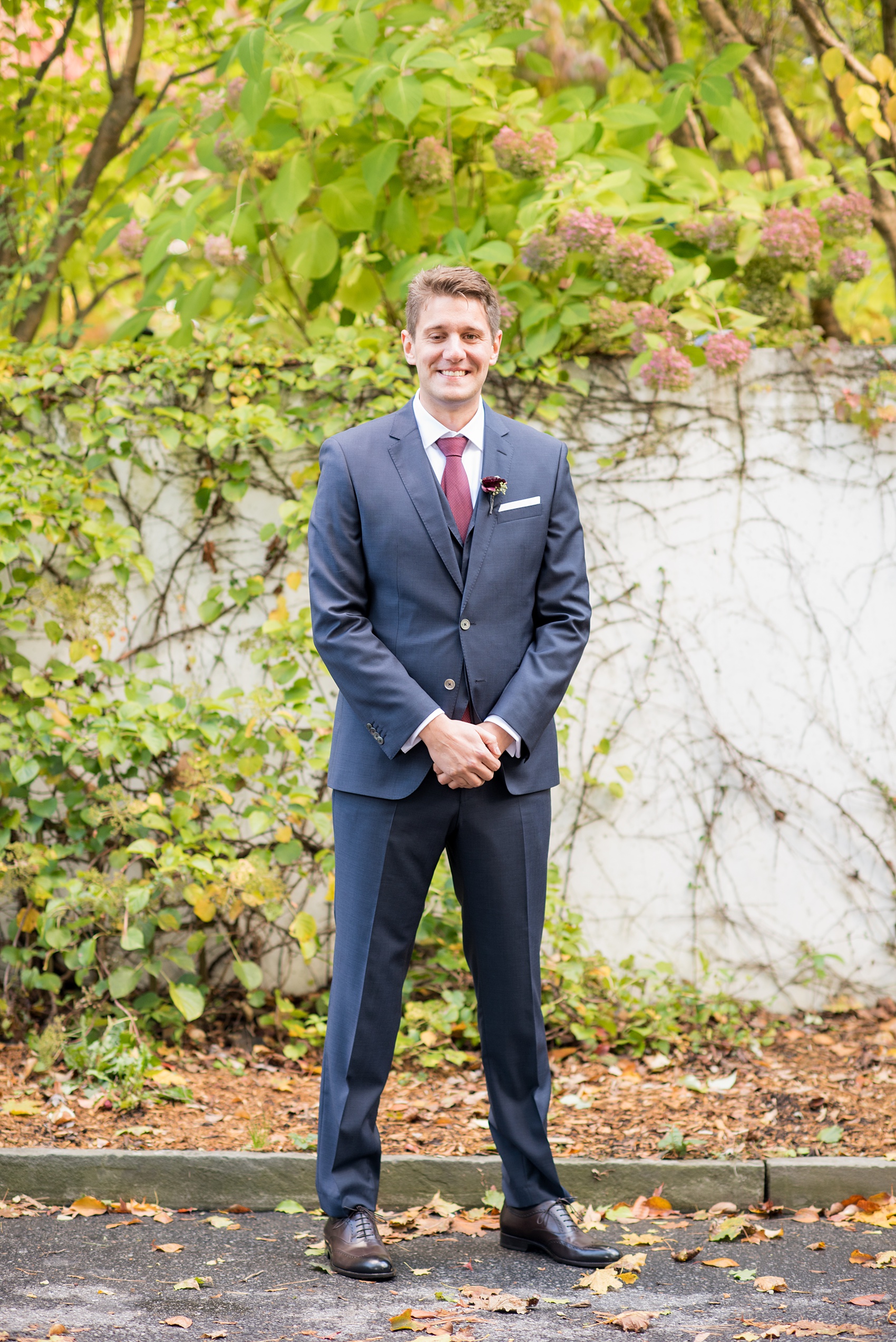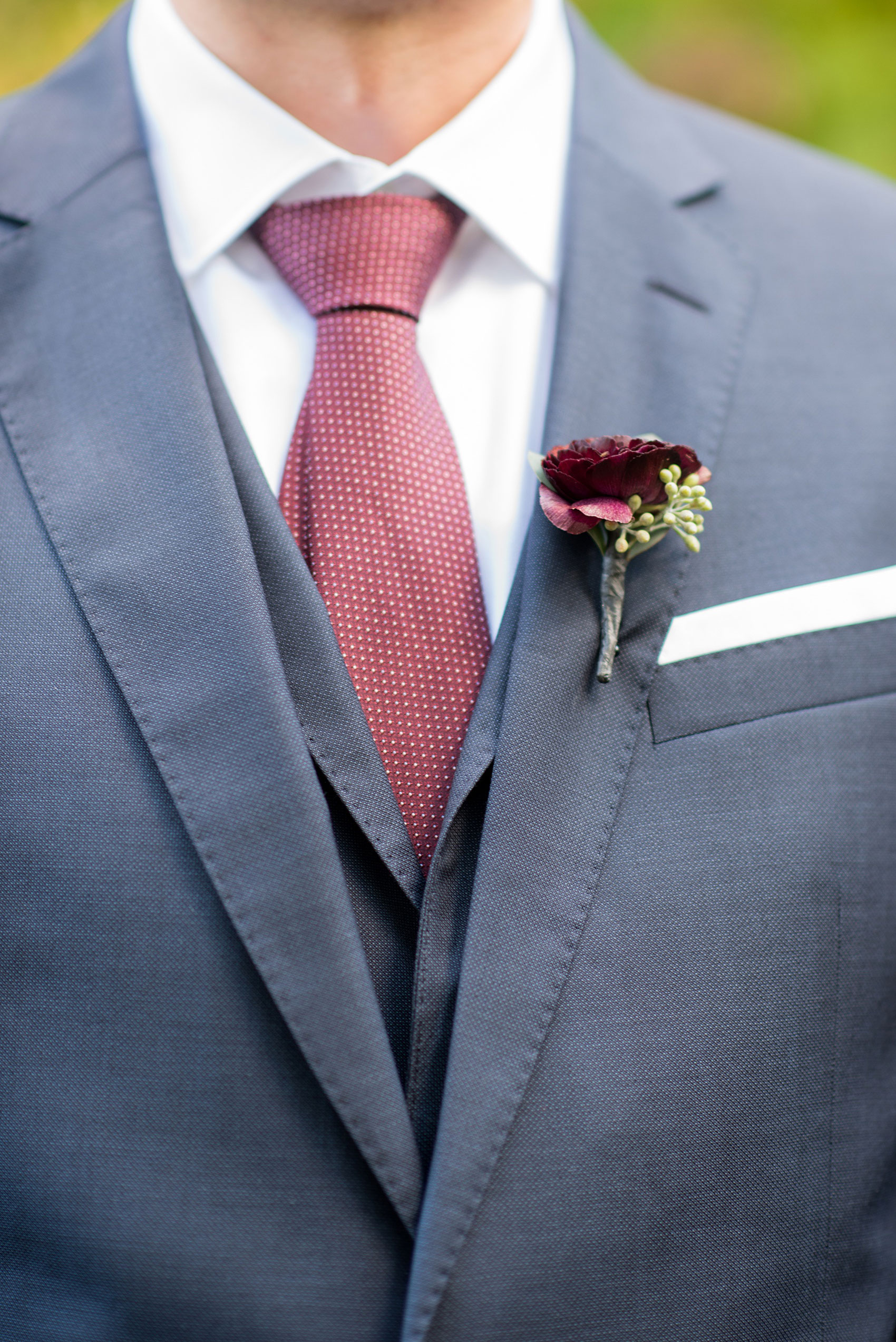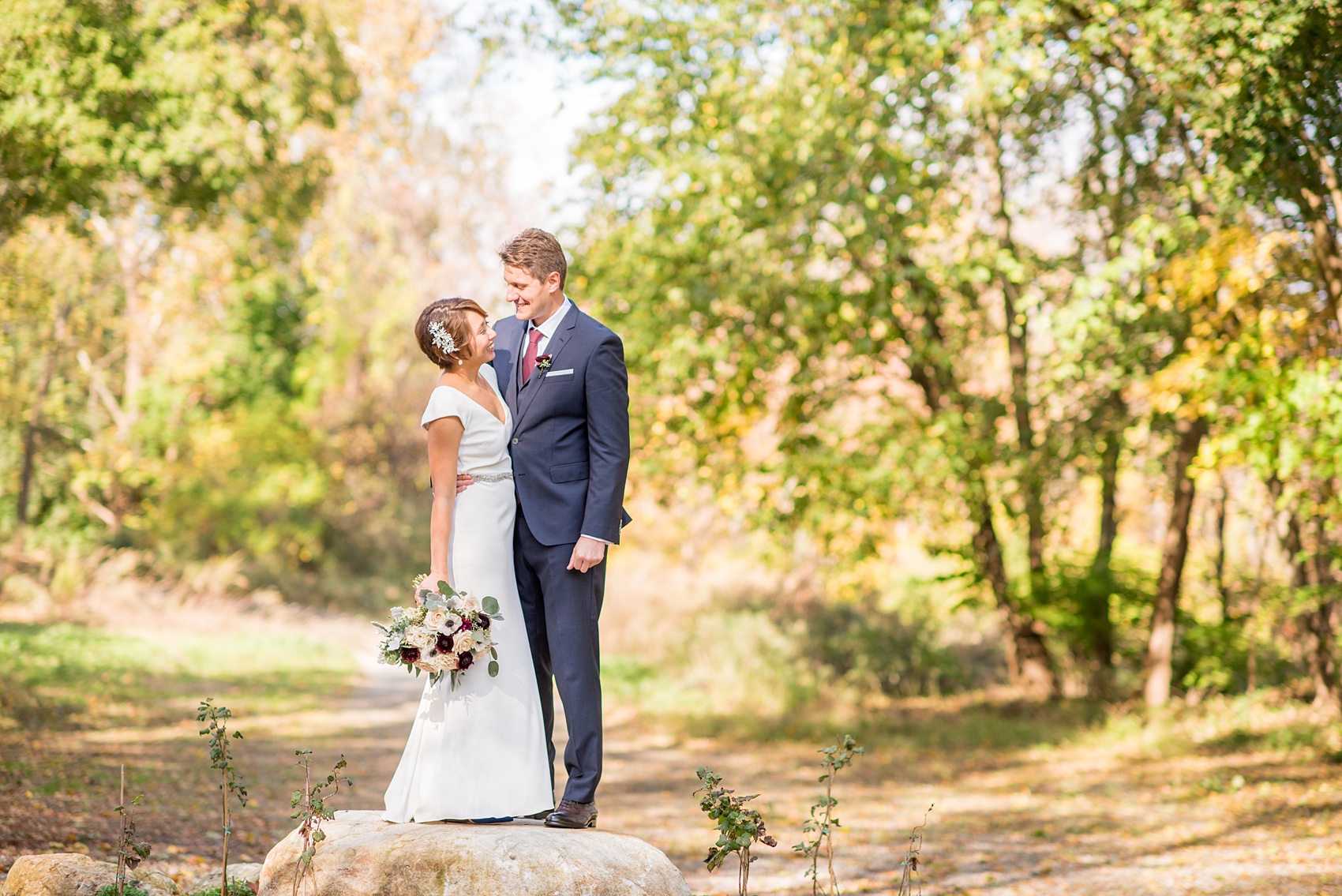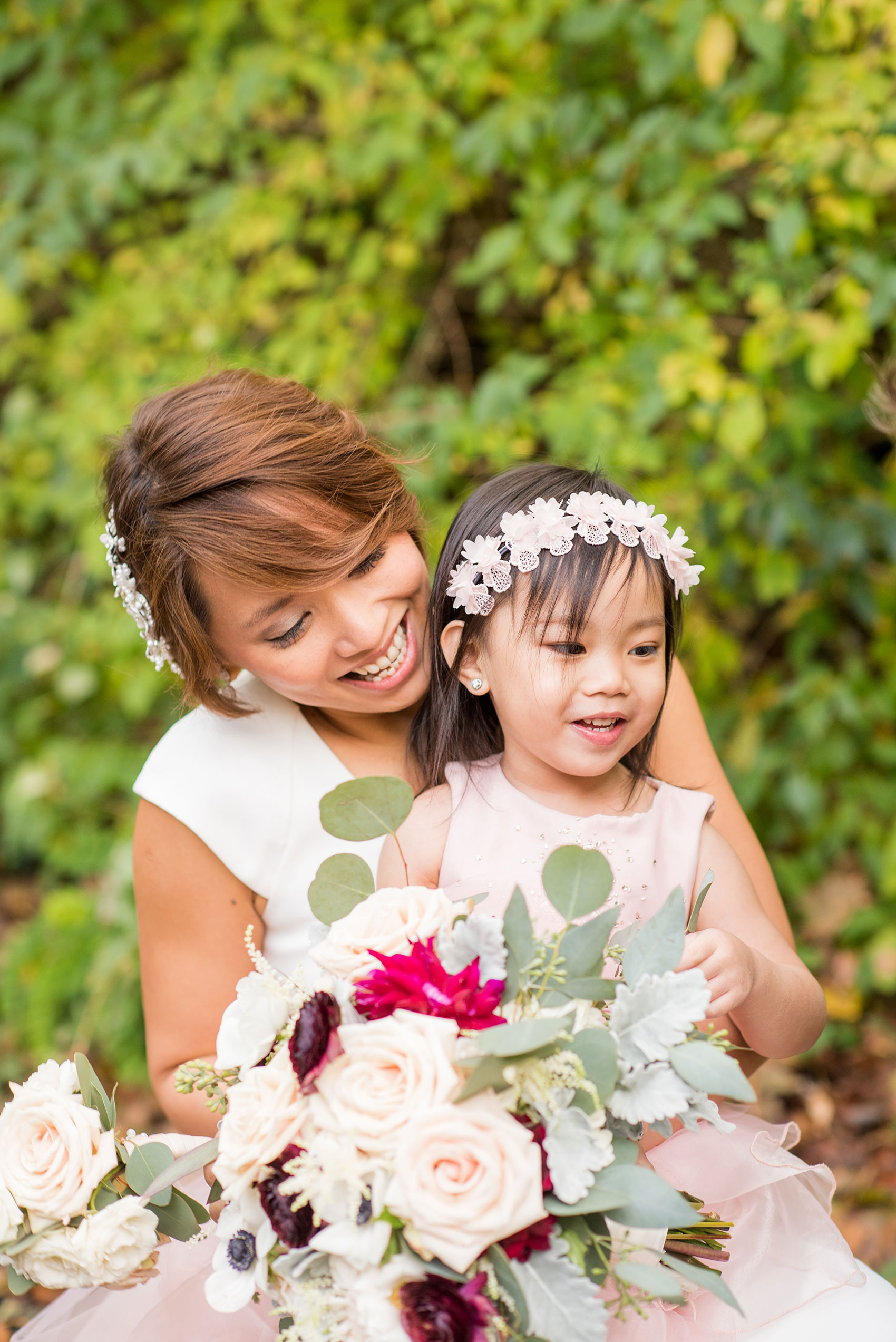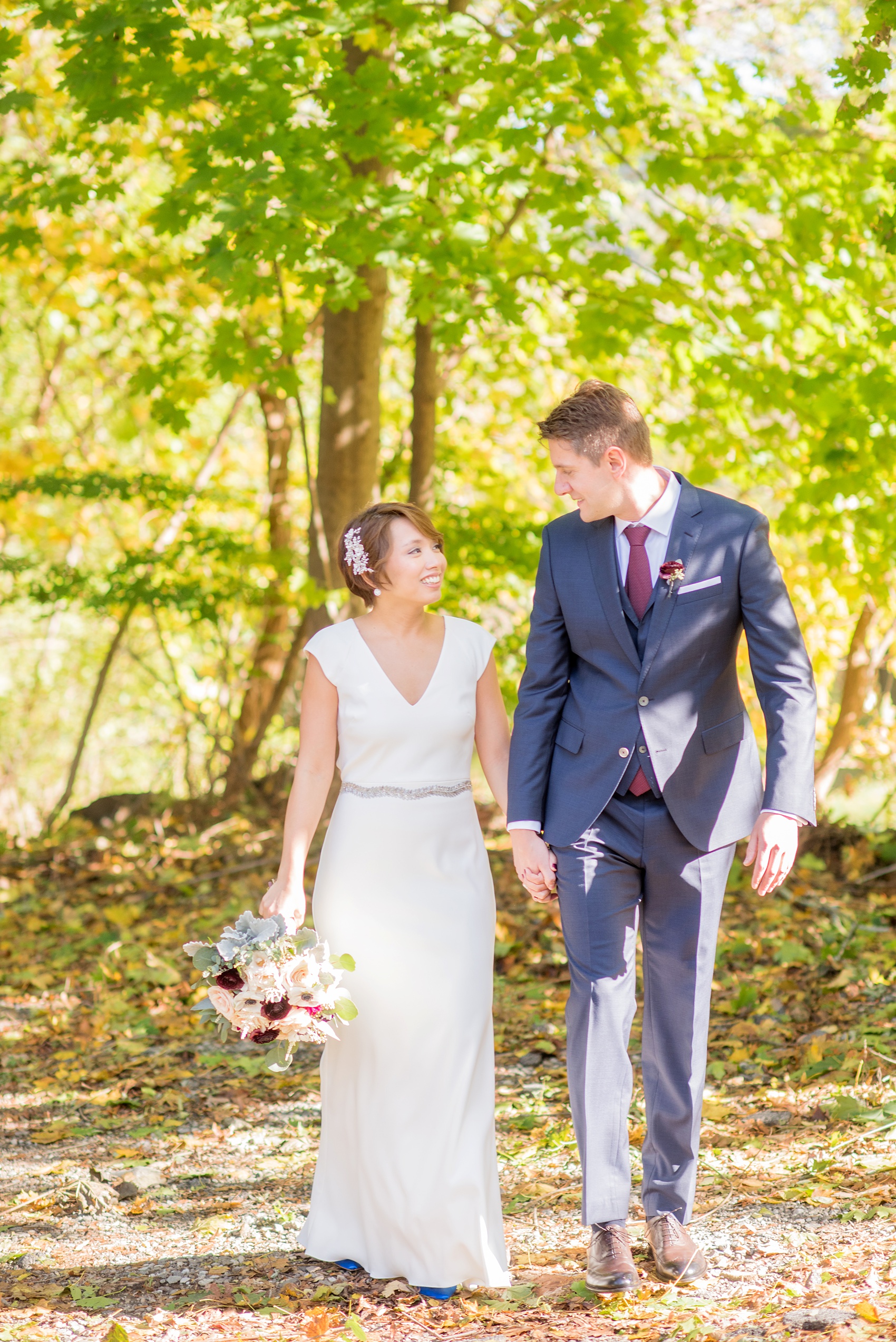 They had about sixty guests, a lot of whom were close family who flew in from Germany and the Philippines. Joy's niece was their excited, adorable flower girl.
It was great to see Rainer's mom's reaction to seeing Joy for the first time that day too, just about an hour after she helped her son put the finishing touches on his suit earlier in the day.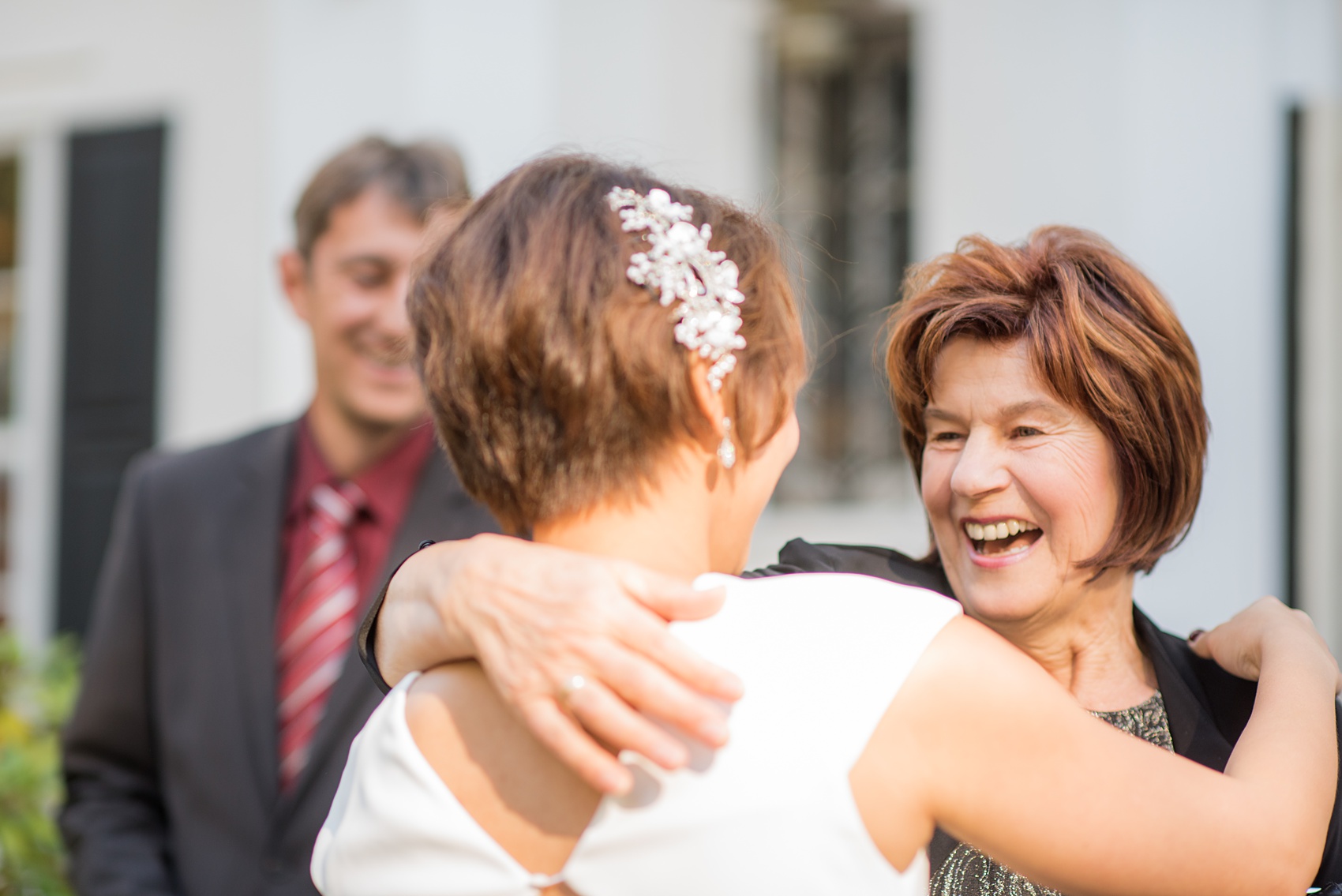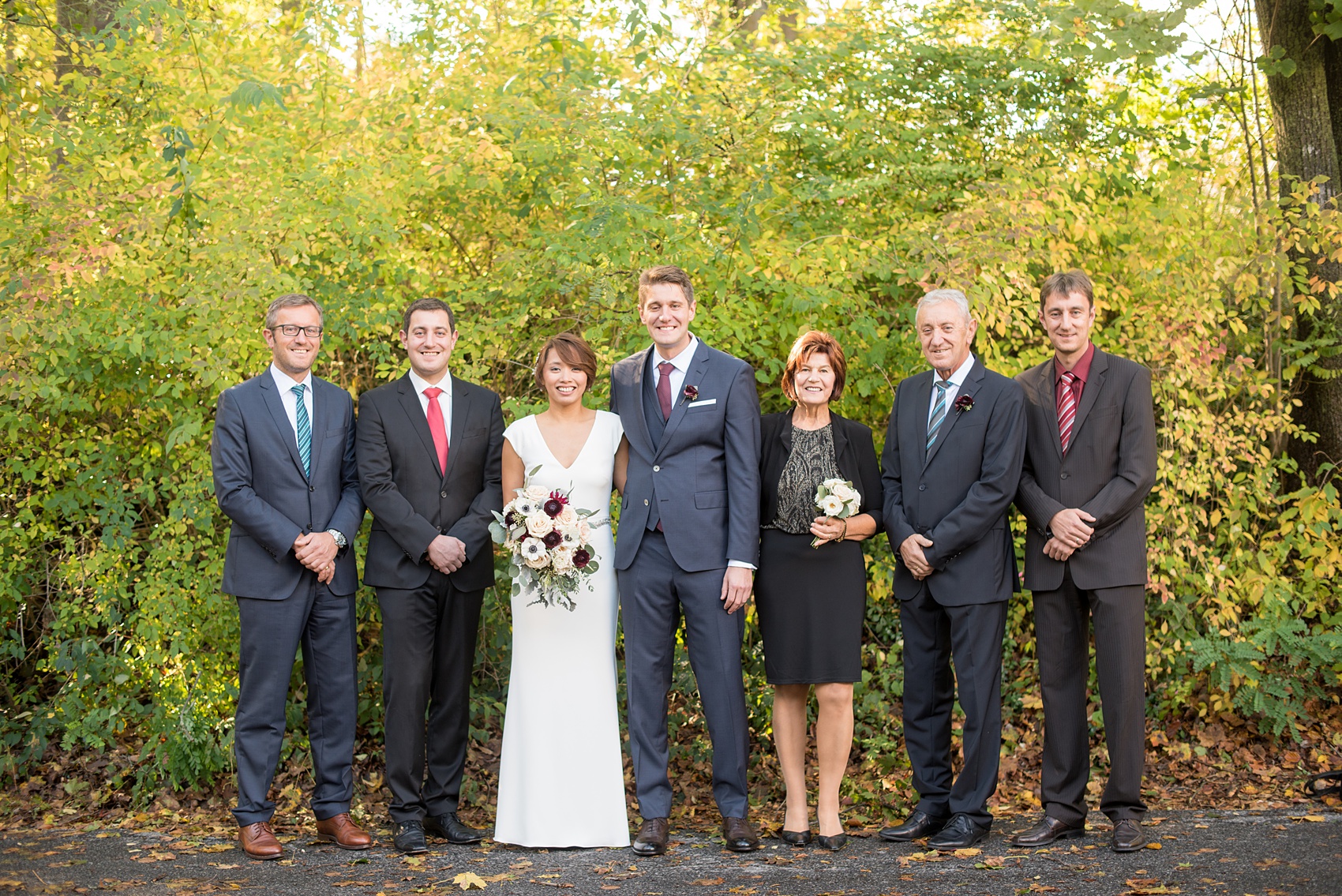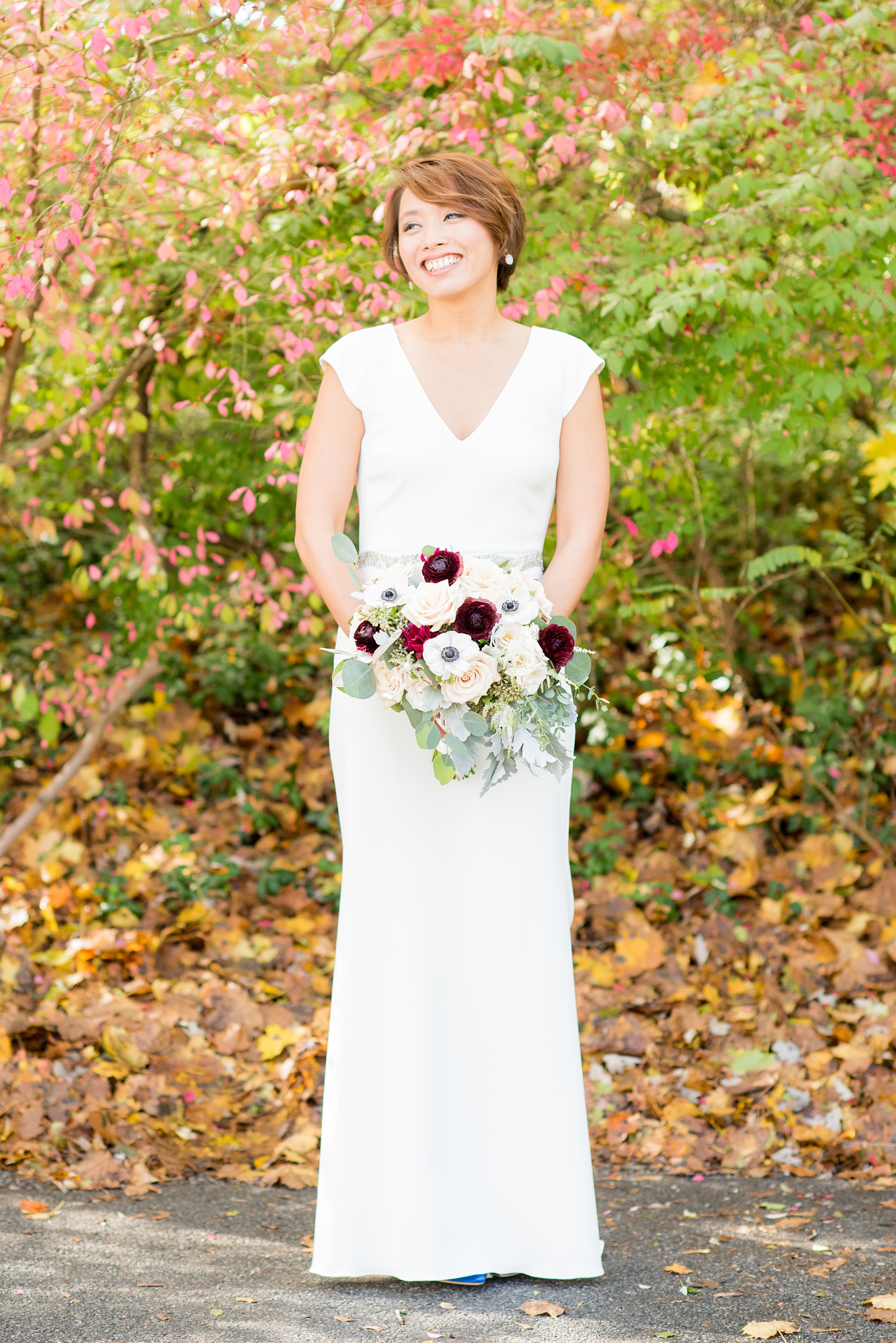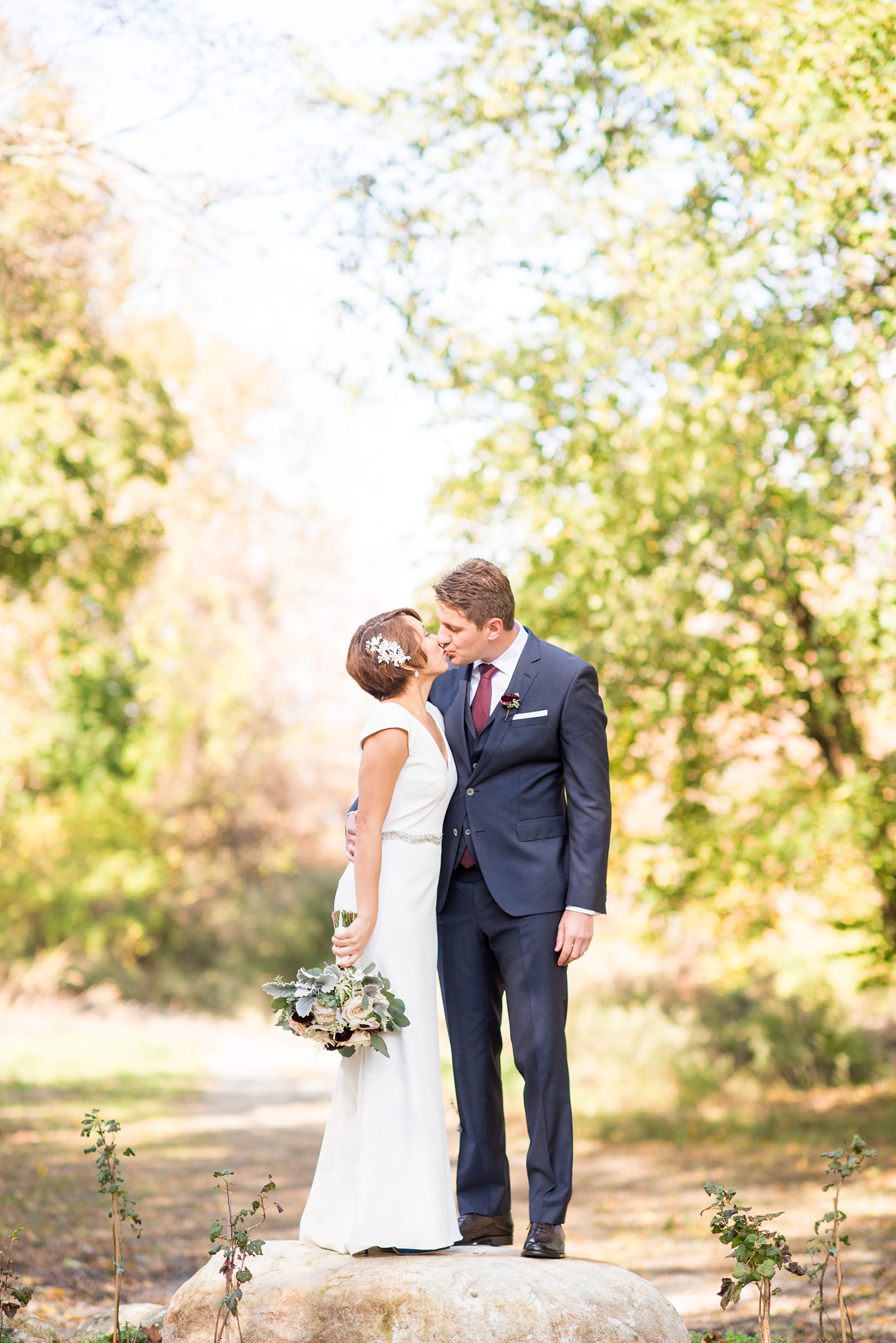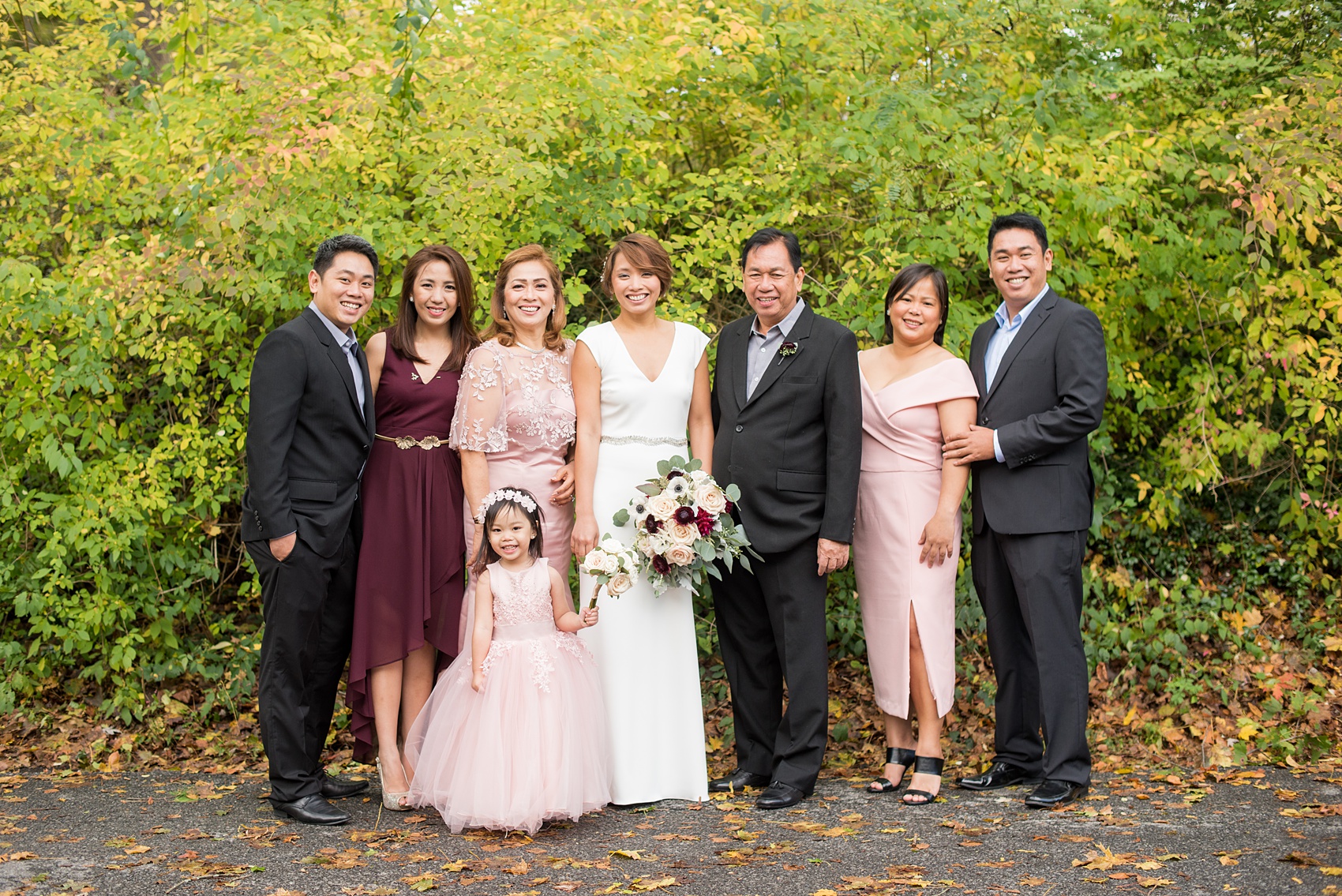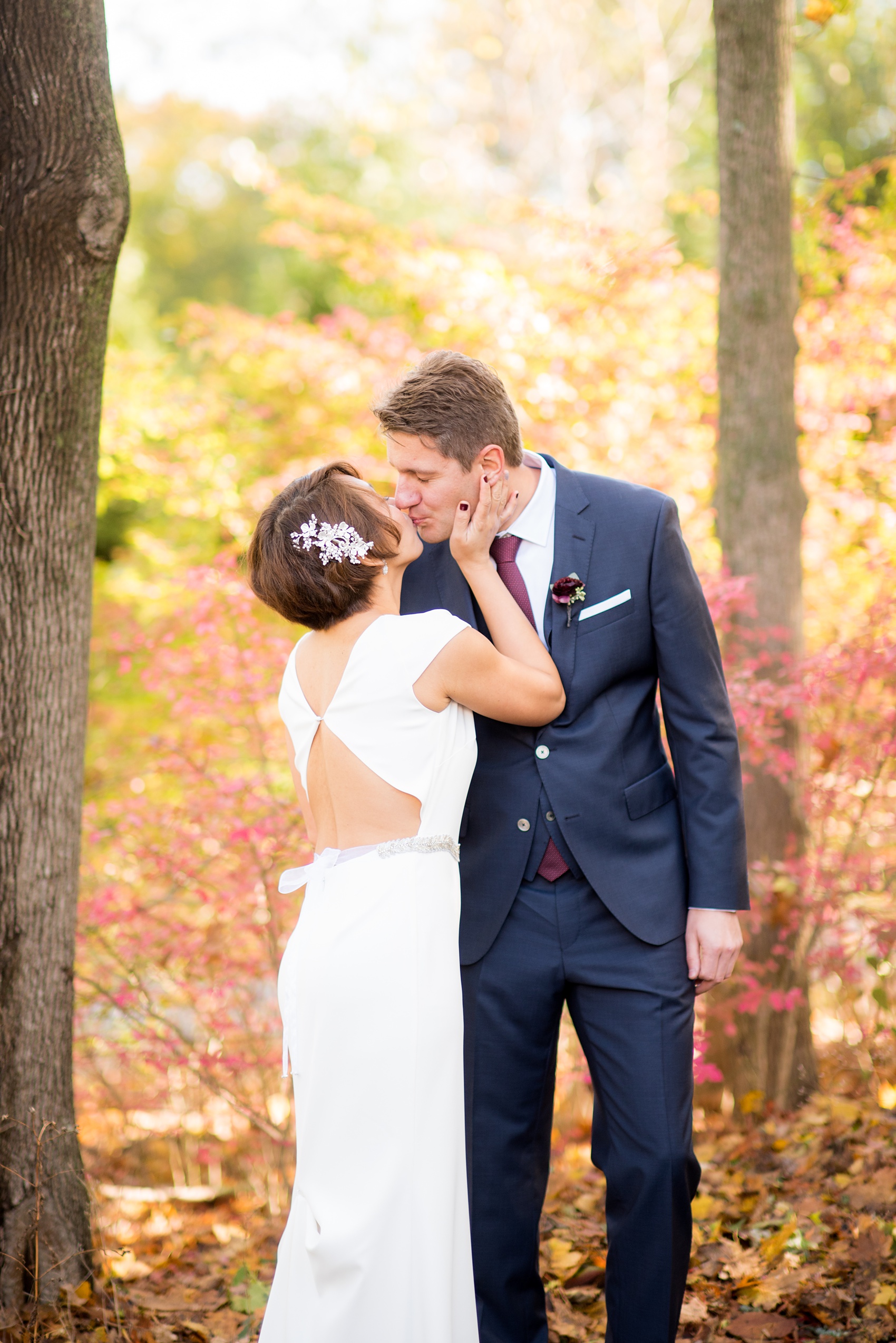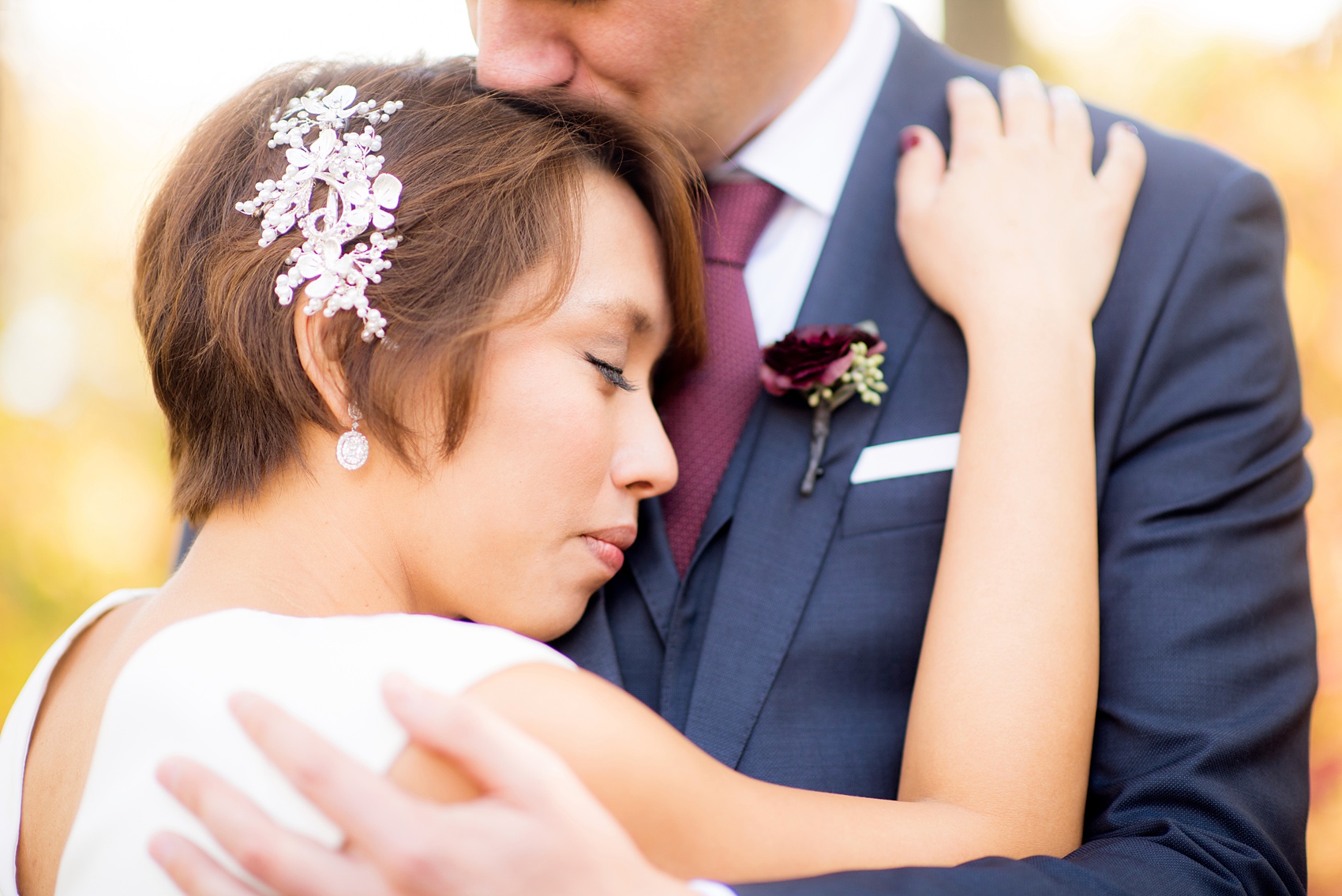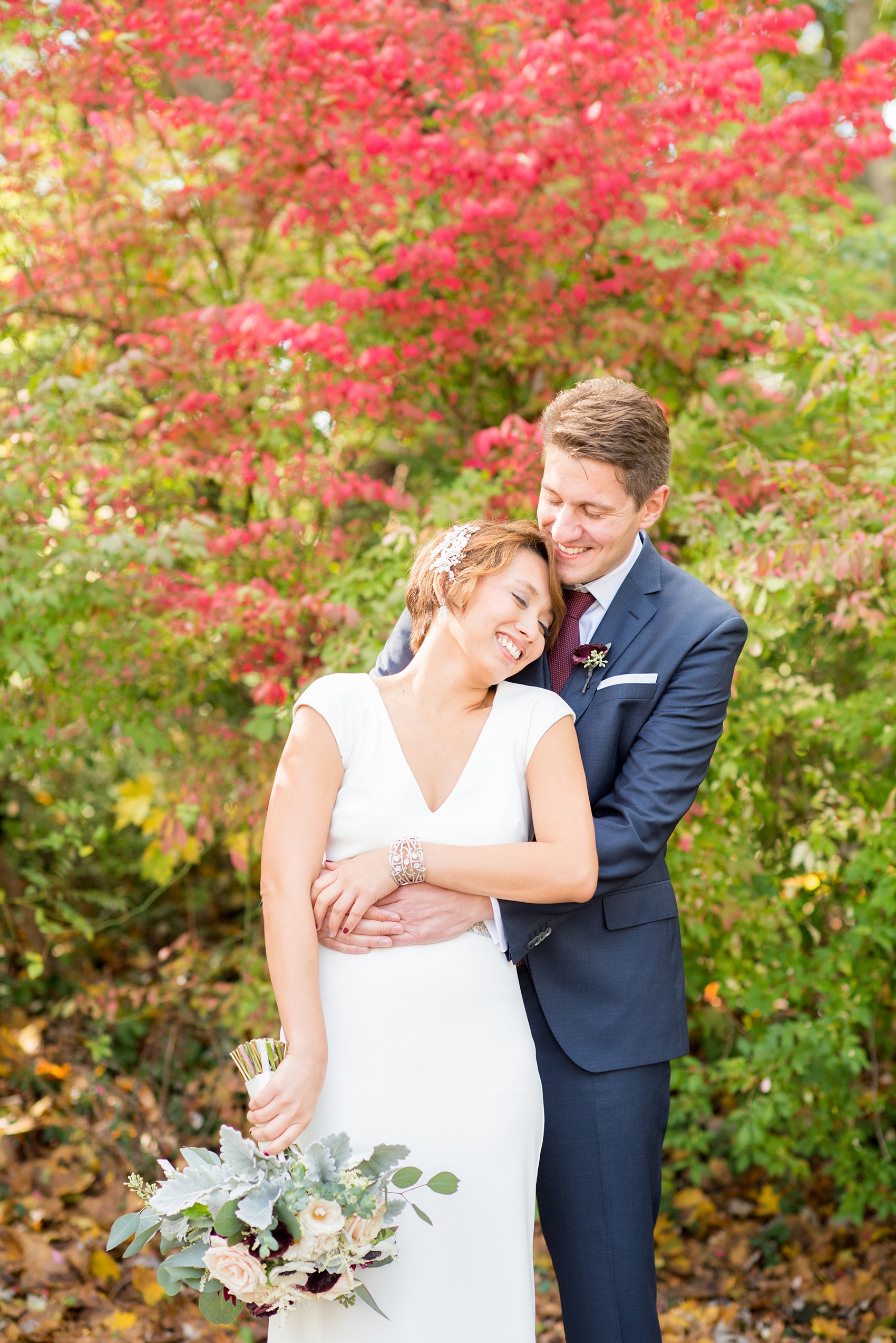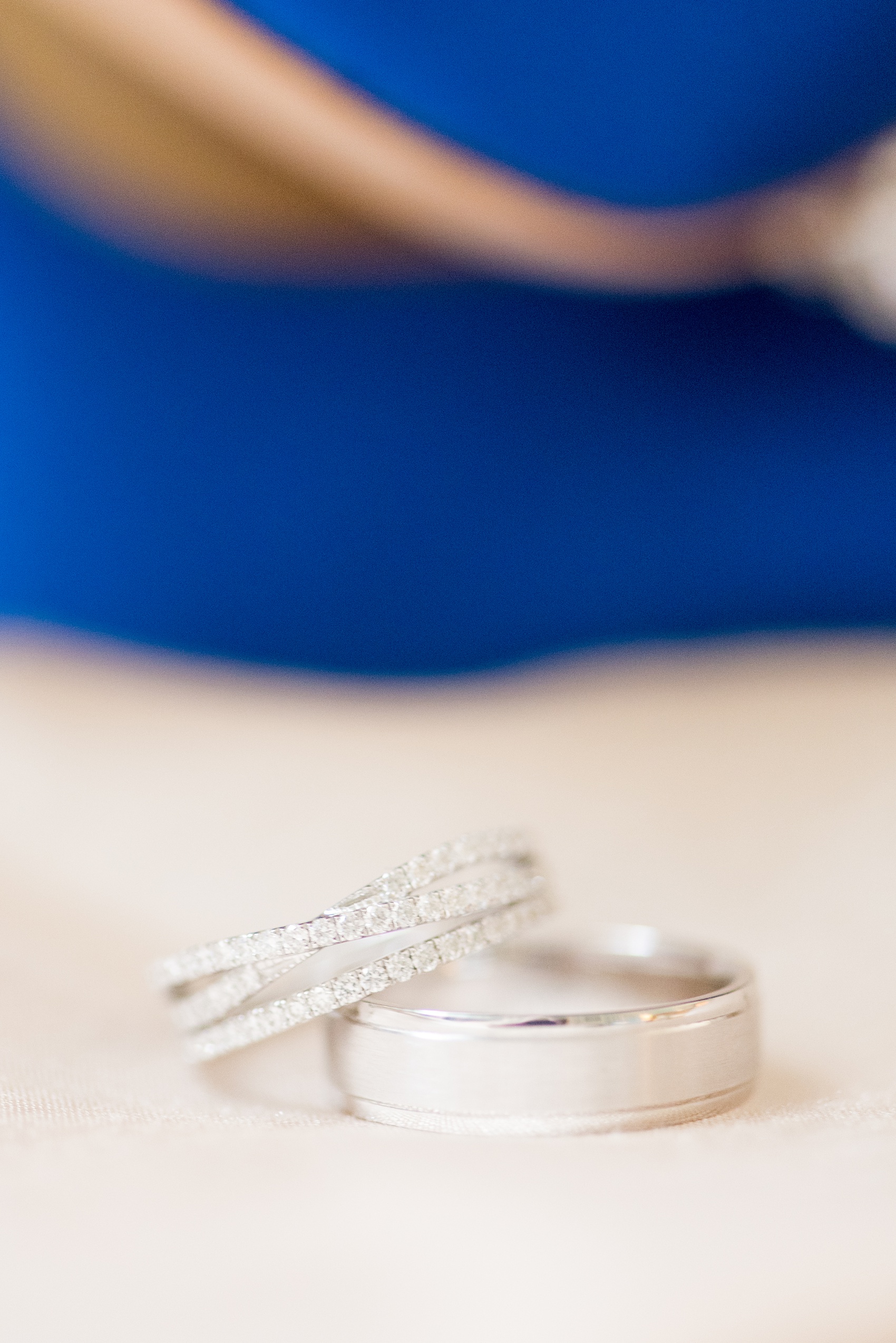 I loved moving around the exterior of Crabtree's Kittle House to spot all the great fall colors to photograph them with. The reds, yellows and oranges were the prettiest pops of color to add to an already beautiful couple's portraits. Capturing their laughter, love and smiles, both with them alone and with their families, sincerely warmed my heart.
Their outdoor afternoon ceremony overlooked a spectacular fall scene of autumn treetops and a vast golf course. Joy's mother and father walked her down the aisle to her groom, and her sister-in-law and Rainer's brother both recited beautiful, heartfelt speeches. Their guests cheered as they witnessed their first kiss as husband and wife as the newlyweds walked back down the aisle, all smiles!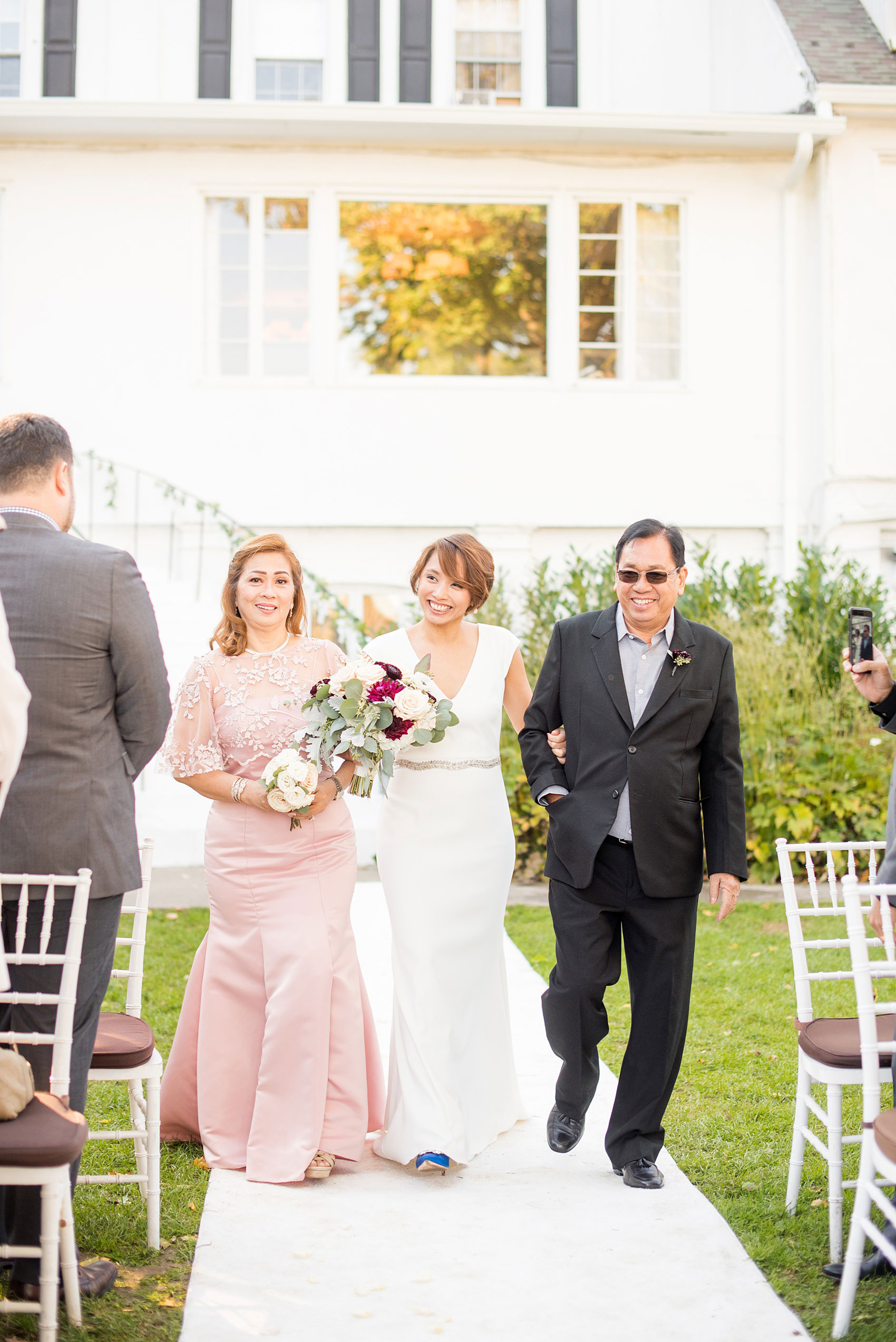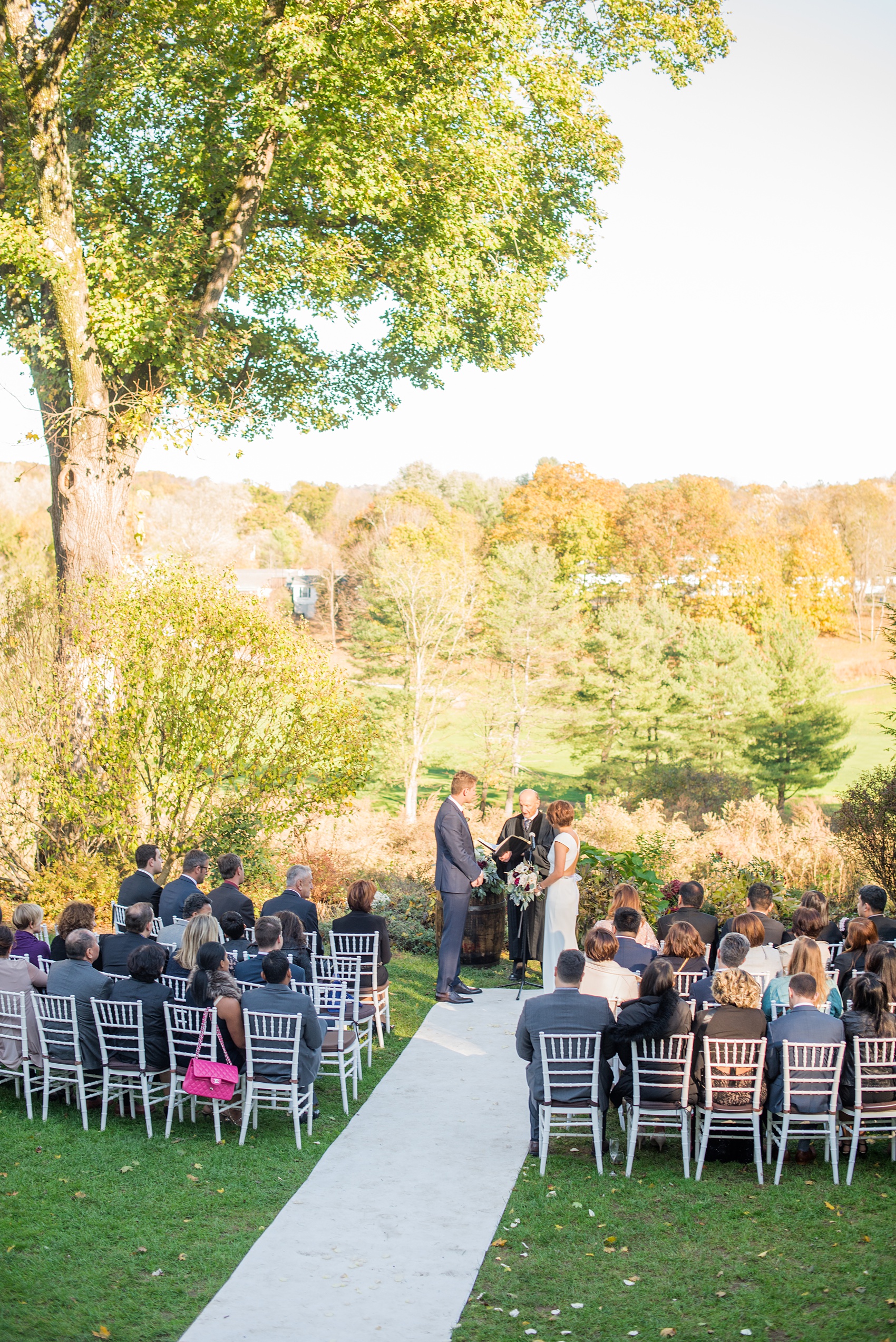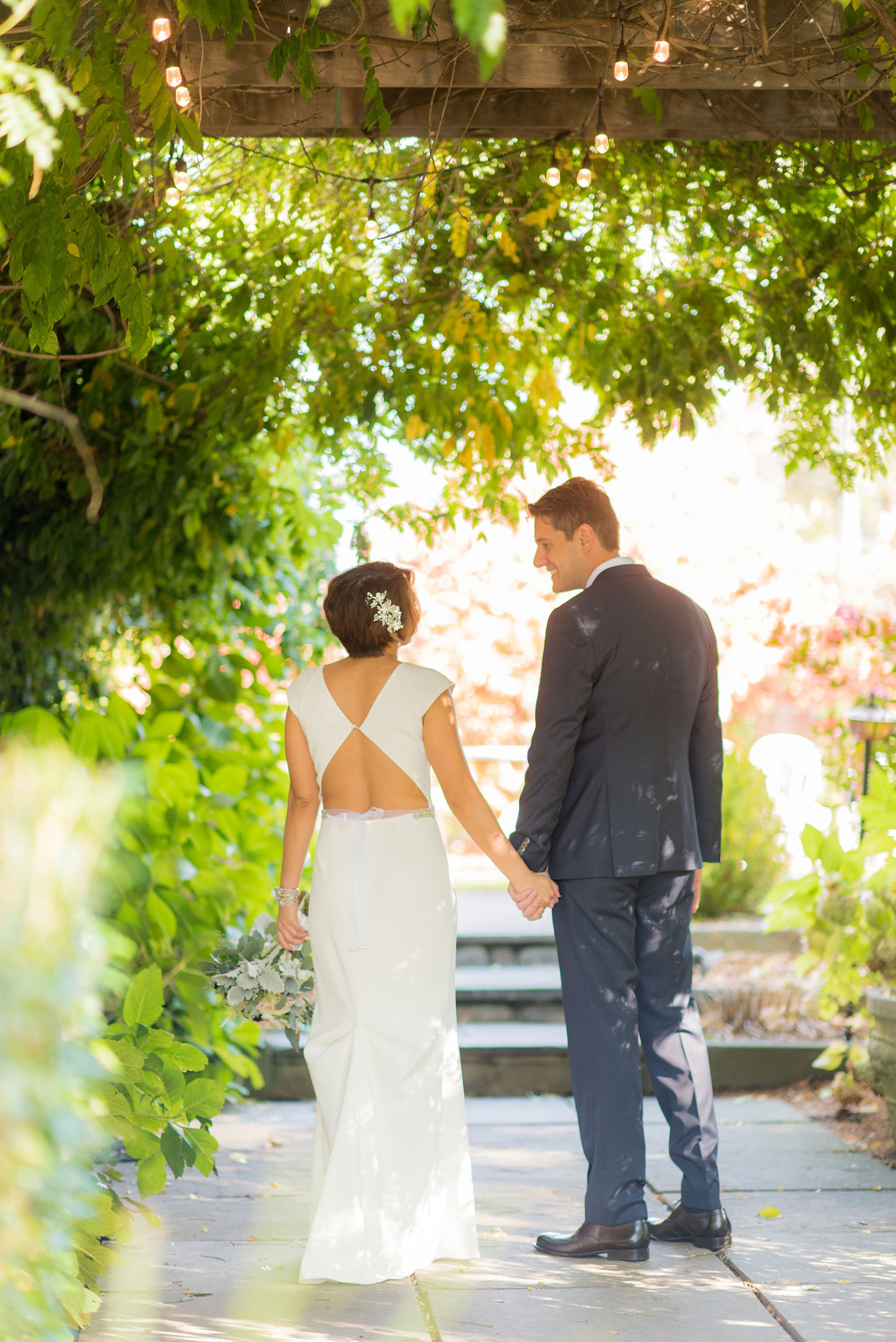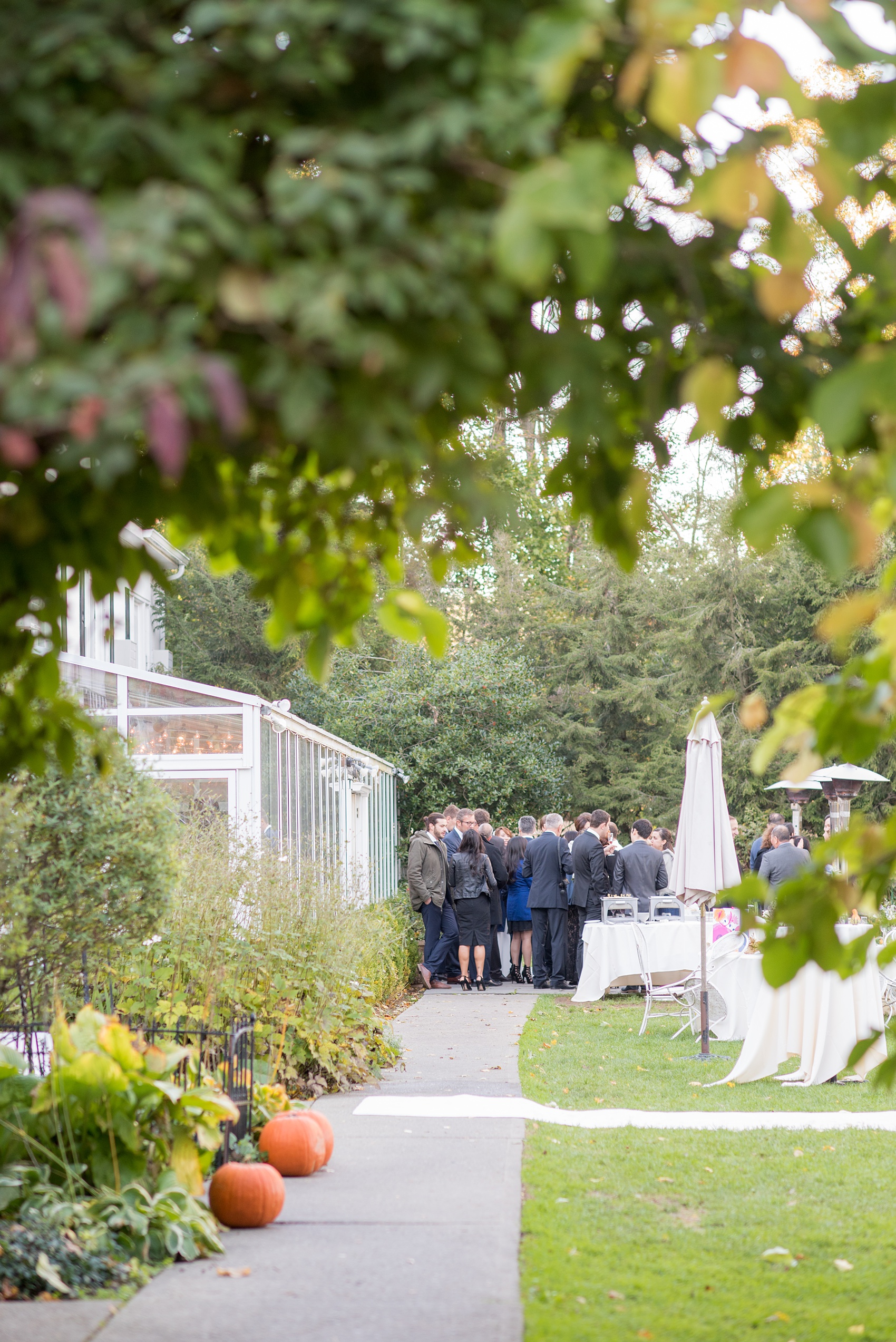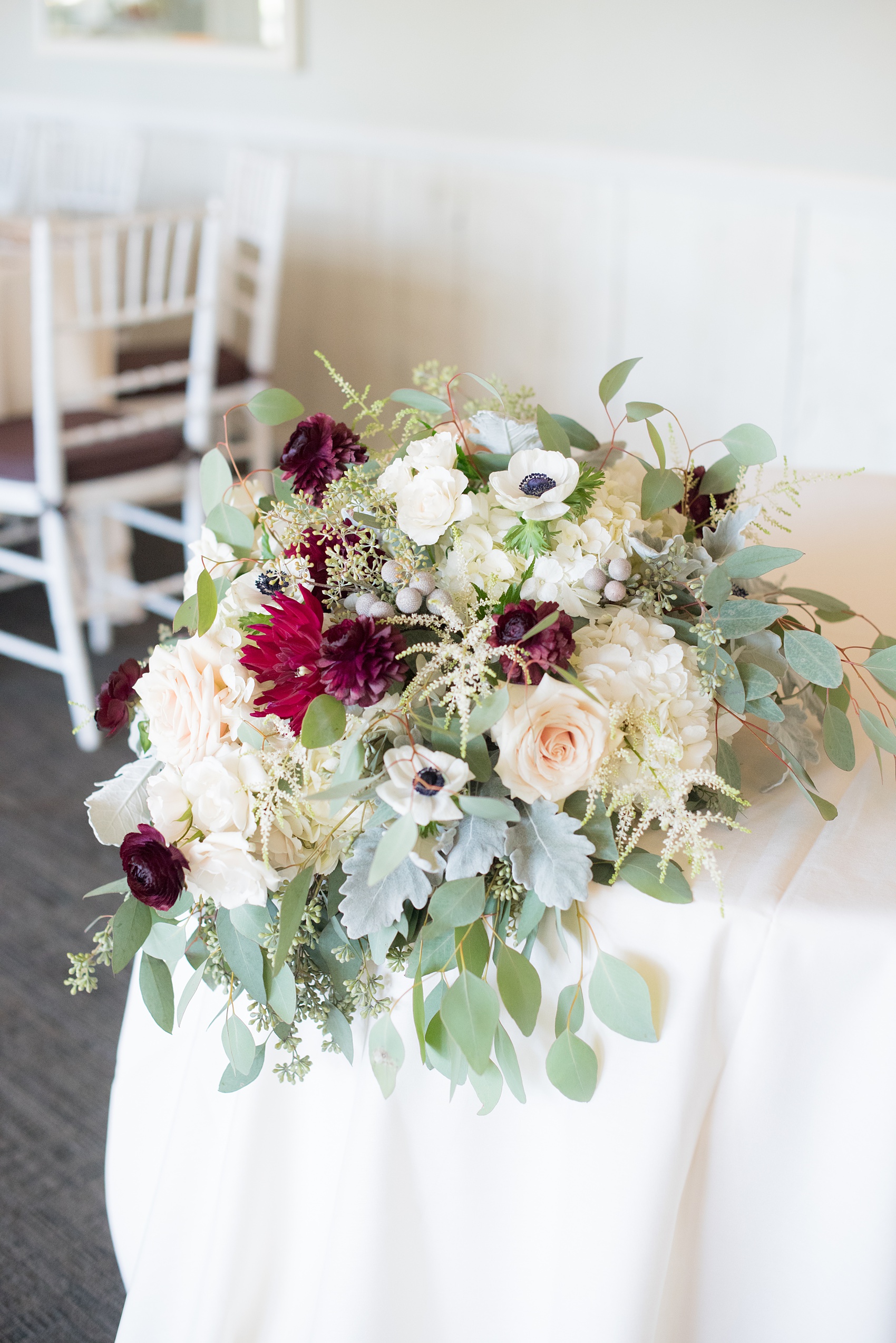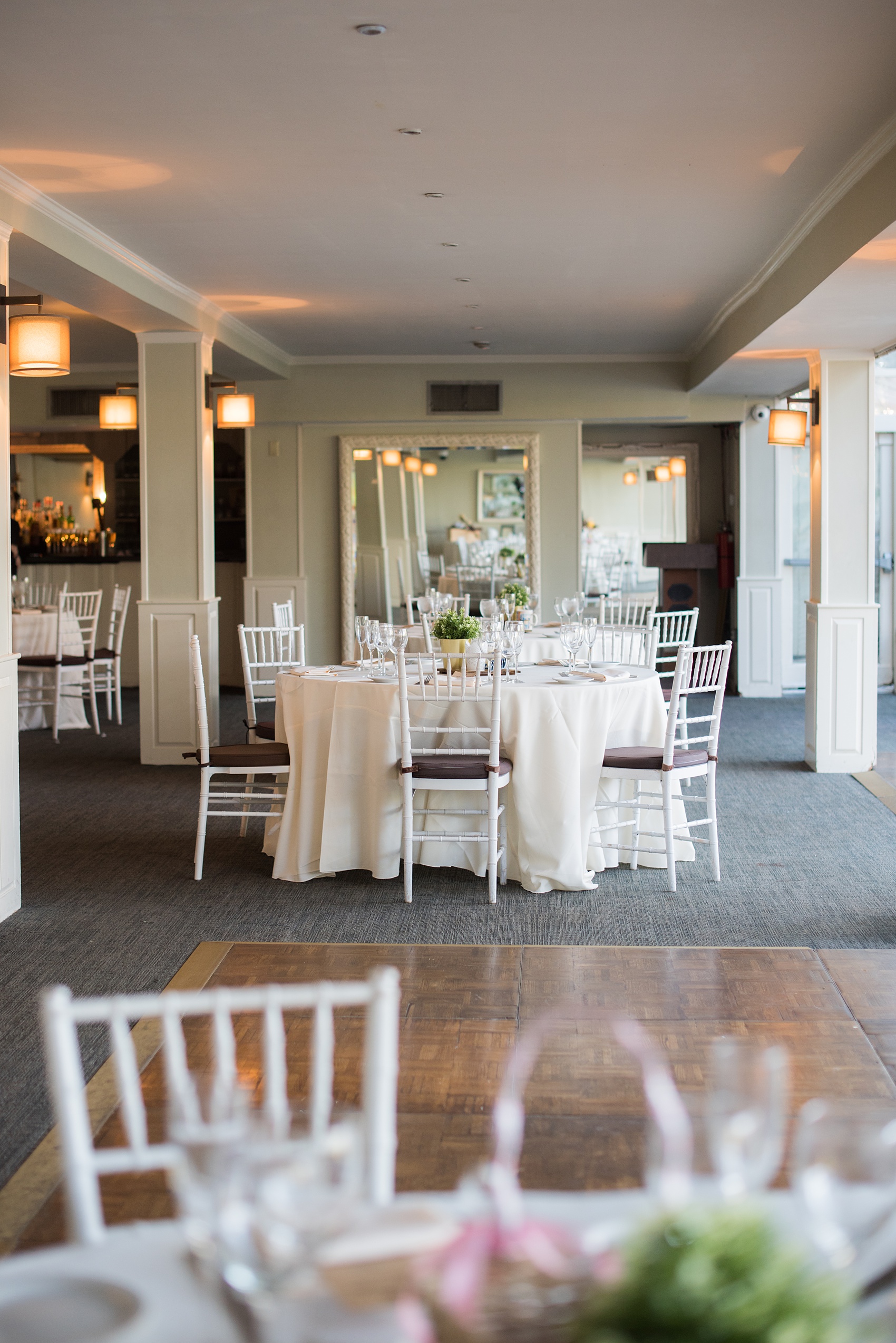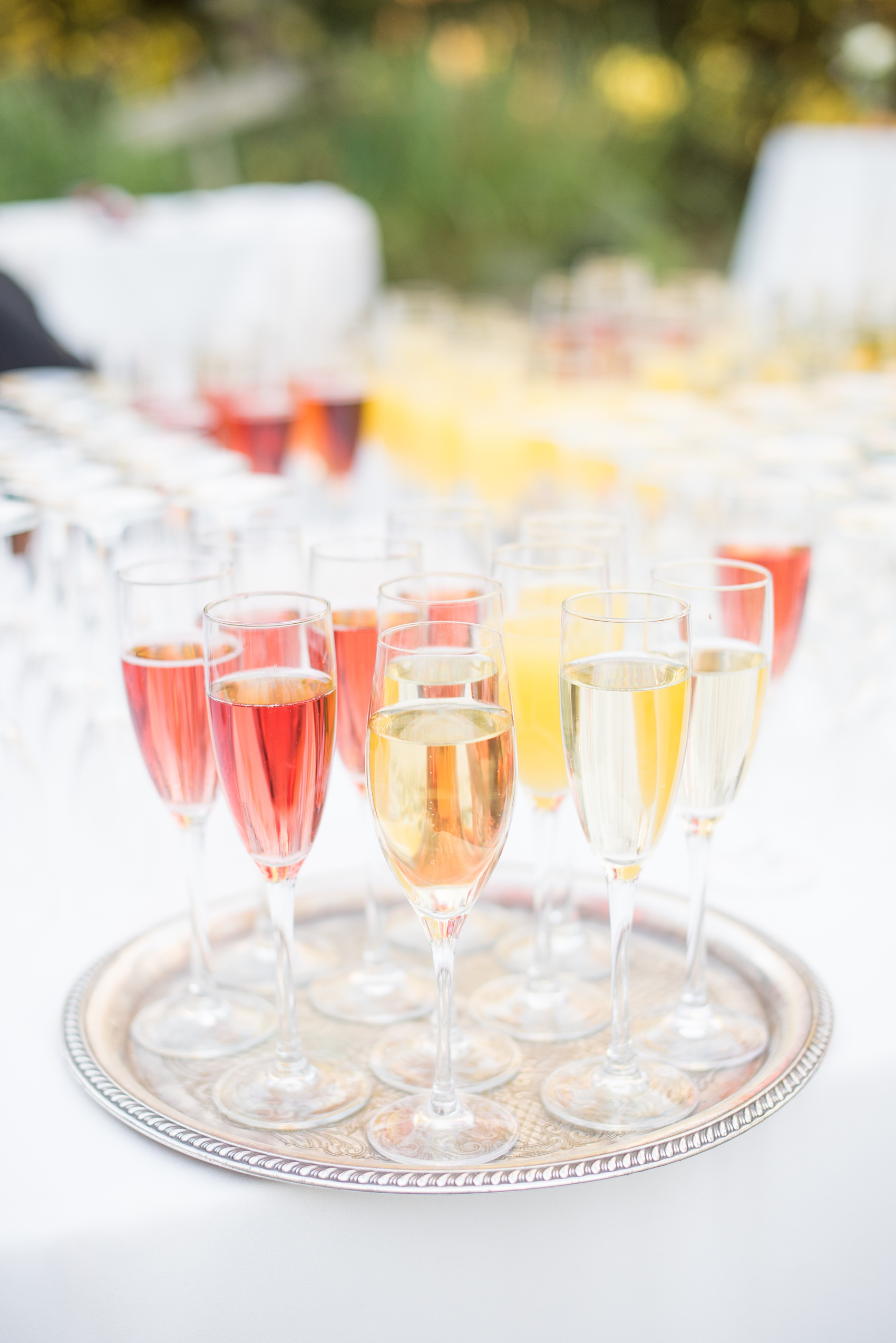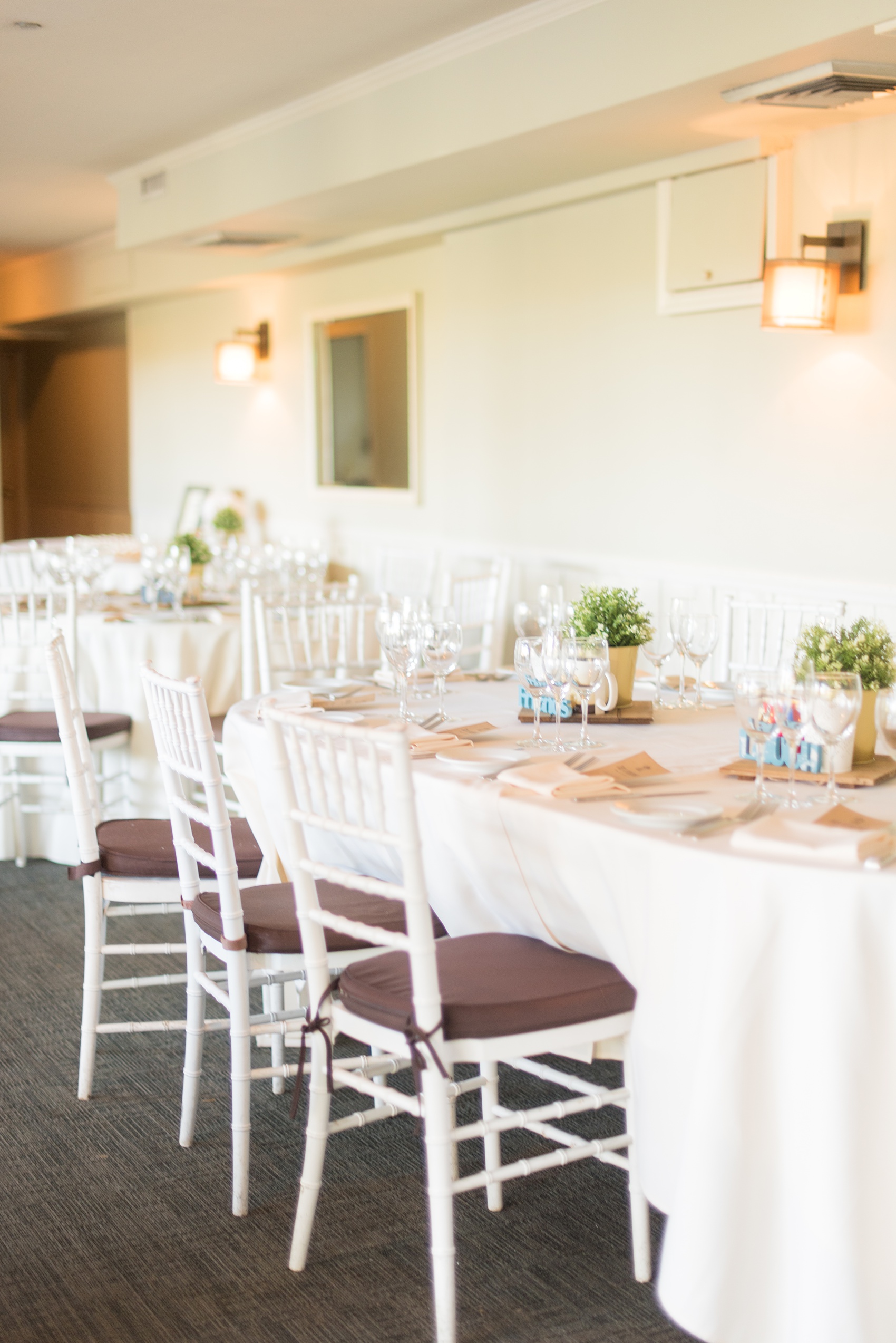 Cocktail hour was outdoors, with plenty of bubbly to go around! The reception was moved indoors at just the right time to beat the drop in temperature for the night. Tables were set up with fall colors and decorations and delicious food was served in a variety of courses. (Crabtree's Kittle House has delicious food! If you've never been there and you live nearby treat yourself to a dinner at their restaurant. It's a very romantic venue for a date night!)
A personal favorite was the guest favor cookies Joy hand baked and packaged. She urged me to take some and I obliged. I planned on having a few bites and saving the next day but before I knew it I ate the whole thing! It was SO good! Not to be outdone, of course, but their gorgeous three-tier white wedding cake, decorated with buttercream and autumn flowers.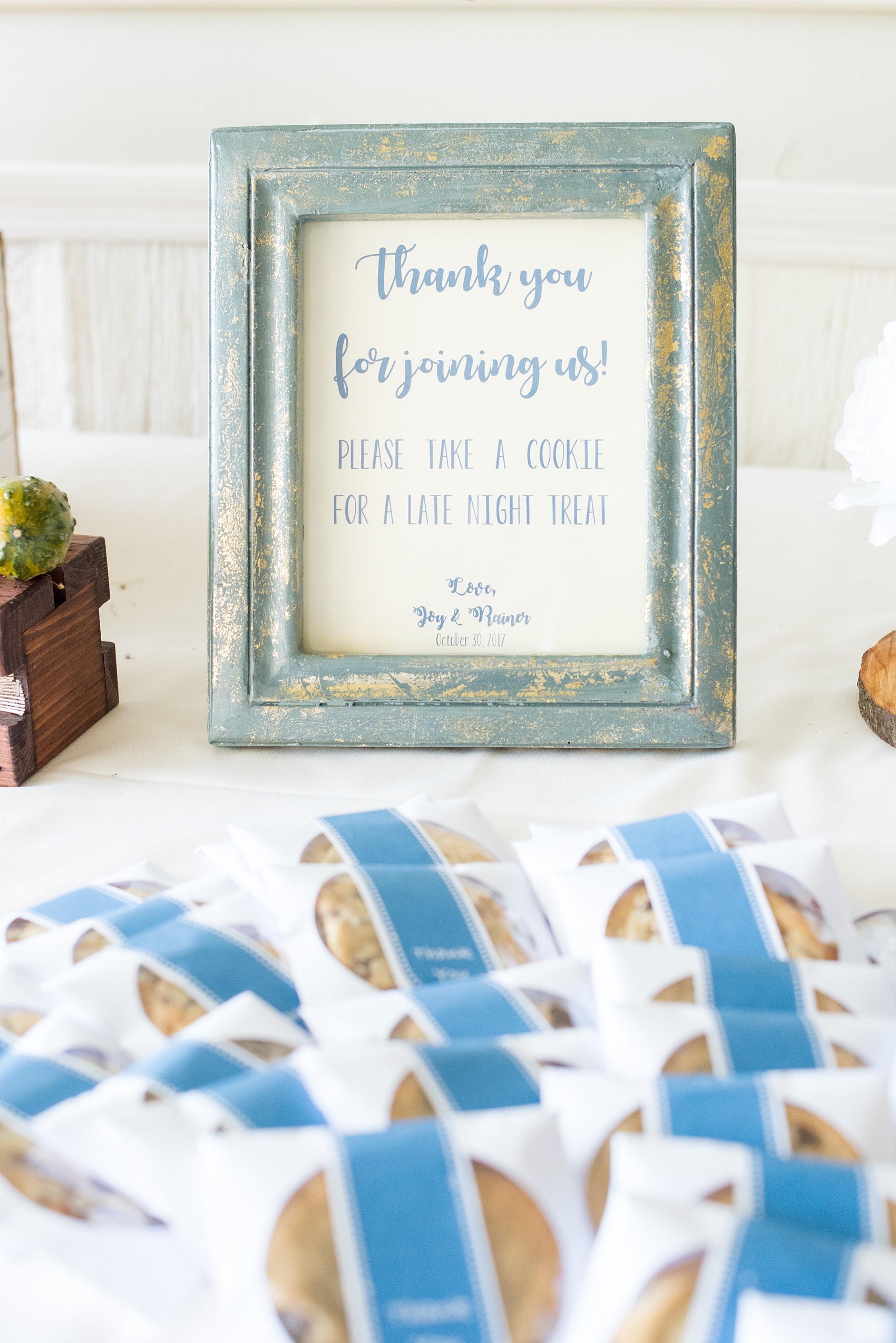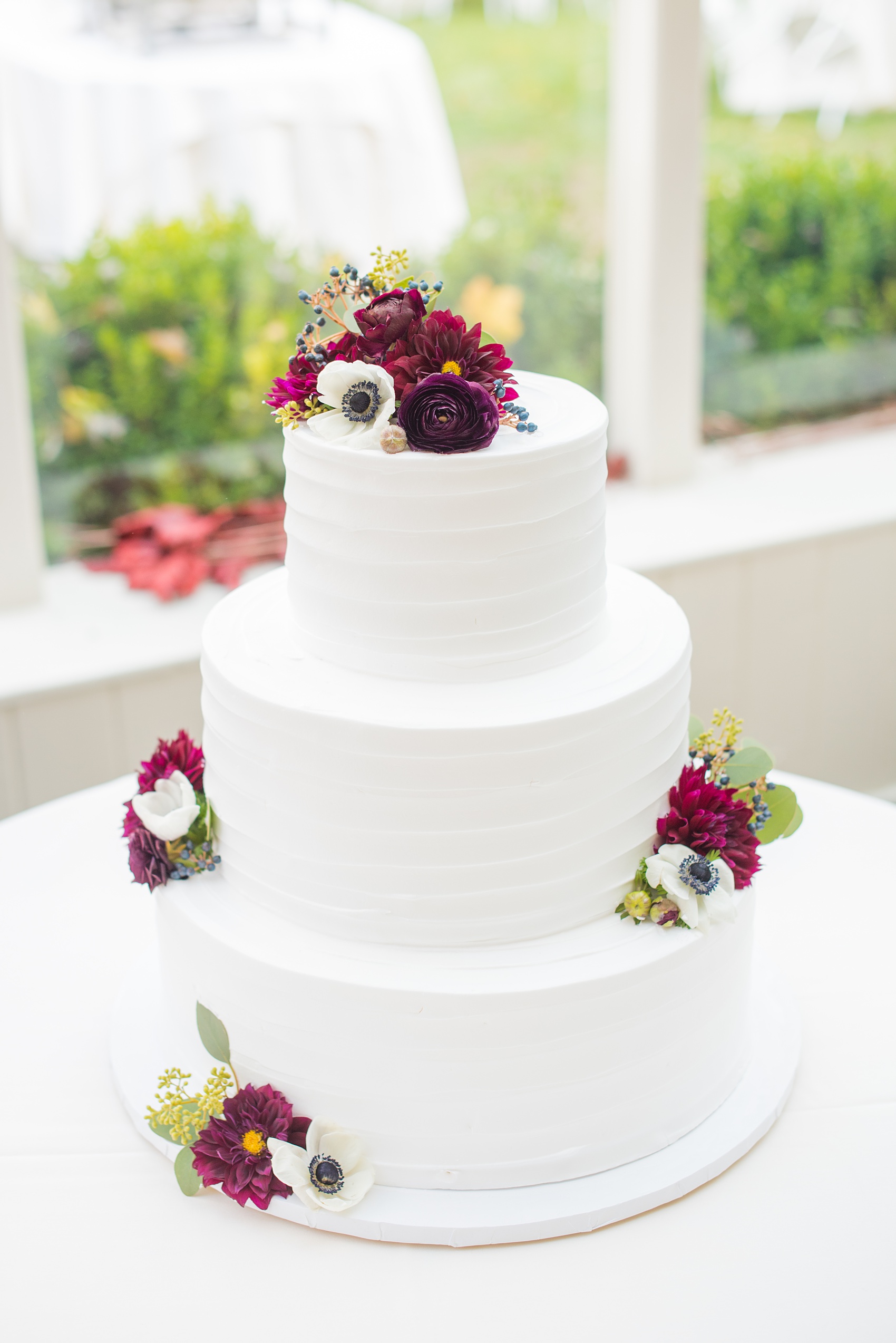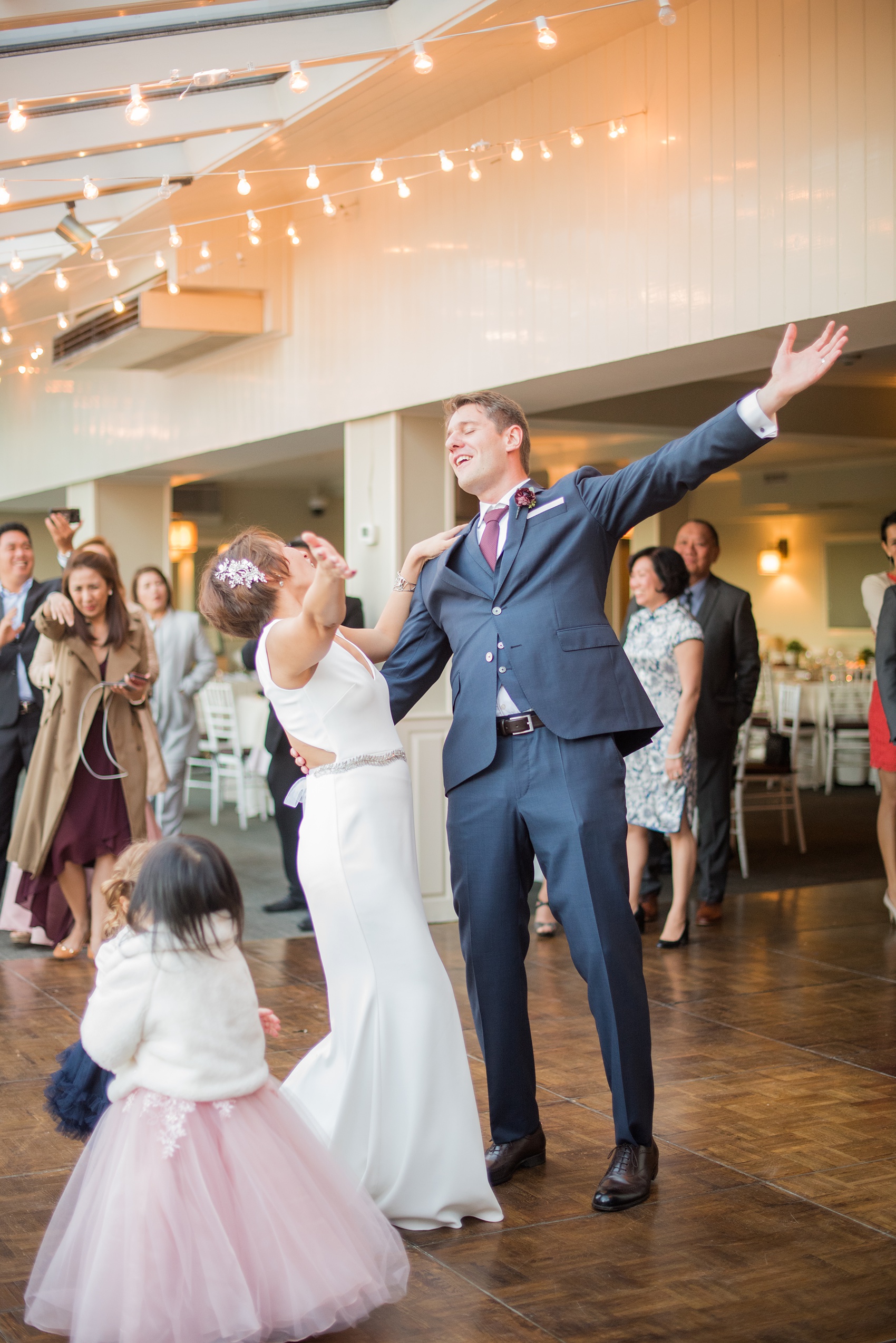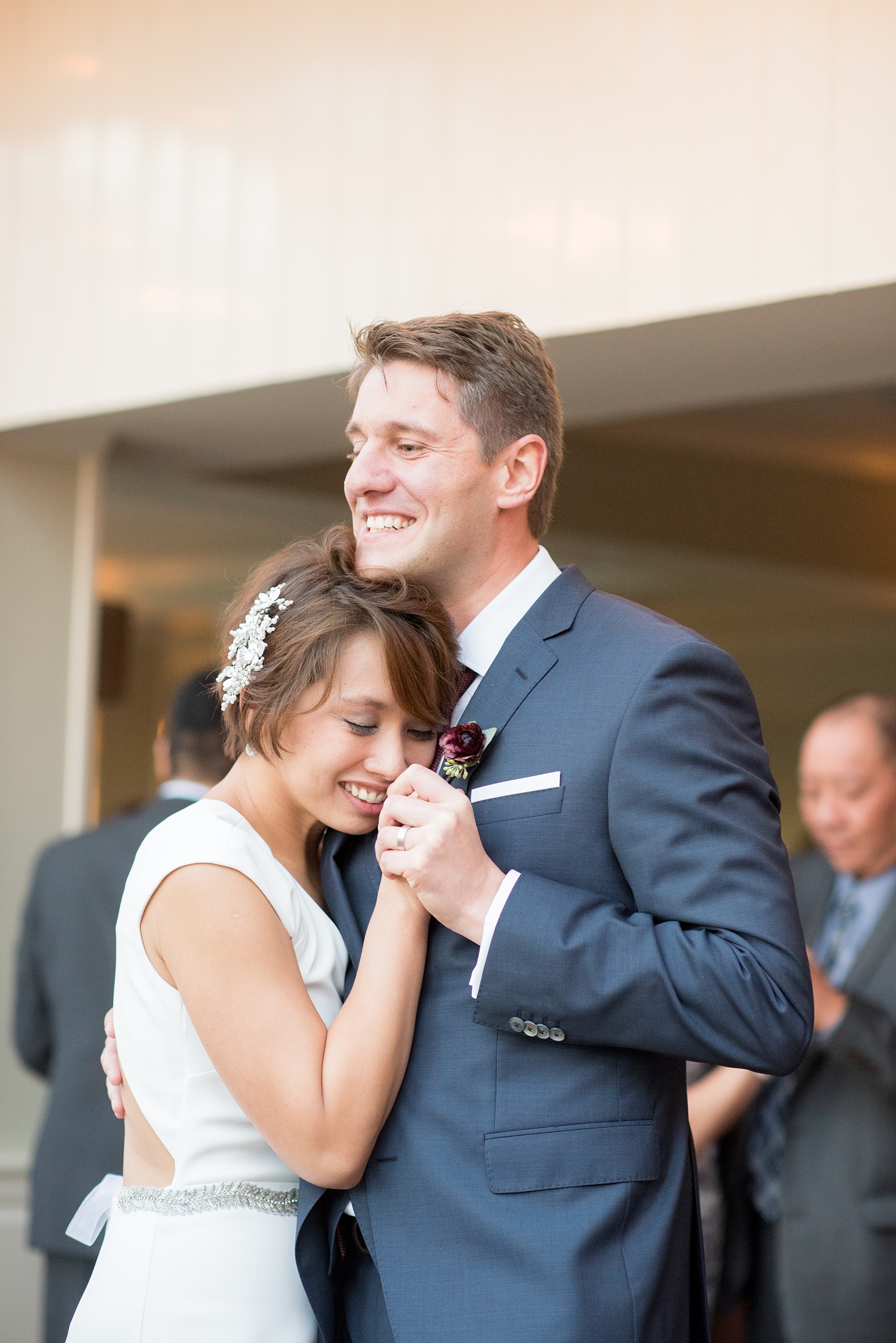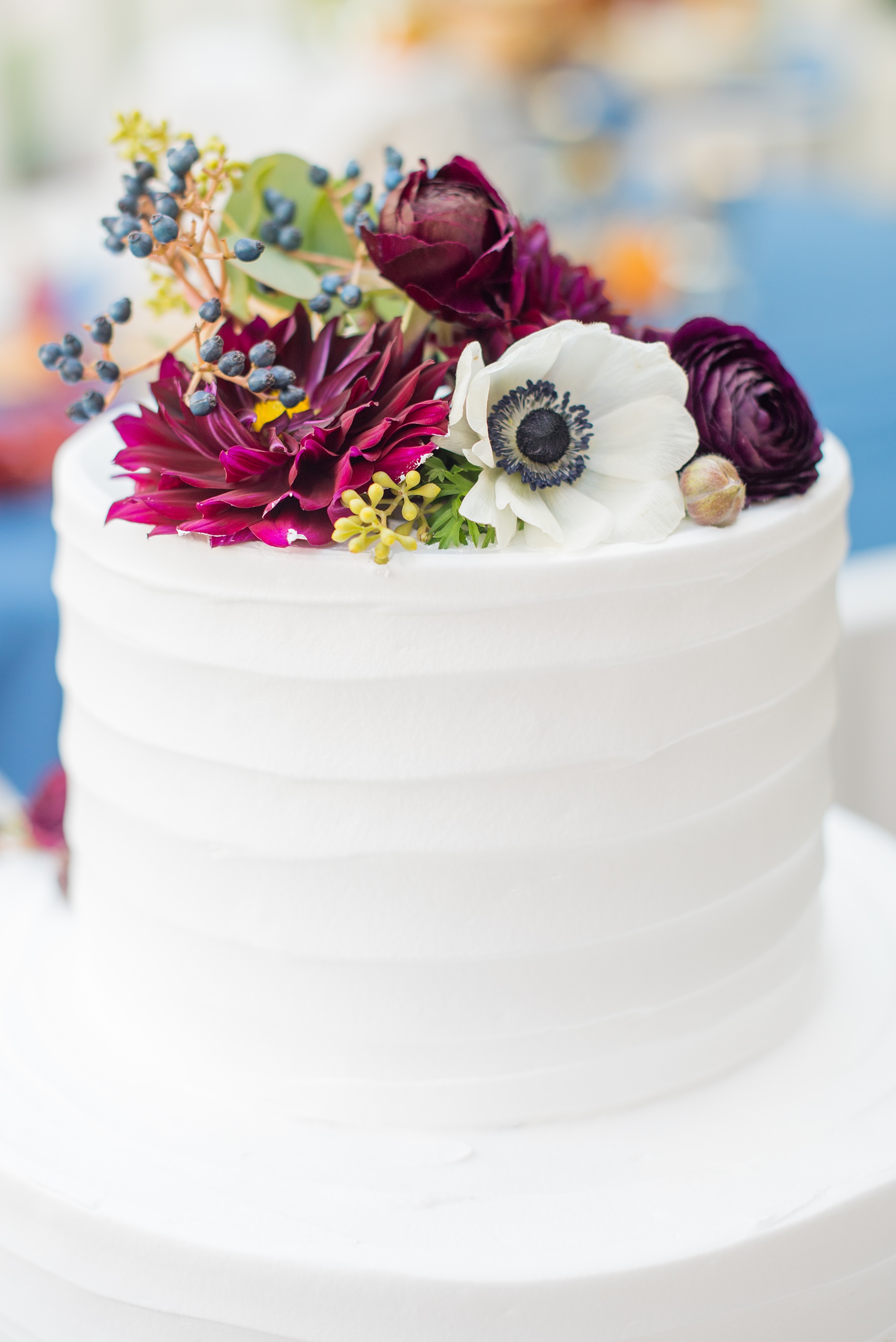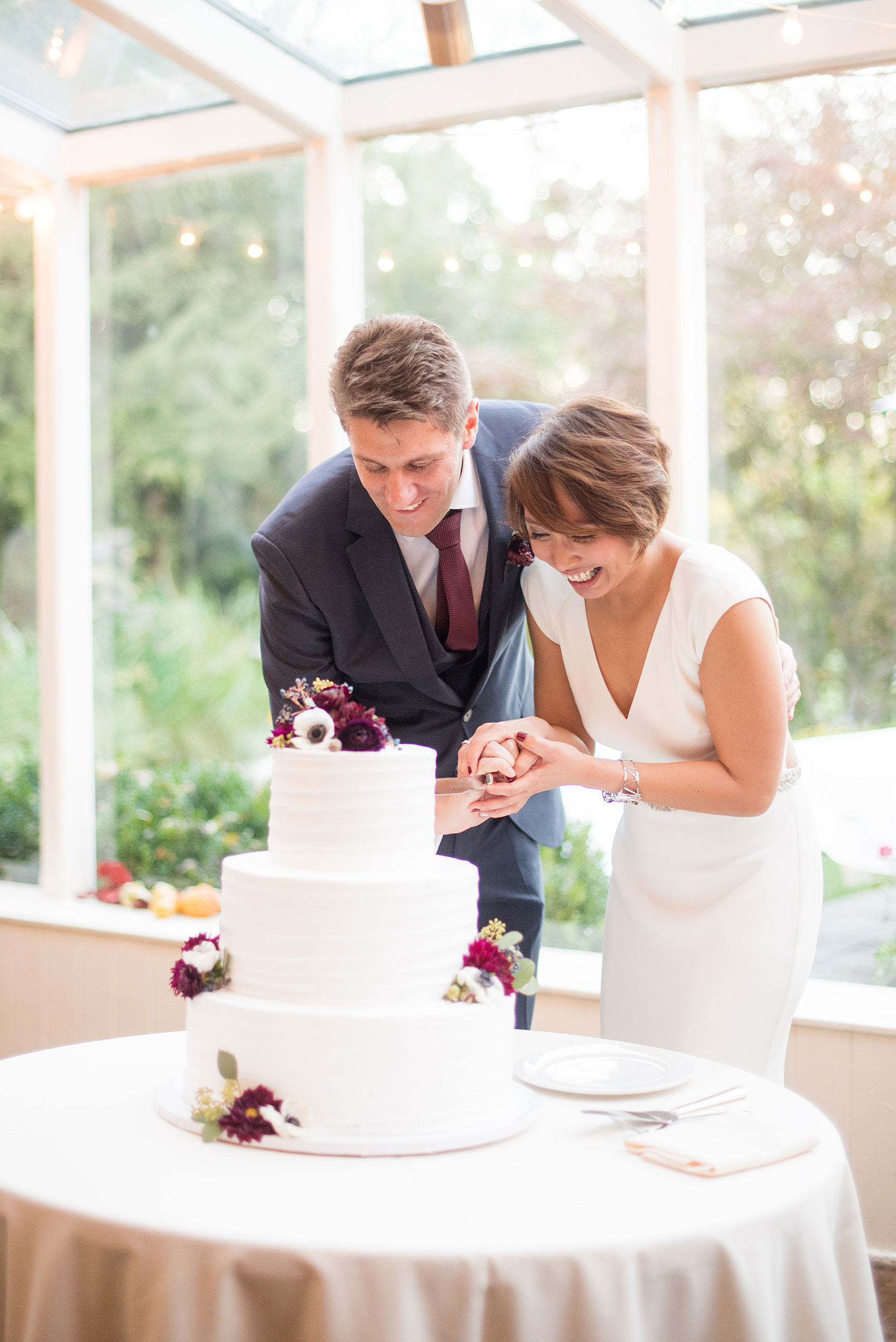 After their fabulous first dance, where they invited everyone to join them on the dance floor, everyone enjoyed belting out to Bon Jovi's "Always," which made for nostalgic photographs! We were also able to sneak away to the wine cellar at some point, and the photos of the two of them there make me yearn for a bottle of red…and white!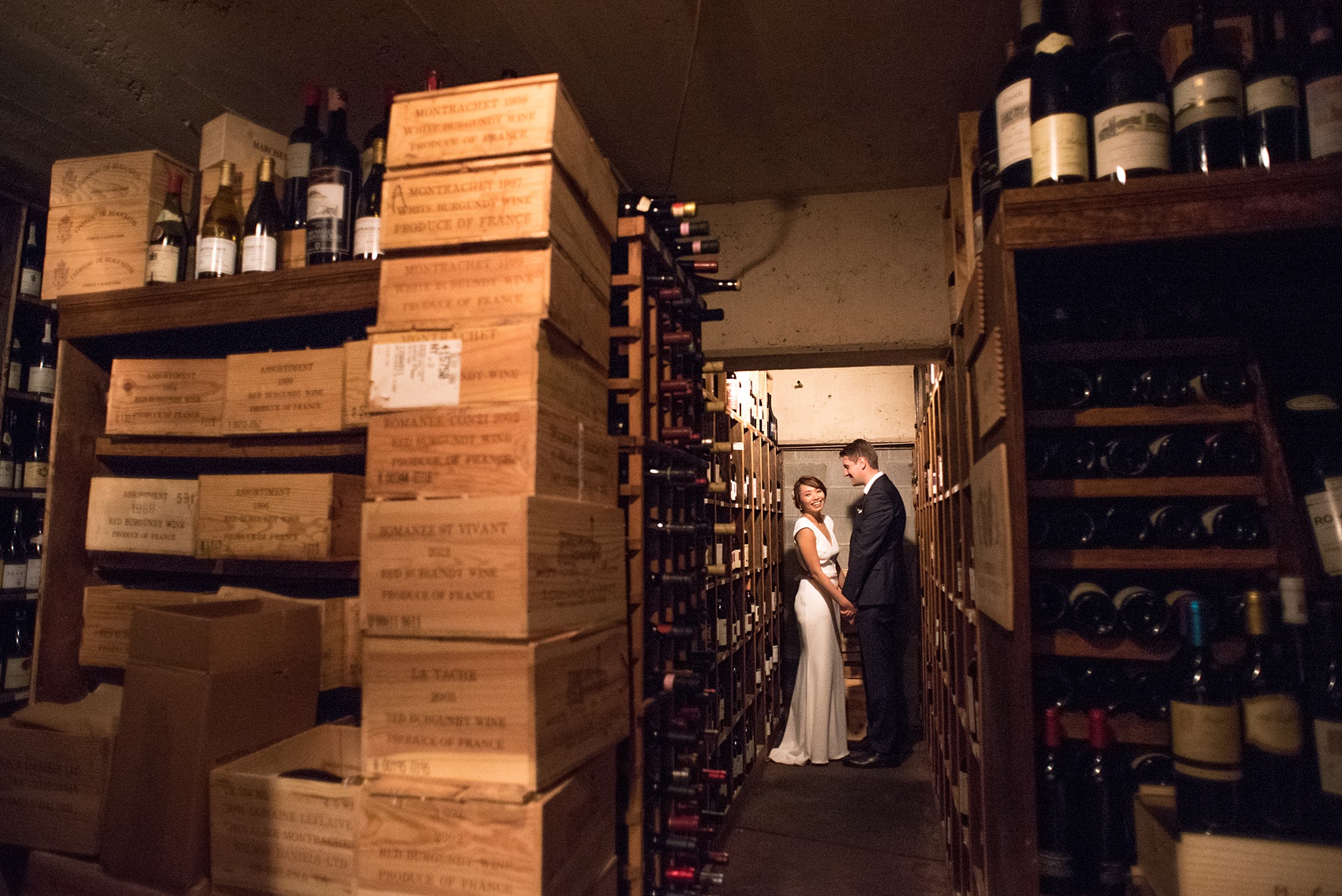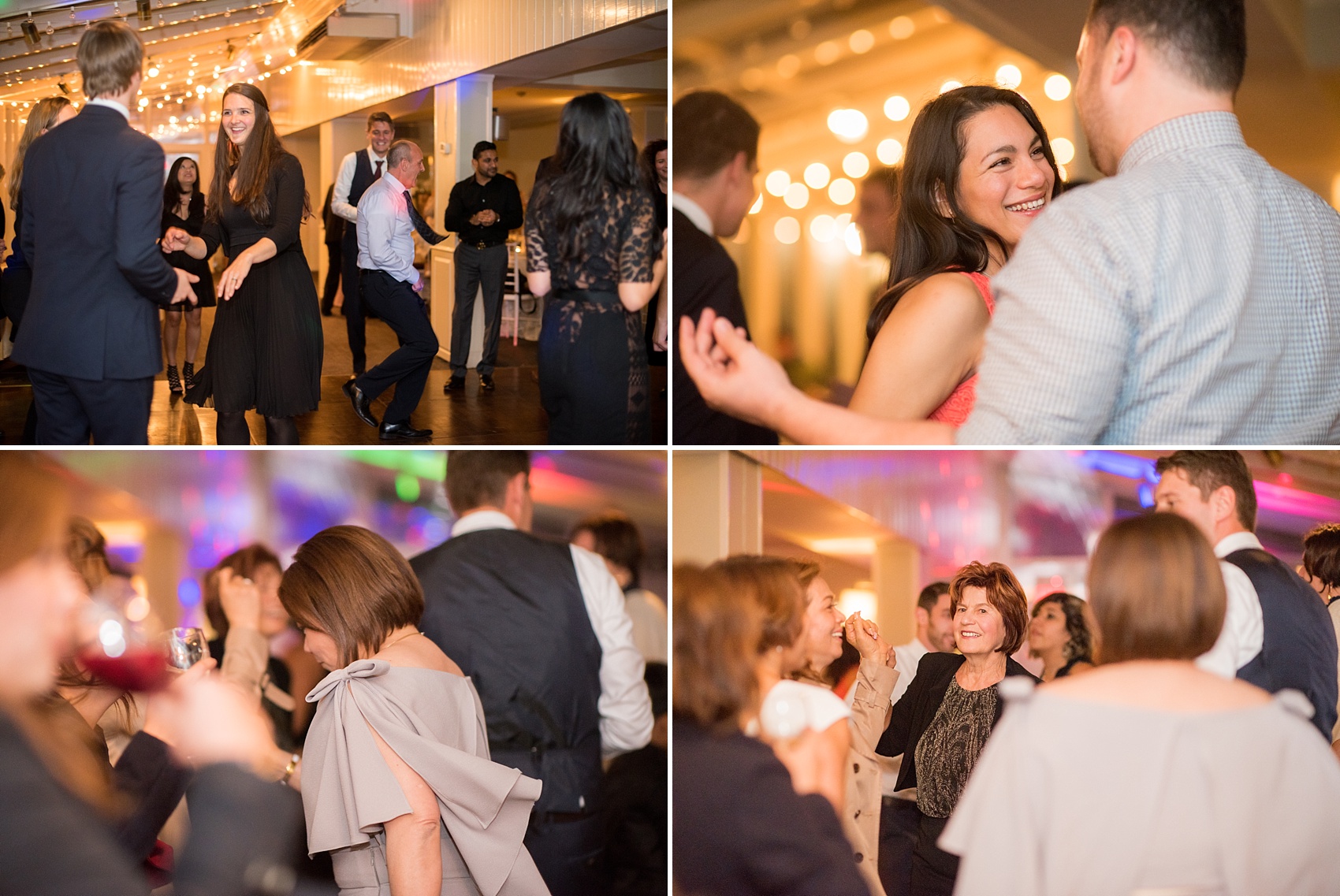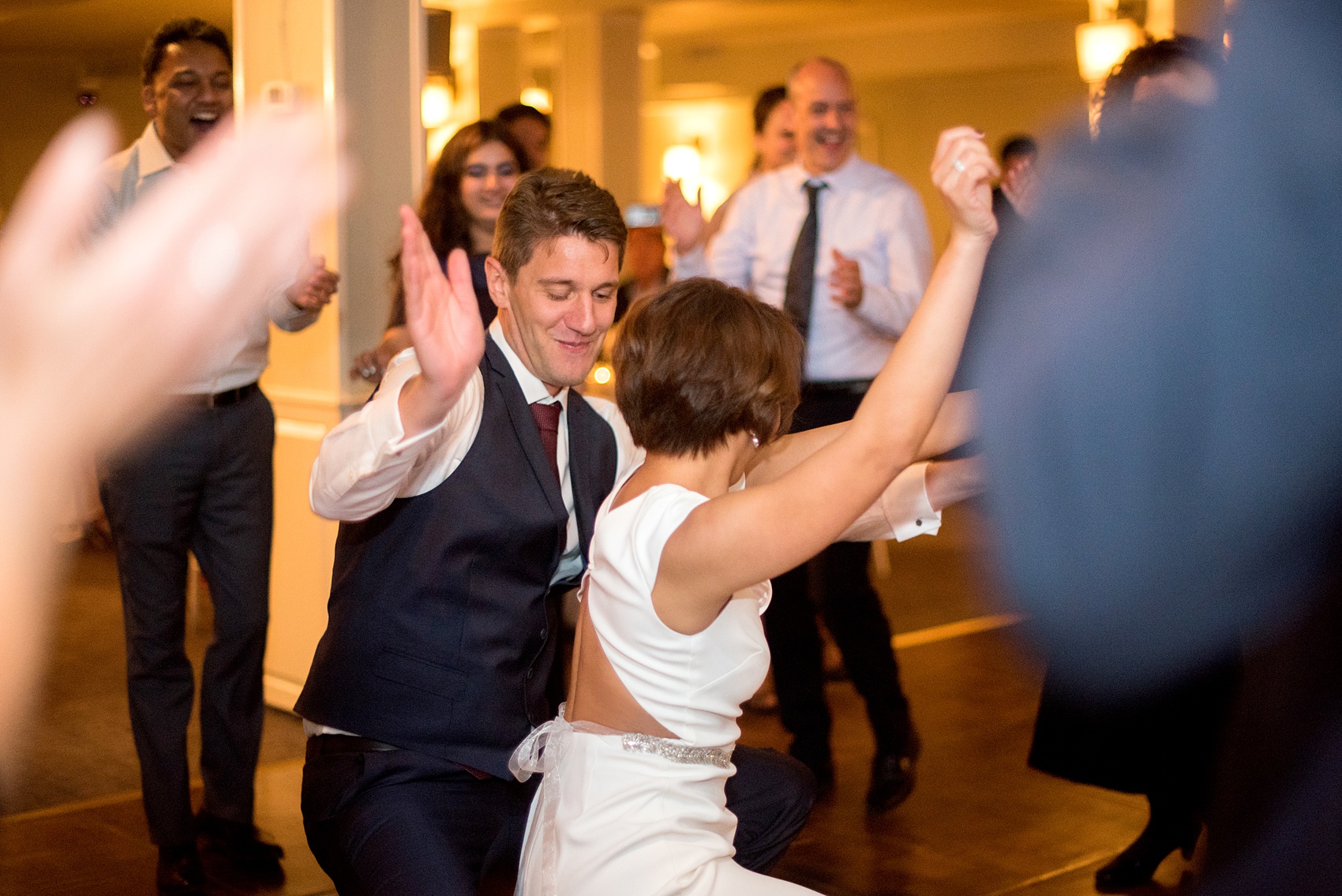 It's safe to say they boogied on down for many hours that evening! There was plenty of music, beverages, and snacks to enjoy as they rolled out an ice cream station and s'mores bar and campfire outside. It really was a perfect, fall wedding celebration.
Congratulations to a couple that makes me smile every time I think of them: Joy + Rainer!
Venue: Crabtree's Kittle House / Dress: BHLDN / Suit: Hugo Boss / Bride's ring: NAGI / Flowers: Forever in Bloom / Invitation: Greenvelope / Hair and makeup: Donna Puma / Officiant: Music: DJ Mav
Getting married near NYC? Check out some of our weddings below for additional inspiration: