Beauty surrounded Emily and Sam in every way during their small wedding in Charlottesville, Virginia. It was beautiful to see how they graciously pivoted from their original plan when COVID unexpectedly arrived. And beautiful to see the support of their closest family and friends as they gathered to celebrate the couple no matter the guest count. (And truth to be told I love a small, intimate wedding!)
Their guest list may have been small for what may now be considered a micro wedding. But the enthusiasm was great and everyone was very excited to have something so joyful to celebrate. They made changes to what they may have envisioned back in spring 2019, when Emily, her mom Janet, and I first spoke. But there's really no wrong way to celebrate love. And no better time than the present.
Wedding Details at Mount Ida Farm
The two most special details of their day to me were probably not known to most people: one was something sewn into the lining of Emily's dress. It was pieces of wedding dresses from brides before her in her family tree. The other was their rings, which were all in the family. Emily's engagement ring was originally Sam's mother's and they reset it in white gold for her. Sam's ring was his grandfather's and Emily's wedding band was originally Sam's grandmother's. If their 50 year marriage is any luck, Emily and Sam are one lucky couple in for a long run as husband and wife!
A Picturesque Celebration Overlooking the Blue Ridge Mountains
The small wedding in Charlottesville, Virginia overlooked the gorgeous Blue Ridge Mountains. If you could paint a picture of an ideal ceremony this was it. To include guests who weren't able to come due to statewide restrictions on gathering size during this global pandemic, Emily and Sam live-streamed the ceremony into the homes of family and friends. Seats were placed apart to respect people who wanted to socially distance and guests were encouraged to wear face masks if they chose; Emily and Sam even created custom wedding-themed masks.
Another tradition Emily and Sam were excited about was burying the bourbon. It's widely a southern tradition, with the belief that if you bury a bottle of bourbon 30 days before your wedding you'll ward off rain. Subsequently, the rain held off and we all walked to the fence line where it was buried so Sam and Emily could dig it up and enjoy it on their wedding night. It was one of my favorite parts of the evening, with their closest friends looking on to encourage its uncovering.
Everyone at the venue – from their wedding planner, Mary Elizabeth Events, to the staff with the catering company, Sharper Palate, was respectful about distance and face masks. Cocktail hour had passed hors d'oeuvres and treats like local Bold Rock cider – but the kitchen was sure to plate bites like shrimp 'n grits on a spoon so they could easily be grabbed off a plate without touching other bites.
Their Small Wedding Celebration in Charlottesville Continued
Their reception was stunning – Mary, their planner, carefully reset every element from their ceremony around the barn-like venue. Lanterns with flowers spilling out of them were dotted around the room, bouquets were reset on the cake table, and swags of flowers reset at the foot of the bride and groom's sweetheart table. They flanked their "E & S" letters quite nicely! Emily was even able to have her dream linens for the socially distanced, tables of 6: a high quality light blue fabric. And I very much appreciated the couple's motif of a circle with leaves inside, which was on everything from invitations, to their ceremony altar windows that were reset behind them at their dinner, to stemless wine glasses.
It wasn't a matter that their guest count was minimal because everyone enjoyed the DJ and the welcoming outdoor patio just the same. I particularly appreciated watching their three grandmother's look on from nearby as Emily, Sam and their friends spun on the dance floor.
A Sweet Sendoff
Hundreds of white rose petals ended the evening to give Mr. and Mrs. Melson a picturesque send off from their wedding at The Lodge at Mount Ida Farm. All in all, their evolved plans enabled them to not delay their marriage and happiness and resulted in the stunning photos below. Each moment was filled with joy, an ability to appreciate the present and a newlywed couple able to start this chapter of their lives as planned, in 2020.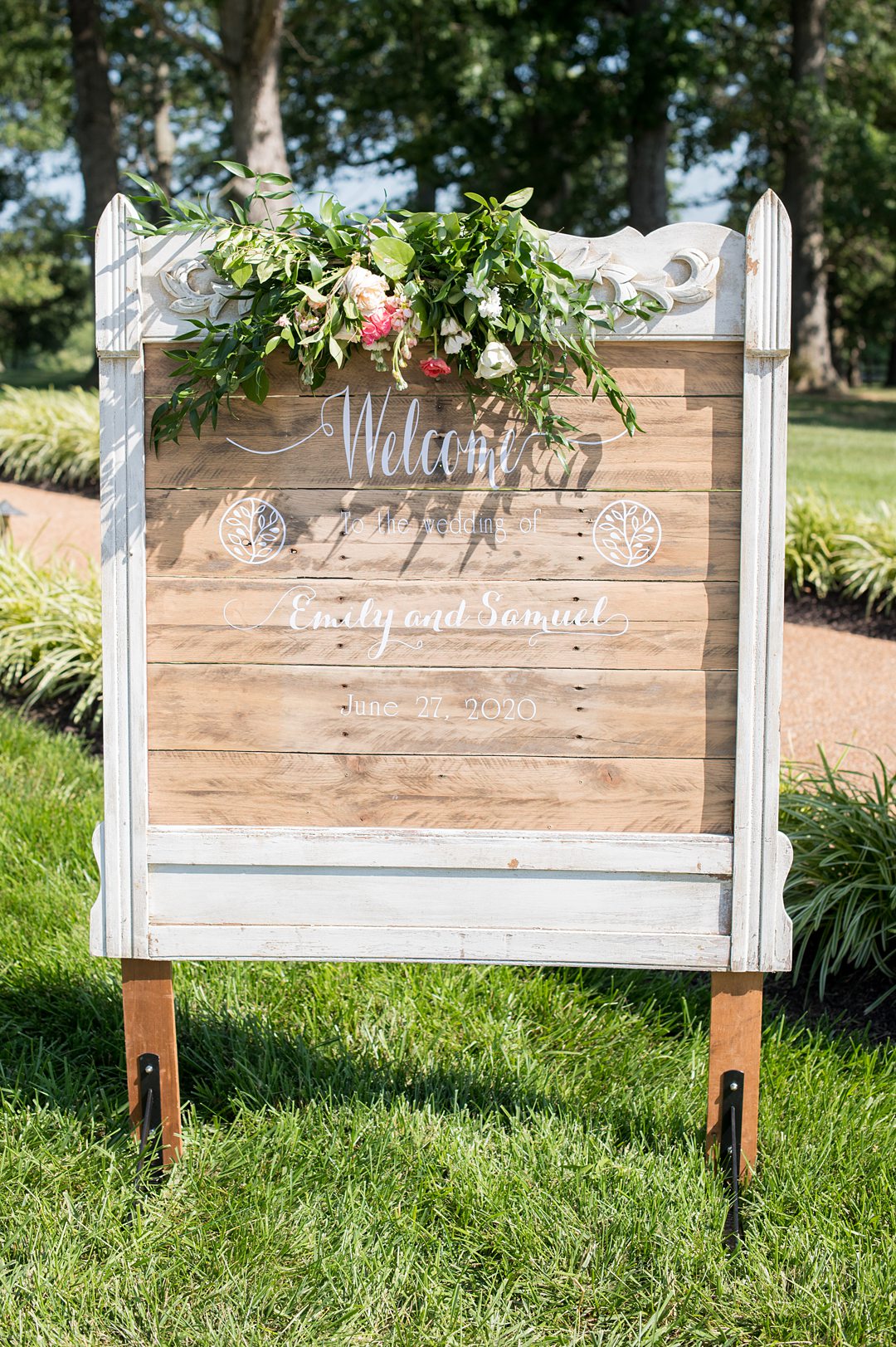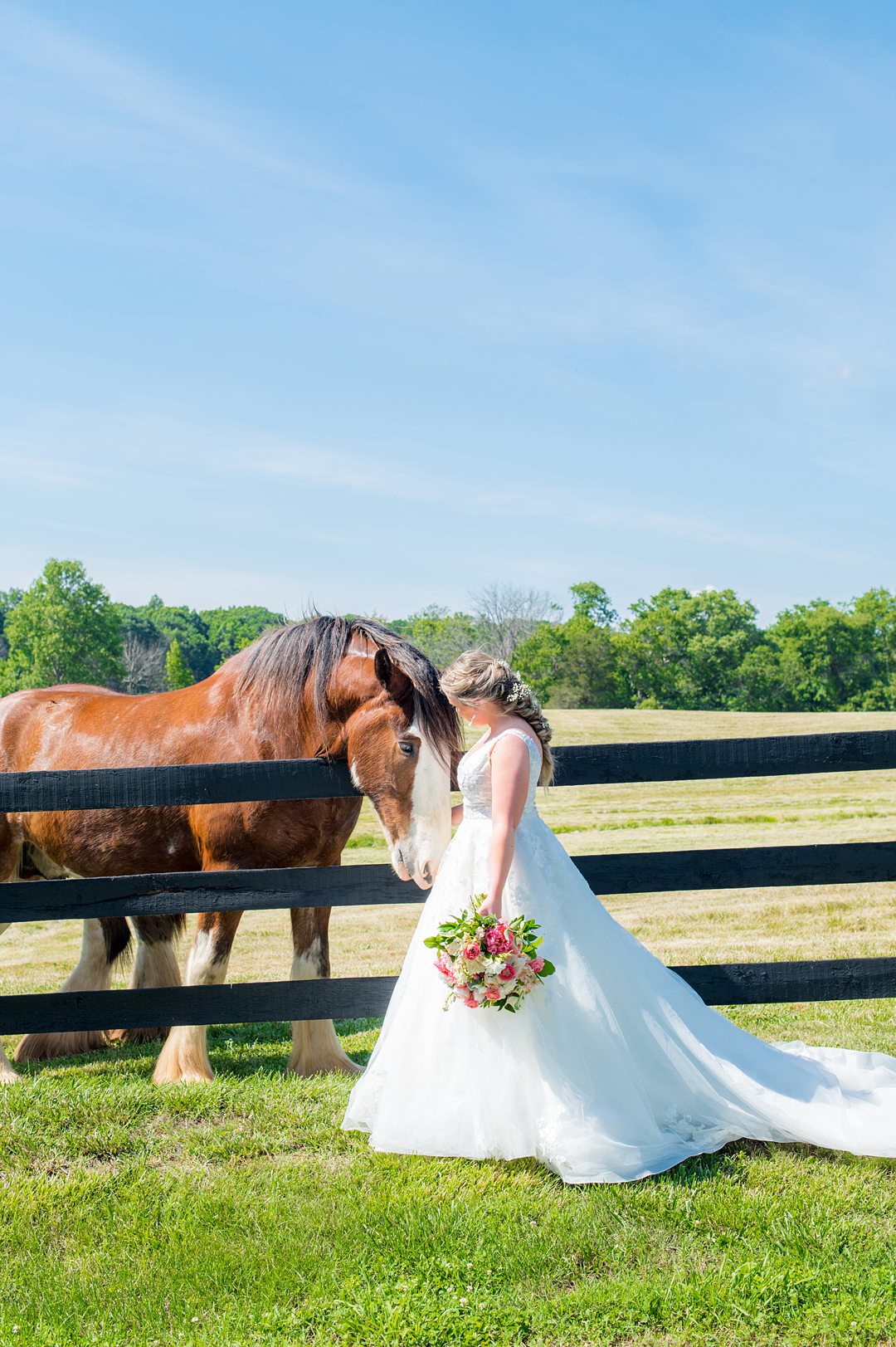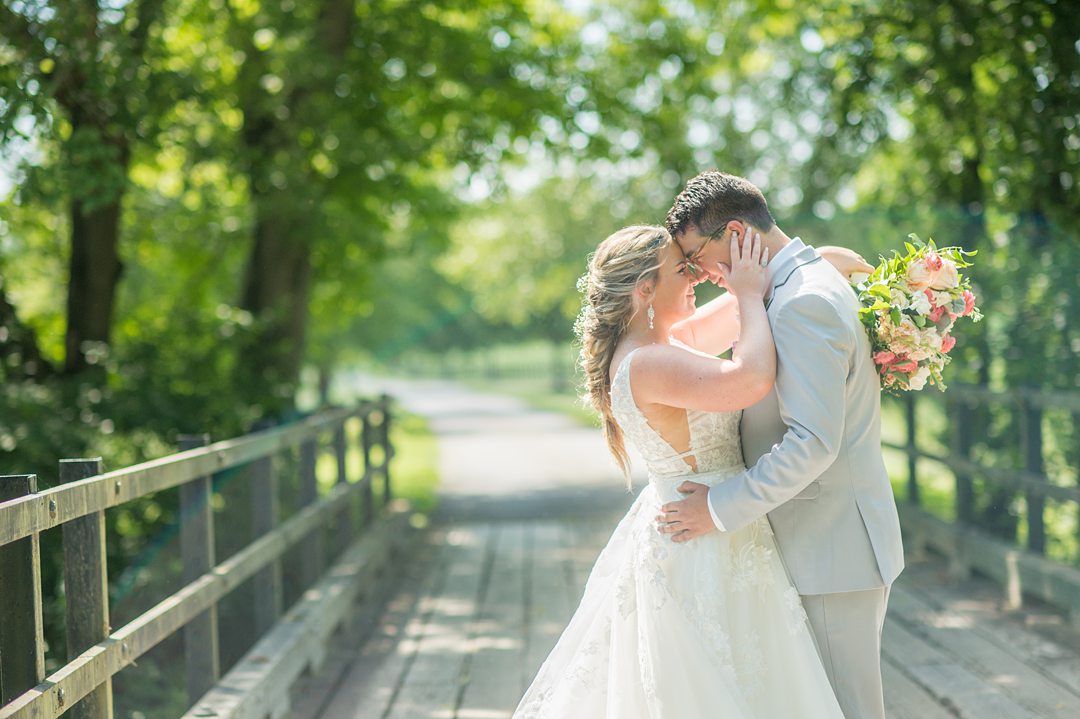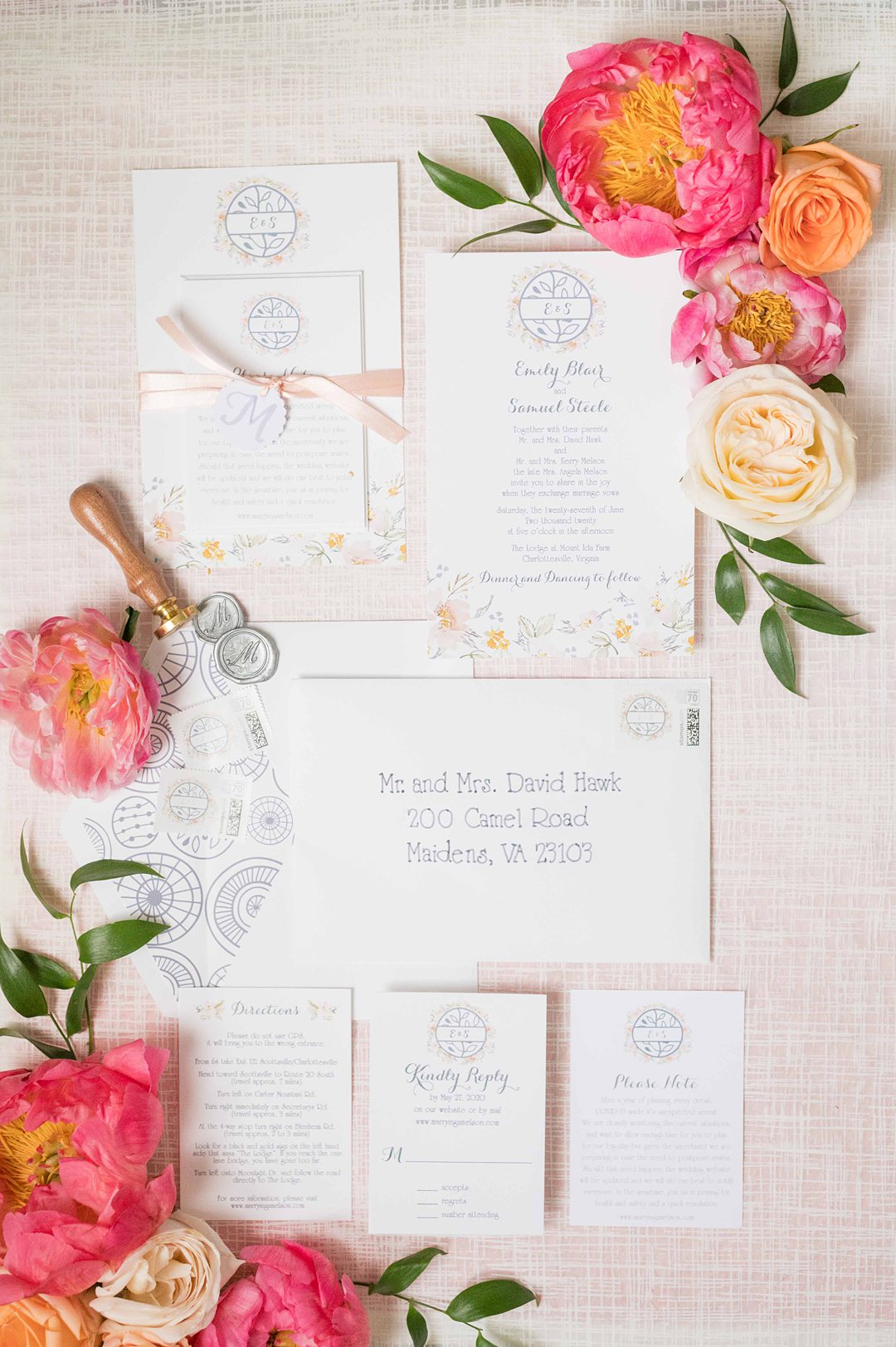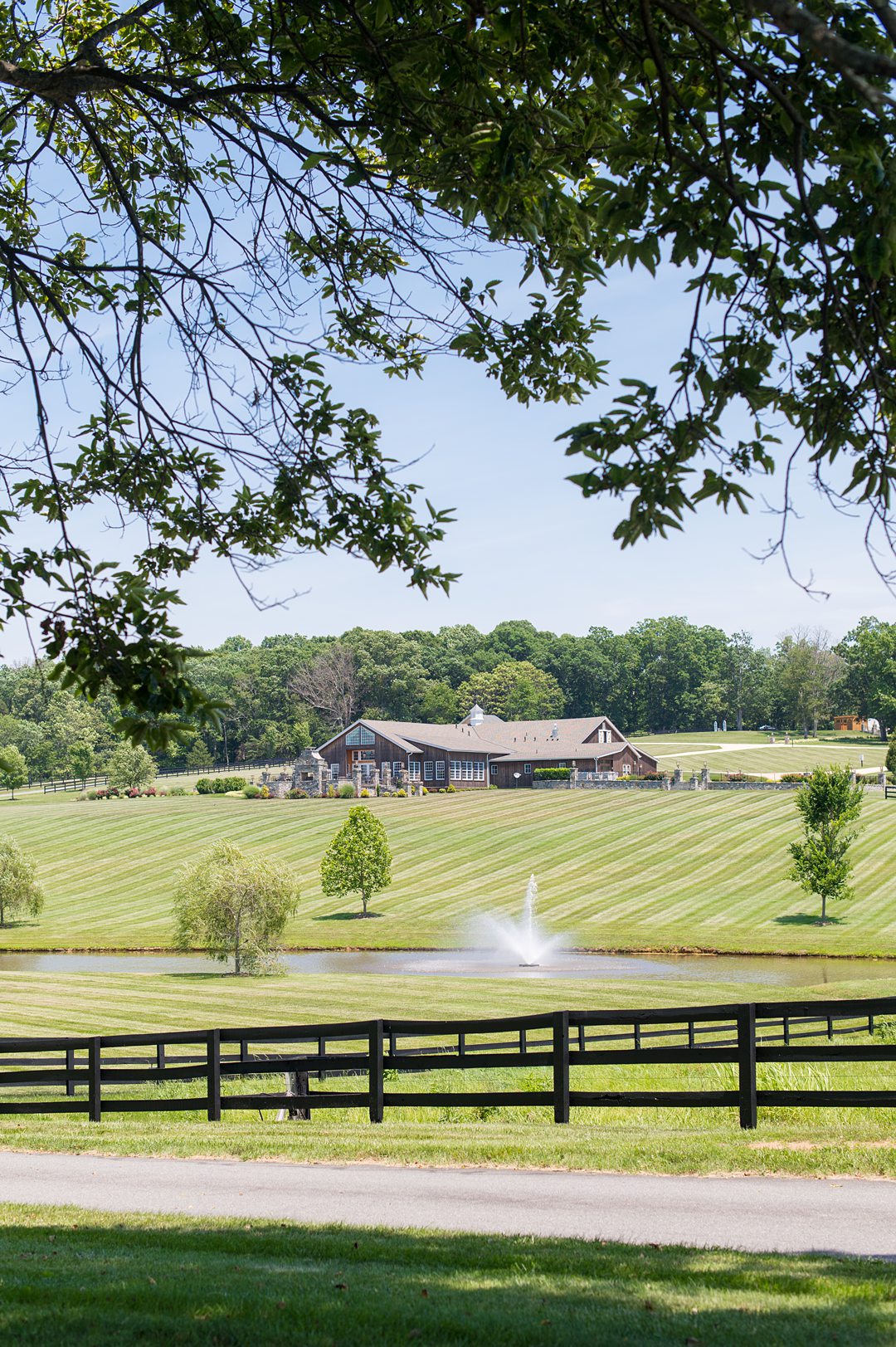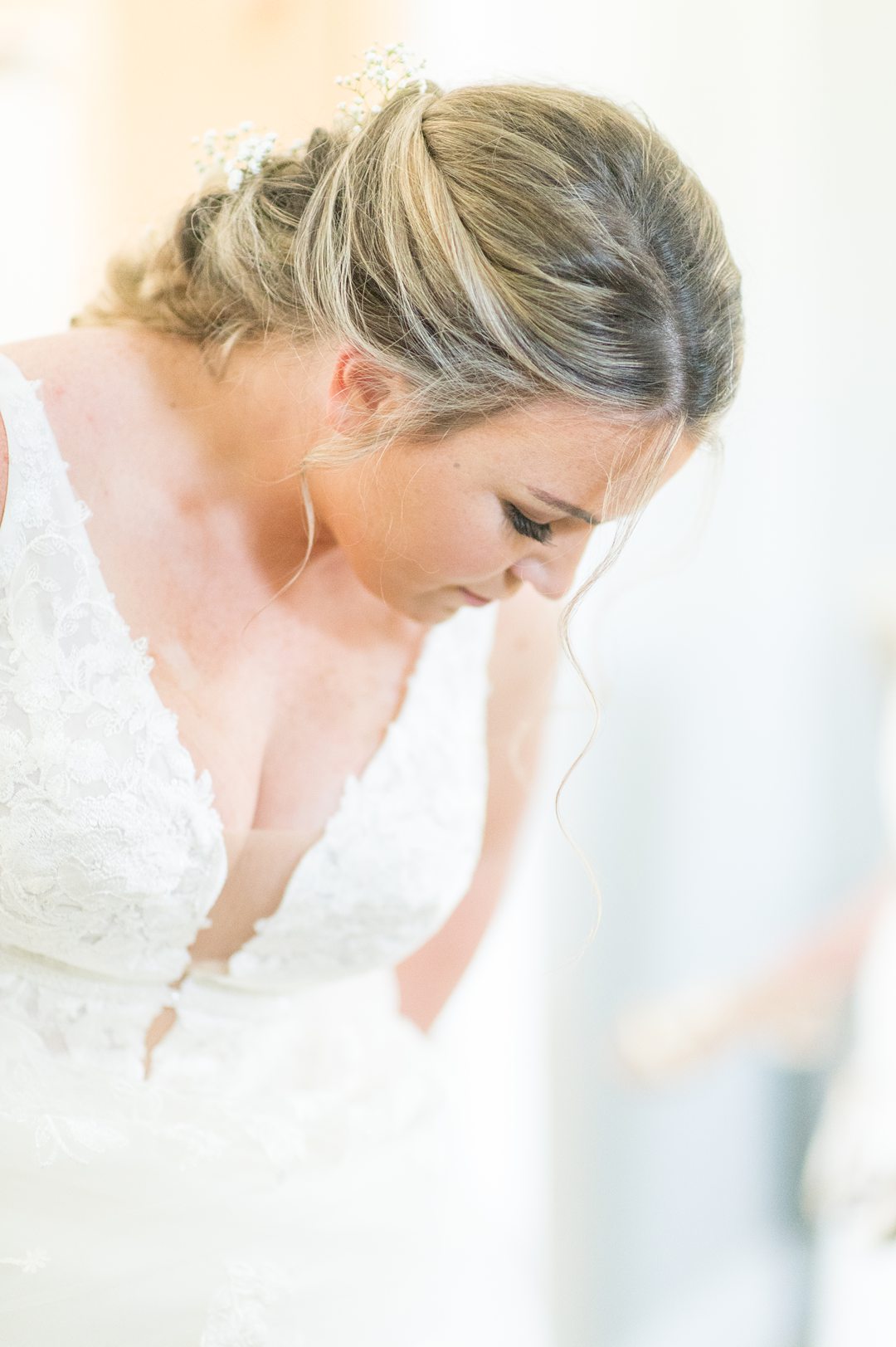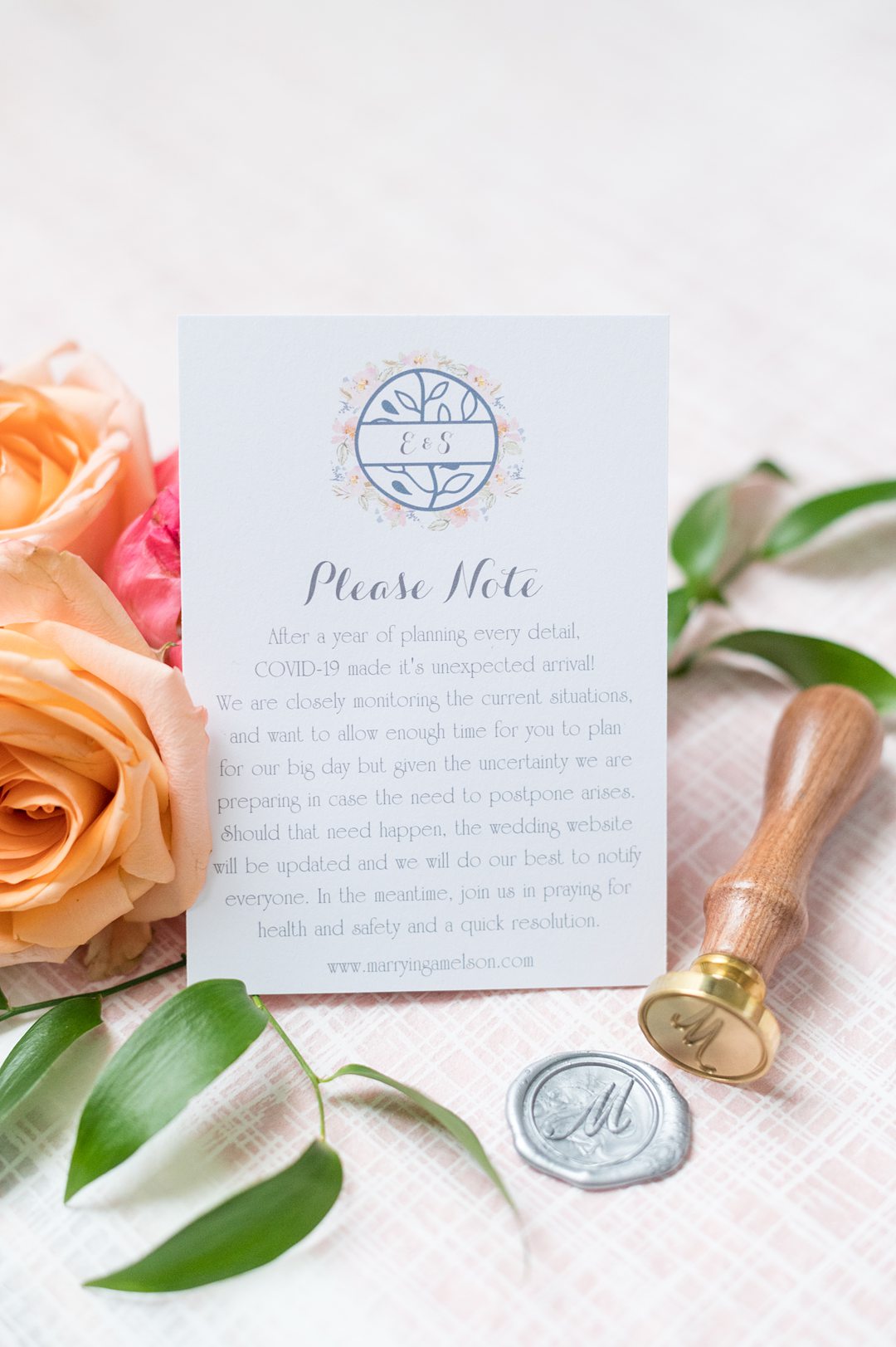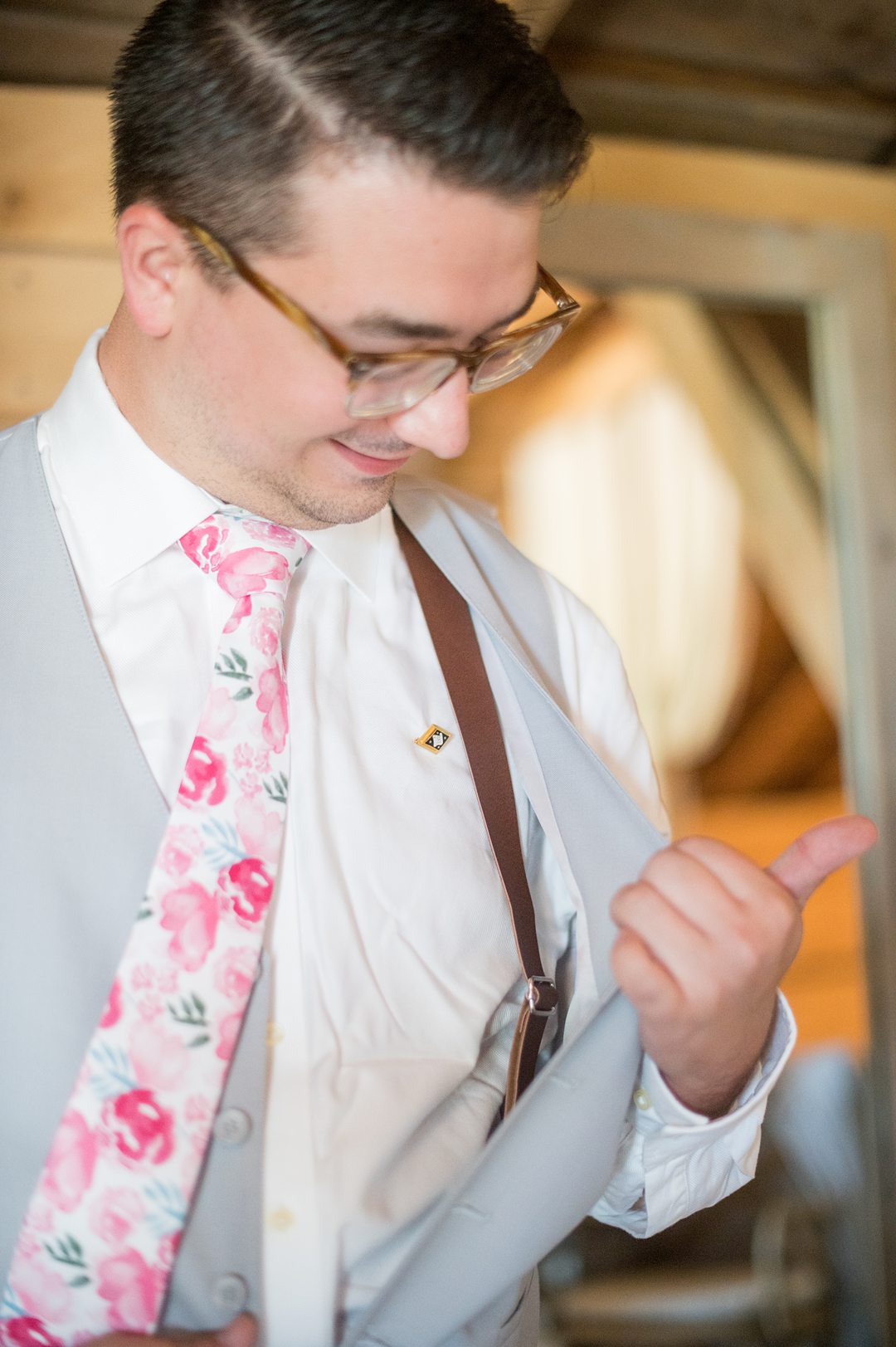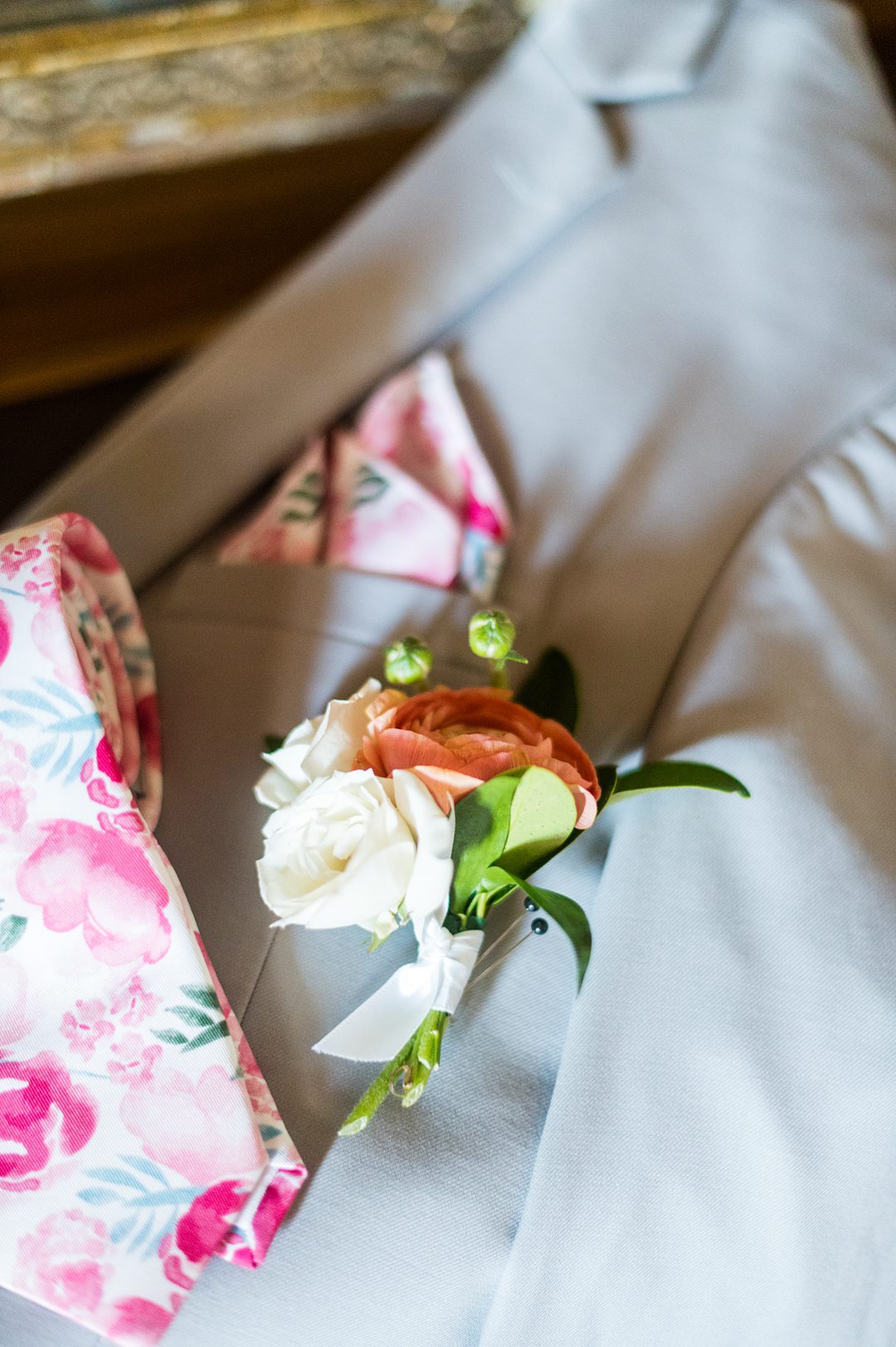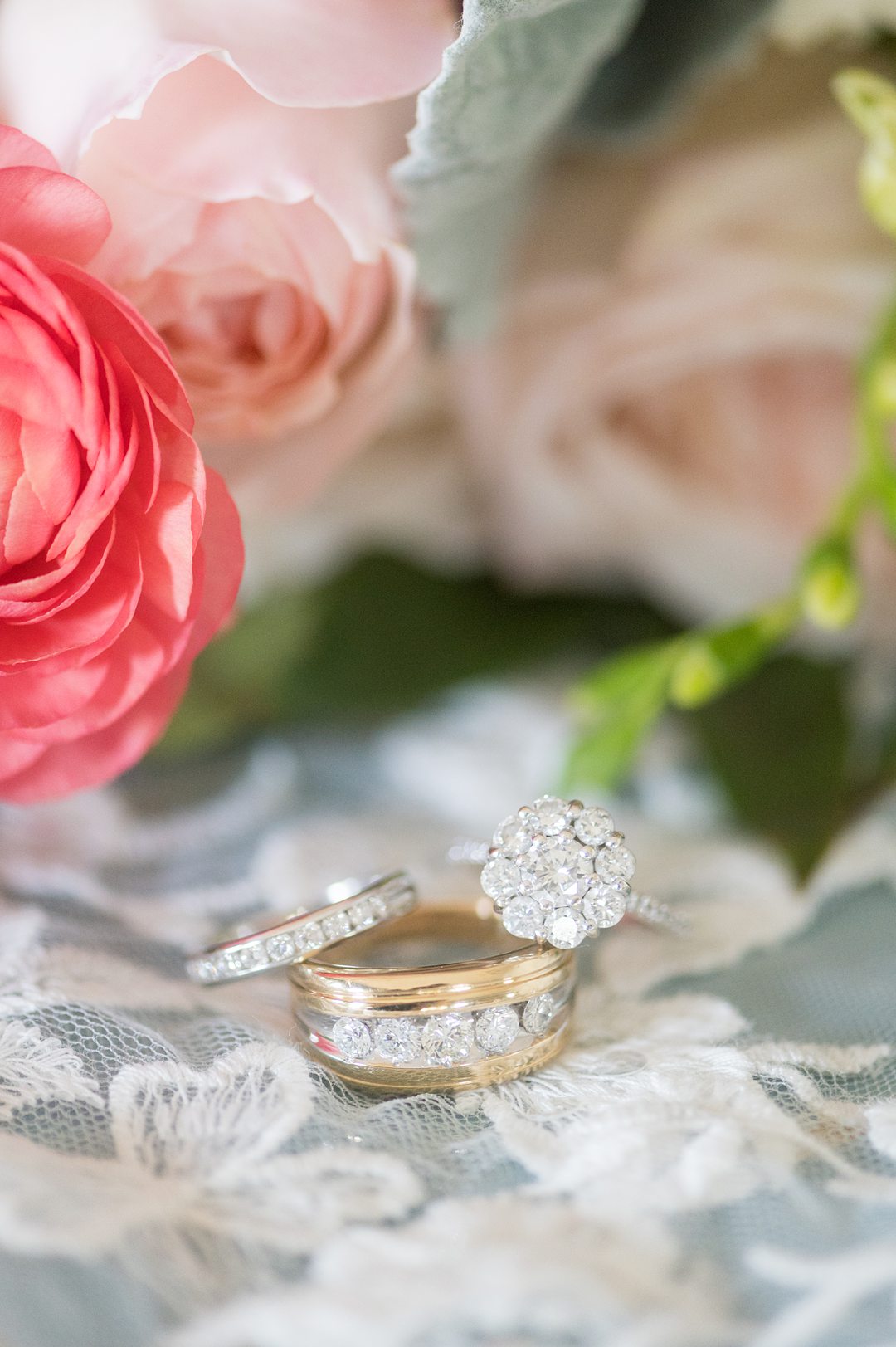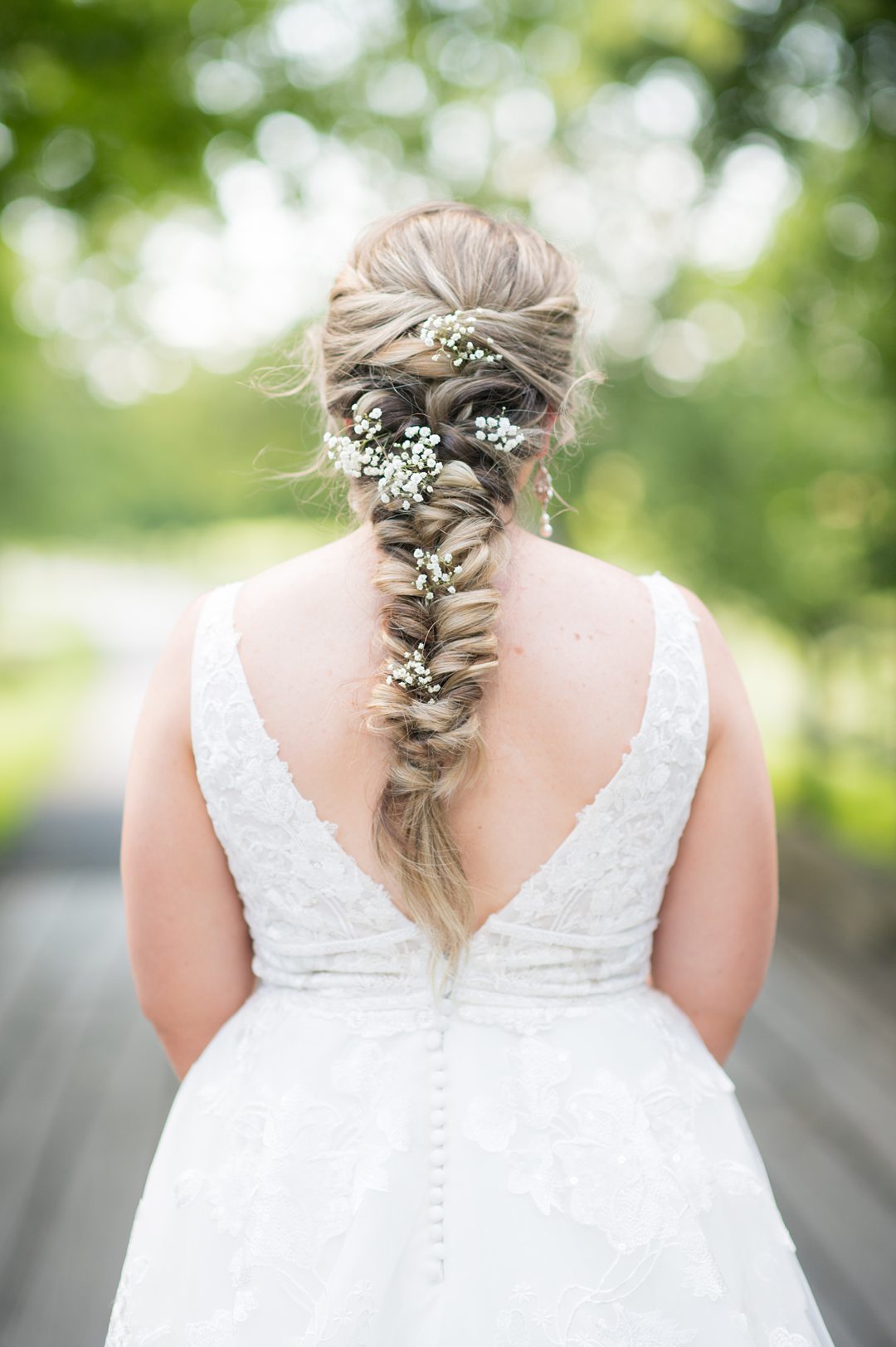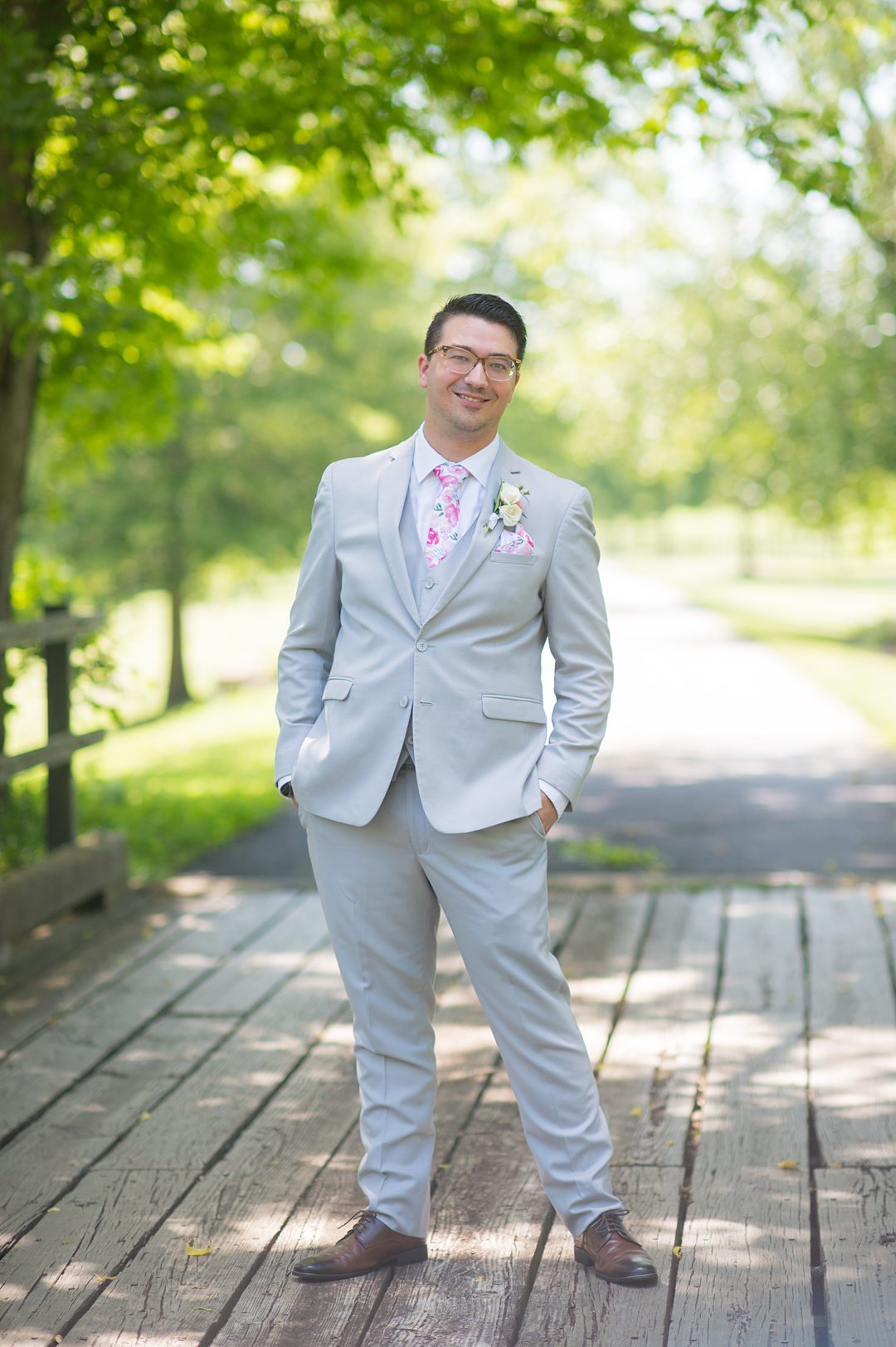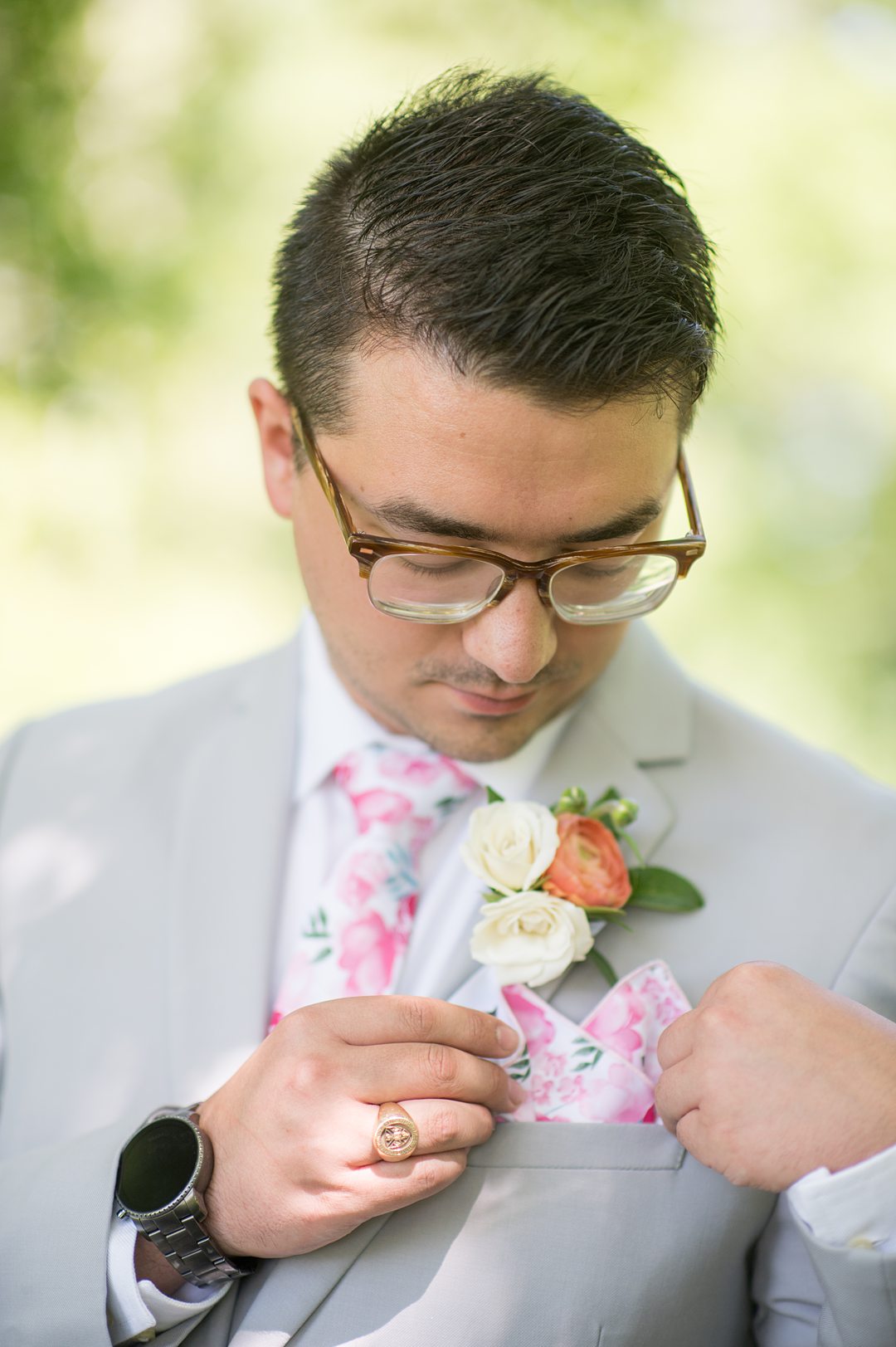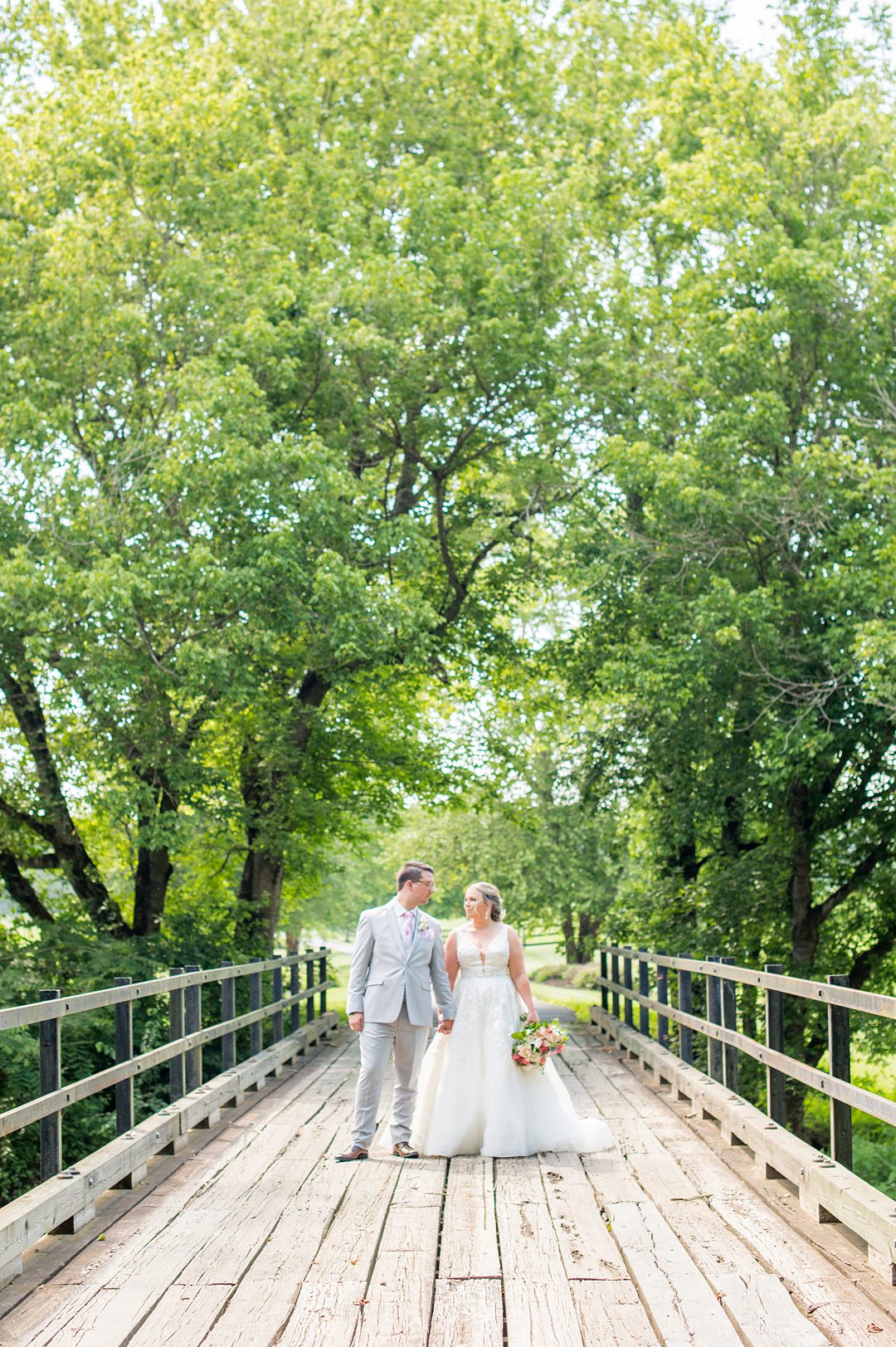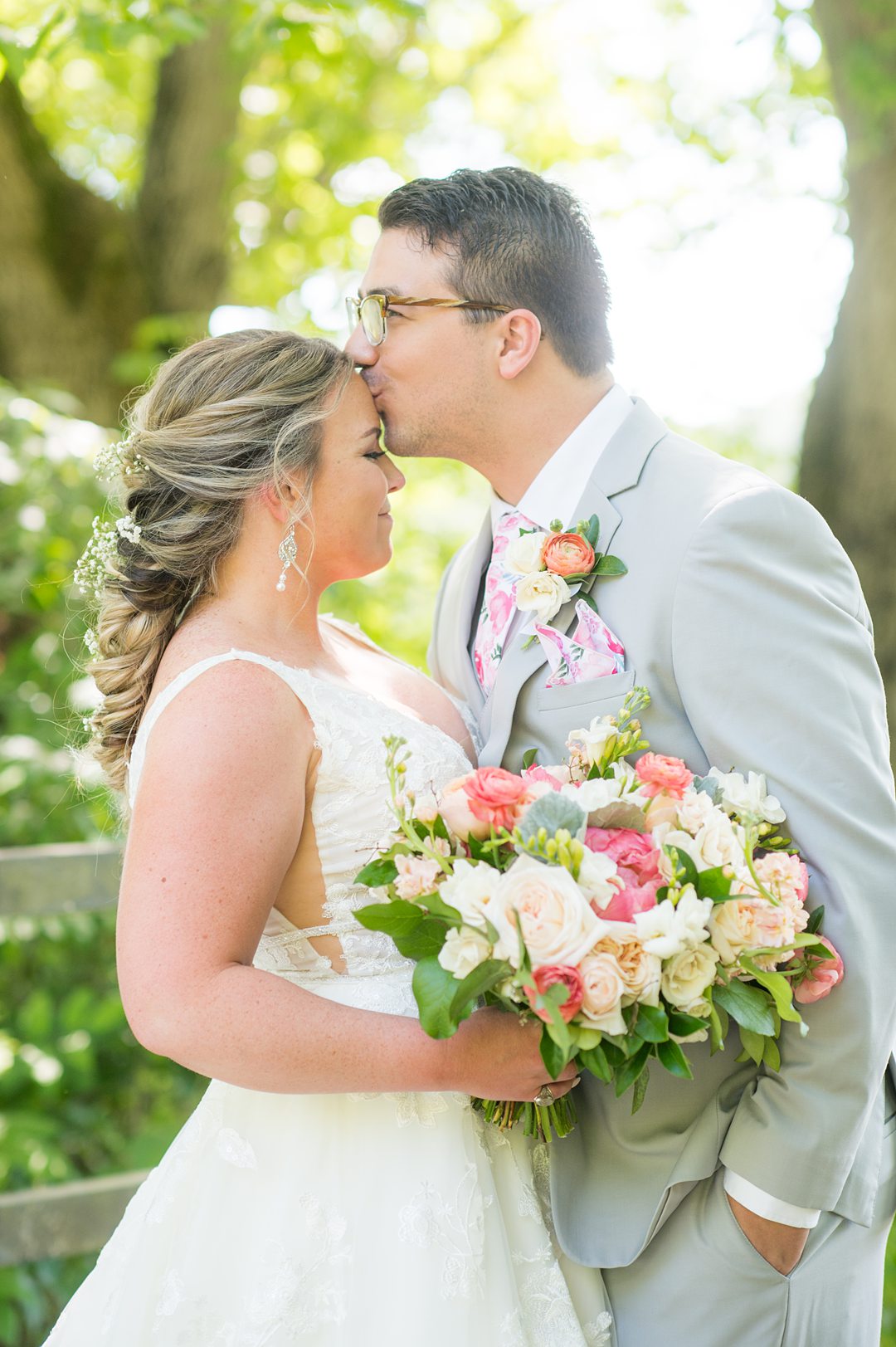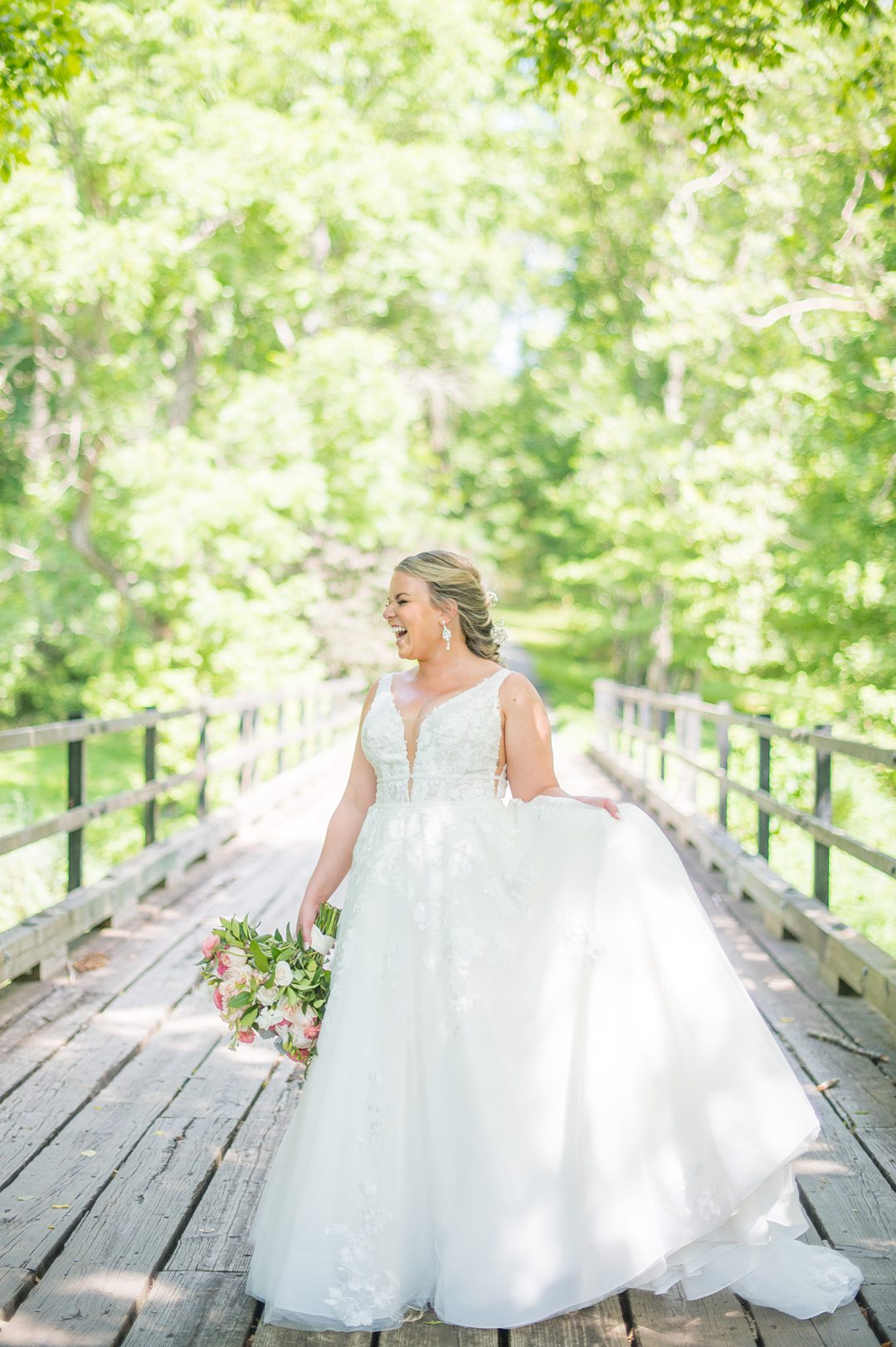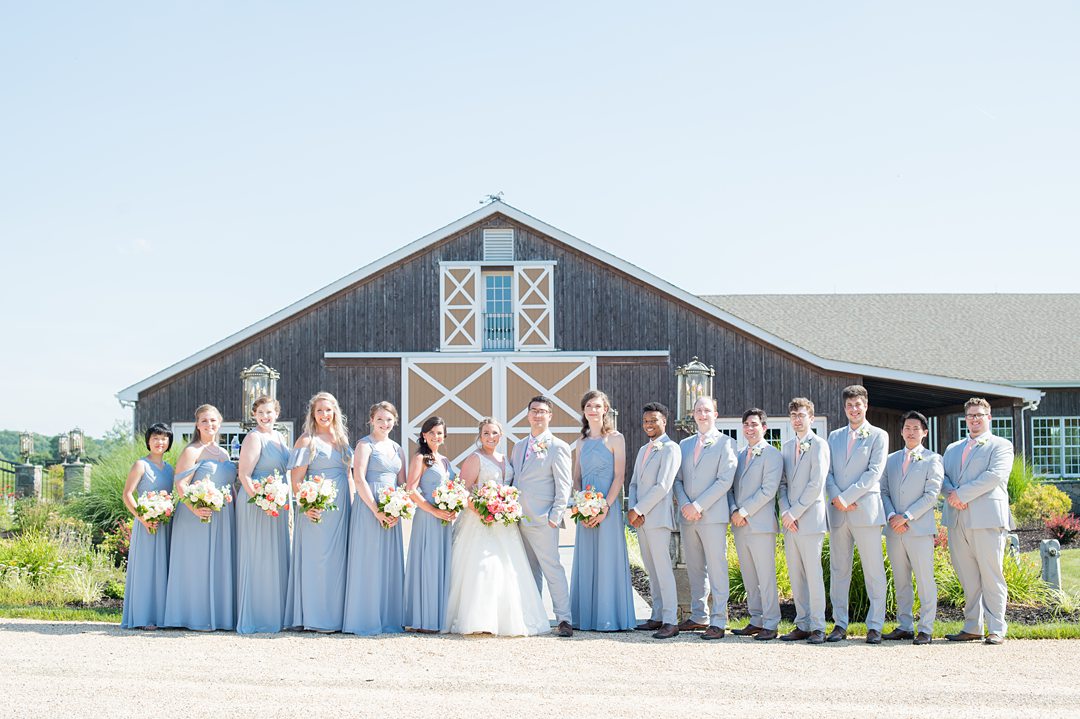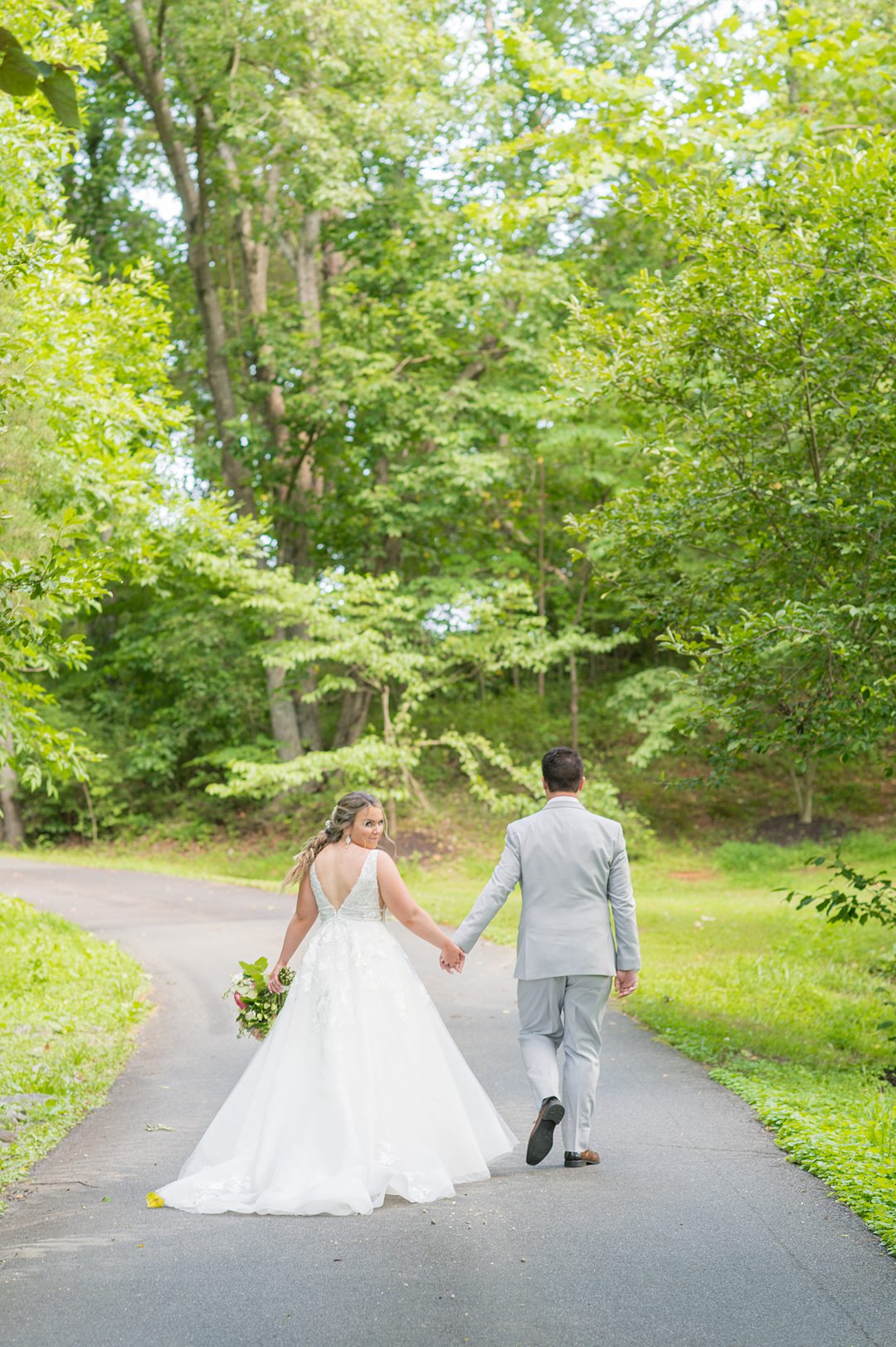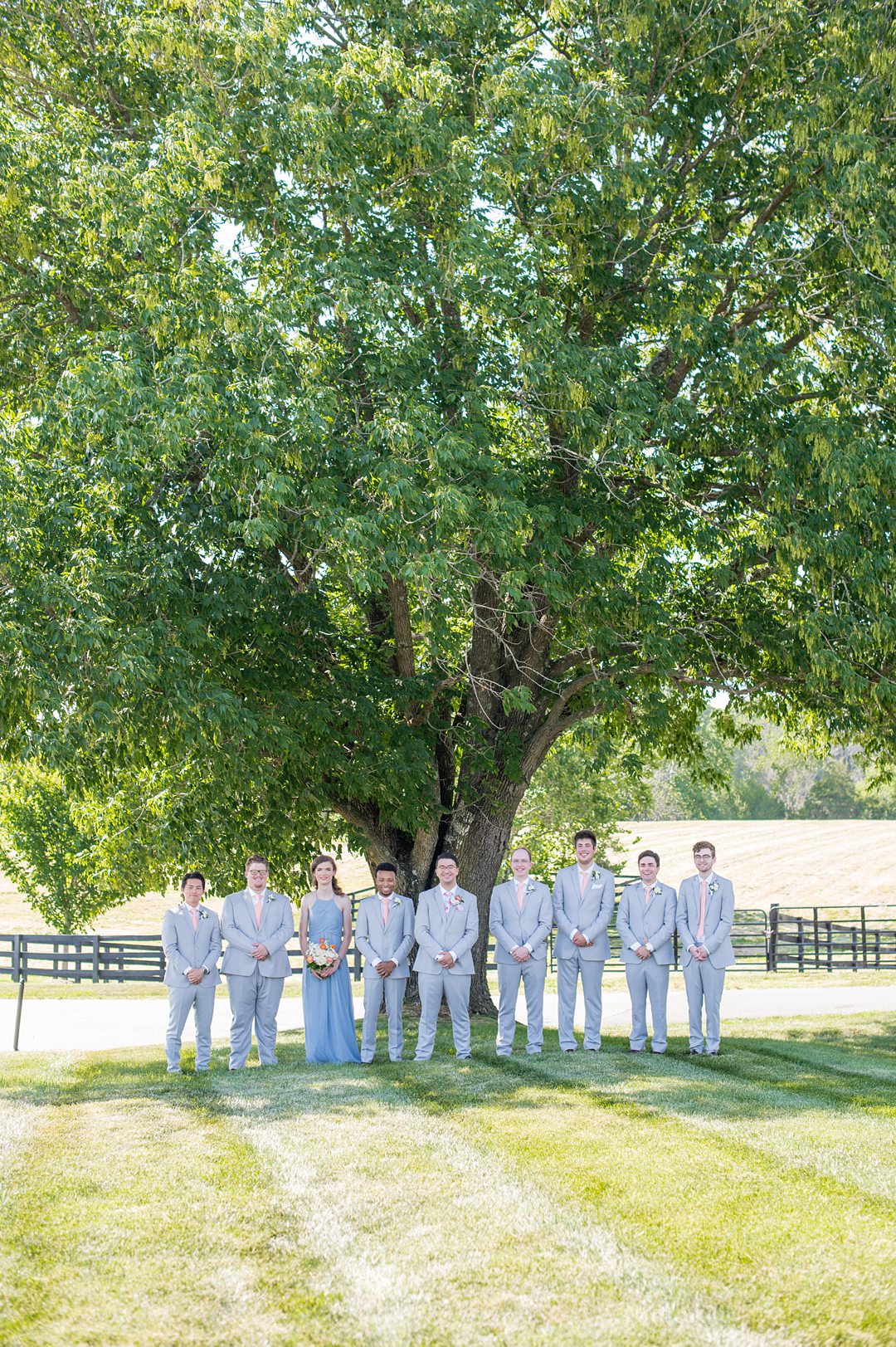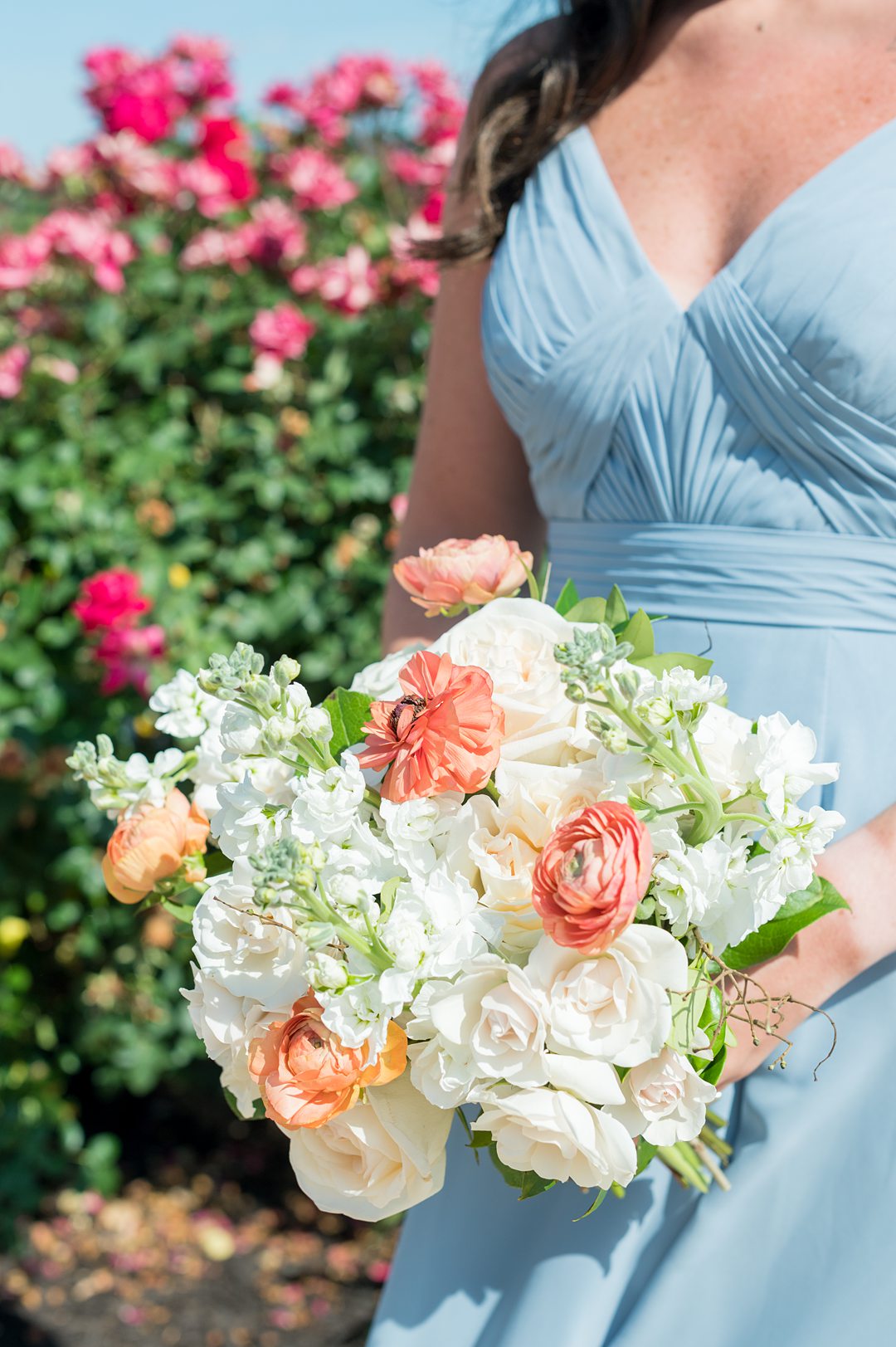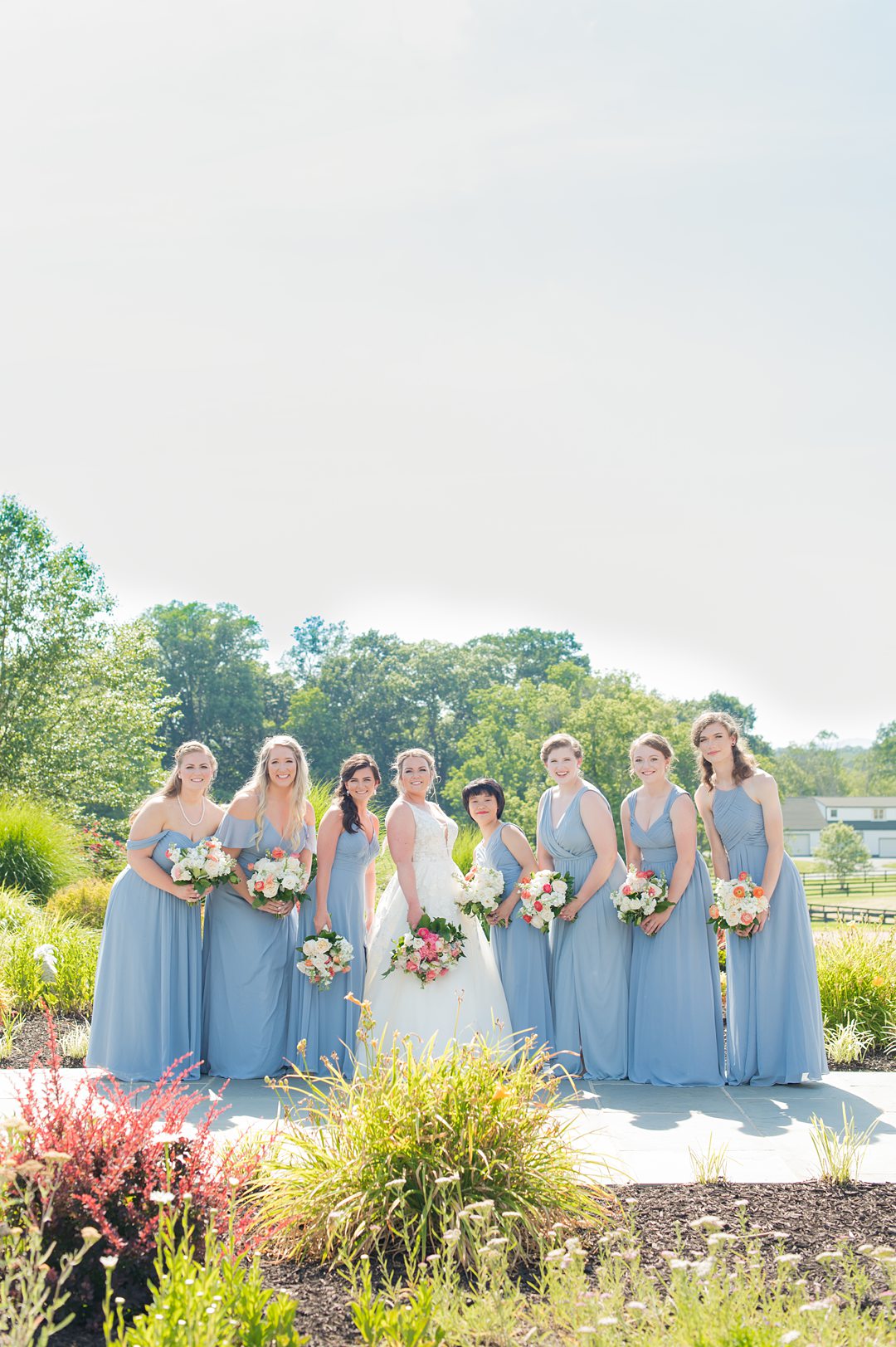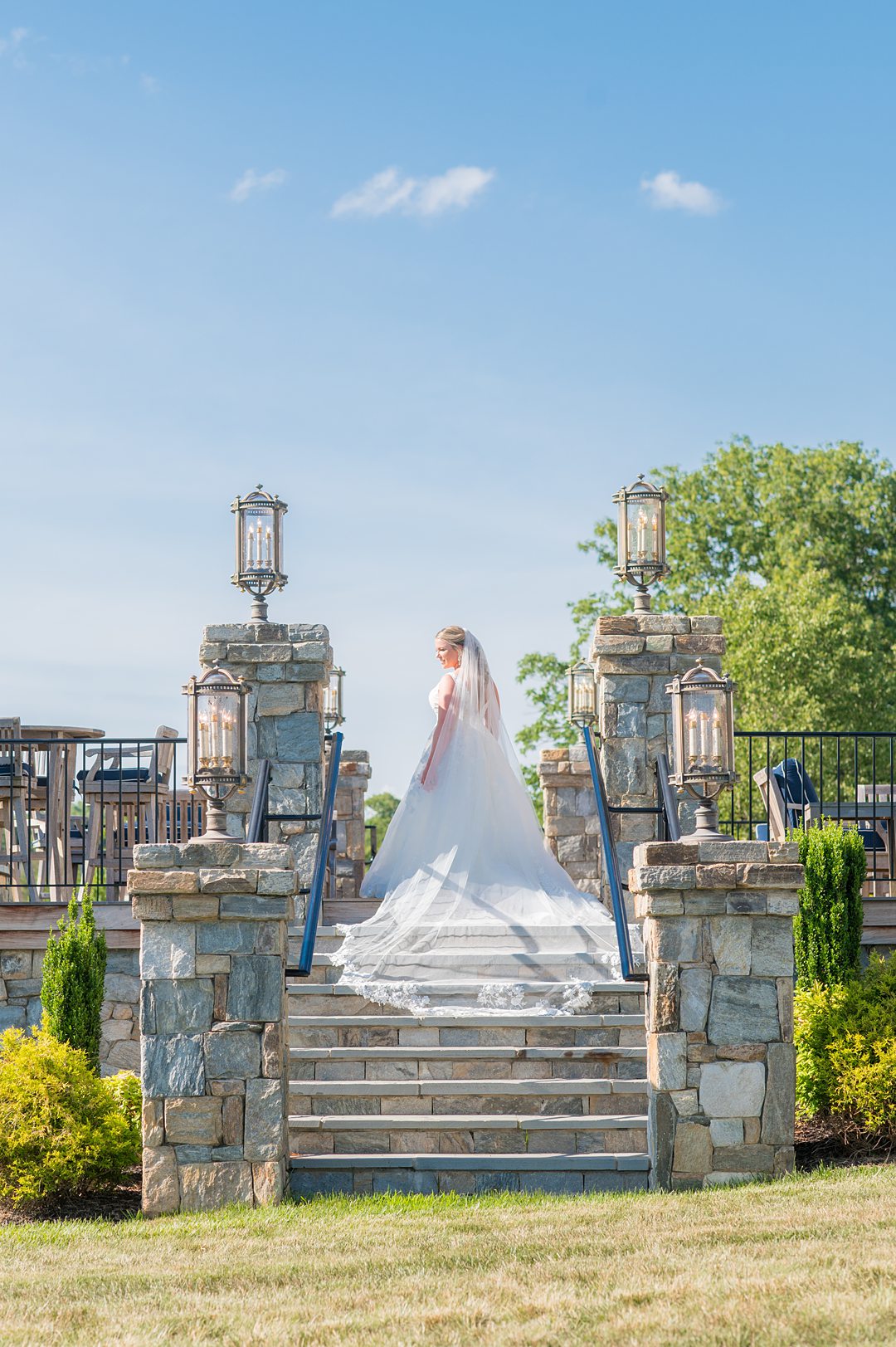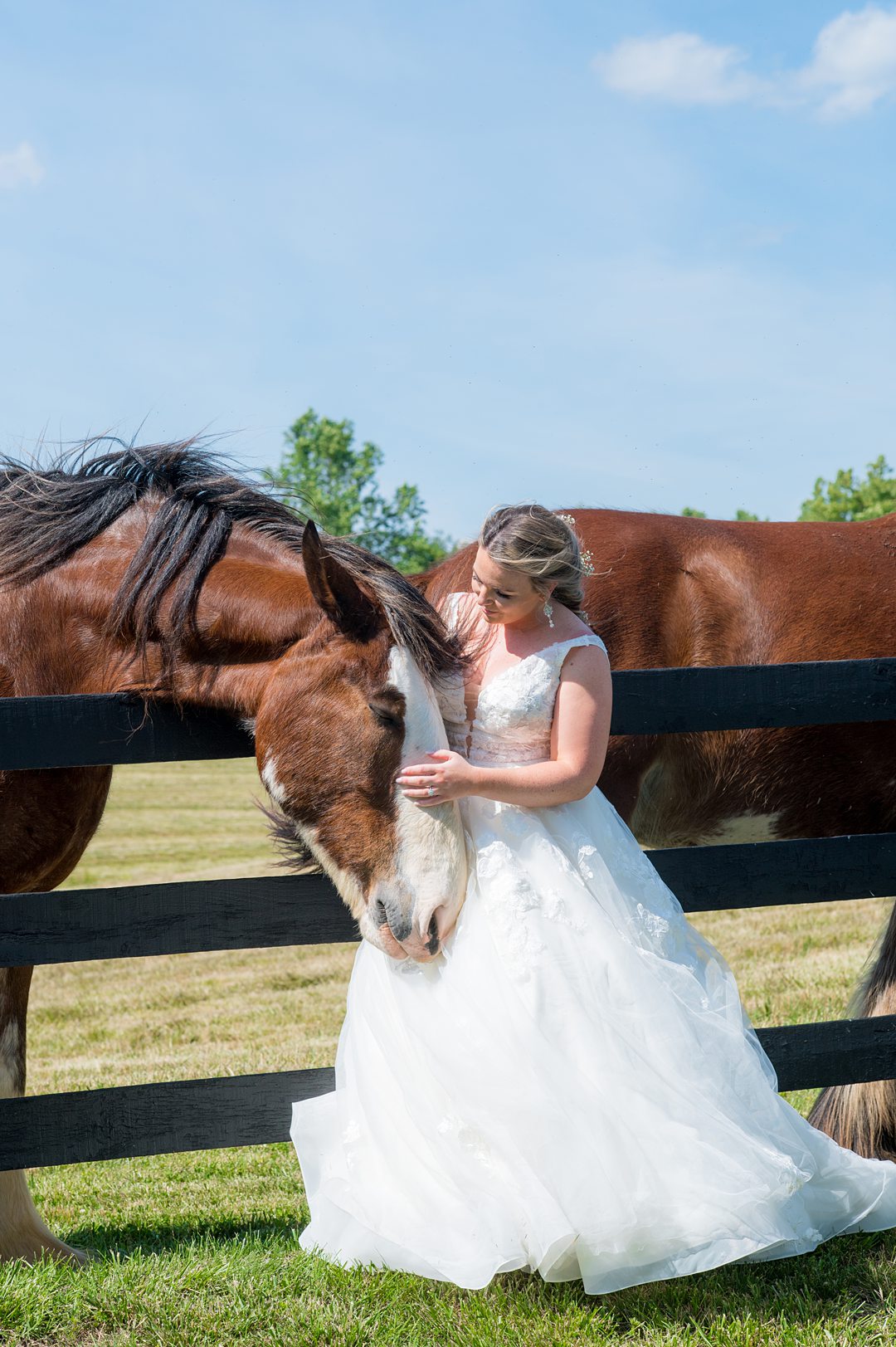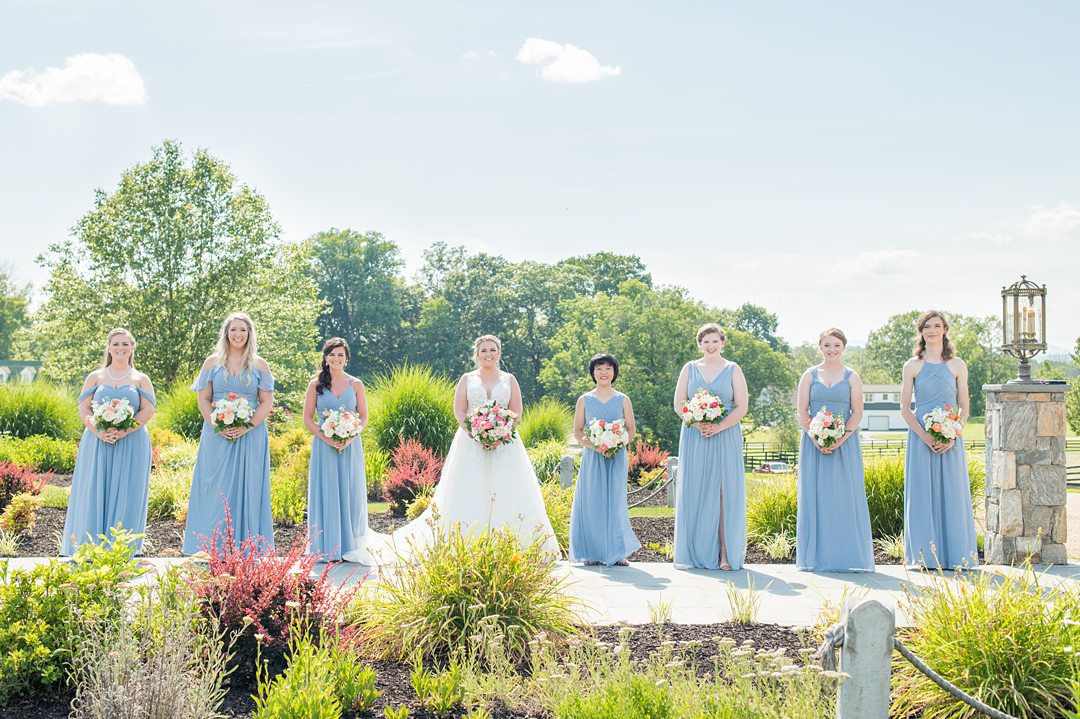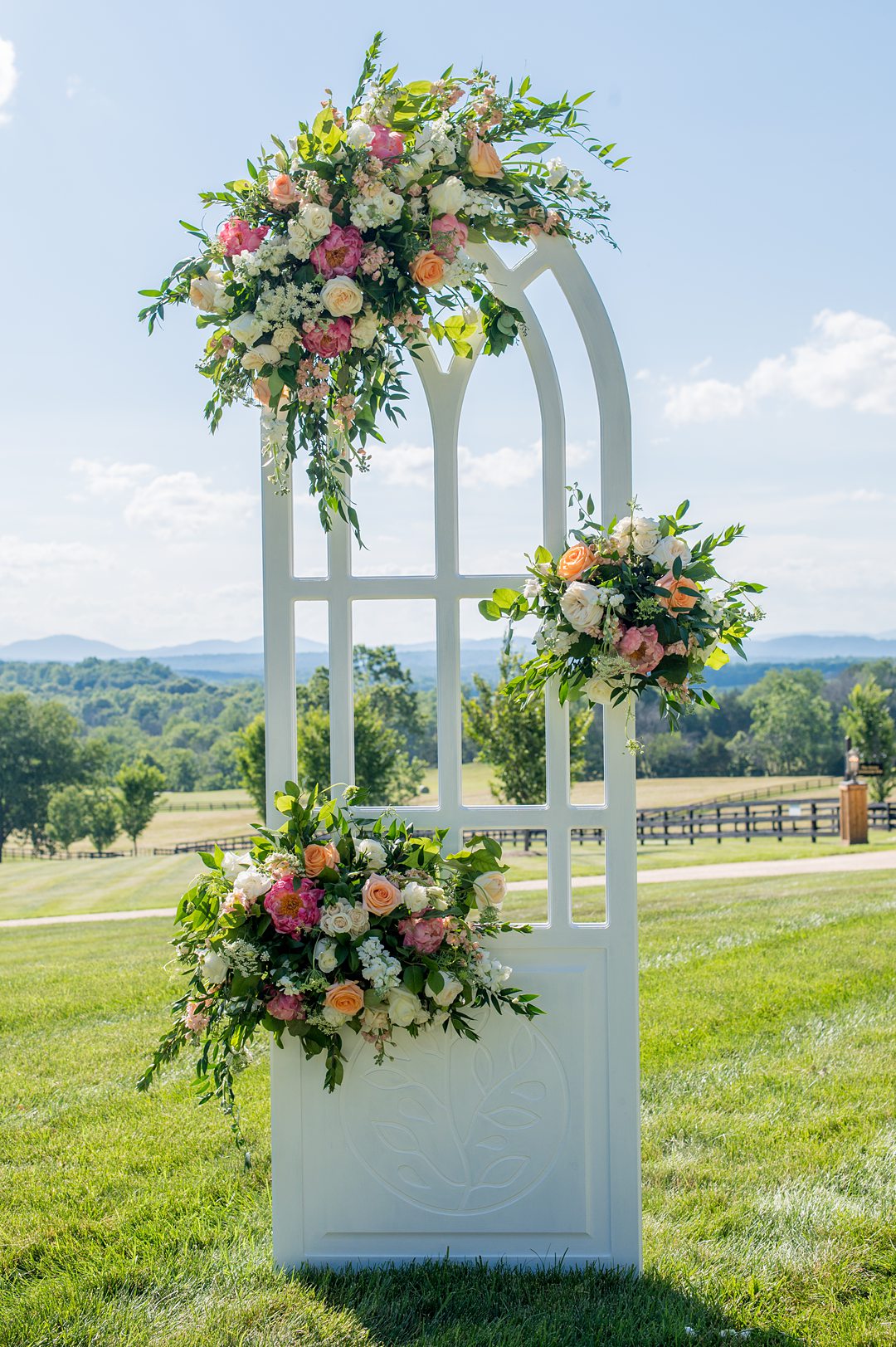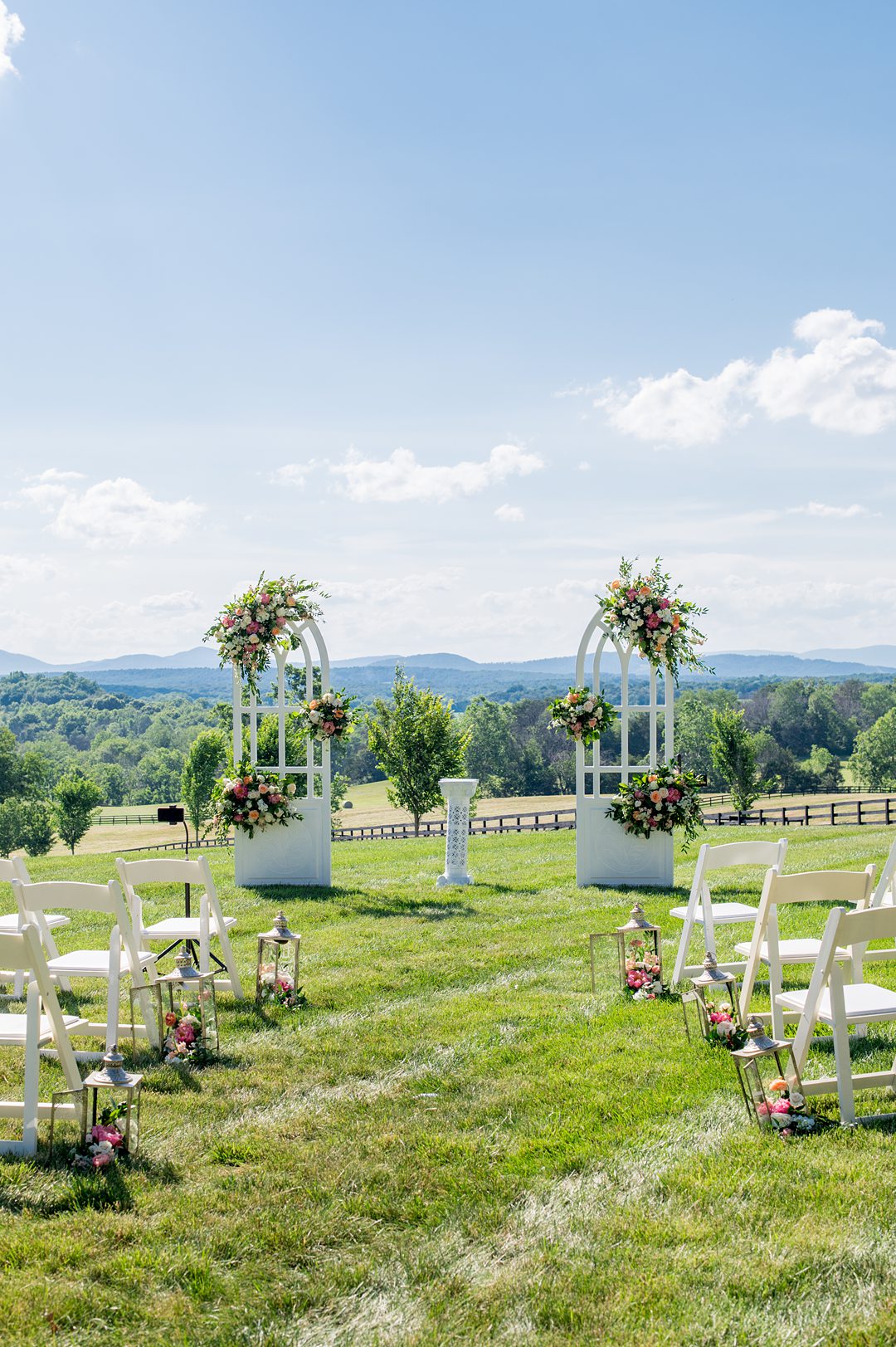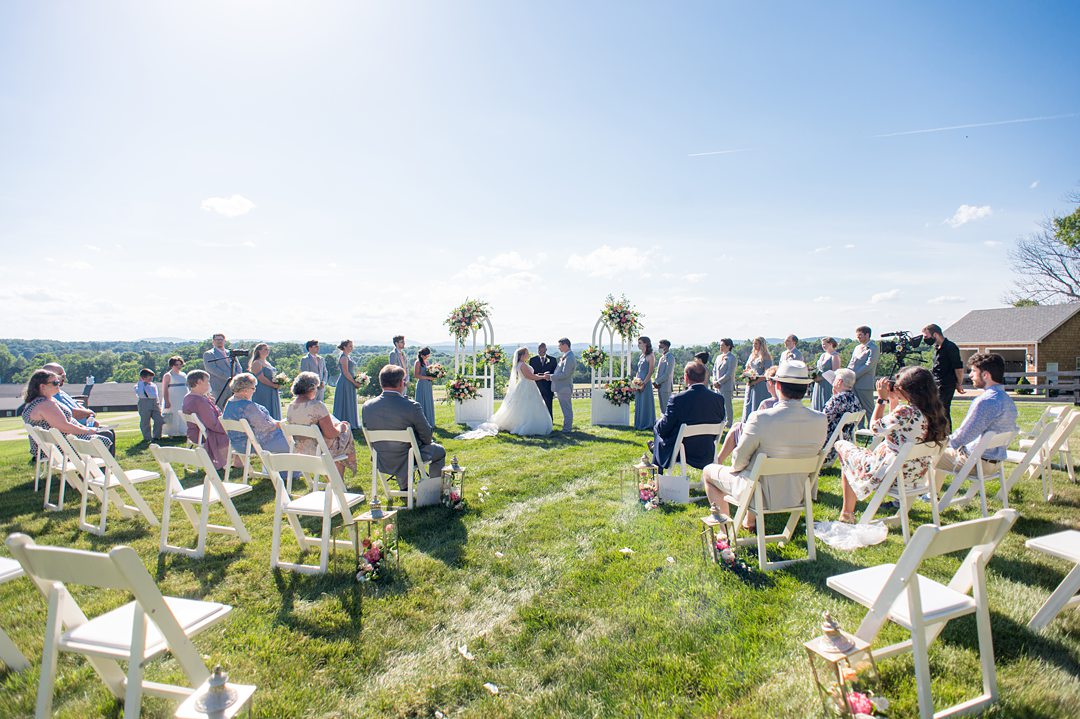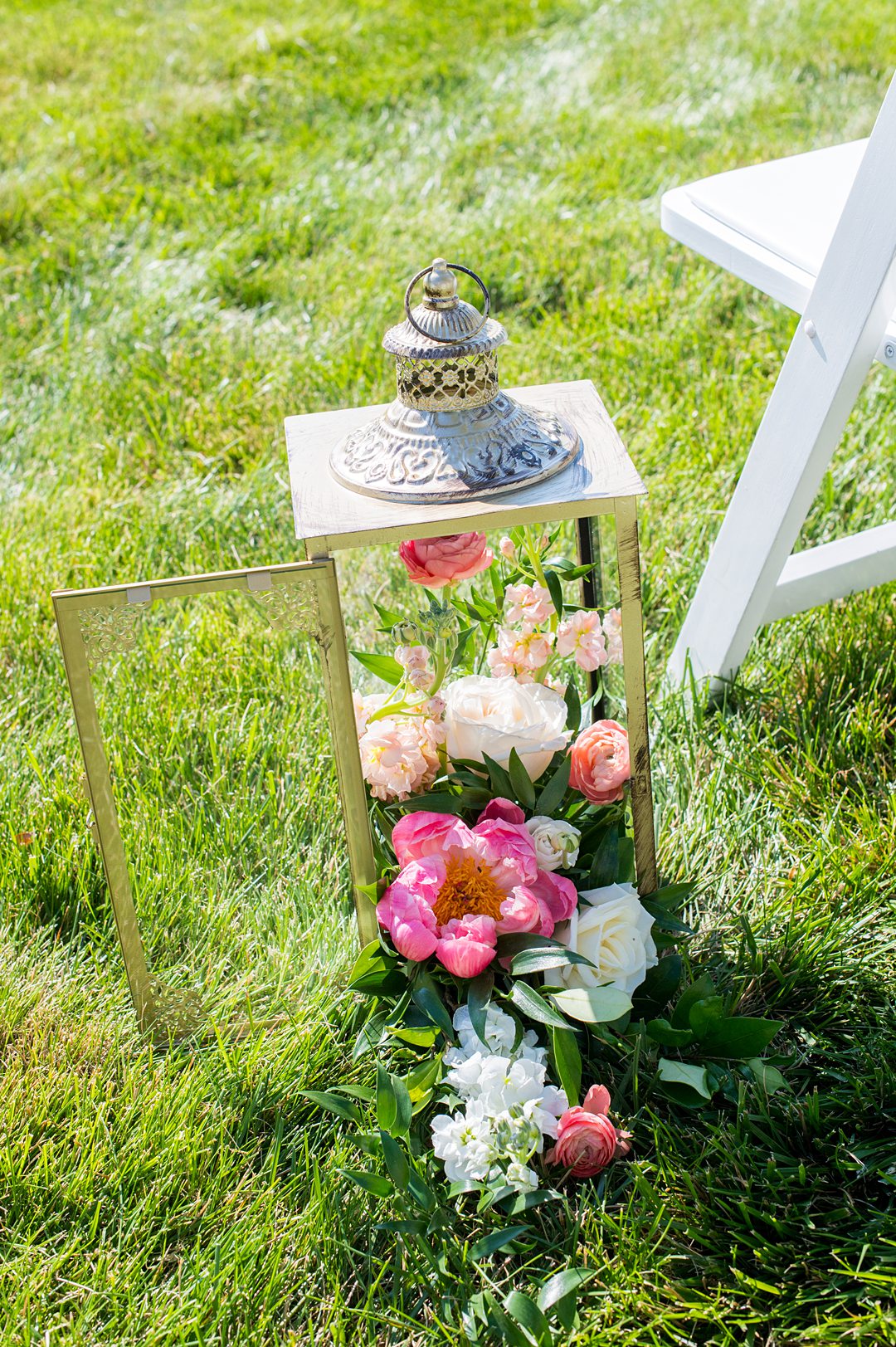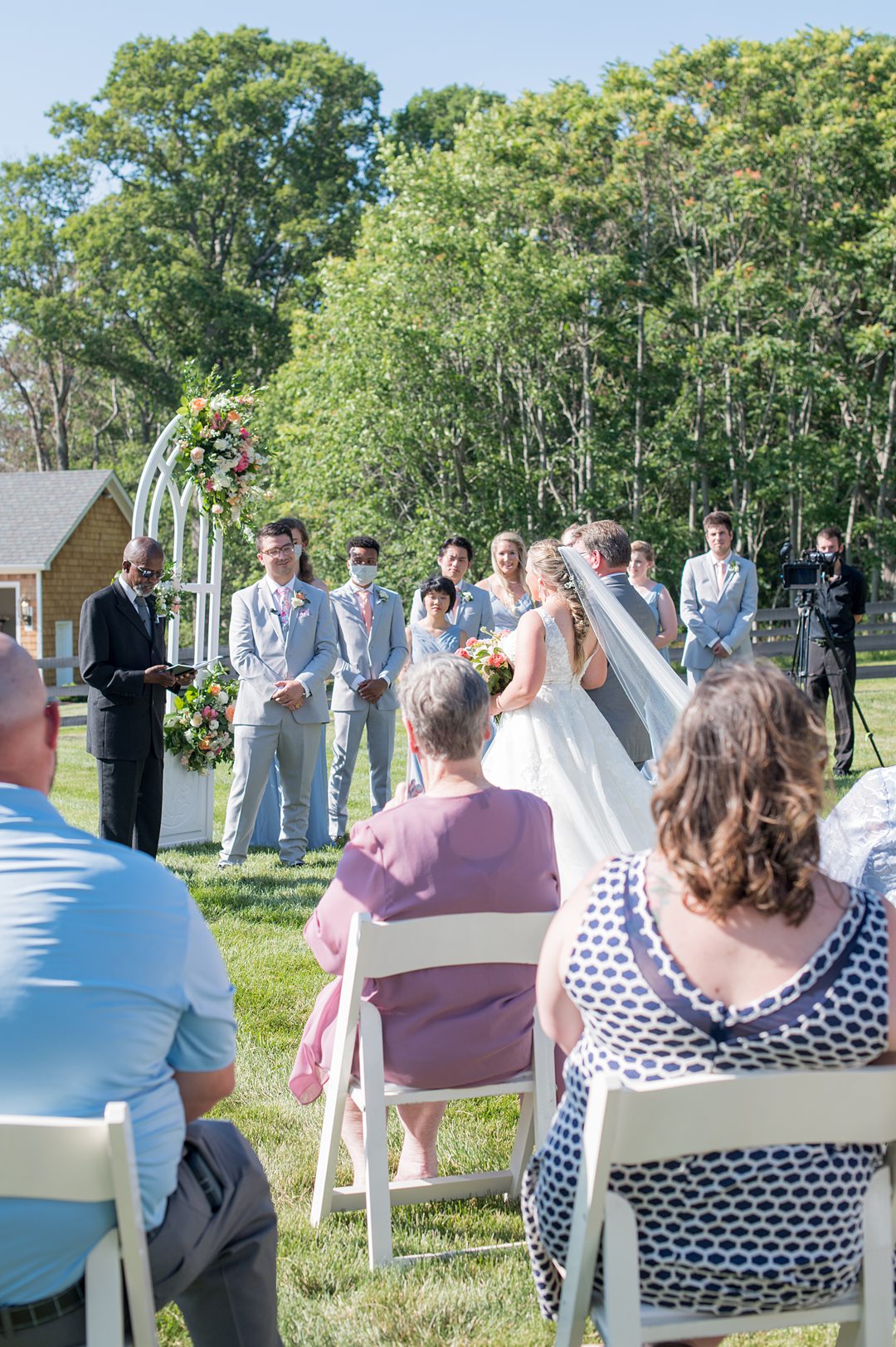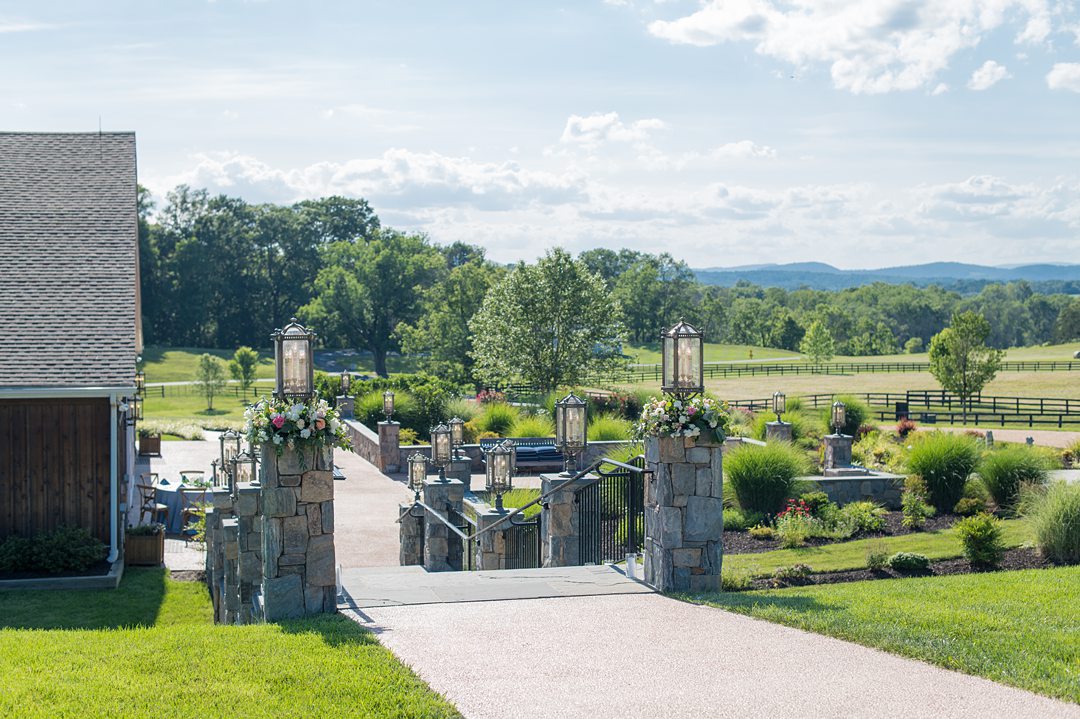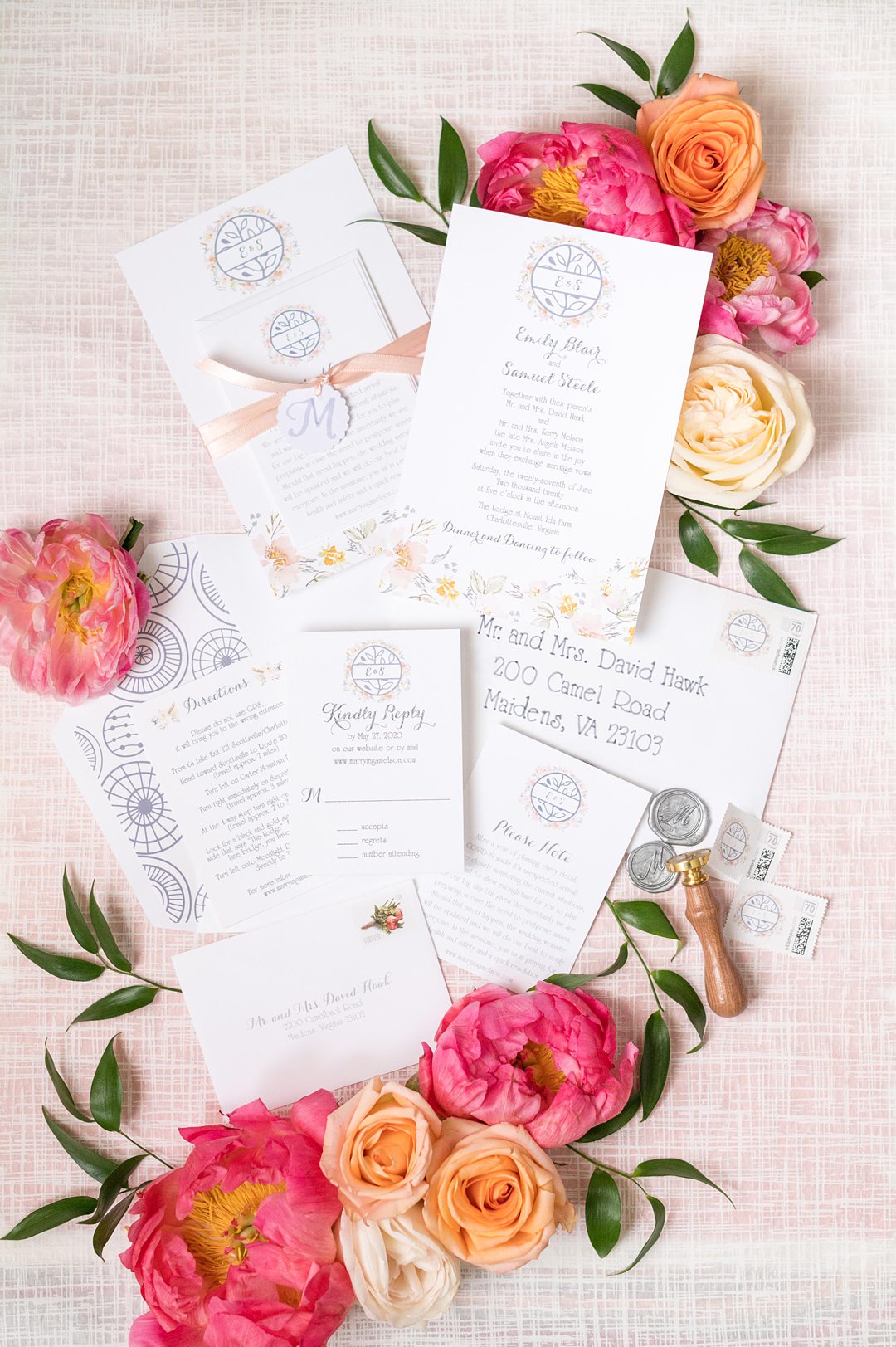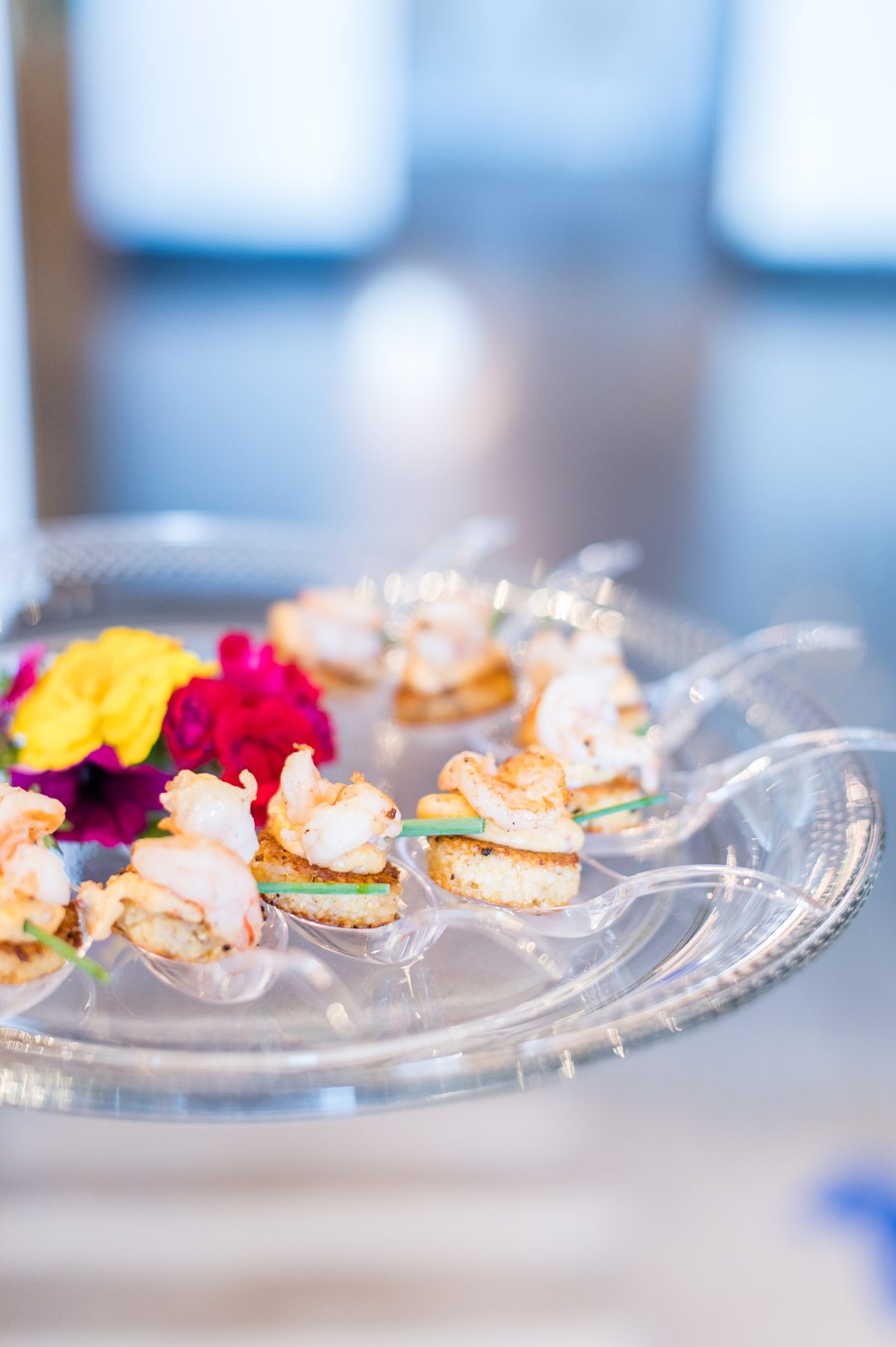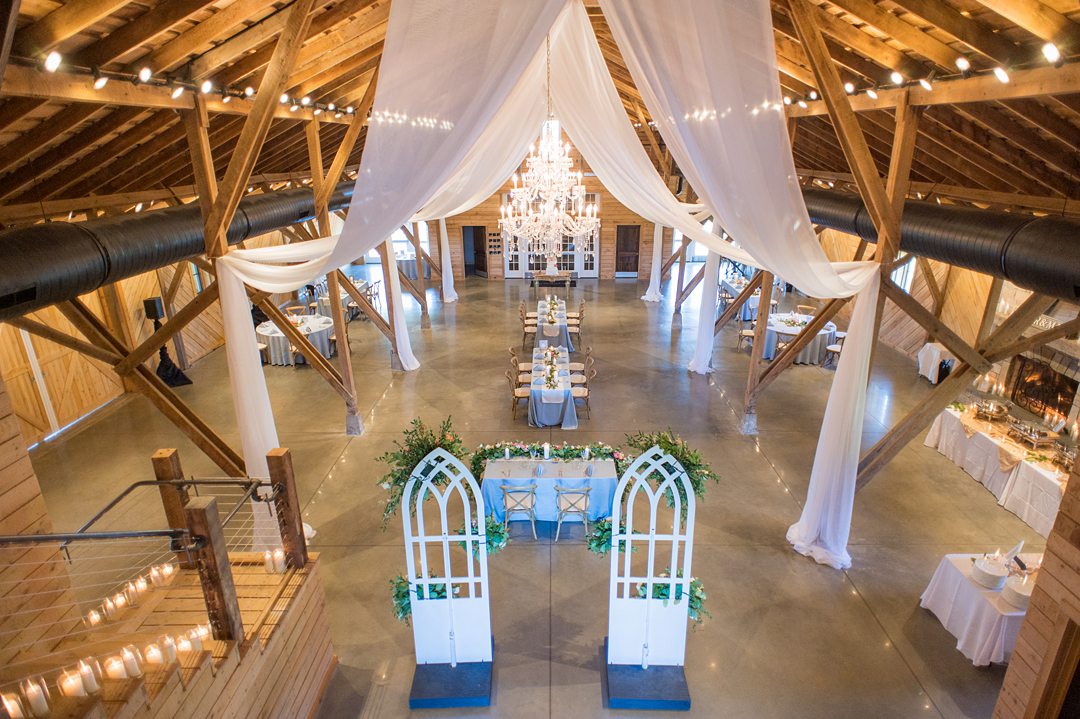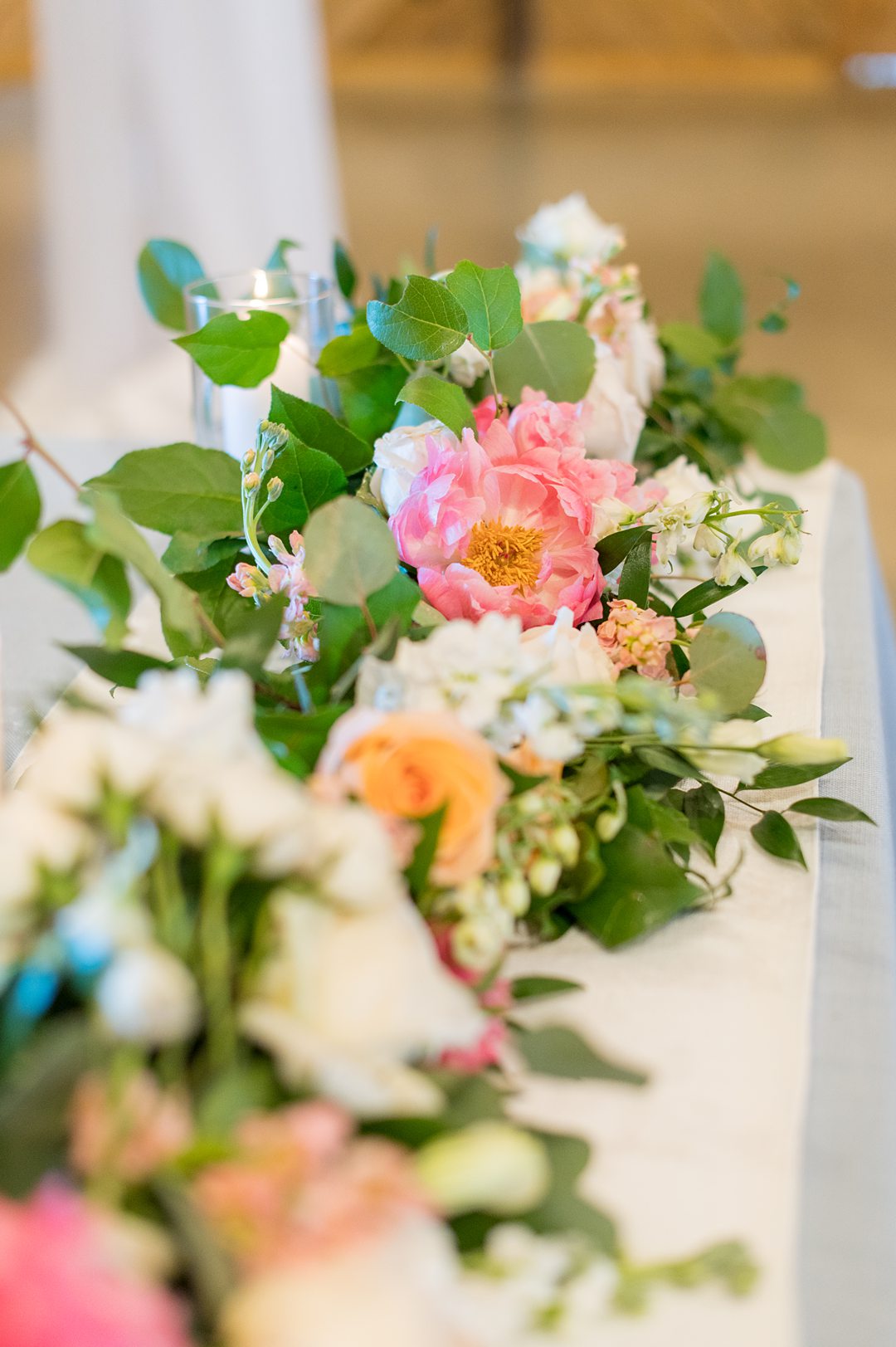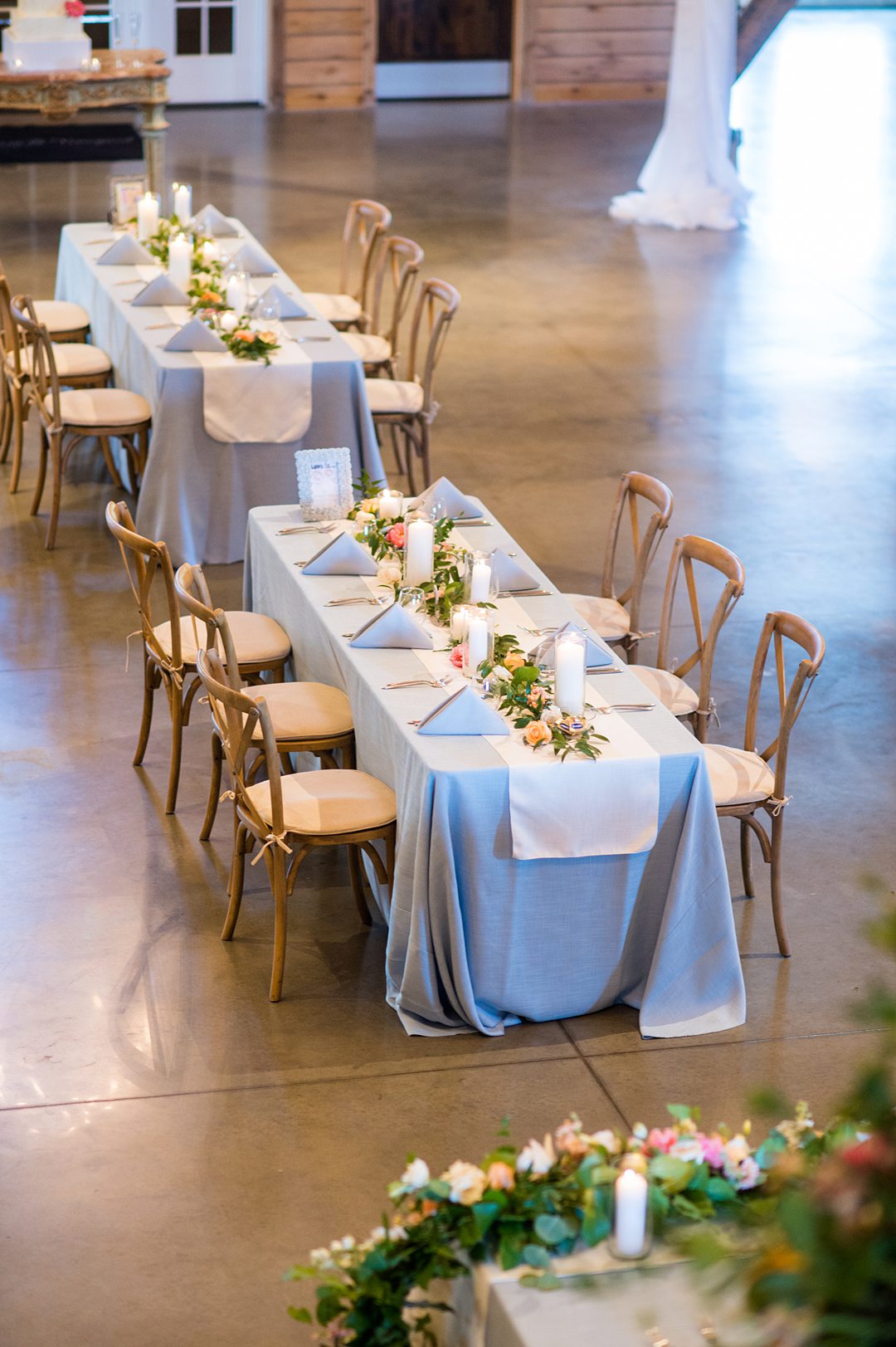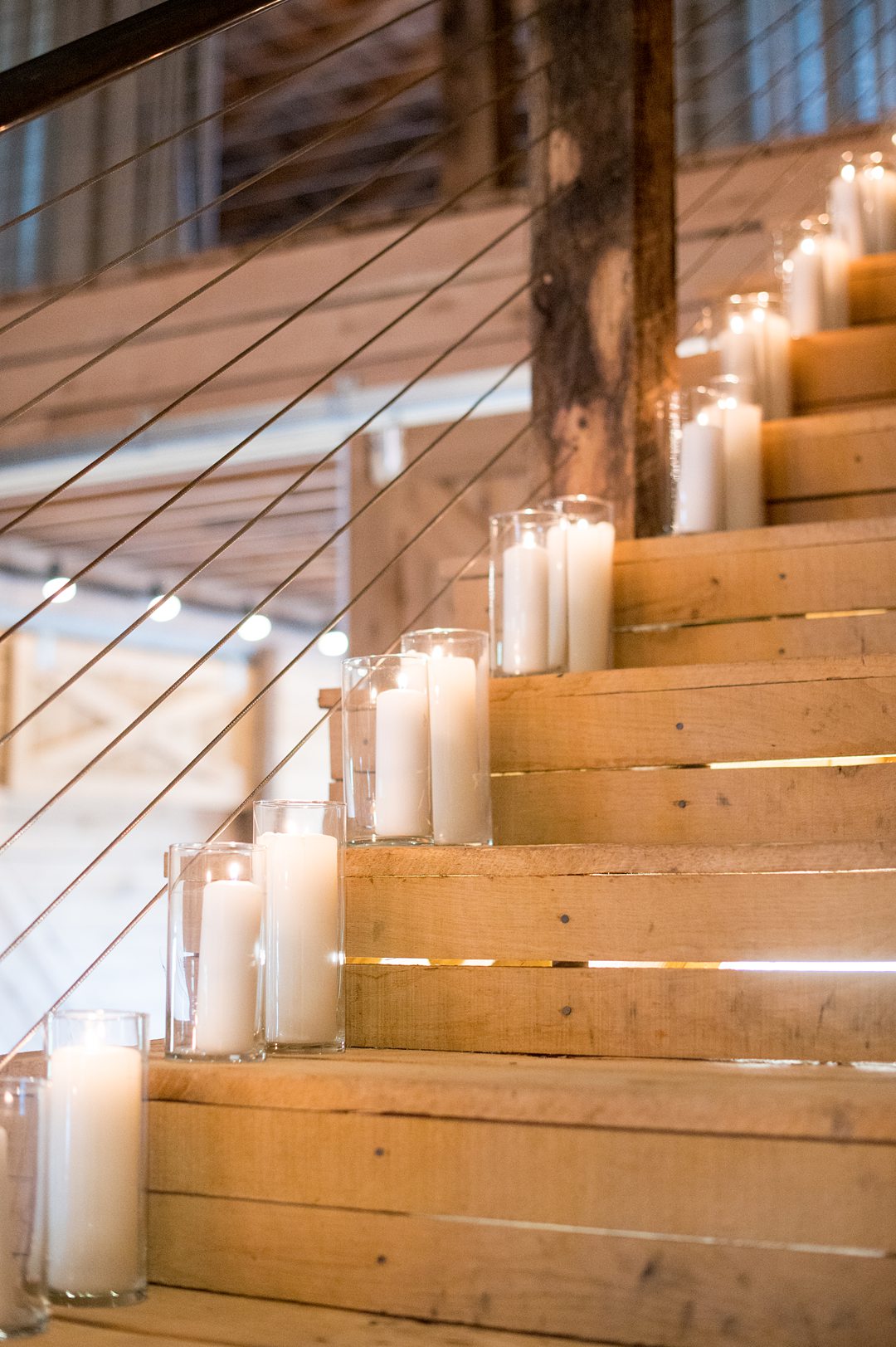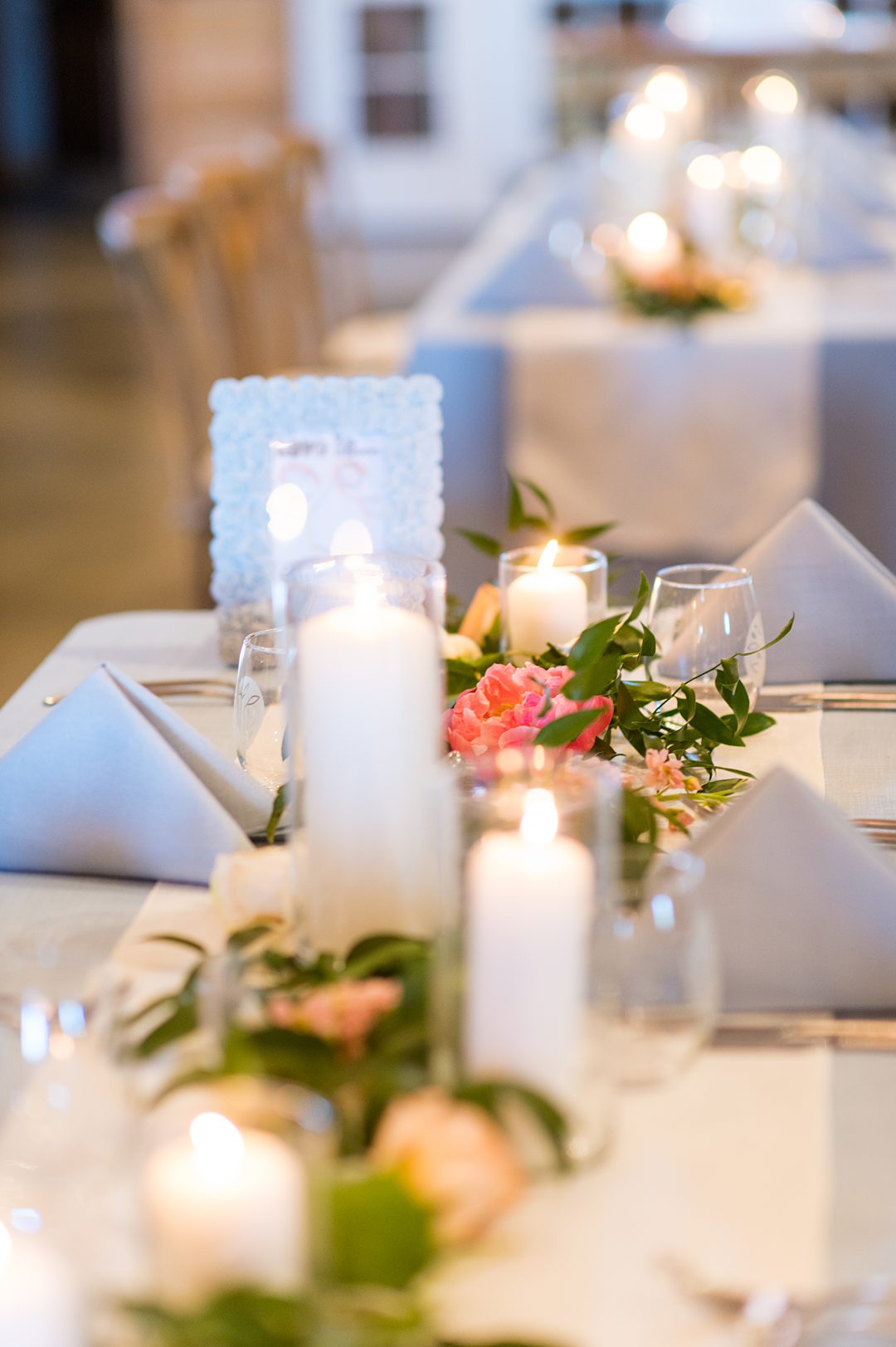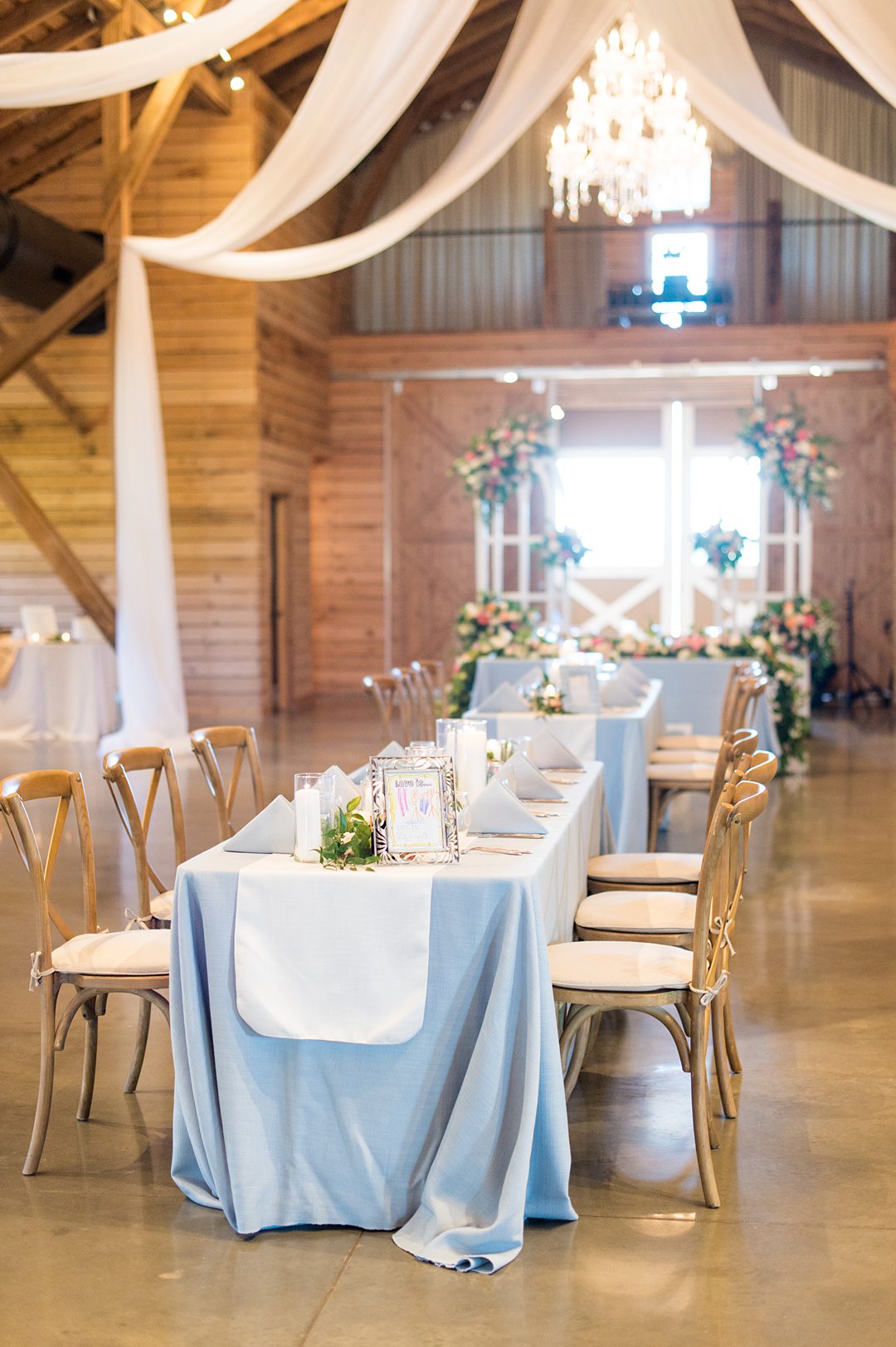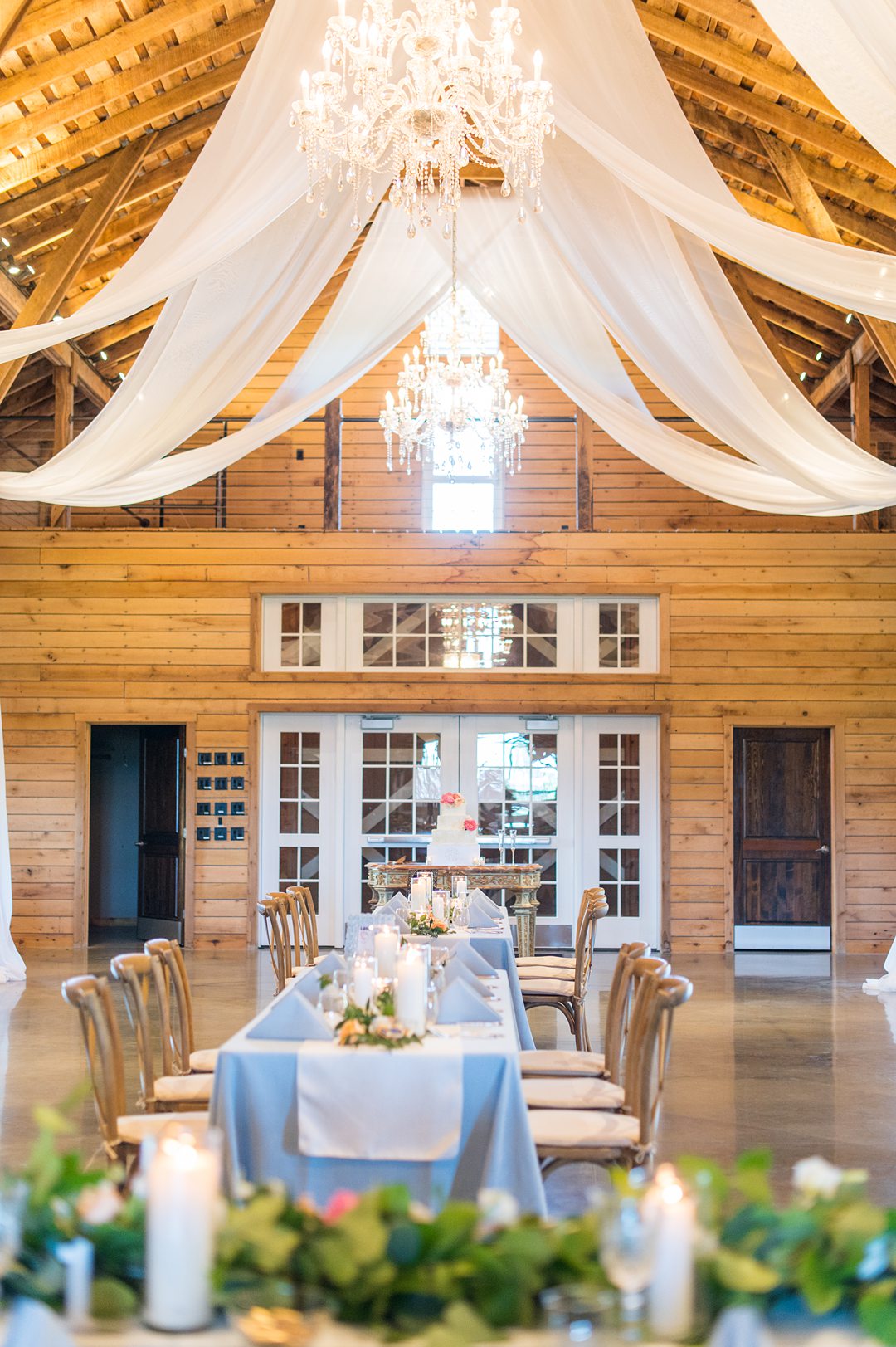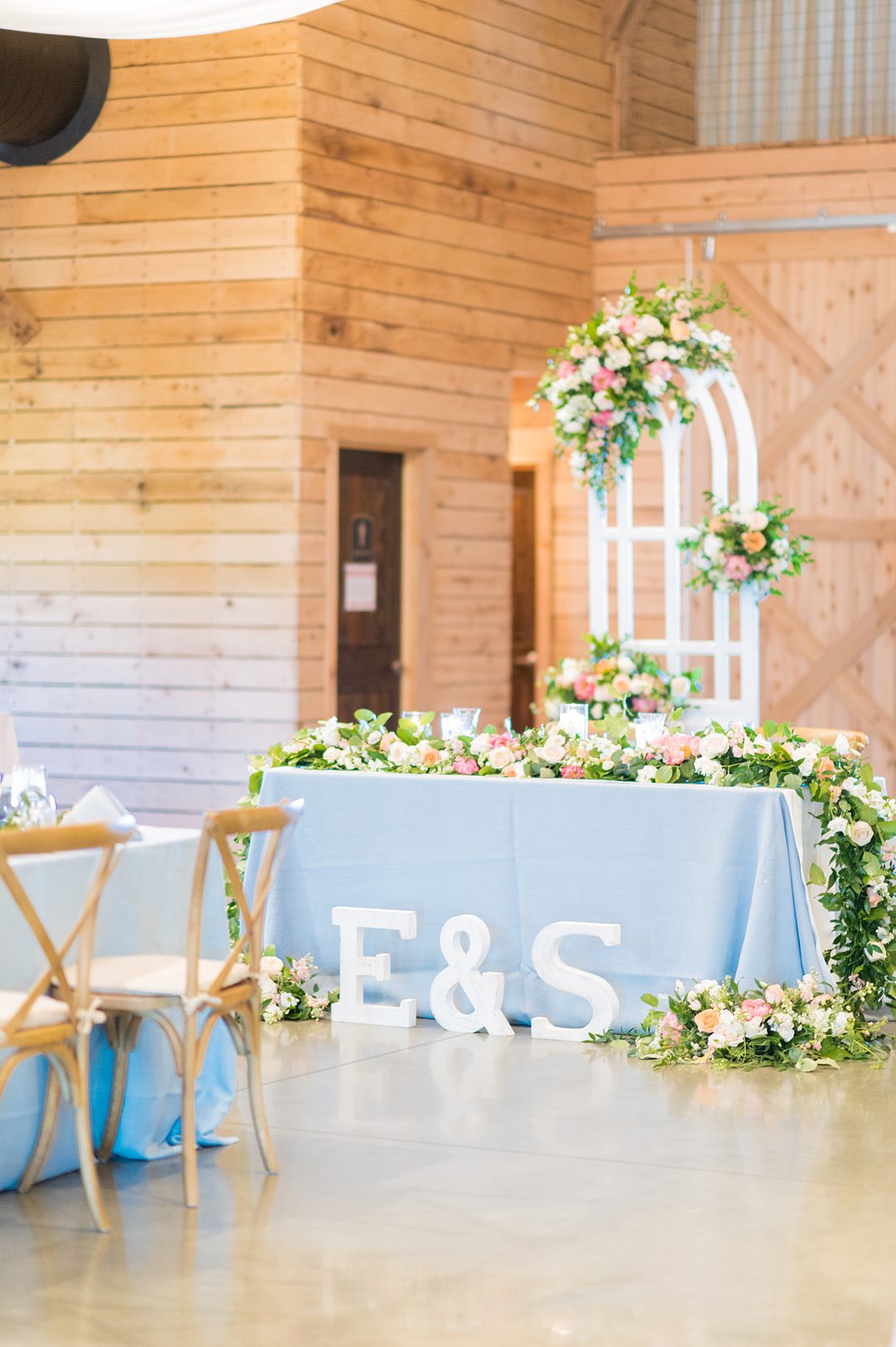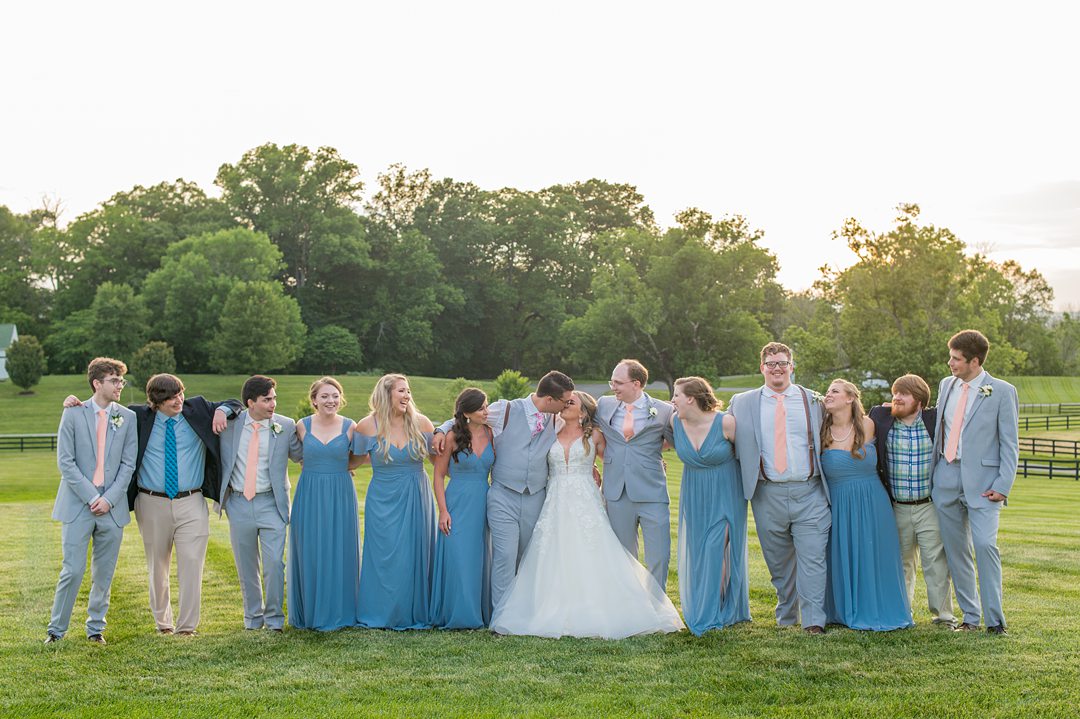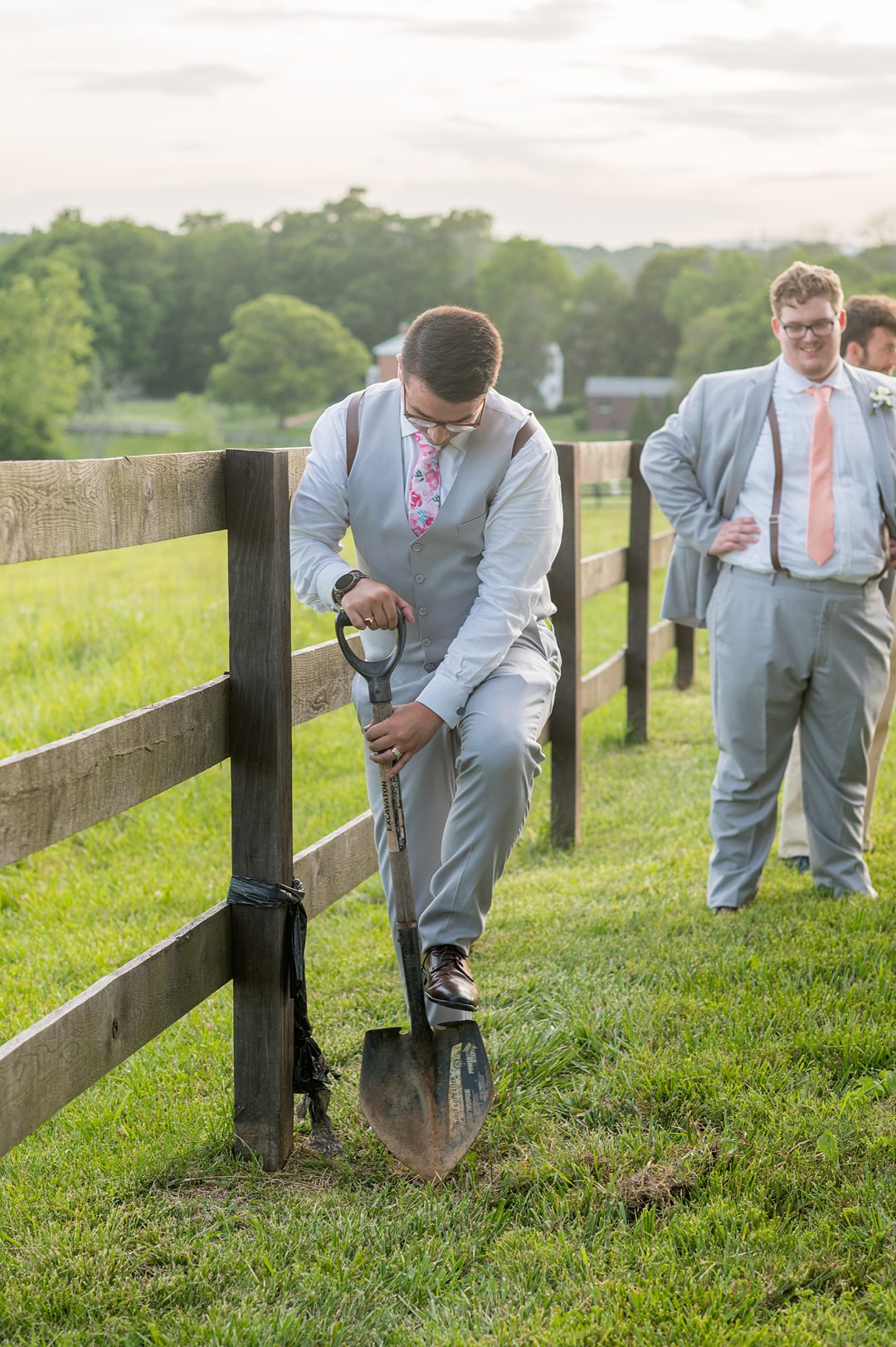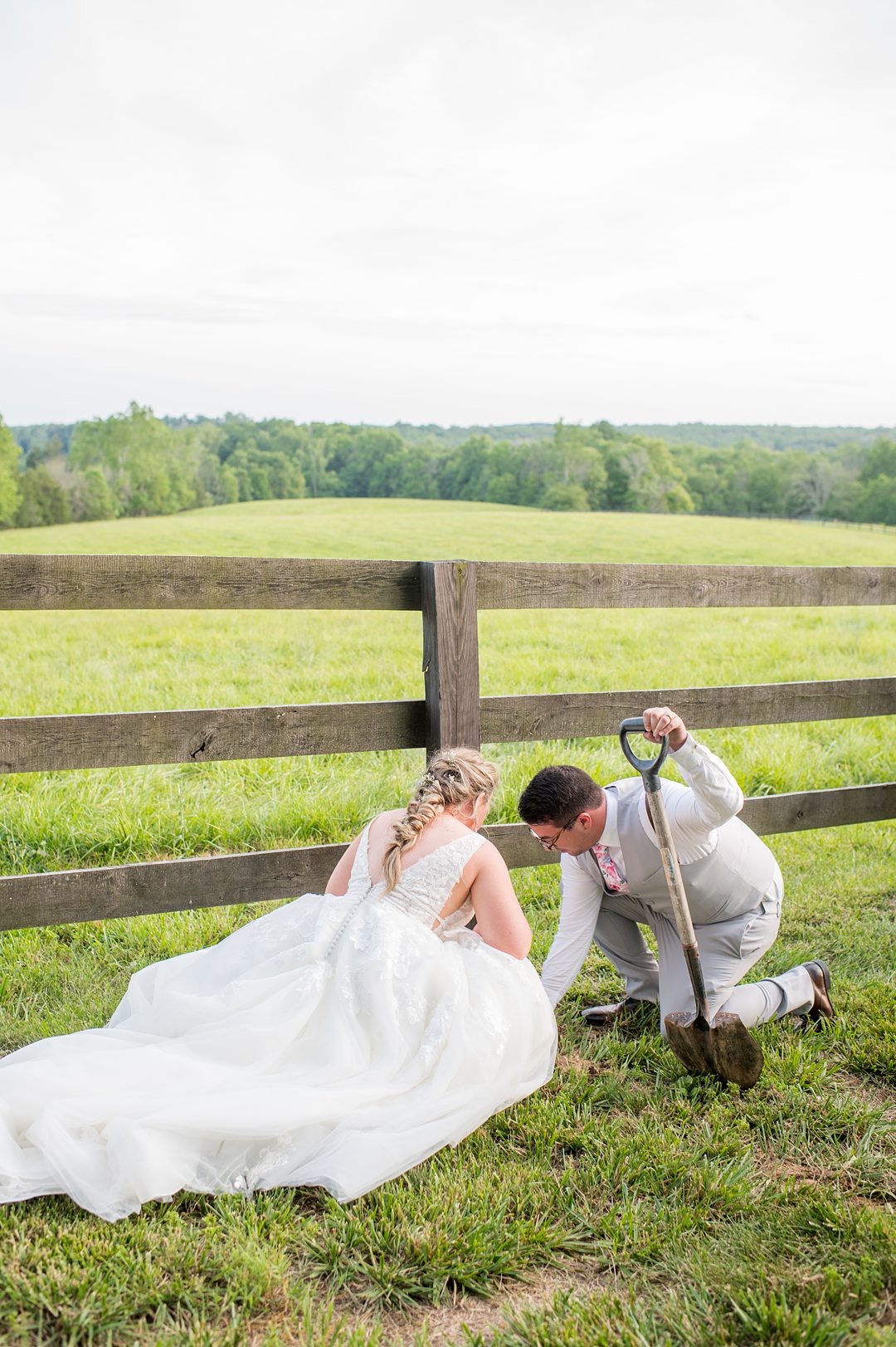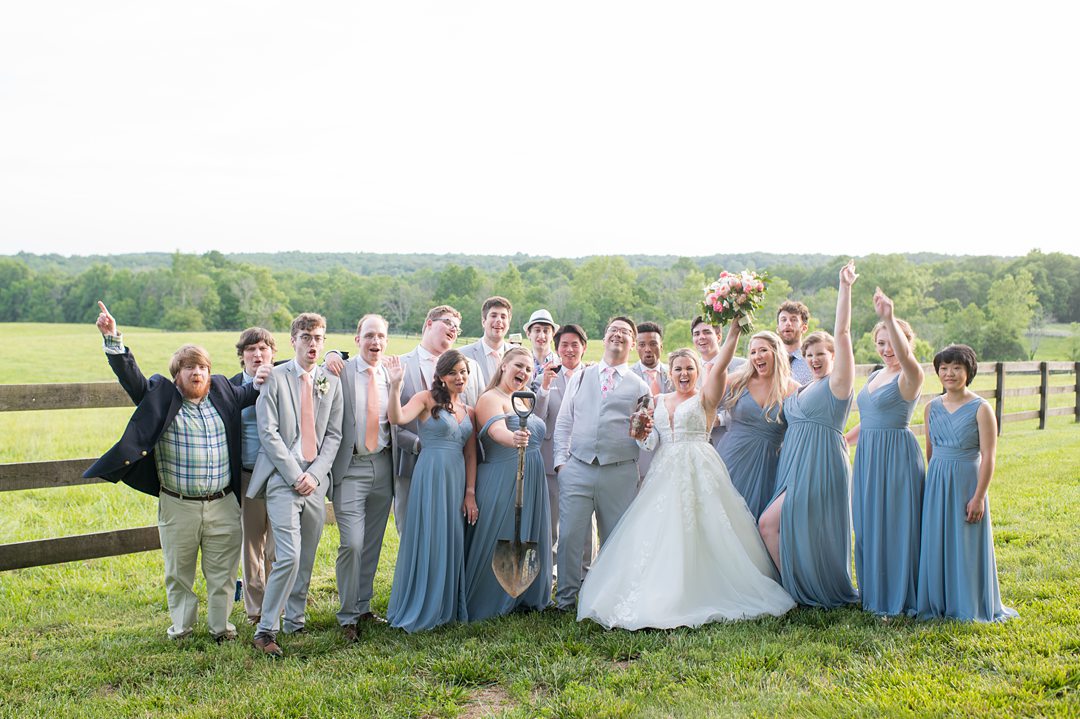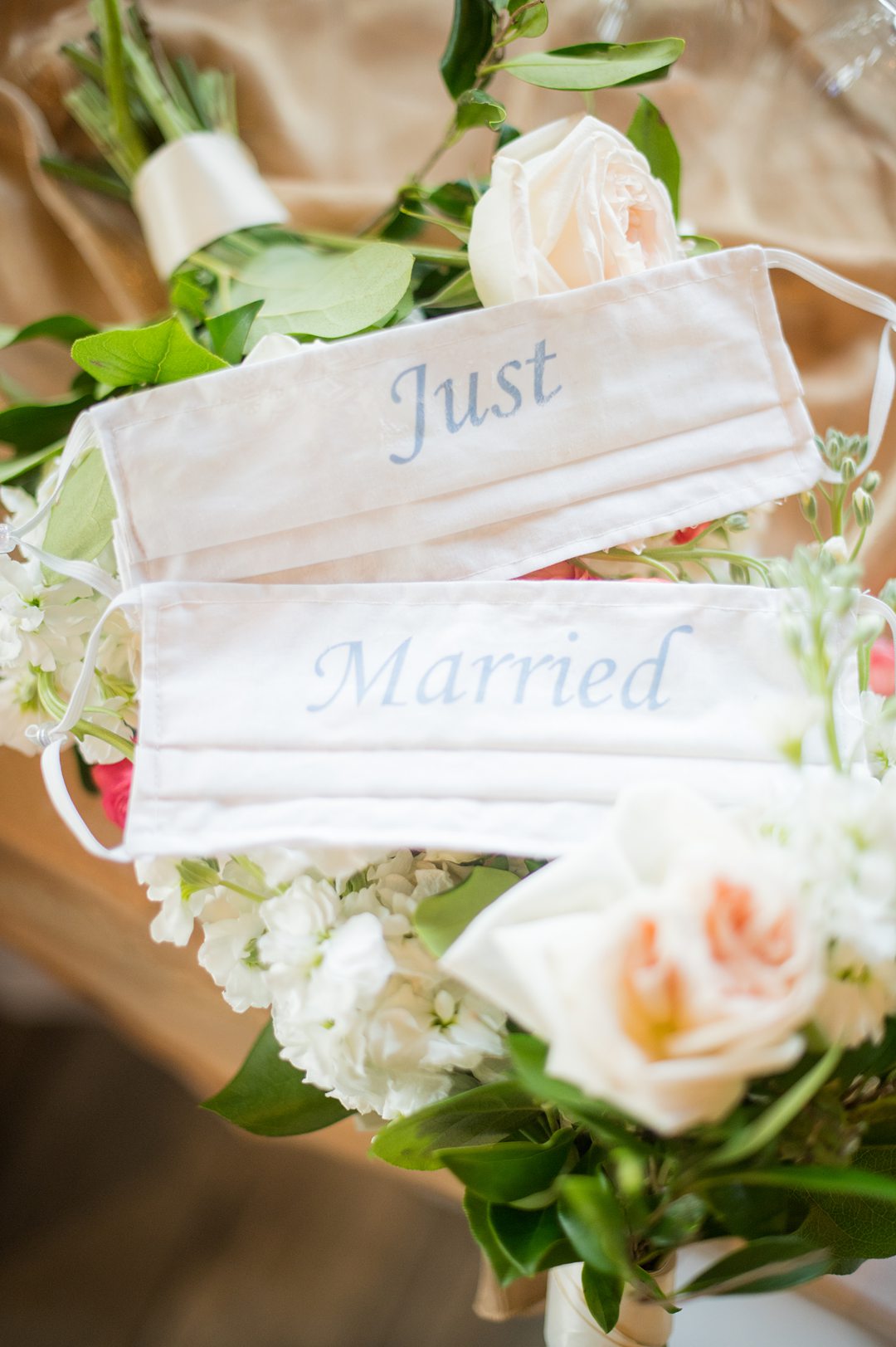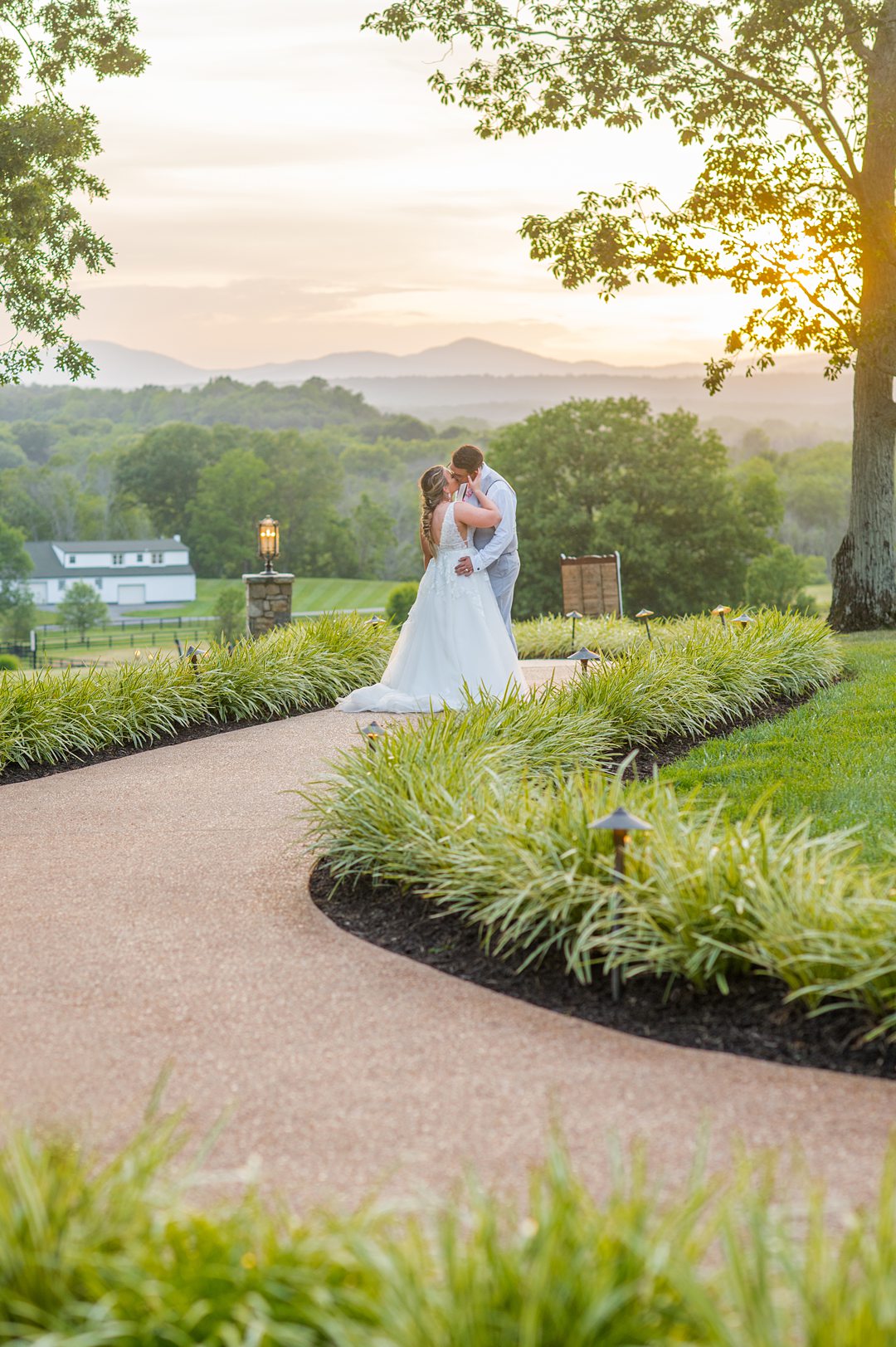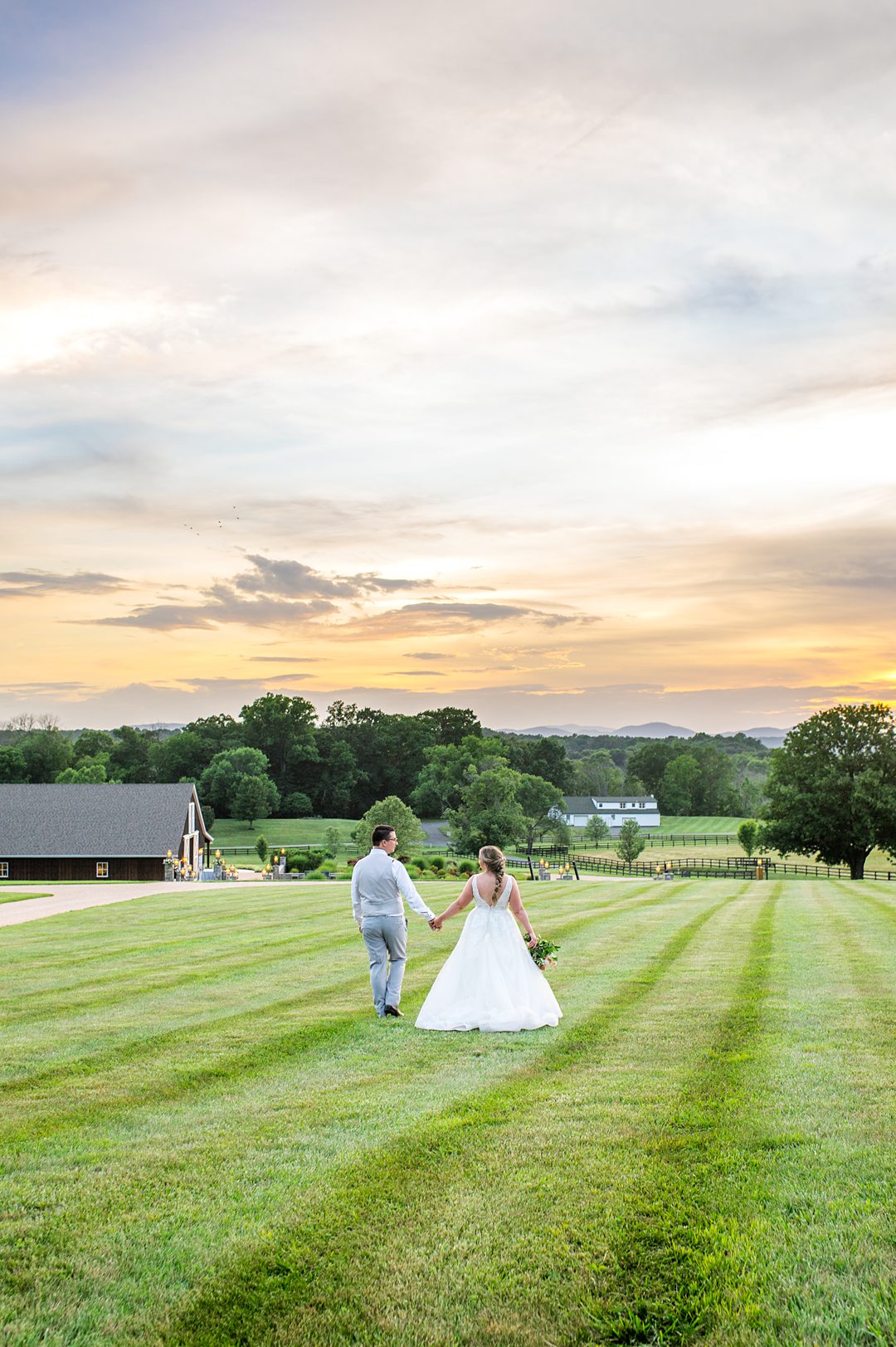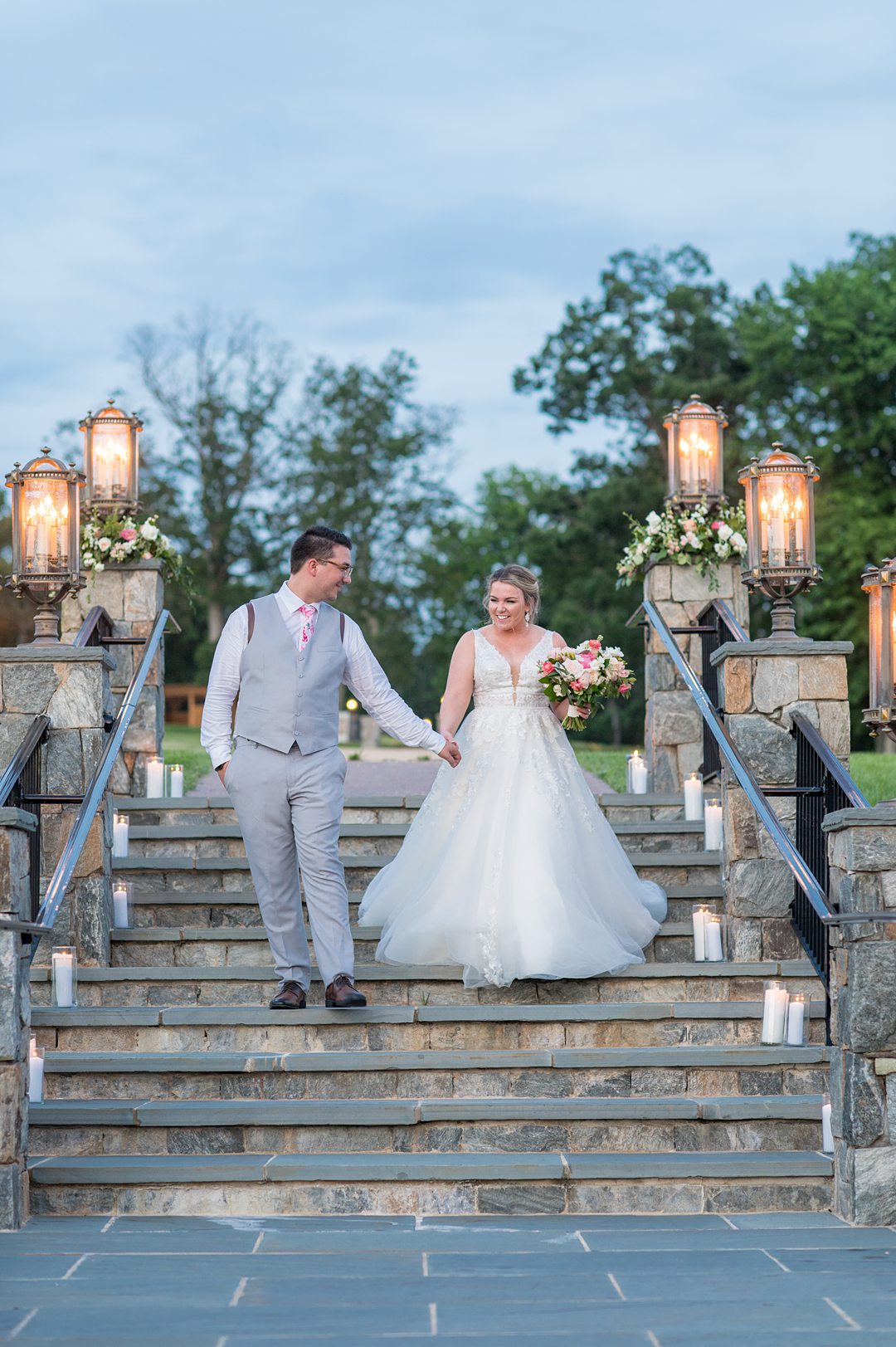 Vendors
Venue: The Lodge at Mount Ida Farm / Planner: Mary Elizabeth Events / Flowers: Vogue Flowers / Caterer: A Sharper Palate / Hair and makeup: Avenue 42 / Cake: Paradox Pastry / Stationery: By Invitation Only / DJ: King Studios / Officiant: Minister Charles Braxton / Gown: Tiffany's Bridal, designer Essence of Australia / Suit: Generation Tux / Bridesmaids dresses: Azazie / Jewelers: Carreras Jewelers / Rentals: MS Events / String trio: The Bloom Trio
Getting married in Virginia? Also check out: