Katie and Chris's wedding was absolutely stunning. They partnered with Erin McLean Events to create a truly romantic and timeless day at The Cookery in Durham, North Carolina. Chris and Katie had met through their best friends once before, bonding over their love of college football, but it wasn't until their second meeting a year later that their love revealed itself and stuck! I felt so fortunate to have been the photographer who got to witness the coming together of their families and capture it all.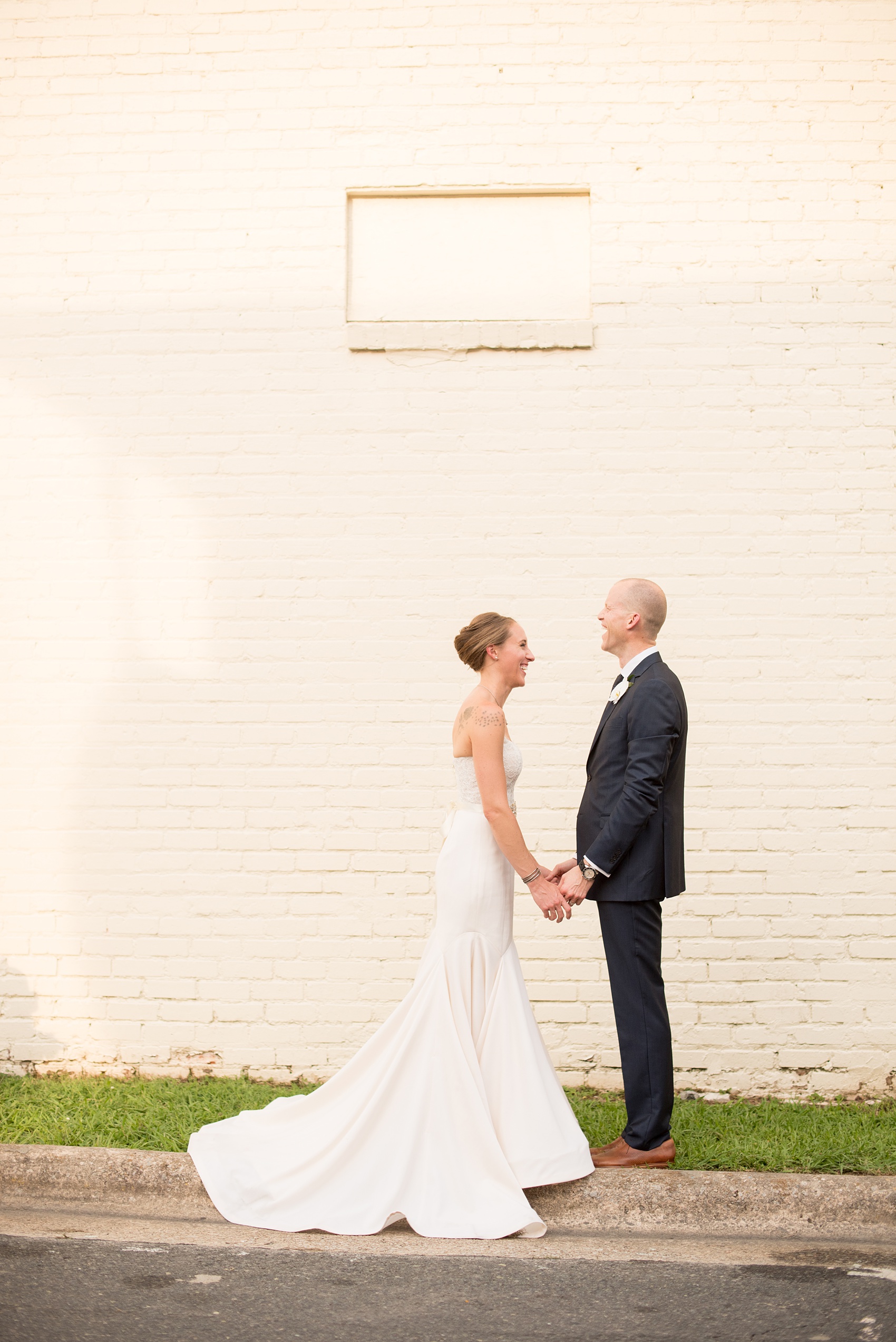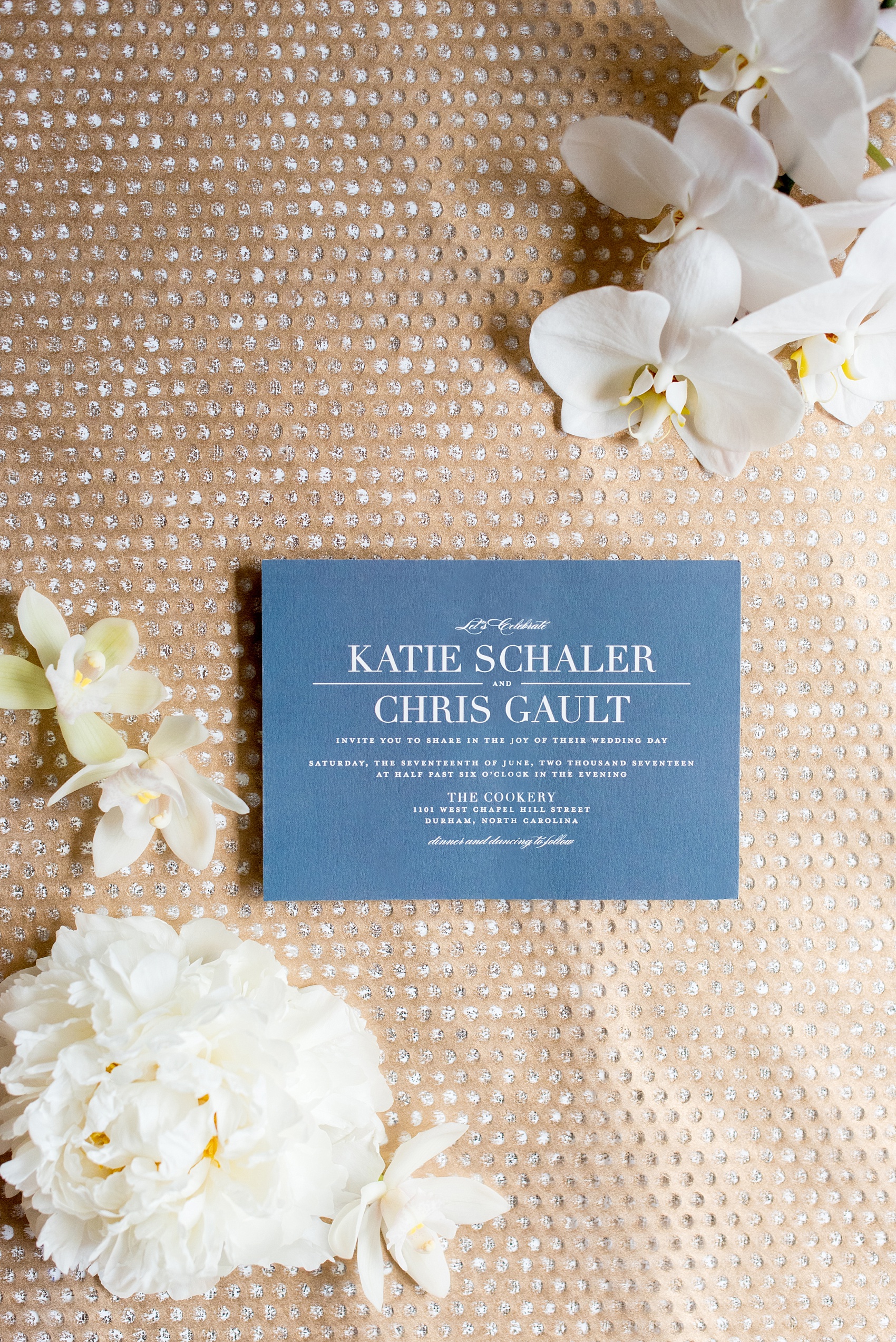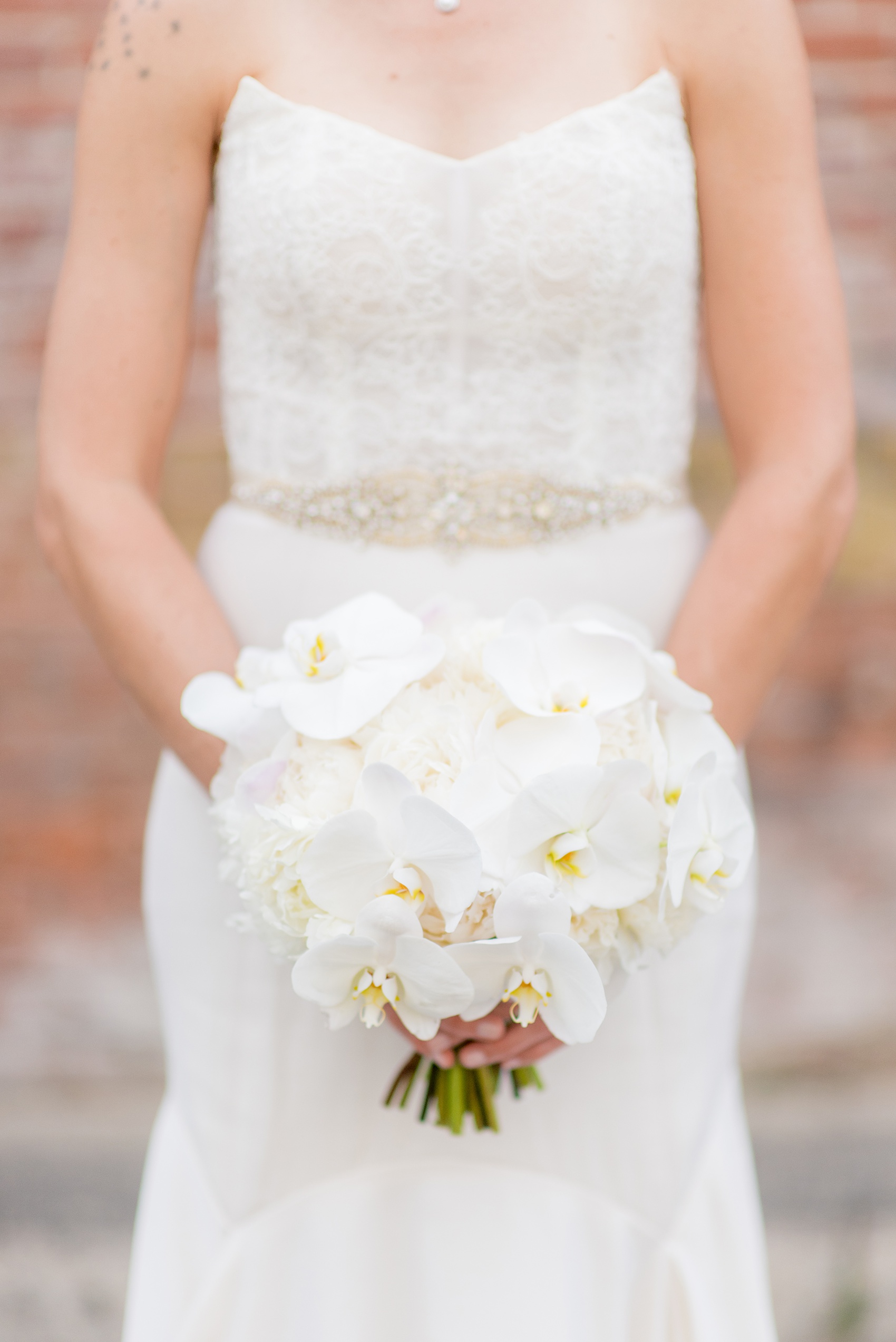 Their flowers were absolutely stunning! Katie carried a white orchid and peony bouquet and her Matron of Honor, Amanda, held a cascading arrangement of all orchids. The men wore white orchid boutonnieres that popped against their blue suits.
Katie, her Matron of Honor and family prepared for the wedding at downtown Durham's beautiful 21c Museum Hotel. Their room was the perfect backdrop to photograph her lovely details, including her unique pearl and diamond earrings, great Kate Spade suede shoes with gold detail, and her stunning strapless wedding gown.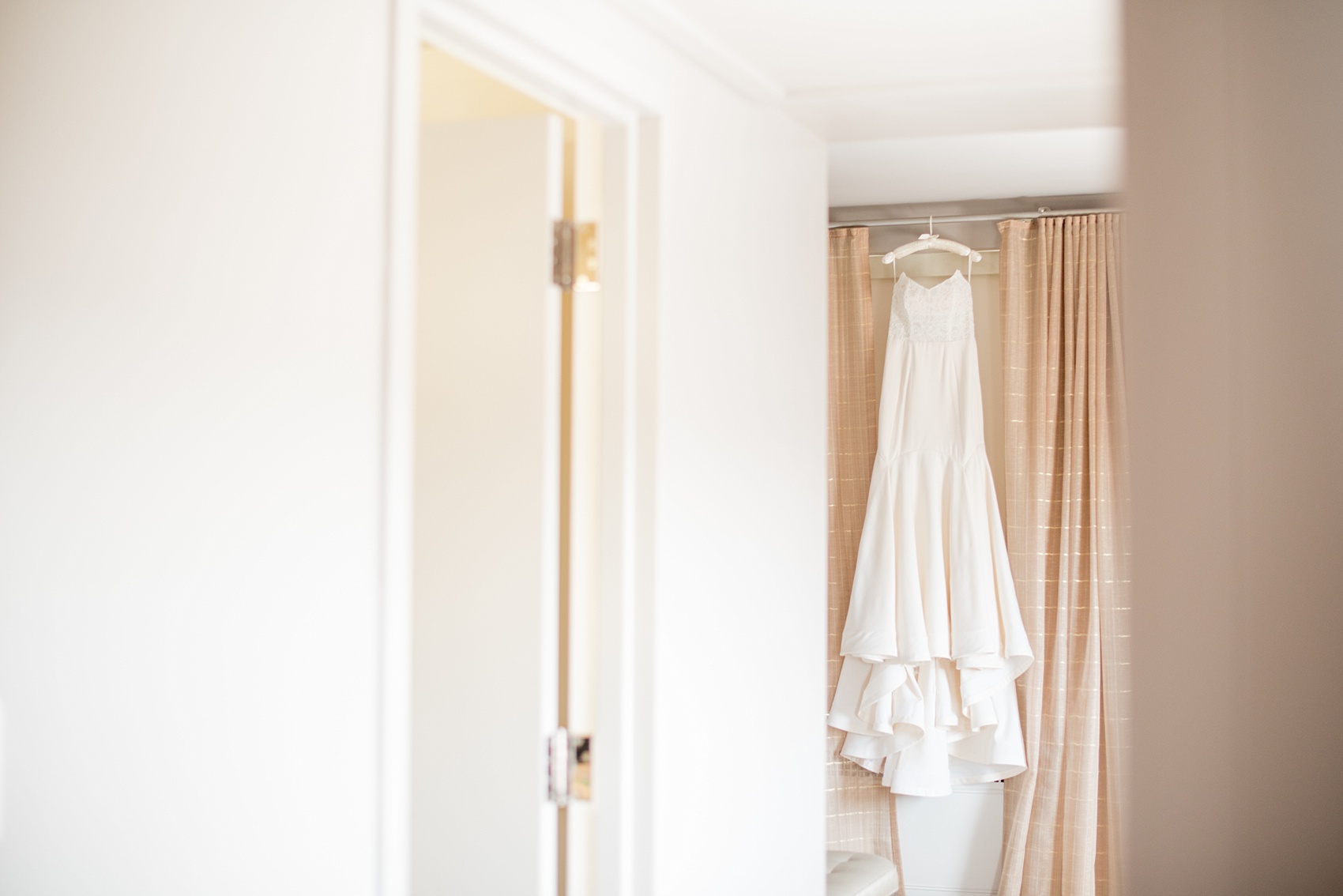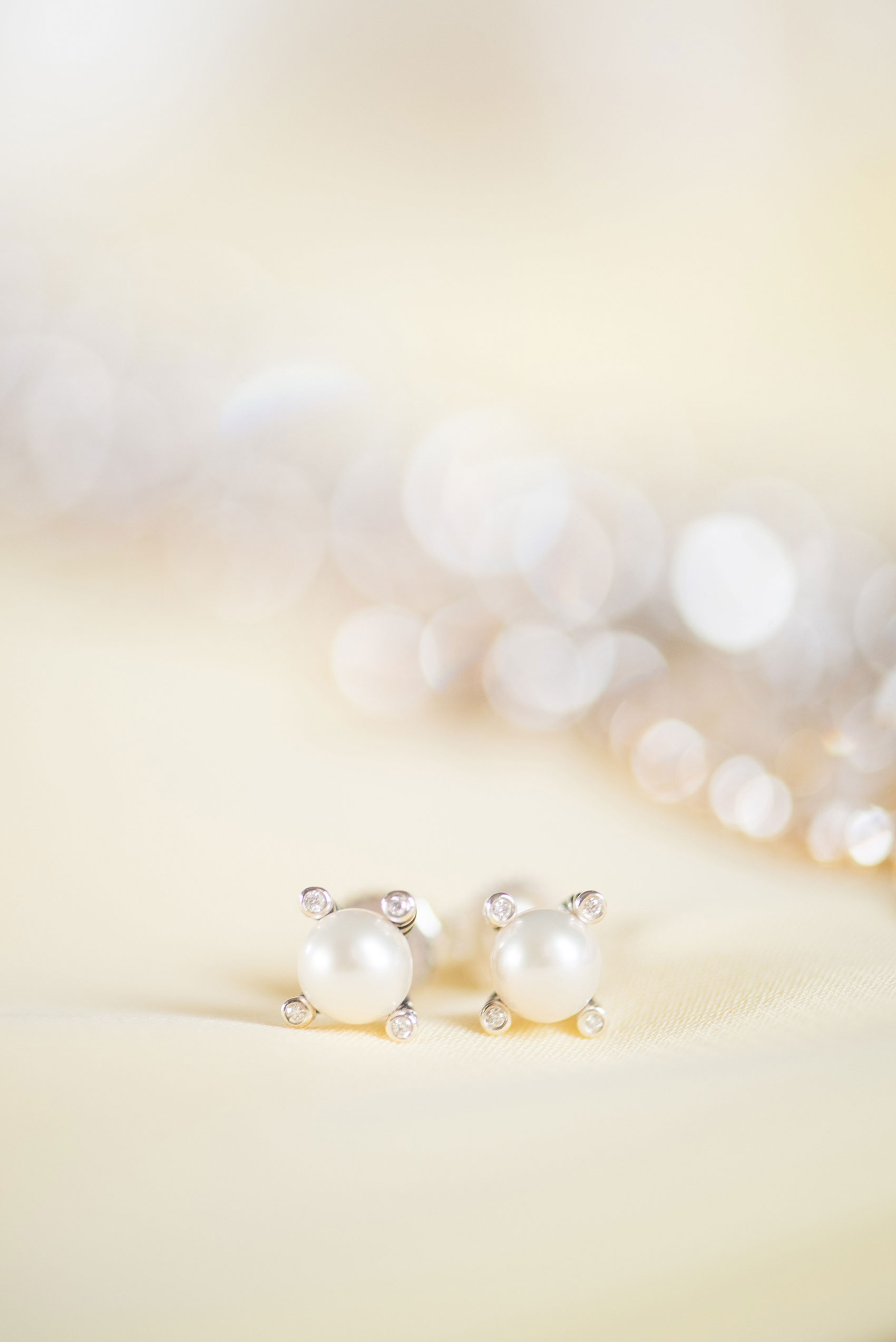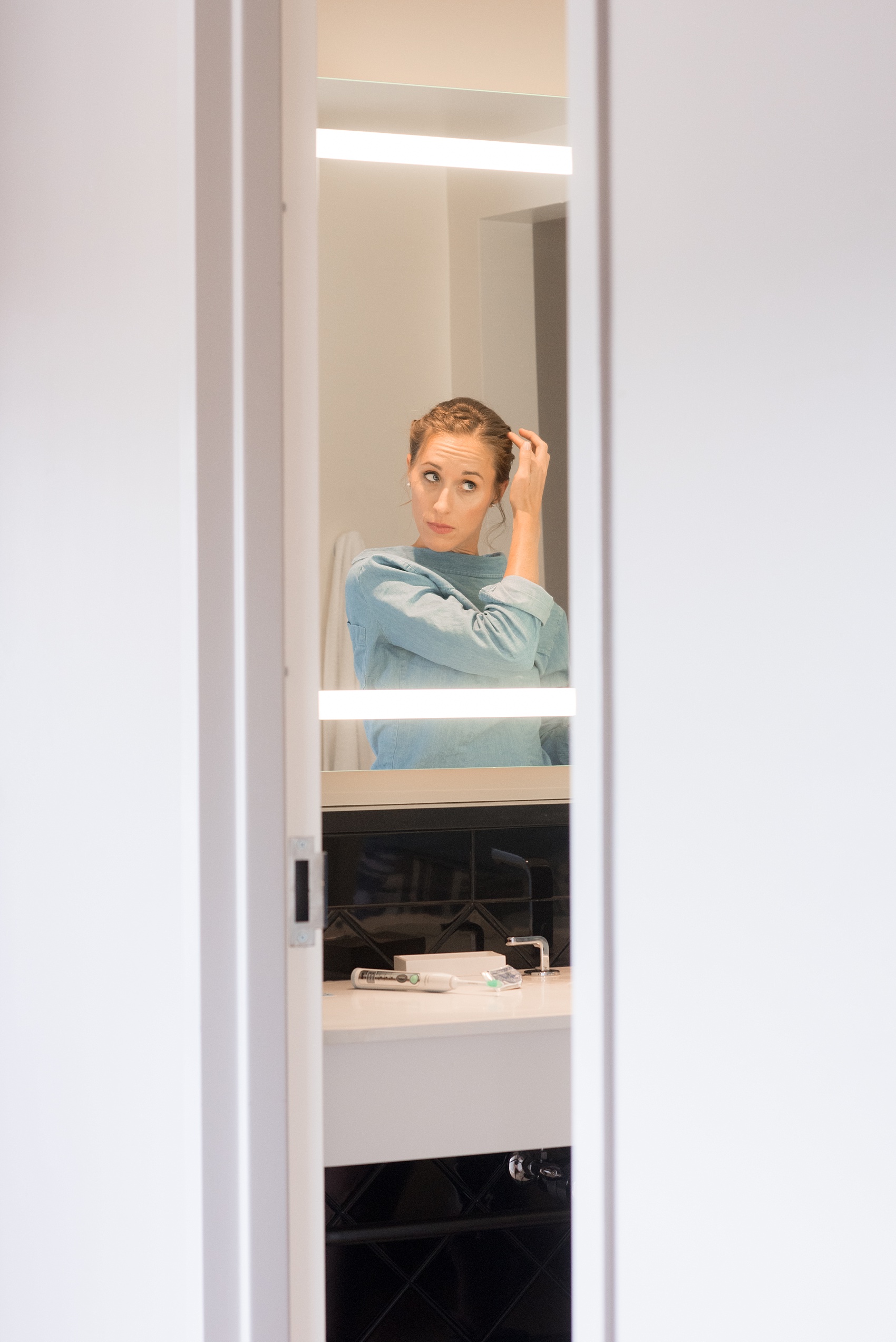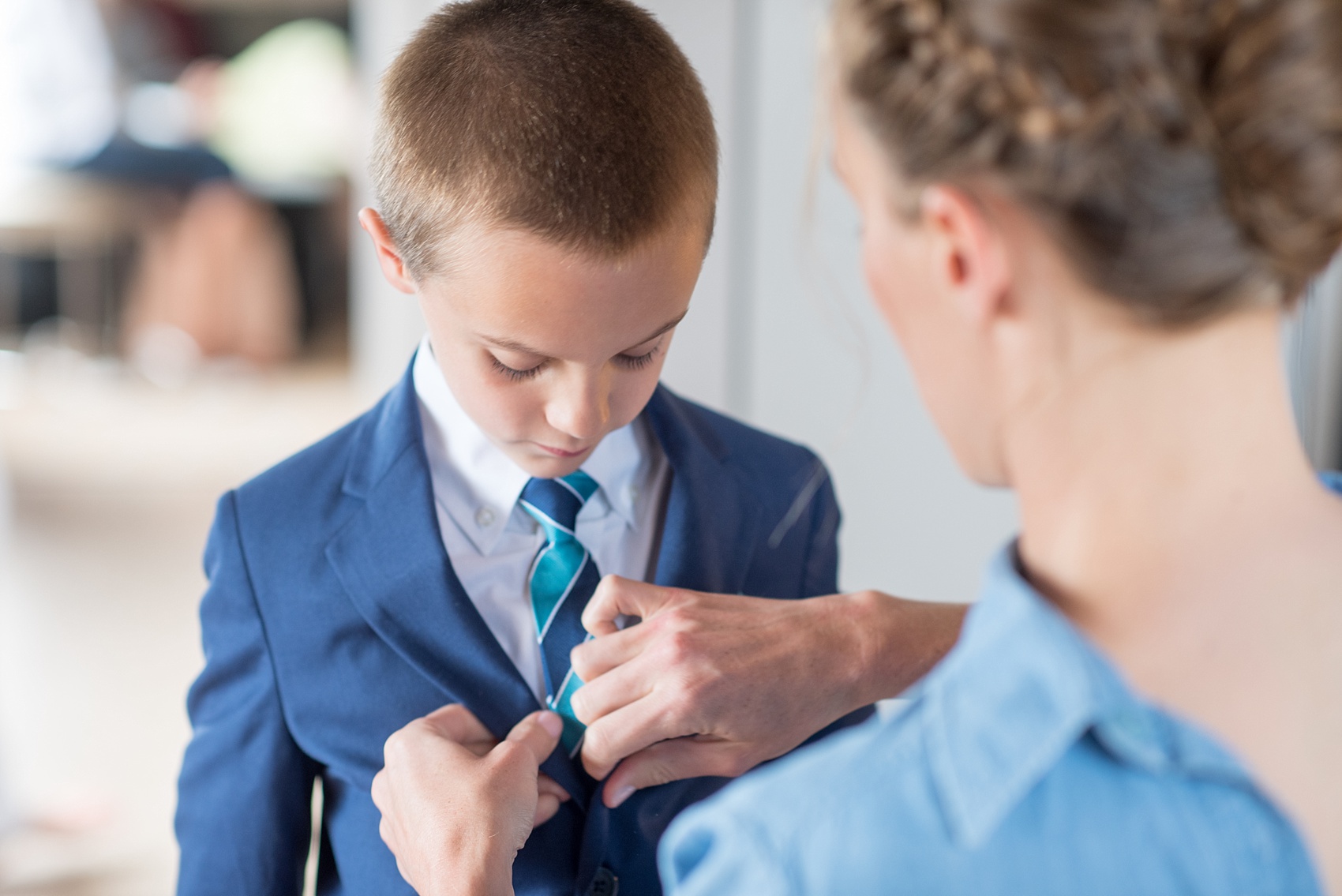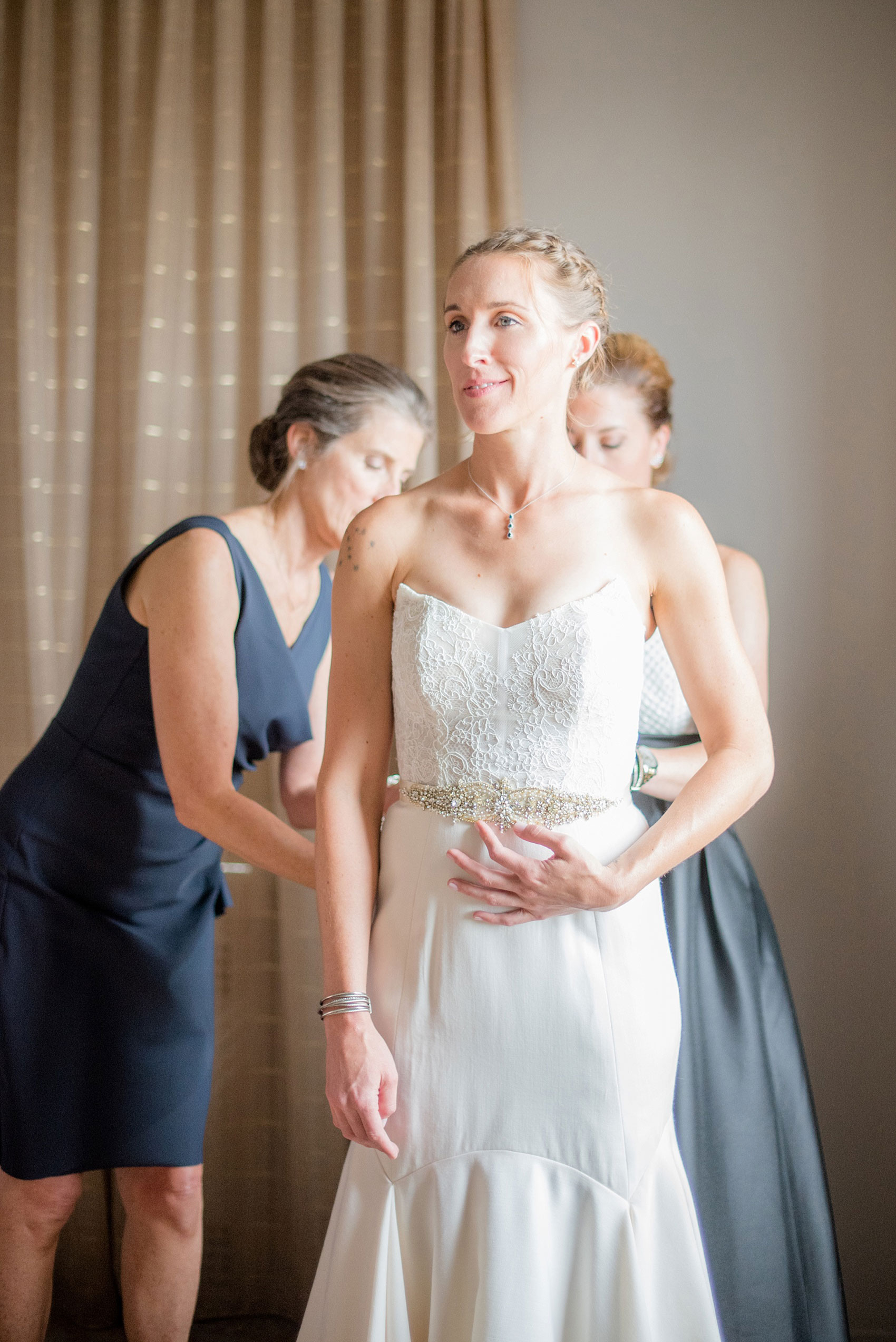 Their wedding rings are some of the most spectacular I've ever seen. Both Katie and her mother love sapphires. (A nice thing for a mother and daughter to have in common!) Katie's diamond engagement ring had a sapphire halo that perfectly paired with her alternating sapphire and diamond band.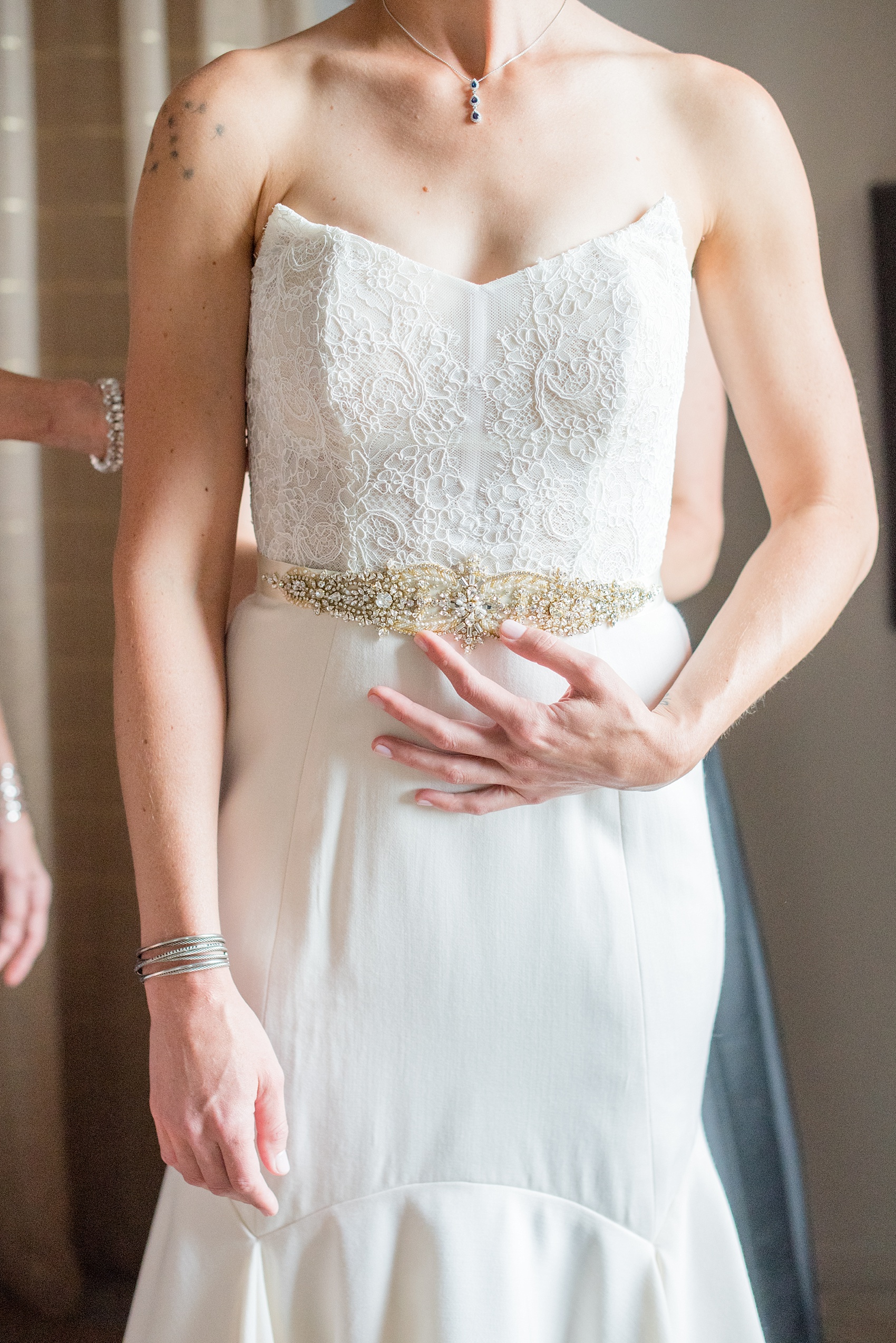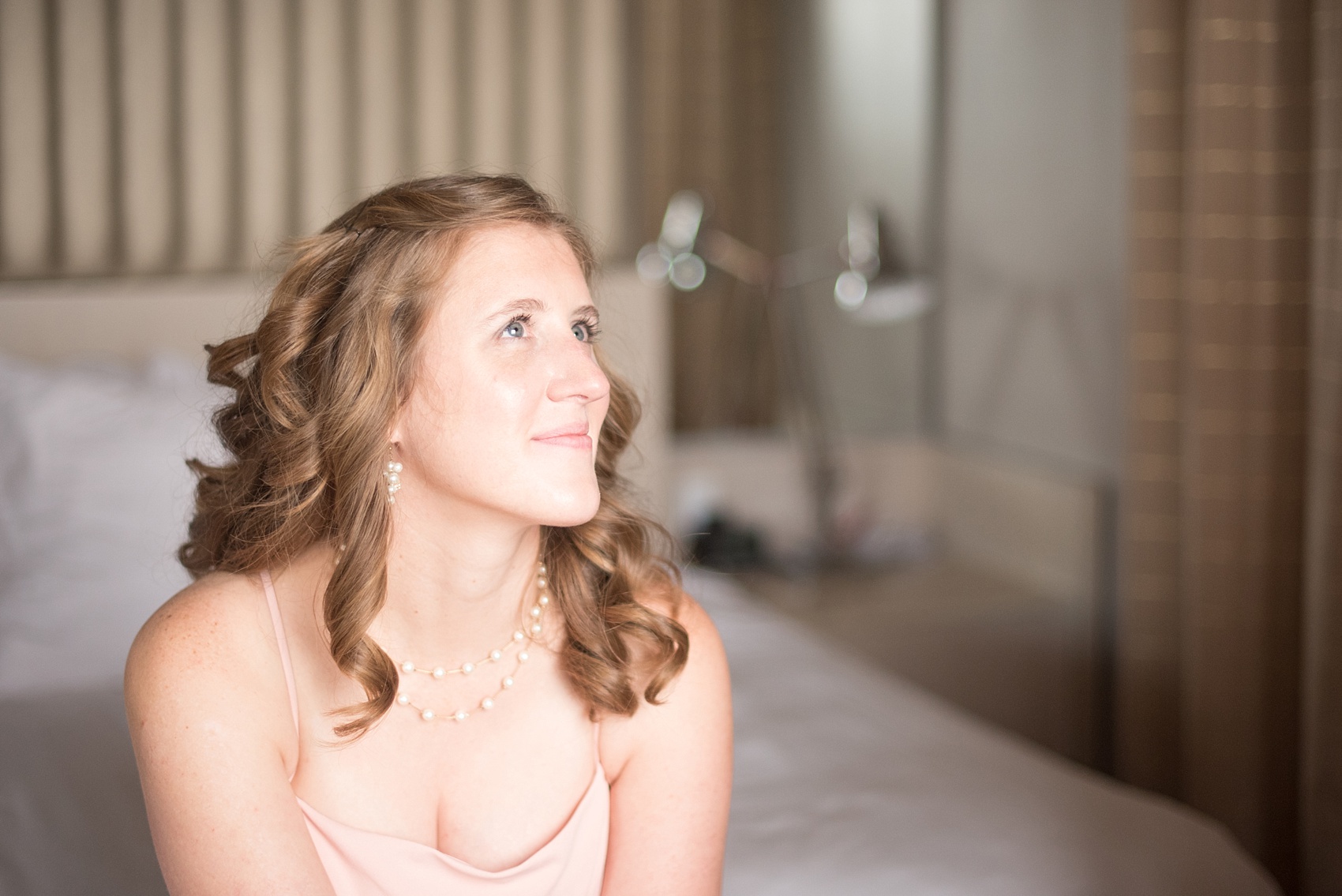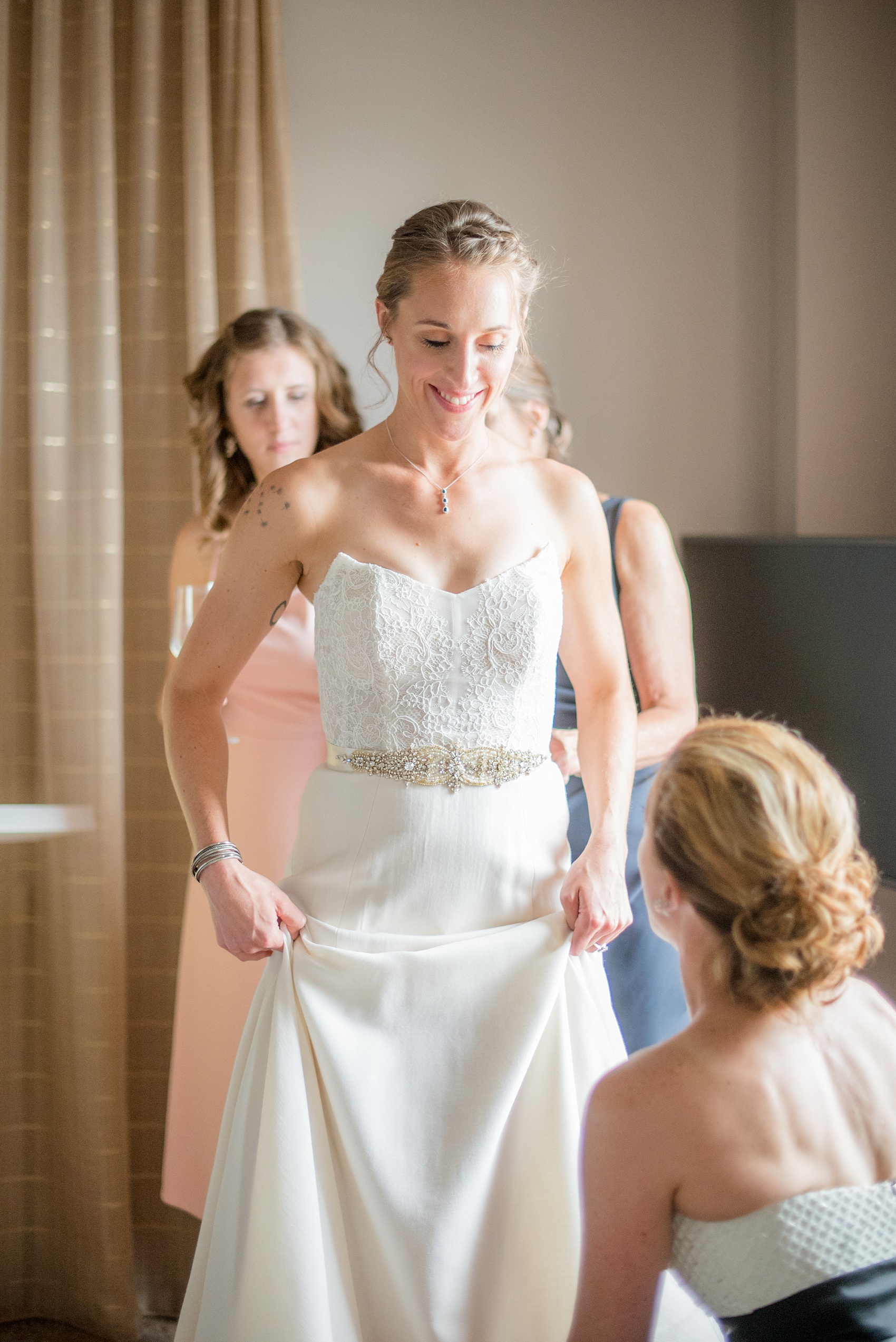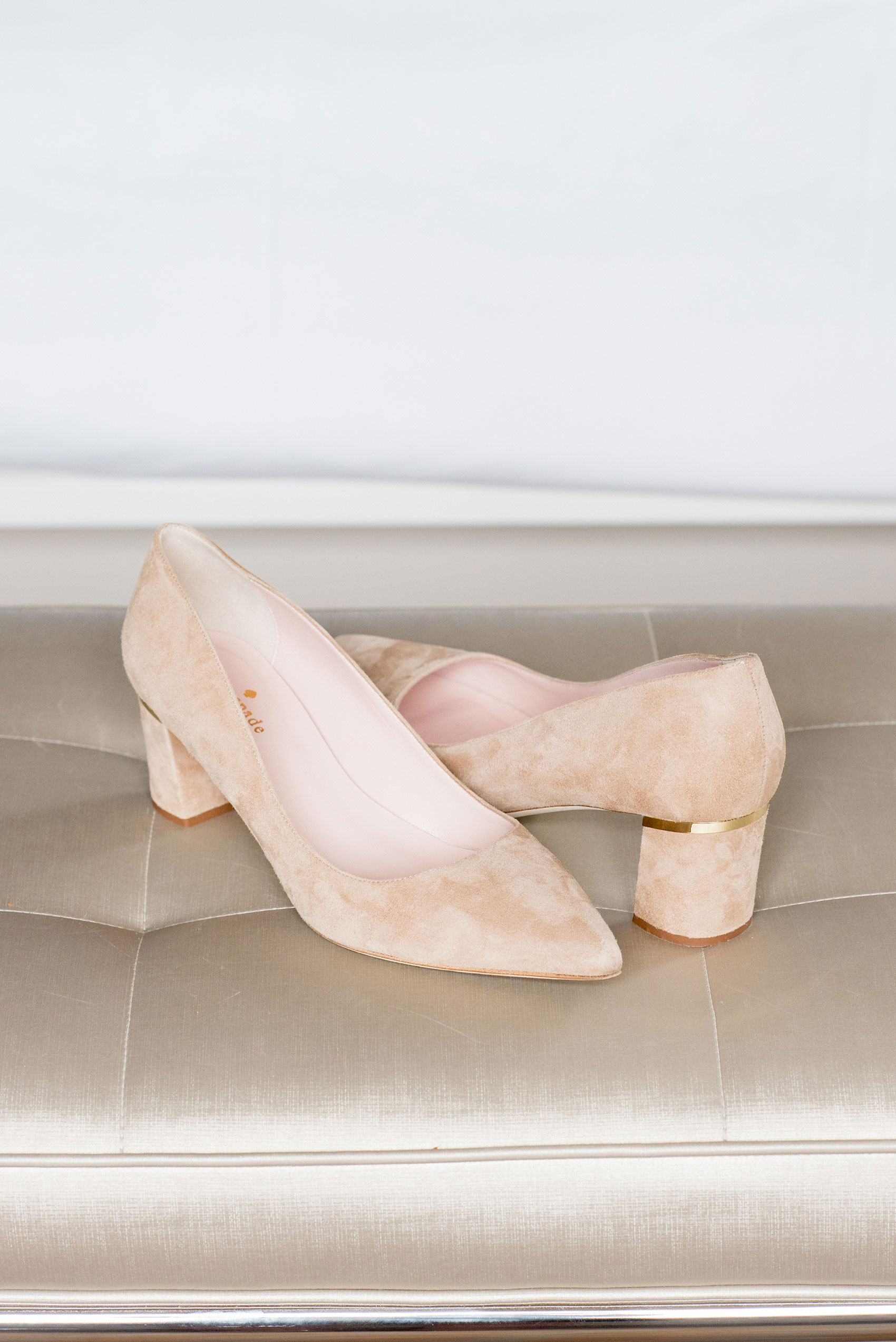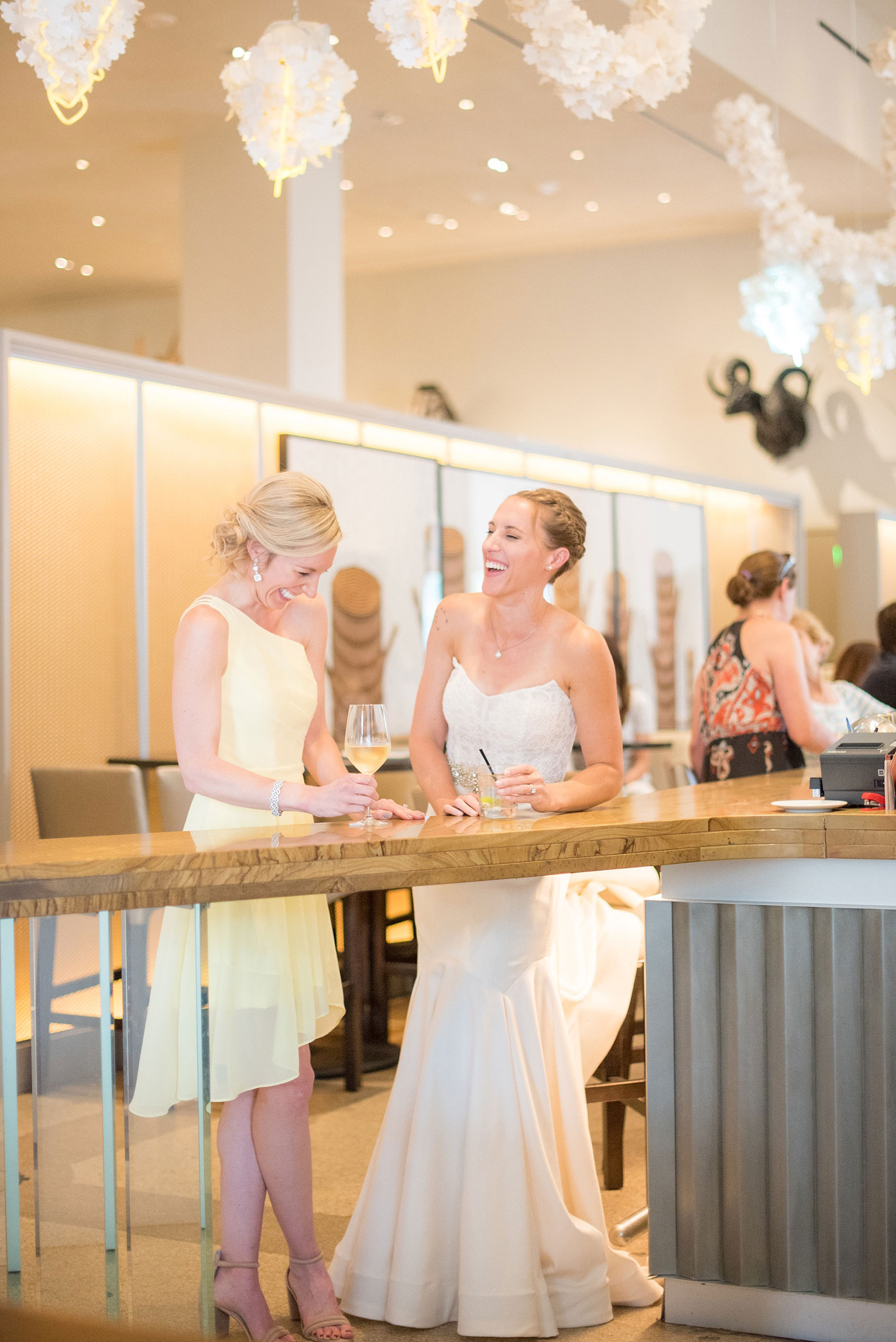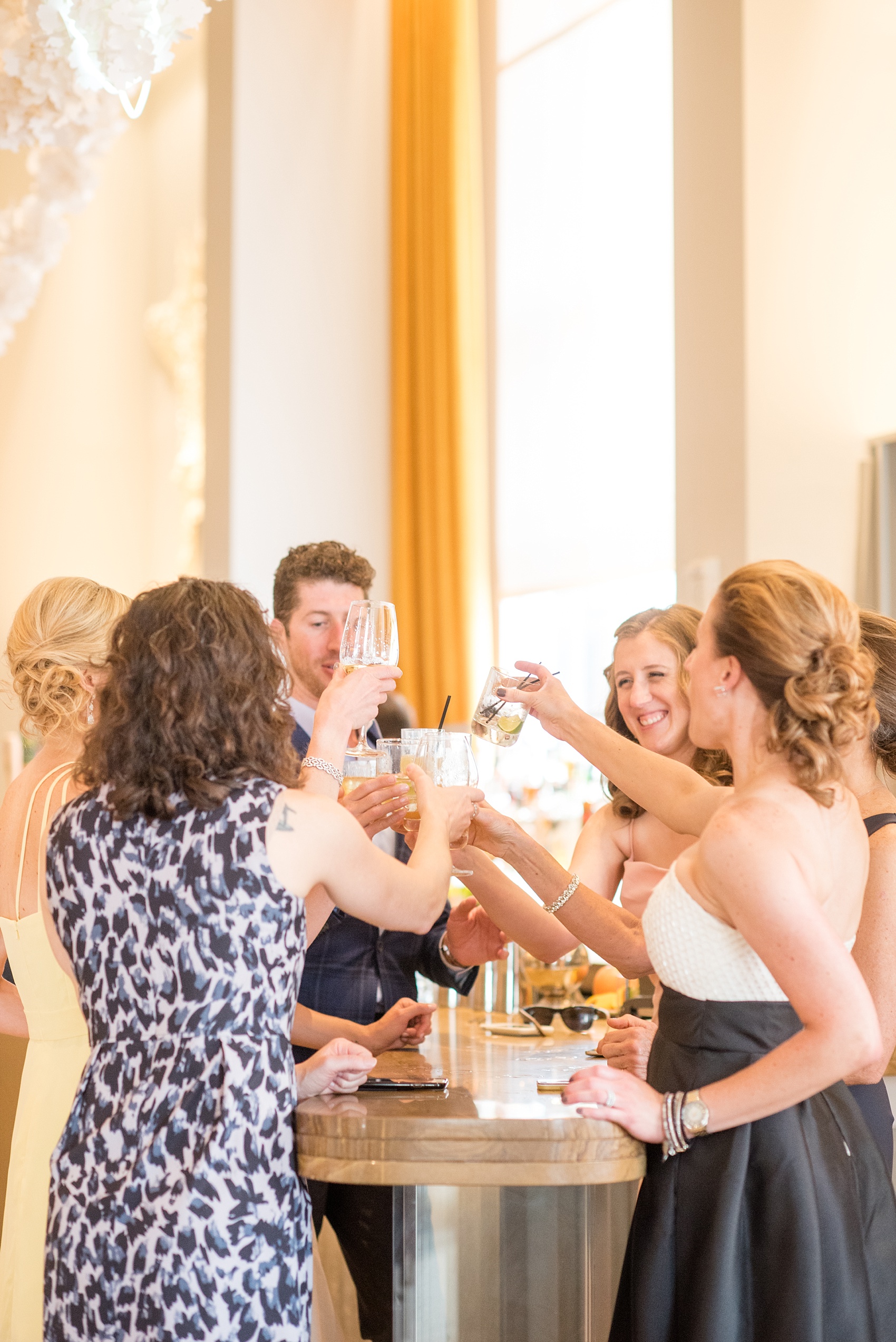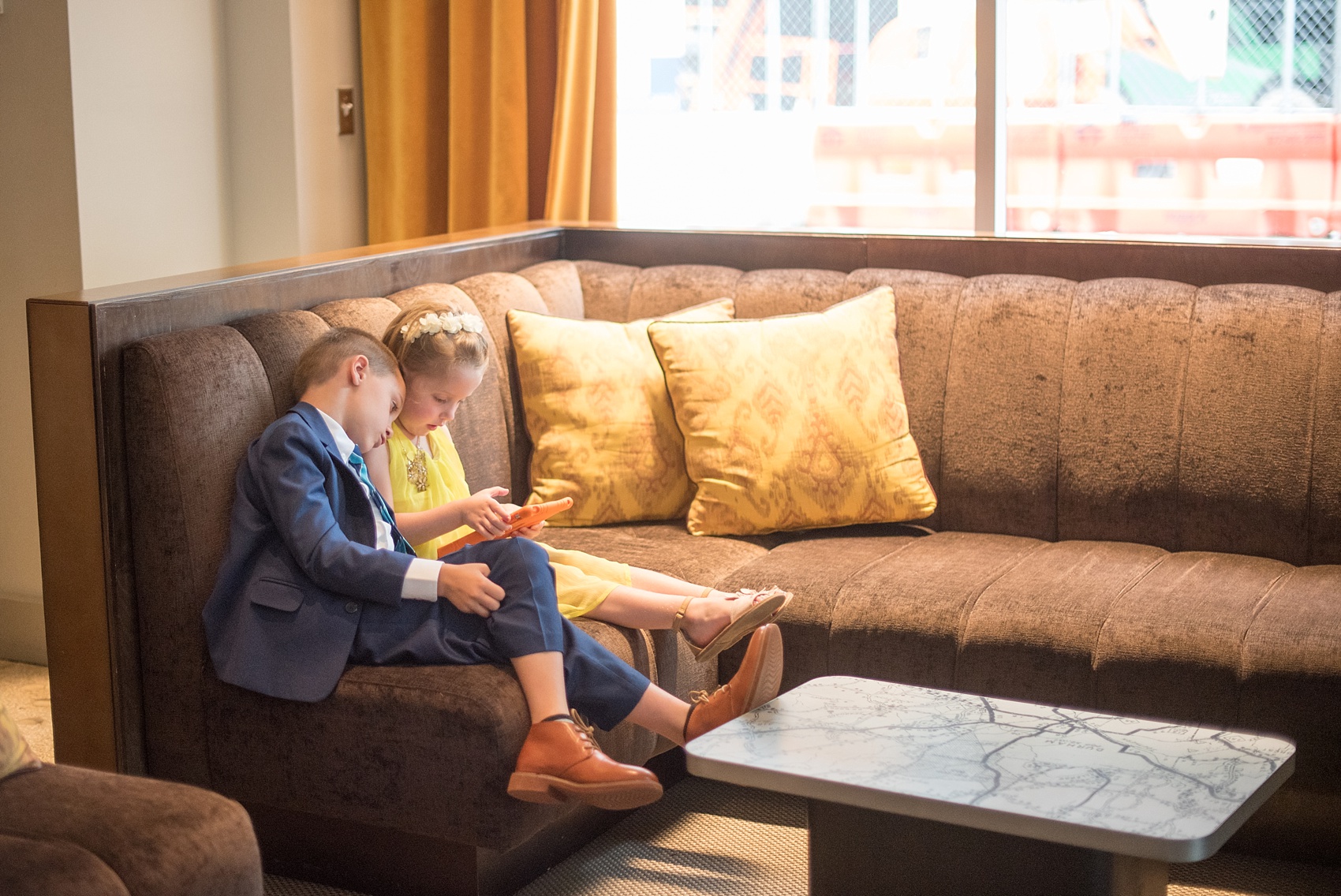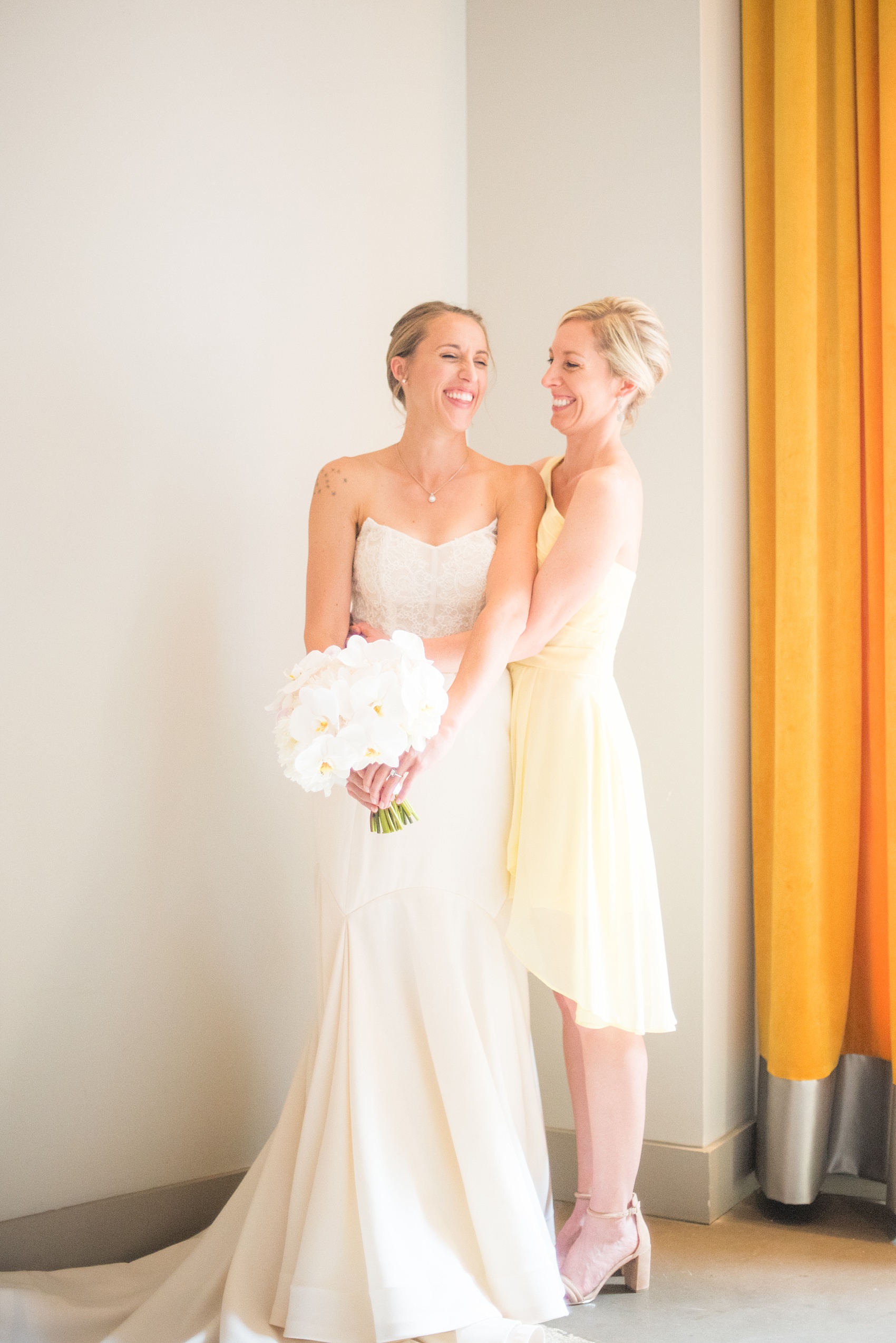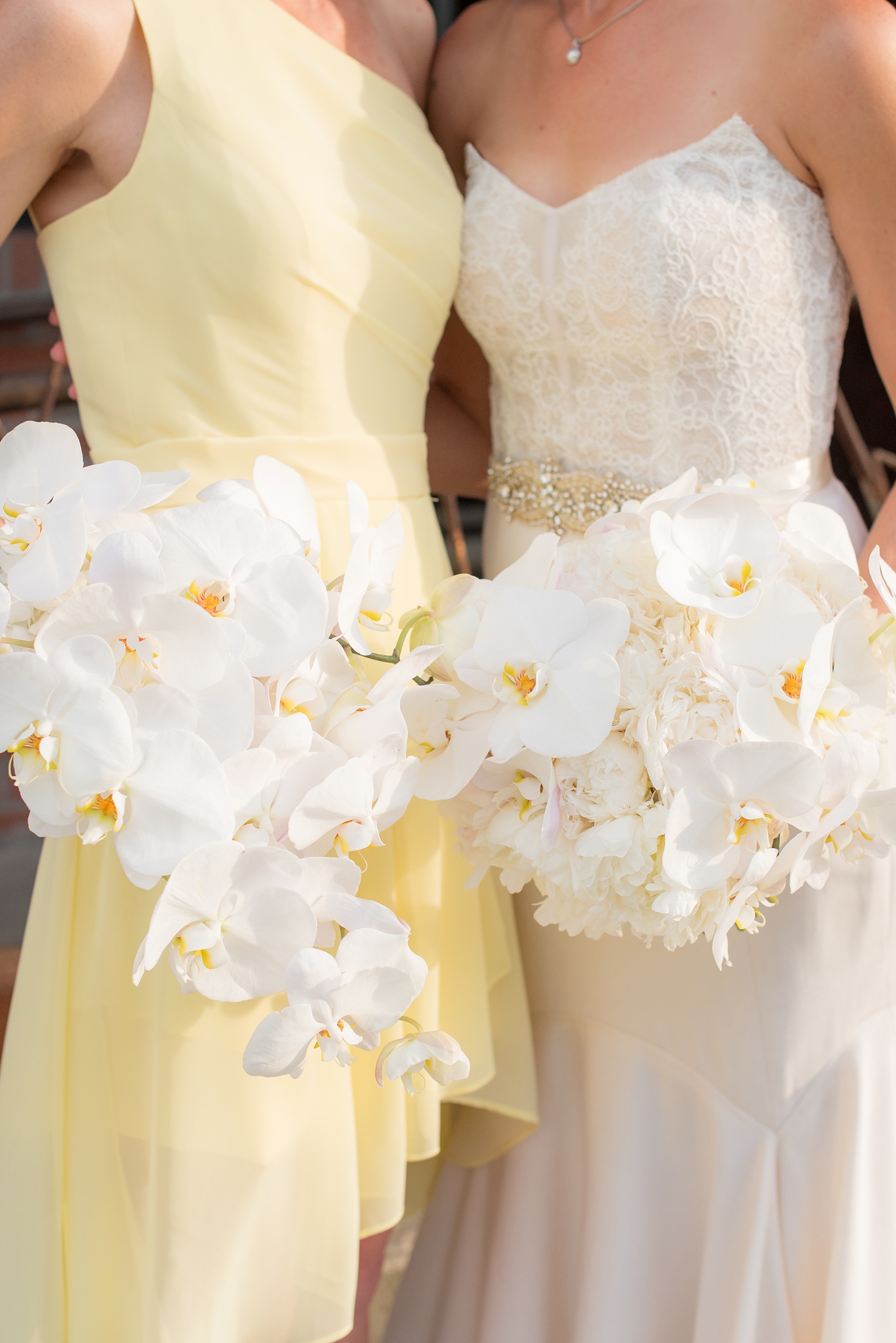 Did I mention how cool the bar at The Counting House at 21c is? Katie suggested she put on her dress and we all go downstairs for them to enjoy drinks before her ceremony and I was all in for it! It made for some great bonding time with her favorite people before they headed to The Cookery, where Chris and his family and best man were getting ready. I bounced over there to get some images of them too before the beautiful ceremony took place under a white tent complete with white flowers and candlelight.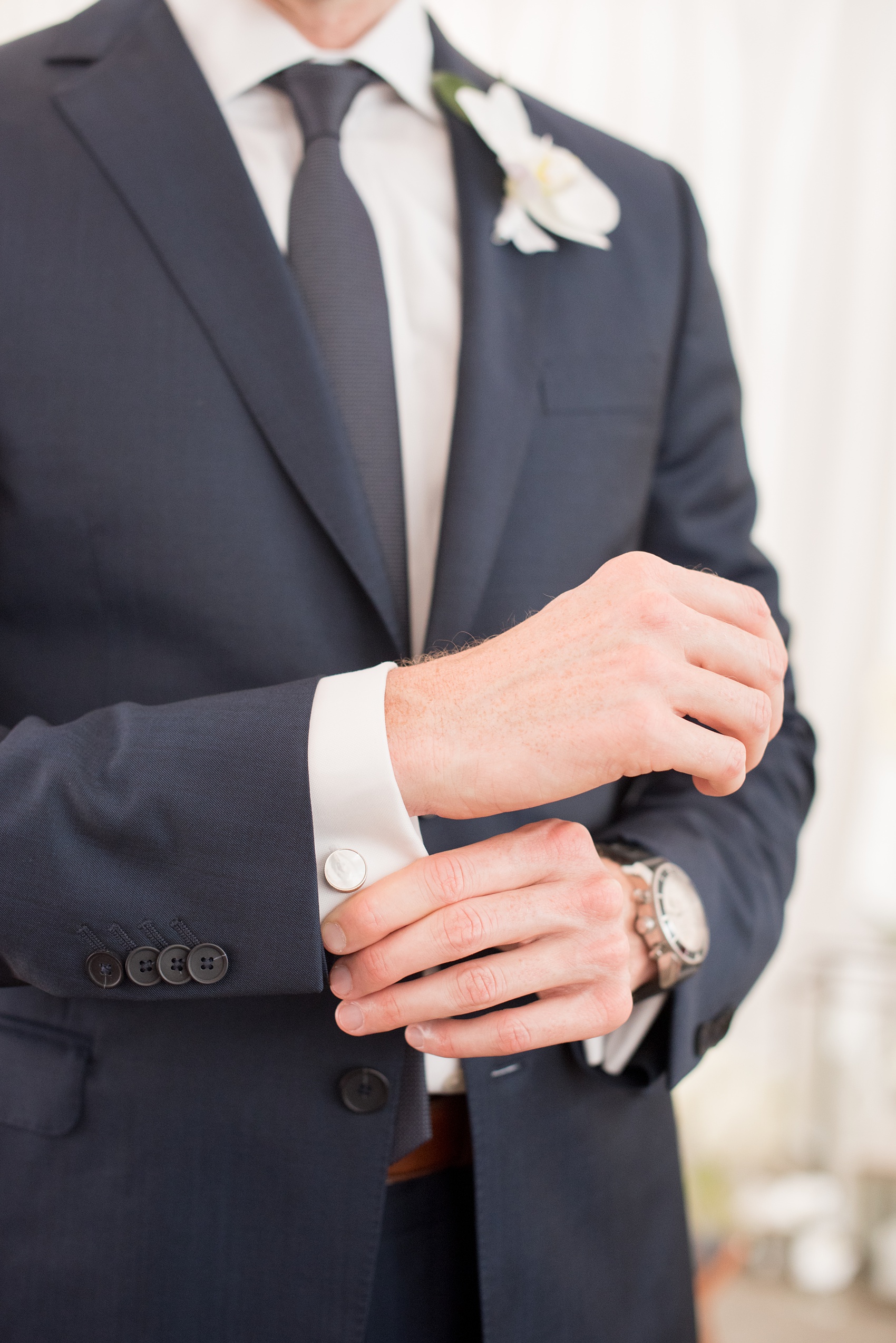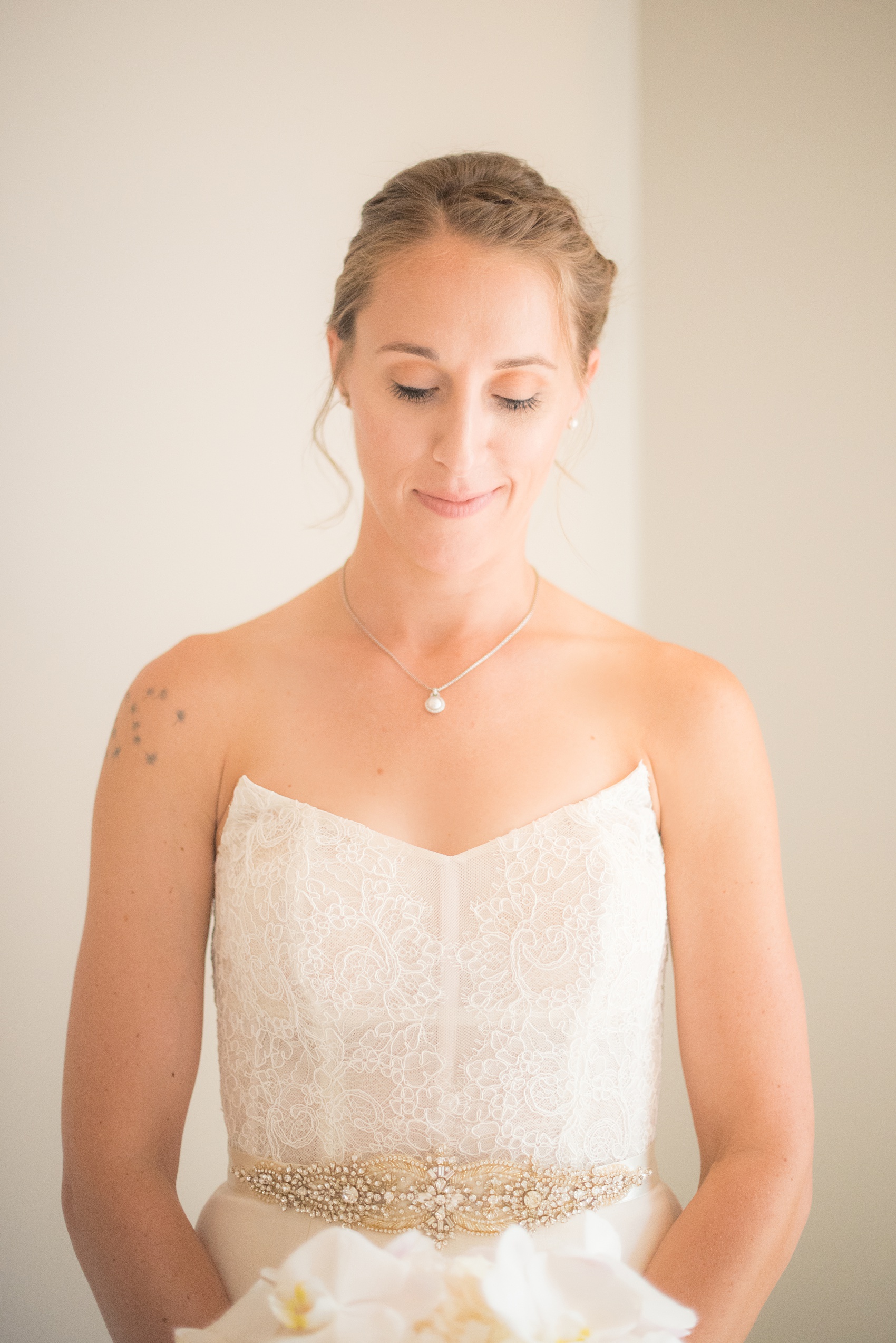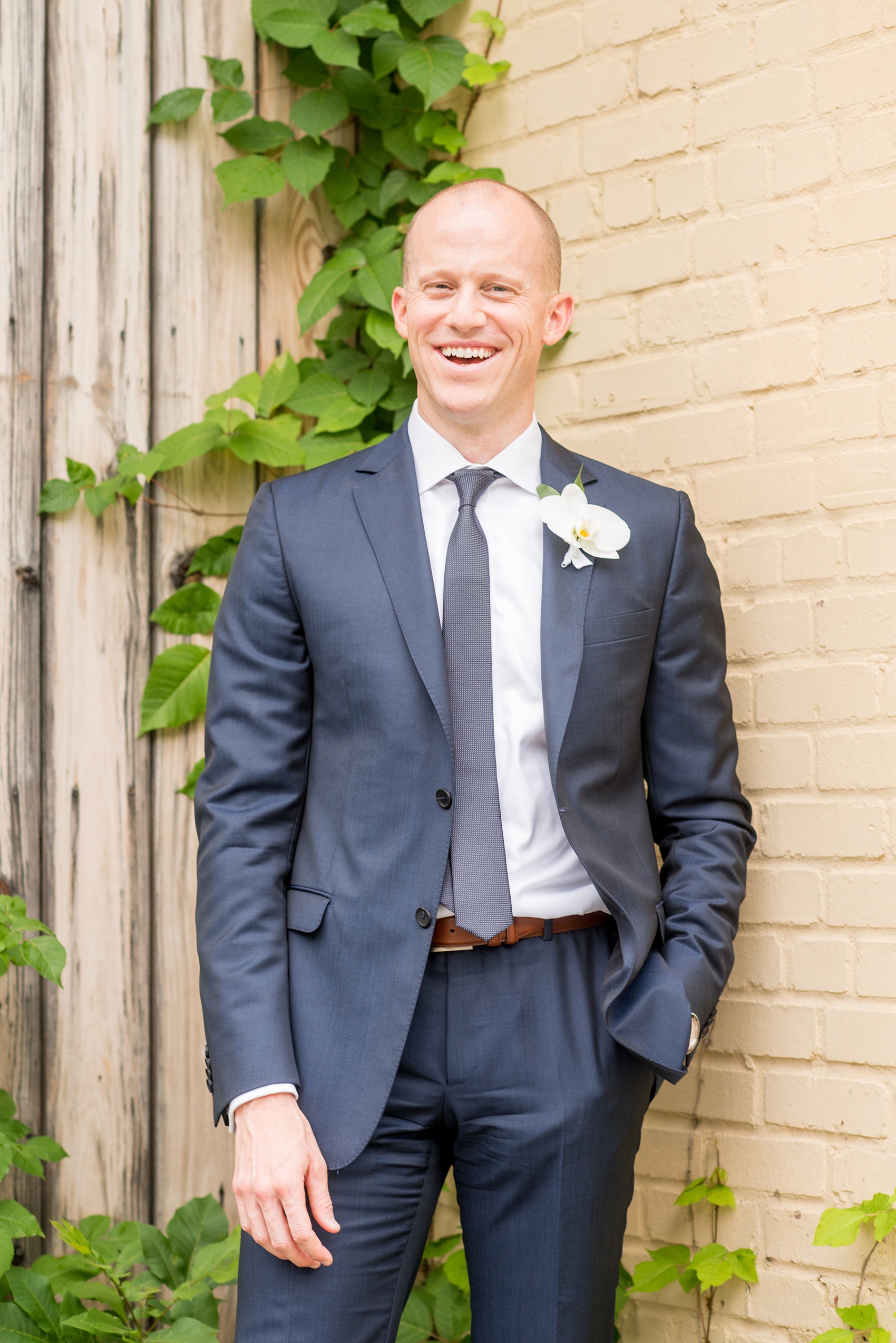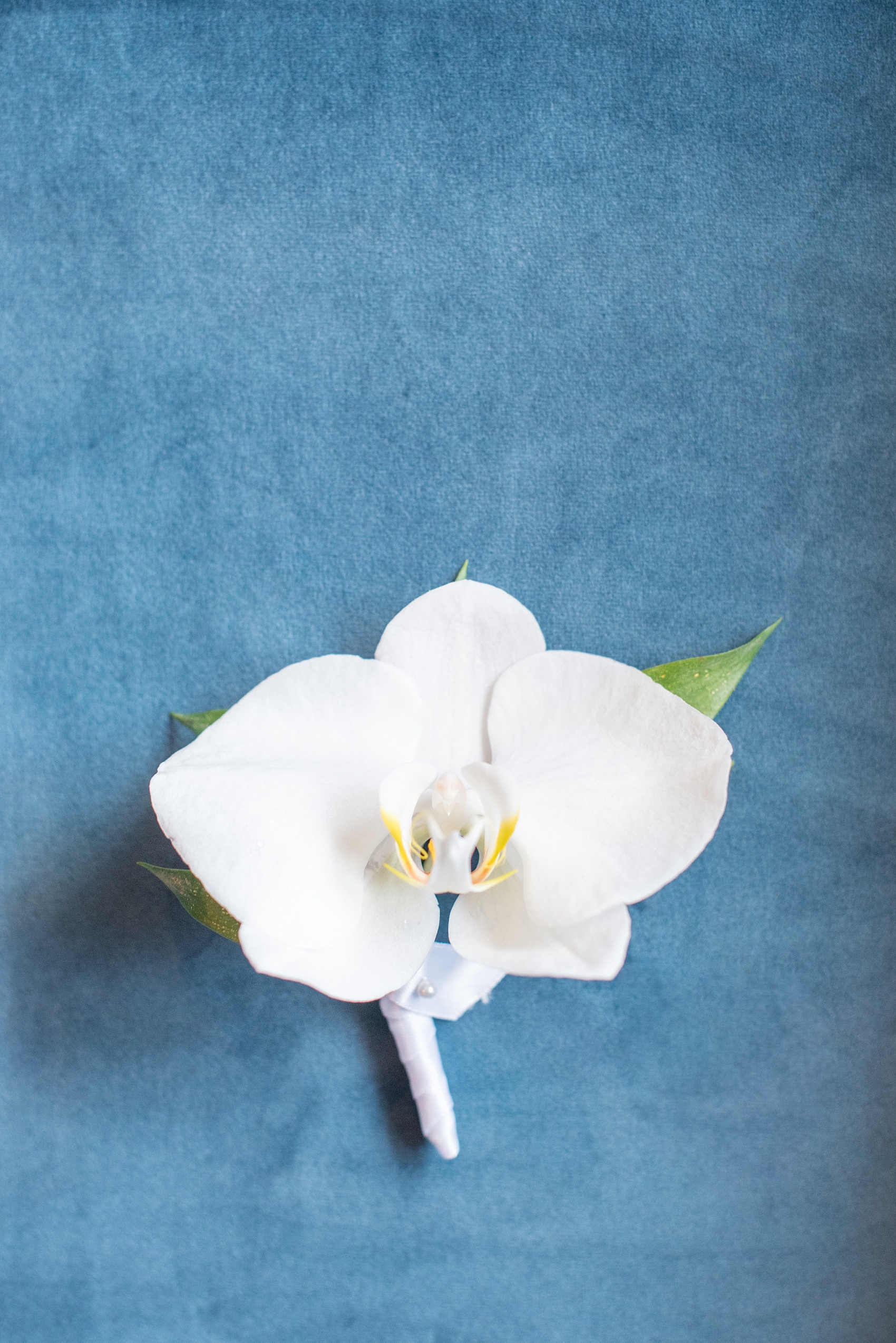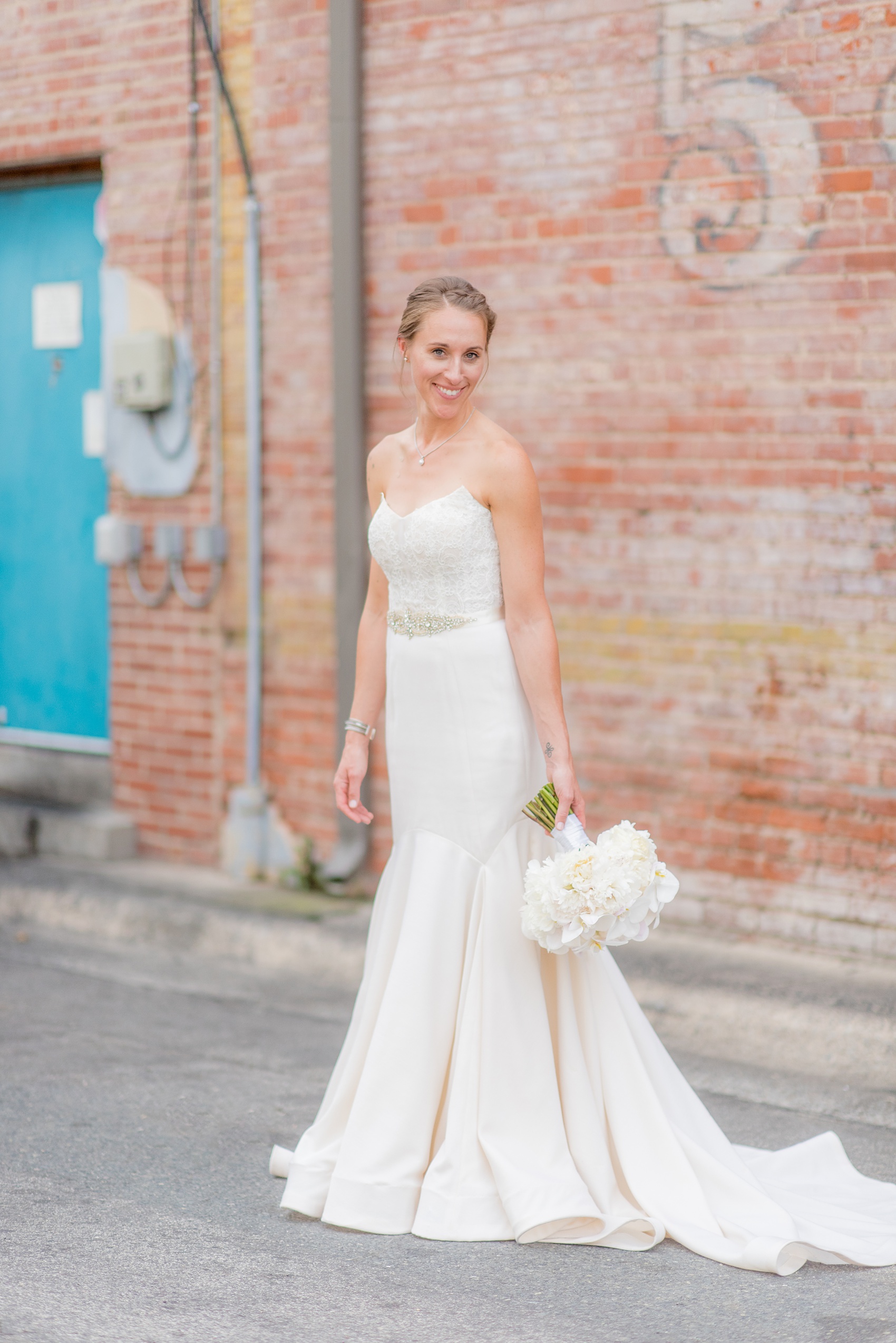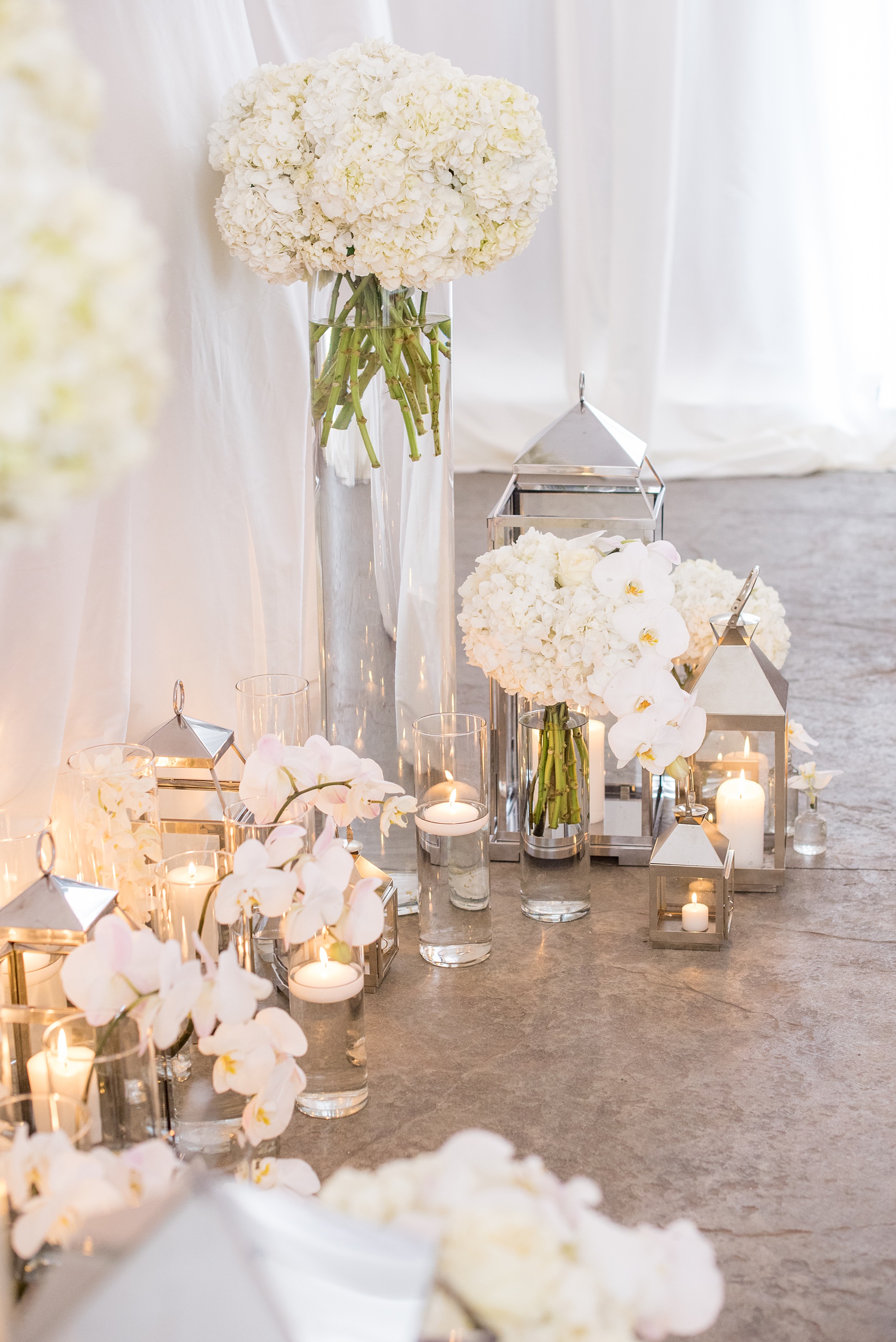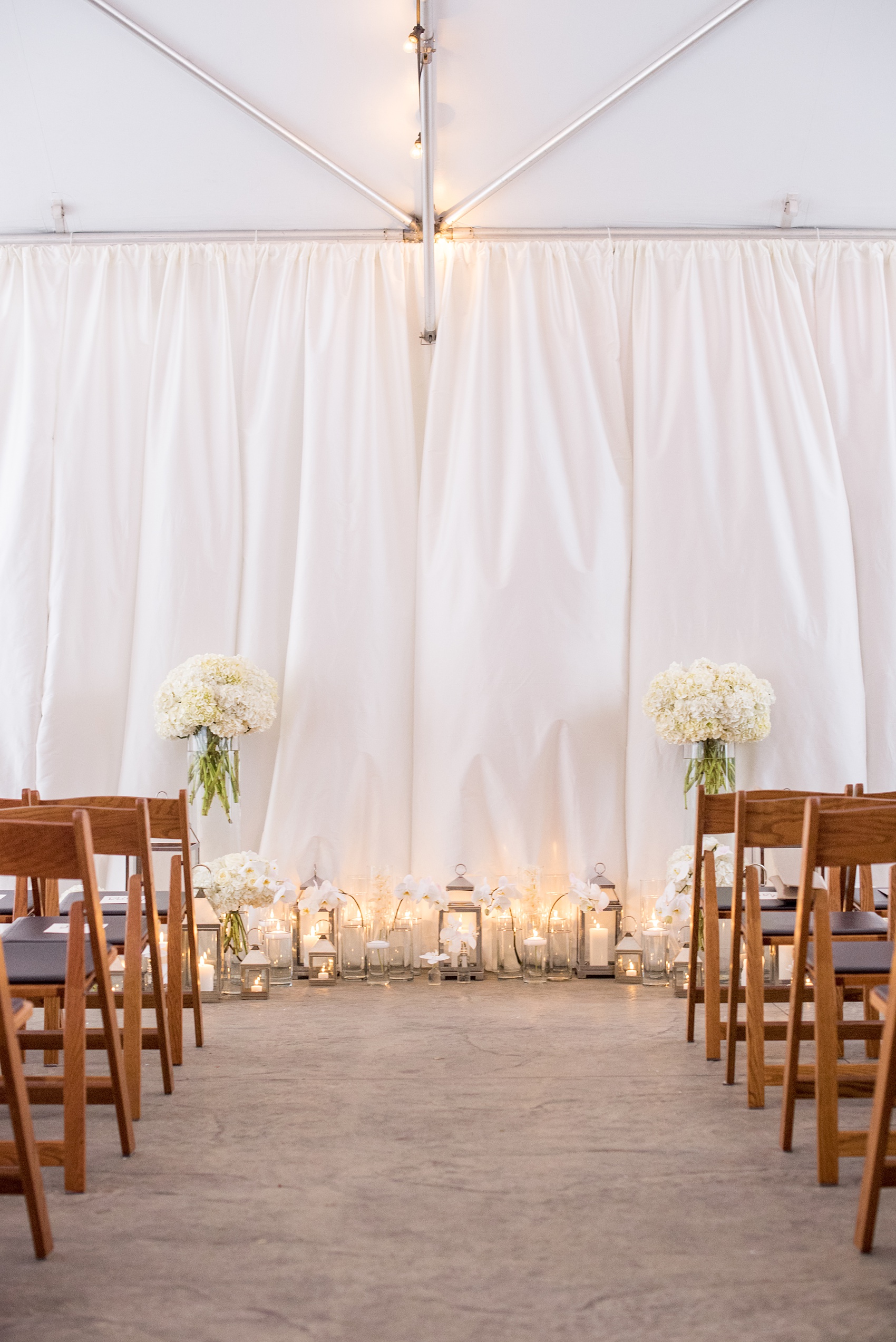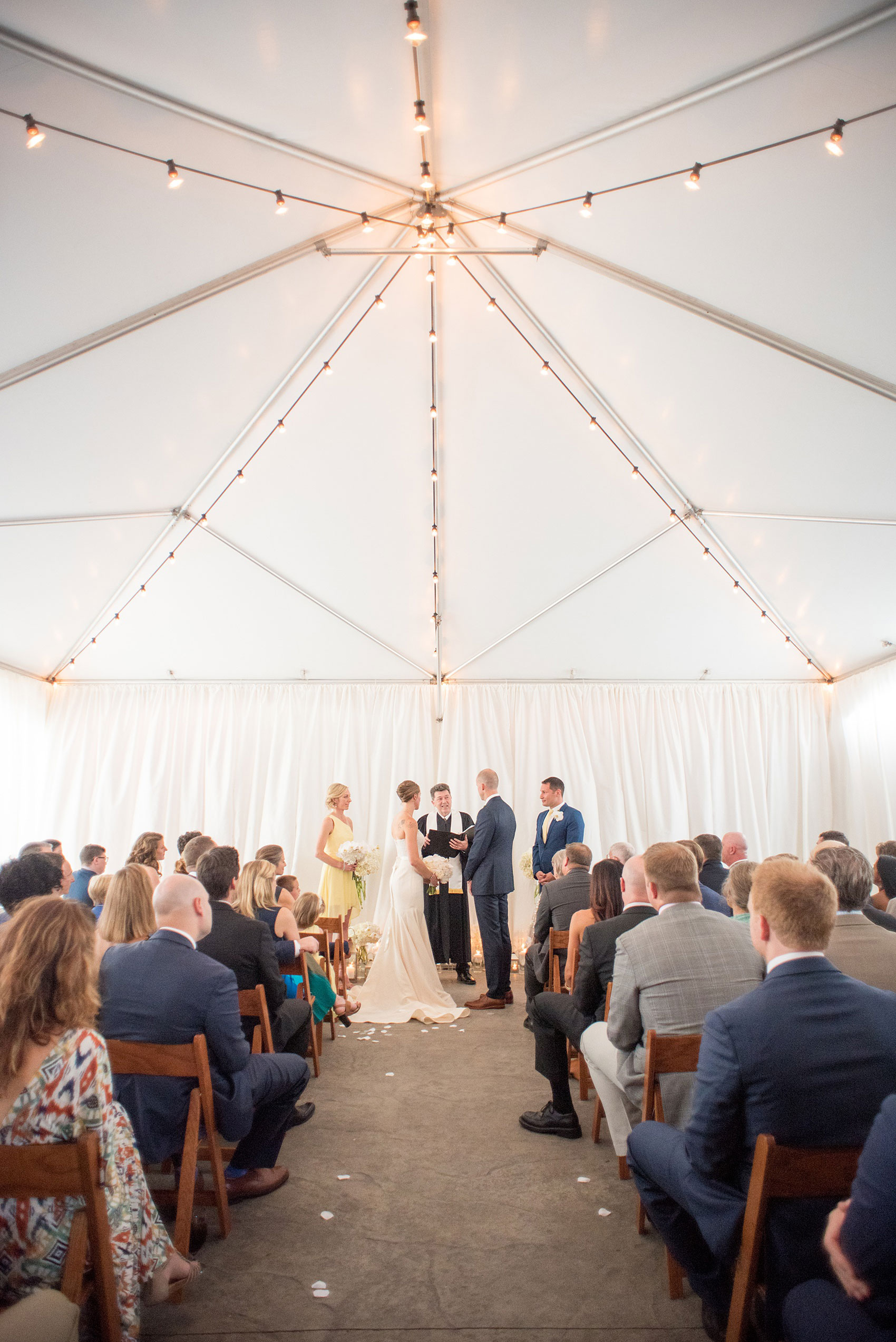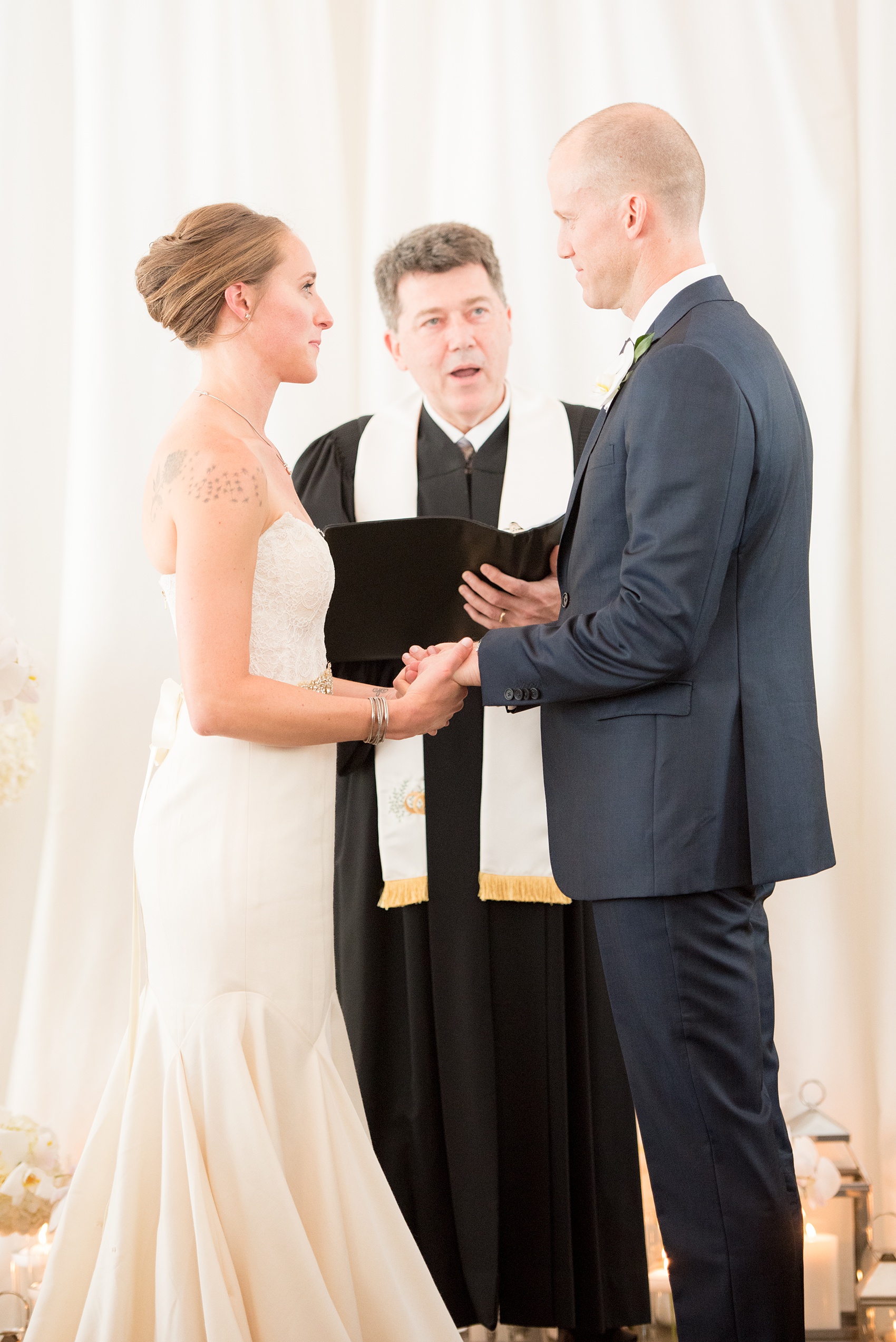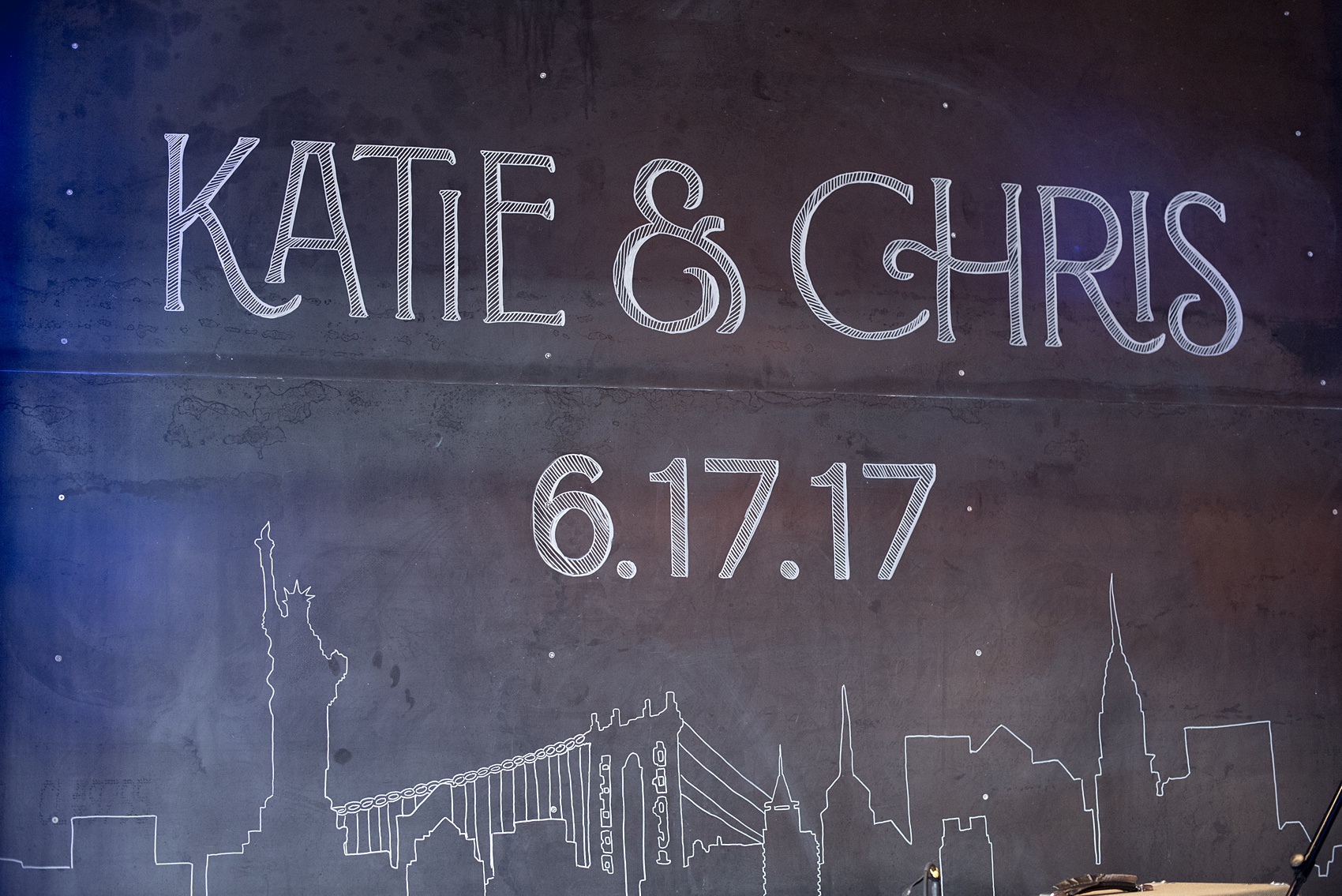 After Chris, Katie and her son, Wyatt, officially became a family it was time to celebrate! The stage was set with a live band, a fun custom chalkboard design including the Manhattan skyline (where Chris lives) and the most dreamy creative table creations. Erin McLean blew me away – I walked into a romantic setting drenched in candlelight, classy white flowers (again of orchids, peonies and hydrangea) and a pop of teal in silky linens. They also found the most killer chairs – a new item of neutral wood and unique design.
Katie, Chris, Amanda and Jay (their matron of honor and best man, who happened to have introduced the bride and groom) headed outside during cocktail hour for some great photos. We hit up the front of the venue, with its fantastic vintage rusting iron gate, the brick walls surrounding the building complete with old painted lettering, and, a personal favorite, a teal door that matched their reception palette rather well.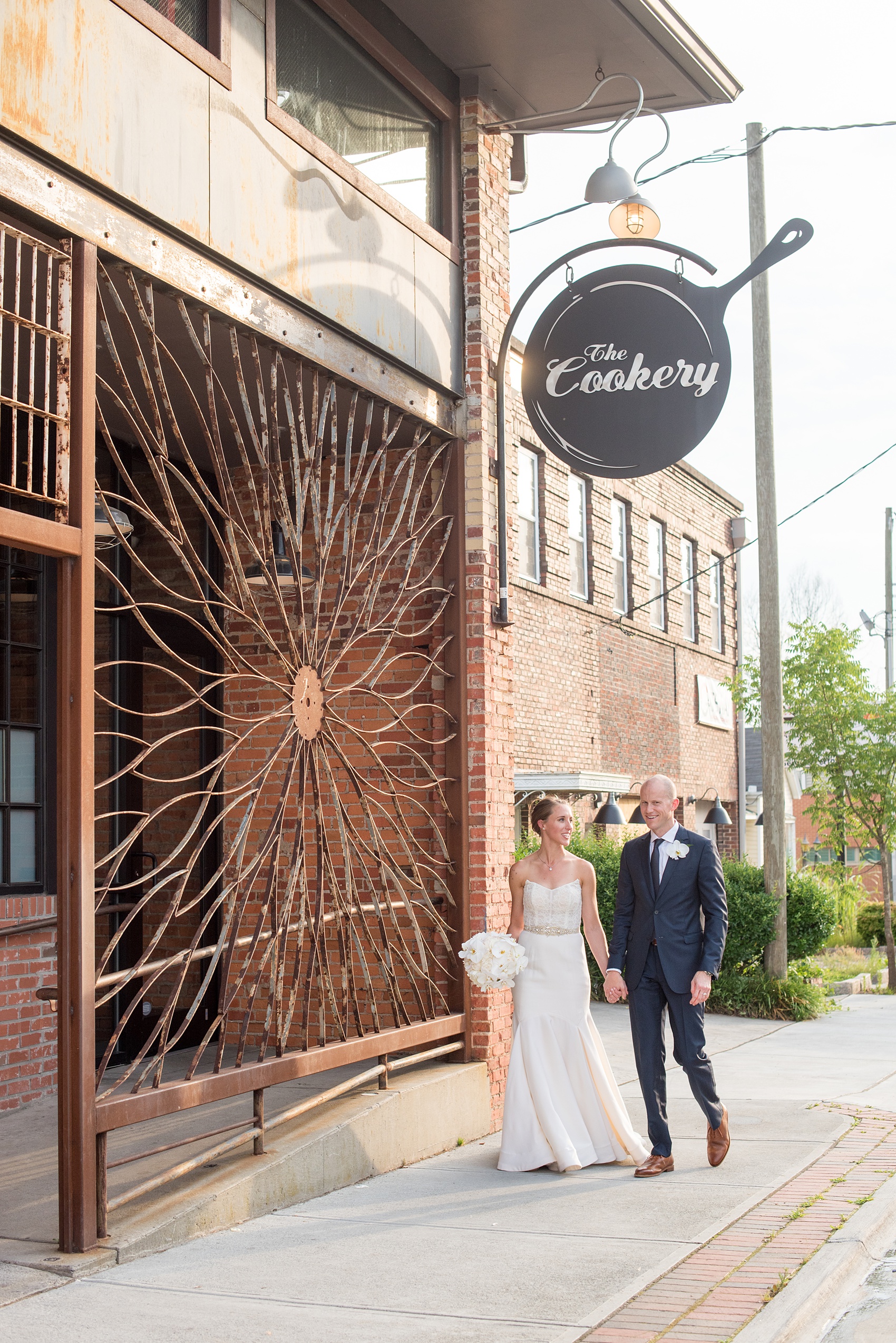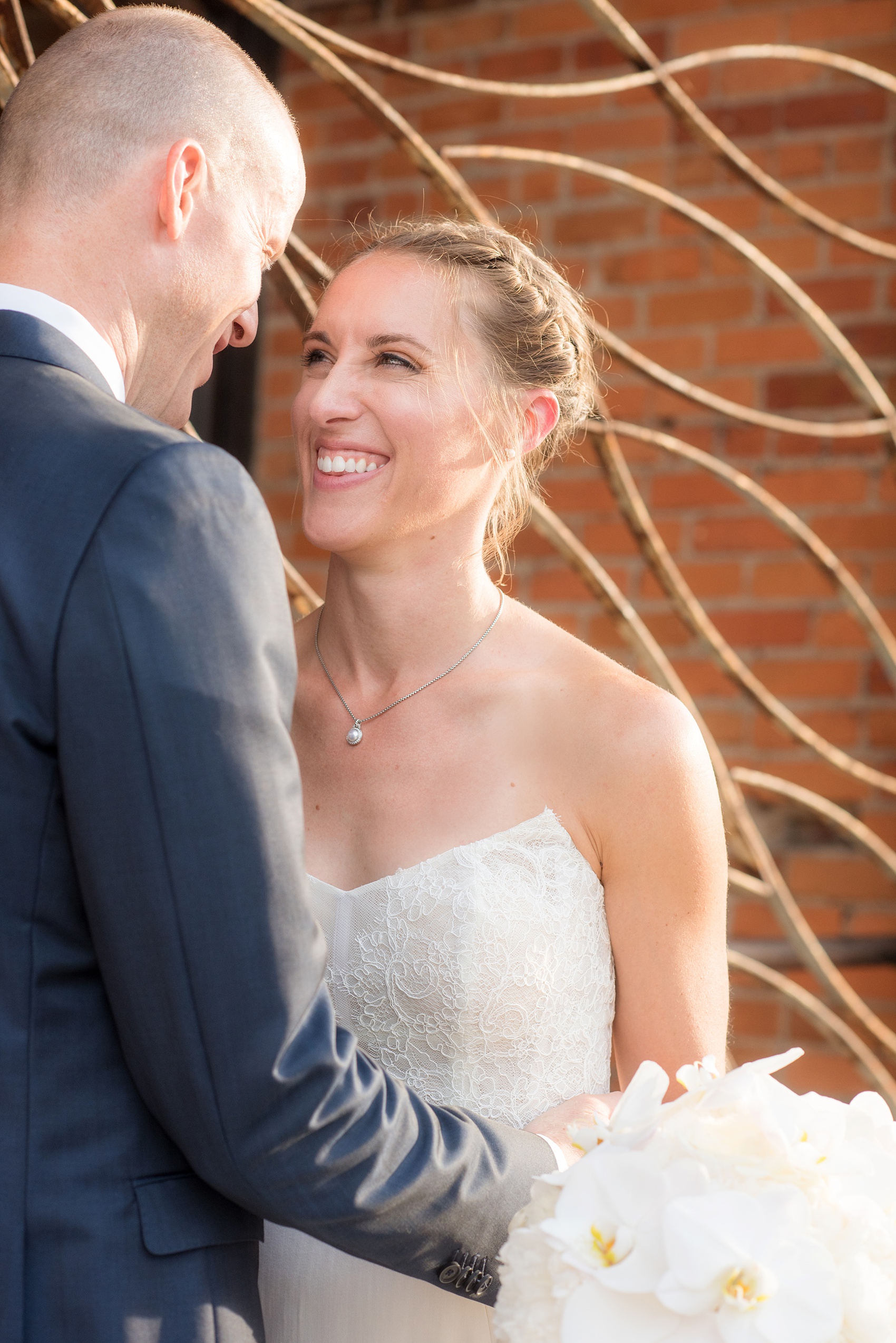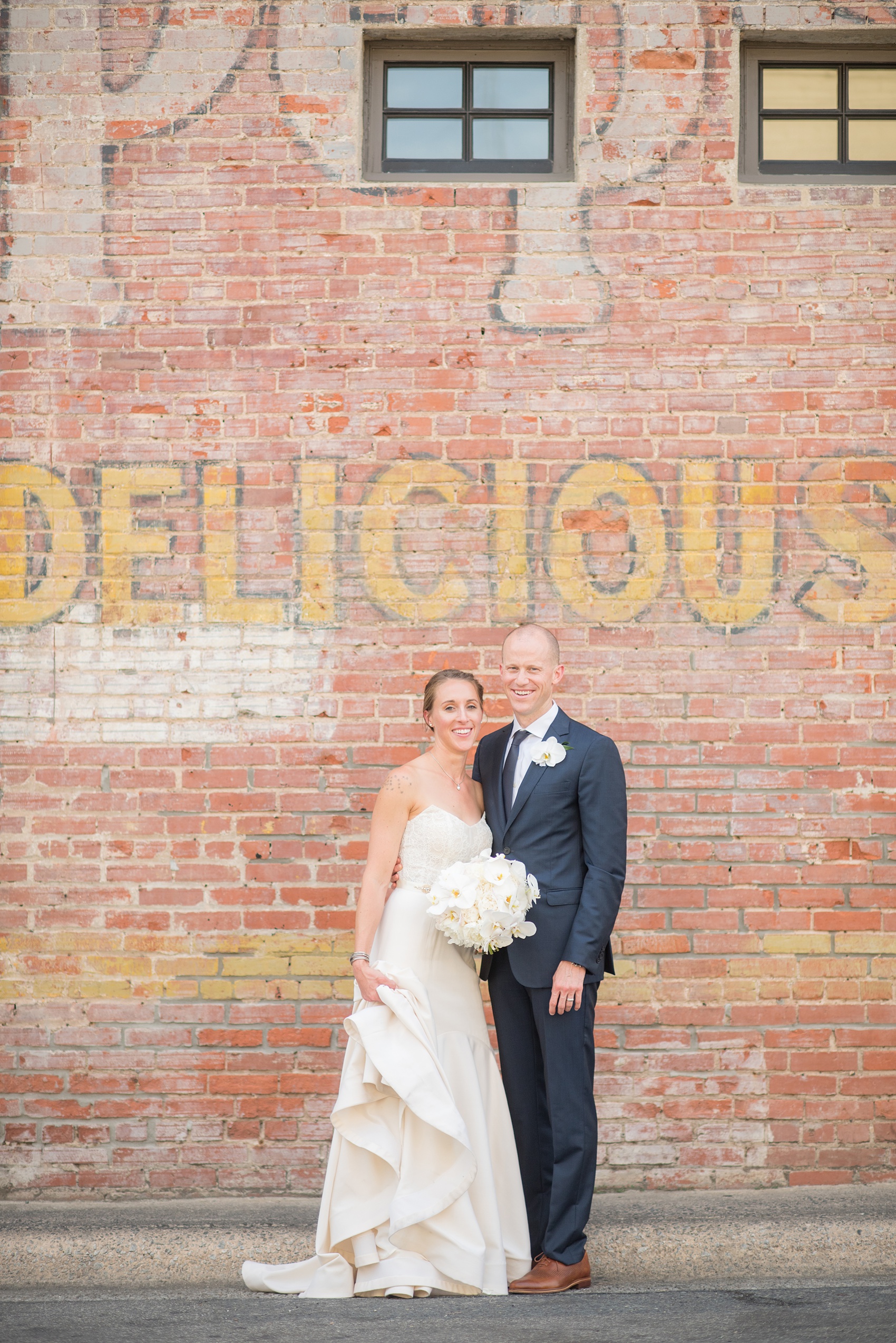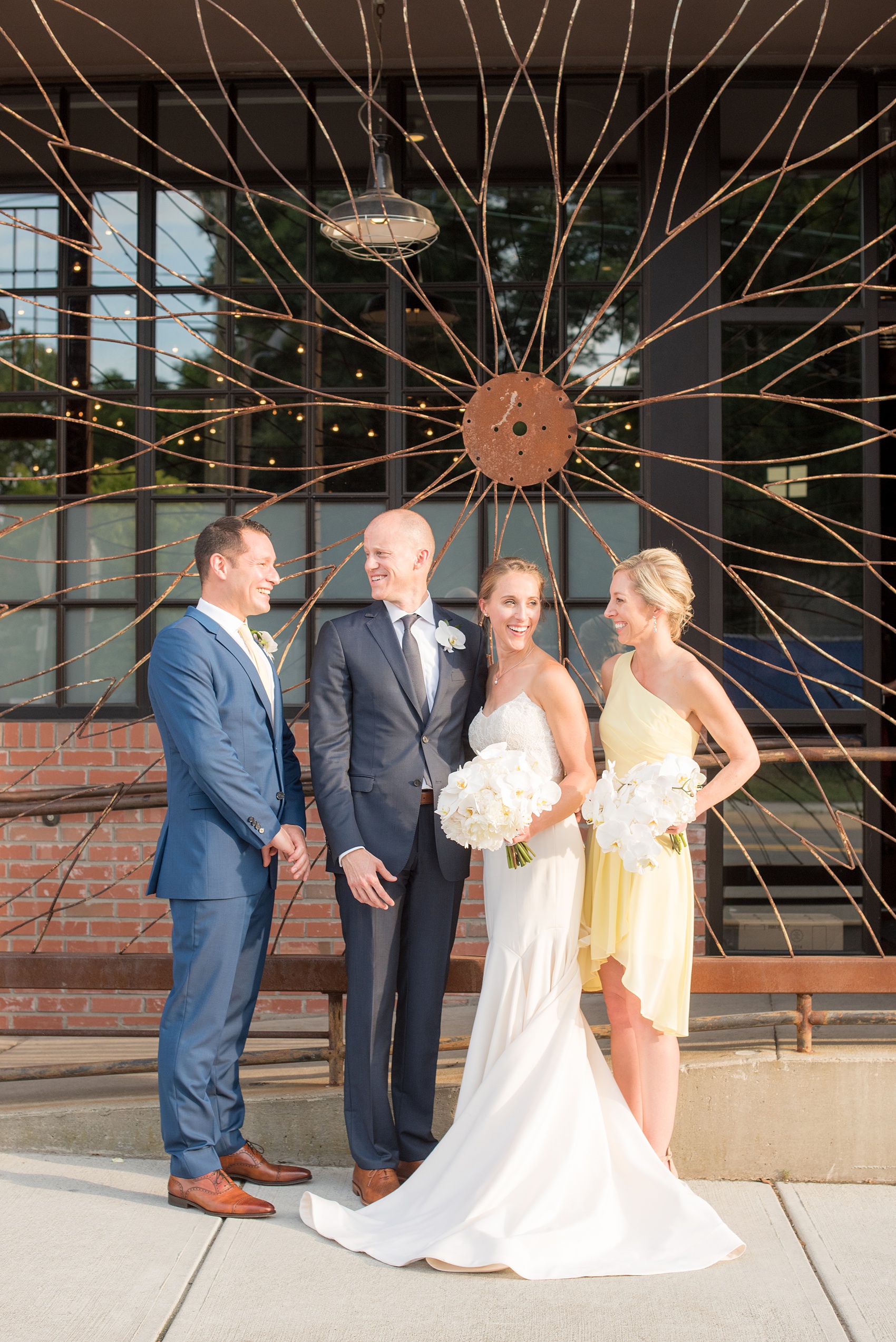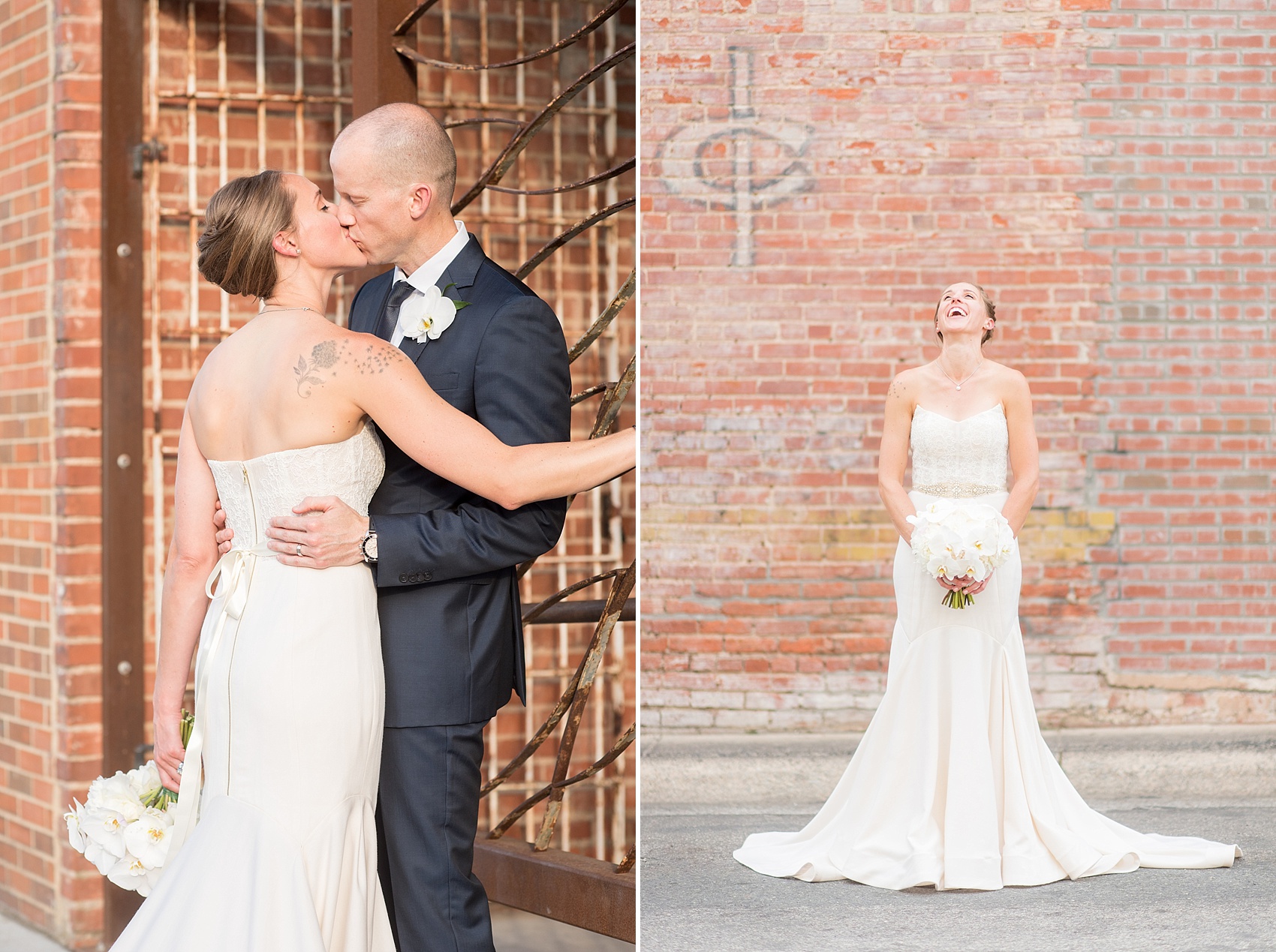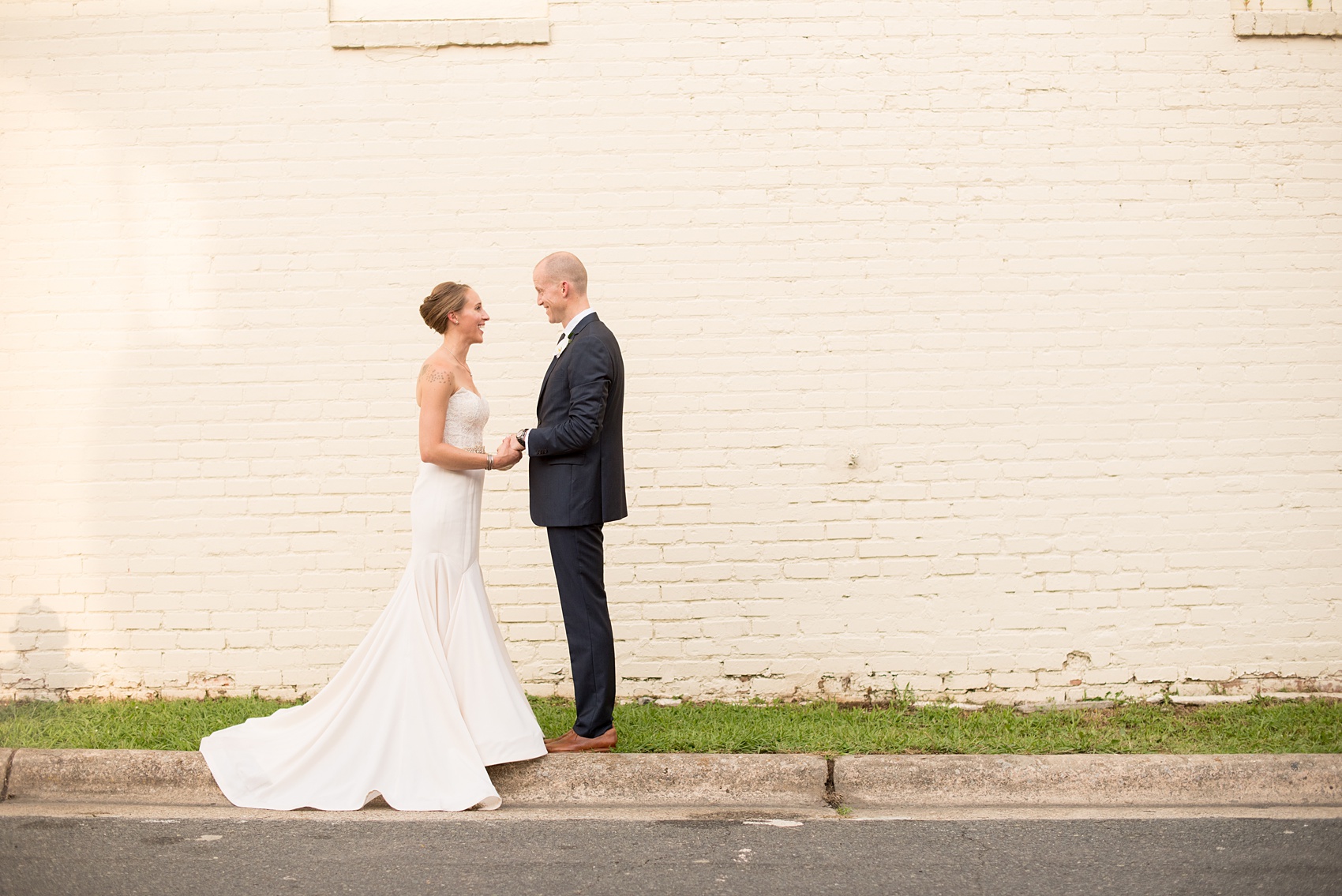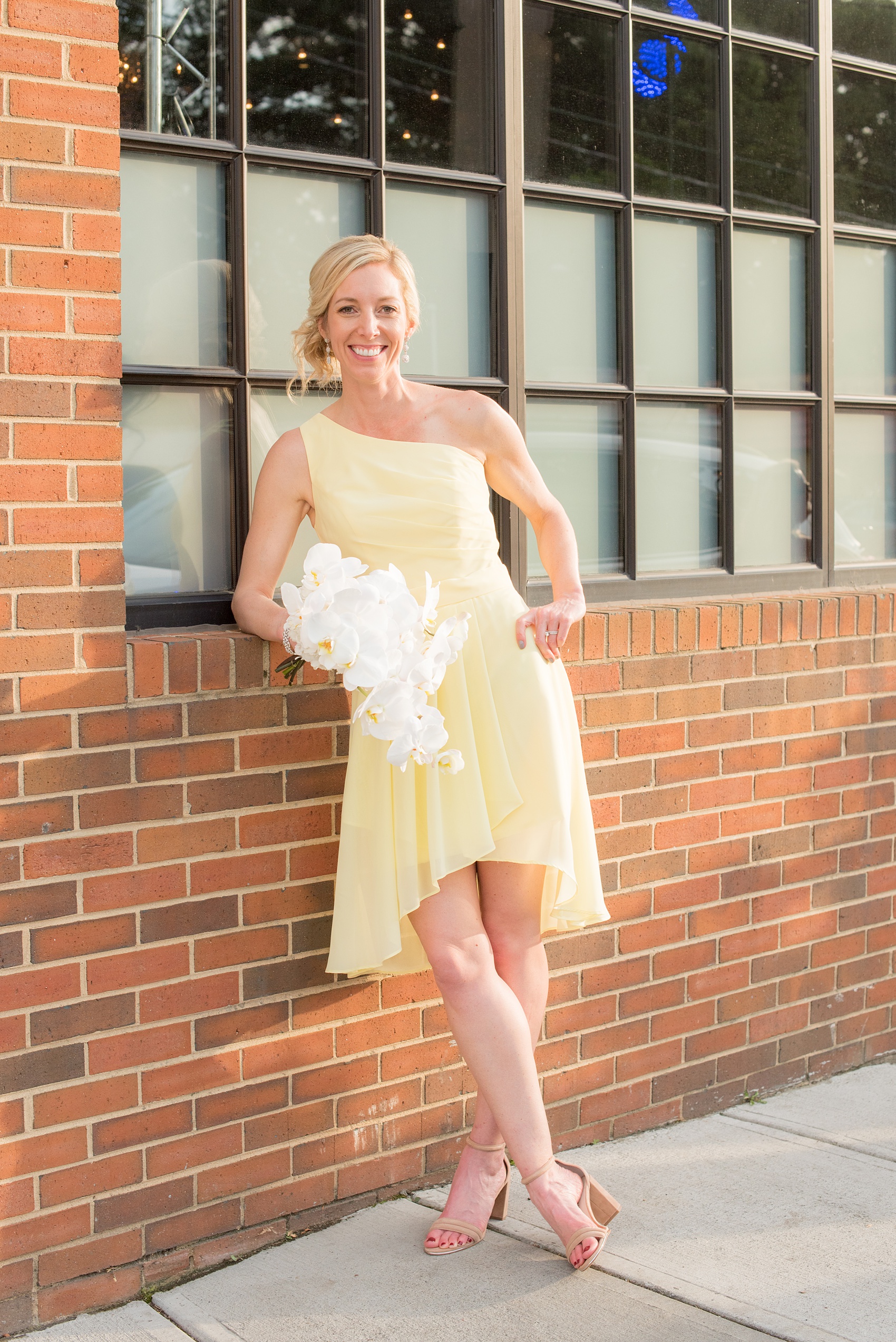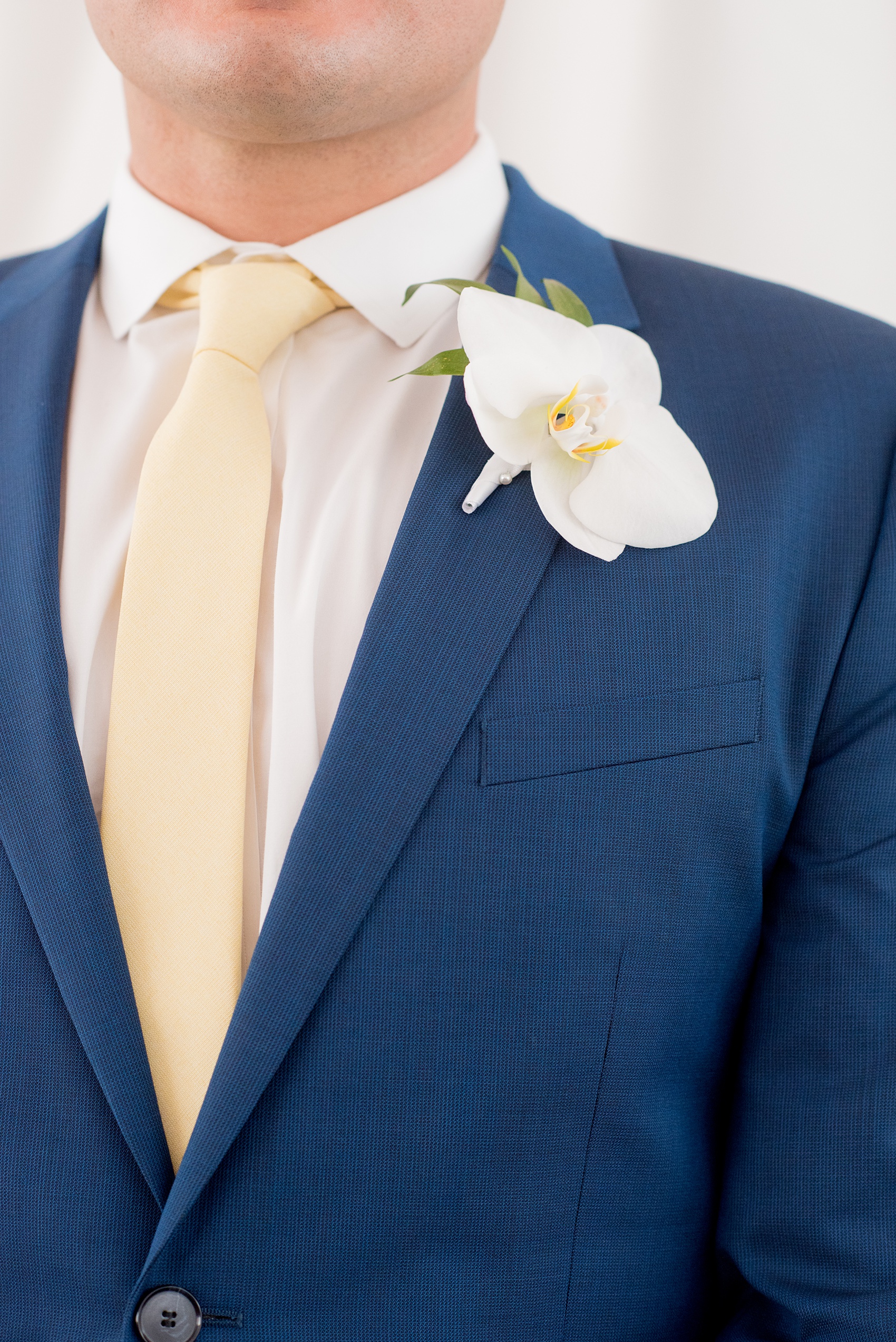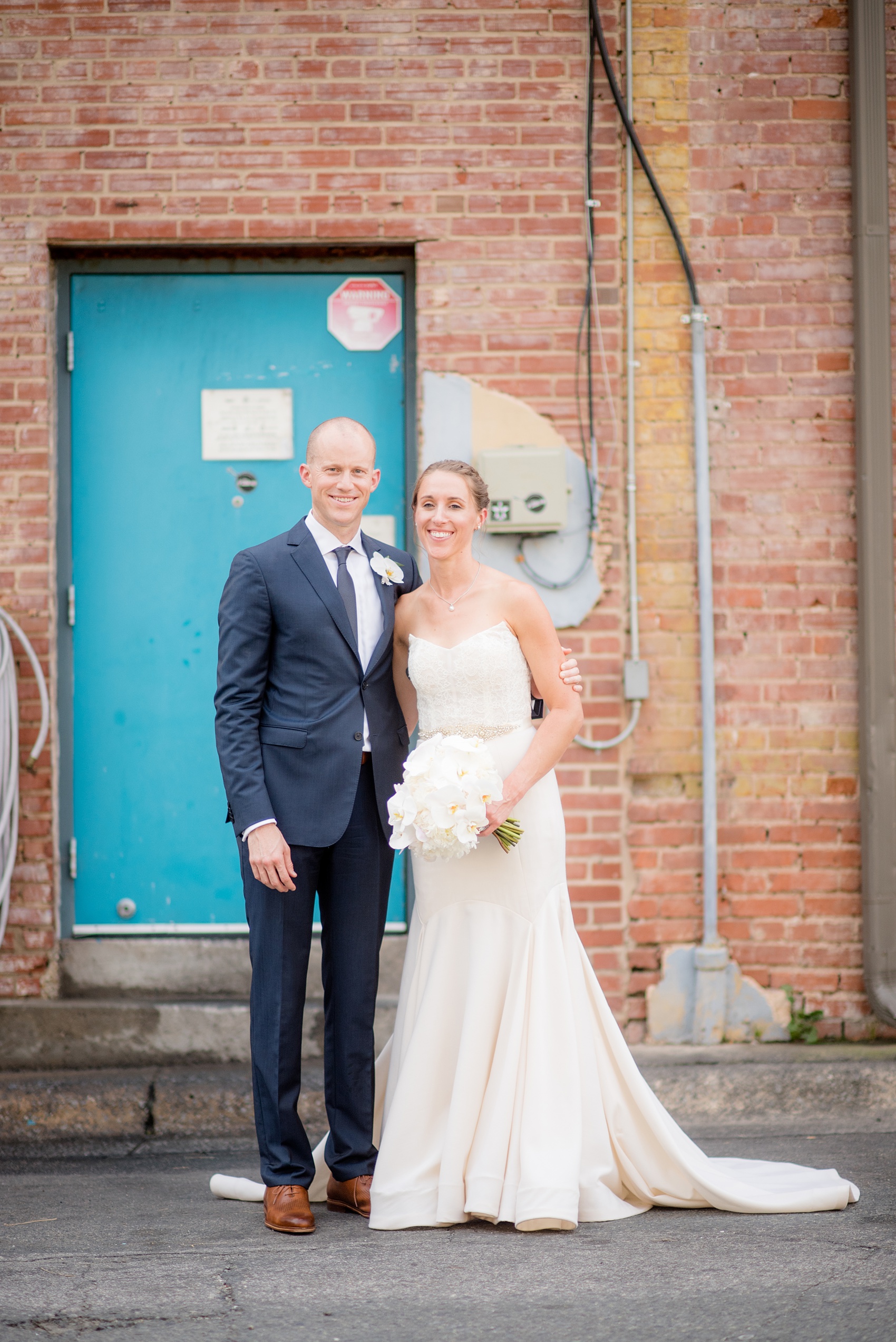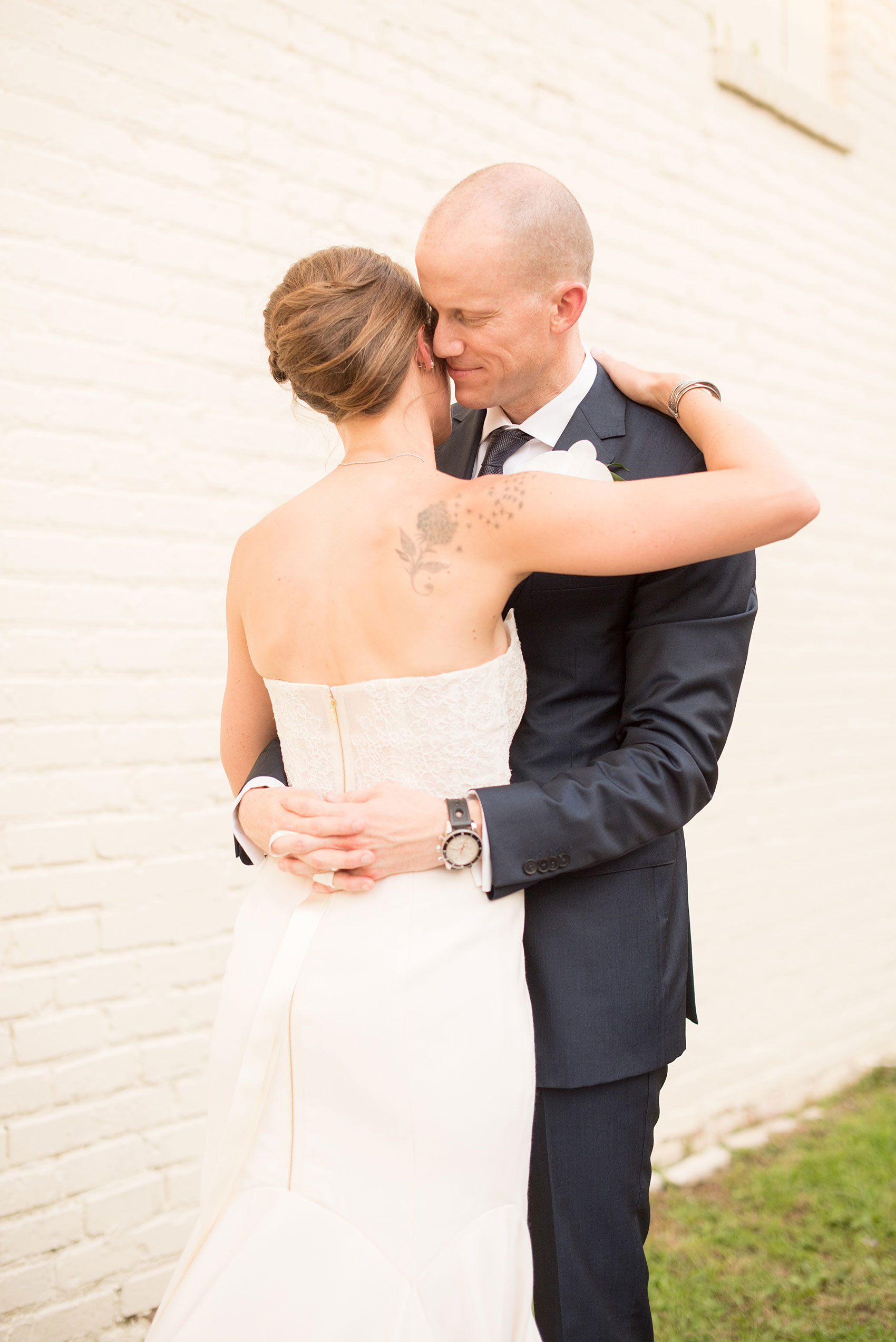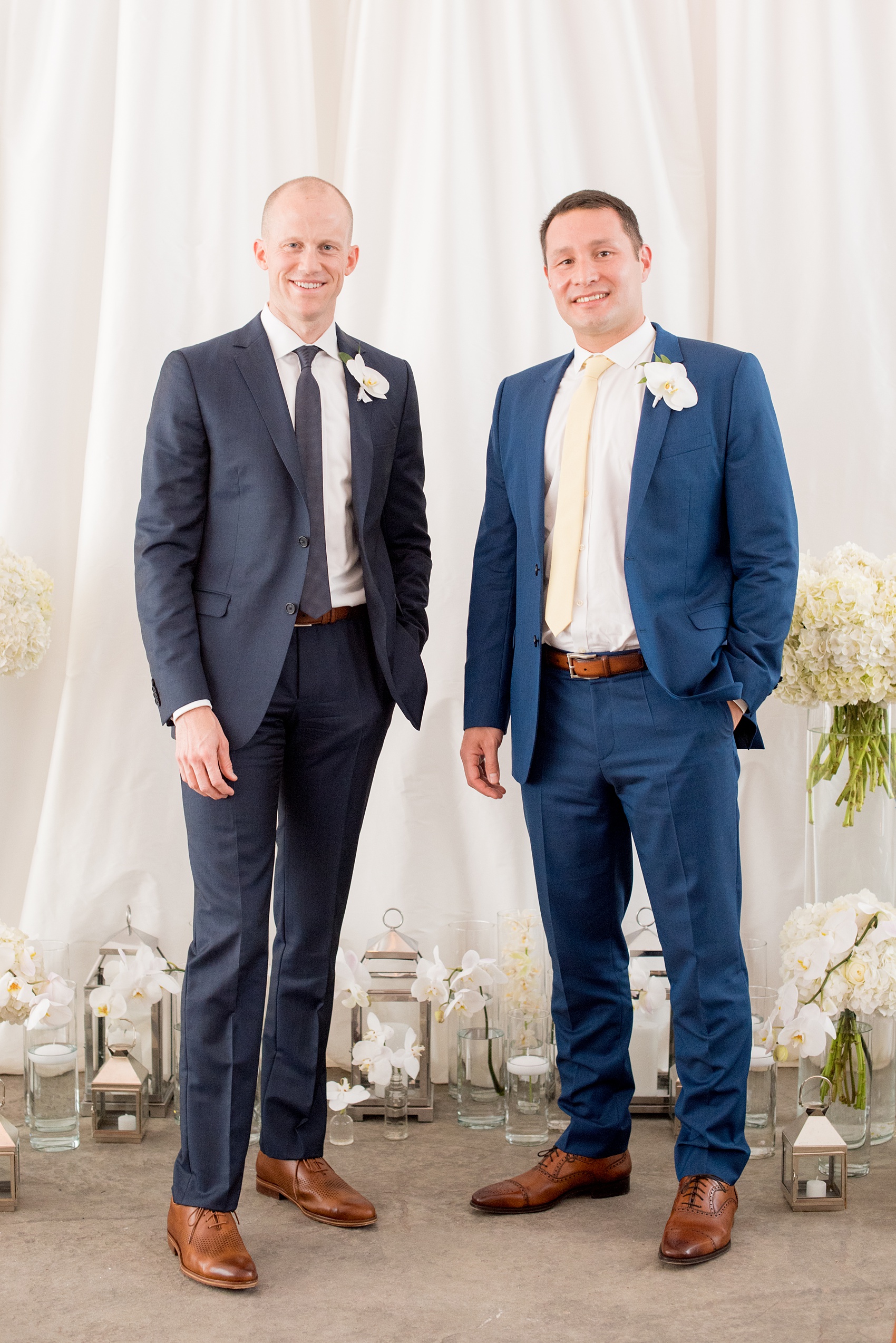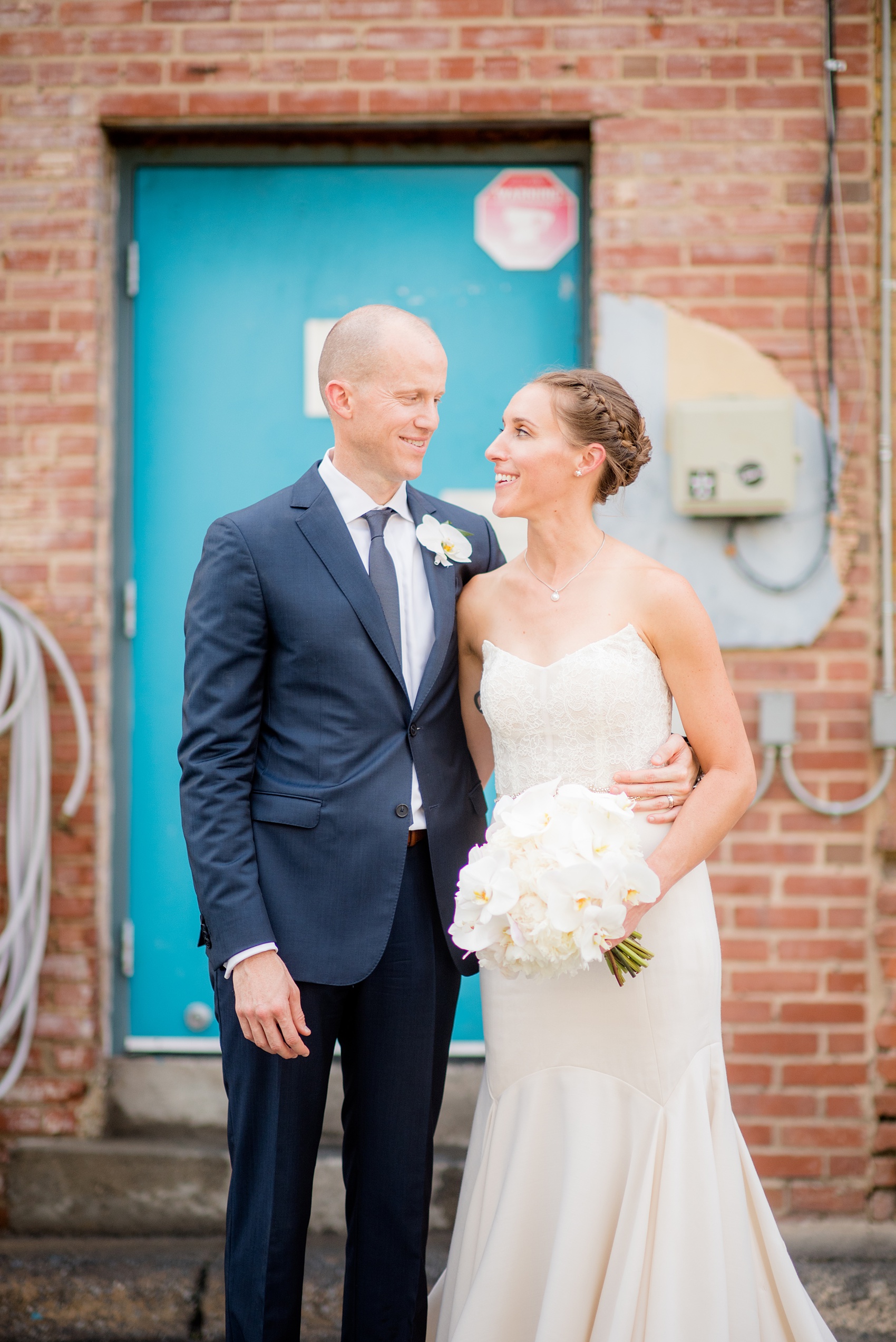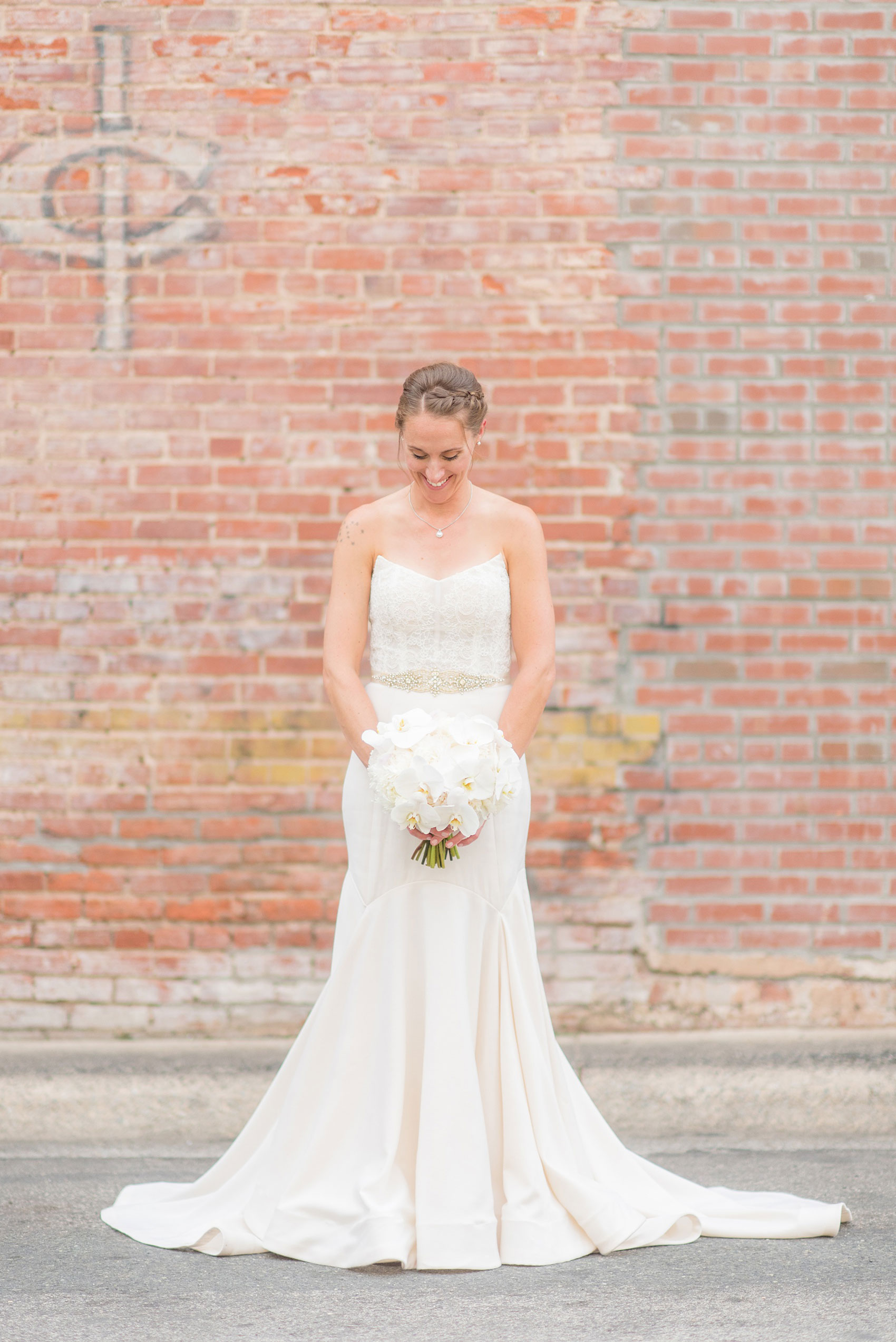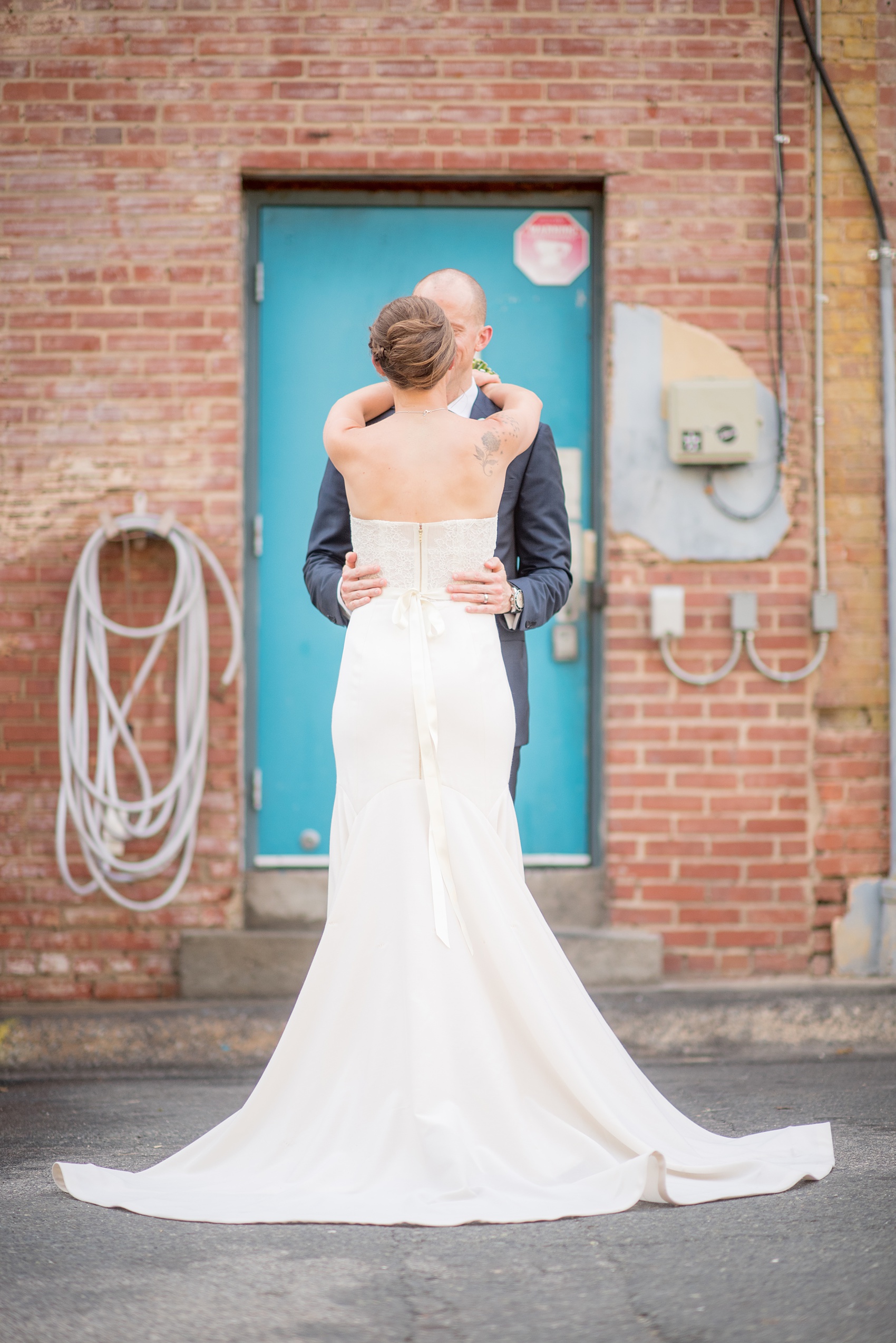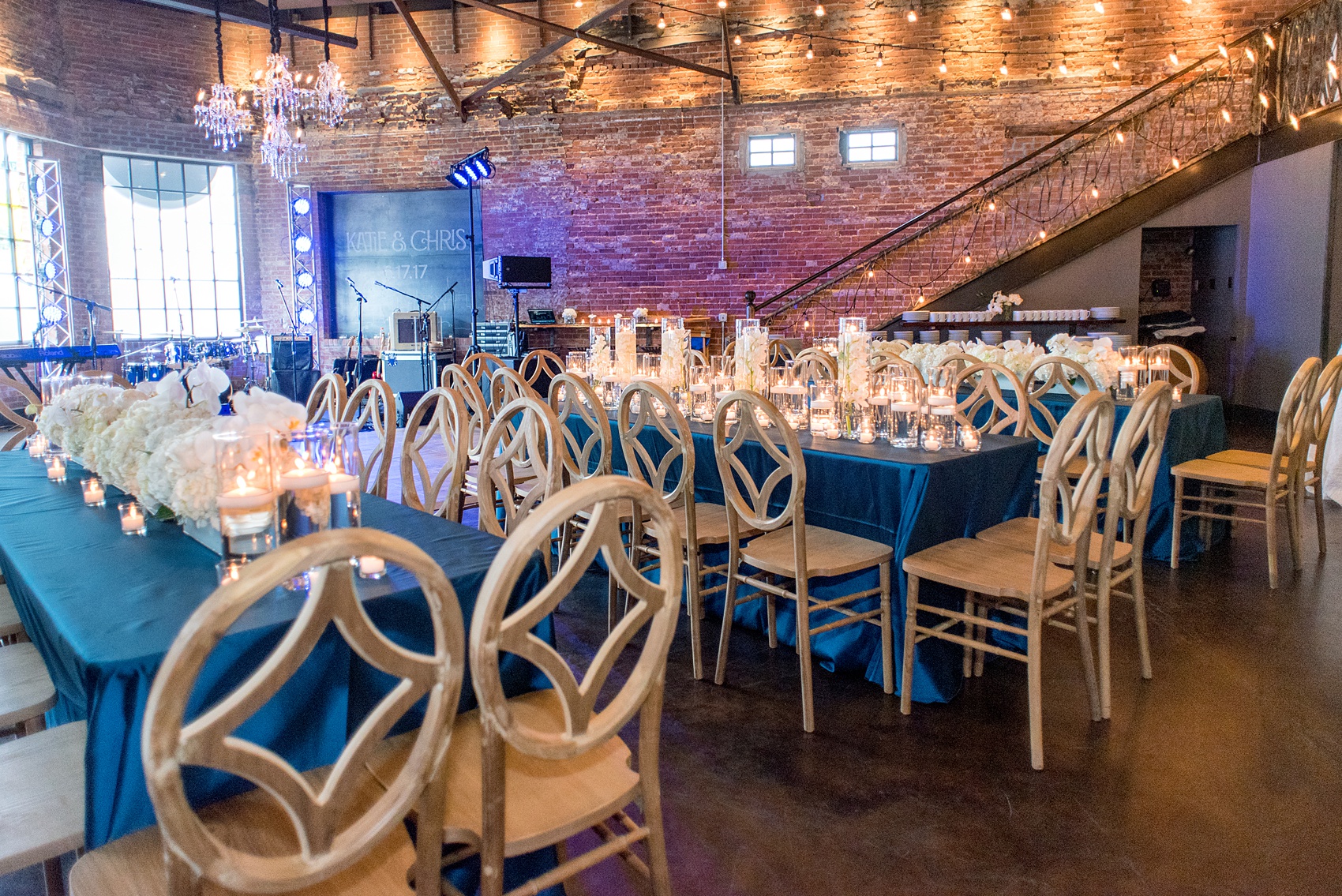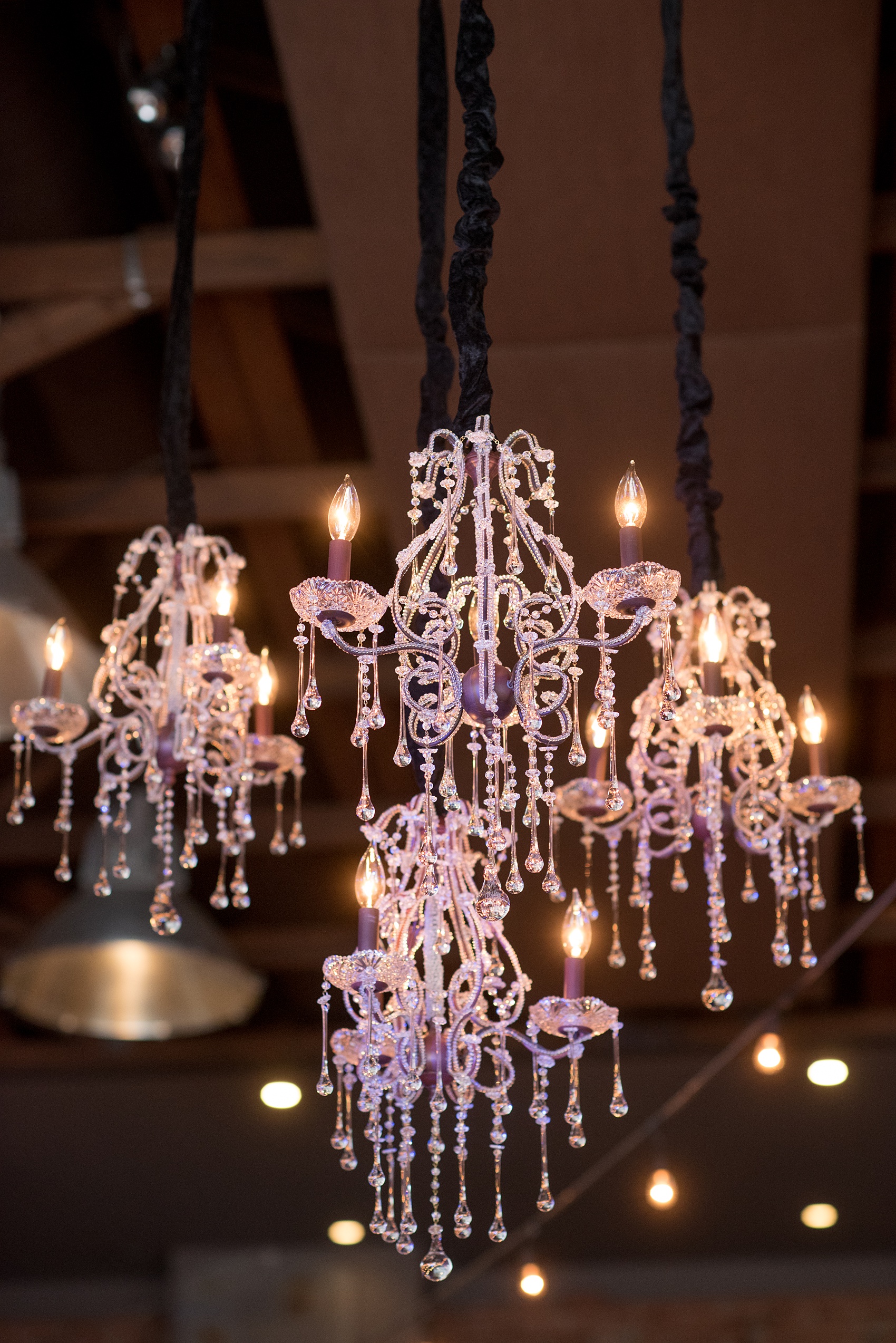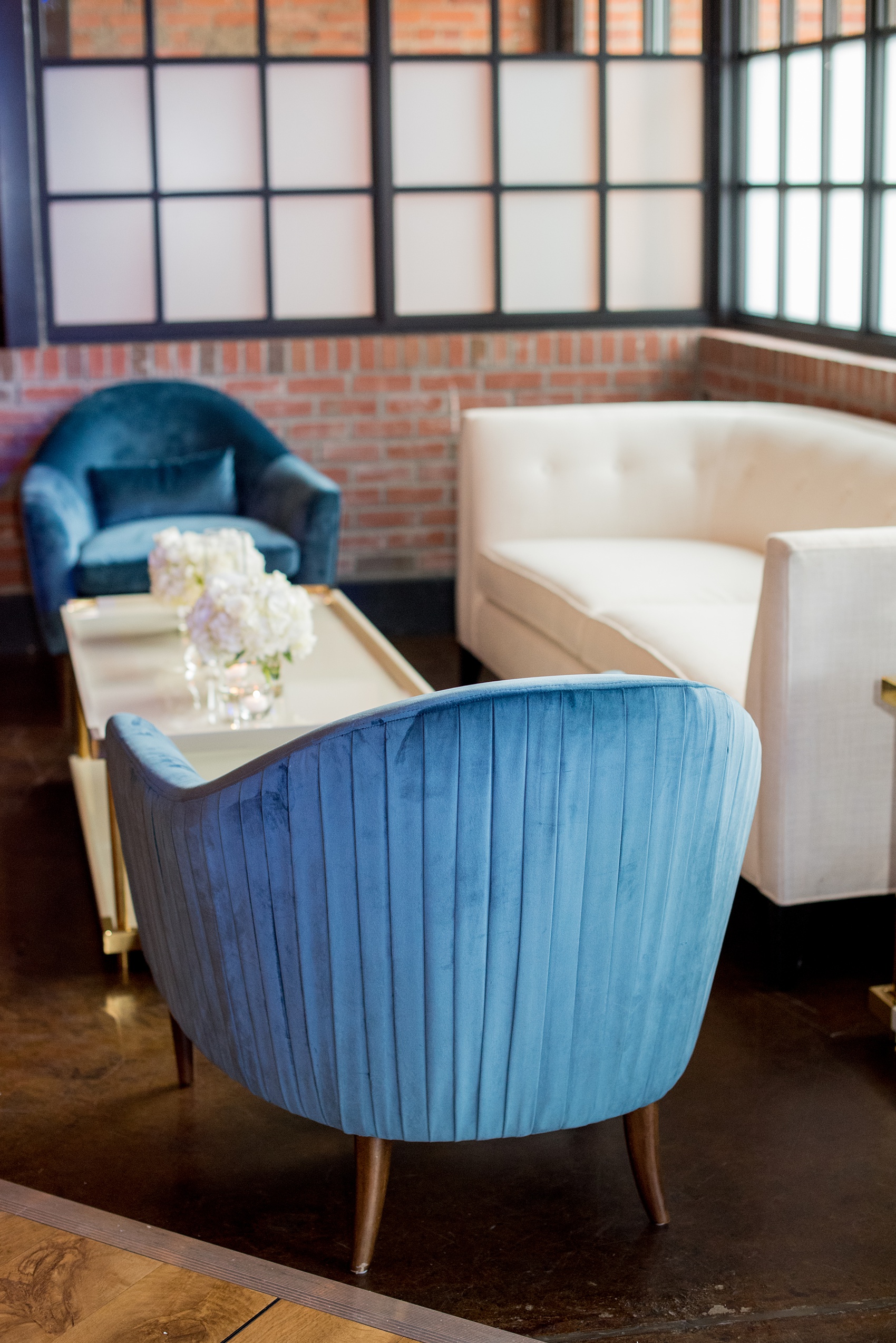 I loved their little lounge area. It was so inviting and got great use throughout the evening. Even the little detail above the dance floor, four chandeliers, made a big difference in setting the stage for a welcoming event.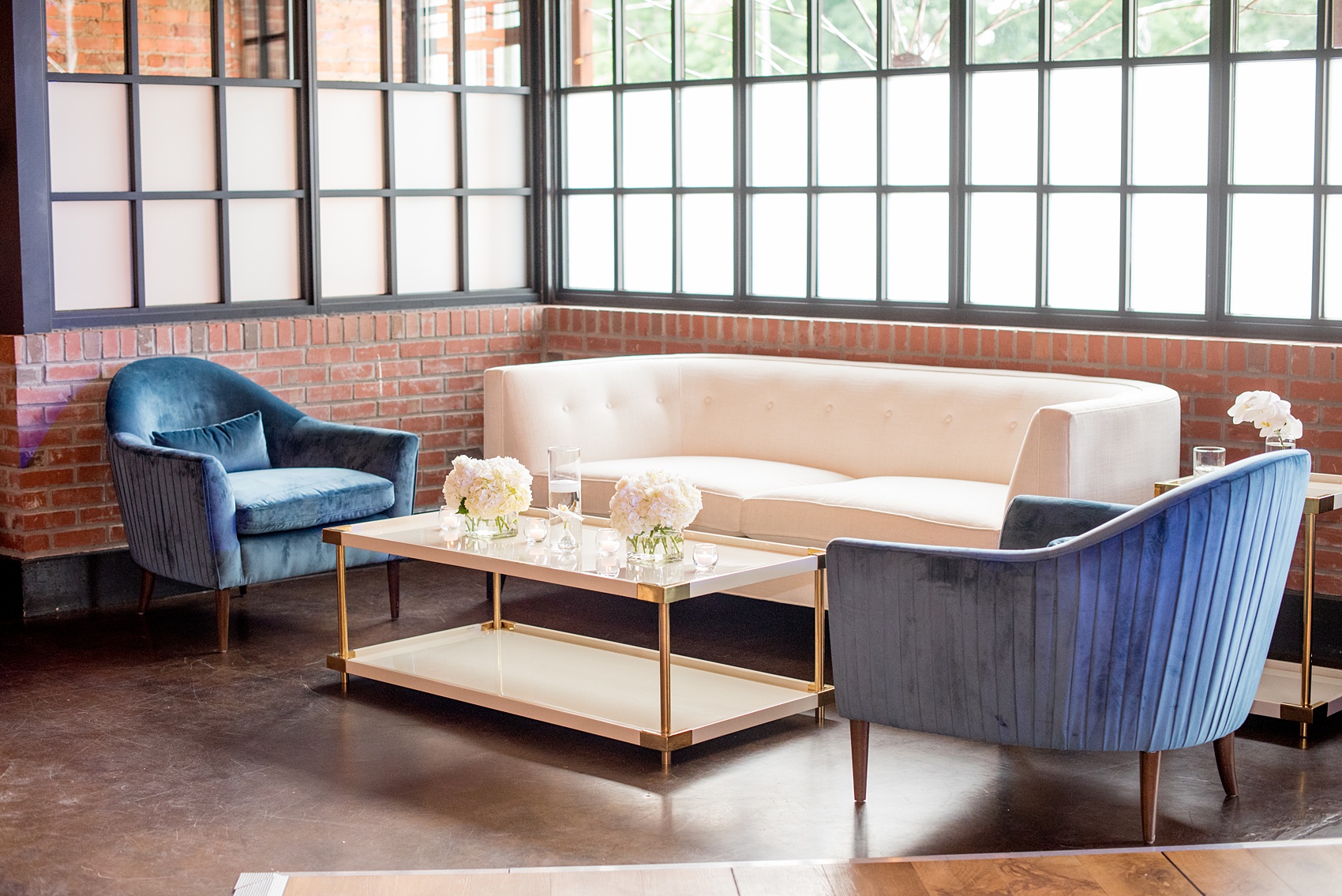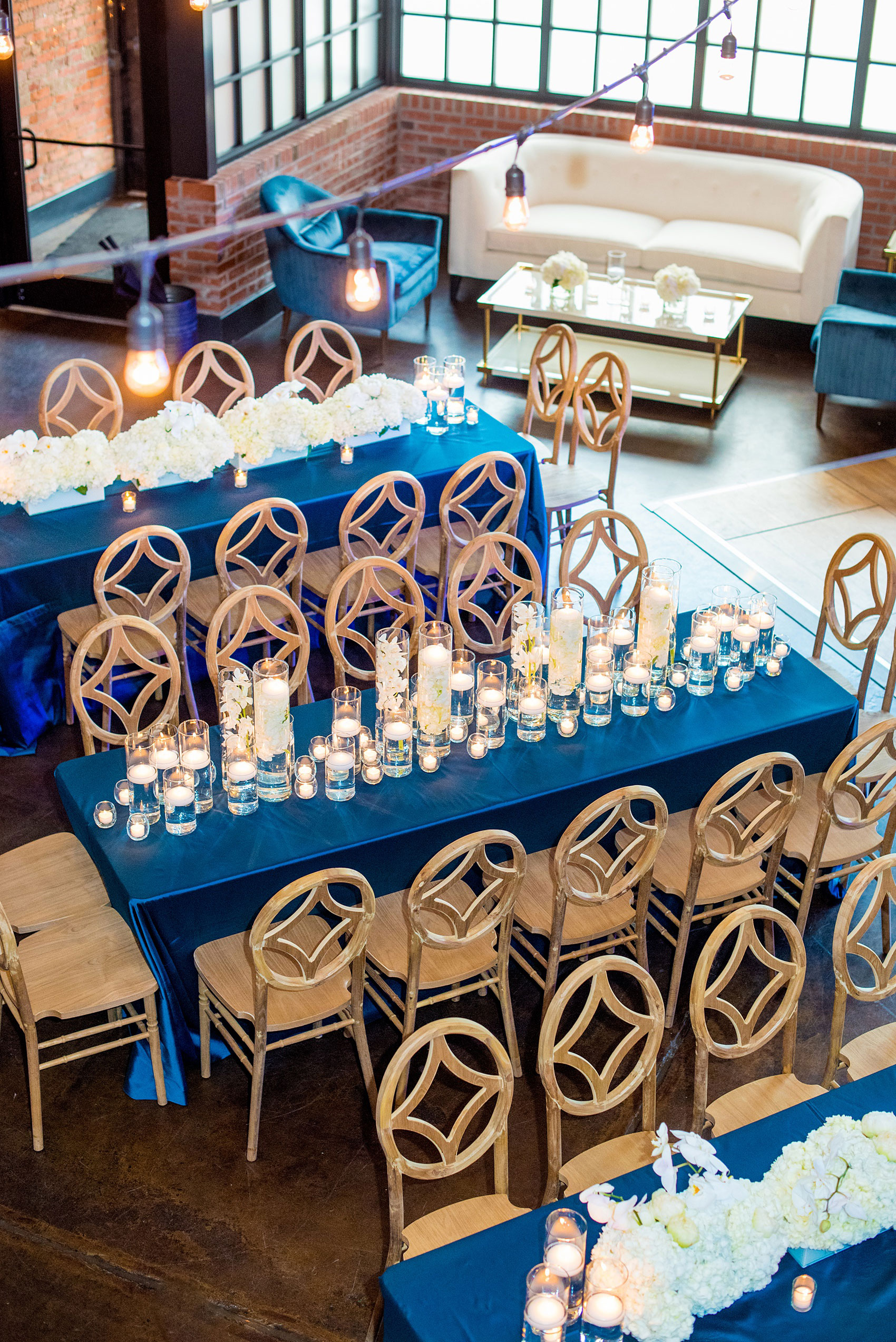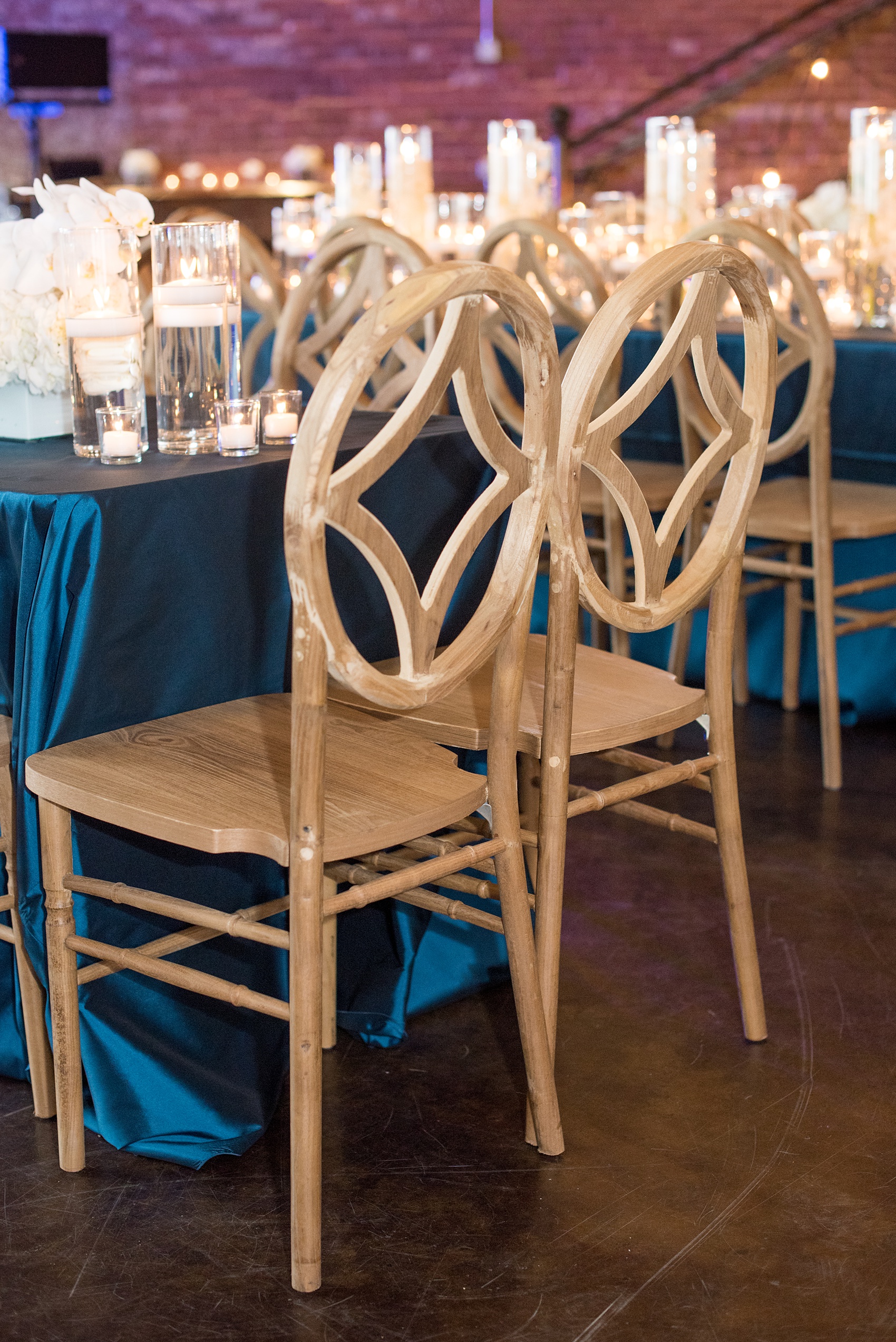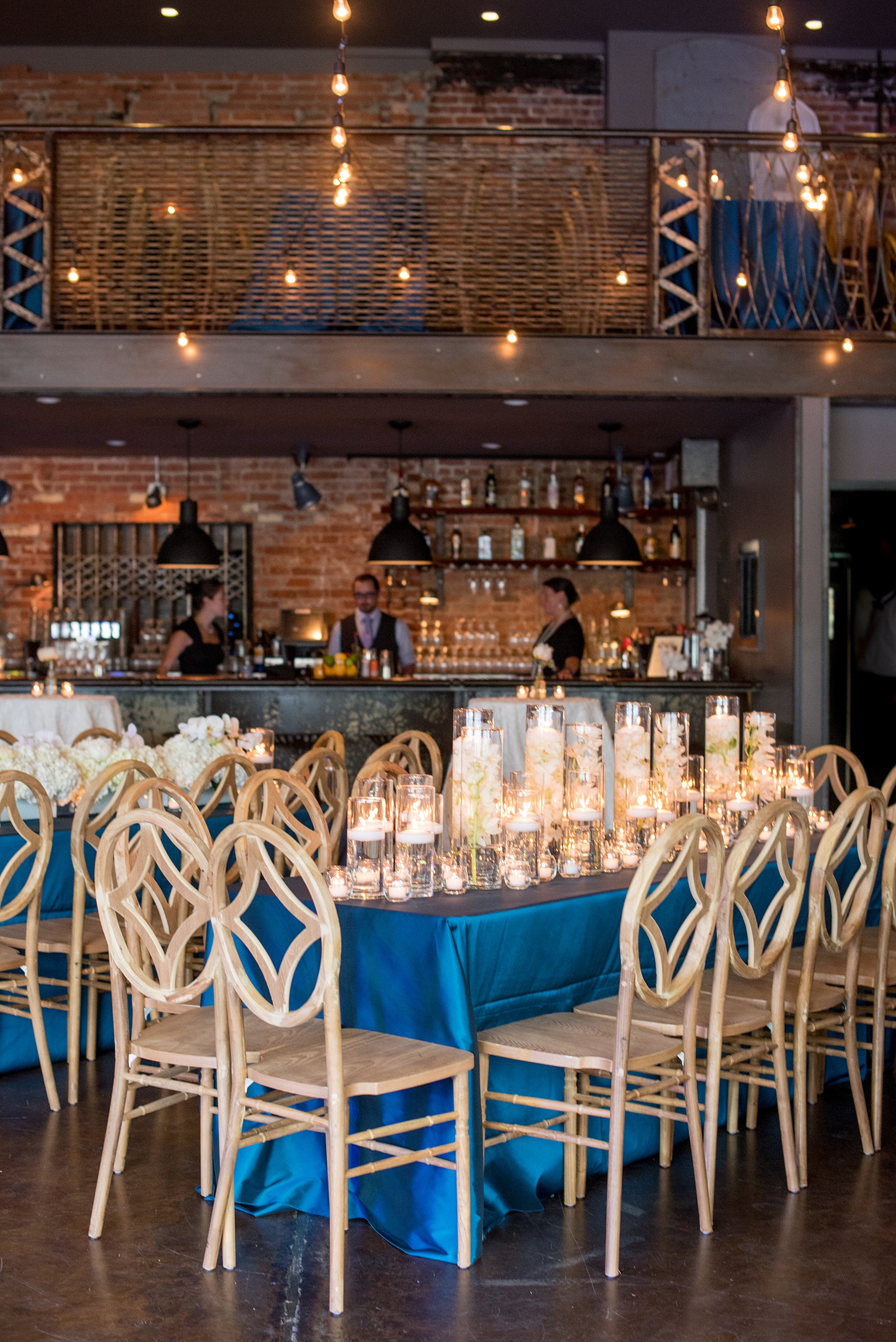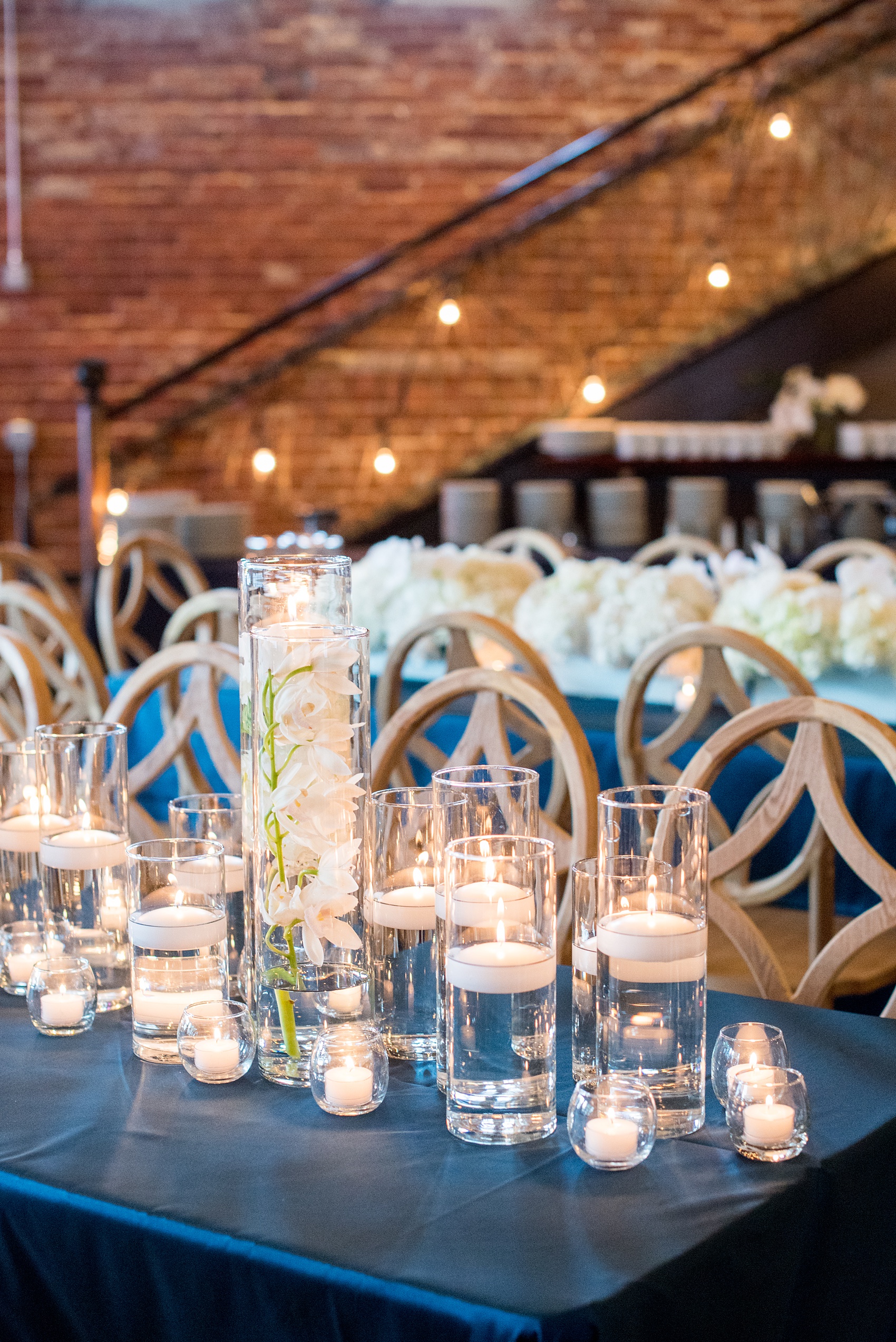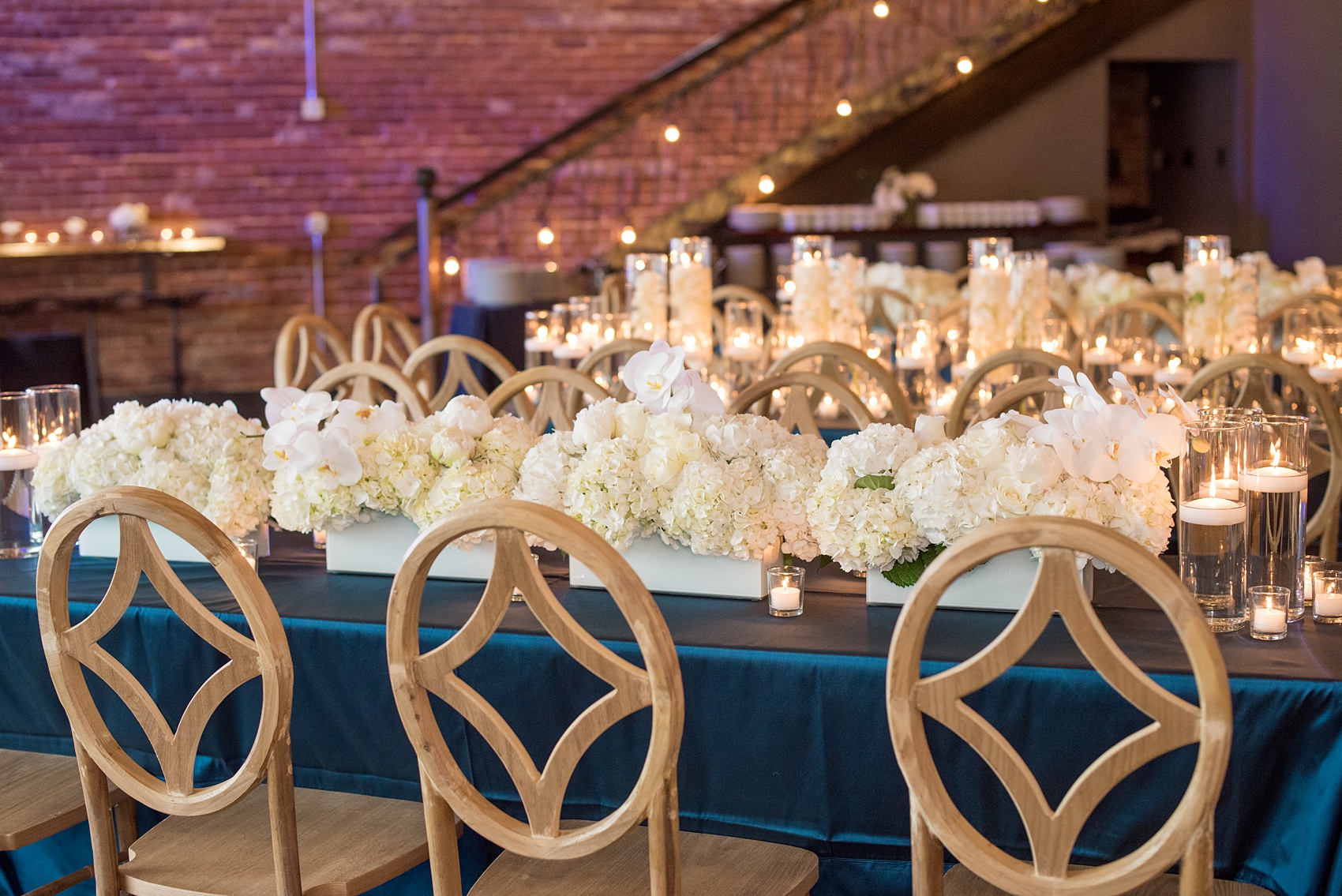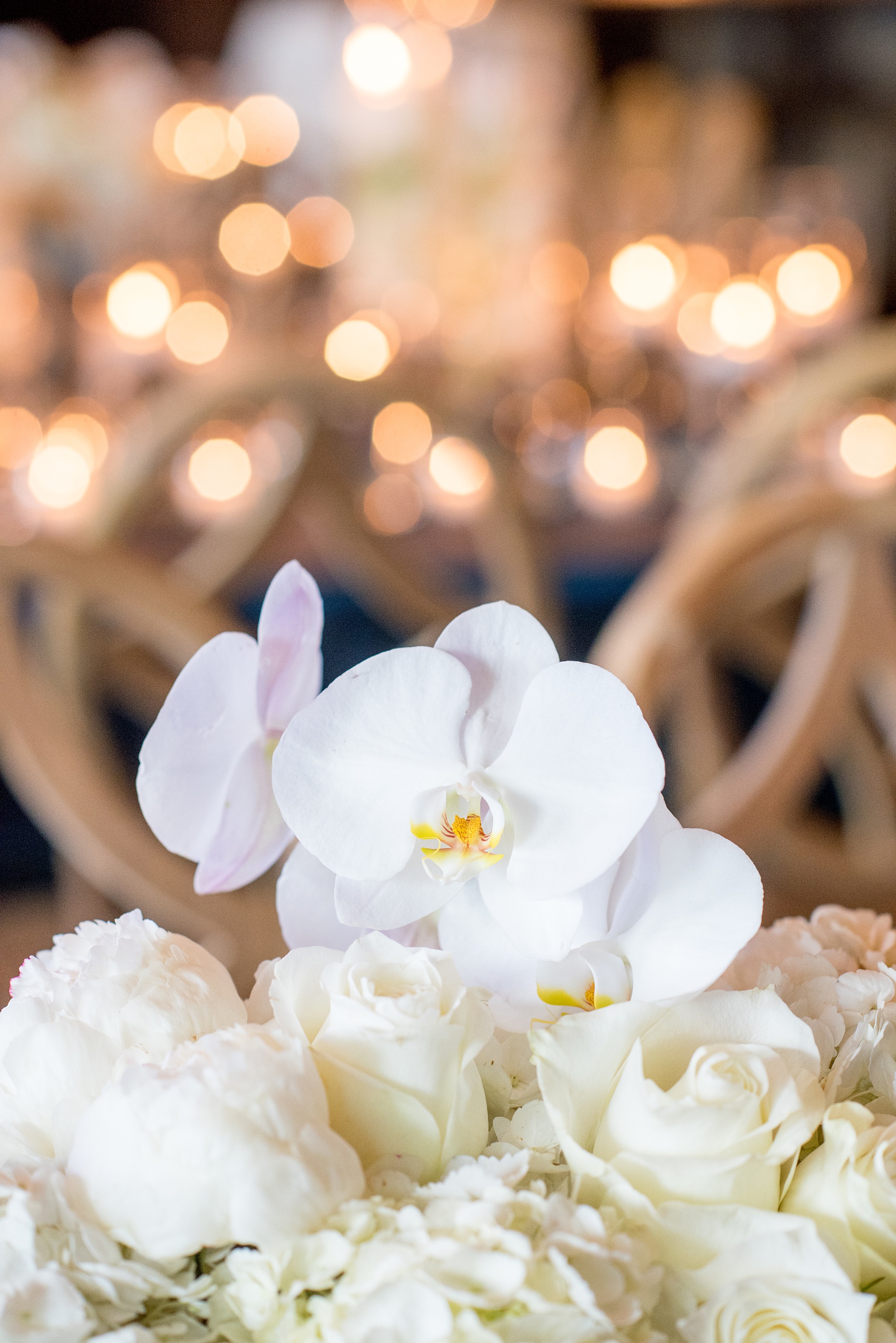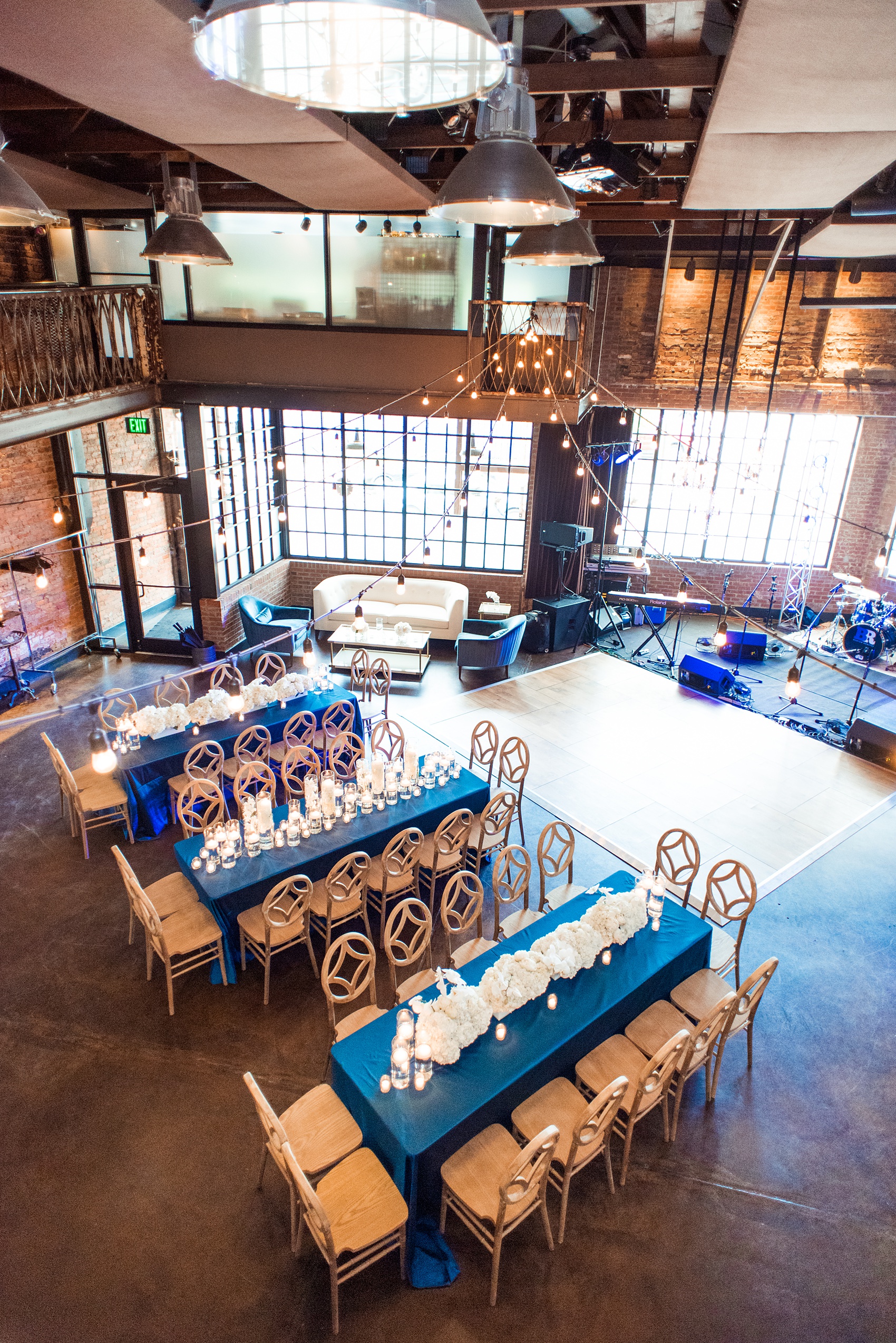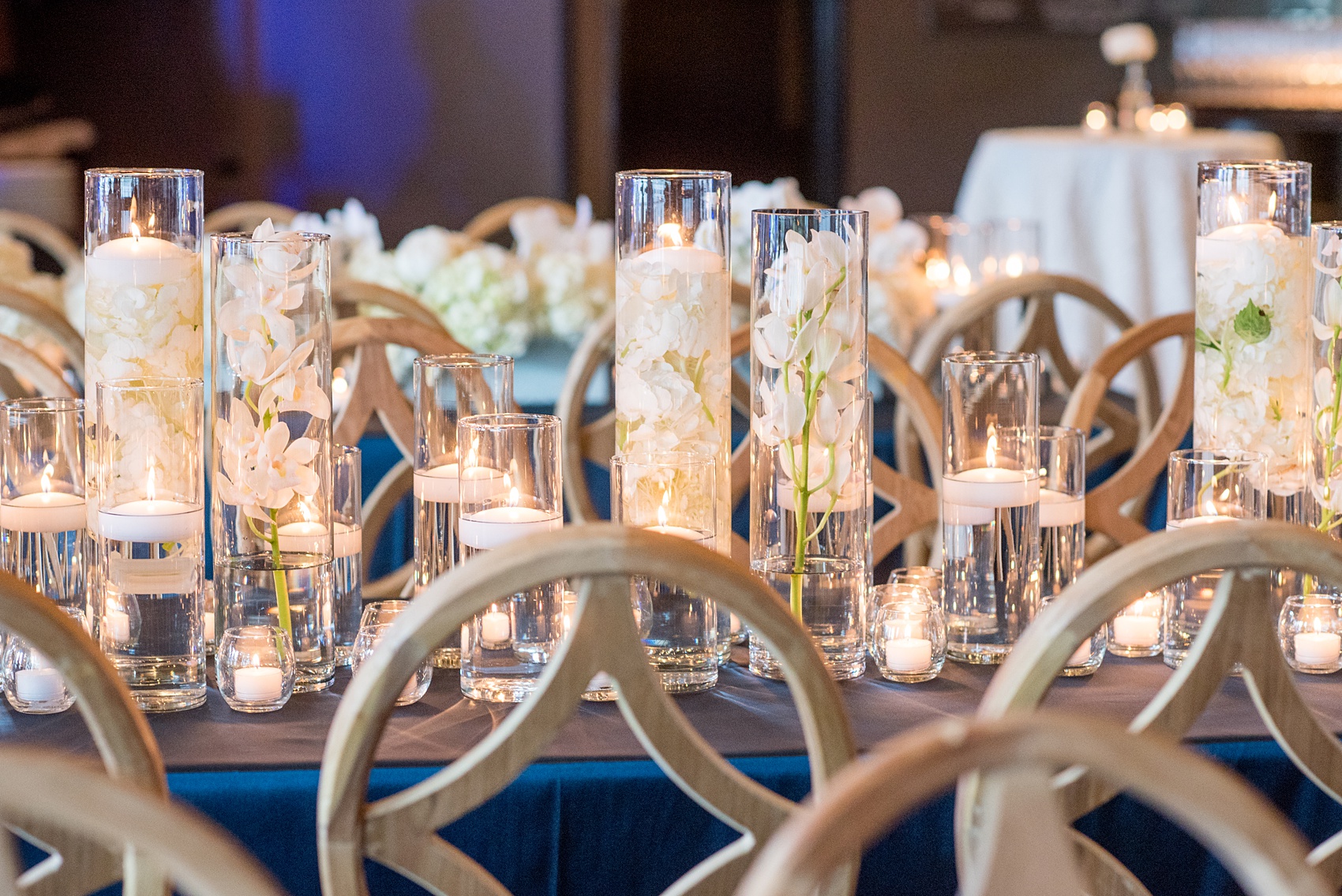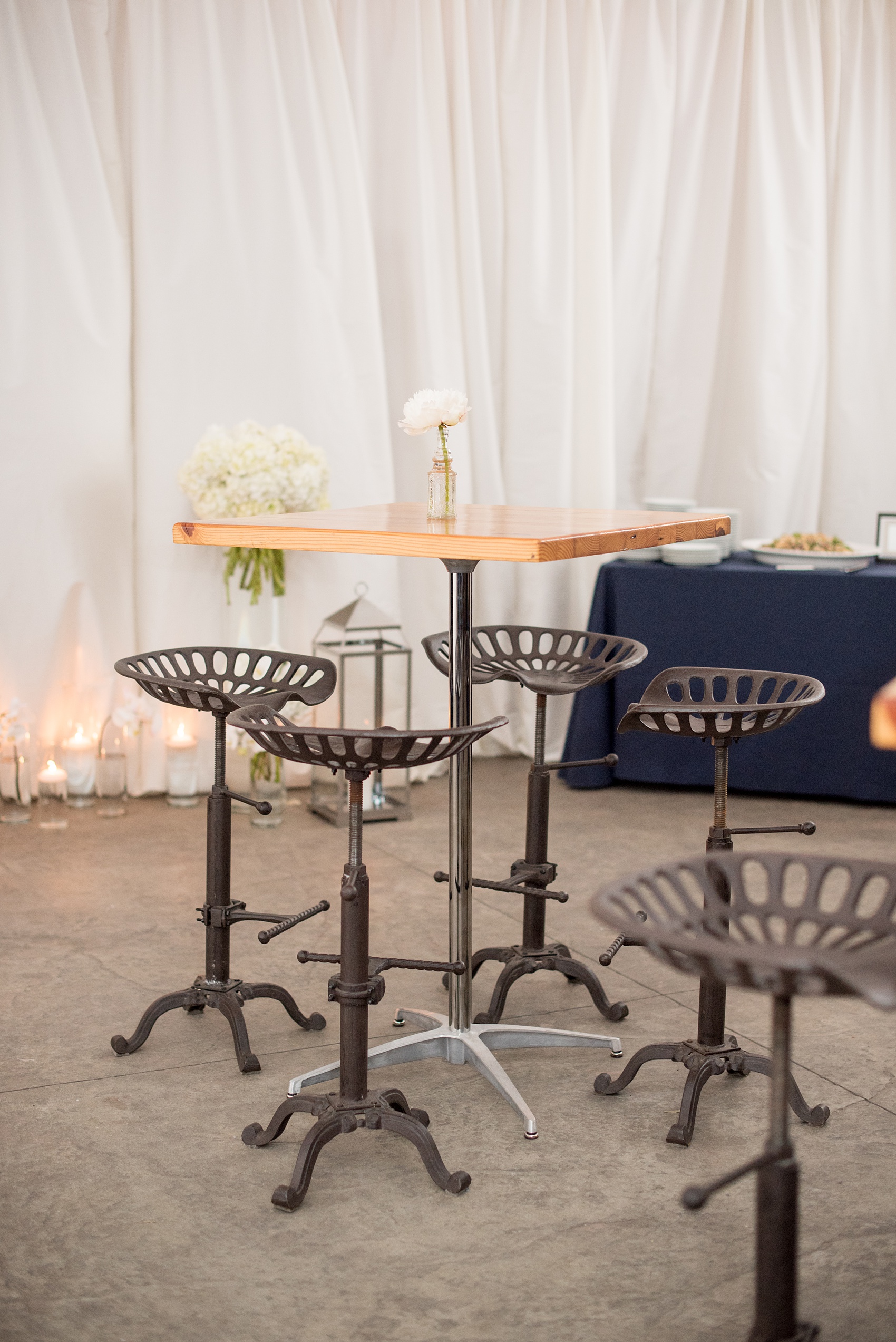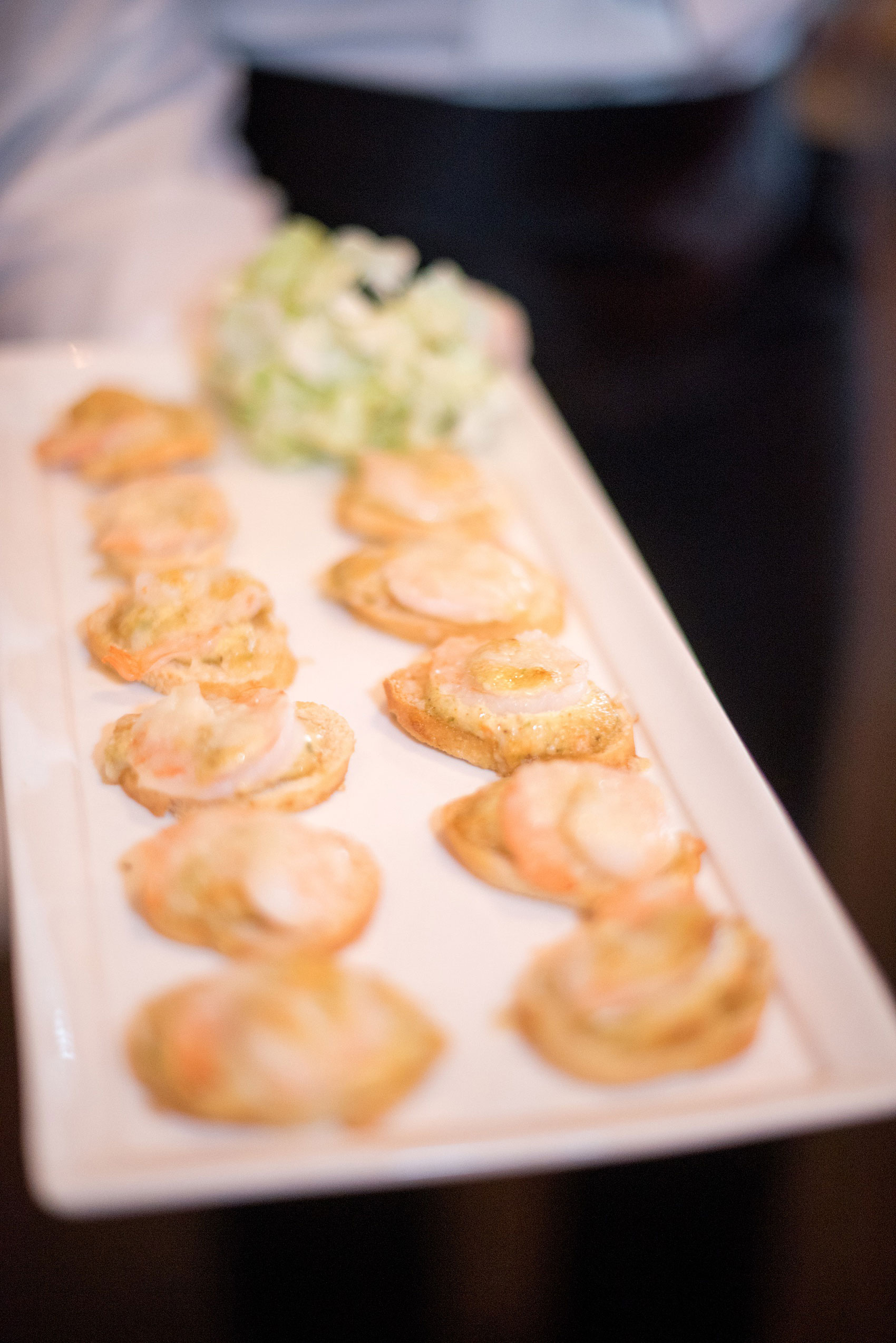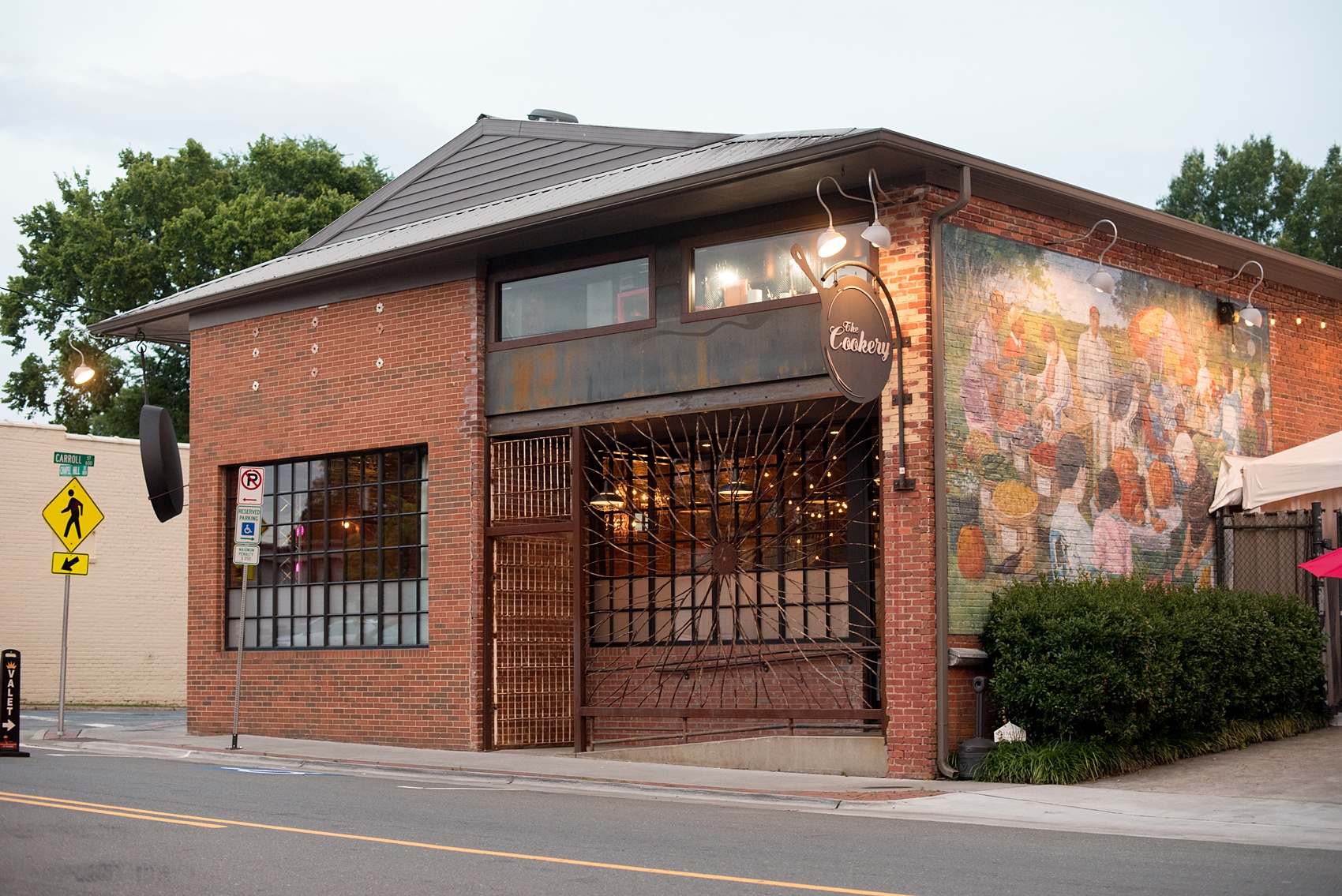 I snuck outside to take some photos of the exterior of the venue before the bride and groom had their first dance, Chris welcomed their guests to the neighborhood, and dinner was served. Their cake cutting was a highlight of the evening – their bride and groom topper has graced the top tier of many cakes in their family, for generations and generations. Not to be outdone, however, by their ribbon exit later that night; I love guests who can get down with a ribbon wand!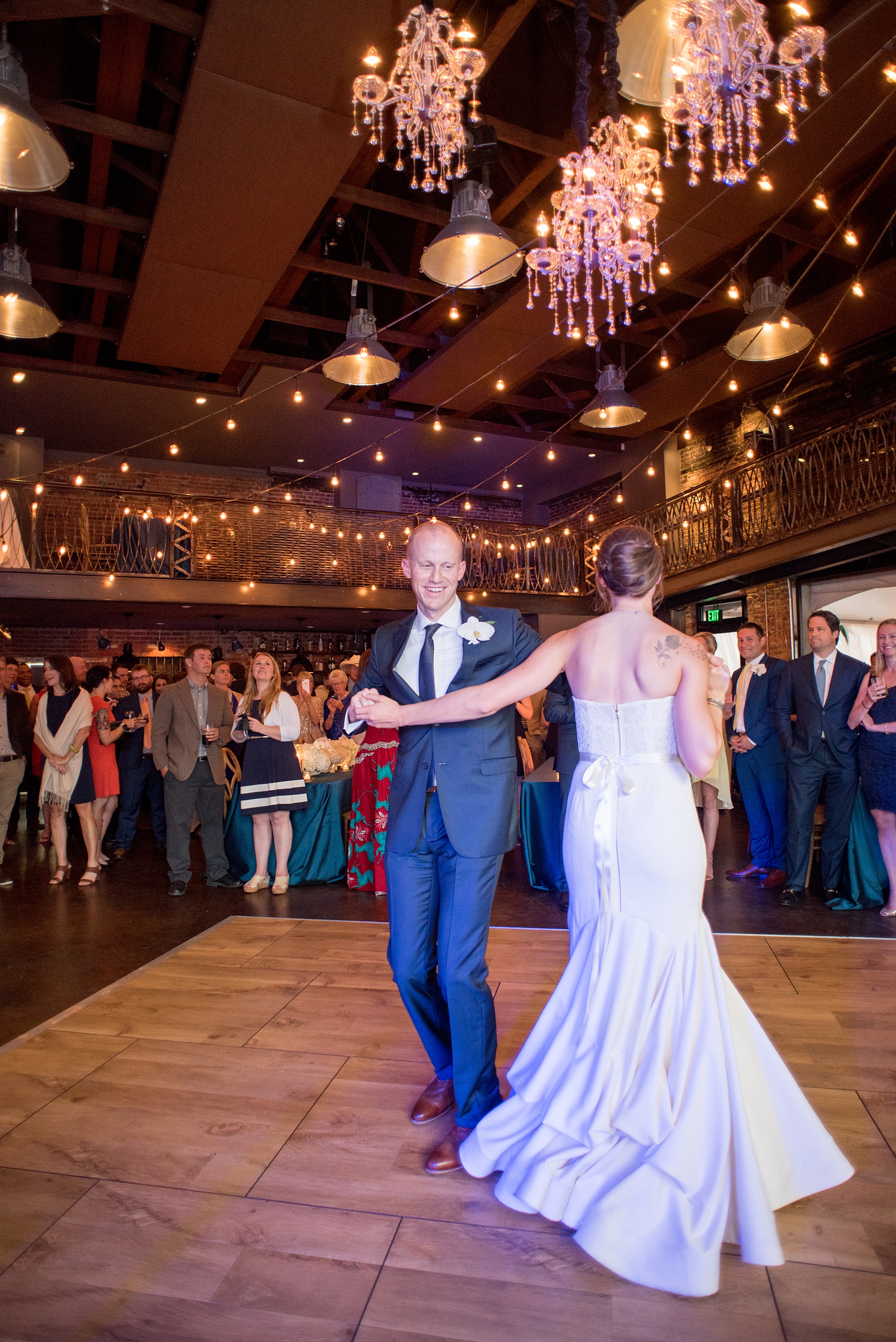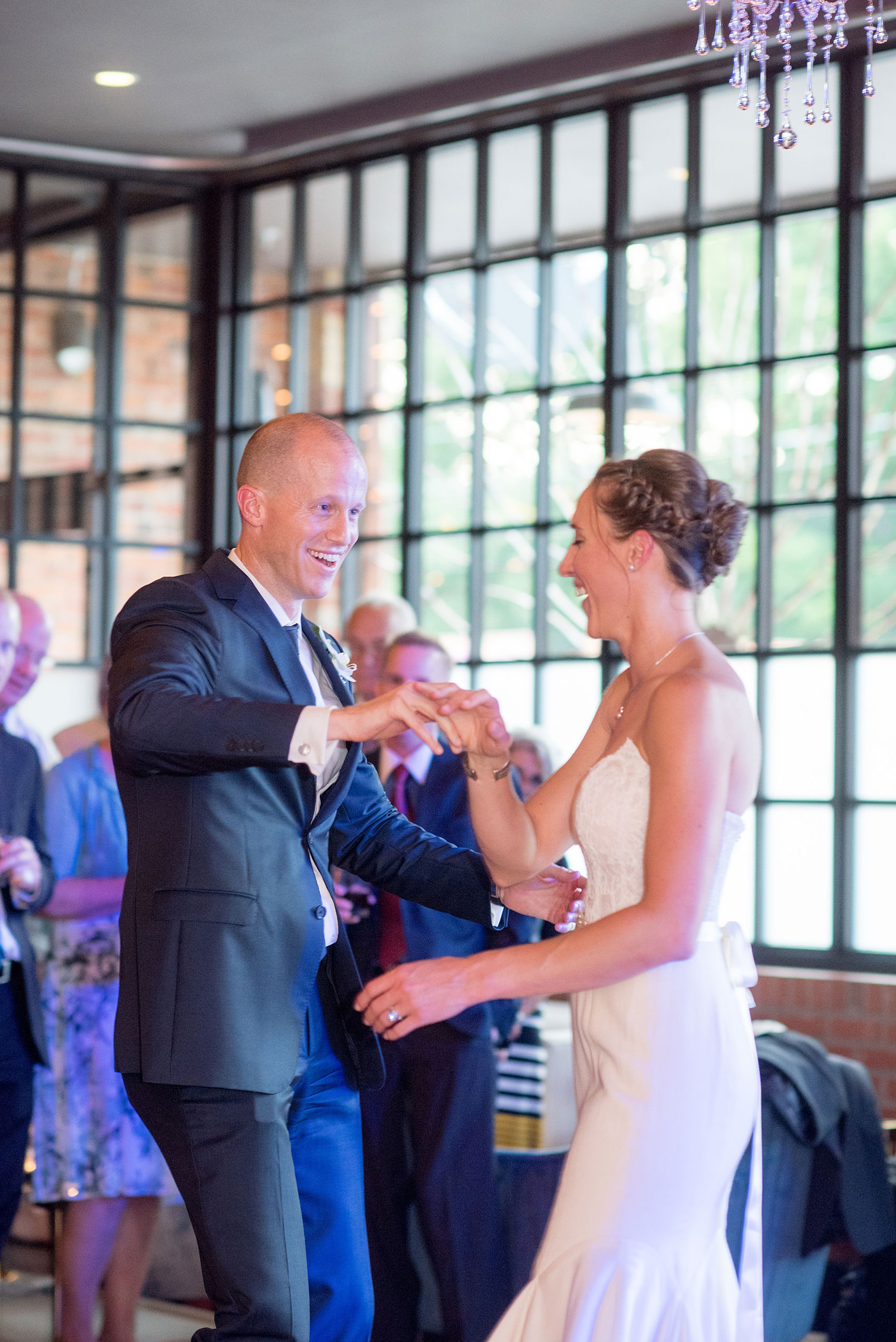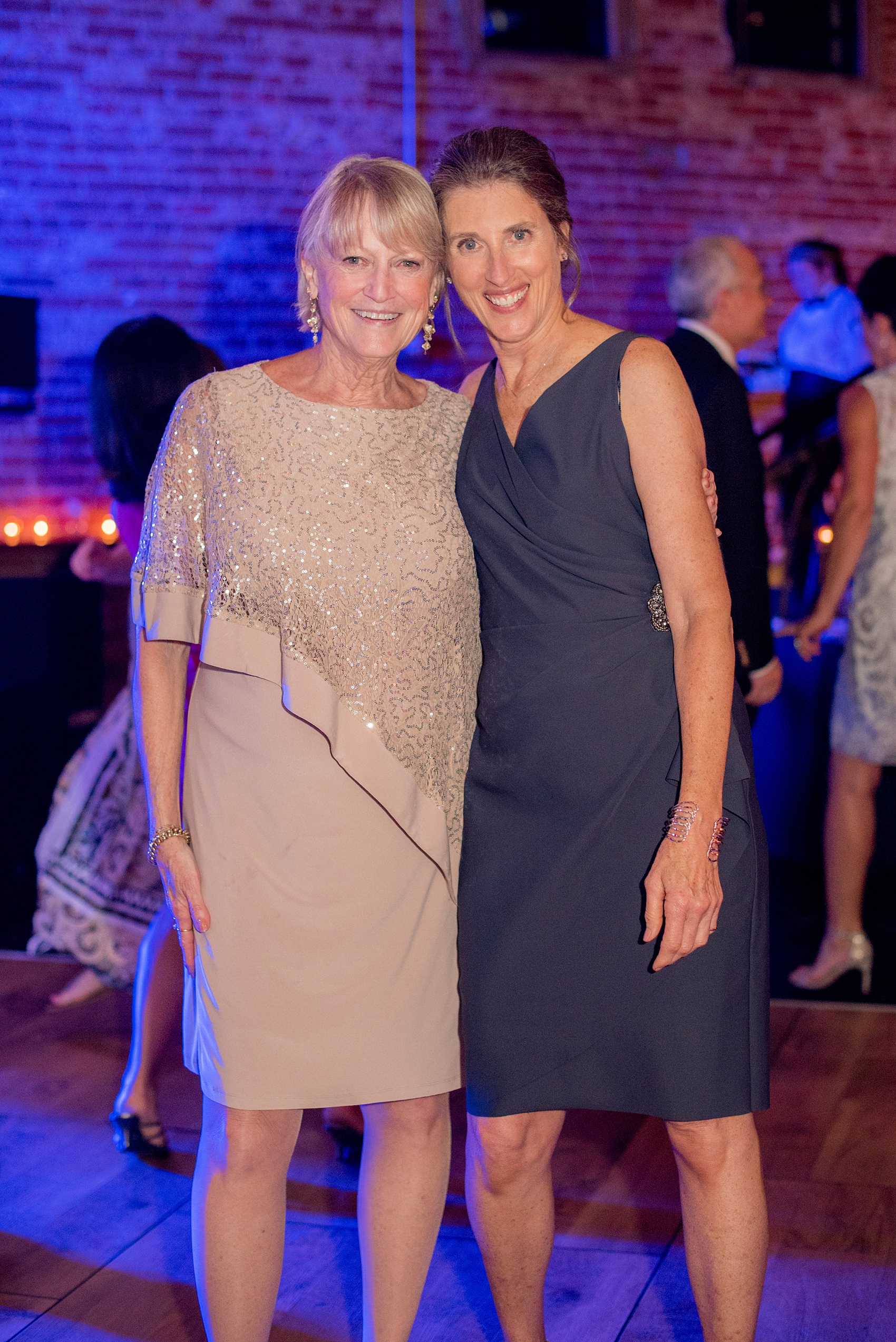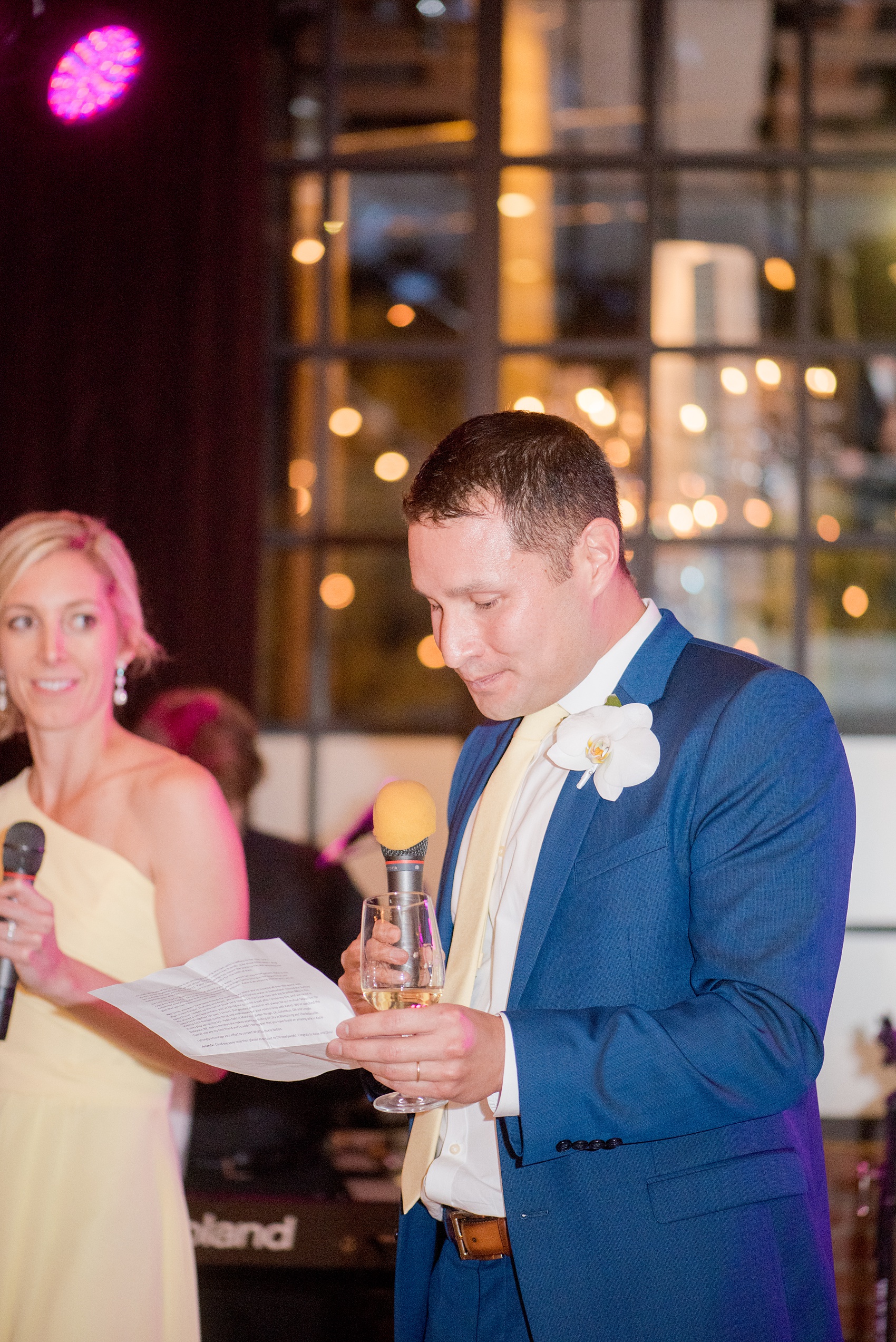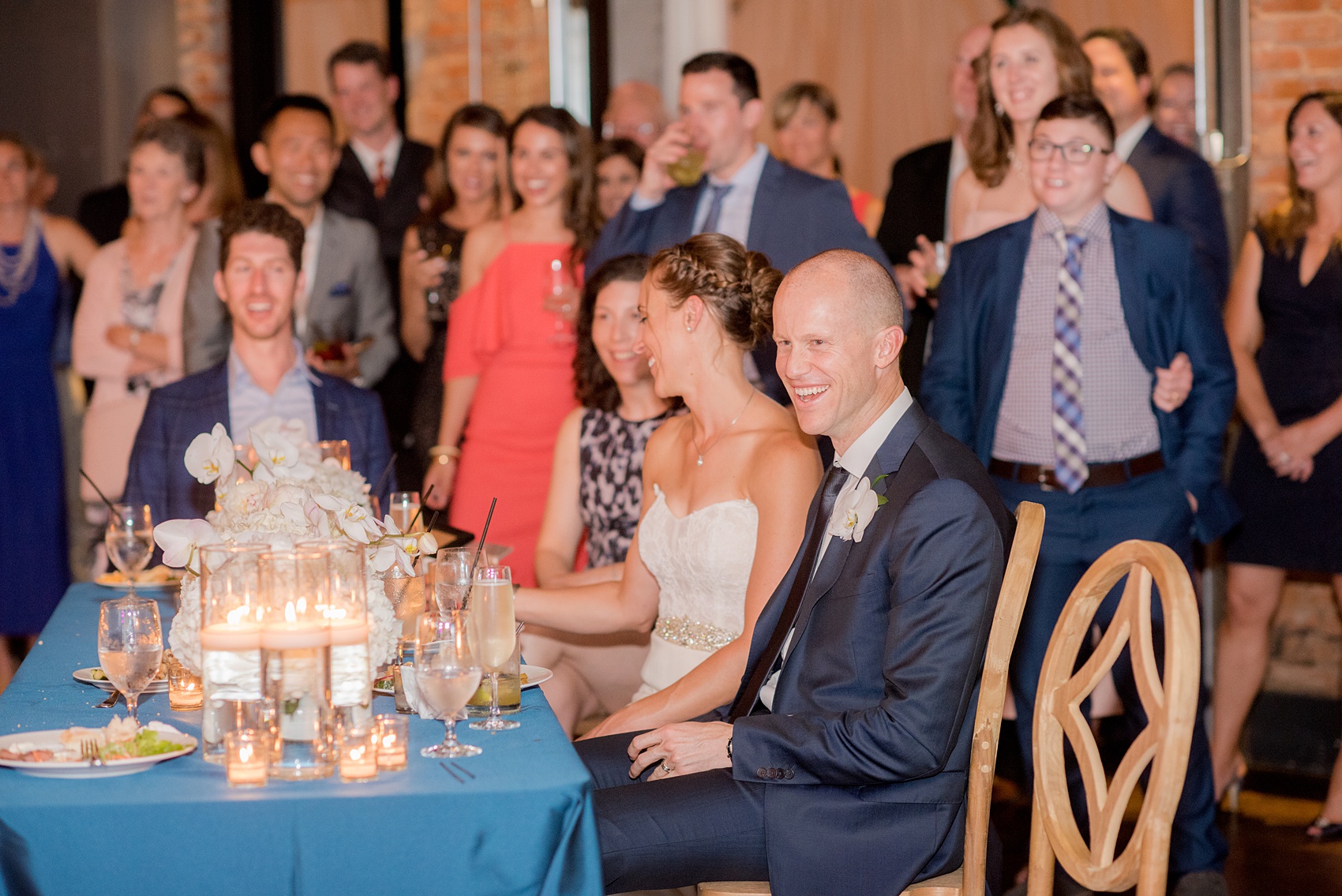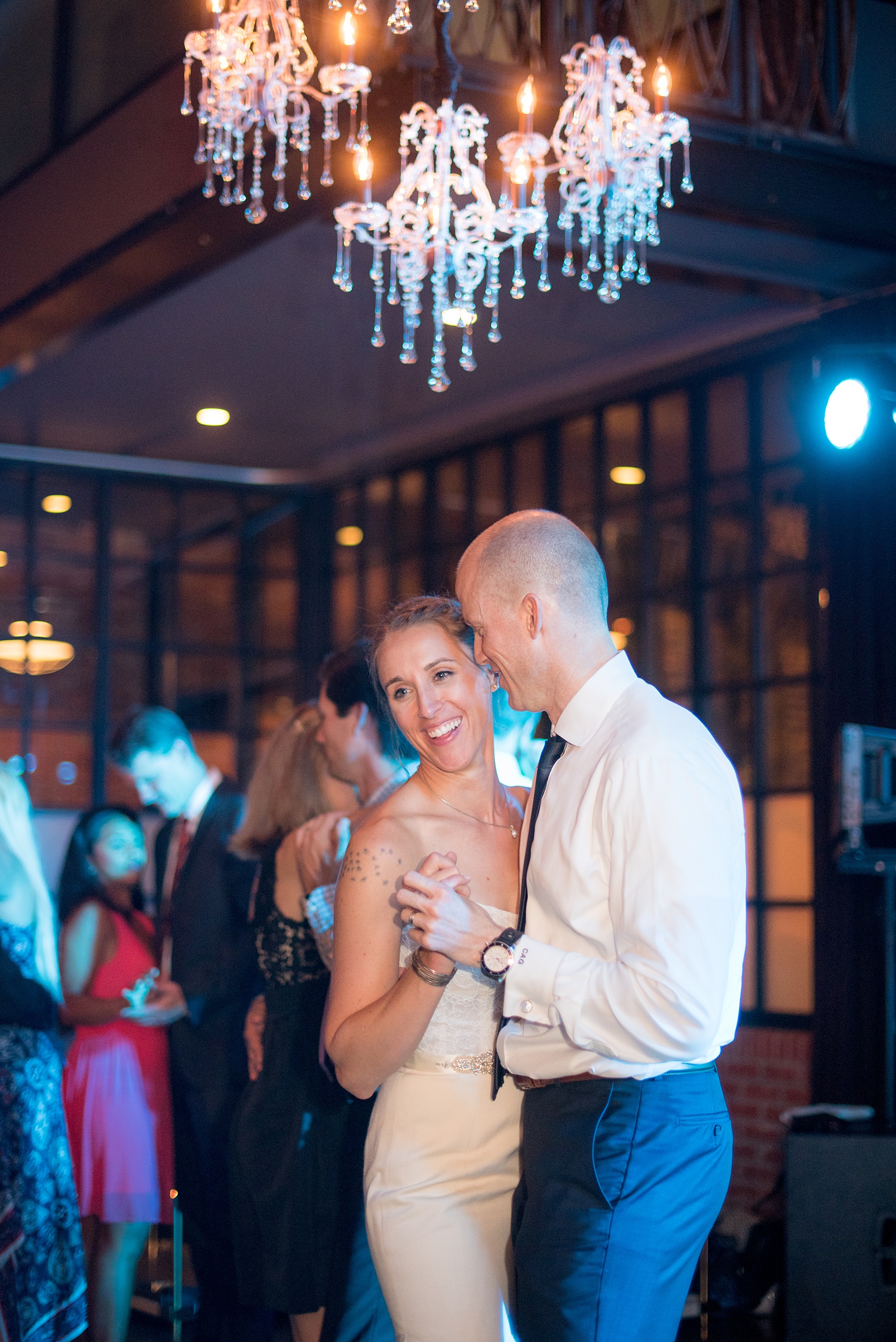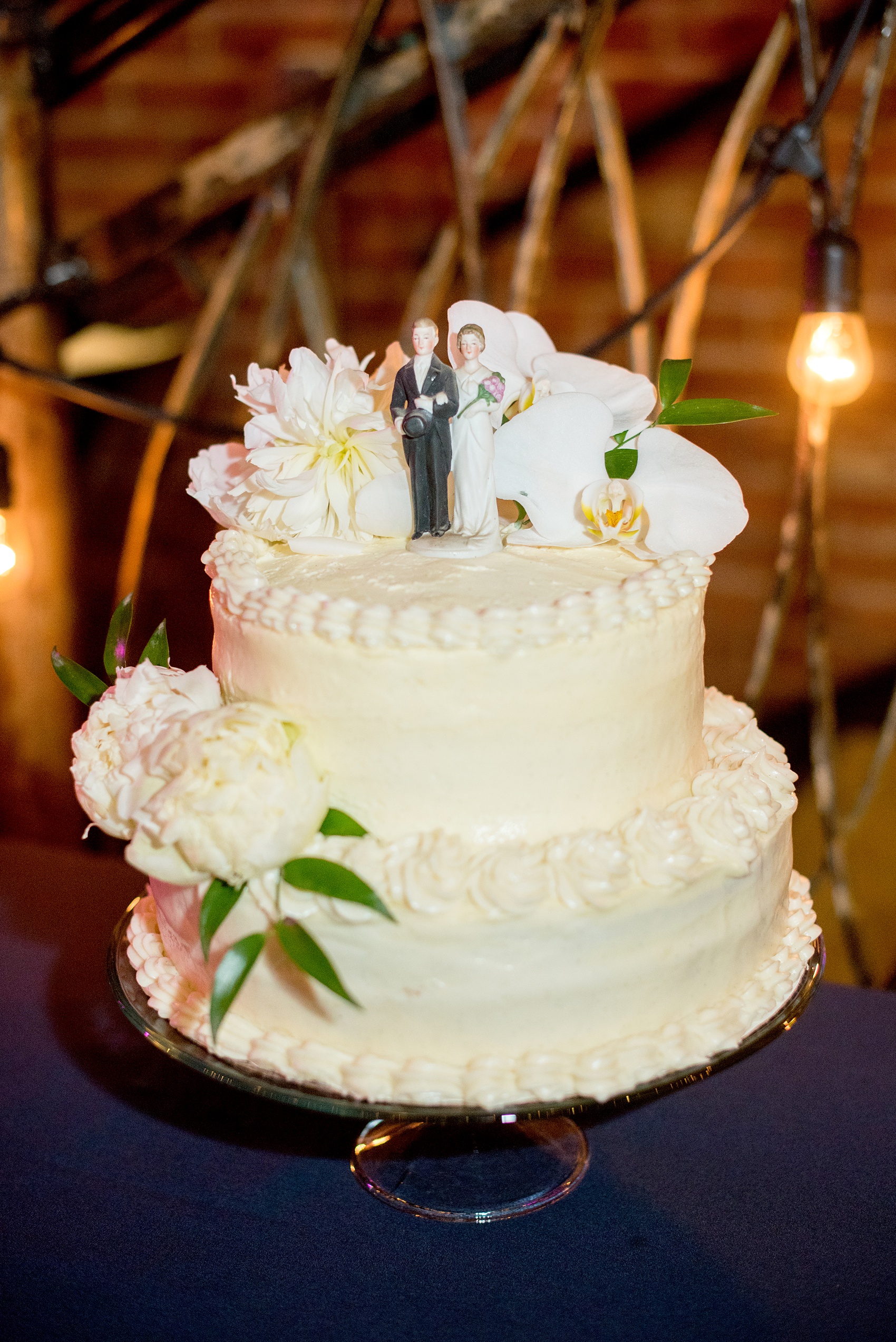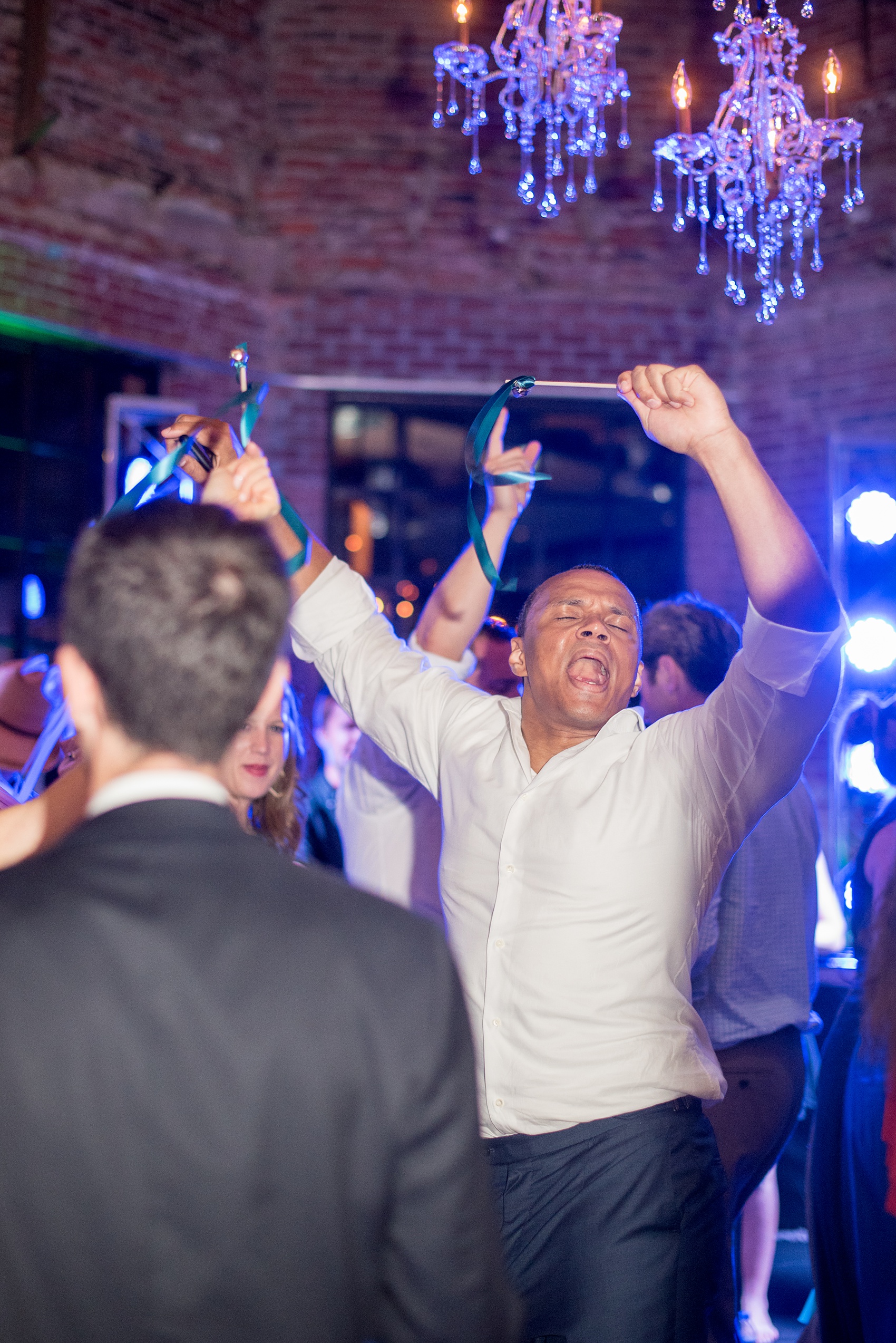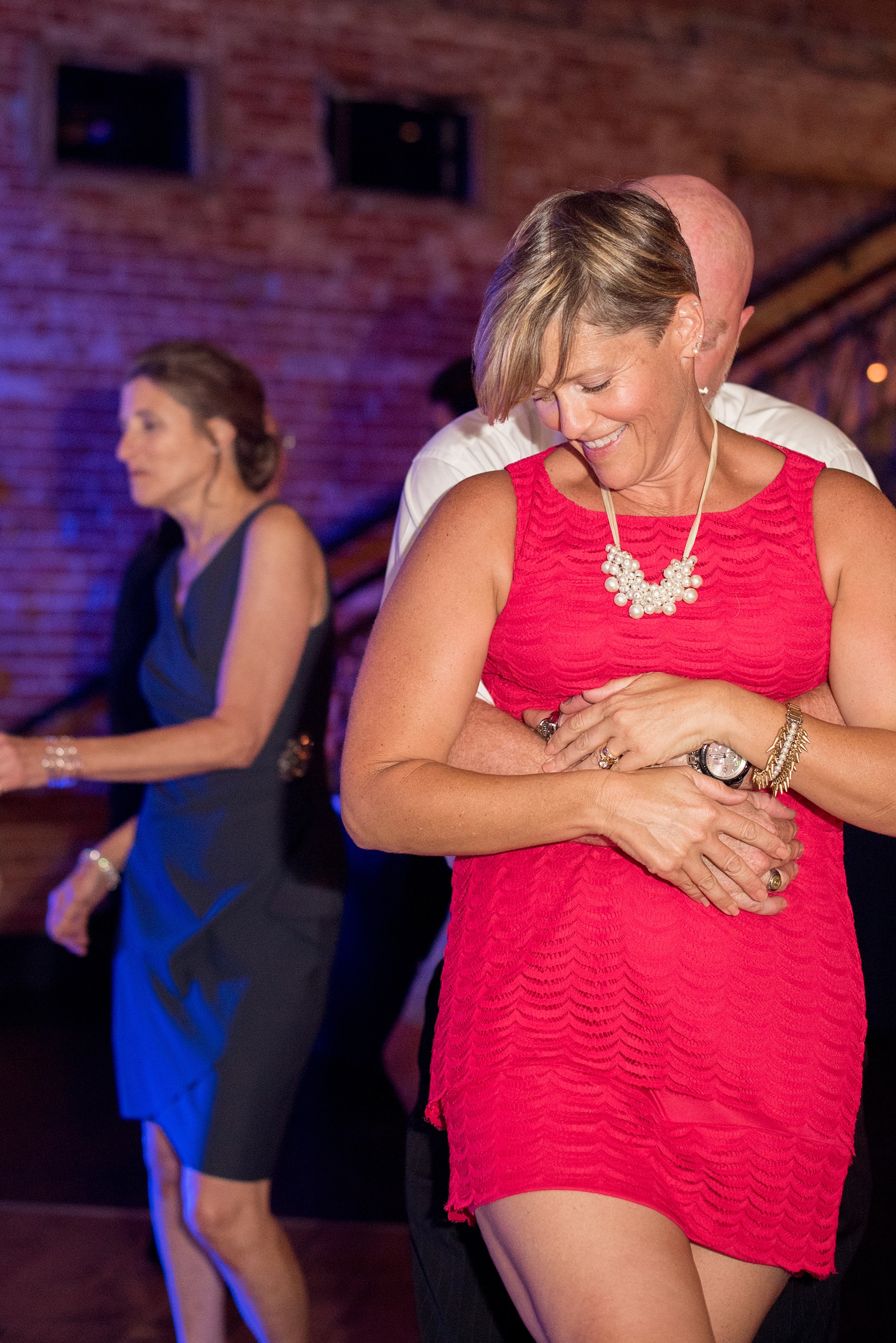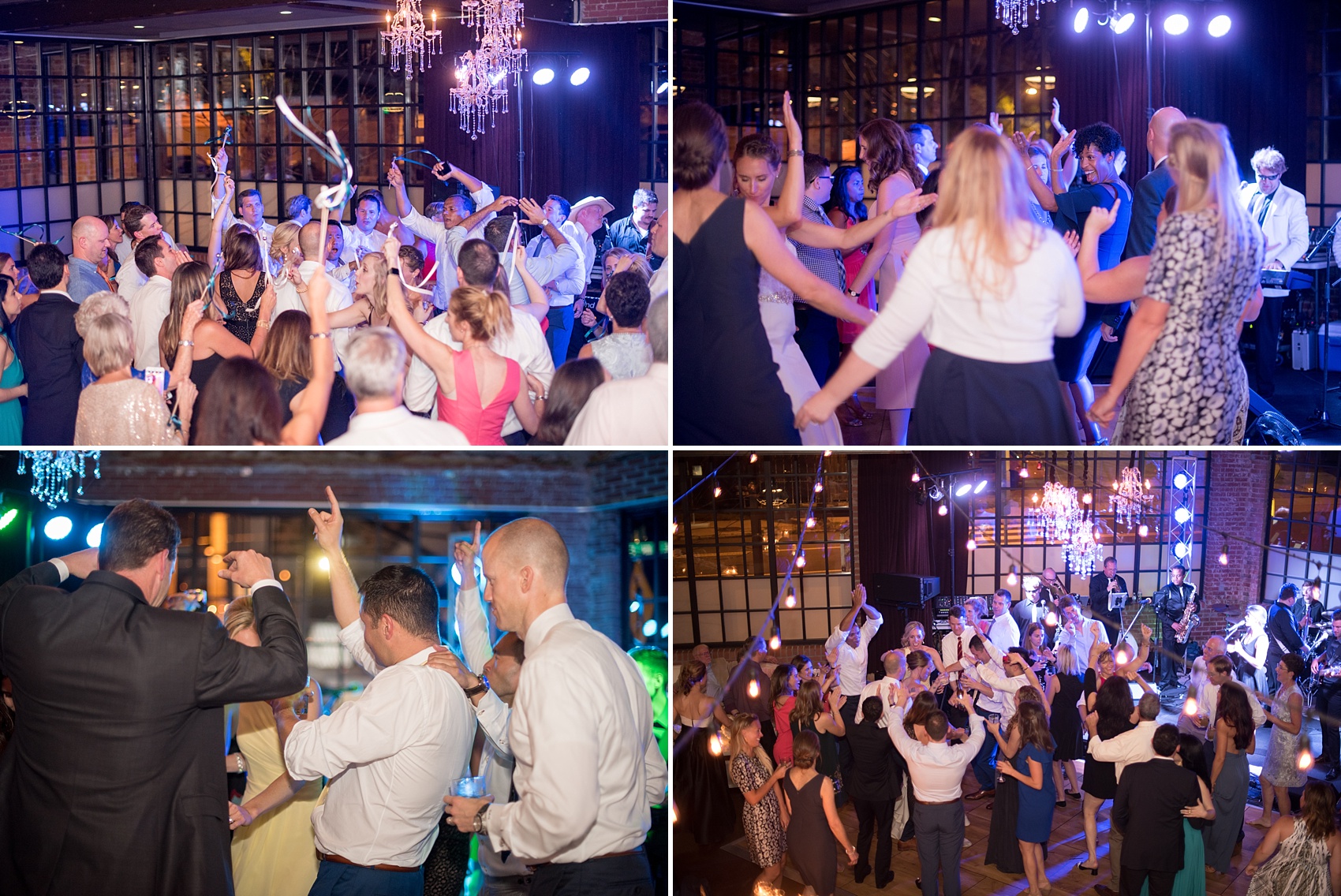 Congratulations Chris and Katie!!! I absolutely loved being a part of your day and part of such an incredible team.
Wedding planning and design: Erin McLean Events / Venue: The Cookery / Getting ready: 21c Museum Hotel / Flowers: Tre Bella / Catering: The Catering Company of Chapel Hill / Rentals: American Party Rentals / Officiant: Reverend John Oliver / Ceremony music: Elegant Ensembles / Band: East Coast Entertainment, Bantum Rooster / Hair and makeup: Keri Nicole Artistry / Shoes: Kate Spade / Chalk art: AB Chalk Designs
Be sure to contact us if you're getting married in Durham too!