Wedding venues in Orlando are some of my personal favorite! Mostly because I have such a strong tie to the city, having lived and worked there. And holding tightly onto my 407, Orlando, area code for my cell phone!
Every single Orlando wedding locale has a distinct character of its own. While some may have a ton of space for hundreds of guest, others may be just perfect for a small intimate nuptial ceremony.
I've put together a list of the best wedding venues in Orlando to give you insight into some of my favorites and an opportunity to pick the perfect one for you. And hopefully reach out to me about wedding photography when you're ready!
Leu Gardens
Address: 1920 N. Forest Avenue Orlando FL 32803
This beautiful urban oasis in Central Florida is perfect for weddings, vow renewals and other related ceremonies for small weddings and larger celebrations, up to 200 distinguished guests.
Leu Gardens has a truly impressive cultivated gardens with over 40 diverse plants from around the world. Spaces include their Rose Garden, Landing and Floral Clock. (Talk about a GORGEOUS place to take photos!)
Small outdoor wedding sites include their South Woods Gazebo, Trellis & Idea Garden Gazebo.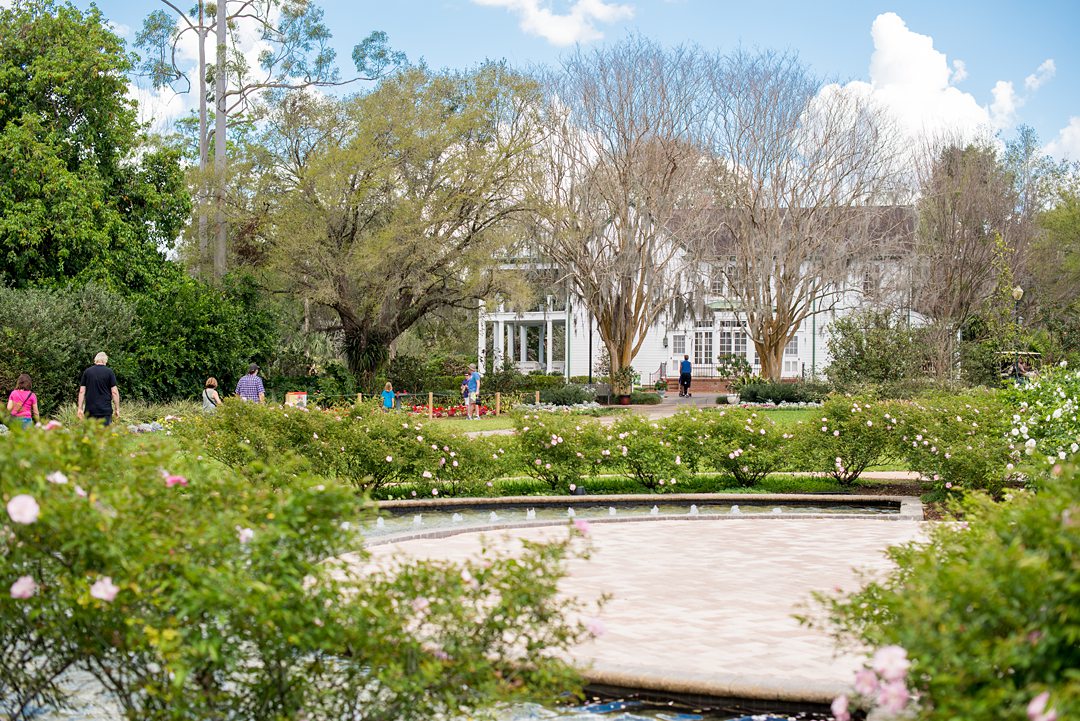 Bella Collina
Address: 15920 County Rd 455 Montverde, Fl 34756
Whether it is an intimate gathering for 50 people or a lavish affair for 250, Bella Collina will take care of every detail to help create the most memorable day of your life. (And if I'm your photographer I'm certain I'll be part of the equation to make your day extra memorable too!)
It's tucked away just outside Orlando; Bella Collina is a special place with Tuscan, rustic elements and breathtaking views. If you have ever had a desire to get married in Italy but have to stay state-side, this is the perfect place to tie the know. Taking photos around the property will be a dream, with their columnar Italian Cypress trees and the gorgeous stonework on the building.
You can choose from their Grand Lawn, Reflection Pool, Ballroom Veranda, Ballroom and the intimate indoor Wine Cellar for your celebration locations and photos!
The Ritz-Carlton, Orlando Grande Lakes
Address: 4012 Central Florida Pkwy, Orlando, Fl 32837
How would you like to have "Ritz-Carlton" on your wedding invitation? (It was a super cool thing to see on Vered and Kevin's wedding invitation!)
The enchanting outdoor venues of the Ritz-Carlton Orlando Grande Lakes offer the perfect setting to begin your life as a married couple.
Take a walk down the aisle at a variety of exquisite venues like Citrus Garden, Whisper Creek Farm, The Plaza Ballroom, Tuscany Terrace and the Ritz-Carlton Ballroom. This luxury wedding venue in Orlando allows easy access to all the family-friendly attractions too! So it's perfect if you have guests traveling to Orlando from out of town.
Mennello Museum of American Art
Address: 900 E Princeton St, Orlando Fl 32803
The Mennello Museum of American Art provides a unique setting to host a wedding ceremony, in particular. It overlooks Lake Formosa. A ceremony here is most popularly set amongst the sculpture garden. A 350-year old oak tree frames the front of the "altar" for the couple getting married. The tree is drenched in Spanish moss and is next to the lake. (I love an oak tree for some charming southern photos!)
You and your guests can head over to the Earl Cunningham Gallery and the Porch after the ceremony. It can accommodate up to 125 guests.
Four Seasons Orlando at Walt Disney World Resort
Address: 10100 Dream Tree Blvd. Orlando Fl 32836
The Four Seasons Orlando is unparalleled as an ultimate destination for wedding fun in an exclusive lakeside setting.
Apart from the actual wedding, guests can enjoy the other amenities of the resort for the duration of their stay. And we all know the Four Seasons have many, including their spa!
Exchange vows outside on King Meadow Lawn then dance the night away in the Grand Ballroom, whose chandeliers I LOVE! The collapsible wall partitions make it easy for their ballrooms to be configured in many different ways. They can accommodate nearly 300 guests, up to almost 900. Having a smaller, more intimate wedding? Check out their Palm Level options for 12 to 36 guests.
They have so many different spaces and rooms at the Four Seasons Orlando, and all of them are beautiful.
I can't fail to mention one of the coolest things about one of the classiest hotel wedding venues in Orlando, is how close it is to Walt Disney World.
The Maitland Art Center (and Mayan Courtyard)
Address: 231 W Packwood Ave, Maitland, Fl 32751
The Art and History Museum at Maitland offers multiple packages and spaces for weddings in a historic setting. It's one of just 10 National Historic Landmarks in Florida that allows you to host a wedding.
Their breathtaking venue options are what couples dream of for their wedding milestone. Available venues include the Main Garden, Germaine Marvel Building (their largest seated venue space that can sit up to 150 guests) and The Cottage at Lake Lily. The most popular, perhaps, is the Chapel & Mayan Courtyard.
I love how much it reminds me of Mexico, and the beautiful Mayan ruins there. (Crystal and Steven's wedding was in Mexico not too far from some gorgeous historic sites.)
Getting married here would add a special richness to your wedding photos.
Cypress Grove Estate House
Address: 290 Holden Ave, Orlando, FL 32839
This charming white-painted colonial property is spread over an area of 80-acres and can fit up to 200 guests.
Cypress Grove Estate House is one of the wedding venues in Orlando that enjoys a lakeside setting, at Lake Jessamine. It has beautiful landscaping and is just south of downtown Orlando.
Its exquisite spaces, like the Estate House and Grove House, are surrounded by manicured lawns and Crape Myrtles with hanging Spanish moss. (So romantic and great for wedding photos, may I add!)
The Grove House is great for small weddings and celebrations of up to 50 guests, while the Estate House is the main centerpiece that can host larger affairs.
Not to mention there's a cute gazebo on property. Very charming!
Capen House
Address: 633 Osceola Ave, Winter Park, Fl 32789
One of the things I LOVE about this unique Winter Park venue is its bamboo out back. I love bamboo as the backdrop for wedding photos.
It offers couples a beautiful lake view as the setting for their ceremony and backdrop for an outdoor reception on their brick patio. It's an idyllic setting for a romantic celebration at a grand home that still feel intimate.
The Capen-Showalter House and its lakeside patio (which are part of the Albin Polasek Museum) can accommodate 125 and 150 guests respectively. It's a 3-acre property, with historic charm and elegance, really beautiful interior design and several suites and rooms to take advantage of.
Luxmore Grande Estate
Address: 1120 Orange Ave, Winter Springs, Fl 32708
Picturesque Luxmore Grande Estate is nestled in the center of Winter Springs. As soon as you see the estate home, you realize its grandeur, with four balconies and a fountain out front with stately columns flanking the front door.
The interior has a gorgeous double-sided staircase and several impressive chandeliers.
This wedding venue in Orlando can accommodate small weddings (or "minimonies") of 24 guests to larger weddings of 200 guests.
This gated, lakefront property has four distinct spaces that will give you the privacy and feeling of being a special VIP on your wedding day: The Grande Ballroom, The Lux Parlor, The Estate Room and the Patio.
It's a full service receptoin venue, so if you want a place that's no fuss and you can use their caterer and rentals, for instance, definitely consider it.
Know what it doesn't include? Photography! So reach out if you want to chat about documenting your special day. I'd love to hear from you!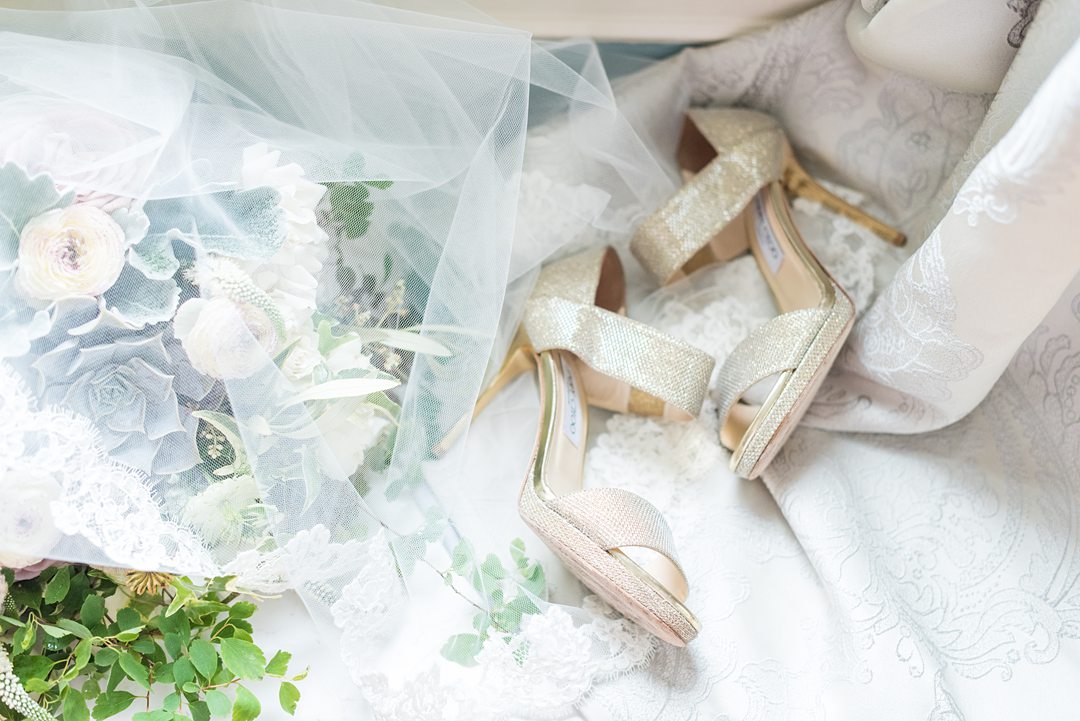 Winter Park Racquet Club
Address: 2111 Via Tuscany, Winter Park, Fl 32789
Winter Park Racquet Club is a great venue to consider in the Orlando area if you want to host a wedding by the water, with a dock and long-standing Orlando history. Its 1920 structure has three huge statement windows to let light in, and its in the quiet suburbs of Winter Park.
You can take photos here around the city of Winter Park (which is also beautiful) and by the onsite outdoor pool, the waterfront and on the pretty patio and staircase attached to the main building.
The Alfond Inn
Address: 300 E New England Ave, Winter Park, FL 32789
The Alfond Inn's wedding and event venues are a piece of a bigger property, with a hotel that's part of Rollins College. There's also a pool and restaurant and bar onsite, perfect for your out-of-town guests to stay overnight.
The crowning centerpiece of The Alfond Inn Orlando wedding venue space is its skylight rotunda. They have multiple areas and spaces within the venue that enables them to cater to a variety of couples' needs, from a small gathering of 10 guests to an elaborate wedding for 240.
I absolutely love the outdoor courtyard area for a ceremony but the night thing is having backup options inside if you need to change course for a rain plan. Their grand ballroom area also has a very attractive ceiling with recessed blocks and modern chandeliers.
All major tourist attractions are less than 30 minutes away, and the Winter Park train station is merely a seven minute stroll from The Alfond Inn.
Casa Feliz Historic Home and Museum
Address: 656 N Park Ave, Winter Park, FL32789
Wedding couples need look no further than Casa Feliz (which literally means, "Happy House") for a relaxing and comfortable wedding. (It was ironically built during the Great Depression for $28,000. Yet it's anything but depressing!) And it was actually built across the street but was moved at the turn of the 21st century after major fundraising to restore it; it found its current home across the street on Winter Park Golf Course.
The front of the house can serve as your wedding ceremony backdrop. I love how picturesque the aged bricks and roof are and how the teal window shutters add the perfect pop of color.
Multiple indoor and outdoor spaces at Casa Feliz can accommodate up to 120 guests in the living room, library and the courtyard. (The courtyard can be tented in case the weather forecast is looking grim). They have an exclusive caterer too, so you don't have to worry about choosing one.
Casa Feliz is minutes away from two of my favorite Winter Park attractions: its scenic boat tour and Park Avenue.
Don't forget to reach out for wedding photography!