Visiting new wedding venues and meeting awesome vendors excites my soul. Southern Bride and Groom had an event with The Rickhouse a few months ago and due to my travel schedule I was unable attend but still very excited about the new hot spot. I contacted Daniel, The Rickhouse owner and manager, and was able to stop by for a visit.
An hour of awesome conversation and picture taking later I walked away feeling great not only about the cool Durham venue and soon-to-be distillery there, but more so about its personable owner. Daniel is seriously awesome – and I cannot emphasize to brides and grooms enough to keep in mind that sure, the product needs to be great whether it's a venue, or photographs, or resulting hair-do from the appropriate vendor…but the PERSON needs to be great too. Daniel is down to earth, a hard worker, and especially knows his stuff in the hospitality industry.
From the moment you enter there's rustic chic charm. The curb appeal is strong here – it completely draws you in. I love the huge wooden doors that welcome you to the space. Both the exterior and interior of the doors are awesome for photos. And that chalk board? Yes, please!
The space has custom tables – they're definitely unique and I couldn't resist capturing the cool table legs.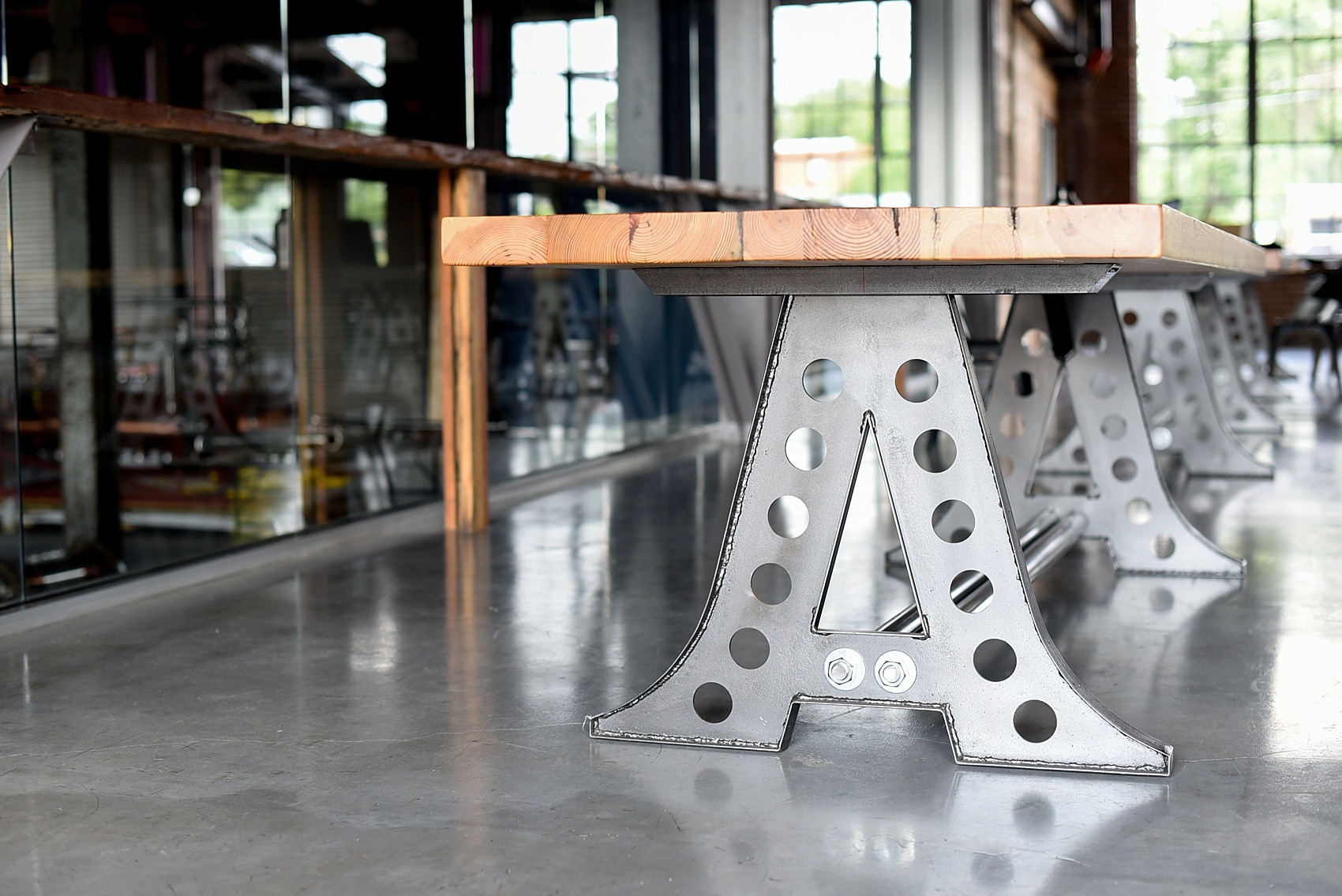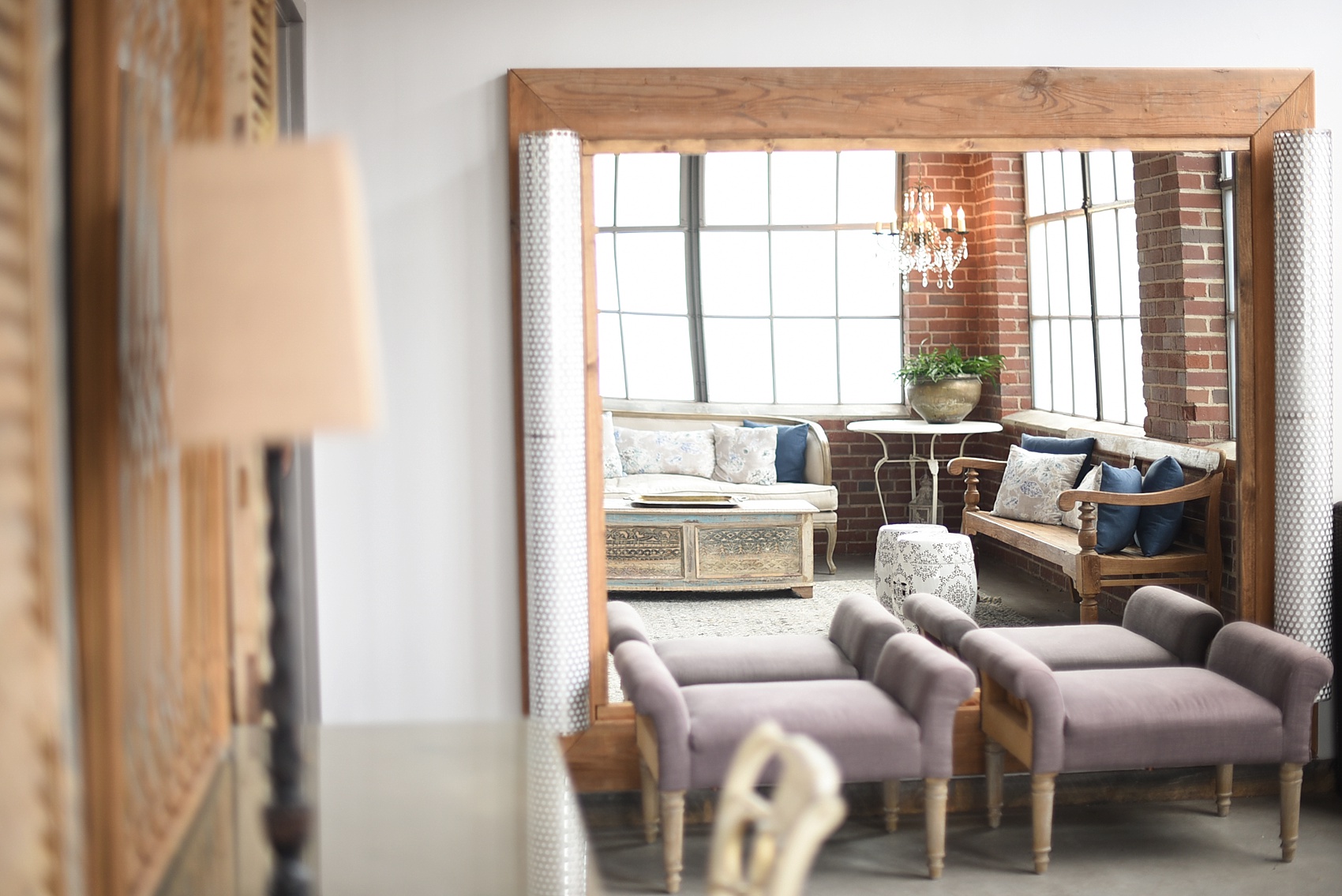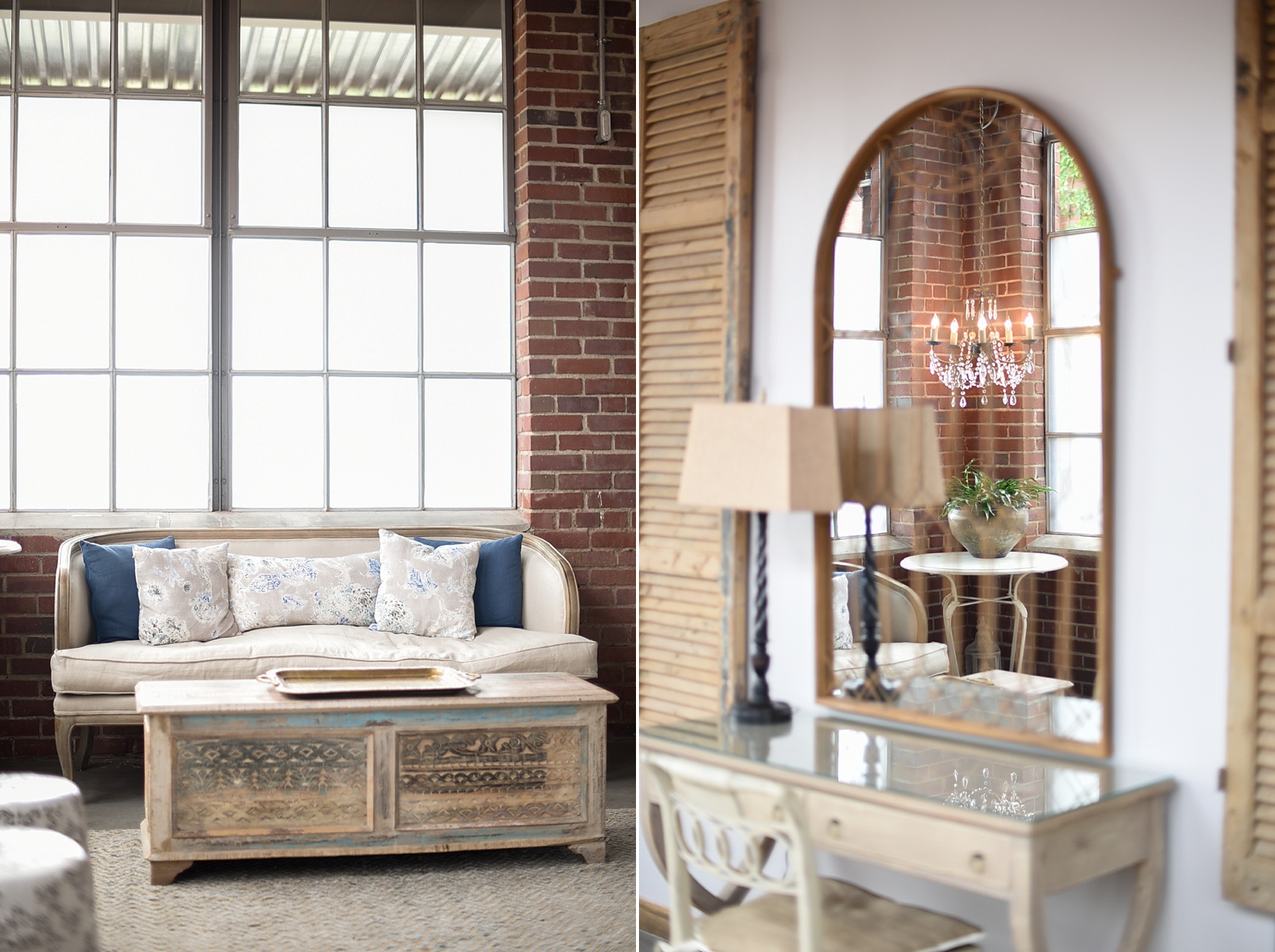 Wow – the bridal suite? Insane. I just wanted to chill out there and pour myself a whiskey on the rocks. (Okay, fine – if you know me you know it'd probably be a dirty martini or wine…but still! It is so inviting…) Everything from the choice of furniture to white clay stools to punch-of-blue pillow are cohesive and downright dreamy.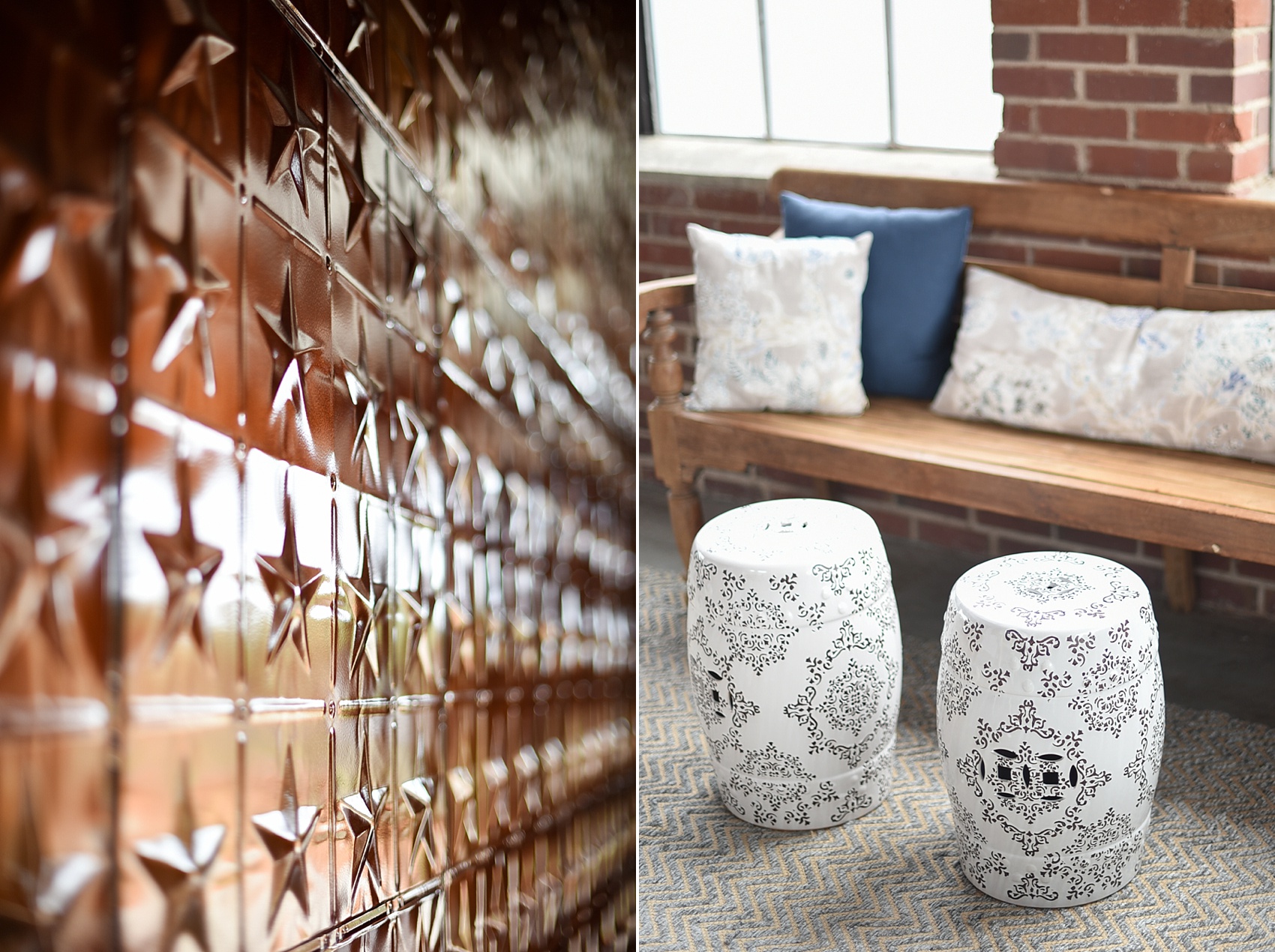 There are a few options for ceremony locations here – outdoors being one options. But I looked back inside when we were standing on the outside patio and my jaw dropped in excitement – how cool is the vantage point, above? Isn't that just such an awesome natural kick-ass backdrop to say "I do" in front of? Throw some floral garland on either side and it practically screams, "just add an officiant!"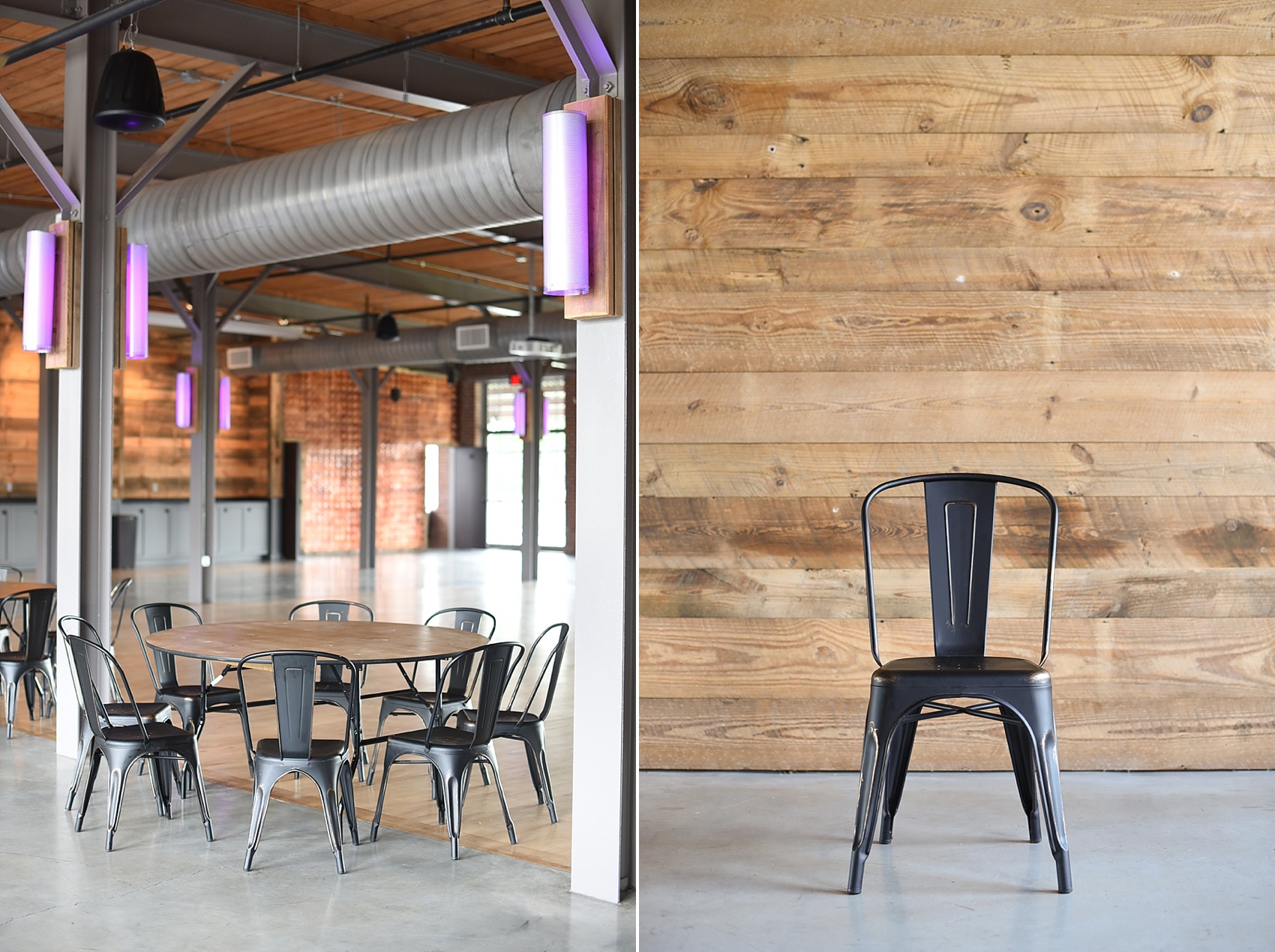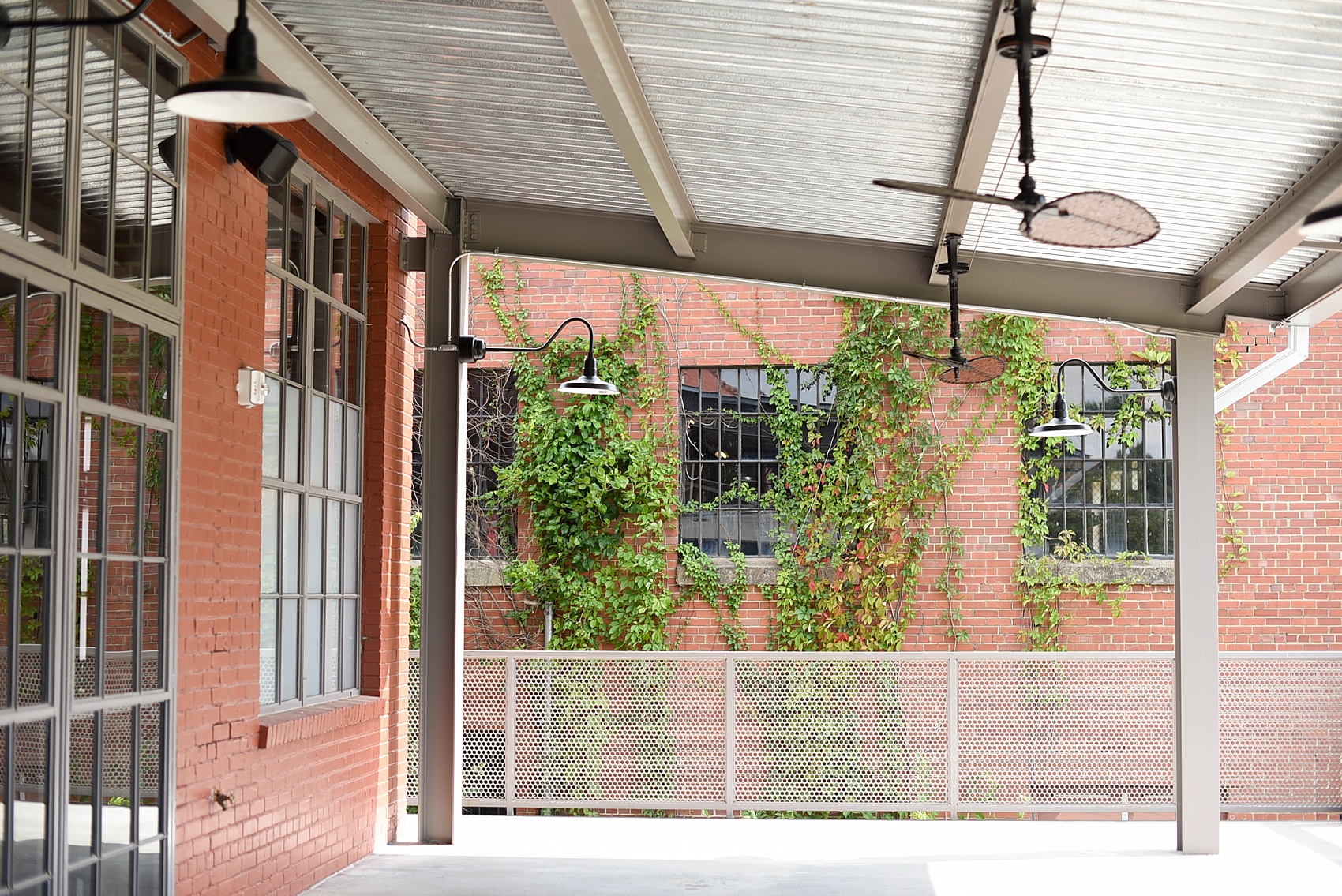 Seriously no detail was left unfinished from the copper stars wall (omg- give me a wedding party to photograph in front of this – someone…please?!), to the super-cool fans outside to the metal chairs. Love….it….all.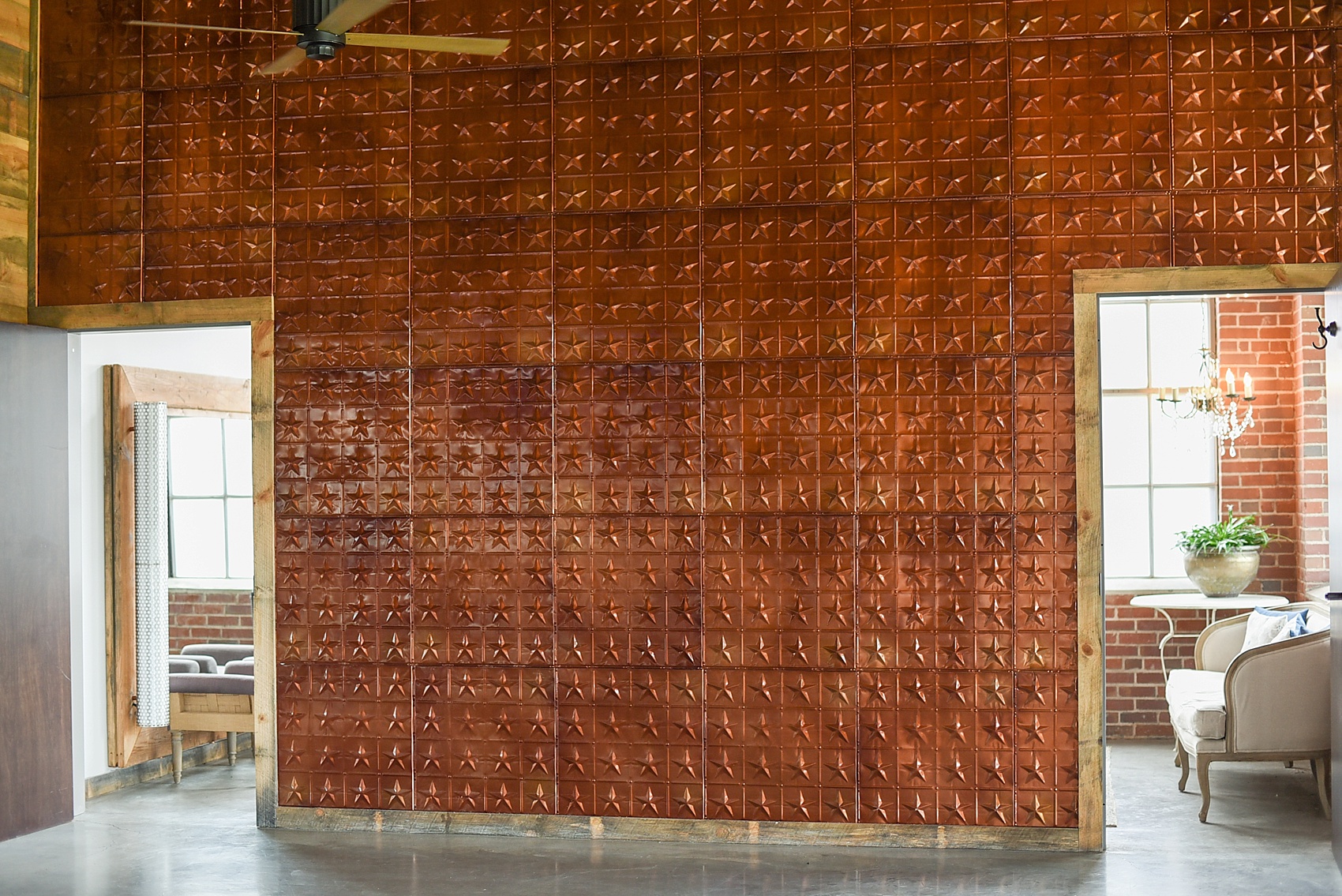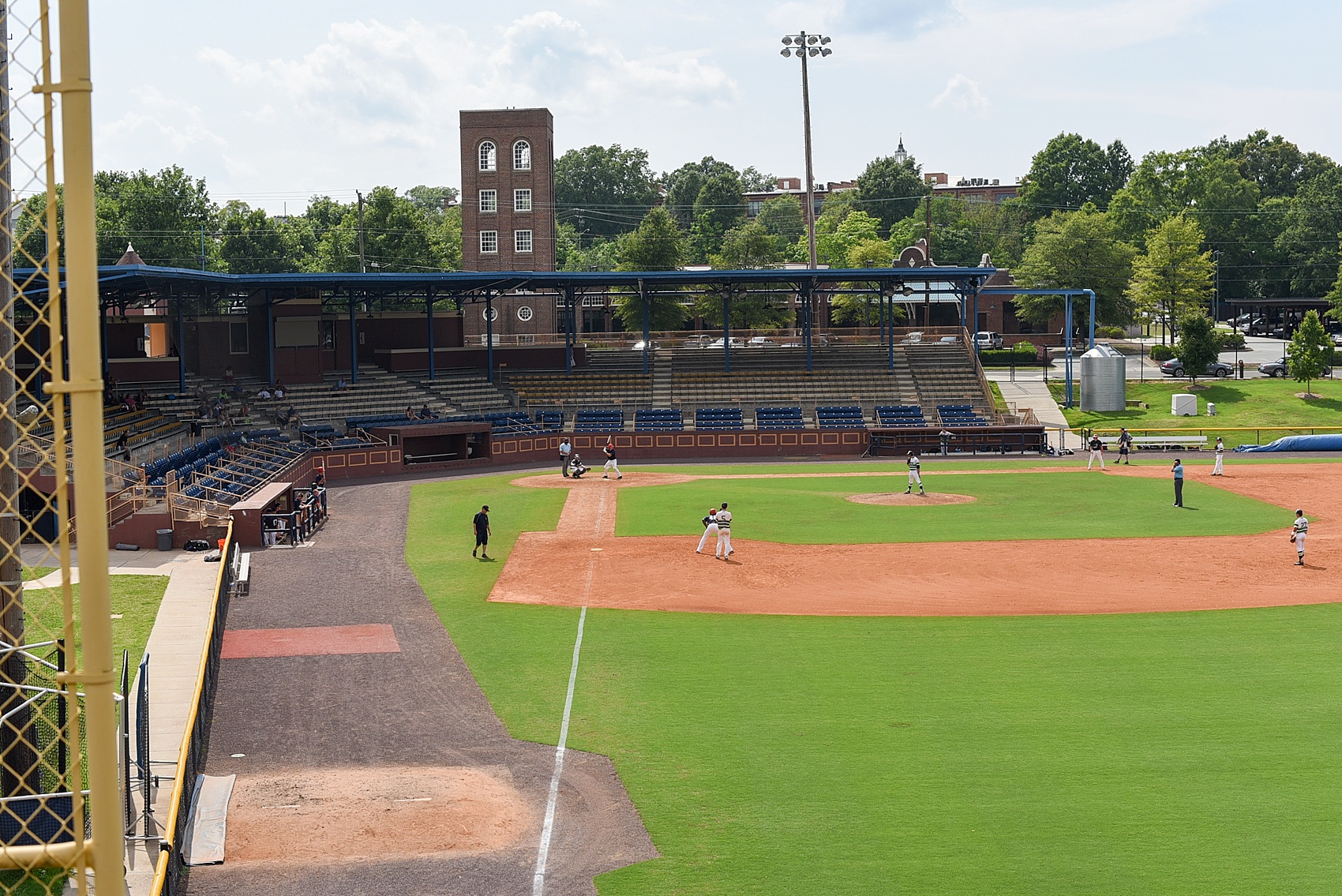 Though there's not always a game or practice going on at the backyard ball field, it's pretty darn cool, unique scenery. How many wedding venues can boast about that?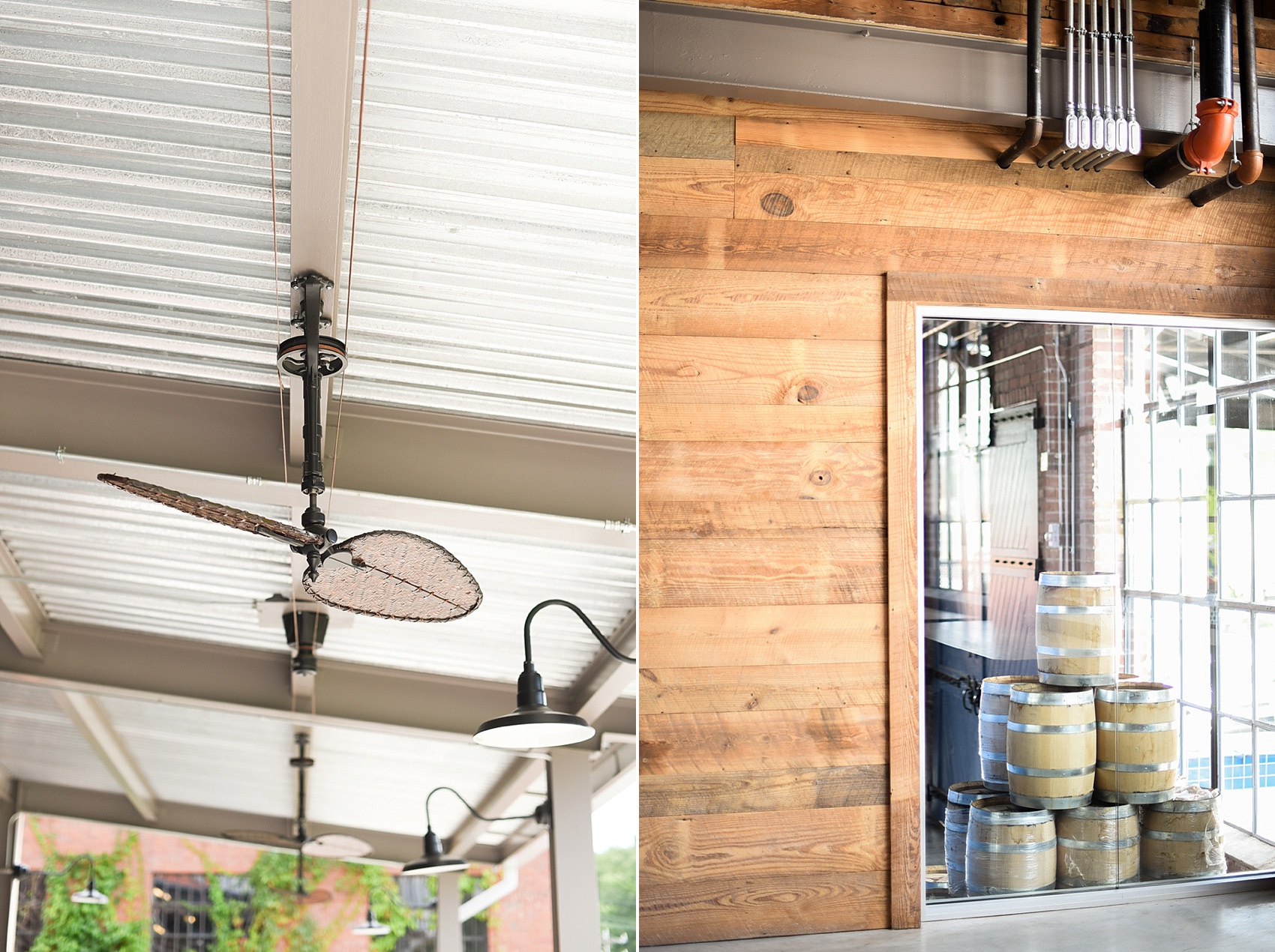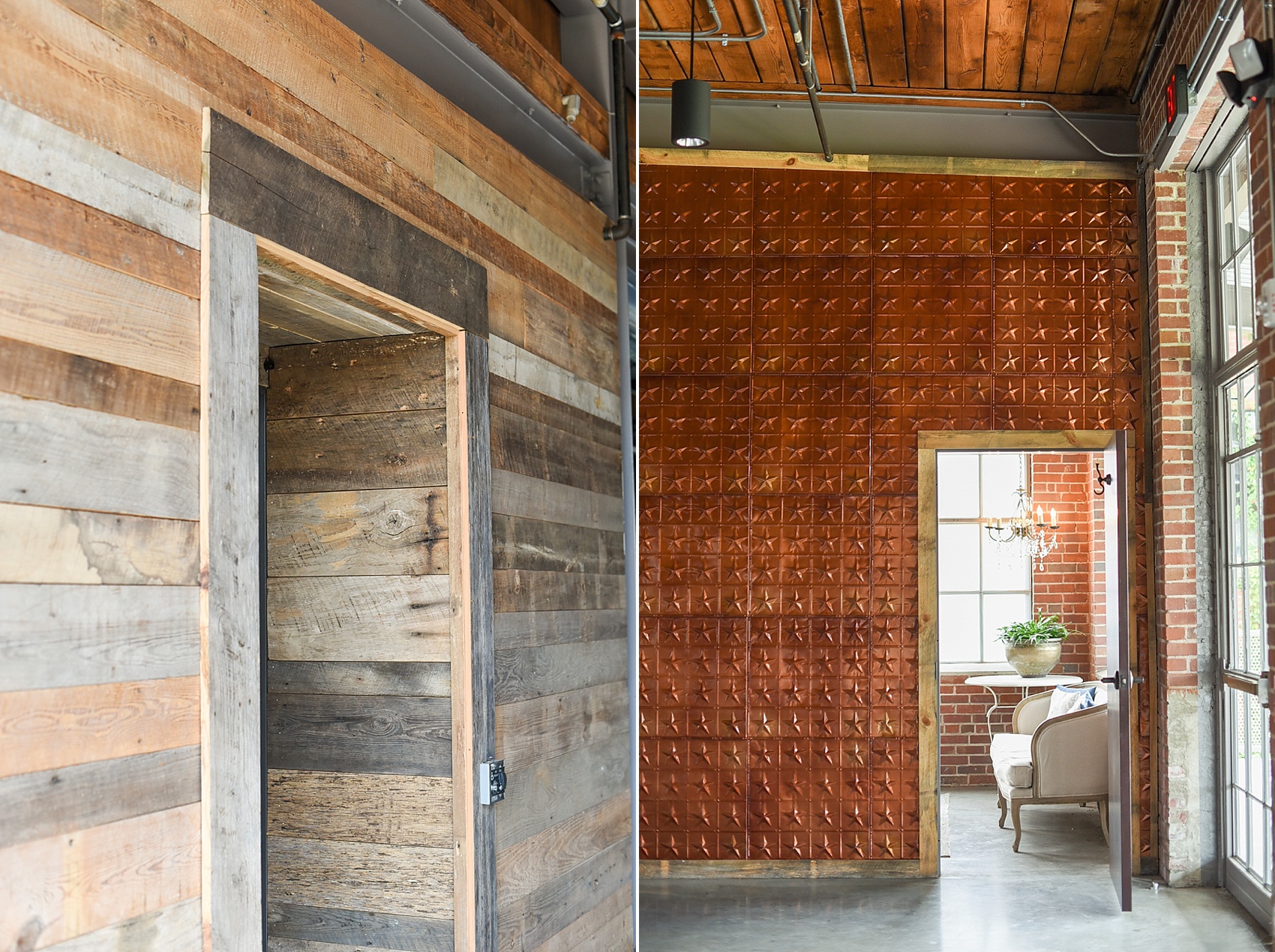 I love the fixtures…I can't say it enough. The lights can be customized to one of…oh, no big deal…a thousand or two thousand colors? And let's just say it's 100 degrees on your wedding day and you want photos indoors, or it's 40 degrees and your uncovered wedding dress donned shoulders need relief from cold…there are SO many interior backdrop options here. There's the copper wall (as mentioned), but also the distillery room, several kinds of wood walls, and brick, to name a few.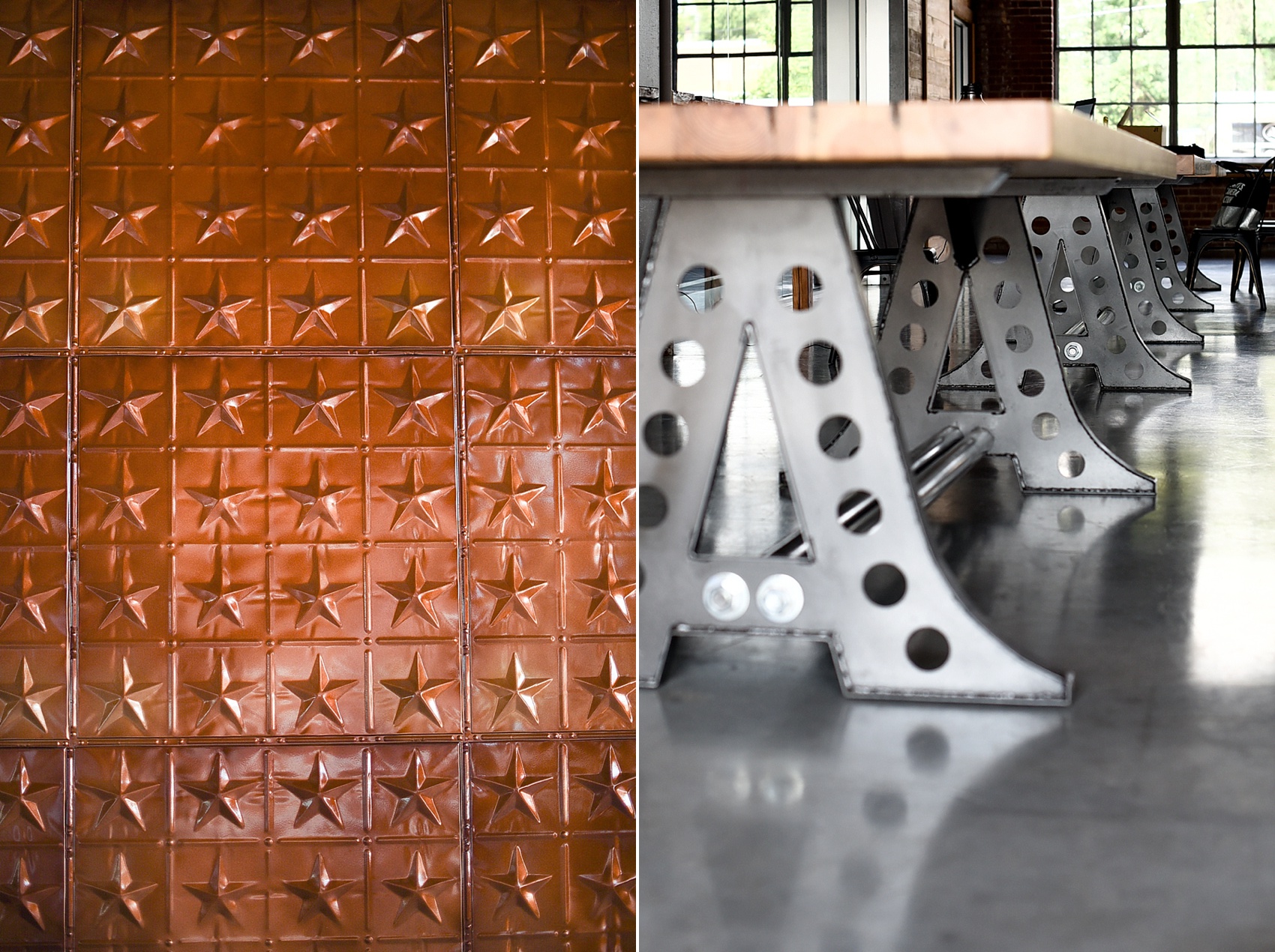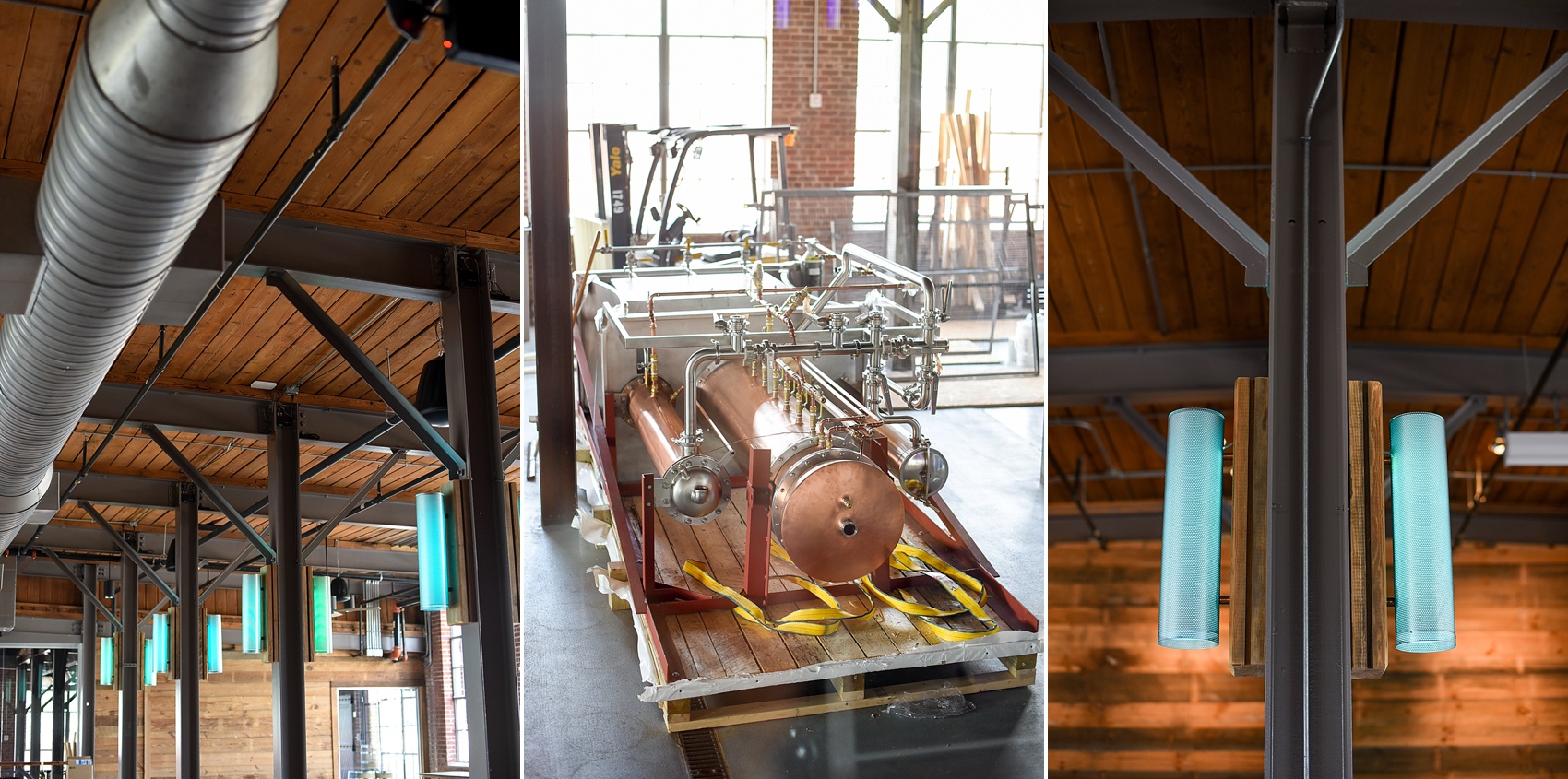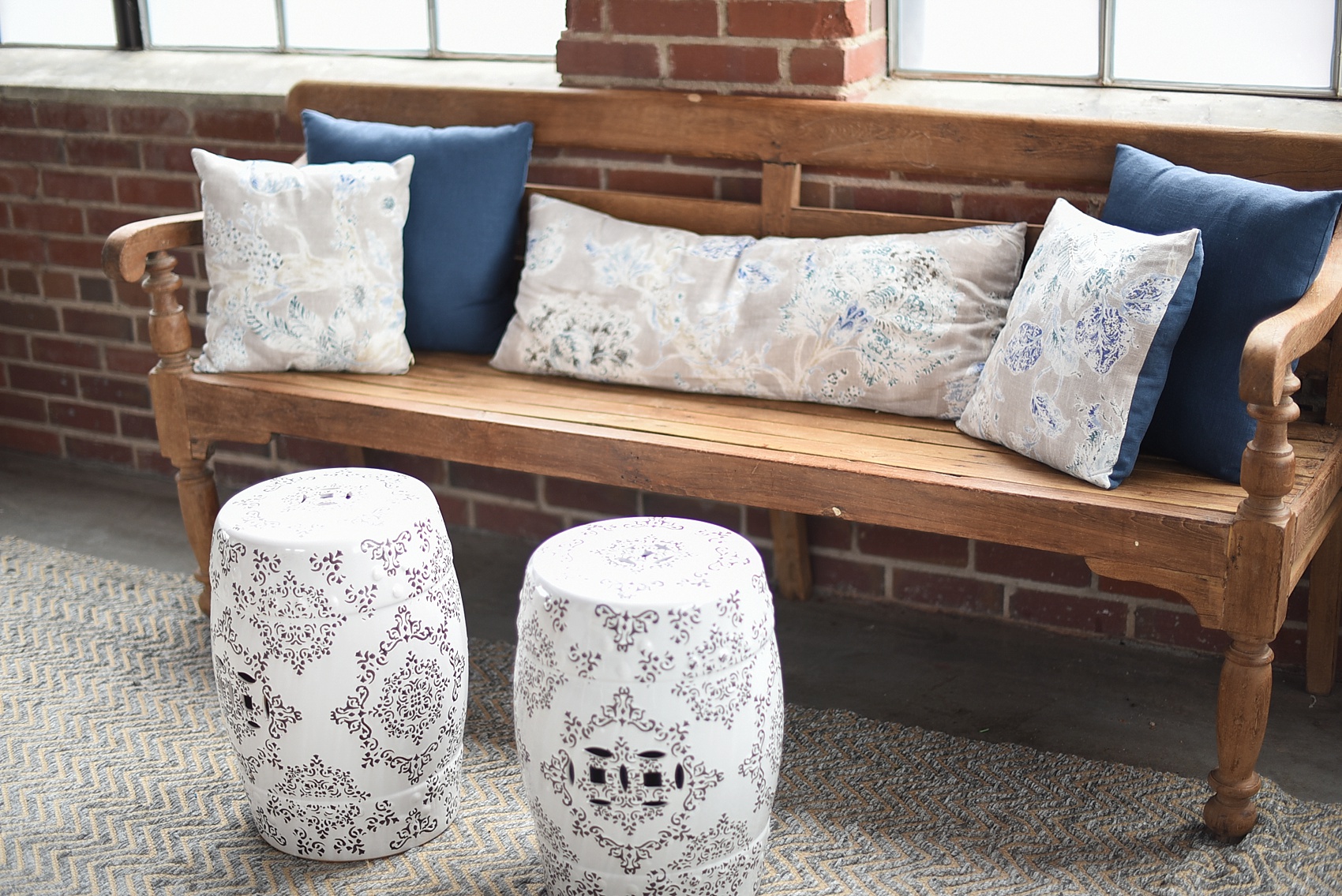 I can't thank Daniel enough for this VIP tour and allowing me to capture such a stunning, brand-new space. Do yourself a favor and check out The Rickhouse's website. Seriously – dreamy venue, y'all.
If you like these photos don't miss checking out my Facebook page and Instagram images.
Getting married at The Rickhouse? Check out our wedding photography of the following events there:
Interested in having us photograph your wedding? Don't be shy; contact us!