If there was anything to look forward to during fall November 2016, it was Chloe and Xander's engagement session! Happily we gathered together with their dog, Fionna, on a brisk Sunday afternoon during a splendid golden hour complete with the incredible colors of the season and the smiles of a favorite couple.
They were just as smiley and bright-eyed on their wedding day, too!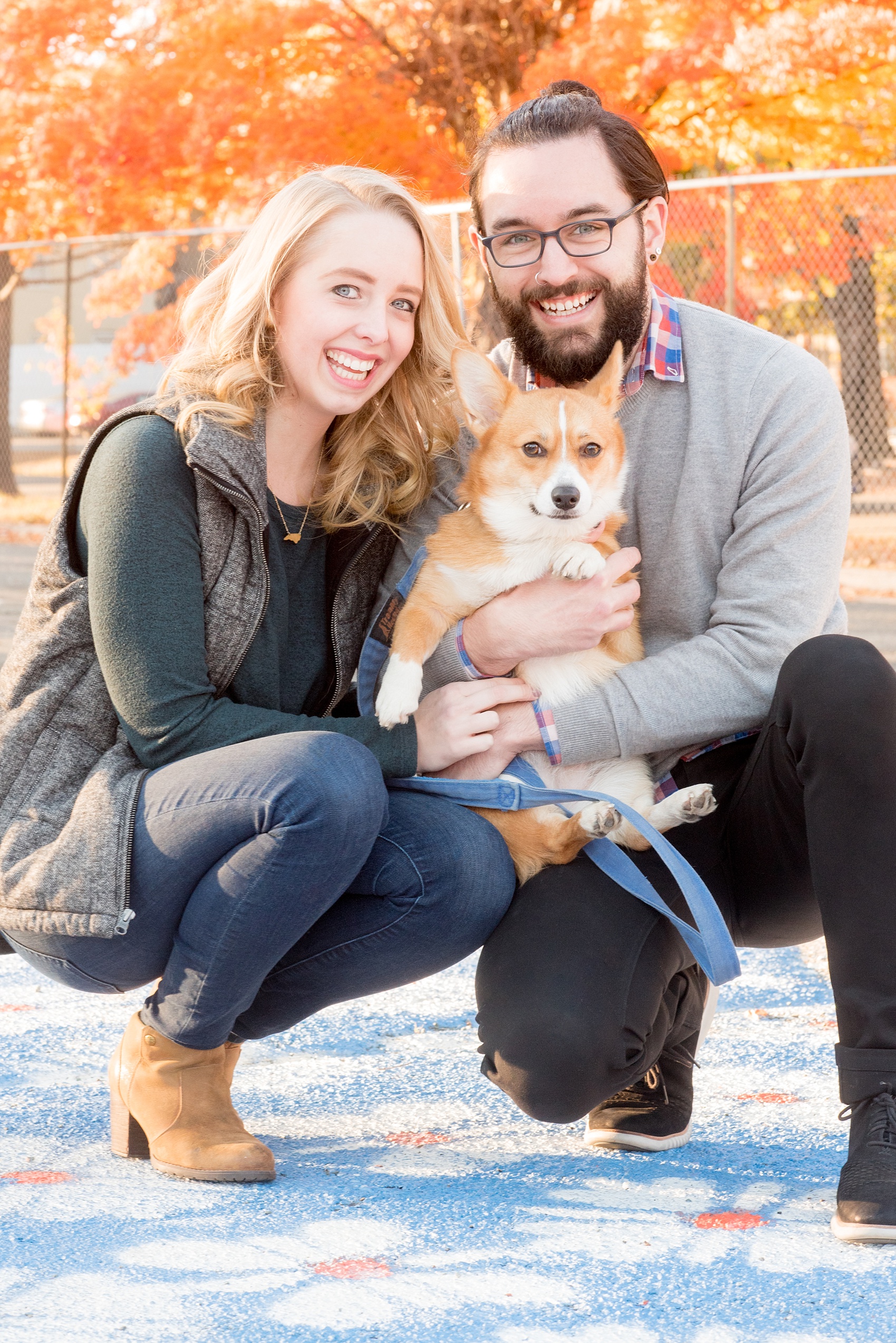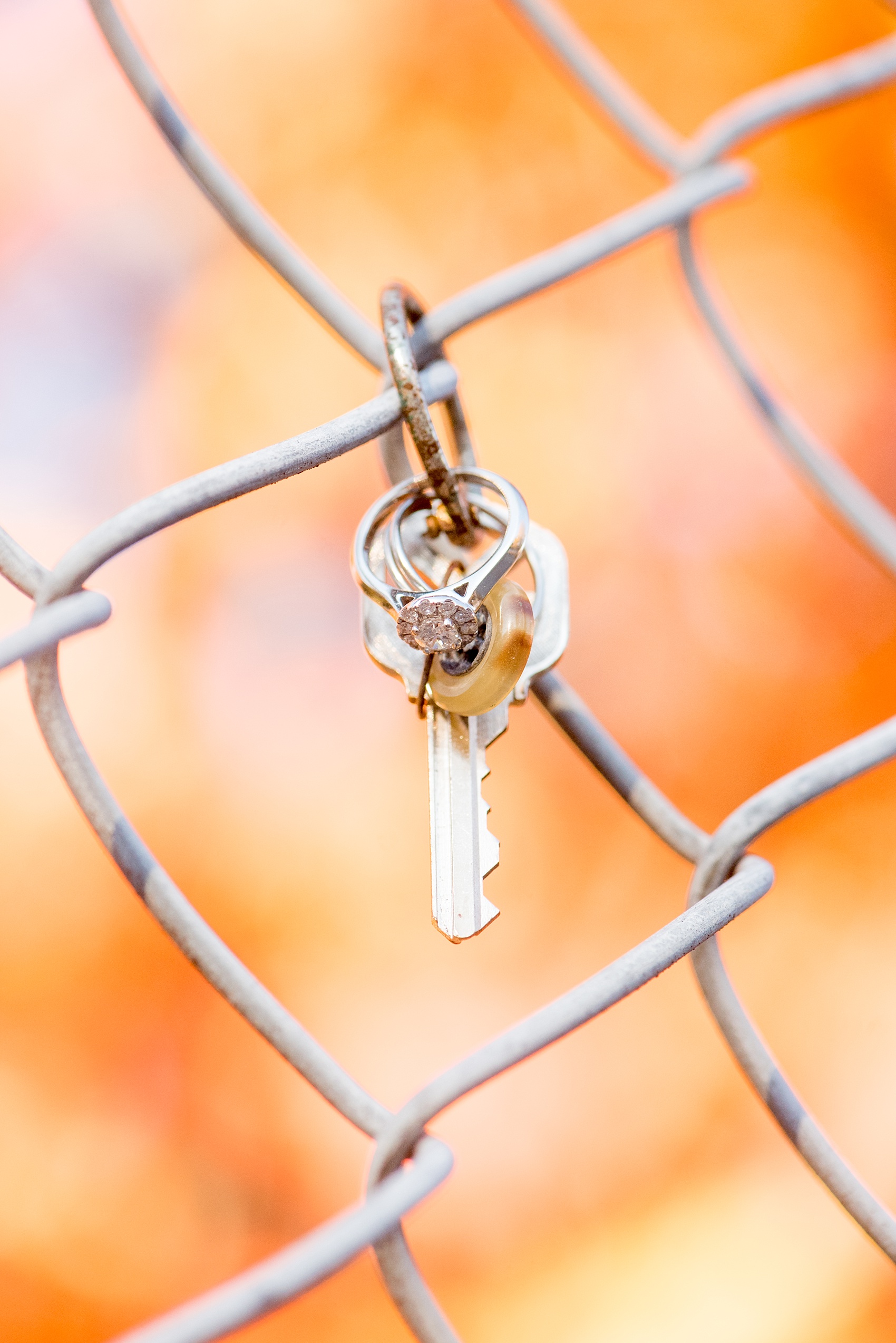 The colors of the season held out for us! It was the perfect time to capture this bubbly couple and their Corgi, Fionna (check her out on Instagram, @fionnathecorgi!) amidst the fall leaves and some really awesome vibrant parking spots at a nearby art school and fun murals downtown. We even saw a twist on love locks: hundred of keys fastened to the fence around the lot. I love the photo of Chloe's ring with the key – she's moving in to Xander's house in a few weeks and though it's not their key I still like the serendipitous symbolism of it. 🙂 And of course….they're getting married soon!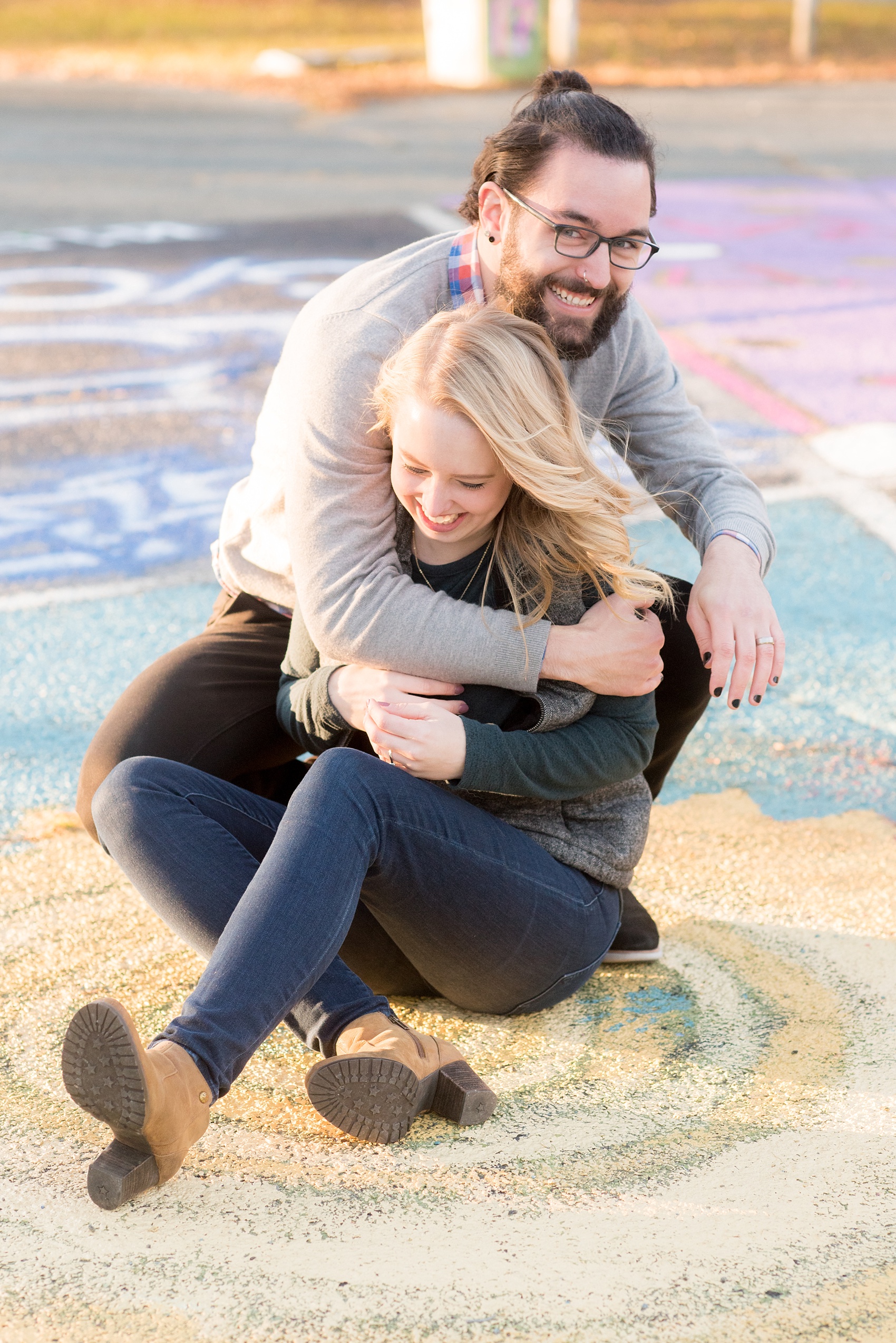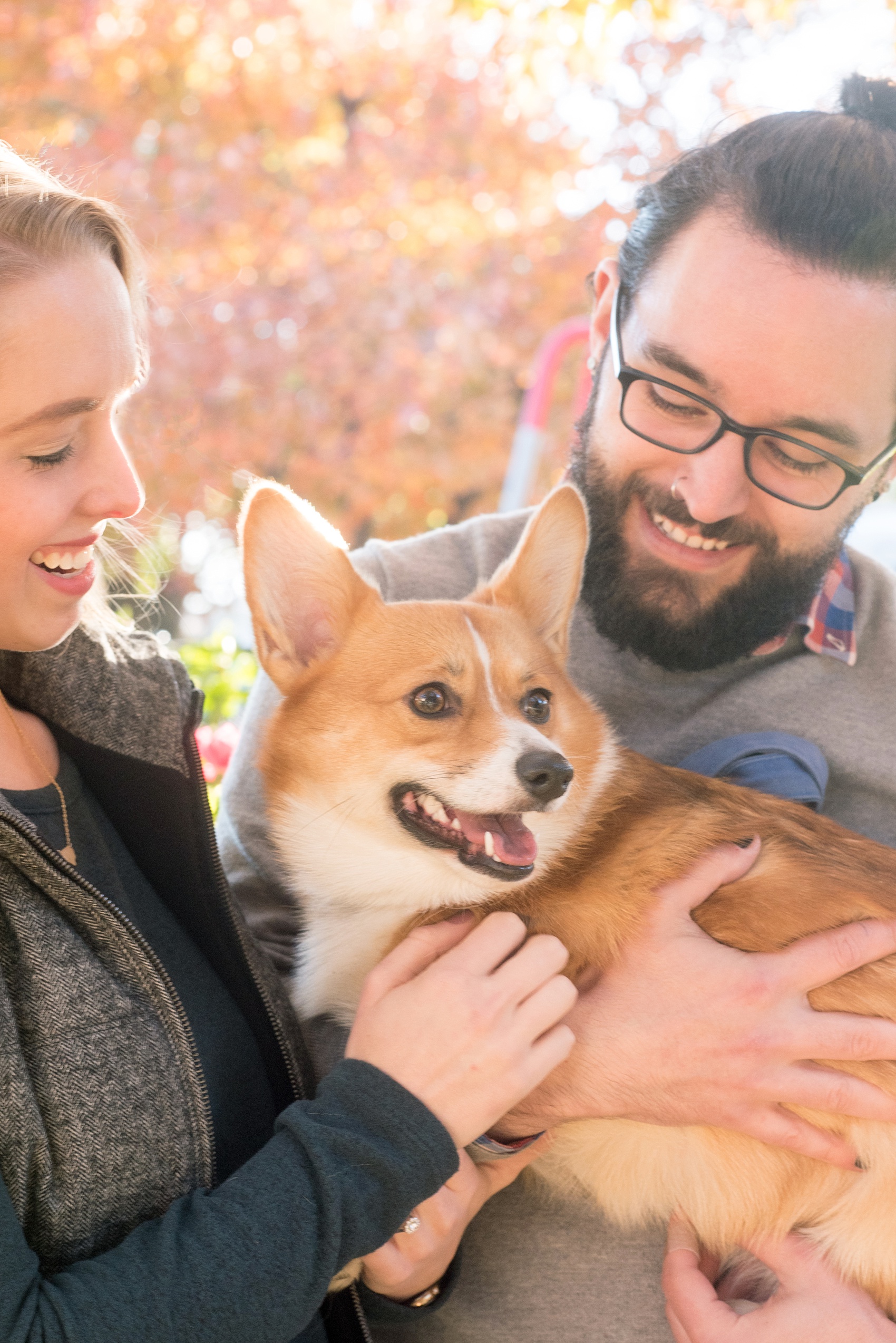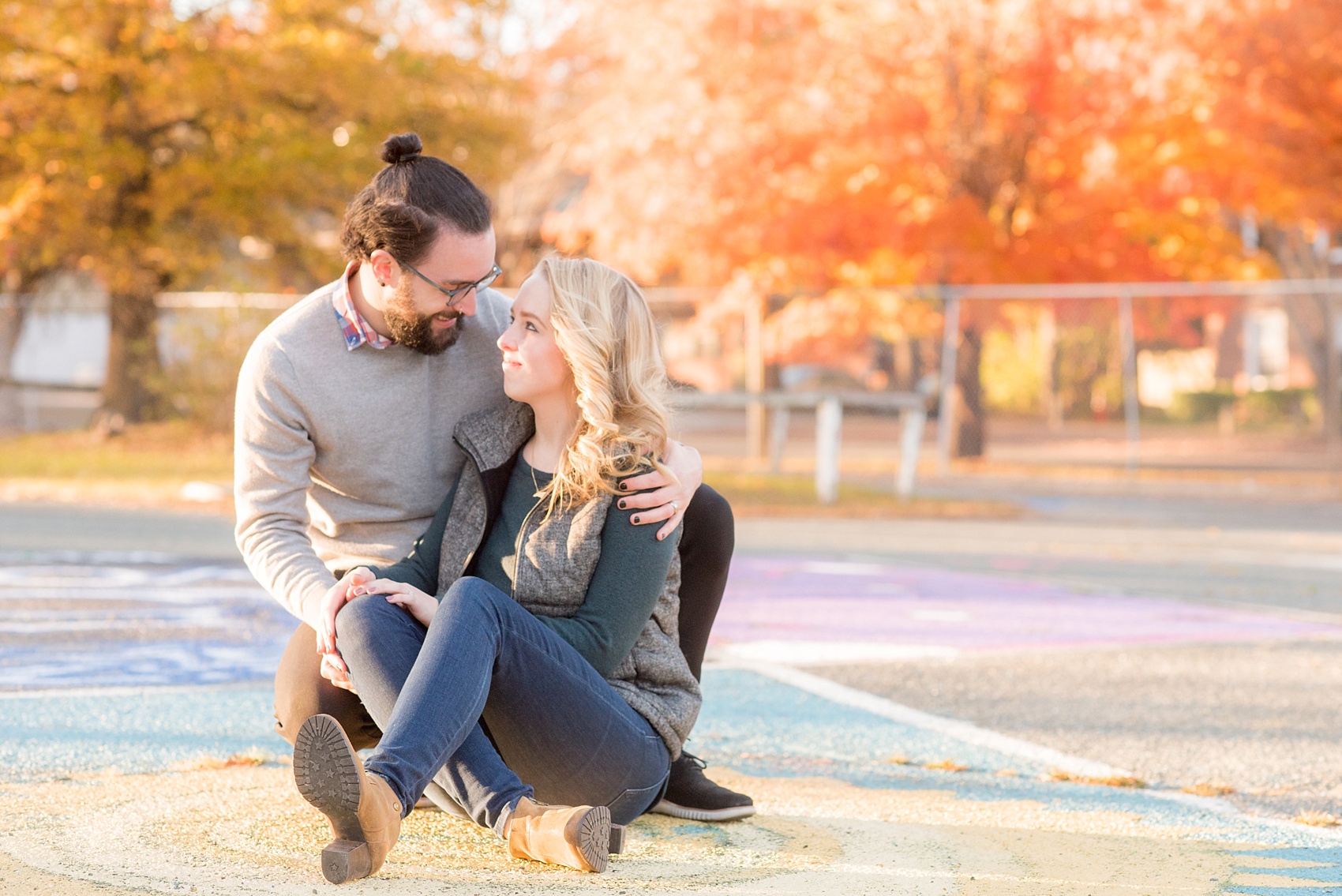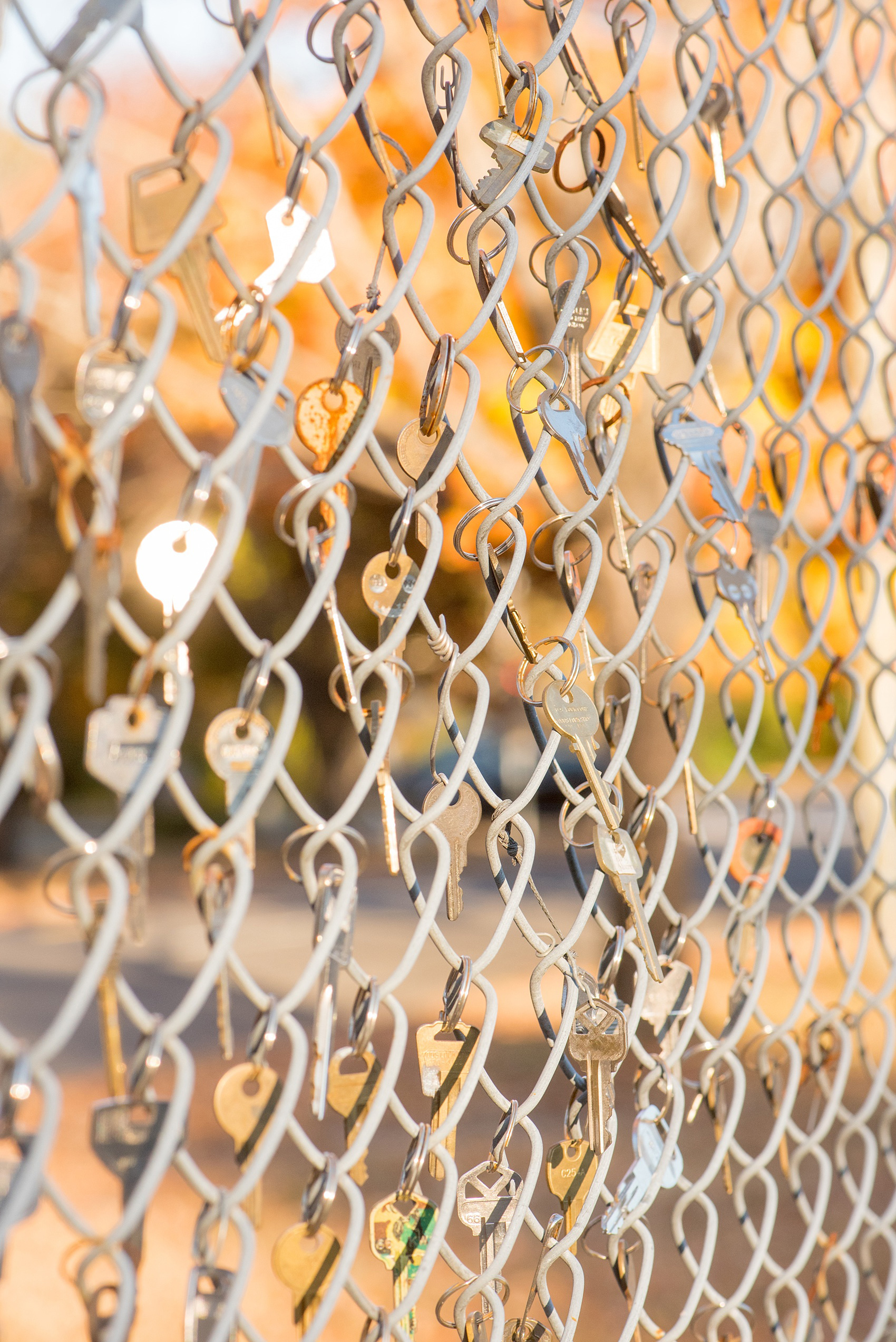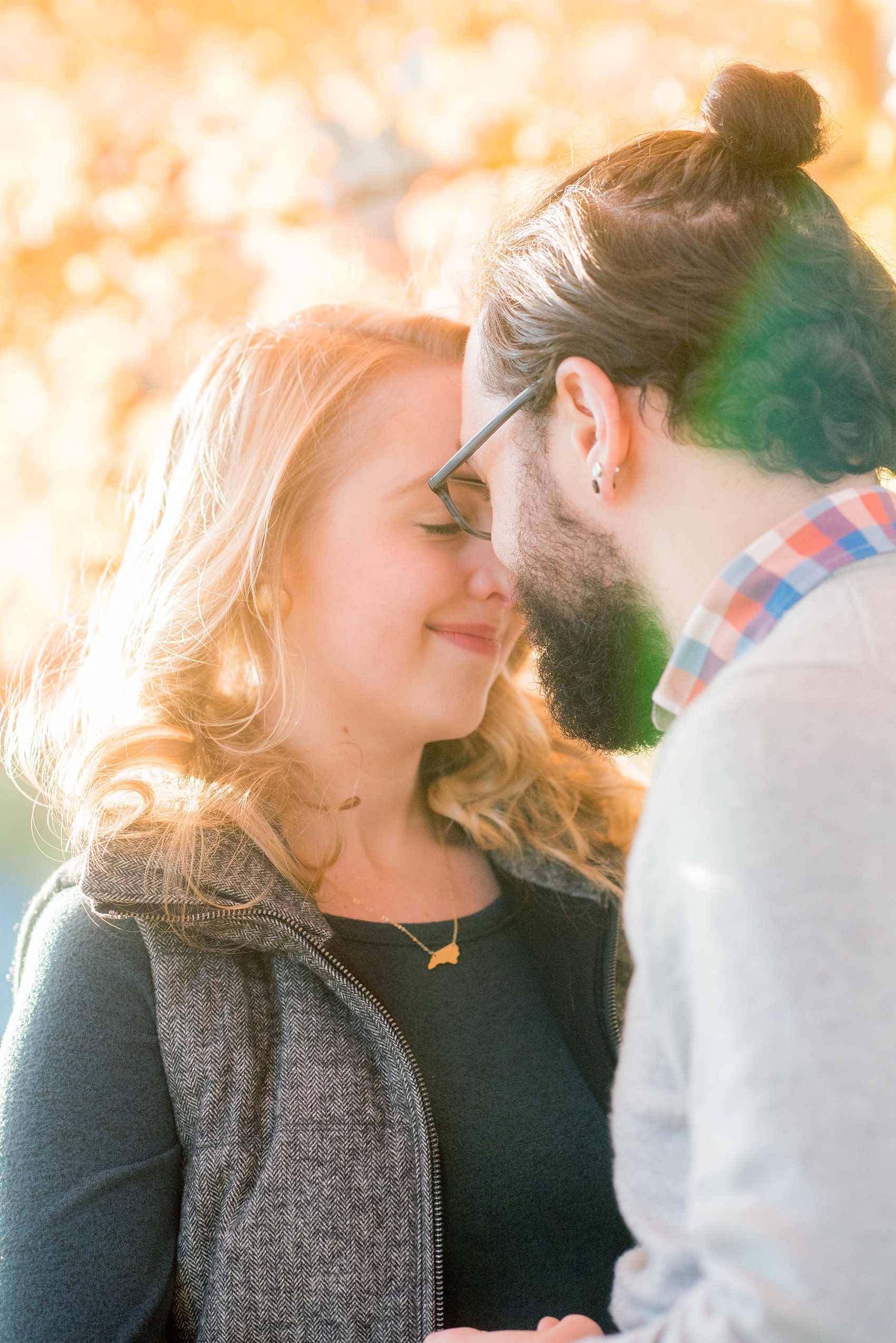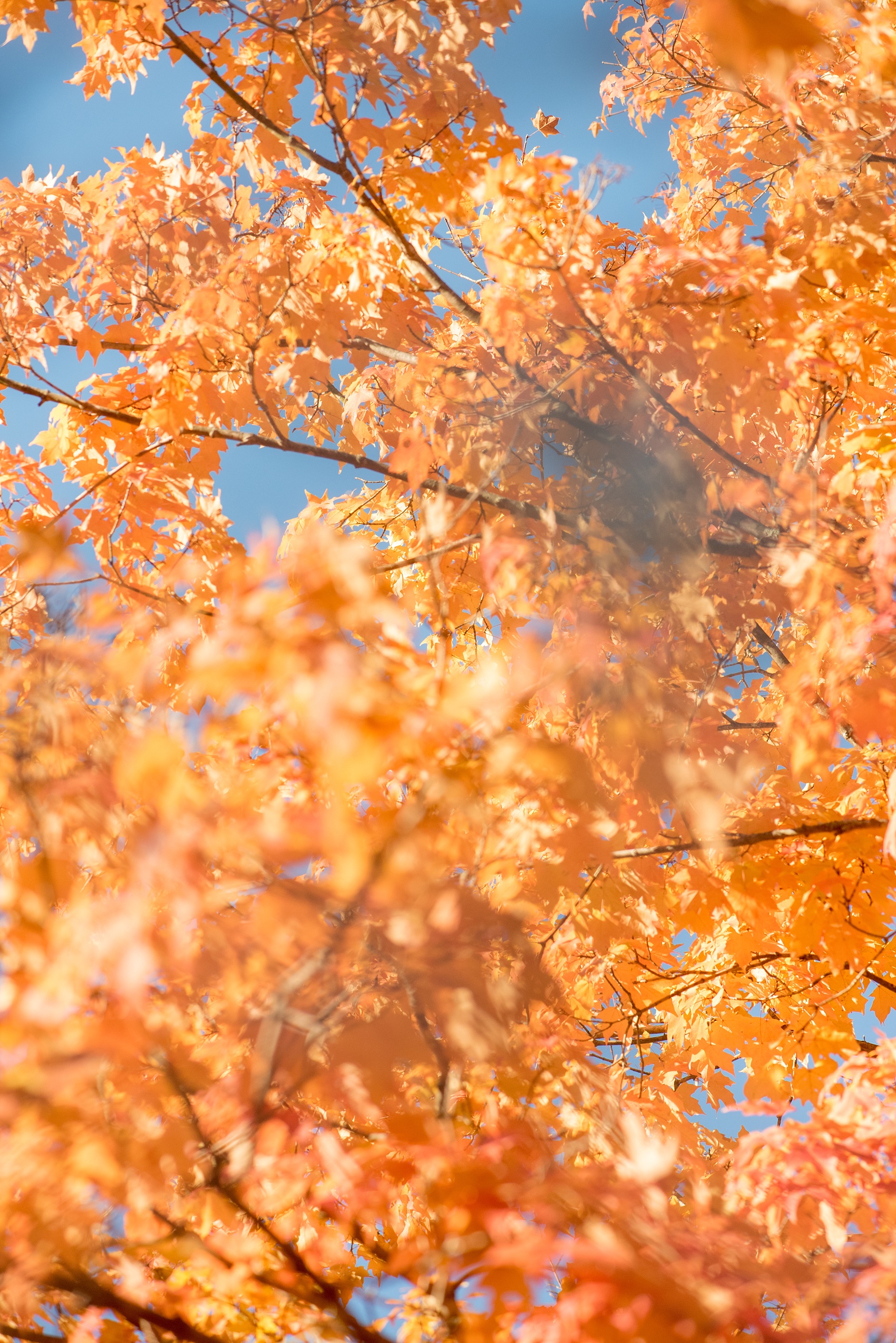 Chloe specifically told me she loves the look of peeling paint and when I passed this building a few weeks ago and I pulled over to note the address – it was perfect for their engagement photos.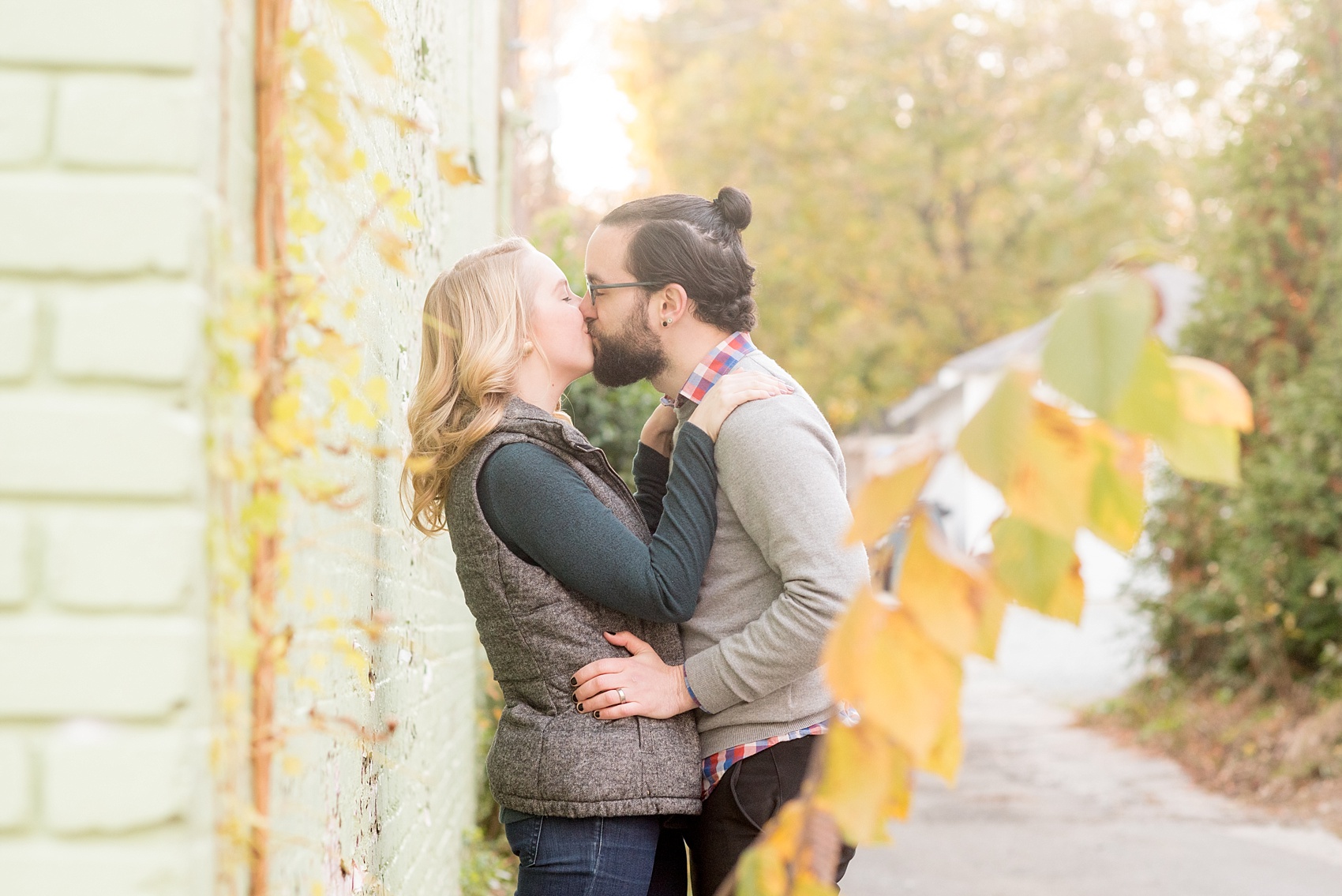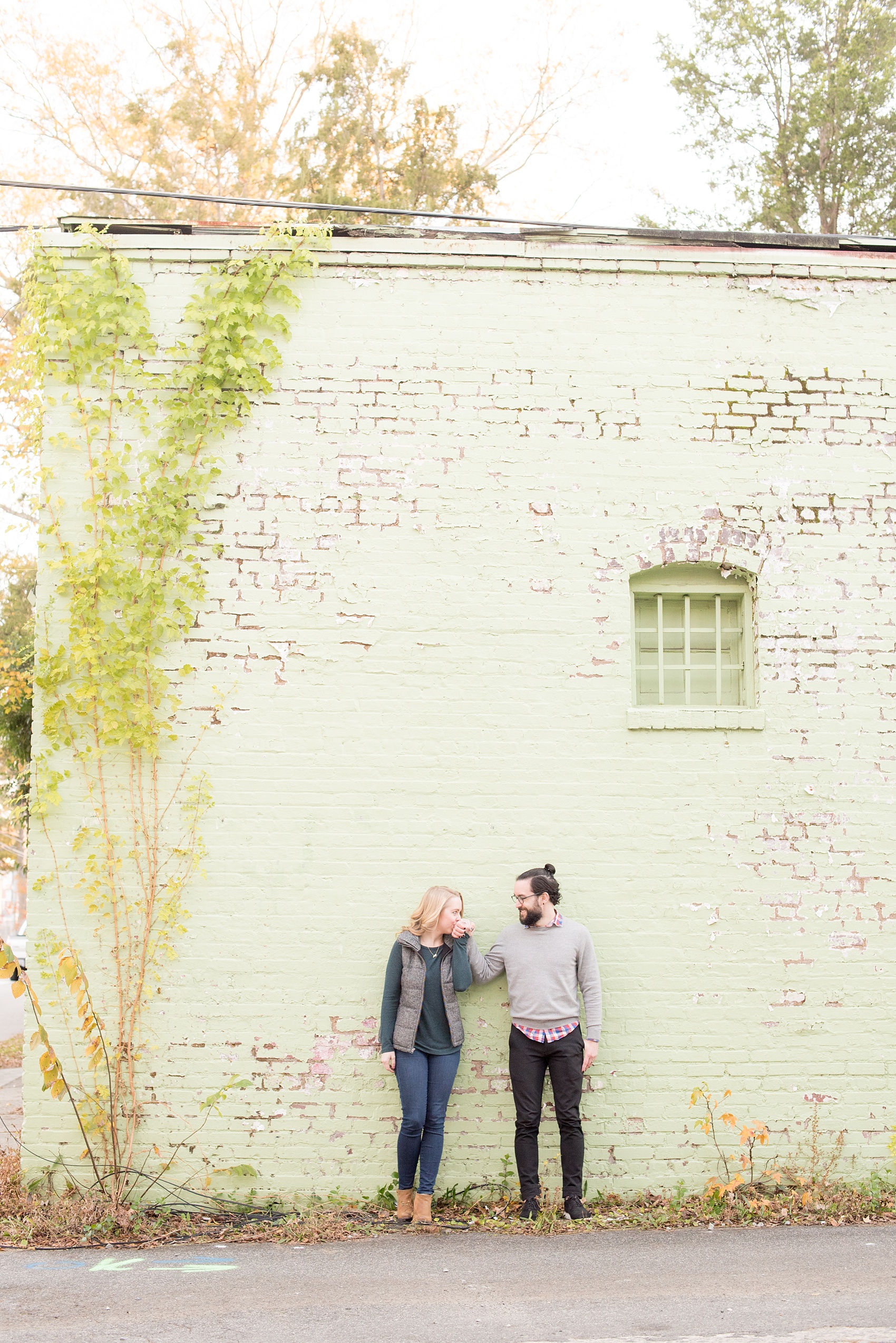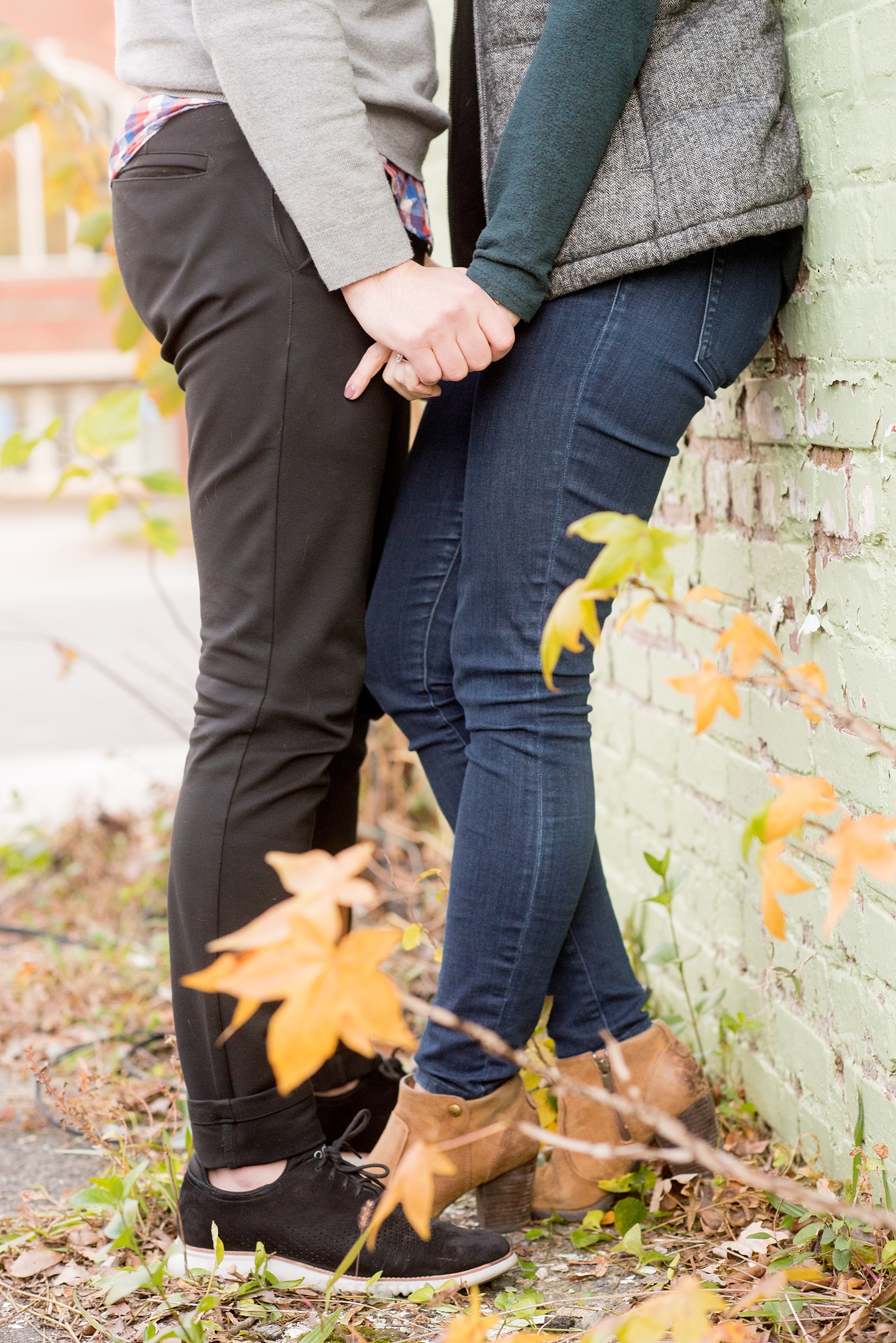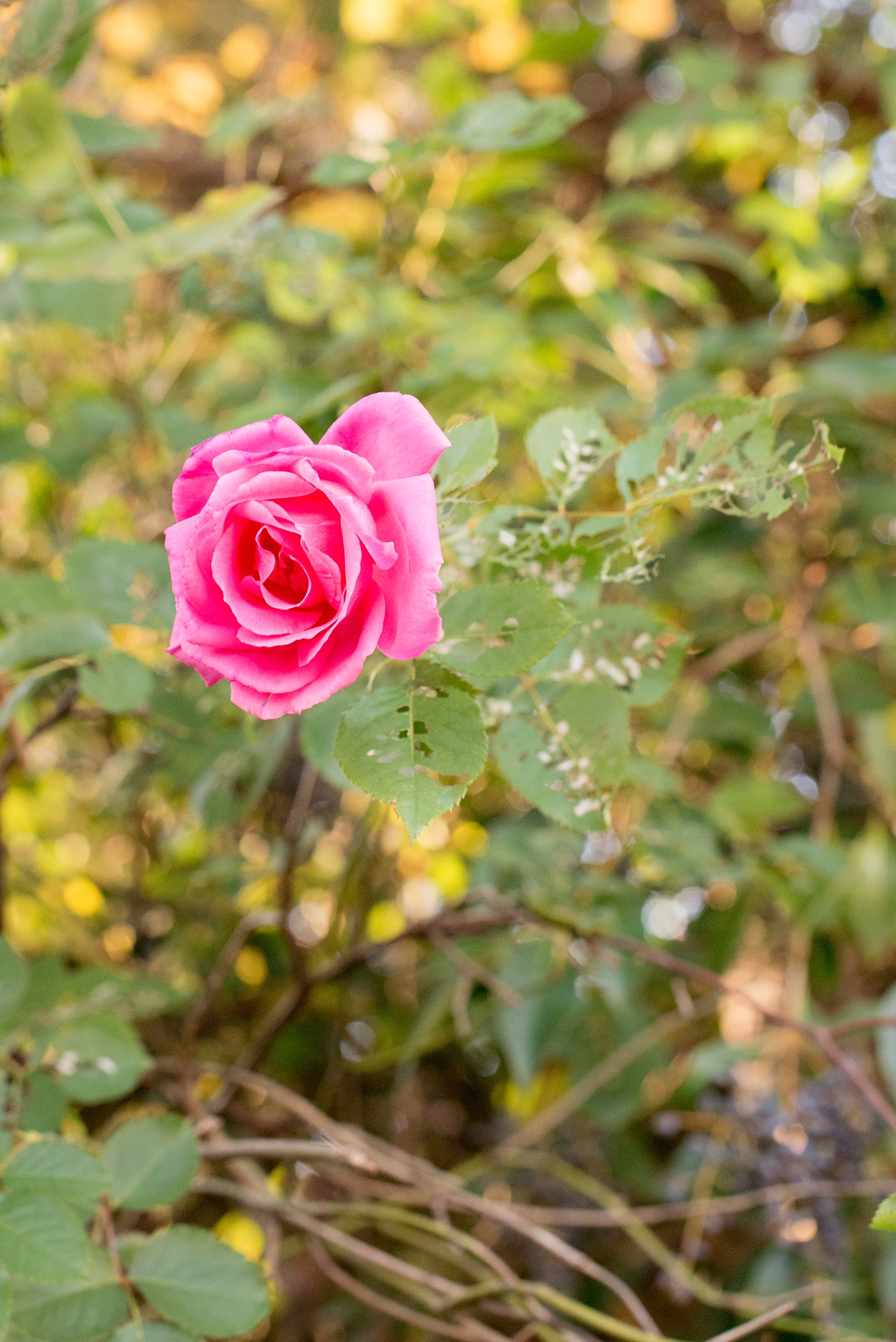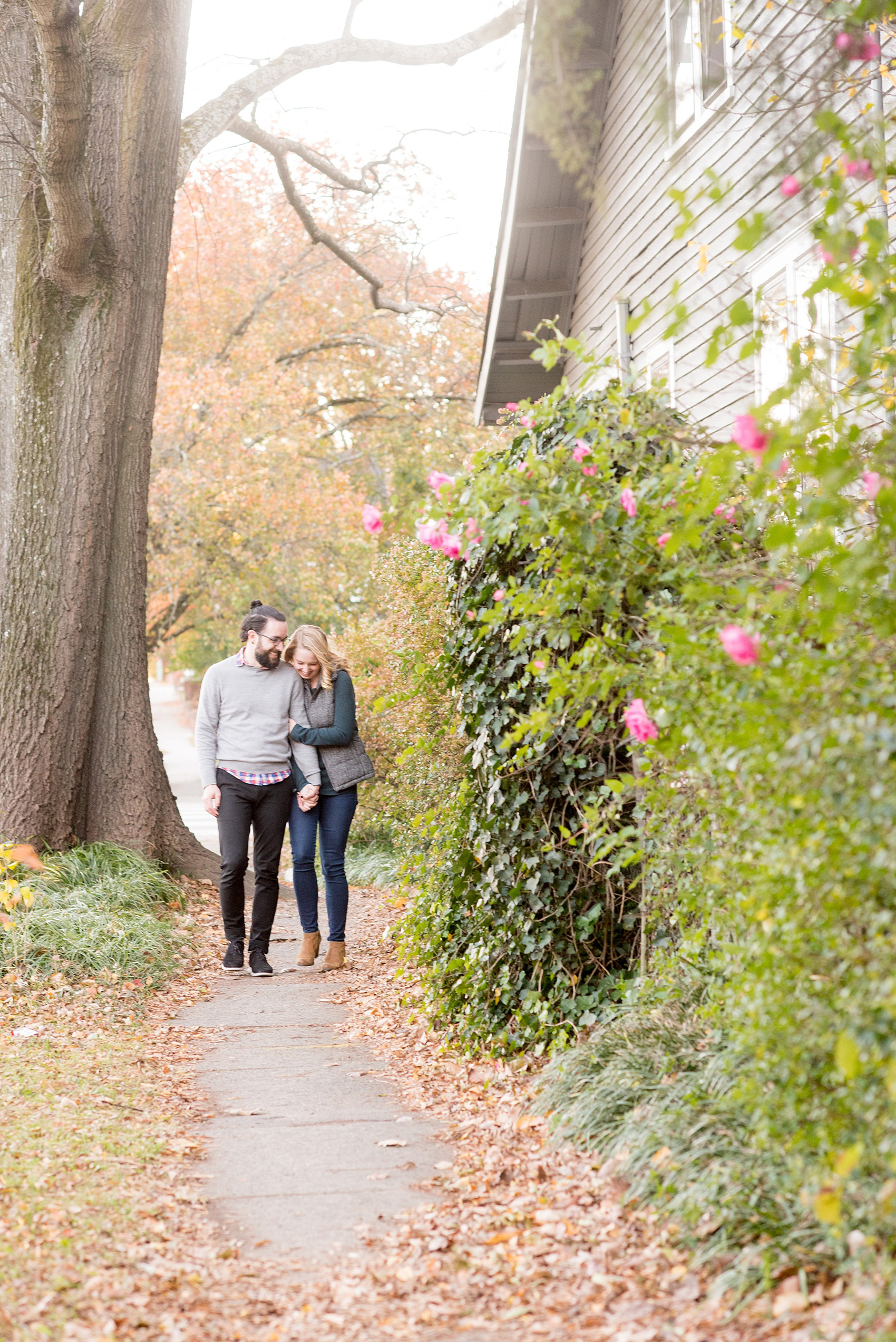 Can you believe there are roses in bloom in the midst of November?!! I couldn't believe it either. But there they were, smiling at us. 🙂
Chloe got Xander an engagement ring too, which I love….so we couldn't resist playing off the "lock and key" theme we accidentally happened upon, photographing his solid band on a rusting lock to the abandoned building before heading to Main Street to capture them in front of a colorful mural of the sun and hitting up American Tobacco Campus too.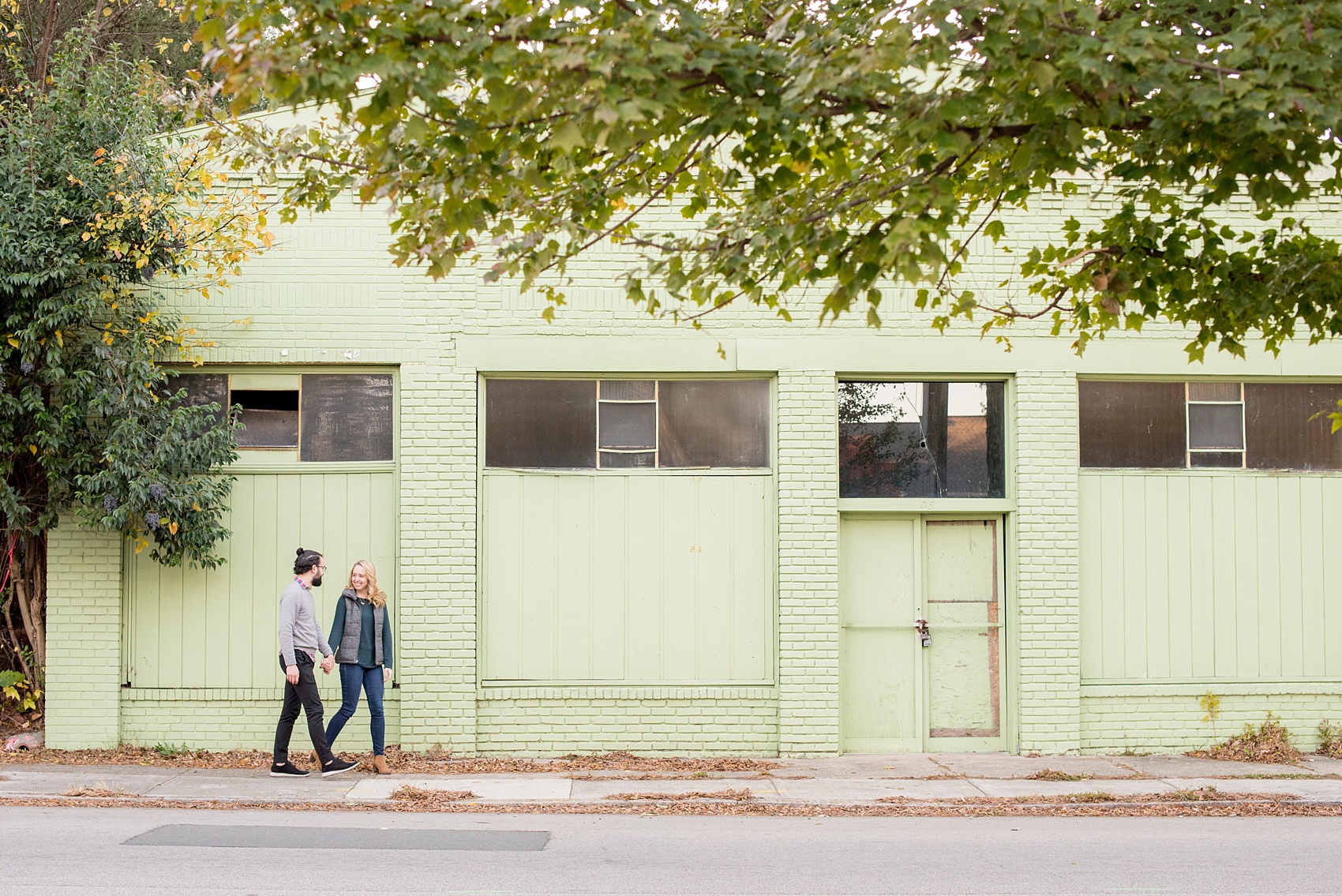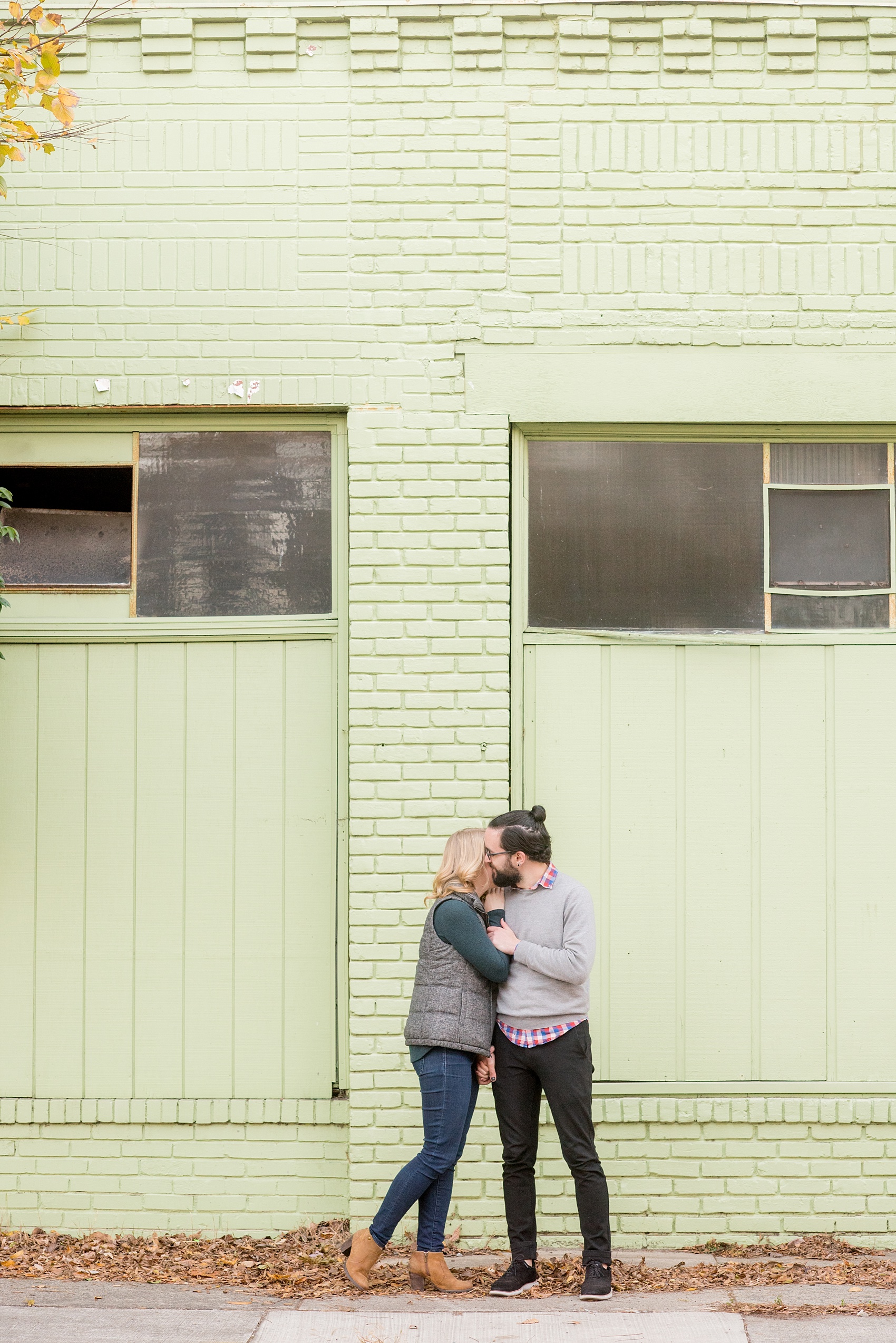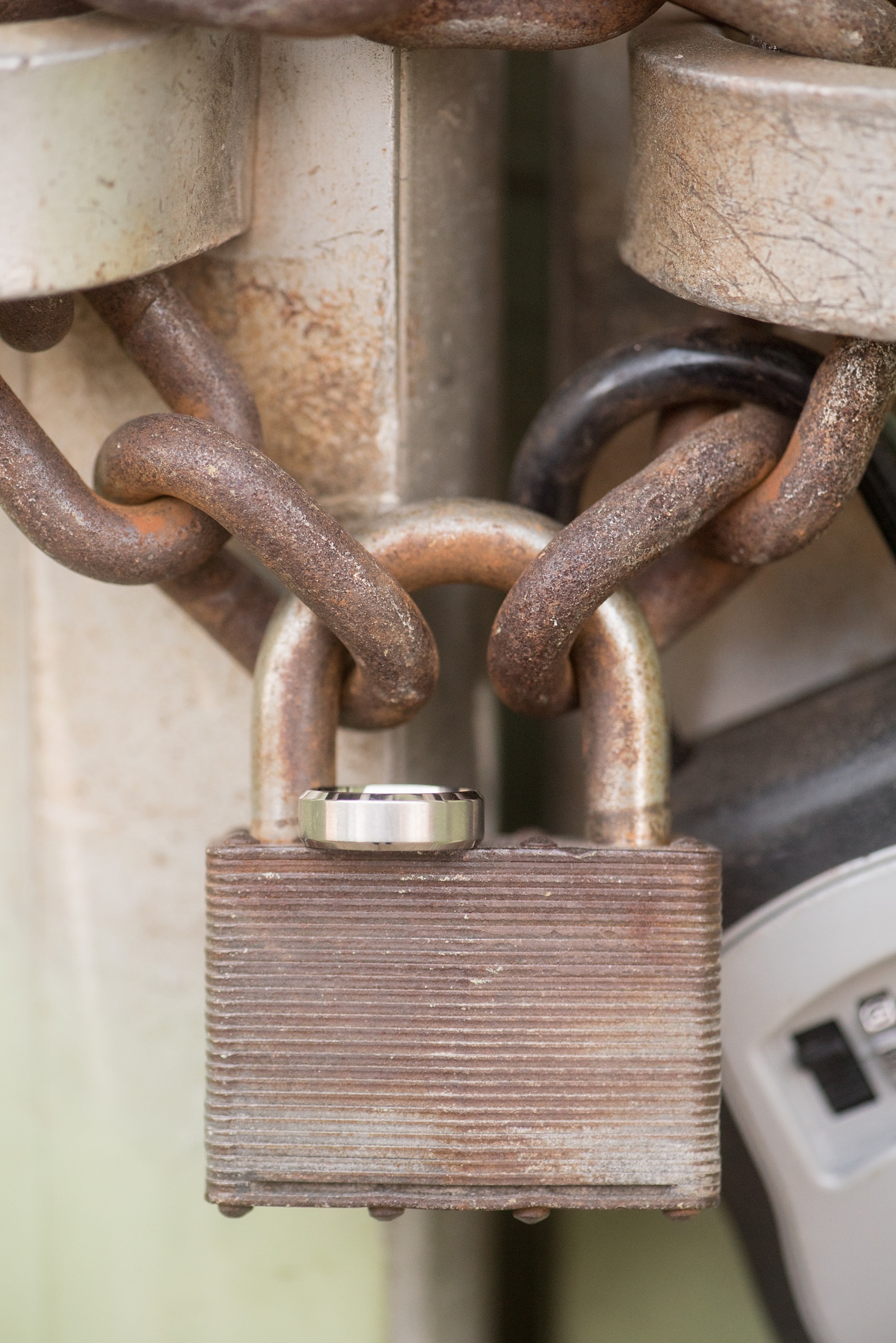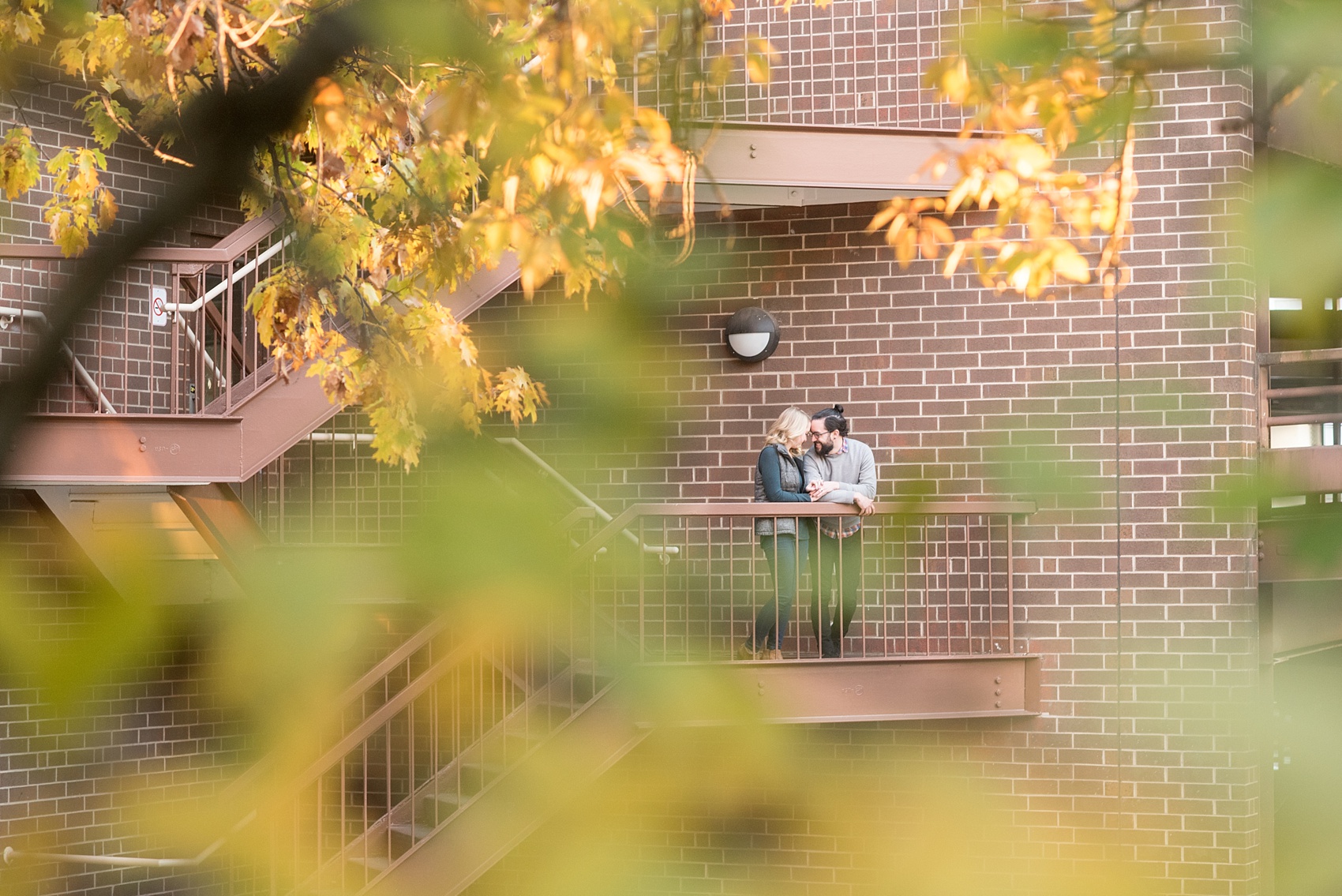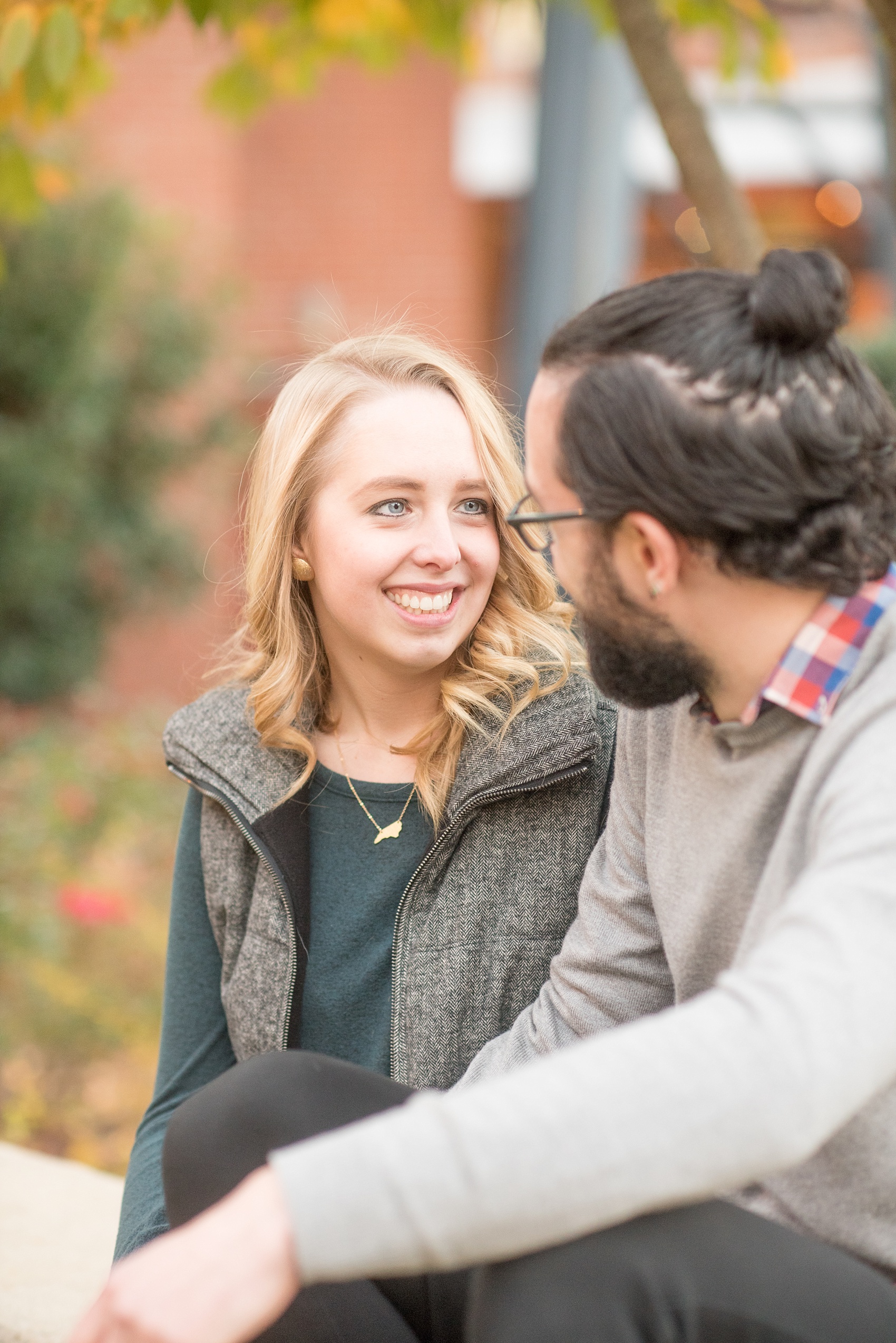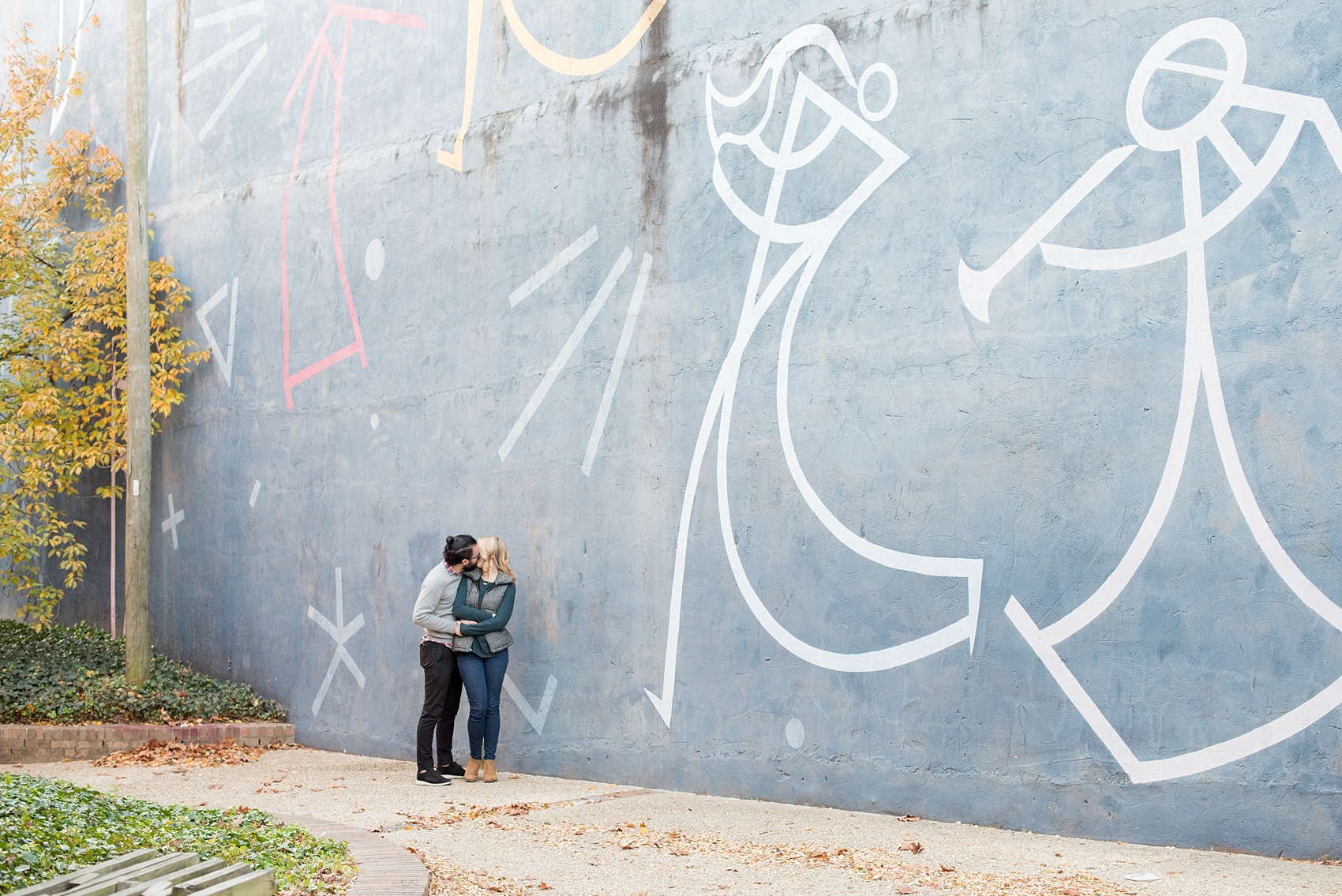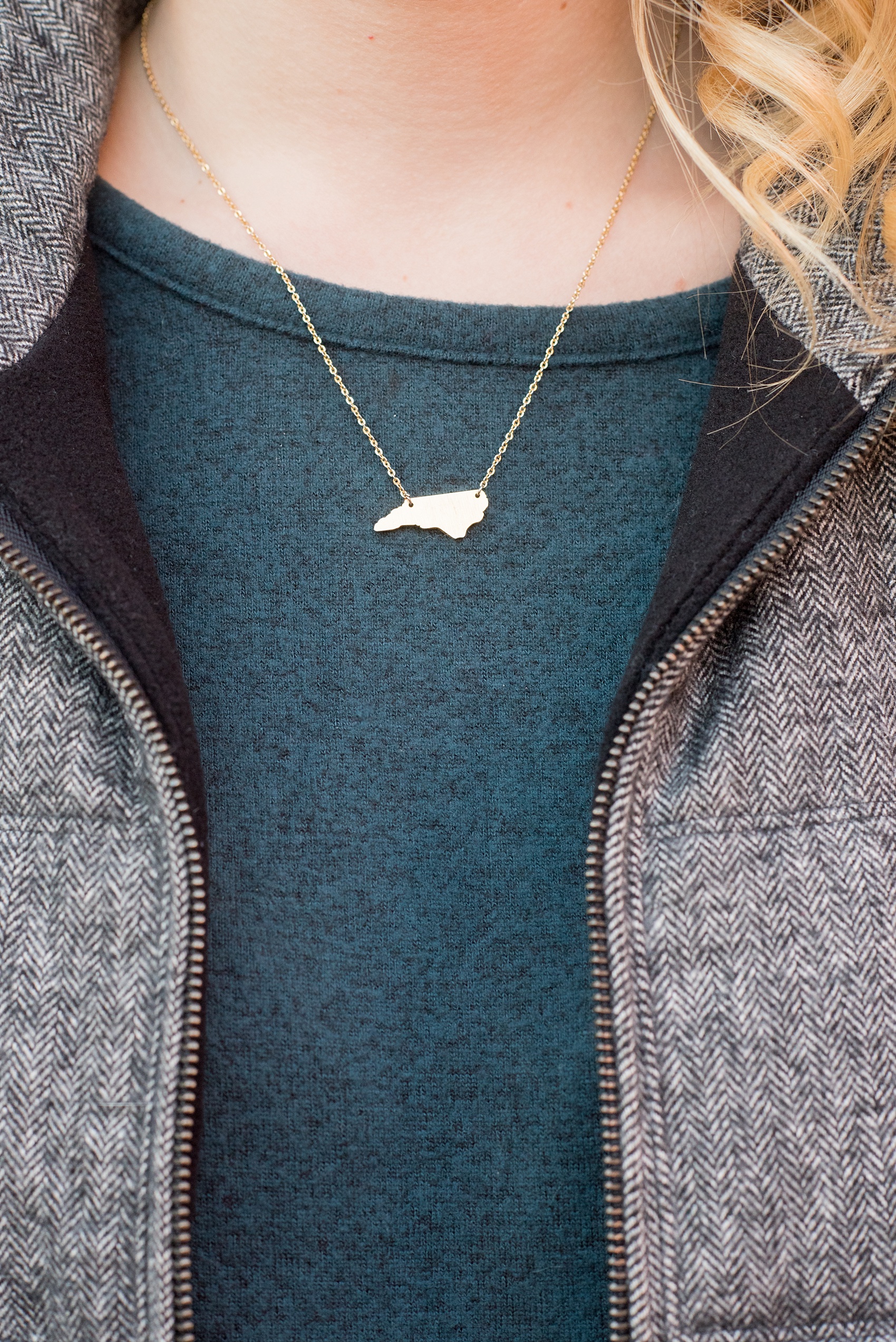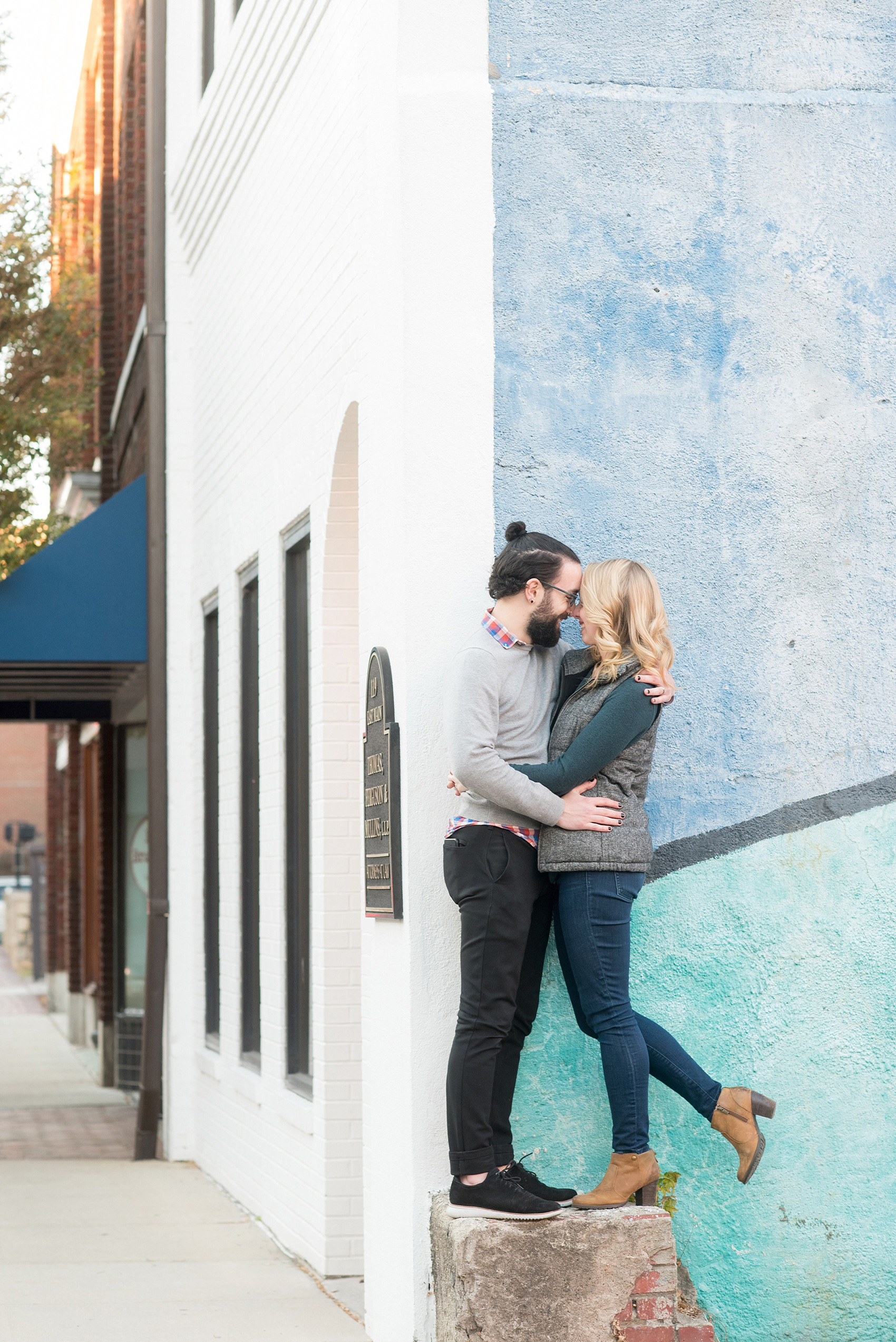 These two are up for anything which always makes for more options in photography. When I asked if they'd stand up on those bricks next to the mural they hopped up without skipping a beat. Woohoo! And Chloe's North Carolina state outline necklace? Magical.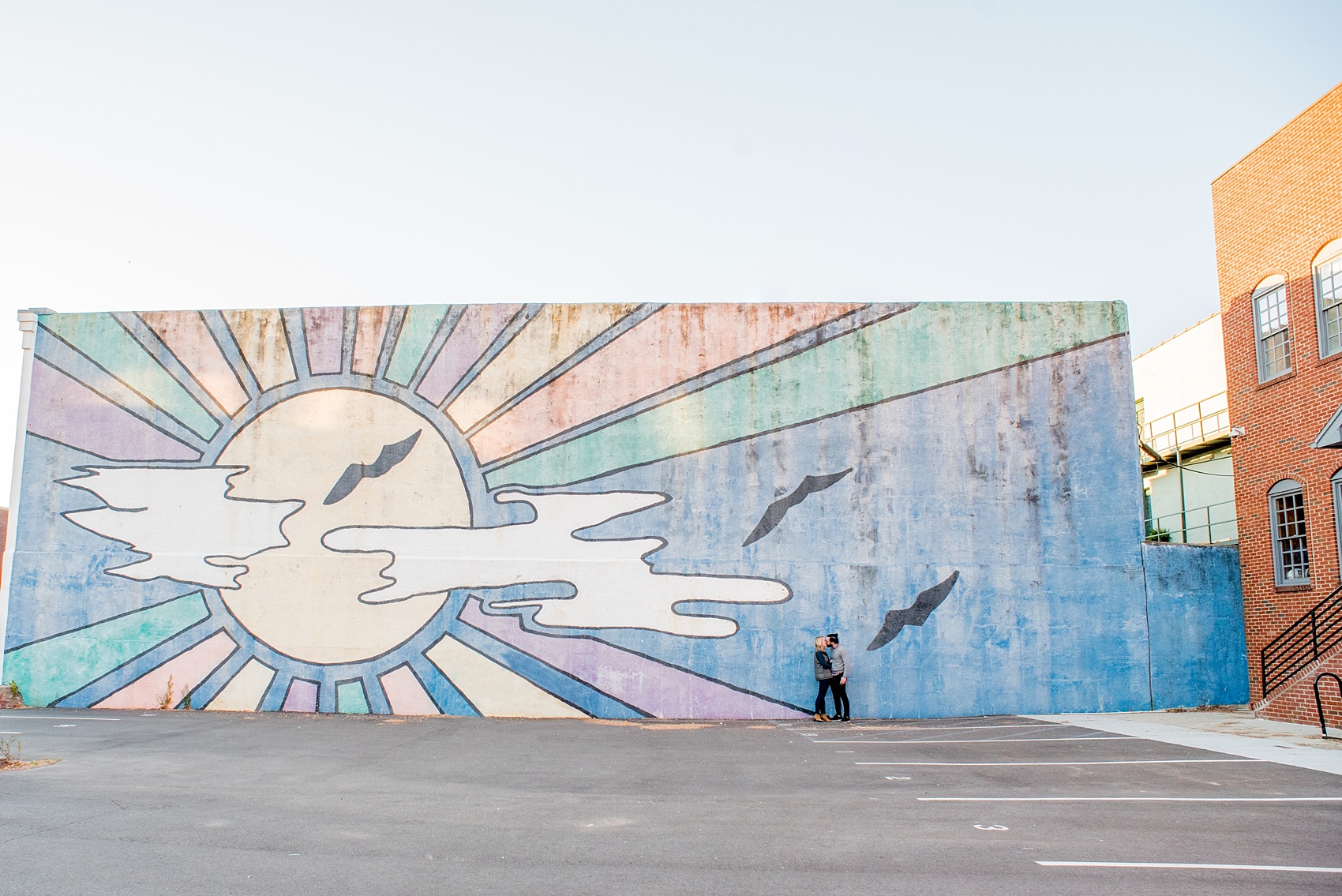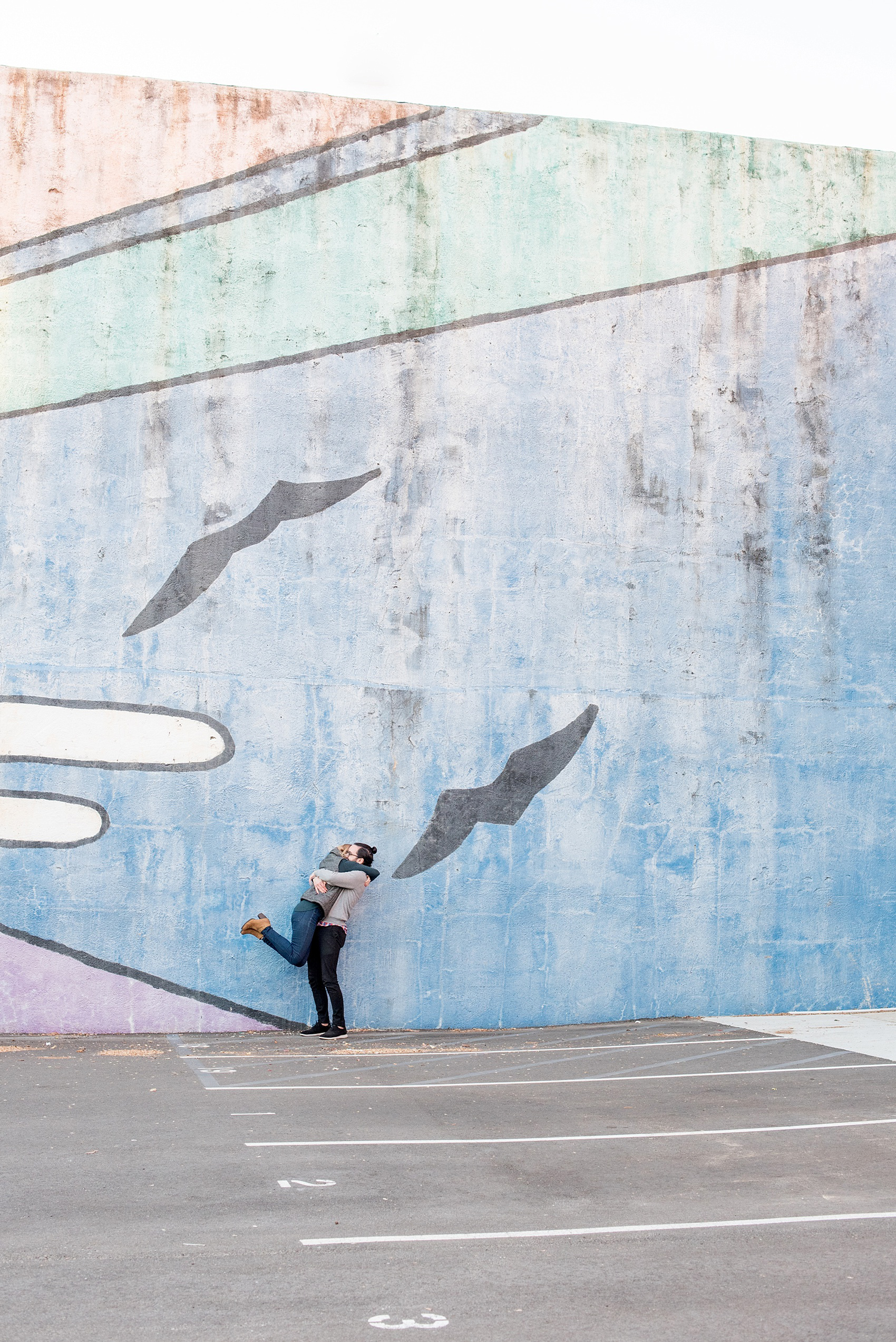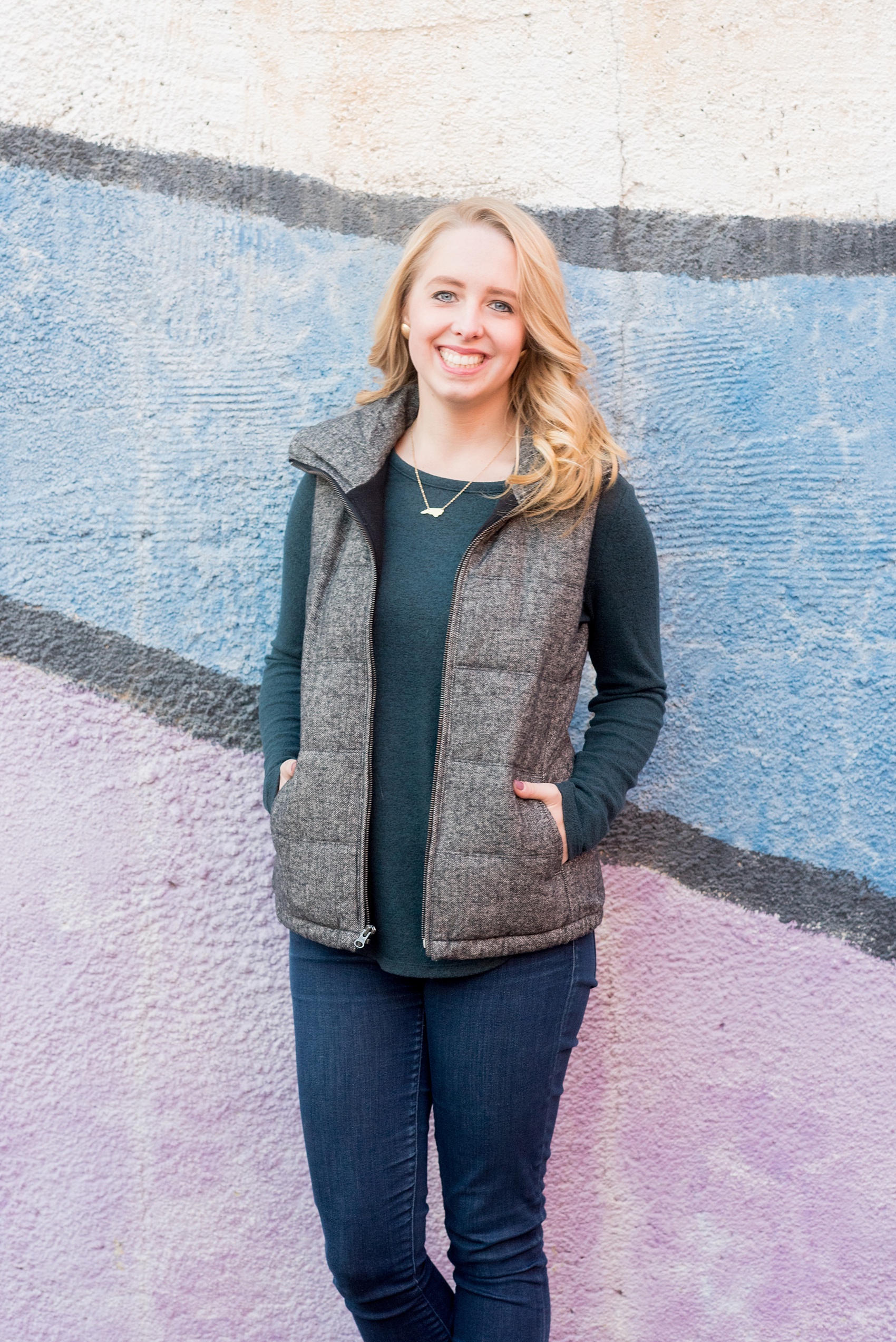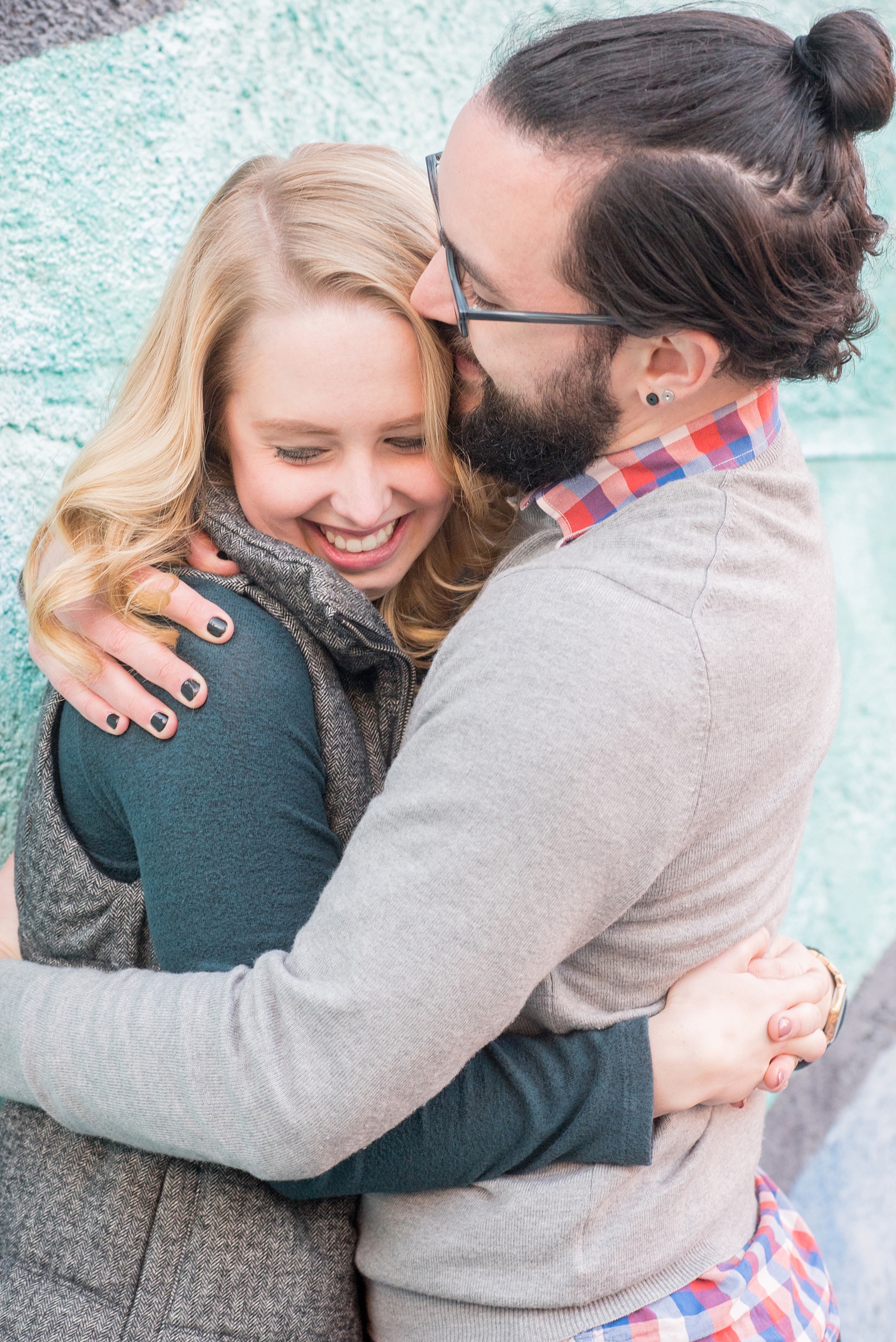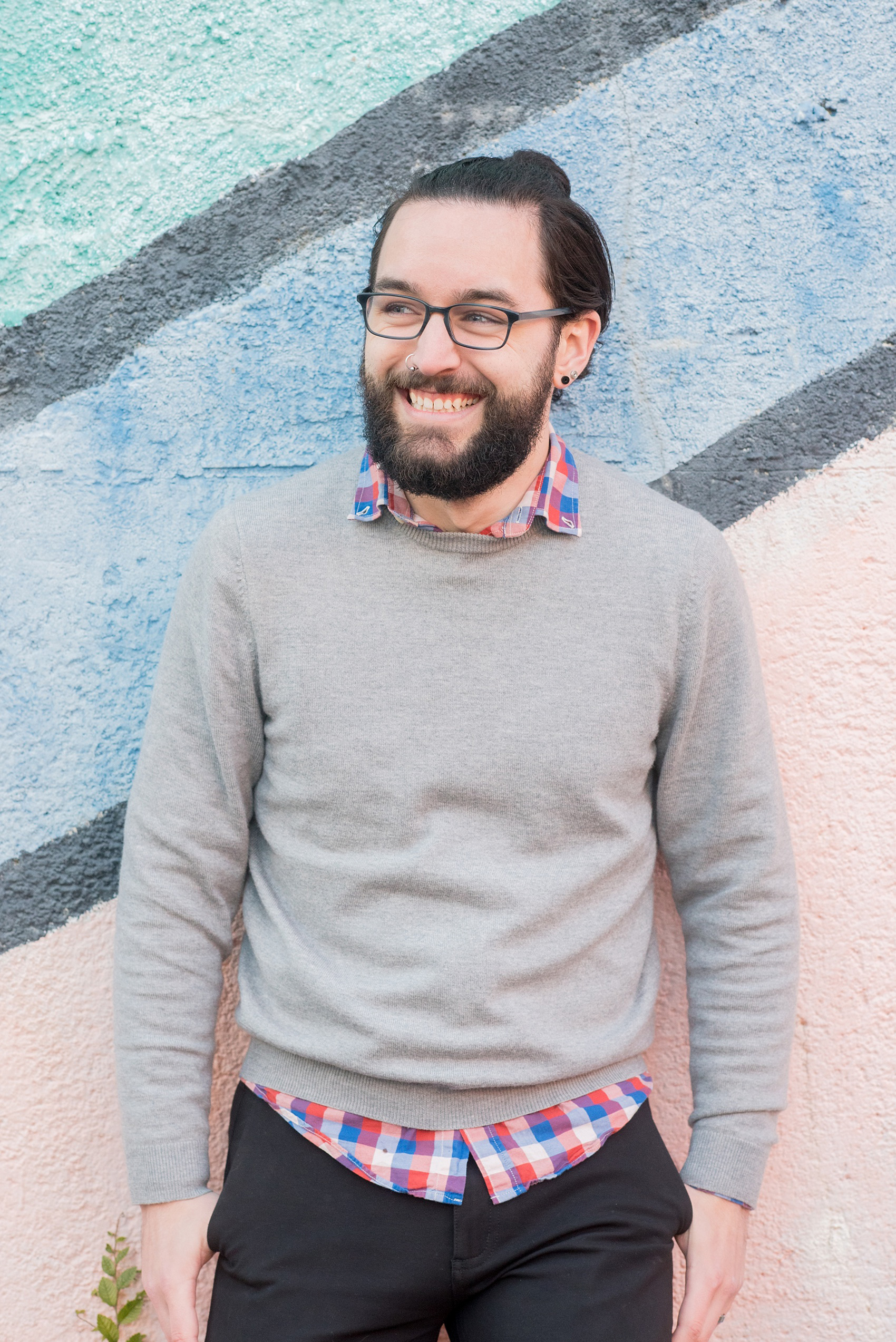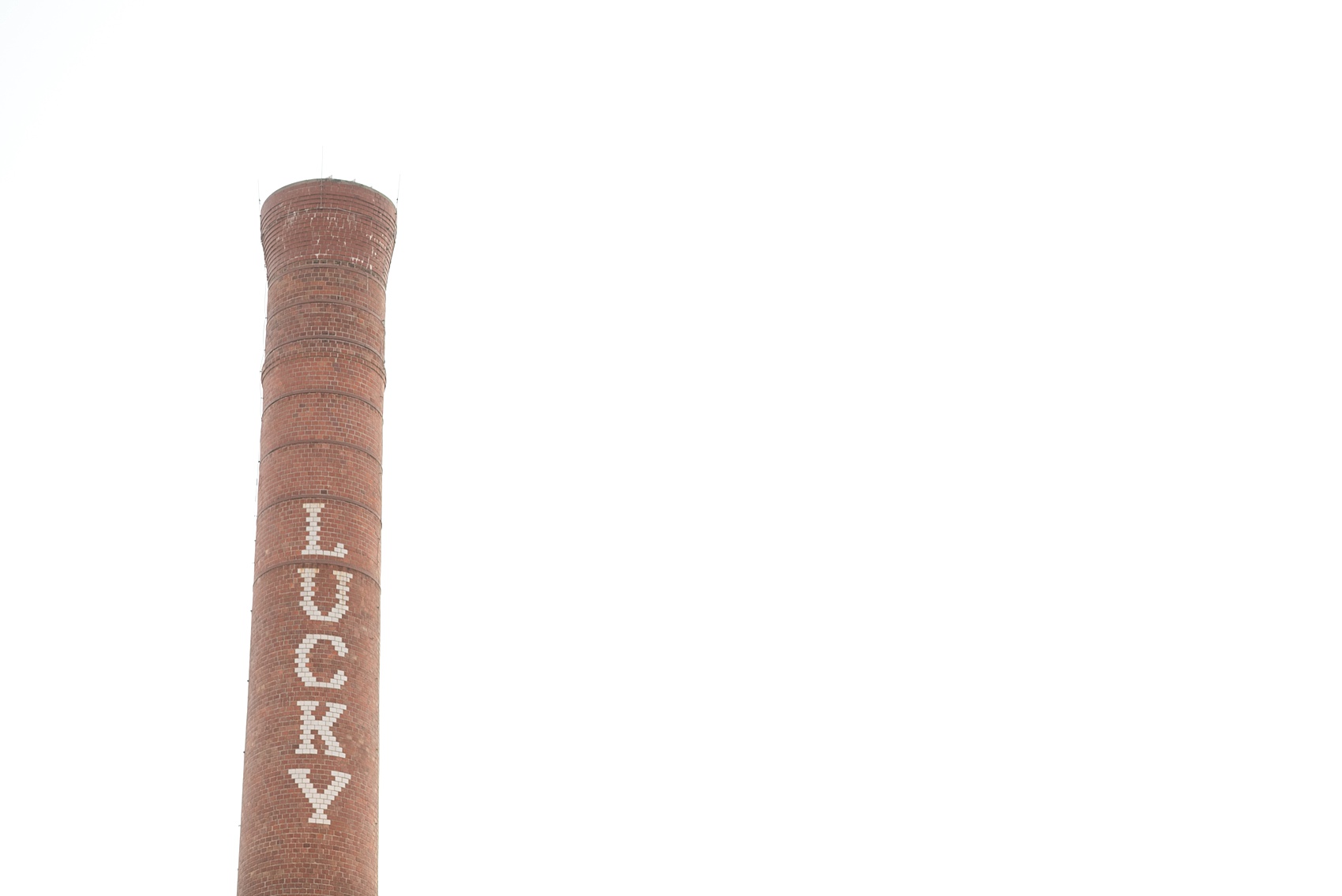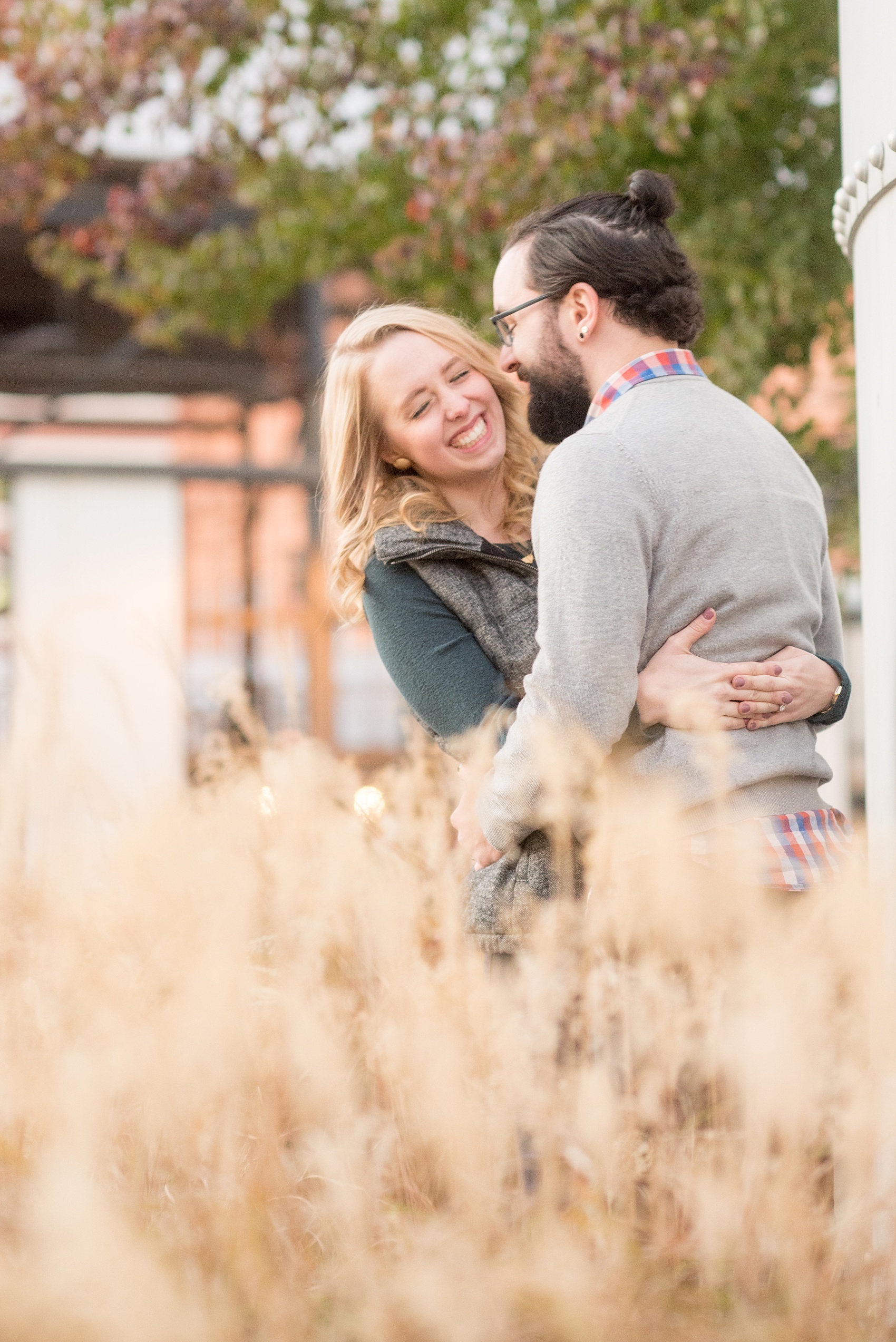 I feel incredibly lucky to be their photographer! Cannot wait for their wedding day next June at The Rickhouse.
For more check out Facebook and Instagram…and if you would would love us to capture your engagement session, contact us!