Being around Cassie and Tripp is so easy and carefree and I imagine the start of their relationship, through a mutual friend in college when the timing was right and both of them were single, was the same: easy and carefree! And meant to be.
As a photographer, I was also instantly attracted to the happiness in their voices, big hearts, the coming together of two cultural backgrounds, and last but certainly not least, their love of wine and cheese. 🙂
Their love of color and nature brought up two obvious places to take engagement photos:
JC Raulston Arboretum

Colorful murals in Downtown Raleigh (namely the one at Marbles by Lisa Gaither Art)
Thus their Raleigh engagement photos came to be on a lovely day in May.

I love that the arboretum took this tree and painted it blue. It was the nicest surprise when I was walking around the arboretum a few weeks prior to Cassie and Tripp's engagement session. I couldn't wait to photograph them with it!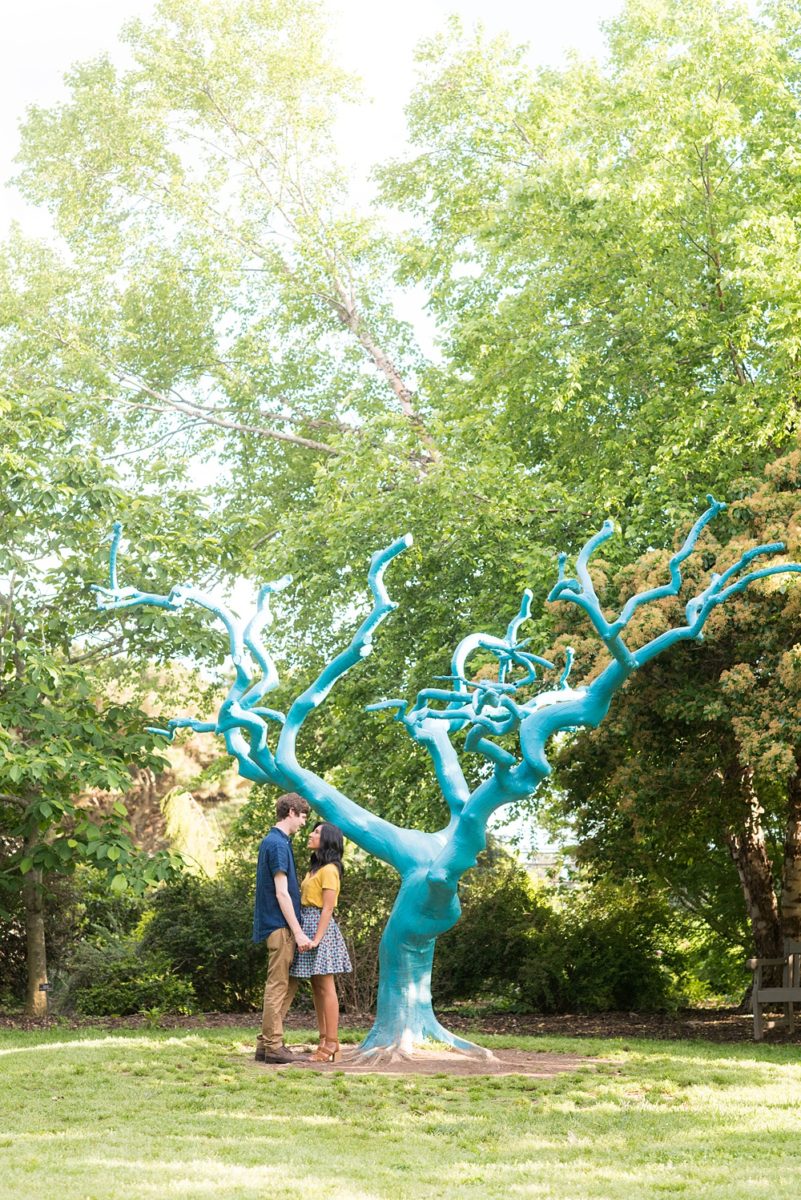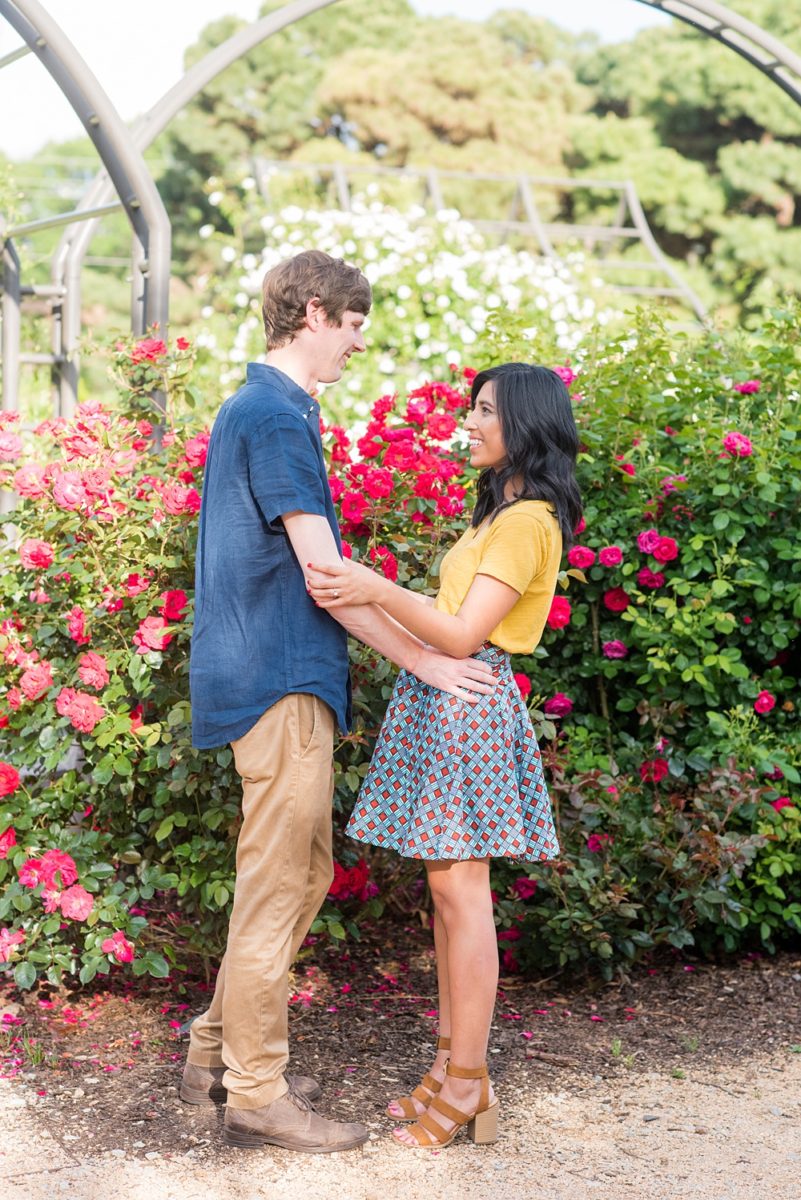 We passed this plant and I began to admire it. Immediately Tripp said, "Oh Mahania…" I was impressed. He said it's usual for him to know plant names, working in agriculture, but I was nonetheless inspired by his knowledge. I knew the ring would sit comfy cozy on some of the berries and the blue sapphires would pop in the image.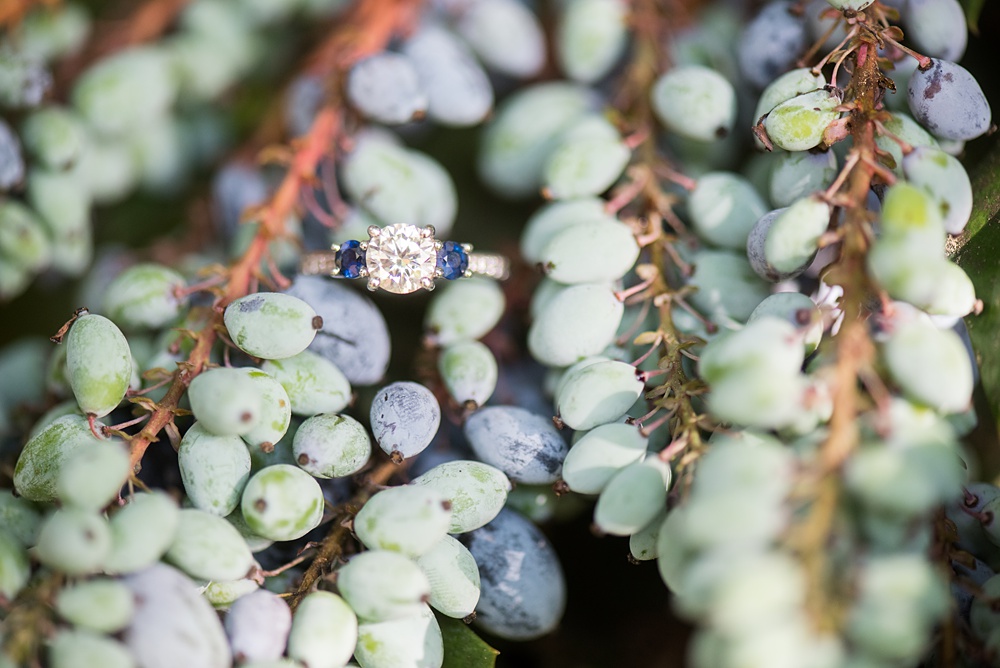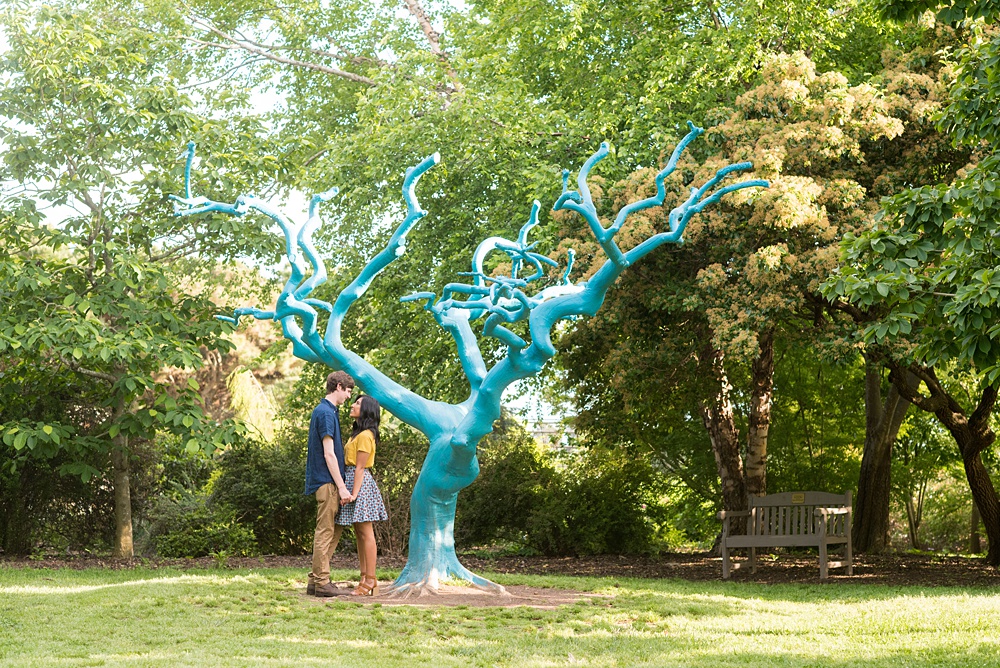 Cassie is so adorable and I'm sure looks good in anything – she chose to change into a shorts outfit after her super cute patterned skirt and yellow top (that yellow is one of my favorite colors, actually) when we headed to some murals for some more urban photos flooded with color. I loved Cassie's shorts so much I asked where she bought them (Ann Taylor Loft, if you're curious) and bought myself a bunch of pairs of cute shorts the week after. (Thanks, Cassie!)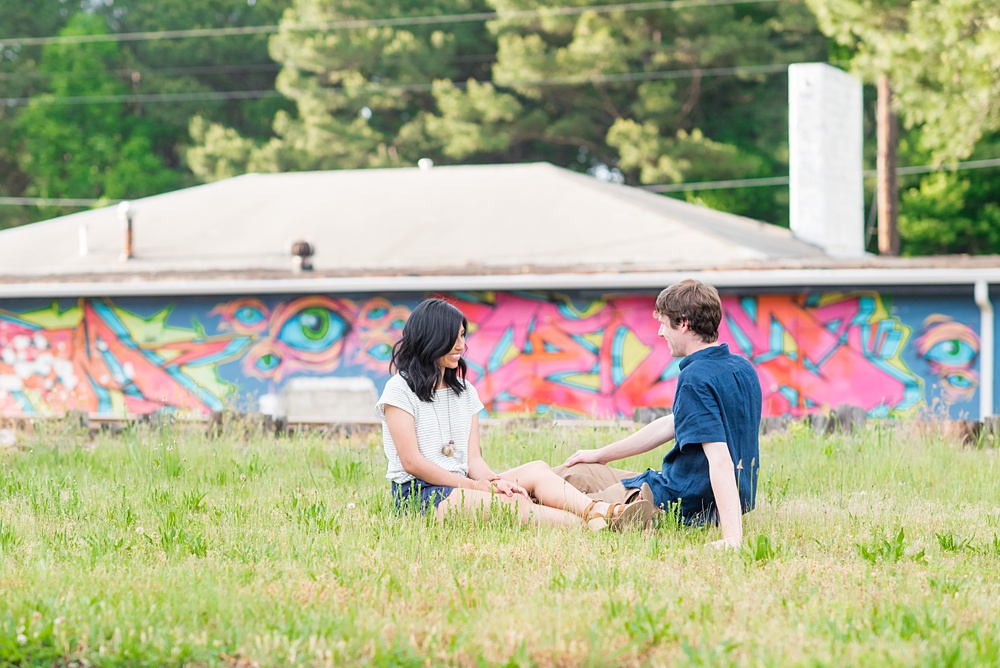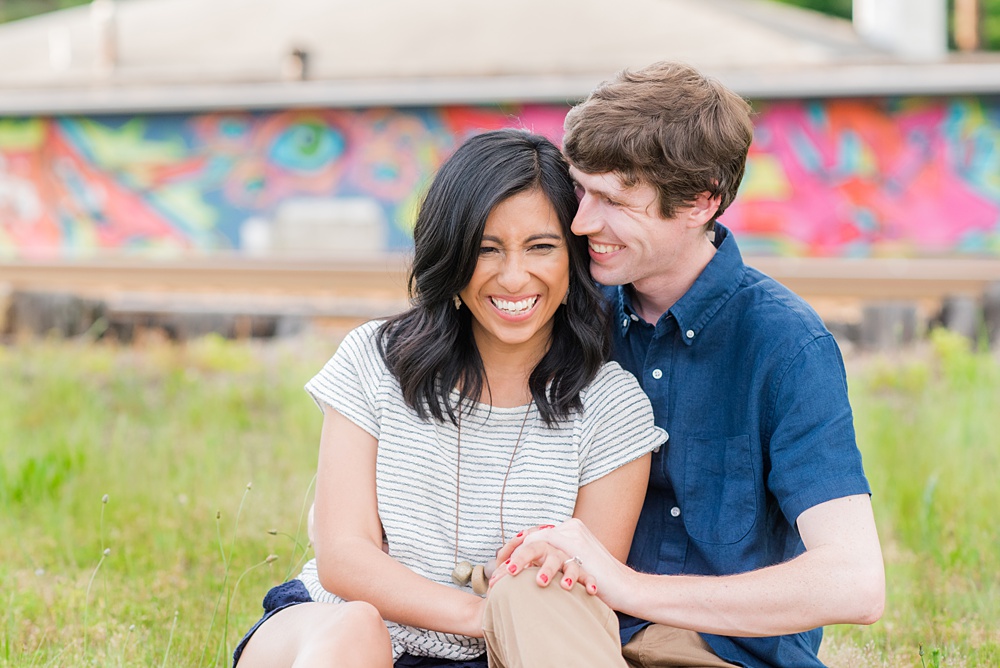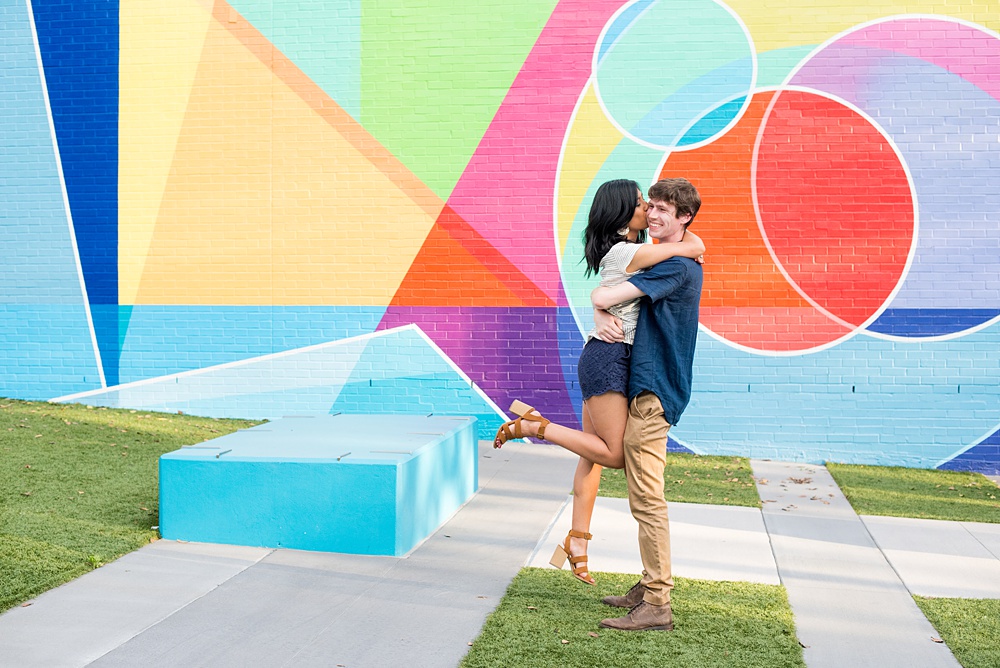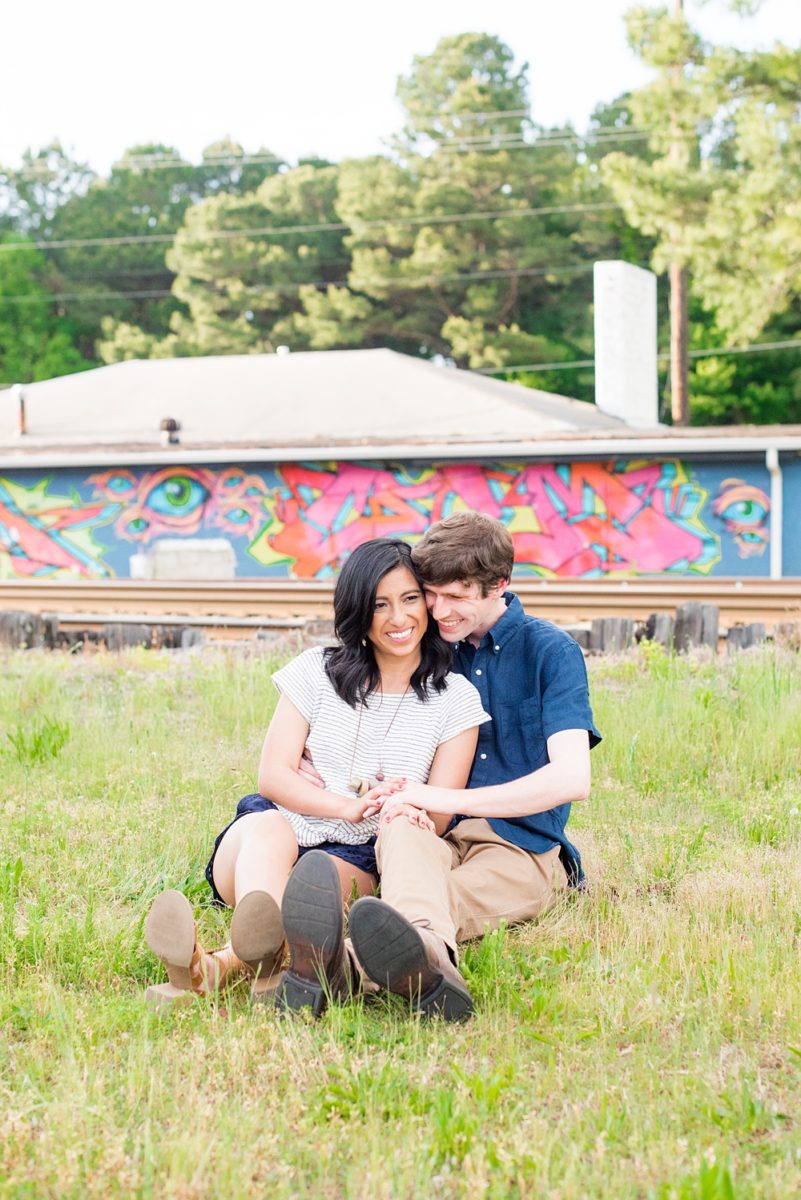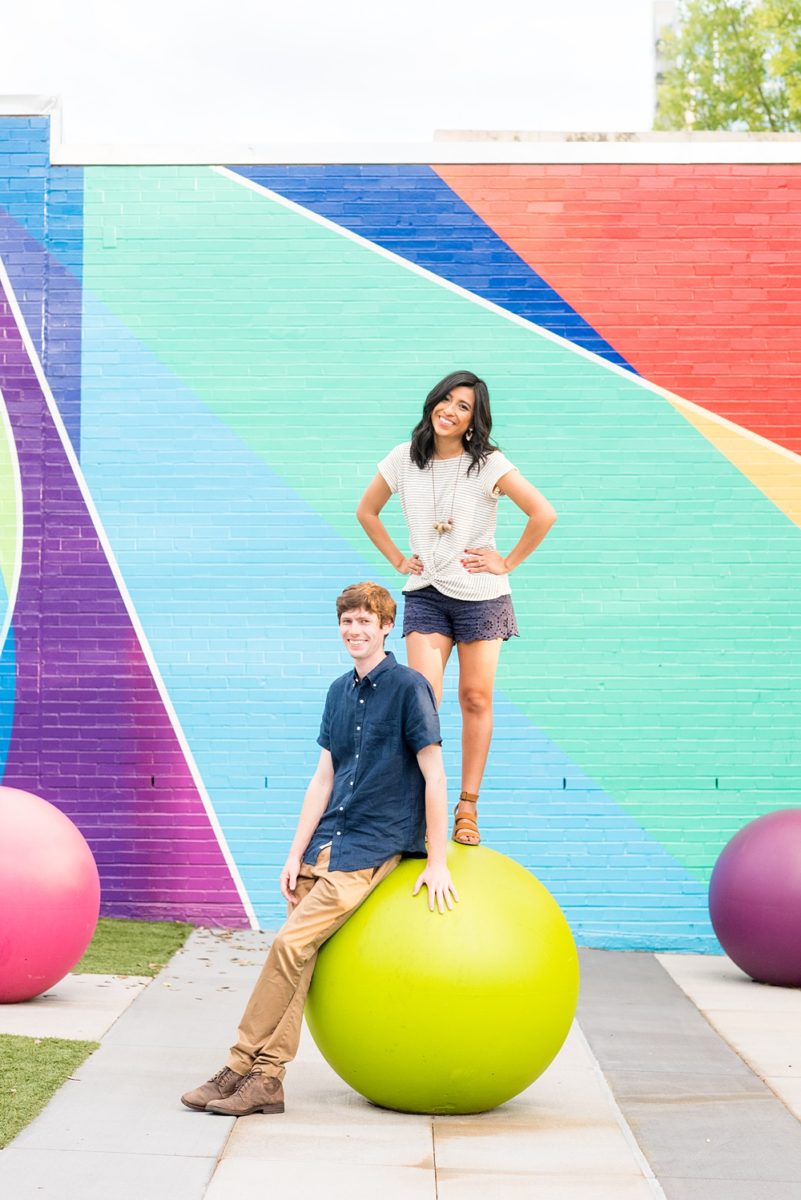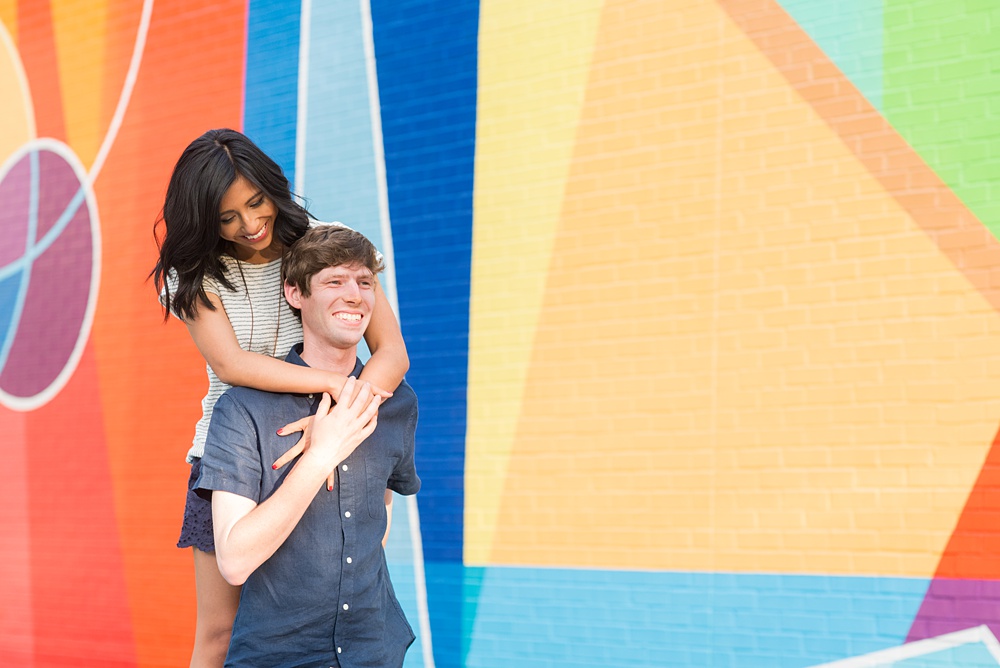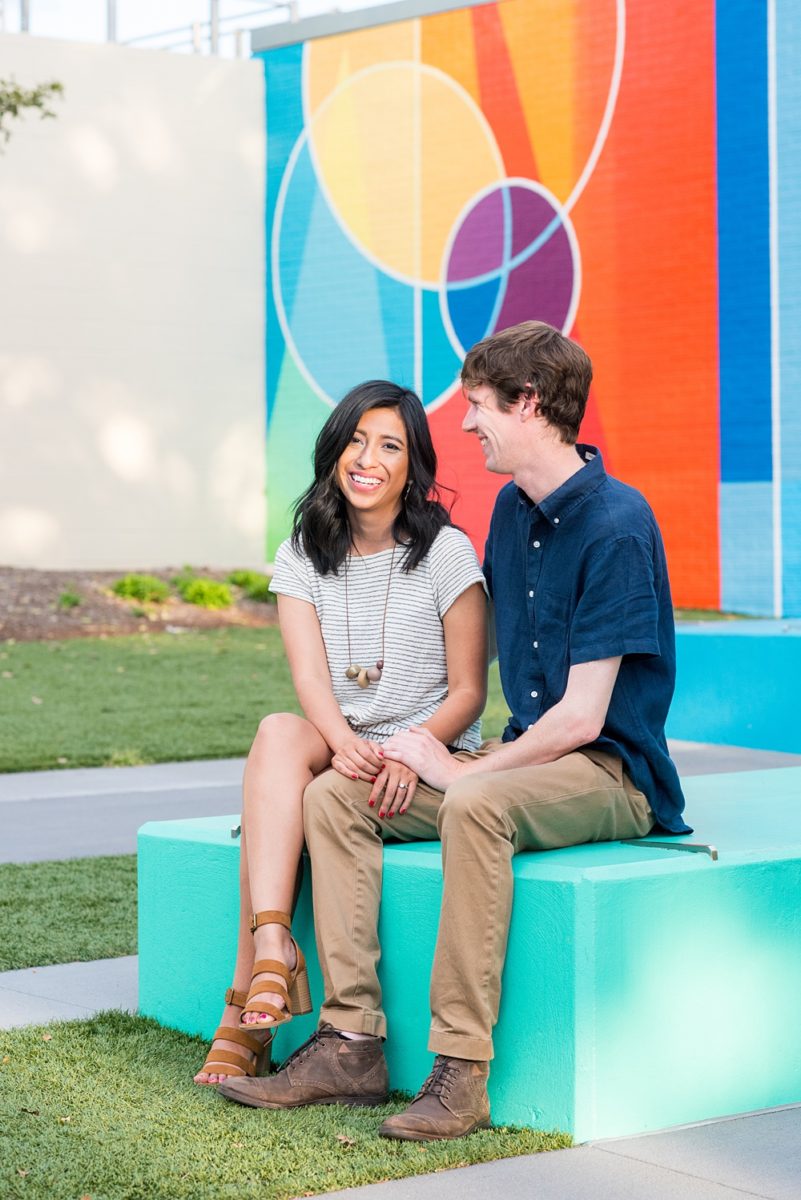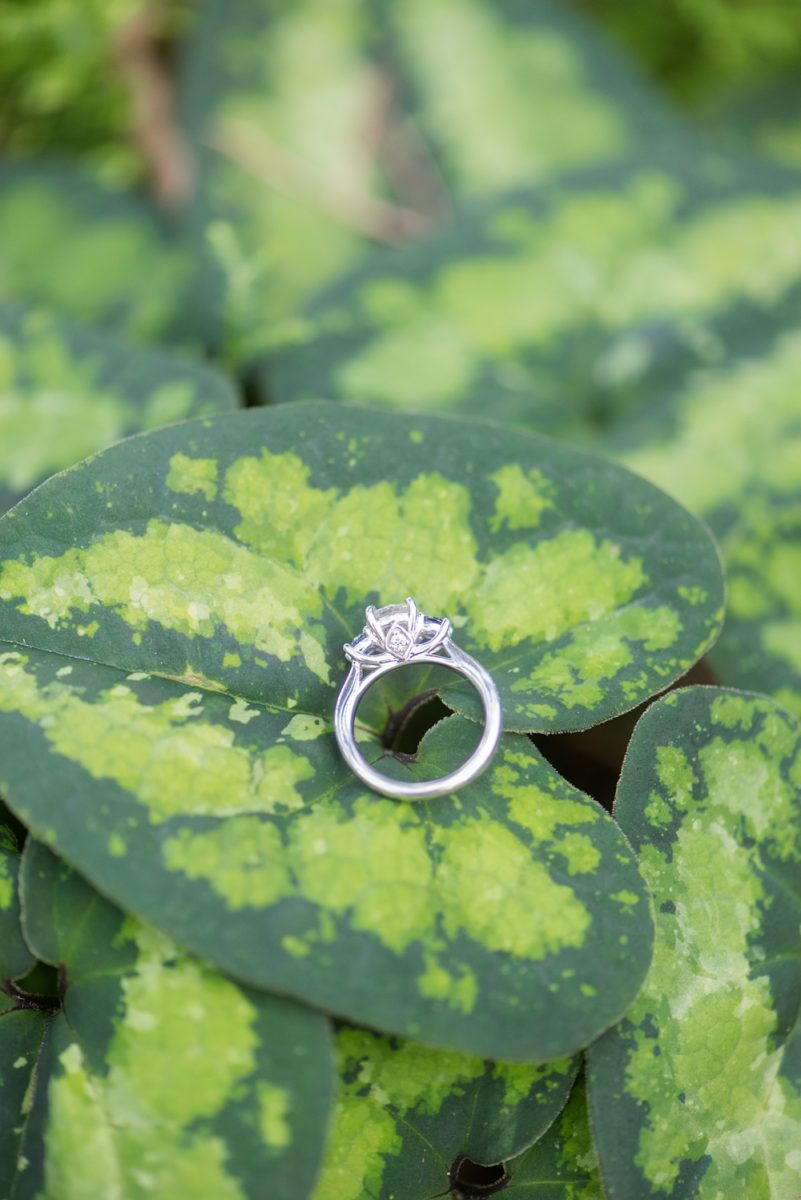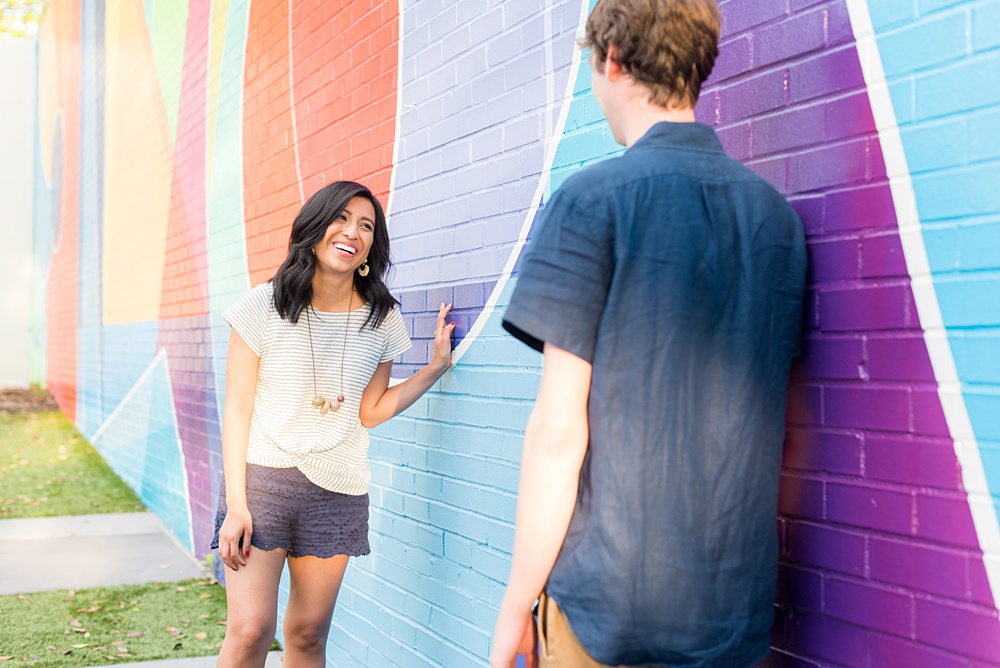 Isn't the detail on Cassie's engagement ring so impressive? I even spotted a little sapphire inside her band, a detail she hadn't noticed. It was precious! I love the criss-crossing detail of the metal playfully surrounding the center stone on the sides too. It's special and unique, just like Cassie! And the blue sapphires are perfect with it because they love color. Done and done!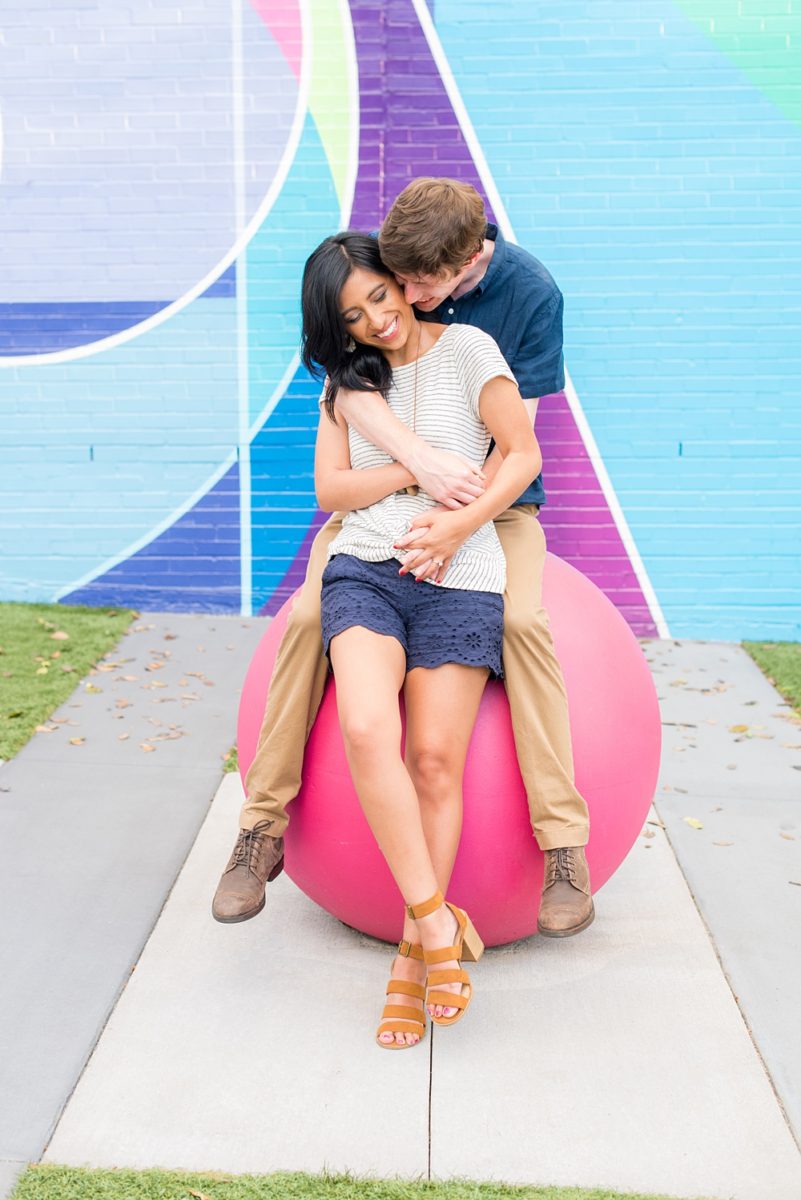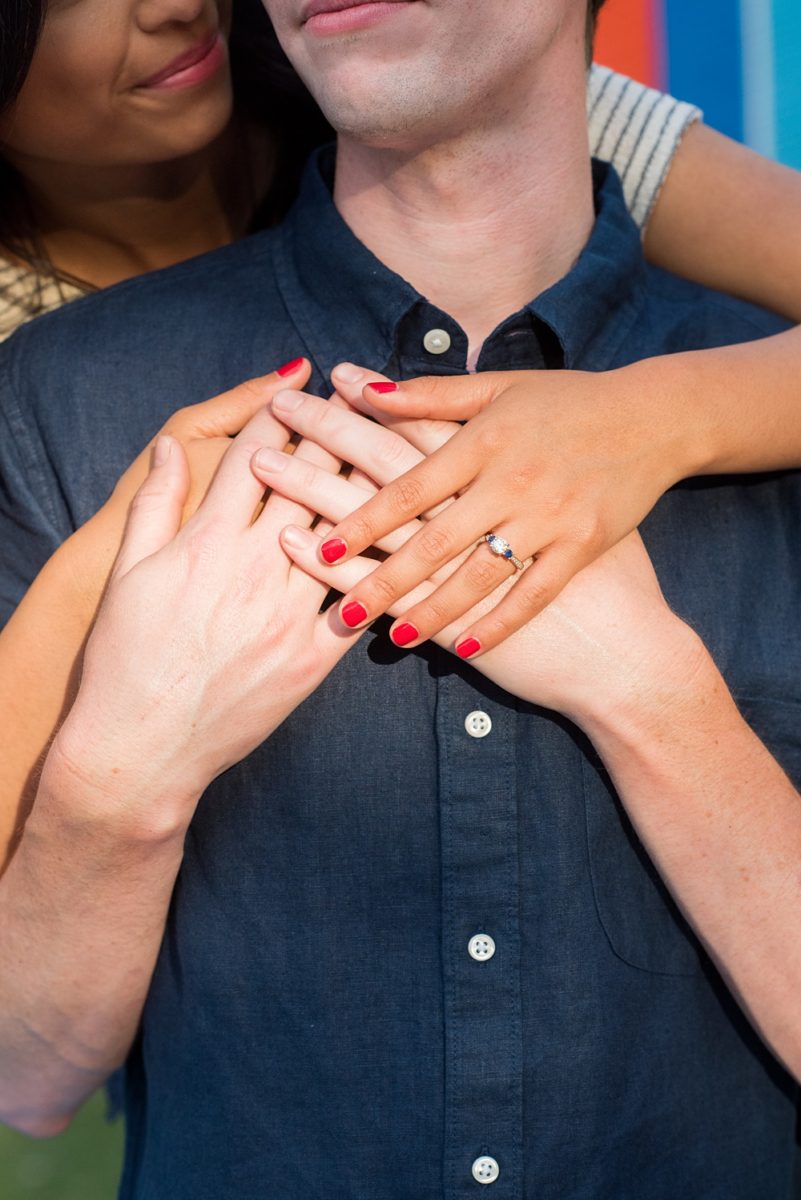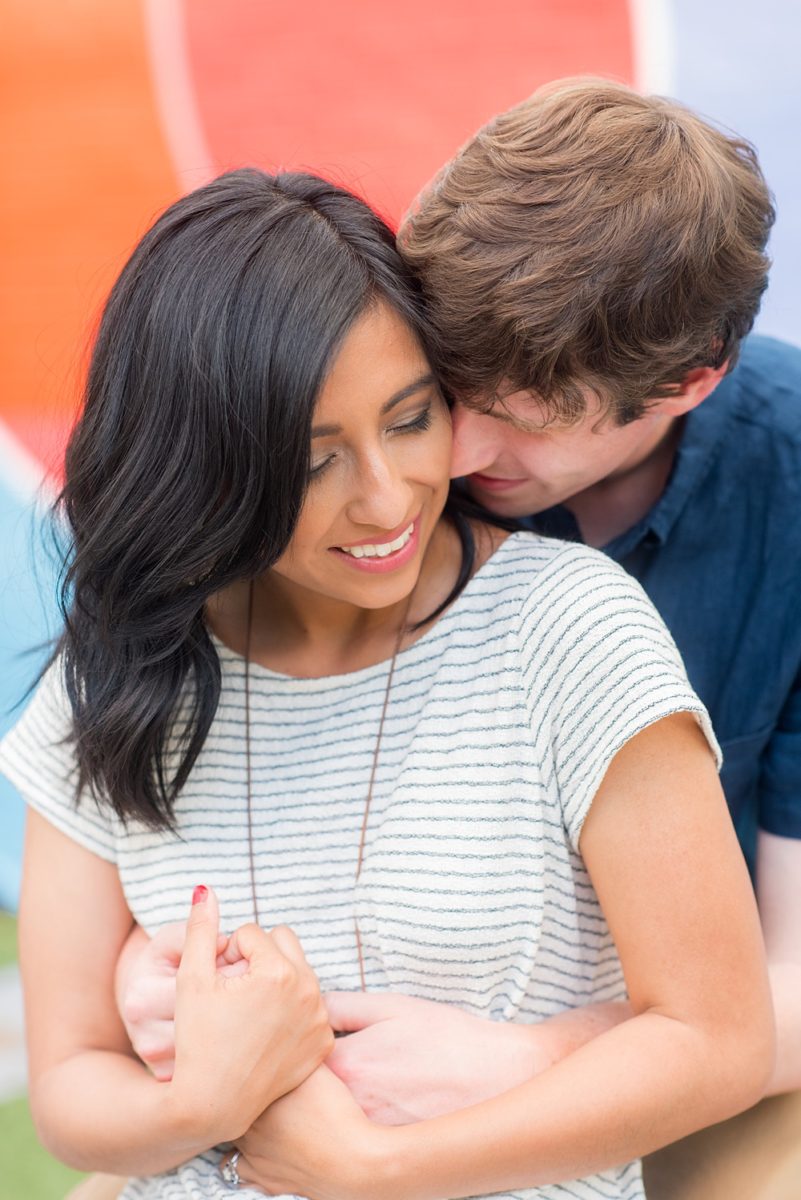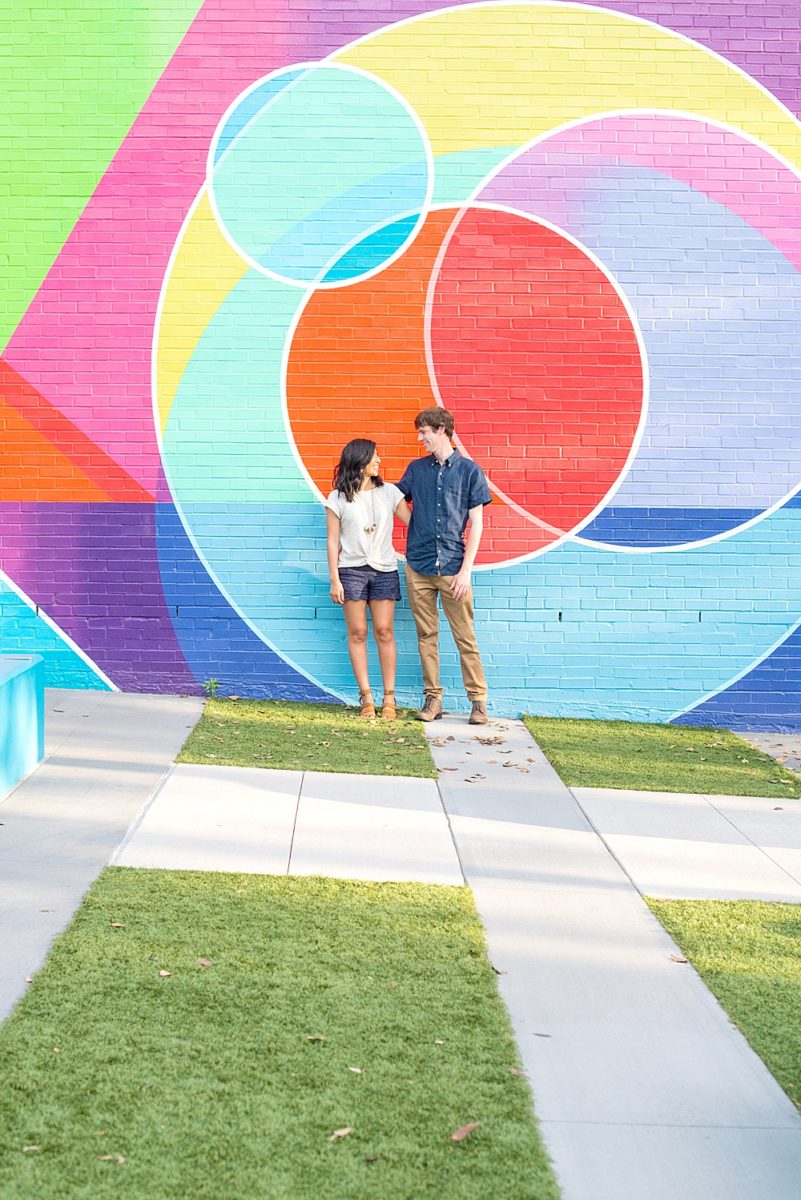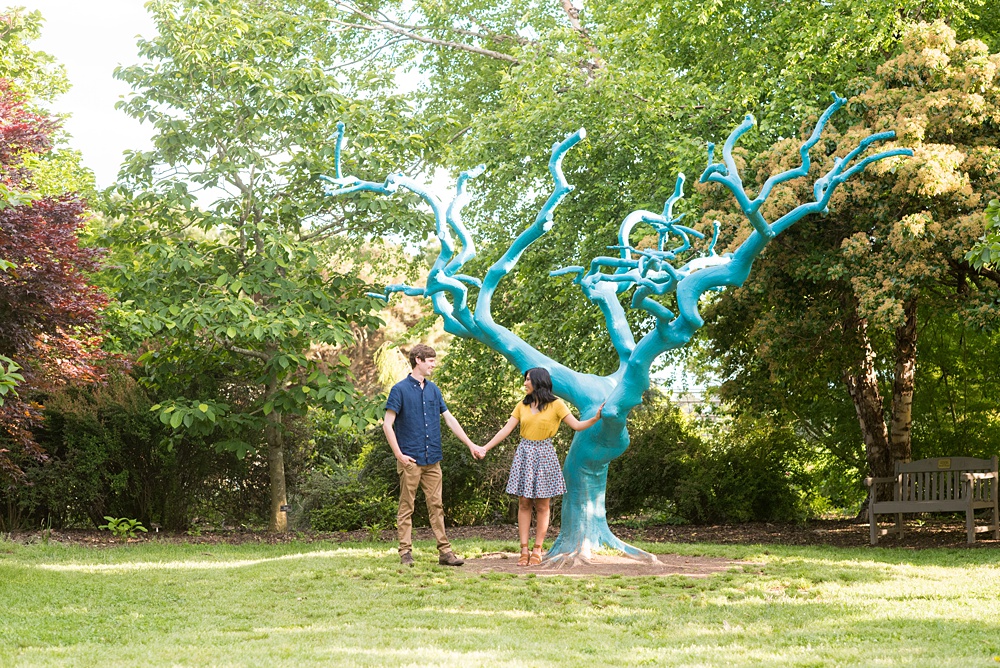 For more Raleigh engagement session inspiration check out:
Super excited for their wedding in 2021 at The Stockroom, also in downtown Raleigh!