The joy could be felt wherever we looked. There were all sort of people – from different races to sexual orientation, couples who were solo and those with families and friends, celebrating love. It was a beautiful Friday morning in Manhattan when we were waiting in Manhattan's City Hall for the two grooms, Mike and James, to wed. Along with their parents and brother, we awaited the moment their number would be called during a very busy day with many ceremonies ahead of them. But when the time came, about two and a half hours after we arrived, the excitement was palpable! They were wed within five minutes in one of the two intimate rooms in City Hall where ceremonies were performed…then it was time to exhale and enjoy the rest of the day in wedded bliss!
Their Prospect Park Boathouse wedding was the true culmination of celebrating the next chapter of their love with their family and friends.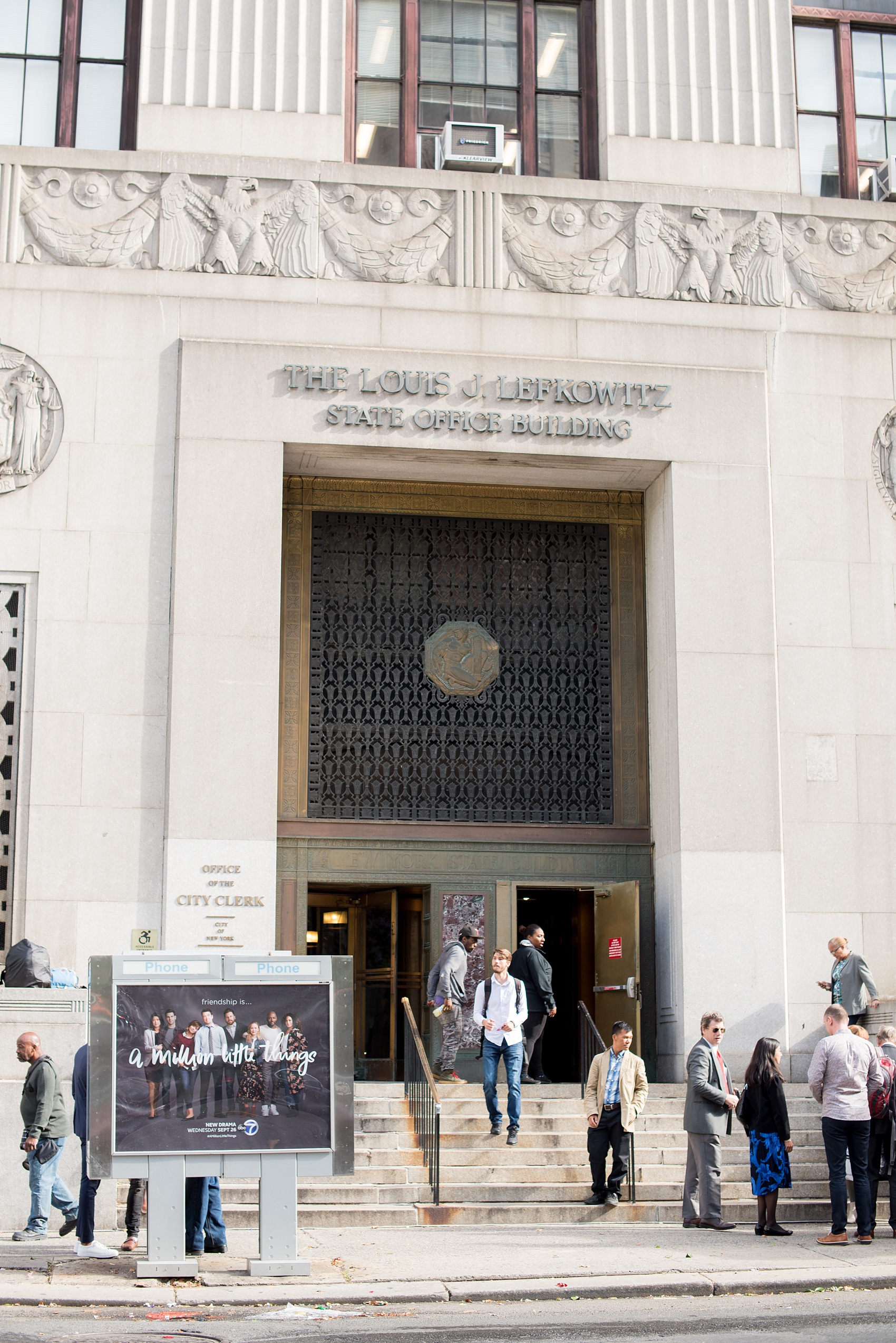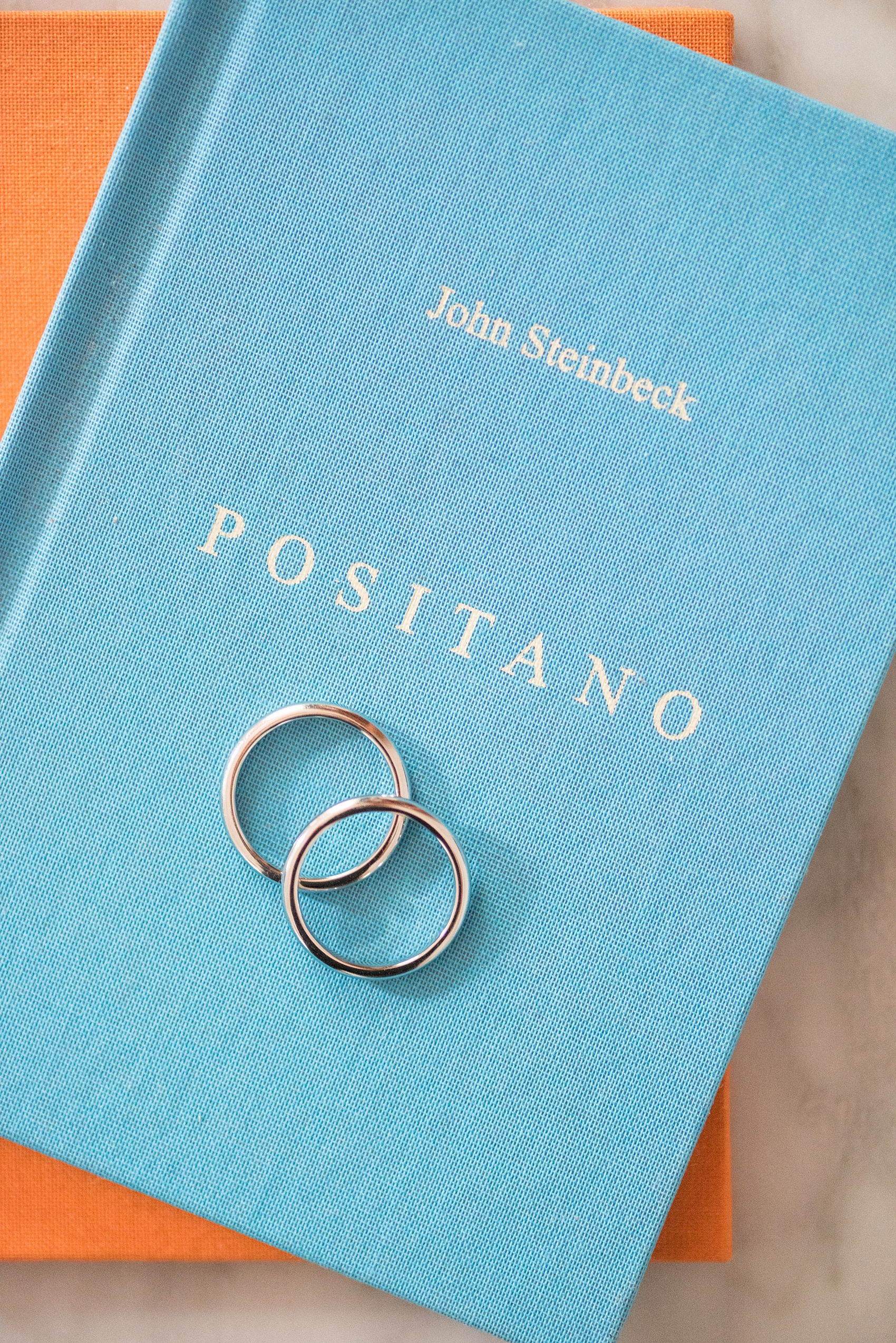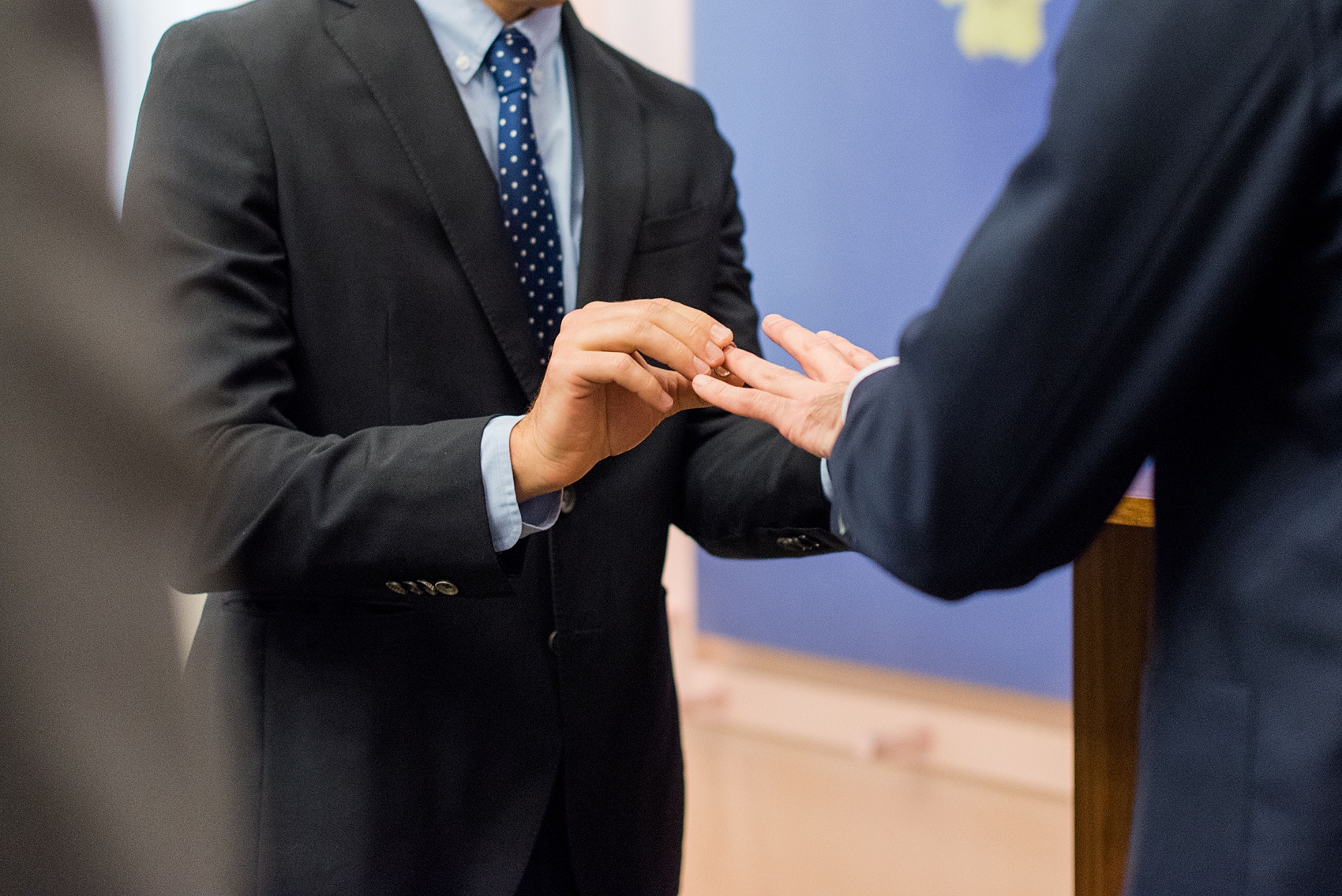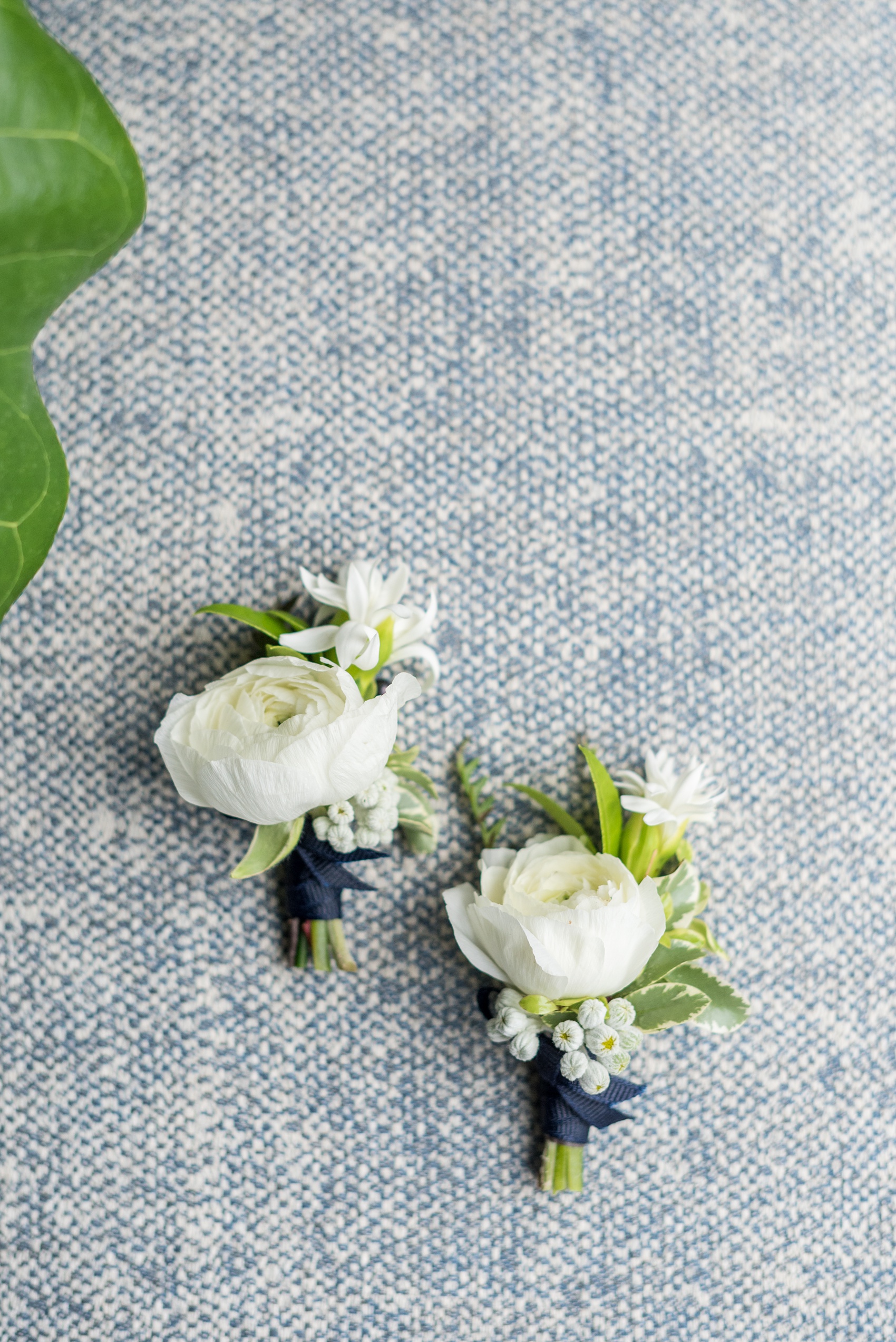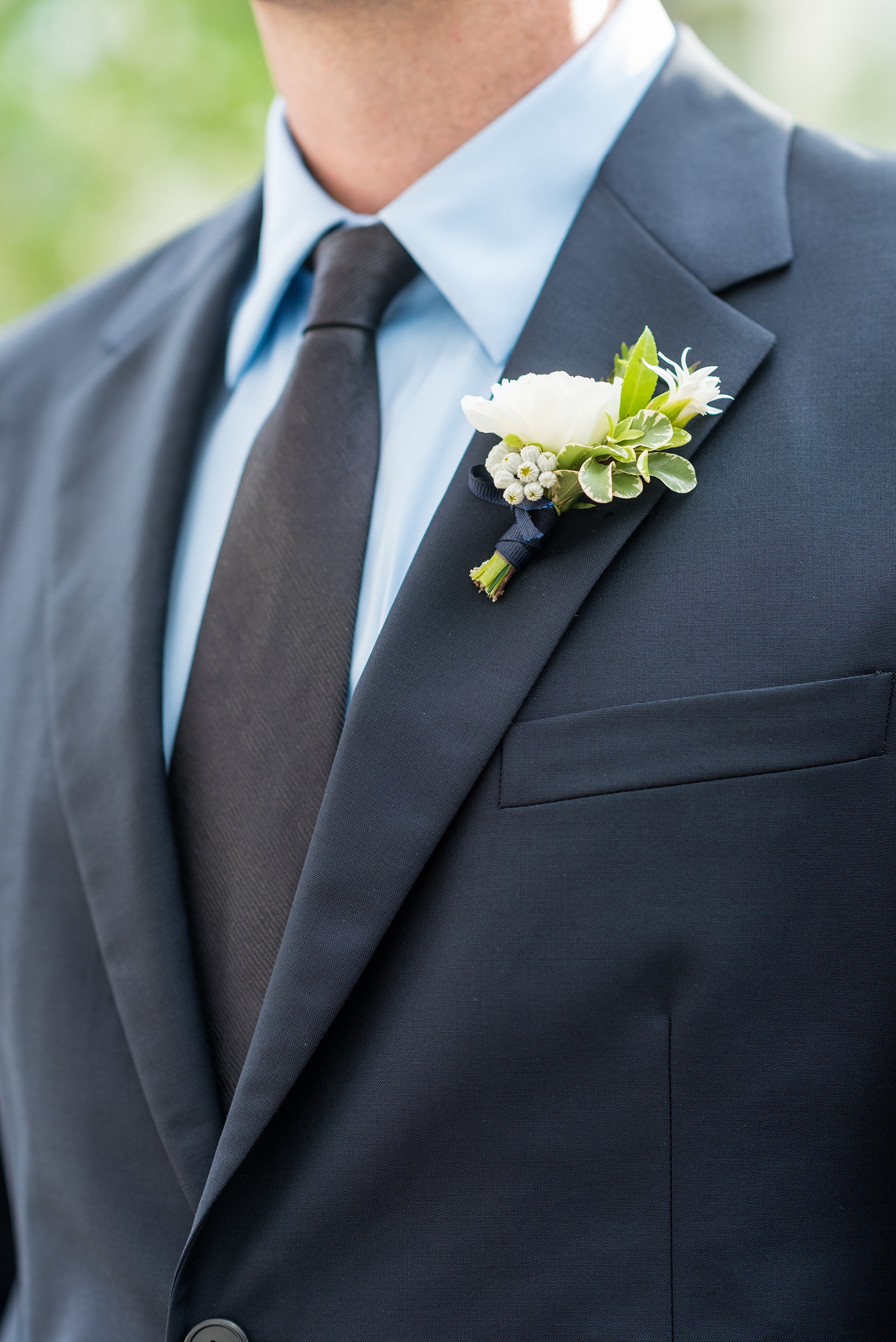 The flow of the day was a little different than a typical wedding day which I absolutely loved! I always tell couples they have to do what works for them. If they share those desires with me I'm happy to make their requests work. We met at City Hall in Manhattan in the morning for their intimate ceremony. It was simply their parents and some siblings. Then we all took a break and I met the two grooms at their beautiful newly remodeled apartment in Brooklyn as they got ready for their reception, just the two of them.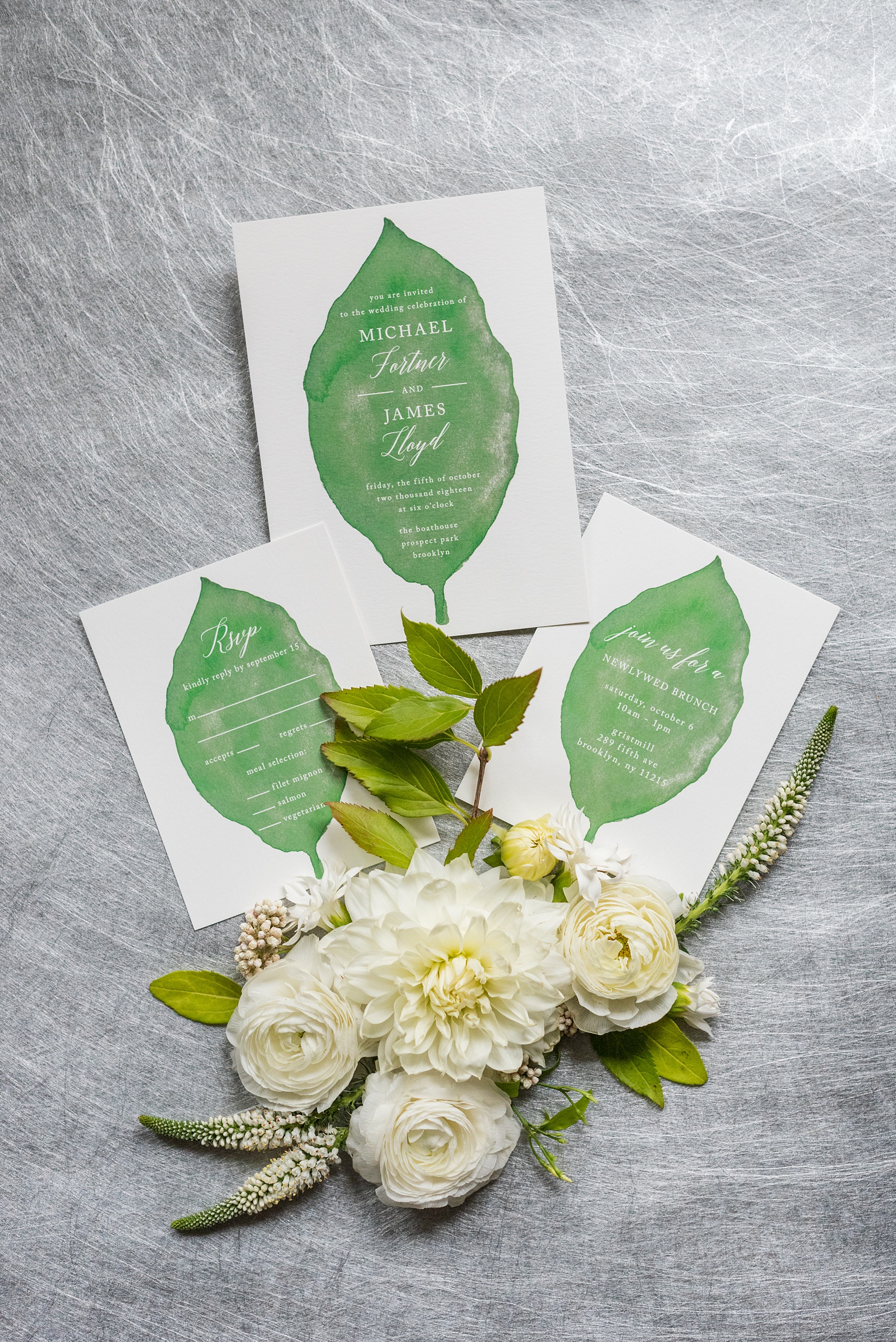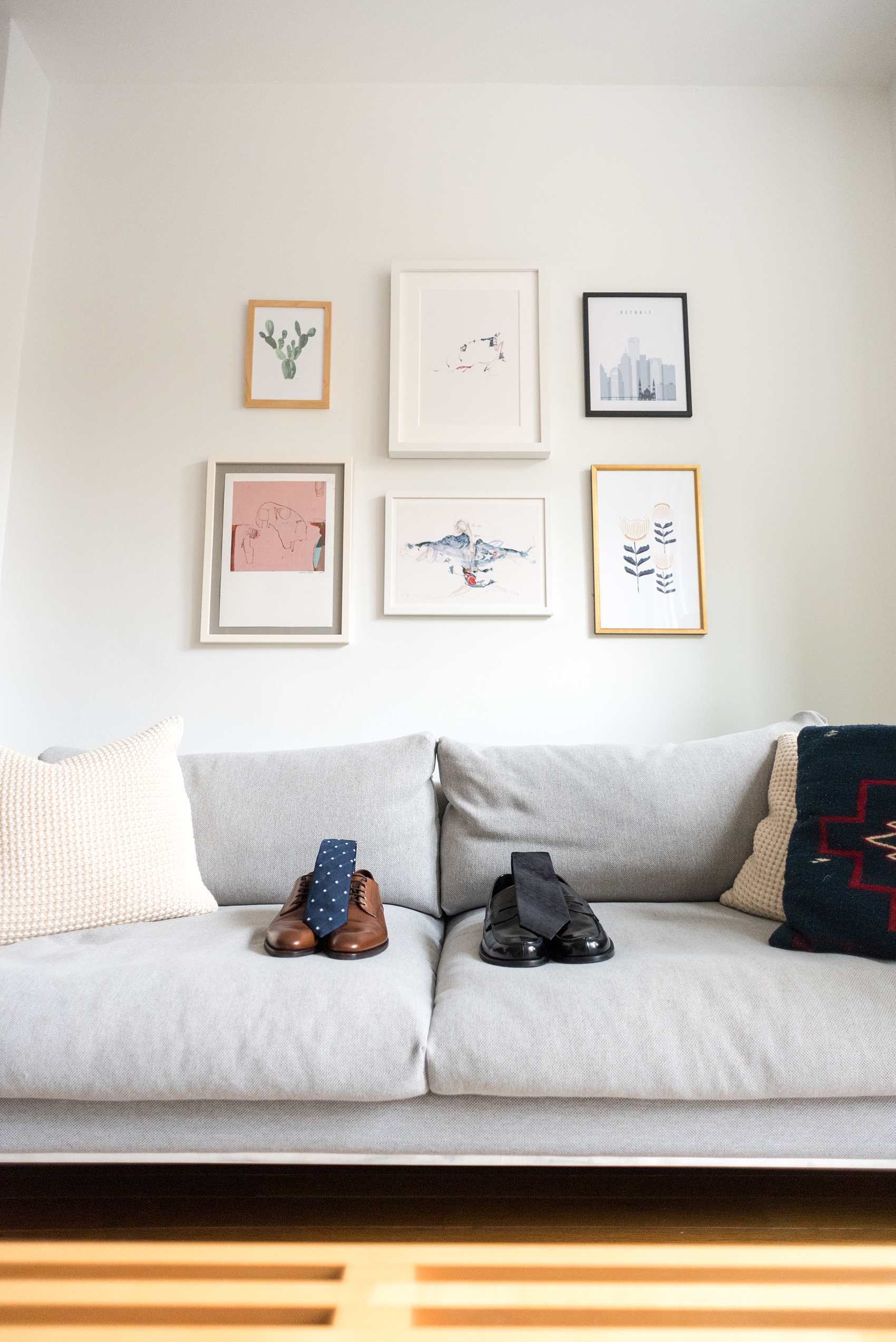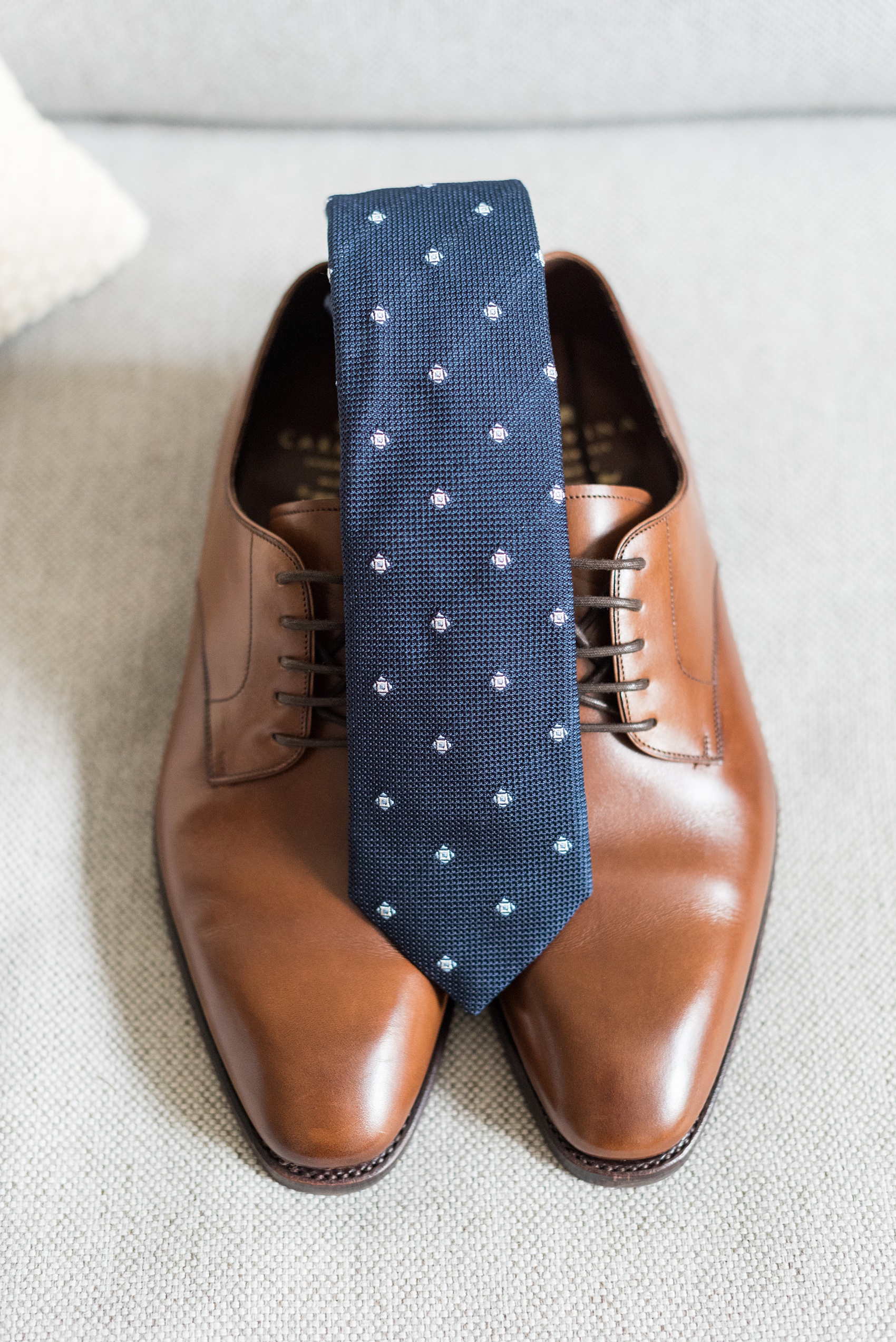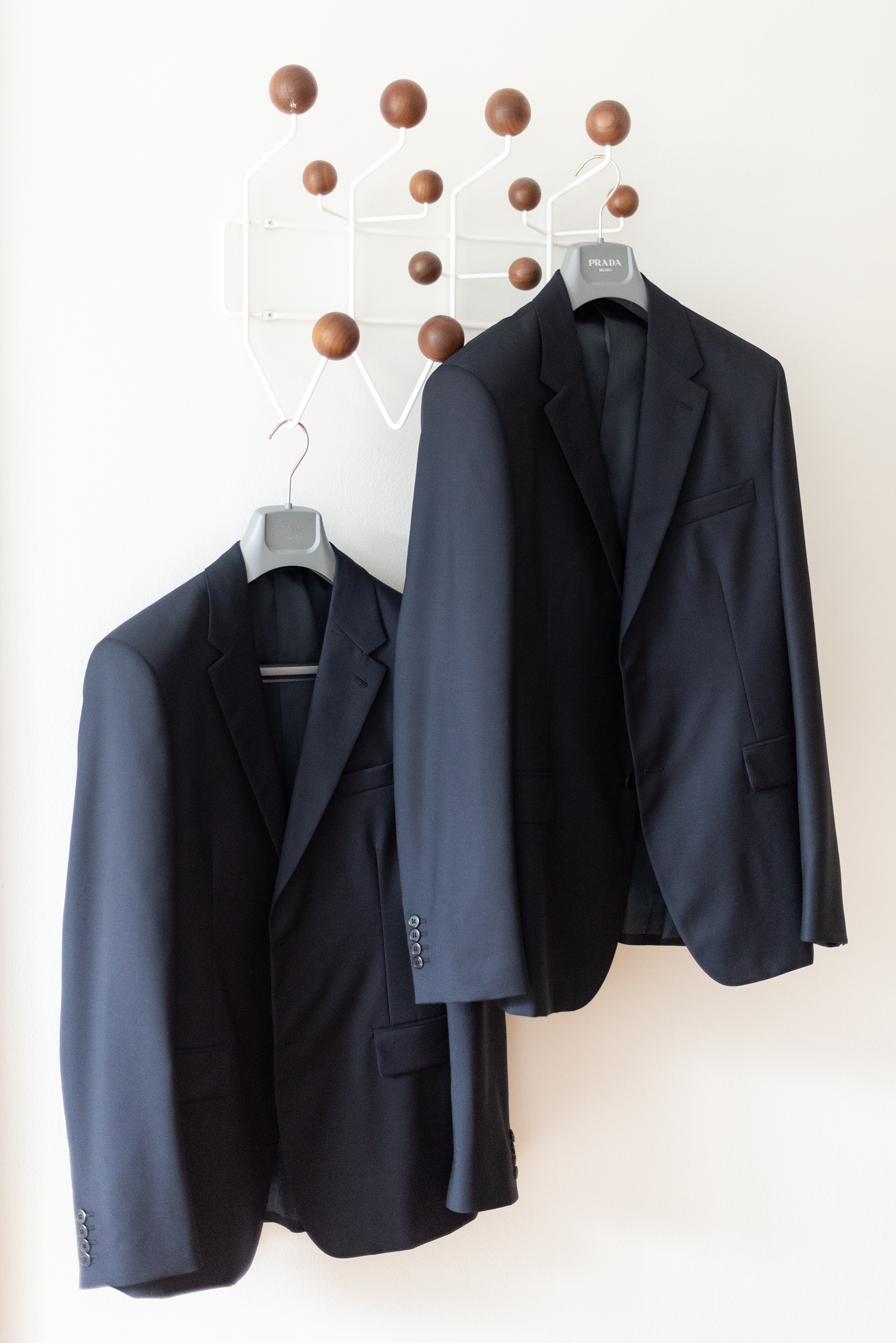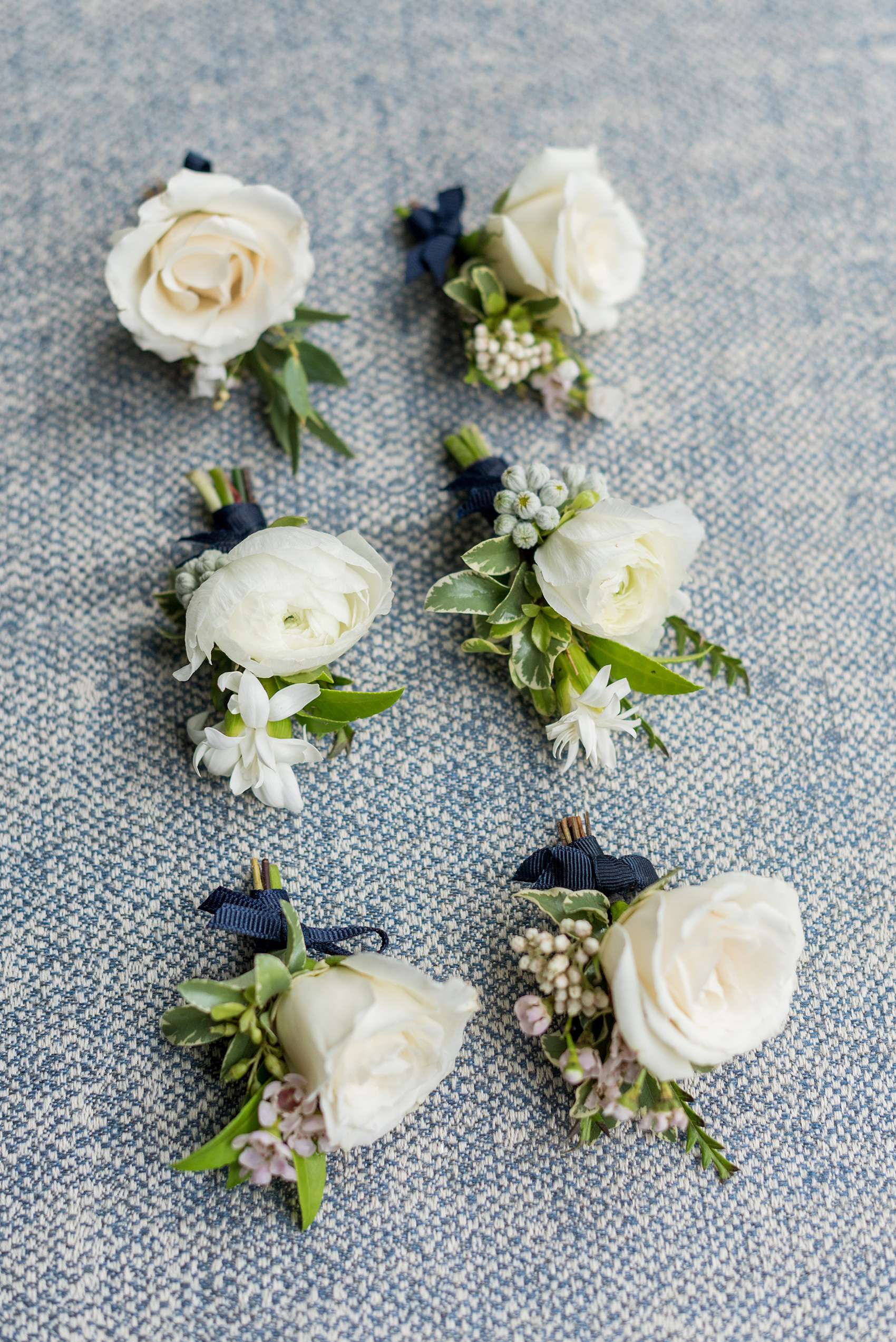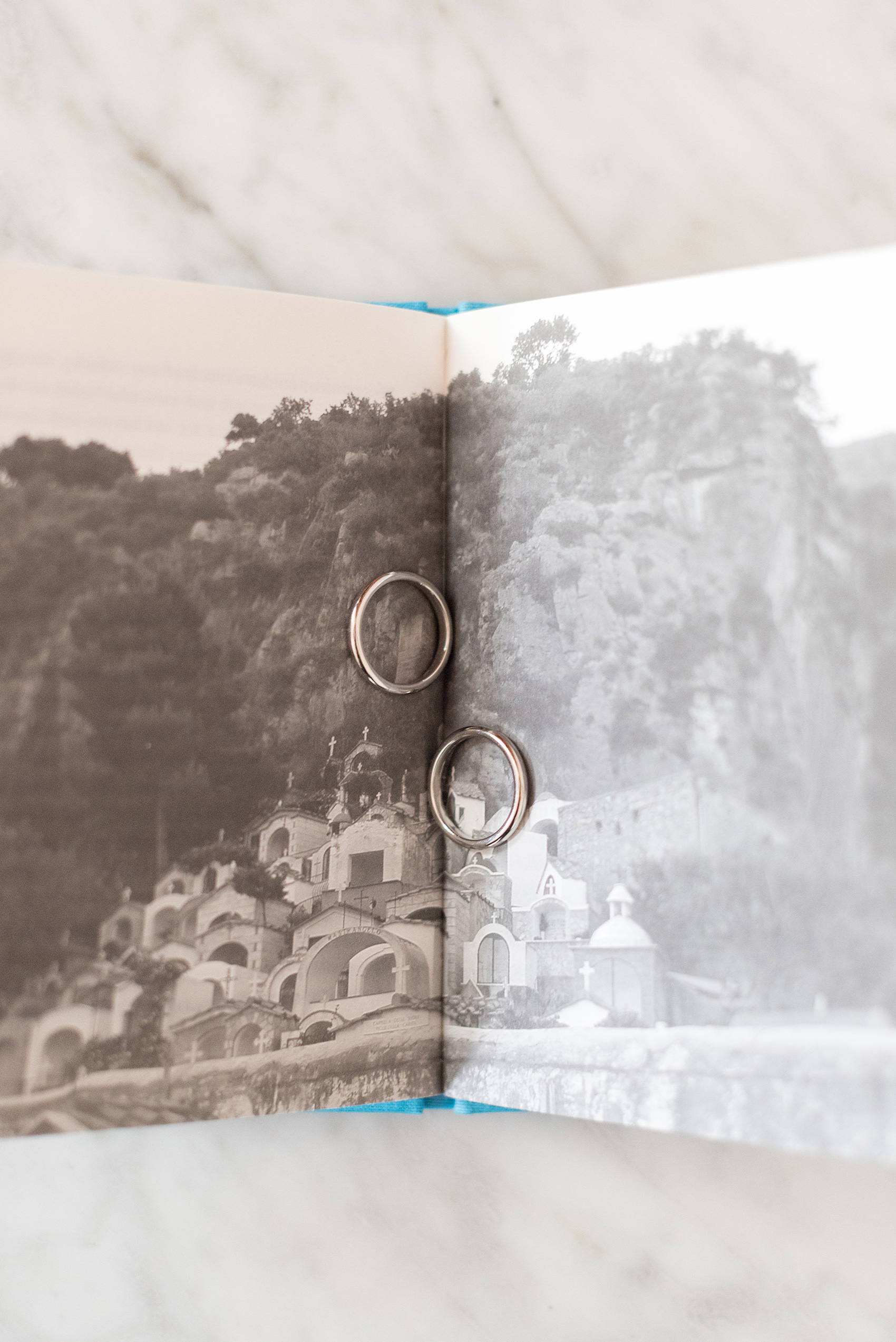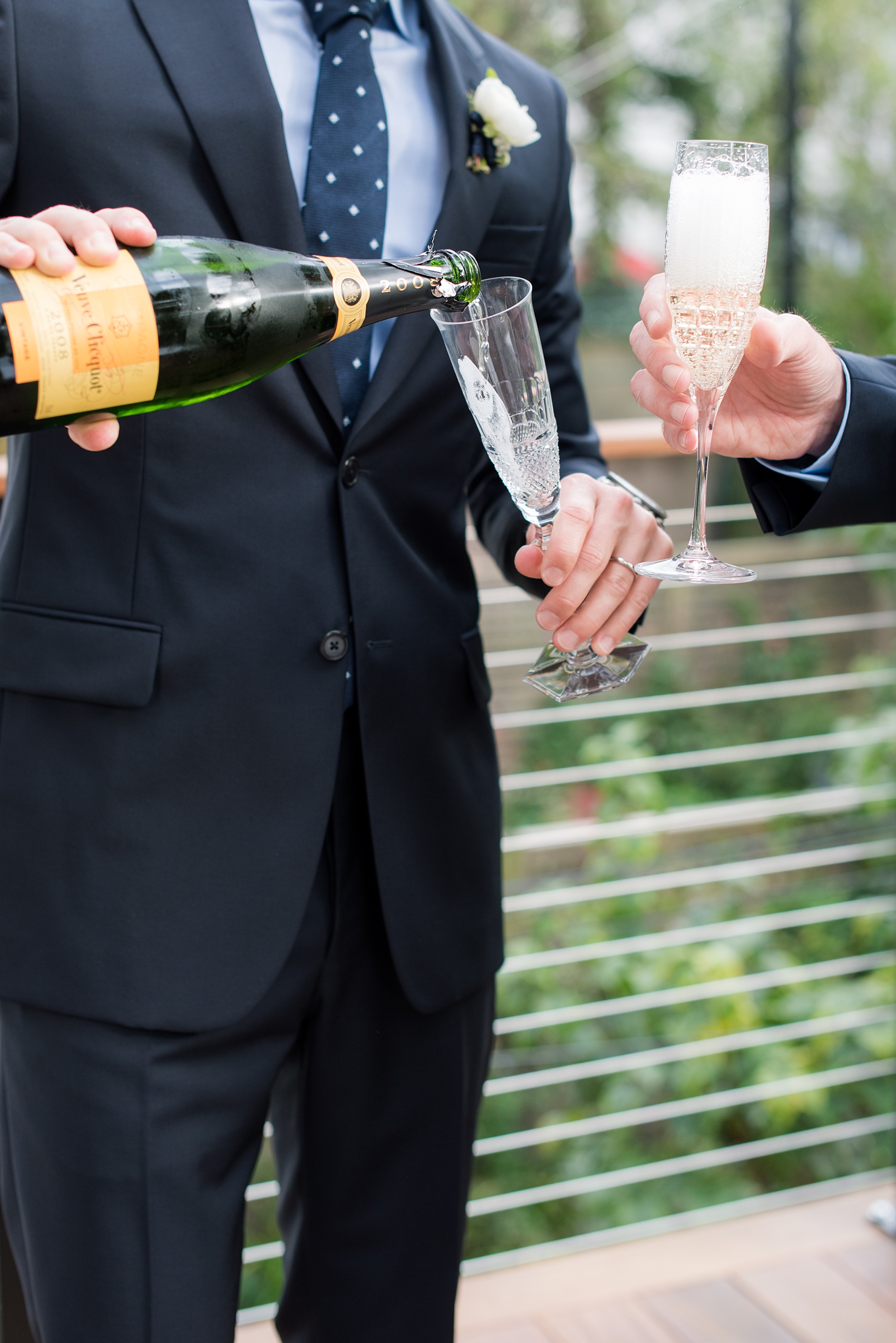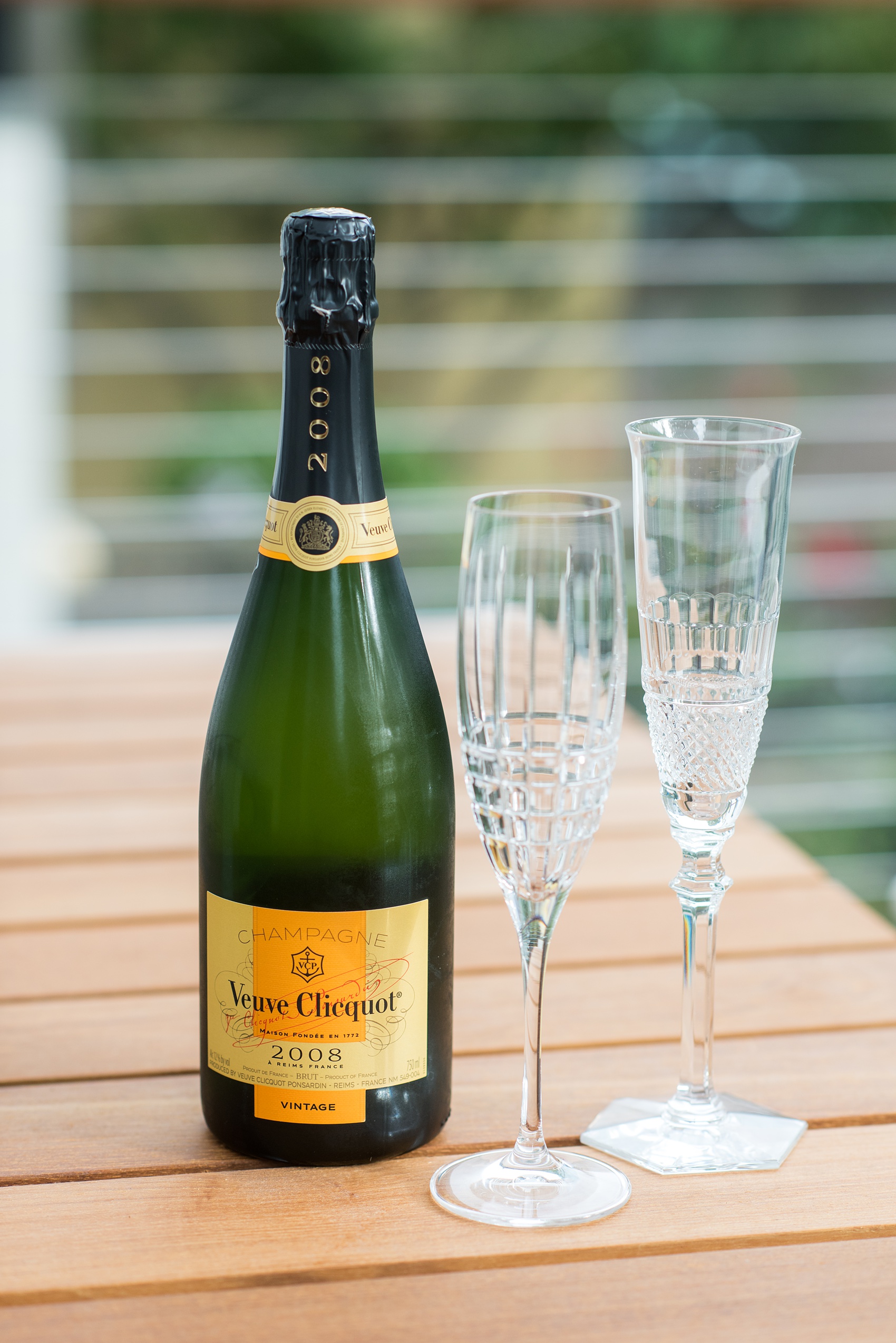 I moved around their apartment photographing their details, like their timeless wedding bands and perfect white ranunculus boutonnieres tied with navy blue ribbon, as they casually prepared for their evening Prospect Park Boathouse wedding celebration. Their chosen green leaf motif was everywhere, from their invitations to their reception escort cards. It was so elegant and perfect for their day.
They opened a special bottle of champagne and we shared in a toast to their newly married status as husbands!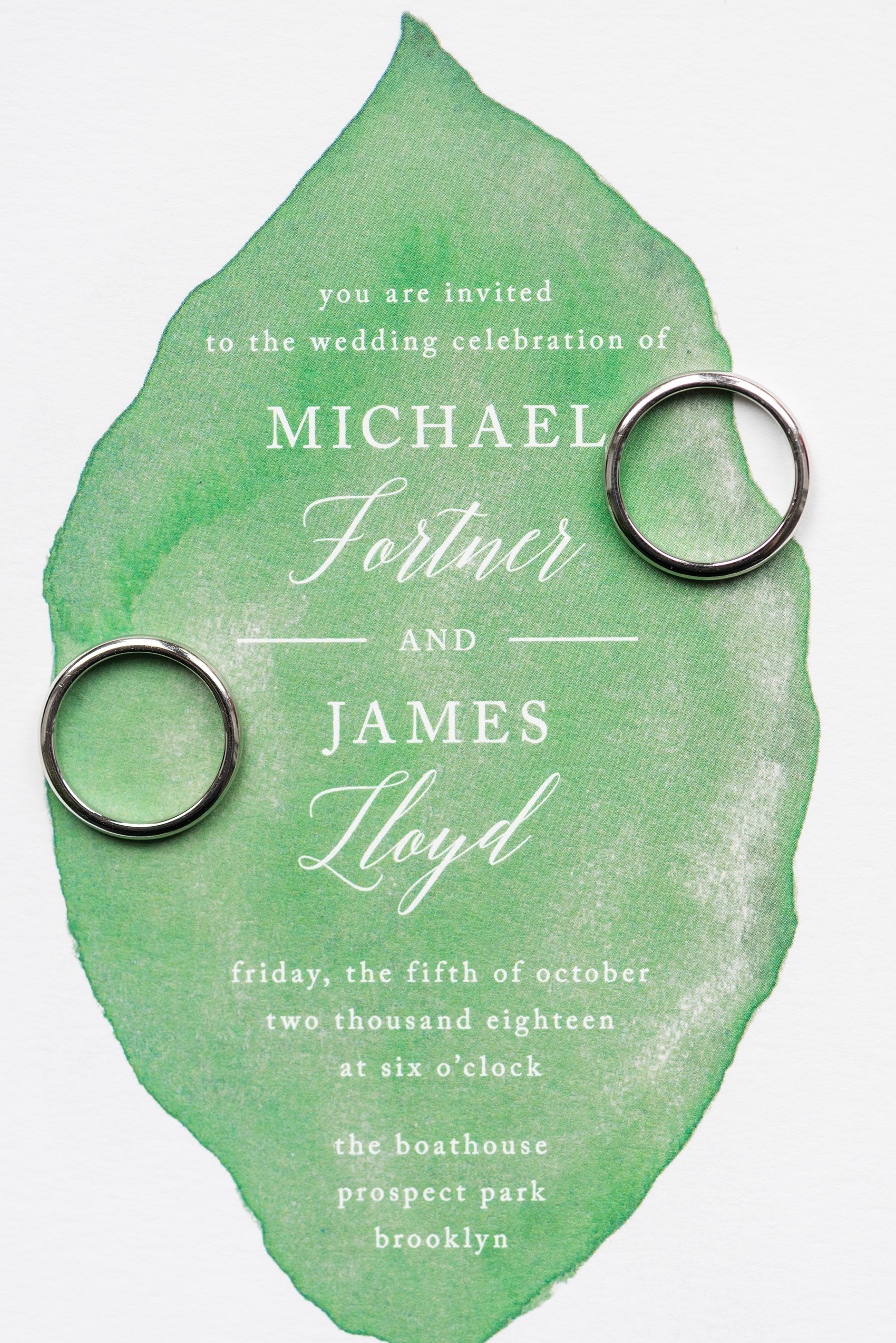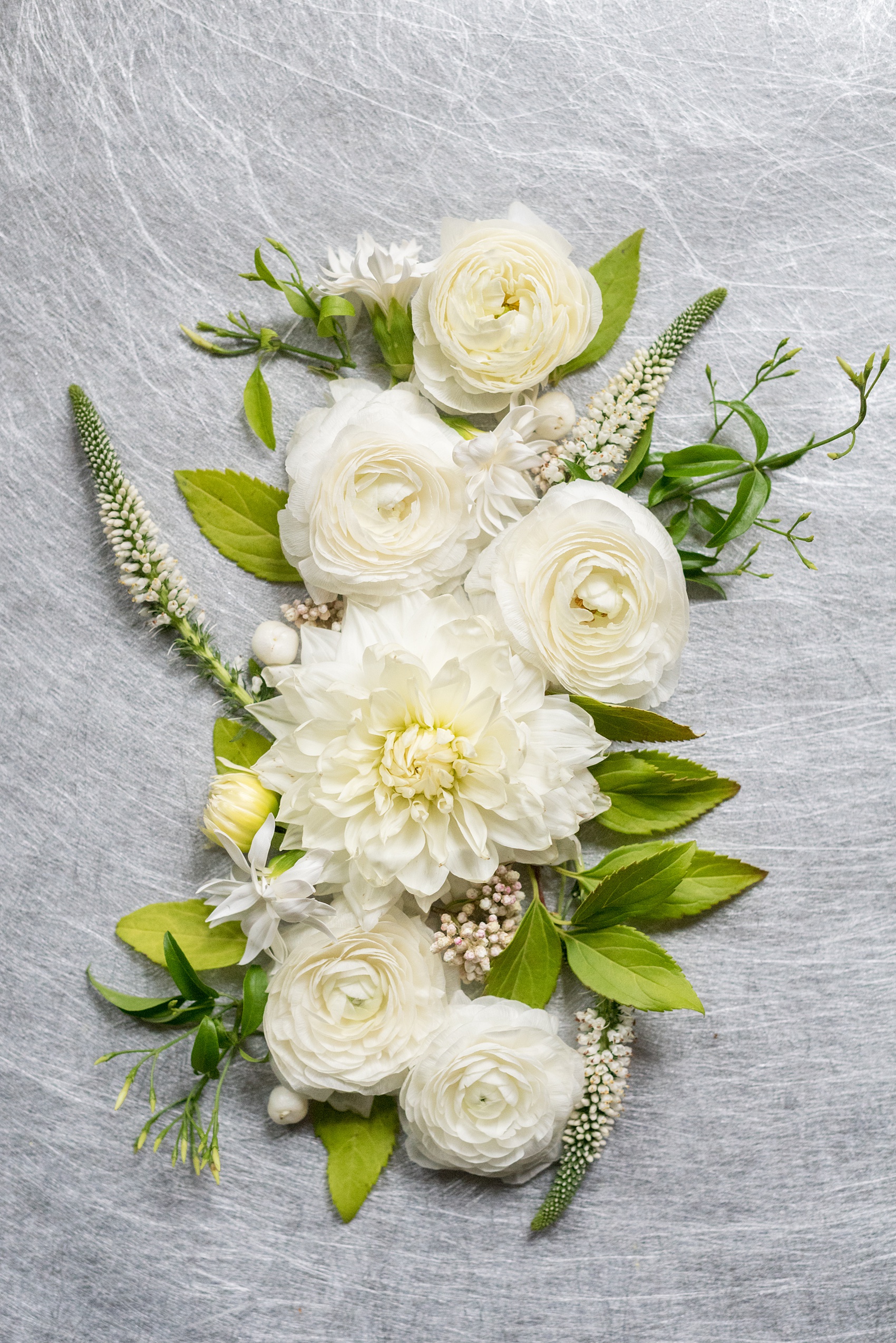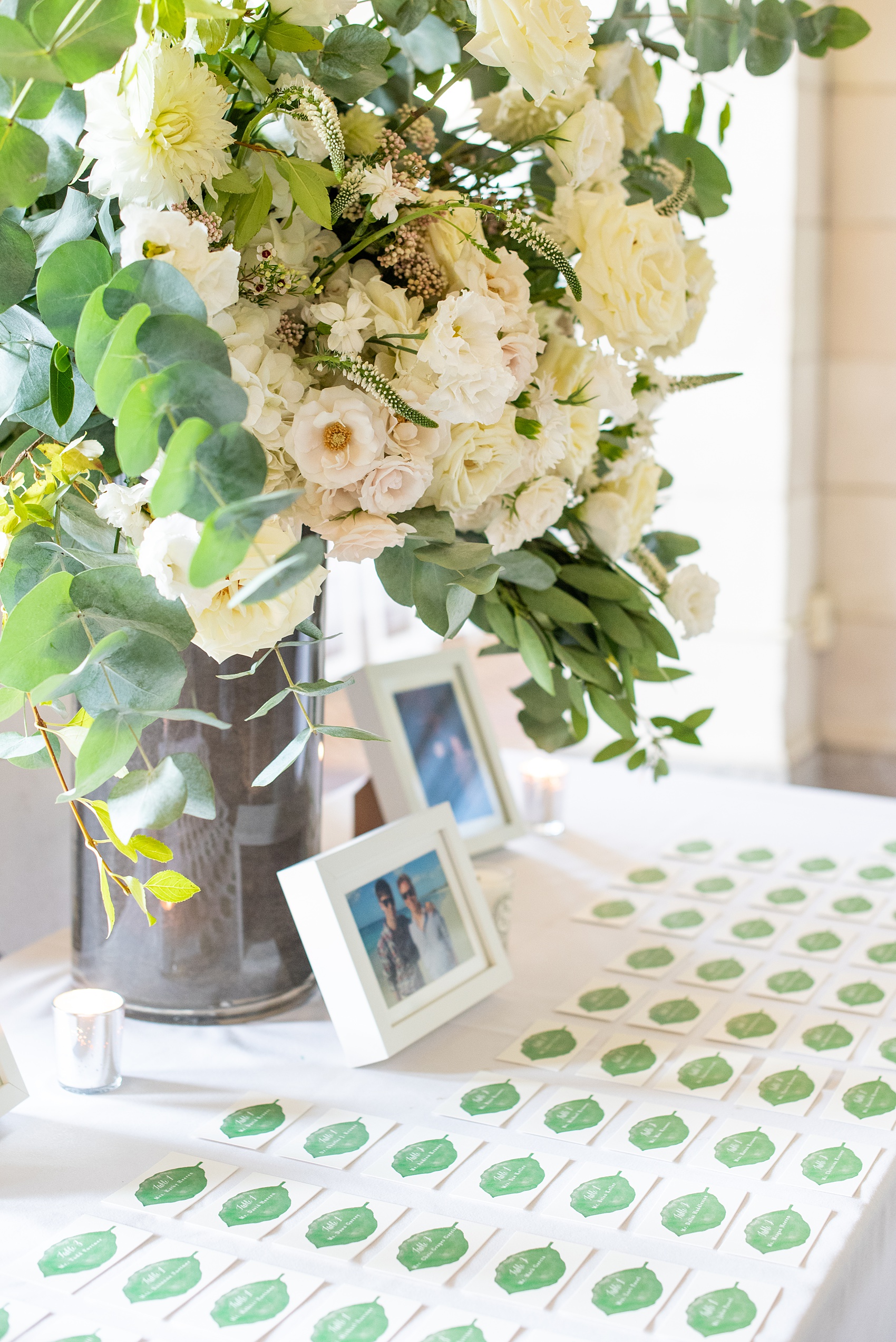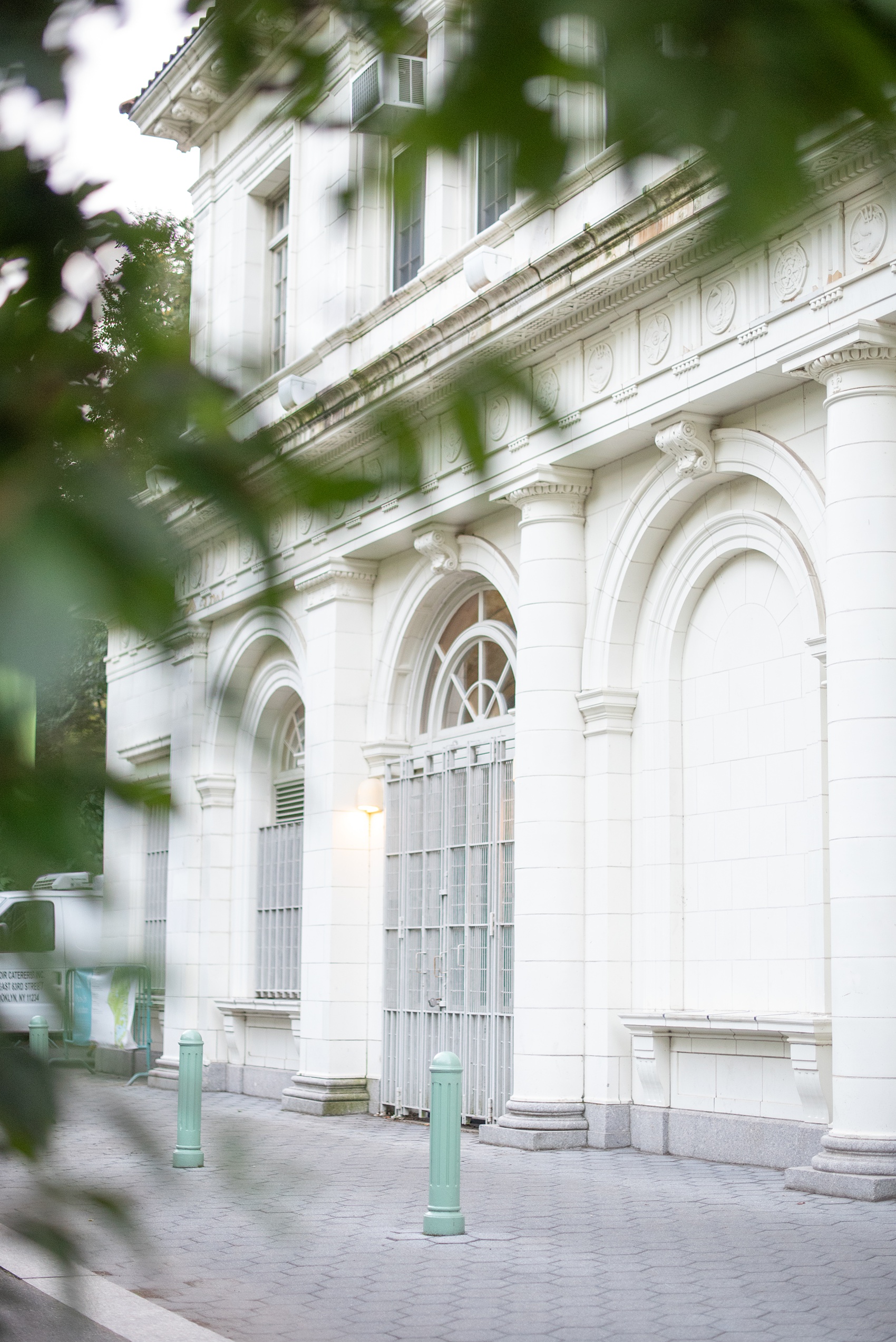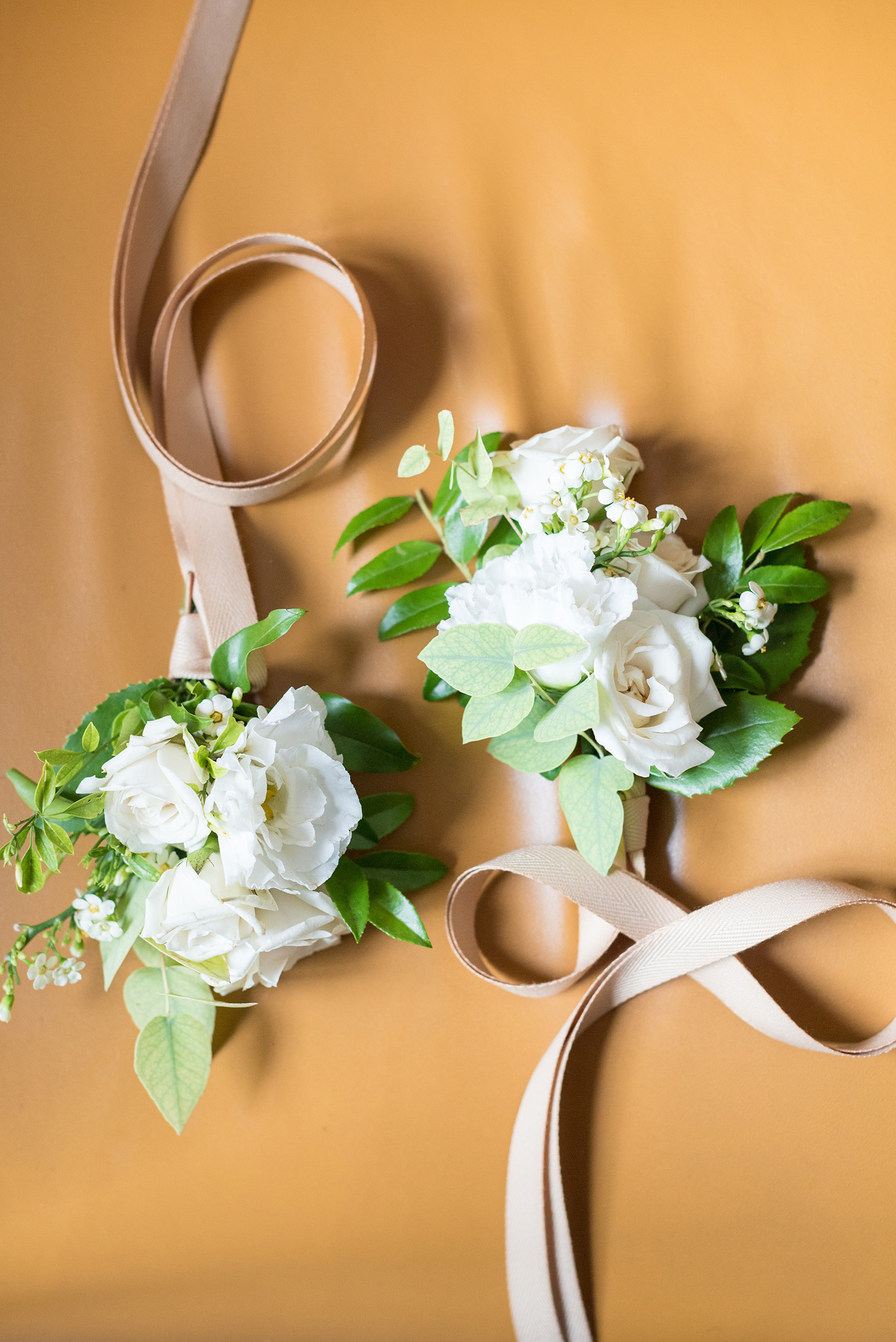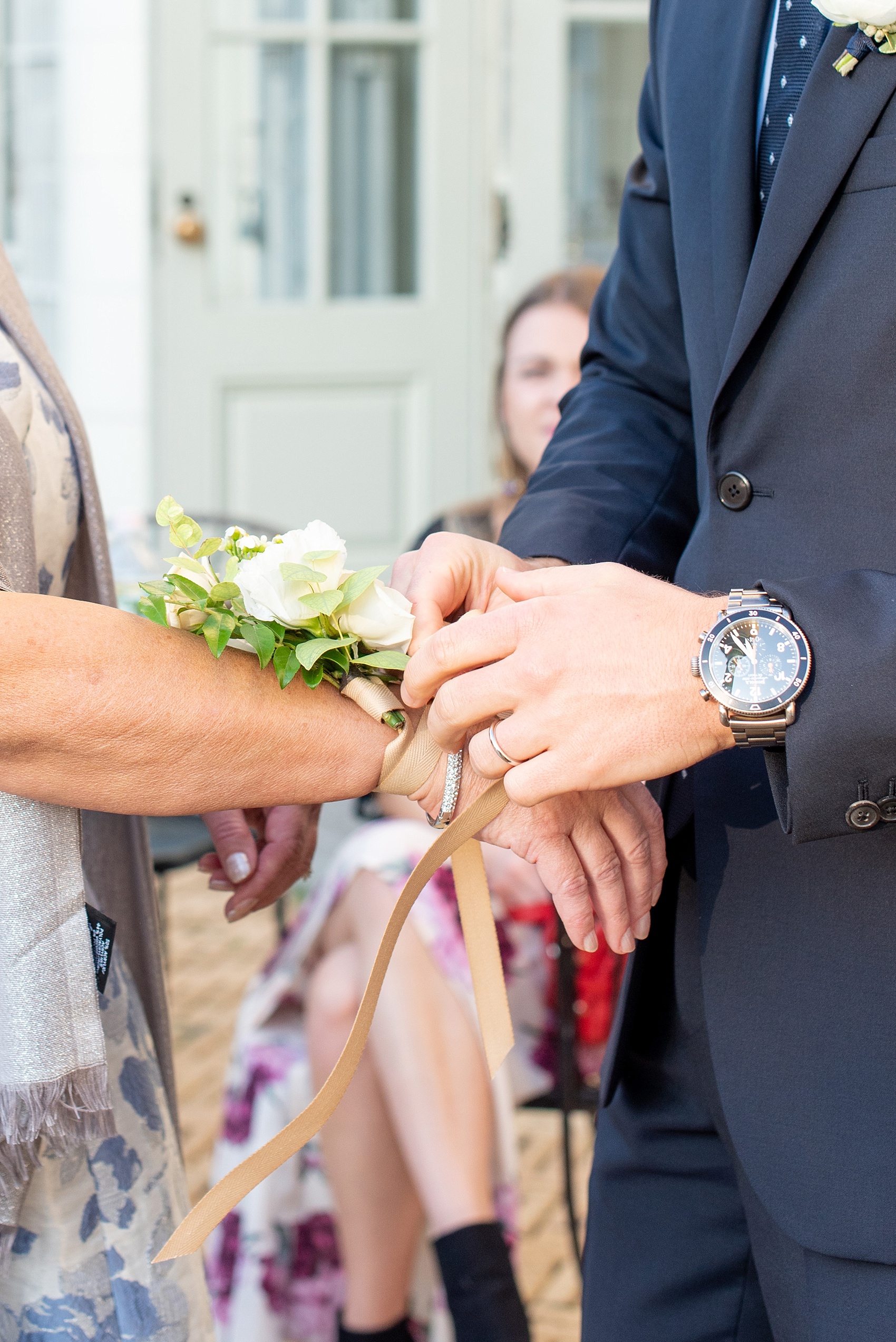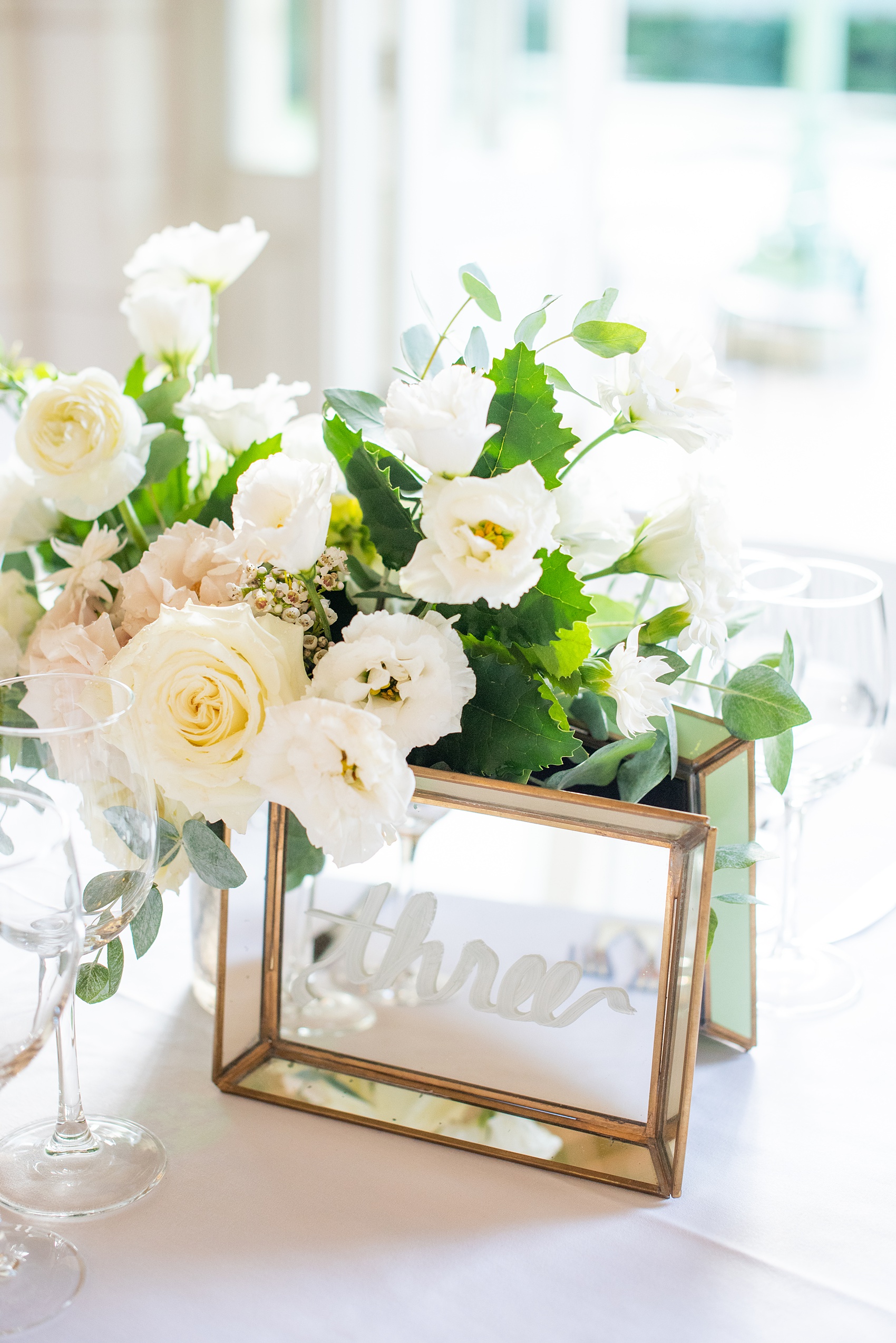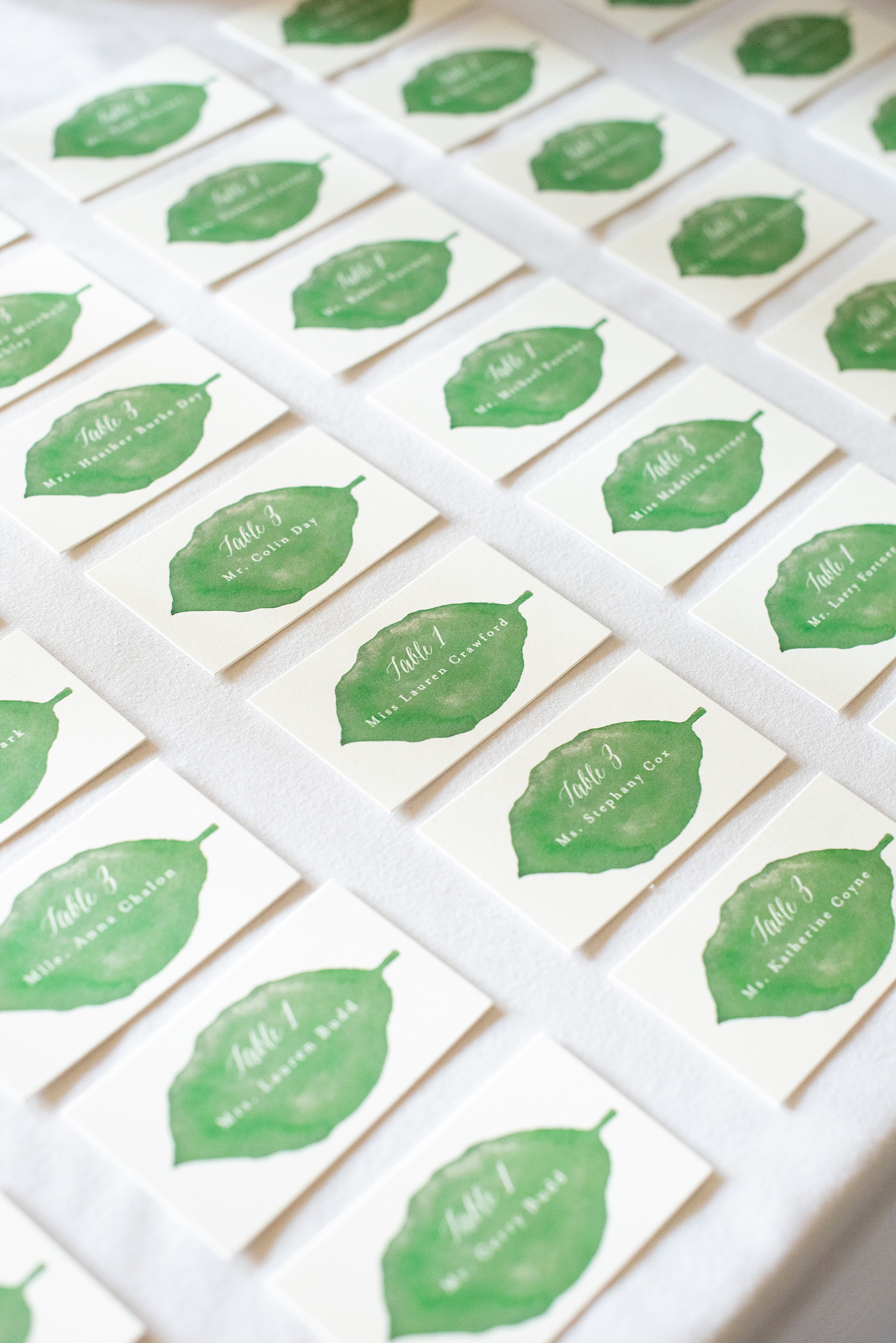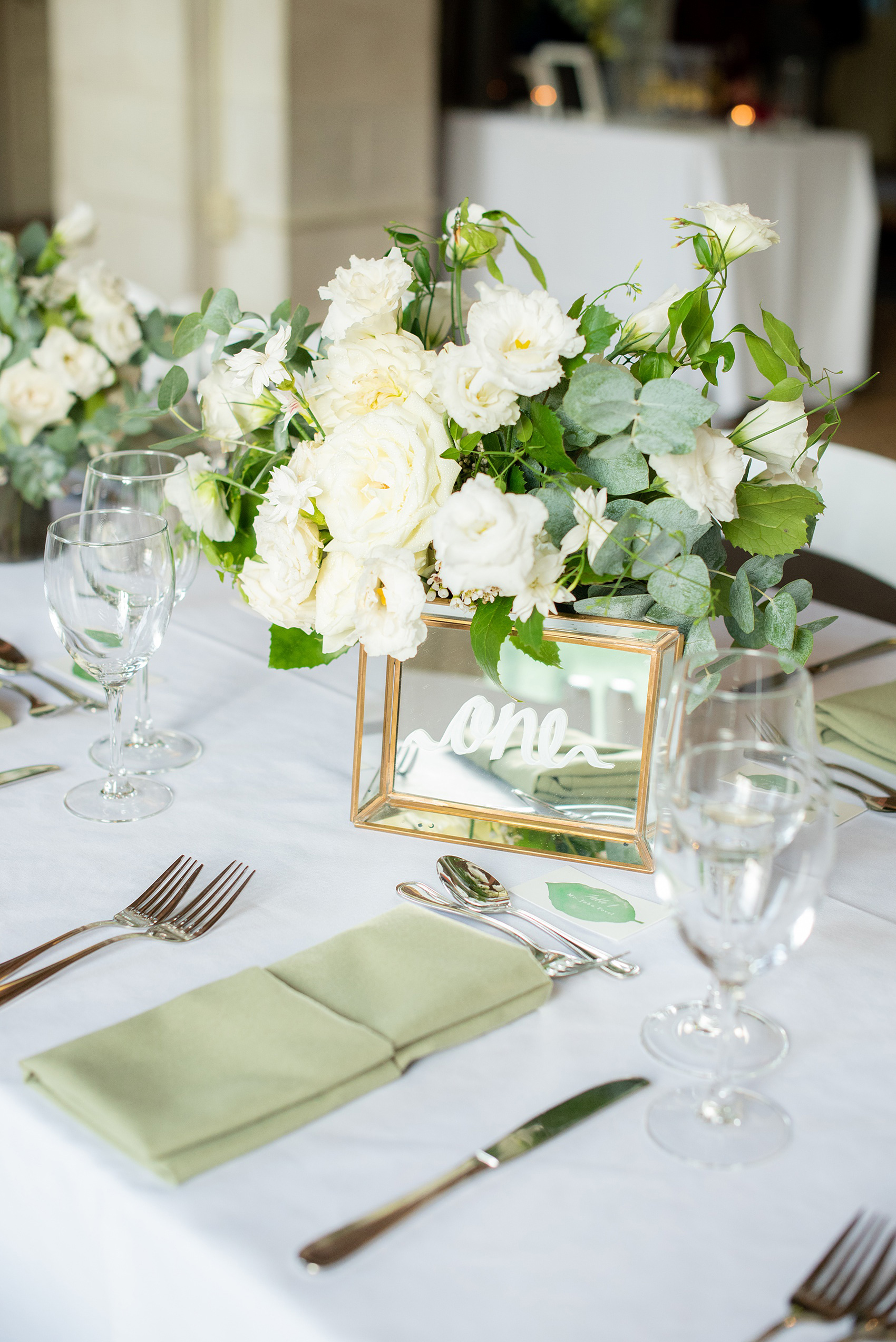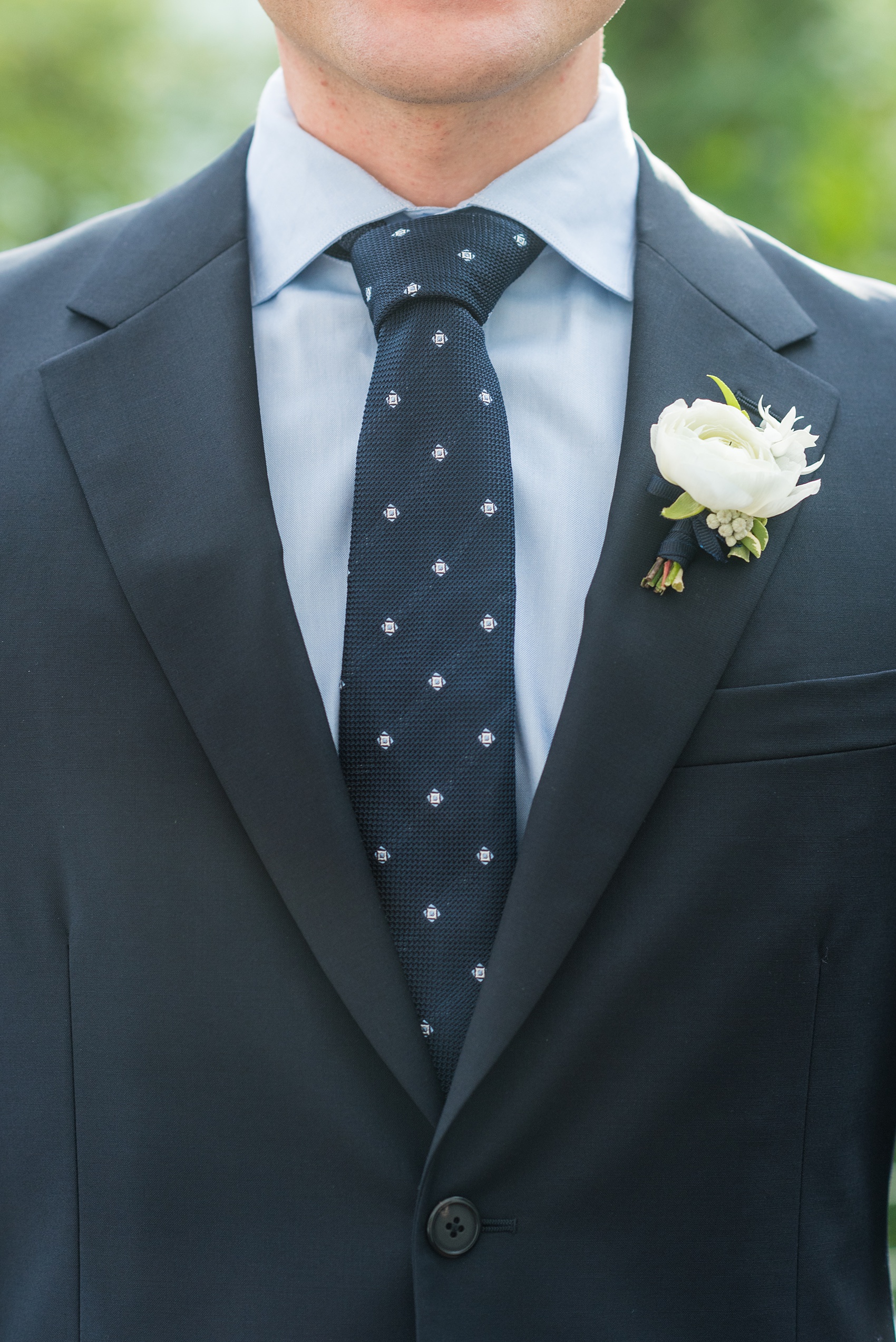 The grand room at their Prospect Park Boathouse wedding was absolutely stunning. White flowers with green leaves ran the length of their rectangular tables. Mirrored signs indicated the table numbers and leaves were printed on escort cards to match their stationery. Light green linen napkins further tied the colors together and the hues reflected the attractive green ceiling tiles at Prospect Park Boathouse in Brooklyn.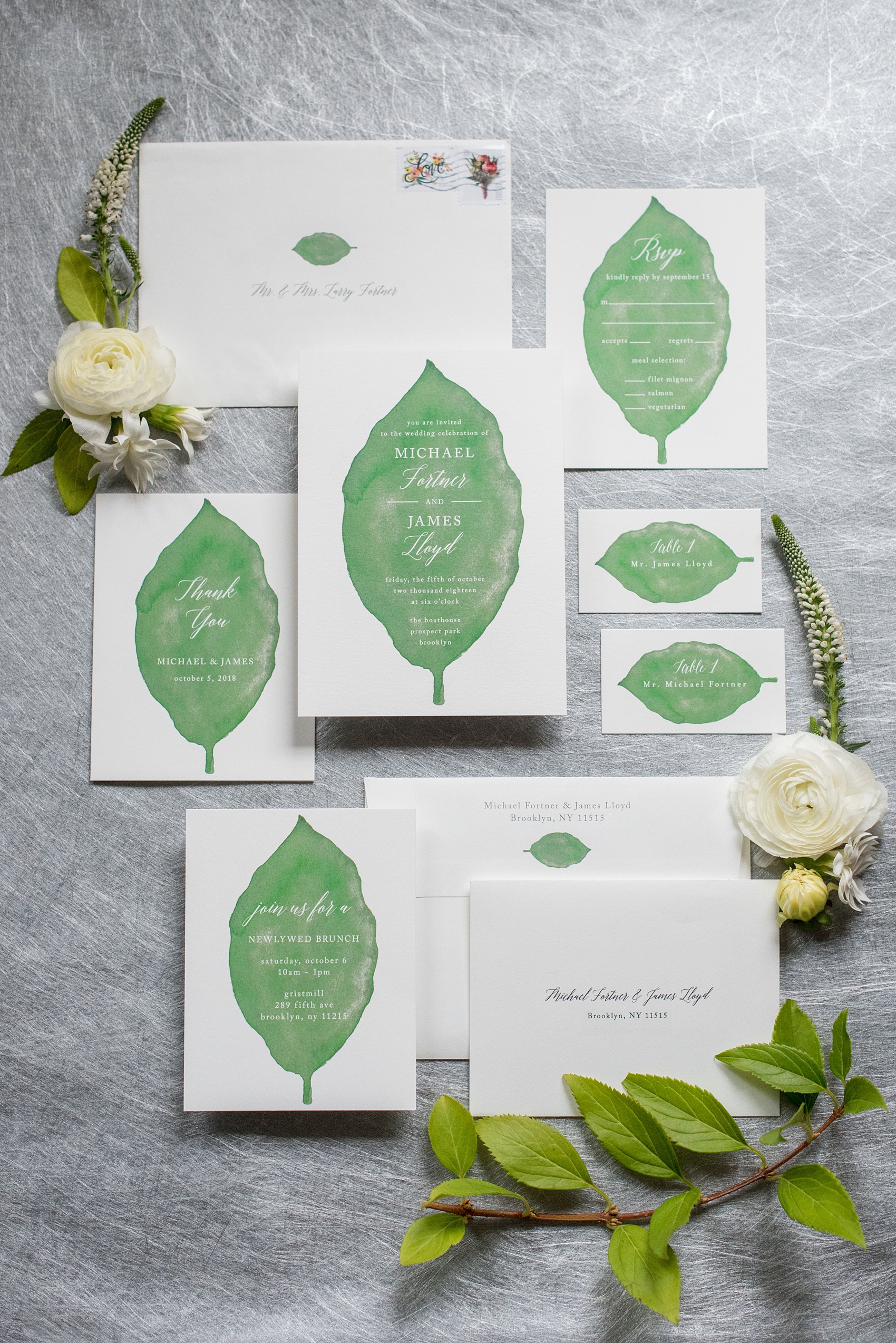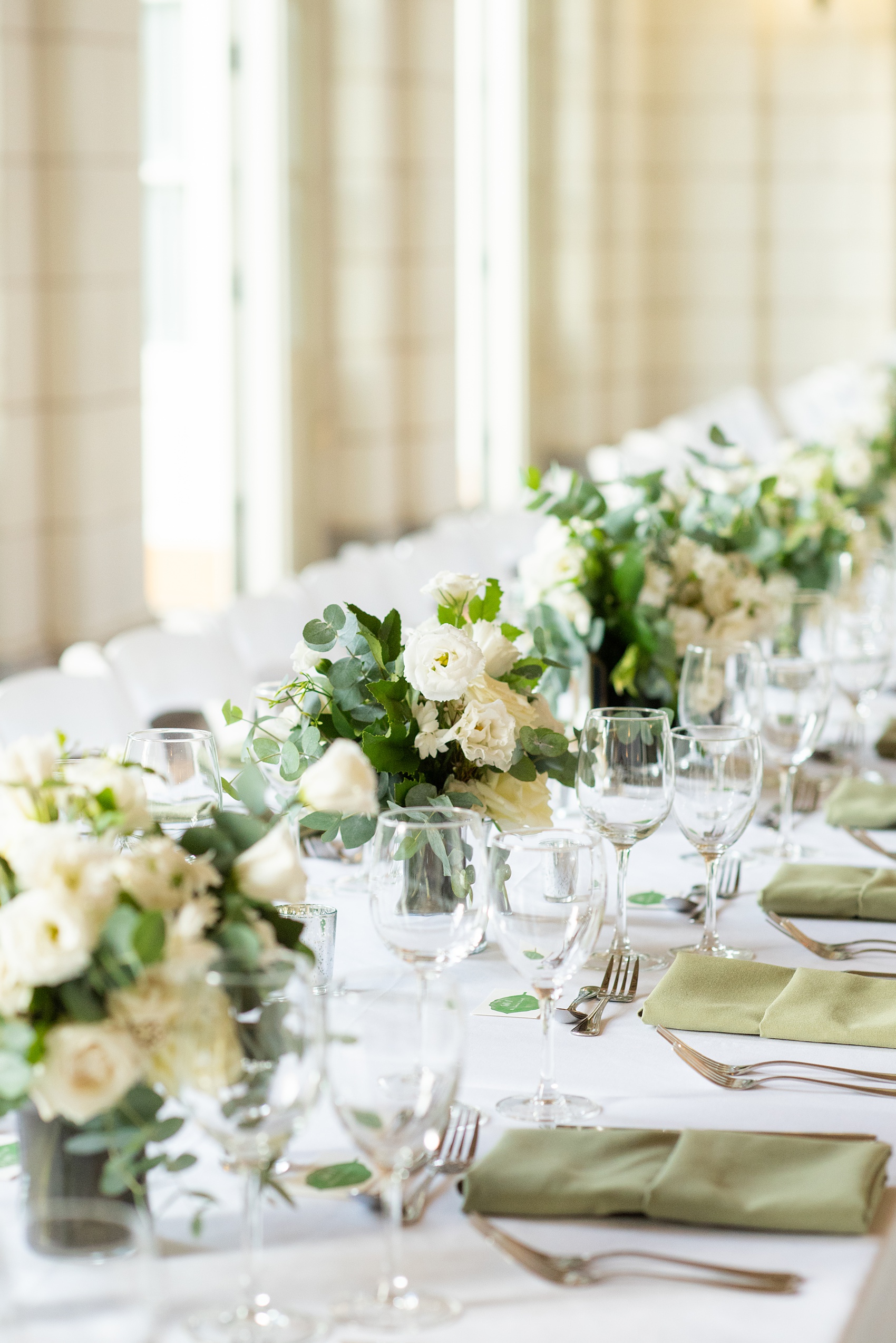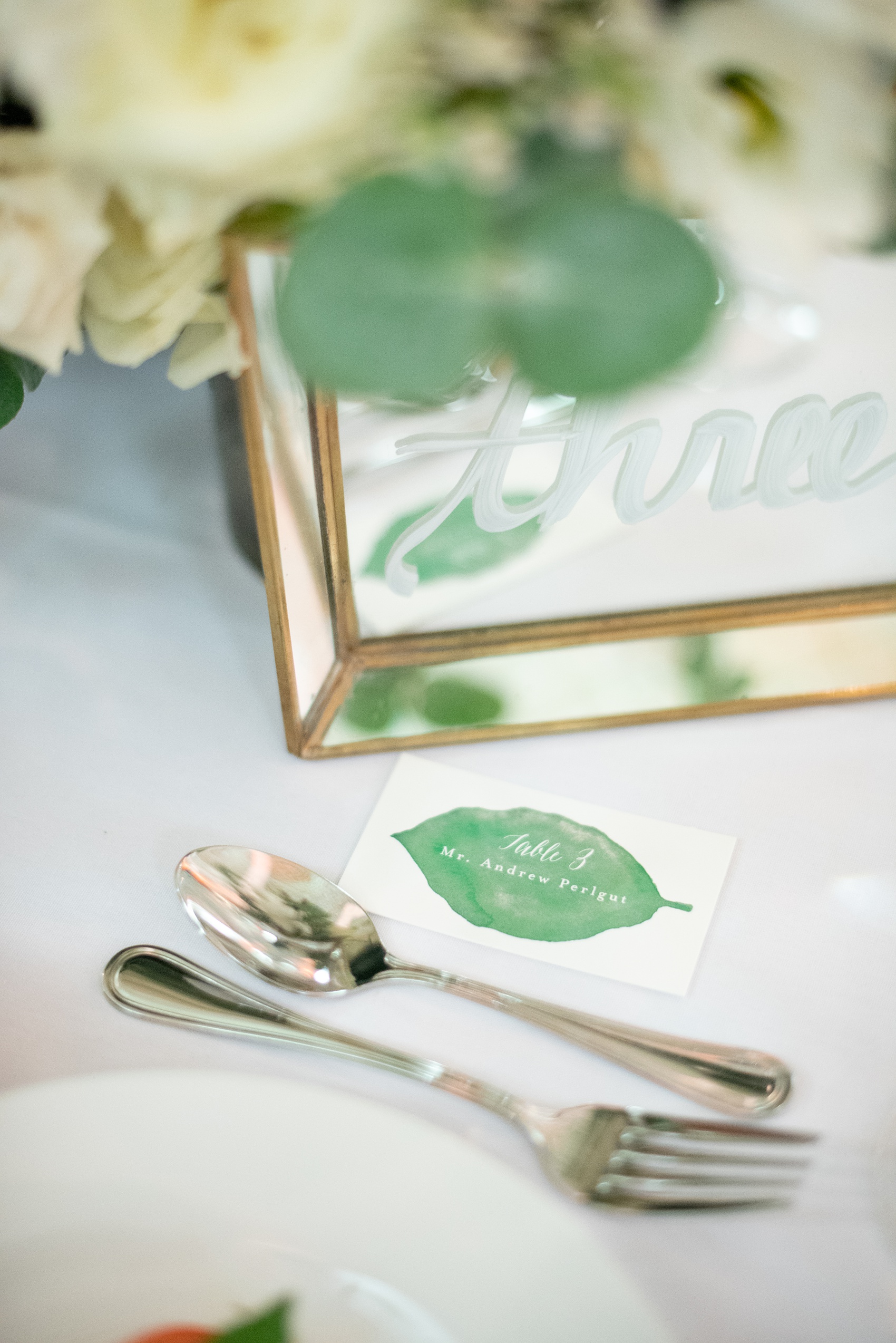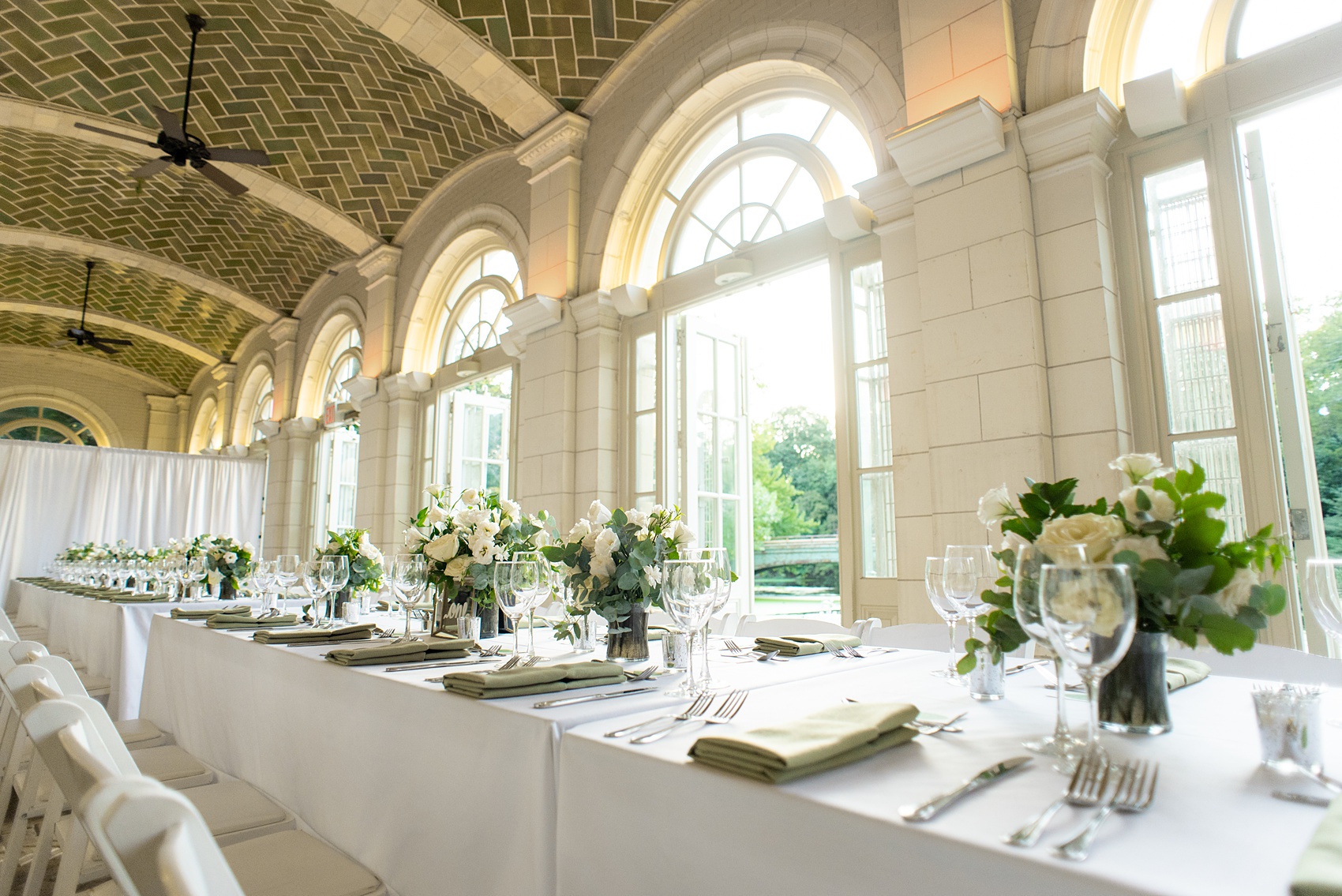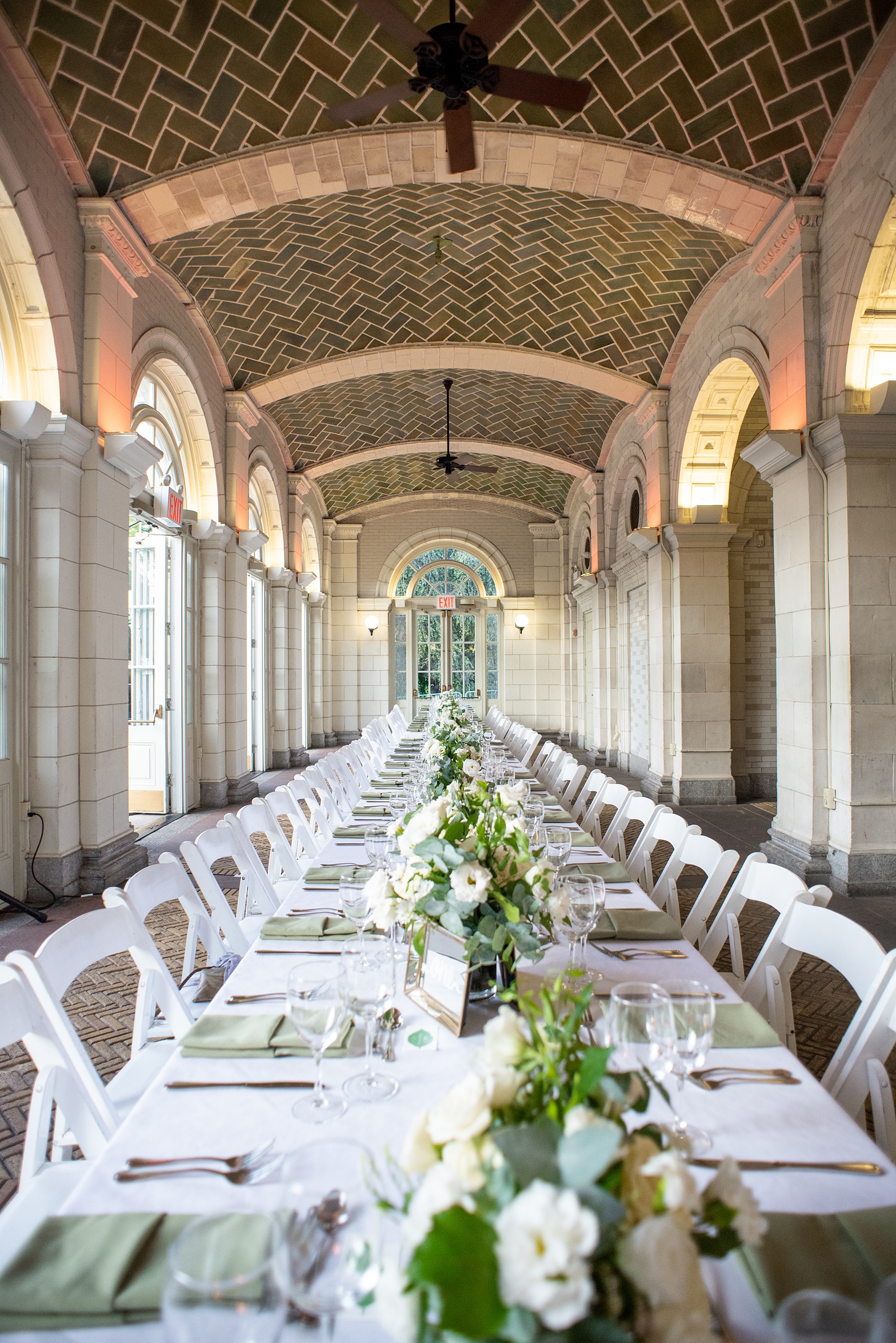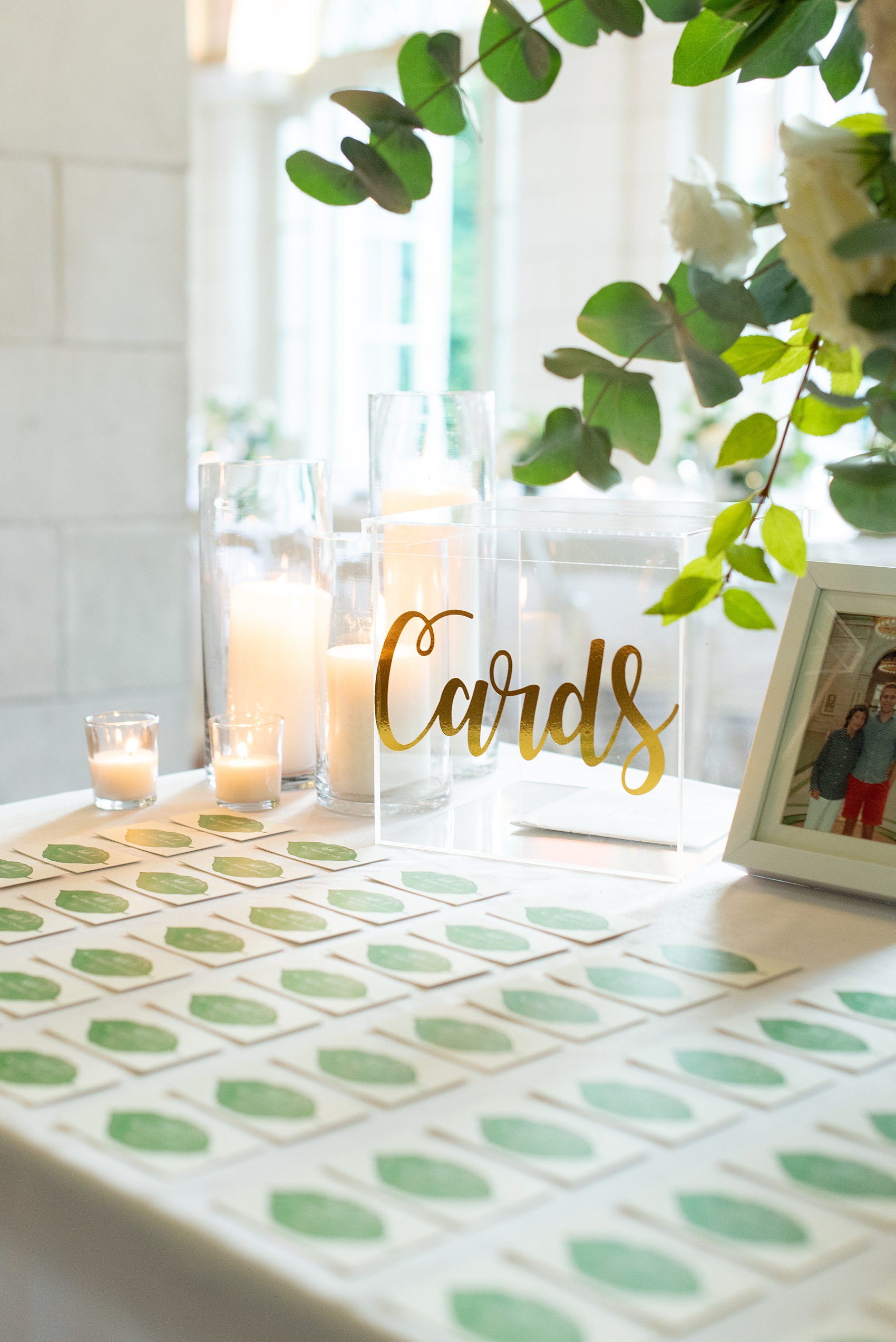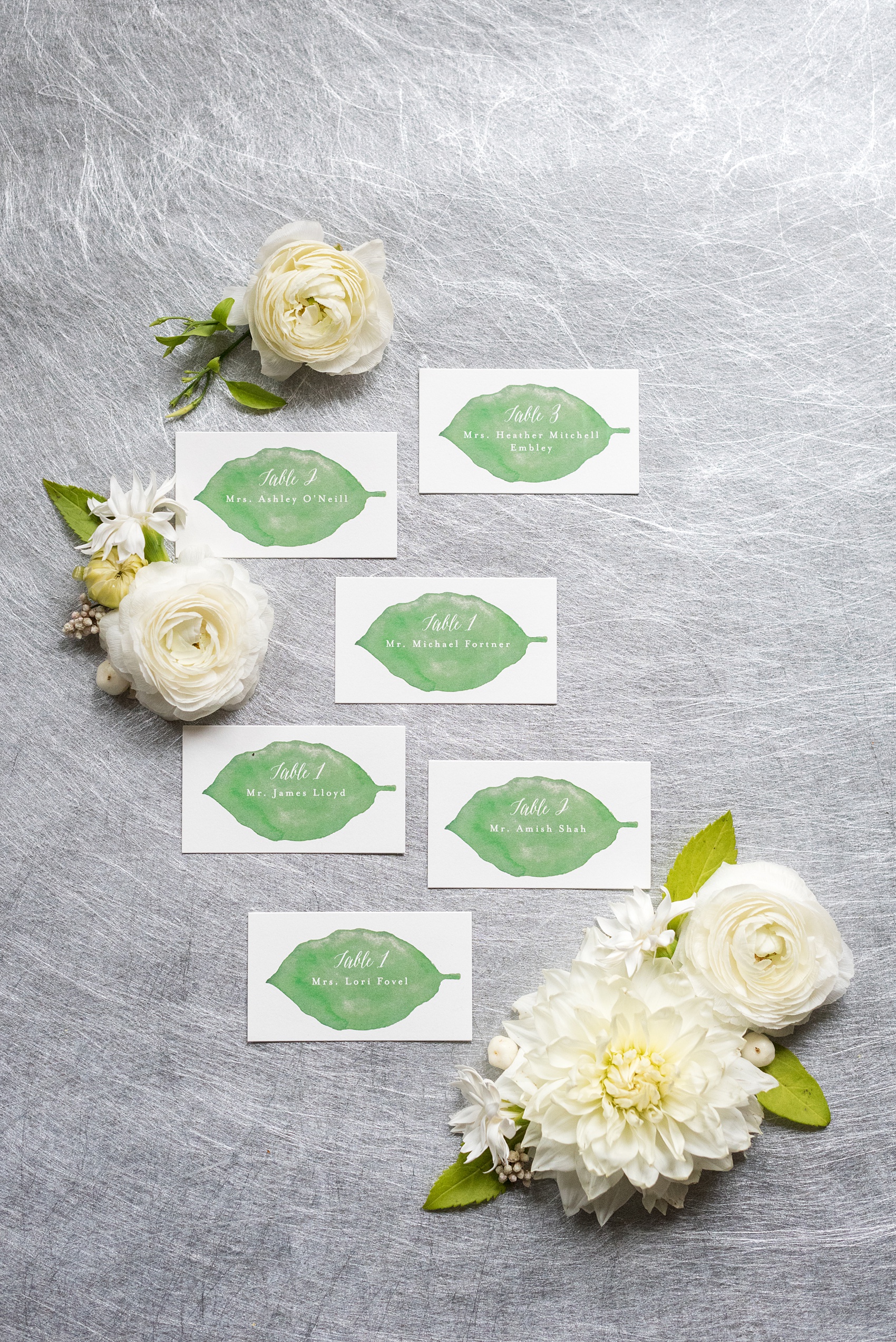 Guests had passed hors d'oeuvres outside on the steps near the pond during cocktail hour. As the sun set and evening lights shined they found their seats at the candlelit table inside. Tapered candles in glass cylinders filled the space with a bit of romance and dim light.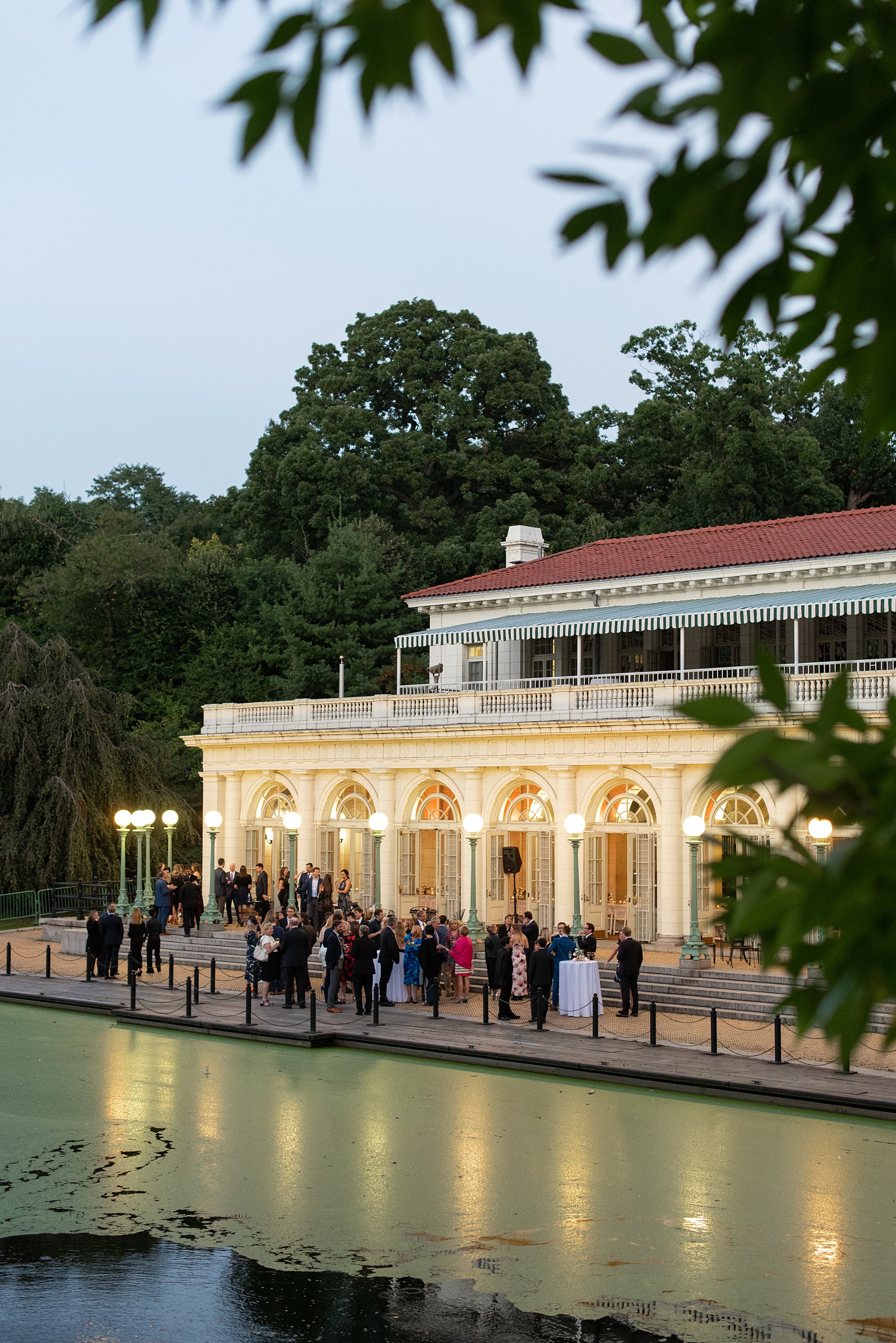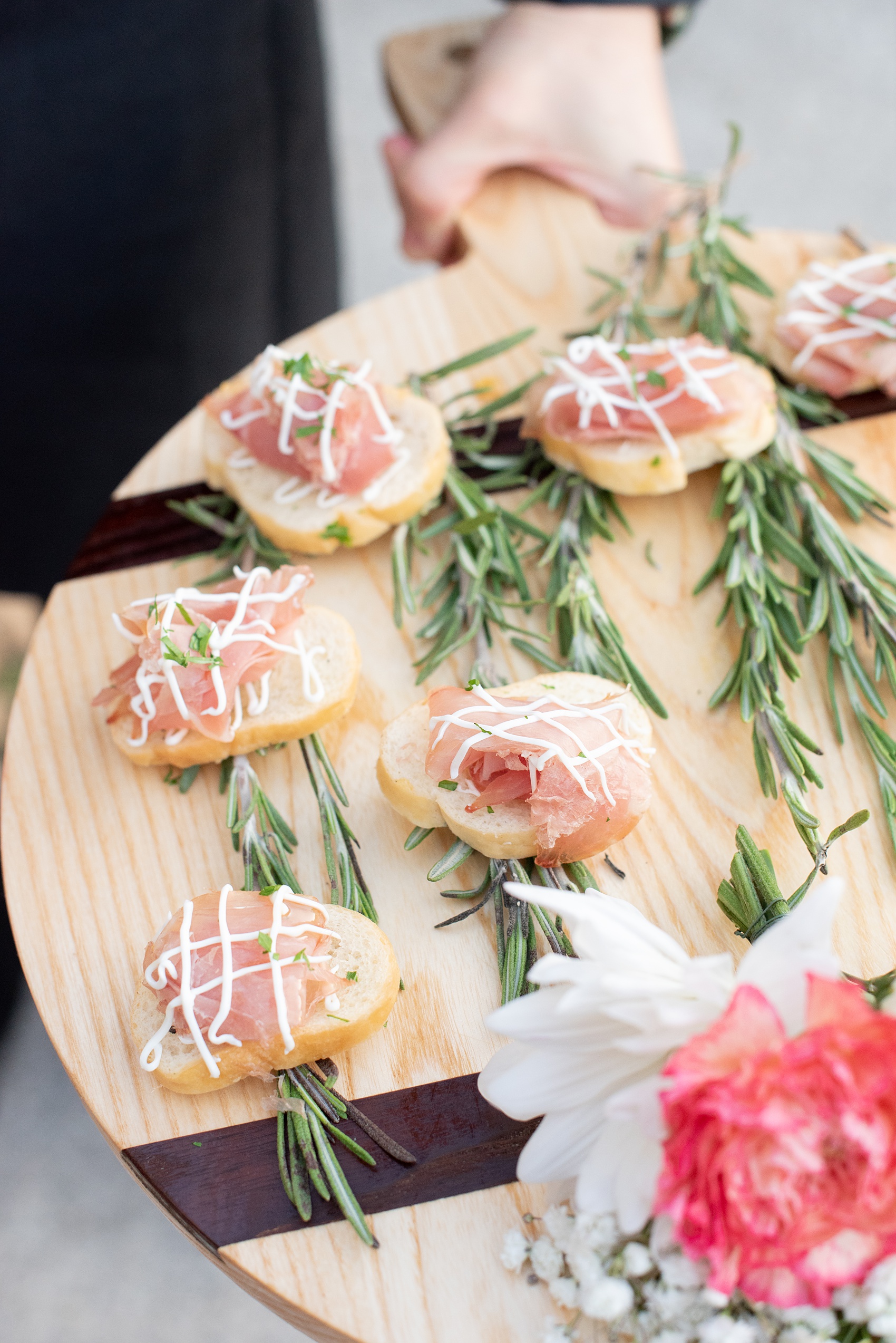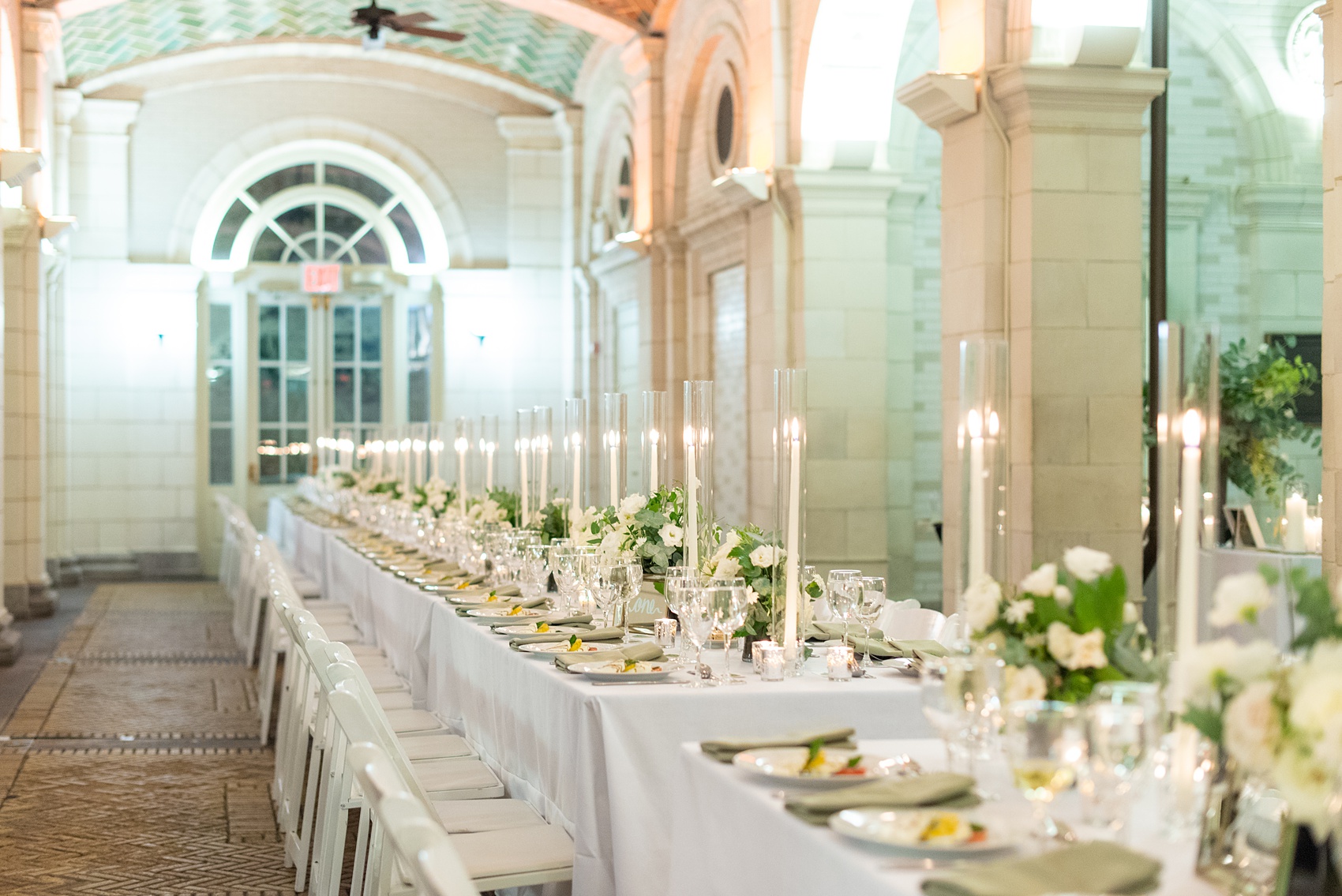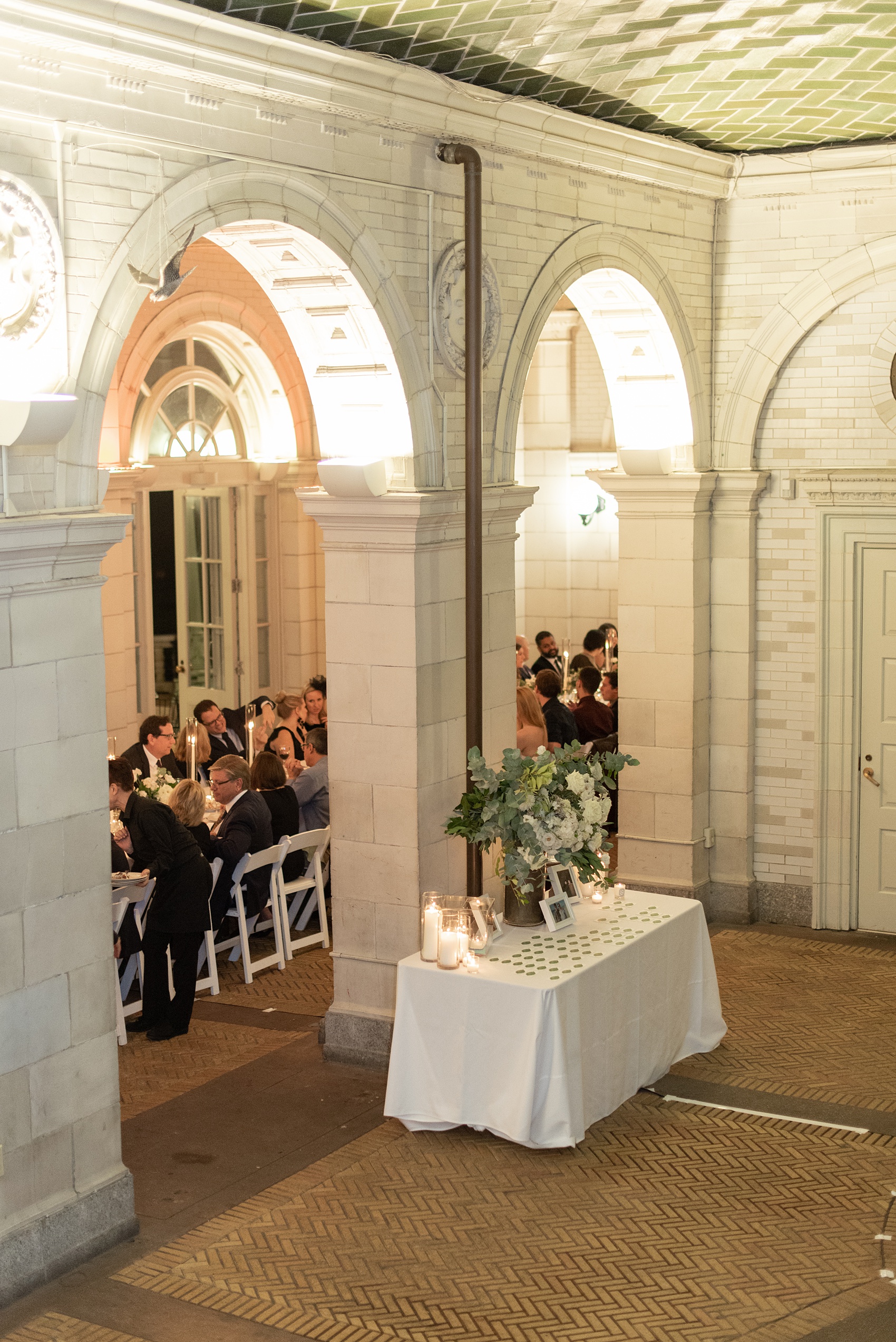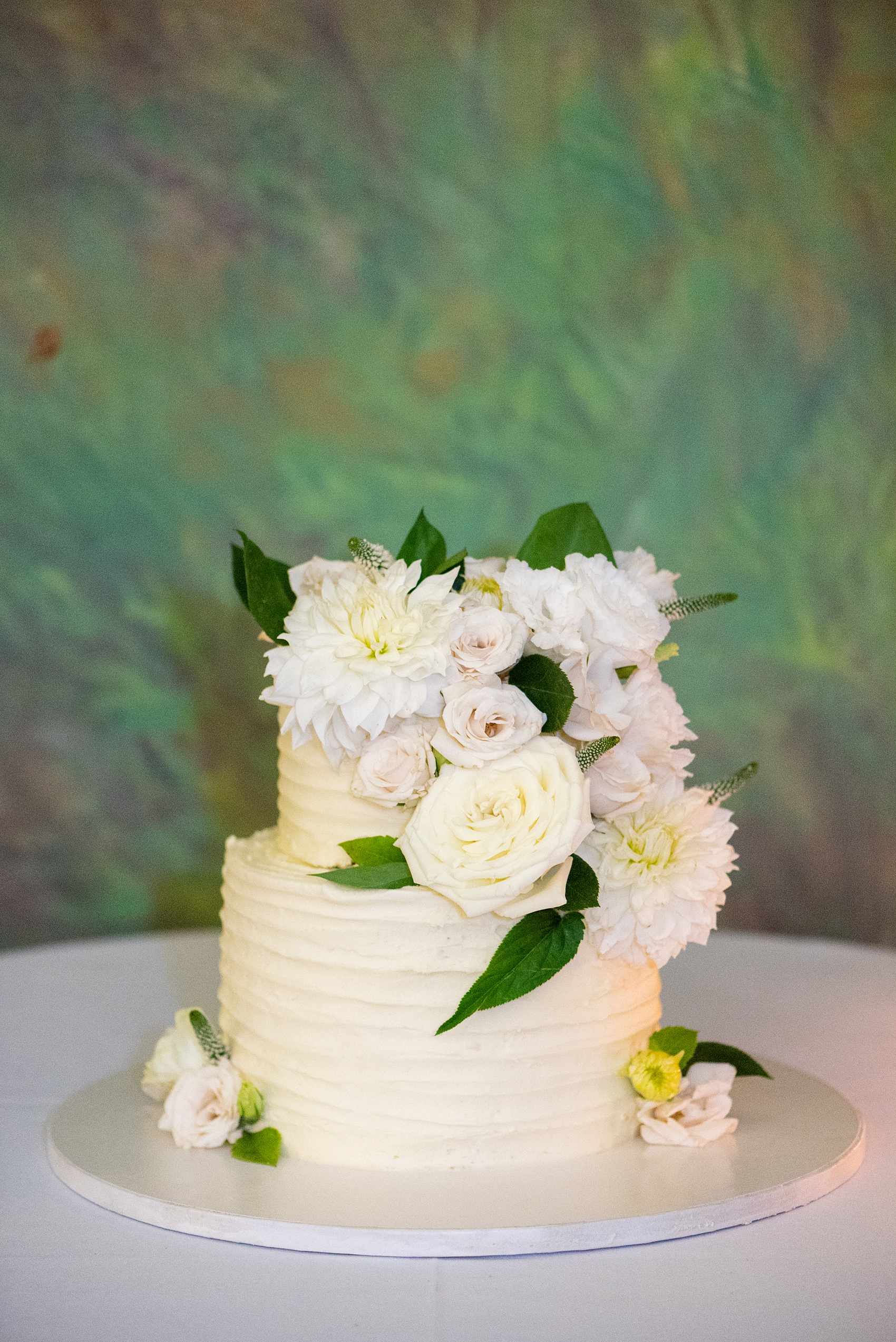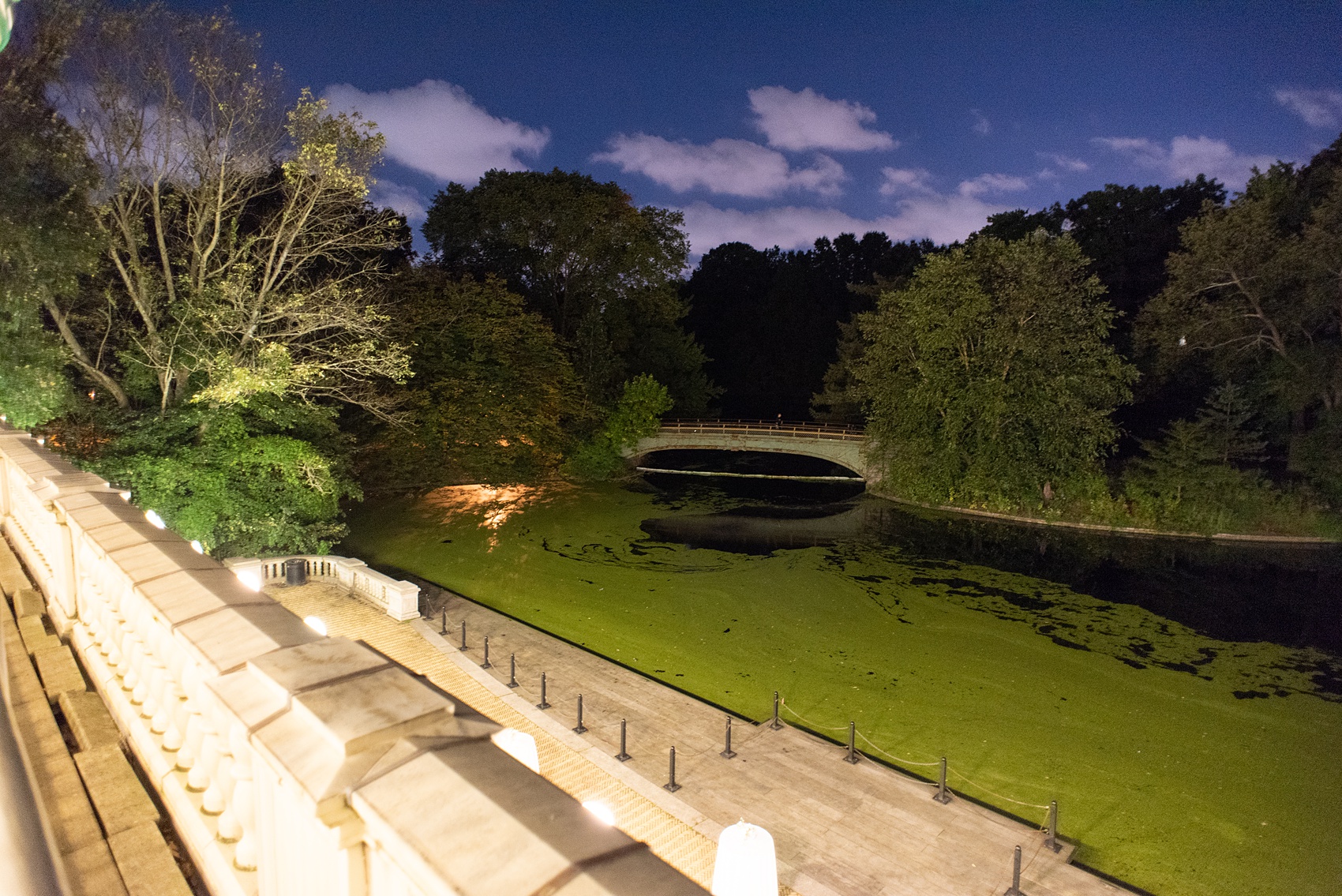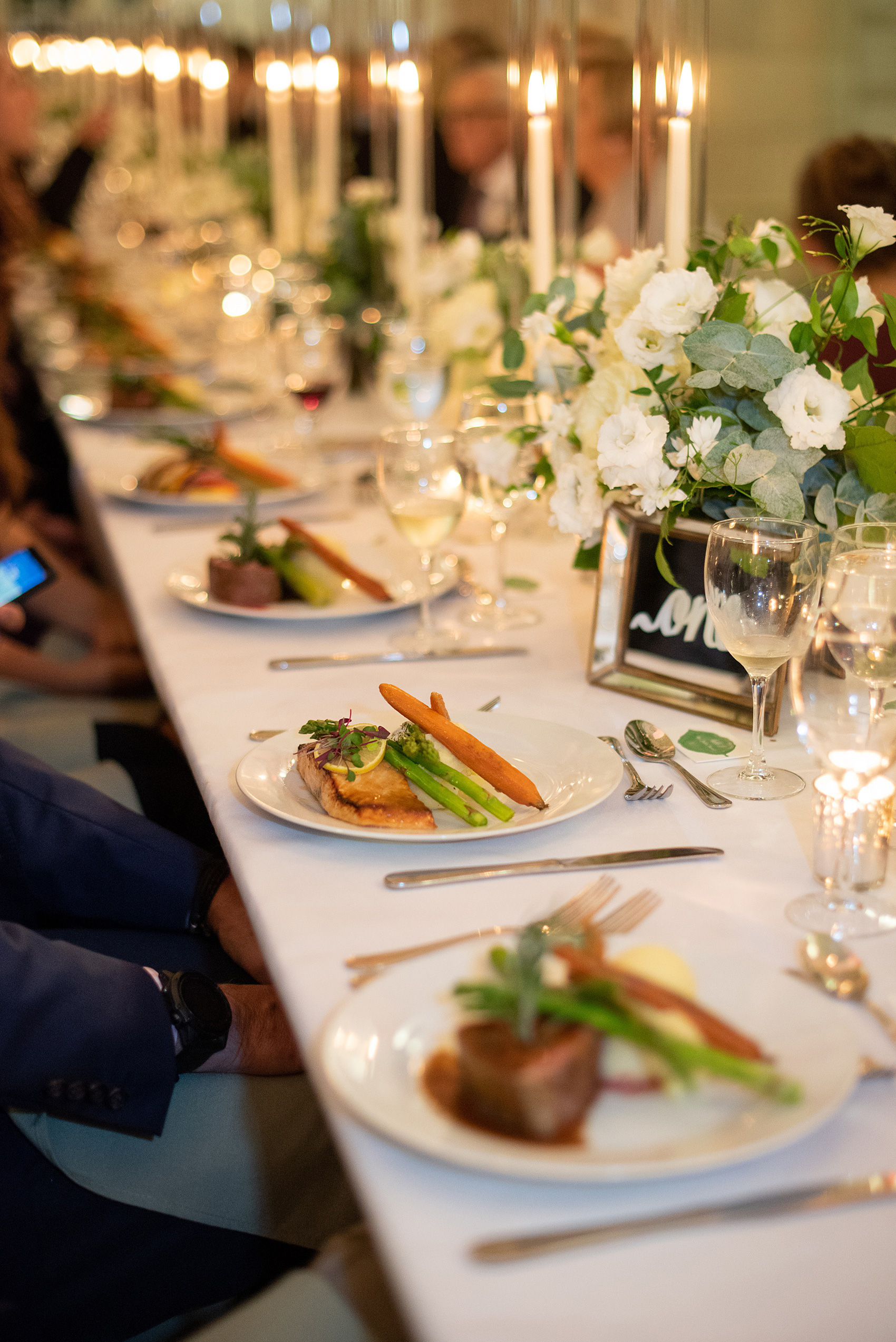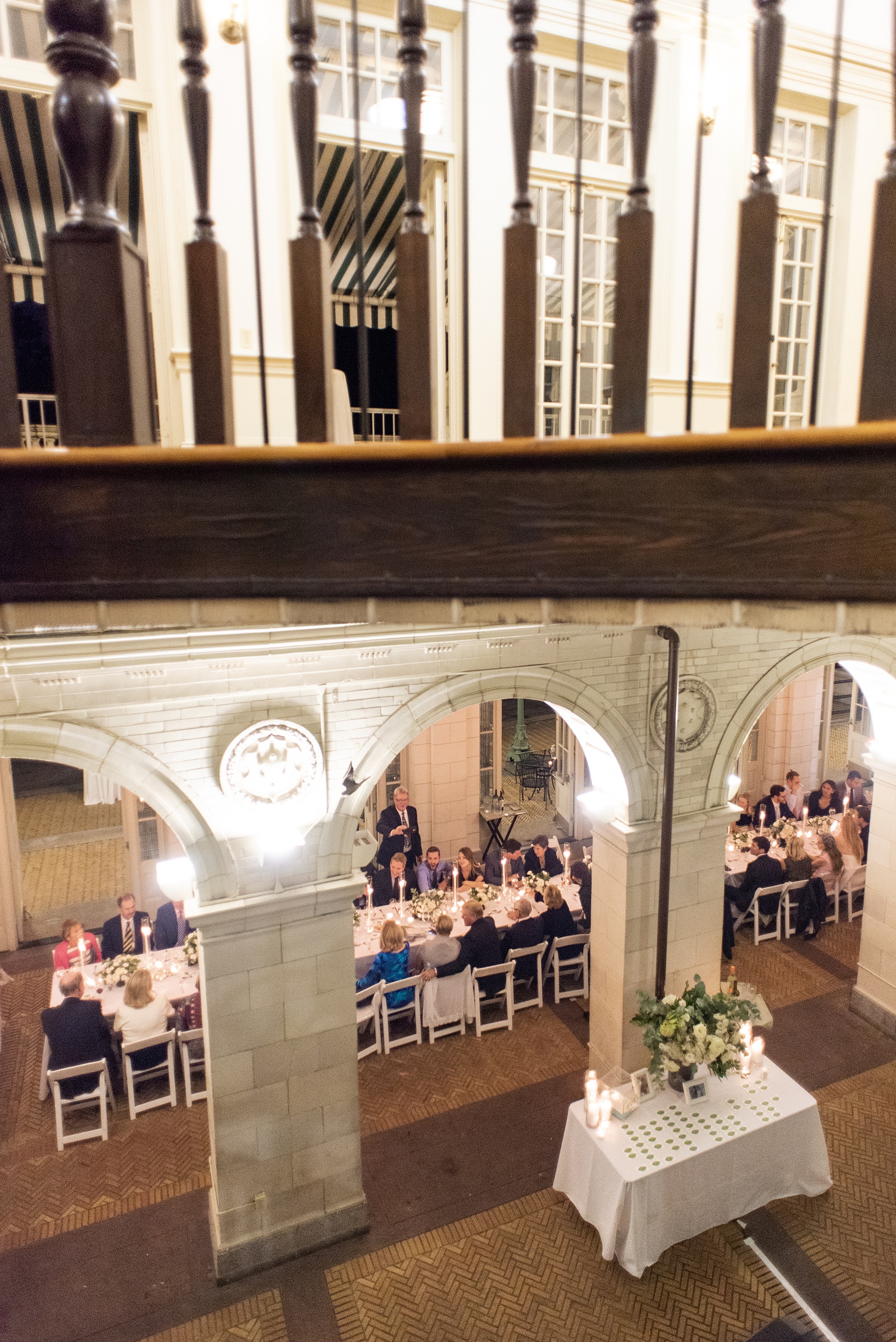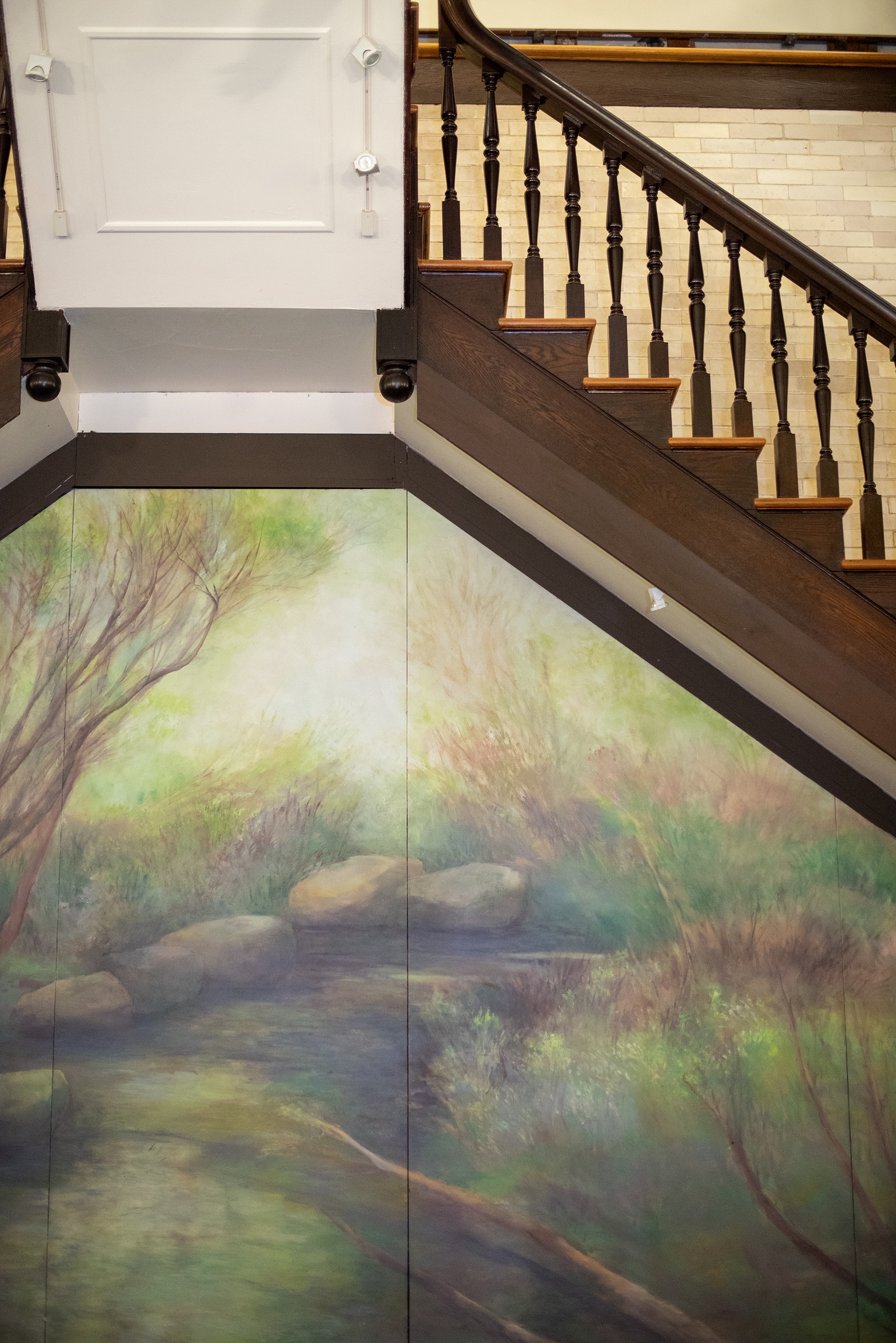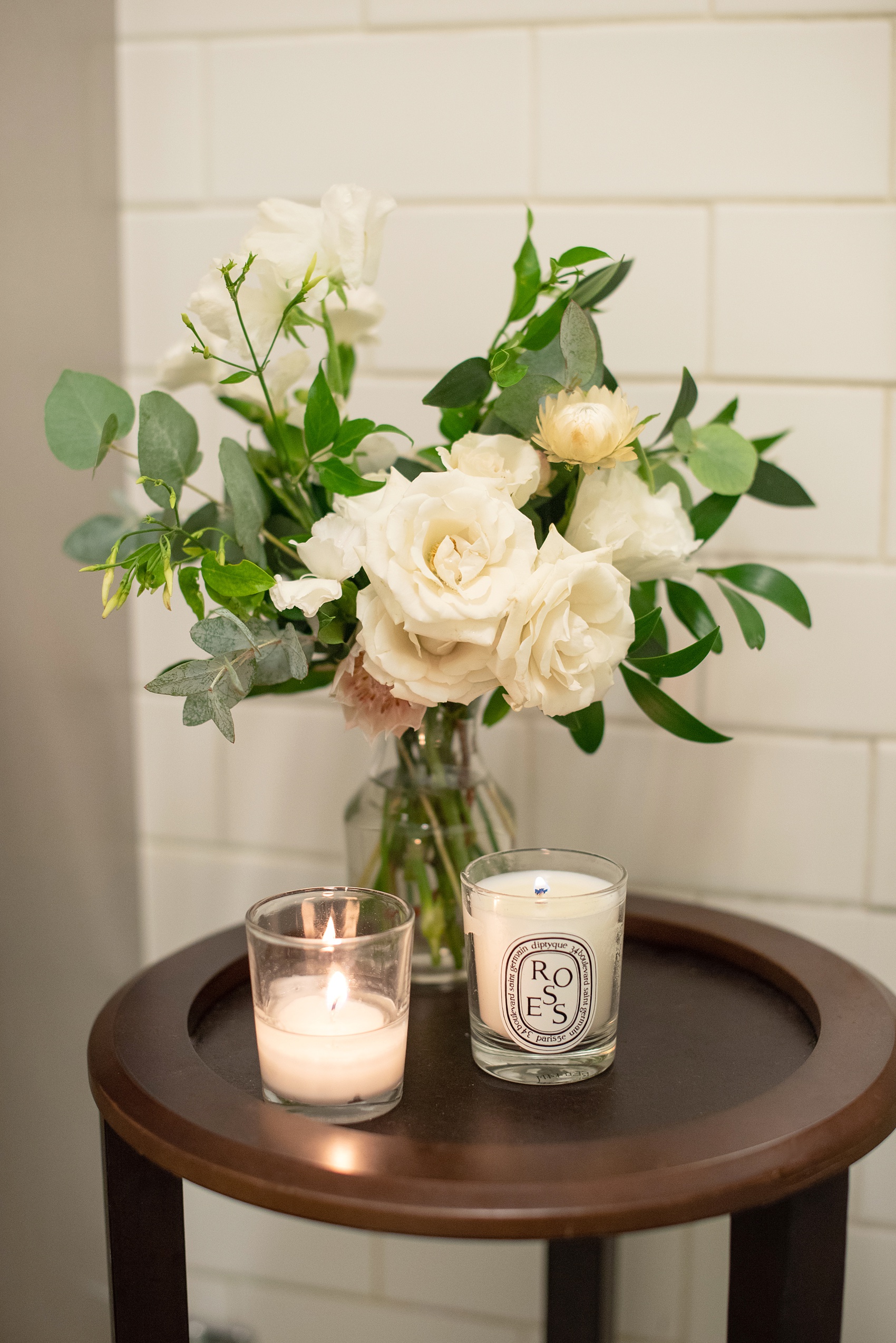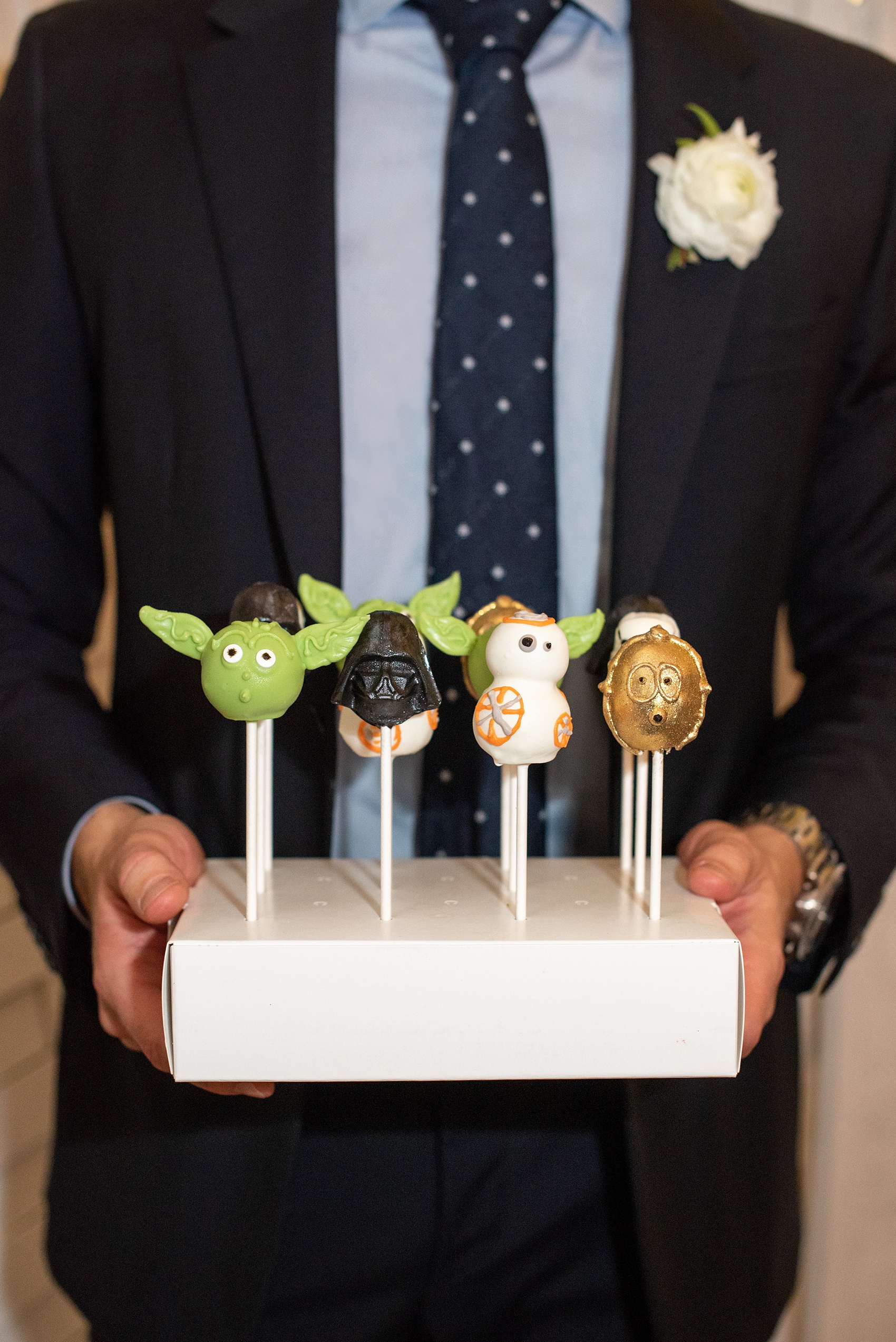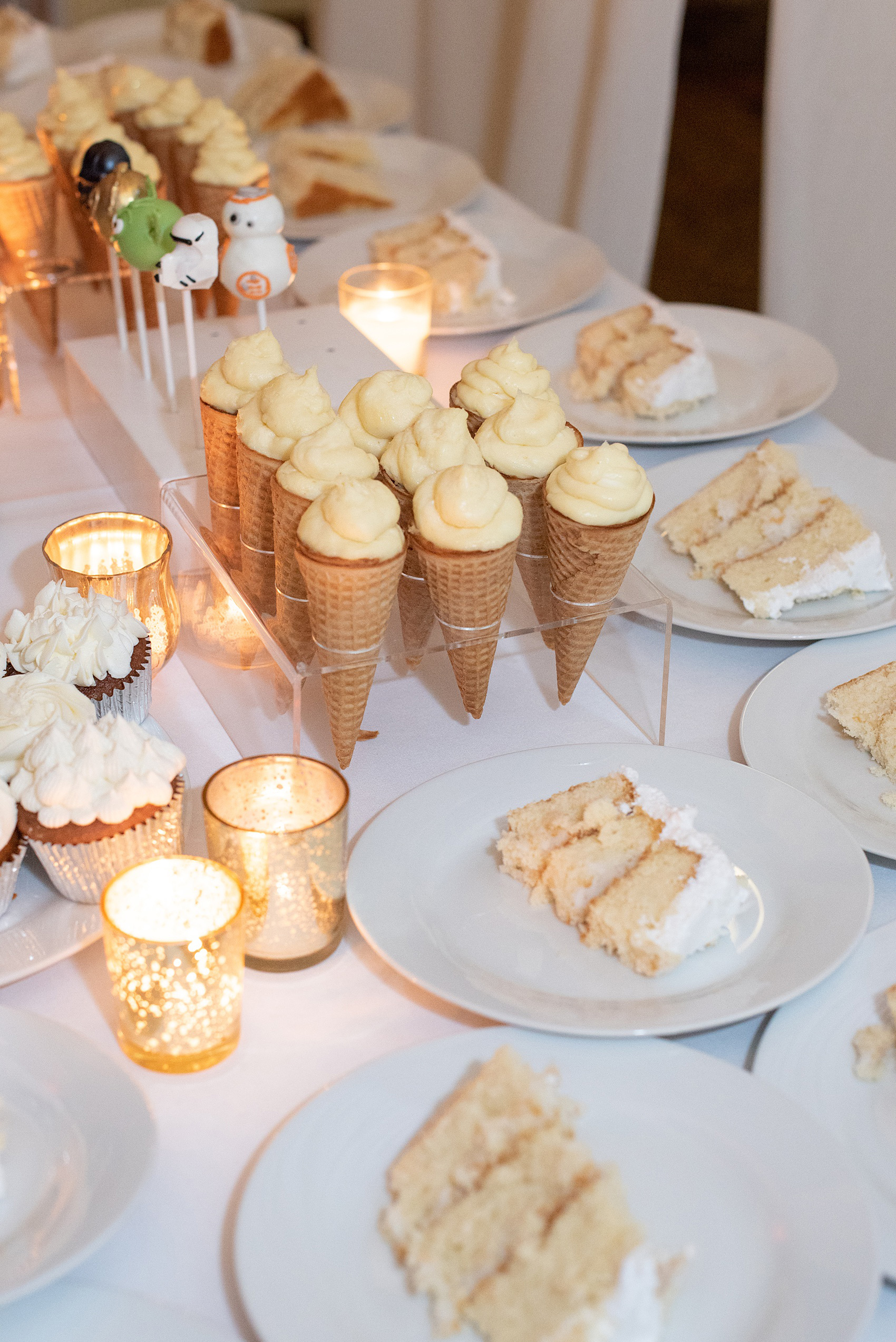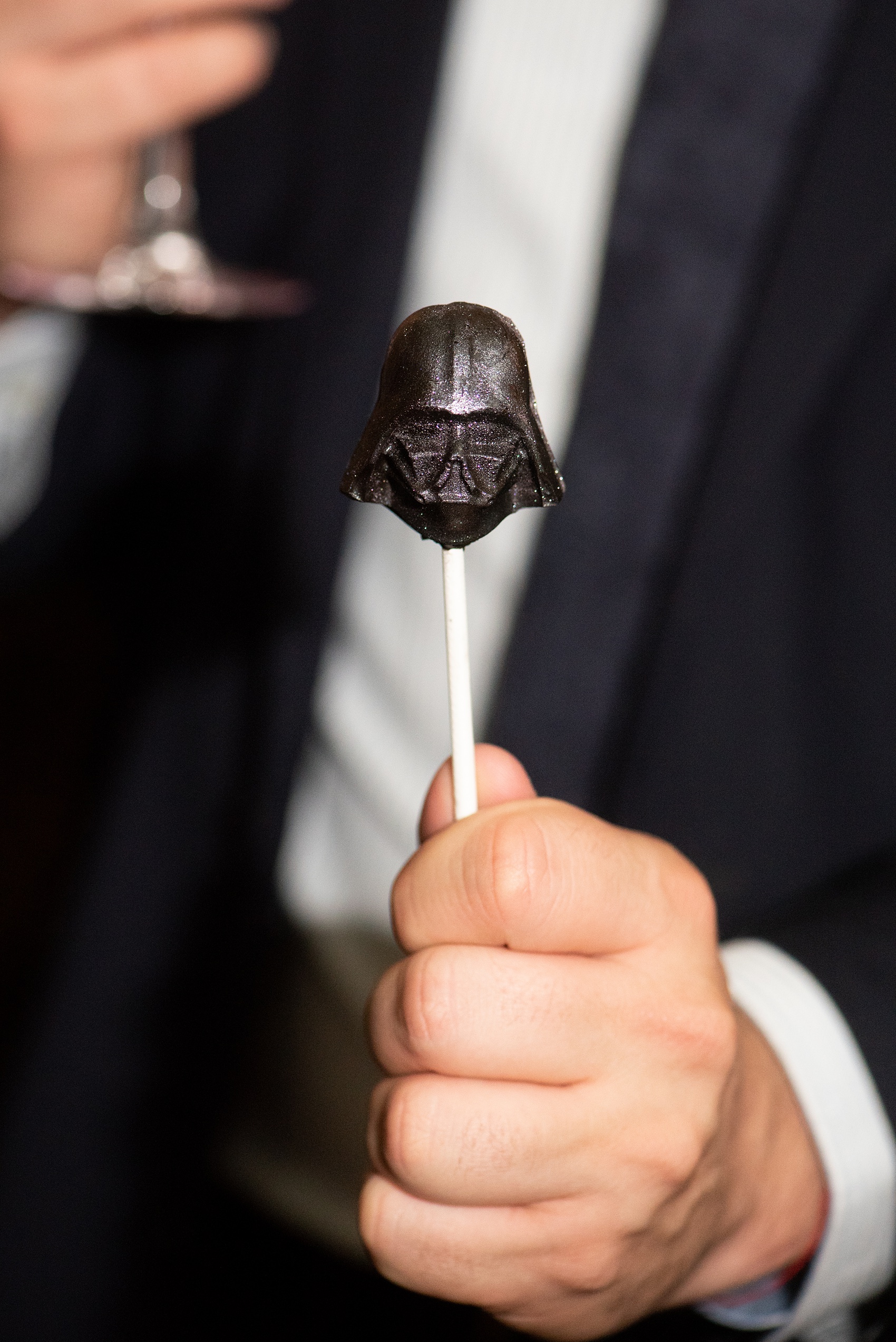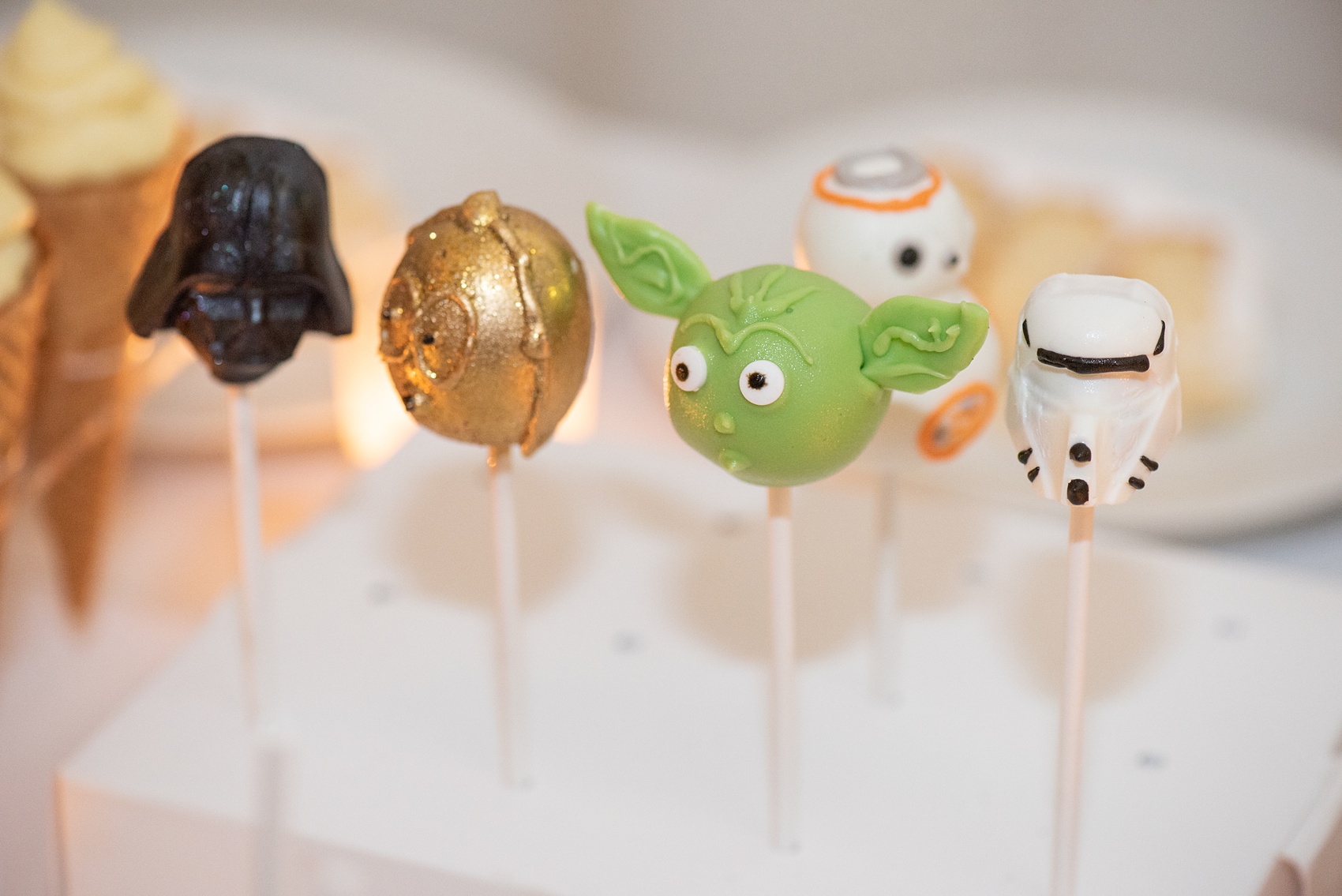 One of the most exciting moments of the night was after the couple cut their cake – one of the grooms surprised the other with a treat from his favorite movie series: Star Wars Cake pops! They were a hit on the dance floor as the DJ played a Cantina song from the movies and the groom was totally shocked with his husband's surprise! It was a really cool moment and fun way for their photography to conclude. I'm so glad I was able to be a special part of their unique day from their Manhattan City Hall ceremony to Brooklyn Prospect Park Boathouse reception.
Venue: Prospect Park Boathouse / Flowers: Designs by Ahn / Catering: Bon Soir Caterers / Cake: 12 Oaks Desserts / Stationery: Minted / DJ: Scratch Weddings / Planning and design: Ashley Abbott Events
Getting married in Brooklyn? Also check out:
Interested in having us capture your day? Contact us! We'd love to hear from you.