Never have you ever seen two gorgeously glowing brides in love as I witnessed at 501 Union, photographing Allie and Dayna's wedding day. Their #extragirlyaffair, as they lovingly called it from the moment their wedding website went live, was phenomenal. (If you're curious, search hashtags #anextragirlyaffair and #itsfinALLIEweddingDAY for even more fun.)
I have a very personal connection in this wedding. I've known these women since birth. No, just kidding…but for years. The three of us went to the same sleepaway camp, Camp Wayne, and Allie and I grew up in the same home town. So not only do I know them from their amazing engagement session, and various "meetings" before their wedding, as is the wonderful case with most of my couples, but also from seeing them grow up through awkward pre-teen years throughout summers, Allie join a youth group I was really involved in, cheerleading, college, then of course to this day. And it was beautiful and everything they deserved and hoped for and more. And I felt like I was glowing too.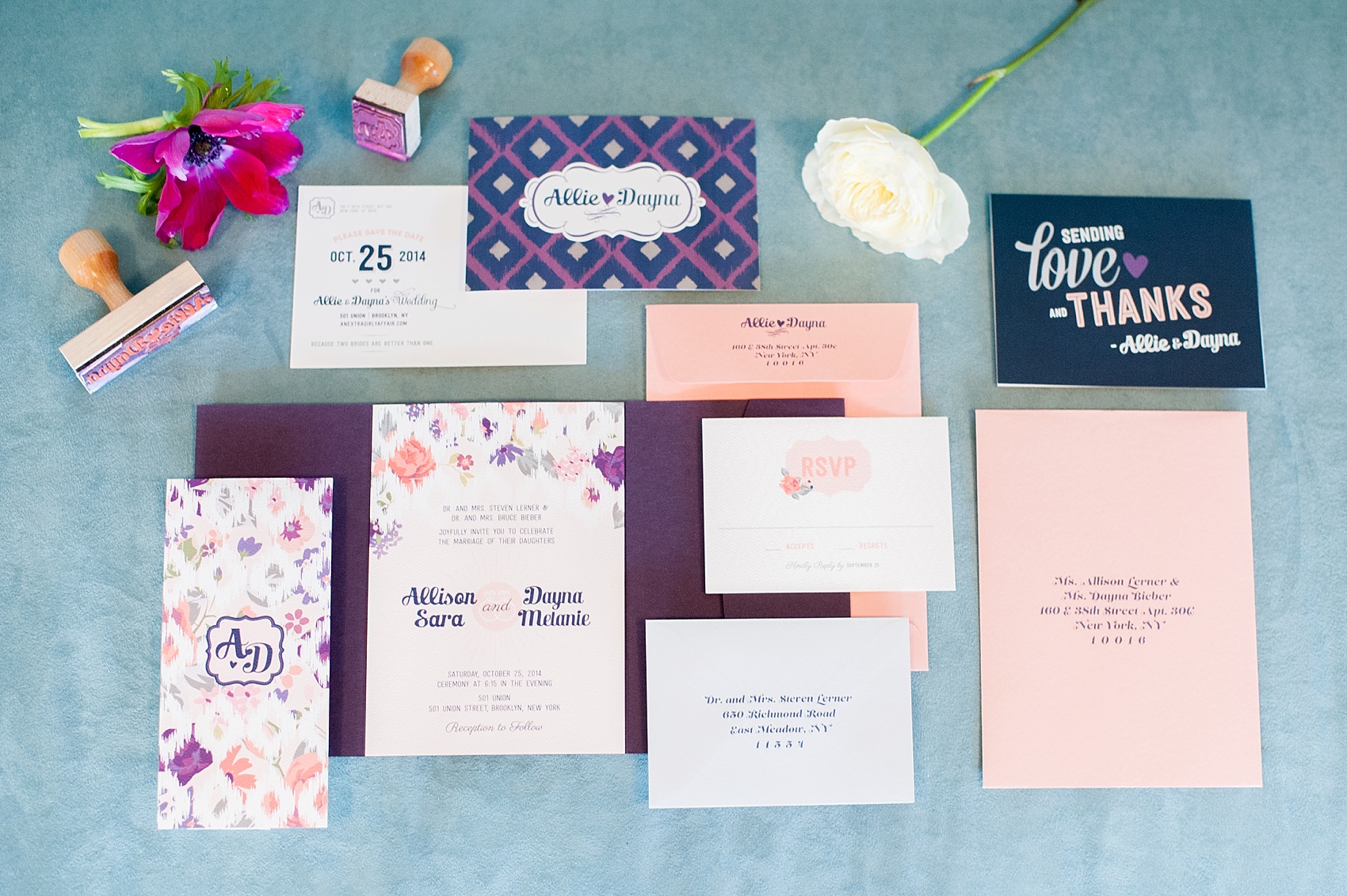 I knew that the invitation would be bangin'. Dayna's friend, Jamie, a talented graphic designer, designed it along with an entire paper suite that Dayna then adapted for the reception pieces, like the "reserved" cards for the tables, Instagram signs, and even a Tattly station sign. More on that later.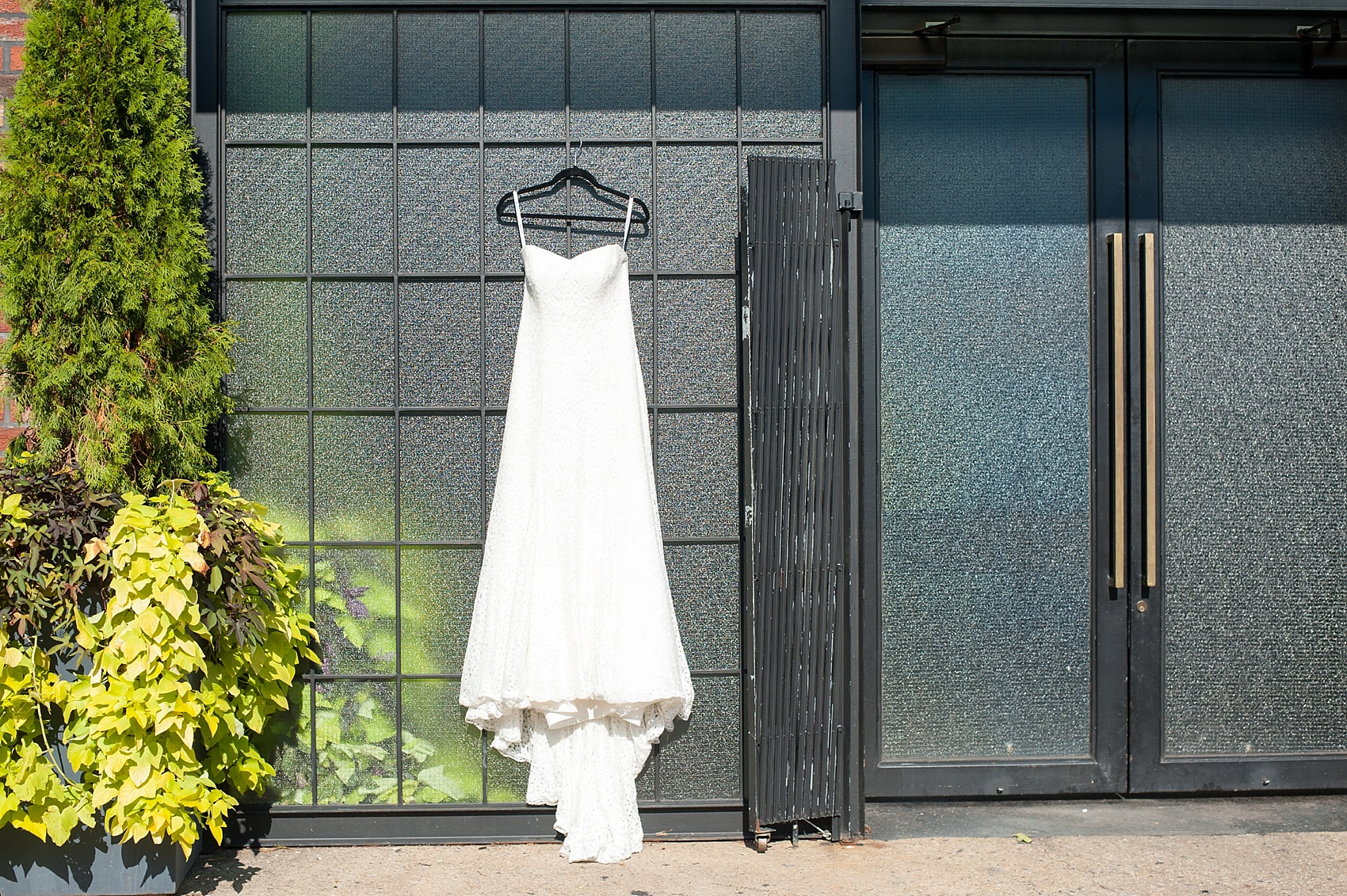 Allie got into her lace, strapless Henry Roth gown at the venue, 501 Union, and Dayna prepared with her bridesmaids at a nearby hotel. How cute is Allison, with her gift from them? They're The Knot Shop totes with a monogram initial.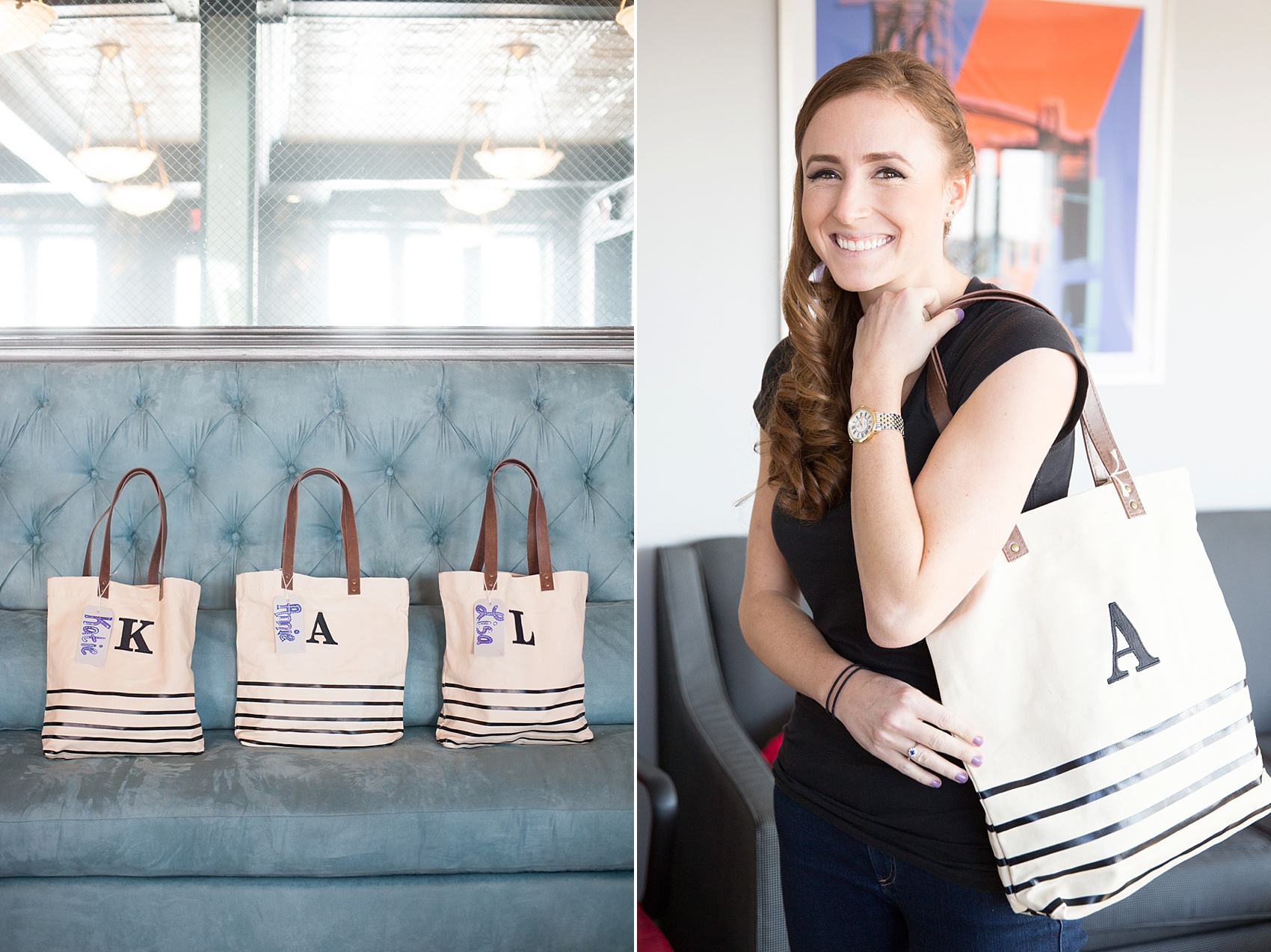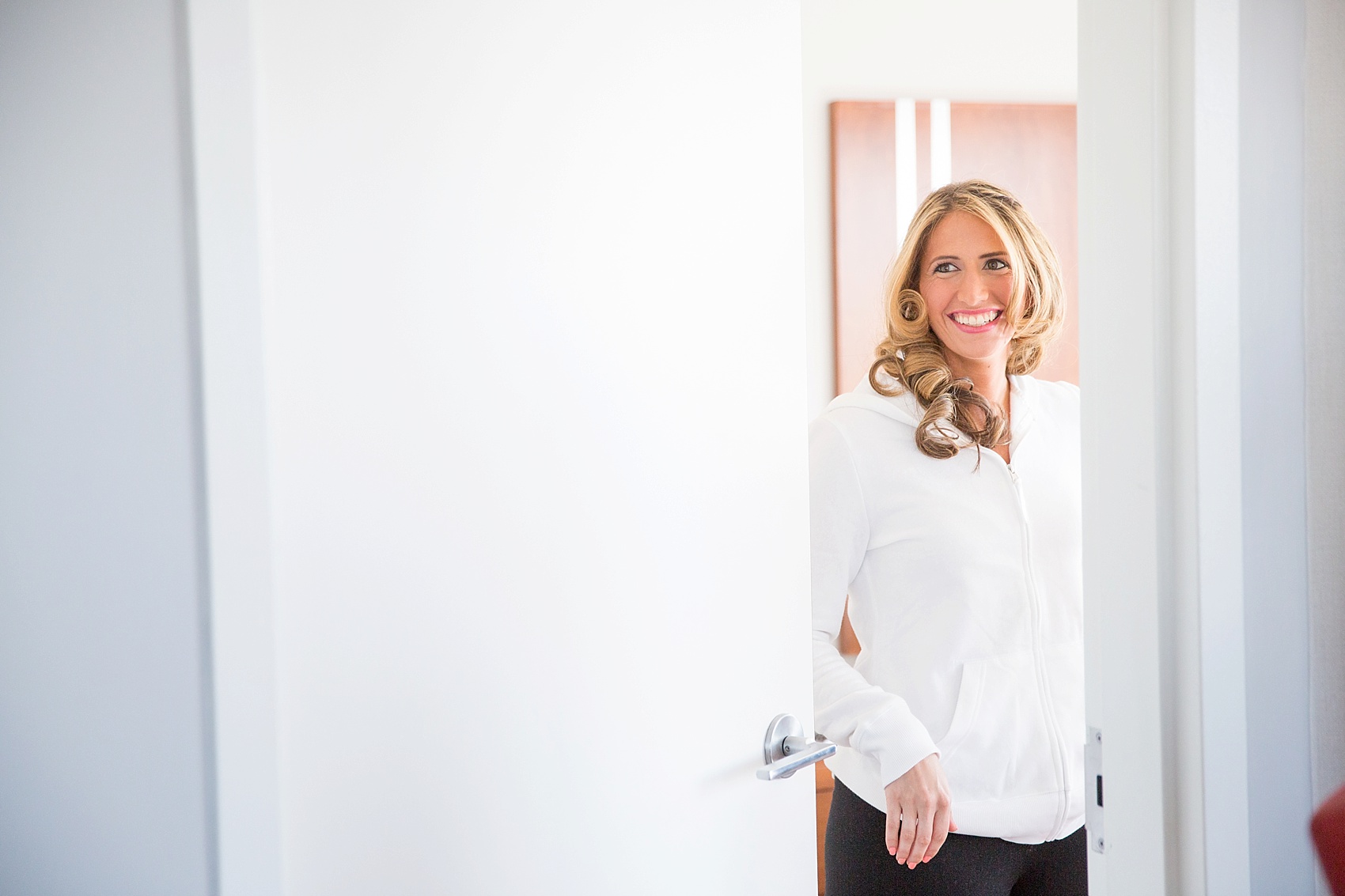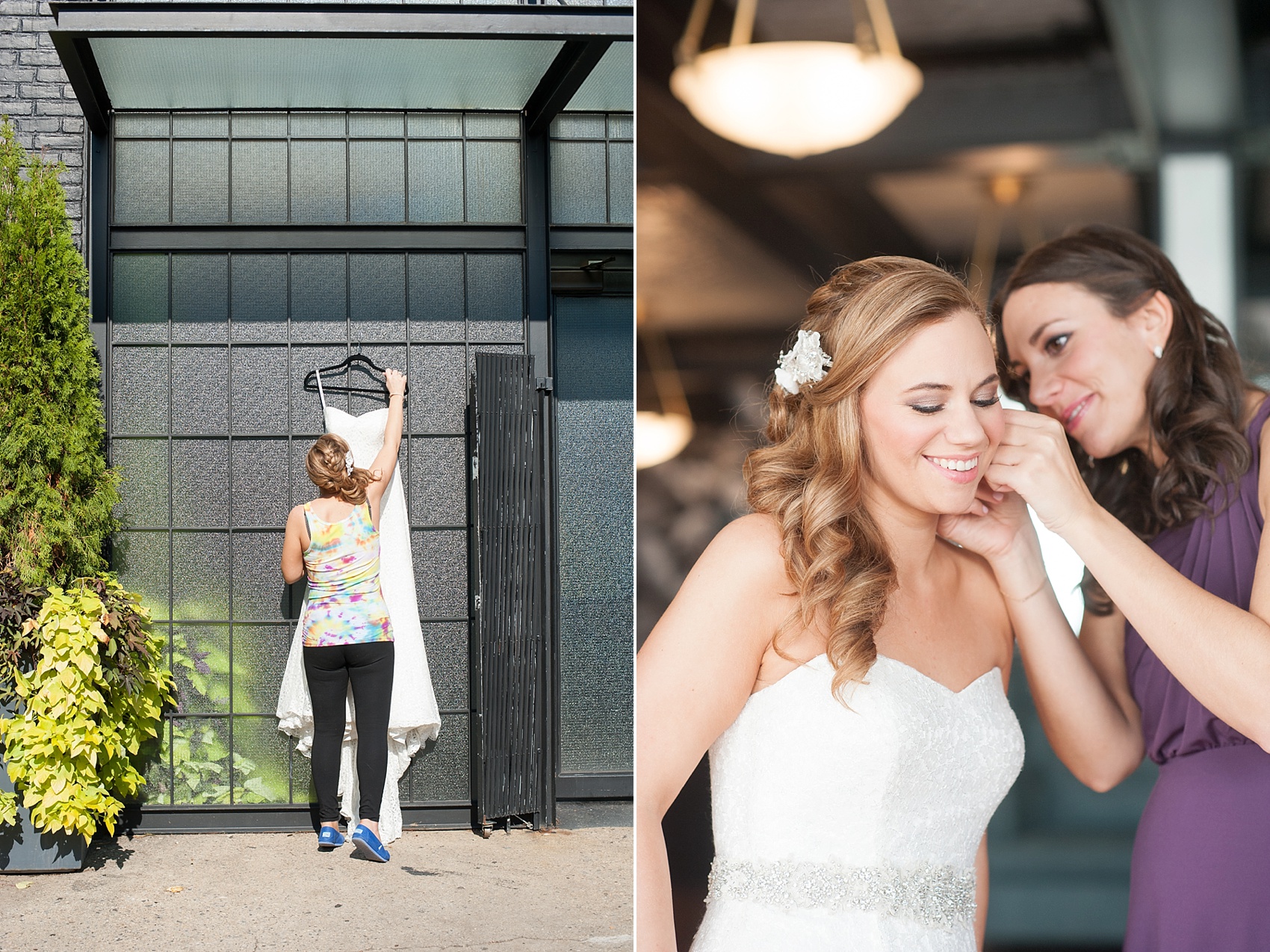 Allie's cousin, and one of her best friends, Alex, helped her get ready. Guess what? Also a Camp Wayner! 🙂
The table below was heaven sent, as was the lighting I found in the room. DREAMY. How cool is this picture? I love Allie's Stuart Weitzman heels. They were amazing for photos.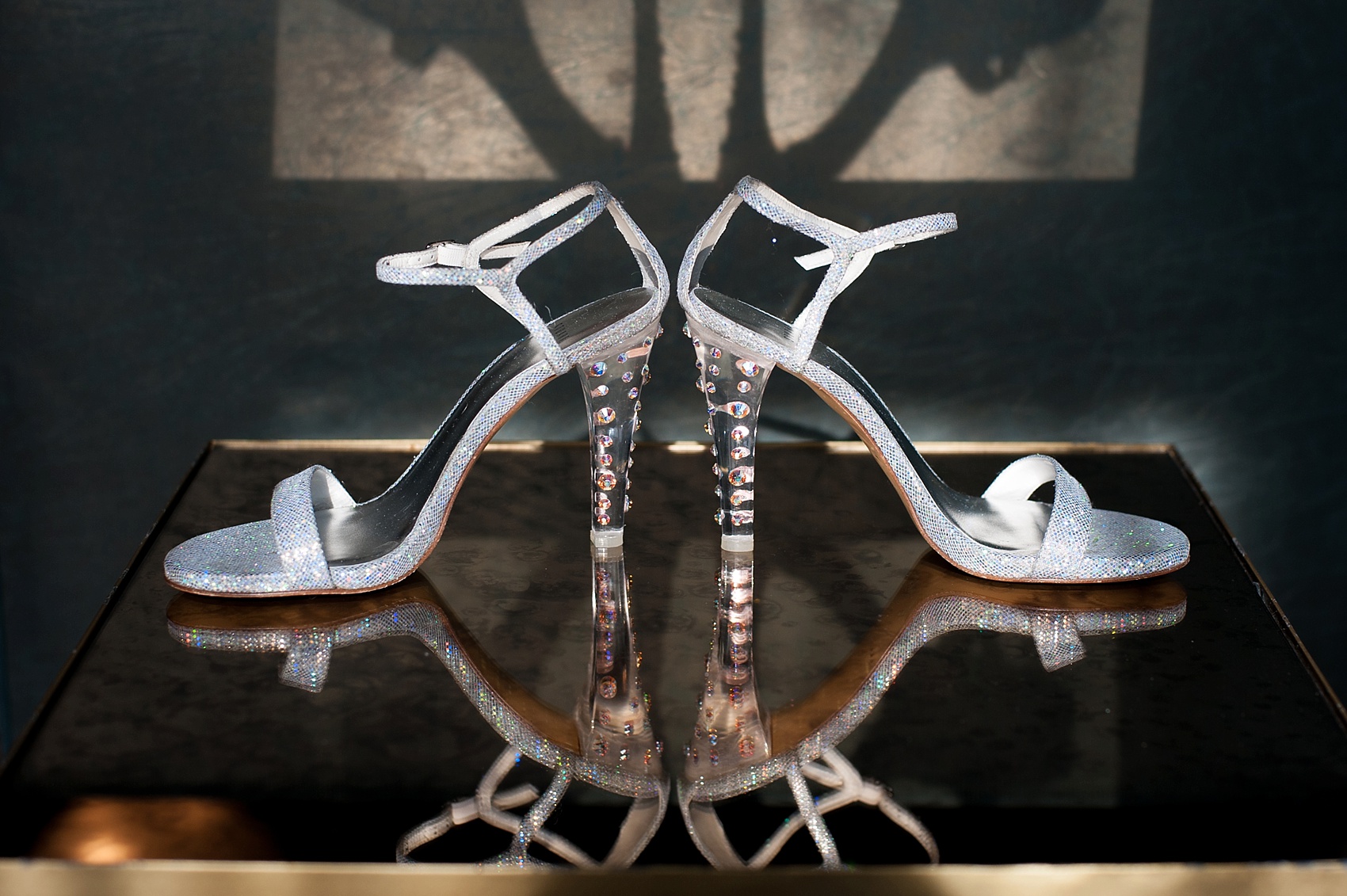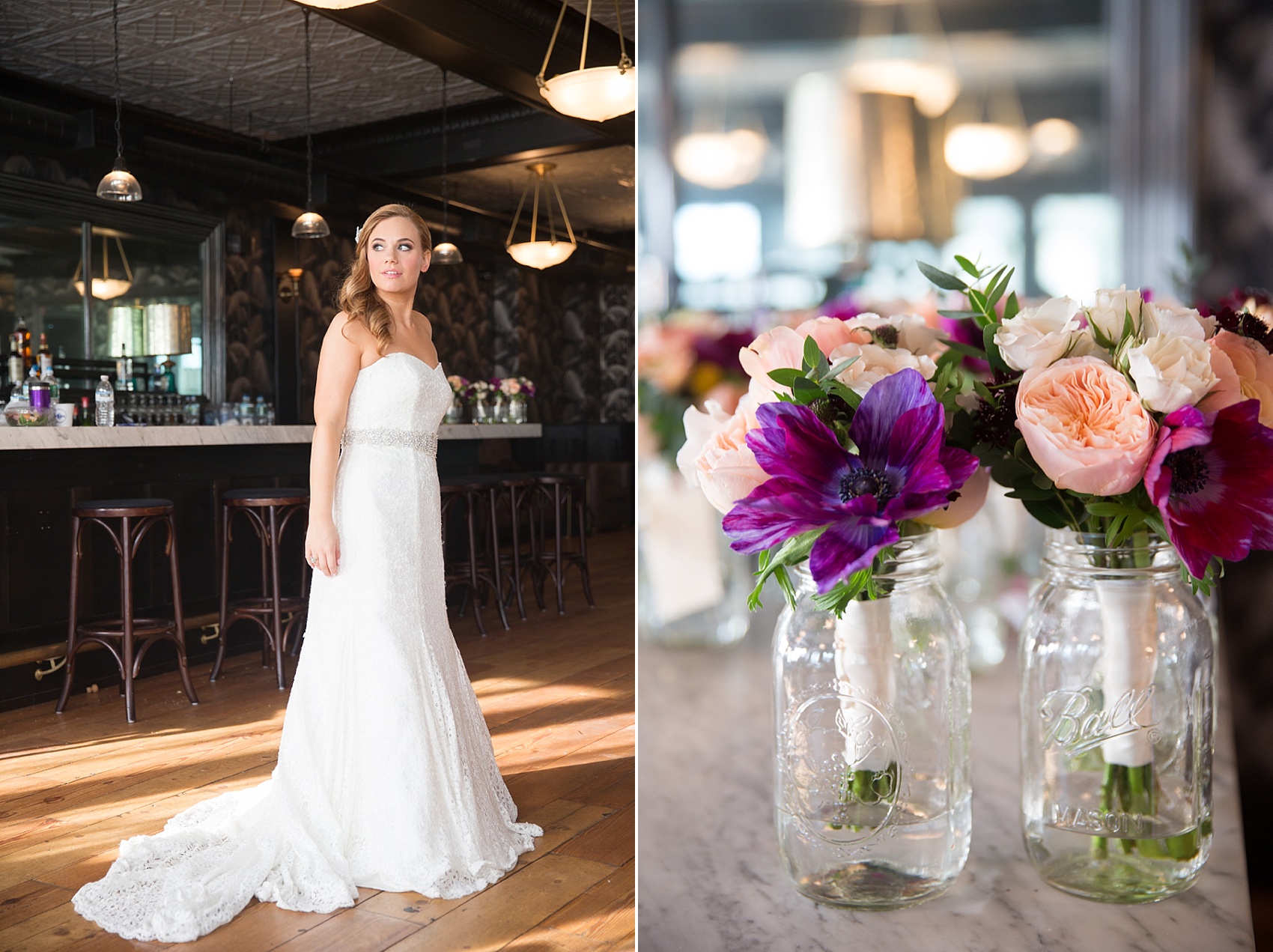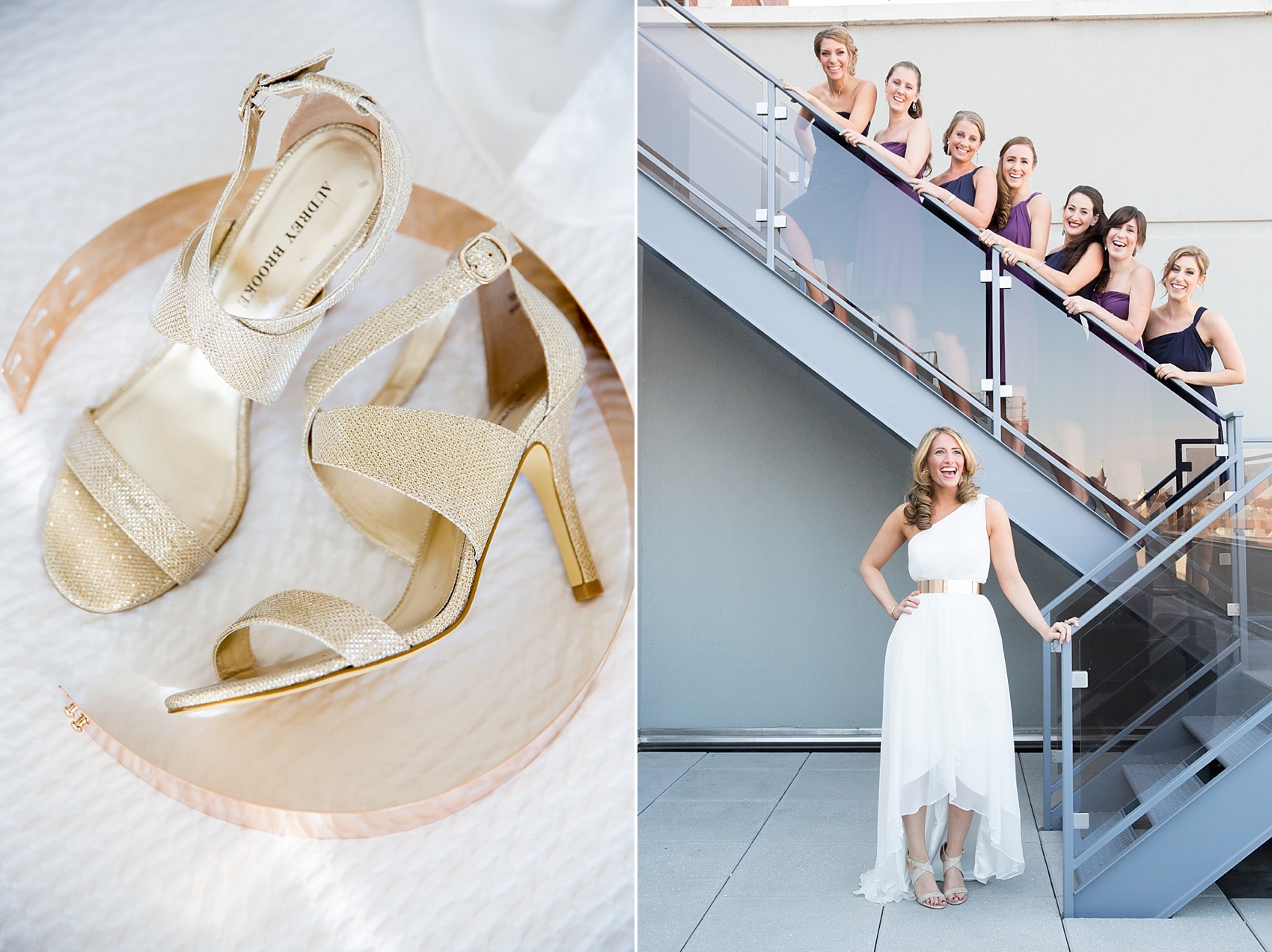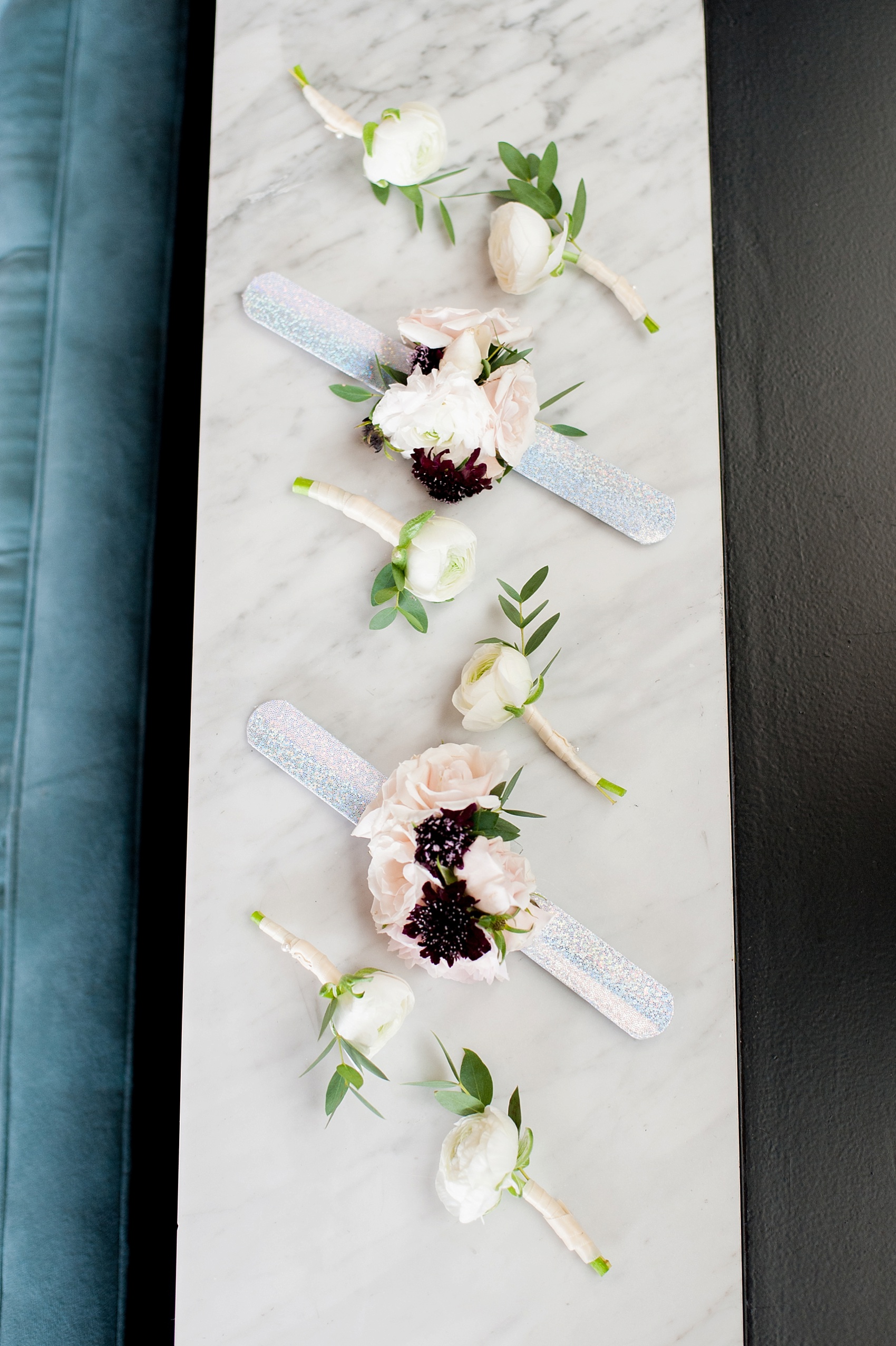 Foxglove provided all the beautiful flowers for the day. They had the coolest technique to get the flowers on the mothers of the brides wrists – SLAP BRACELETS! Ahhh! So cool!
First looks are the best, aren't they? Dayna pretty much kept her gown under lock and key – no one had seen it before the big day. (Fine, maybe 2 other people saw it but I didn't and Allie certainly didn't – she looked amazing.)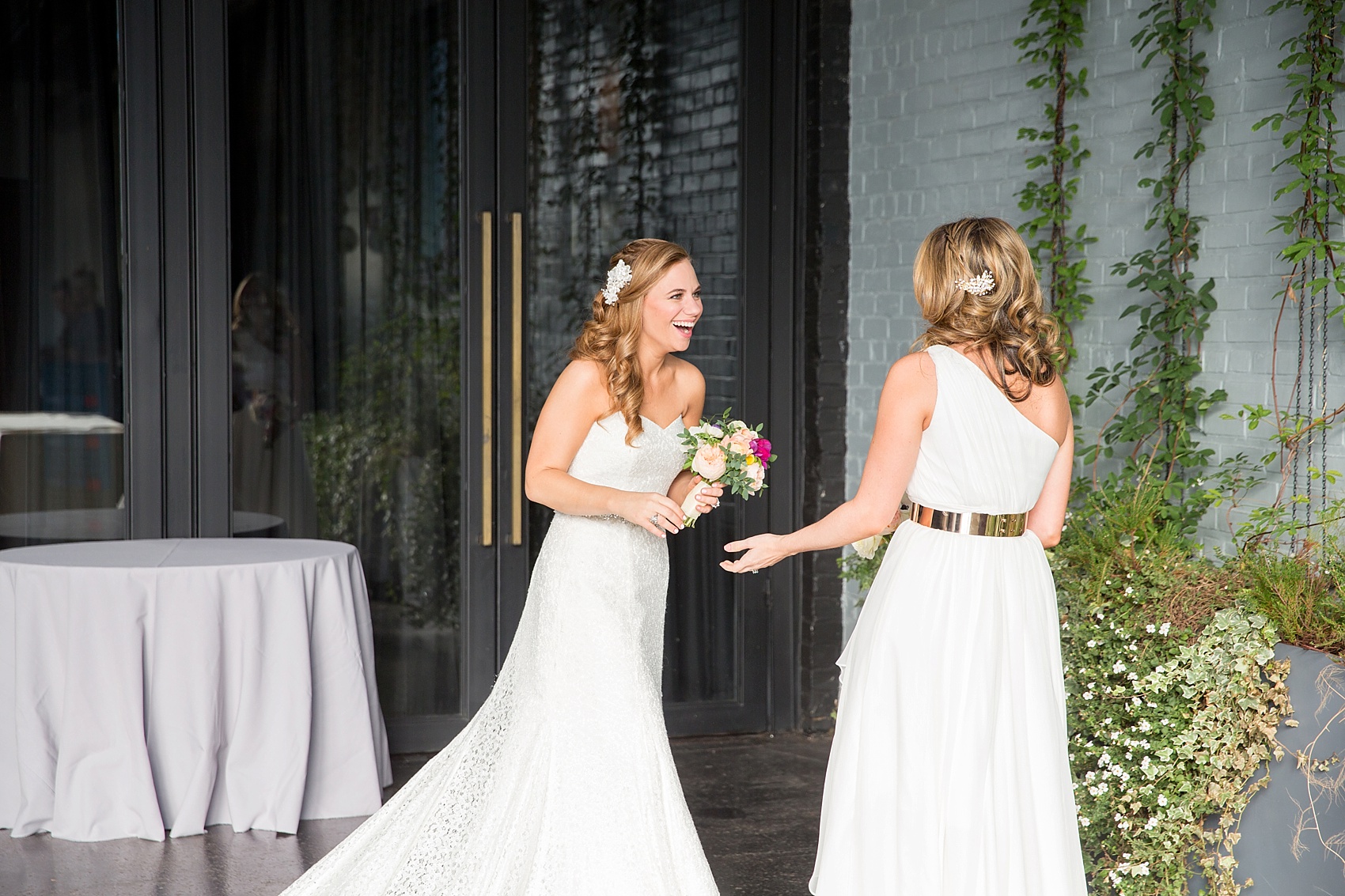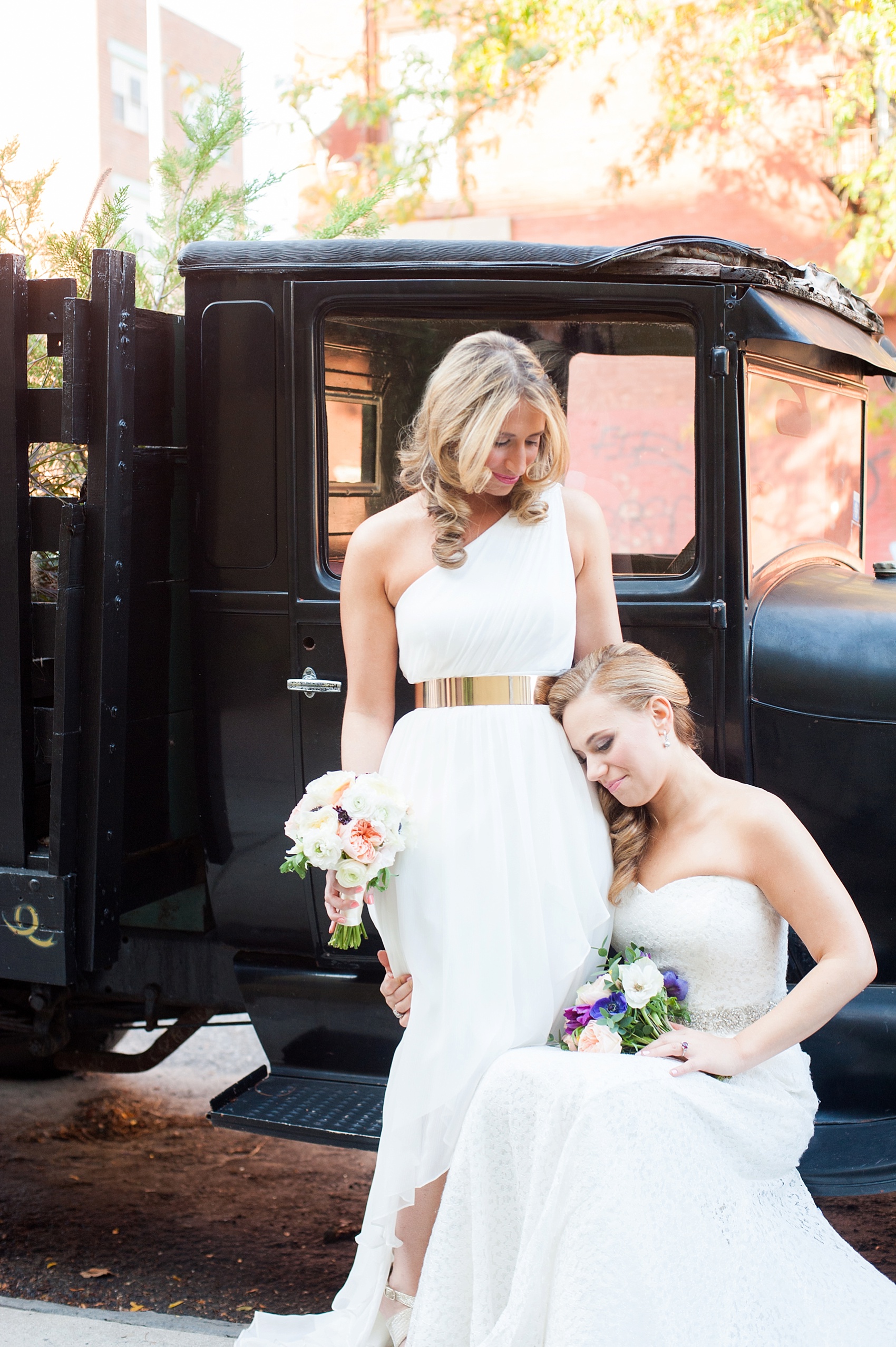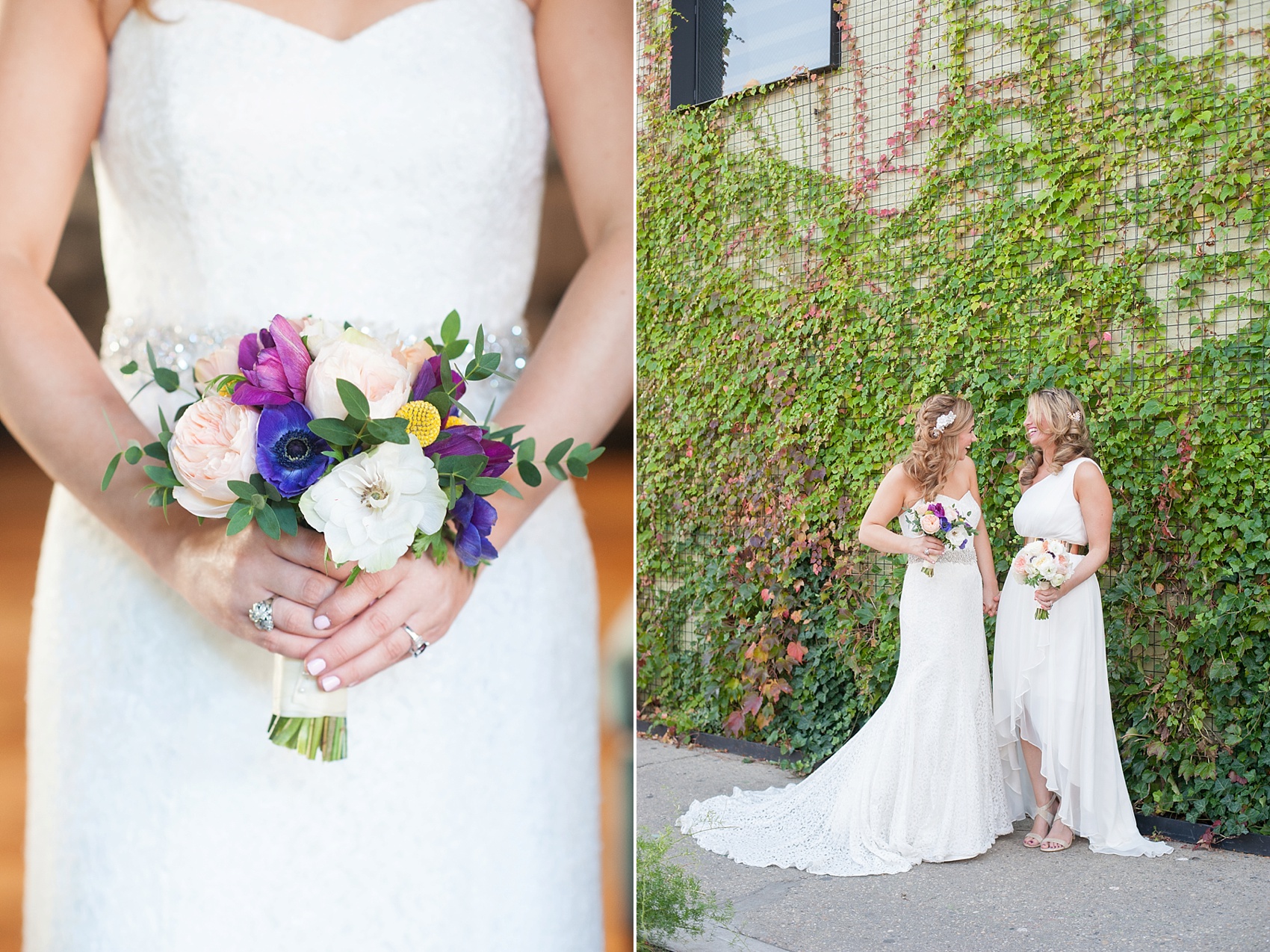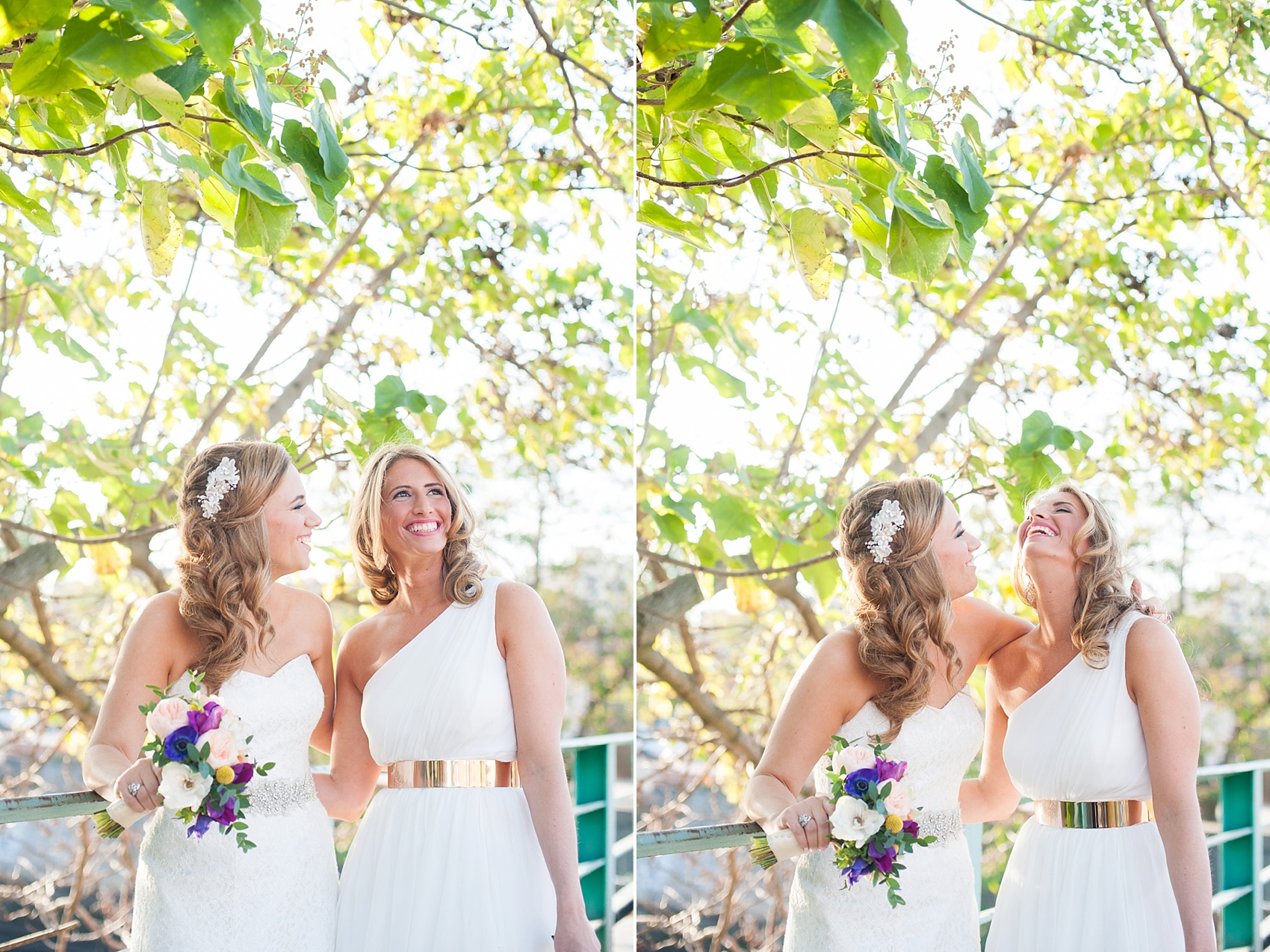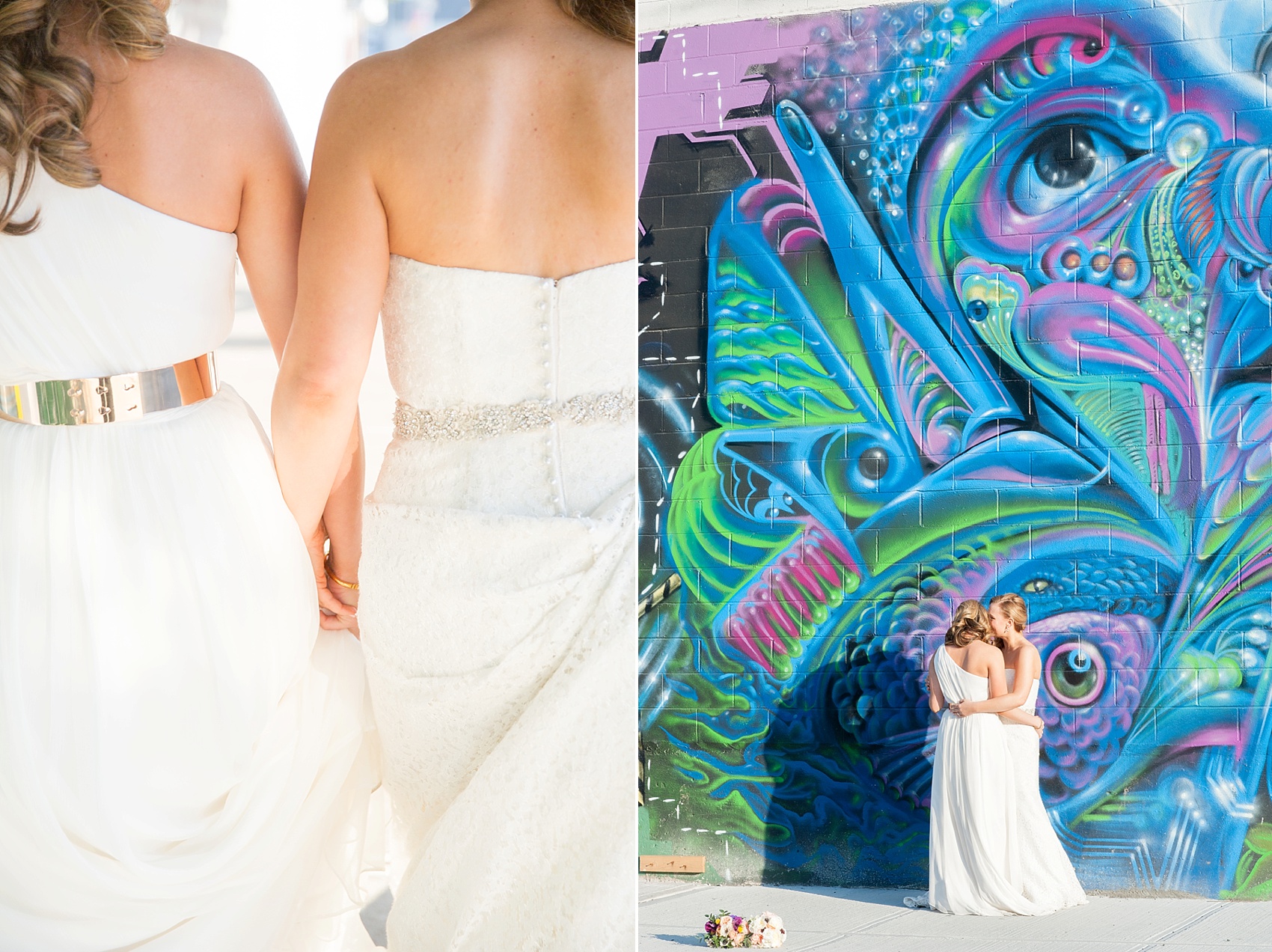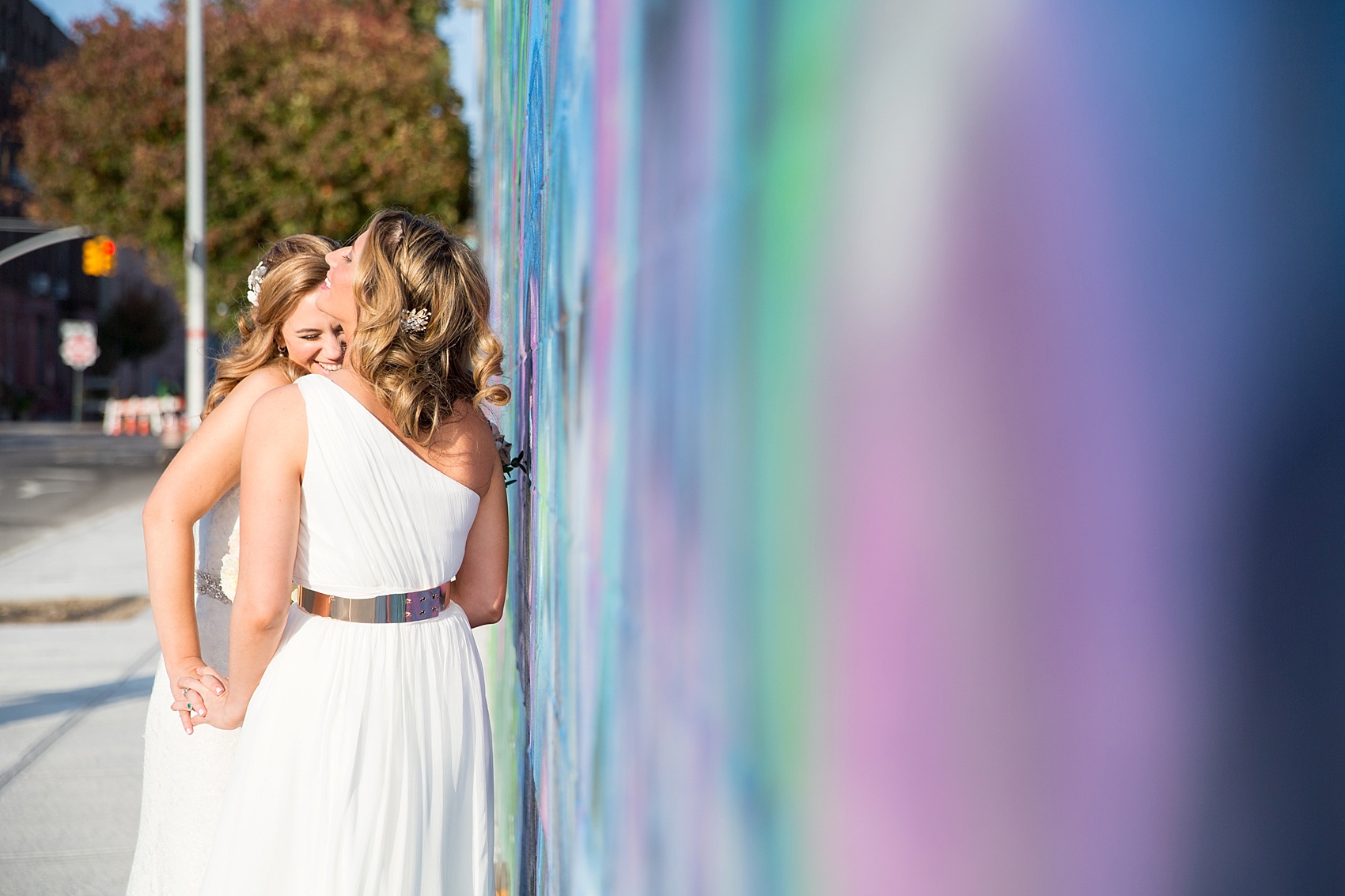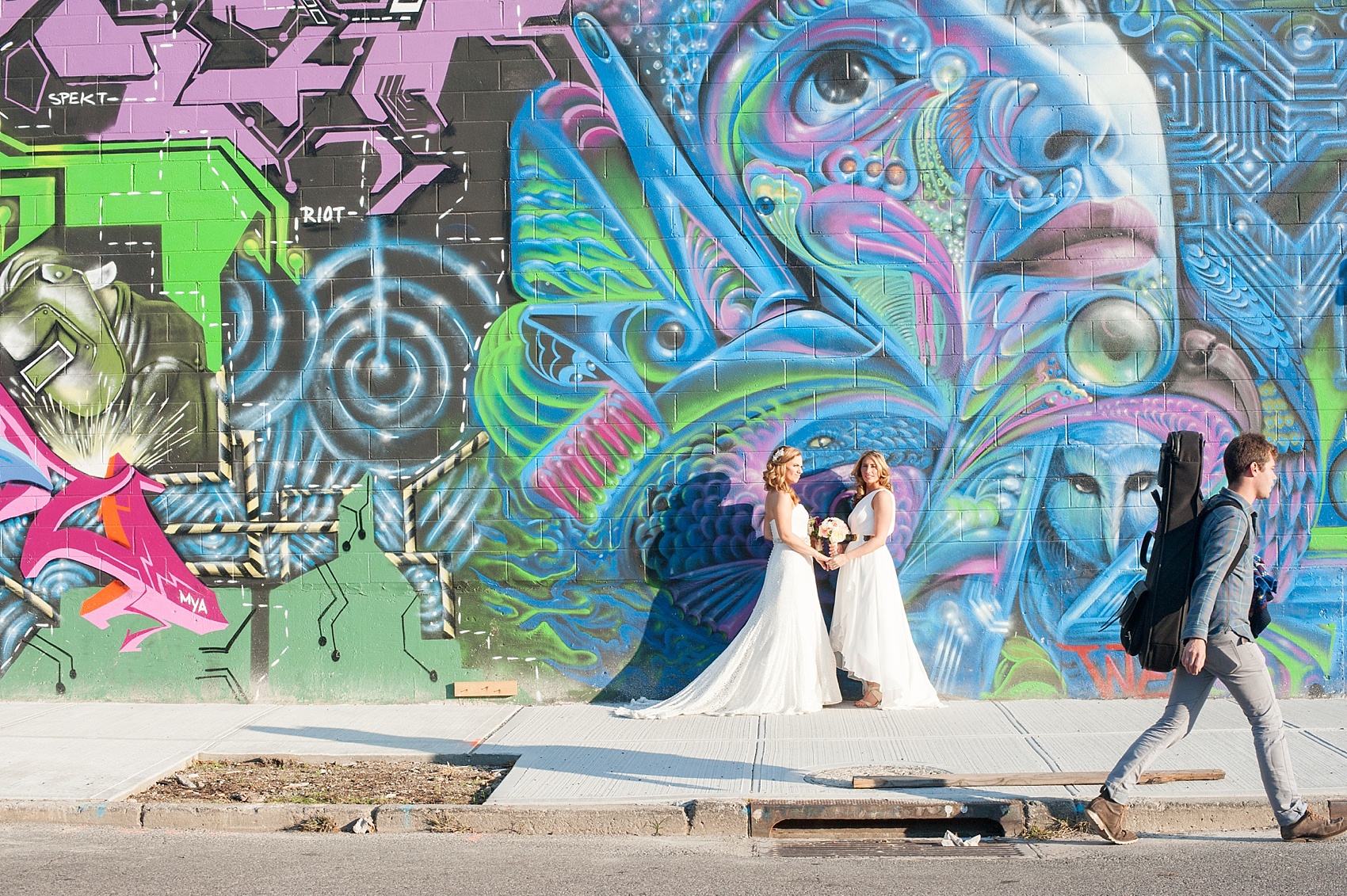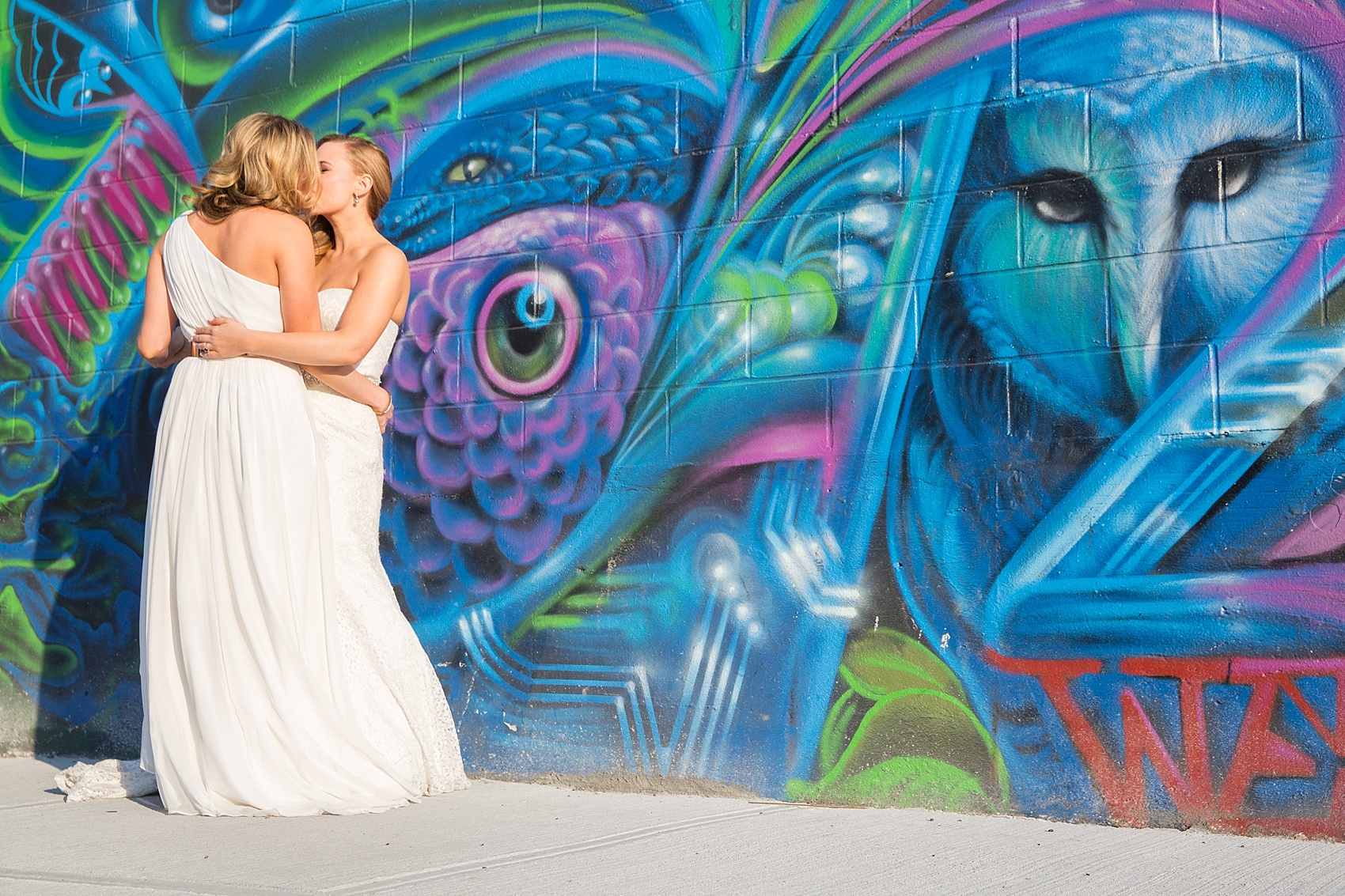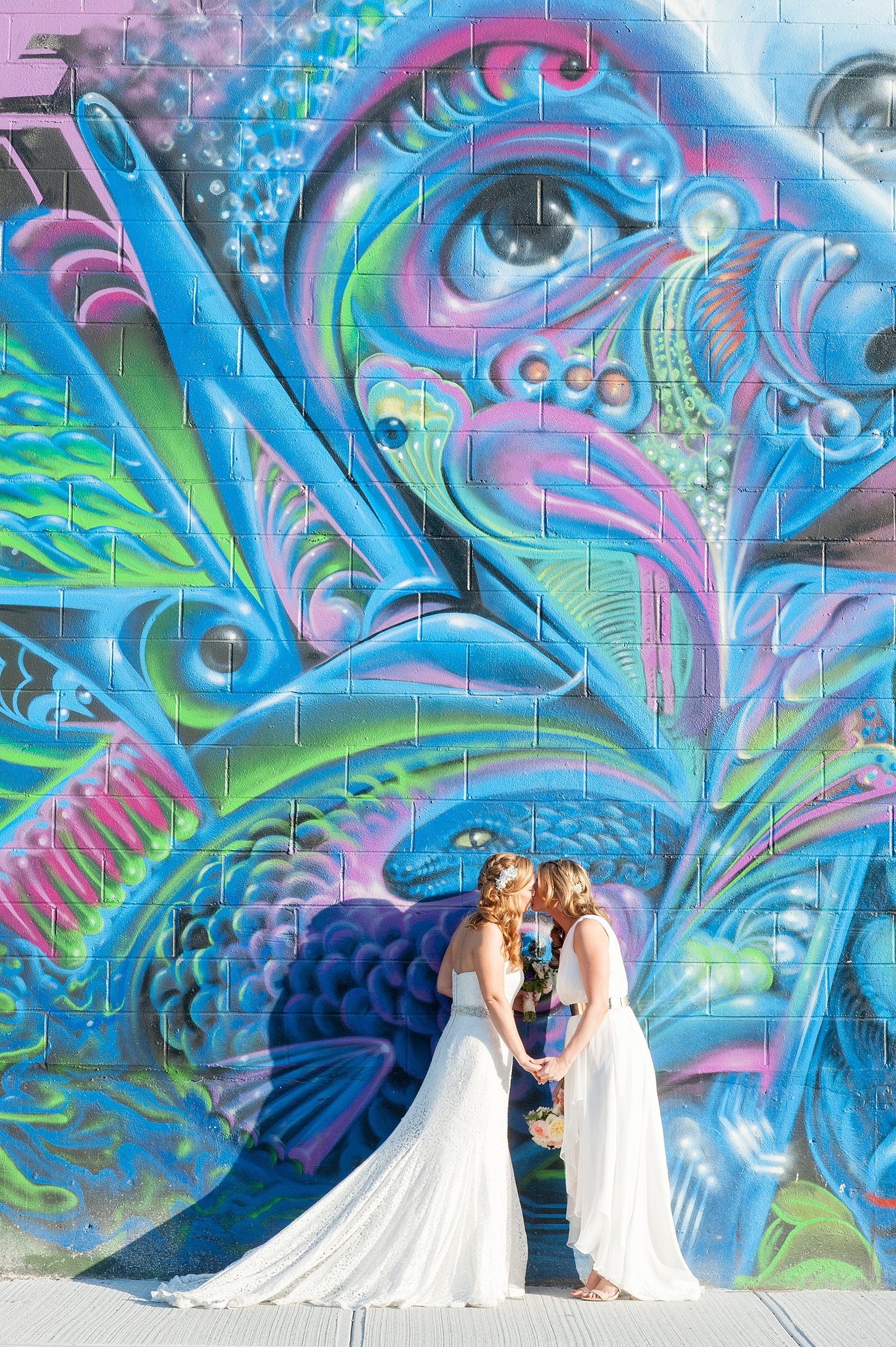 There are few things better on a wedding day than 70 degree weather in late October, an amazingly colorful graffiti wall to highlight the white gowns of these stunning brides, and golden hour sunlight illuminating their smiles.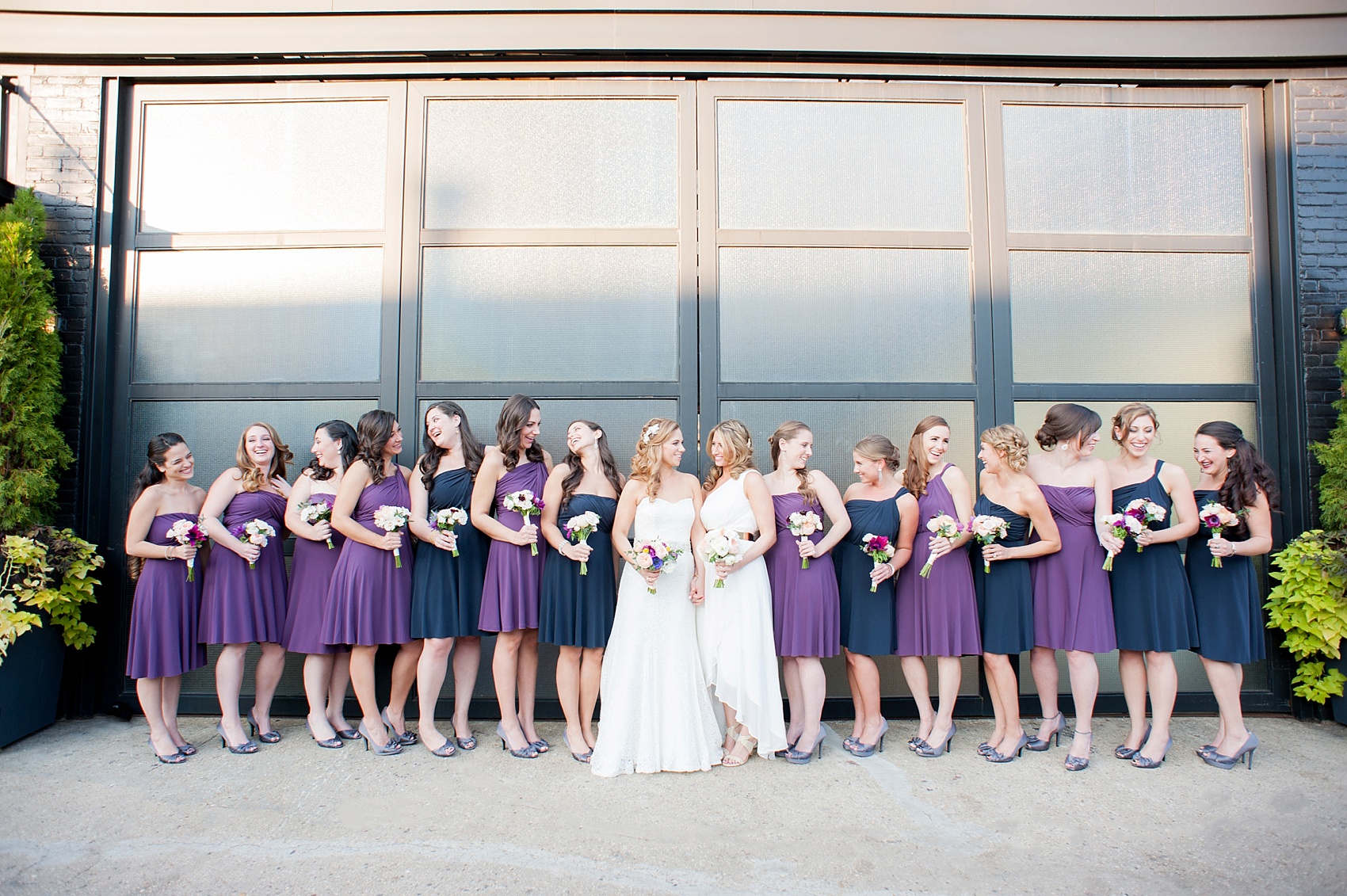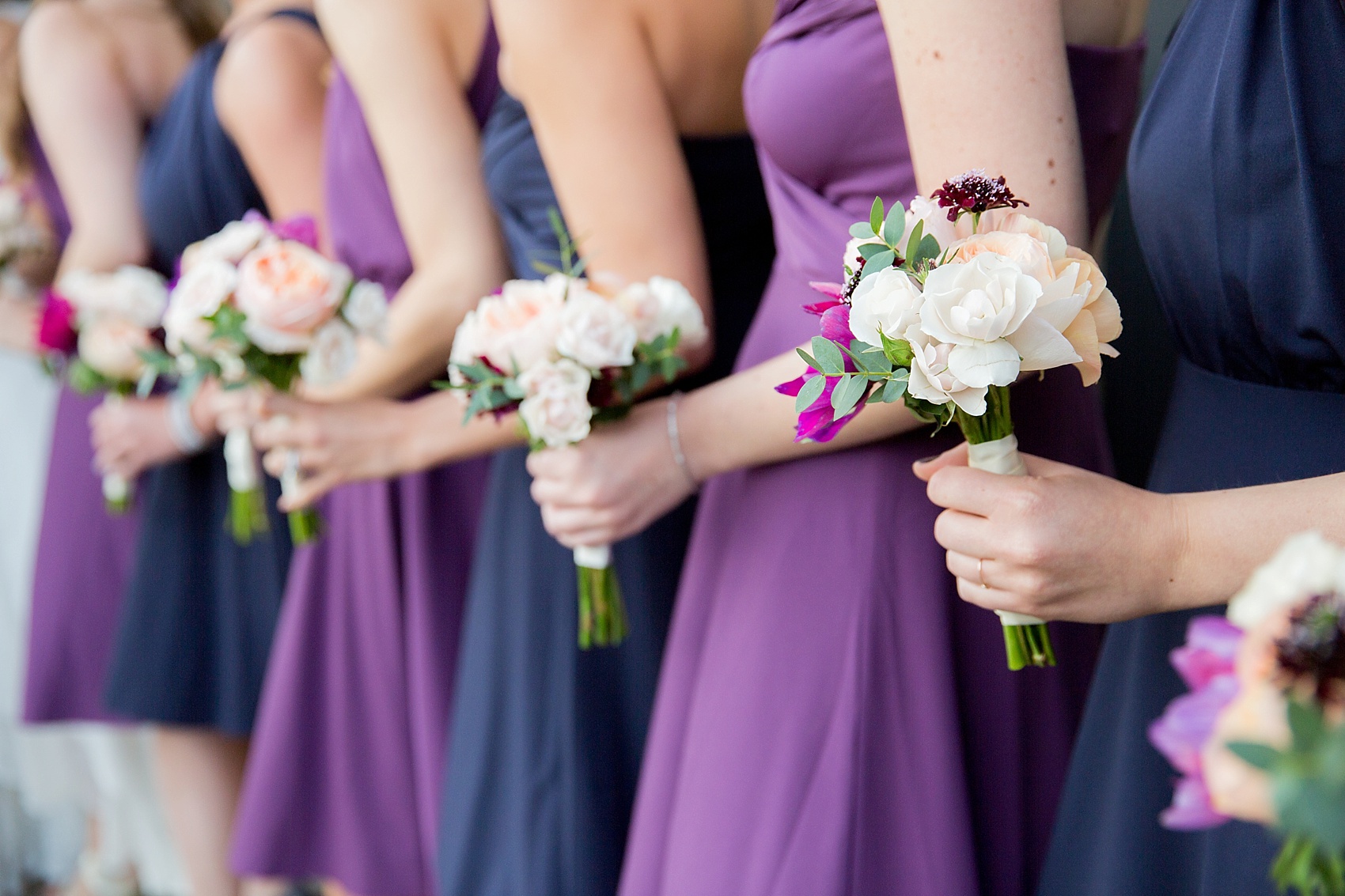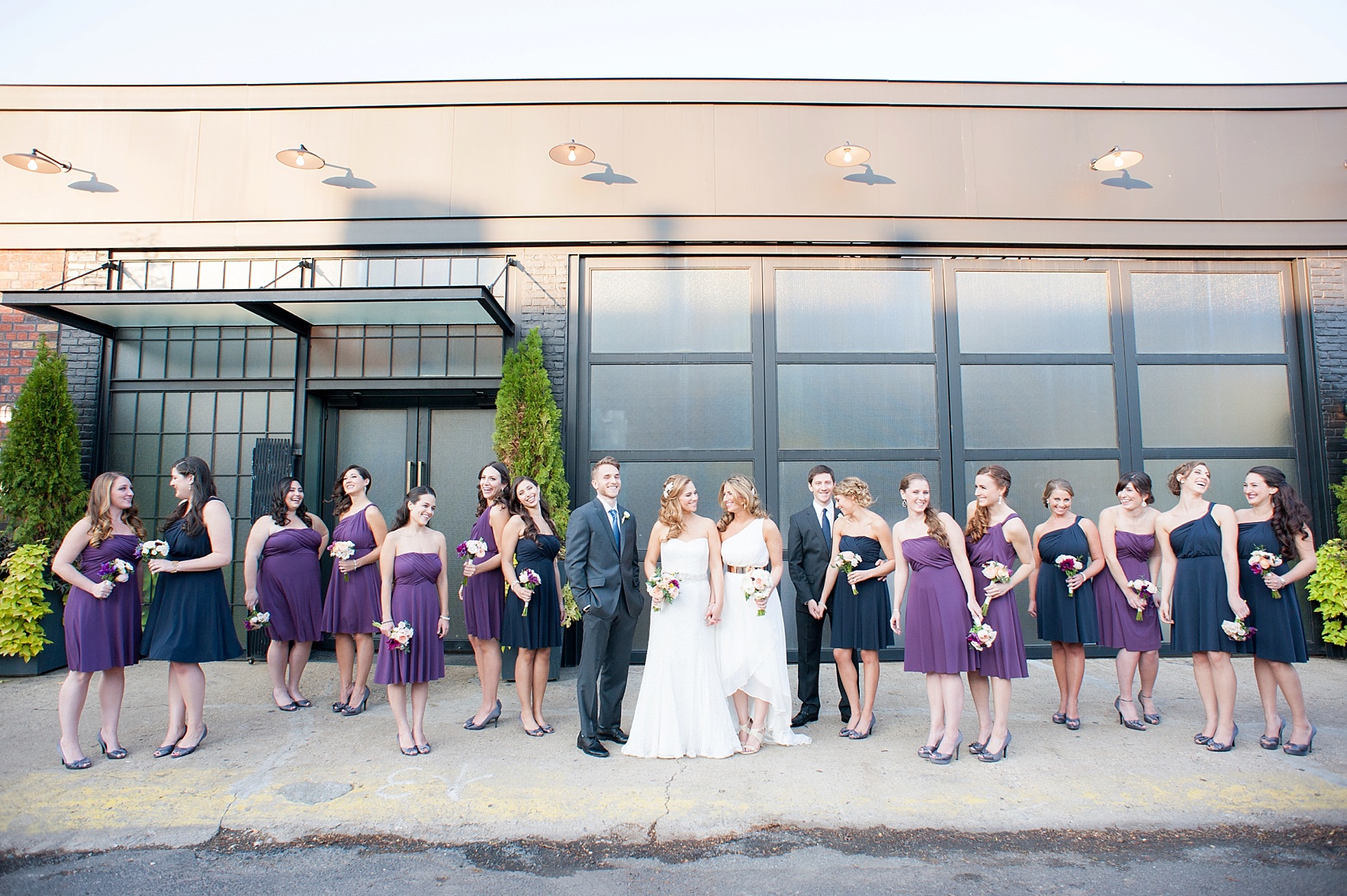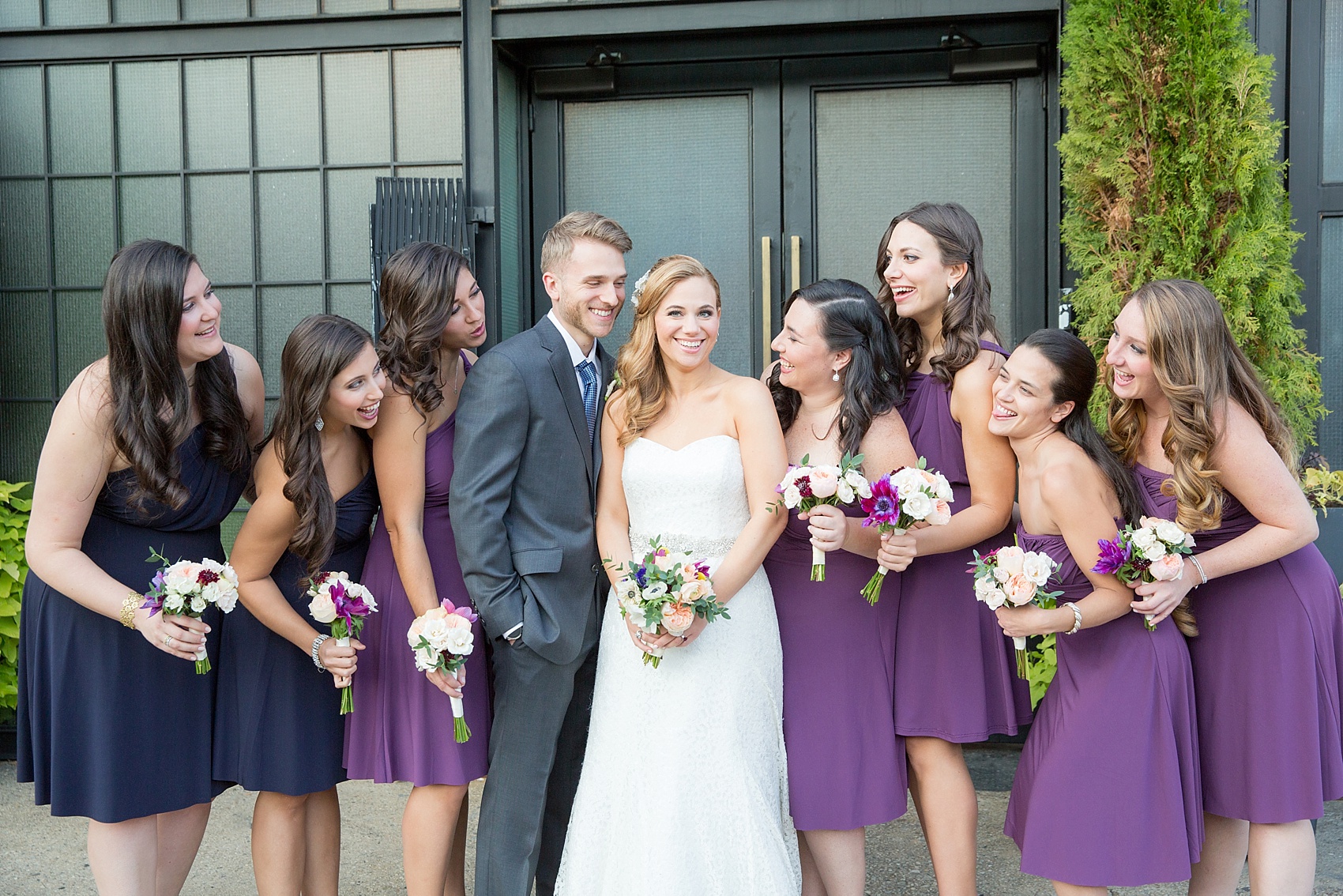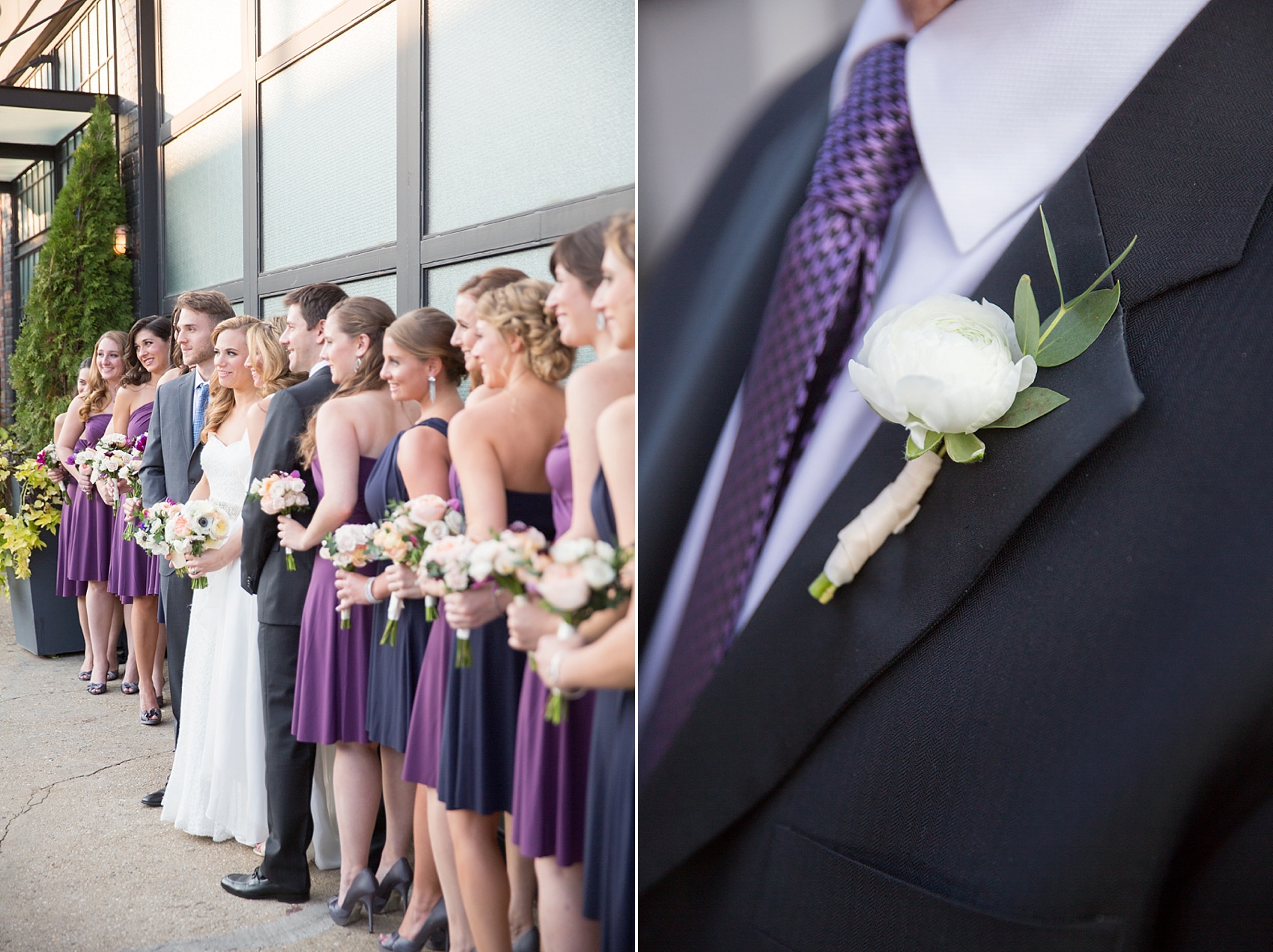 These are some of my favorite photos of the day. It's always a fun challenge to find what's photographically appealing in the surrounding area. I like to think I do a good job of that. We took photos in front of painted walls, the elephant doors of the venue, and even a nearby bridge that at first glance was anything but beautiful but hey, that's why I'm here, right? If you squint your eyes and look closer…it all ends up looking incredible. (And btw – that was an Ani reference, and it was for the women of Camp Wayne reading this, most importantly Allie and Dayna.)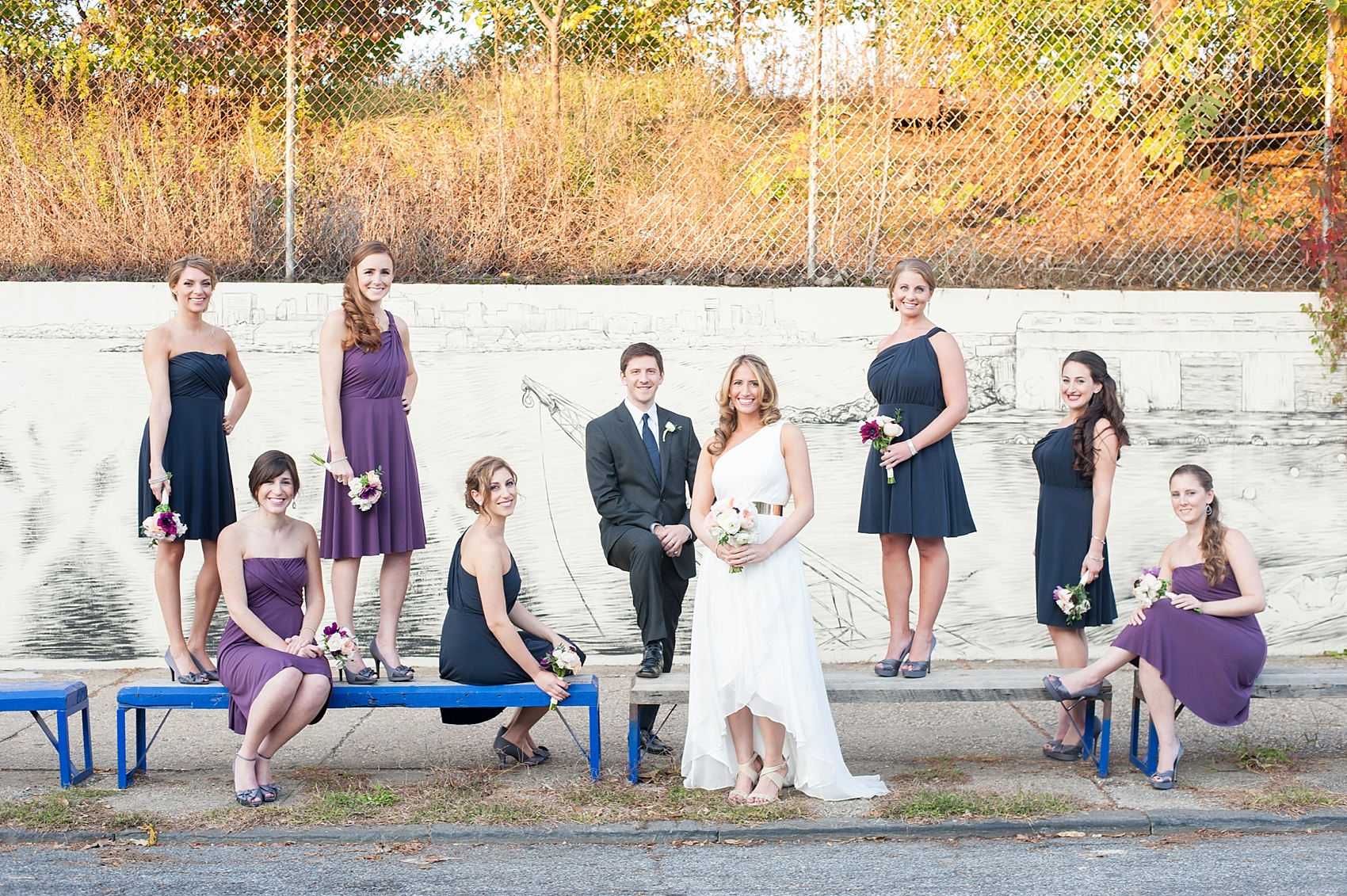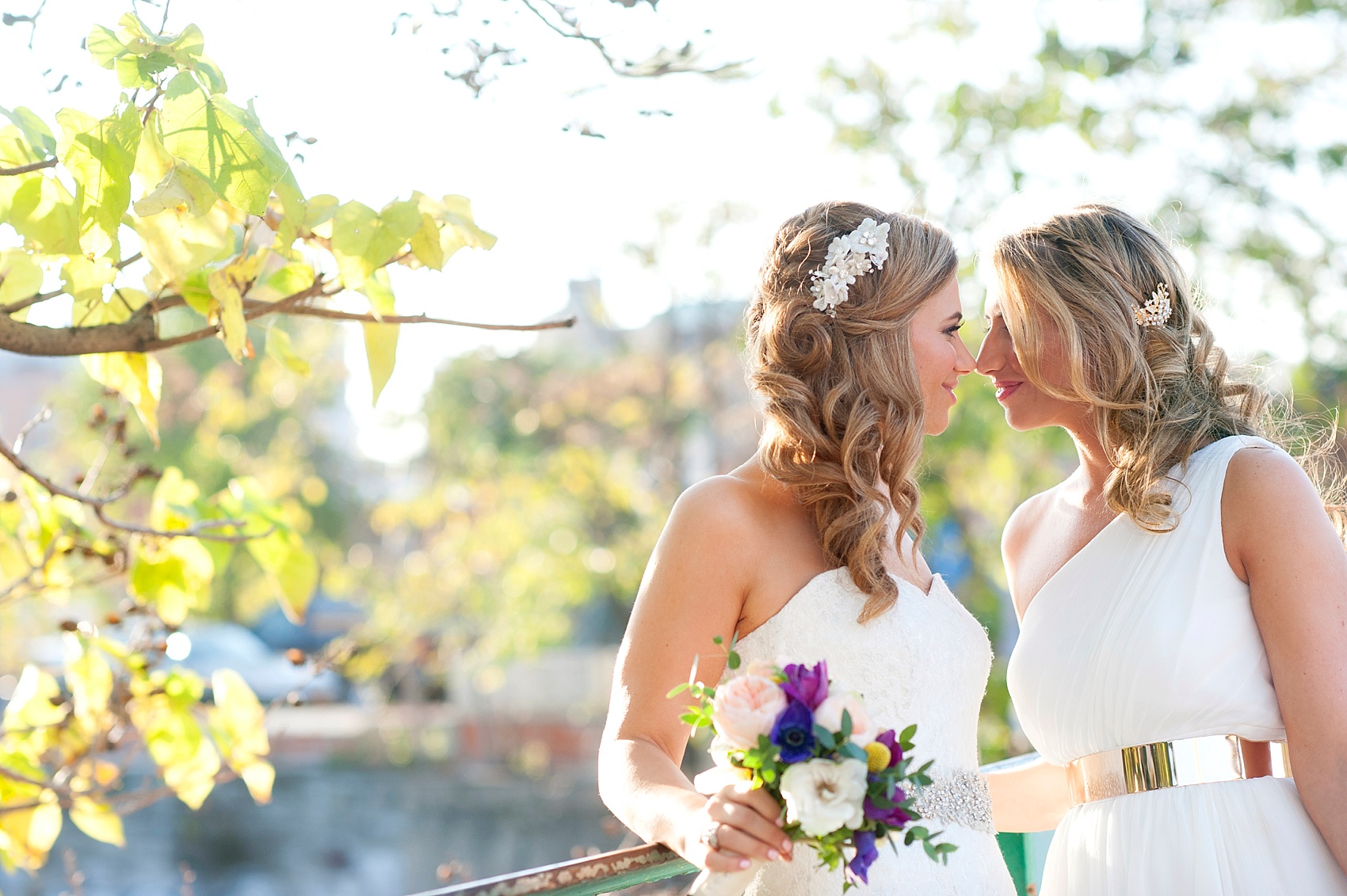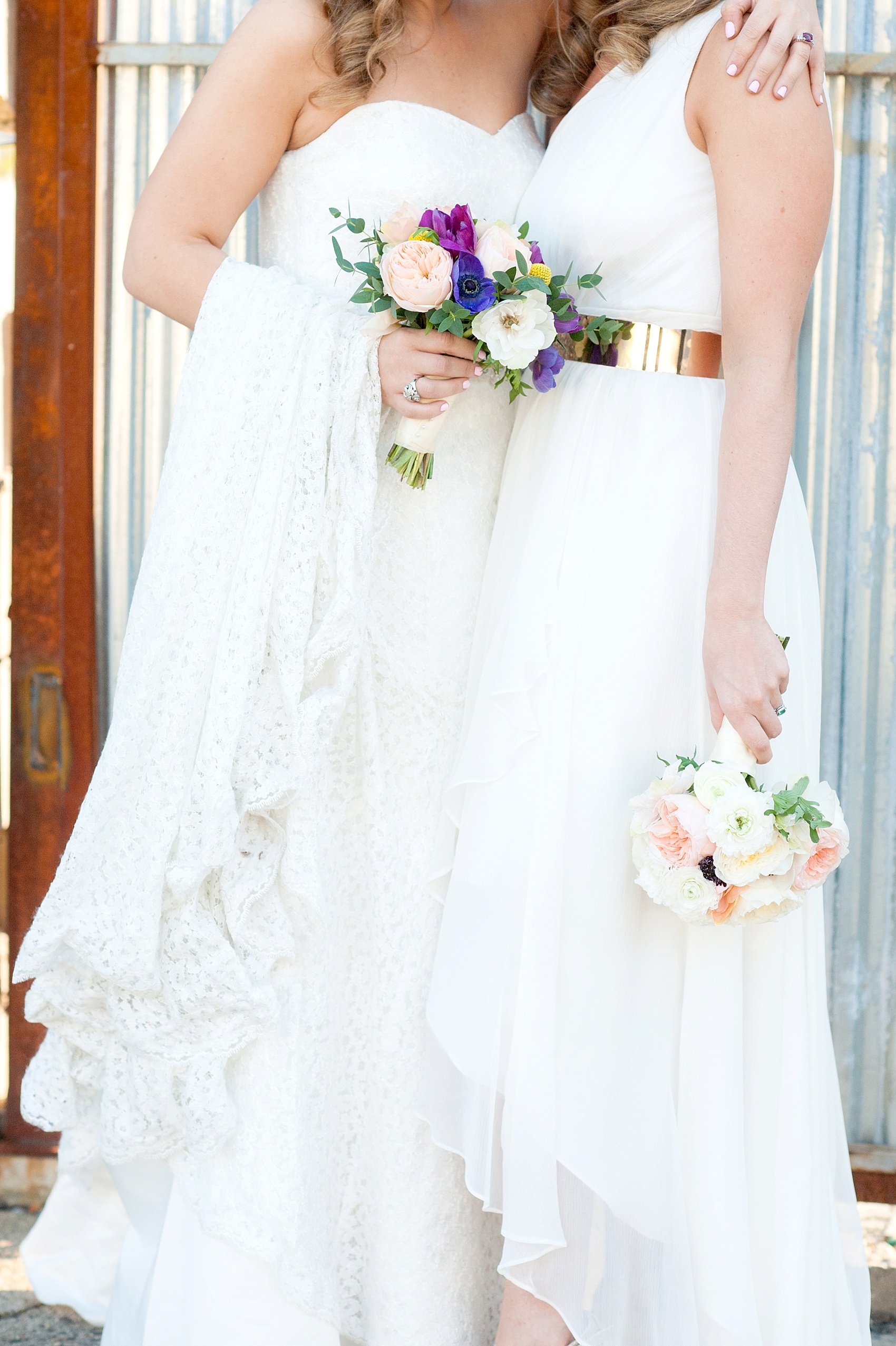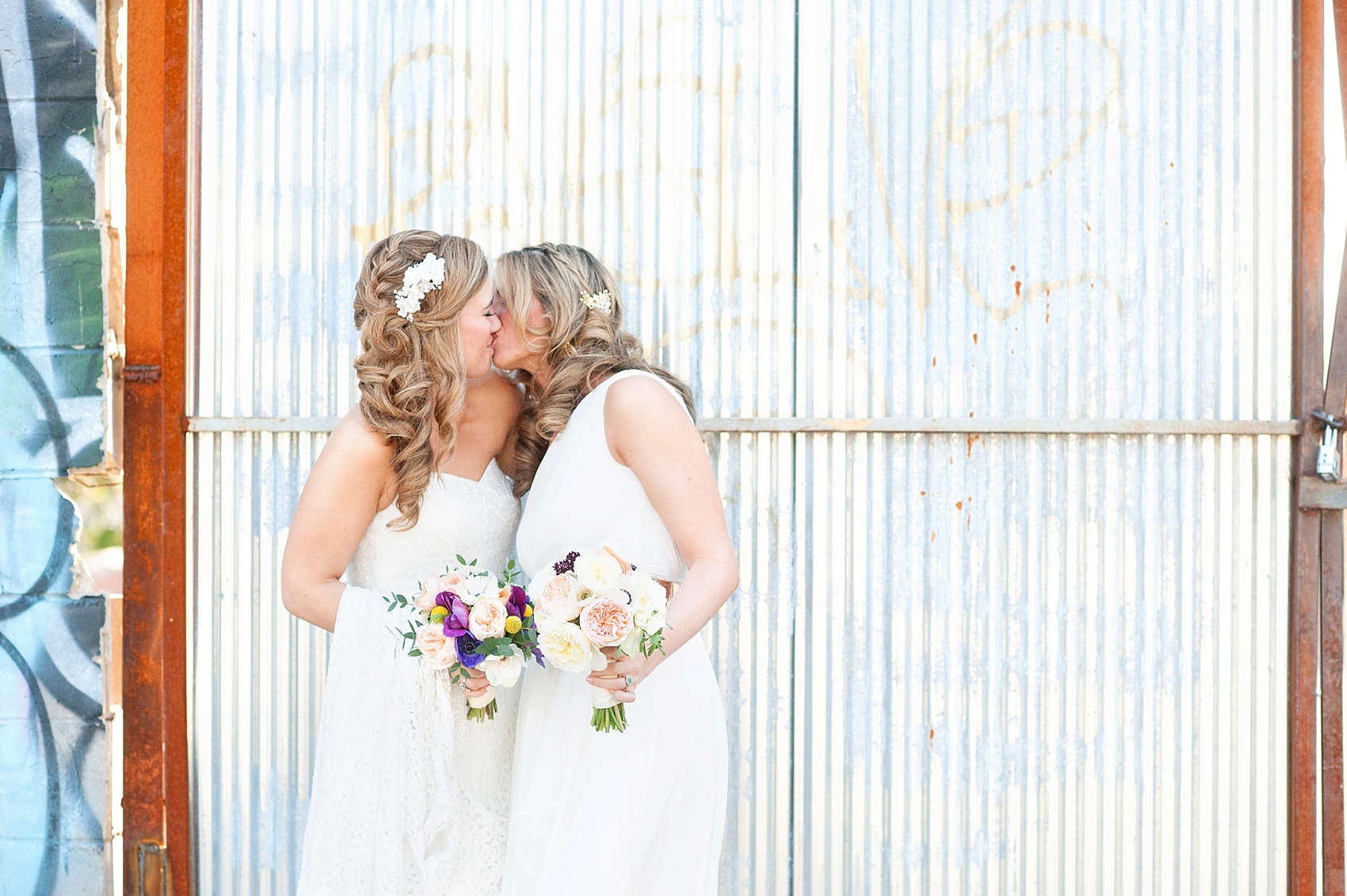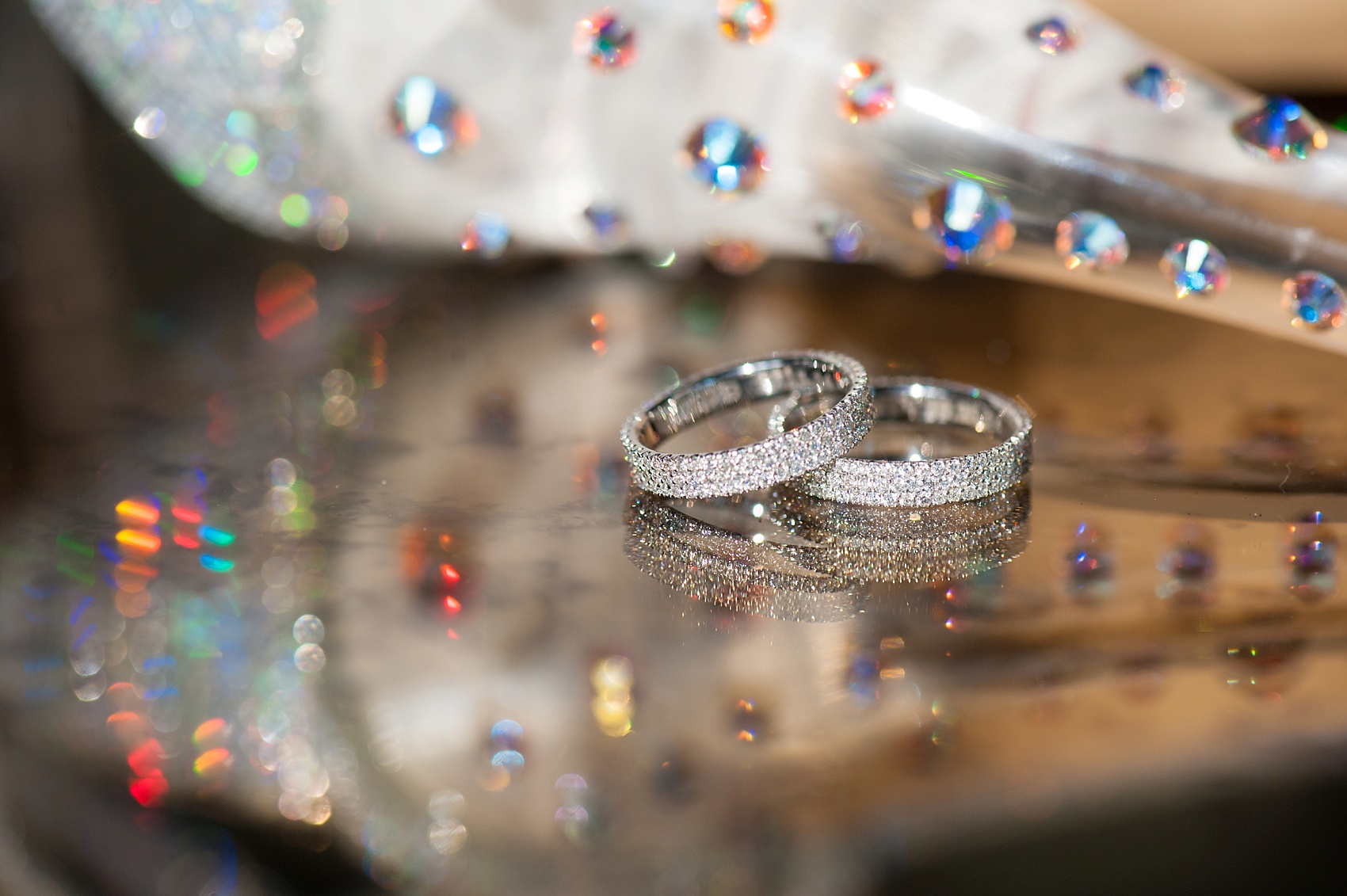 They had such a wonderful experience with jewelry designer, Lisa Nik, for their engagement rings they of course went back for their sparkly wedding bands! Check out my Facebook page to see what's engraved on the inside.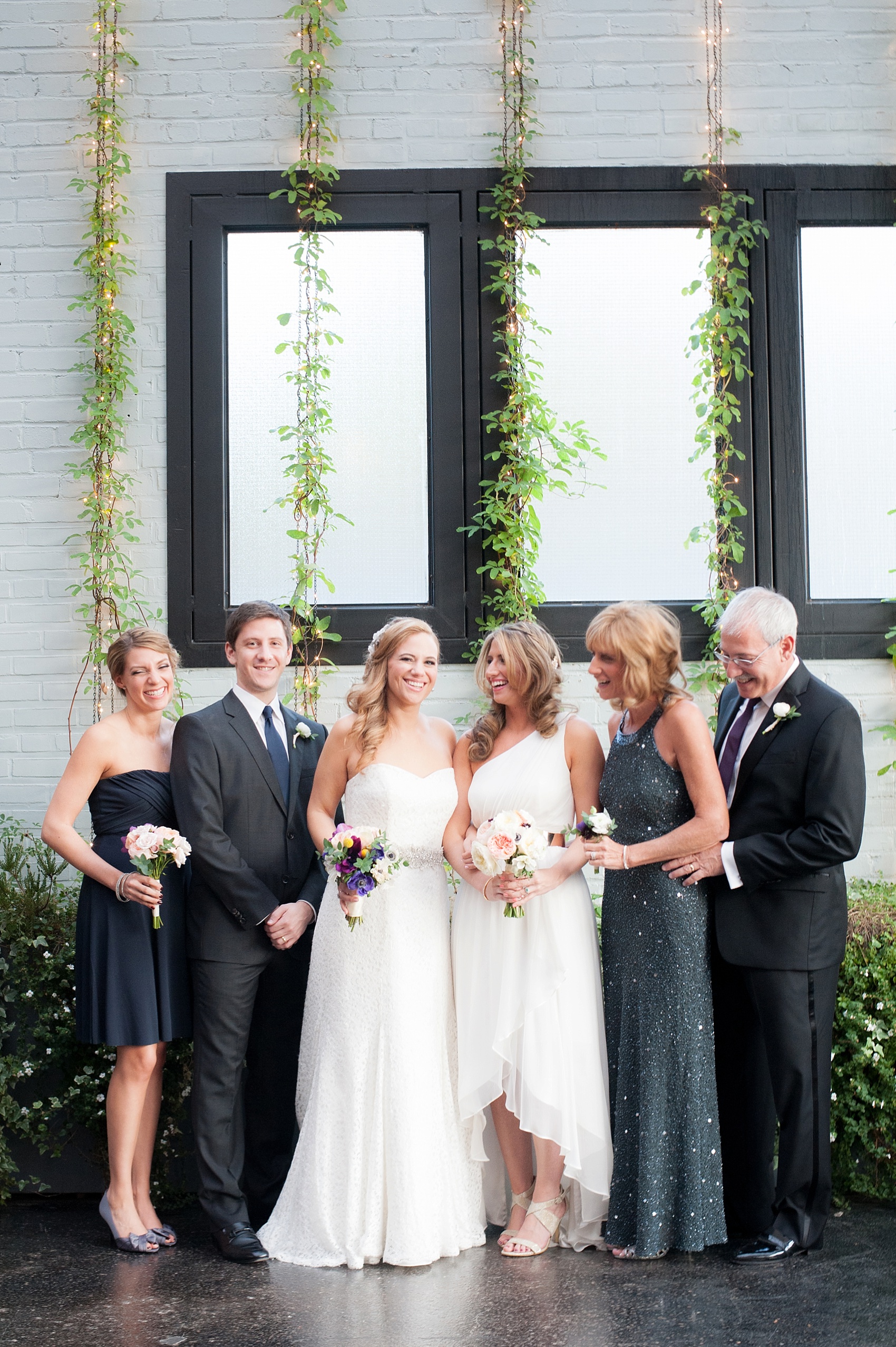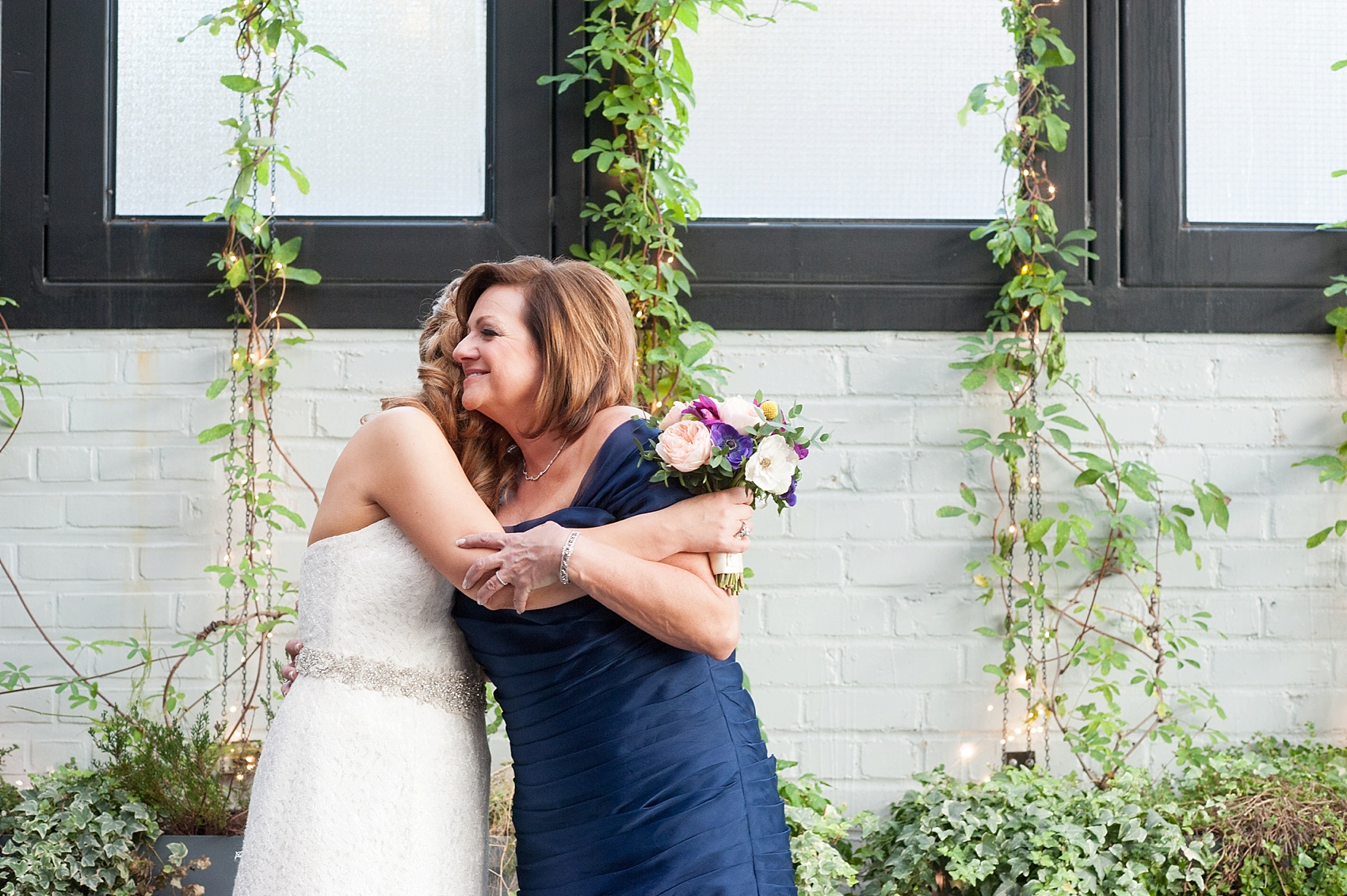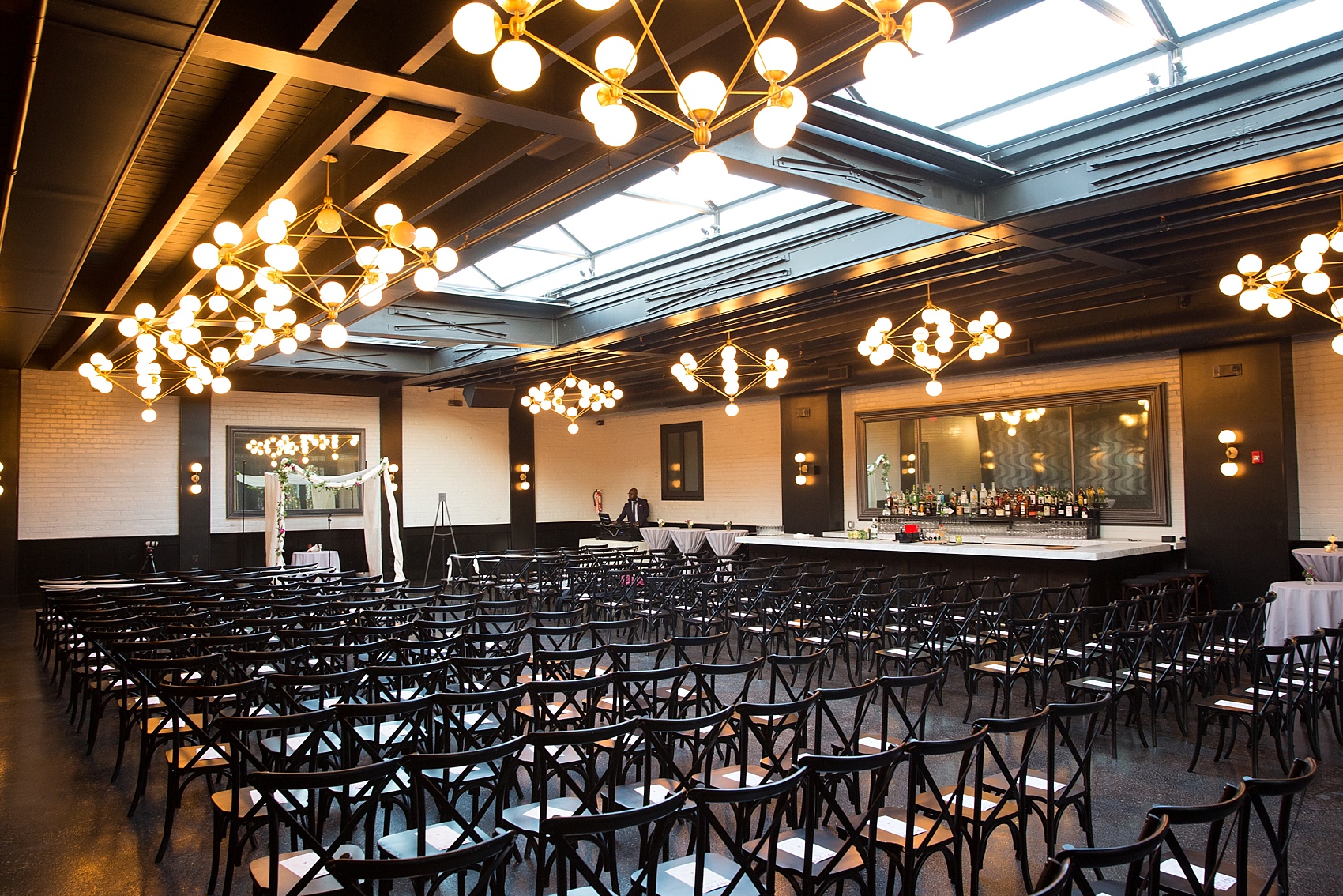 Chairs and chairs and chairs, ready for their family and friends to witness them reciting their wedding vows to each other.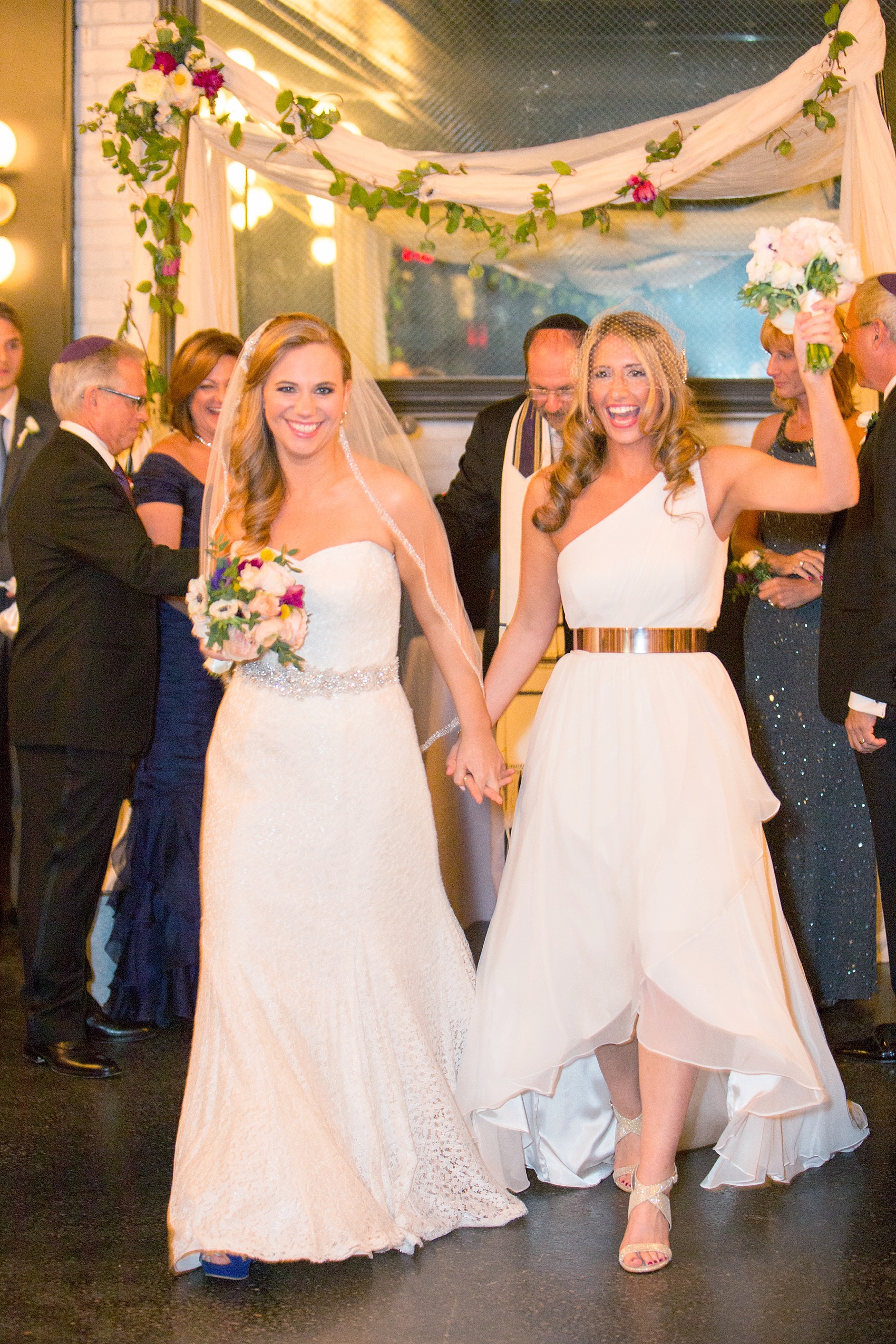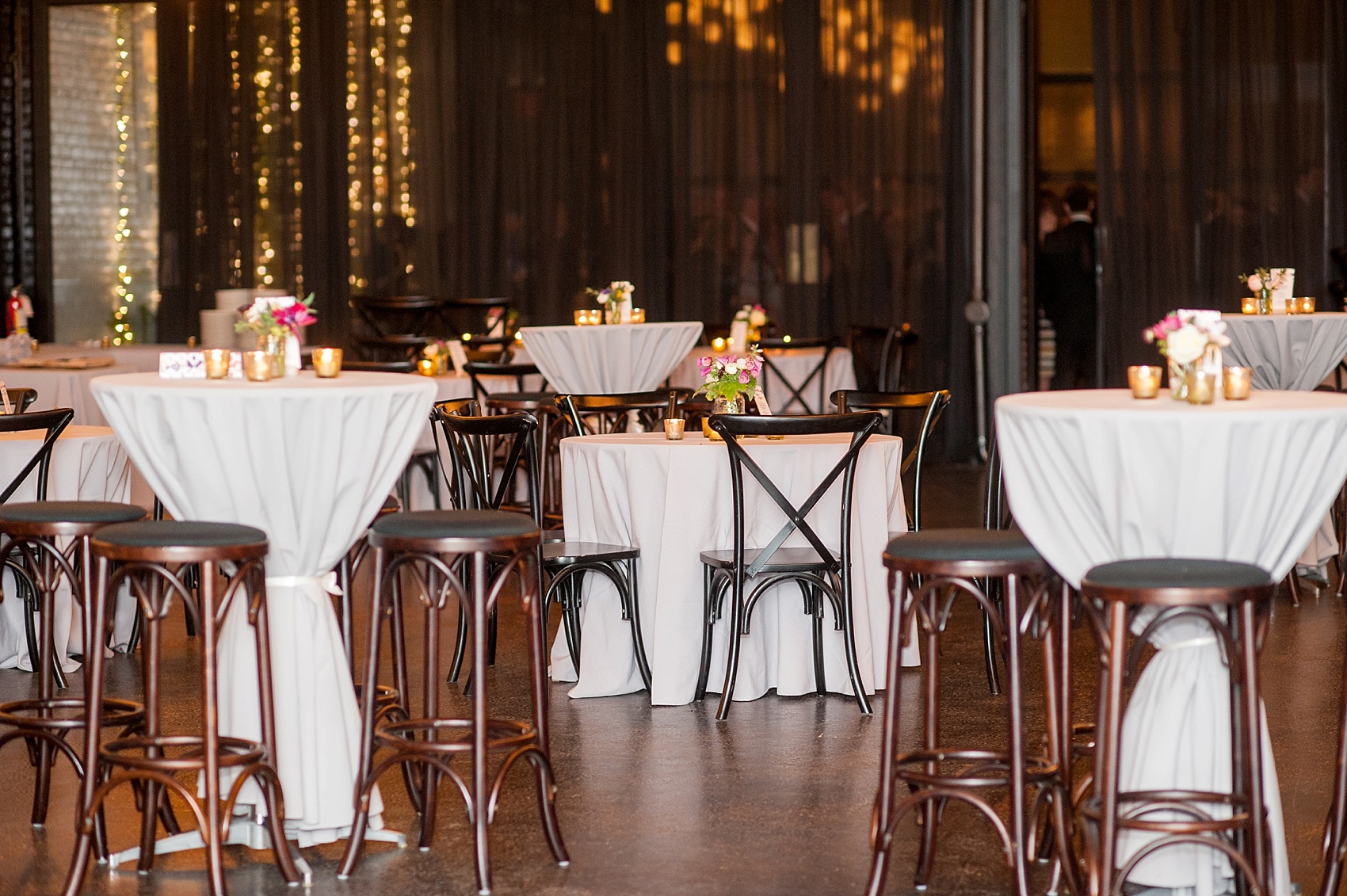 Their reception was a little bit of a different style. They had cocktail tables without assigned seating. It ensured the majority of guests were dancing their asses off all night! Kudos to Jon Blak, of Scratch Weddings, for DJing all night long…and being awesome at it.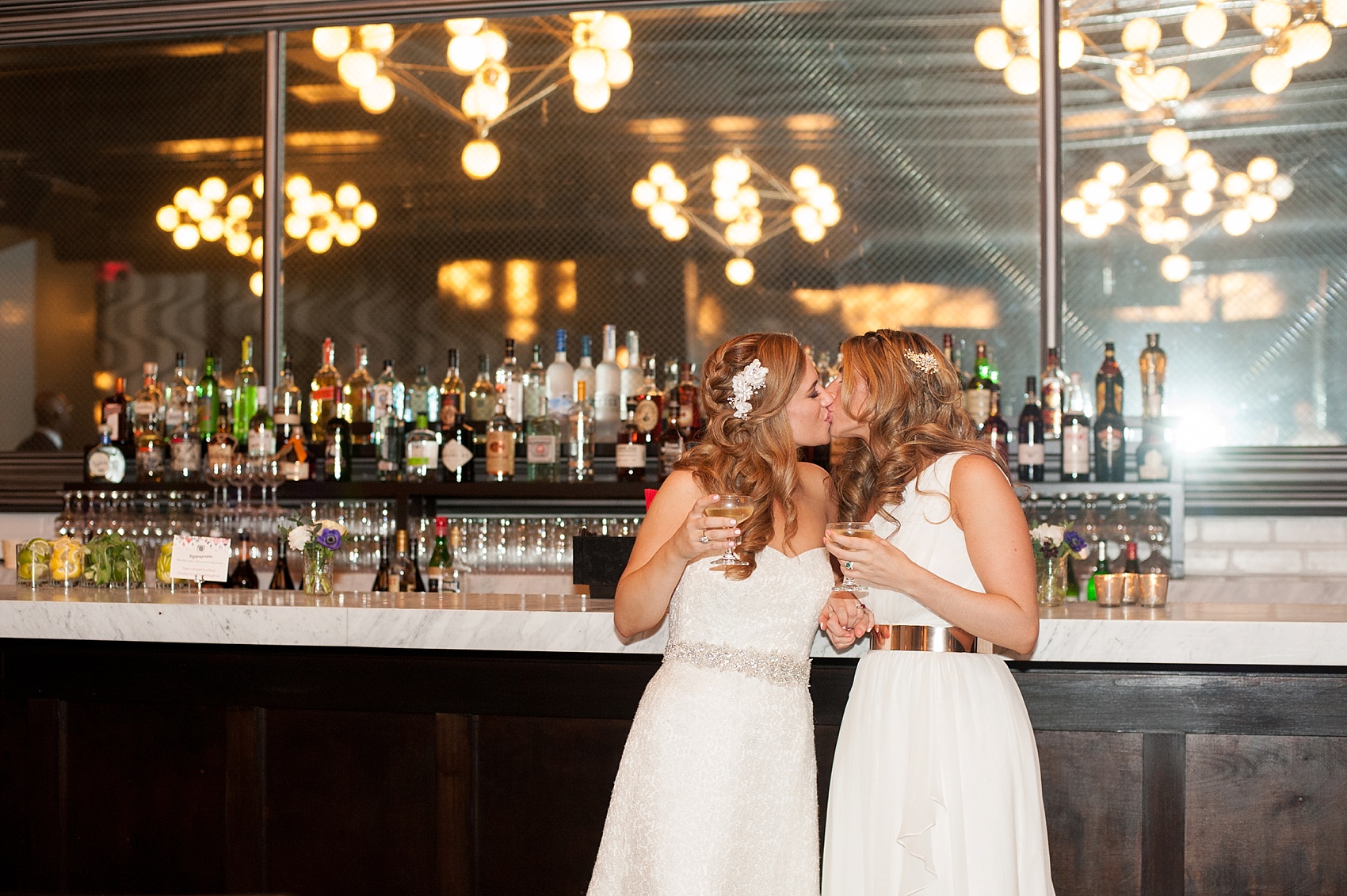 It was an absolute pleasure to work with Gary all evening, of Real Food Catering. SUCH a nice guy who was really on top of  his game, pleasant to be around and great to talk to. And what's more? The food was incredible. Like, aaaa—mazing.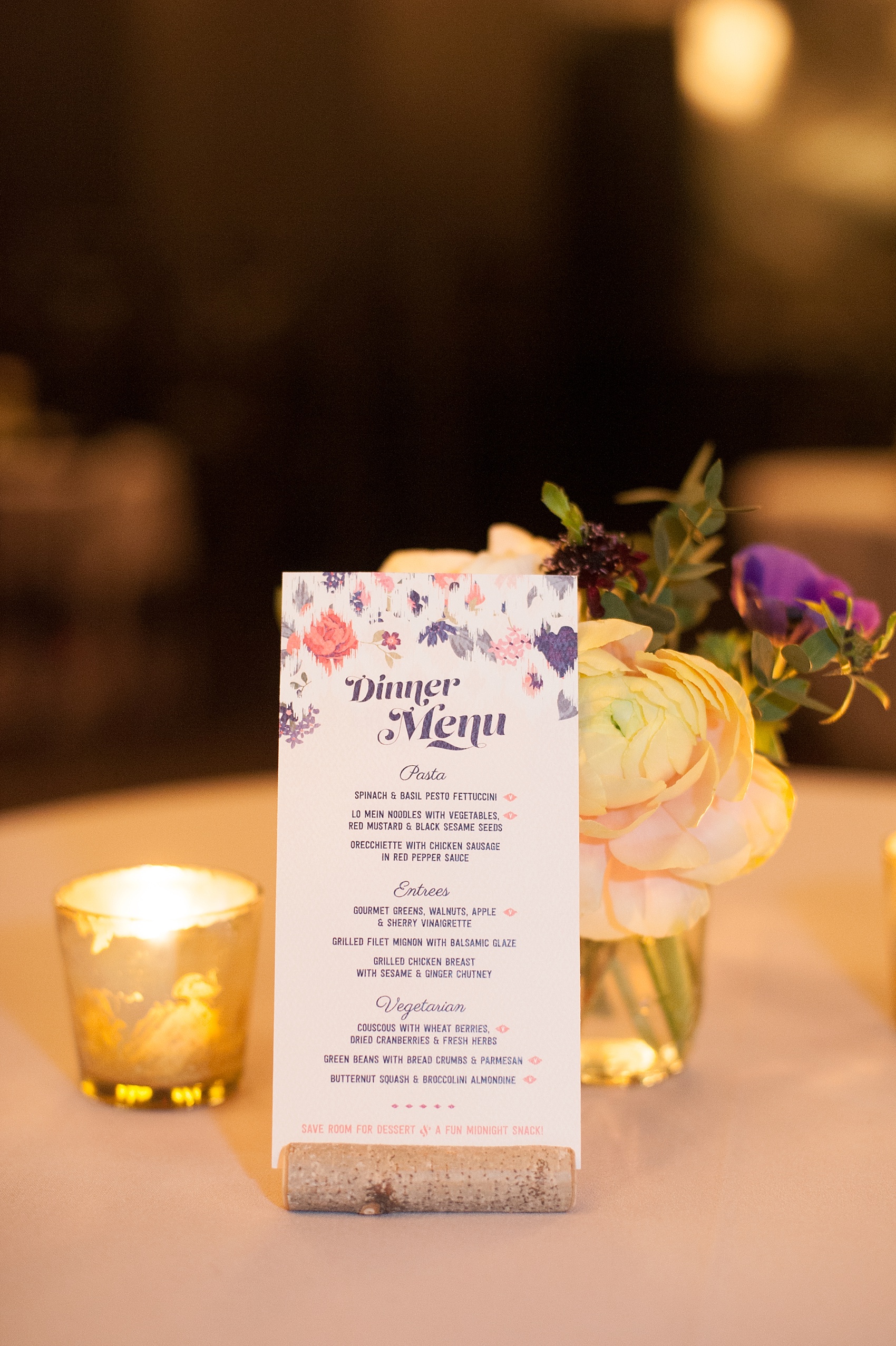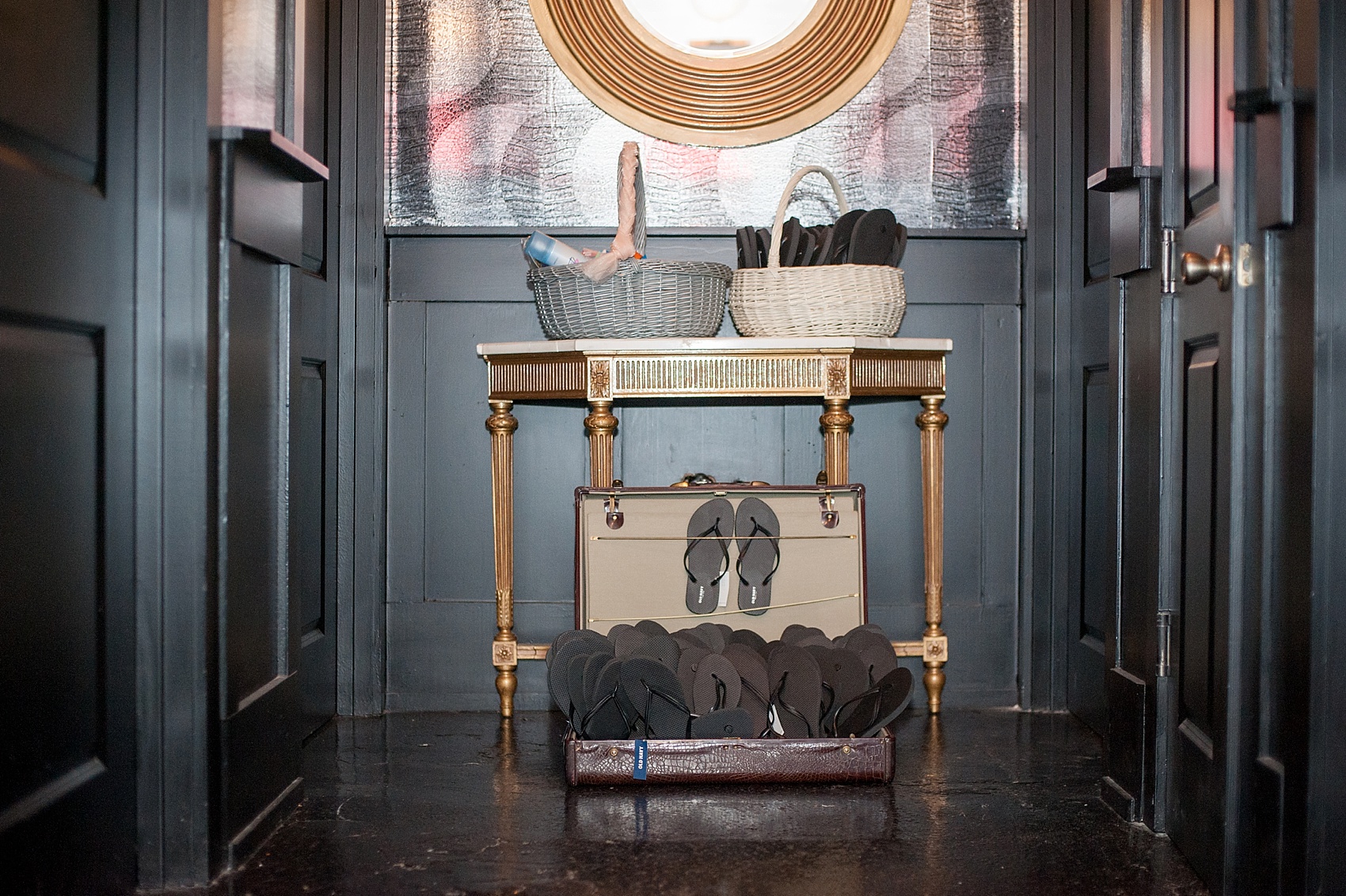 I think this little guy passed out before he had time to even entertain a thought of changing footwear from dancing too much. His mom let me in on a little secret he'd been up playing video games for his birthday all night the day before. That'll do it even for adult men, right?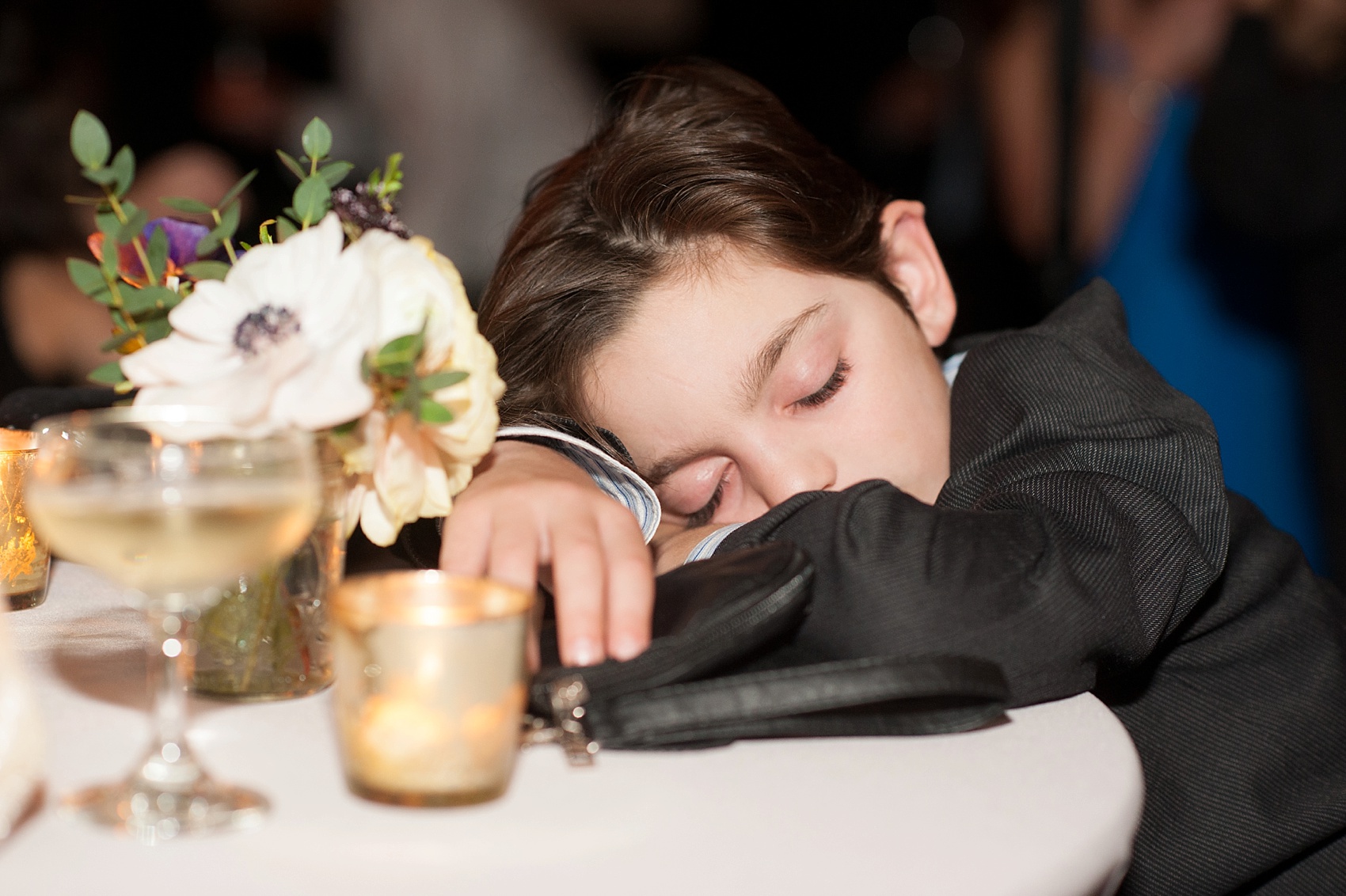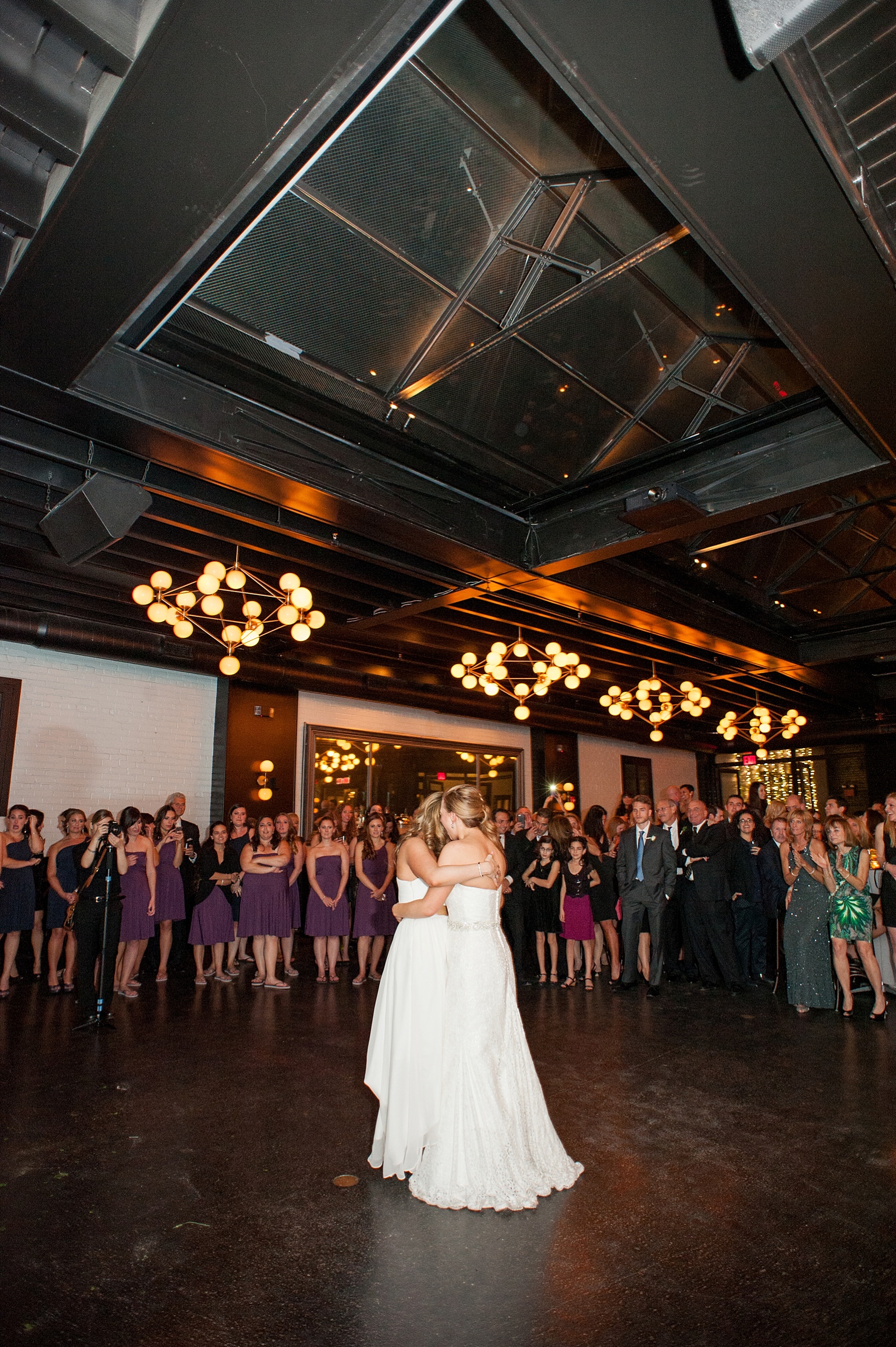 Their first dance song was Sara Bareilles's "I Choose You," which I happily played over and over while editing their wedding.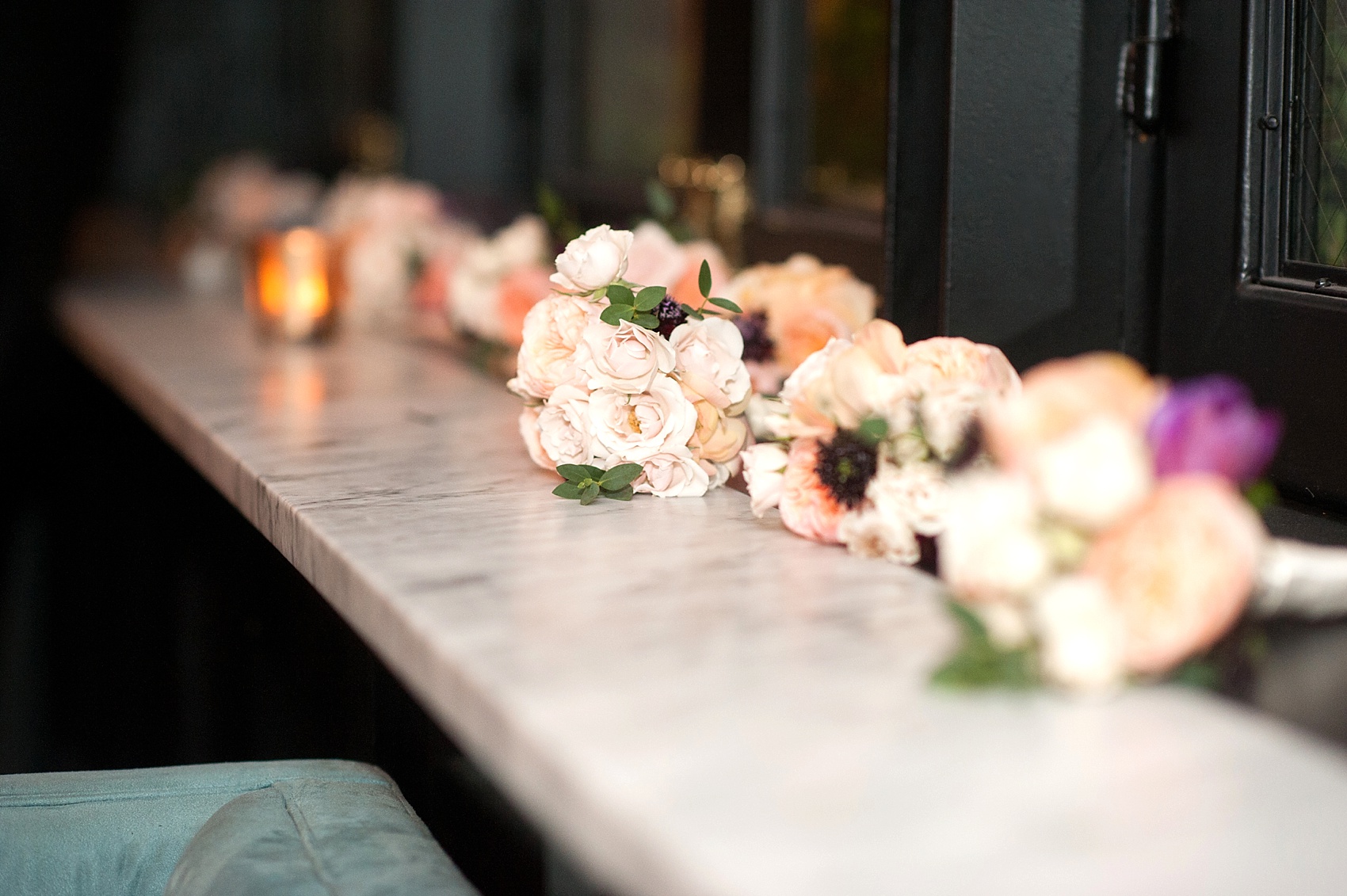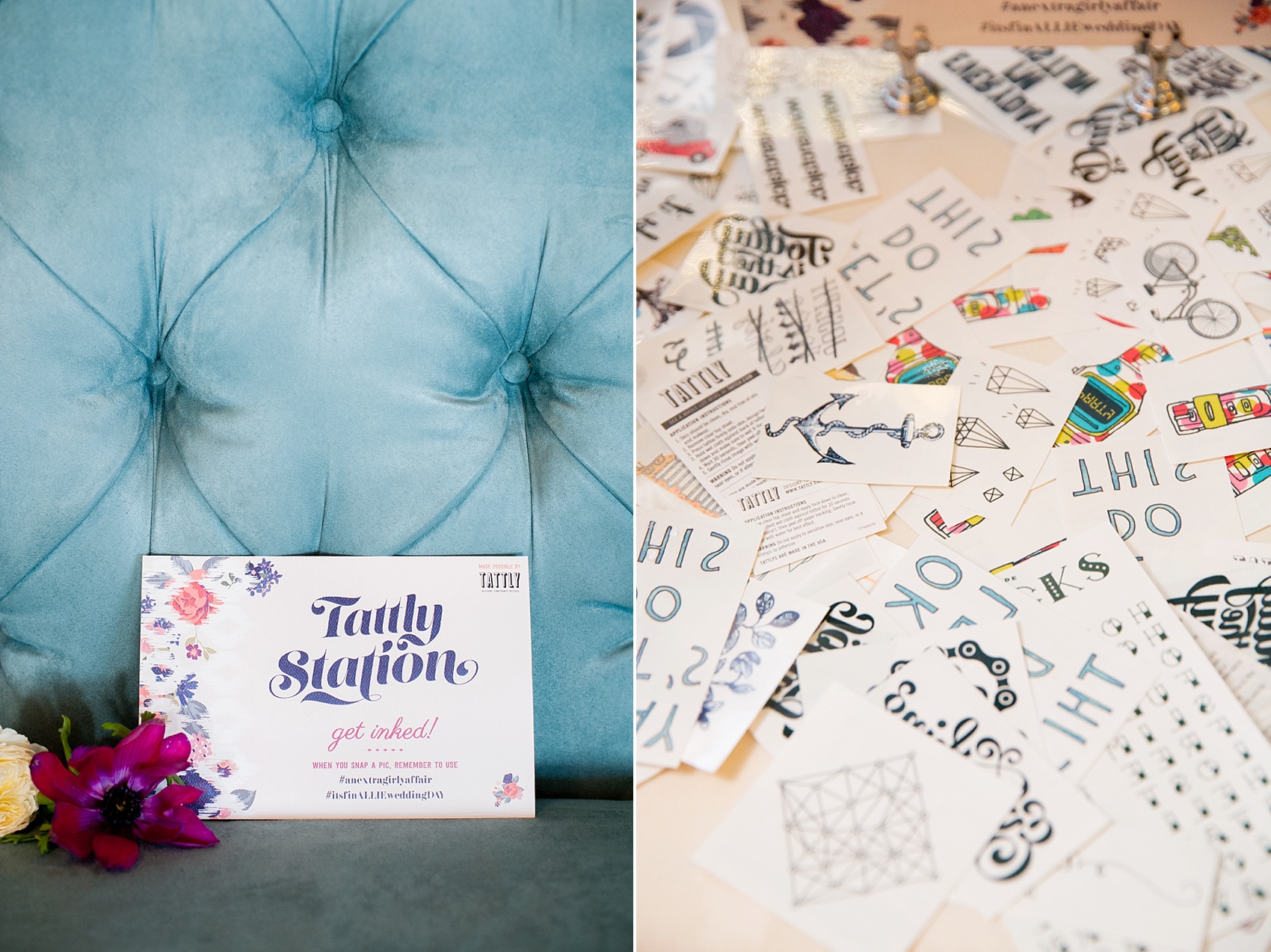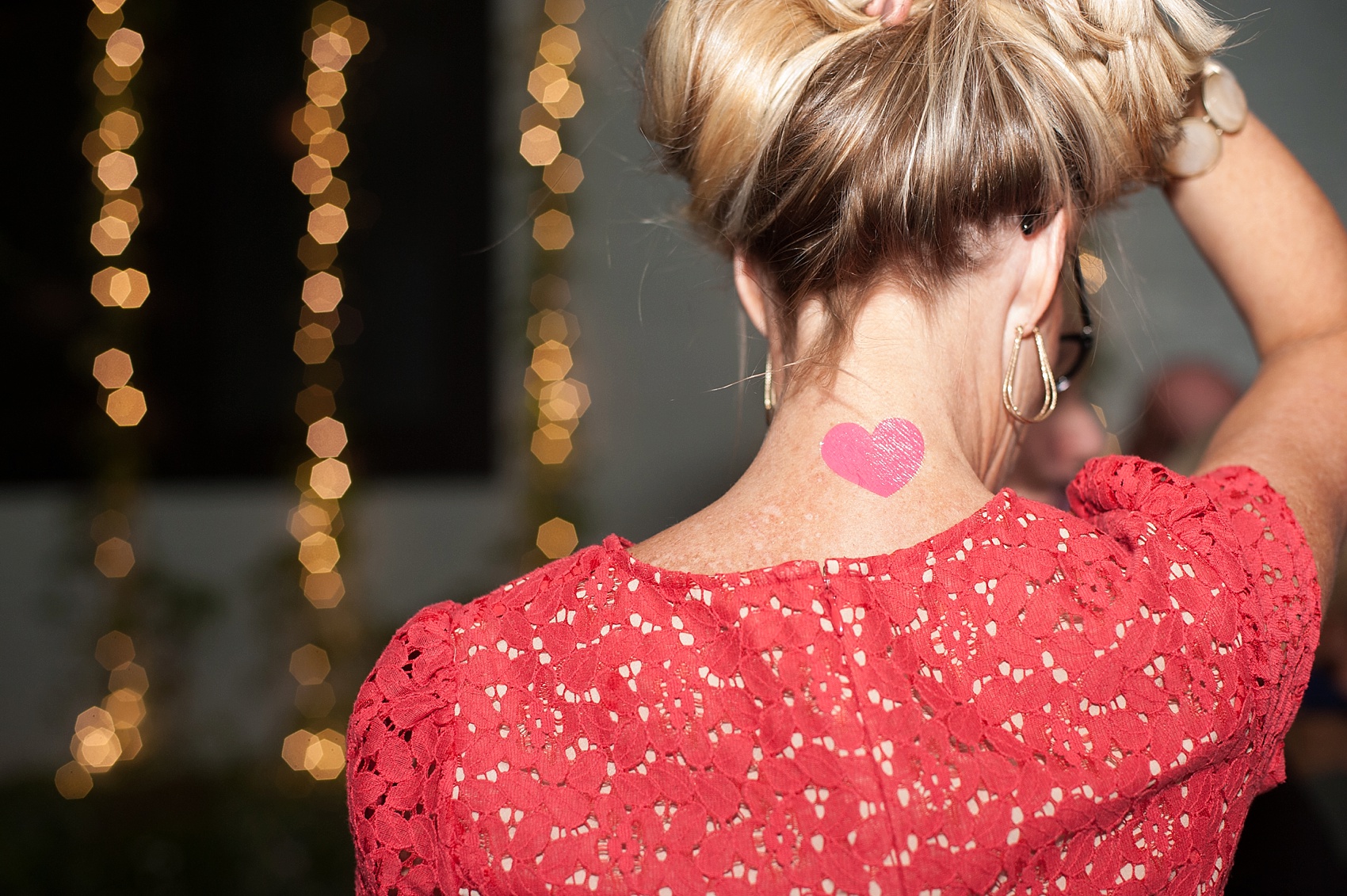 A Tattly station of temporary tattoos was one of the greatest things at the wedding! Slowly but surely more and more guests were coming back to the dance floor all tatted up. You can actually purchase a variety pack from their site for events. Check them out – linked at the bottom of this post. And Dayna and I both like the company's founder, Tina Roth Eisenberg (or "Swiss Miss" on the internet), and completely continue to bond on admiring anything she does. So anyway… 😉
Benefit of having two brides? Two super sweet father-daughter dances. And then…time to continue PARTYING!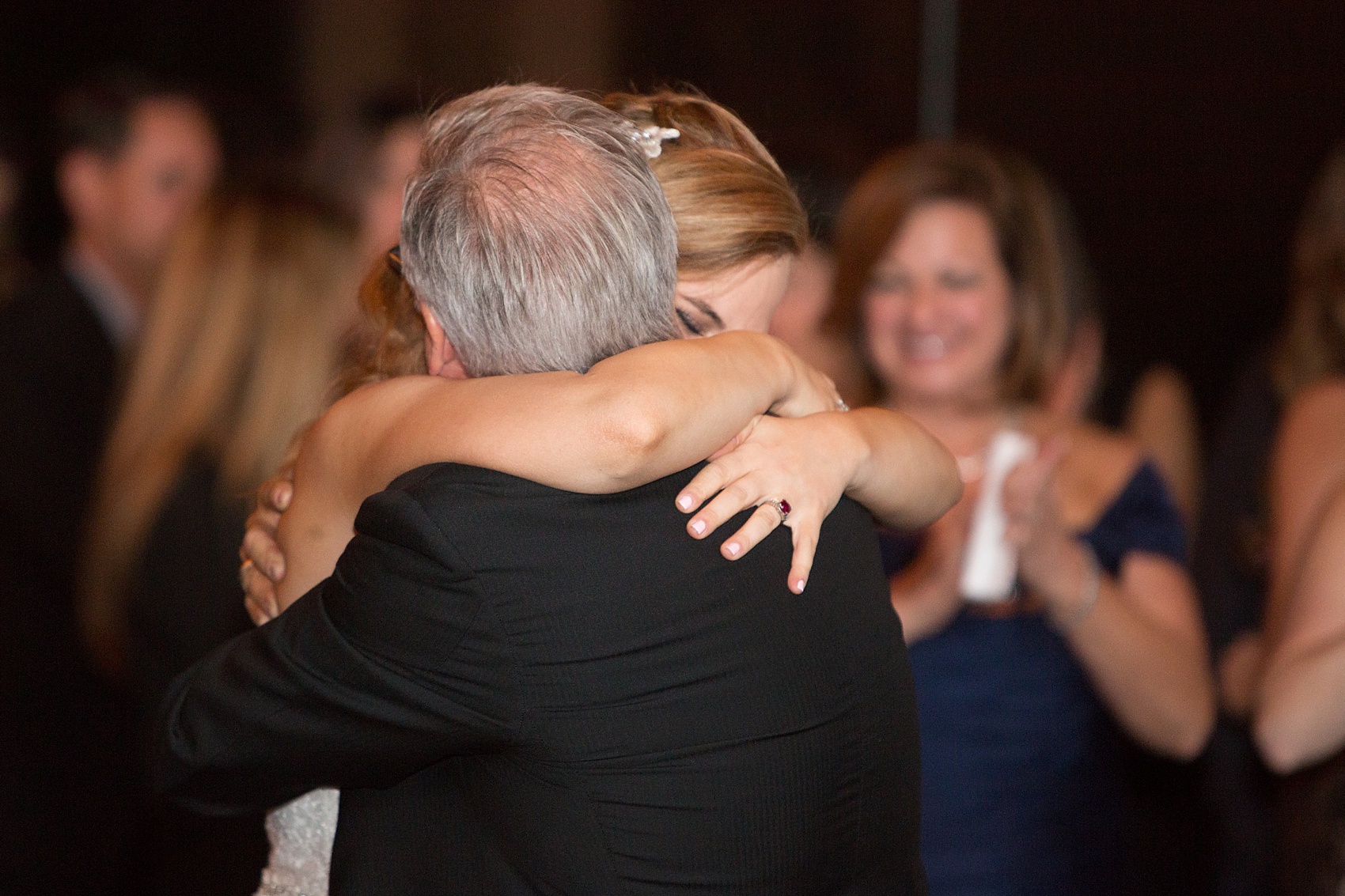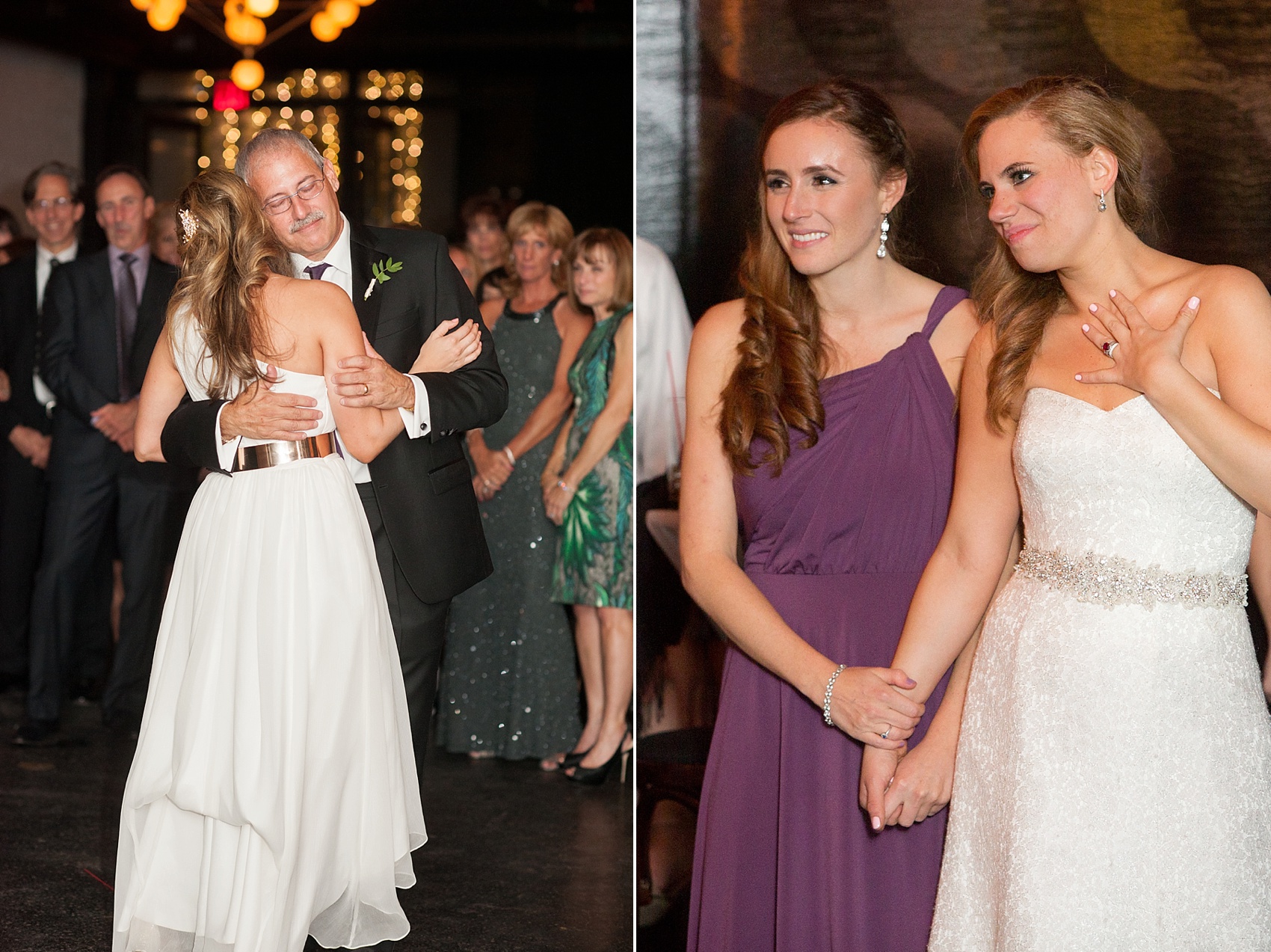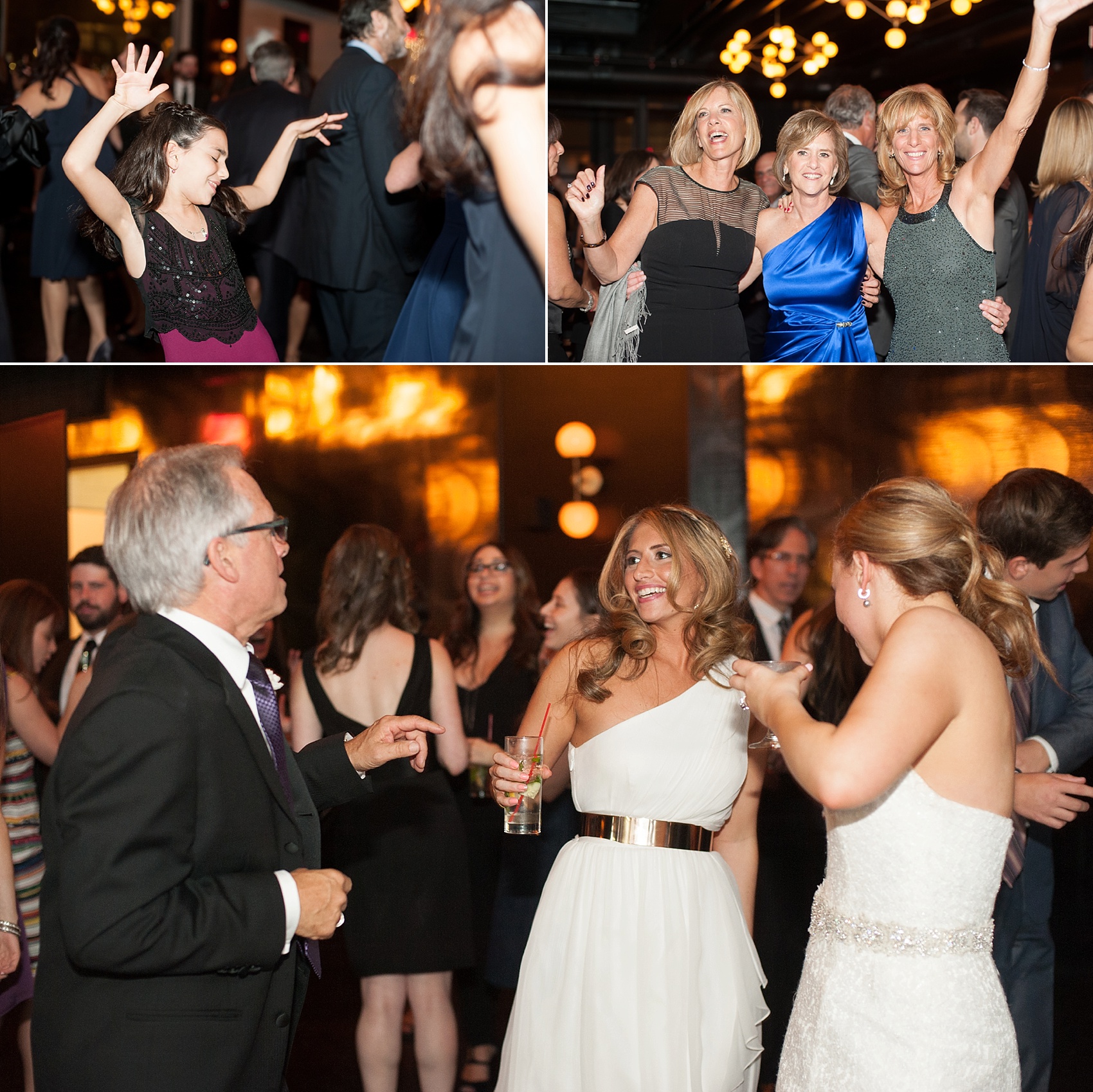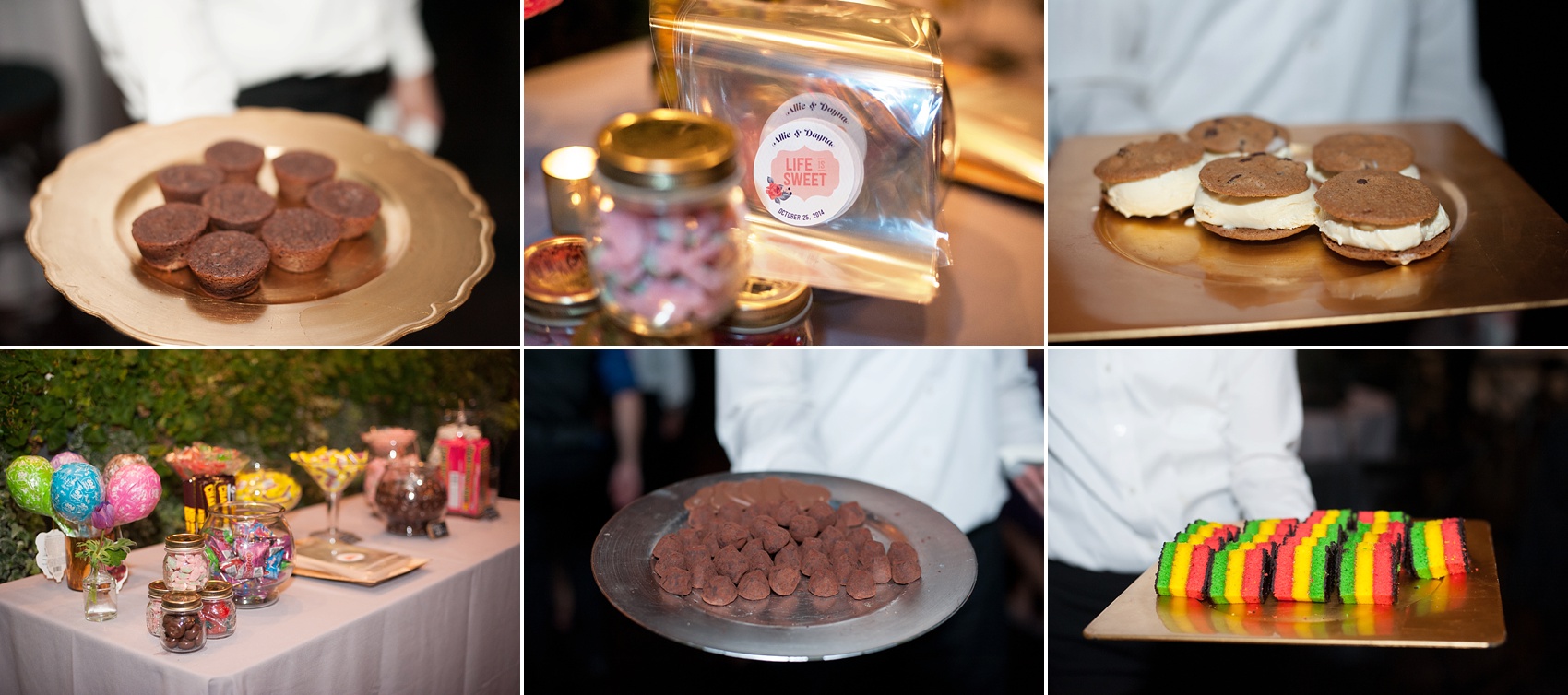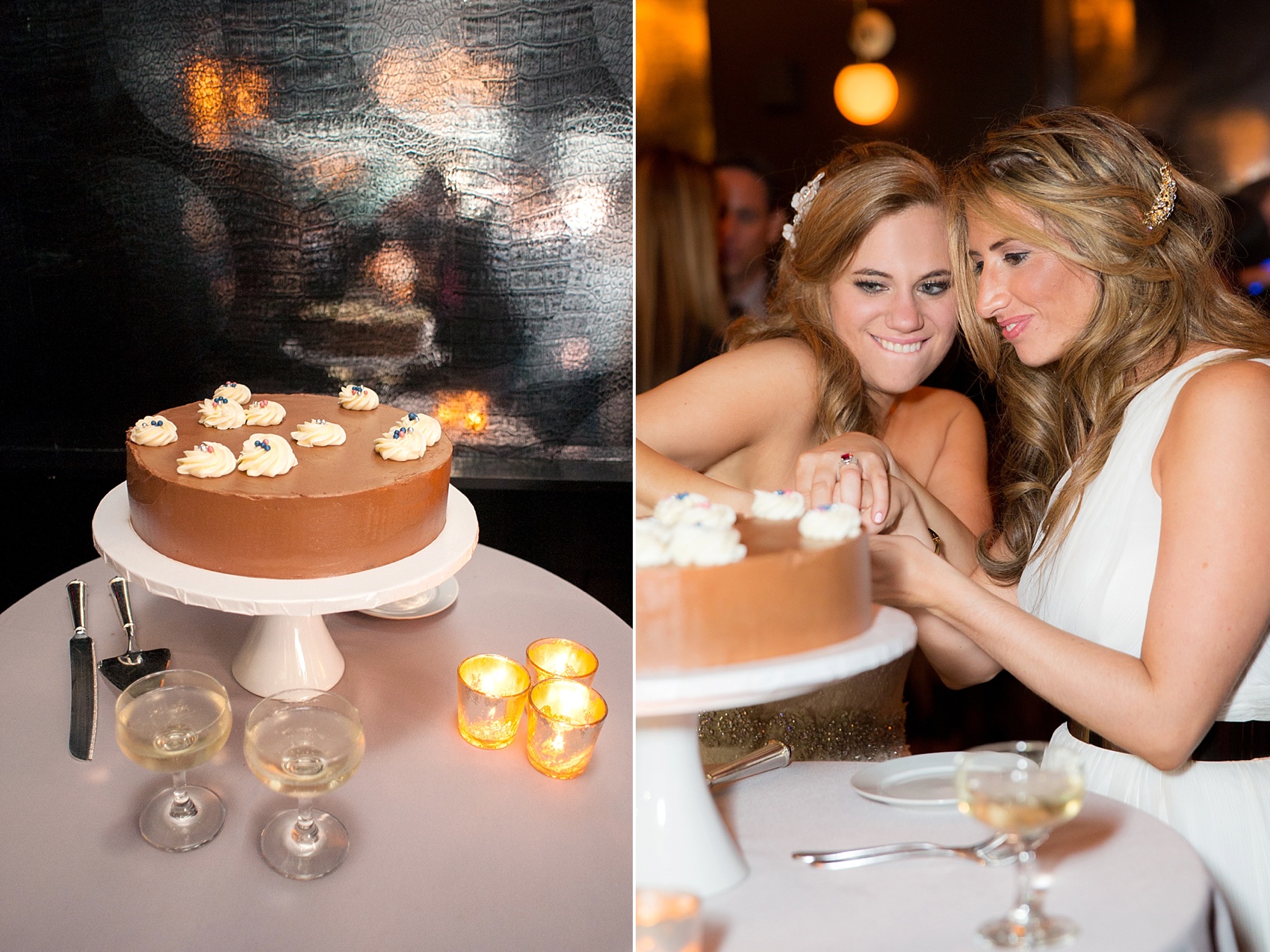 I'm a sucker for sweets and was happy to taste a couple of passed desserts flying around the room. Yes, I had a rainbow cookie. Yes, I had a chocolate truffle. Both delicious. And yes, I took some candy from the candy bar for the ride home!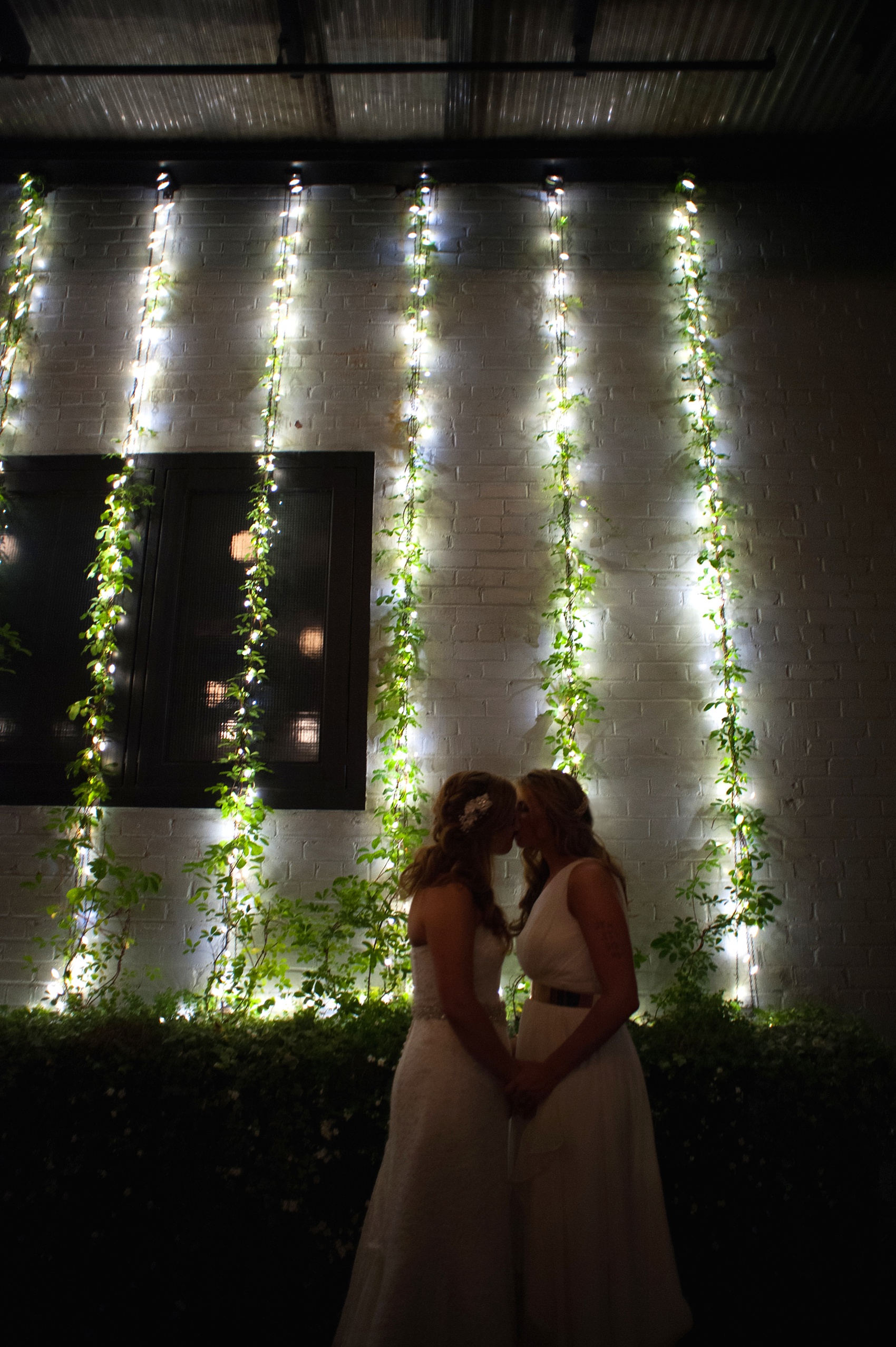 Is anyone else shocked their wedding date came and went? What if we plan round 2, ladies? Can we? I miss it already. But I'm glad I was the fortunate chosen one to capture it and glad not only will they forever have this to remember their day but I will too. 🙂
Love you both tons.
Vendors for their 501 Union Wedding
Venue: 501 Union / Allie's strapless lace gown: Henry Roth, Kleinfeld Bridal / A's shoes: Stuart Weitzman / A's makeup: Loriana / A's hair: Jennifer Marmol, Karma Beauty Studio / Dayna's one shoulder gown: Jenny Yoo / D's gold belt: Romona Keveza inspired / D's shoes: Audrey Brooke / D's hair and makeup: Melissa D'Aloia & Co. / D's birdcage veil: Gilded Shadows, Etsy / Bridesmaids dresess: Ann Taylor / Wedding bands and engagement rings: Lisa Nik / Catering and on site coordination: Gary and Yen Ngo of Real Food Catering / Cake: Nine Cakes / Flowers: Foxglove / DJ: Jon Blak, Scratch Weddings / Paper suite: Jamie Tao / Dayna's graphic design site: Dayna Bieber / Rentals, tables and linens: Broadway Party Rentals / Videographer: 15 Minutes of Frame / Temporary tattoos: Tattly