She sparkles when he's around and his smiles reaches from ear to ear when his Jenny is near.  To witness Jennifer and Chris's love is heart-warming.  I love asking brides and grooms to describe their fiance in three words.  Jennifer said Chris is thoughtful, big-hearted and playful.
Chris couldn't resist using four, saying Jen is generous, independent, adventurous and fun-loving.  I couldn't have said it better myself! Their wedding at Oak Hill on the Hudson River in upstate New York was worthy of their love story.
Their gorgeous wedding captured their personalities beautifully.  It was an incredible day set amongst the mountains and lush greenery of upstate New York holding onto the last hot days of summer as September neared.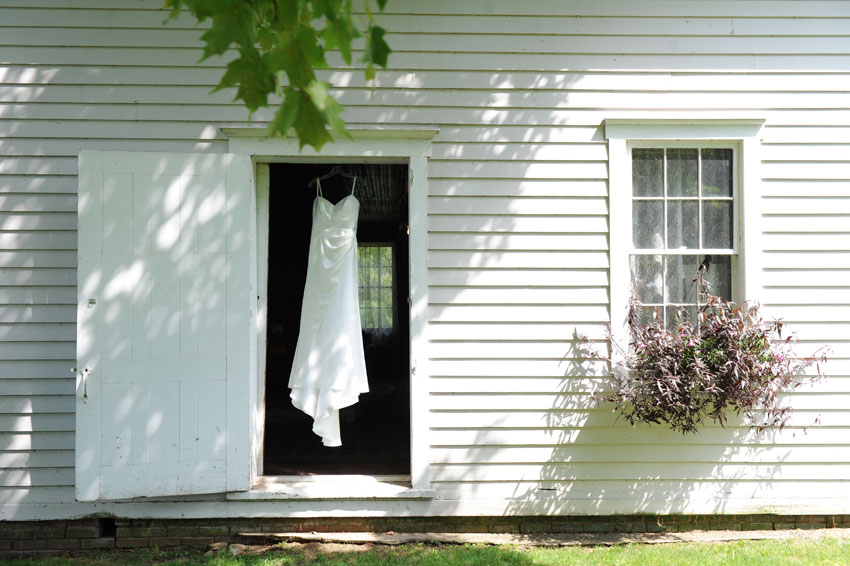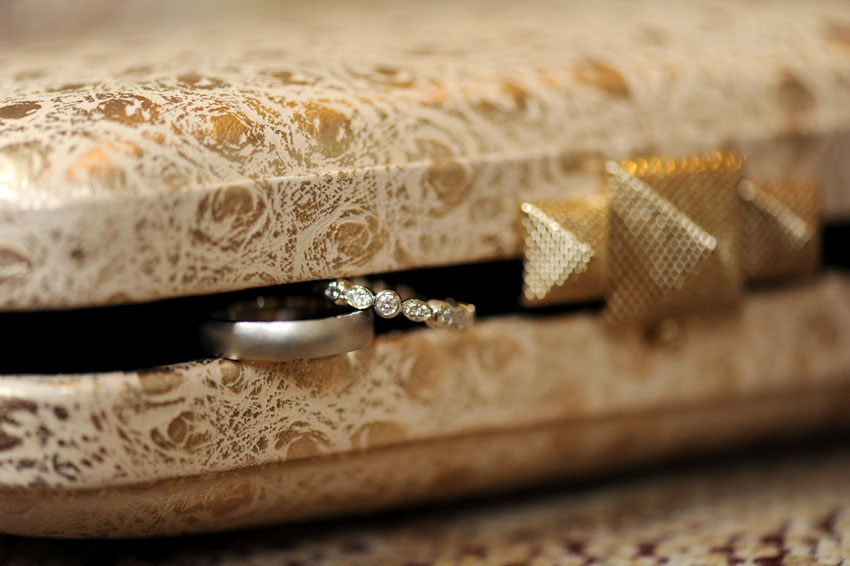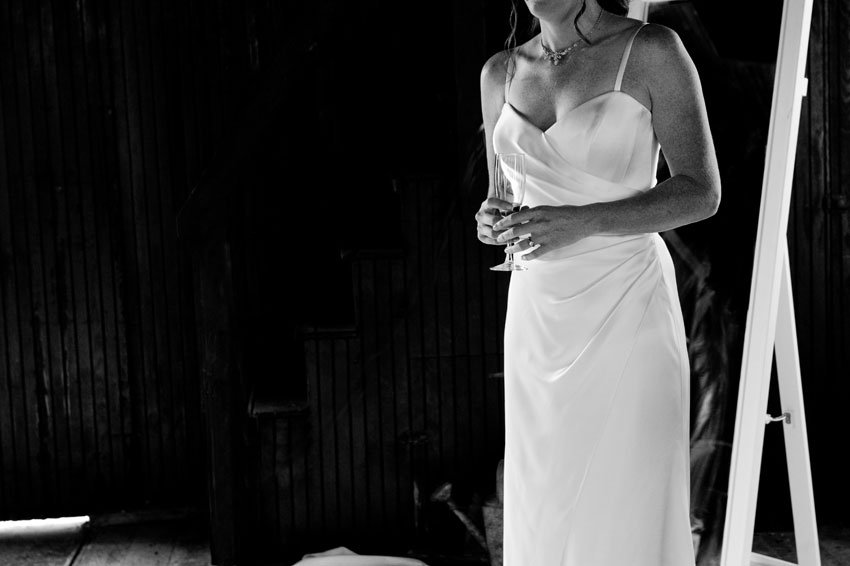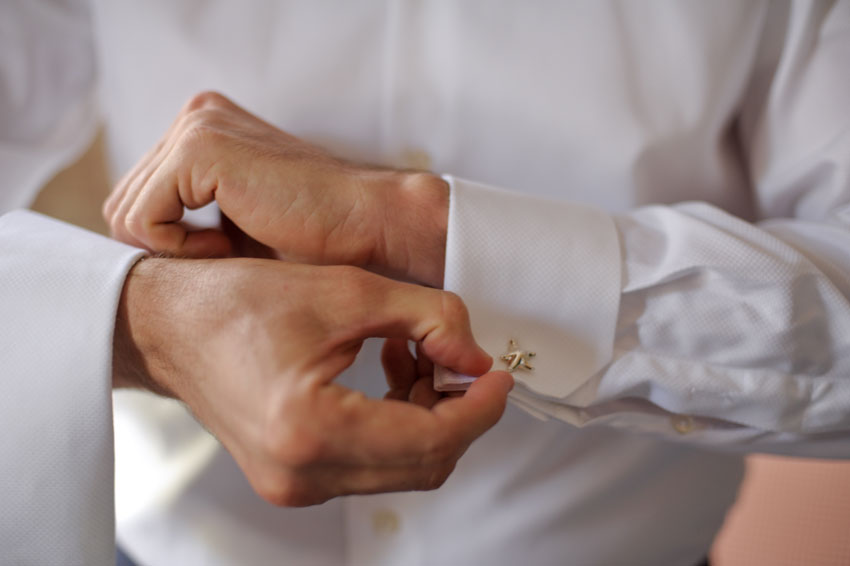 Chris said he was most looking forward to seeing Jen "walk down the aisle in hoops and feathers" on their wedding day.  So she played with the idea for their first look.  An orange boa did the trick!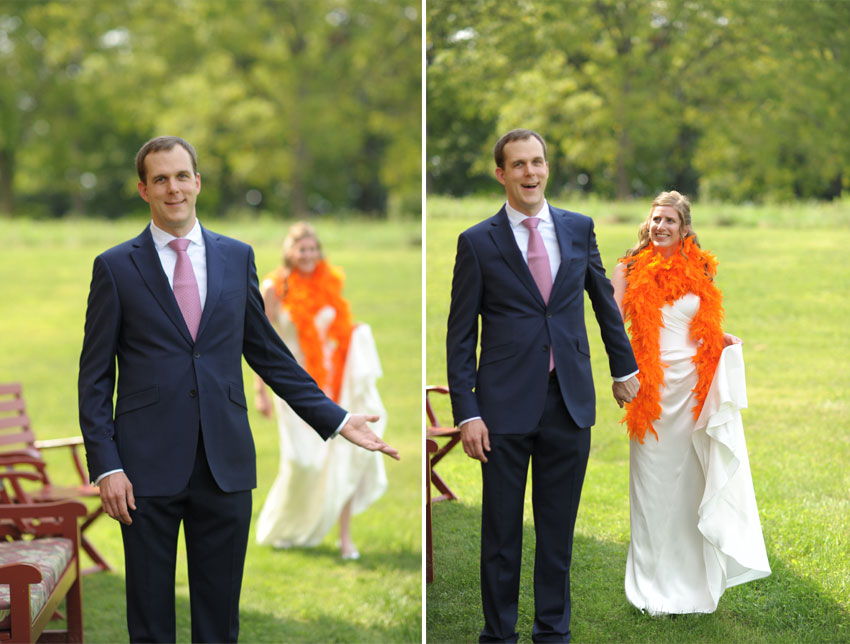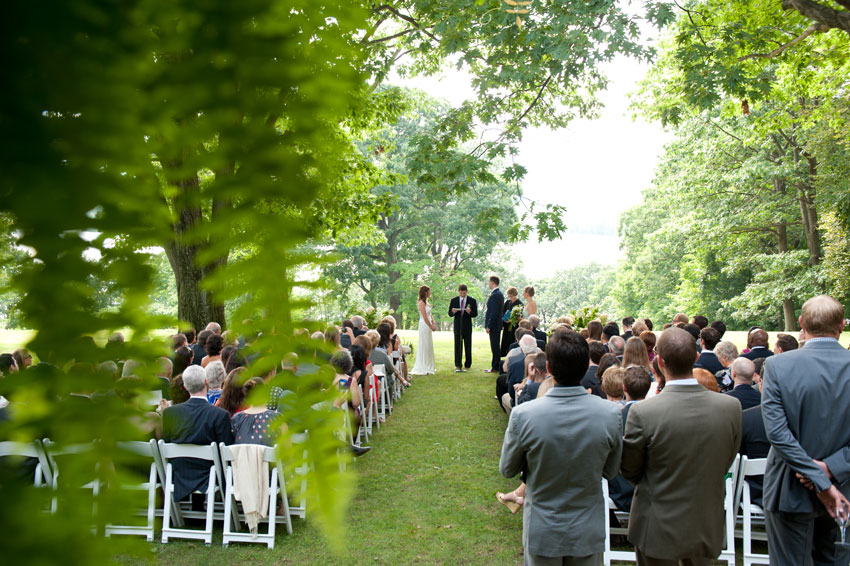 I love when a bride and groom take time to themselves right after their ceremony.  They decided to walk down a gorgeous path on the grounds of the venue, taking about 10 minutes to soak up their marital bliss.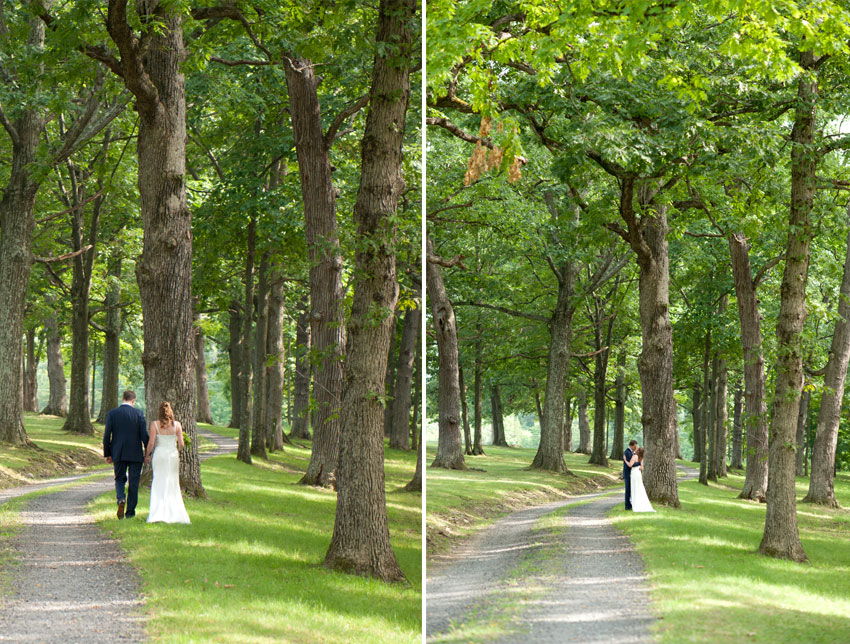 Signature drinks included Chris's favorite, bourbon, and Jen's favorite, tequila!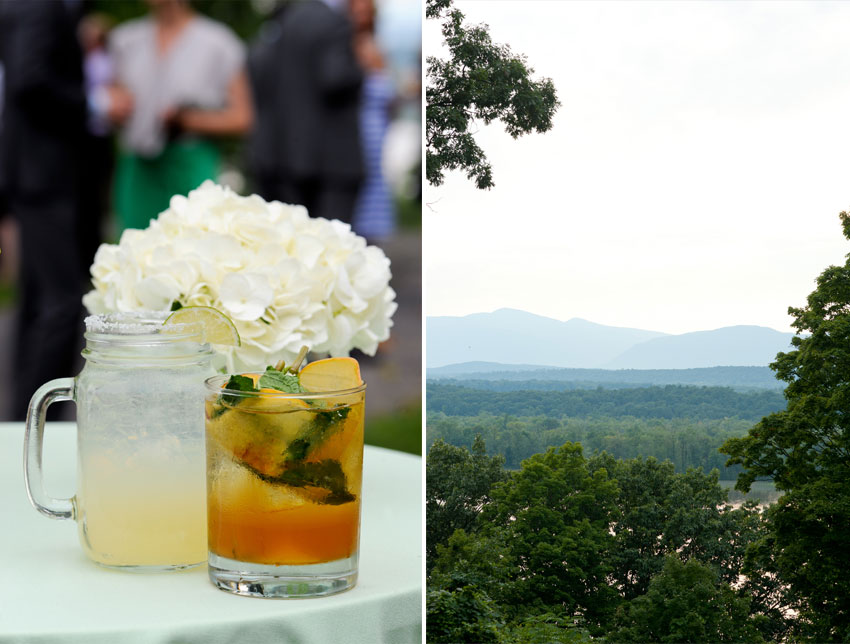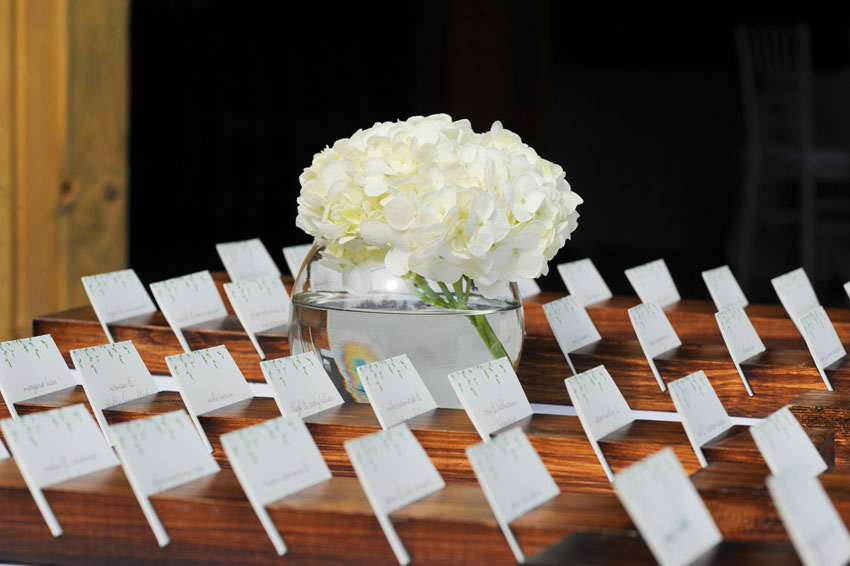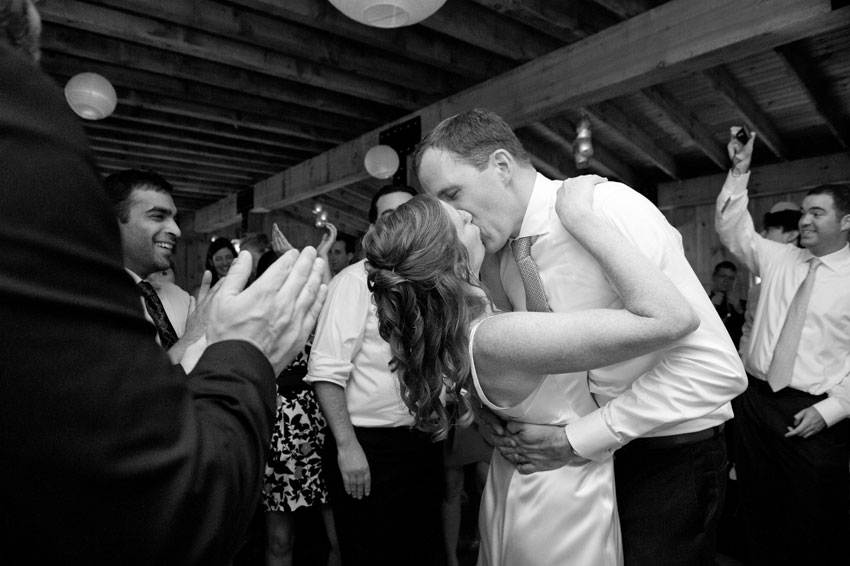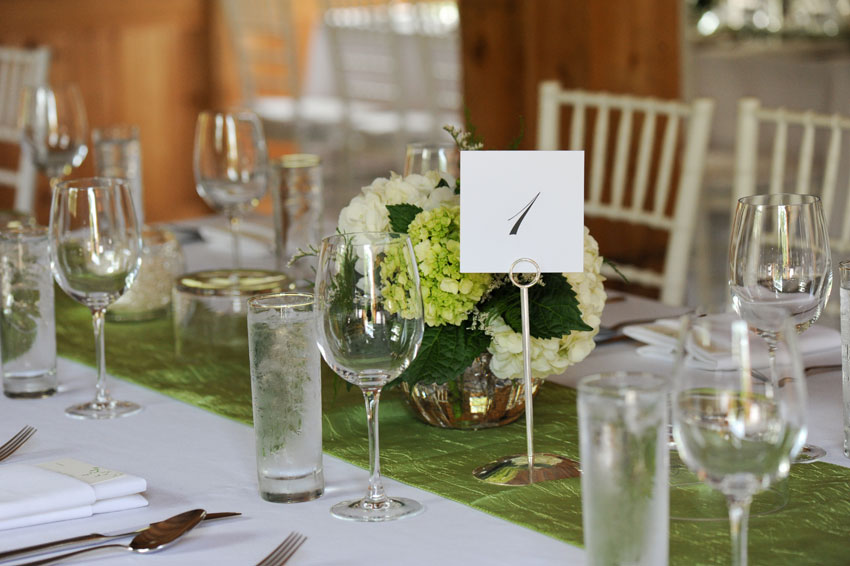 Their cake from Momofuko Milkbar was the best wedding cake I've ever tasted!  The passed desserts were a nice touch along with an iced coffee bar to cool off from dancing in the summer heat.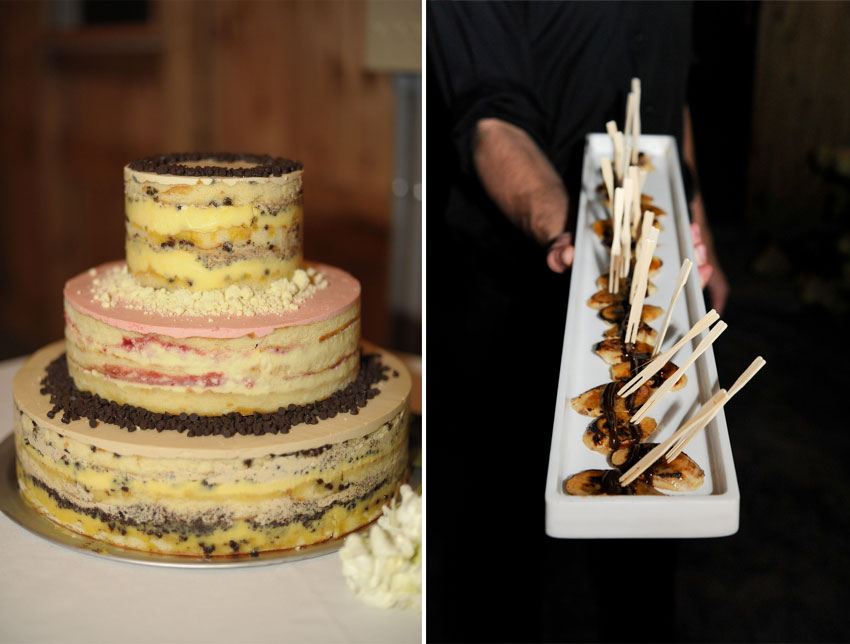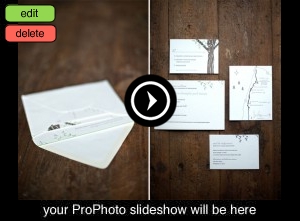 Vendors
Florist: Floral Innovations / Band: The Dream Team / Cake: Momofuko Milkbar / Hair and Makeup: Golden Scissors / Wedding Dress: Wedding Atelier / Bride's Clutch Purse: Rent the Runway / Bridesmaid Dress:  Tashia Senn / Groom's Custom Suit: Lois Purple / Men's Limited Edition Ties: Zegna / Venue: The Livingston Estate at Oak Hill / First Dance Song: Here Comes the Sun, the Beatles / Officiant: Honorable Helen E. Freedman, Supreme Court Justice of NY / Wedding Coordinator: Kelsey O'Connor
Getting married in the Hudson Valley? Also check out: