There's so much hustle and bustle in New York City that it's hard to relax within the city (though not impossible). What's a couple who met in NYC but are both from Long Island to do for relaxation and a fun engagement session? Being self-proclaimed "beach people" over the urban jungle that is Manhattan, Becca and Dan opted for a beautiful late spring/early summer Long Island beach engagement photos session at Robert Moses. The weather fully cooperated for a beautiful session – the sky was phenomenal and Rebecca and Dan were aglow not just with the warm light of golden hour but excitement over their engagement and wedding planning for their celebration next year. I loved walking the boardwalk to the lighthouse with them, walking along the beach and enjoying the super tall beach grasses to capture these images.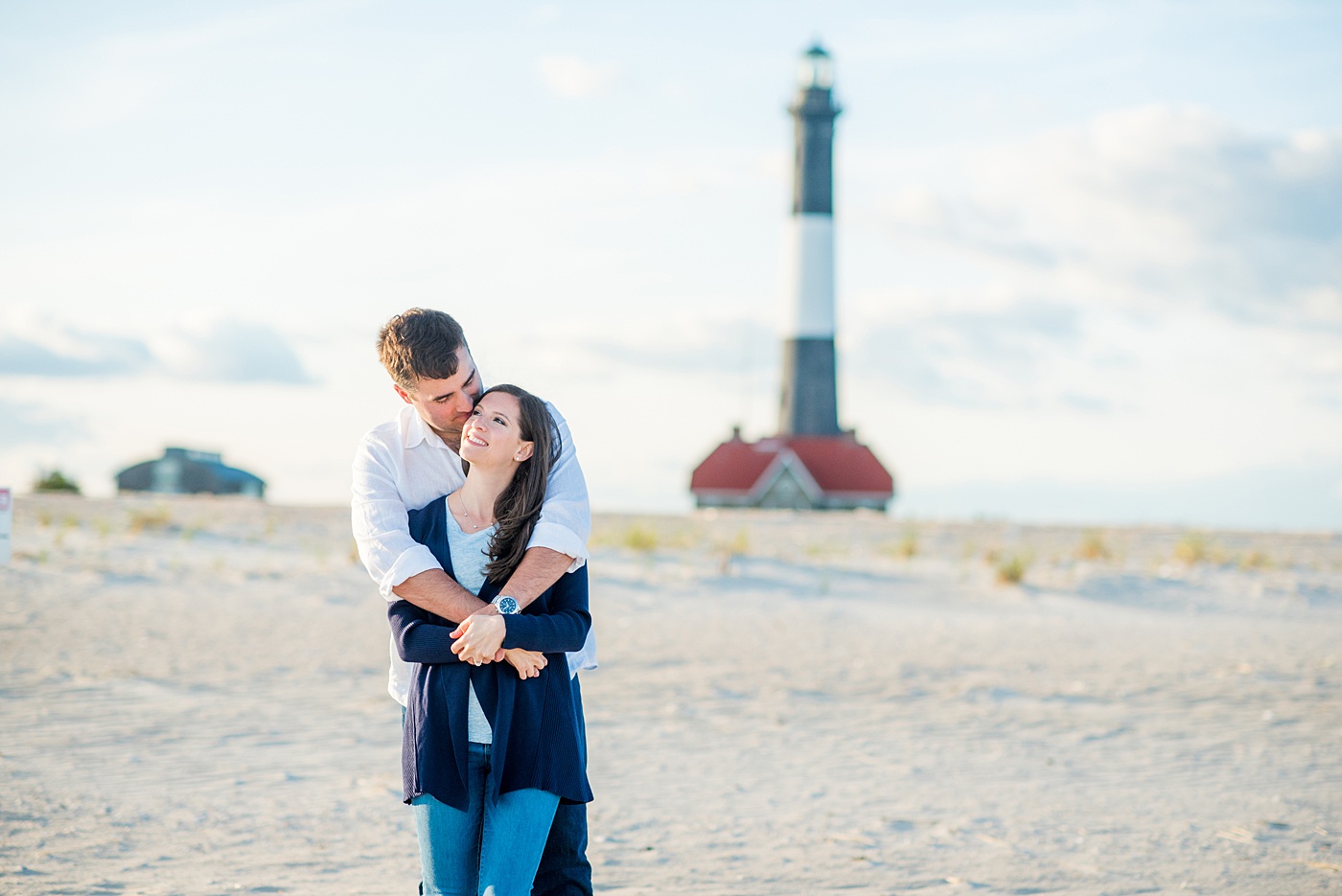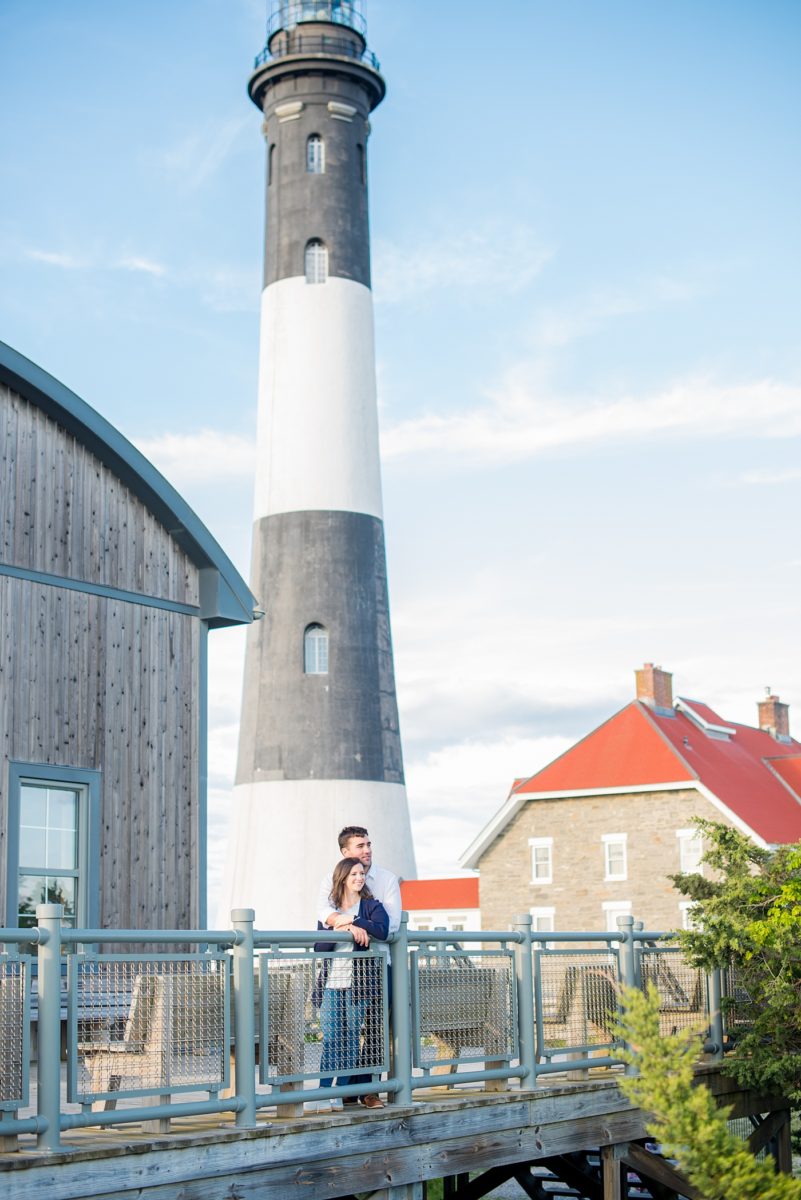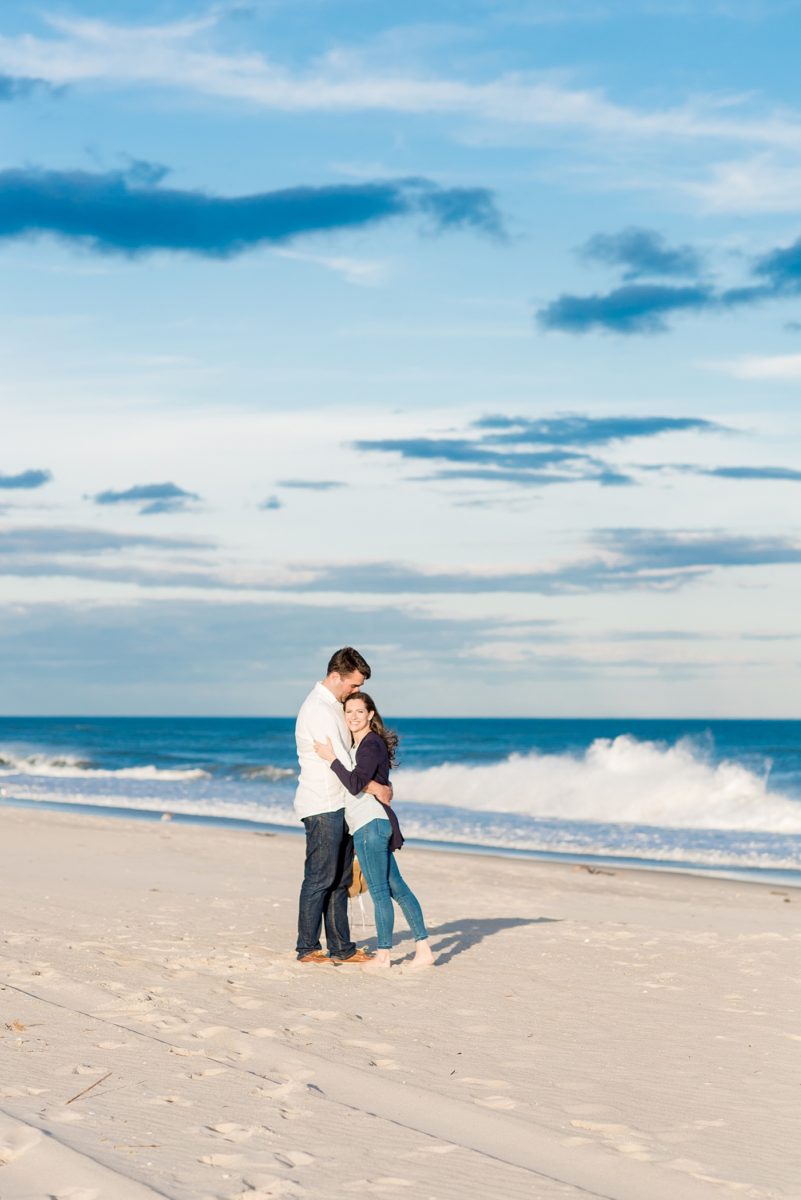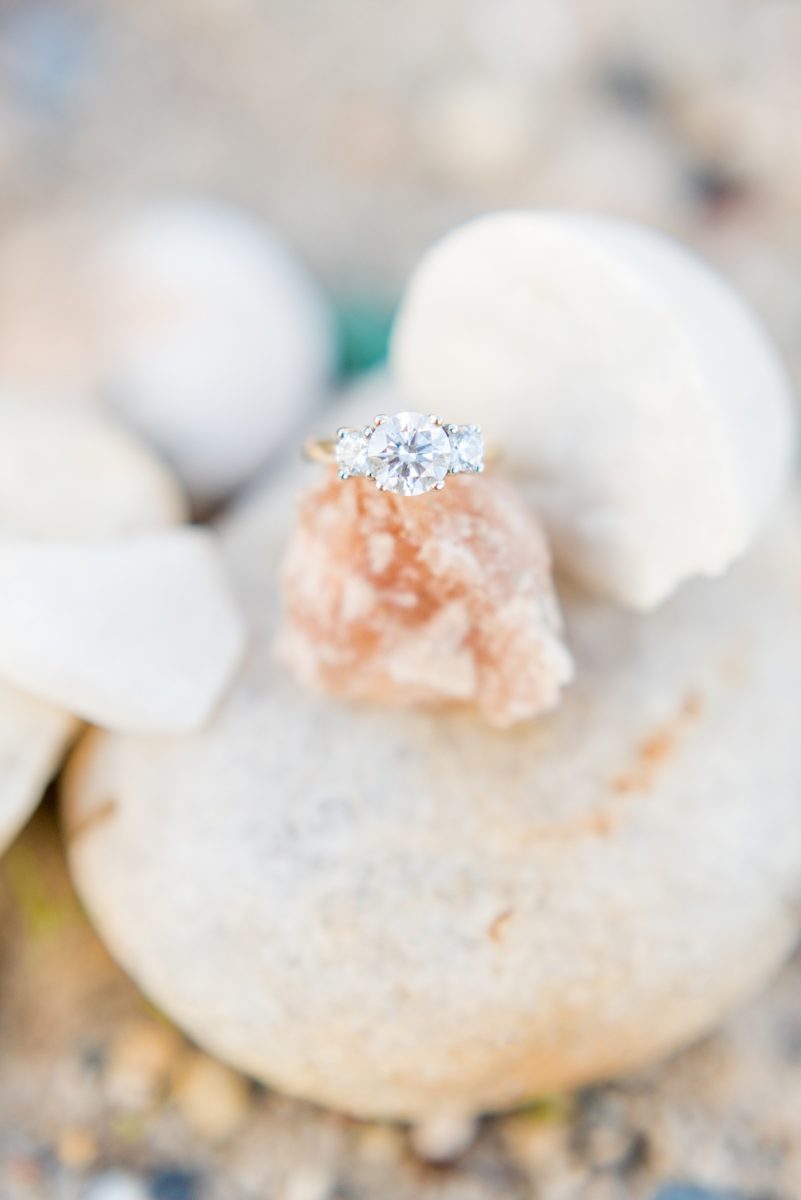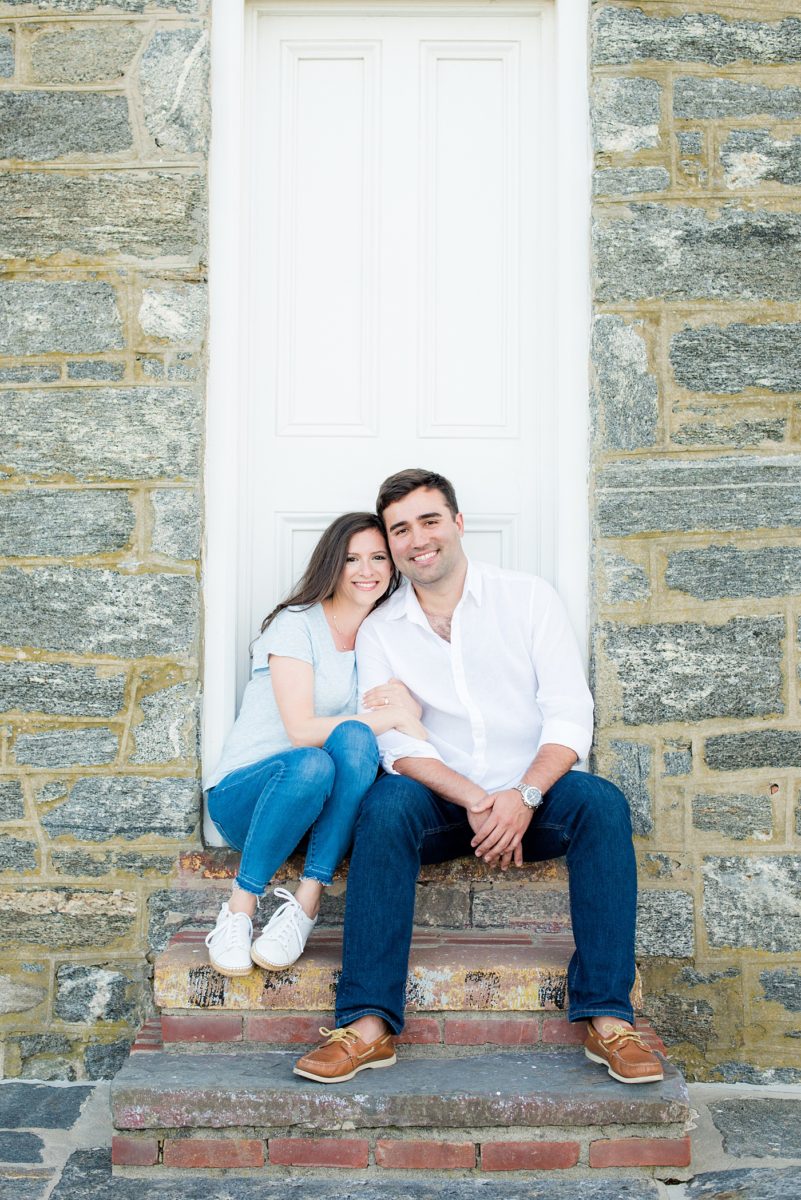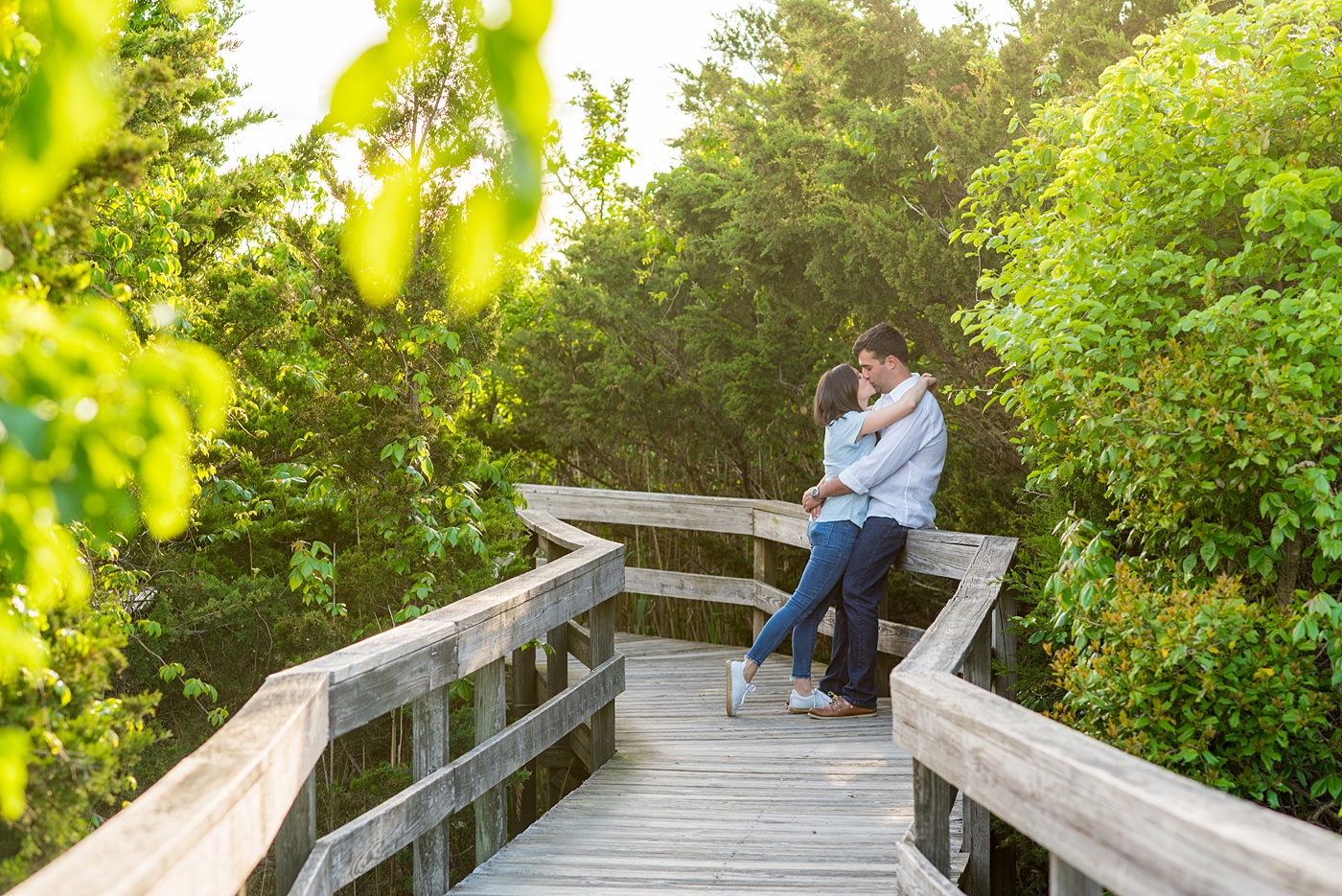 They had a nice time walking the two options they considered for their engagement session prior to us meeting up: 1) the West Village and 2) Robert Moses Lighthouse area. They went with the latter, as indicated because they love the beach, and I loved where they selected.
There were beautiful locations at Robert Moses State Park in Babylon, including a little building near the black and white striped lighthouse we started at, various boardwalks with lush shrubs and trees overspilling on the walkway, and of course soft sandy beachline. It looked a little fake, with its picturesque waves crashing along the shore (it was windy but we managed just fine with a bit of patience for the fierce breeze!), but it was 100% real! We simply lucked out. I was extra happy when I found some broken quartz stones in one area we were taking pictures in; it was the perfect way to "accessorize" a photo of Rebecca's stunning three-stone diamond engagement ring.
I like to think of the little ways karma comes back to good people – mother nature rewarding us with this beauty felt like it was coming back in the best ways.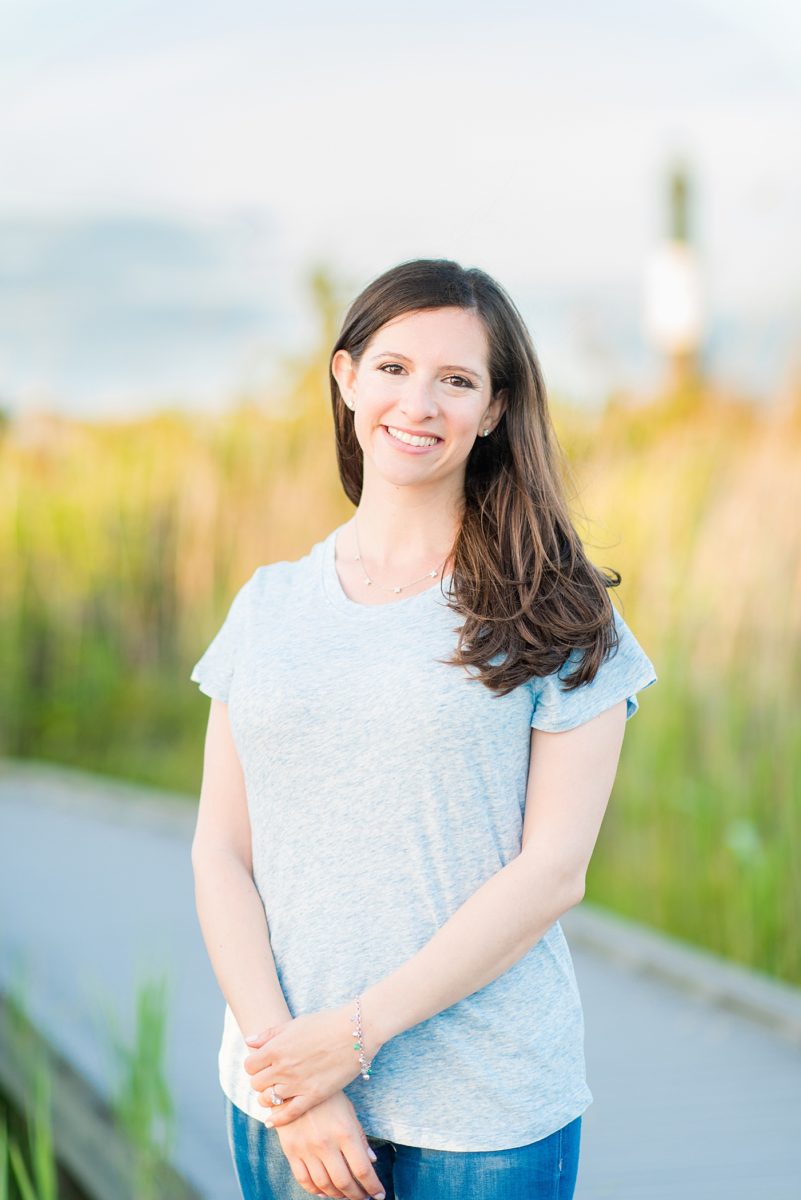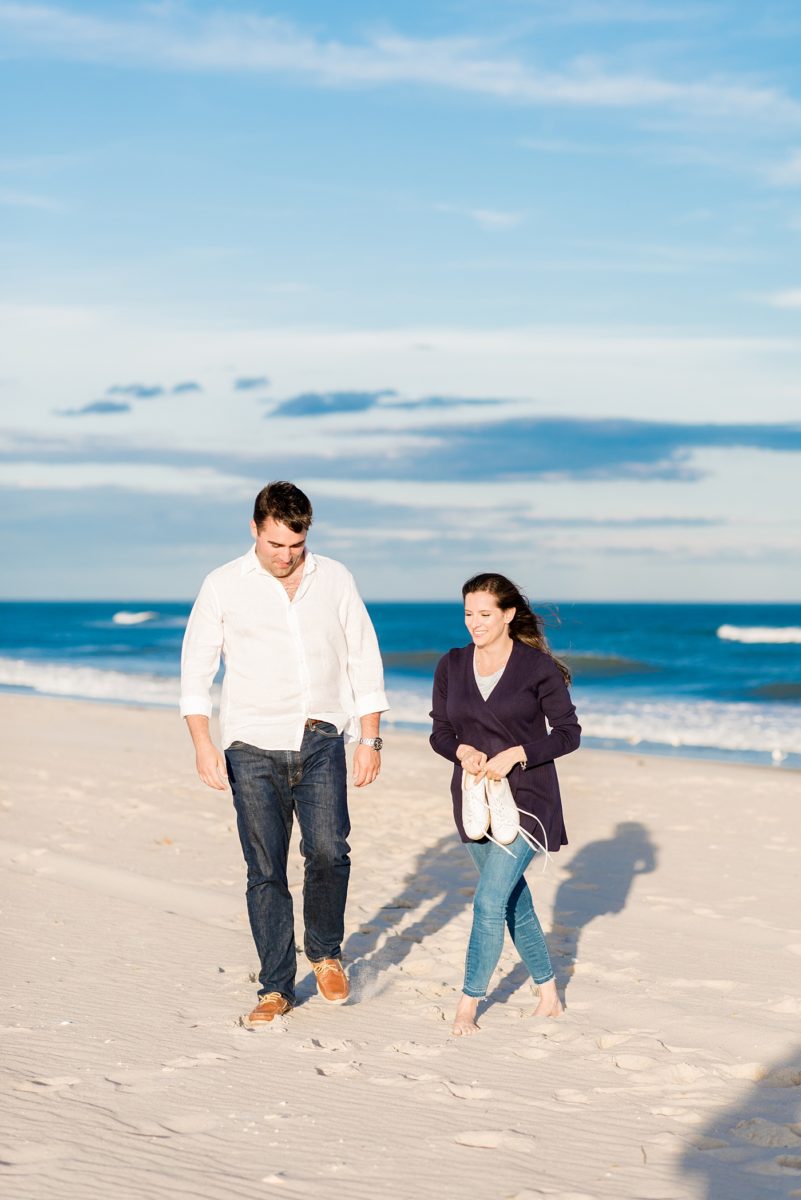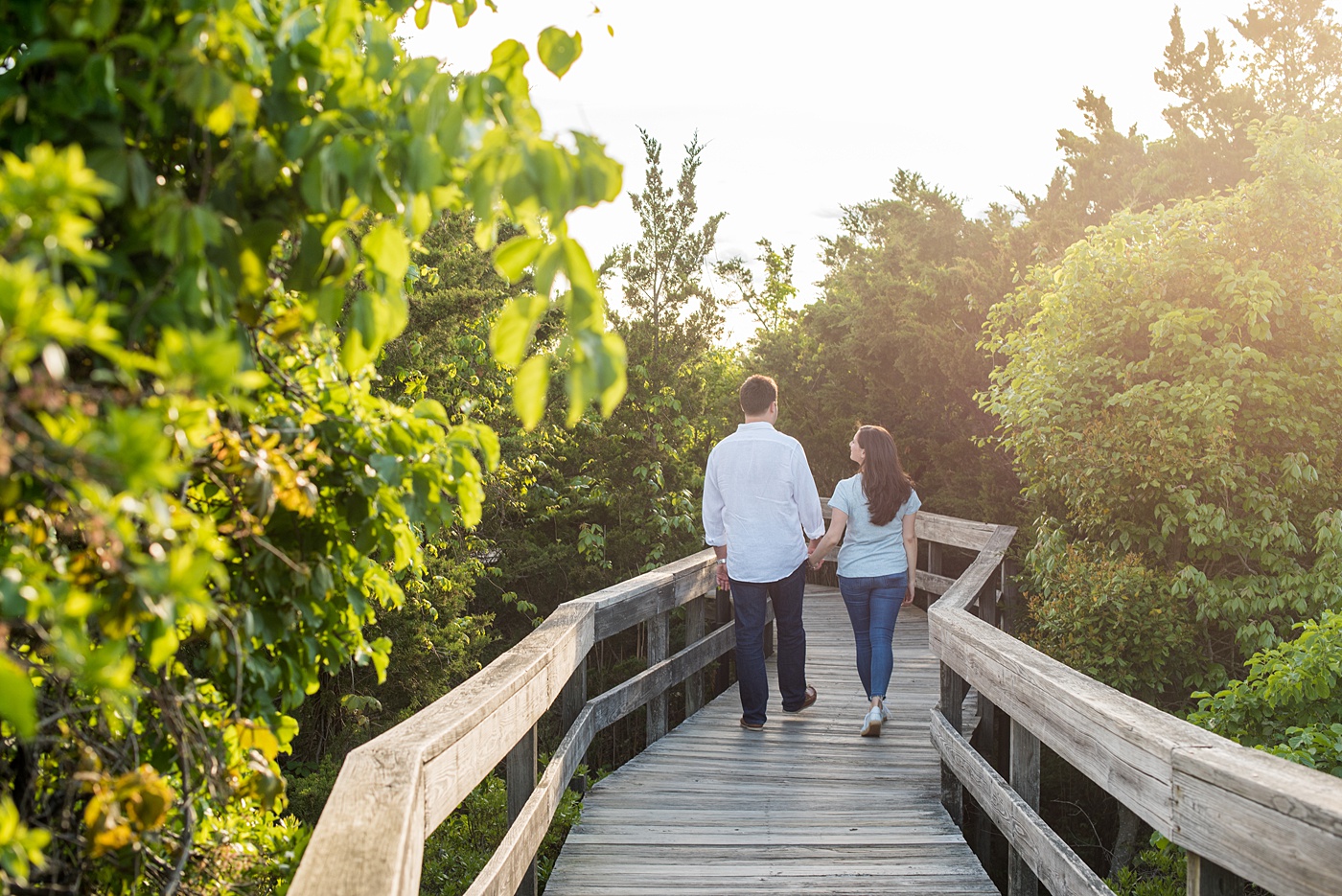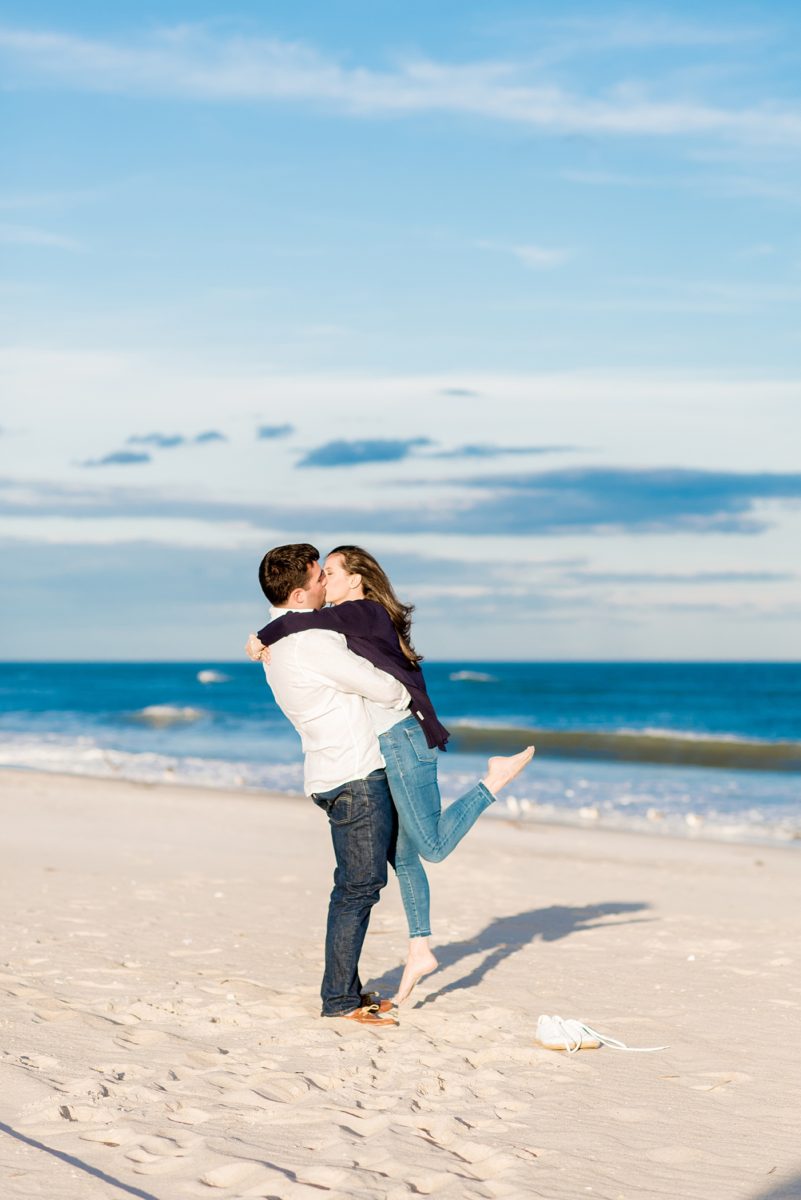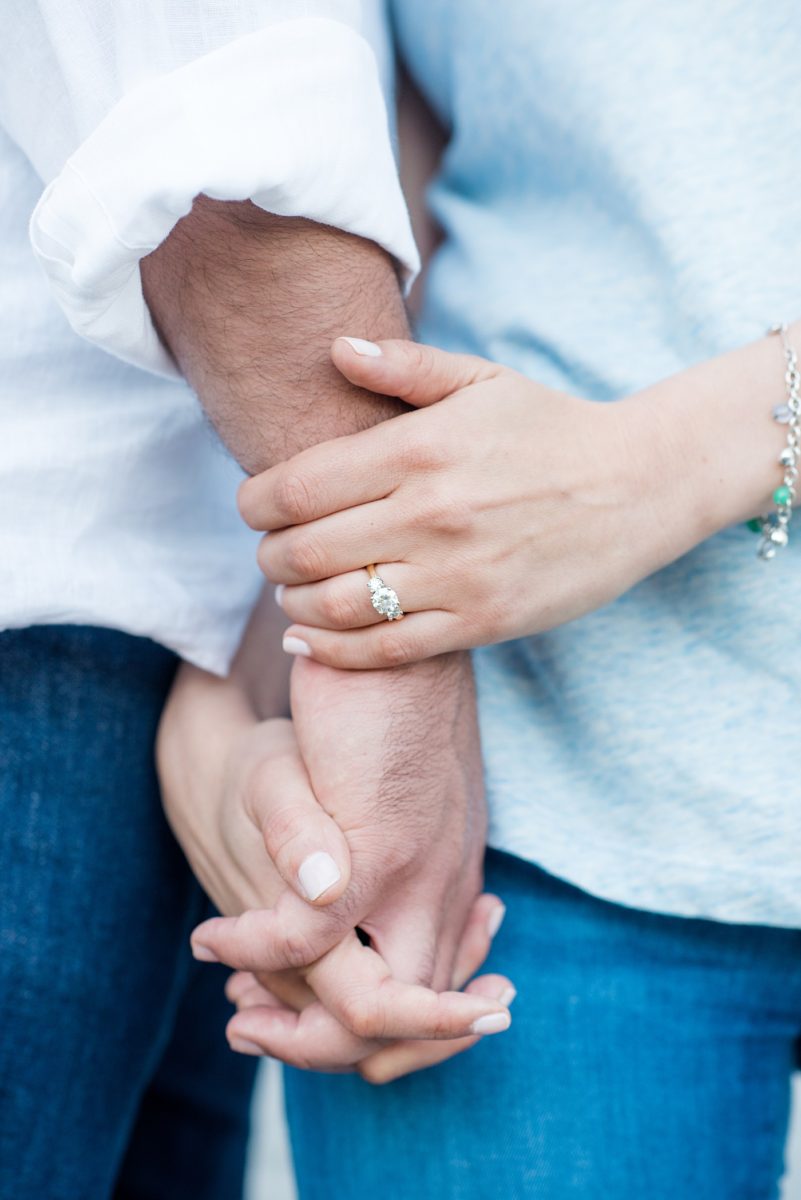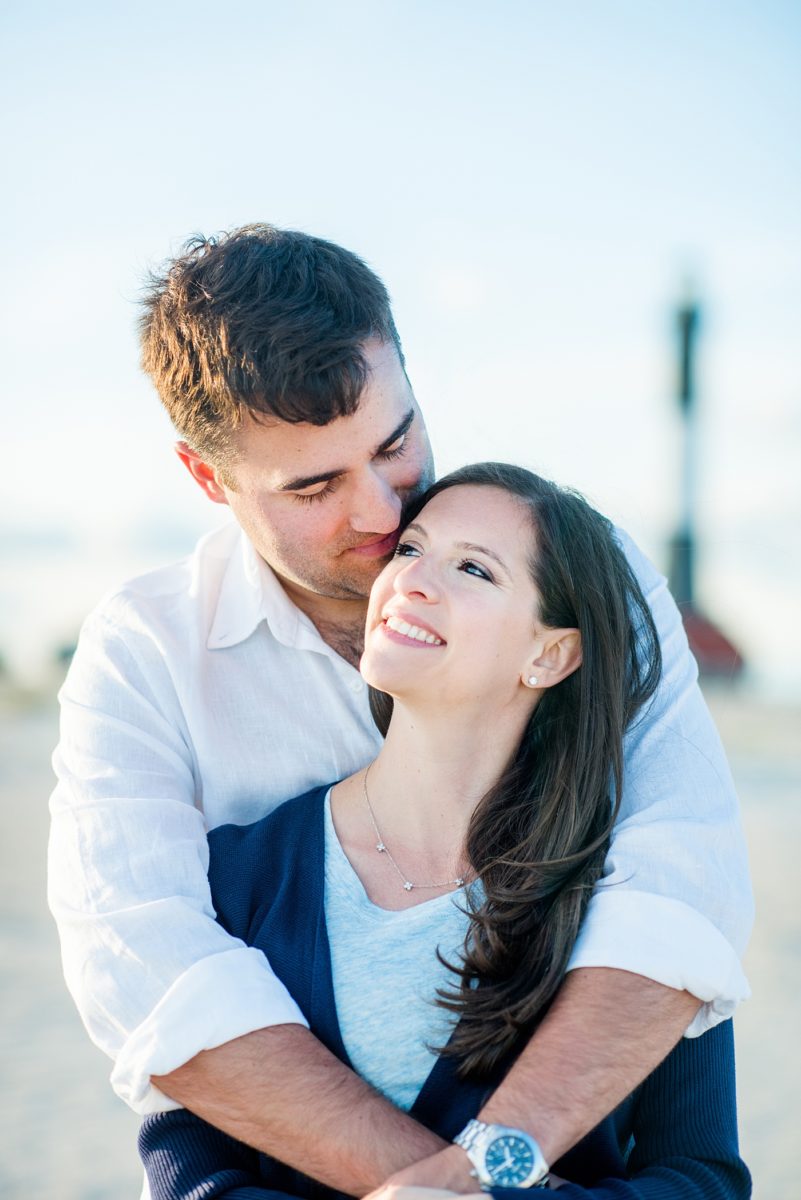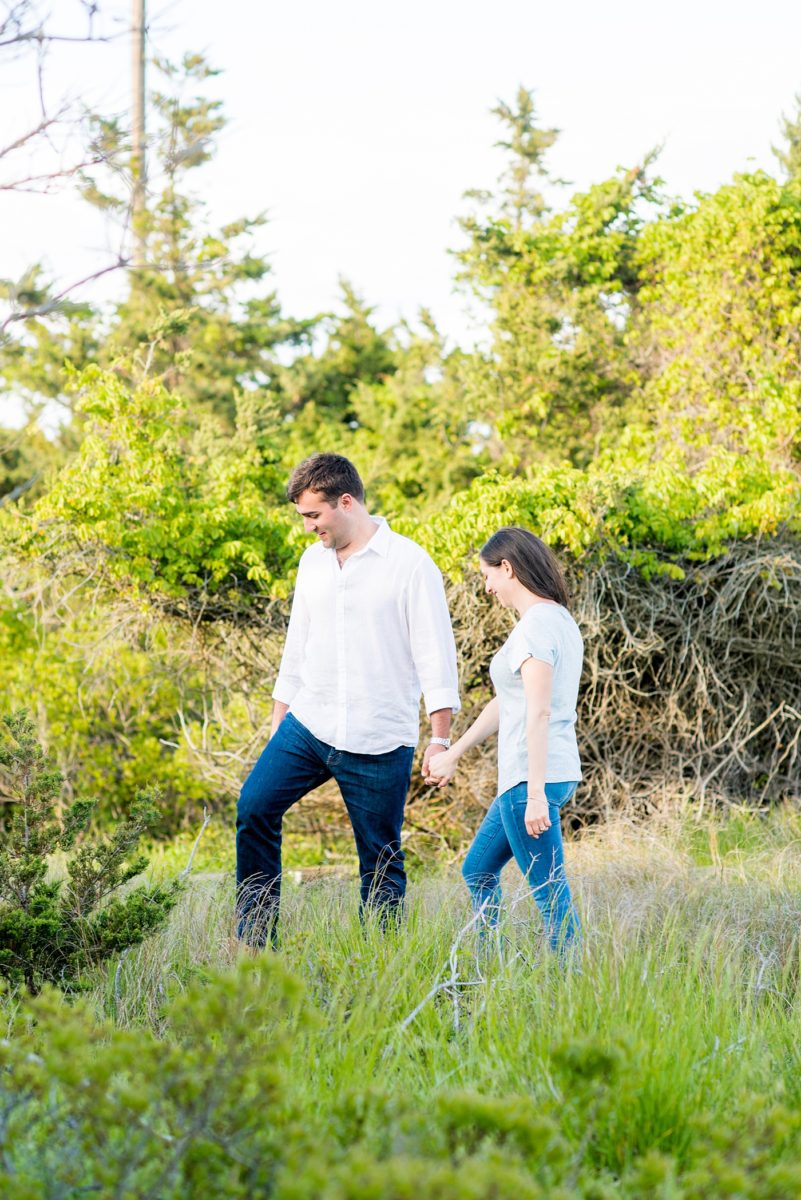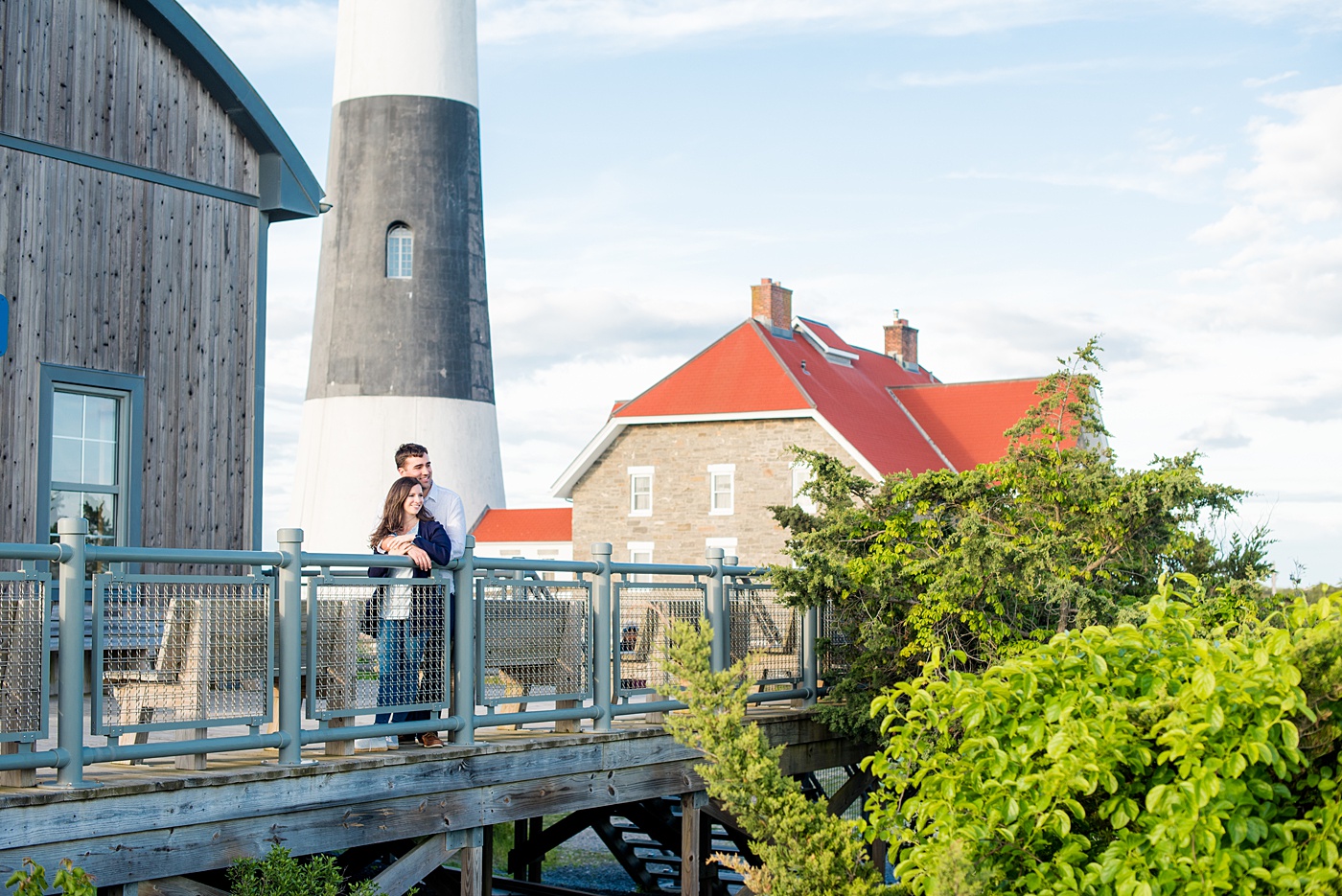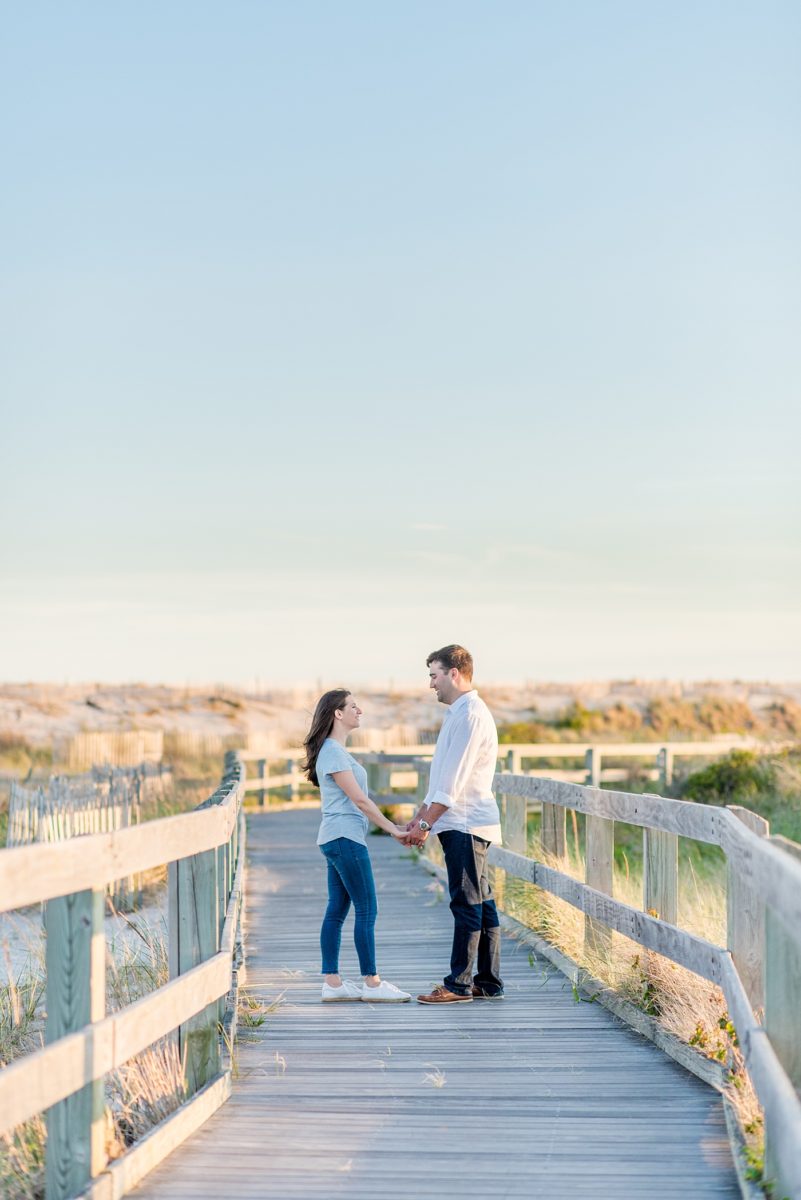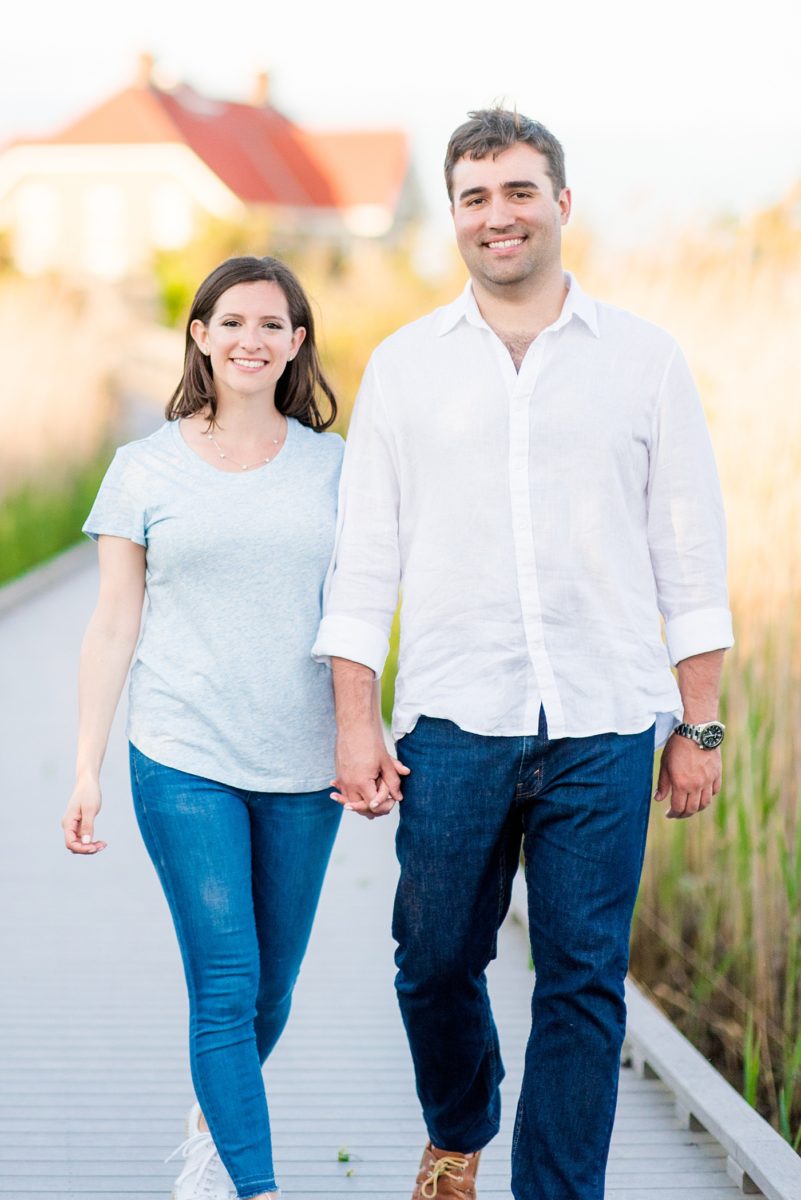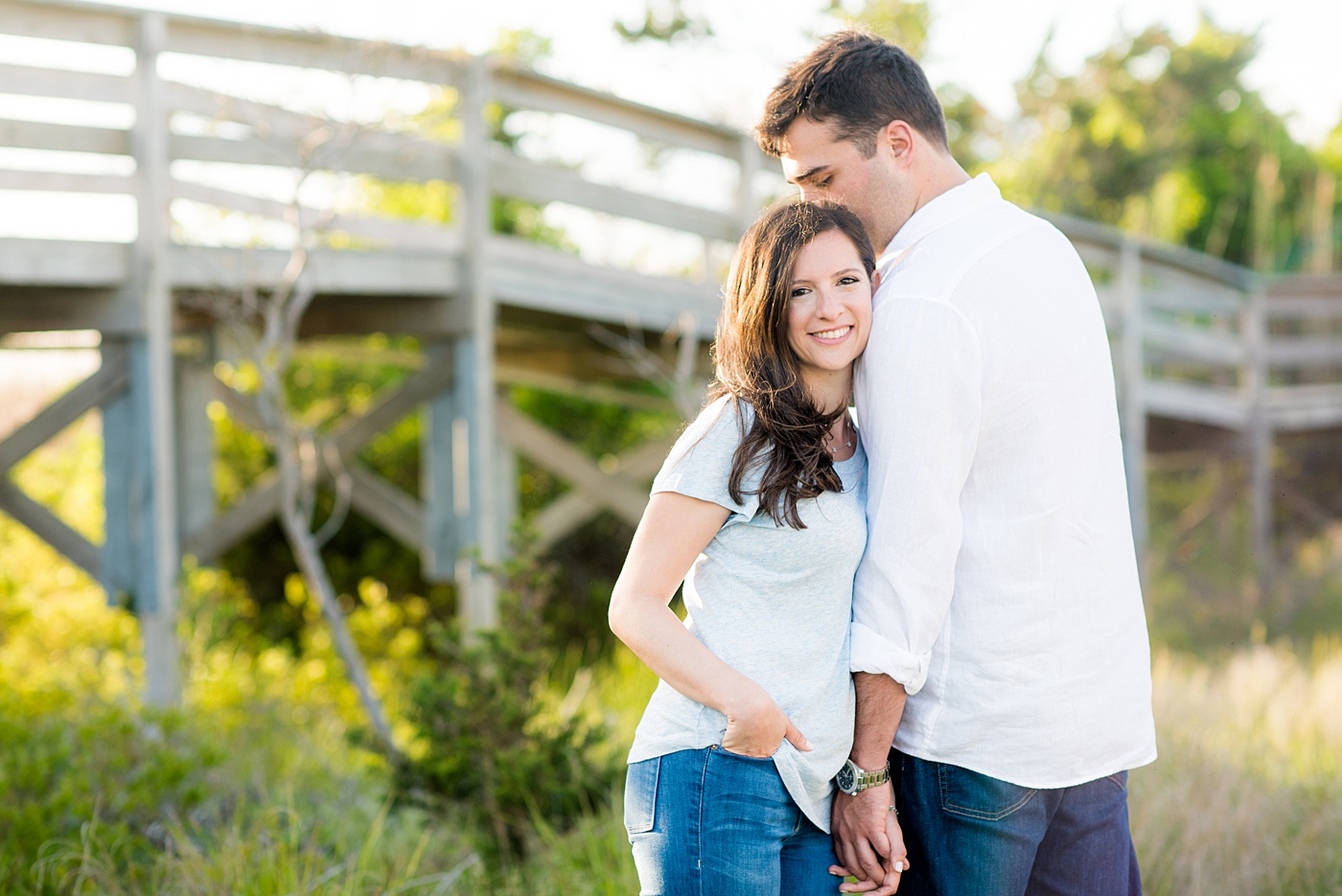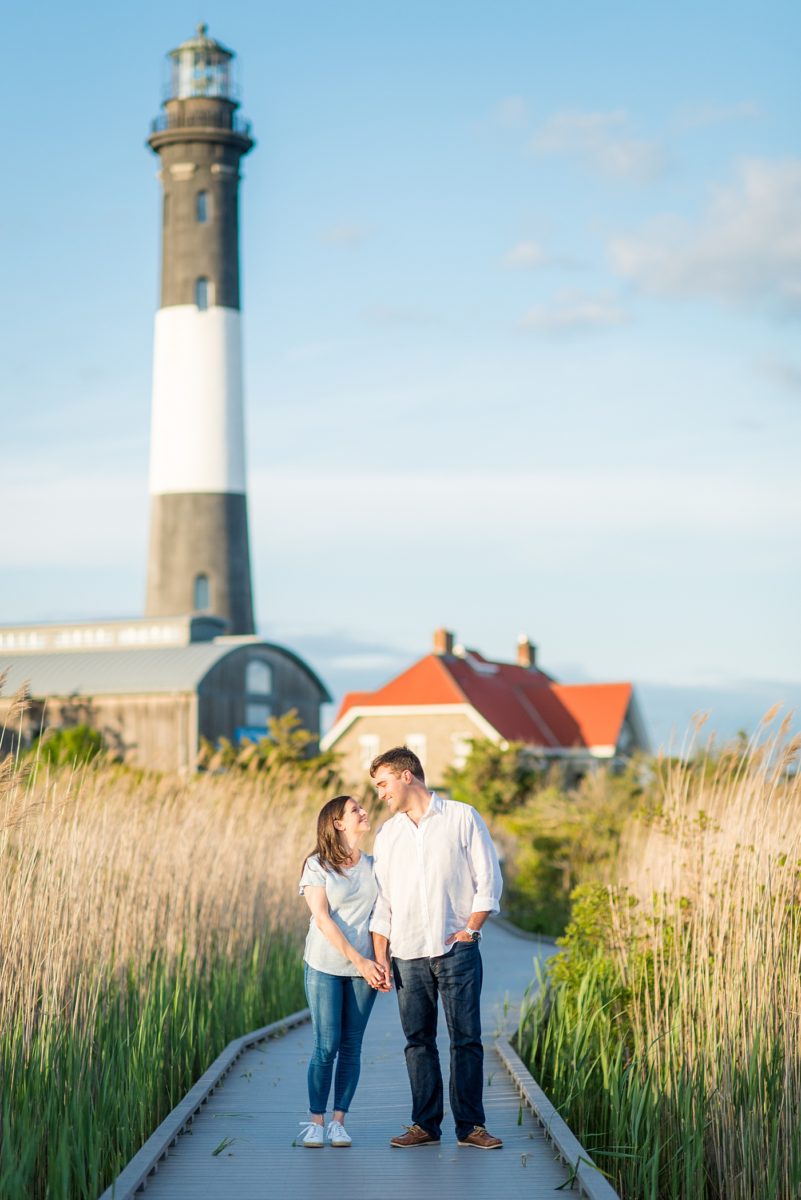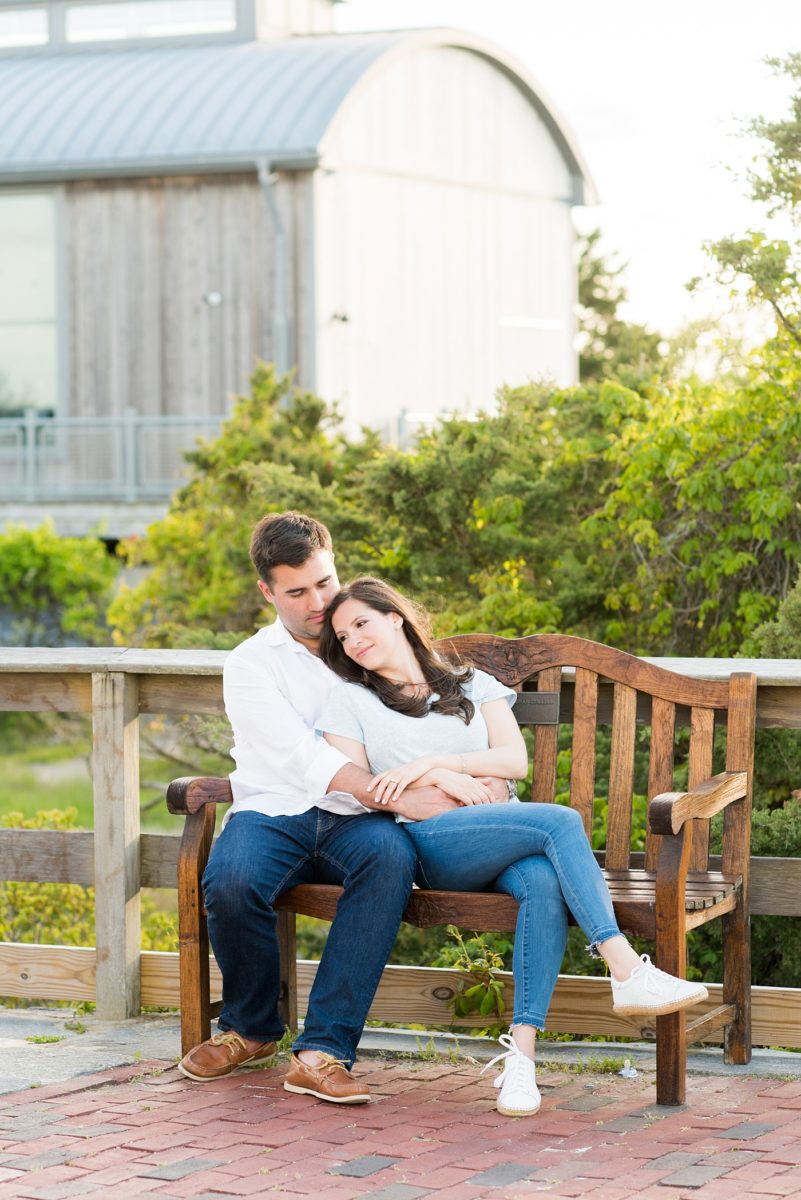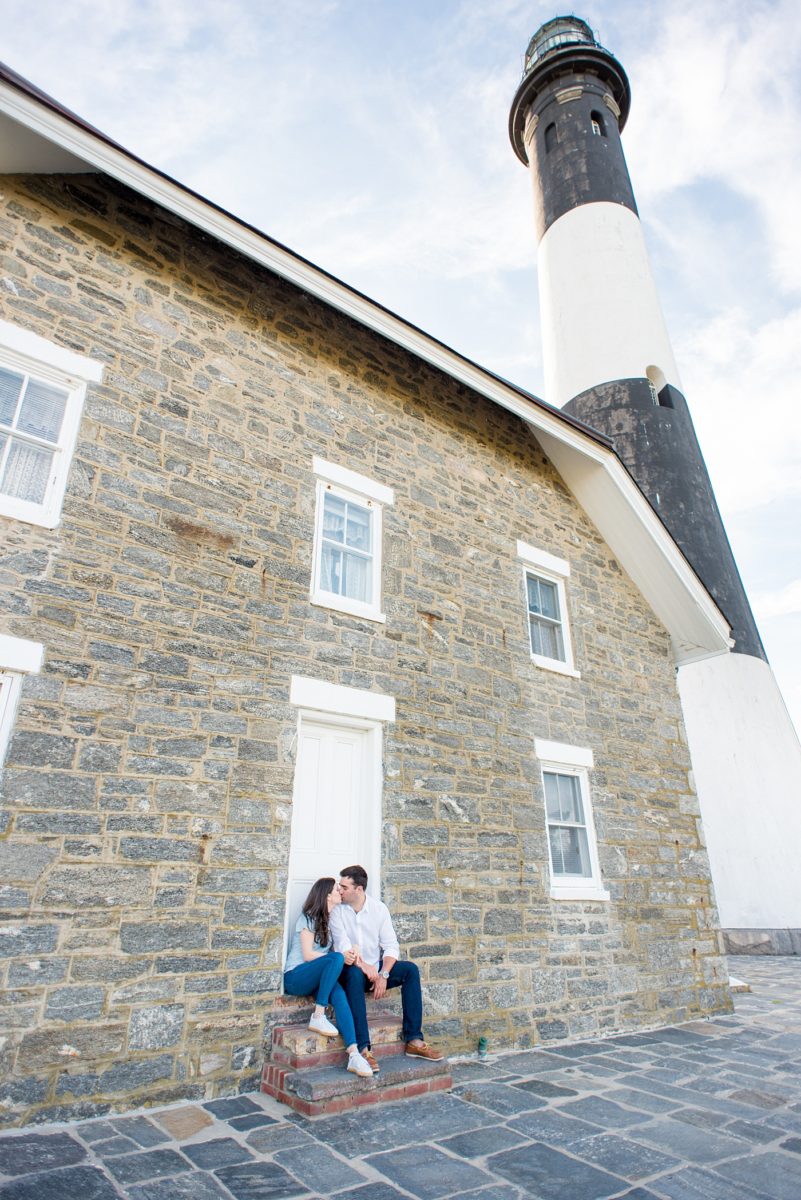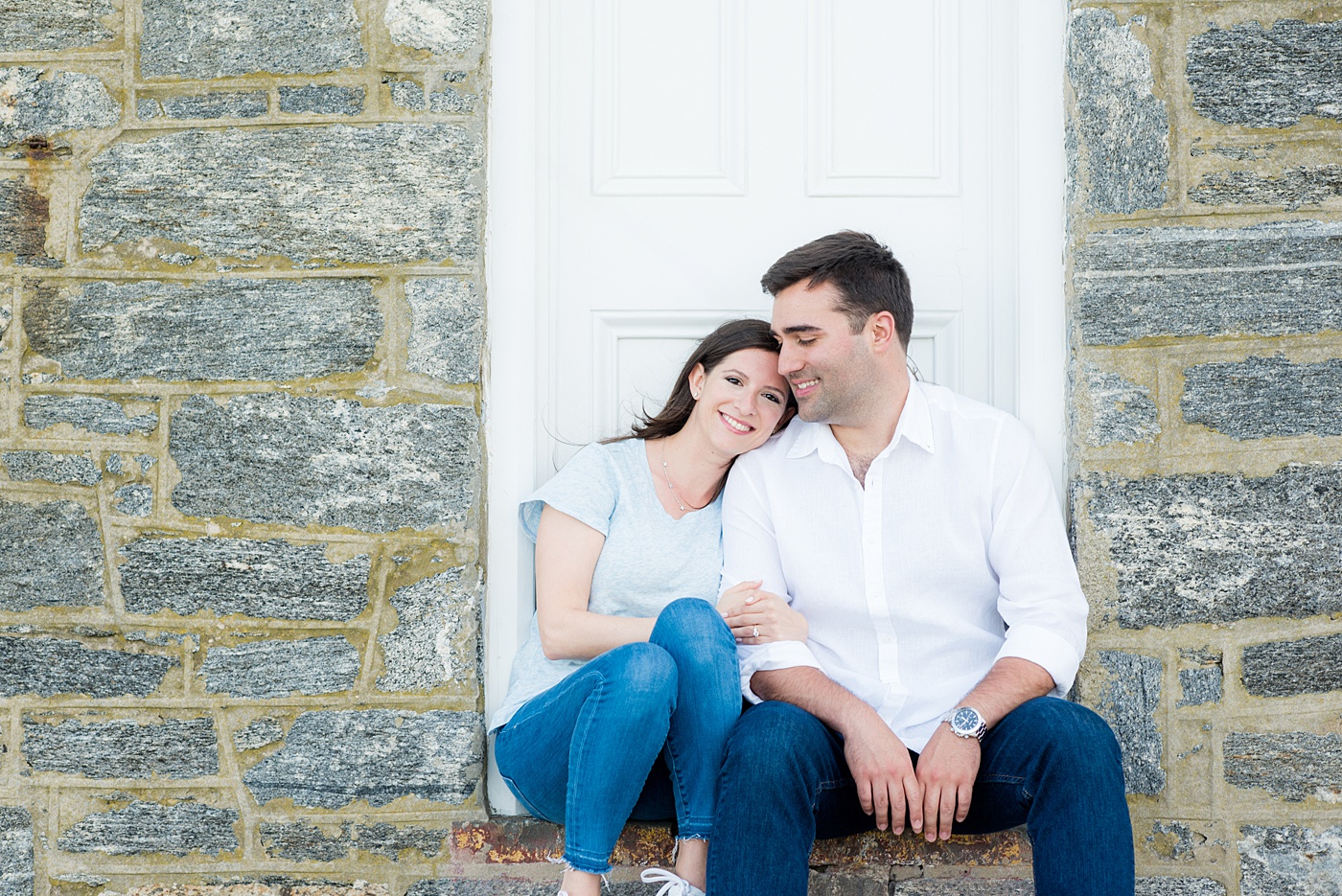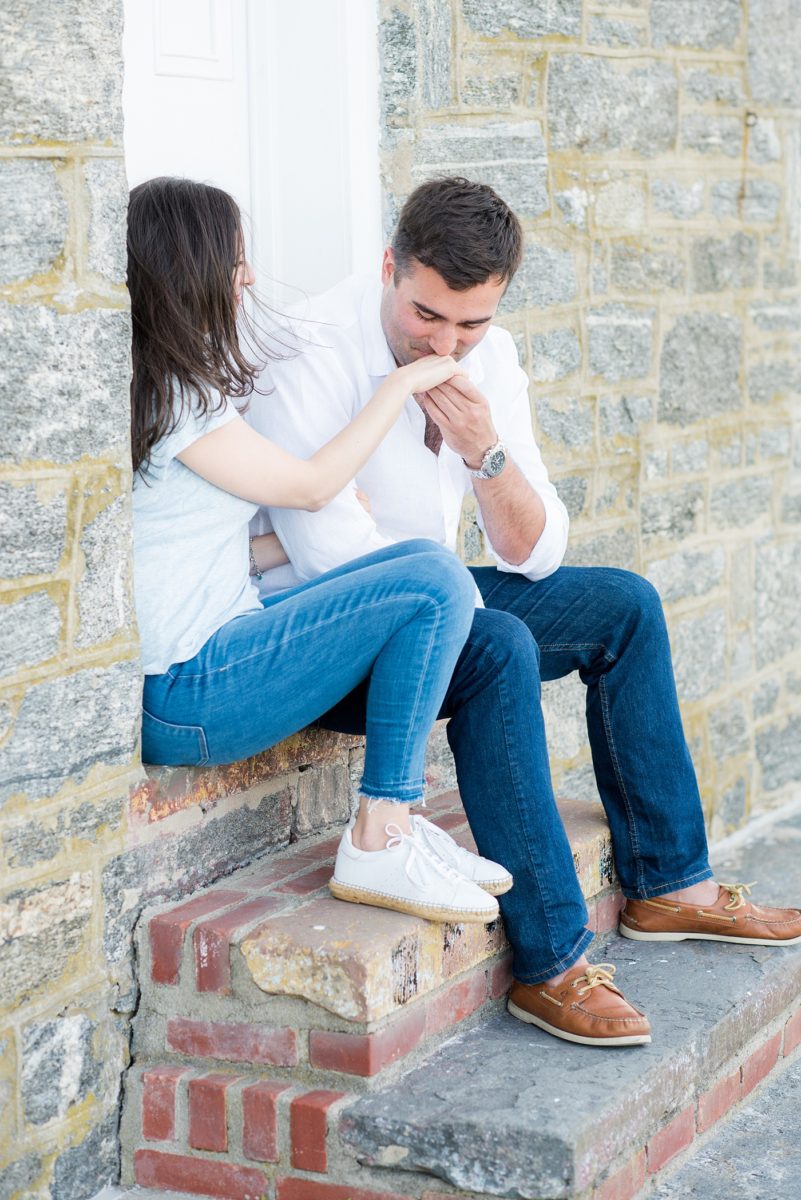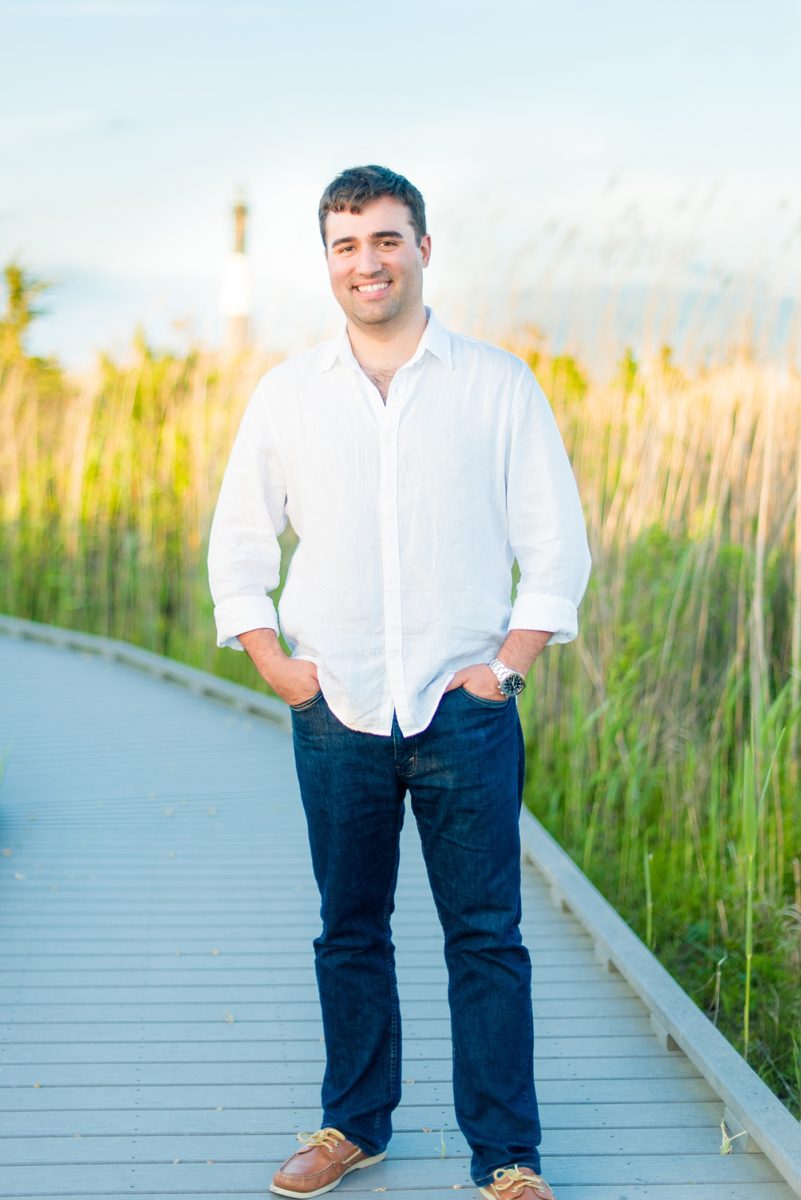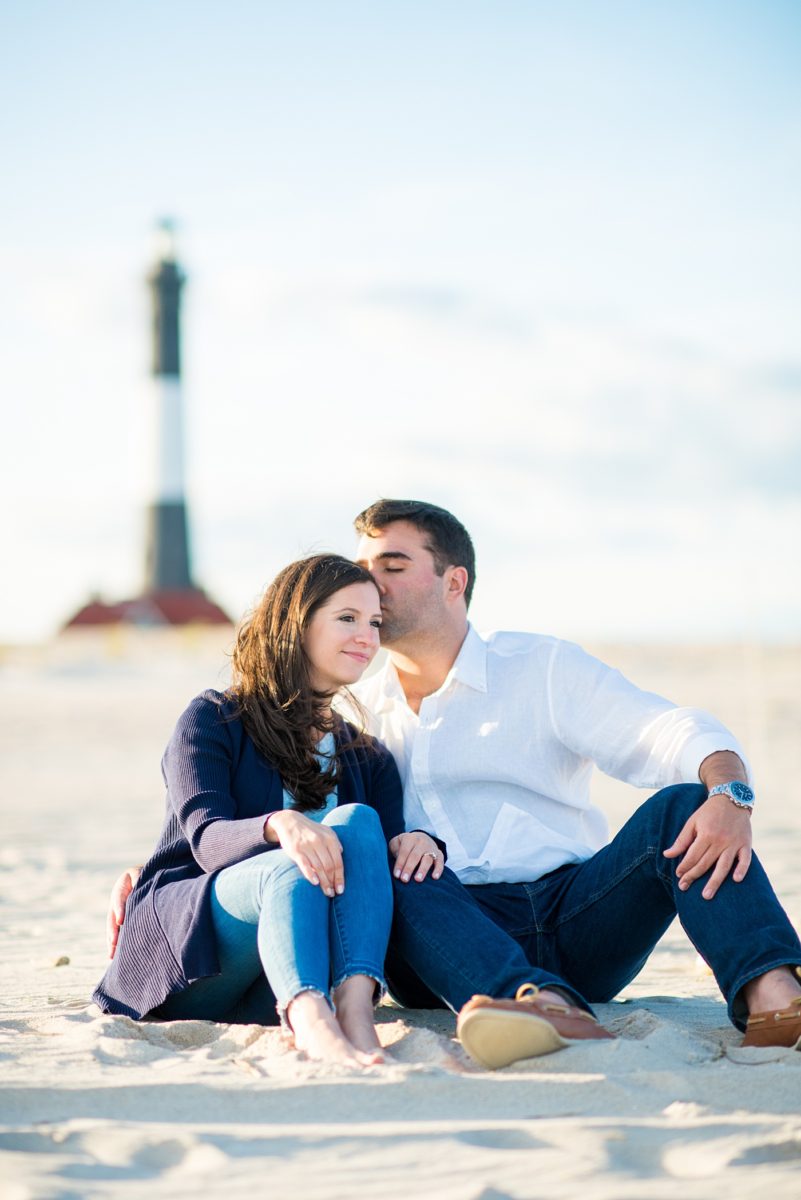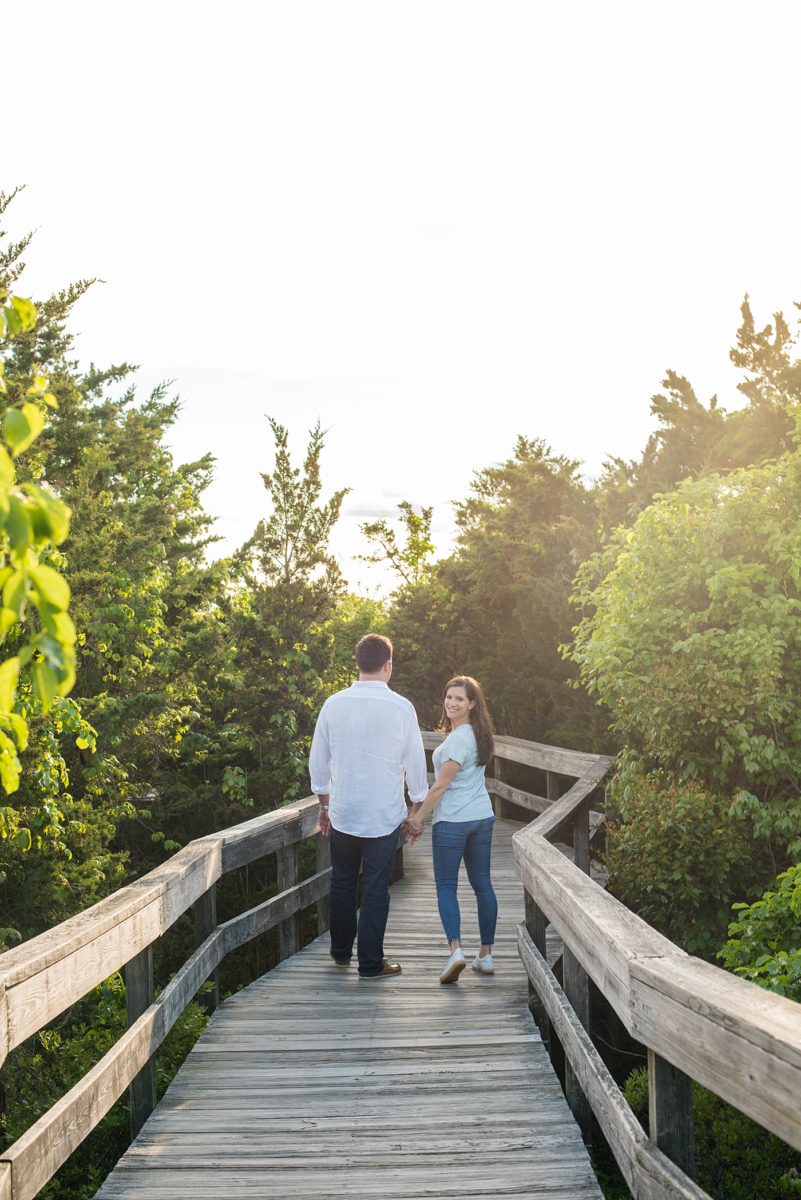 Doesn't this make you want to run to the beach?! I adored spending time photographing them and can't wait for next year when it's time for their wedding day!
For more Long Island love and inspiration check out: