A special couple met me at a picturesque Long Island location this past holiday weekend to capture the beauty of summer and this chapter of their lives at Old Westbury Gardens. Seeing Zach and Danielle through, from before they even met (because…well…the groom is my brother!) to helping plan and photograph Zach's proposal to Danielle at Long Island's beautiful Planting Fields last summer, I was honored they wanted to spend extra time with their sister 😉 and take some memorable pictures.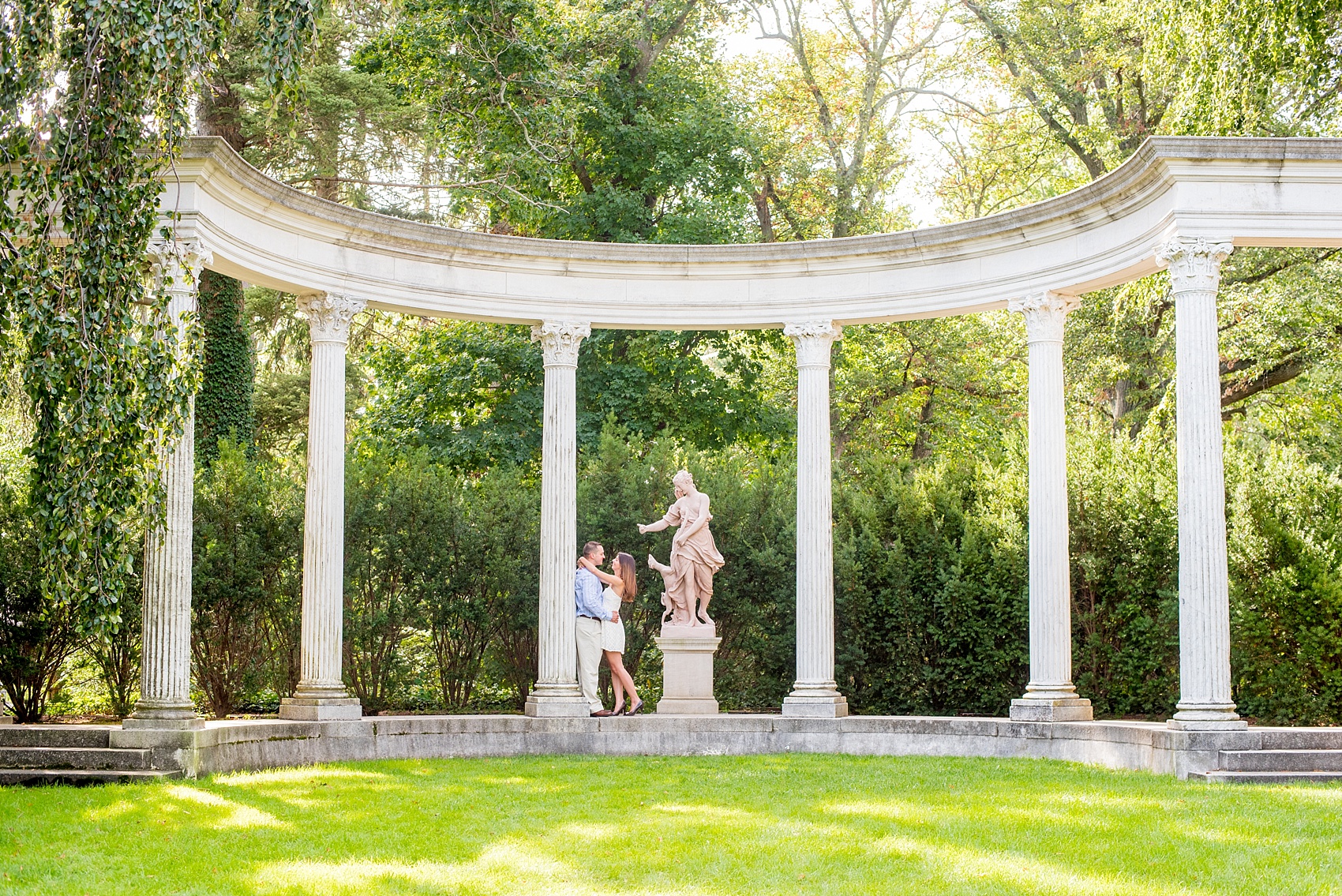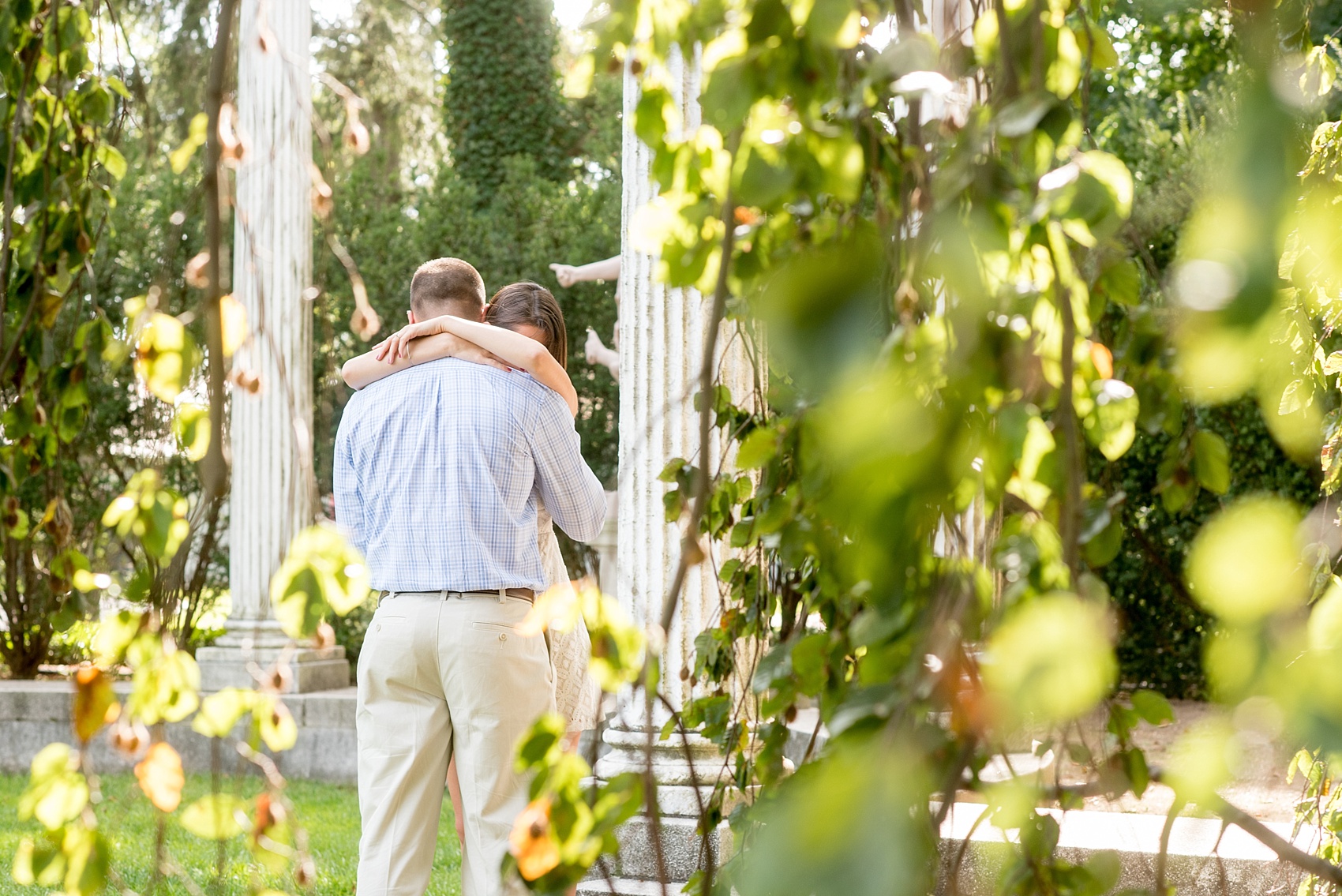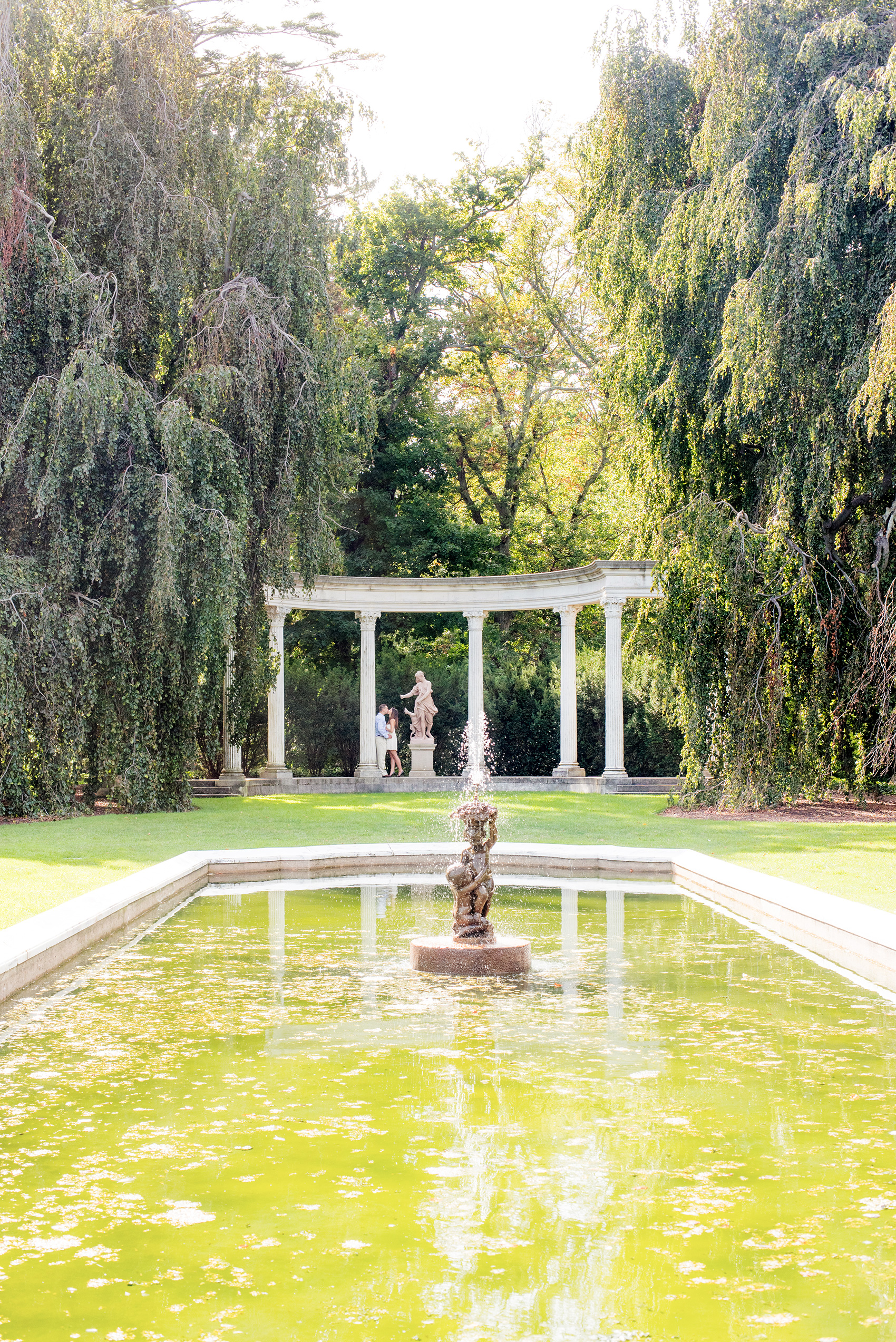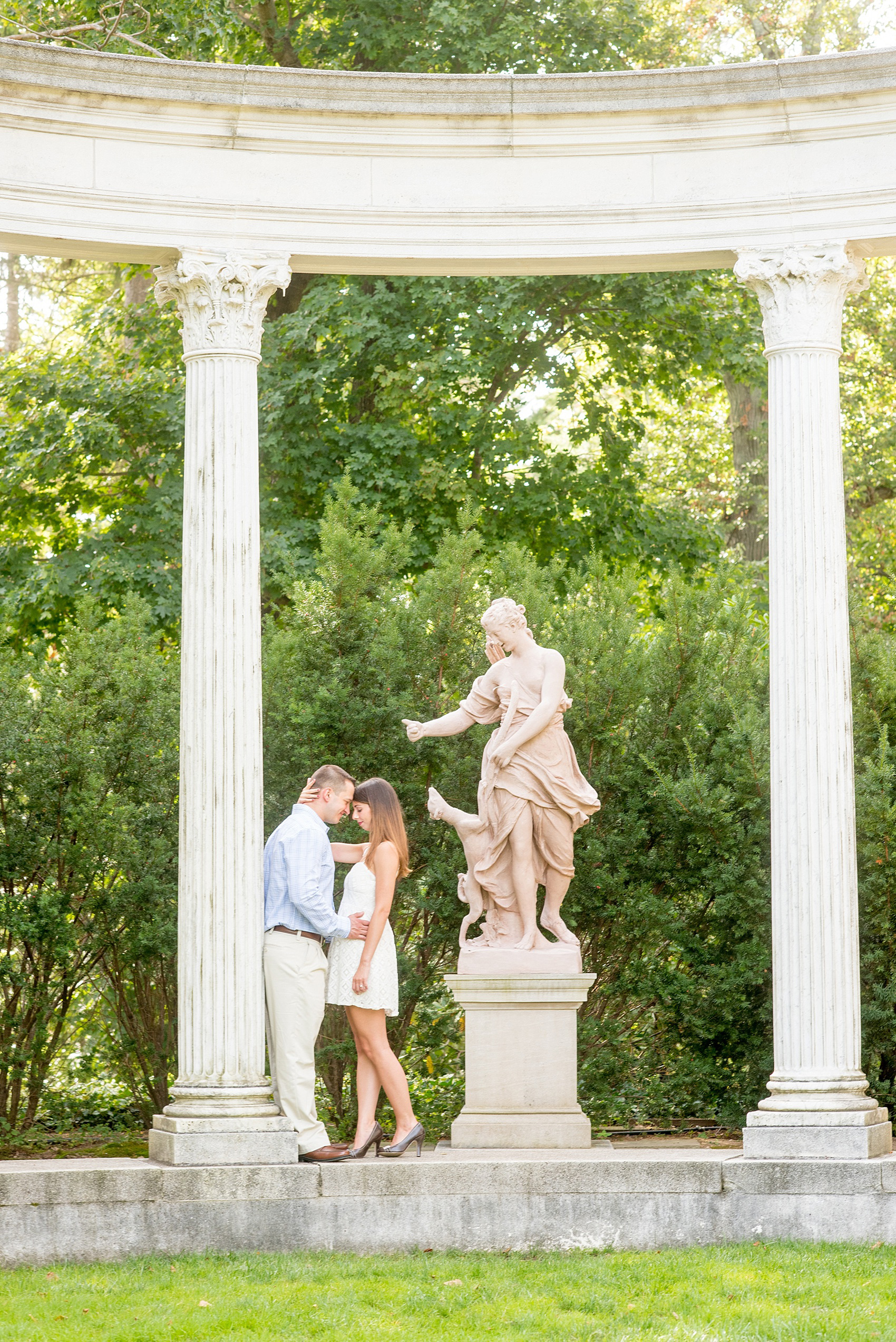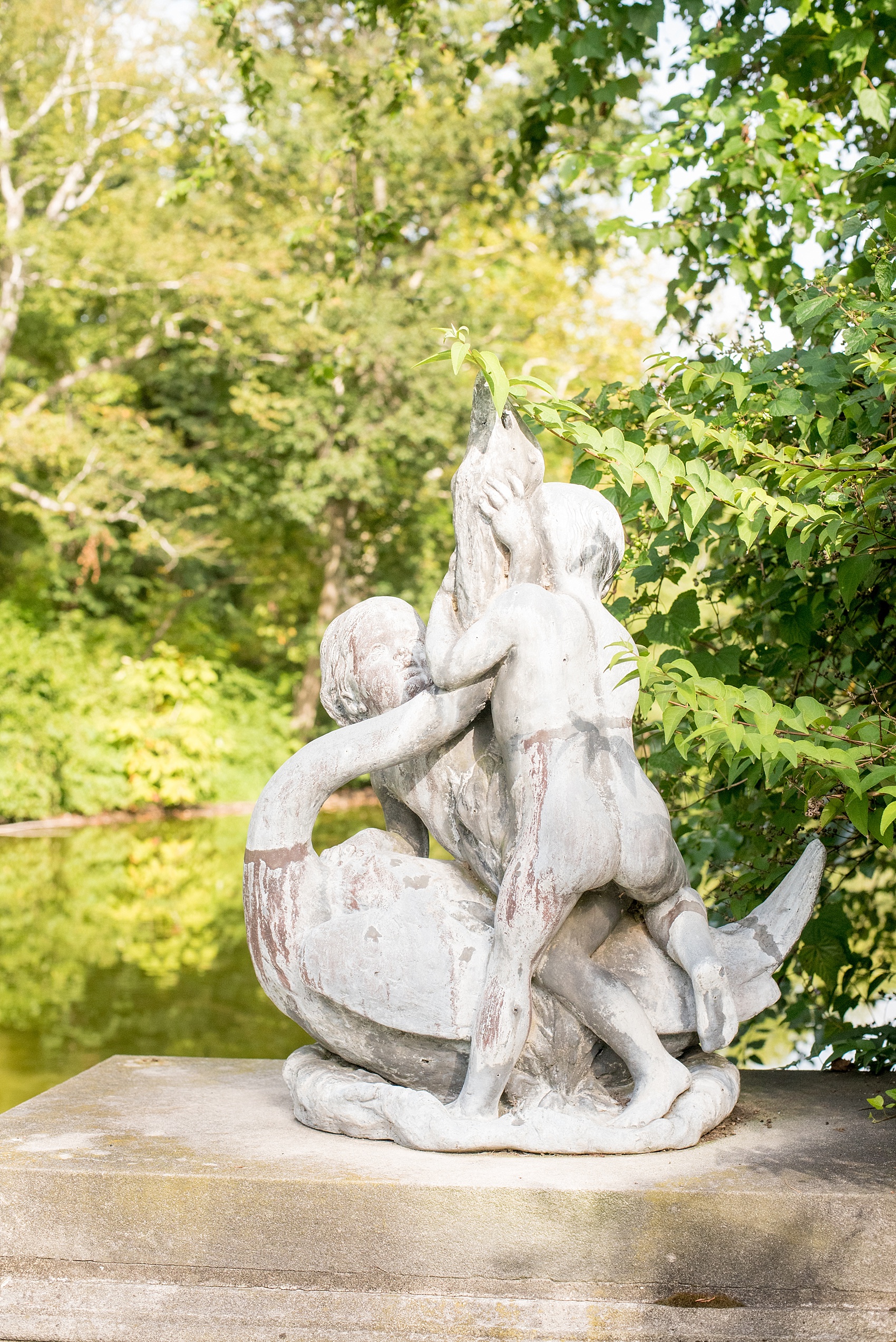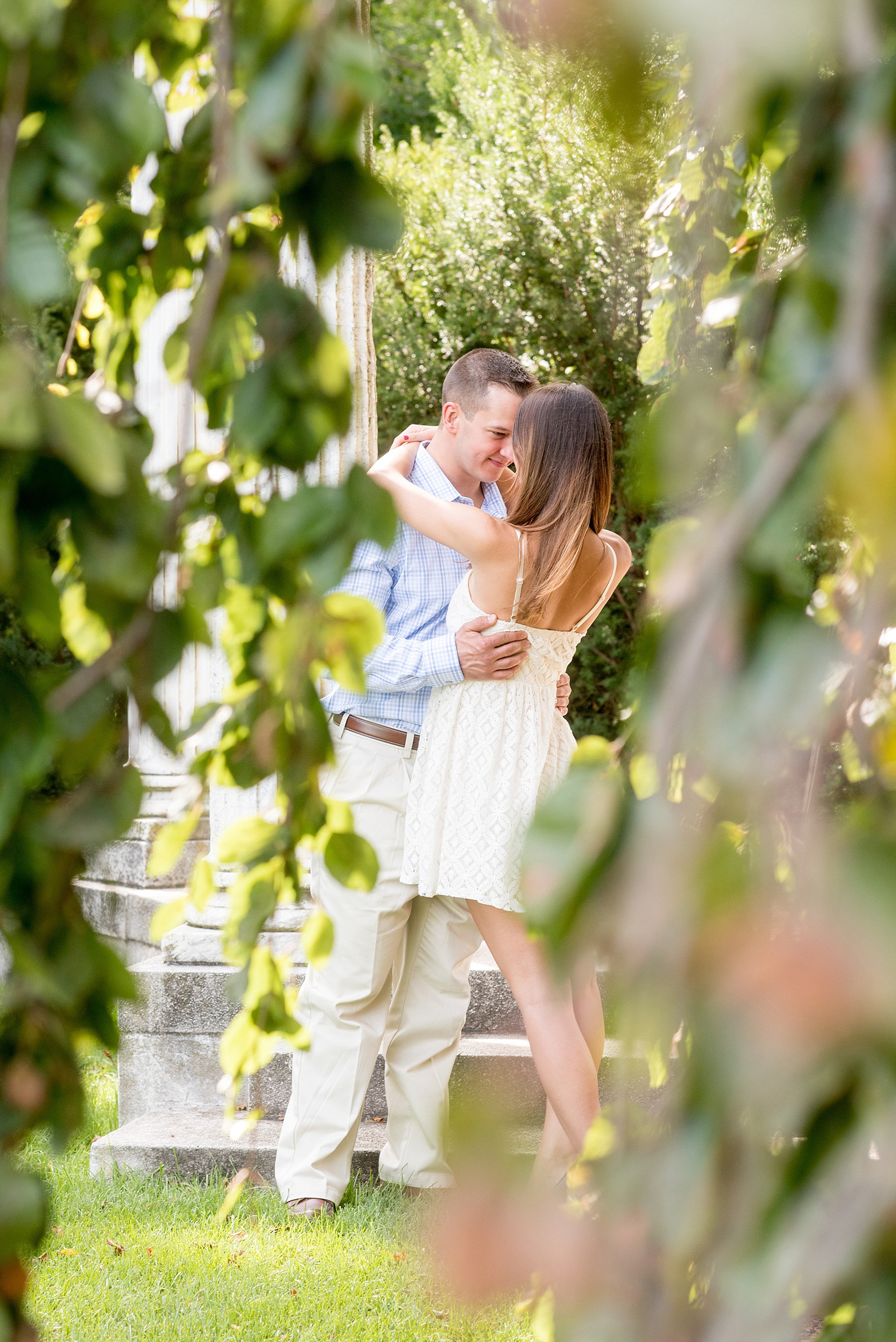 I love peeking through Weeping Willow trees to capture a couple being all in love and engaged! The gardens had amazing trees to use as foreground and backdrops in their session.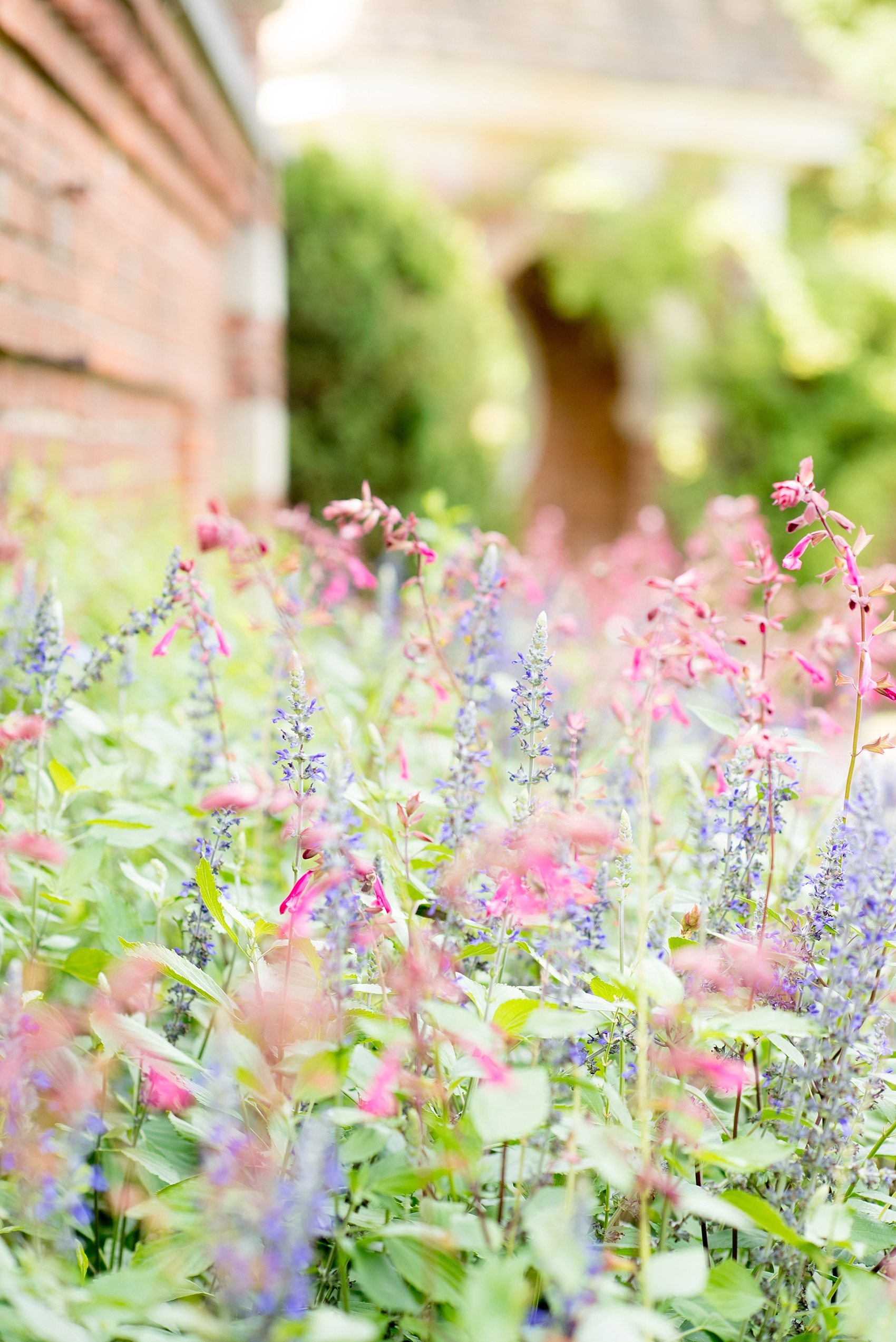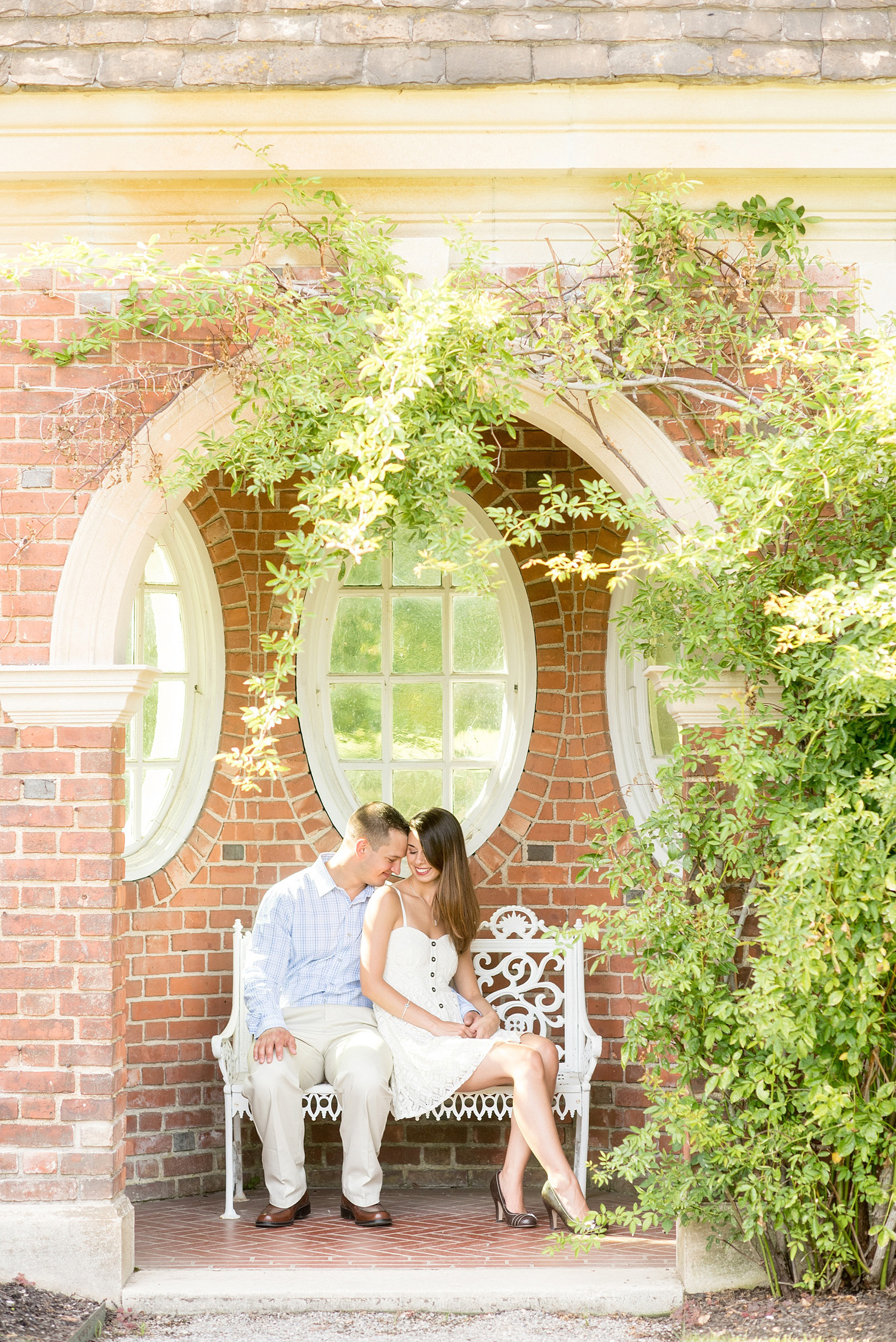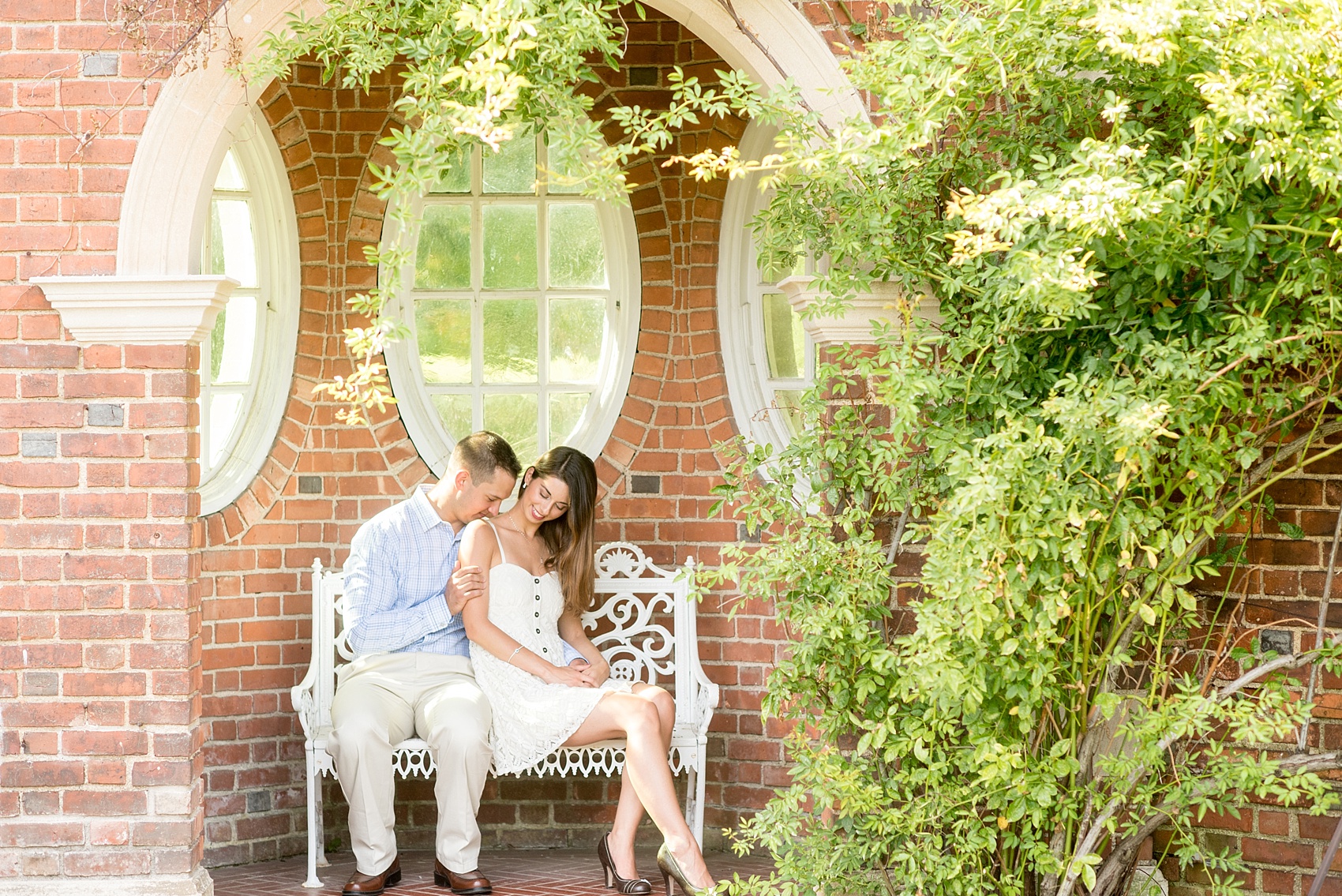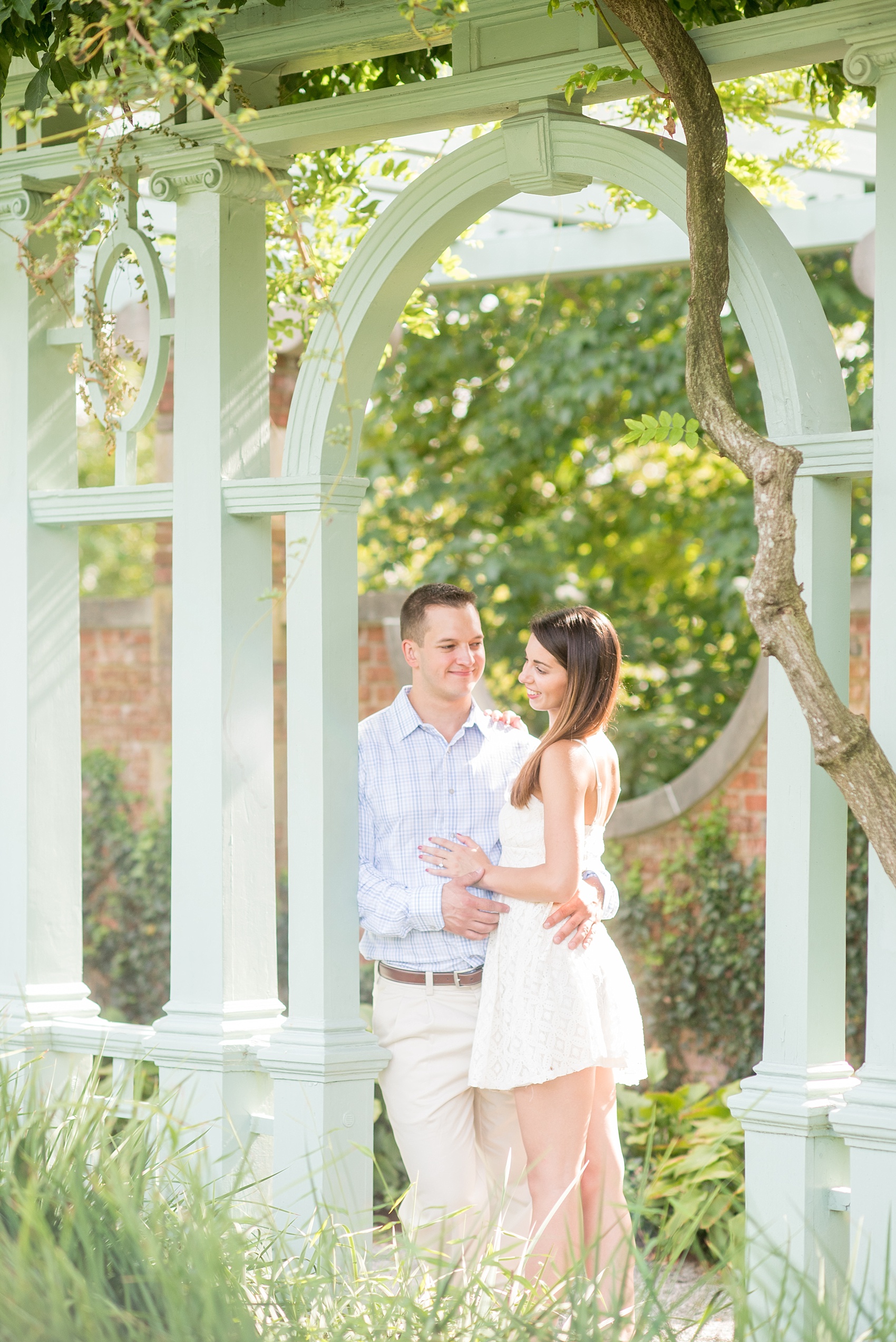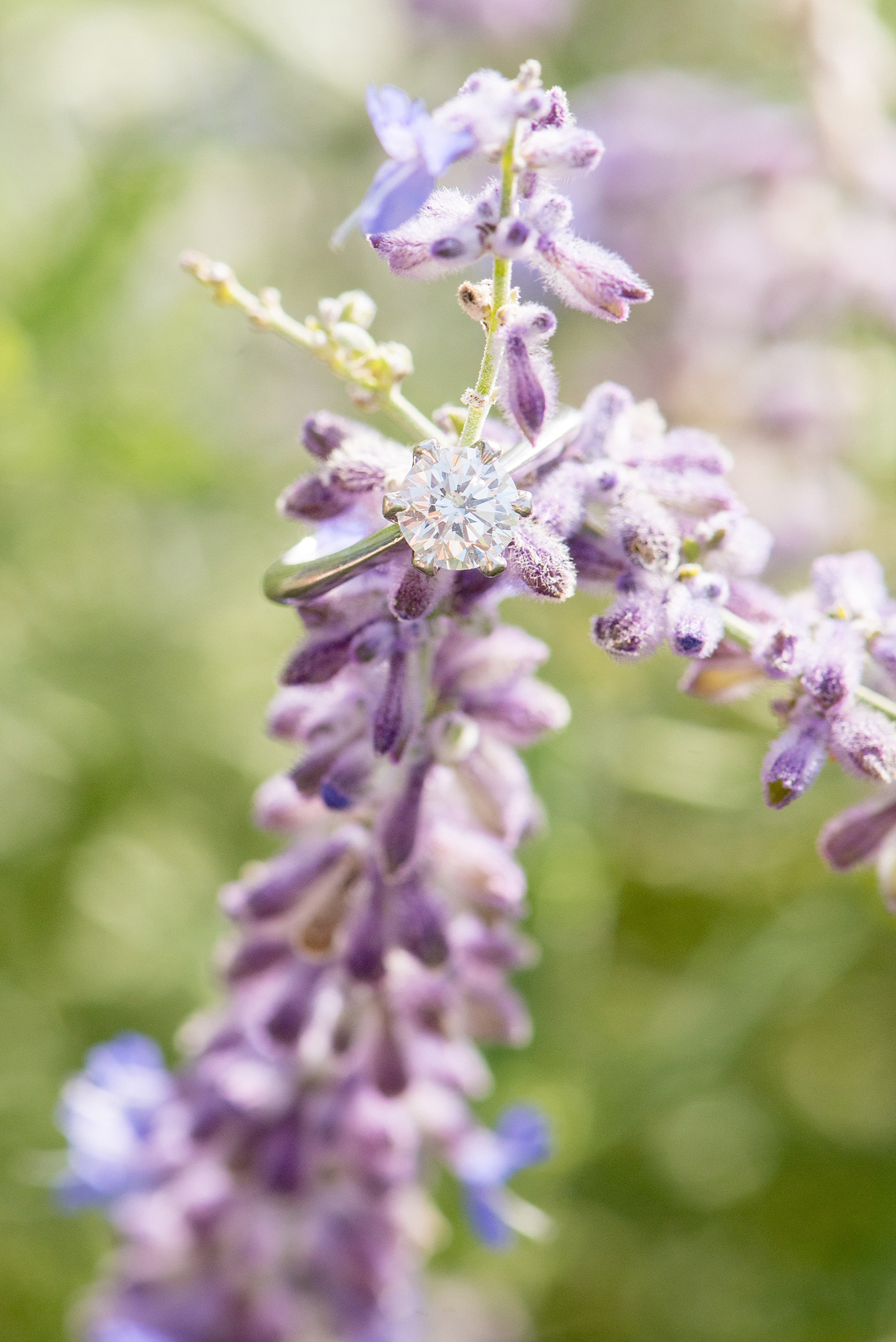 There were beautiful flowers all around us and I'm glad we enjoyed the time together in such a colorful setting towards the end of summer. From dahlias, to roses, and clematis it was truly a sight for the senses. As such a lover of detail images I couldn't help but photograph Danielle's round diamond, white gold solitaire engagement ring on some nearby flowering lavender.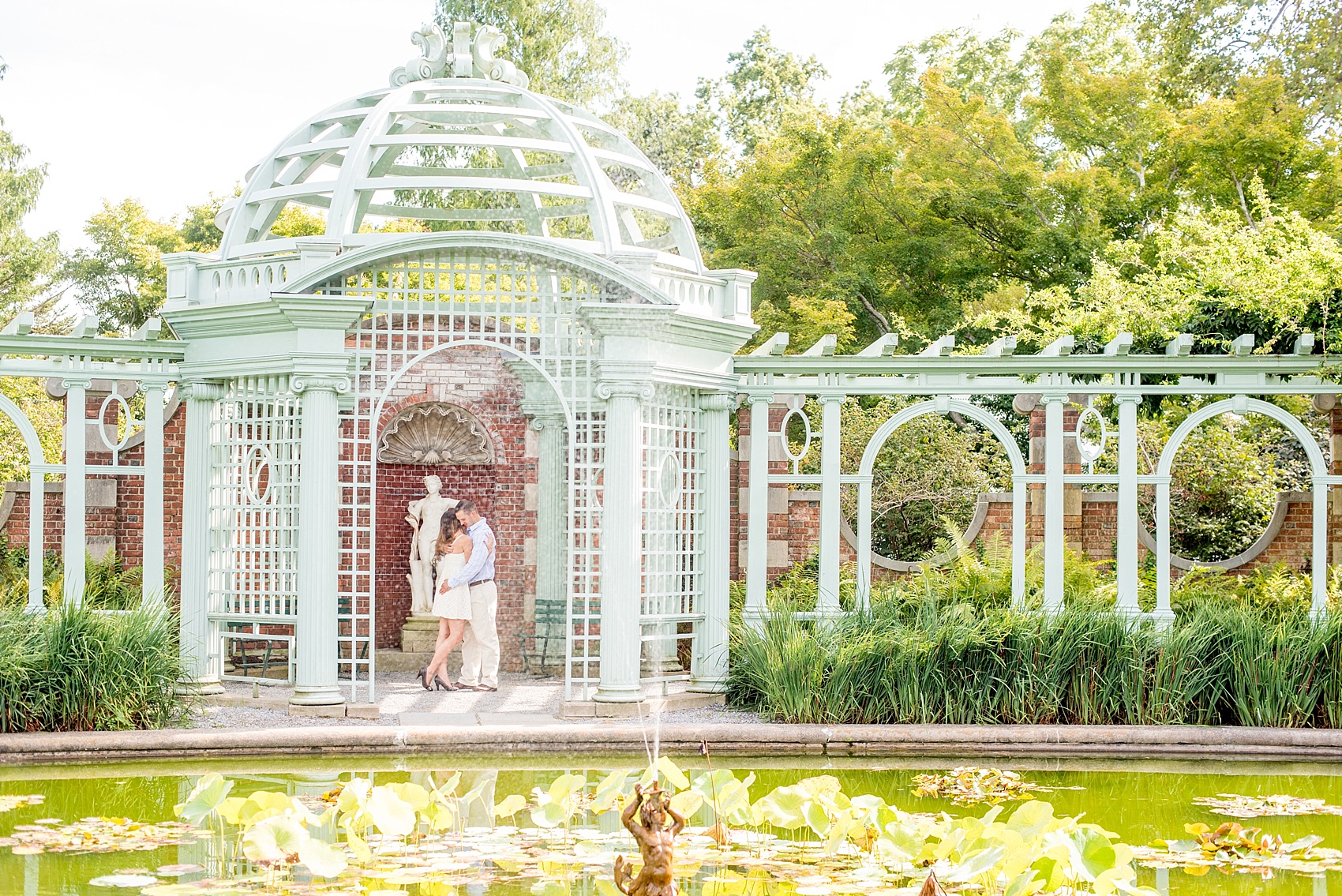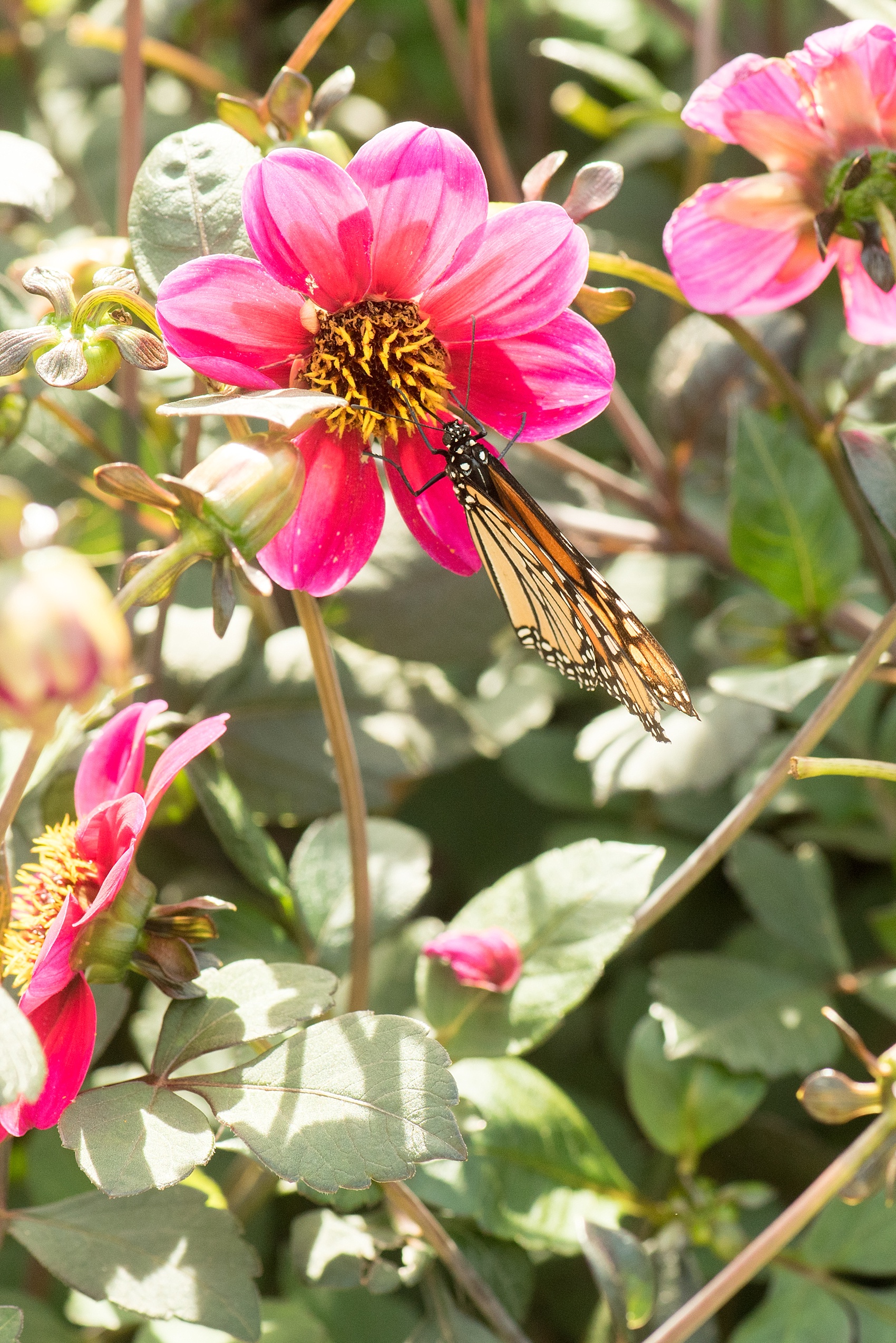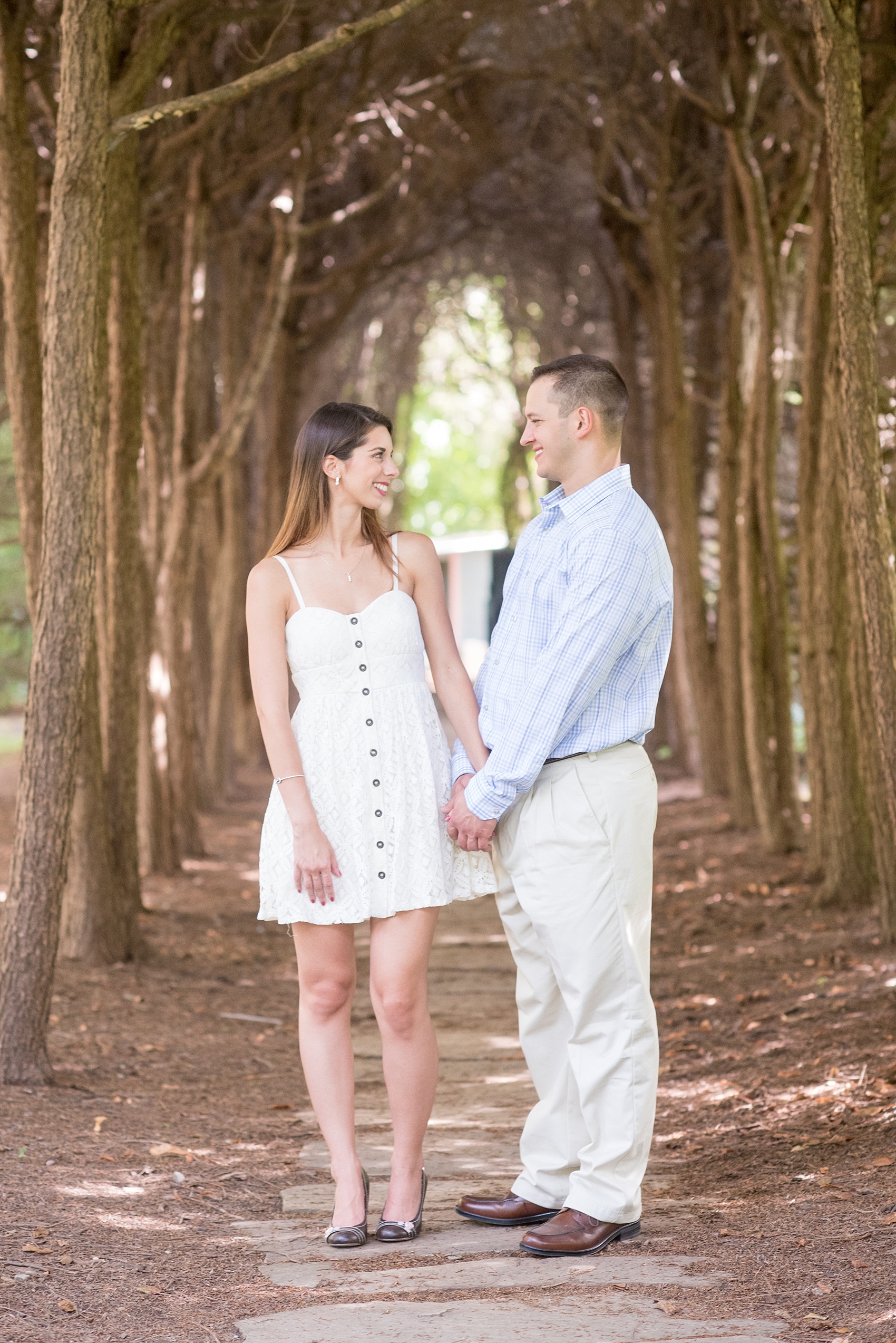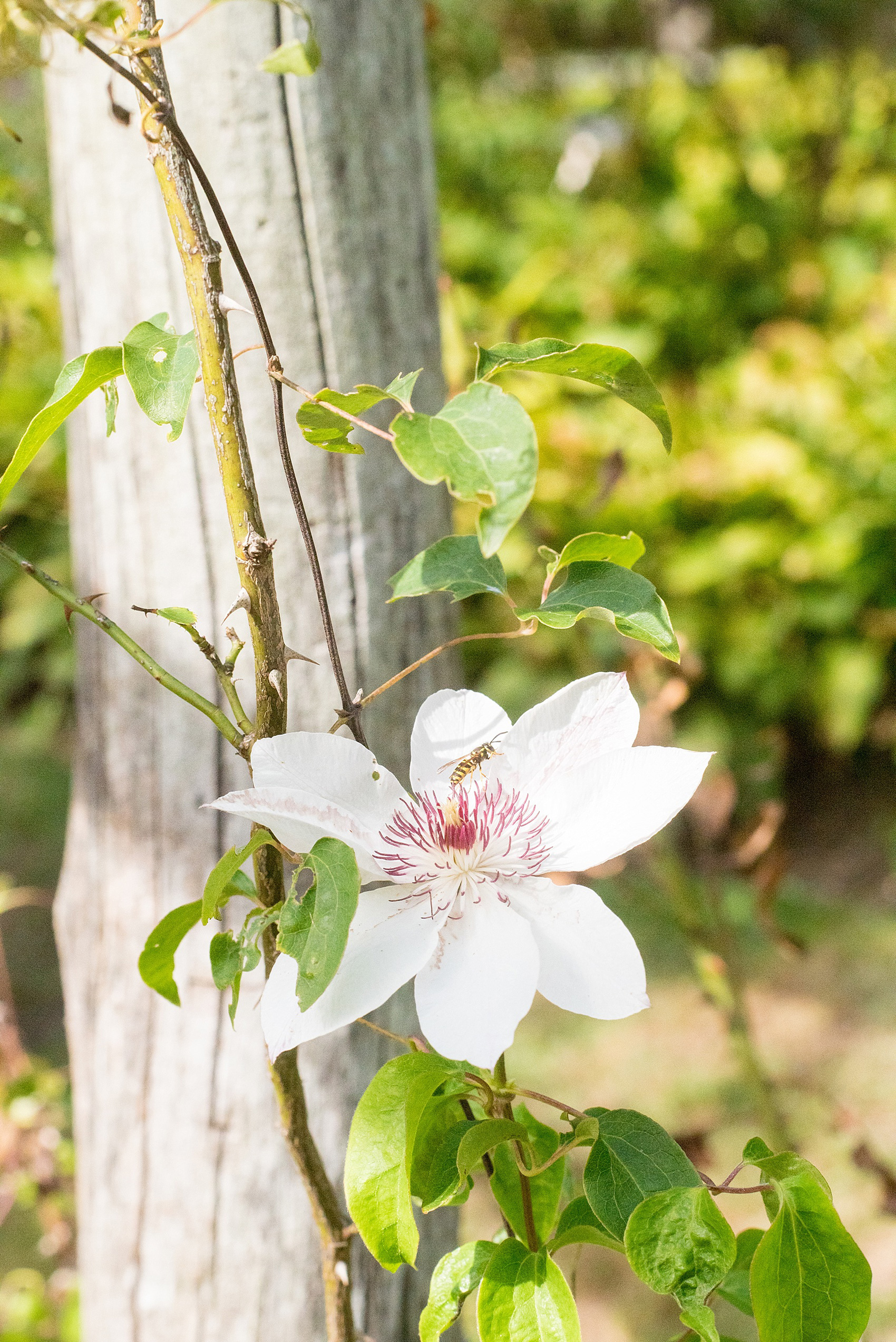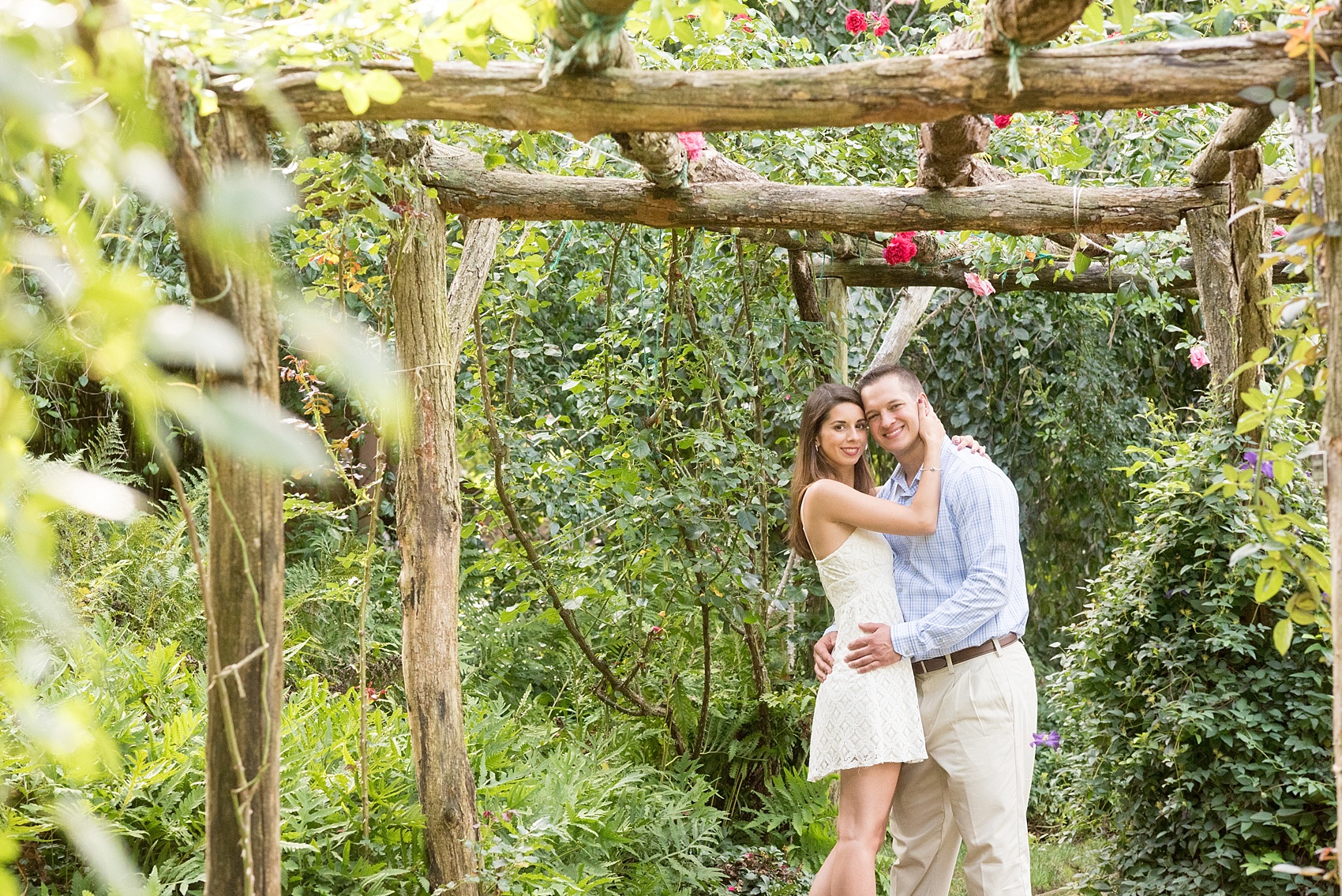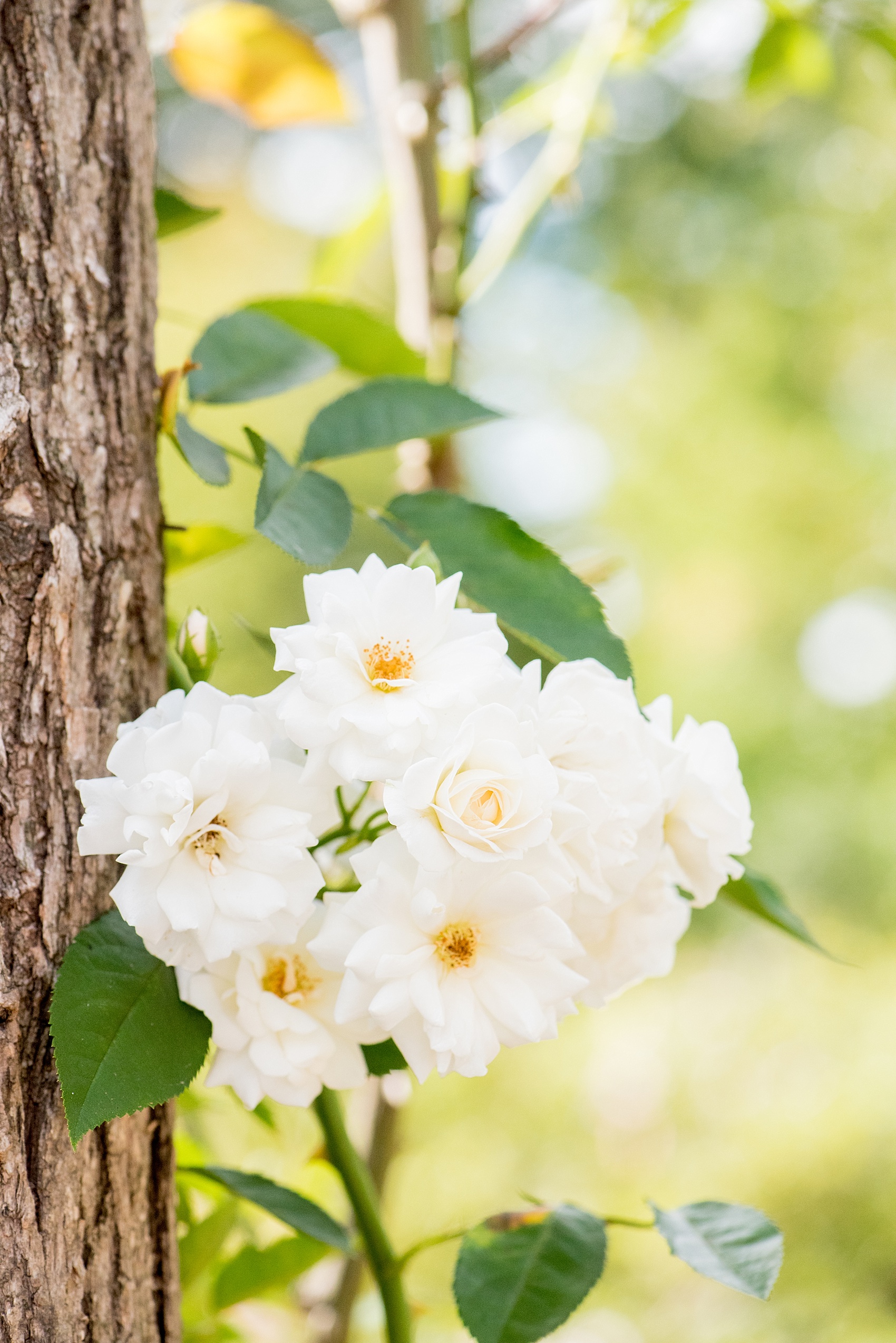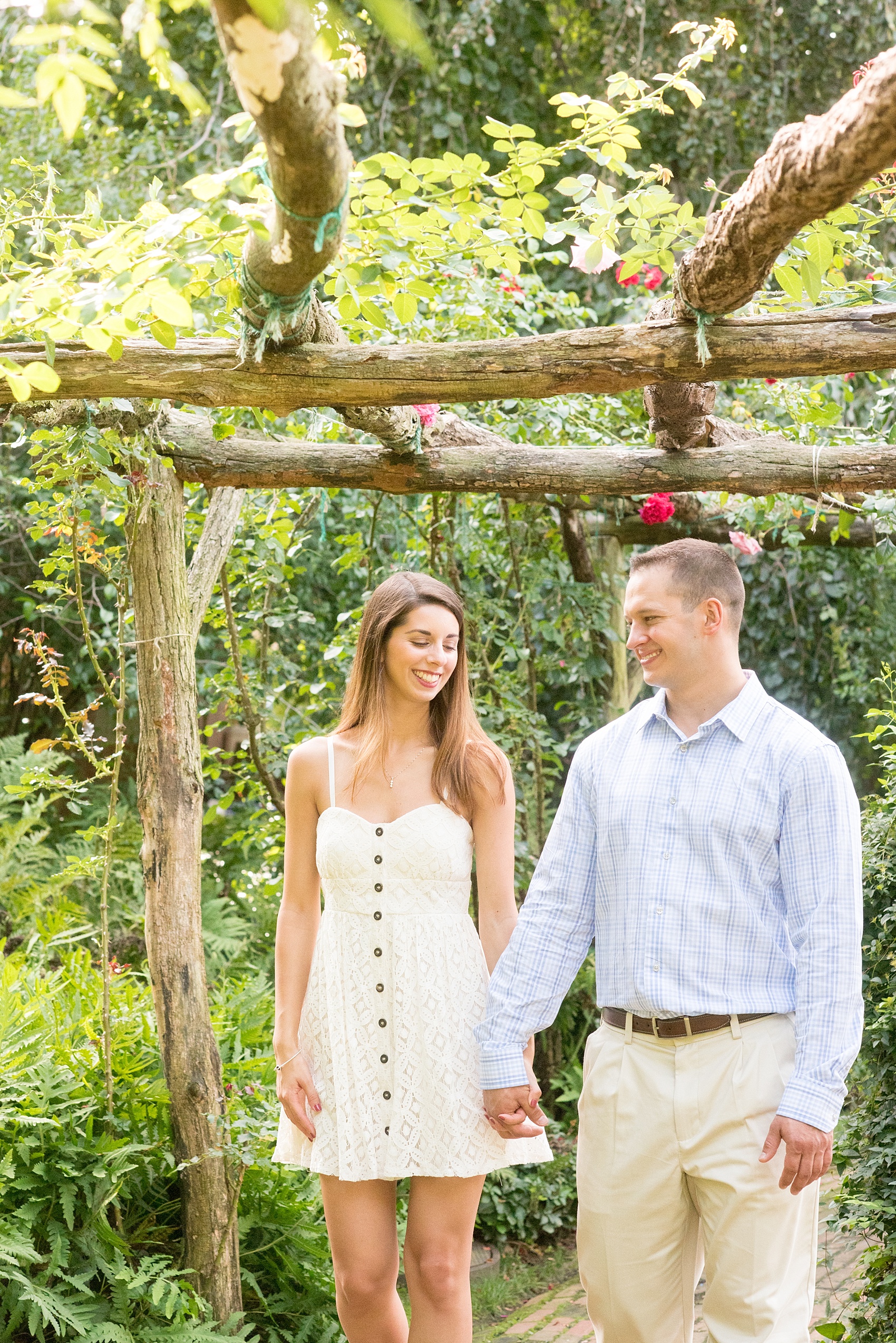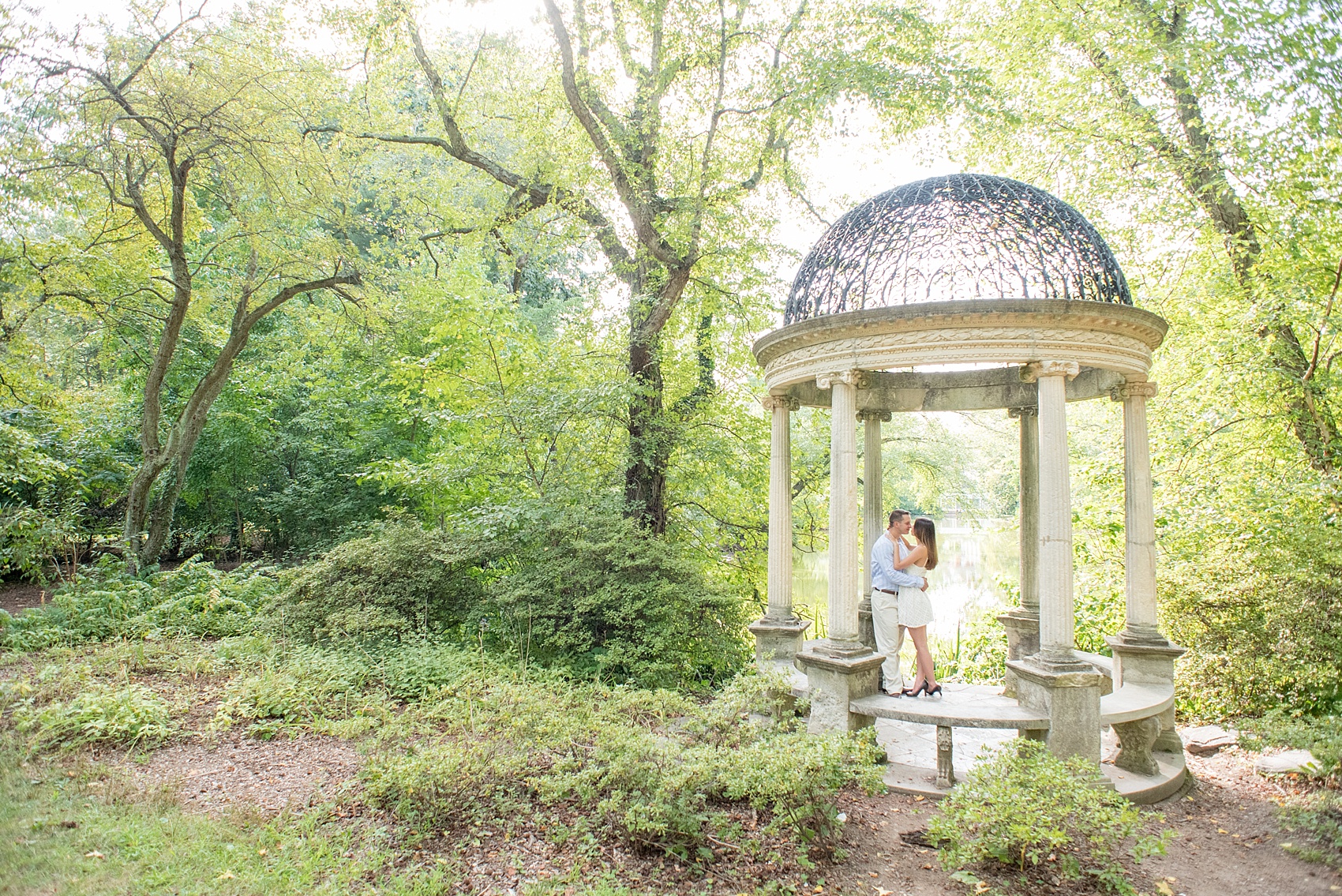 The one spot Danielle really wanted to visit was here beside the lake, to what the property calls, "Temple of Love." I was all for it! The destination was completely worth the short walk there. The columns of the "rotunda," of sorts, and wrought iron dome was so romantic.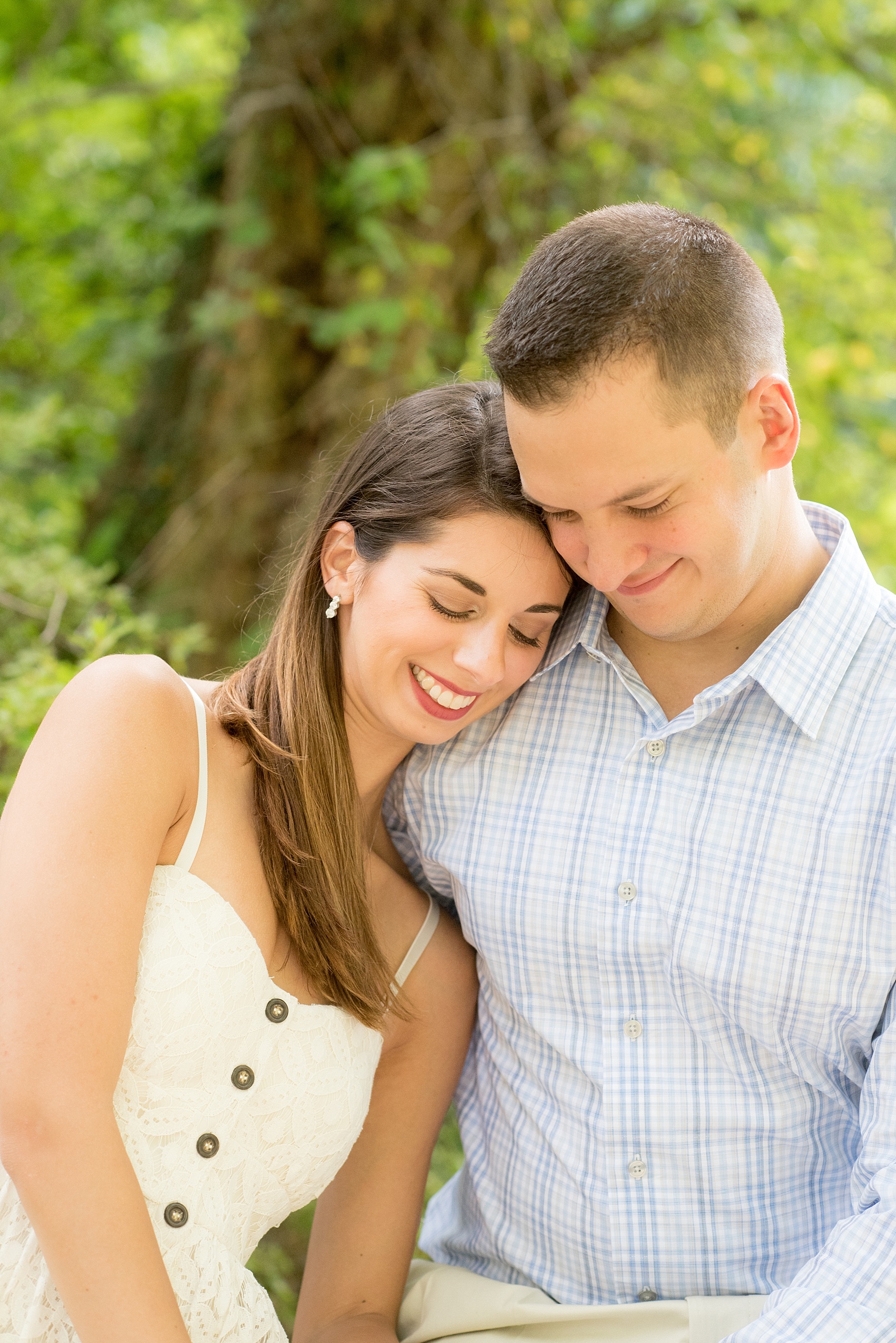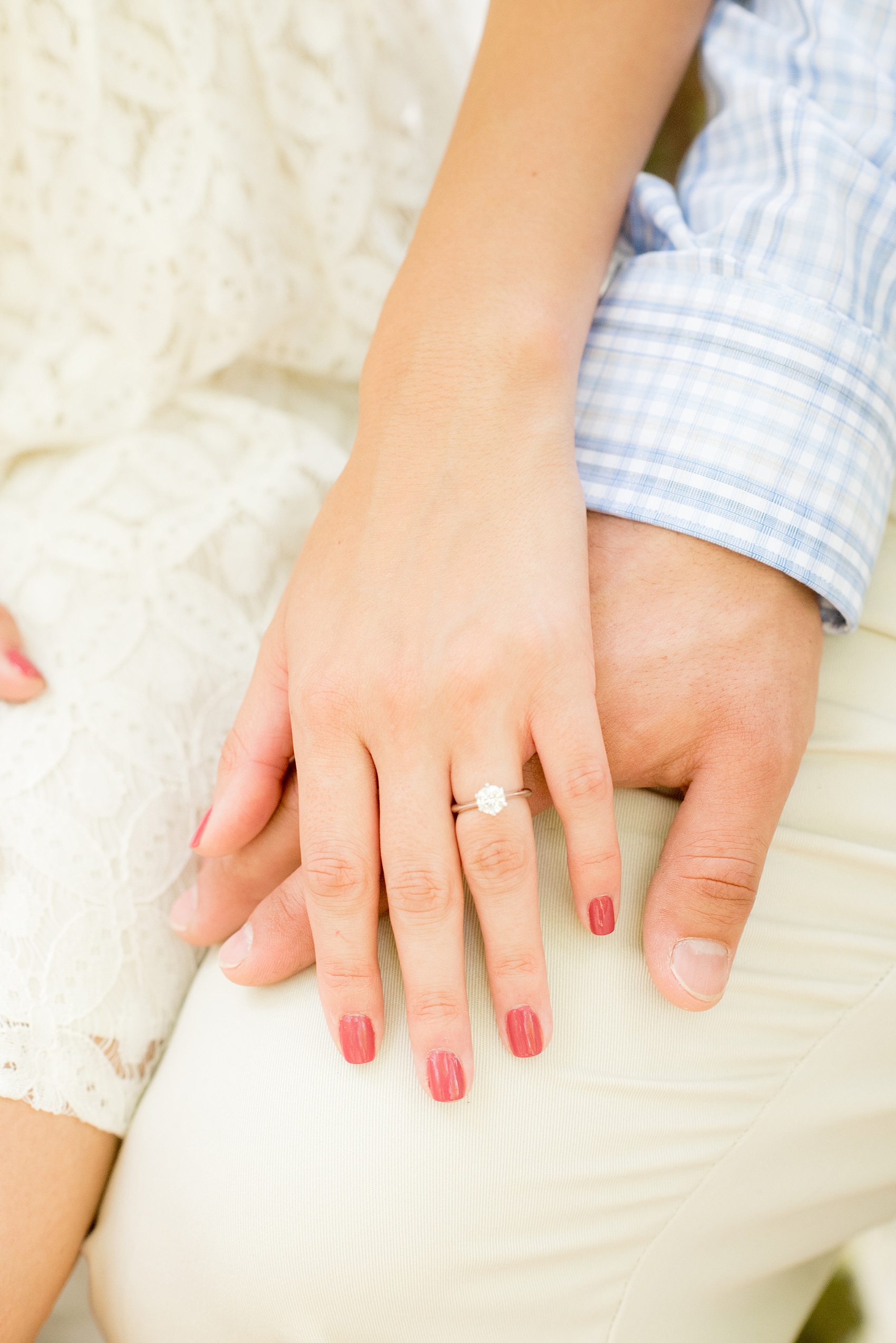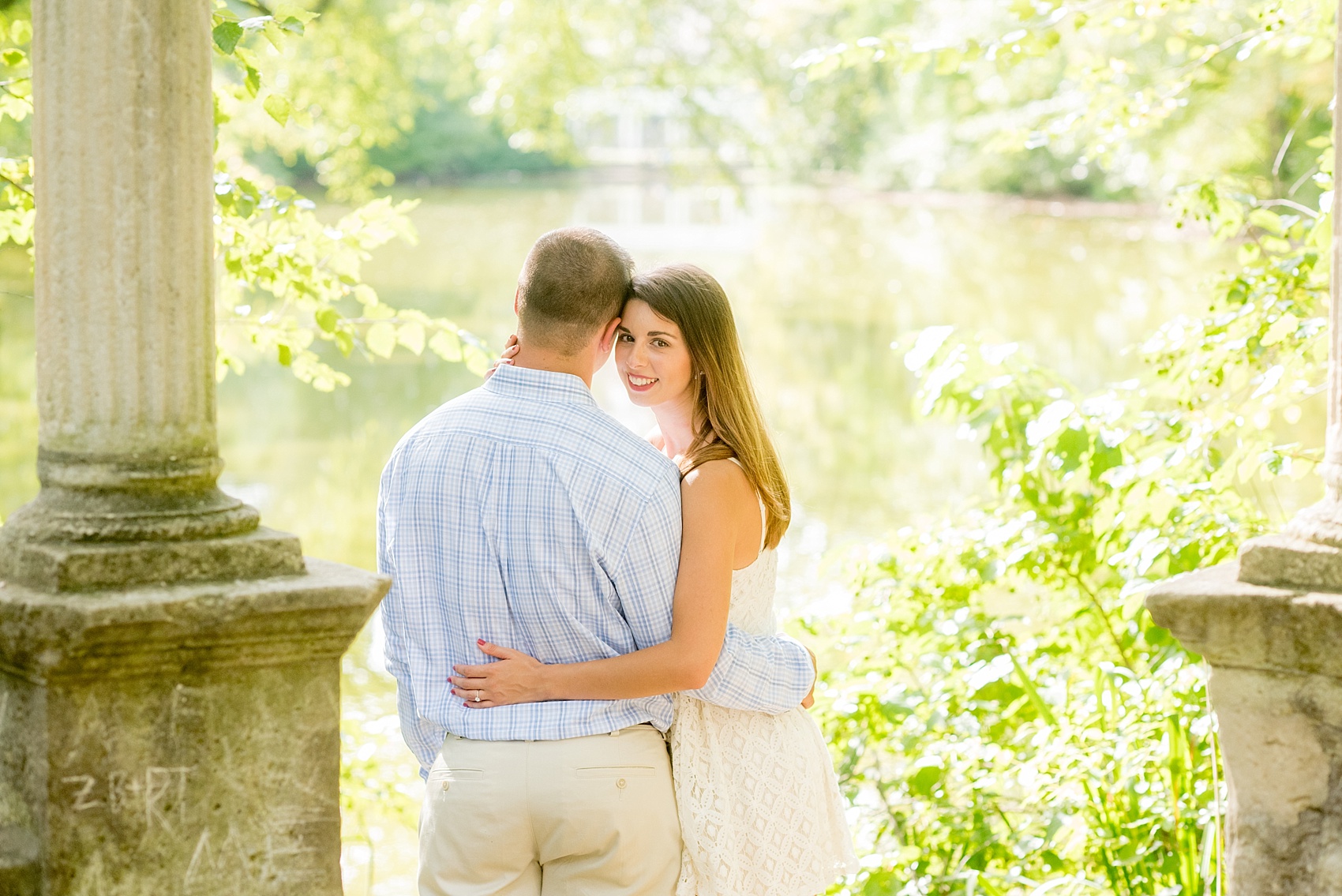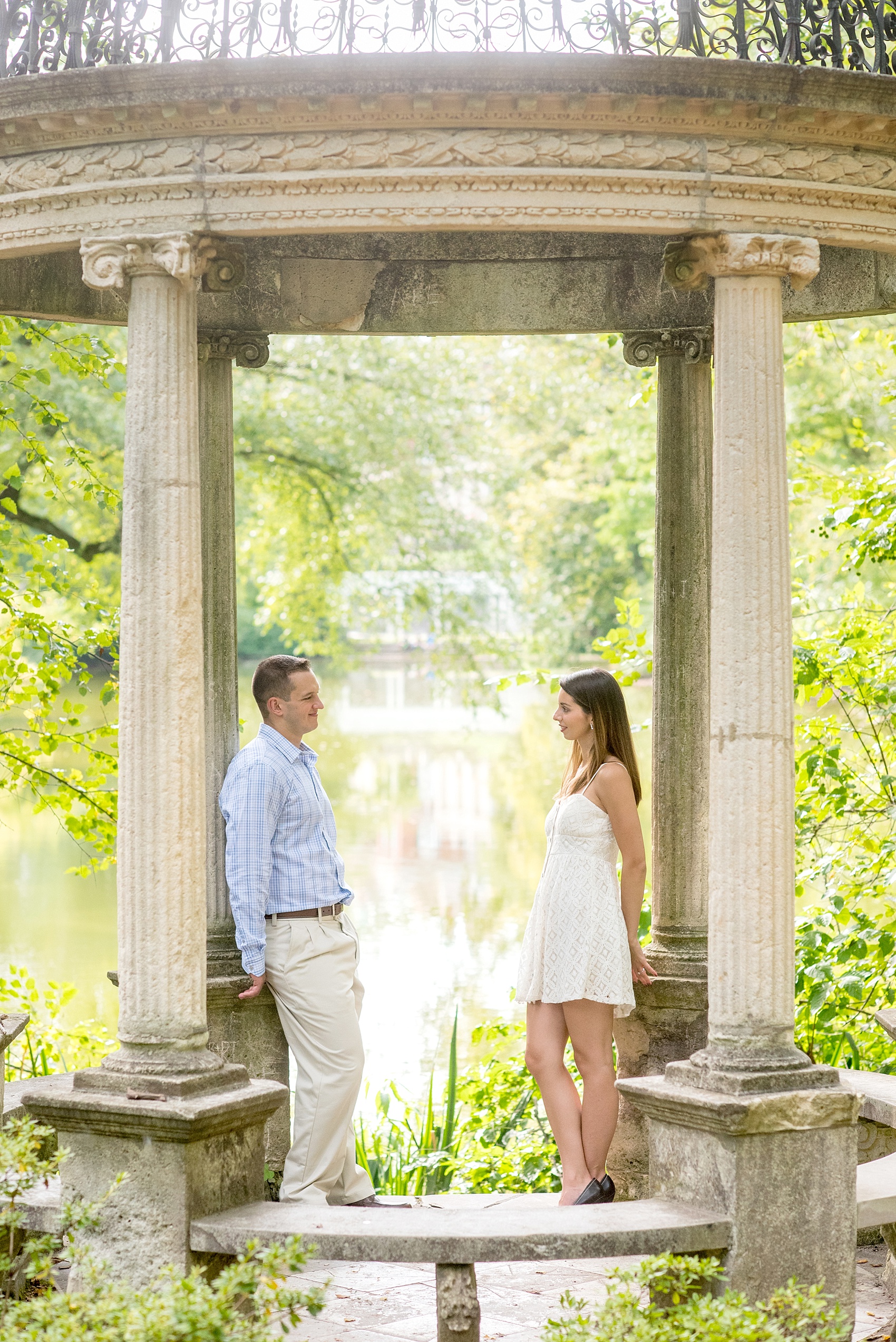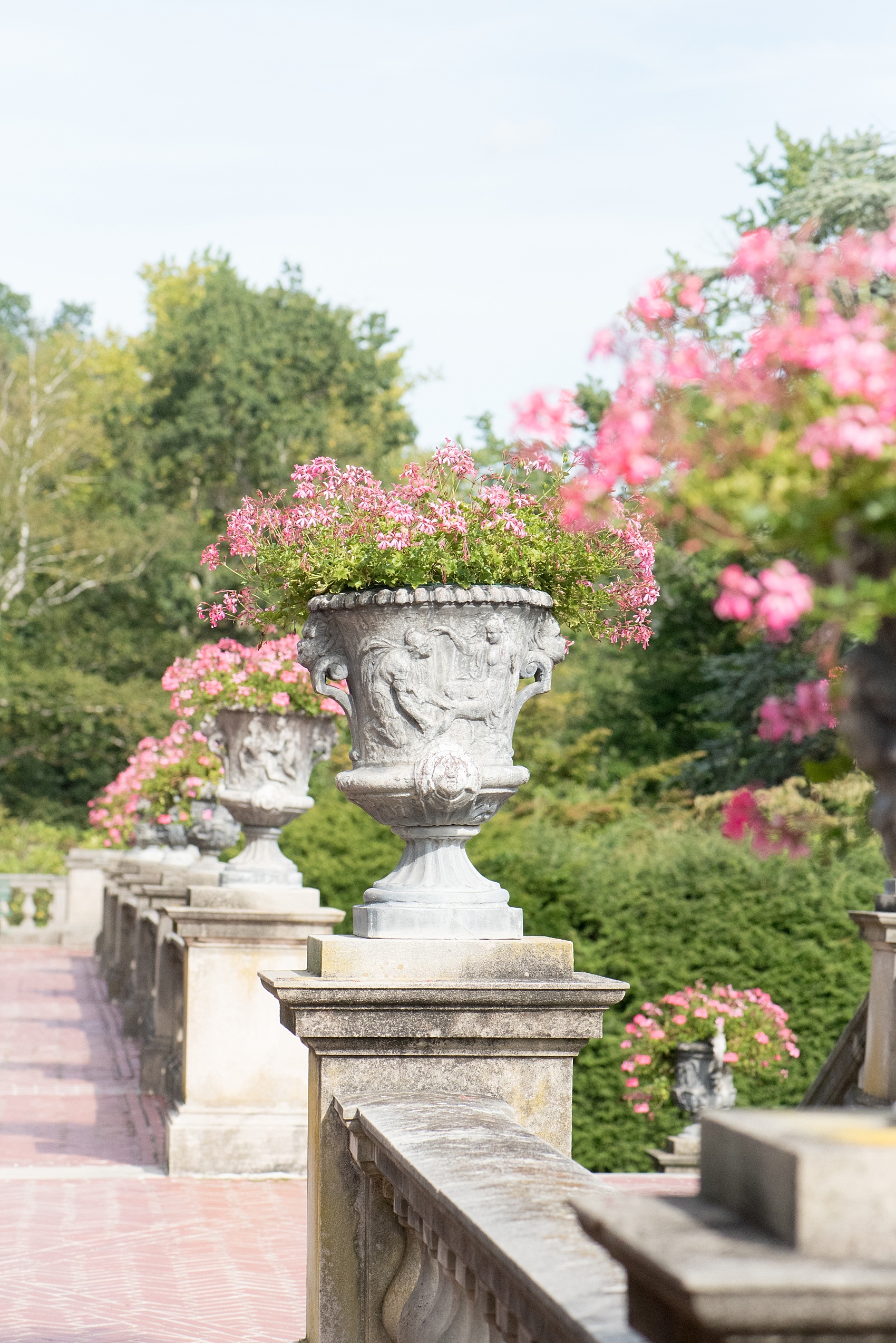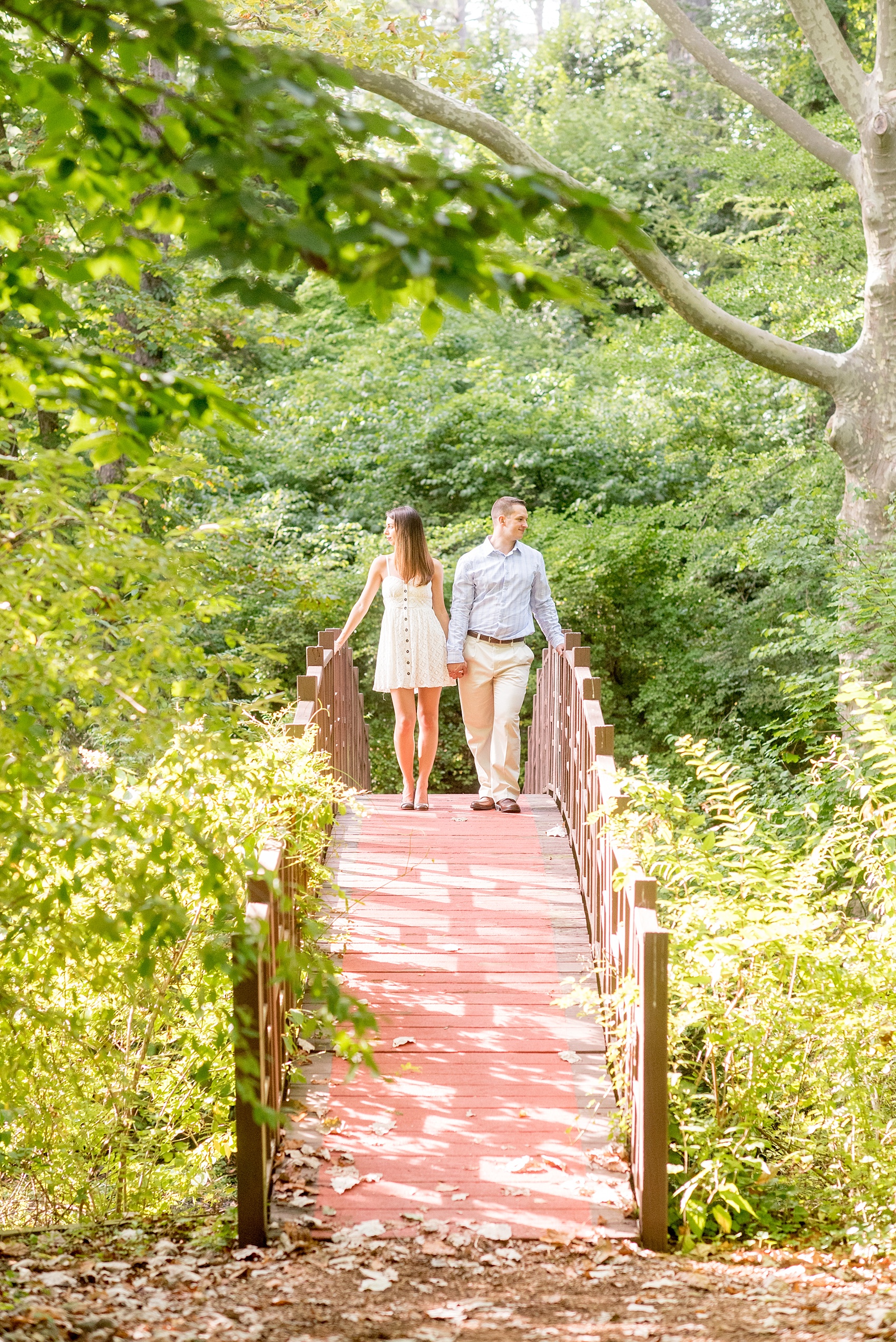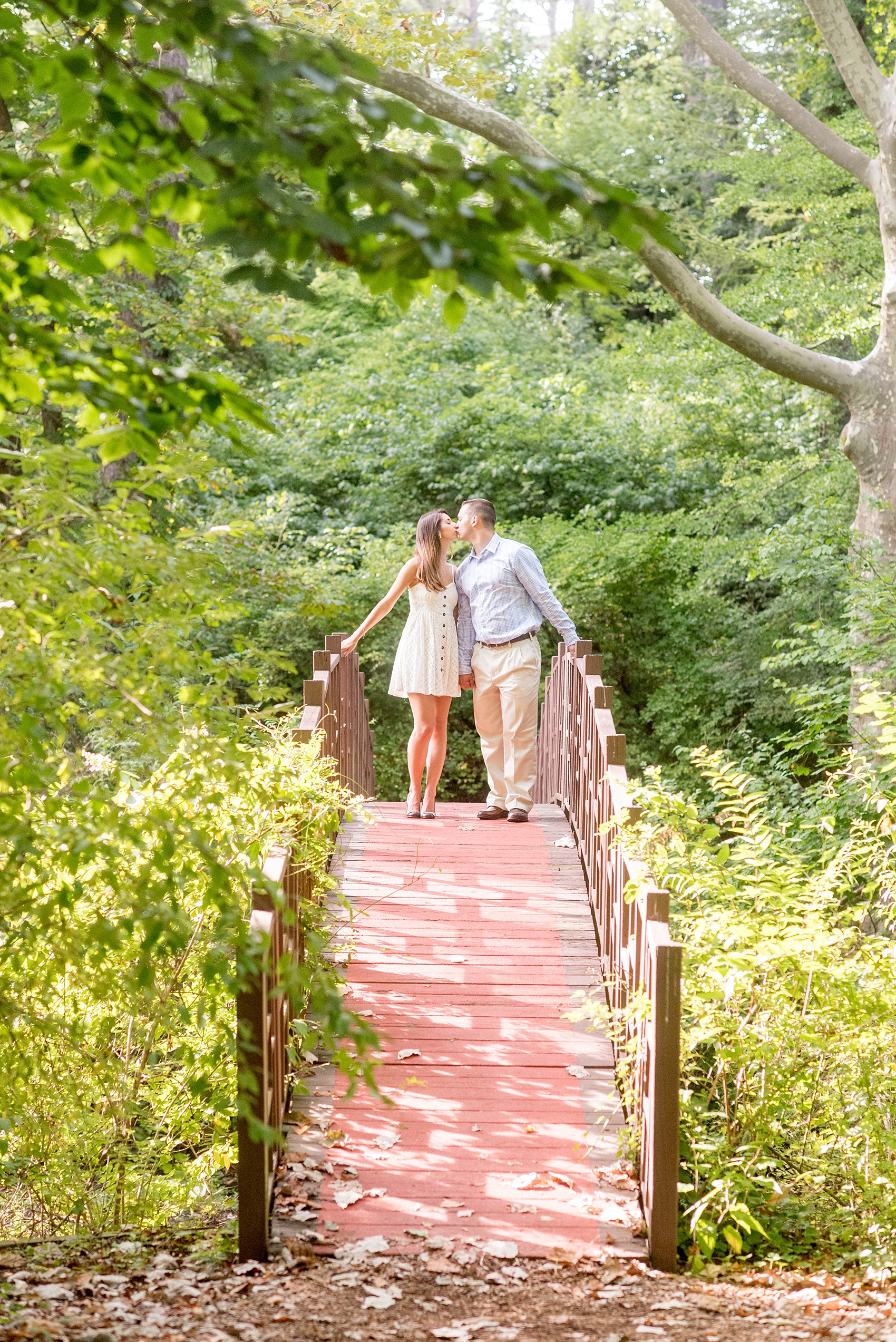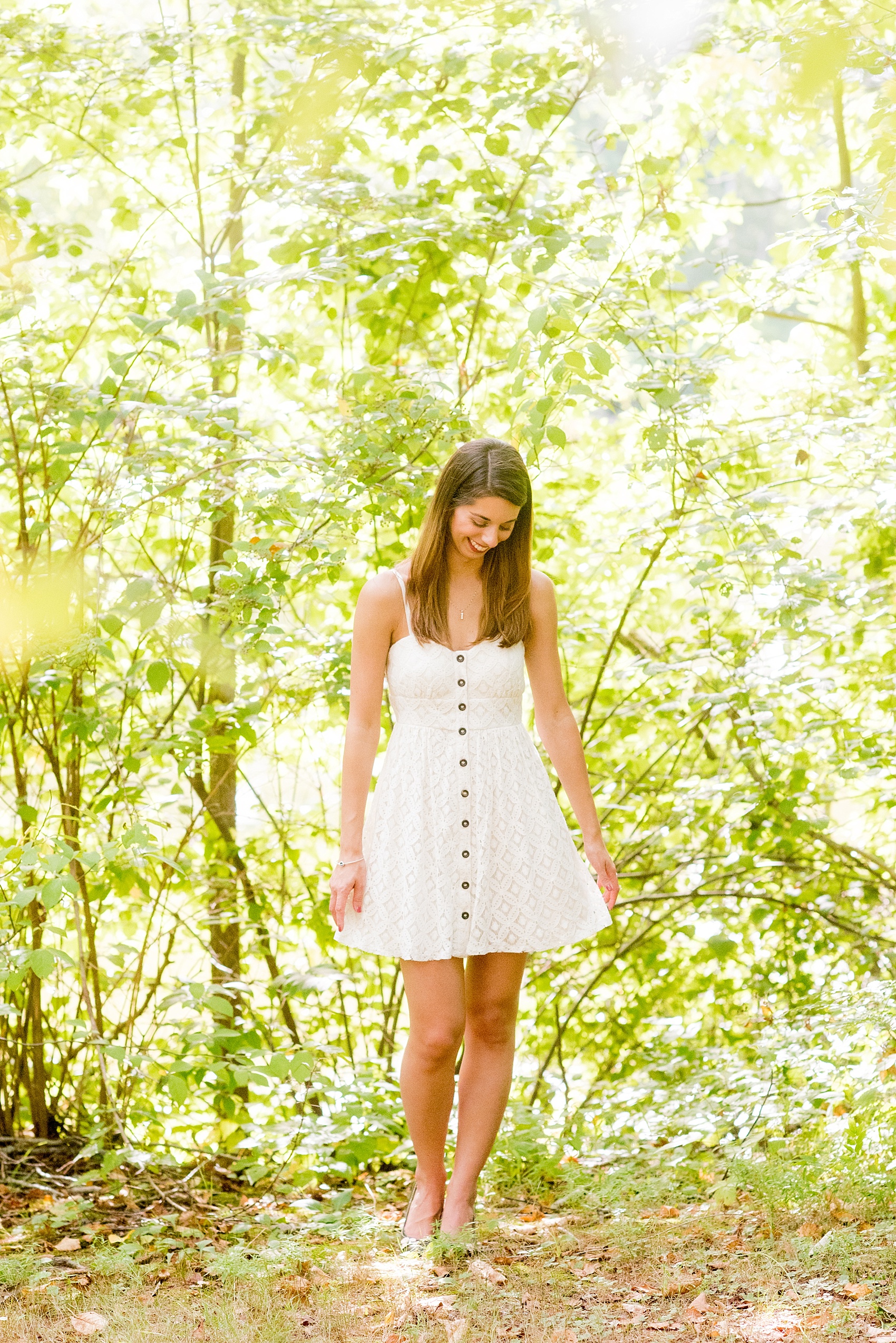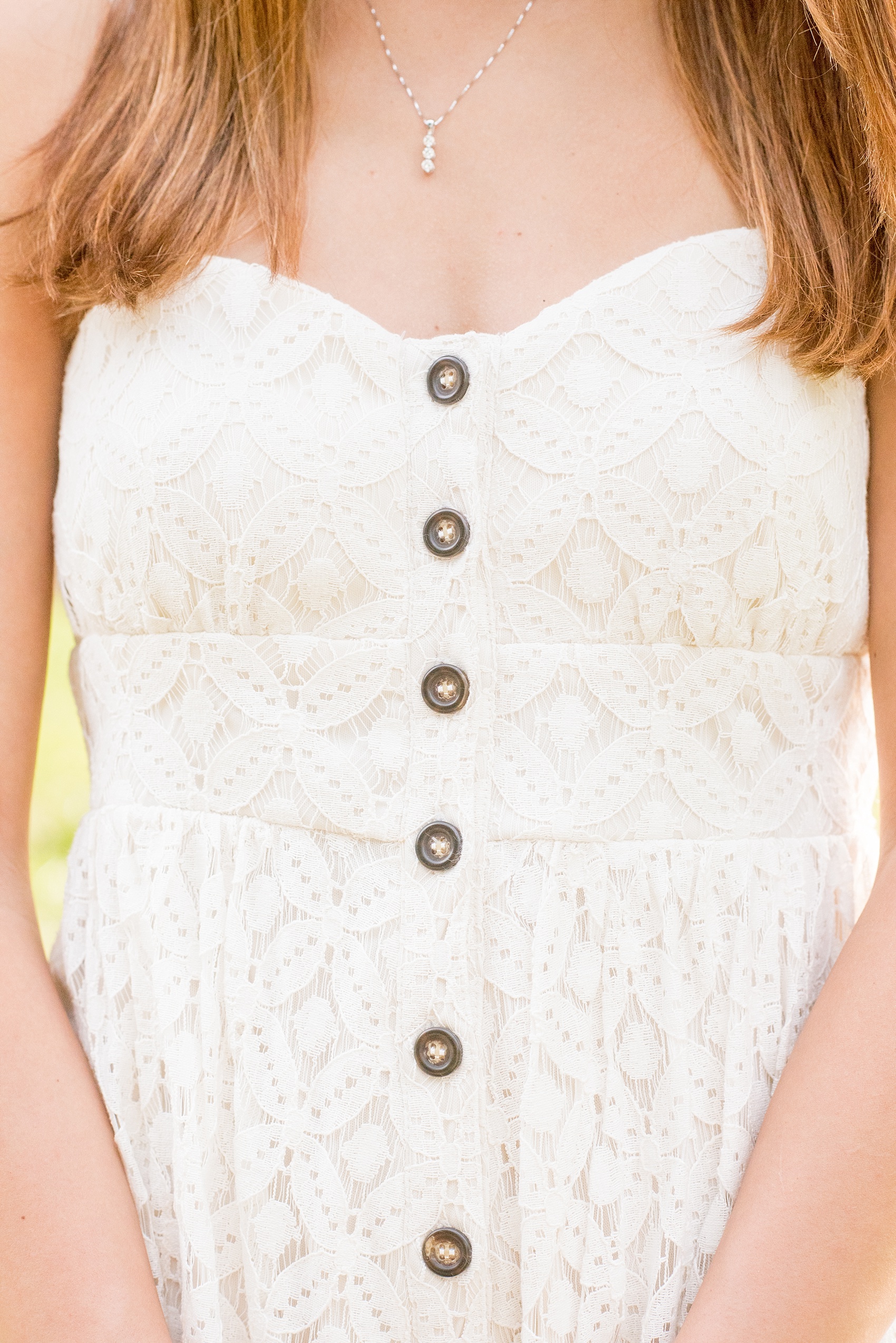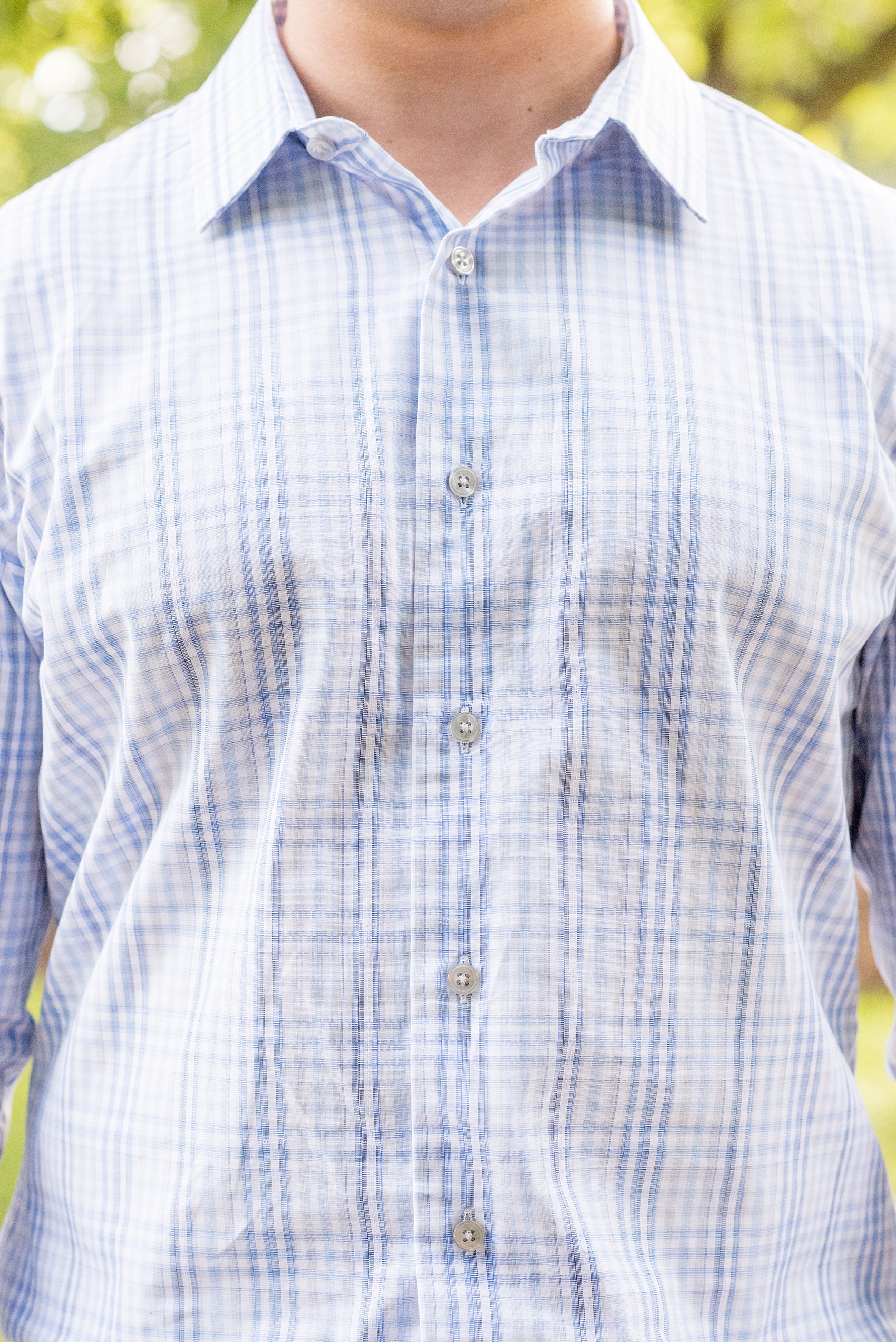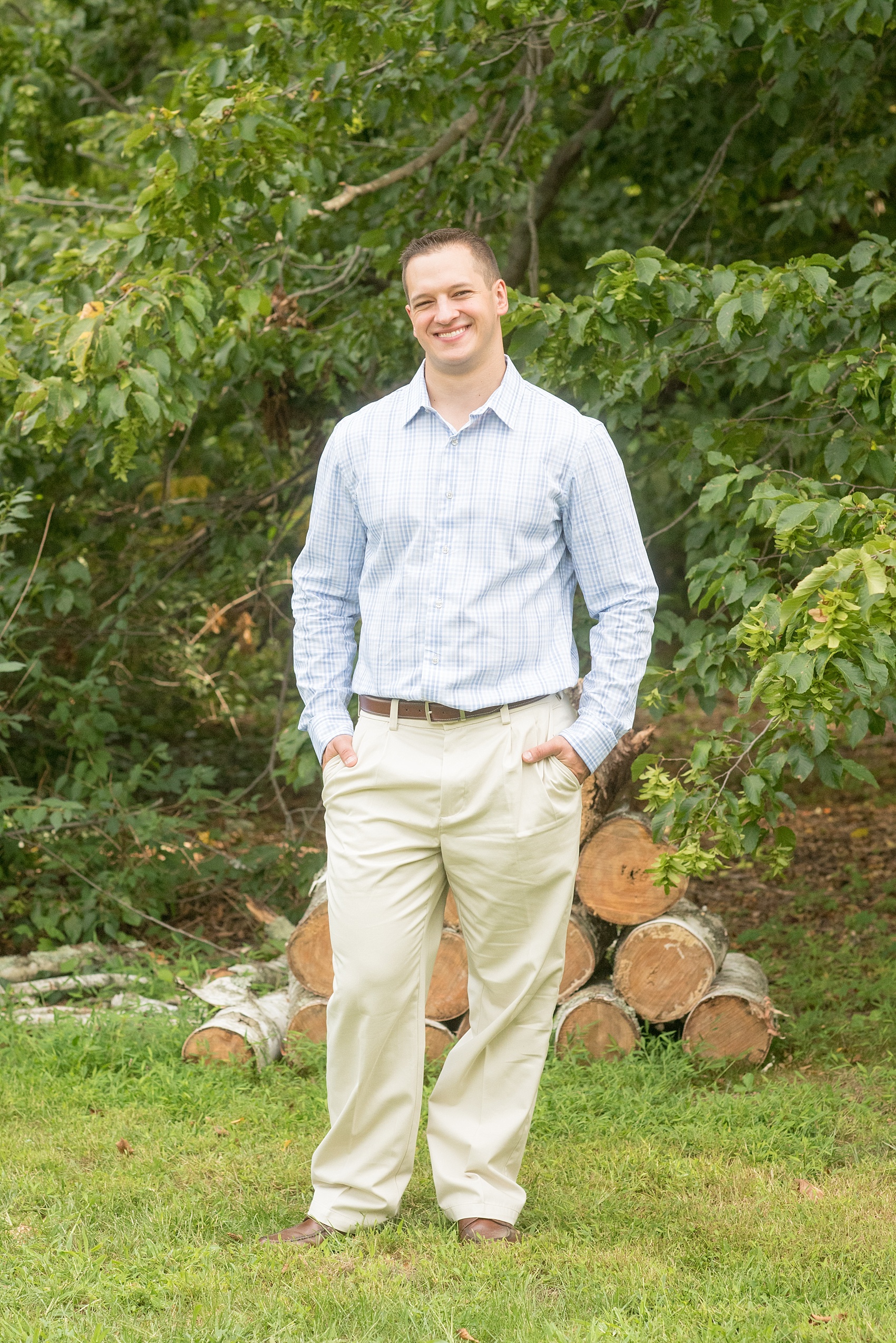 They did a great job on outfits. Off-white for the bride in a super cute lace summer dress and blue for the groom in a plaid, light button down shirt with khakis. Comfy and a bit "dressy" but casual enough to hop on up to the top of the little bridge over the lake, below!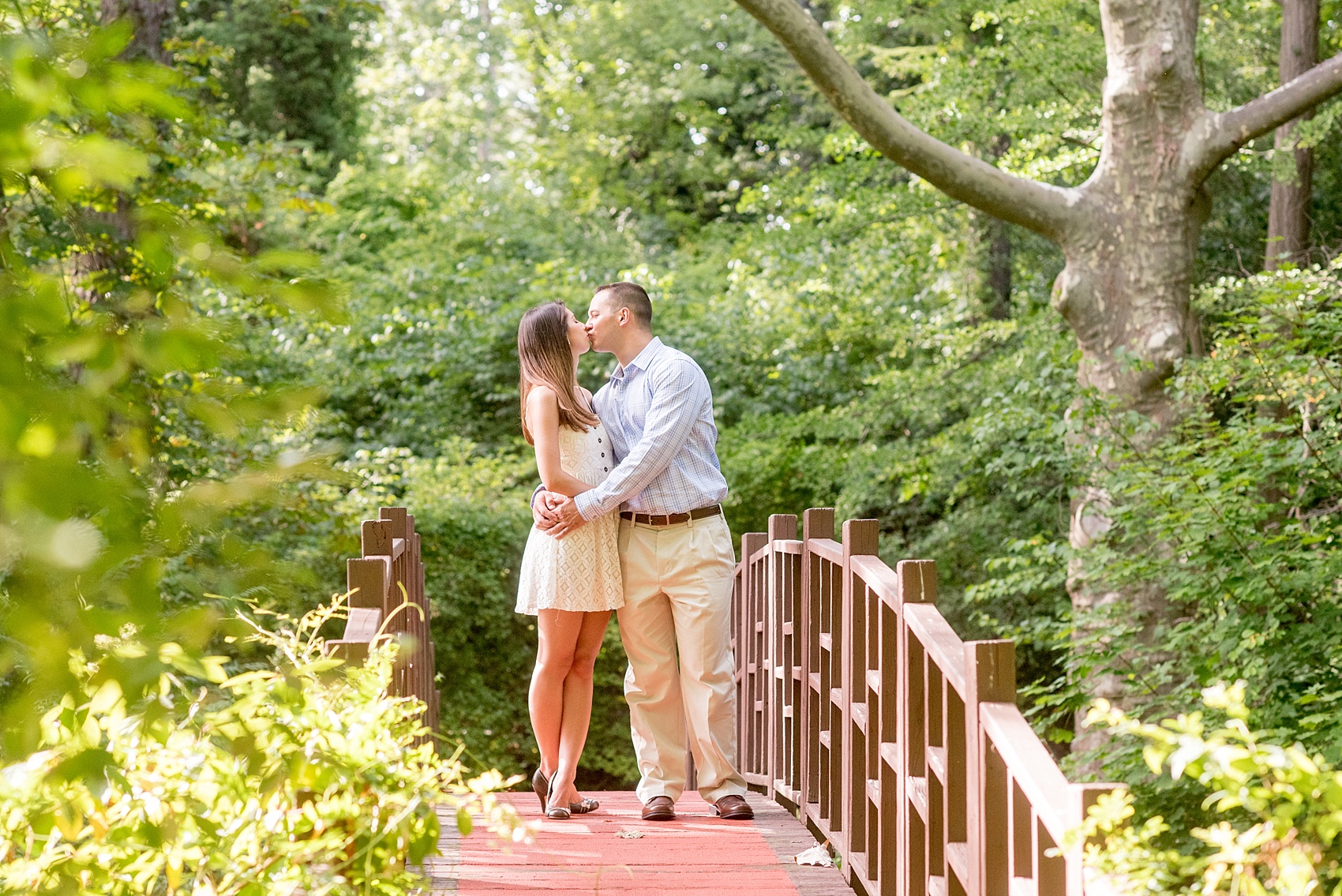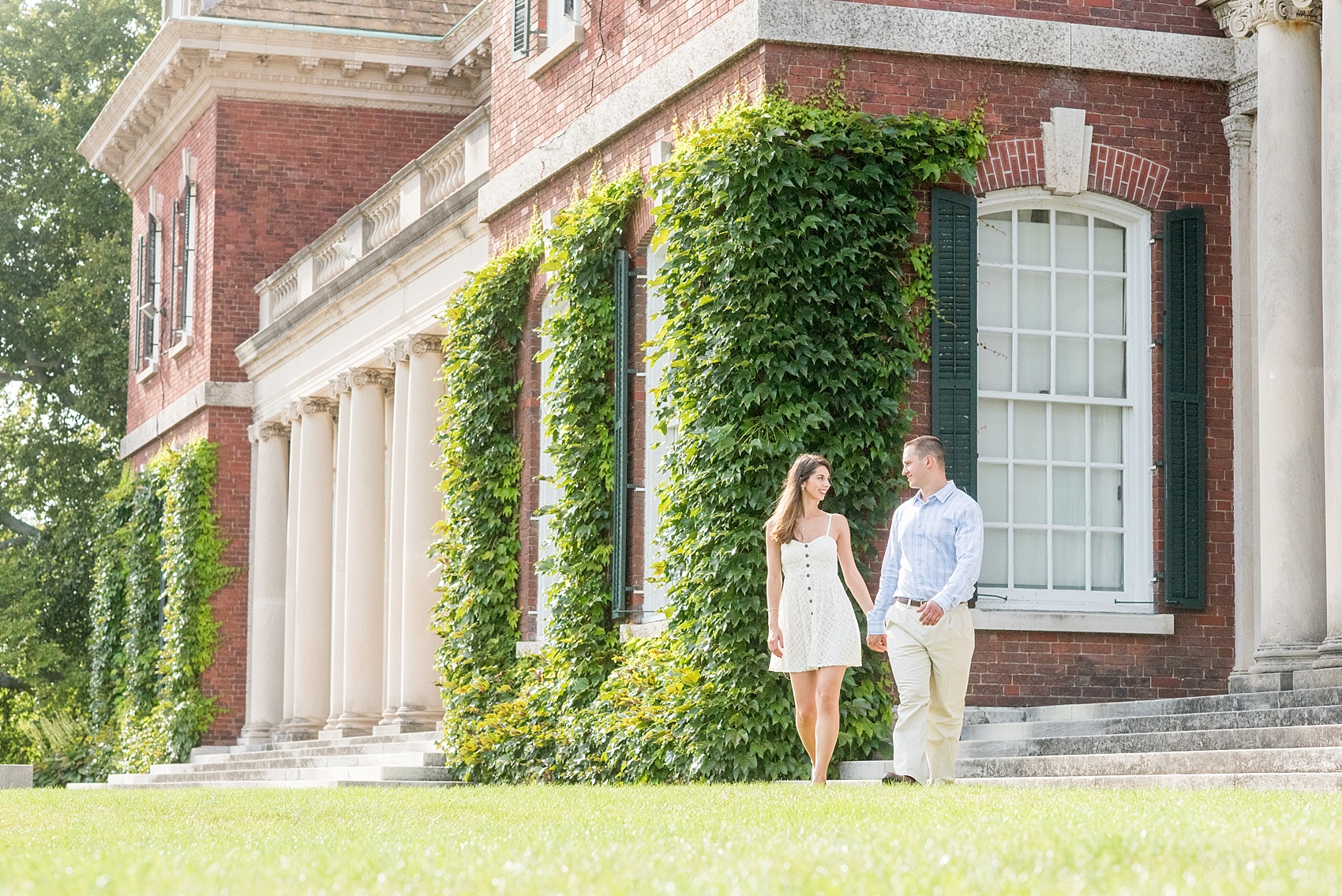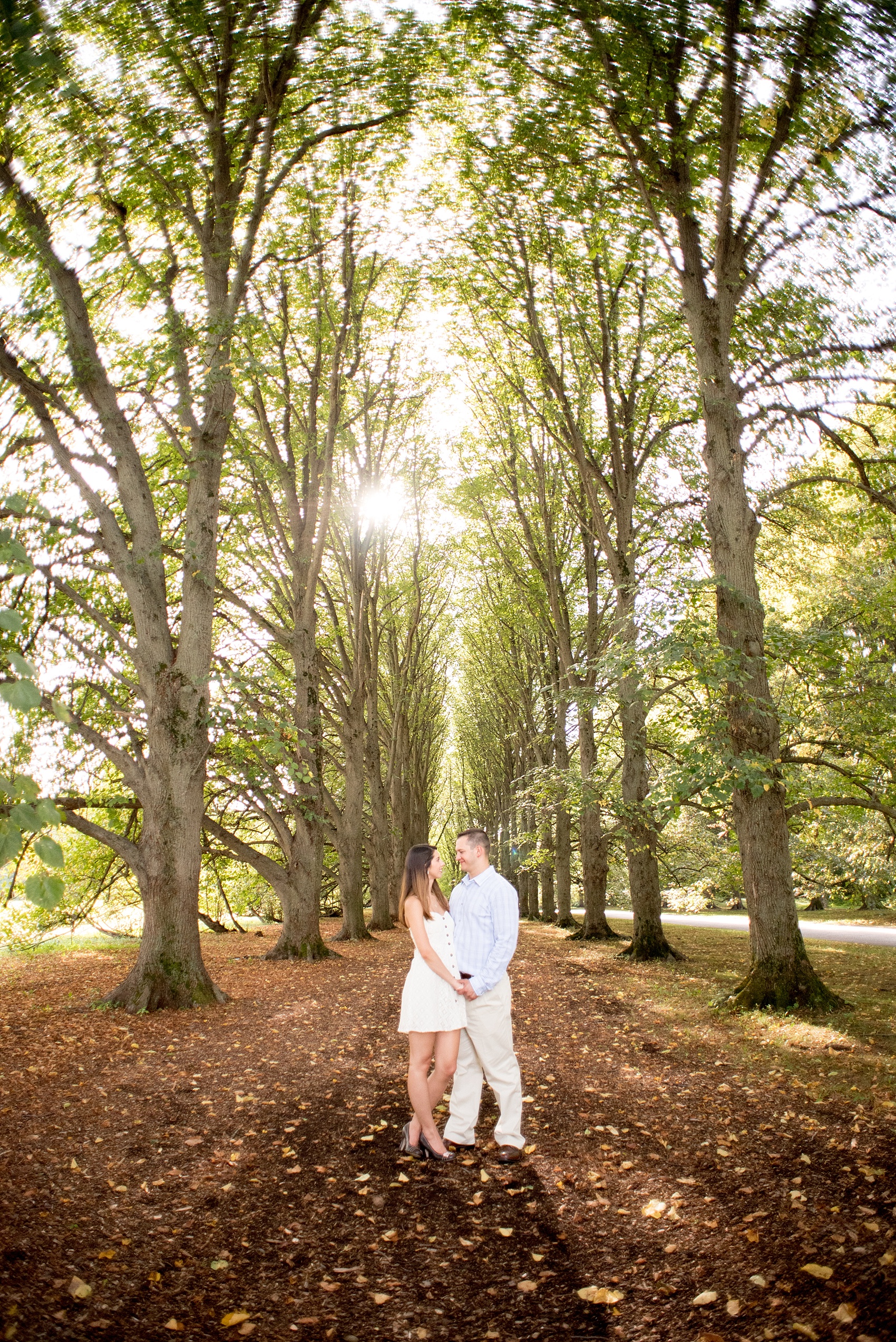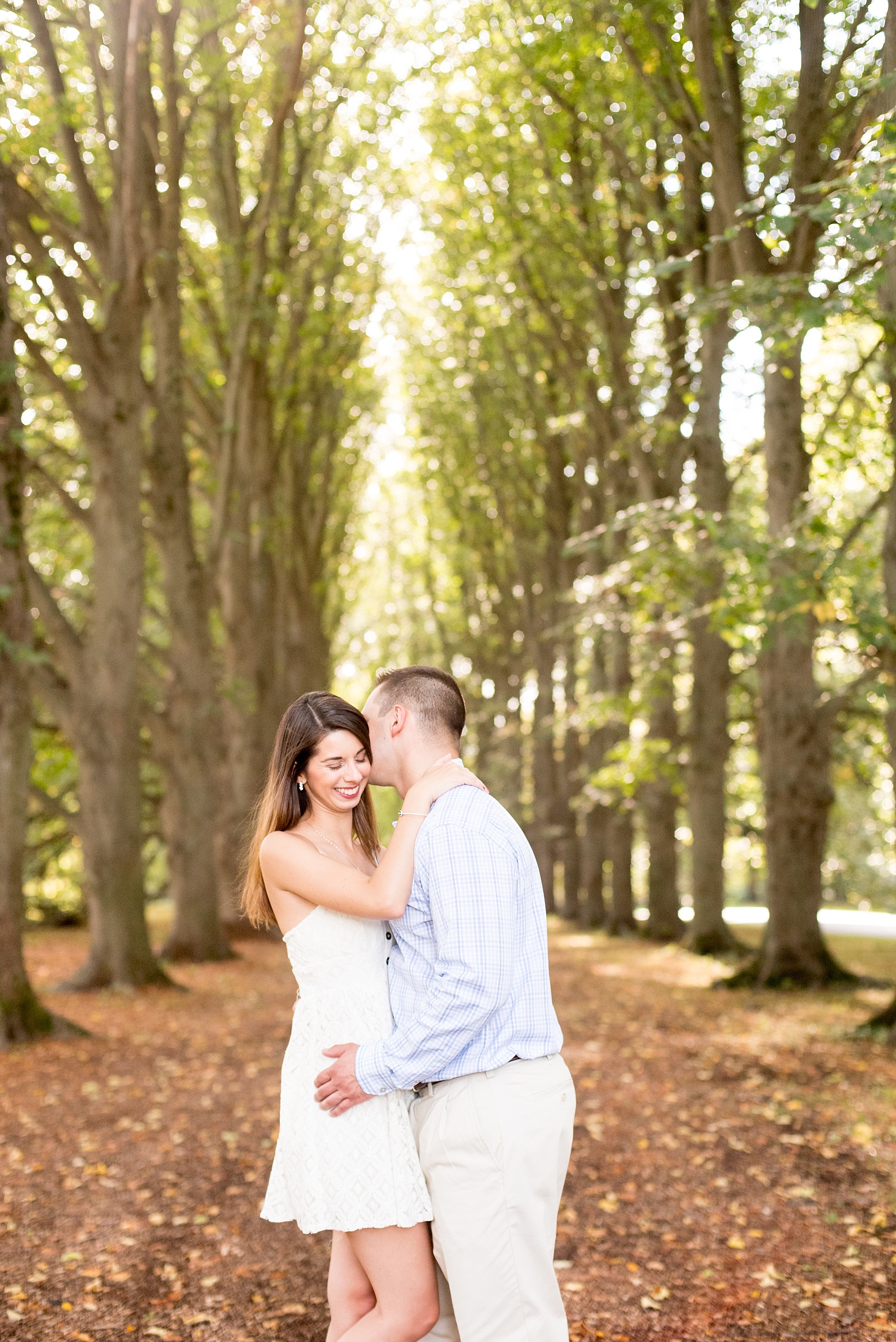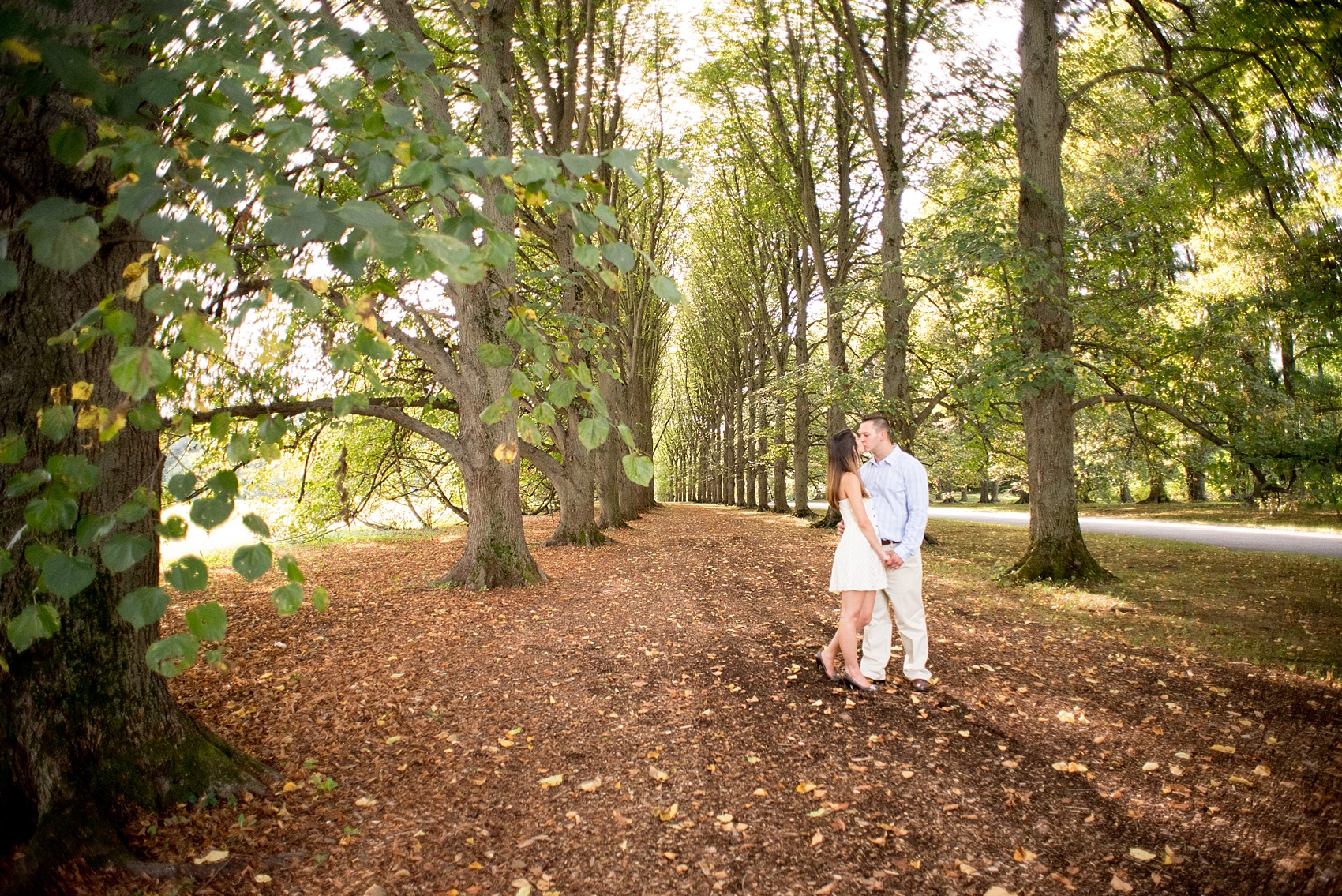 We finished up in one of my favorite locations on the property – hidden in plain sight, right along the entrance road. Doesn't it look like it's the perfect spot to say hello to September and welcome fall this holiday? Before we know it, it will be late spring again and we'll all be partying on the dance floor at their June wedding. Let the countdown continue!
For more from their session visit Facebook and Instagram and don't forget to contact us if you would like photography services too!
For more Long Island wedding session inspiration check out: