Cody and Anna met in North Carolina but Europe revealed their love interests for each other. That's why it was incredibly fitting they got married in Durham in a very European-looking chapel and celebrated with family and friends who traveled from the United States and flew in from abroad before going to Europe for their honeymoon. Their Durham, North Carolina wedding was beautiful and a wonderful way to start this new chapter of their lives.
Anna and Cody met in college at NC State and were friends for a while before realizing there was a romance budding between them. She went to visit him when he was in school at a German university; it was the catalyst they needed to realize there was more than a simple friendship between them.
Shortly after they started dating they realized they wanted to spend forever together! Cody proposed during Christmas 2018, with "Marry Me" in twinkle lights and a sparkly ring for the ultimate holiday gift and surprise at Anna's parents' house! About a month later they found me through searching for images of Duke Chapel weddings online. And I was ever-so-grateful!
I knew my personality matched Cody and Anna's enthusiasm and kindness as soon as we spoke. And as we worked together for their engagement session at Sarah P. Duke Gardens and throughout their wedding I grew increasingly fonder of them and their families, especially Anna's mom, Andrea, who I loved getting to know. I waited with anticipation for the big day, and to recommend A Swanky Affair for their wedding coordination, who I was elated to recommend to them. It was all better than I could have imagined.
Here's photos from their wonderful wedding on a cold yet gorgeous memorable Saturday in November.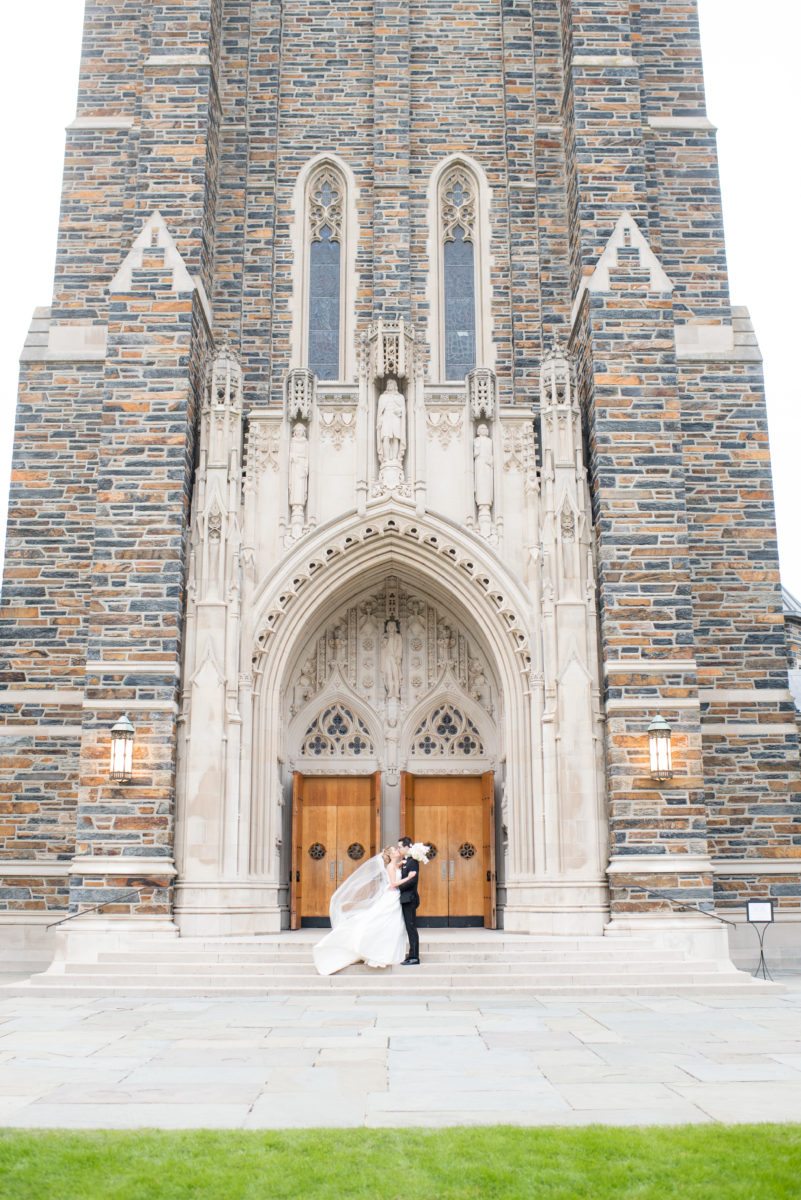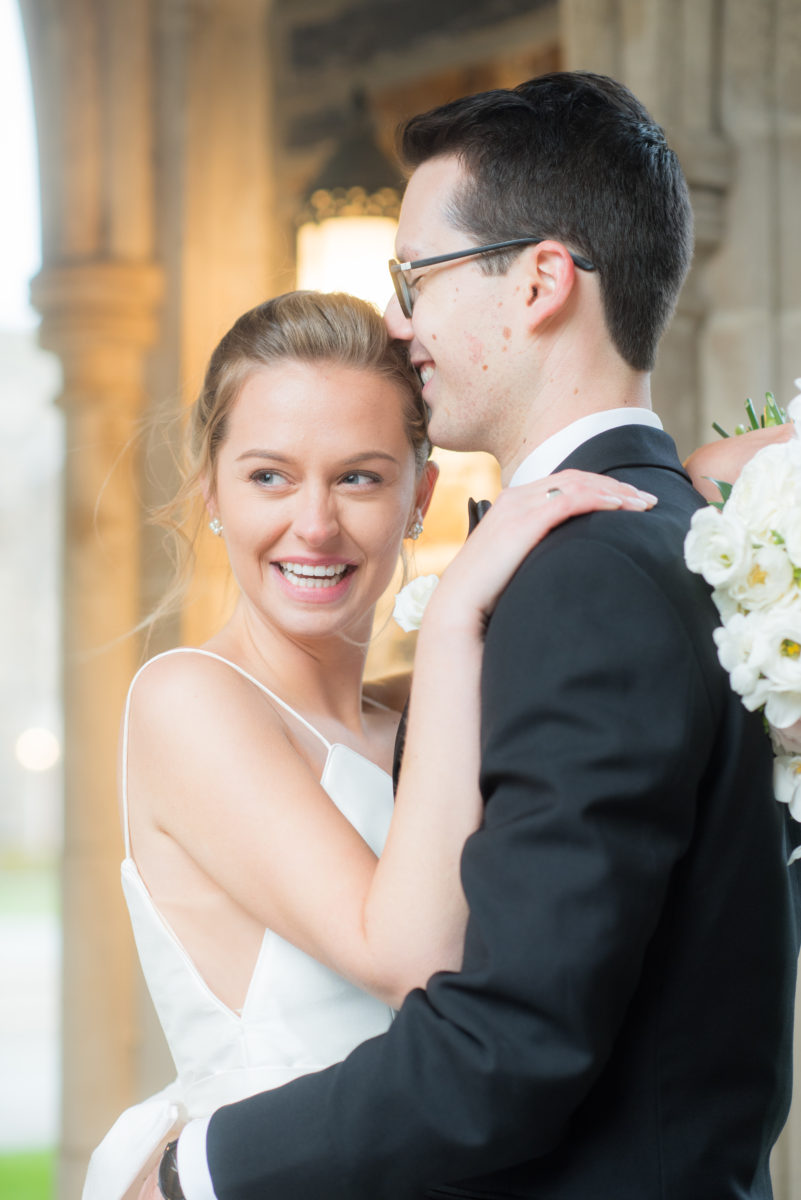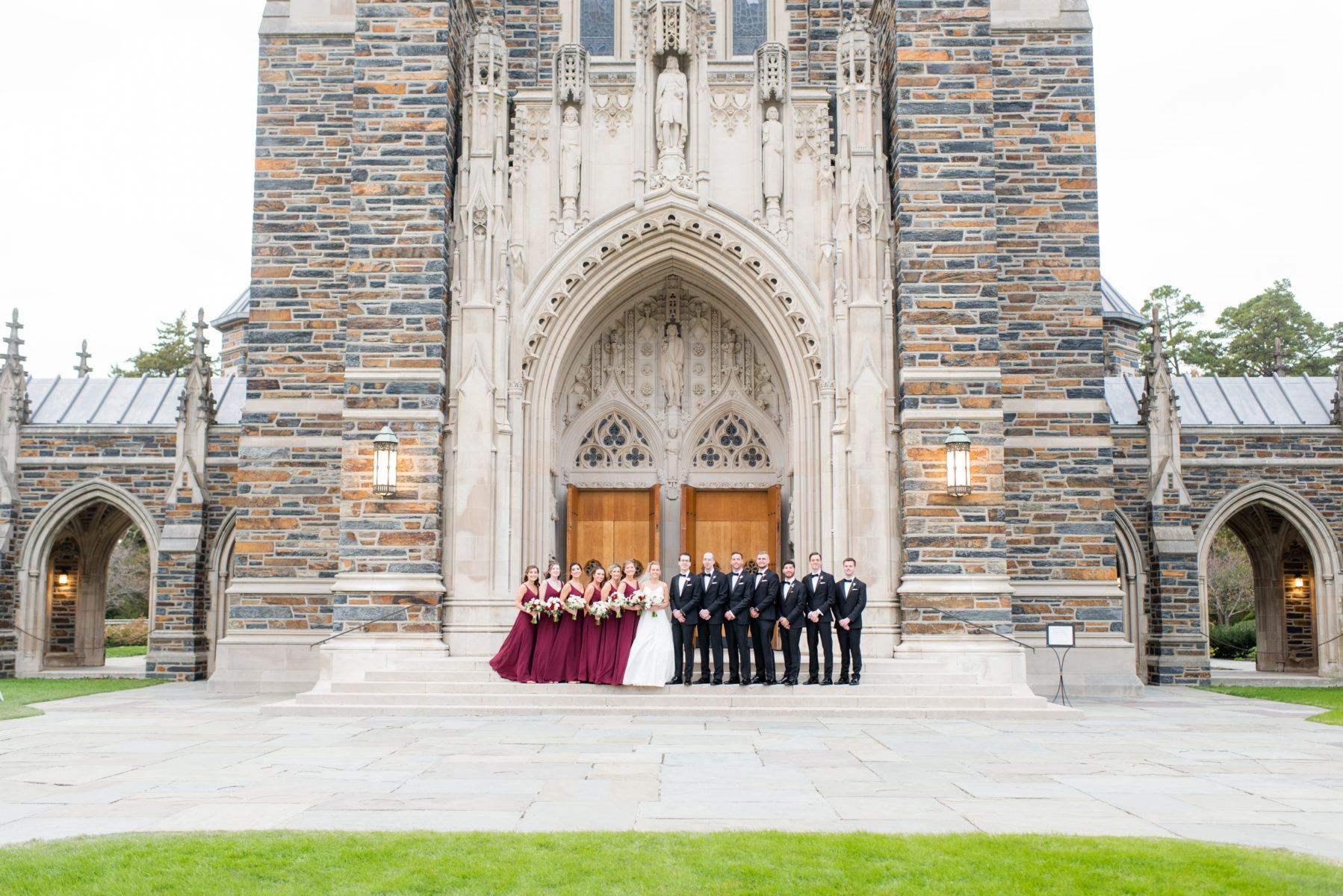 Anna and Cody opted to wait to see each other until the ceremony. The photos of the entire wedding party together occurred after the ceremony while the pictures of them solo were beforehand. I loved capturing their wedding details ahead of the ceremony at the JB Duke Hotel, the perfect place to get excited about their day. The energy was fantastic at the hotel with a Duke/Syracuse game day on the horizon and lots of fans in the elevator and lobby adding to the excitement of their ceremony location.
They didn't attend Duke but their family member's attendance allowed them to get access to the chapel for their wedding location. And though Anna didn't think they'd secure a 2019 wedding date so late in 2018 when they got engaged, her optimistic mom asked anyway and they got lucky! Yay!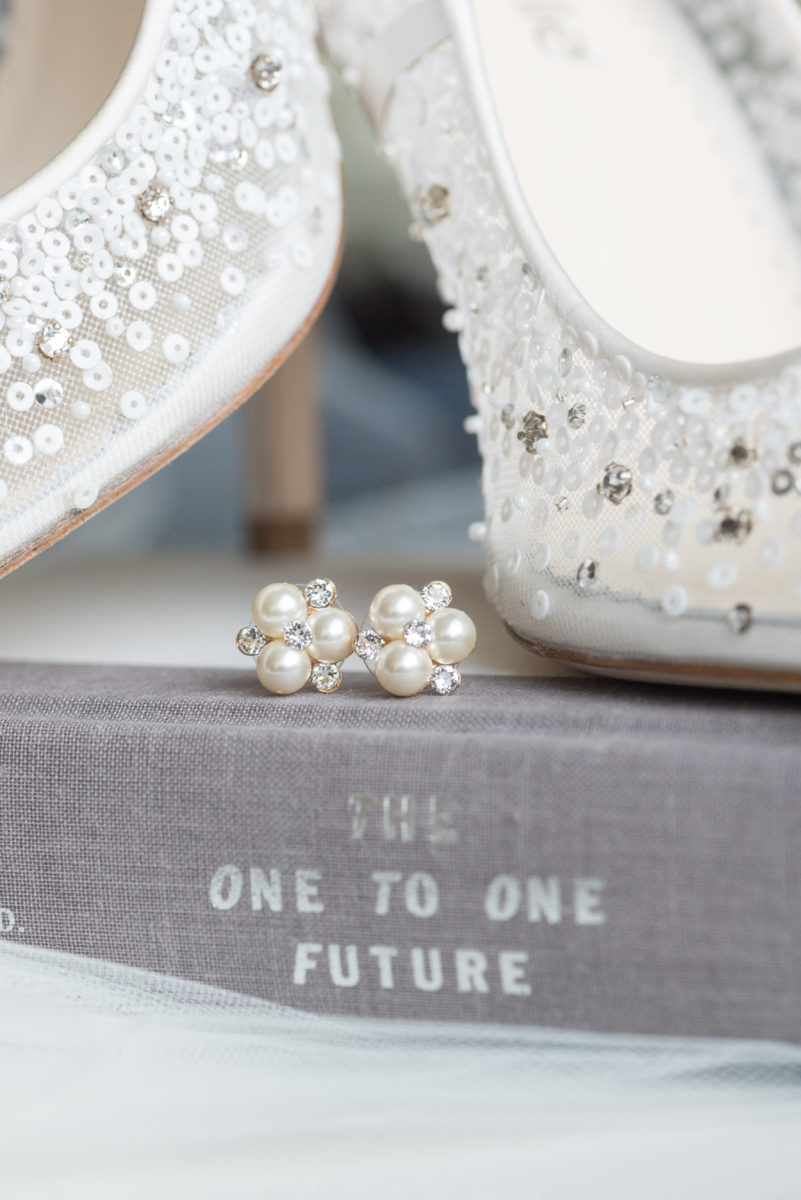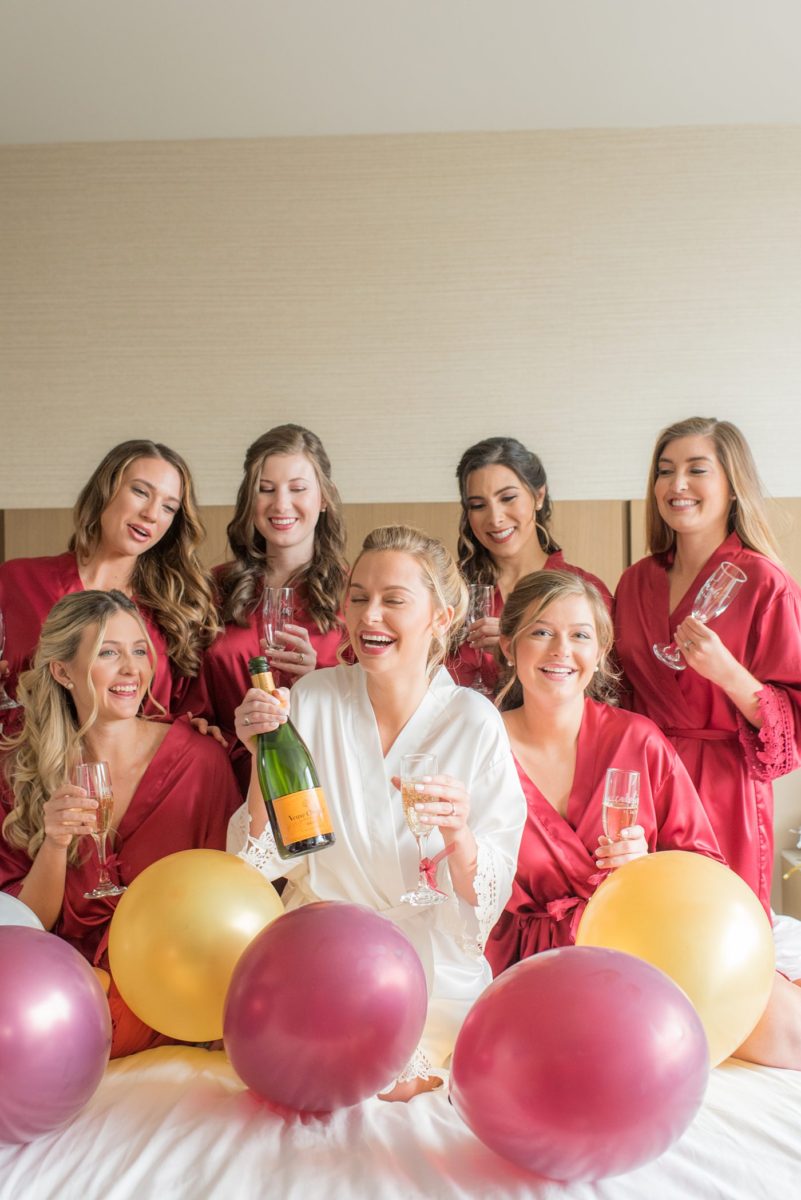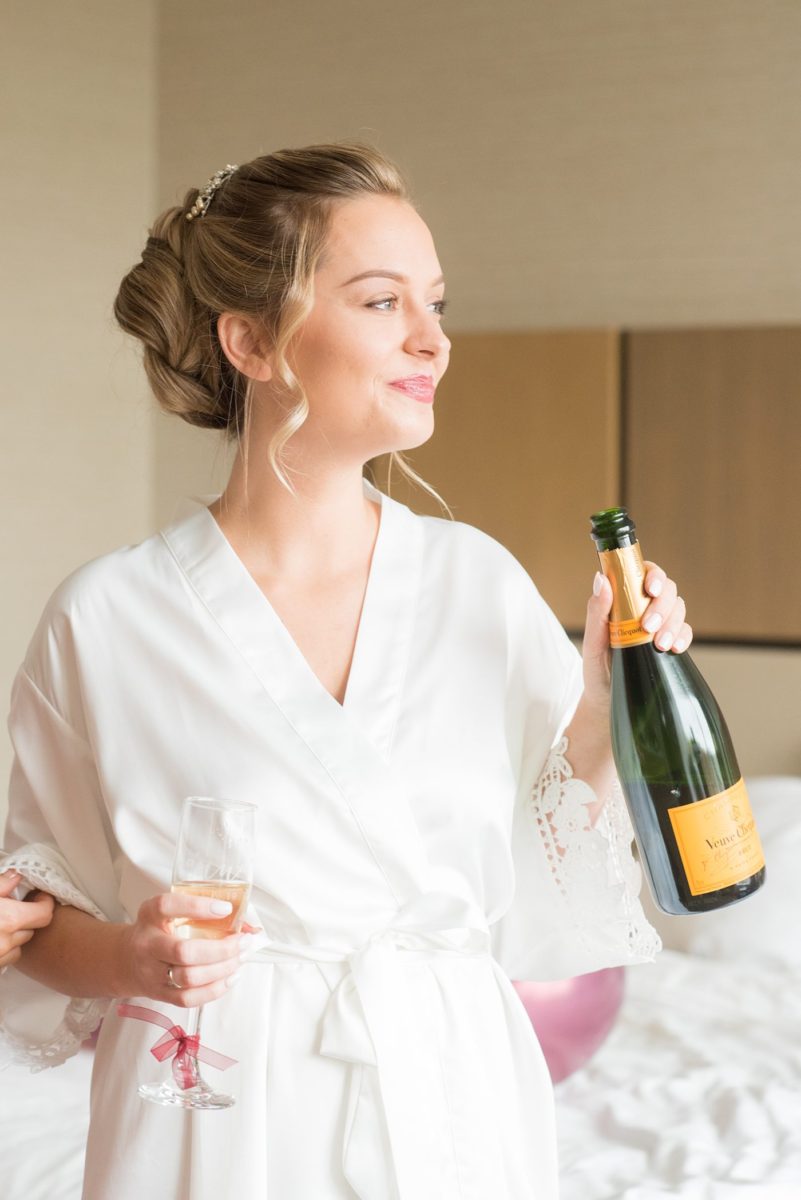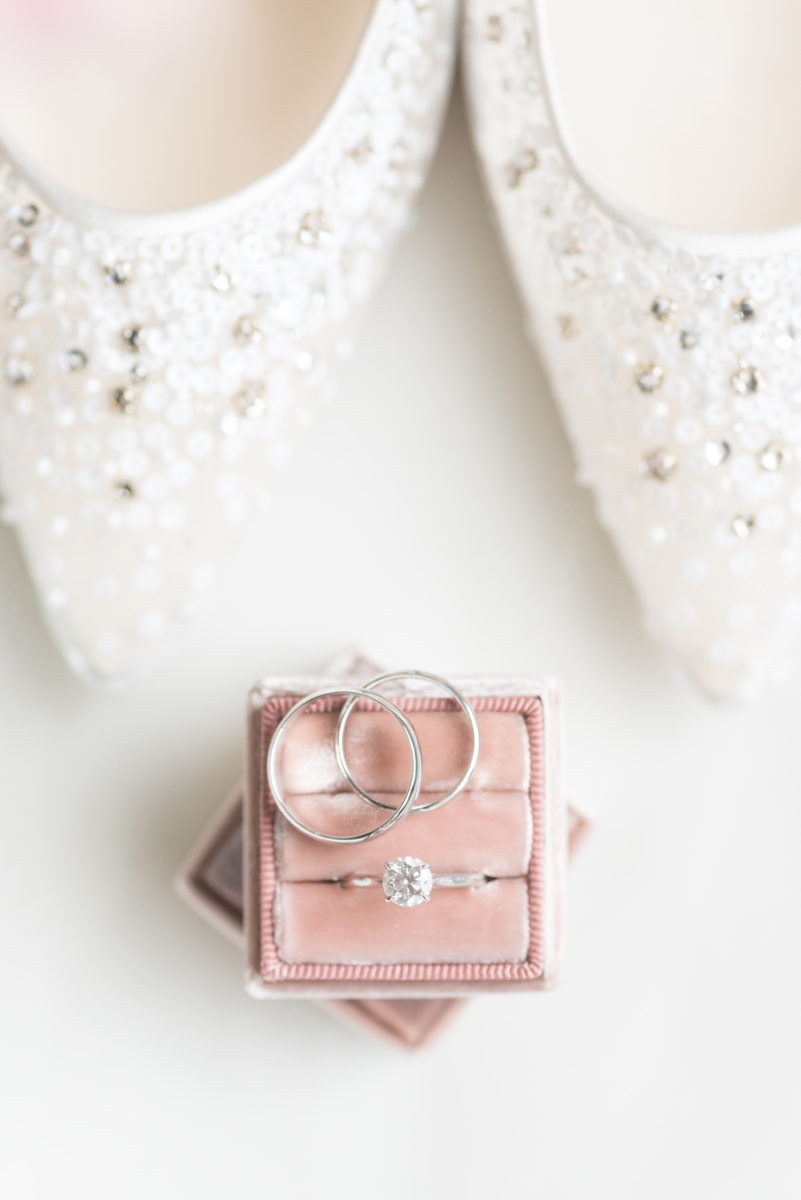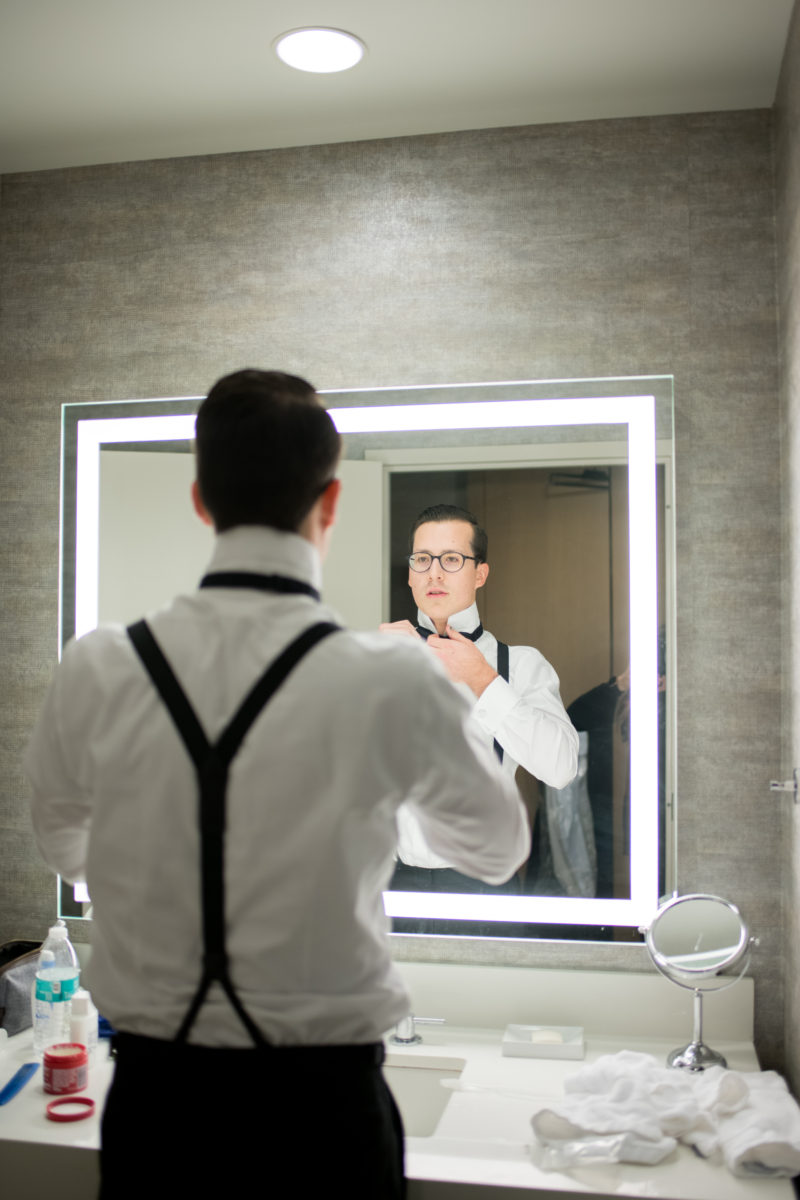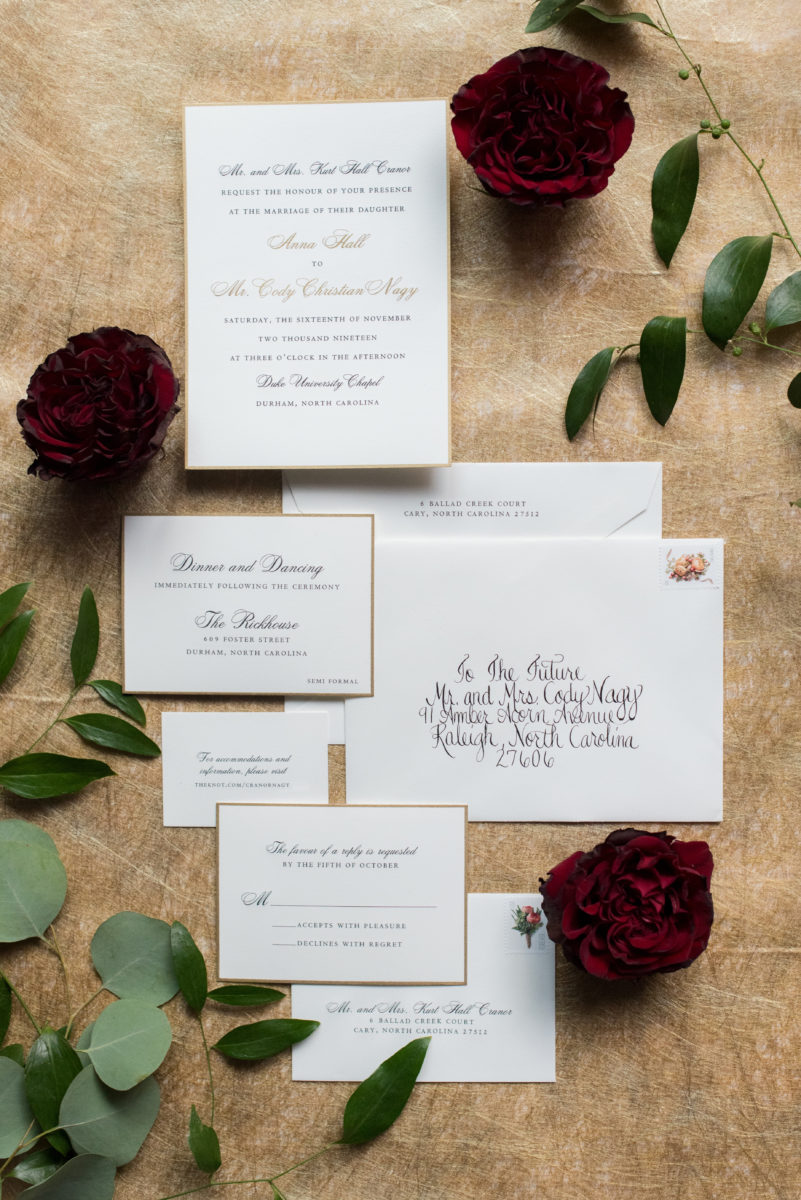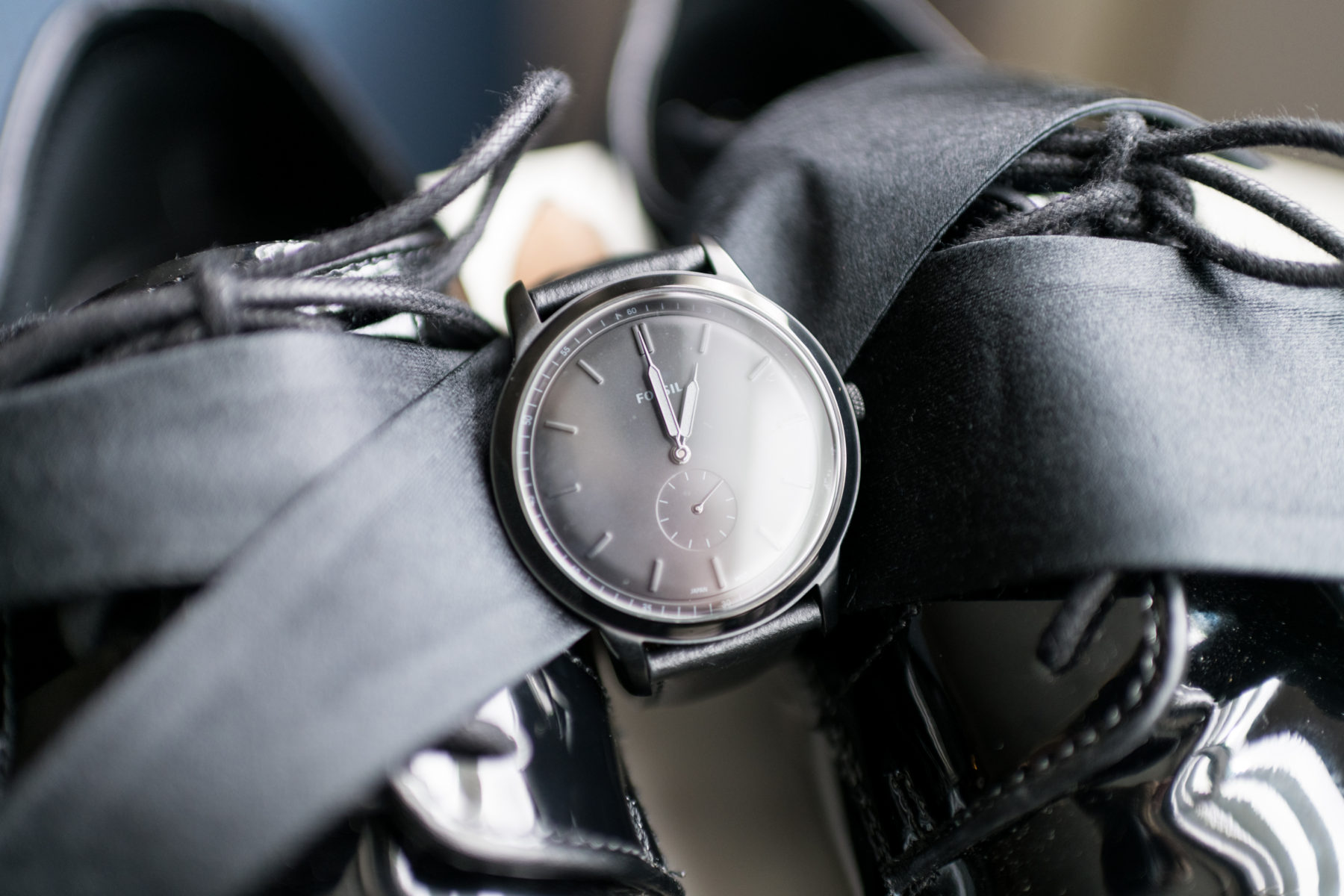 The JB Duke Hotel is just minutes from Duke Chapel. We were able to photograph details like Anna's beautiful white sequin and rhinestone heels, Cody's watch and bow tie, and her pearl earrings. Their white gold wedding rings were delicately set in a pink velvet Mrs. Box and I used their timeless wedding invitation to add to the lay flats.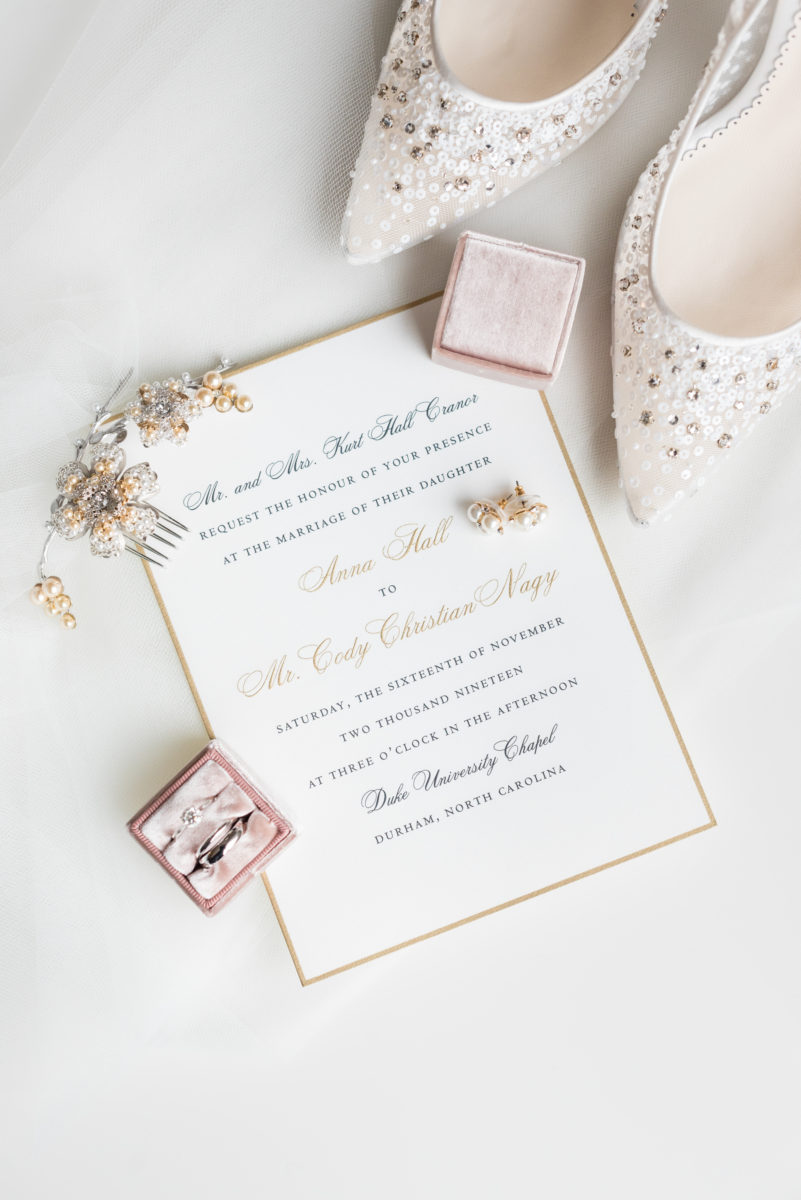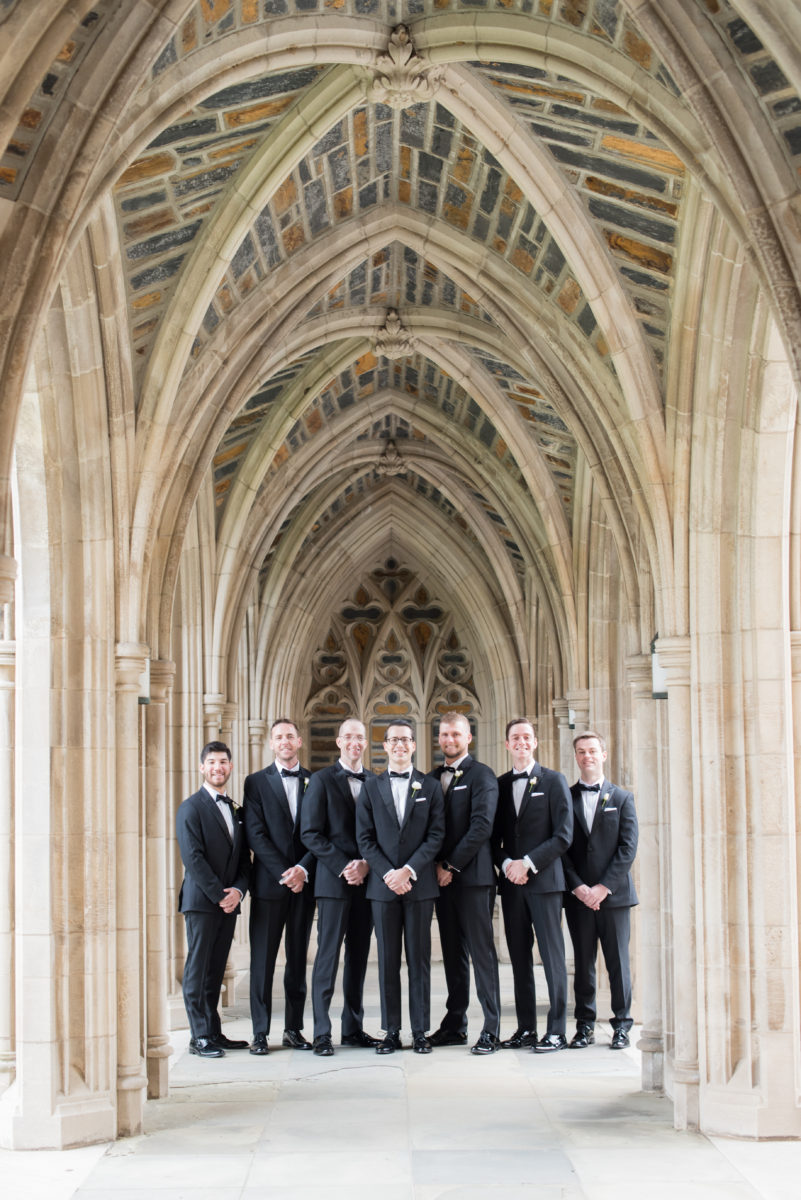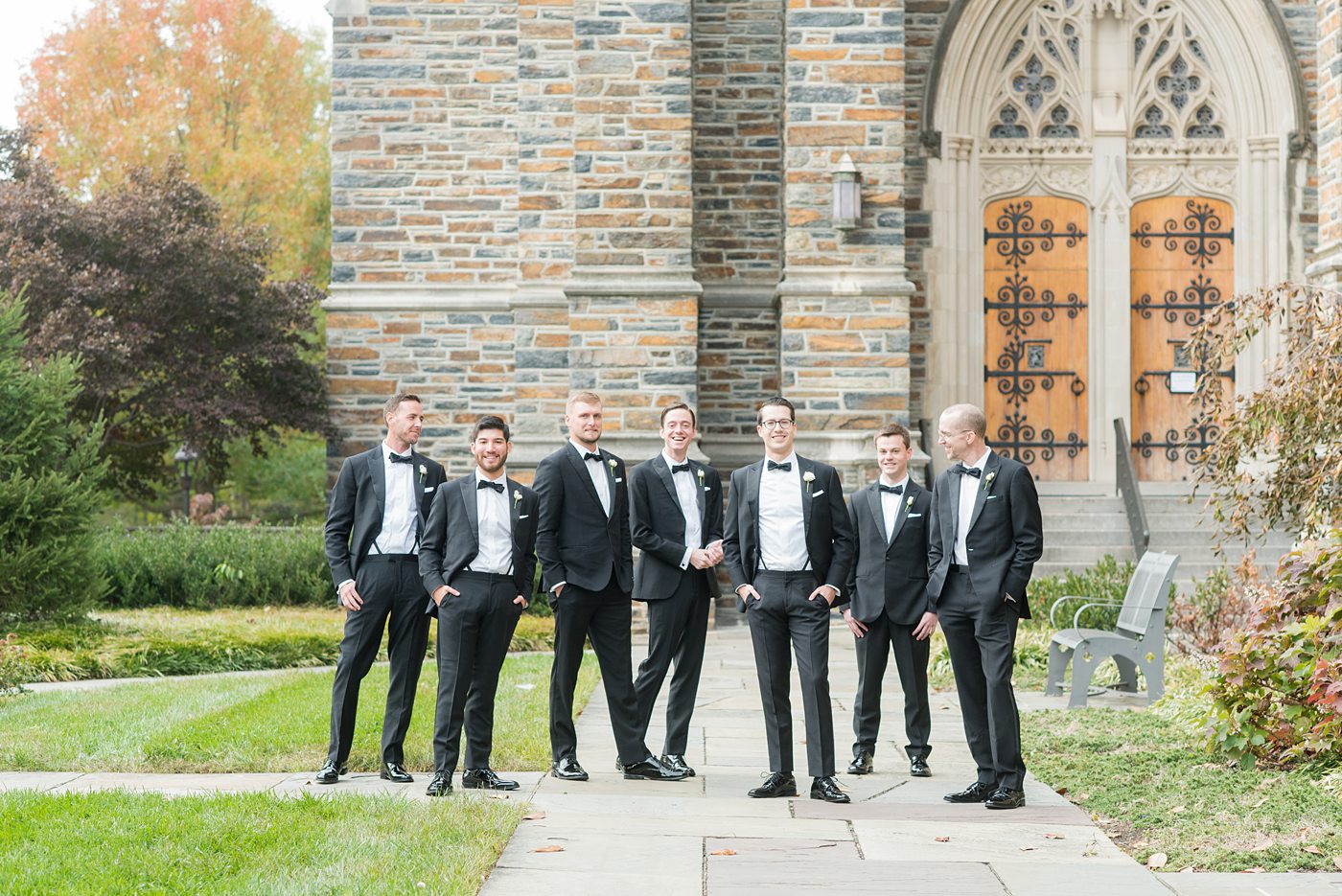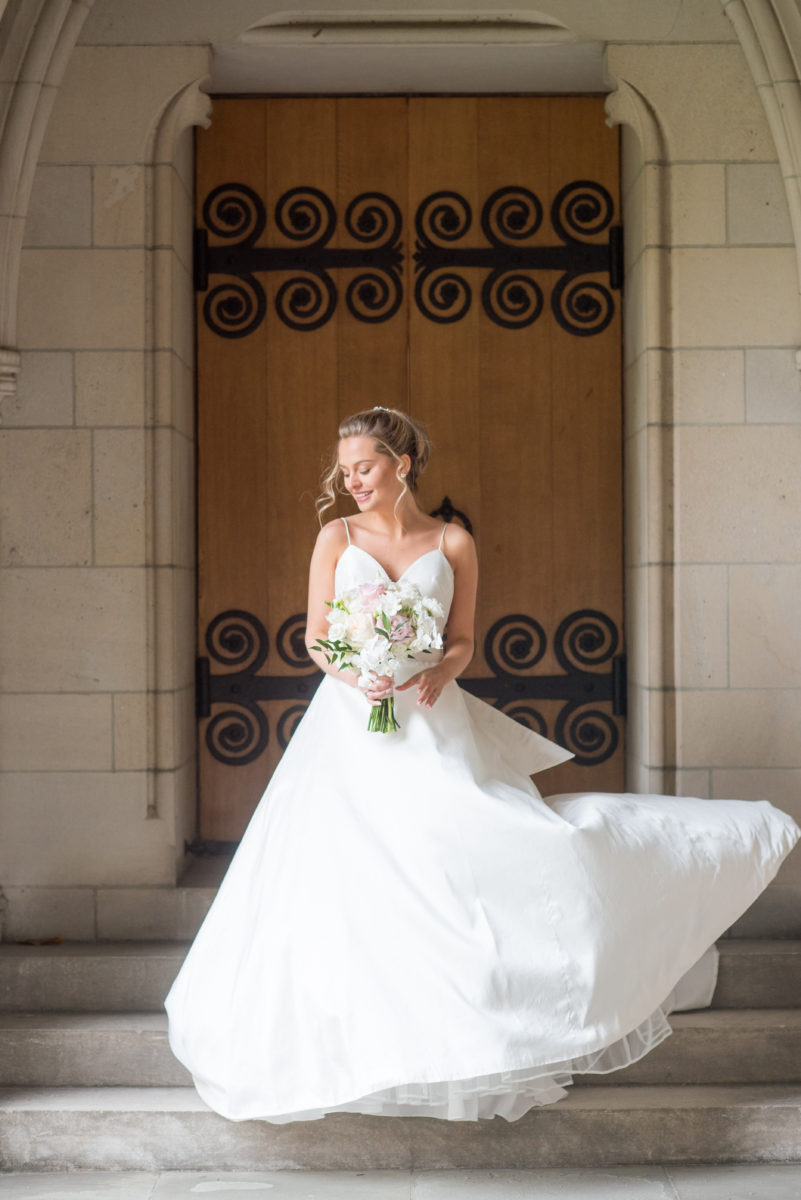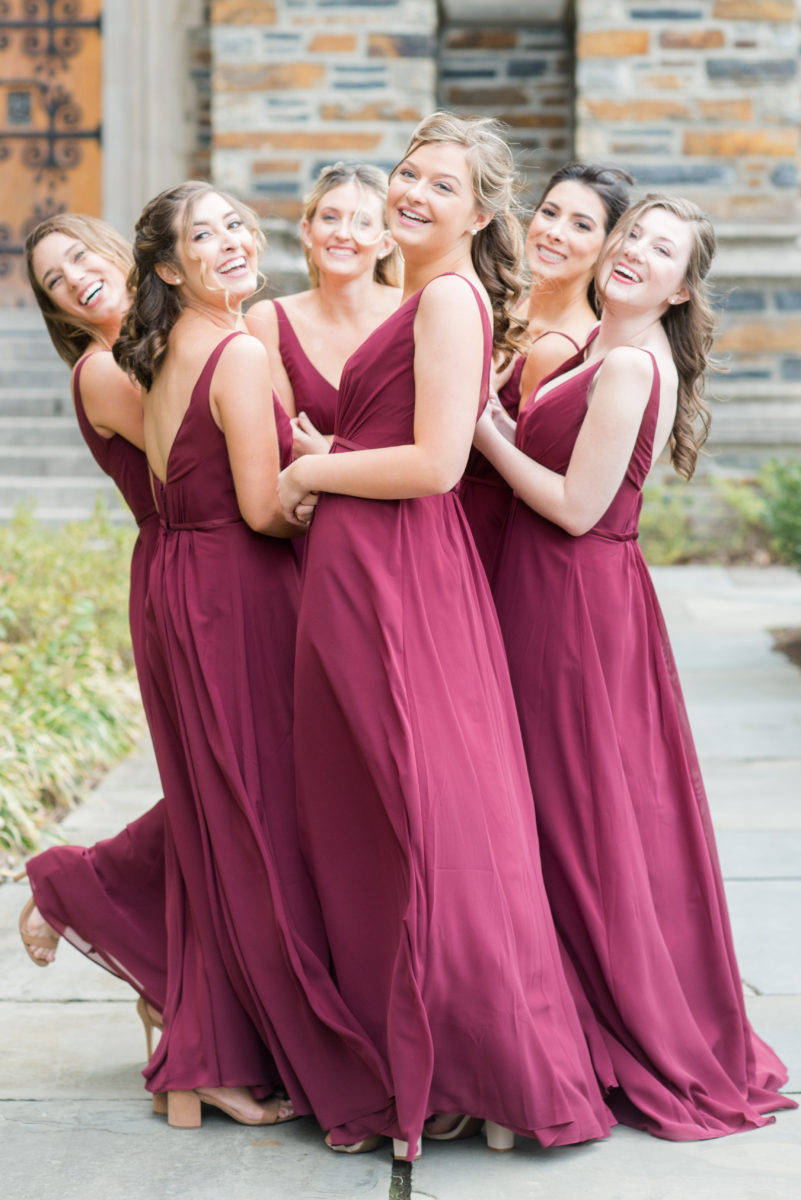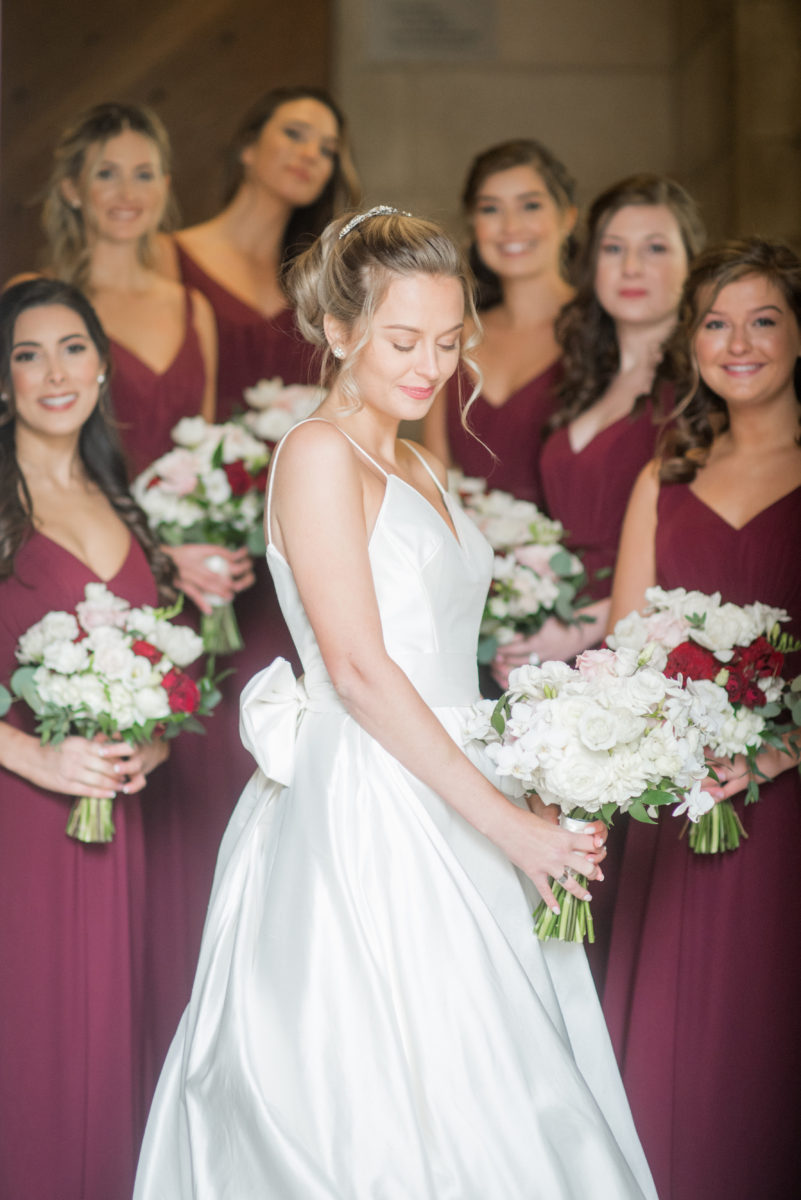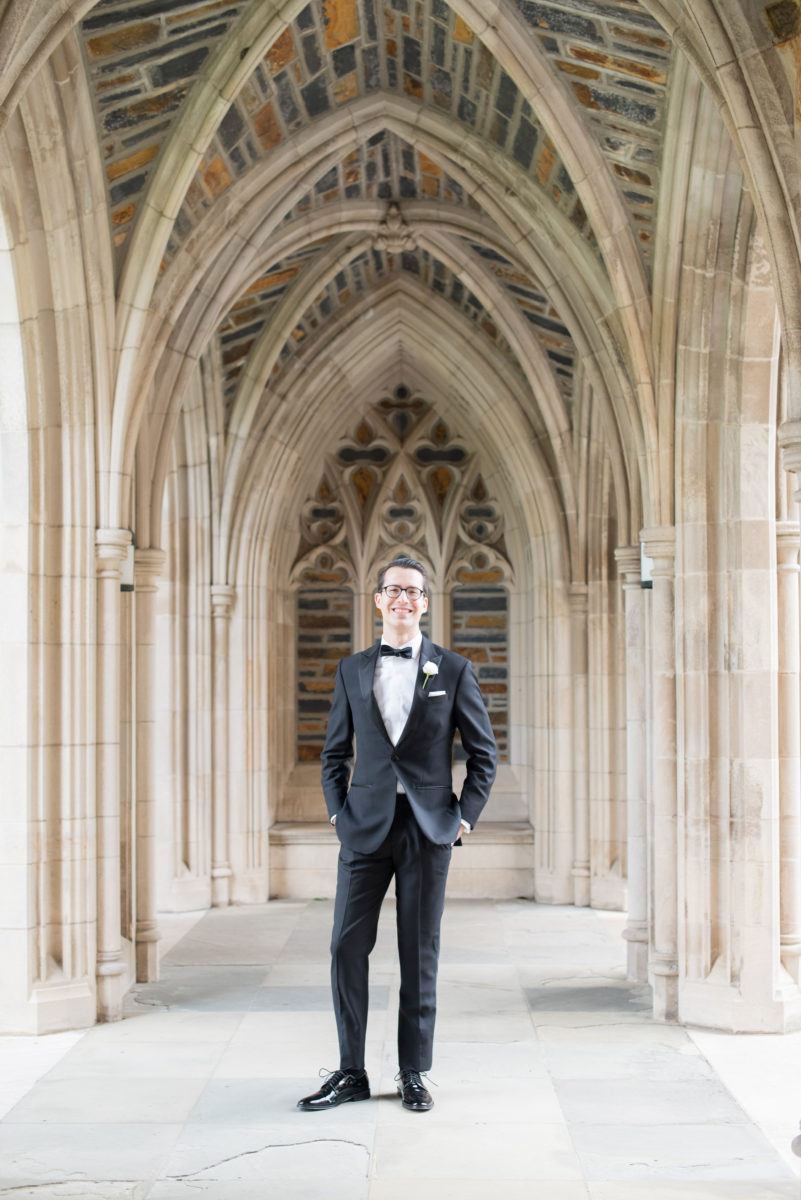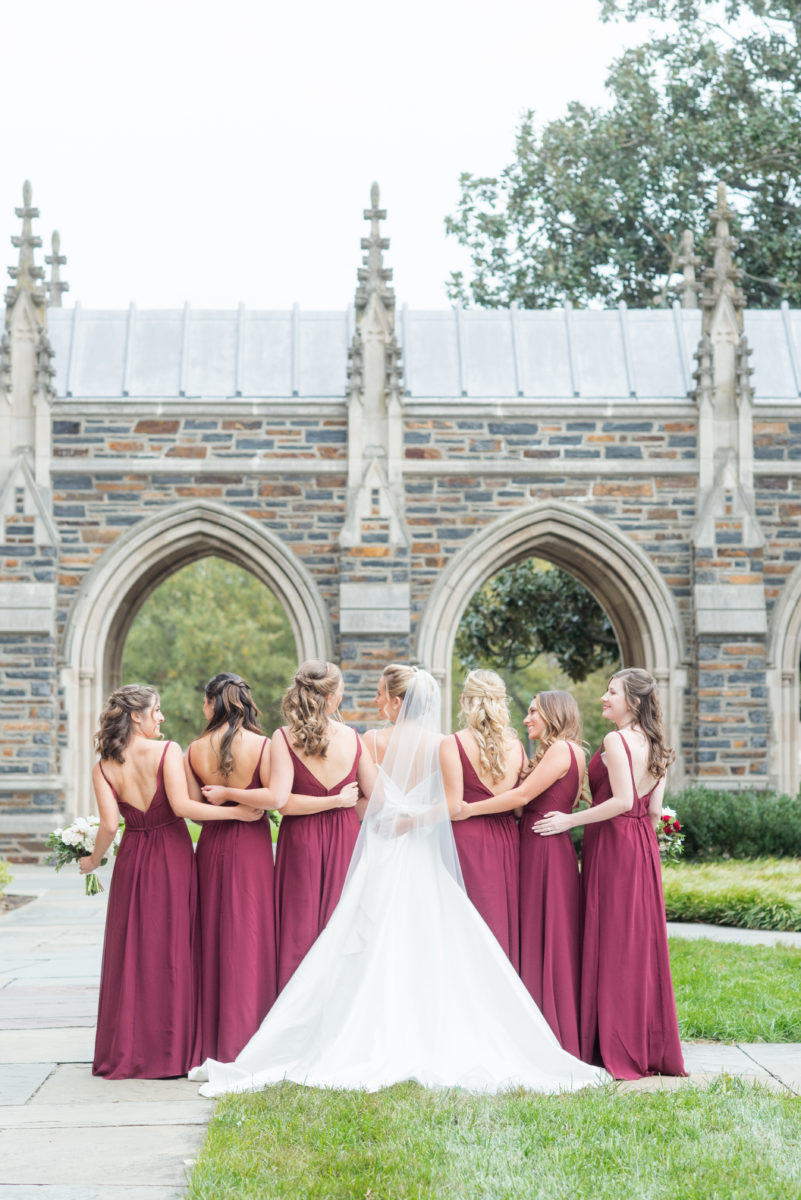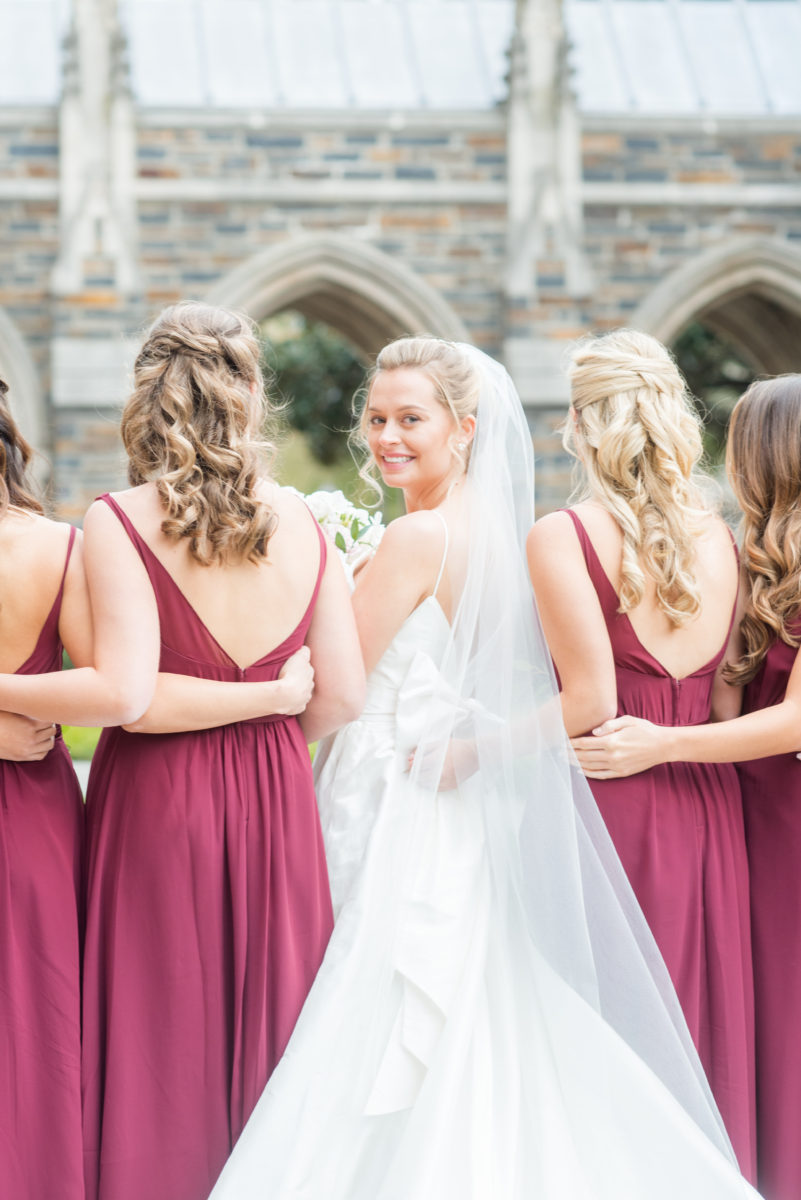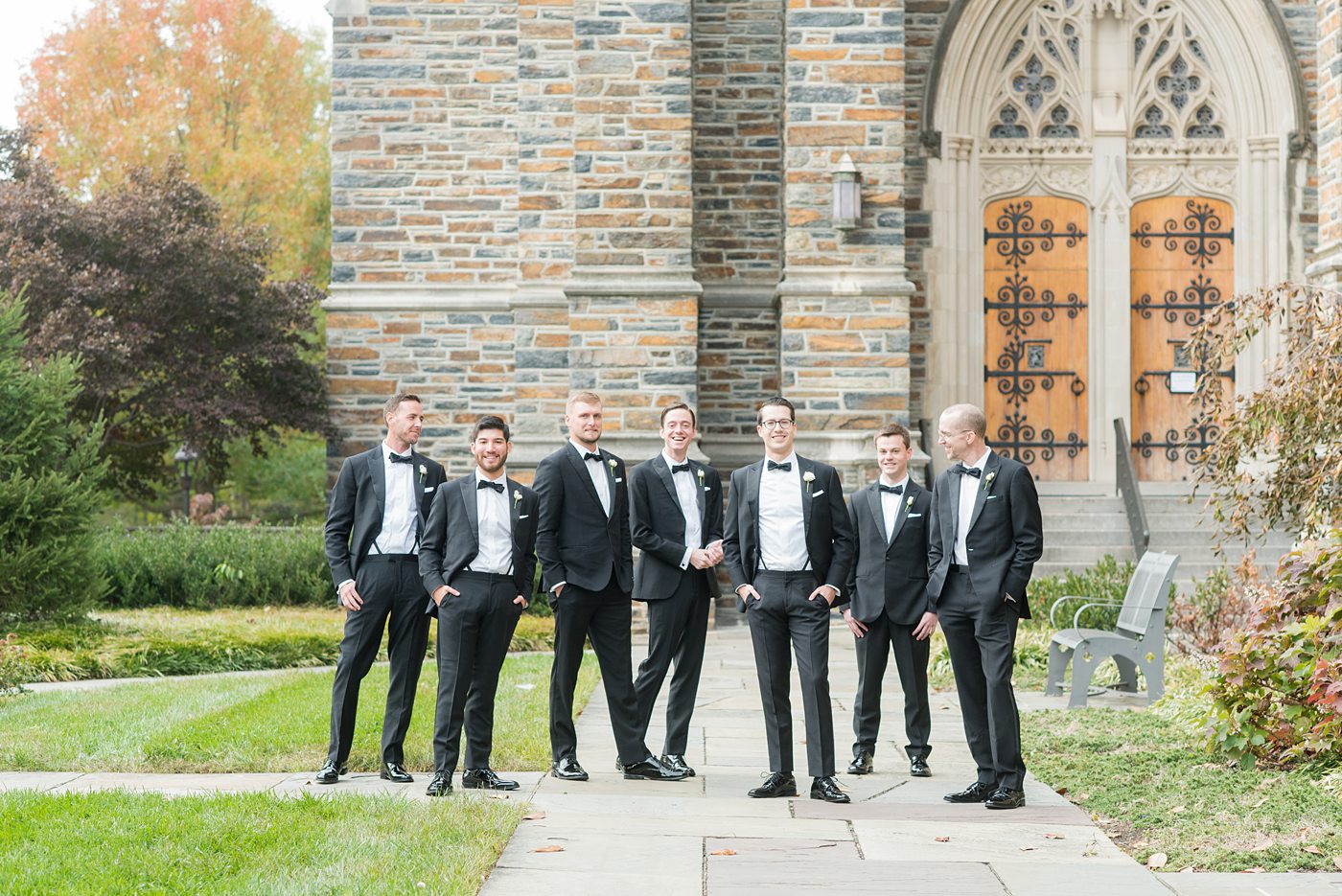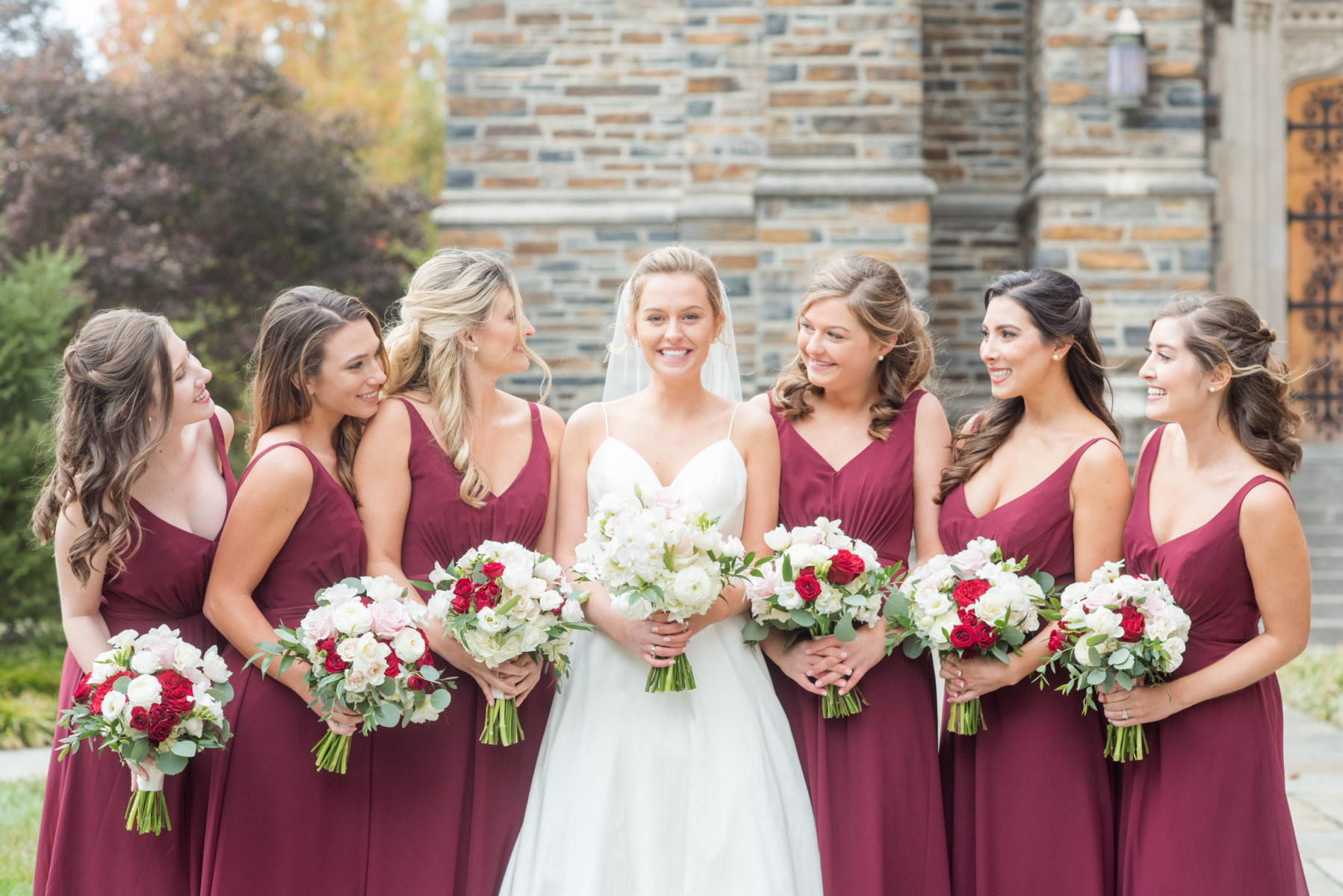 It was beyond windy on their wedding day especially on the side of the chapel where we were allotted time and location to capture photos of Anna and her bridesmaids. Yet the thing I love about some of the photos from those moments is how much they display the weather the day (wind picking up gowns and all) and also the ability of the bride and her best friends to just roll with everything, keeping the focus on her's and Cody's celebration. It wasn't raining, the skies were clear, it definitely could have been colder even though it wasn't warm, and their love reigned supreme regardless of mother nature. We all just giggled along with the blowing winds!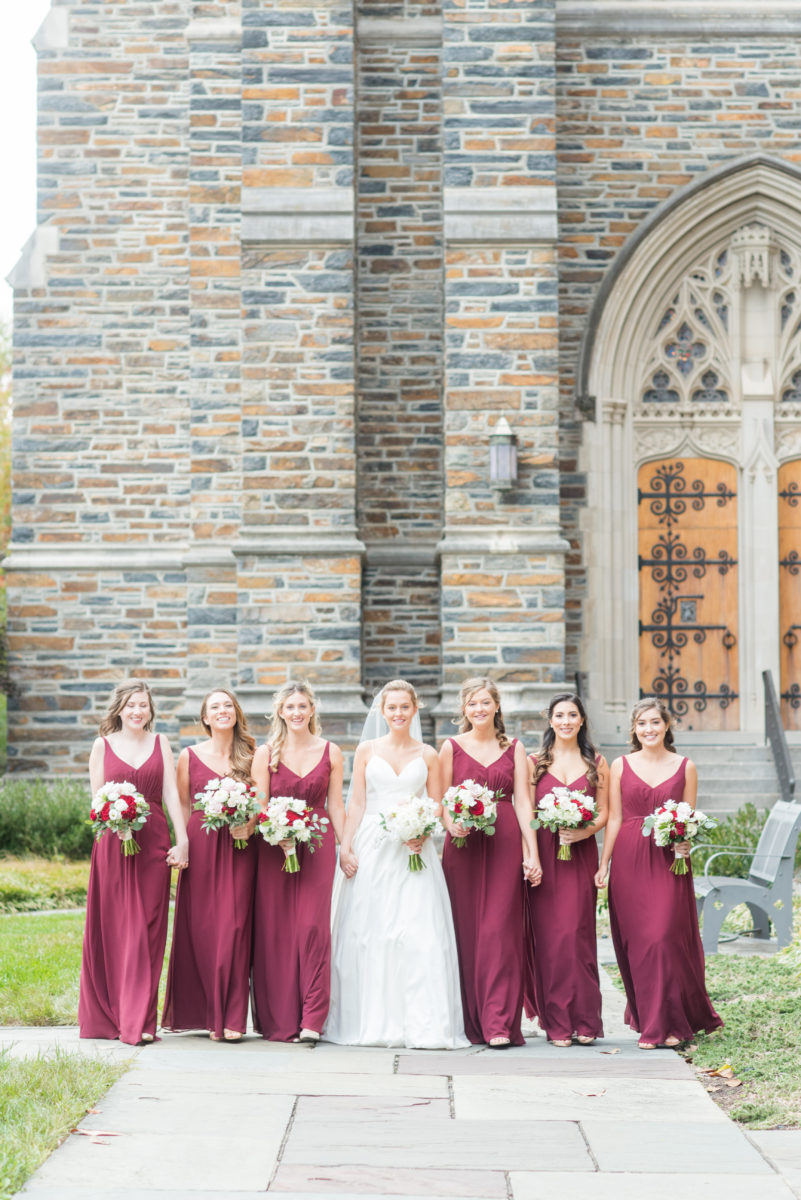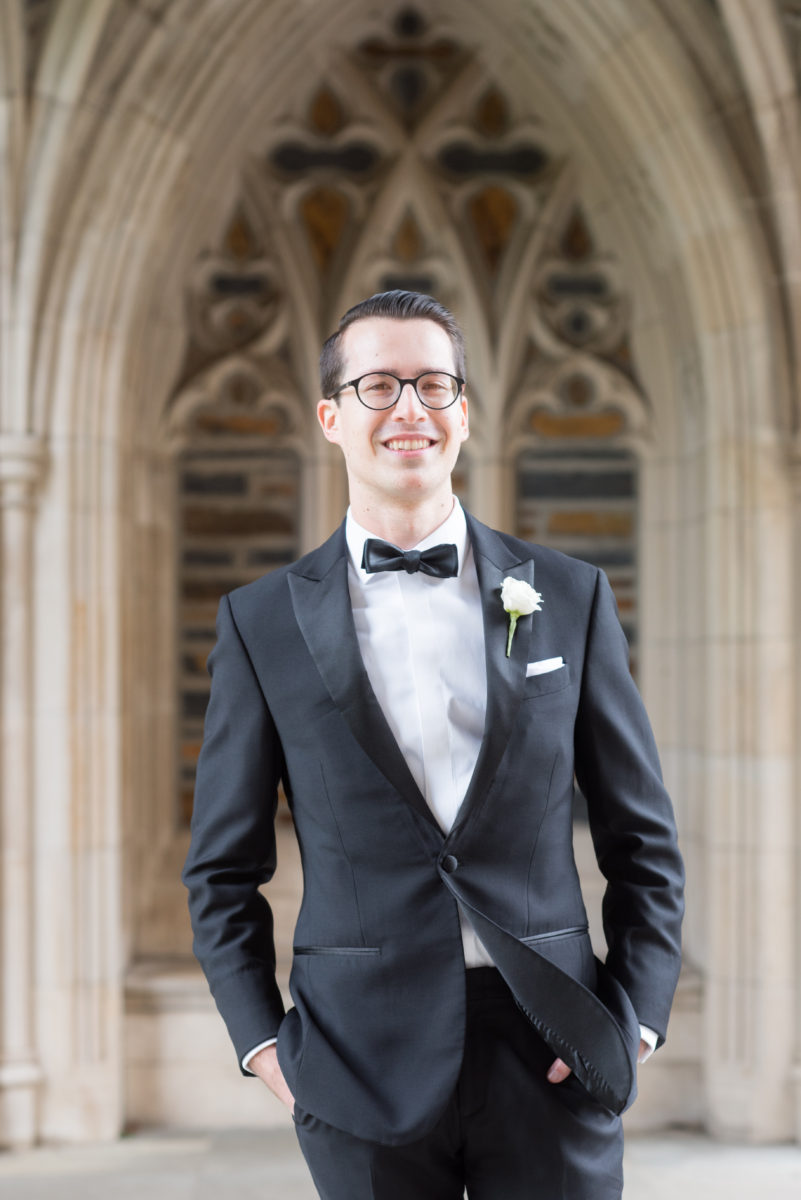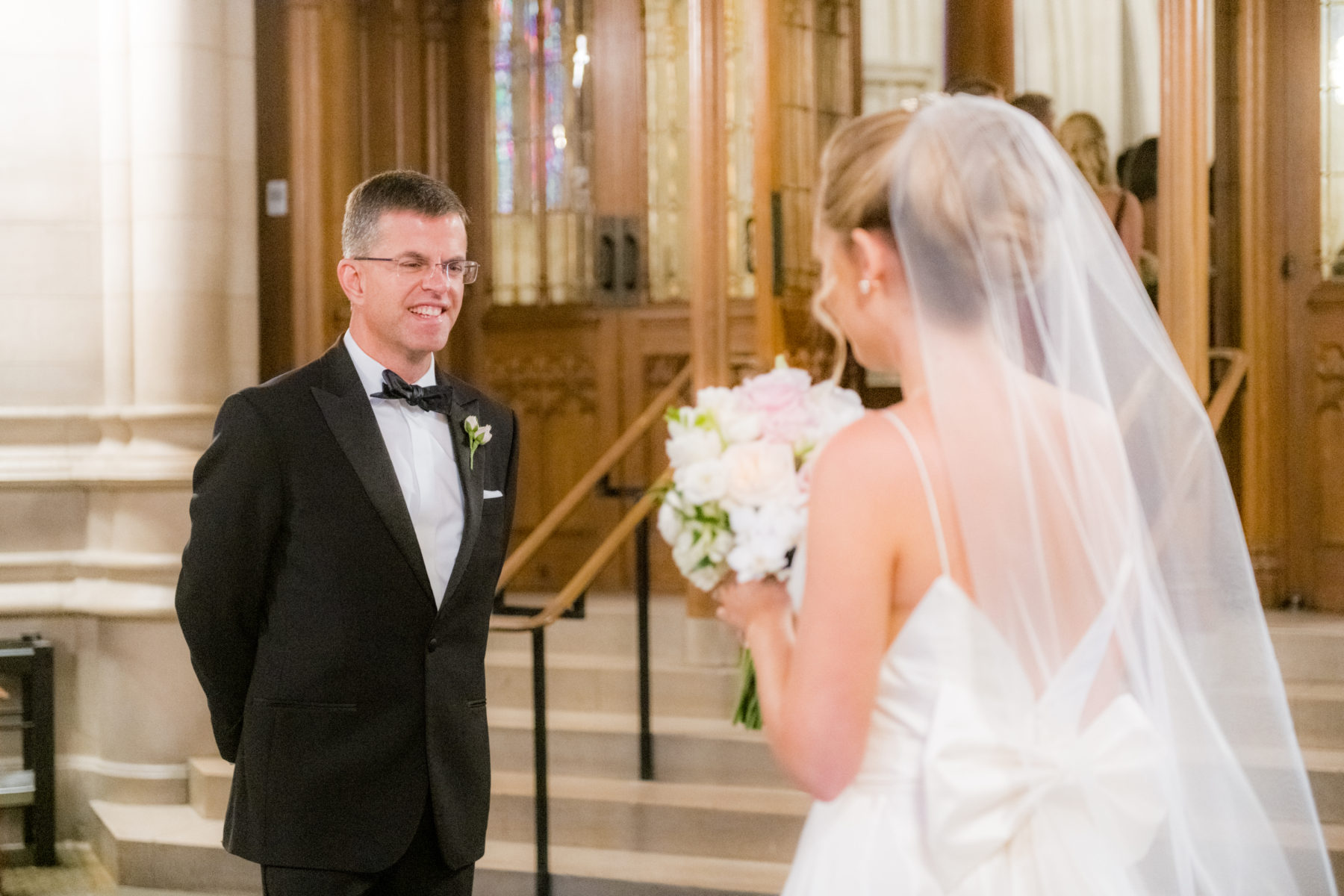 It wasn't Anna's first look with her father that was my favorite father-daughter moment of the day but seeing what Lacy, the second photographer who helped out that day, captured as they waited to walk down the aisle that afternoon. The ceremony was in a grandiose environment yet felt intimate and warm.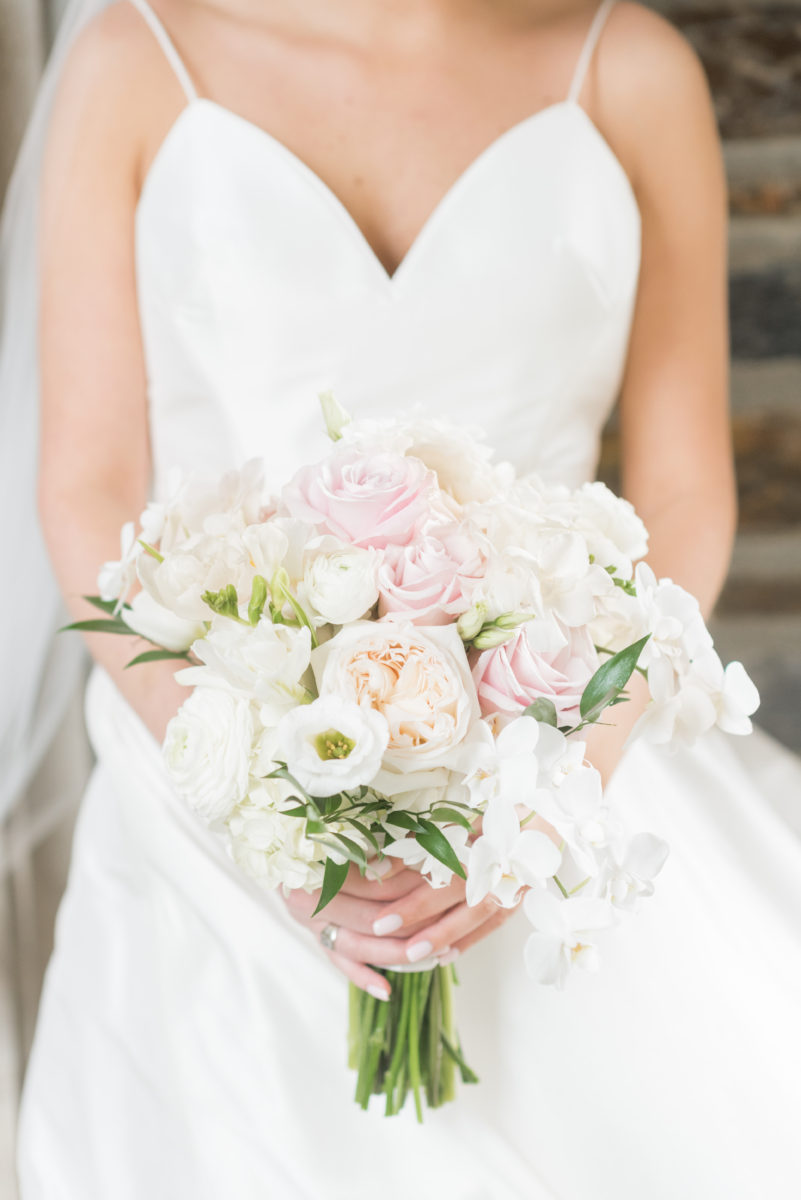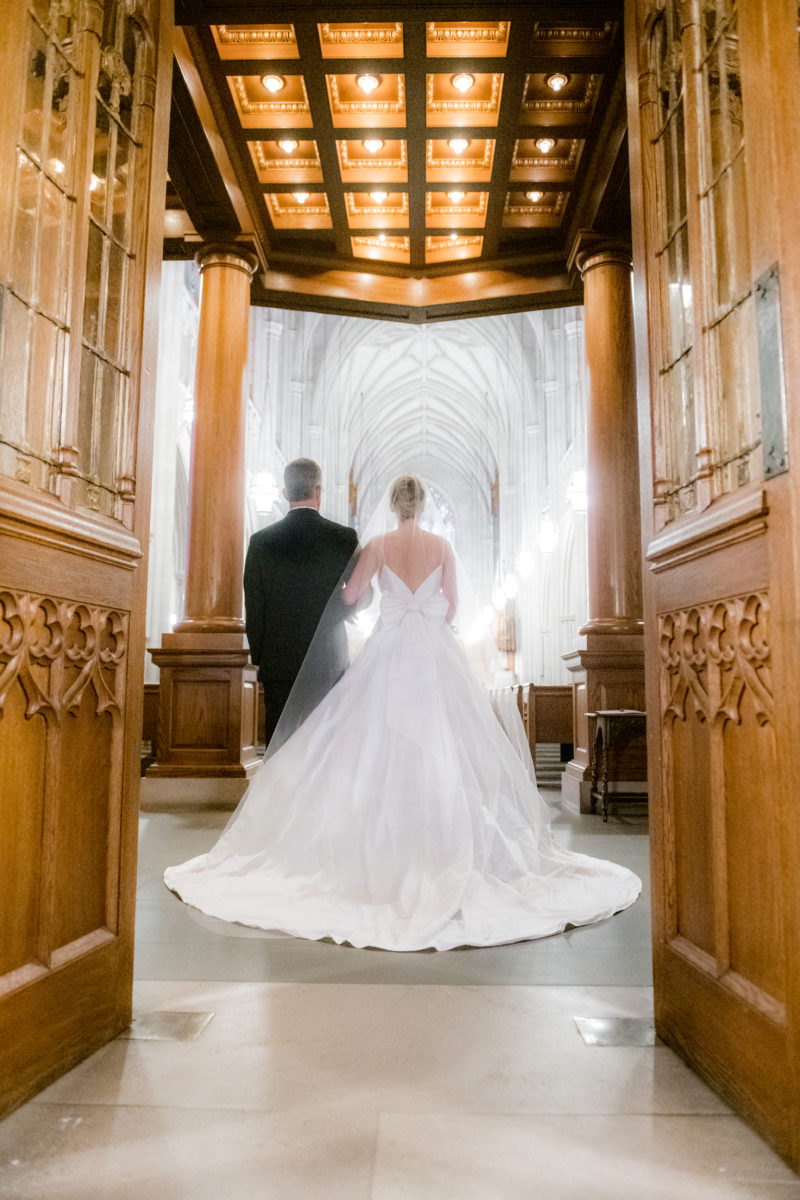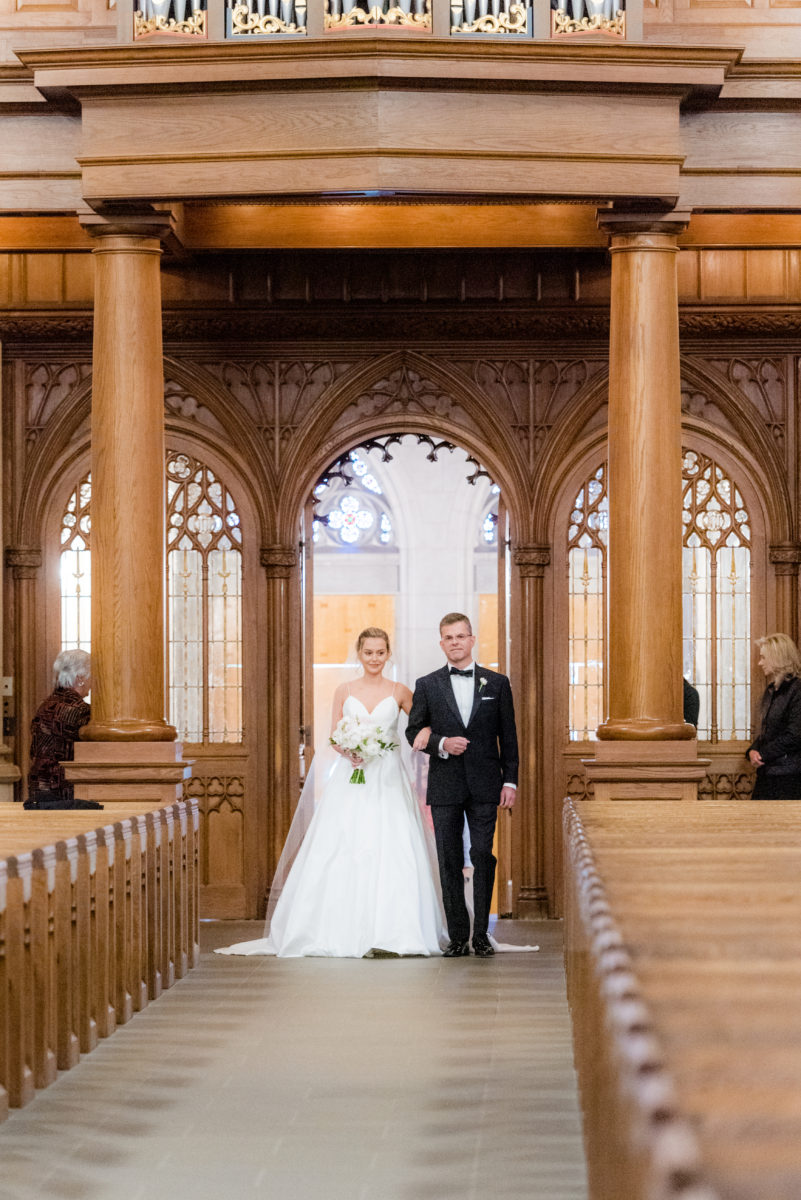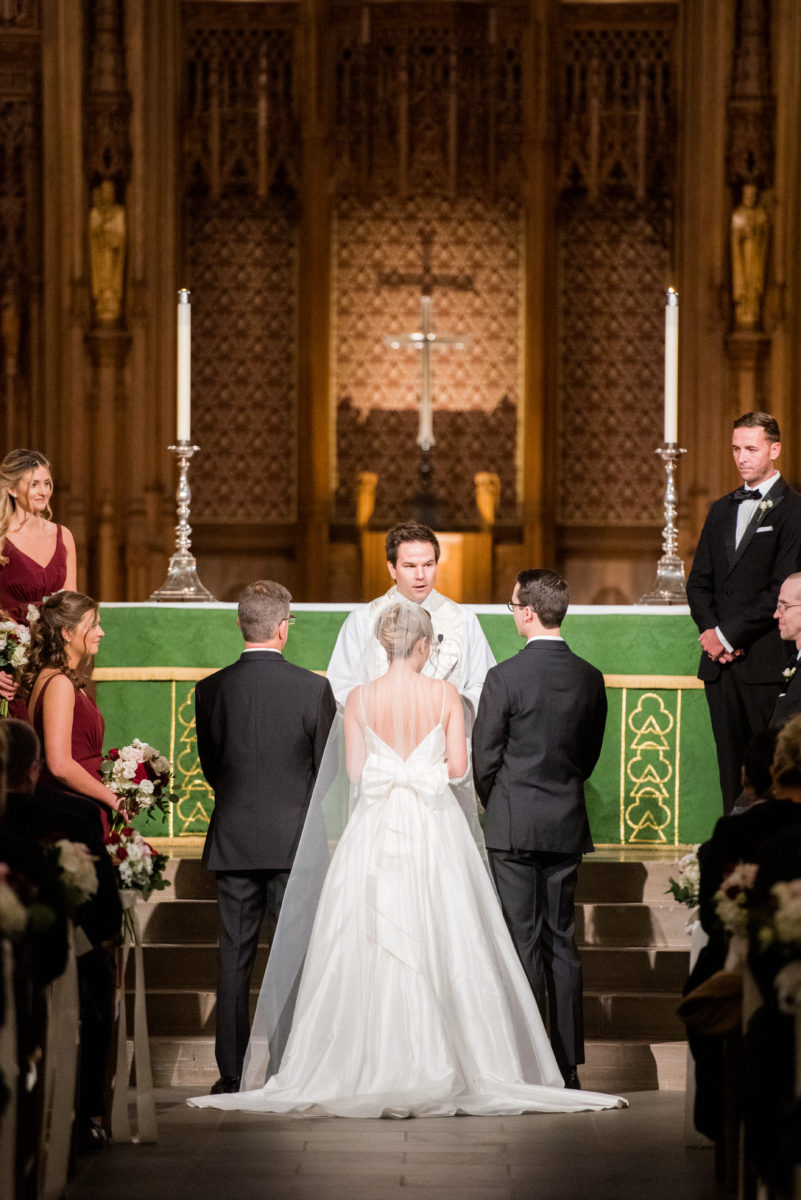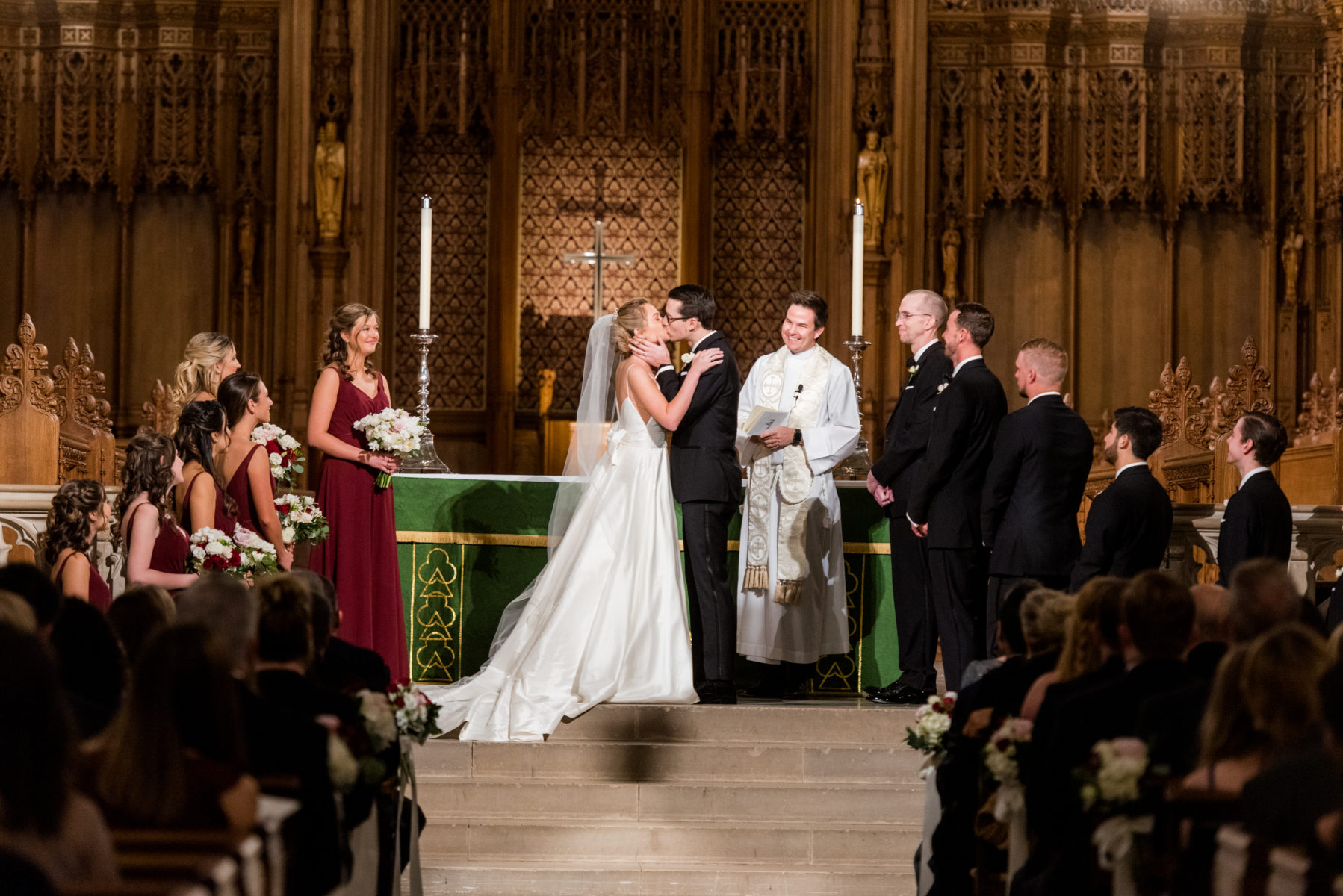 First-kiss success! The lights illuminated the happy couple just before they joyfully walked back down the aisle and Mr. and Mrs. After a few more photos around Duke Chapel for their Durham North Carolina Wedding (including a super cute photo of their bridesmaids wearing the groomsmen's tuxedo coats to stay warm), it was time to party at The Rickhouse, just about 15 minutes away.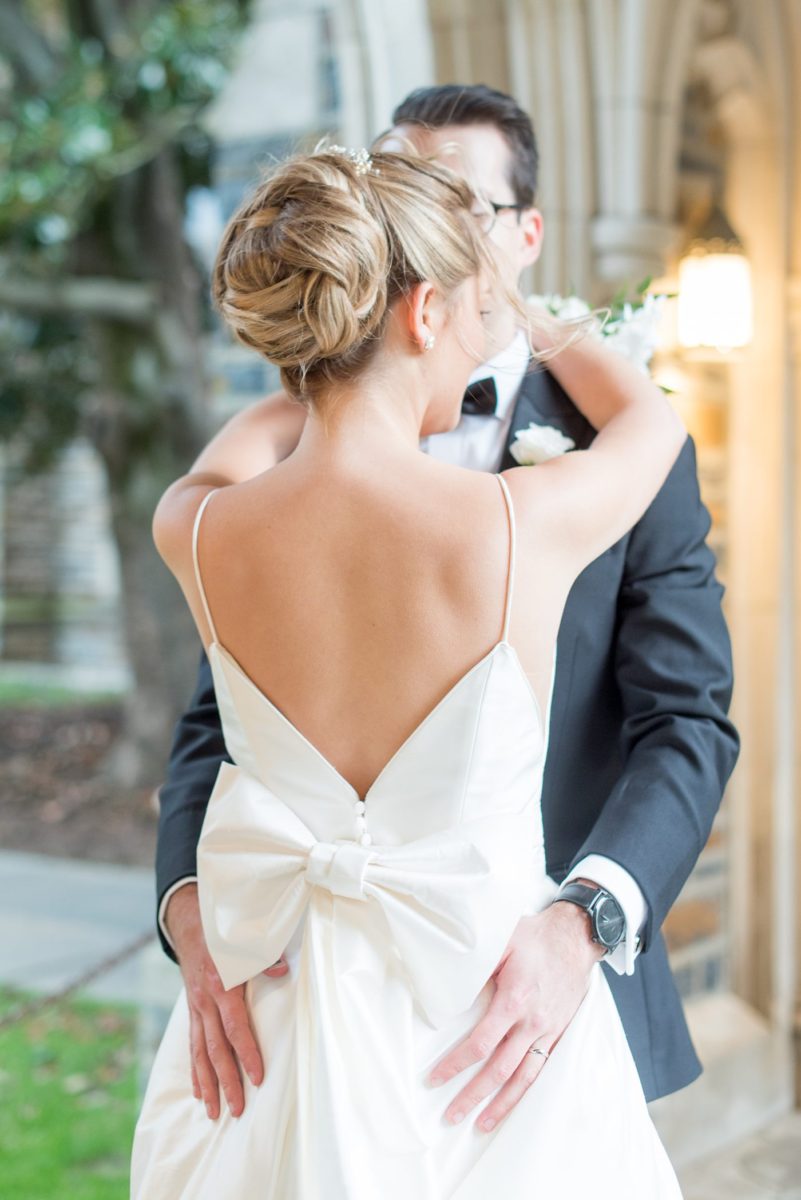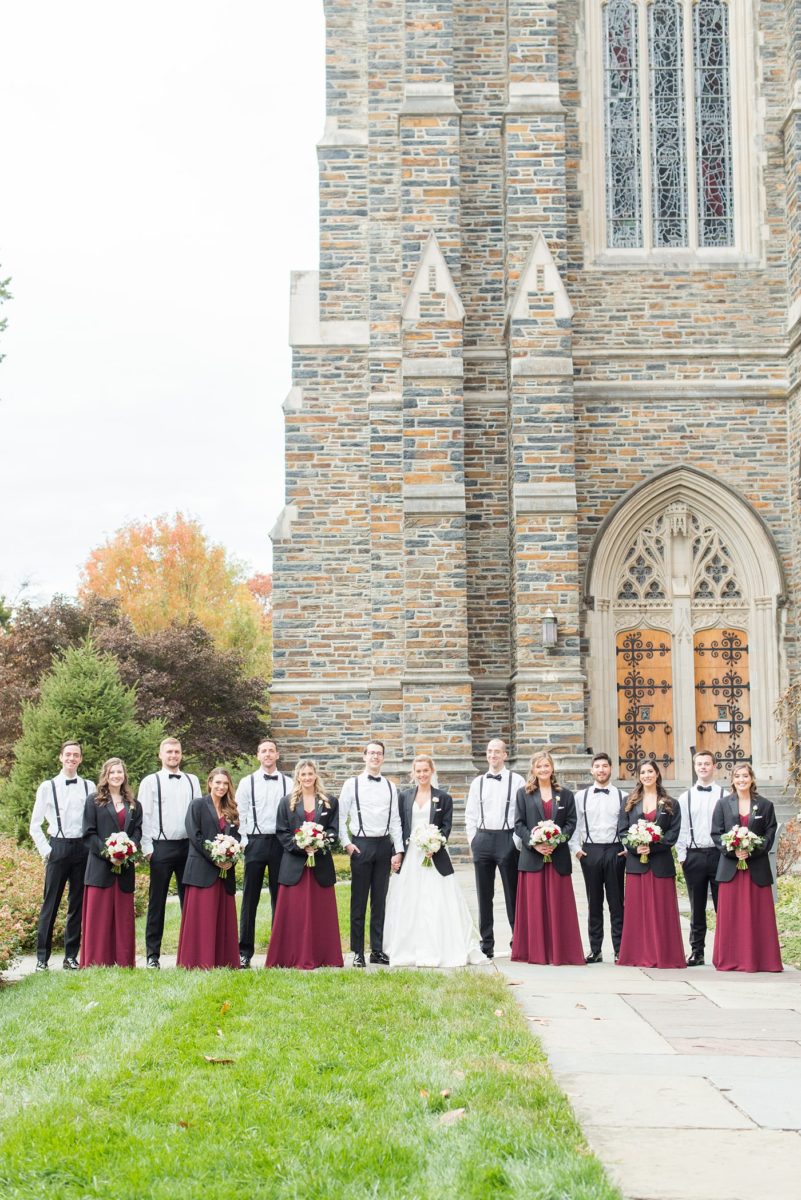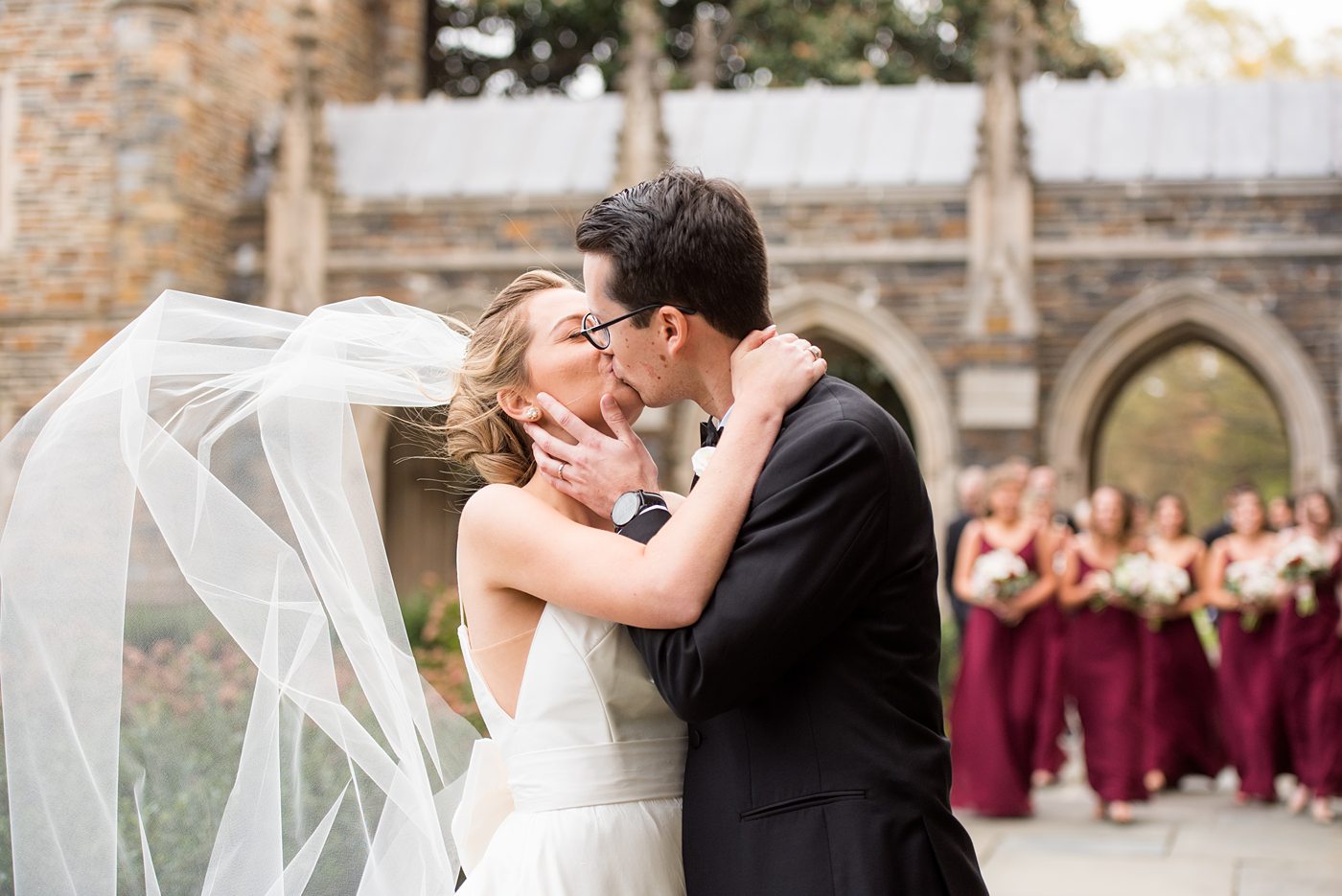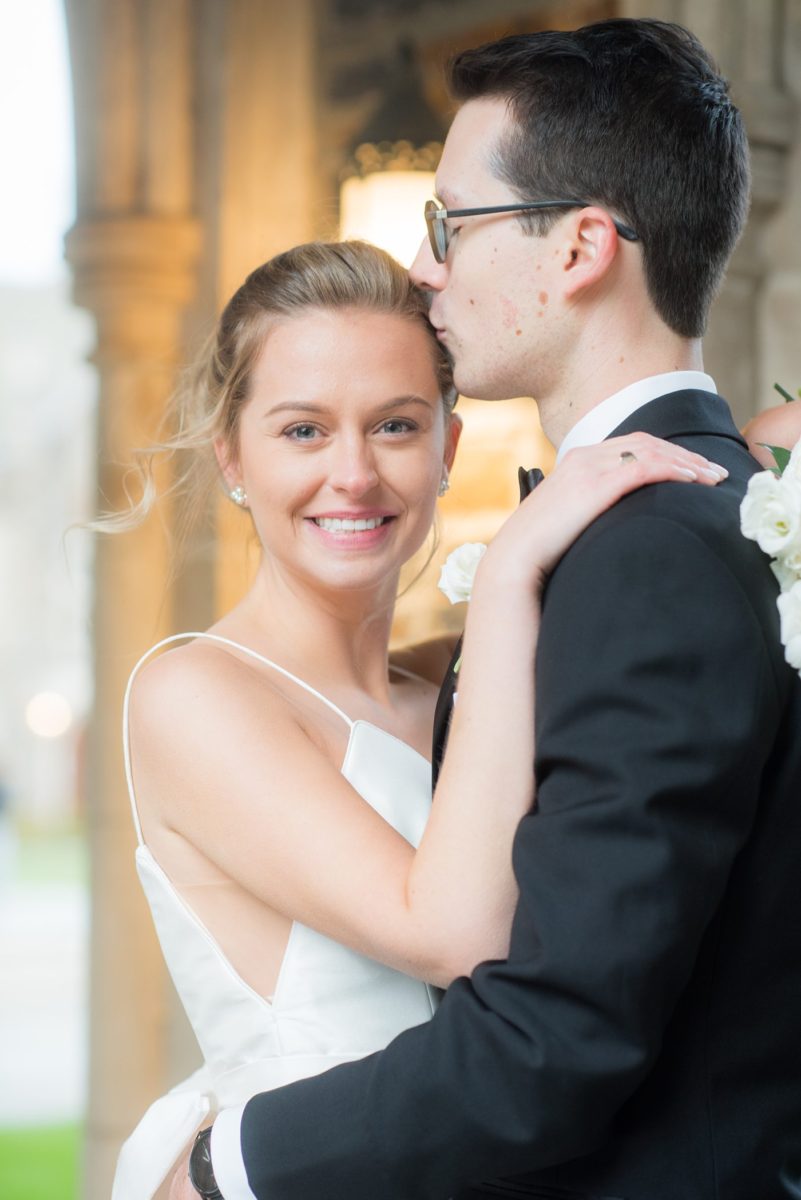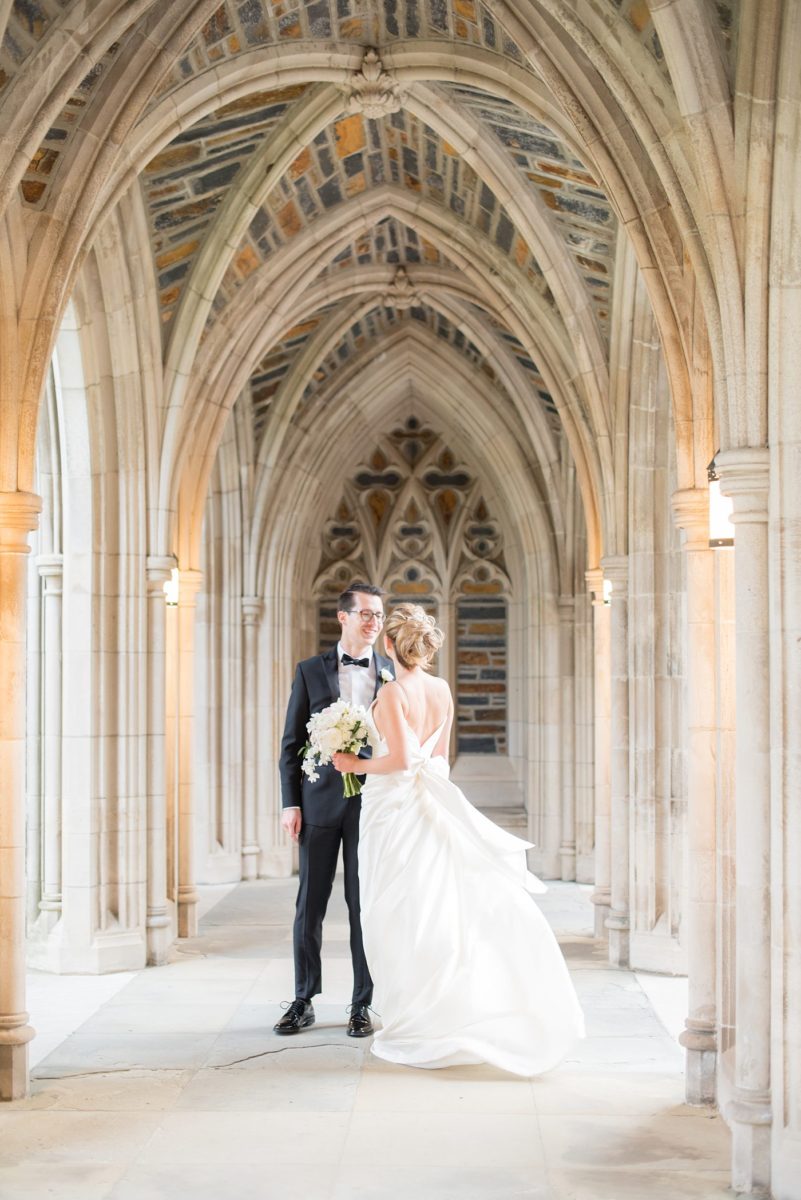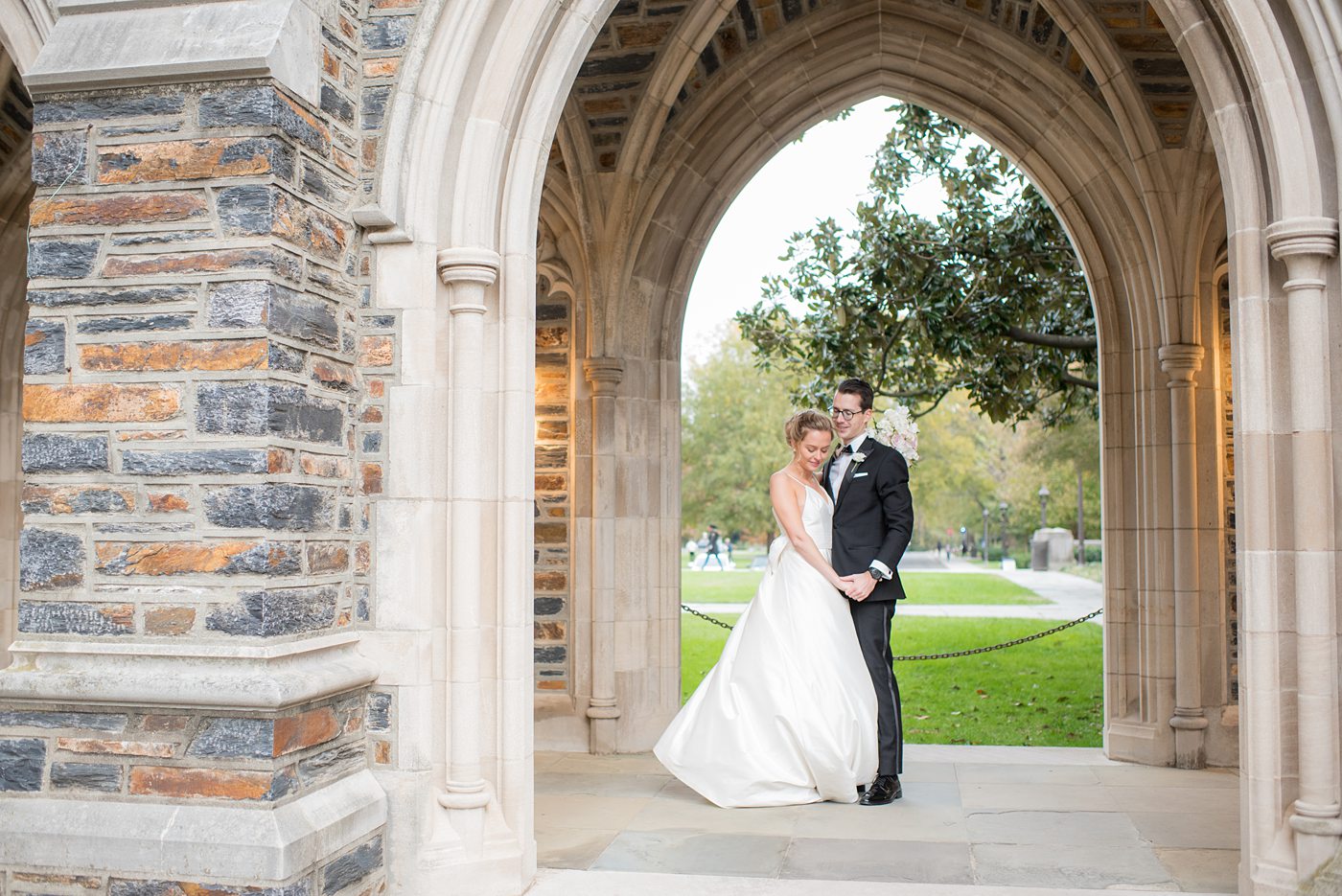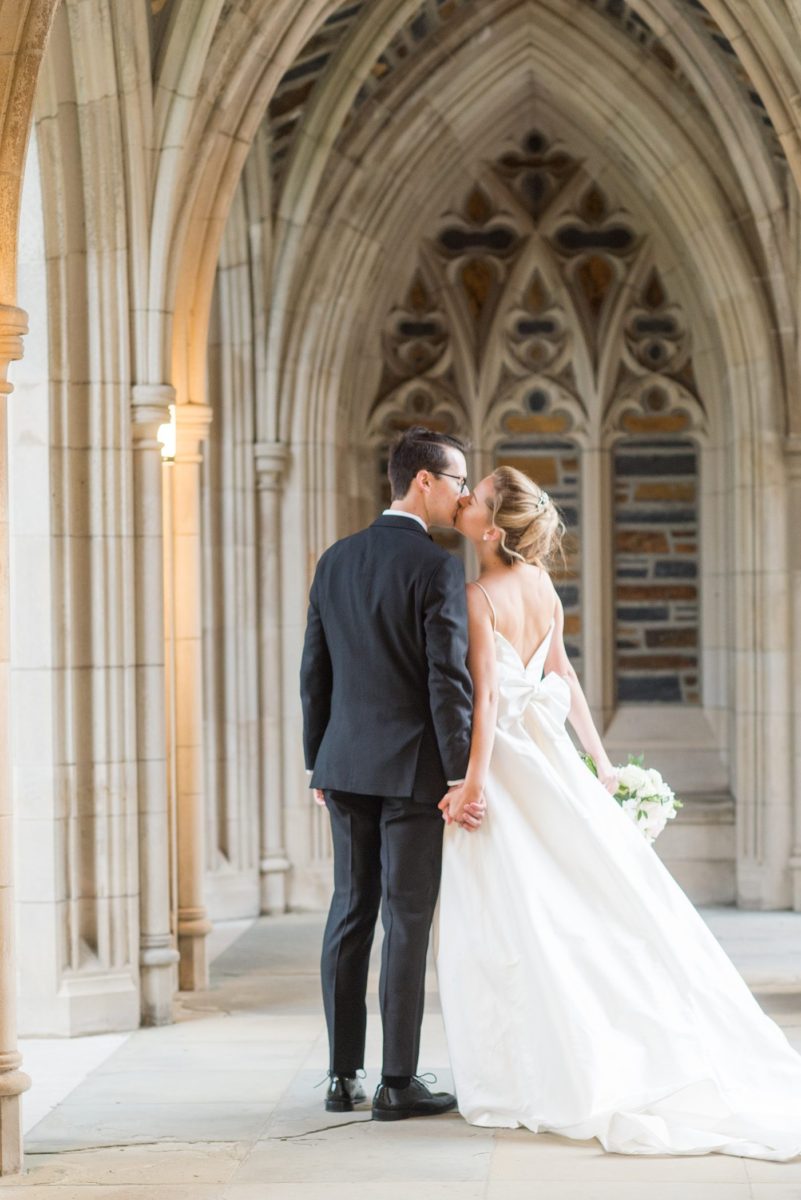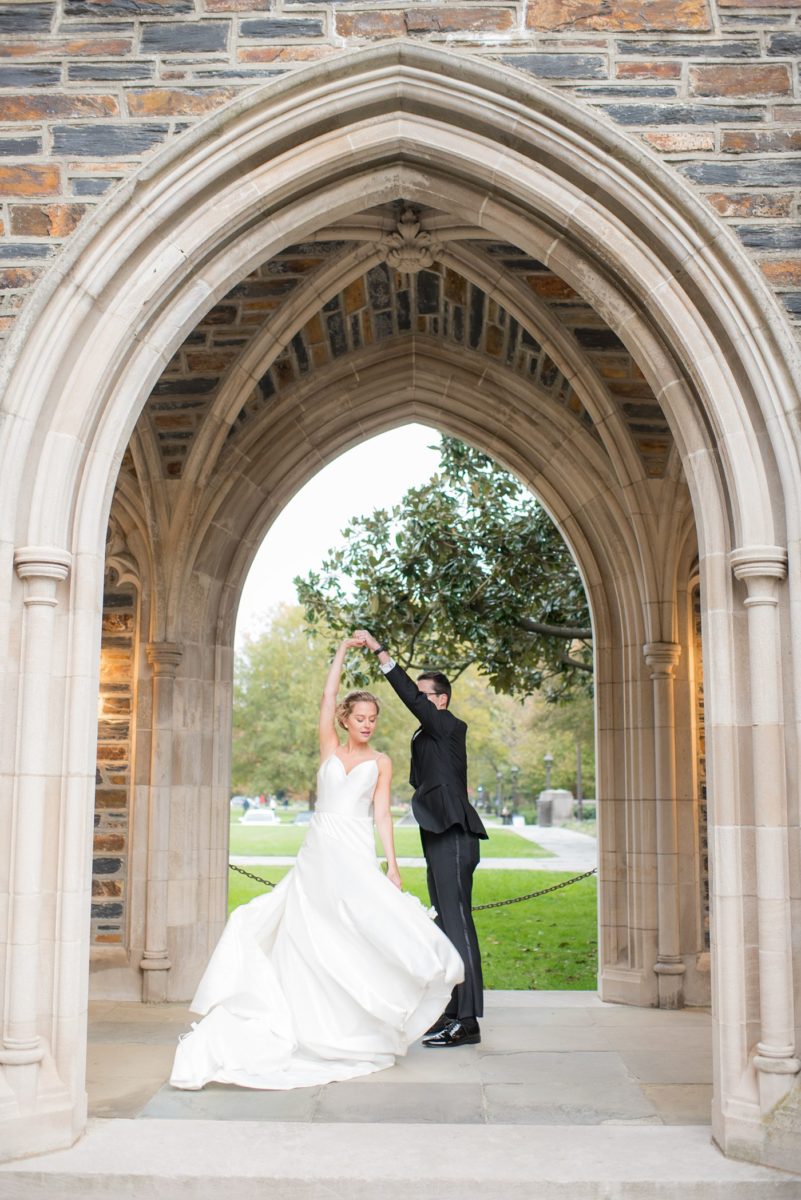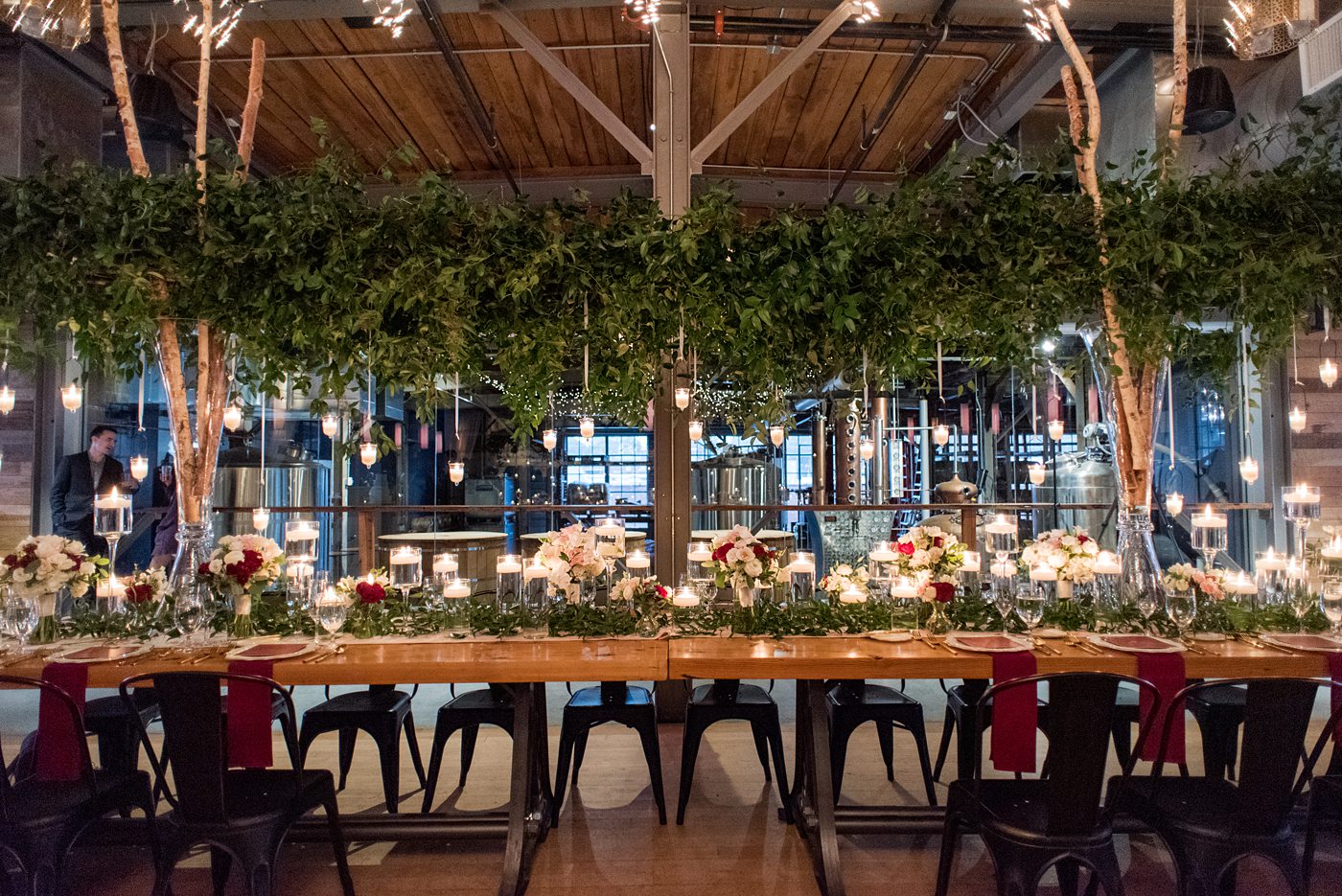 The Rickhouse venue is in Downtown Durham, North Carolina, in a really fun area. I liken it to the "Warehouse District" in downtown Raleigh. It's a venue with a lot of charm only made lovelier by the decorations the couple chooses. Anna and Cody's wedding was drenched in beautiful candlelight, warm maroon and red hues and gold tones, and dripping with smilax vines. It's my all-time favorite setup I've seen at The Rickhouse thus far! Andrea even surprised Anna and upgraded their lighting to include the twinkle lights and chandelier over the dance floor.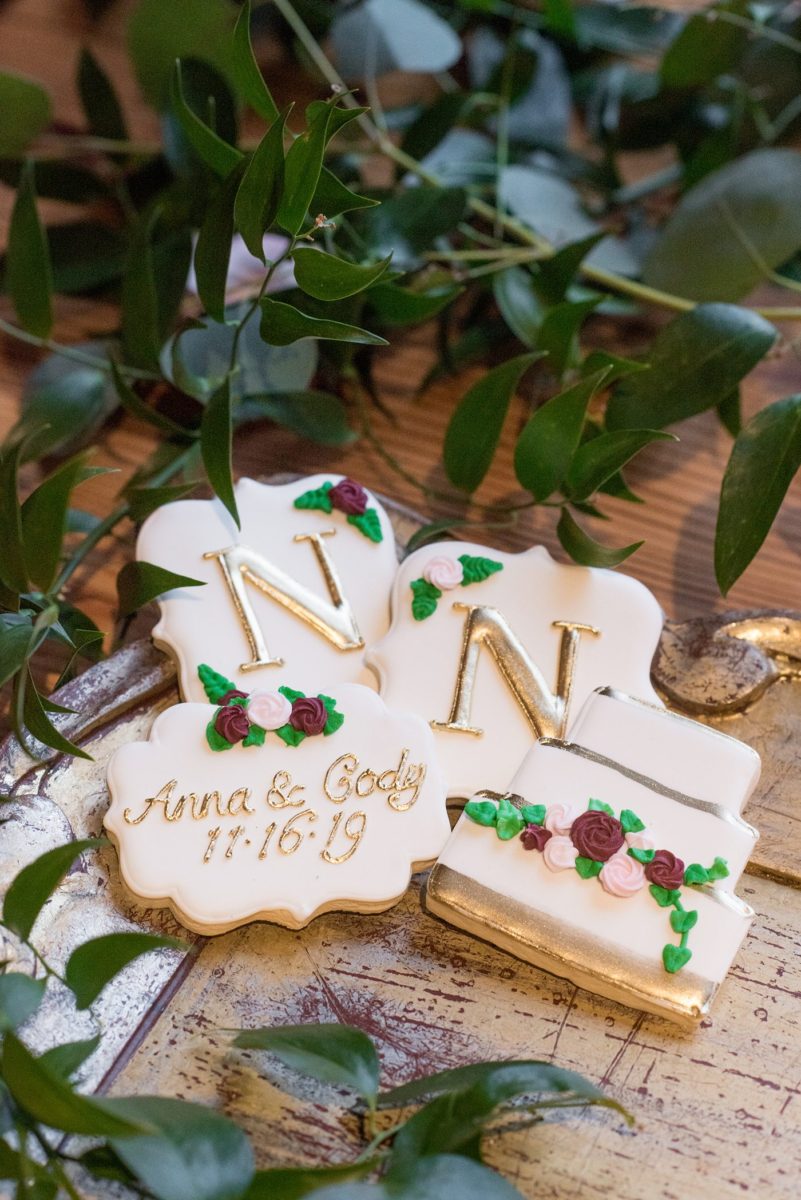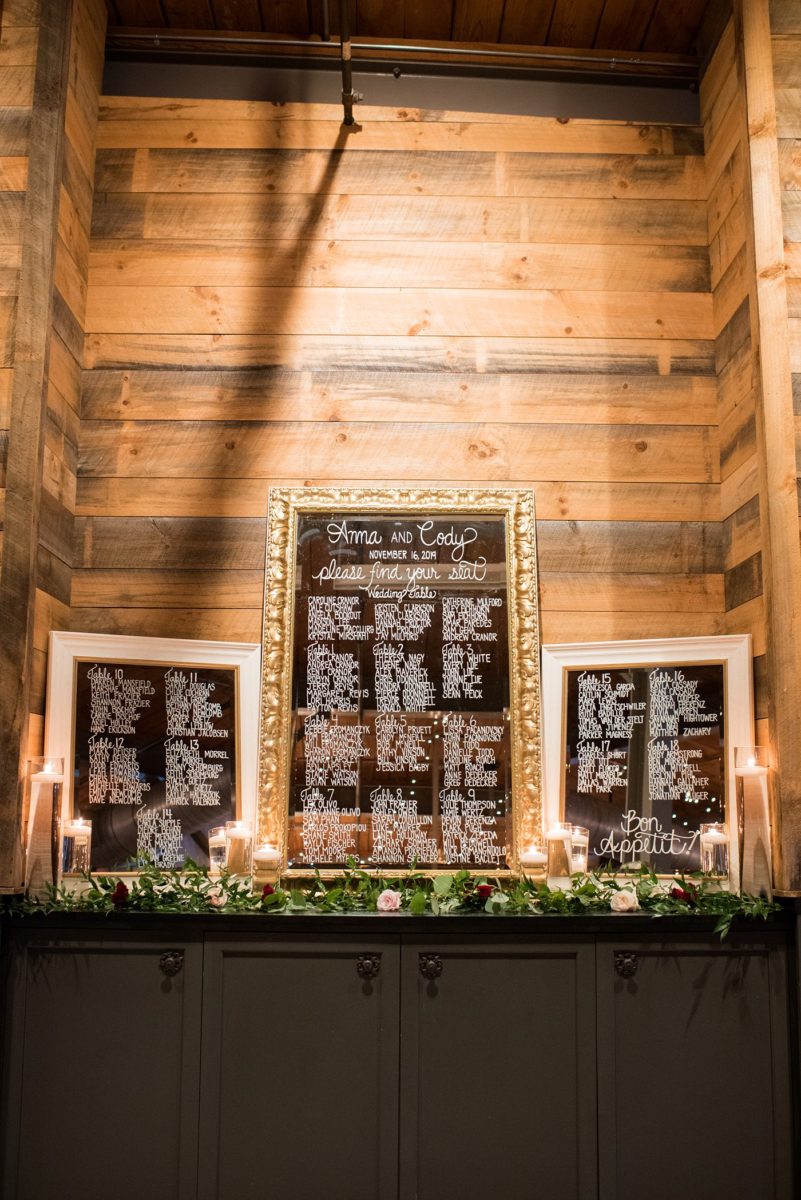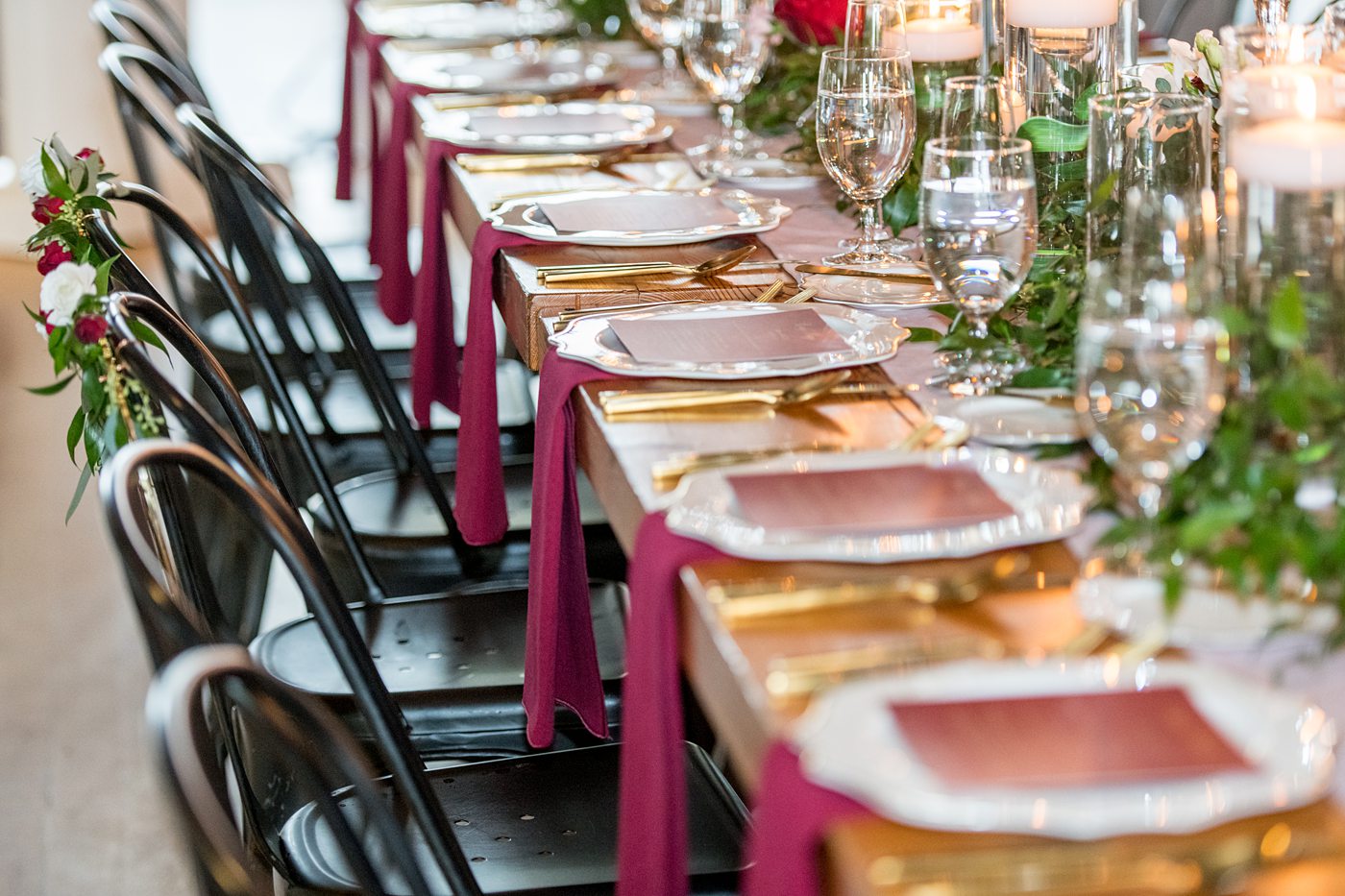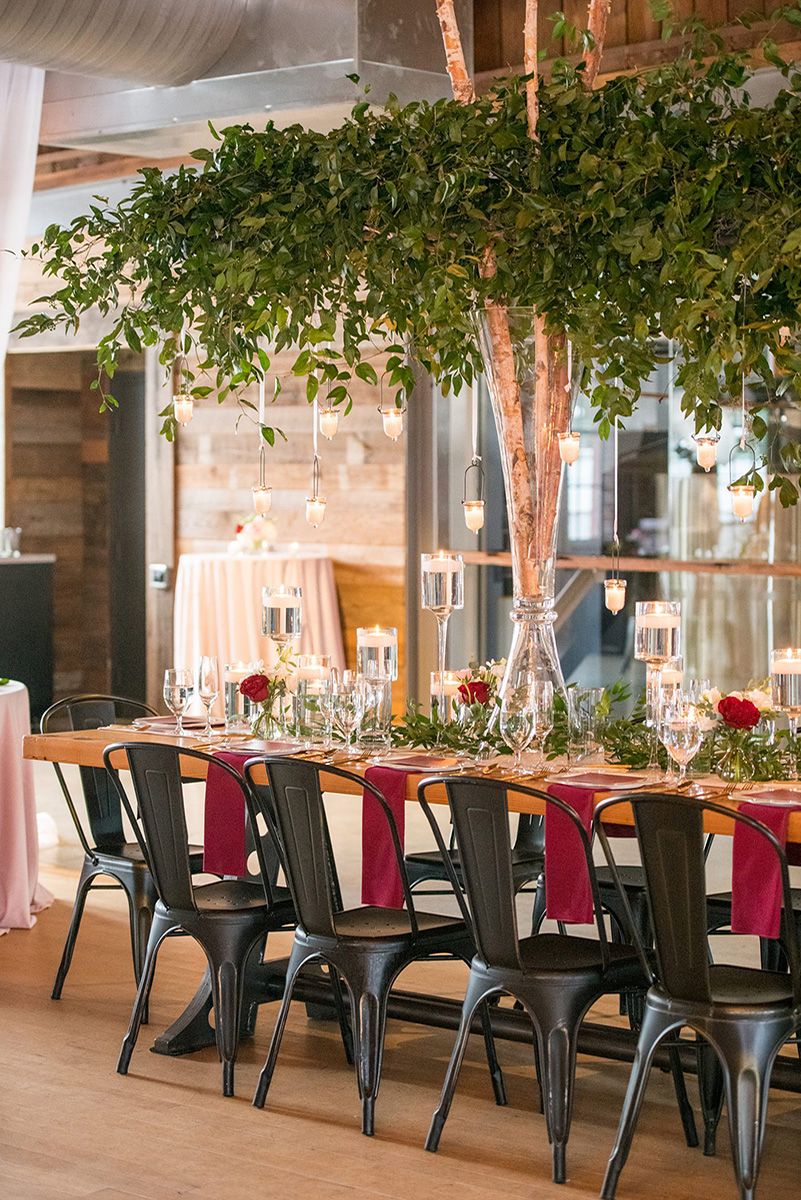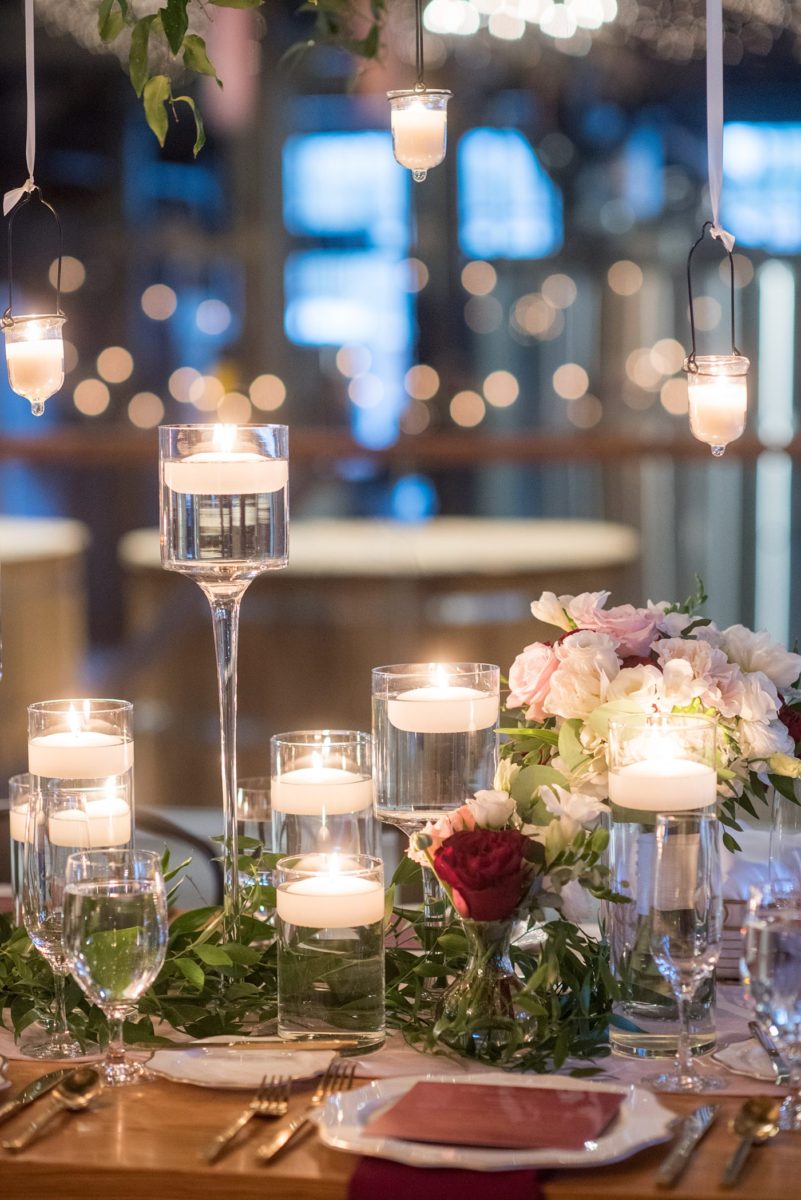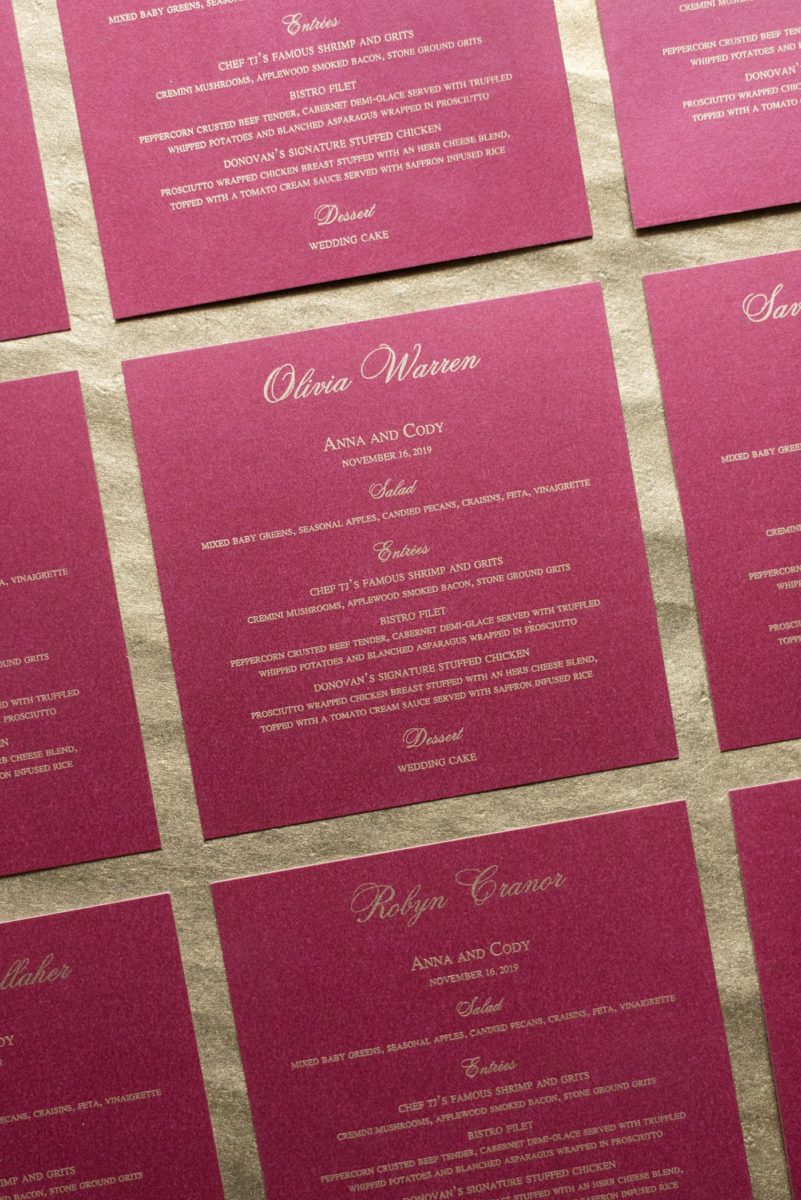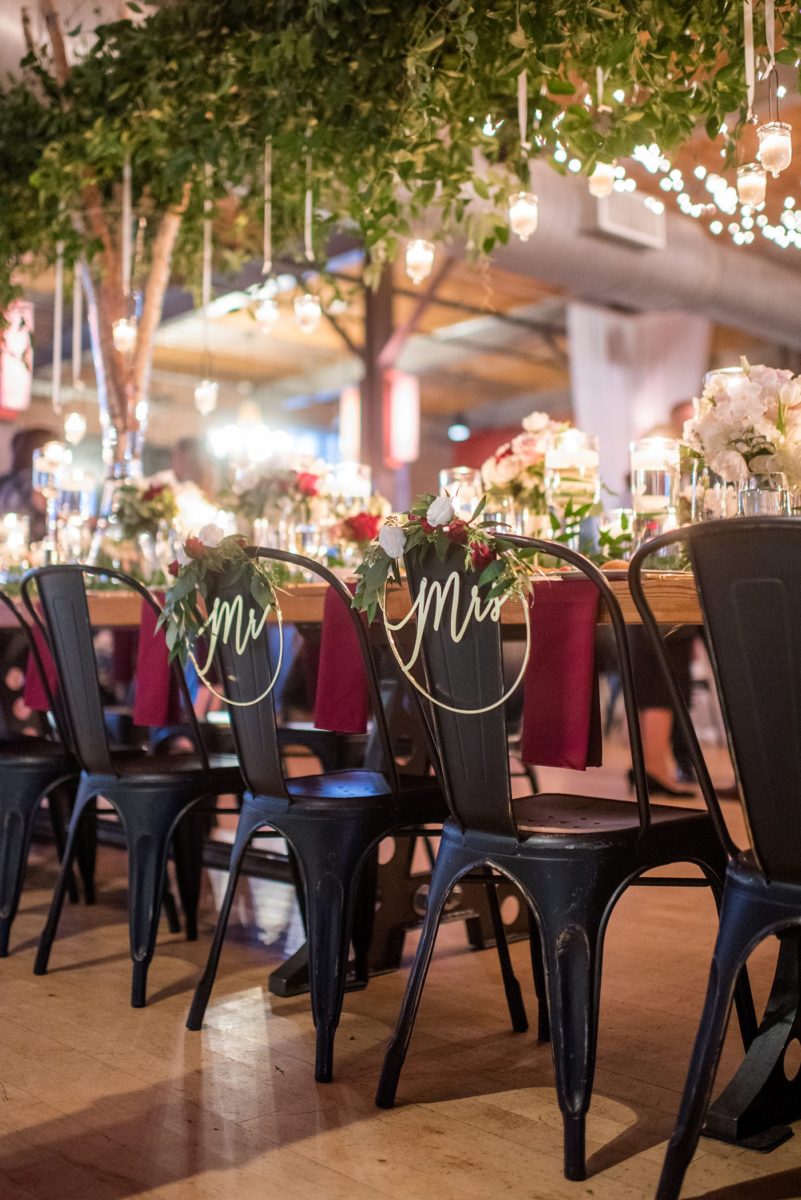 Their wedding party sat at the head rectangular table while their guests were at rounds. Each place setting had a customized menu with the guest's name on top of the pearlized square-cut, maroon cardstock. It was a detail I particularly swooned over. Their choreographed first dance was followed by great speeches, parent dances and a lot of partying the entire evening!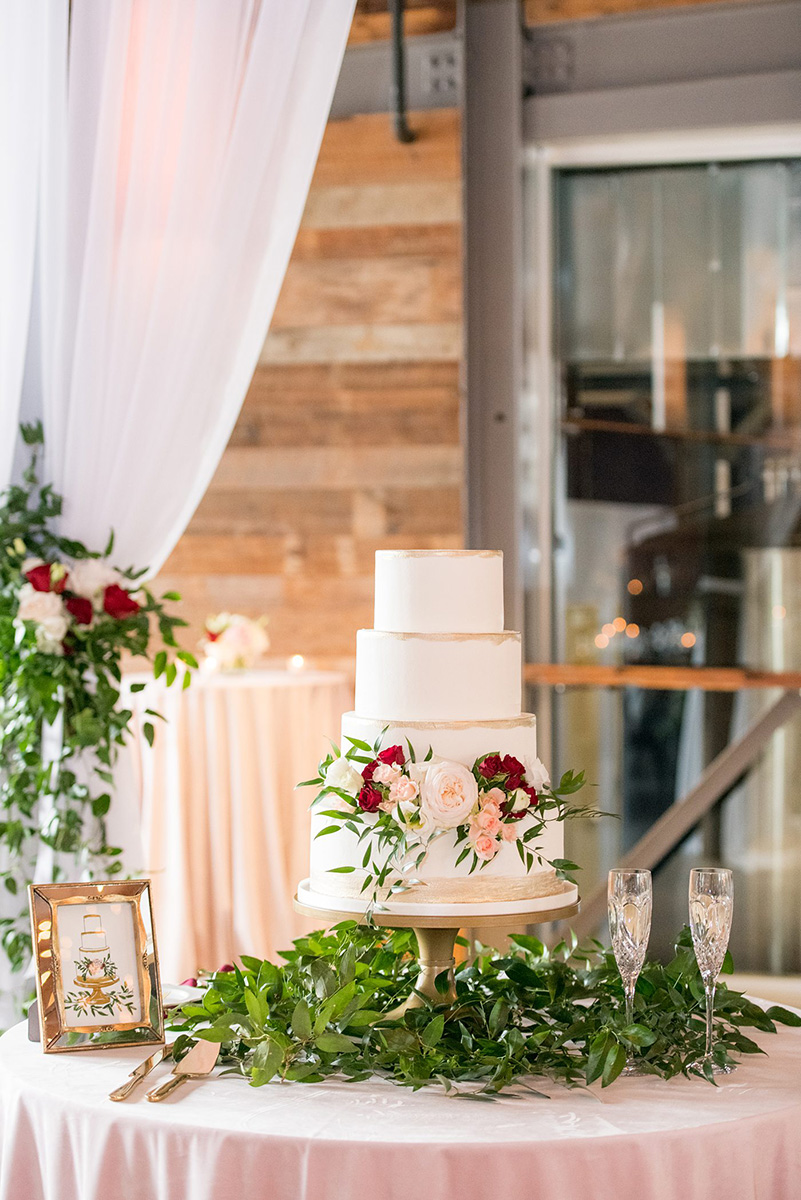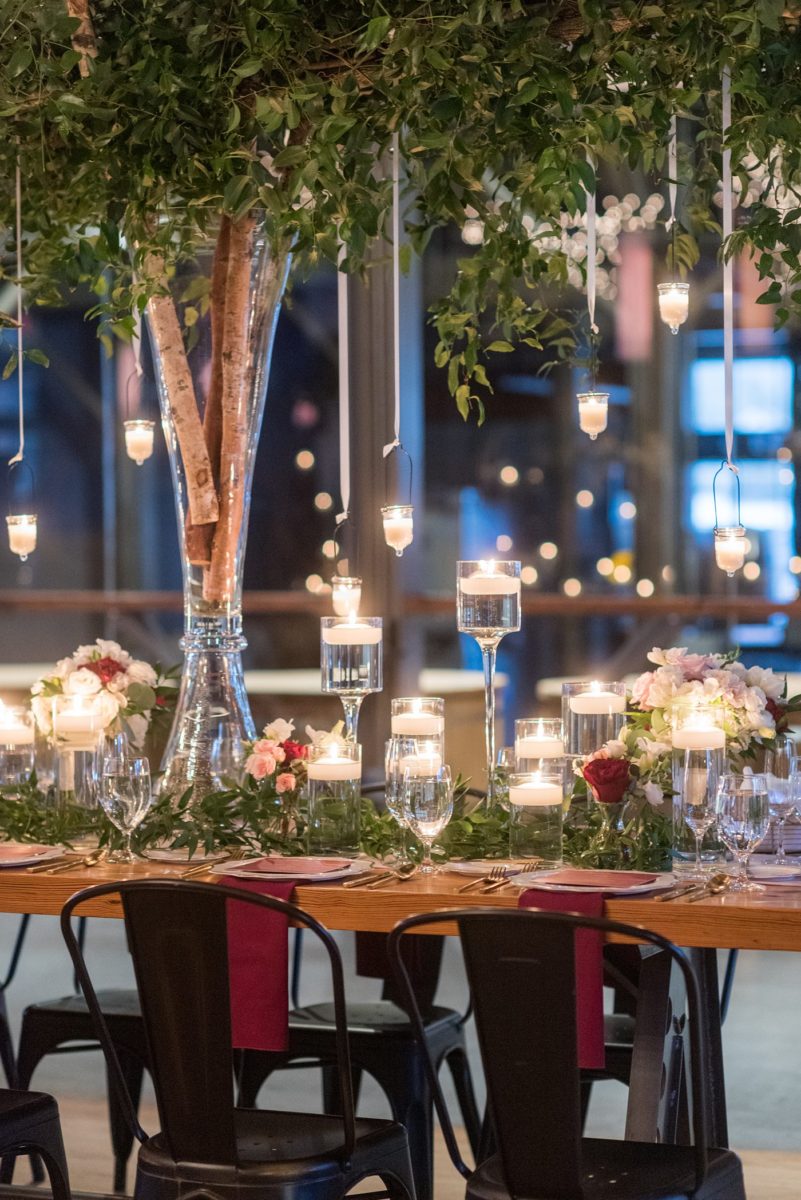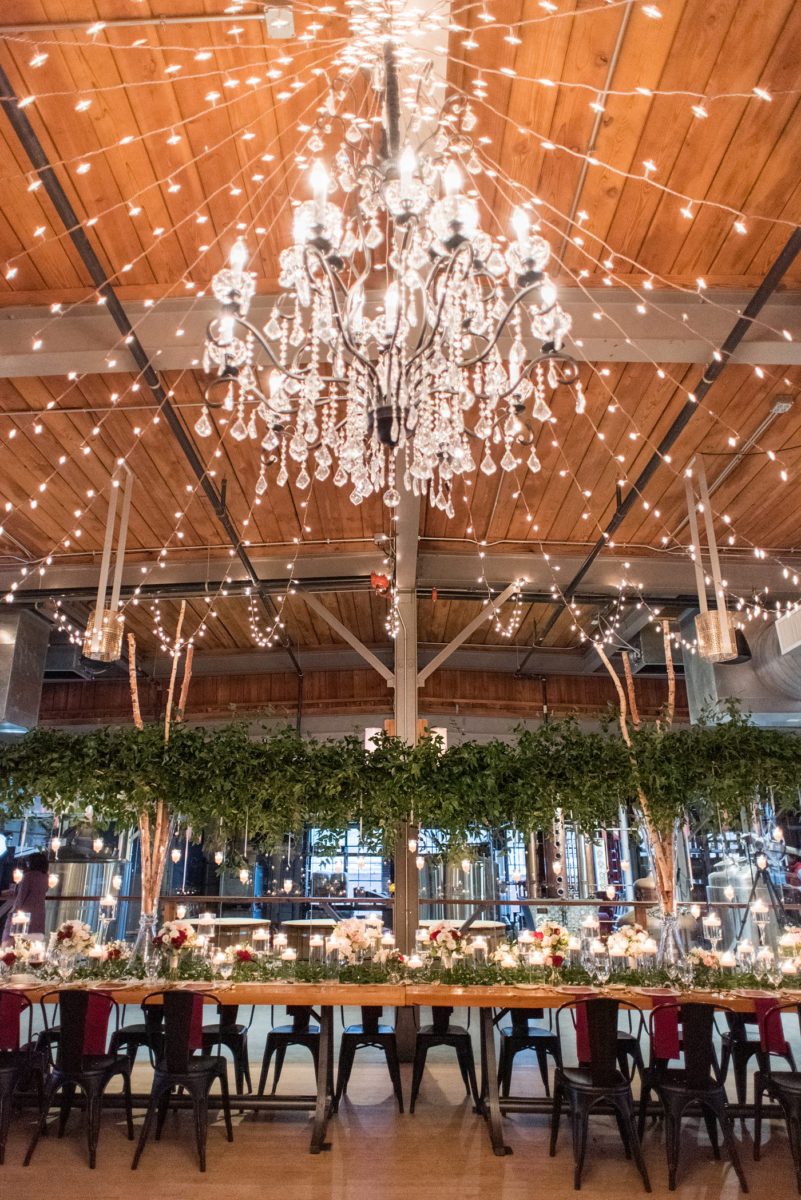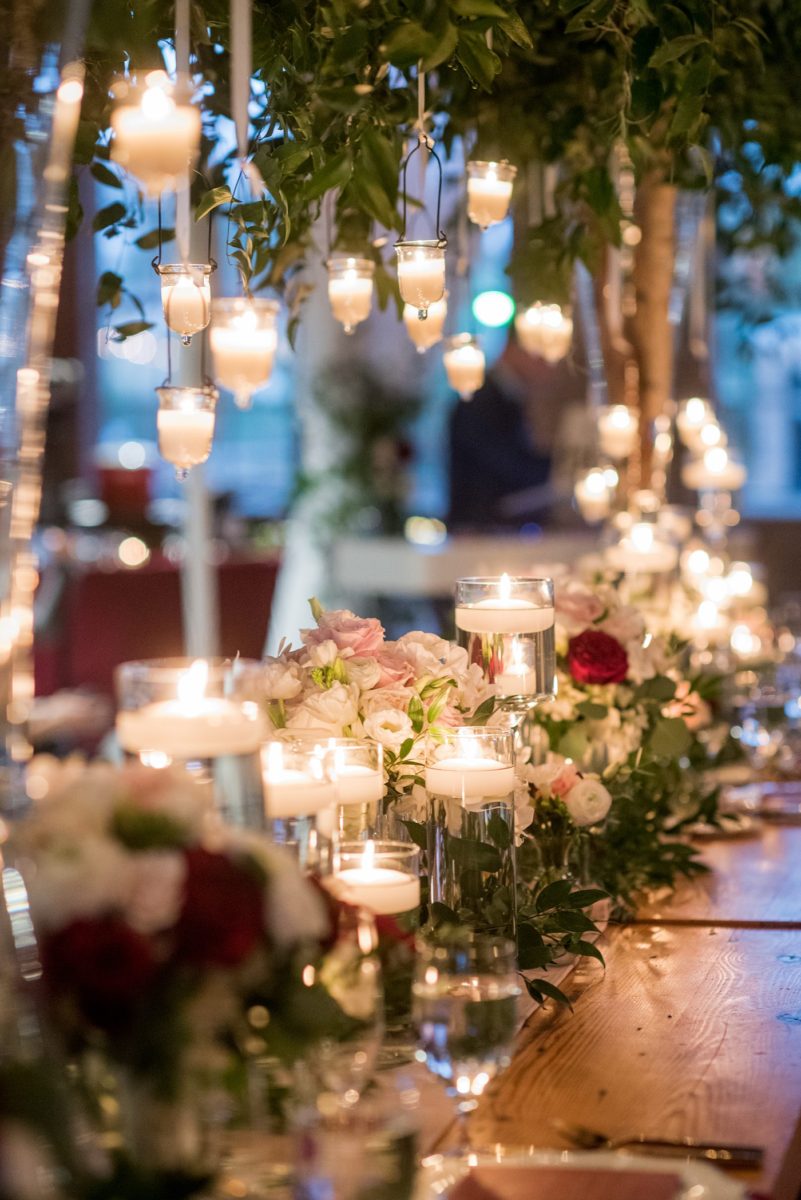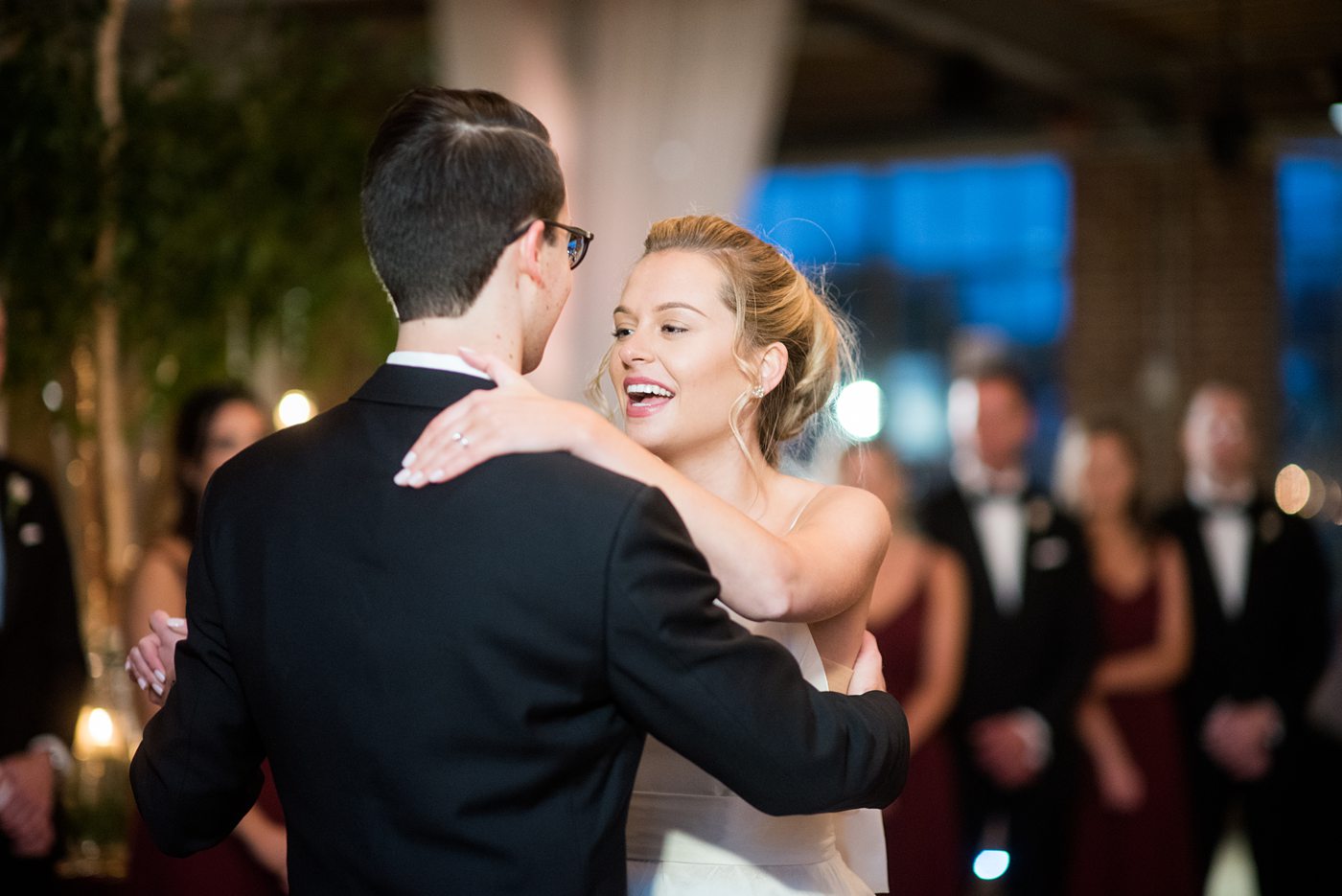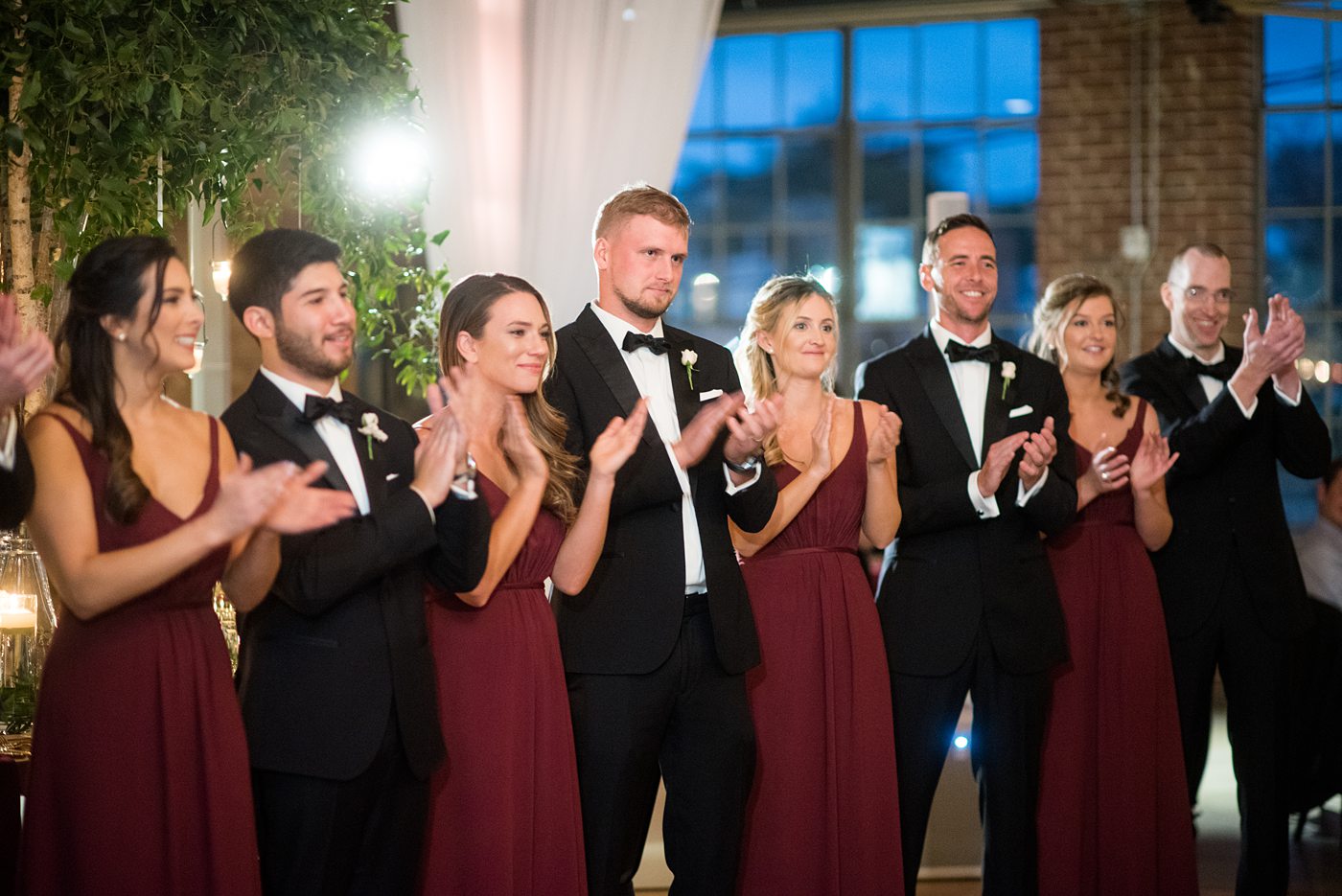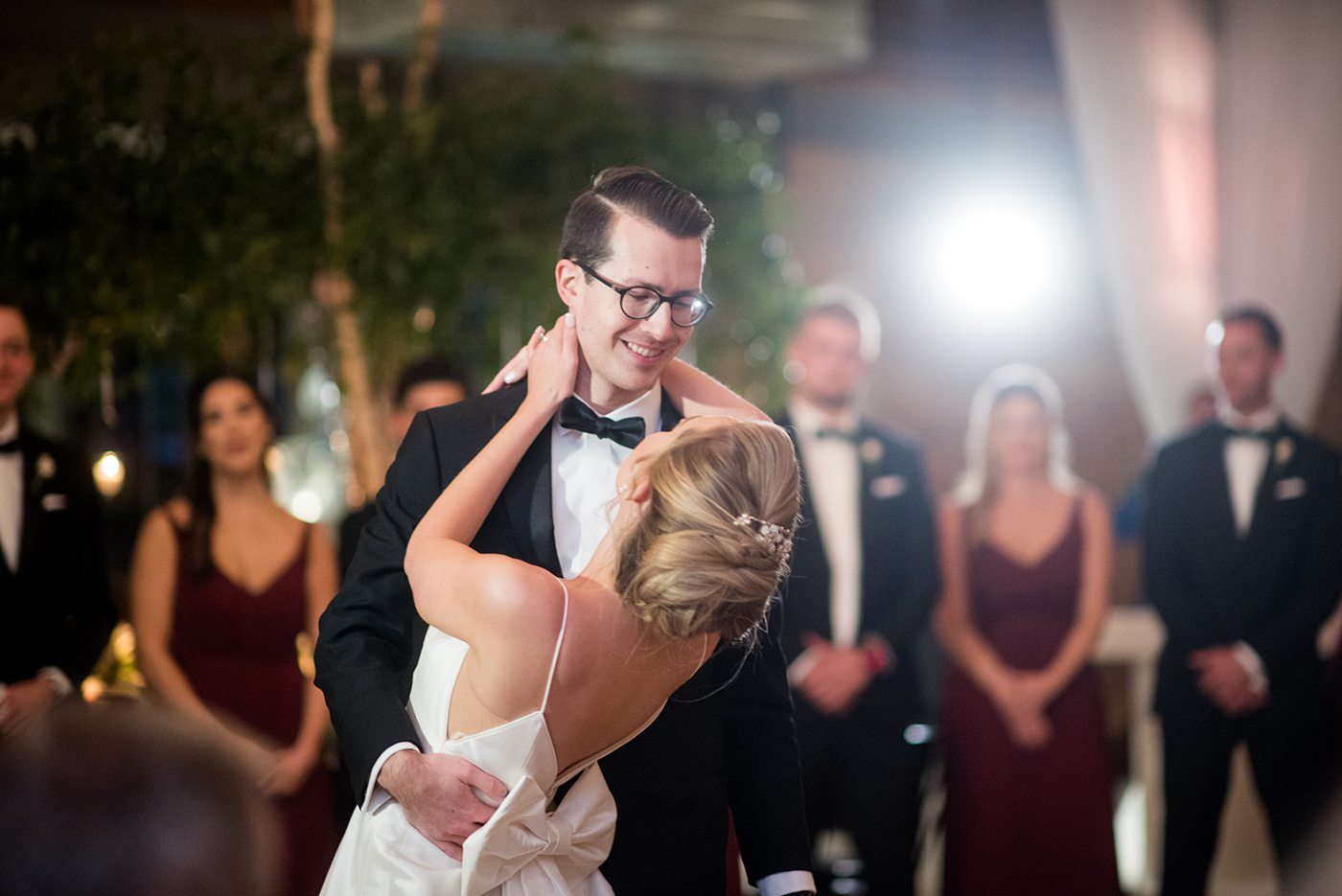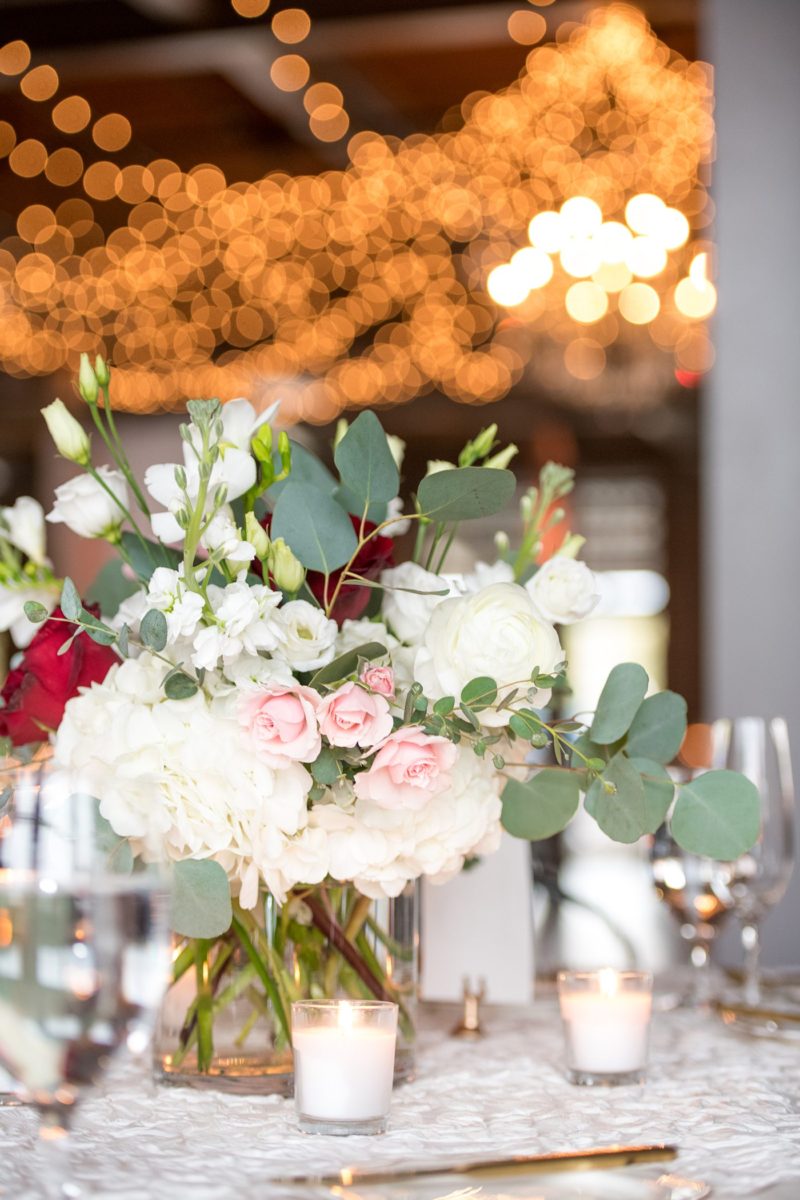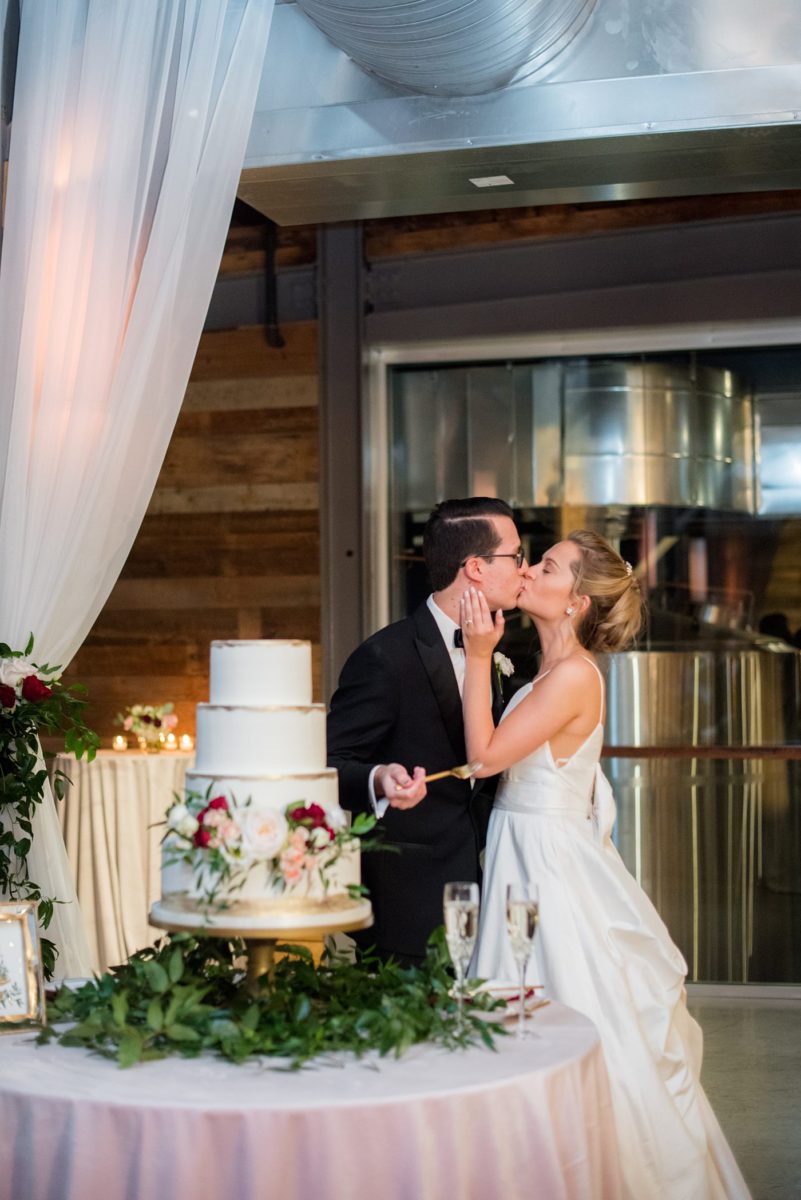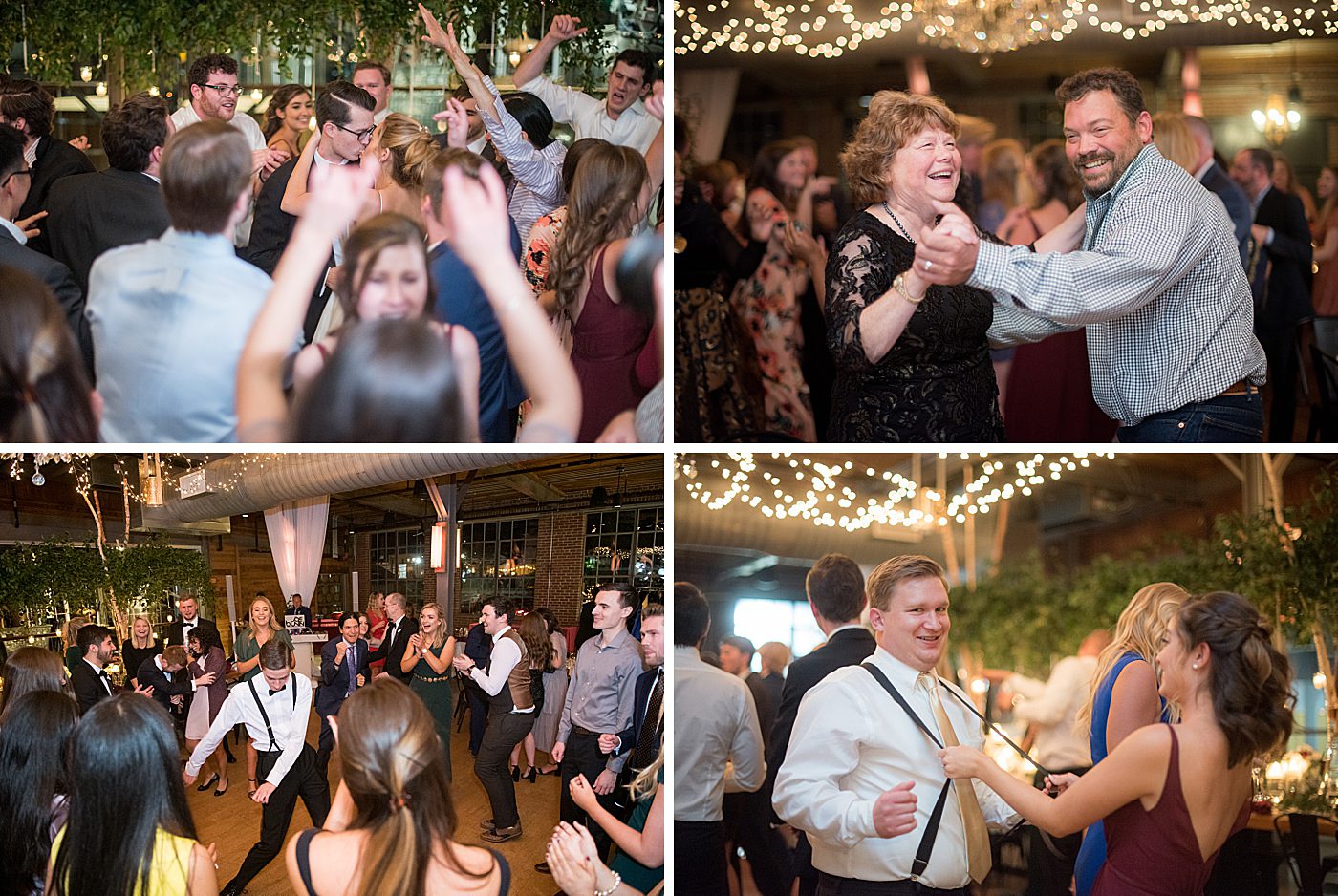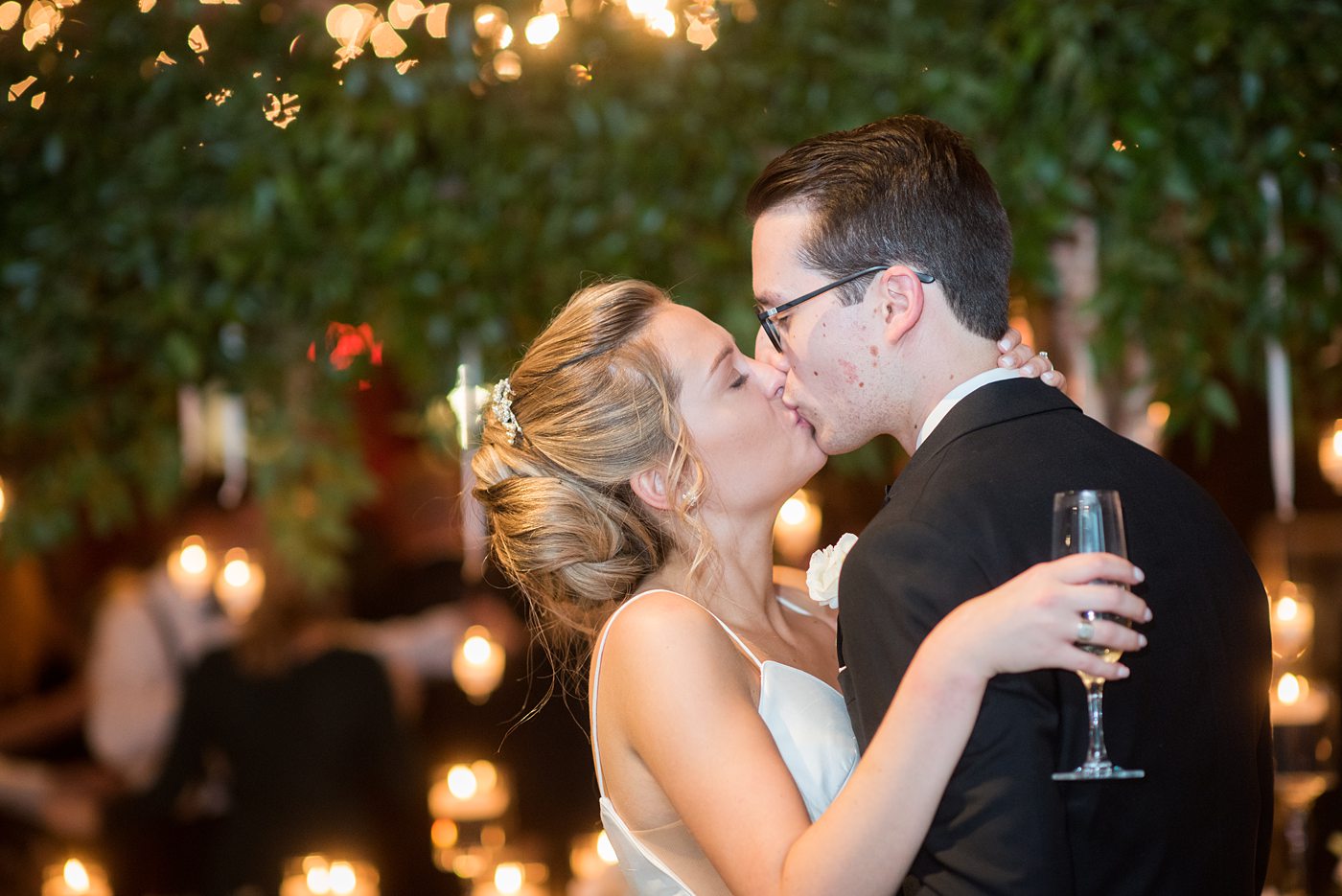 Congratulations Mr. and Mrs. Nagy! May your life together shine as brightly as your wedding day and memories always glow from such a fantastic celebration.
Planning: Amanda, A Swanky Affair / Ceremony: Duke Chapel / Reception: The Rickhouse / Hair and Makeup: Silver Ceiling Beauty / Flowers: Watered Garden / Videography: Work by Charis / Cake: Ashley Cakes / DJ: Bunn DJ Company
For more inspiration from Duke Chapel and The Rickhouse check out: