Amazing. The entire weekend can be summed up in this one word without exaggeration. Laura and Jeff decided early on in their engagement a wedding for them would have to be laid back, fun and outdoorsy while still being able to accommodate many wedding traditions they still desired for their day. When a friend of Jeff's told them about Club Getaway they were hooked. With the recent Bravo show, "Camp Getaway" I thought it was a good time to revive their camp wedding.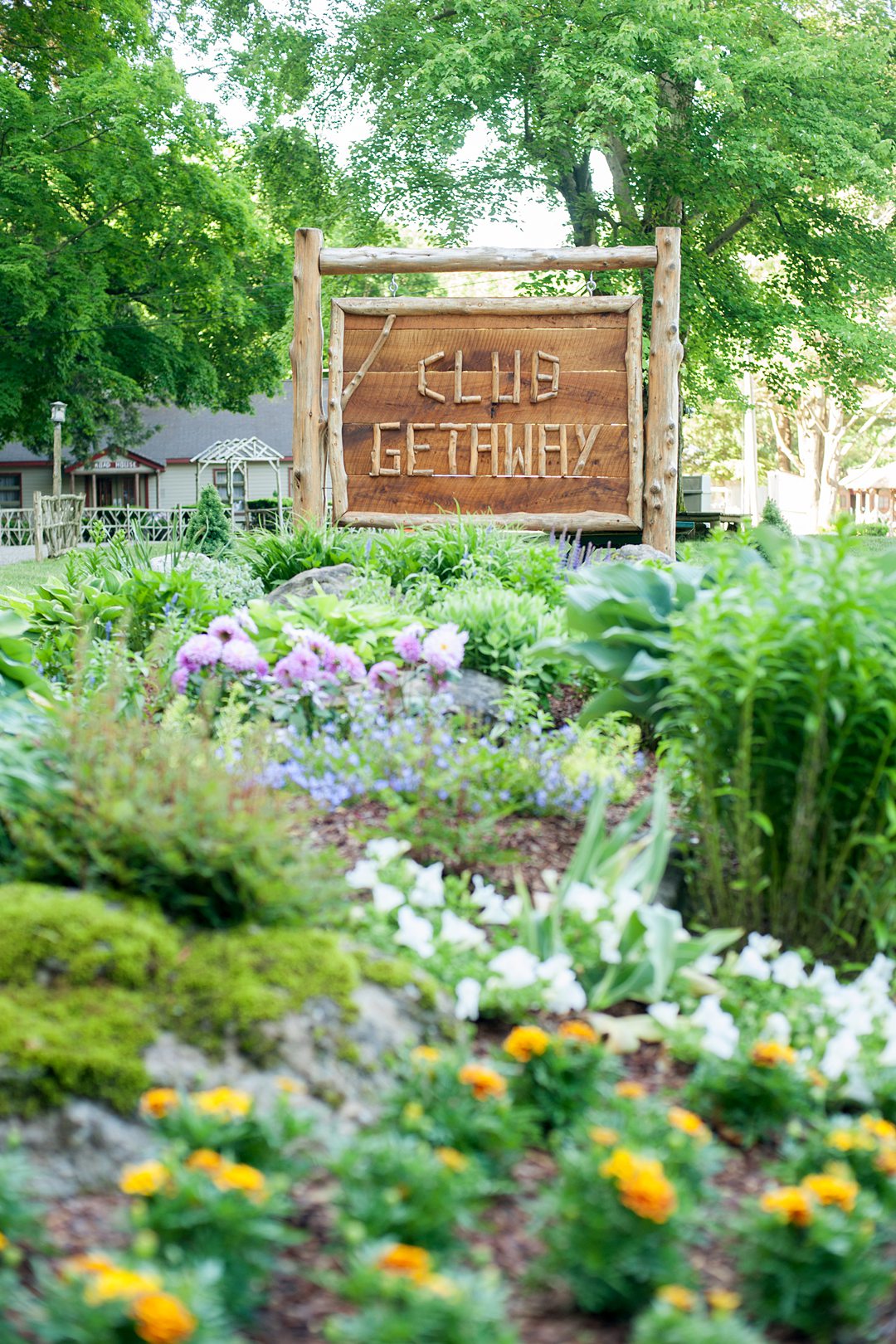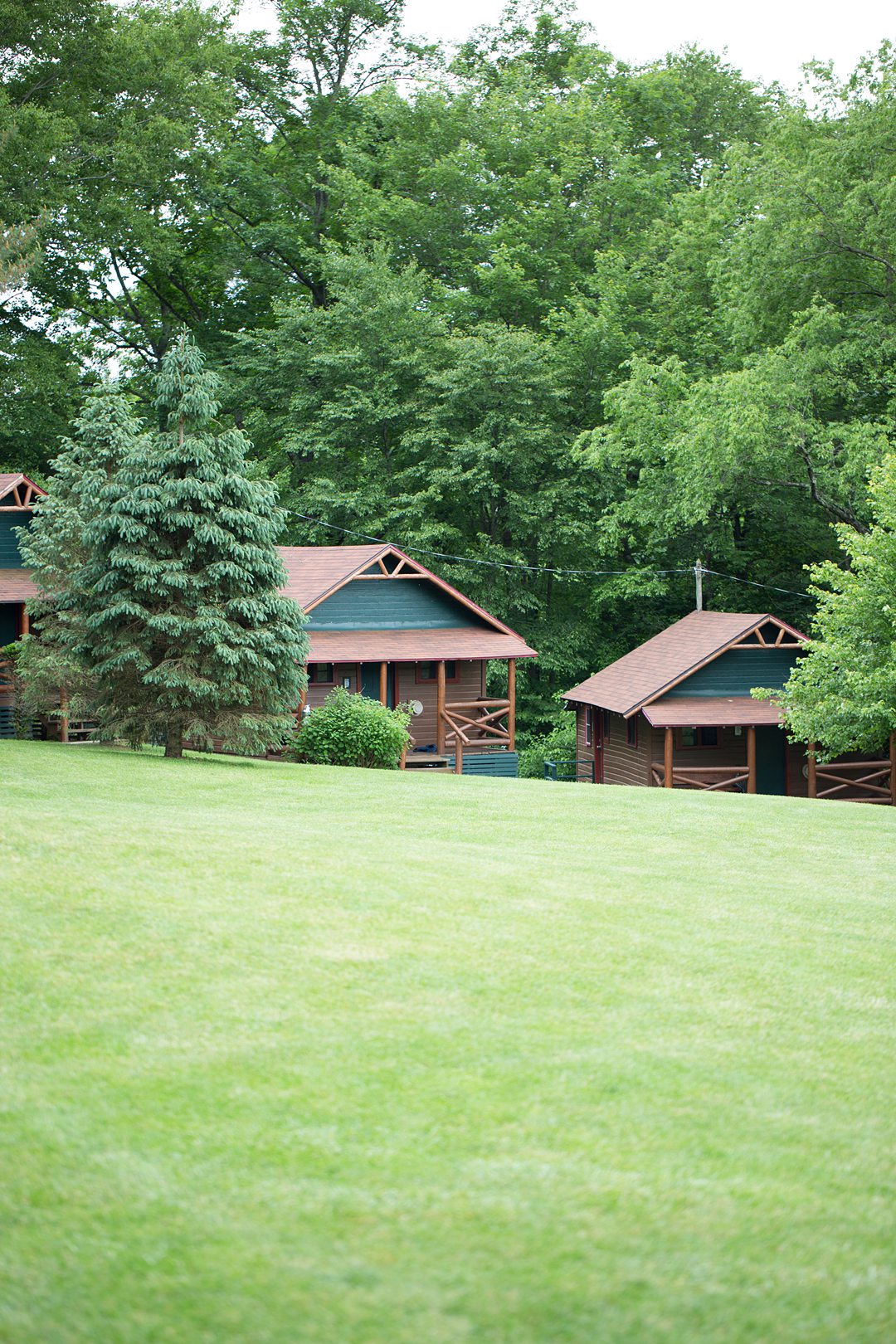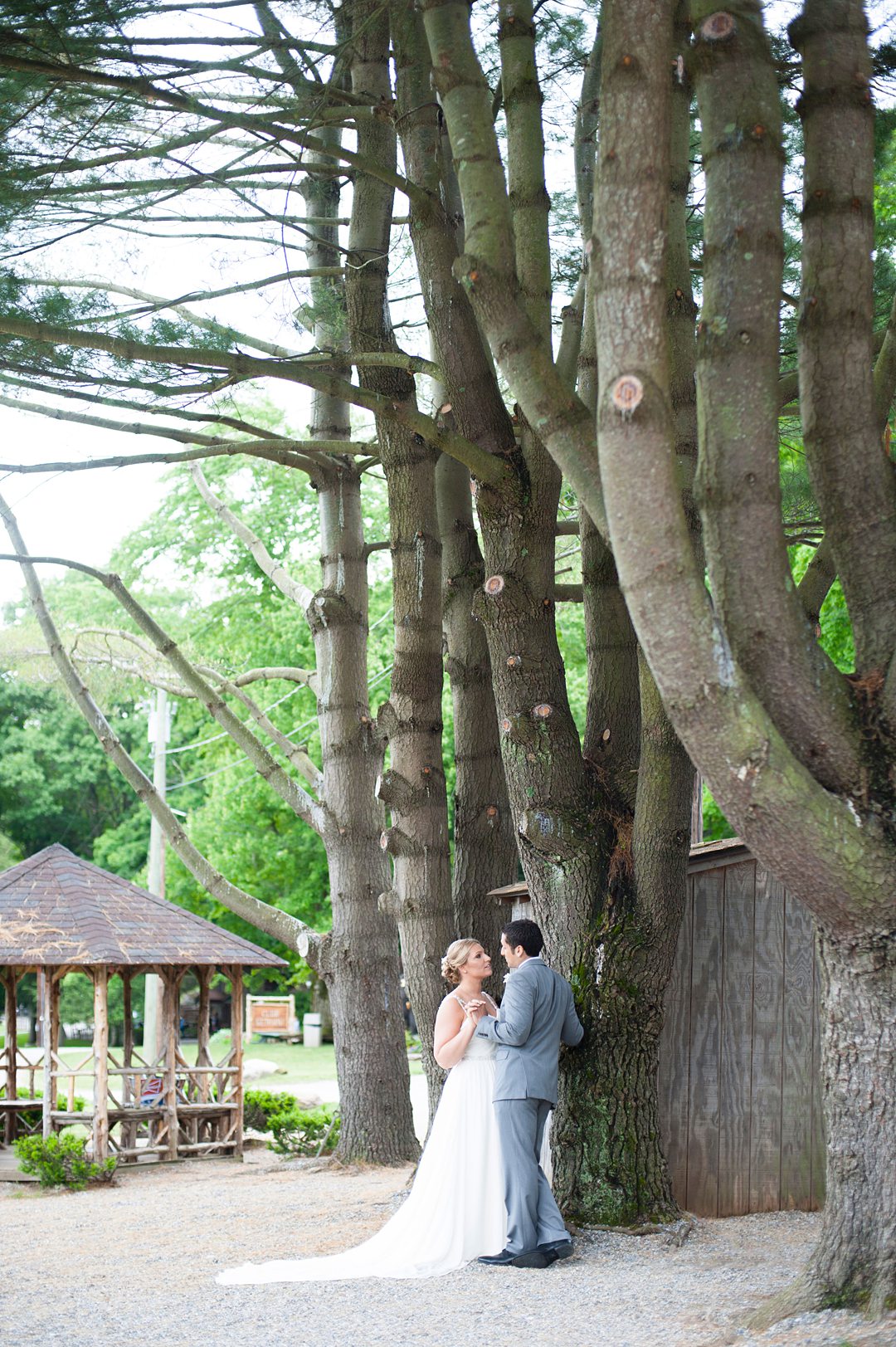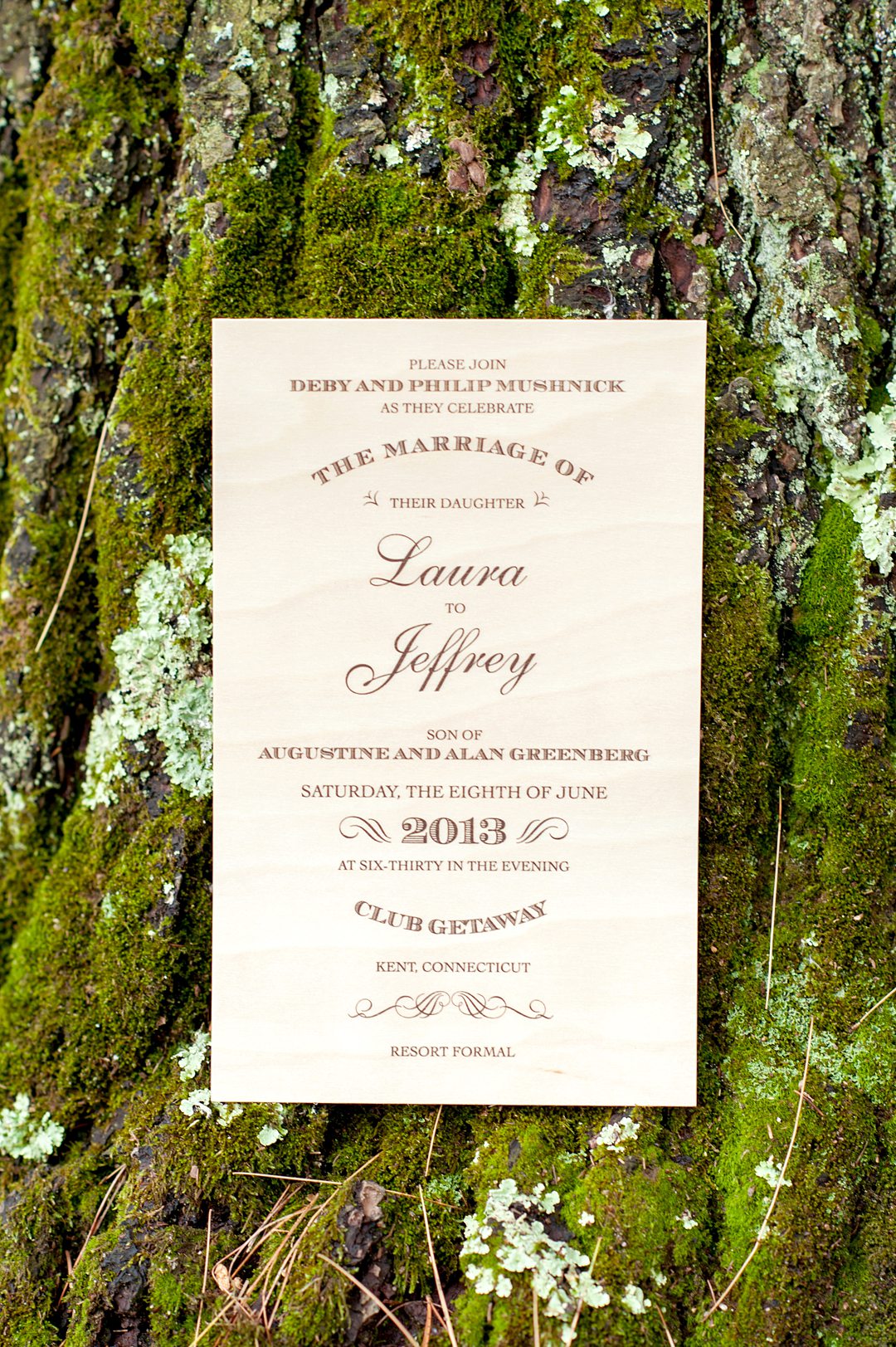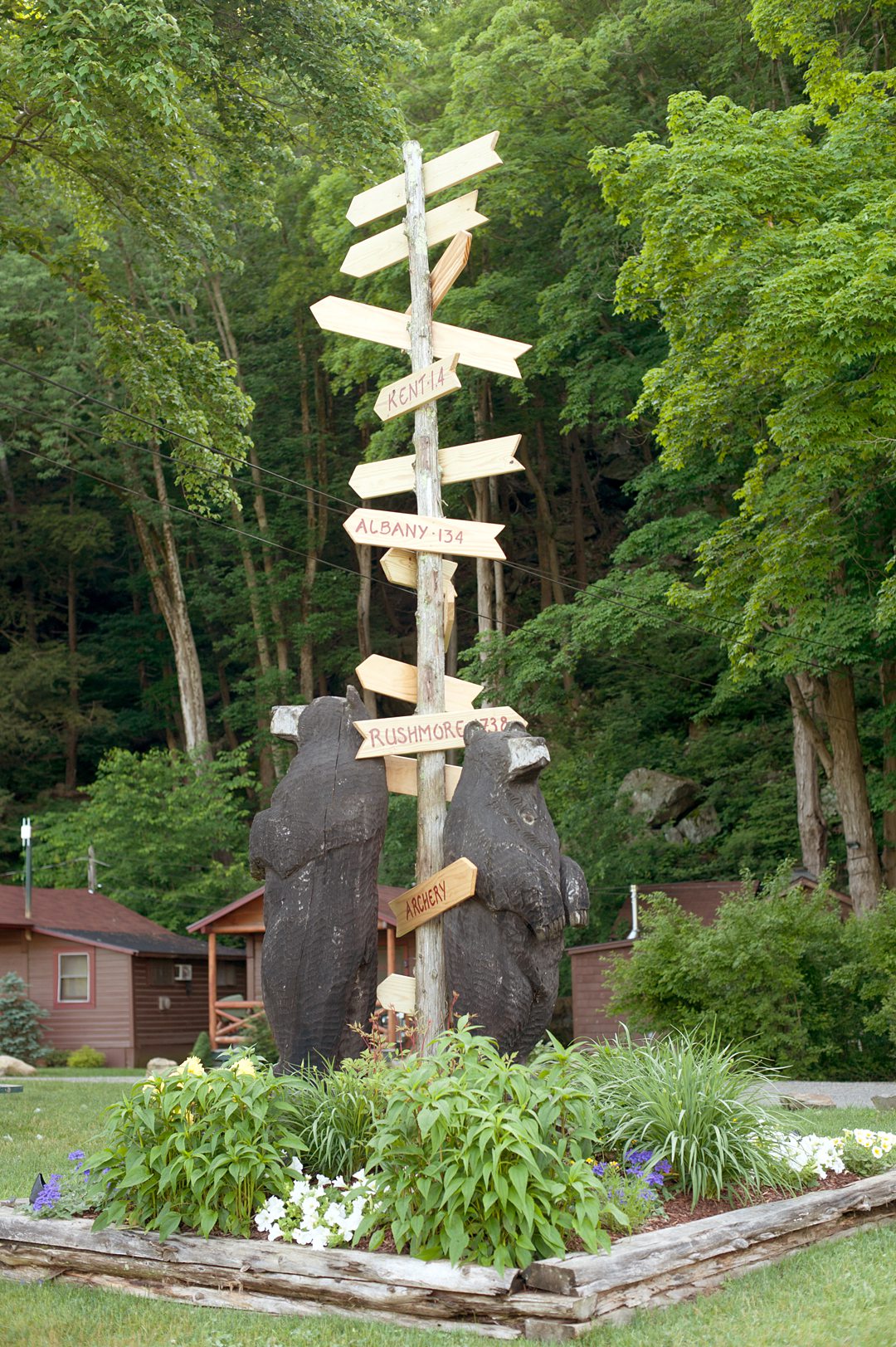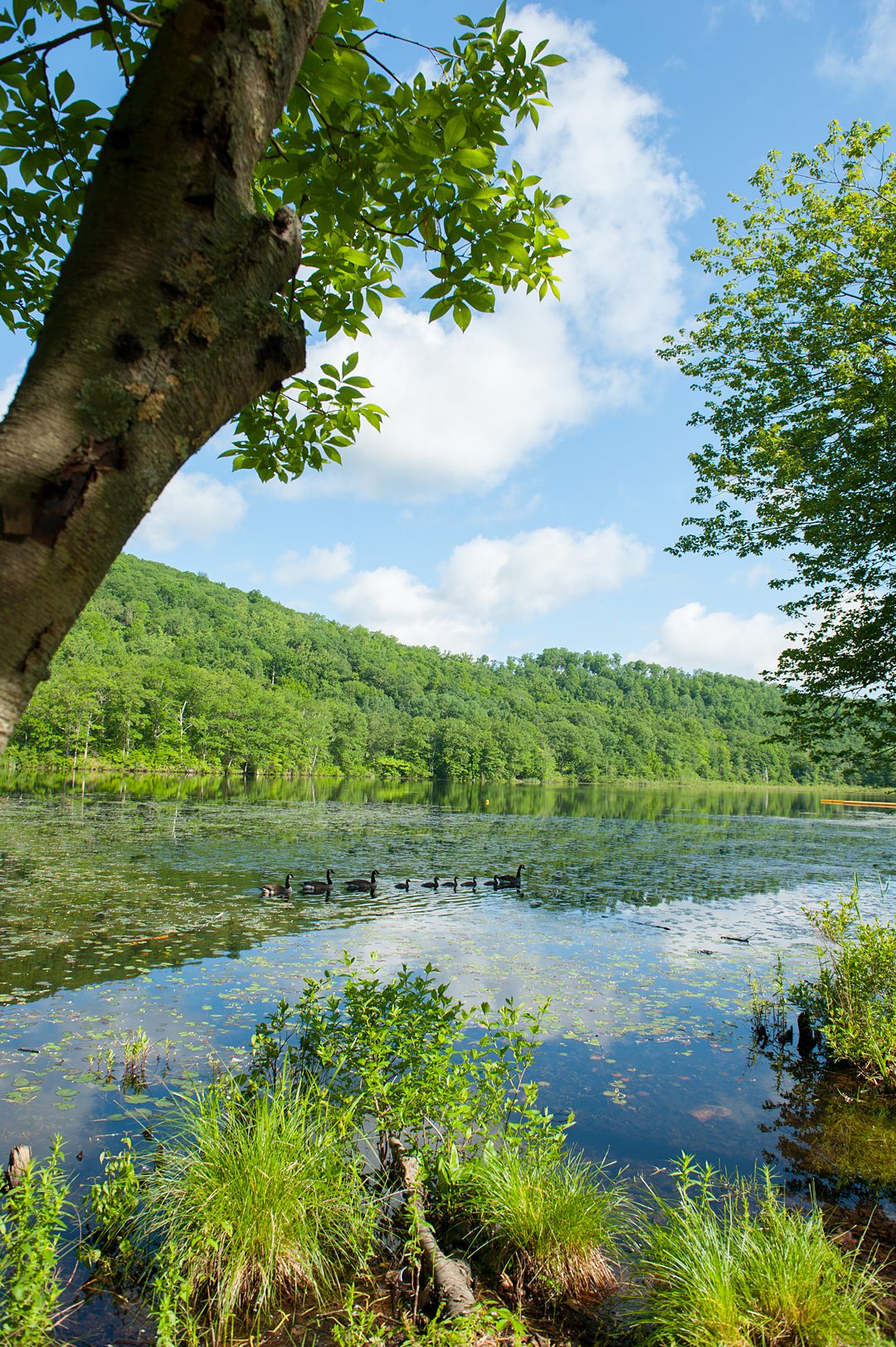 Their weekend was incredible. From the group activities for all their guests (including waterskiing, rock climbing, kayaking and more) to the amazing band, Laura's incredible dress, Jeff's true-to-personality cufflinks, their dog Wilson joining in on the day, their awesome family and friends and to the end of the night bonfire (complete with s'mores) – everything was incredible. It was so nice to see Jeff and Laura's love shine amongst family and friends.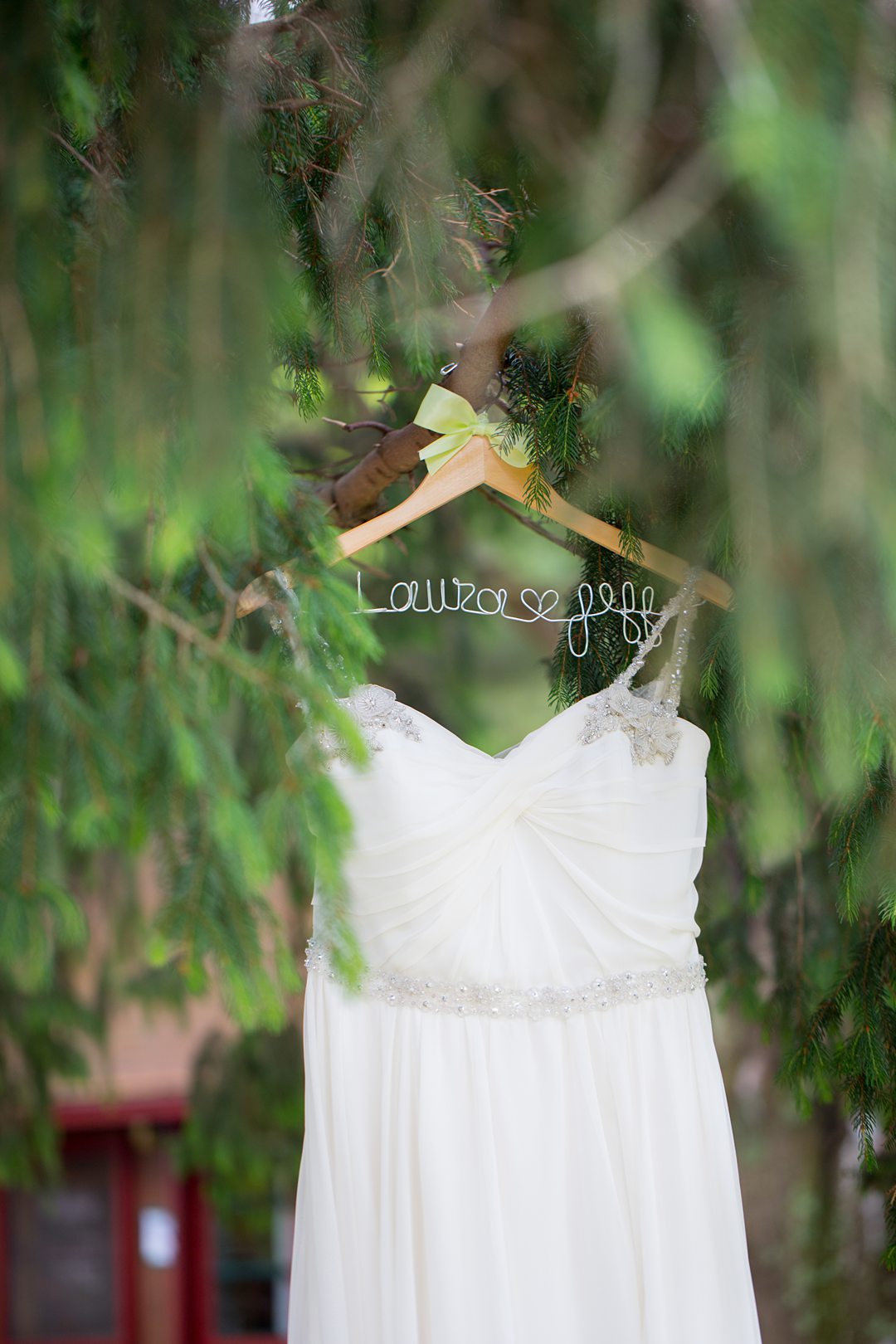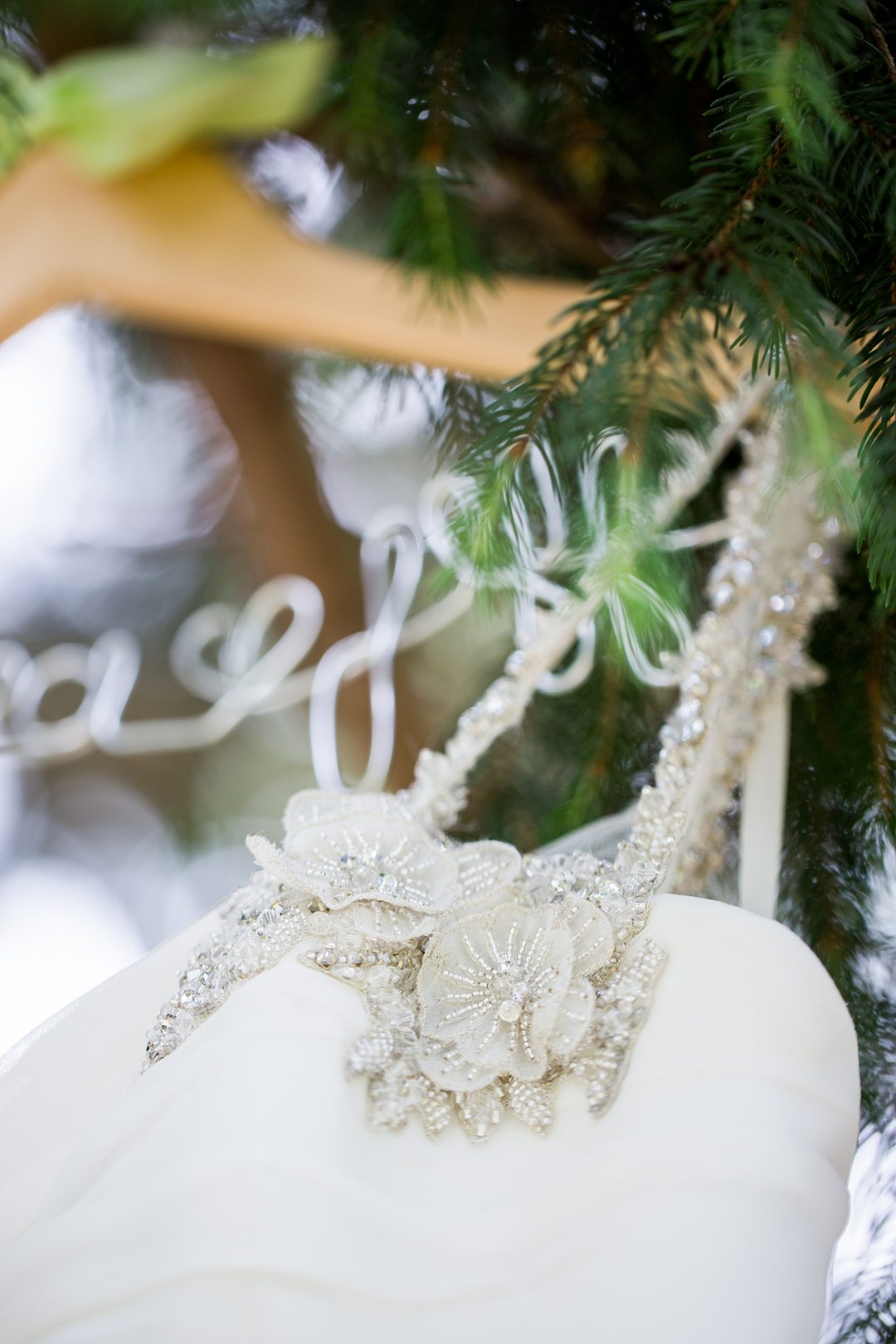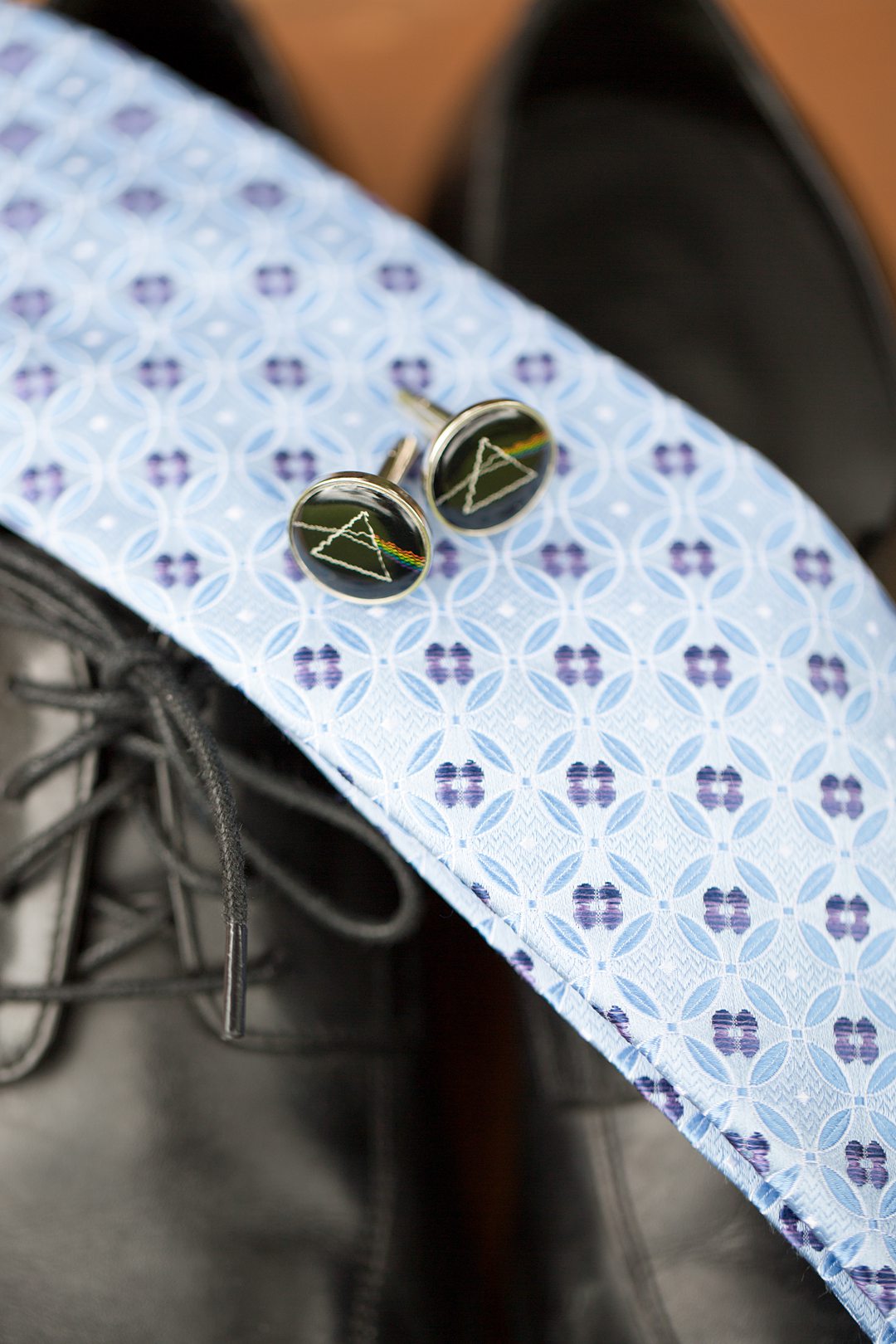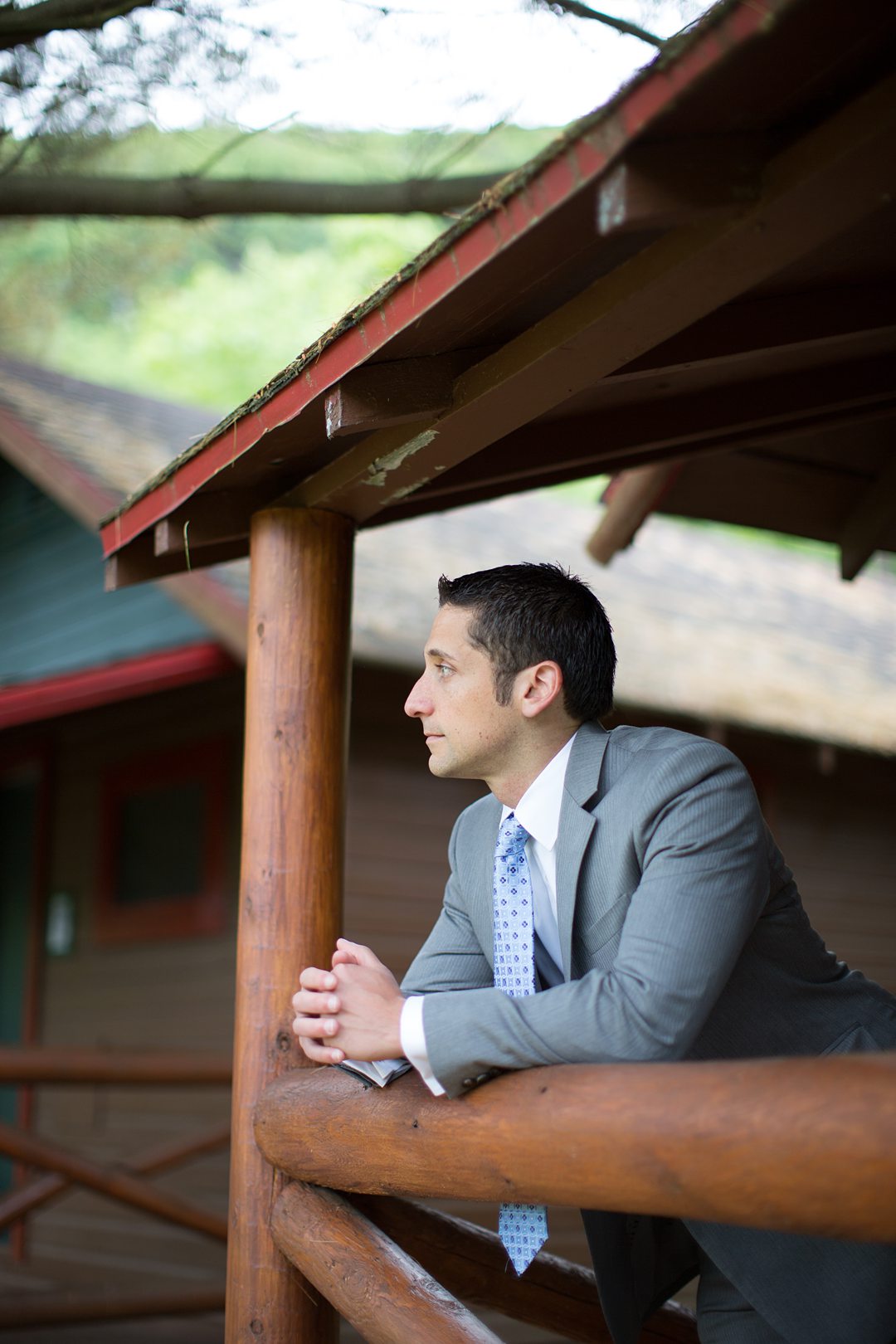 I'm in love with the back of Laura's ethereal dress. It was perfect for a wedding set amongst wilderness – the perfect balance of elegance and whimsy and I've simply never seen anything like it before.  Jeff looked great in his Burberry suit and Pink Floyd cufflinks.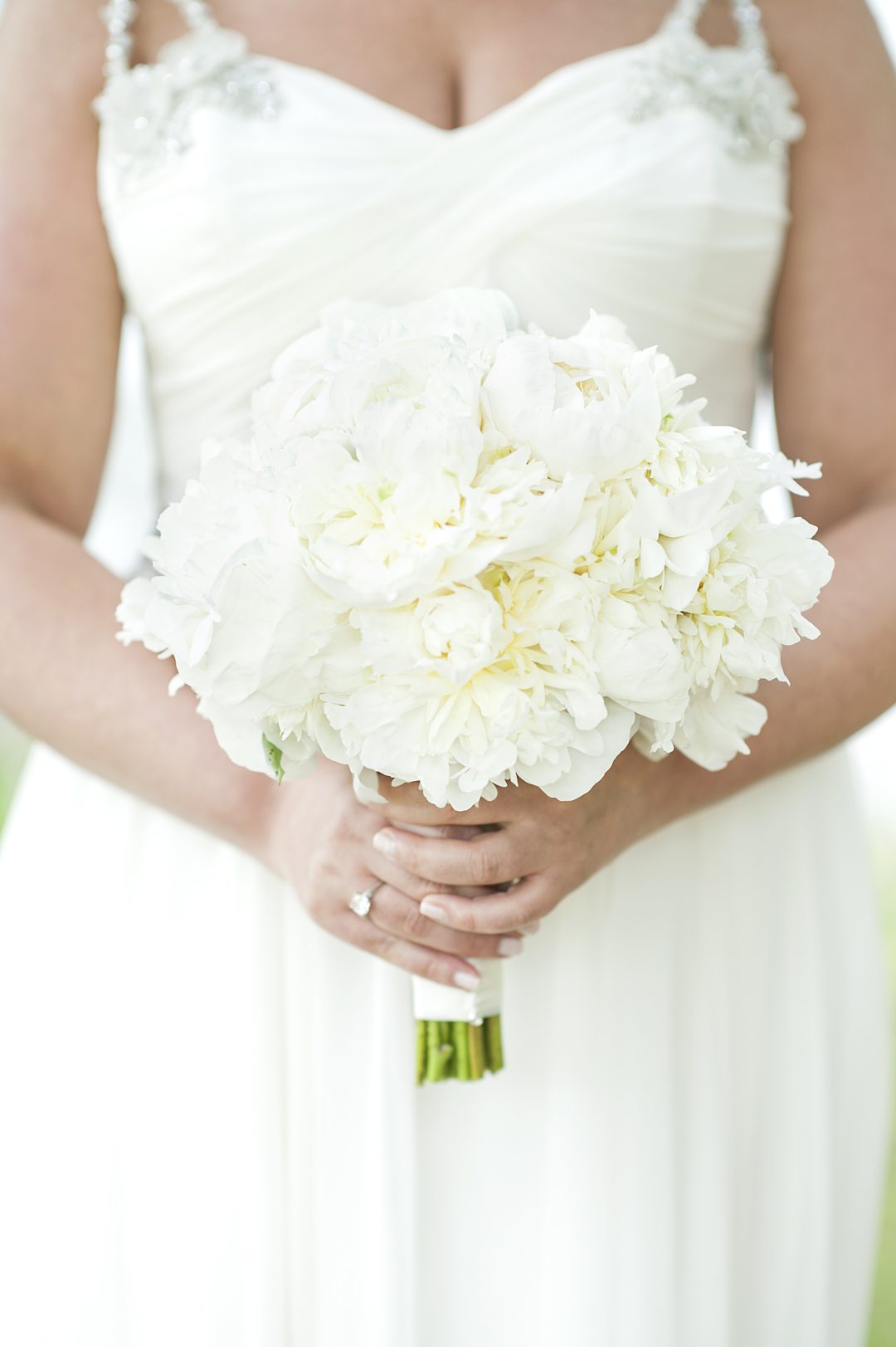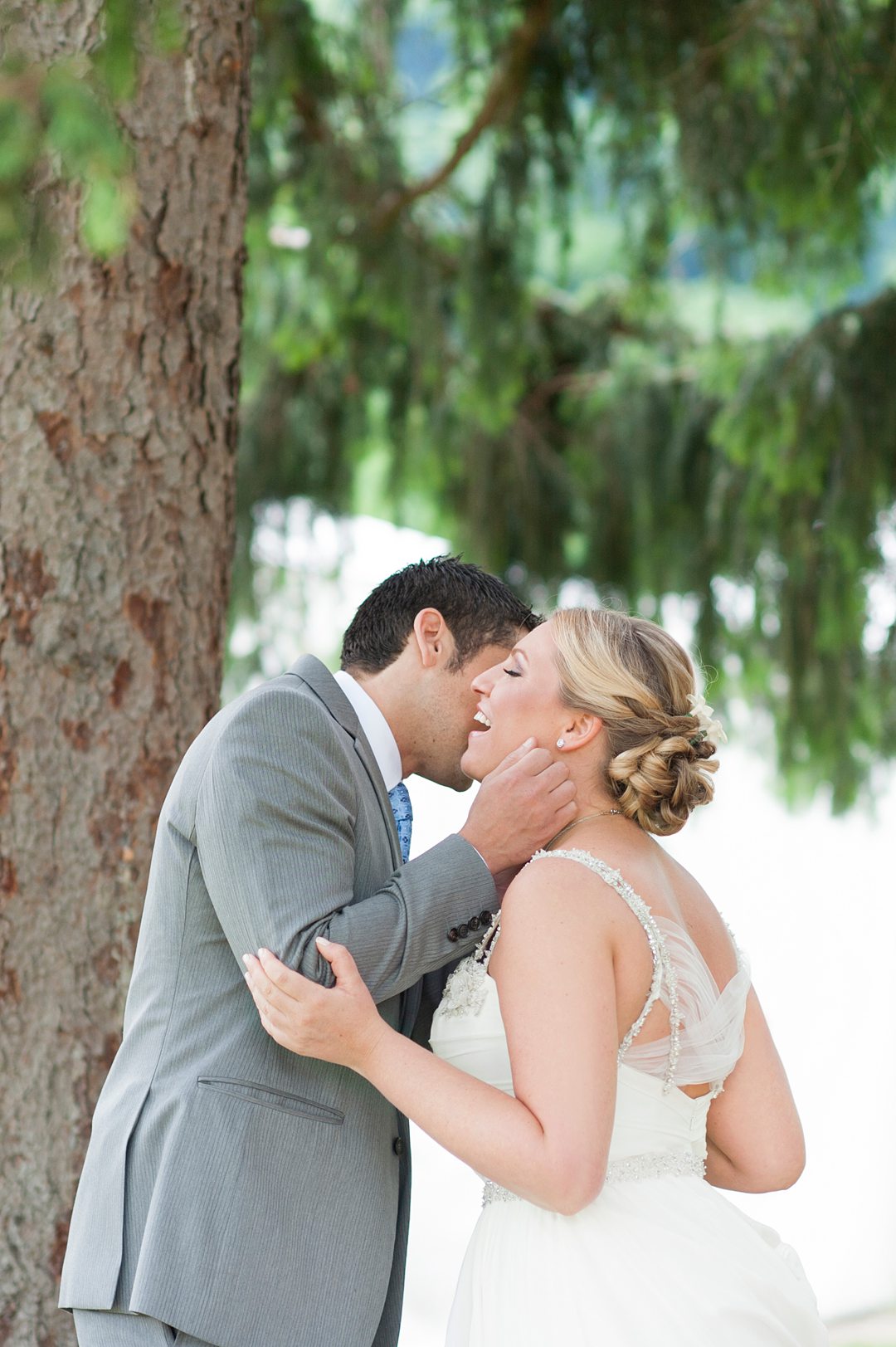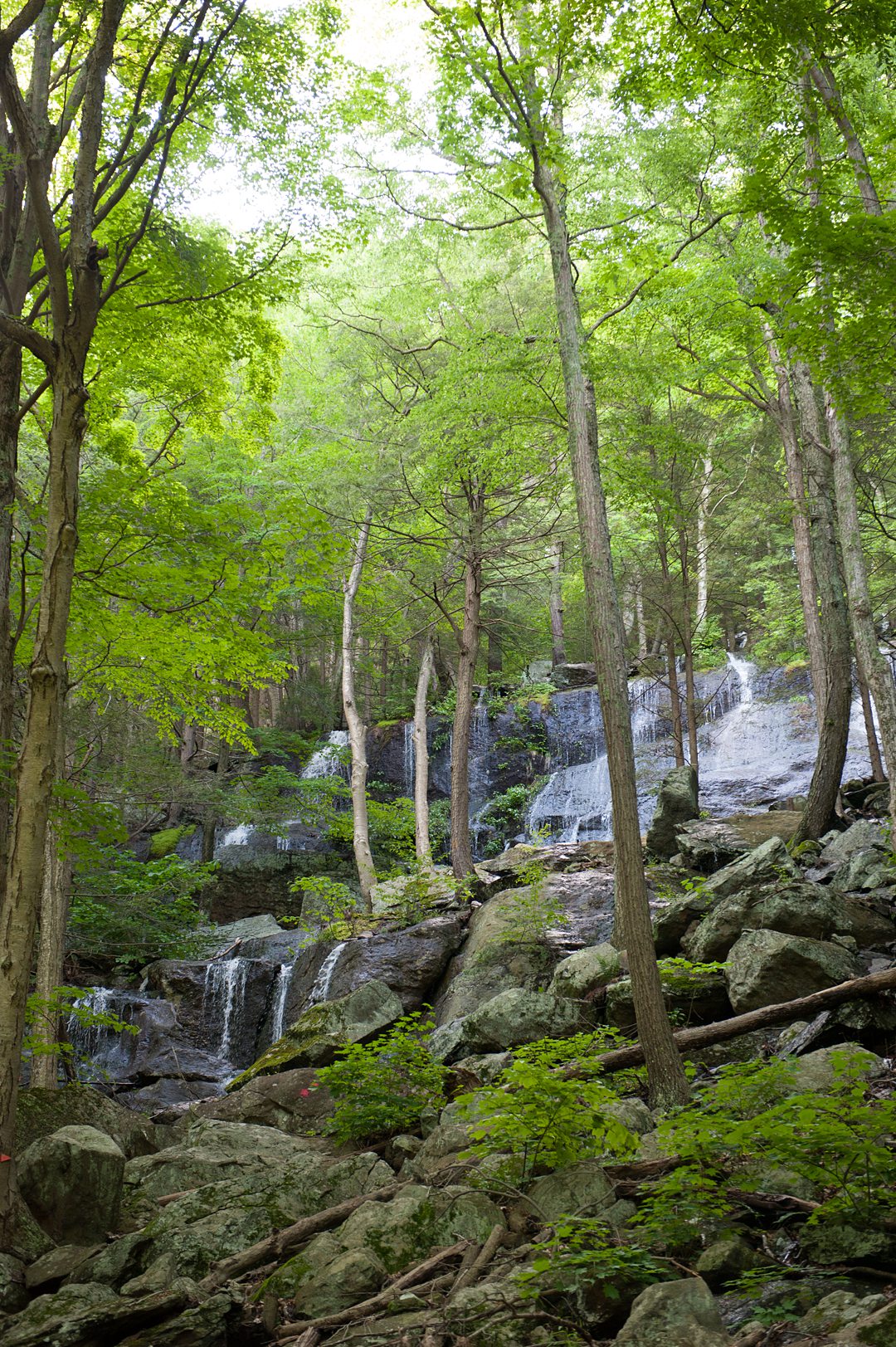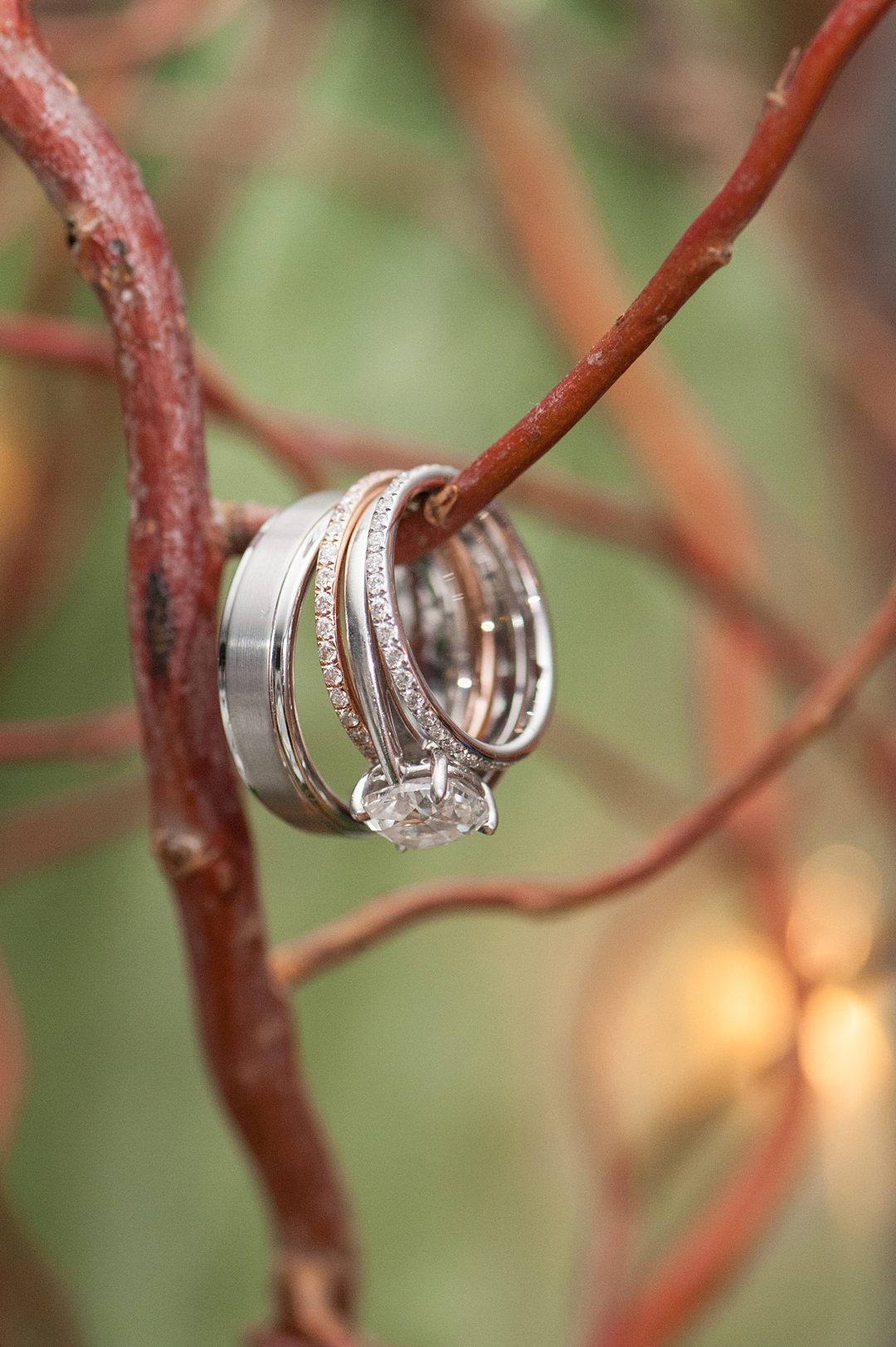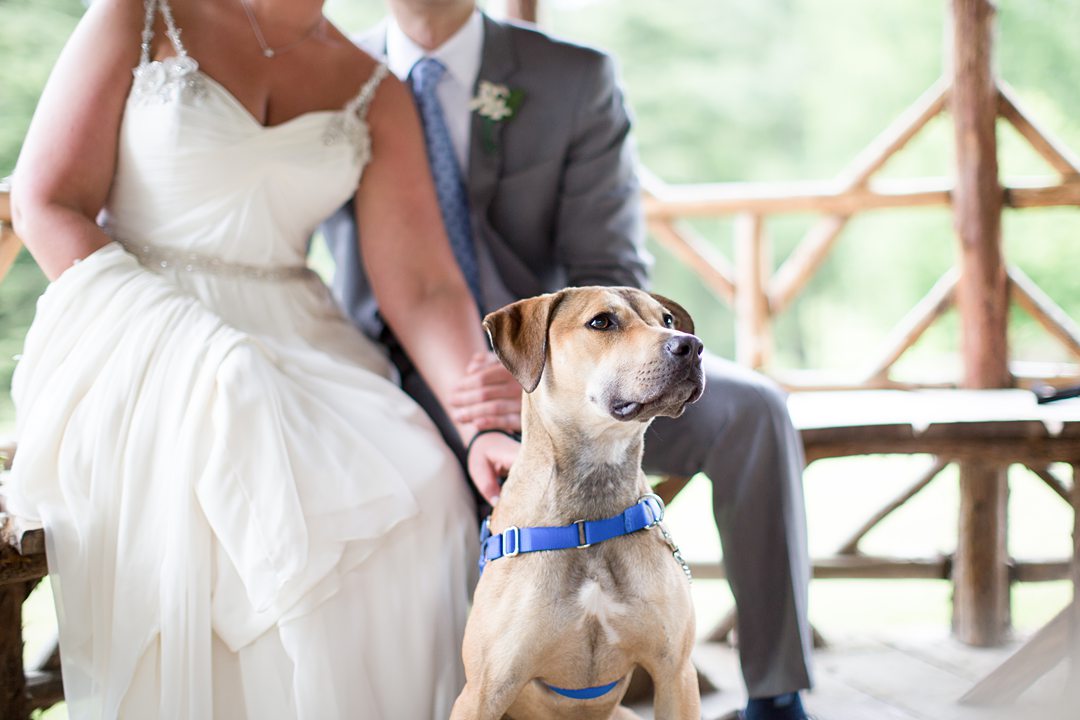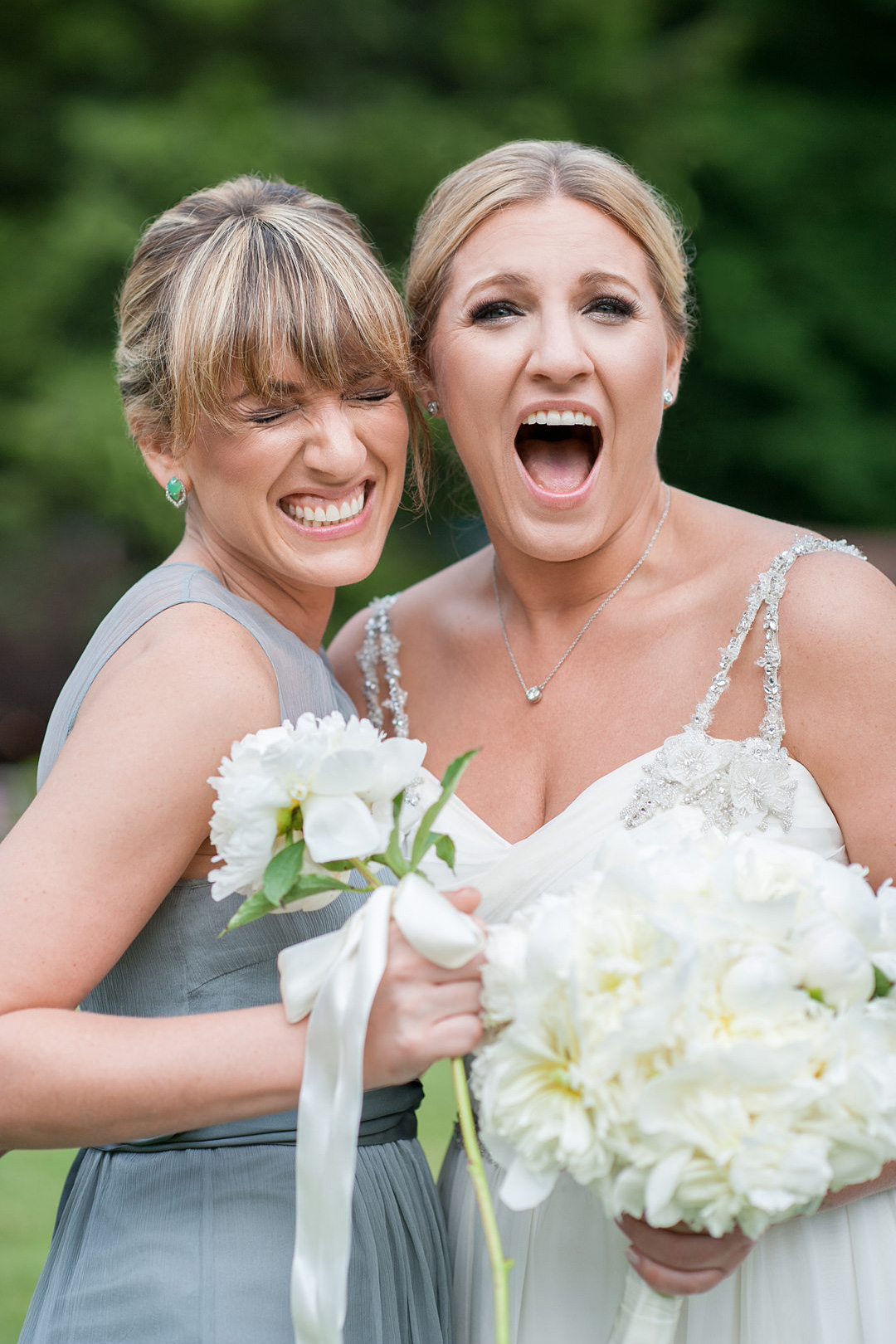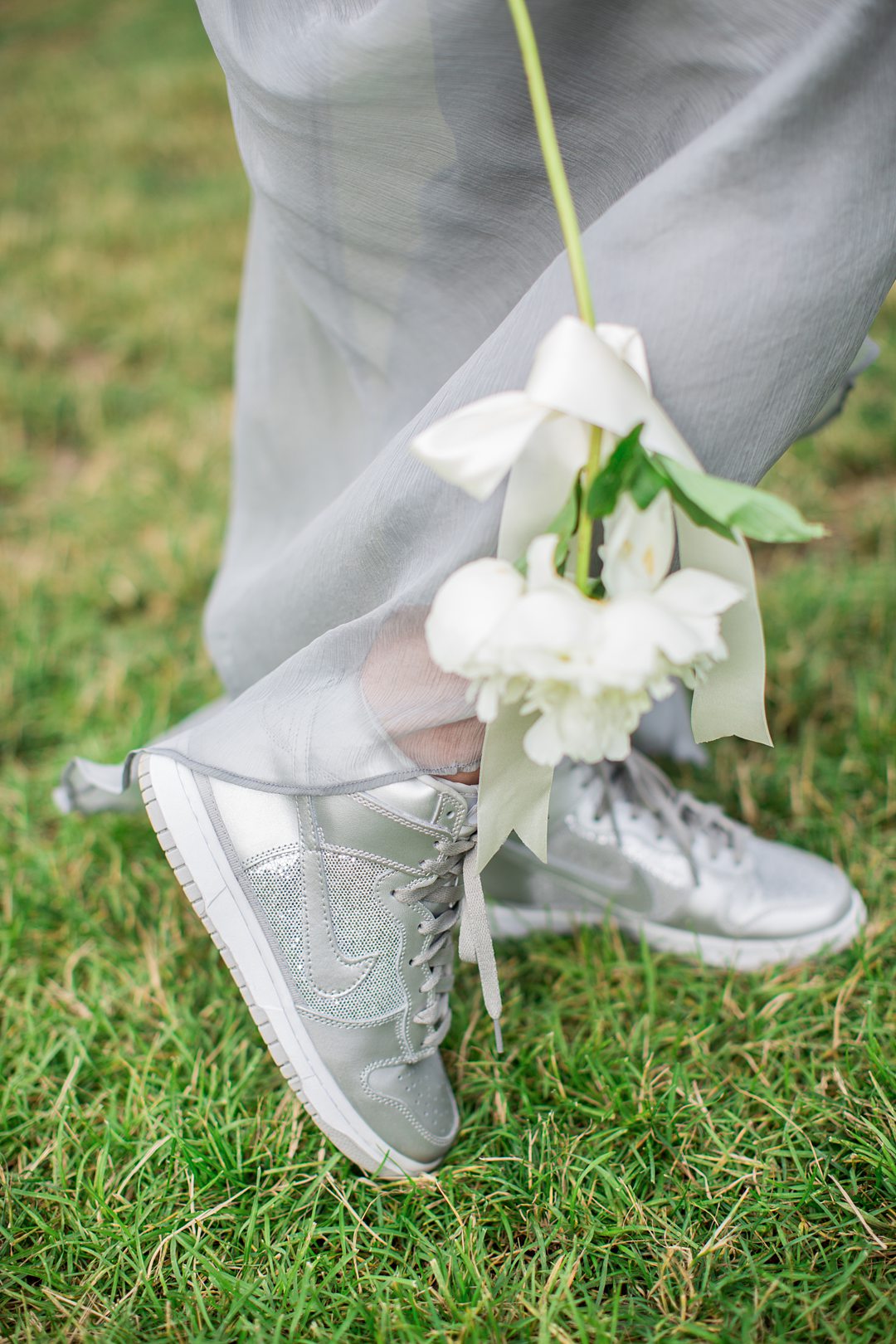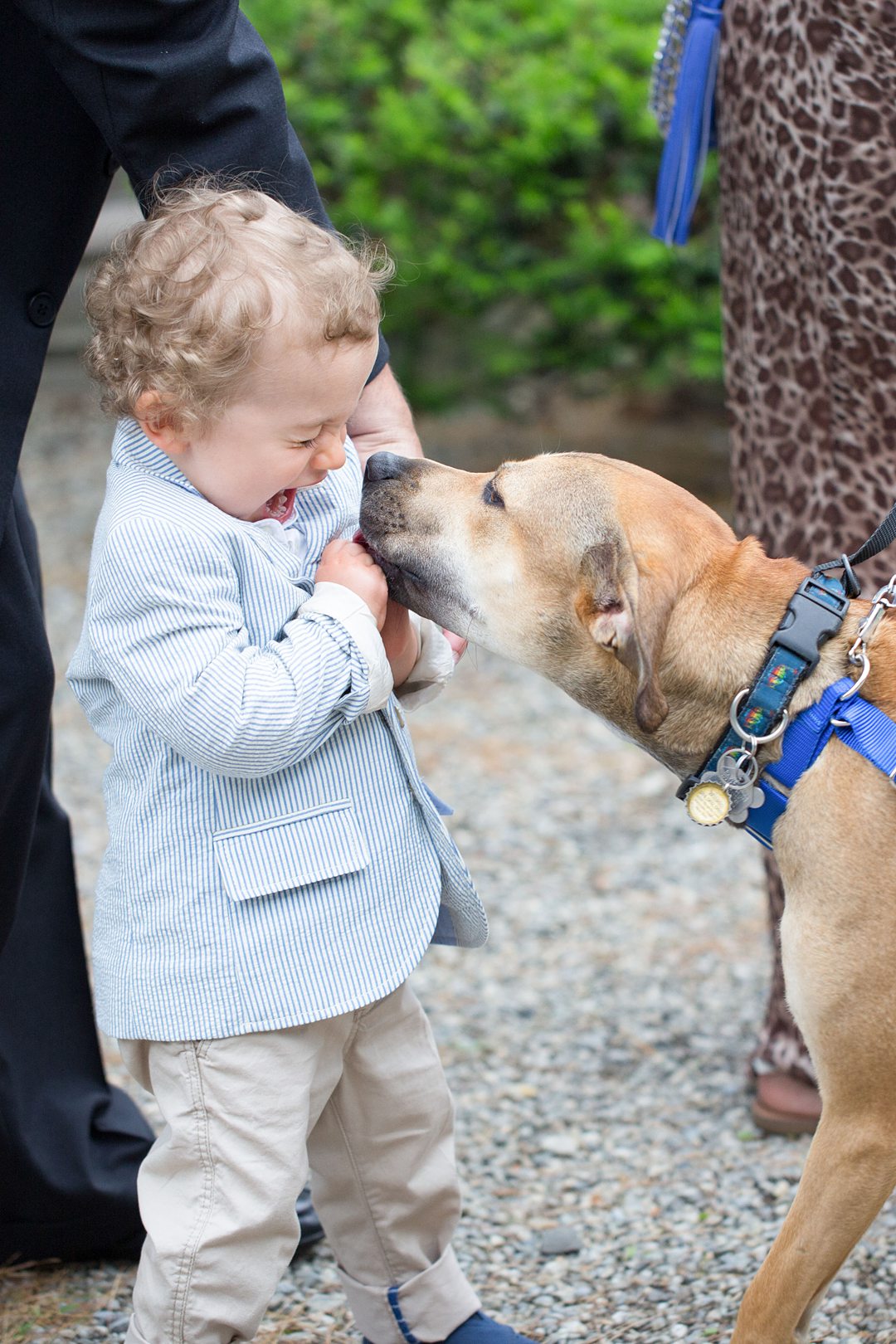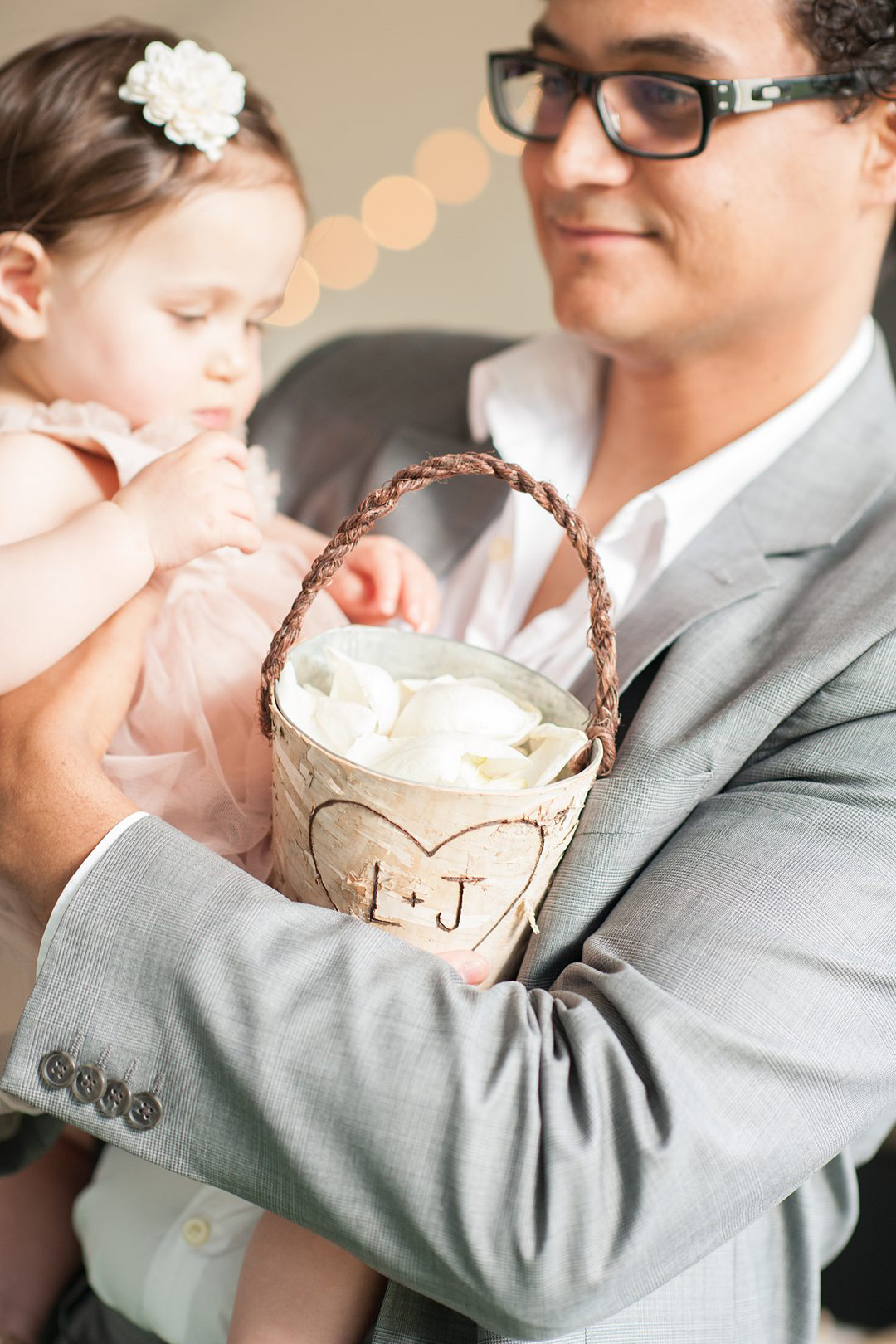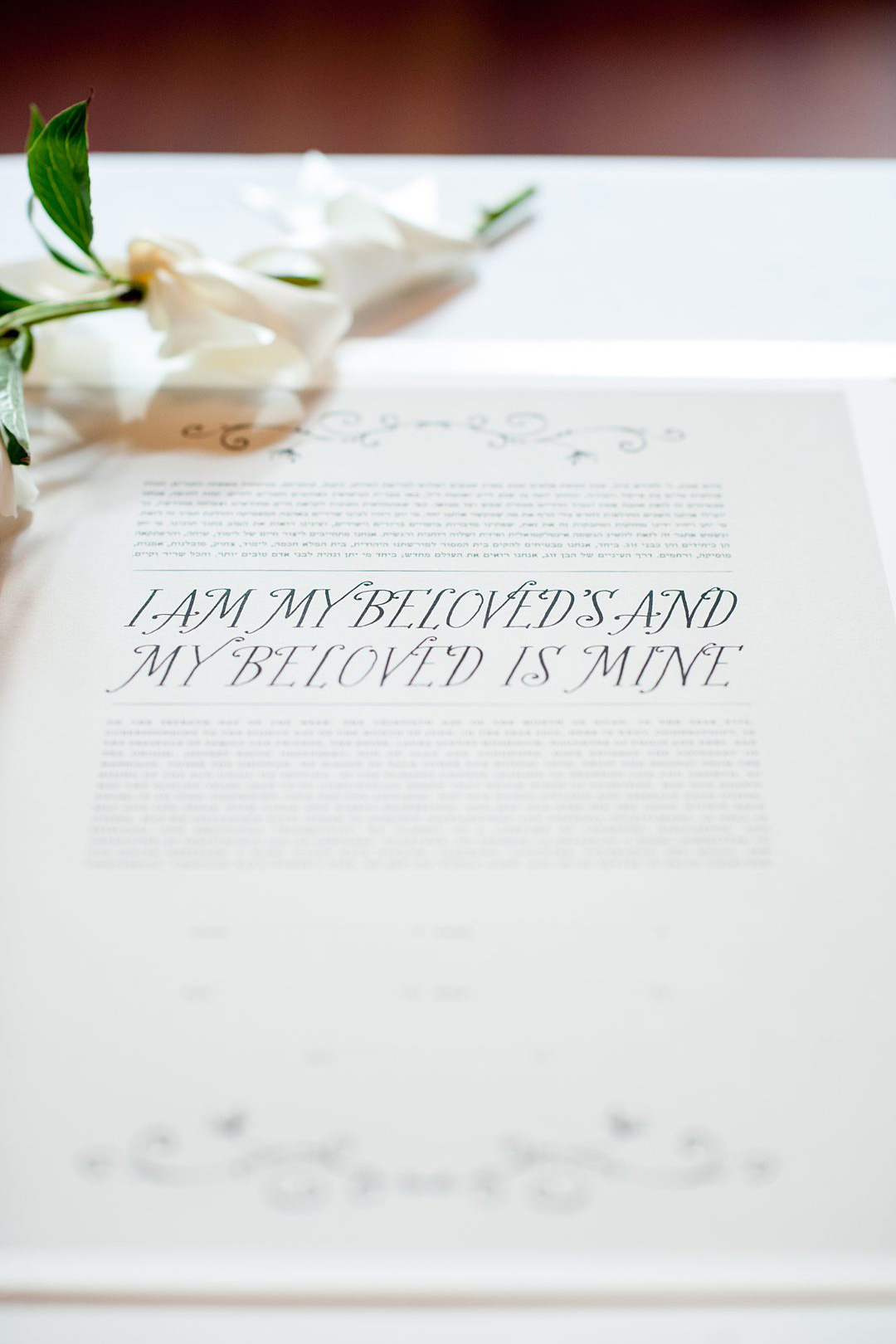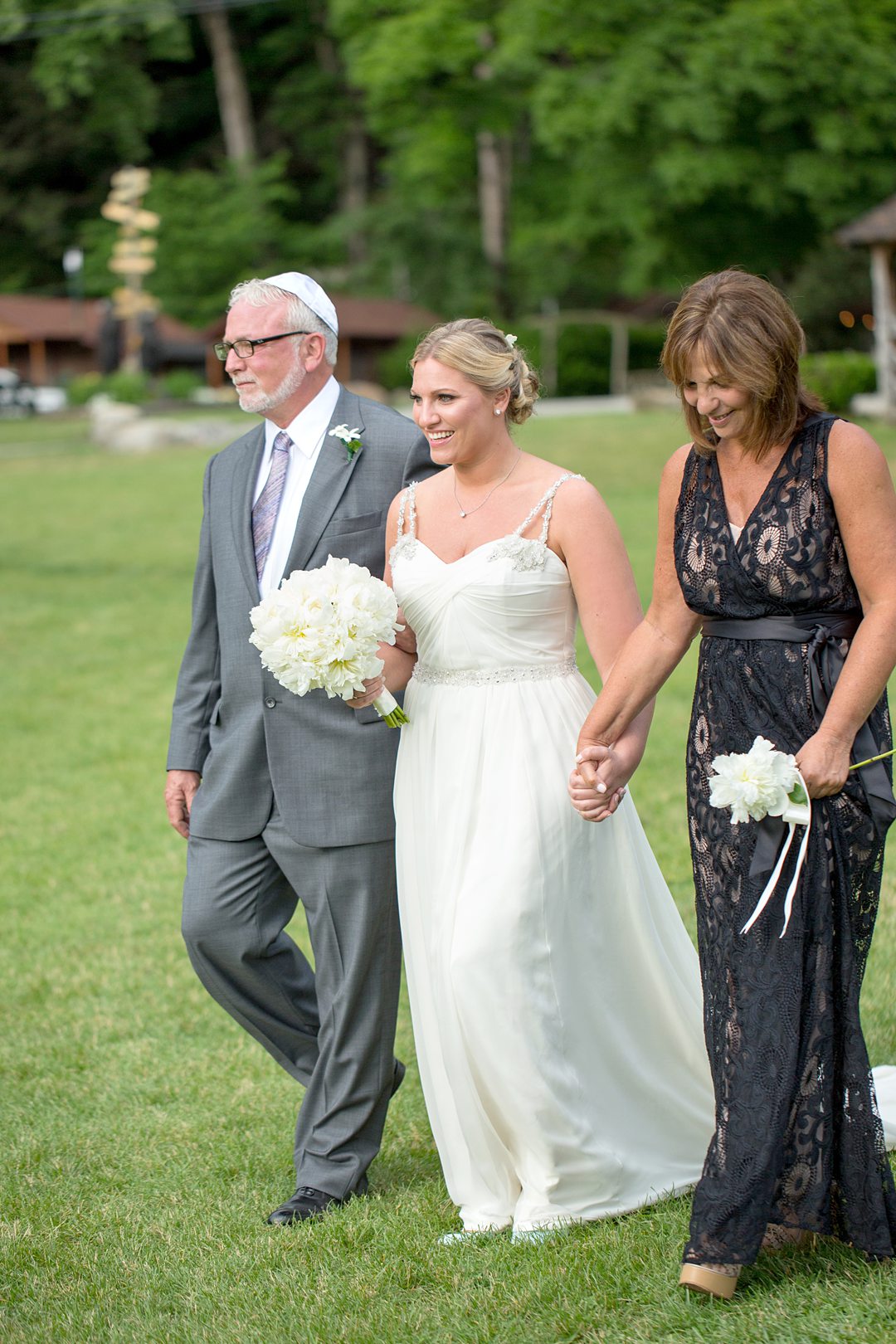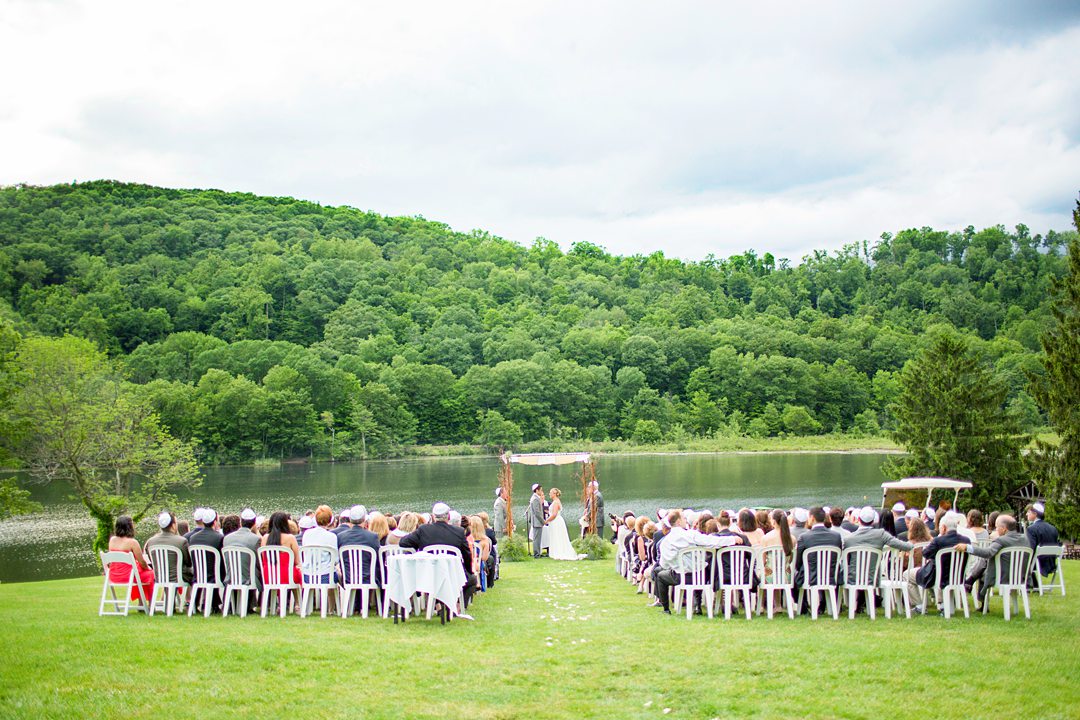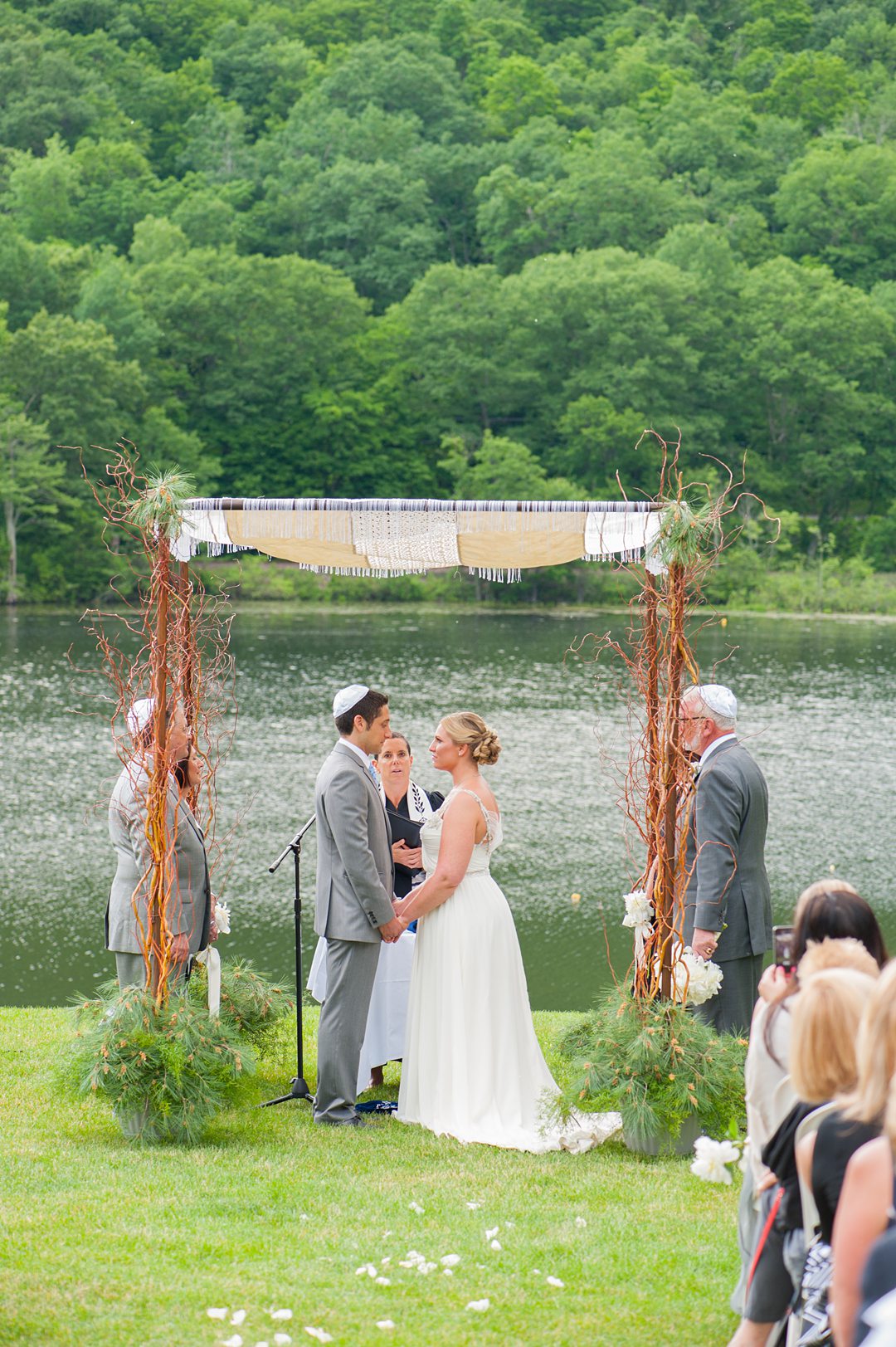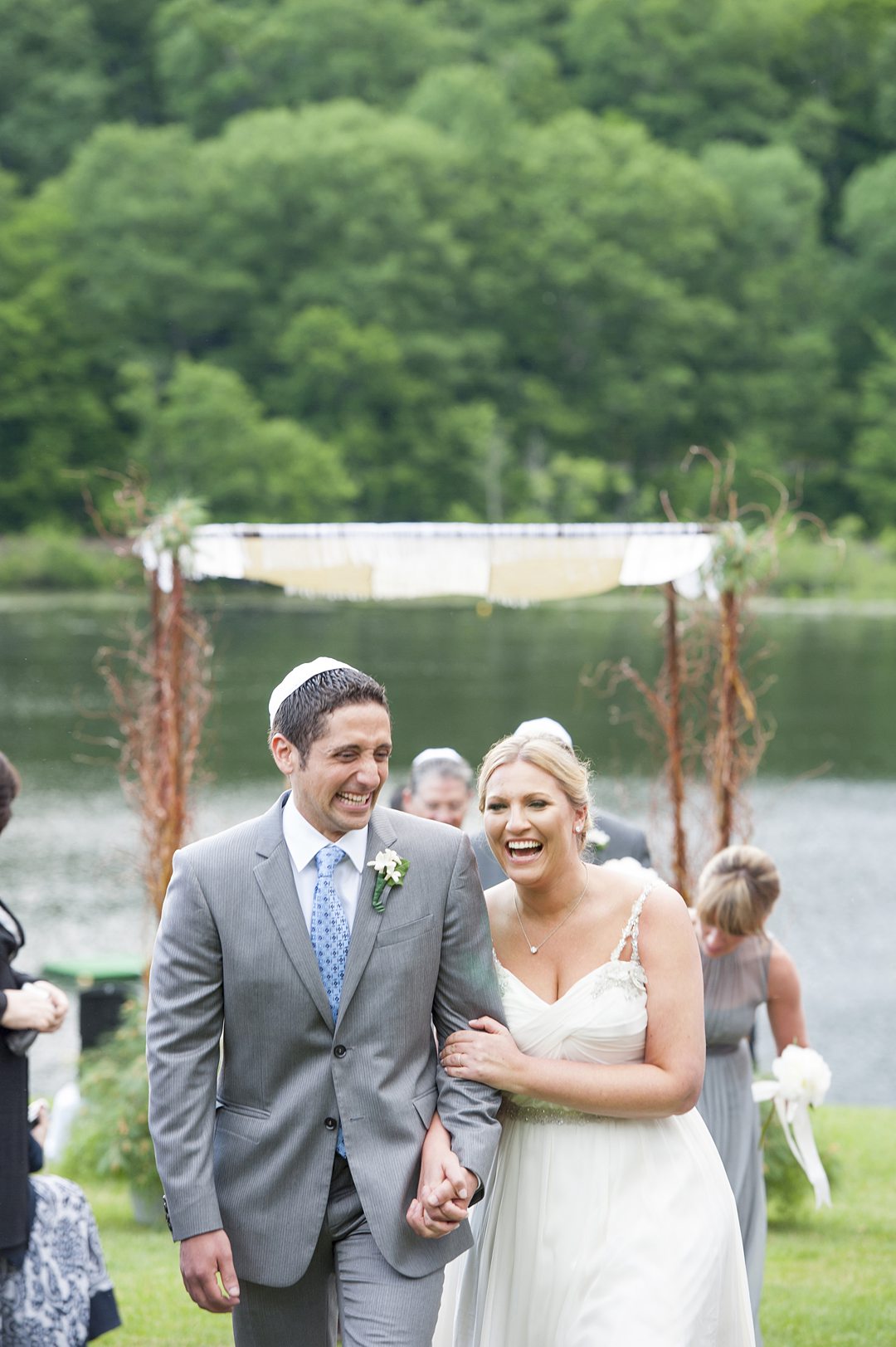 The weather was perfect to enjoy cocktail hour by the lake.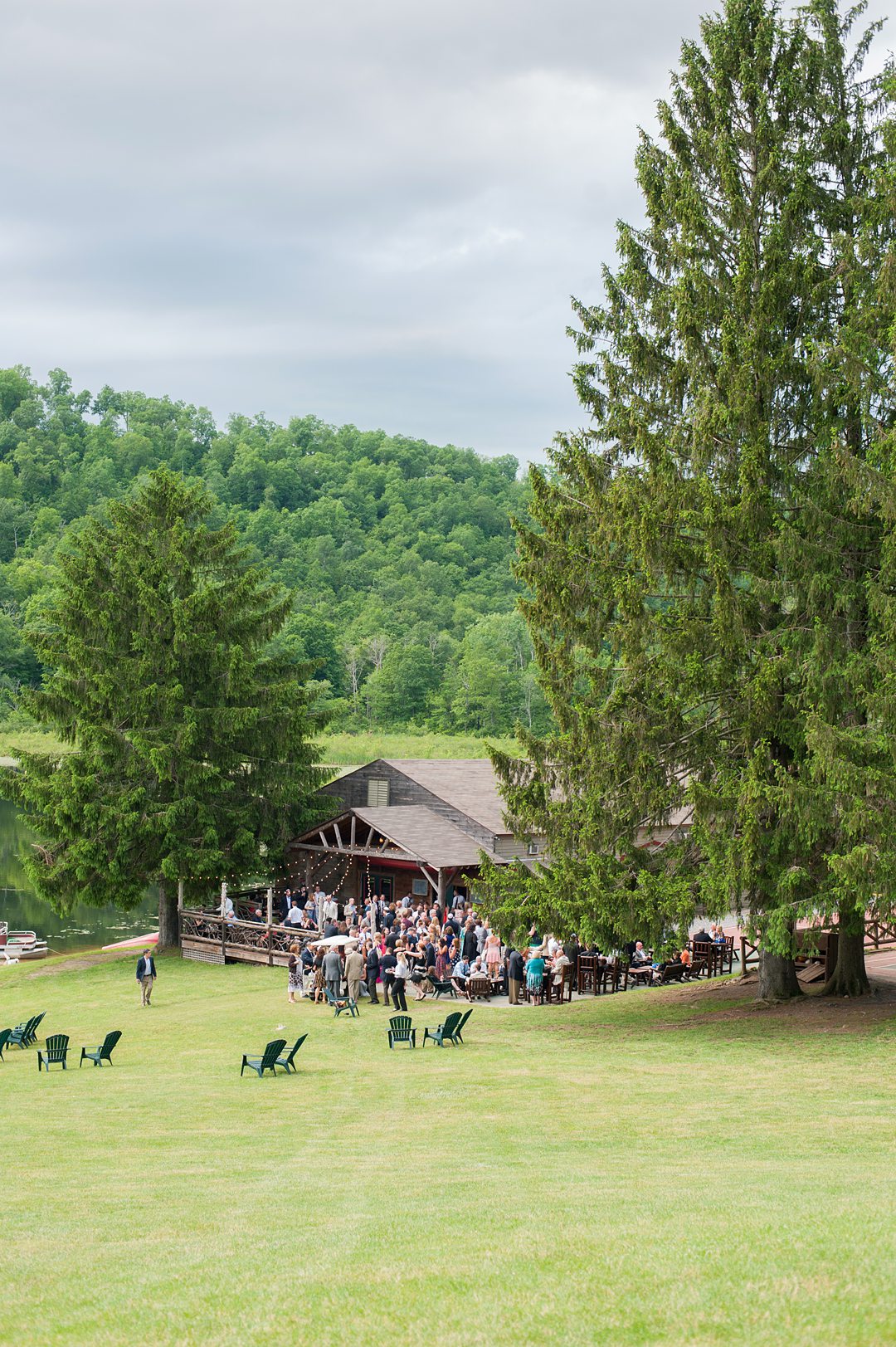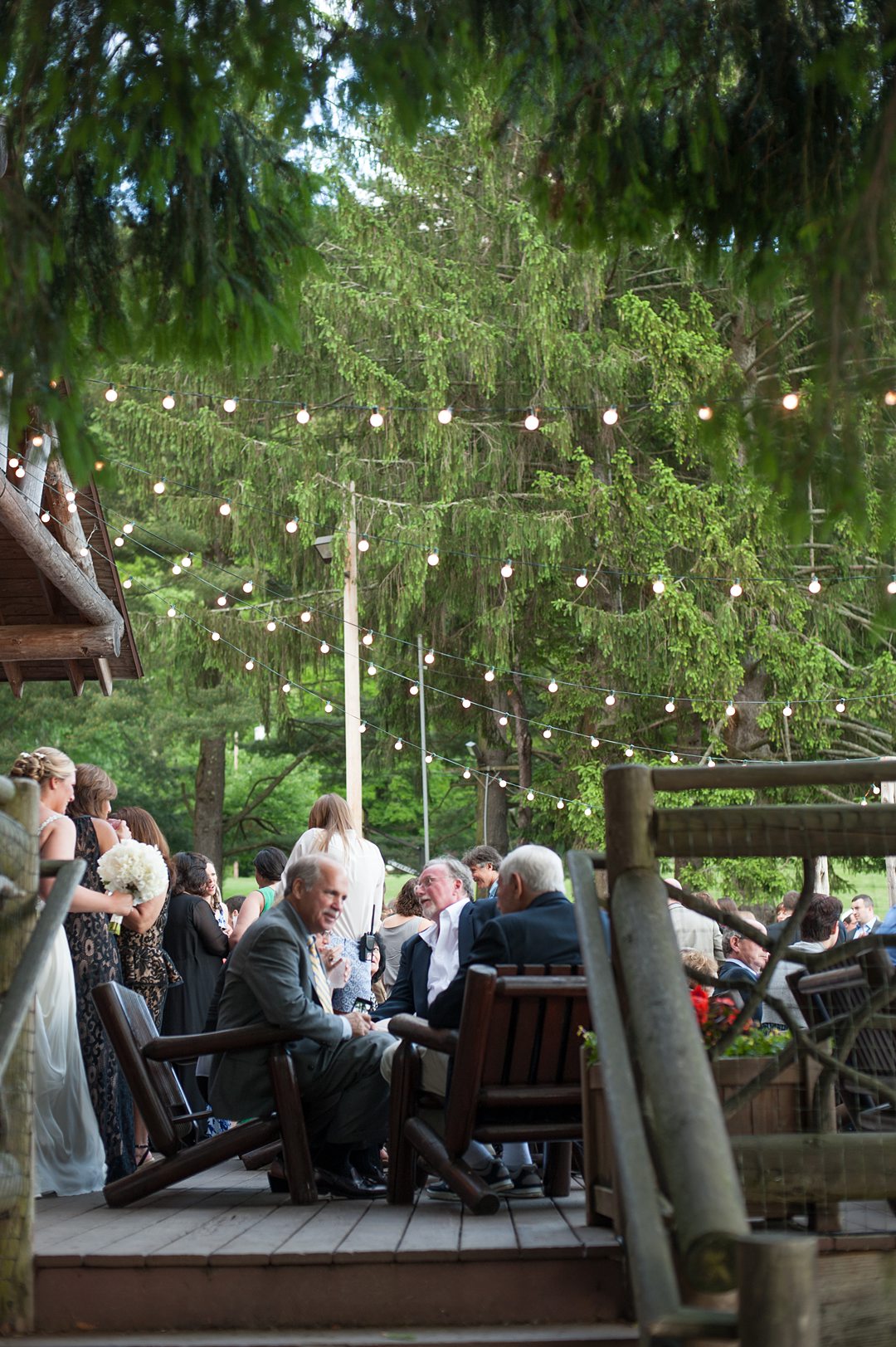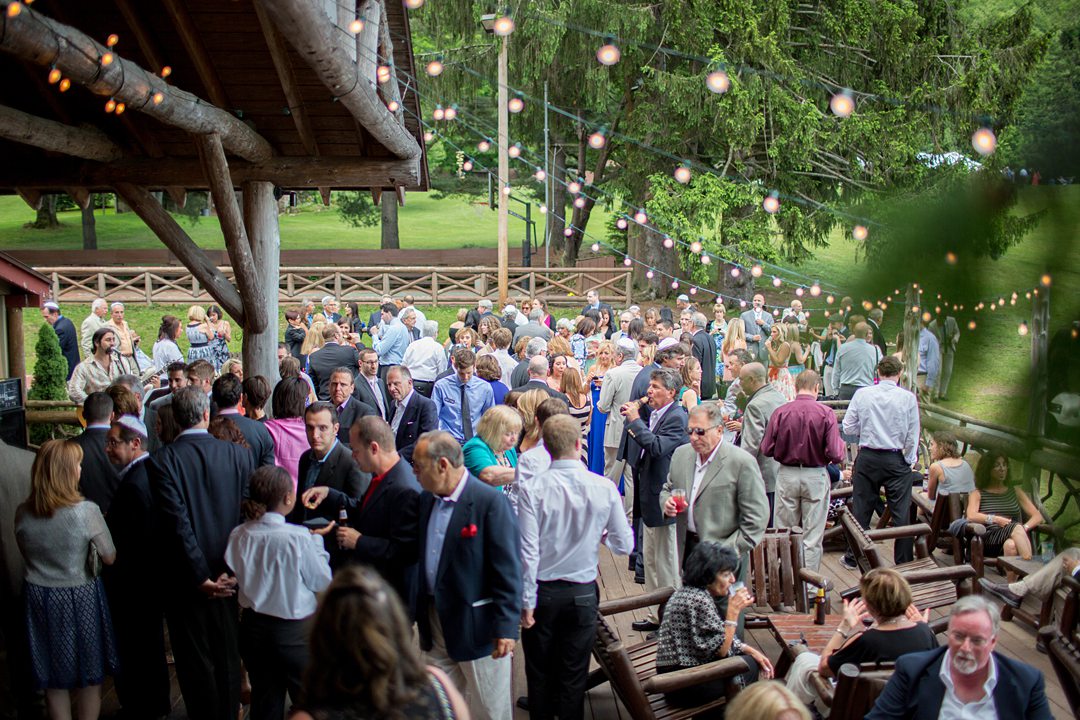 In a surprise move the band led sparkler-holding guests up to the reception tent with an emphatic "When the Saints Go Marching In." I've never felt such incredible energy going into a reception. It was the perfect way to get everyone immediately moving on the dance floor. (Which was great because the band was ridiculously wonderful!)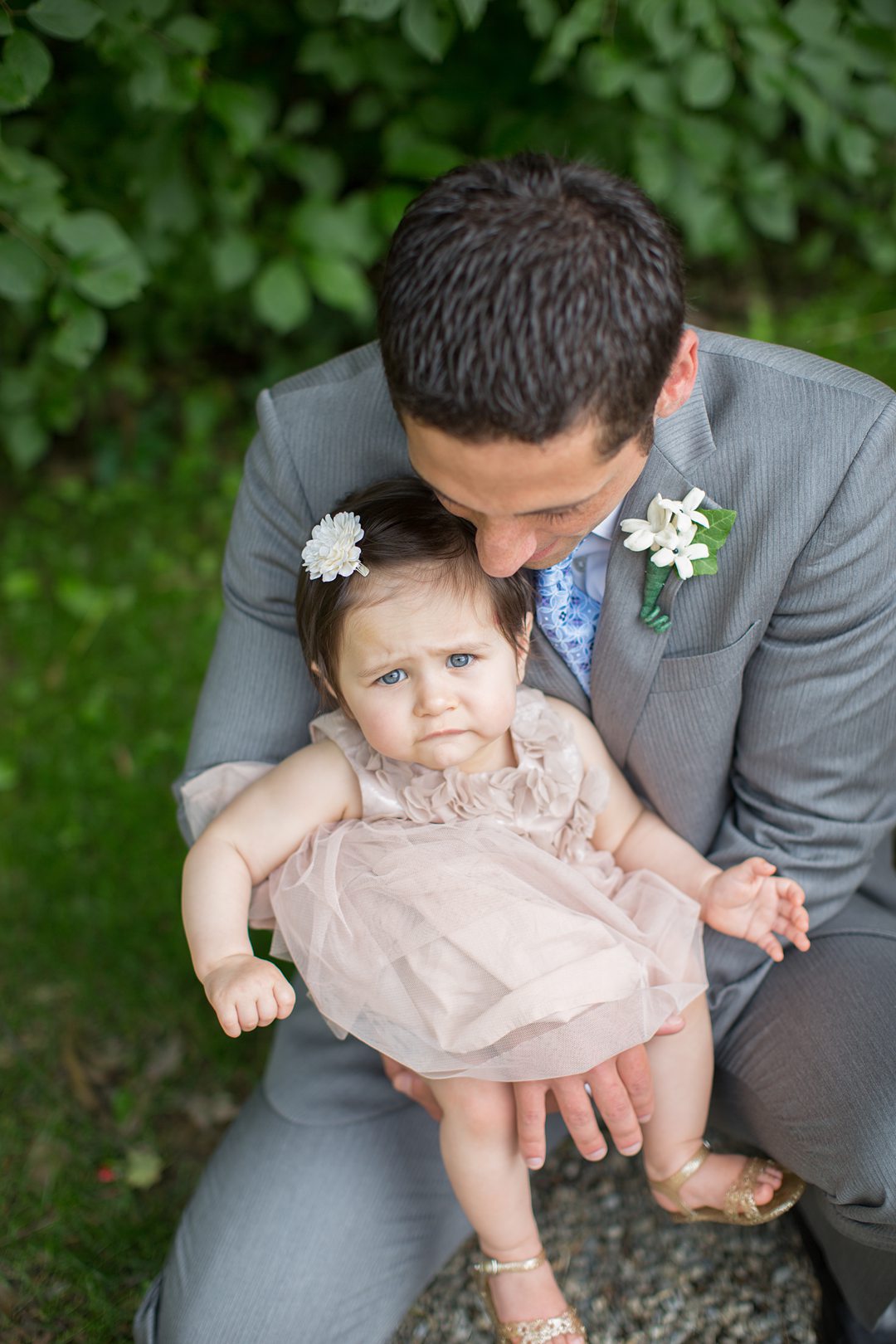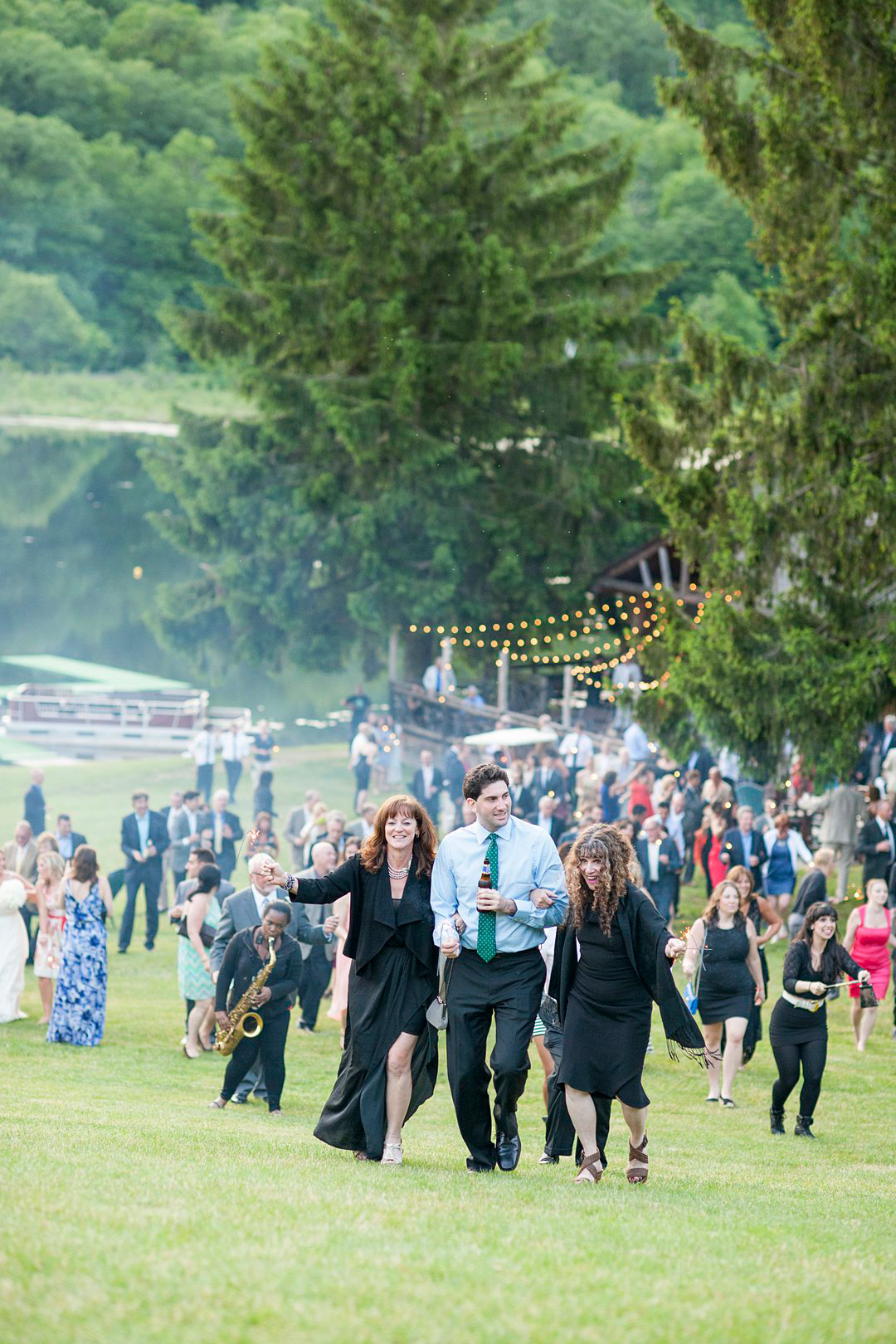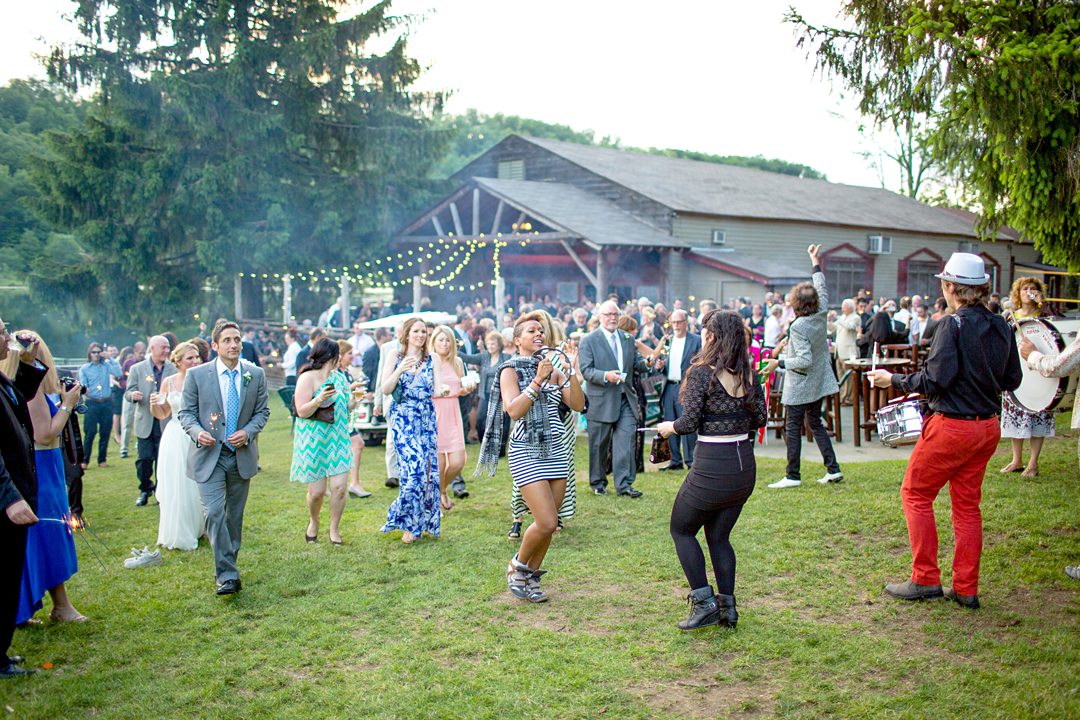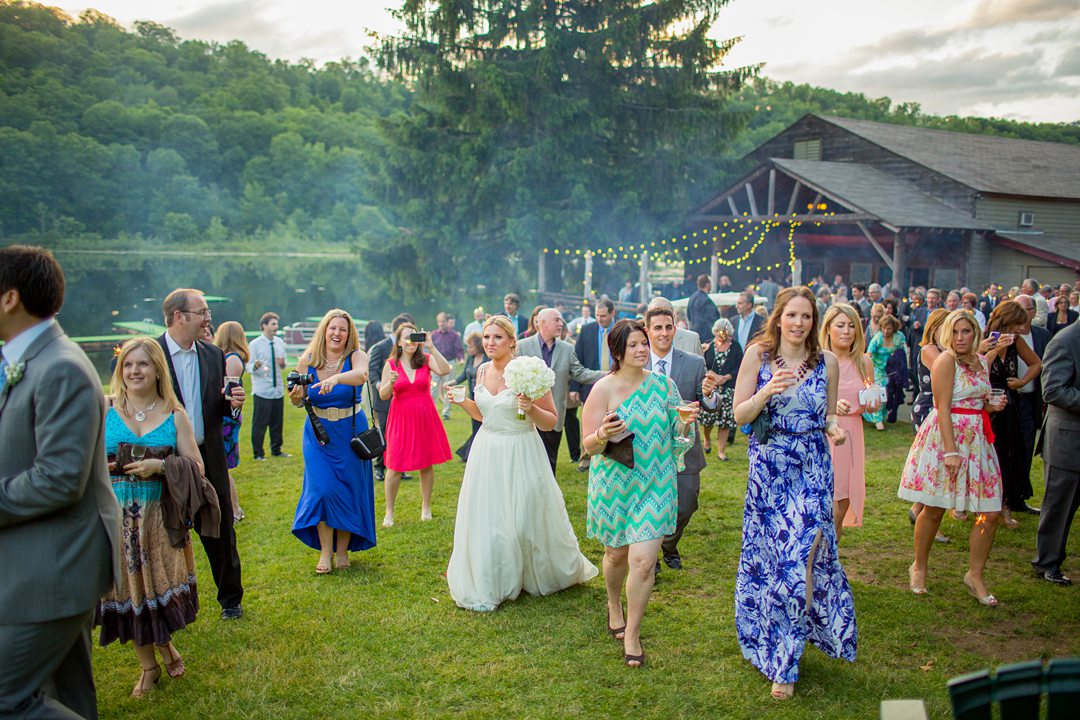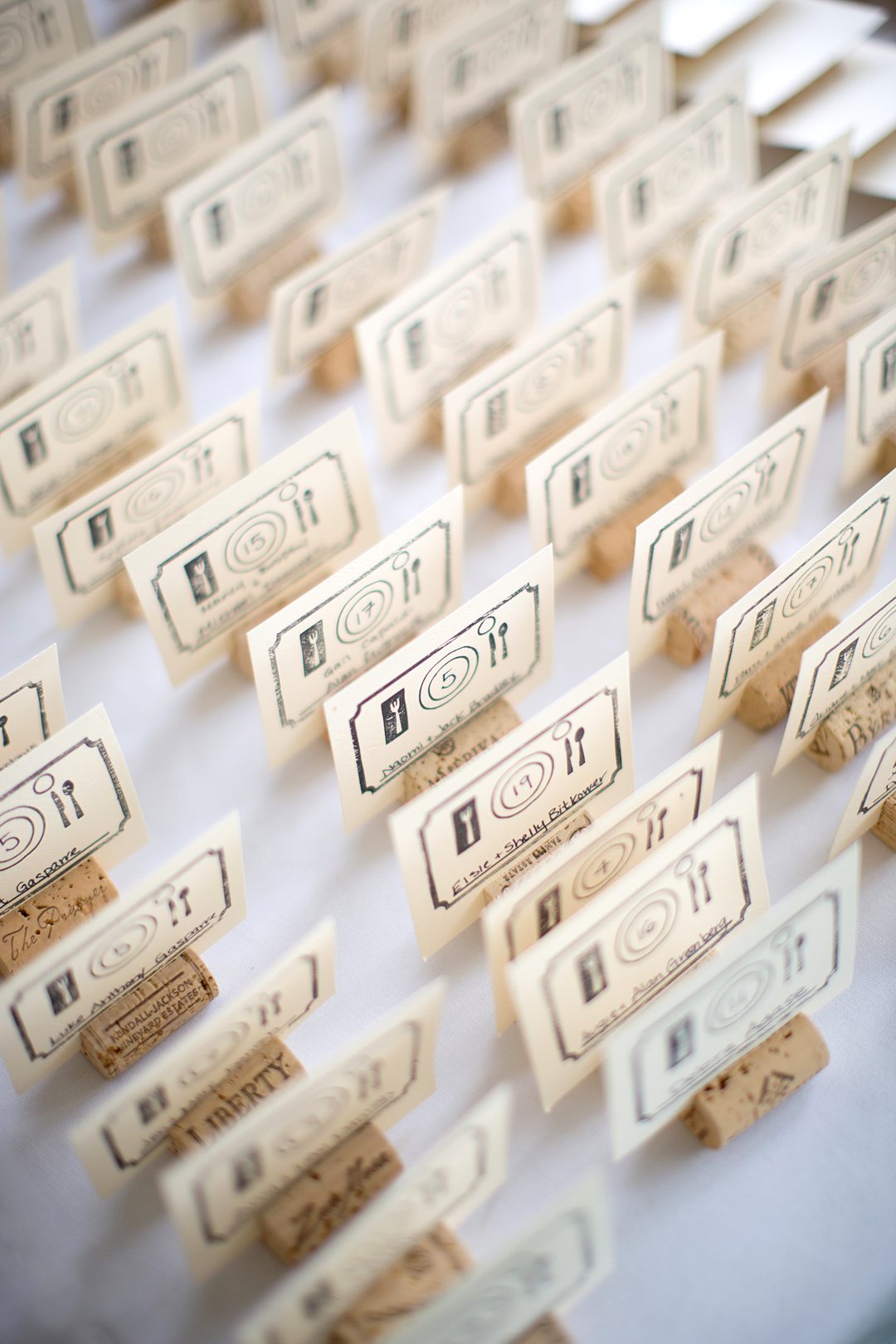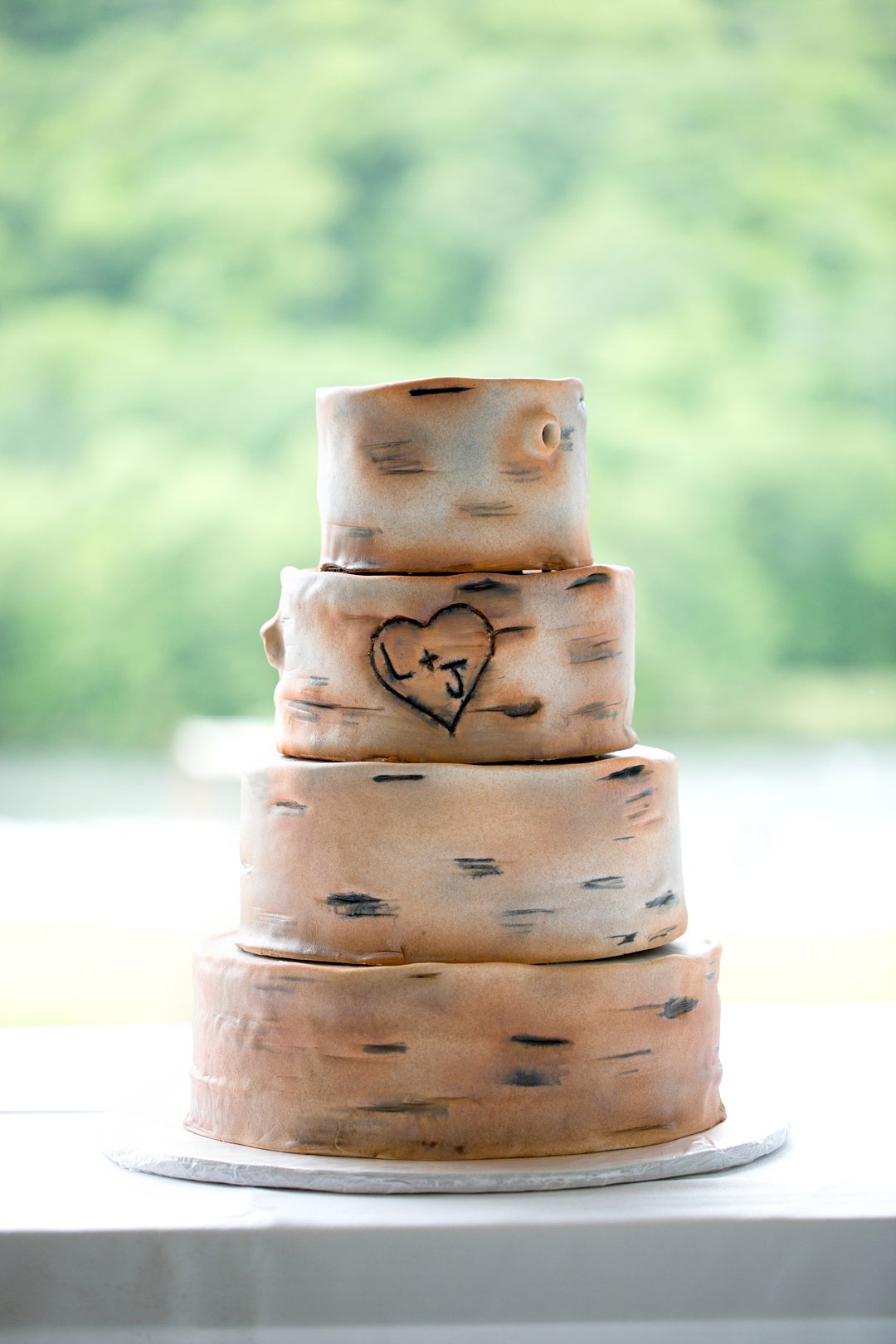 They had a fabulous cake for their wedding. It was made to look like their initials were carved into the bark of a tree at Club Getaway. The layers of fondant were sprayed in shades of brown to look just like a tree. As the sunset over the Appalachian mountains and painted the sky in pinks and blues the guests made their way to their seats with the help escort cards propped up in wine bottle corks.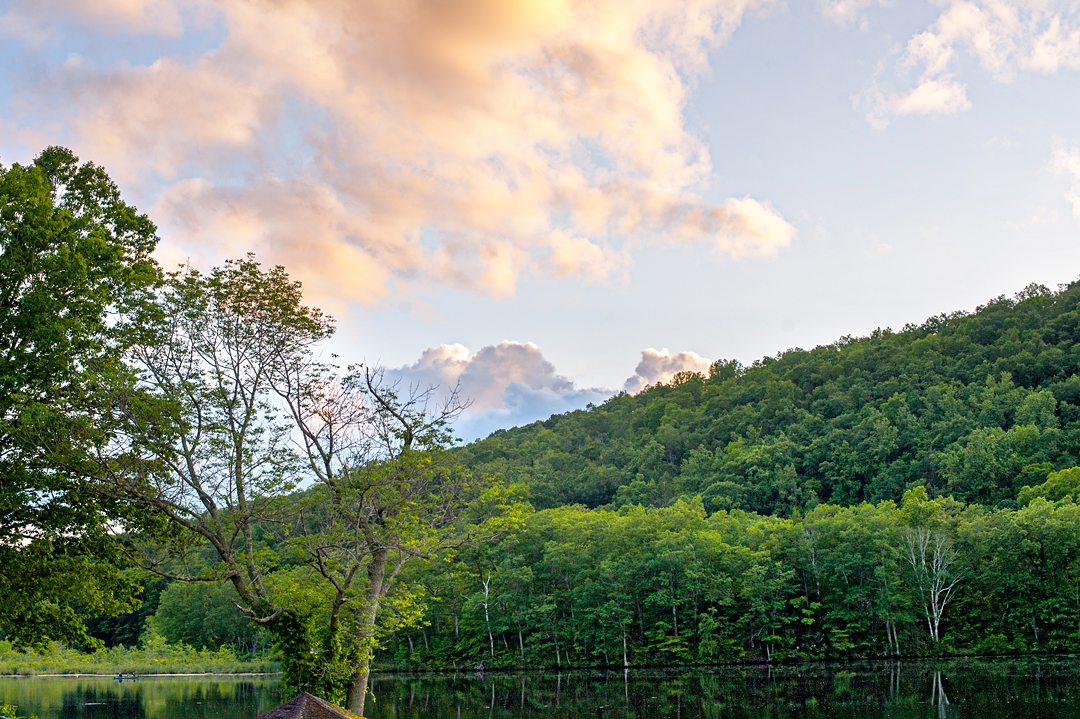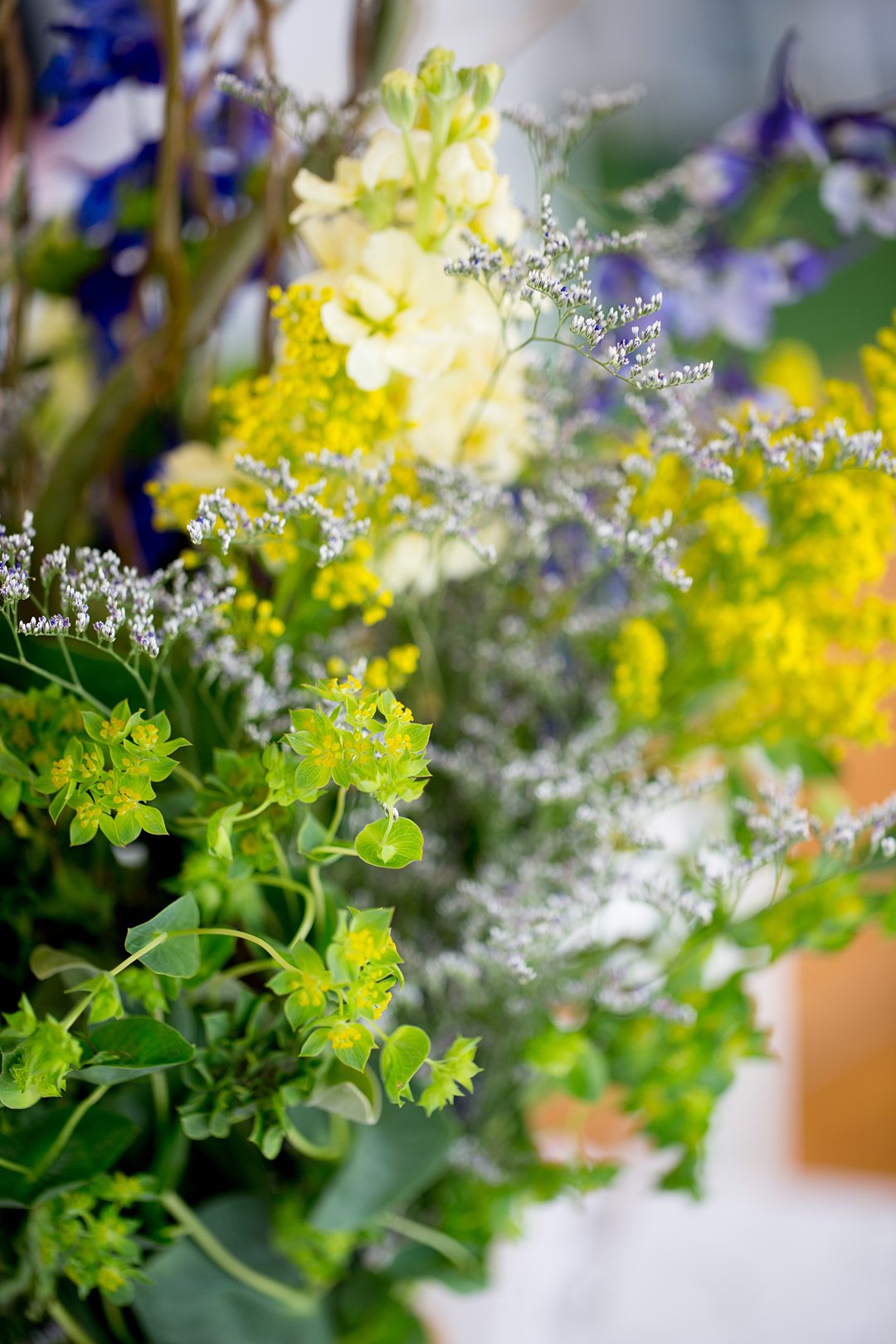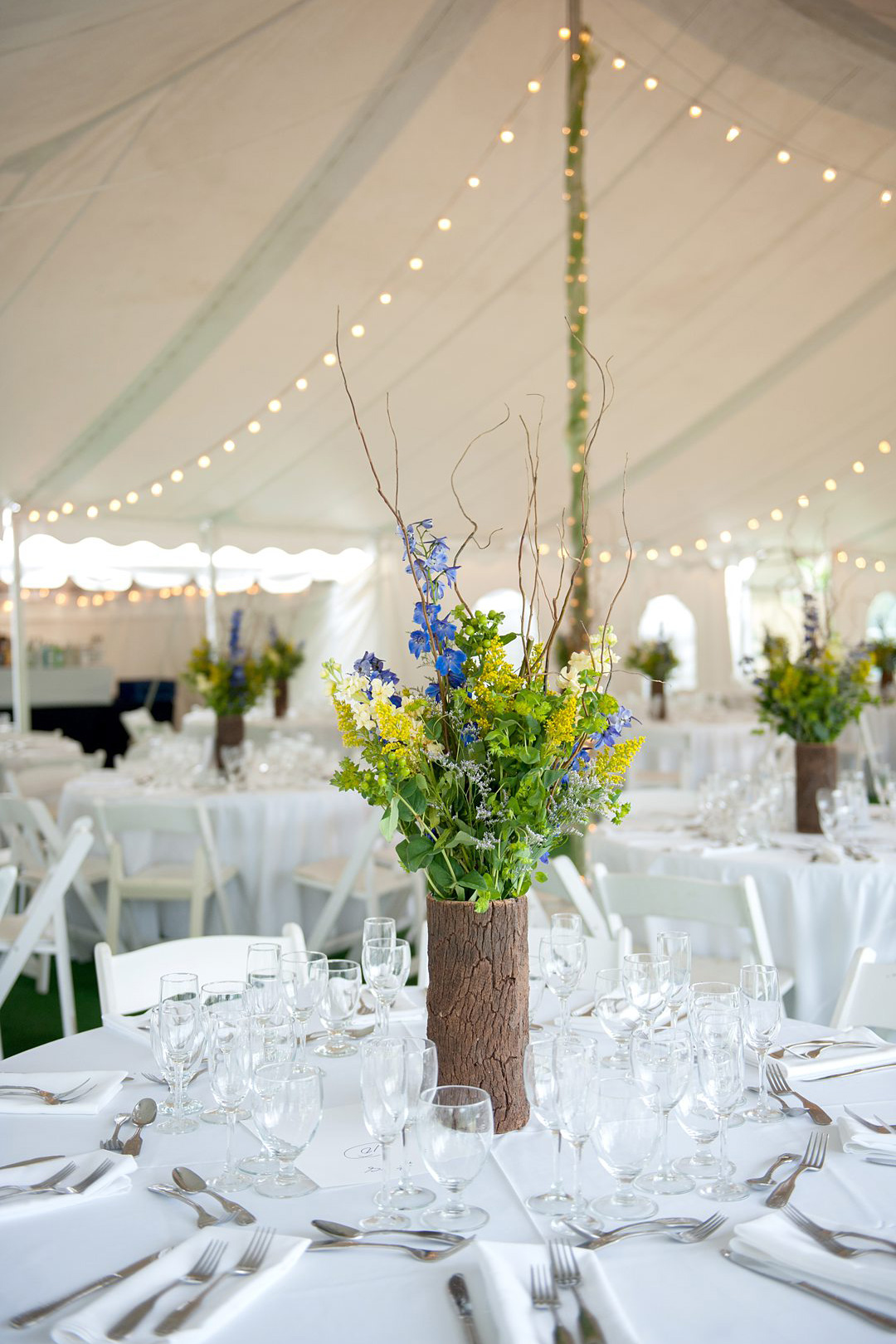 Vases that also mimicked tree bark held wildflowers in purple, yellow and green colors. String lights illuminated the tent and continued to light up the night as the band played live music all evening.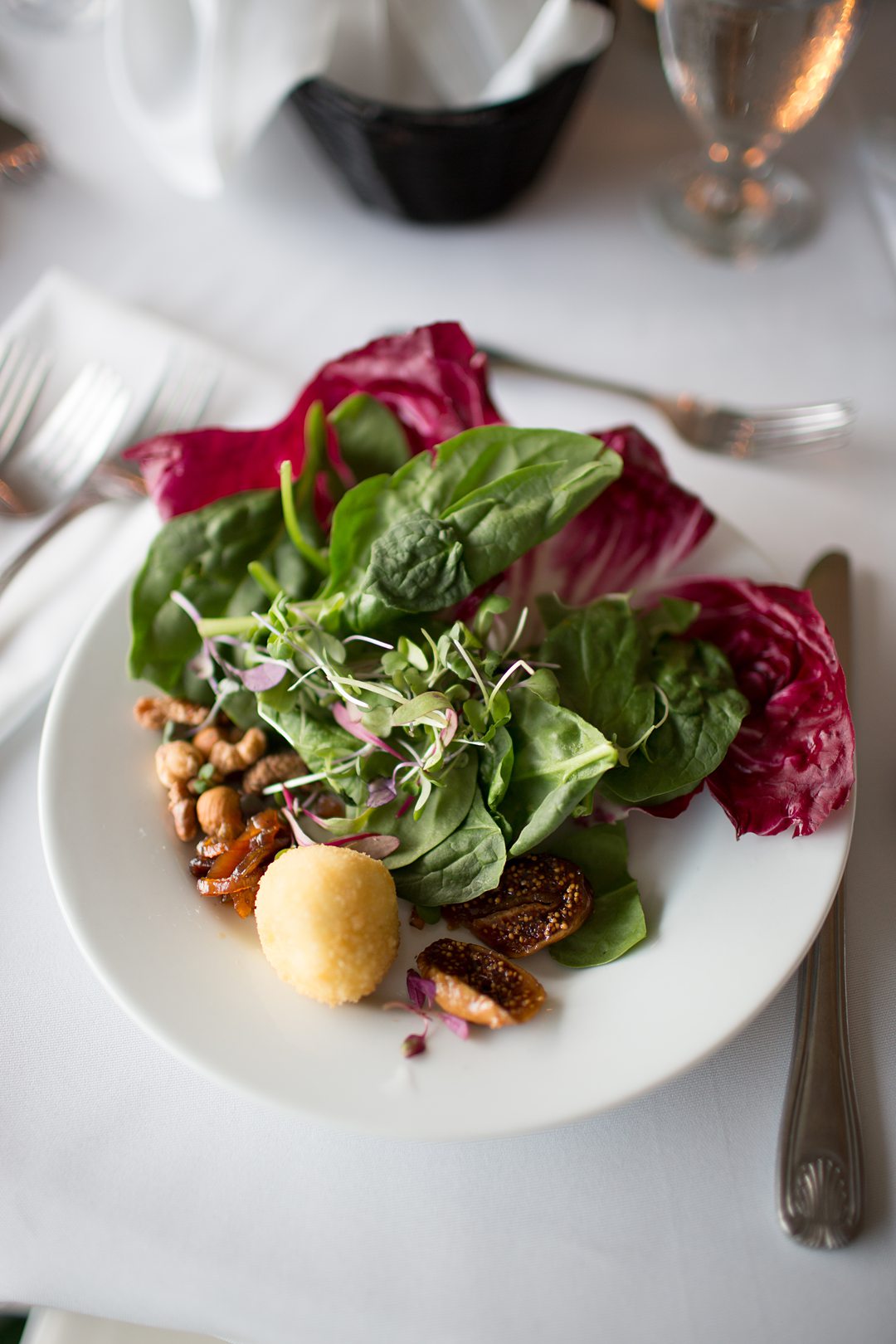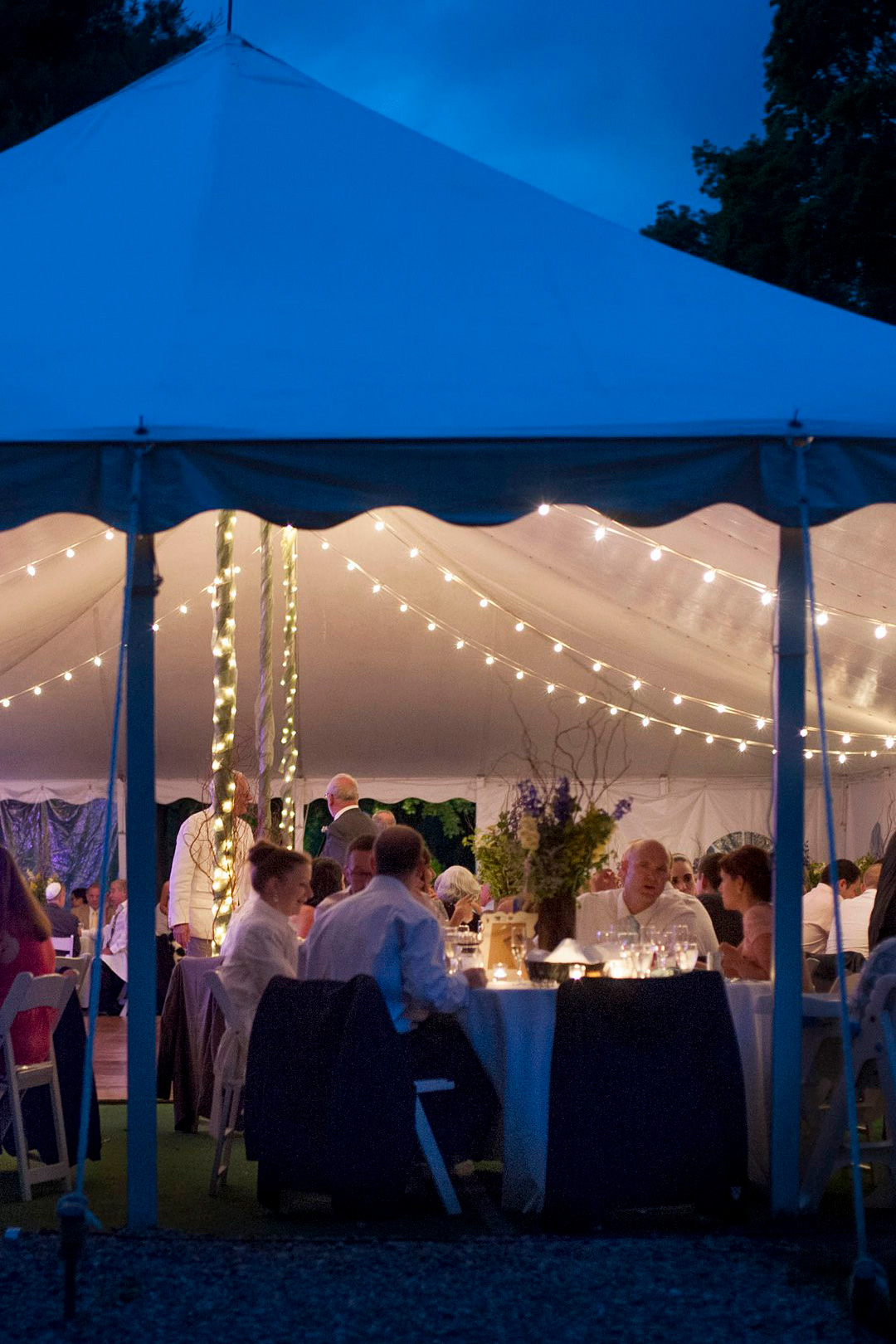 Laura and Jeff certainly proved "All you need is love…" though I have to say great tunes, great people and an amazing venue certainly add to the perfect equation to make their weddings the memorable occasion it was. I felt so blessed to be there capturing it all. Congratulations Laura and Jeff!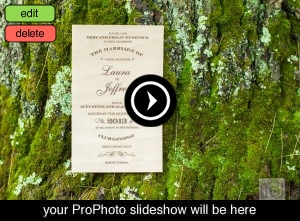 For more beautiful outdoor weddings check out: