What are you to do when you want it all during a Disney Cruise Line wedding? You want photos on the ship during the wedding, photography on the beach at Castaway Cay, and photos during fireworks. Not to mention some photos during the cruise, overall. You bring me along, of course!
Reilly and Mike had an amazing ceremony and reception on Disney Wish the day the ship was docked at Nassau. This was the day before the Wish stopped at Castaway Cay. So to also get some Castaway Cay wedding photos dressed as a bride and groom in their attire from the day before, we disembarked together for an hour to capture these stunning pictures.
I'm obsessed with their photos and how we were able to be carefree the day after the wedding. It's great not to care so much about sand on your dress when you've already worn it for the "real" wedding the day before!
Castaway Cay Wedding Photos
Our first stop was the "boat beach," as I lovingly call it. This iconic location enables me to get Castaway Cay wedding photos with the ship in the background and the couple enjoying the sand! Not to mention the stunning Caribbean blue water that surrounds the island.
We were careful to keep these two in the shade as much as possible, either from the shade of palm trees or the shade Dan (my lovely assistant and husband) created for me with the reflector we brought to the beach. It was SO needed for this extra sunny, very hot morning.
We were grateful for the trams that helped us move around the island more quickly, where our next stop was Pelican Point! We weren't drinking at the bar (though an ice cold drink at 9:15am was tempting to beat the heat). Rather, it was a pretty spot for some additional Castaway Cay wedding photos of the newlyweds relaxing in the Caribbean breeze.
We headed to the patio area above the water where some Castaway Cay wedding ceremonies are held for couples who want to get married on the island but not in the sand. The photo of them looking in the scope out to the ship is one of my favorites out of all their Castaway Cay wedding photos.
Our last stop was at the entrance to Cabanas, with its cute paddle-created sign above the gate to enter. It's surrounded by very tropical, lush landscaping.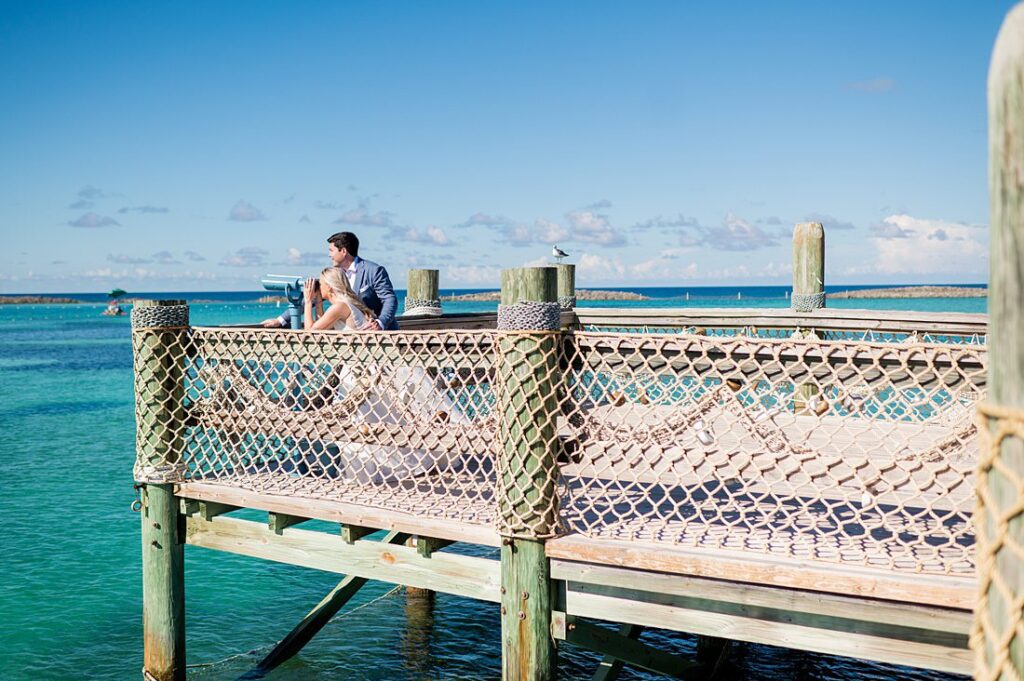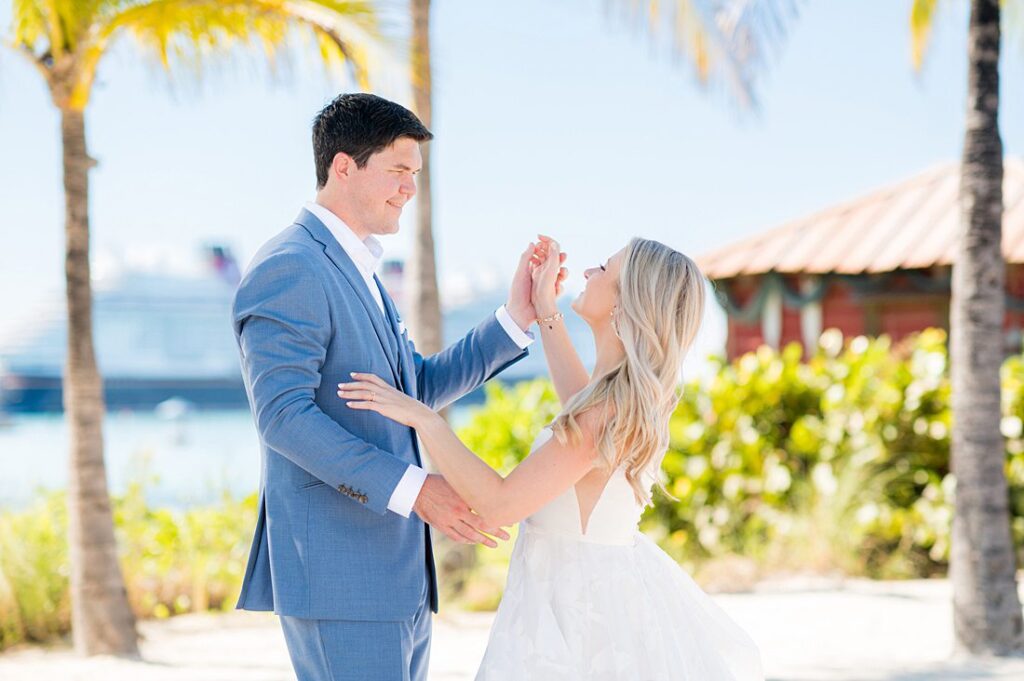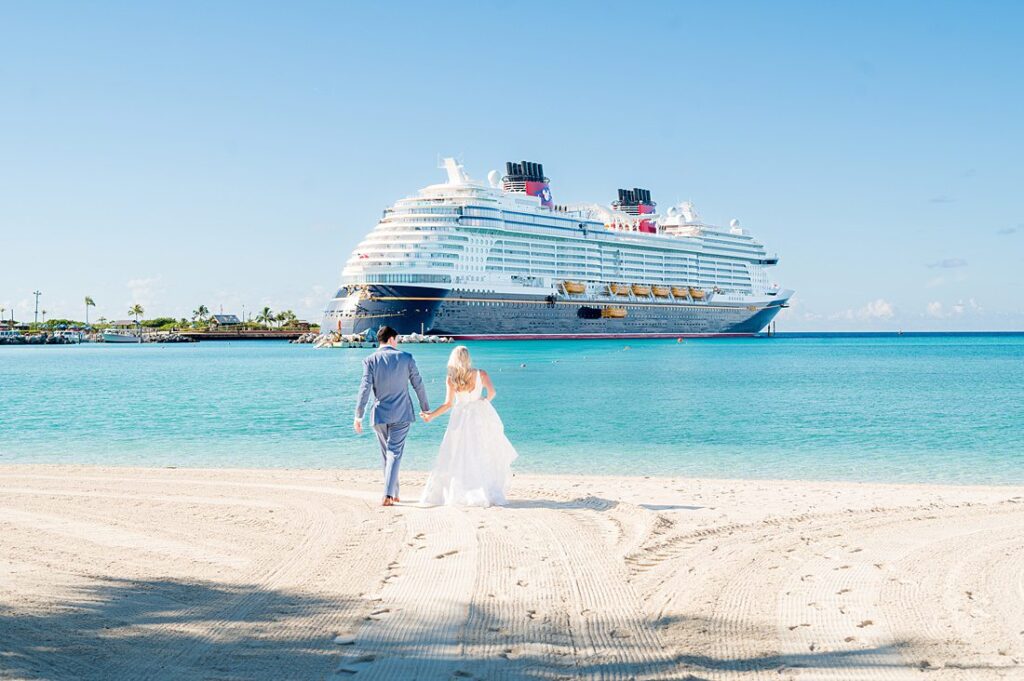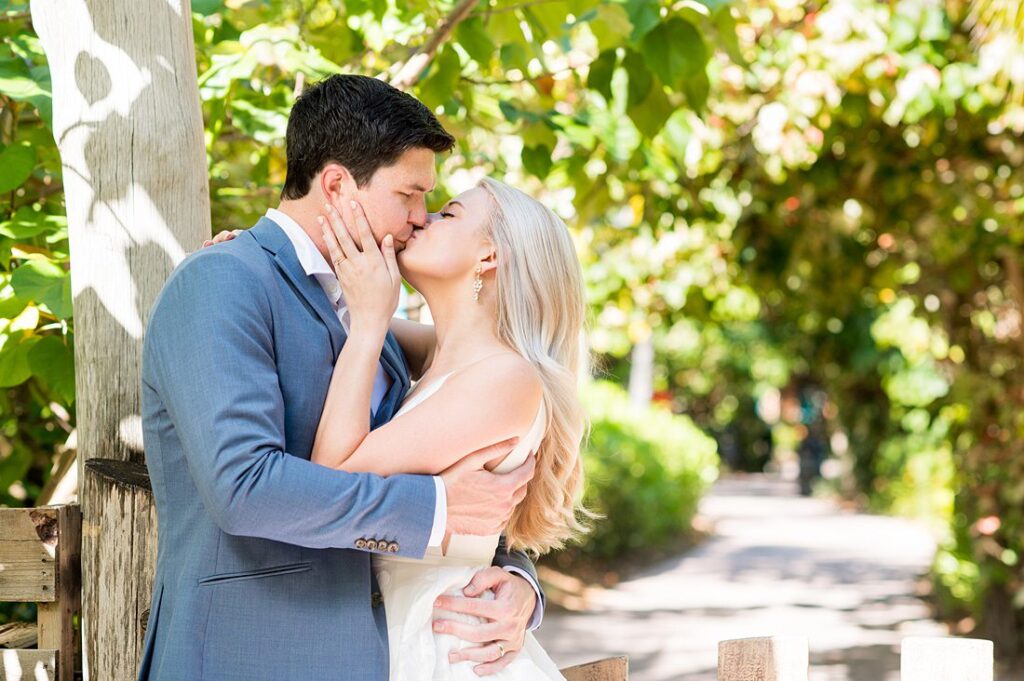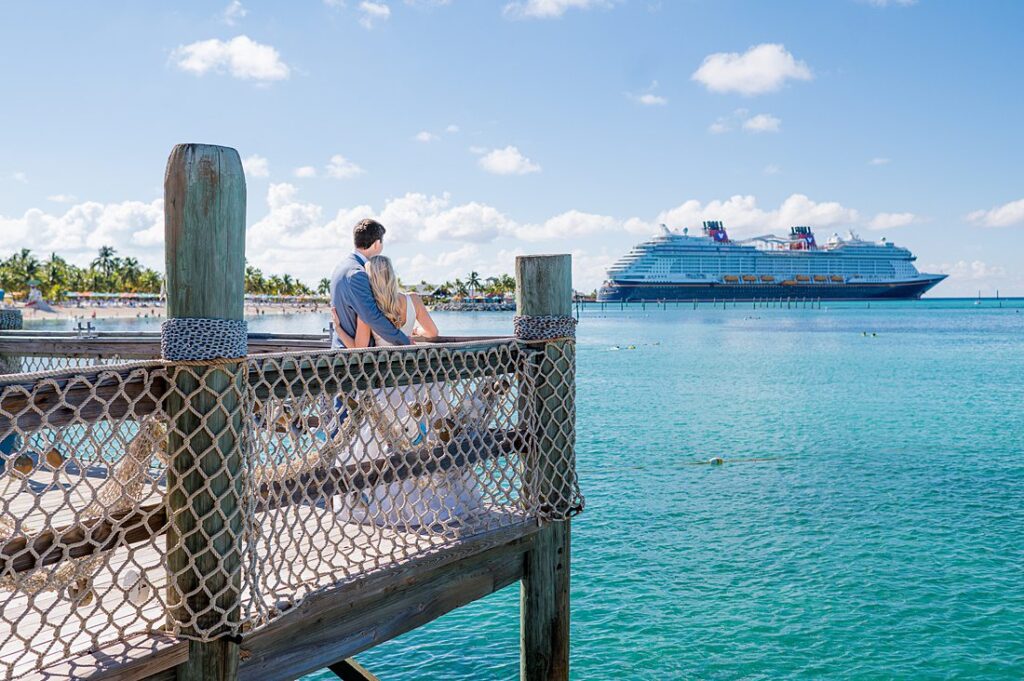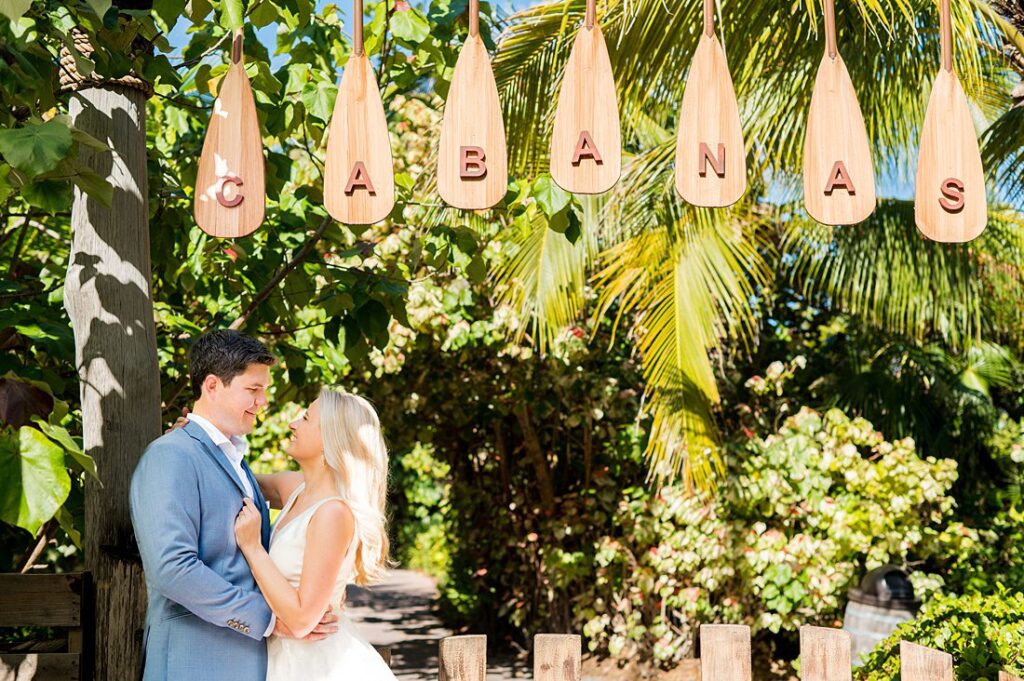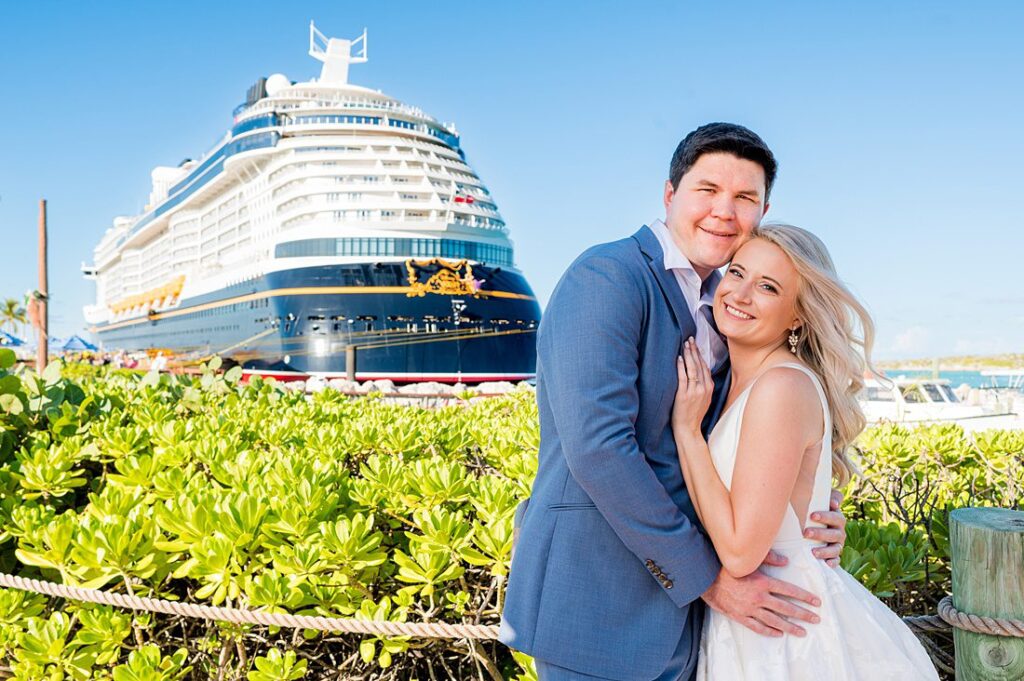 Interested in having Mikkel Paige Photography capture your Disney wedding events? Contact me!
For more Disney wedding inspiration, check out: