Most every little girl dream of two things: being a Disney princess and the day she'll get engaged (and subsequently, married!). When Brilliant Event Planning (BEP) asked me to photograph Jason and Dana's Disney-esque proposal I knew (like, I KNEW) I was the perfect photographer for them! (I'm a not-so-closeted Disney believer….if ya didn't know!)
Lots of planning ended like this…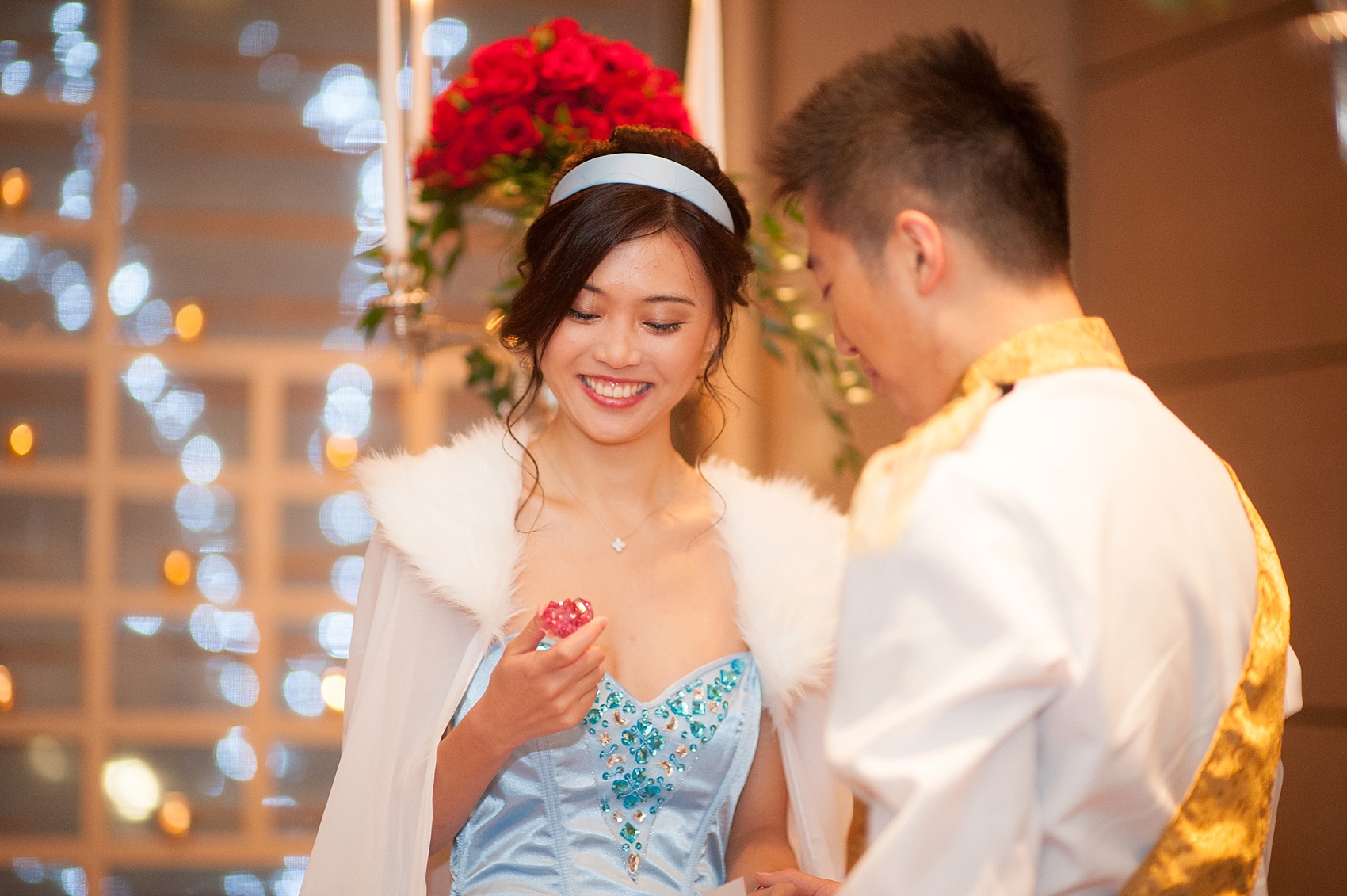 And started with this…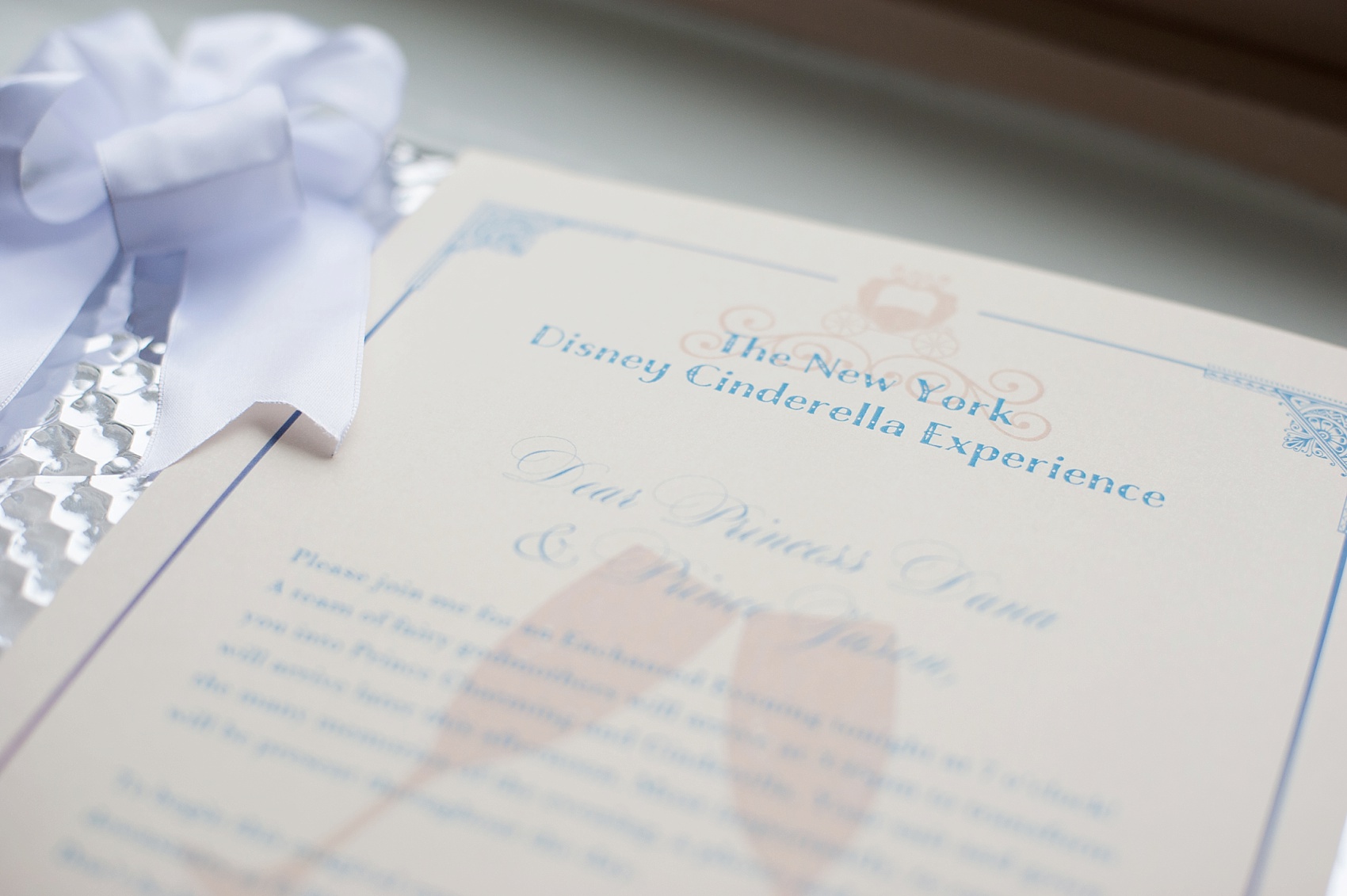 The BEP ladies created a "Cinderella Experience" certificate for "Princess Dana" and "Prince Jason". The pretty note was delivered to their room at New York City's iconic Waldorf Astoria hotel. Truly a room and a view fit for a NYC princess – I mean, look at those curtains! No detail is spared in these rooms.
Dana was quickly pampered by a fab beauty team. Jason watched his soon-to-be fiancee get ready as he nervously contemplated all that was about to happen.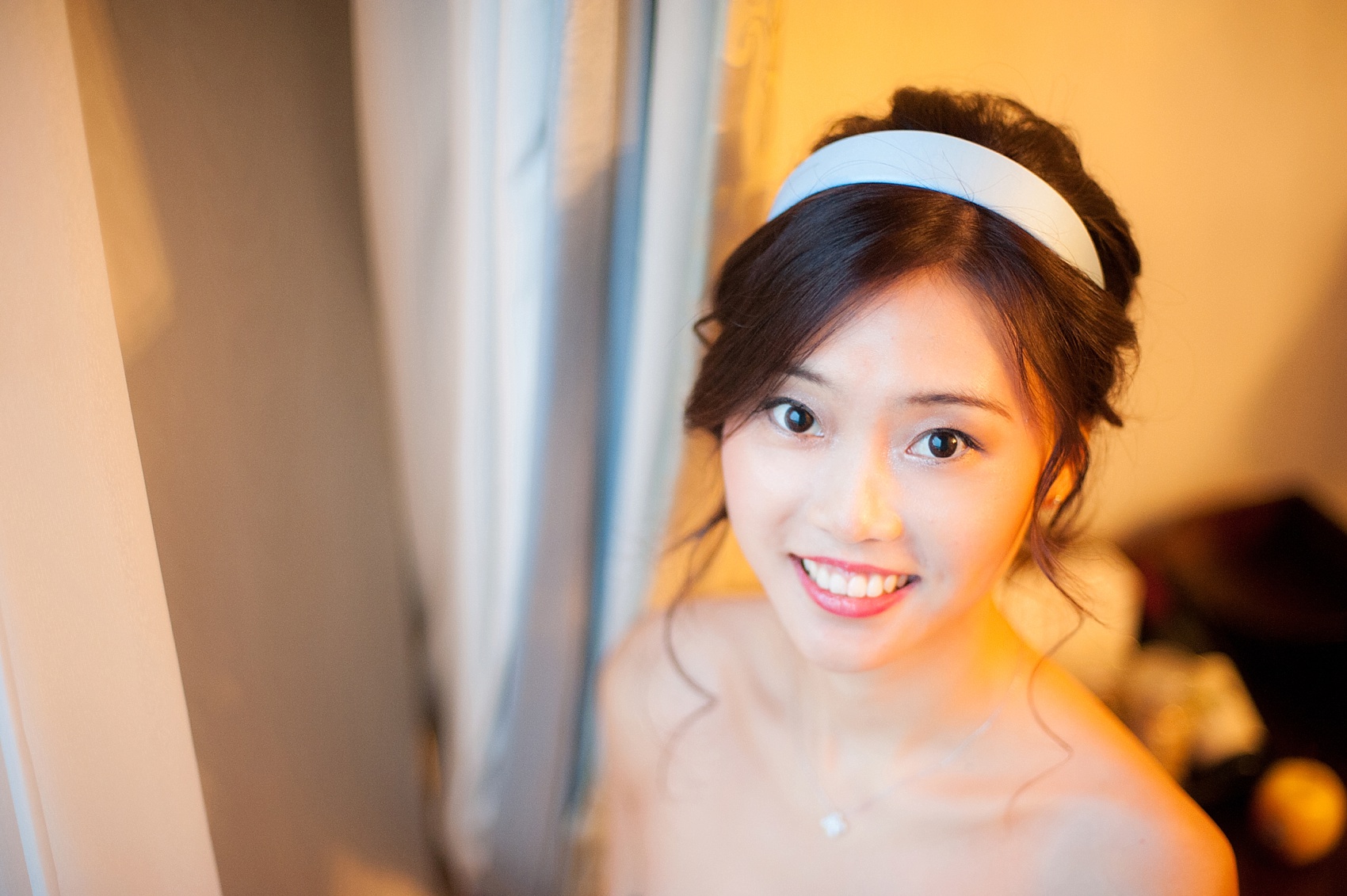 Isn't she stunning?! Stunning scenery for a stunning princess.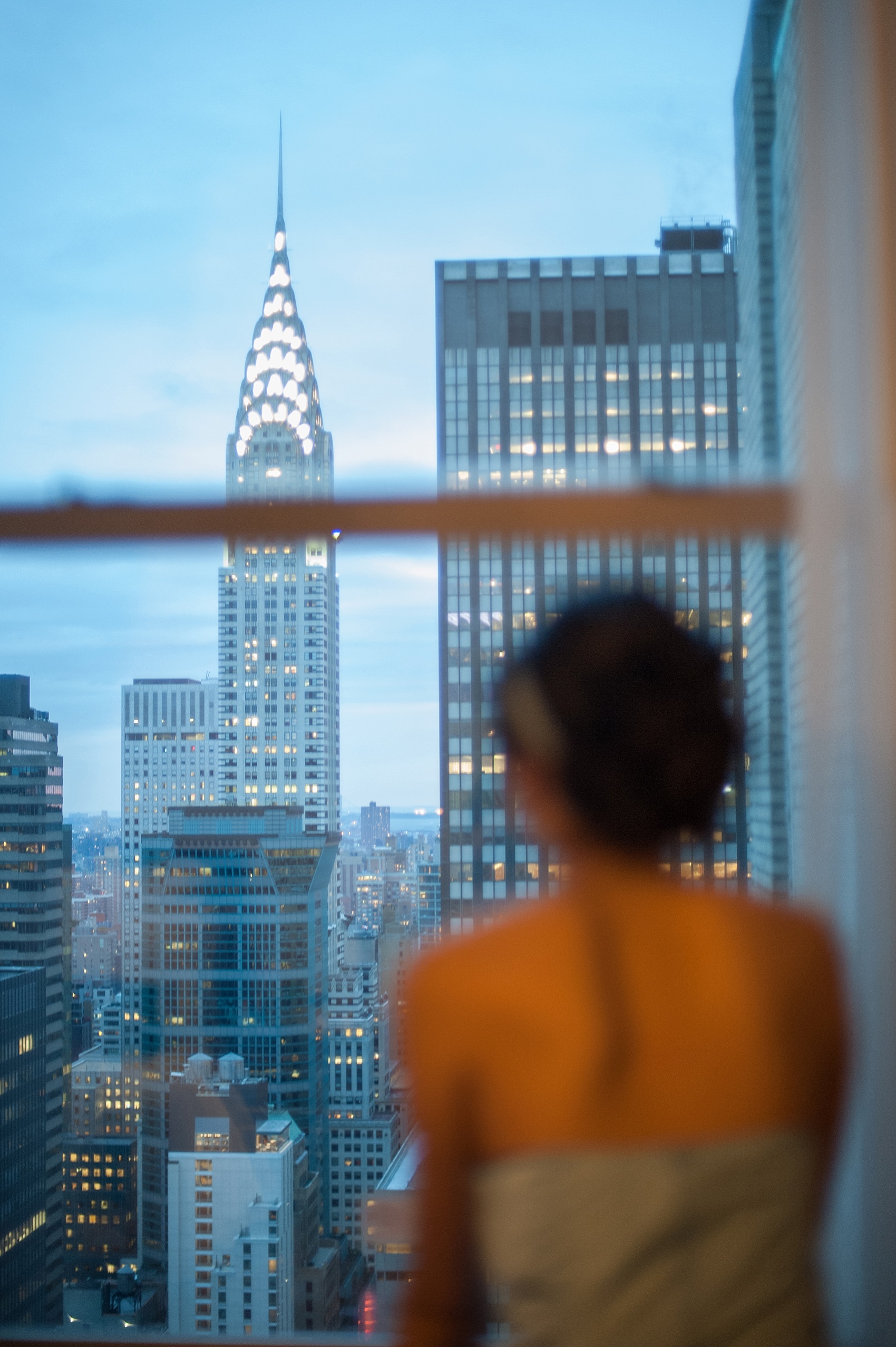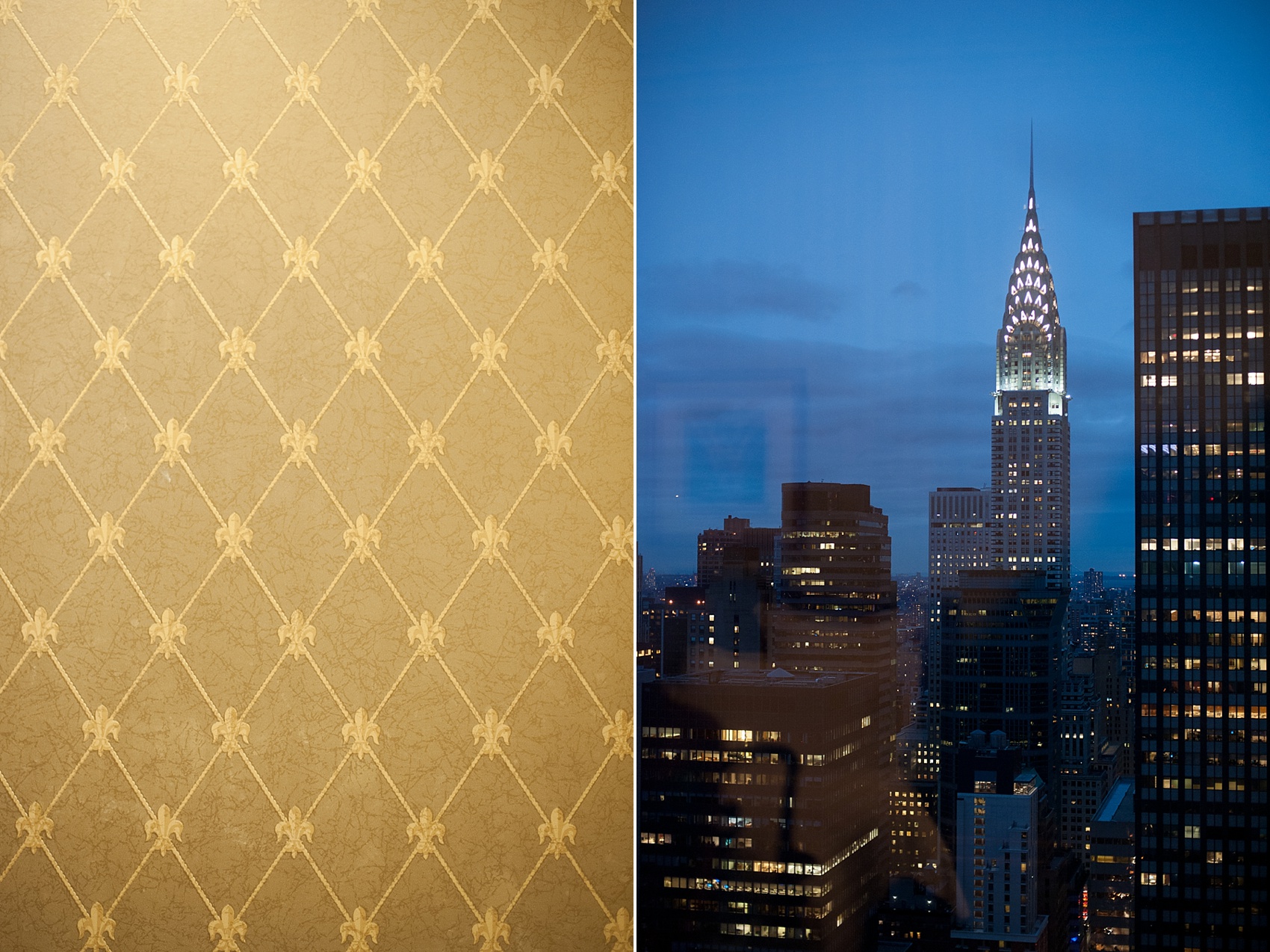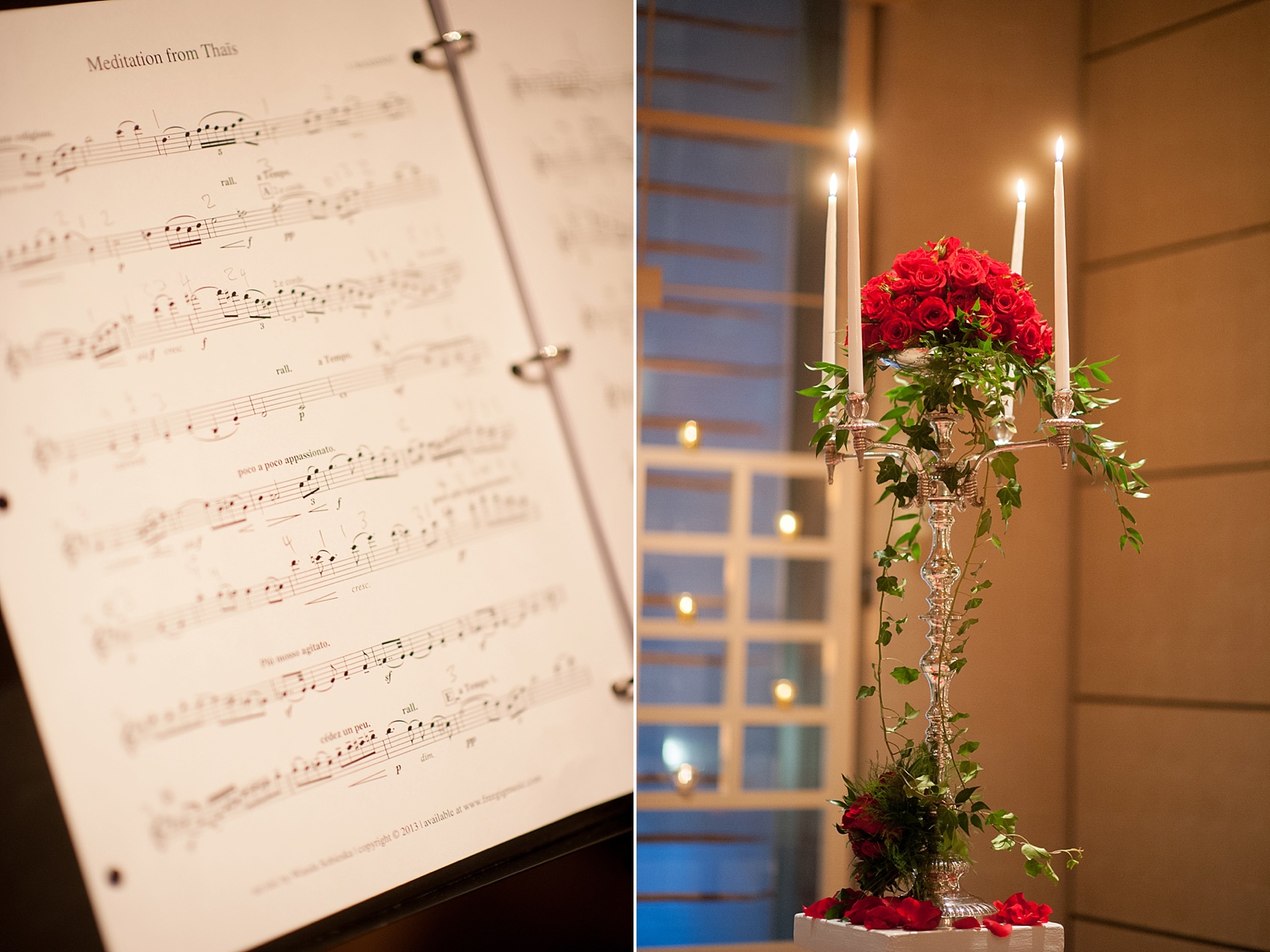 The scene was set for the perfect proposal. Which is, of course, what BEP does. String artists set the musical mood, flowers adorned the room all over, and "glass slippers" were awaiting their arrival. How romantic is this scene?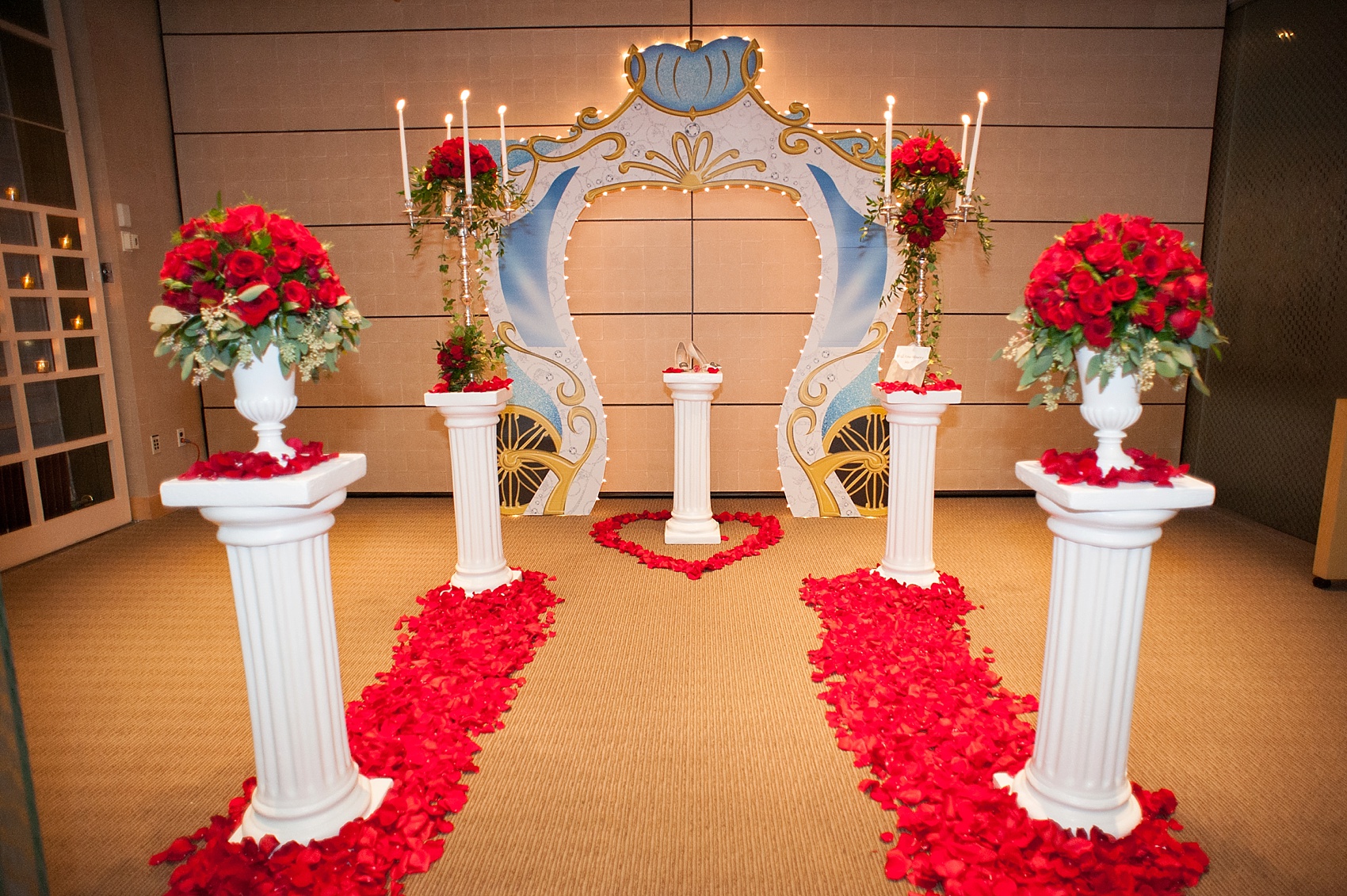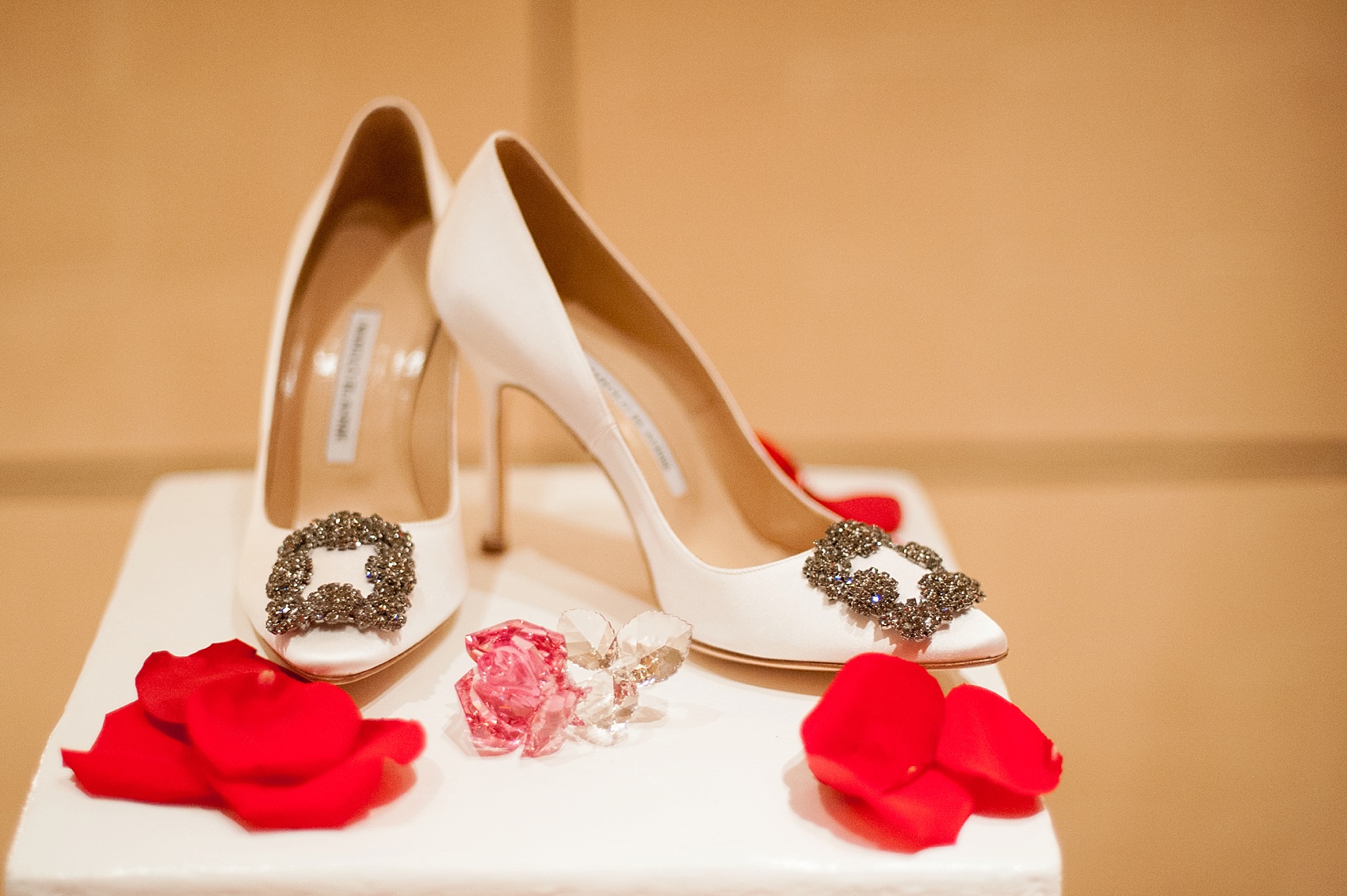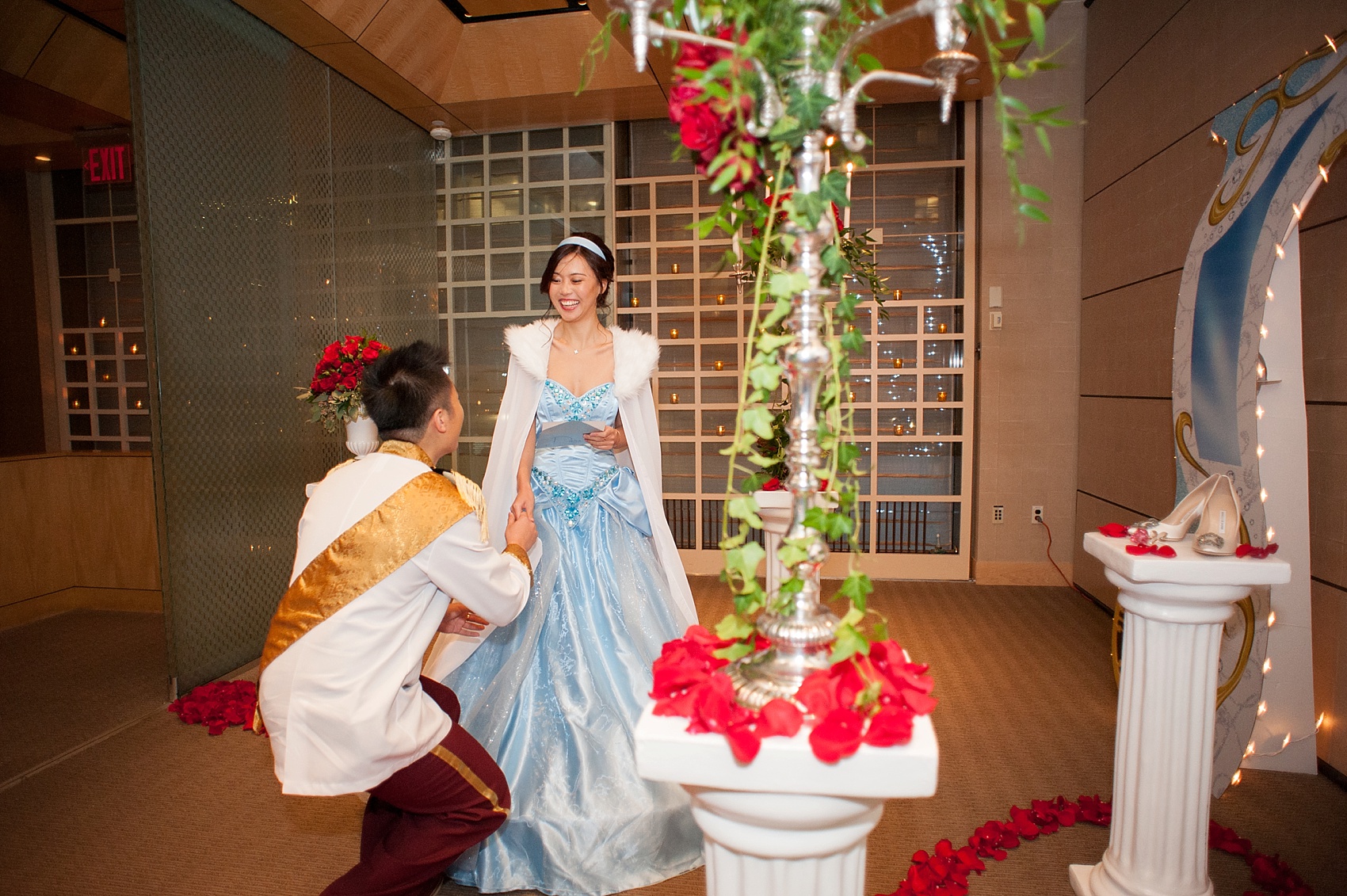 I'm sure you're thinking two things:
1) She must have known
and…
2) Jason must do these things all the time!
Well I asked her…and no, she didn't know. She was confused about what was going on actually. And I see her point. I would have been too. Dana loves Disney, especially Cinderella, and it was just a fun NYC experience to her. And does Jason do these things all the time? I thought he must! And actually Dana and I were laughing about it because…guess what? Her answer to that was, "No, he never does anything like this!" Well he totally hit the ball out of the park with this one. (And with hiring BEP to assist in the surprise!)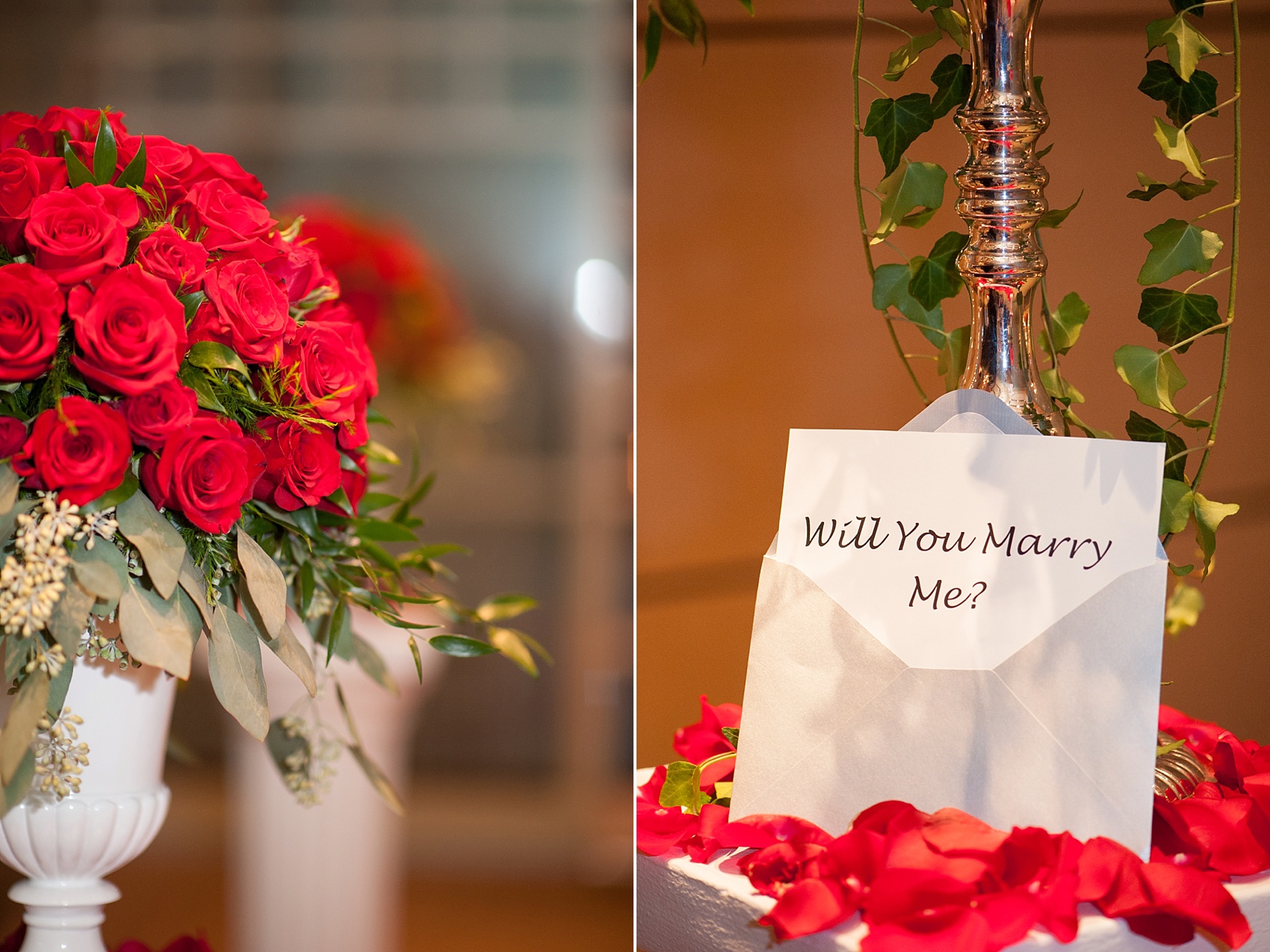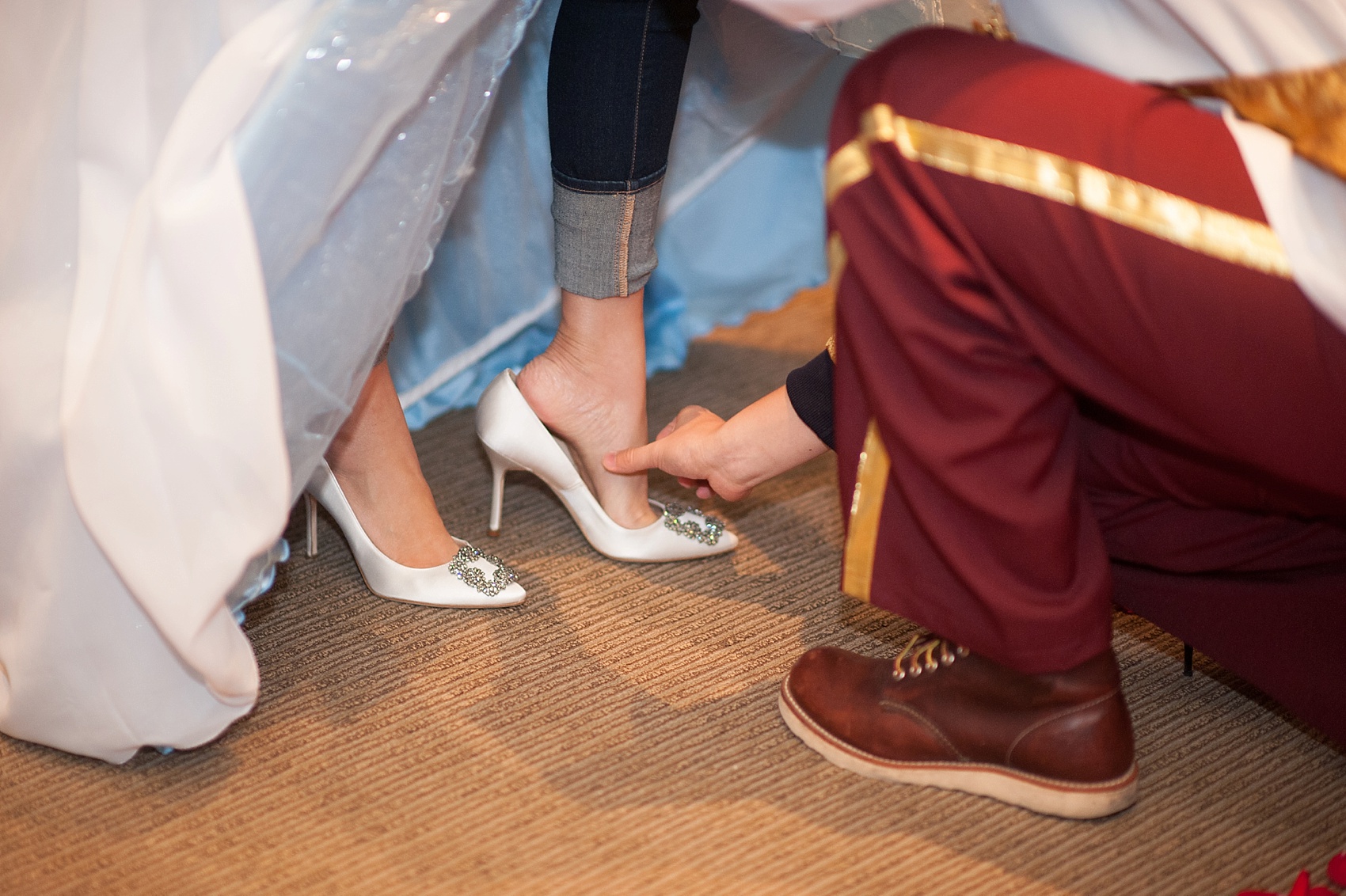 Admittedly, it was super cold outside and Dana's a tiny, adorable girl! How cute that she kept her jeans on underneath the dress? This was the scene as Jason slipped the glass slippers on his princess after she said, "yes!"
And though the "official" engagement ring wasn't quite ready at the time of the proposal I couldn't resist photographing their matching Cartier bands atop the glass rose Jason presented to her.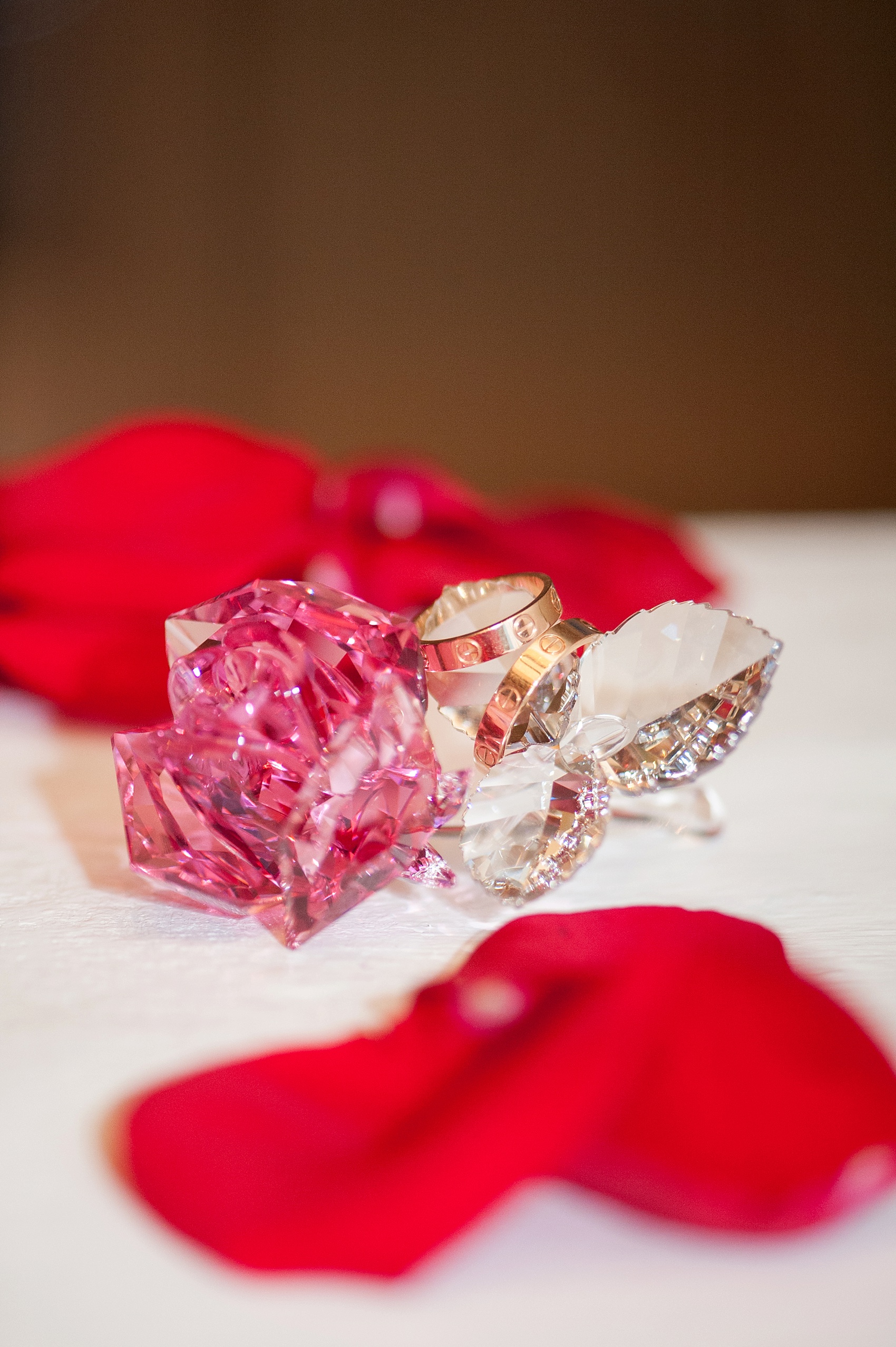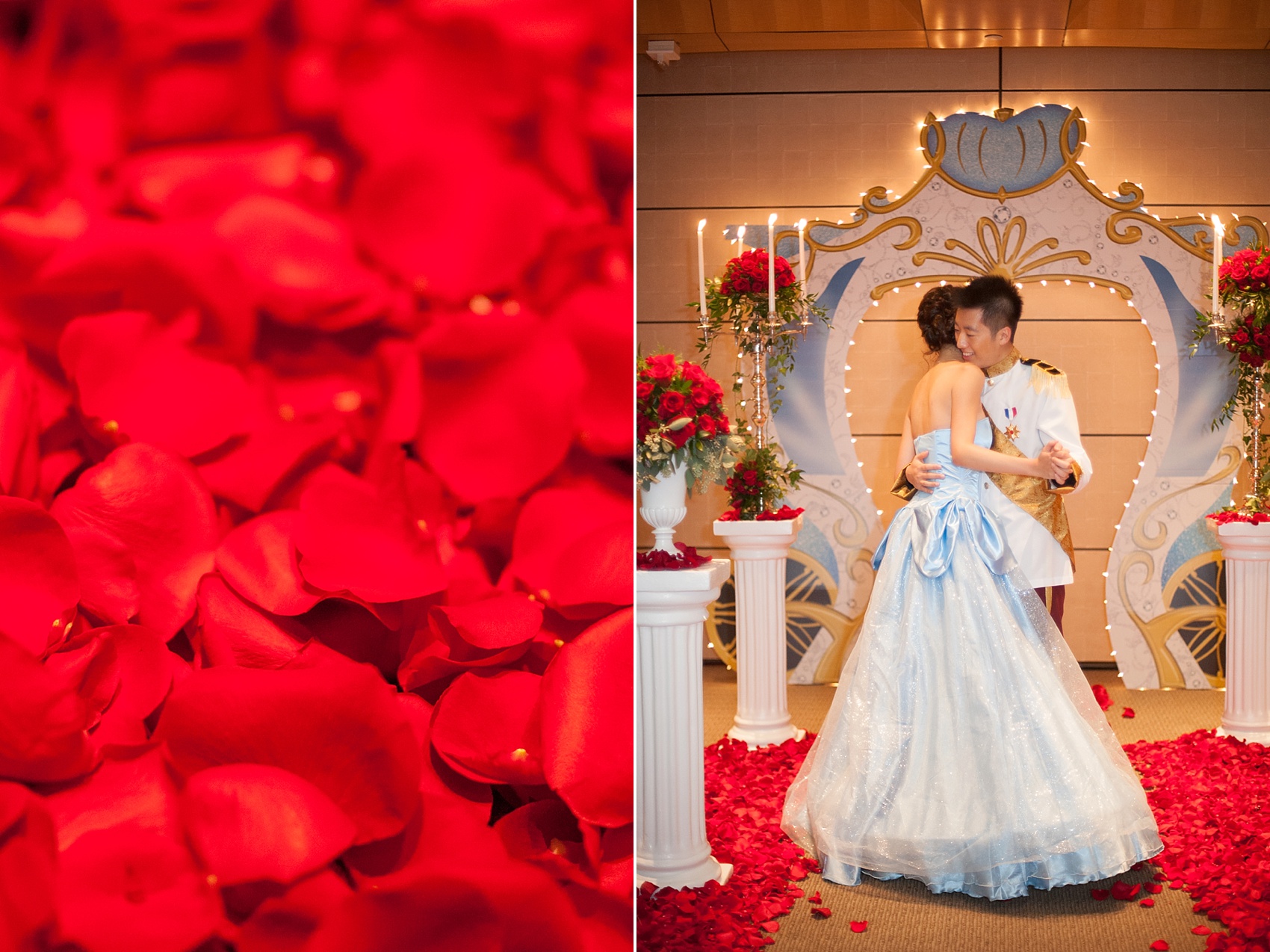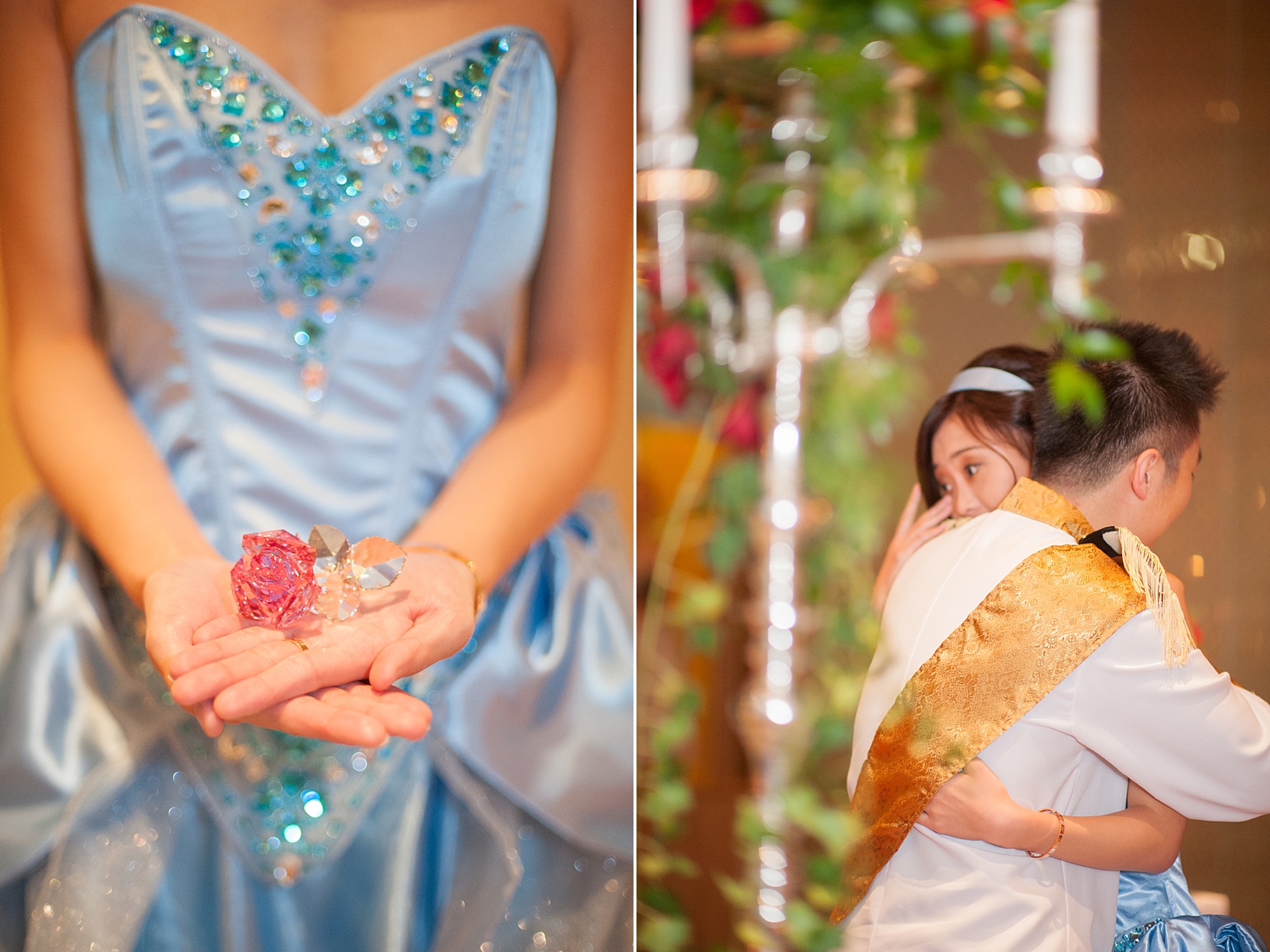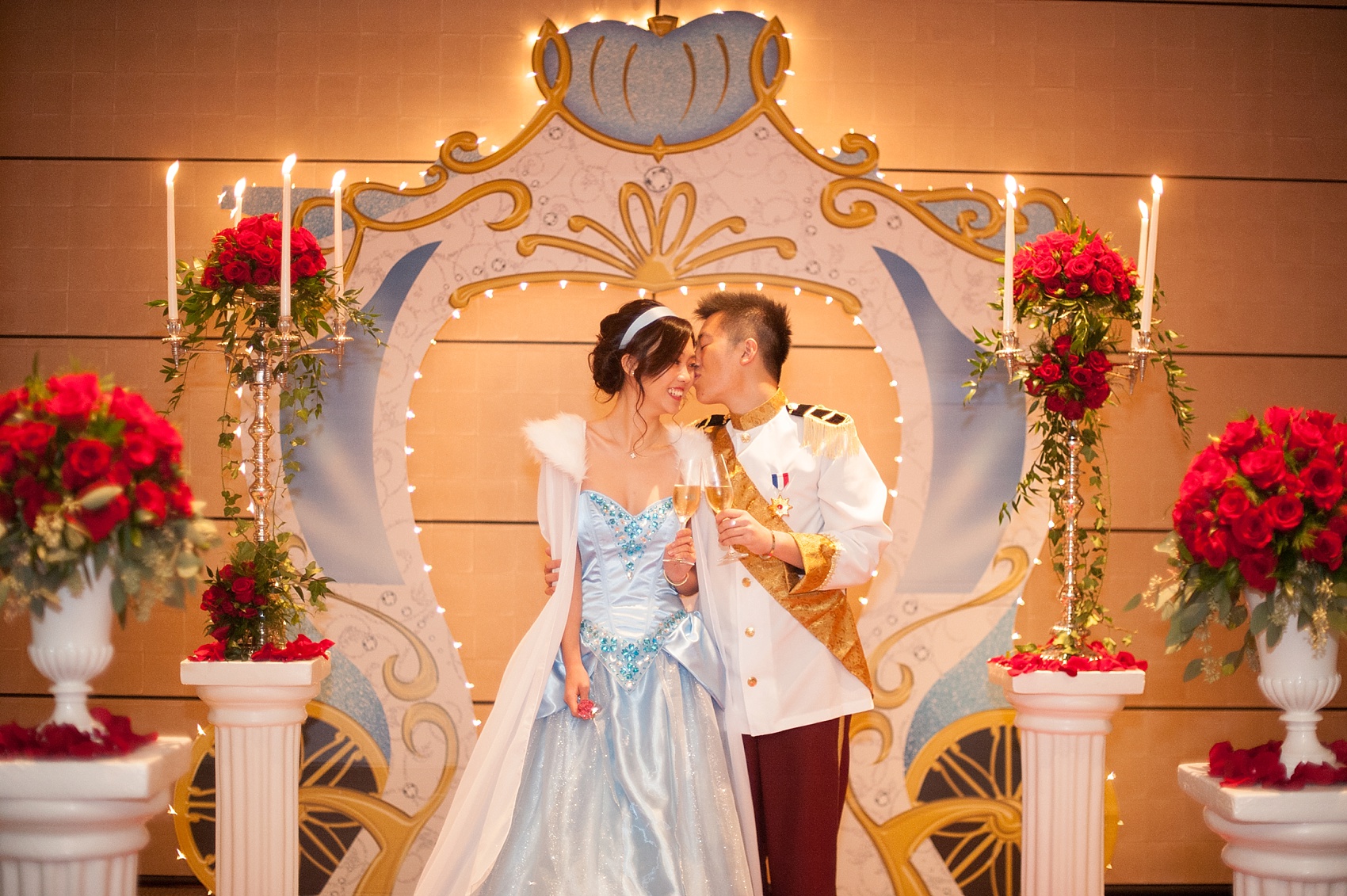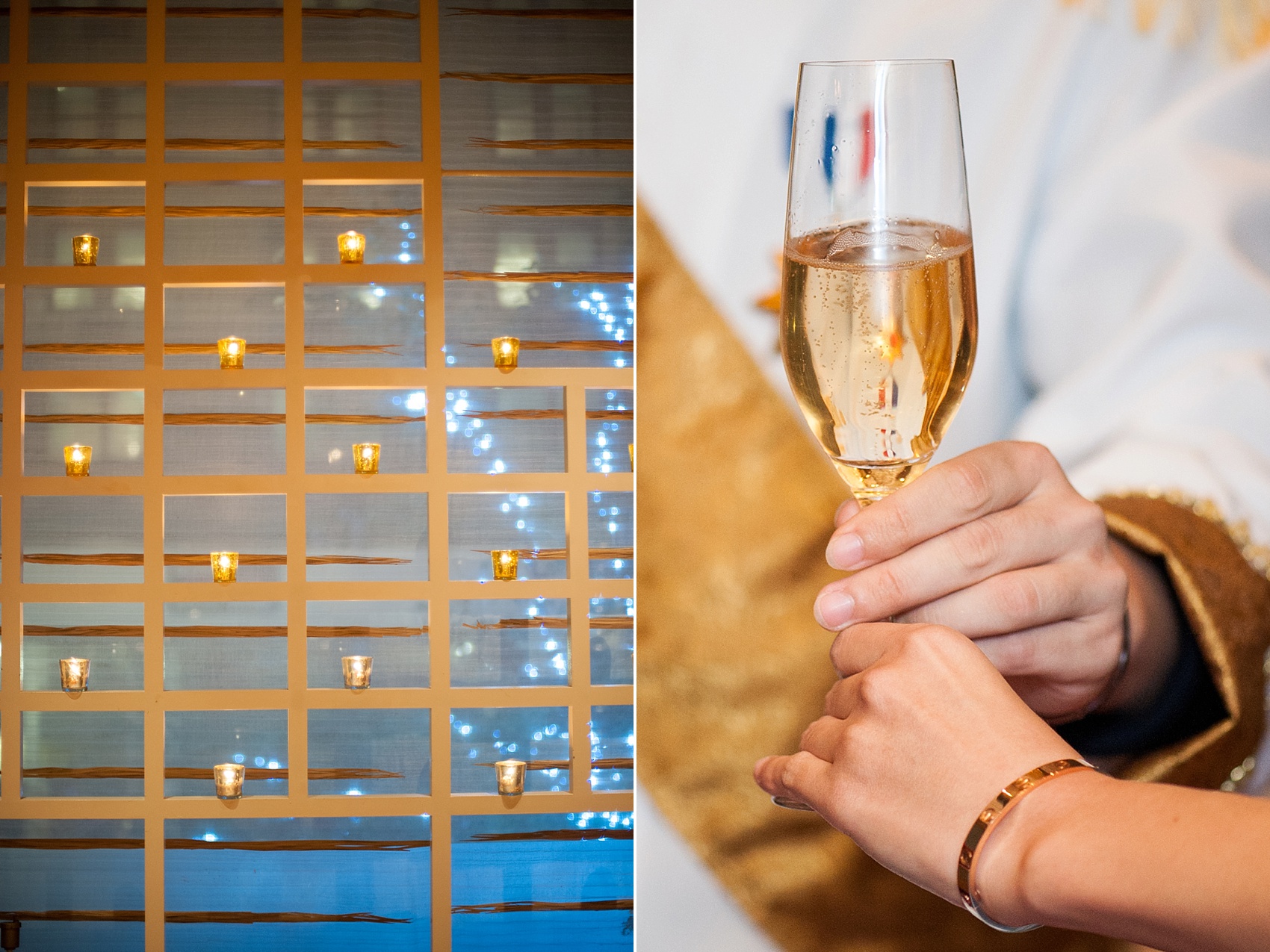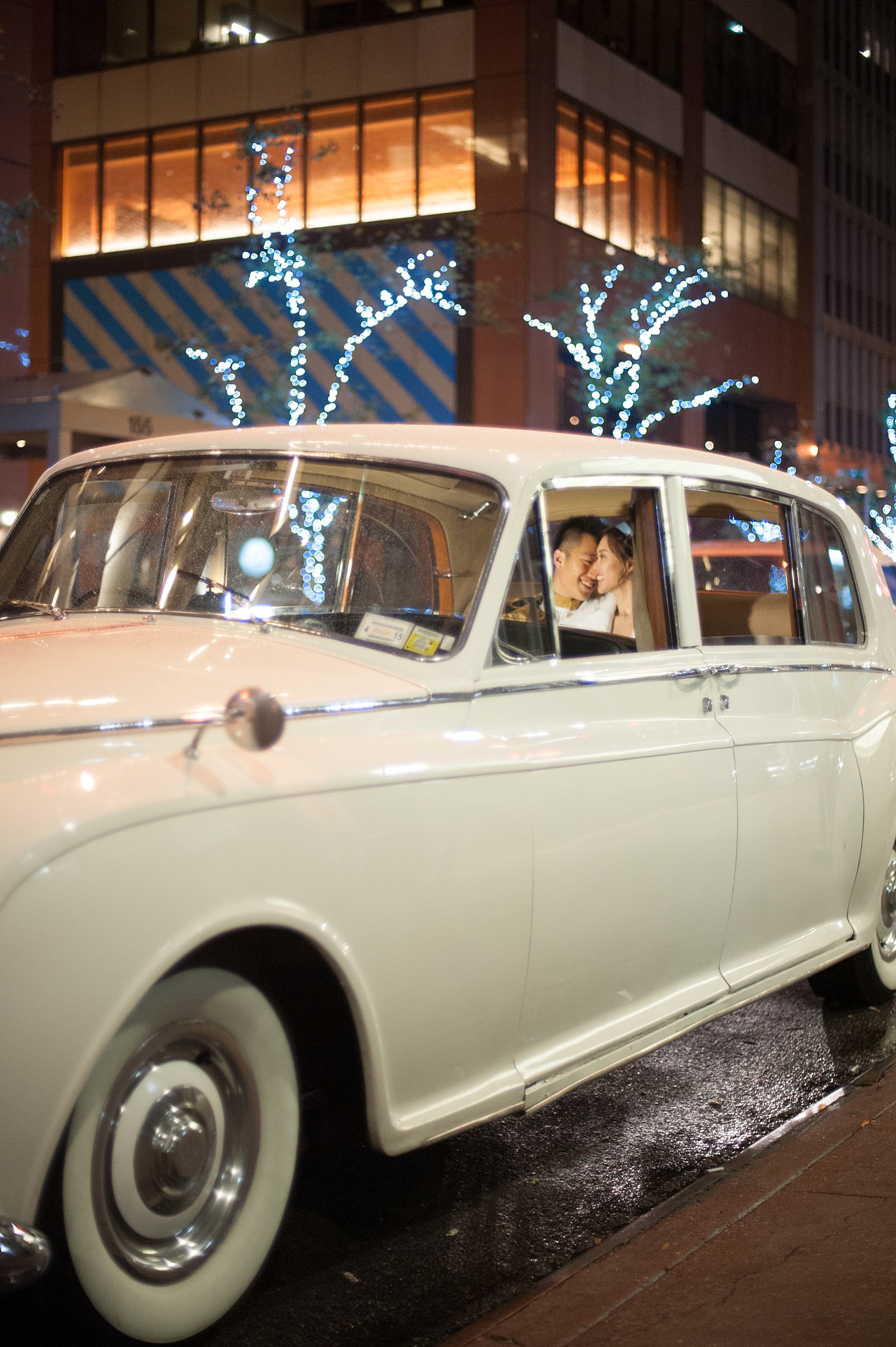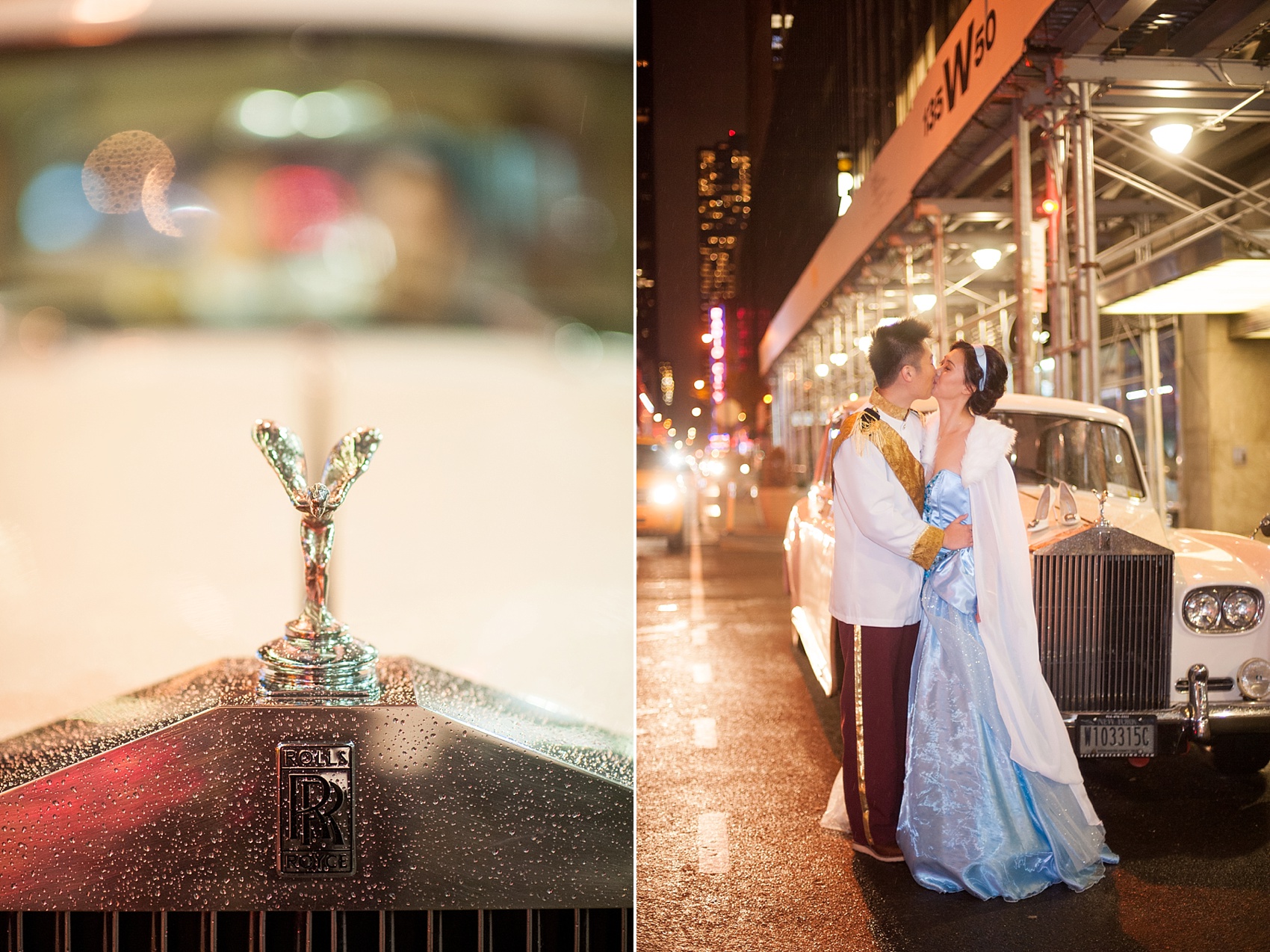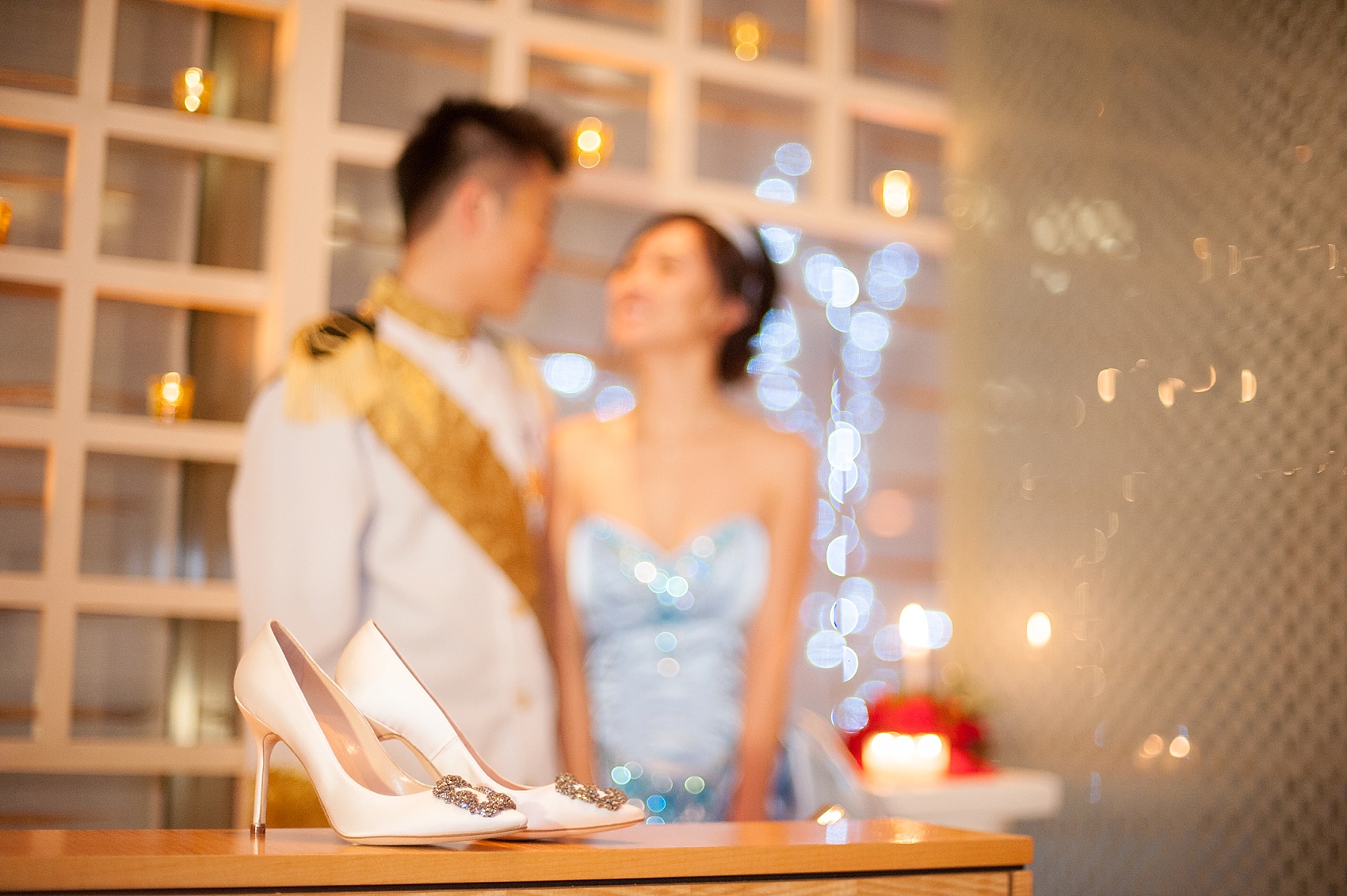 I thoroughly enjoyed working with Dana and Jason to document this ultra unique and special proposal, not to mention the team that made it all happen. They are such a friendly, smiley, in-love pair and I swear I can still hear Dana's bubbly personality and cute giggle echoing in my ear as I type this! Congratulations!!!!
Planning: Brilliant Event Planning / Flowers: The Arrangement / Music: 45 Riots / Venue: Le Bernardin / Getting Ready: Waldorf Astoria / Car: Vintage Rolls Royce / Shoes: Manolo Blahnik
Happy Monday!