When the sun is setting on the waterfront of the Hudson River, it's a perfect time for Jersey City engagement photos. It's a picture-perfect heaven…or, as any photographer may dream, the best setting for an engagement session on a Sunday afternoon with two awesome people.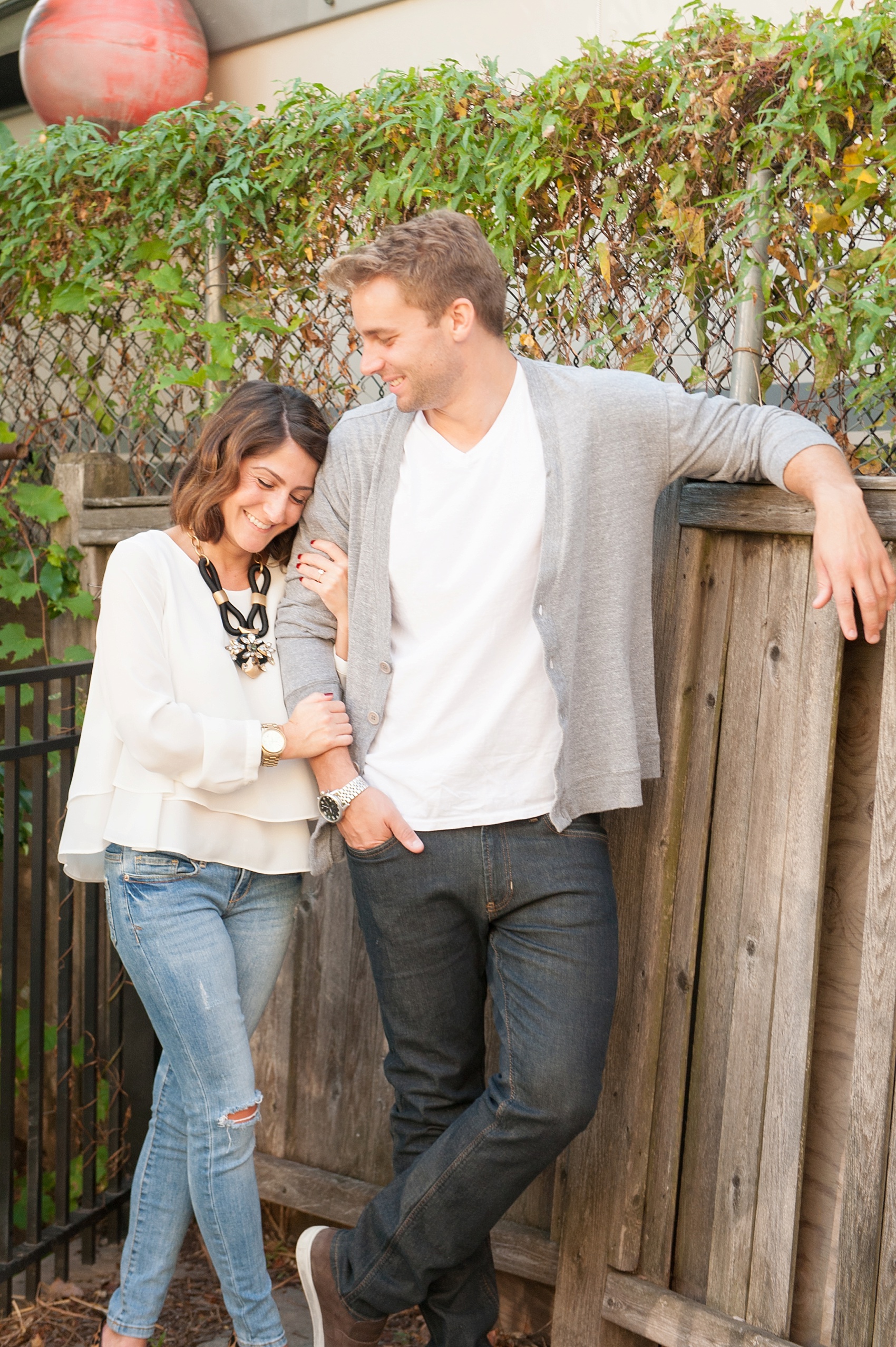 It's great to work with a bride and groom before their wedding day in a more relaxed, "just us" kind of environment. And it was invaluable to work with them, realizing what to do to get them to laugh and smile, how Jake can get Christine to giggle, and an all around fun time getting to see a bit of opposites attract in them as we walked around capturing this time in their lives before their Daufuskie Island wedding at Haig Point in South Carolina.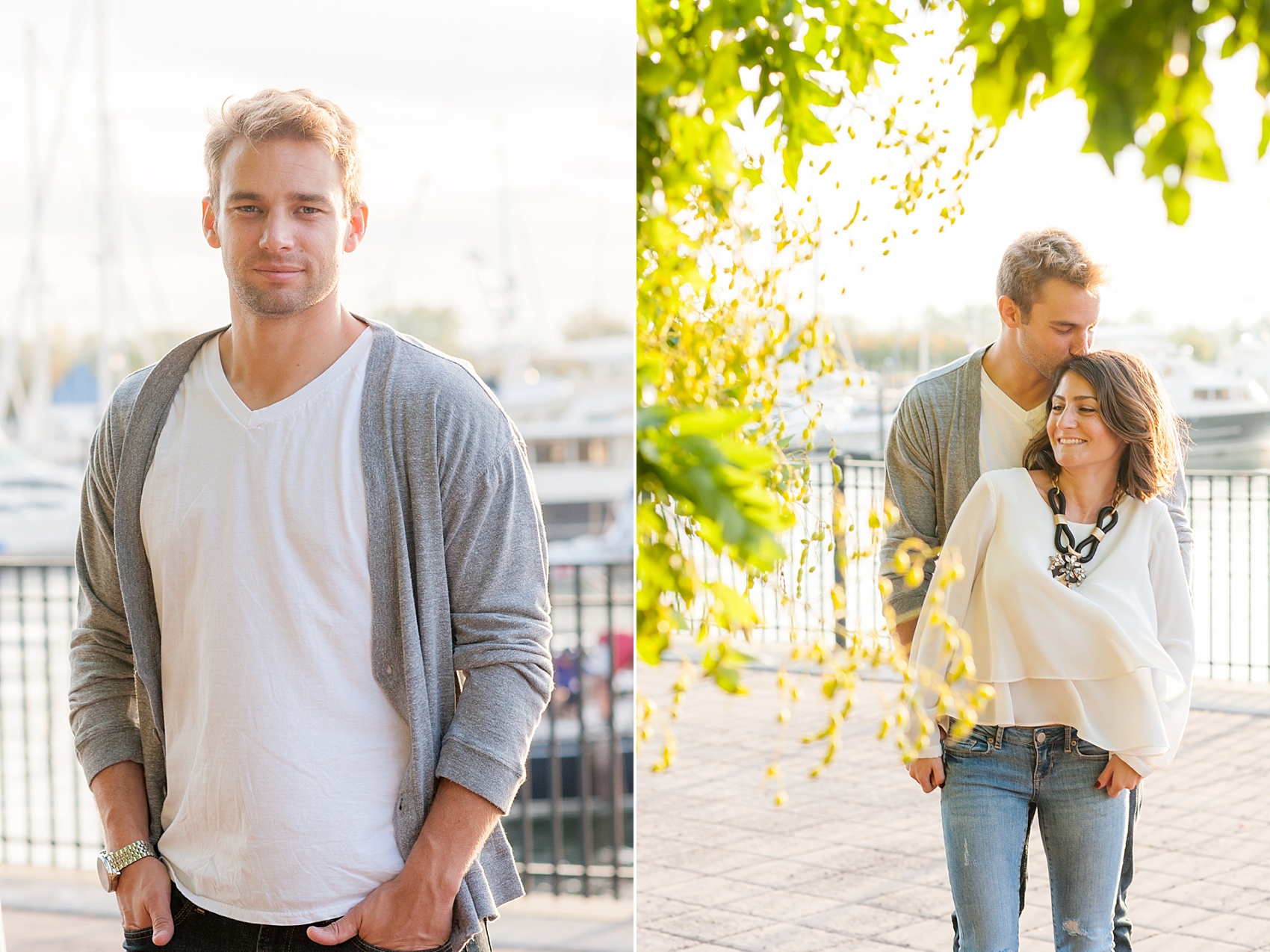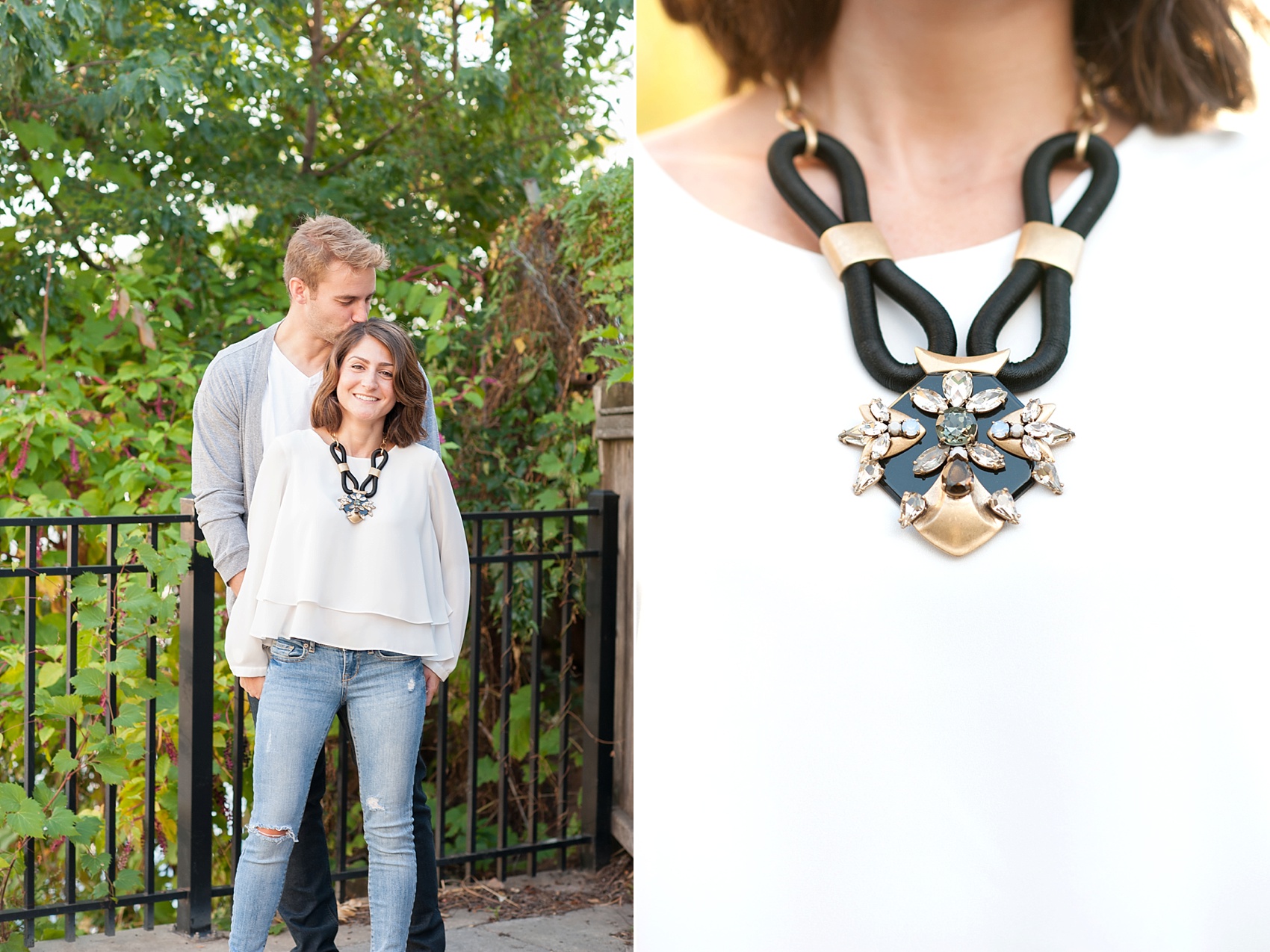 Christine's fashion sense is impeccable. I loved her pairing of a flowy white top with casual jeans and these hot leopard heels. I adored her chunky necklace that served as the perfect little space to rest her rose gold engagement ring for an abstract ring shot!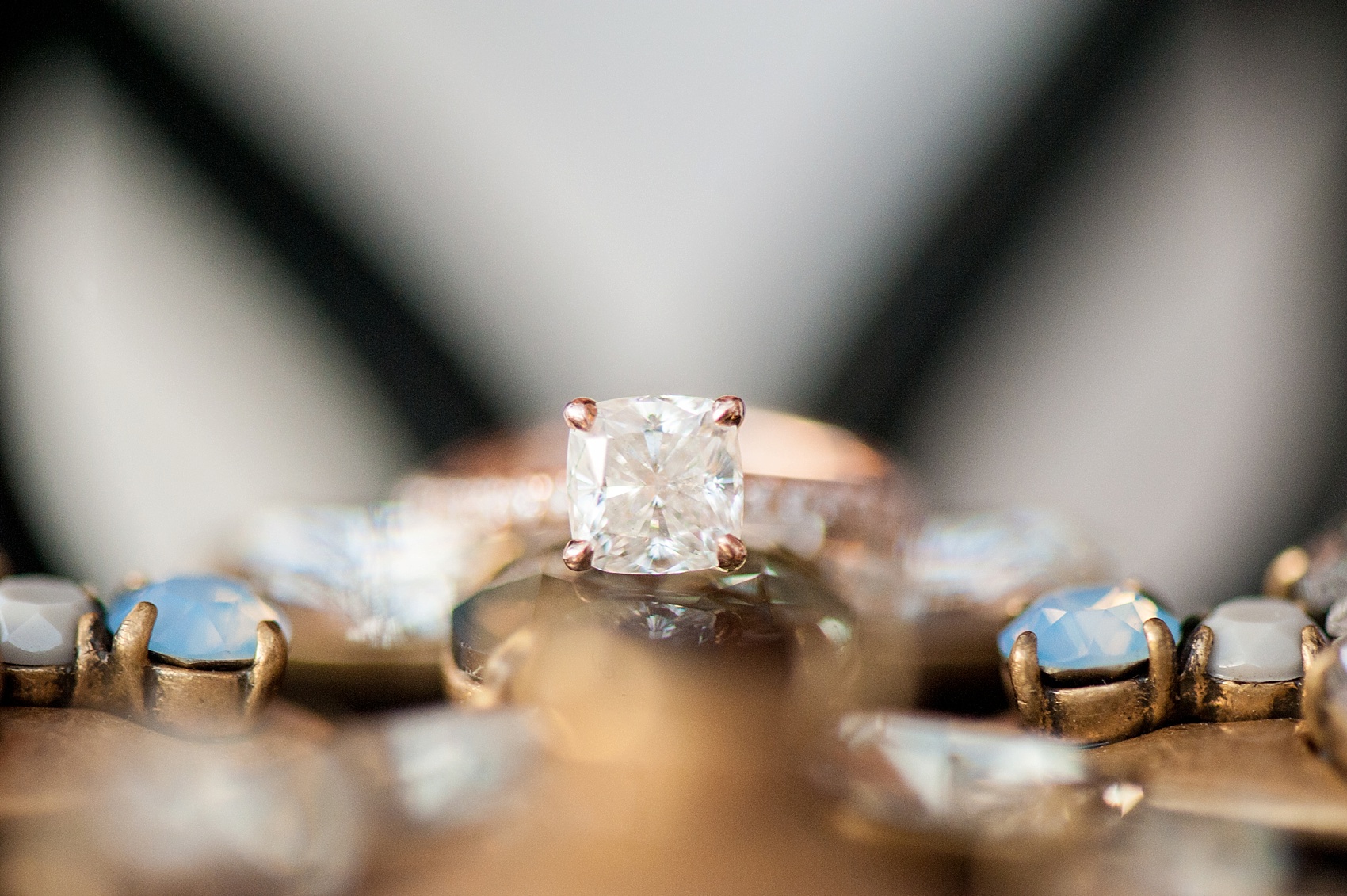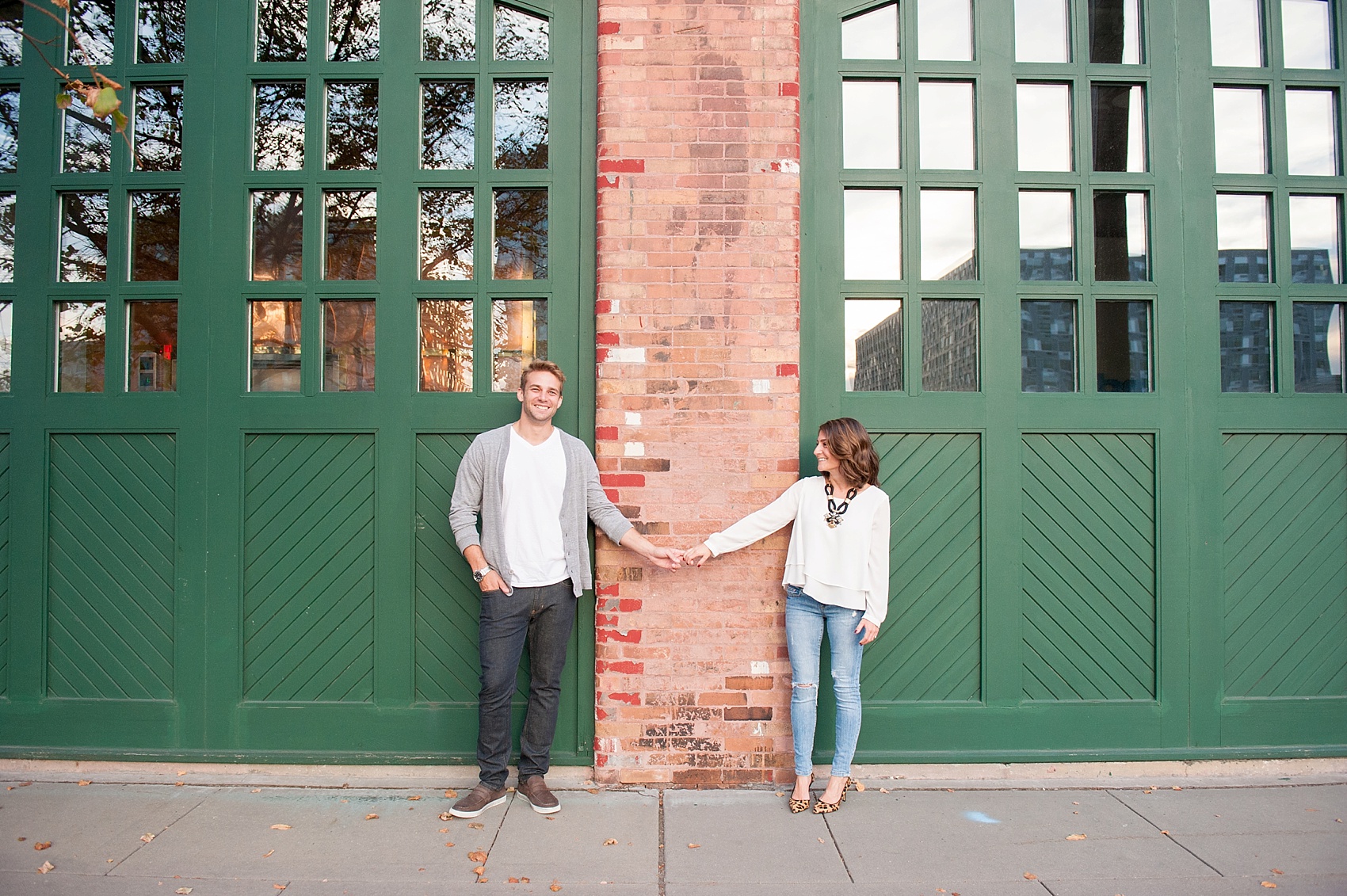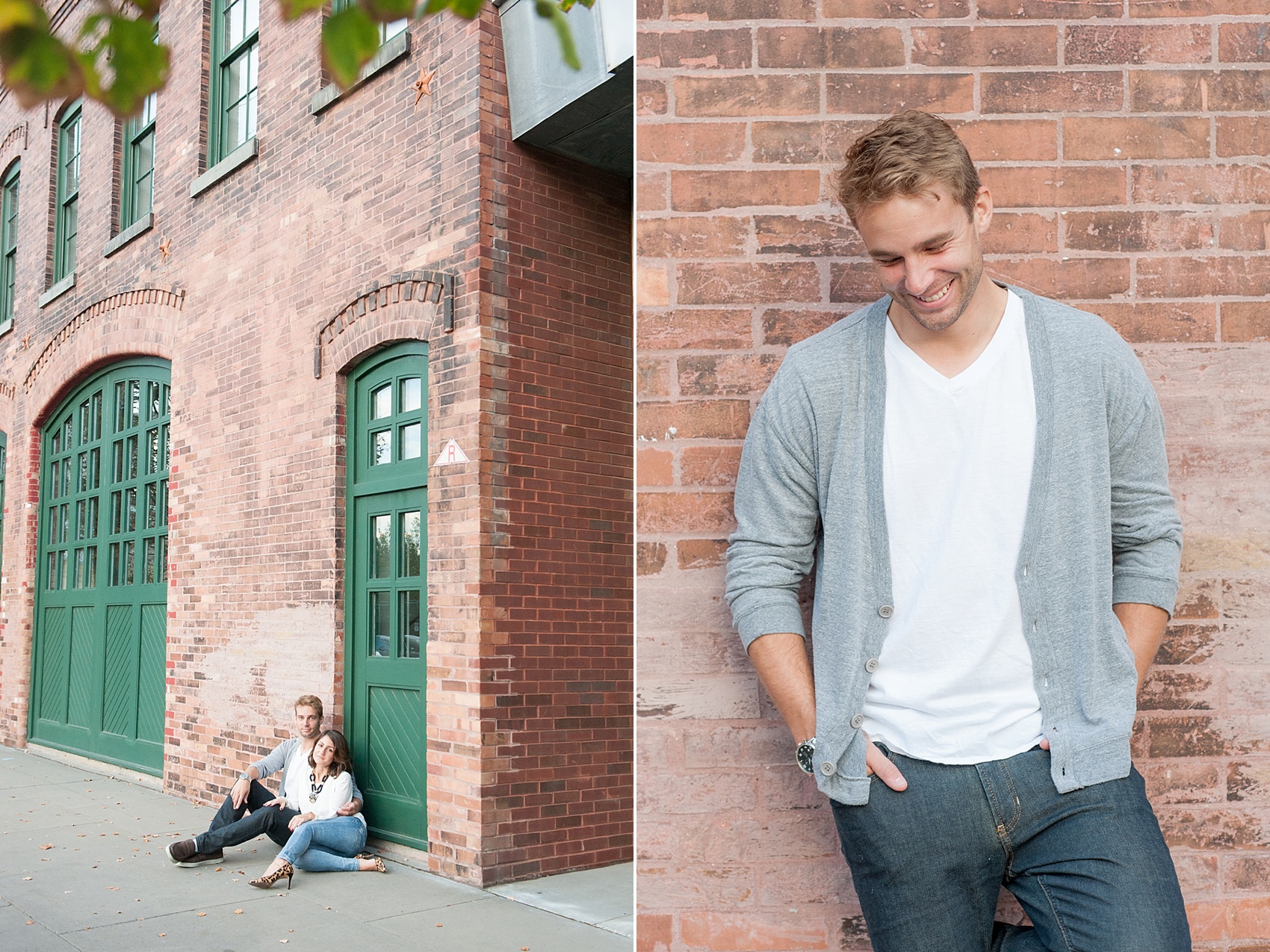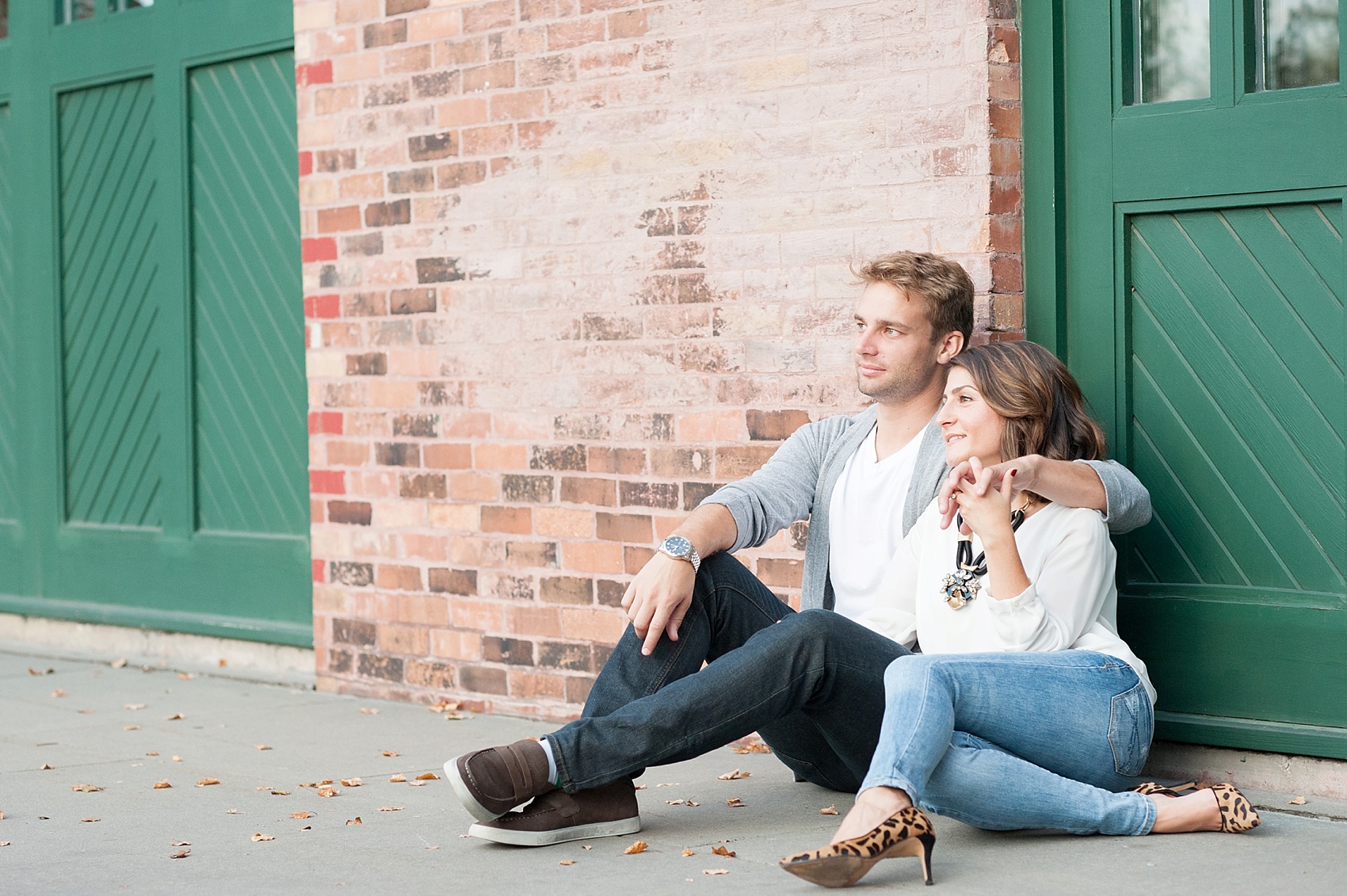 Jake was such a trooper – he was feeling a little under the weather but you'd never know from their incredible smiles and how playful he was with his bride this whole shoot! Christine and I talk about their May 2015 South Carolina wedding often and I think this time together only made us closer!
After the shoot we headed to Jana and Peter's apartment for dinner, a bride and groom's whose wedding I photographed at the Metropolitan Building back in April and I'm happy to say we've remained friends, and the 5 of us had a great time catching up on life, talking wedding and eating a delicious meal Jana prepared. Life is extra fulfilling when you have the best career with the best clients!