If you tried to bottle happiness I think it would radiate light and energy kind of like Lisa and Anthony at their wedding. Watching their East Wind wedding day unfold was truly wonderful. All the moments – big and small – were heartfelt.
They met at a work event and Lisa had Anthony persist in asking her out about five times before she said yes and they had their first date on Stone Street in downtown Manhattan. Since that first date, Lisa says that there hasn't been a day that's gone by when Anthony hasn't make her laugh. Who doesn't want more laughter – everyday – in their lives?! So when Anthony asked her to marry him at Tavern on the Green in NYC a few years ago she said yes!
Lisa's sister-in-law, Jennifer, recommended me to them almost immediately because I photographed her's and her husband David's wedding in December 2014. Lisa called me and we hit it off right away! She said they're an easy couple who just wanted to have fun and document the day. And so we did both!
They chose a wedding venue on Long Island, where most of their family lives. East Wind is a hotel, spa and wedding venue out east in Wading River, New York. It was a great summer location for everyone to gather for their Friday event; most New Yorkers head east on Long Island for the weekends in August anyway!
Some of my favorite moments capturing their day was seeing Lisa's emotions overwhelm her as she put on her wedding dress with her mom and her dad and brothers saw her for the first time, her and Anthony's first look, both of them dancing with their grandparents during their reception, and even Lisa dancing with her little brother, Eric, for a song as the live band played. The colorful pops of purple were reflective of the season and the delight throughout every aspect of their day.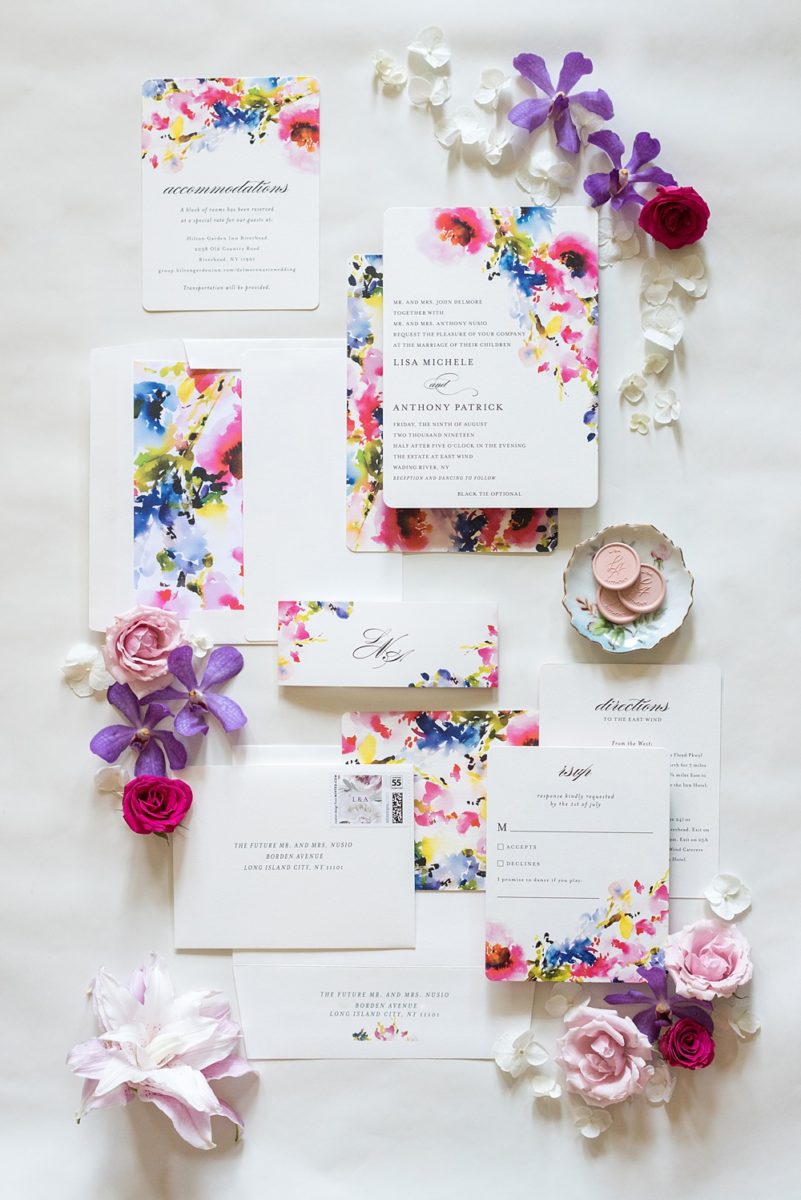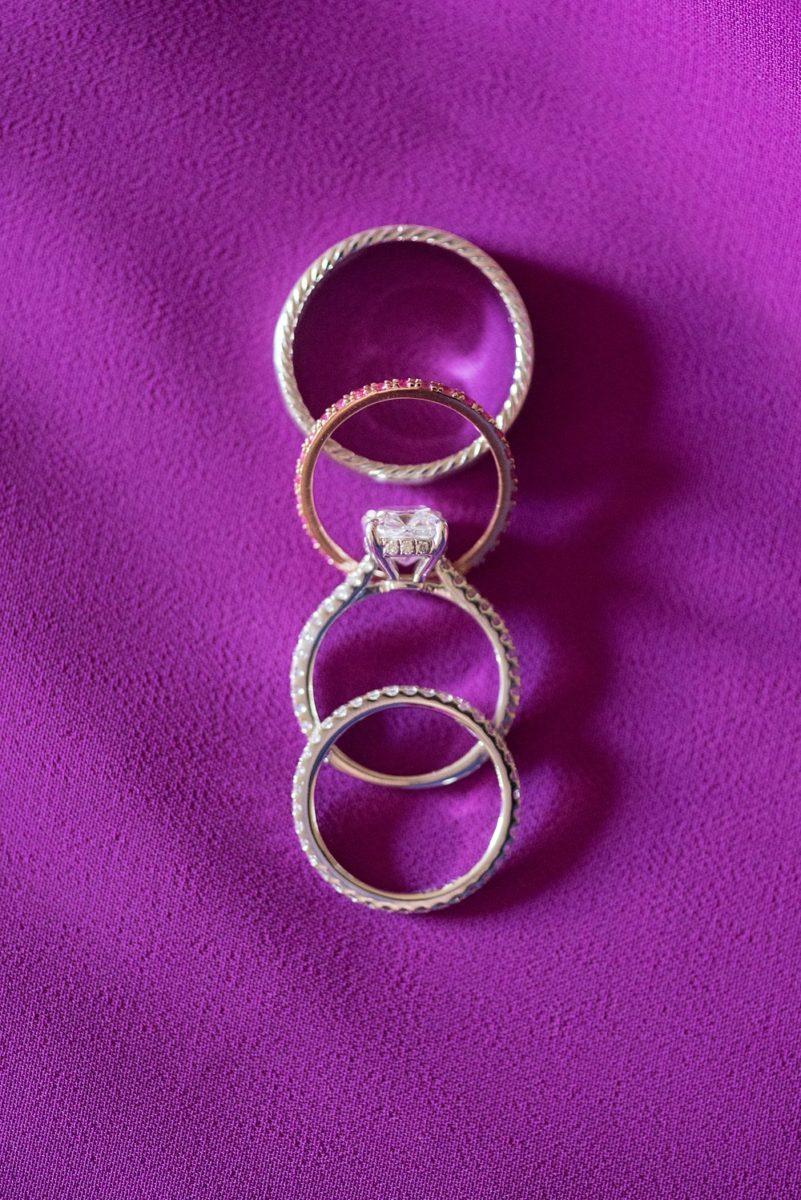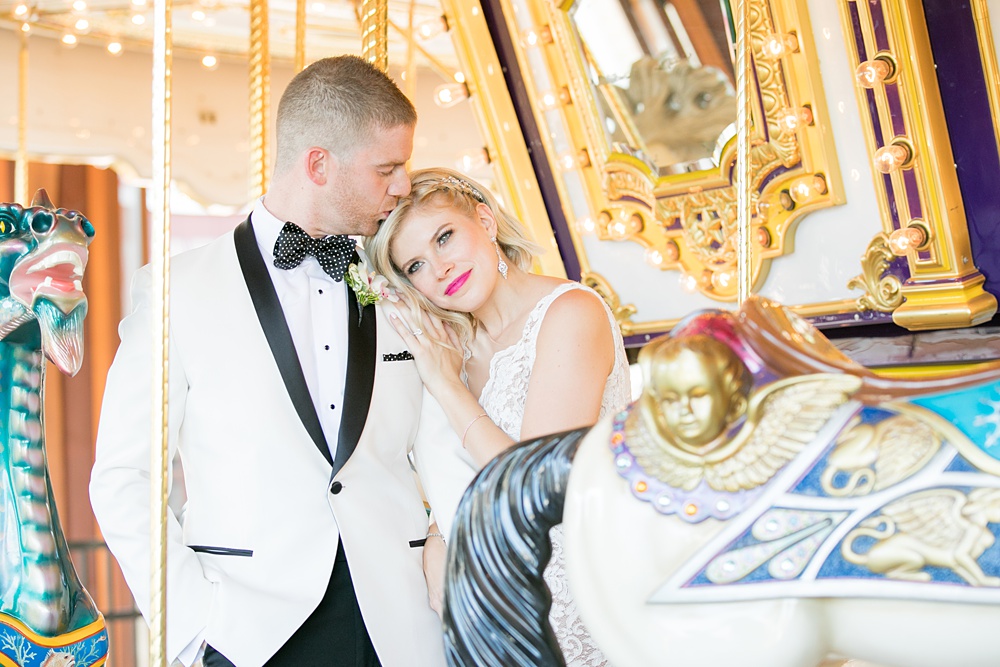 One of the favorite things we did all day was visit the carousel nearby the venue…but before we get to that they had pretty fabulous getting ready moments we need to address! Like the piece of lace Lisa had sewn into her dress lining that was a piece of her mother's gown. Or the awesome NYC skyline cufflinks Anthony had! Or the way the bride's lace Jimmy Choo shoes perfectly matched her wedding gown. Lisa was also very thoughtful to not just gift her bridesmaids custom monogram pajamas but also the grandmothers and mothers special shirts. I love that everyone was included in a getting ready photo before everyone got dressed in their formal wedding clothes for the day.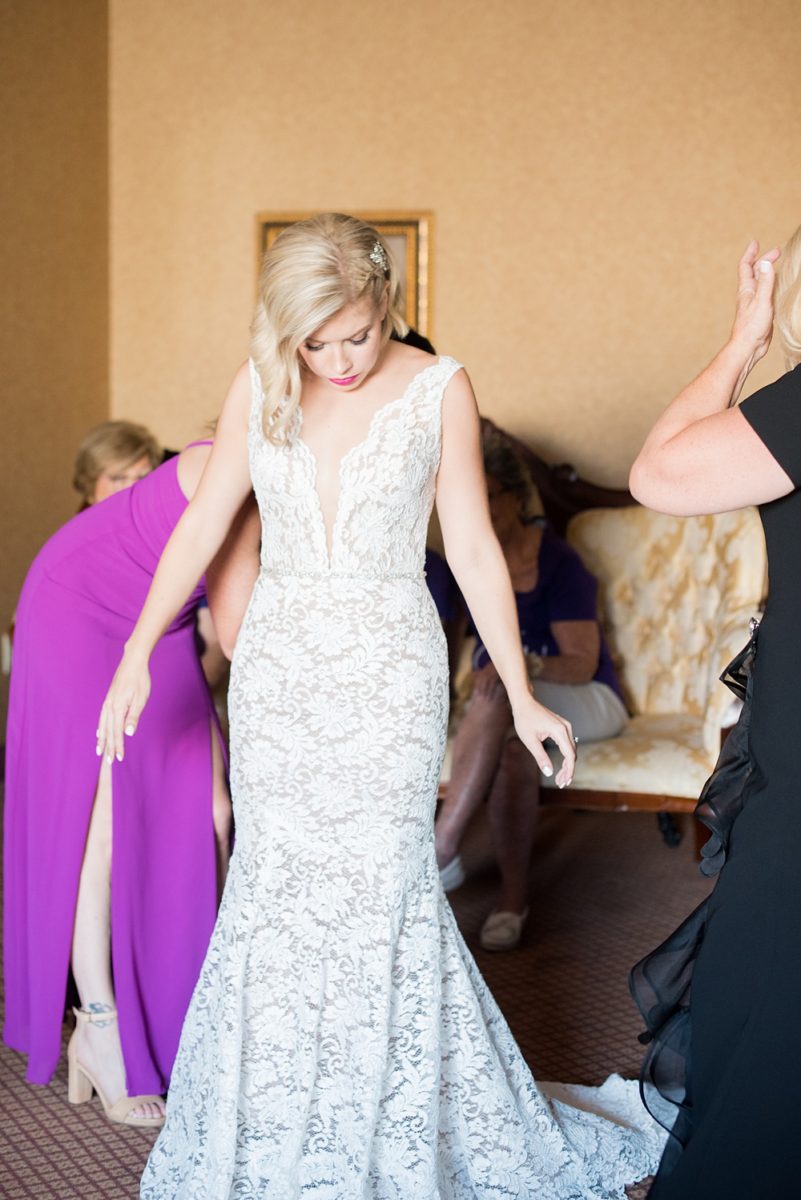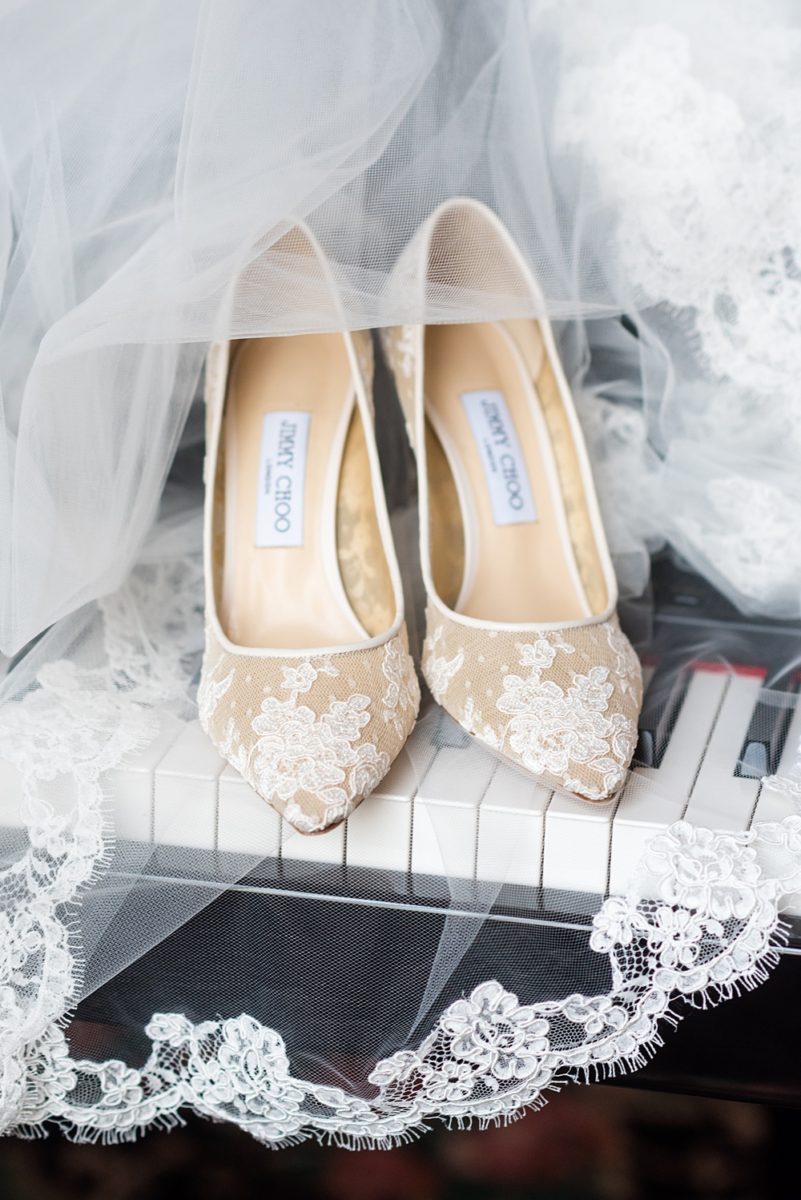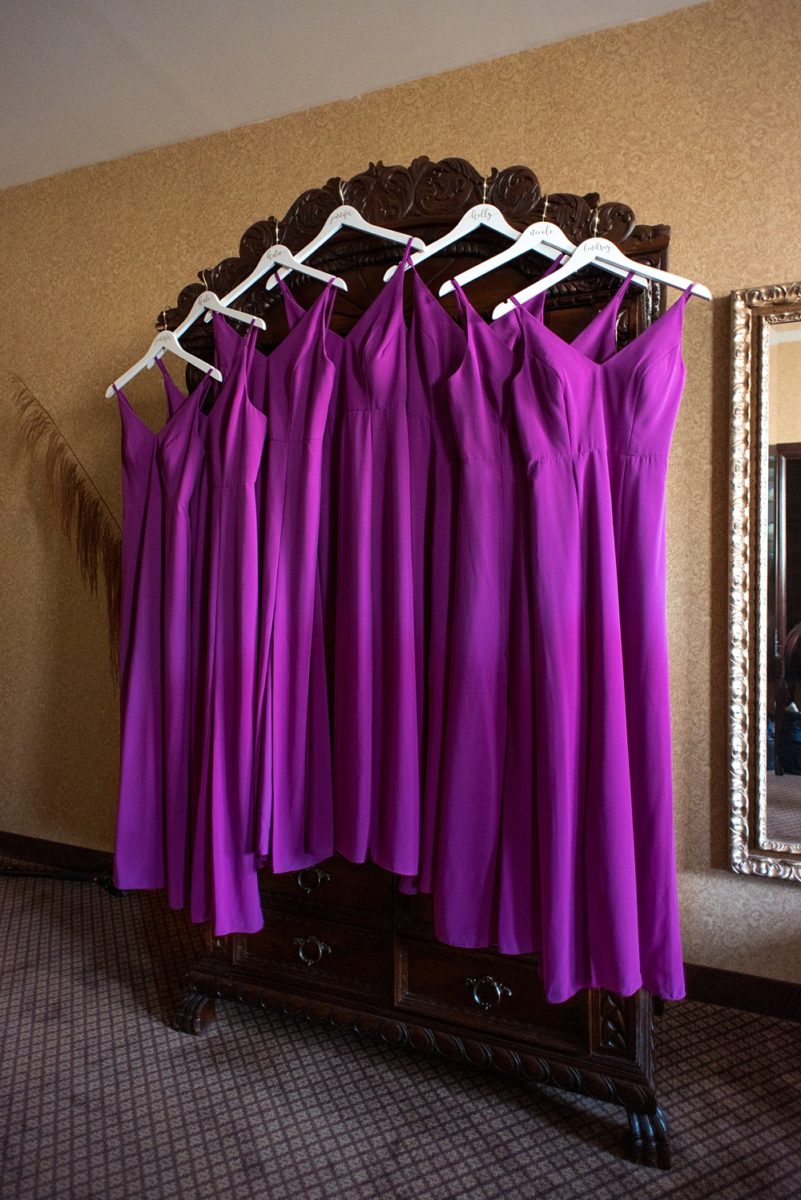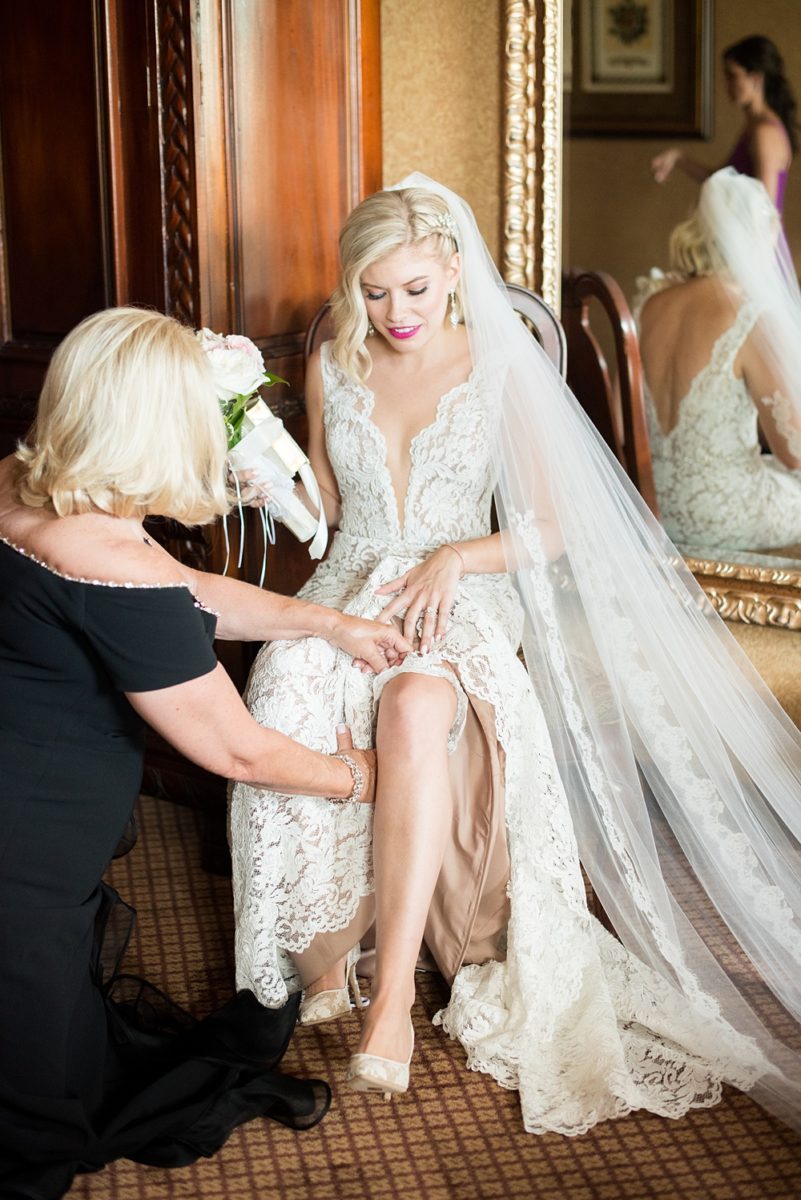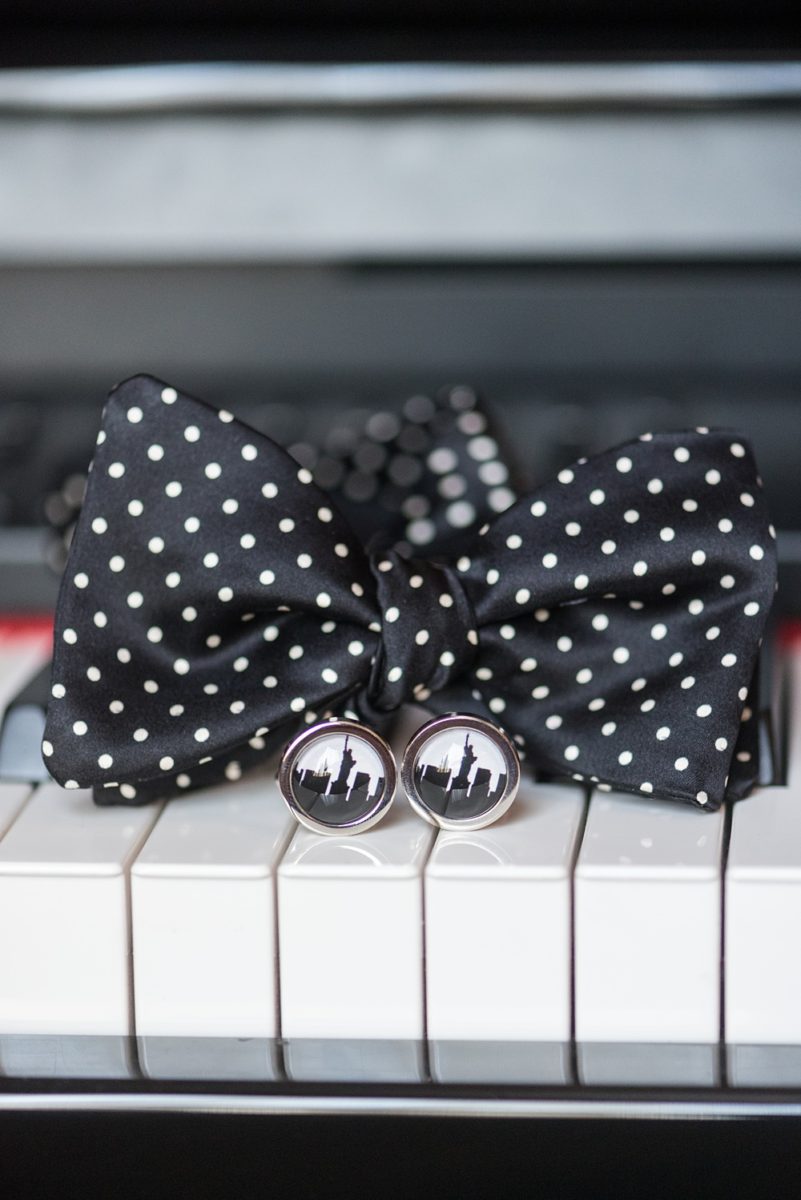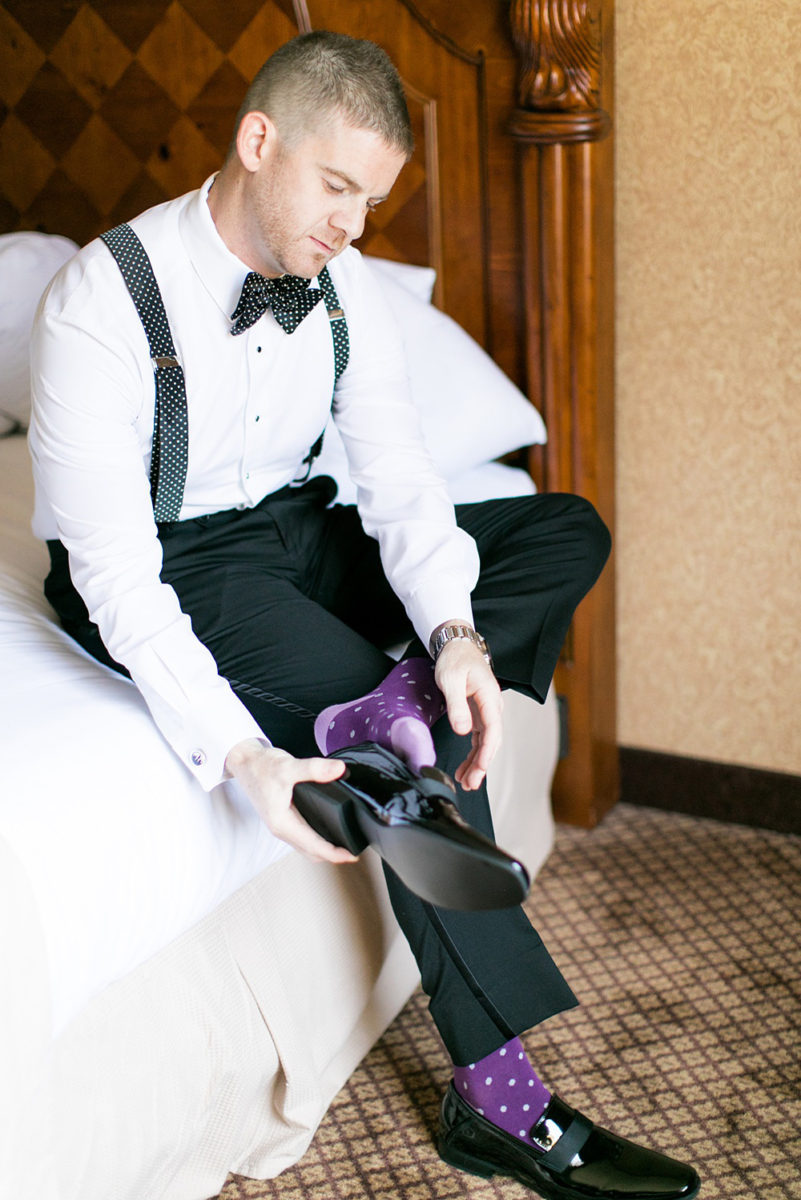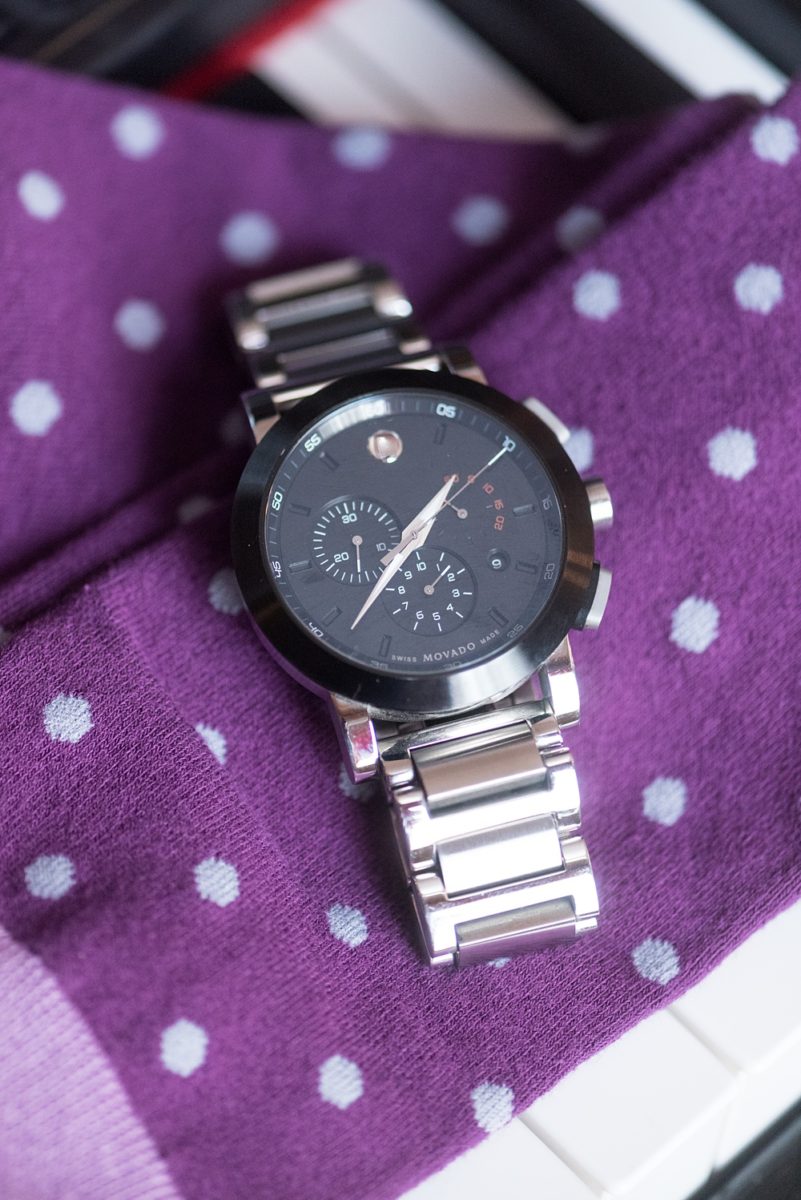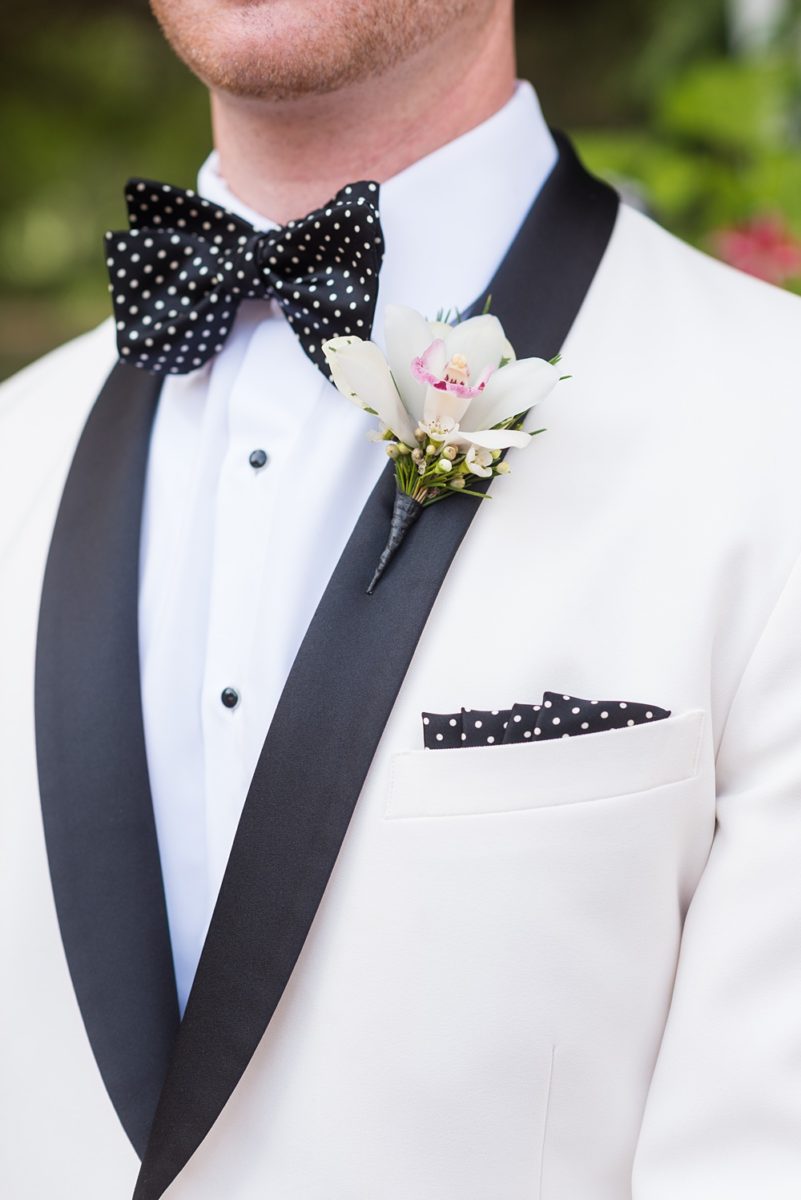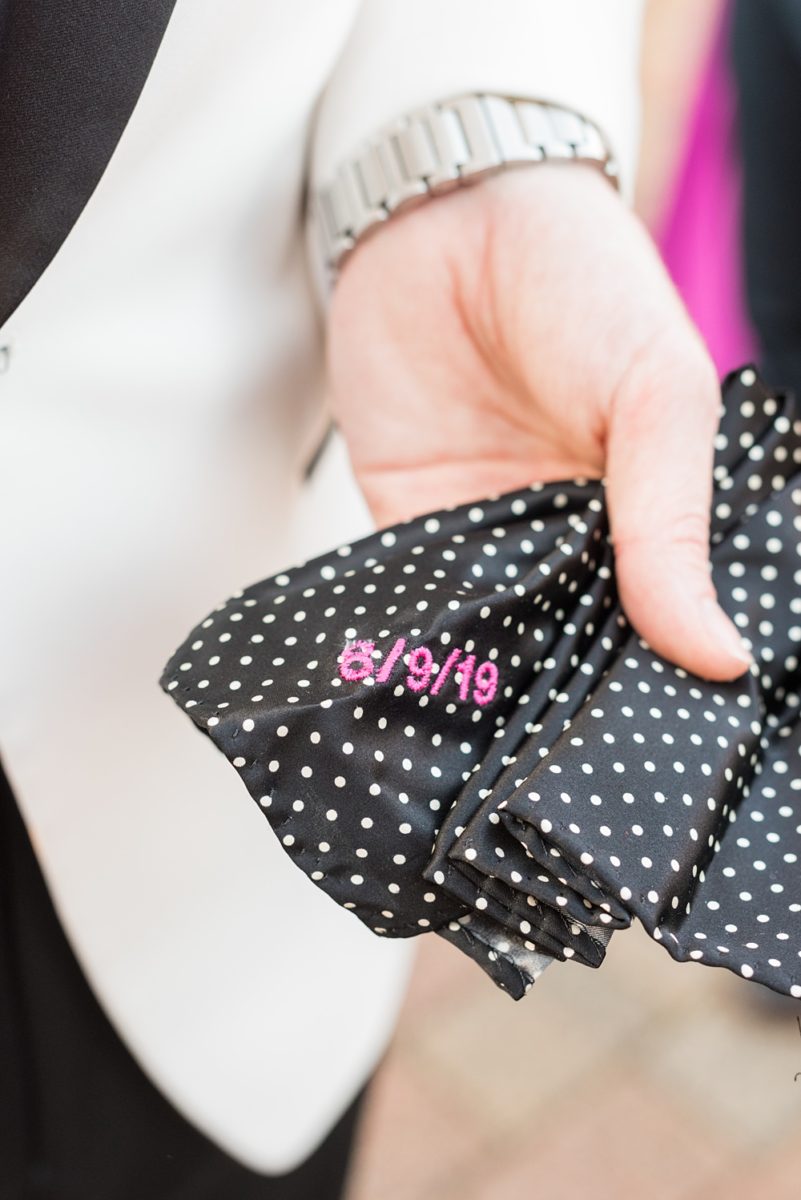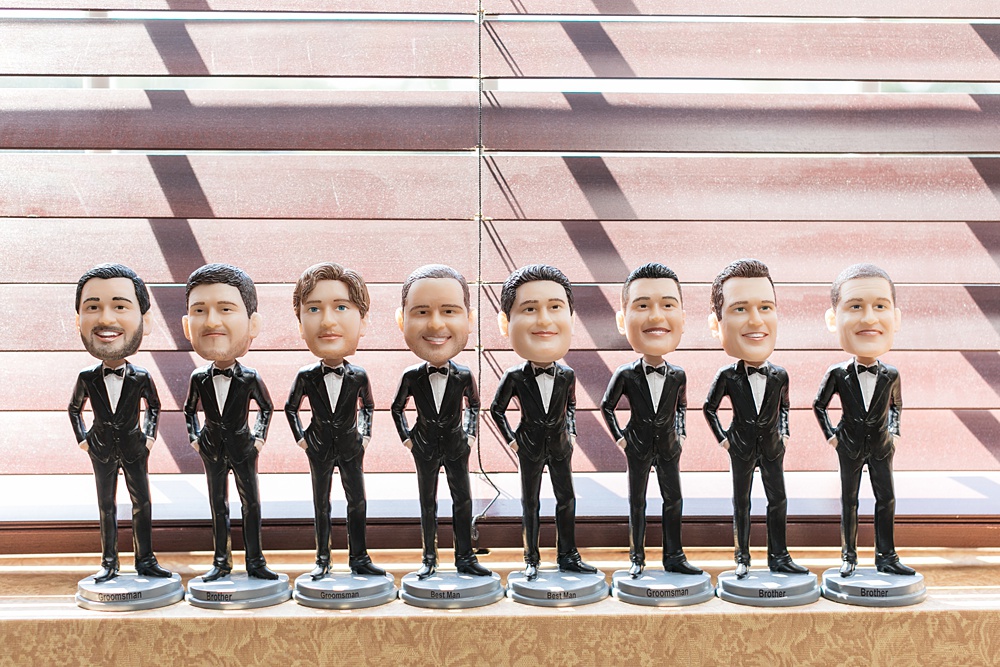 Lisa put on her wedding gown with the help of her Maid of Honor, Lindsay, and her mom, Nancy. Her mother helped her put on her blue and white garter belt, which was her grandmothers. One of my favorite details of the day, which not a lot of people probably knew about, was the bracelets Lisa wore. One was pink to match her pink wedding band. But the other diamond bracelet was something her dad gave to her mom when Lisa was born. Talk about full circle! That's what I was thinking about when her father and her brothers came in for a special first look with Lisa before she saw Anthony.
Anthony got ready just across the hall from Lisa but the scene was a little different, as it usually is between the bride's side and groom's side of the wedding party! His groomsmen has a pretty wonderful photo session with the bobble heads Anthony gave them for gifts! Do you see the resemblance?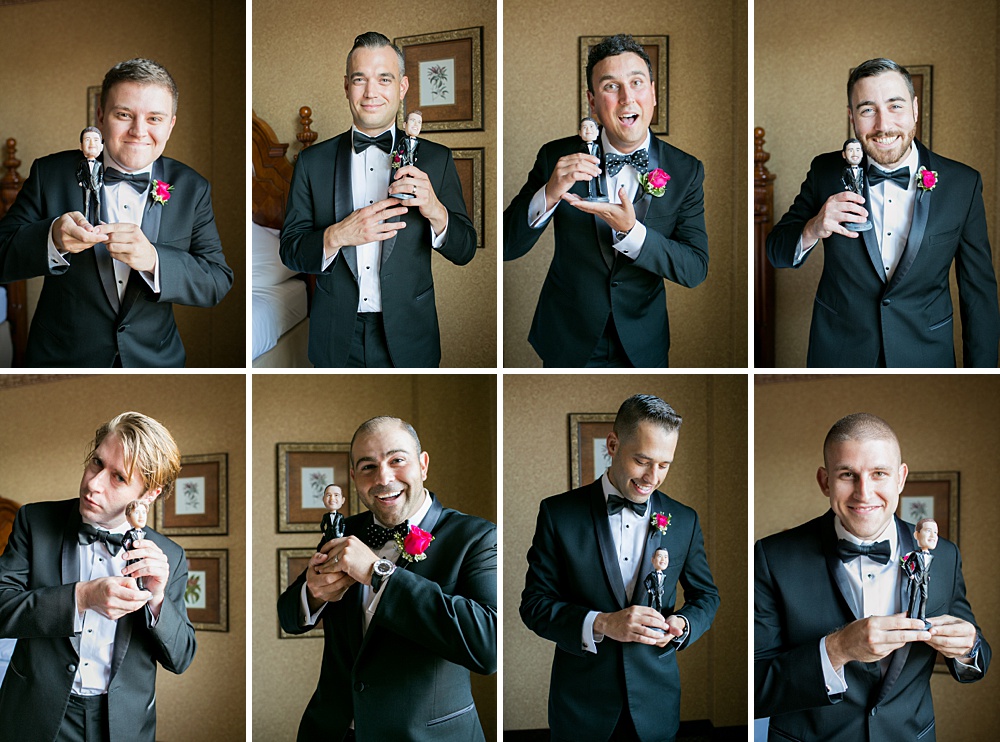 Lisa and Anthony decided to do their first look in the beautiful outside garden where their ceremony would take place just a few hours later. Anthony was so sweet in sharing his vision with me: he wanted to have a special moment with his bride as she met him at the end of the aisle, where they'd later recite vows. So they did! Afterwards we took some photos there and were able to hop over to the nearby carousel at The Shoppes at East Wind, just a short walk (or drive in our case, to save time) from the venue. As I mentioned earlier, they're my favorite photos of the day!
We also took photos with the bridesmaids, groomsmen and the entire wedding party including the sweetest flower girl, Emma, and the most handsome ring bearers ever, Finn and Tatem, in the cutest white tuxedos that matched their uncle Anthony's! It's so wild to me to see Jennifer and David's family like this considering just a few years ago, on New Year's Eve in 2014, I was photographing their wedding! The boys are SO cute and I couldn't be happier for them, their parents and uncle Anthony and aunt Lisa! Everyone gushes over those twins and it's easy to see why!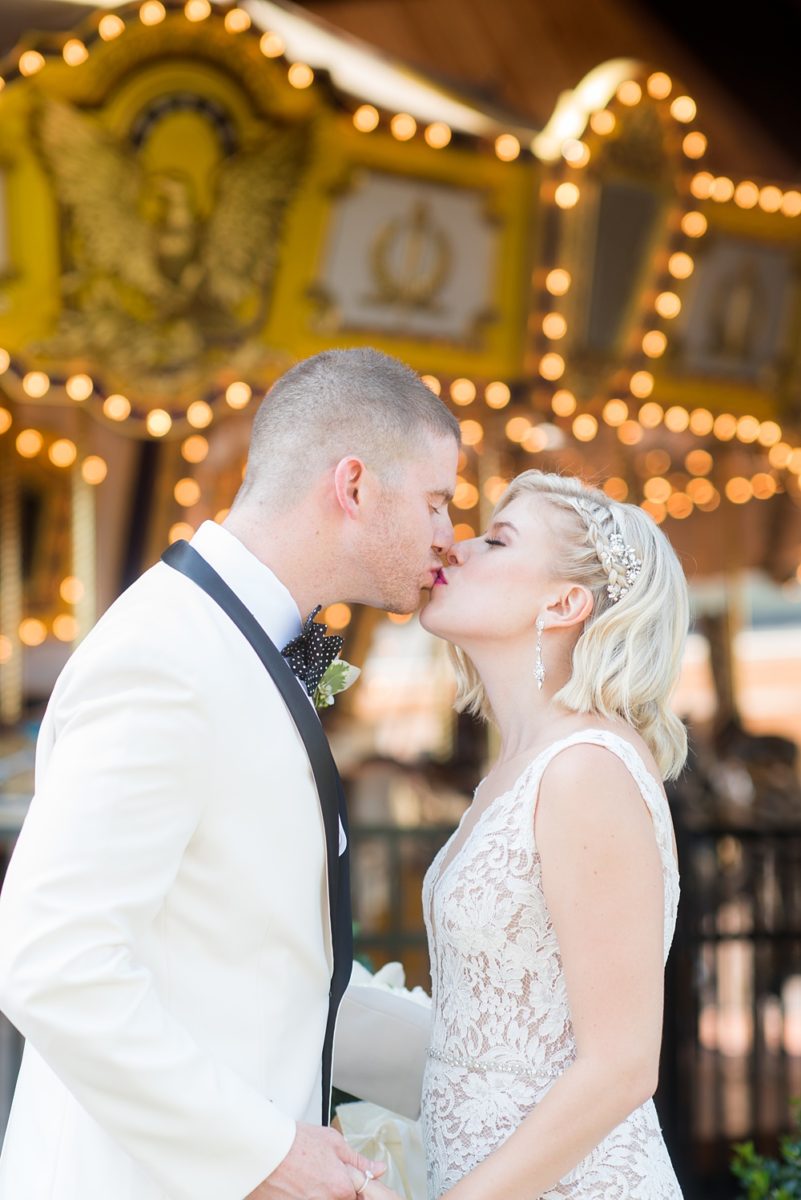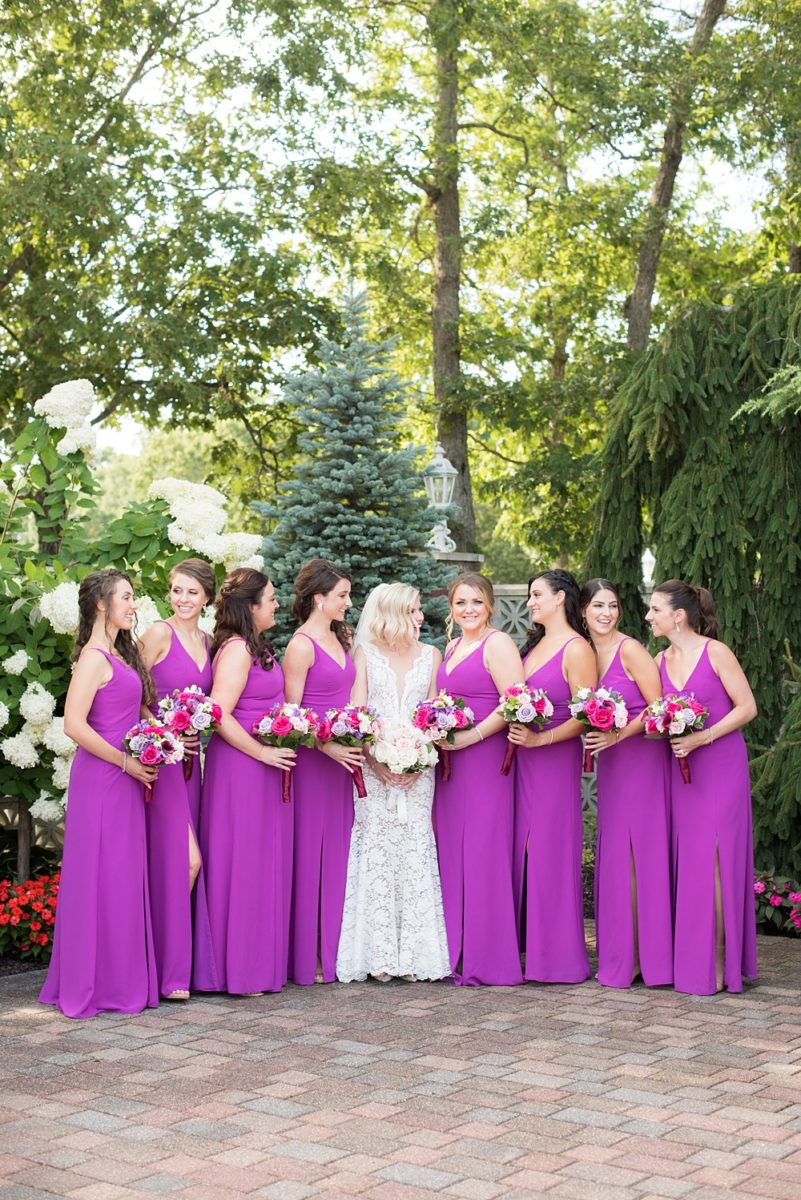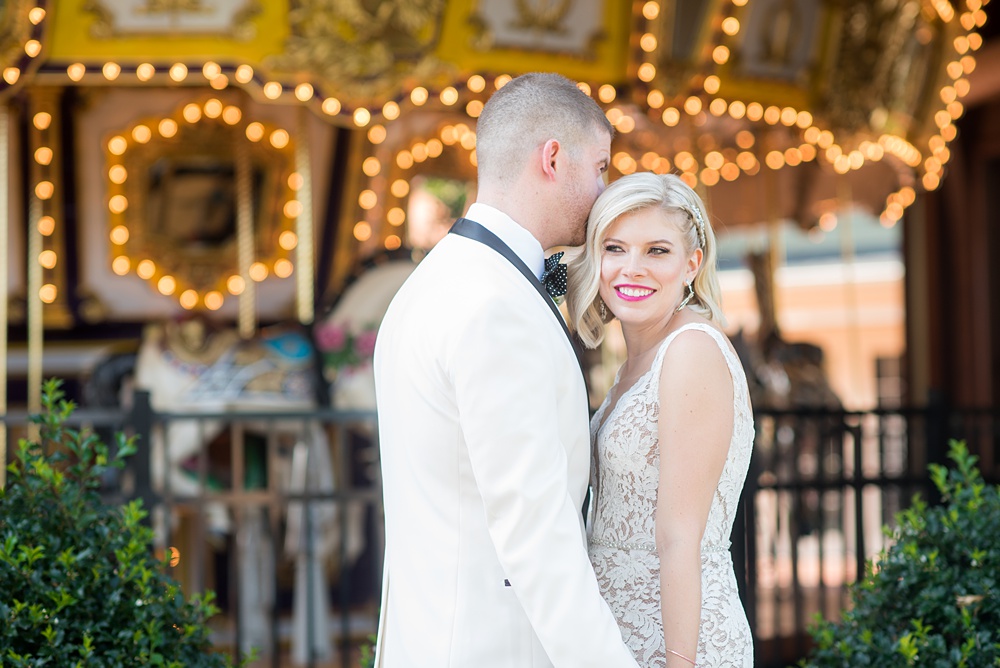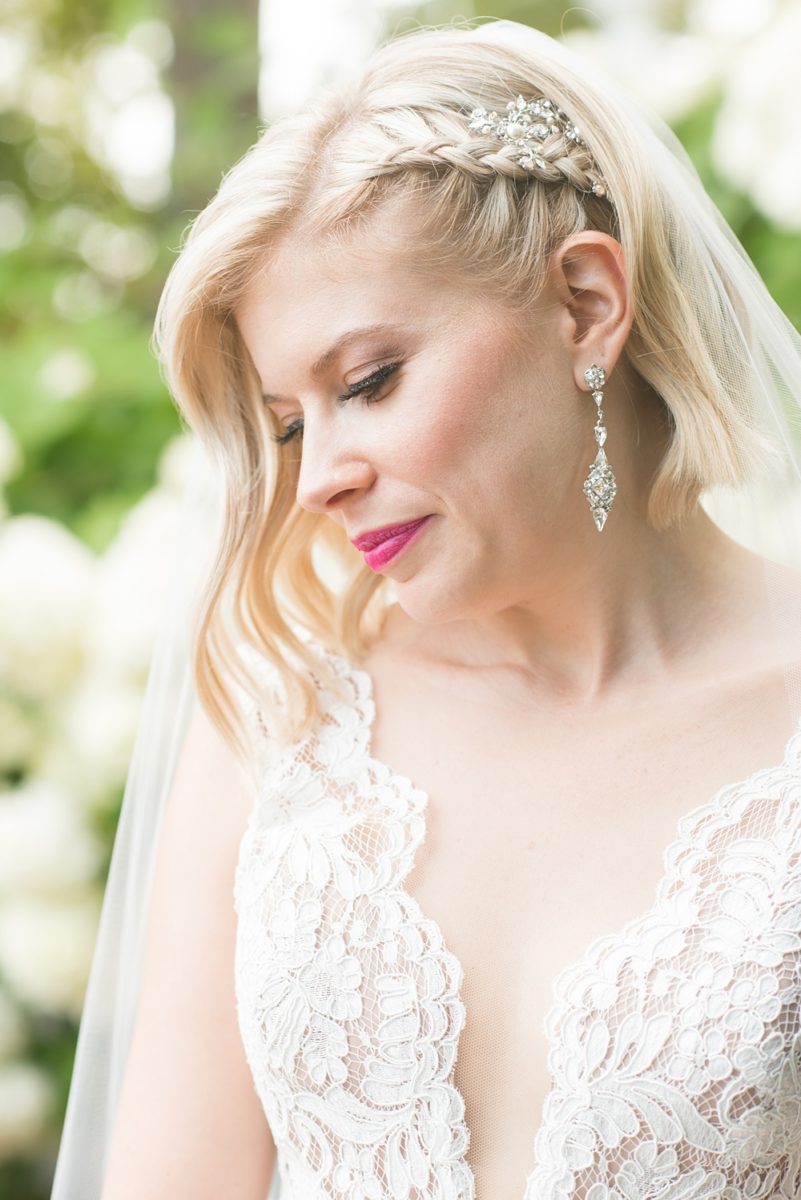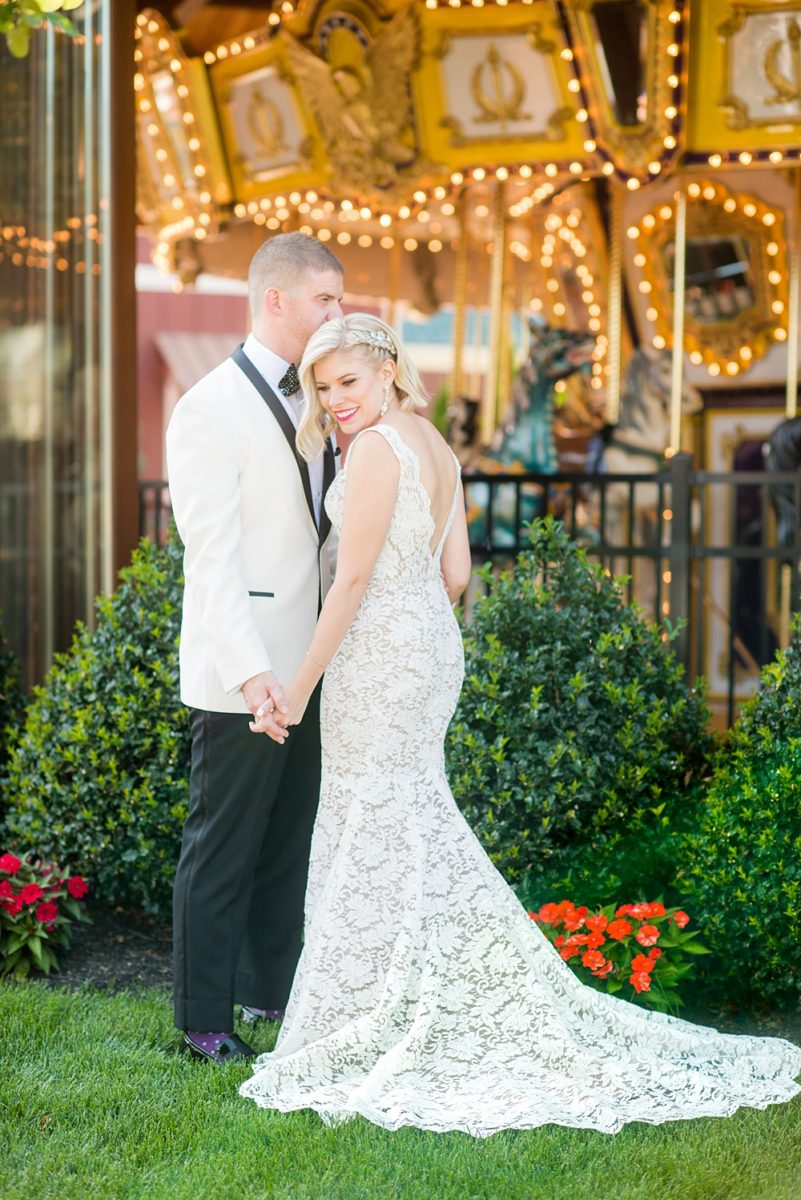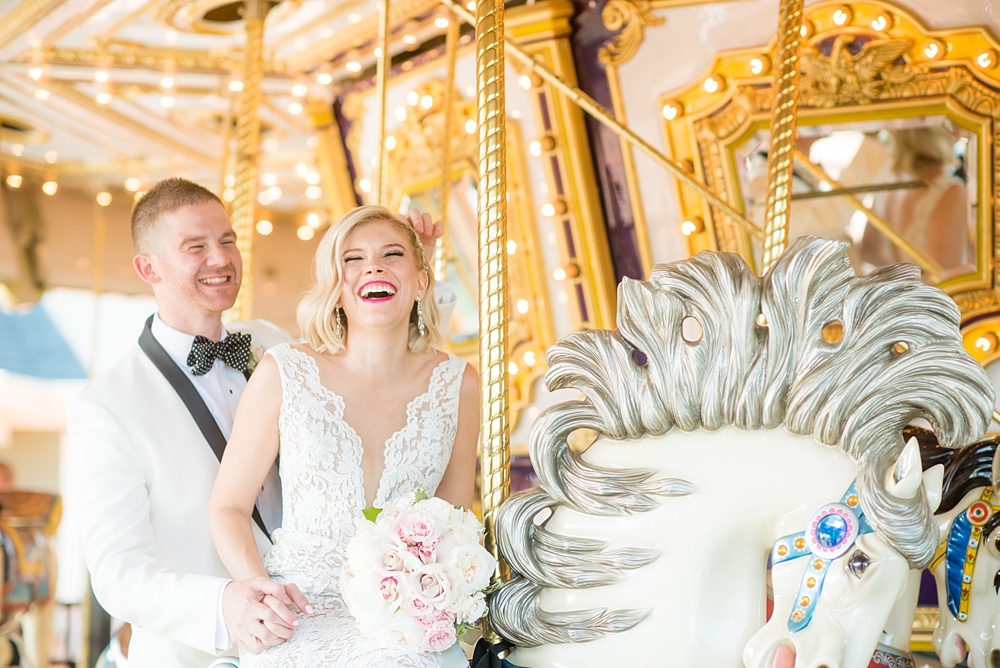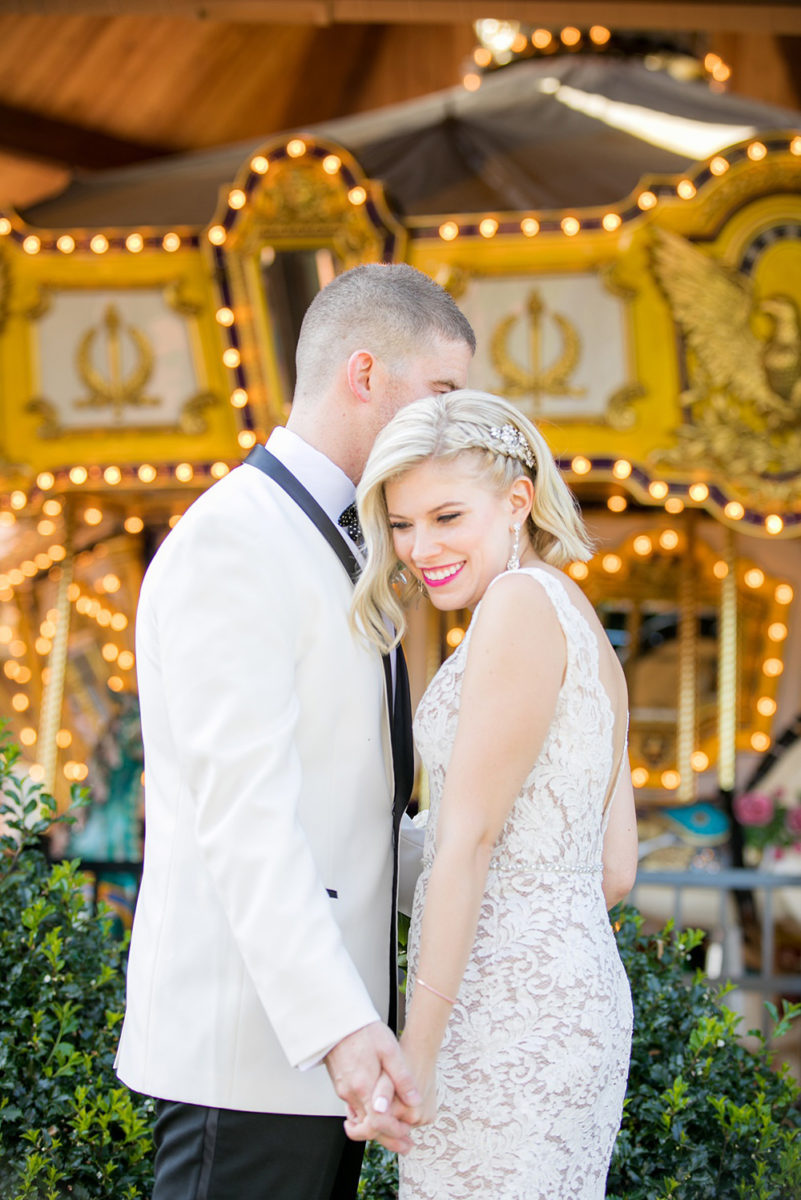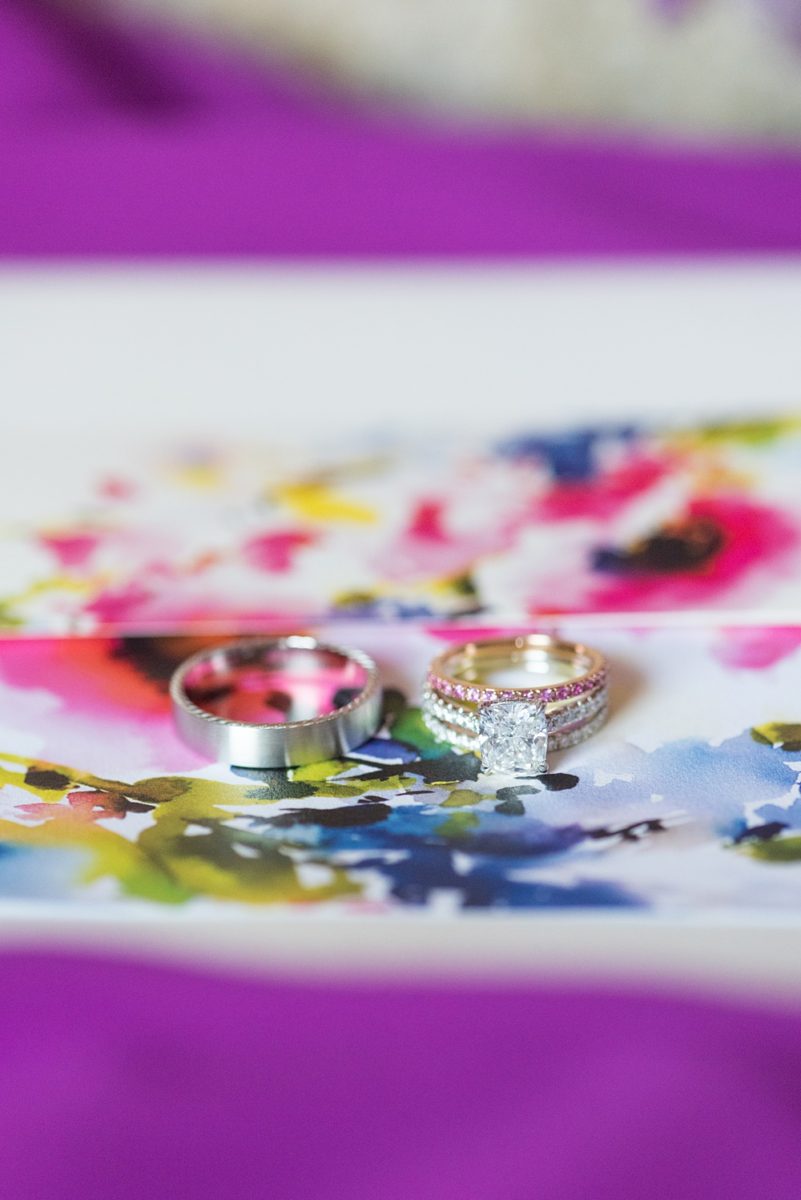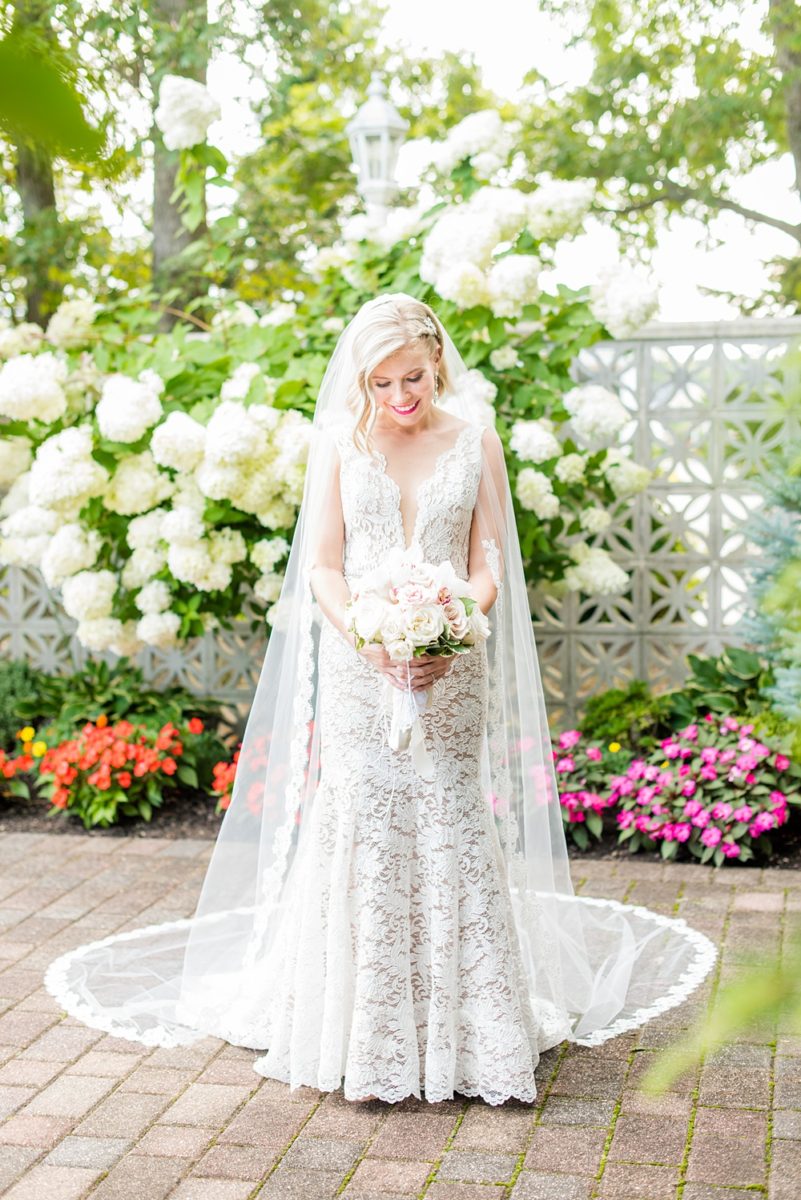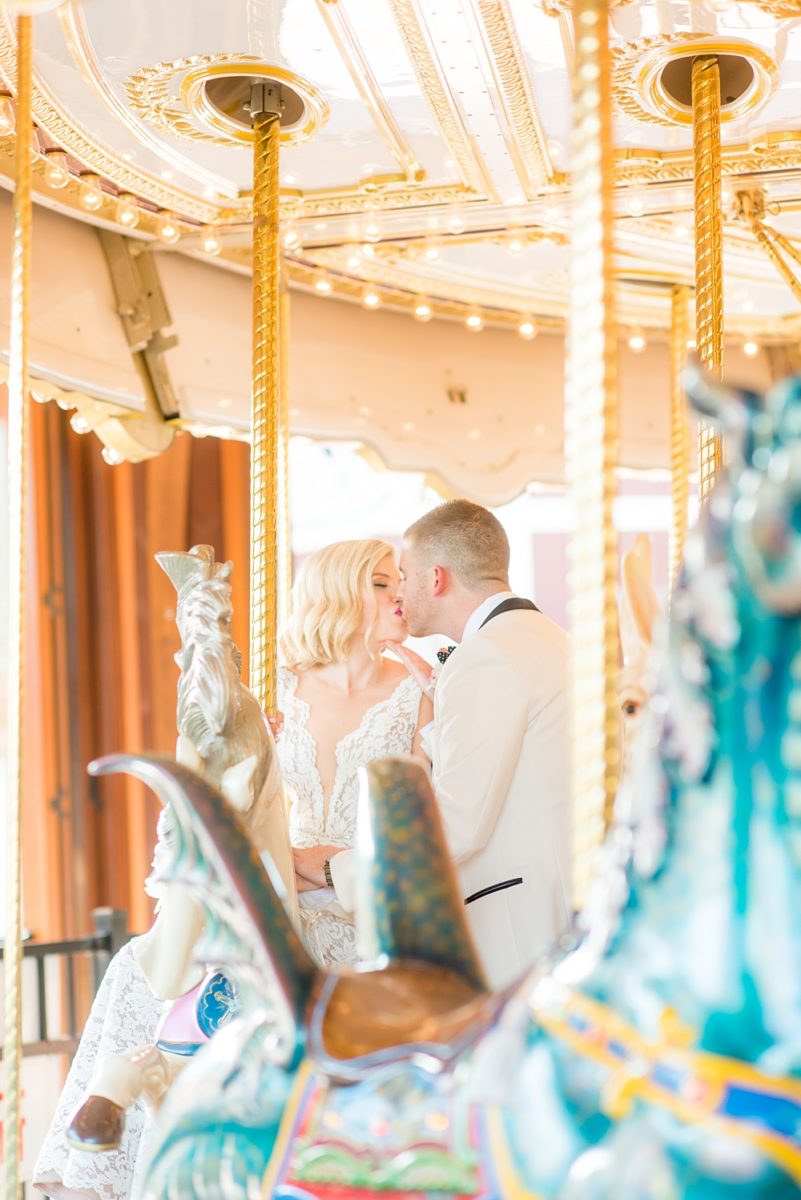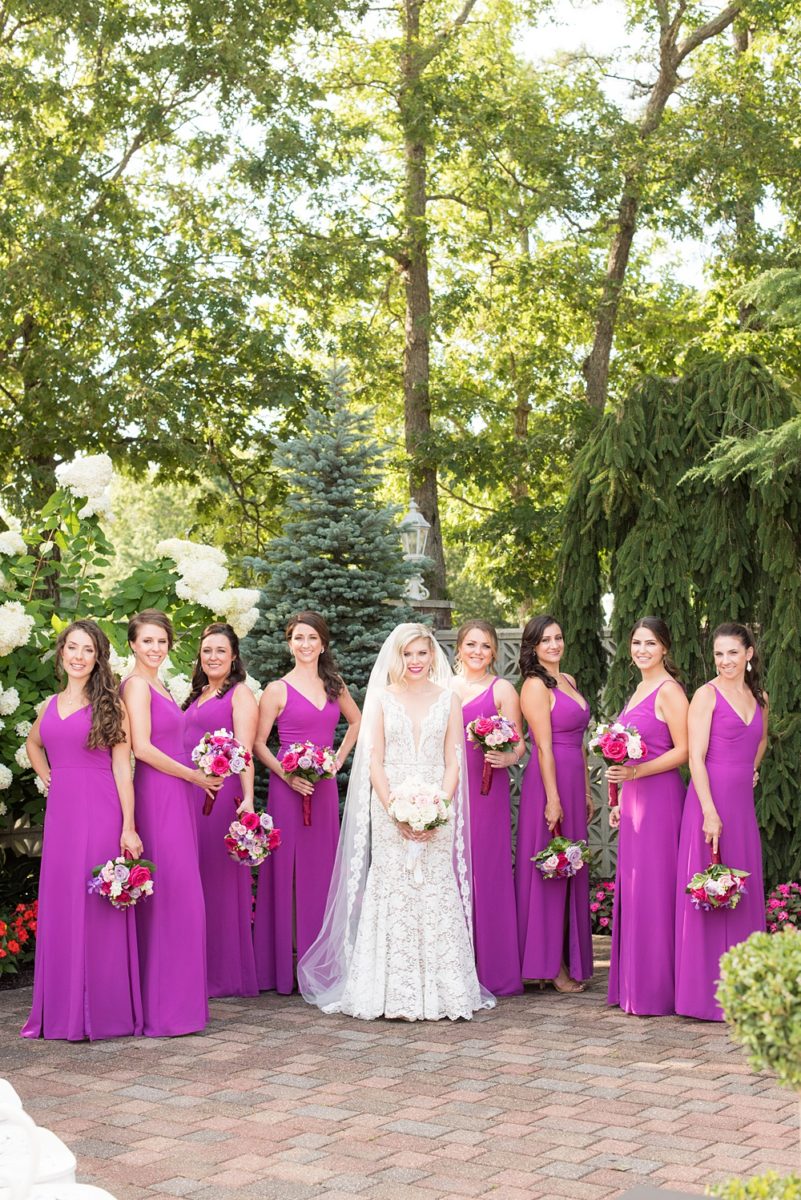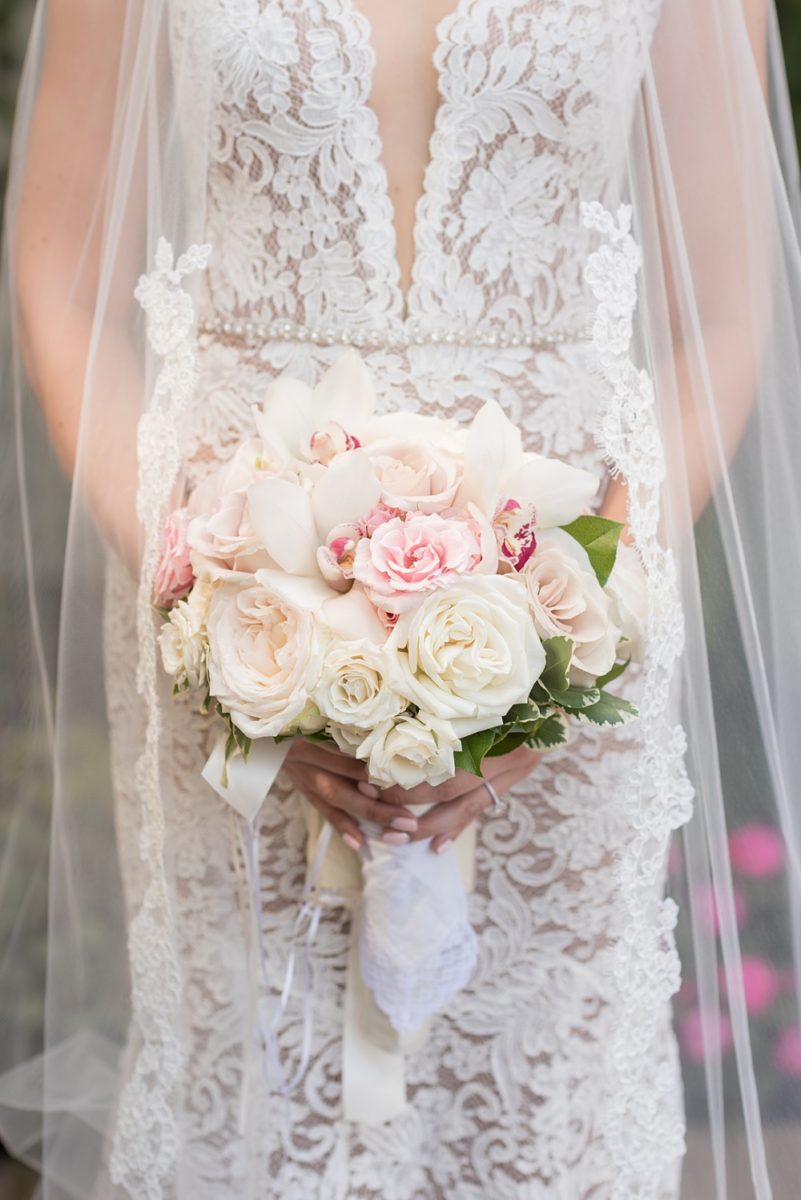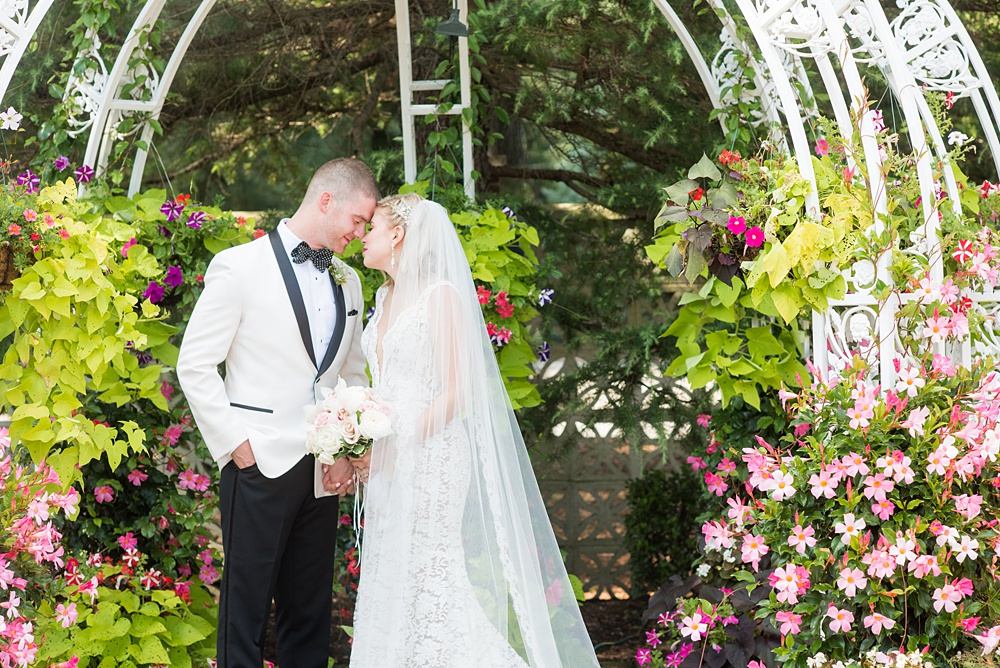 I love how sentimental Lisa is! She held a bouquet of roses and orchids that had Anthony's christening hat and bible attached to it. The bible was Lisa's grandmother's (she carried it down the aisle to marry her grandfather) and her mom carried it as well to marry her dad!
Anthony's orchid boutonniere matches her bouquet perfectly. Can we swoon over his white tuxedo with black lapels if we haven't already? I love it so much! It's so classy and such a befitting formal outfit for the groom, especially Anthony!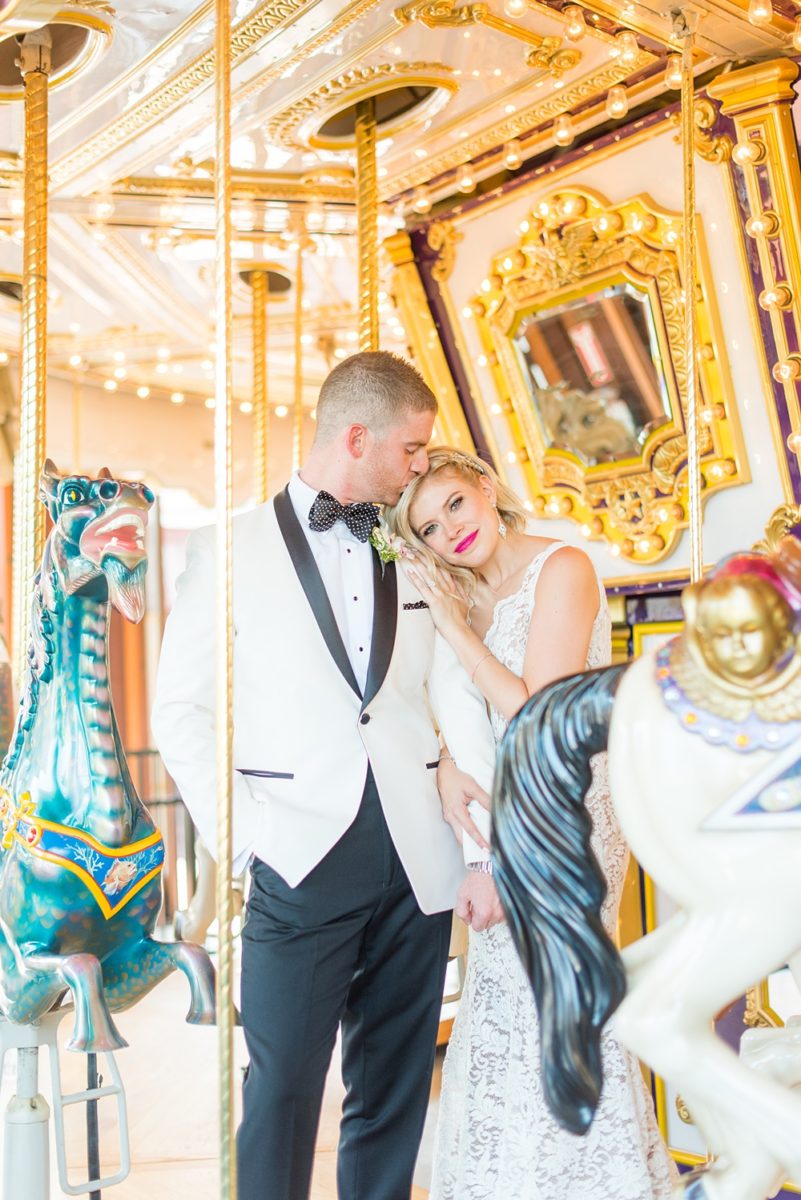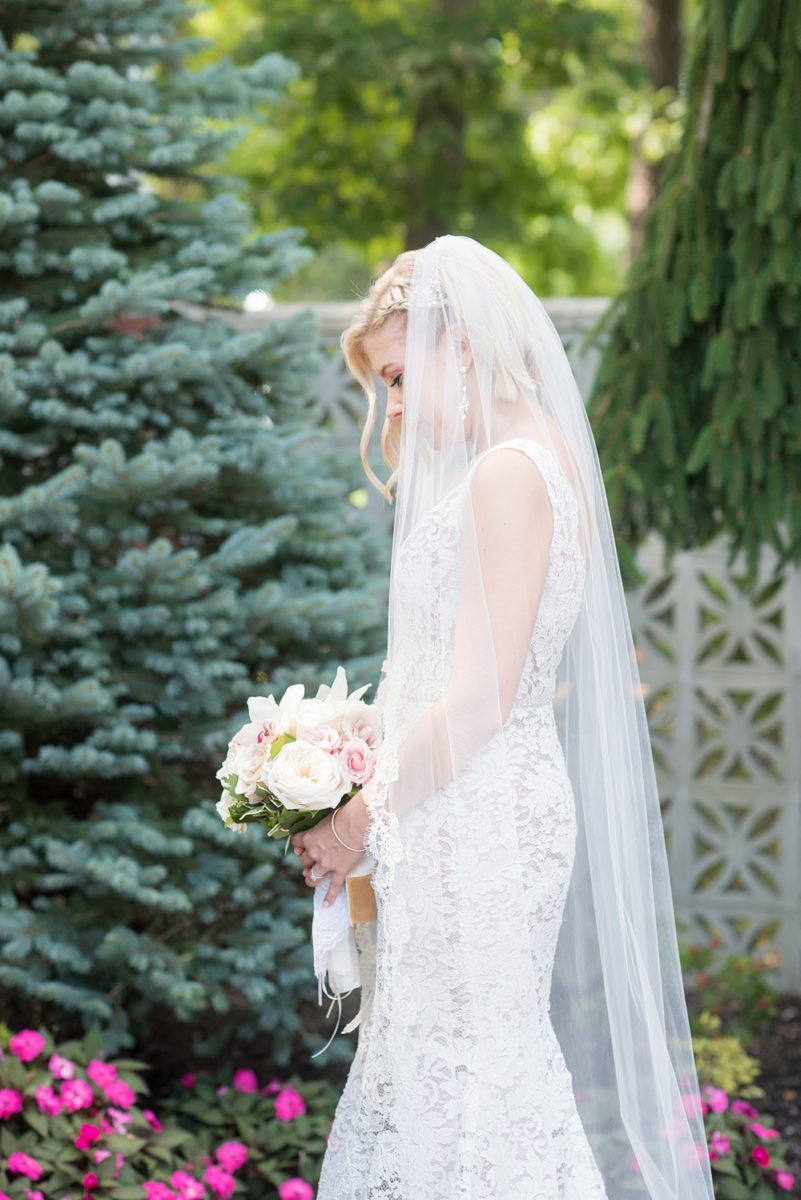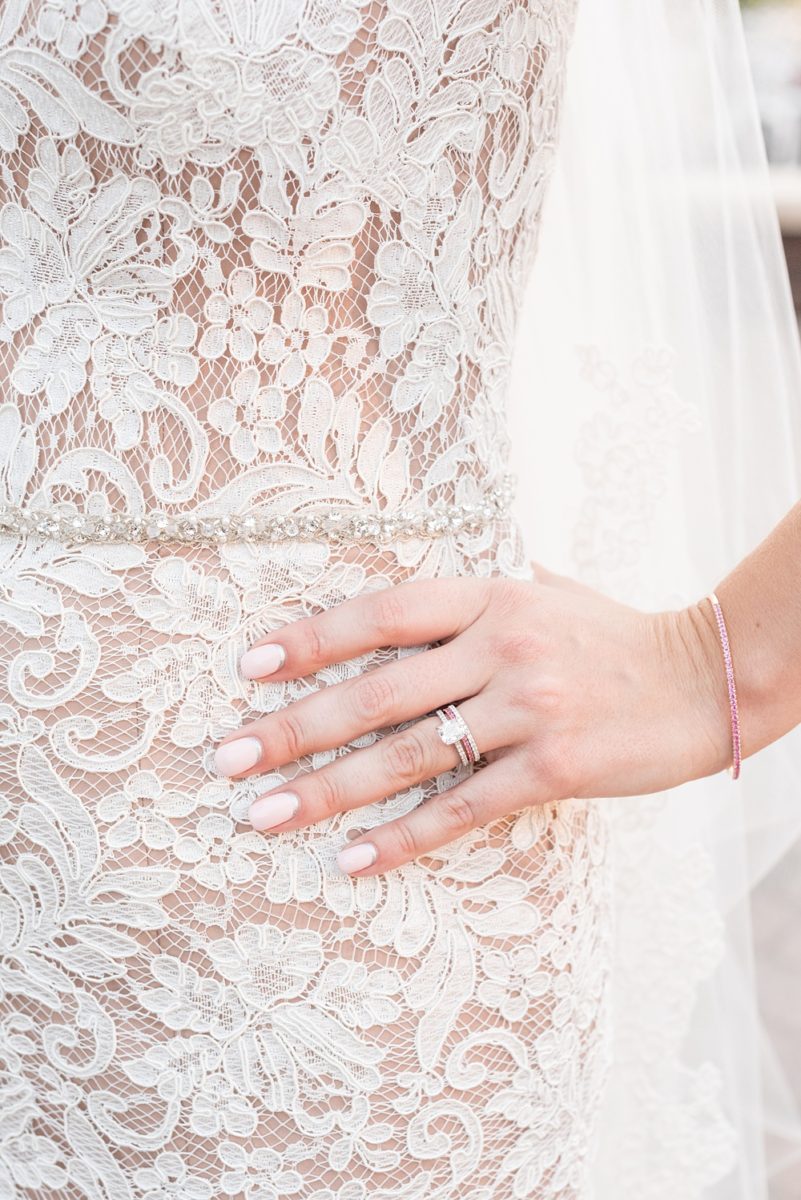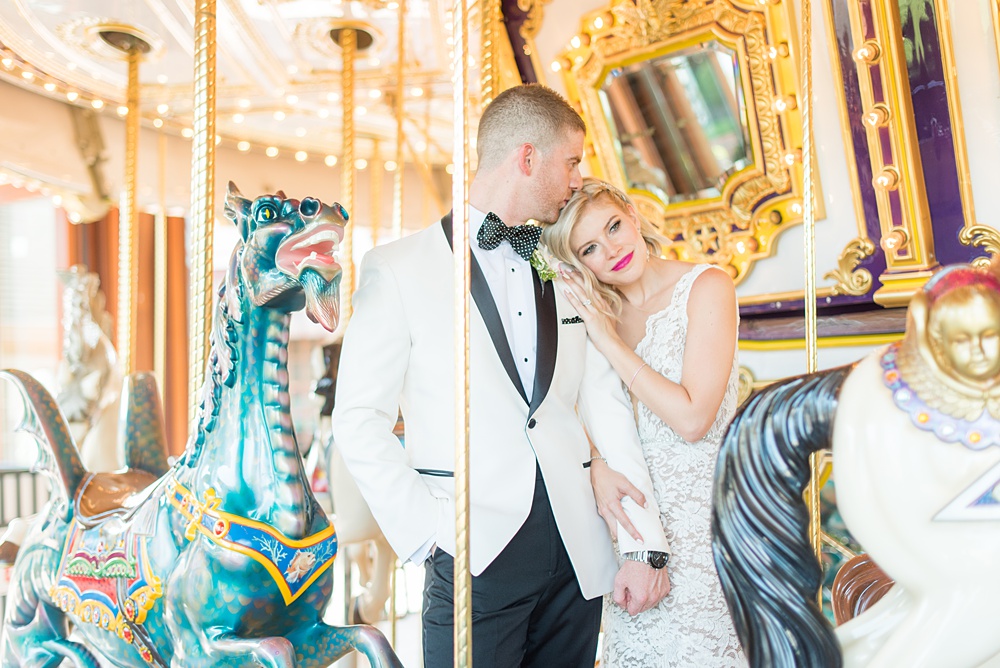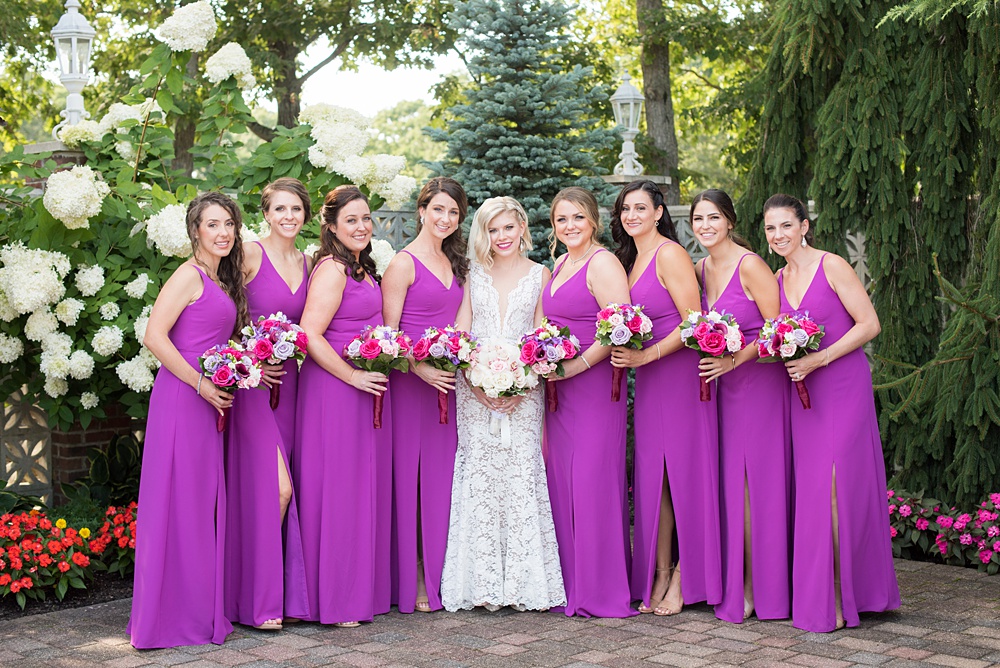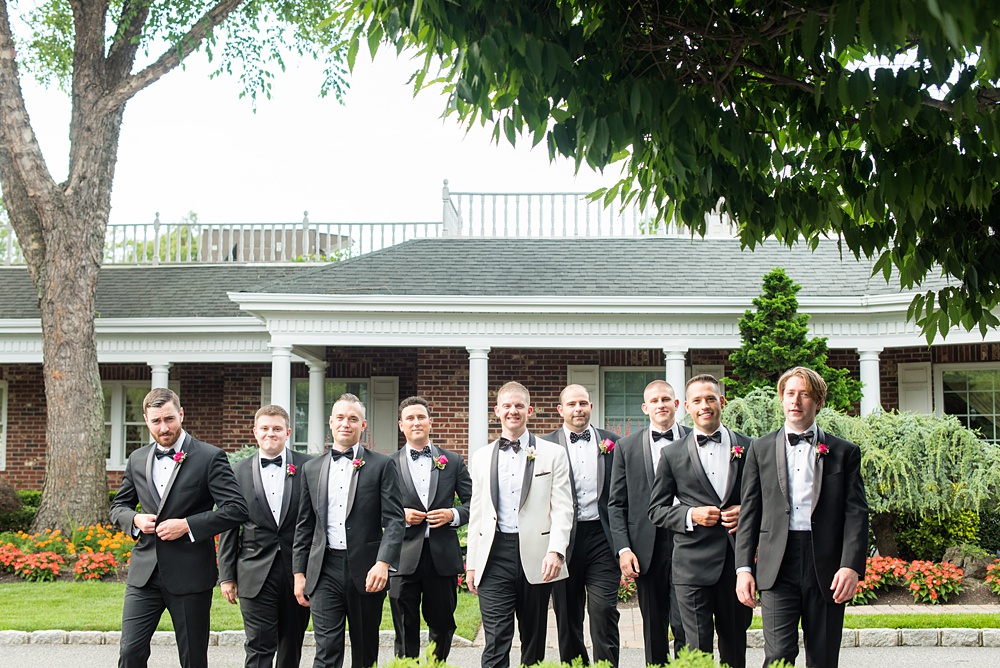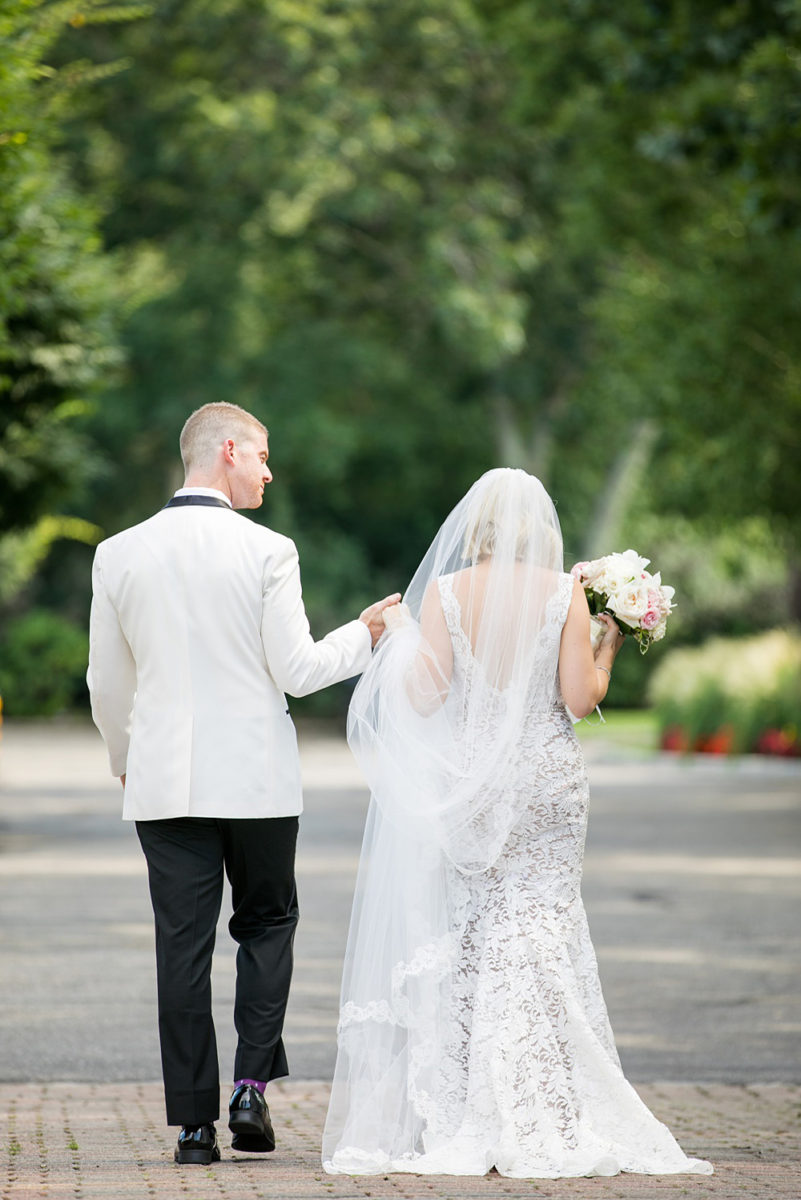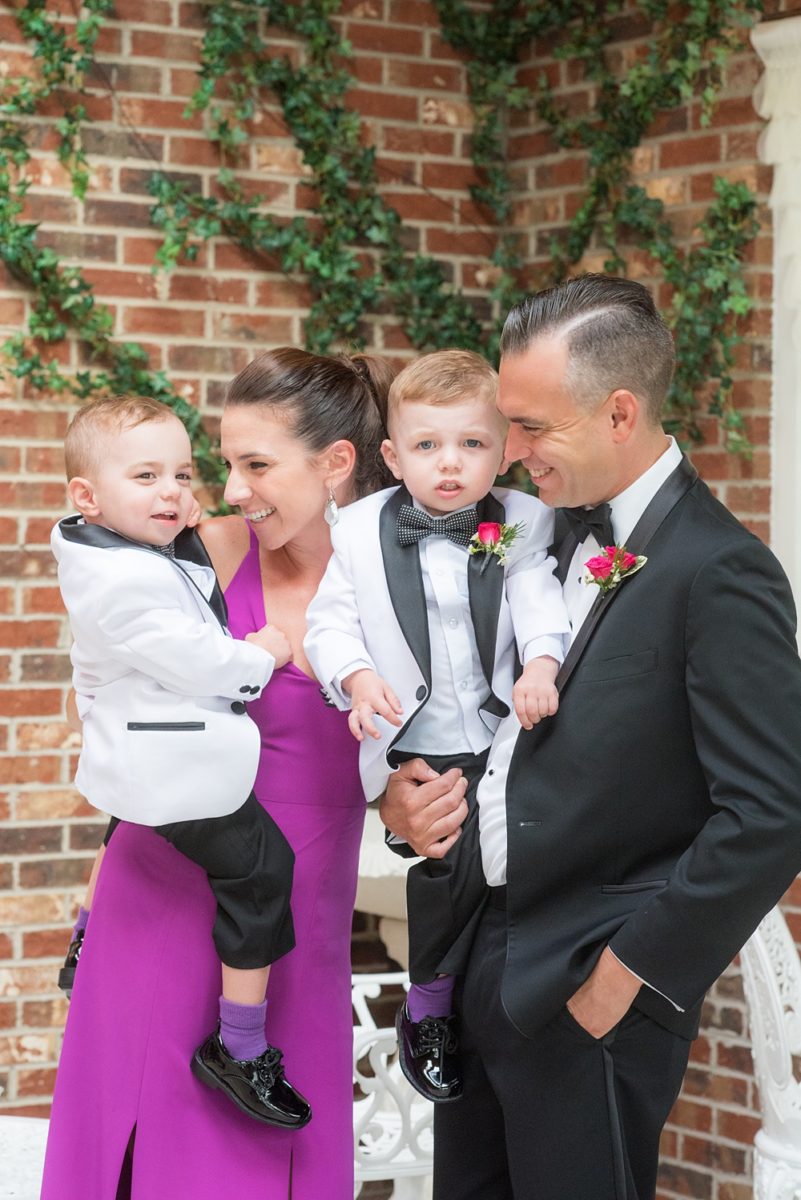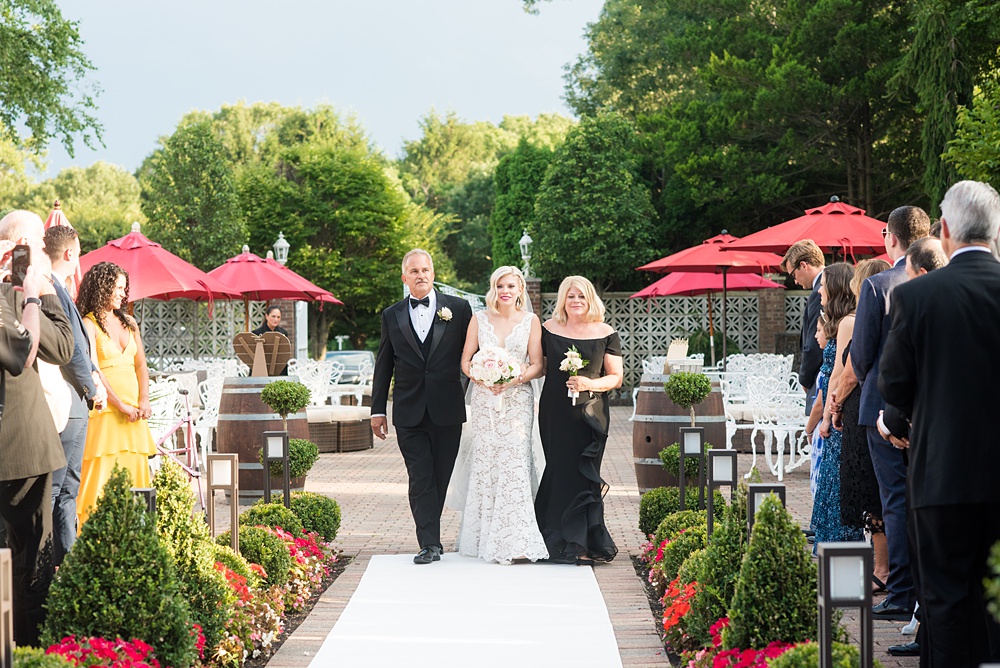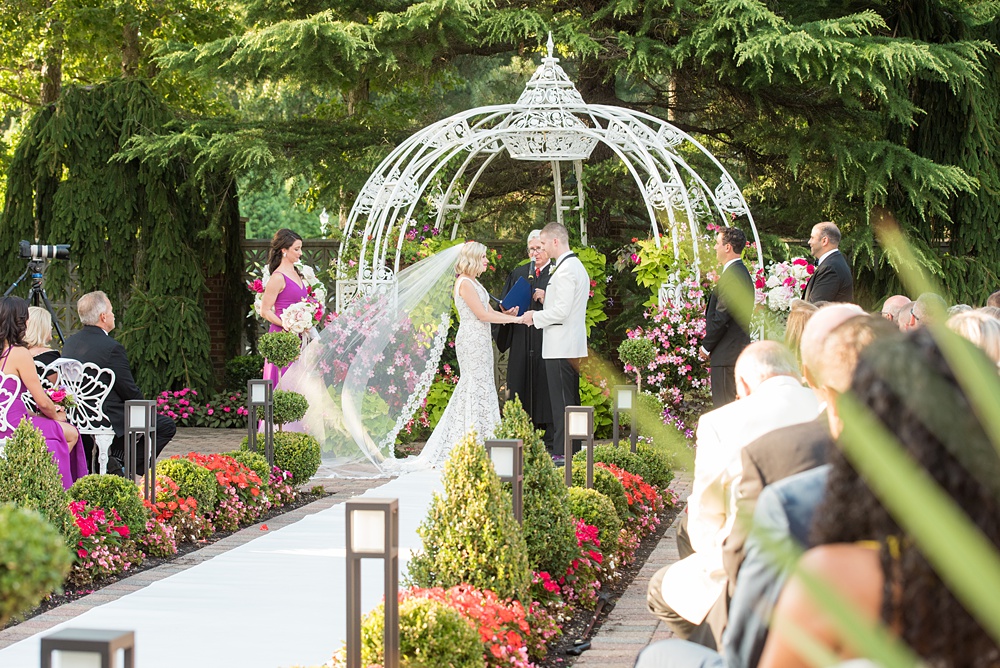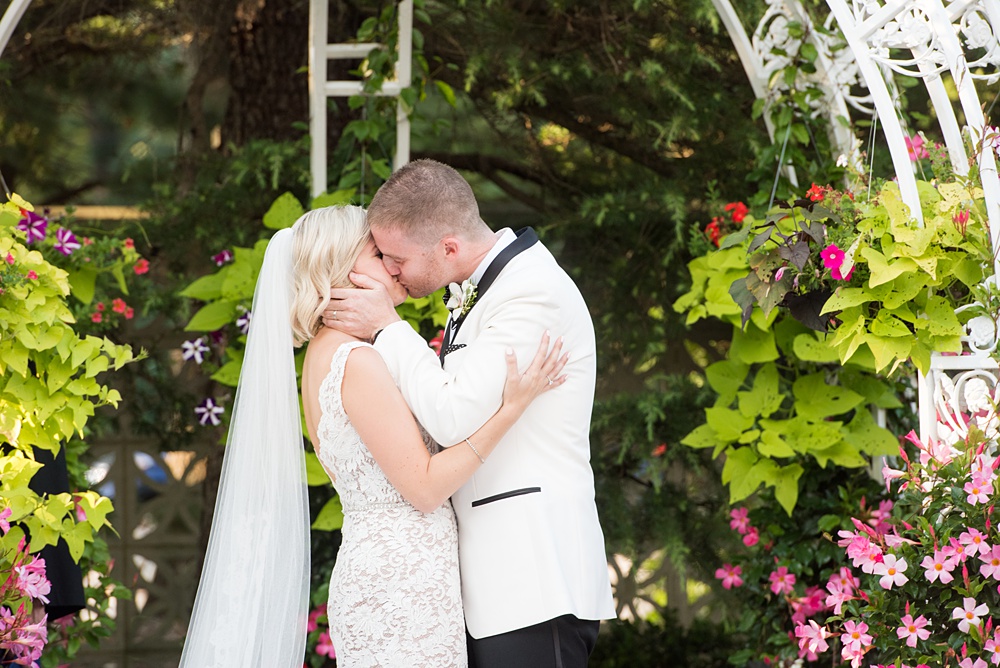 Pop the champagne! They were MARRIED after the judge pronounced them so and all their guests started to blow bubbles to celebrate. (I love a bubble exit!) Everyone cocktail'ed it up one of the best cocktail hours around (nobody does cocktail hour like New Yorkers) and we were able to escape one last time to the lawn next to the venue to capture the bride and groom during golden hour before sunset.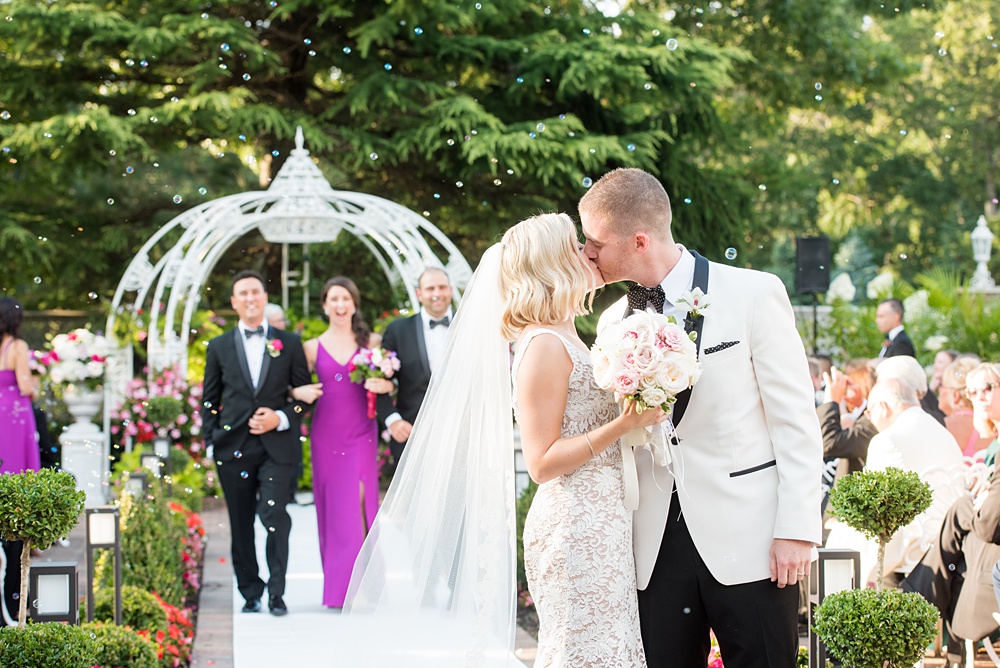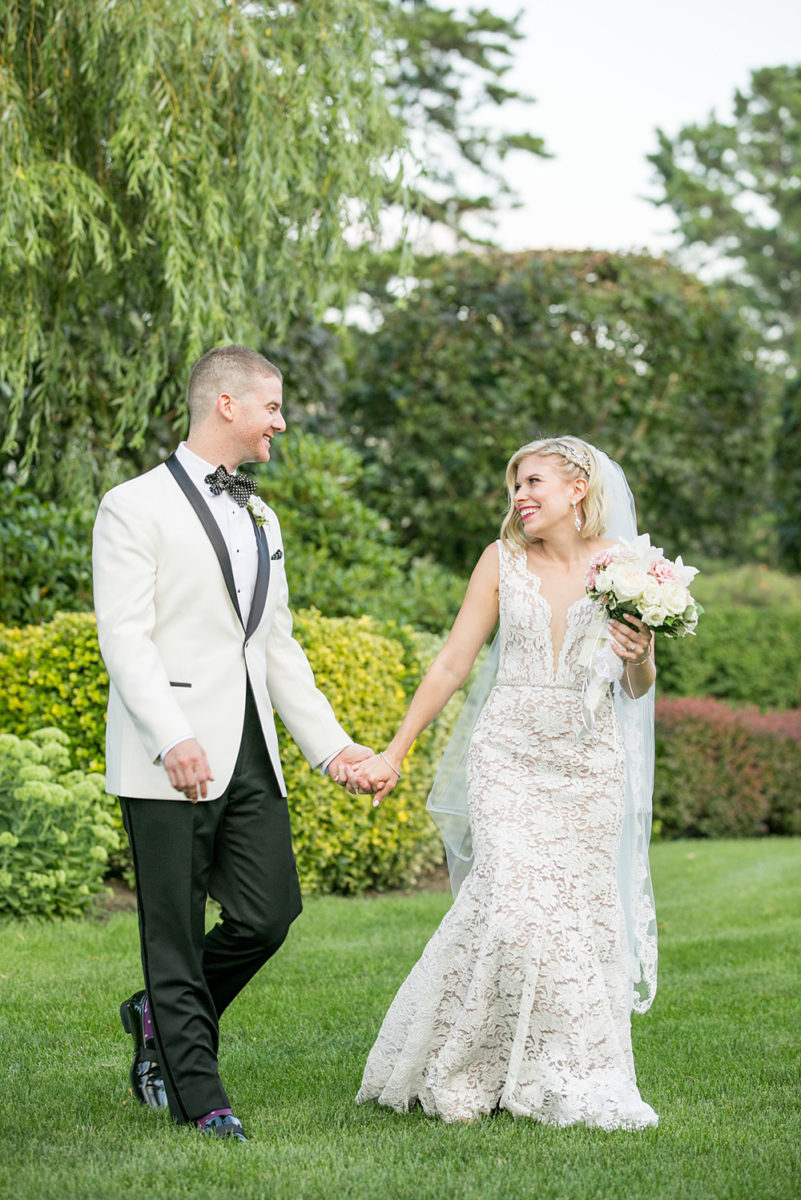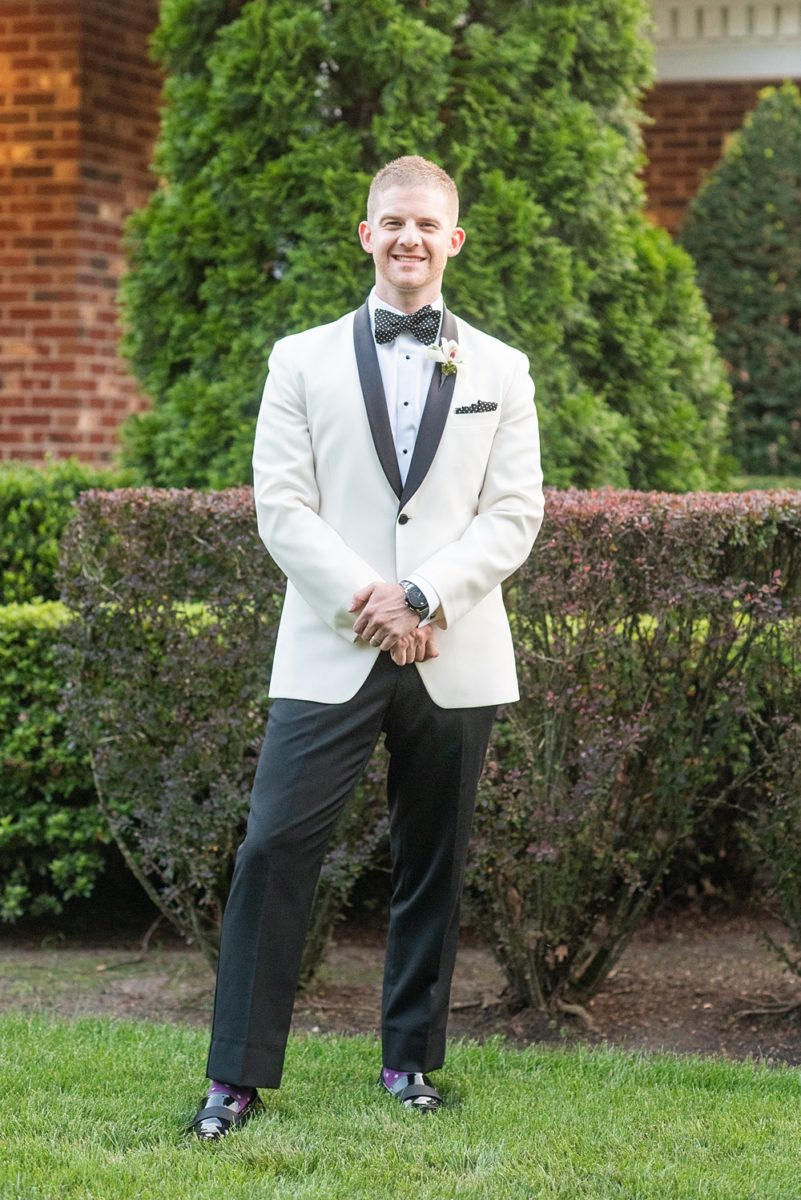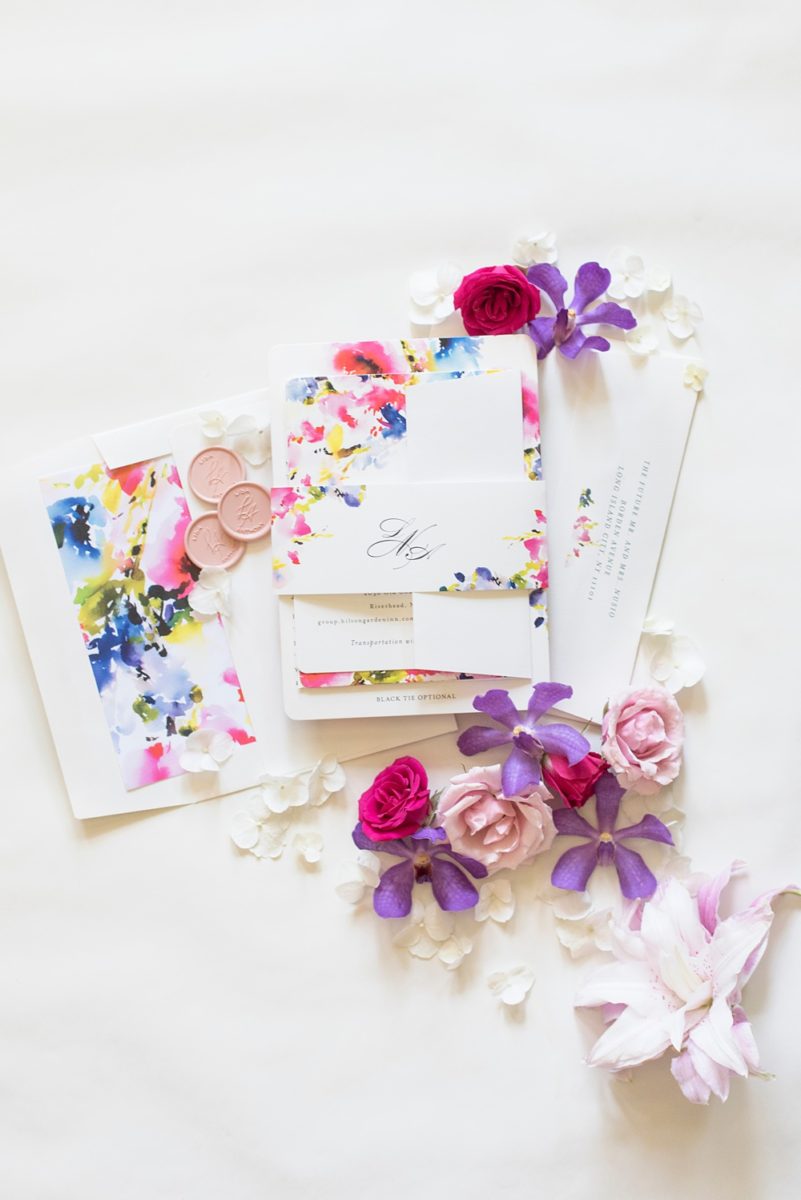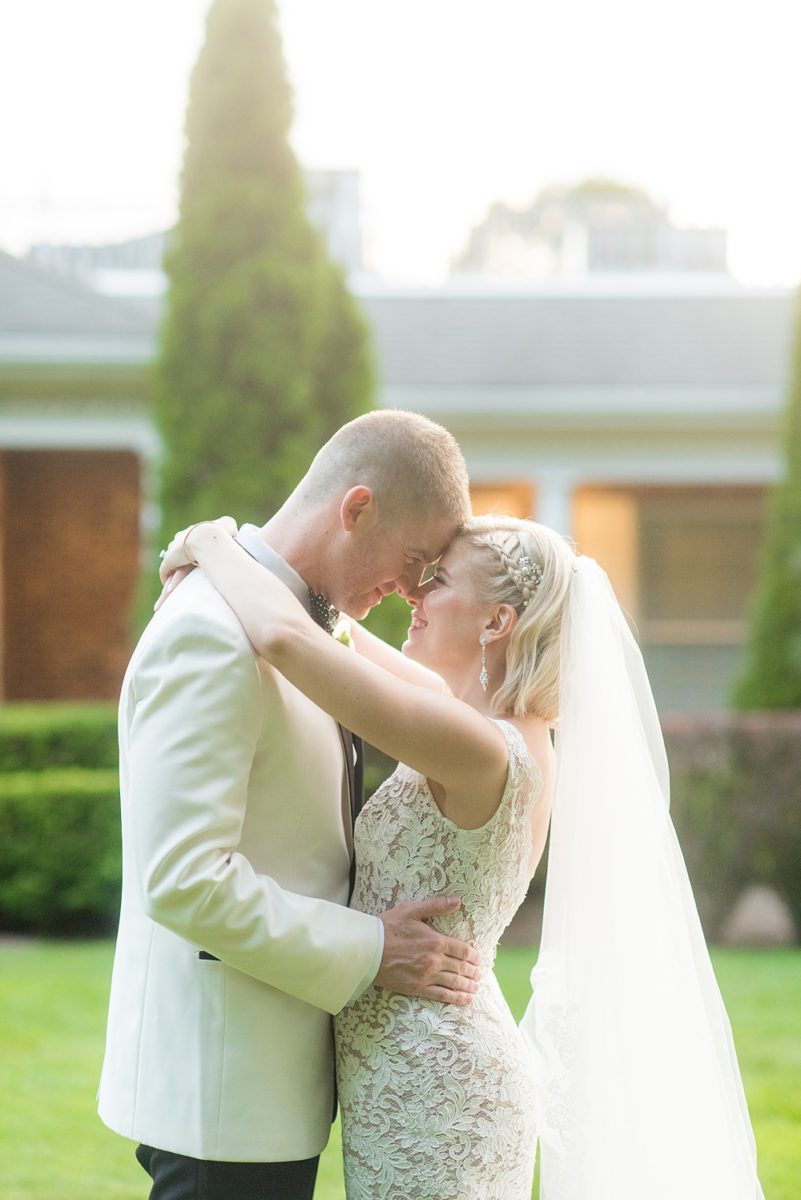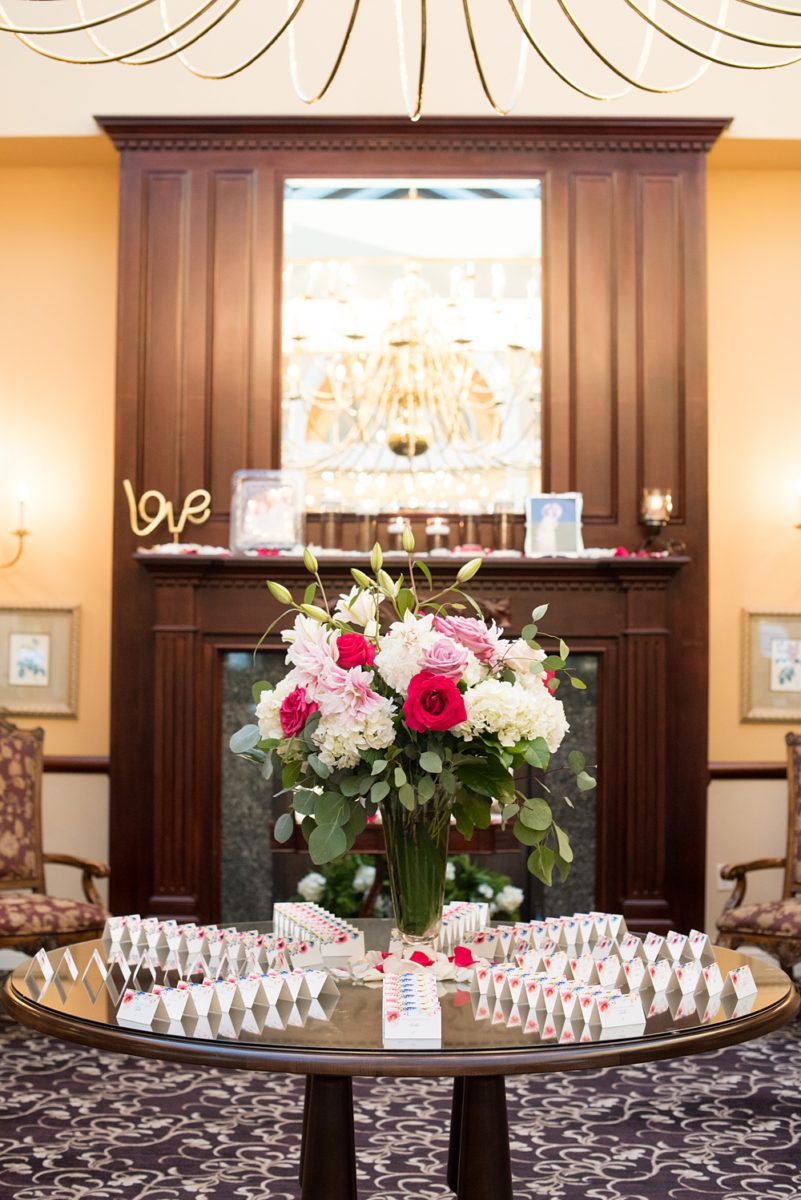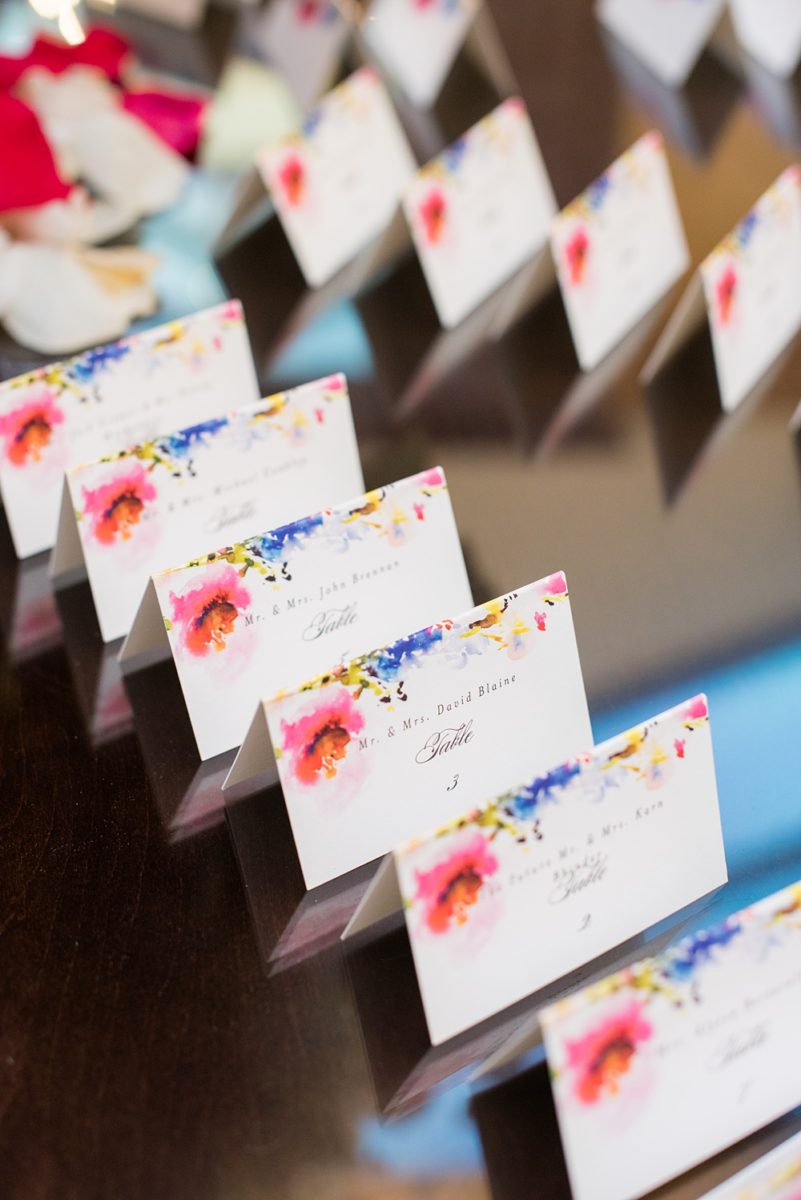 Their reception was full of color just like their invitation and bridesmaids dresses! Tall floral centerpieces had pops of pinks in the arrangements with hydrangeas, spray roses, eucalyptus and the coolest tripled lilies I've ever seen. They had a sweetheart table drenched in flowers and special champagne flutes (which got good use during three great speeches full of laughter and happy tears) and a beautiful square tiered purple ombre cake. The best part of their cake was inside! It was layered chocolate and Funfetti cake!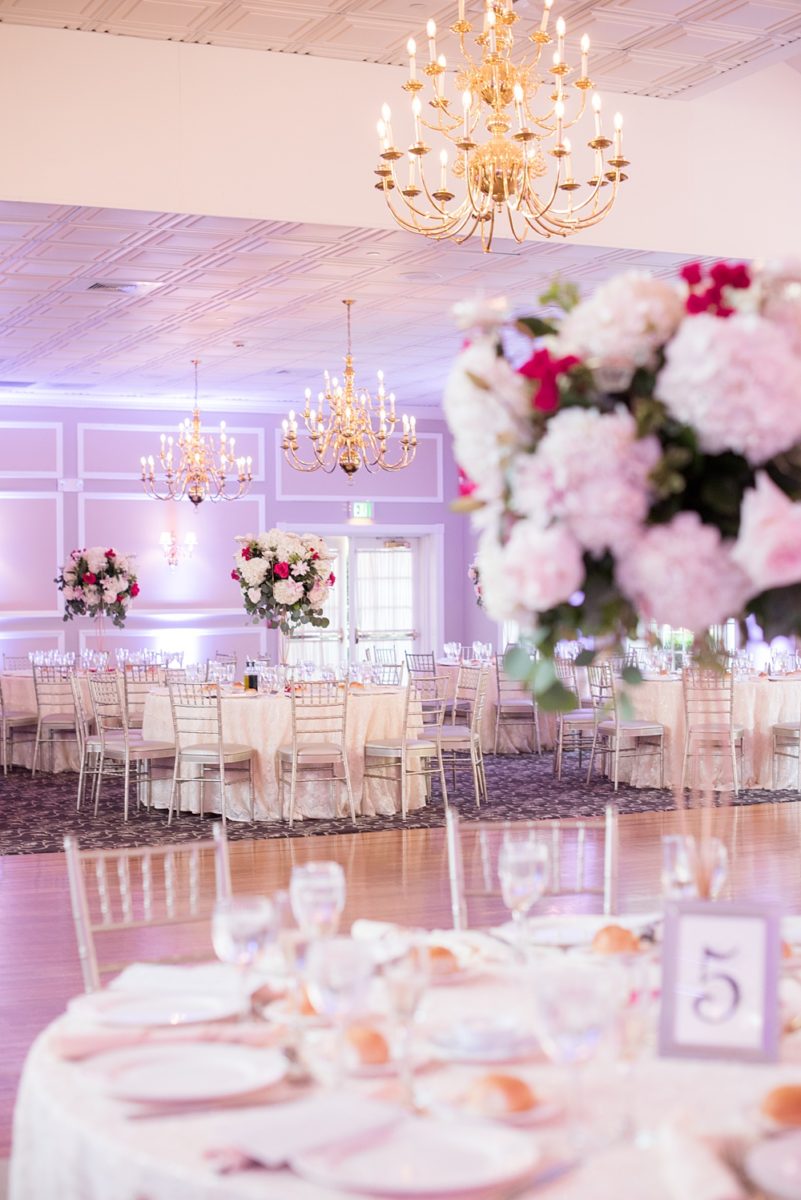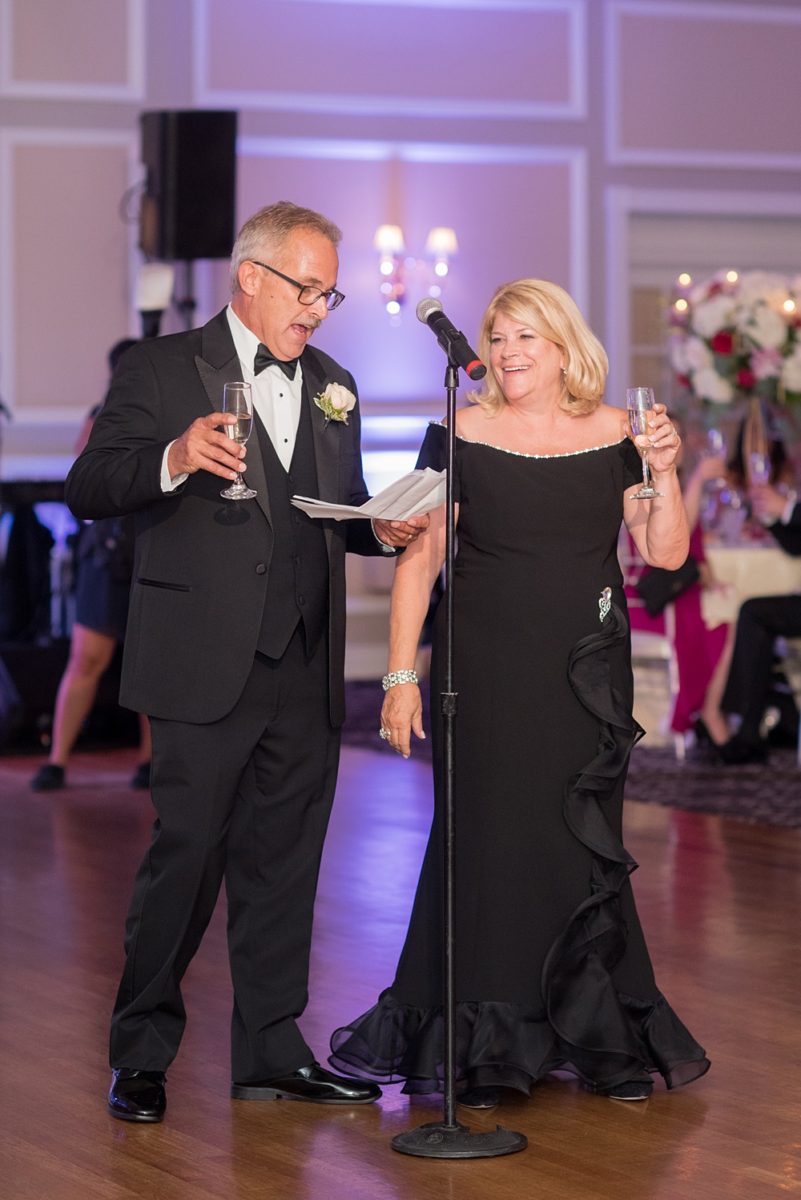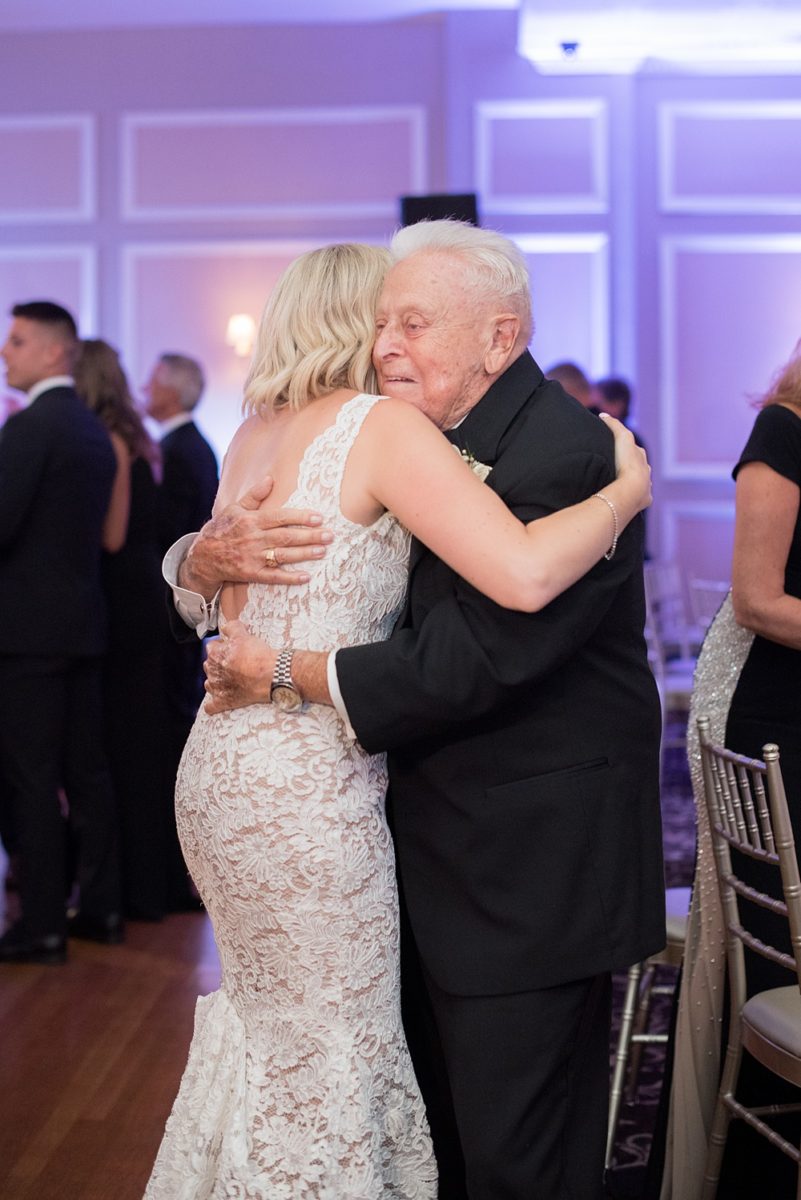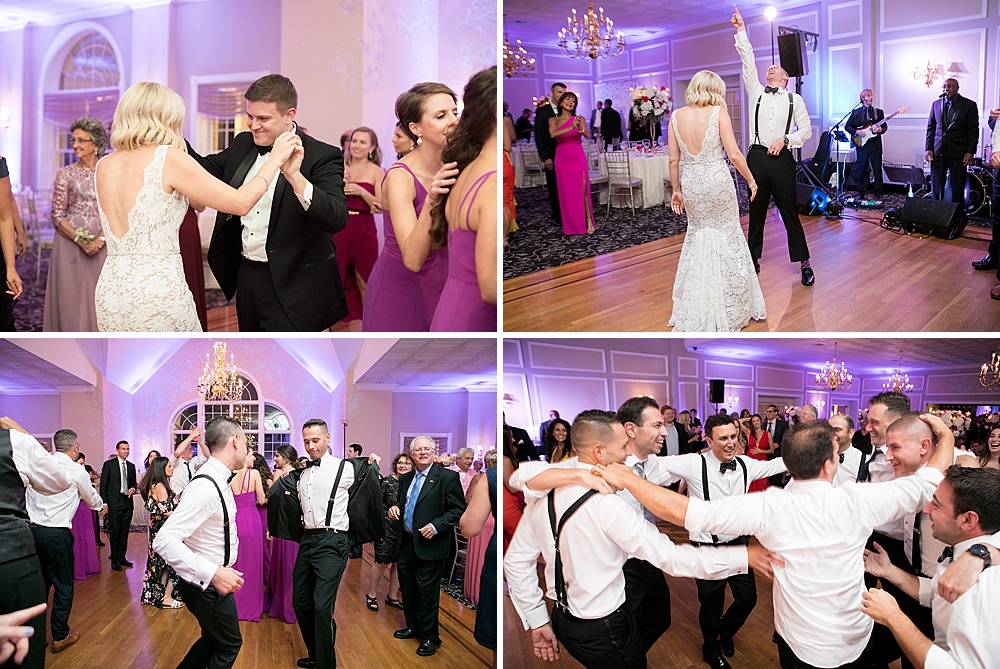 They had some of the best dancers there I've ever seen at a wedding. It was so much fun to photographer them! Not only did Anthony and his brother-in-law have a dance off (see below) but him and all his friends spent the evening dancing up a storm (see above).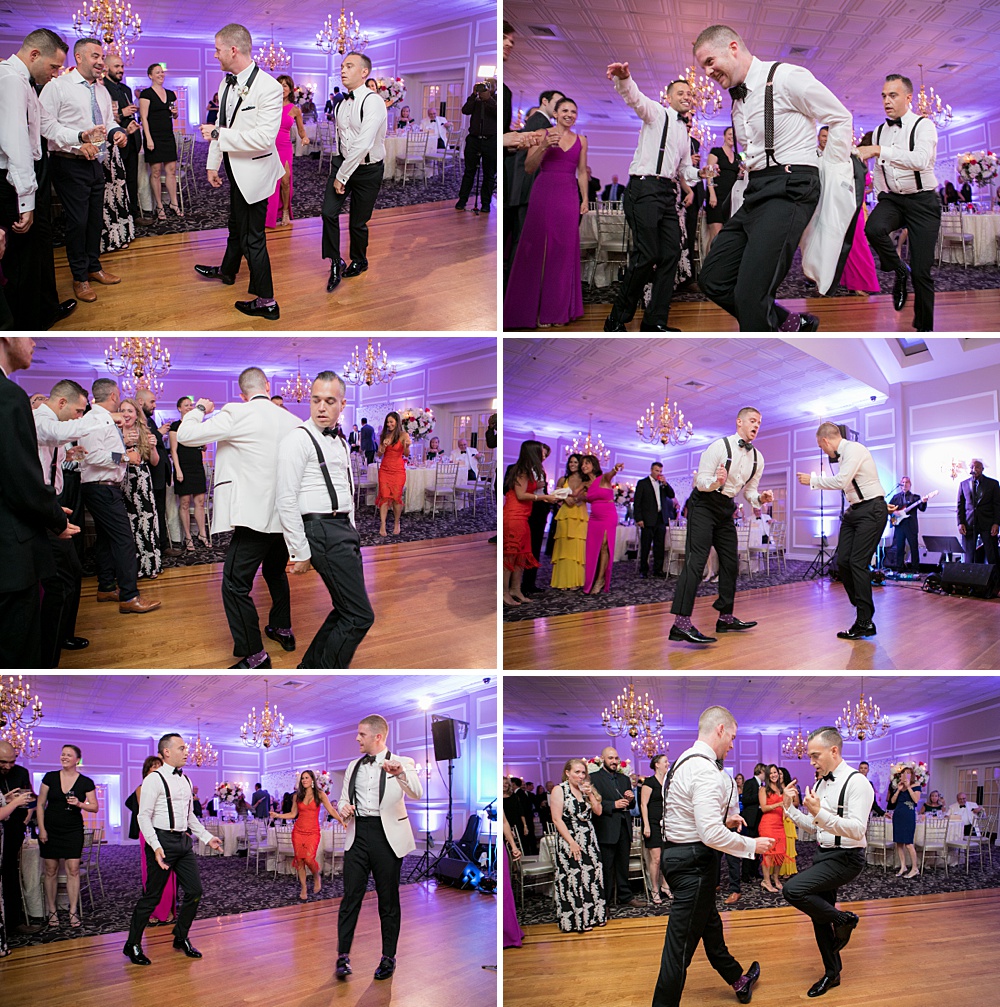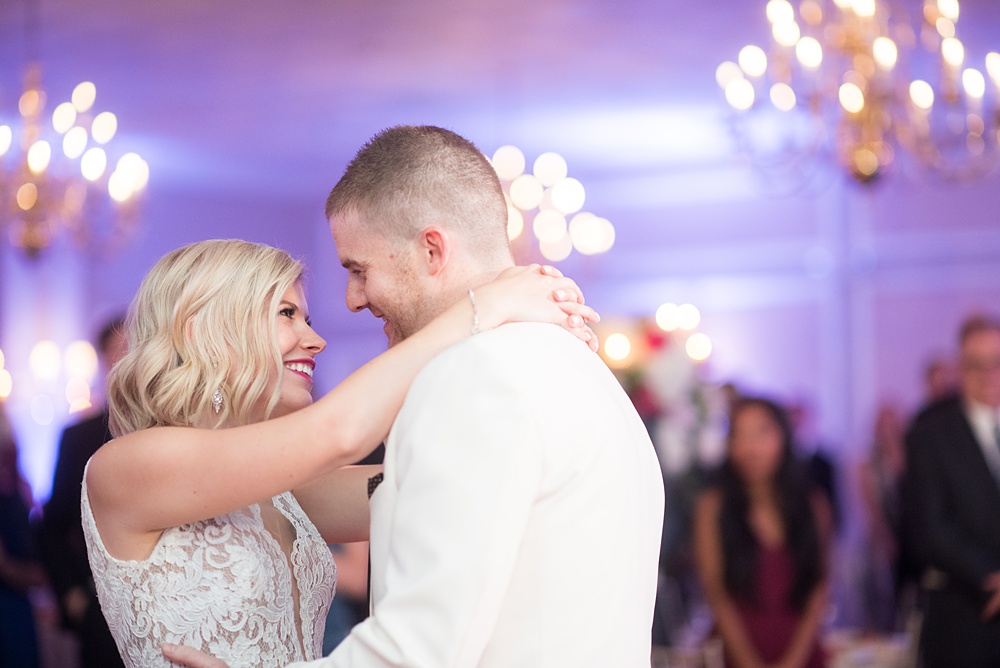 It was such a beautiful day and evening. I felt the love at every turn, whether watching Lisa's mom place the veil on her, or special moments with their grandparents or nephews – the oldest and youngest generations at the wedding – or between the bride and groom. I am so grateful to have been a part of their day and can't wait to see the beautiful families that continue on because of their marriage. Congratulations, you two!
Venue: The Estate at East Wind / Dress: Kleinfeld / Bridesmaids dresses: Bella Bridesmaids, designer Social Bridesmaids / Band: East Coast Band / Hair and makeup: East Wind Spa / Officiant: Judge Marrus / Invitations: Minted / Flowers: In Full Bloom
Getting married in on Long Island? Also check out:
Contact us if you're interested in having us capture your day! Don't be shy…we'd love to hear from you!