Erinn, Brett and I met up on a beautiful summer Friday afternoon to capture this wonderful chapter in their lives. It's a usual walk they take in Central Park with their dog, Marvin (such a cutie!) – and that's kind of what I liked about it – it's them. 
It's something they will always look back on and remember, years from now, and I love we were able to capture it. When they move out of the city, when they say, "Remember when we walked Marvin near our apartment on the Upper West Side when we lived in Manhattan?" they will have these images to remember it by. And man, they look gooood to boot!
We started out on a grassy lawn by Strawberry Fields because it's where Brett proposed! Marvin needed warming up too – he's camera shy! But don't you just love the dog tag Erinn had made? I love a supportive canine son. 🙂 (A new leash is one of the things I recommend getting if you're bringing your dog to your engagement session or photoshoot.)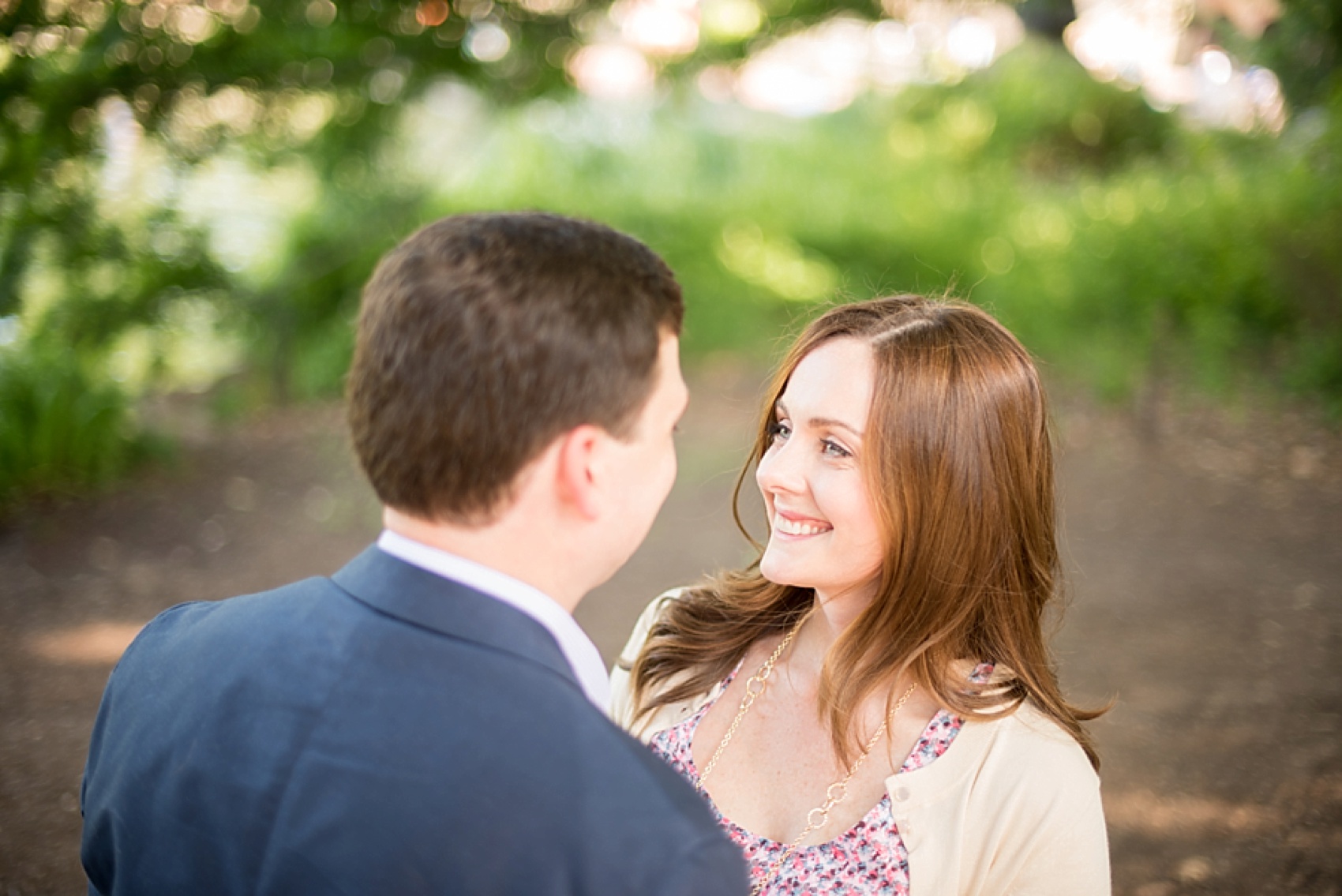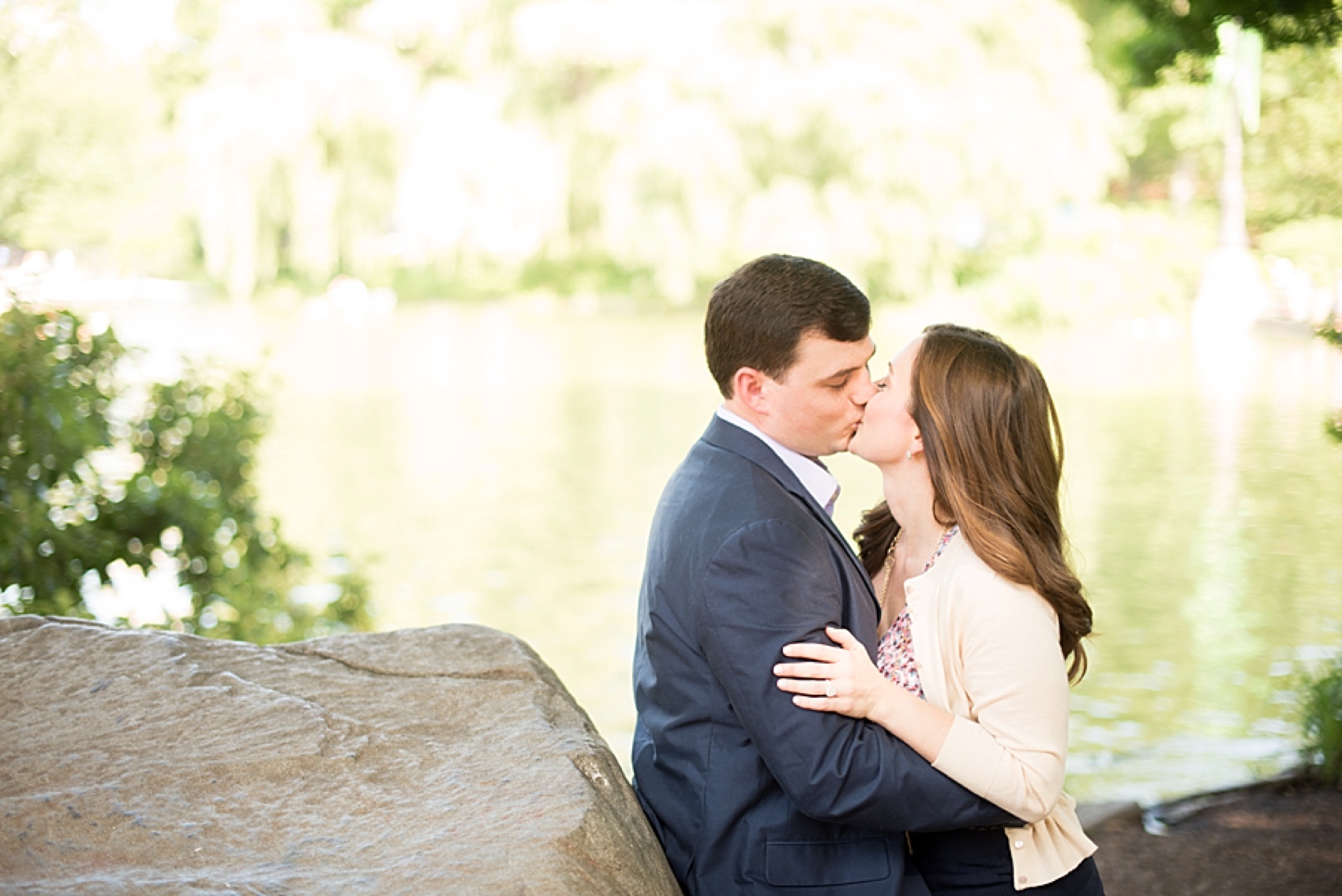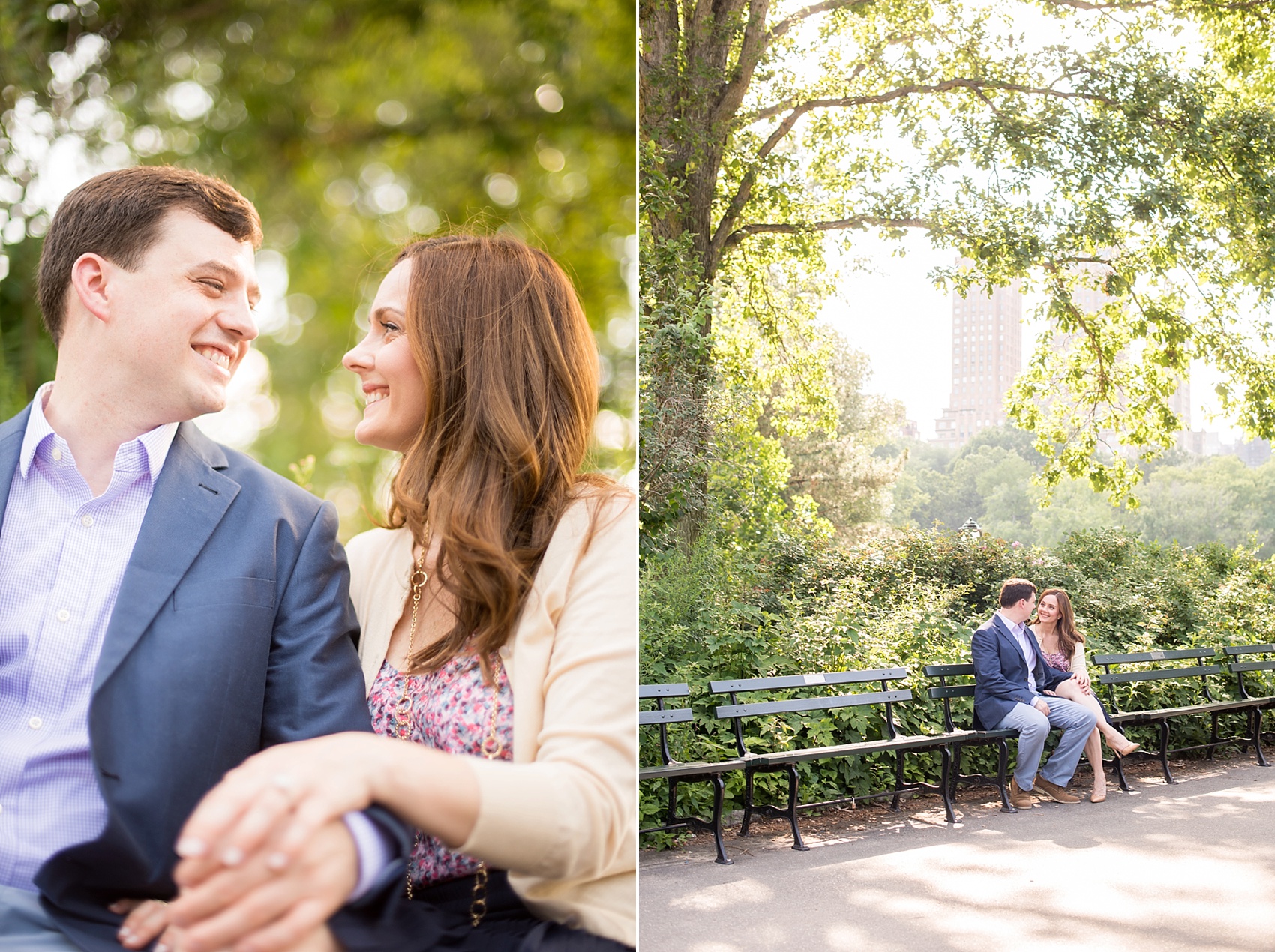 Walking around their "usual" dog-walking spots was so pleasant and it felt like a butterfly landing on some flowers right nearby the lake, where we stopped for photos, just added to the Manhattan summer fairy tale day we were experiencing.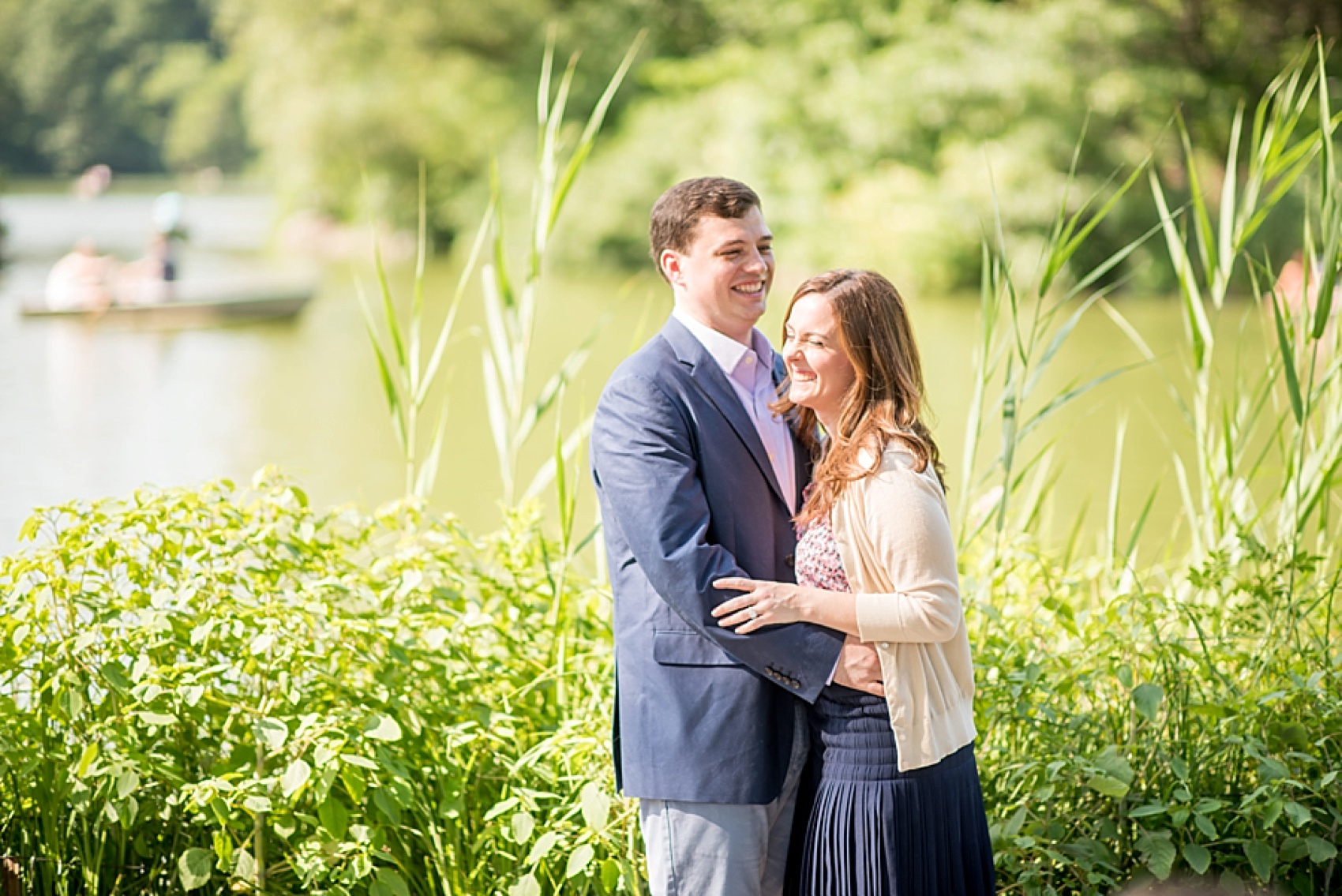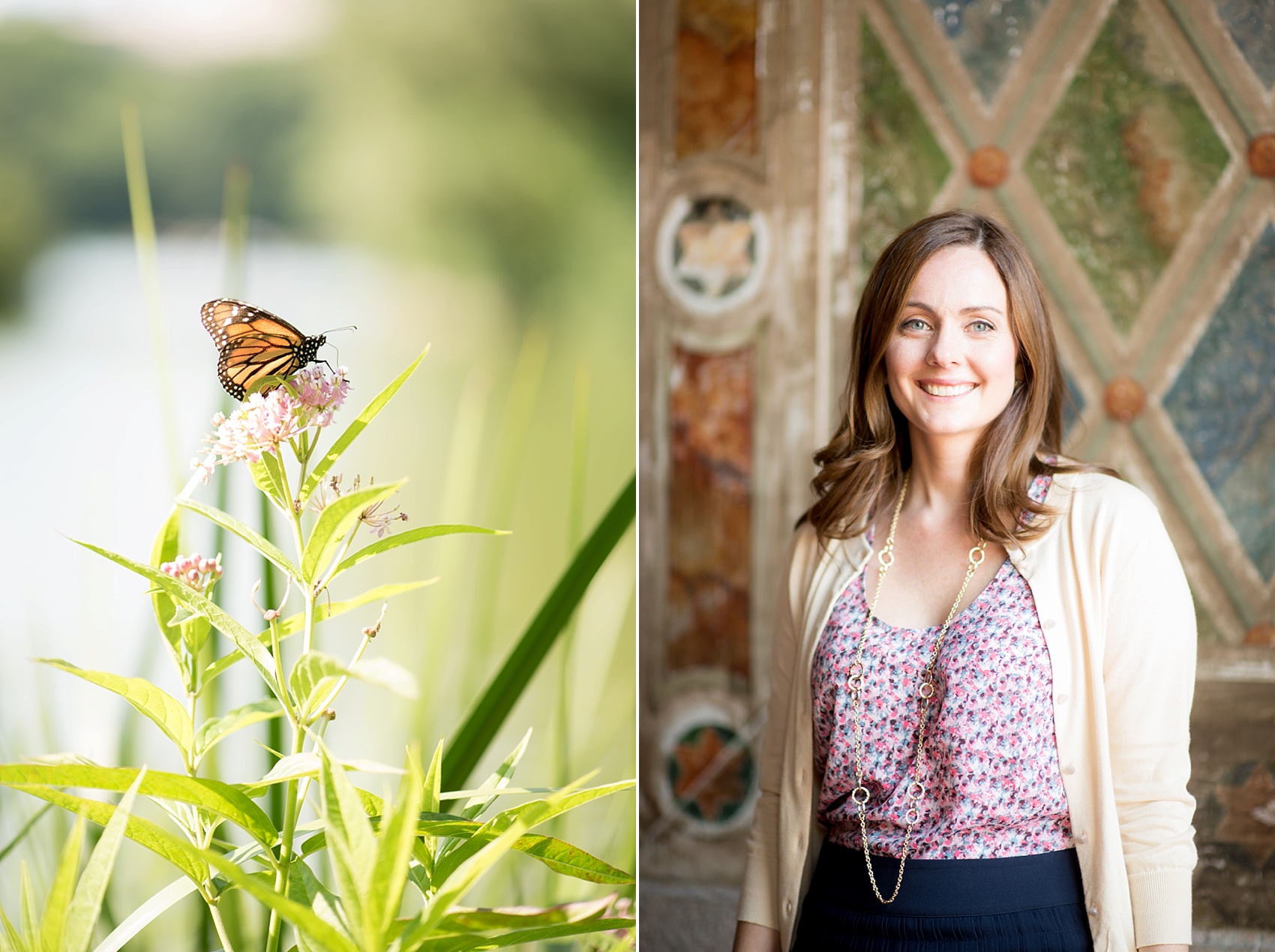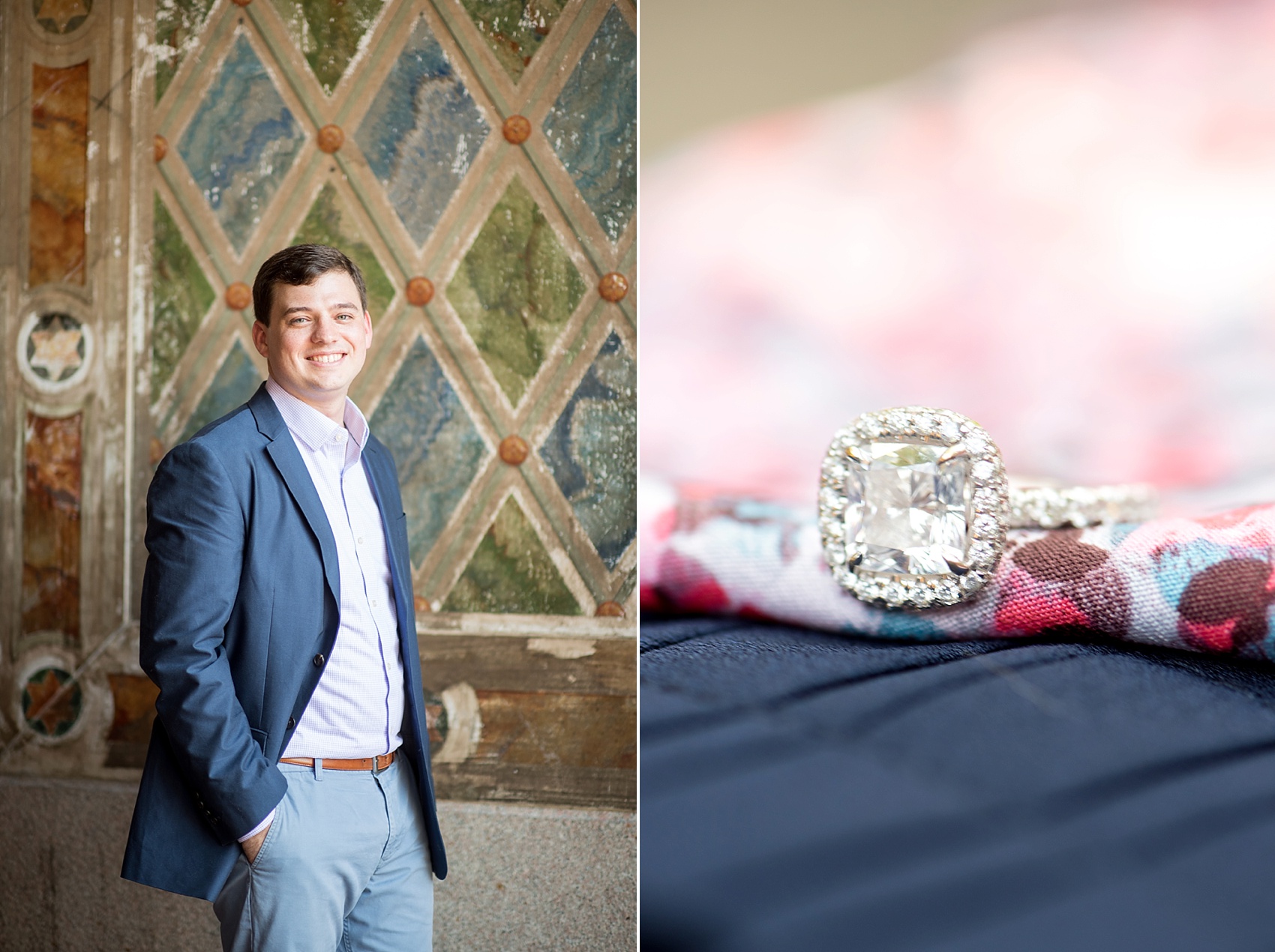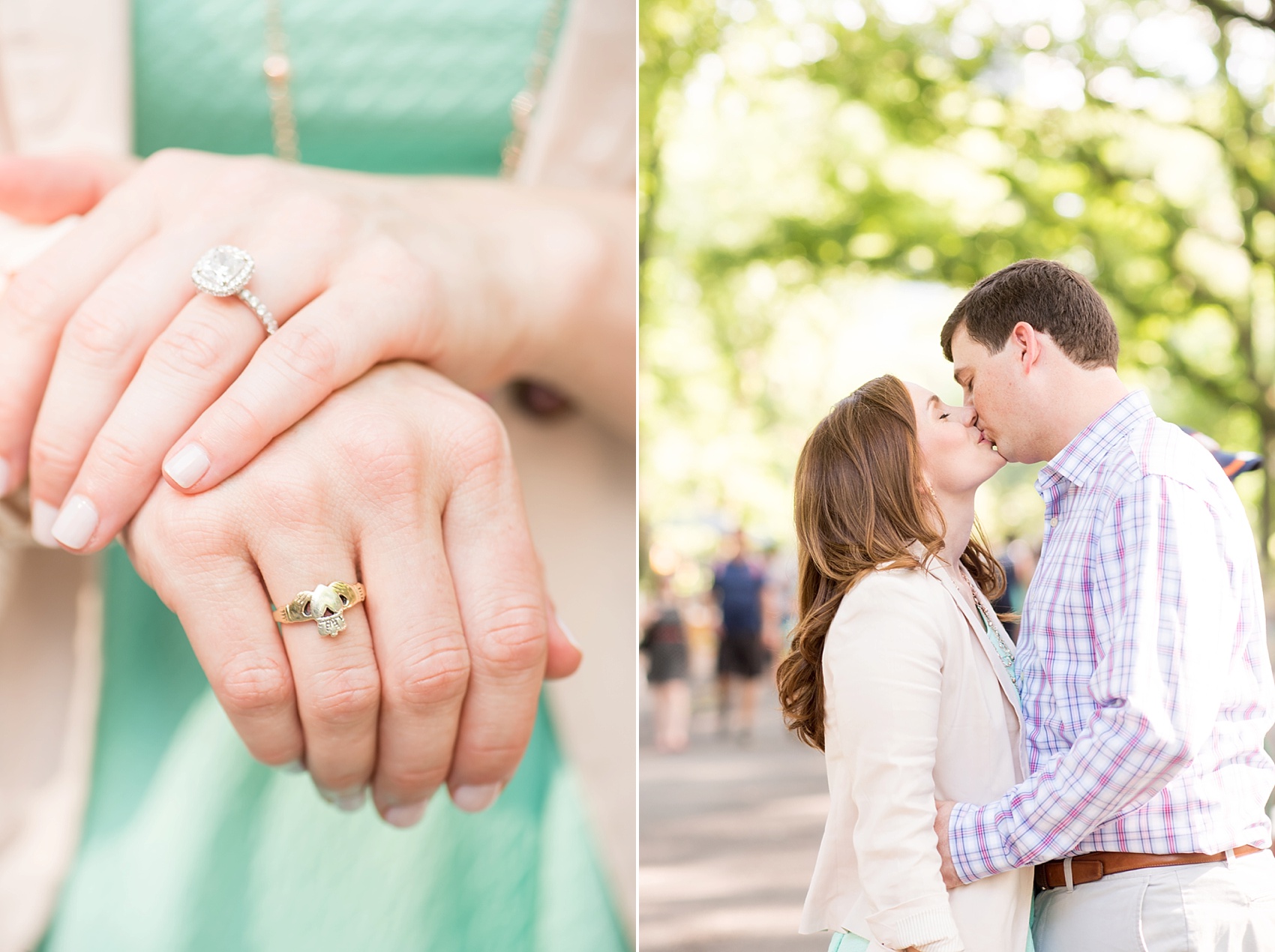 I love how important it is to Erinn to incorporate her Irish heritage into her wedding, but even in everyday life she proudly displays her claddagh ring, for instance, that I couldn't help capturing. 🙂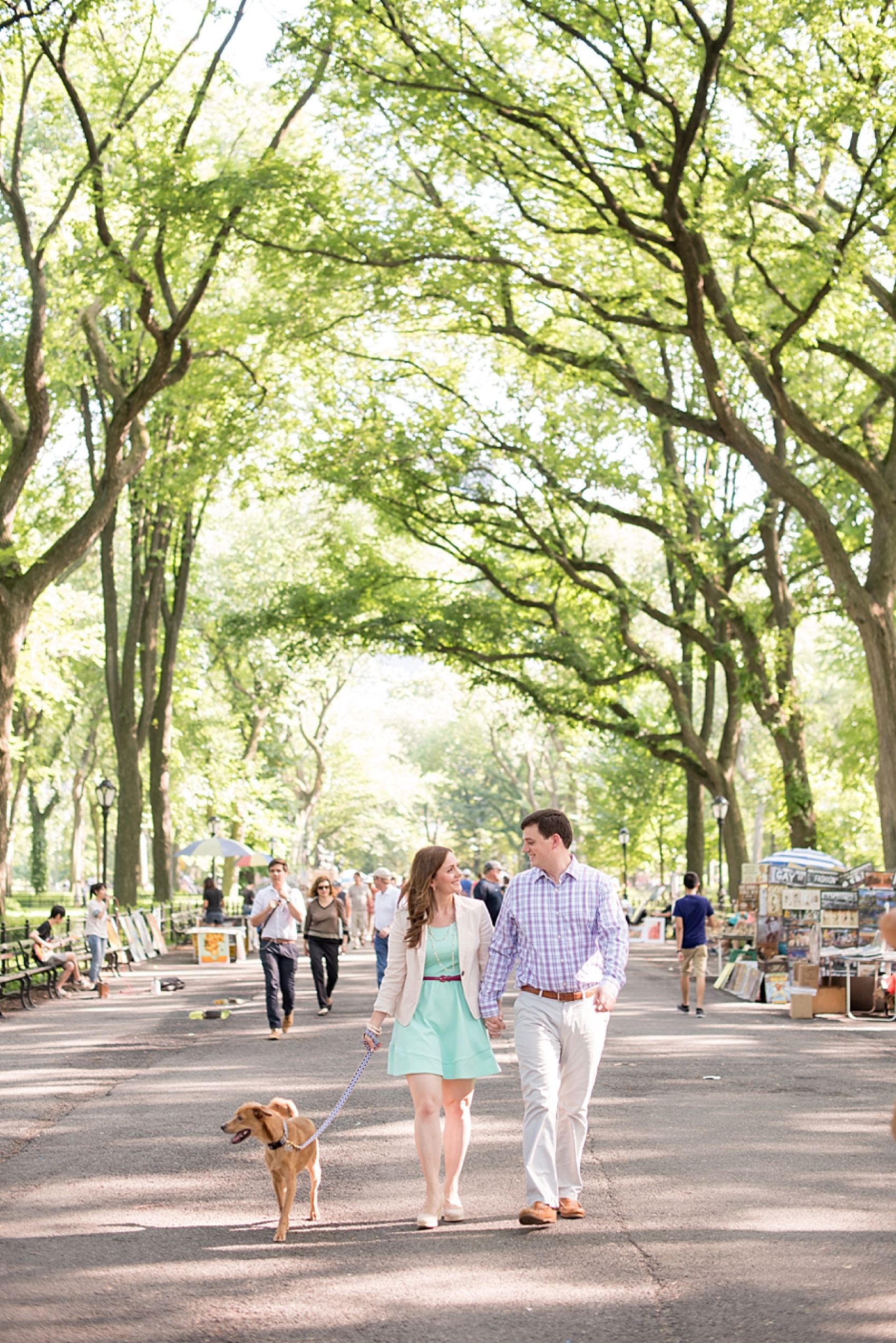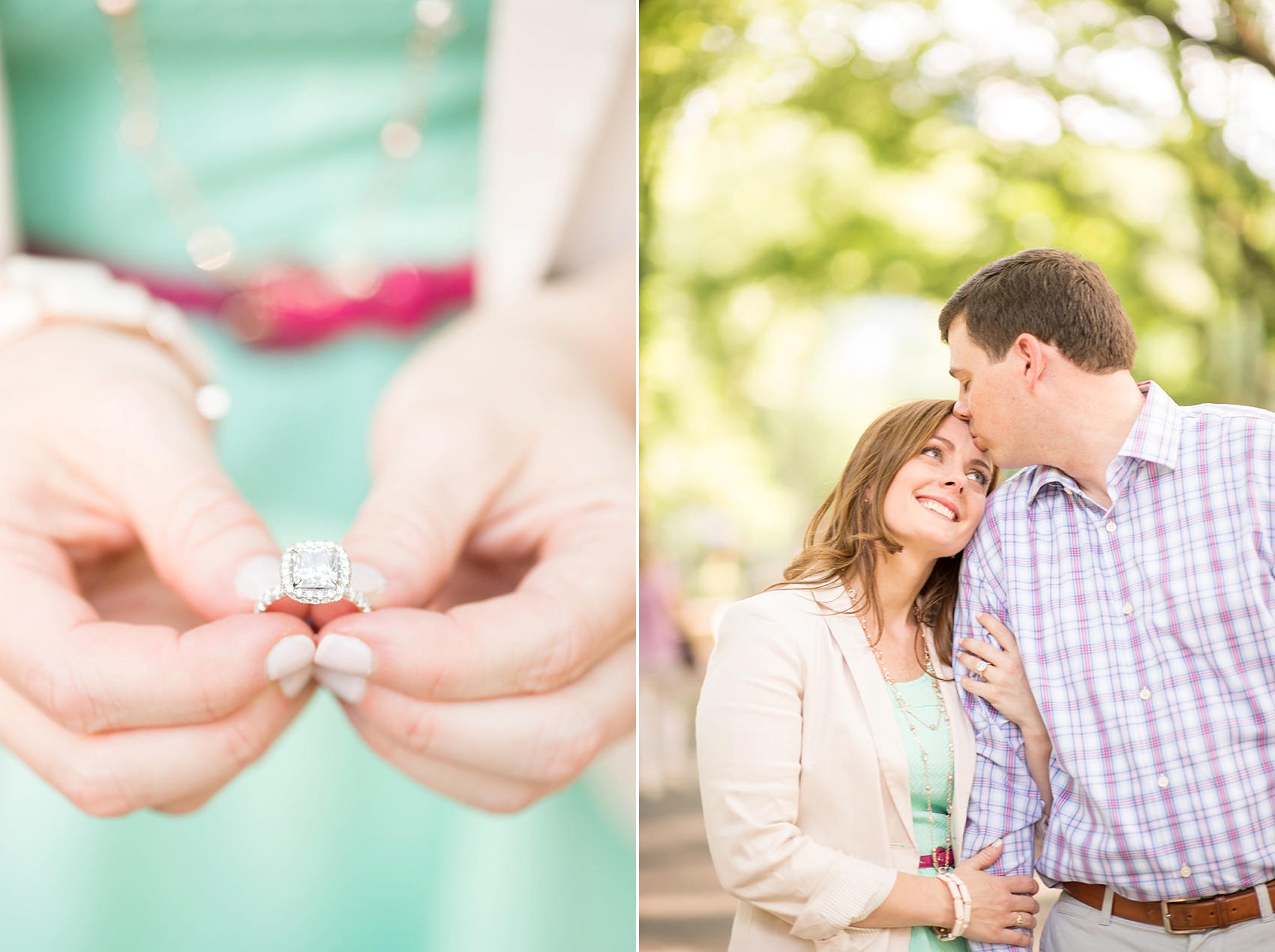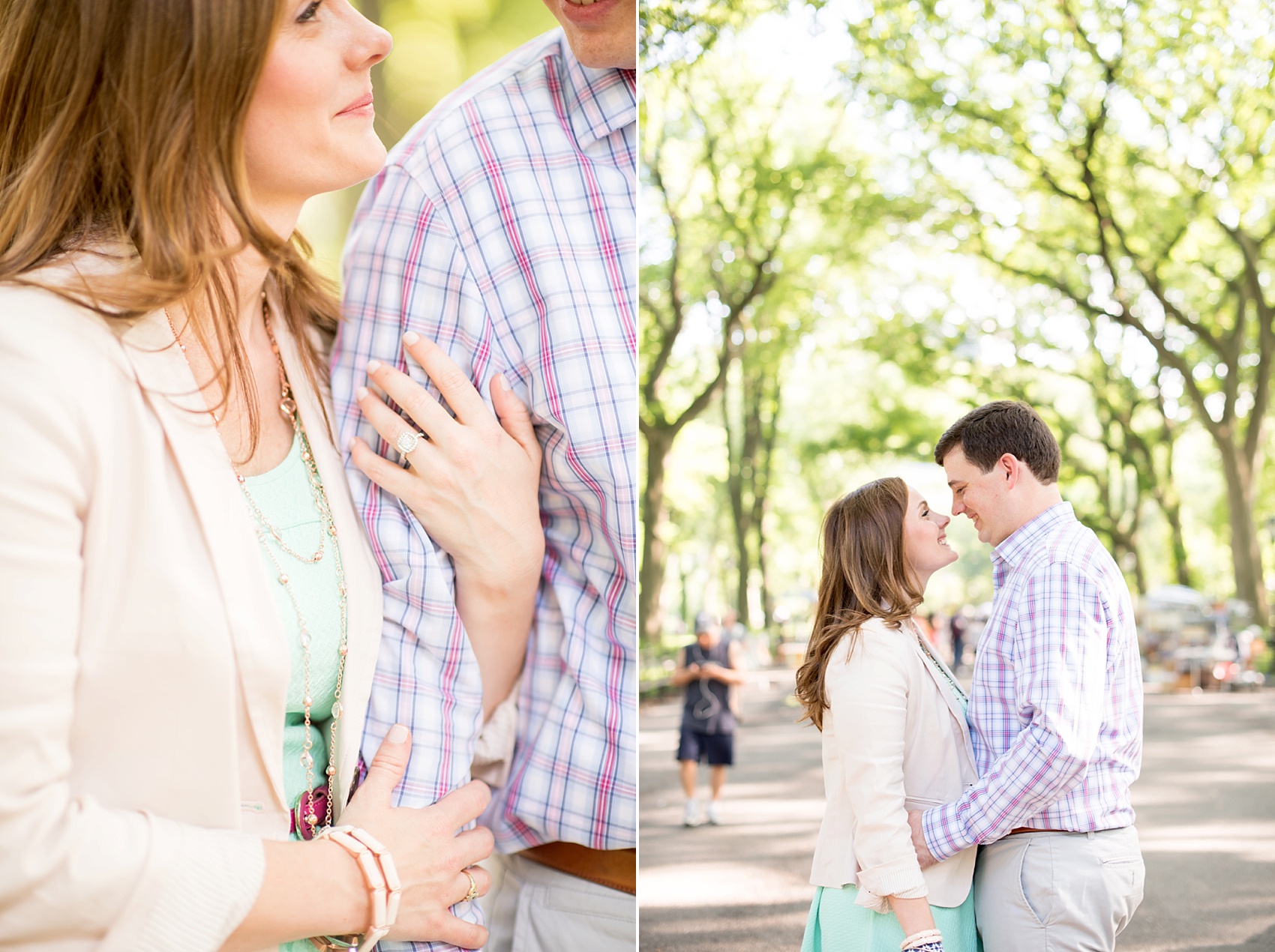 Erinn's parents have iconic images at Poets Walk, a grand allee of trees in Central Park, that she fondly recalls. It was a key spot for us to stop at and snap some photos of them, right before walking closer to their apartment to stop at this colorful red doorway on the Upper West Side. Isn't it pretty?! Works perfectly with their outfits.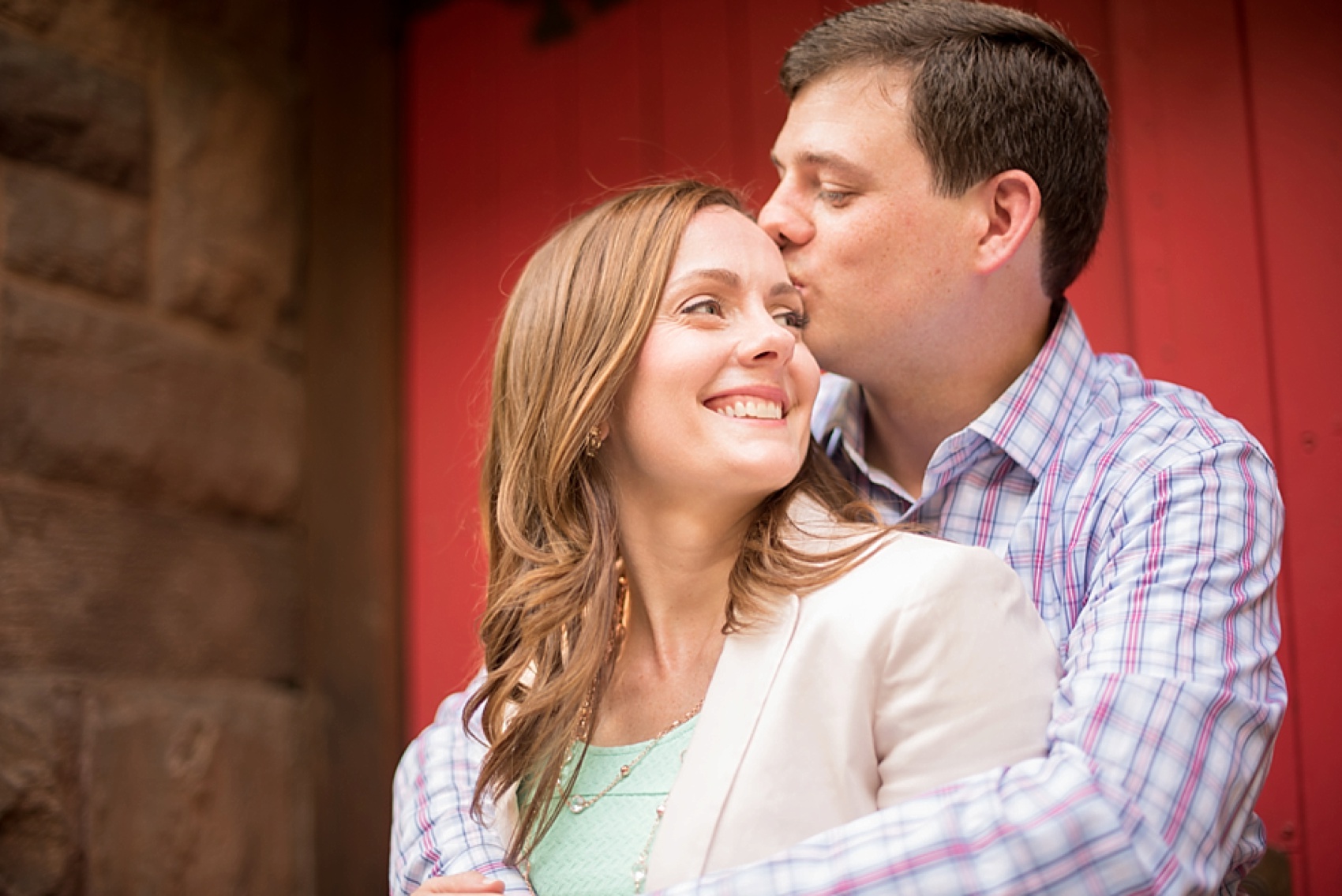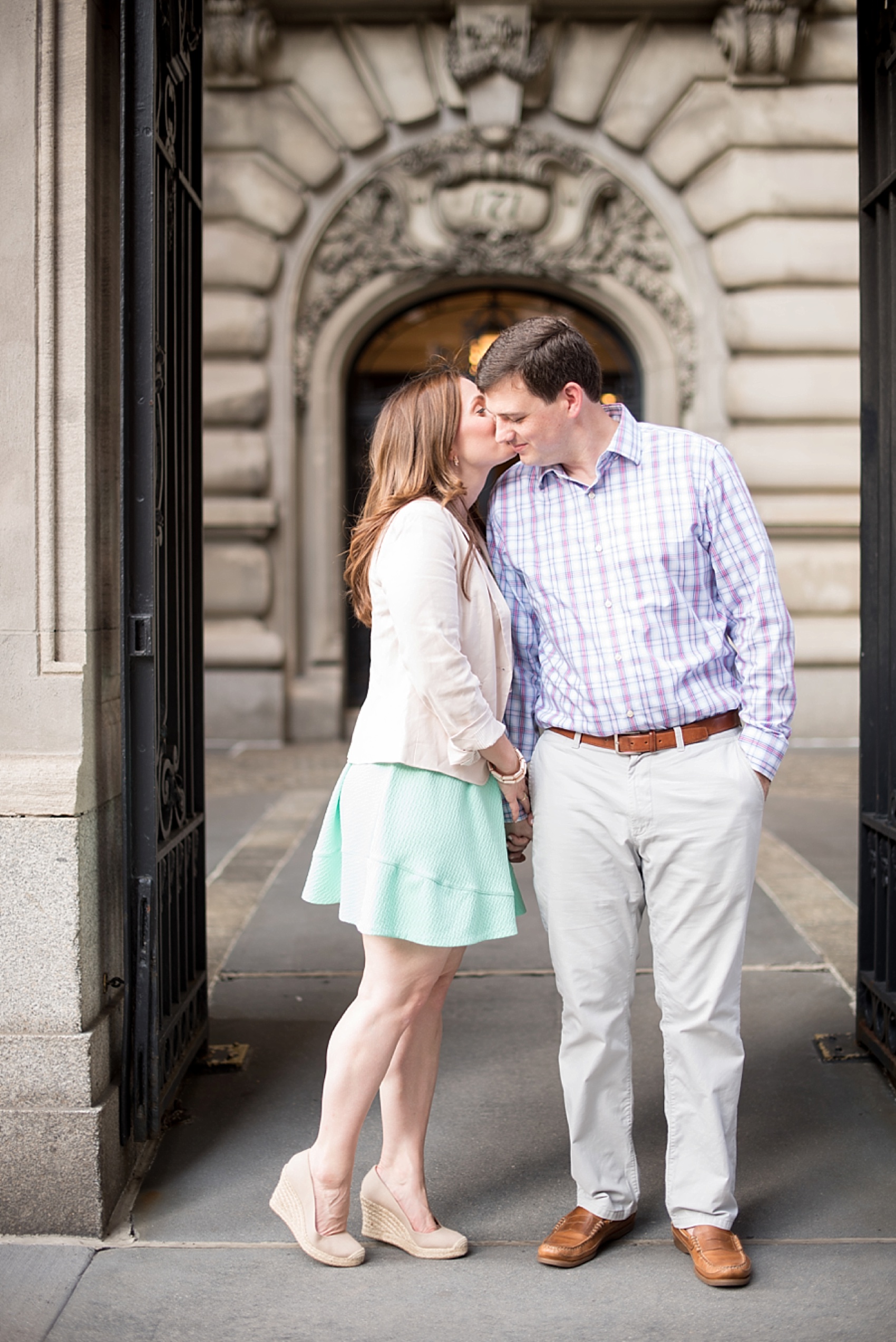 Their wedding day arrived before we knew it, of course. Their October wedding had so many amazing elements, from gorgeous dahlias to trees under the reception tent, to a bourbon bar. Check out their wedding at Red Maple Vineyard!
Like what you see? Don't forget to check out Facebook and Instagram, and follow along, for even more images.