Kelli and Robert's Captiva Island wedding, off the west coast of Florida, was long anticipated. Not just for me, because I knew it'd be a super special destination wedding day, but for them. The pair met decades ago, when Robert was touring with bands. Kelli, just 17, knew Robert was special. Though, as life often takes us on different paths, they parted ways for a while.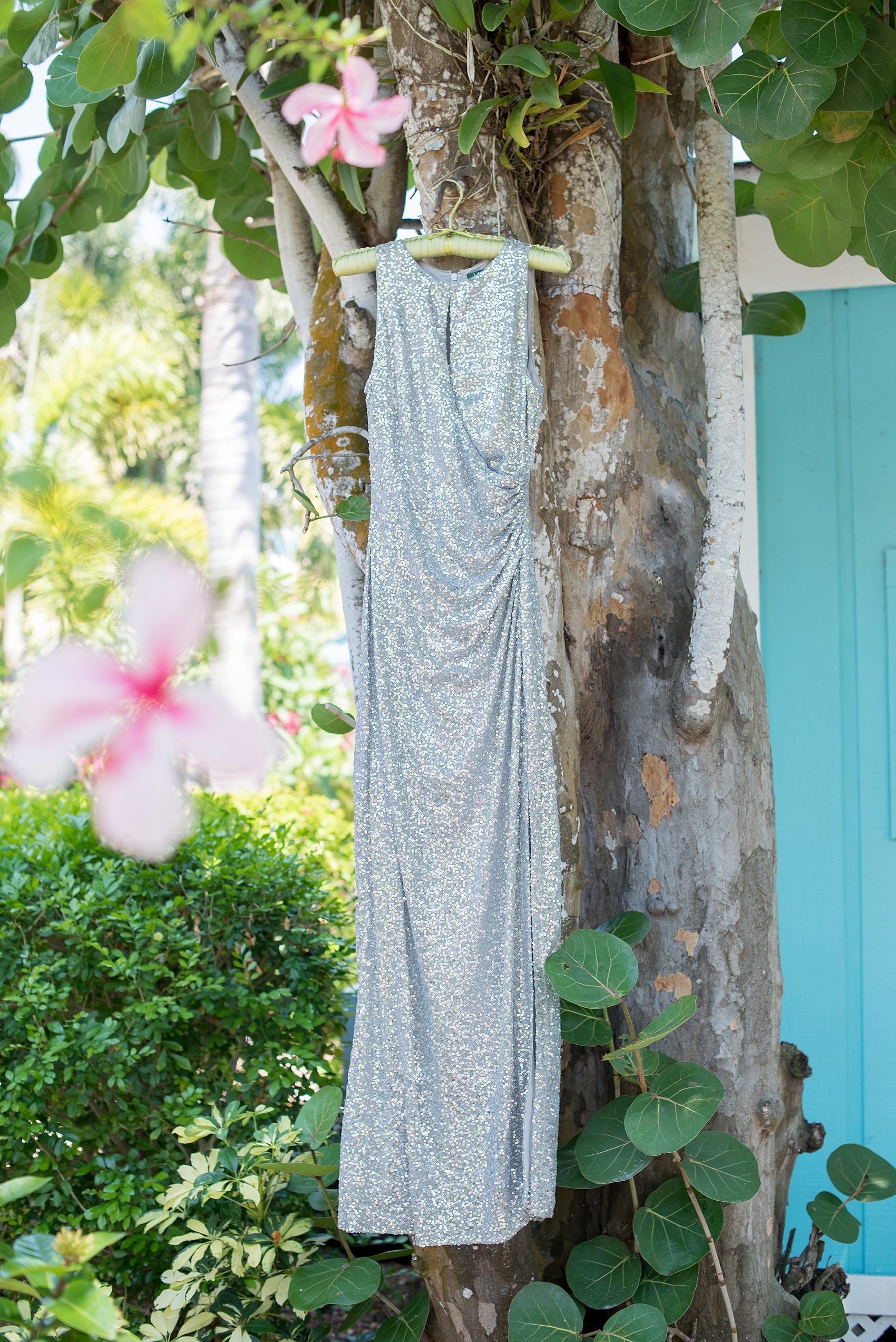 Years later, Kelli would ask a friend about Robert and how he was doing. The friend replied, "He's on Facebook – if you want to know how he is, ask him yourself!" And voila – their young romance was rekindled and their love quickly grew into something greater. Kelli moved to Orlando to be with Robert and eventually, they decided to make it official with the most beautiful beach ceremony during their Captiva Island wedding.
I know Robert from my days working for Universal Creative, and I have to say that he's been a supporter of my photography from day one, even when wedding photography was no where near my full time job. And I know, first hand, that he's a great guy. After getting to know Kelli through our pre-wedding calls and talks I can sincerely say their romance has been a pleasure to witness and I couldn't be happier for this deserving pair.
Kelli is a self-proclaimed "Tom Boy" (how I don't know but if she says so I have no other choice but to believe her!). But it was really important to Robert to make her feel pampered on her wedding day. Robert and I visited her in the spa, before heading back to their Orchid Cottage, where their final preparations took place, and I was able to capture this sweet moment of Robert playfully kissing his bride's neck before the day proceeded.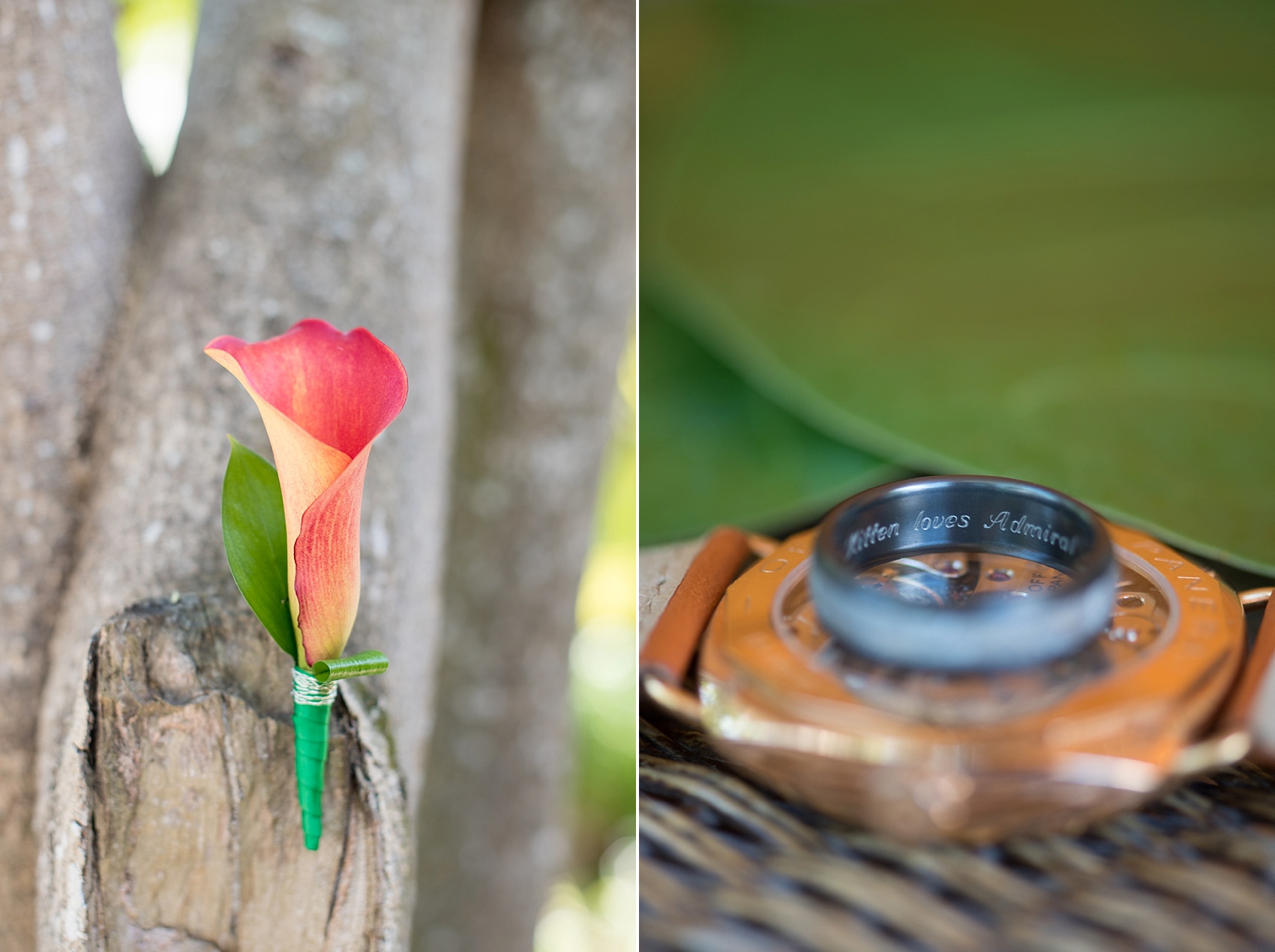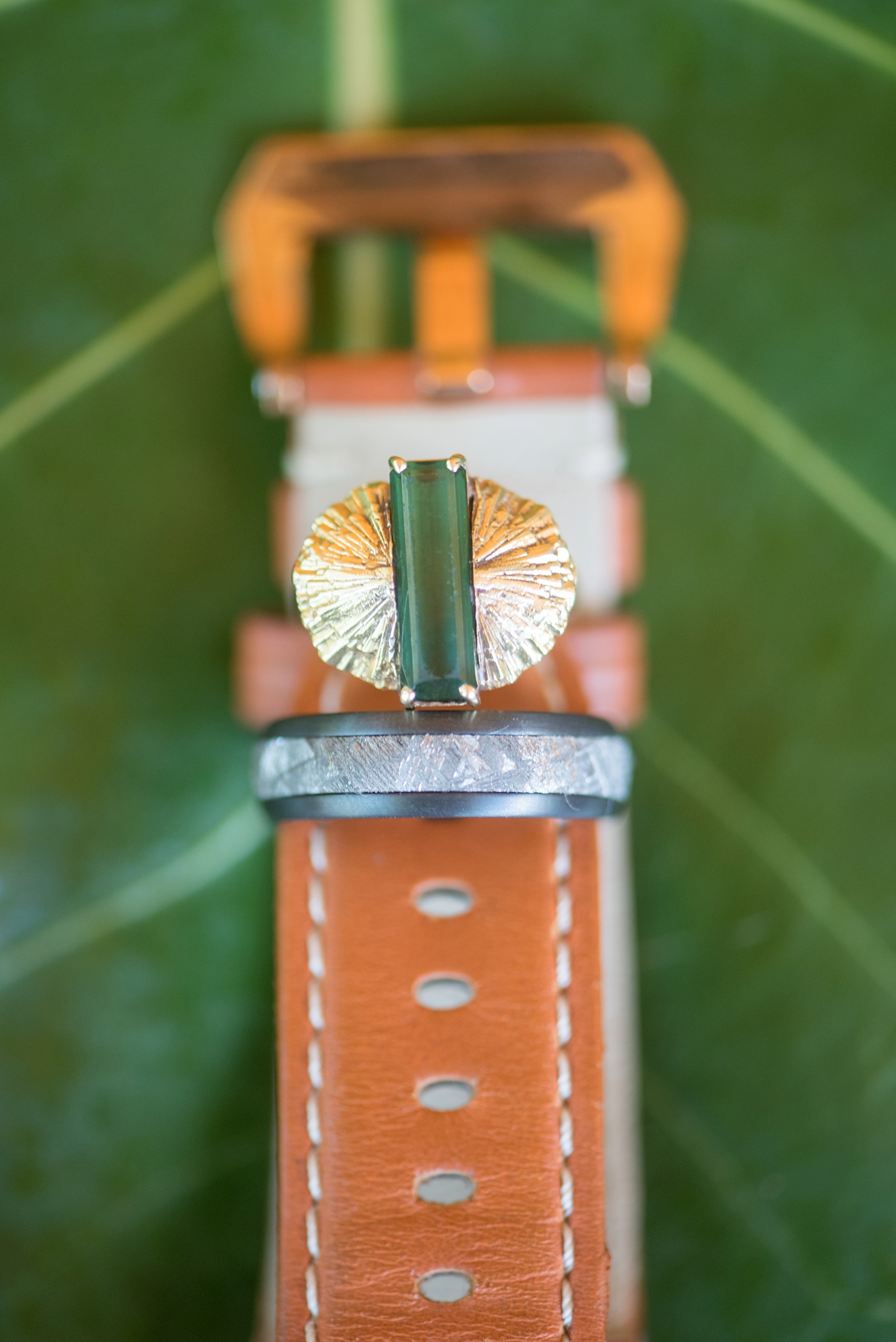 Perhaps a wonderfully untraditional pair in many ways, Robert opted for a wedding band that contained meteorite and Kelli opted to use her engagement ring as her symbolic wedding jewelry. She also wore family heirloom rings.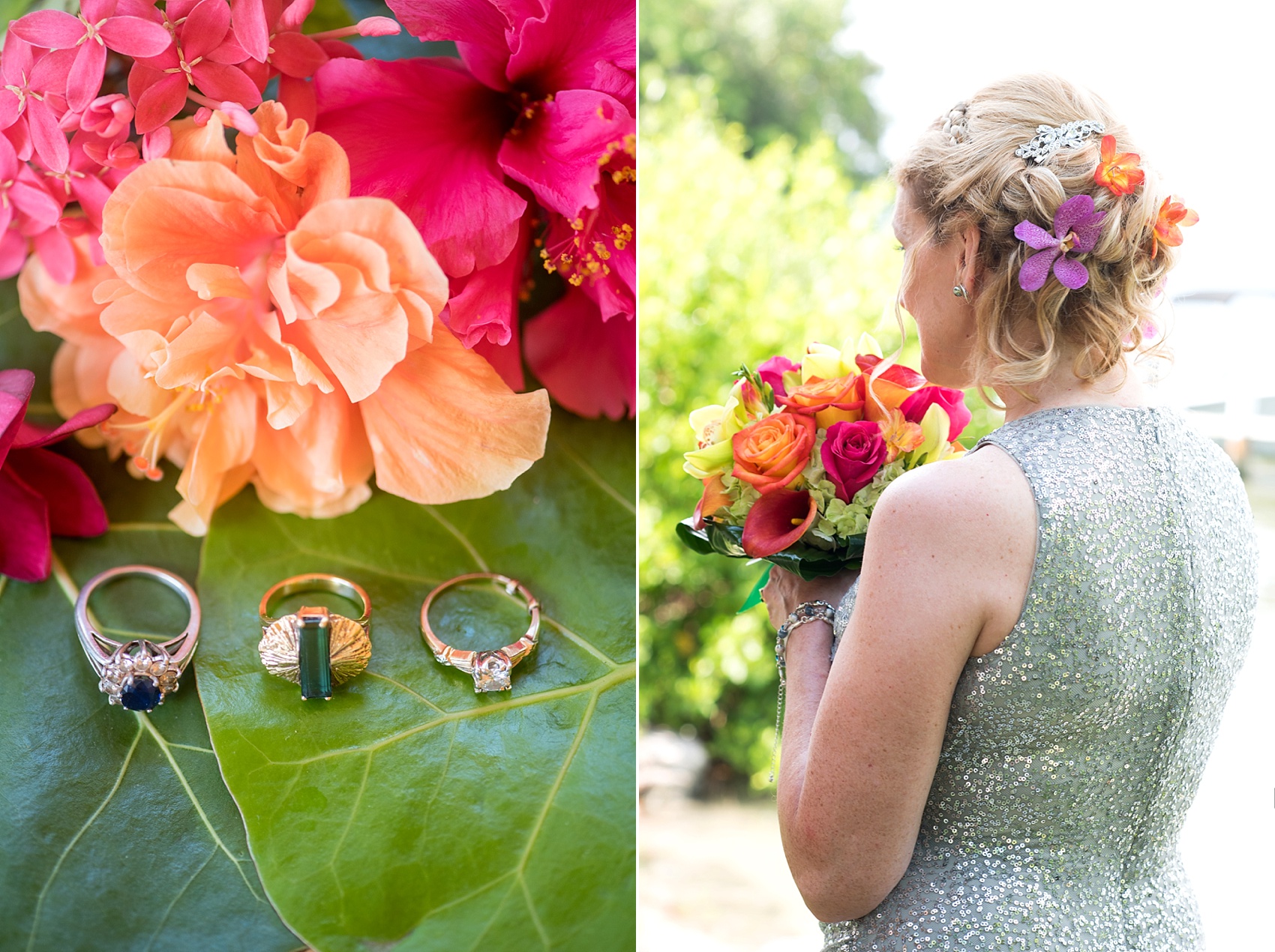 Would you know that Kelli's a guitar player and lead singer from looking at her? Well it's true! And her friends gave her special "something blue" bracelets for her day in addition to a music note pin she fastened to her purse.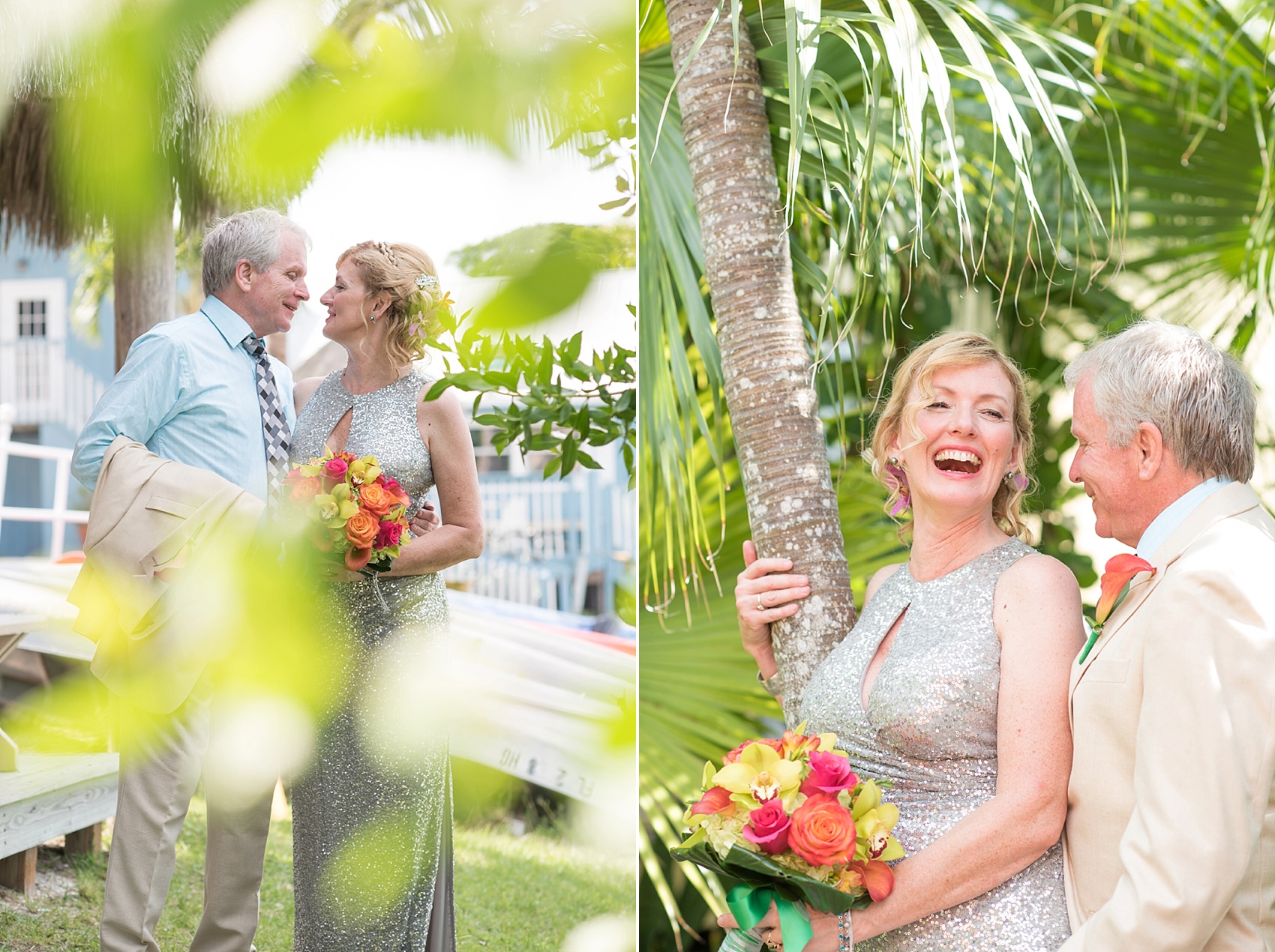 I love how playful they are. It's so inspiring of how fun love should and can be.
Always a thoughtful man, Robert wanted to give Kelli special earrings for their wedding day (Tahitian black pearls with a green tint to match their "green" wedding color theme) and got an extra special box to put them in: Kelli has always wanted a guitar made from burled rosewood, though due to the insane (achem) cost of the instrument Robert thought of this amazing alternative. Isn't that sweet?!
I loved moving through the Tween Waters Inn property with these two, albeit in what must have been record high heat (think, "feels like 111 degrees!" says the weather report), to capture the joy they exuded that day.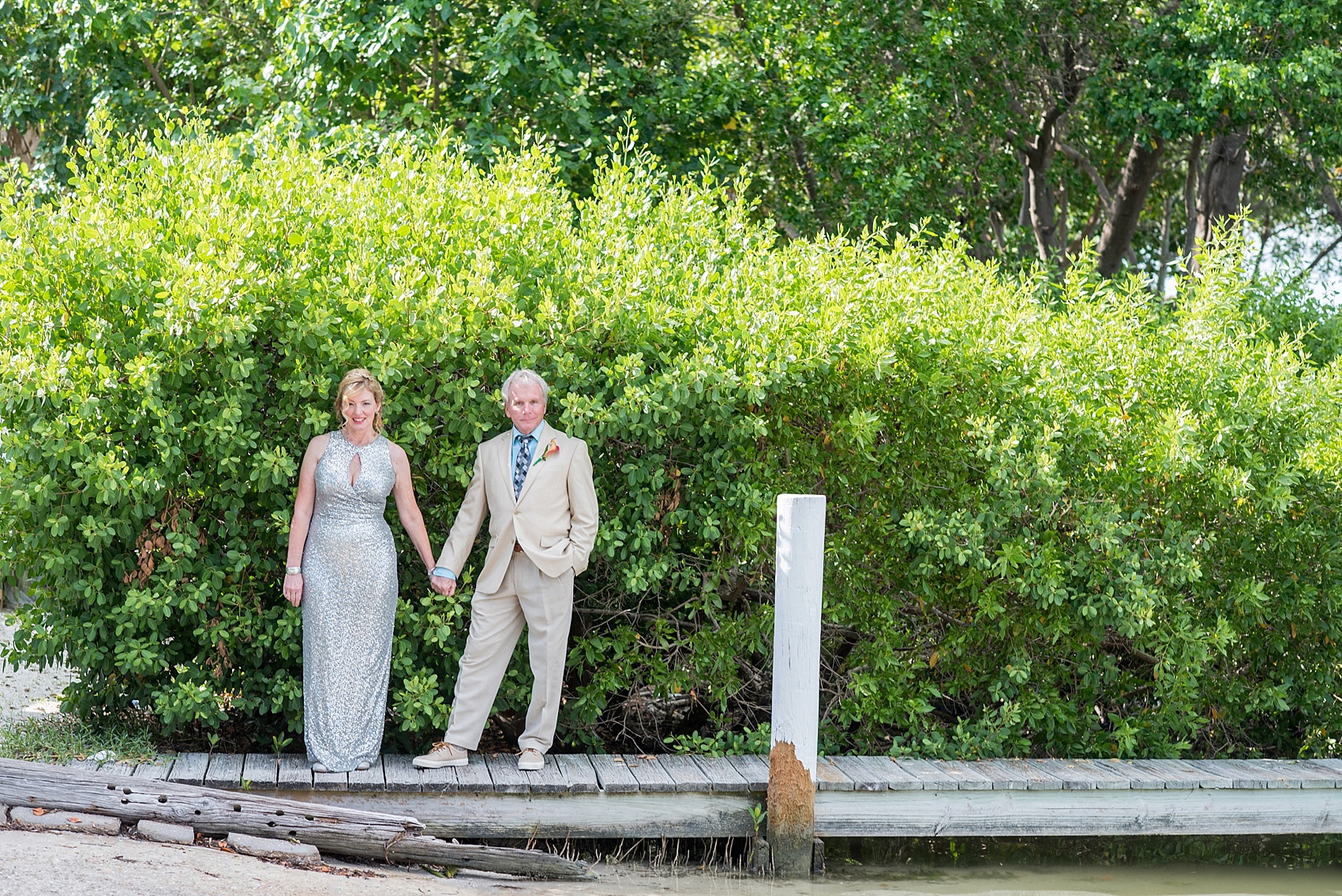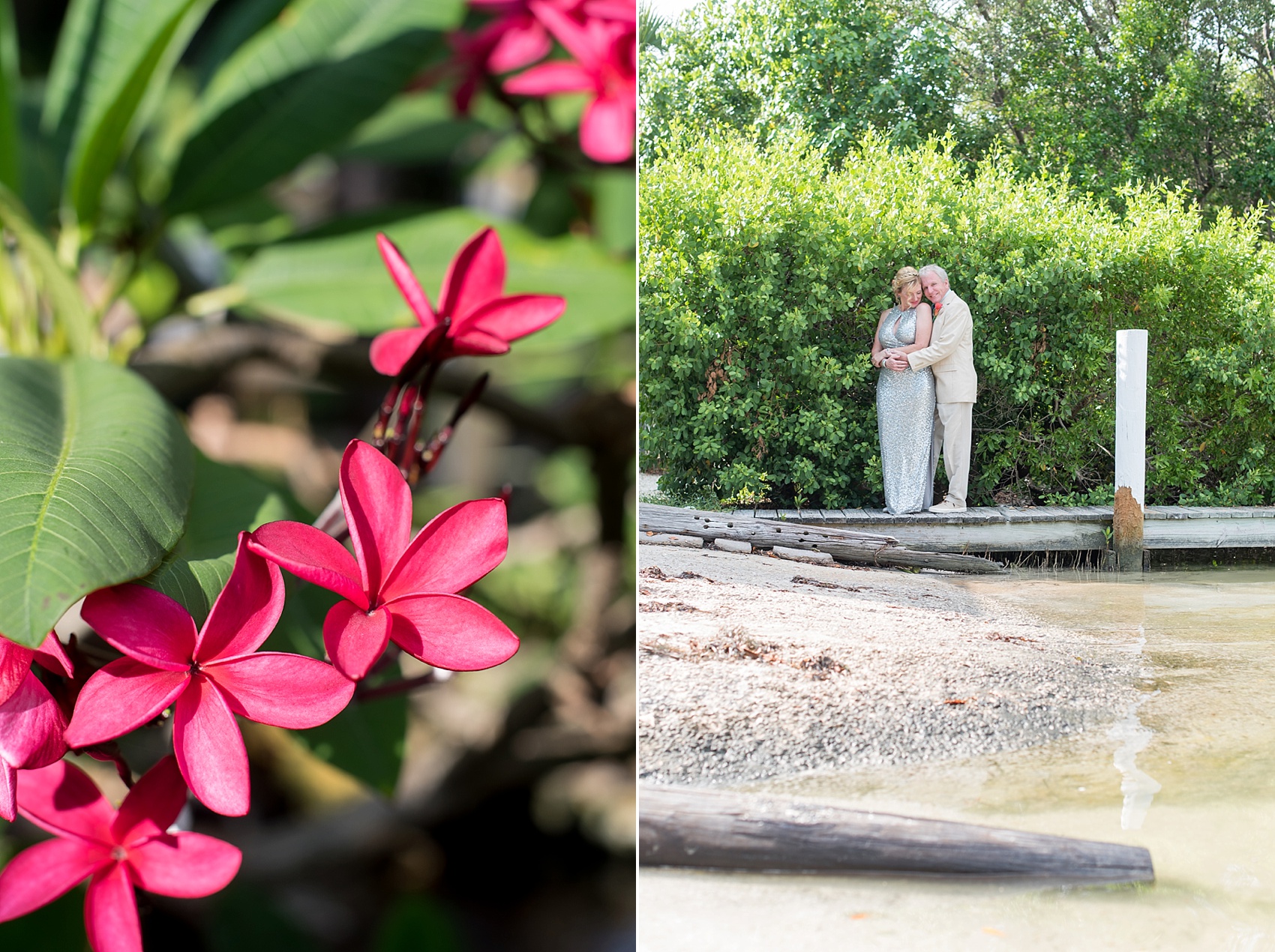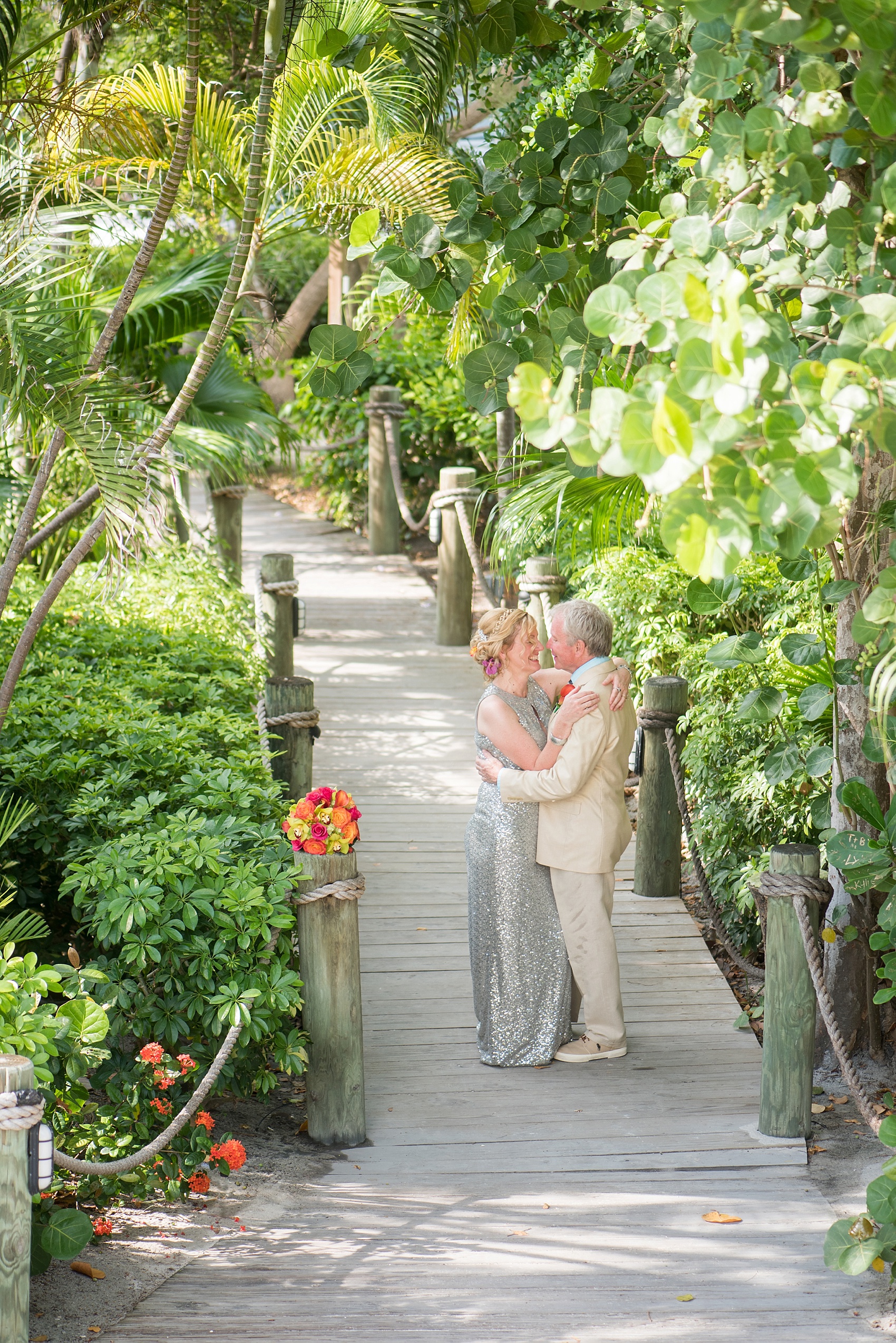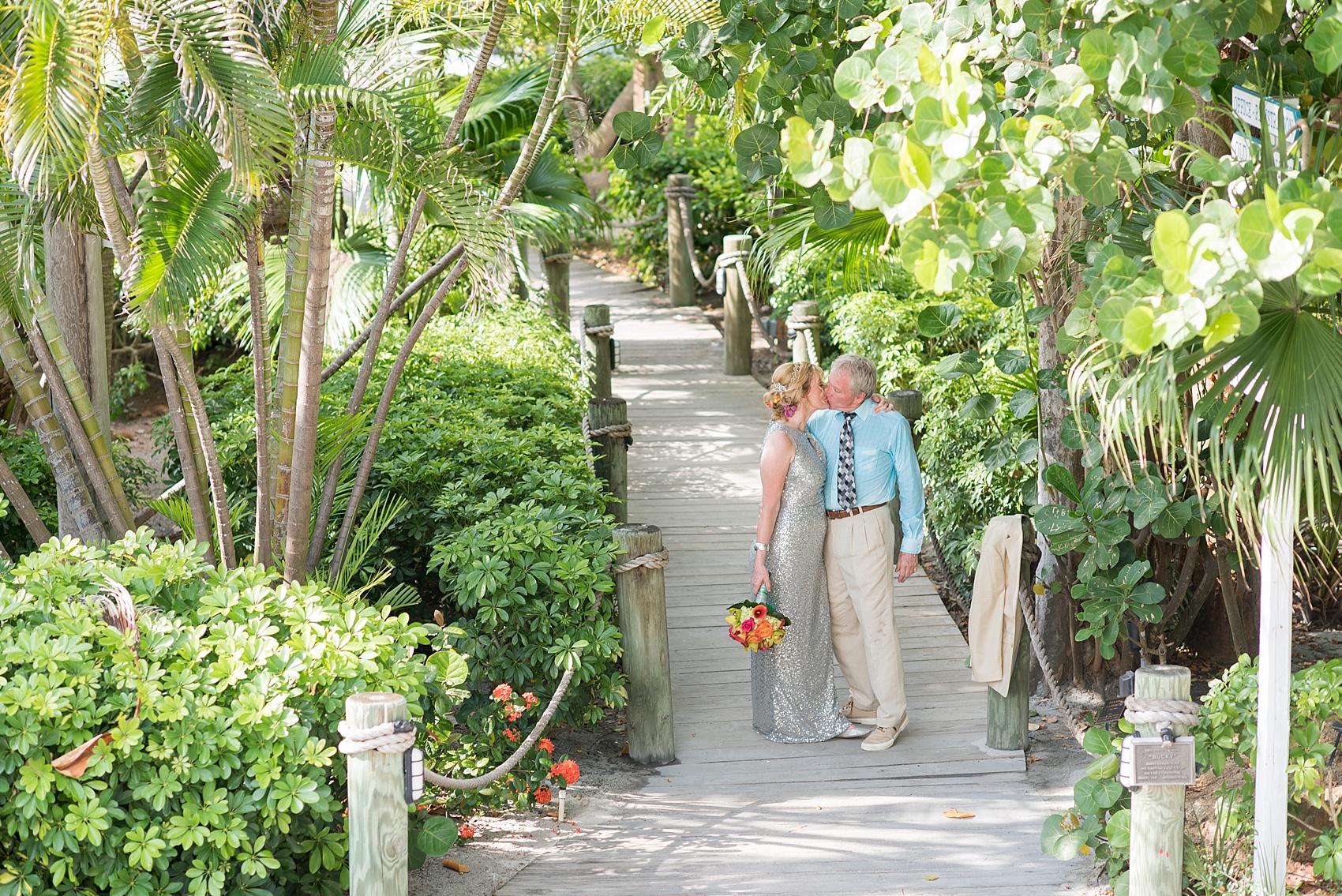 It was a special family affair – siblings, sons and even Kelli's mother came in from Alabama, New York, and even friends from Asheville, to celebrate the big day. Their friend Doug even handmade Plumeria lai's with his wife, Samantha, to add an extra local flair to the couple's outfits.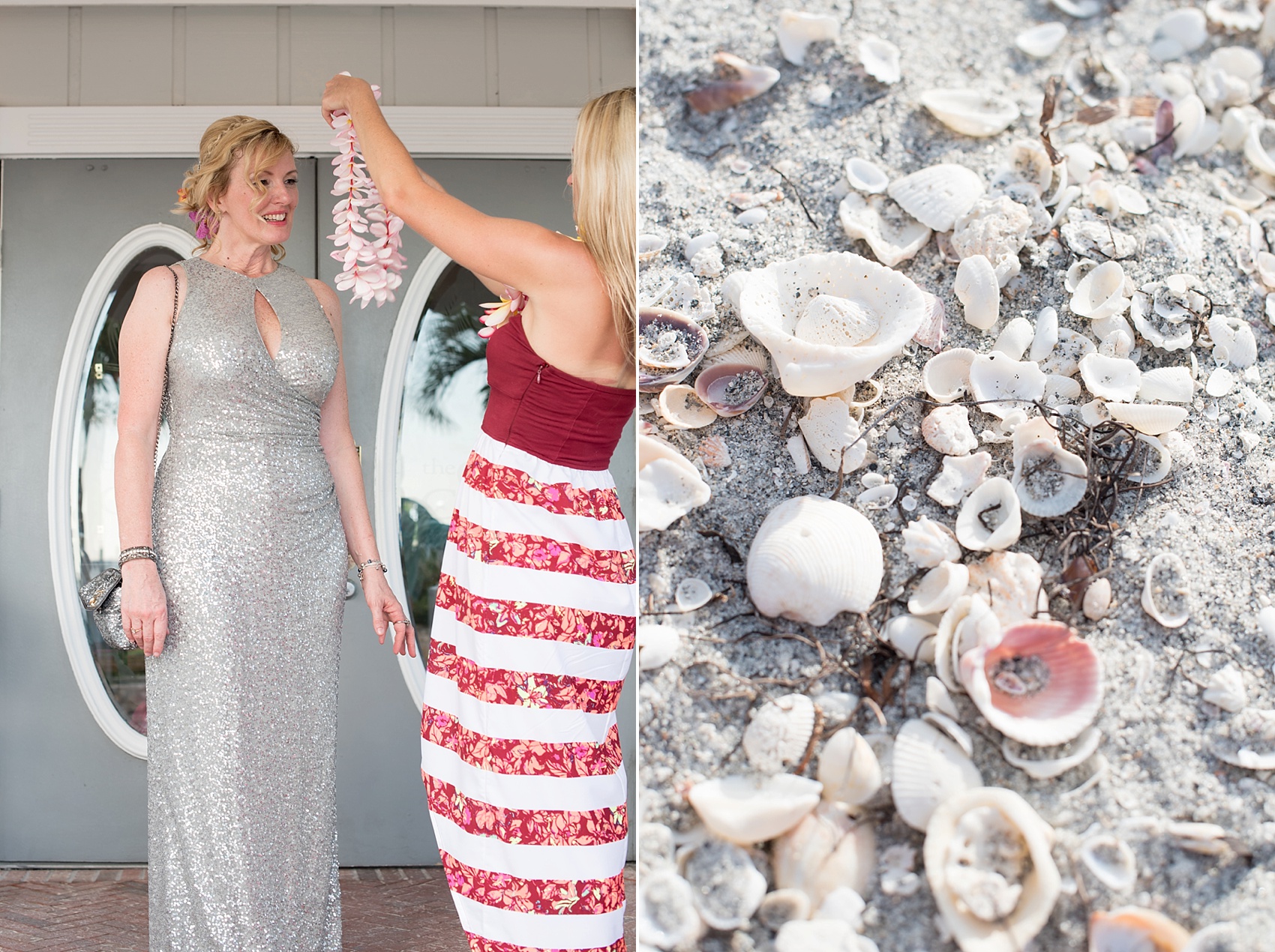 Soon it was time to move to their beachside ceremony where guests used kazoos to welcome Kelli down the aisle (a special surprise from Robert) and the couple recited their own personalized vows.
Robert was honestly the most involved and concerned groom I've ever worked with. Seeing his attention to detail and dedication to making this a truly memorable event was endearing and I'll never forget his thoughtfulness and enthusiasm throughout the entire process.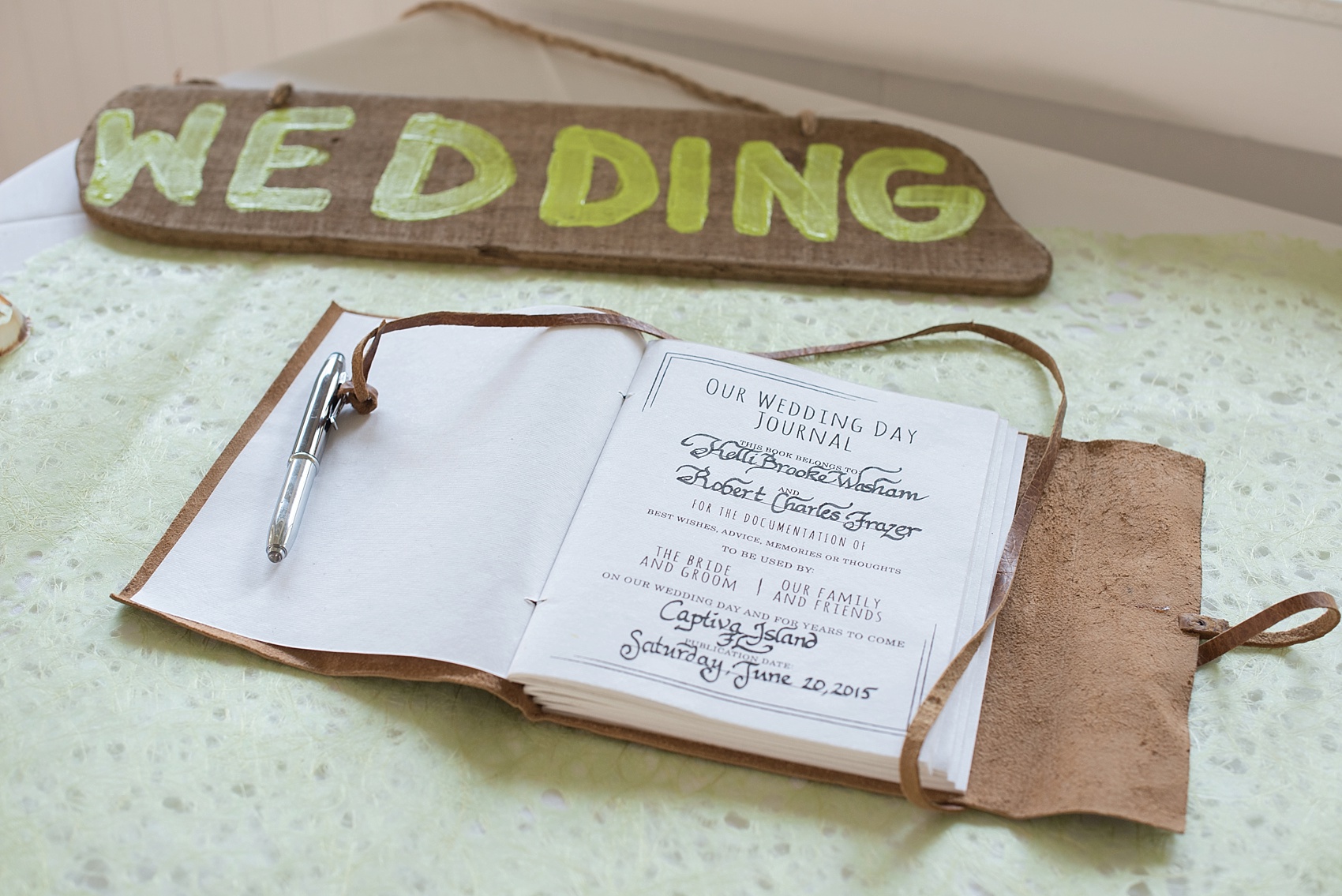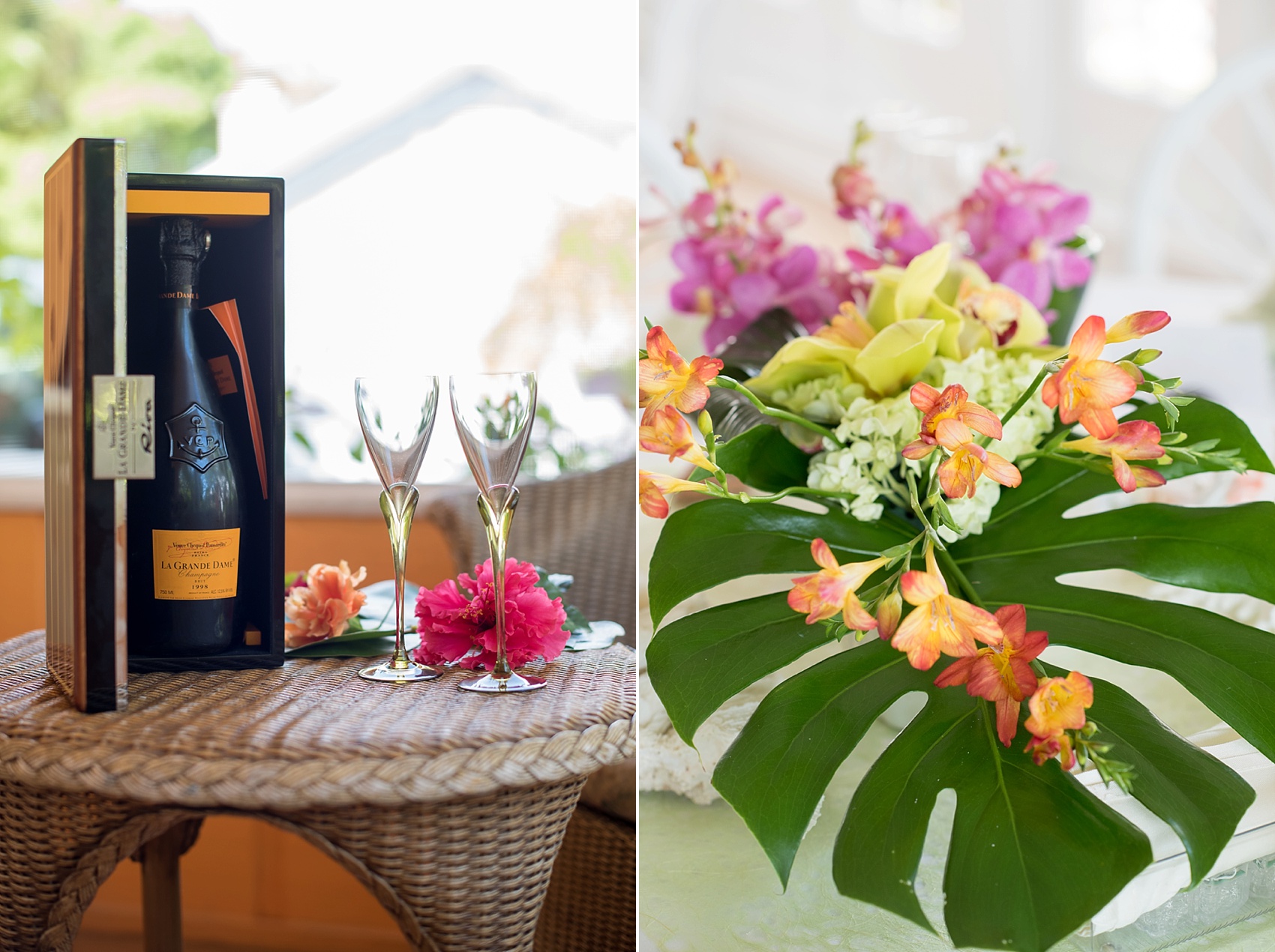 Robert, being ever so into food and champagne, got a special bottle of bubbly for the two of them to share during the reception.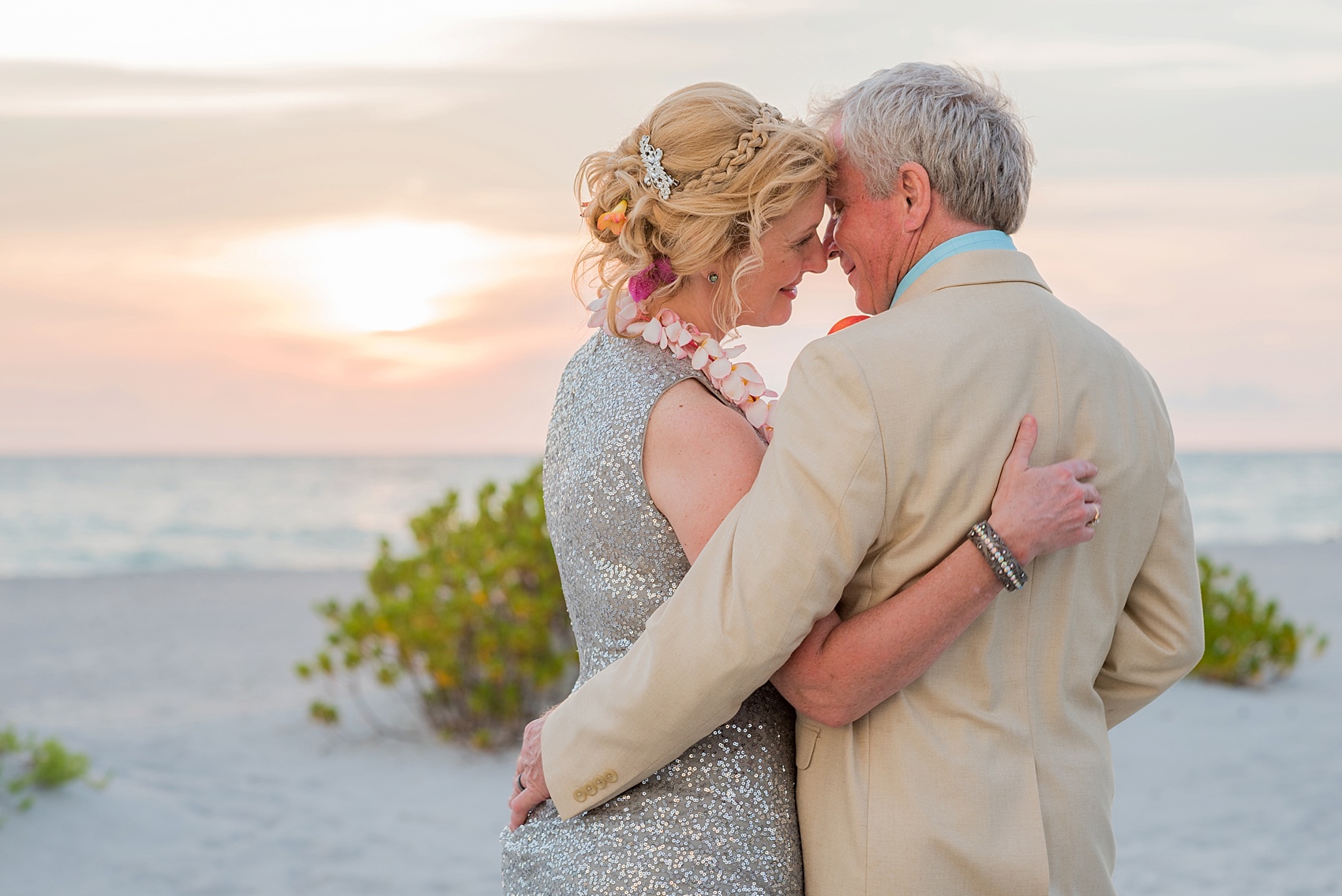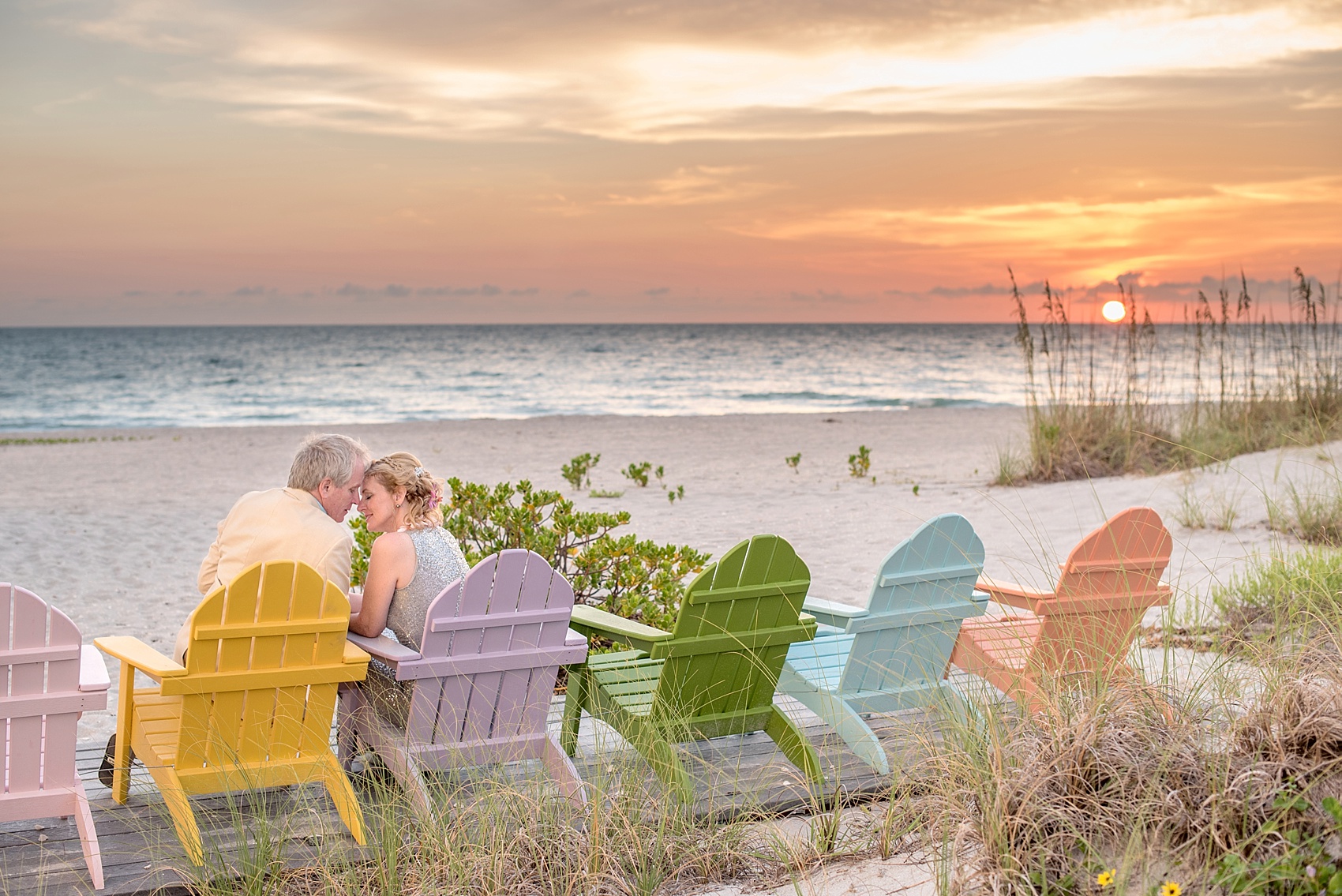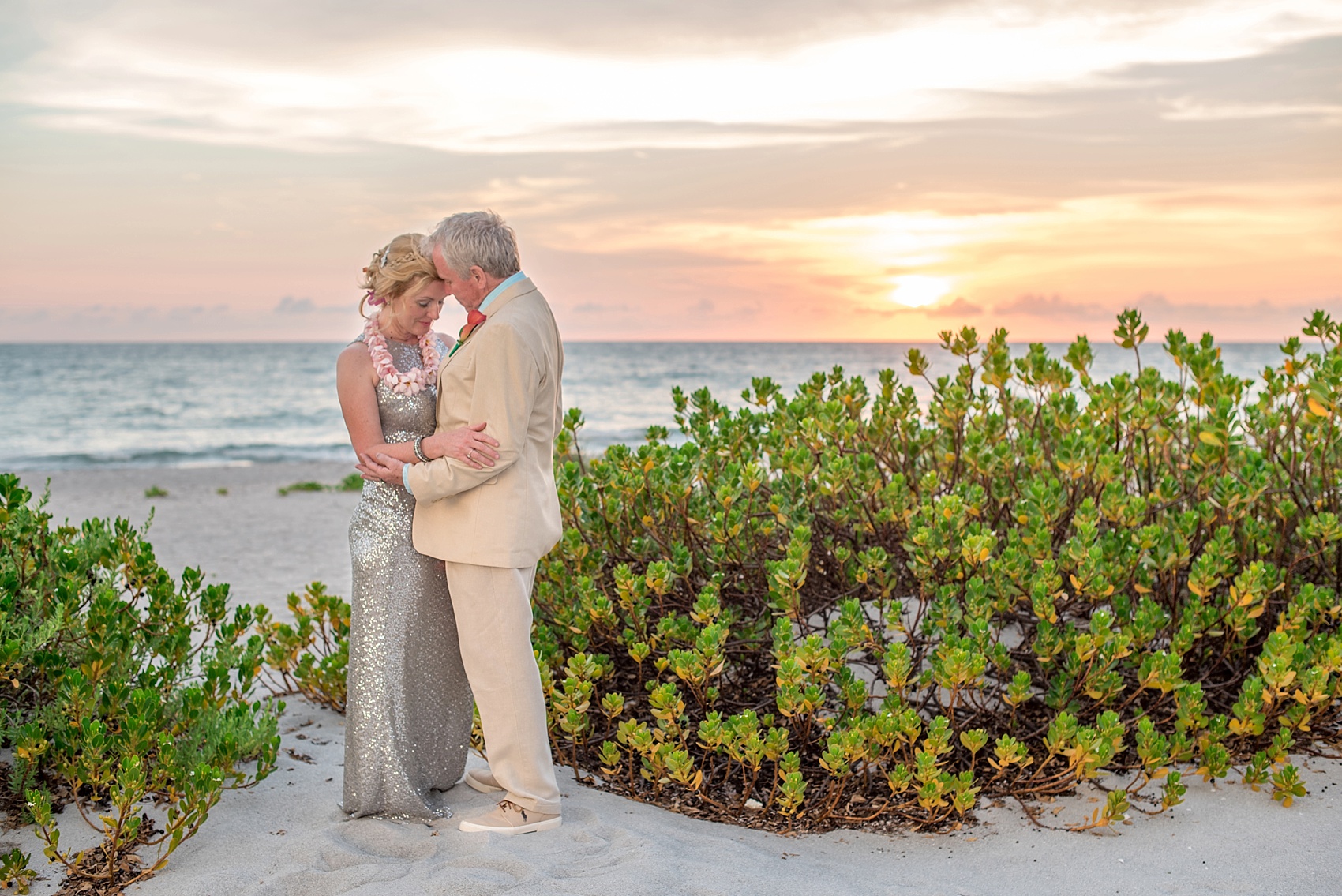 We couldn't resist sunset photos! Florida sunsets are the best. Seriously.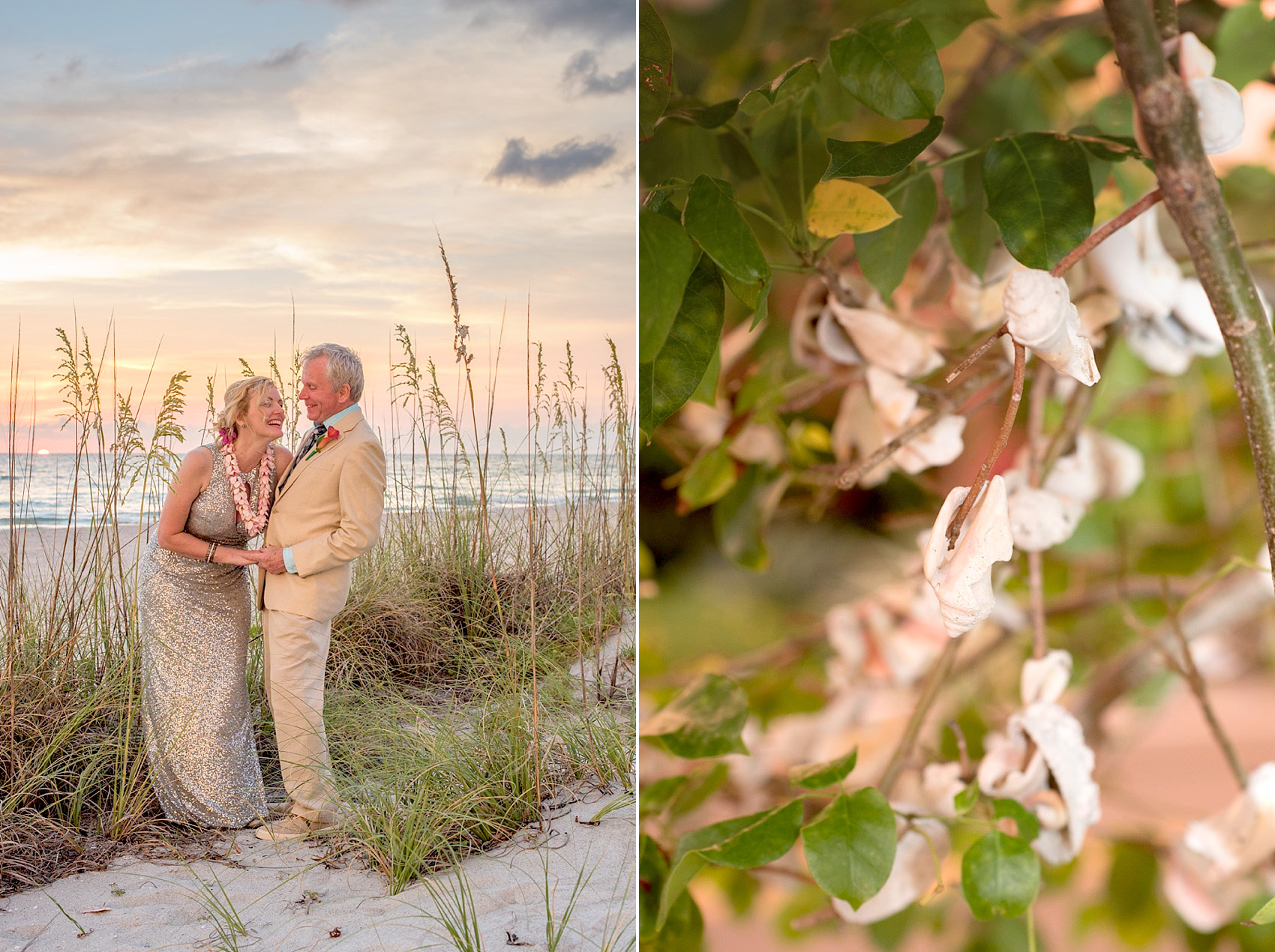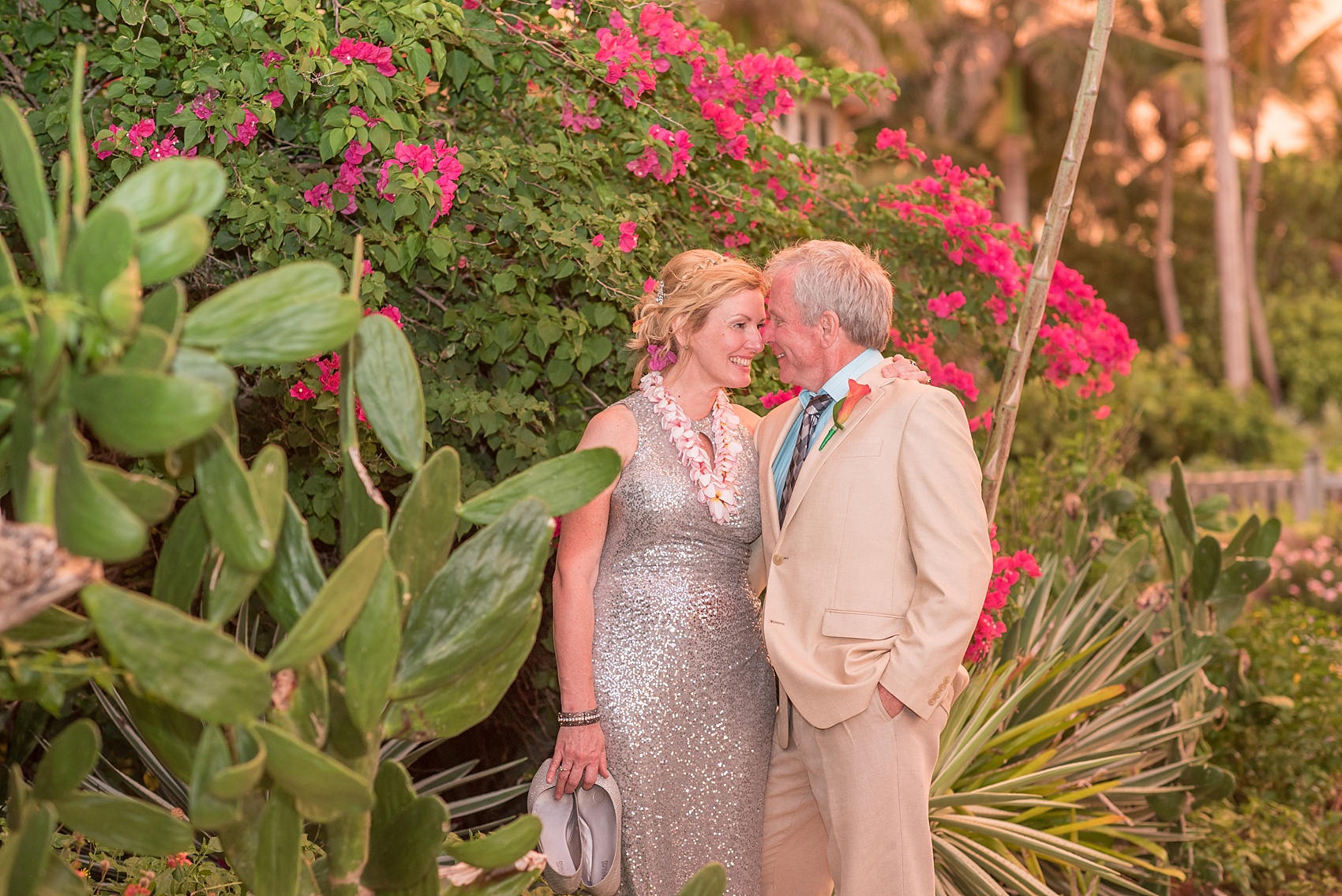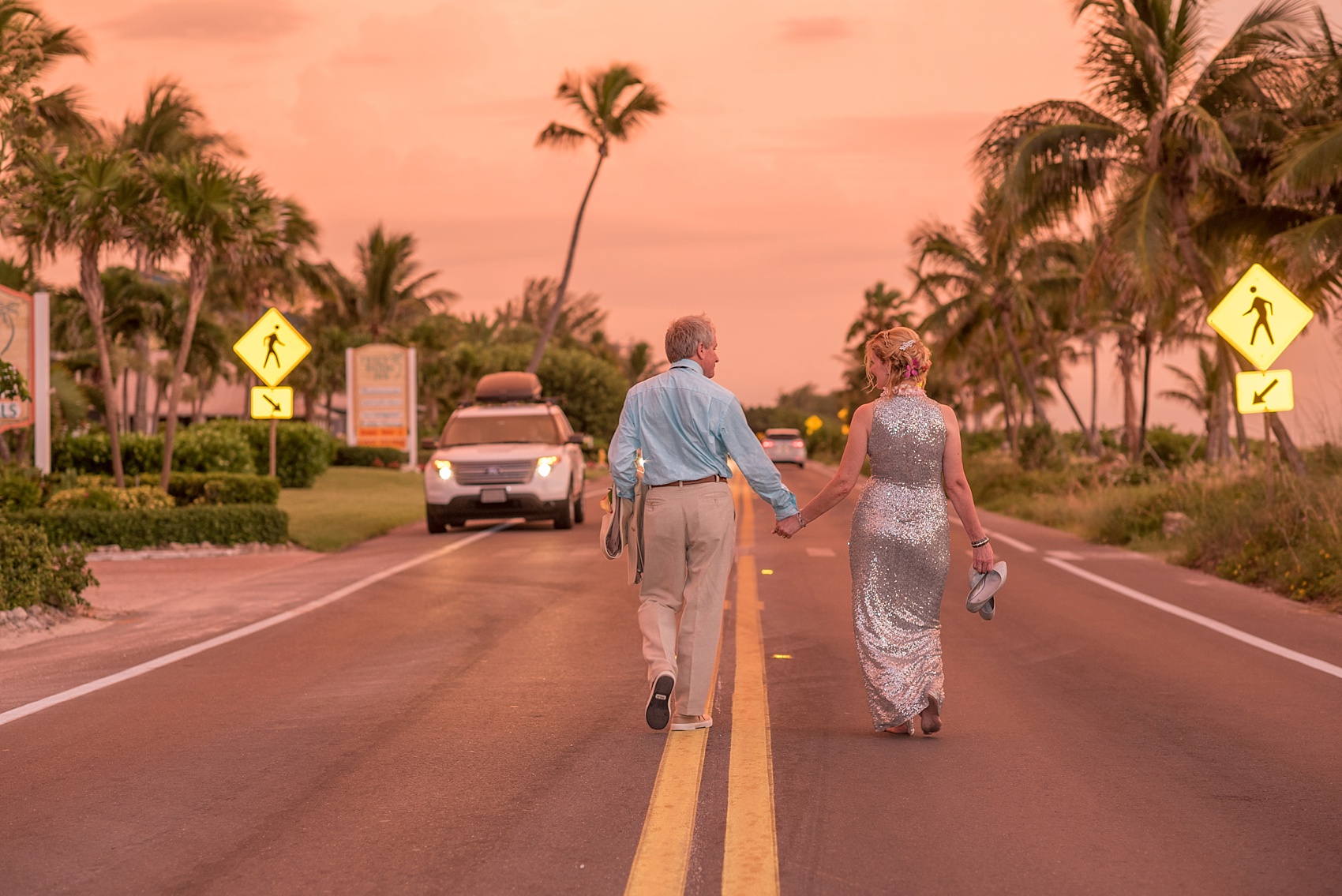 The night was truly amazing. The great thing about such intimate weddings (of about 30 guests) is that it sort of takes on a go-with-the-flow vibe. One of my favorite things about the evening was all the speeches that people took upon themselves to stand up and speak. Kind words were abounding and I felt so, so special to be a part of it all and the "happily ever after" start (or should I say continuation?) I was witnessing.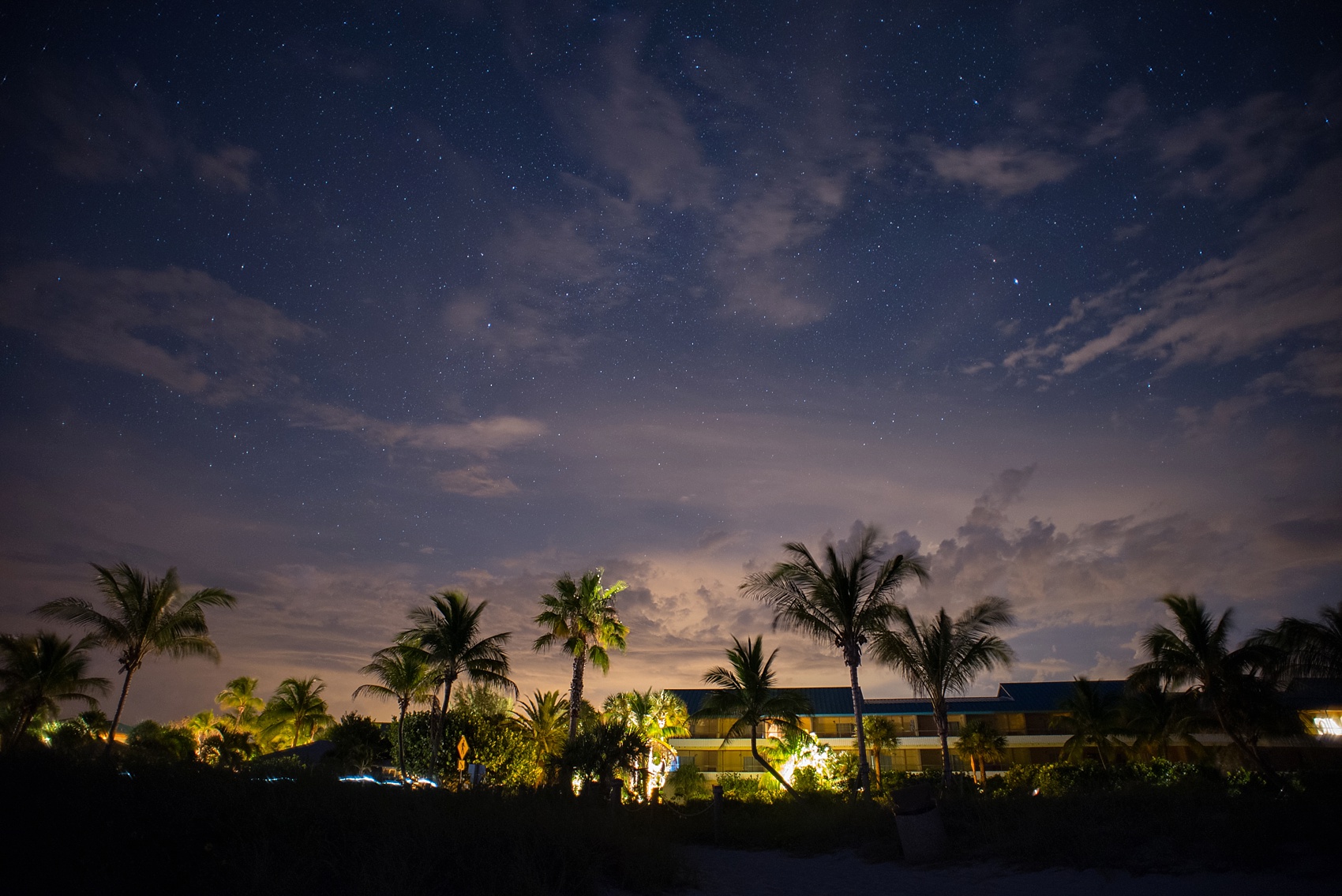 Cheers to forever, you two! I feel so fortunate to know you and to have played such a special role in your day.
Venue: Tween Waters Inn (event coordinator Jana Phillips) / Flowers: Libby's Flowers / Cake: Mason's Bakery / Groom's wedding band: Boone Rings
Getting married in Florida? Also check out: