I had a great time photographing Jon and Kelly at California's iconic lamp post spot, the Los Angeles County Museum of Art.
I most notably know the sculptures (which essentially what the whole installment is) from movie scenes including a film starring Ashton Kutcher and Natalie Portman. It's easy to see why it's fun! So many ways to hide behind the lamp posts and be playful!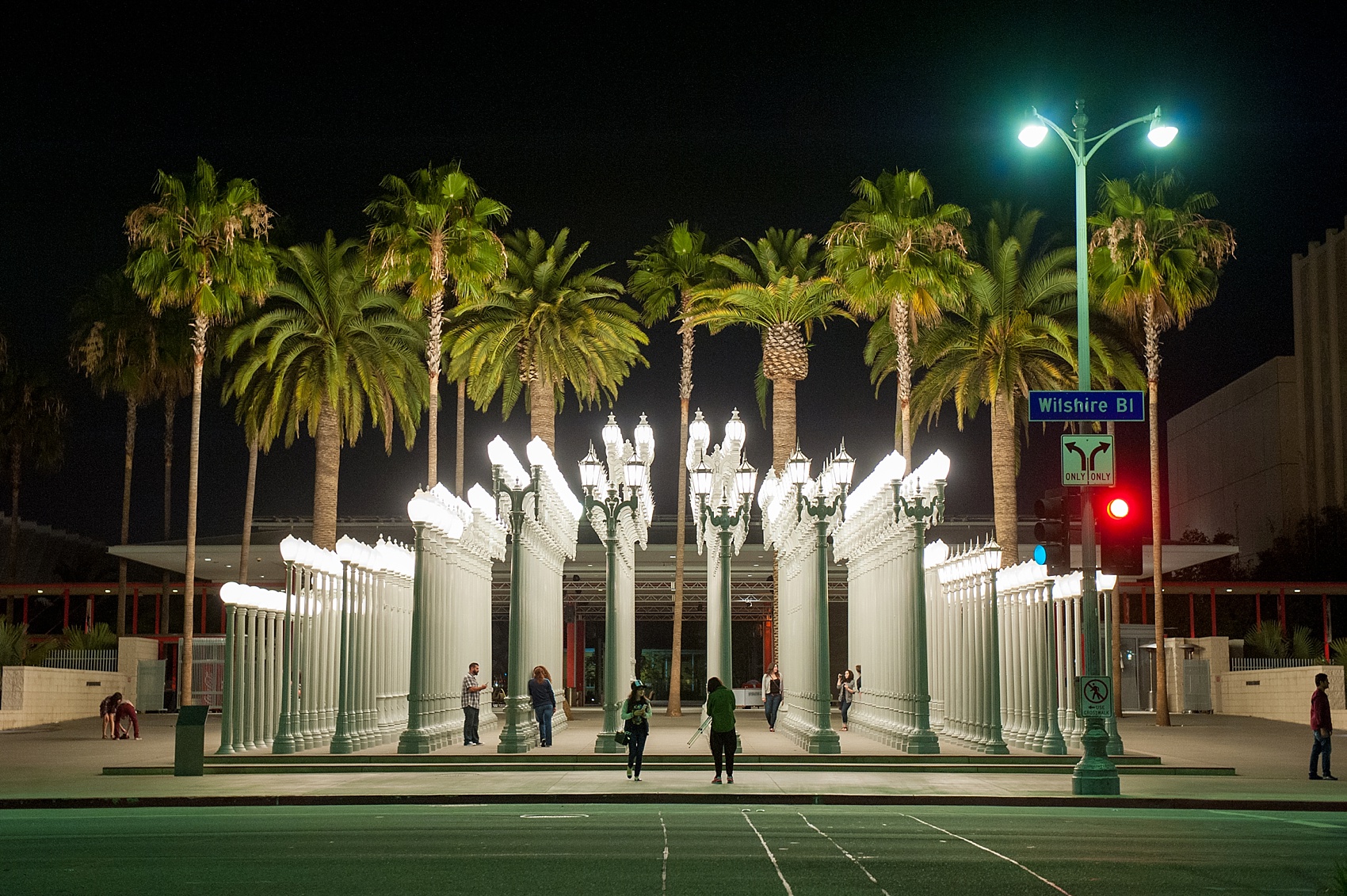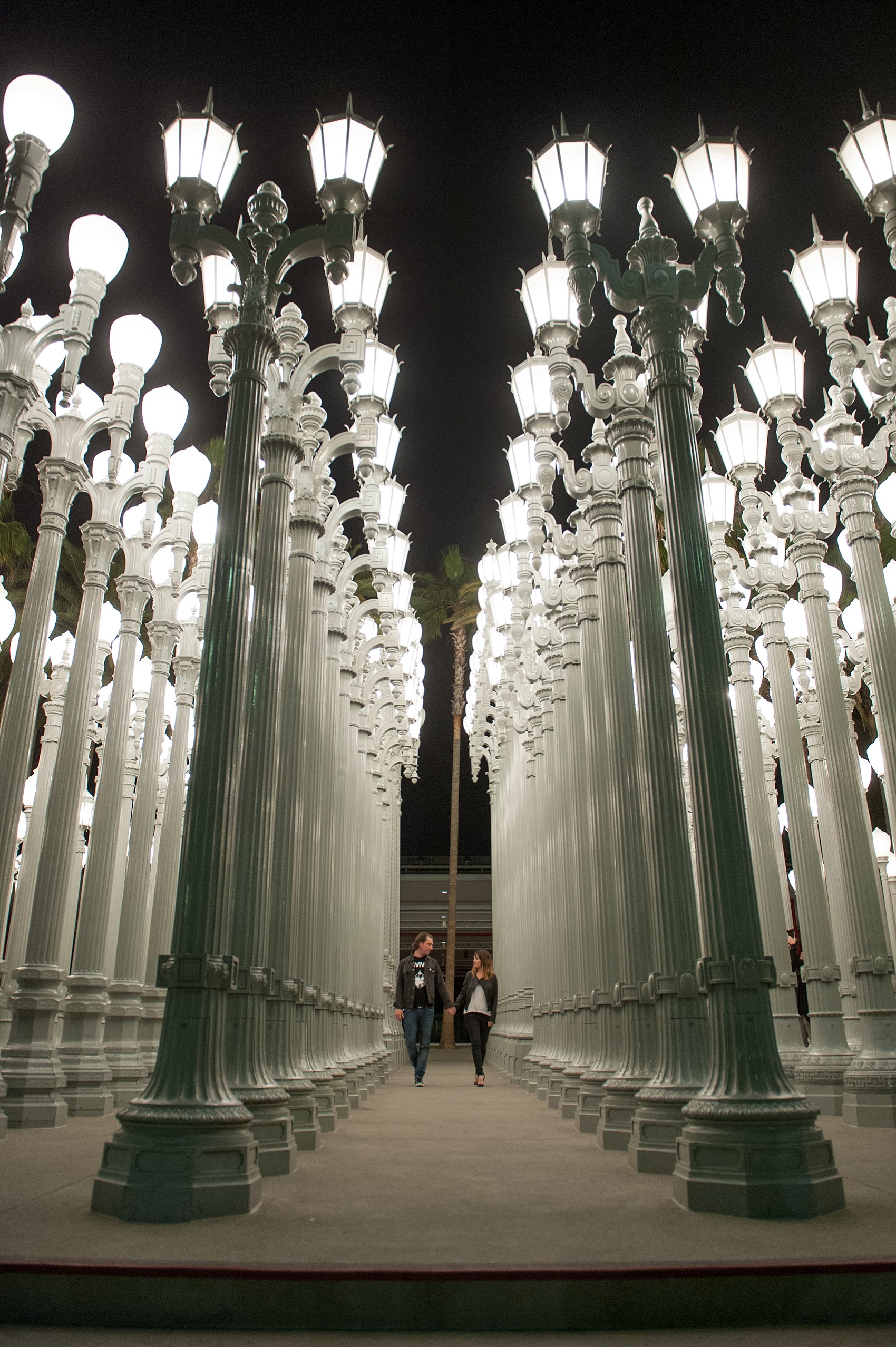 I just love the scale of their height!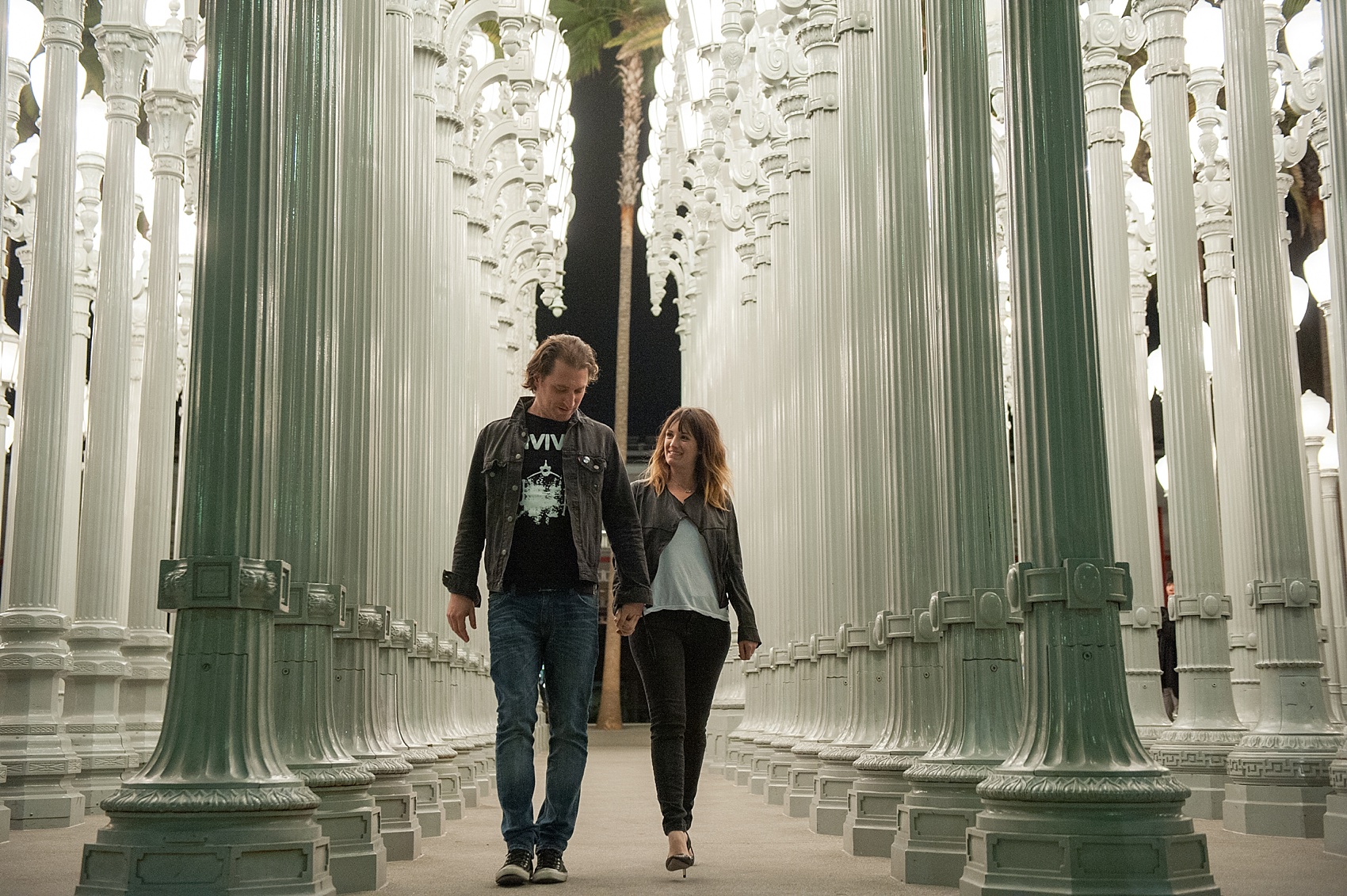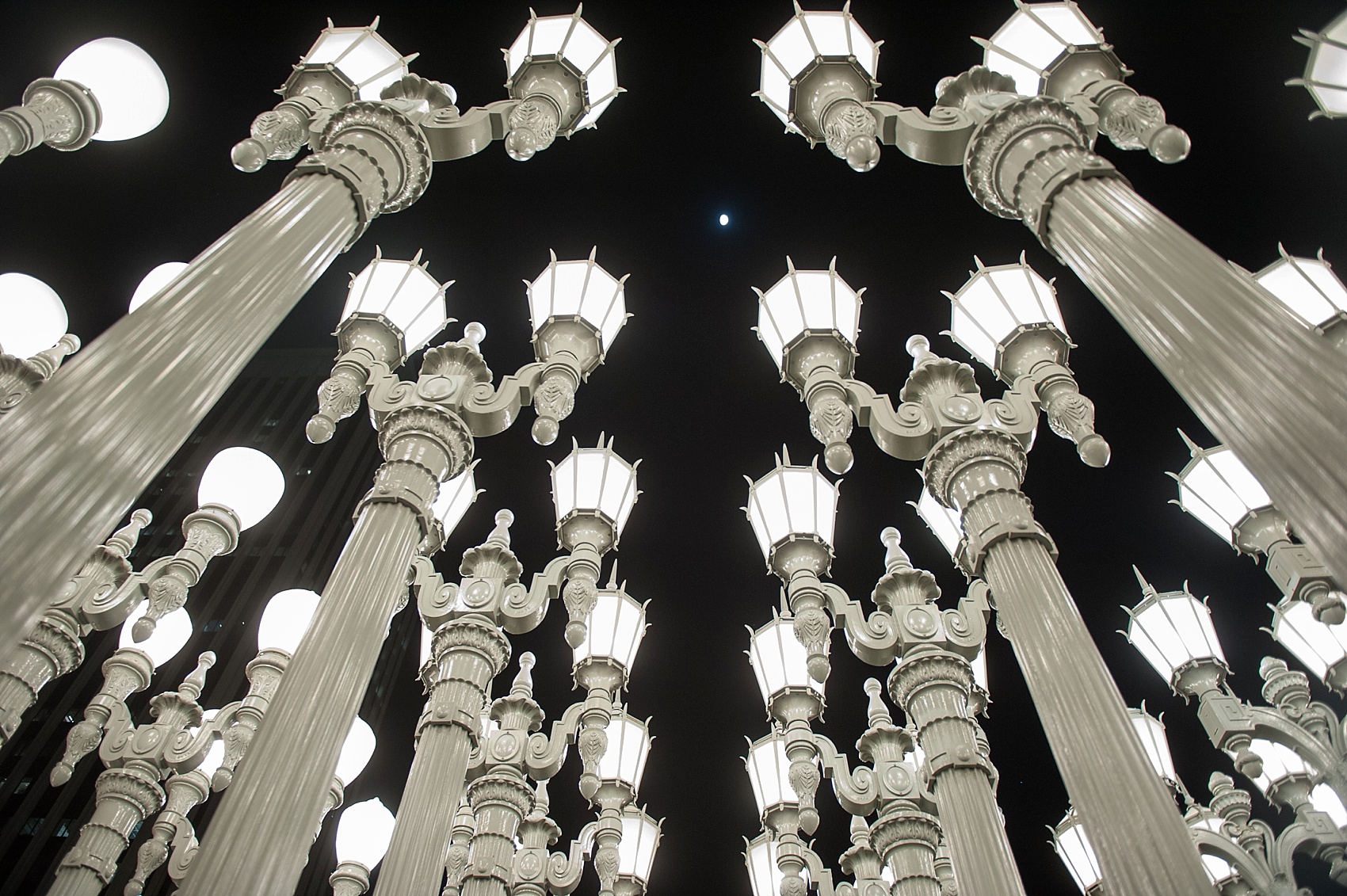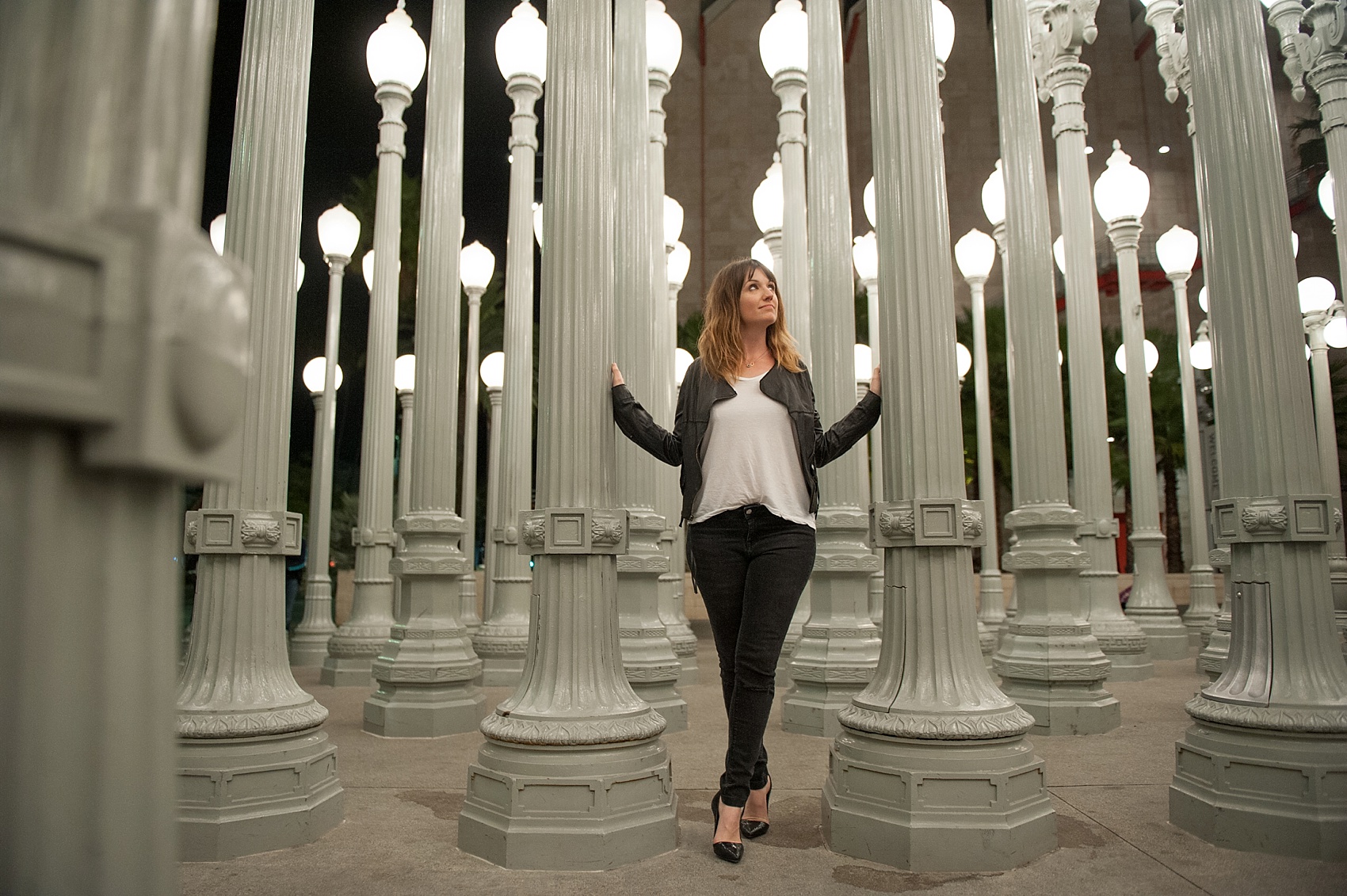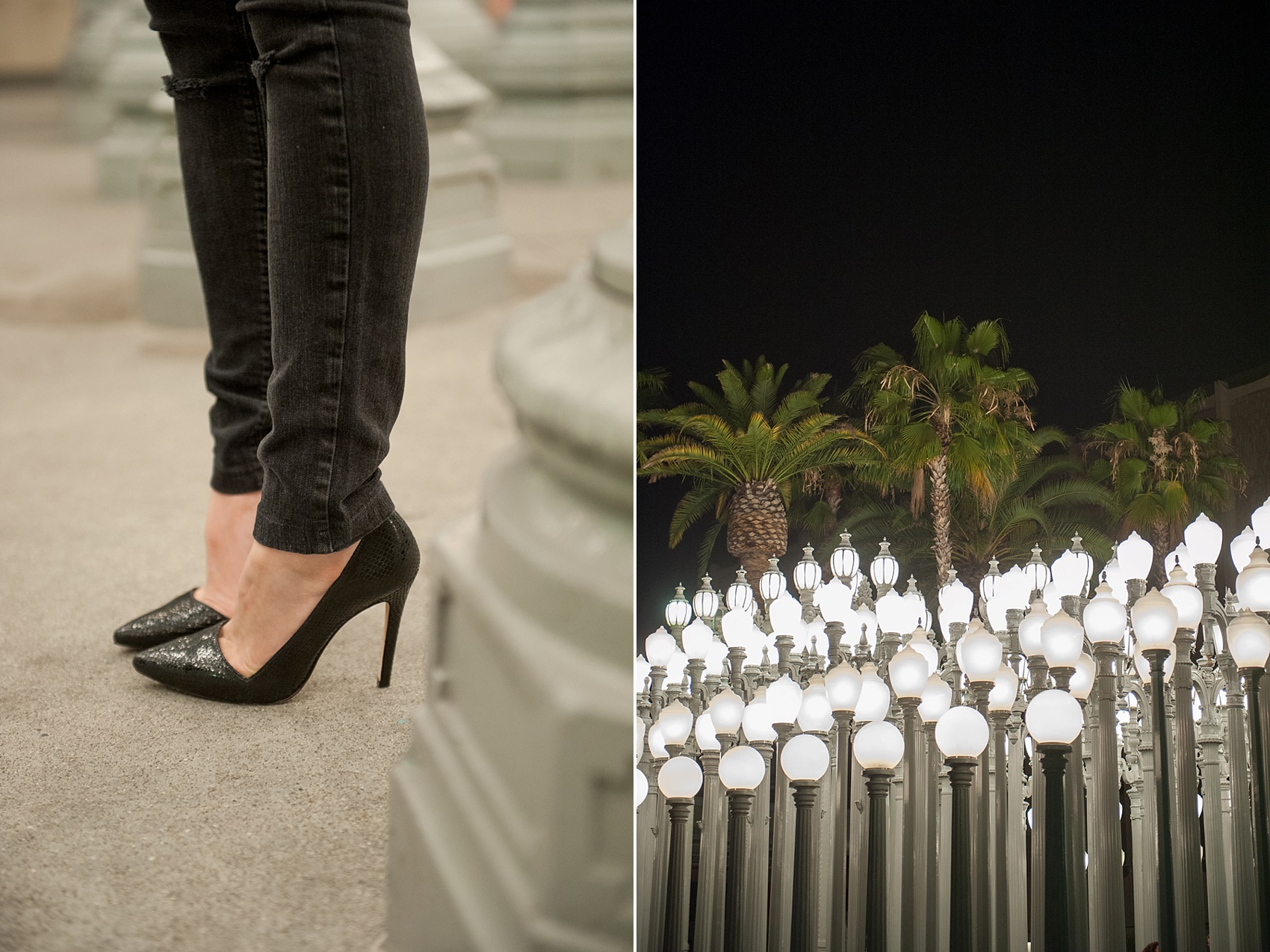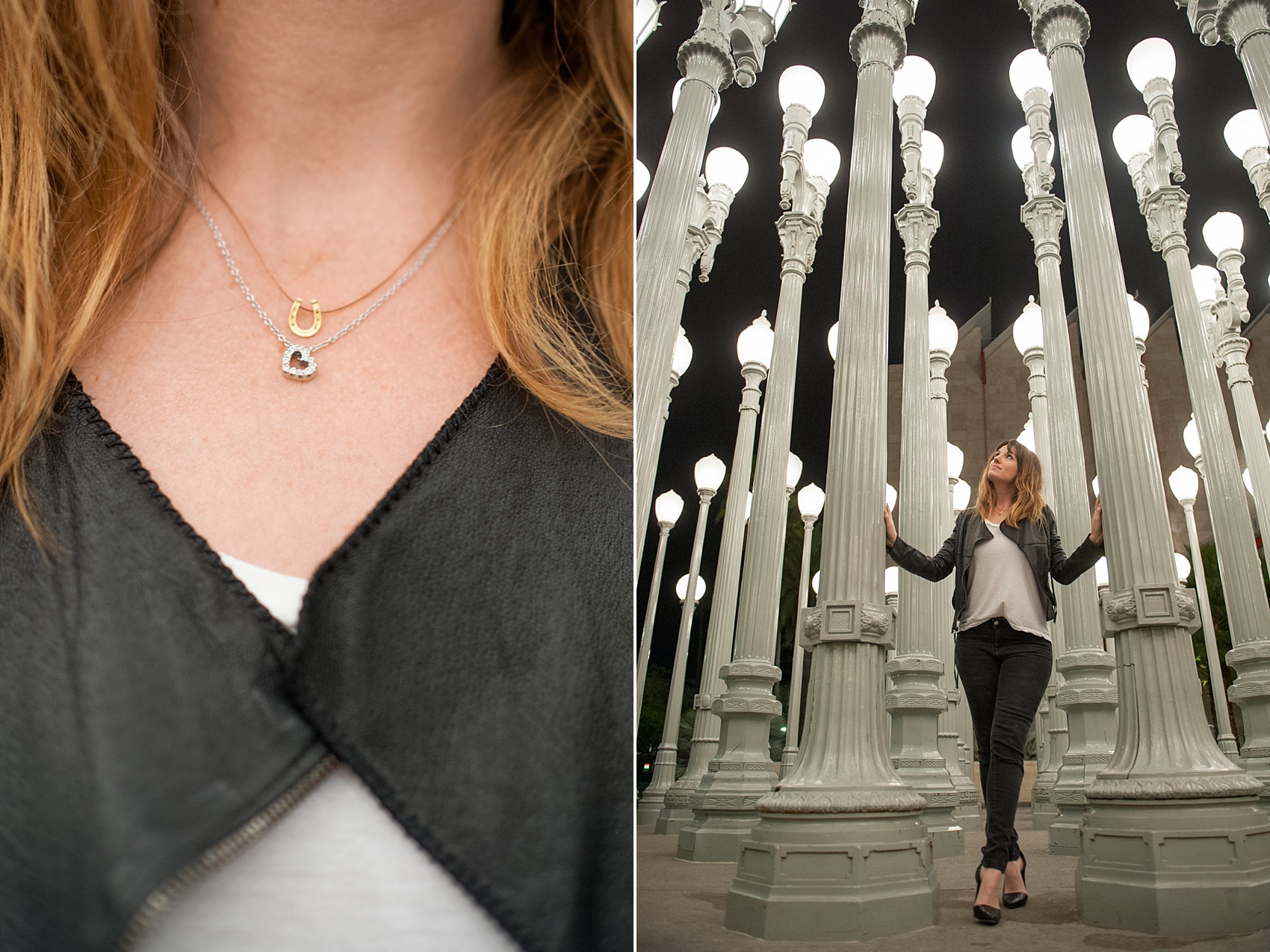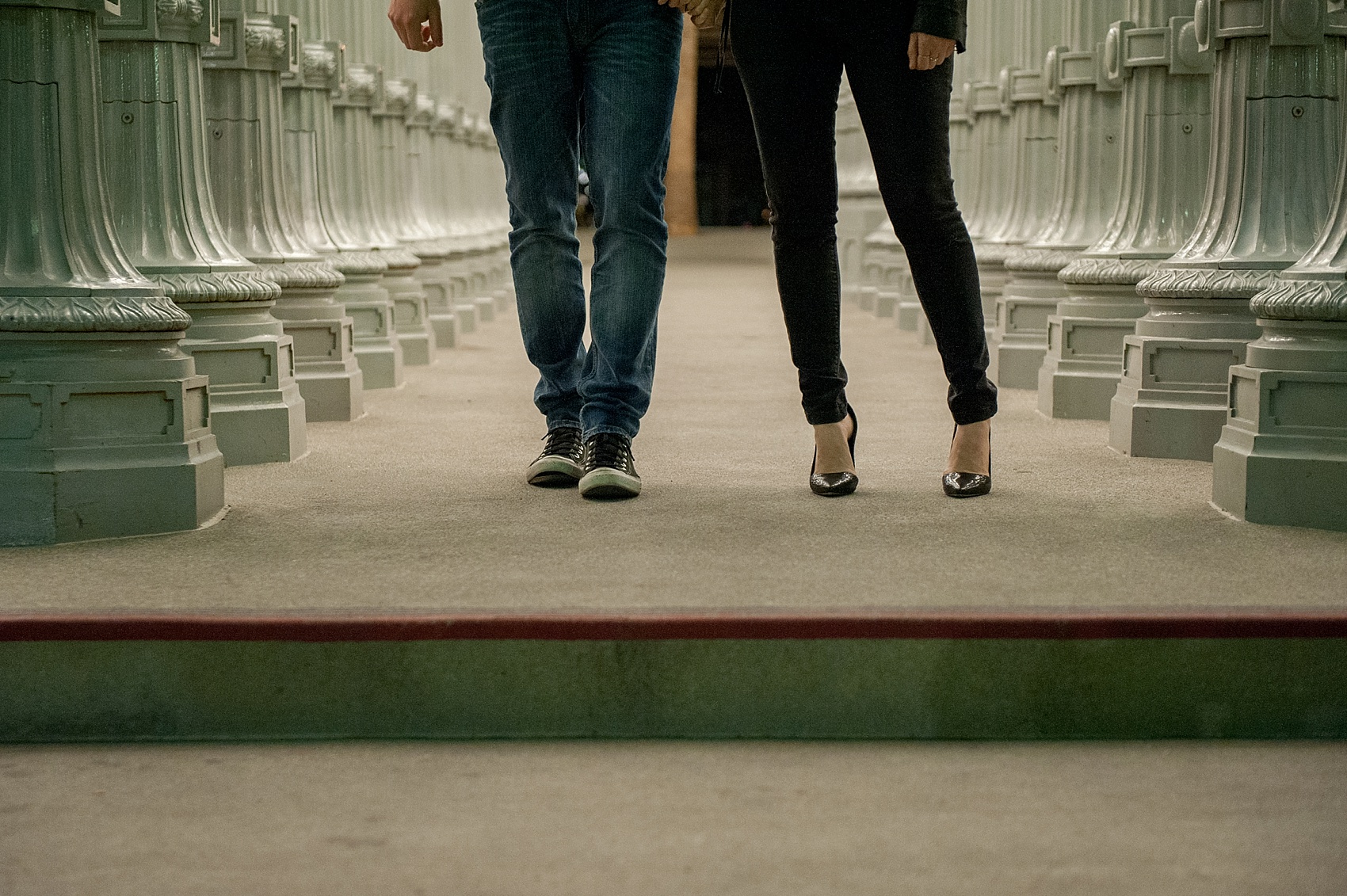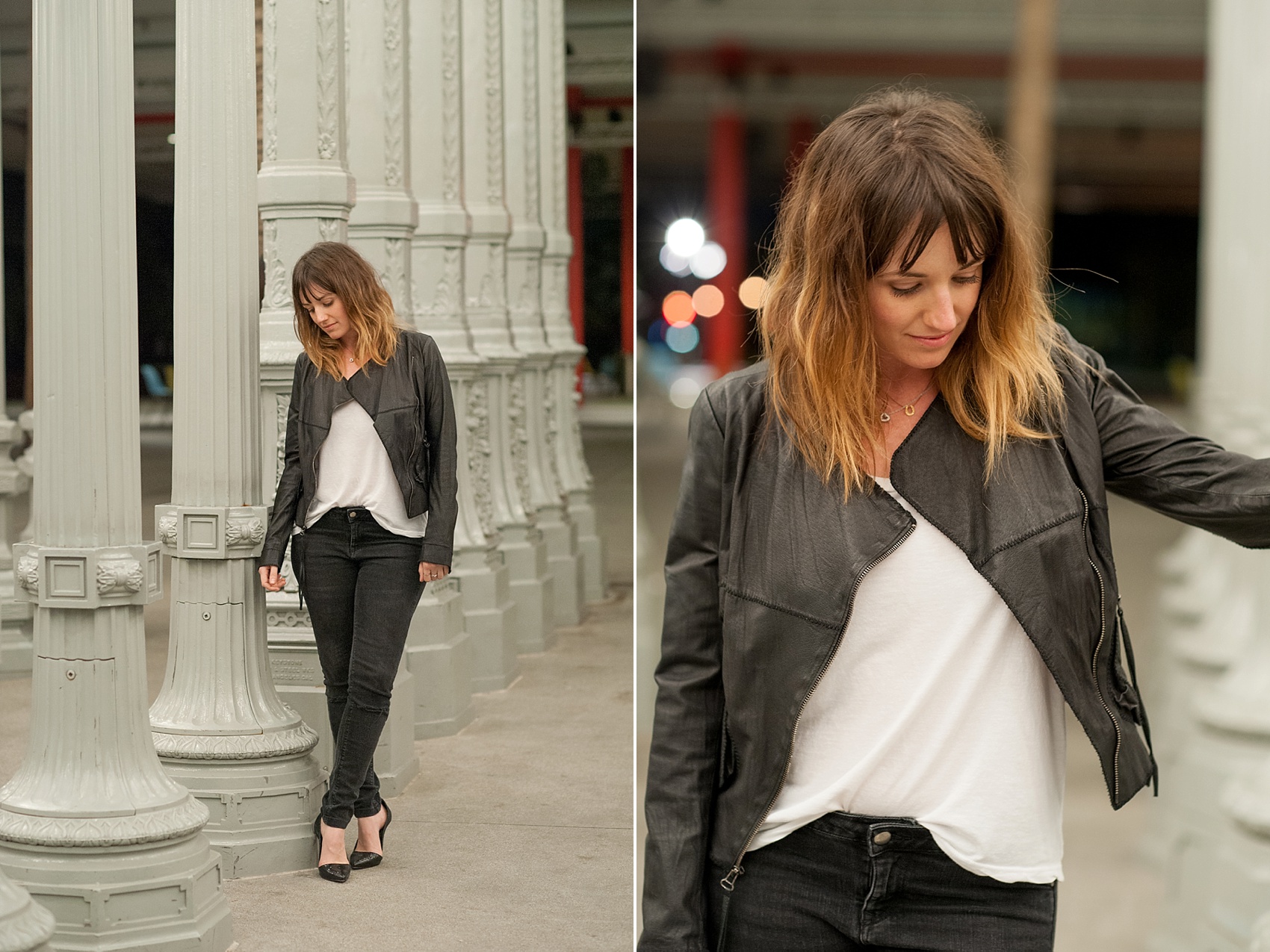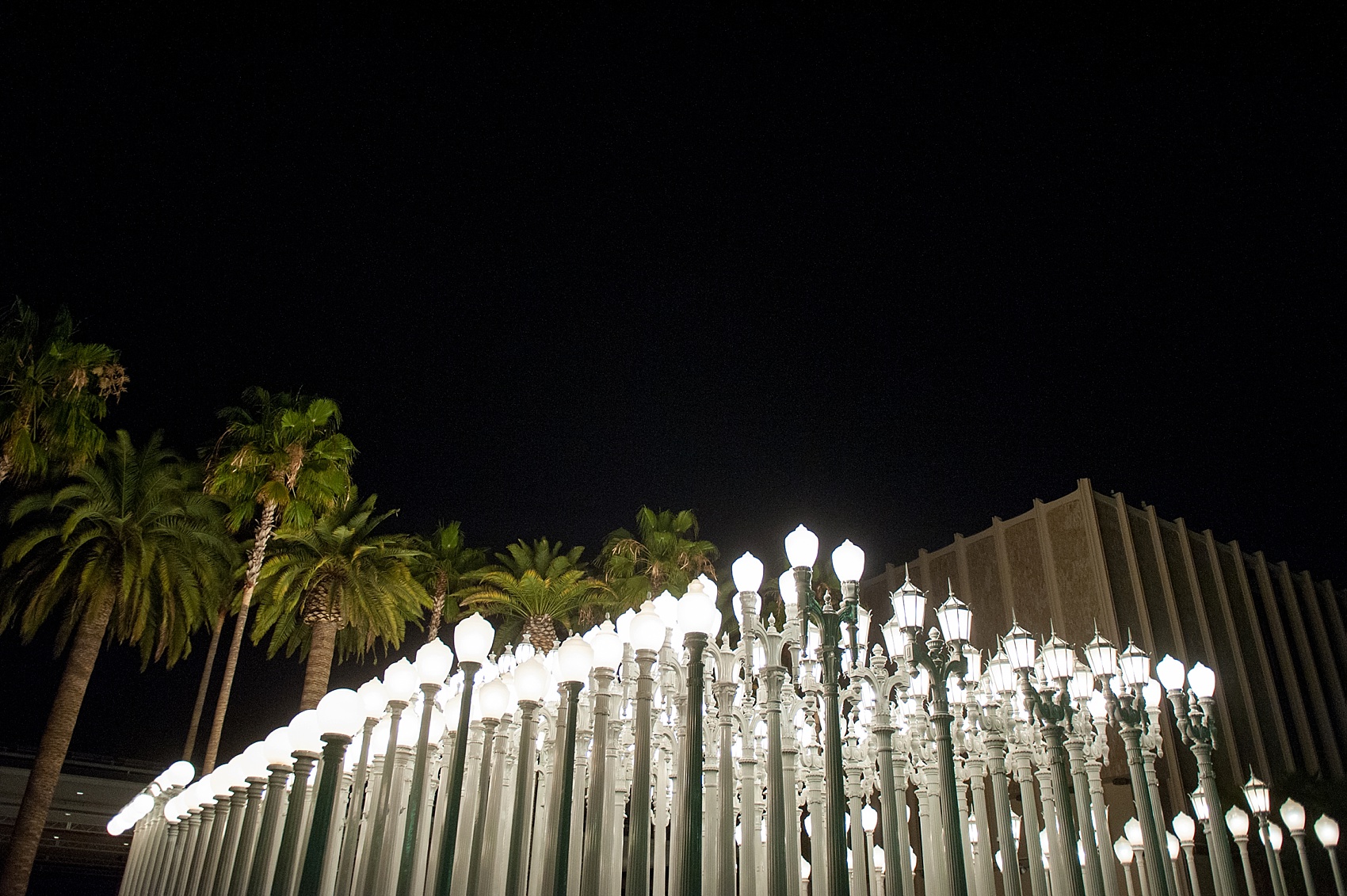 I know they take on a different life at night versus the day. I loved their illumination and taking photos after the sun said goodnight, of a totally adorable duo!
Location: Los Angeles County Museum of Art
Check out other inspiration from California: