September Wedding at Waveny House
Mallory and Michael will always remember the 21st night of September, their anniversary. Also, the "official" first song of their wedding celebration after their first dance. How perfect, right? This was following a beautiful ceremony outdoors in the garden at Waveny, which is always perfect for Waveny House wedding photos in New Canaan, Connecticut.
Why the Couple Chose Waveny House
Mallory's mom is a photographer. Her mom and dad happened to have also gotten married at Waveny House in 1988! Mallory remembers running around the grounds with her sister, Margaux, as kids while her mom photographed families for Christmas pictures.
Years later she'd meet Michael at work. They tried dating in 2014 but the timing wasn't right. Fast forward two years later, to 2016, and the timing was just right. Then six months after they moved in together on the Upper East Side they went for a walk in Central Park. He asked if she'd take a selfie with him under the guise of taking a photo for Michael's phone screensaver. She was game….and shocked…when he proposed! (I love how integral photographs have been in Mallory's life.)
Their Late Summer Waveny House Wedding
People came from as nearby as Connecticut and Manhattan, and as far as London where Michael's sister, Melissa and her family live, to celebrate these two. And celebrate we did!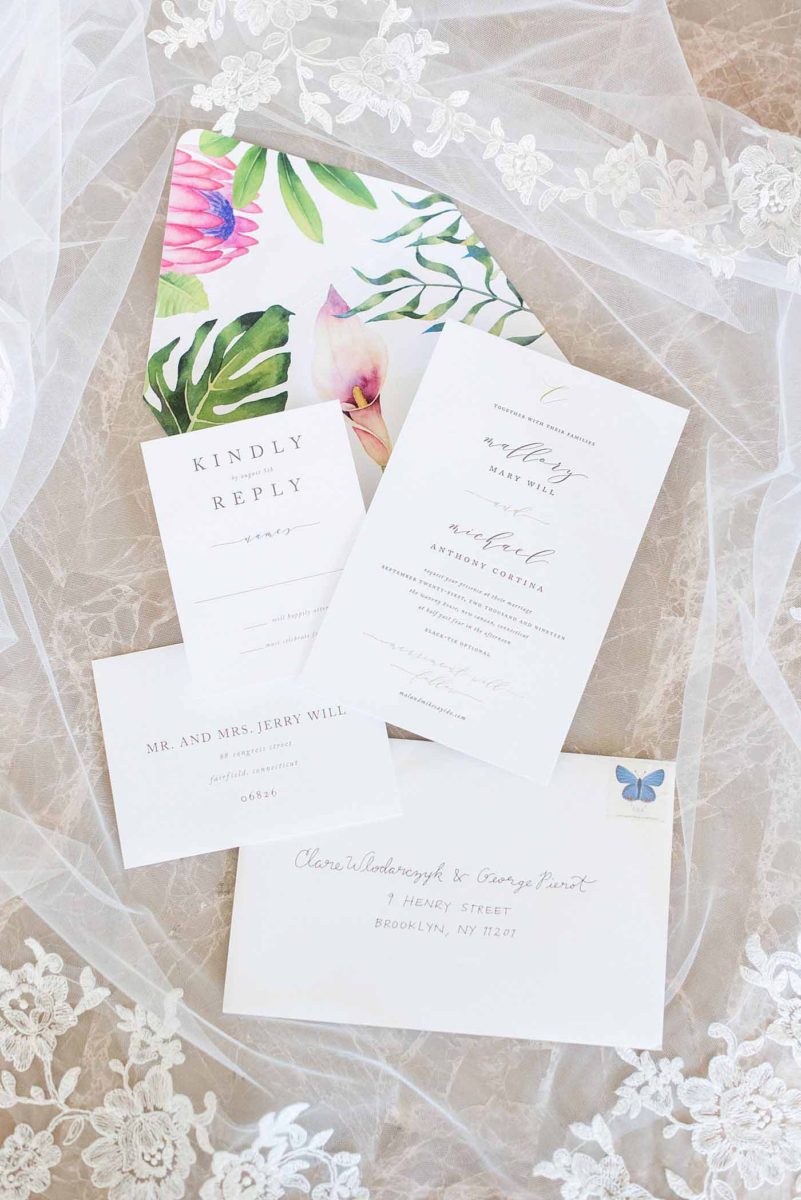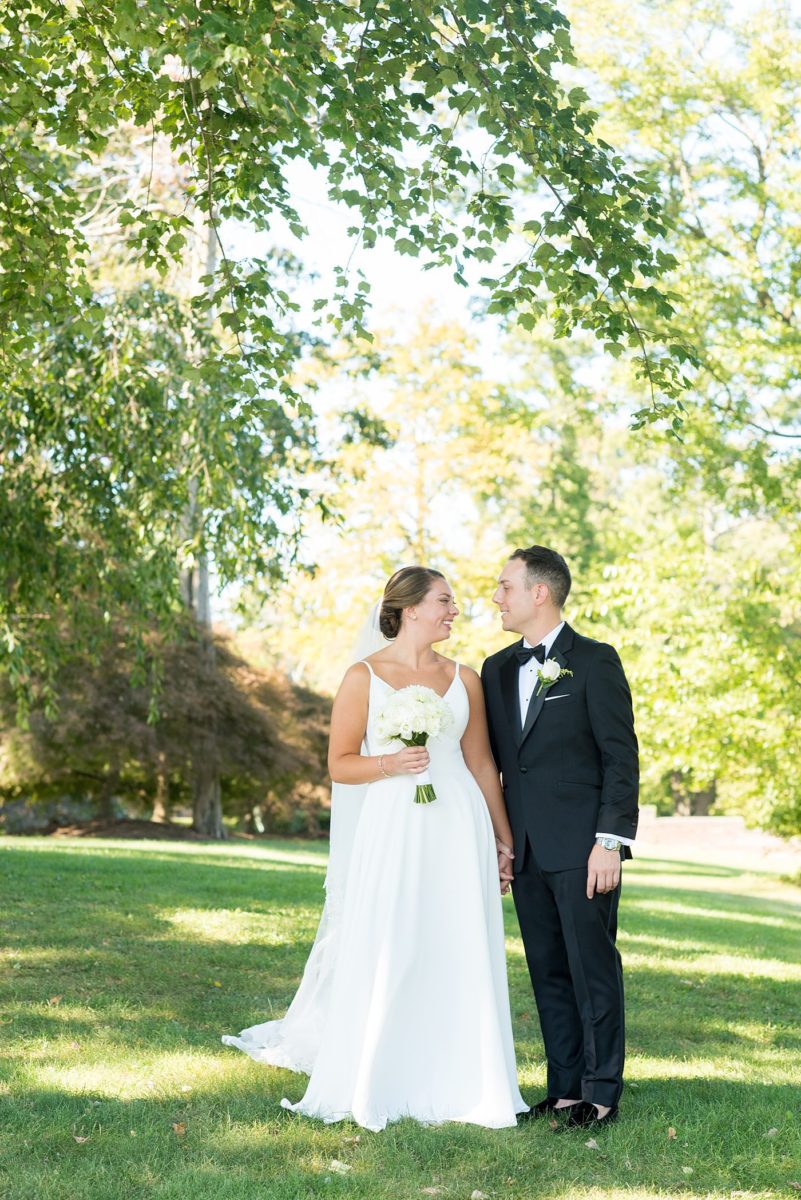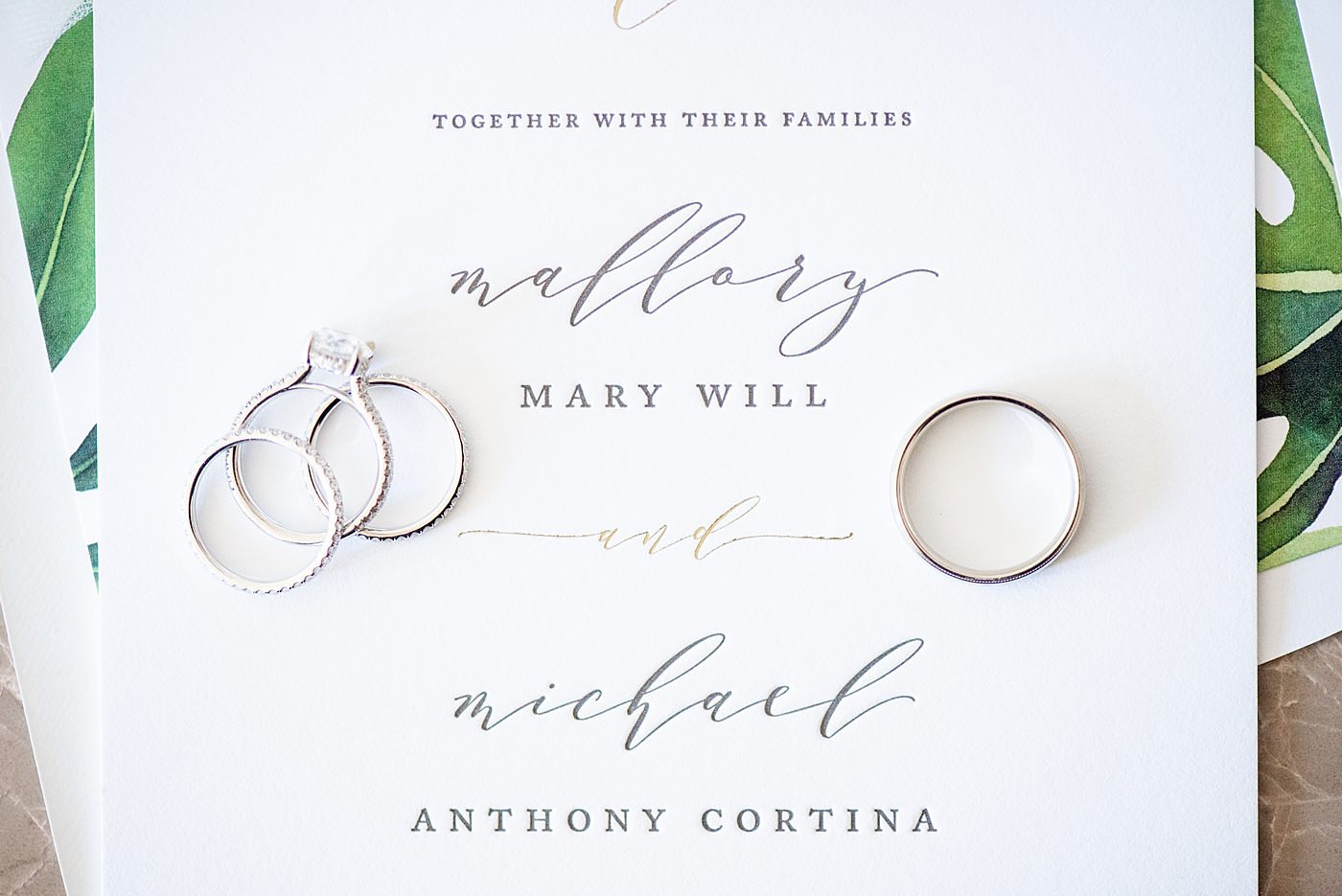 Getting Ready for the Wedding Day
By the time I arrived all the women were having fun in a room at Waveny House, pouring mimosas and snacking on lunch. The guys arrived shortly after to get ready across the hall. The girls all had monogrammed button down shirts Mallory gifted them, including her three flower girls. Her grandparents, there in spirit, looked over them through a black and white framed photograph from their own wedding day. Mallory wore a blue gemstone bracelet as her "something blue" and borrowed, a family heirloom that belonged to her grandmother, who she was very close with.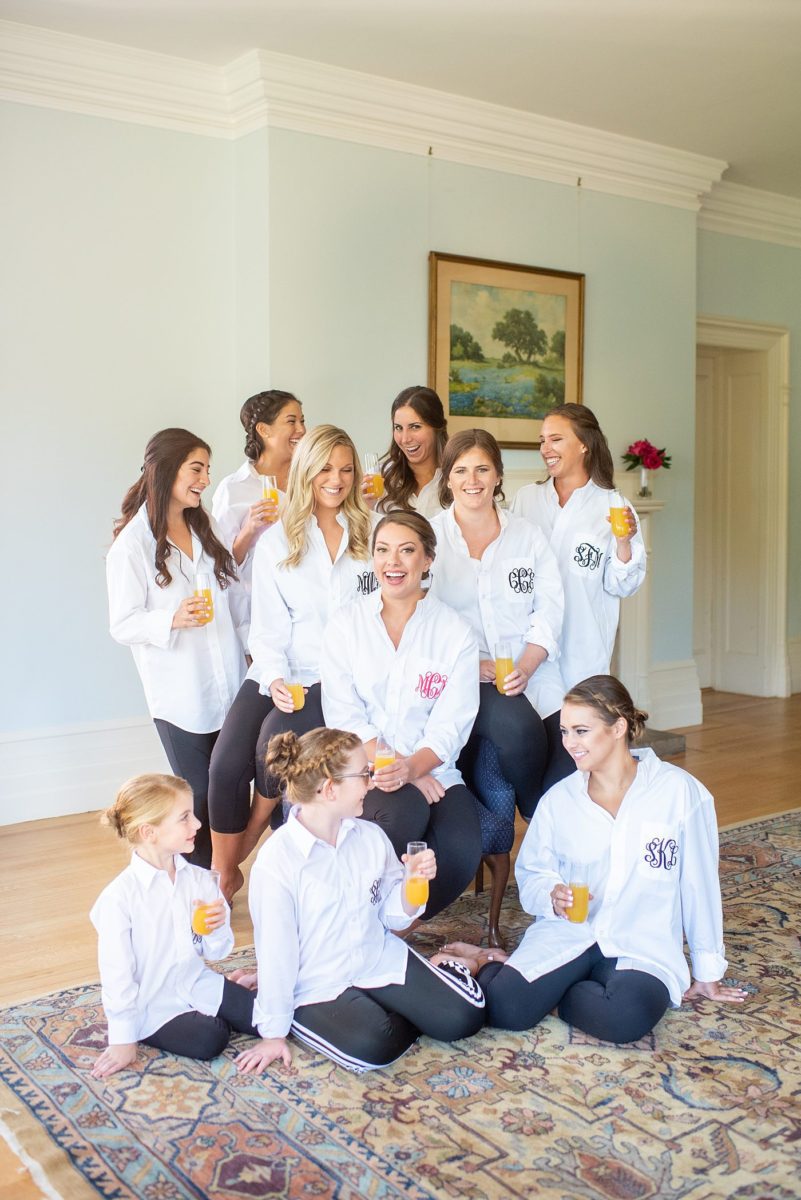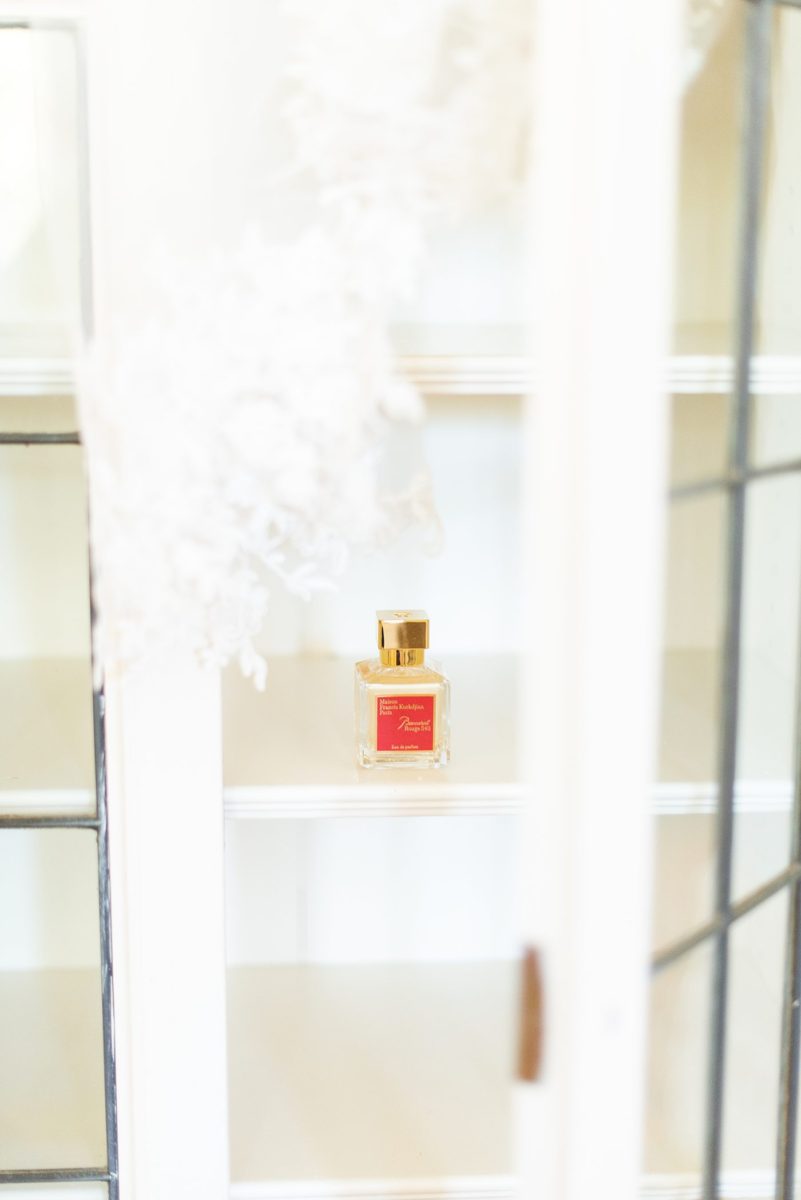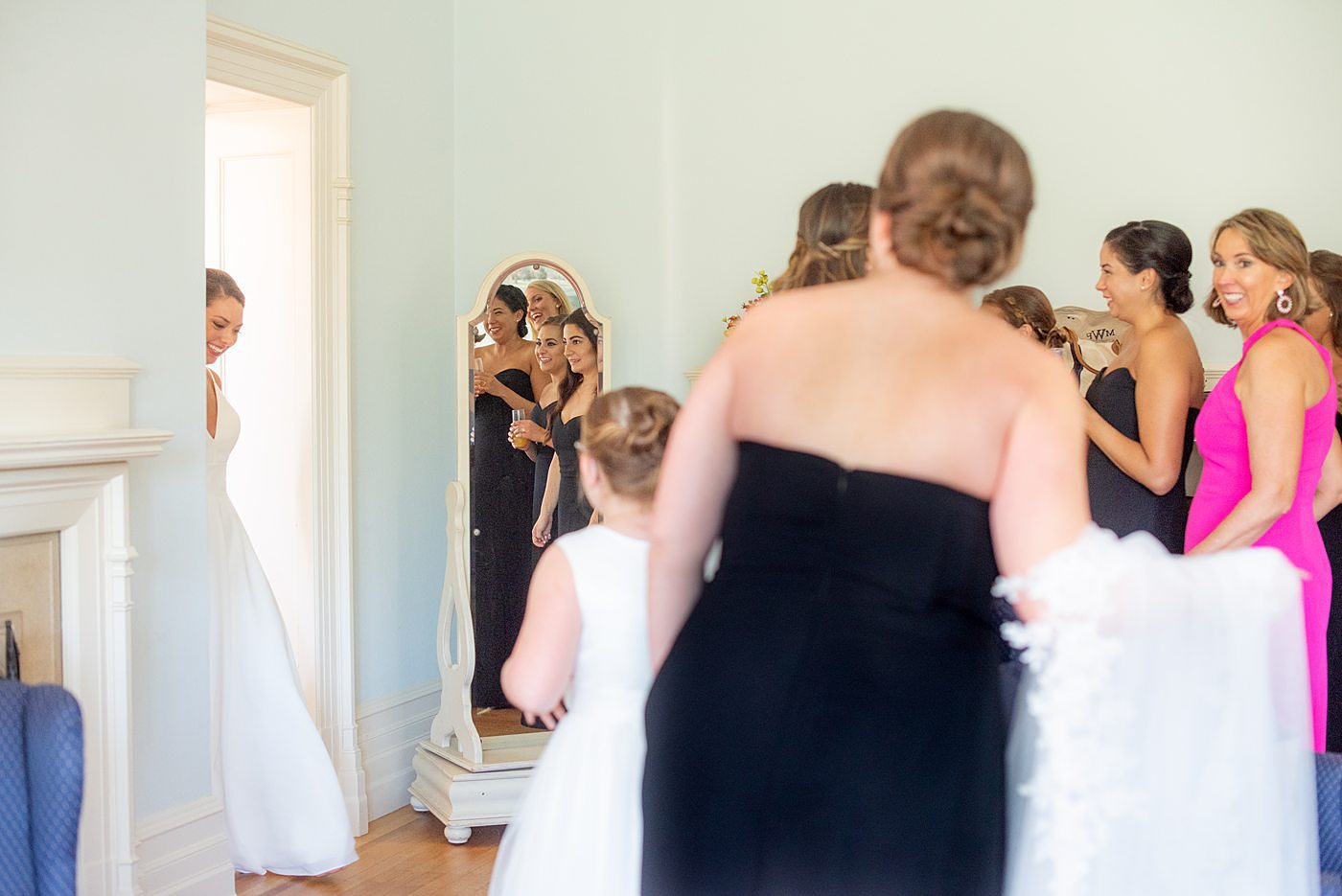 Mallory had several "first looks" that day! One with her wedding party, another with her father, and then the ultimate first look with Michael, just the two of them.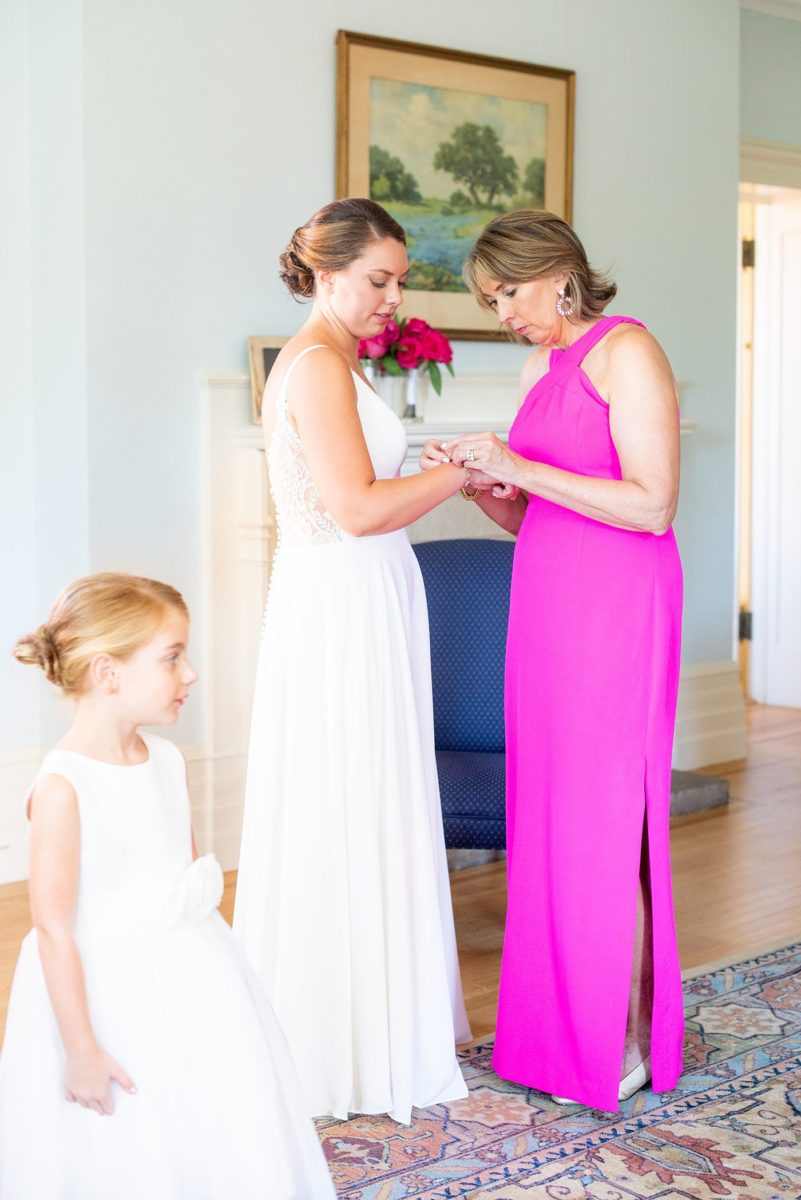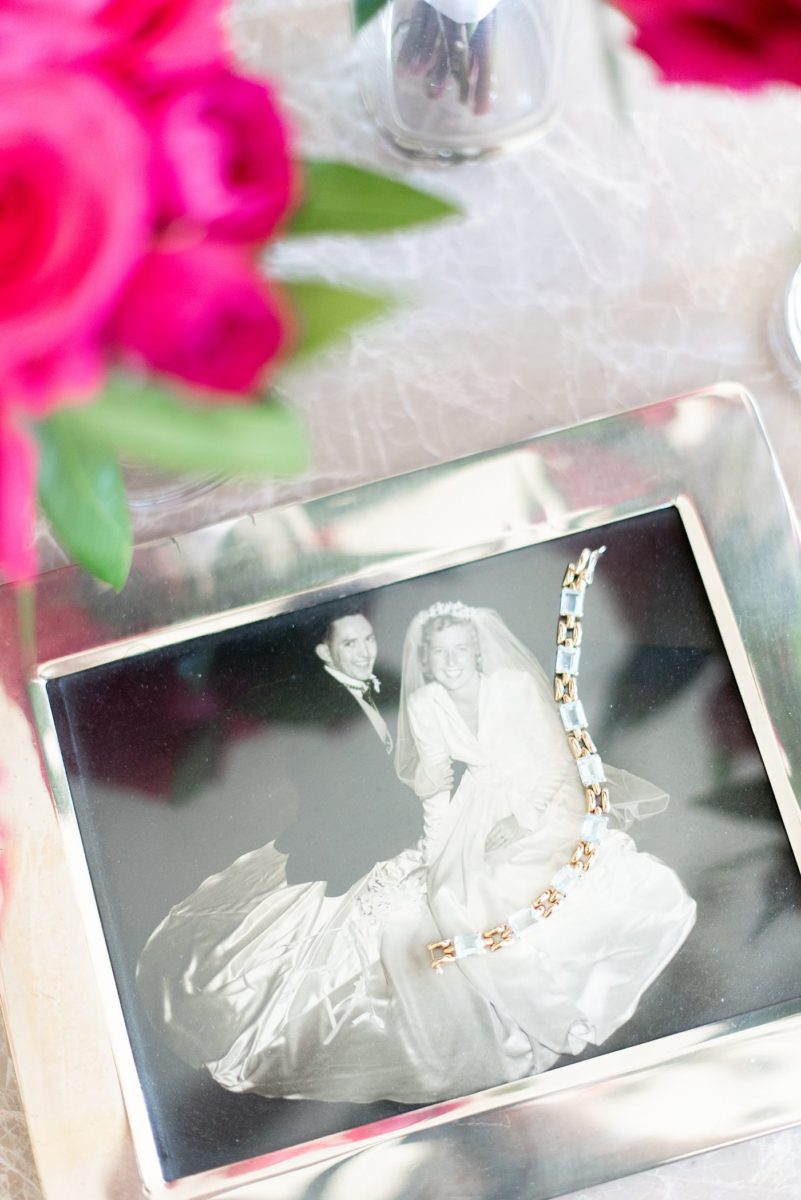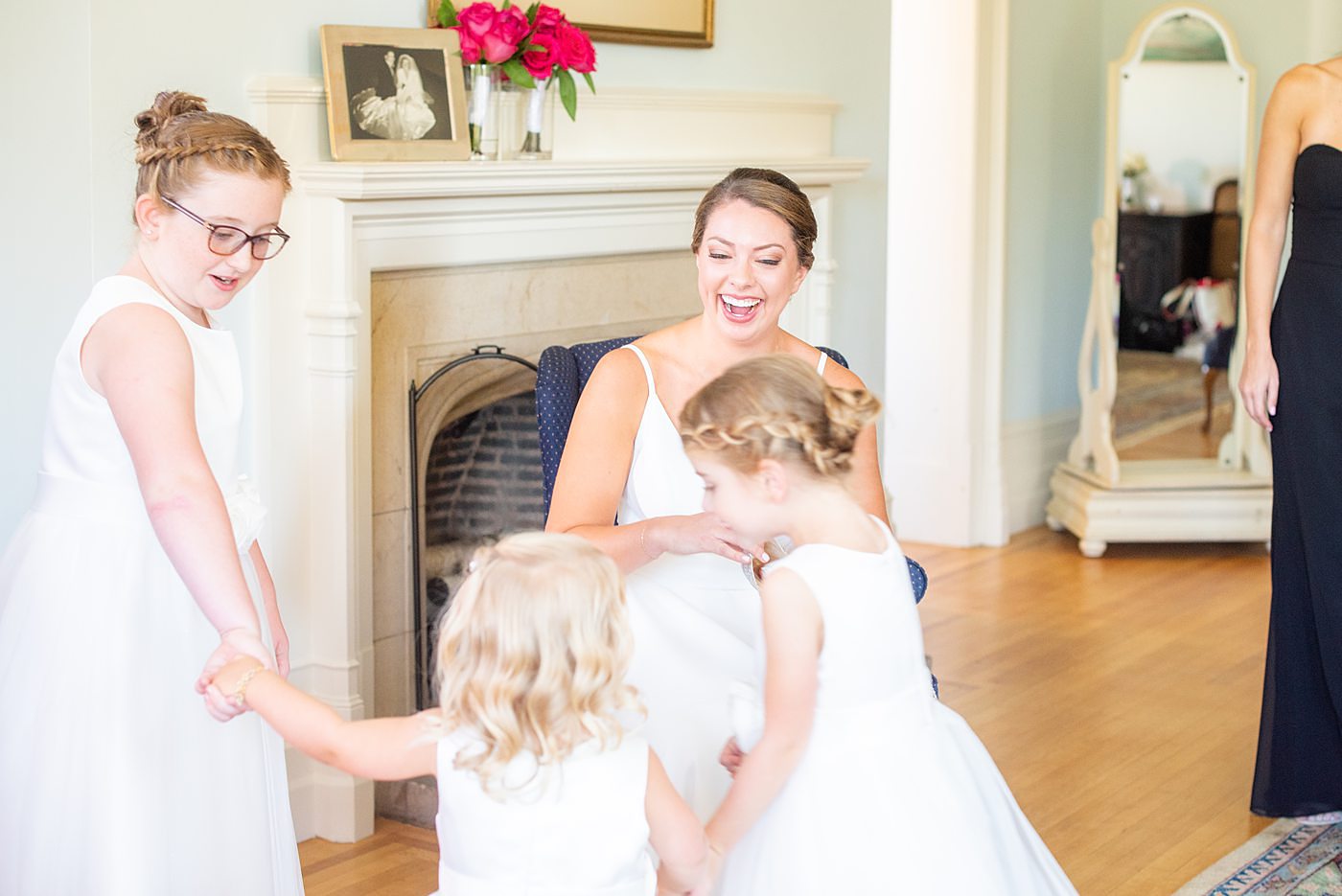 I loved how playful the flower girls were with each other the whole day! Sophie, Emma and Eva are Michael and Mallory's nieces and were so cute and well behaved, interacting as Mallory got ready.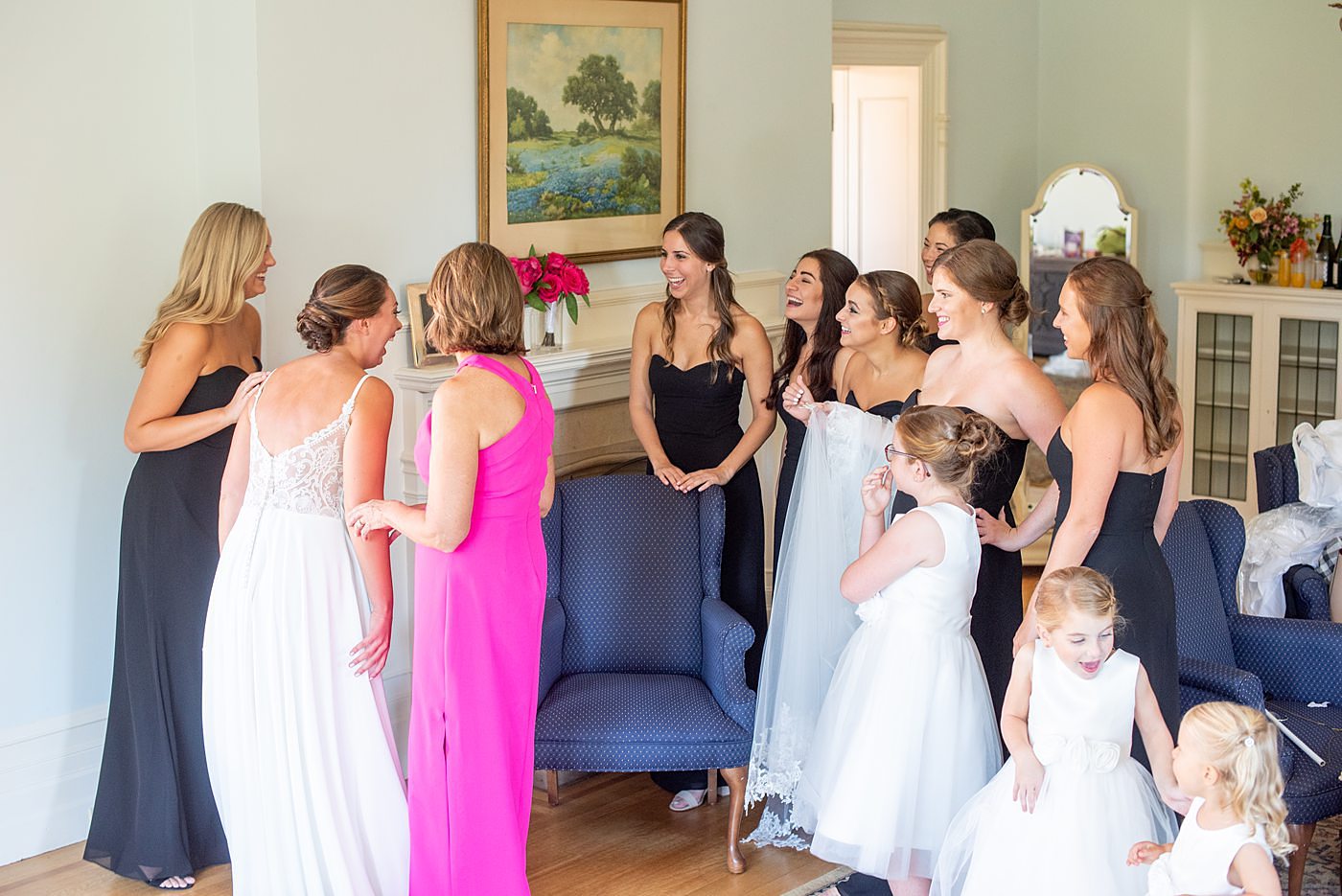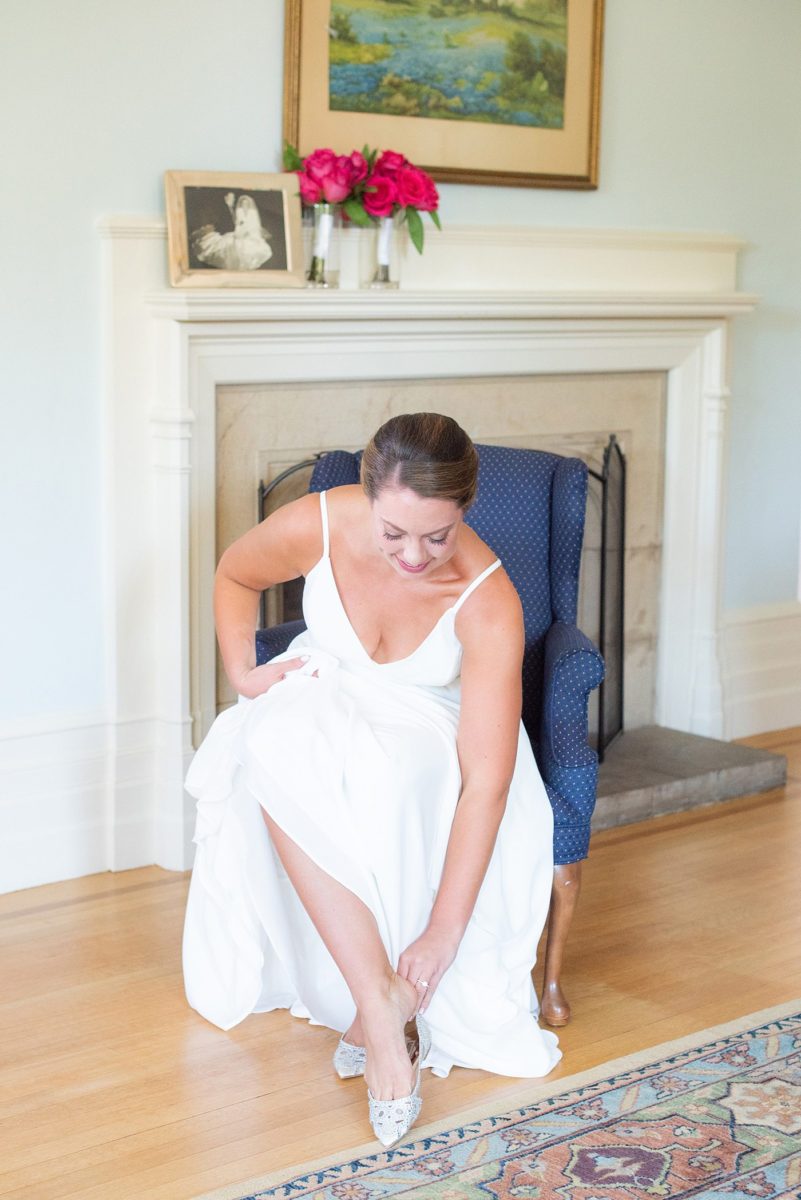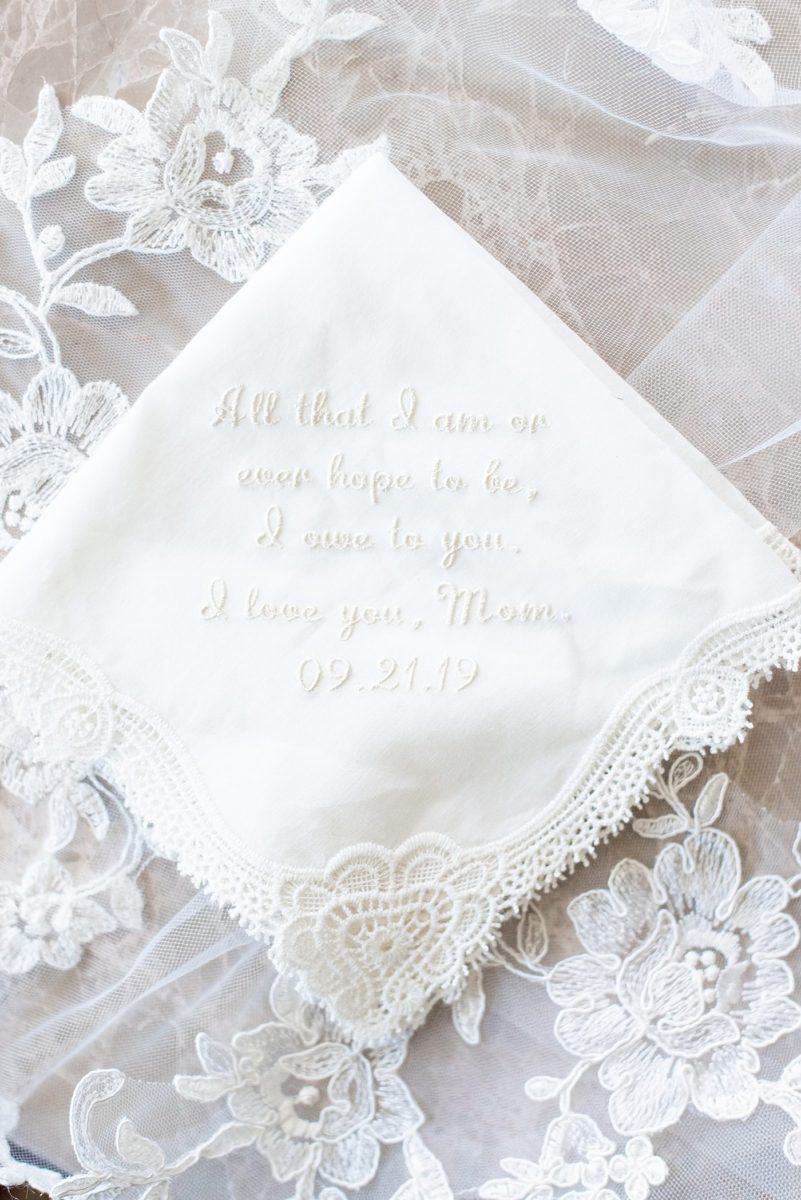 Megan, Mallory's mom, helped her with special final details like the buttons on the back of her wedding gown, her veil and bracelet. Soon it was time for her father to see her for the first time. The bridesmaids, flower girls and her mom looked on with tears of joy welling in their eyes.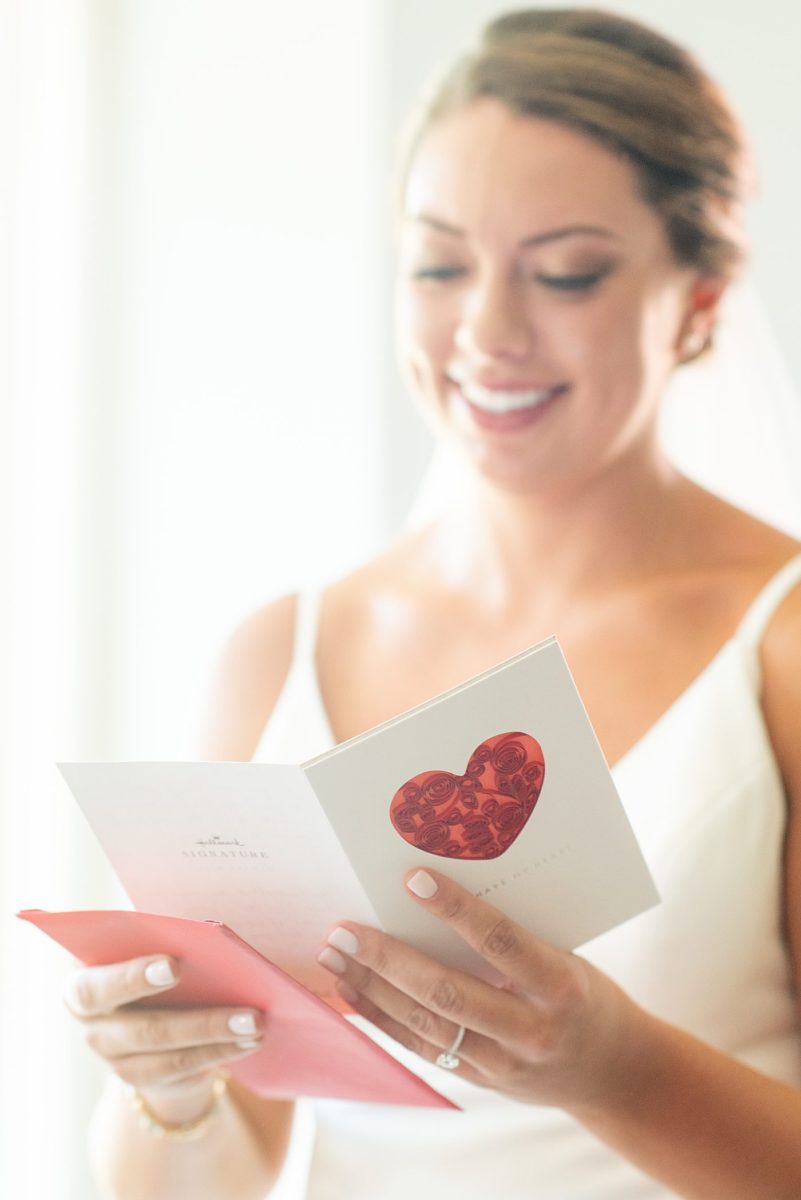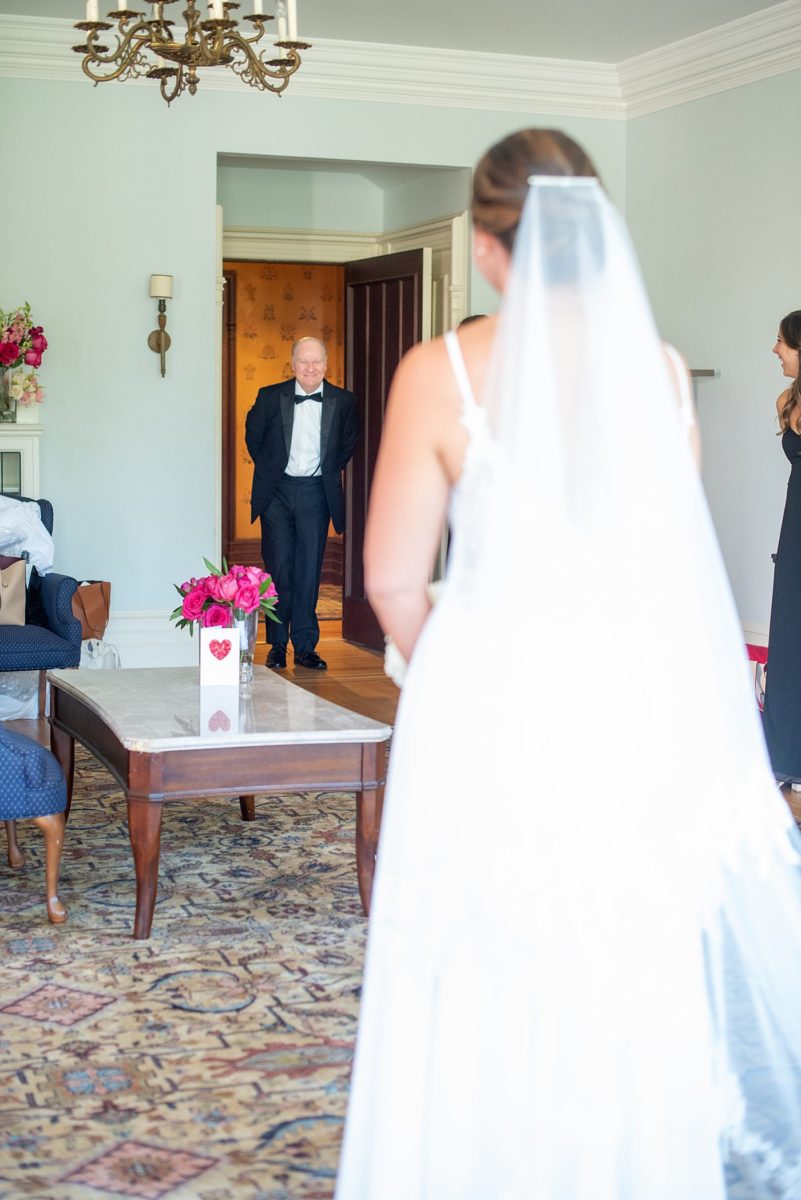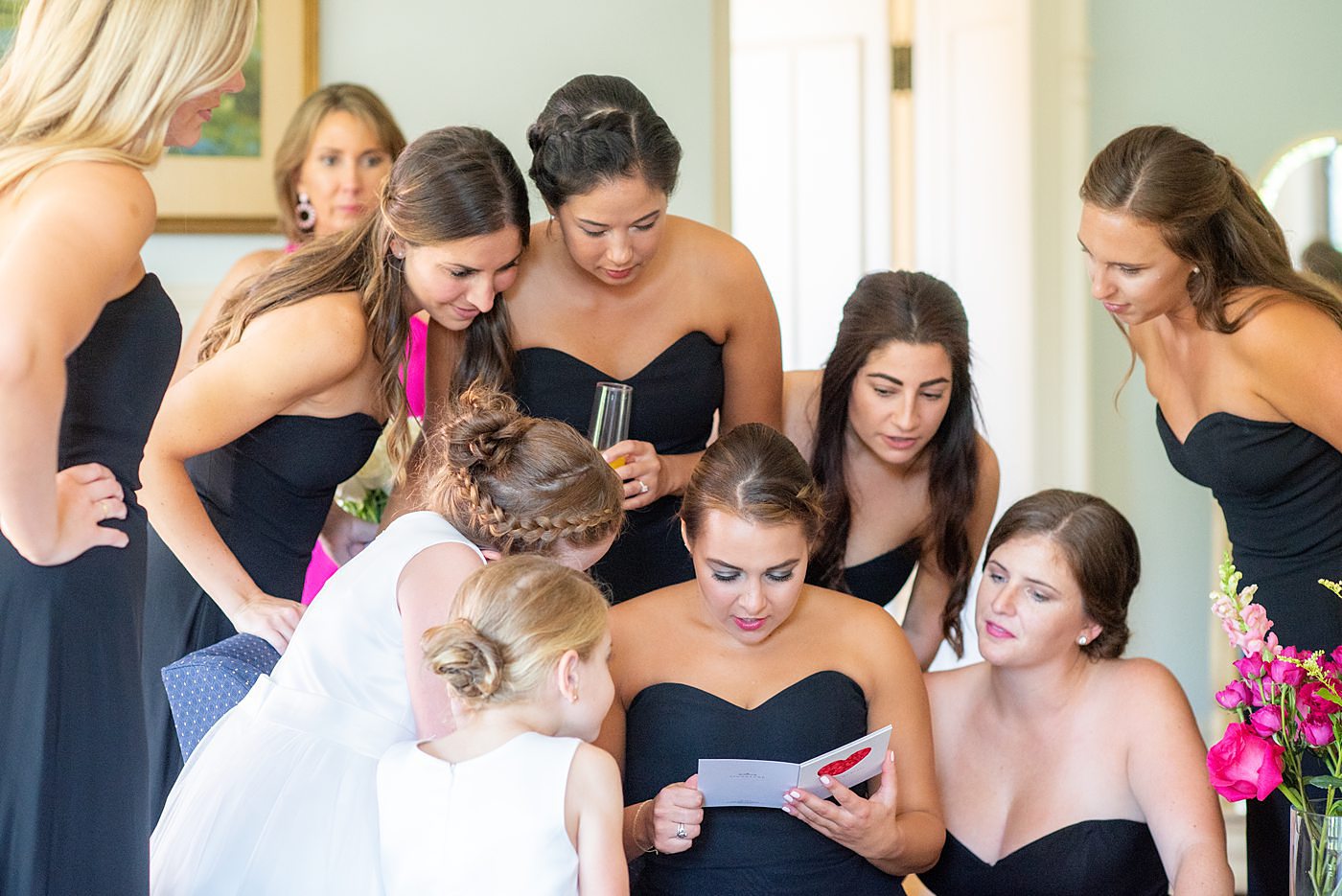 Mallory didn't want to read her card from Michael aloud but gave her bridesmaids permission to read it. So they all gathered 'round to do so and gushed over it. It was the perfect photo opp!
Michael was just across the hall with his groomsmen getting ready for the day. He wore a black tuxedo with a swiss black and white dot liner, with his initials, "MAC" embroidered inside. The cufflinks he wore were a special gift and he wore black velvet shoes, perhaps his favorite part of his outfit that day.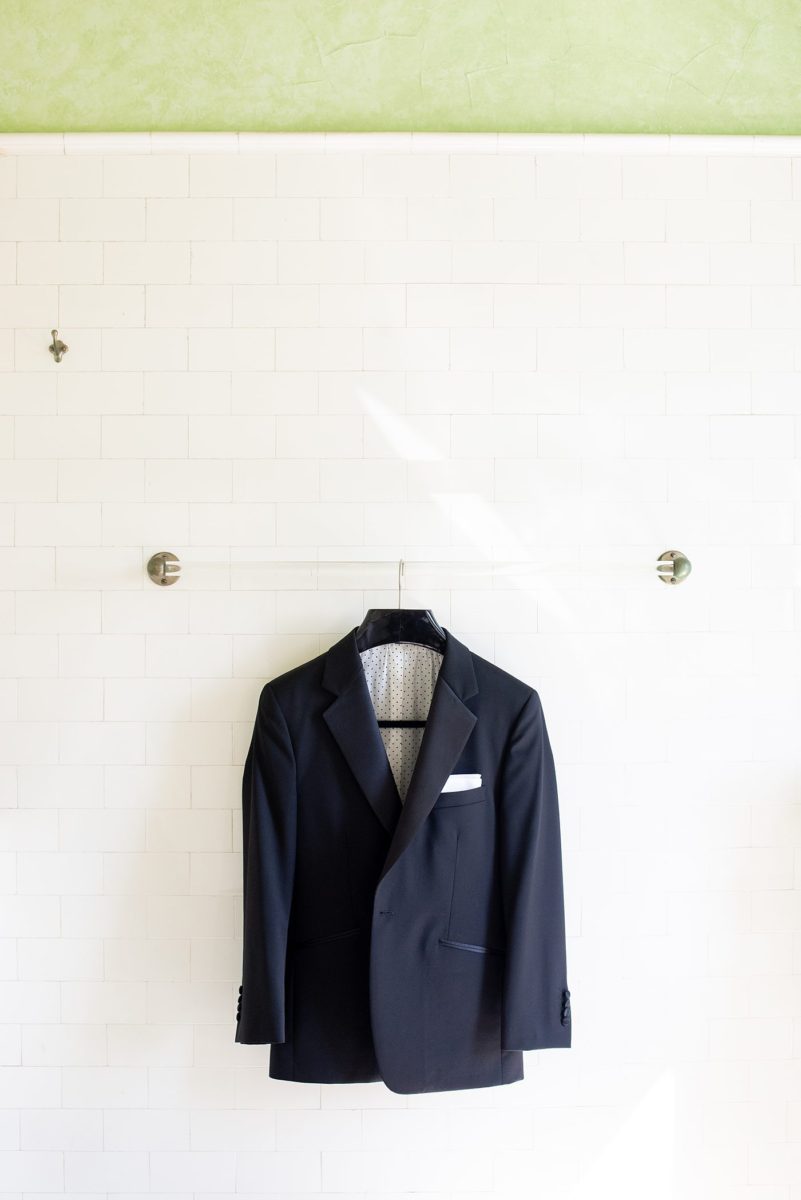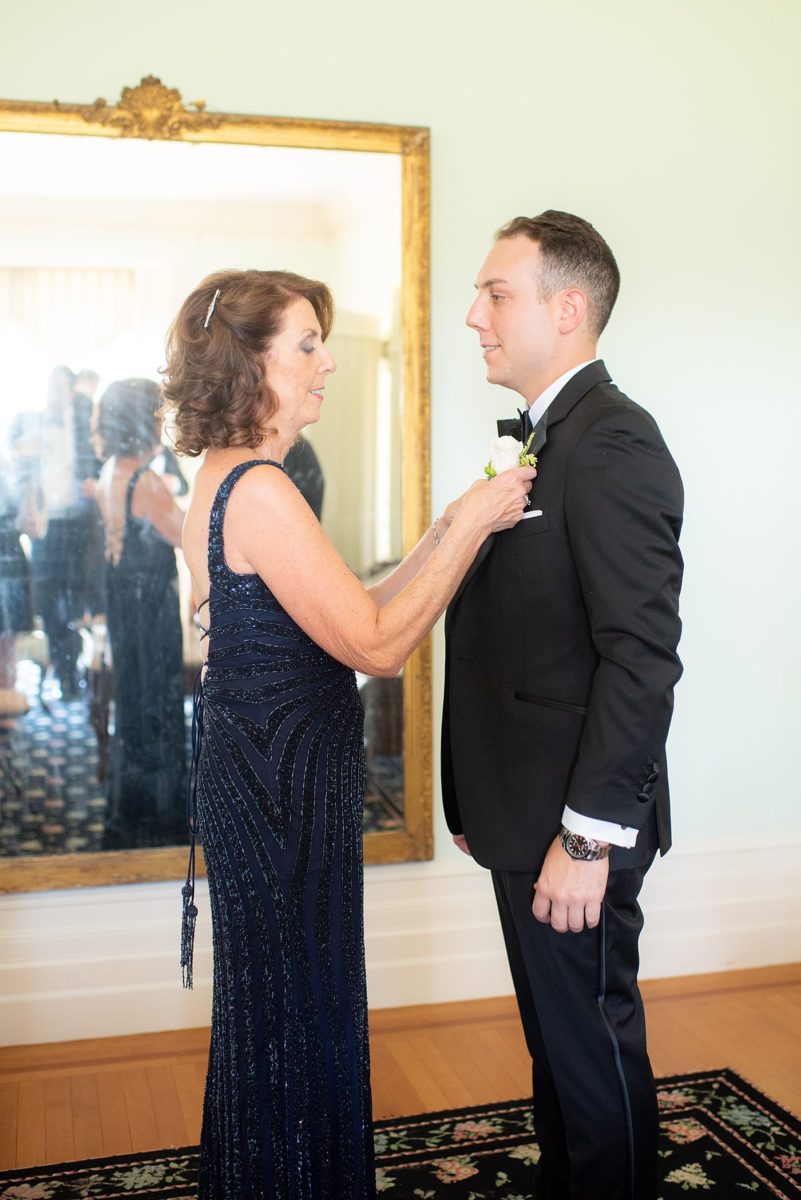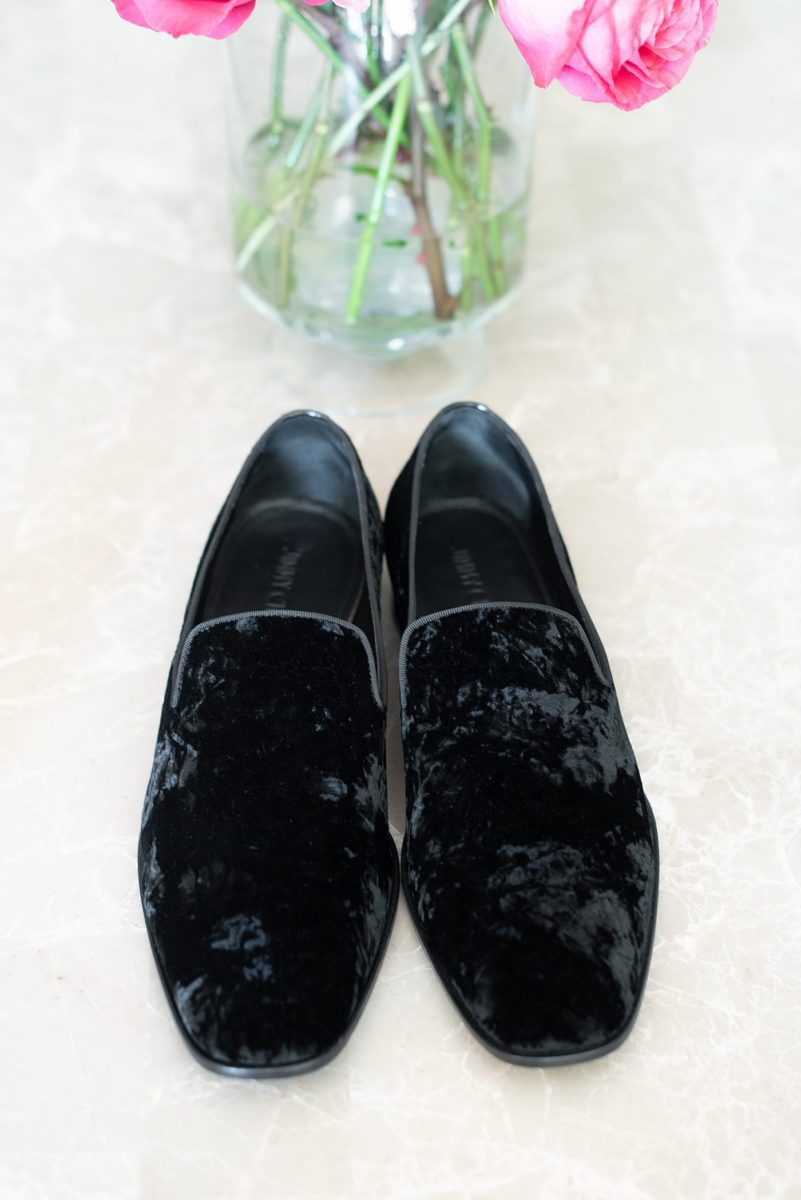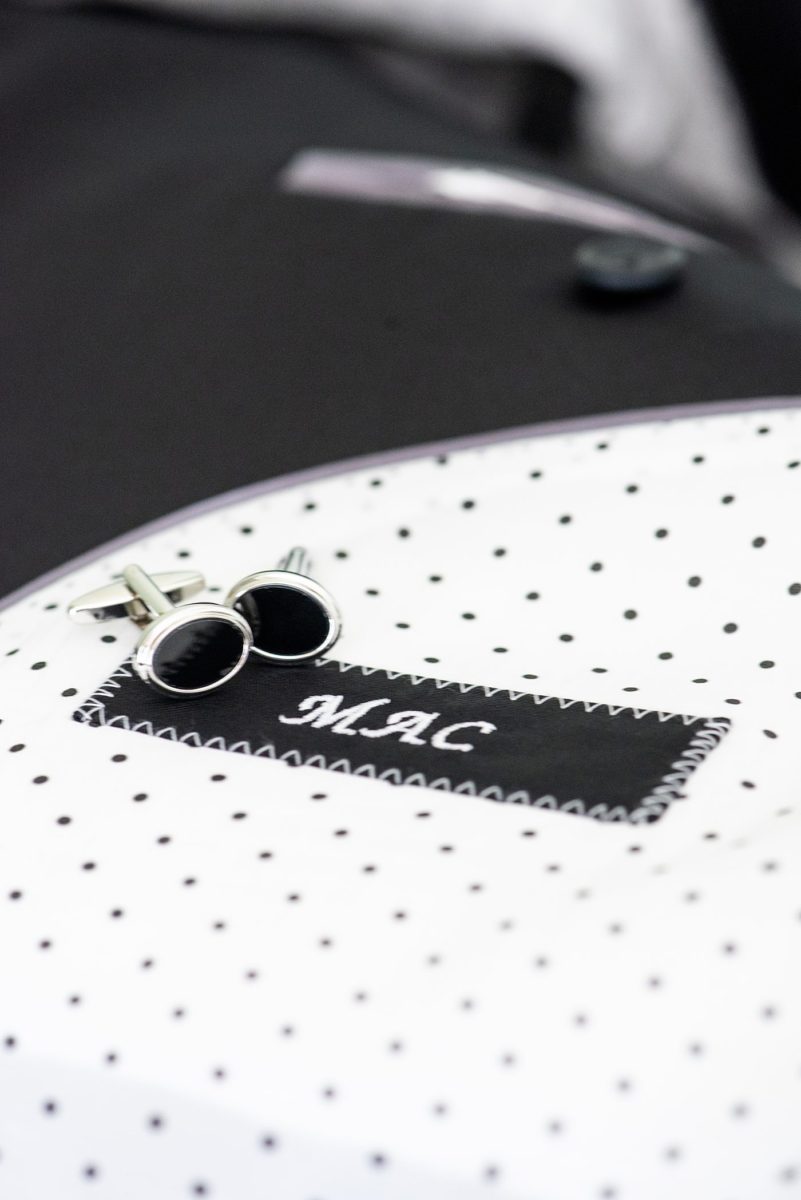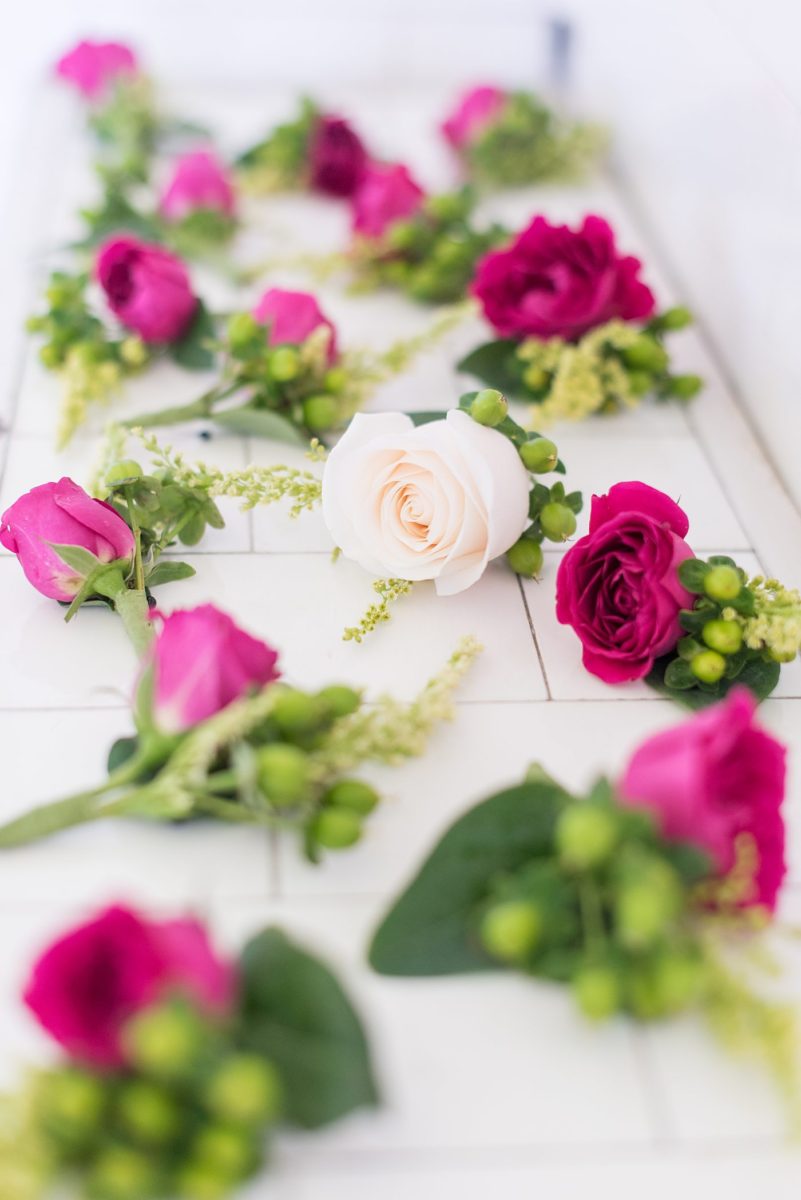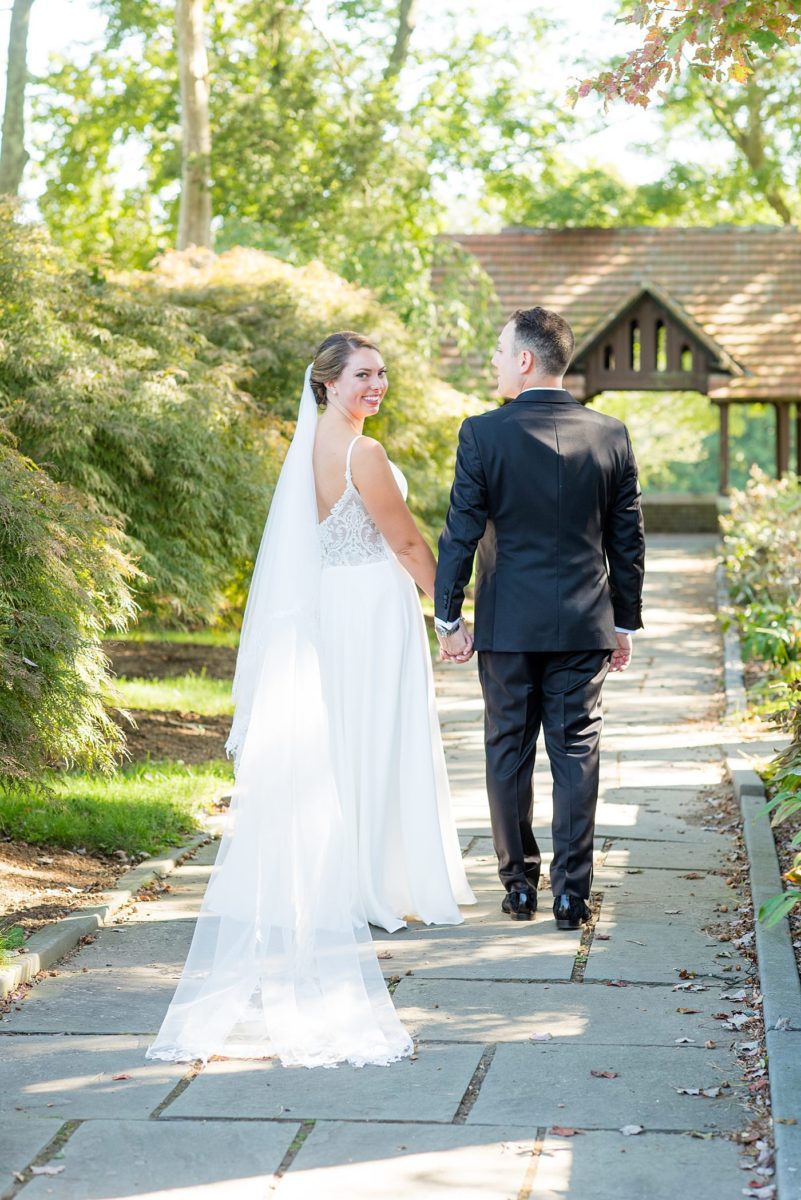 It was such a lovely September day. We did their first look in the garden between the house and their ceremony and joyfully walked around to capture this special time just them, on one of the most special days of their lives.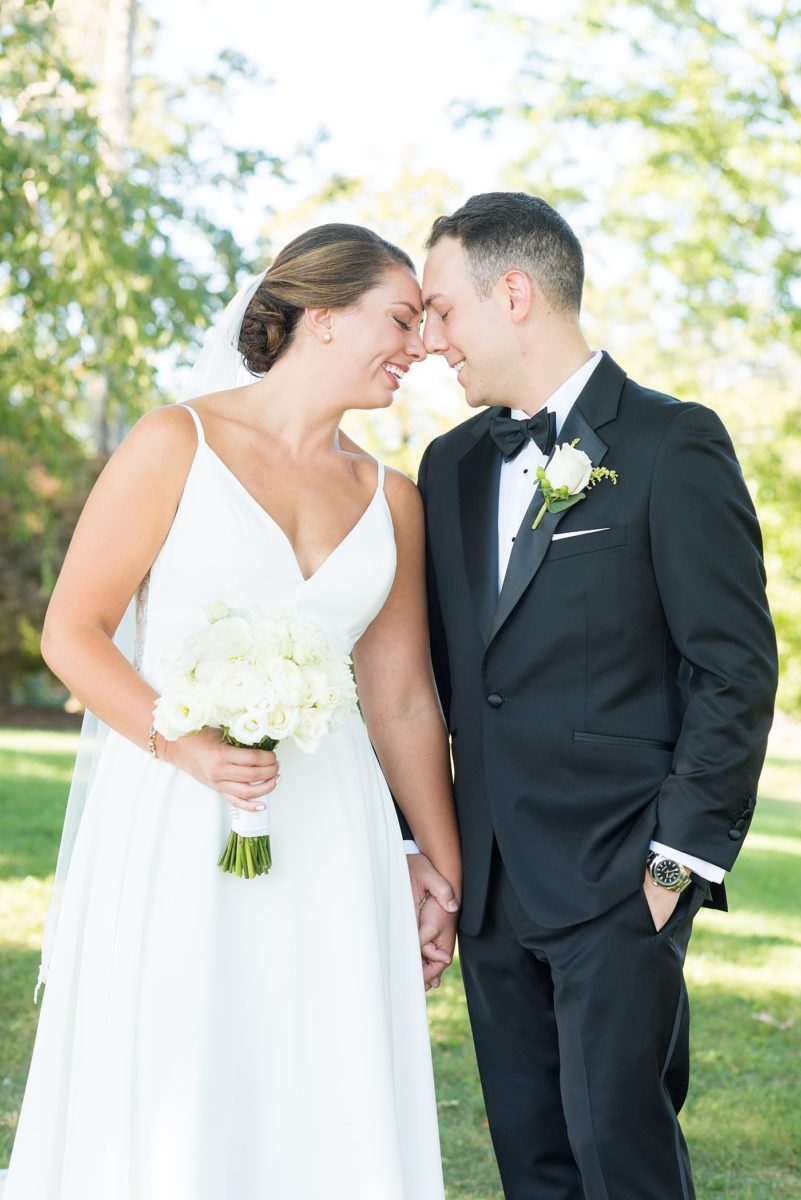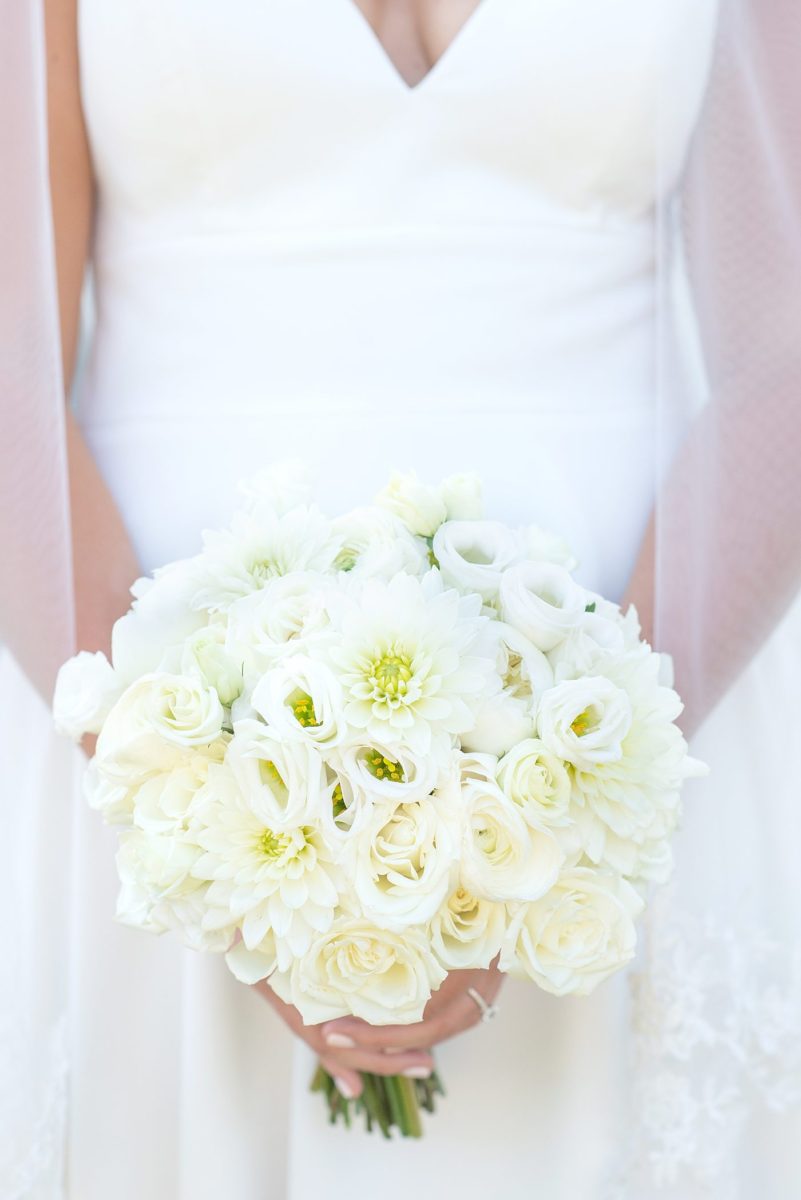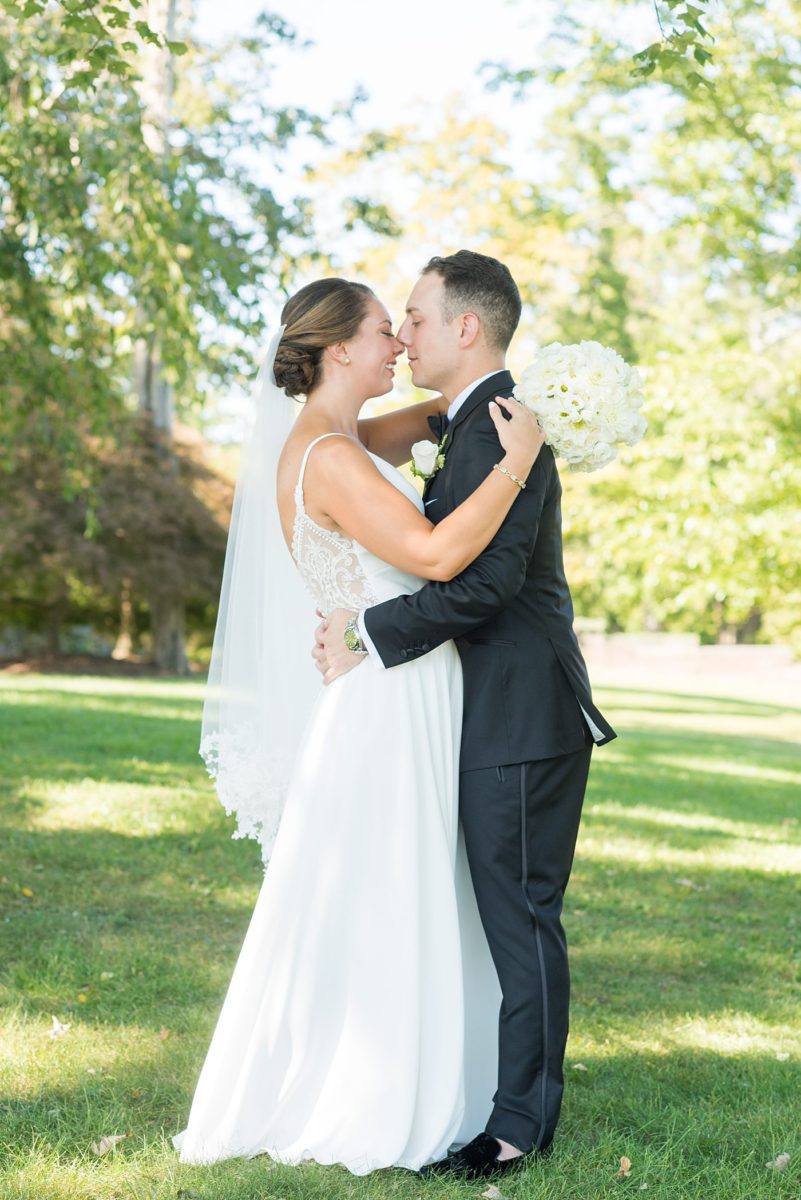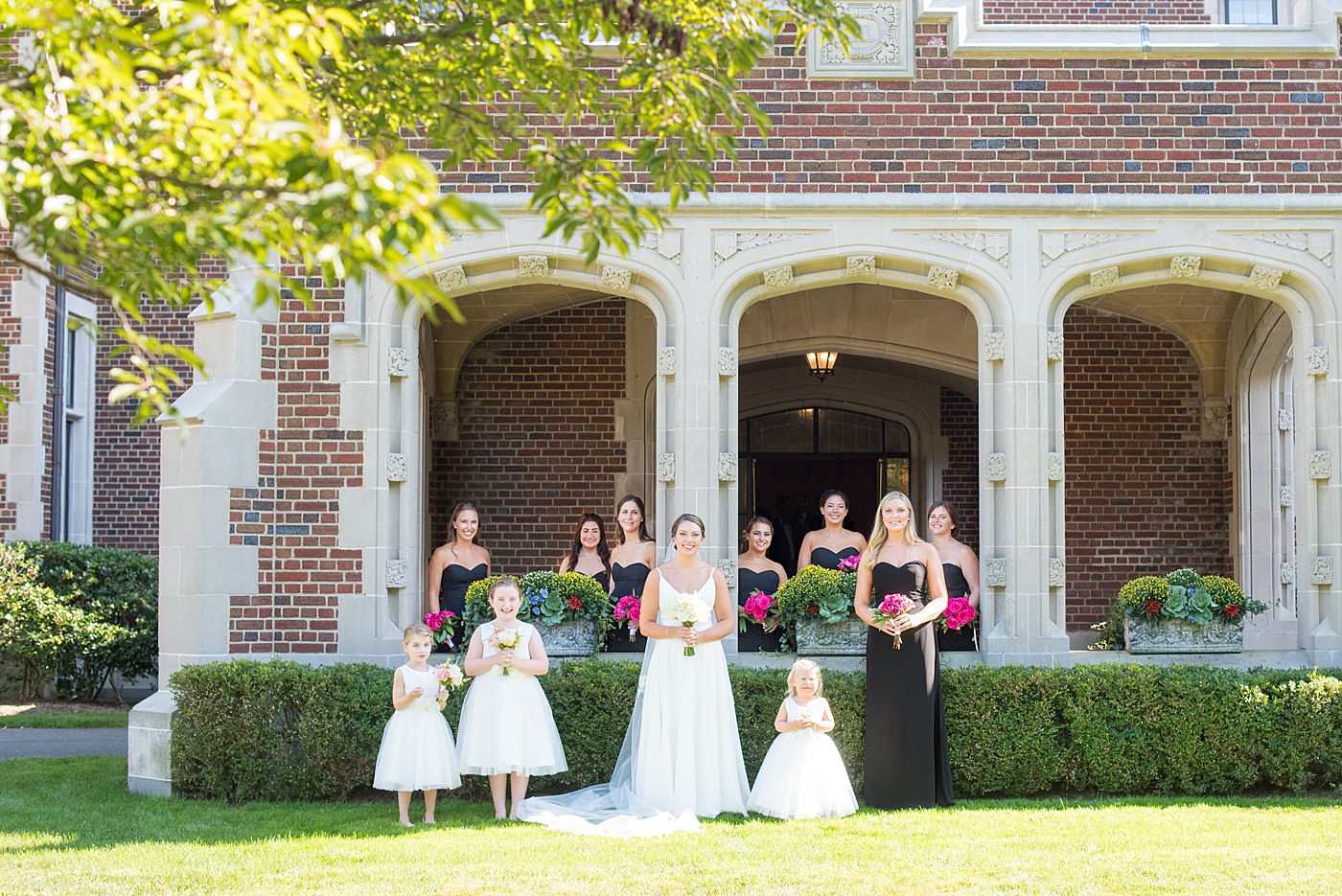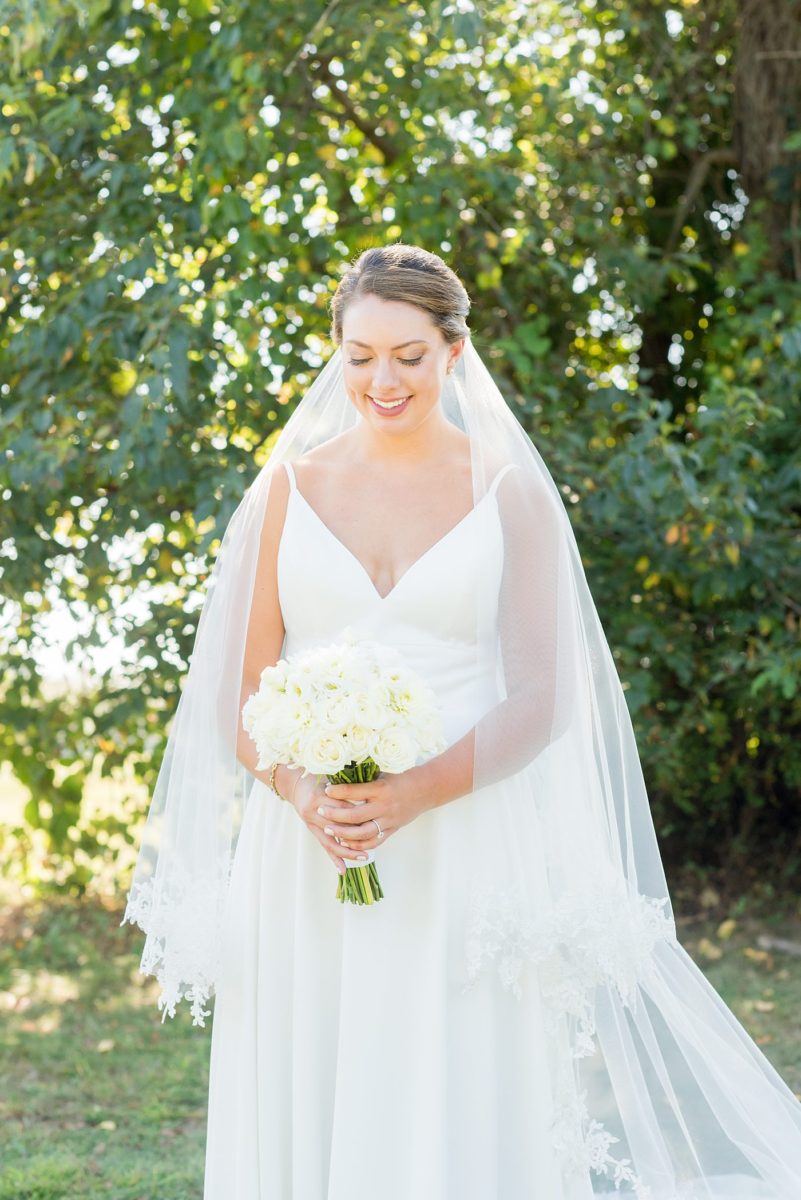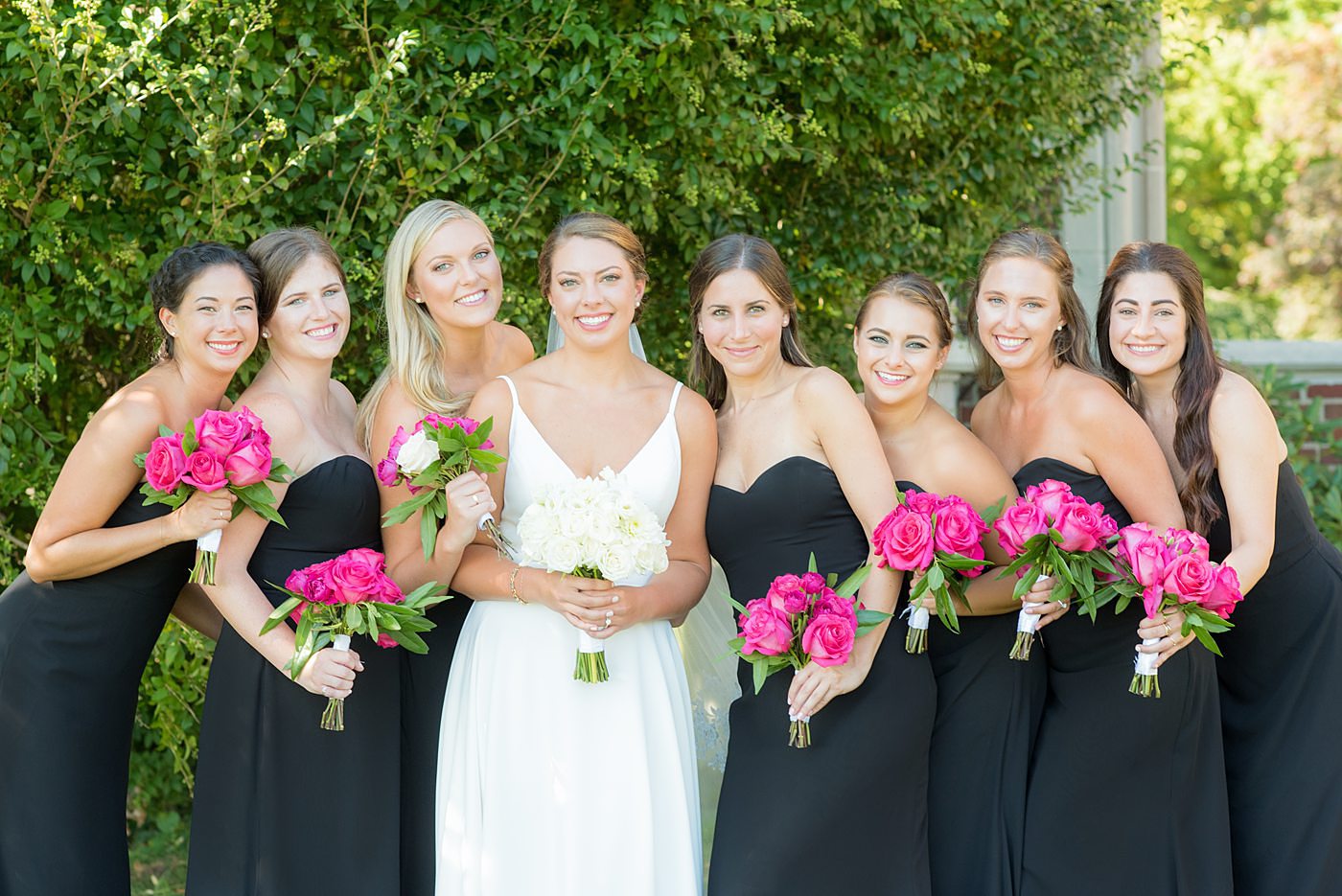 I love how the colorful pink flowers POP against the black gowns the bridesmaids wore and frame Mallory, in her simply elegant dress, so well. Her sister and Maid of Honor had a white flower in her bouquet that she held as she stood by her sister during the ceremony along with Mallory's all white bouquet. The men all wore black tuxedos and had pink boutonnieres to match the ladies' bouquets, except for Michael whose was white to match Mallory's.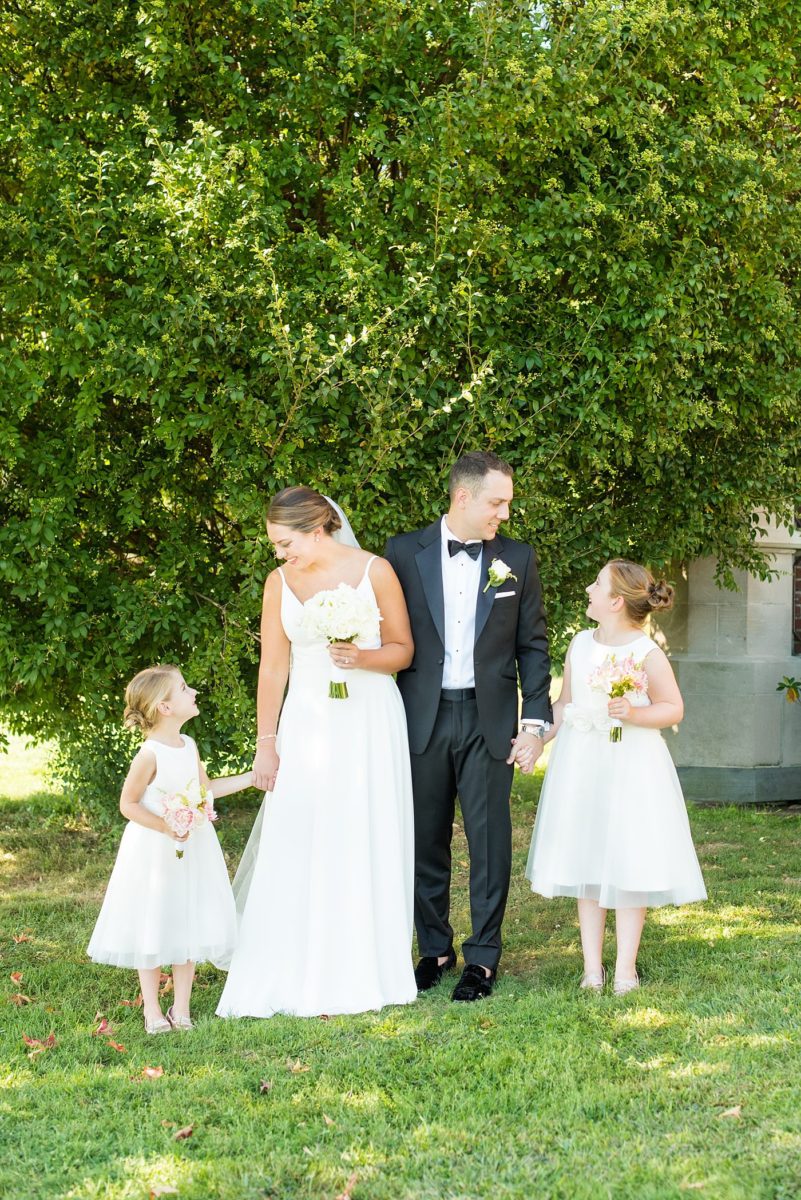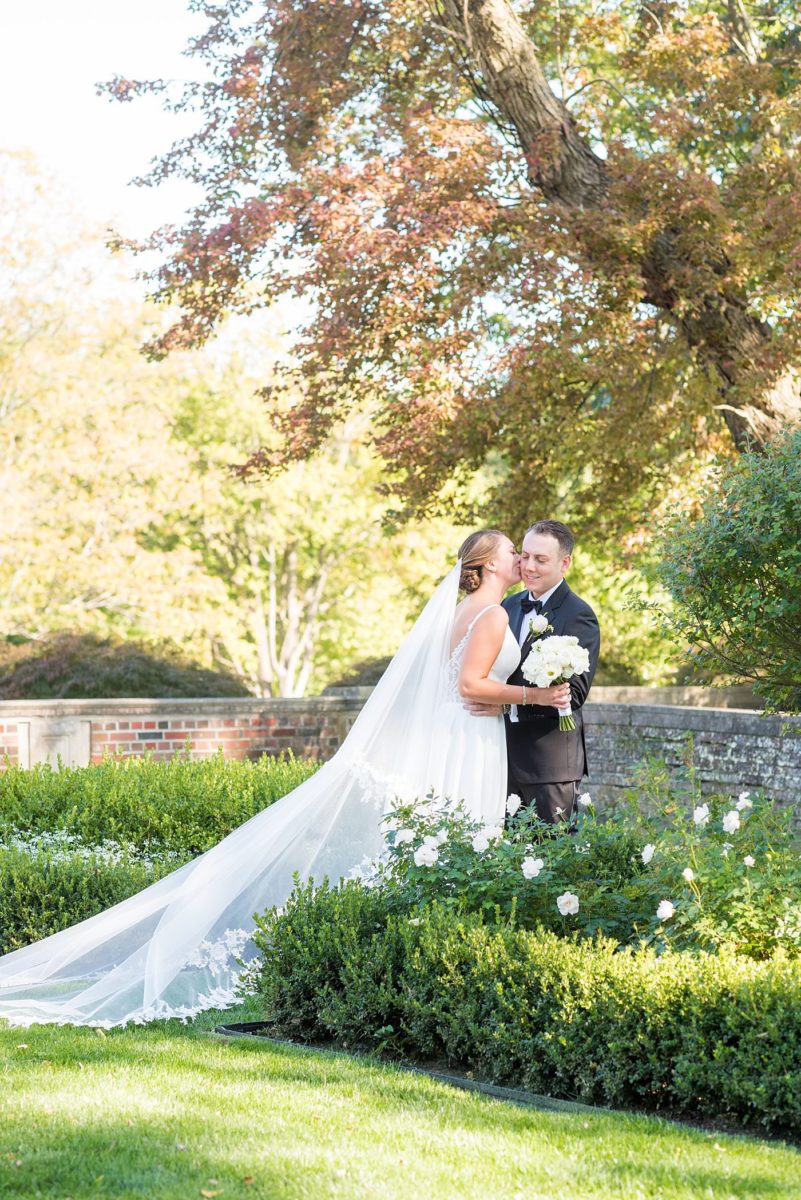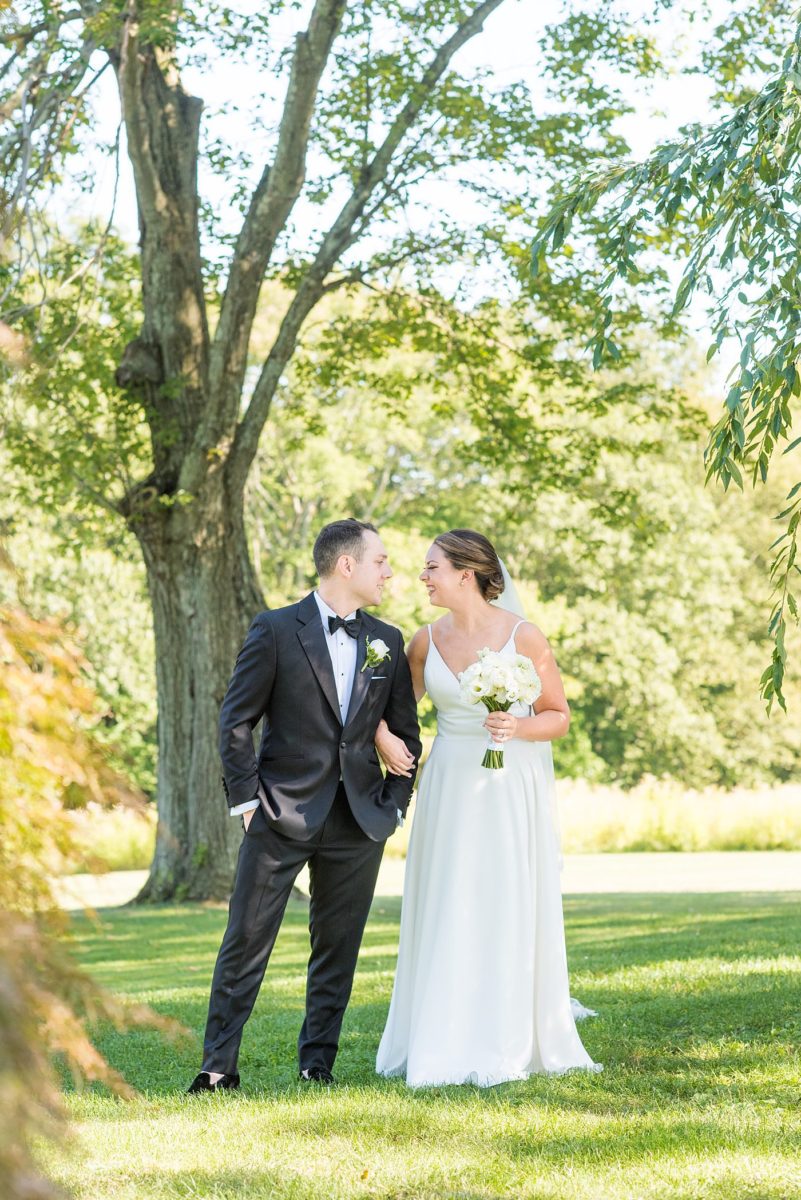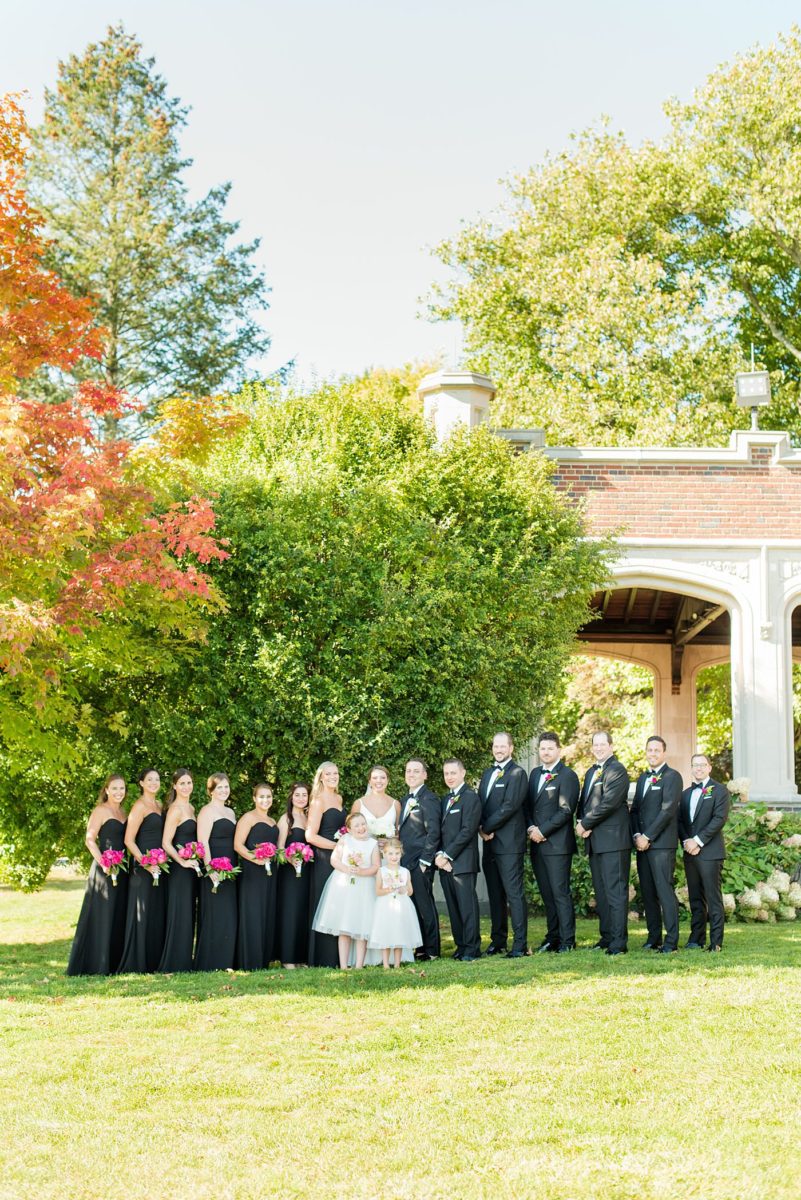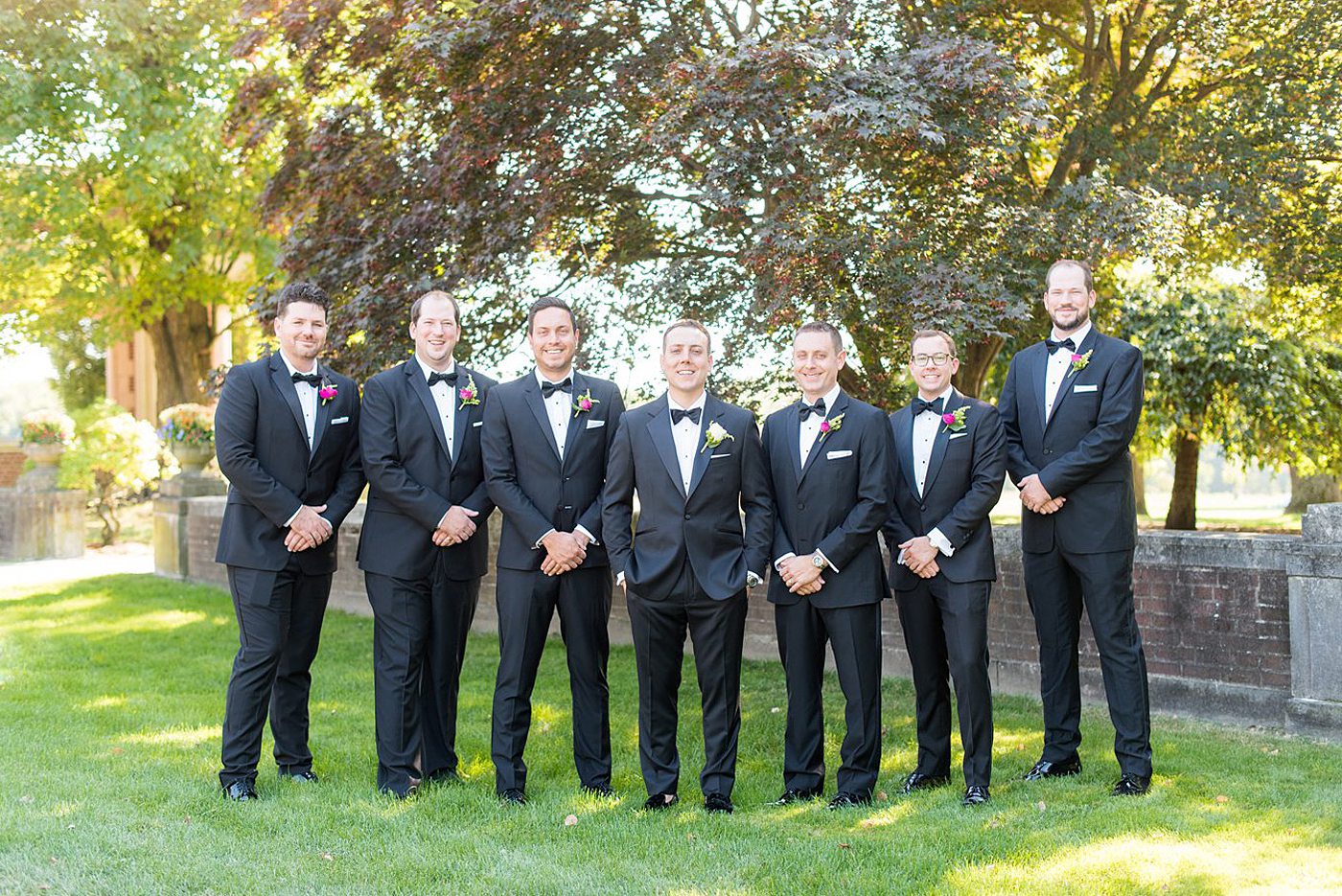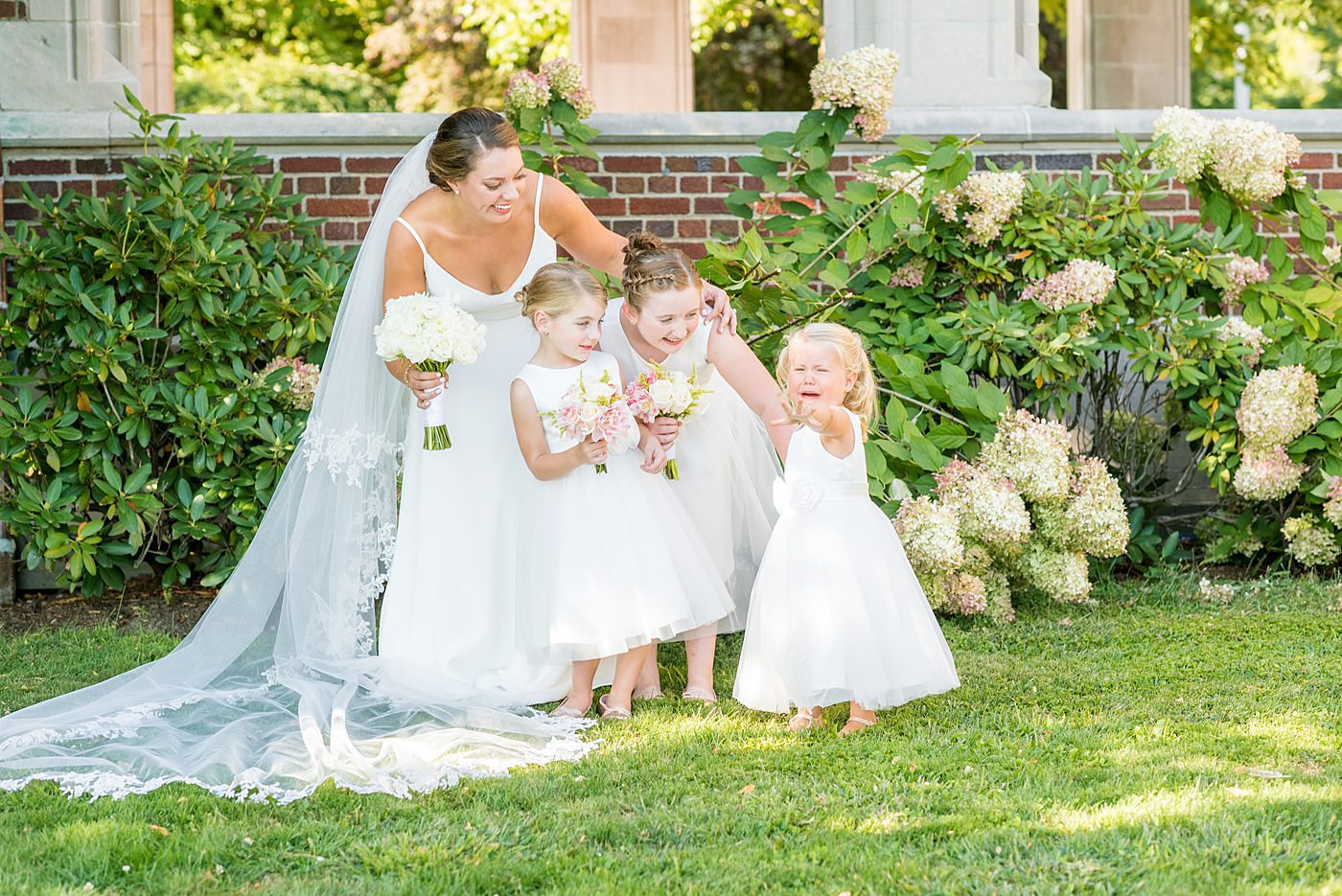 I realize Mallory and Michael's niece, Eva, was wanting to be with her mom during this picture. (Mom was right next to me!) But it was also such a cute moment. I hope that years from now, when Eva's a teenager or adult, they cherish the humor of this photo even more than today. 🙂
Guests were greeted with the sounds of a string quartet. Lavender shortbread cookies and tea and water awaited their arrival; a relief from the hot sun! But the blue skies made up for the heat, as a beautiful backdrop for Mallory and Michael to recite their vows.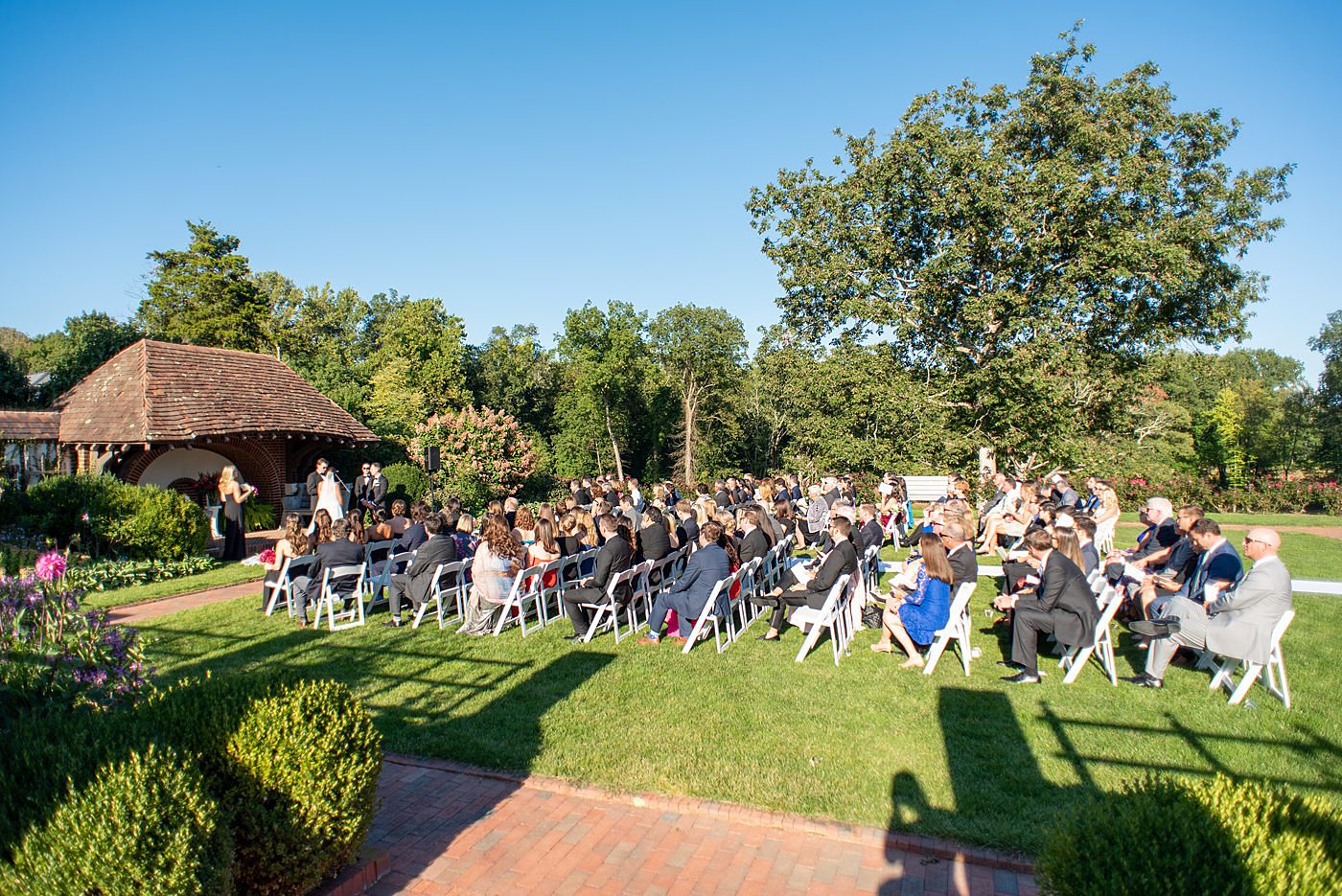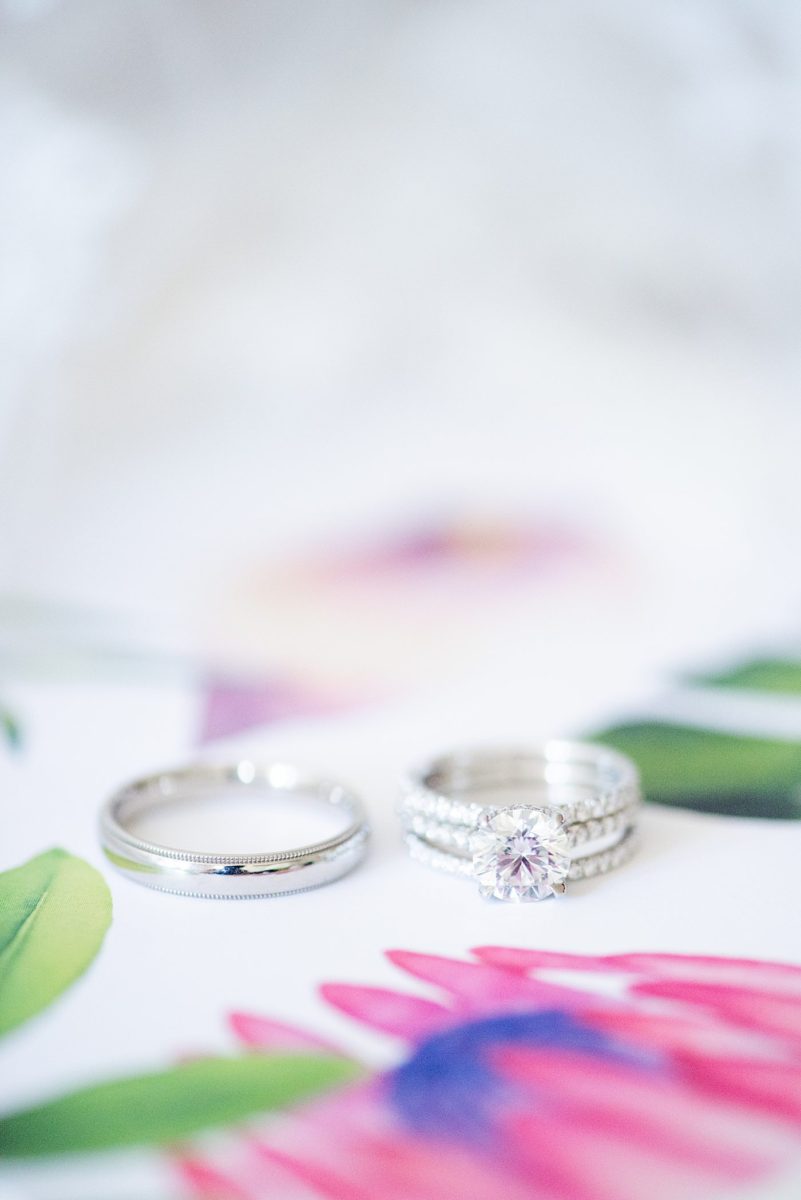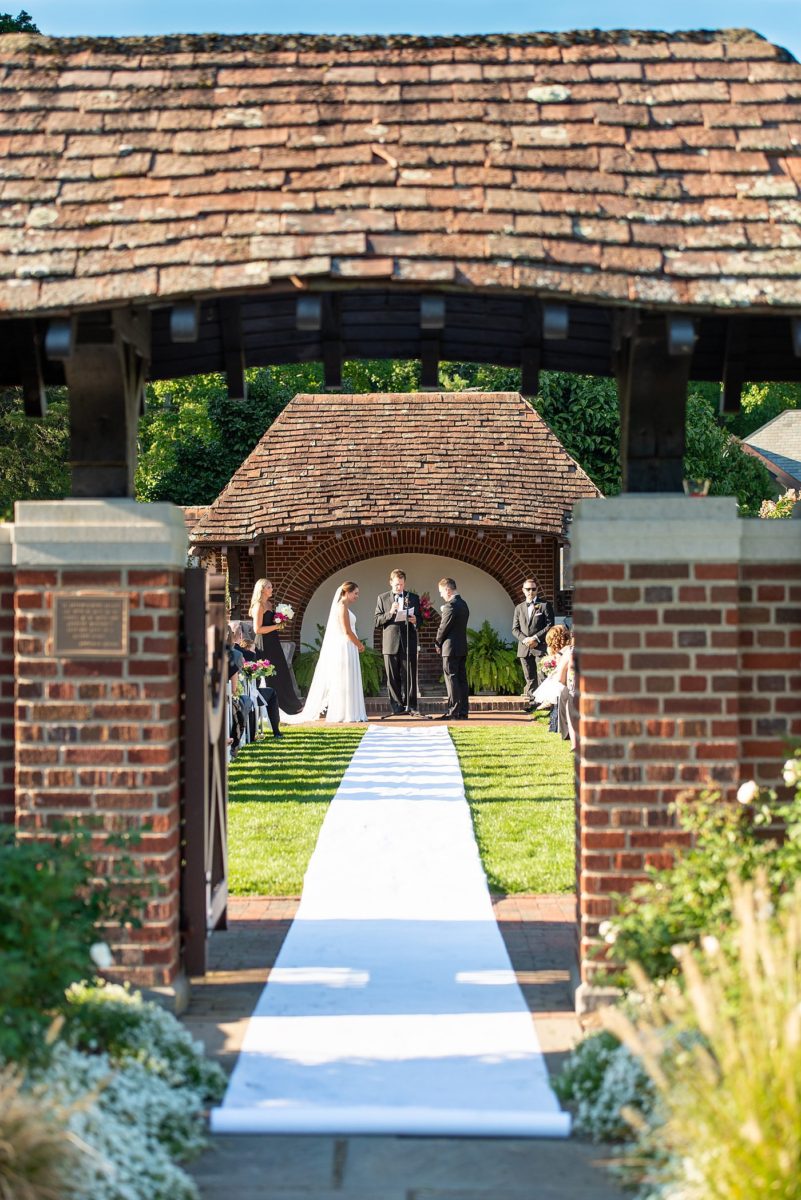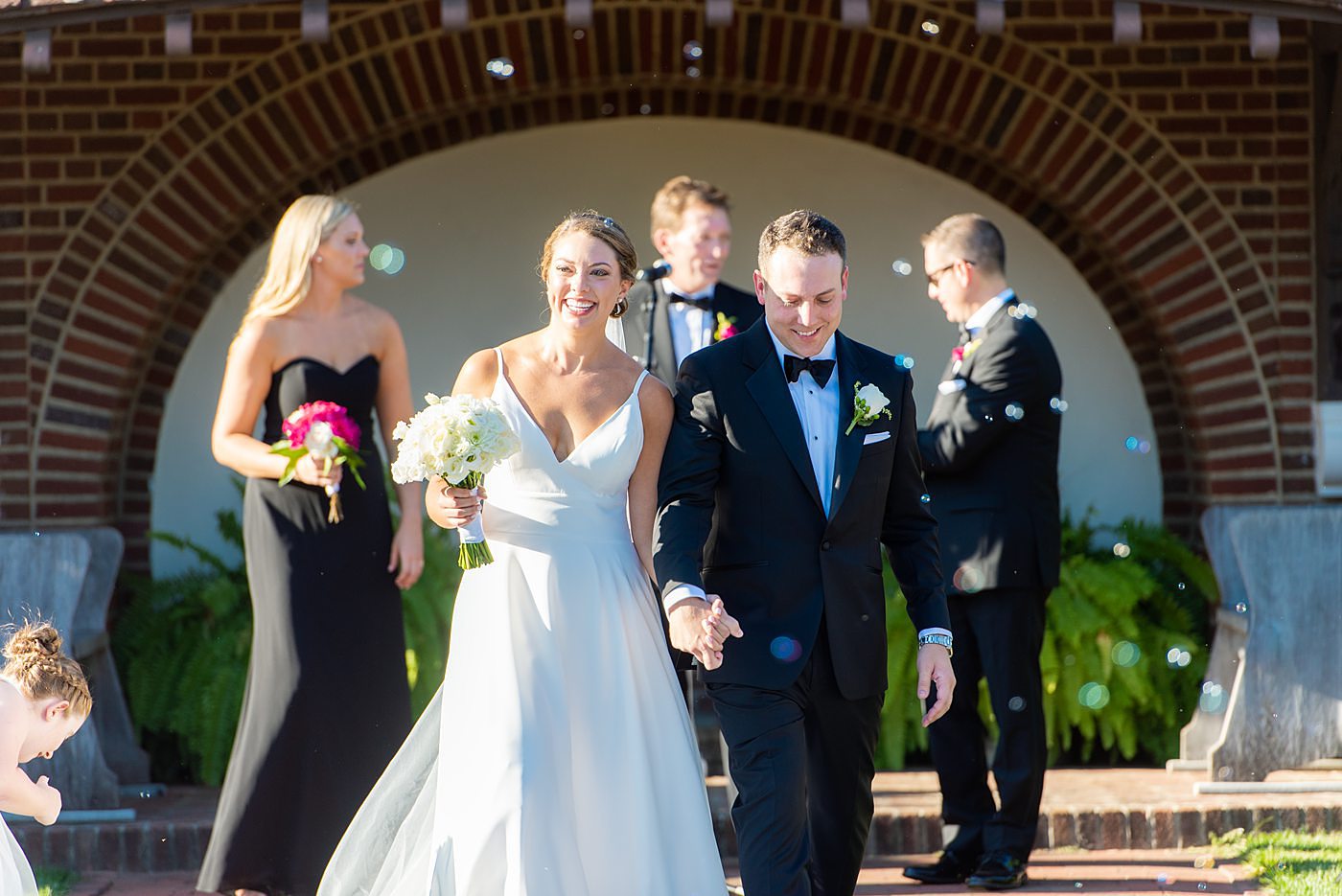 Mallory's uncle officiated their outdoor ceremony in the garden. Guests blew bubbles as they walked past them, newlyweds, and ready to party! Their cocktail hour was held outdoors as golden hour hit. It was beautiful and the weather was perfect. Guests were offered small bottles of Prosecco as they moved from ceremony to reception, and passed hors d'oeuvres.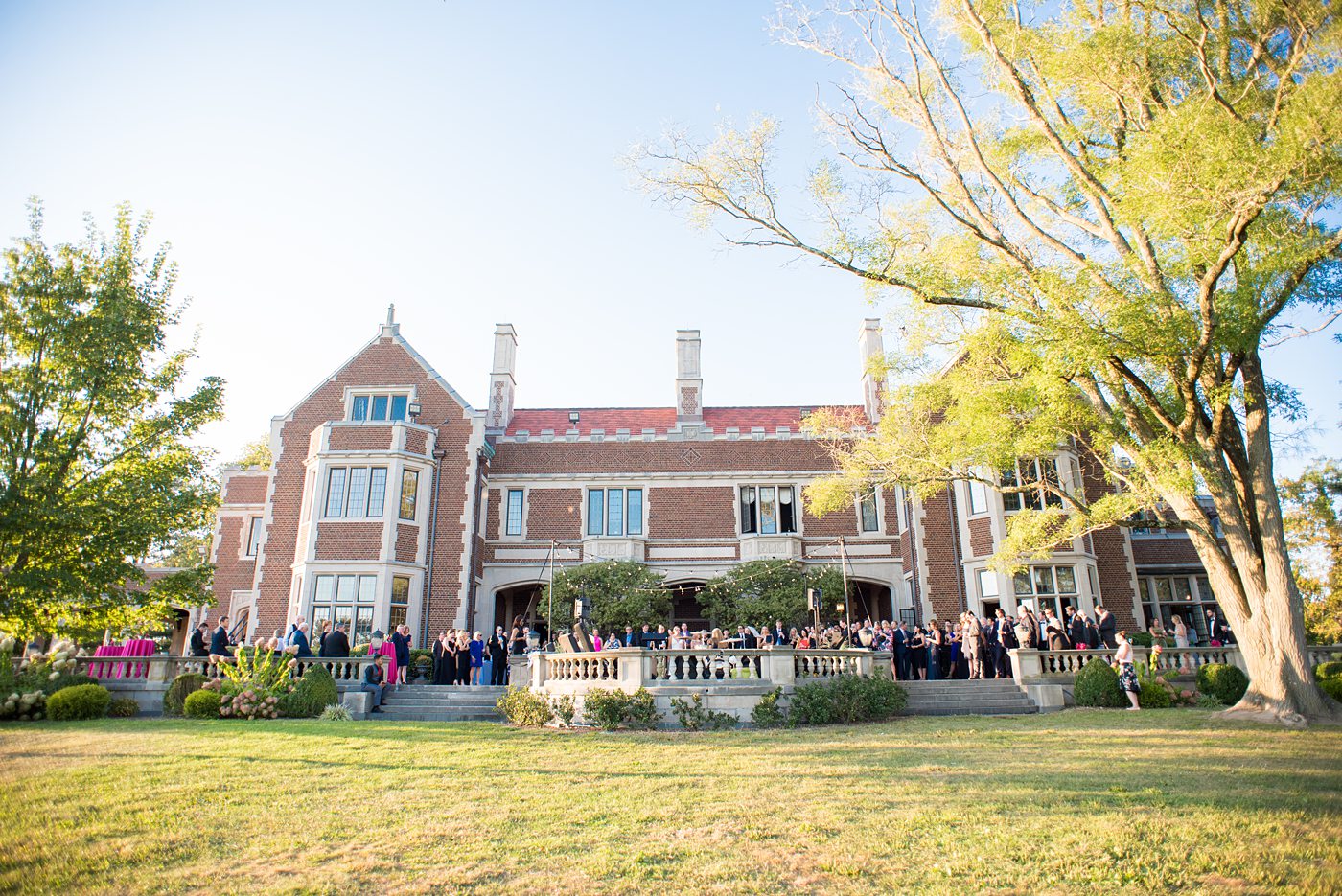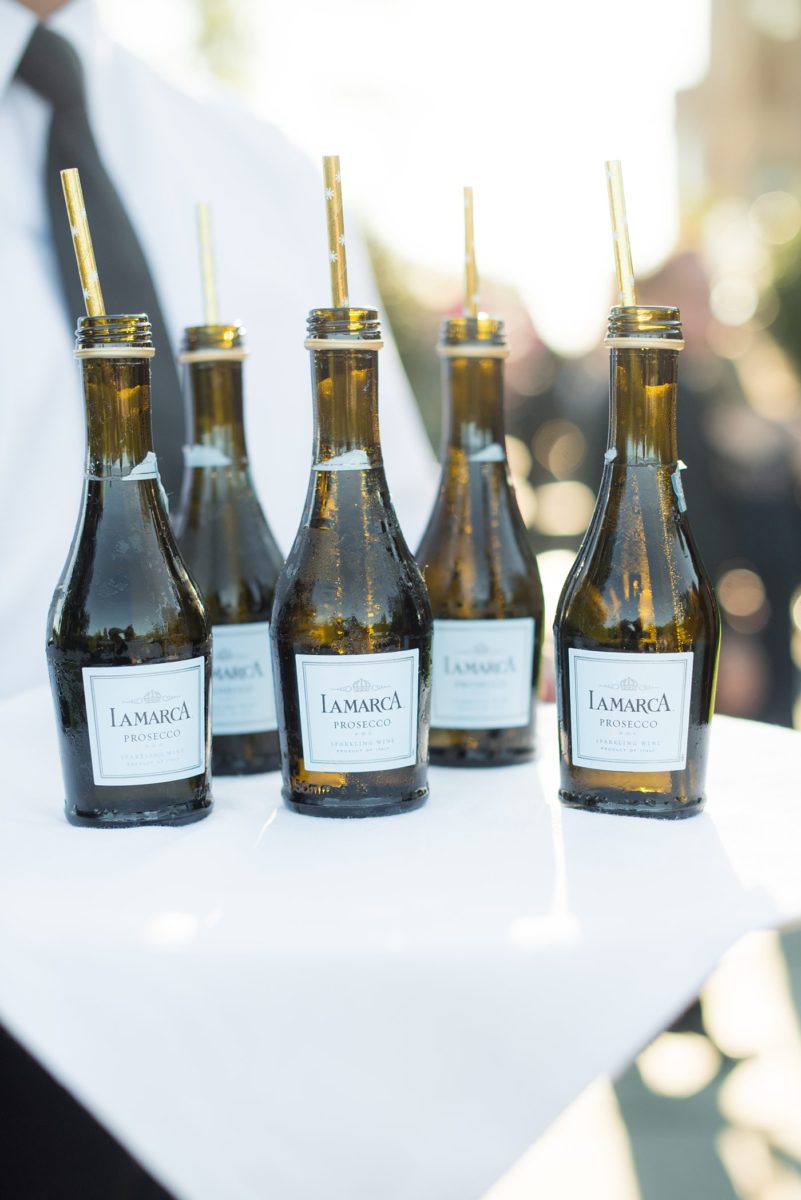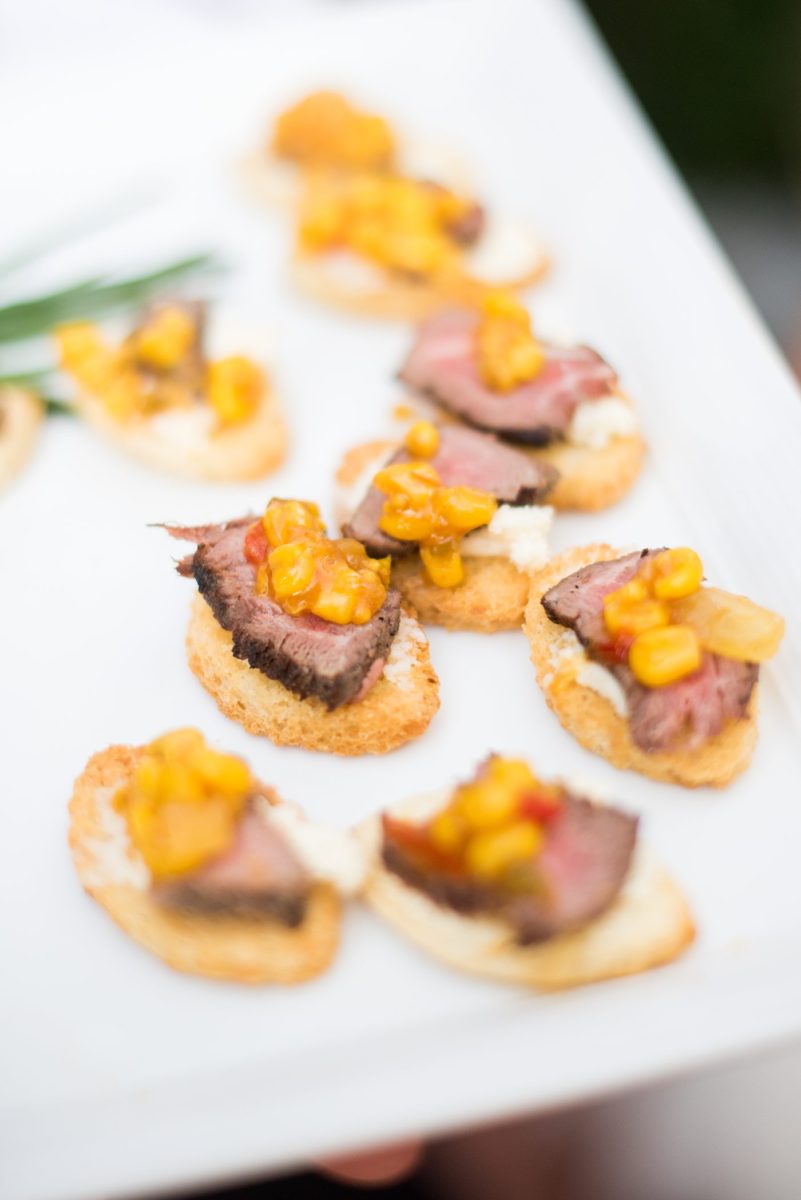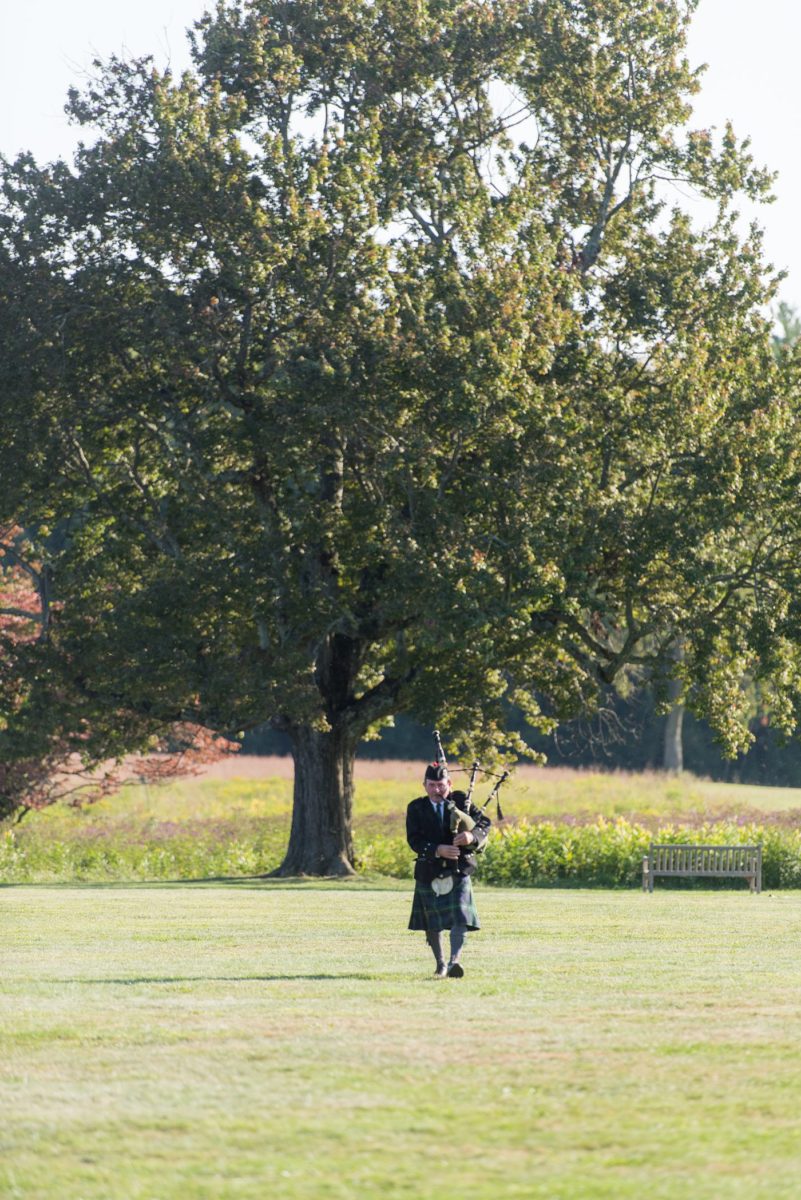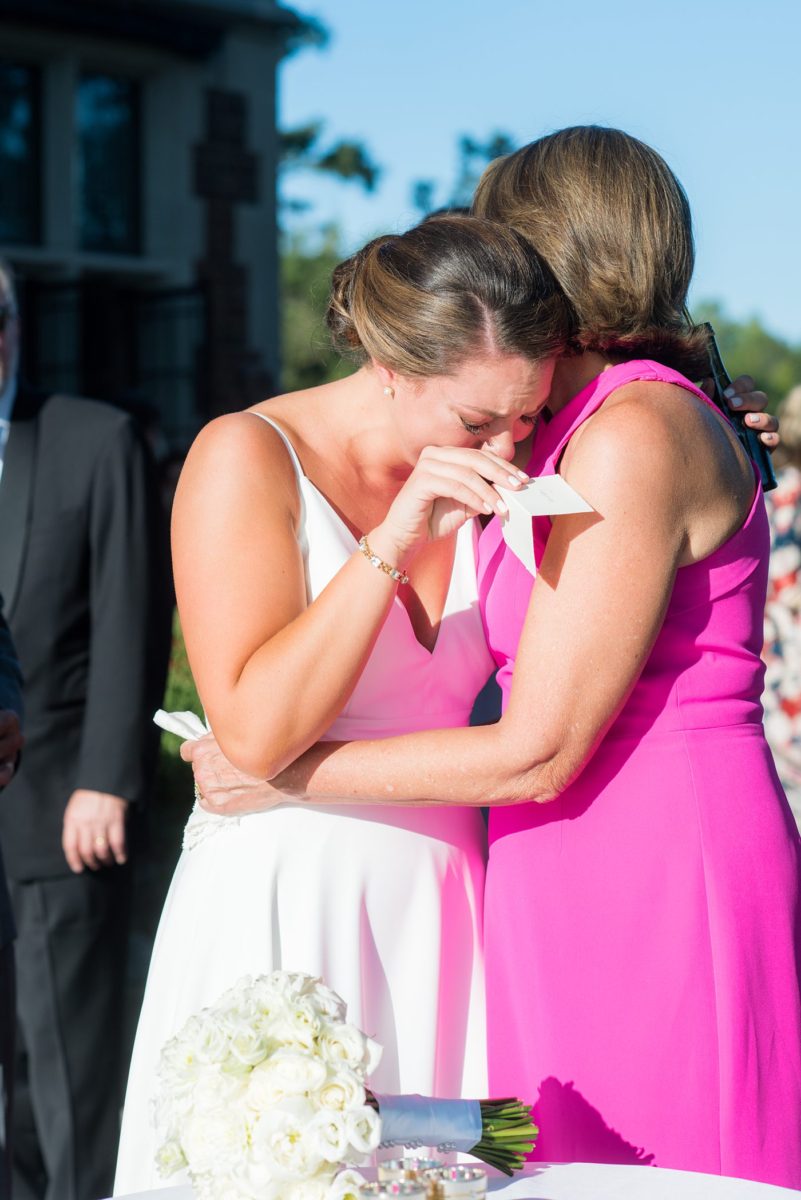 One of my favorite memories of the day was a surprise for 99% of the people at the wedding, including Mallory. At the start of cocktail hour you could hear bagpipes in the distance. As a man in traditional Irish clothing came closer to Waveny House you could  hear the sounds of the bagpipes getting closer as he played on. When he reached the bride he handed her a note. It reminded Mallory her grandparents were there in spirit. (Everyone was crying – I was crying, she was crying, we were all crying!) It was a really, really special moment.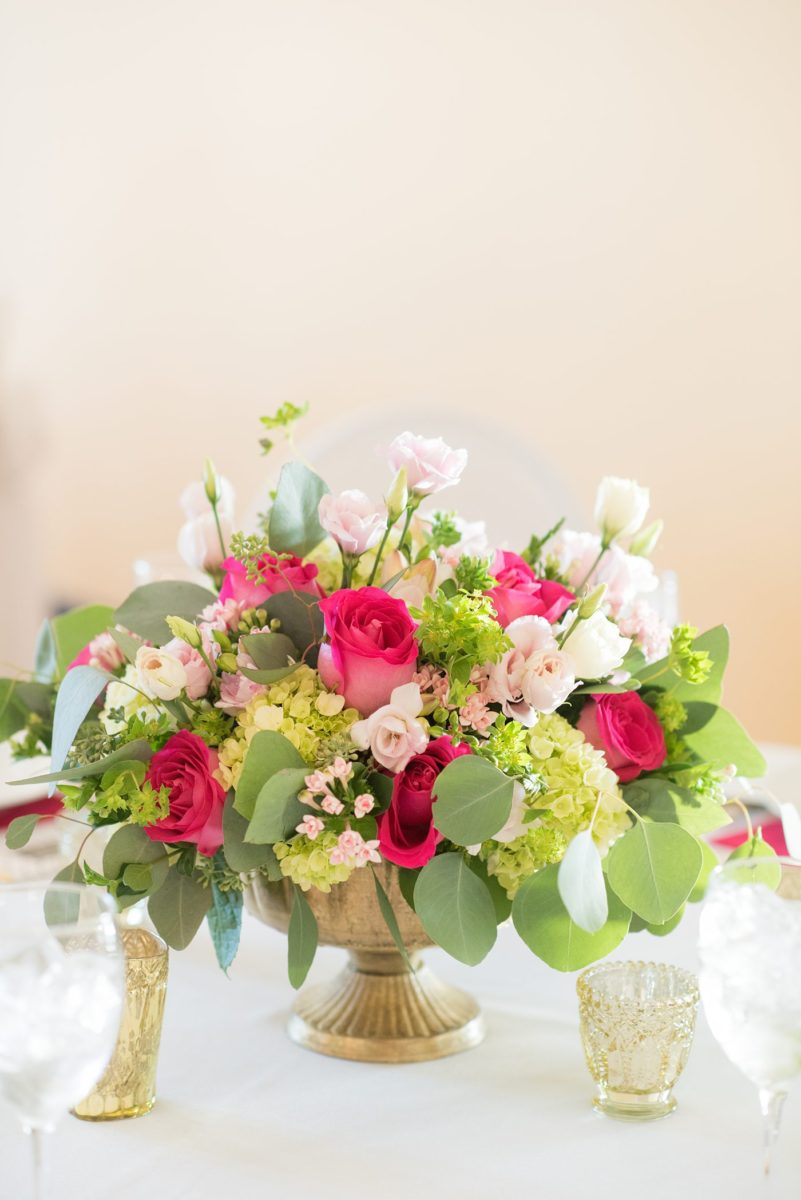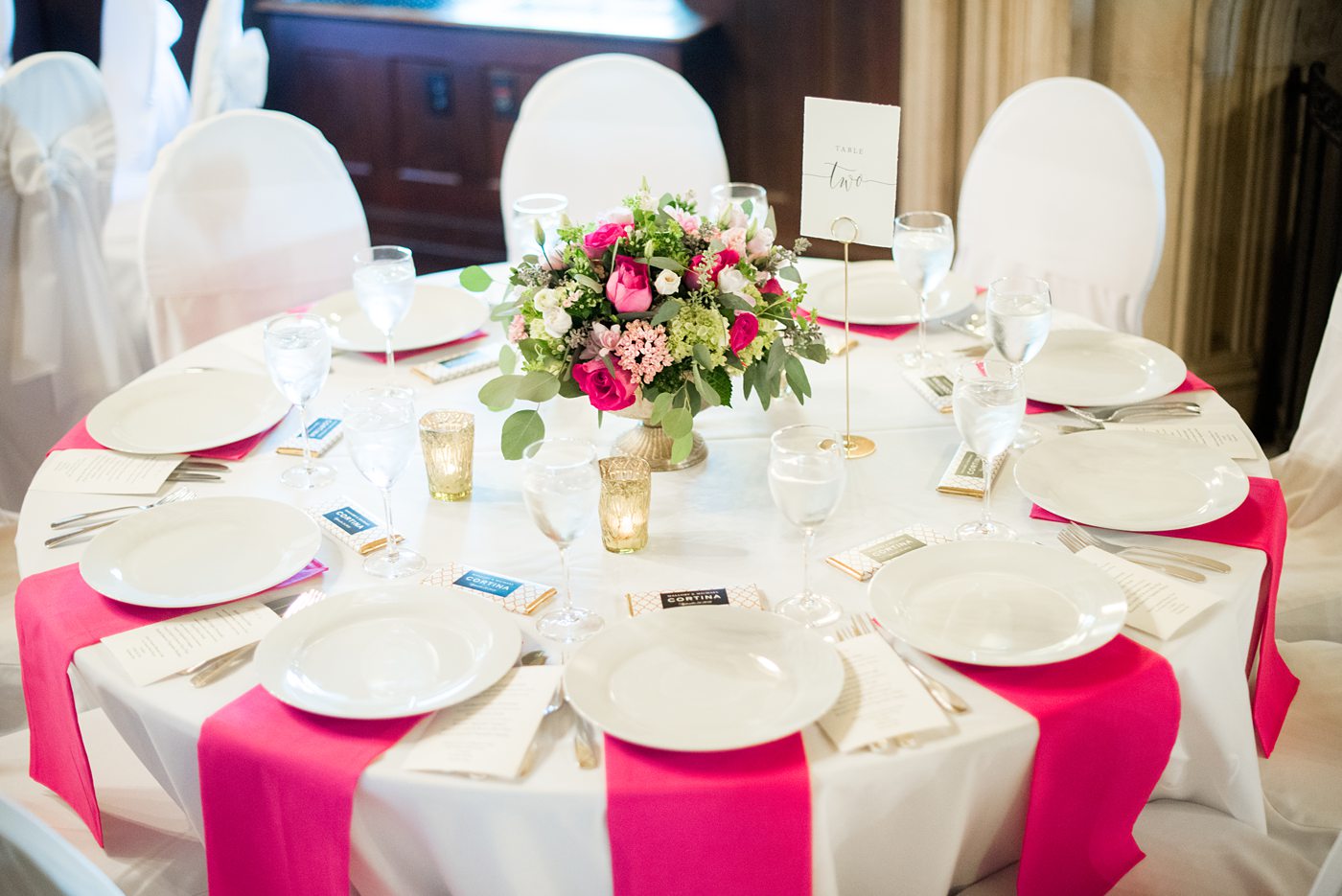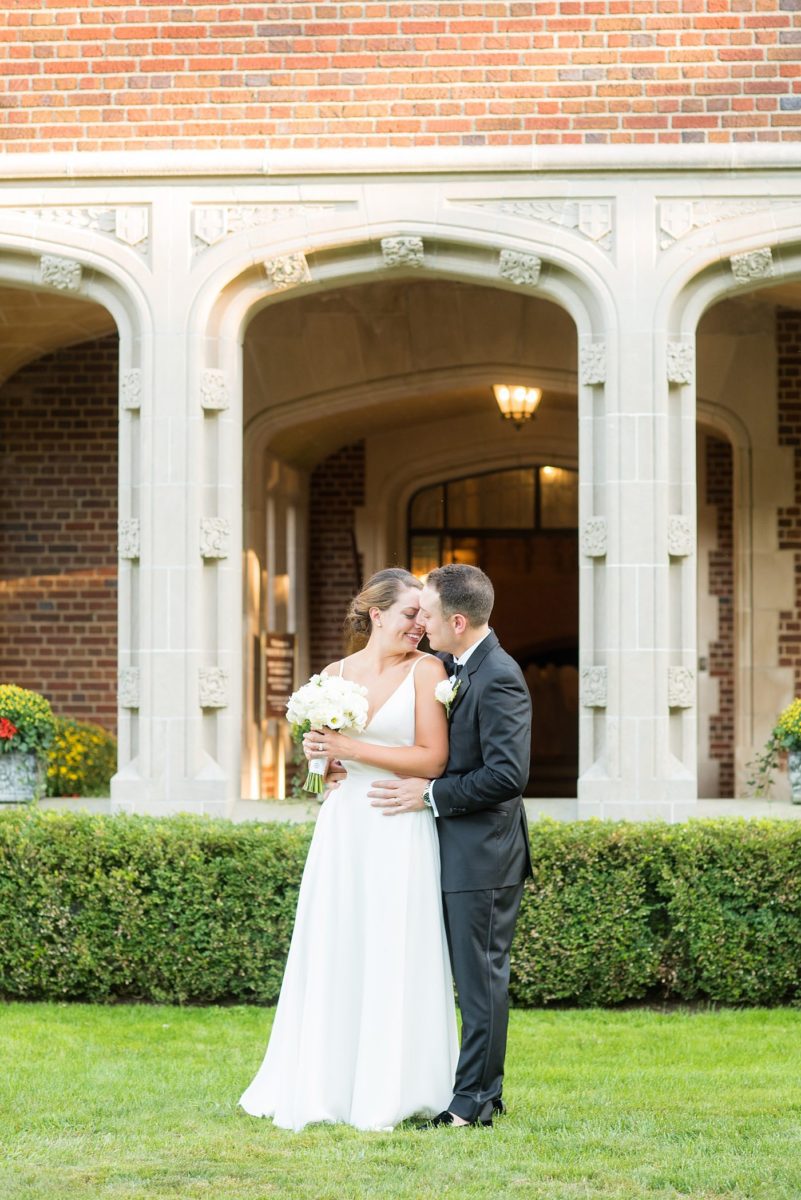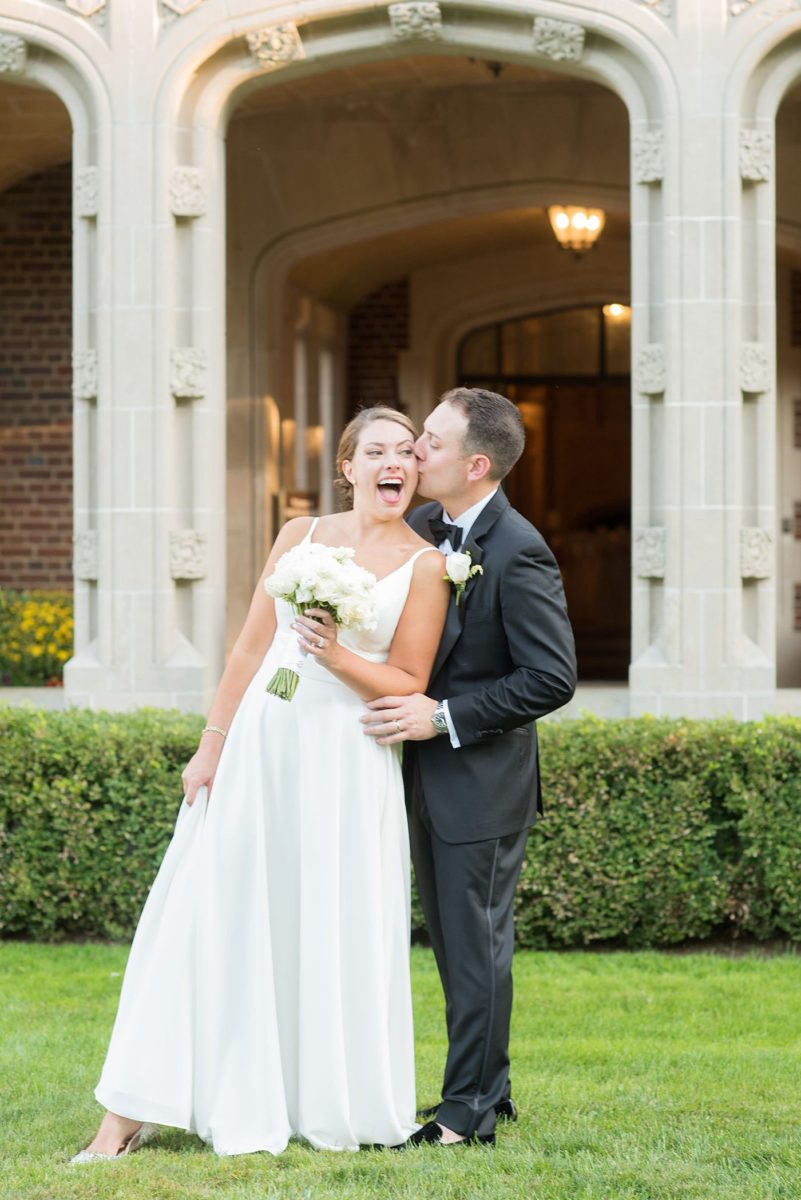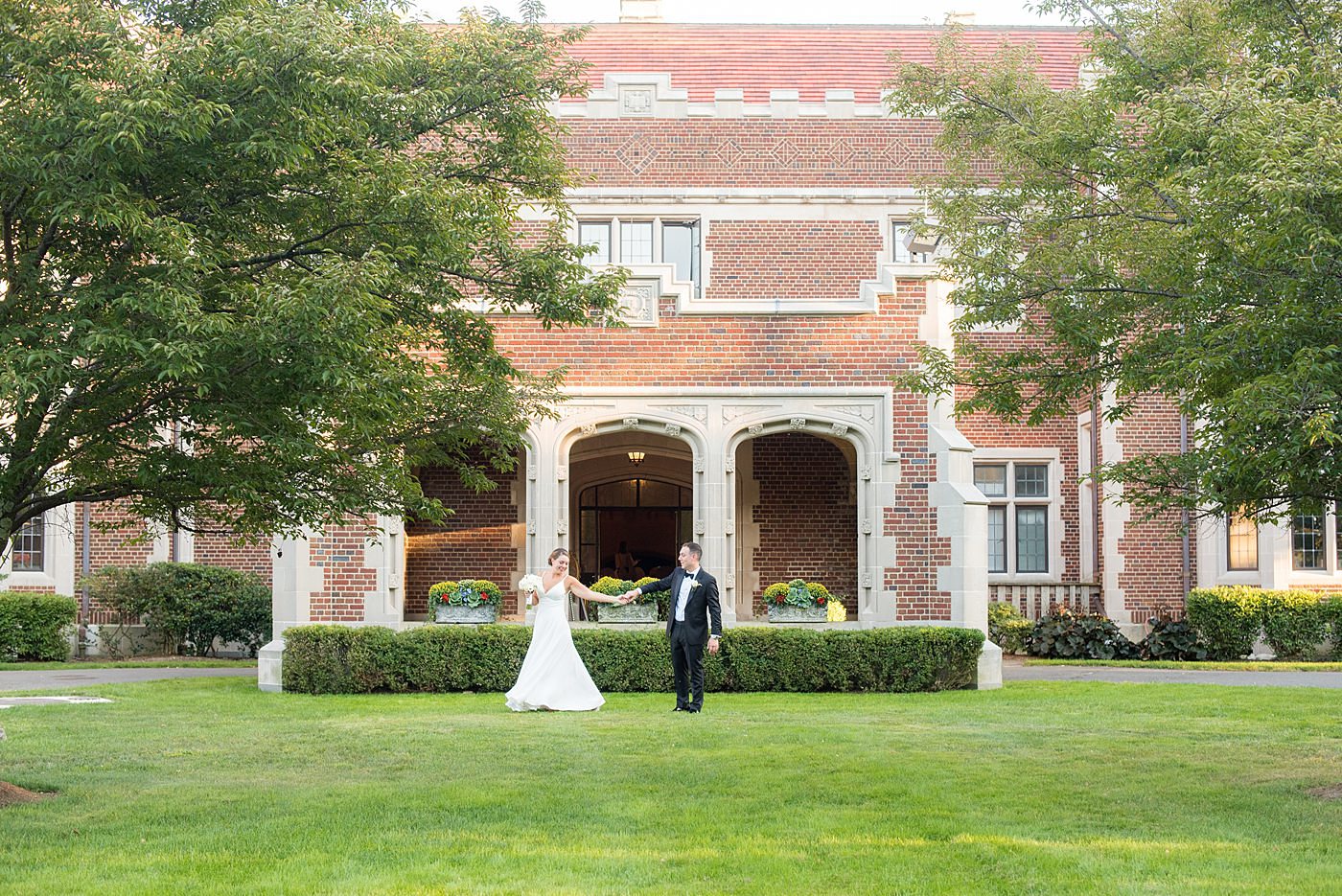 We were able to escape from cocktail hour for a little bit to head to the front of the venue for some iconic Waveny House wedding photos. It was the perfect time as the sun had set a bit more just before sunset and we were able to play on the lawn a bit!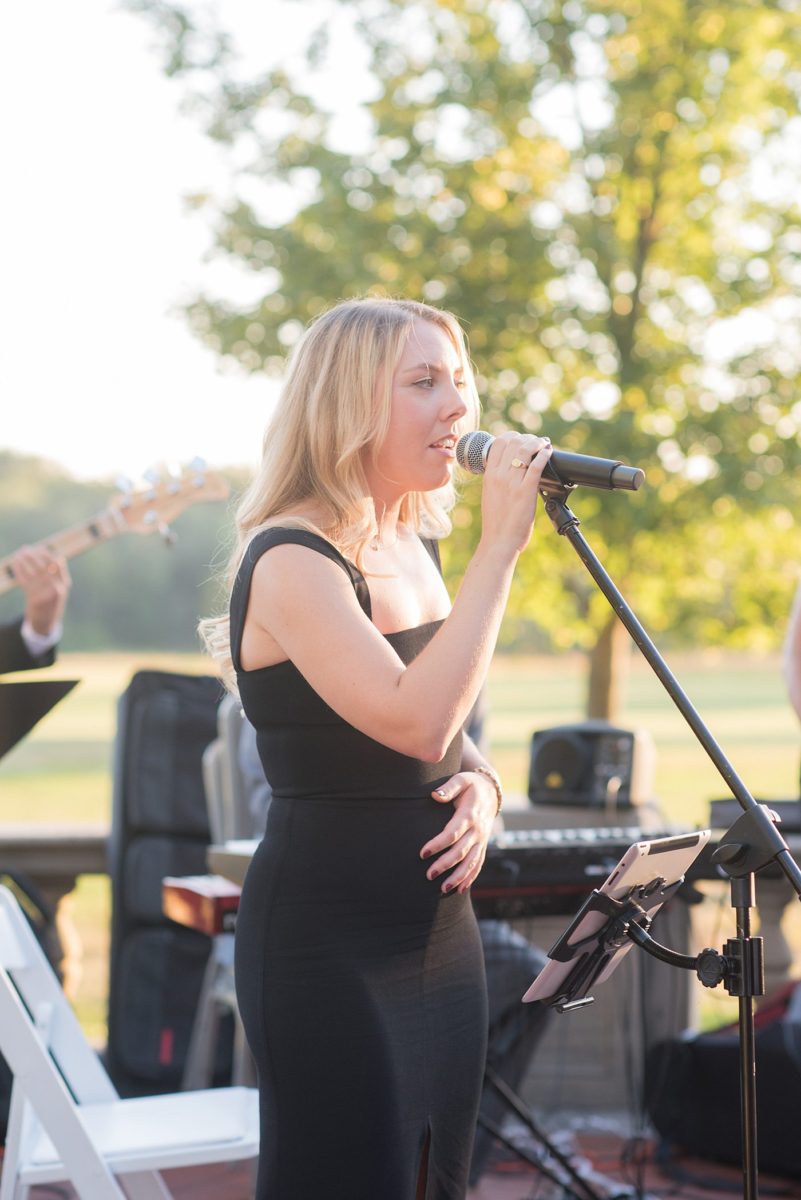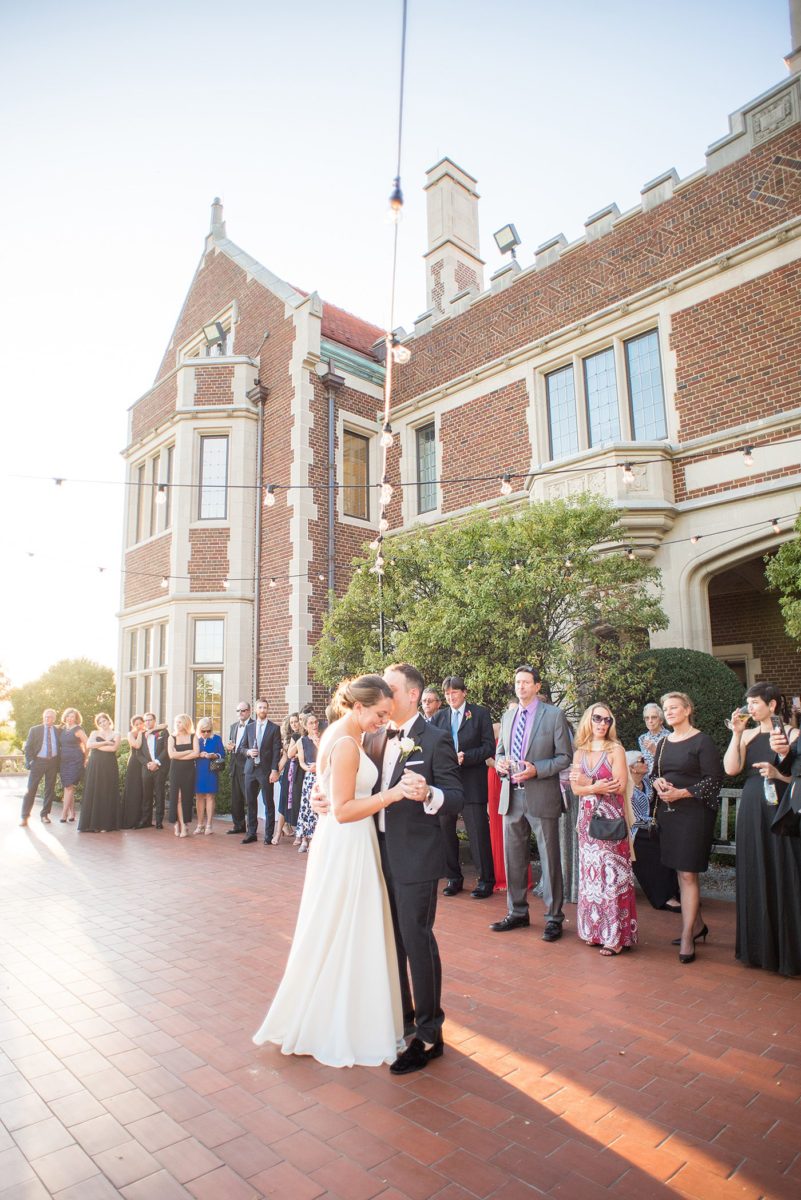 We went back to the reception for some special dances. Mallory and Michael danced to "Can't Help Falling in Love," that their friend sang for them. Then Mallory danced with her dad and Michael a short dance with his mom. Then of course the dance floor opened! The band did a live rendition of "September," by Earth, Wind and Fire. A crowd pleaser, especially on the 21st of the month!
The rest of the evening was just what they wanted: a party to celebrate their marriage! They even had a cookie table and espresso cart for an extra something special for guests, and passed ice cream truffles! The perfect bite to cool off with if you were dancing up a storm to the sounds of their live band.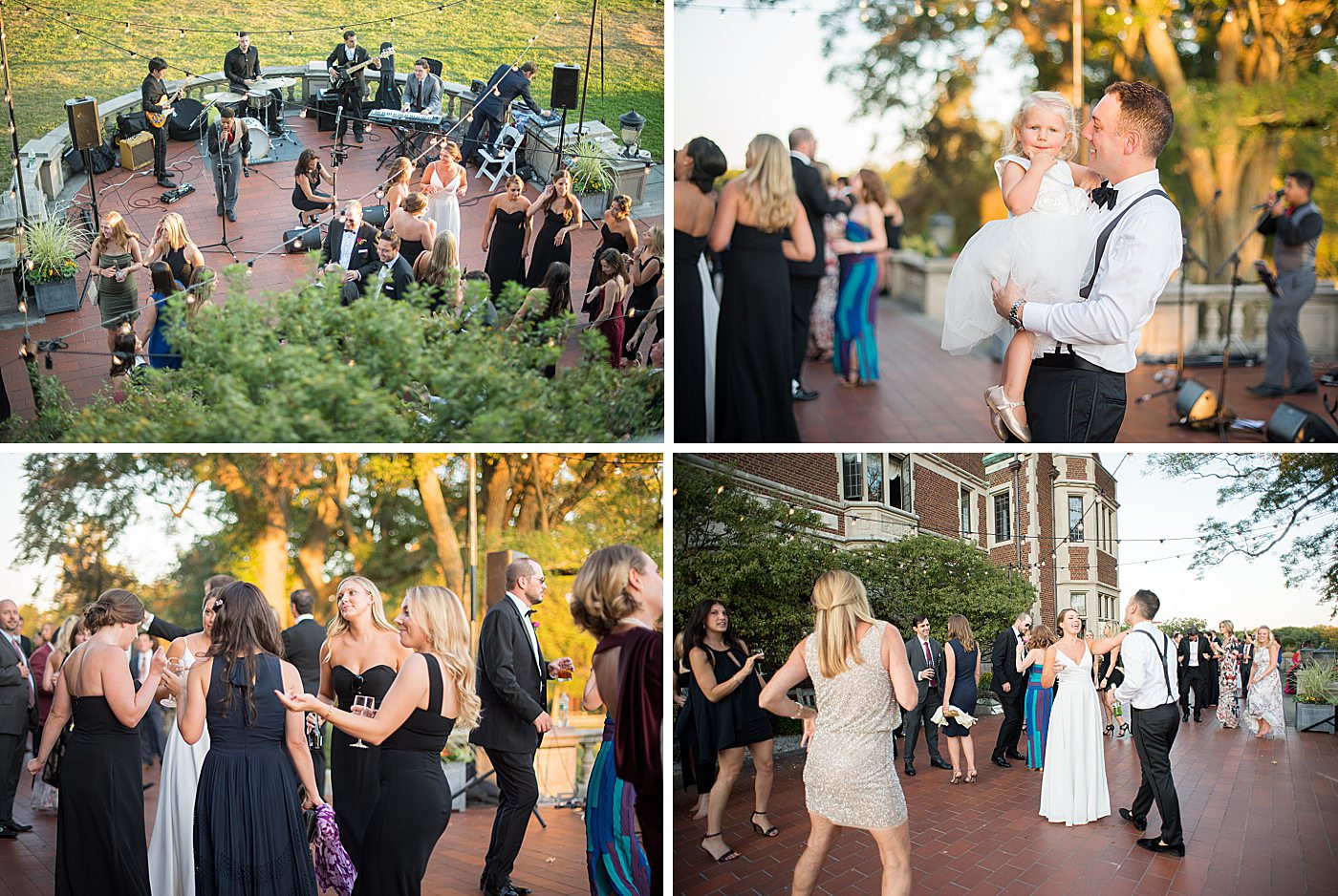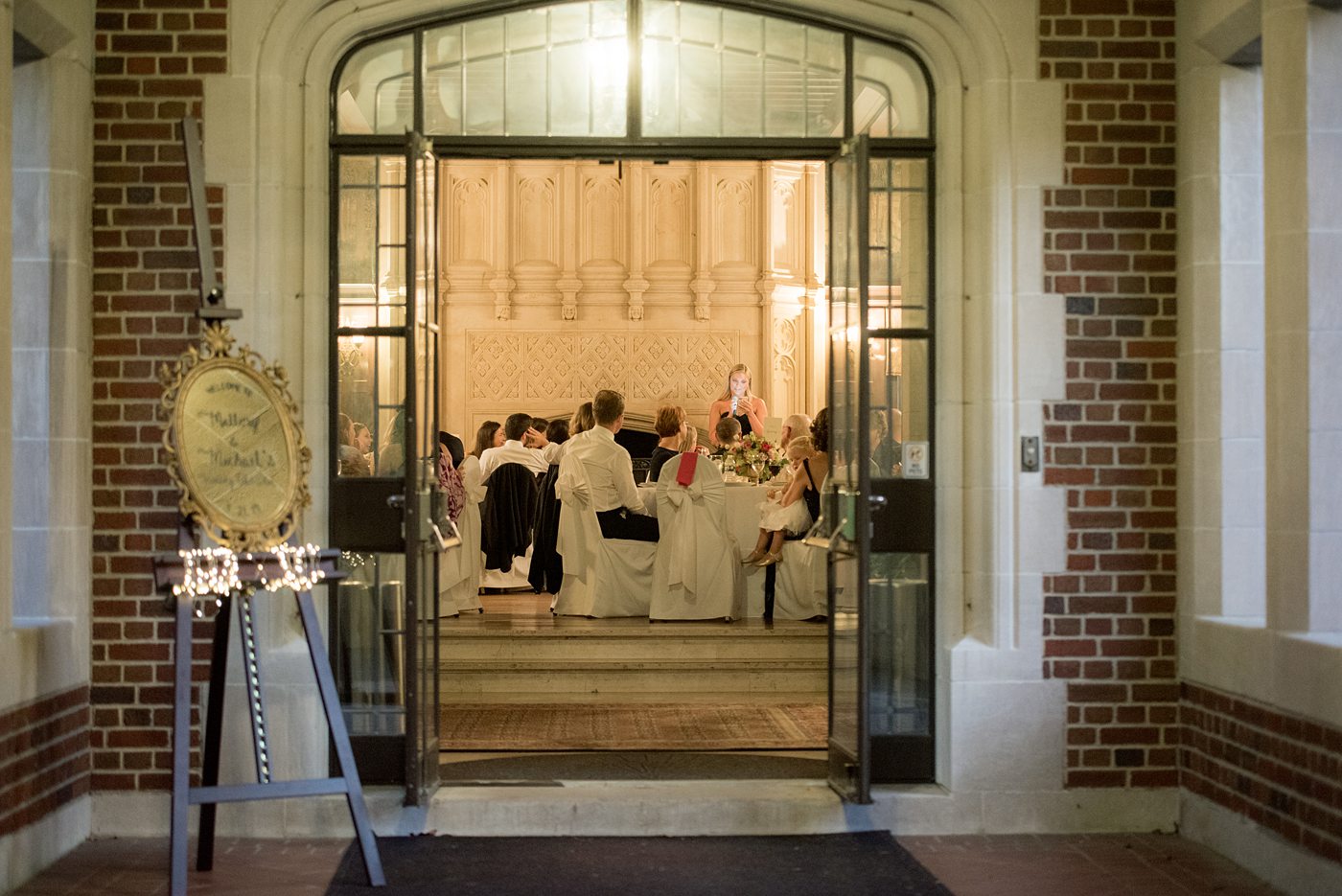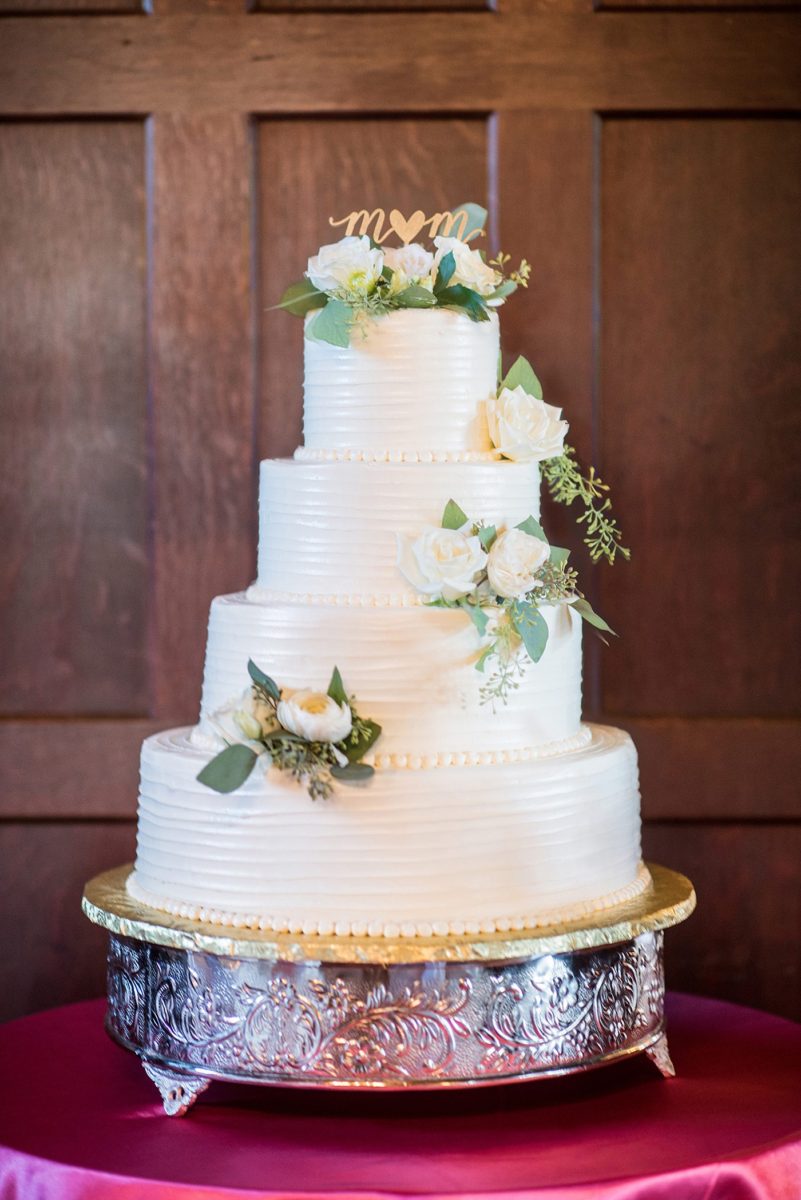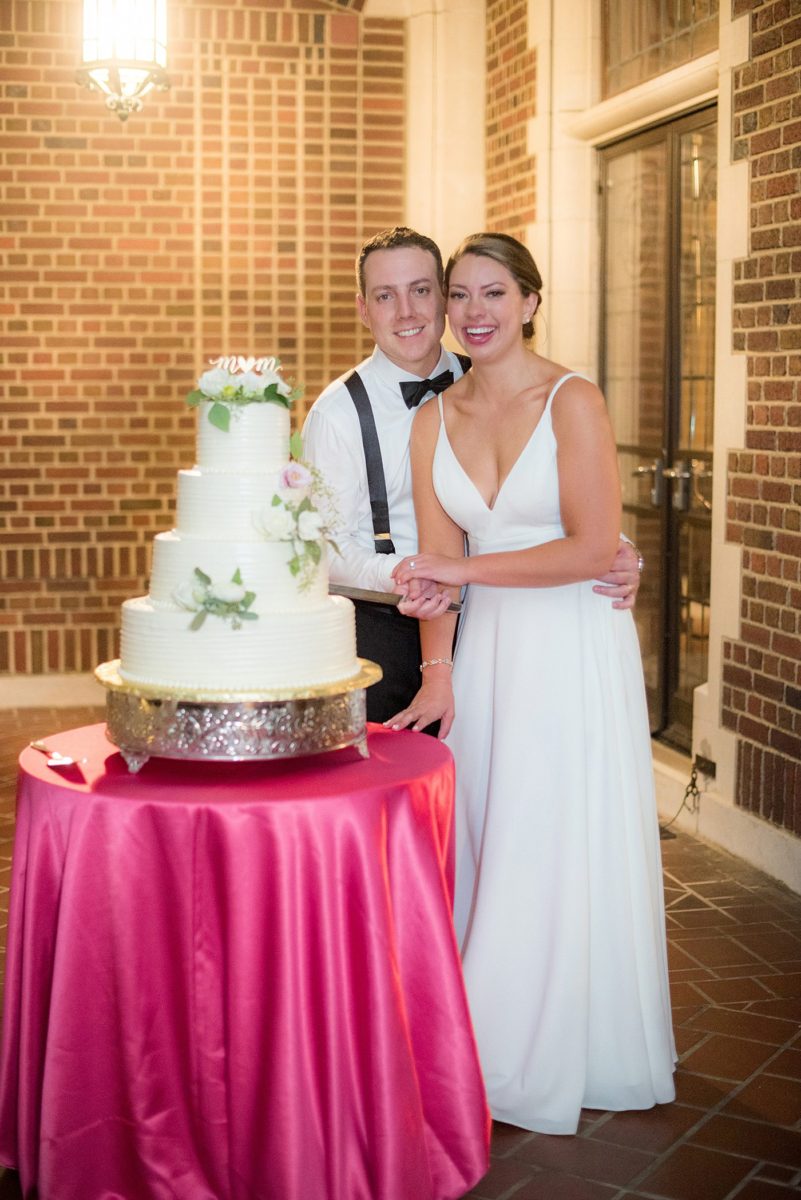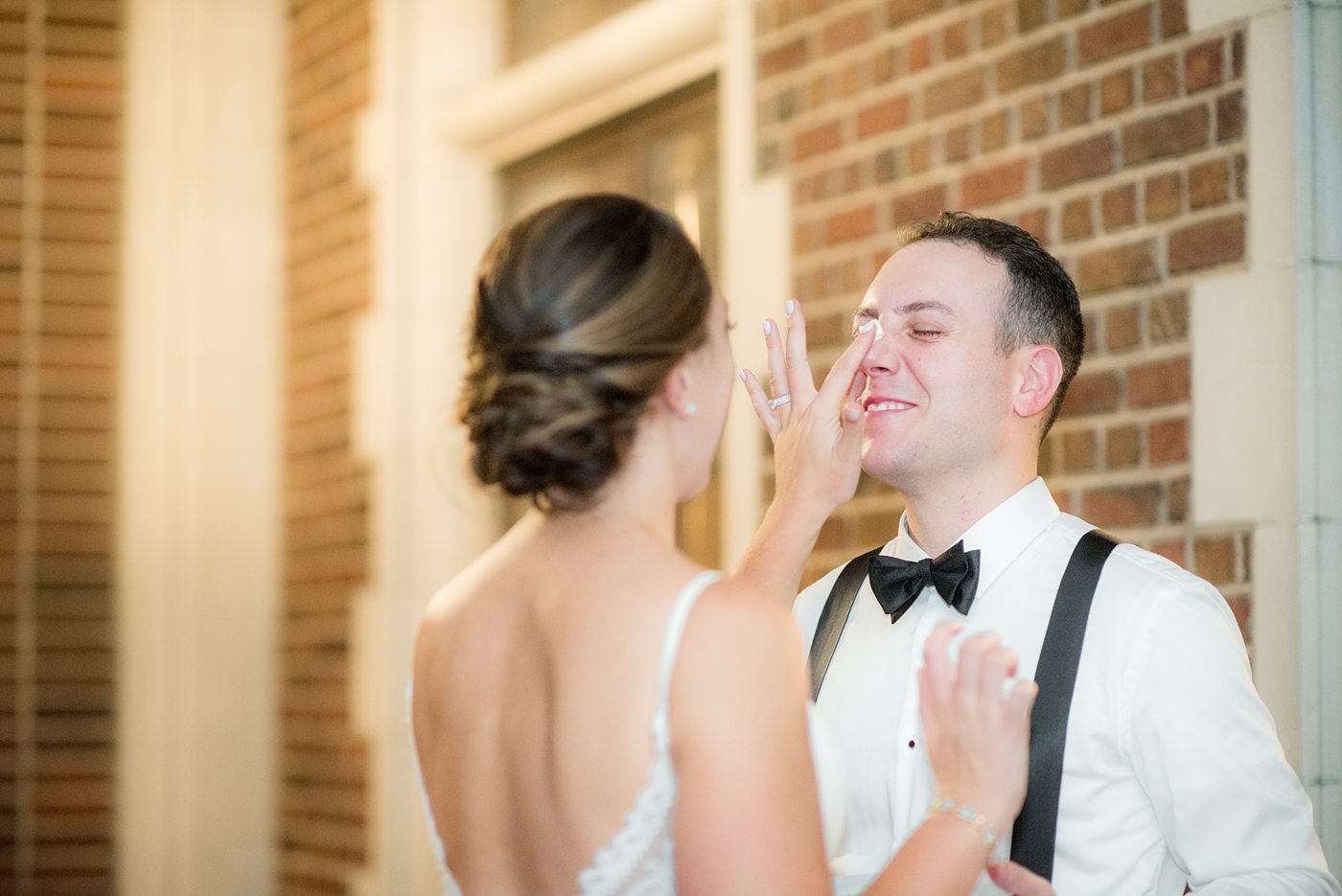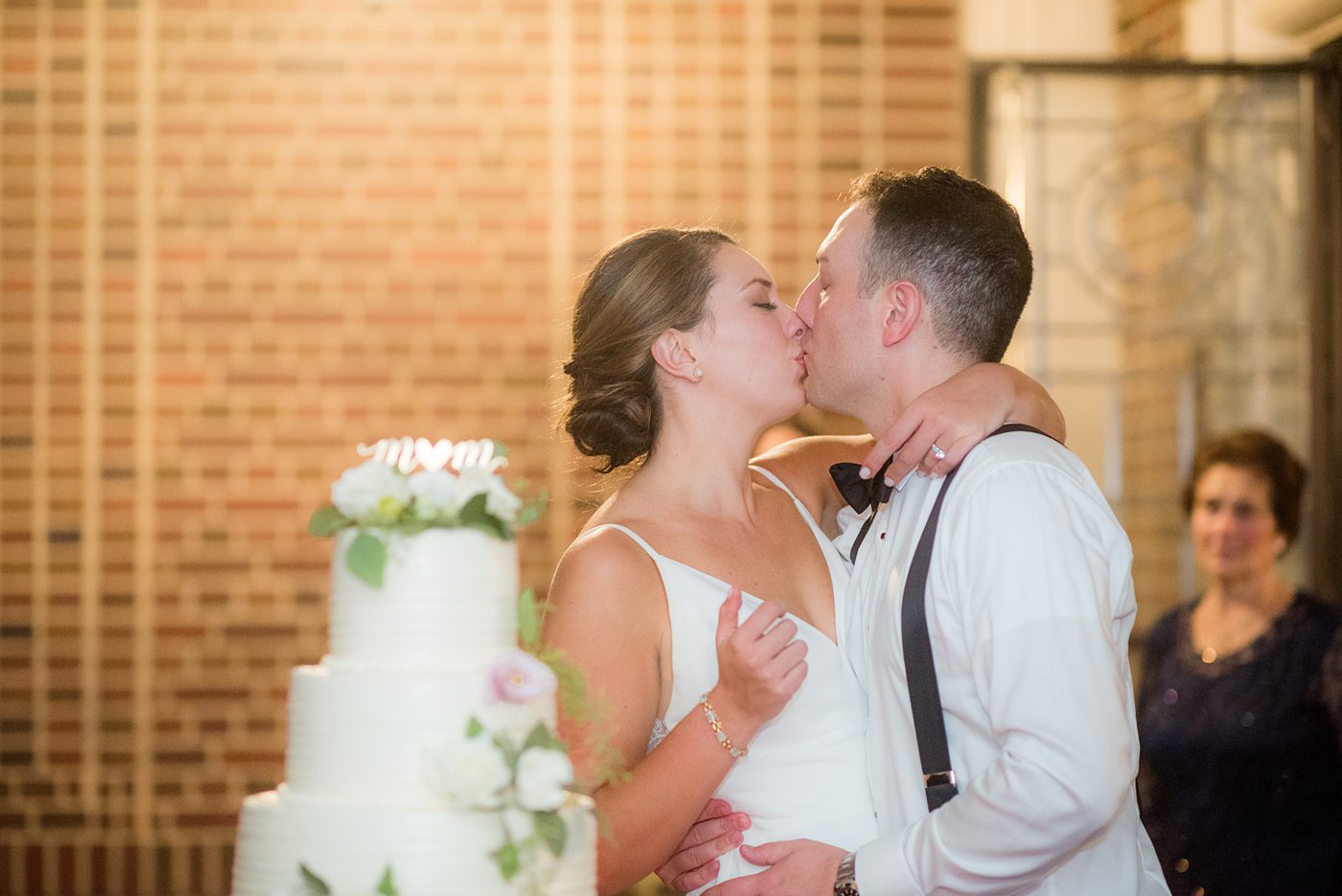 Their wedding was such a great event; even though Michael said he'd marry Mallory when we first spoke about their day in our initial call, over a year from the wedding, I'm glad he waited so everyone could be a witness to this new chapter in your lives. And I could be the lucky one to capture it all! Congratulations, Mallory and Michael!
Venue: Waveny House / Planner: Kathryn, Festivities Events / Flowers: Compo Farm Flowers / Band: Silver Arrow Band / Hair and makeup: Hair / Cake: Riviera Bakehouse / Invitations: Smitten on Paper / Wedding gown: BHLDN / Monogrammed bridesmaids shirts: EverlyGrayce / Cake topper: RebeccaLaneGraphics, Etsy / Signature cocktails sign: PinkPosiesandPearls, Etsy / Chocolate bar favors are from Sweet Paper Shop
Getting married at Waveny House? Contact us and check out the weddings below: