The energy at Waveny House was never better than the day Yajaira and Kipp began a new chapter in their lives as husband and wife – their wedding day! When I think how many things there are in life to be happy about, Yajaira and Kipp come to mind. I met them back at Shandyn and Luis's wedding last September.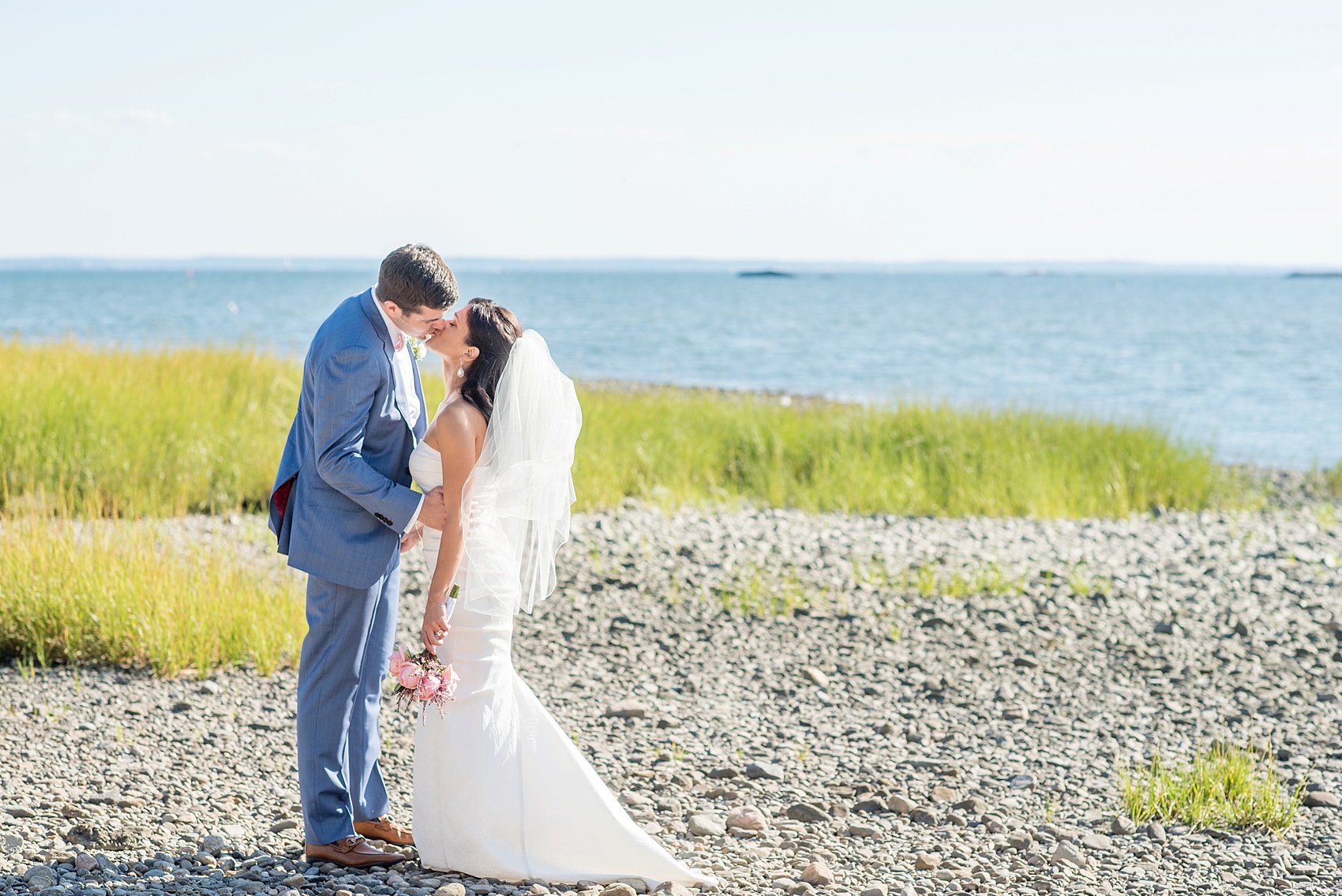 Kipp was one of Luis's groomsmen and I started to talk to him. He let me know he thought I was just talking to him because I wanted to discuss wedding photography for his day – his fiance was a guest at the wedding too. I wasn't. I was genuinely interested in learning about him (as I am about any wedding party member) – the fact that he was engaged was interesting because I love weddings. Well…I met Yajaira and was hooked! Just as he was, I suppose. She has such an incredible personality and many emails after Shandyn and Luis's wedding later we became a sort of email pen pals. It wasn't until weeks (or was it months?) later we even discussed the possibility of me being their wedding photographer. And I'm happy to say, it worked out and I was the truly lucky photog to capture it all.
I love details – and they had plenty! From bouquets and boutonnieres, to bridesmaids and groomsmen gifts, to the watches Yajaira and Kipp gifted one another…even their cute cards to each other were photo worthy!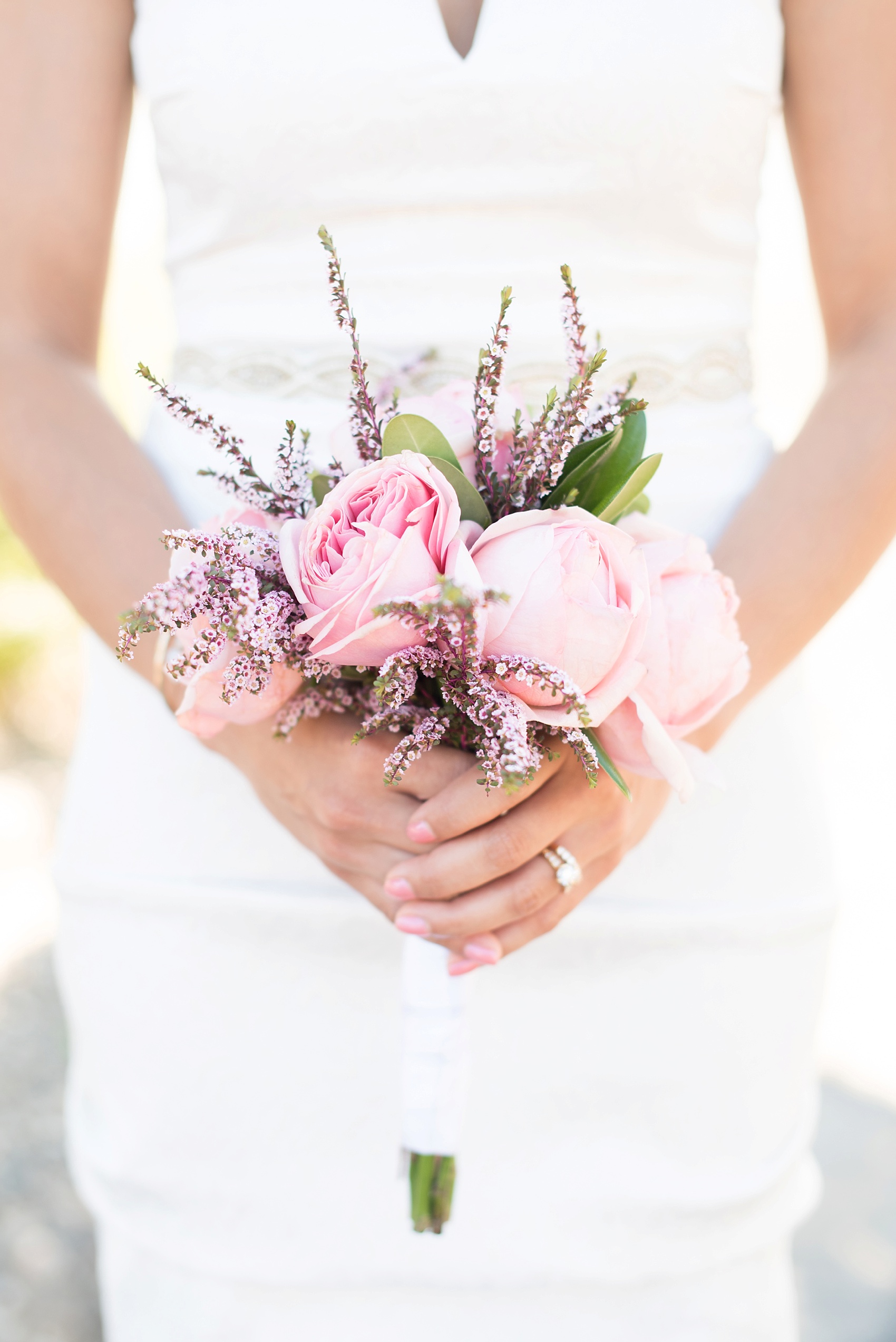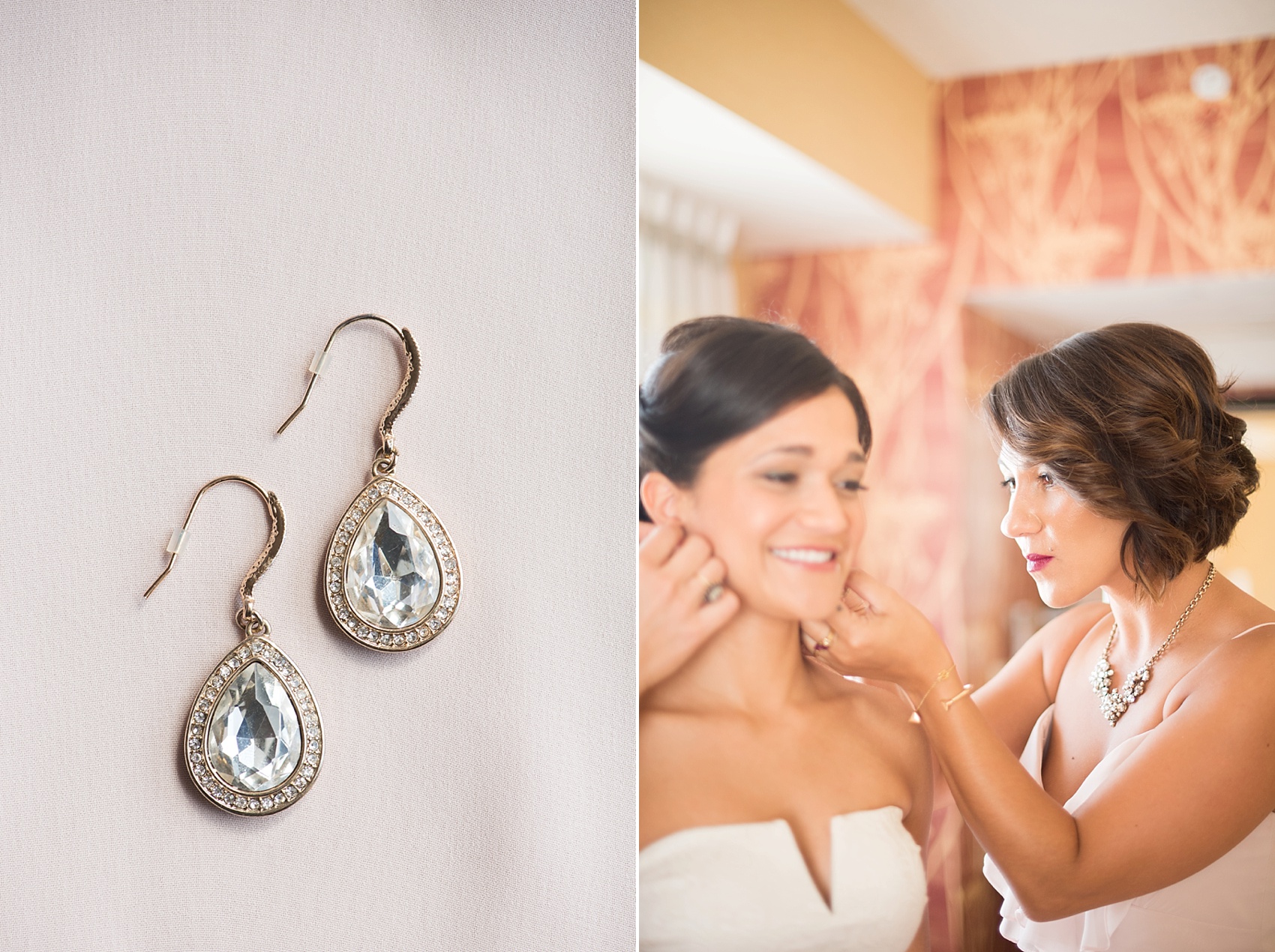 We headed to the park area of Weed Beach for some wedding party and family photos. I love that Kipp gifted his groomsmen – all three of which are his brothers – special cufflinks that went with their personalities. Garrett's were game controllers, Kipp's were navigator compasses, Corey's were sailboats and Greg's were pigs (which I'm pretty sure were for bacon, purposes).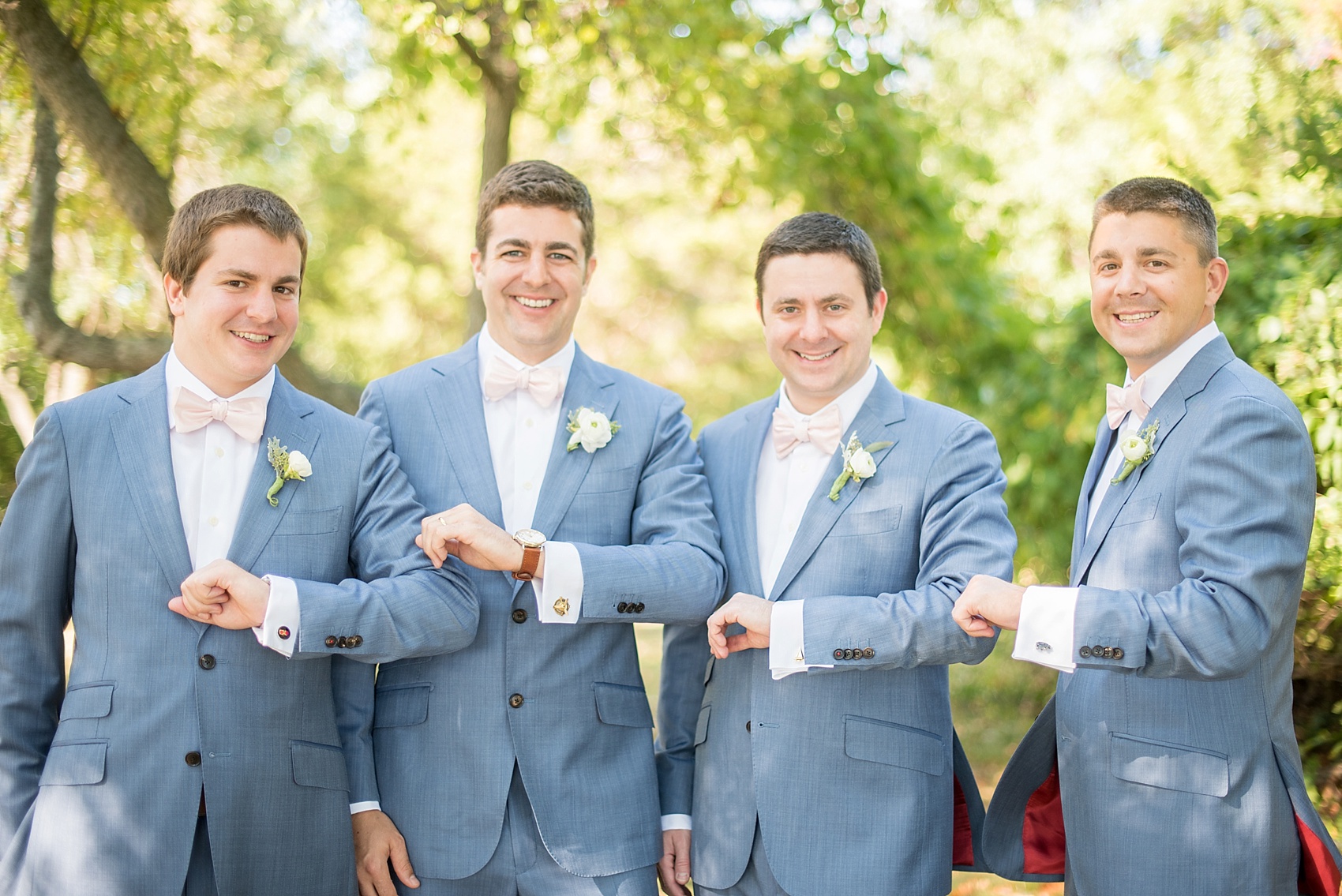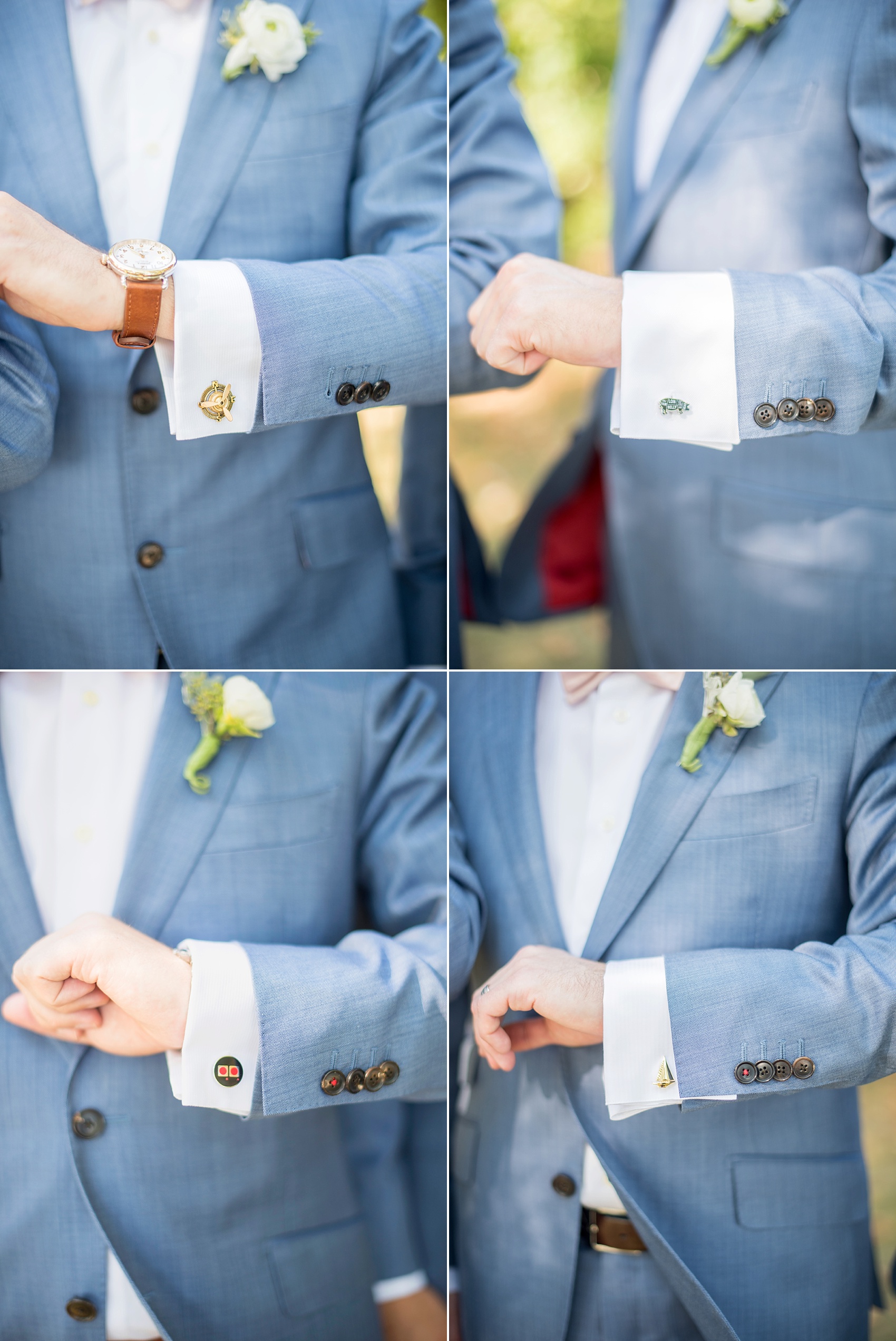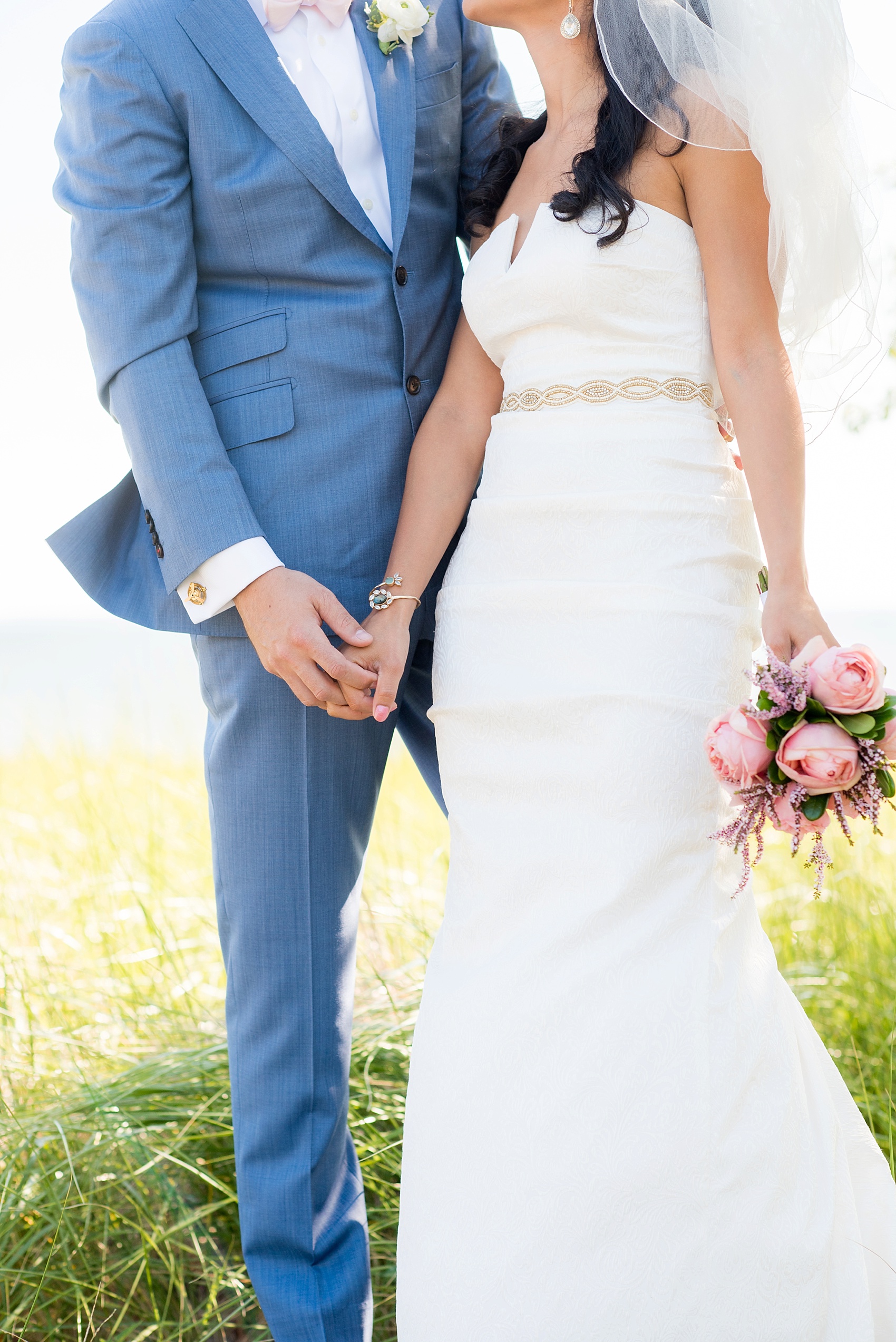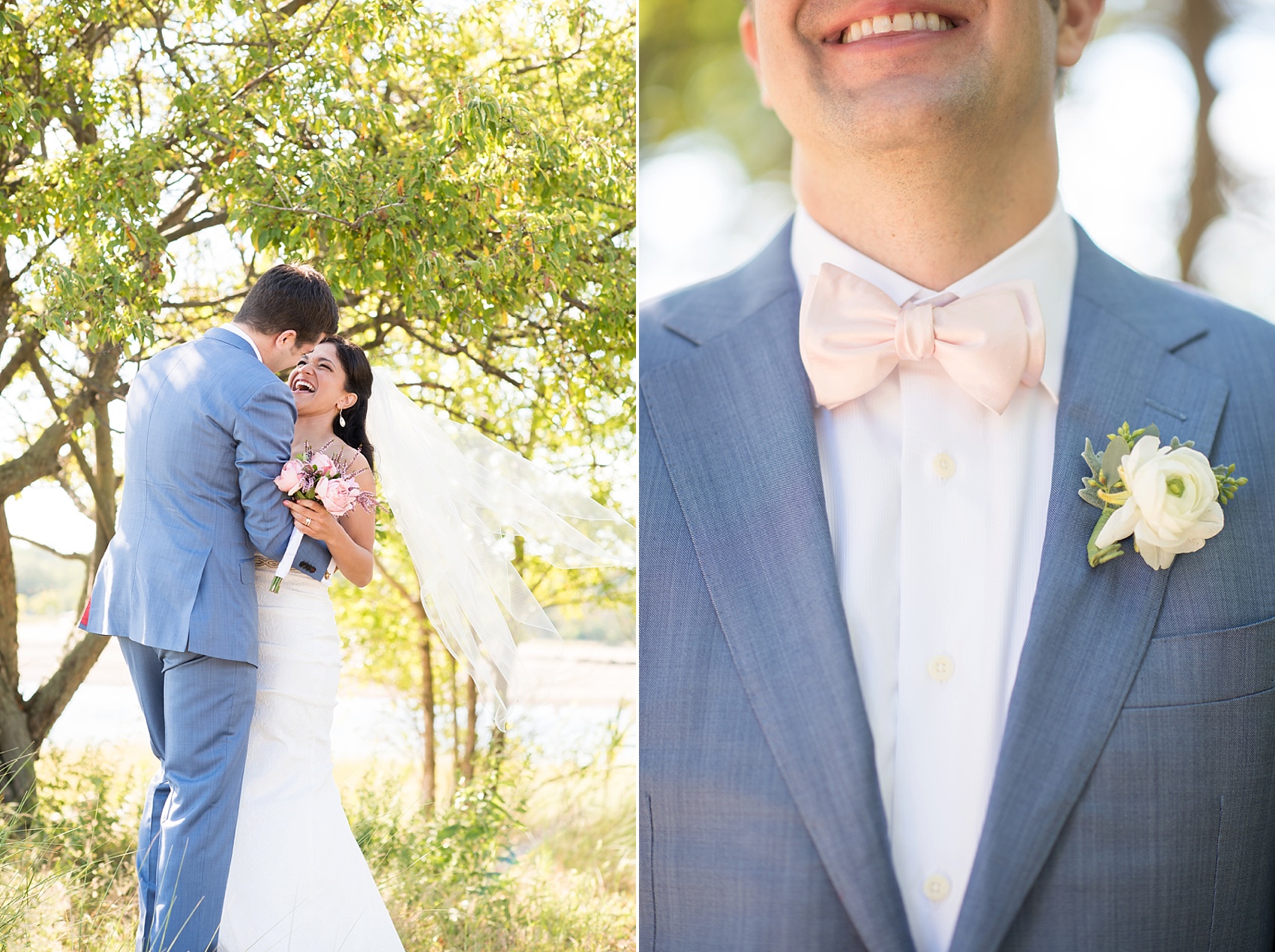 Kipp was asked by moi to step out of the bridesmaids photos so I could snap a picture of just the women. But he misunderstood – and this hilarious photo ensued. (He thought I wanted him to step out – as in front and center.) Ha!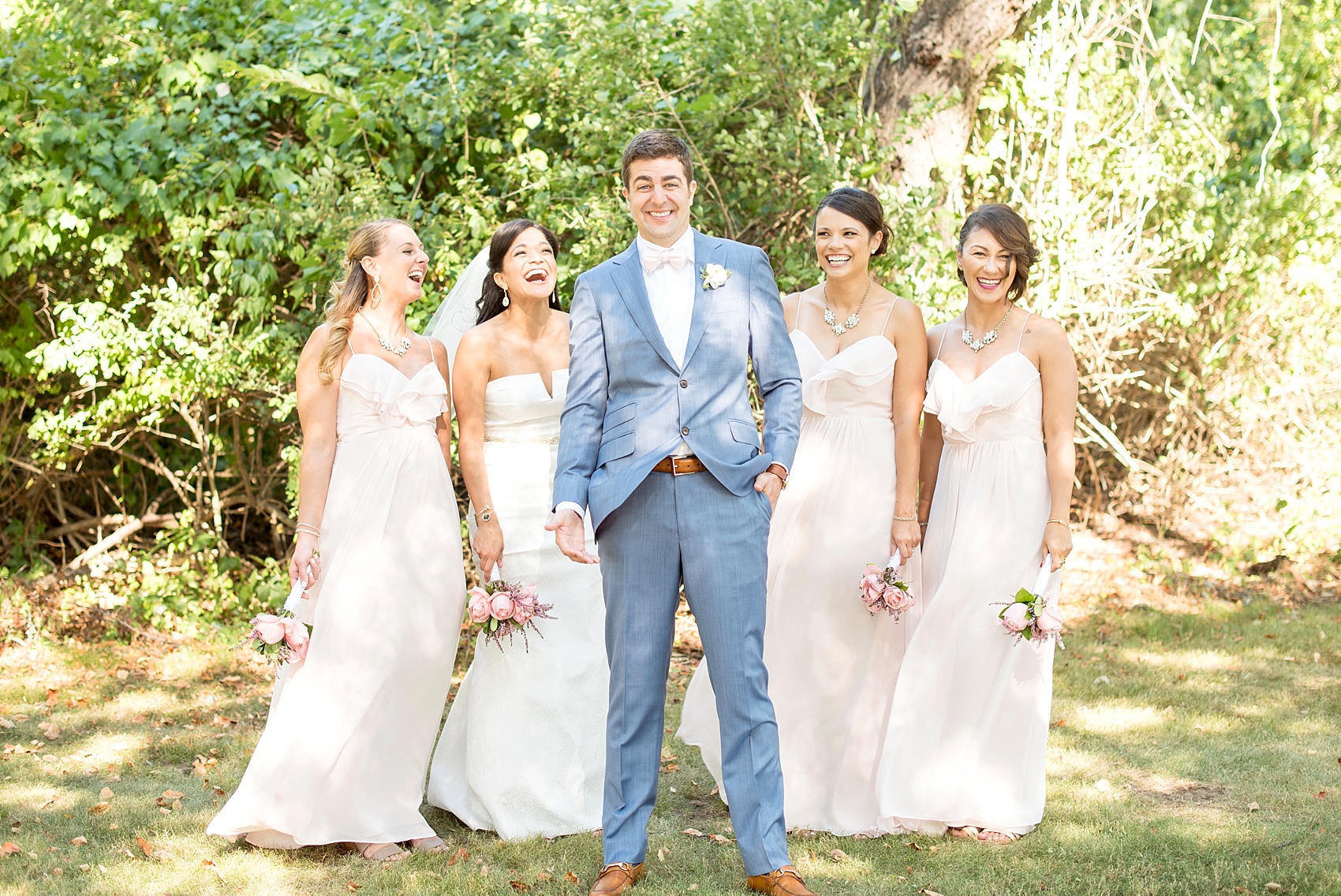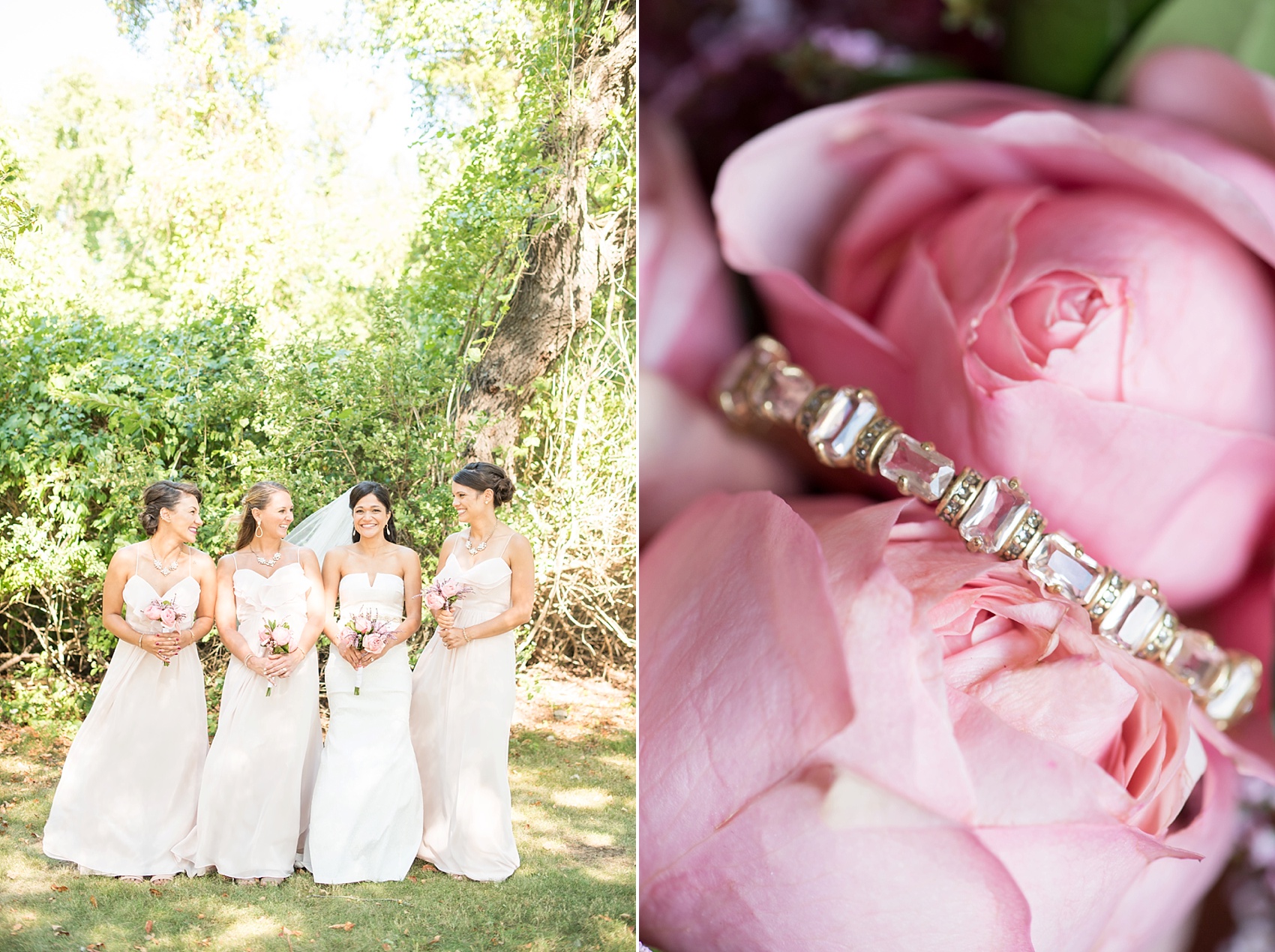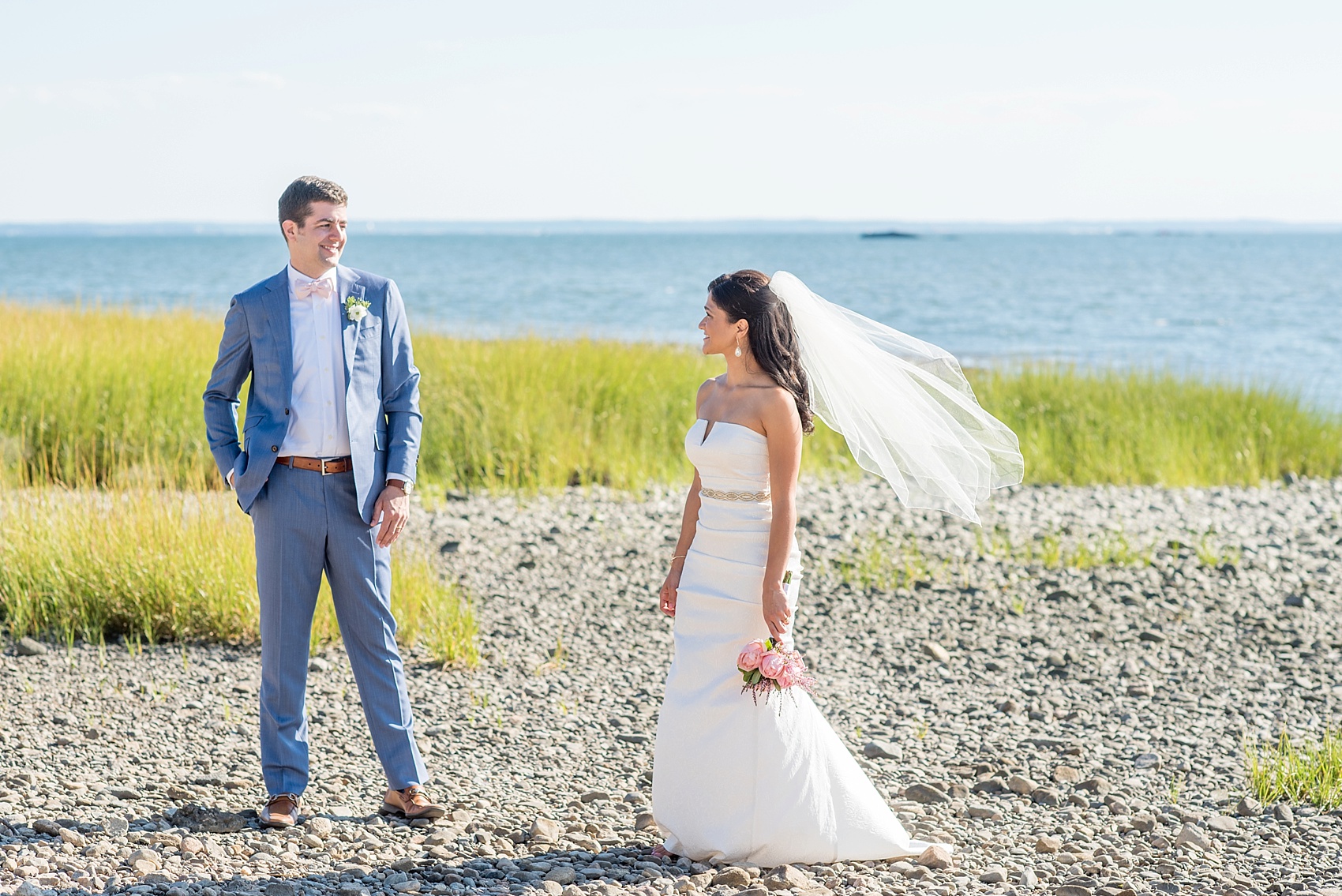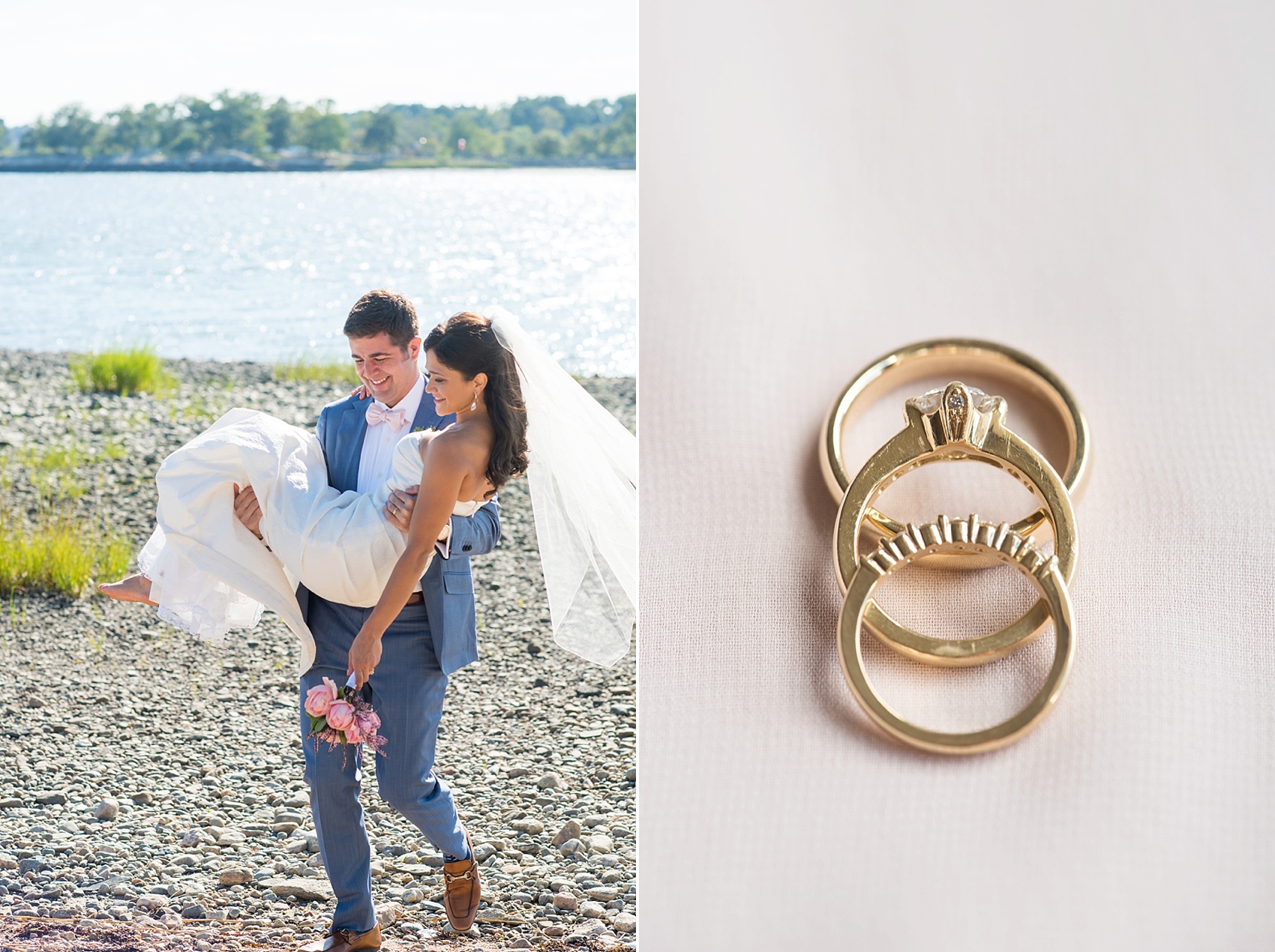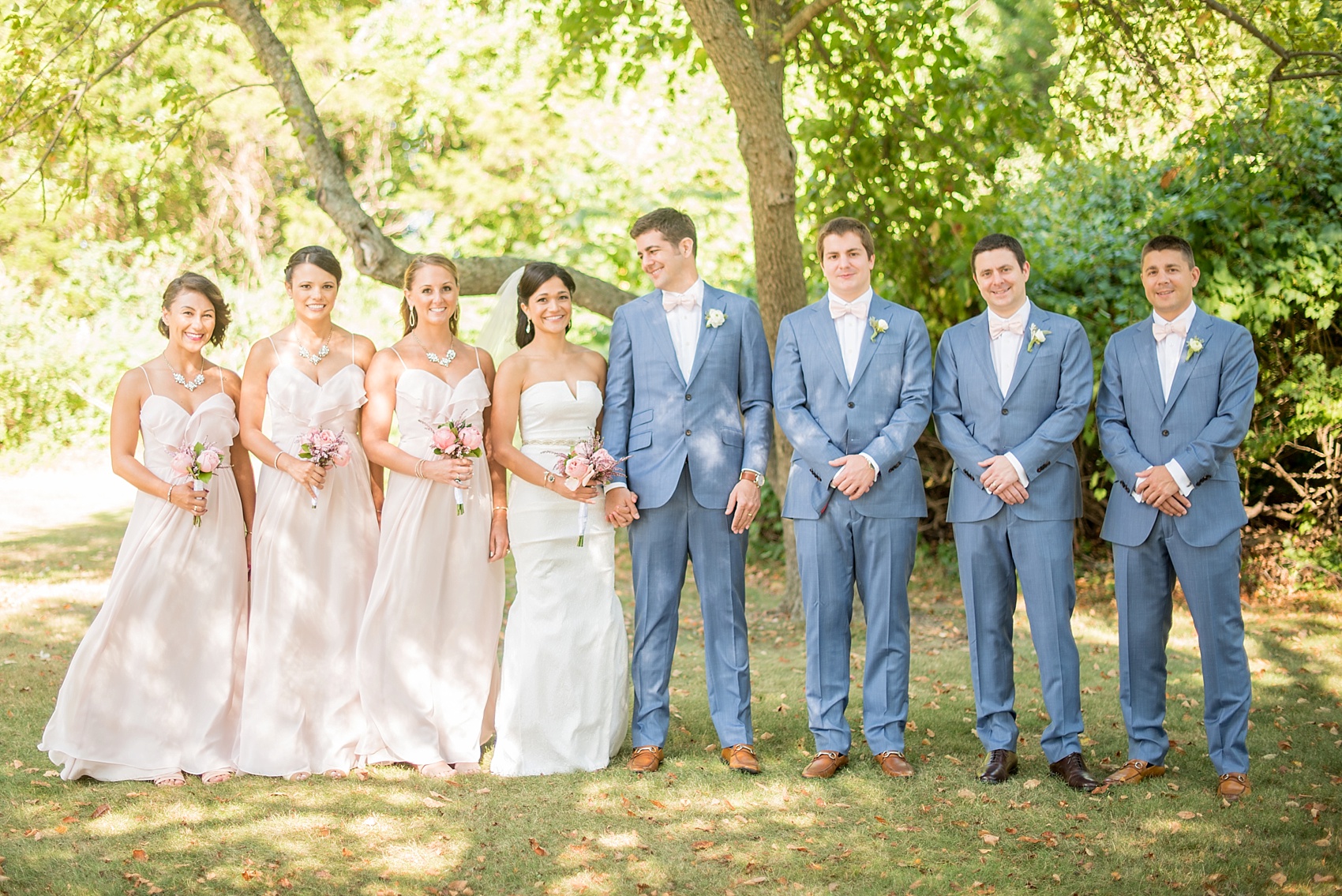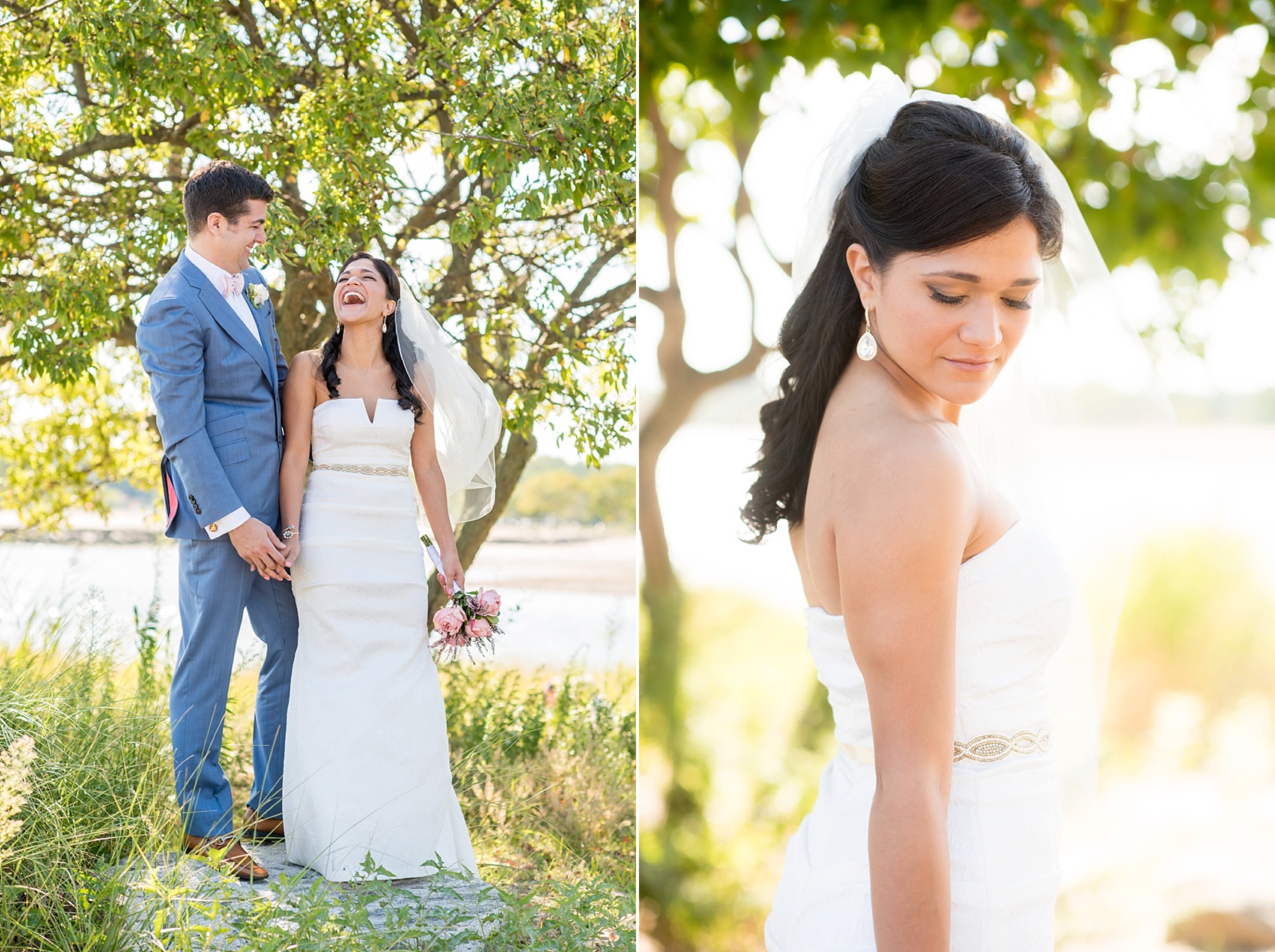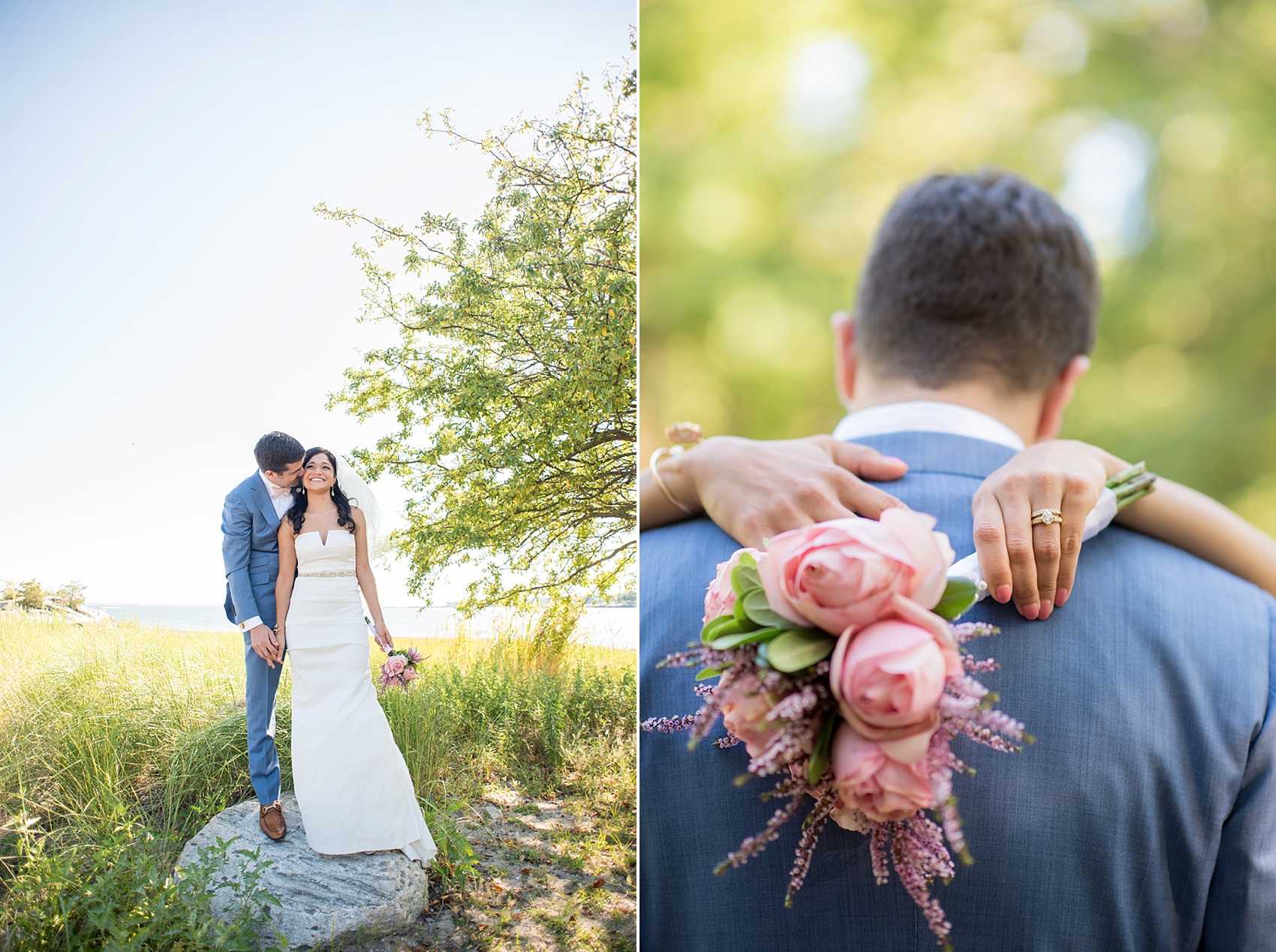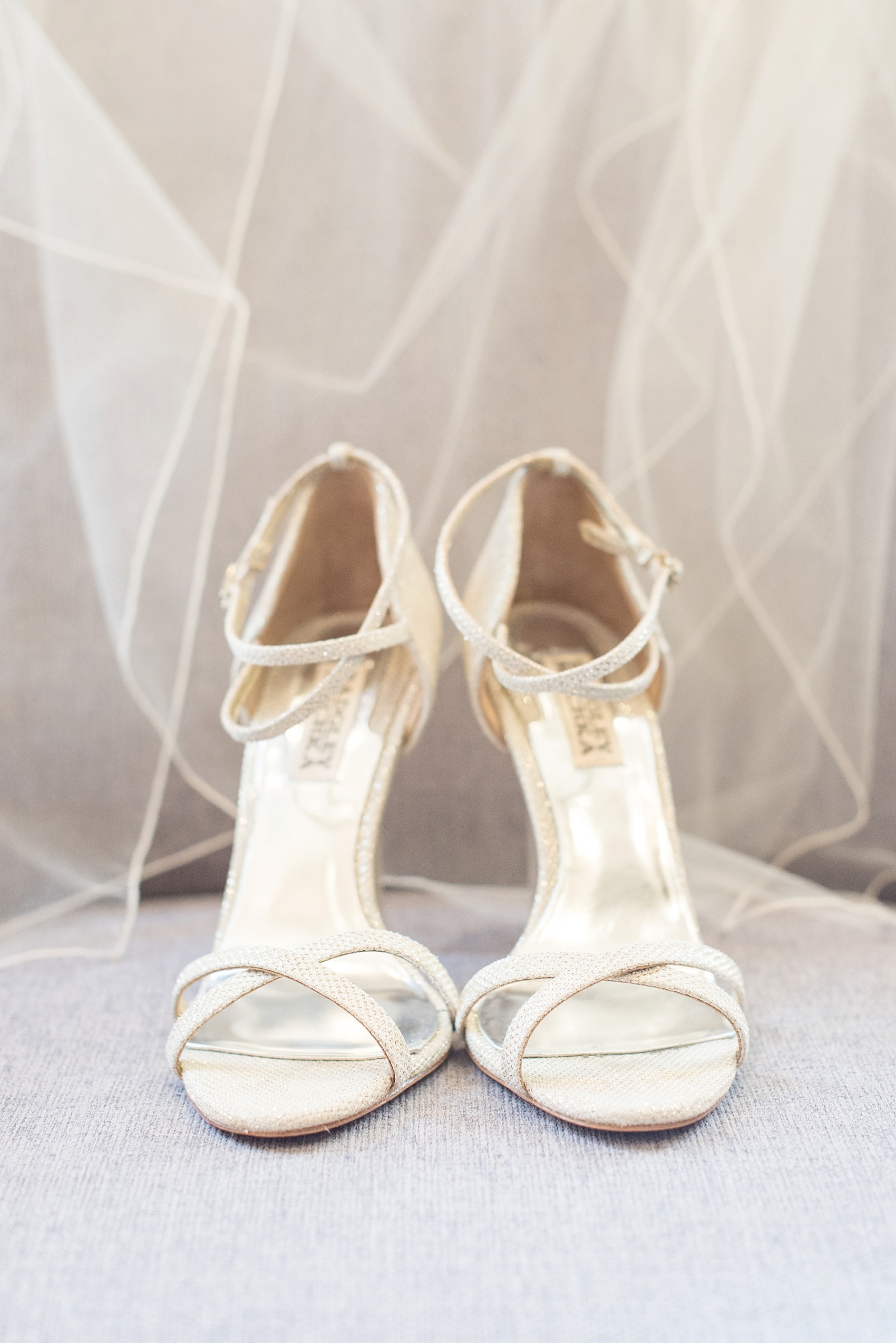 Badgley Mischka strappy bridal shoes? Yes, please!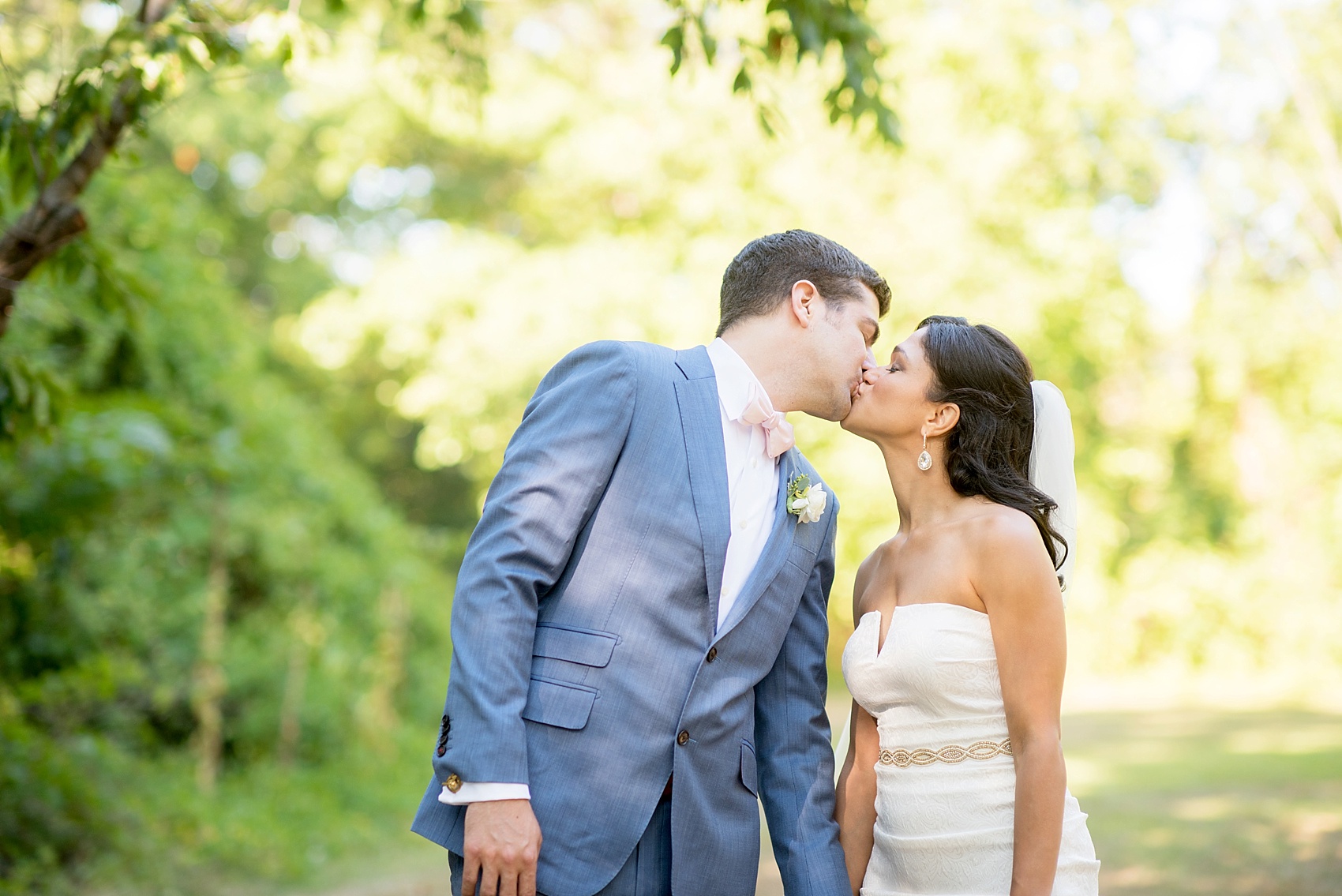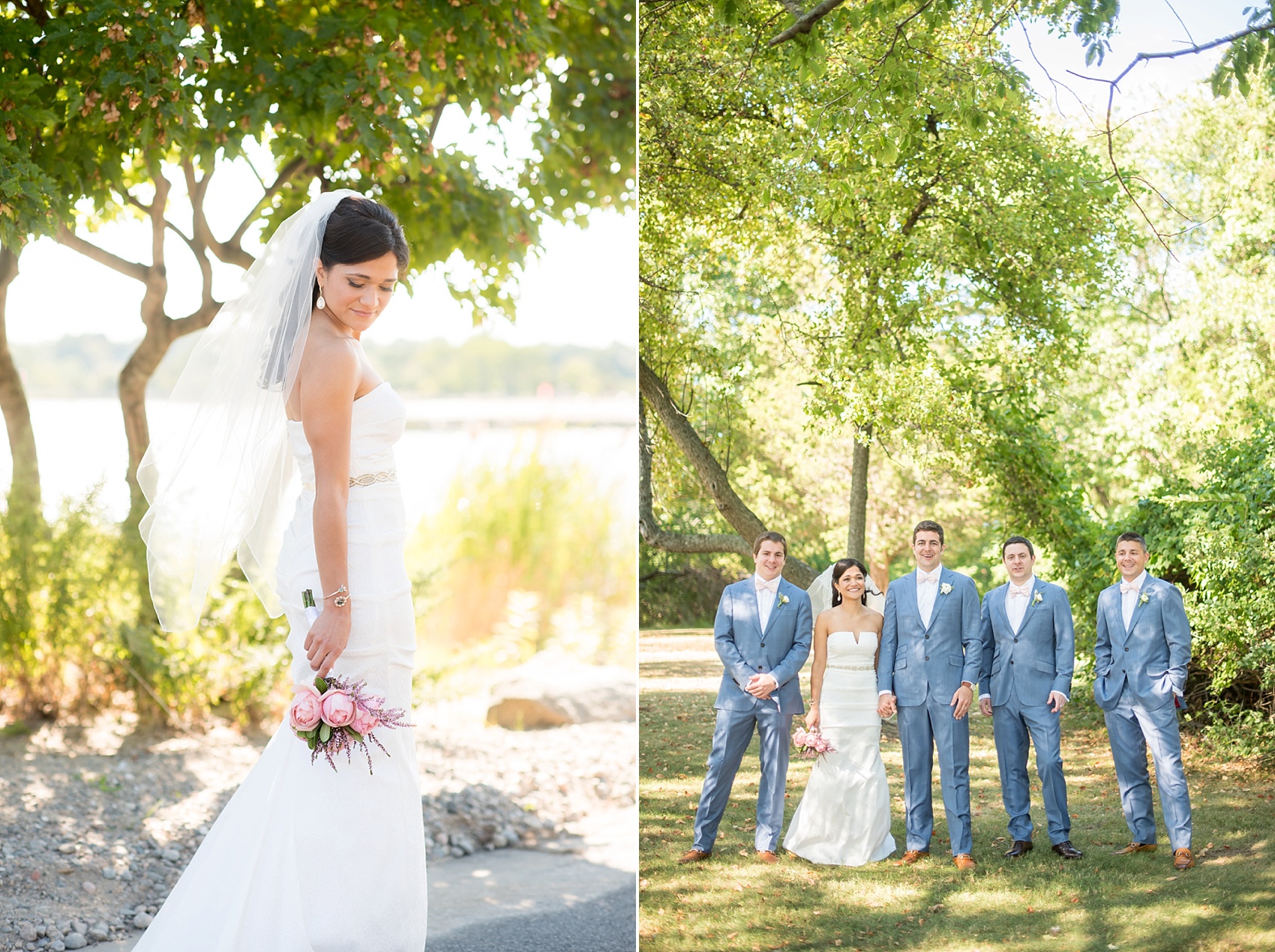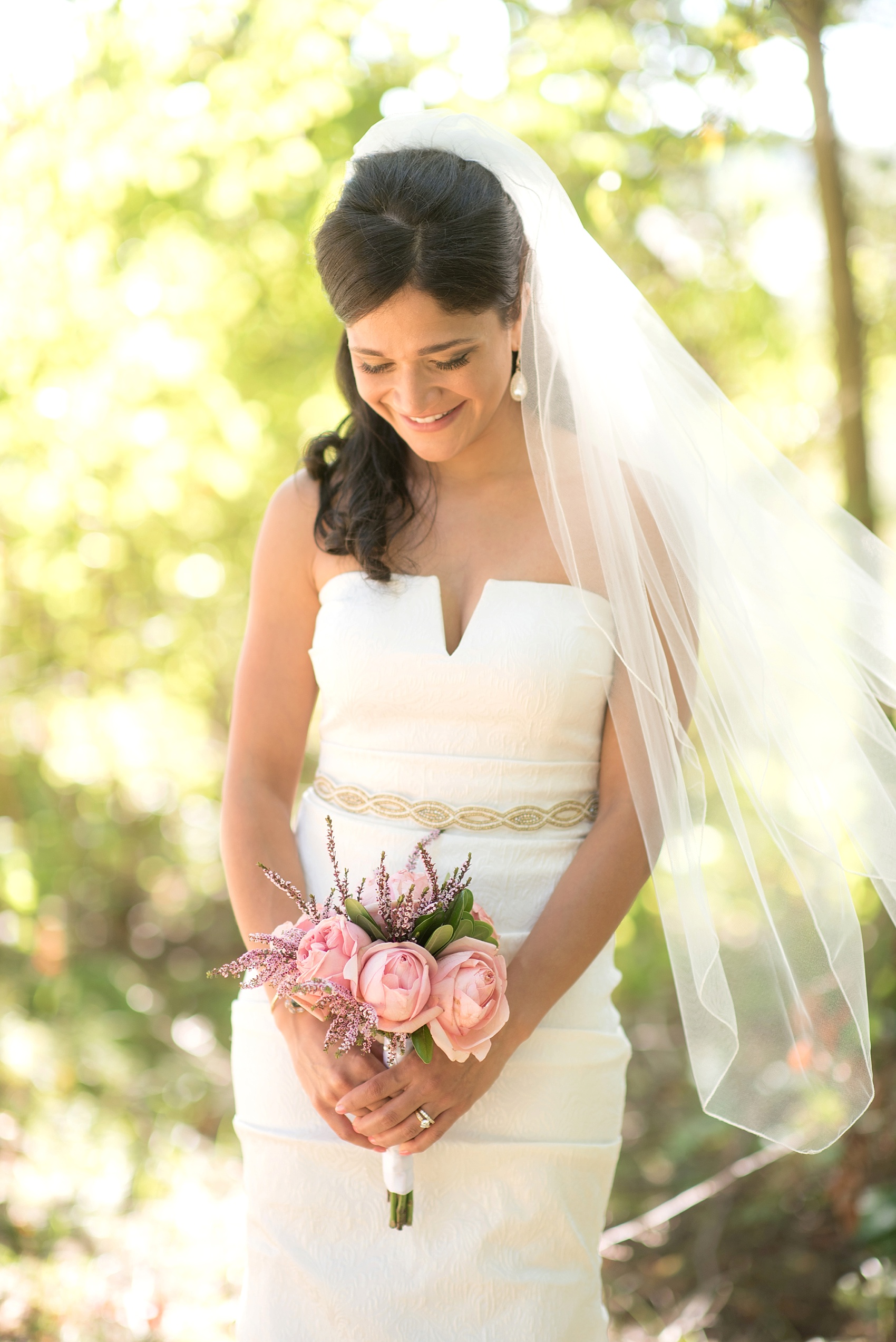 I just LOVE the paper airplanes I was able to use for a photo of their wedding invitation. It went with their travel-themed reception perfectly!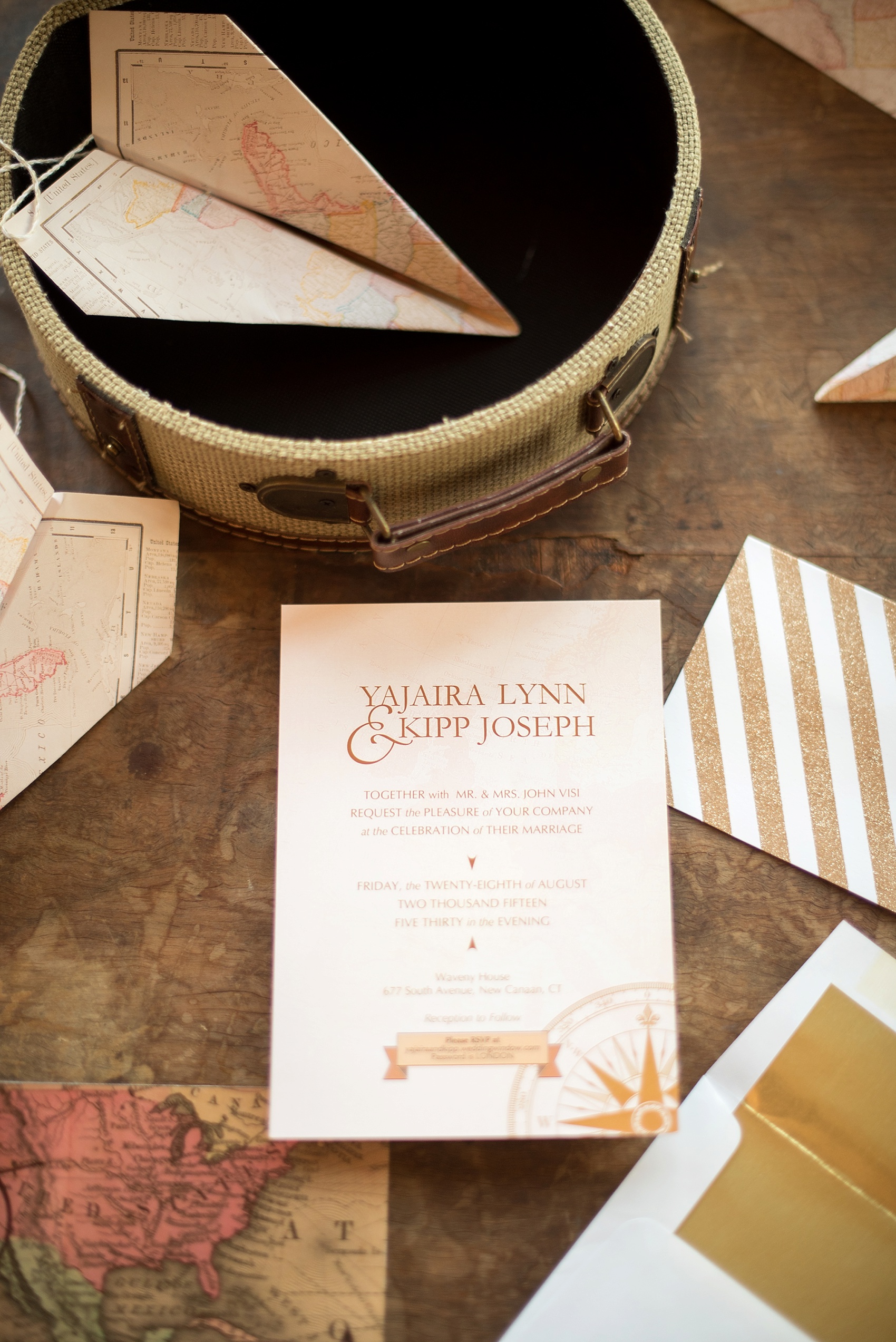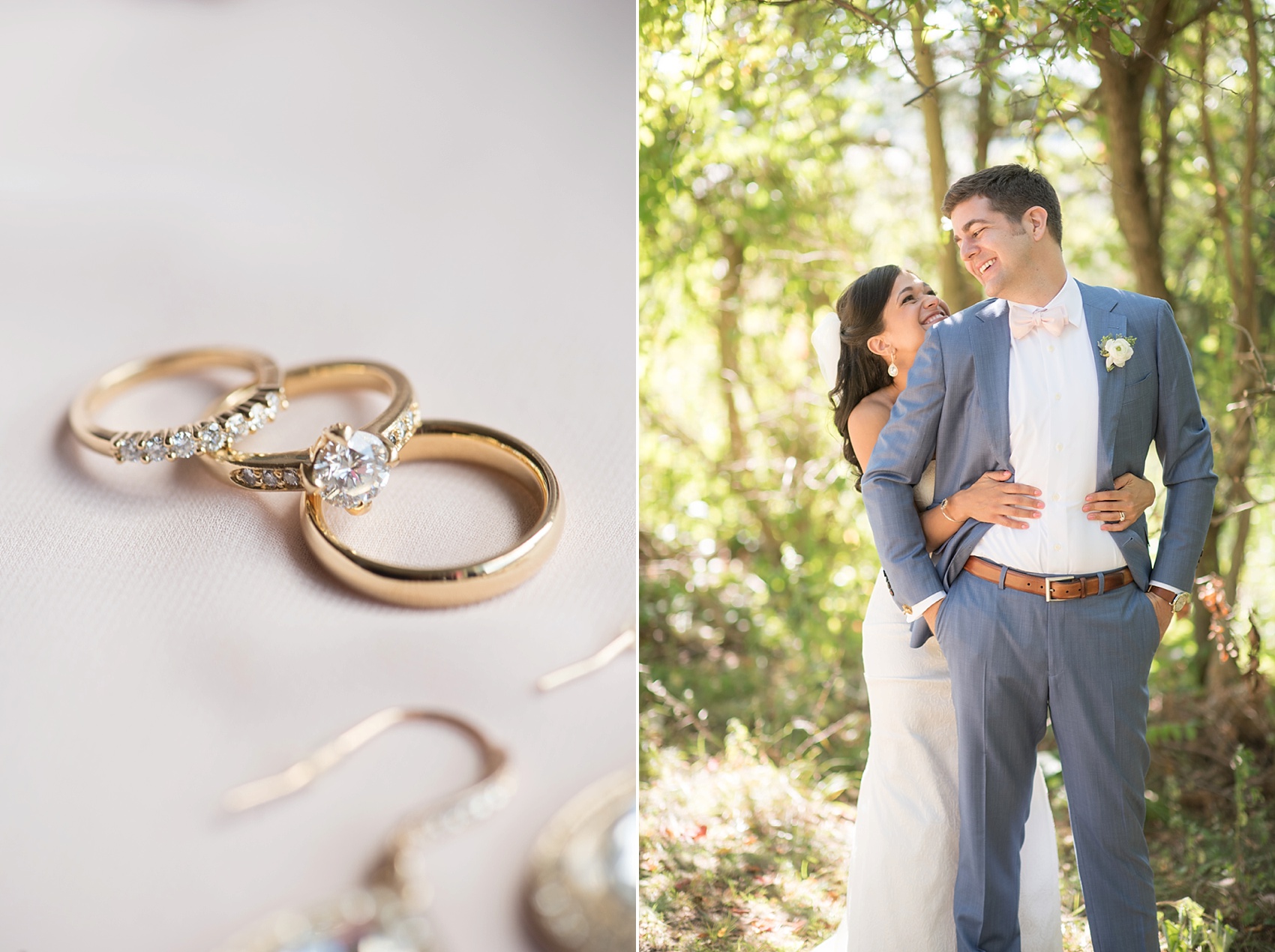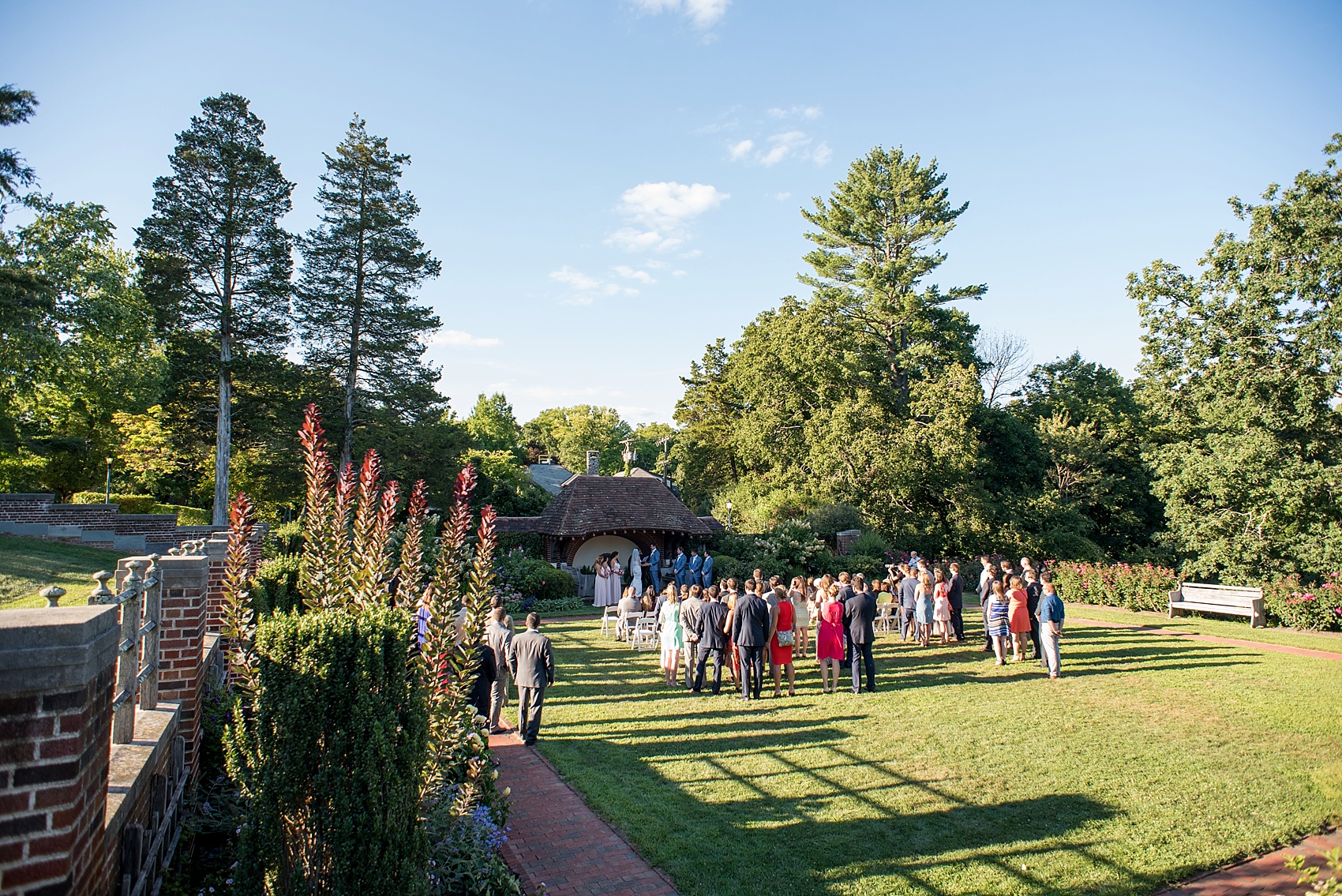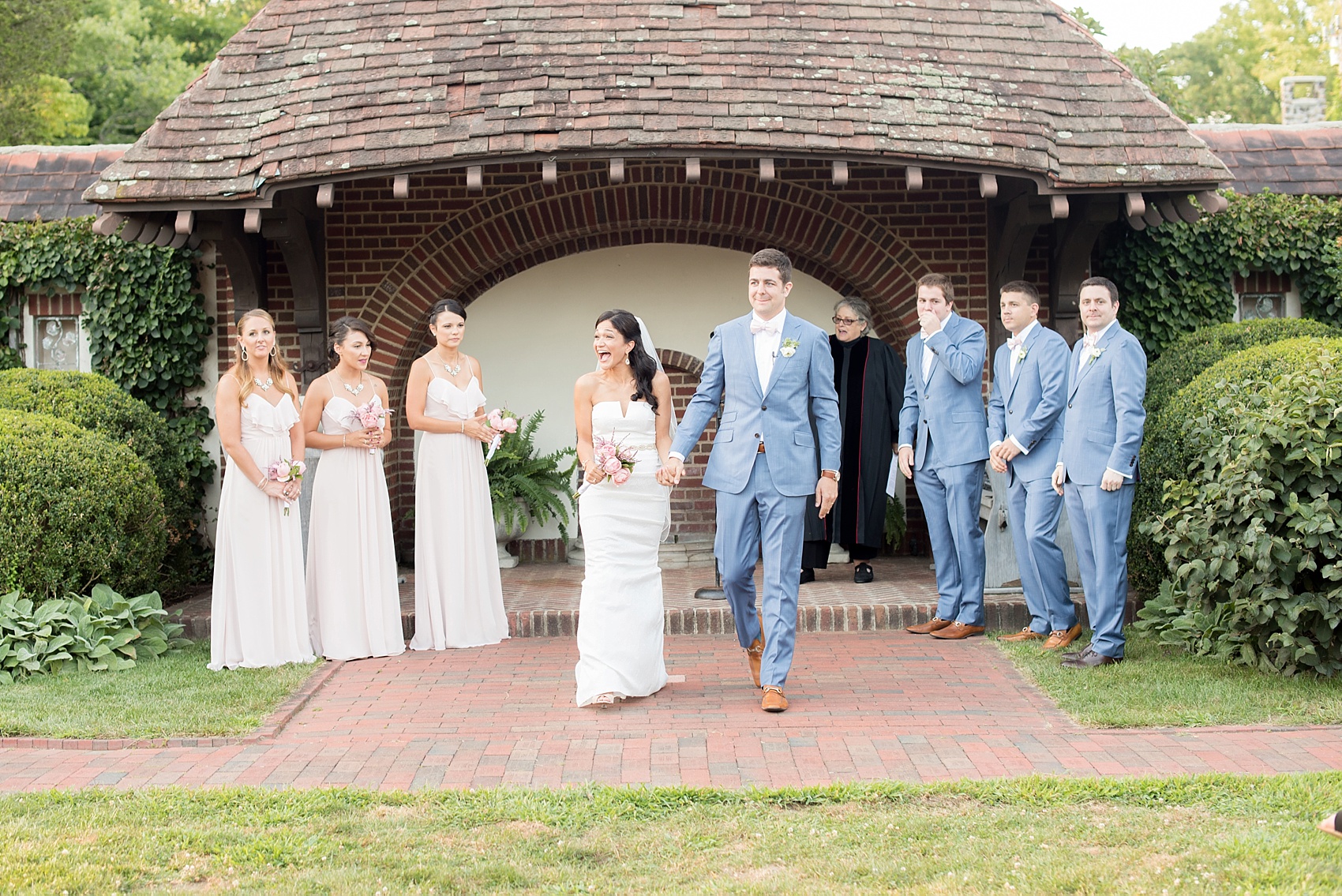 After this ceremony, which was filled with lots of laughter, everyone headed to their outdoor cocktail hour where they enjoyed passed hors d'oeuvres and lawn games. And the perfect summer air!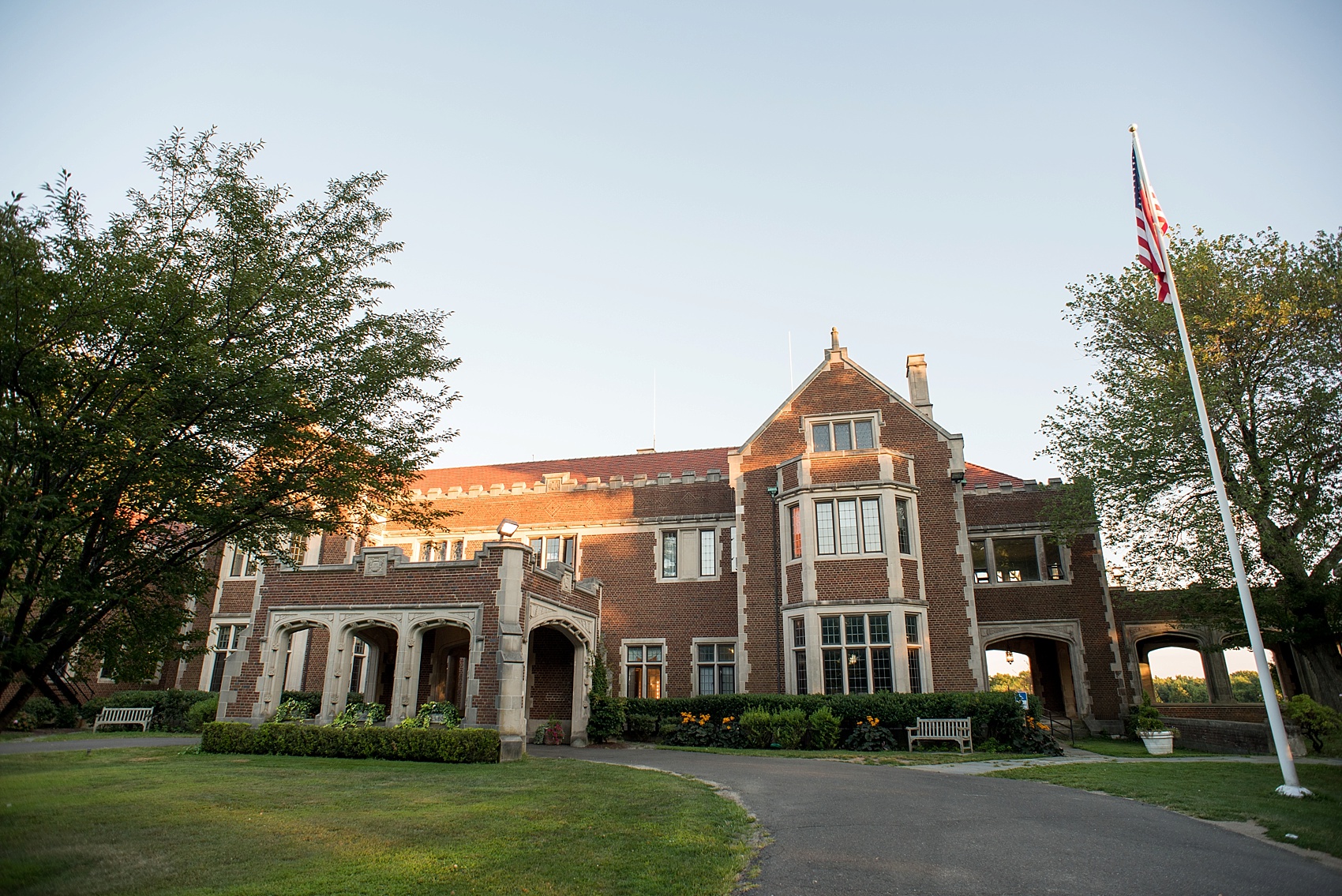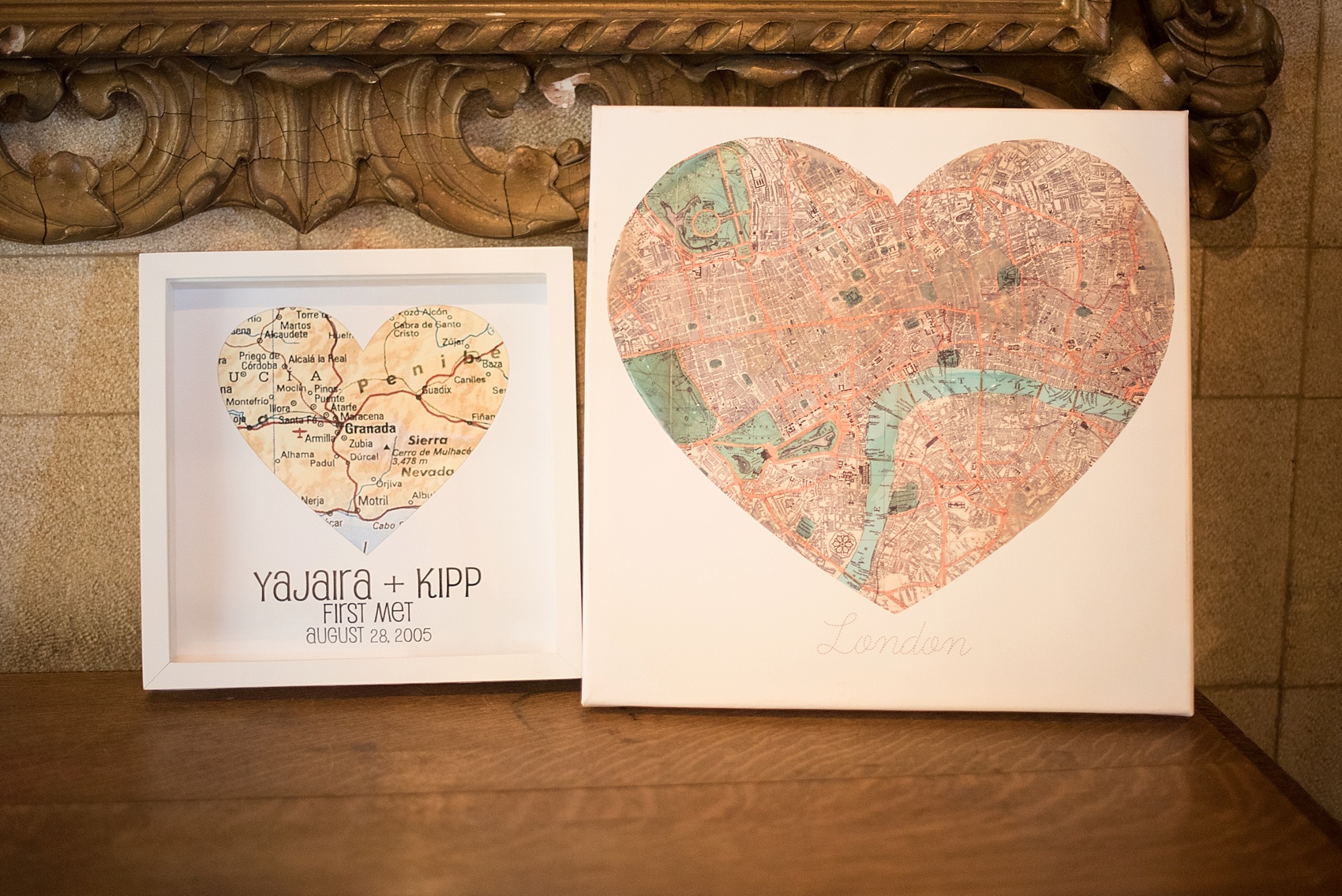 Can you believe this pair met 10 years before their wedding date while abroad? It was a decade later they'd tie the knot the very same date. They were friends for a while…and then it became something more…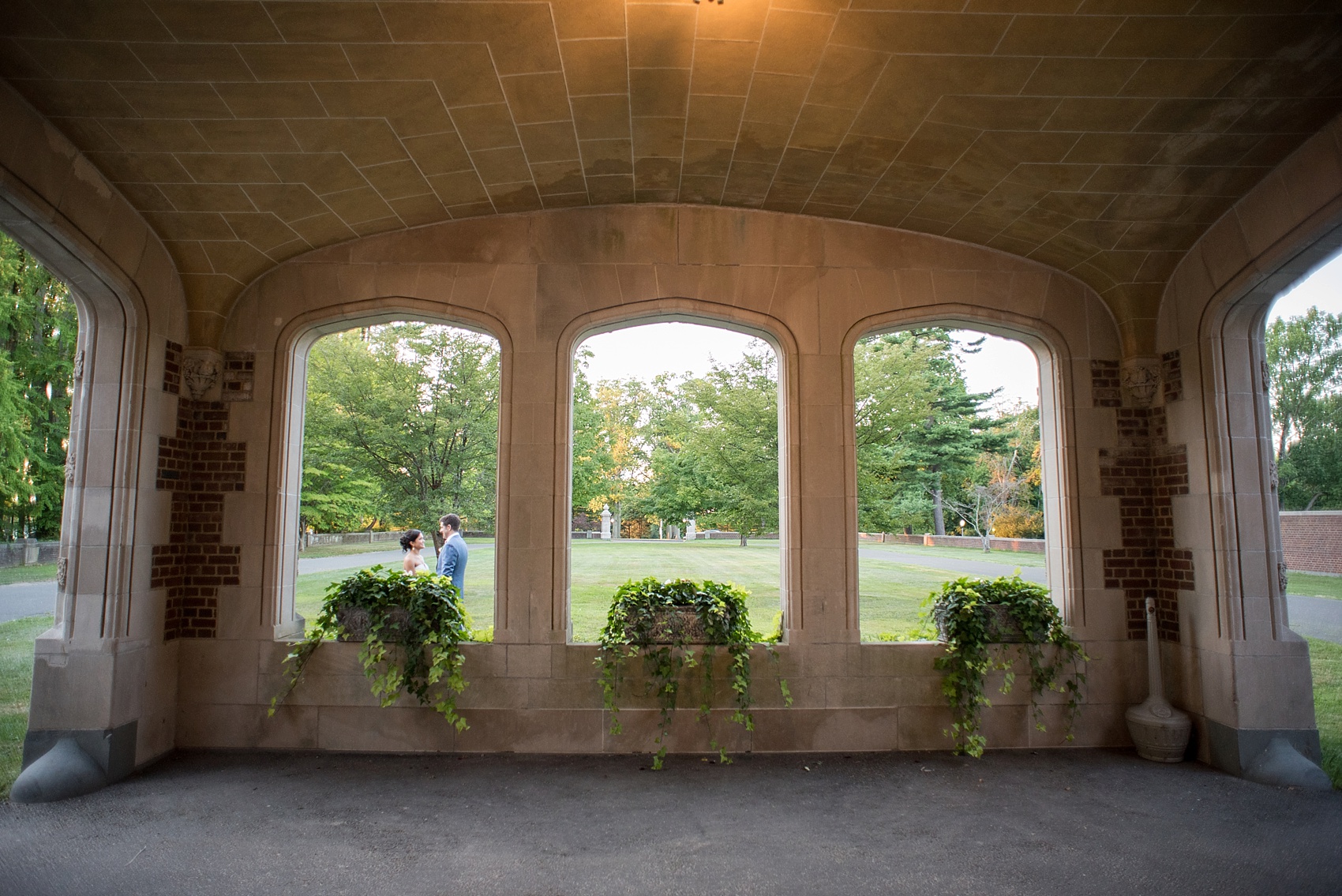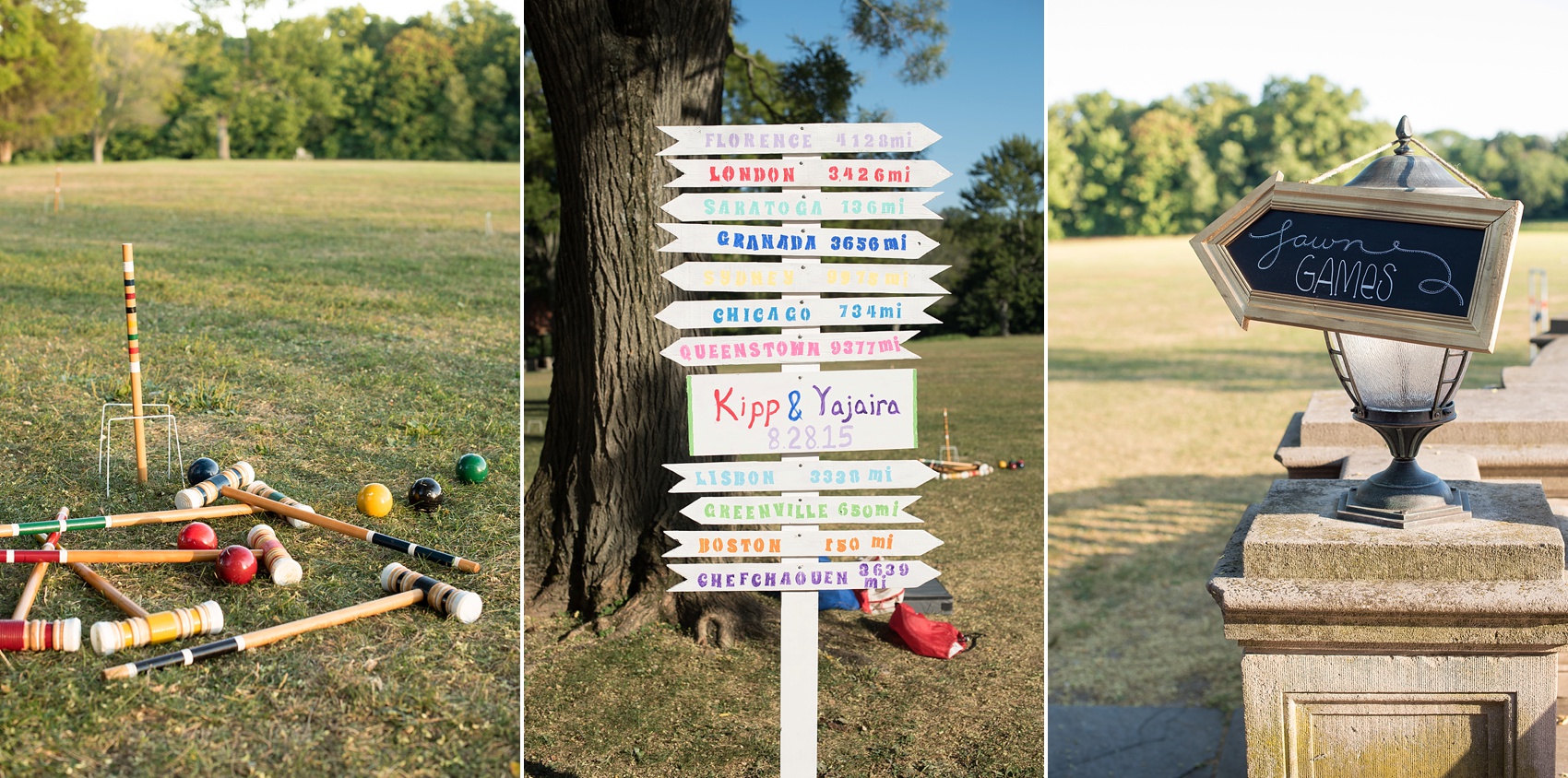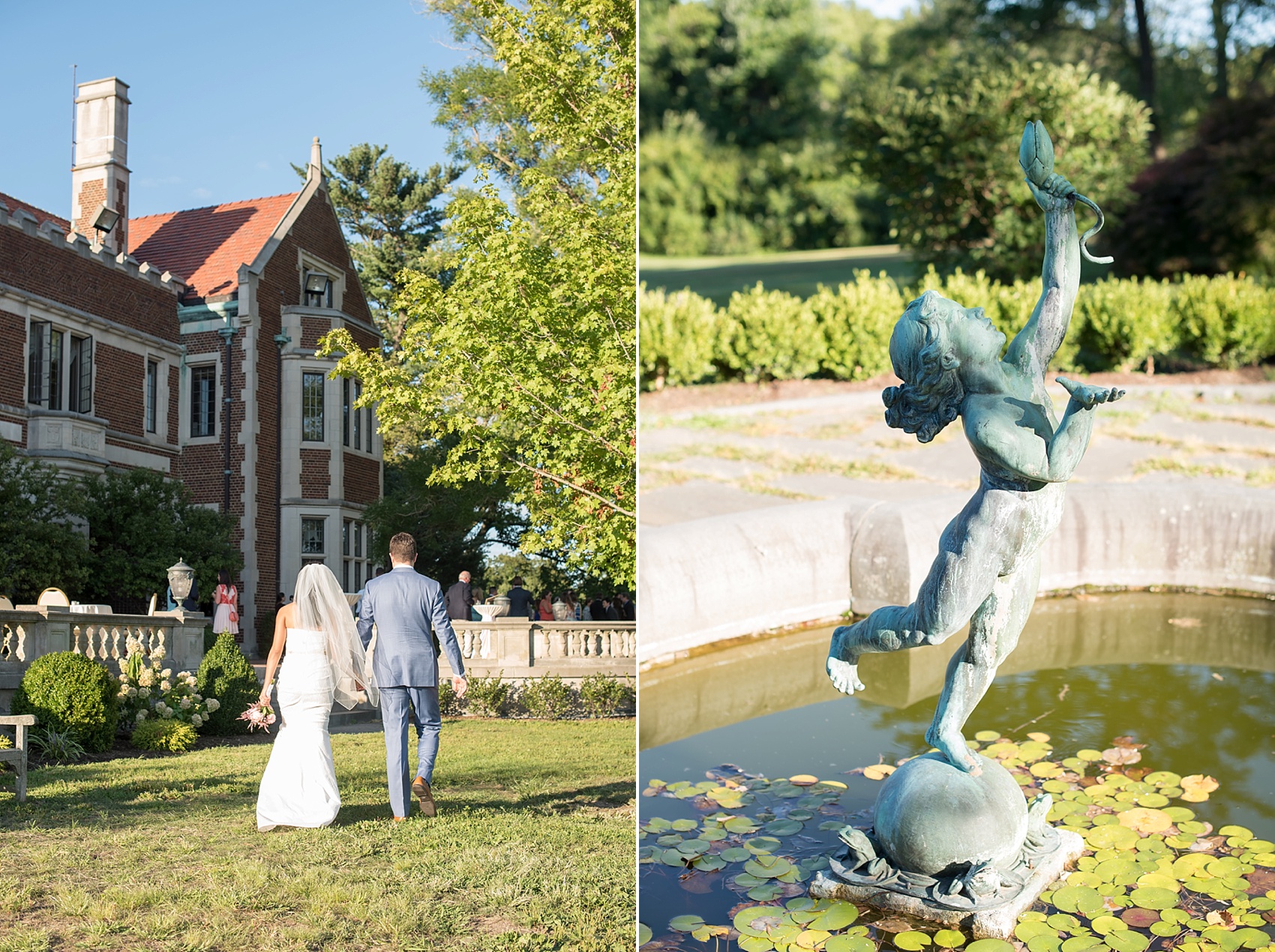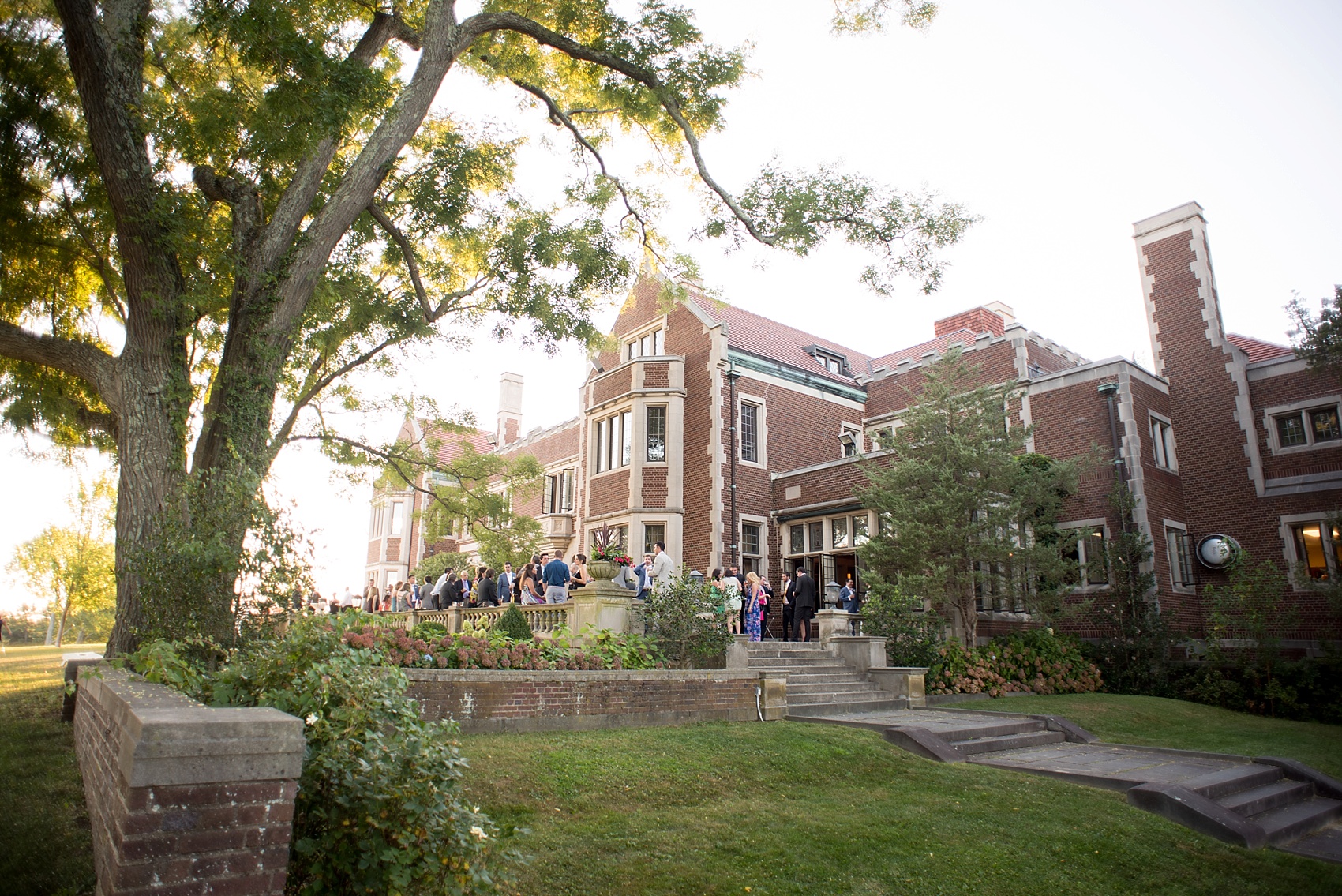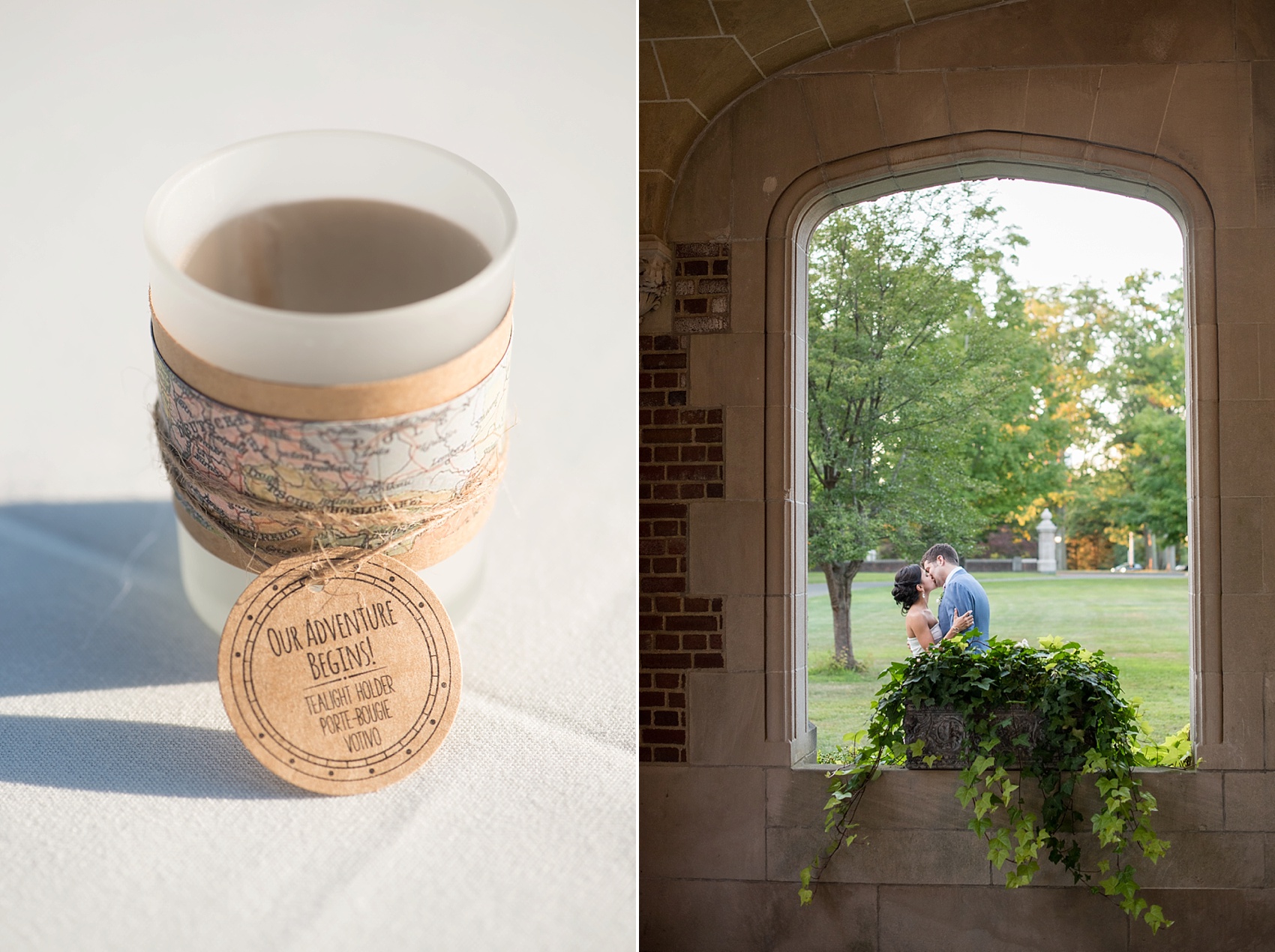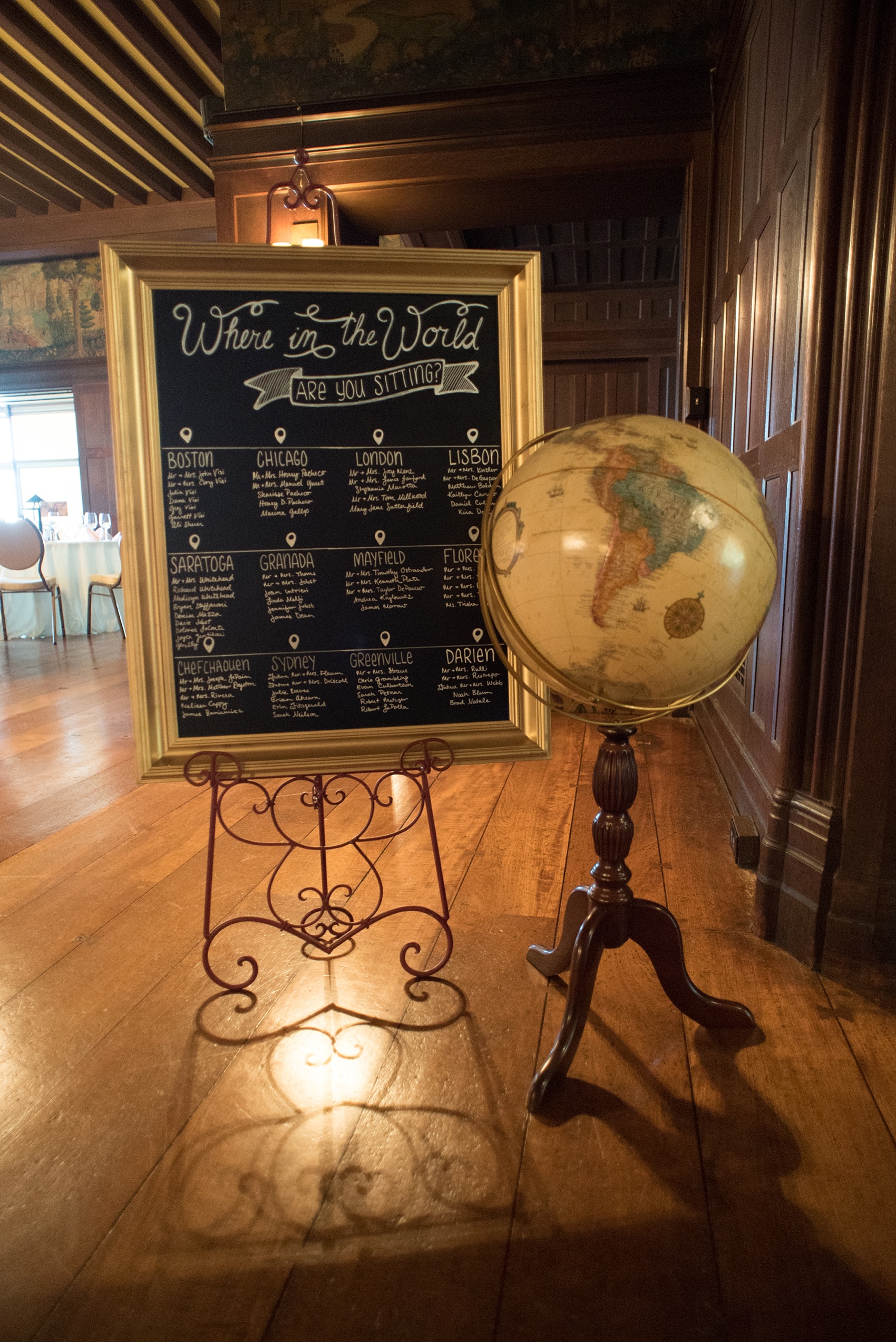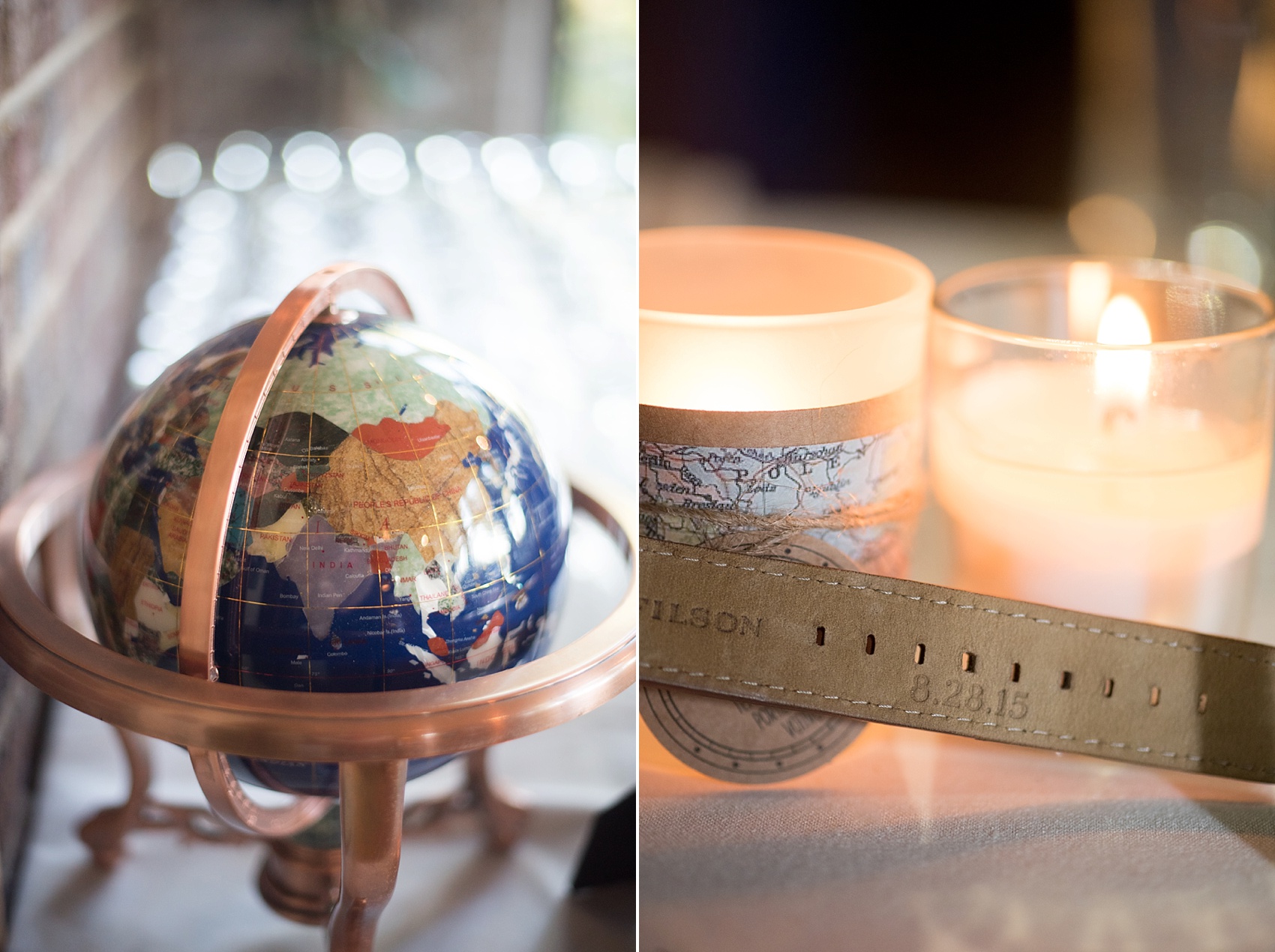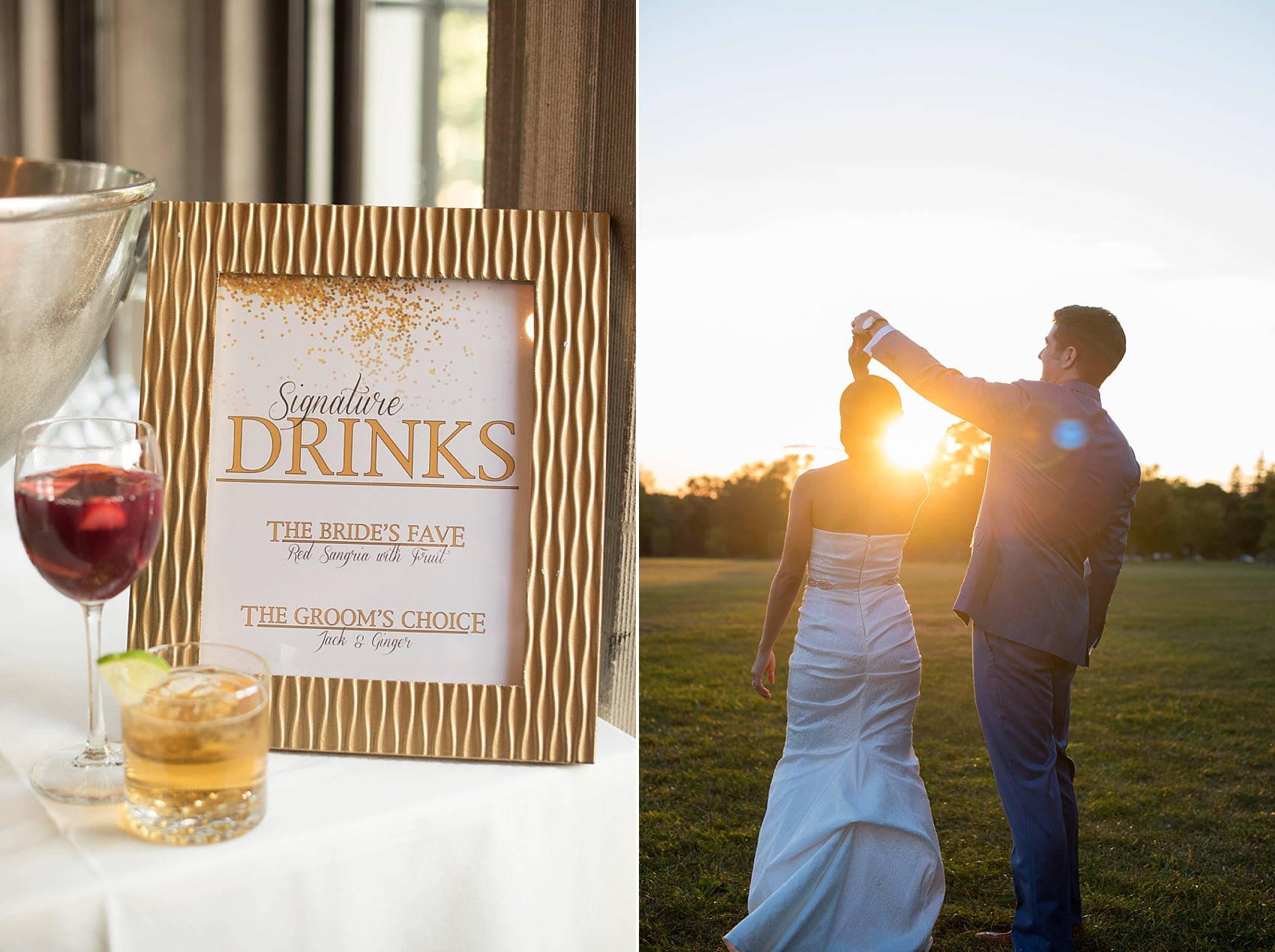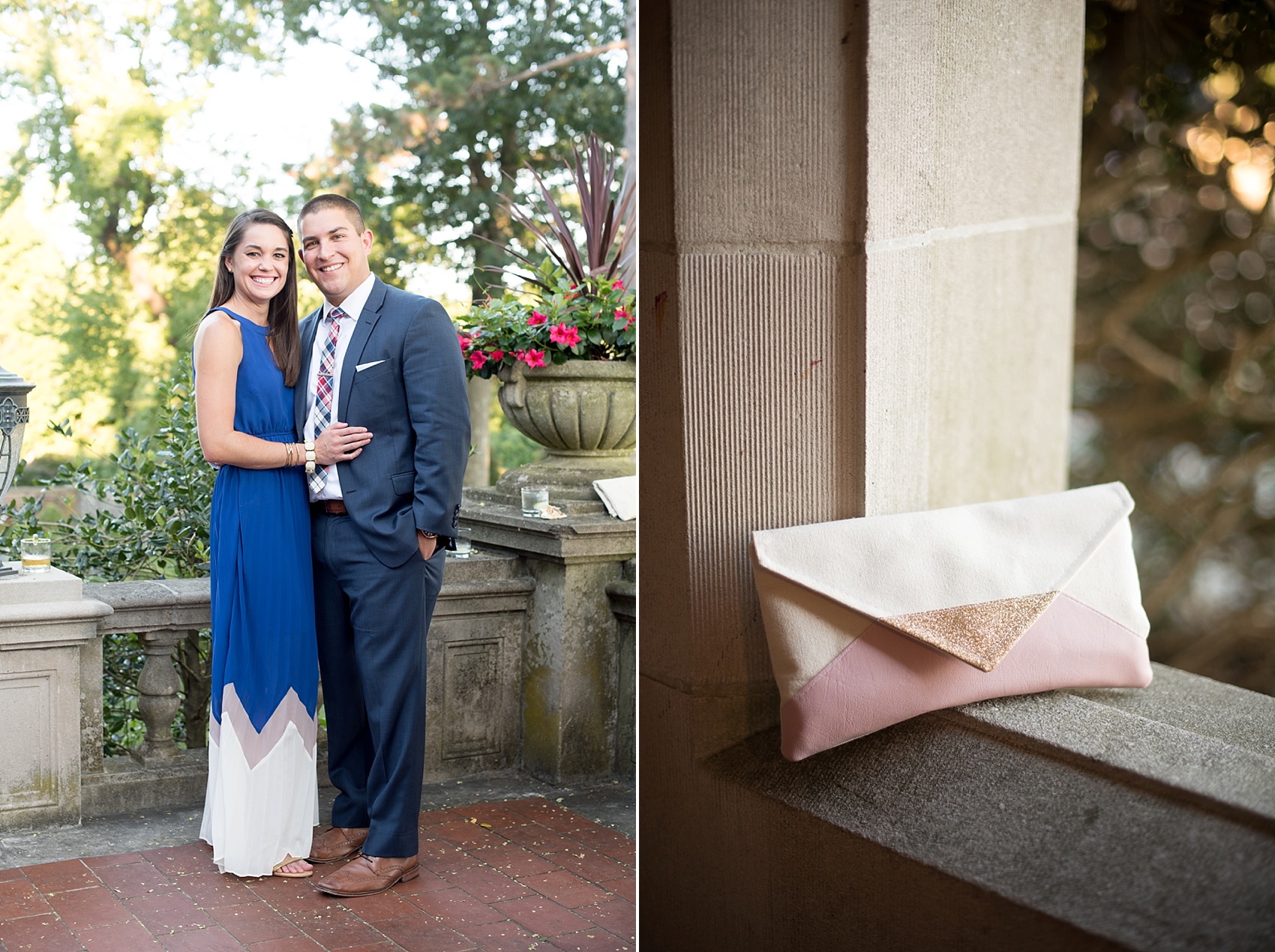 There's the couple who connected me to the bride and groom! Shandyn and Luis, you good looking pair, you! And totally unrelated but I couldn't resist snapping a photo – the clutch to the right is the bag Yajaira got her bridesmaids. I almost "accidentally" took one home. 😉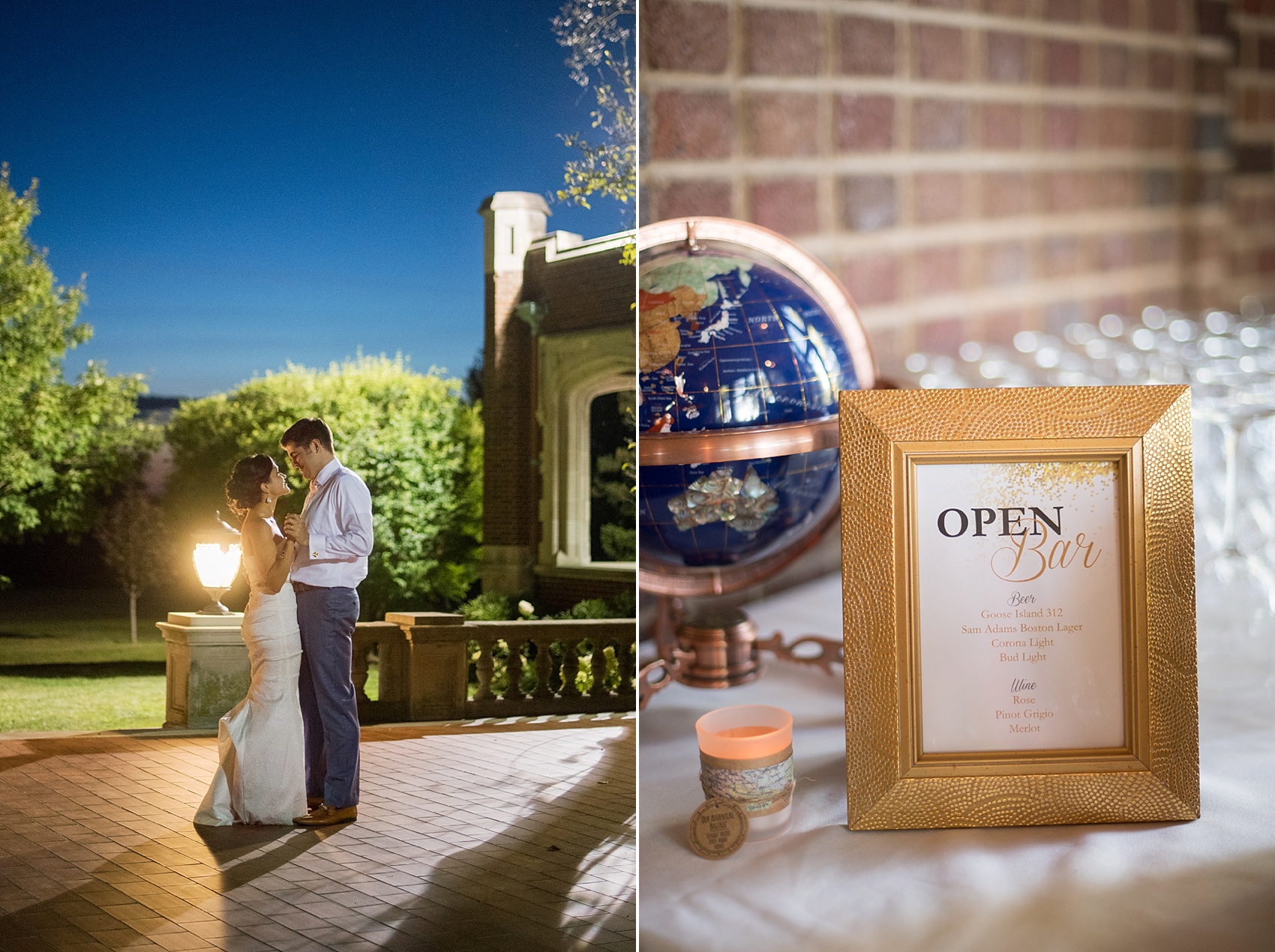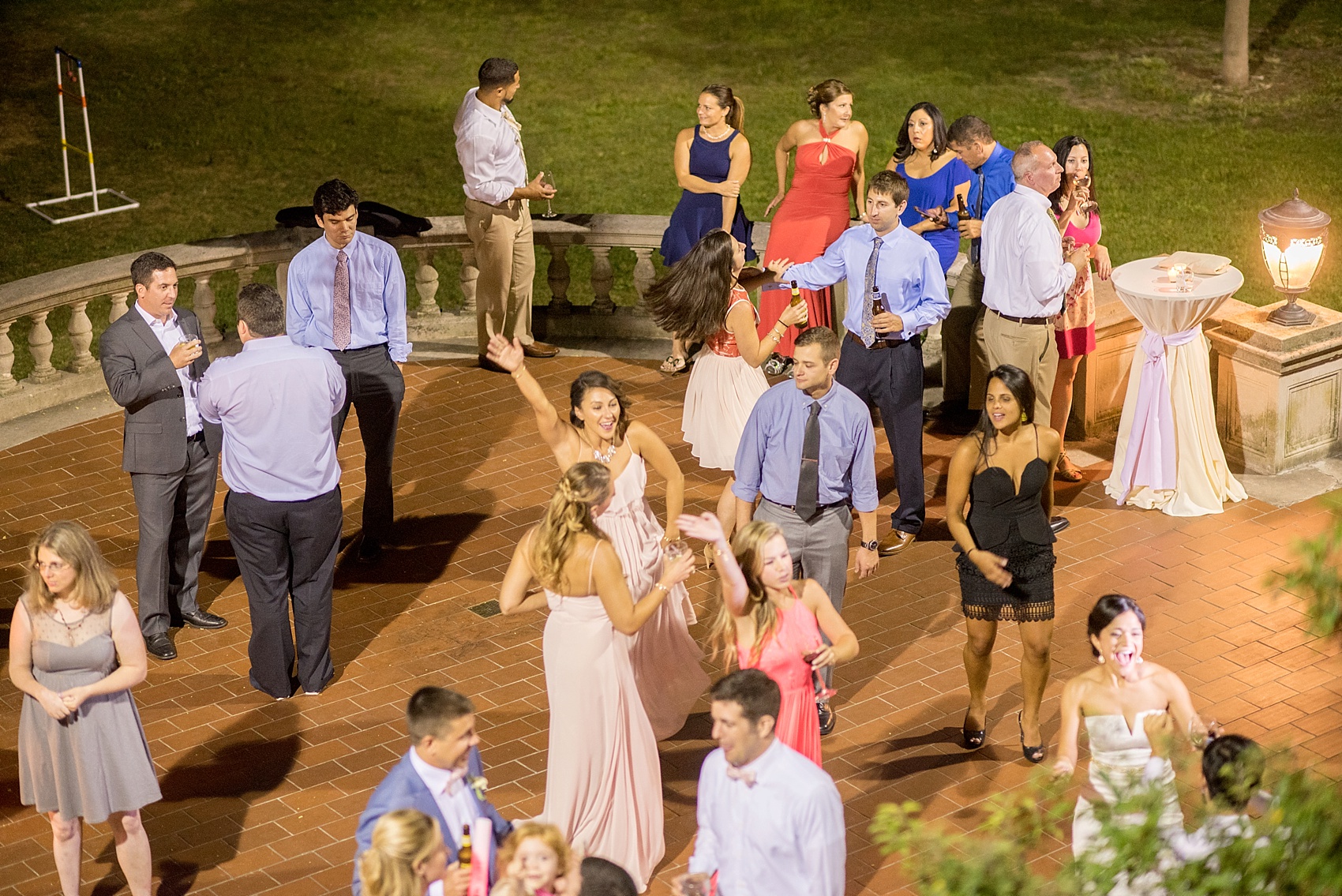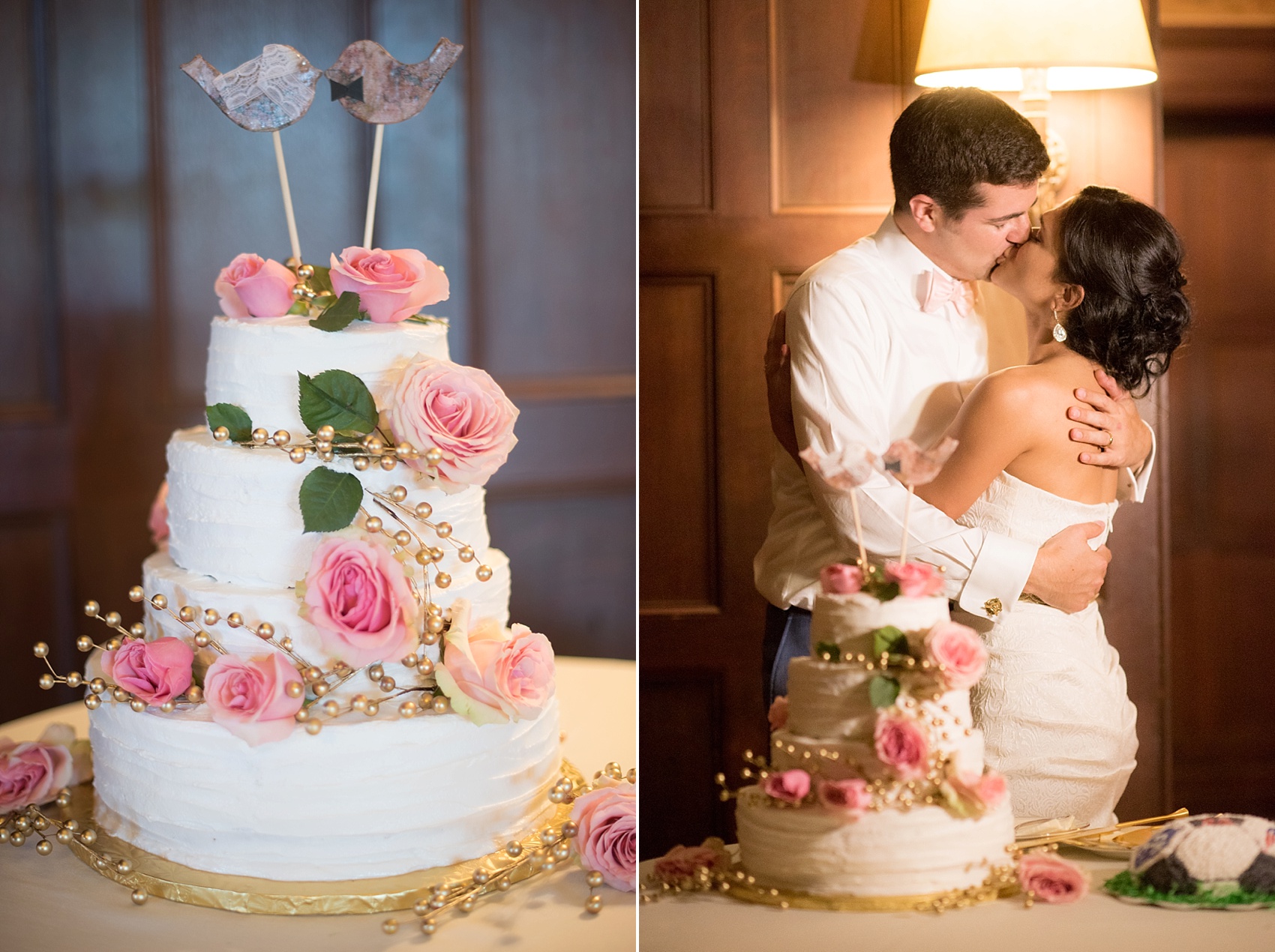 They topped their wedding cake with travel birds. The cake, impressingly, was made by Kipp's best friend's mother. I love special family and friend details!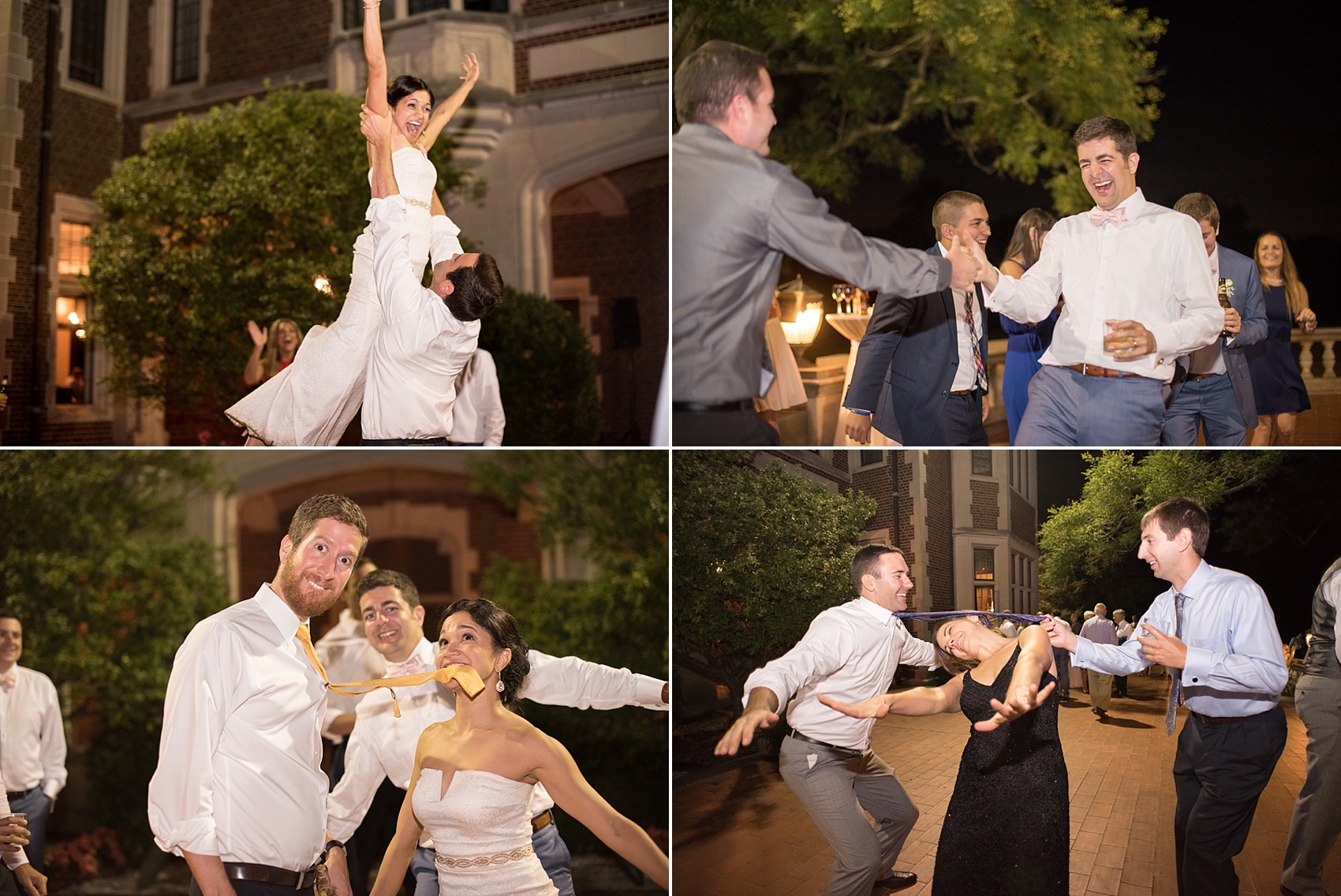 Everyone was getting down on the outdoor dance floor (which was awesome – such a nice change than an indoor or under-a-tent situation!) and the bride and her brother paused for a hug…of course, that was after Yajaira attempted the Dirty Dancing iconic lift, above.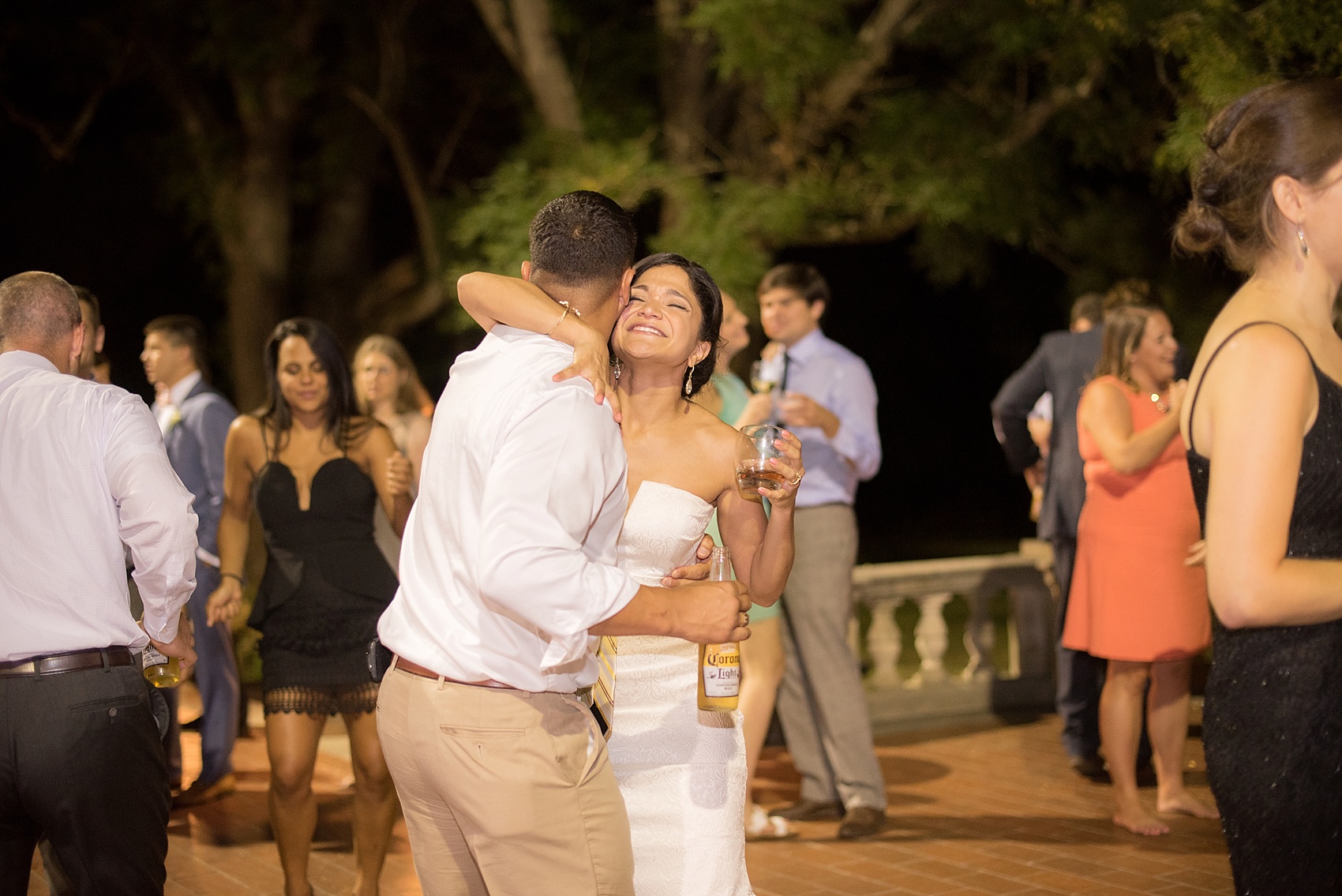 I nearly dropped my camera I was laughing so hard when Yajaira's best friend, Liz, brought out these celebrity masks. It all made sense as to why Kipp used the word, "Beyonce" to describe his bride to me. Yup, as an adjective.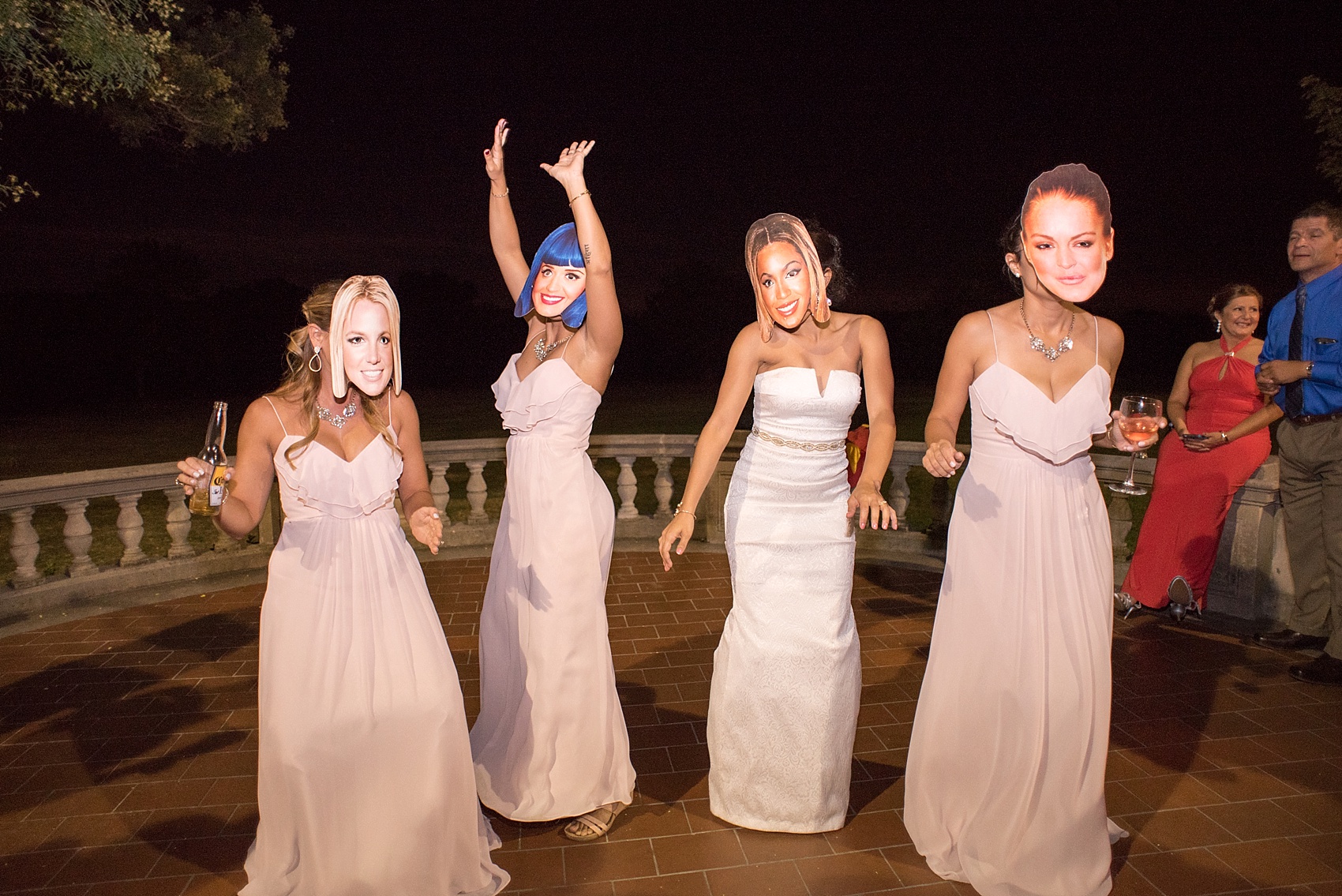 May I add the moon was EXTRA amazing that night? It was definitely glowing a couple hundred watts more than usual. I think it was all aglow over their wedding and the dance party going on outside!
Venue: Waveny House / Portrait photo and first look location: Weed Beach / Wedding gown: Nicole Miller, Nordstrom Bridal / Makeup: Lanphier Day Spa / Hair: Stacy McCusky, Emmett Rode Salon, Chicago / Bridesmaids gowns: Jim Hjelm Occasions /Bridesmaids clutches: This Loves That, Etsy / Bridesmaids necklace and bracelets: J Crew / Suits: Suit Supply, Sienna suit / Shoe trees: Woodlore / Cufflinks: AlchemyDivine, Etsy /Bow ties: BeauTies Ltd. / Videographer: Ben Pliss Media / Flowers: Teddy at Events by Peter's Wholesale Florist / Wedding rings: M.Y. Finkelman, designer Anne Finkelman, Chicago /Cake:  / Cake topper: The Anchored Nest, Etsy
Oh you two….you two. I just ADORE you and wish you nothing but the best!!! Thank you for letting me be a part of your day. Congratulations!
For more wedding goodness head on over to Facebook and Instagram.
Getting married at Waveny House? Also check out Sarah and Rob's wedding.