We had a vision and they loved it! I'm so pleased (fine, THRILLED!!!!!) to announce my photos from this creative shoot are featured on Ruffled yesterday! Inspired by more than one location and concept for a wedding day, we thought, "What does a bride do when she doesn't have a clear vision of how her day should be? When she even has more than four ideas of what could work for her day?" And thus we started to plan a special shoot entitled, "One Bride, Four Ways" with four distinct styles and locations in mind:
1. Seaside 2. Southwestern 3. Urban-Modern 4. Woodland
All details are within Ruffled's blog post today so I encourage you to hop on over there by clicking this link and read all about the details that make this shoot extra special. But because I loved how the images turned out and the collabortion of the team that made it possible, I wanted to post some images here too. Seaside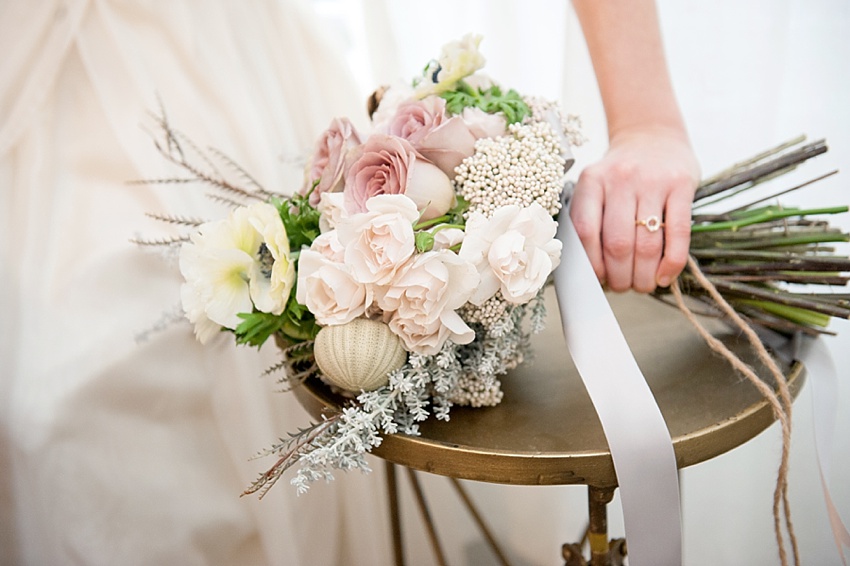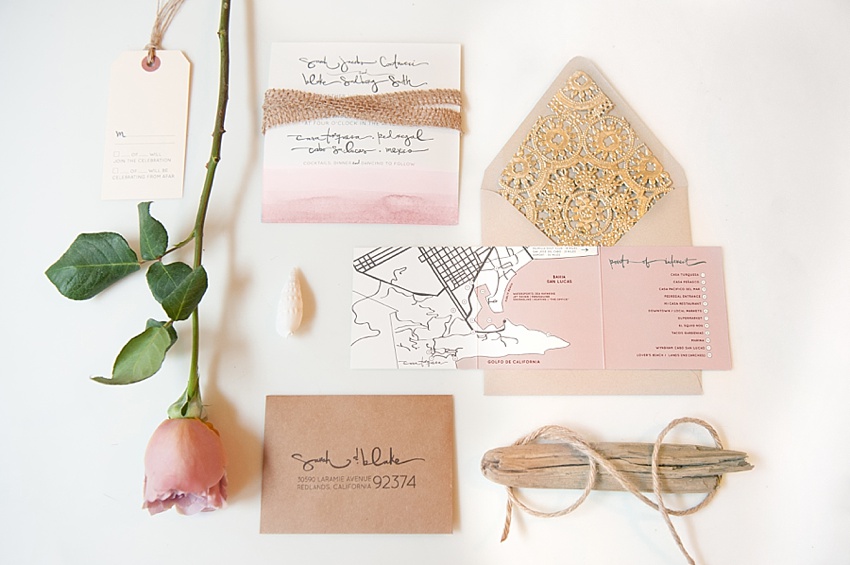 Perfect for any wedding along any coastal town, this invitation suite even includes a made of the area. The watercolor edge echoes the organic movement of an ocean wave and gold doily liner clearly says it's a classy event albeit seaside.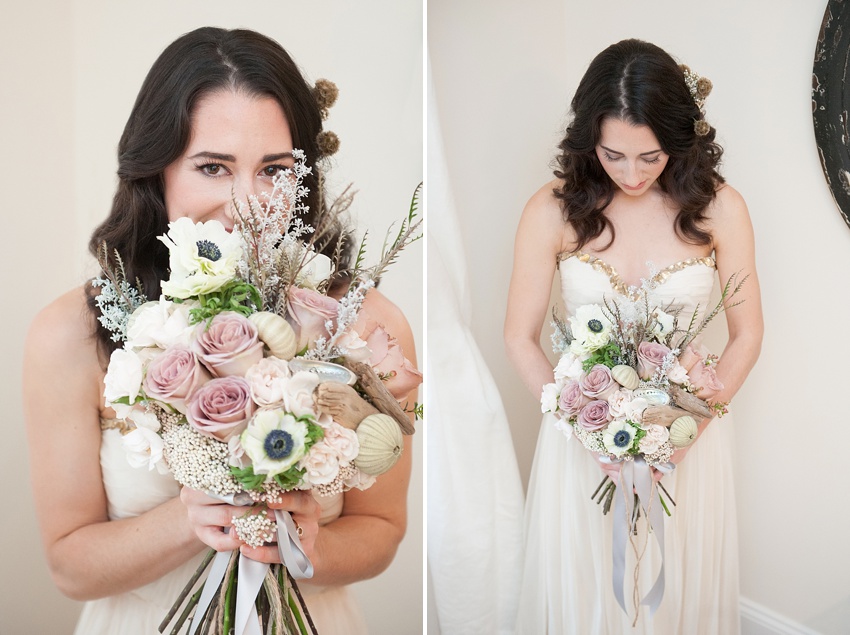 The bouquet contains white anemones, white spray roses, lavender roses and marieana sedifolia (aka desert snow bush), with notable accents such as bits of driftwood, sea-urchin, shells, and mini abalone tied with satin grey ribbon and twine.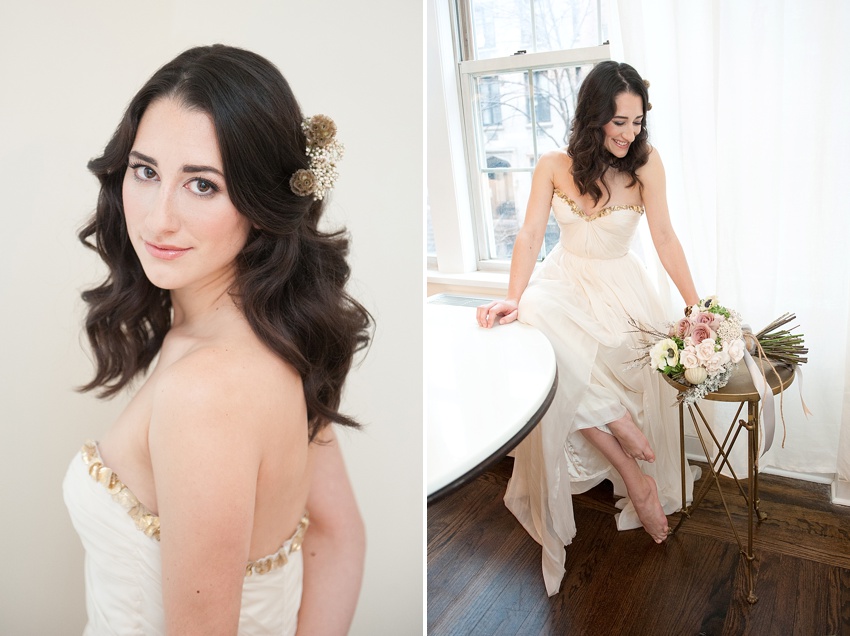 Southwestern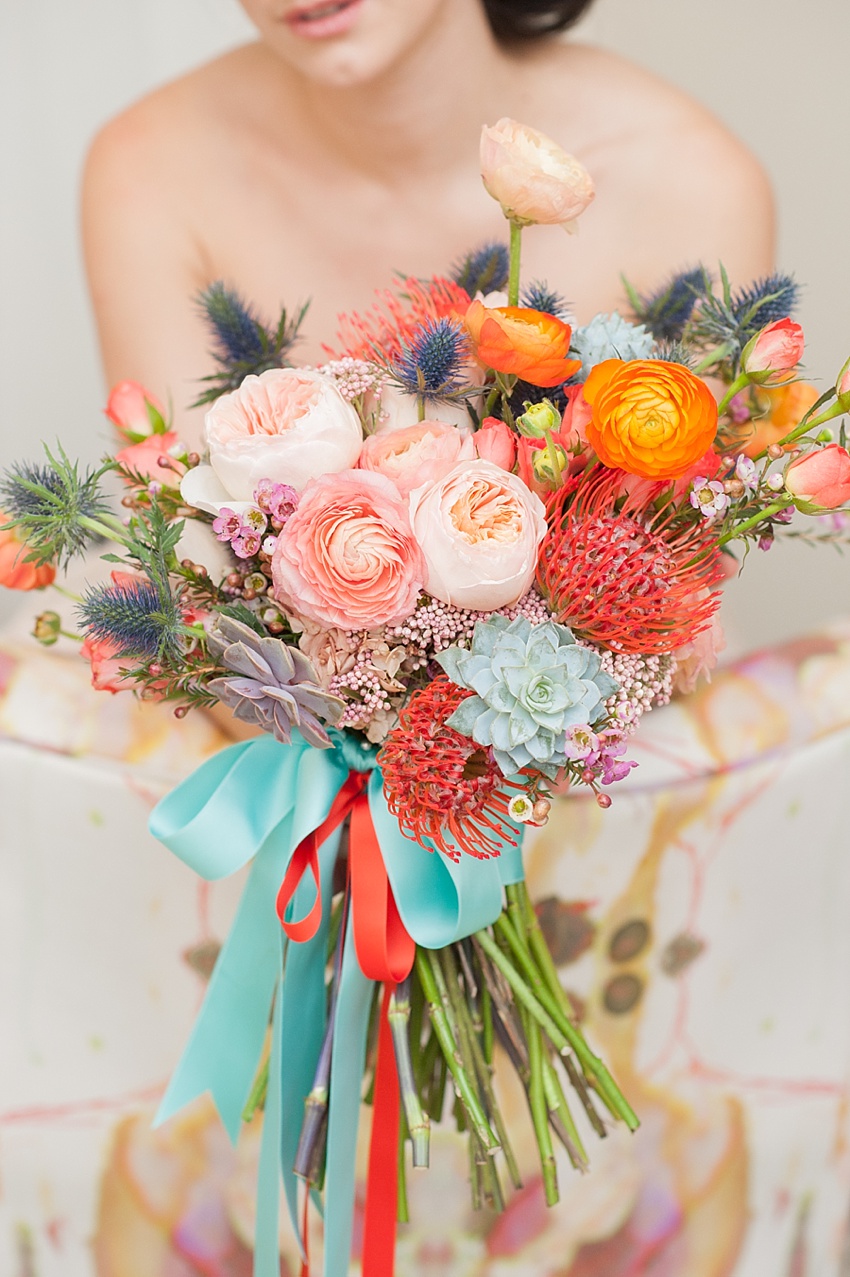 I drool every time I look at this incredible bouquet and the way the entire look came together. The bouquet contains succulents, blue thistle, orange pin cushions, peach garden roses, coral spray roses, orange ranunculus and pink wax flower, finished with turquoise and orange satin ribbon – perfect for a southwestern desert wedding!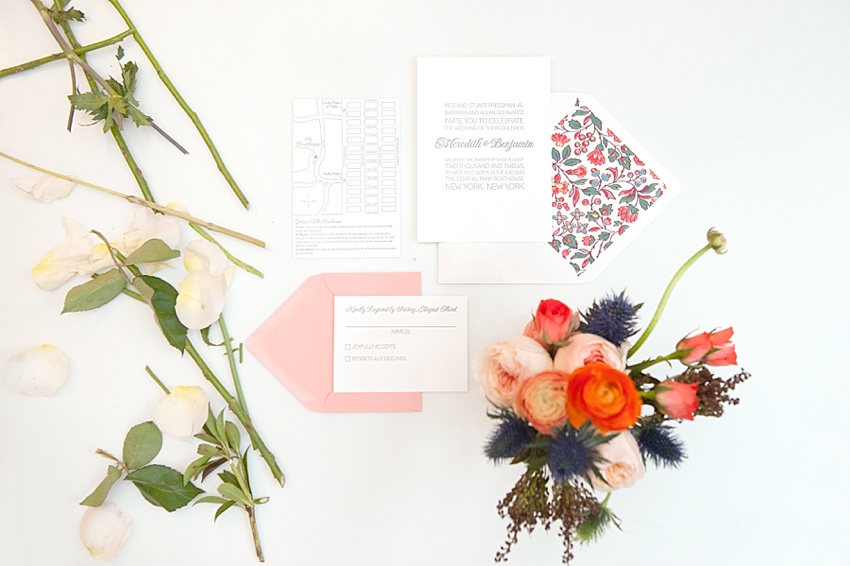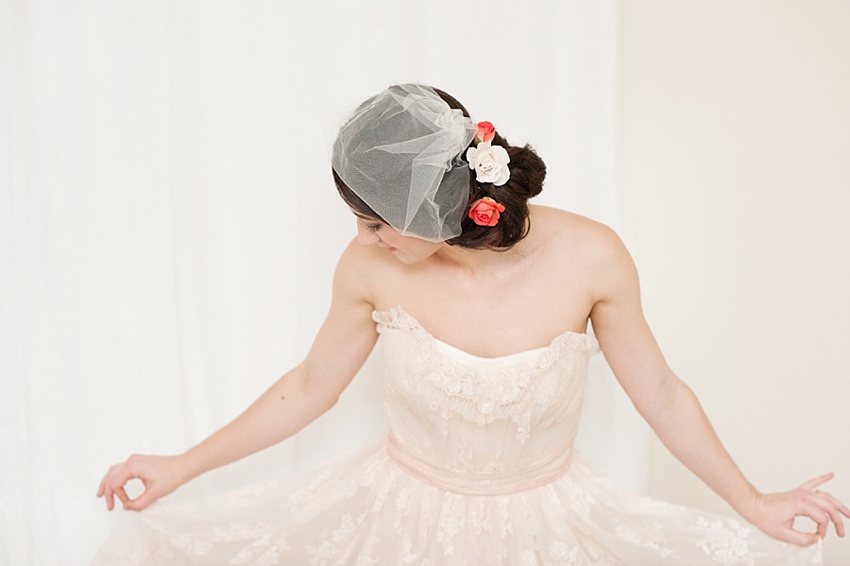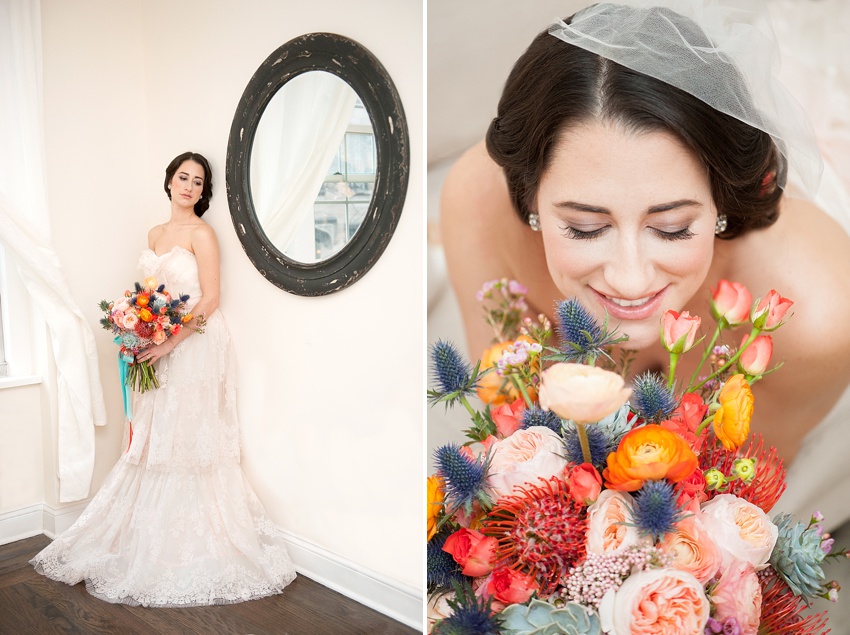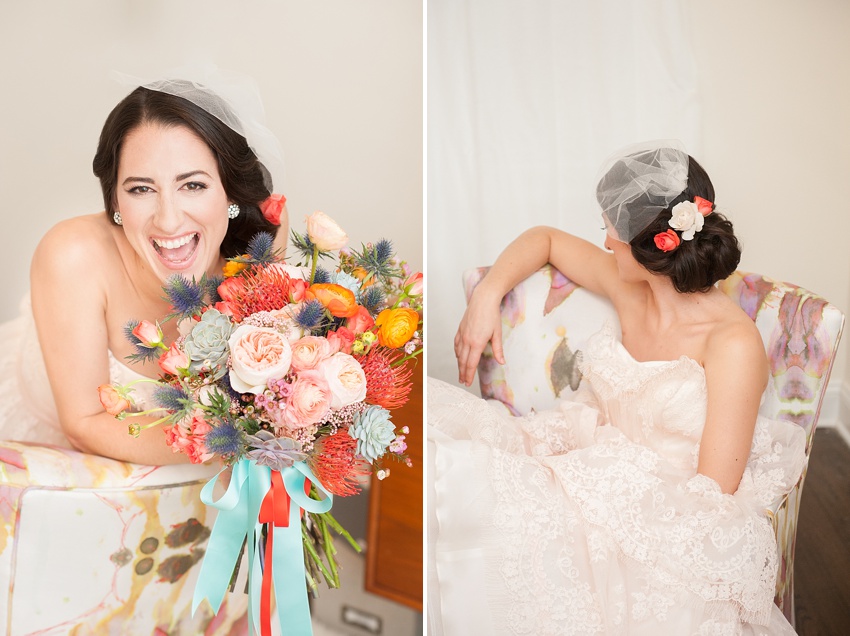 Aren't her boots just the icing on the cake?!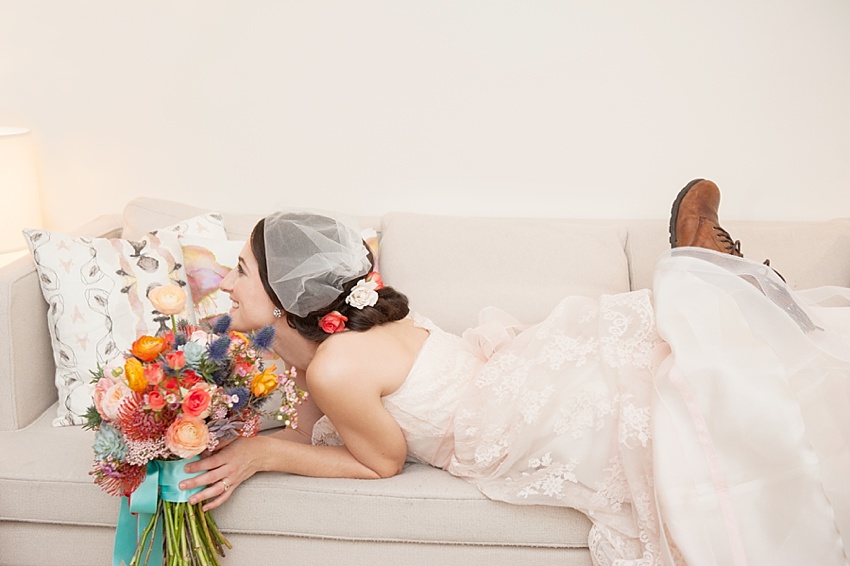 Urban-Modern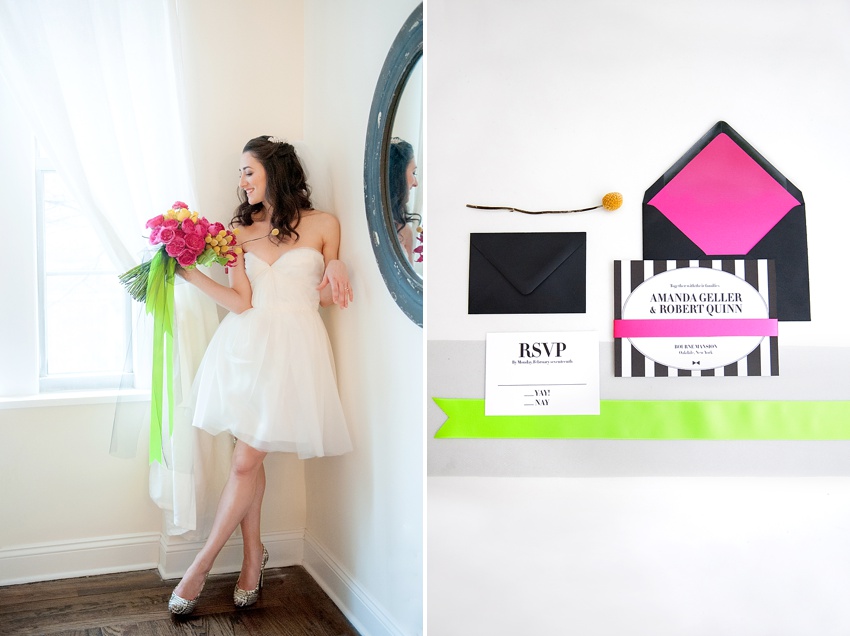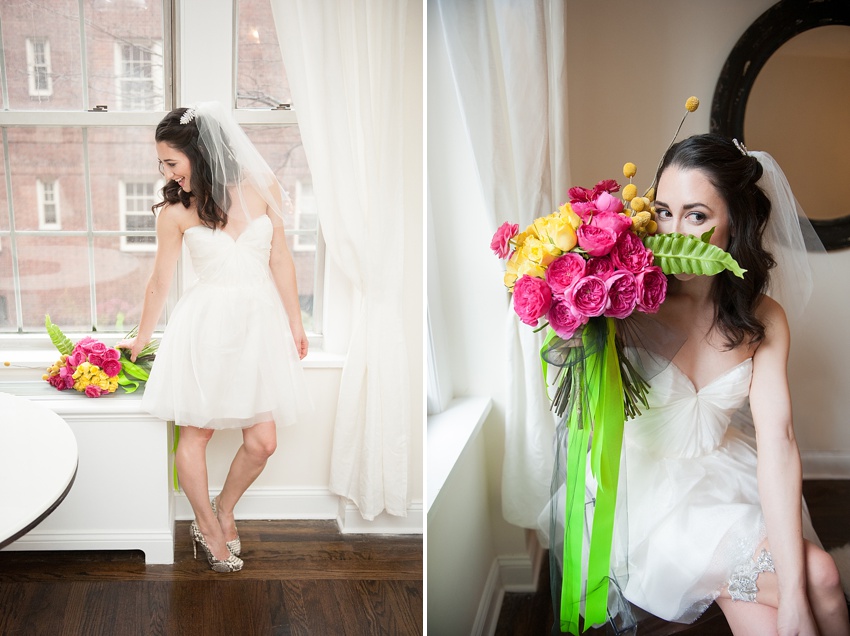 I think Sachi knew I would LOVE the crispy wave leaf (that squiggly leaf!) in that bouquet. It also includes yellow spray roses, hot pink "Baroness" garden roses, pink ranunculus, Craspedia (aka. billy balls) and crispy wave leaves. The finishing touch is a tie of black tulle and neon green satin ribbon. And how amazing are her rhinestoned hair combs from Happily Every Borrowed? This bride is ready to walk down the aisle on the 27th floor of a downtown city loft. Madonna would be proud!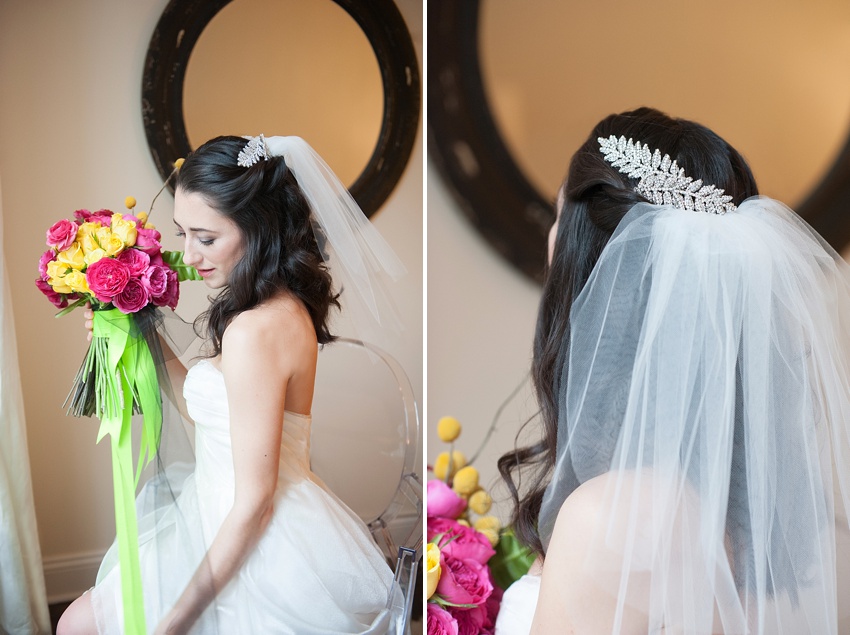 Woodland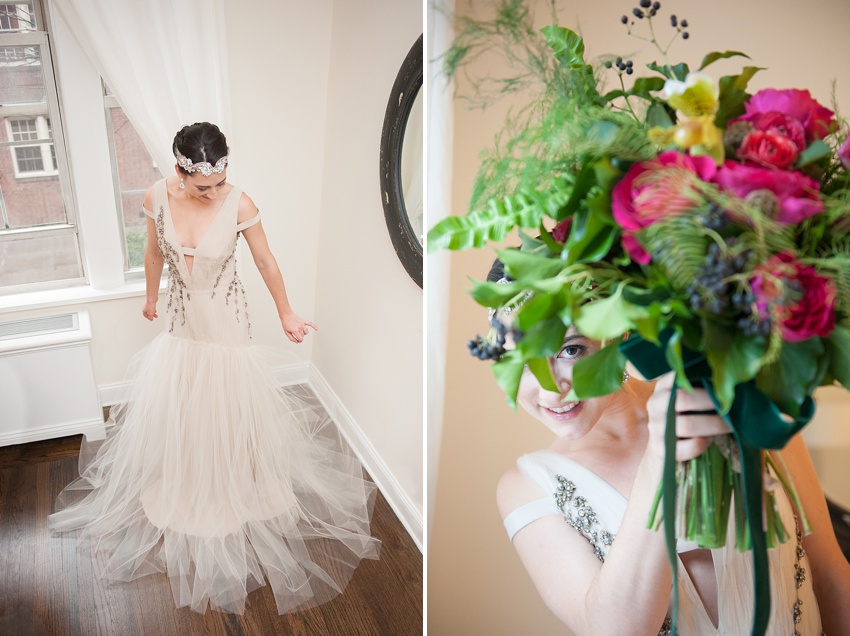 SWOON over the whole thing – especially the delicate but statement dress! And the velvet ribbon that ties together this beautiful bouquet? Speechless. This lush, leafy bouquet includes dark pink "Darcy" garden roses, ranunculus and burgundy amaryllis amid ivy, plumosa and ferns, finished with a whimsical Lady Slipper orchid. As usual, Becca at Suite Paperie was able to pair a paper suite with this look perfectly with just a simple sentence of a description for what "woodland" we were going for. The liner, the rustic yet bold font…love it all.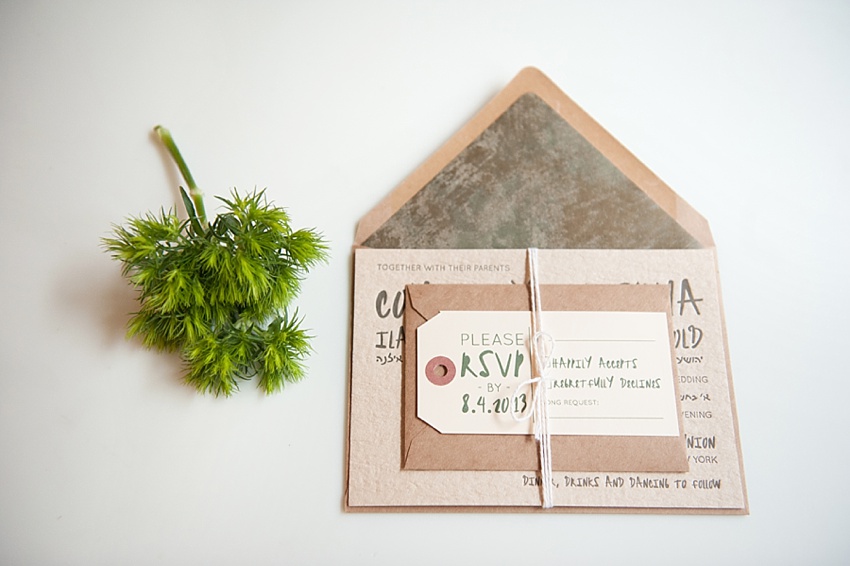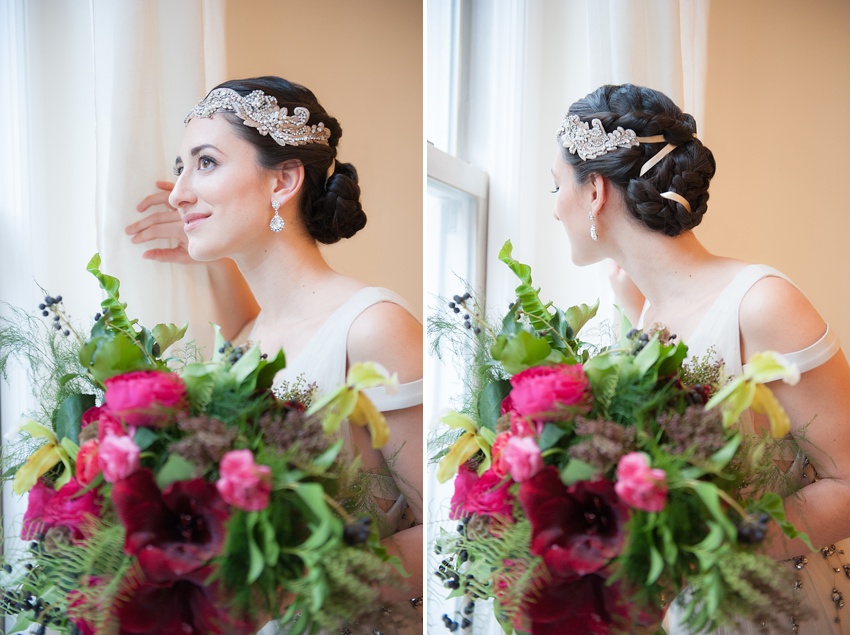 Jennifer Margaret Makeup and Lauren Decosimo nailed the make up and hair for all of the looks, especially this one. Isn't that ribbon running through Hannah's hair incredible? It's so unique – I've never seen that done but hopefully this hairdo inspires brides! She's actually wearing a bridal belt in her hair. It's genius!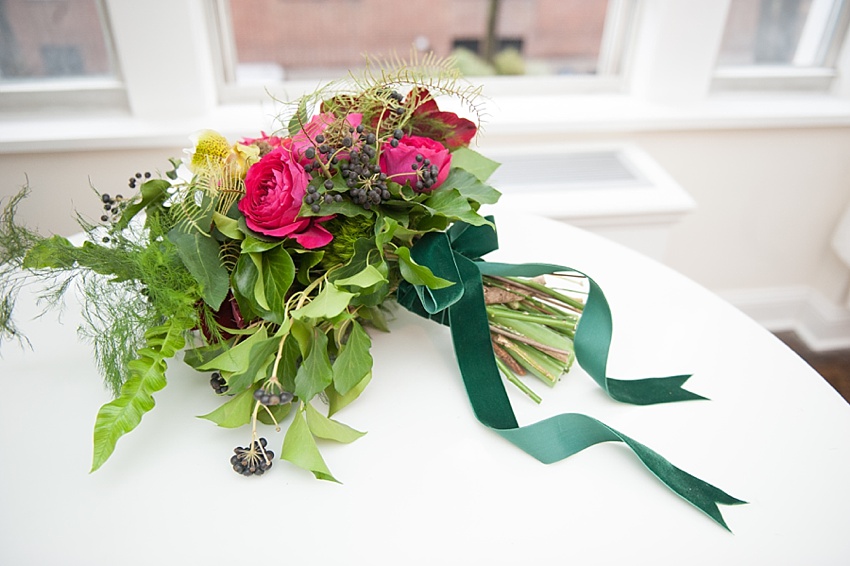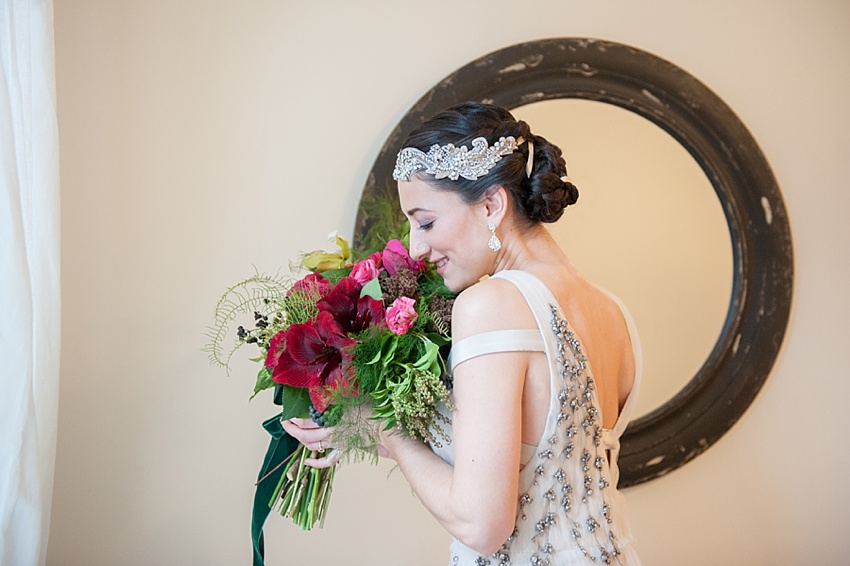 Florist: Sachi Rose | Wedding Gowns and Venue: Nearly Newlywed | Accessories: Happily Ever Borrowed | Paper Suites: Suite Paperie | Makeup: Jennifer Margaret Makeup | Hair: Lauren Decosimo | Huge thank you to our breathtaking model, Hannah!
Happy Tuesday!