An enchanting sea of roses surrounded them as I photographed these two college sweethearts. It was a gorgeous Saturday morning for a Raleigh Rose Garden engagement session.
Merrie and Ben approached me with their friends and pup, Tucker. (I always suggest you bring a friend or two if you want your dog to be a part of the engagement session for the moments without your pup in pictures – thanks, Kelly and Brooks!) They quickly revealed they weren't too comfy cozy in front of a camera and I immediately replied we'd have a great stress-free time and simply enjoy it! The resulting images are smiley, colorful and fun!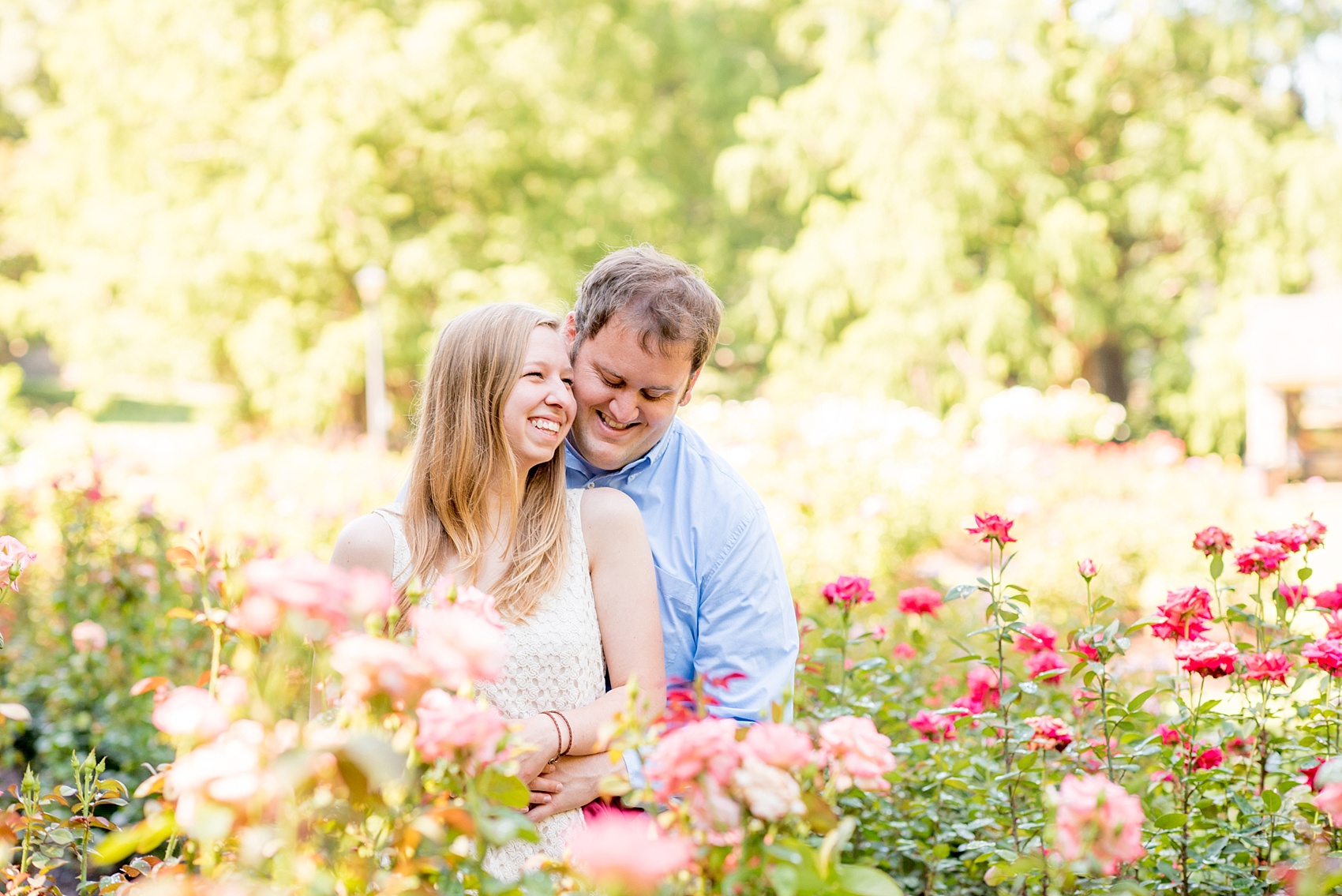 The roses are best in May and June – I purposely chose a coral rose for Merrie's three stone round diamond engagement ring because she thinks it may be in her fall wedding color palette. So pretty!
I'm so glad we had this time together capturing their Raleigh Rose Garden engagement photos, so Ben and Merrie could get used to being "on camera." It helped so much for their fall wedding day at The Stockroom and the Glass Box.