The scenery at JC Raulston Arboretum took second stage during Adele and Quinn's spring engagement session in the gardens. This cuddly couple met while both attending NC State so the location made perfect sense as it is owned and operated by the university. Adele's a loyal customer of Rent the Runway and the dress she rented for the occasion – a lace black and white Nha Khanh, short sleeved gown – was perfection! Quinn was perfectly complimentary in a formal shirt and tie.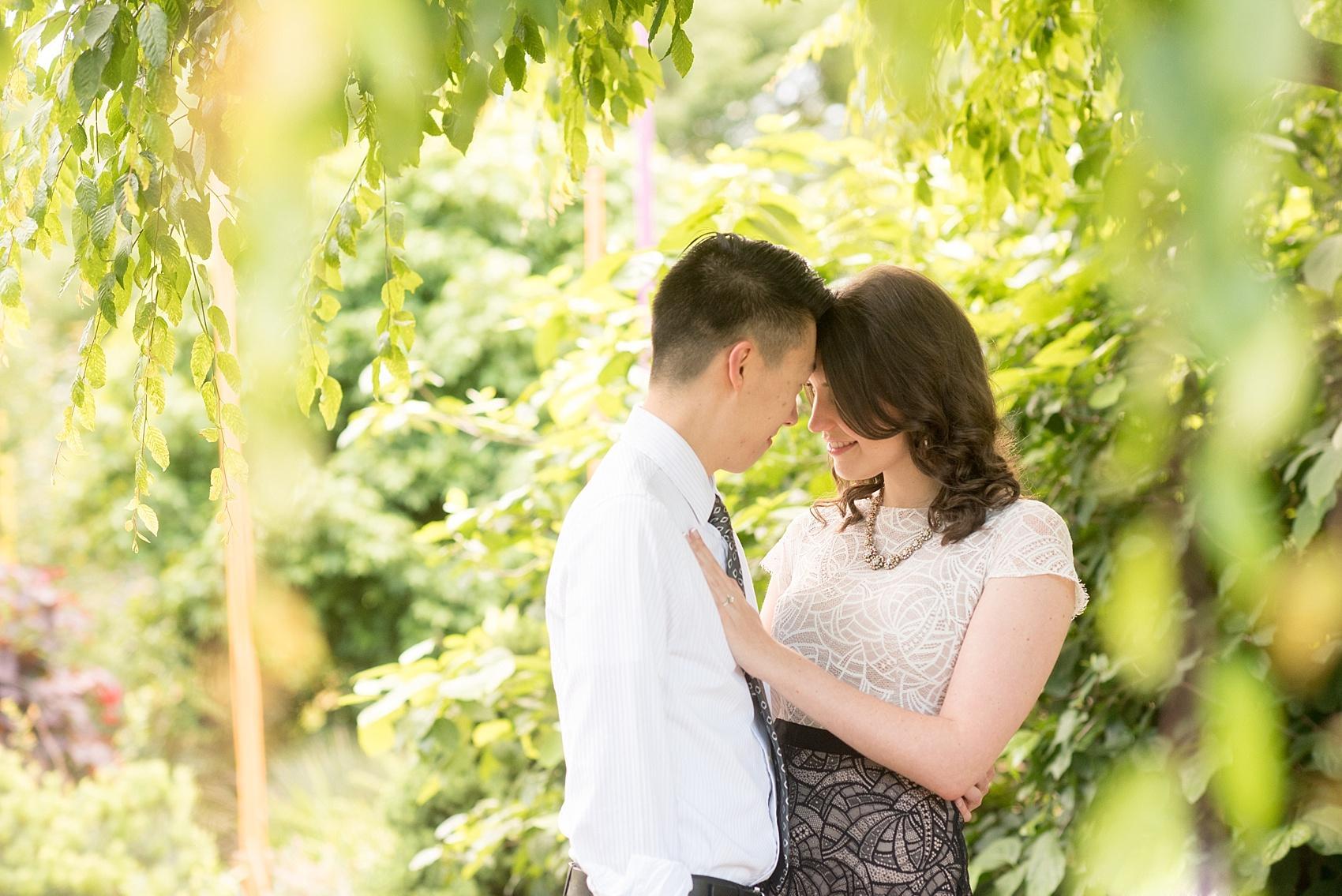 We took some time to walk all around the gardens (special thank you to Quinn's sister, Karin, for assisting), meandering through cascading willow trees to manicured walkways to ivy carpeted pockets of the park. 
How cool is her engagement ring?! Swooooon! I love the scalloped detail on the edge (see the last photos of the post for more).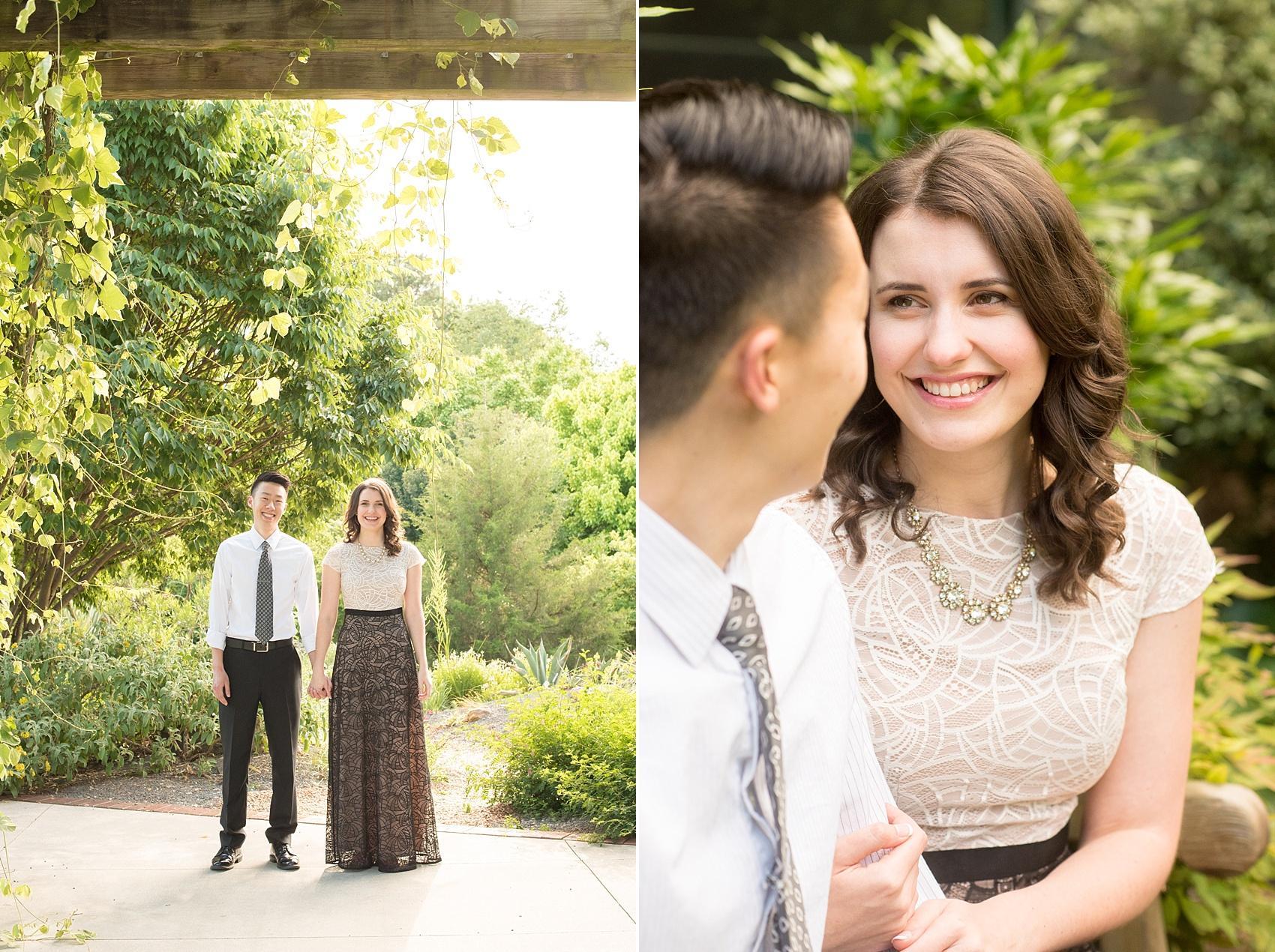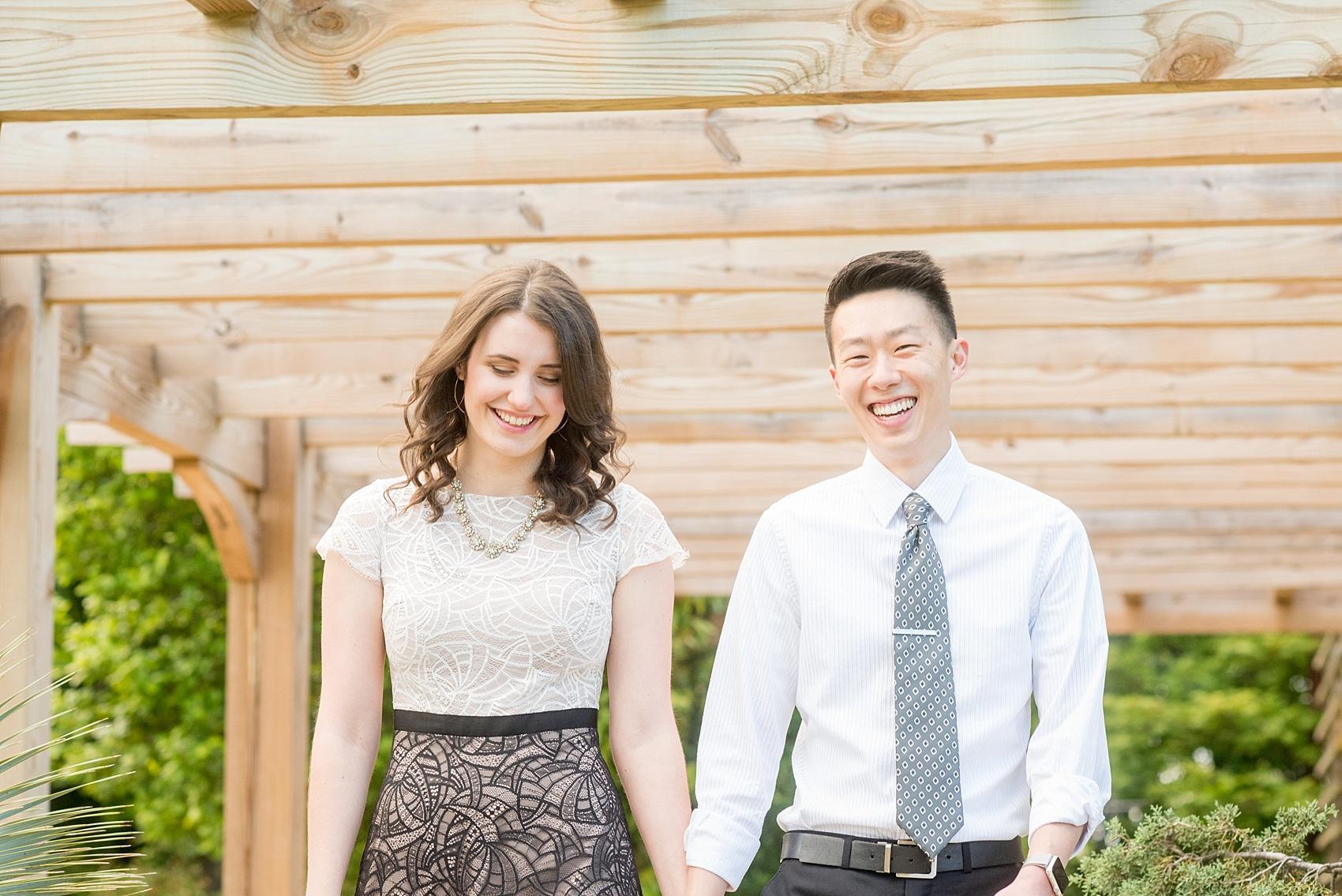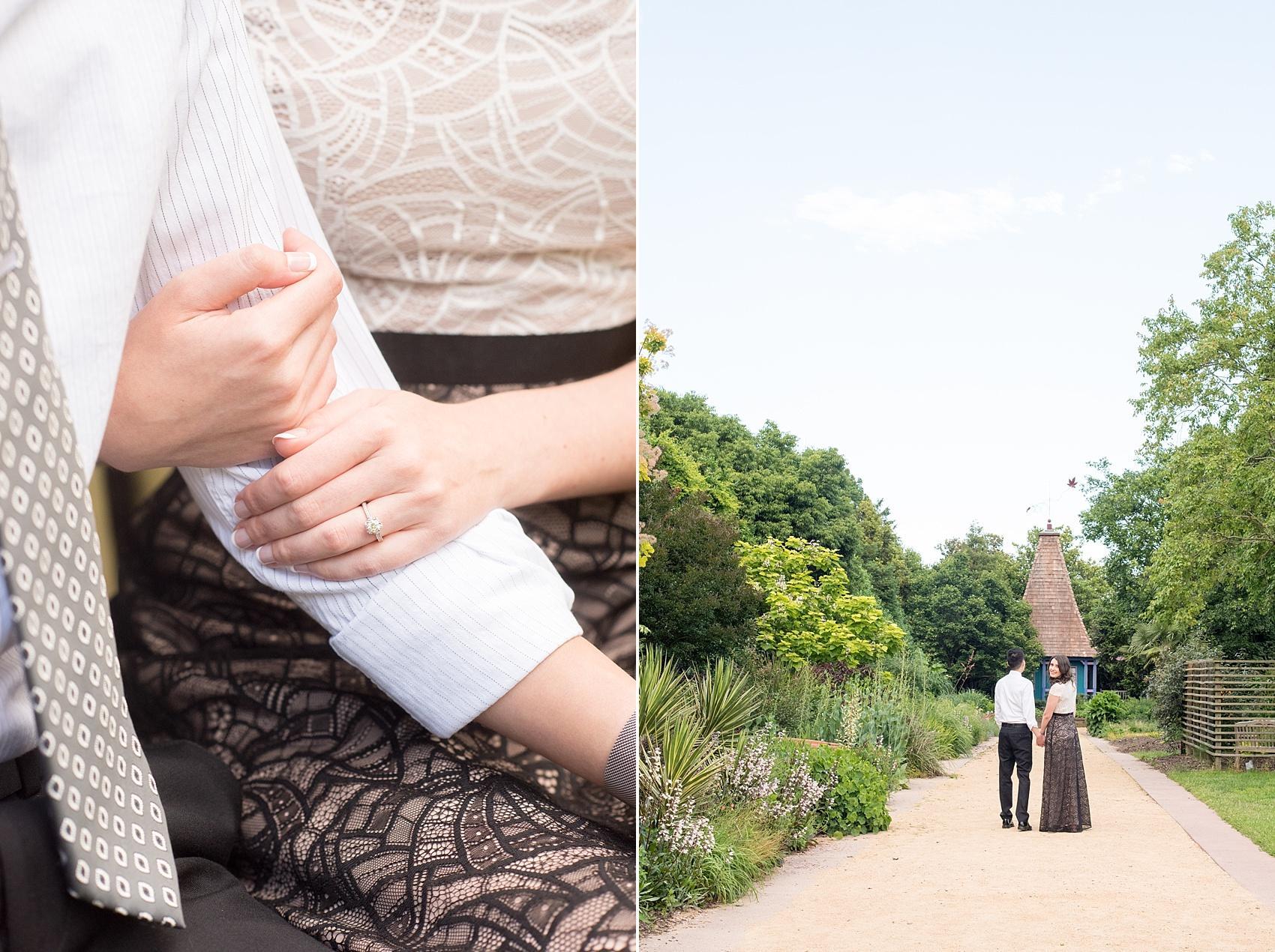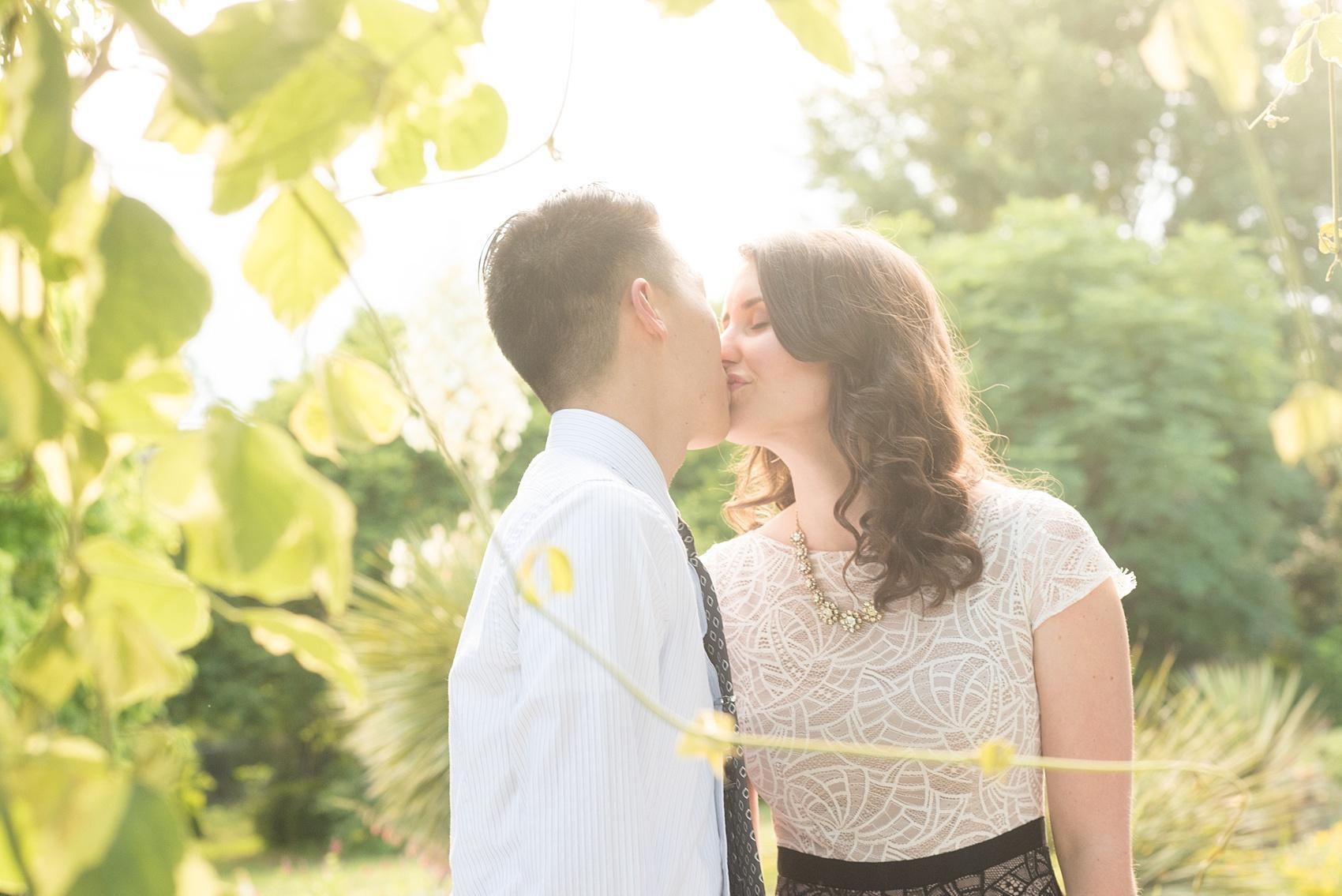 I adore the photos of them with this colorful house! I love the vibrant teal and periwinkle colors.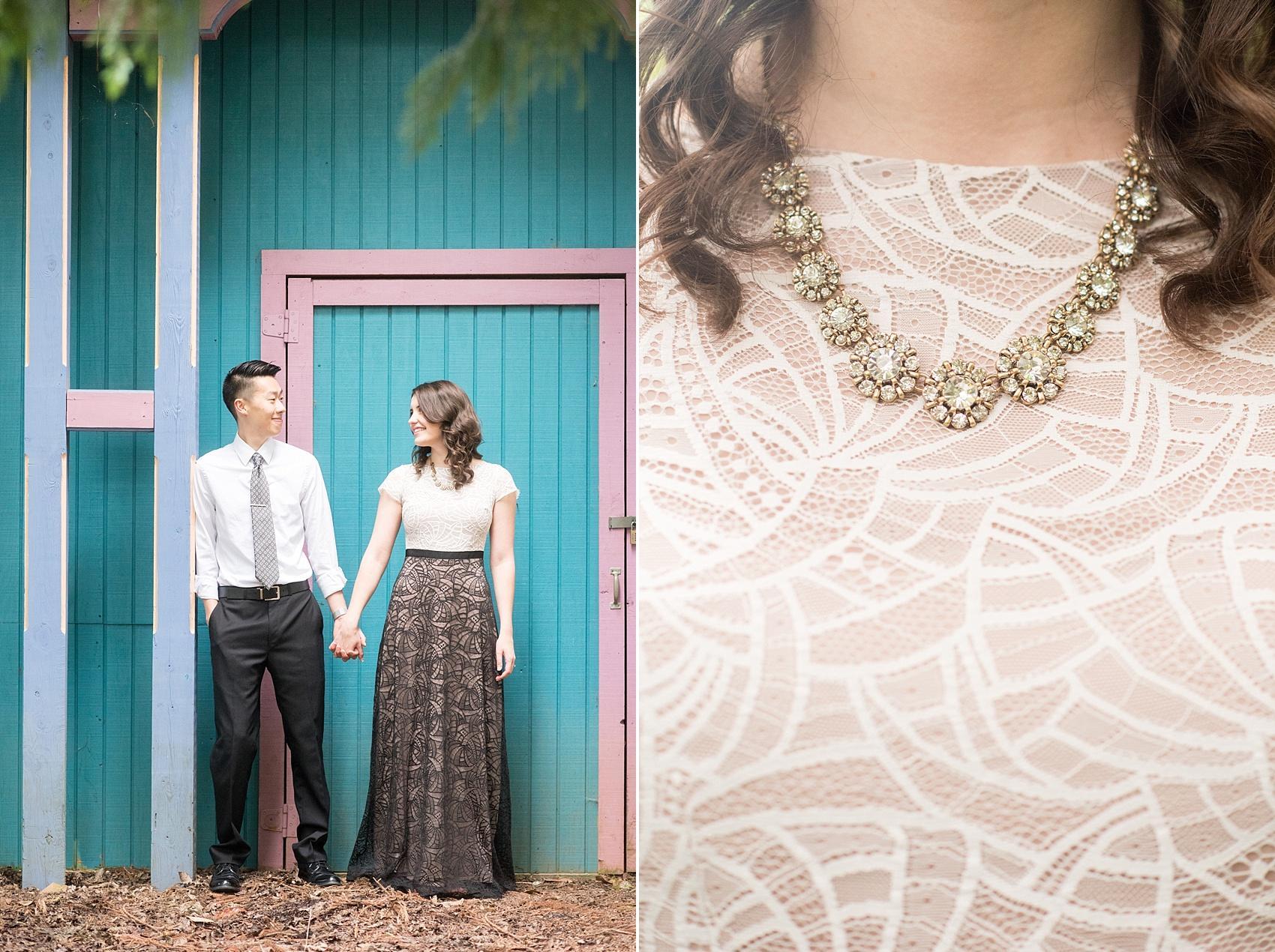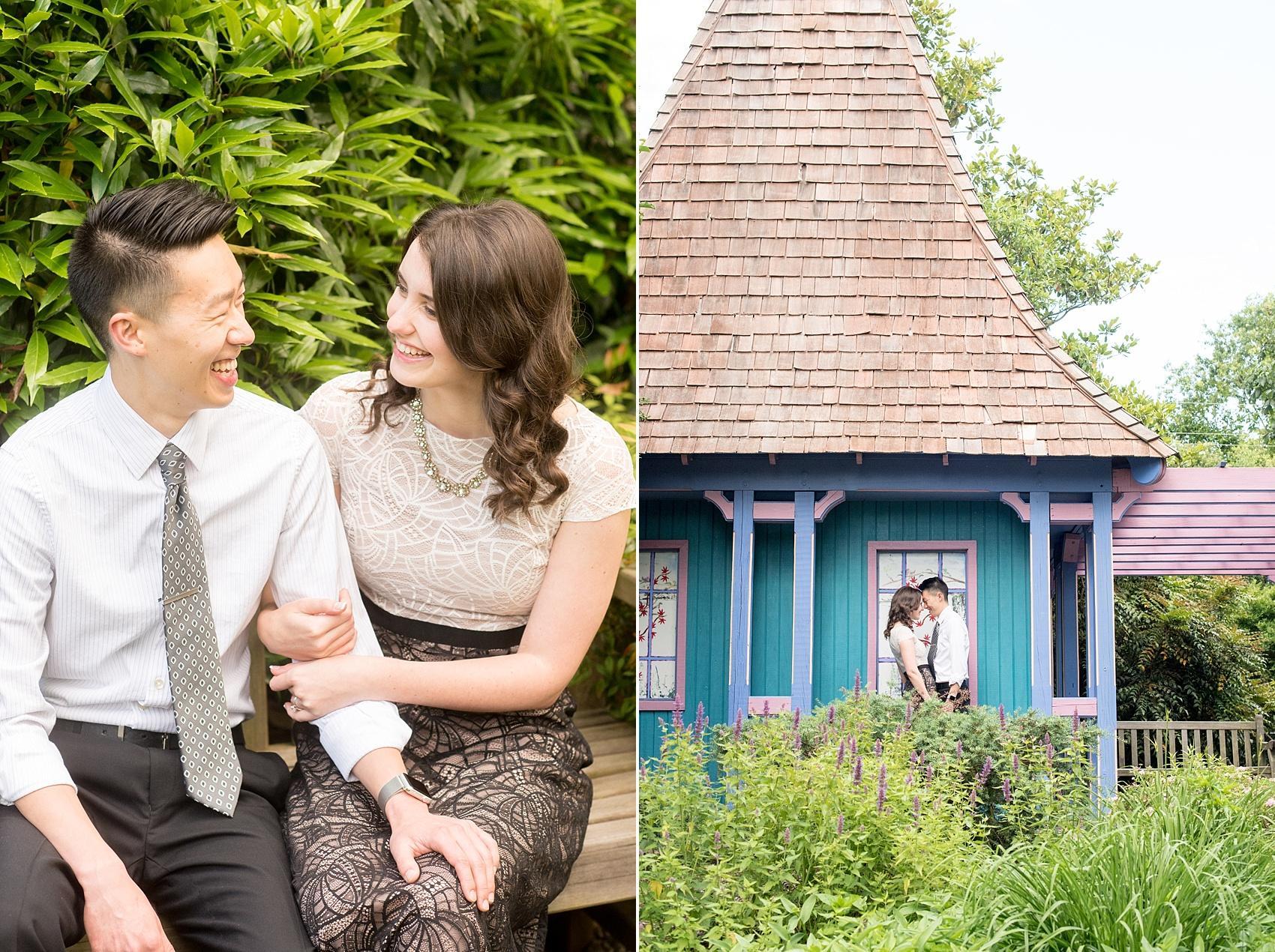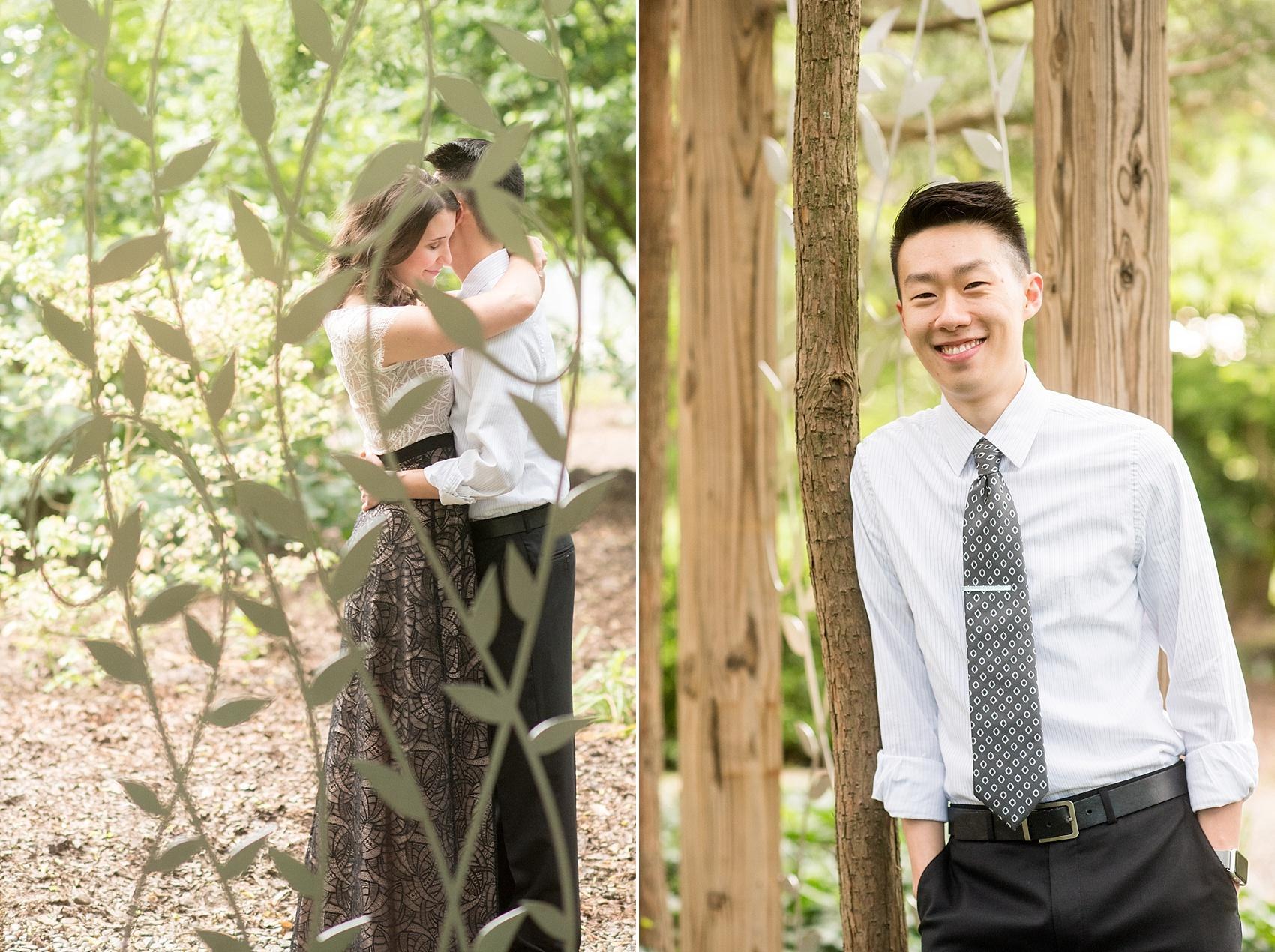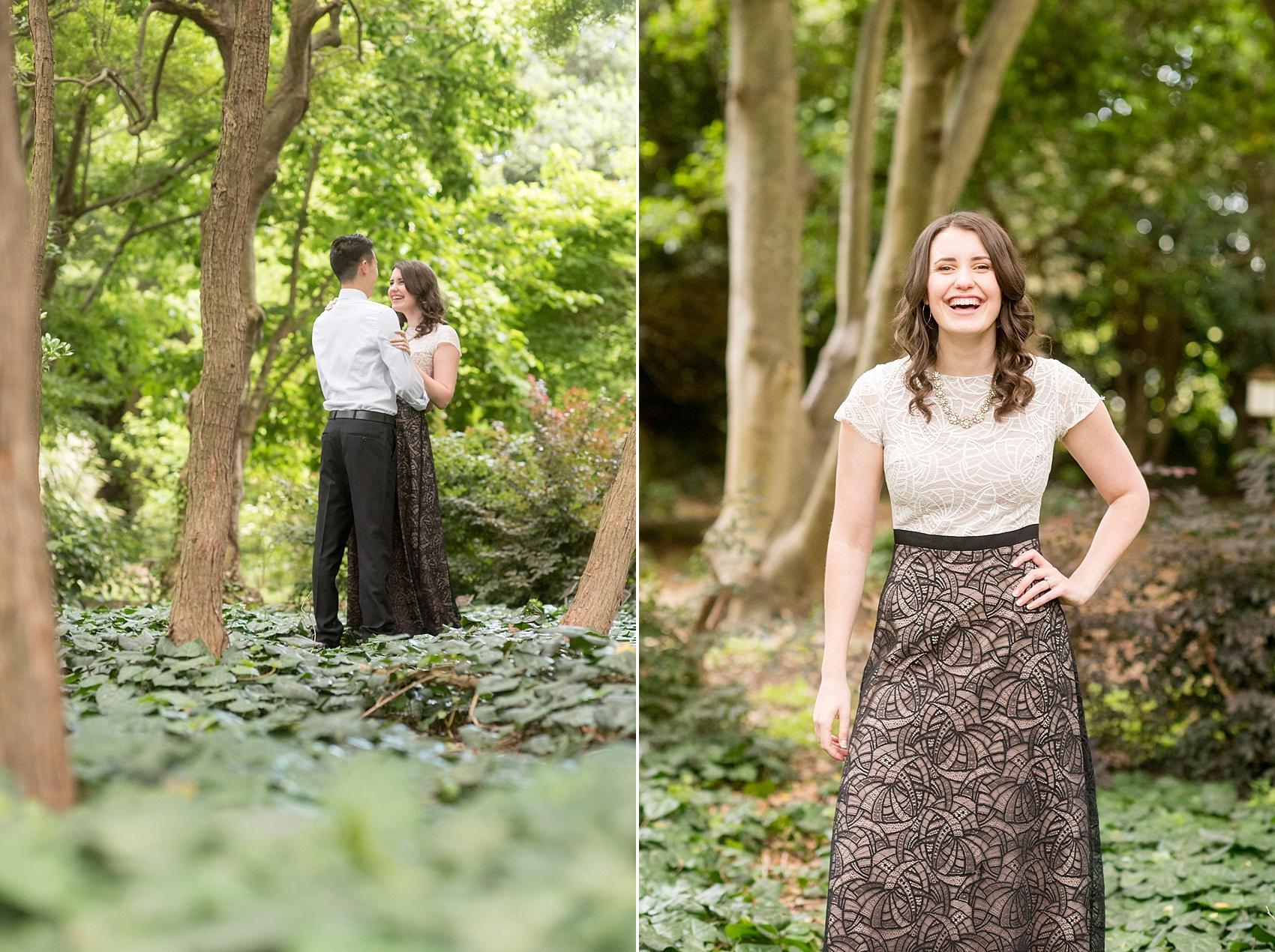 This is such a fairy tale scene! And then Karin spotted a beautiful Japanese maple that was the perfect height for a little playtime.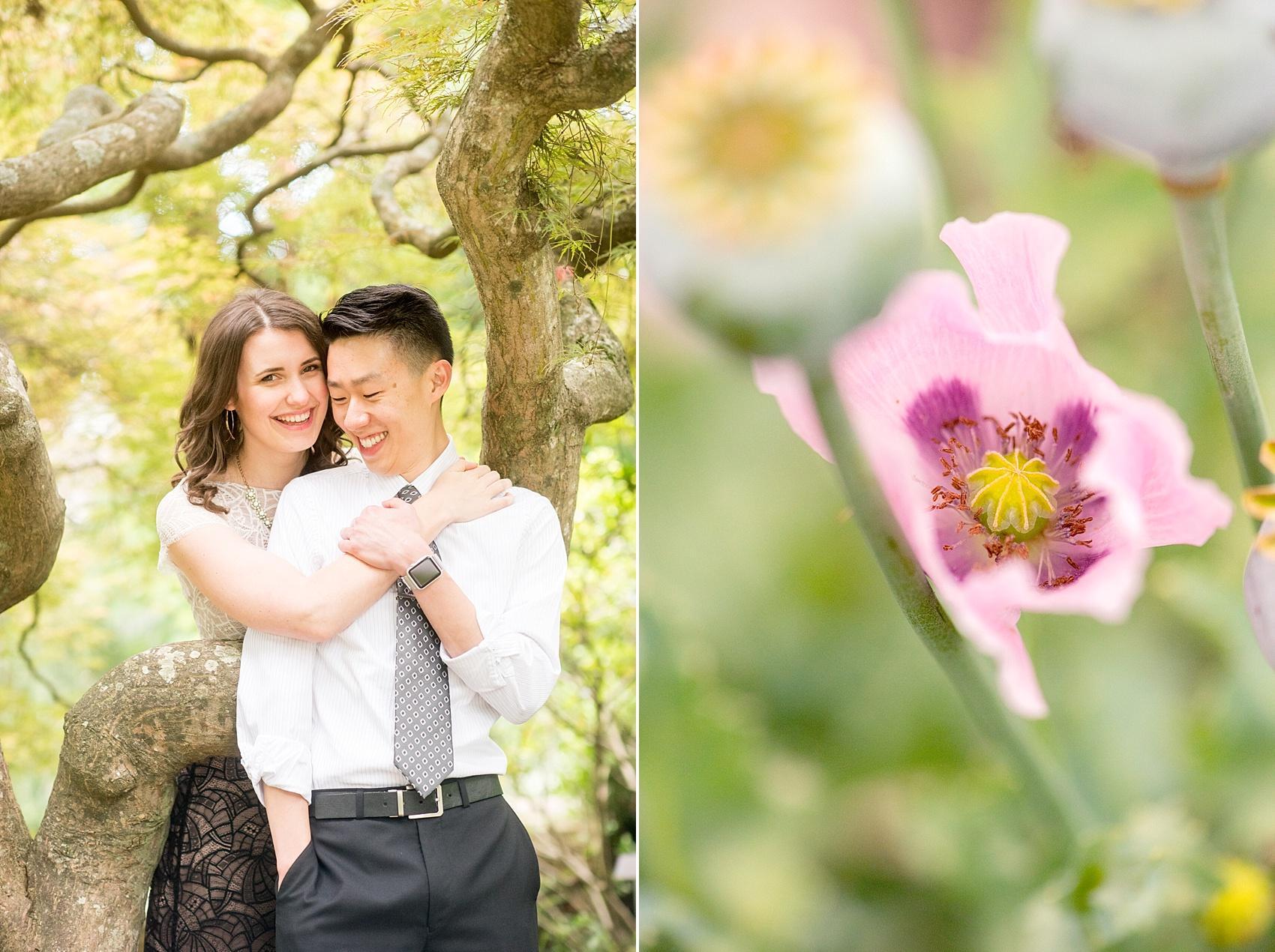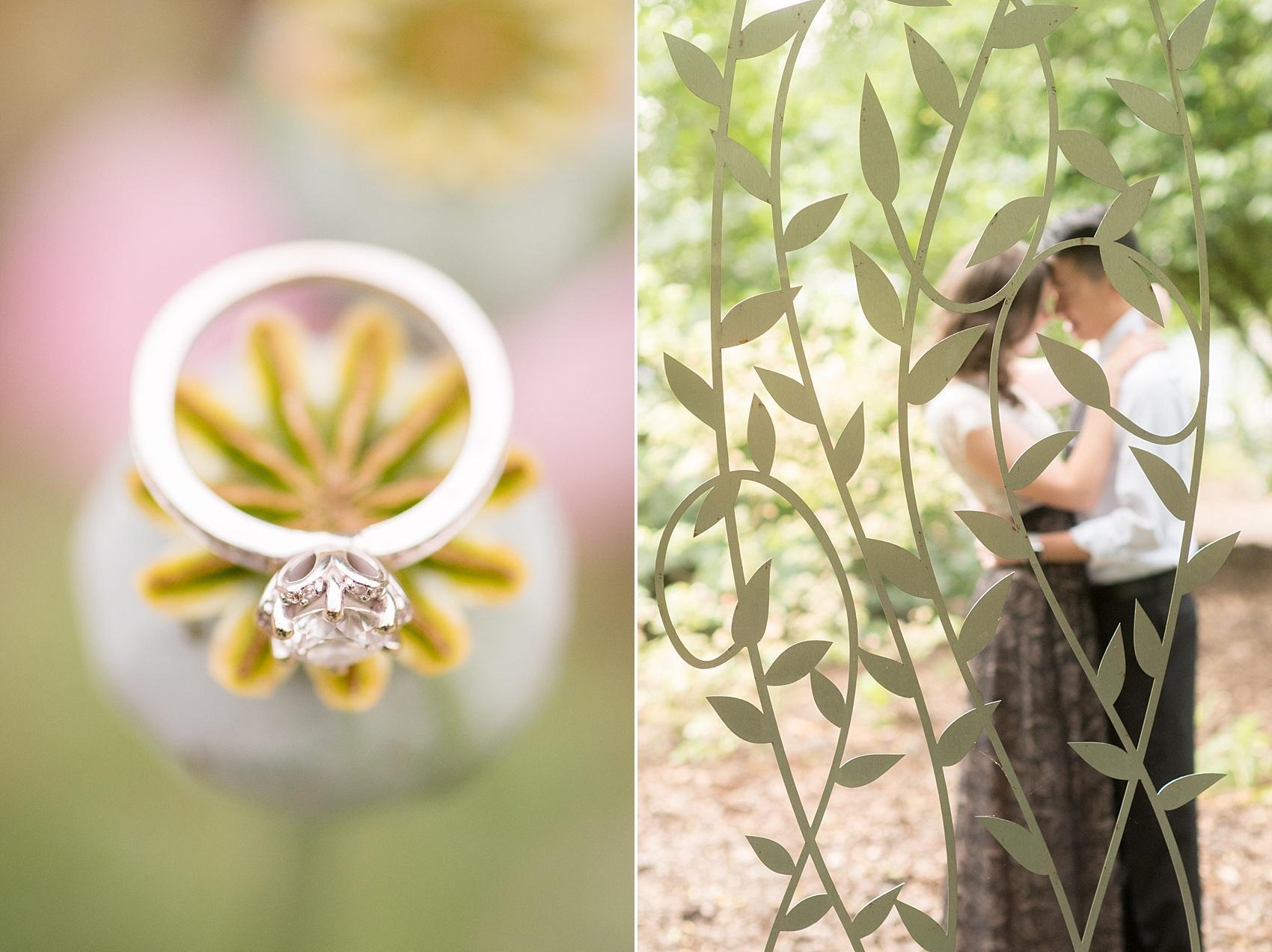 Venue: JC Raulston Arboretum / Dress: Rent the Runway, Nha Khanh Isabella Gown
Adele and Quinn opted to do an outfit change for the second portion of their session and I liked the photos so much I decided to do two posts. Check it out here.