I joined these three sweeties, Annie, Vince and their dog Maggie, for sunset engagement photos at Pullen Park near downtown Raleigh. Annie runs her family business and I know first-hand how demanding that is! So when she told me the day before their session she had hoped to contact her florist for a flower crown and flower collar for their dog yet didn't have the chance I called my good friend, Anna (of Meristem Floral, and also how Annie and Vince found me!) to see if we could make a surprise come to life.
Anna, always a ray of sunshine and "yes" person, like myself, pulled together the most stunning pieces. And Annie was so happy! We weren't sure what they were wearing for their session but the white floral crown ended up being the perfect compliment to Vince's white and red plaid shirt. You know when you hope something turns out right, like blindly matching outfits to floral crowns? Well, it happened! And their resulting photos are just gorgeous!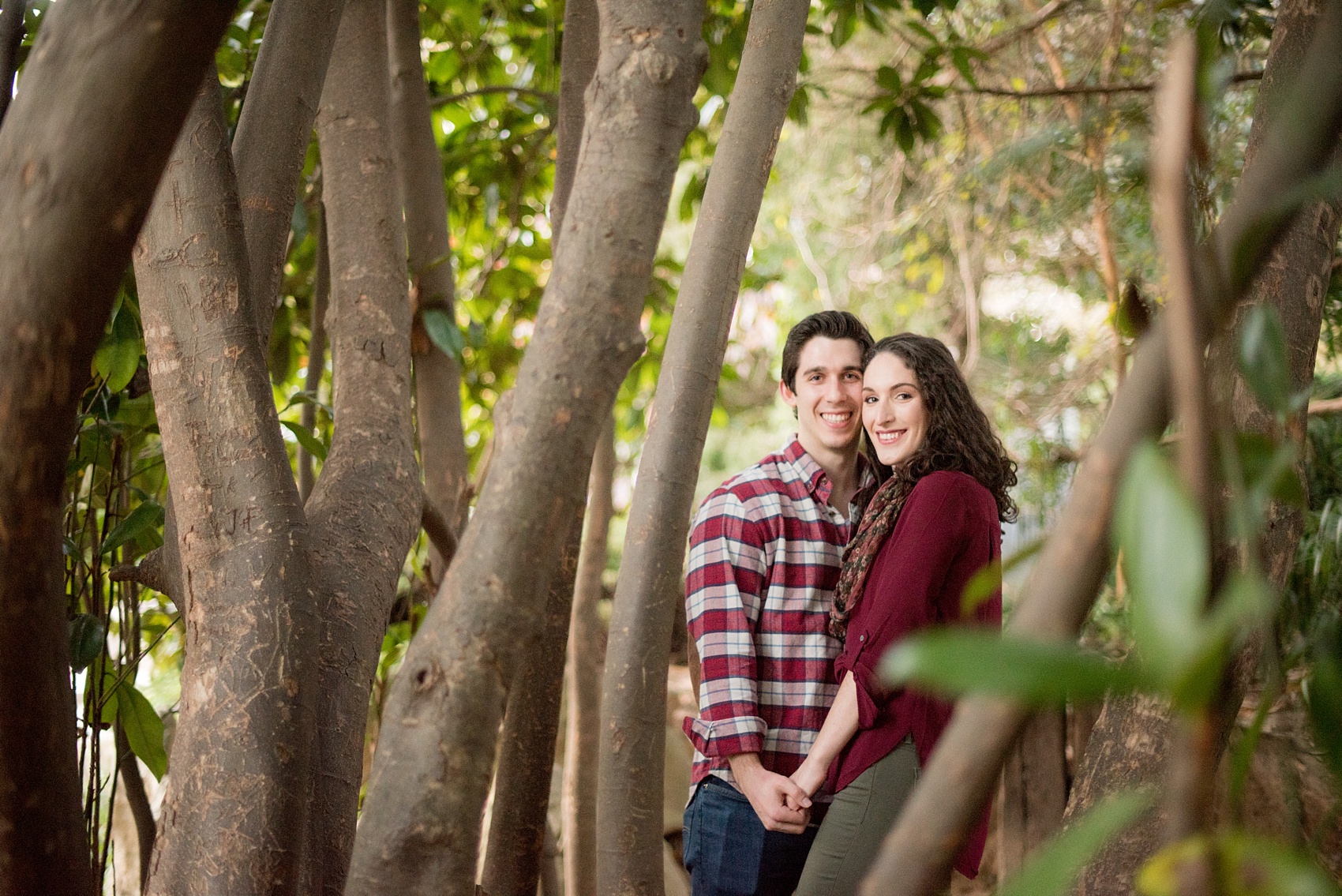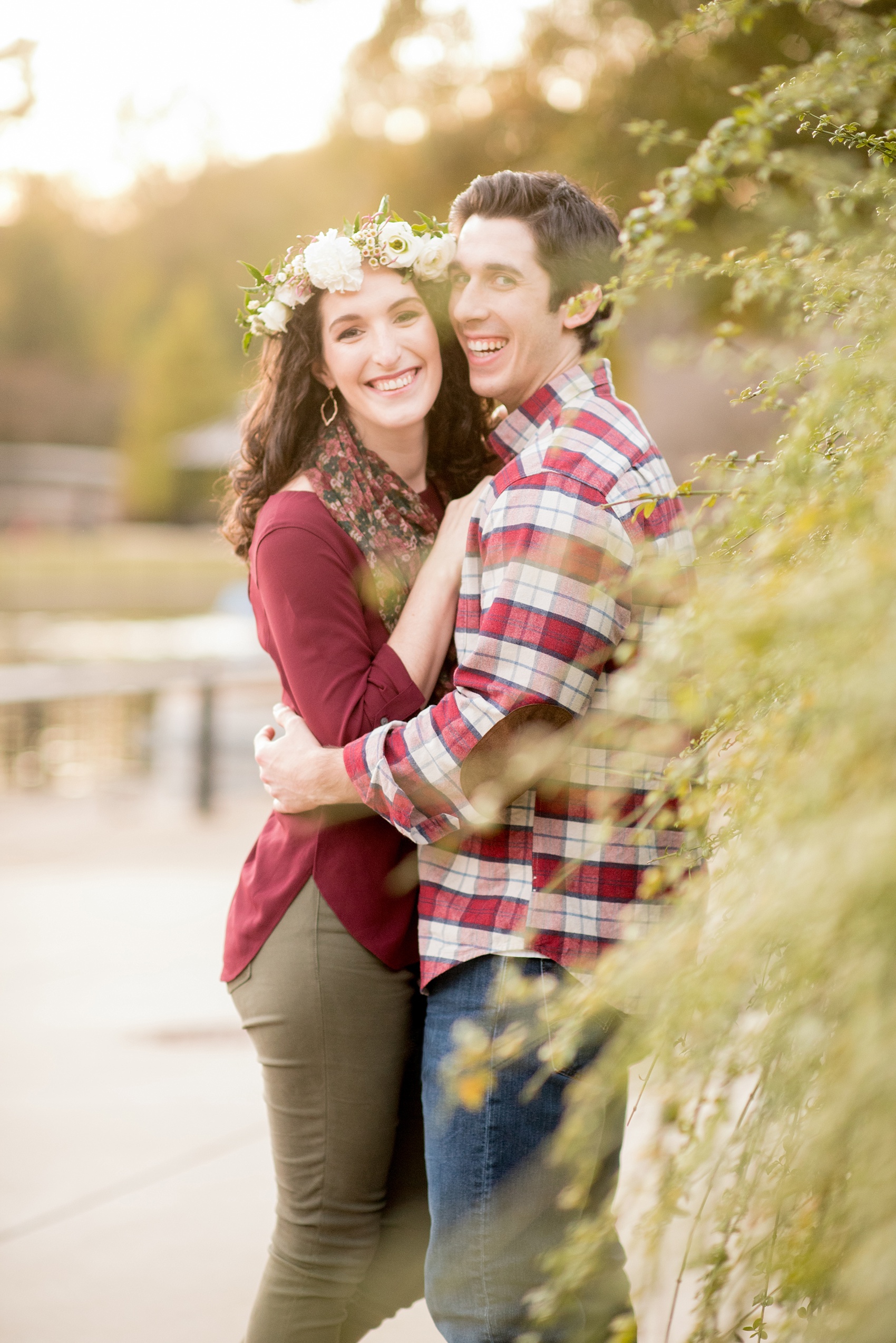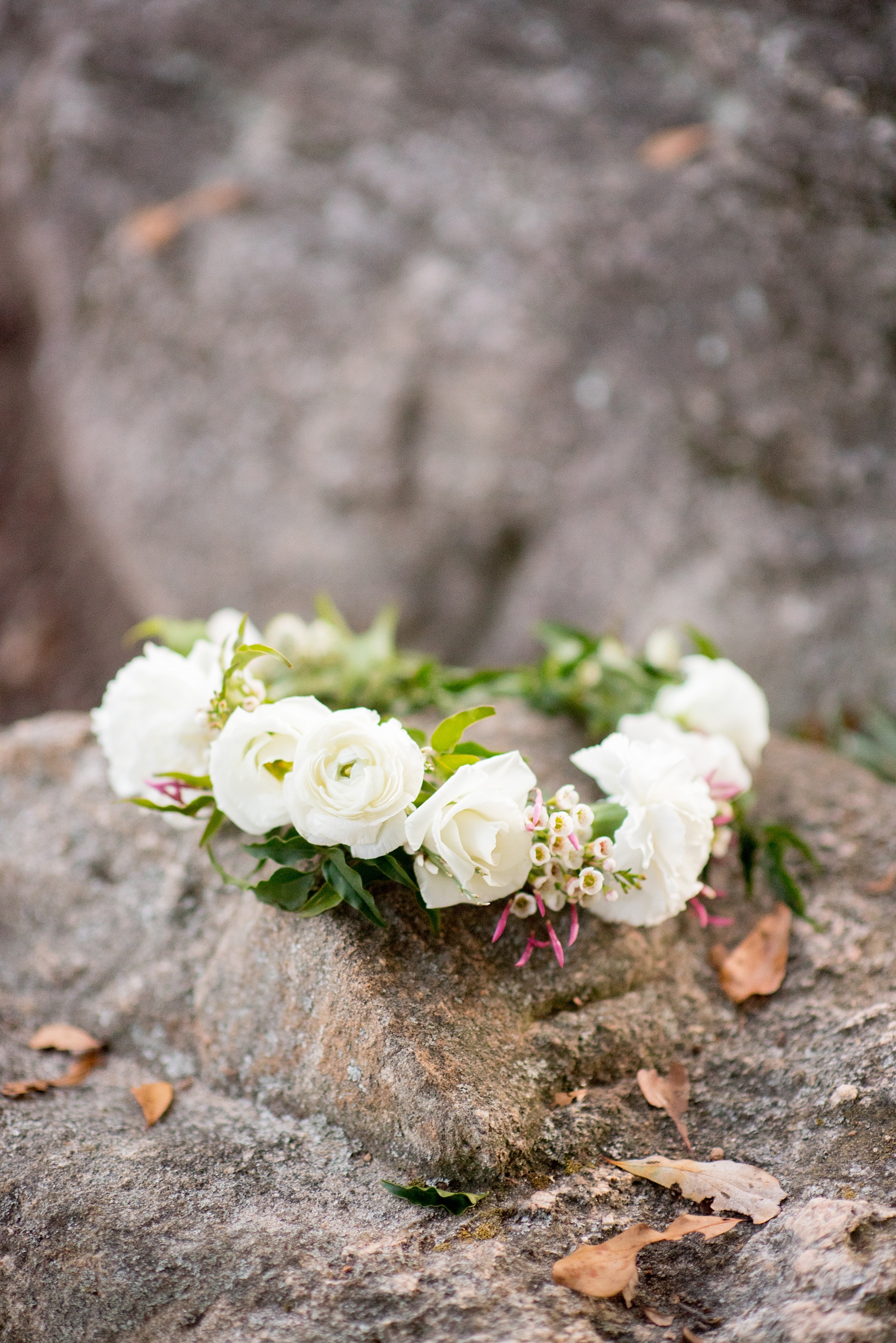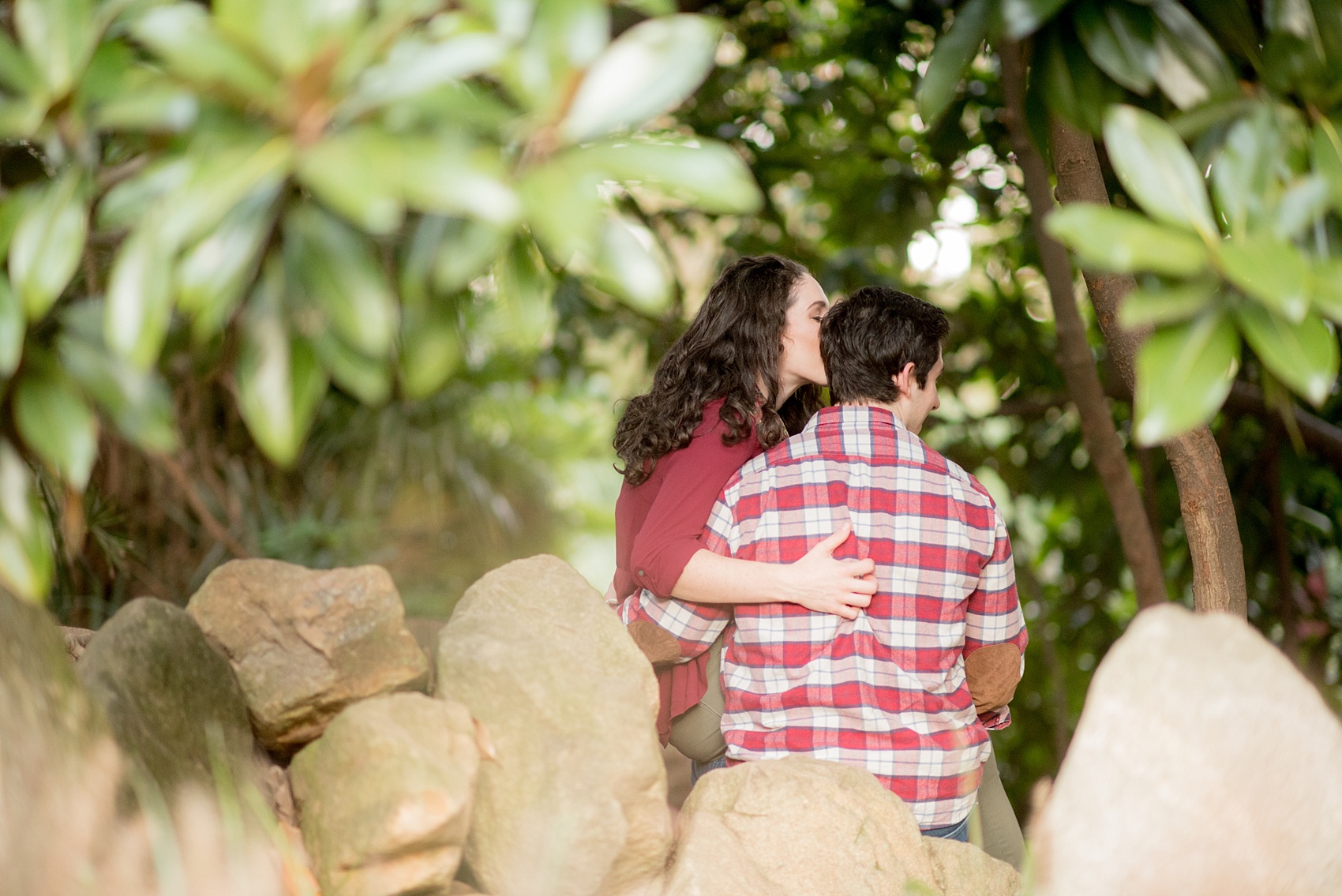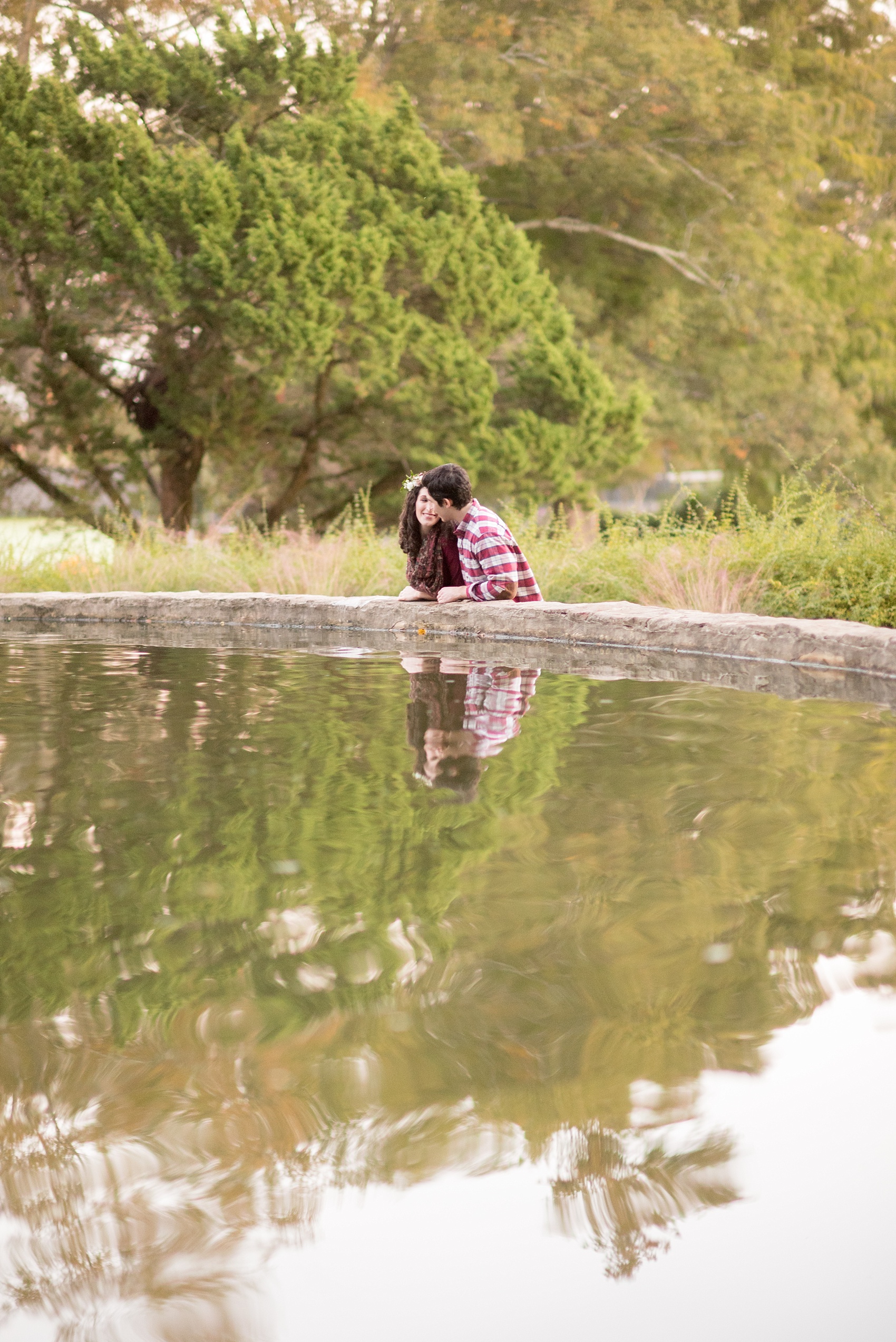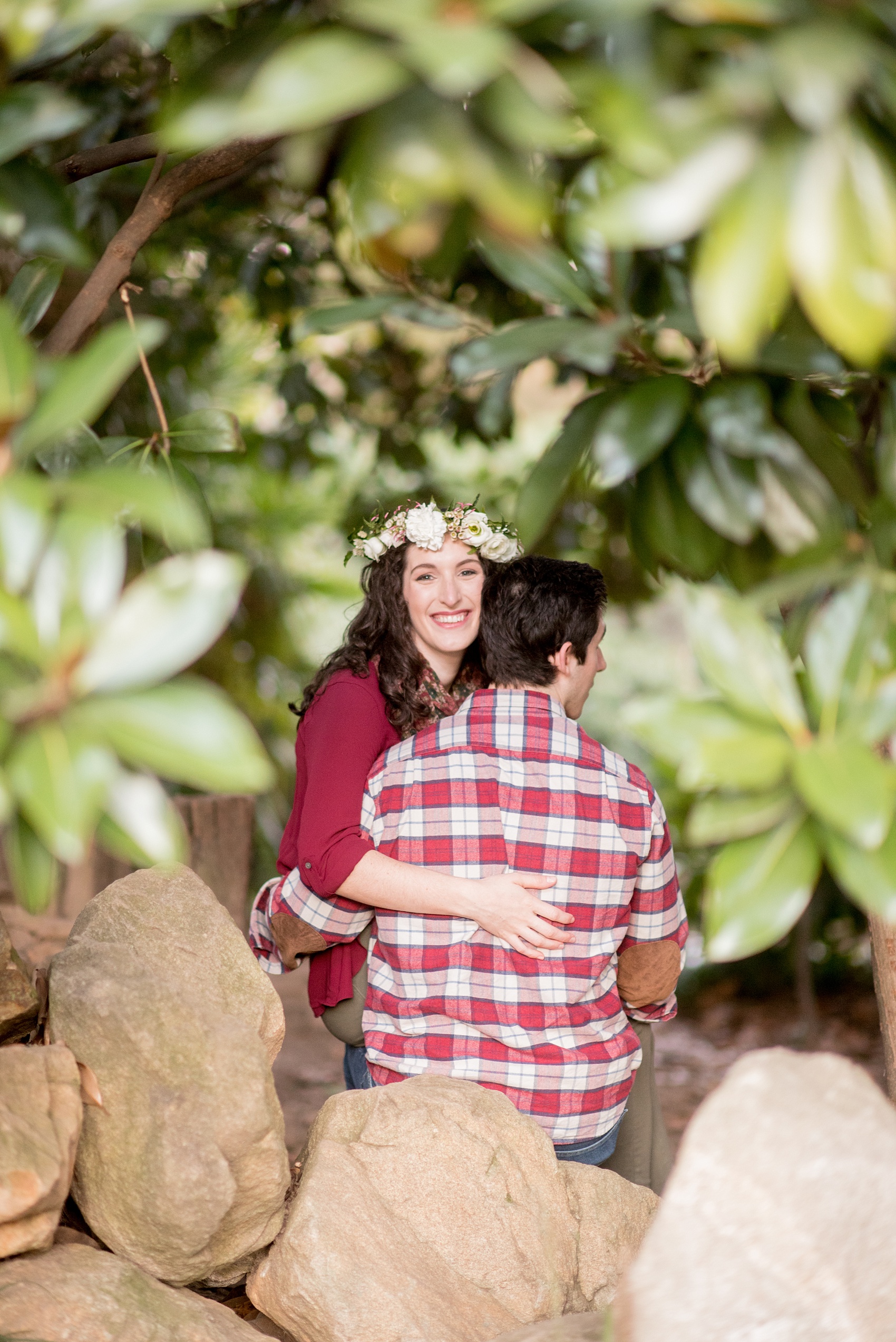 We specifically chose the time around sunset for beautiful golden fall light. It was also the perfect time to be at the park as families were exiting…and we happily took over the scenery!
From a beautiful reflecting pond, to magnolia foliage, to the span of a large oak tree, I had fun placing them in picturesque locations to capture their natural interactions. And naturals they were!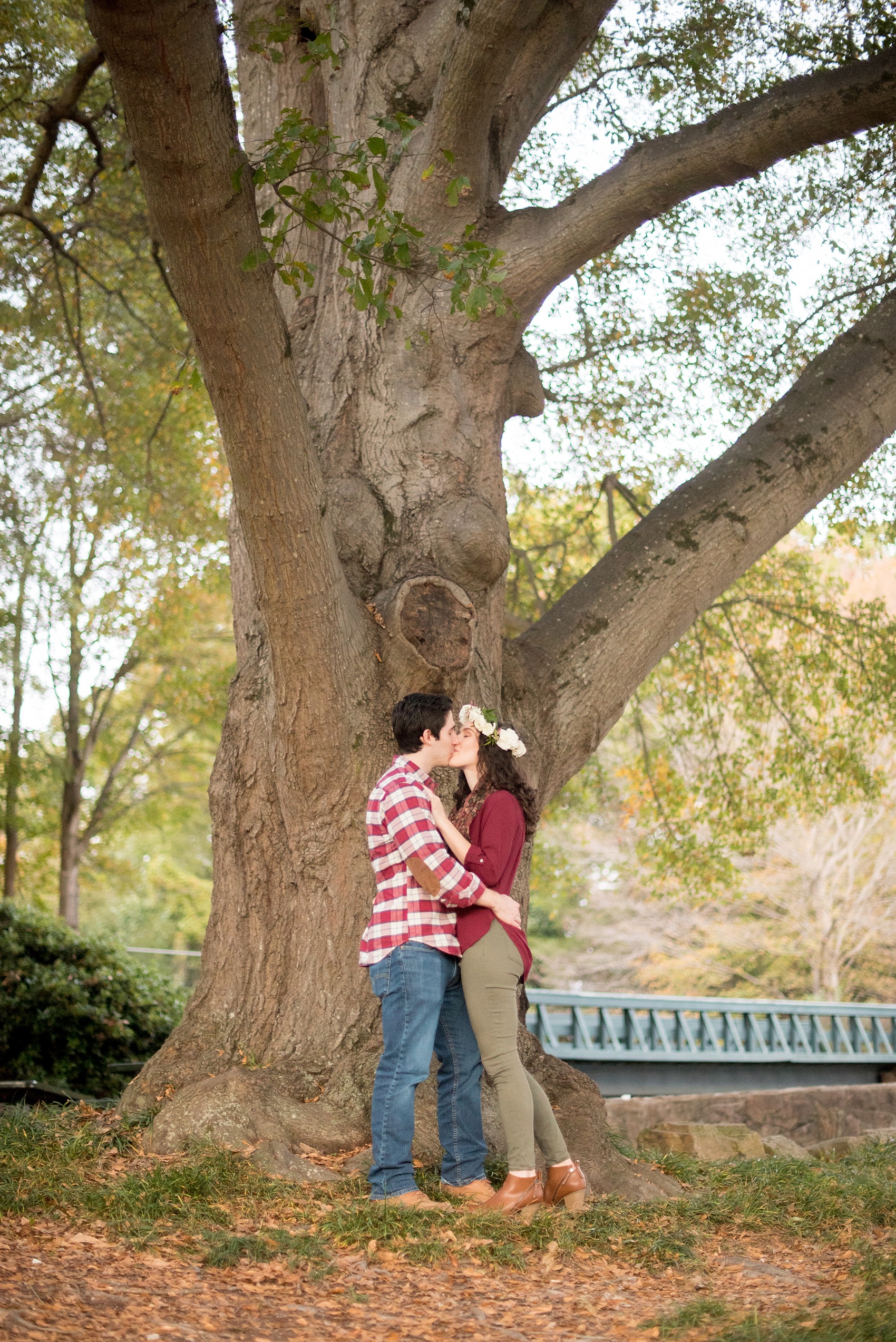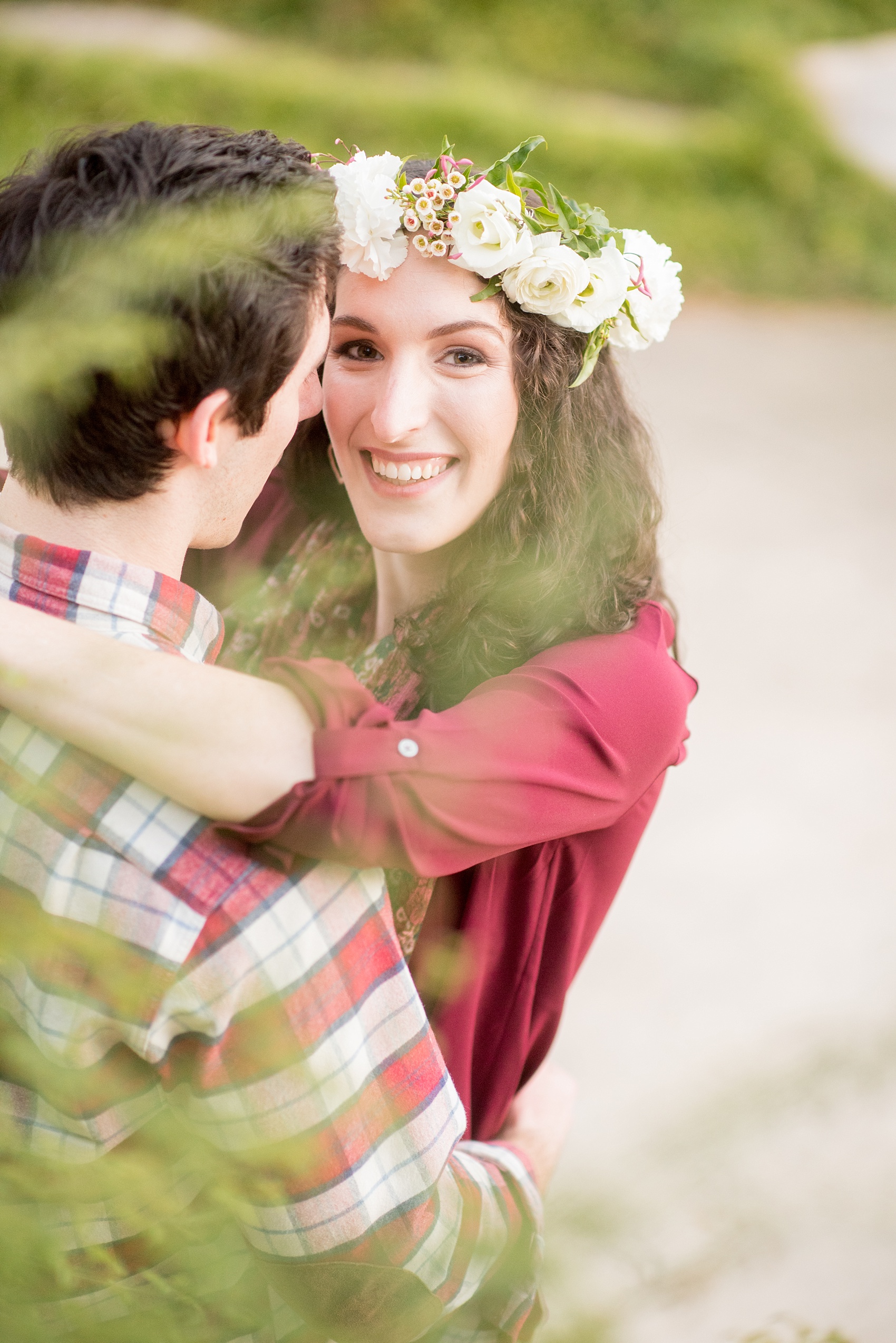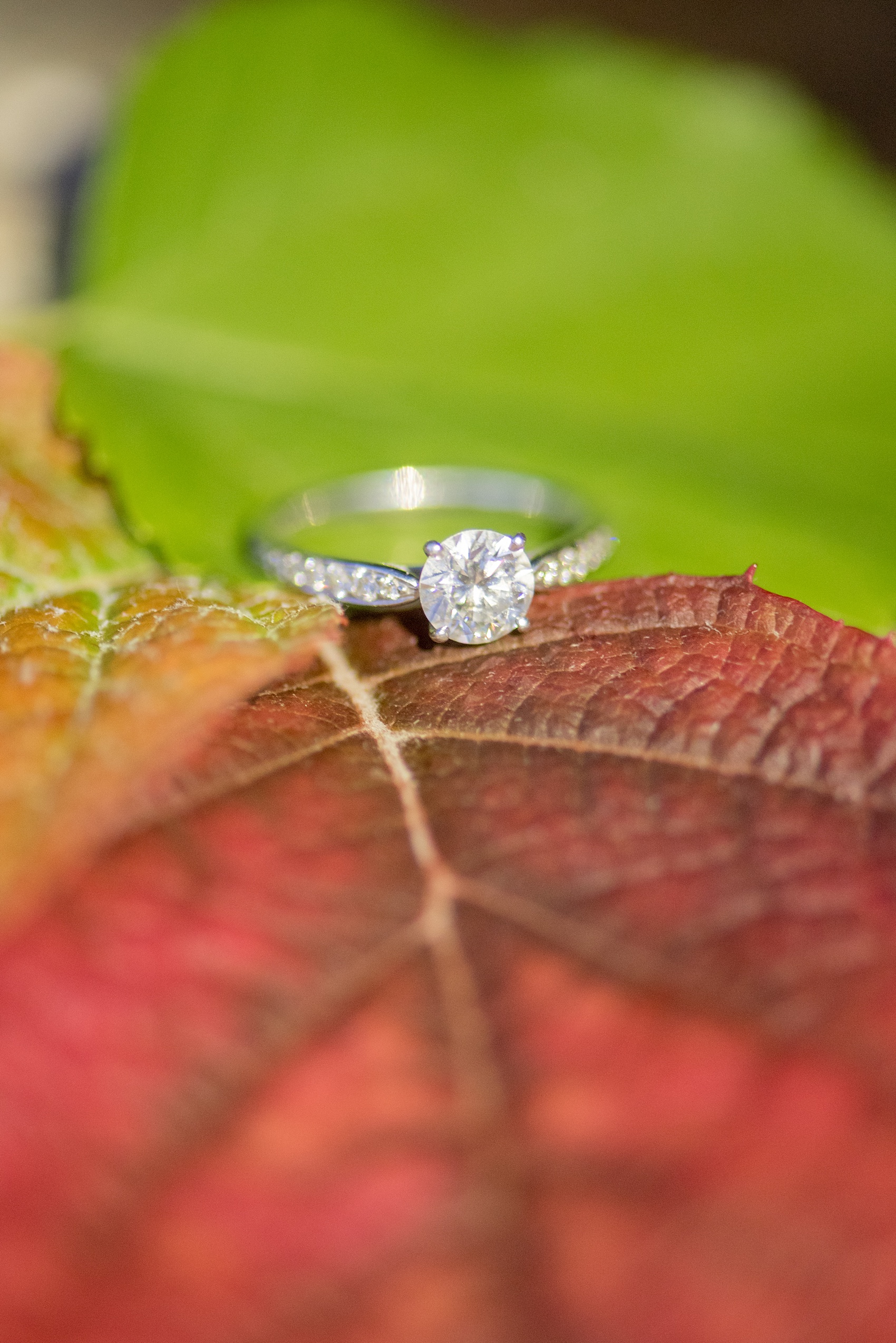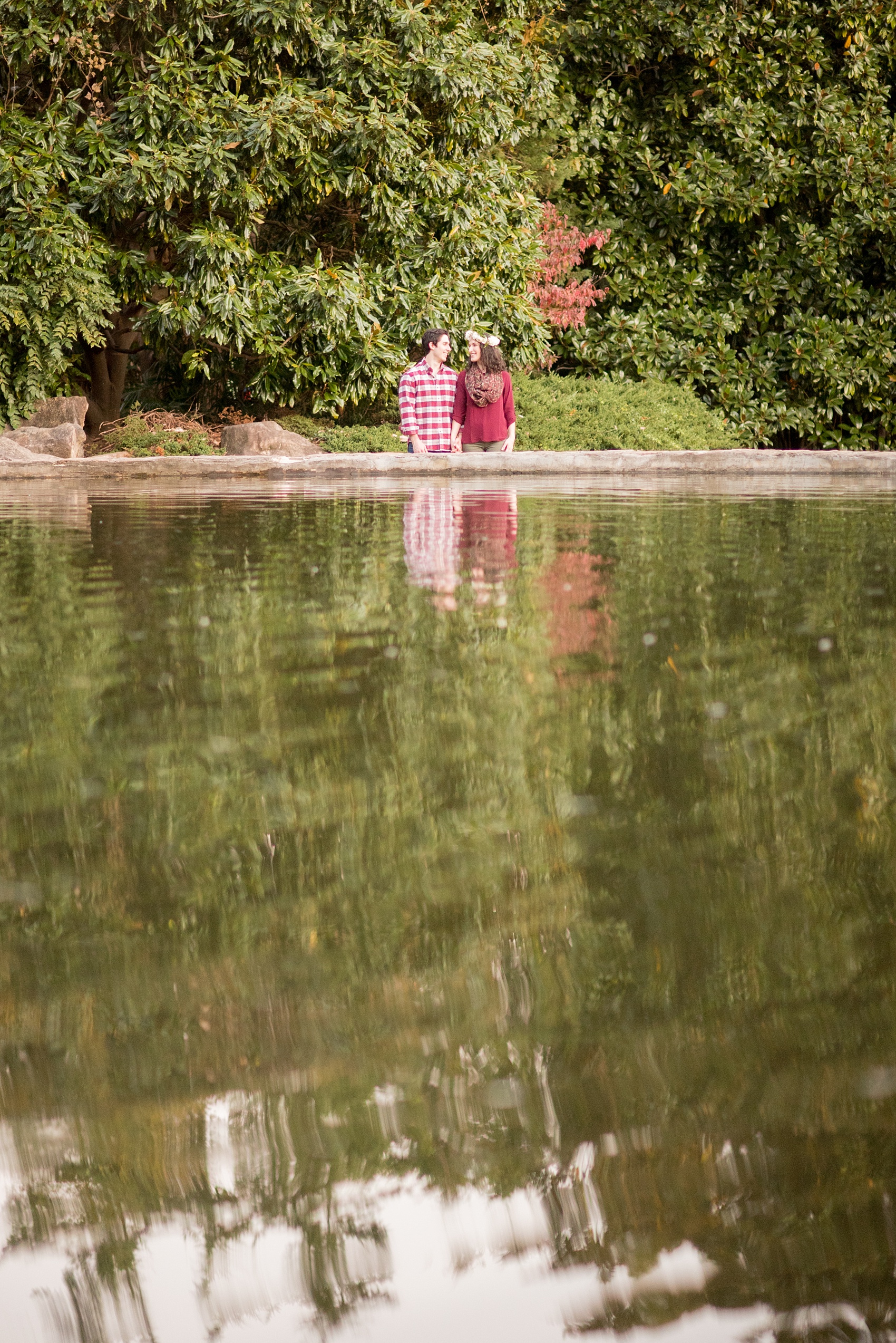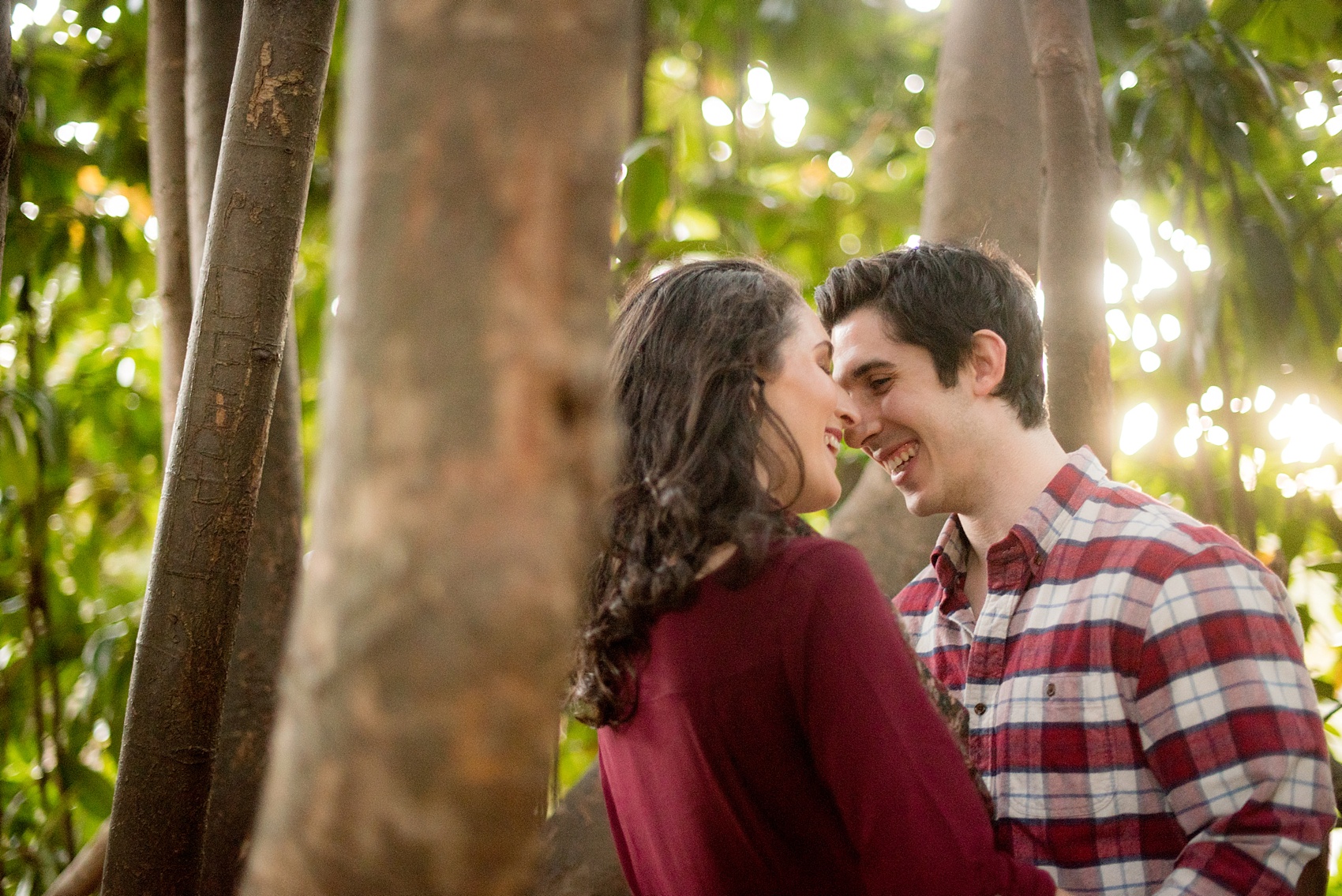 I just love how it all came together! Especially the kiss of warm, golden autumn sun on their faces during their Pullen Park engagement photos session.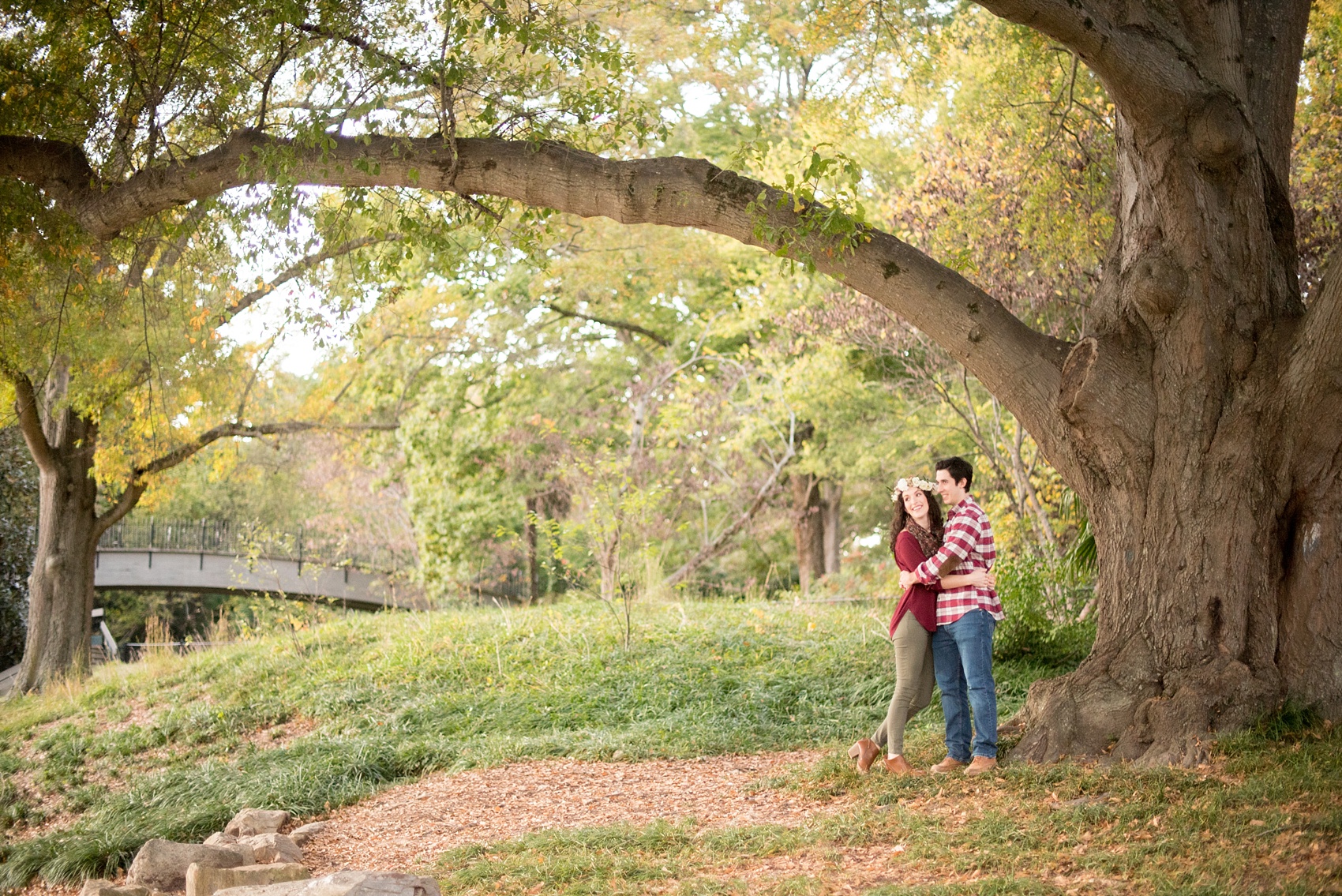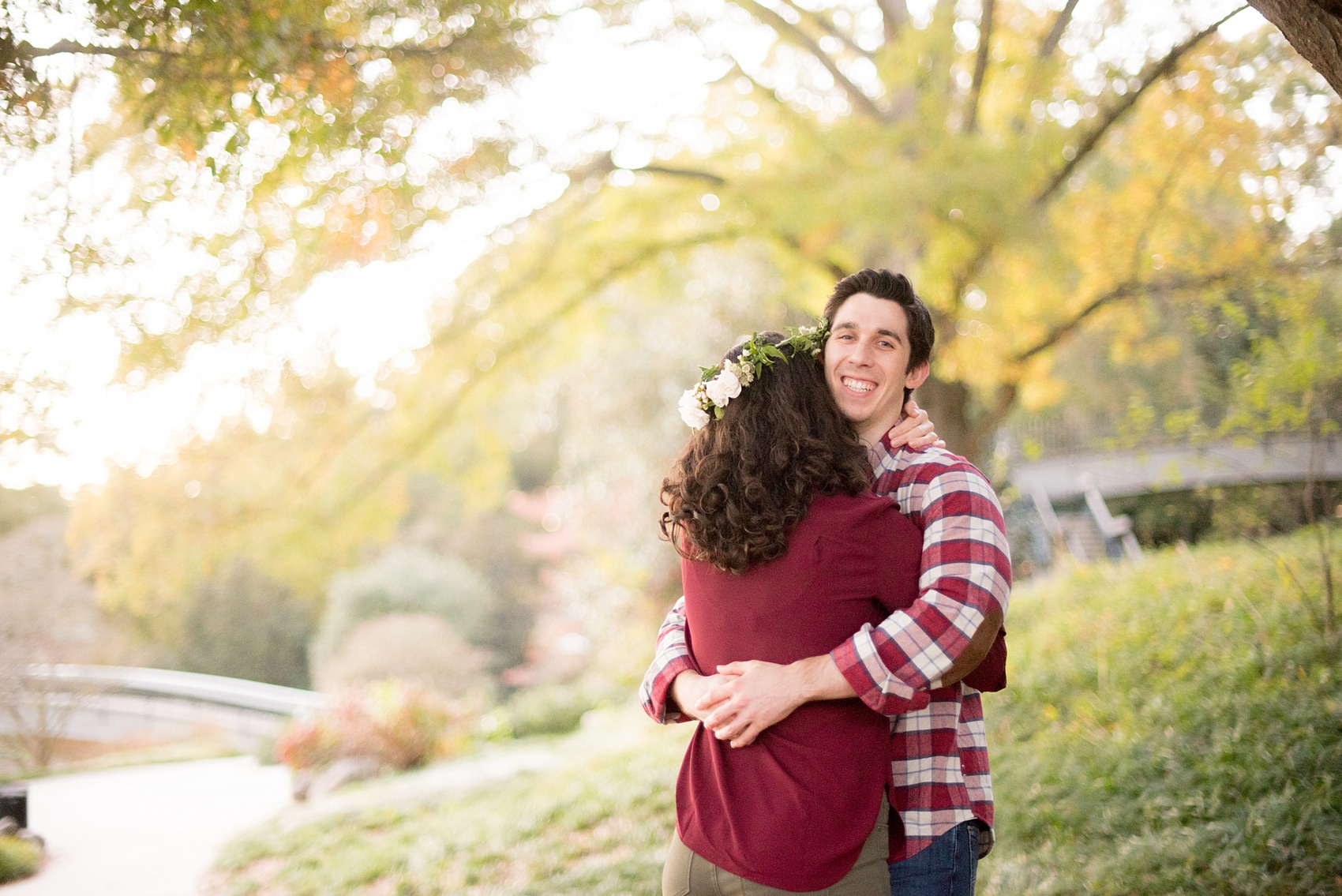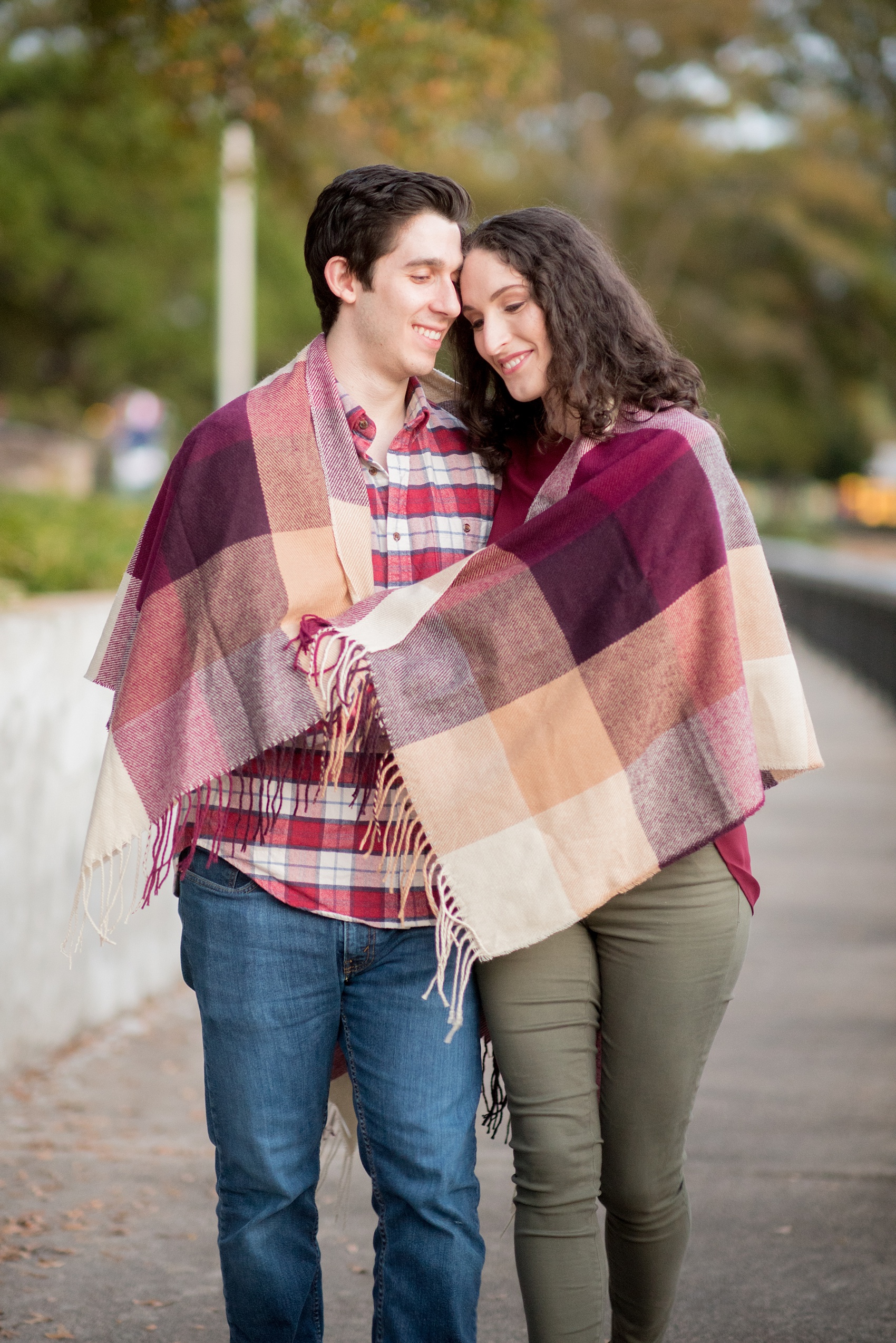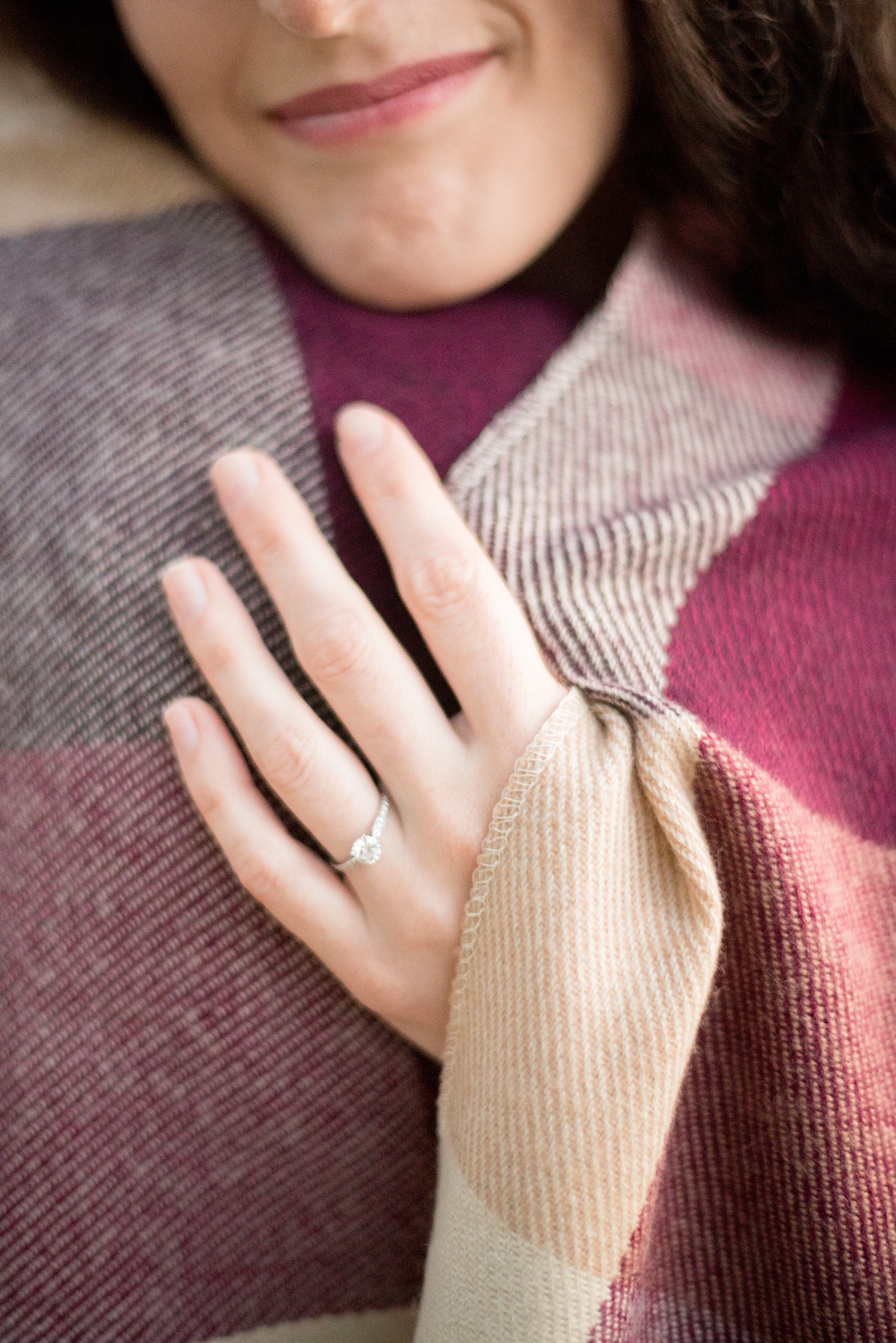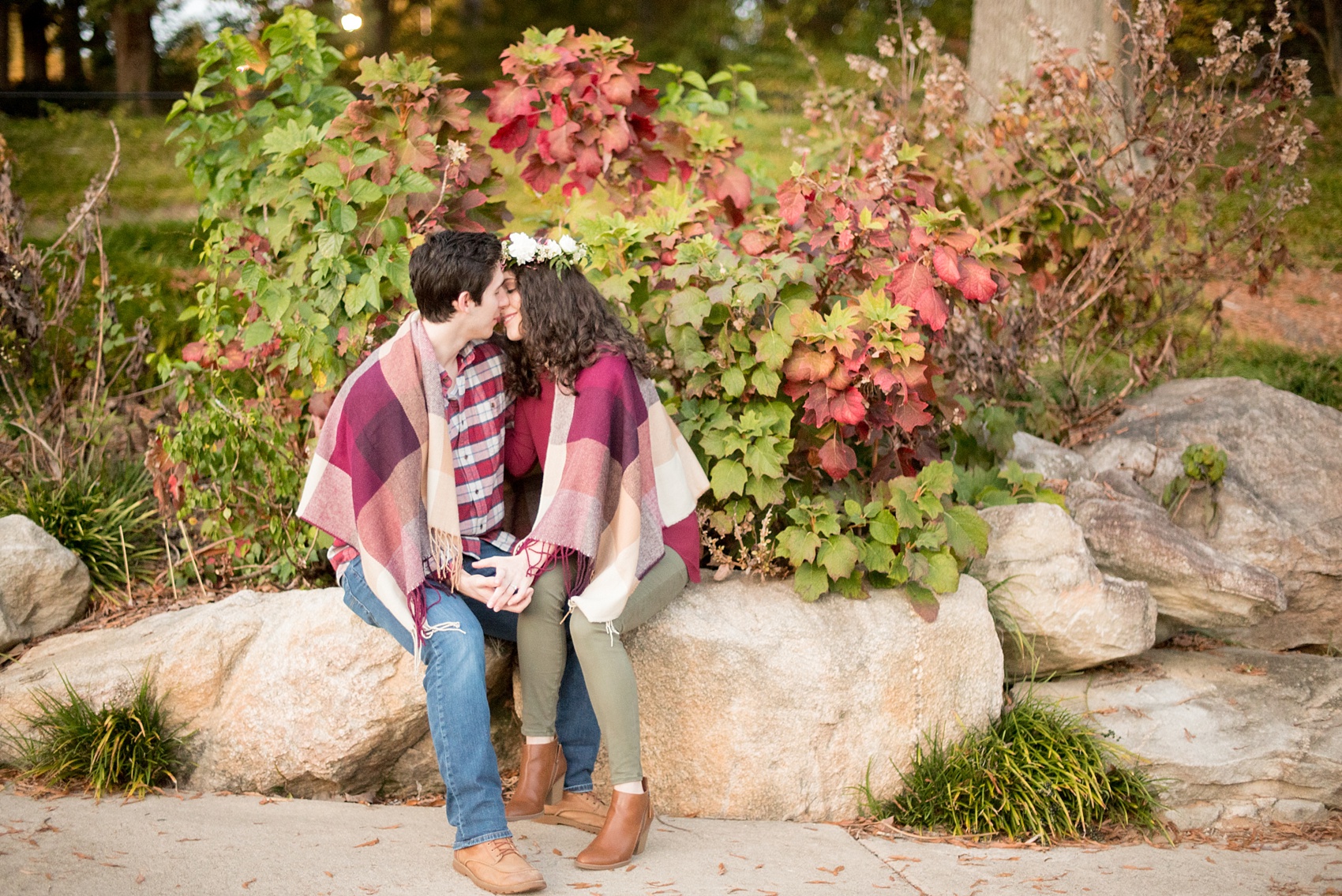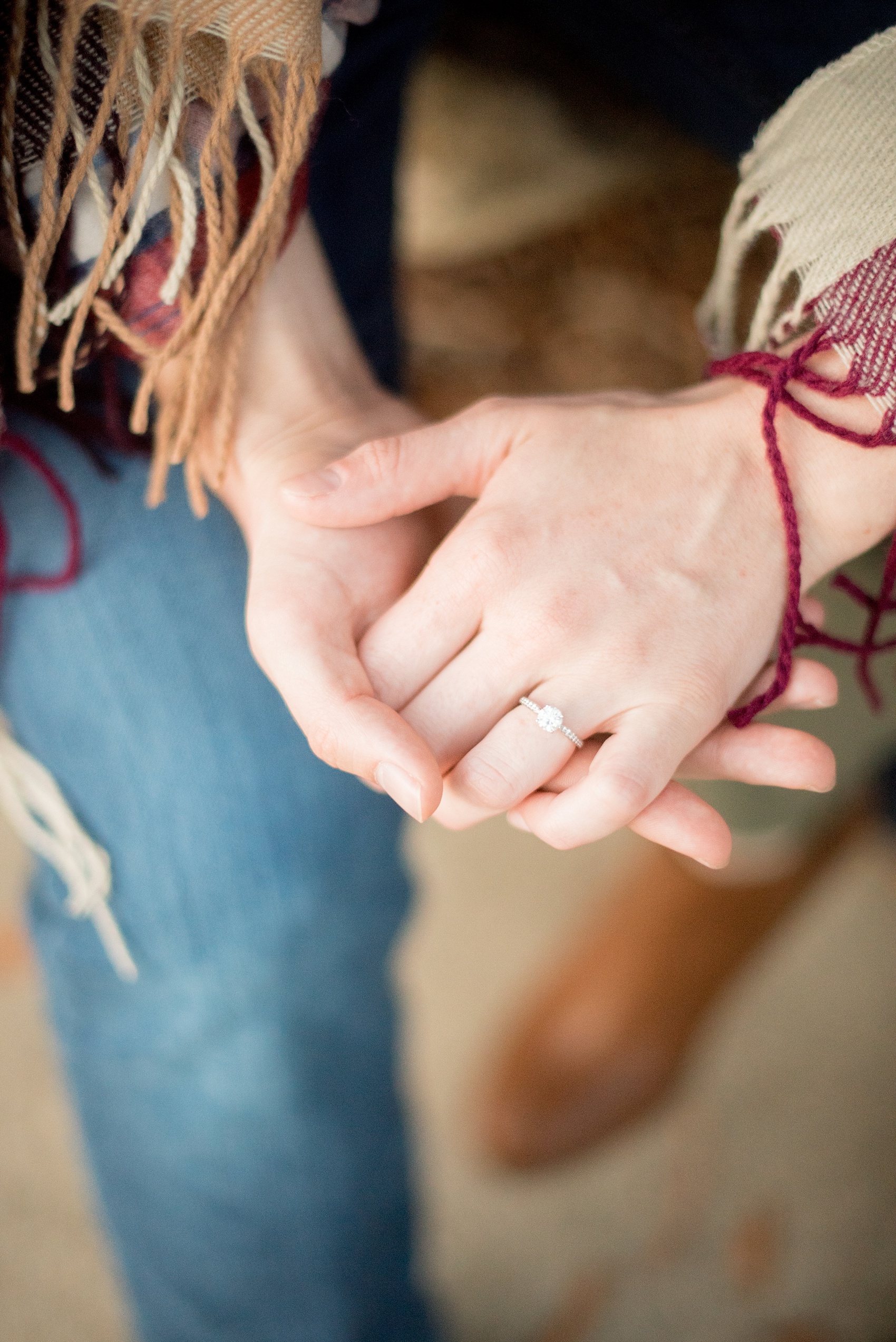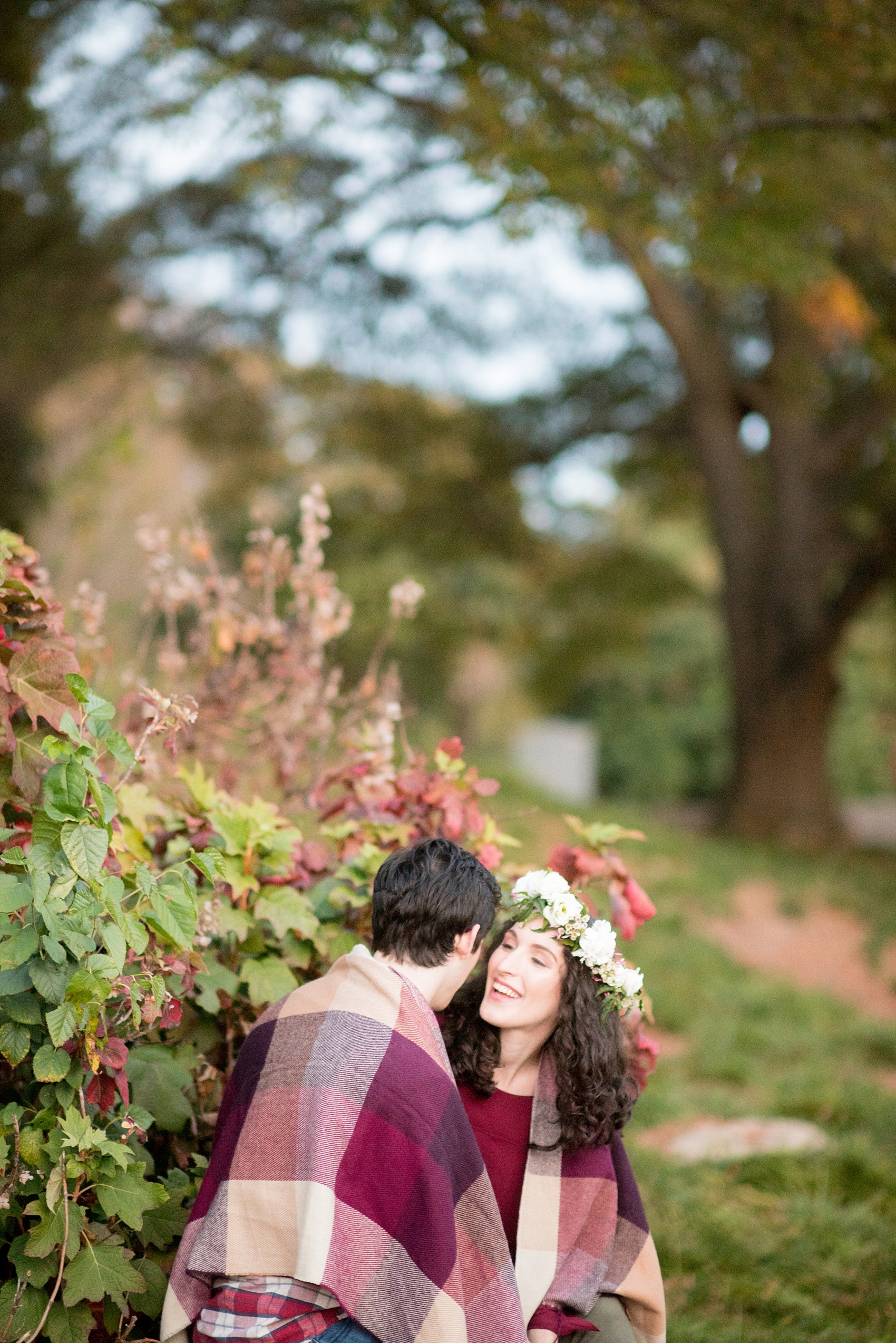 Annie brought the perfect peach, red and fuchsia plaid blanket to keep them cozy. It was astounding to see how well it matched the fall leaves behind them.
Maggie was soon added into the photos! This soft, cuddly vivacious pup recently graduated her first puppy training class and it was fun to see her listen to commands from her parents but clearly be intrigued by the newness surrounding her. She was so torn but ultimately very well behaved. And I must say she looked very pretty in her floral collar too!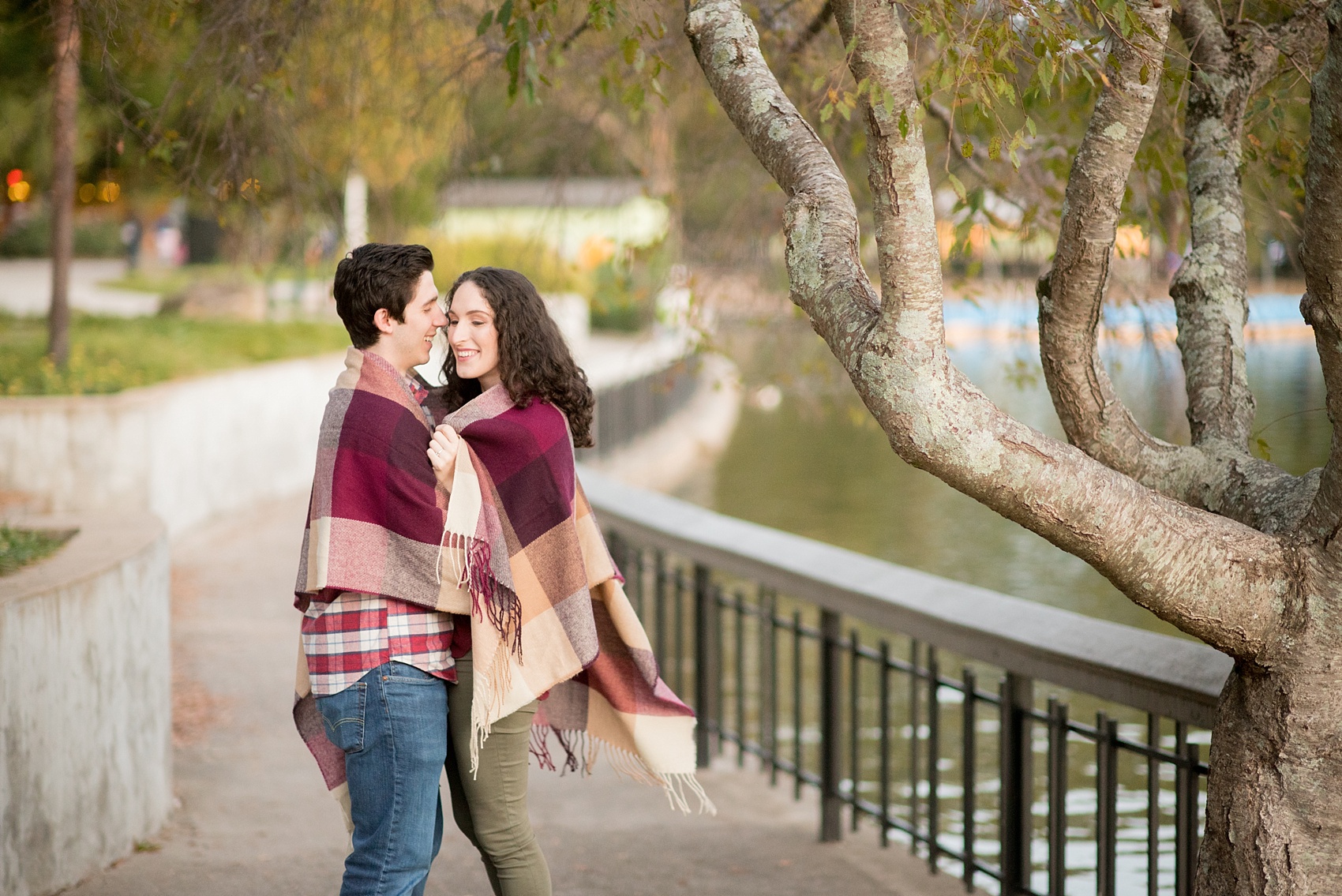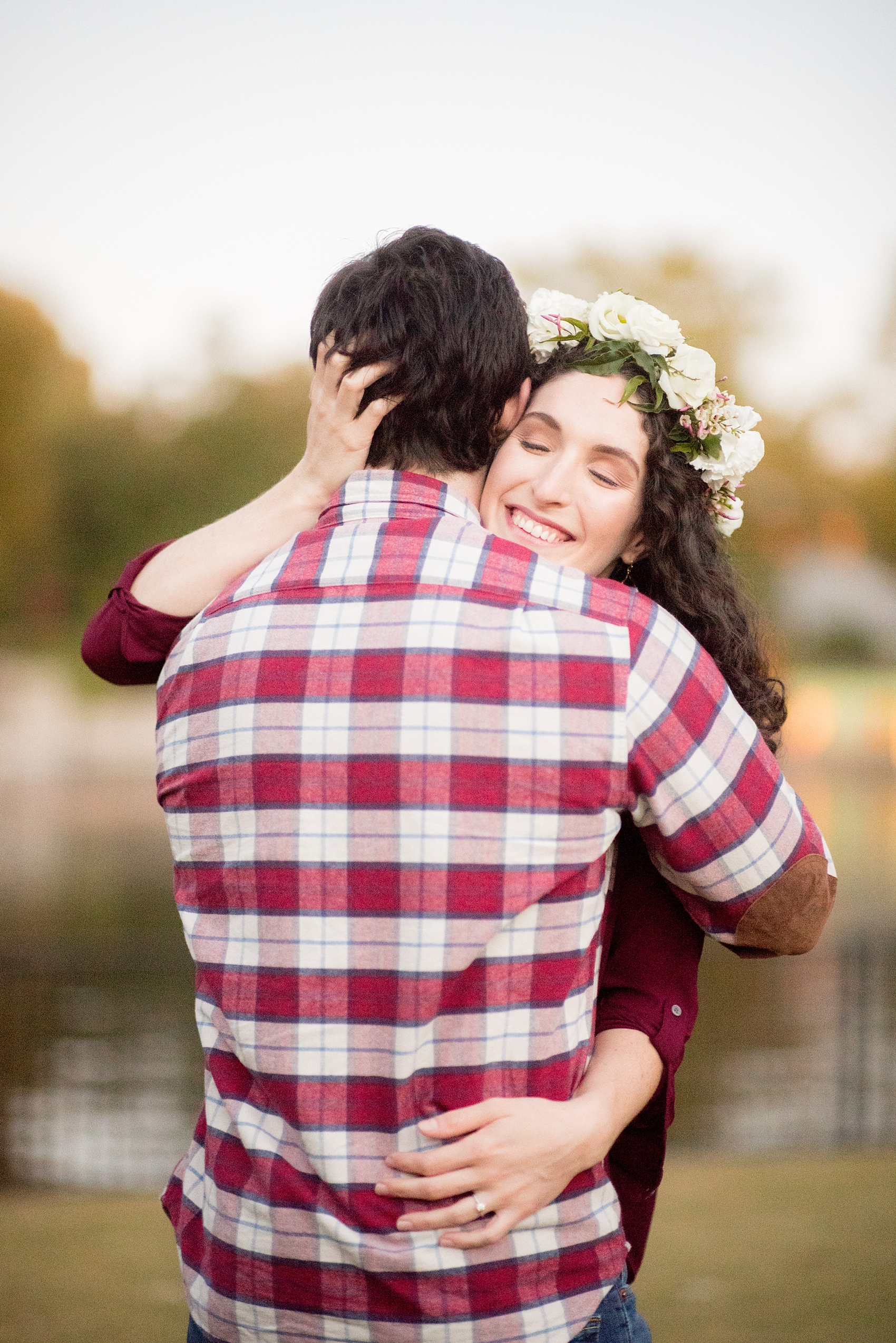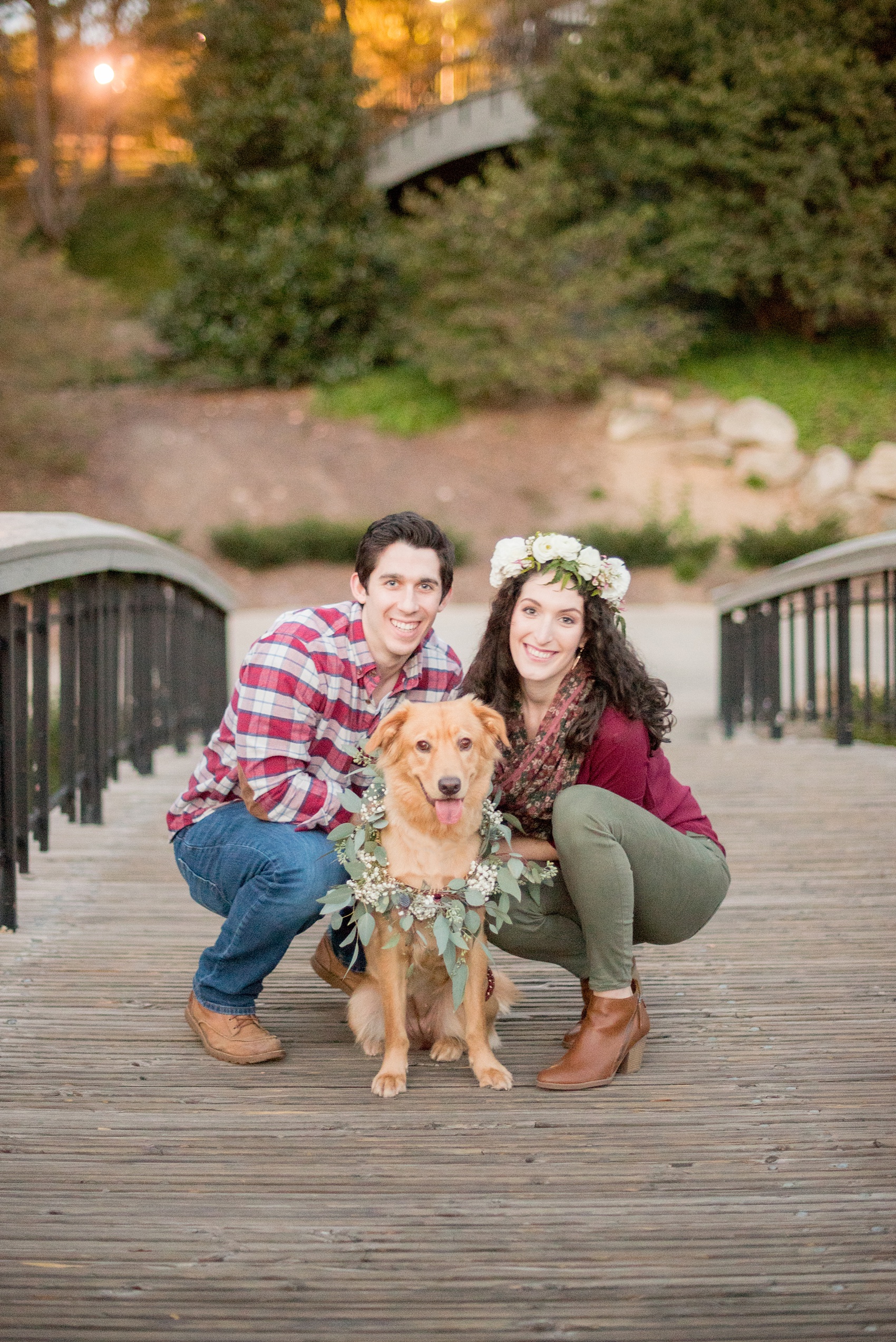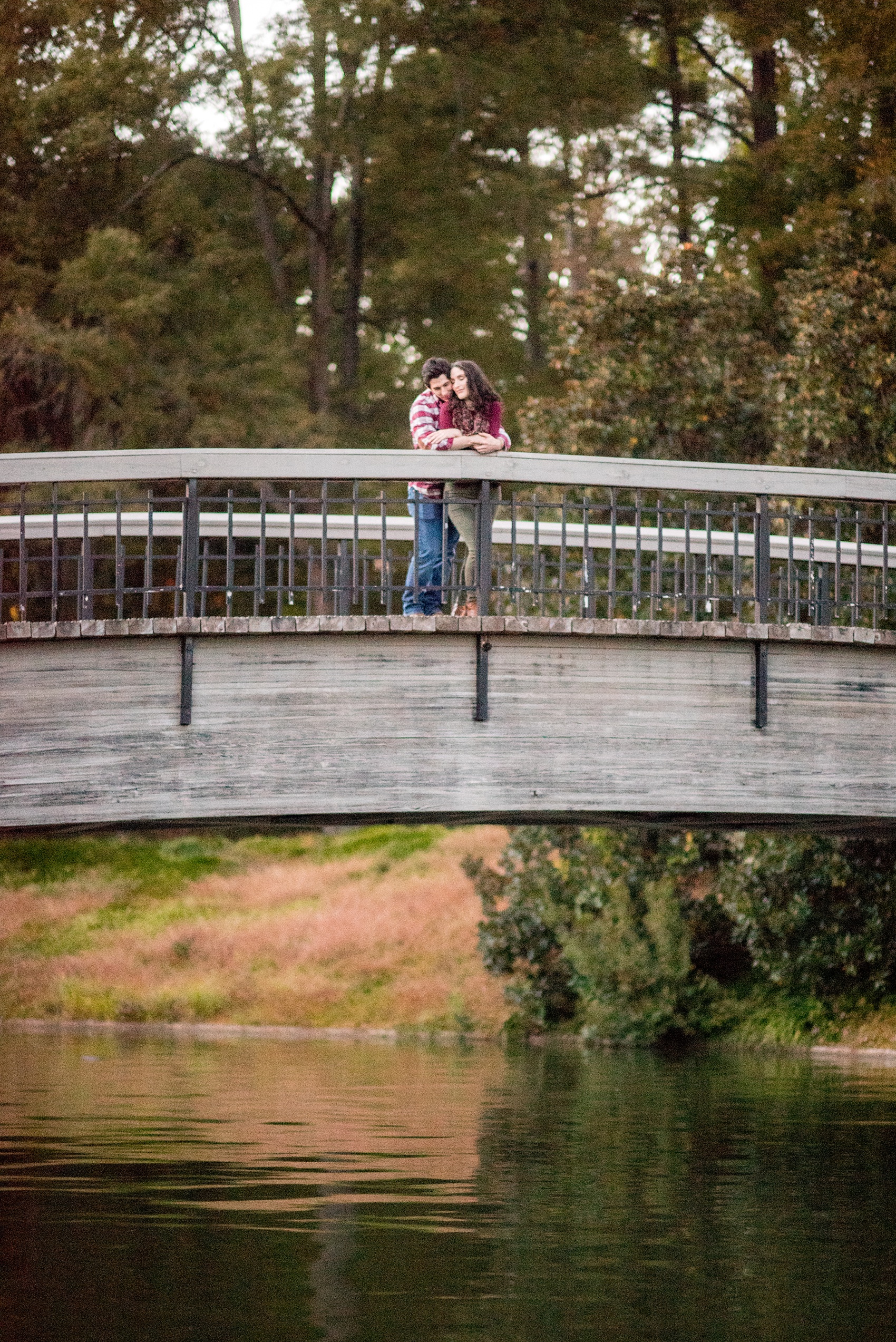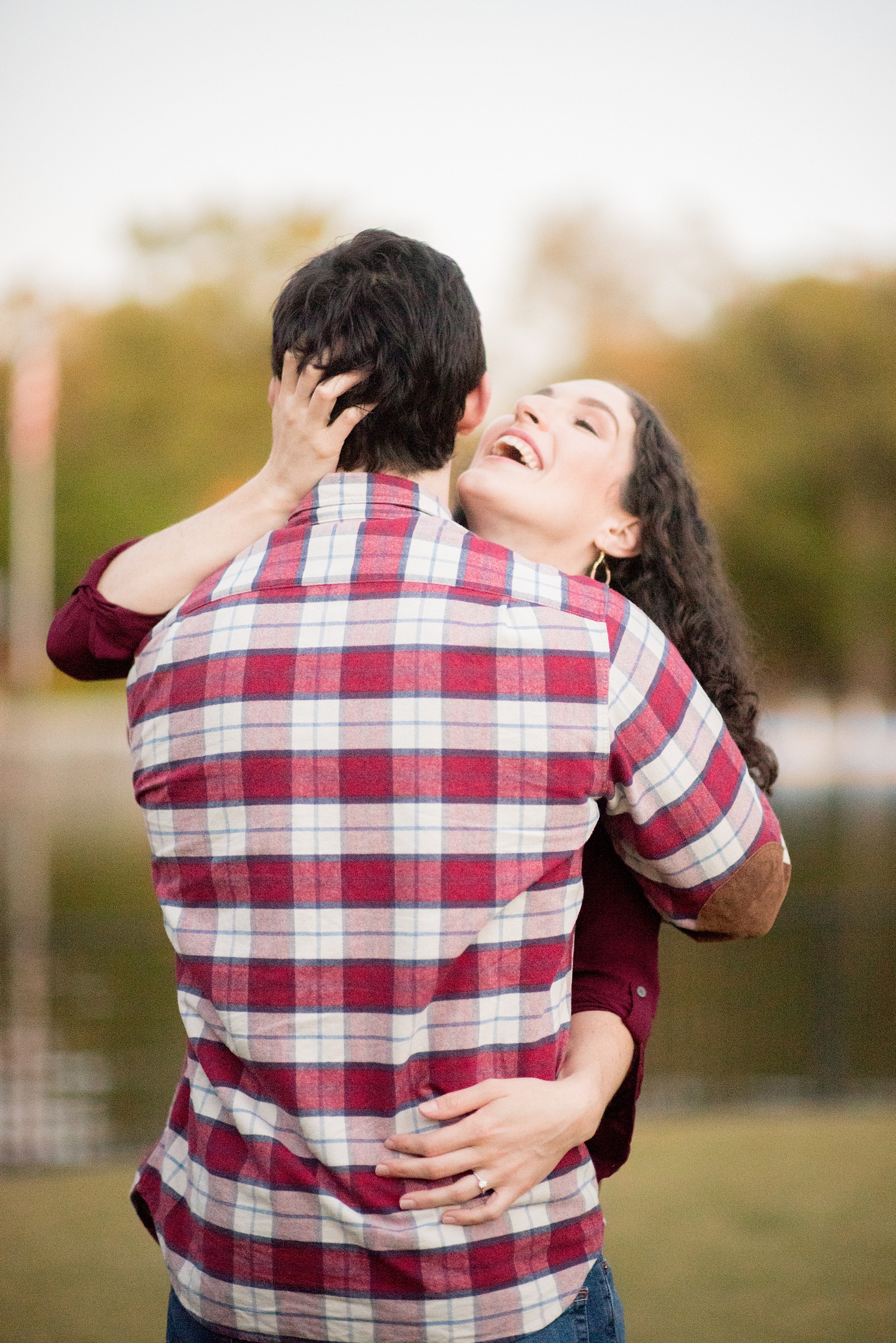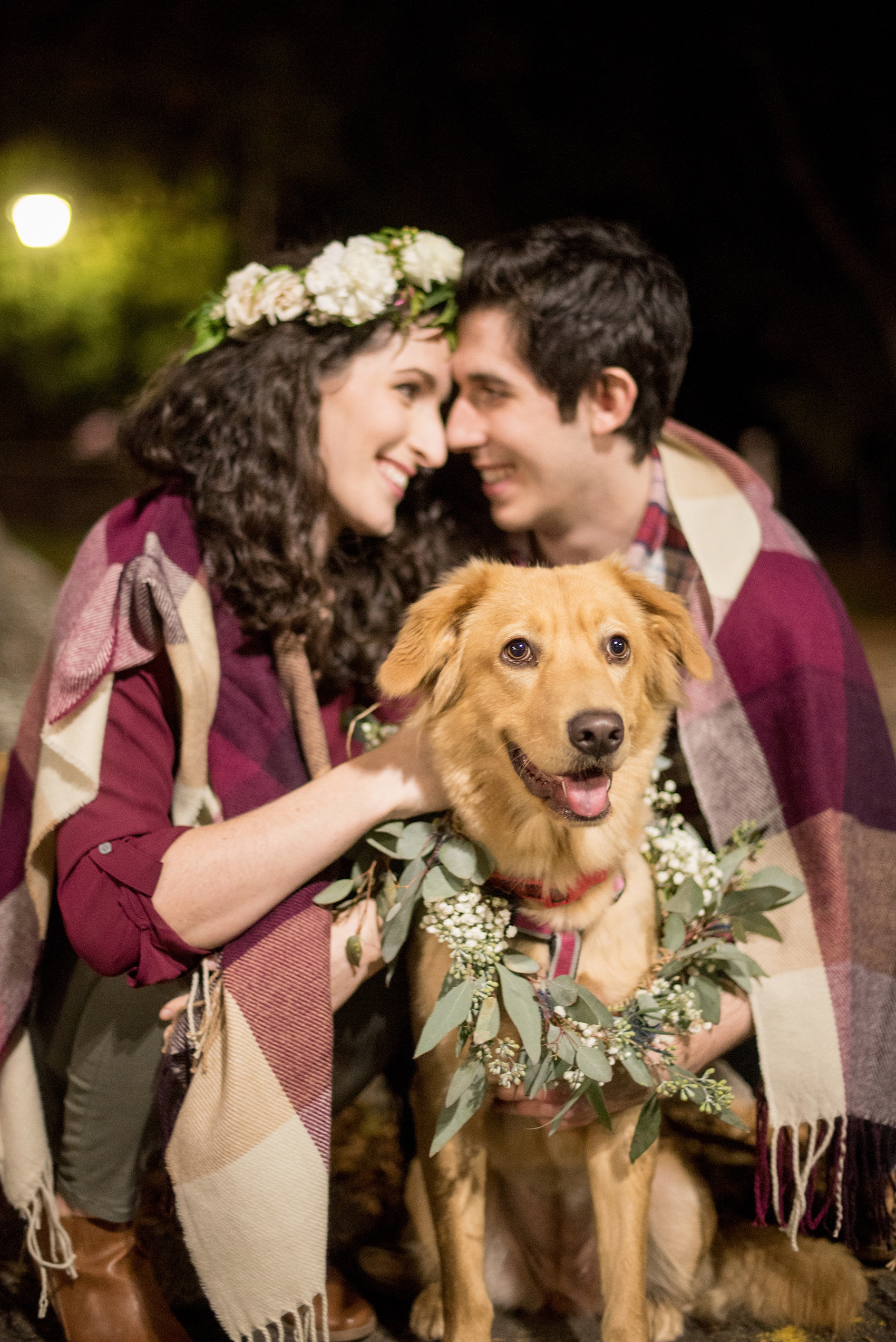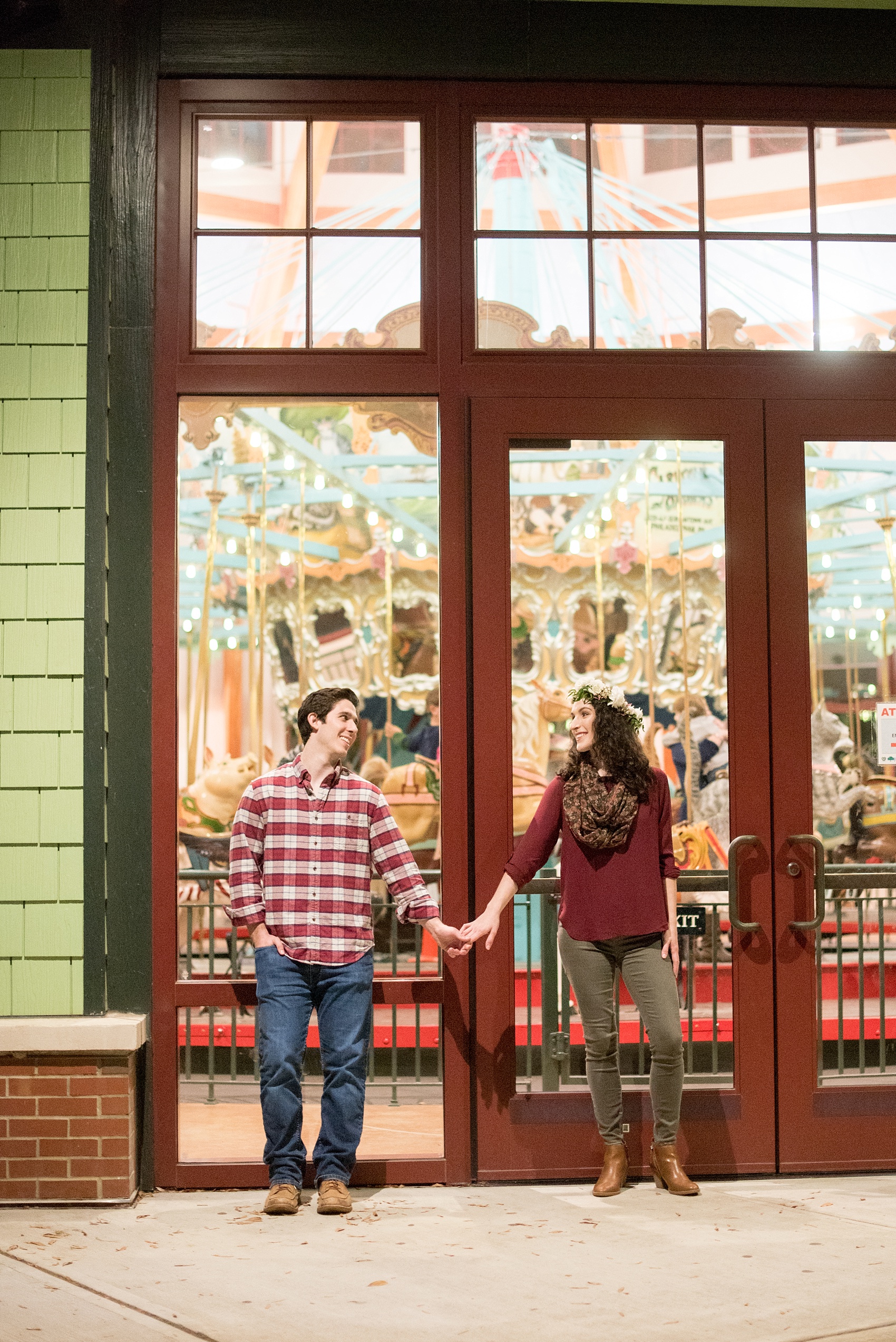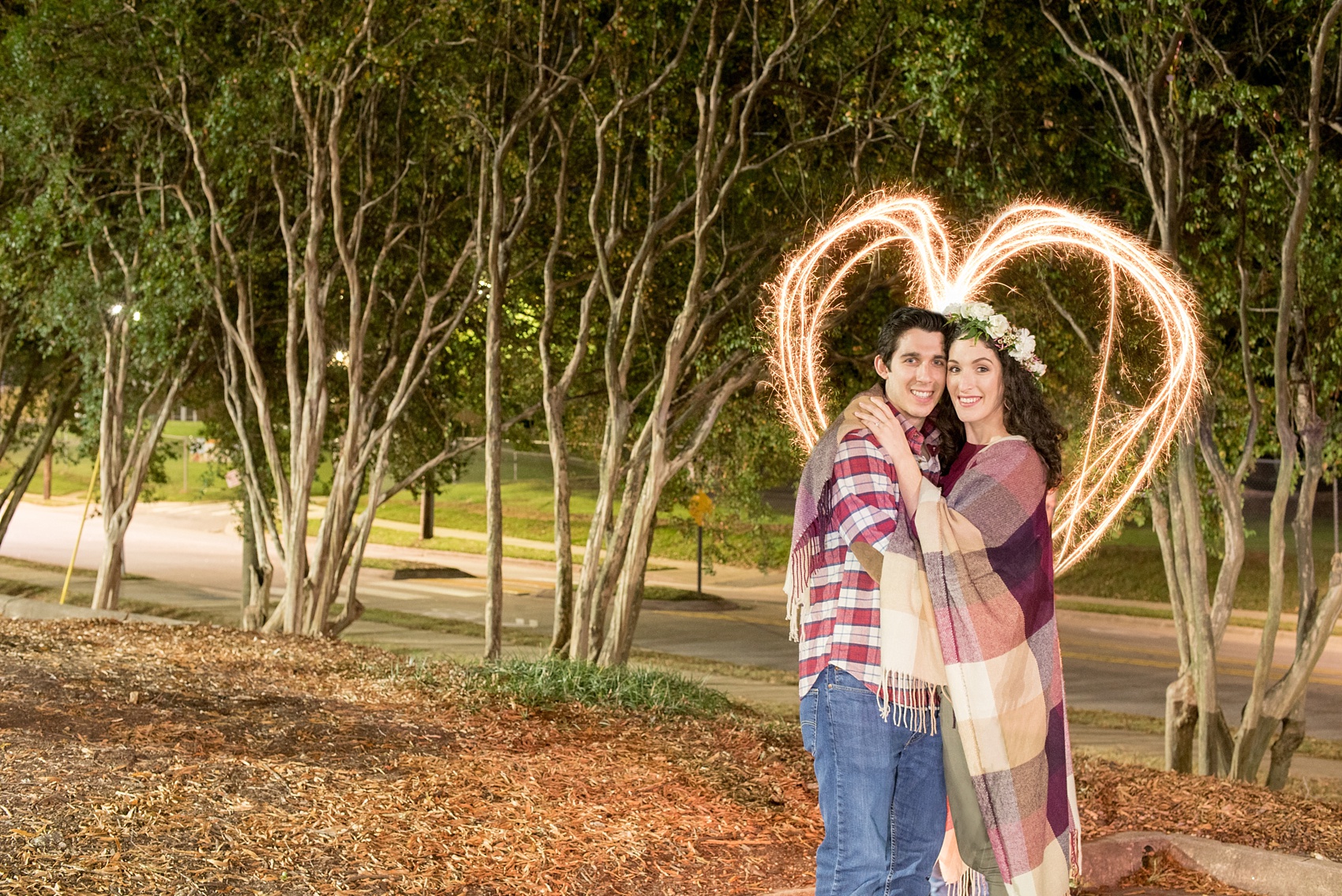 The fall sun set quickly and I couldn't resist getting a few more photos of them as I gravitated towards light we wouldn't have noticed before sunset, like the glow from the carousel building or from sparklers in the parking lot as the home-run ending image to our wonderful time together.
They tied the knot a few months later at a church downtown and The Pavilions at Angus Barn and I cannot wait to see what Anna creates for their wedding day and the new level this wonderful couple will ecstatically reach as they become husband and wife. Follow along on Facebook and Instagram for updates!
Flowers: Meristem Floral / Location: Pullen Park